Rajasthani Panchmeli Dal
Rajasthani Panchmeli Dal or Panchratan Dal or is a popular dish from Rajasthani cuisine.
In Hindi, the word 'panch' translates to number five and 'mel' translates to mixture. So, the word translates to 'Mix of 5 lentils'. In some parts of Rajasthan, this dal is also known as Panchratna dal. Once again 'panch' translates to number 5, and 'ratna' means jewels. This means '5 jewels dal', where each lentil is considered as a jewel.
If there is one dish with which Indian cuisine, and in that sense, most Indians, share an umbilical-like connect, it must be the humble dal. An indispensable part of most Indian meals, and there is a world of them, ranging from the most basic (the simple tarka dal found on most restaurant menus) to the decadent (the extraordinary smoky dal makhani). Dal is packed with proteins and nutrients hence plays an important role in Indian cuisine.
Panchmeli dal is noy only served with baati but is an everyday dal with rice, and roti's. Panchmeli dal has intense aromatic flavours as it is tempered with spicy onion tomato masala and also cardamoms and cloves.
The recipe of panchmeli dal differs from region to region, person to person. Some make it without onion and garlic, some cook it with a lot of tomatoes. I like this dal with onion, garlic and tomatoes, tempered in ghee. A simple and delicious dal recipe!
Ingredients
¼ cup split Bengal gram (chana dal)
¼ cup split pigeon peas (arhar dal)
¼ cup split green gram (moong Dal)
¼ cup split black lentils (urad dal)
¼ cup green gram skinned (moong dal chilka)
salt to taste
1 teaspoon turmeric powder
3 tablespoons ghee
1 teaspoon cumin seeds
Pinch of asafoetida
3-4 cloves
1 bayleaf
1 dried whole red chilli (optional)
2 green cardamom
1 black cardamon
1 inch cinnamon stick
1 tablespoon finely chopped ginger
1 tablespoon finely chopped garlic (optional)
1 teaspoon finely chopped green chilli (optional)
1 finely chopped onion
2 finely chopped tomatoes
1 teaspoon red chilli powder
1 teaspoon Kashmiri red chilli powder
2 teaspoons coriander powder
½ teaspoon garam masala
½ teaspoon dried mango powder
2-3 tablespoons finely chopped coriander
Directions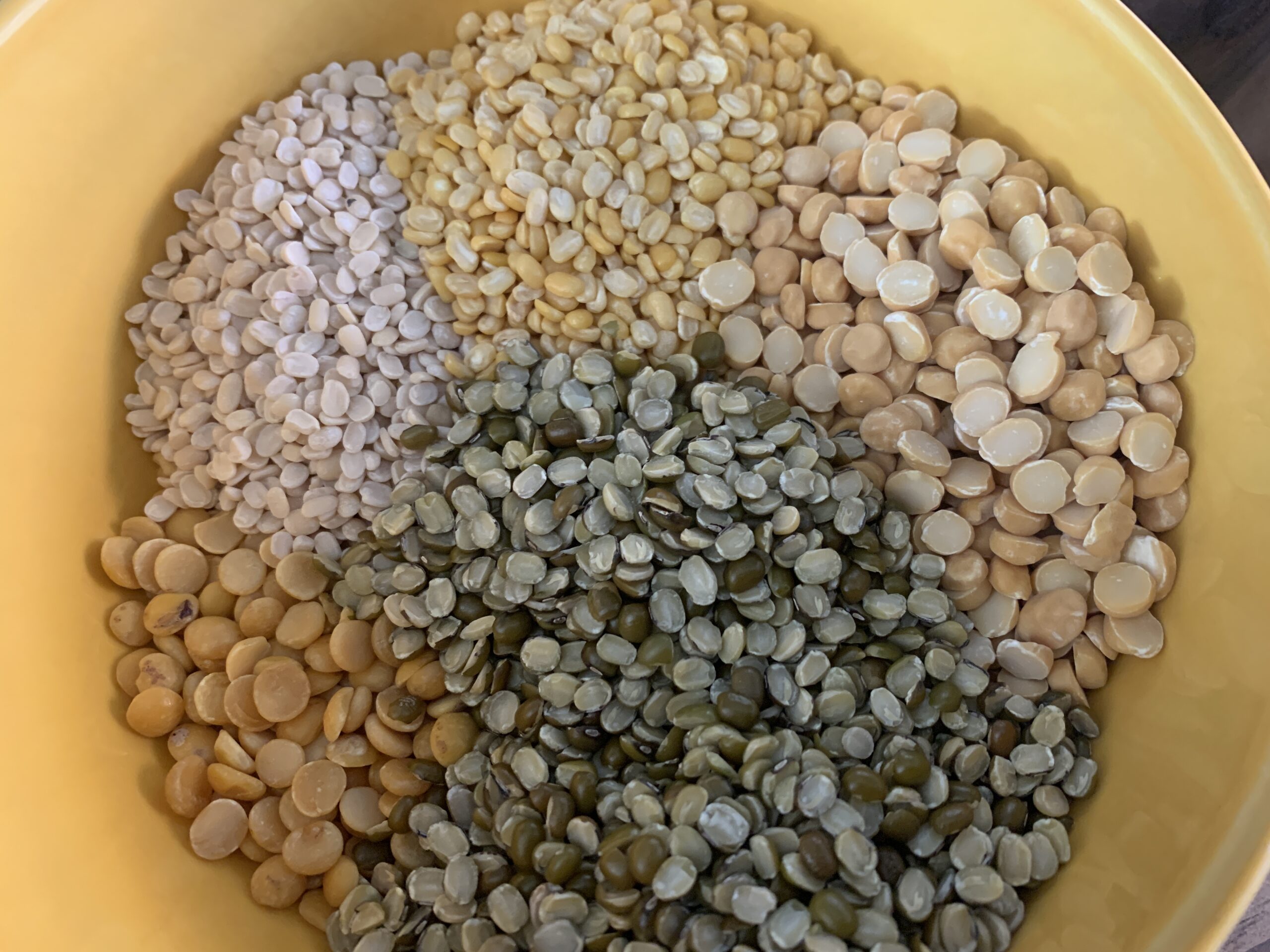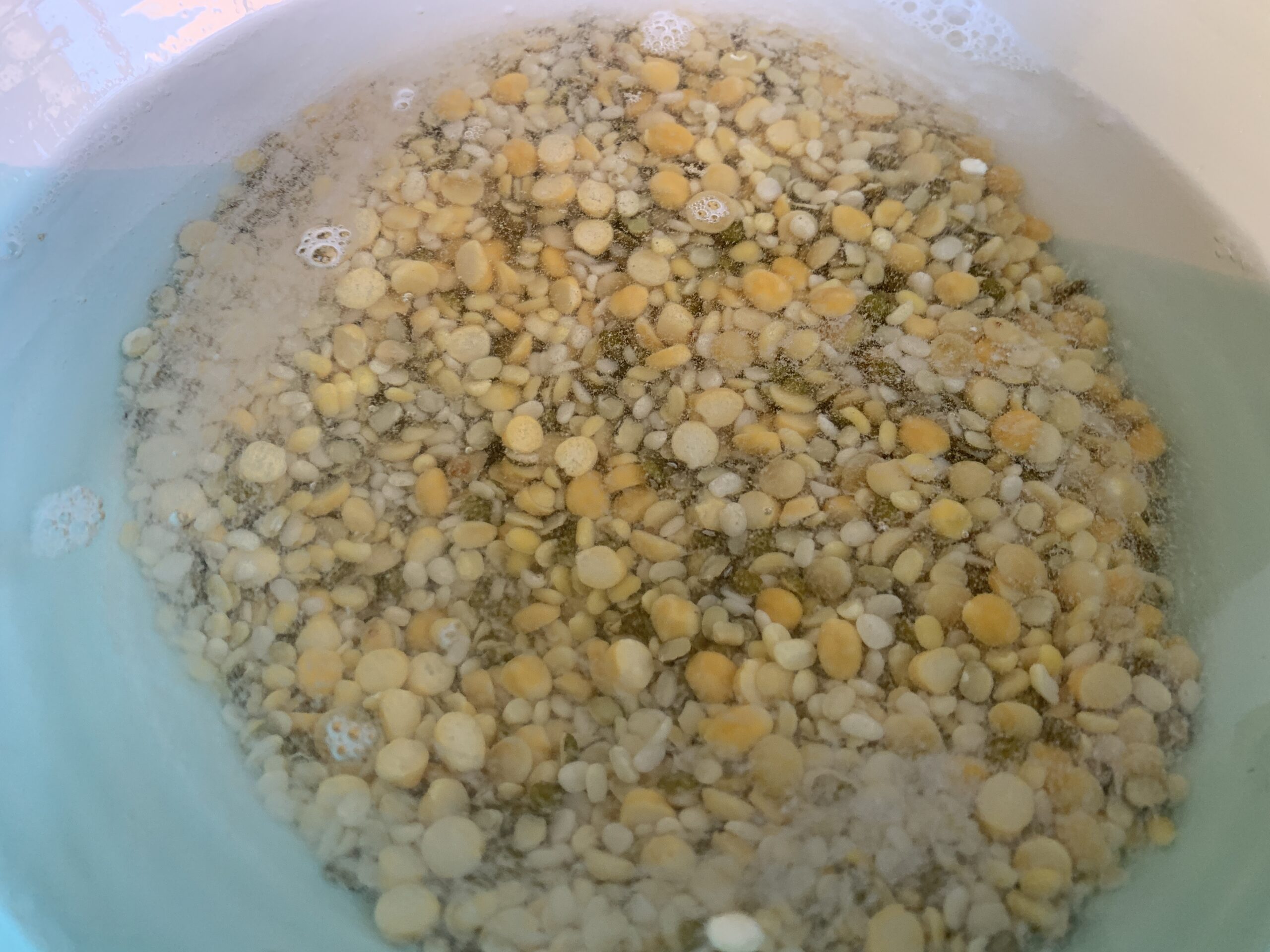 Wash all the dals until the water runs clear. Soak the dal for 2-3 hours in water.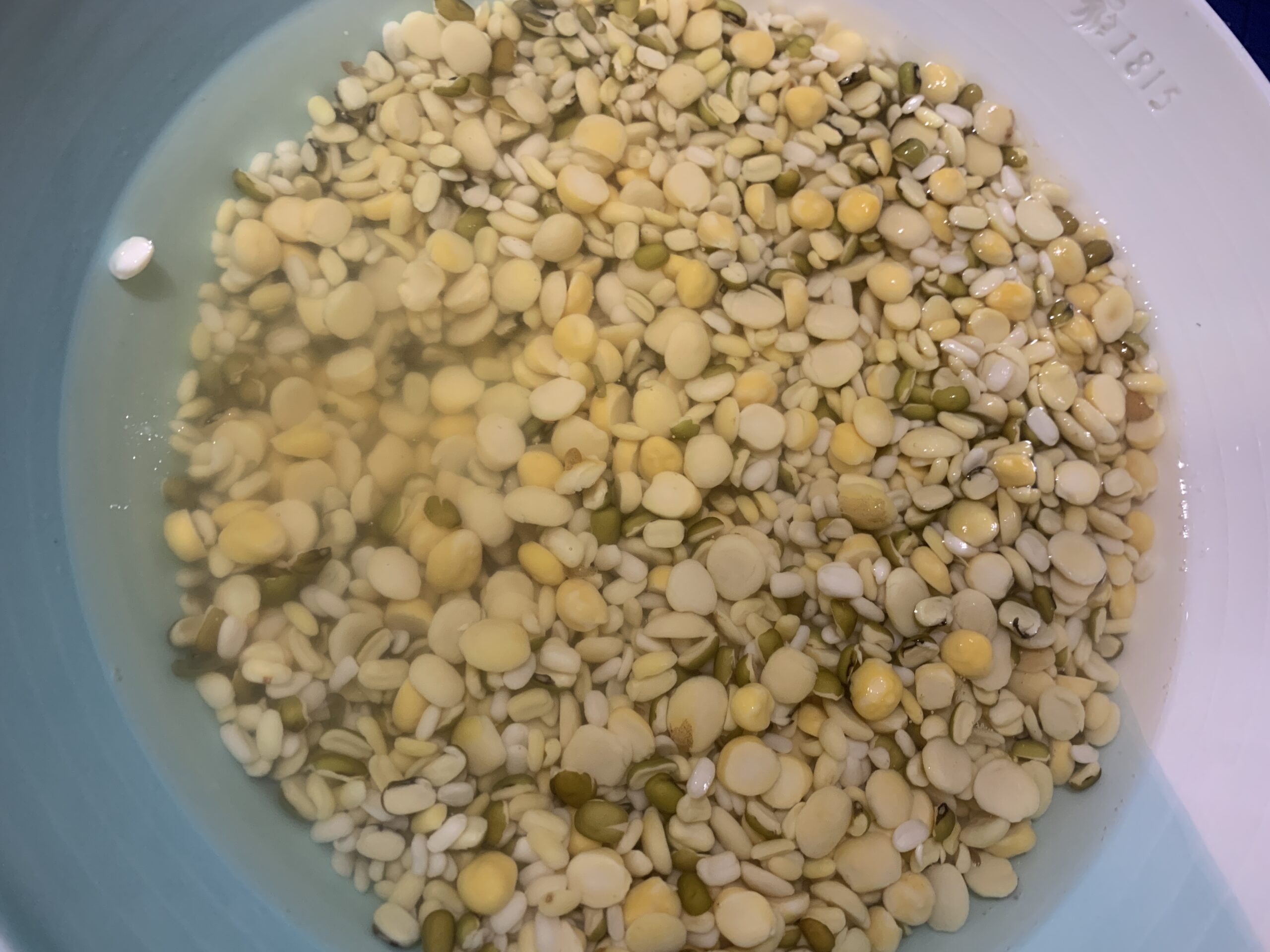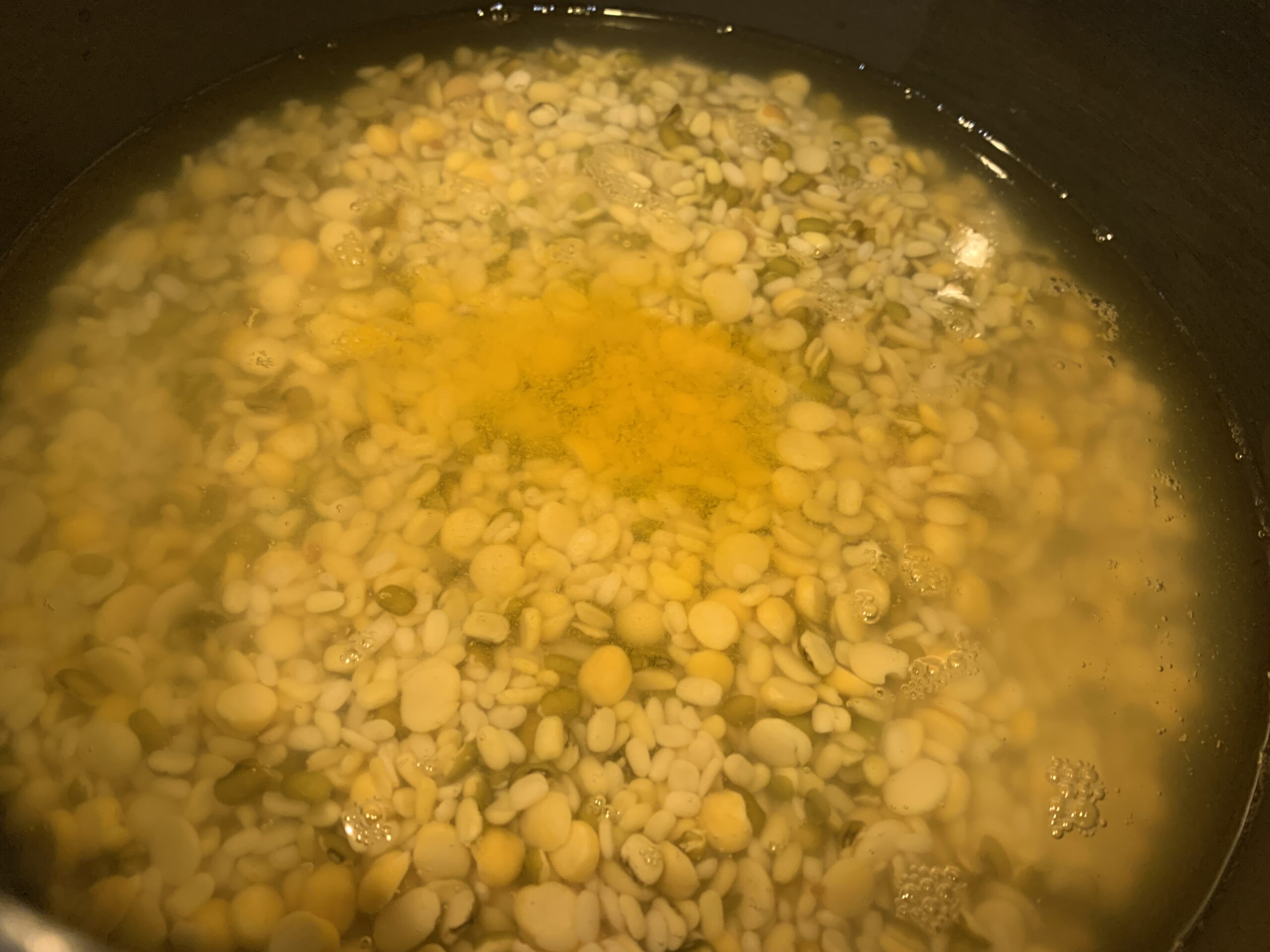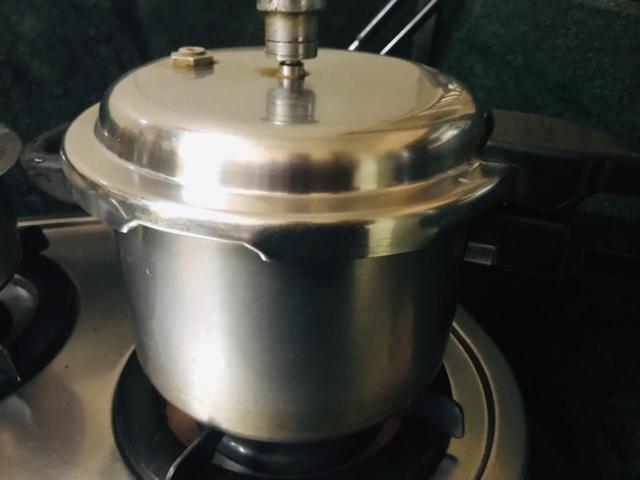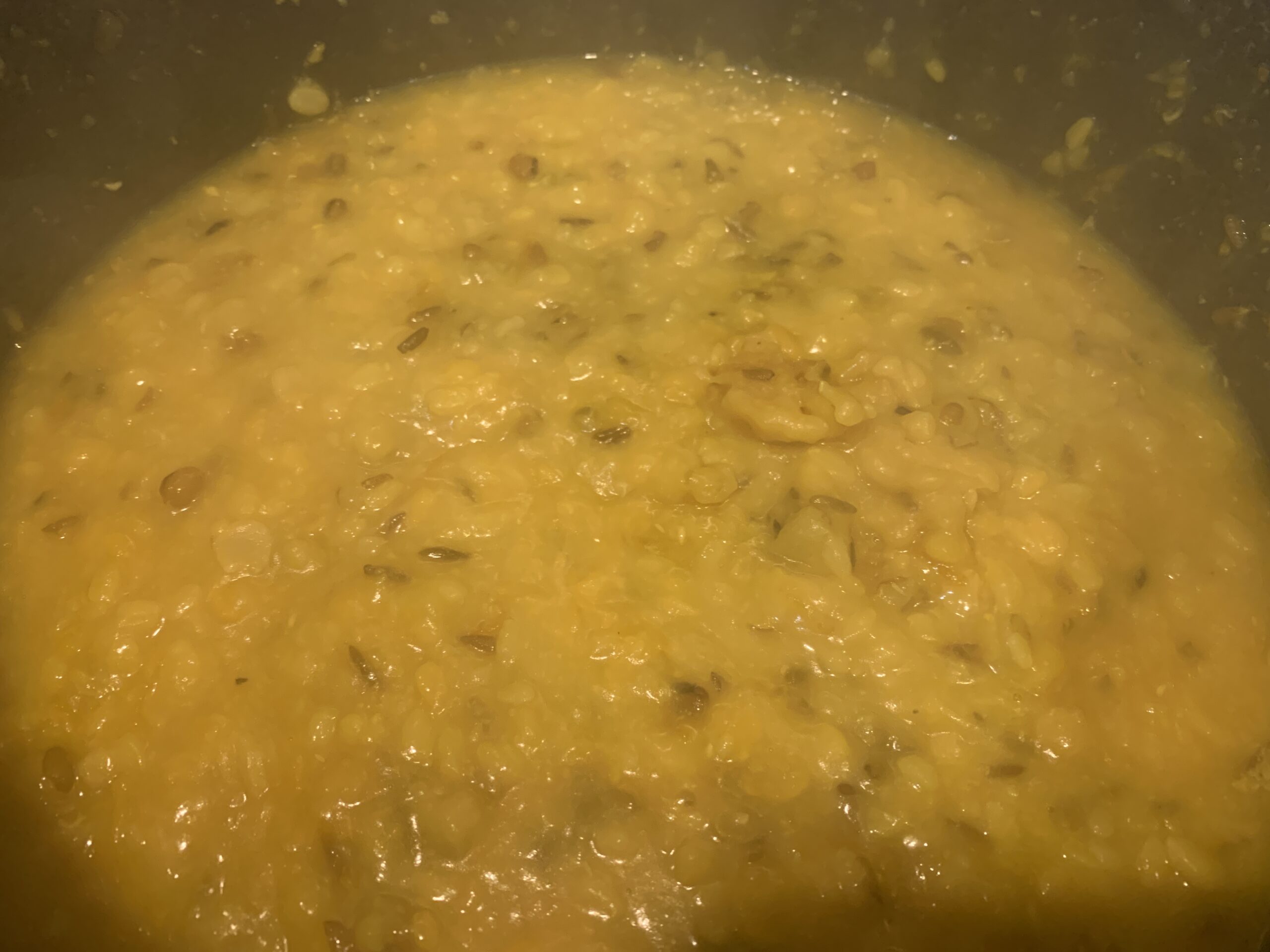 Add 4-5 cups of water and cook the dal with salt and turmeric powder. If using pressure cooker, then give 4-5 whistles. If boiling in pan, then cover and cook until the dal is soft (40-45 minutes).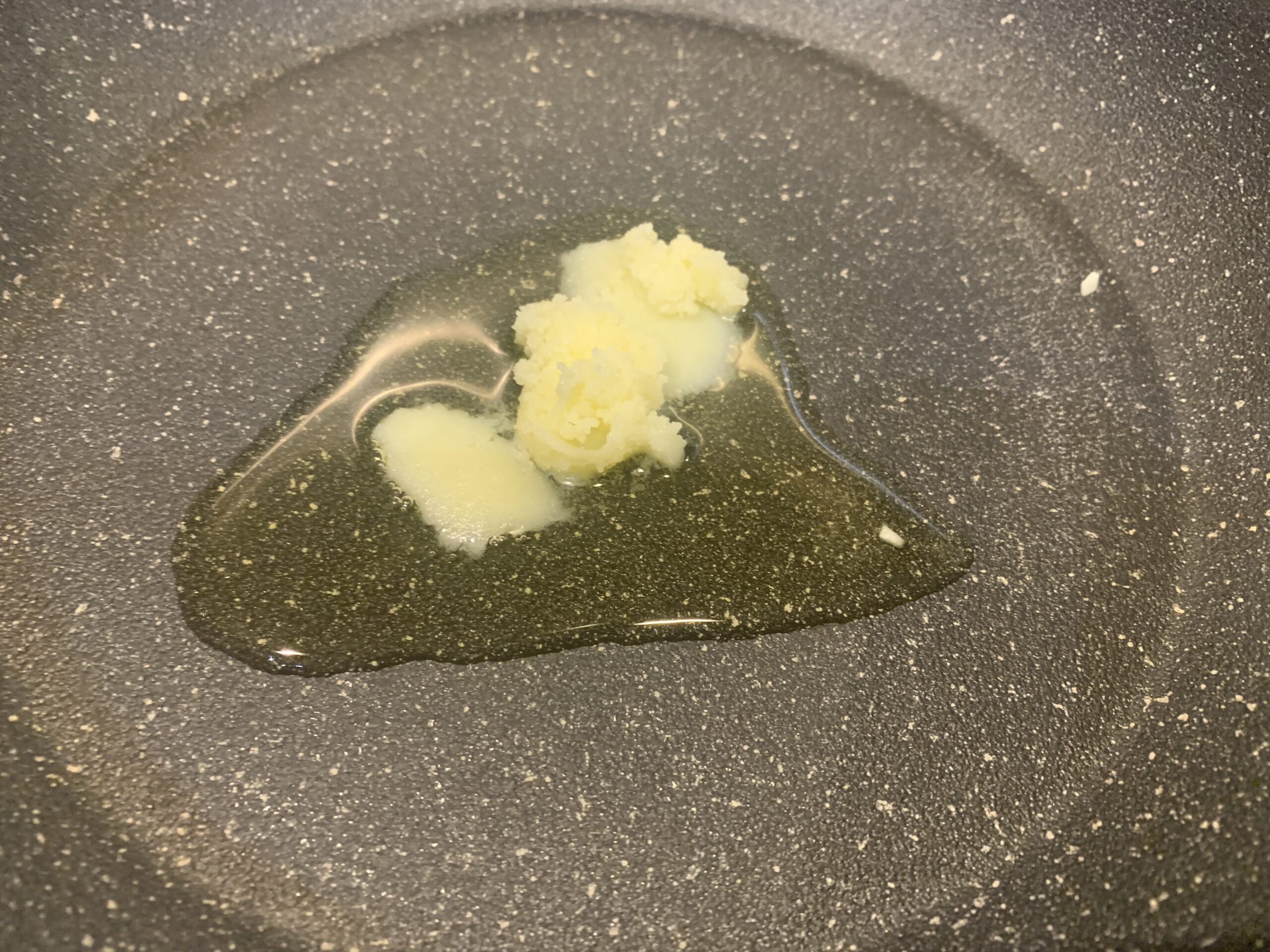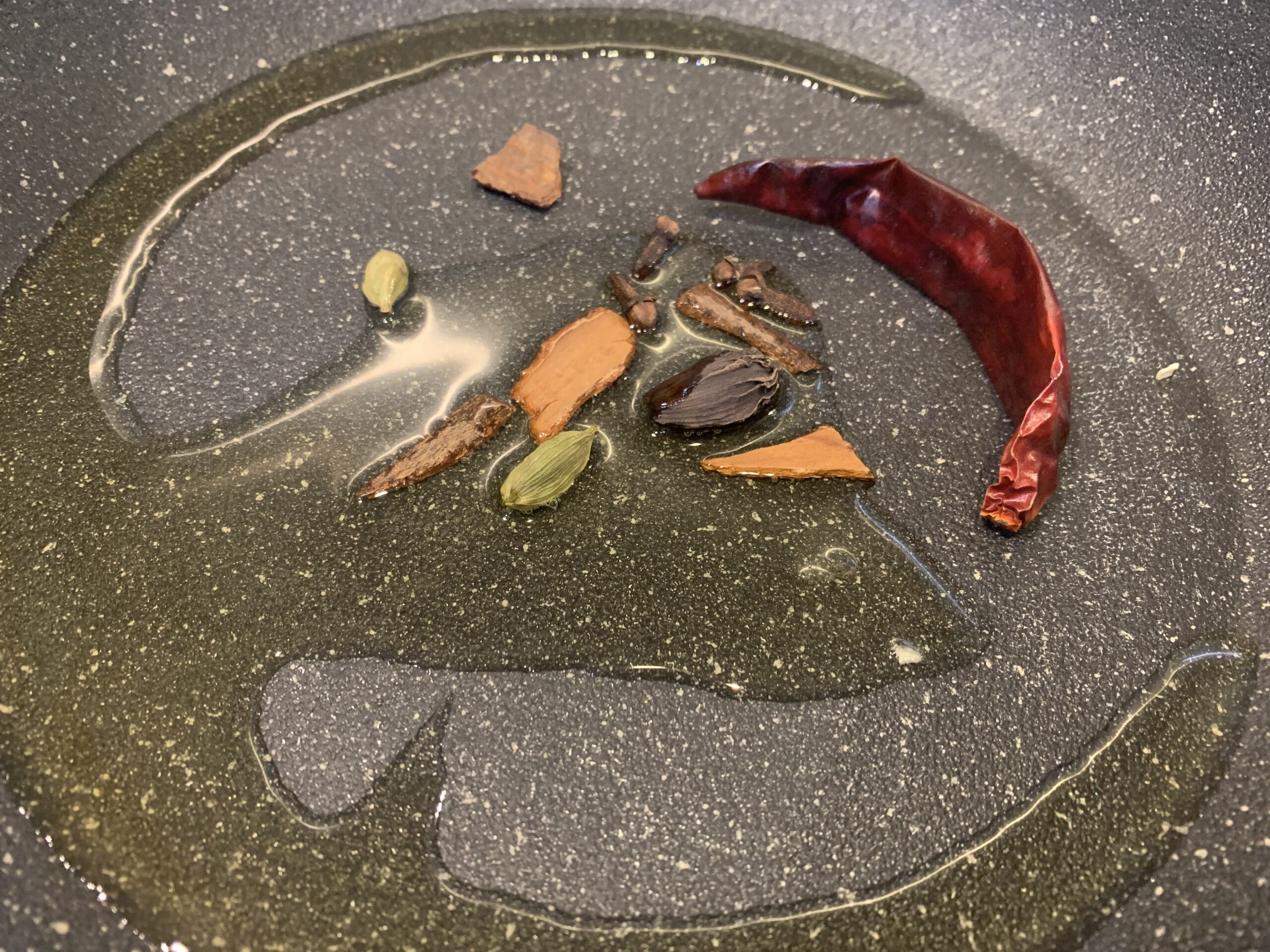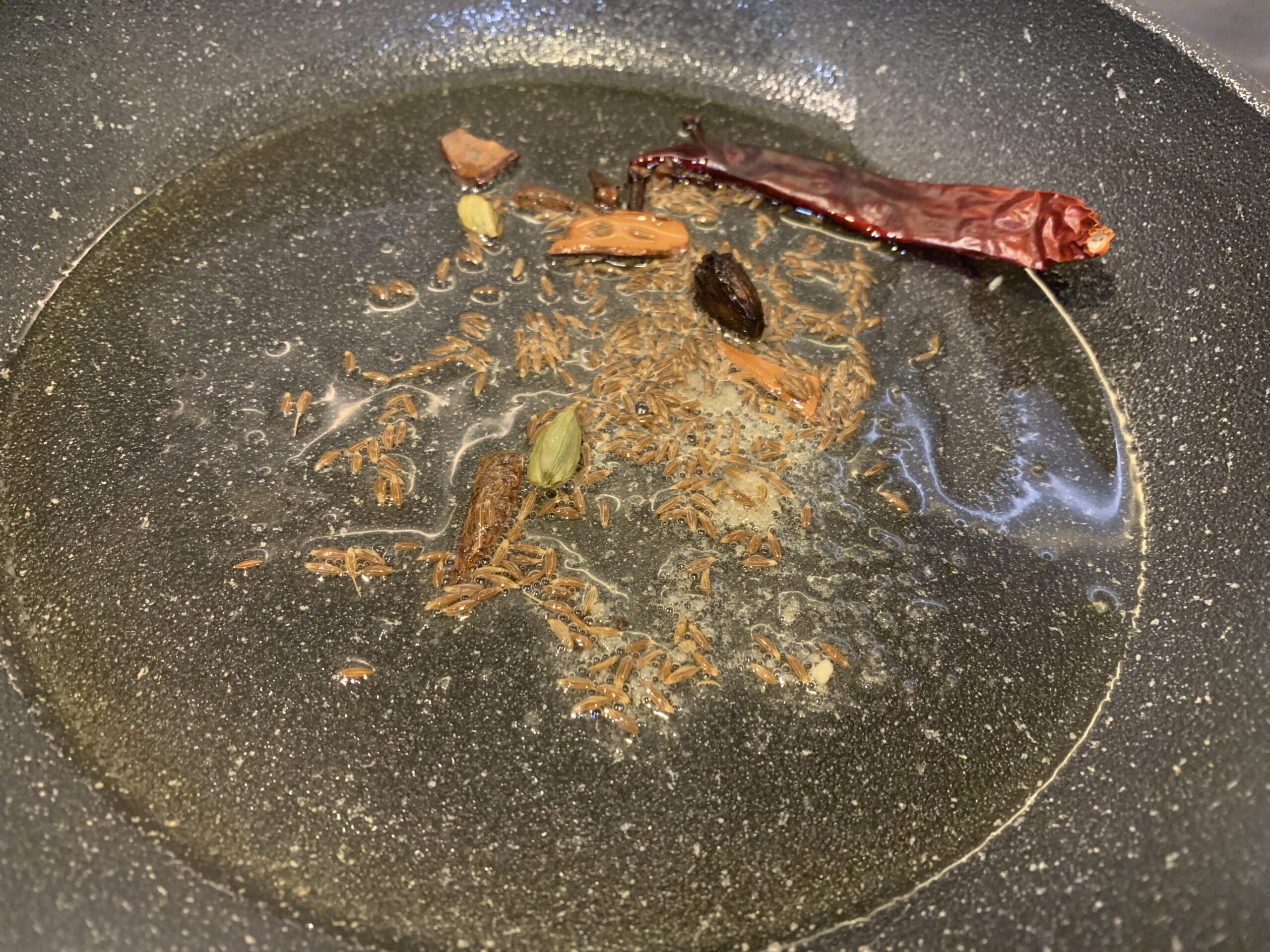 Heat the ghee in a pan and add the cloves, dried red chili, green cardamom, black cardamom, bay leaf, cinnamon stick, cumin seeds and asafoetida and sauté for a few seconds.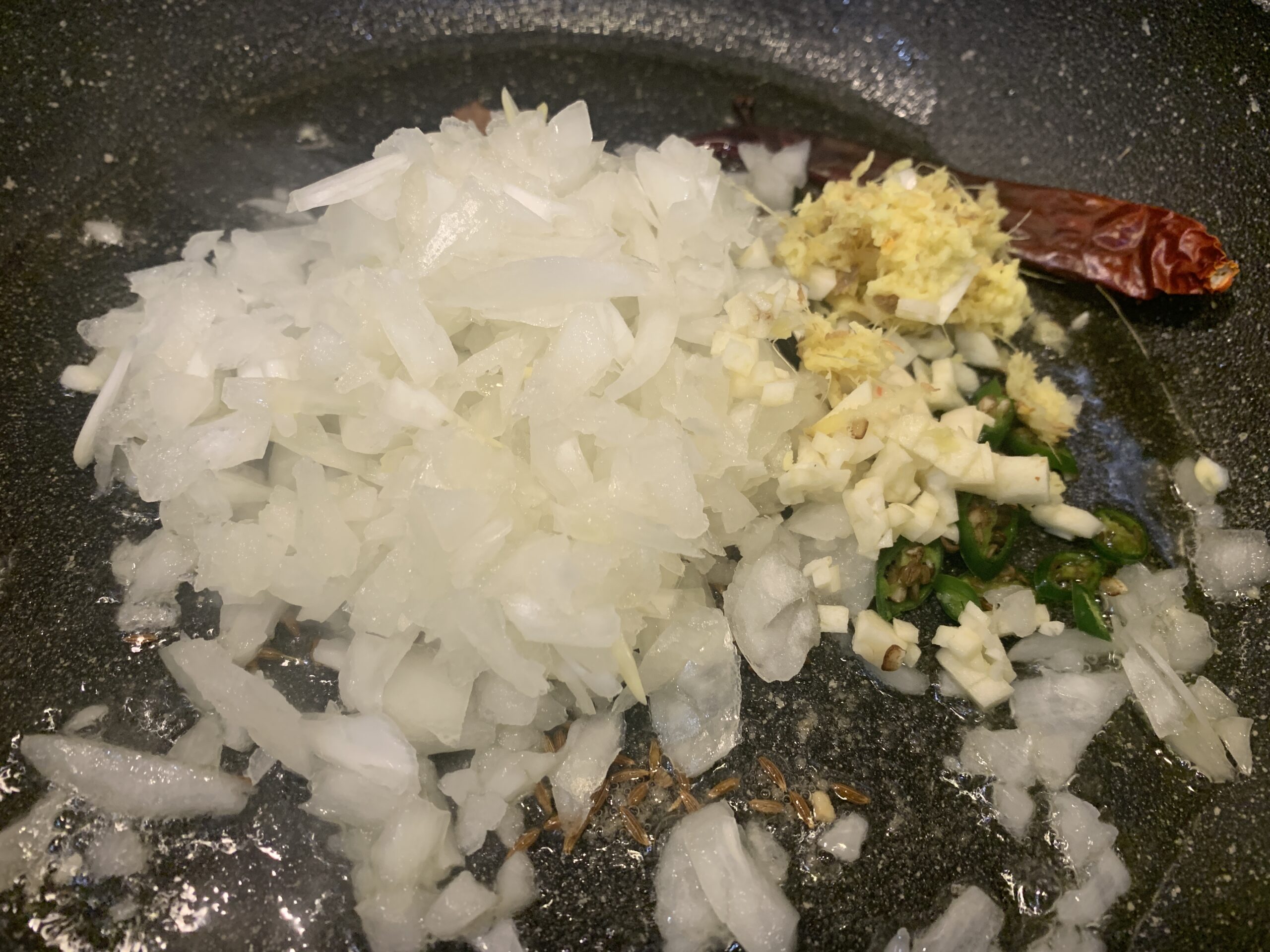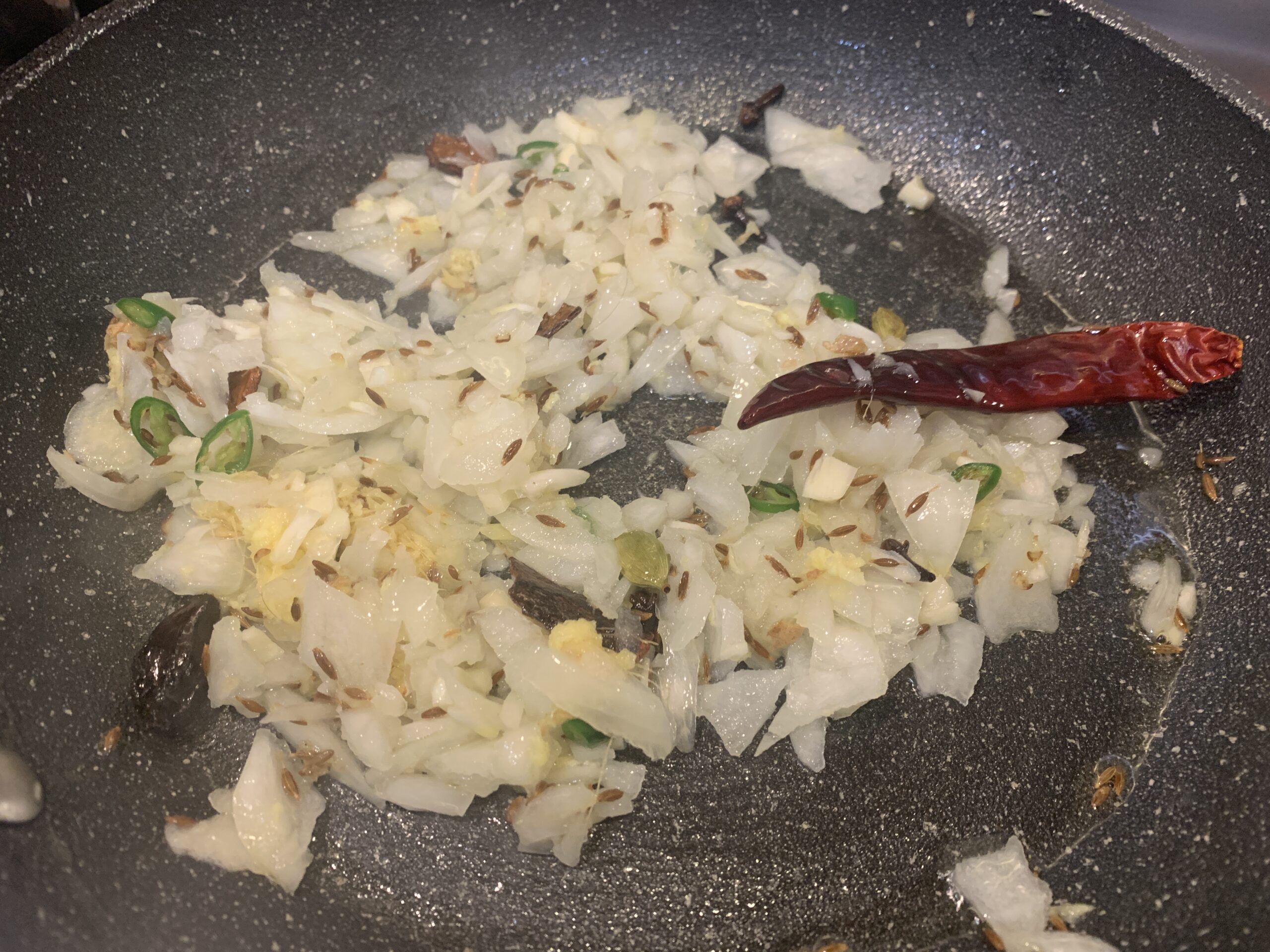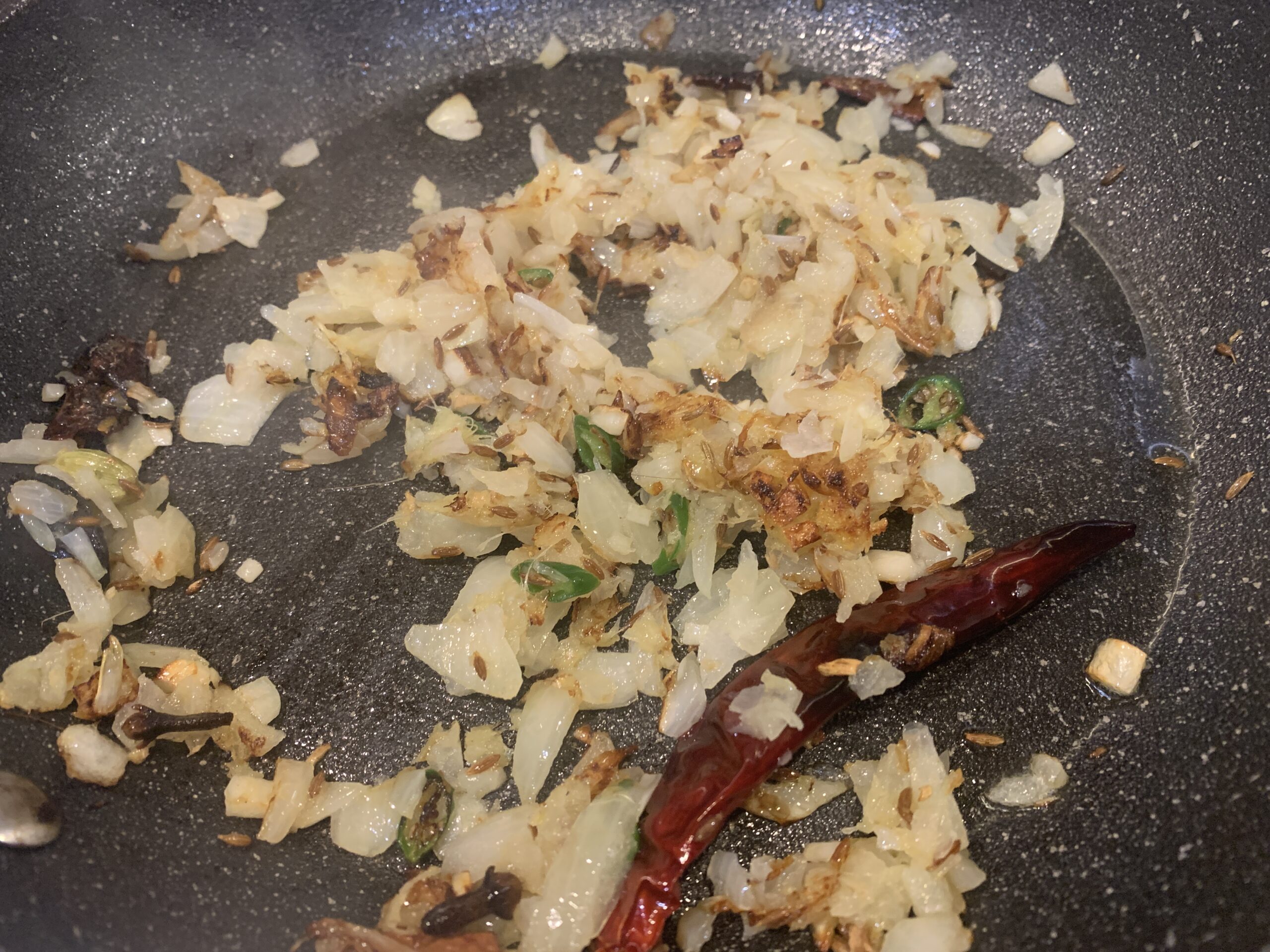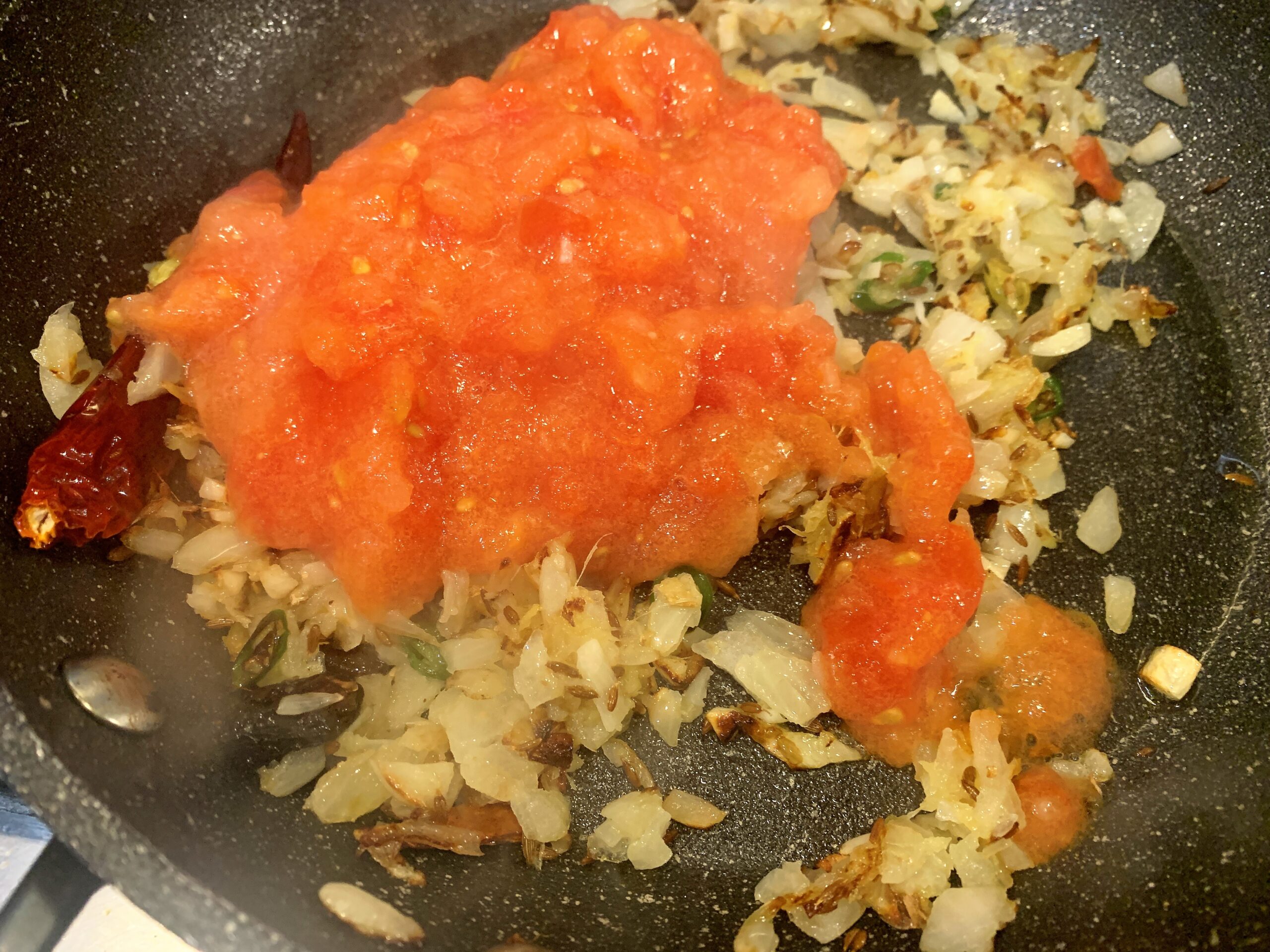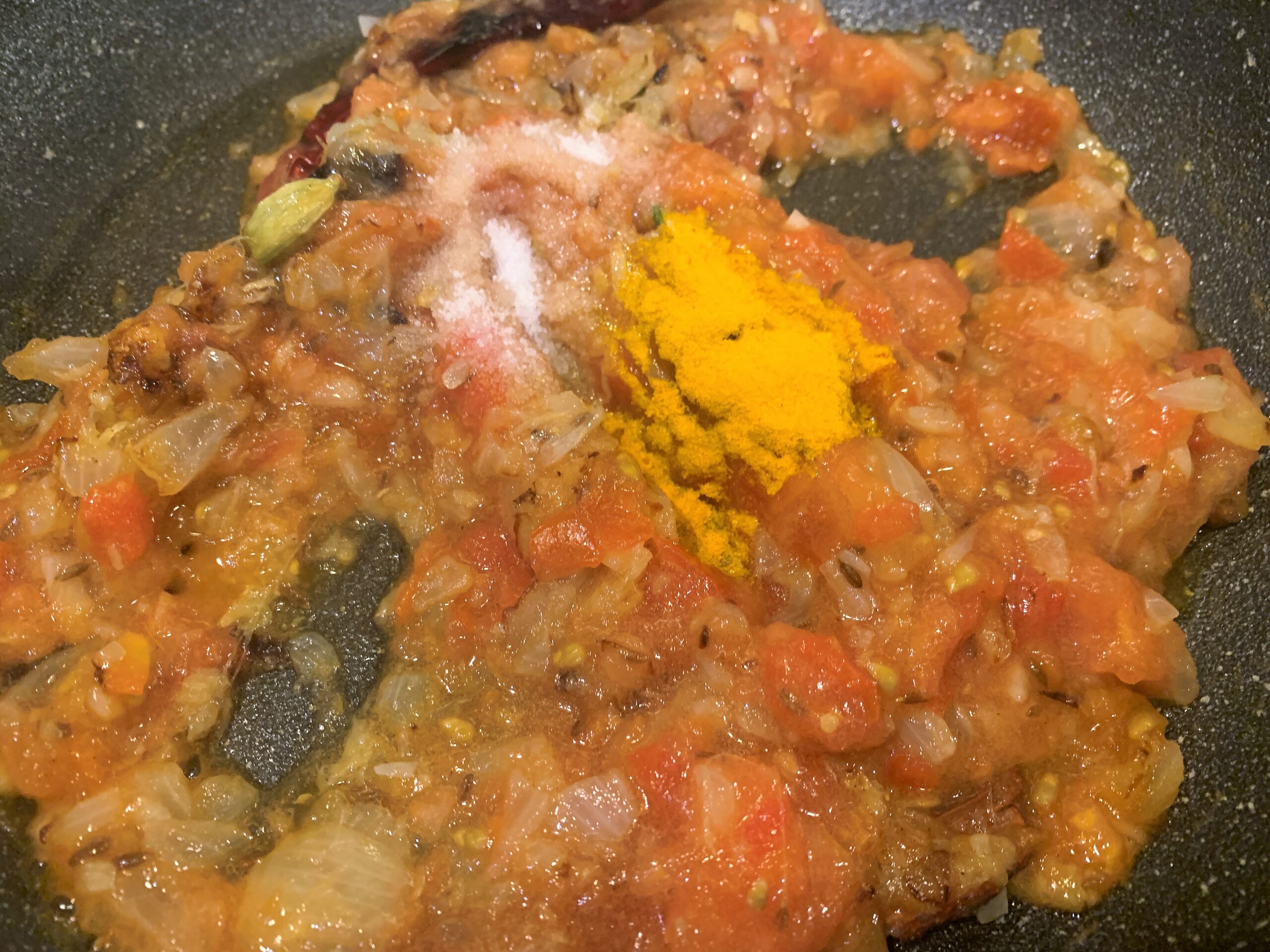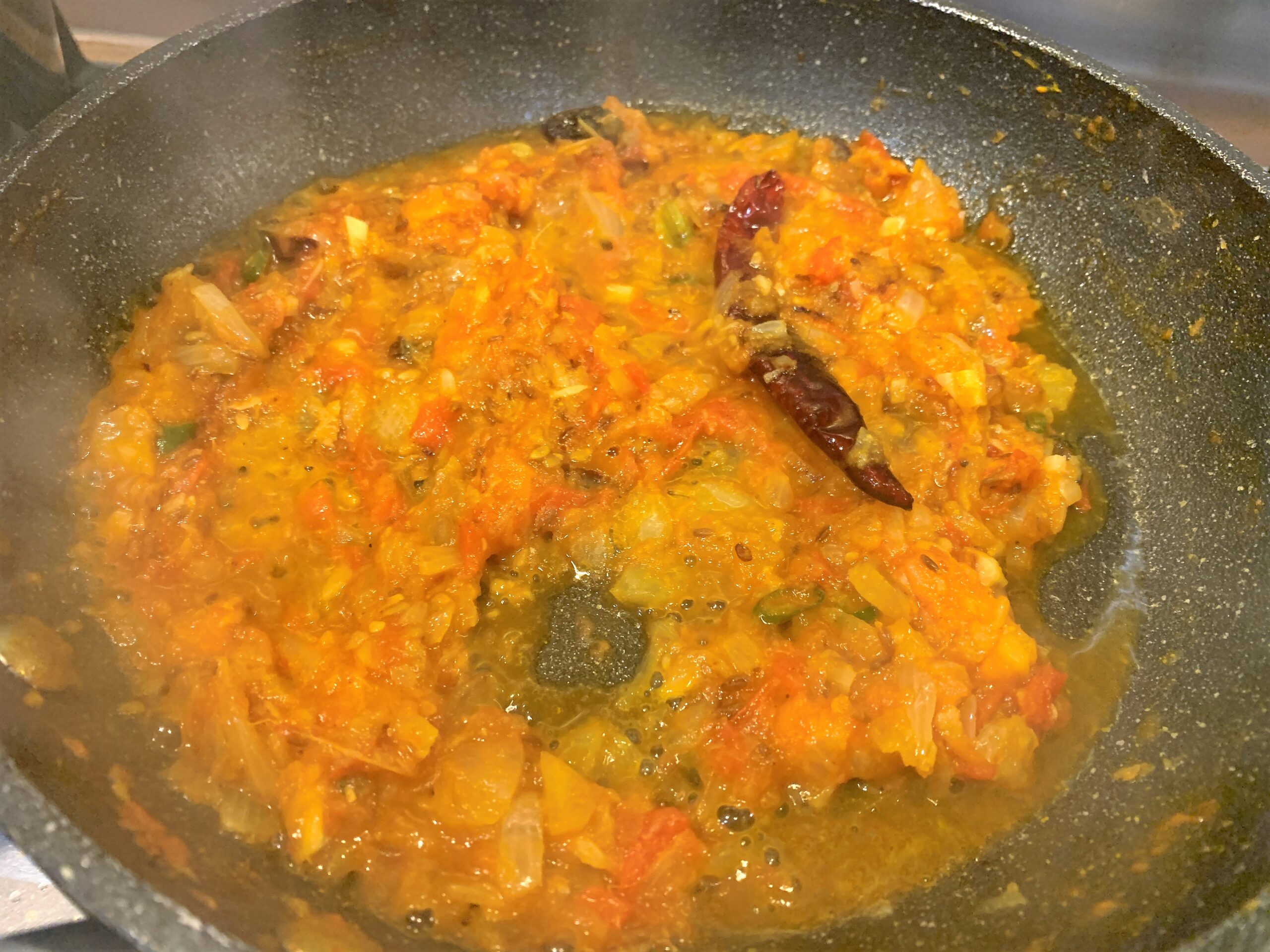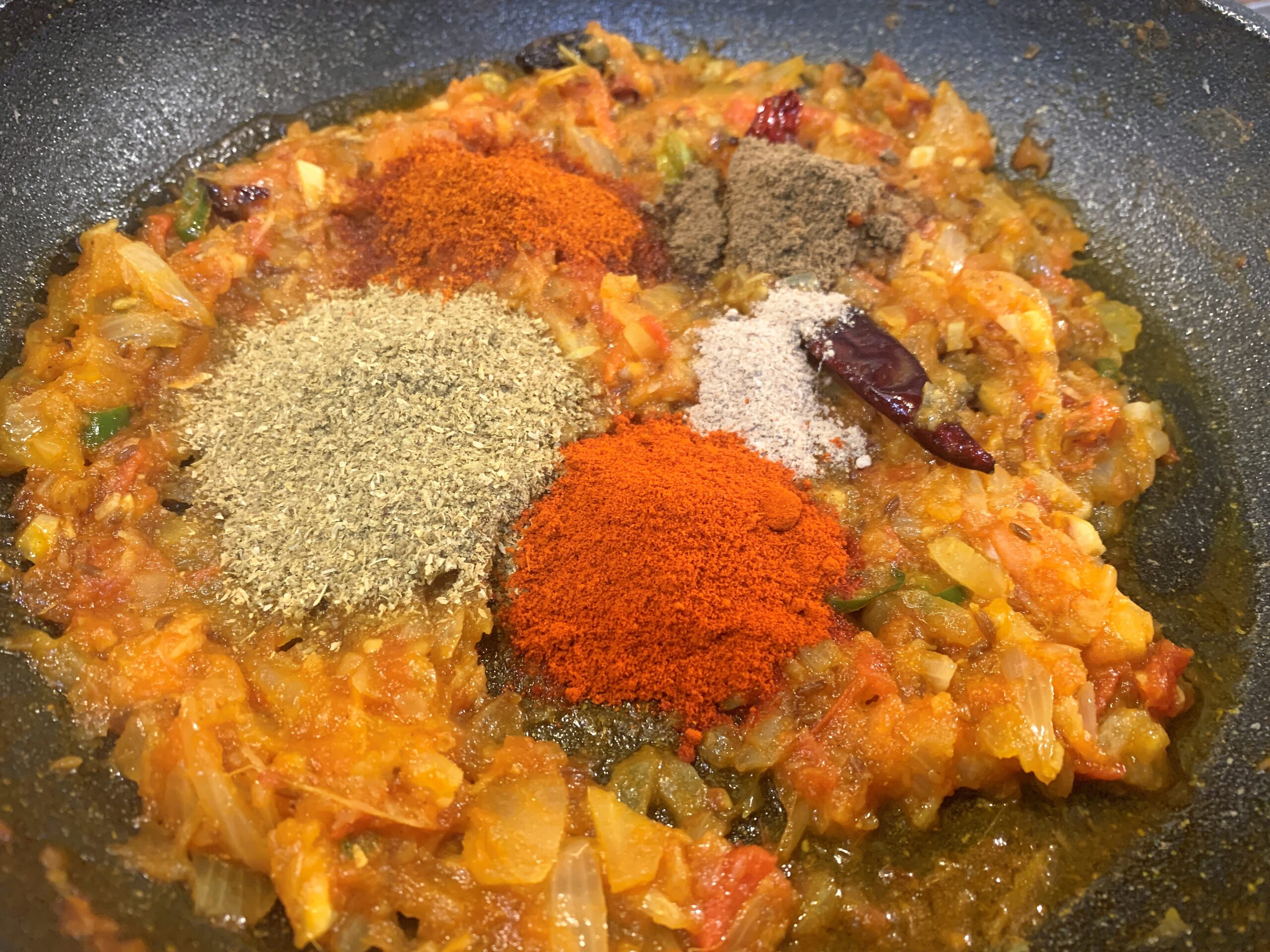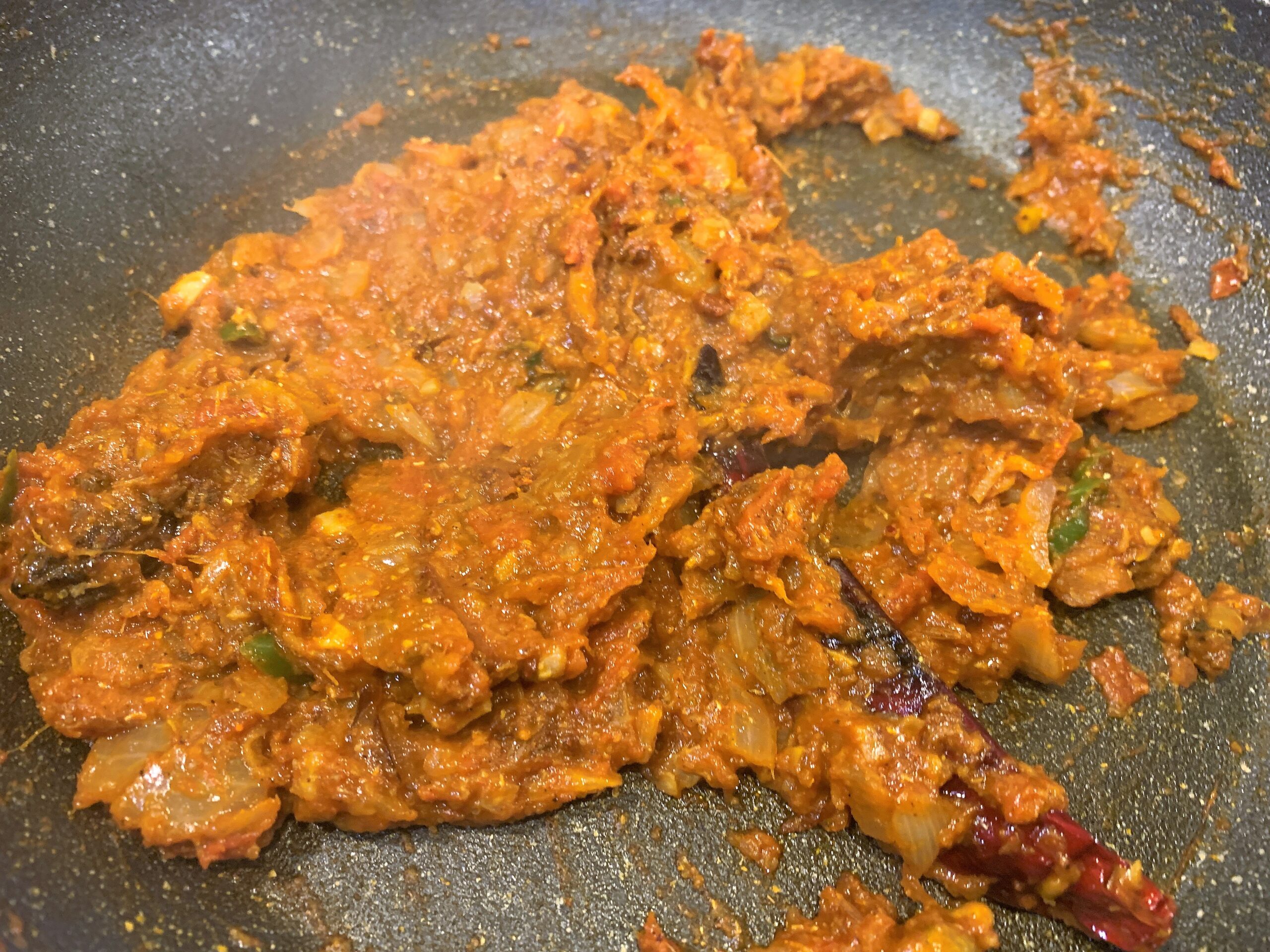 When the seeds begin to crackle, add the onion, chilies, ginger and garlic (optional) and sauté for 2-3 minutes until onion softens and is golden brown. Next add the tomato, salt and ½ teaspoon turmeric powder and cook for 3-4 minutes until tomatoes soften.
Now add coriander powder, chilli powder, Kashmiri chilli powder, mango powder and garam masala and mix.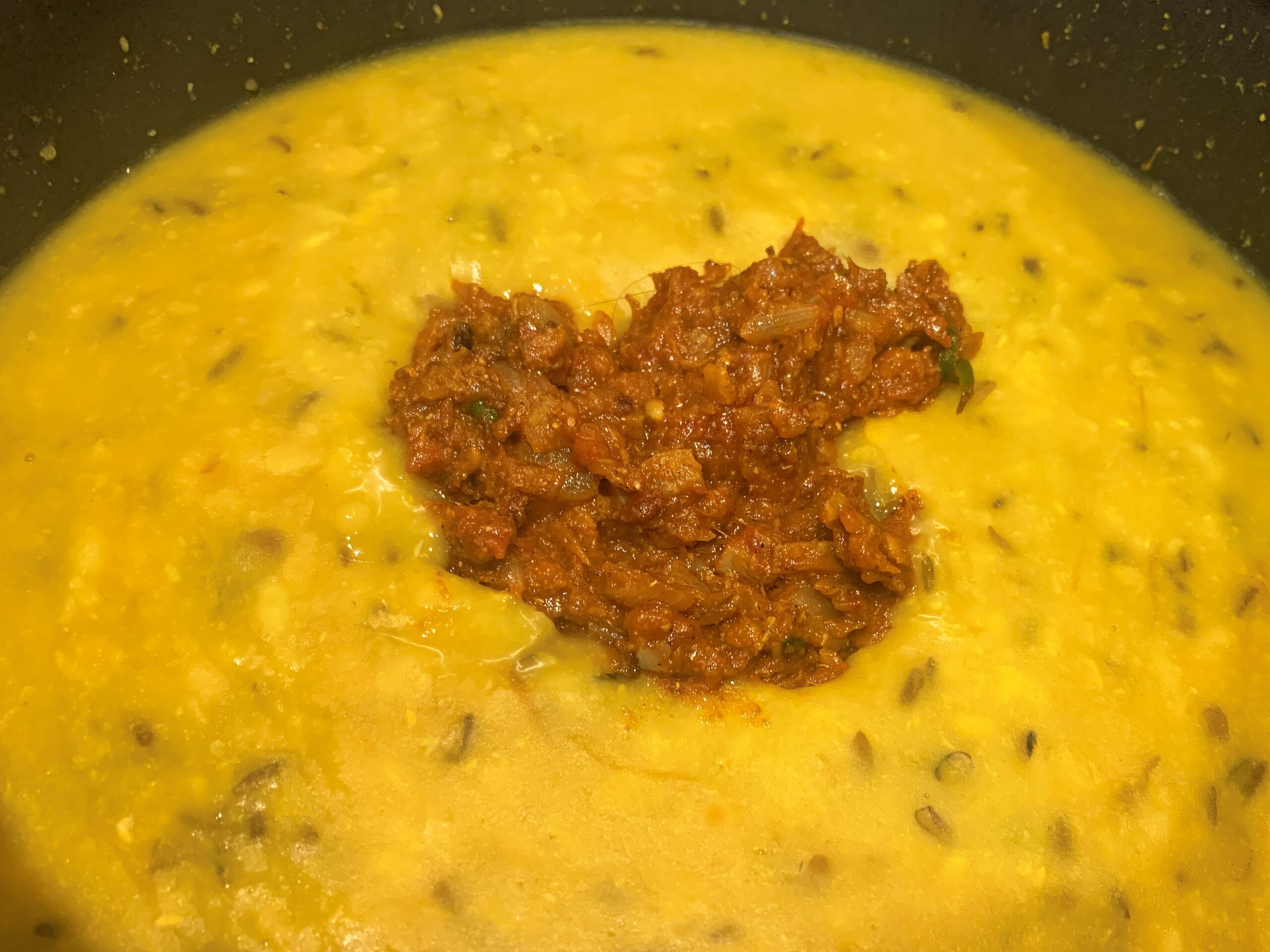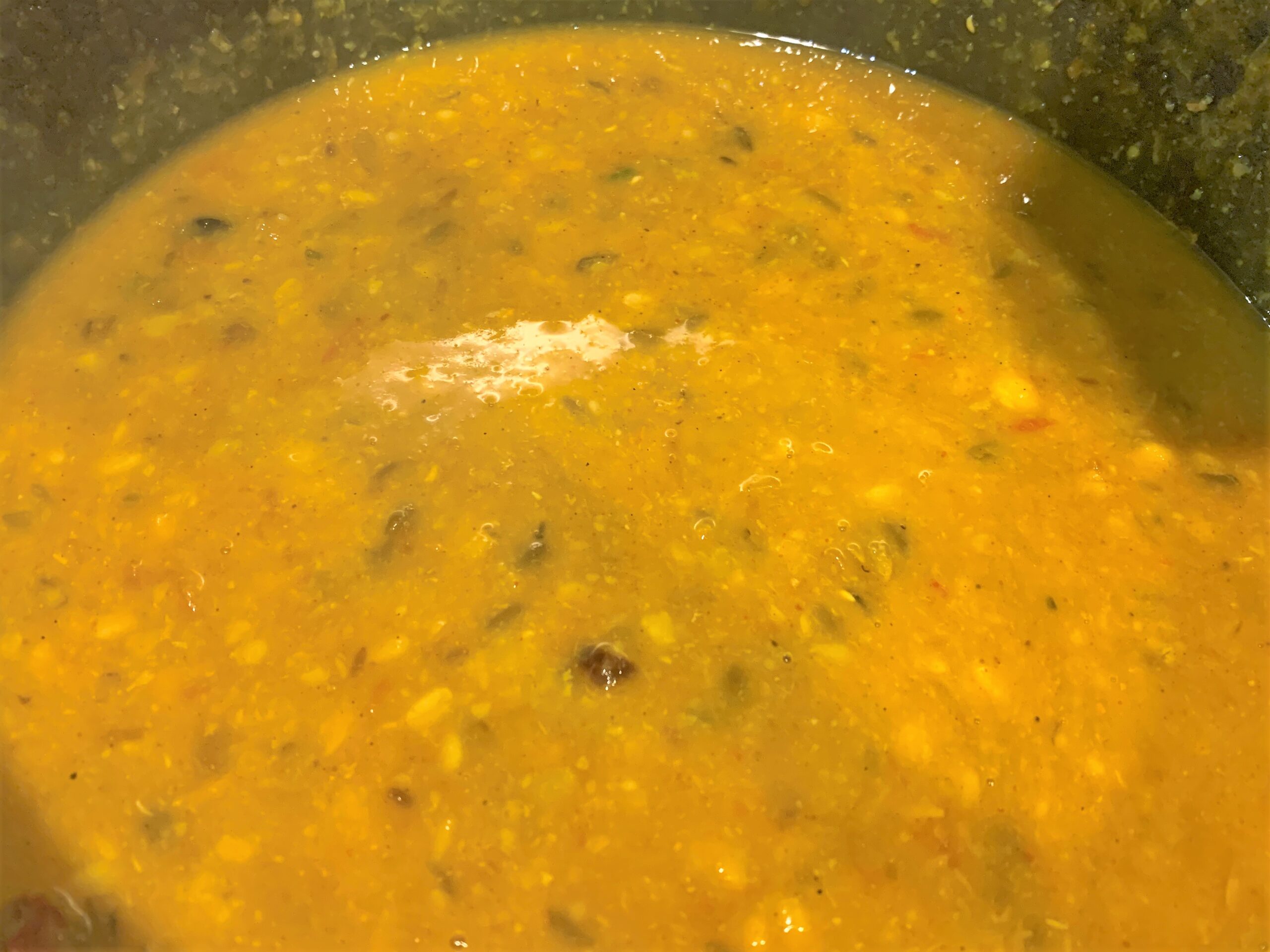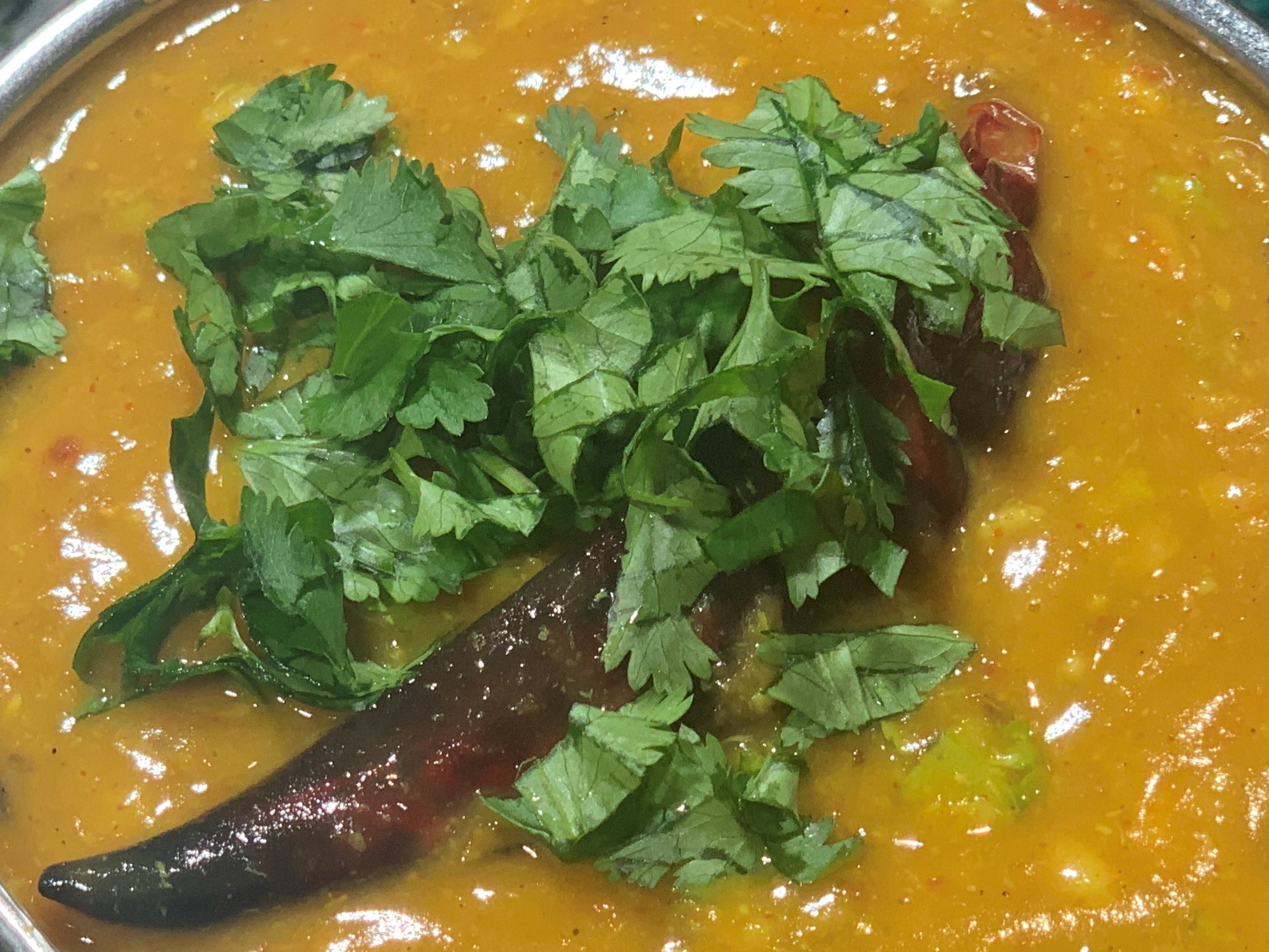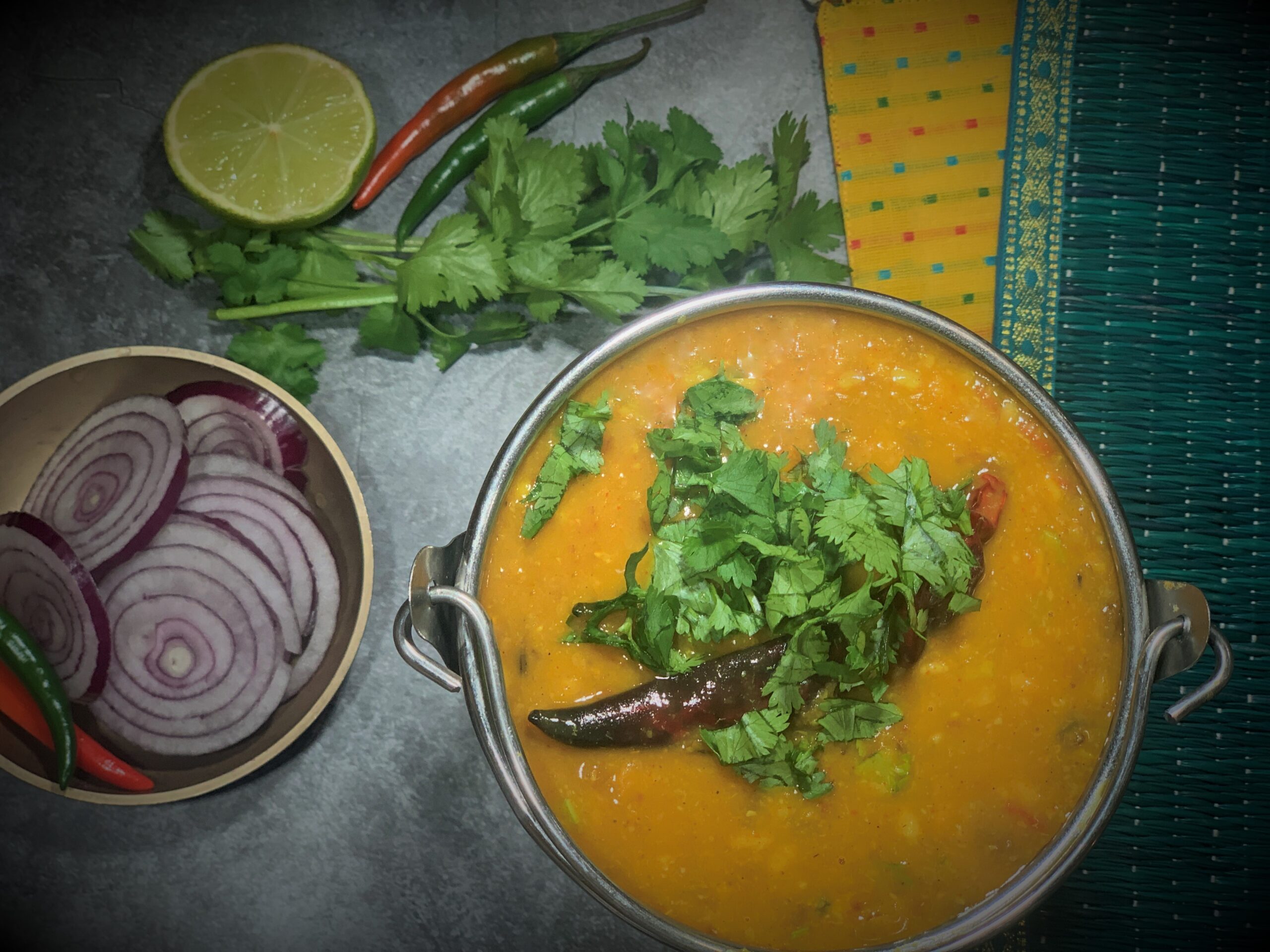 Add the prepared tempering to the cooked dal and mix well. Adjust the water if needed as the dal should be medium consistency. Cook on low heat for 4-5 minutes. Add the coriander and mix well.
Dal is ready!