Rajasthani Kalmi Vada (Chana Dal Vada)
Kalmi Vada is an authentic Rajasthani snack made with chana dal (split chickpeas) that is flavoured with spices and deep fried.
Different varieties of vadas are hugely popular in India and served as appetizers, breakfast food or snacks along with a cup of tea or coffee. The deep fried vadas are prepared in numerous varieties depending on the region, lentil/flour and spices used to prepare them. Some varieties include spinach, fenugreek, onion, and some vadas are stuffed with spices and vegetables too. Choose any variety of vadas, they are simply scrumptious. The vadas have a crispy outside and soft inside making it a great snack.
Kalmi Vada is quite similar to the South Indian chana dal vada as they are both prepared with chana dal/Bengal Gram/ Split chickpeas. South Indian Masala Vada are slightly thinner and prepared with green chillies, coriander and onion, double fried and served with coconut chutney.
Unlike the other vada varieties, traditionally Kalmi vadas are double fried. They are fried partially as regular circular vada, removed from hot oil and cut into long sticks/oblong and then fried again. This keeps them crispier for longer time compared to other vada variety. The double fried variety is hugely popular in Delhi for the famous kalmi vada chaat.
For my version of the Vada, I have added spinach for added flavour and fried once. I like adding spinach to these vadas as not only is spinach nutritious, but it also adds to the flavour and texture of the vadas too. Simple, yet delicious!
Ingredients
1 cup split chickpea lentil (chana dal)
1 cup finely chopped spinach
1- inch ginger
3-4 green chillies
2 tablespoons oil
2 teaspoons salt
½ teaspoon asafoetida
2 teaspoons Kashmiri red chilli powder
2 tablespoons wheat flour
Oil for deep frying
Directions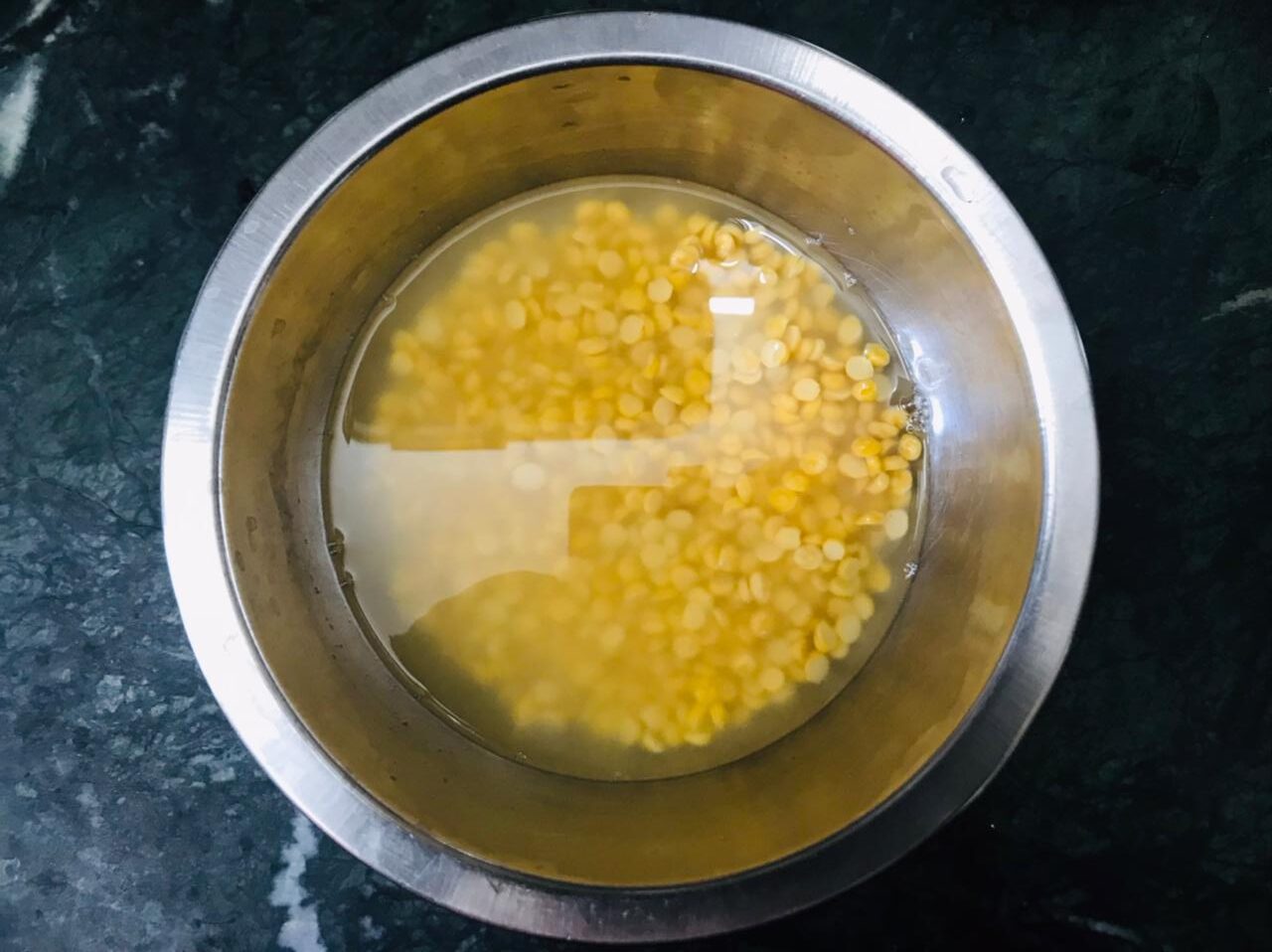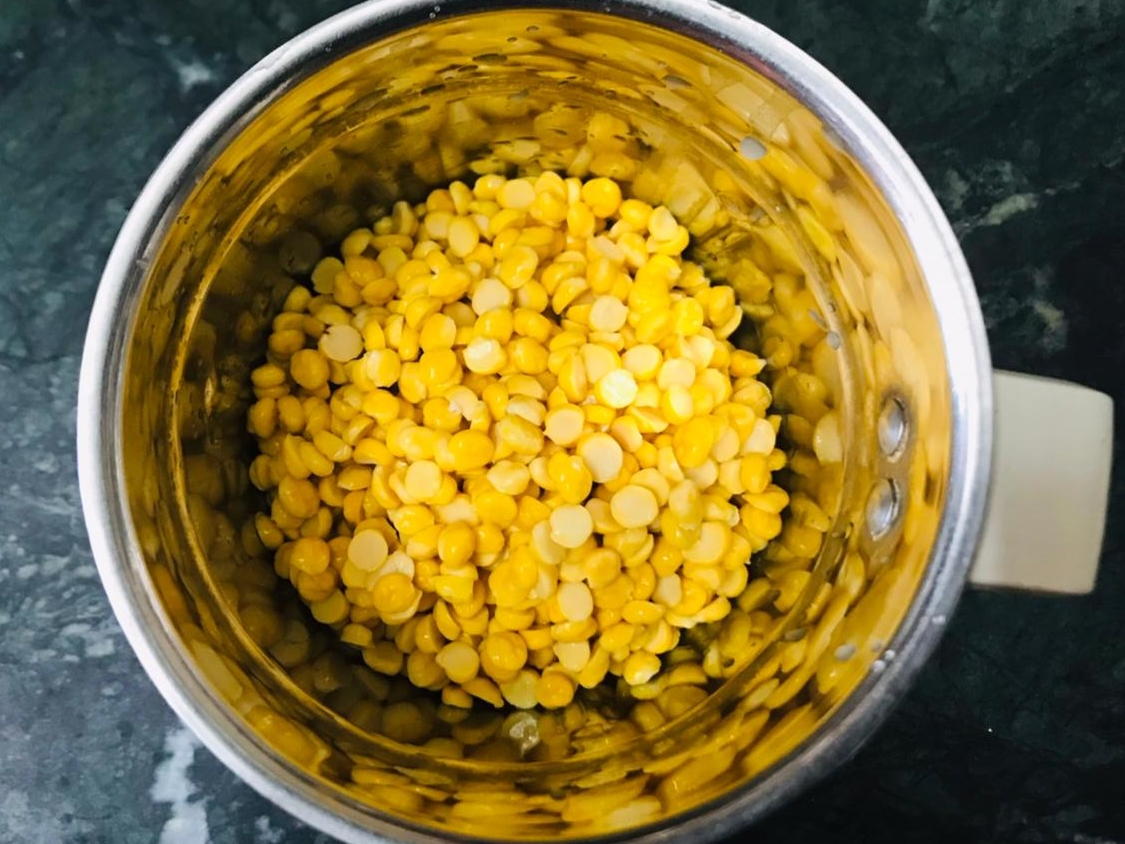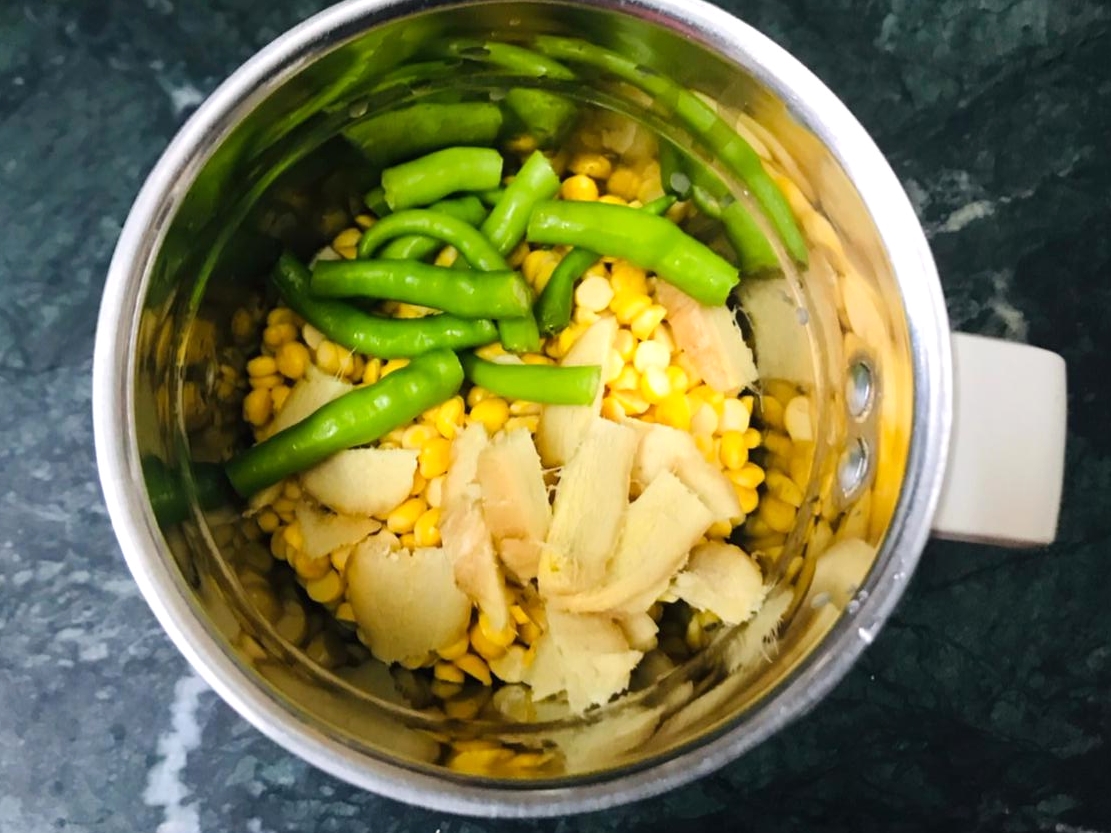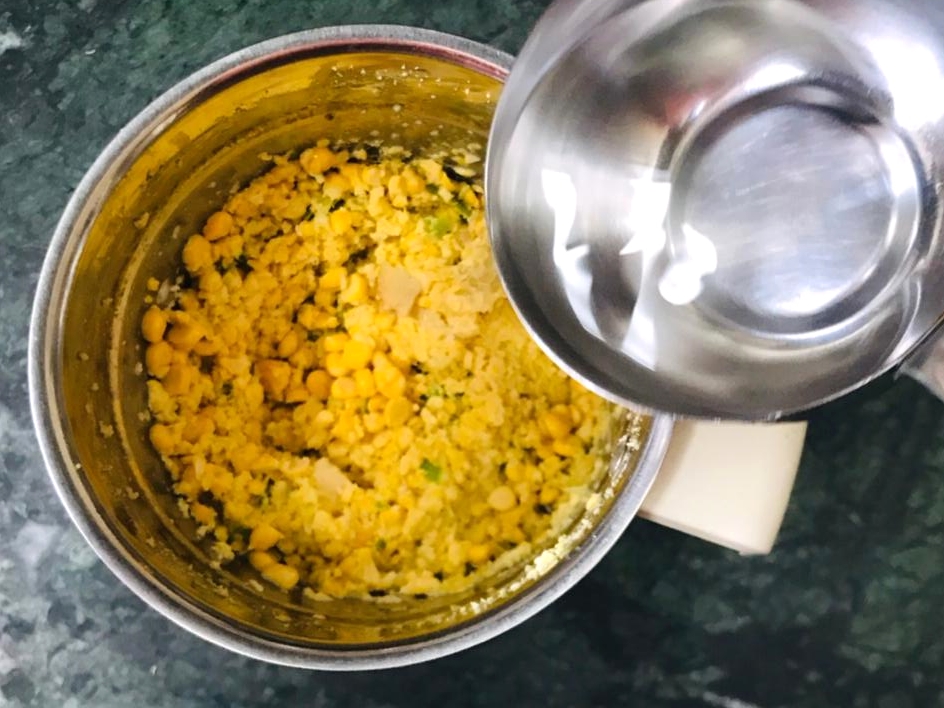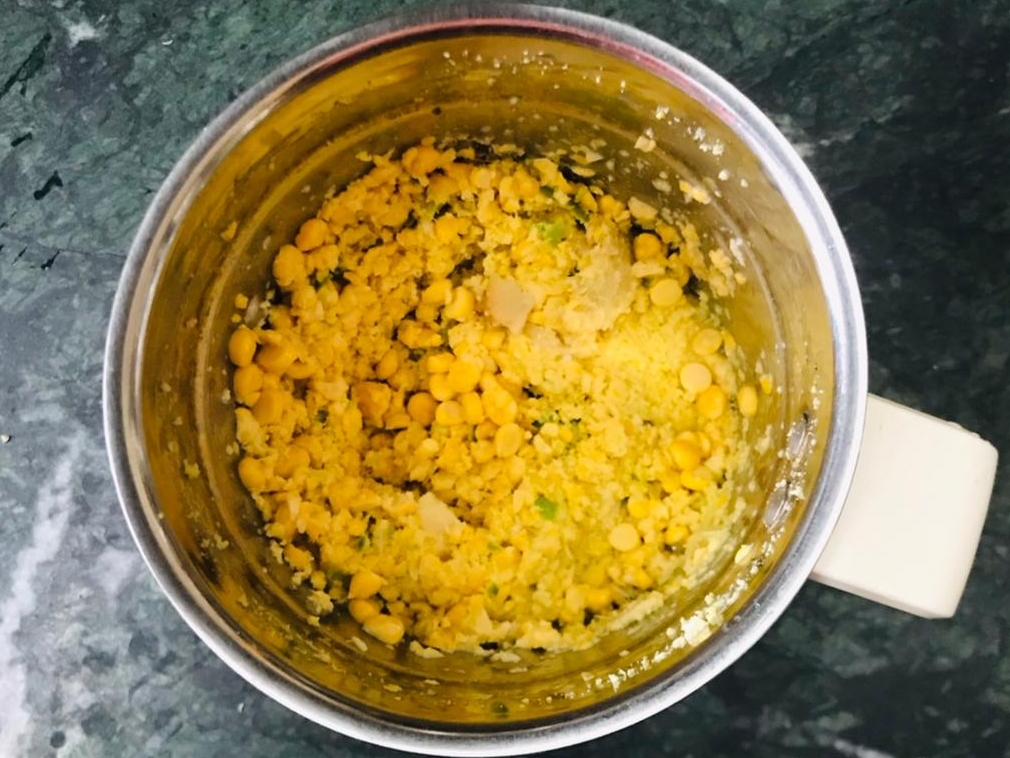 Wash the dal and soak it in water for 4-5 hours.
Drain the soaked chana dal from water and add it to mixer.  Add the ginger and green chilli. Pulse the dal into thick coarse paste sprinkling little water whenever needed. The dal should be firm and grainy.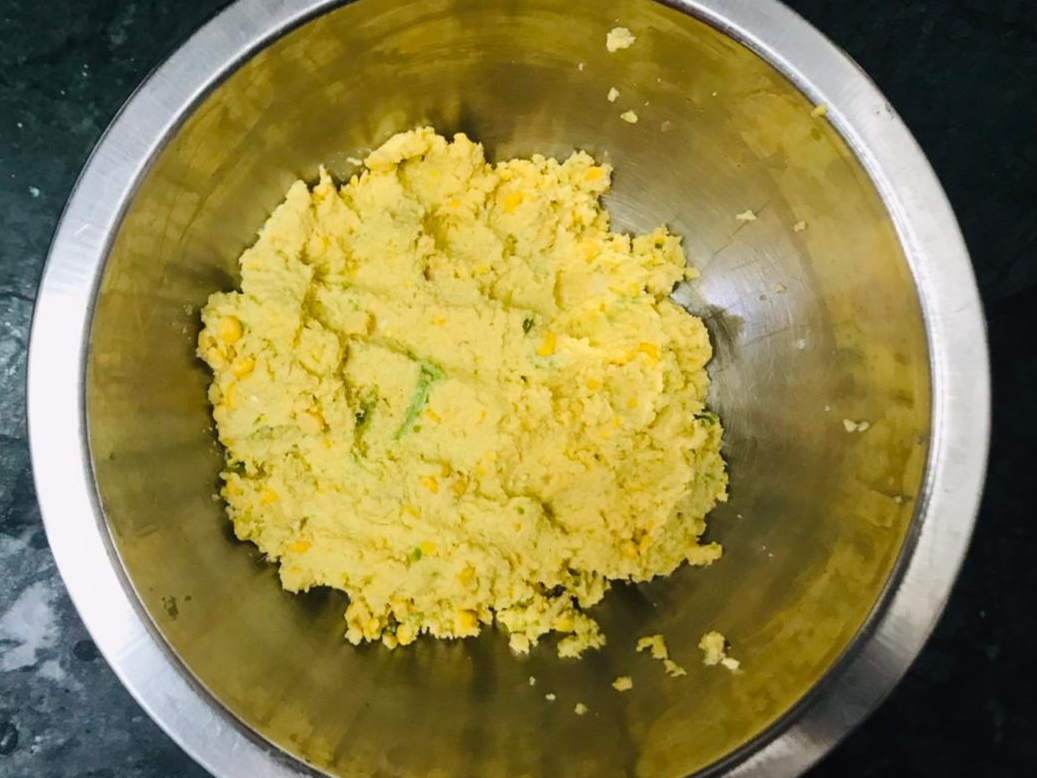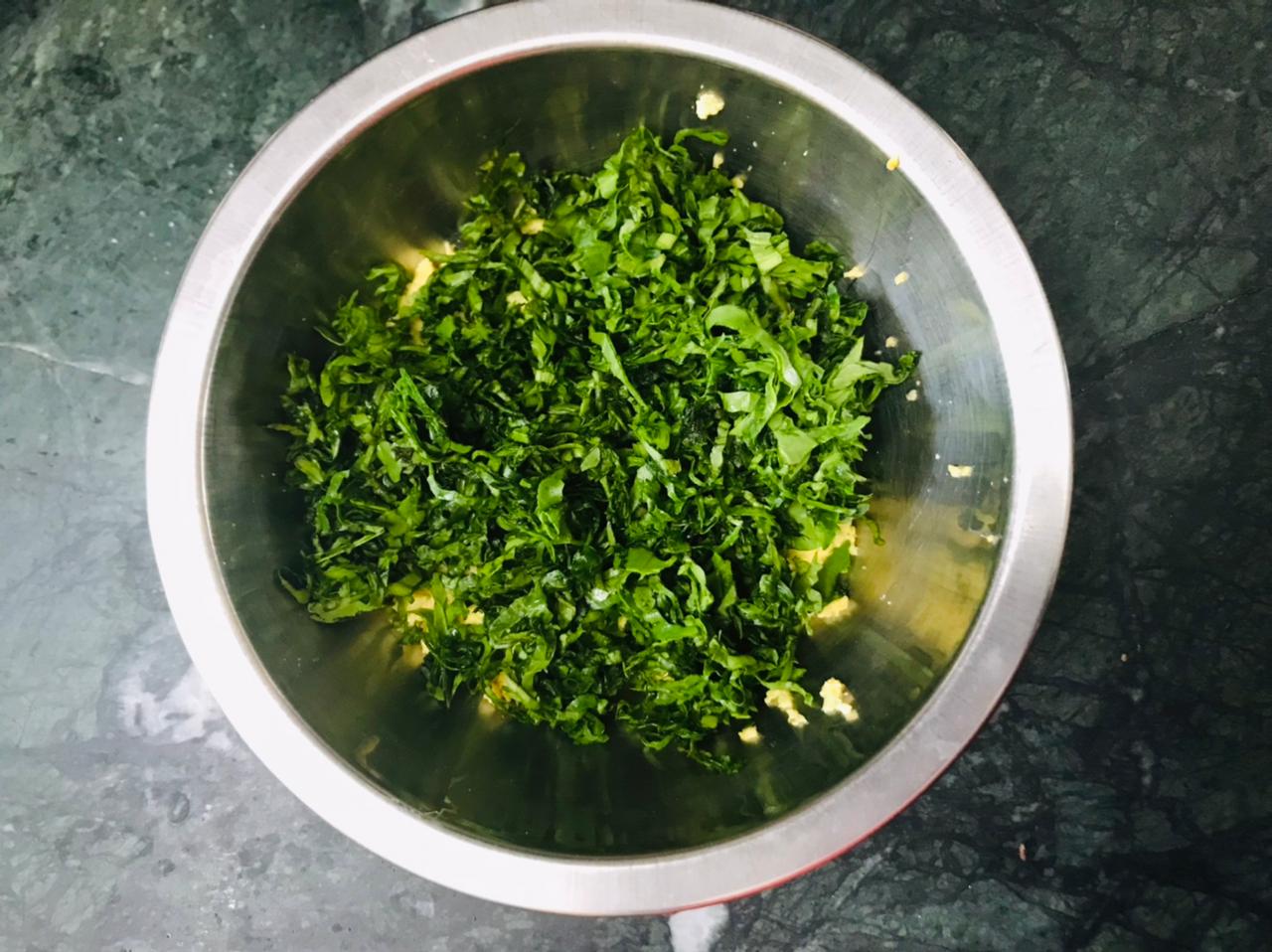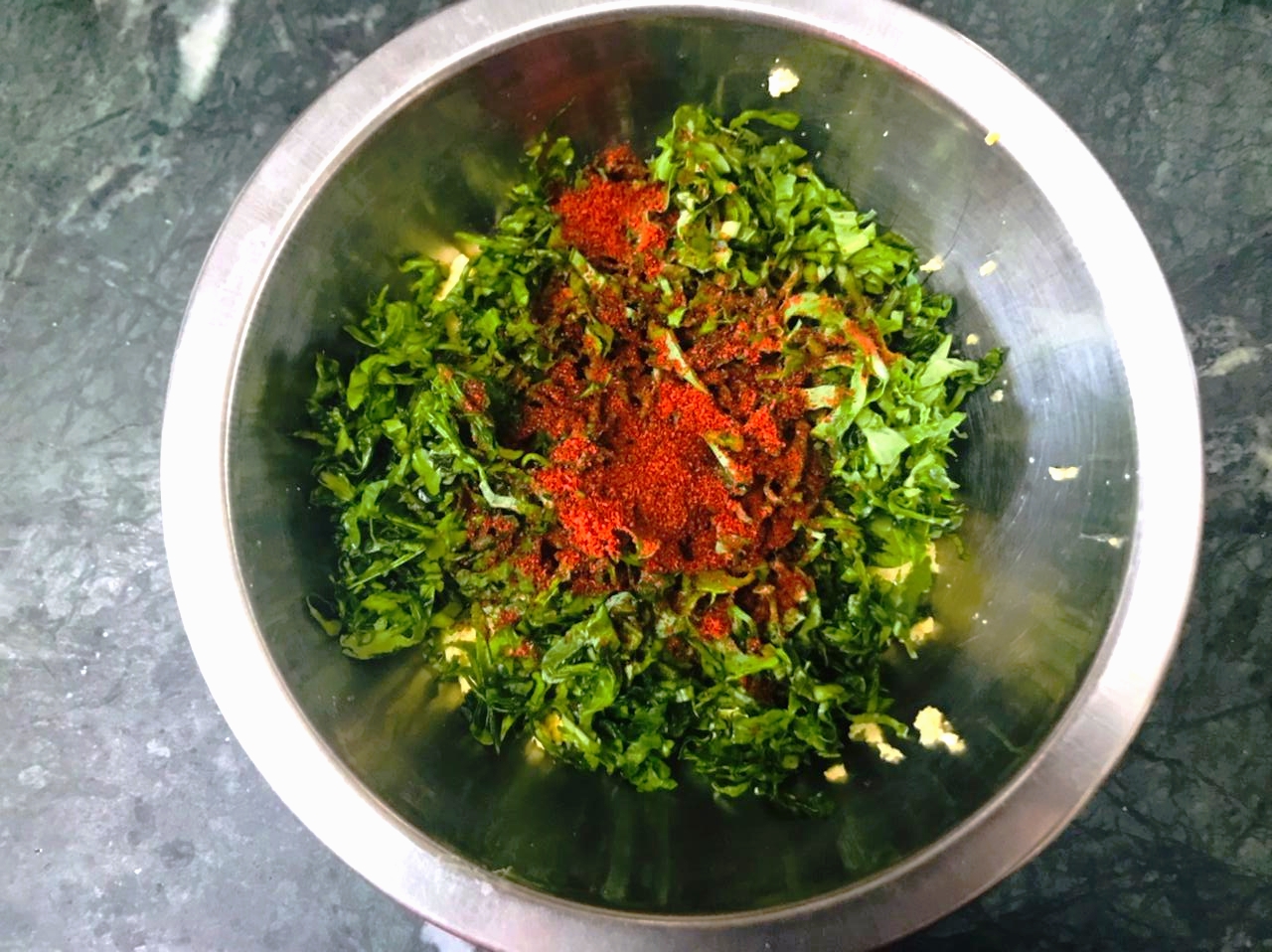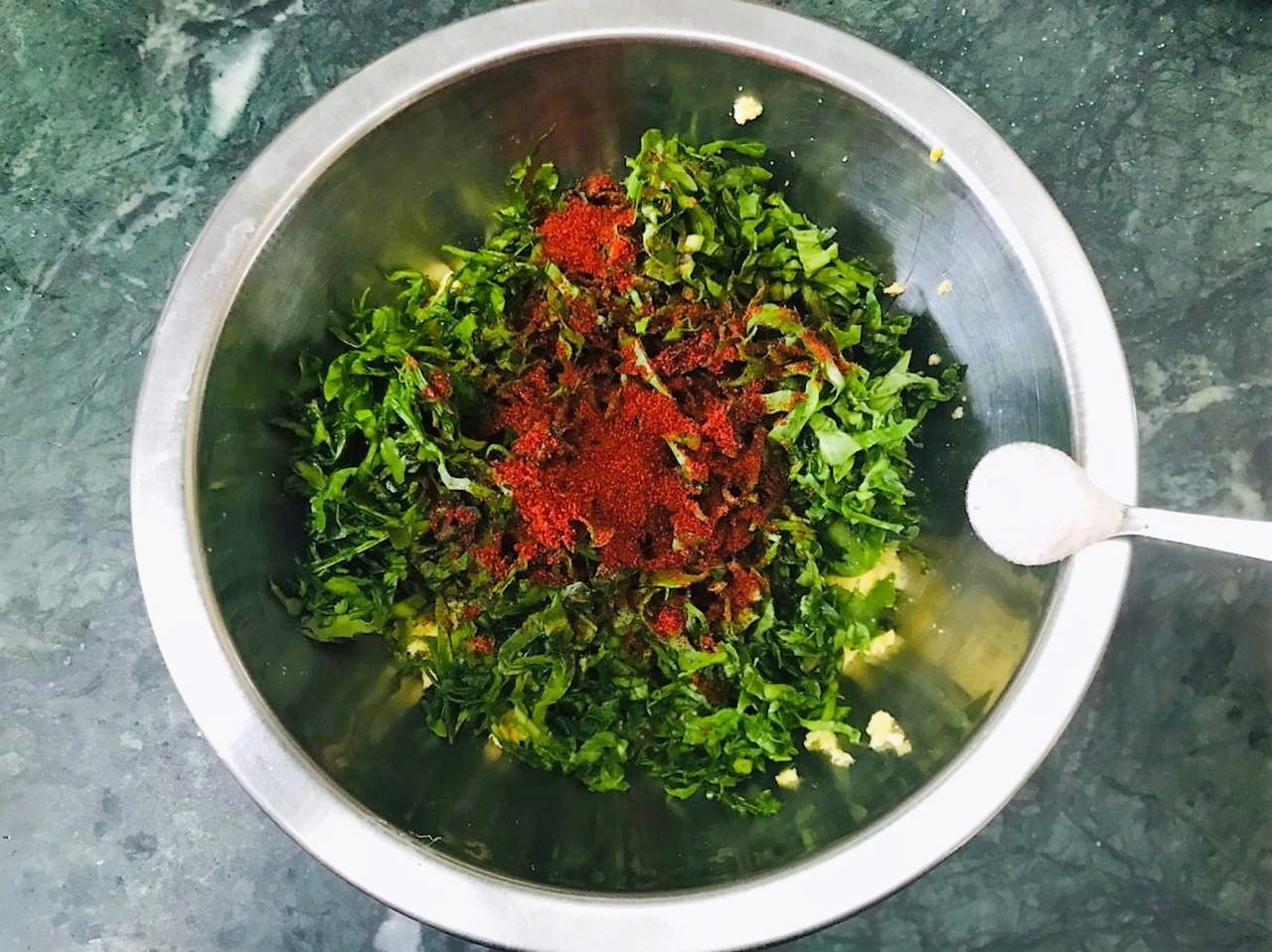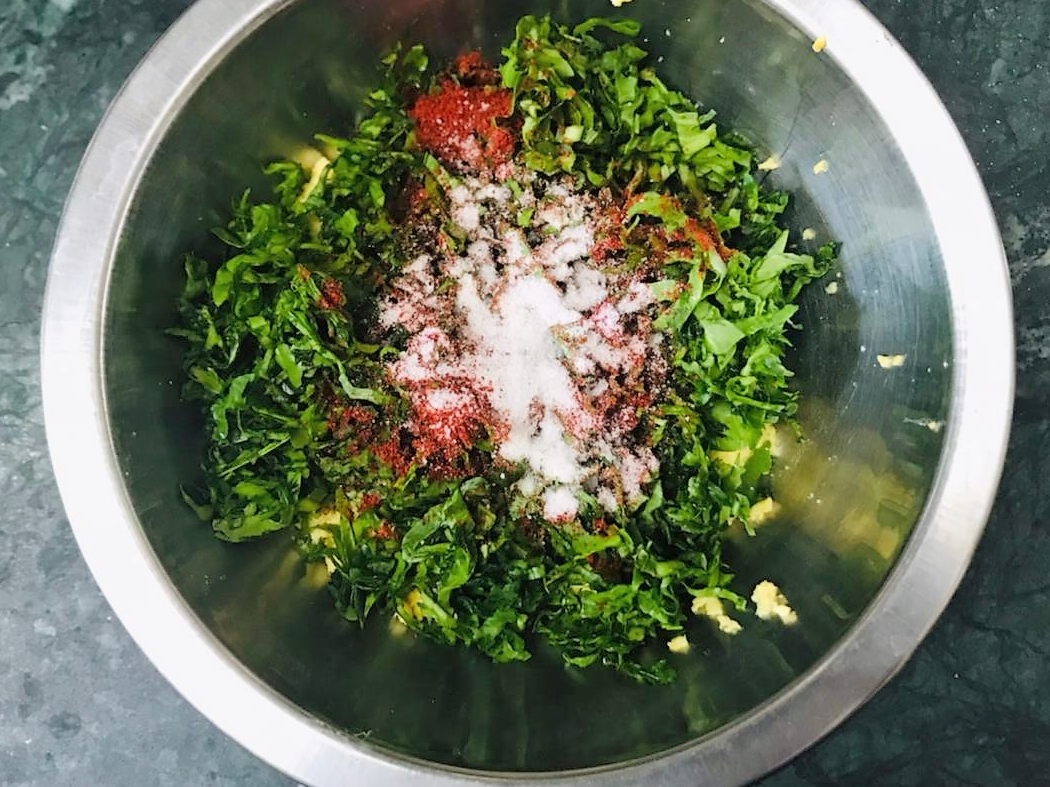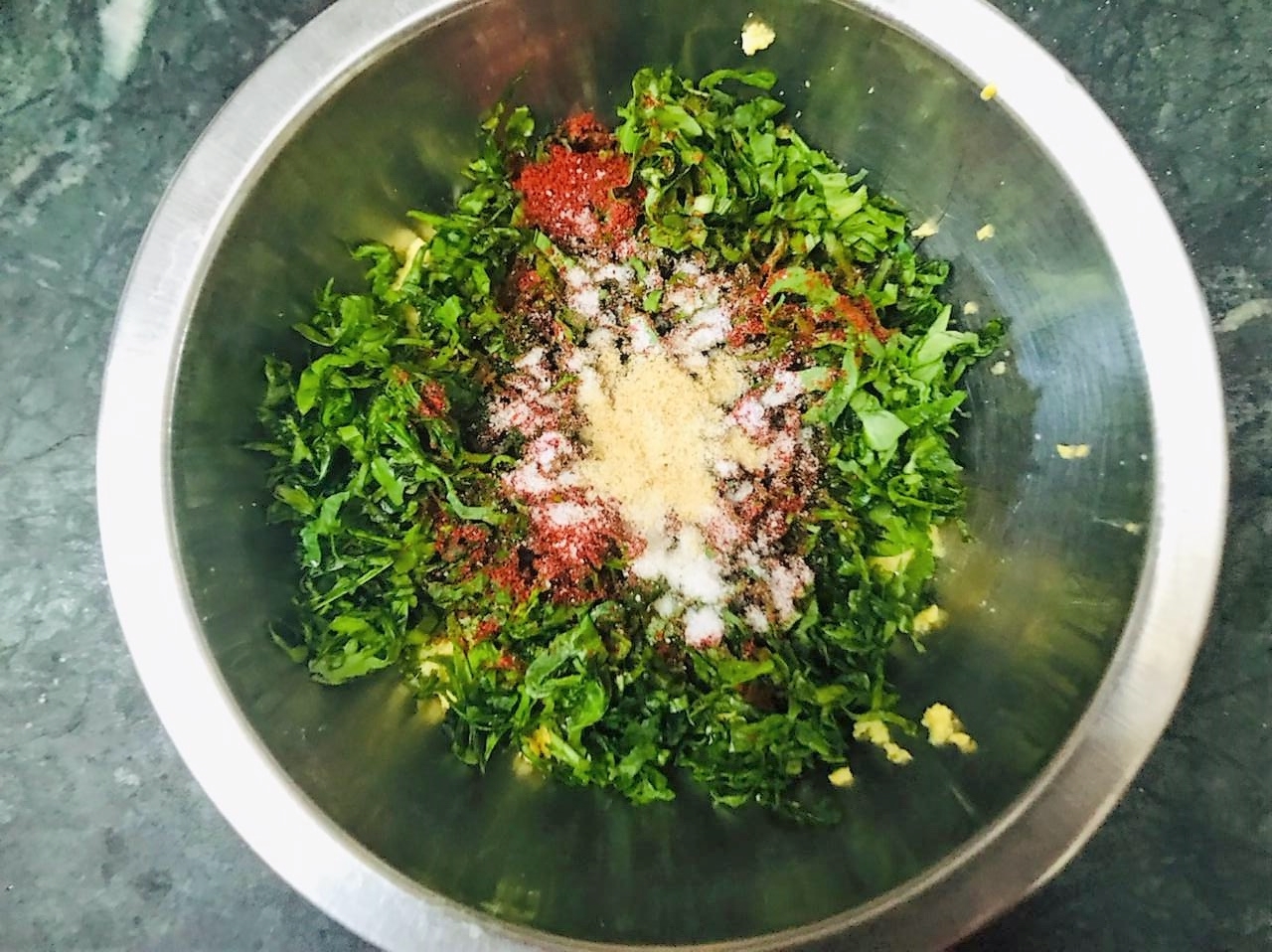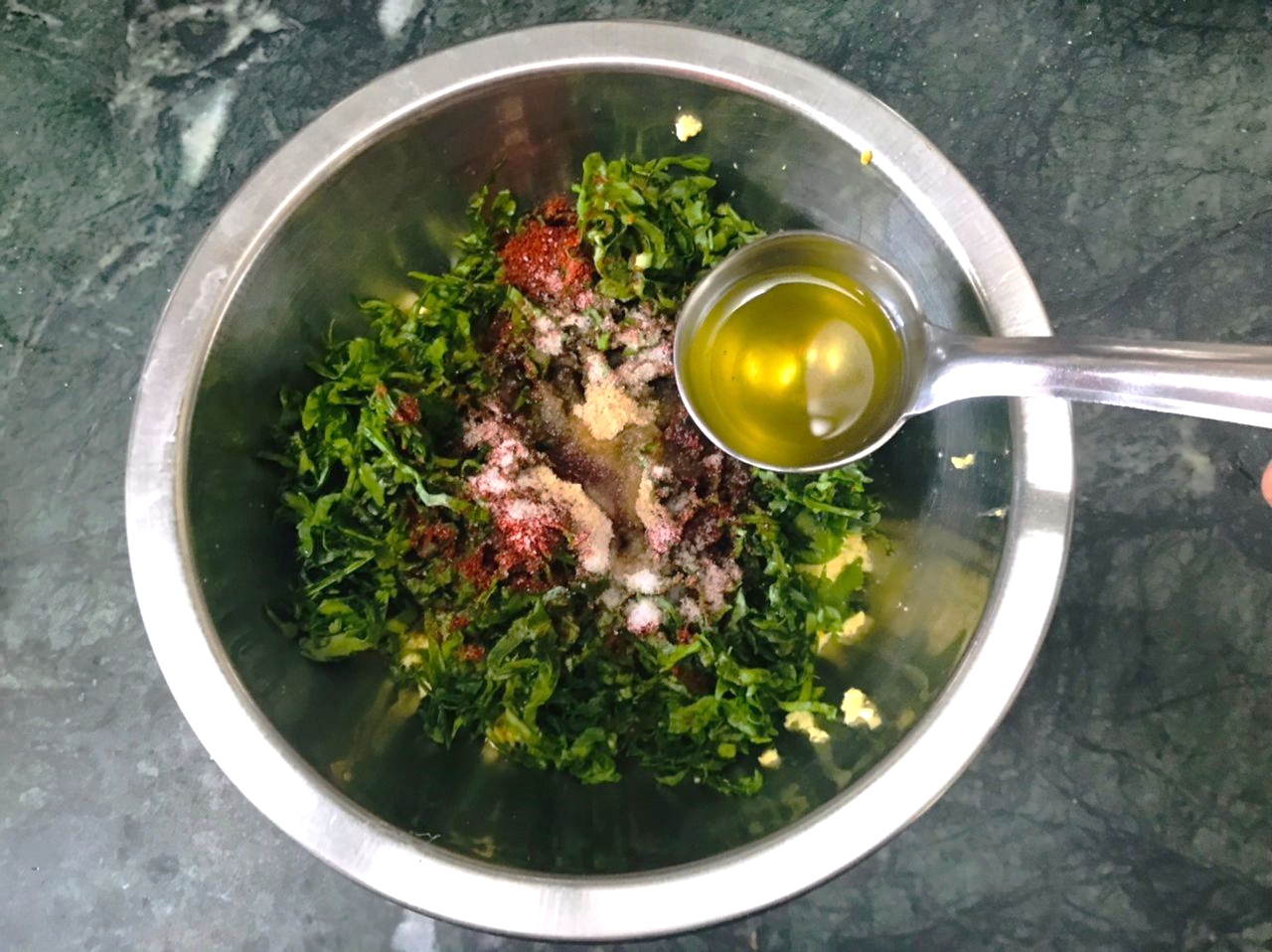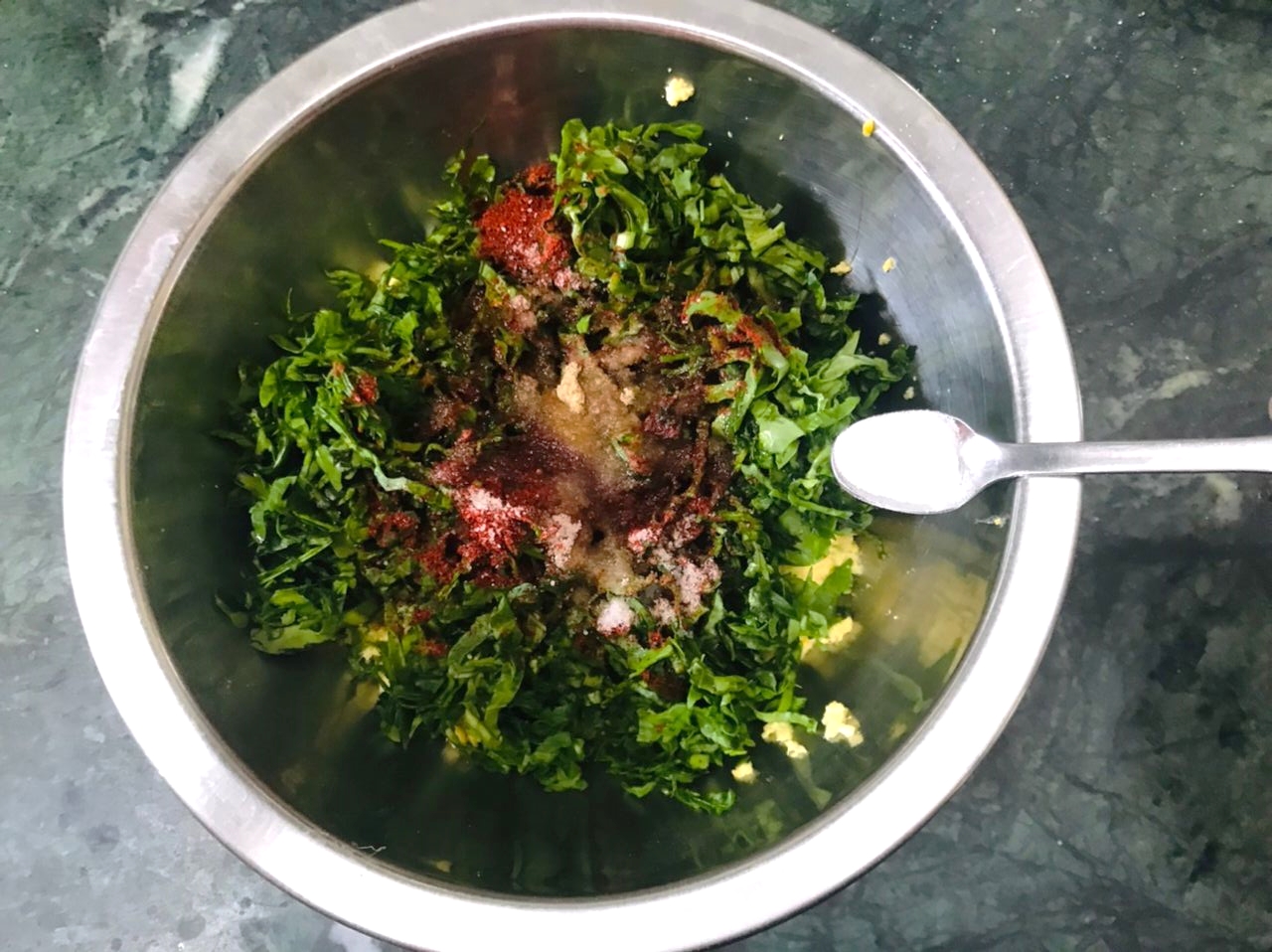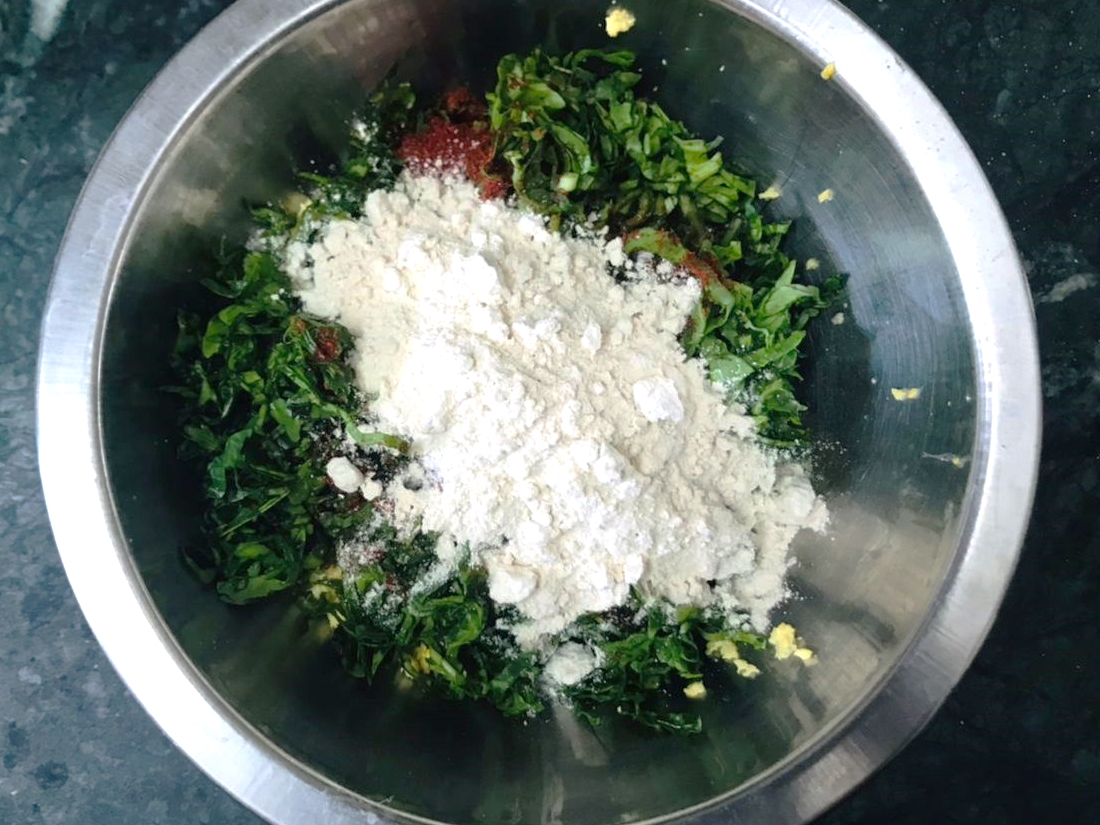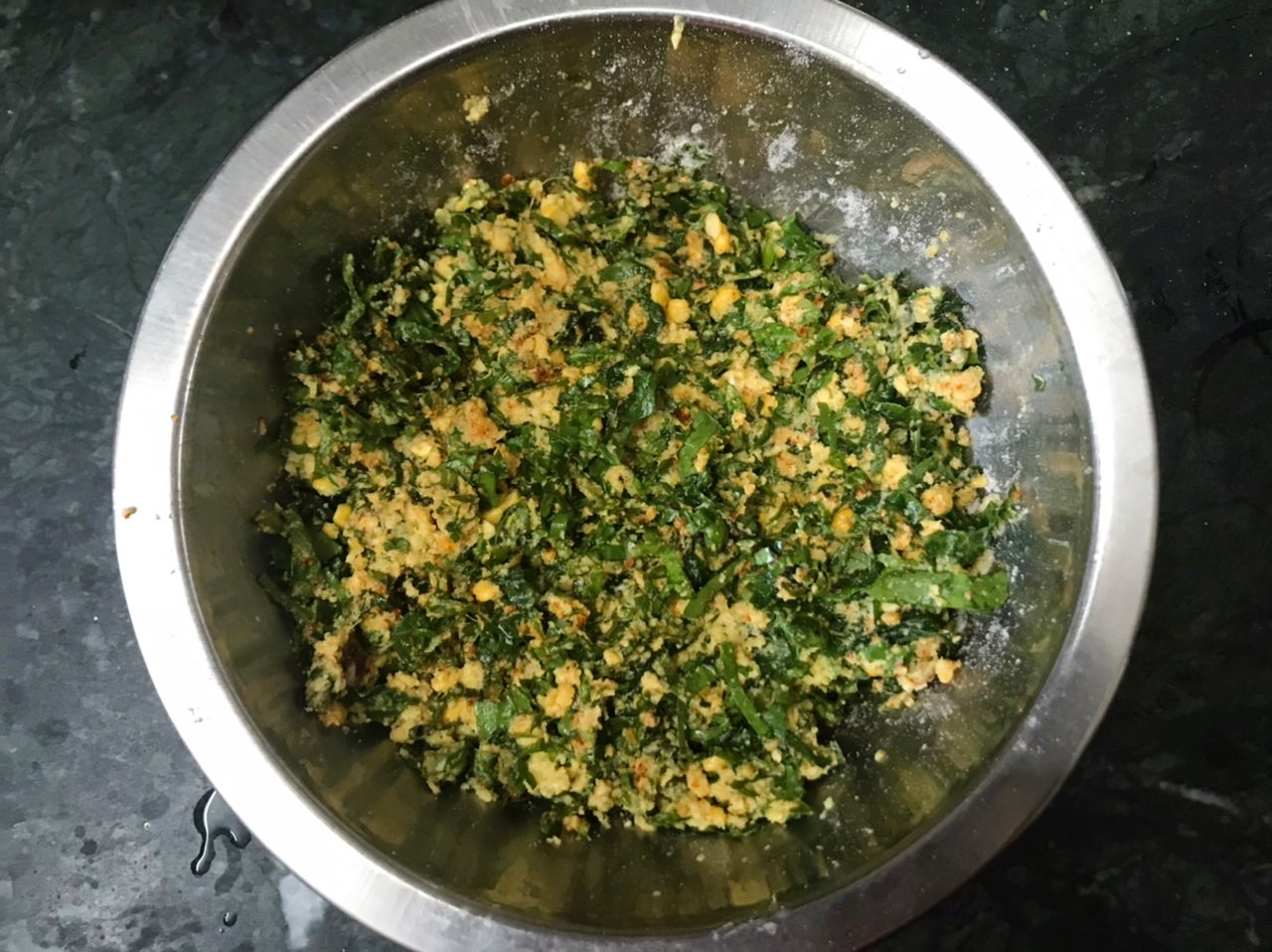 Transfer the dal into a bowl and add the spinach, red chili, salt, asafoetida, oil, and wheat flour.  Mix everything together into thick, soft dough.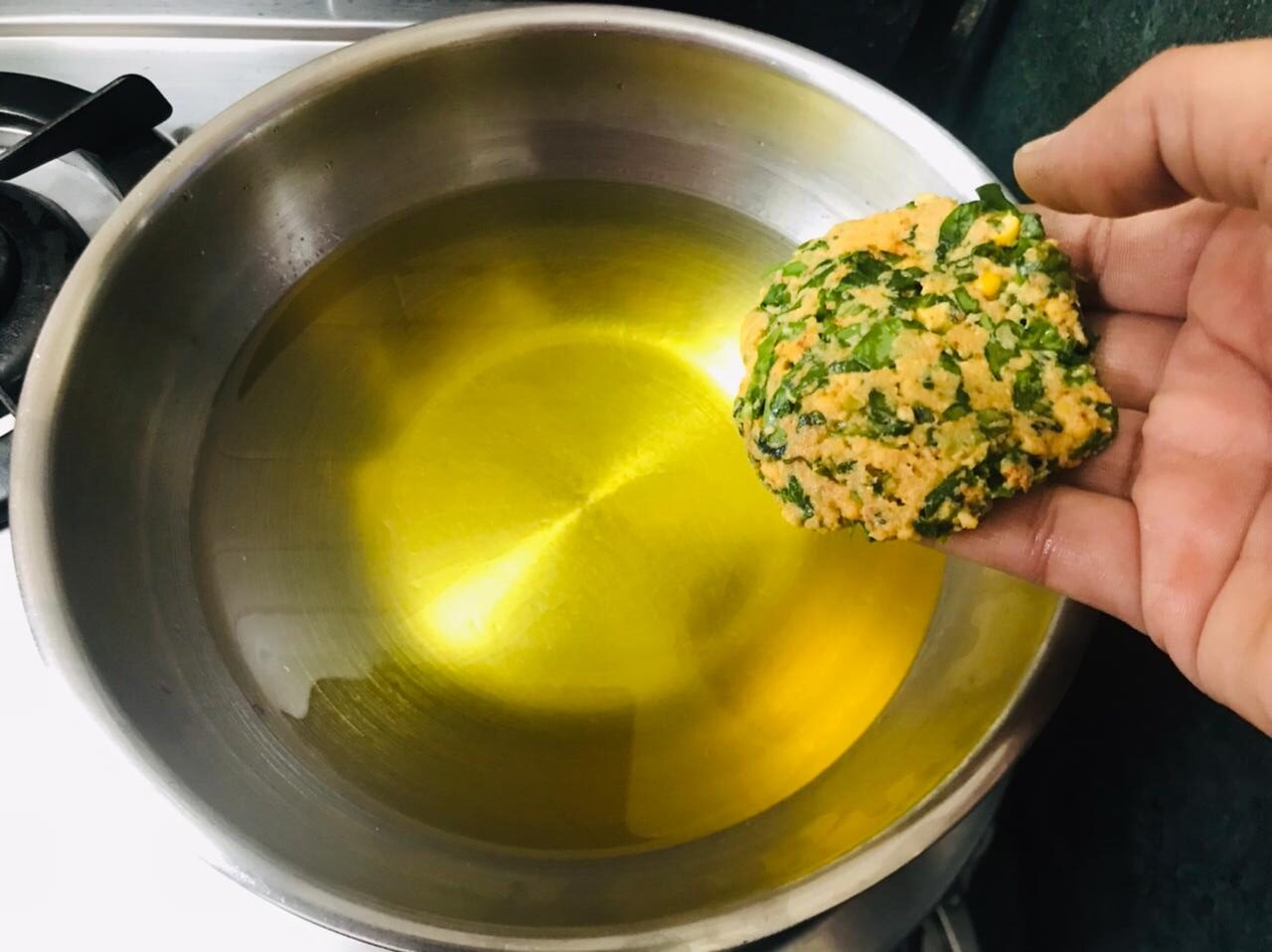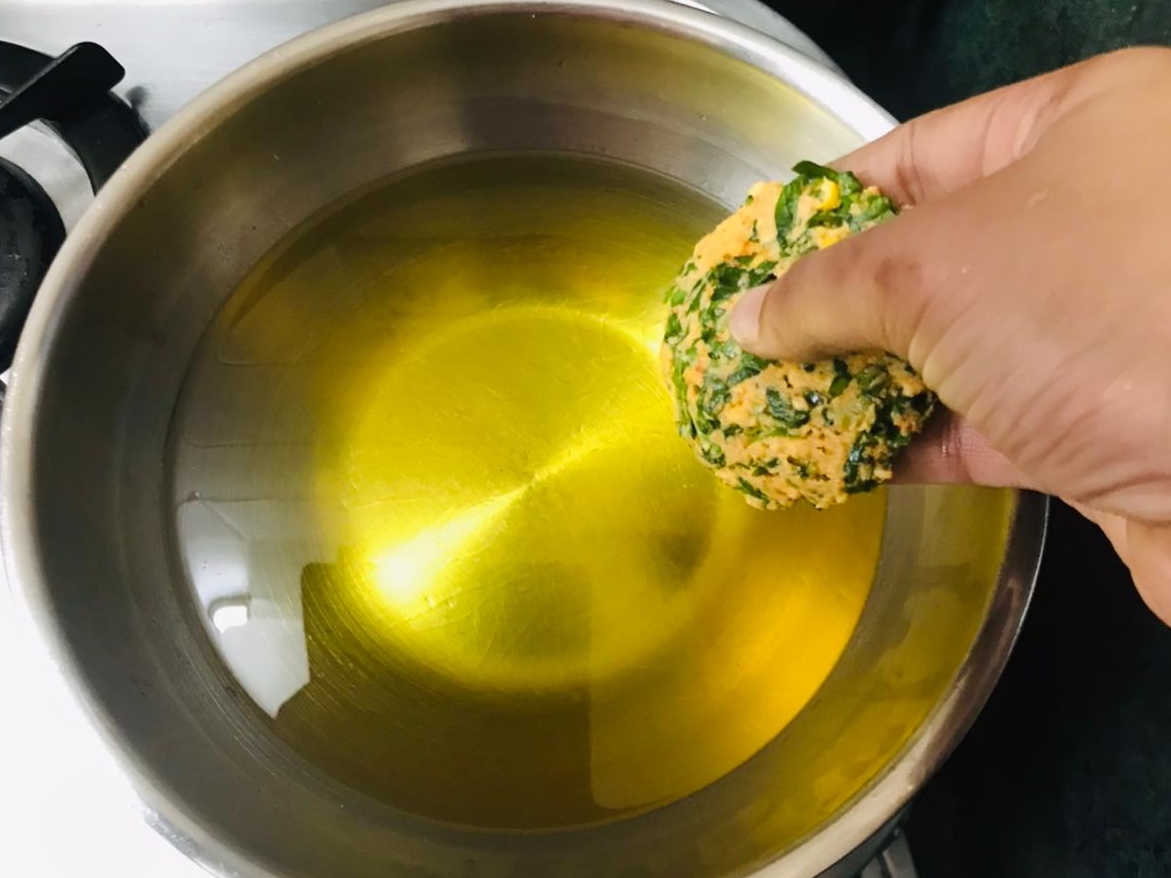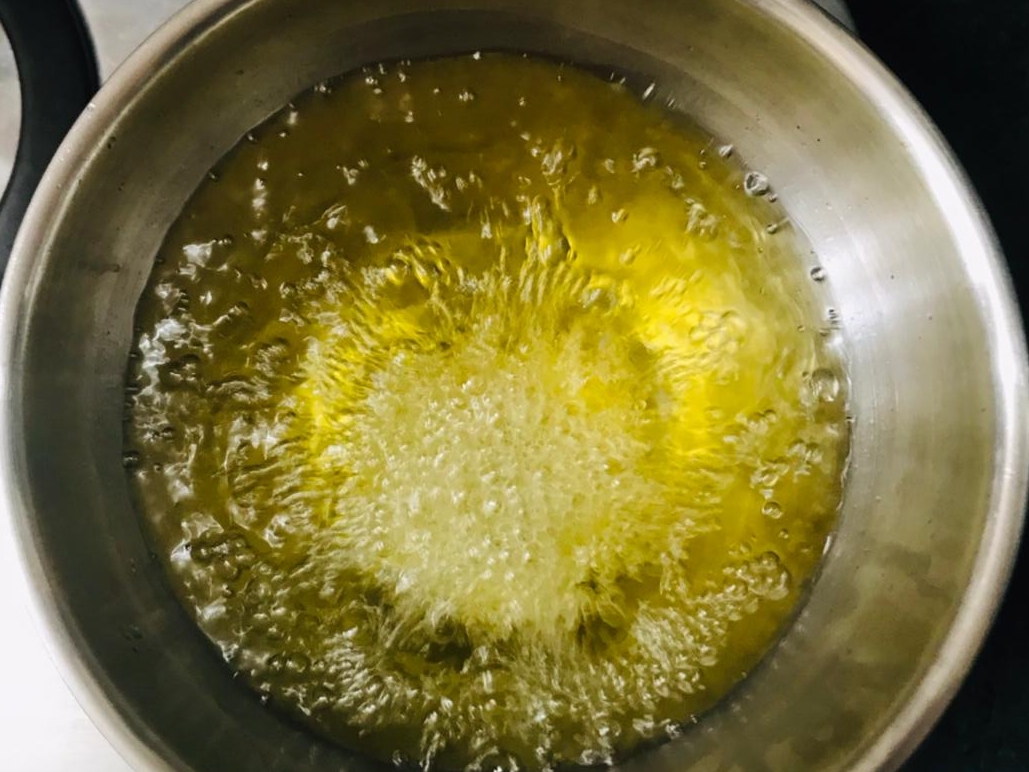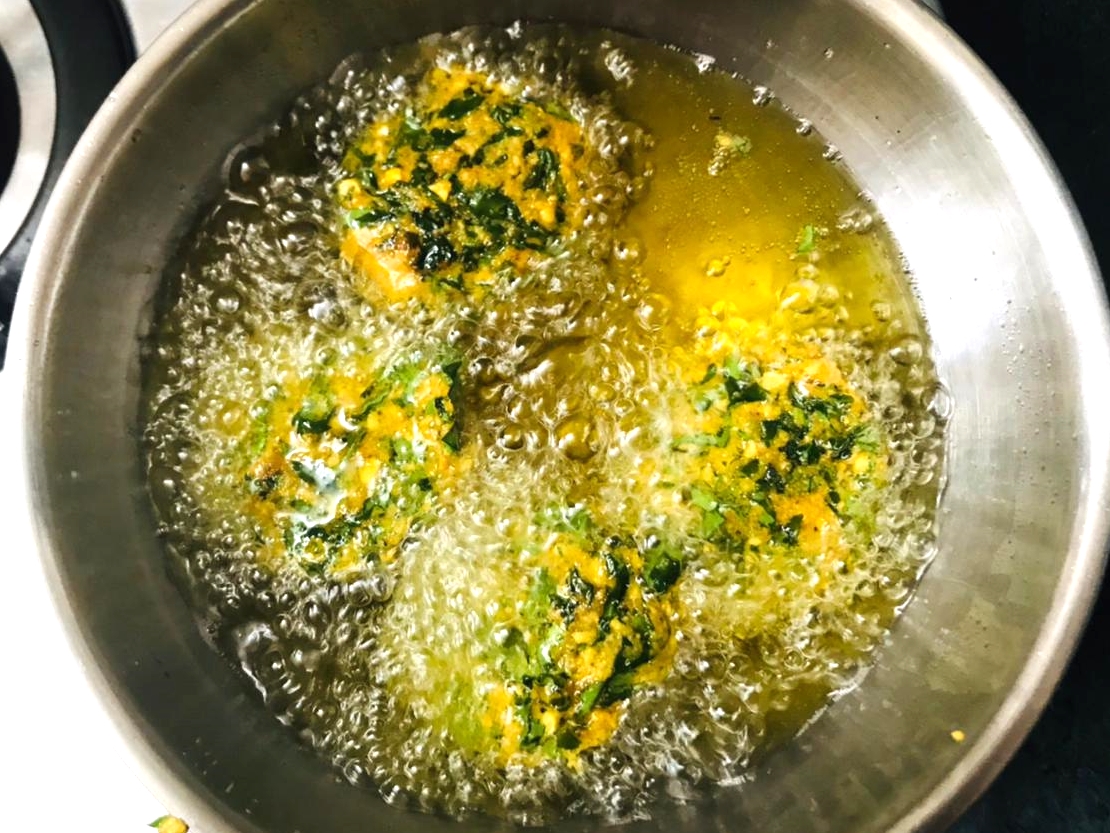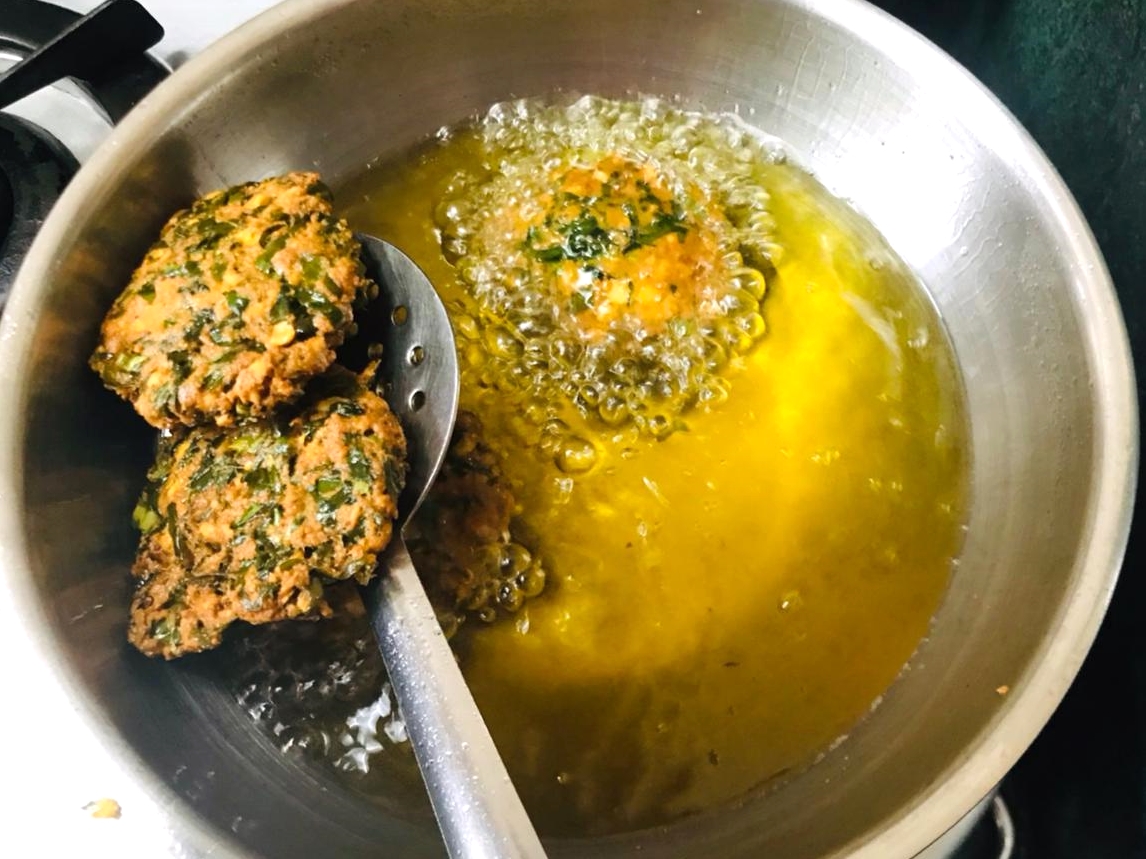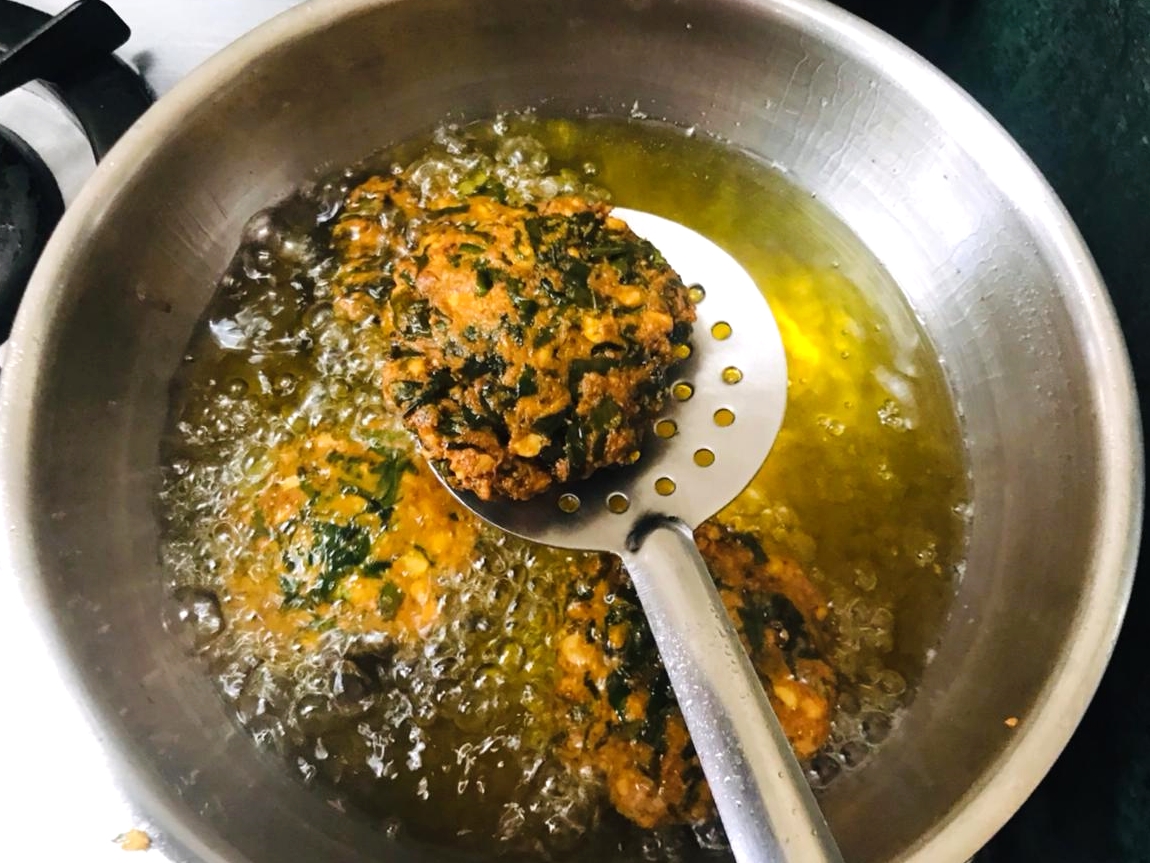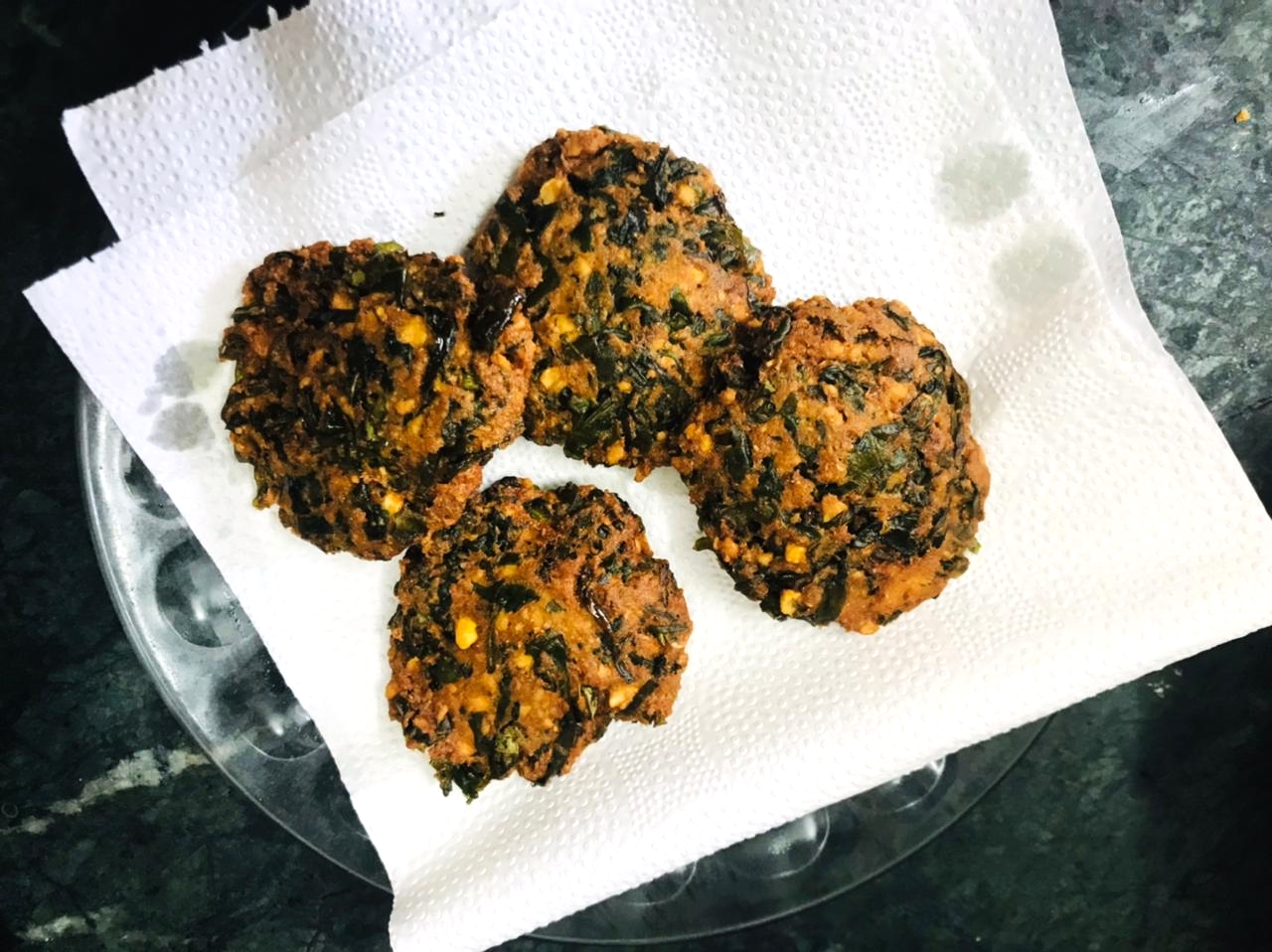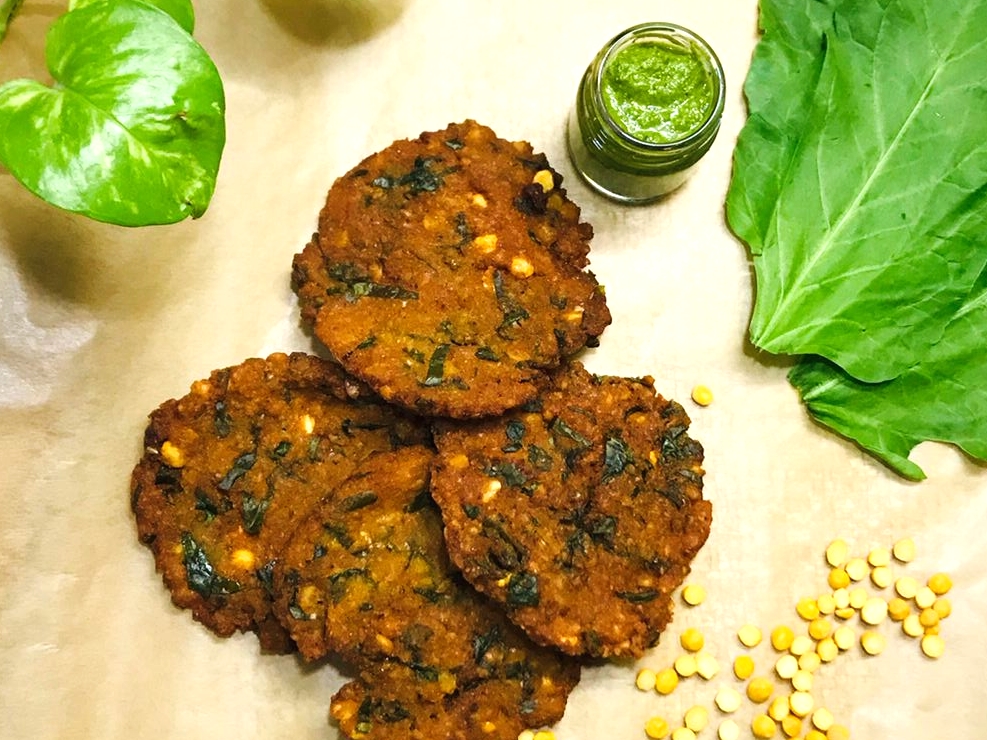 Heat oil for frying. To check if the oil is ready for frying add a small amount of batter in the oil. If it comes steadily and quickly on the surface, then that means the oil is at the right temperature to fry.
Once the oil is ready to fry, pinch a big lemon sized portion from the mixture and gently form a round flattened disc and slide it into the hot oil for frying.  Fry on medium- low heat for 3-4 minutes or until crispy and golden.
Remove with a slotted spoon on absorbent paper towel.
Serve with coriander and mint chutney.