Tandoori Corn
Tandoori Corn is a delicious recipe of sweet corn marinated in spiced yoghurt marinate and either grilled in the oven, tandoor or BBQ.
In India, 'masala bhutta' (grilled spiced corn) is extremely popular during monsoons. The street vendors come with their carts loaded with corn and grill the corn on charcoal. It is laden with masala and lime while hot and enjoyed piping hot!
Growing up, whenever I saw a street cart selling 'Masala Bhutta' ( spiced corn)- I would wait for my mother to find me the sweetest tender corn and once grilled will put loads of masala with lime.
This Tandoori Corn recipe is a slight twist on the traditional corn I have eaten growing up but nonetheless super delicious! Spicy, smoky and full of flavour- this grilled tandoori corn is one of my favourite snacks when sweetcorn is in season. The perfect spiciness from the tandoori marinade, charred sweet corn, and velvety creamy butter! What can go wrong?
Other recipes you might like to try are Hariyali Paneer Tikka, Tandoori Paneer Tikka, Tandoori Broccoli, Ajwaini Fish Tikka, Tandoori Soya Chaap, Tandoori Mushroom Tikka, Lamb Seekh Kebab, Hariyali Chicken Tikka and Tandoori Chicken.
Ingredients
5-6 Corn on the Cob
For Marinade
1 cup plain yogurt
1 teaspoon salt
1 teaspoon red chilli powder
1 teaspoon paneer tikka masala
1 teaspoon dry fenugreek leaves (kasuri methi)
1 tablespoon gram flour
1 tablespoon mustard oil
2 teaspoons green chilli ginger paste
Other Ingredients
1 tablespoon butter
1 teaspoon chaat masala
2 teaspoons finely chopped coriander leaves
Directions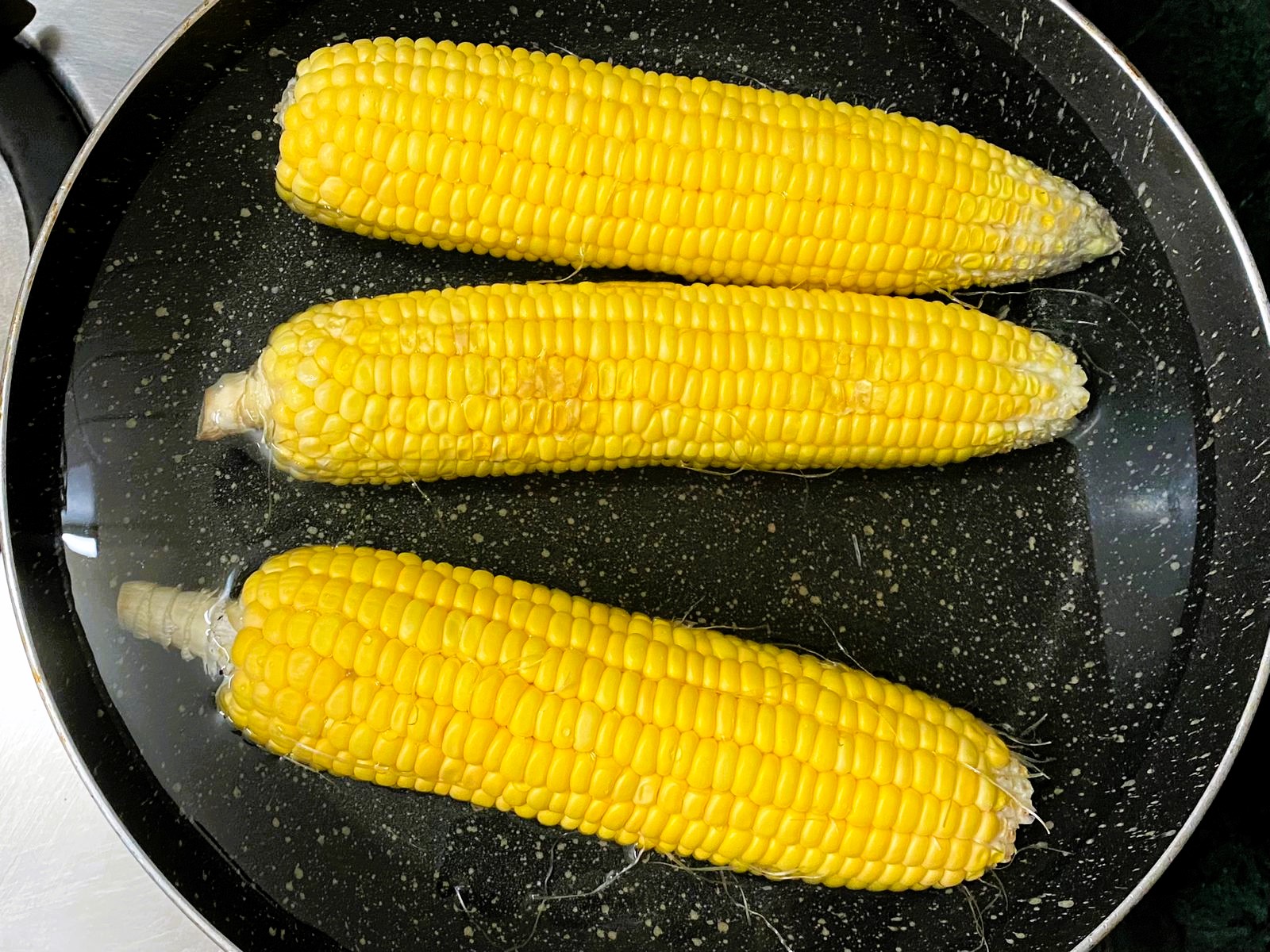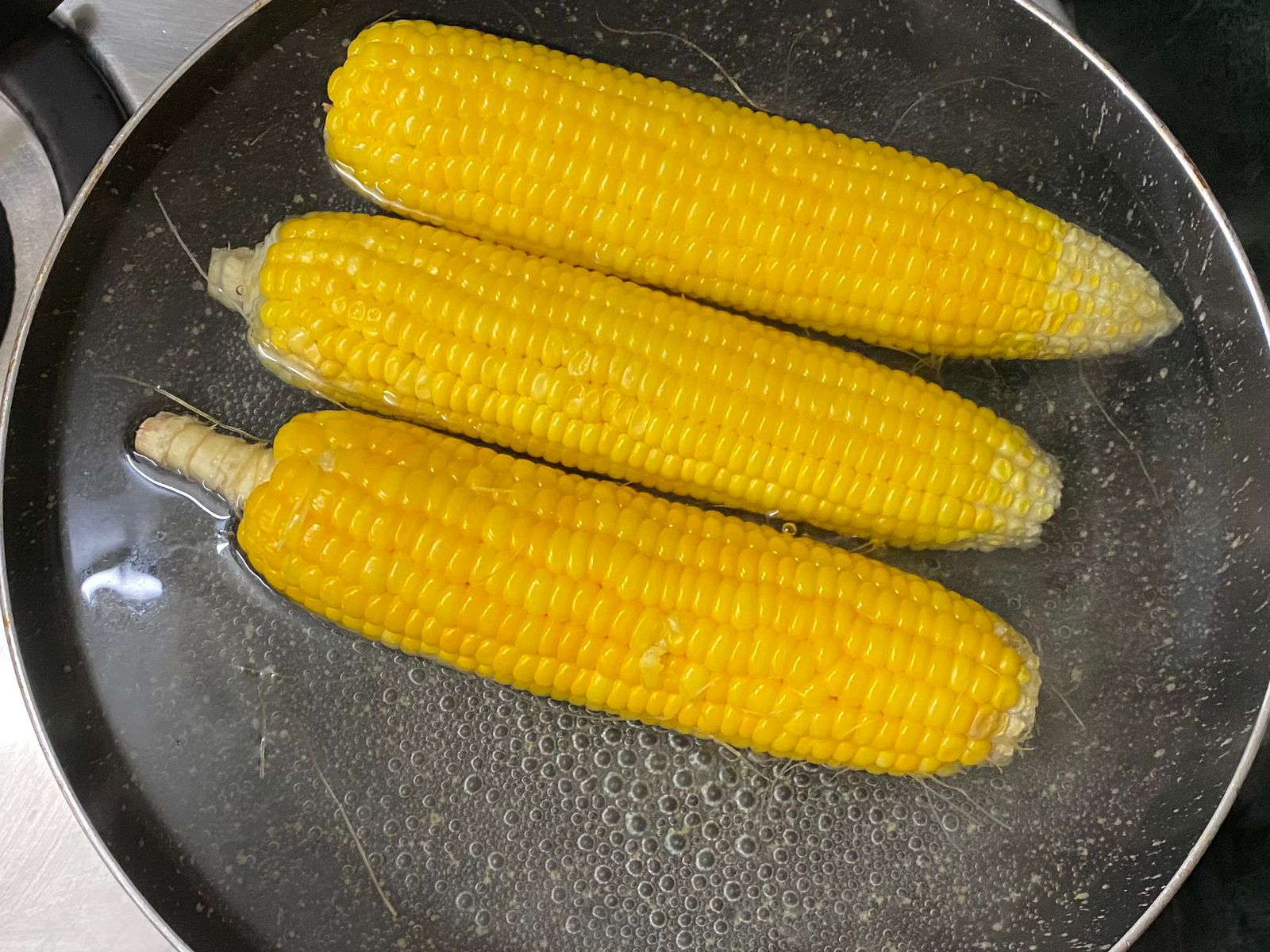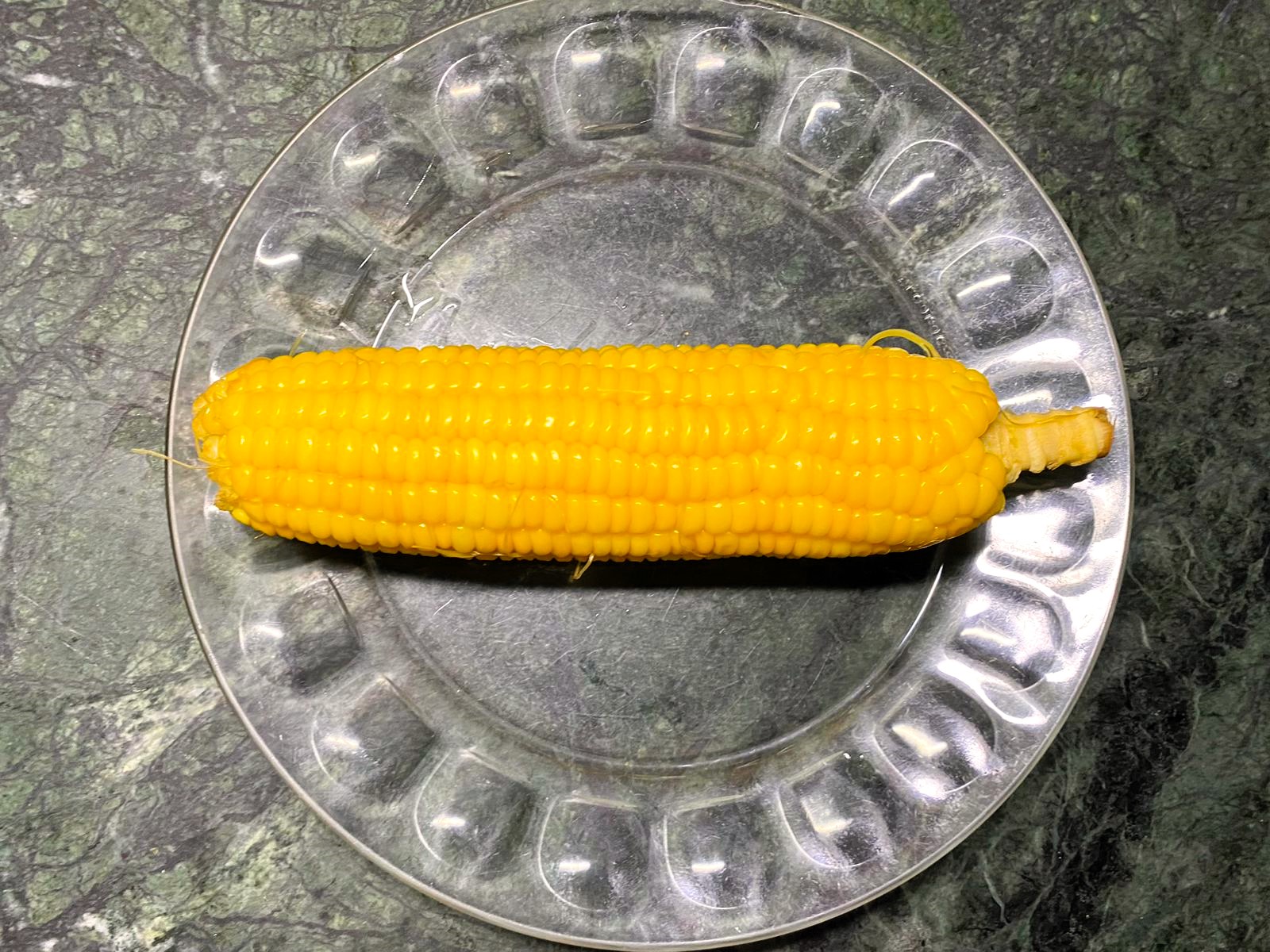 Heat water in a pan and boil the sweet corn on medium heat for 7-8 minutes until soft. Drain the corn and keep it aside.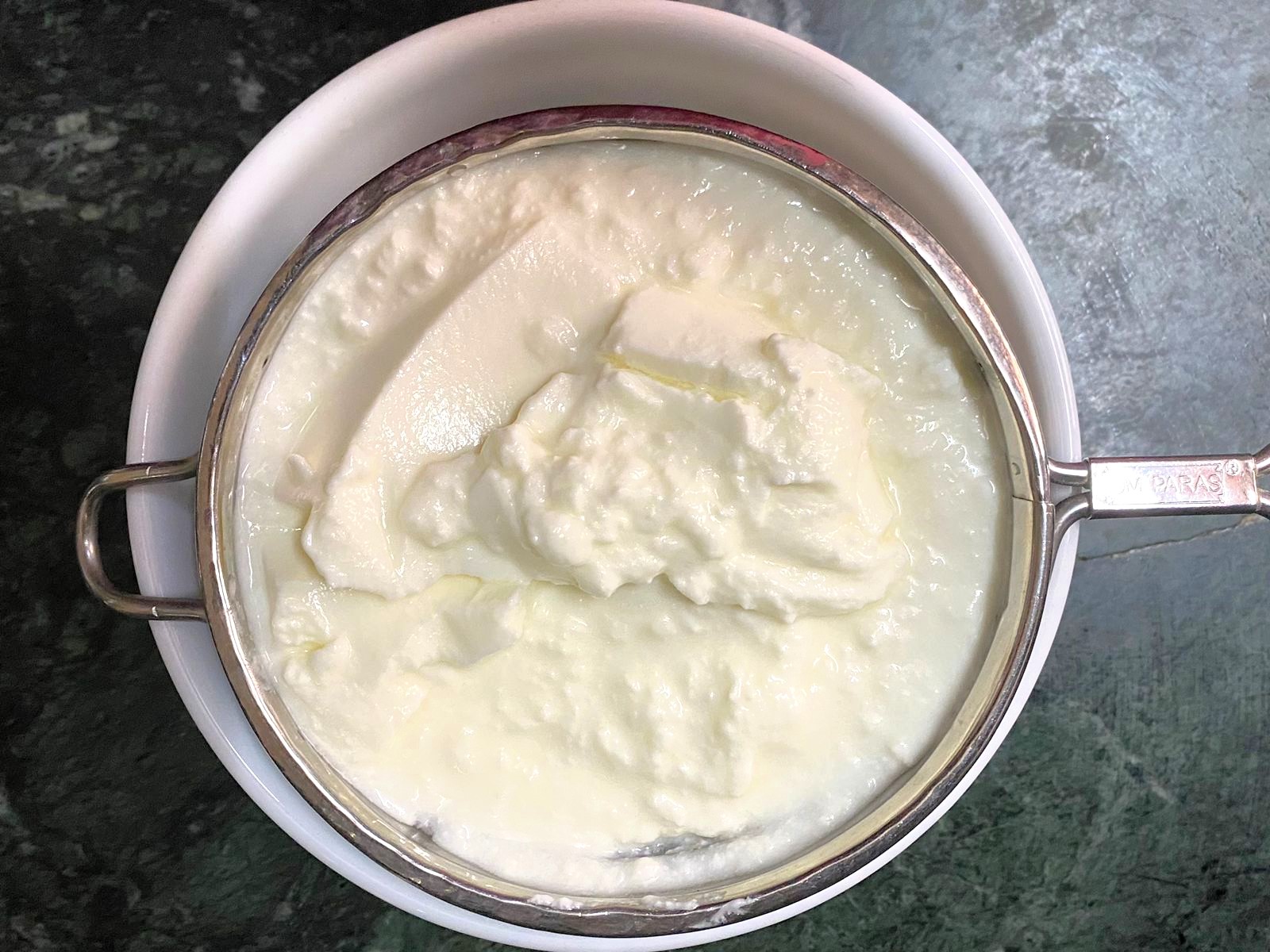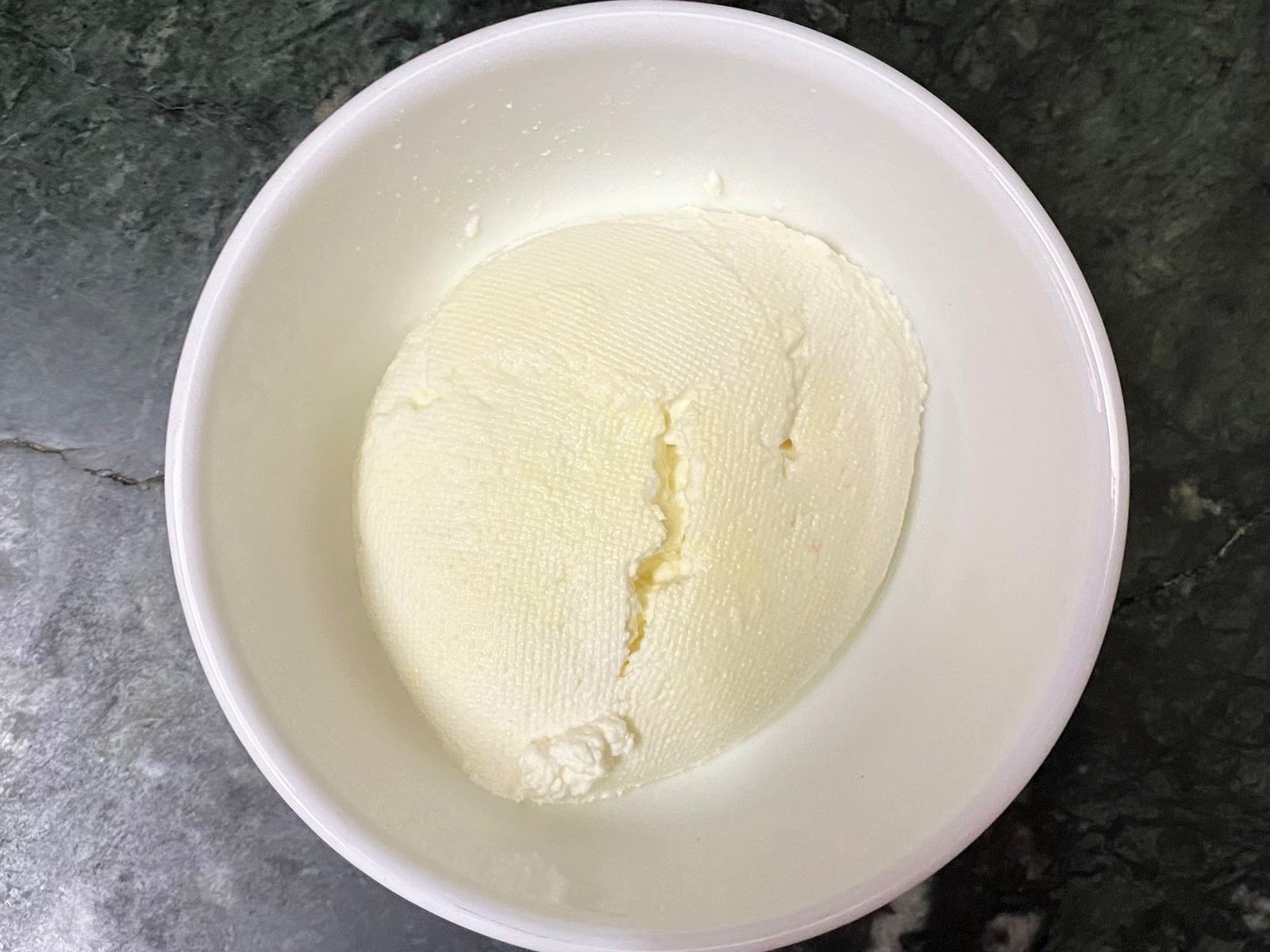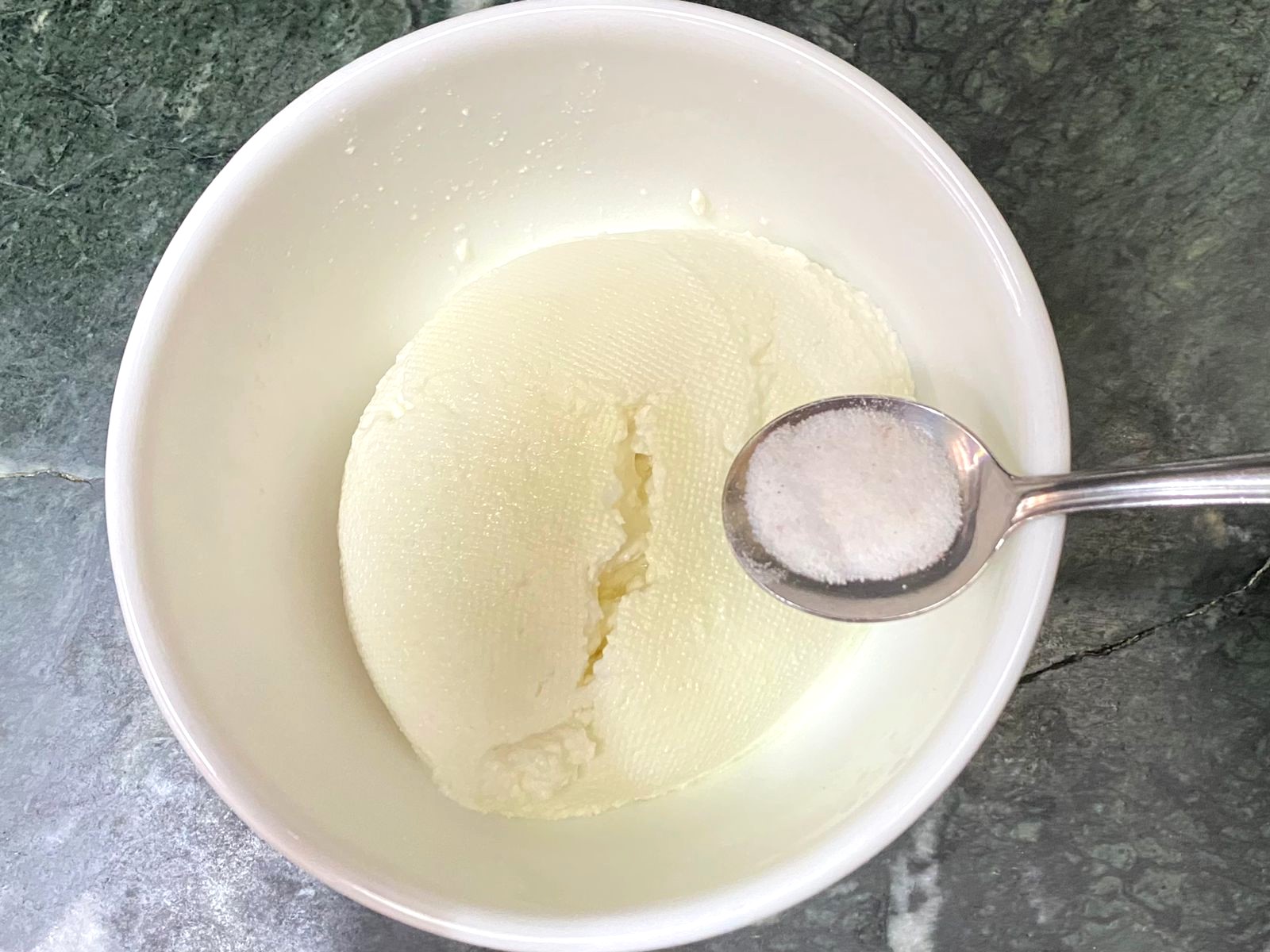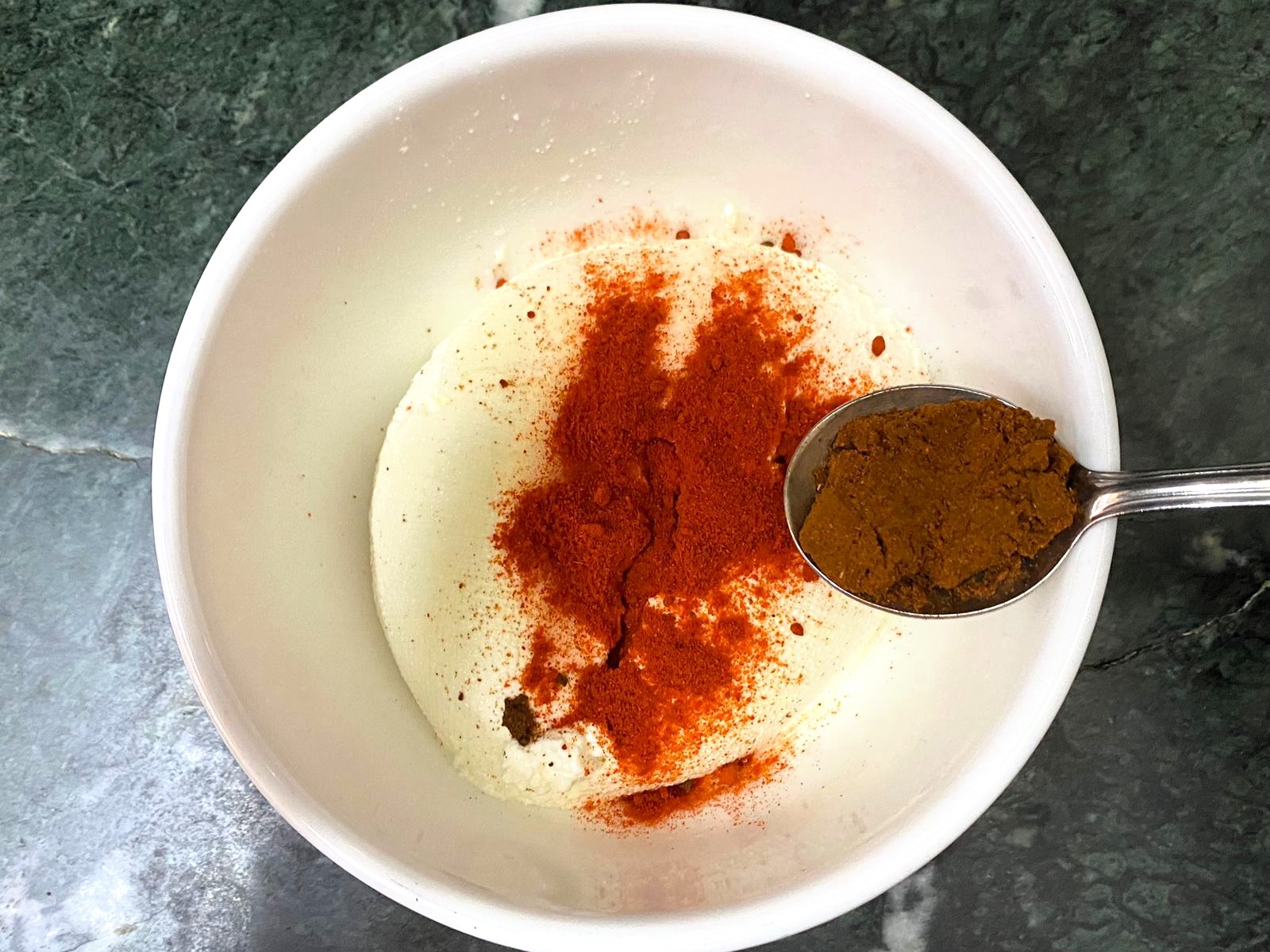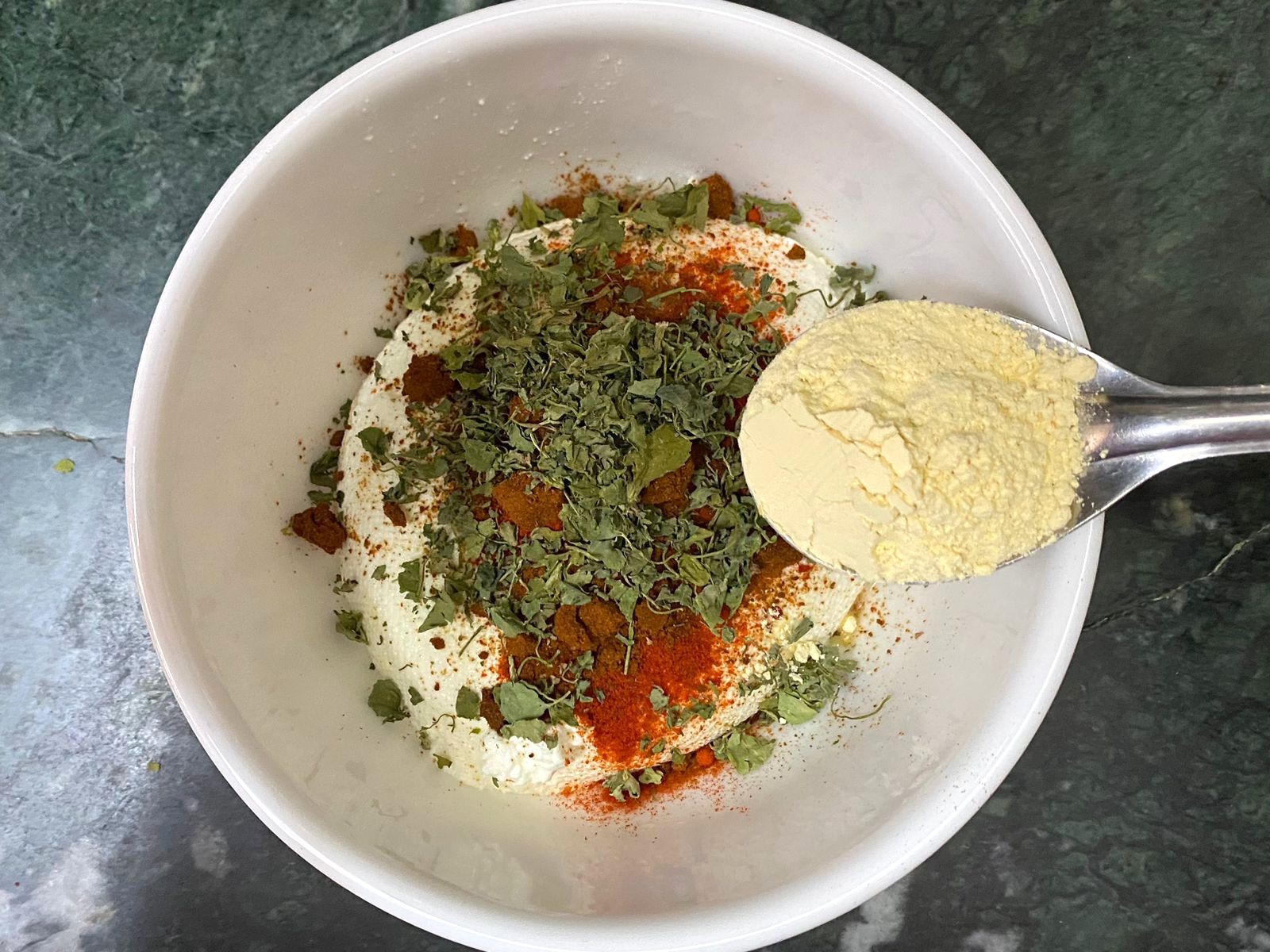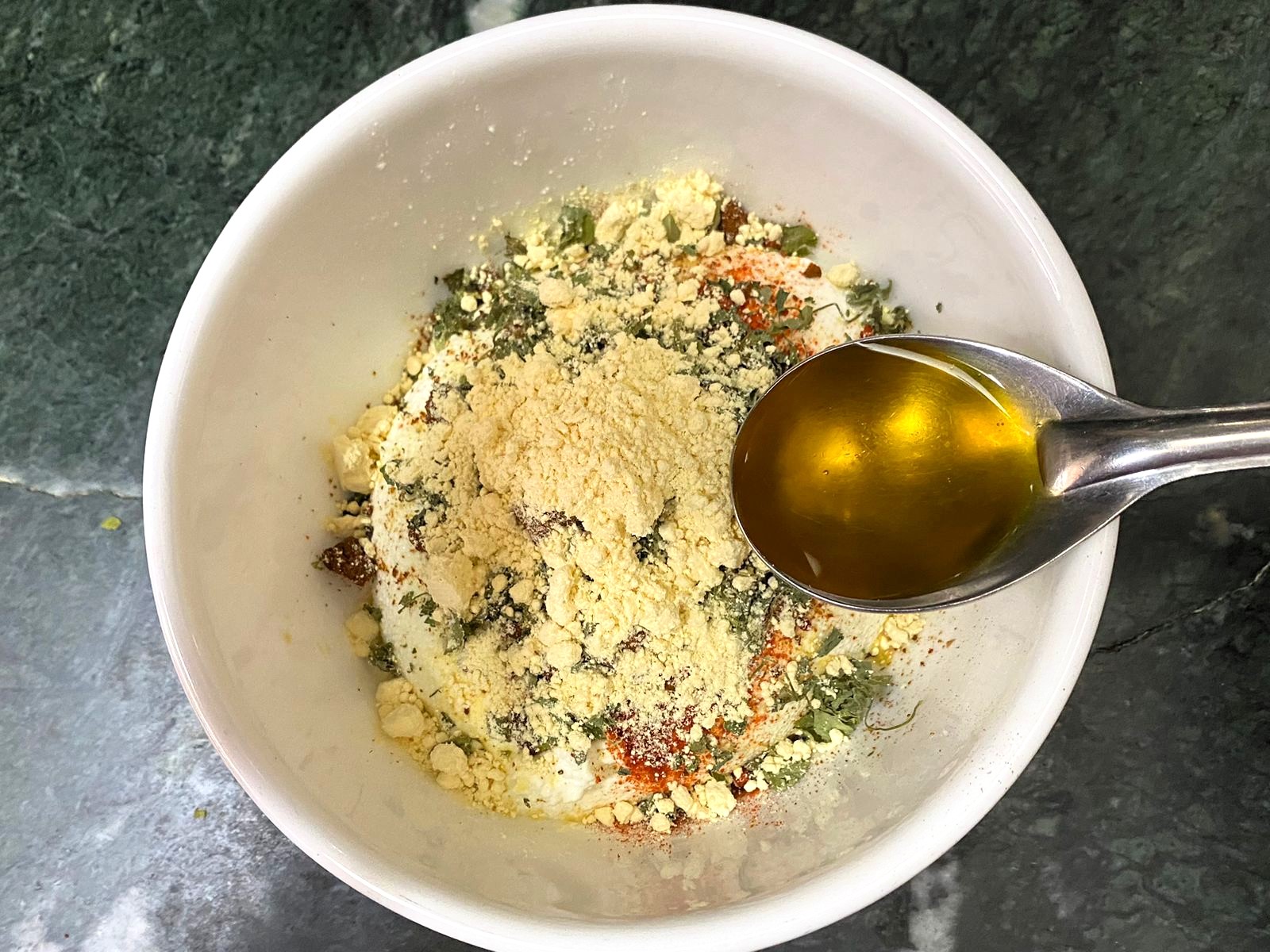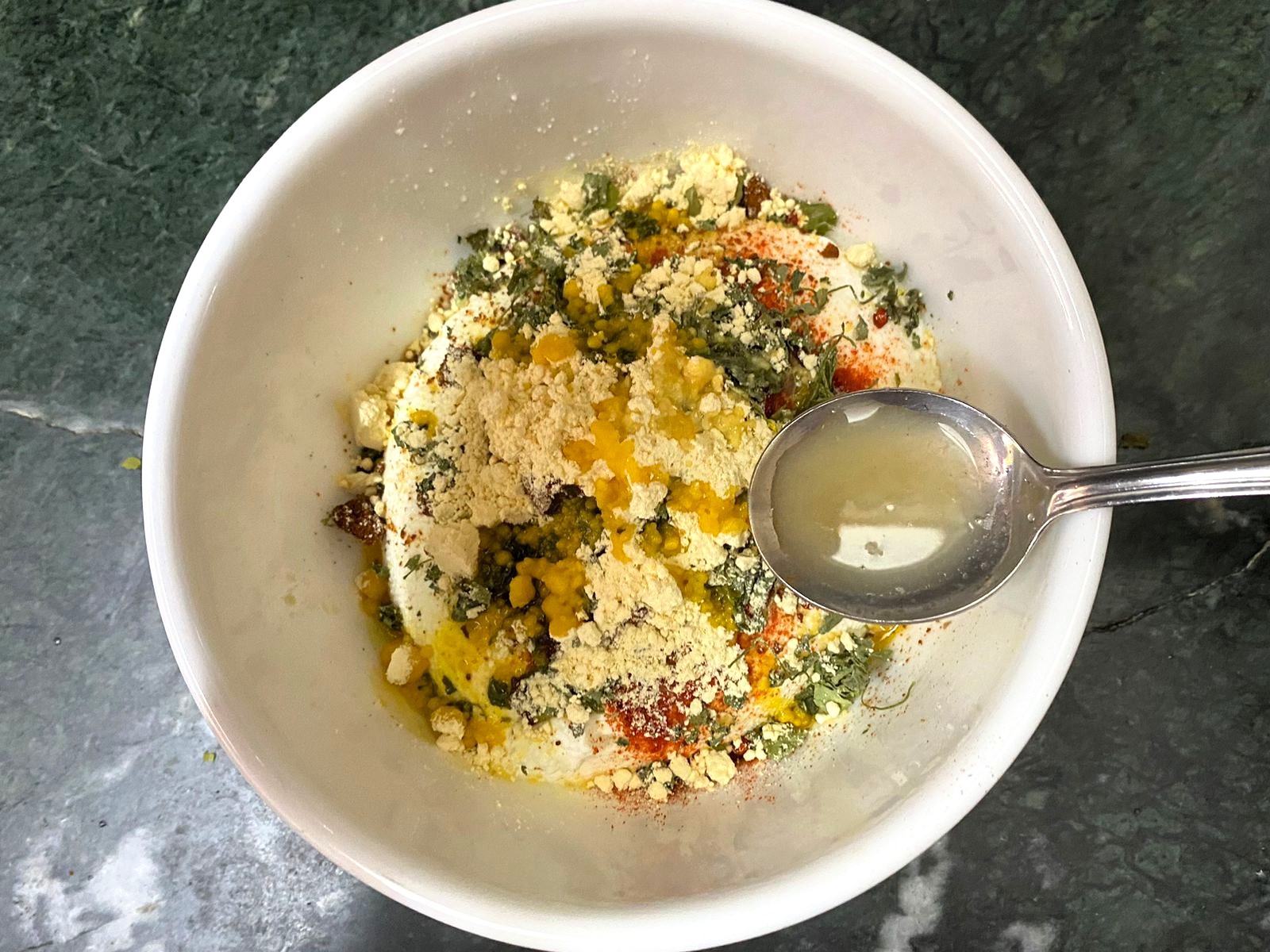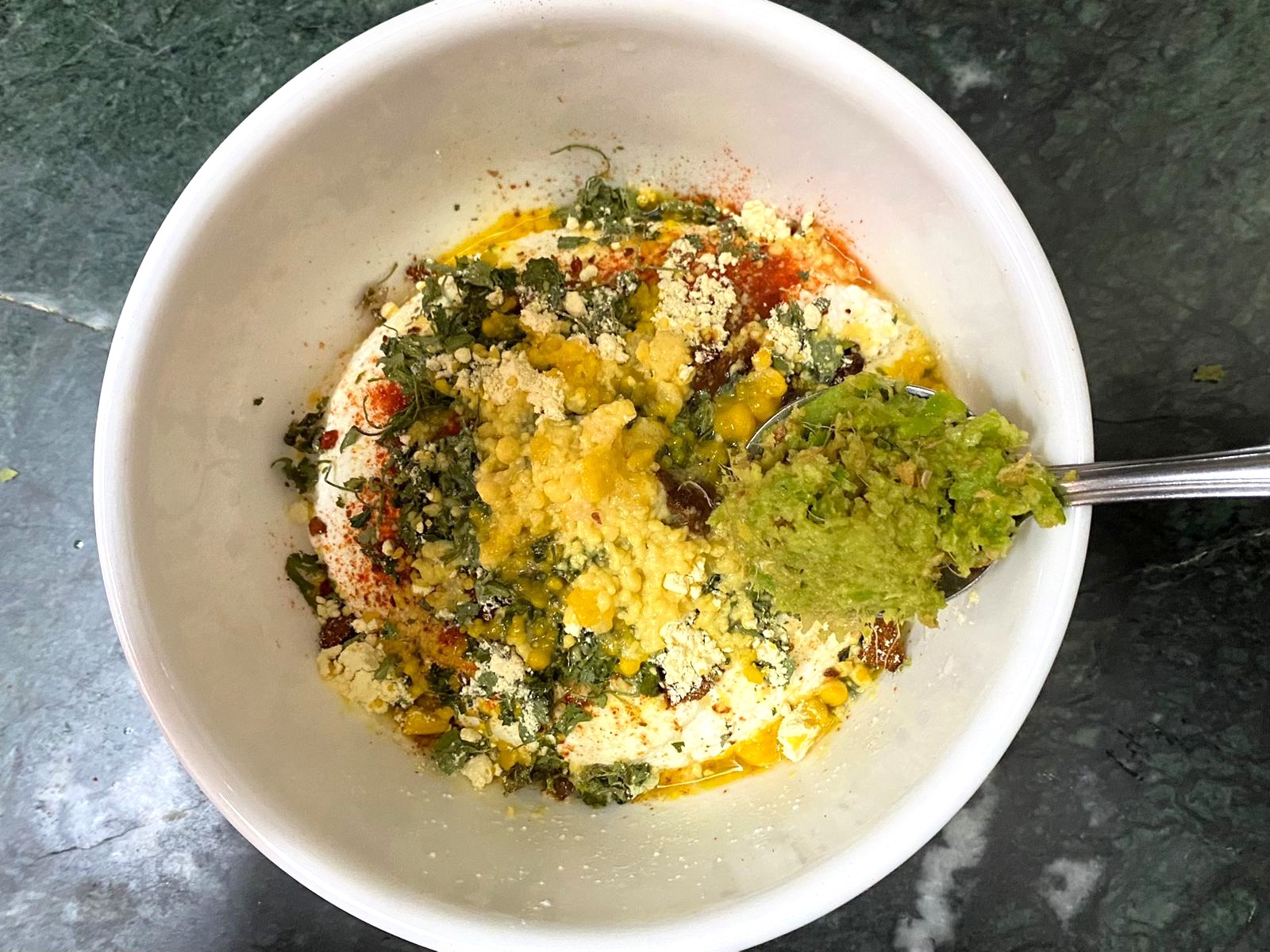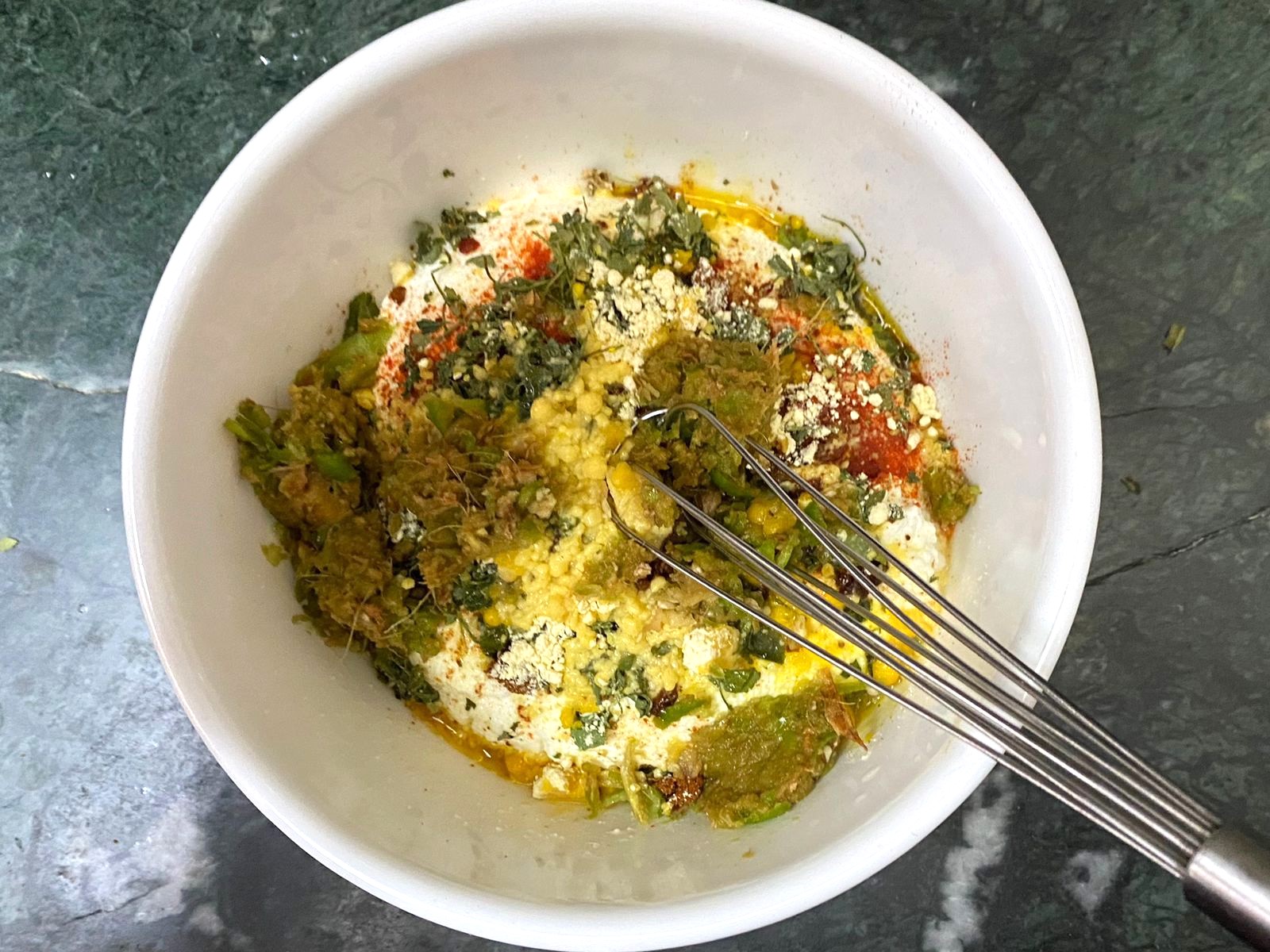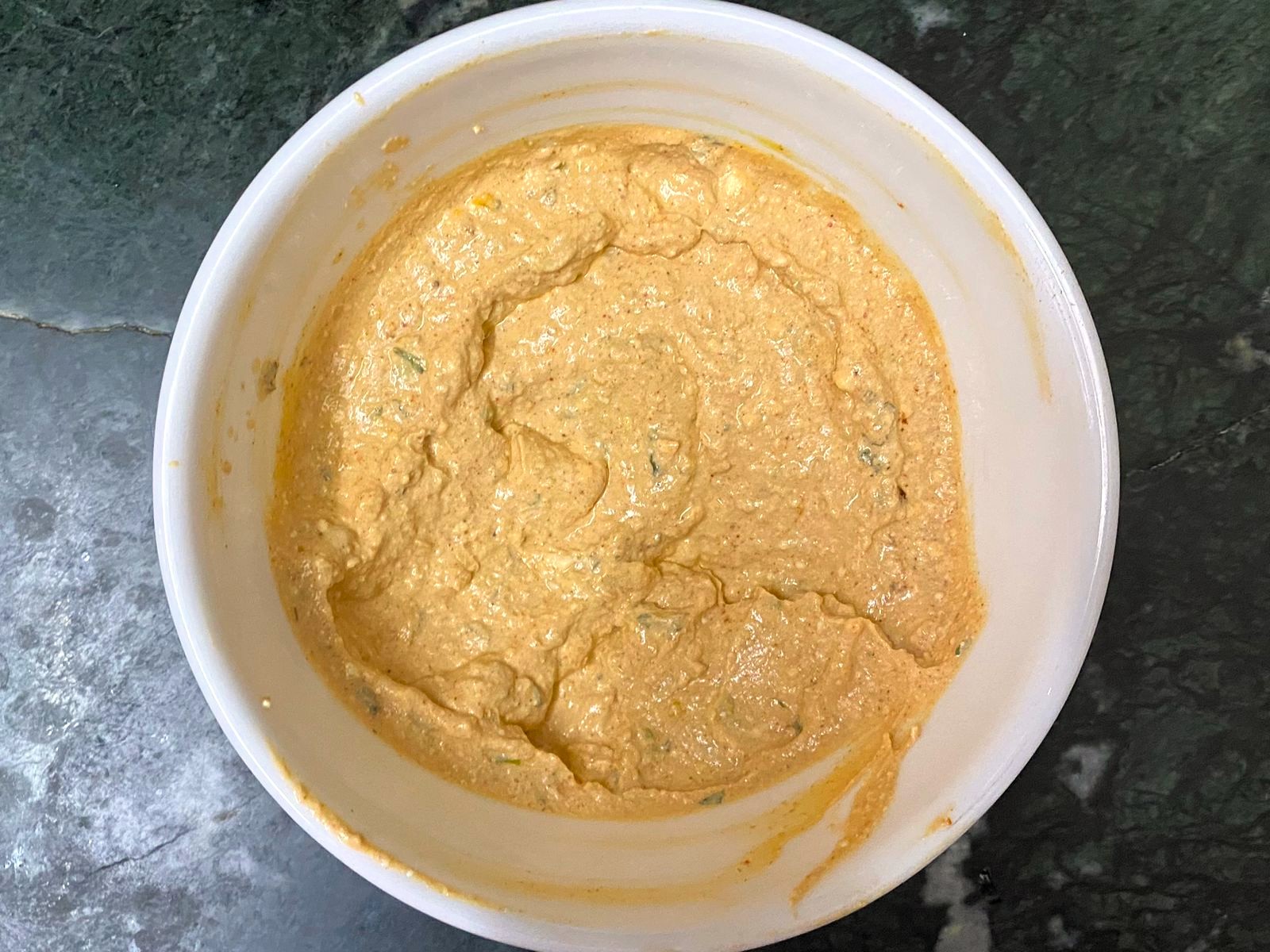 To prepare the marinade, place a strainer on a bowl and pour the yogurt into it. Keep this in the fridge or a cool place for 1-2 hours and let all the water drain out. You will be left with thick, hung yogurt in the cloth. 1 cup of yogurt will give ½ cup of thick yogurt. Empty the thick hung yogurt in a bowl.
Add salt, red chilli powder, paneer tikka masala, kasuri methi, mustard oil, lime juice, ginger green chilli paste to the hung yogurt and whisk it to form a smooth consistency marinade.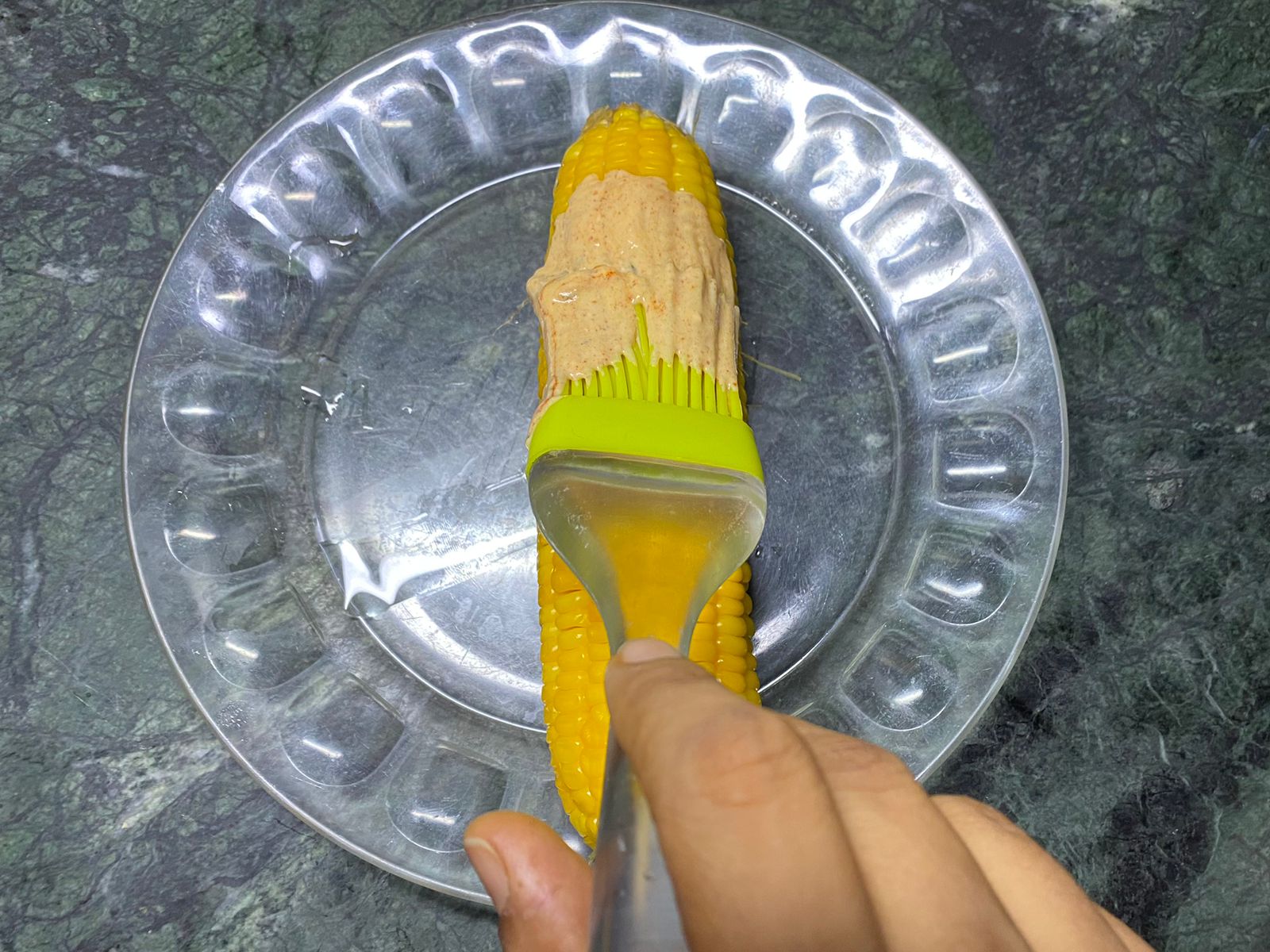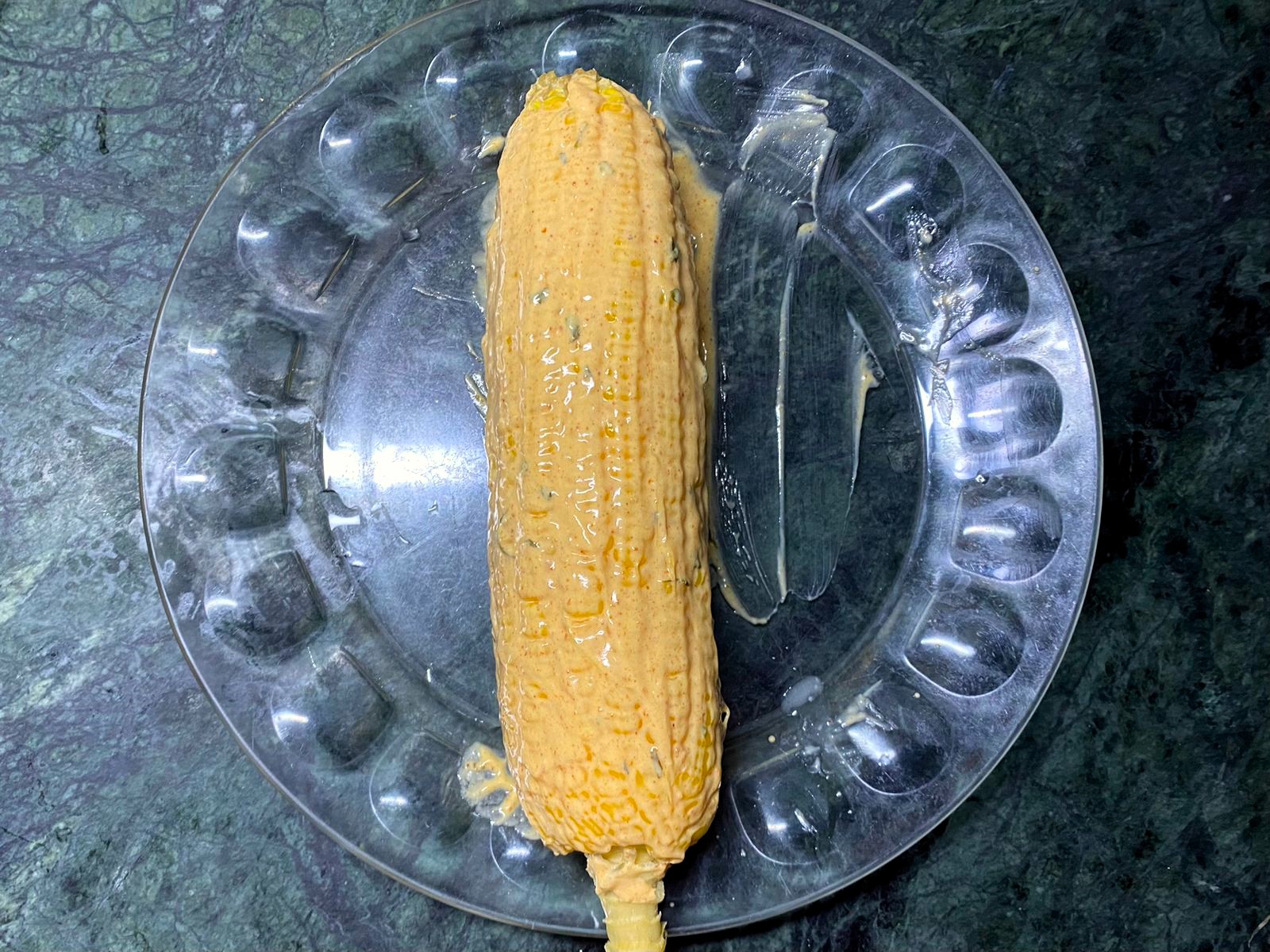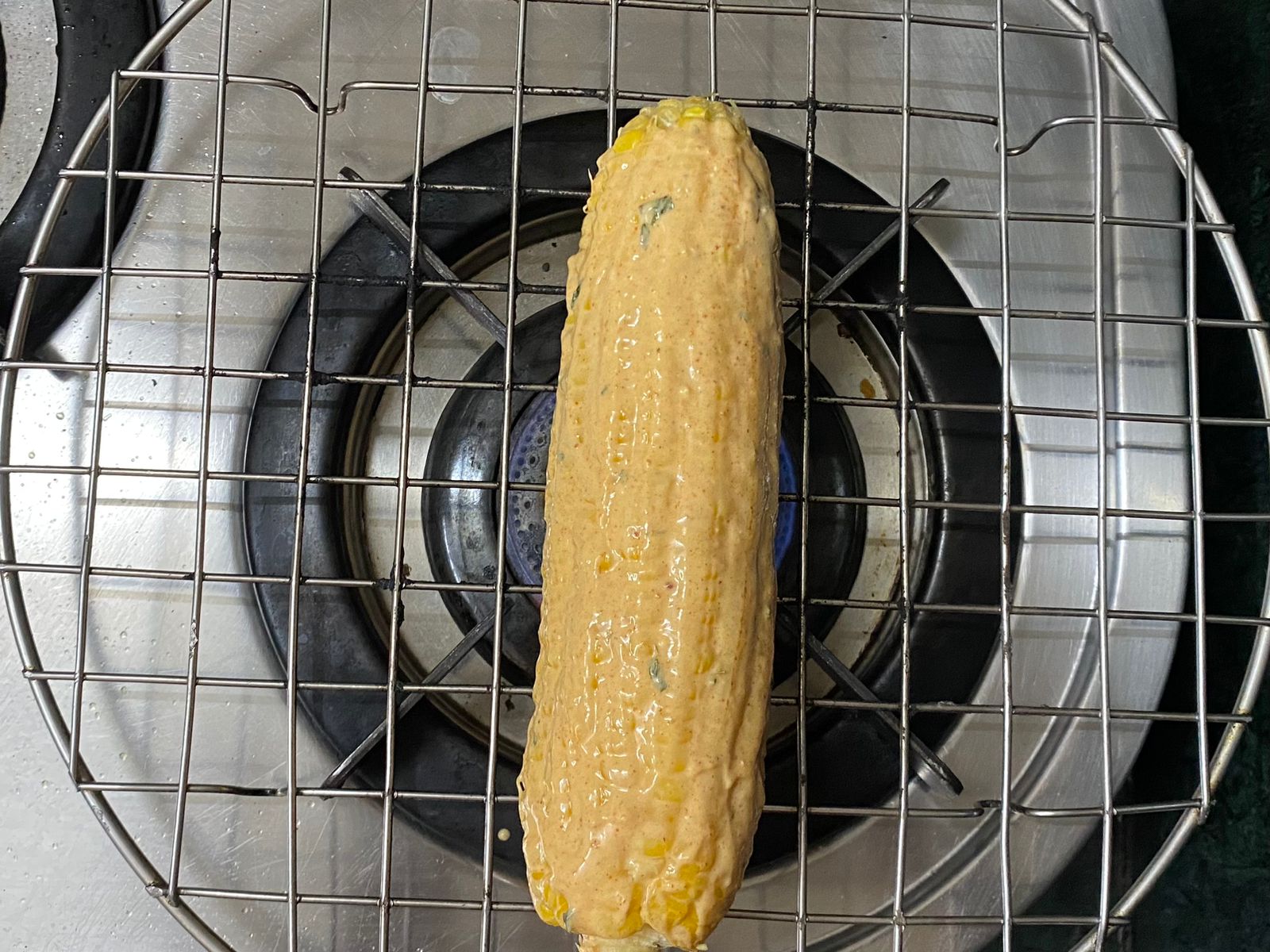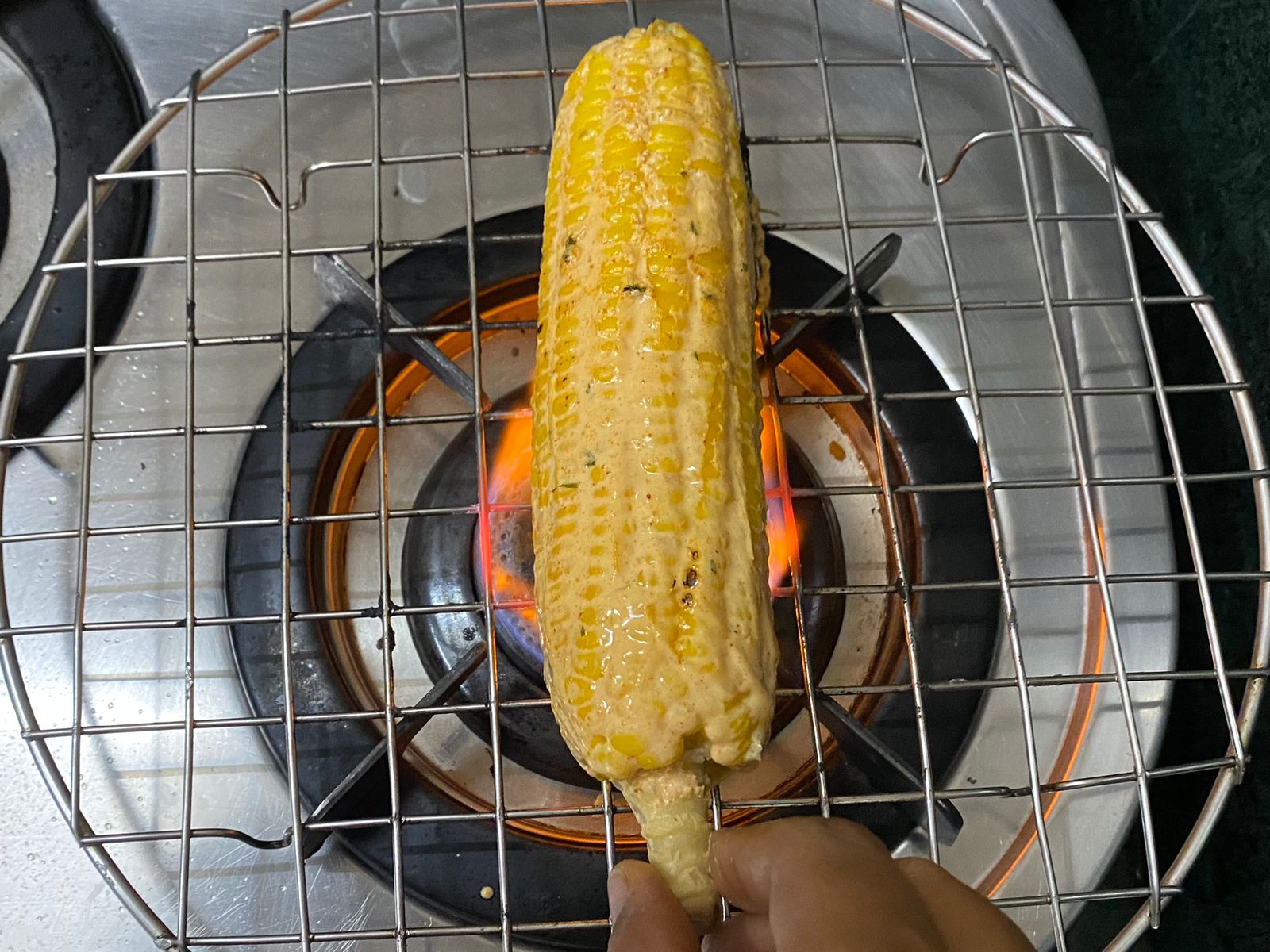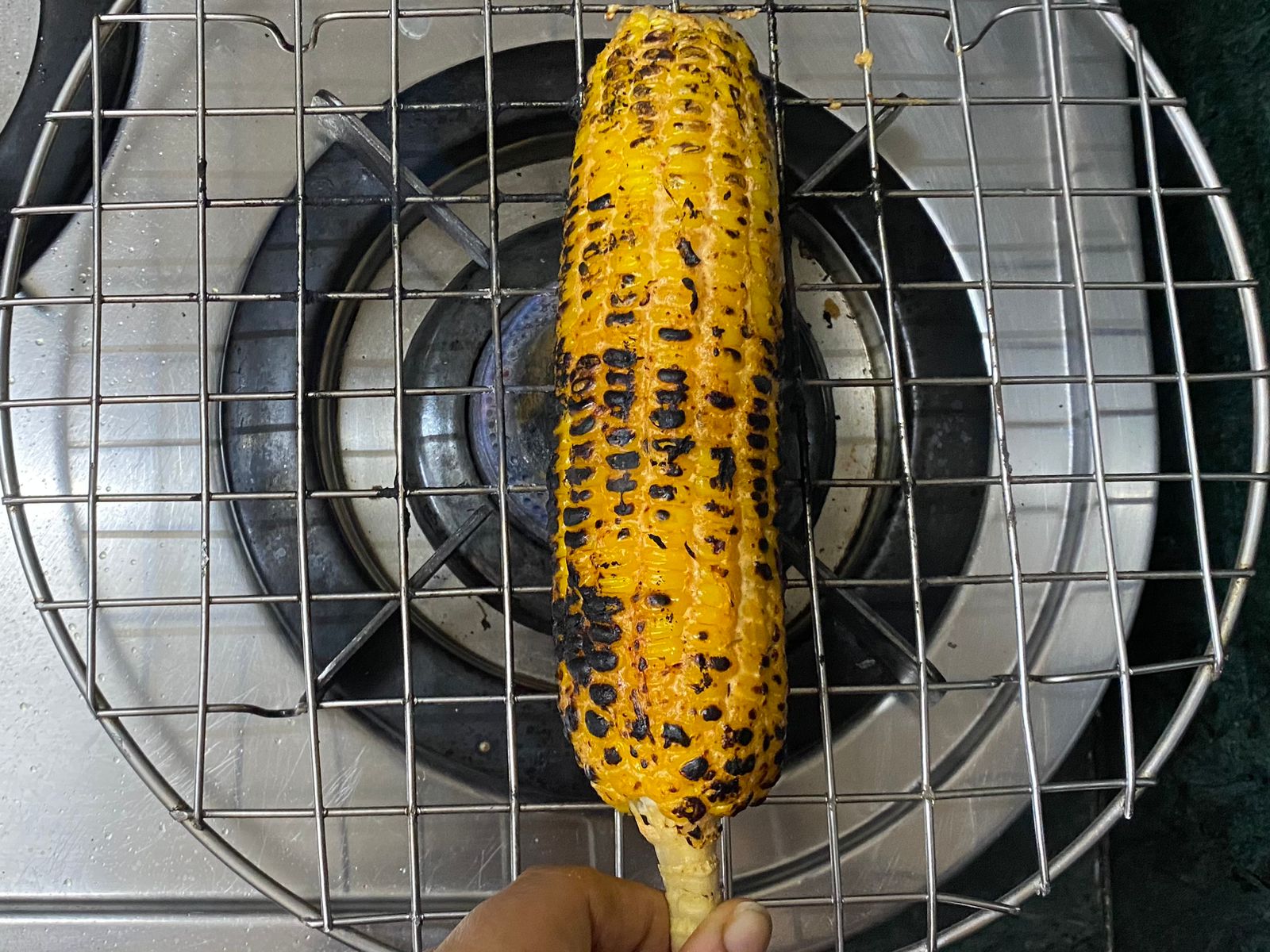 Brush the marinade over the corn forming a thin layer. Keep it aside for 10-15 minutes.
Place the corn over the stove top grill and roast and rotate them on all sides on medium heat until golden and crisp. It usually takes 4-5 minutes to roast them evenly.
You can also grill the corn on a grill pan or BBQ.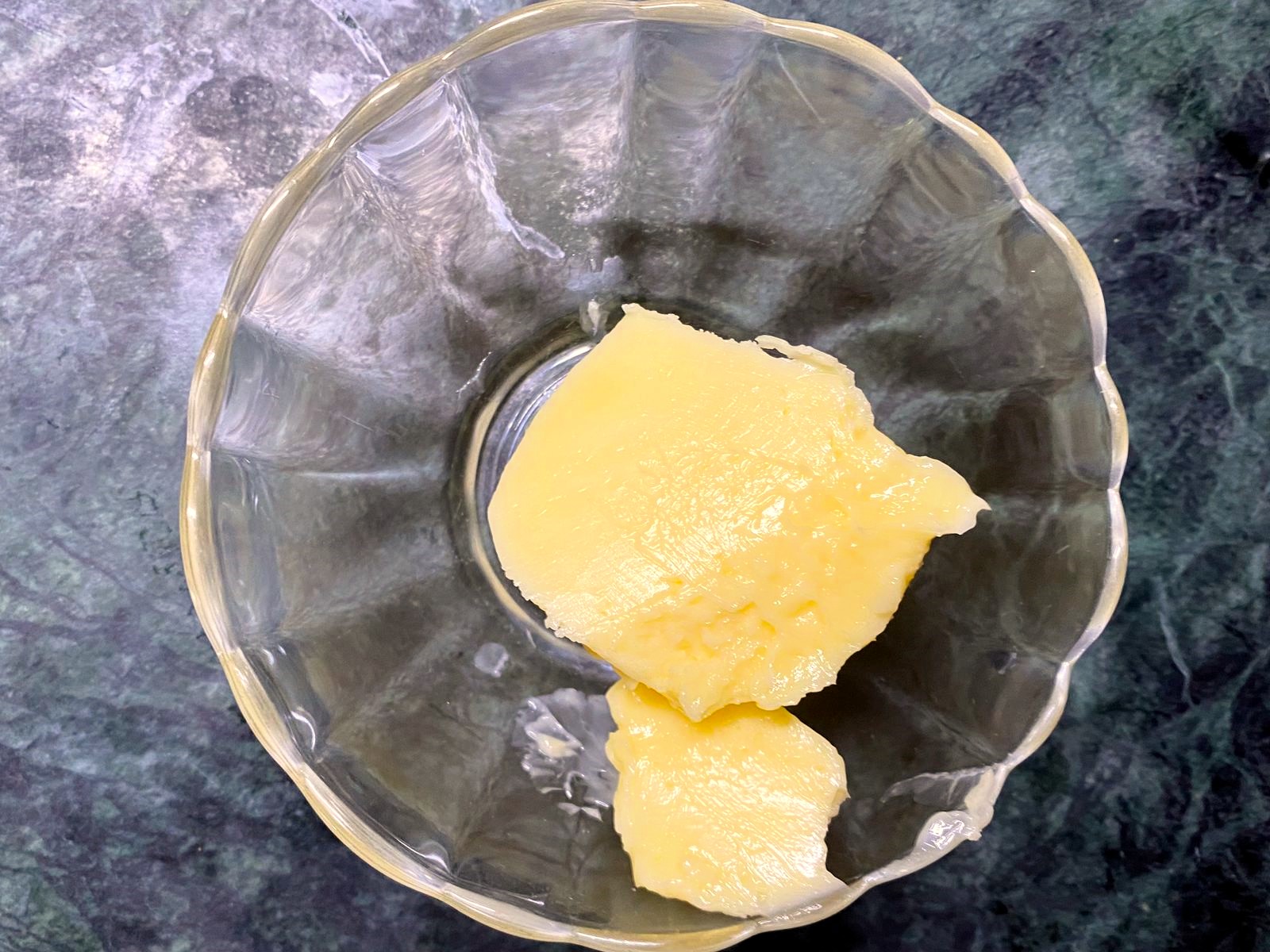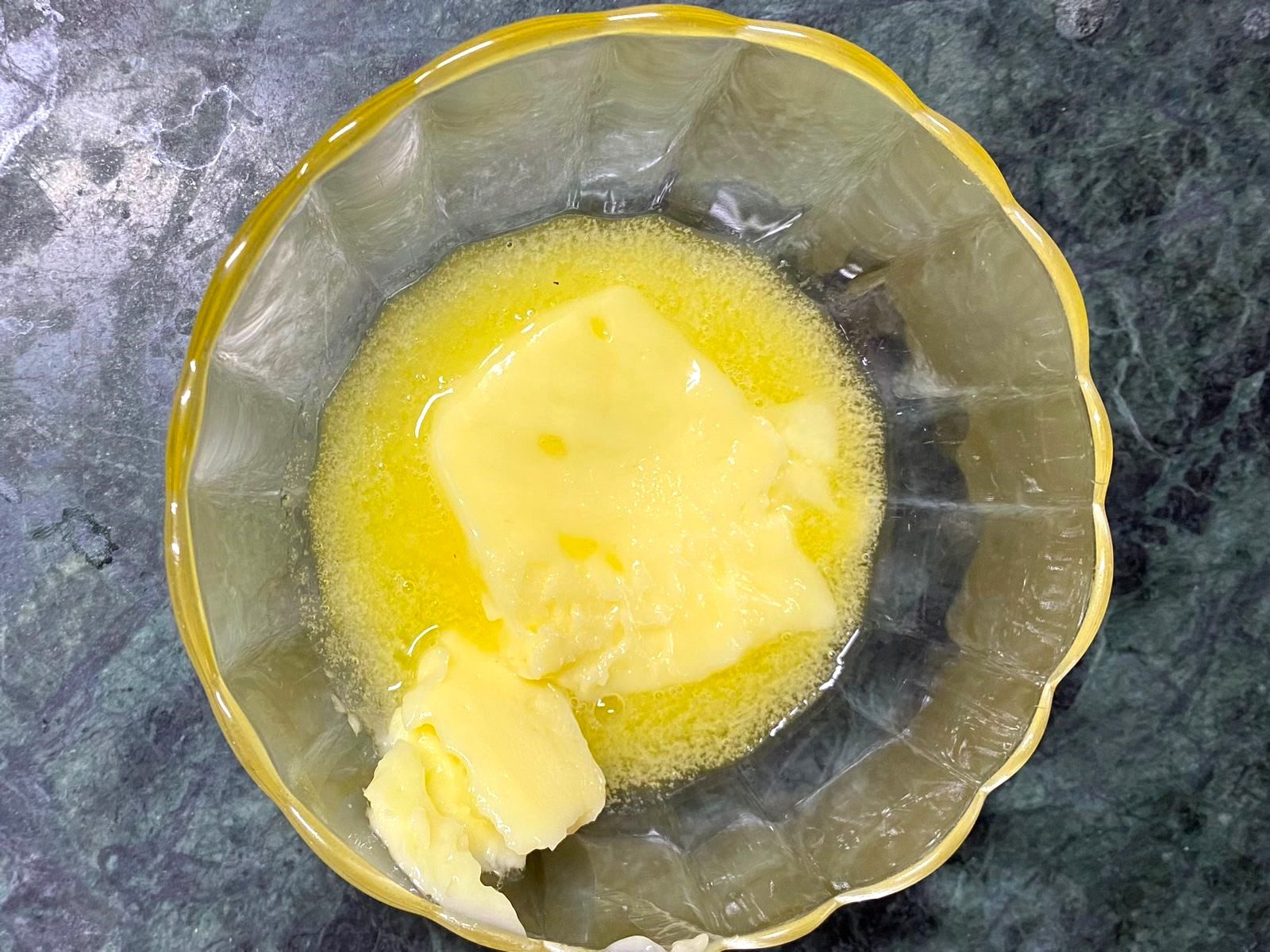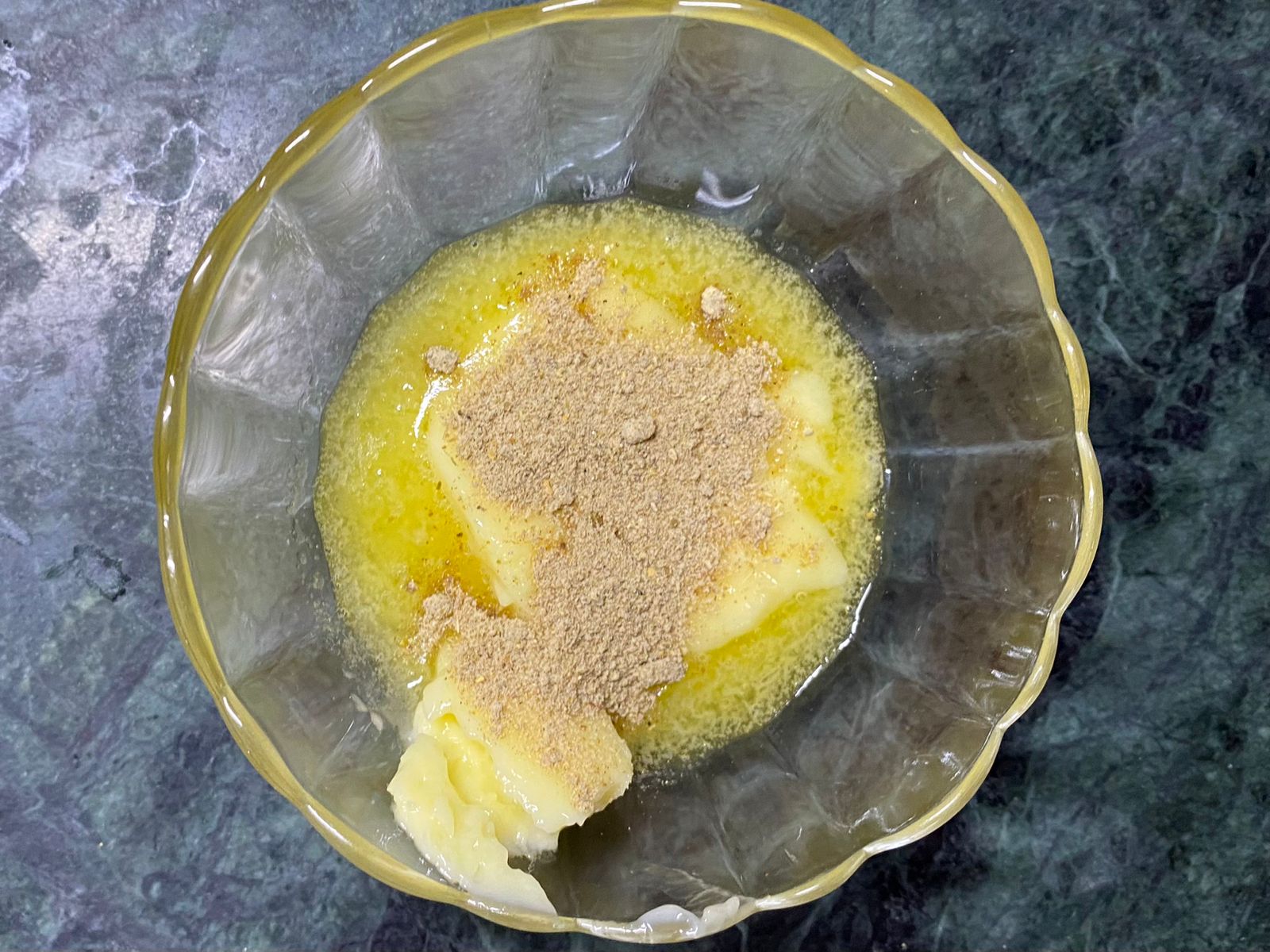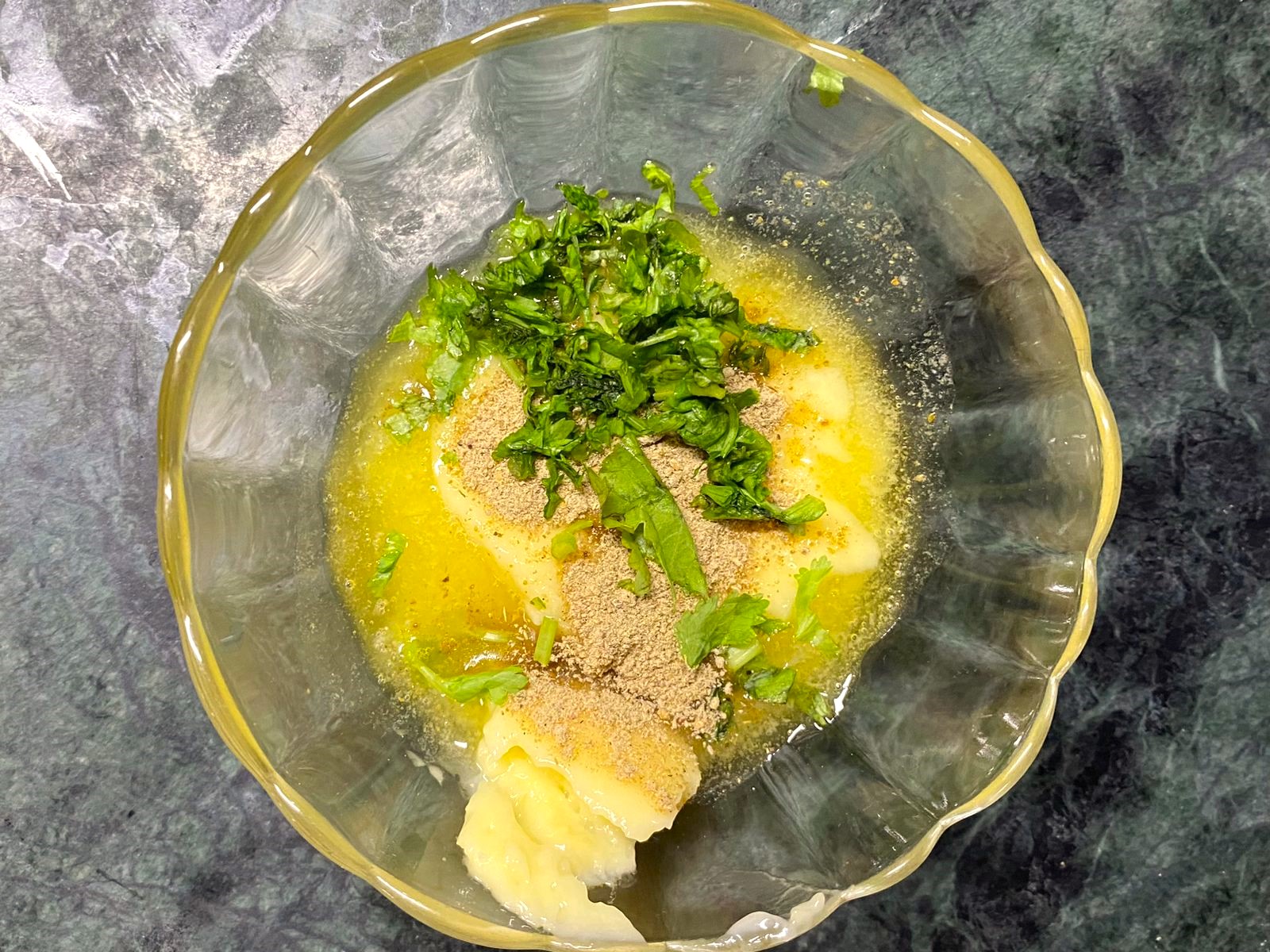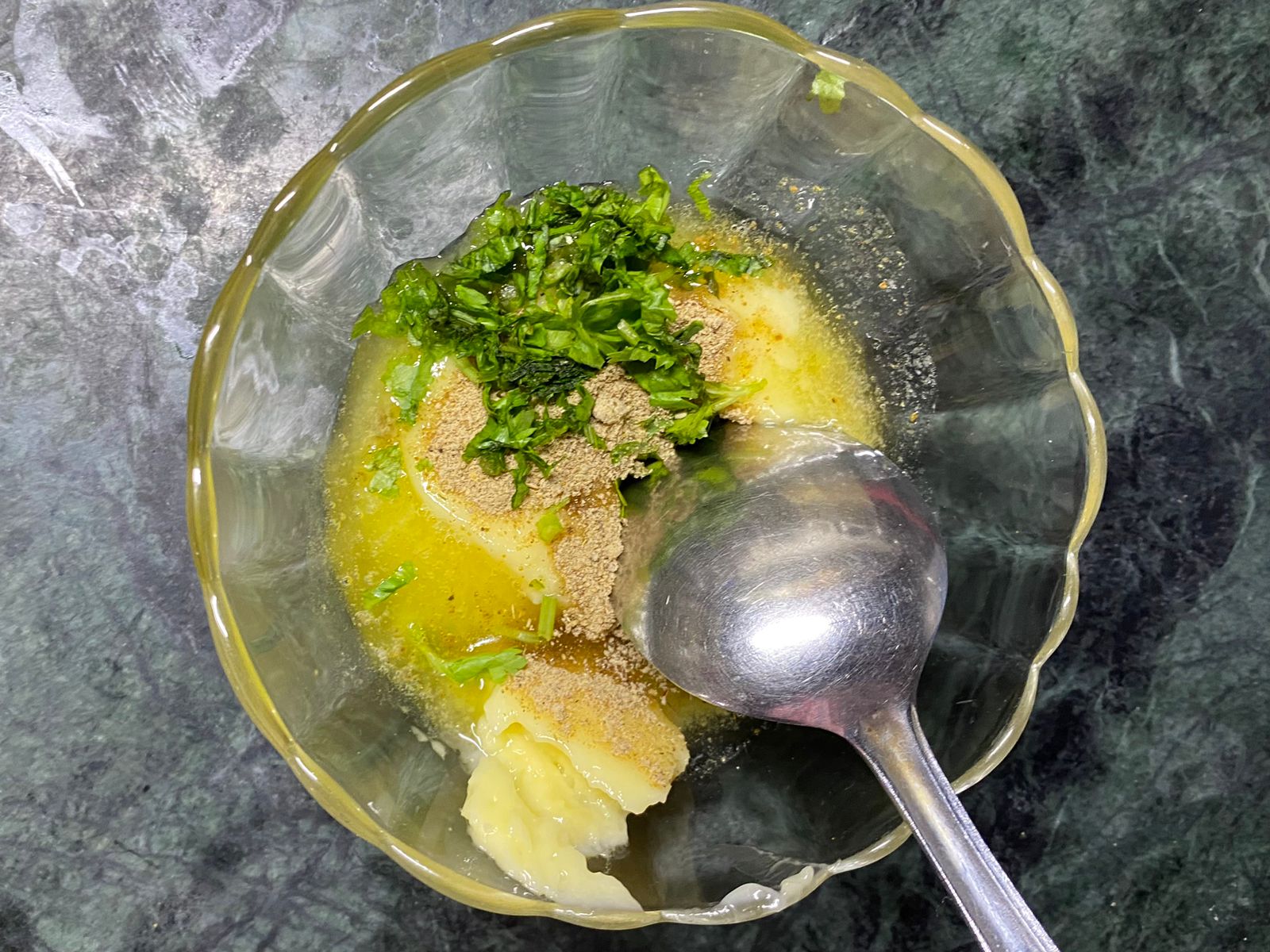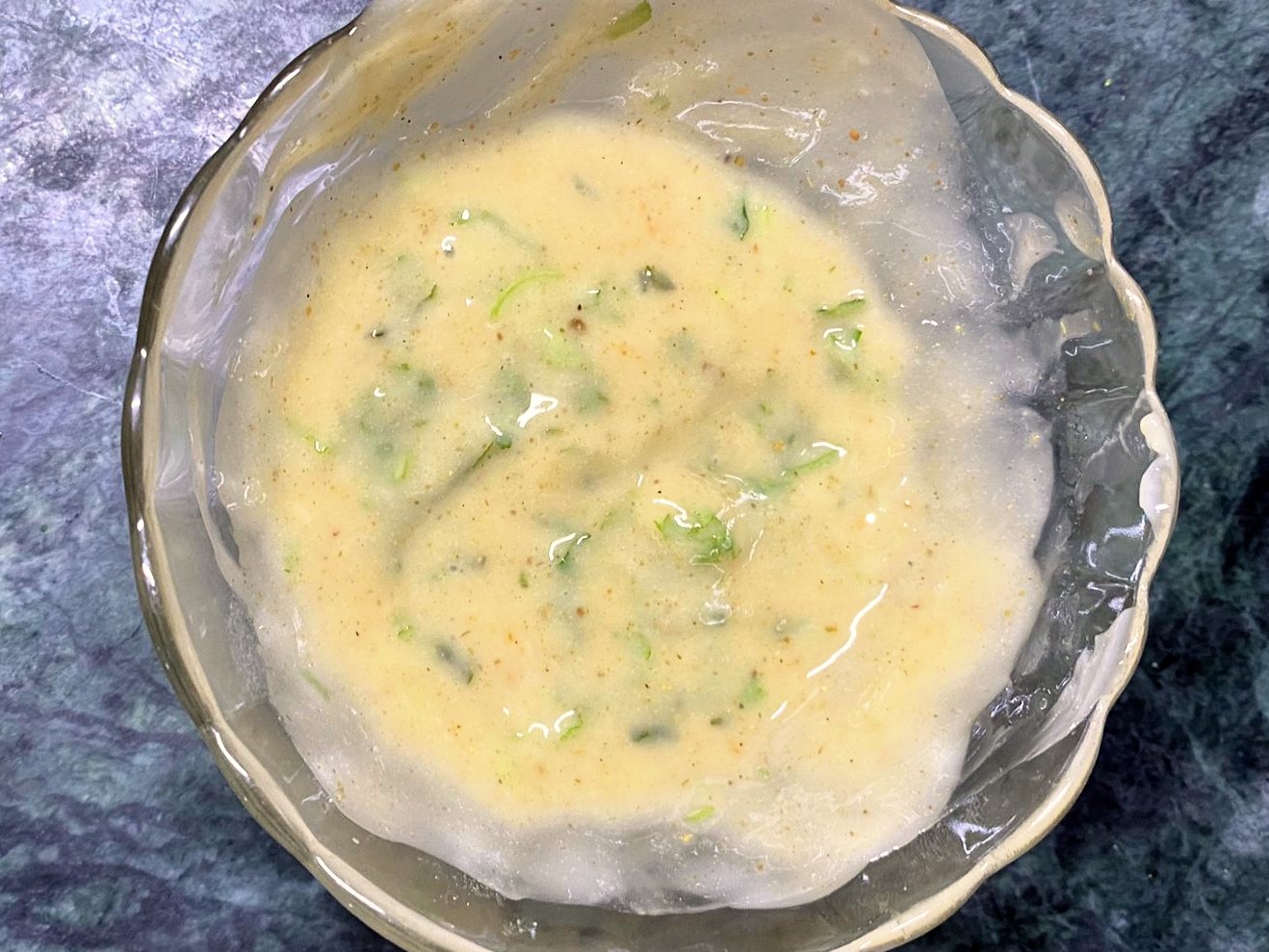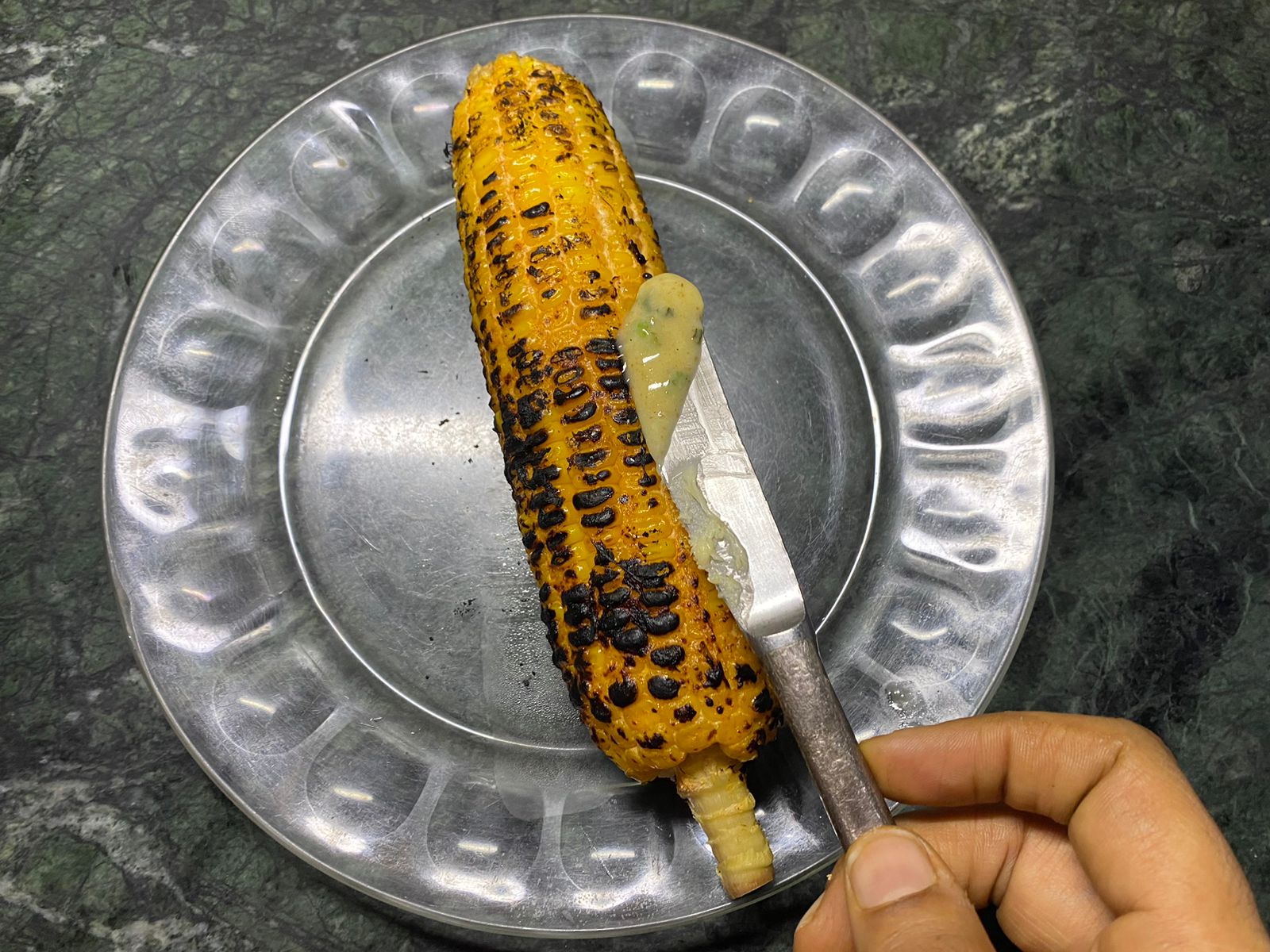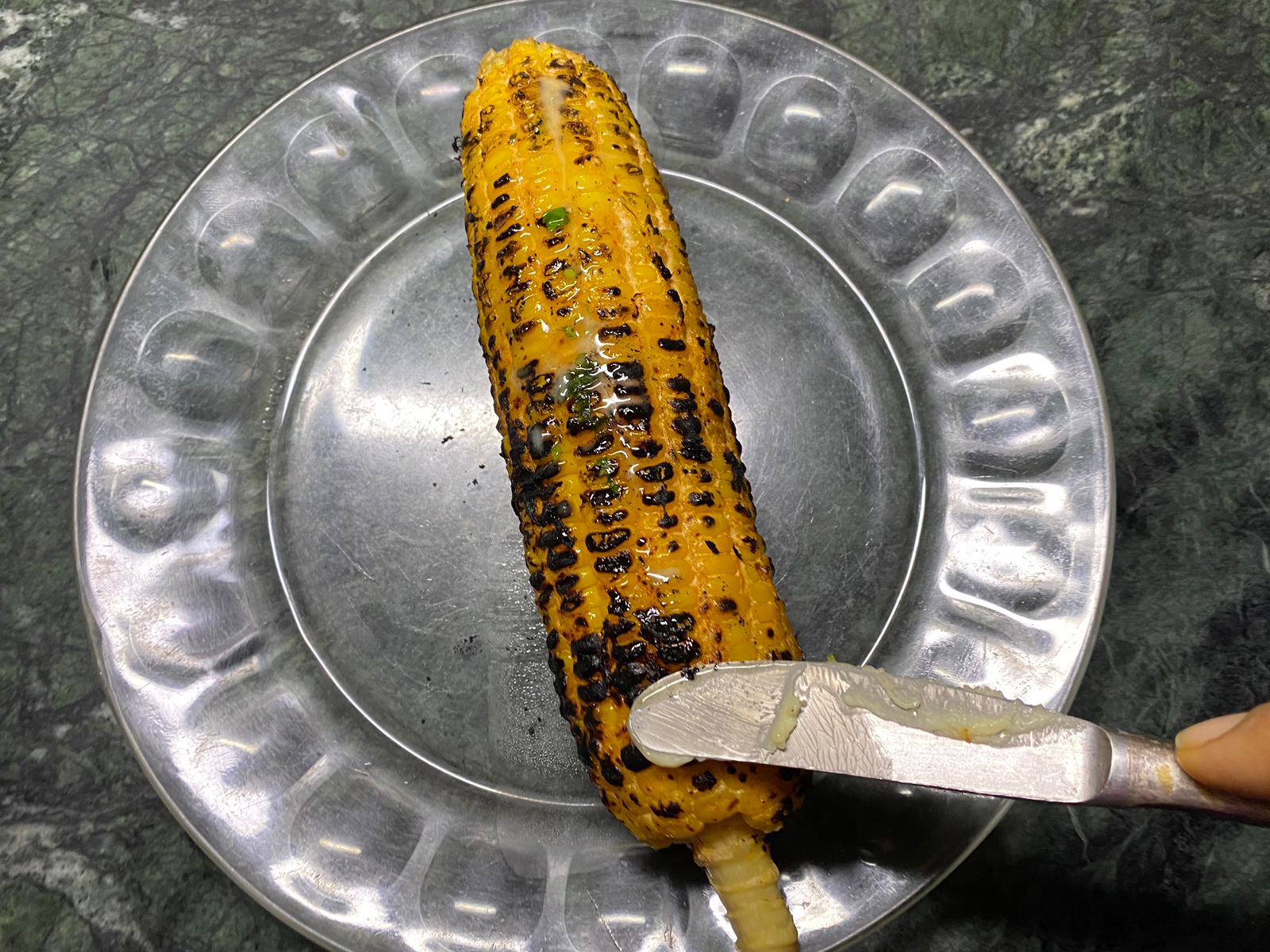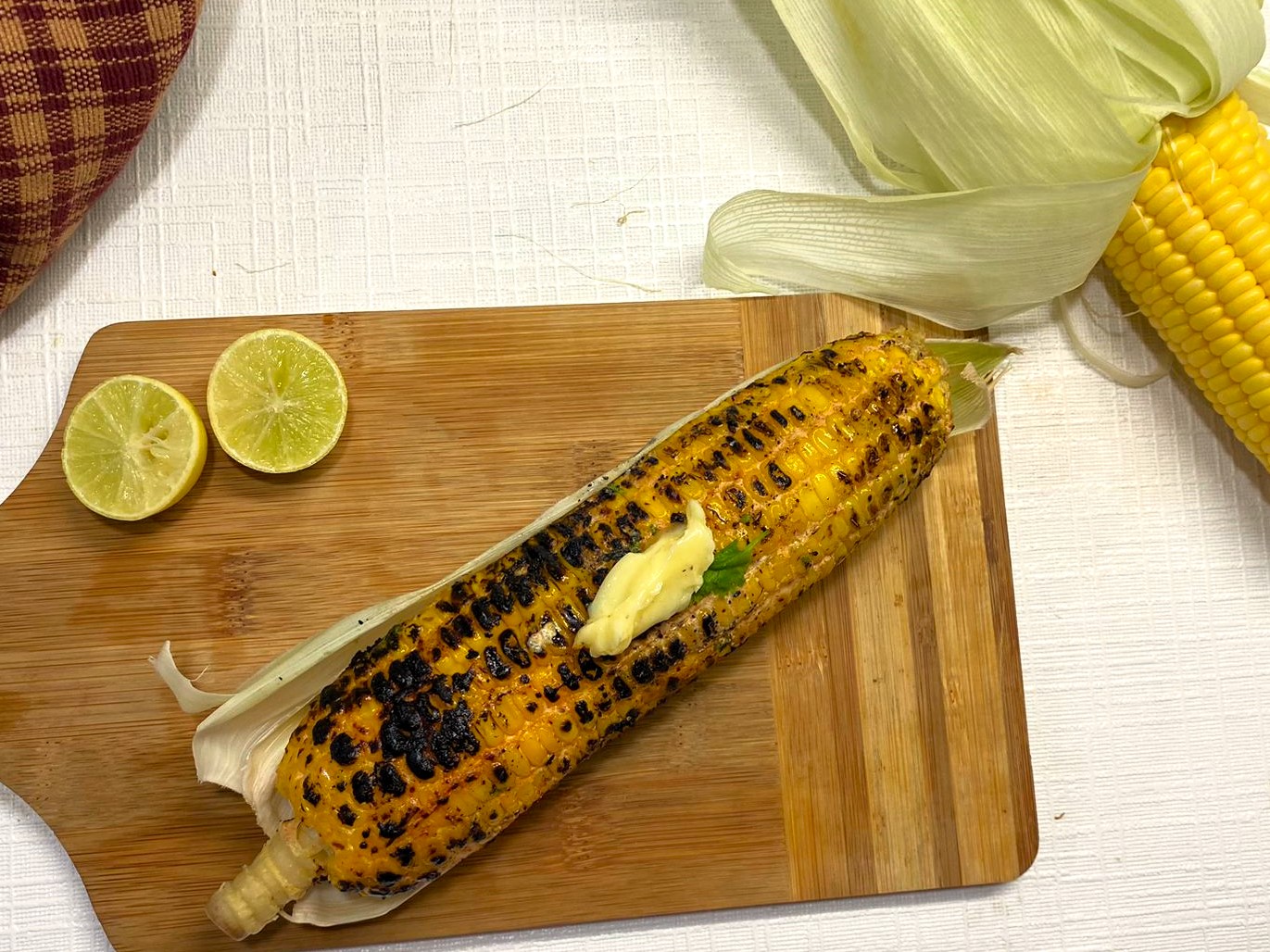 Melt butter in the microwave for about 20 seconds and add chaat masala and coriander leaves. When done, apply butter with the brush over the corn.