Tandoori Broccoli
Tandoori Broccoli is a delicious recipe of broccoli florets marinated in a special masala and cooked on a BBQ or oven. It is quite a popular BBQ dish prepared during the winters.
Broccoli is one of the most wholesome vegetables with the goodness of both calcium and vitamin K. Does anyone else eat Broccoli like it is a candy? My whole family does! We all love it so much that I prepare it in a variety of ways at home. Tandoori Broccoli will definitely top the list!We often BBQ on the weekends especially during the winters ( in India BBQ is preferred during the winters) and Tandoori Broccoli is always on the list. If you are one of those who don't like the grassy, earthy flavour of broccoli, then this recipe will definitely turn you into a broccoli lover as the tandoori broccoli tastes absolutely scrumptious. This dish is easy to make and will surely make your weekend a little more special.
Although there are many variations of Tandoori Broccoli, it is usually made with parboiled broccoli florets that are marinated in a hung curd (strained thick yogurt), cream, parmesan cheese, and spices. The marinated florets are cooked in a tandoor or grilled in an oven until cooked and slightly charred. Once prepared, Tandoori Broccoli is served hot with Mint and Coriander Chutney and Onion Salad. The aromatic and smoky flavours, easy and quick recipe with simple ingredients comes out with a flavoursome and mouth- watering dish.
This recipe is similar to other recipes like Paneer Tikka, Tandoori Mushroom, Tandoori Chicken Tikka, Hariyali Chicken Tikka, Vegetable Seekh Kebab, Tandoori Soya Chaap and Hara Bhara Kebab.
Ingredients
500 grams broccoli florets
For Marinating
1 cup plain yoghurt
2 tablespoons fresh cream
2 tablespoons grated parmesan cheese
Salt to taste
1 teaspoon red chilli powder
2 teaspoons barbeque masala
2 teaspoons lemon juice
1 tablespoon mustard oil
Other Ingredients
Oil for greasing
2 teaspoons chaat masala
Directions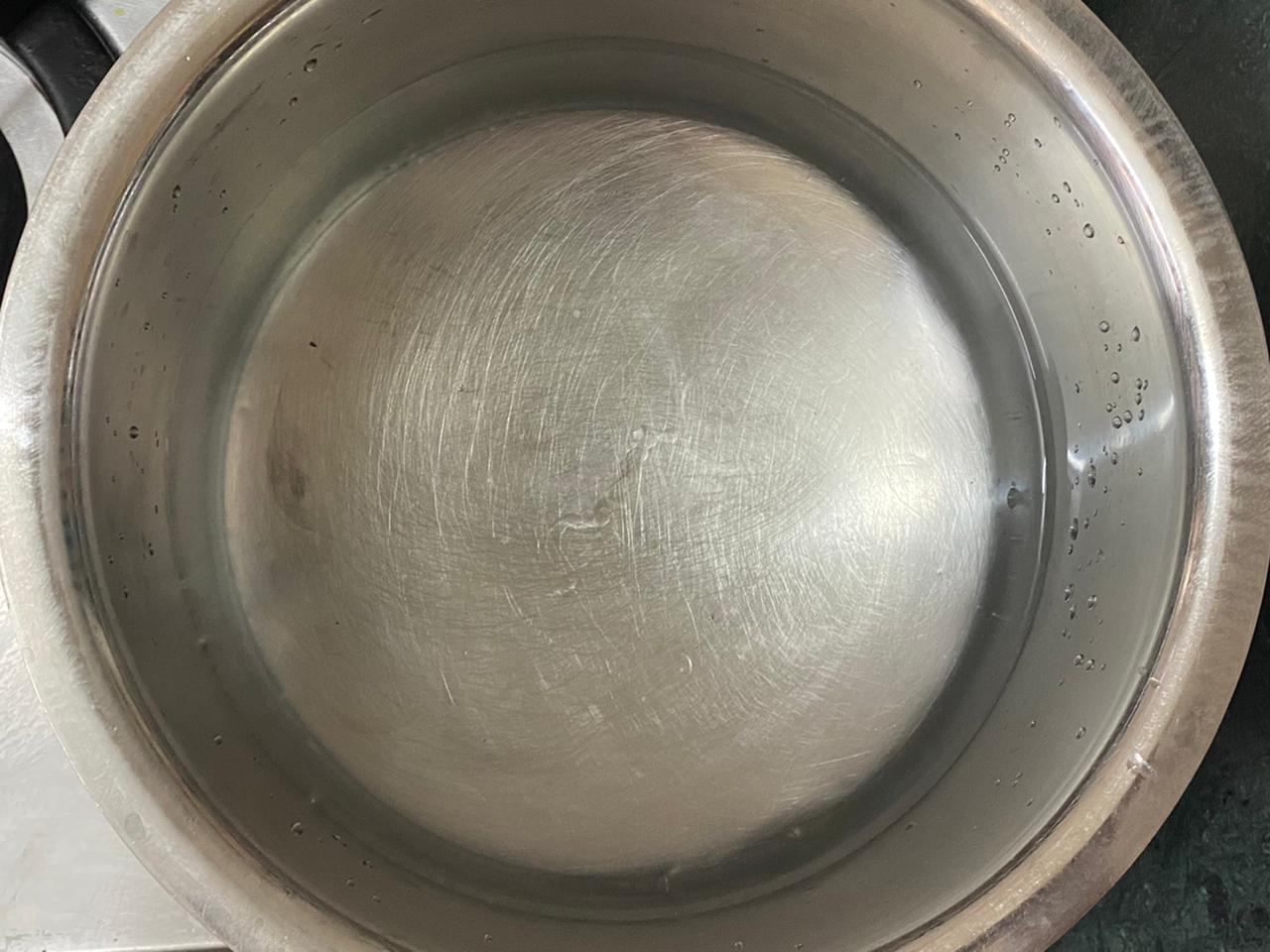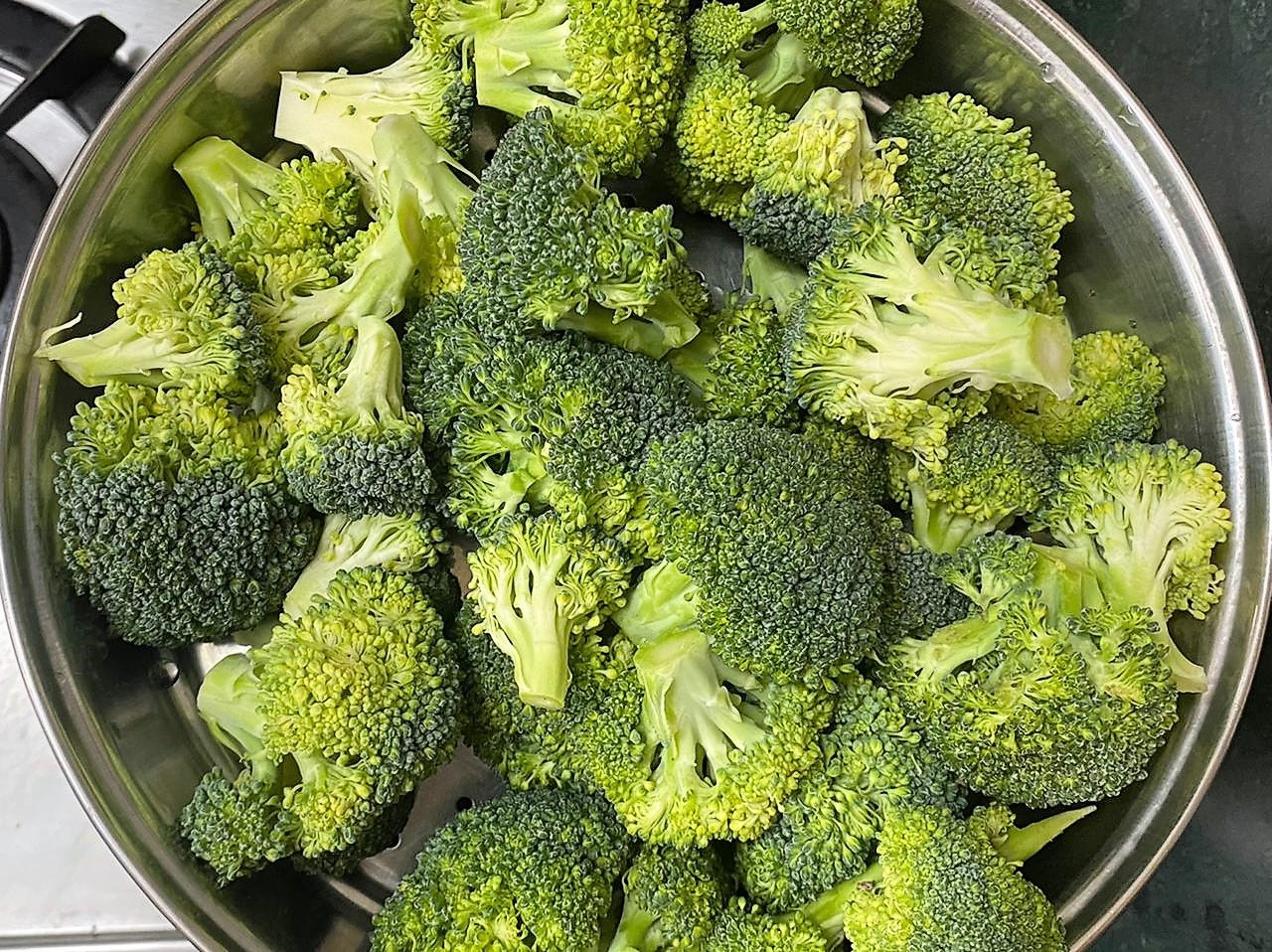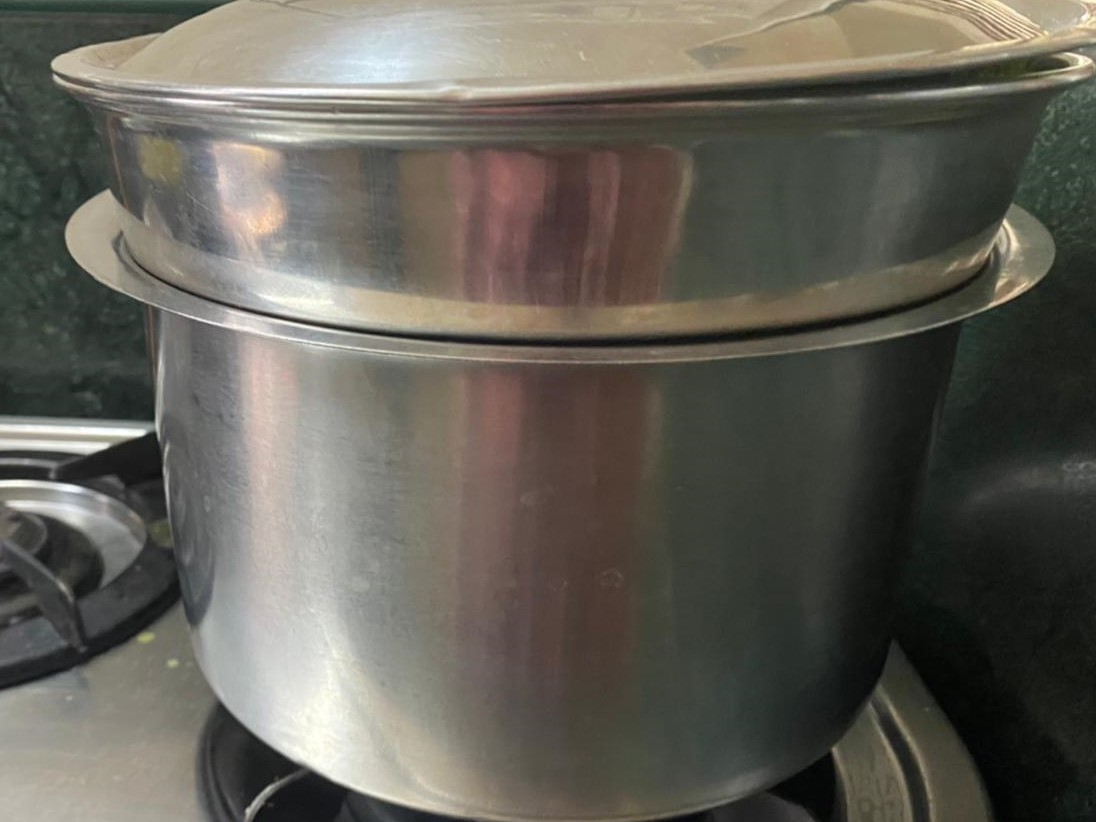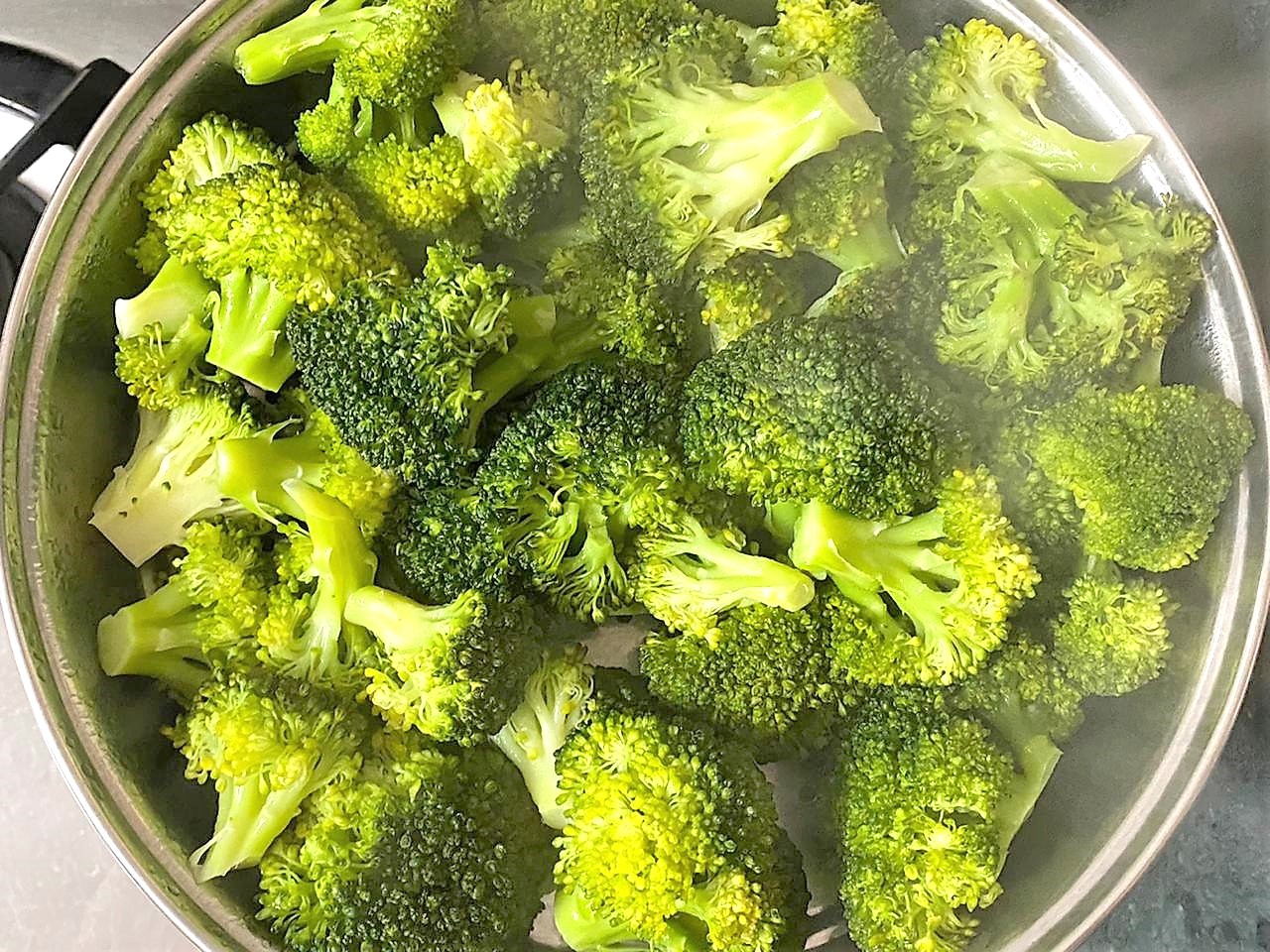 In a pan, boil 4 cups of water and steam the broccoli florets on medium heat for 4-5 minutes until partially cooked. We want to cook the florets al dente so they should still have a bite to them.
Turn off the heat and keep them aside to cool.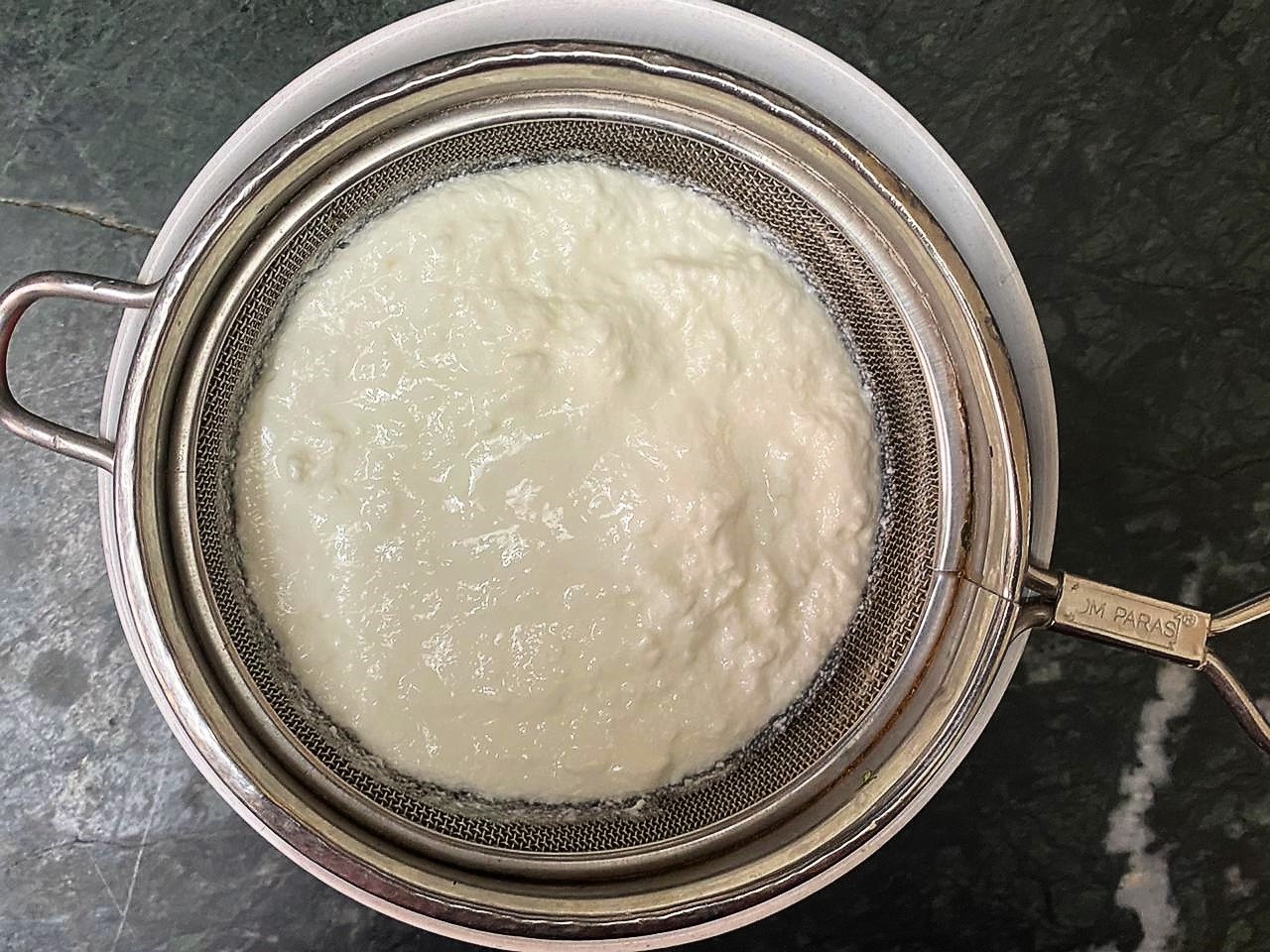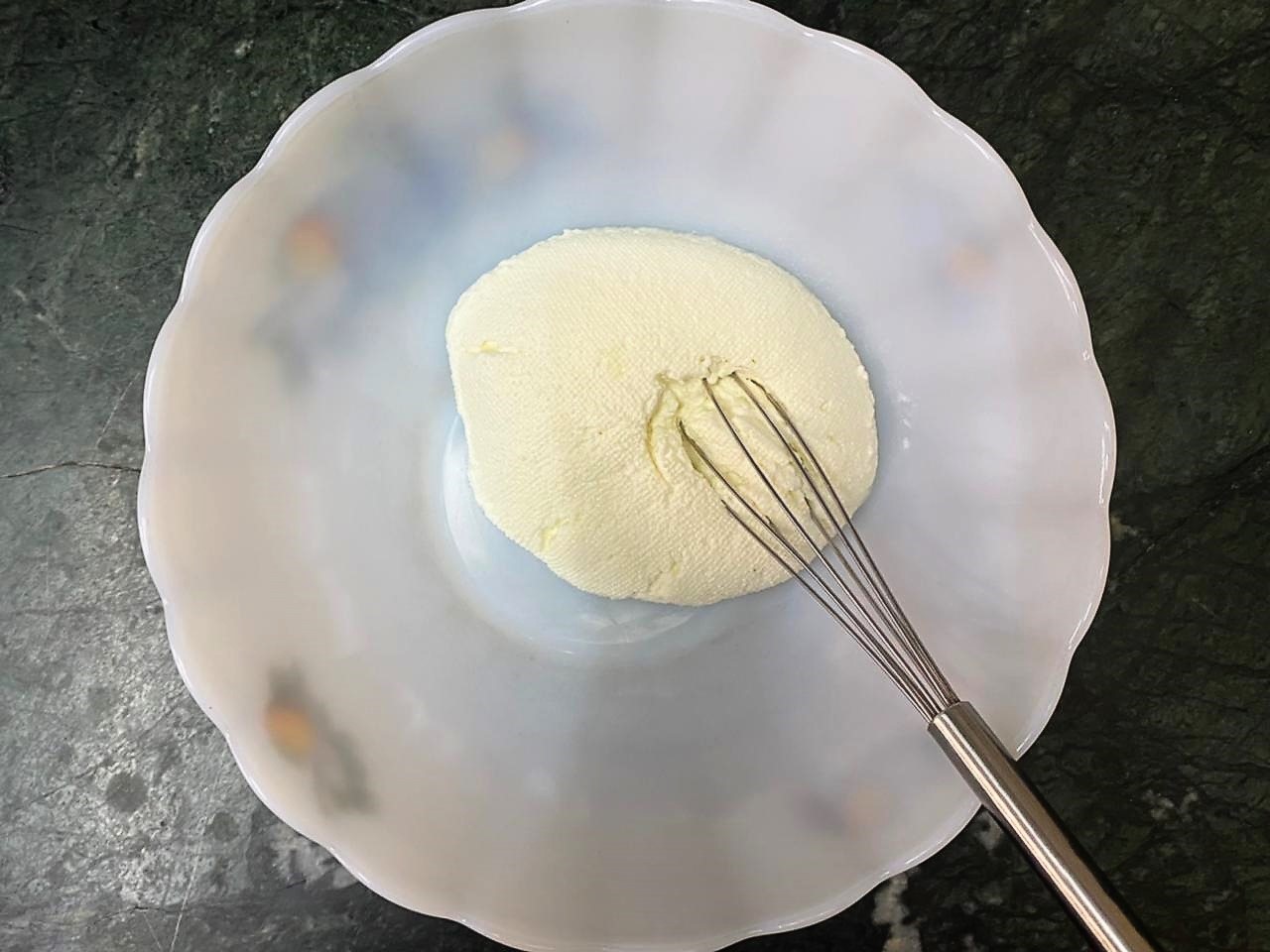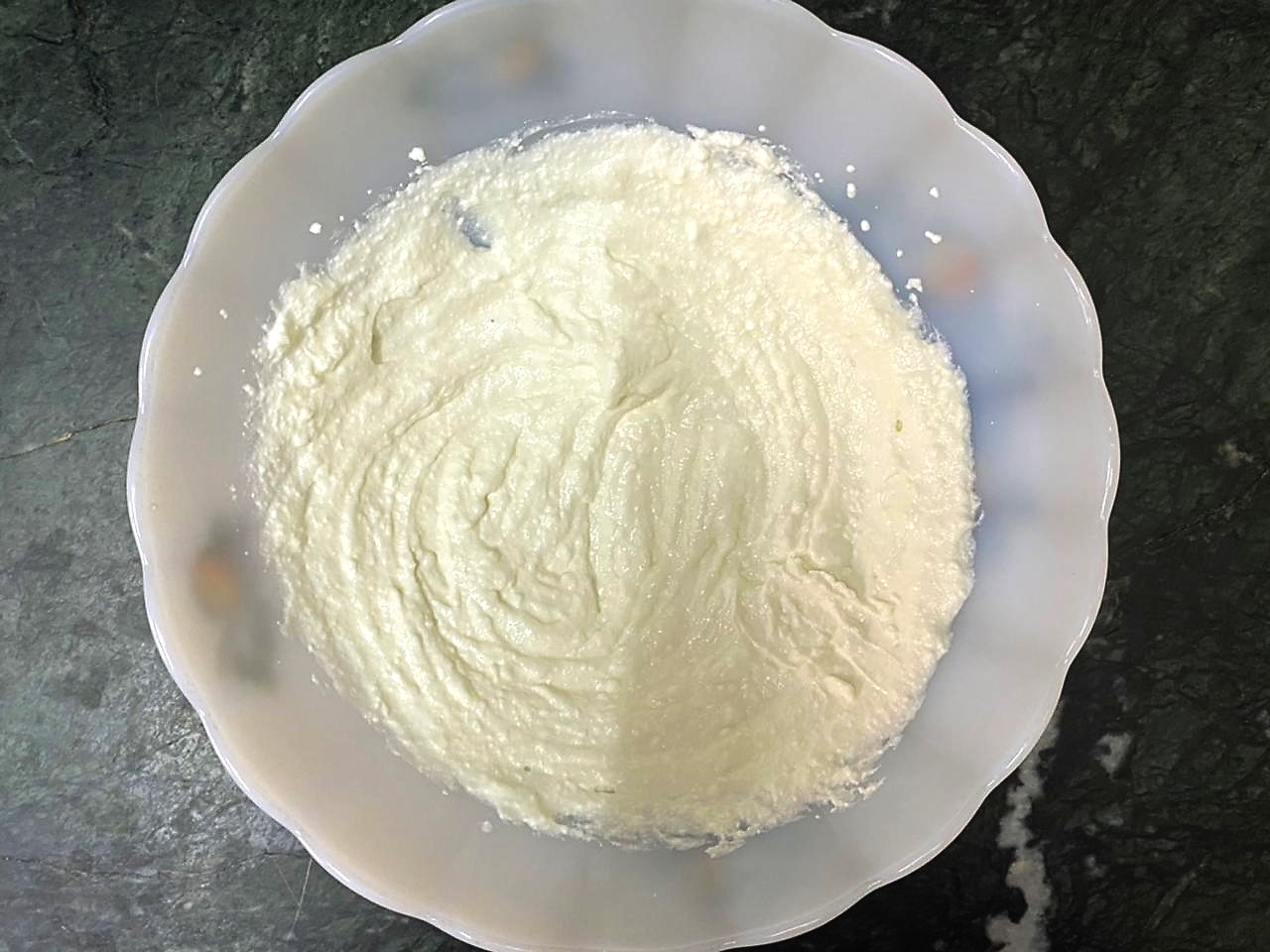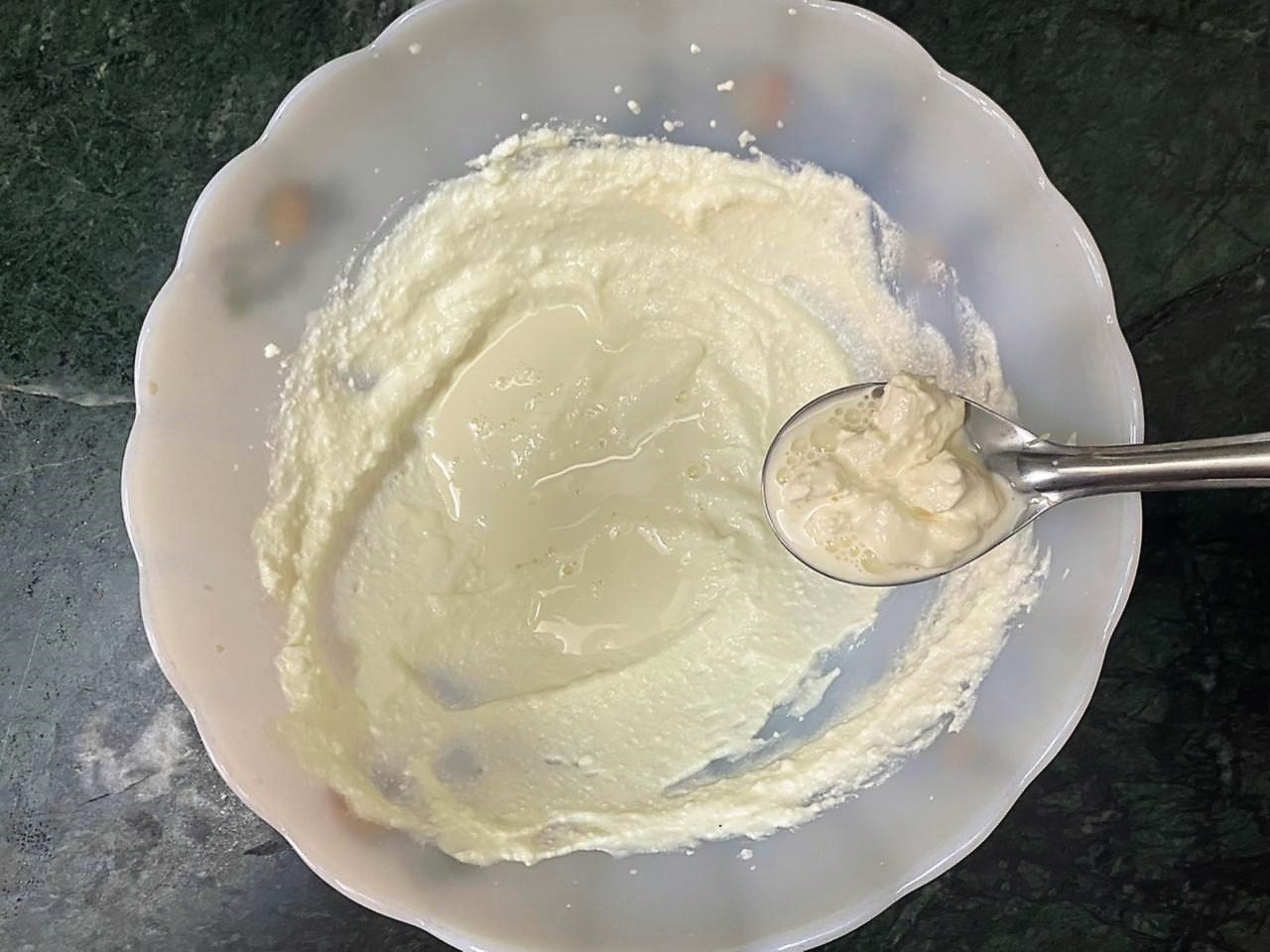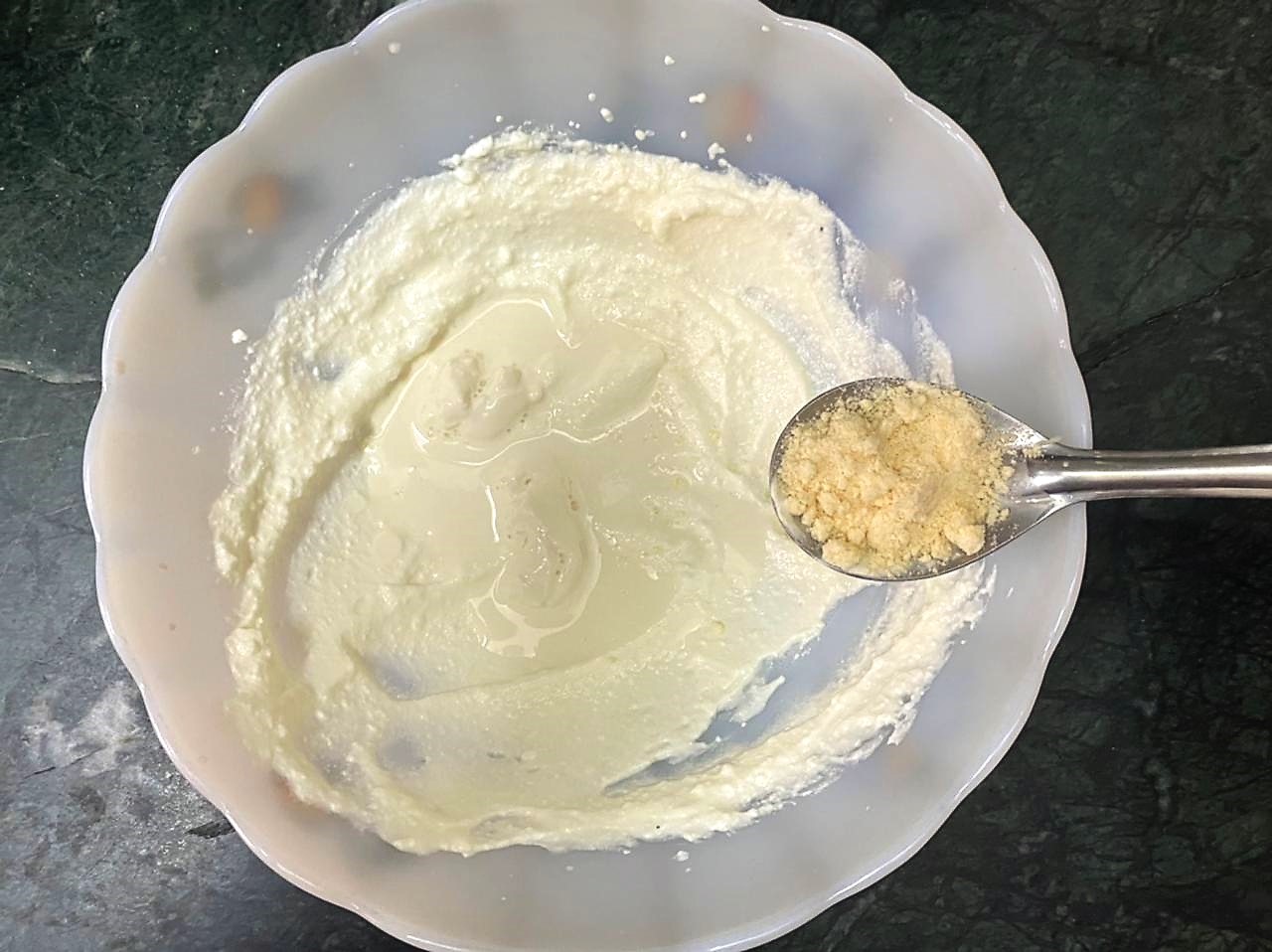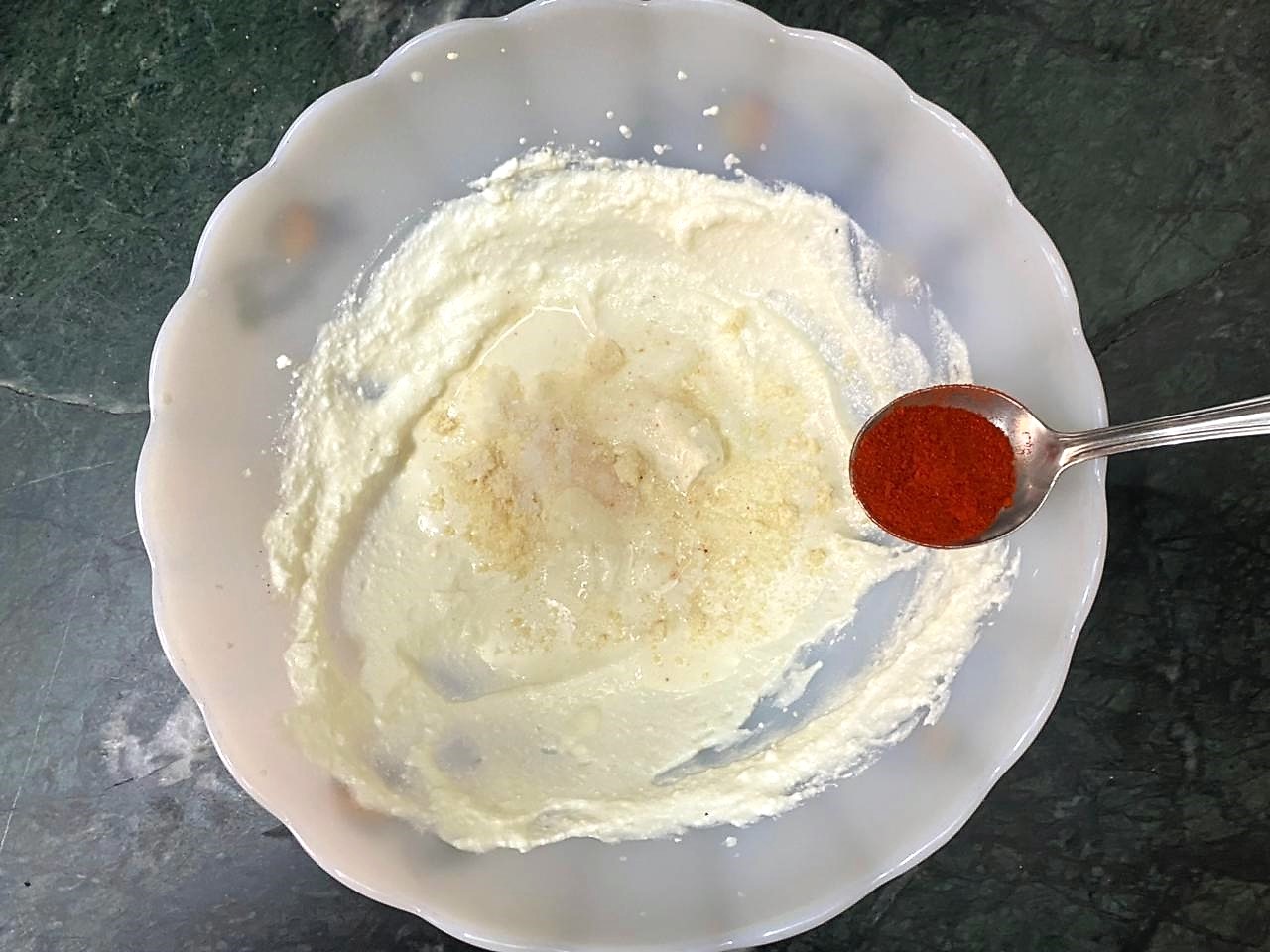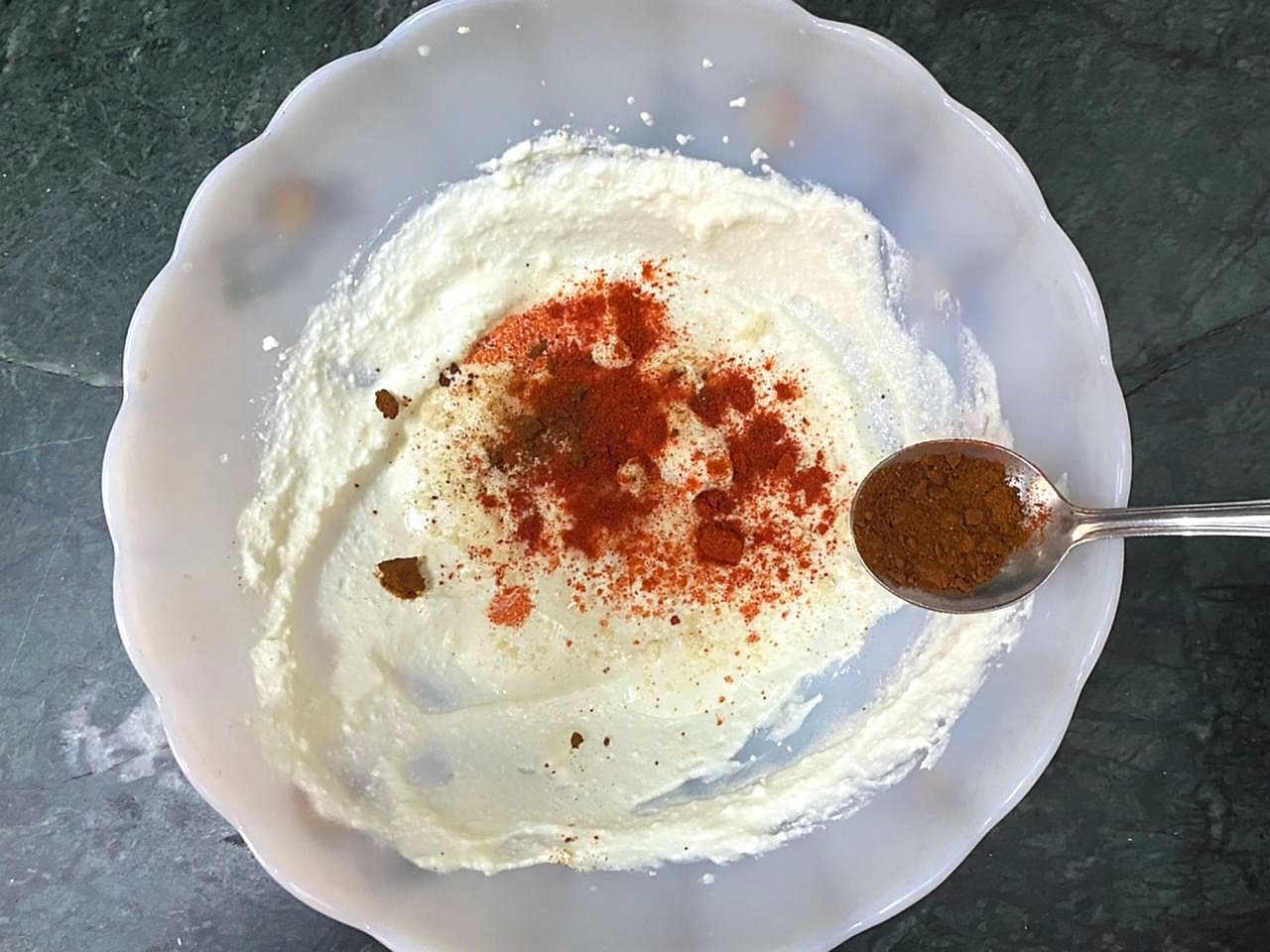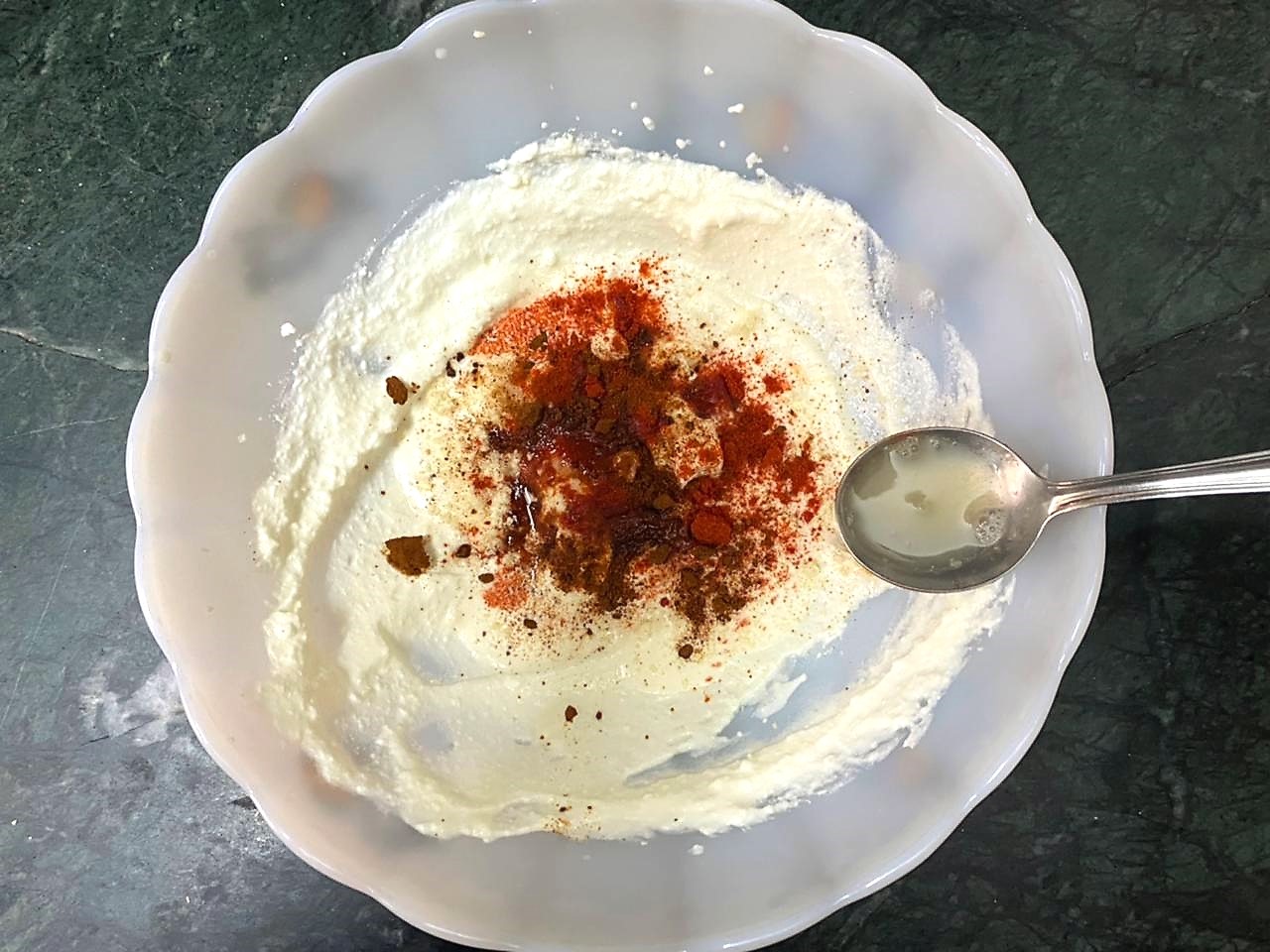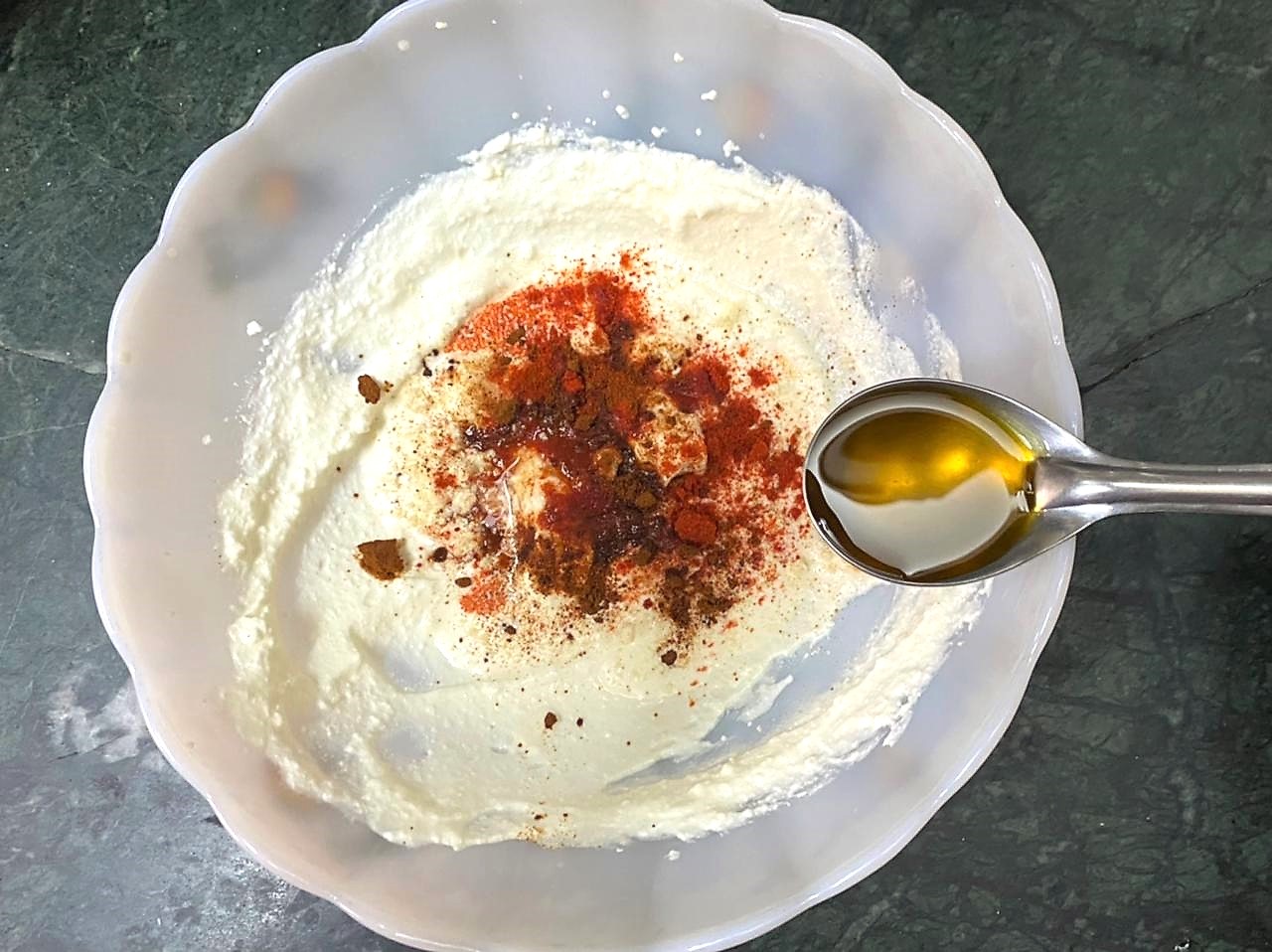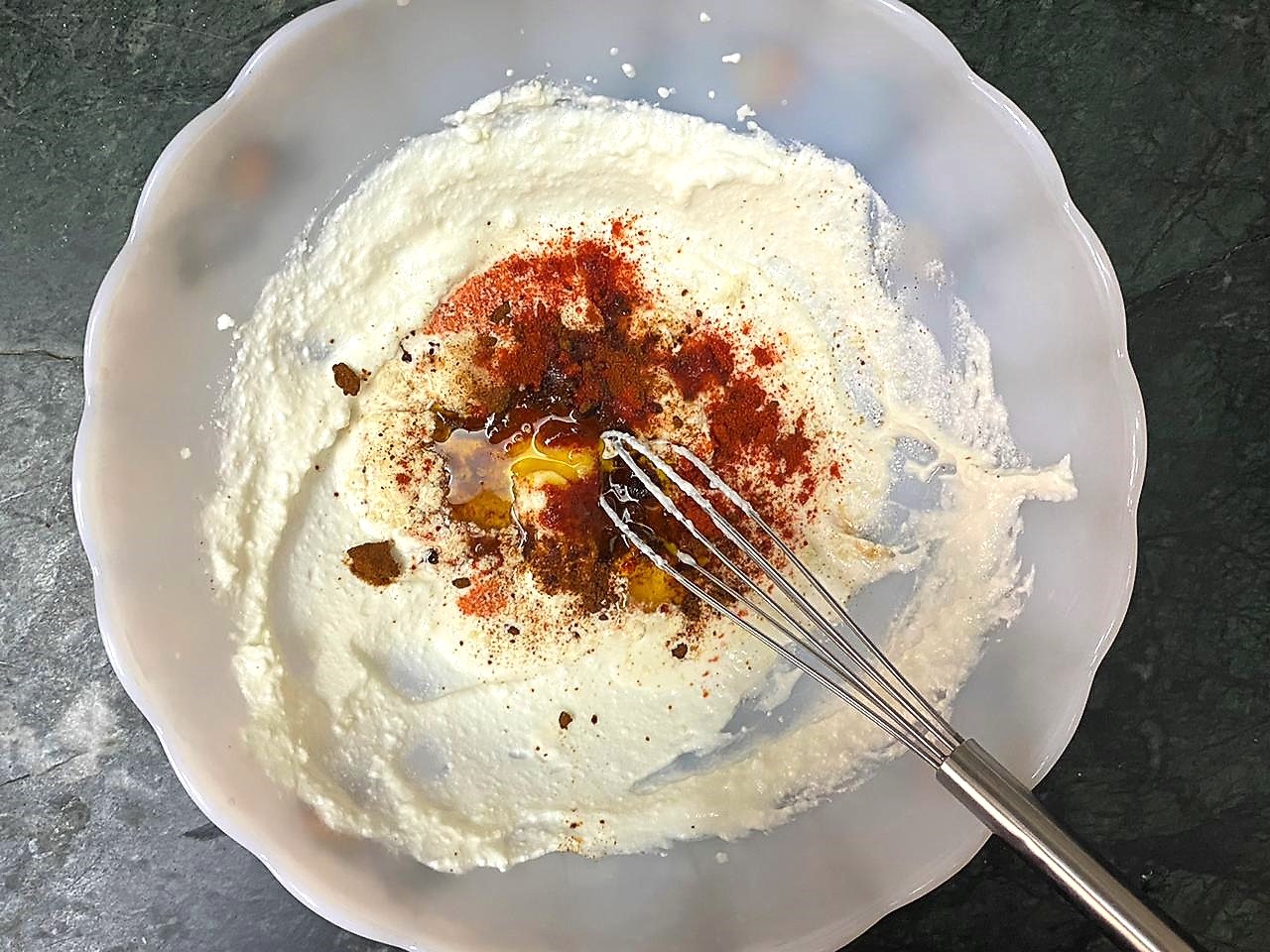 Line a strainer with a muslin cloth or a double layered kitchen towel. Place the strainer on a bowl and pour the yogurt into it.  Keep this in the fridge or a cool place for 1-2 hours and let all the water drain out. You will be left with thick, hung yogurt in the cloth. 1 cup of yogurt will give ½ cup of thick yogurt. Empty the thick hung yogurt in a bowl.
Whisk the yoghurt until smooth in consistency and add cream, parmesan cheese, salt, red chilli powder, barbeque masala, lemon juice and mustard oil. Mix the marinade and taste to adjust the seasoning according to your taste.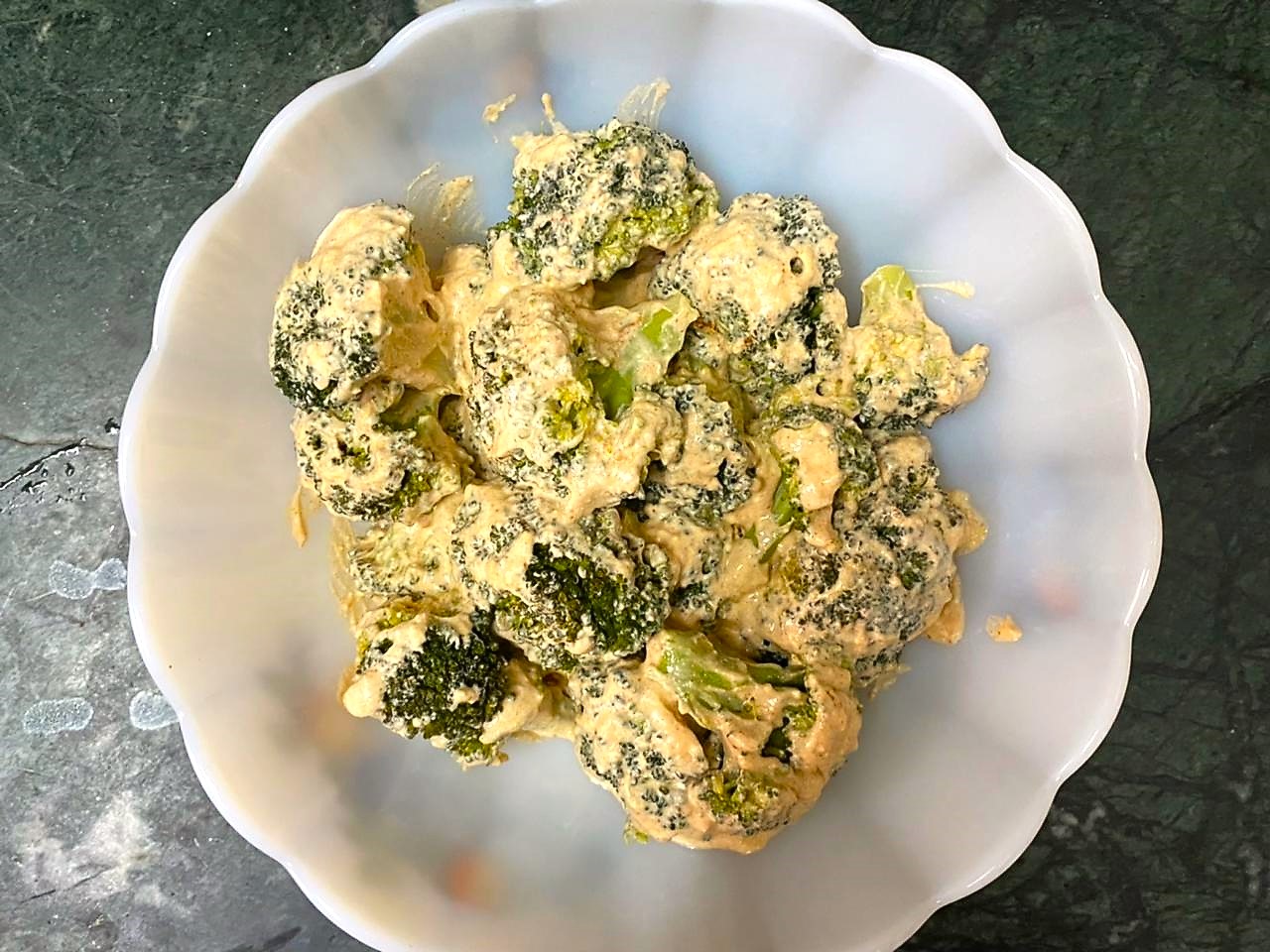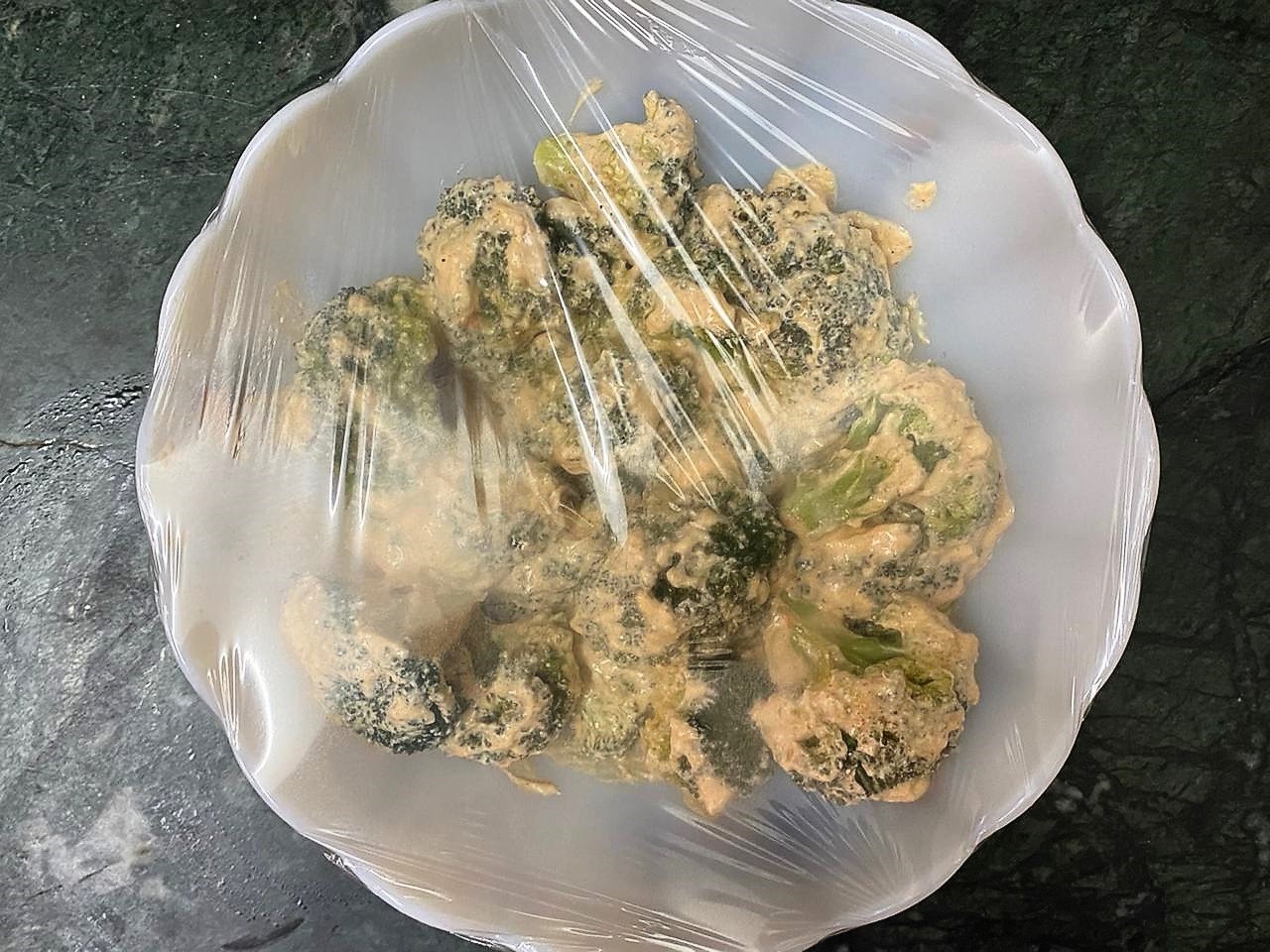 Add the cooled parboiled broccoli florets to marinate and mix gently to make sure the florets are well coated with the marinate. Cover and let it rest in the fridge for about 2-3 hours.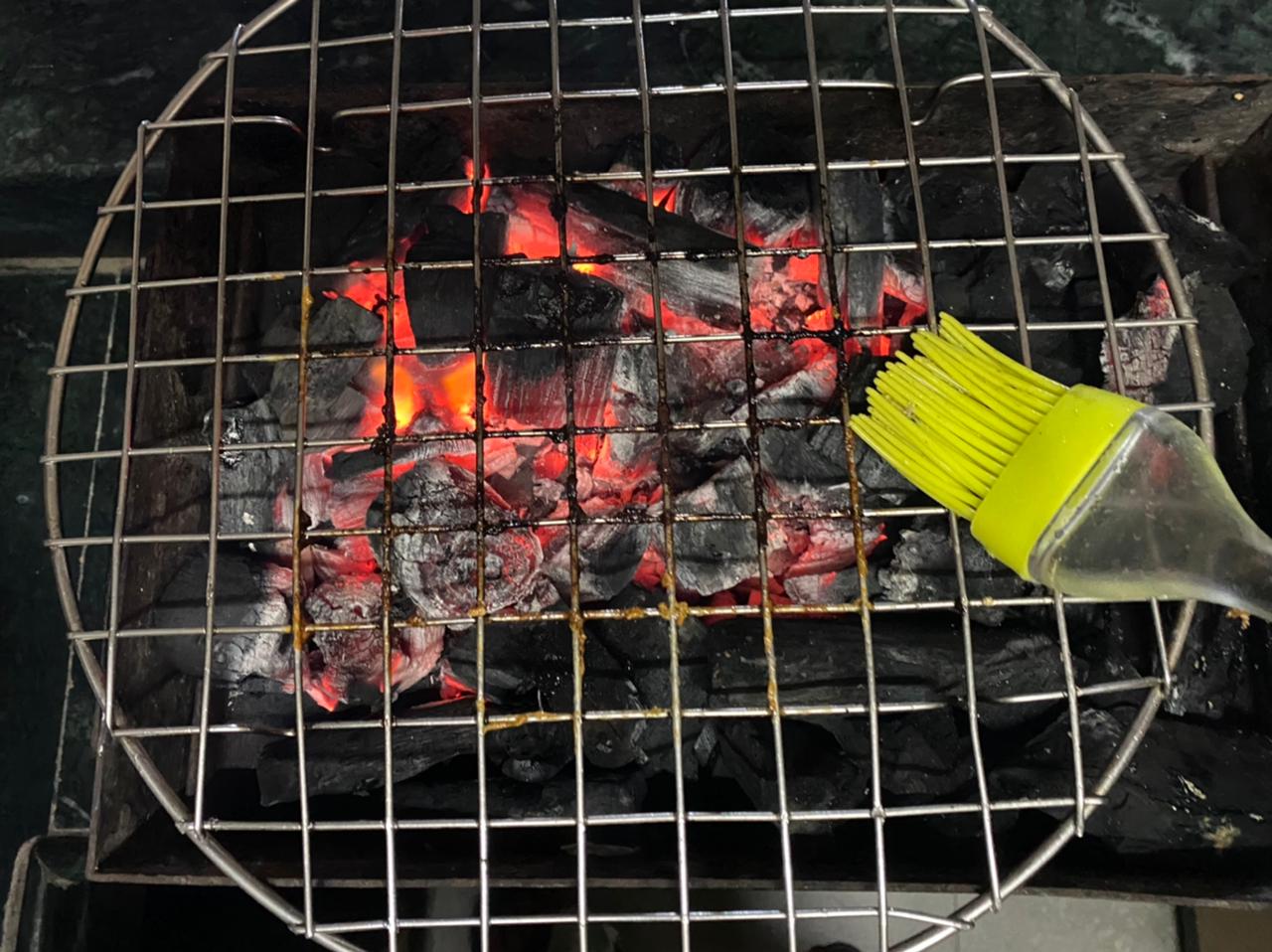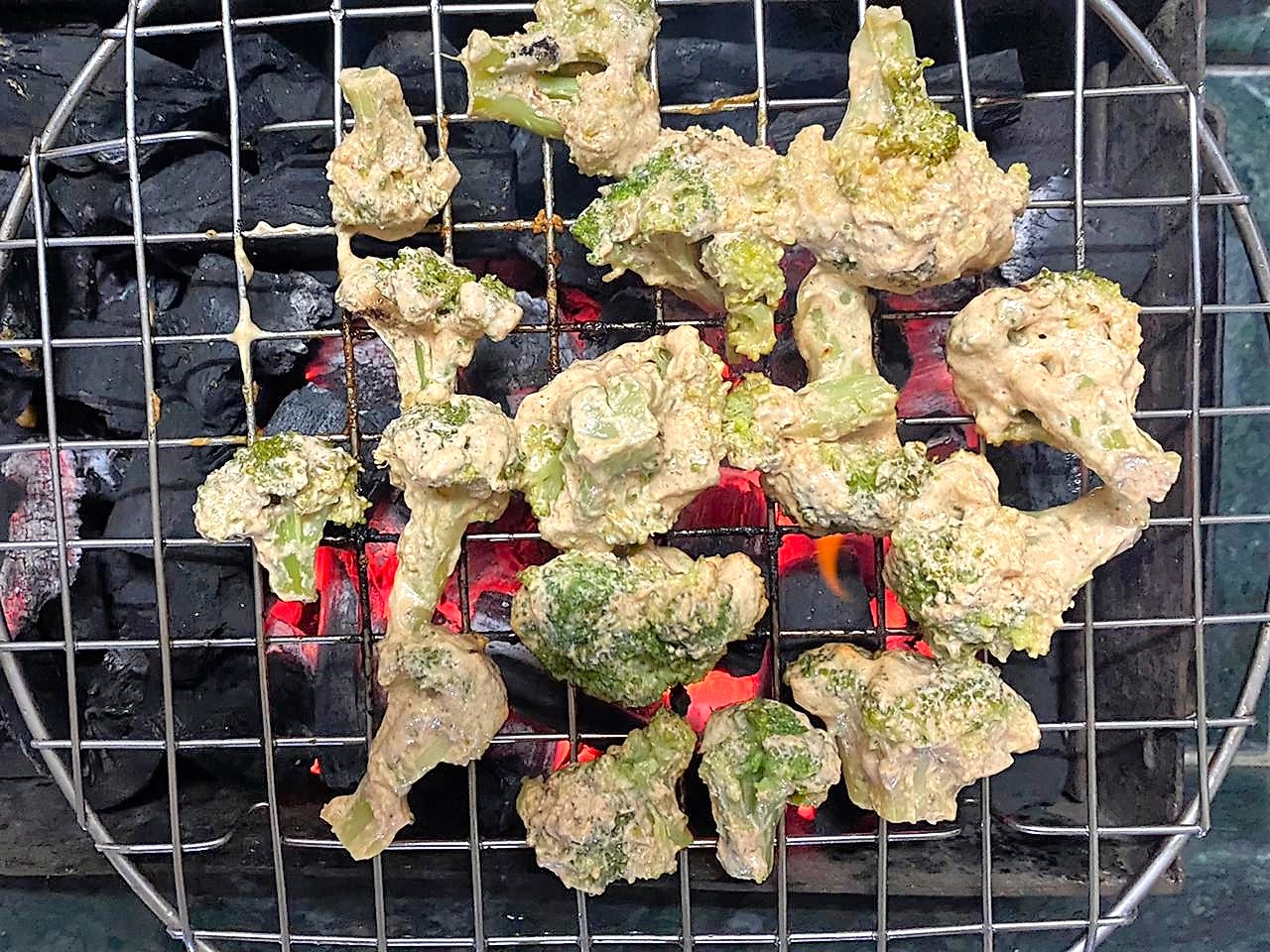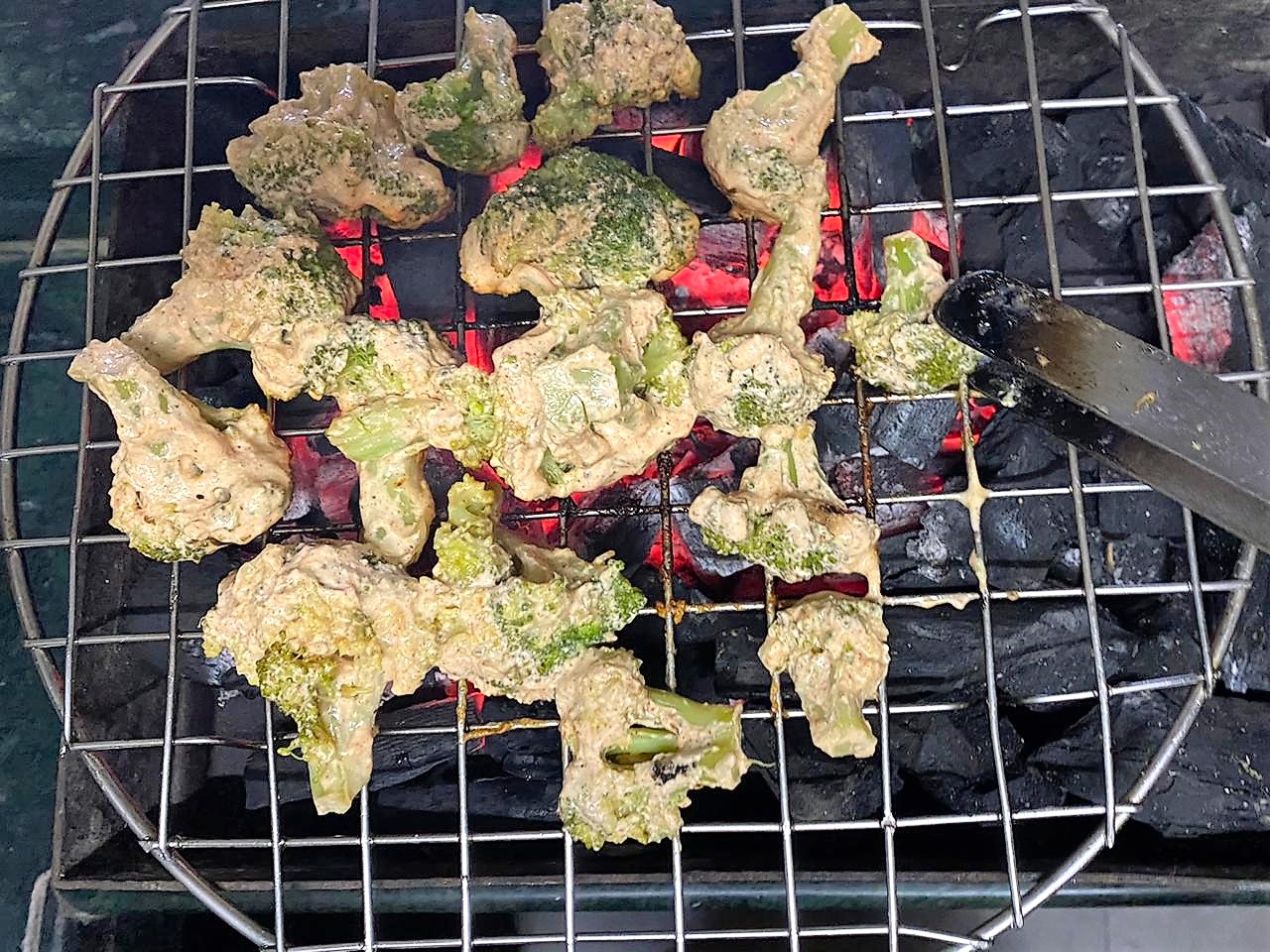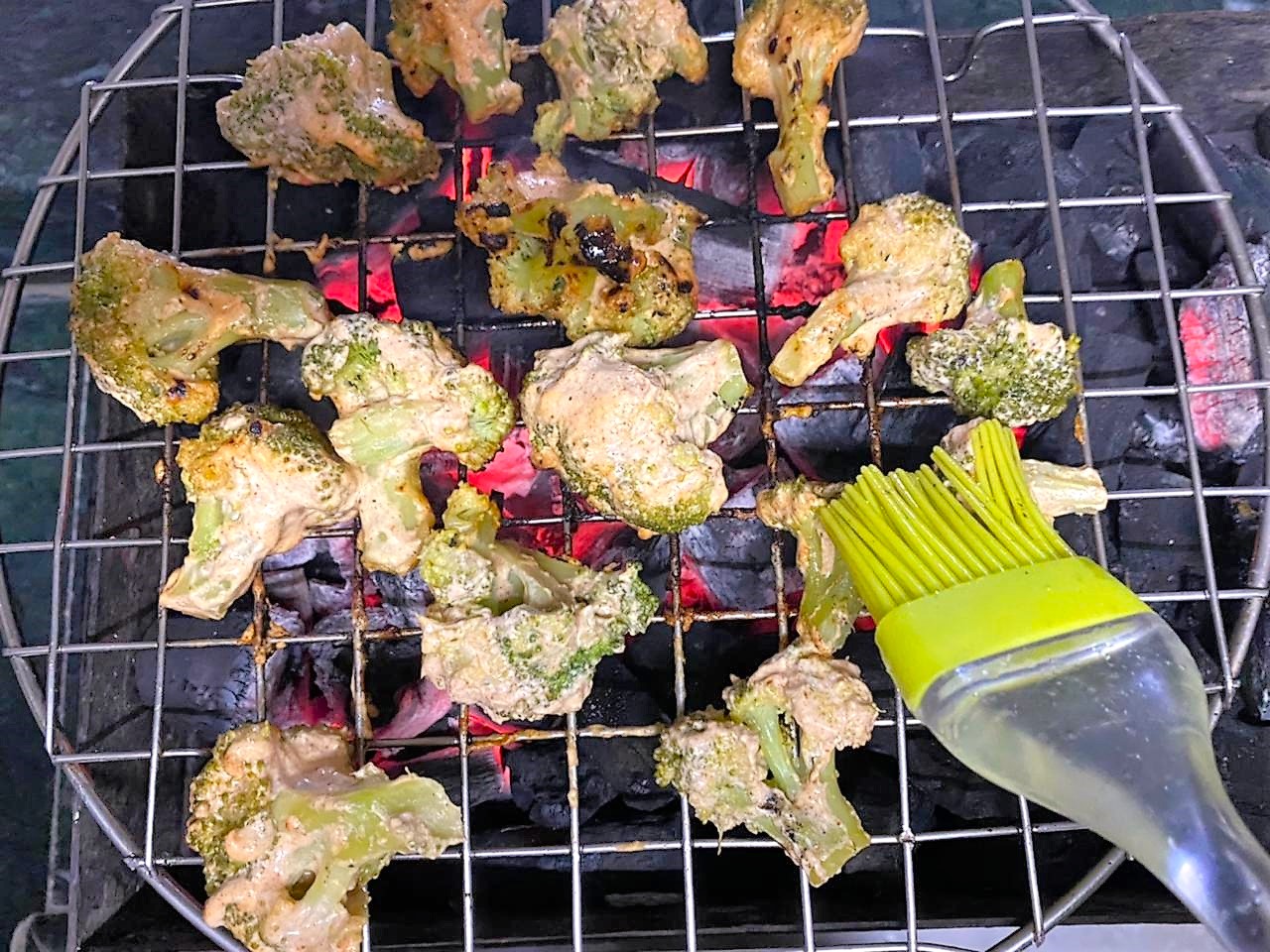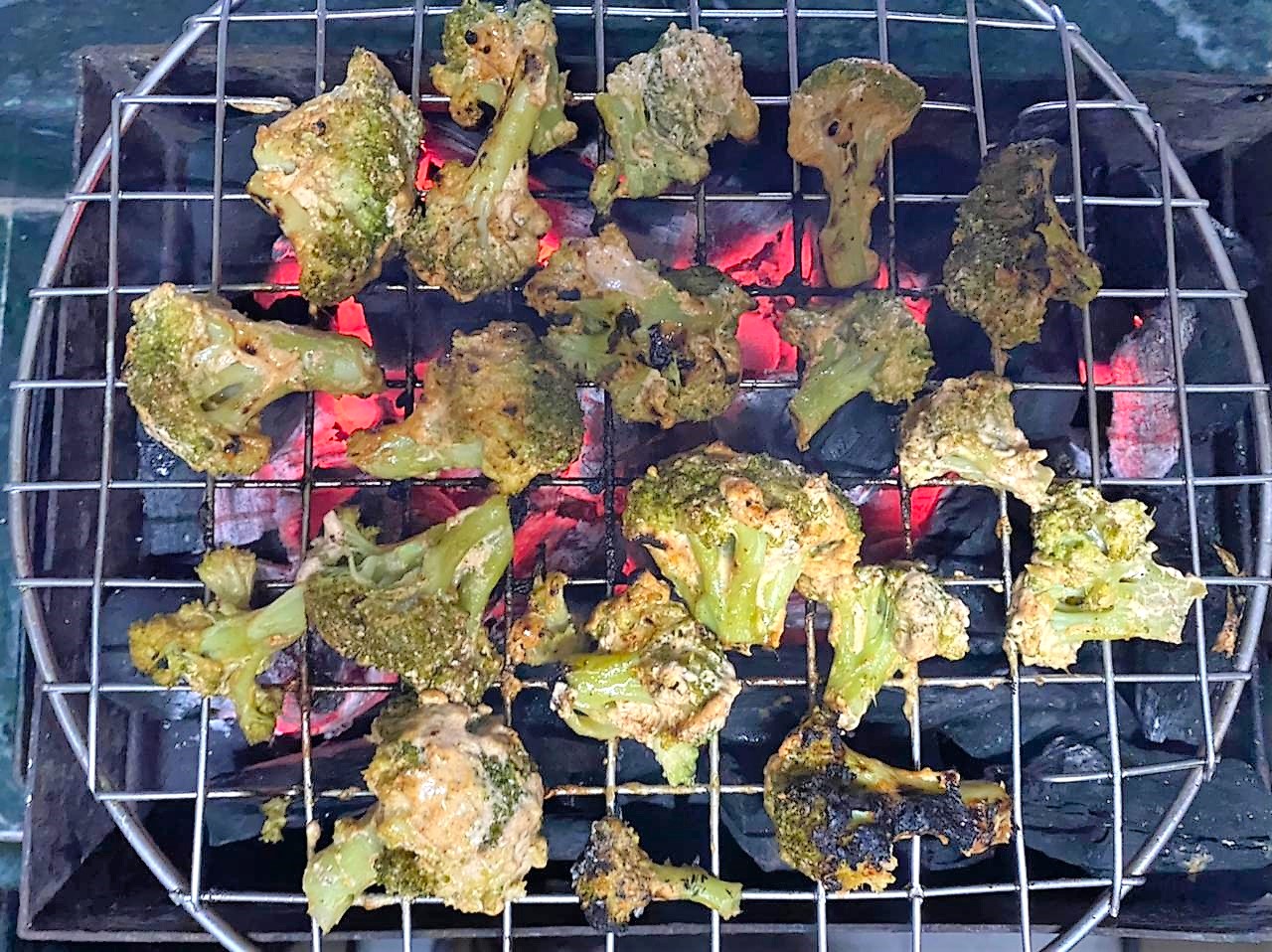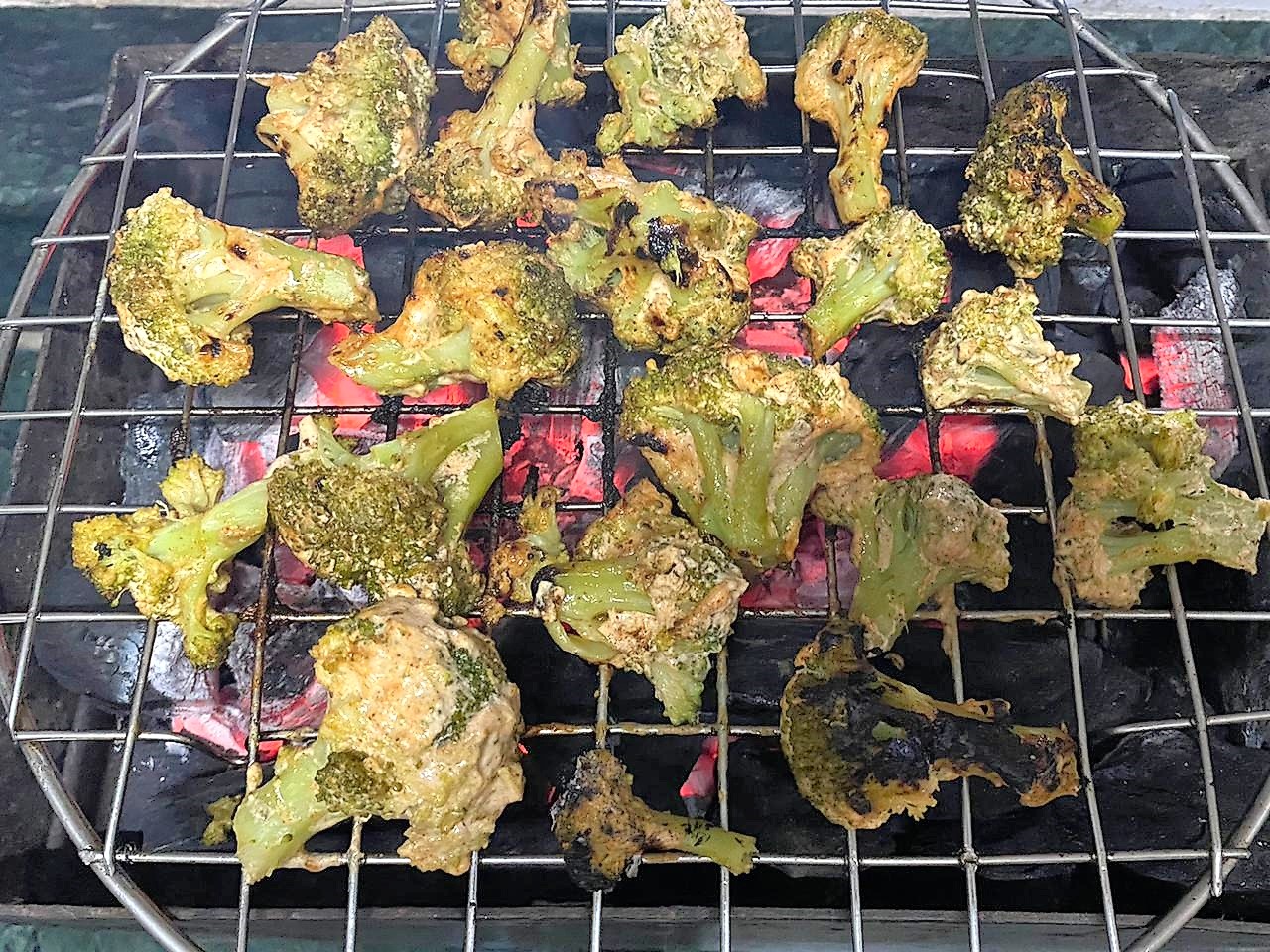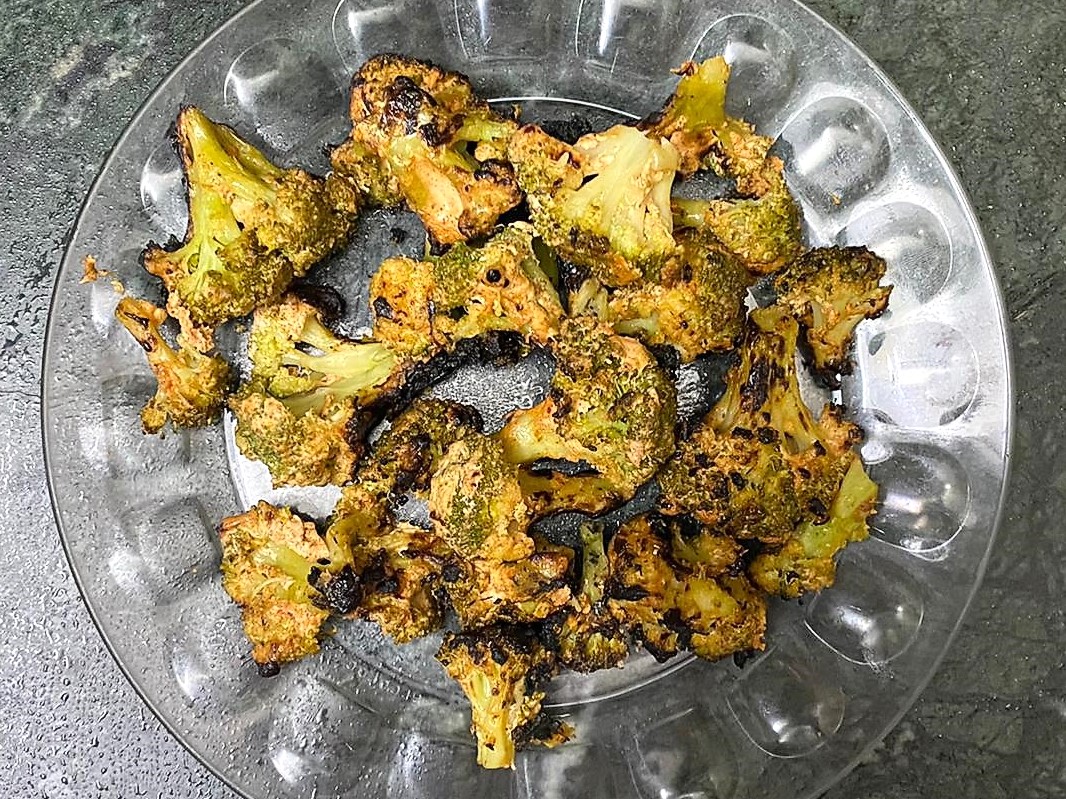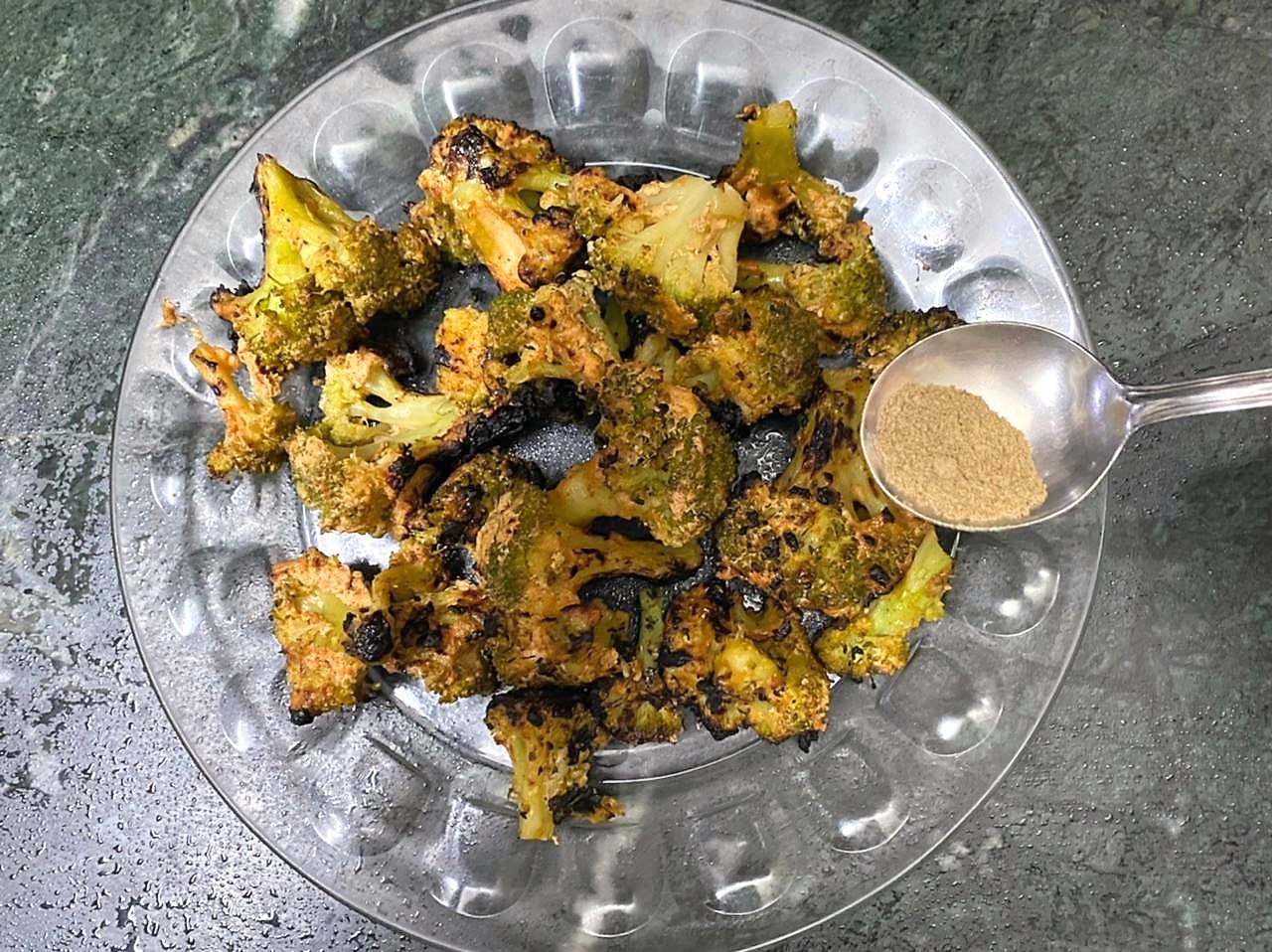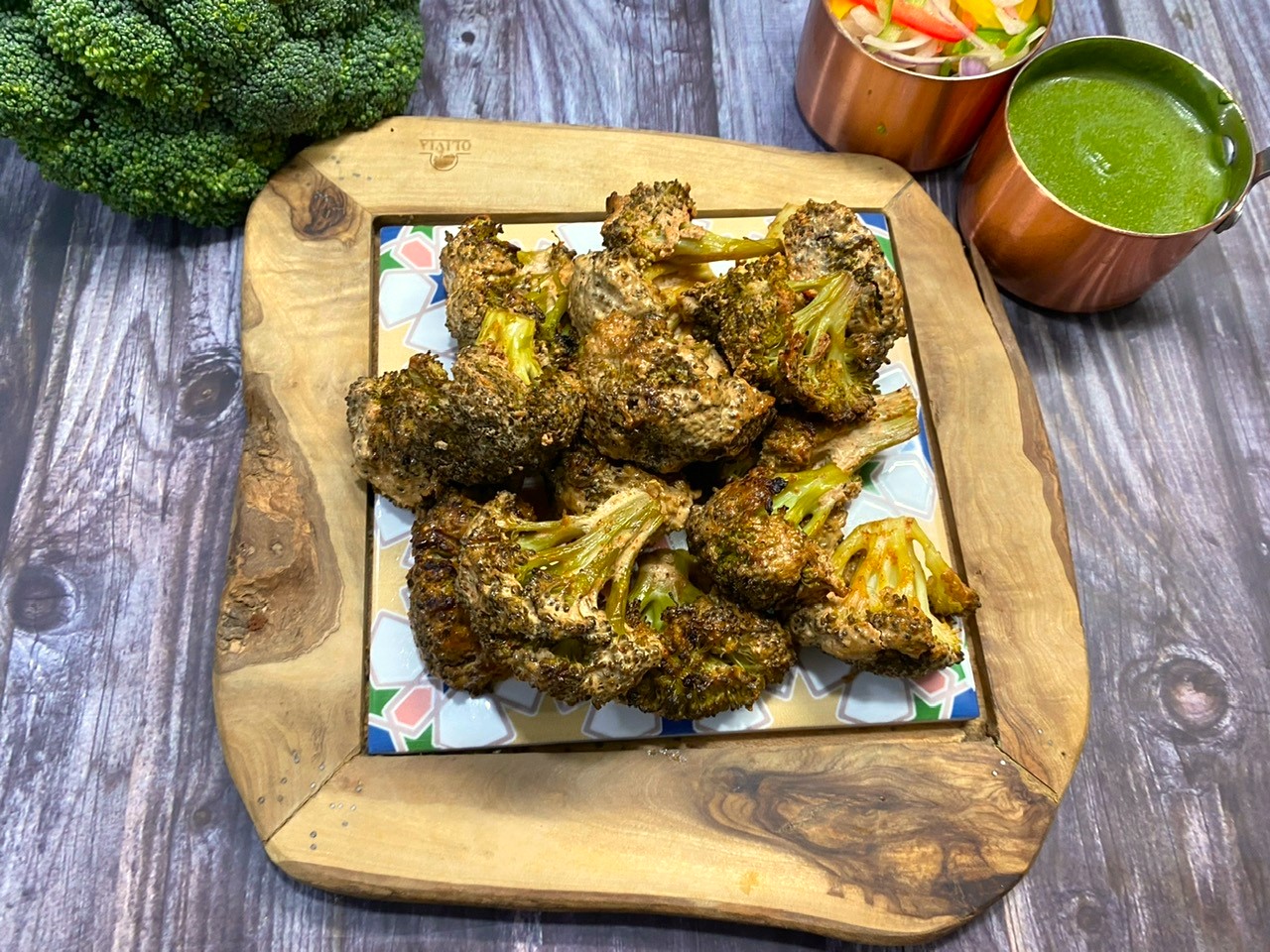 You can either cook them on a BBQ or in an oven.
BBQ- Heat the BBQ and cook the marinated broccoli turning them over to cook from all sides. It usually takes 6-8 minutes to cook and slightly charr them on BBQ. Grease the broccoli with some oil while cooking.
Grill- Pre-heat the grill to 220 C/200 Fan /Gas mark 7. Place the marinated broccoli on a tray lined with parchment paper and grill for 8-10 minutes, turning once halfway.
Sprinkle chaat masala and serve immediately with salad and Green Chutney.