Corn Bhel
Corn Bhel or Corn Chaat Bhel is a quick and delicious snack made with boiled sweet corn, tossed with chopped onions, peppers, tomatoes and spices, topped with crunchy sev.
'Bhel' in India refers to a savoury snack available in different varieties typically served on the roadside tracks from stalls or food carts. They range in flavours from sweet, savoury, sour to tangy. 'Bhel' comes in two forms-one is sukhi or dry bhel, and another is wet bhel made with chutneys. The only difference between these is that dry bhel like this one does not consist of chutneys and in general, dry bhel consists of fewer ingredients.
Corn is certainly one of the most versatile food that can be used in variety in ways- boiled, roasted, in salads, soups and snacks. This corn bhel is a delicious fresh tasting recipe which can be ready in few minutes. This recipe is oil free, sugar free and vegan.
It is a perfect snack which can be served as an appetizer to your guests and definitely to the kids as an after-school snack.
Ingredients
2 cups sweetcorn kernels
2 tablespoons finely chopped onions
1 tablespoon finely chopped green, red and yellow pepper
1 tablespoon finely chopped tomatoes
1 tablespoon finely chopped green chilies
1 tablespoon pomegranate seeds
1 tablespoon finely chopped raw mango
1 tablespoon finely chopped coriander leaves
Salt to taste
1 teaspoon chaat masala
Juice of 1 lemon
2 tablespoons nylon sev
Directions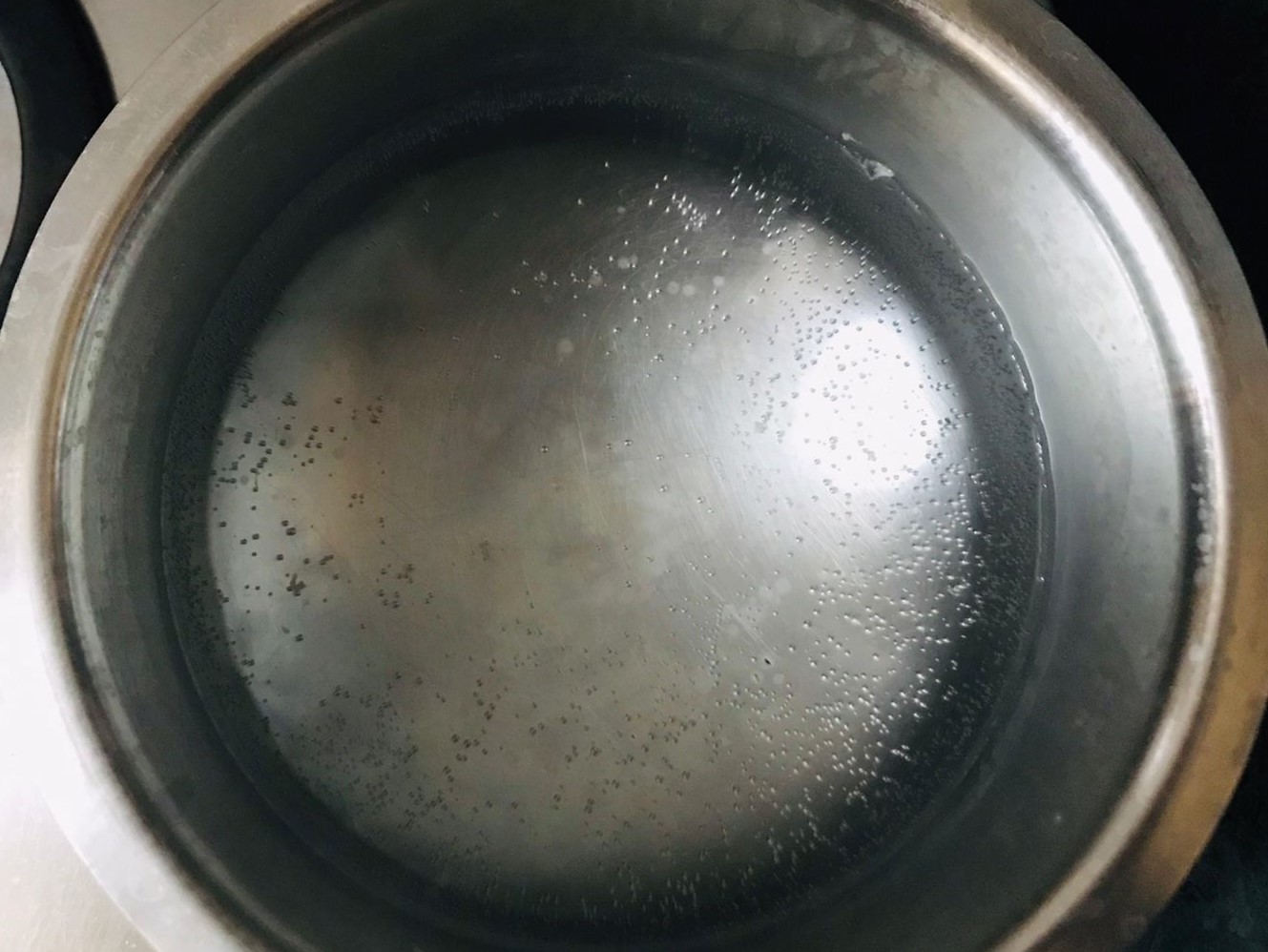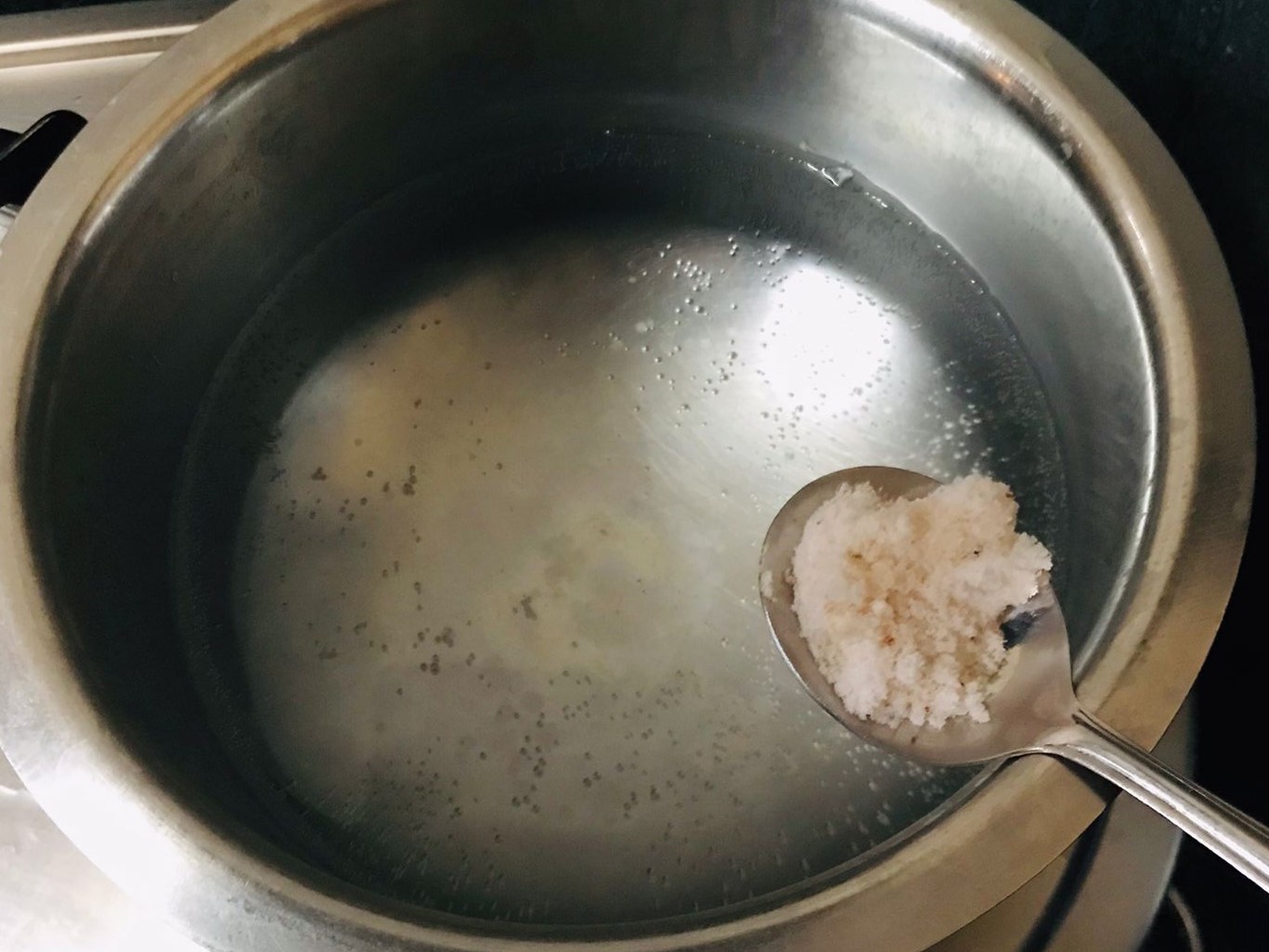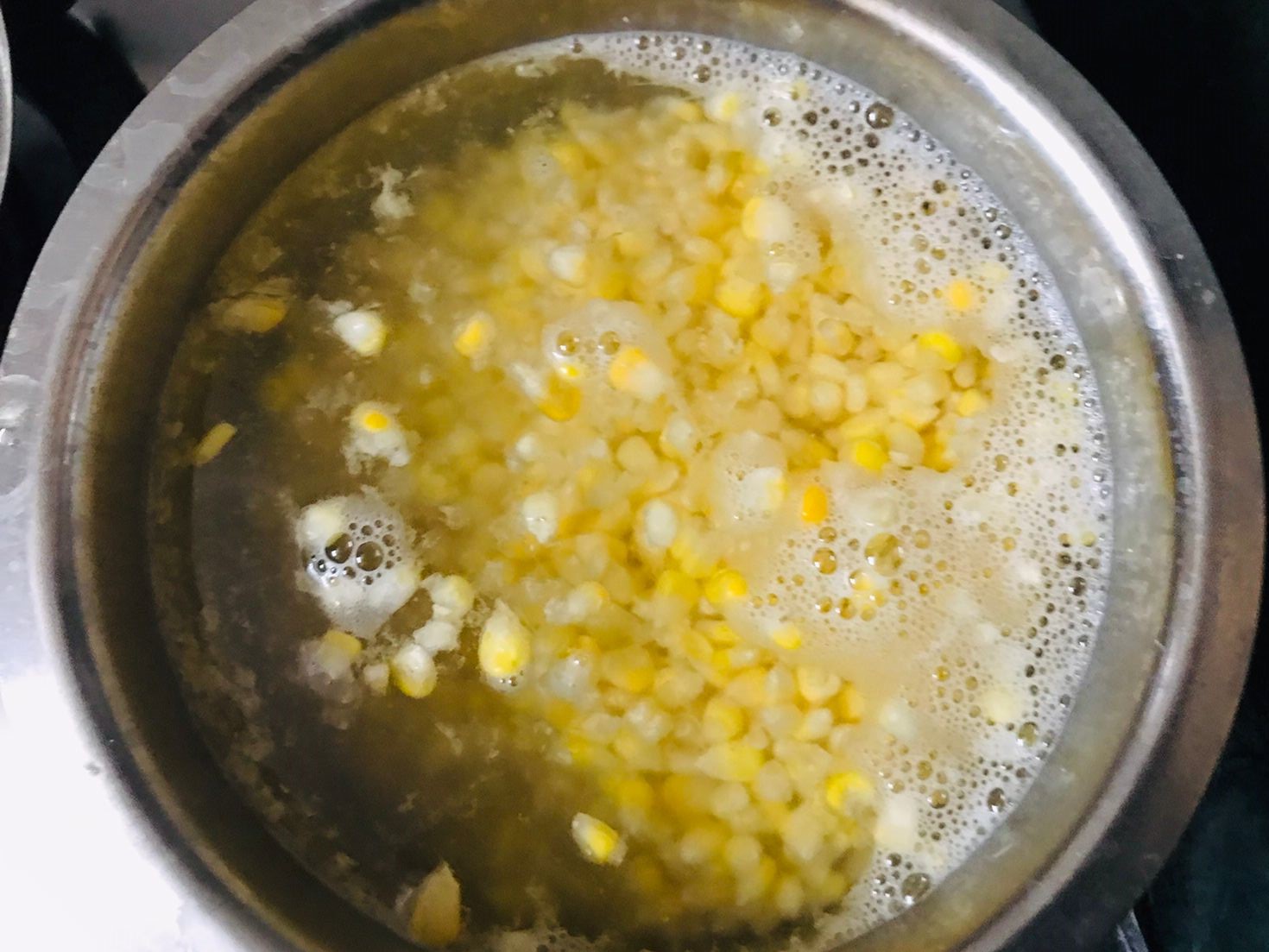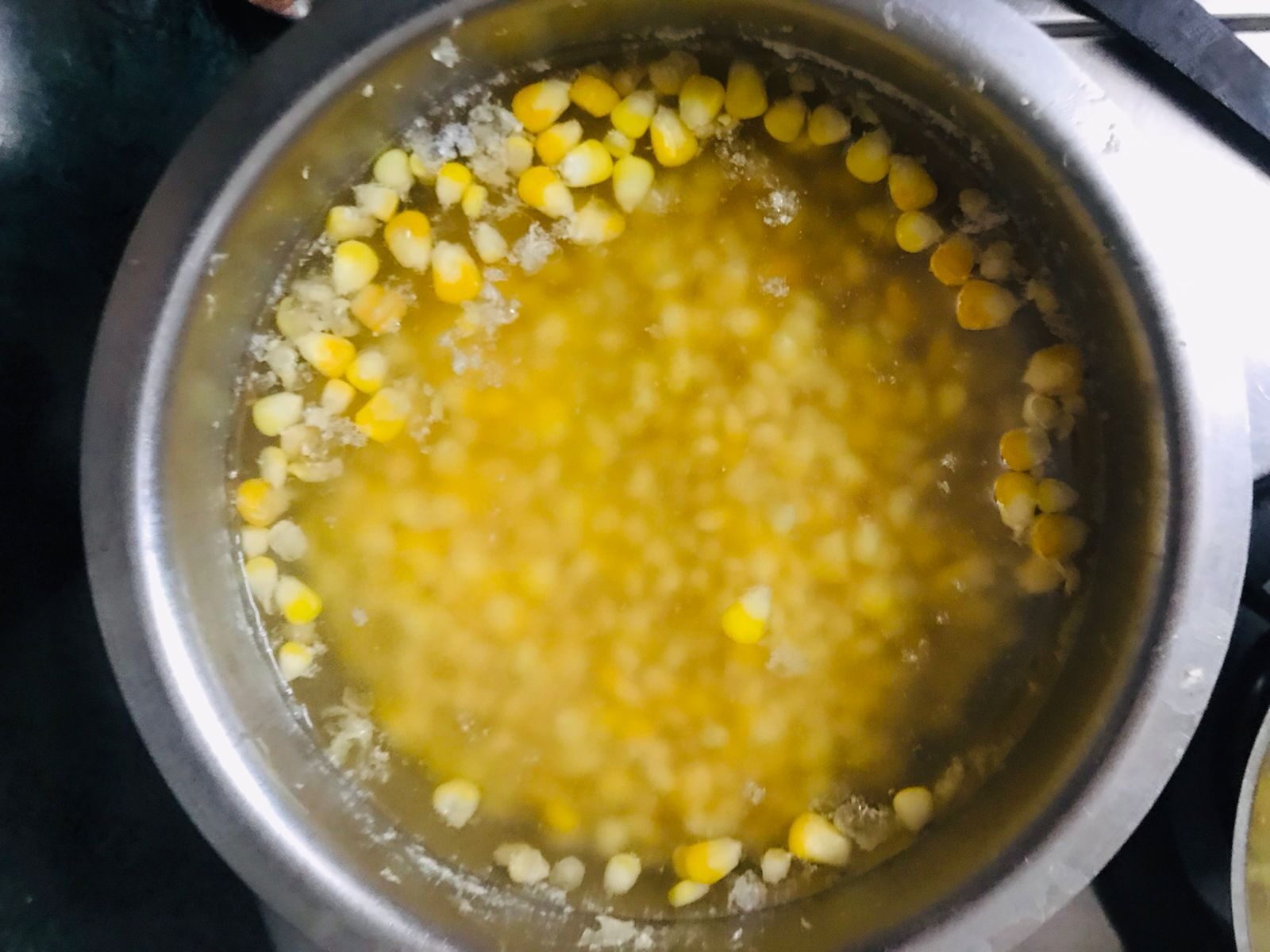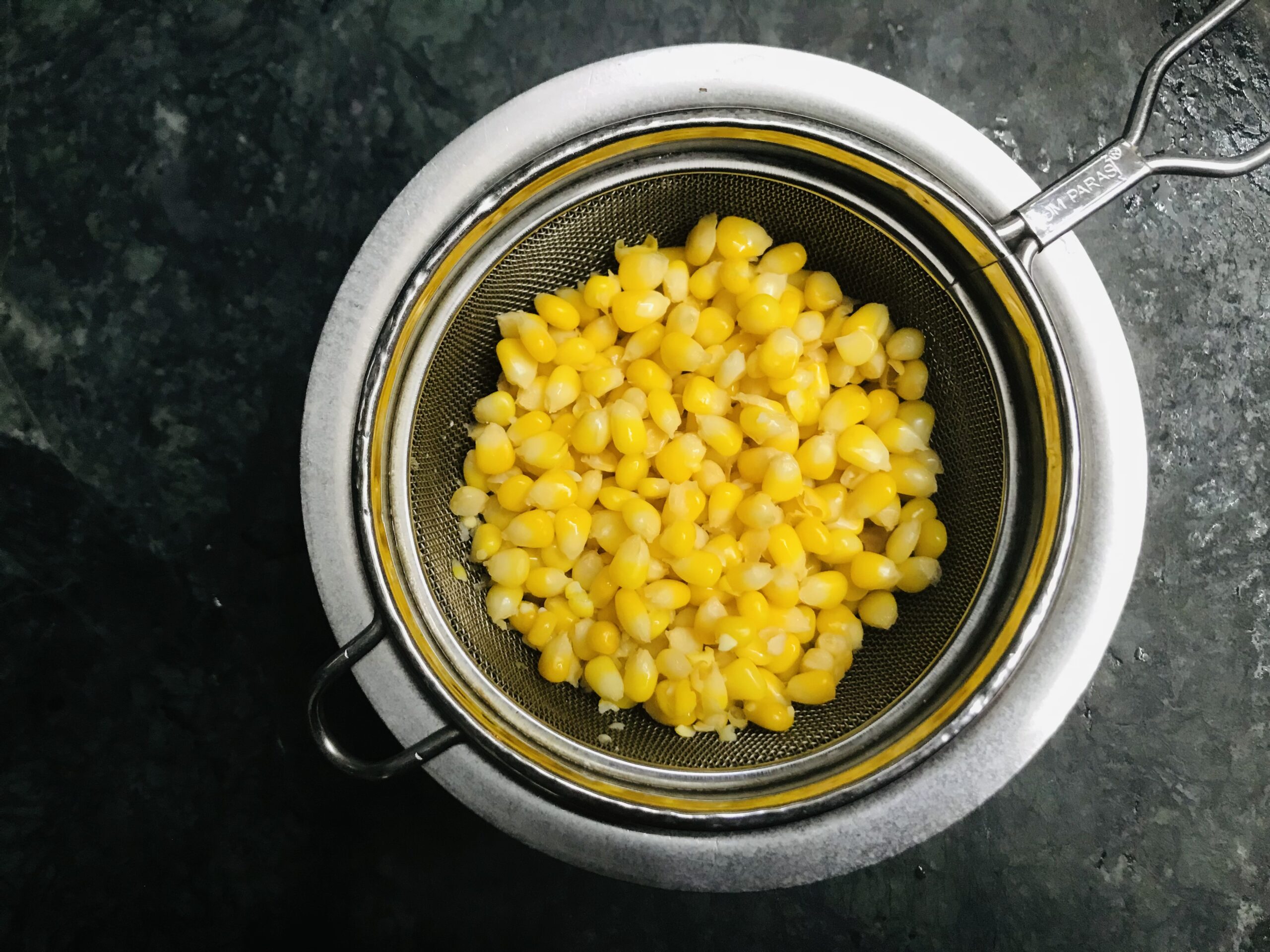 Heat 2-3 cups of water in a pan and add the salt and corn kernels. Boil it for about 5-6 minutes to soften the corn slightly.
After 5-6 minutes, strain the corn using a colander and keep it aside to cool.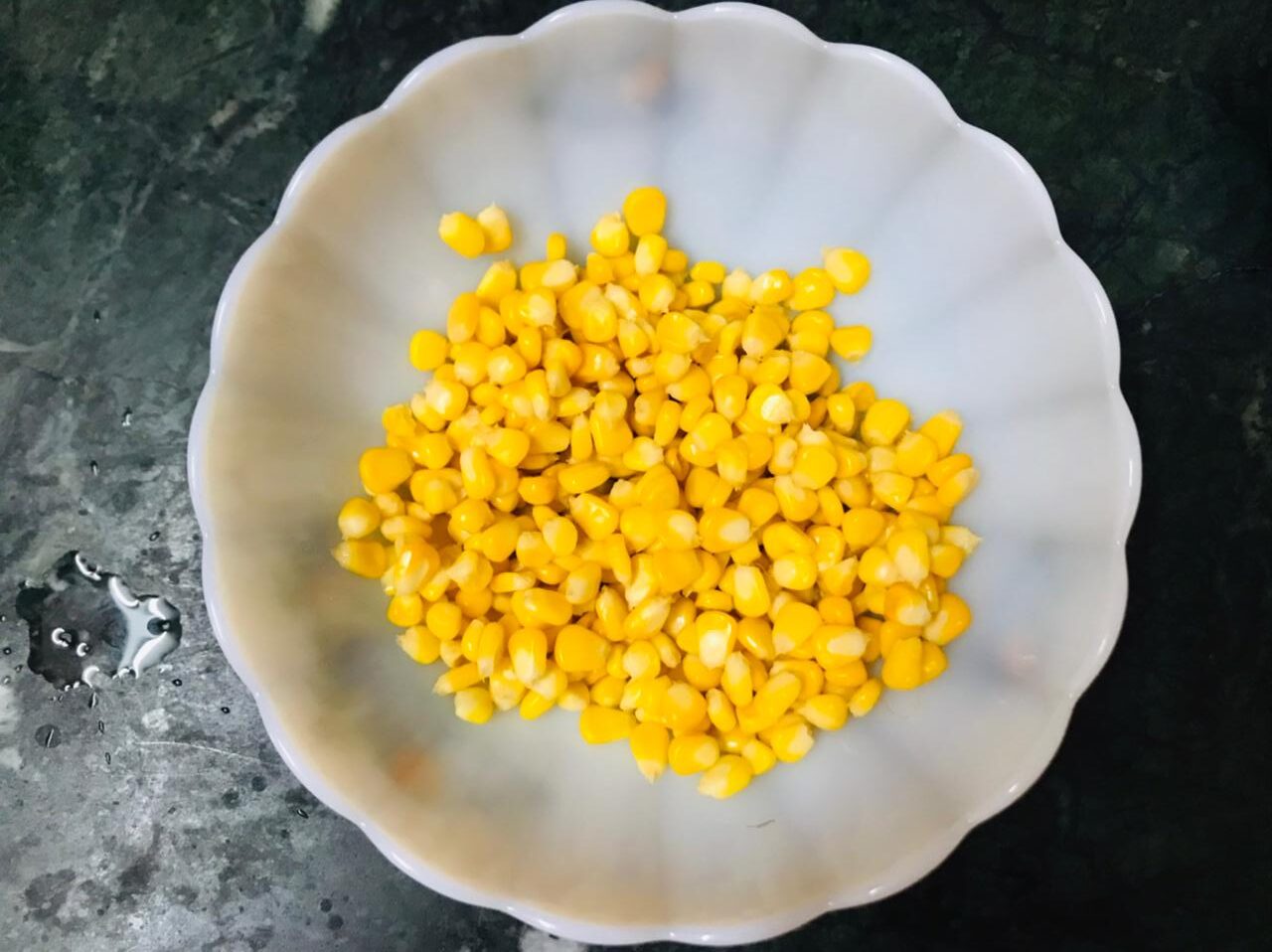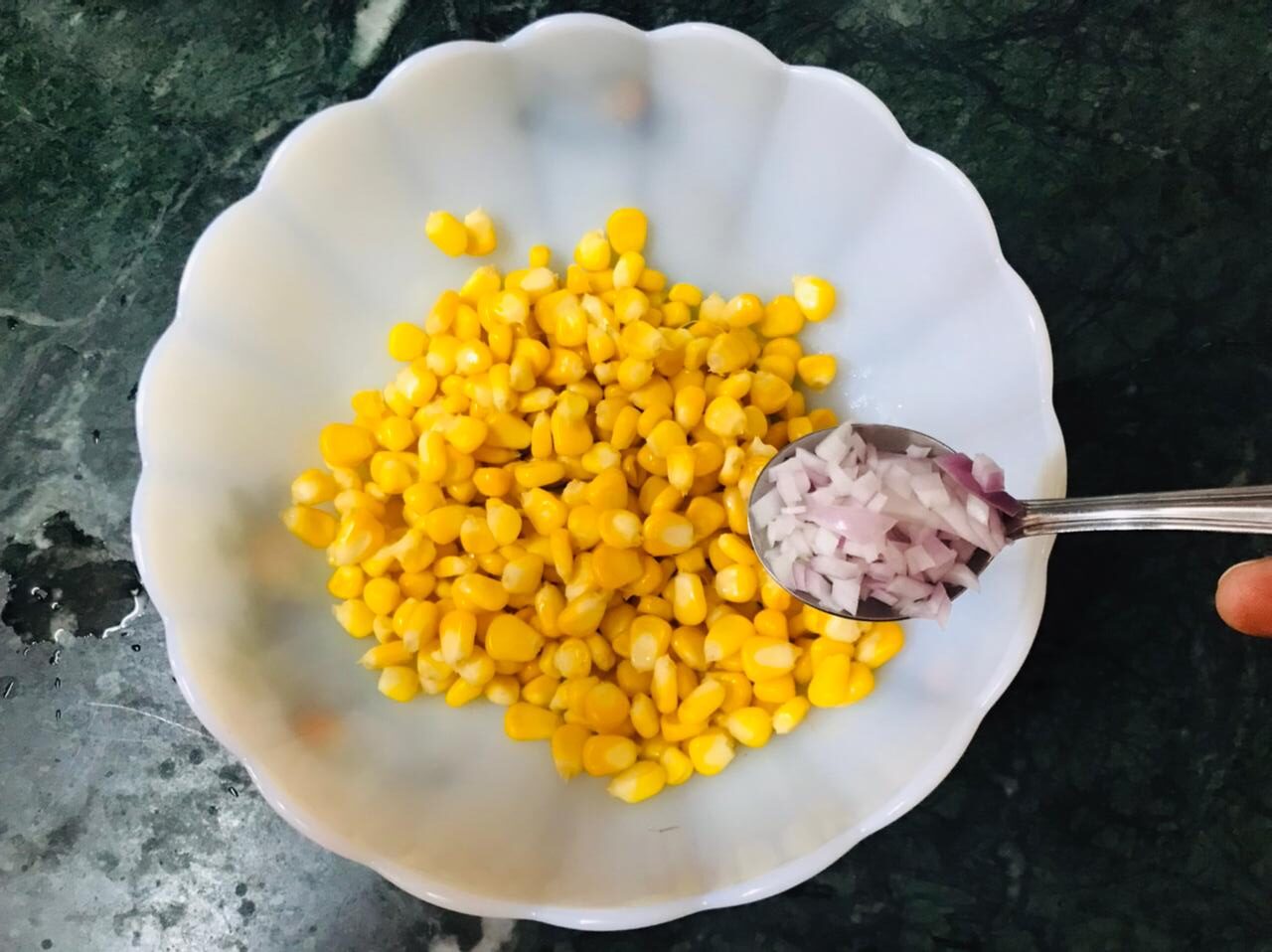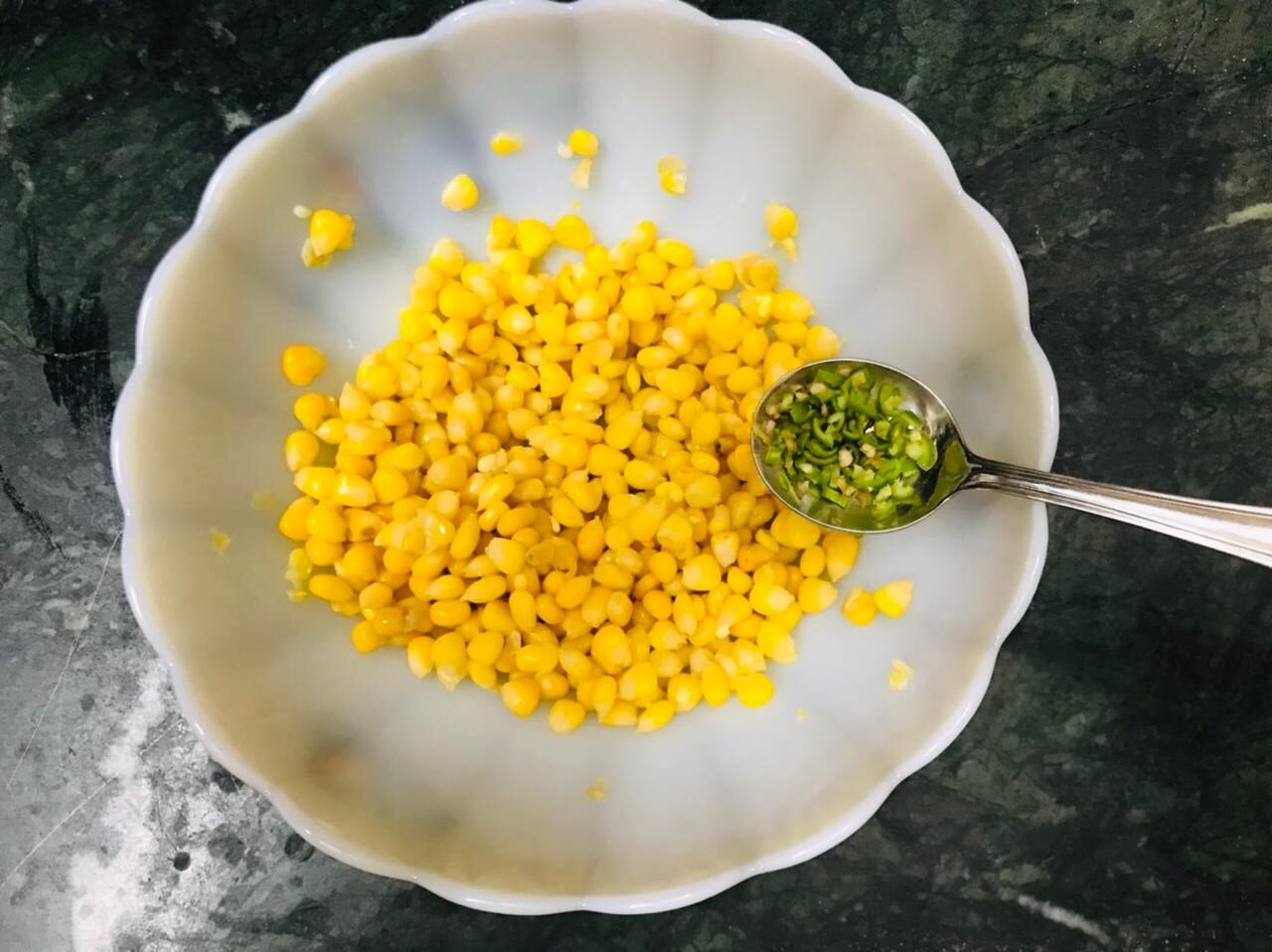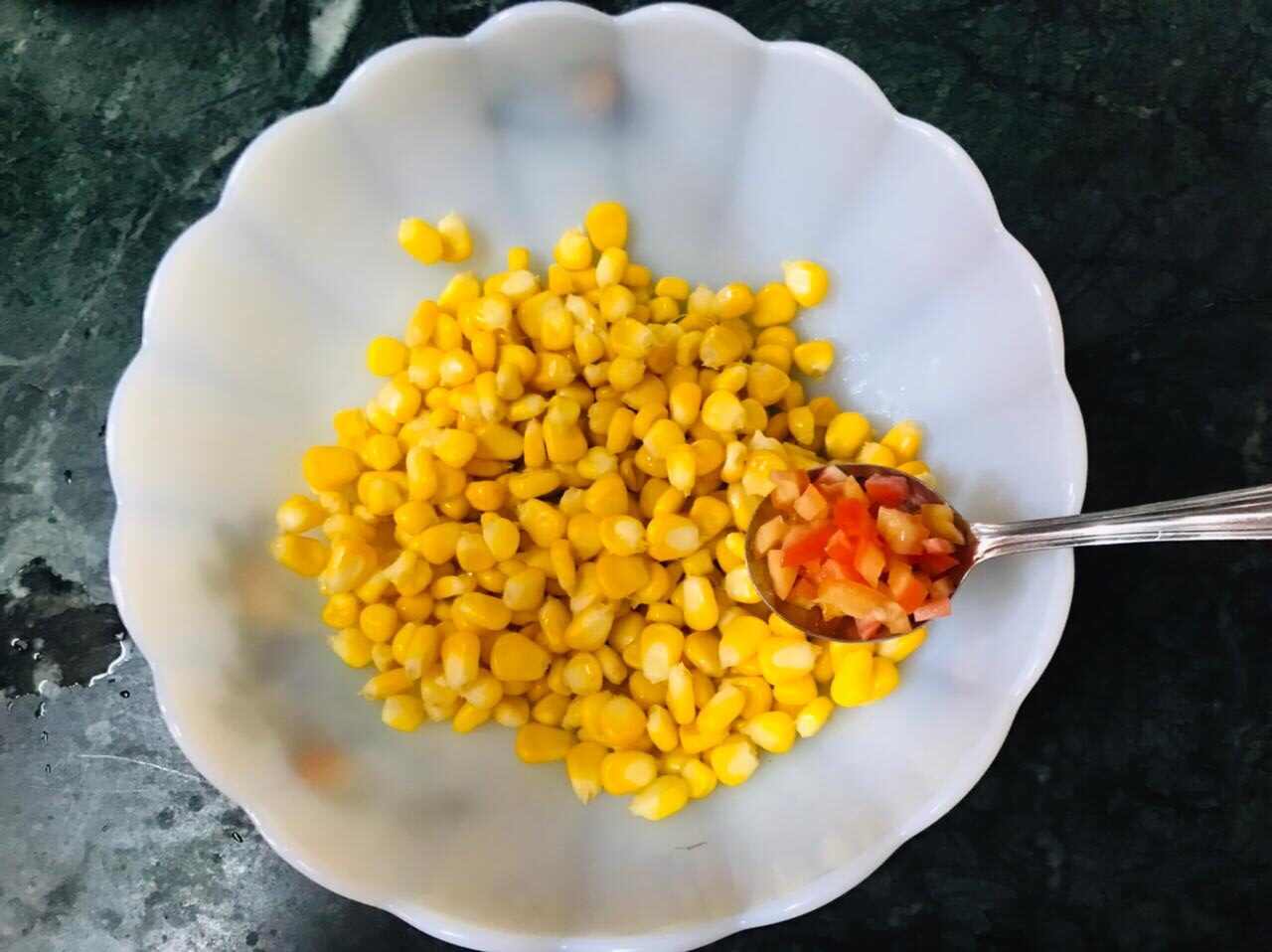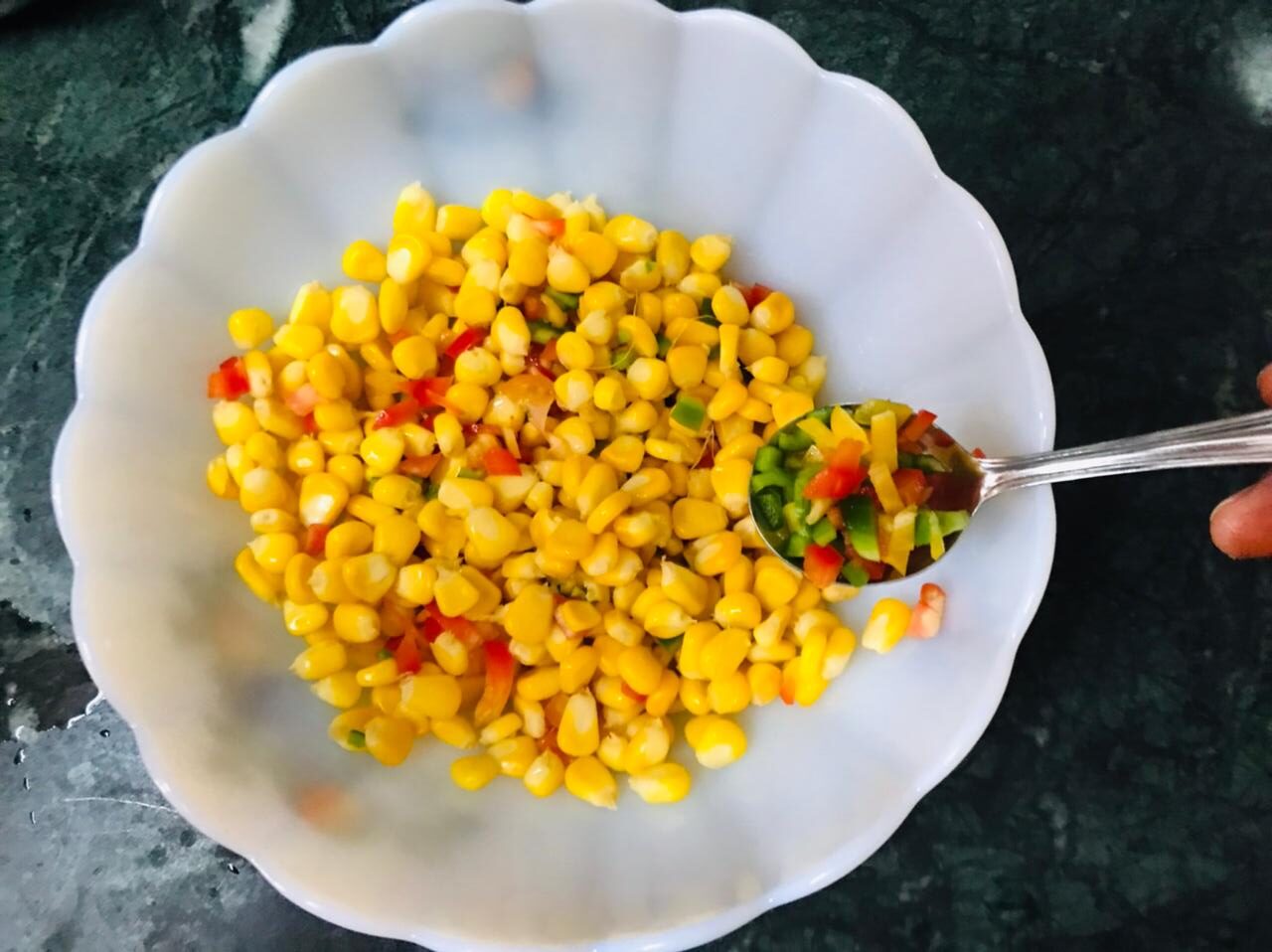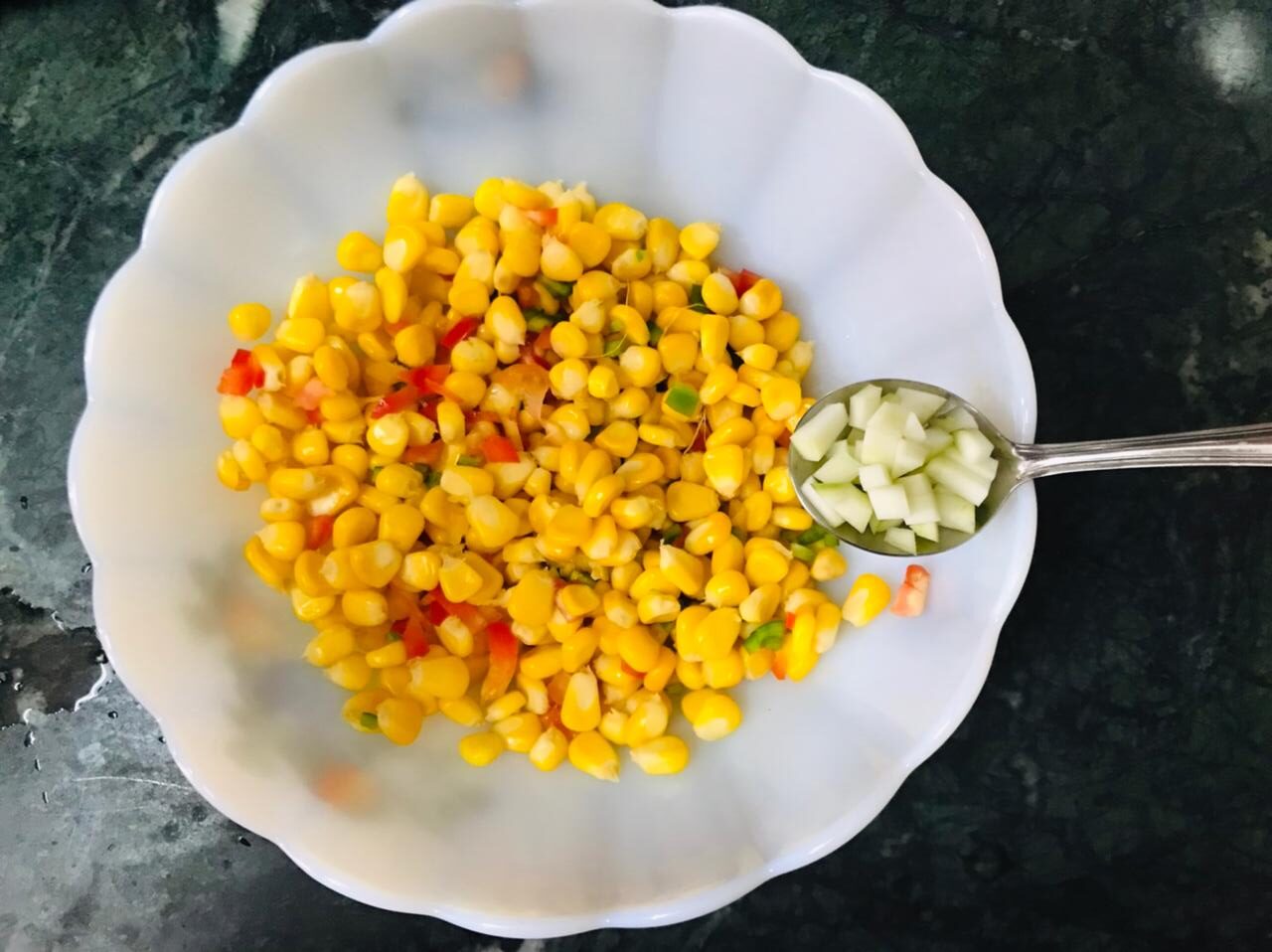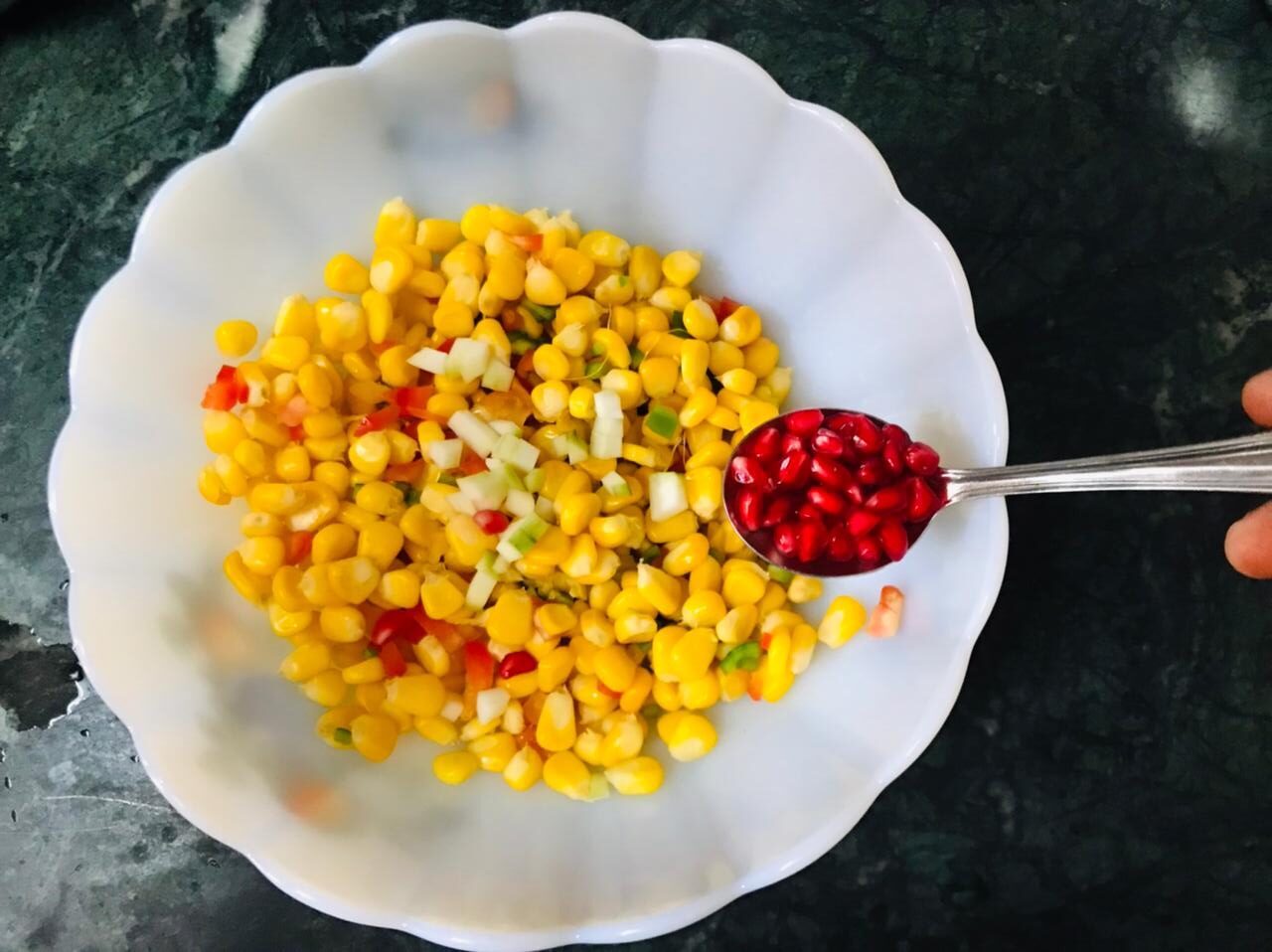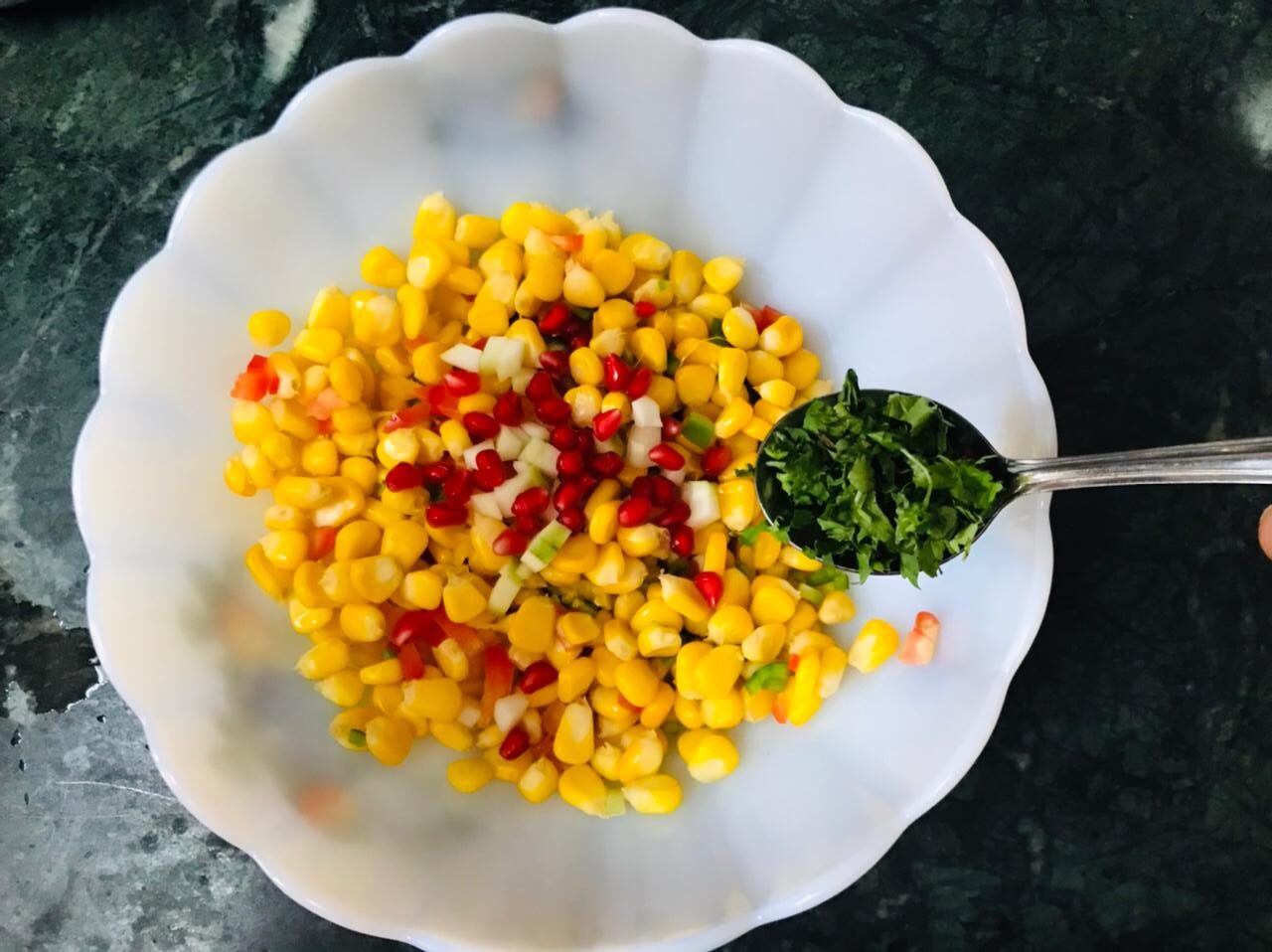 In a bowl, mix together the boiled corn kernels, onions, tomatoes, mixed pepper, raw mangoes, green chillies, pomegranate and coriander leaves.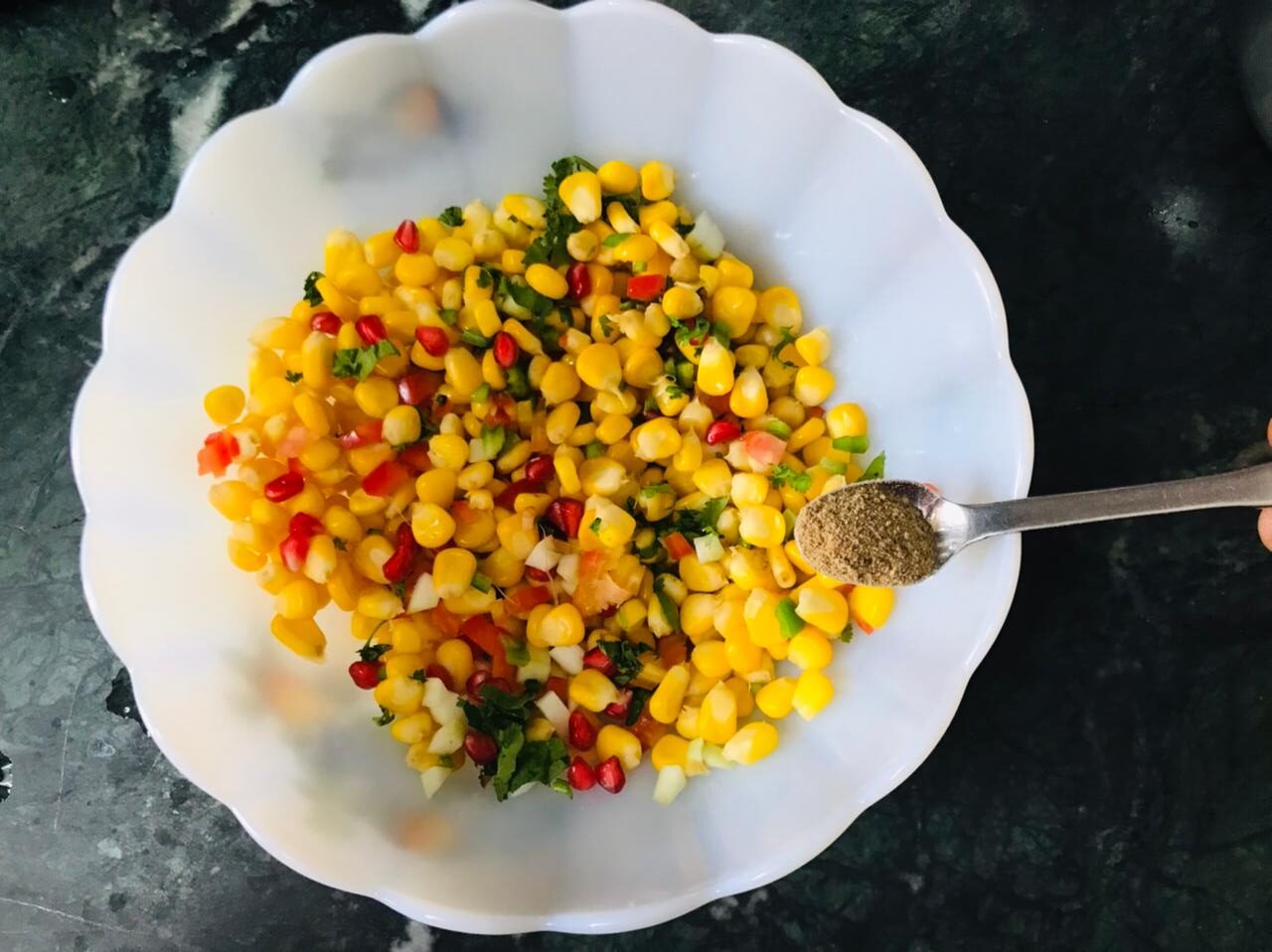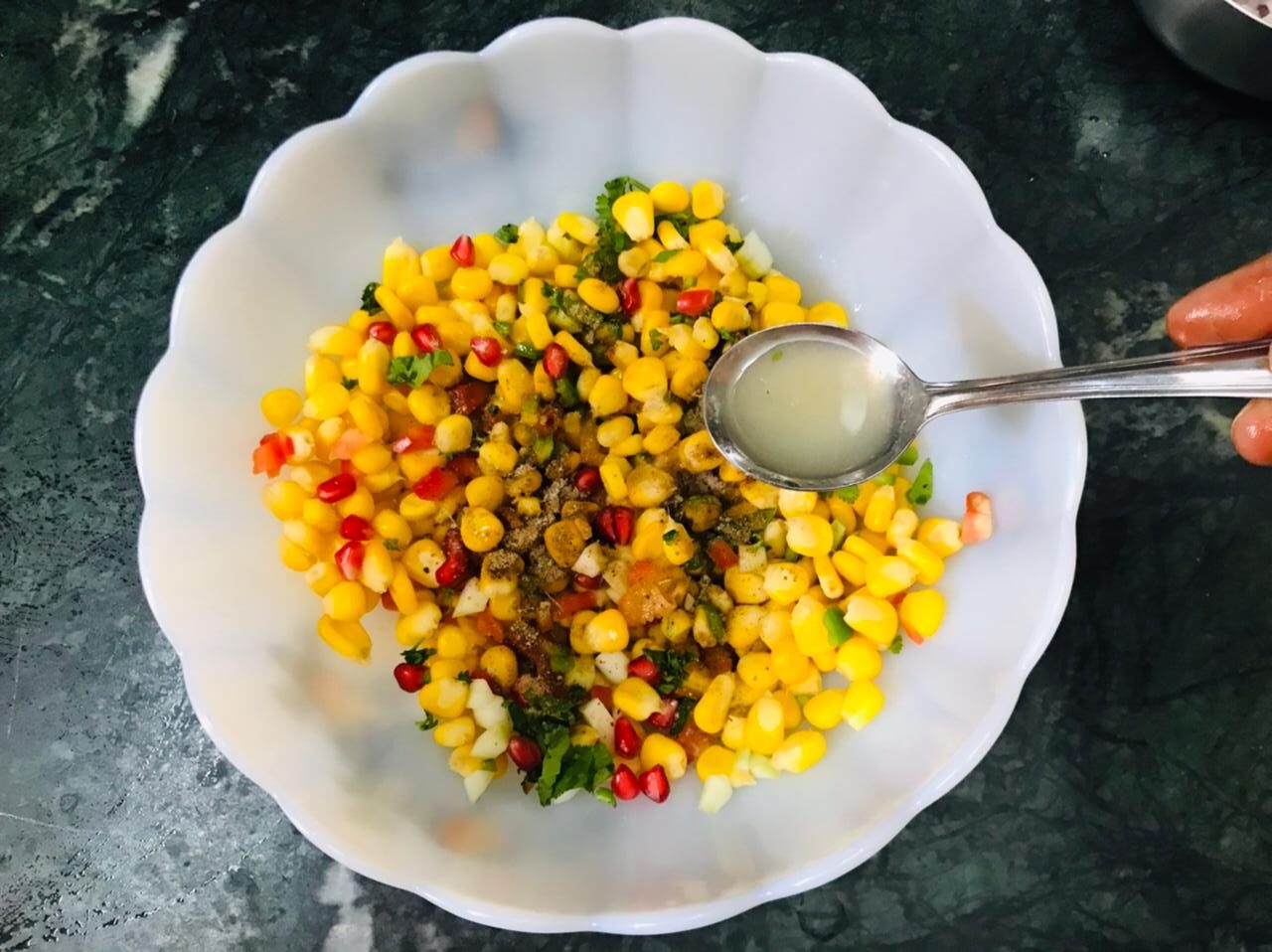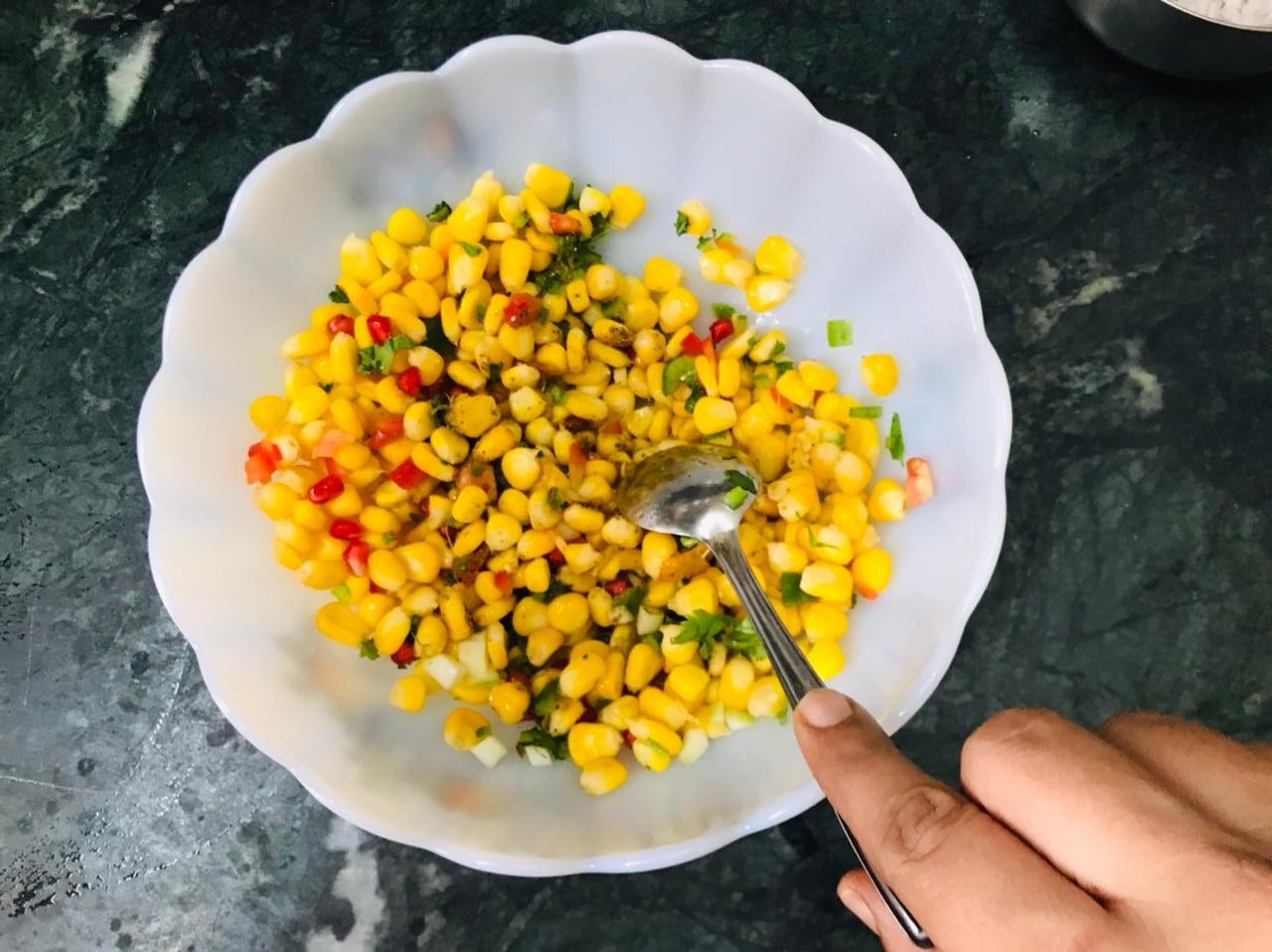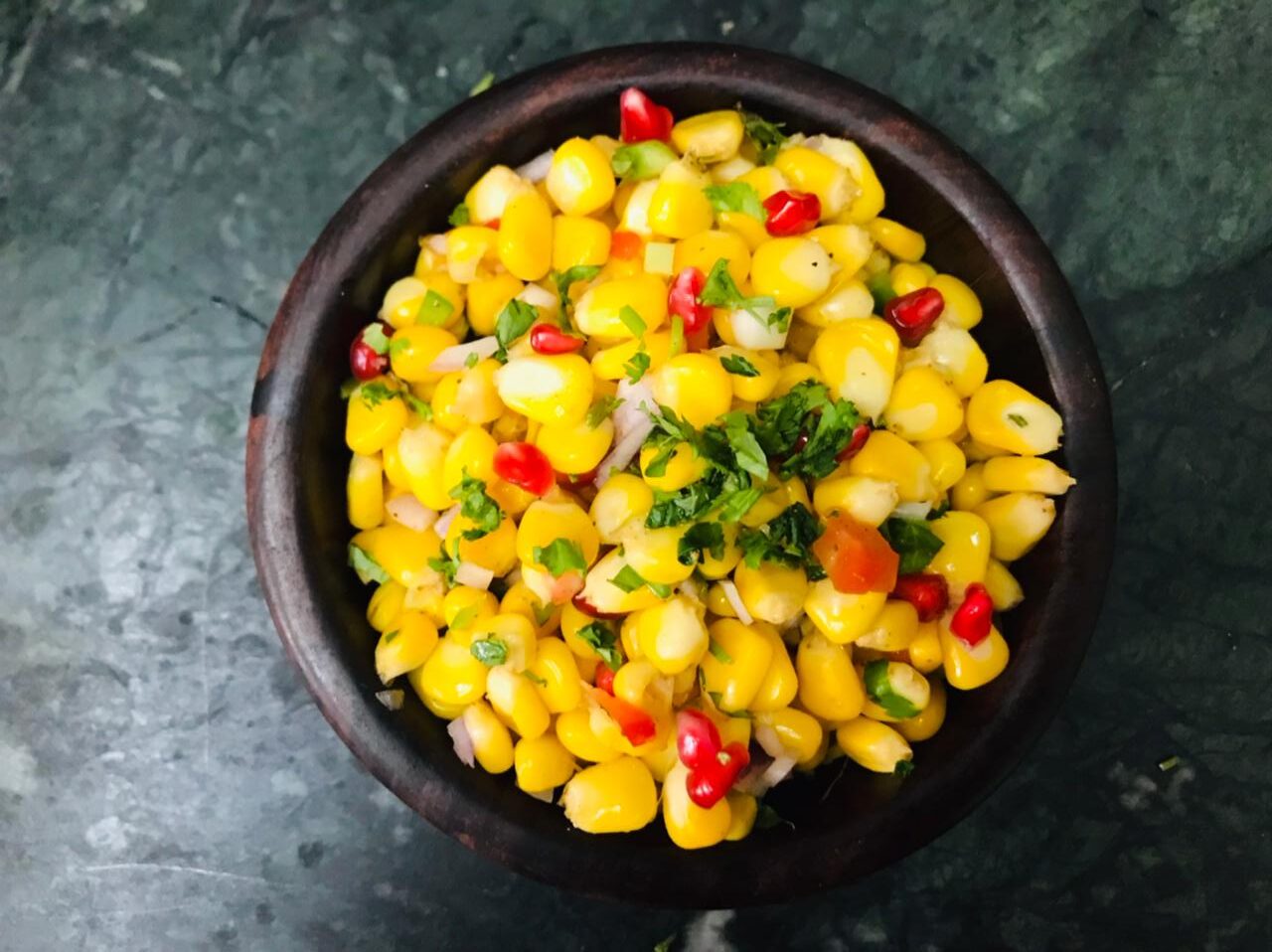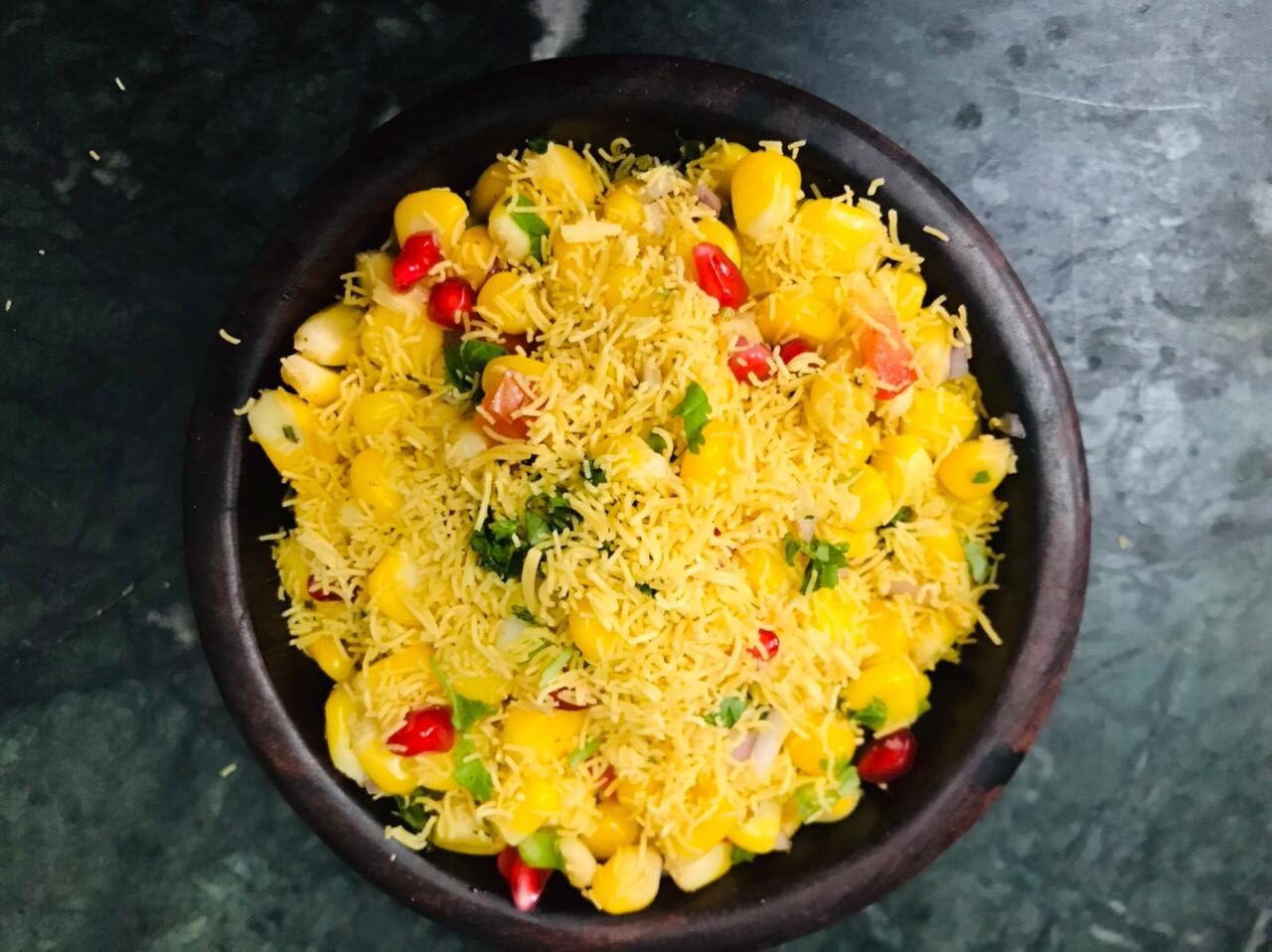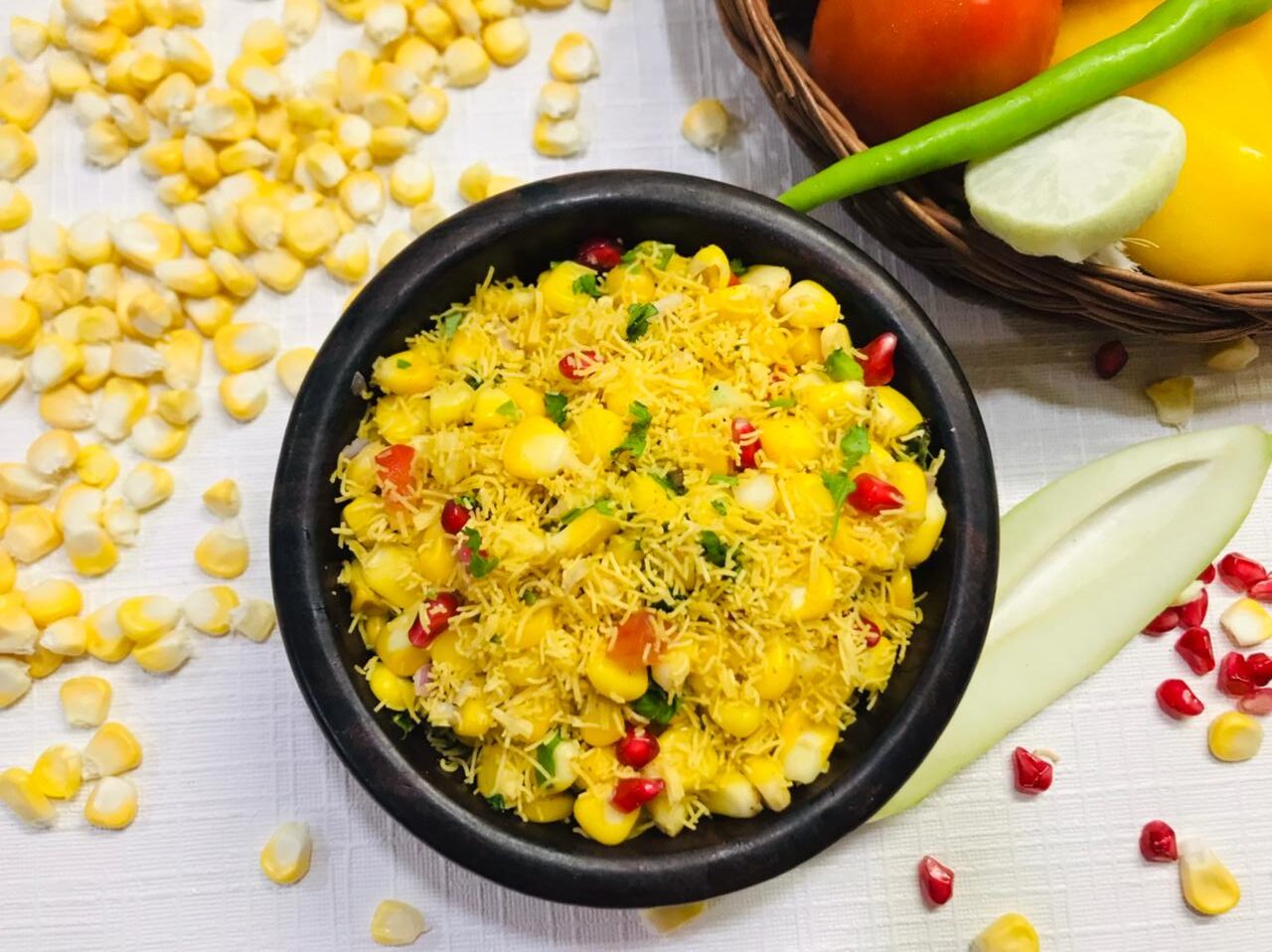 Next add the salt, chaat masala and lemon juice and mix. Taste to adjust the seasoning according to your taste.
Serve the corn bhel garnished with coriander leaves and nylon sev.