Lamb Seekh Kebab
Lamb Seekh Kebab is a super delicious recipe of minced meat flavoured with onions, ginger, green chillies, herbs and spices and traditionally cooked over a charcoal fire. The word 'seekh' means skewers and 'kebab' means meat cooked over a charcoal fire.
My husband loves seekh kebab and often has a craving for eating them. He prefers the Pakistani Lamb seekh kebabs due to the flavours. I have been trying to make them at home but either the spice levels haven't been right, or the meat just fell off the skewers. This is my fool proof recipe wherein it was 'just perfect' for him.
Lots of Asian shops sell all types of spice mixes which can be handy when in a rush however I would highly recommend making your spice mix at home for seekh kebab as it makes a huge difference to the final taste. Most of the spice blends in the market contain a similar mix of dry spices, including red chilli powder, cloves, cumin, black pepper, coriander, bay leaves, and mango powder. The proportions of the spices are what makes a huge difference to the taste hence I feel making your own spice mix is the way to go! (I can't say for sure that I will never buy one of those seasoning packets again—sometimes you're just in the mood for something quick- but when I have the time then definitely homemade spice blend is the way to go.)
Other recipes you might like to try are Chilli Chicken Dry, Murg Malai Tikka, Thai Pandan Leaf Chicken, Tandoori Chicken, and Dhaba Style Chicken to name a few.
Ingredients
To Dry Roast
2 teaspoons coriander seeds
1 teaspoon cumin seeds
2-3 cloves
8-10 black pepper corns
To Finely Chop/Mince
1 roughly chopped onion
2-3 green chillies
1 inch ginger piece
2-3 teaspoon roughly chopped coriander leaves
Other Ingredients
500 gm minced lamb (20%fat not lean)
1 teaspoon mint powder
1 tablespoon finely chopped mint leaves
Salt to taste
½ teaspoon garam masala
½ teaspoon red chilli powder
Oil for greasing hands
Directions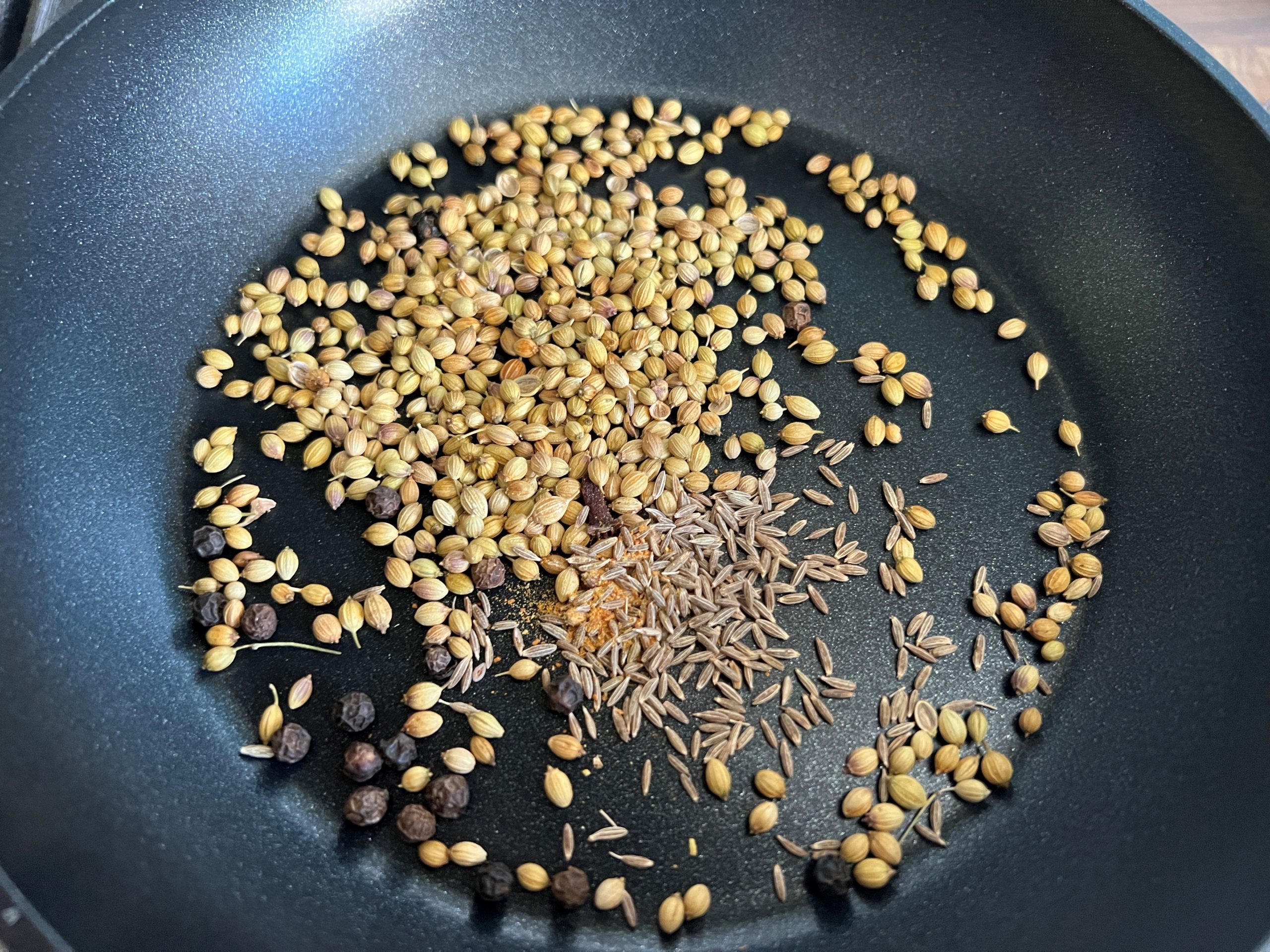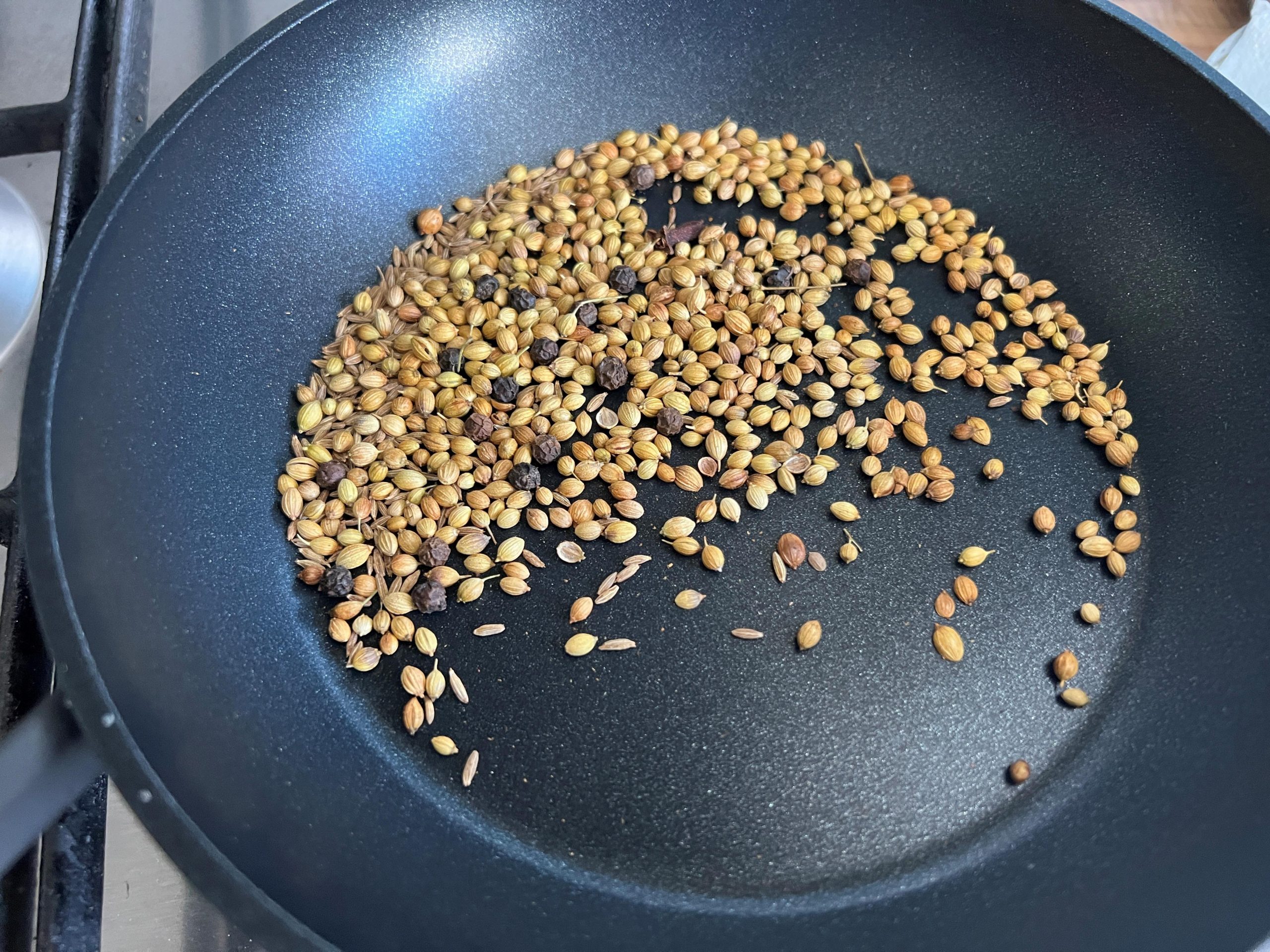 Heat a pan and dry roast the cumin seeds, coriander seeds, cloves and pepper corns over medium heat for 2-3 minutes or until they are slightly brown and fragrant. Turn the heat off and keep aside. Once cooled grind the roasted spices into powder.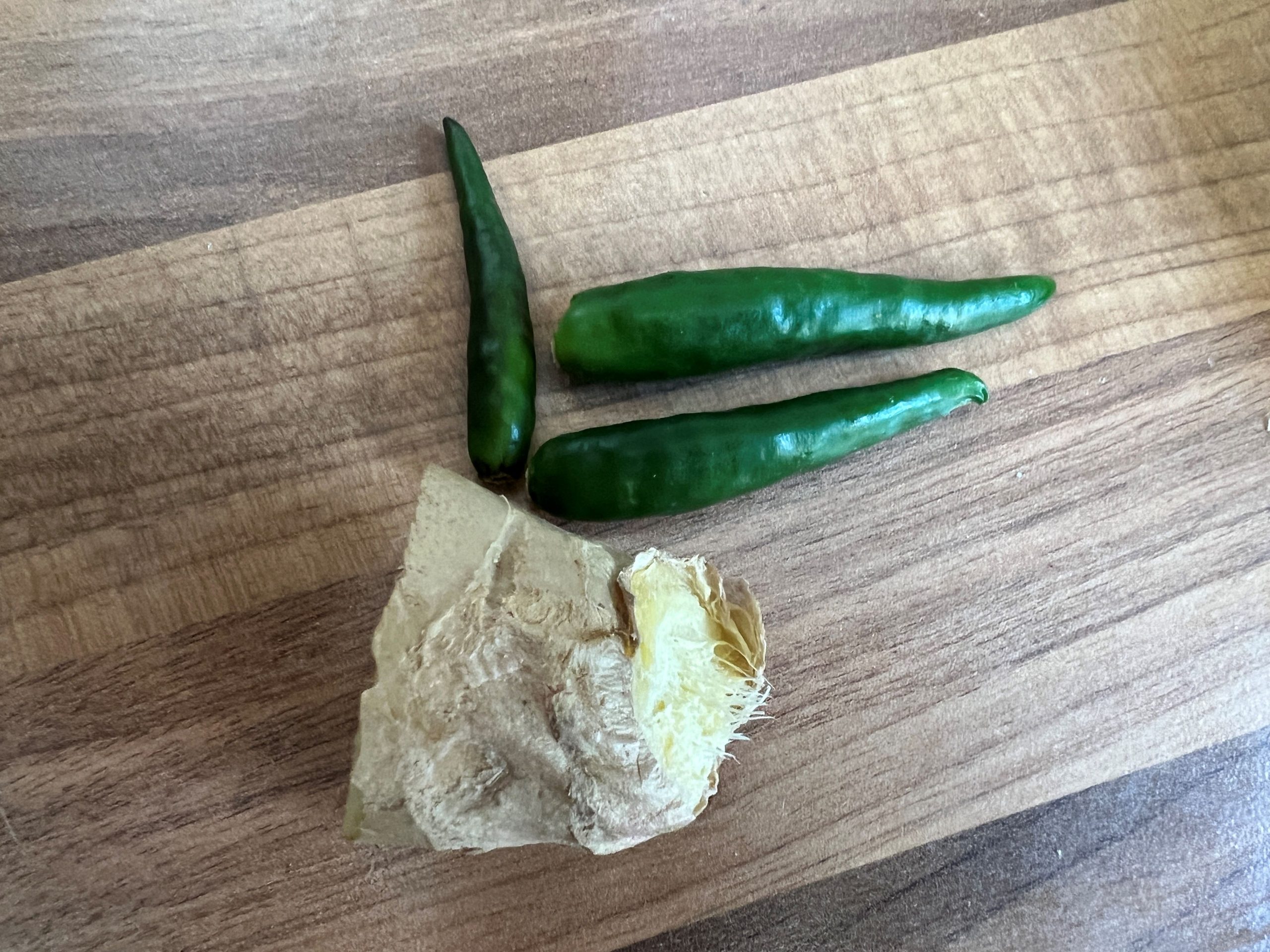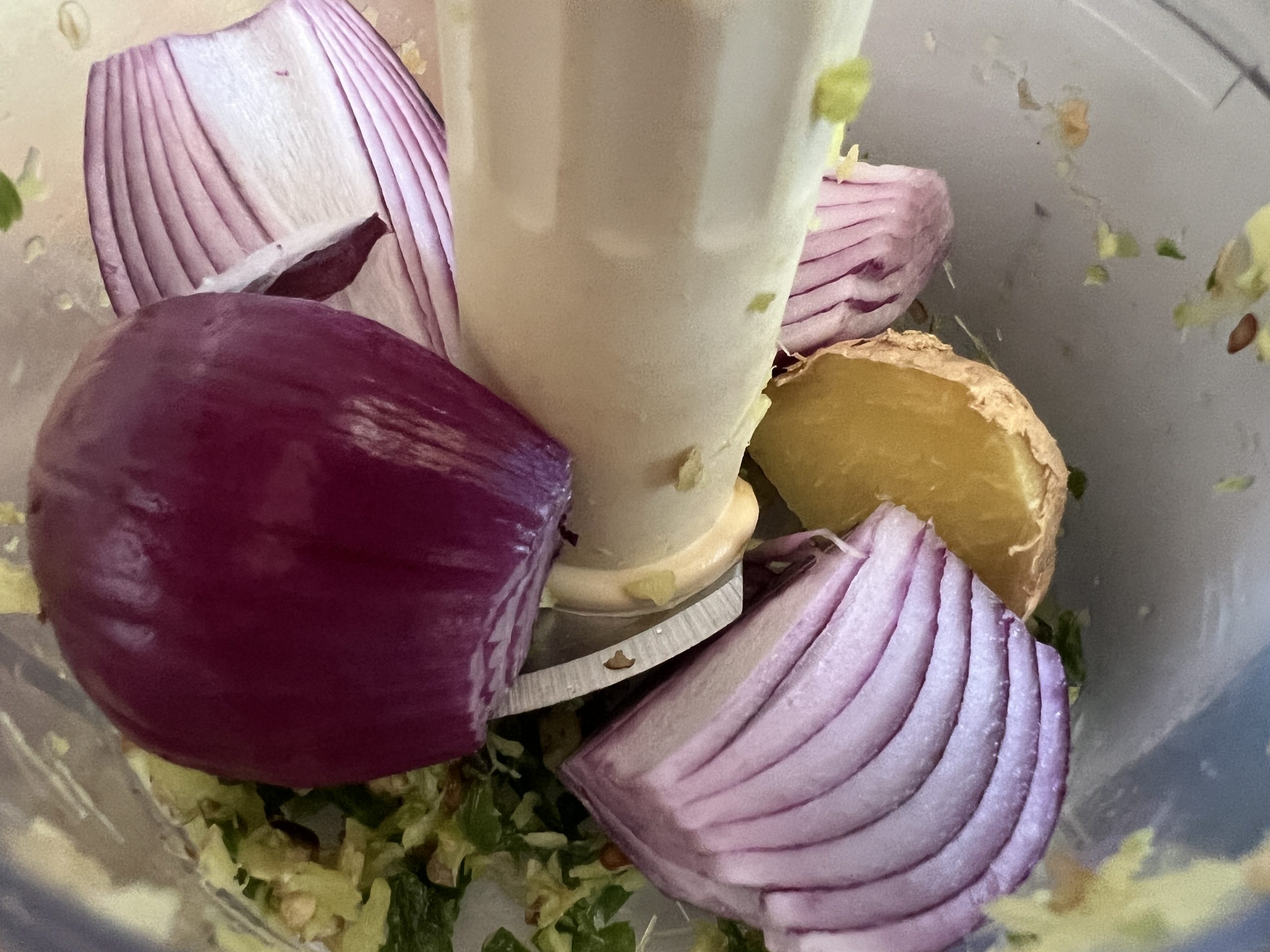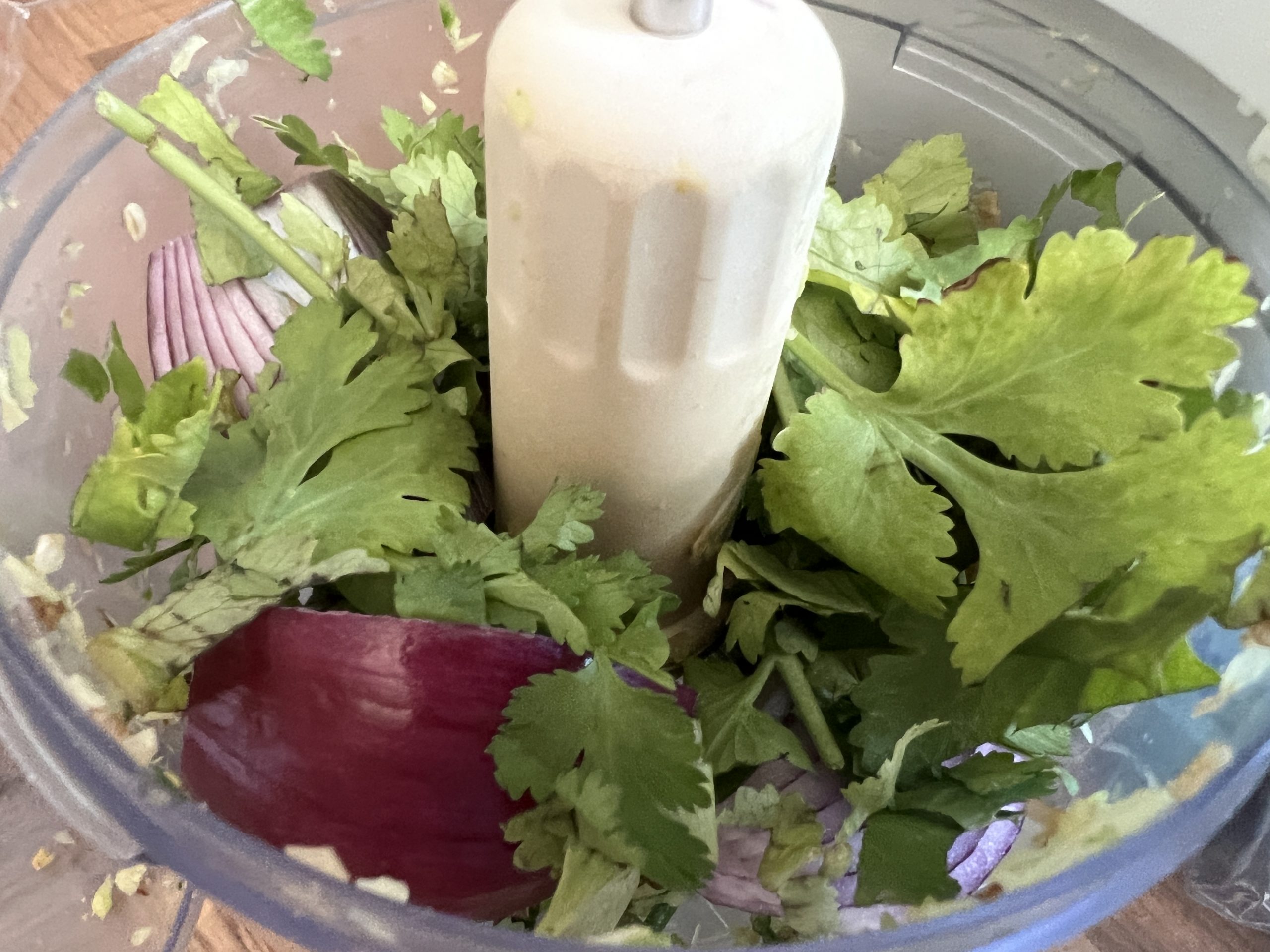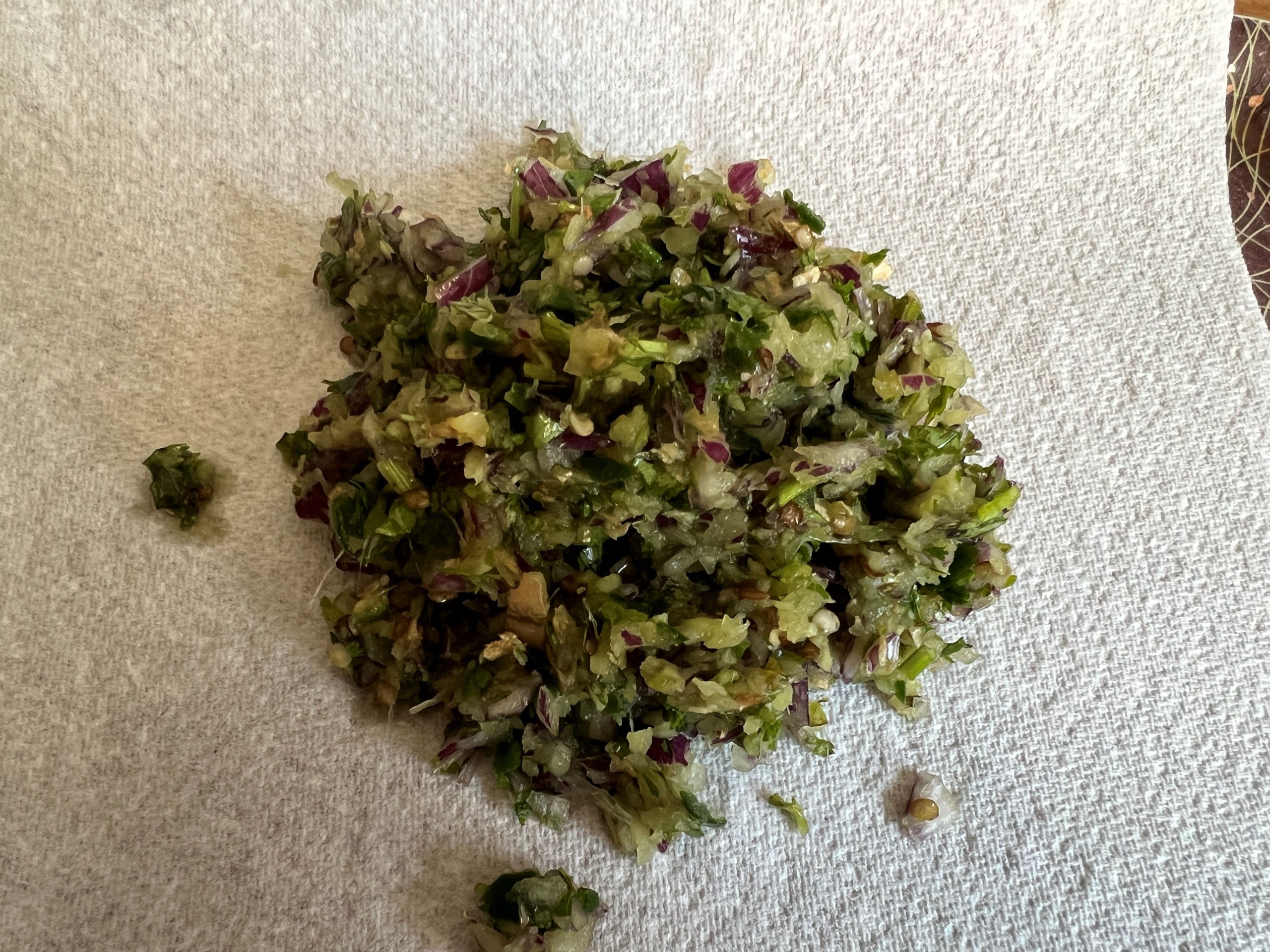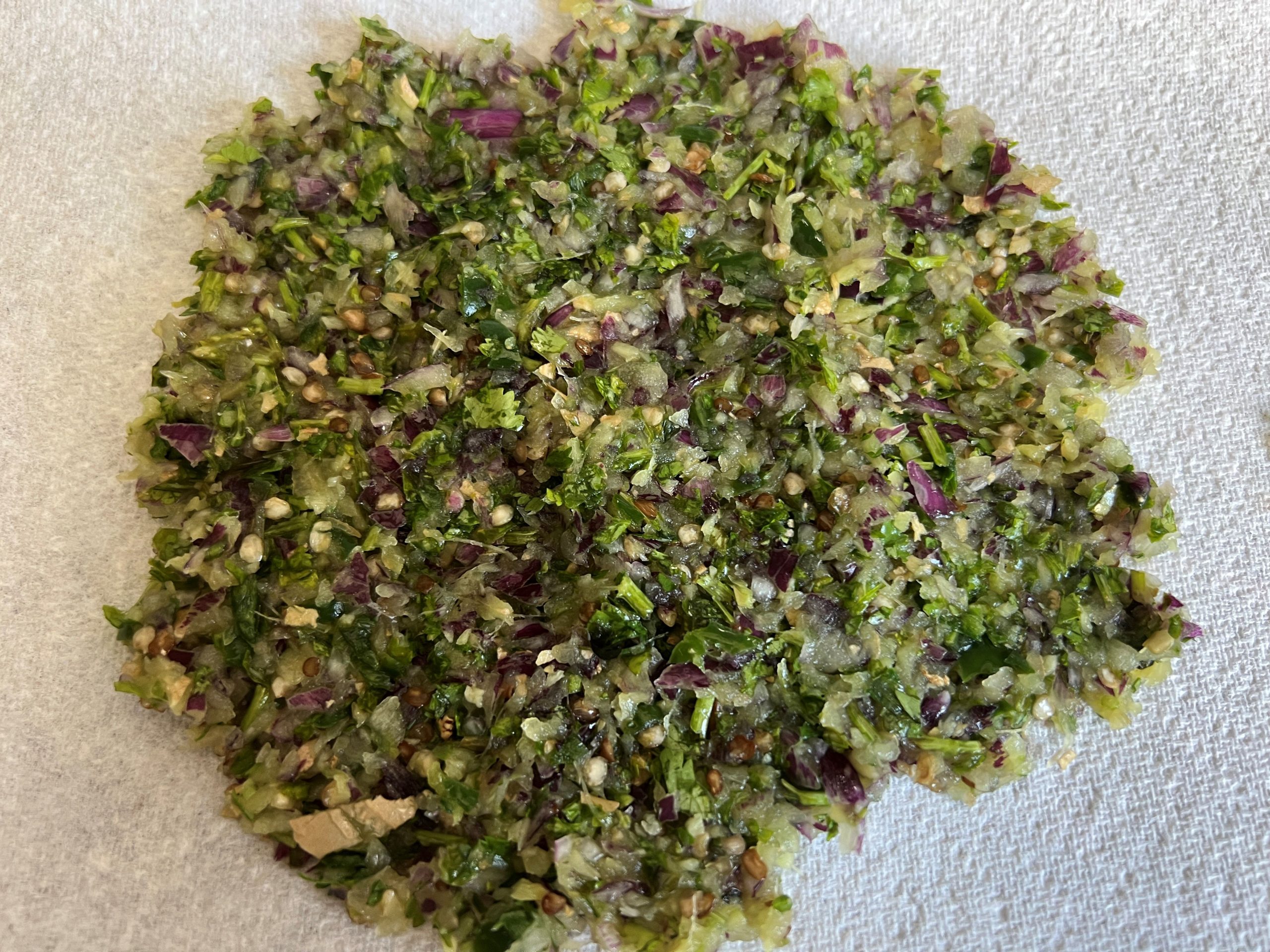 Finely chop or mince the ginger, green chillies, onions and coriander. I prefer it to be slightly coarse. Remove and spread it on a kitchen towel to drain any excess moisture.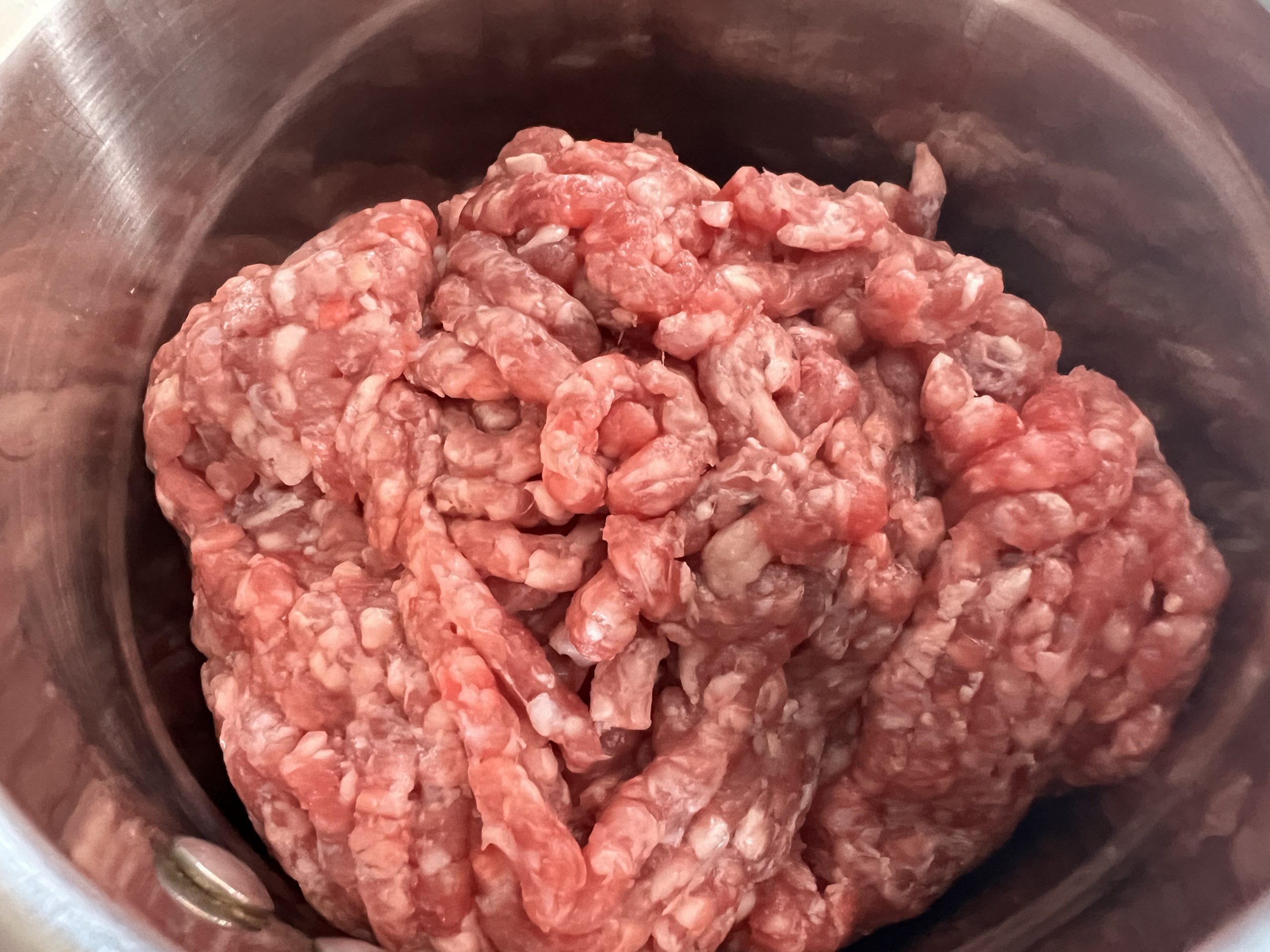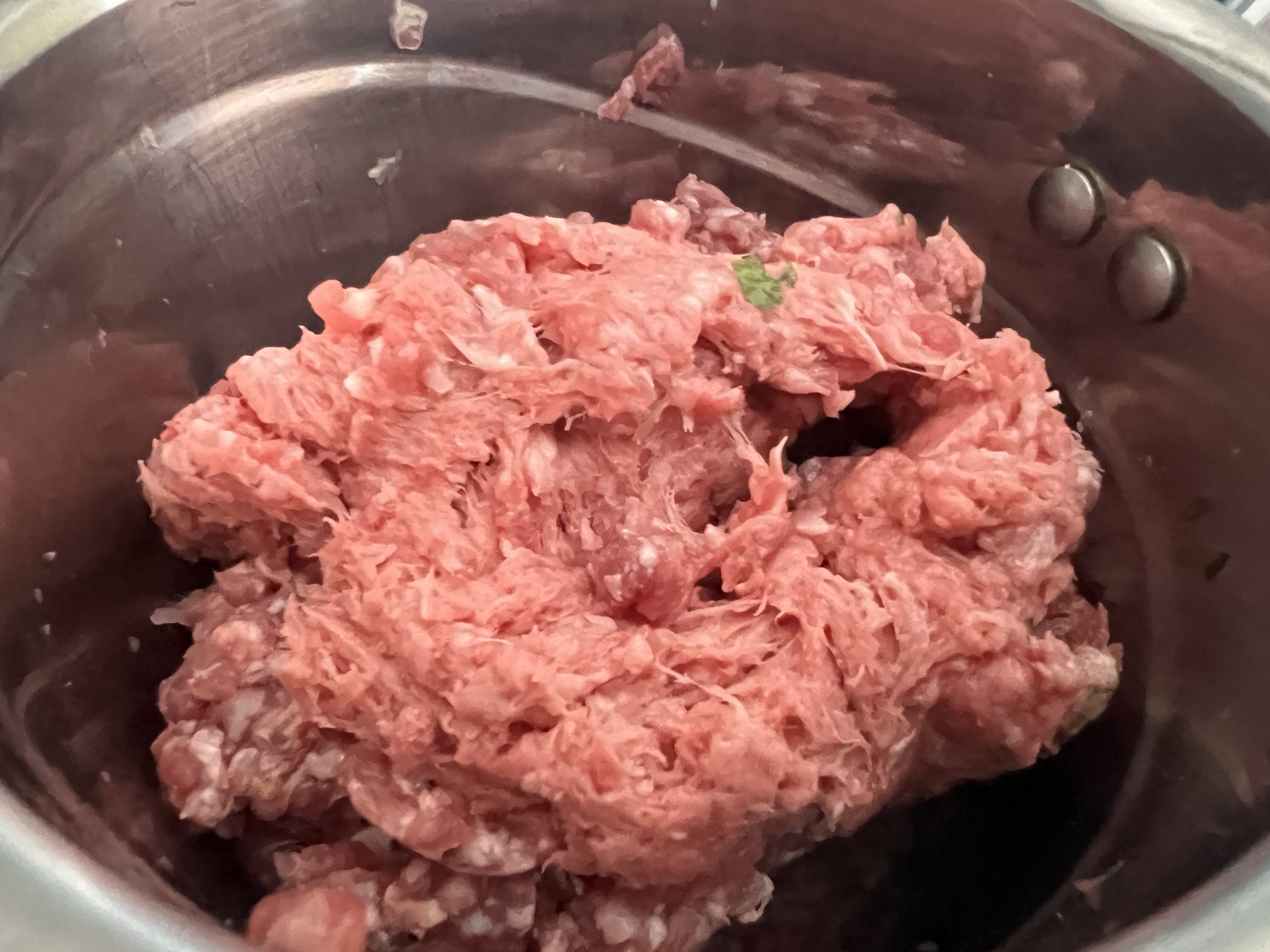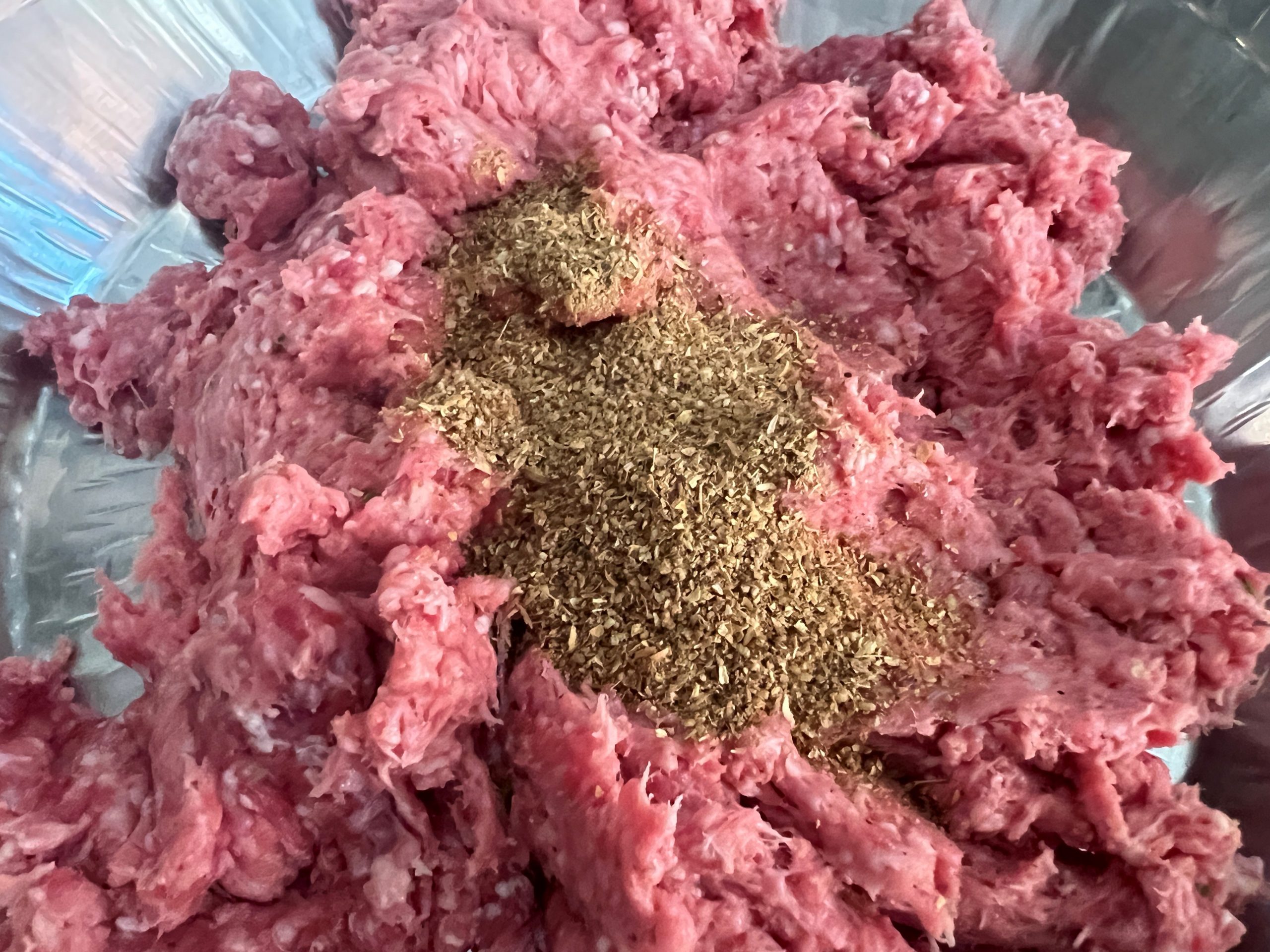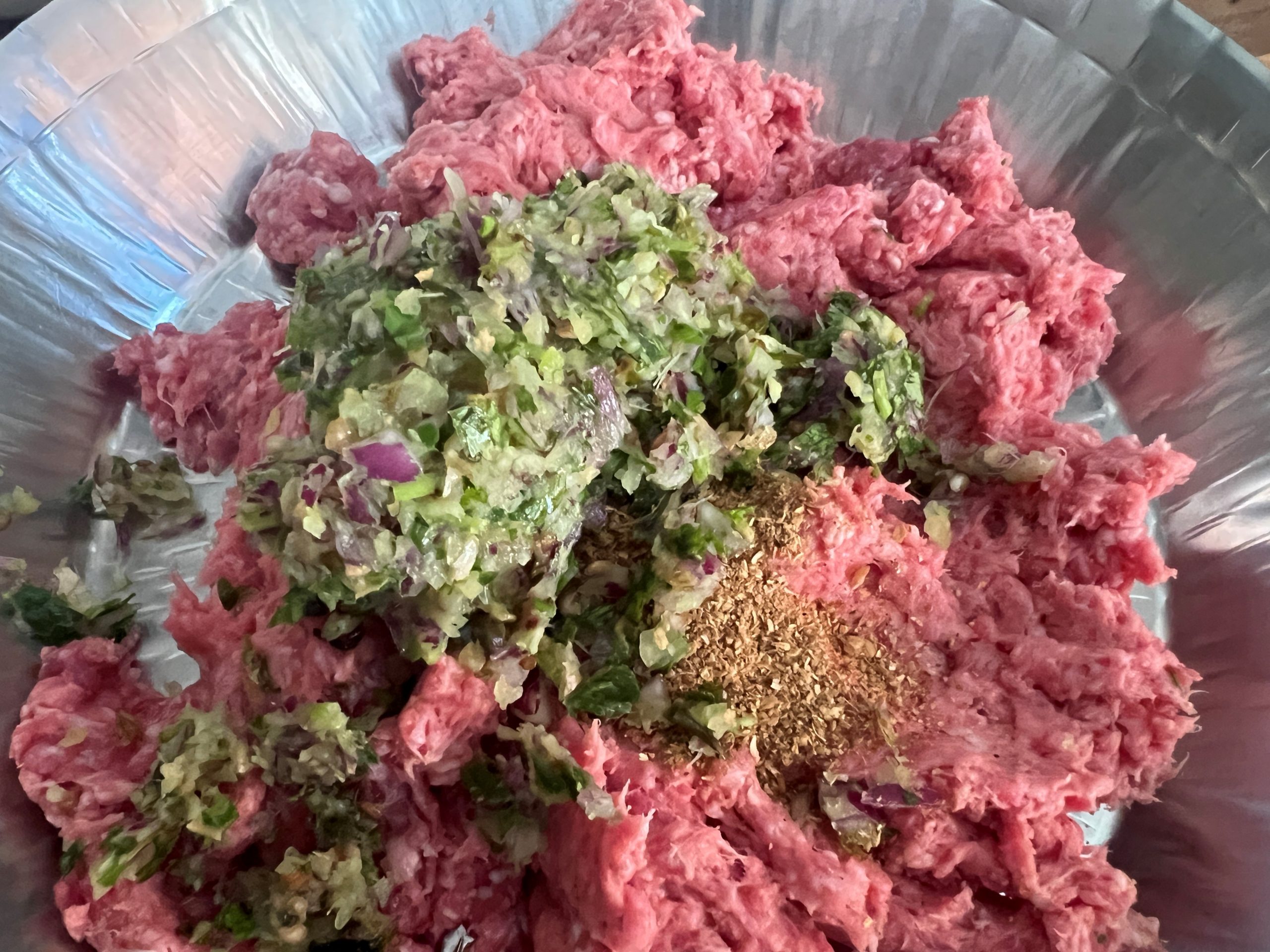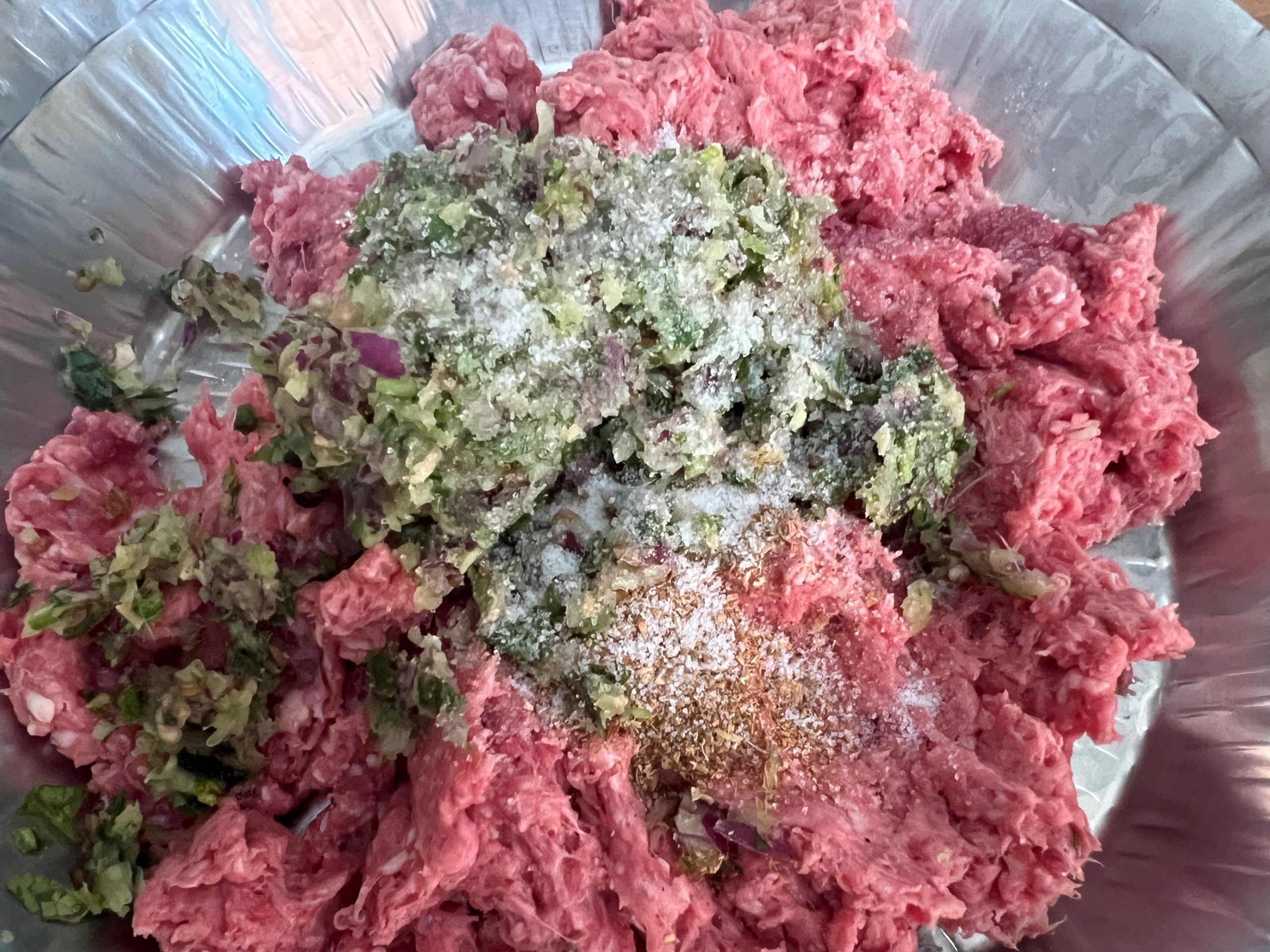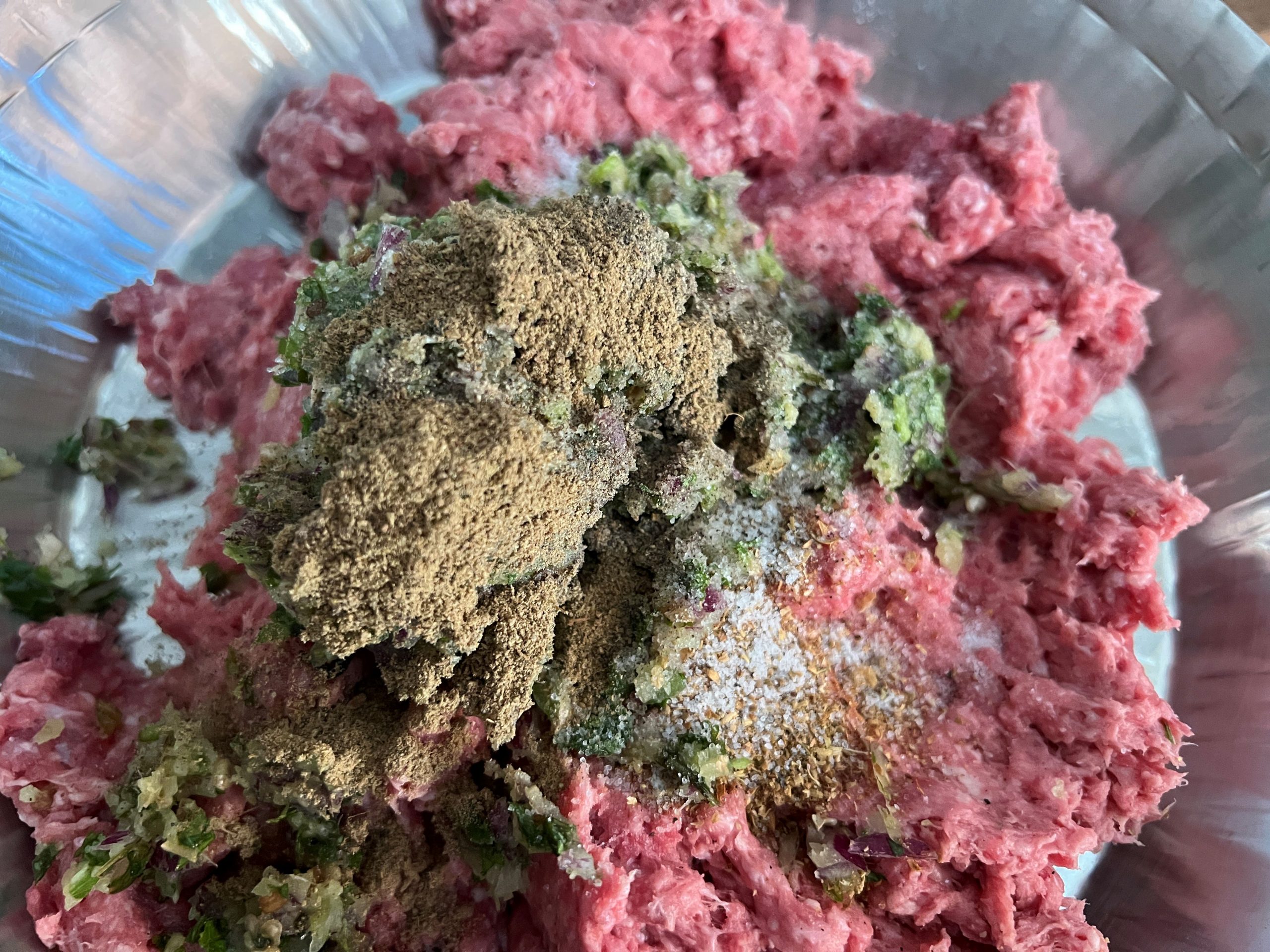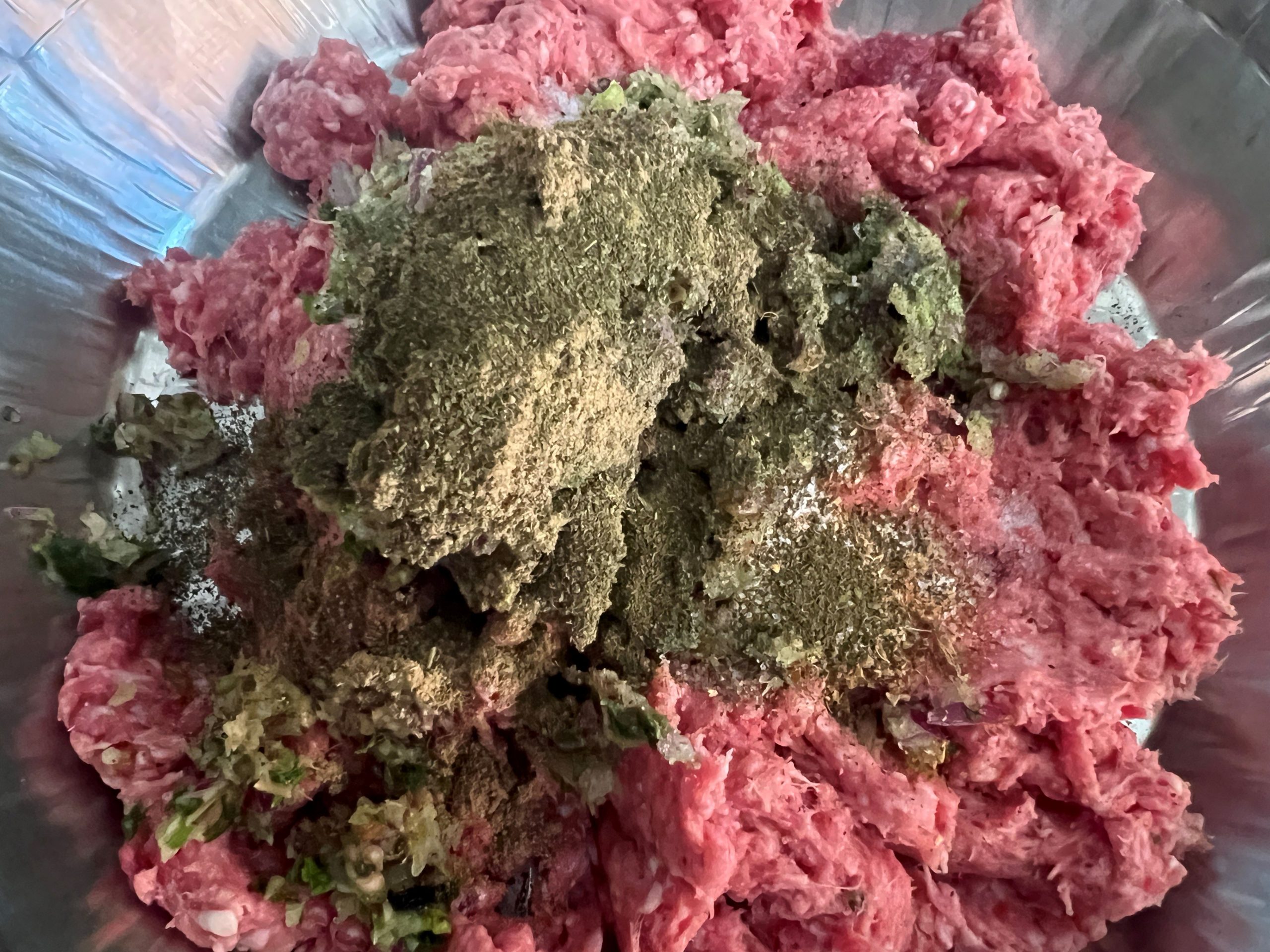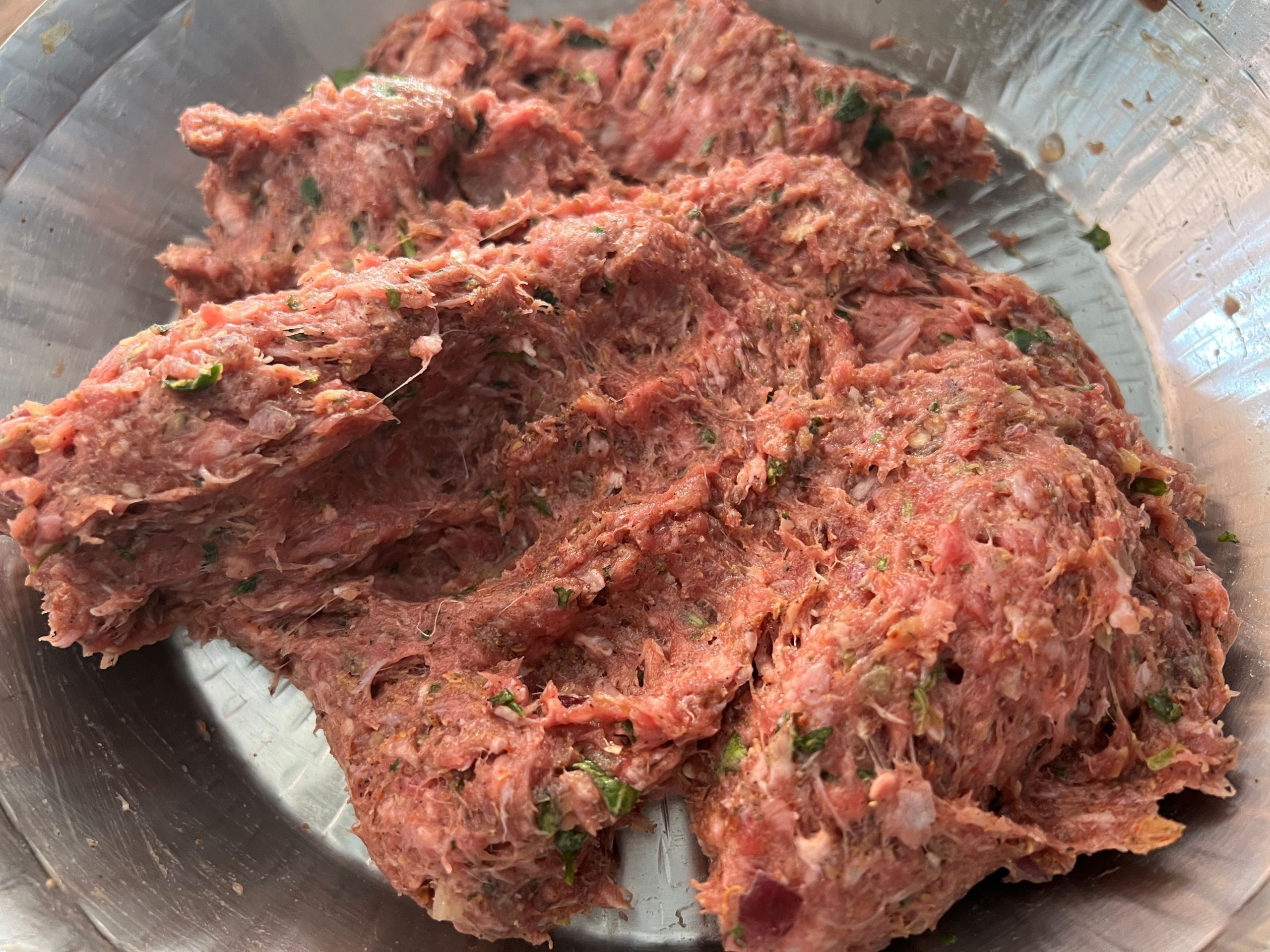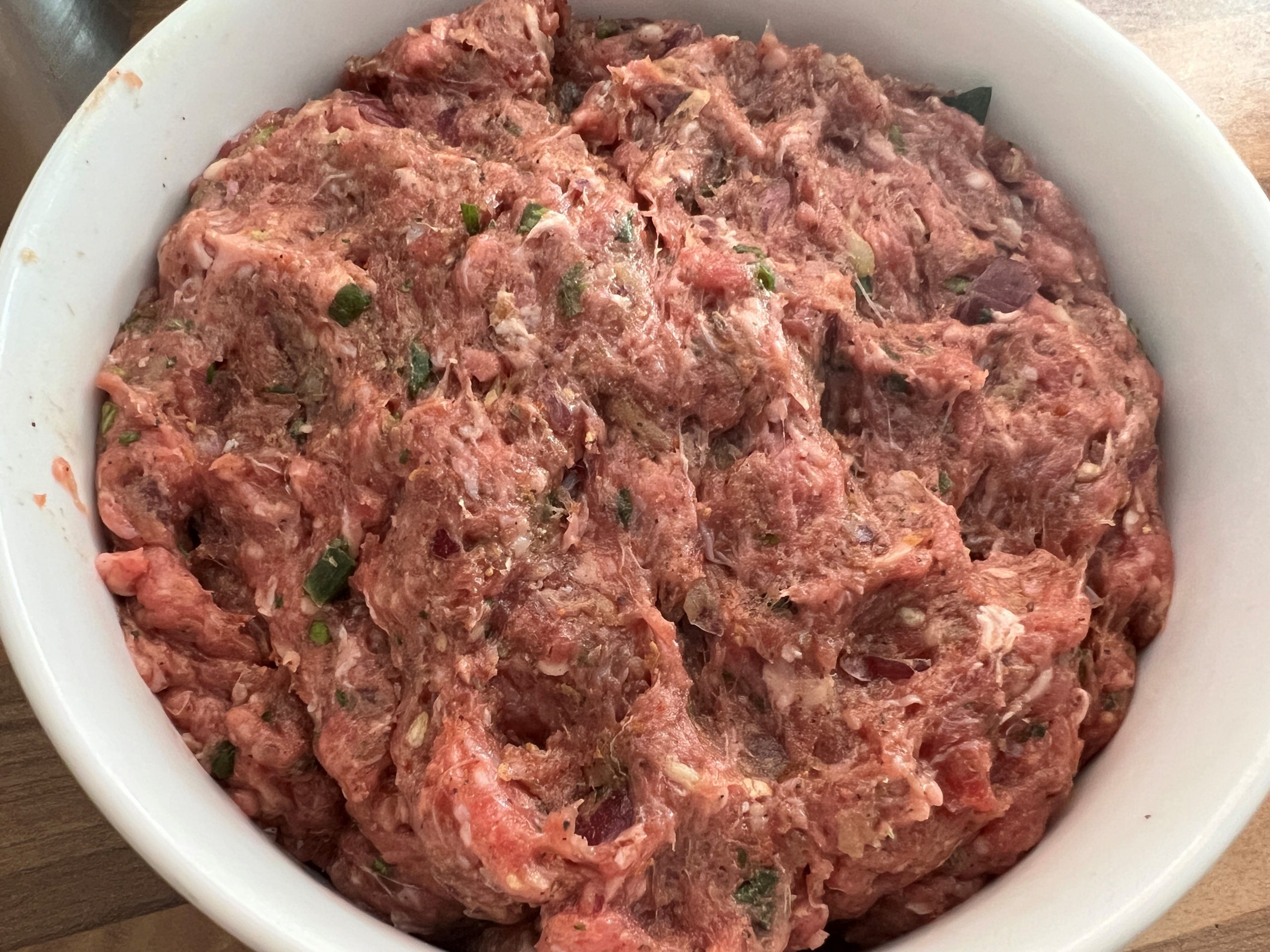 Pulse the lamb mince for 30 seconds to break down the lamb into a more homogenous base. I find 30 seconds to 1 minute is quite enough to break it up. Next add the prepared spice mix, onion mix, salt, garam masala, mint powder, mint leaves and red chilli powder. Knead the mixture for 2-3 minutes to combine everything together. The mixture should not be crumbly so knead it well.
Cover the bowl and refrigerate for 1 hour or overnight.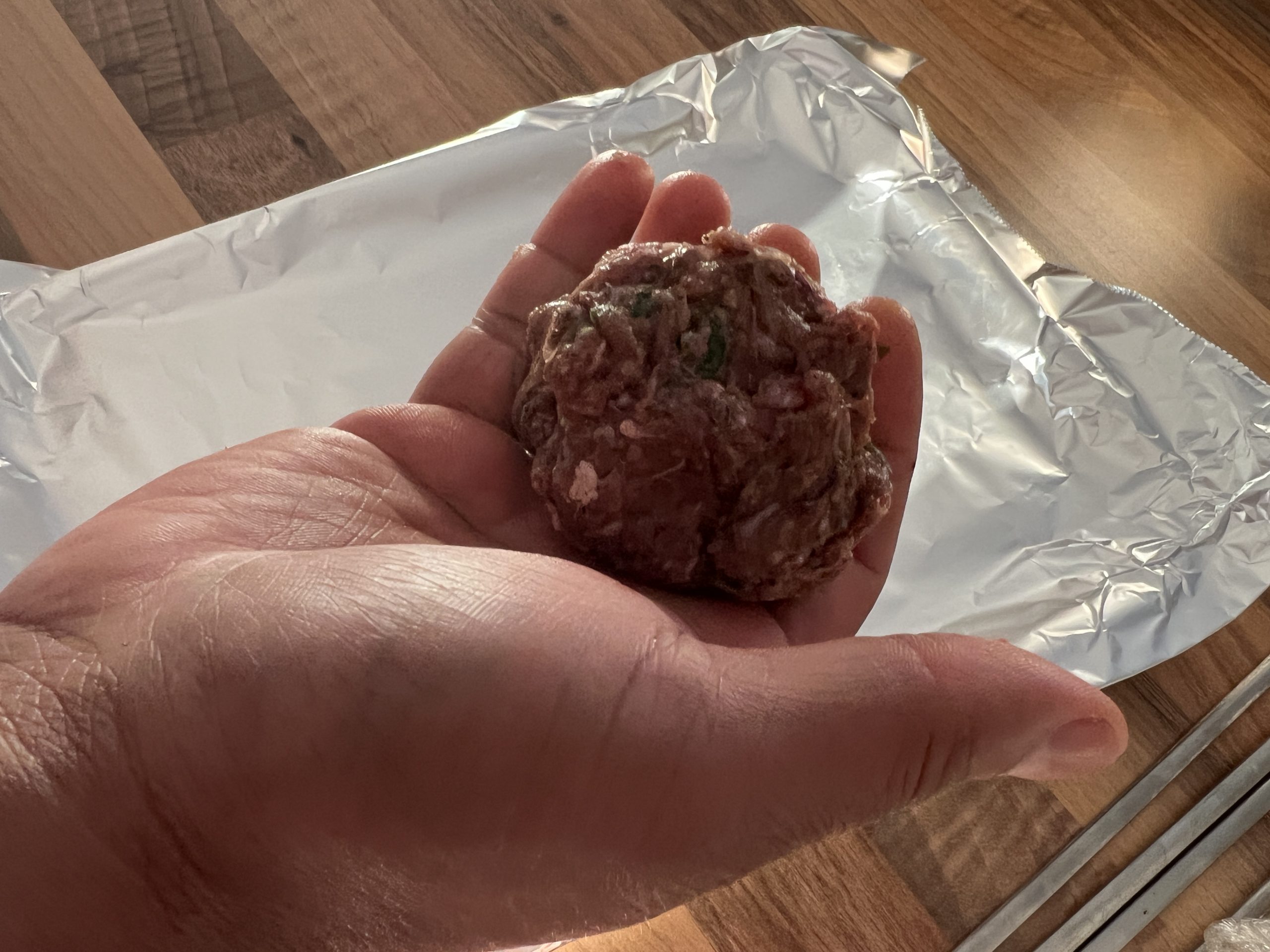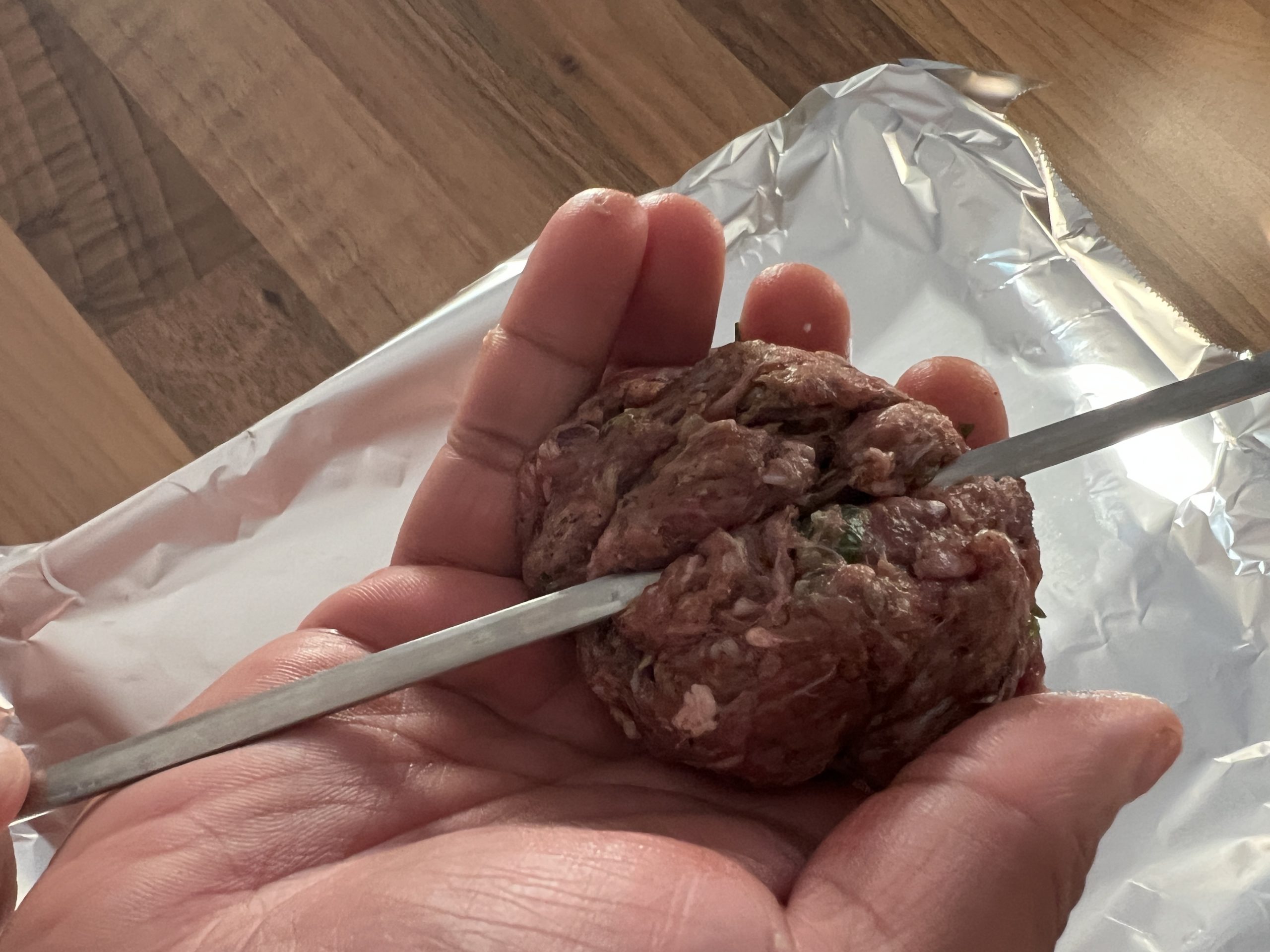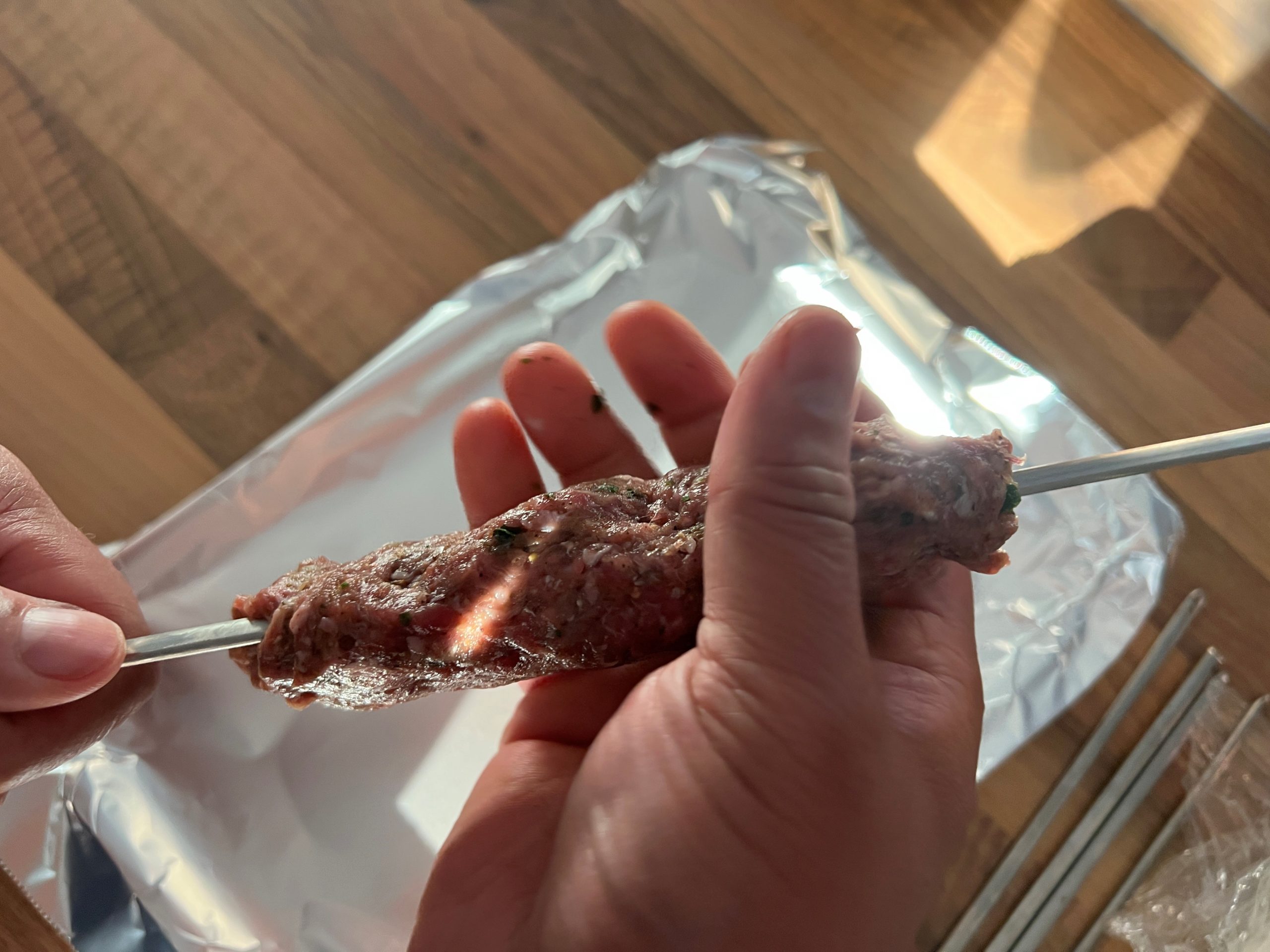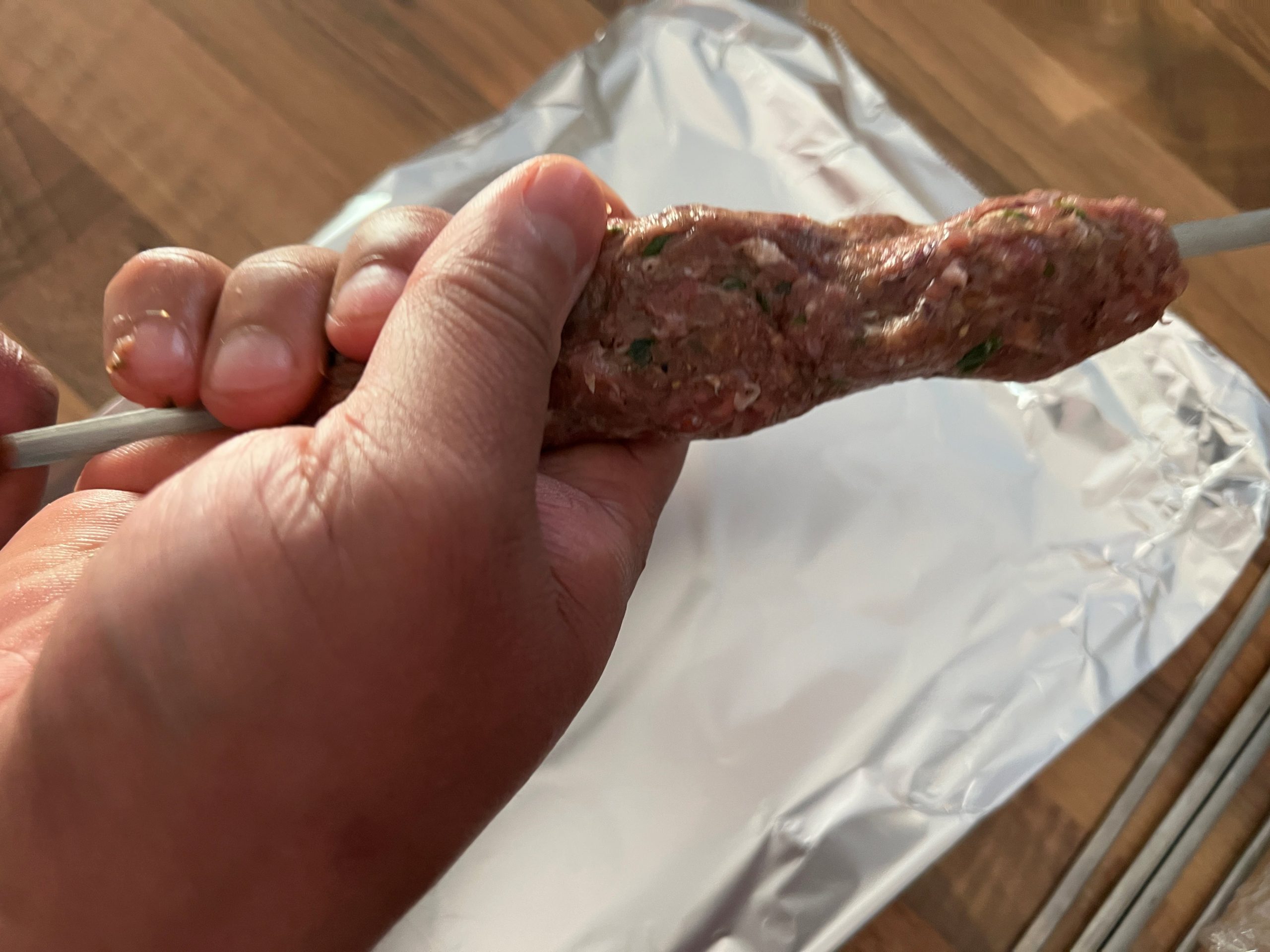 Once rested divide the mixture into 6-8 portions. Using oiled hand, gently wrap the lamb onto the skewers. I find using the fingertips helps in making a sausage like shape. Depending on the length of your skewer you can adjust the length. I would keep the width of the prepared kekab to around 2cm, so it cooks uniformly.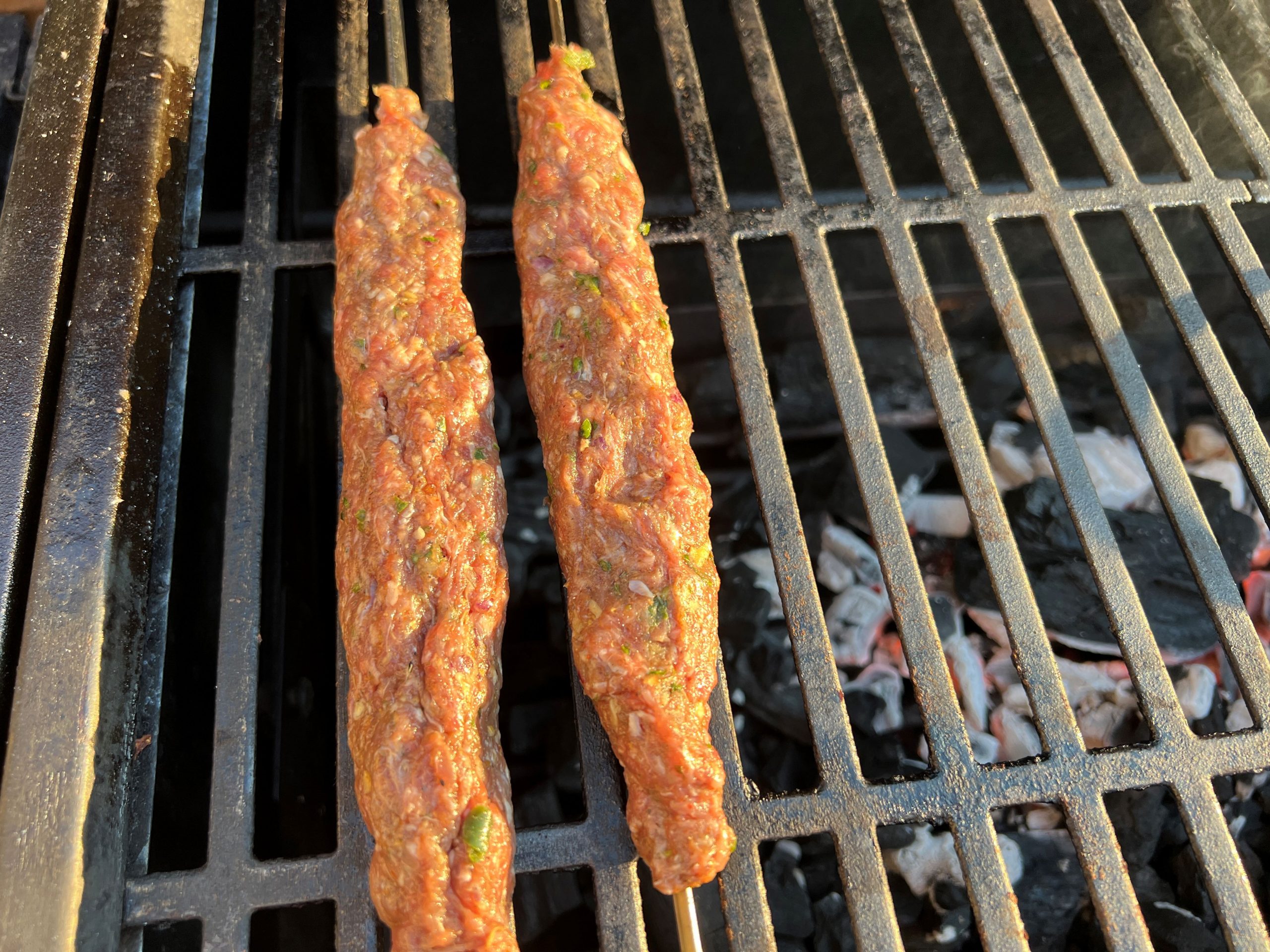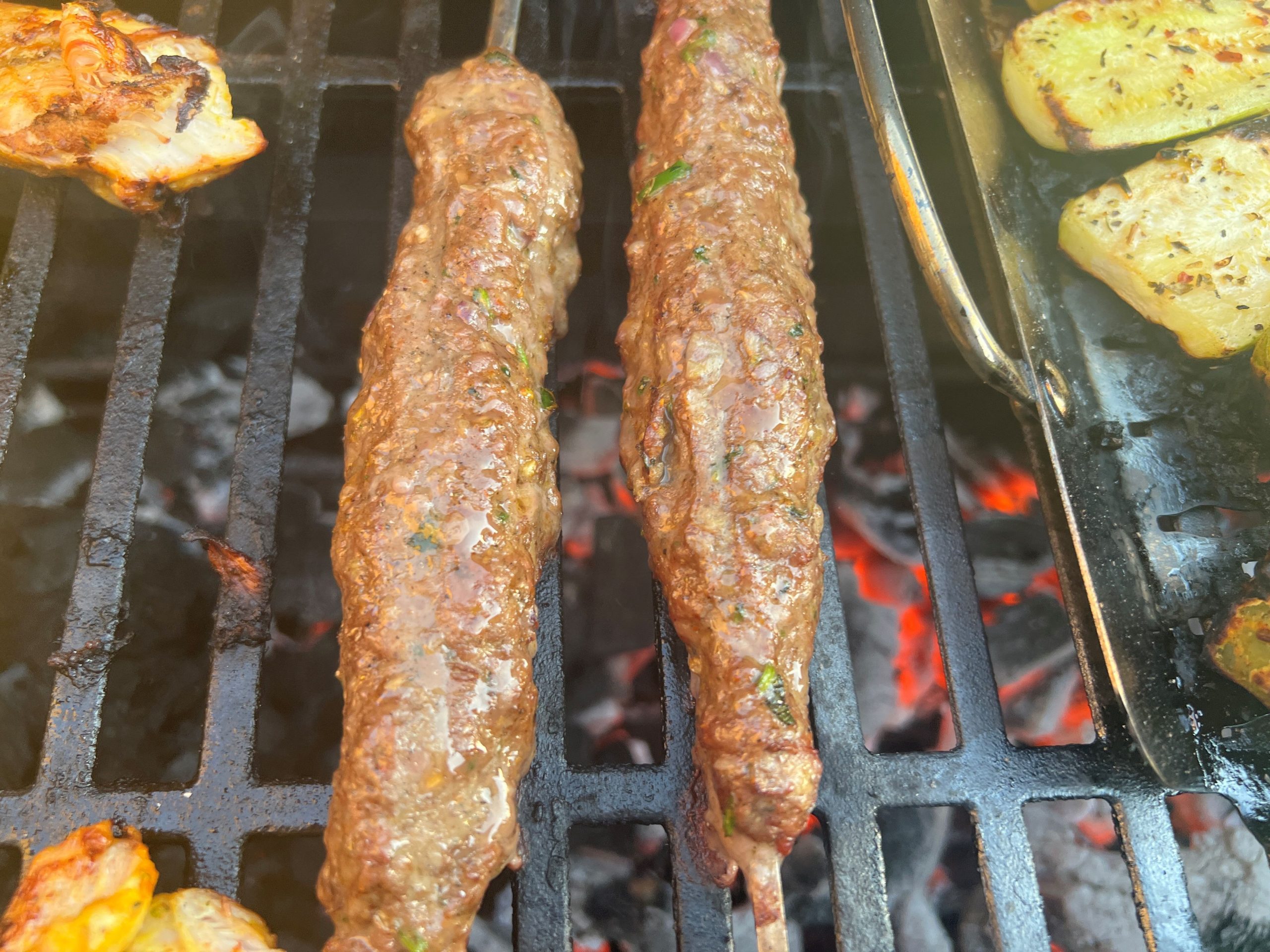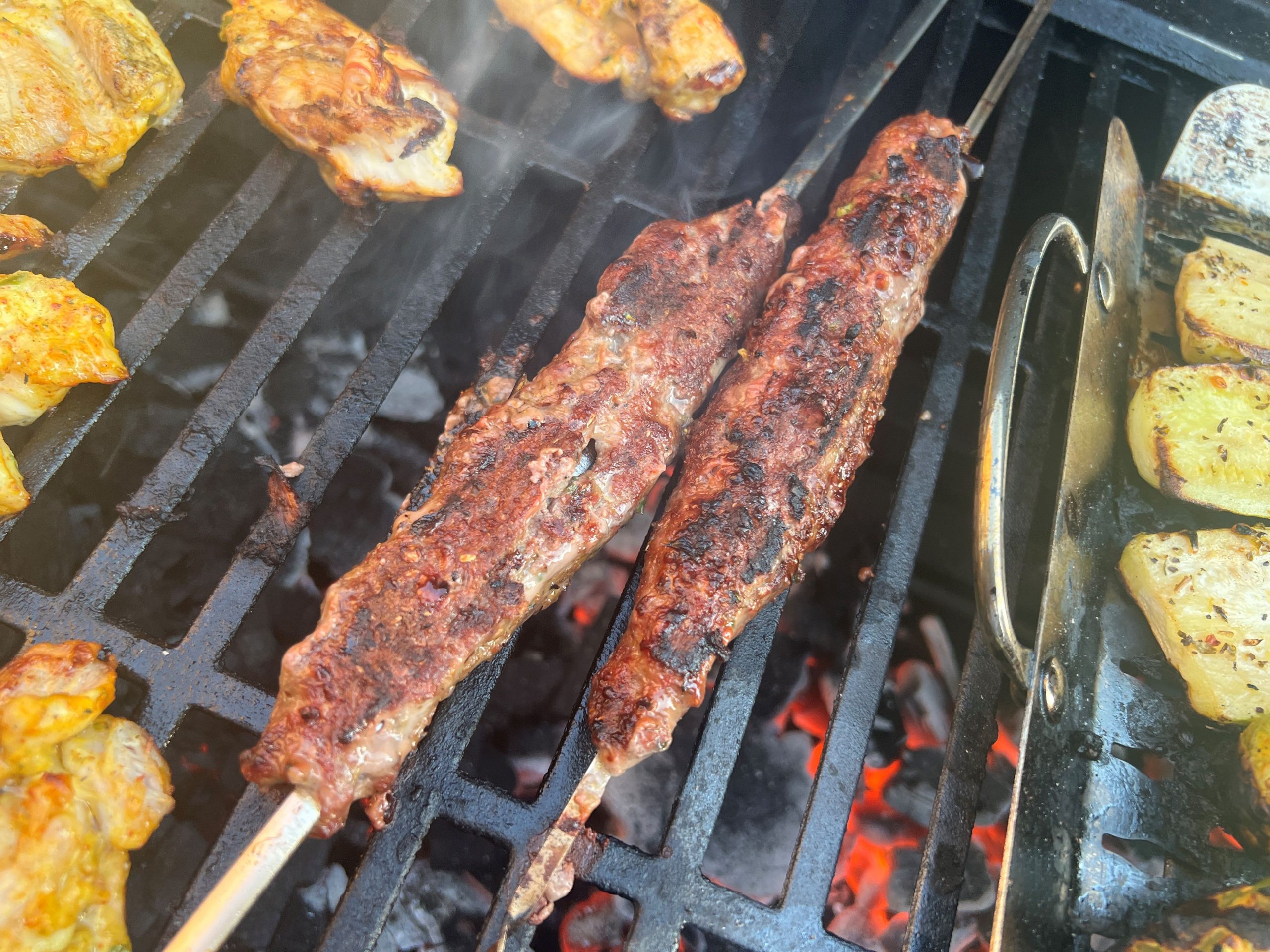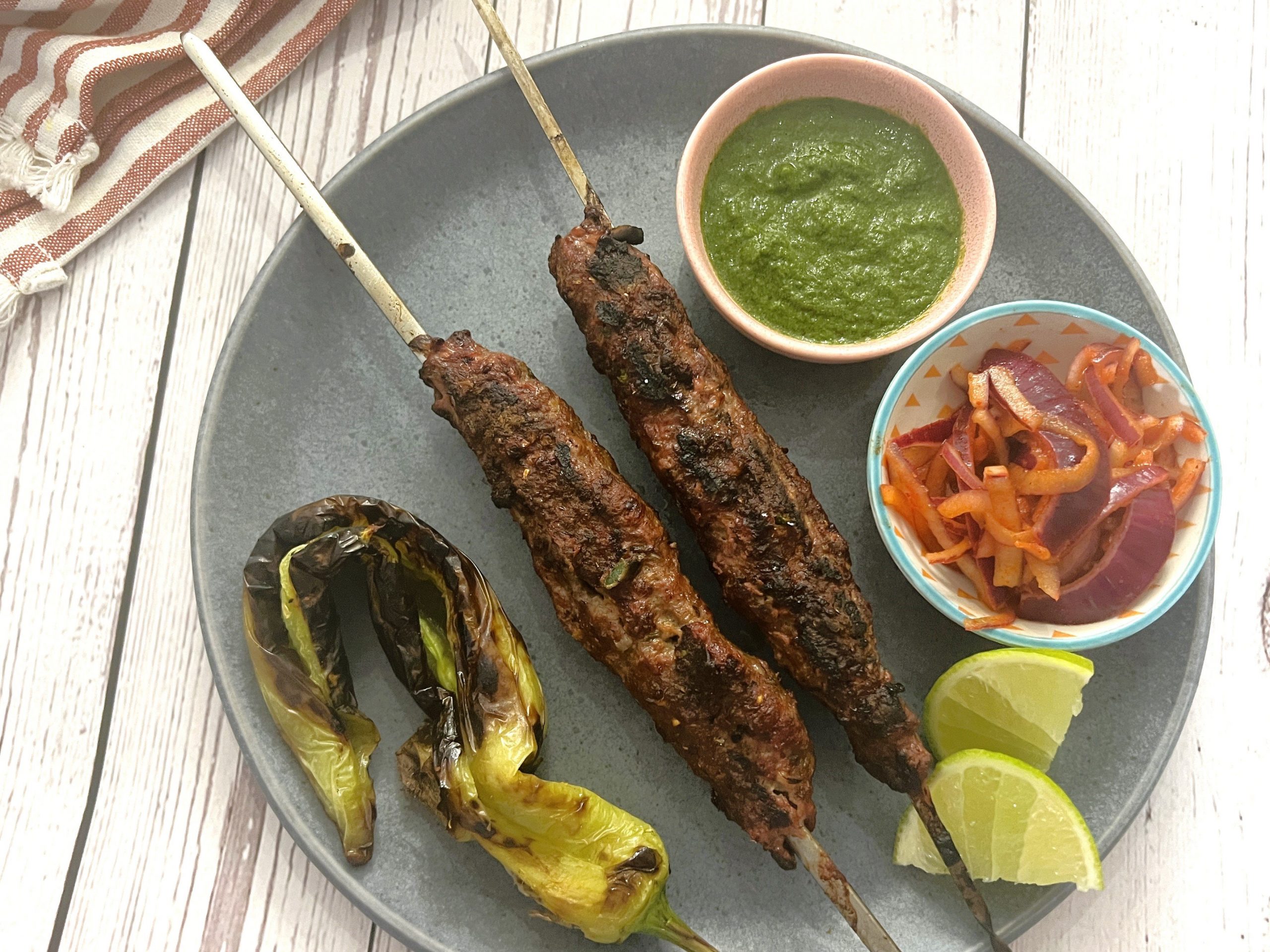 Light the charcoal until white hot.
Gently place the seekh kebab over the hot coals. Be sure to rotate the kebabs regularly so that the kebab chars on the exterior and cooks evenly through. It takes around 6-8 minutes to cook the kebab.
Serve hot with green chutney and/or salad.