Haryali Paneer Tikka
Haryali Paneer Tikka is a delicious recipe of paneer, green peppers and onions marinated in spiced coriander, mint and yoghurt marinate and either grilled in the oven, tandoor or BBQ.
The word 'hariyali' means 'greenery' in Hindi language. The marinade is prepared using coriander and mint which lends a green colour to the tikkas hence the name 'Hariyali'. 'Tikka' means anything that is marinated and then baked or grilled at high temperature.
Hariyali Paneer Tikka is quite a simple recipe as the most efforts are in making the marinate. This recipe is definitely high up on my BBQ list as it can hold its place amid all the chicken and meat tikka/kebabs clamouring for attention. Hariyali Paneer Tikka turns out great no matter how you cook it – in a hot oven, an outdoor grill, or in a frying pan!
Other recipes you might like to try are Tandoori Paneer Tikka, Tandoori Broccoli, Malai Broccoli, Ajwain Fish Tikka, Tandoori Soya Chaap, Tandoori Mushroom Tikka,  Hariyali Chicken Tikka and Tandoori Chicken.
Ingredients
For Marinade
1 cup plain yogurt
1 teaspoon salt
1 teaspoon red chilli powder
1 teaspoon paneer tikka masala
1 teaspoon dry fenugreek leaves (kasuri methi)
1 tablespoon gram flour
1 tablespoon mustard oil
2 teaspoons green chilli ginger paste
1 teaspoon lime juice
1 cup coriander leaves
1 cup mint leaves
500 grams diced paneer cubes
1 cup diced green pepper
1 cup diced onions
Other Ingredients
Butter for greasing baking tray
1 teaspoon chaat masala
Juice of 1 lemon
Directions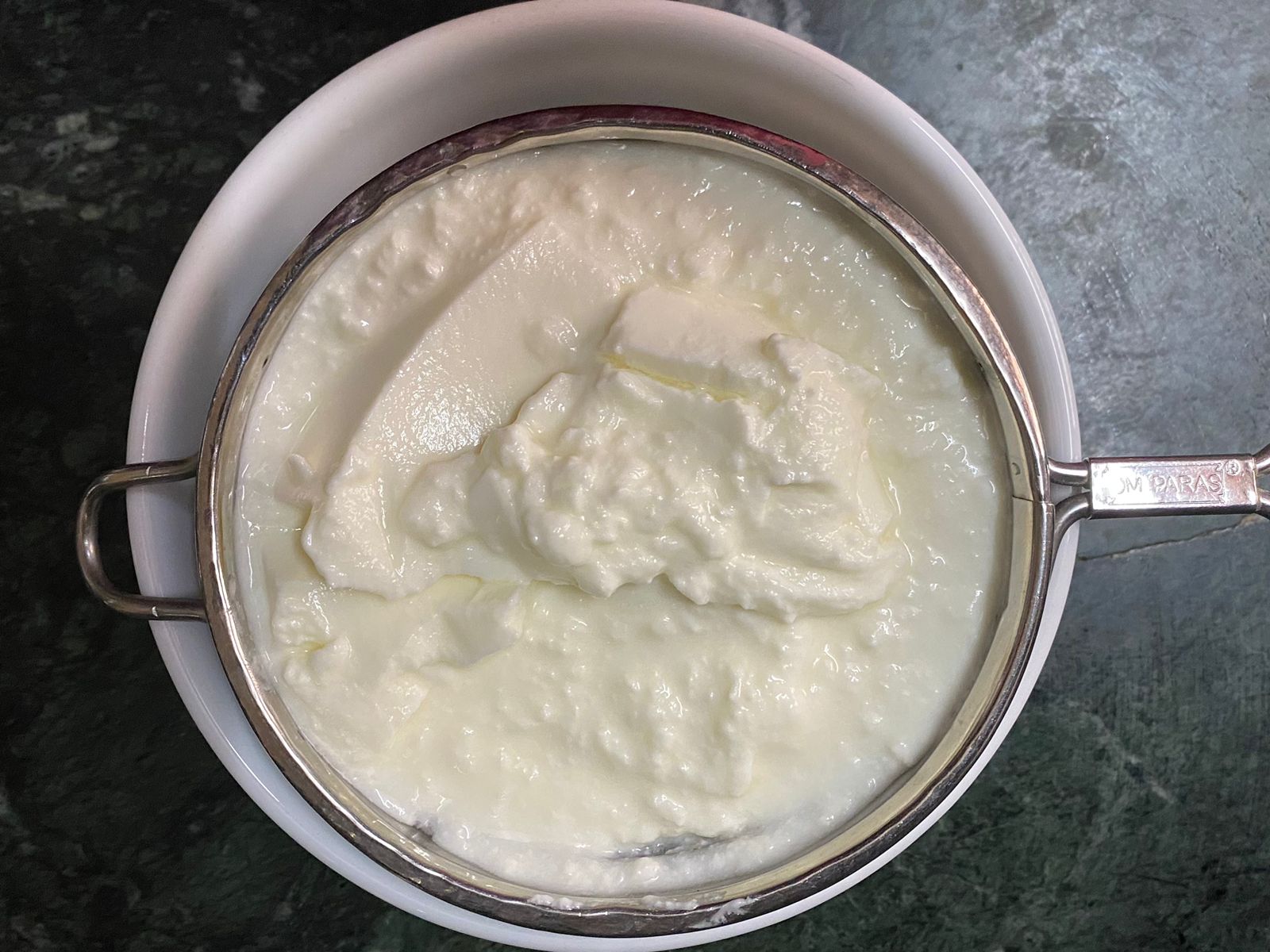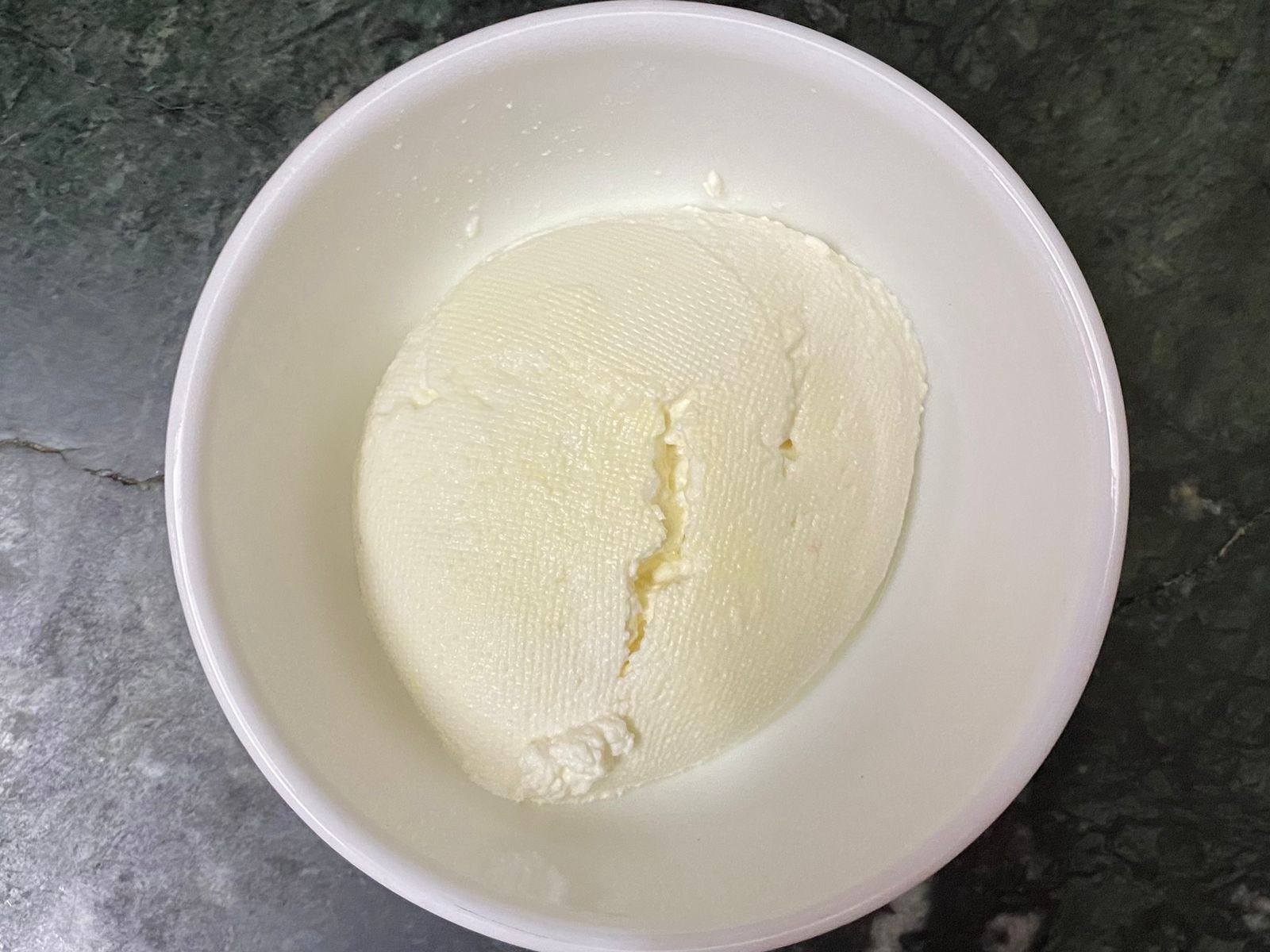 To prepare the marinade, place a strainer on a bowl and pour the yogurt into it.  Keep this in the fridge or a cool place for 1-2 hours and let all the water drain out. You will be left with thick, hung yogurt in the cloth. 1 cup of yogurt will give ½ cup of thick yogurt. Empty the thick hung yogurt in a bowl.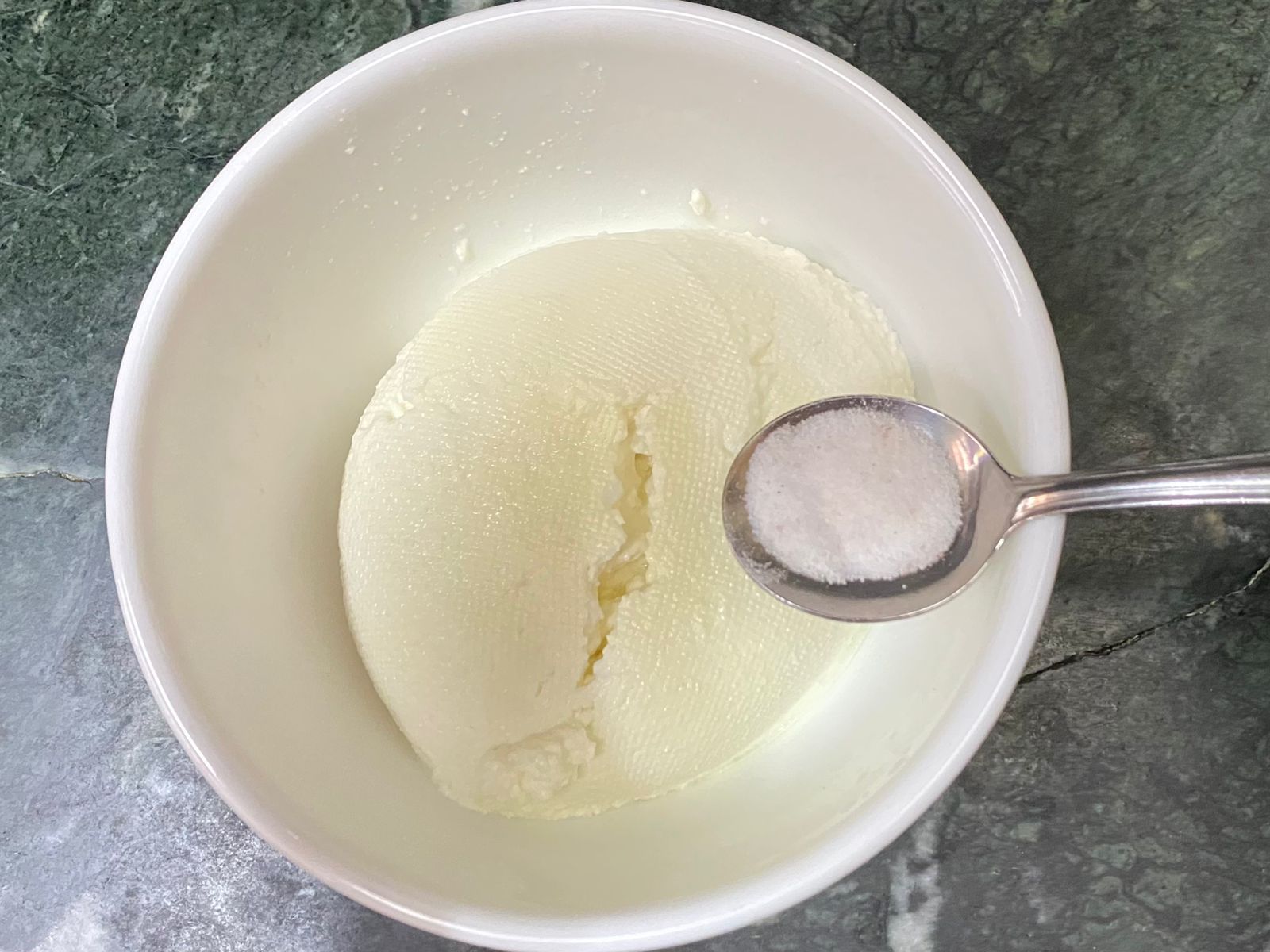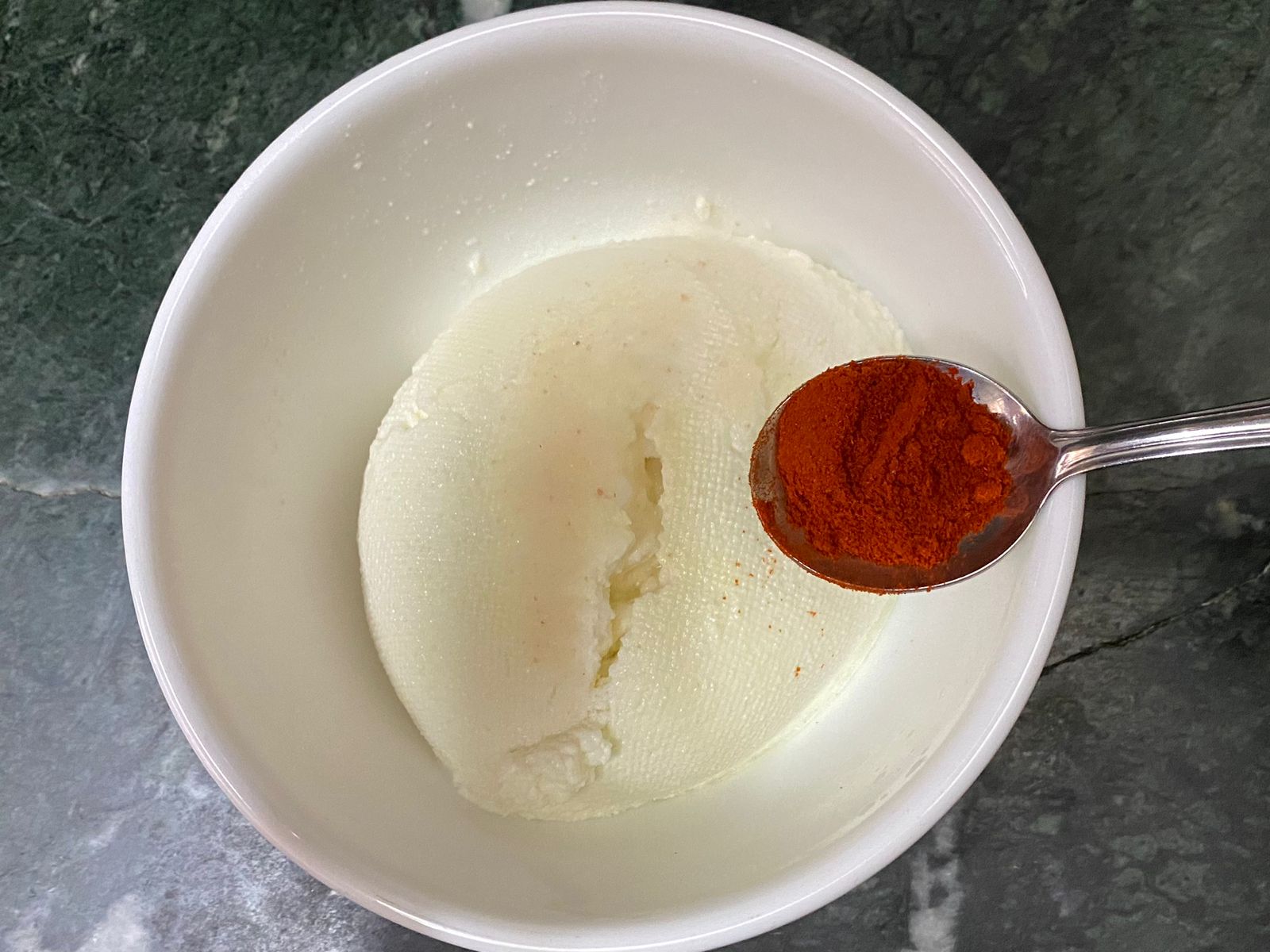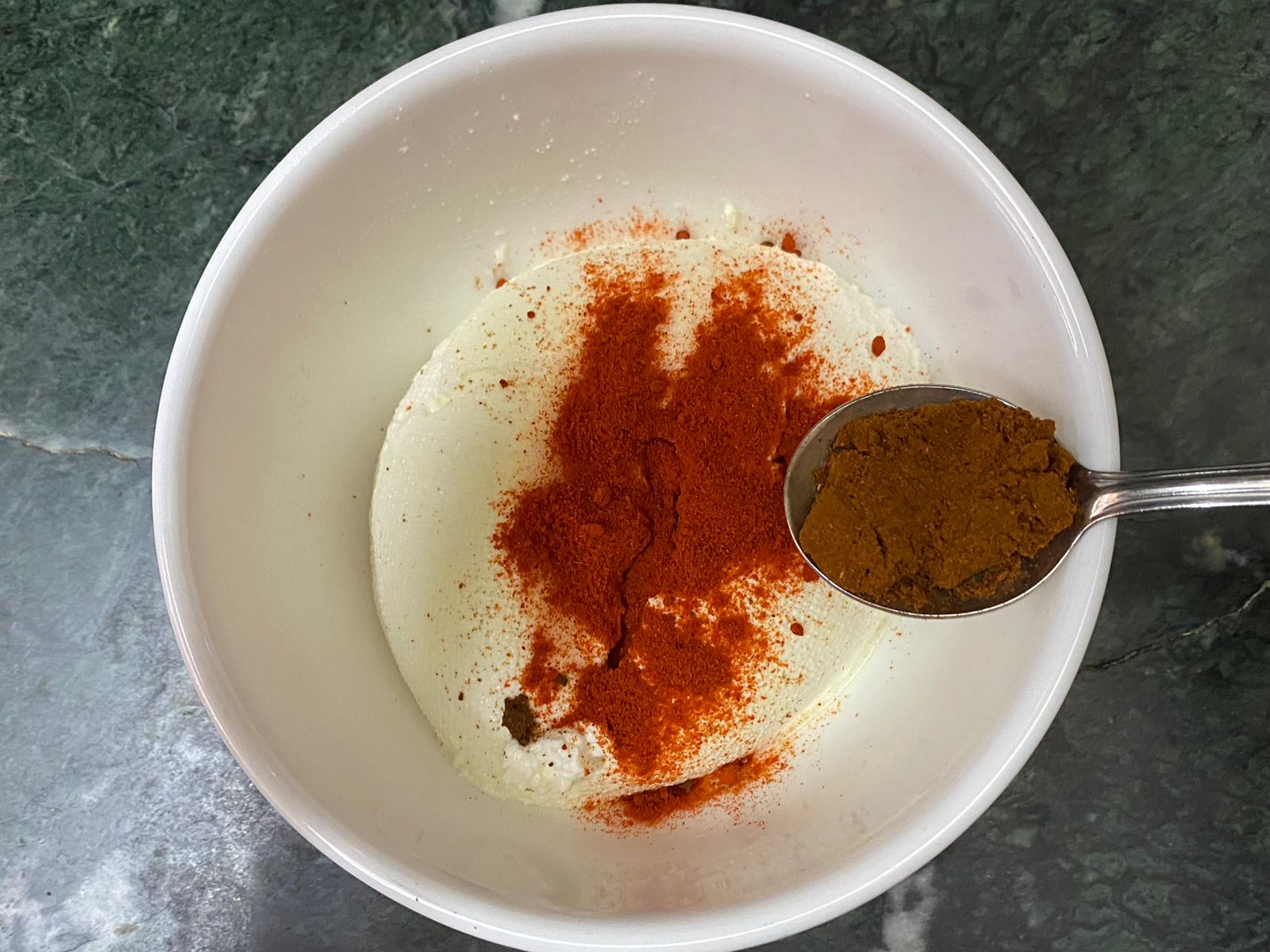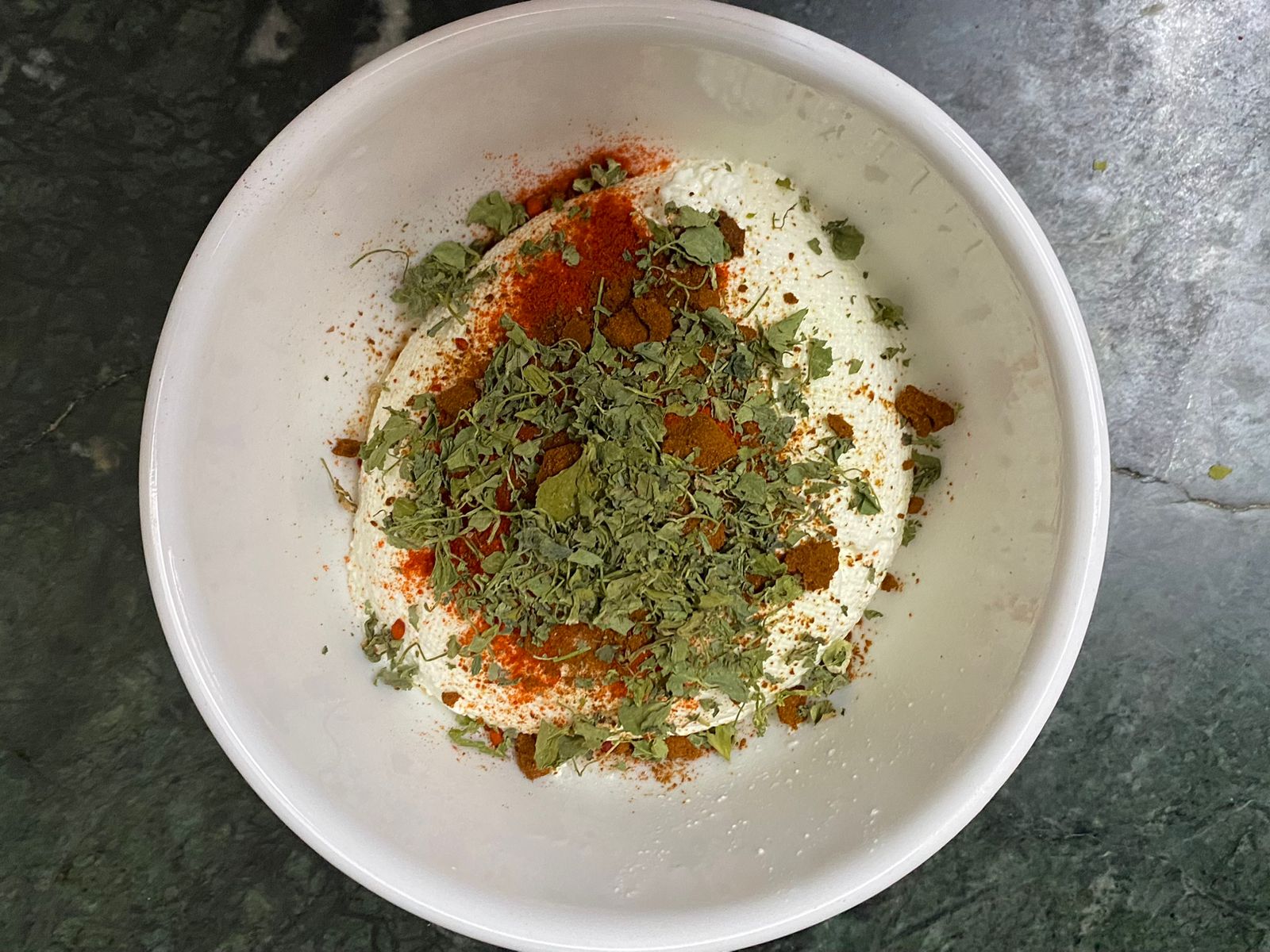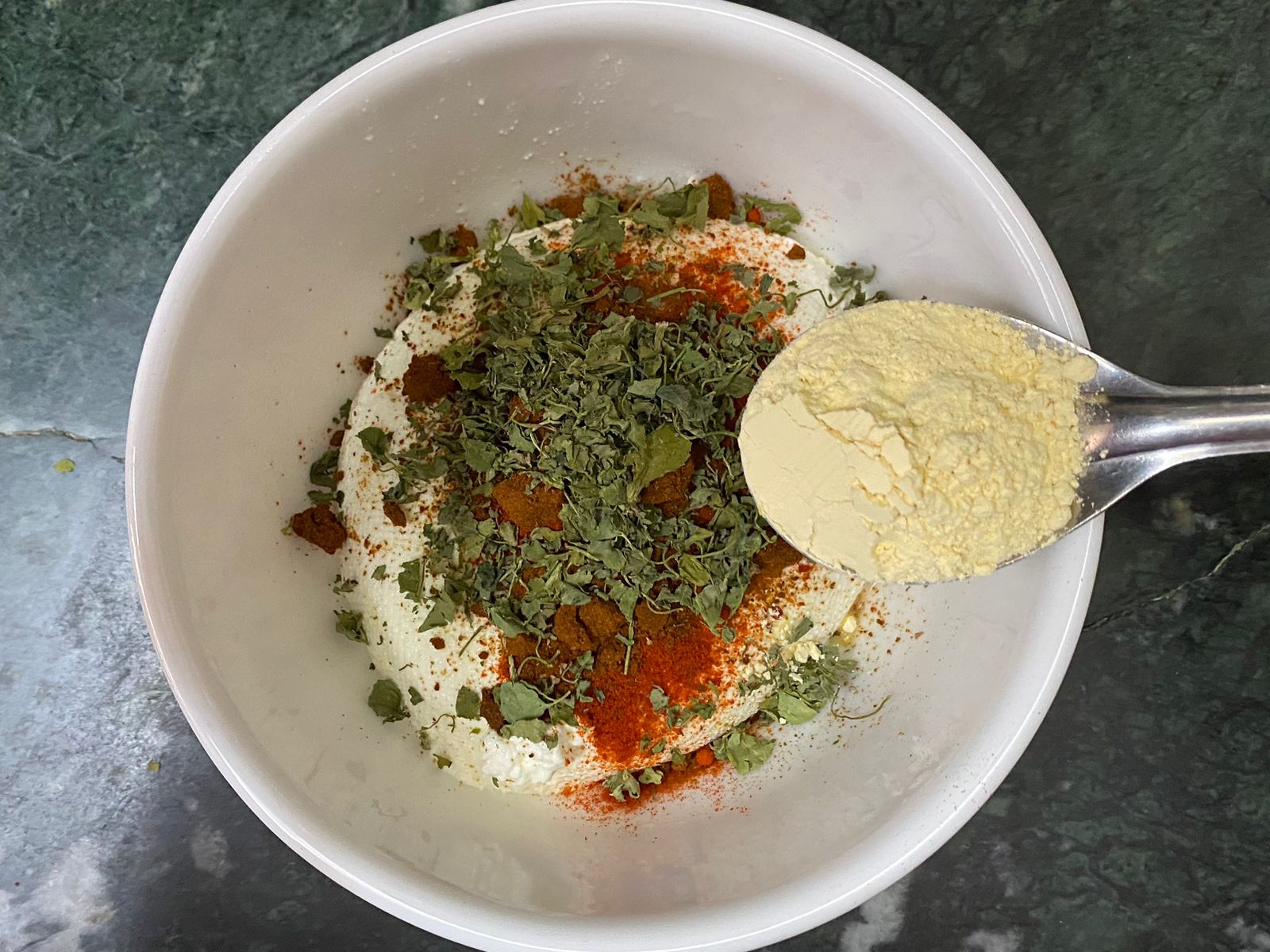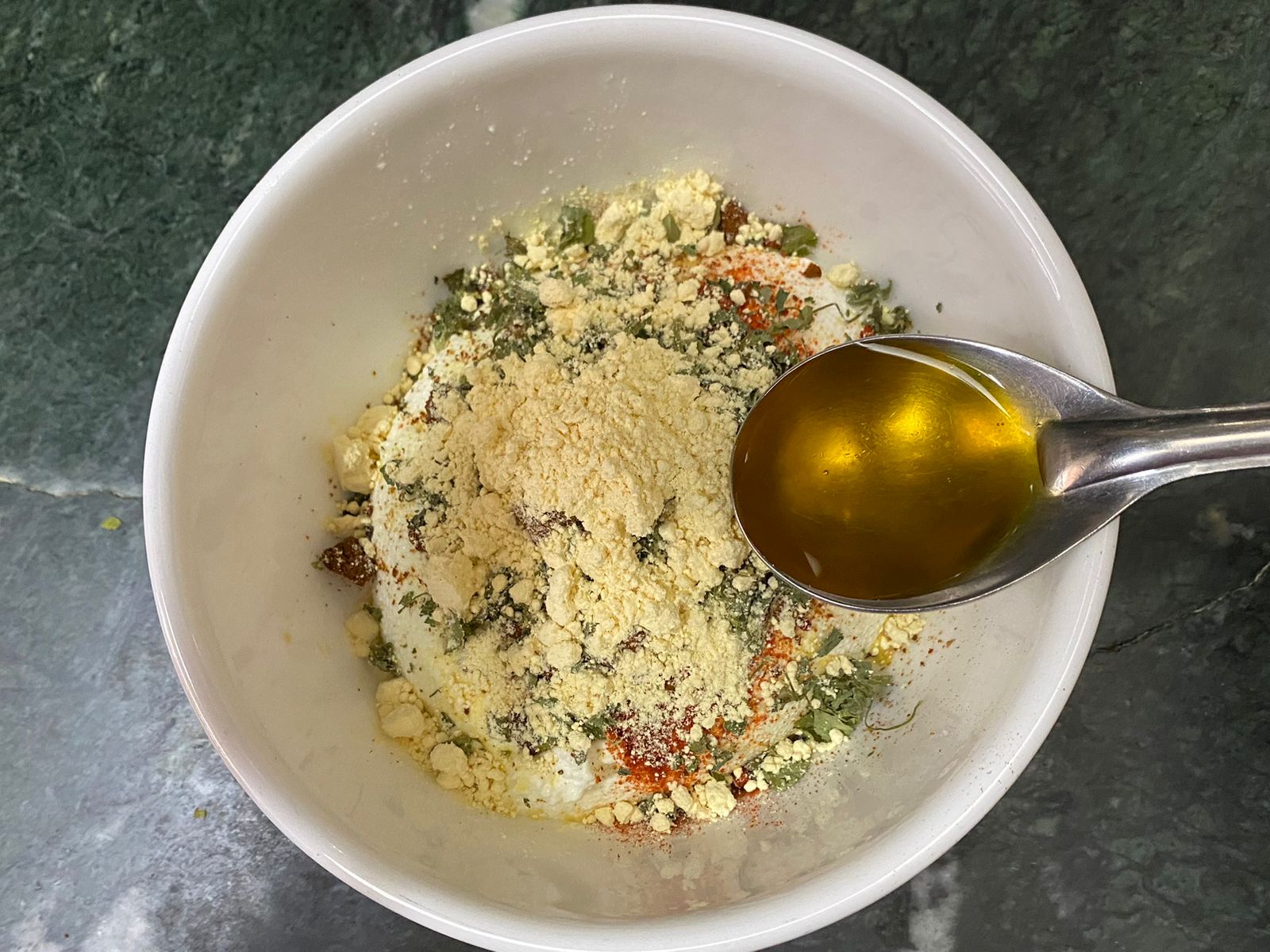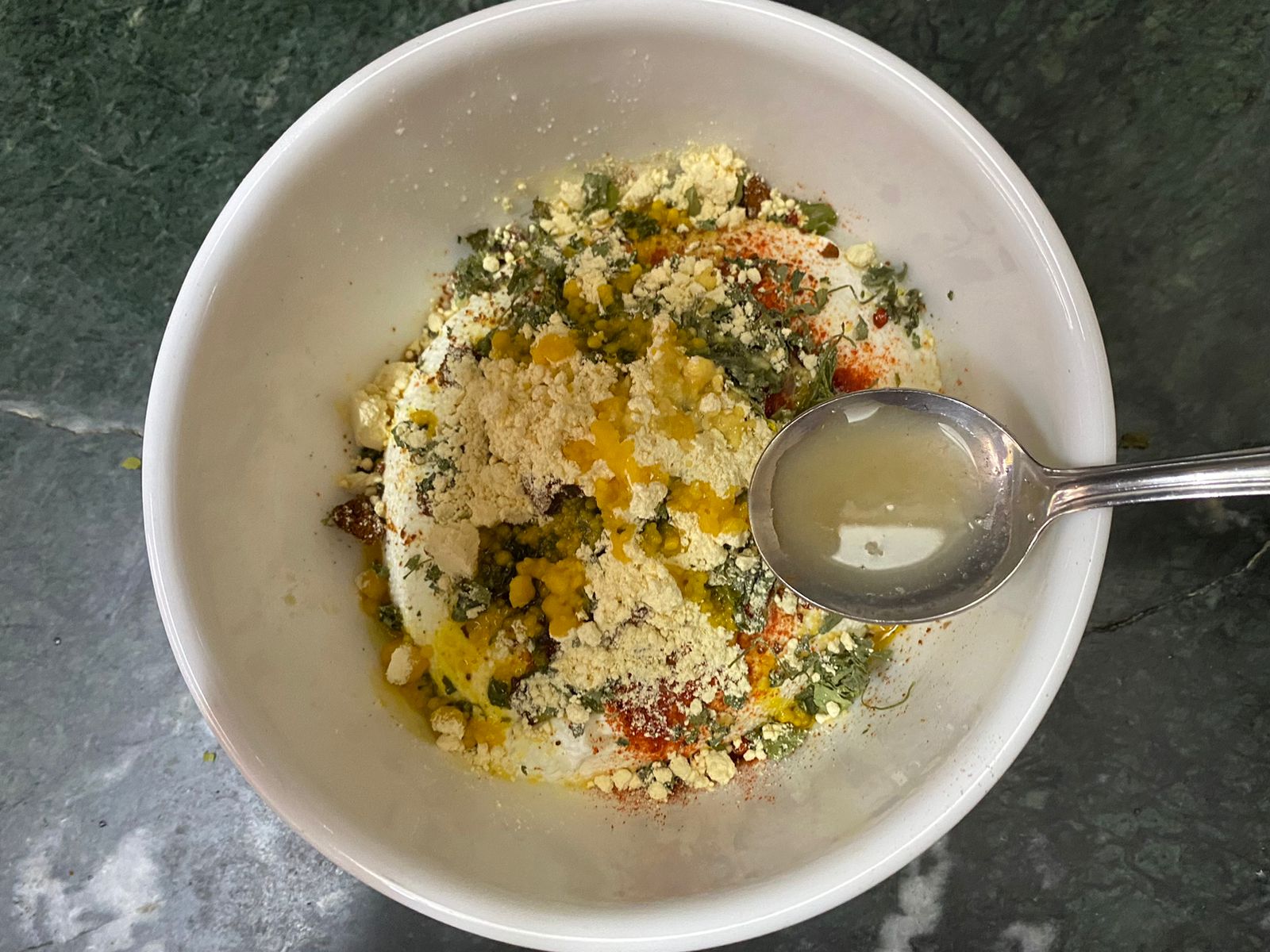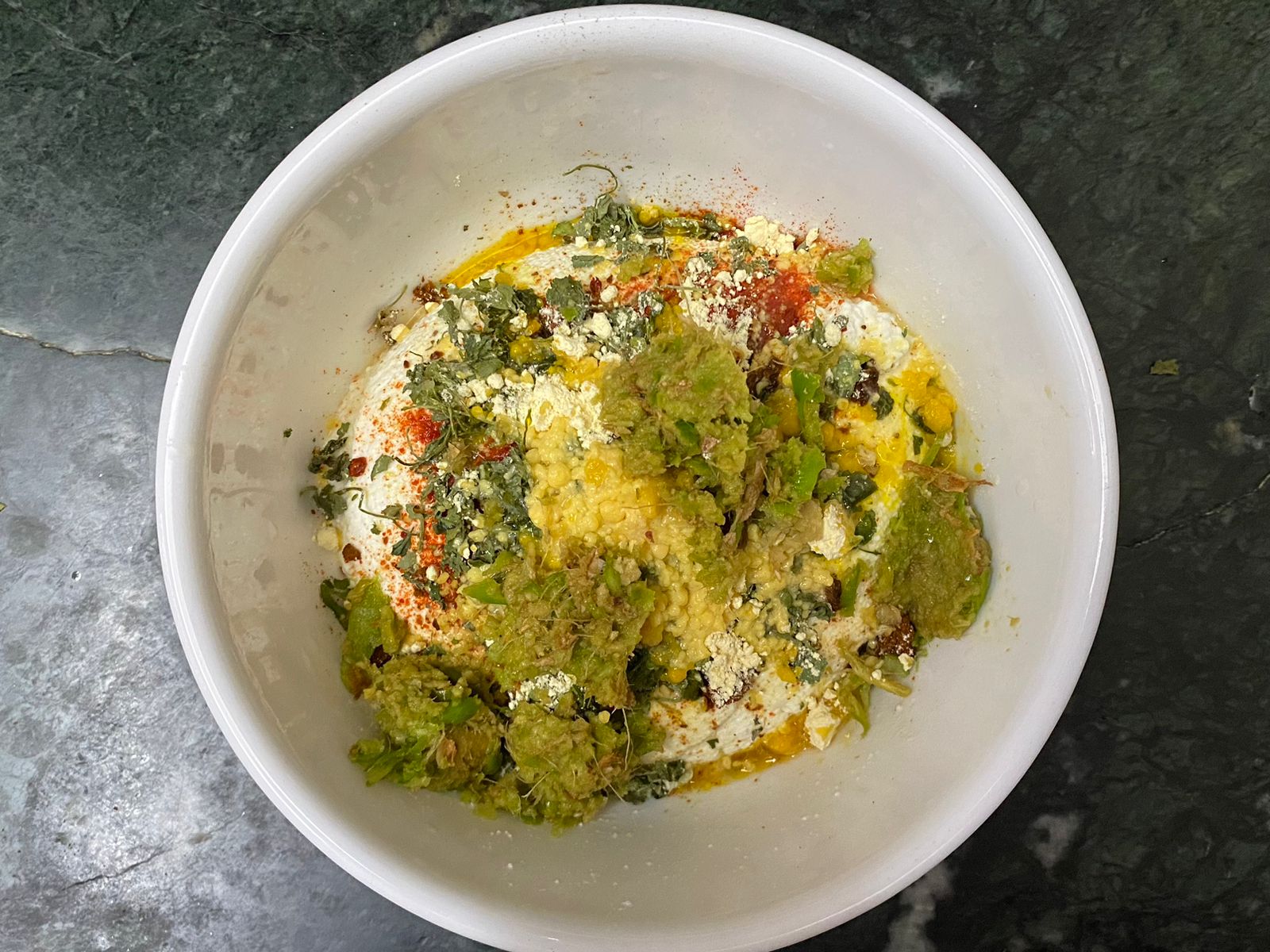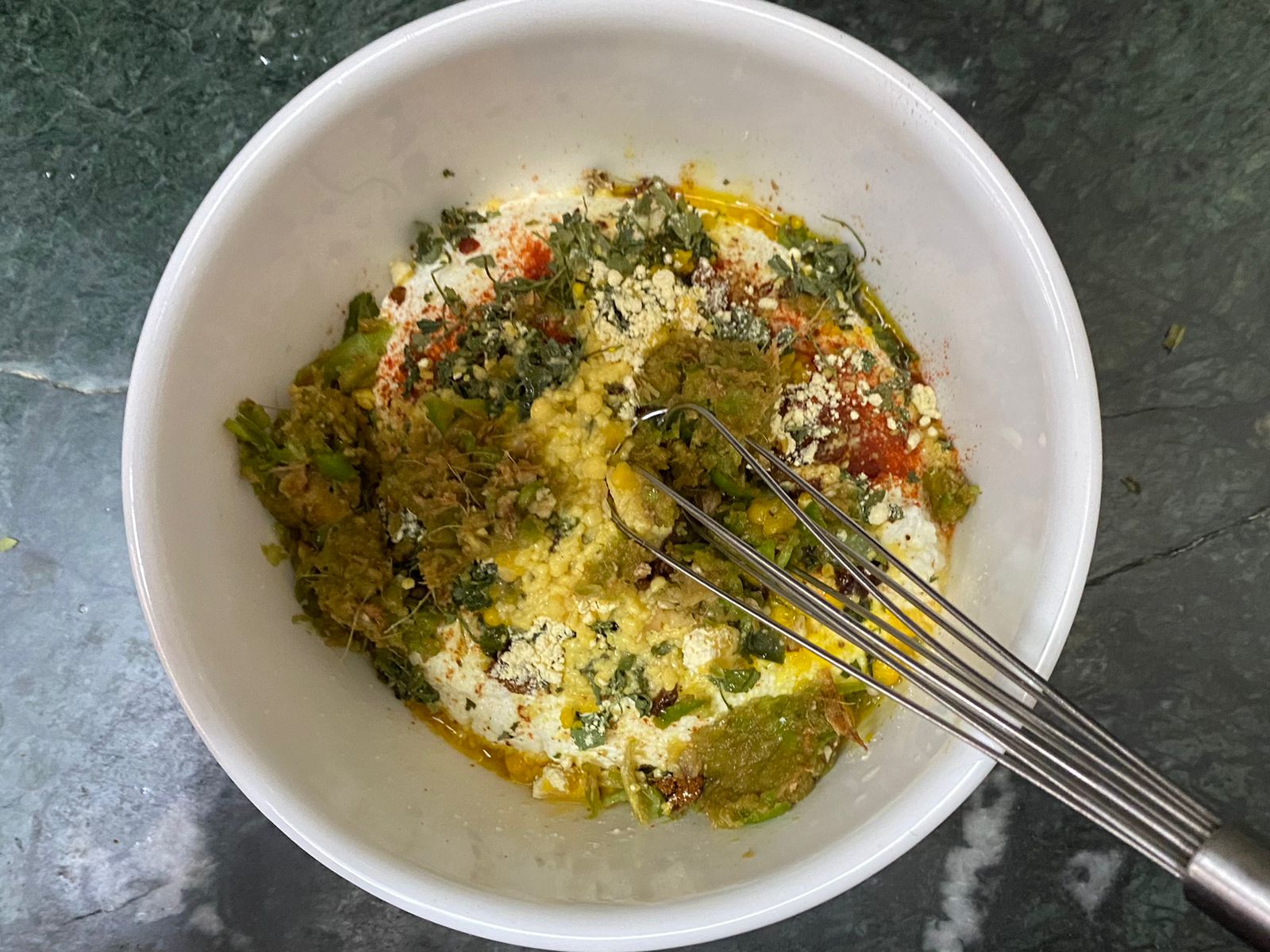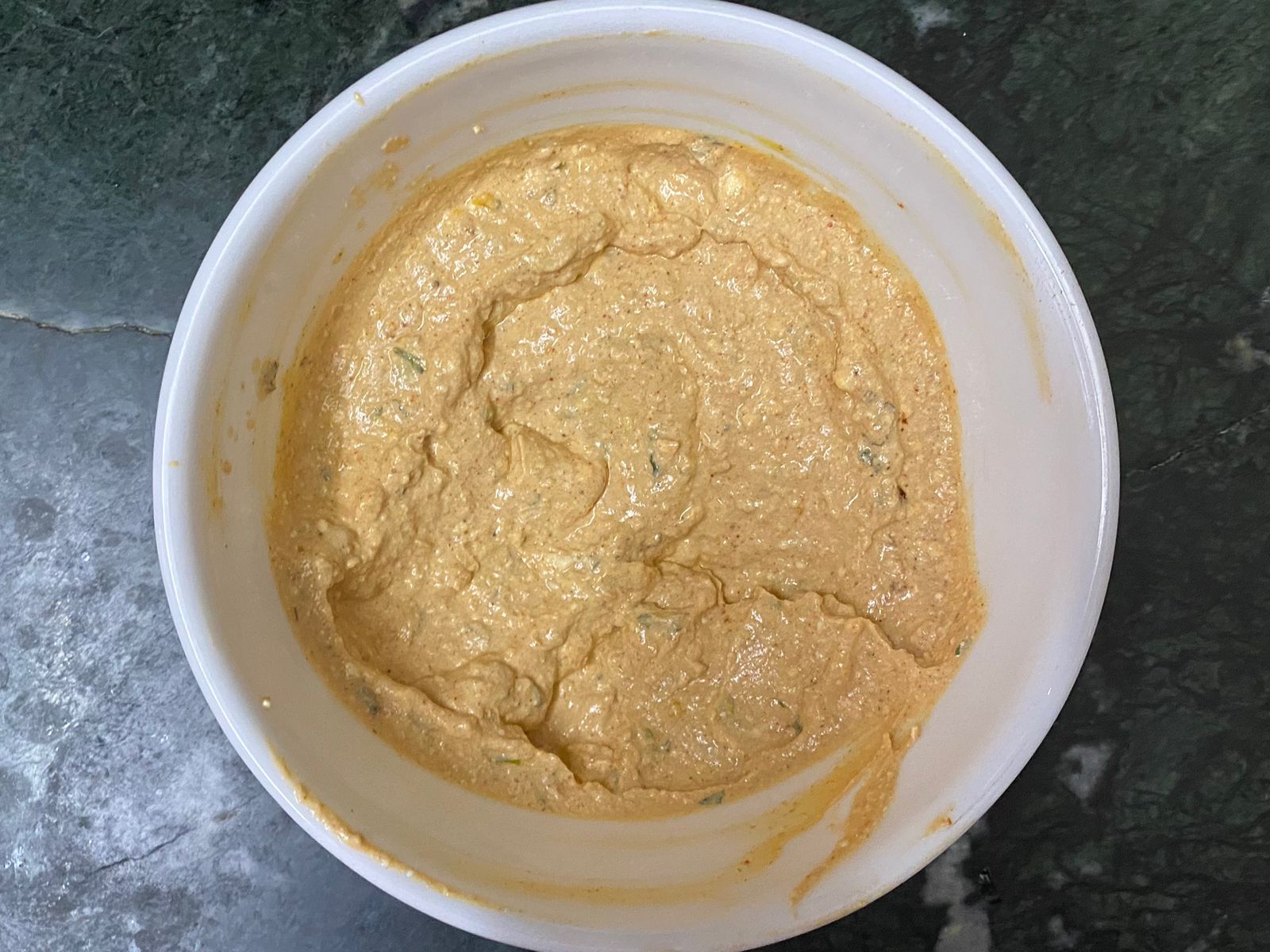 Add salt, red chilli powder, paneer tikka masala, kasuri methi, mustard oil, lime juice, ginger green chilli paste to the hung yogurt and whisk it to form a smooth consistency marinade.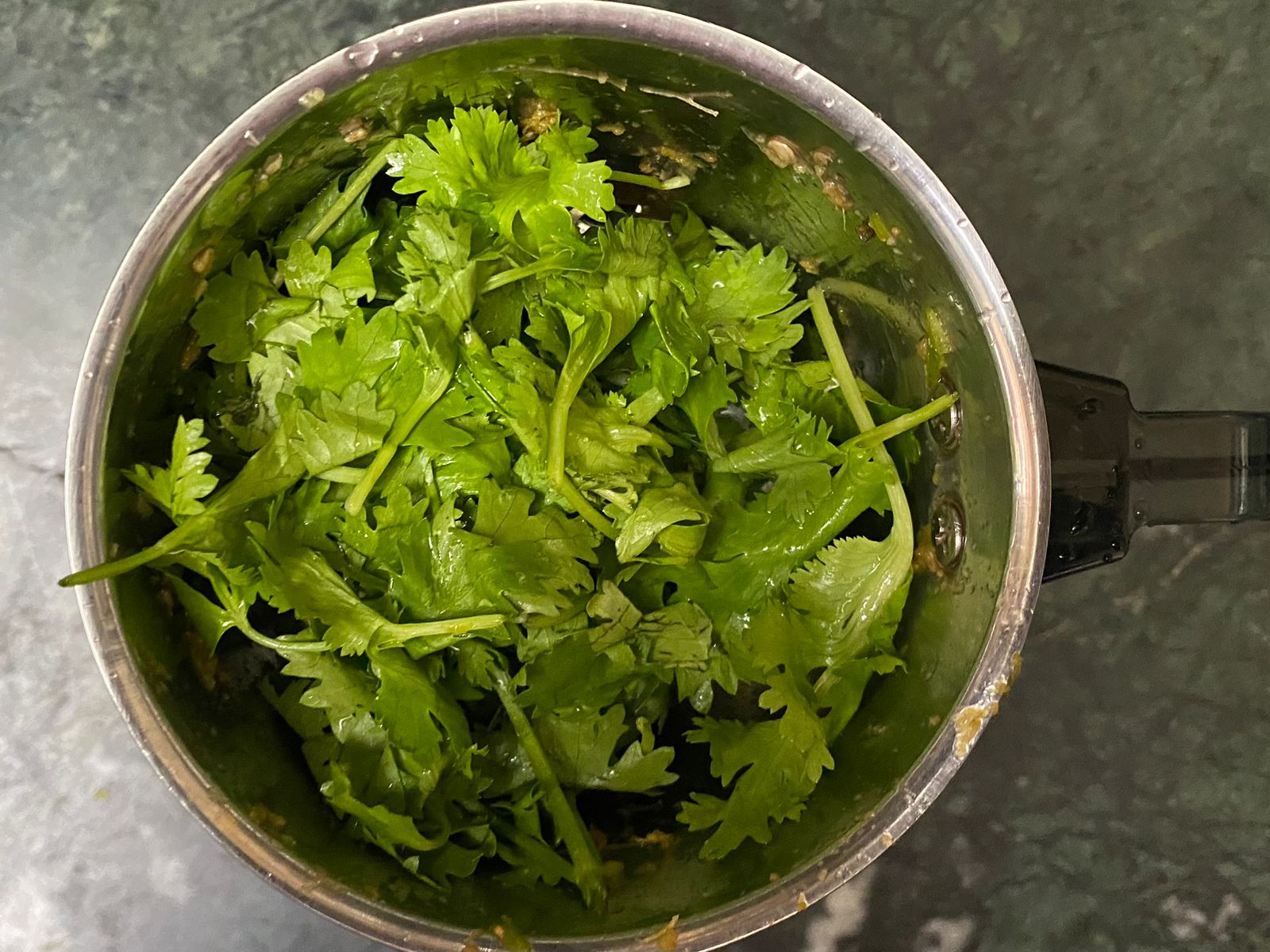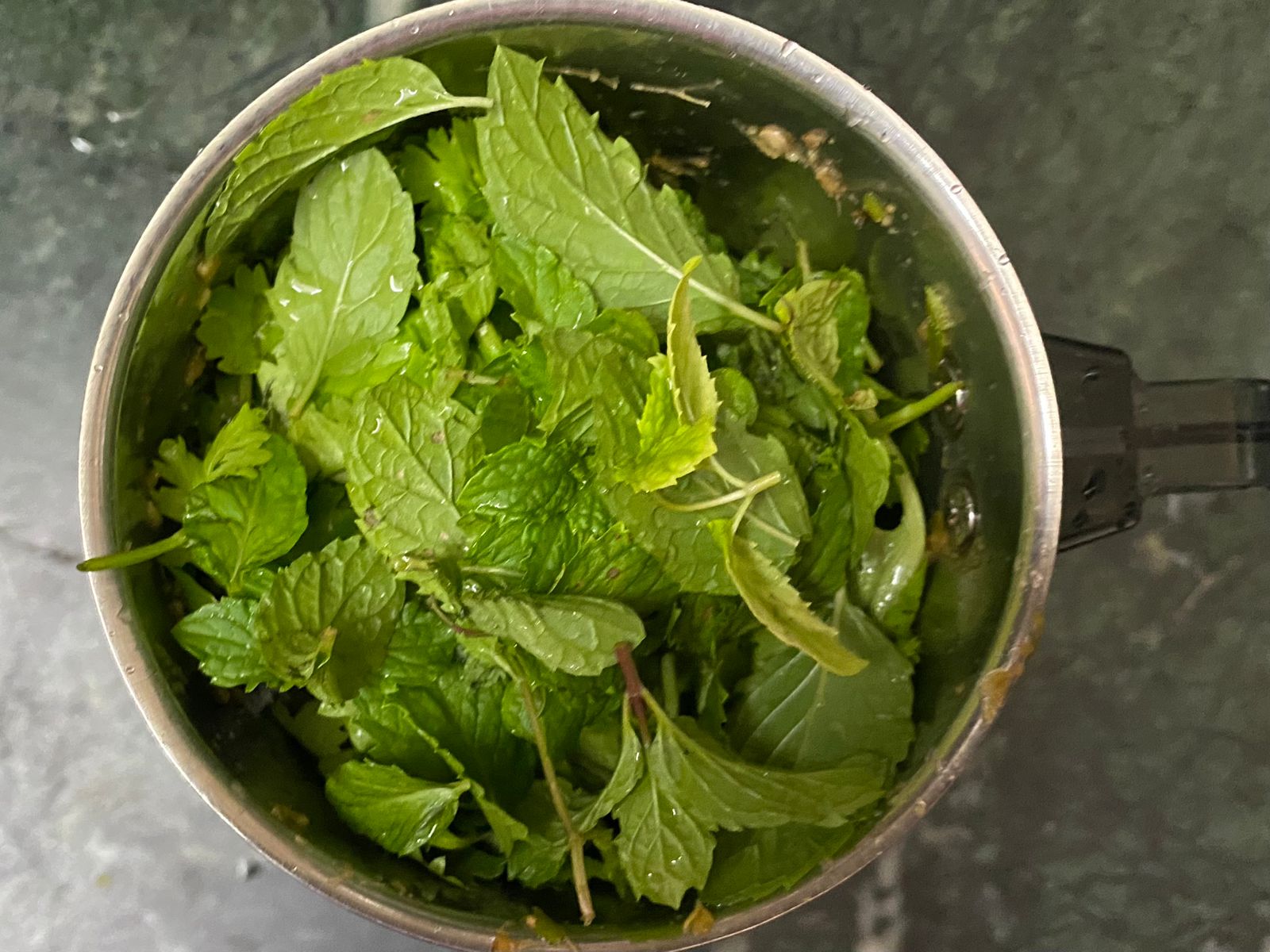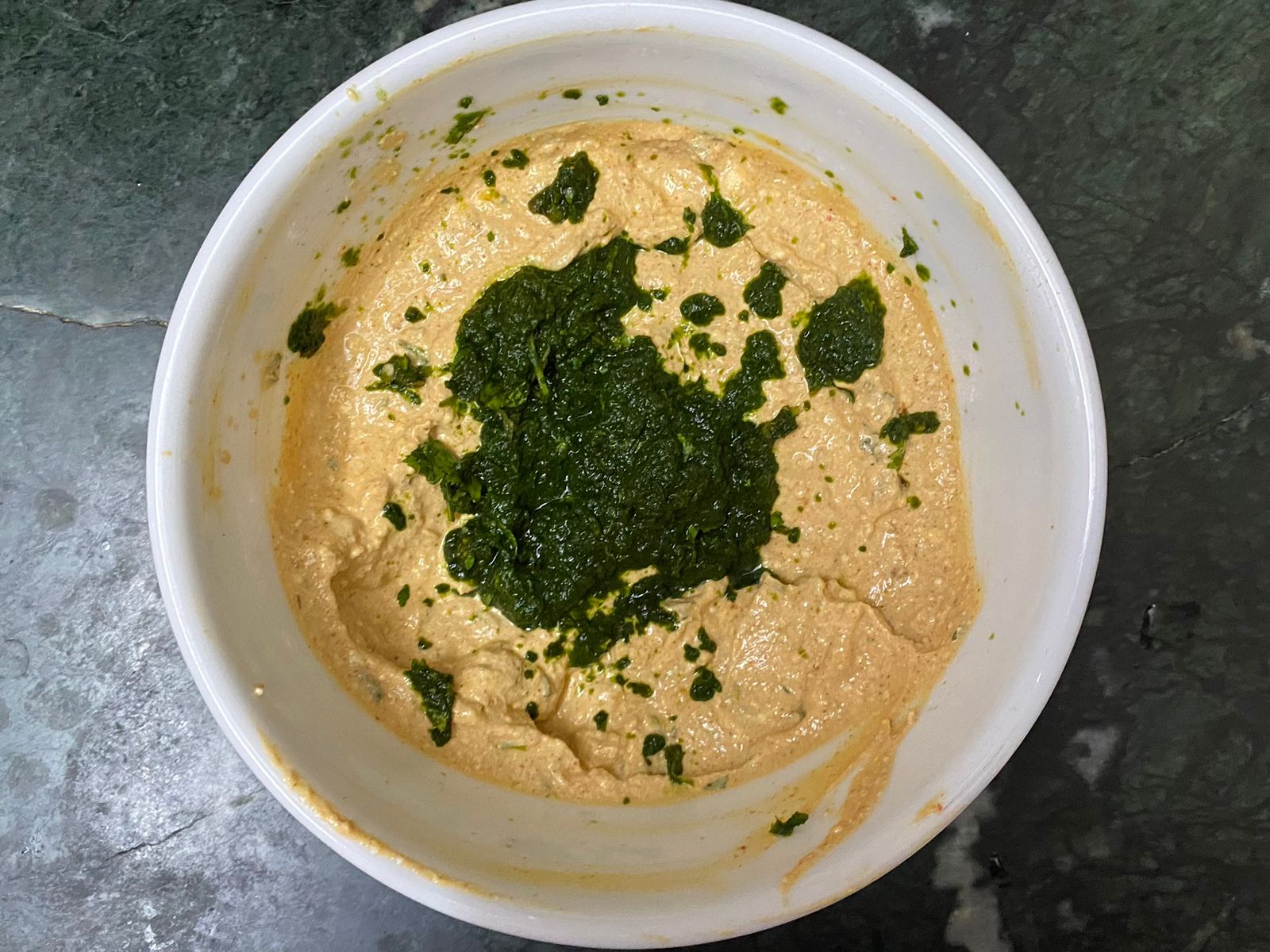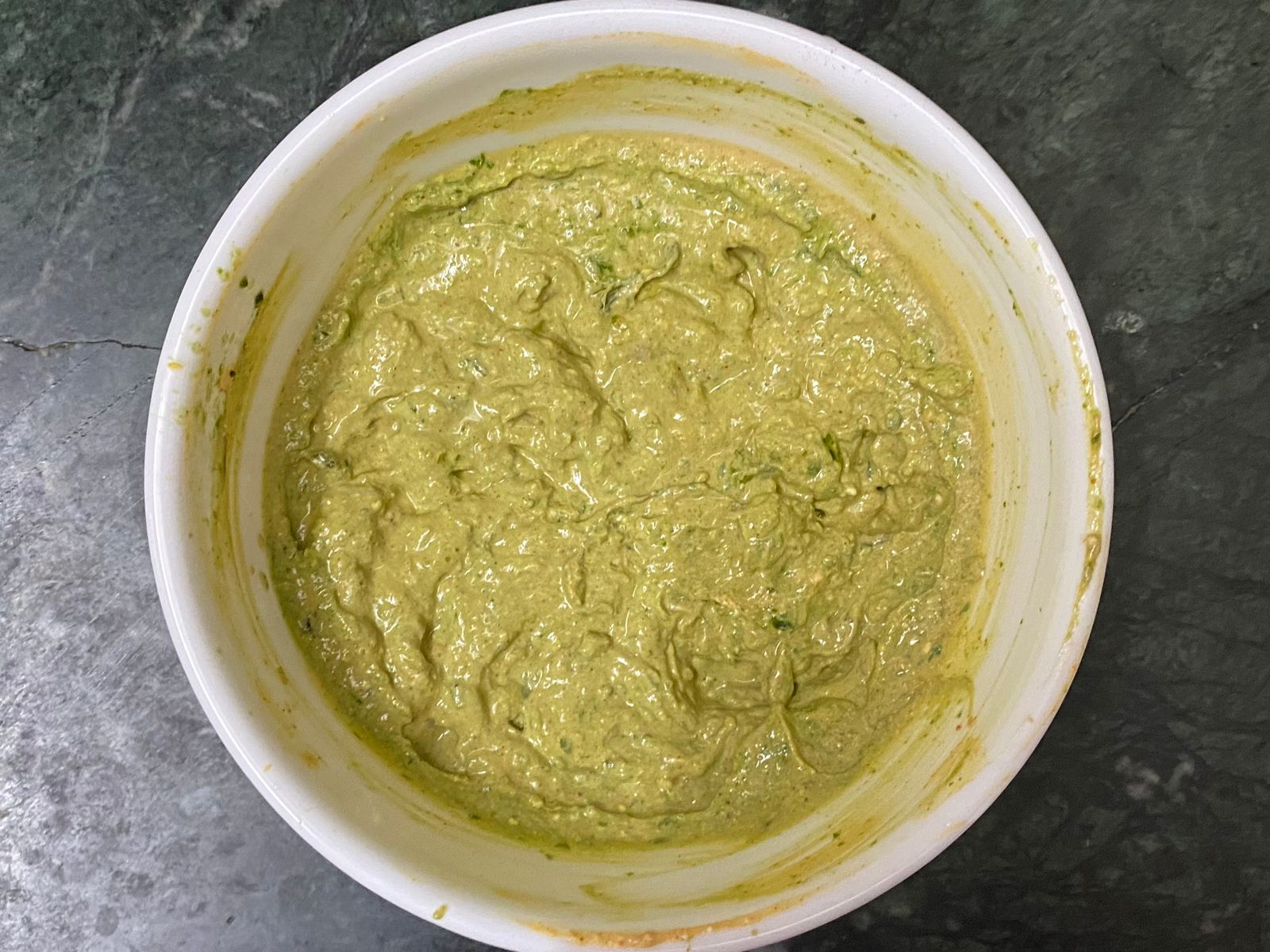 Grind the coriander leaves and mint leaves to a smooth paste and add it to the hung yogurt marinade. Whisk once again to form a smooth consistency marinade.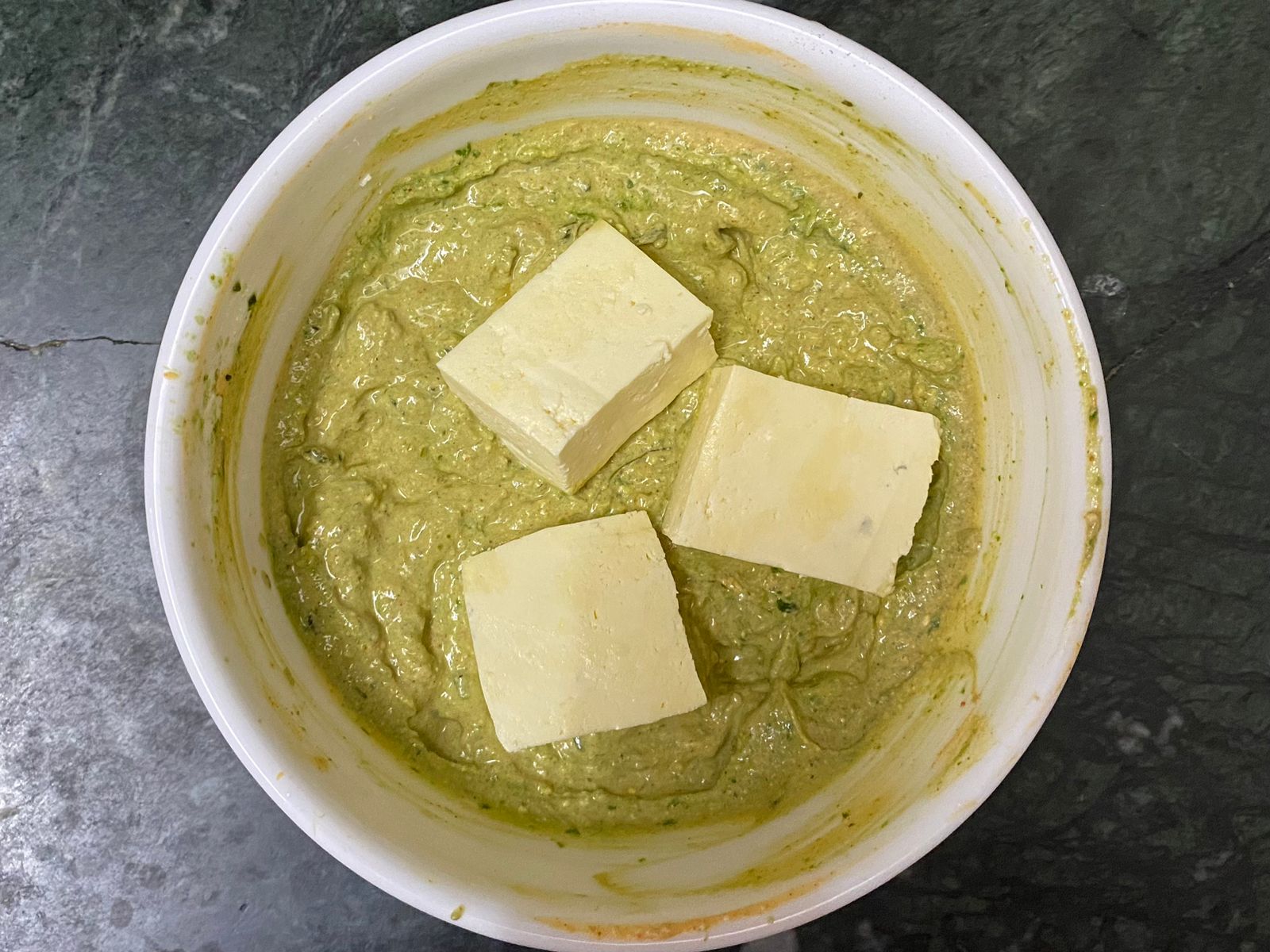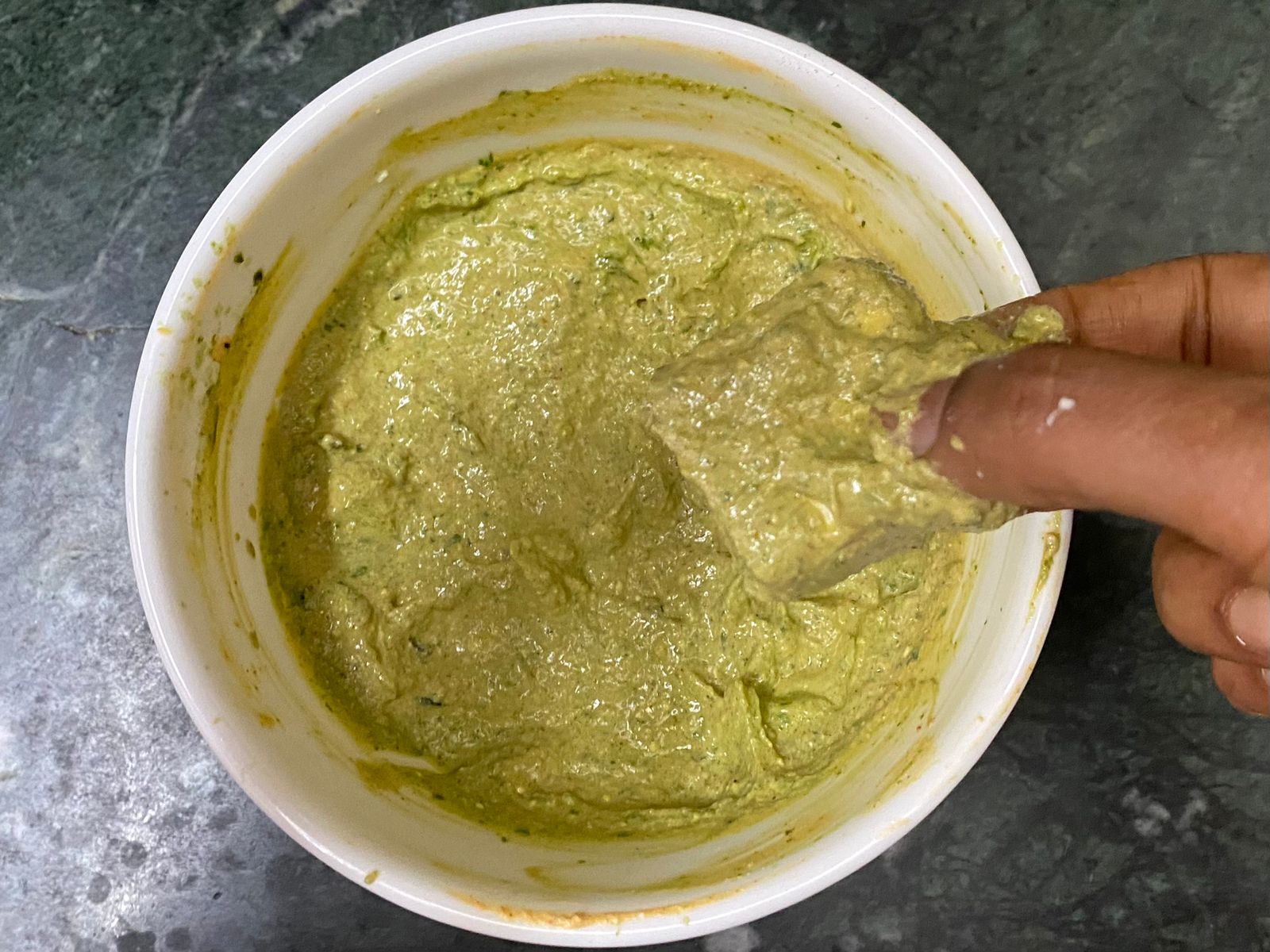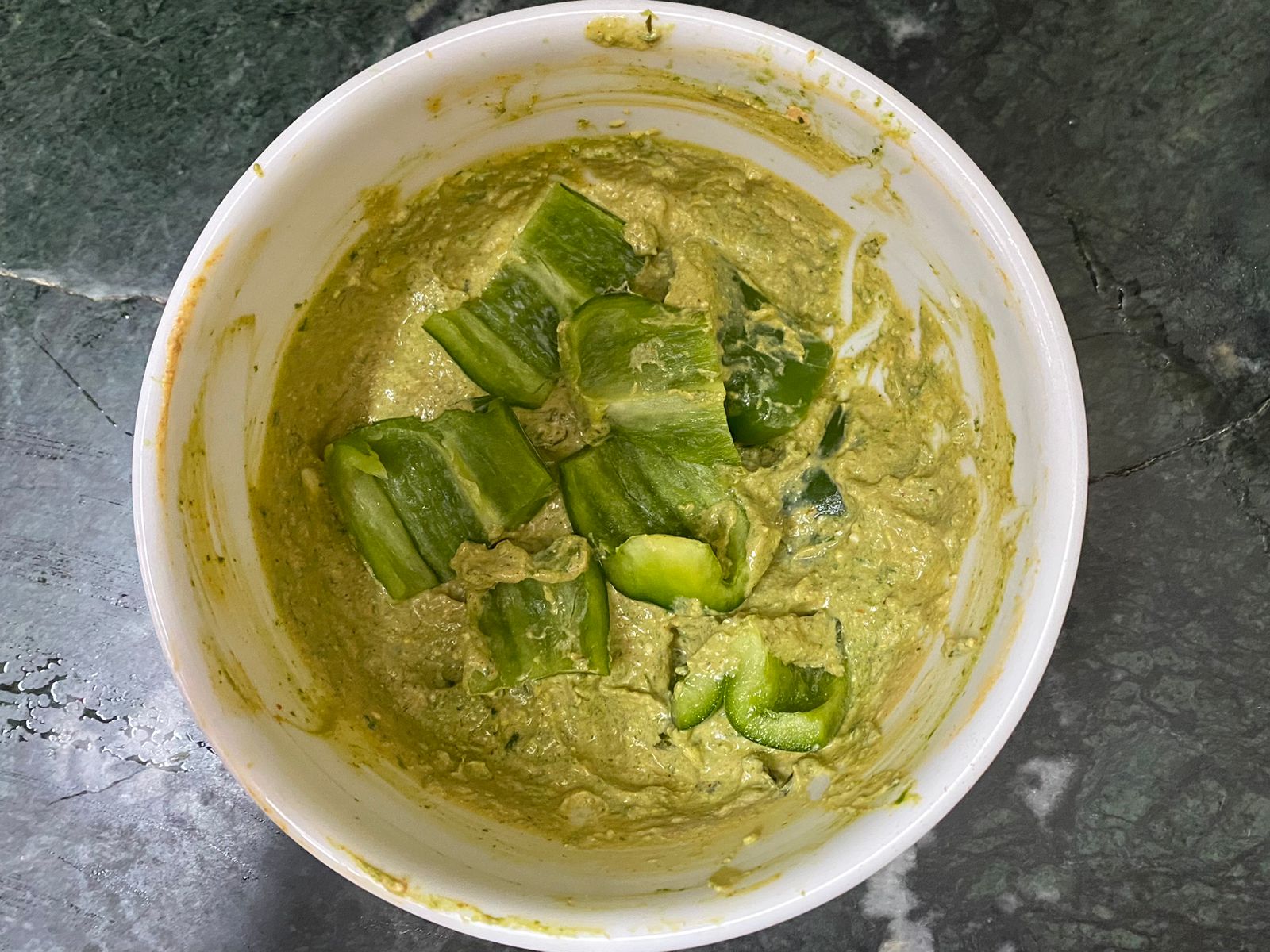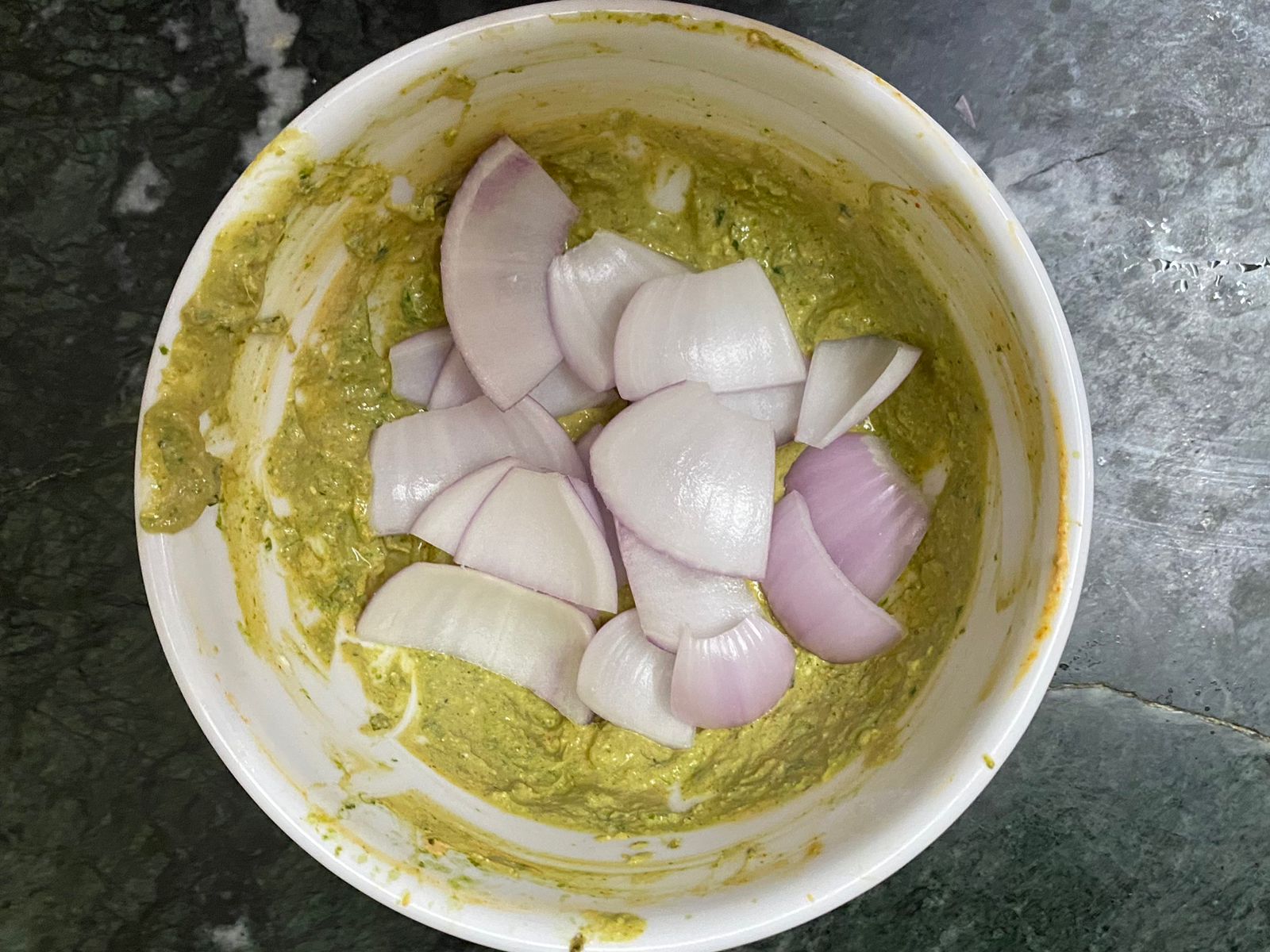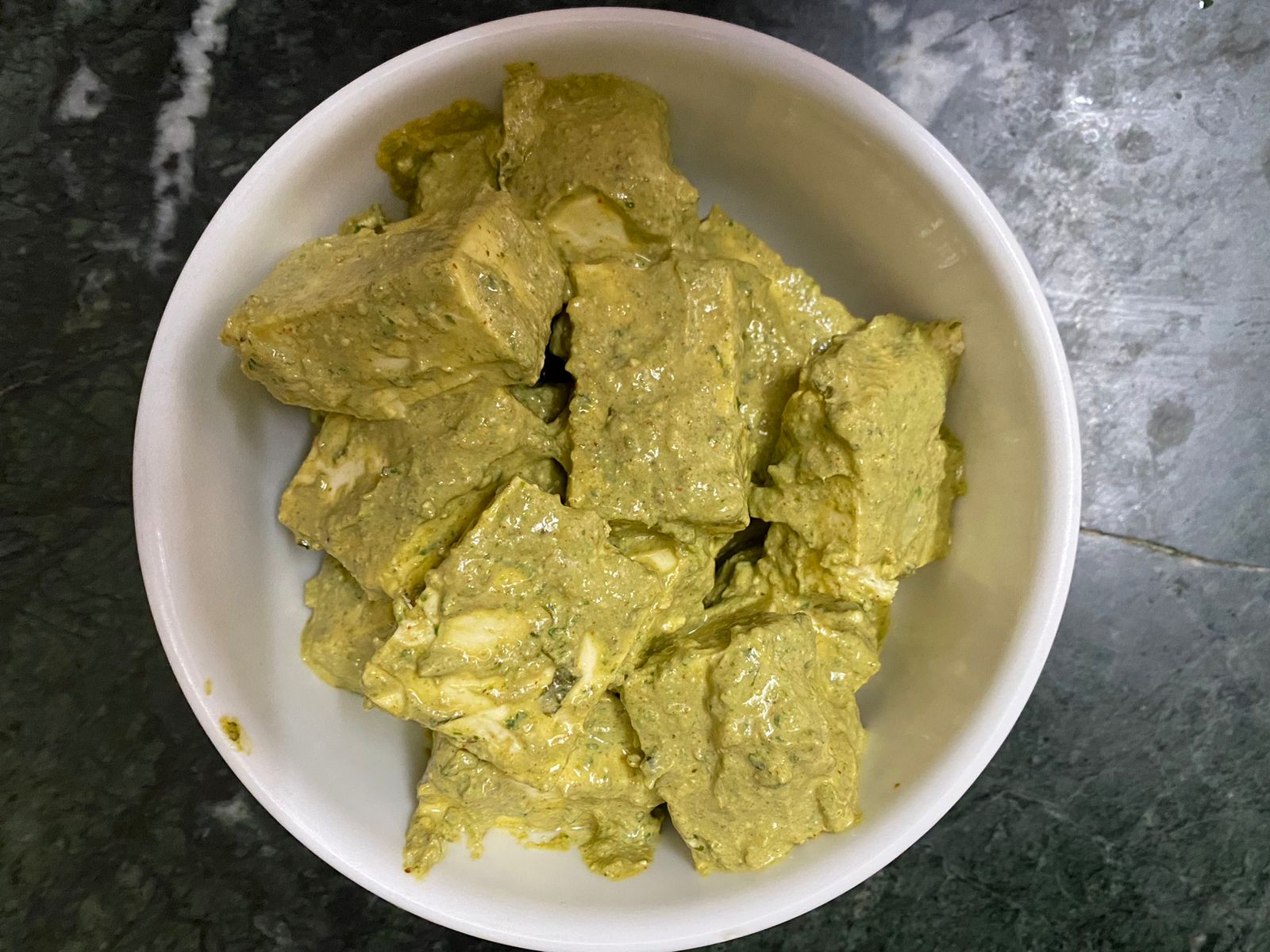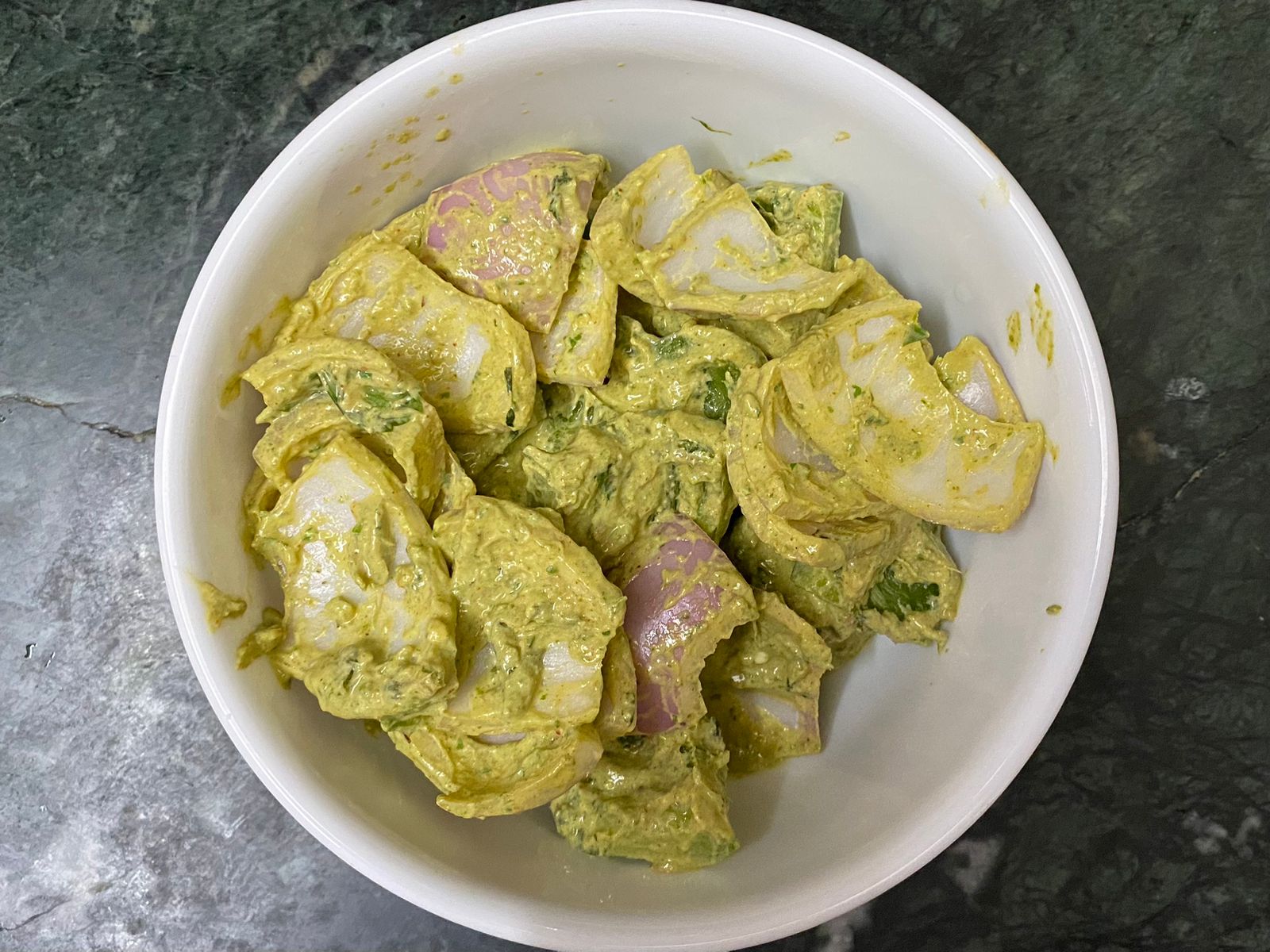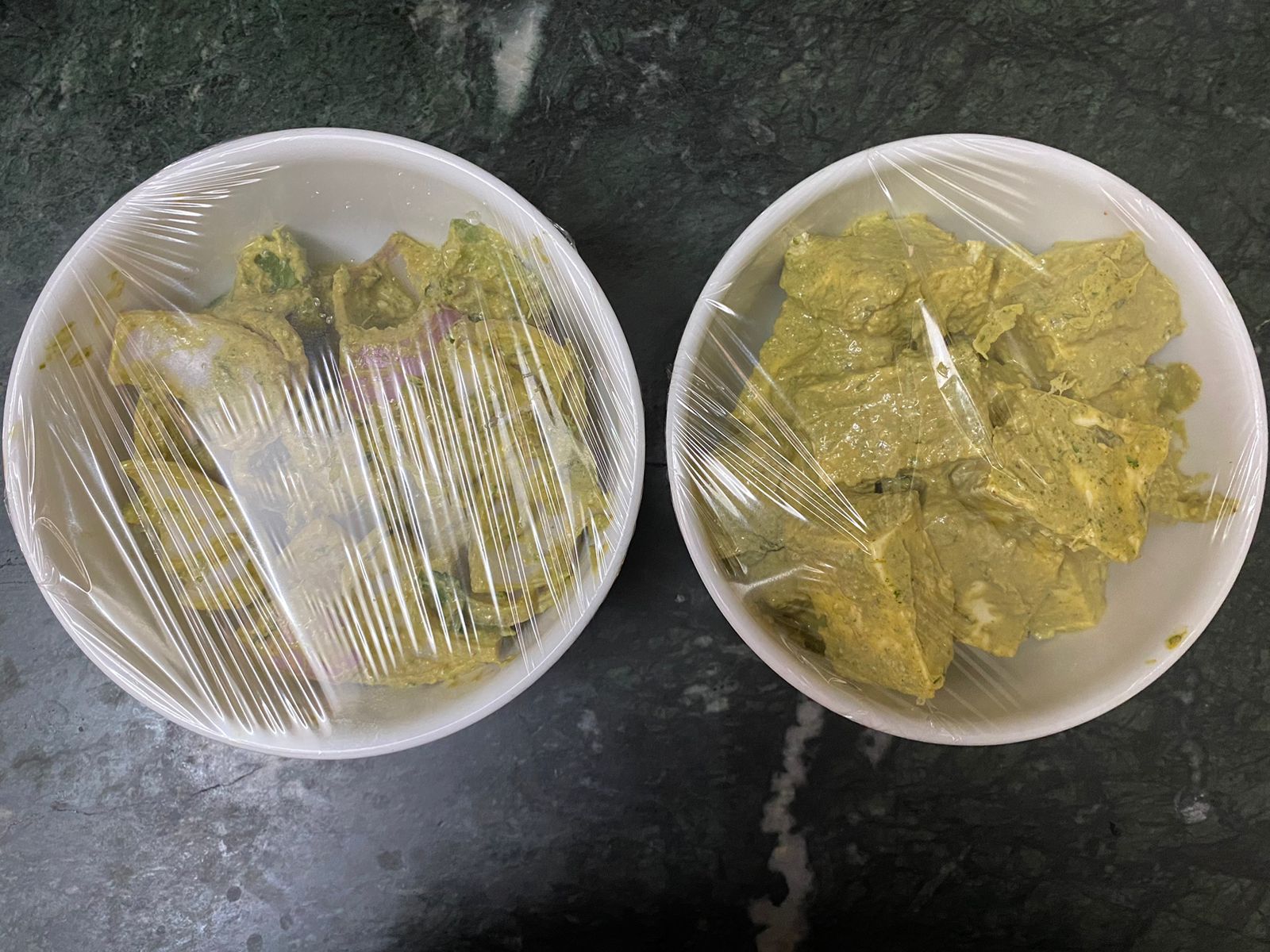 Add the paneer, onions and peppers to the prepared marinade and mix to coat the paneer and vegetables. Cover and set aside for at least 3-4 hours or overnight.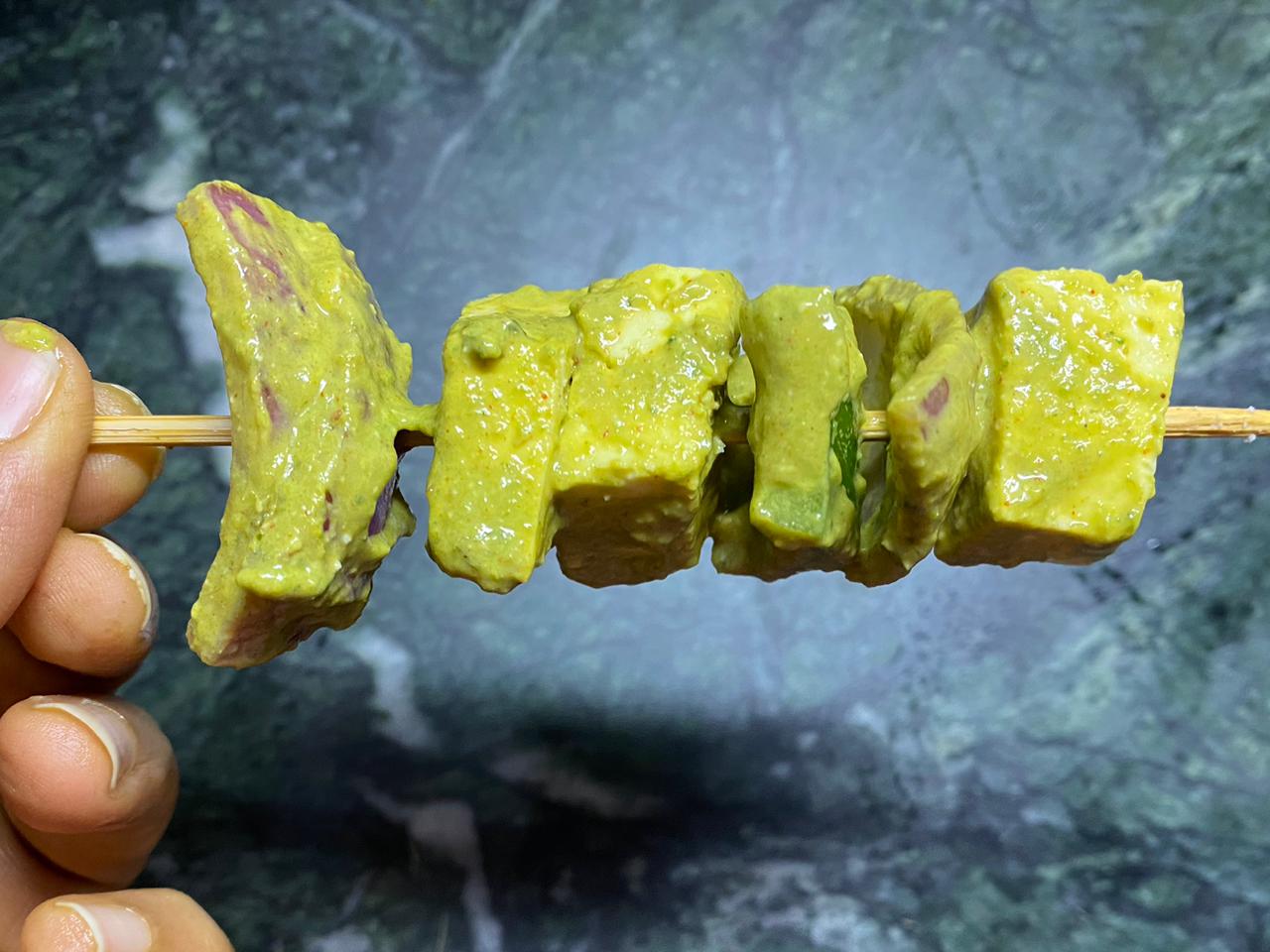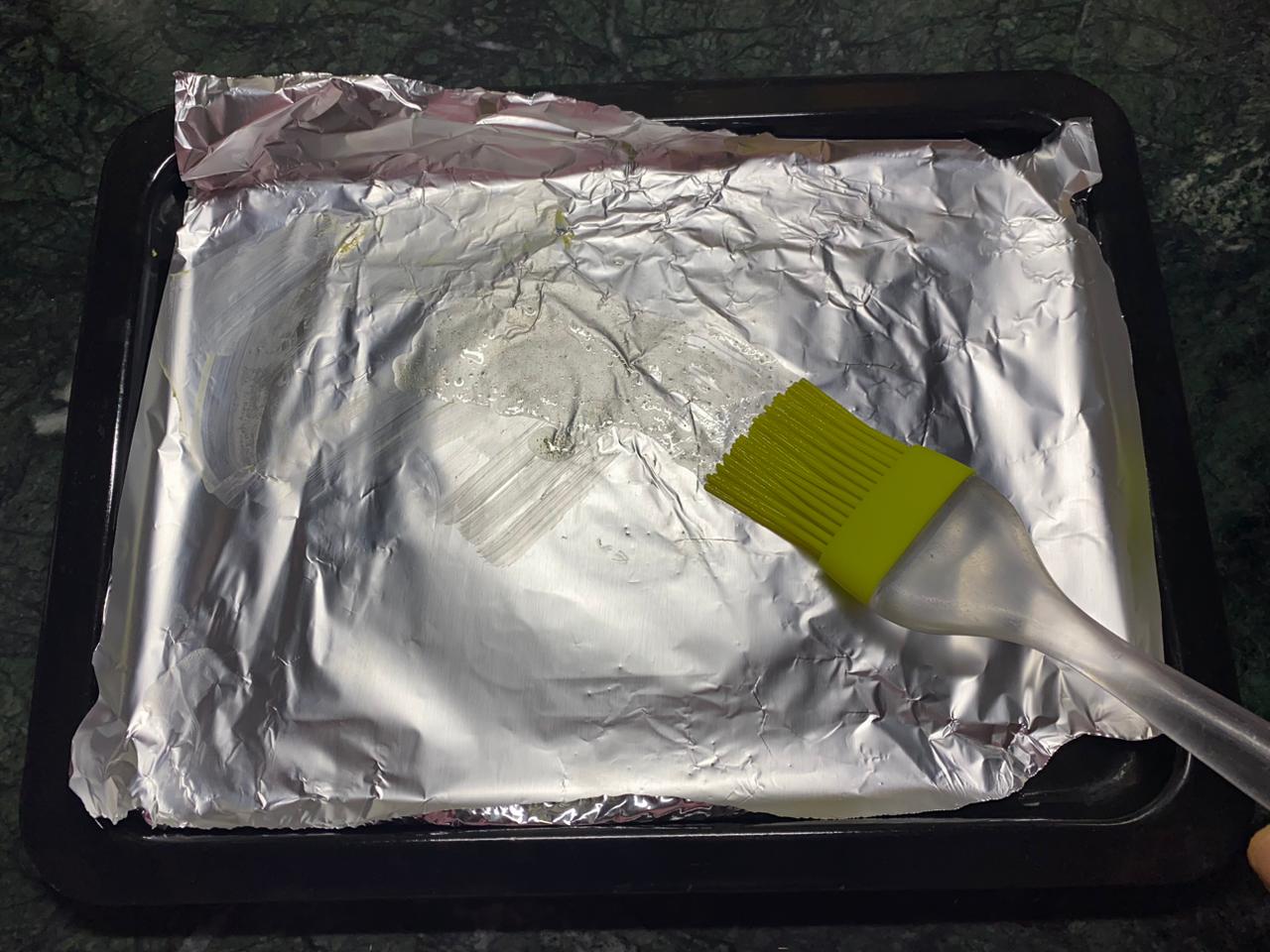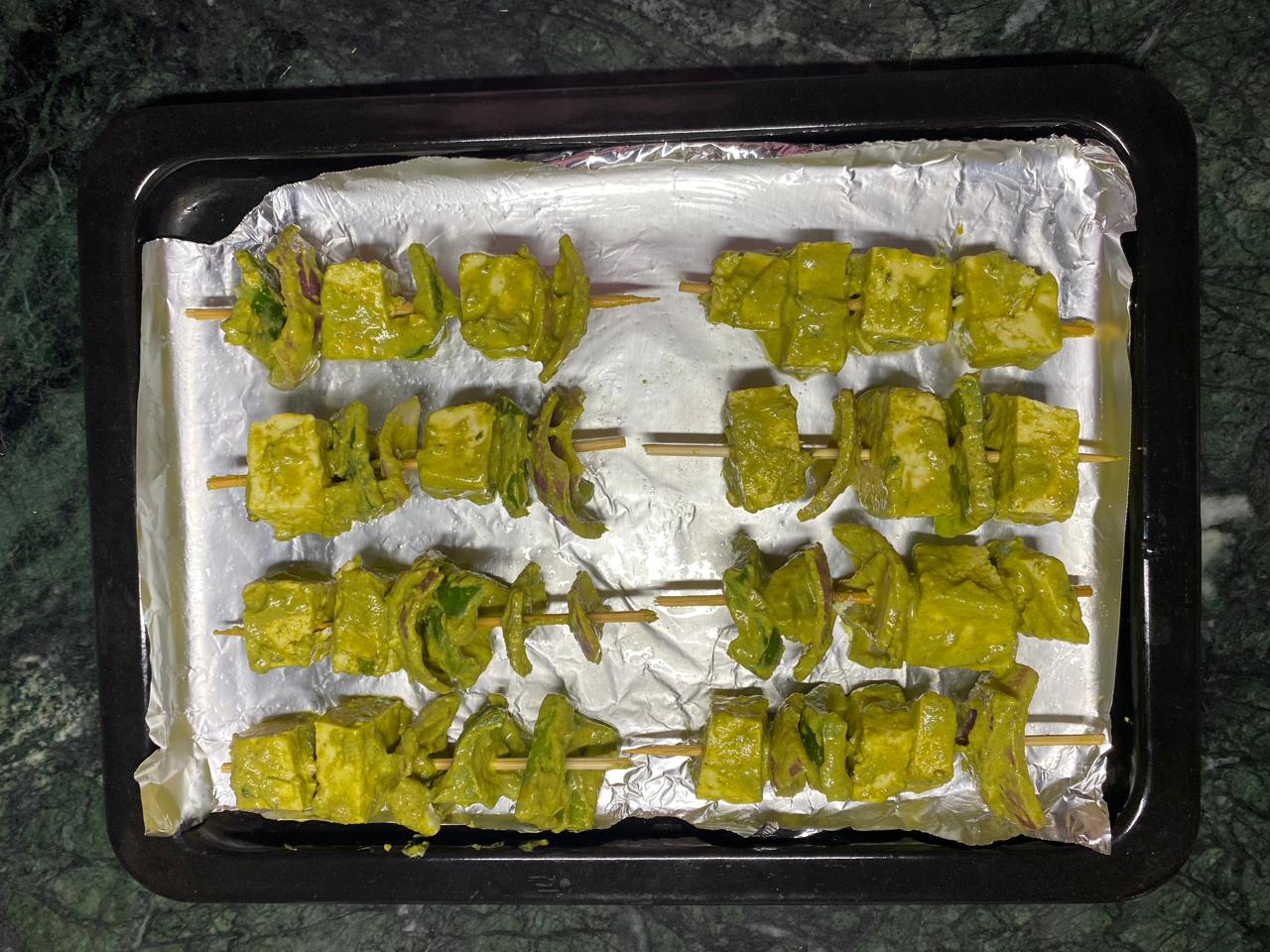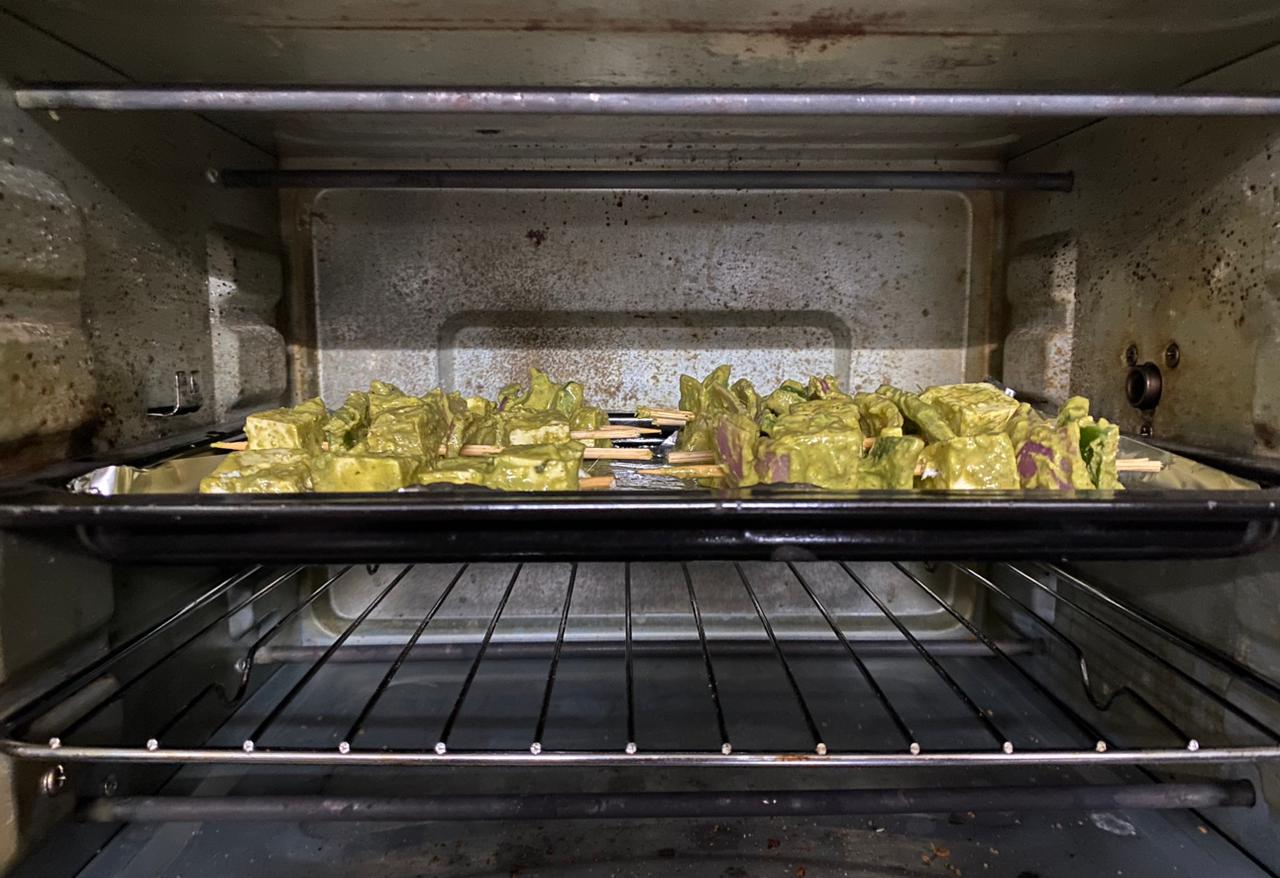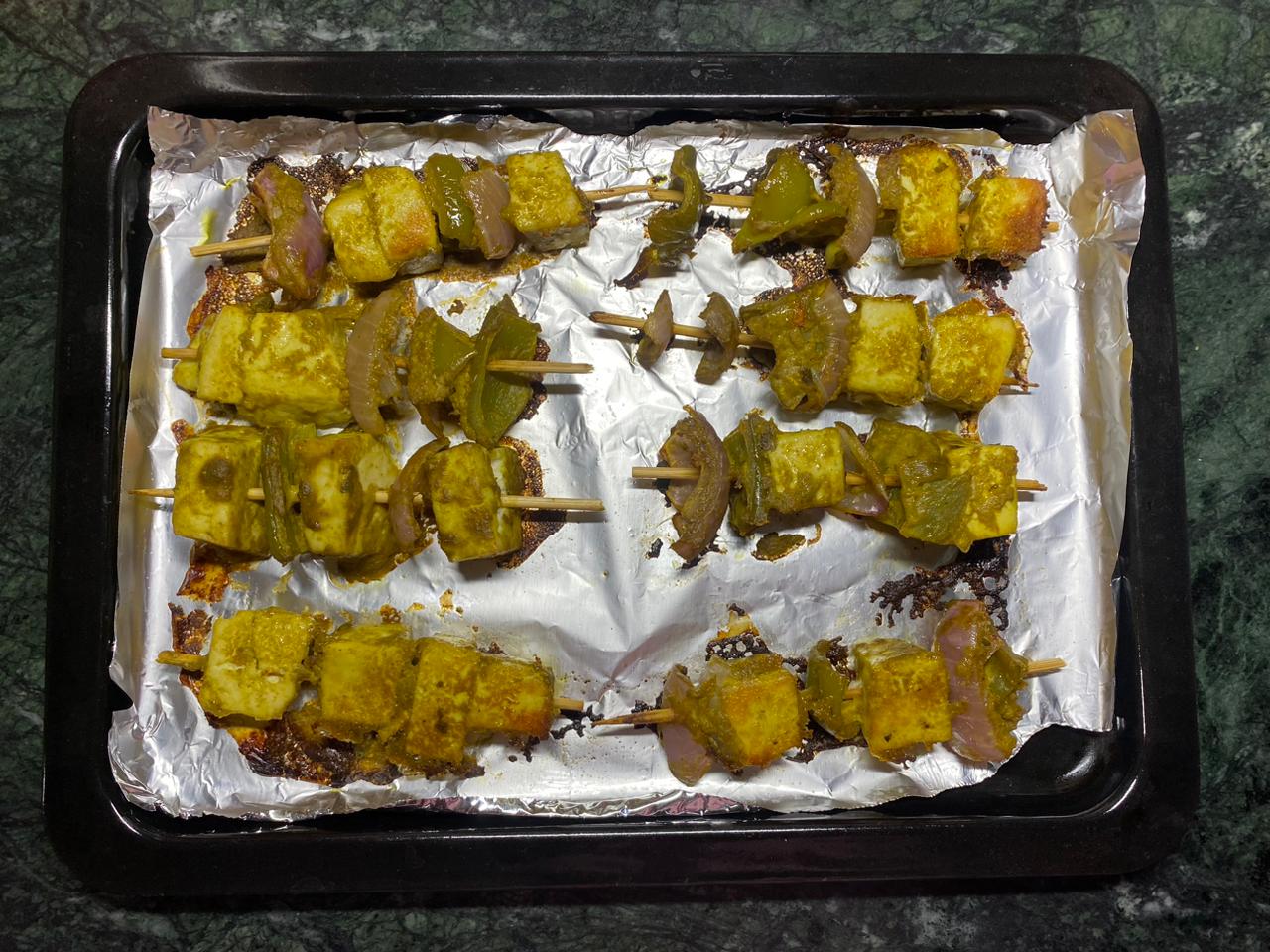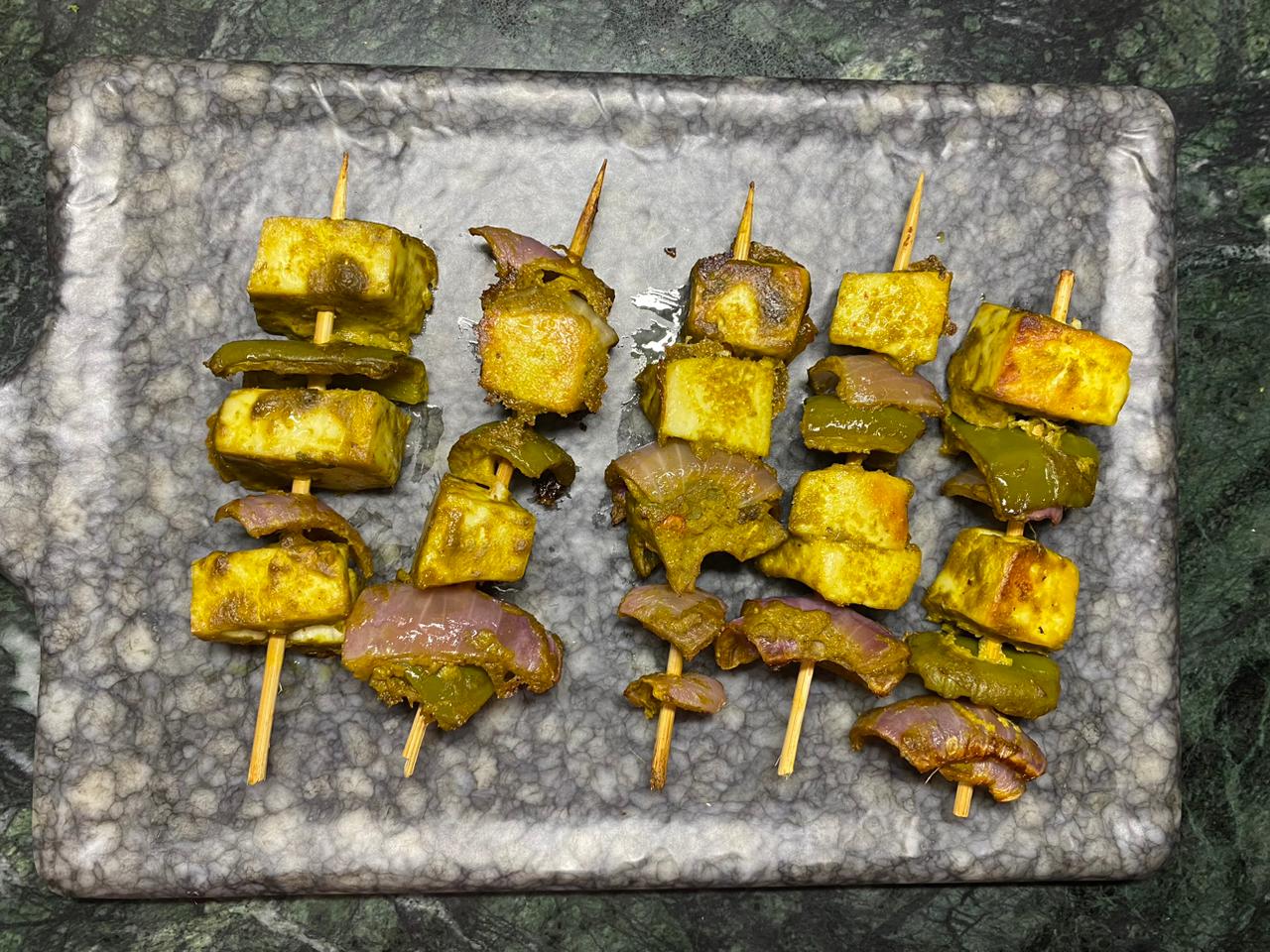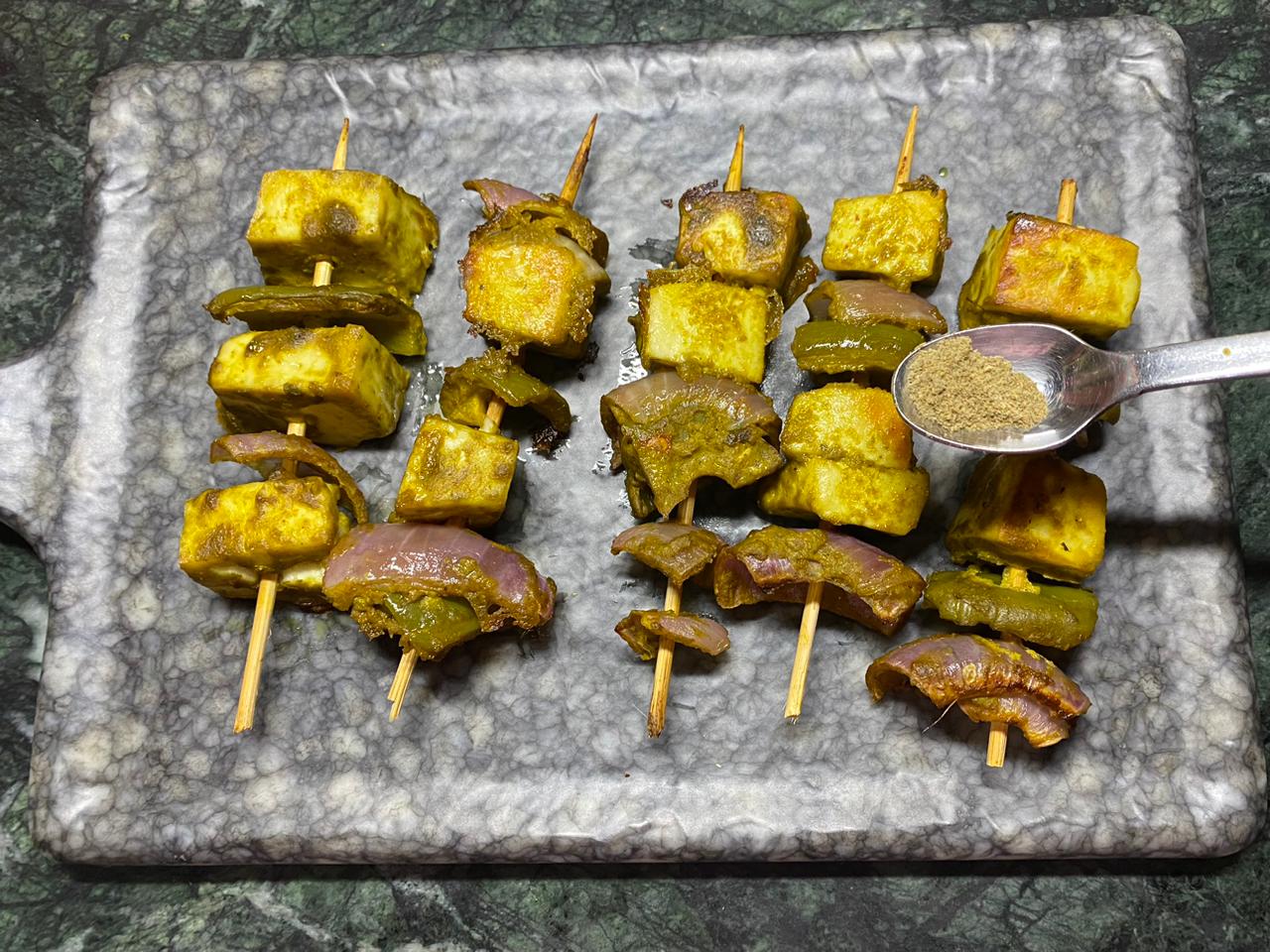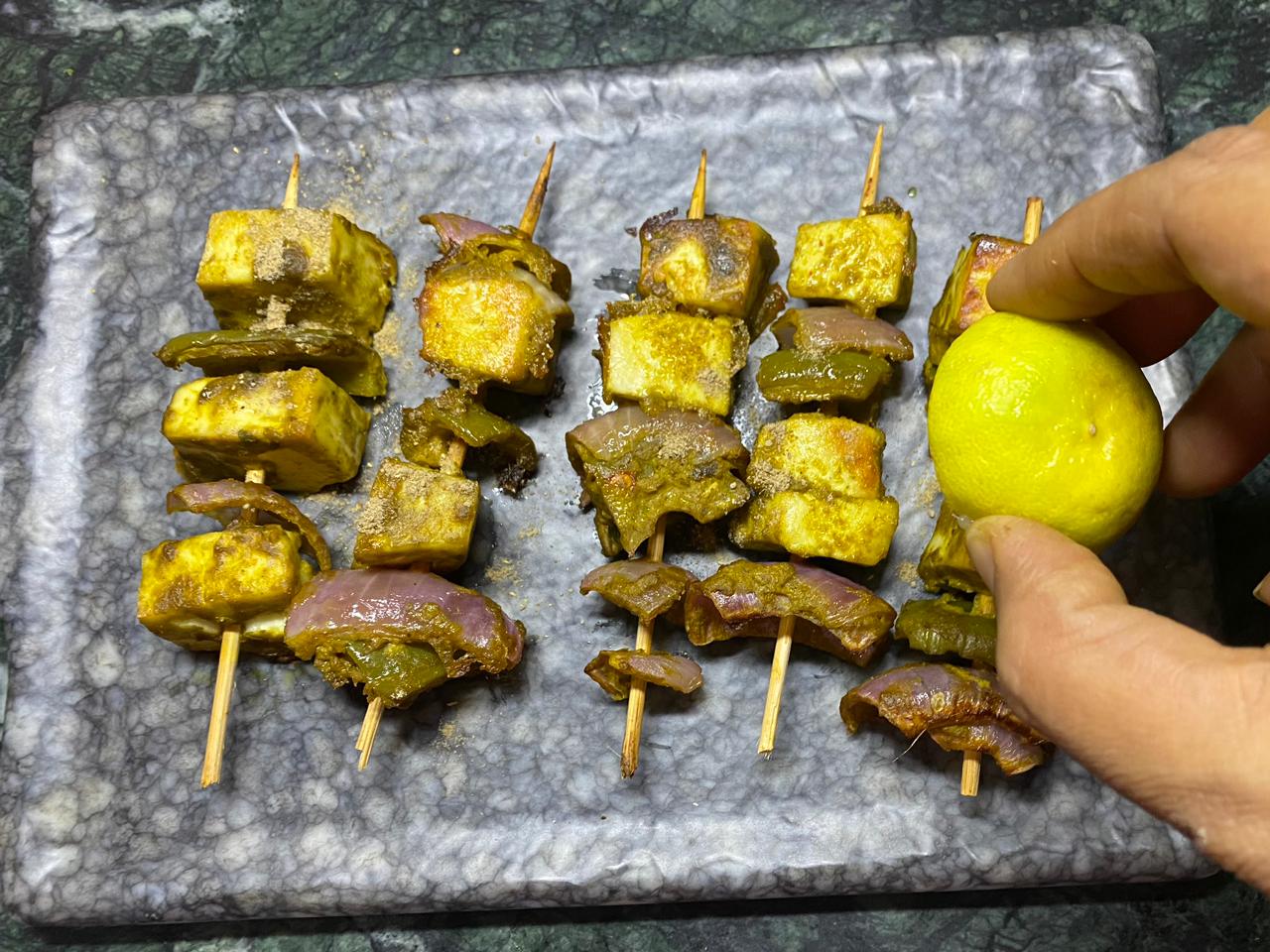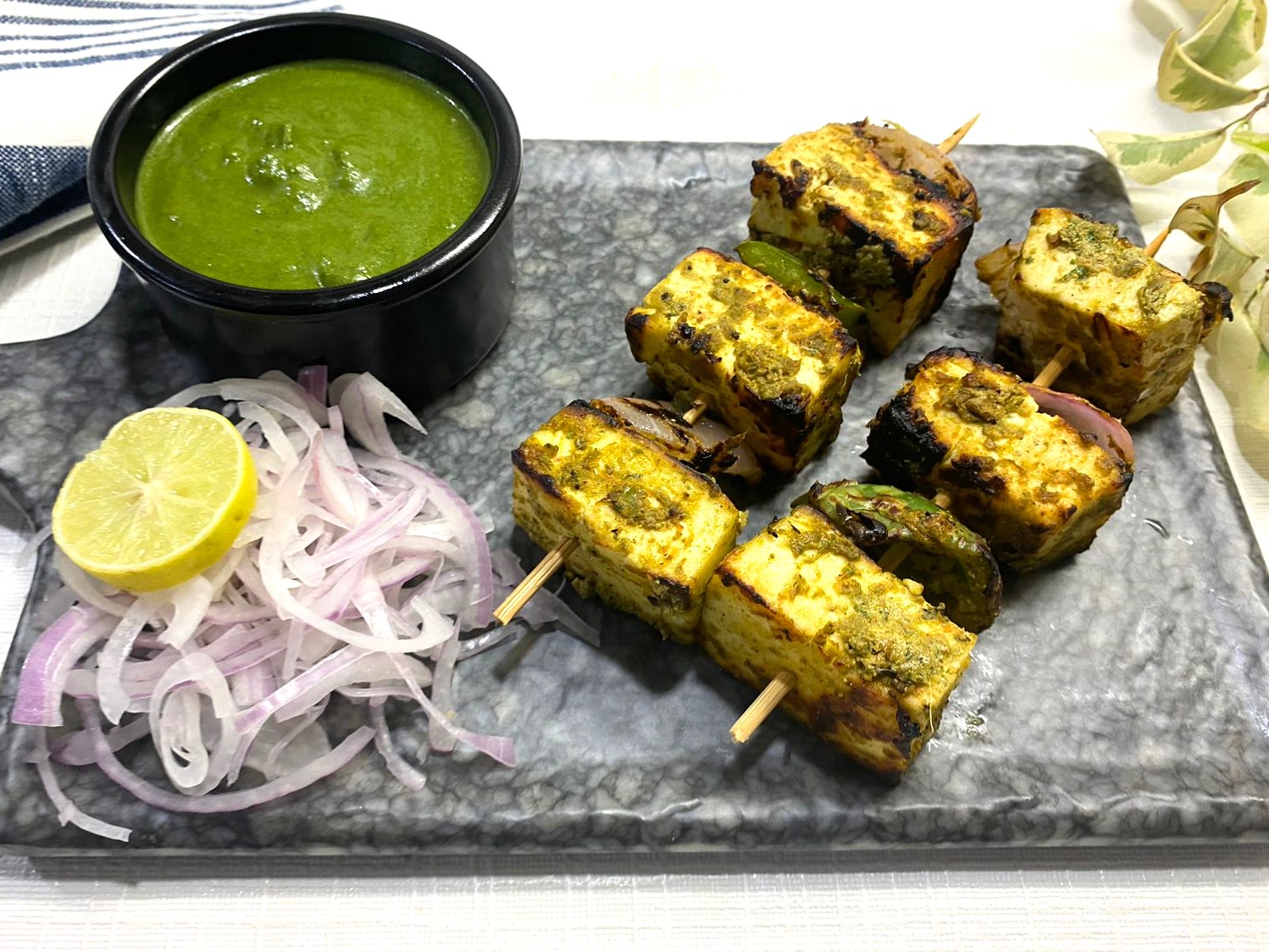 Skewer paneer cubes alternating with onions, peppers. This should make about 8-10 skewers.
Pre-heat the grill to 220 C/200 Fan /Gas mark 7. Place the skewers on a roasting tray lined with greased parchment paper and grill for 15 minutes, turning once halfway. Grill them until golden and crisp.
Sprinkle chaat masala and lemon juice.
Enjoy with onion salad, lime and green chutney.