Corn and Bean Lettuce Wraps
Corn and Bean Lettuce Wraps is a protein rich healthy snack of sauteed vegetables with corn and beans on a crunchy lettuce leaf. Simple, light, healthy and filled with flavours.
It is believed that lettuce wraps originated in Southeast Asia thousands of years ago. They are very popular in Thailand and Southwest Asia and more recently, their popularity has spread throughout the world. The Chinese name for Lettuce Wraps is 'San Choy Bow' which is how it is written in most Chinese menus, though the spelling varies widely from place to place, and I am yet to find a definitive answer for what the proper spelling is.
I may not know how to spell it, but I do know you're going to love them!! This recipe is inspired from Mexican Corn Bean Salad, my love for Chinese food and my Indian heritage. I have used elements of all the 3 cuisines making this simple, yet healthy and delicious wraps. I often enjoy a healthy salad for lunch and dinner and this one elevates eating a simple salad to another level.
It is an easy and simple recipe which can be prepared in a few minutes with a handful of ingredients.
Other delicious recipes you might like are Indo-Chinese Chilli Paneer, Firecracker Tofu Lettuce Wrap, Taro Nest, Chilli Water Chestnut, Tossed Purple Sprouting Broccoli Stems, Vietnamese Spring Roll/ Goi Cuon and Asian Chilli Garlic Prawns to name a few.
Ingredients
1 teaspoon oil
¼ cup finely chopped onions
¼ cup finely chopped tomatoes
1 teaspoon finely chopped green chillies
2 tablespoons finely chopped green pepper
2 tablespoons finely chopped red pepper
2 tablespoons finely chopped yellow pepper
Salt to taste
1 teaspoon red chilli powder
1 teaspoon chaat masala
1 teaspoon cumin powder
1 teaspoon red chilli flakes
¼ cup boiled corn kernels
¼ cup boiled kidney beans
Juice of ½ lemon
2 tablespoons coriander leaves
7-8 lettuce leaves
Directions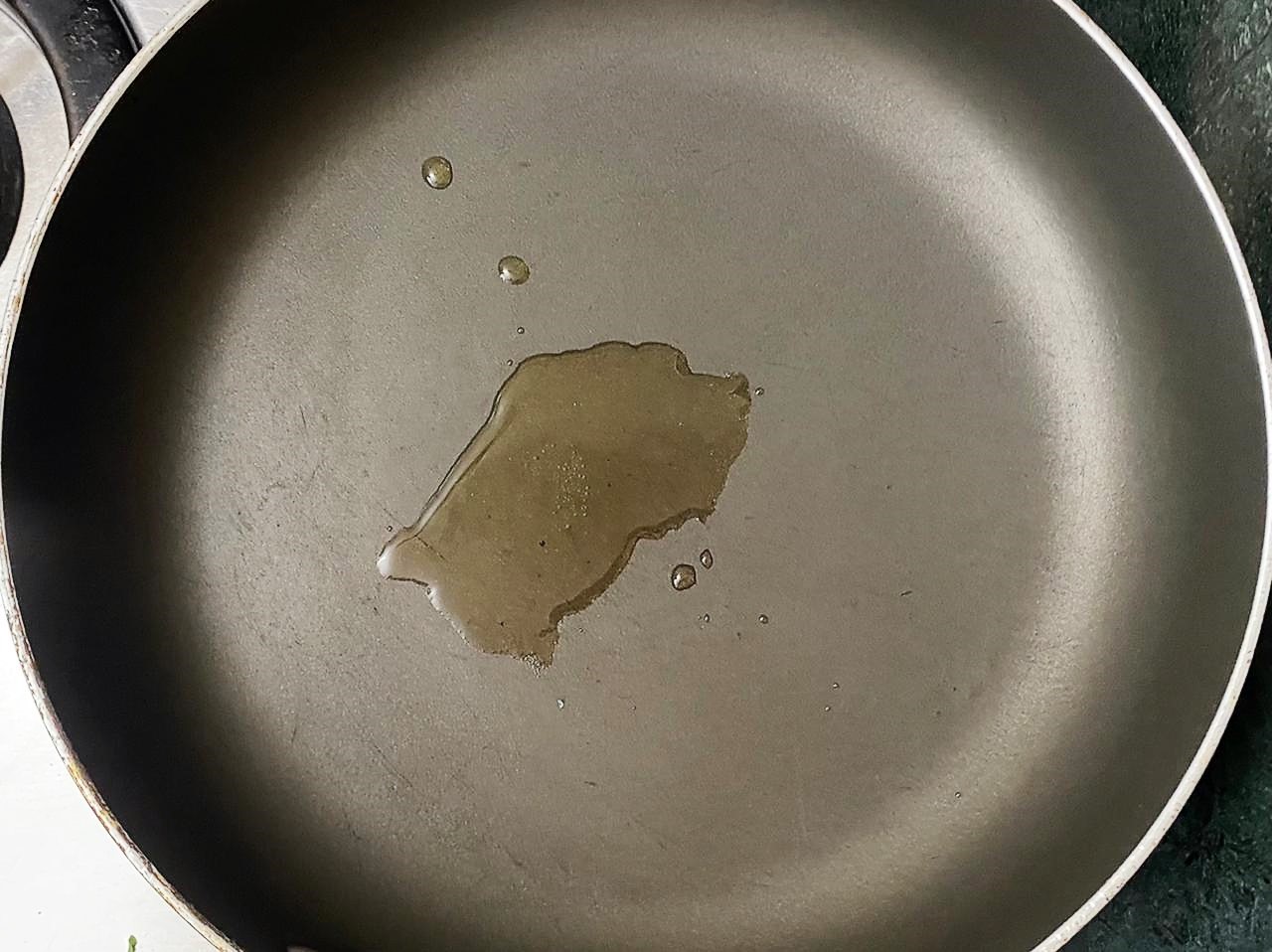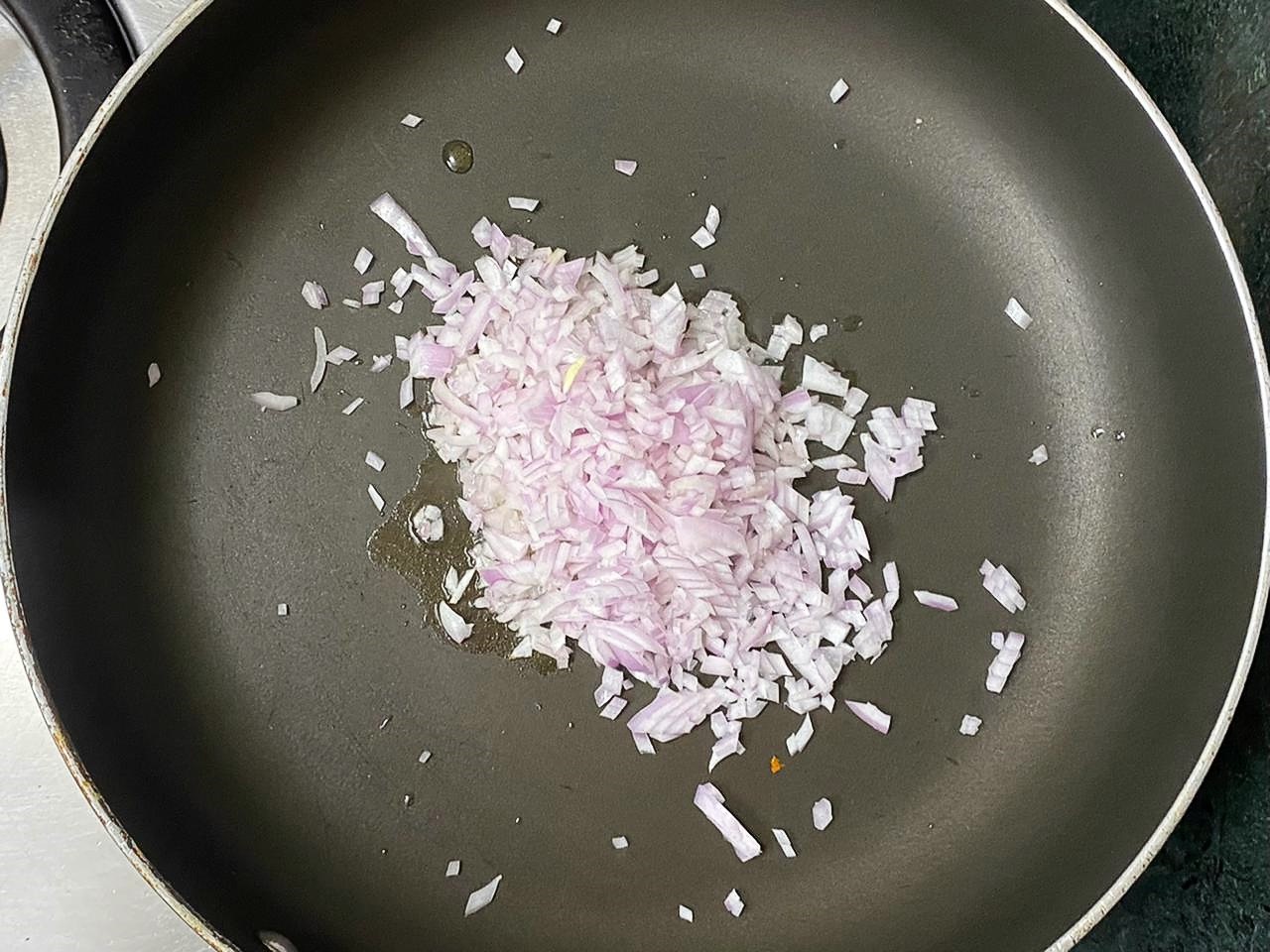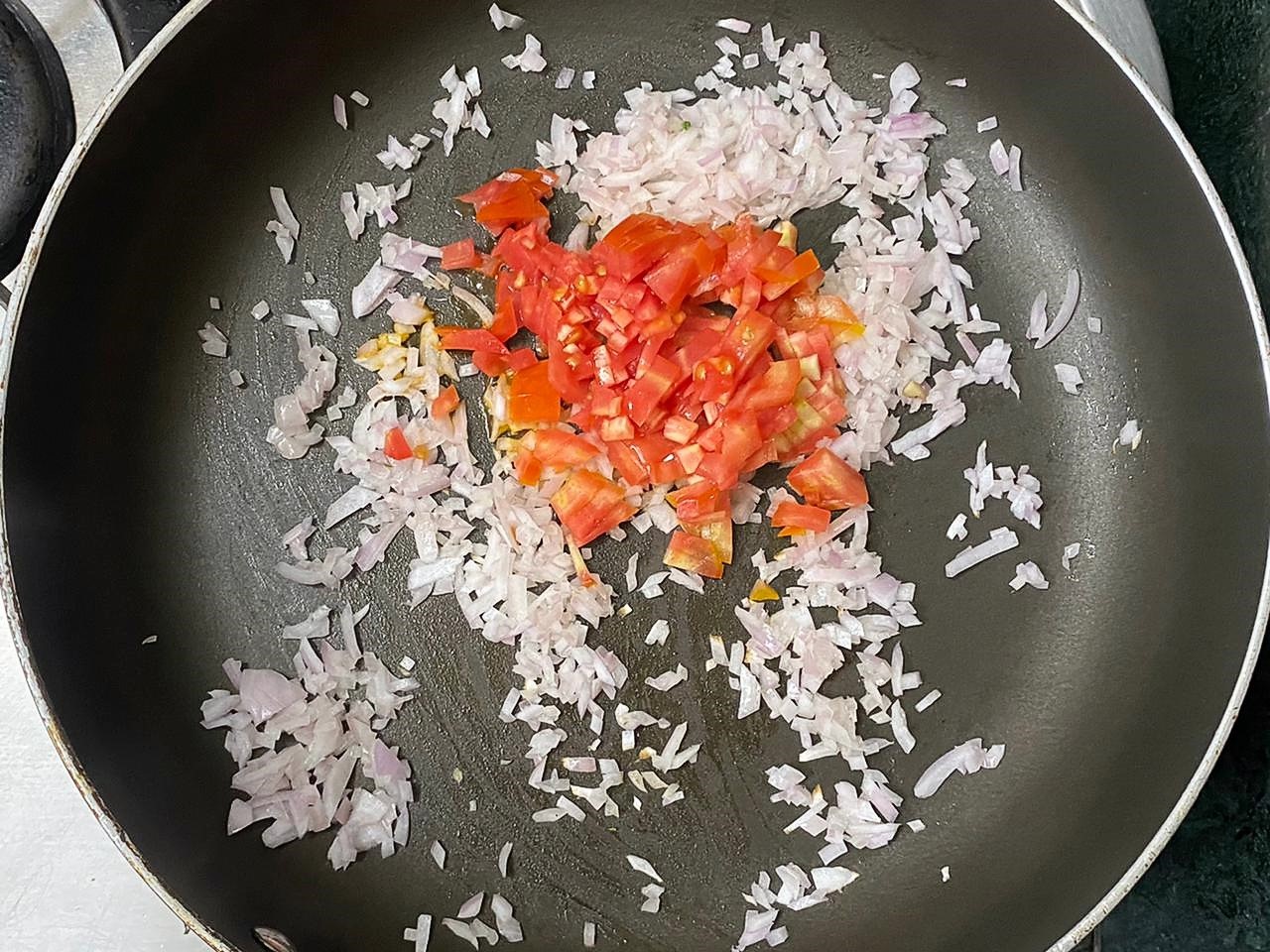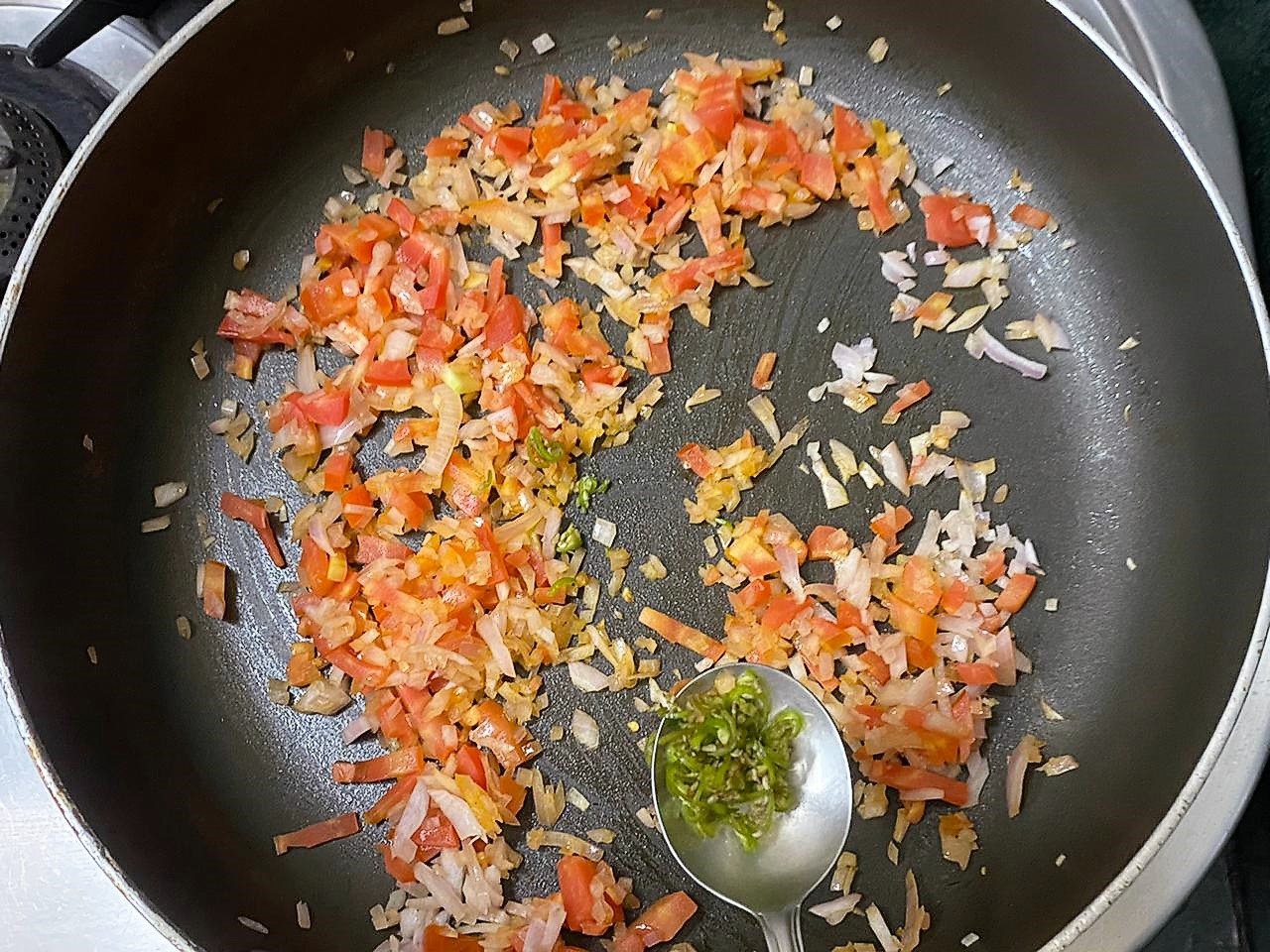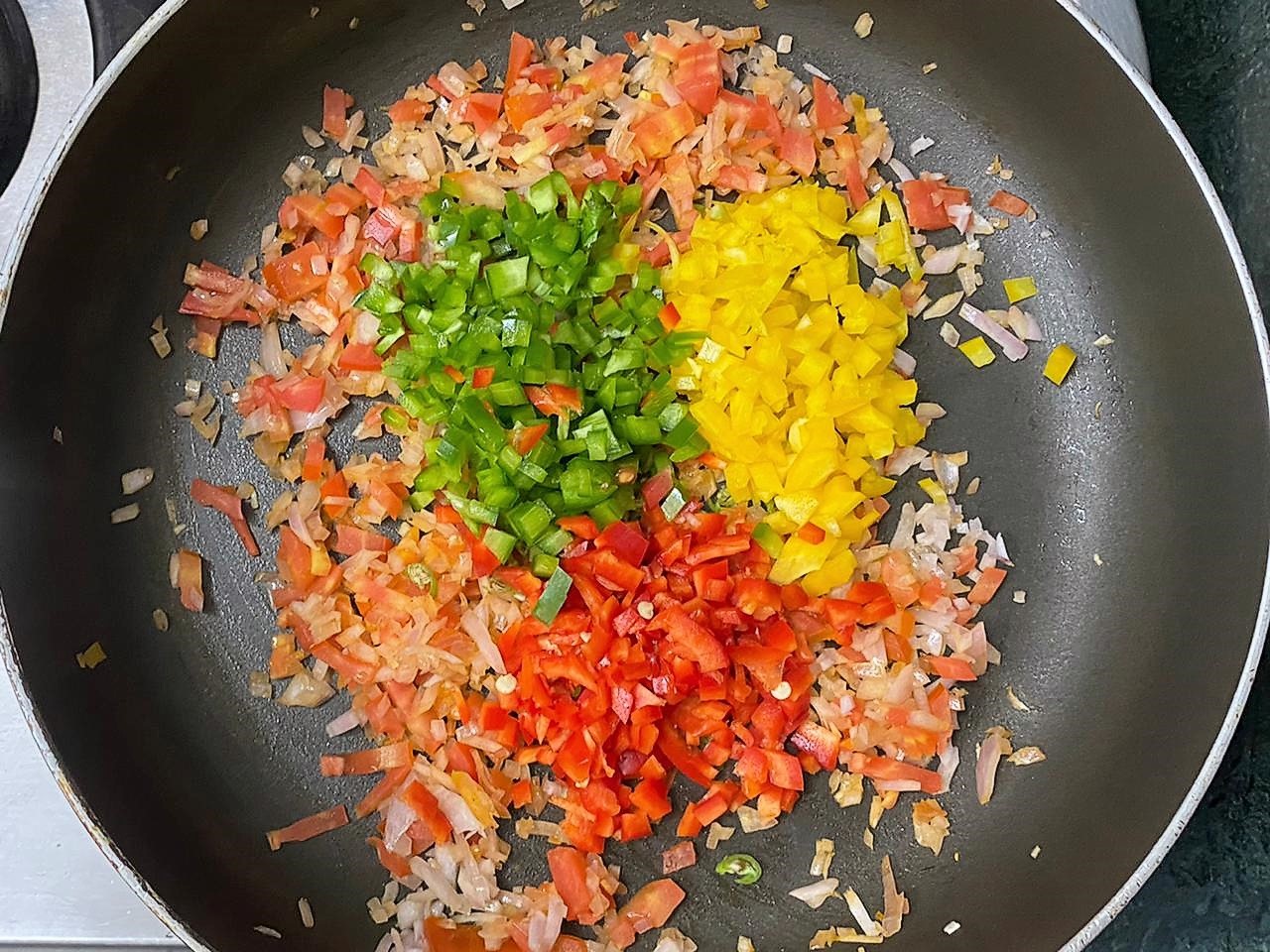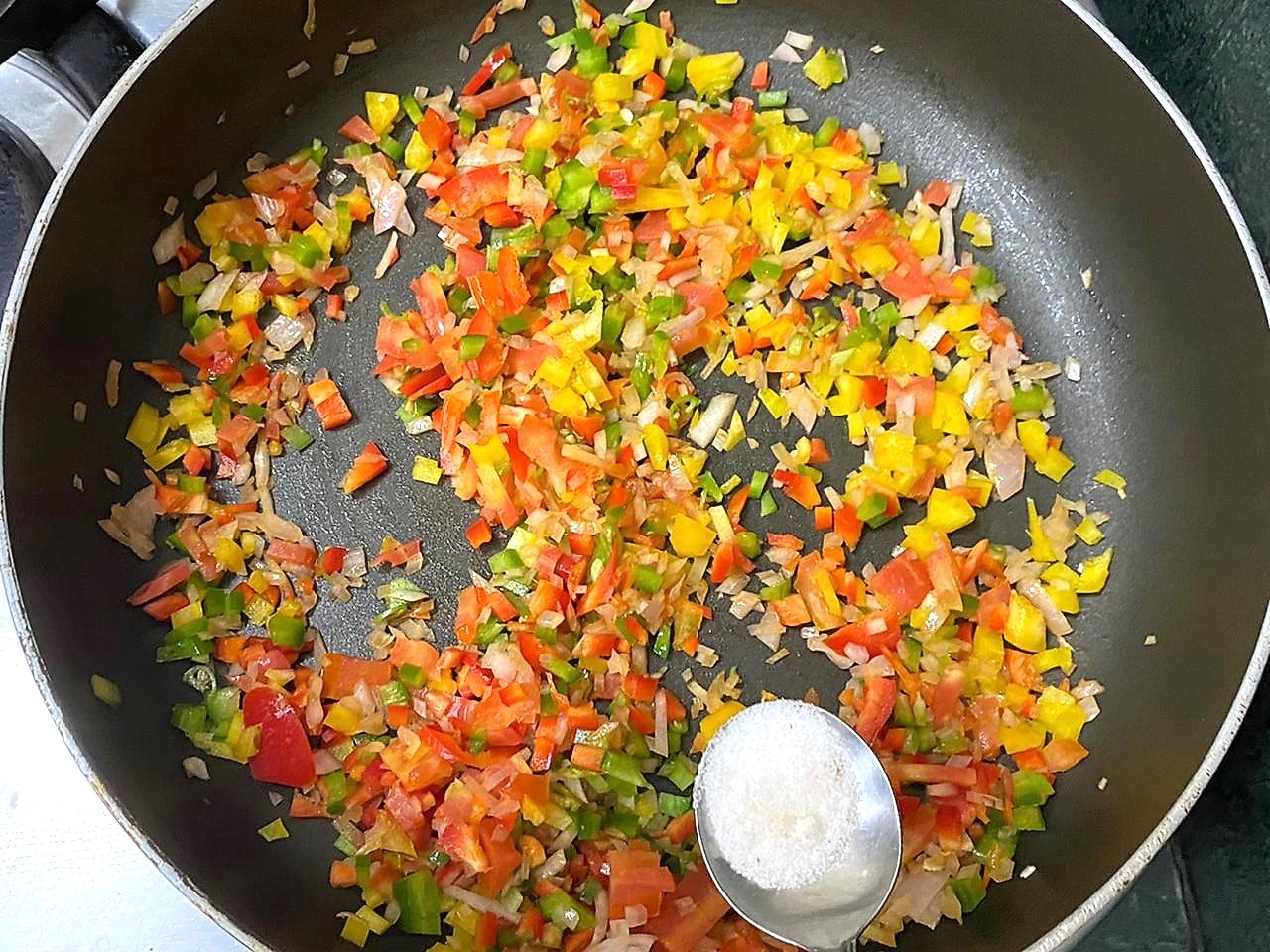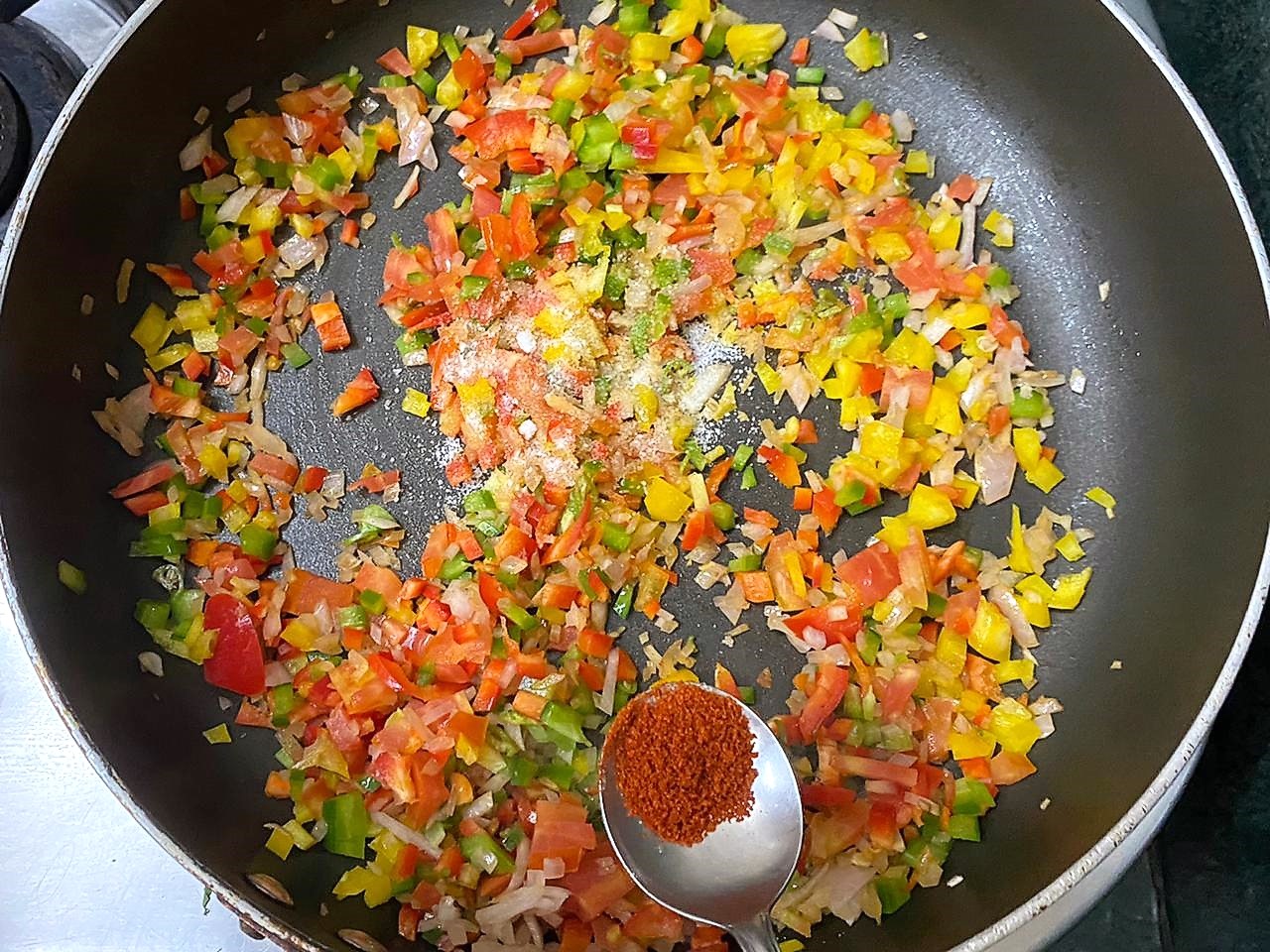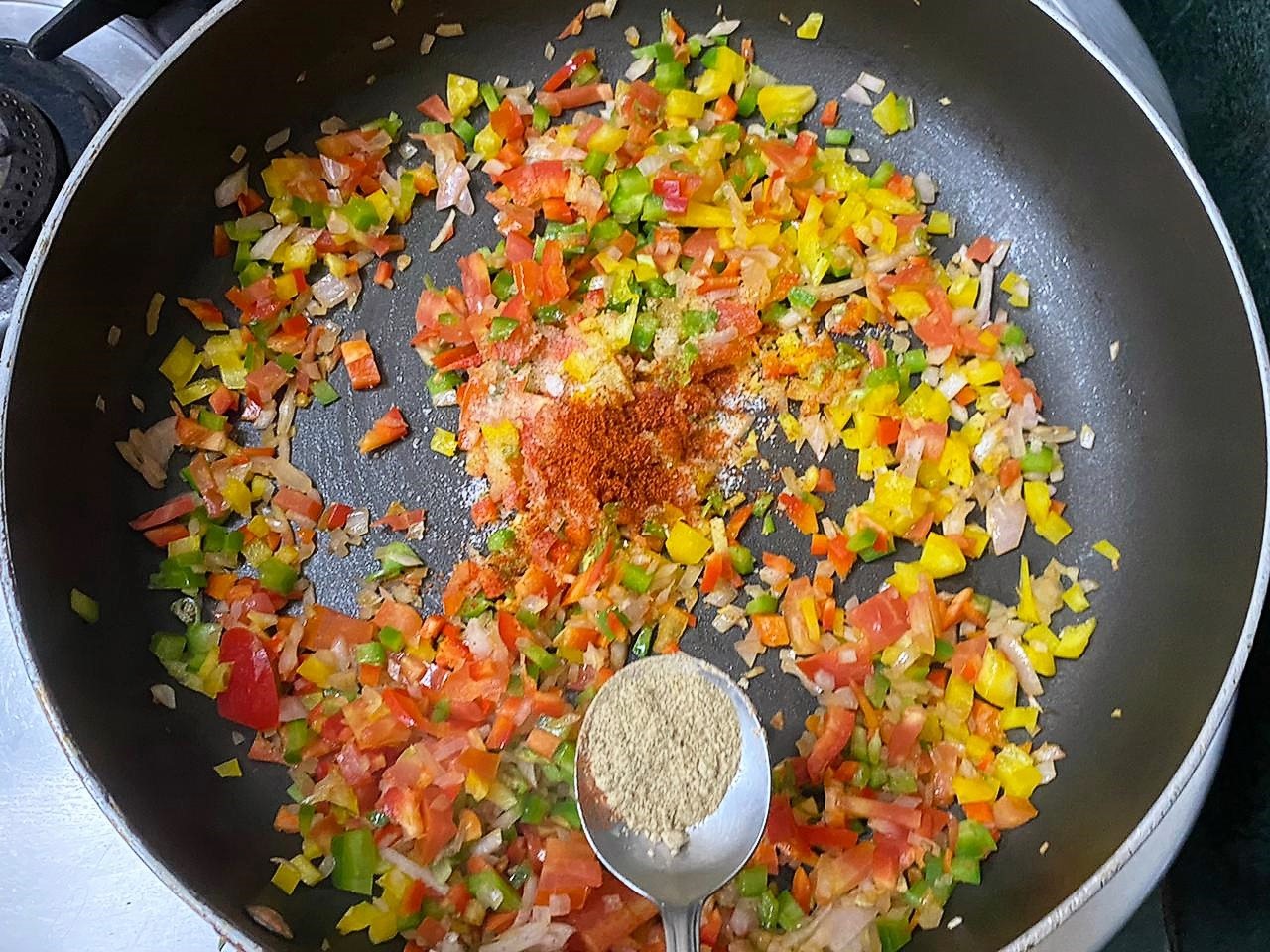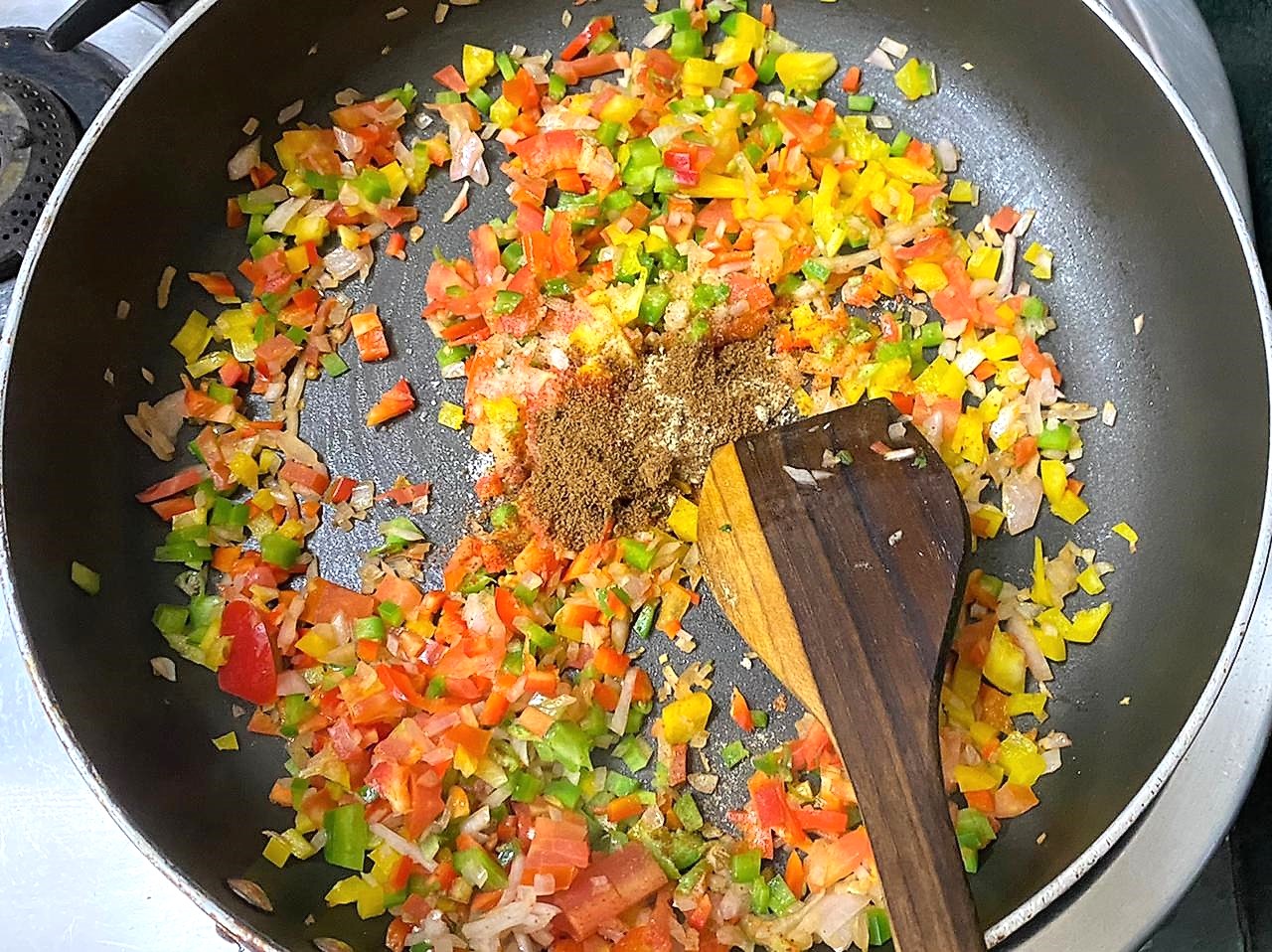 Heat oil in a pan and add the onions. Sauté on medium heat for 3-4 minutes or until translucent.
Once the onions are translucent, add tomatoes, green chillies, peppers, salt, red chilli powder, chaat masala and cumin powder and sauté on medium heat for 3-4 minutes or until the vegetables soften a bit.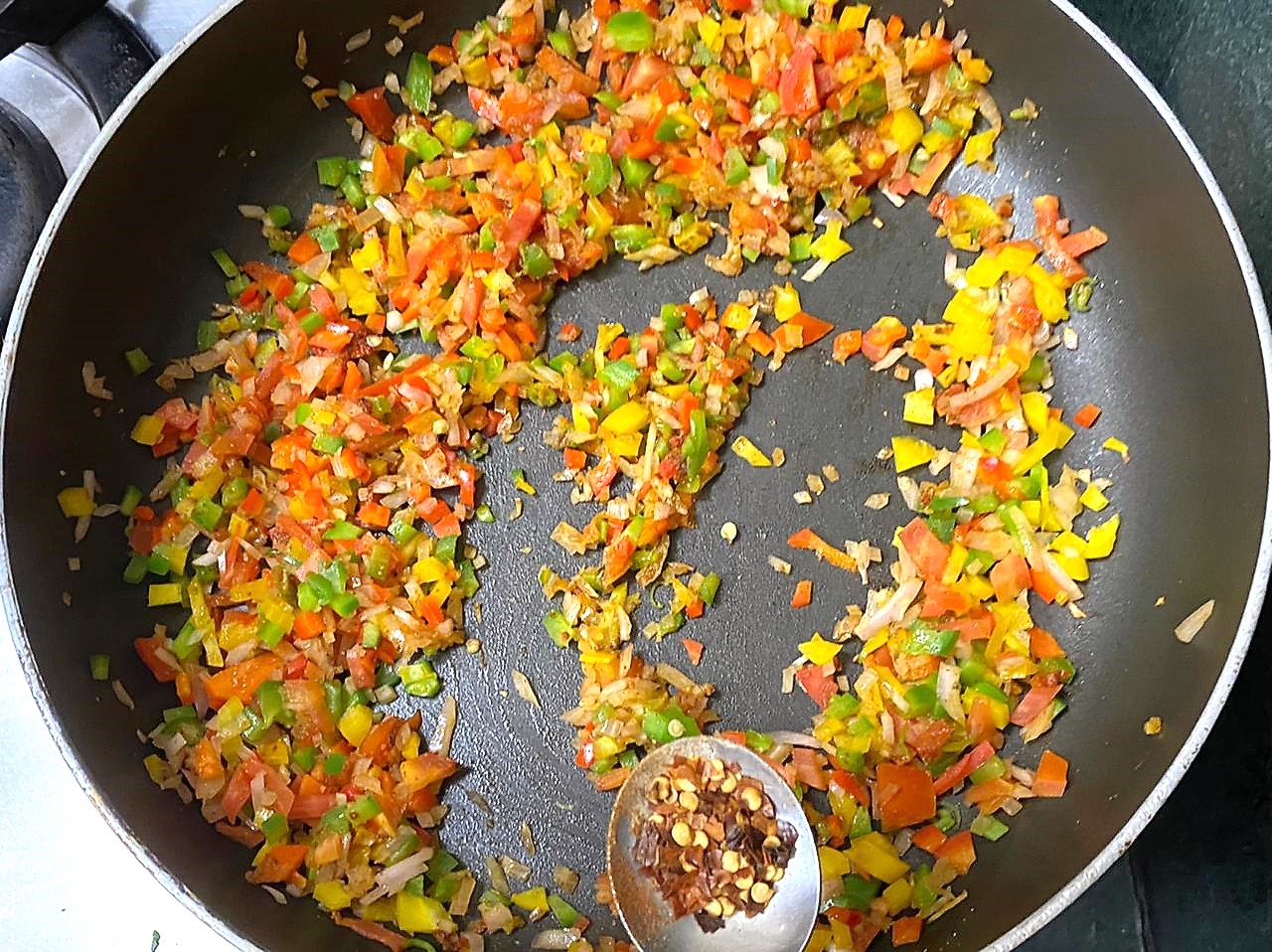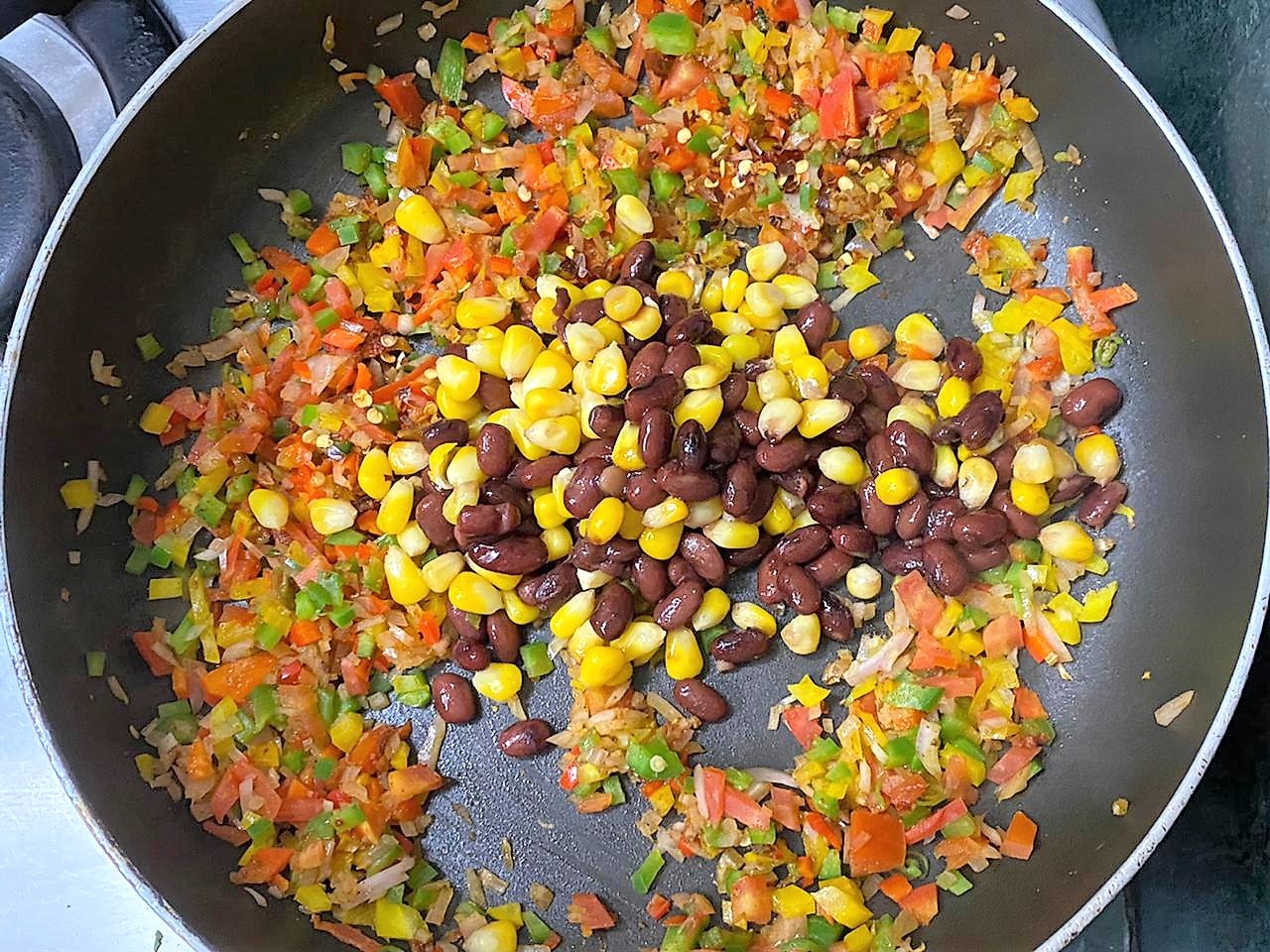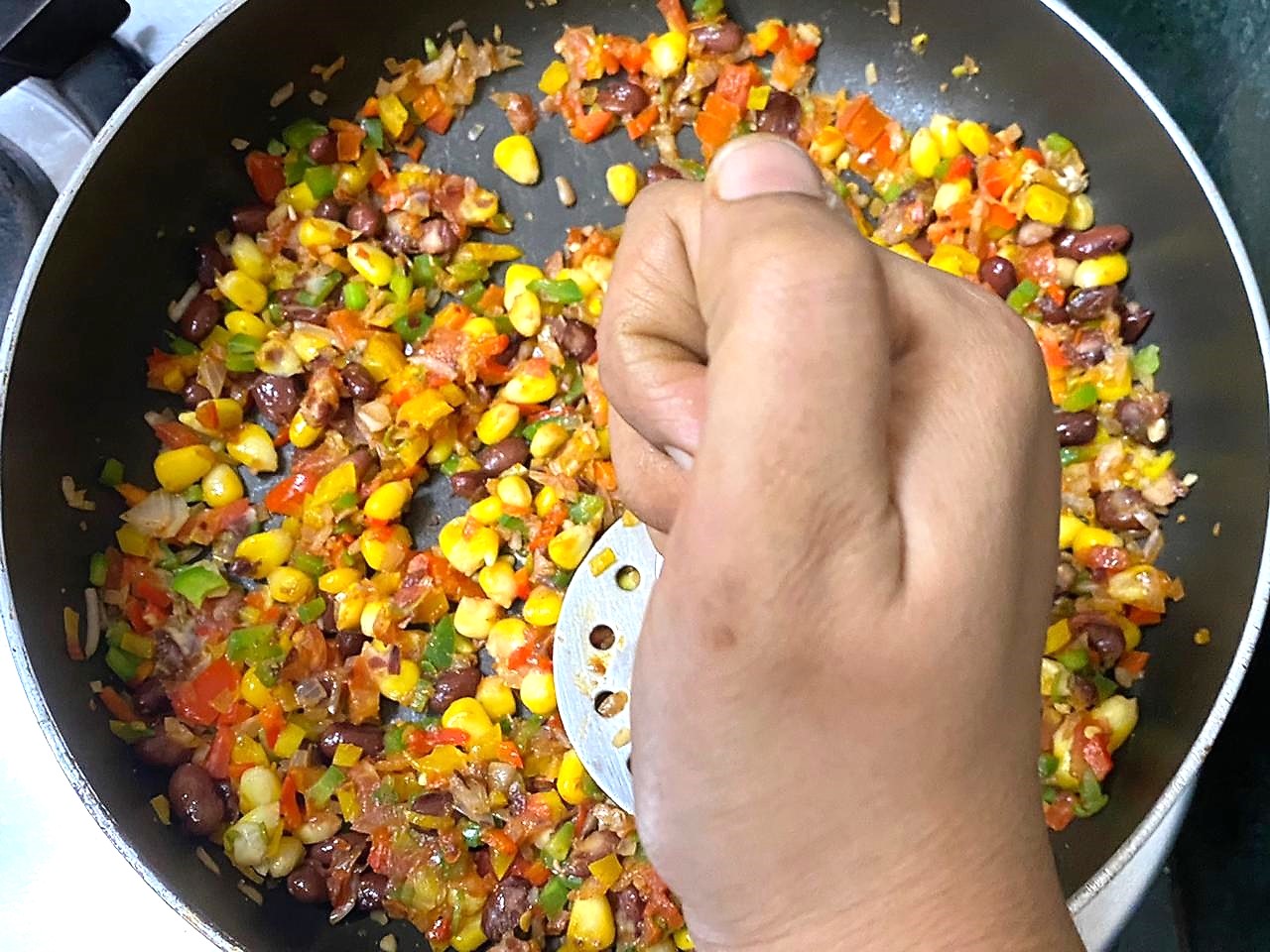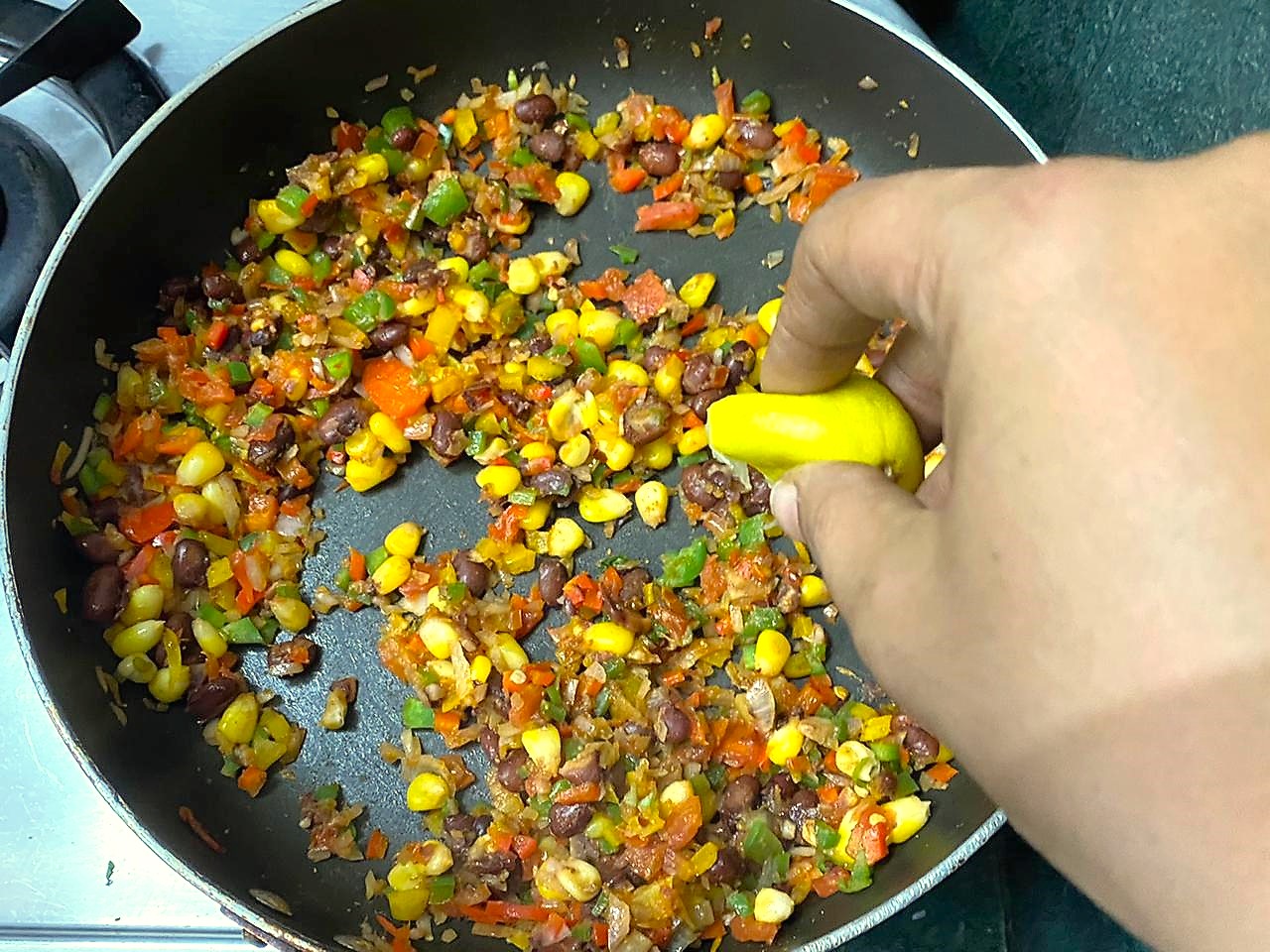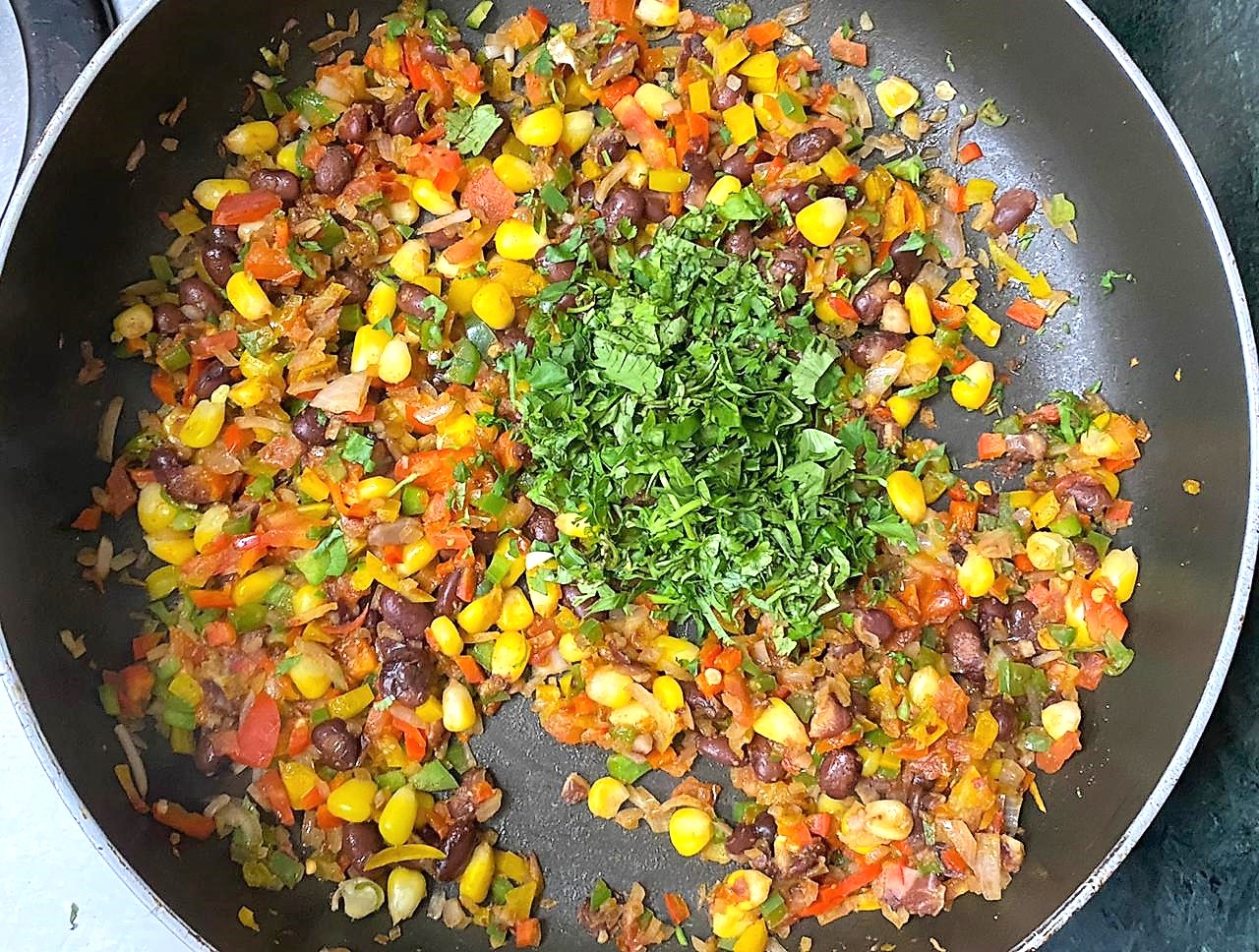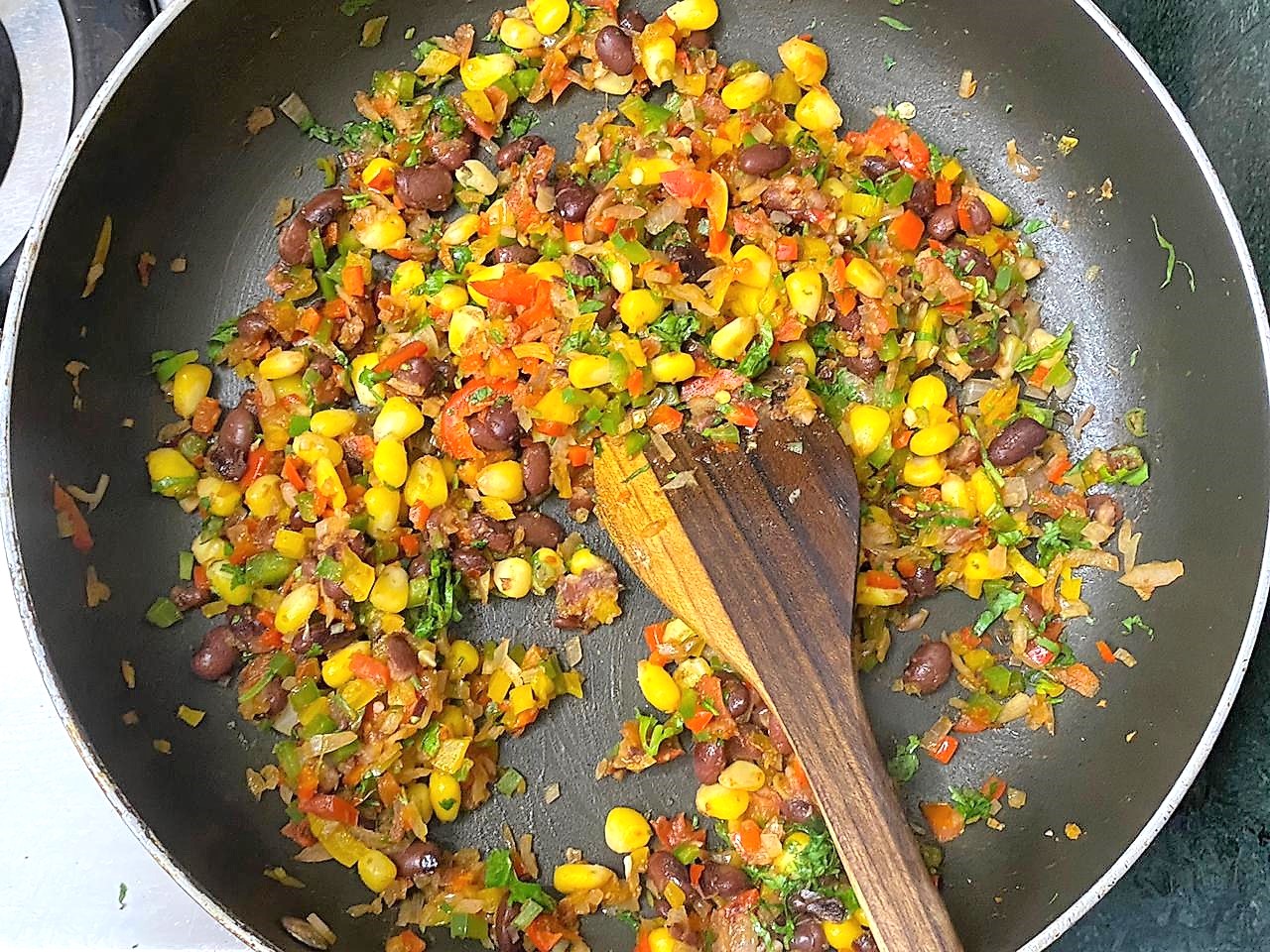 Next add the red chilli flakes, corn kernels and kidney beans. Mash it slightly to just break the beans and corn down and add lemon juice and coriander leaves. Mix and taste to adjust the seasoning.
Turn off the heat and keep it aside.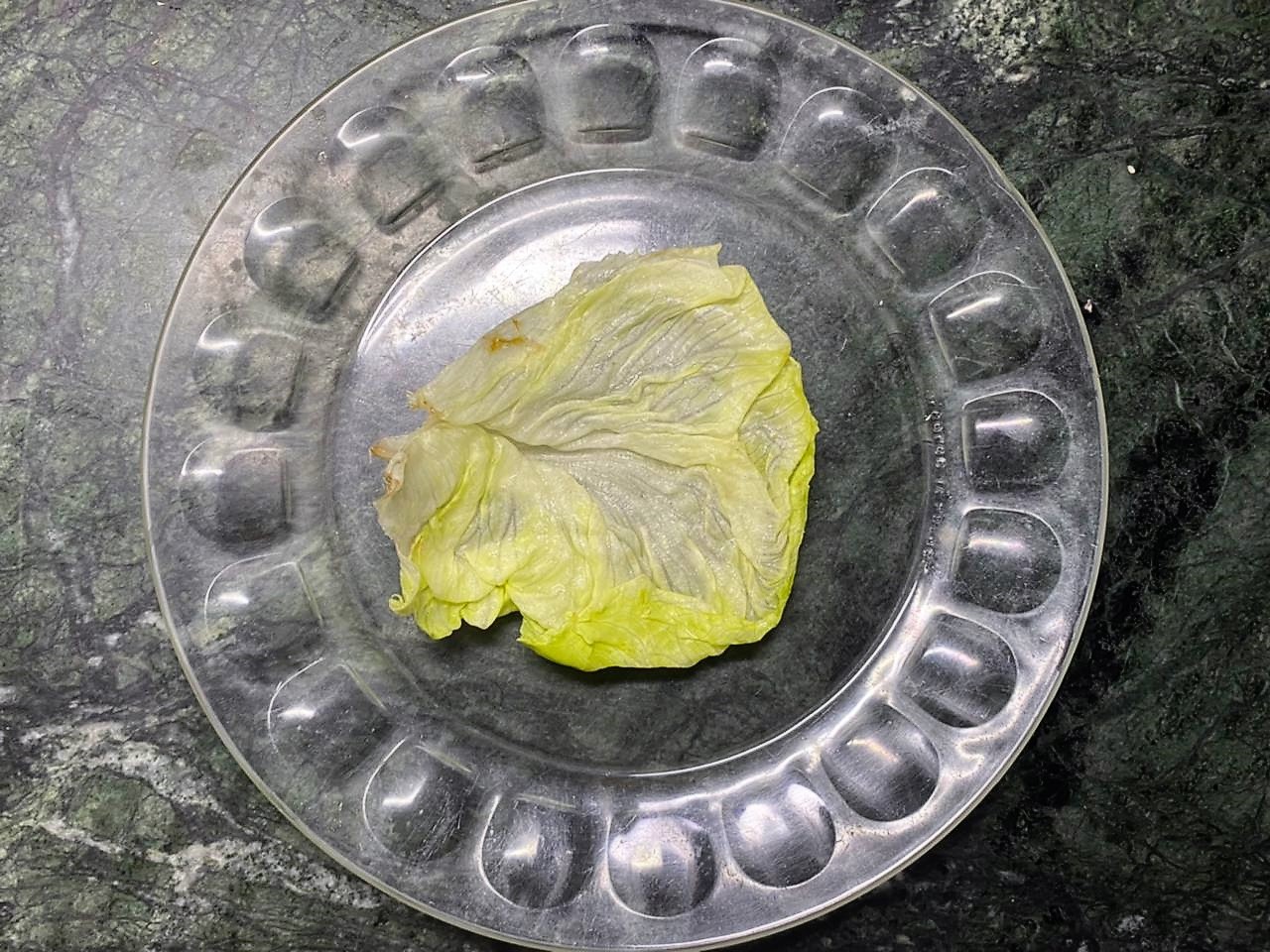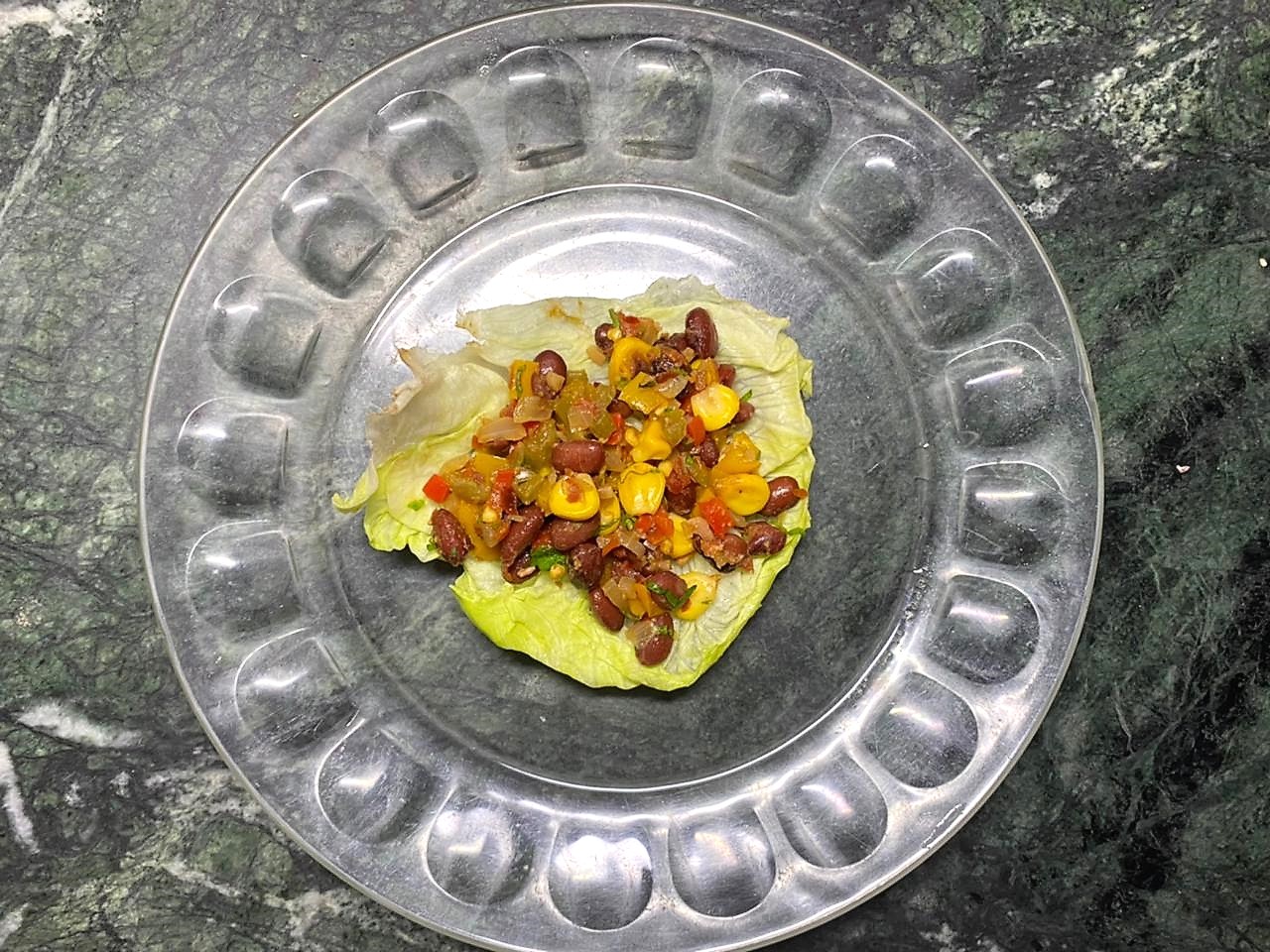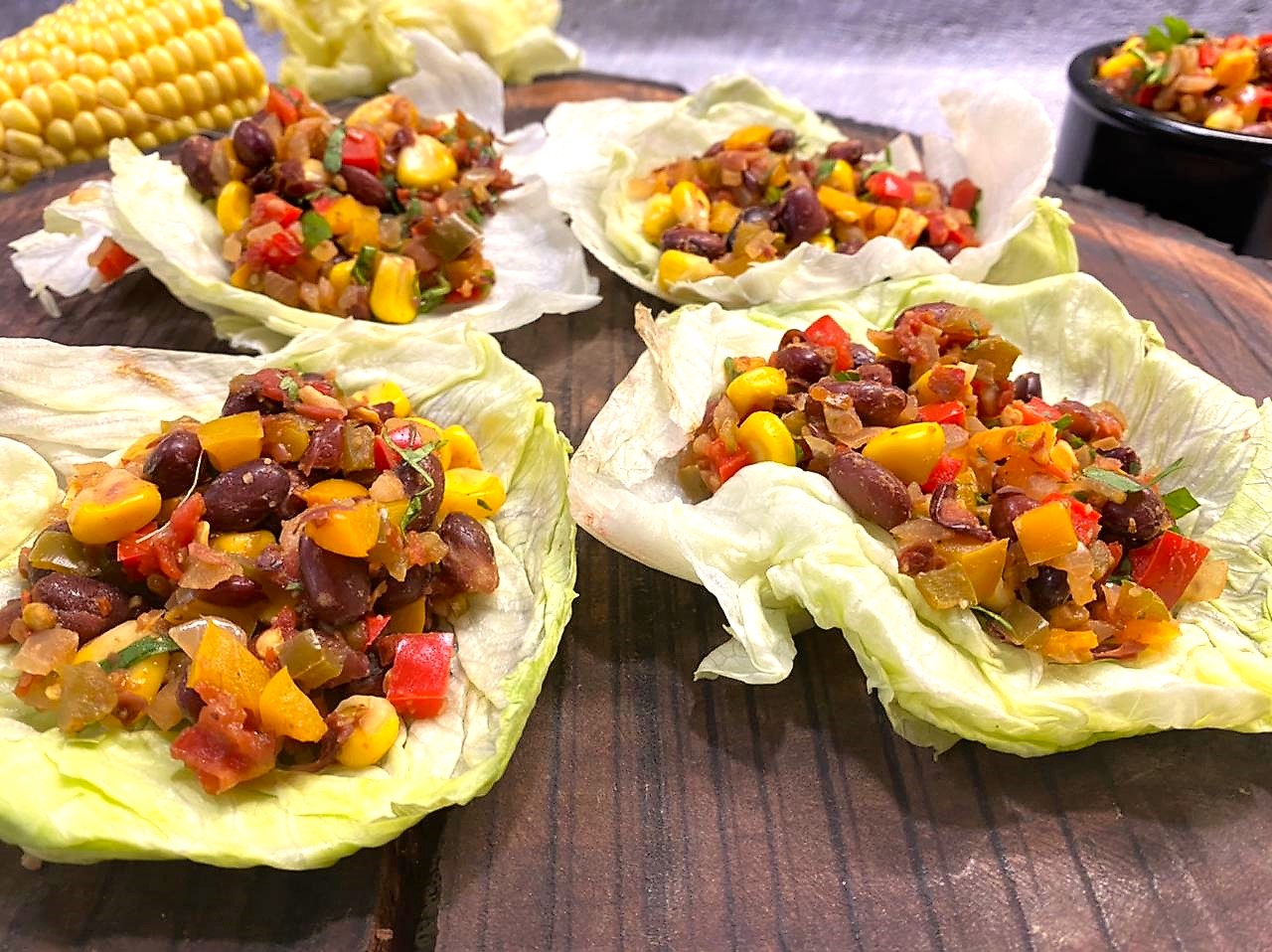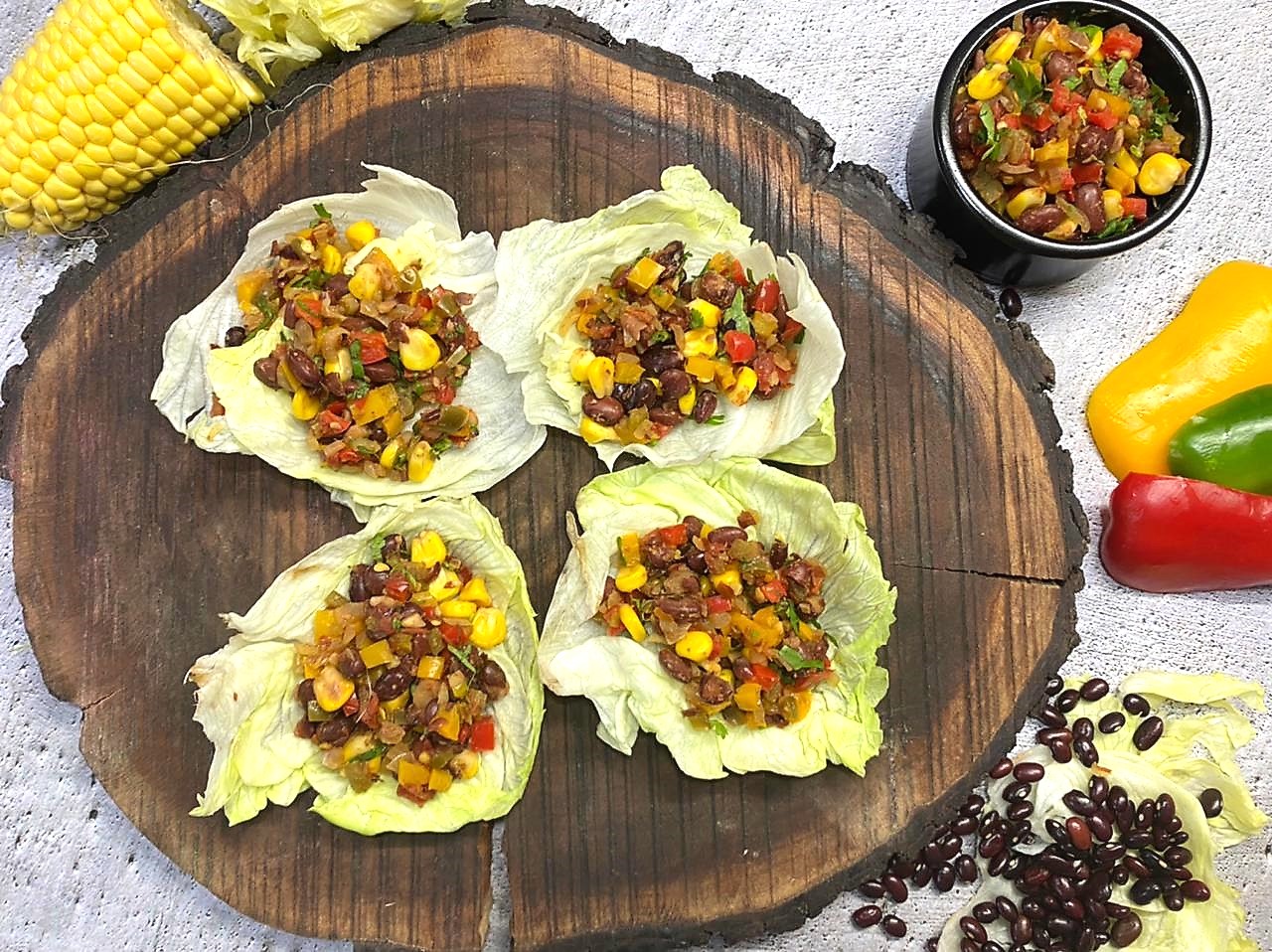 Place 3-4 lettuce leaves in a serving plate and gently layer each lettuce leaf with spoonful of filling.
Enjoy!