Hariyali Chicken Tikka
Hariyali Chicken Tikka is a classic North Indian starter where chicken is flavoured with fresh green herbs – mint and coriander leaves along with spices. It is prepared with green masala thus the name "hariyali which means 'green' and 'tikka' is usually a bite-size grilled piece of food either meat, vegetable, fish or paneer.
My husband loves hariyali chicken tikka! The soft succulent chicken and the deep green colour with layers of flavour is out of this world. I had recently prepared this for a friends' farewell party, and he said, "this chicken tikka is as soft as butter". What else can one ask for when friends and family are happy with the food you cook!
Tikka's are best cooked on metal skewers. The meat cooks not only from the heat of the coals but also from the hot skewers and that produces tender and juicy pieces of tikka.
It is imperative to marinate the chicken for a long period of time to develop deep flavours. The hariyali chicken can be made on regular pan, on grill pan, in oven or over barbecue. If you plan to make it in the oven or grill pan, I have written some tips on how to give the tikka's smoky BBQ flavour. This is a remarkably simple recipe that requires very few ingredients and hence easy to prepare.
The most important part of any 'Tikka' items is the marinate. If you give time and love in preparation of the marinate- the results will be delicious. An ingredients here and there makes a huge difference in how the marination works. People often question me about the 3 marinates I make for this dish. Believe me when I say that there is a science behind it all! Put all ingredients together and marinate or marinade in stages gives 2 different results. The way I marinate the chicken helps in building the layers and thus the result is soft melting tikkas!
Ingredients
200 gm chicken thighs (1 inch pieces)
First Marinade
2 tablespoons ginger, garlic, turmeric paste
Second Marinade
½ lime juice
To grind for Third Marinade
handful unsalted cashew nuts
1 tablespoon poppy seeds (khus khus)
2-3 green chillies (medium to hot)
½ cup mint leaves
1 cup fresh coriander
1 teaspoon cumin seeds
1-inch cinnamon stick
Salt to taste
Other Ingredients
2 tablespoons plain yogurt
1 teaspoon cardamom powder (elaichi)
Directions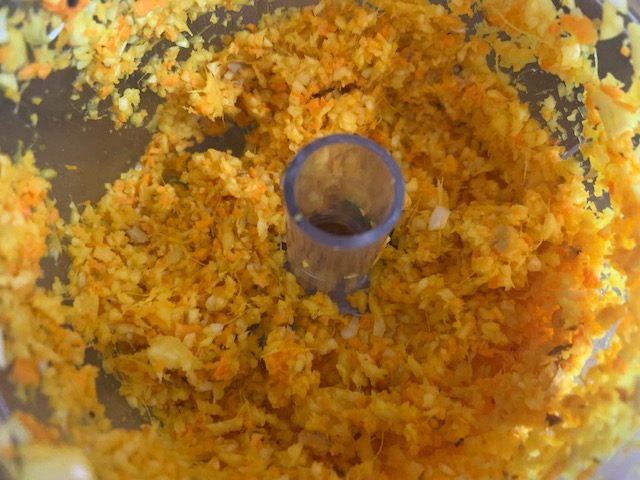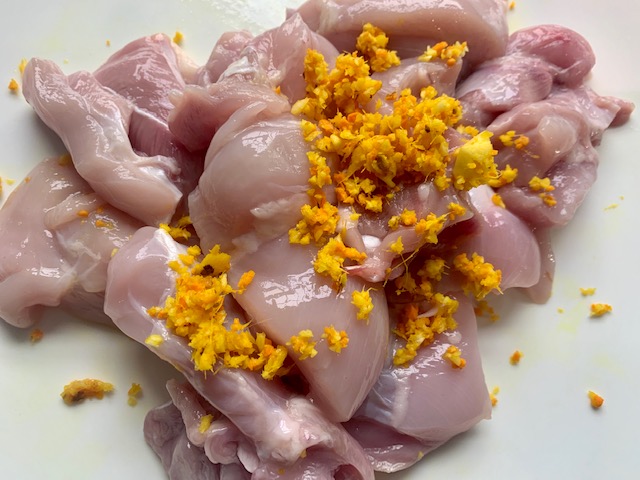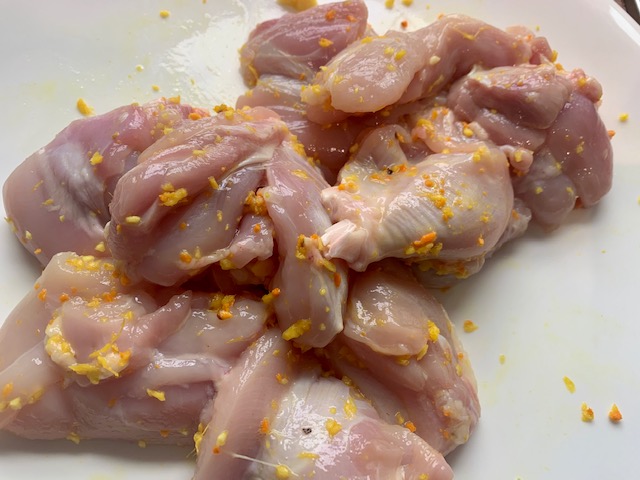 First Marinate
Marinate the clean chicken tikka pieces in ginger, garlic, turmeric paste and leave it aside for 10-15 minutes.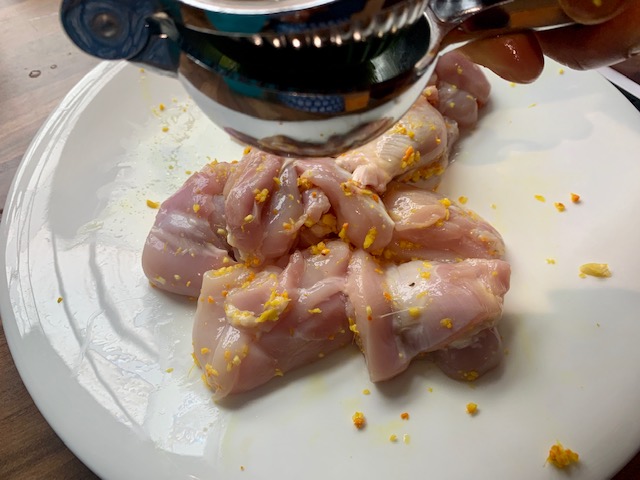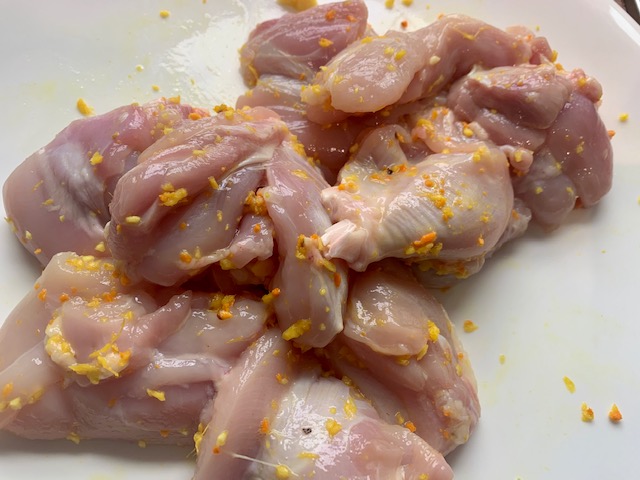 Second Marinate
Next add lime juice and mix it well coating the chicken with the lime juice and leave it aside for another 10 minutes.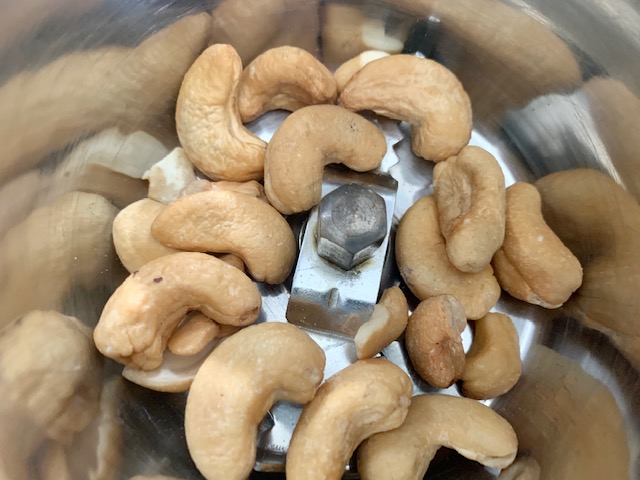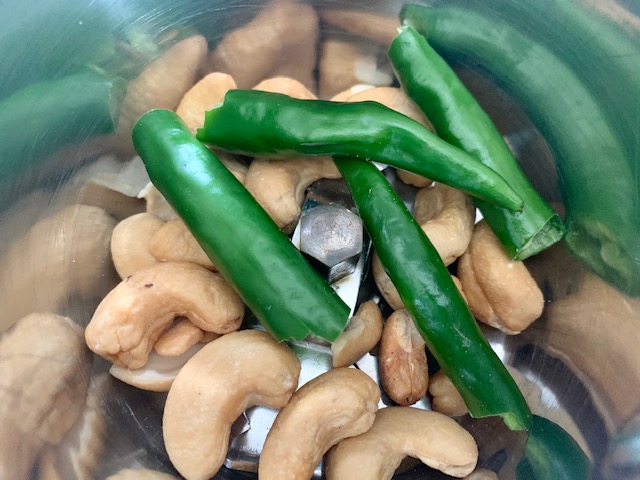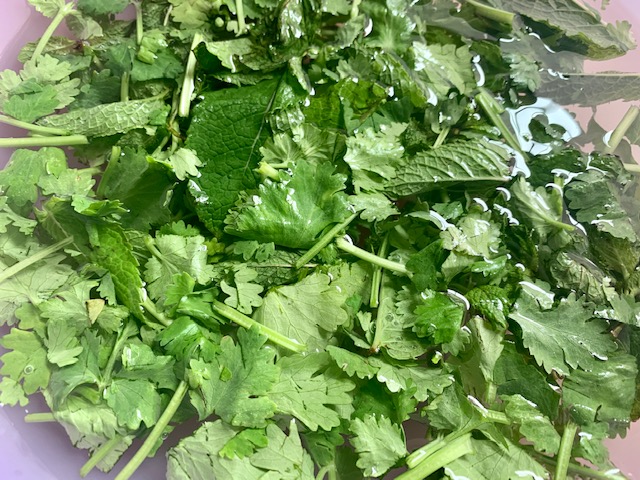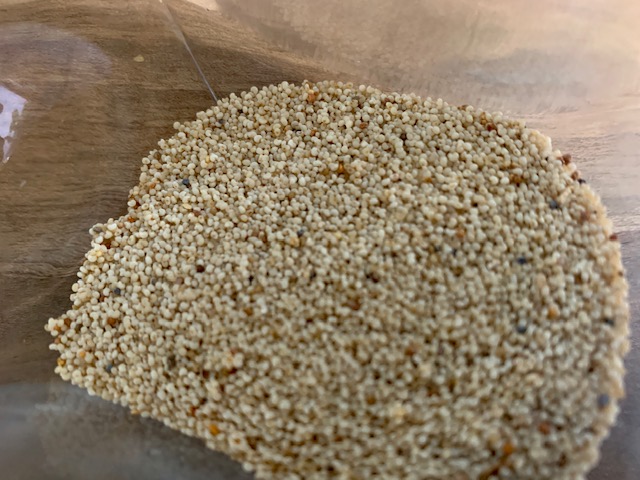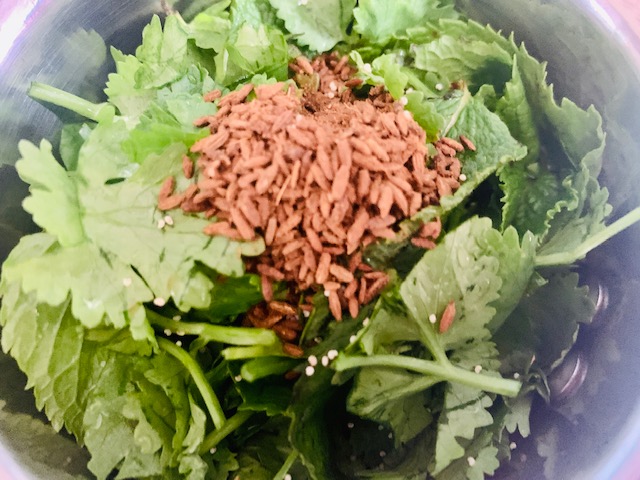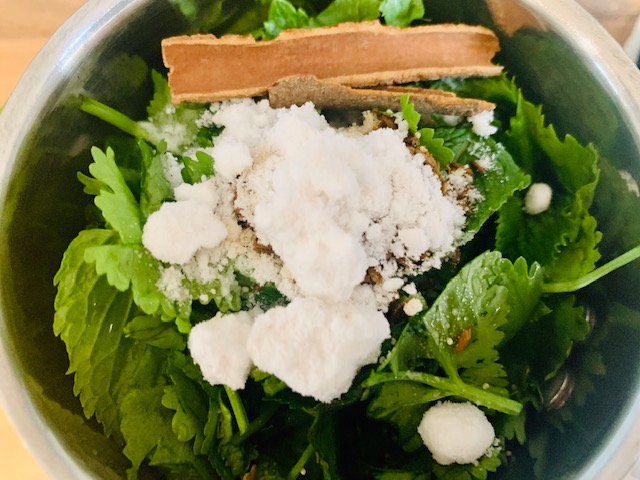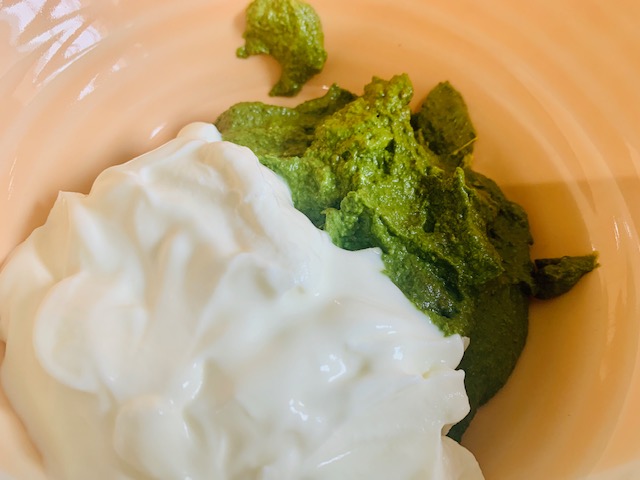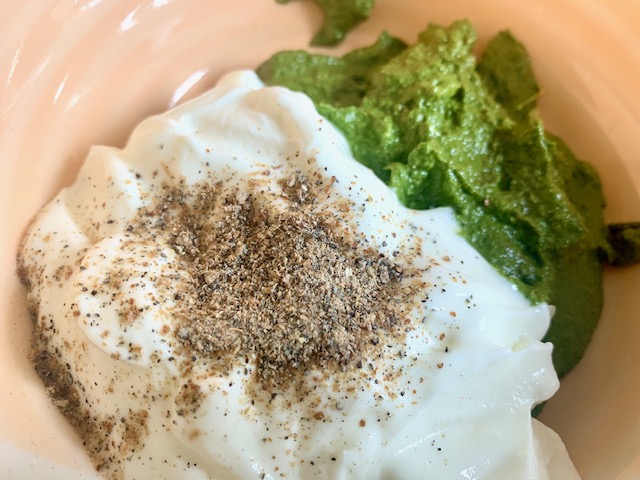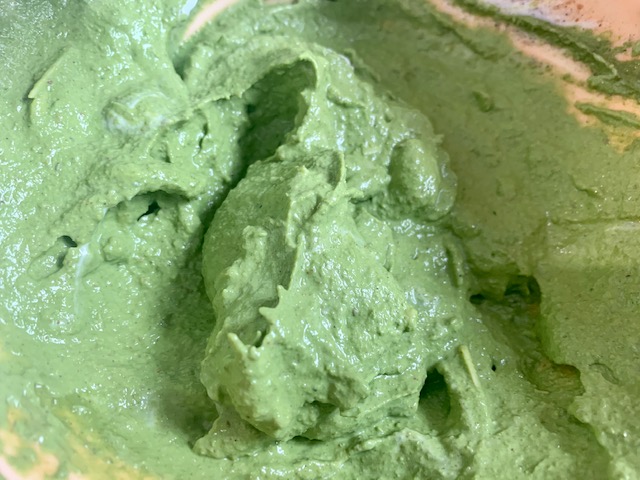 Grind all the ingredients for third marinade into a fine paste.
Mix yogurt, cardamom powder and the marinade paste together. Taste to check the spicing as the marinade needs to be slightly hot.
Add the green marinade to the chicken pieces and rub it gently coating all the tikkas. Cover and keep aside for at least 4-5 hours or preferably overnight.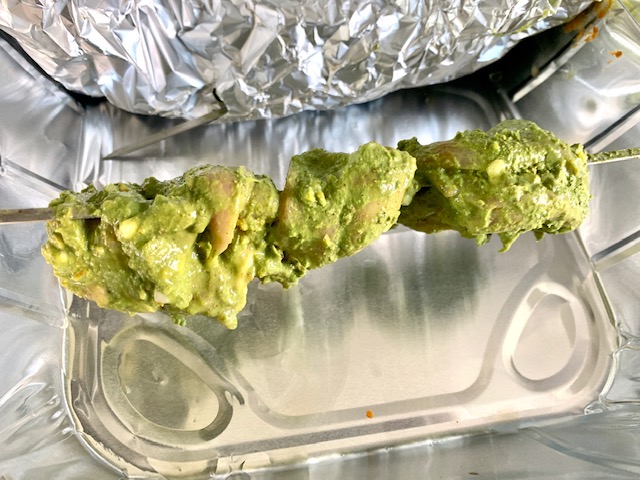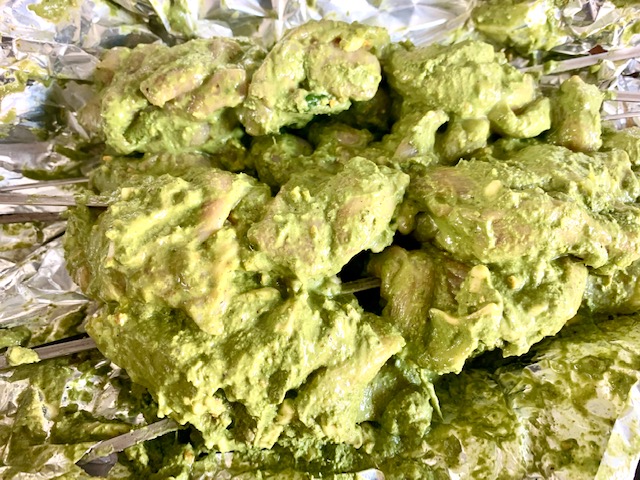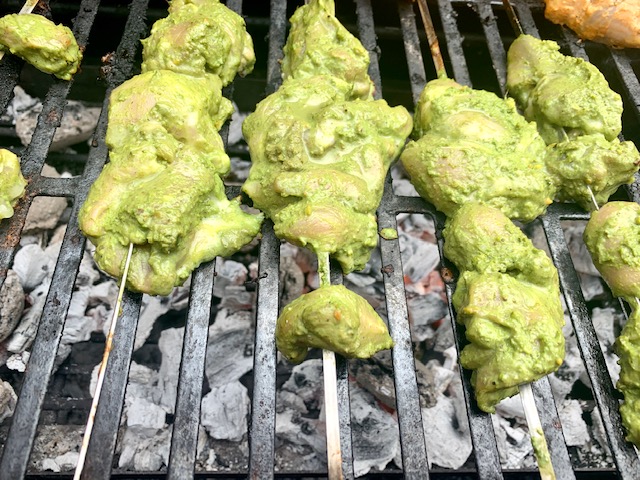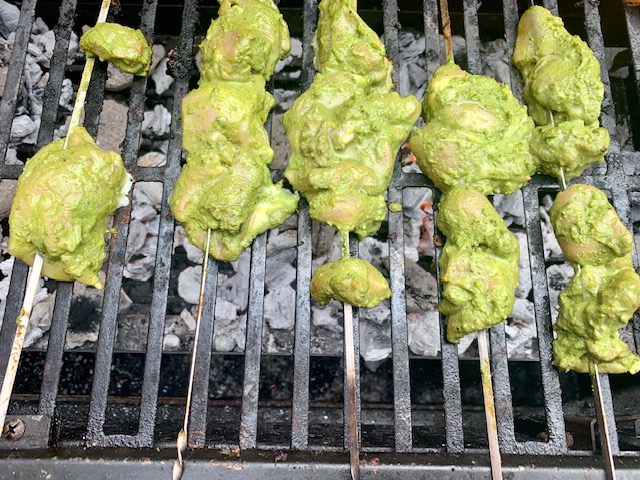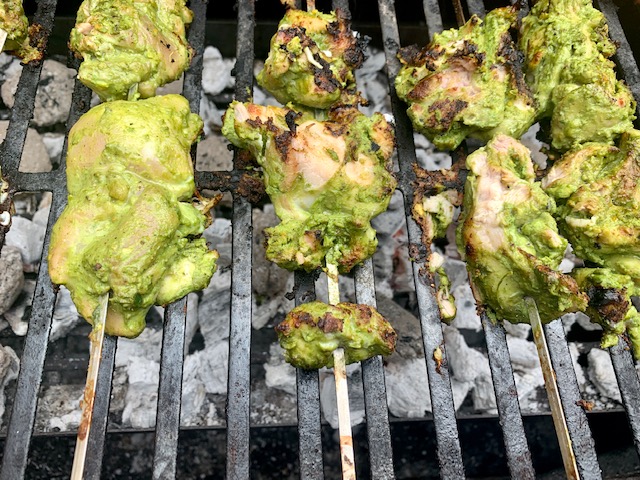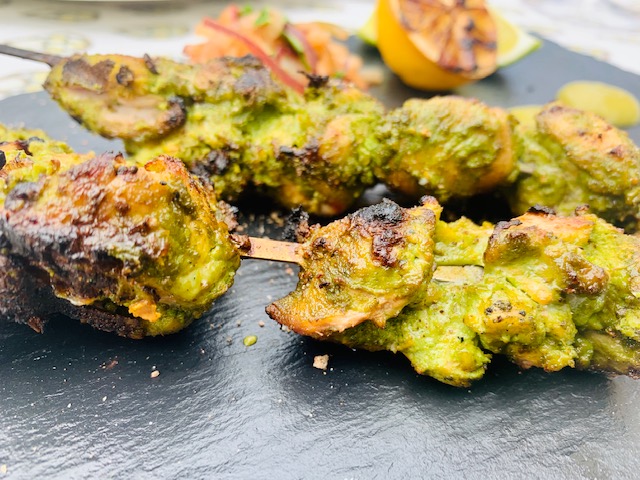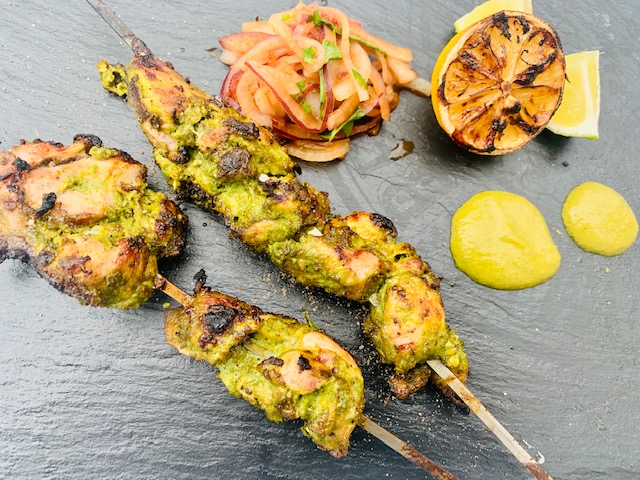 Light the charcoal until white hot. Skewer the chicken pieces.
Gently place the skewered tikkas over the hot coals. Be sure to rotate the skewers regularly so that the chicken chars on the exterior and cooks evenly through. It takes around 6-8 minutes to cook the tikka.You can baste the chicken with some oil while cooking.
Drizzle with some chaat masala and lime juice and serve hot.