Tandoori Chicken
Tandoori Chicken is probably the best-known Indian chicken recipe other than chicken Tikka Masala and Butter Chicken. The iconic Punjabi dish is cooked with chicken pieces on the bone and flavoured with a delicate blend of tandoori spices in a yoghurt marinade – healthy and delicious!
Undoubtedly Tandoori Chicken is the king of all tikkas in the tandoor repertoire. Flavourful, spicy and smoky, with just the right amount of heat from the spices and roasted in a hot oven/BBQ/grill to a succulent tenderness. This recipe is easy to cook, healthy and always a crowd pleaser and perfect for any time of the year (especially summer).
I love doing a BBQ at home. I find deep sense of satisfaction when my family and friends are gathered together with delicious smells of food waffling from the BBQ. It evokes some wonderful memories for me. I think one of the first thing we bought (when we bought our first house) was a BBQ. It was definitely a well-used BBQ as we had loads of summer parties gathered around the trusted BBQ and often friends would ask us to plan BBQ parties at our house. Getting back to the Tandoori Chicken! My husband and daughter love this recipe and it is always on the menu when we do a BBQ at home.
My recipe for soft succulent tandoori chicken calls for 3 marinates to build layers of flavour and also to marinate the chicken for a long period of time to develop deep flavours. The layers and timing of marinates not only helps in tenderizing the chicken but also builds layers of flavour.
There are lots of different types of readymade spices available to make tandoori chicken, but I always find them too overpowering. I prefer making my own spice mix and the result is always delicious. Sometimes people (especially restaurants) use red colour in the marinate and the addition of food colour gives a nice bright and fiery red appeal to the tandoori chicken, but I do not believe in adding artificial colour in food hence I have not used it in the recipe. Also, I have started adding few drops of mustard oil in the marinate as my friend Sandeep vouches for the fact that it makes a huge difference to the chicken. Well! anything to keep a foodie friend happy!
The versatility of this recipe allows you to use any chicken pieces you like with bone or without. I have used chicken drumsticks for this recipe as it is my daughters preferred cut of meat. The process is simple, marinate the chicken with spices and yogurt, let it sit for all the flavours to combine and sing together then grill the chicken.
Ingredients
4-5 chicken drumsticks
First Marinade
2 teaspoons ginger garlic paste
Second Marinade
2 teaspoons lime juice
Third Marinade
1 cup plain yogurt
1 teaspoon salt
1 teaspoon roasted cumin seeds powder (jeera powder)
1 teaspoon Kashmiri red chilli powder
1 teaspoon red chilli powder
1 teaspoon garam masala
1 teaspoon dry fenugreek leaves (kasuri methi)
1 teaspoon turmeric powder (haldi)
1 teaspoon mustard oil
To Serve
mint chutney
chaat masala
Lemon wedges
Directions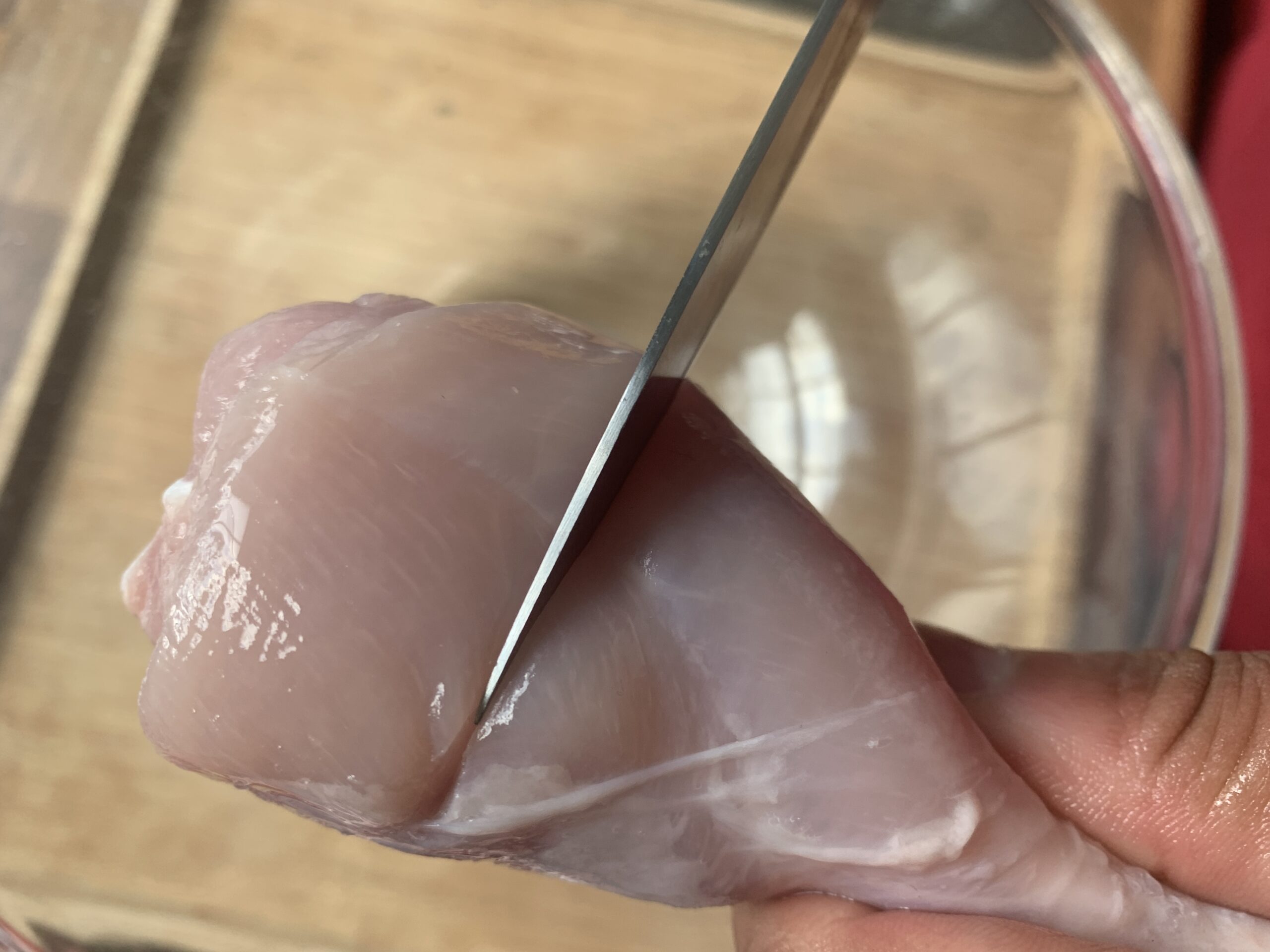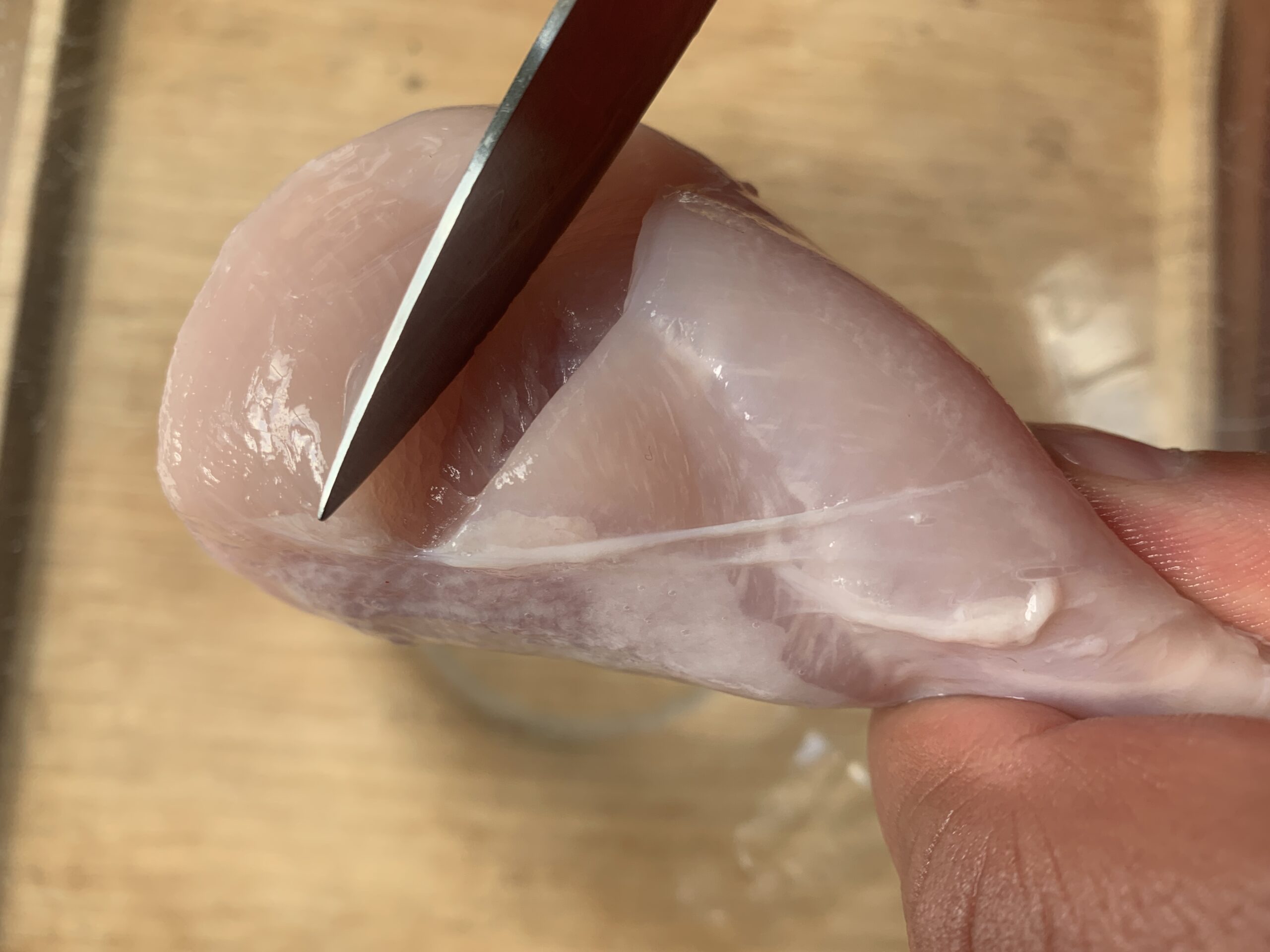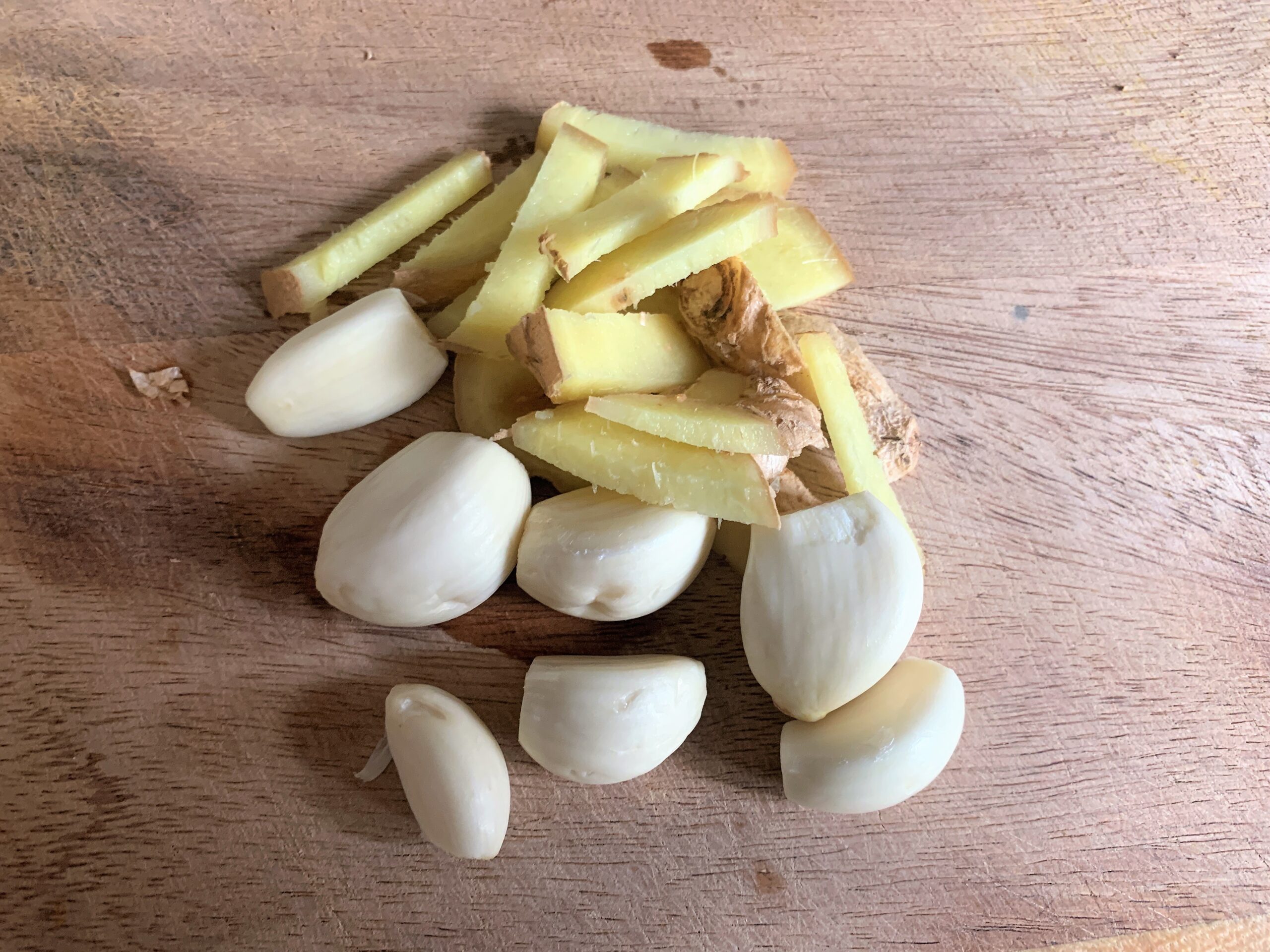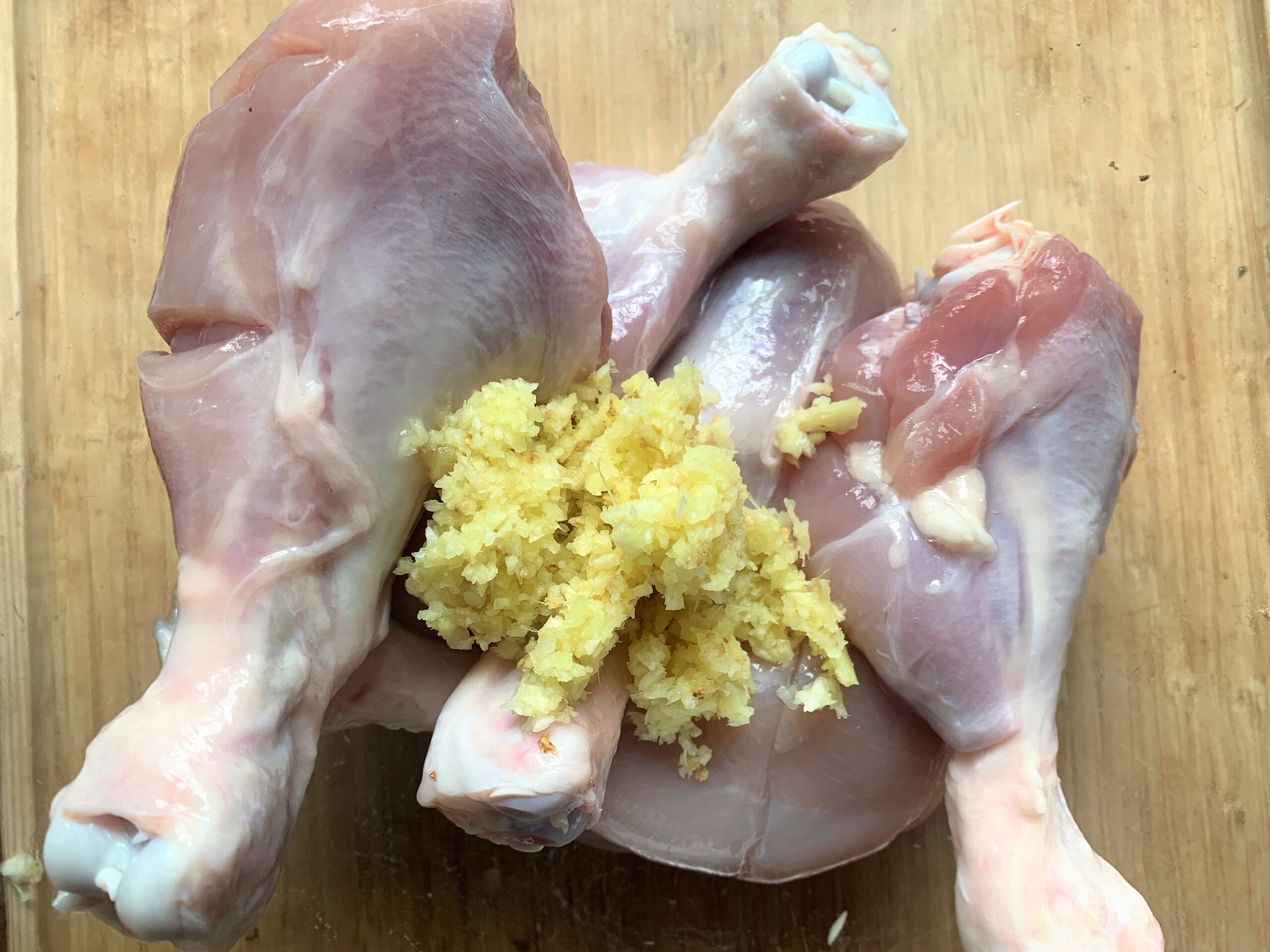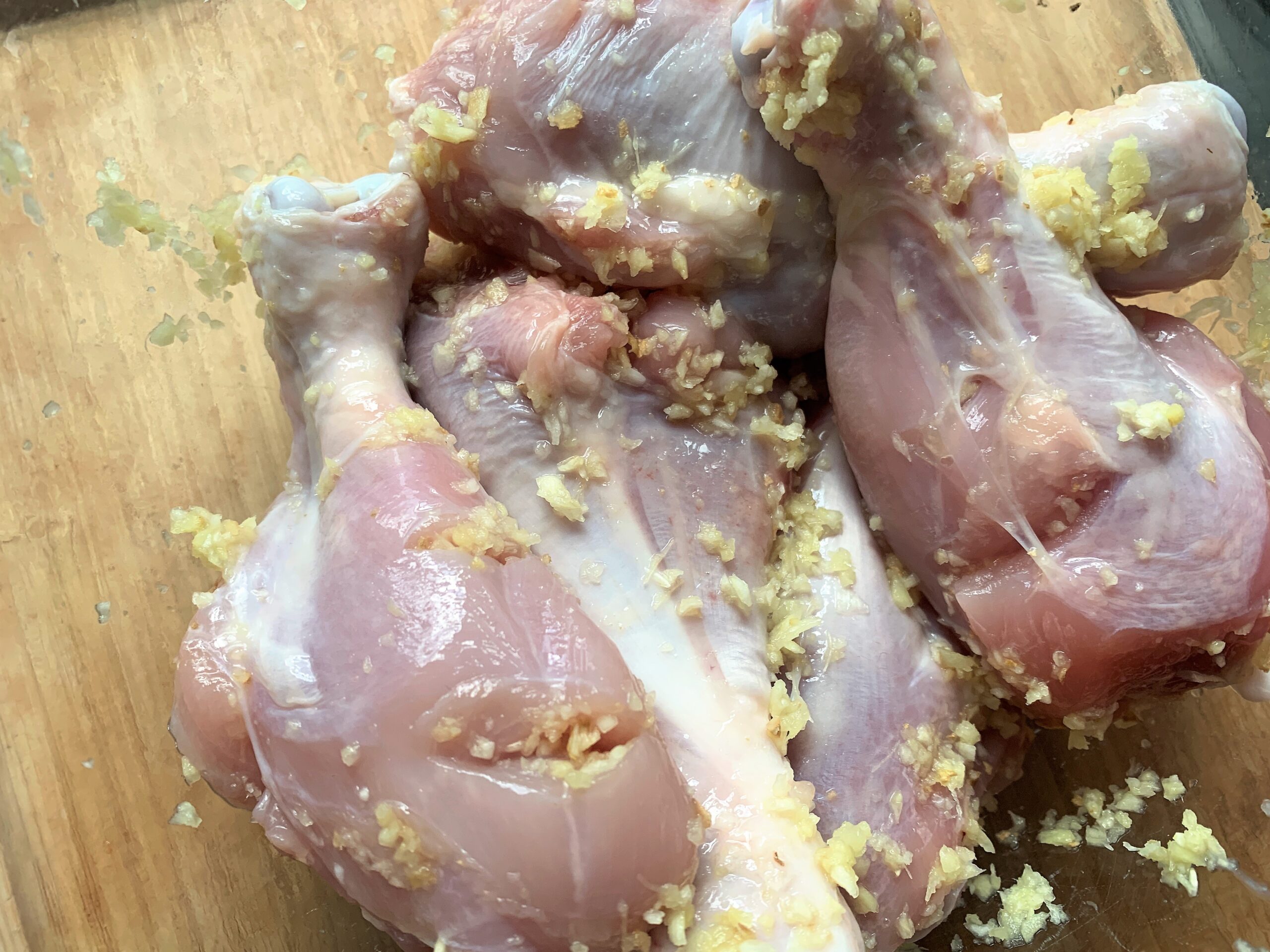 Make 2-3 diagonal slits on the chicken pieces and then add the ginger garlic paste and rub gently to coat the chicken with the paste. Leave it aside for about an hour.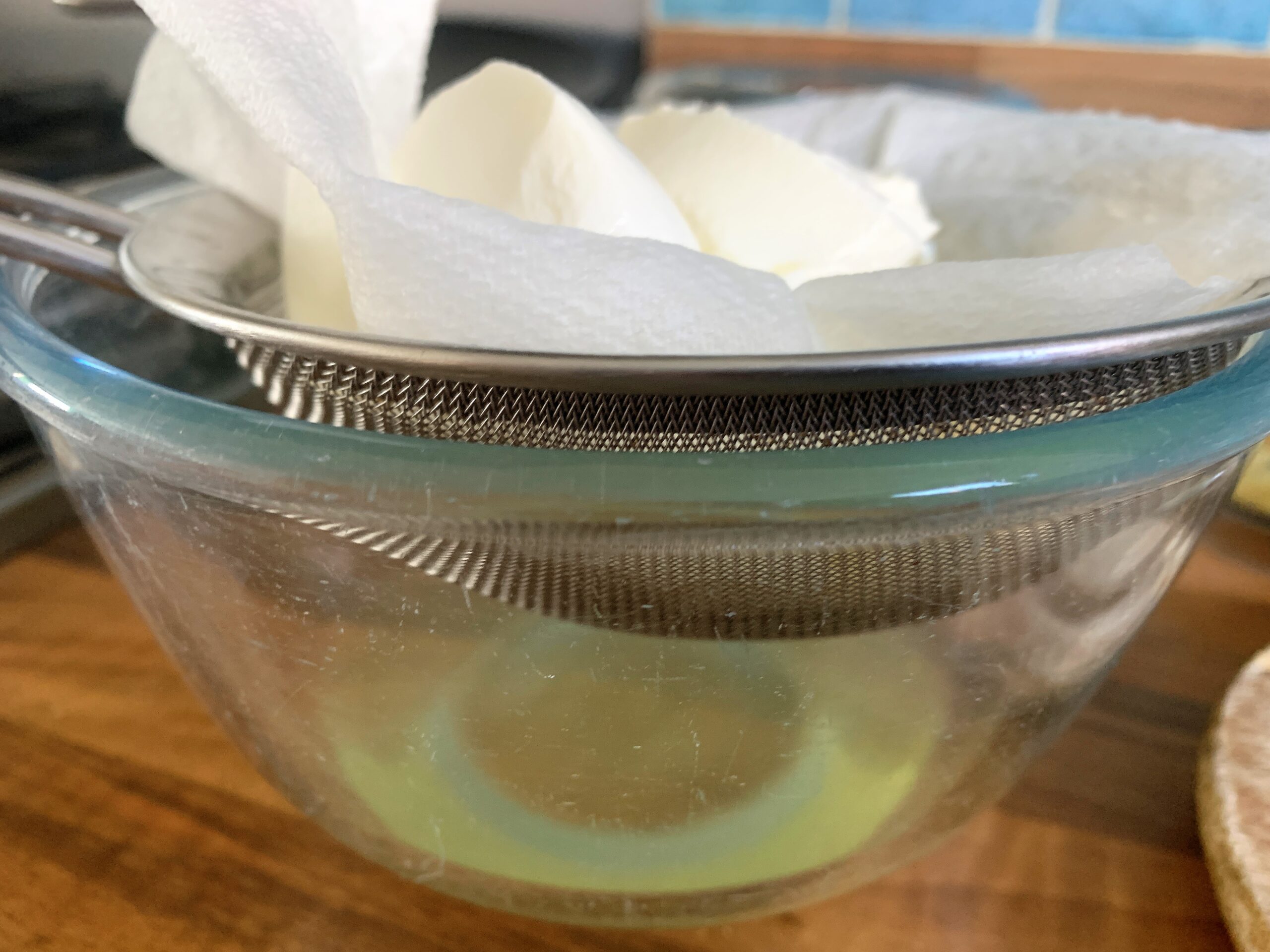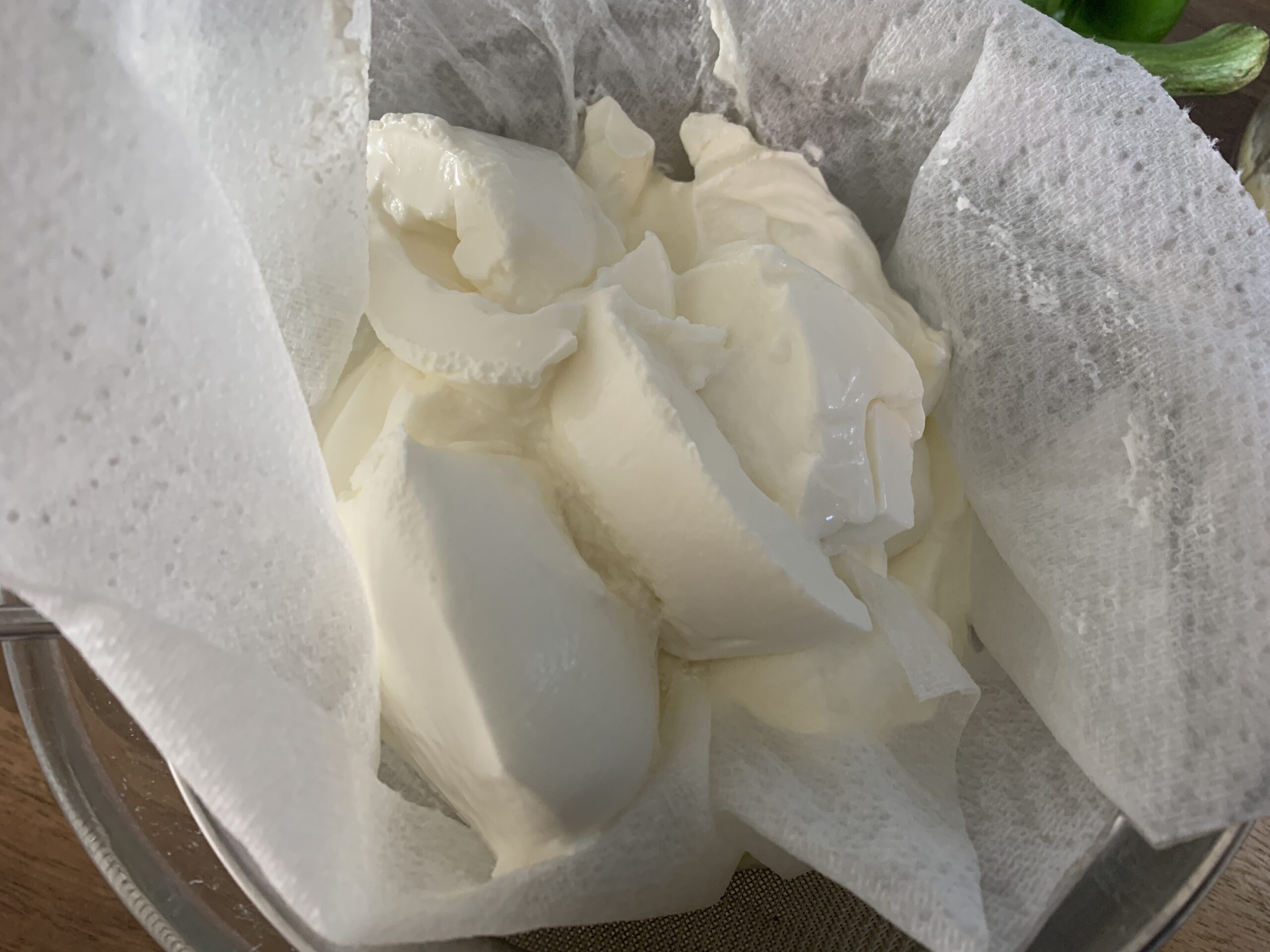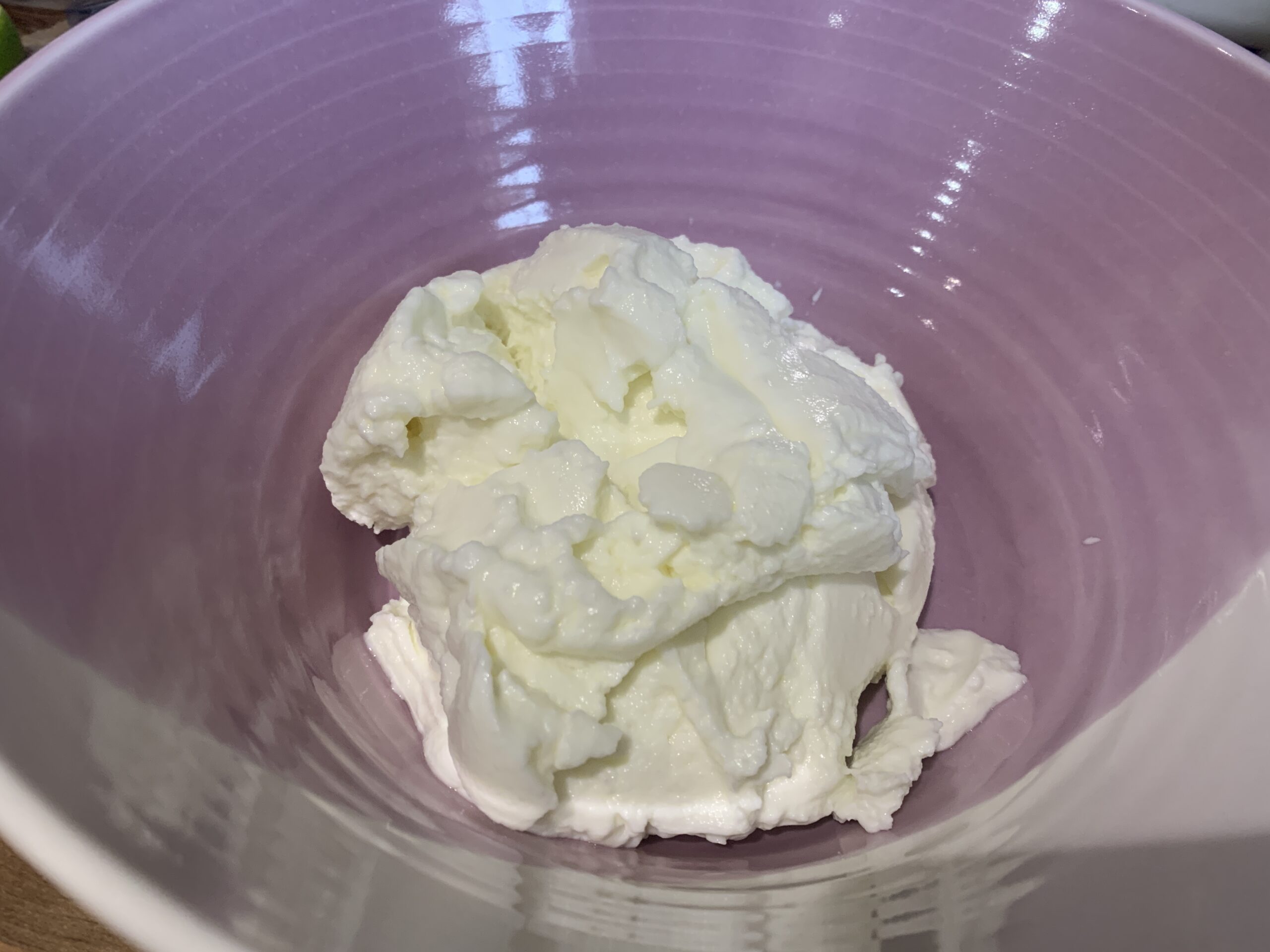 Line a strainer with a muslin cloth or a double layered kitchen towel. Place the strainer on a bowl and pour the yogurt into it. Keep this in the fridge or a cool place for 1-2 hours and let all the water drain out. You will be left with thick, hung yogurt in the cloth. 1 cup of yogurt will give ½ cup of thick yogurt. Empty the thick hung yogurt in a bowl.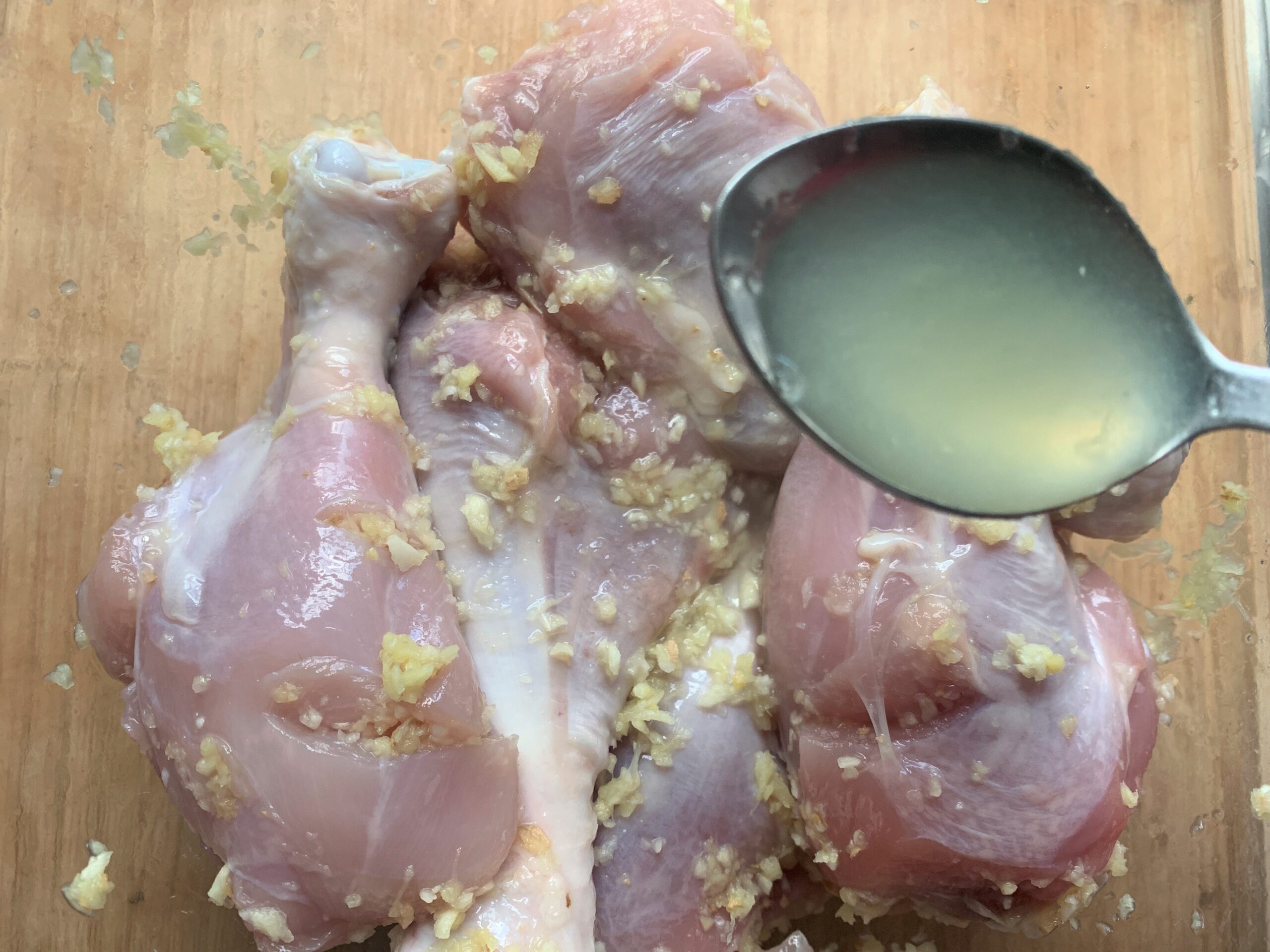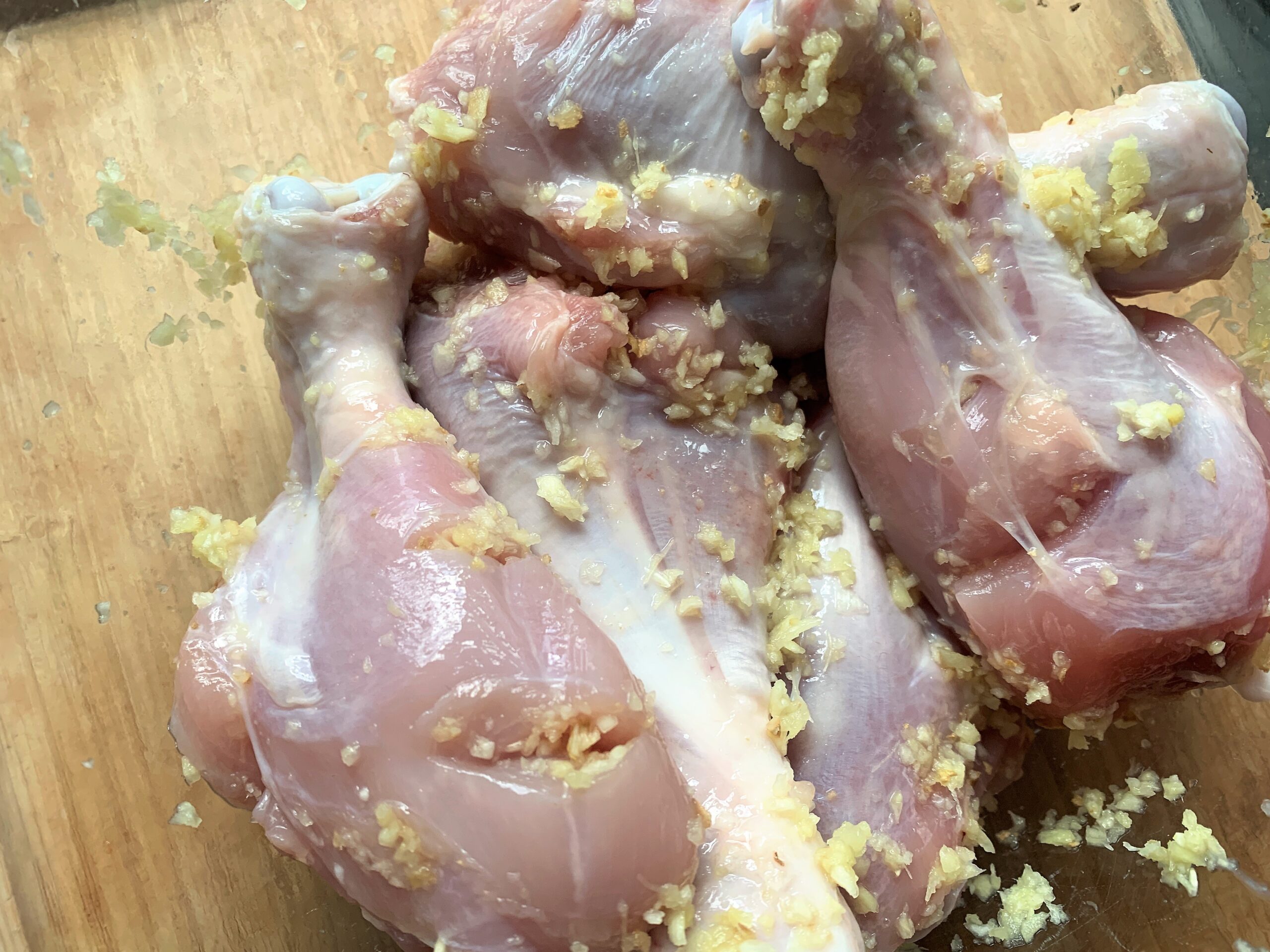 After an hour add the lime juice and mix it well coating the chicken with the lime juice and leave it aside for 10-15 minutes.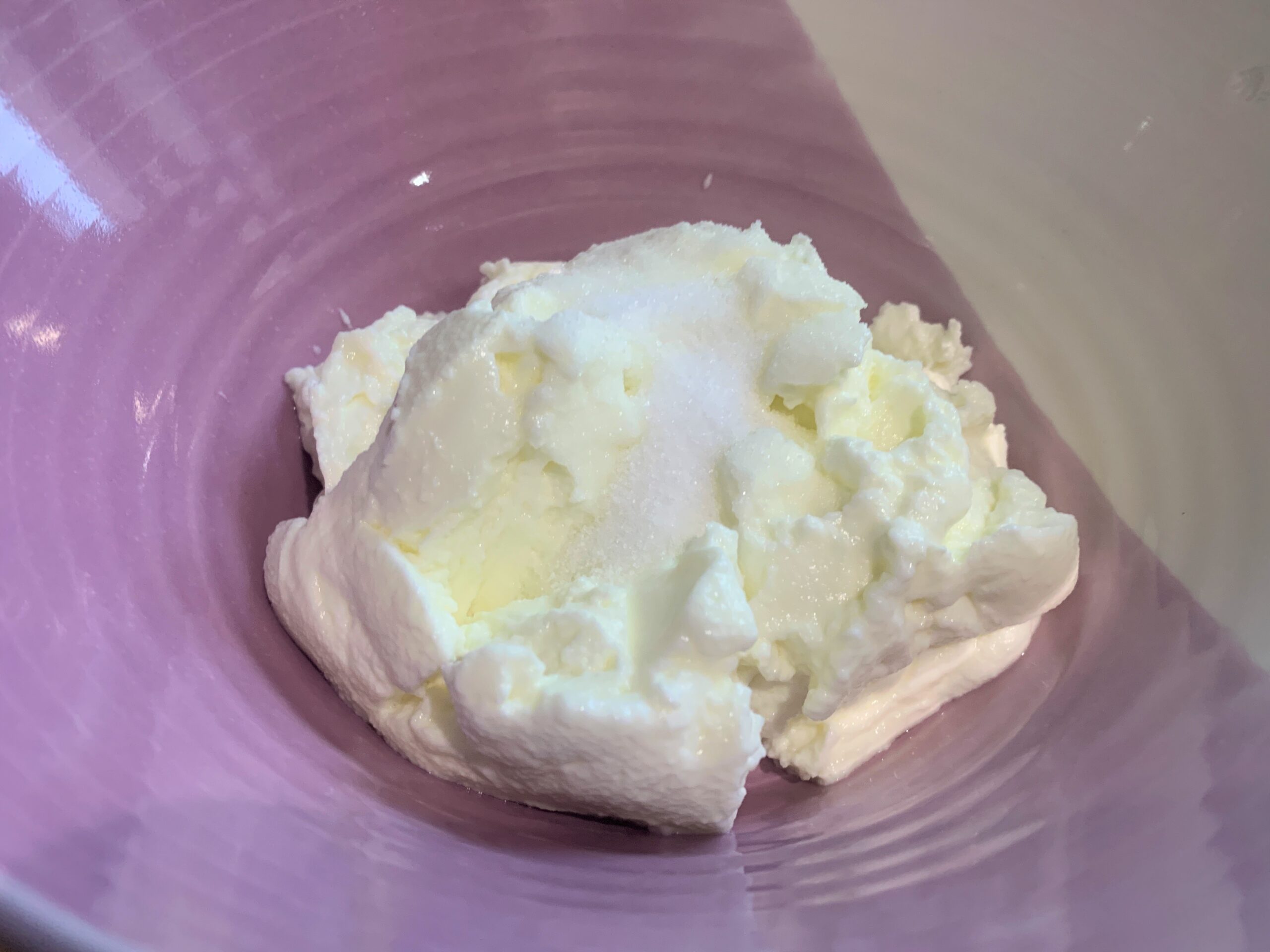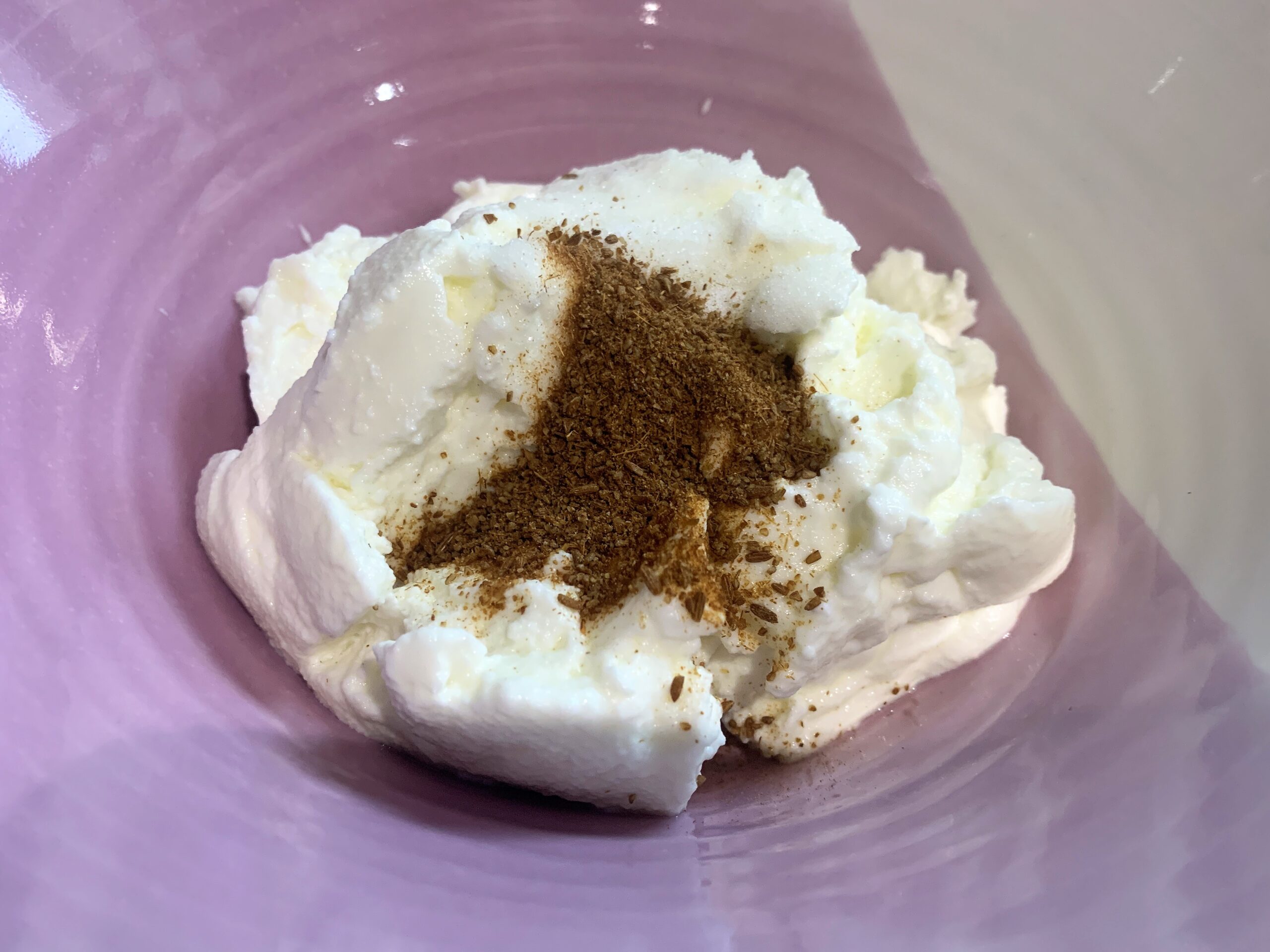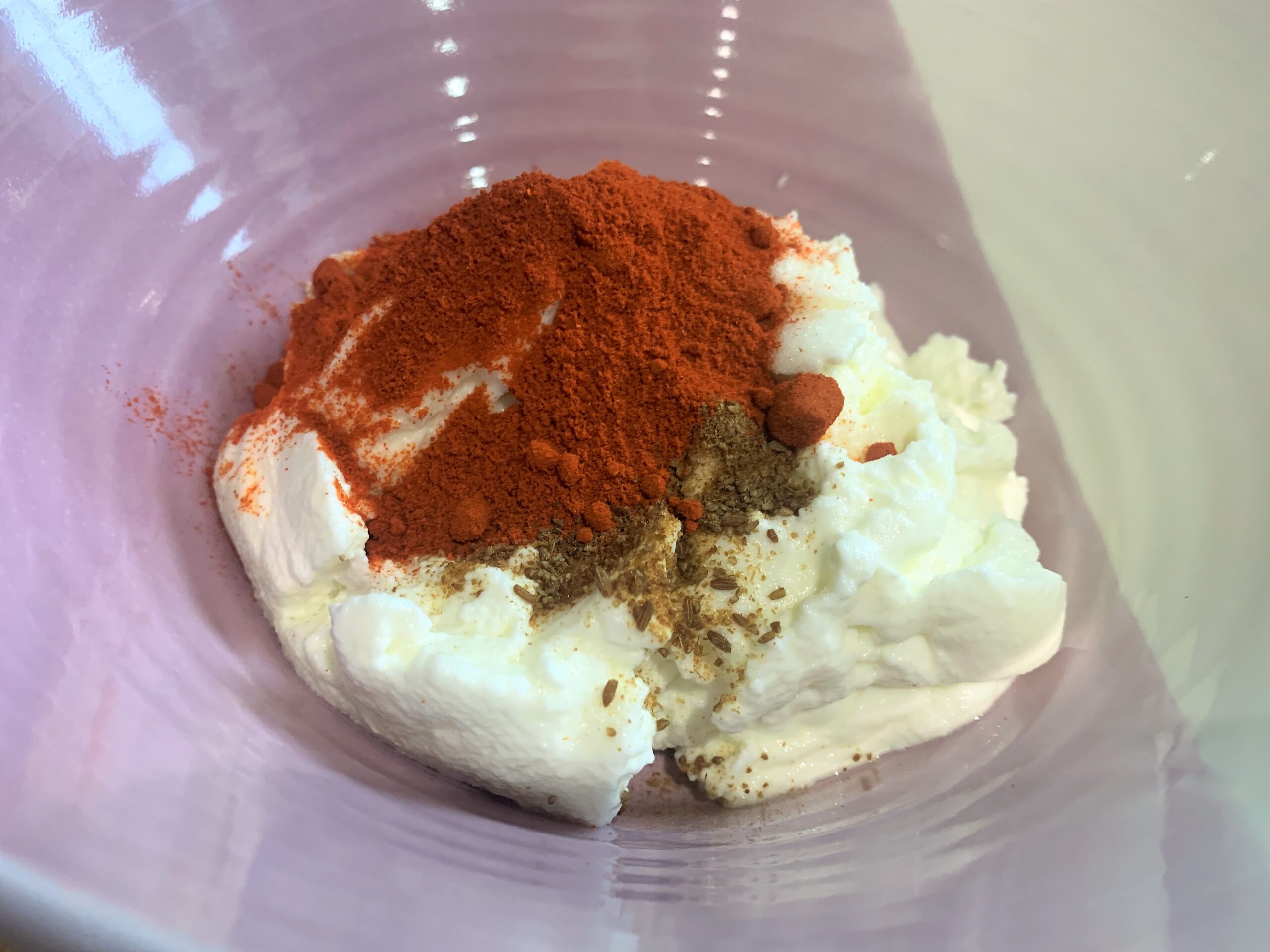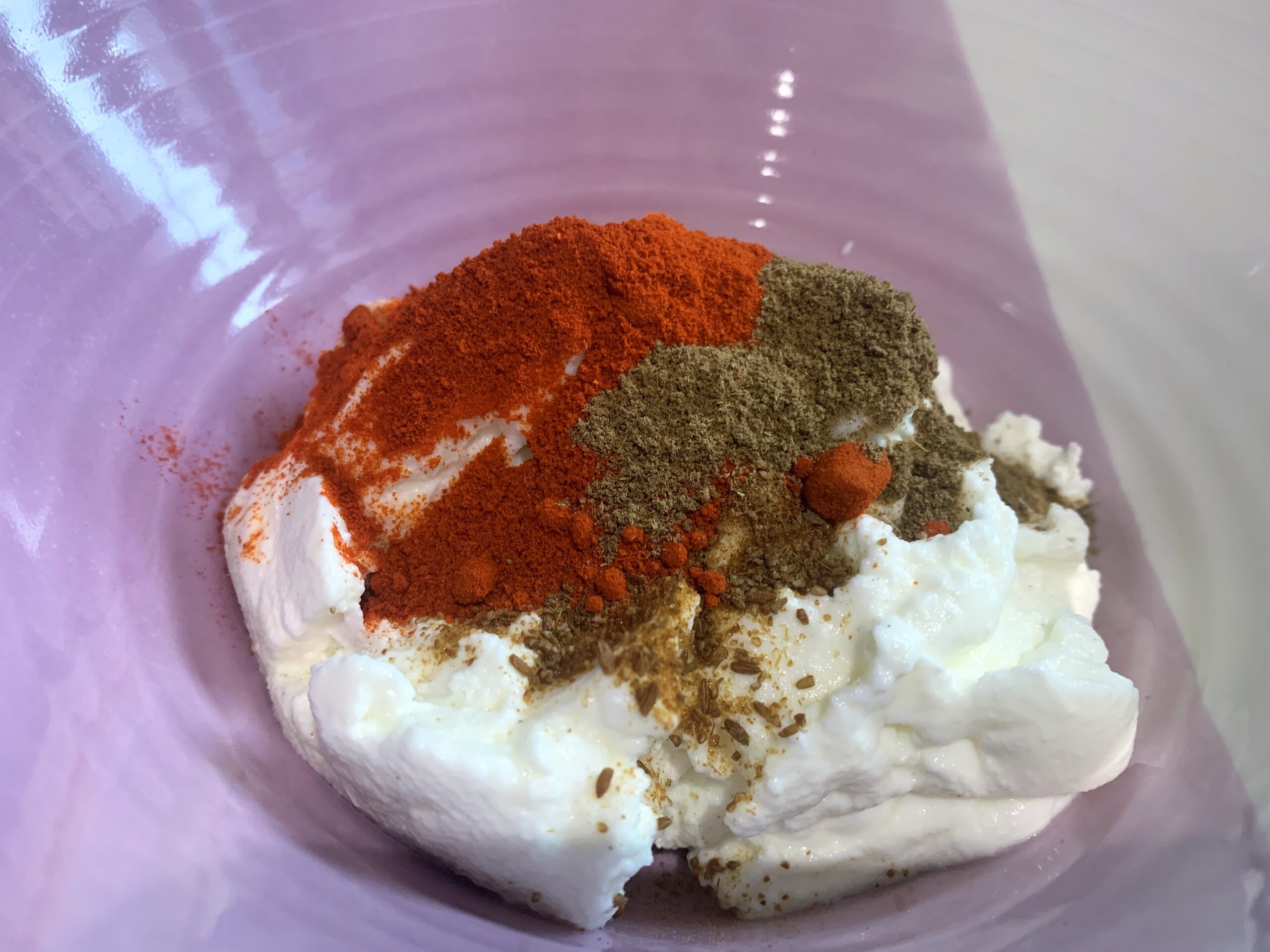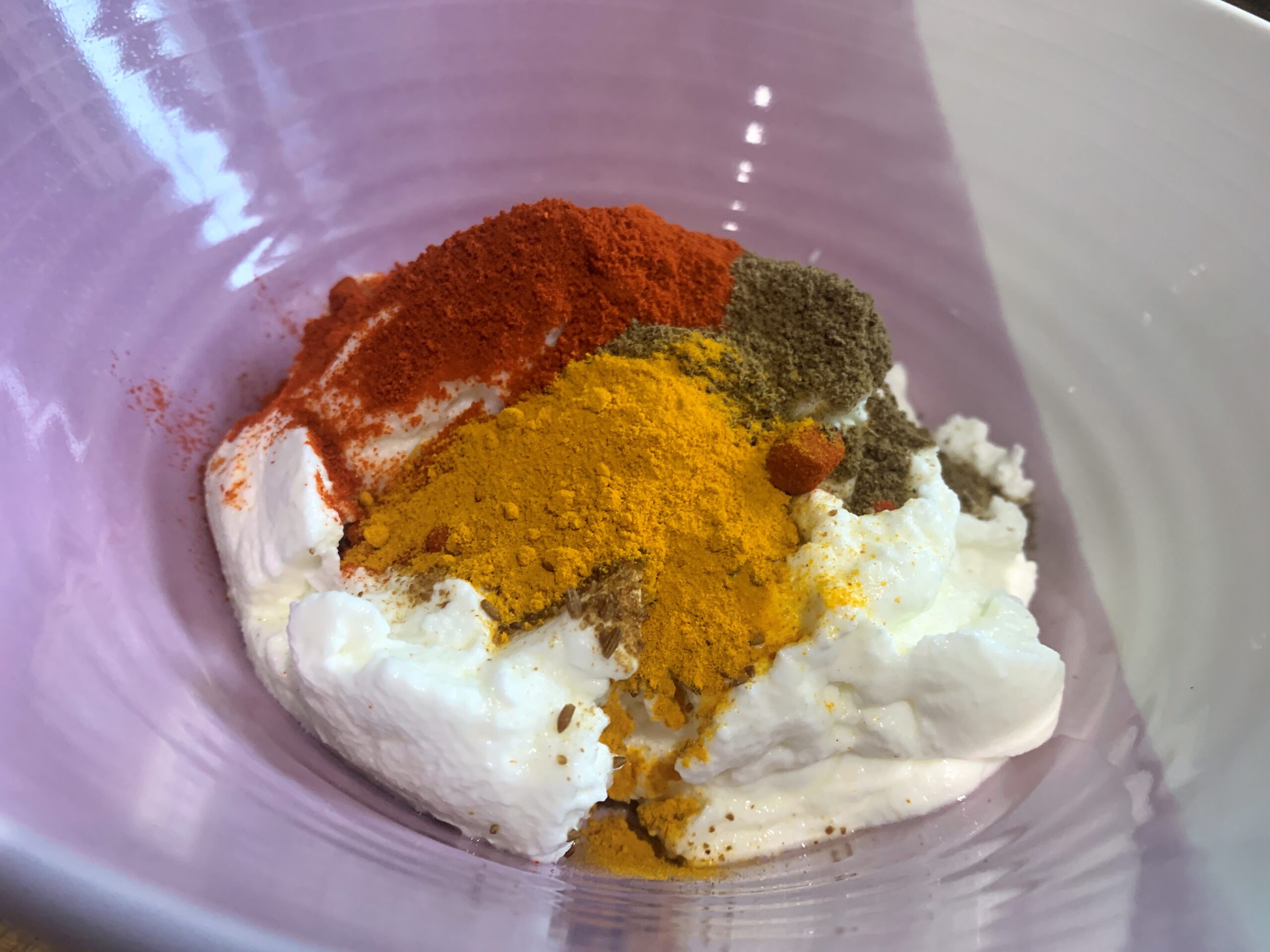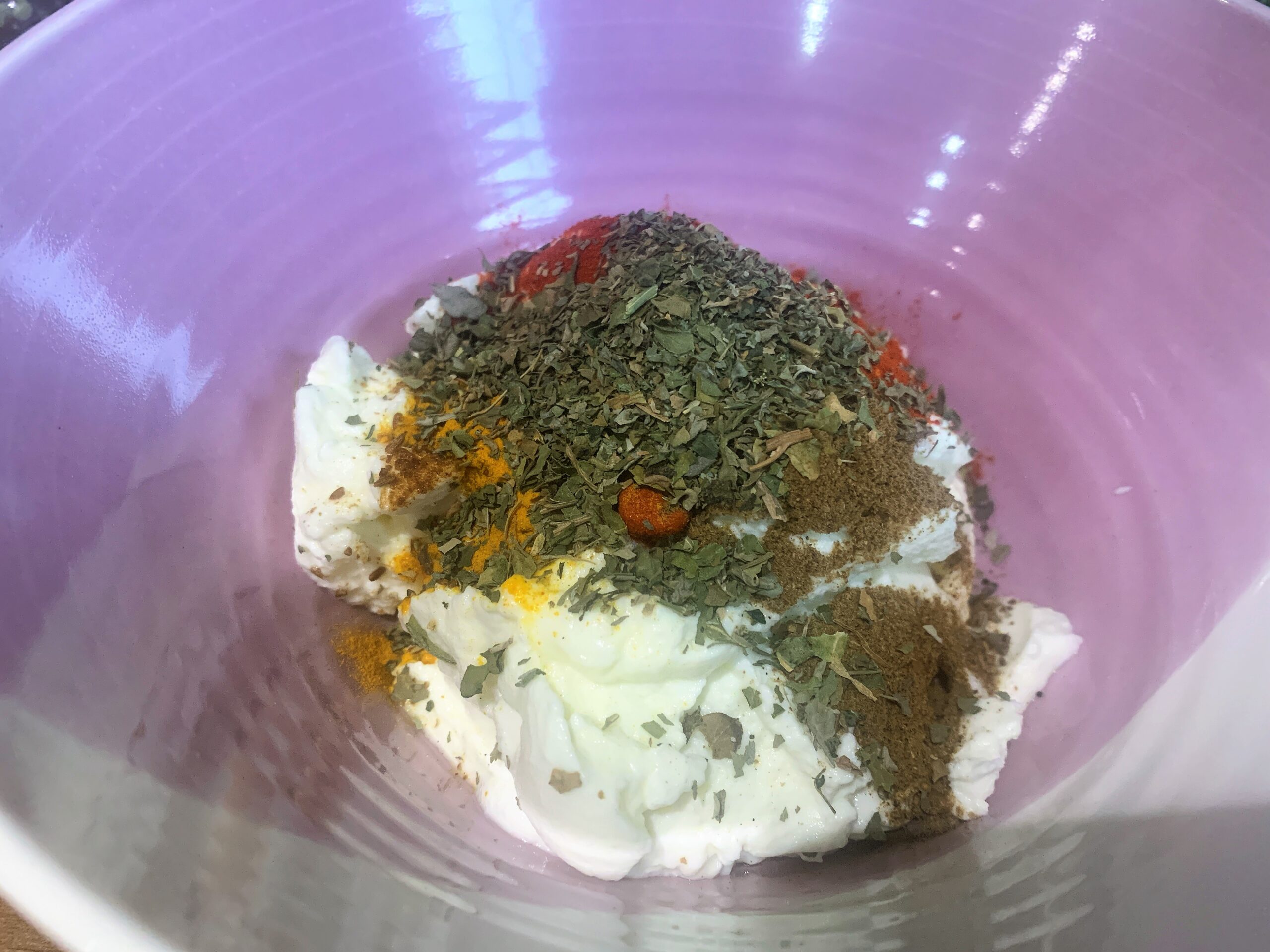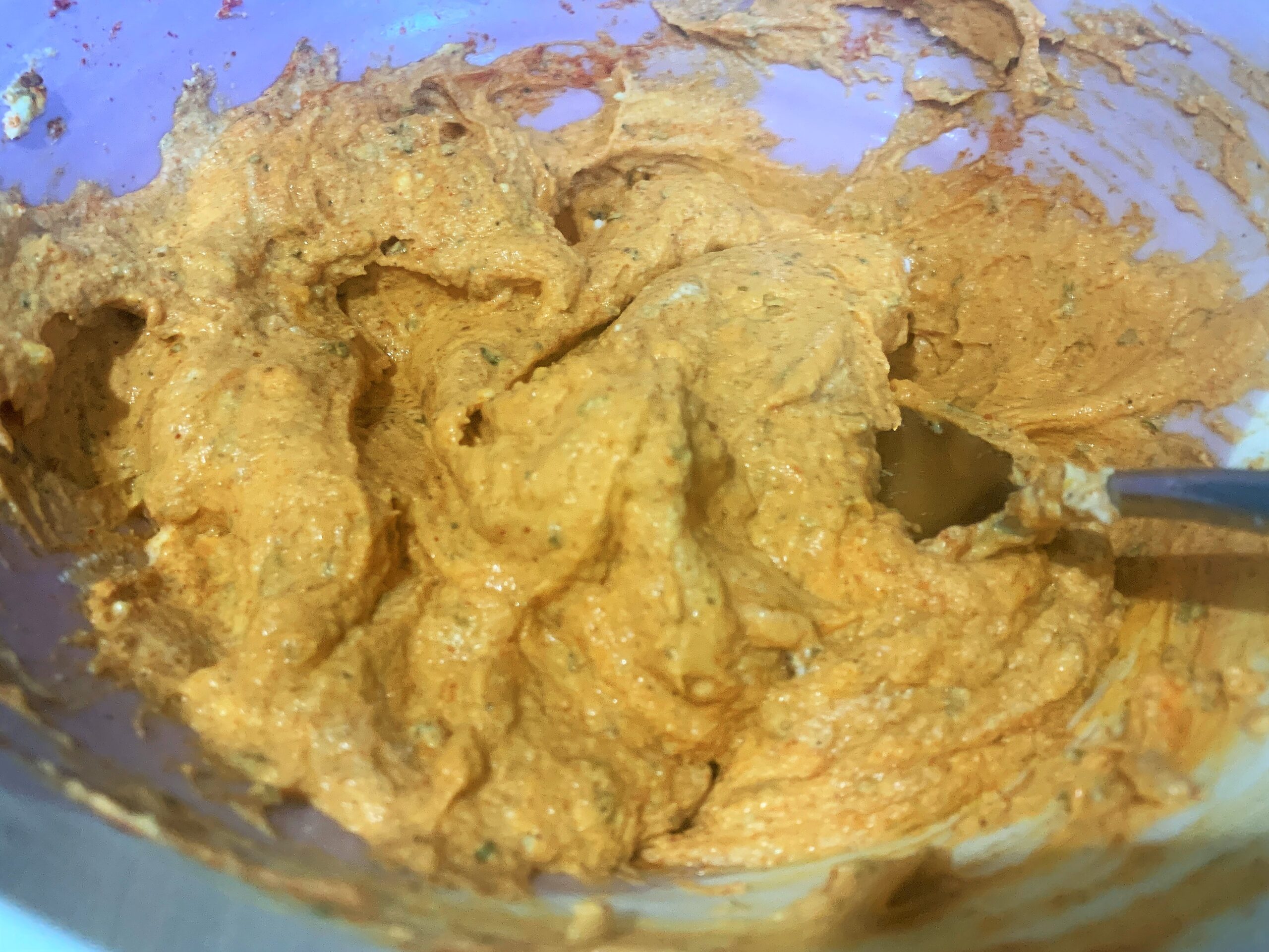 For the third marinate, mix together hung yogurt, salt, cumin powder, Kashmiri red chilli powder, red chilli powder, garam masala, turmeric powder and dry fenugreek leaves. Mix and taste the marinate at this stage. It should be slightly spicy as the chicken will soak up all the spices when marinated.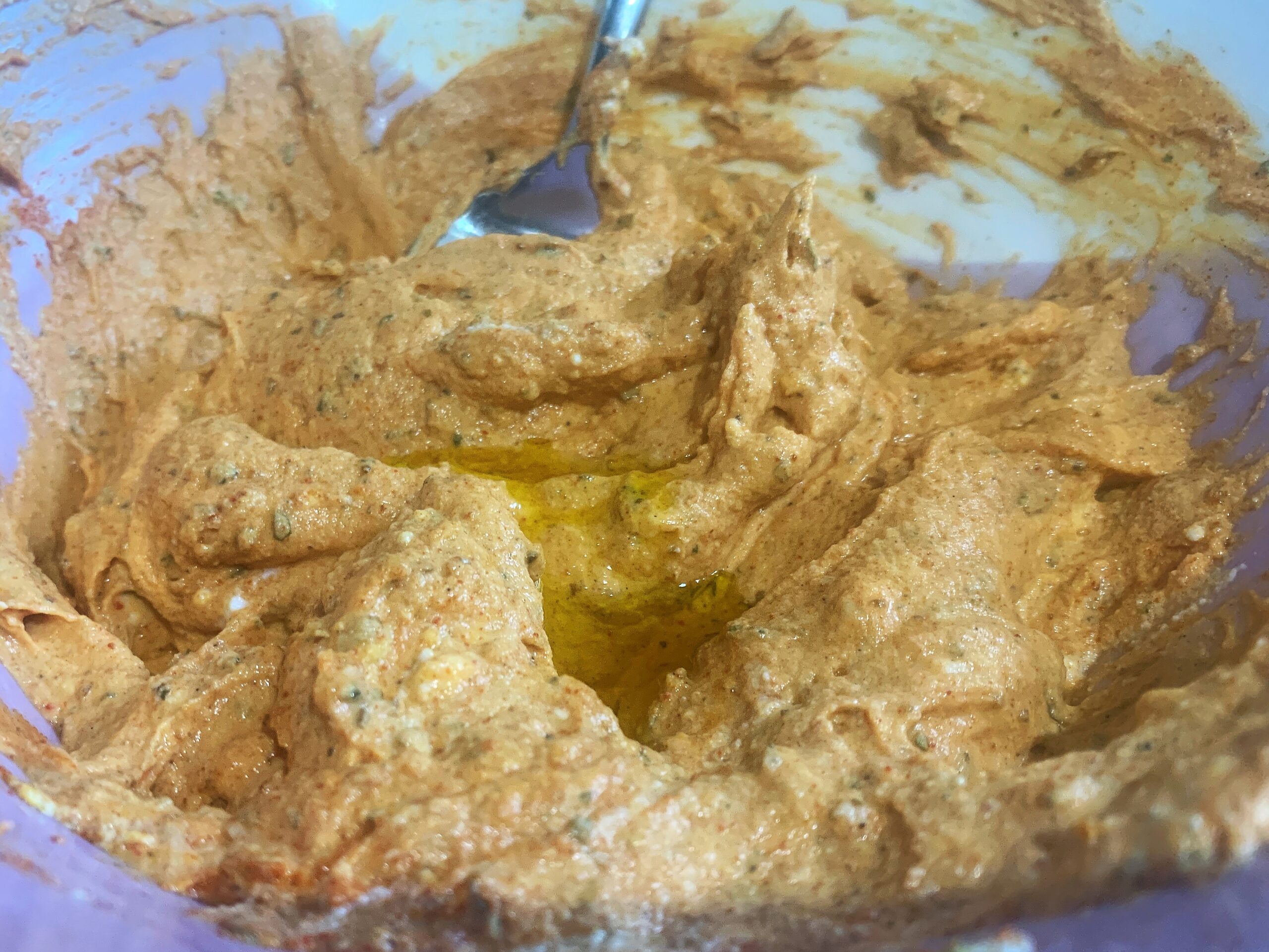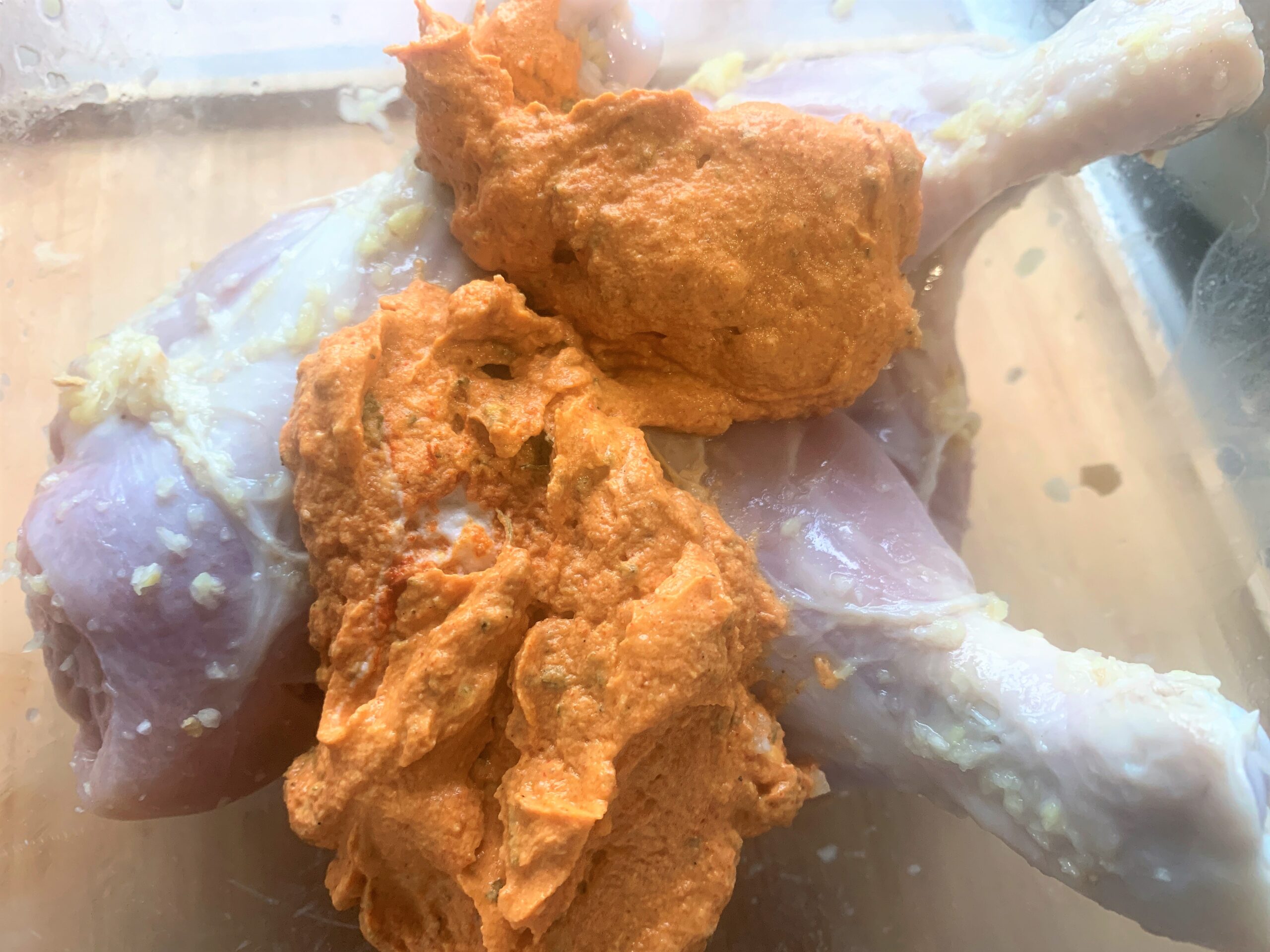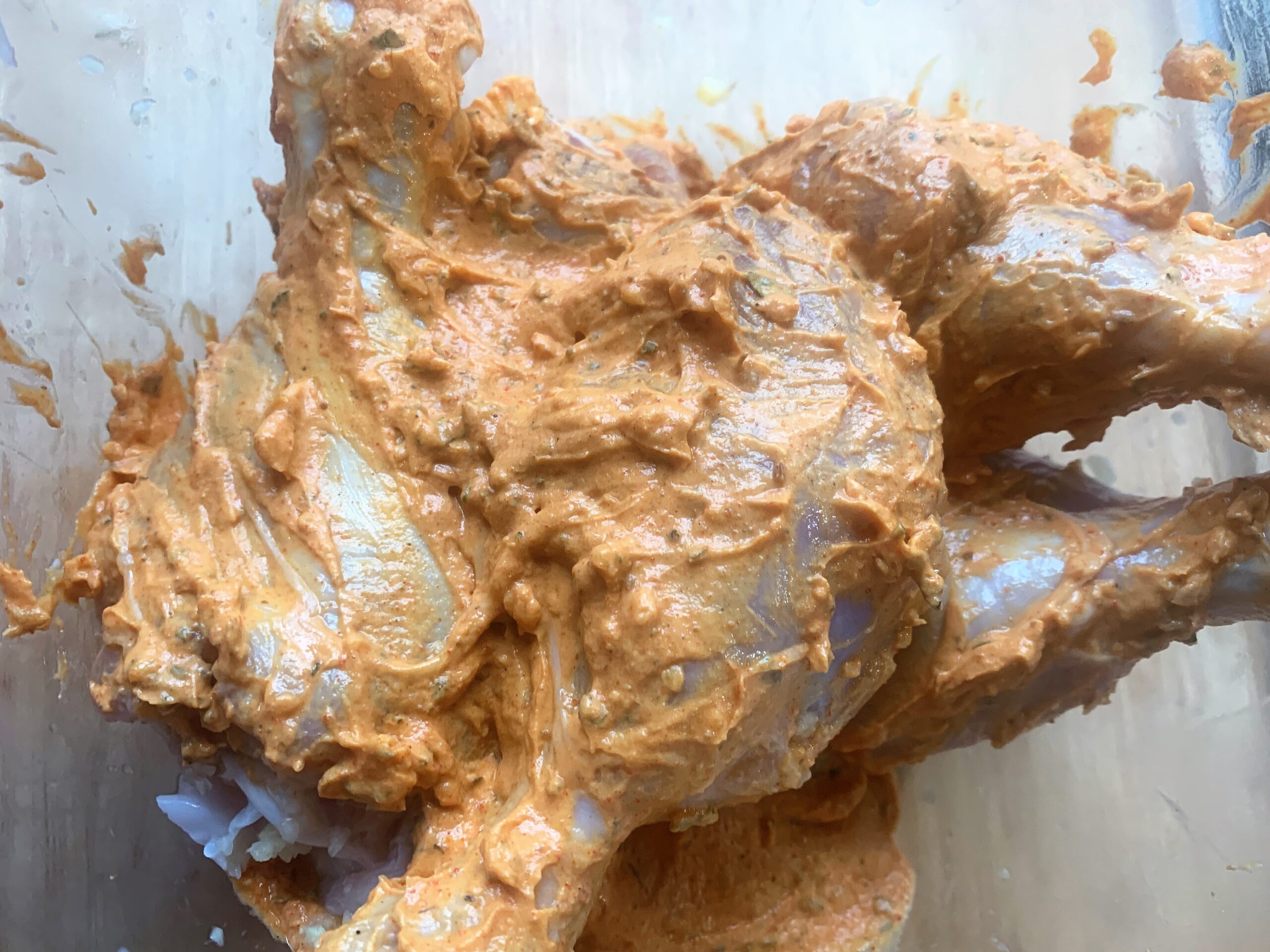 Add the mustard oil and mix the marinade. Add the yogurt marinade to the chicken and mix it all together (There might be some drained water from the chicken after 2nd marinade, always drain it off before adding the yogurt marinade otherwise the marinade will be watery). The best way to mix it to use your hands and gently massage the chicken pieces in the marinate. Let the chicken rest peacefully in the marinade for good 8-10 hours or overnight in fridge.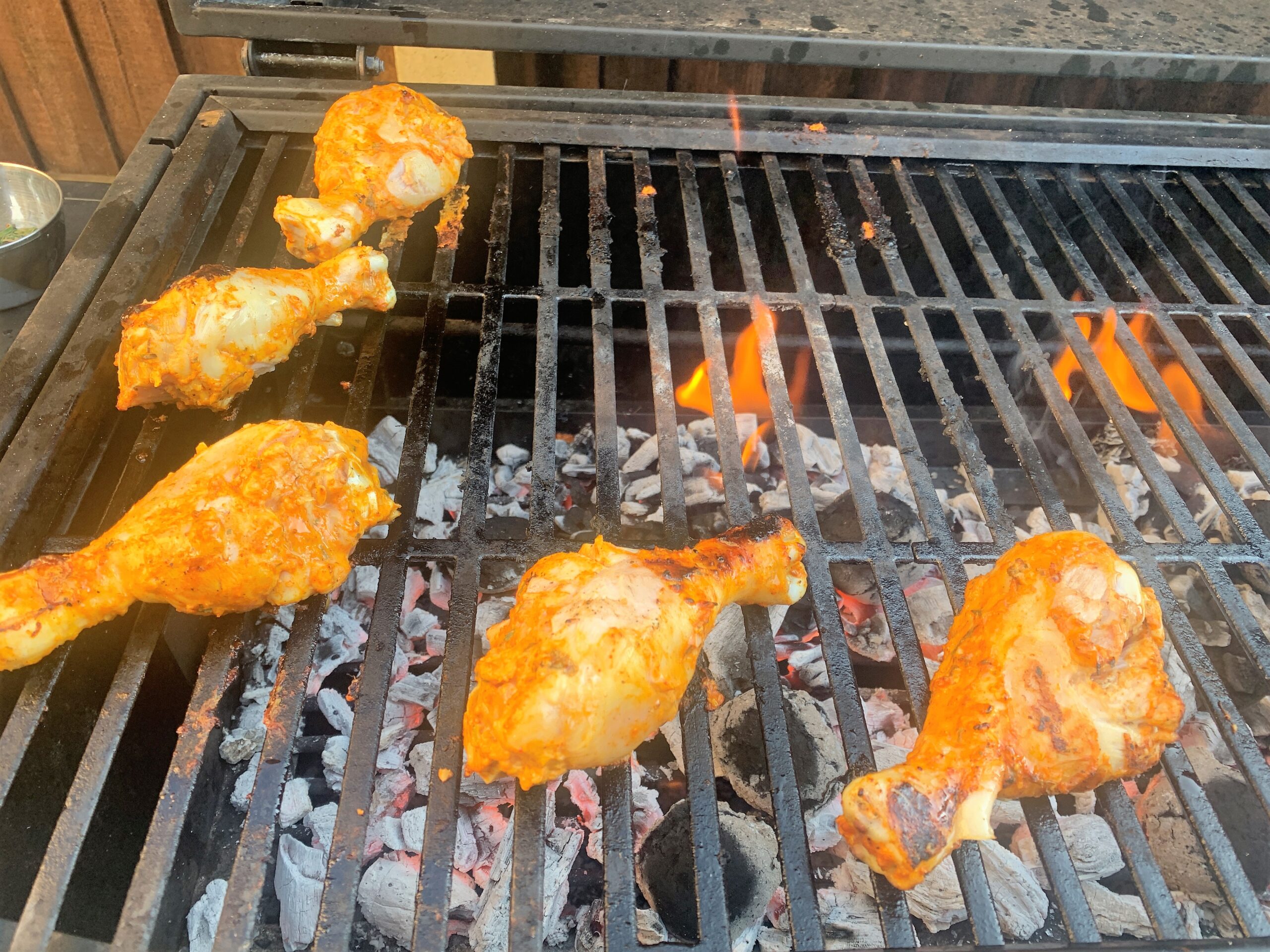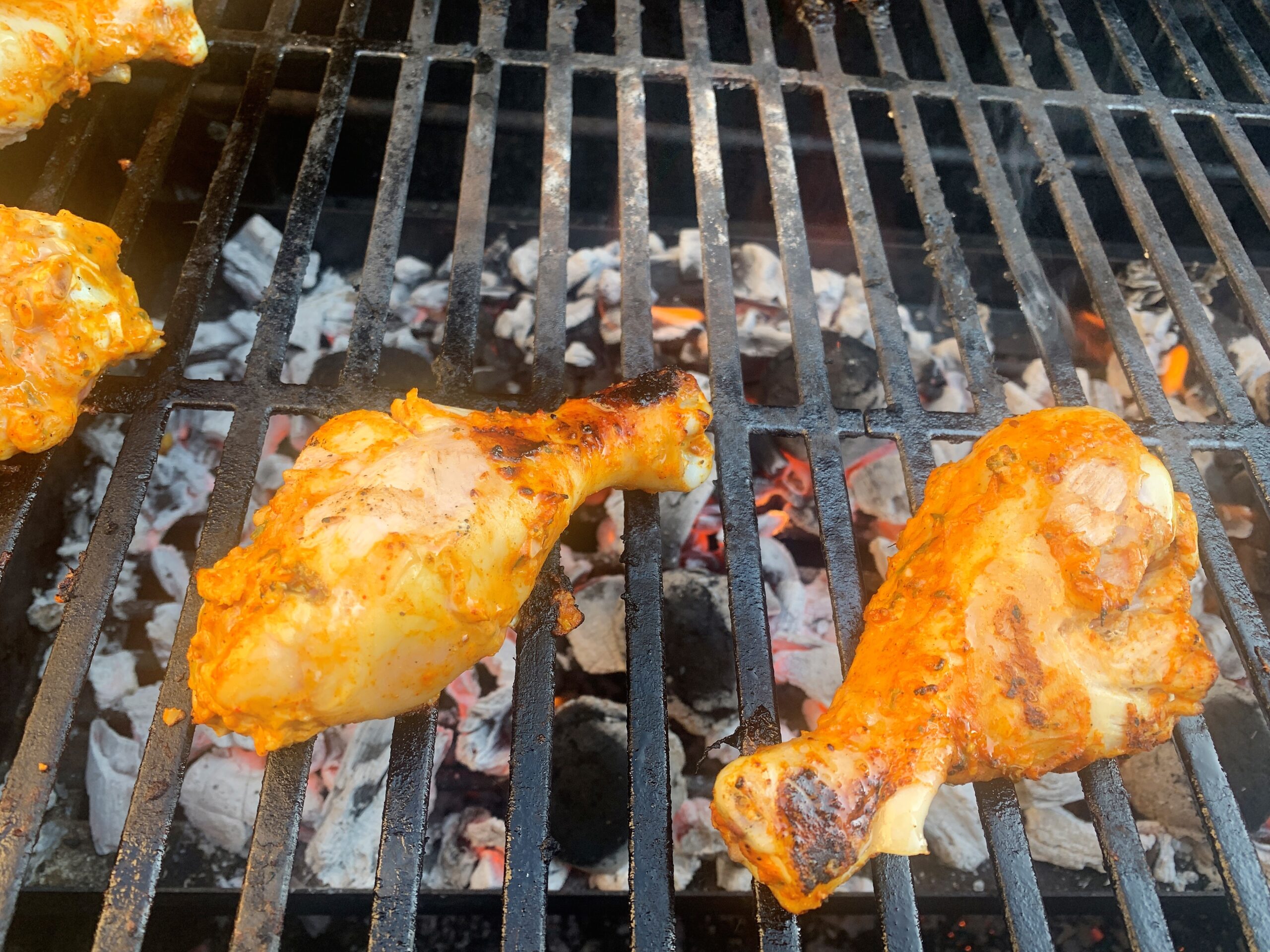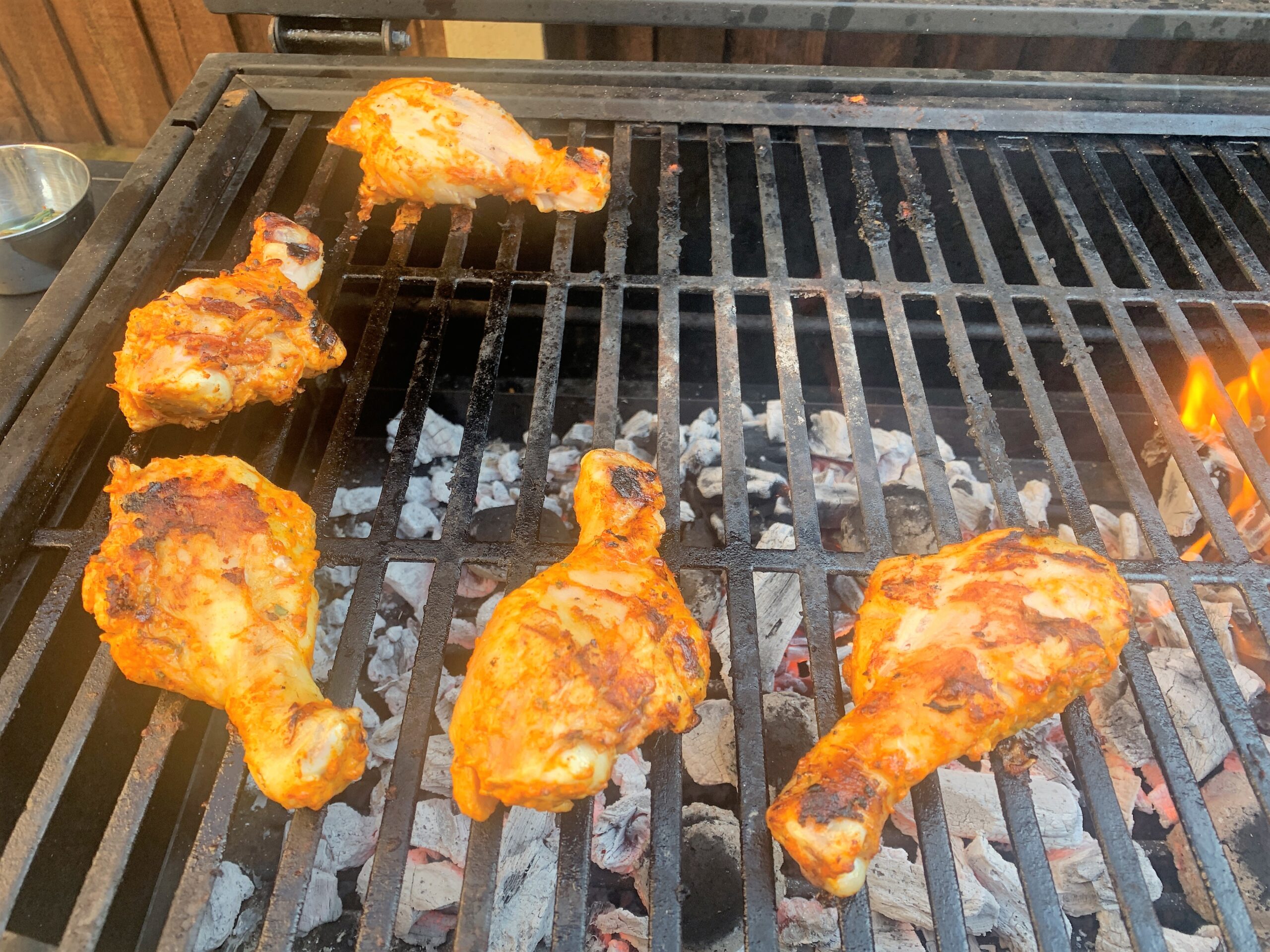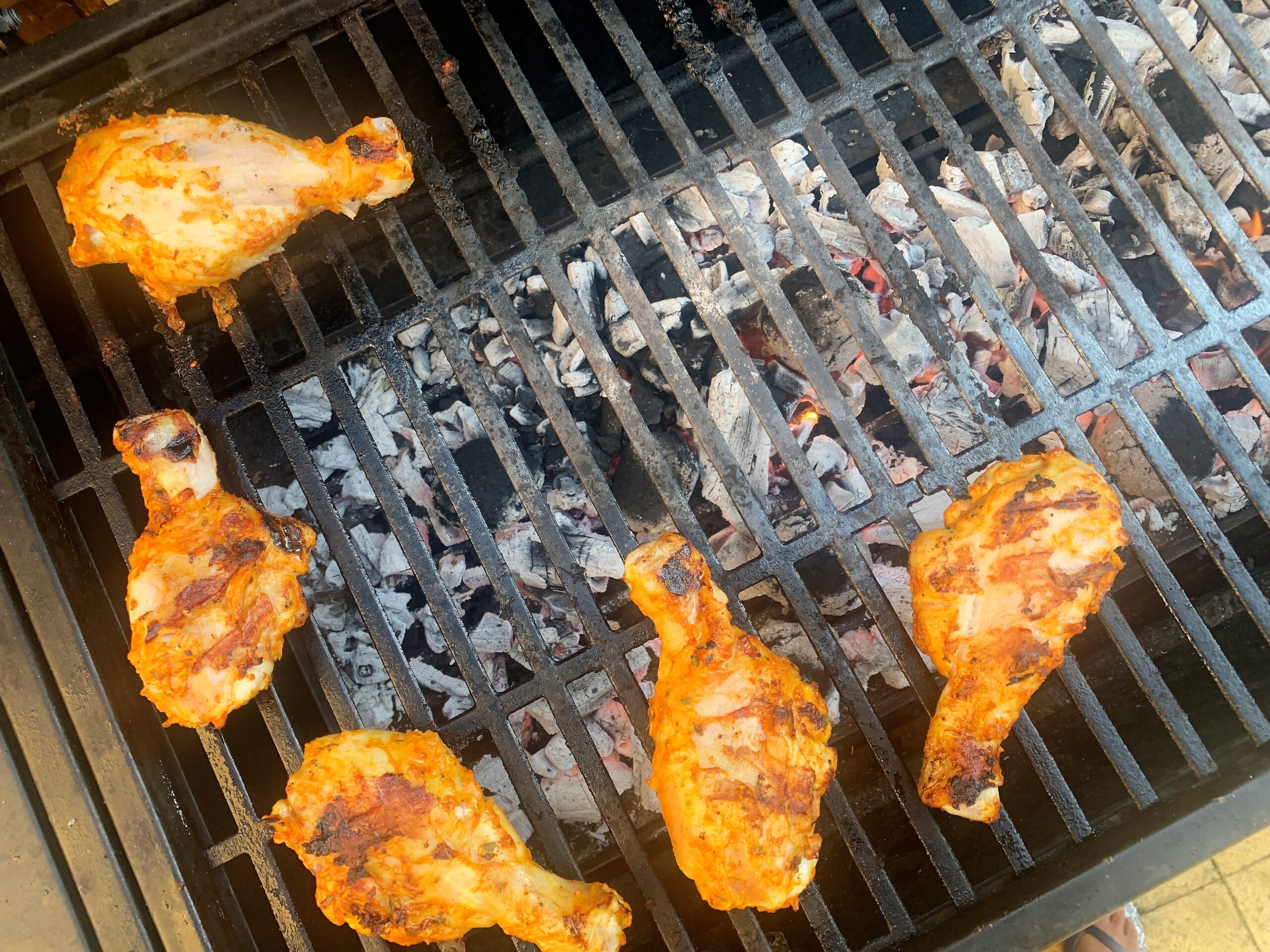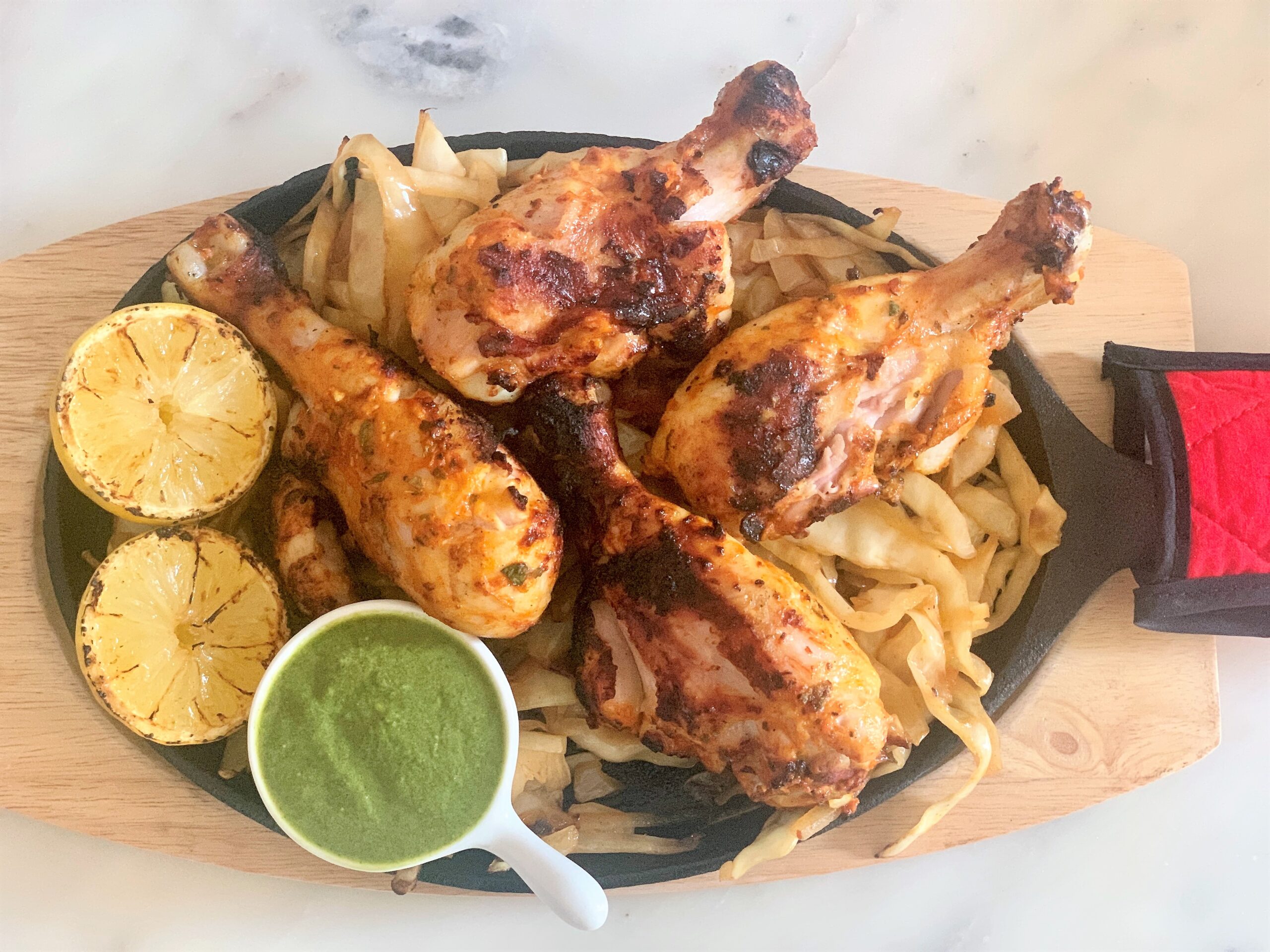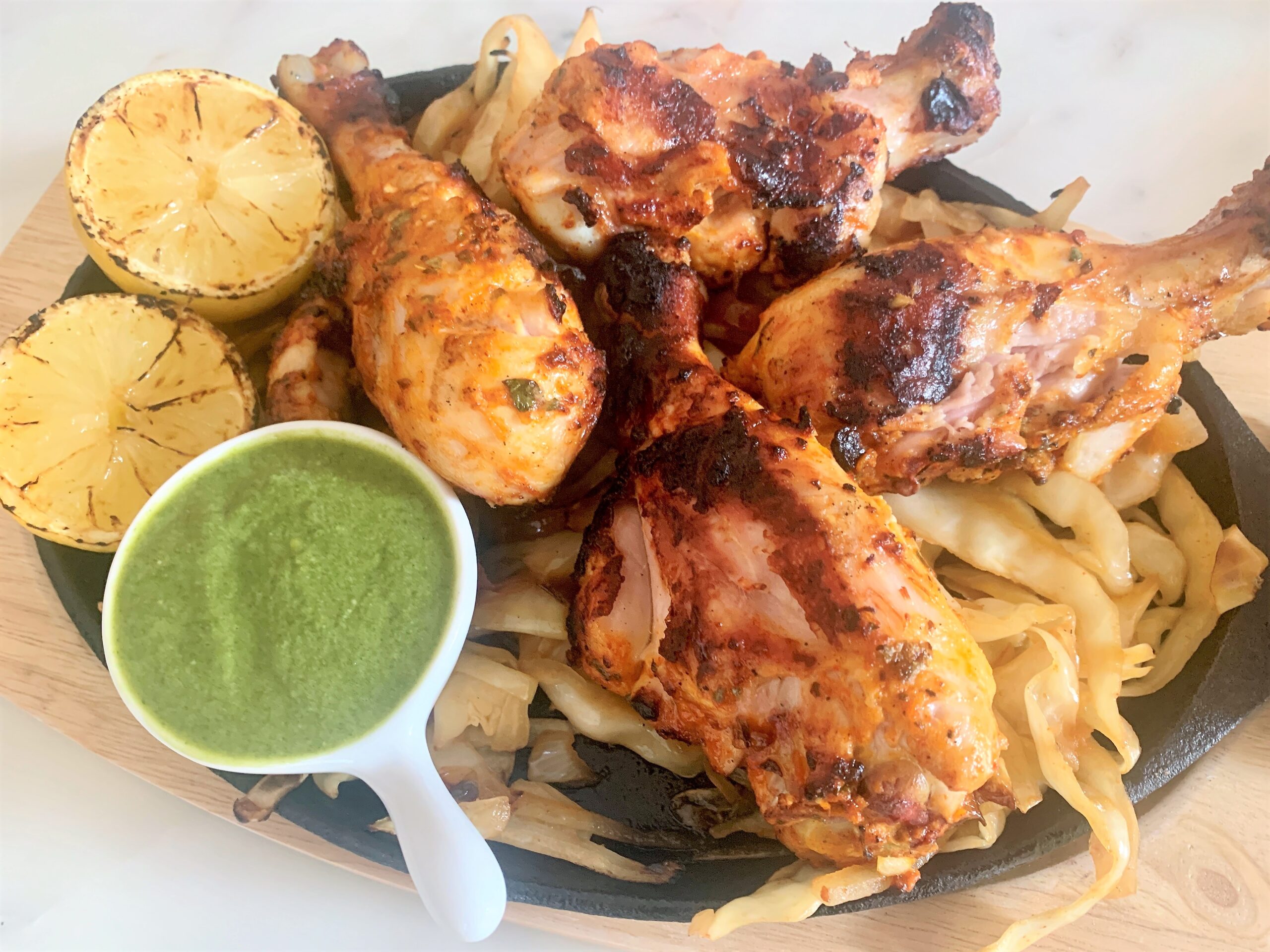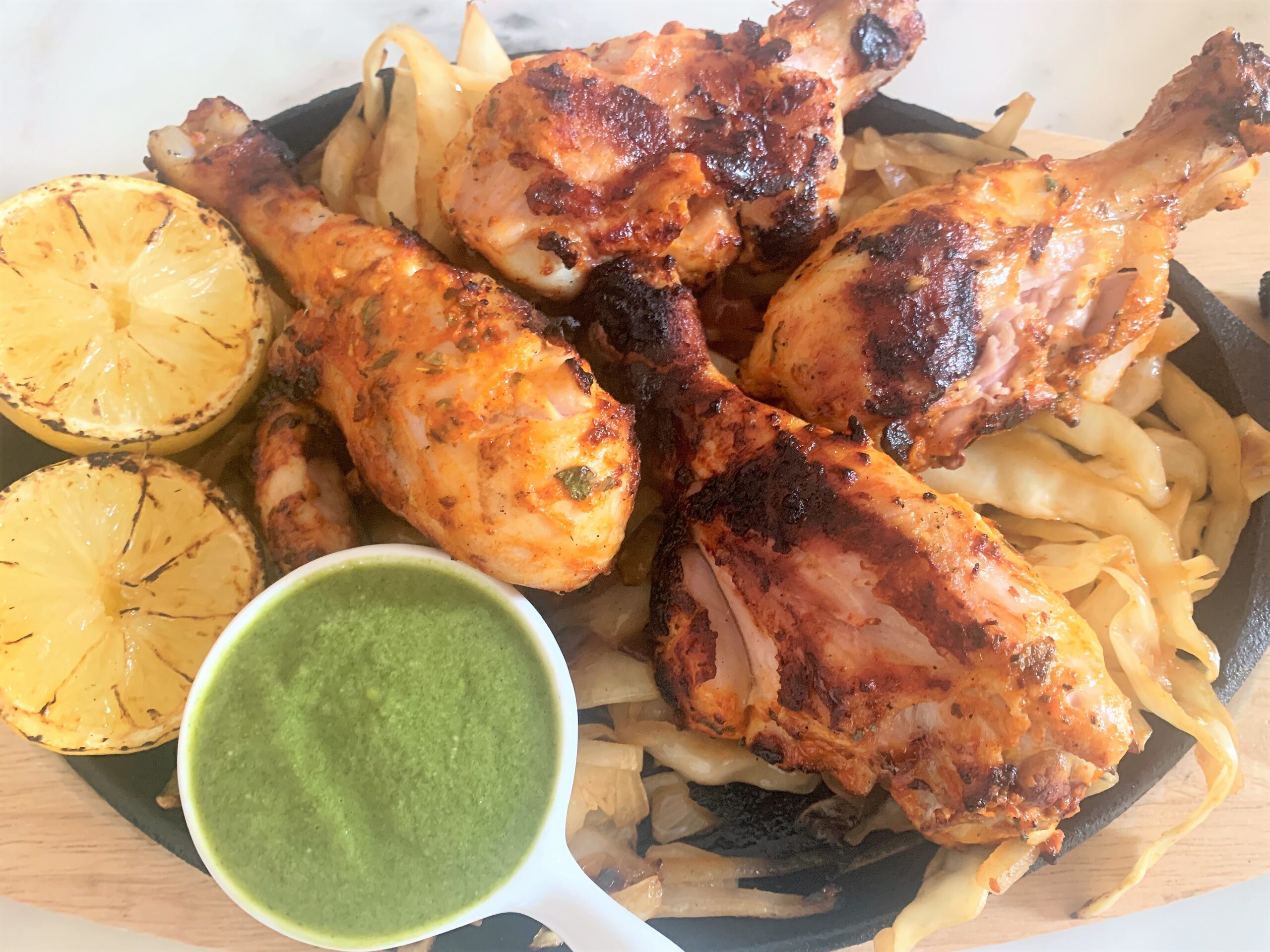 Light the BBQ and cook the chicken turning them over from time to time so that the chicken chars on the exterior and cooks evenly through. You can baste the chicken with some oil while cooking. It should take around 8-12 minutes to cook the chicken.
Sprinkle chaat masala and serve immediately with salad, lime and green chutney.