Parwal ki Mithai
Parwal or pointed gourd is a common vegetable in the North India. It is used in several savoury dishes. It is a seasonal vegetable and generally available around the Monsoon season.
No one would be able to guess that this mithai (sweet) is made from a vegetable. Parwal is parboiled in sugar syrup and stuffed with khoya/milk solids to give it a unique sweet taste.
I have some golden memories of eating 'Parwal ki mithai' whenever I travelled to Jaipur with my parents. Every year, we went to our ancestral temple and always had a stopover in Jaipur. My parents would treat us to 'pyaaz ki kachori' and these yumm 'parwal ki mithai'. Even thinking about those days makes me nostalgic.
Many people often get confused between 'tindora' and 'parwal' as both look quite similar in colour and size. That is where the similarities end as they are quite different in taste and texture. Parwal have round big seeds which can be consumed if they are tender but if the seeds are hard and black then they should be removed.
The 'parwal ki mithai' is an easy recipe that can be made at home.
Other traditional Indian sweets that can be prepared at home are Rice Kheer, Rajasthani Kheernand, Sandesh, Santre ki Kheer, Gajar Halwa, Rava Kesari, Gulab Jamun, Kalakand, Rajasthani Churma, Milk Cake, and Meethe Chawal to name a few.
Ingredients
250 gram pointed gourd (parwal/ potol /patola)
A pinch of bicarbonate of soda
200 gram grated khoya (milk solids)
100 gram powdered sugar
1/4 teaspoon cardamom powder
1 tablespoon chopped almonds
1 tablespoon chopped pistachios
1 tablespoon chironji seeds (charoli)
1 tablespoon rock sugar (misri)
2 tablespoons milk powder
edible silver leaf for garnishing (varak, vark)
½ teaspoon milk
few saffron strands
1 cup sugar
1 cup water
Directions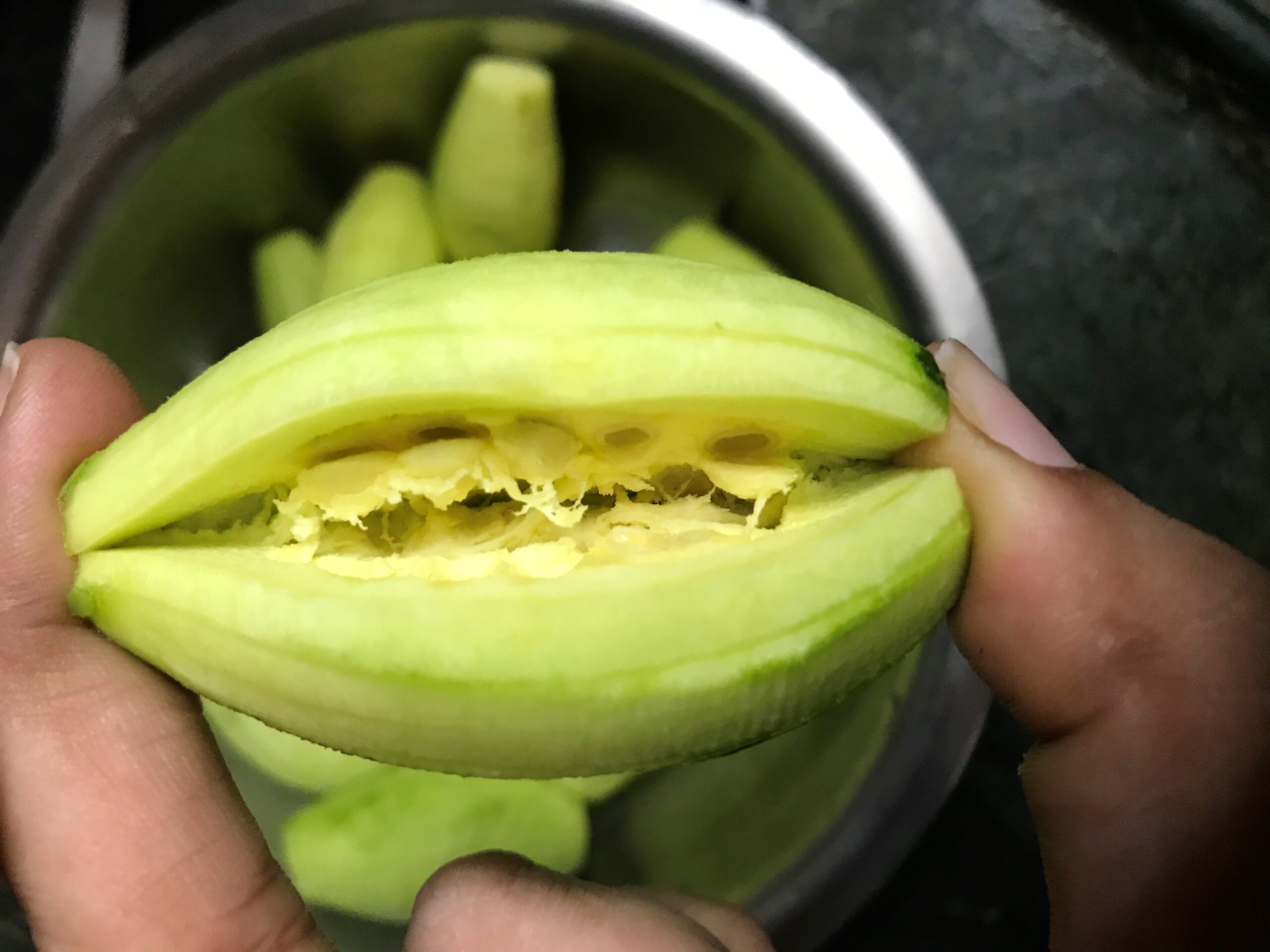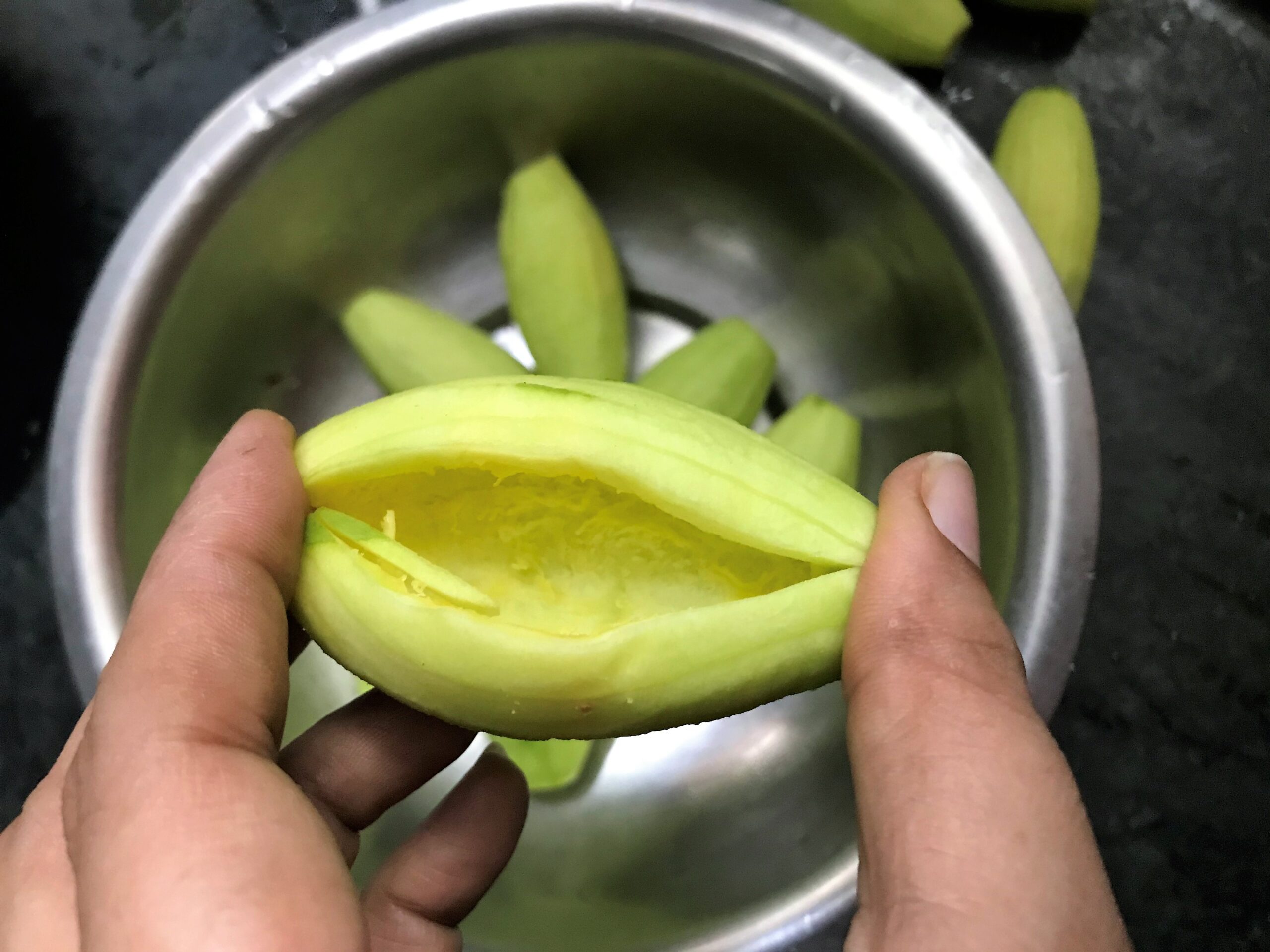 Wash and peel the parwals. Prick the parwals with a knife and slit lengthwise. Do not make a deep cut, the bottom side should be joined so that it can be stuffed.
Take out the seeds from the parwal carefully, so that the shape is not affected.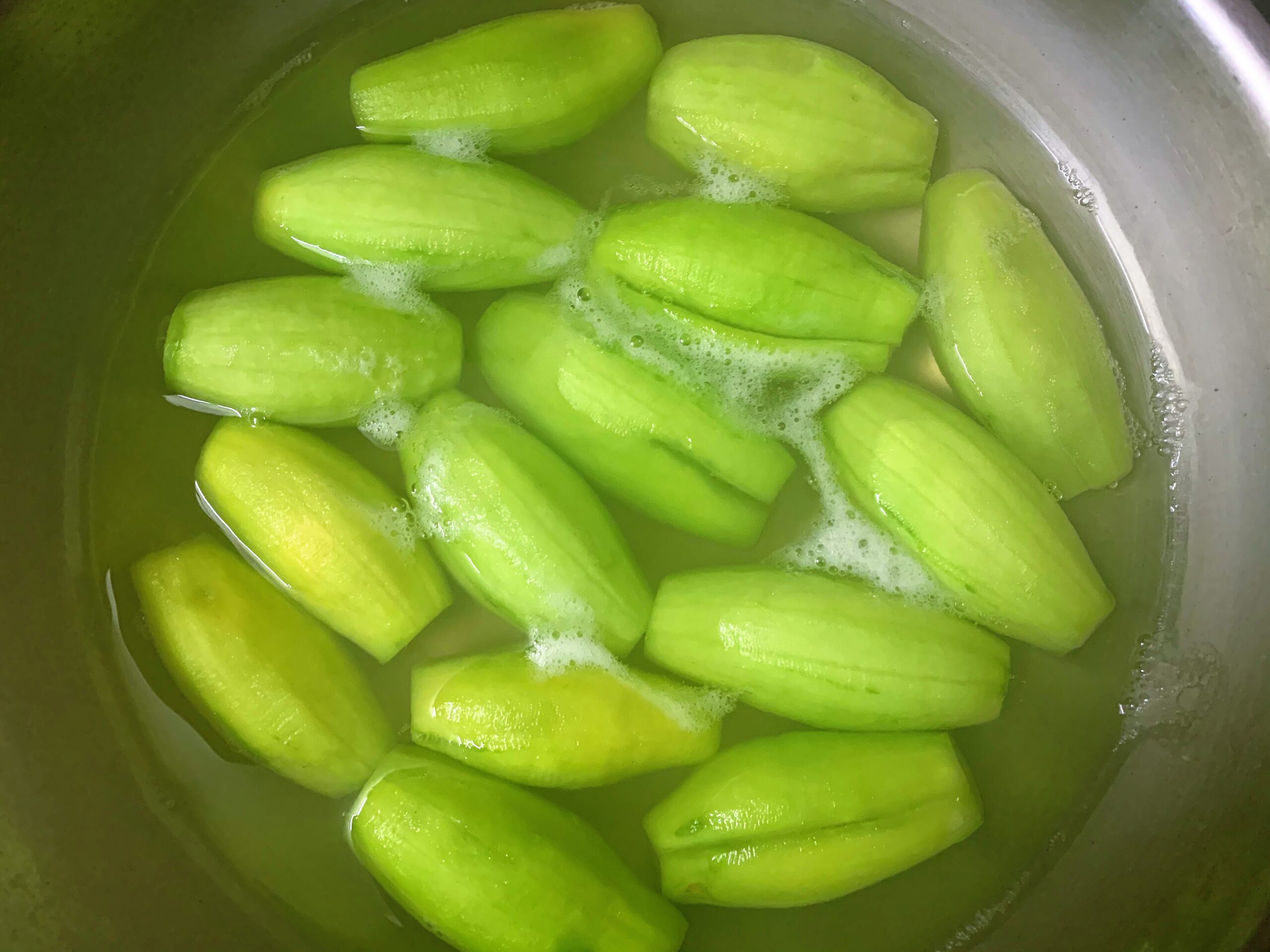 Boil 3 cups water and add a pinch of bicarbonate of soda.  Boil the parwals for about 3-4 minutes.  Drain the parwals using a colander.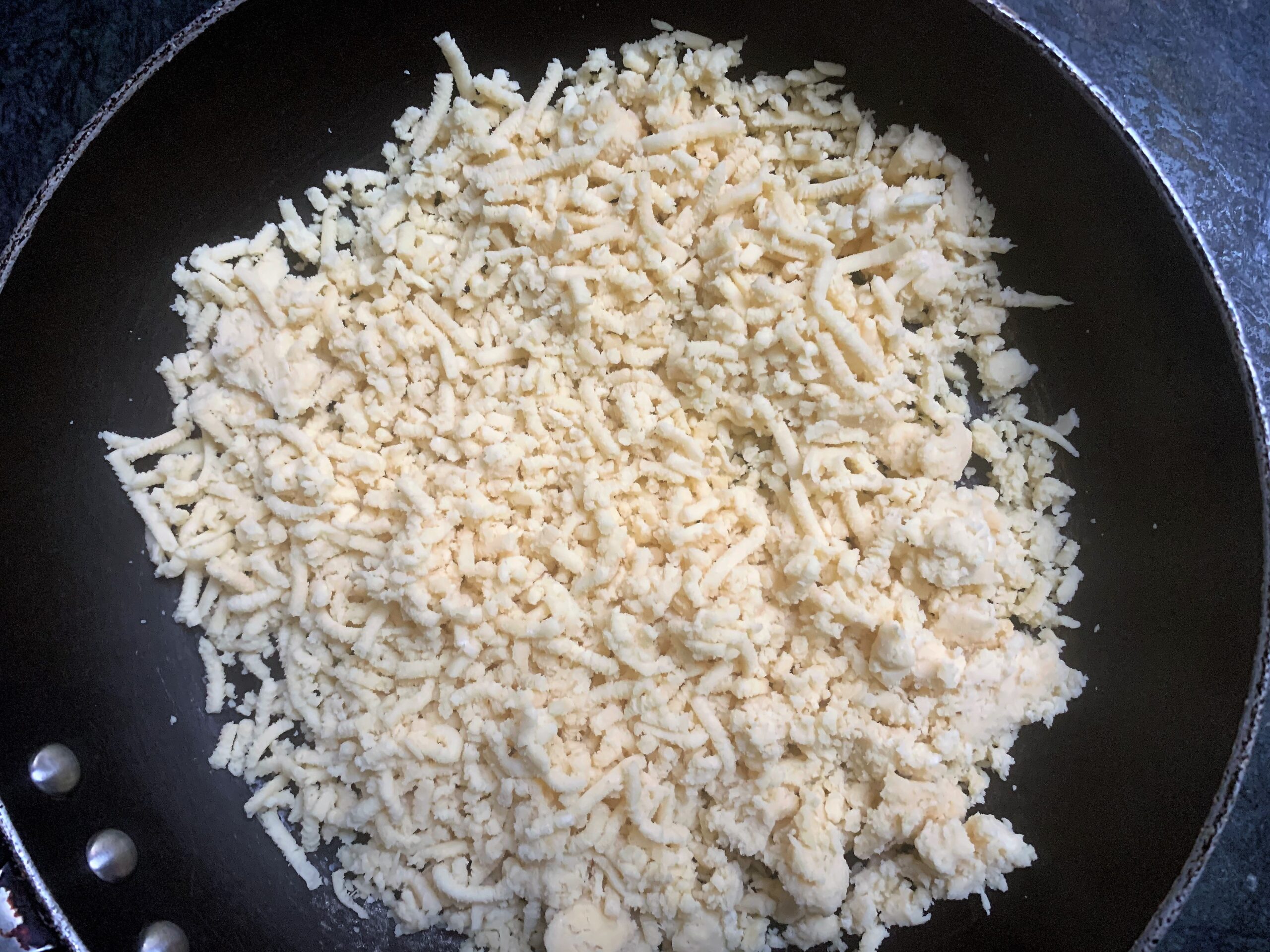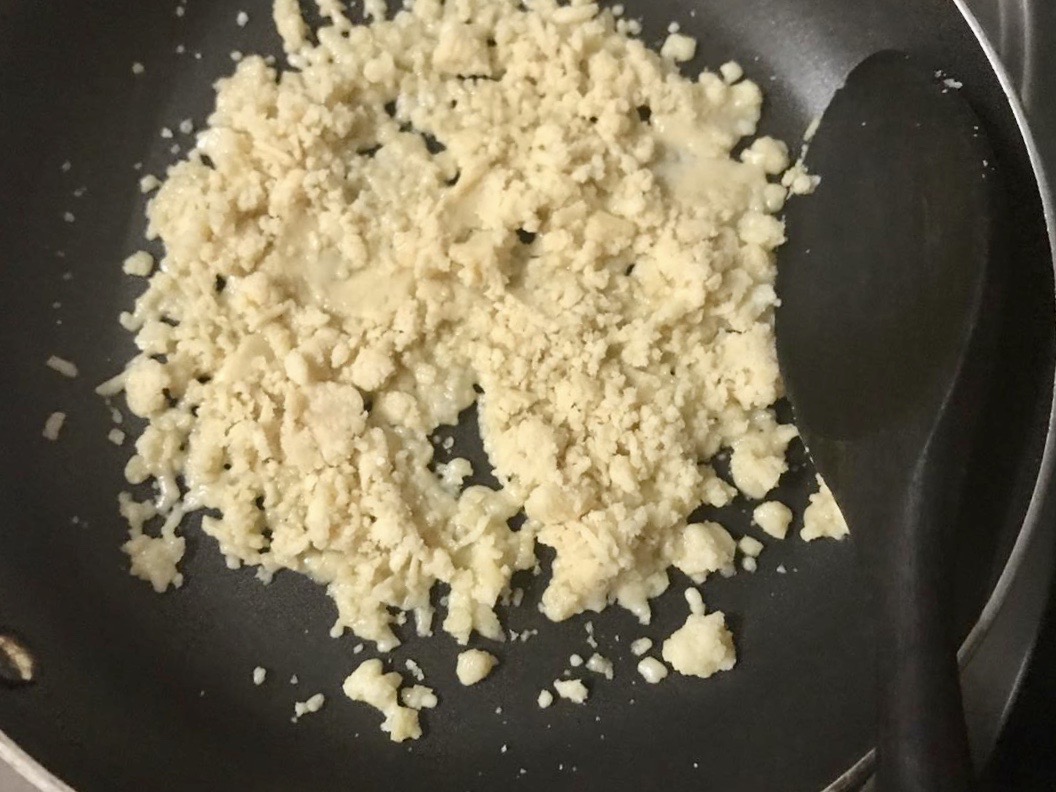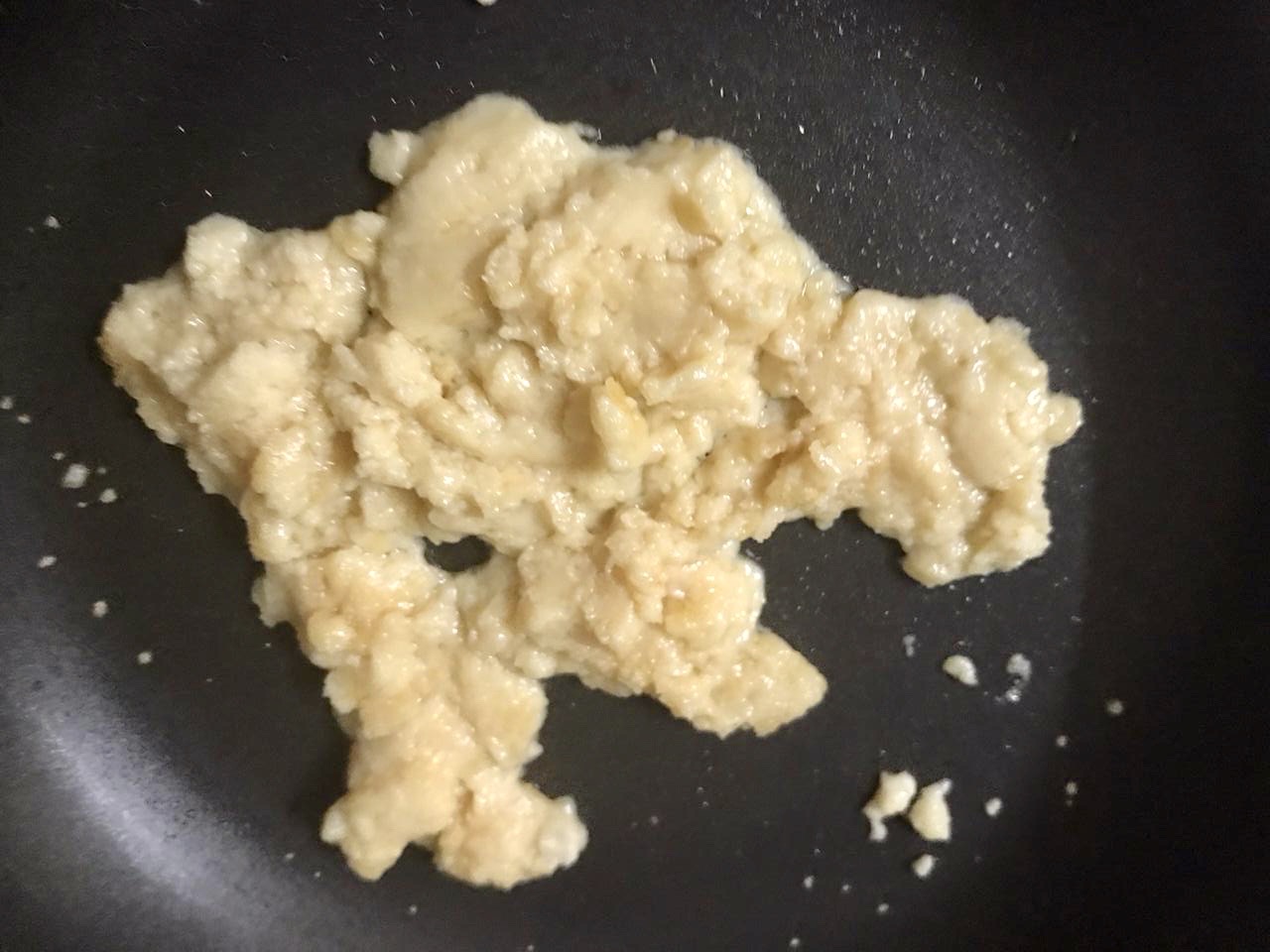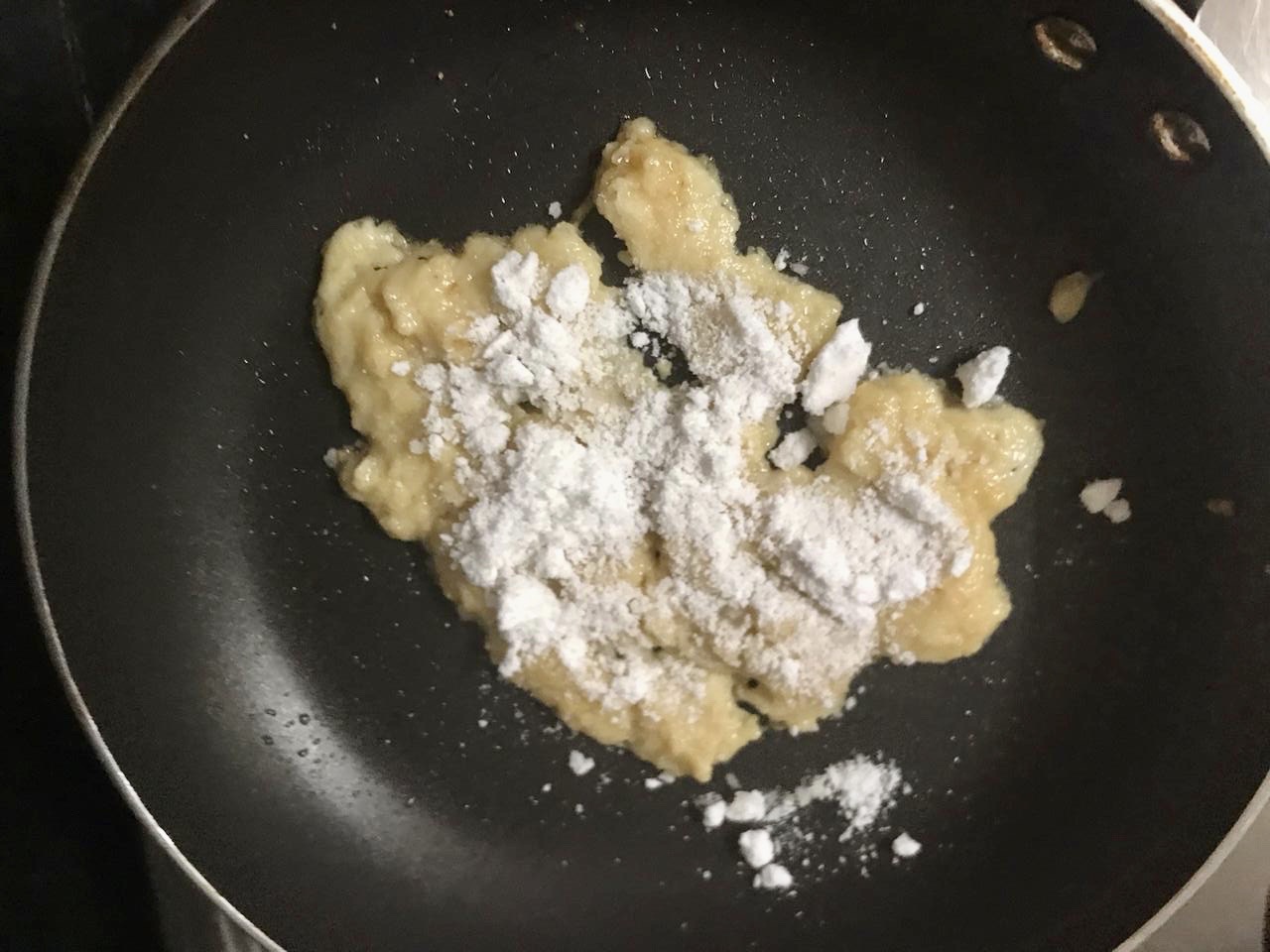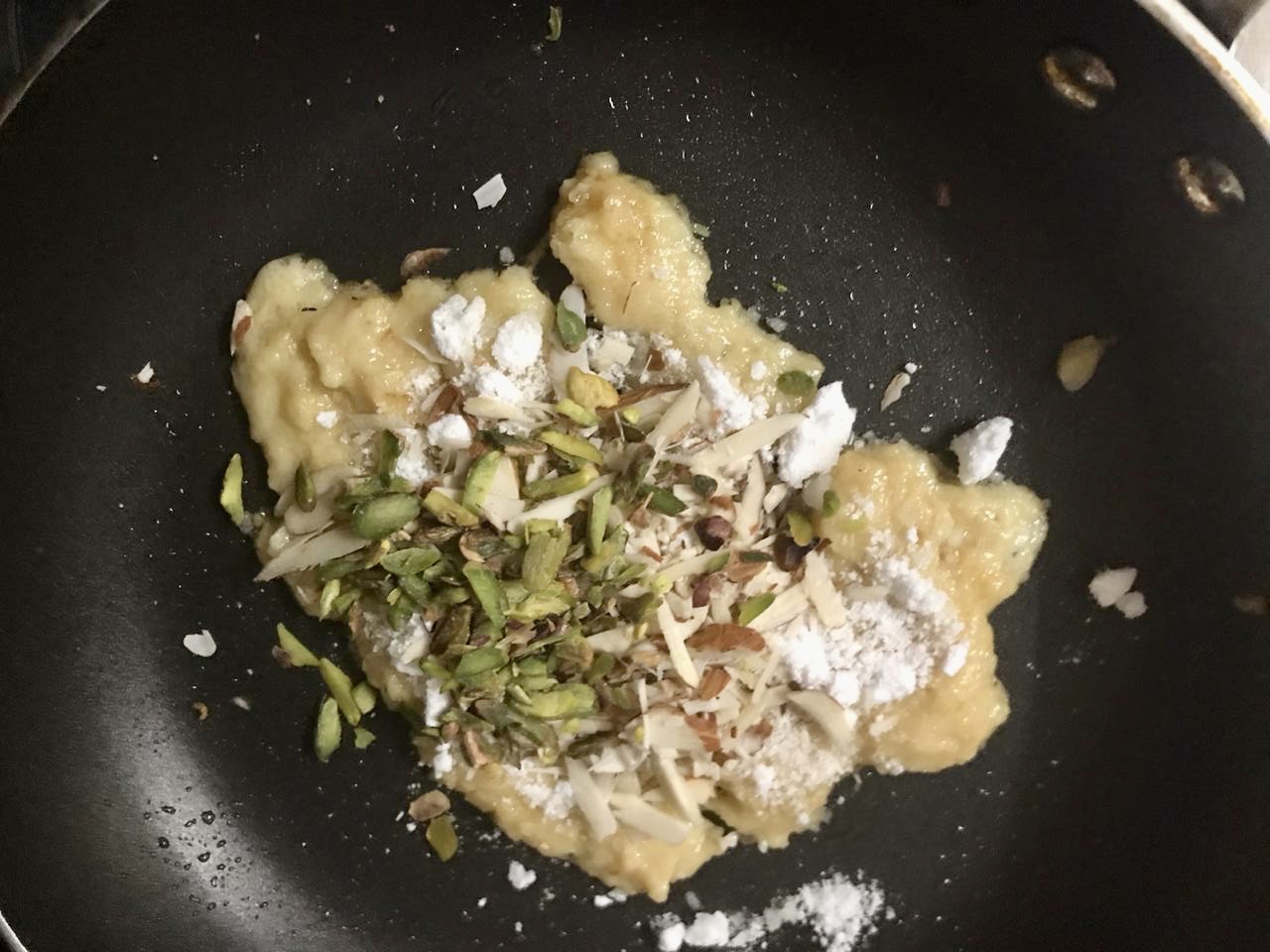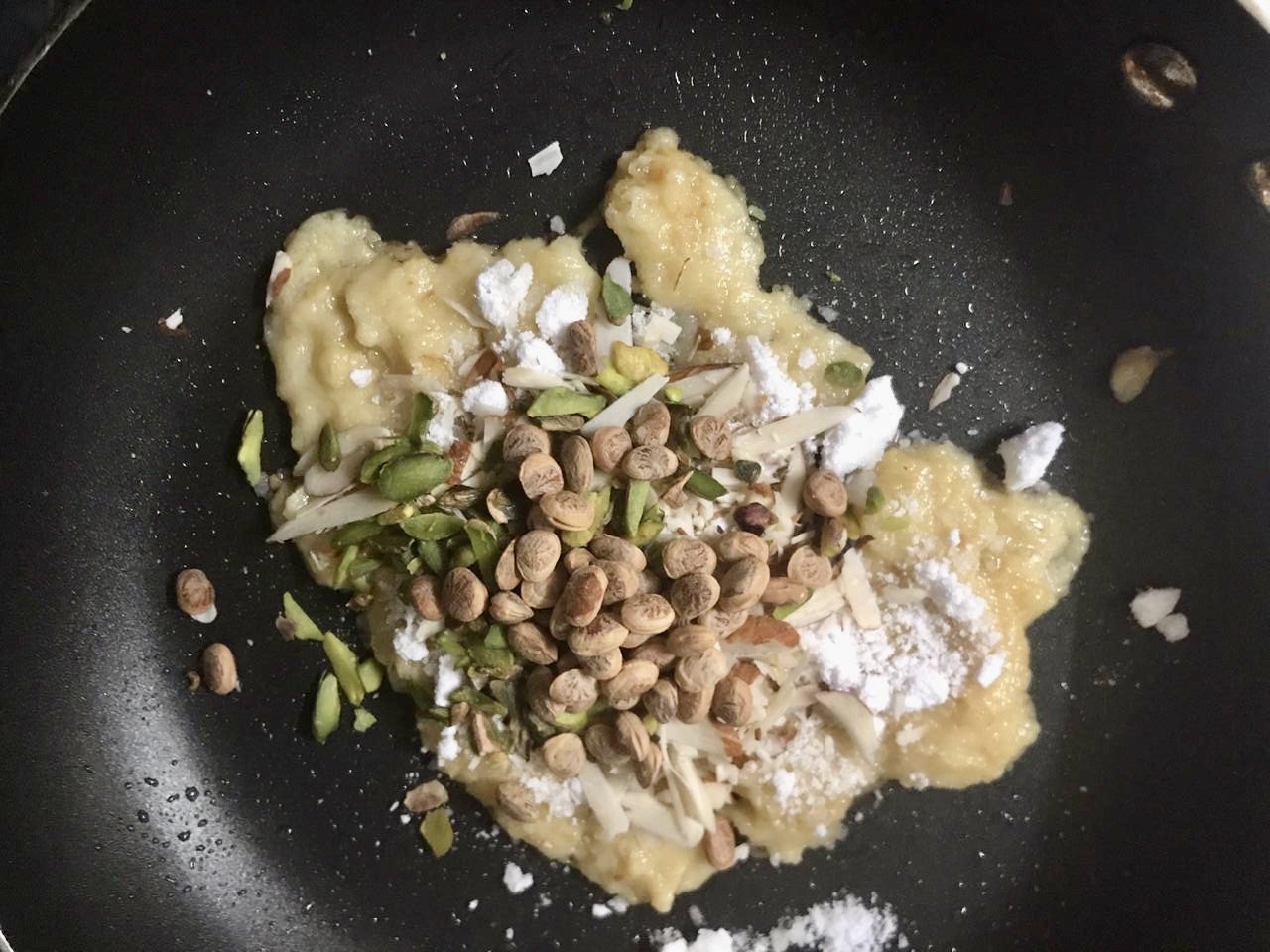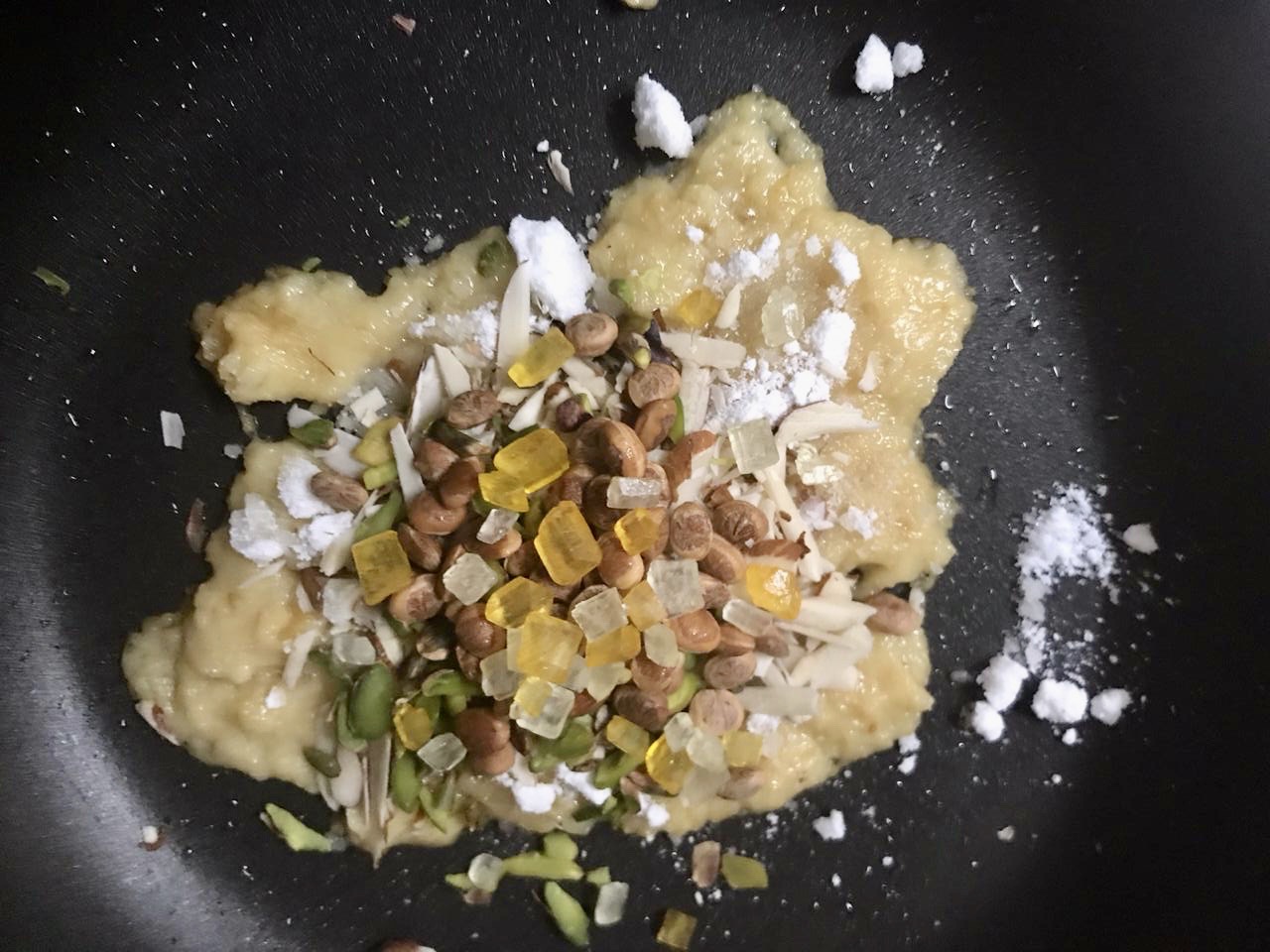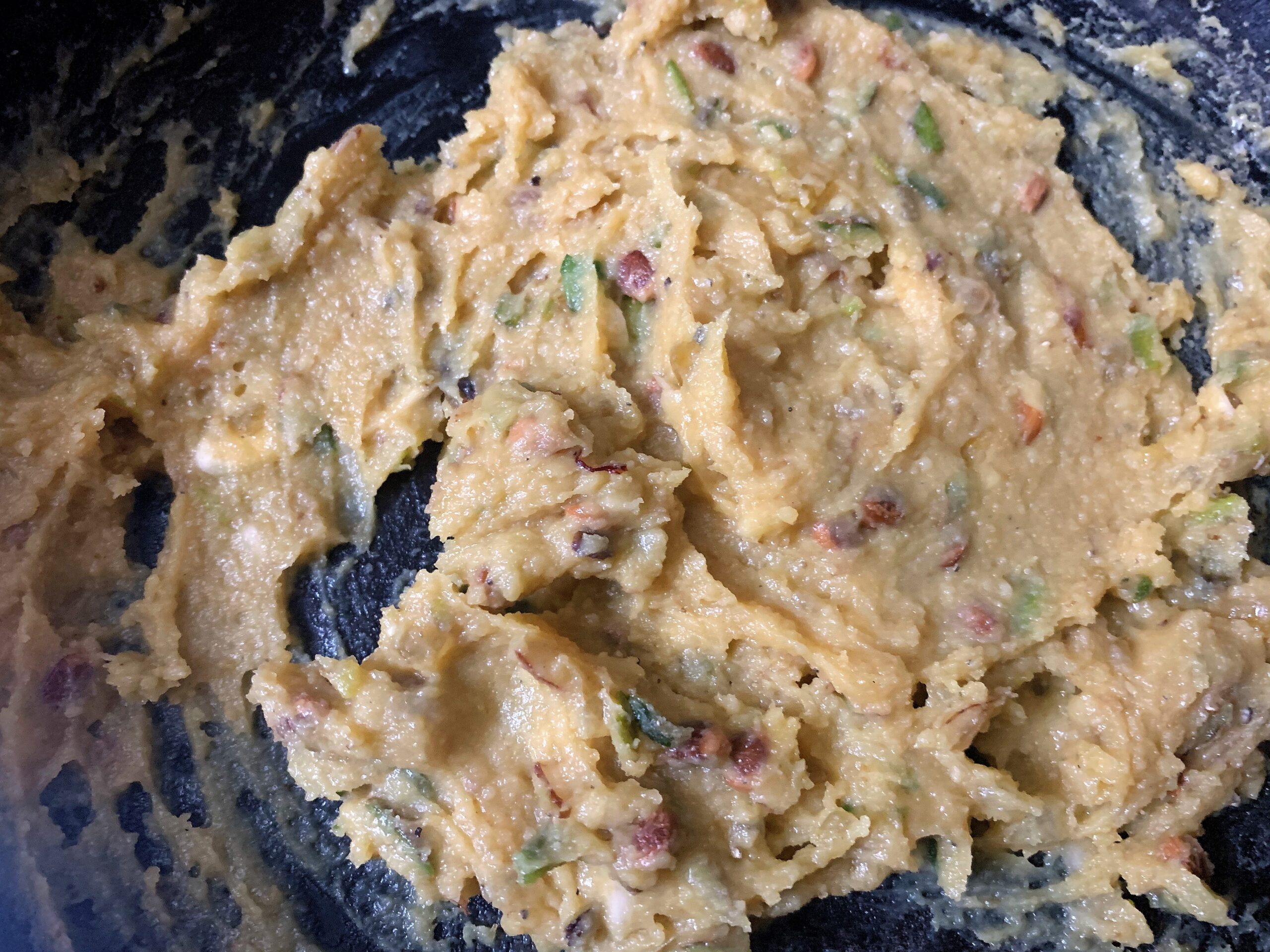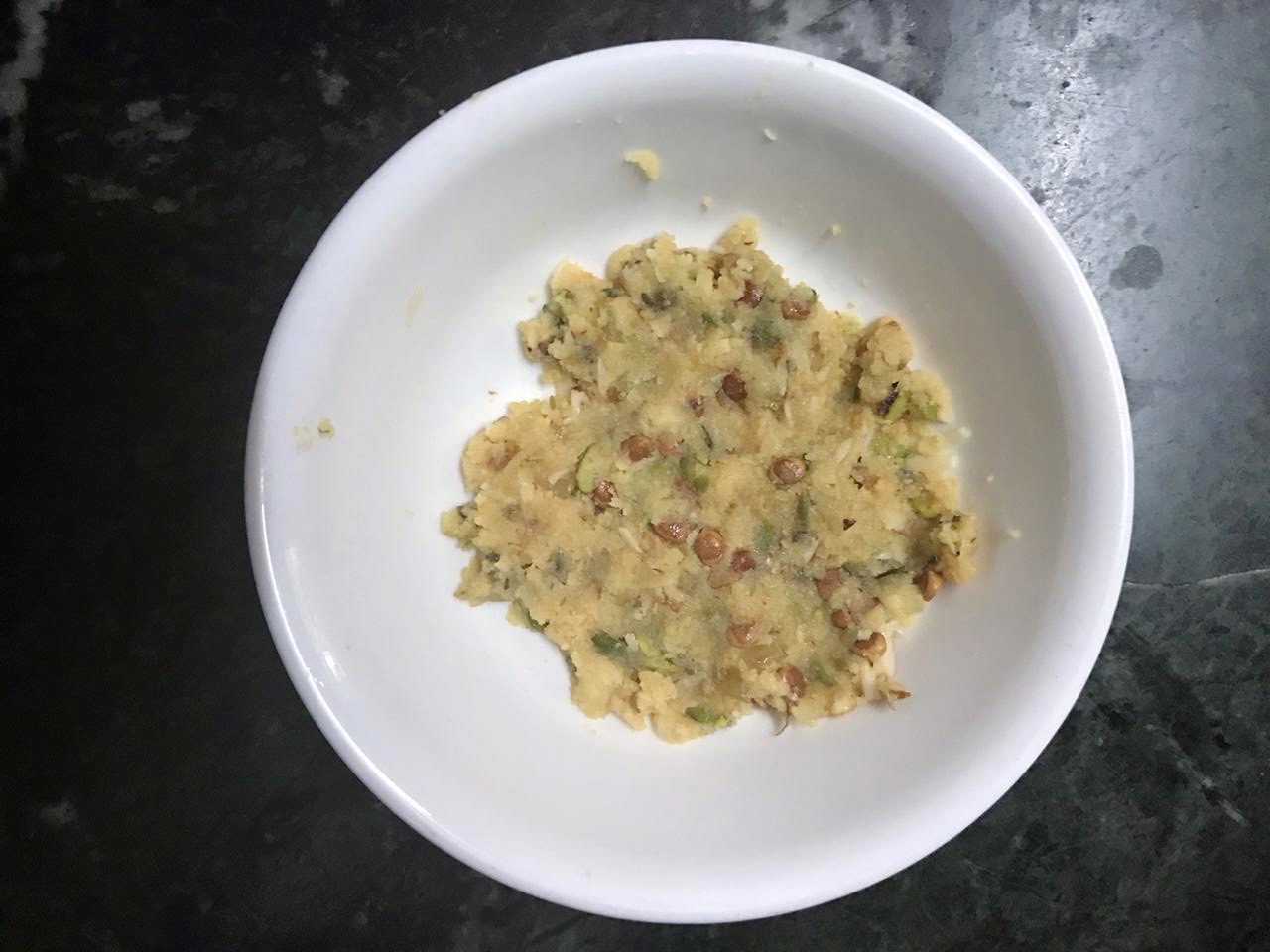 Roast the grated khoya on low heat until it becomes slight golden in colour. Switch off the heat and keep it aside.
Add the milk powder, powdered sugar, cardamom powder, chirongi seeds, rock sugar cubes, pistachio and almonds to the golden khoya and mix gently.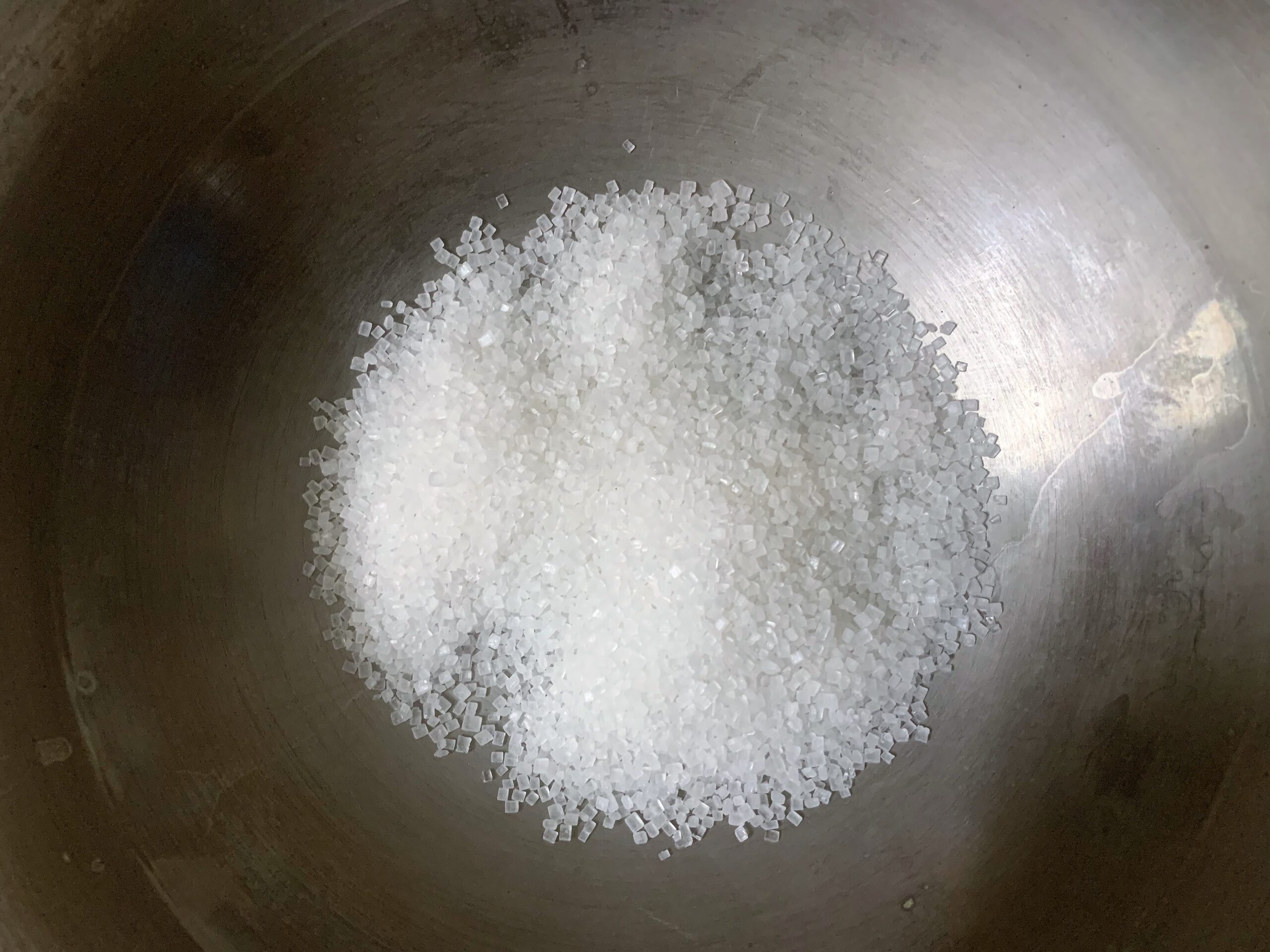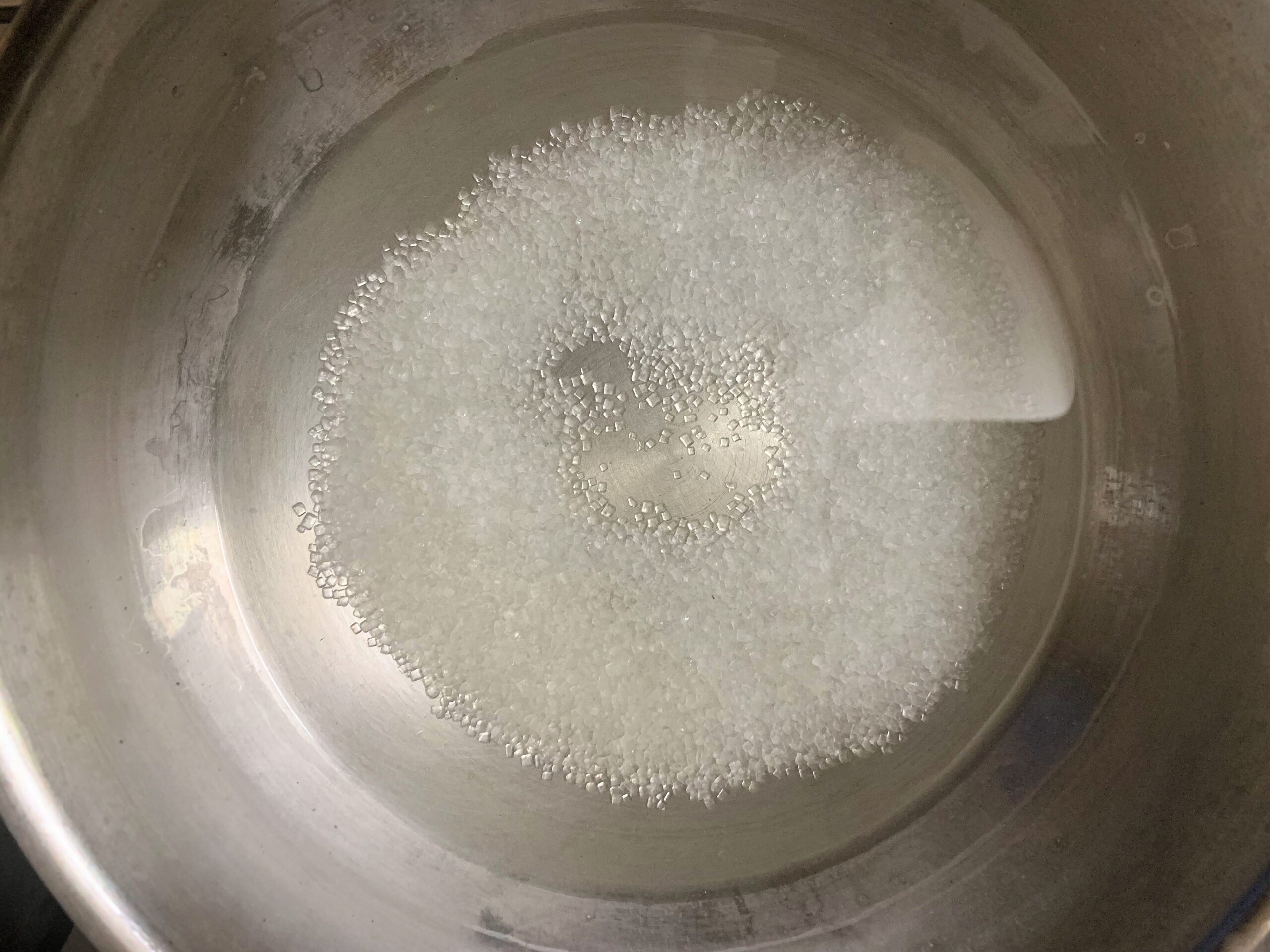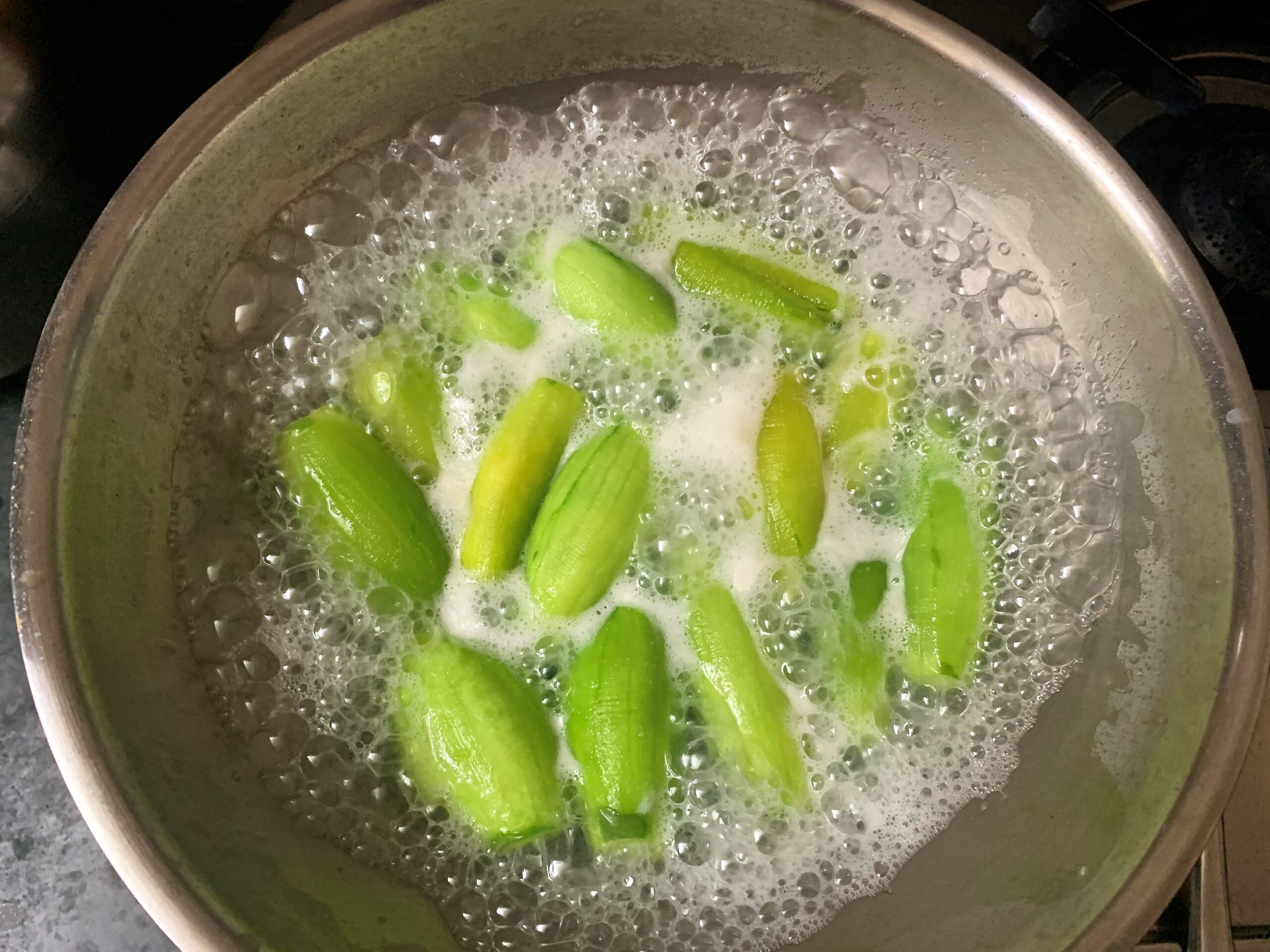 In a pan, boil the water and sugar together until all the sugar dissolves to make a sugar syrup (chashni).
Boil the sugar syrup for 5 minutes on medium heat. Next, add the parwals and boil it for further 5-6 minutes on medium-low heat. Drain all the parwals from the sugar syrup and keep it aside to cool.
Dissolve saffron strands in half teaspoon milk and keep it aside for about 5 minutes.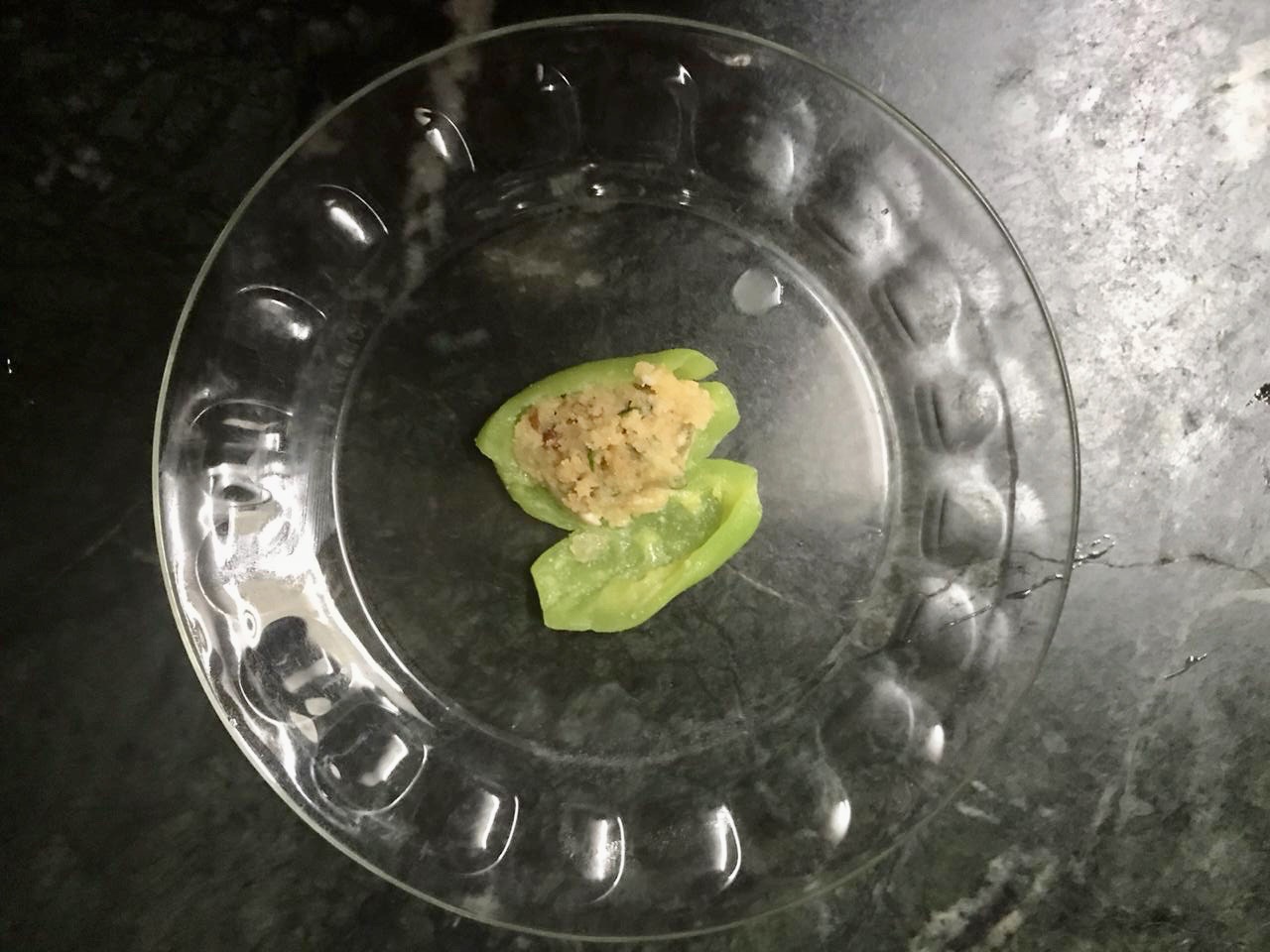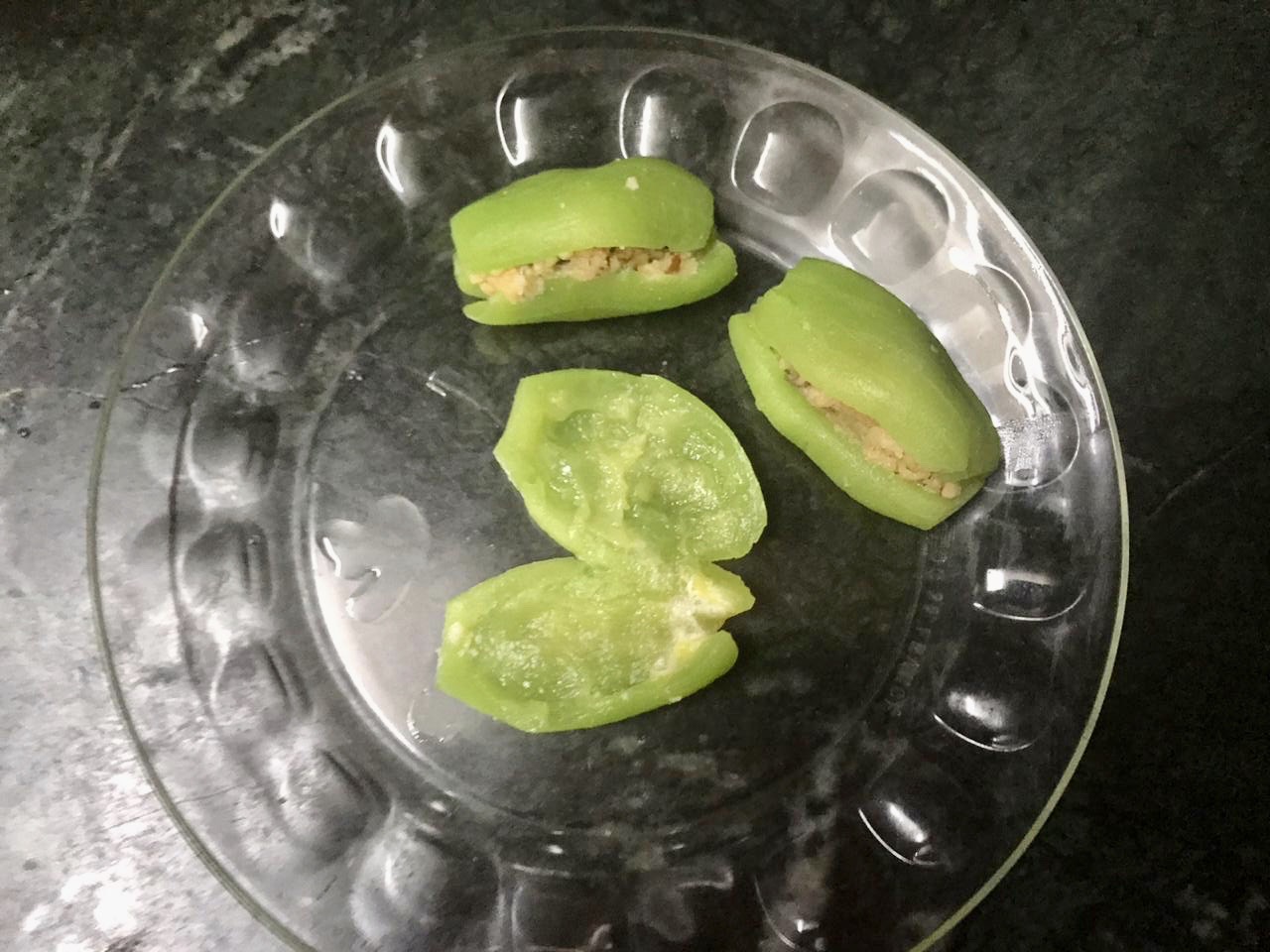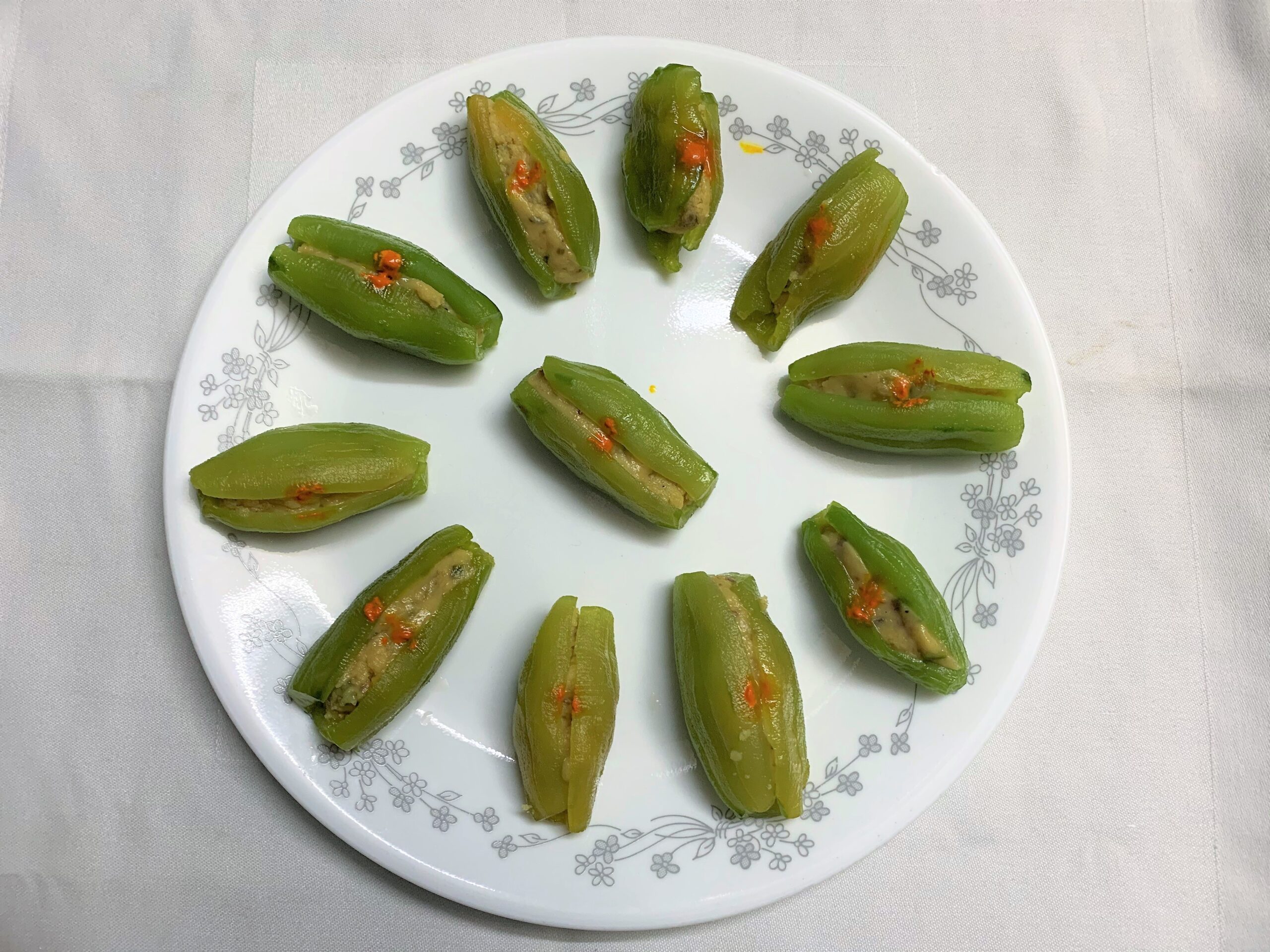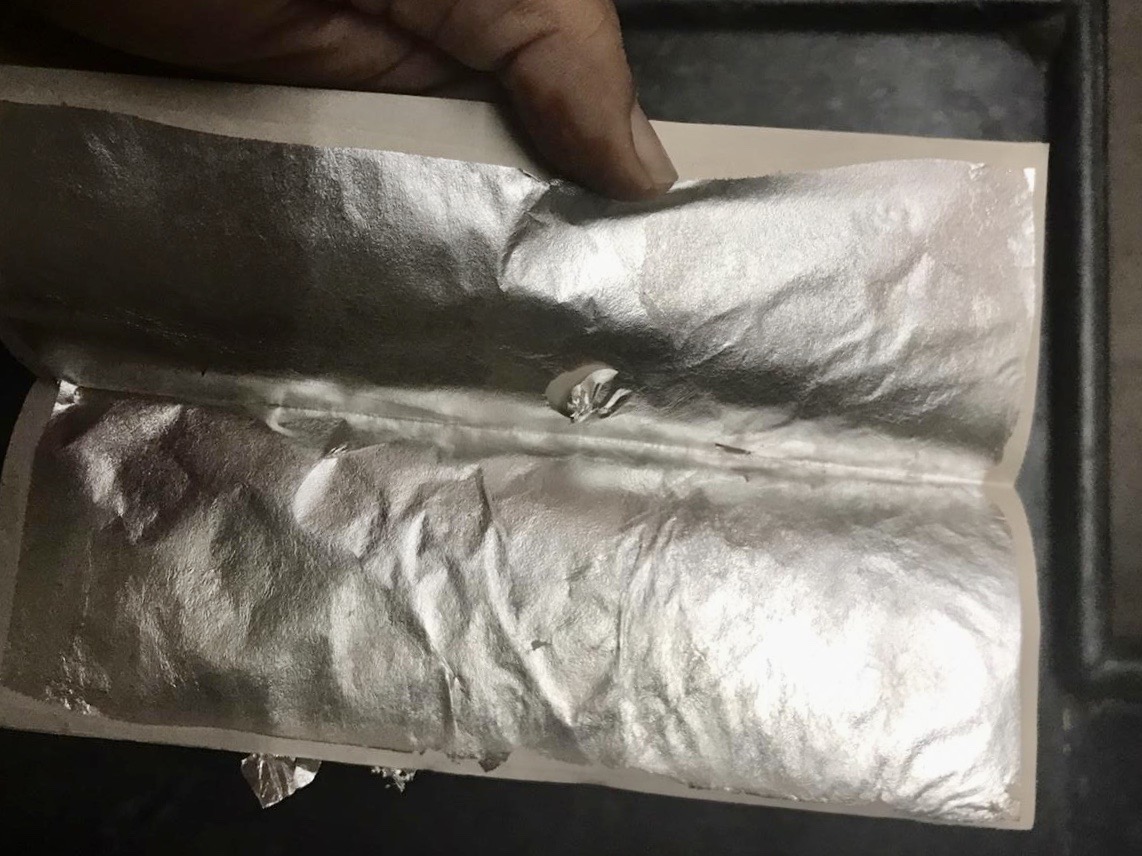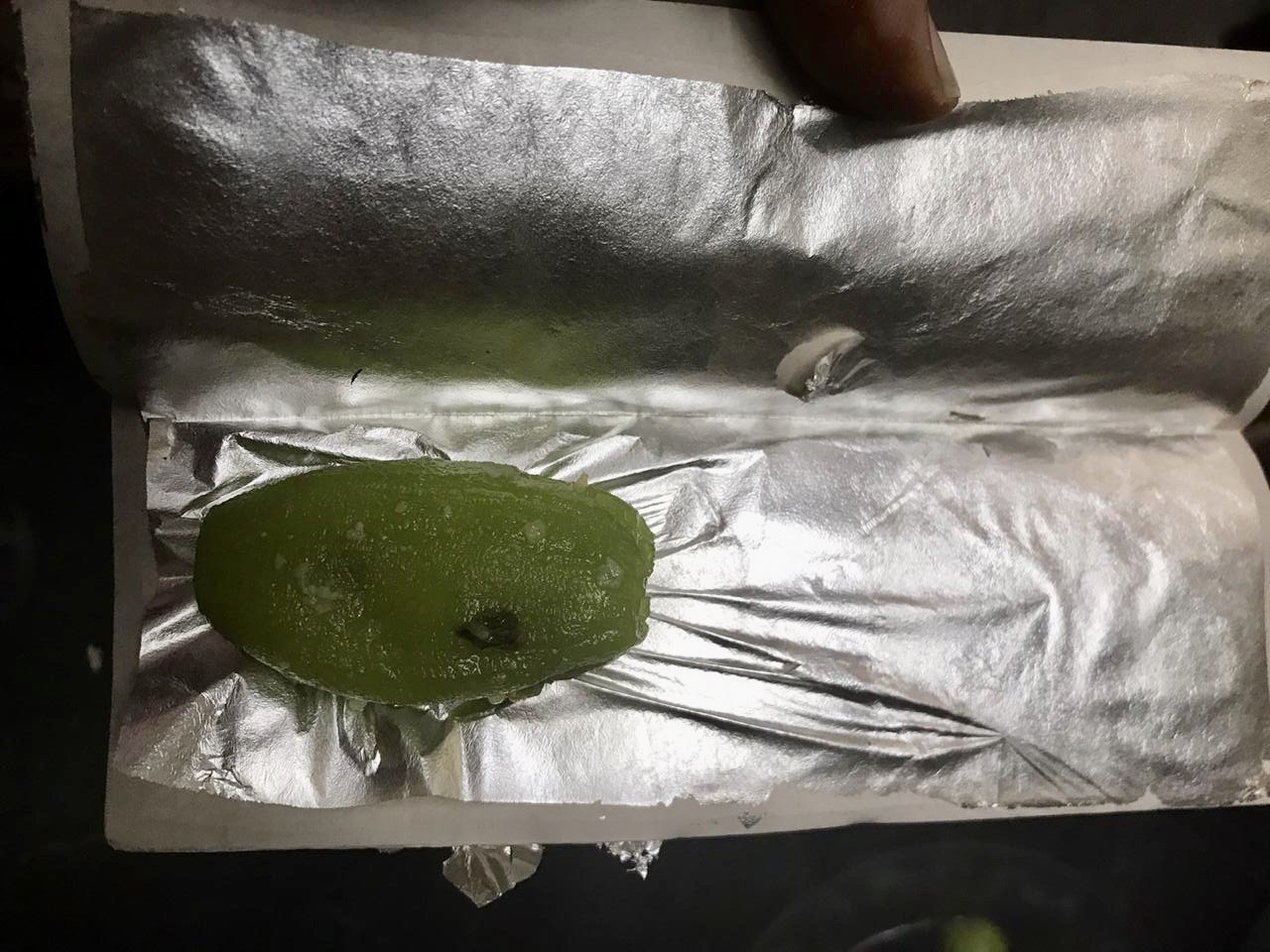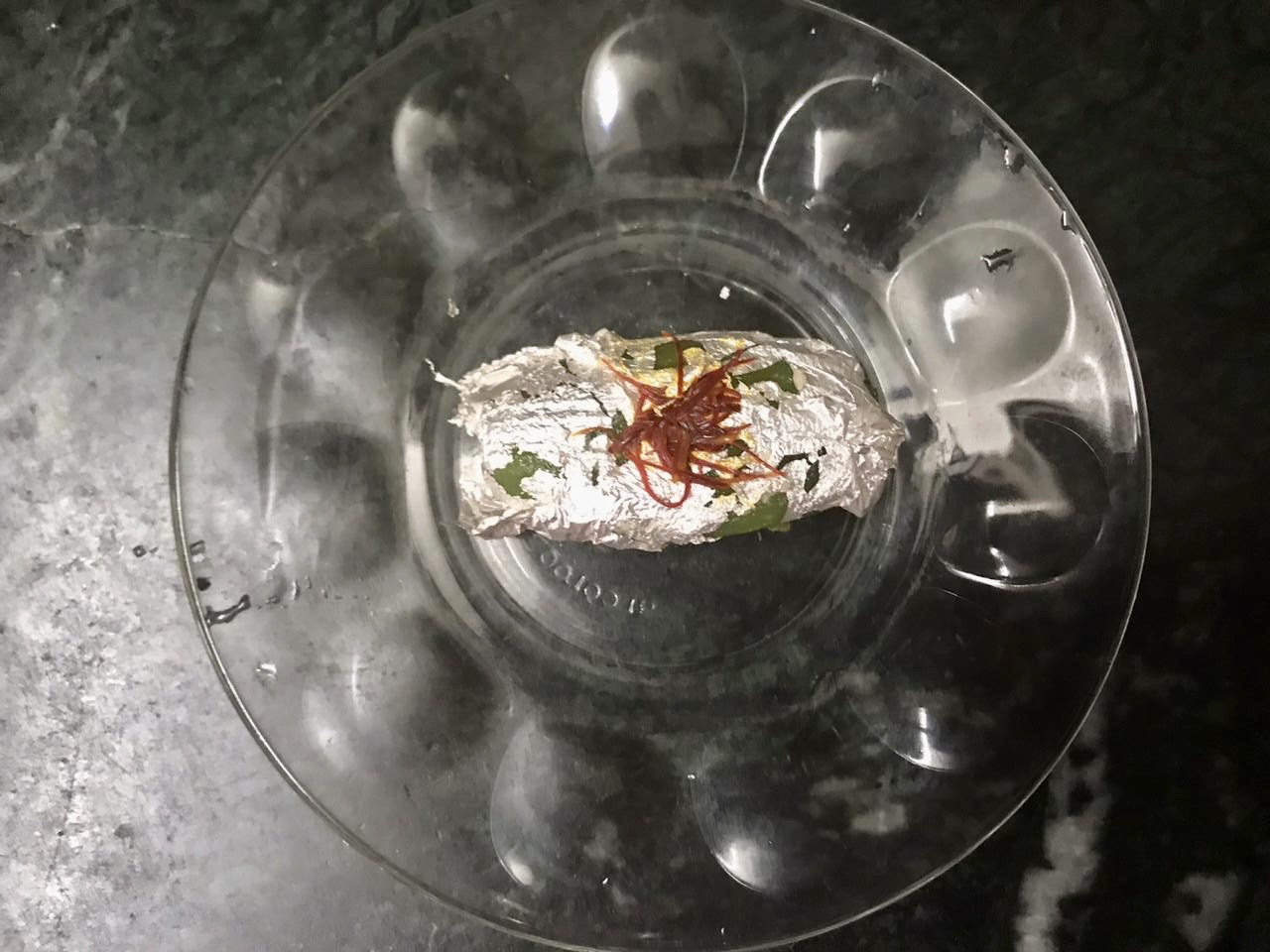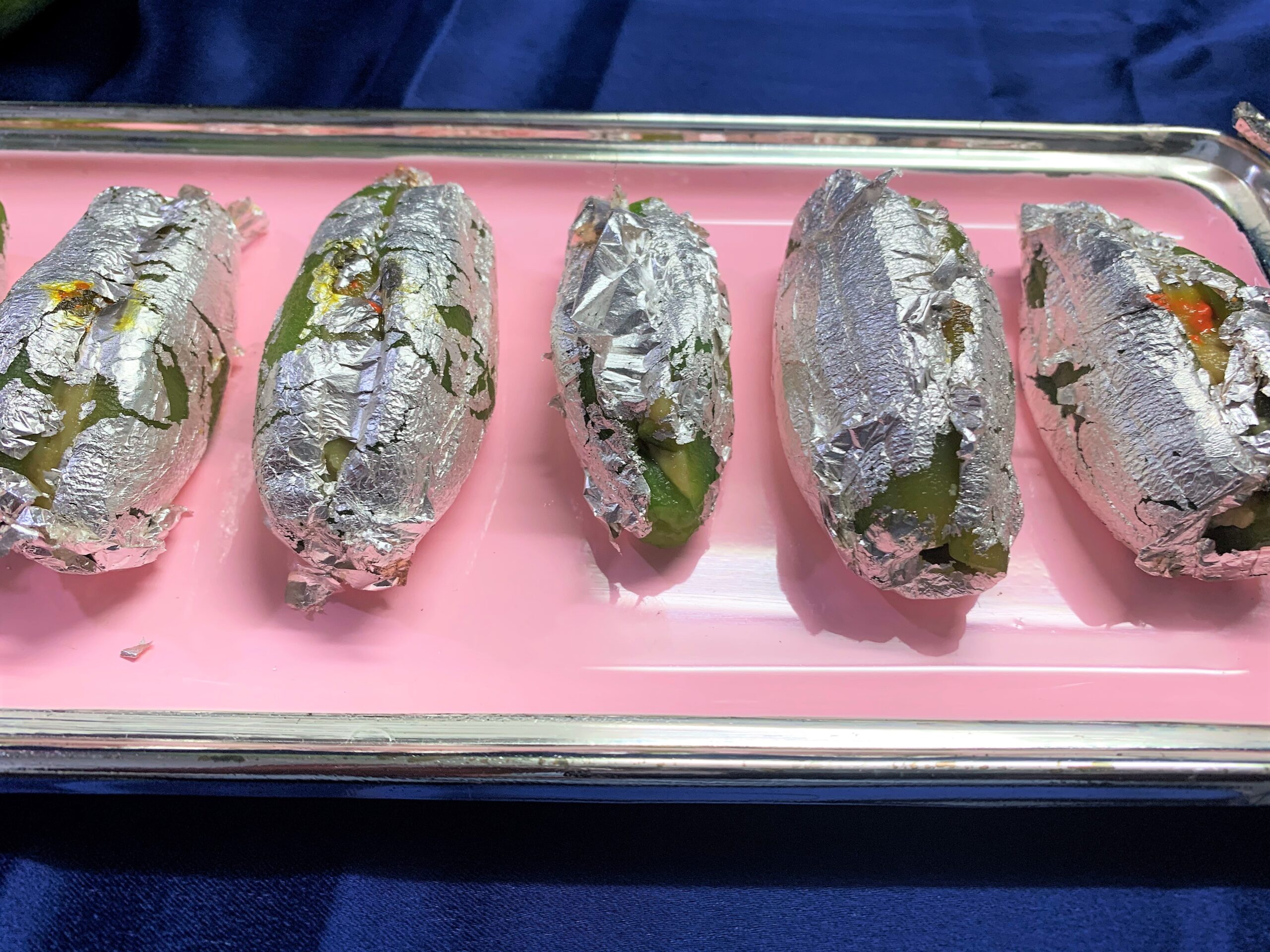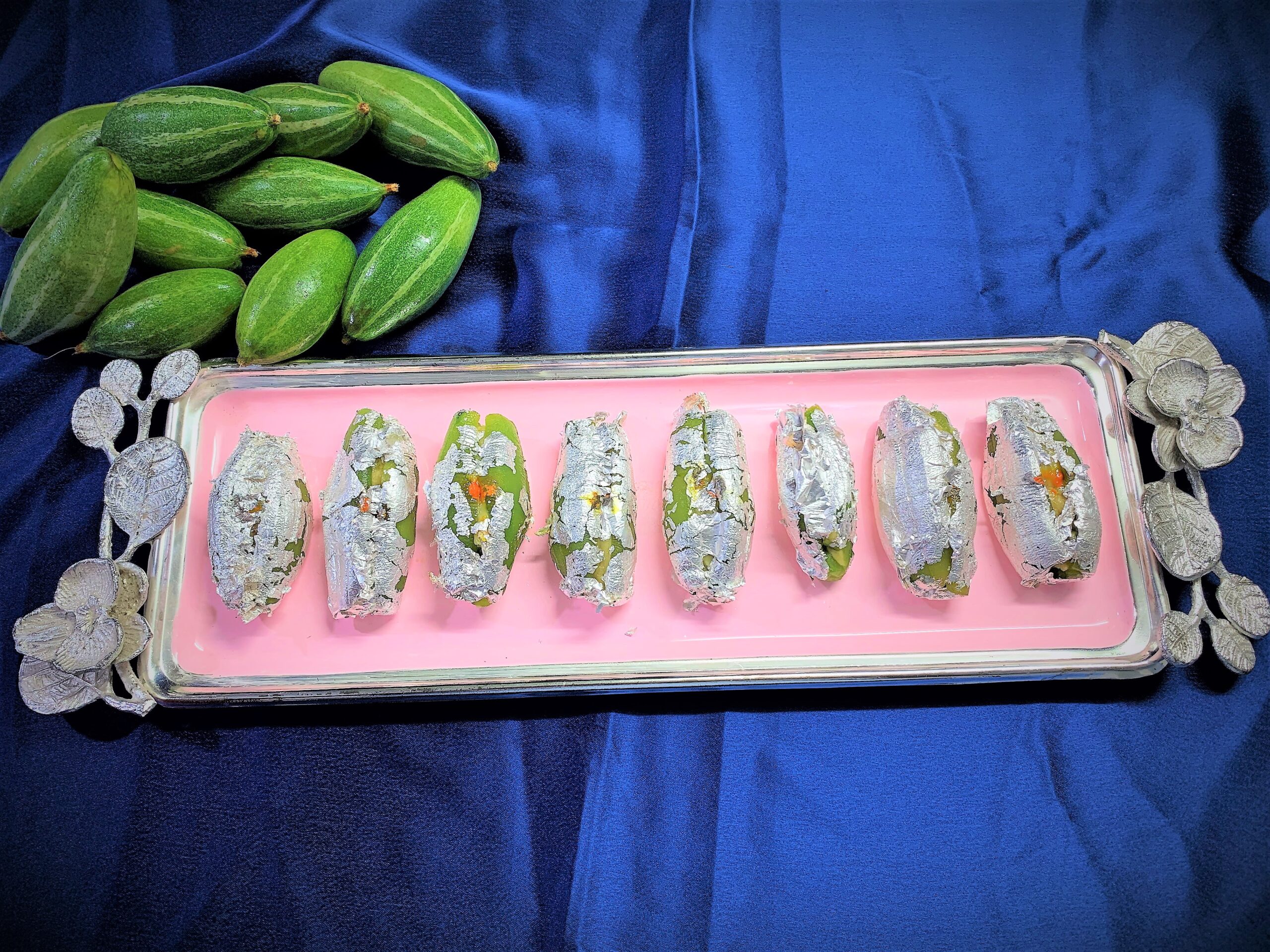 Once the sugar soaked parwals are cool, fill ½ teaspoon khoya mixture in each parwal.
Gently layer the stuffed parwals with the edible silver leaf and top it with the soaked saffron. Cool it in the fridge for couple of hours before serving.
Serve it cold.