Orange Pudding/ Santre ki Kheer
Kheer is an aromatic, flavourful Indian dessert prepared by cooking milk on a low heat for a long time and flavoured with nuts, cardamom and rice/paneer/rice vermicelli and in this case orange.
Orange Kheer is also known as Komola Kheer or Kamlalebu Kheer from the Eastern region of India especially West Bengal and Assam. One of the many kheer recipes from India, this easy dessert is made with fresh oranges, milk, cardamom powder and dry fruits. Orange kheer is dessert recipe which not many people are aware of.
It is one dessert that I grew up eating on a regular basis as my mother had a forte in making this kheer. It is her signature dish! She made it often for celebrations or a festival or just because we felt like eating a dessert. I do not have a sweet tooth, but orange kheer was one of the desserts I absolutely enjoyed as it has a freshness of the oranges which makes it light.
Orange Kheer is served cold. It can be made quickly and easily with just a few ingredients. Kheer is indeed the perfect dish to celebrate a festival or just prepare it as dessert at home after a hearty dinner especially this orange kheer!
Ingredients
1 litre full fat milk
1 ripe apple
1-2 sweet ripe oranges
½ cup sugar
¼ teaspoon cardamom powder
2-3 tablespoons finely chopped nuts (almonds, pistachio)
Directions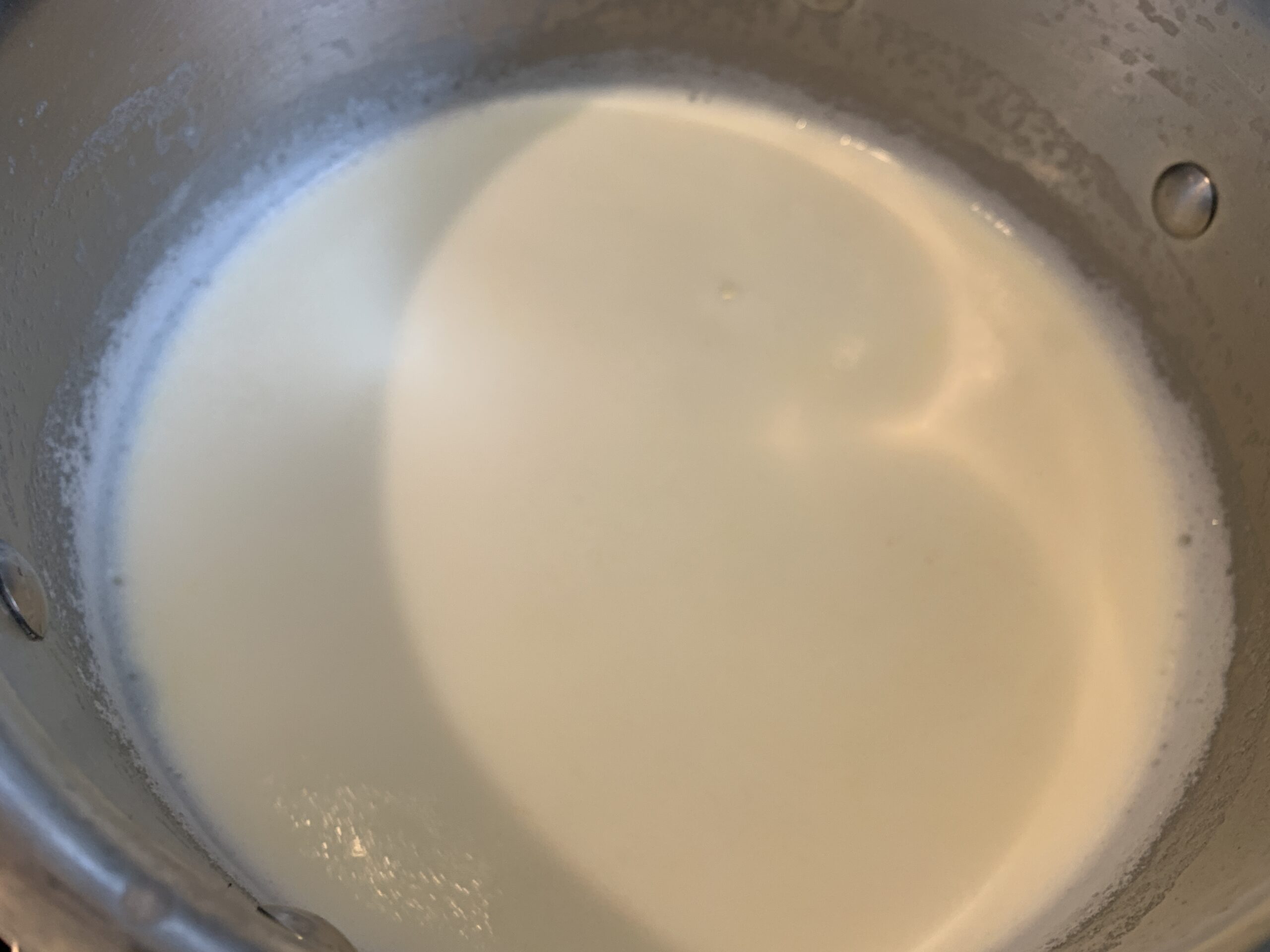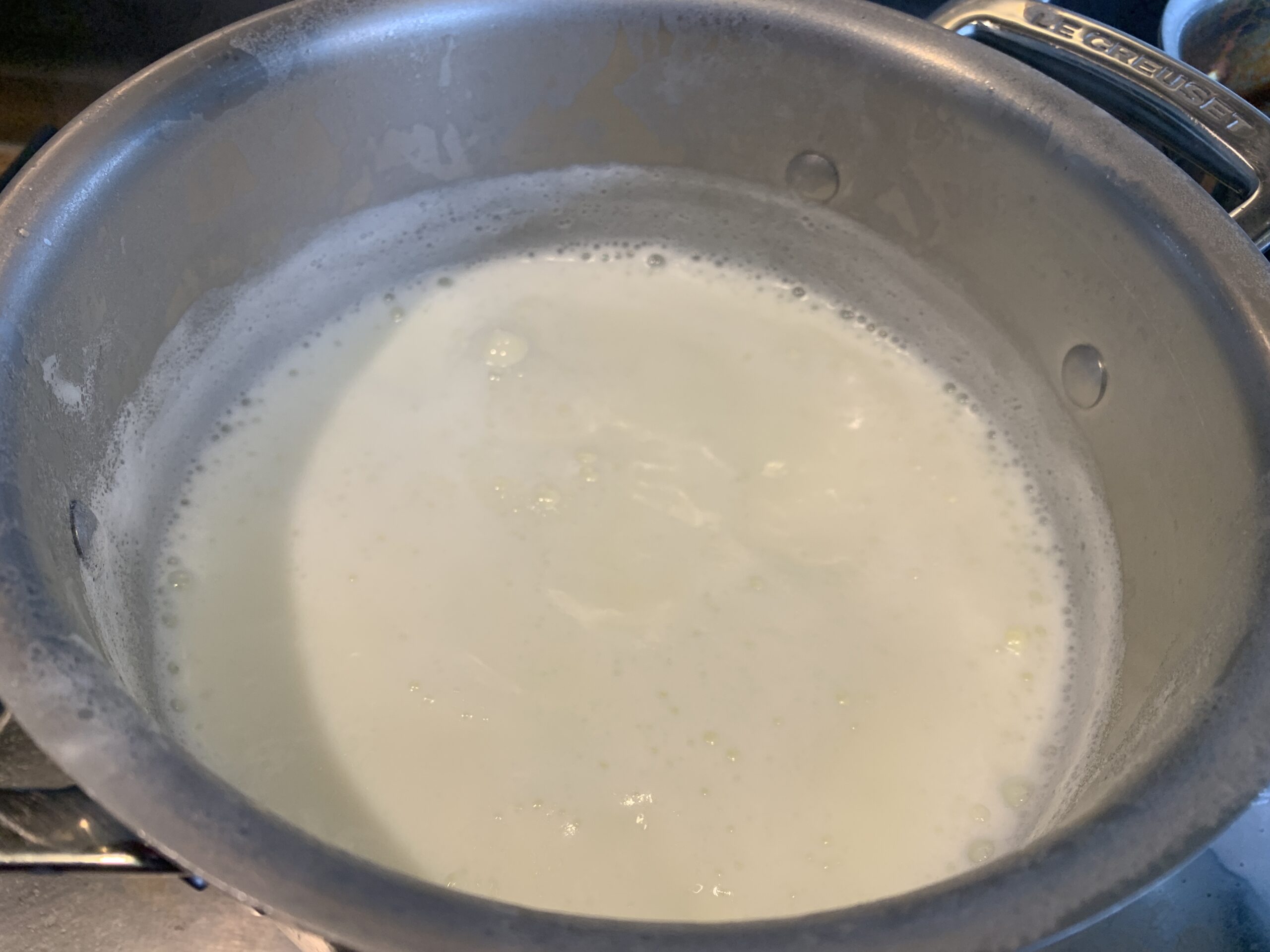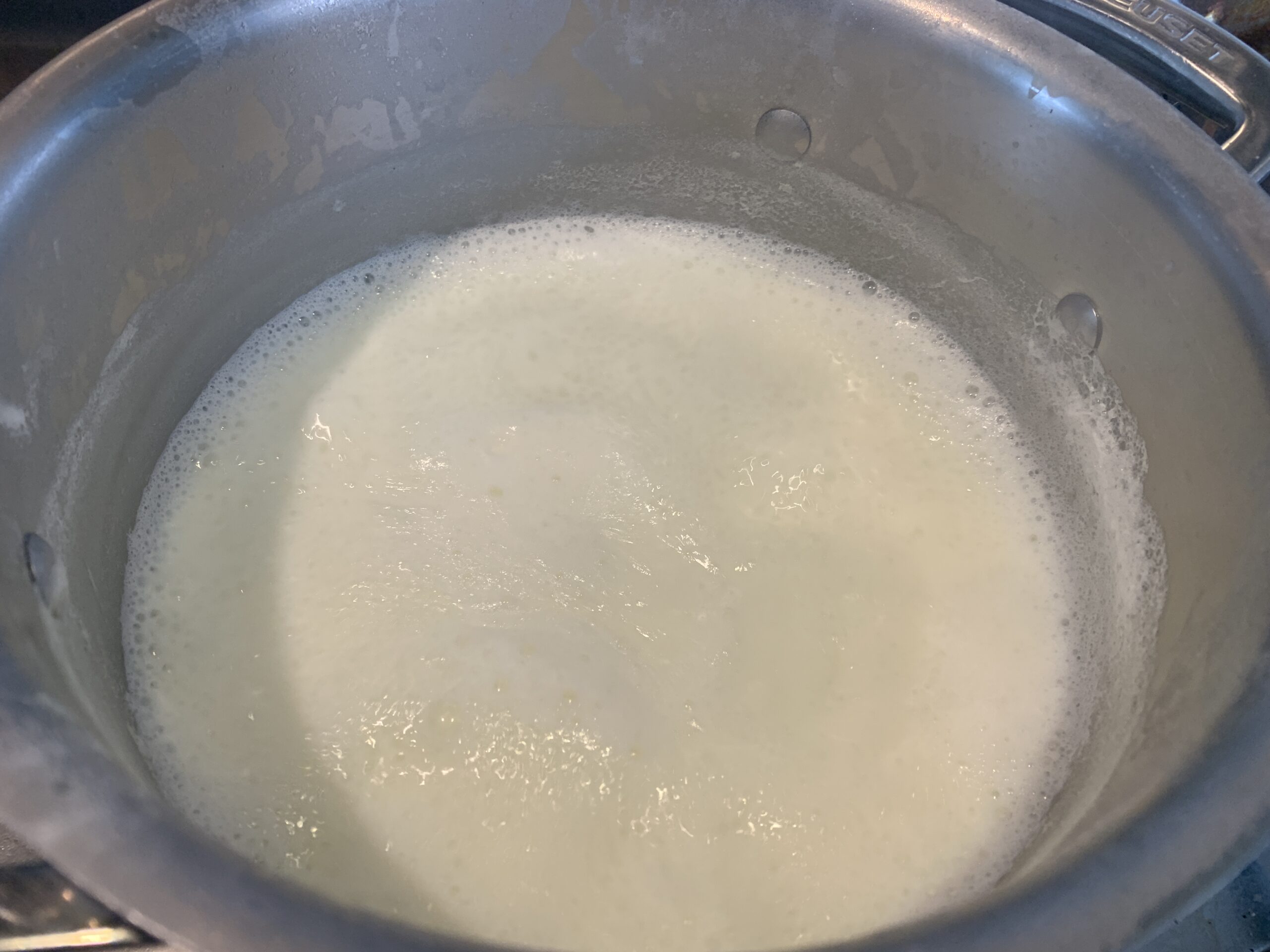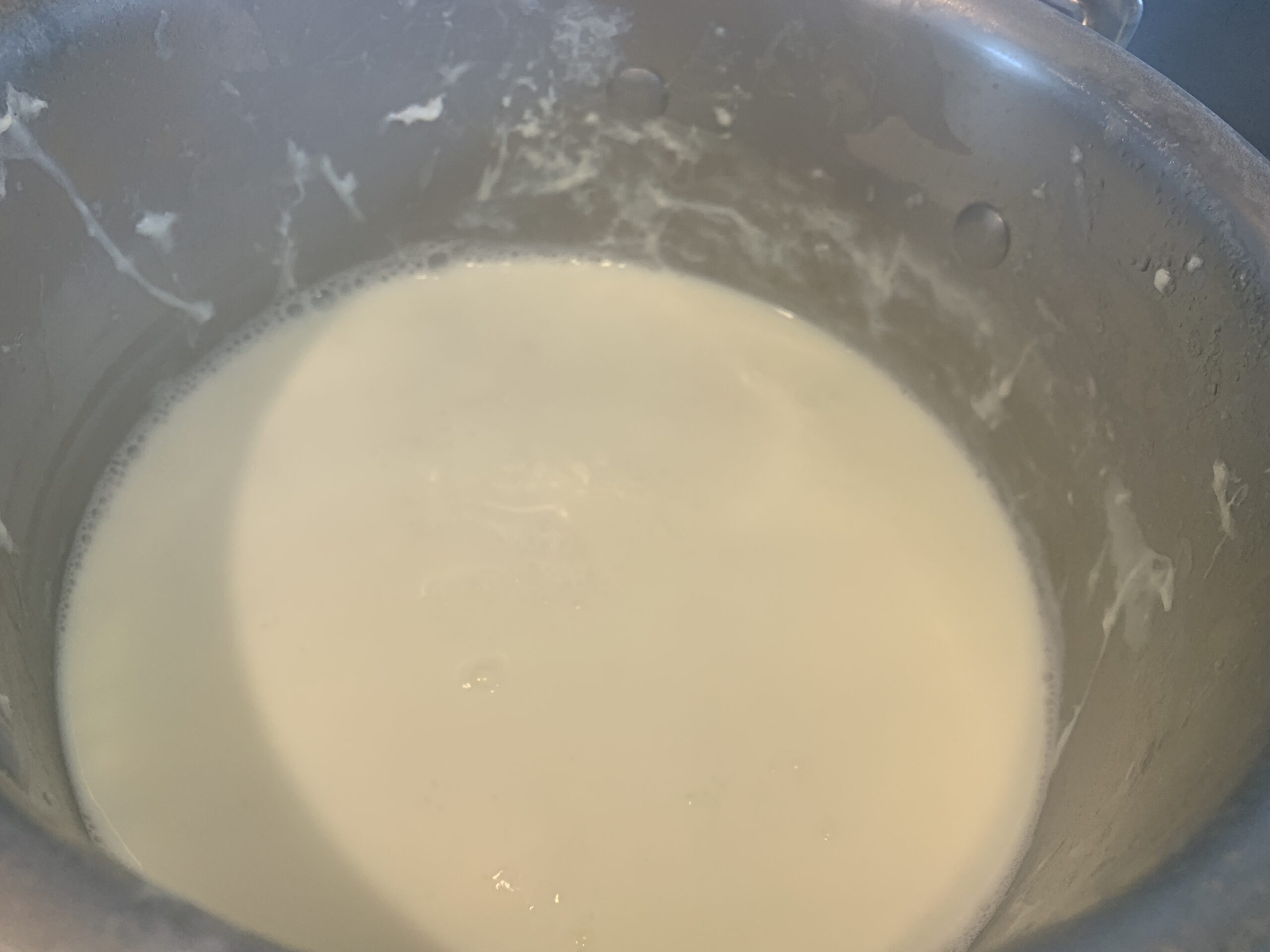 Grease a heavy bottom pan with ghee and add the milk. Bring the milk to boil.
After the first boil, lower the heat and cook the milk on low heat till it thickens to almost half.  It should take around 25-30 minutes. Stir the kheer every 2-3 minutes to ensure that the milk does not get burnt or stick to the bottom.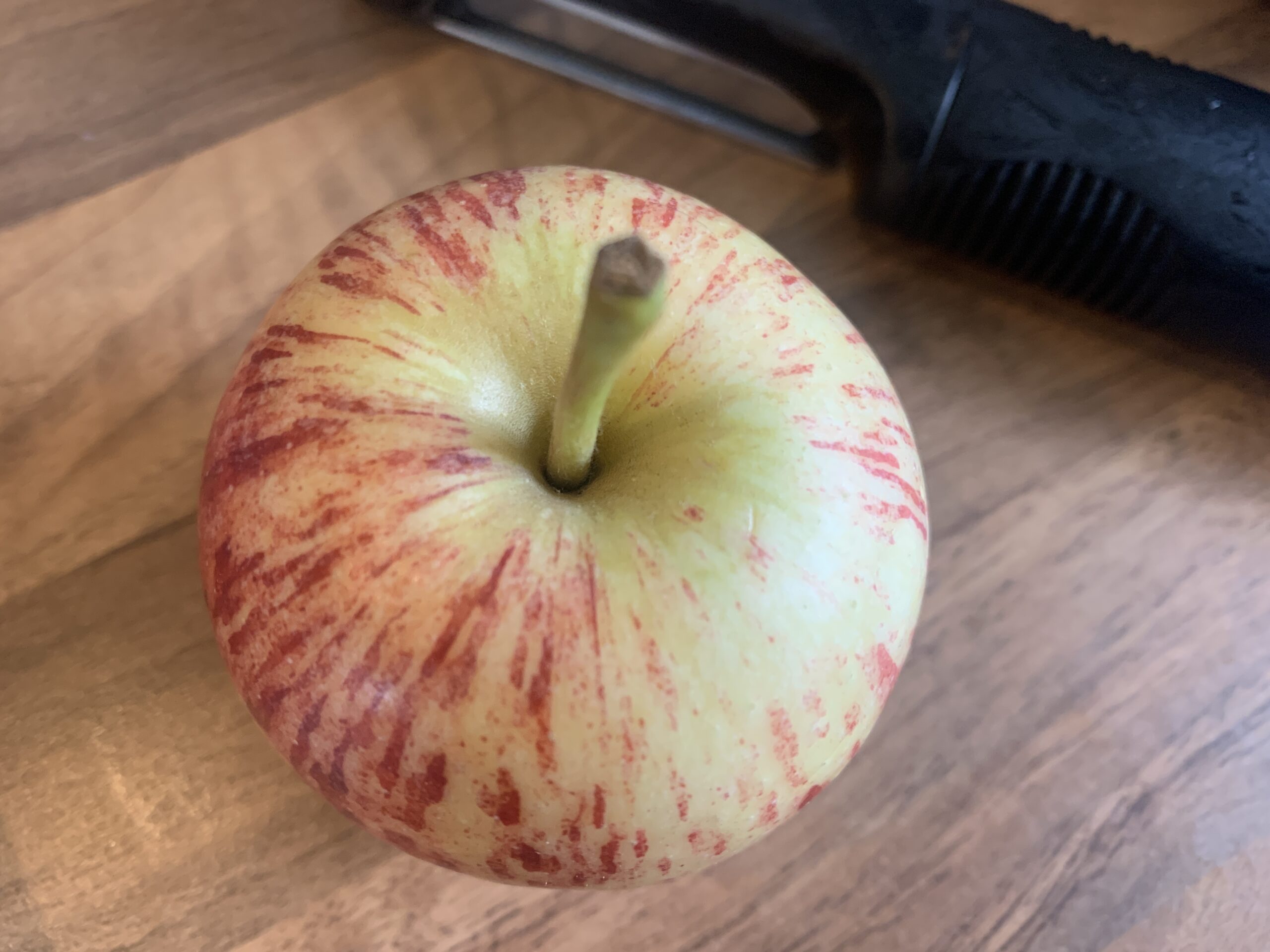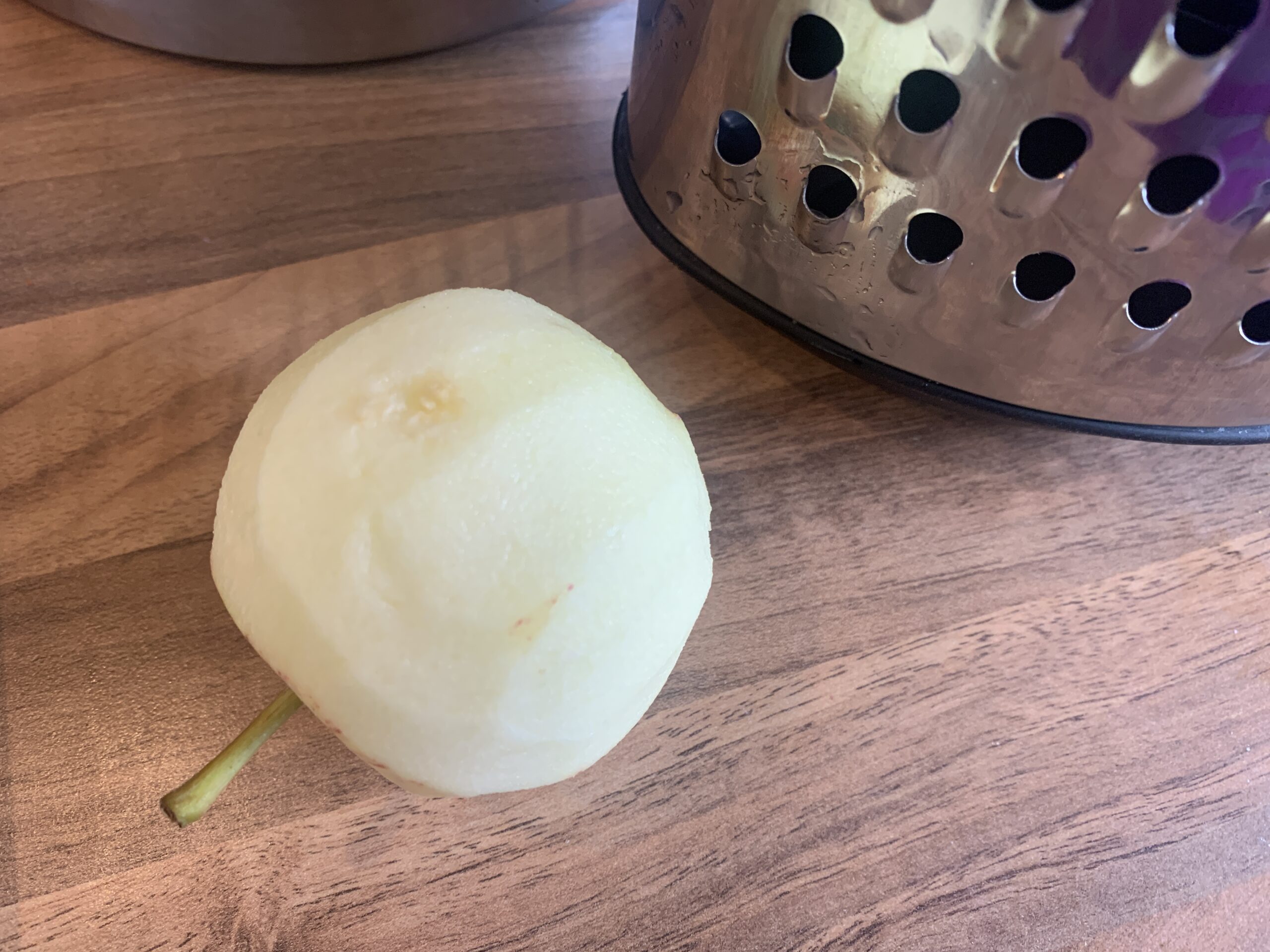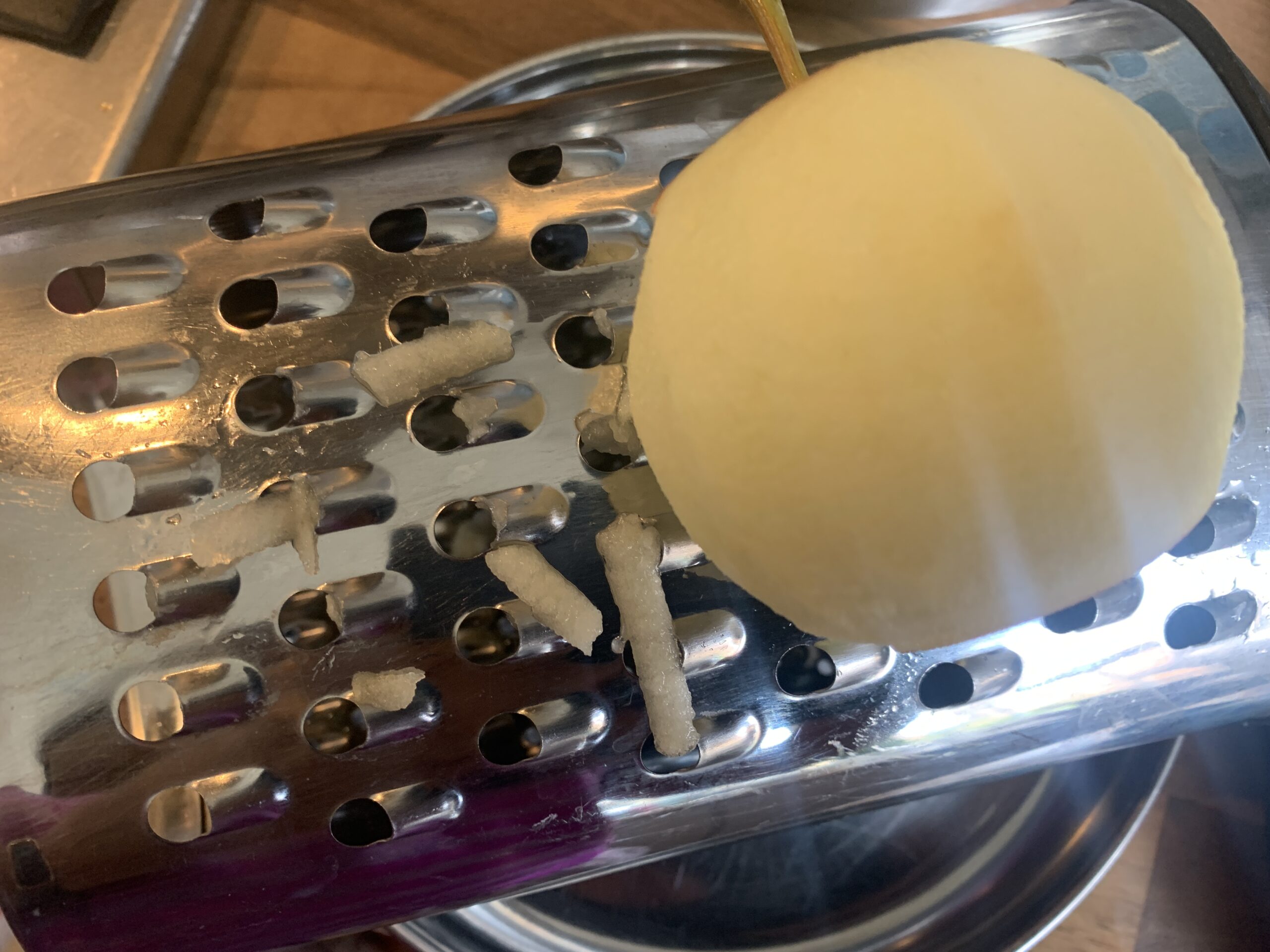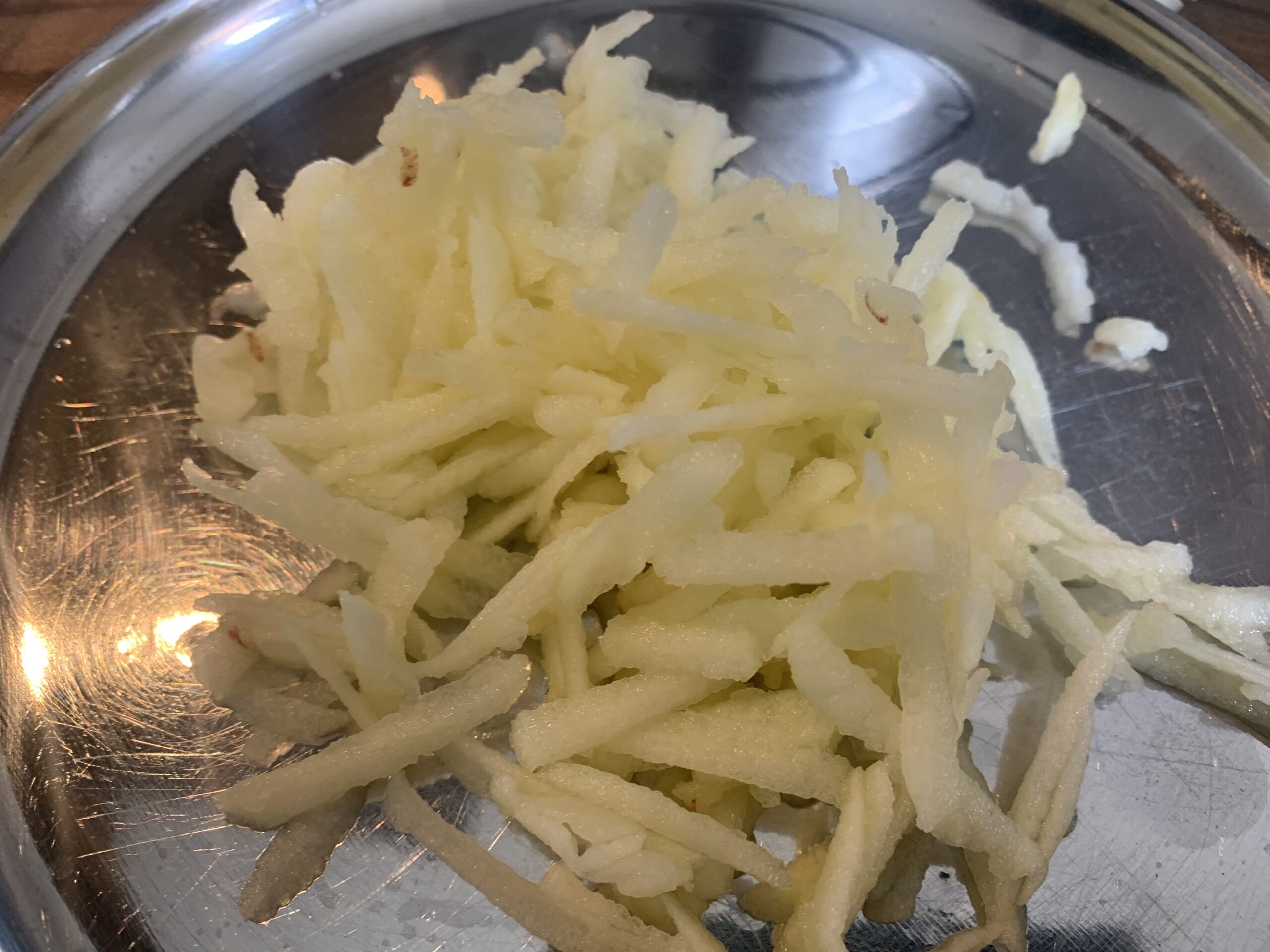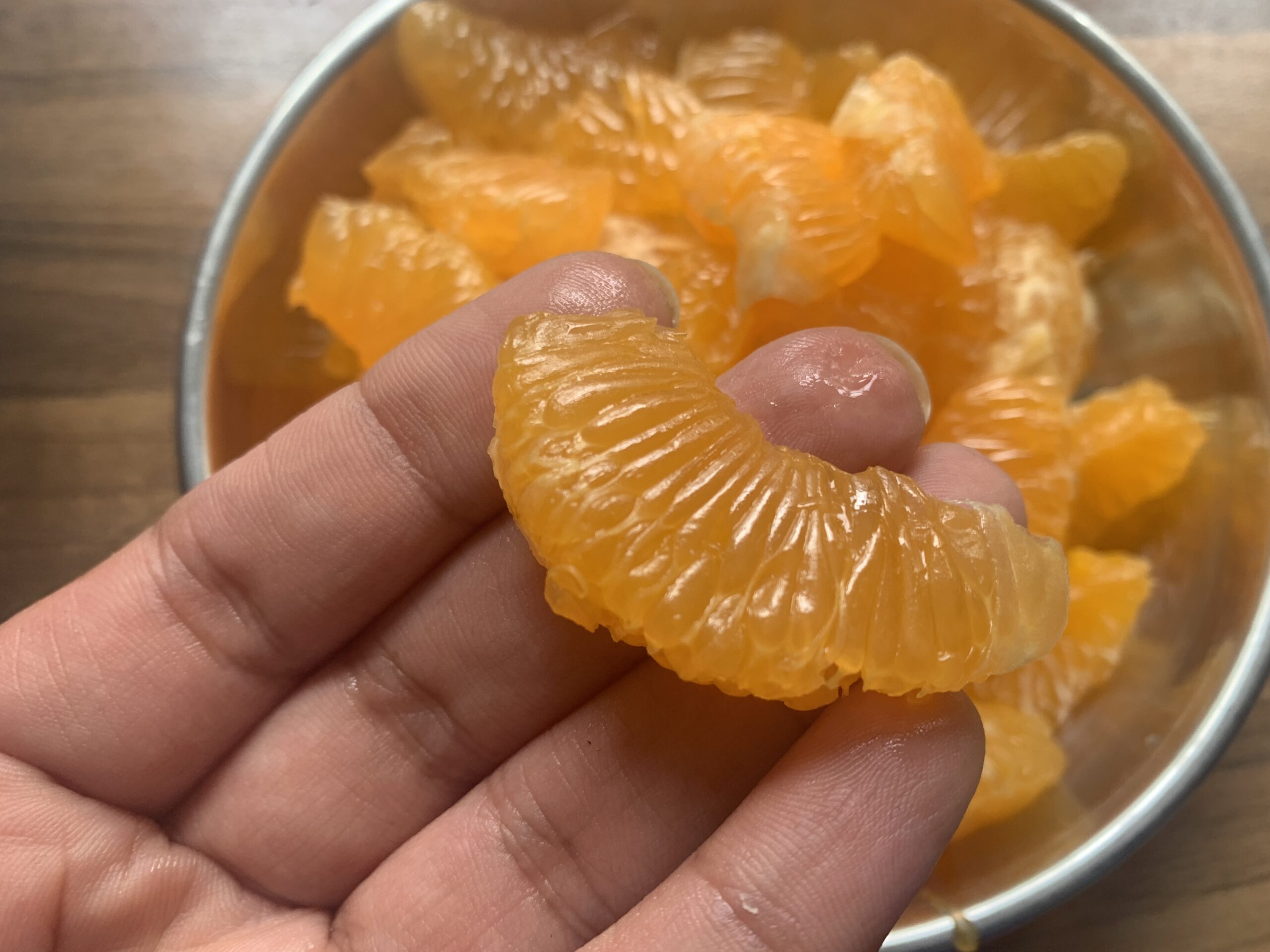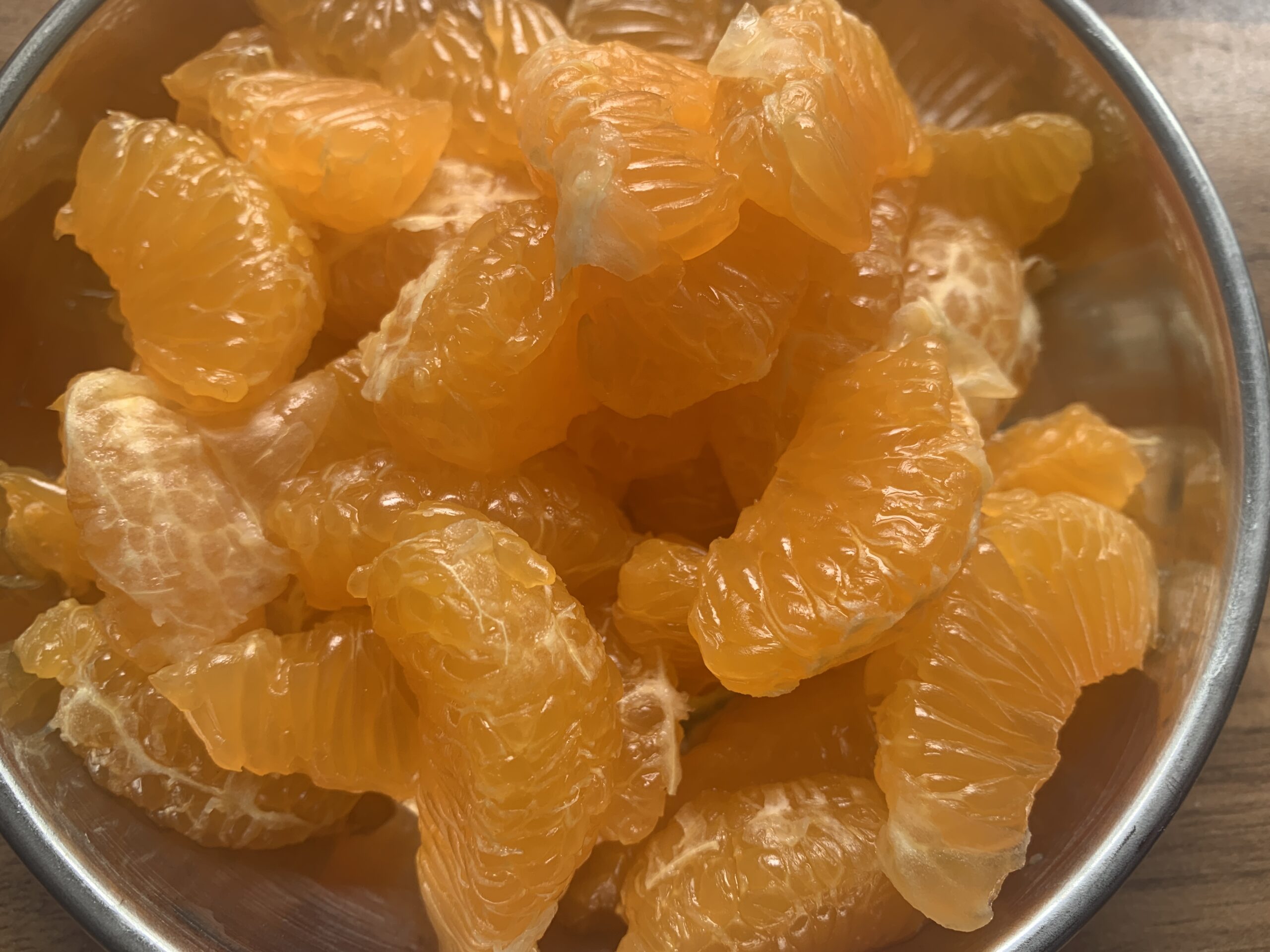 While the milk is boiling peel an apple and grate it.
Peel the oranges, remove the pith, seeds and the thin skin/membrane from each segment of the orange.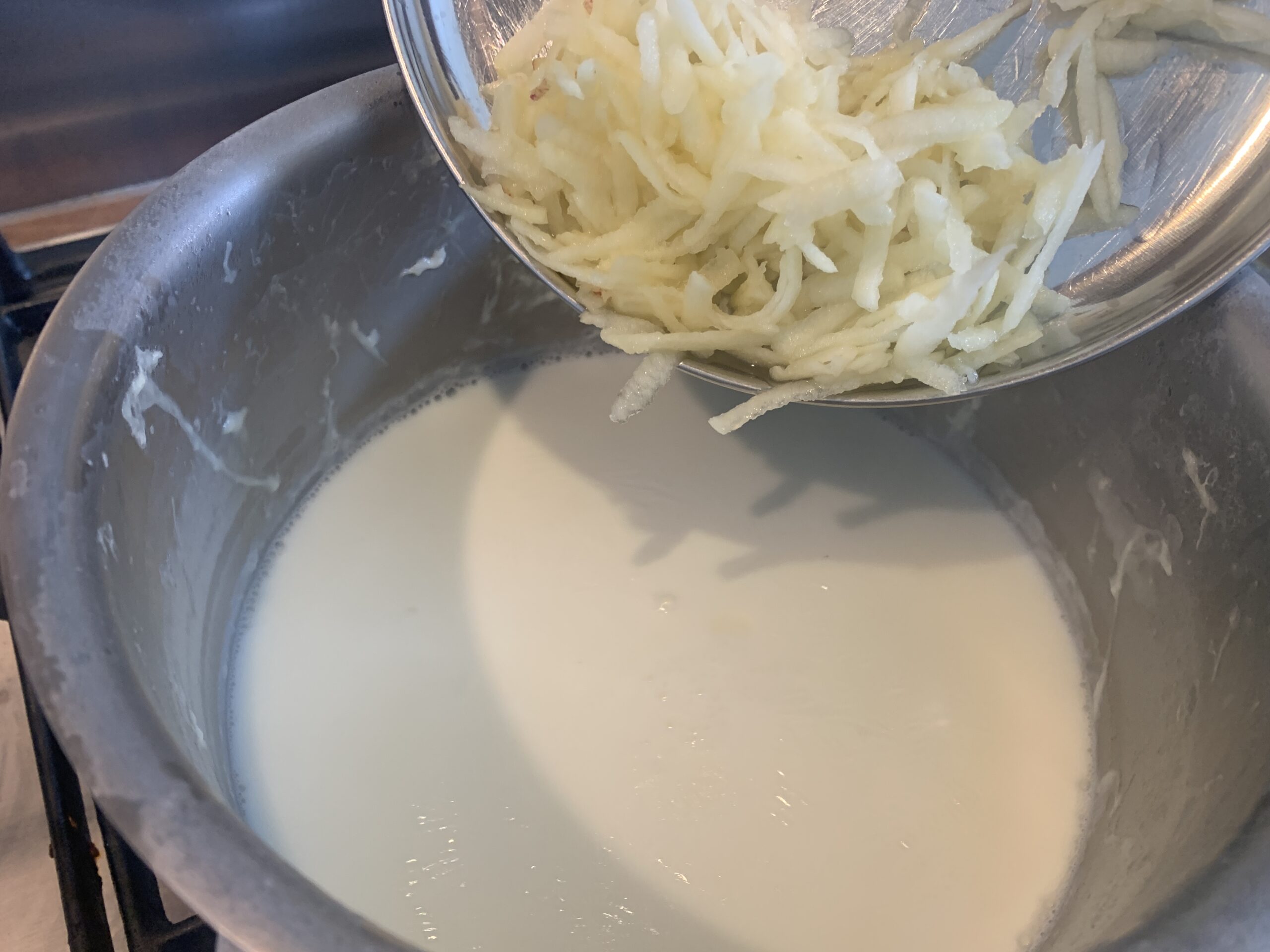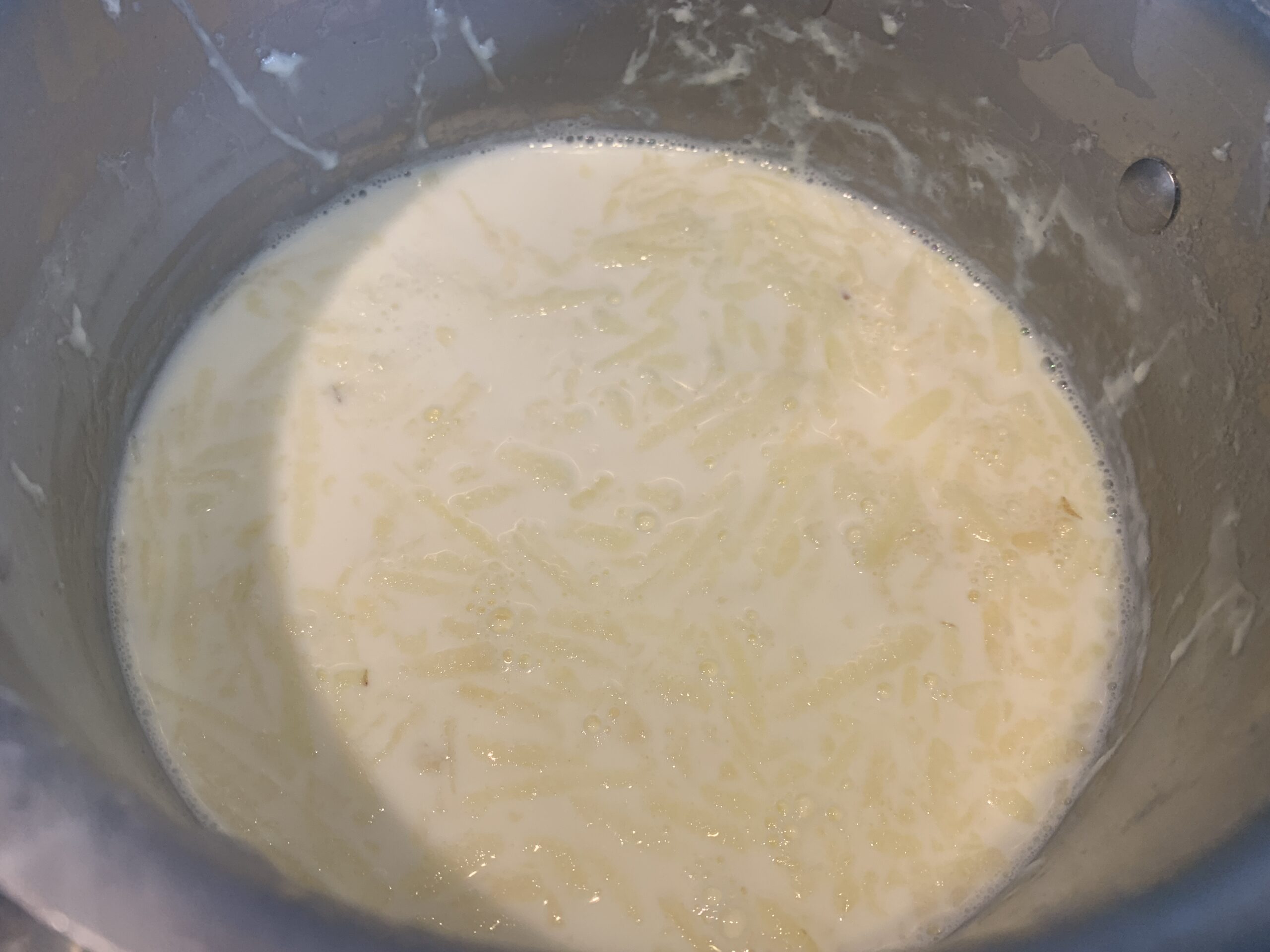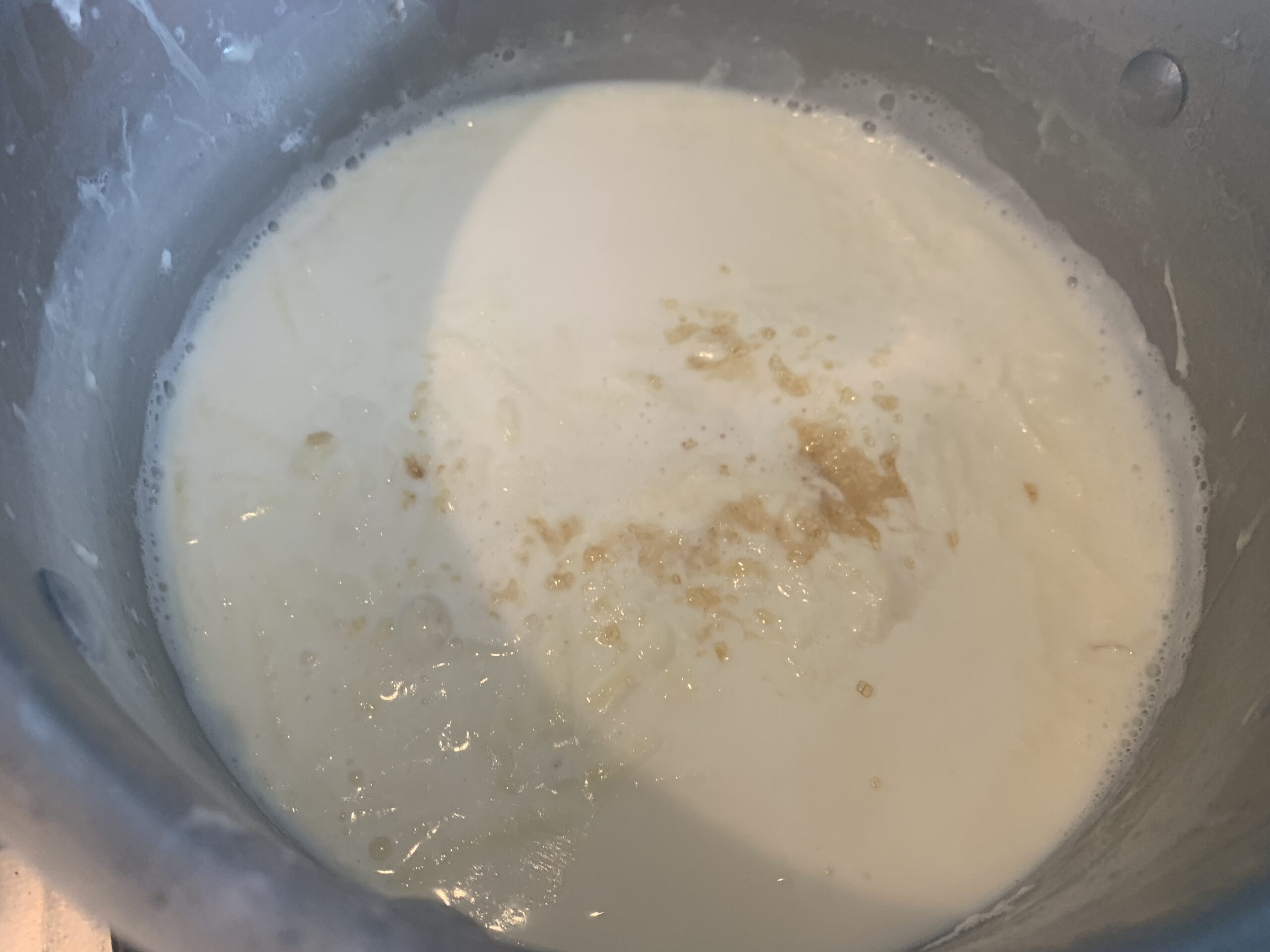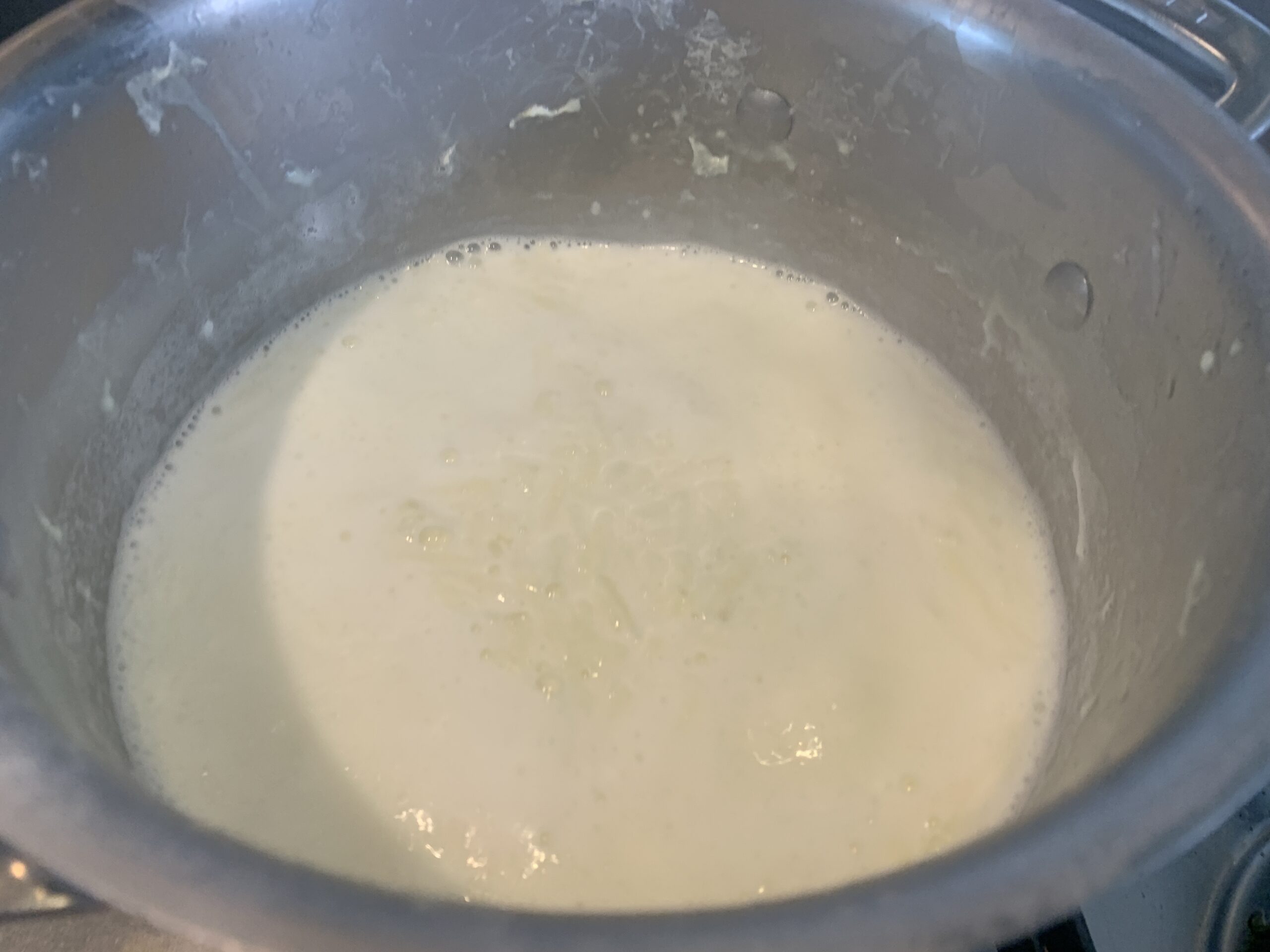 Once the milk has thickened to half its quantity add the grated apple and sugar. Stir the kheer until it comes to a rolling boil.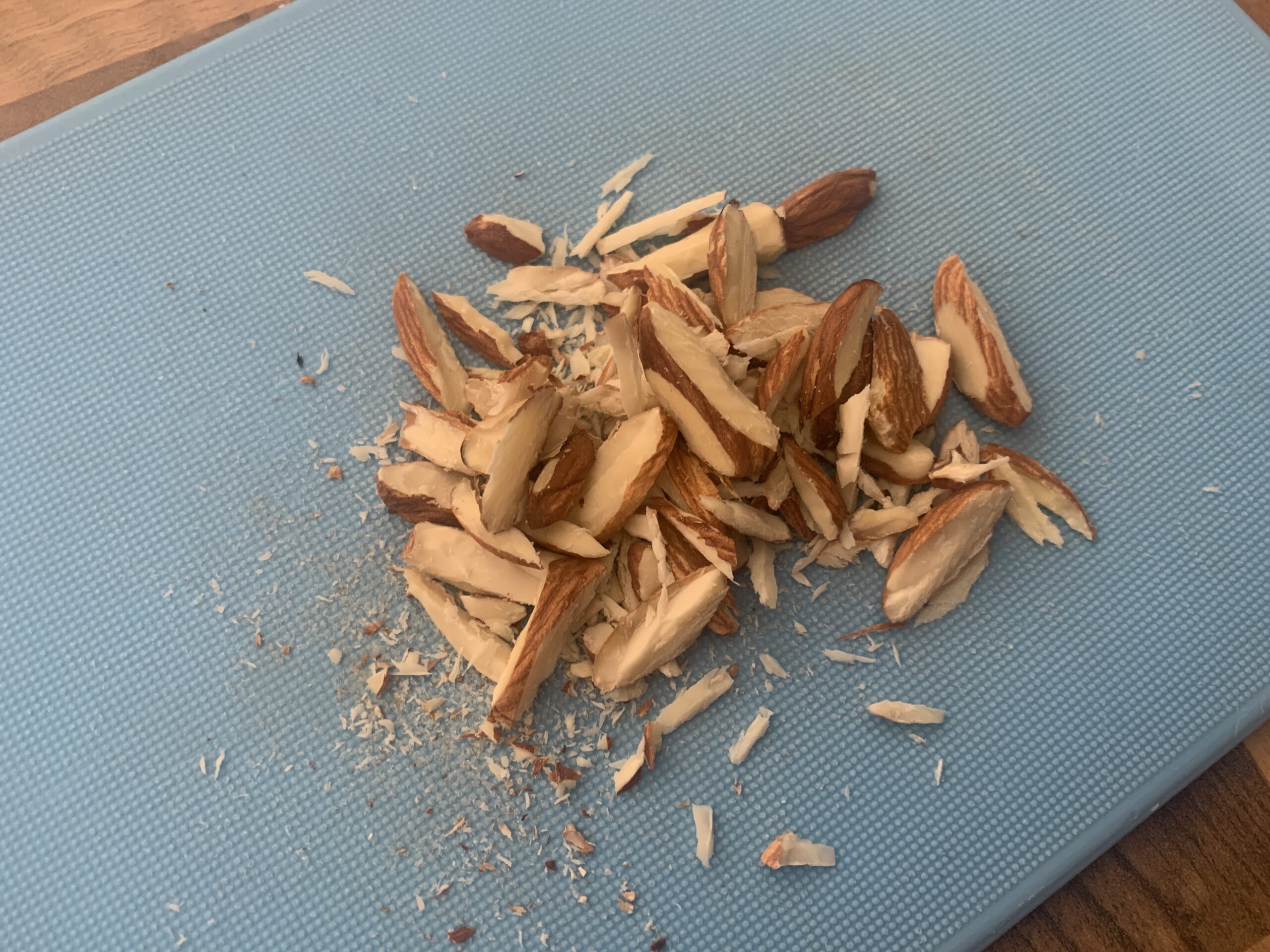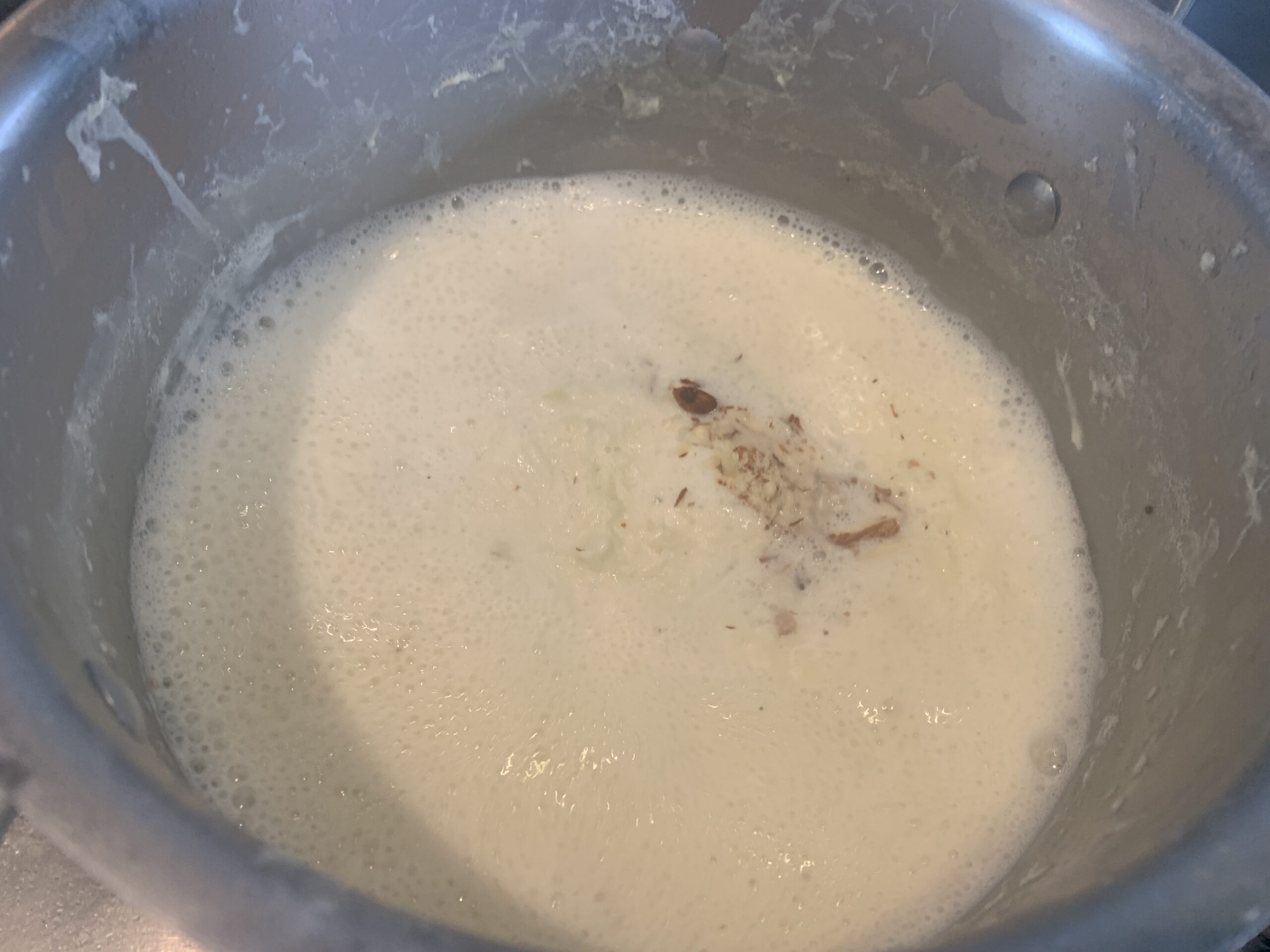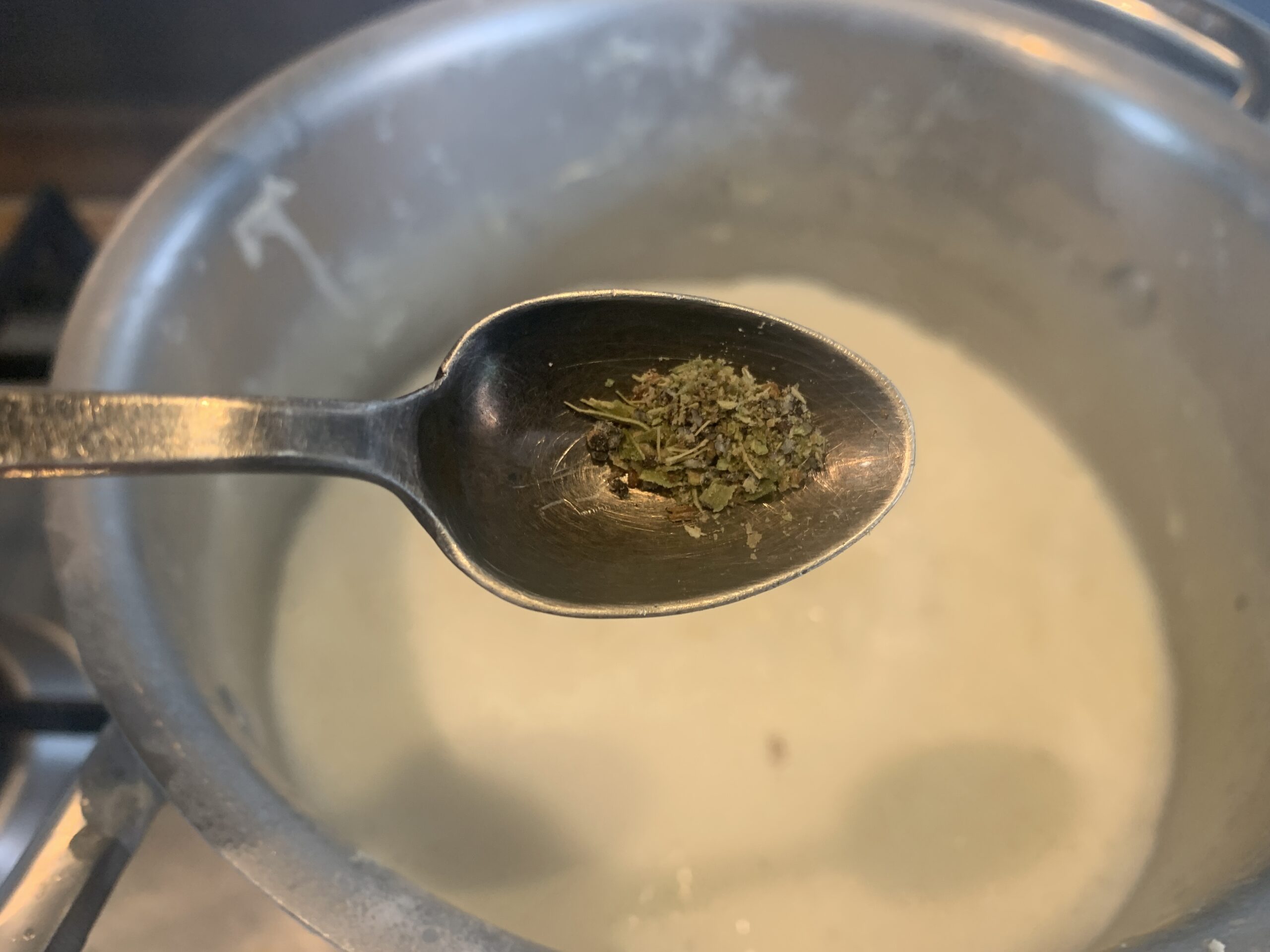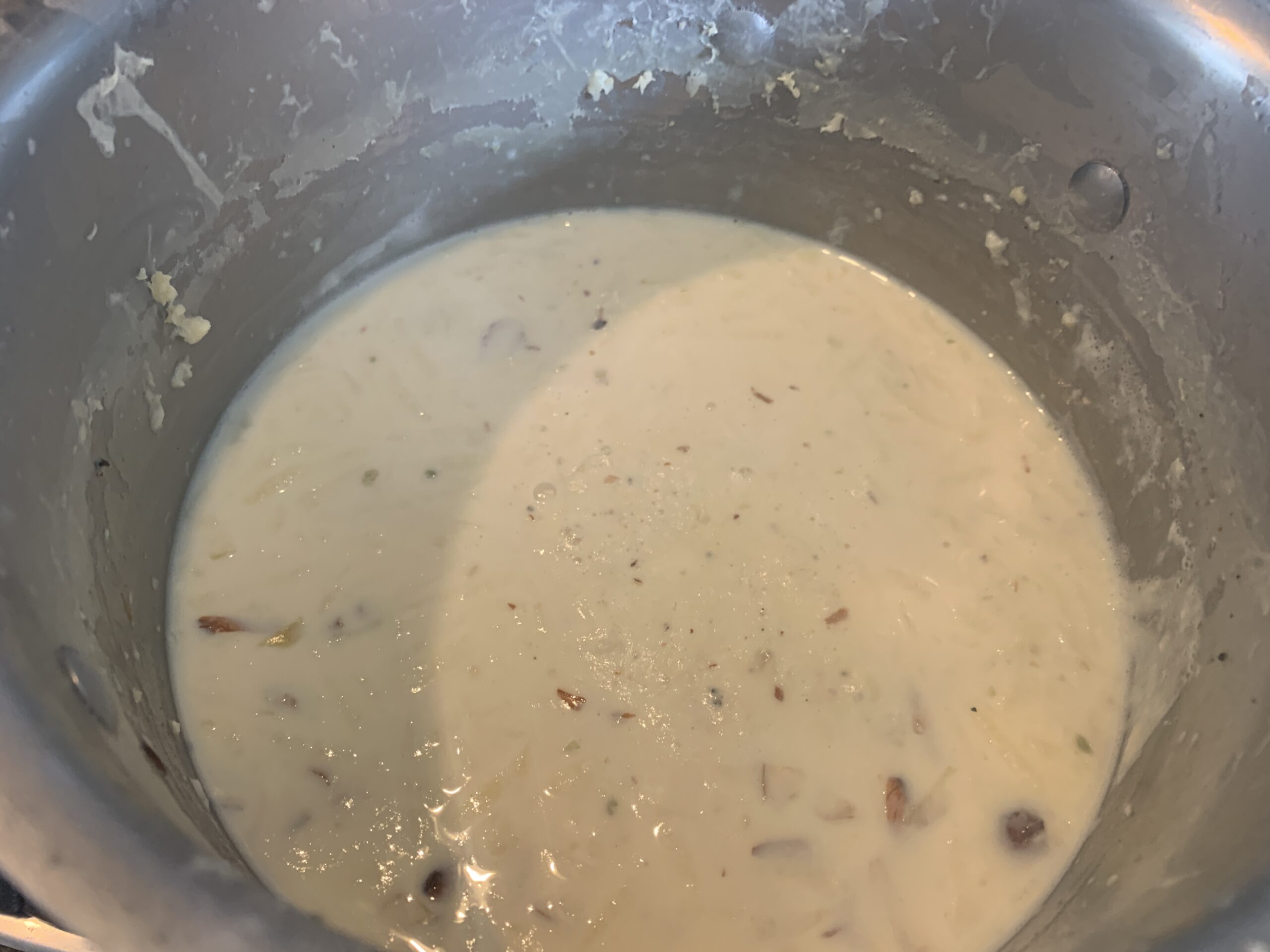 Add the almond and cardamom powder and mix. Let the kheer boil for 2-3 minutes and then turn the heat off and allow the kheer to reach room temperature.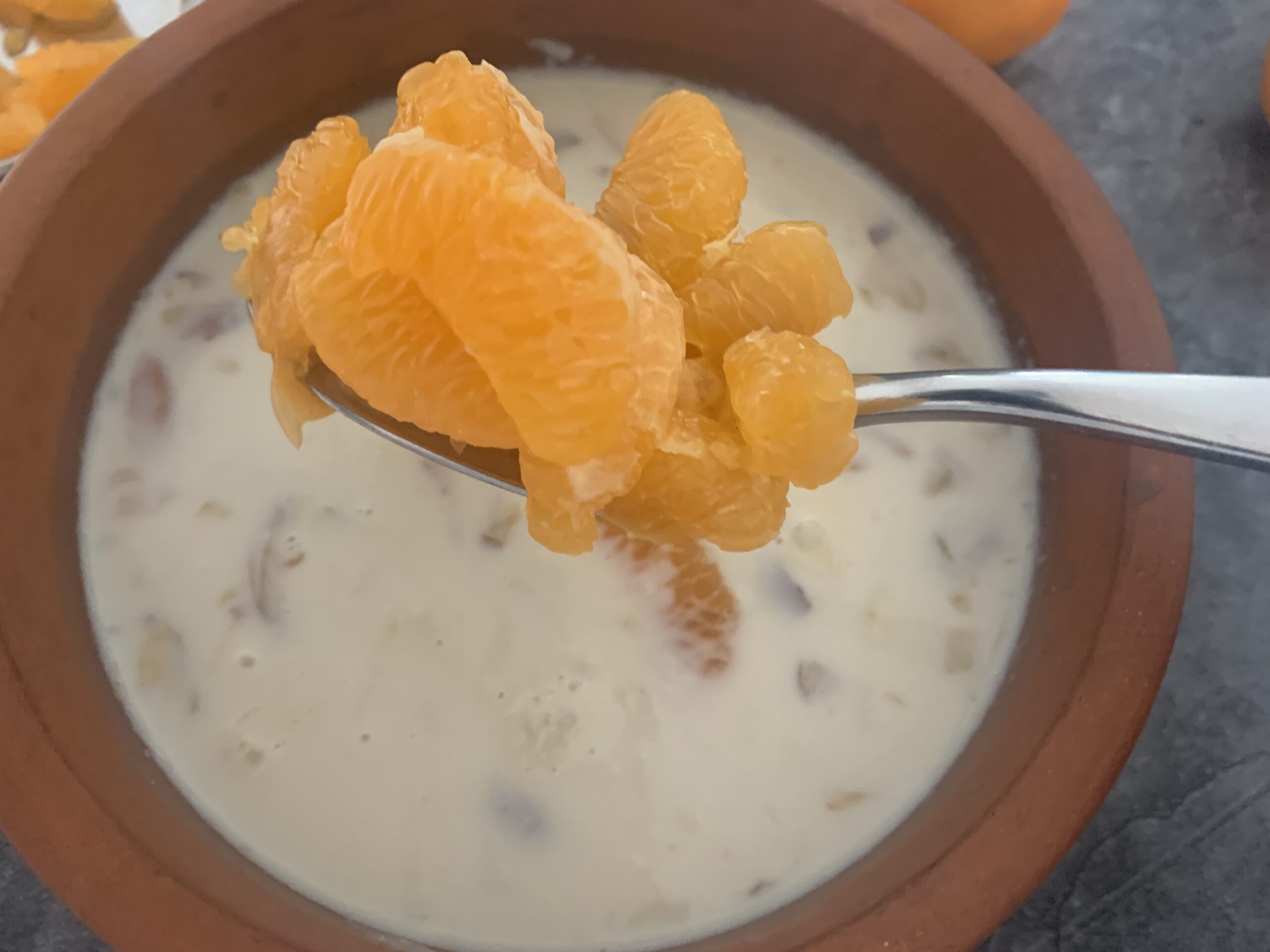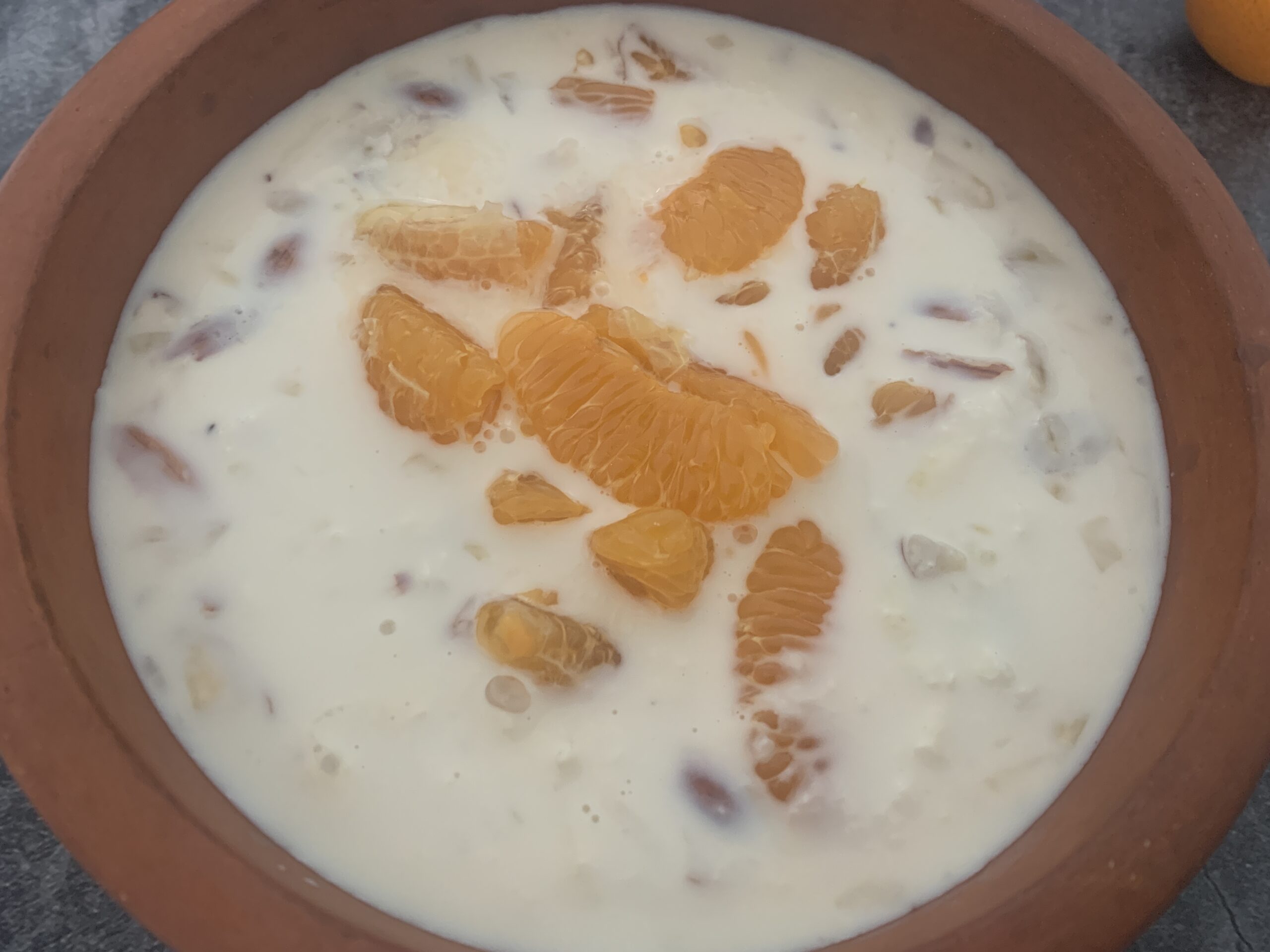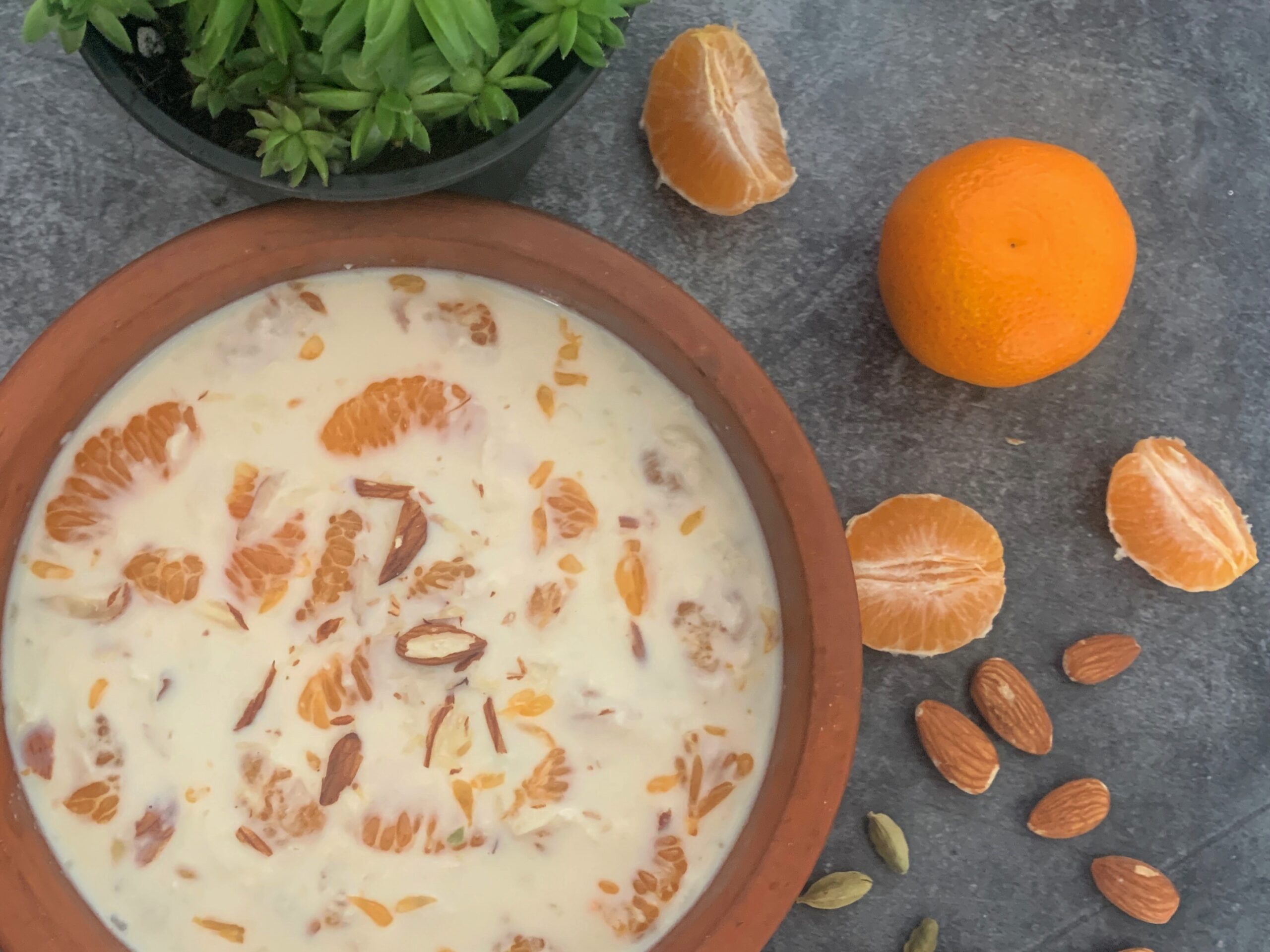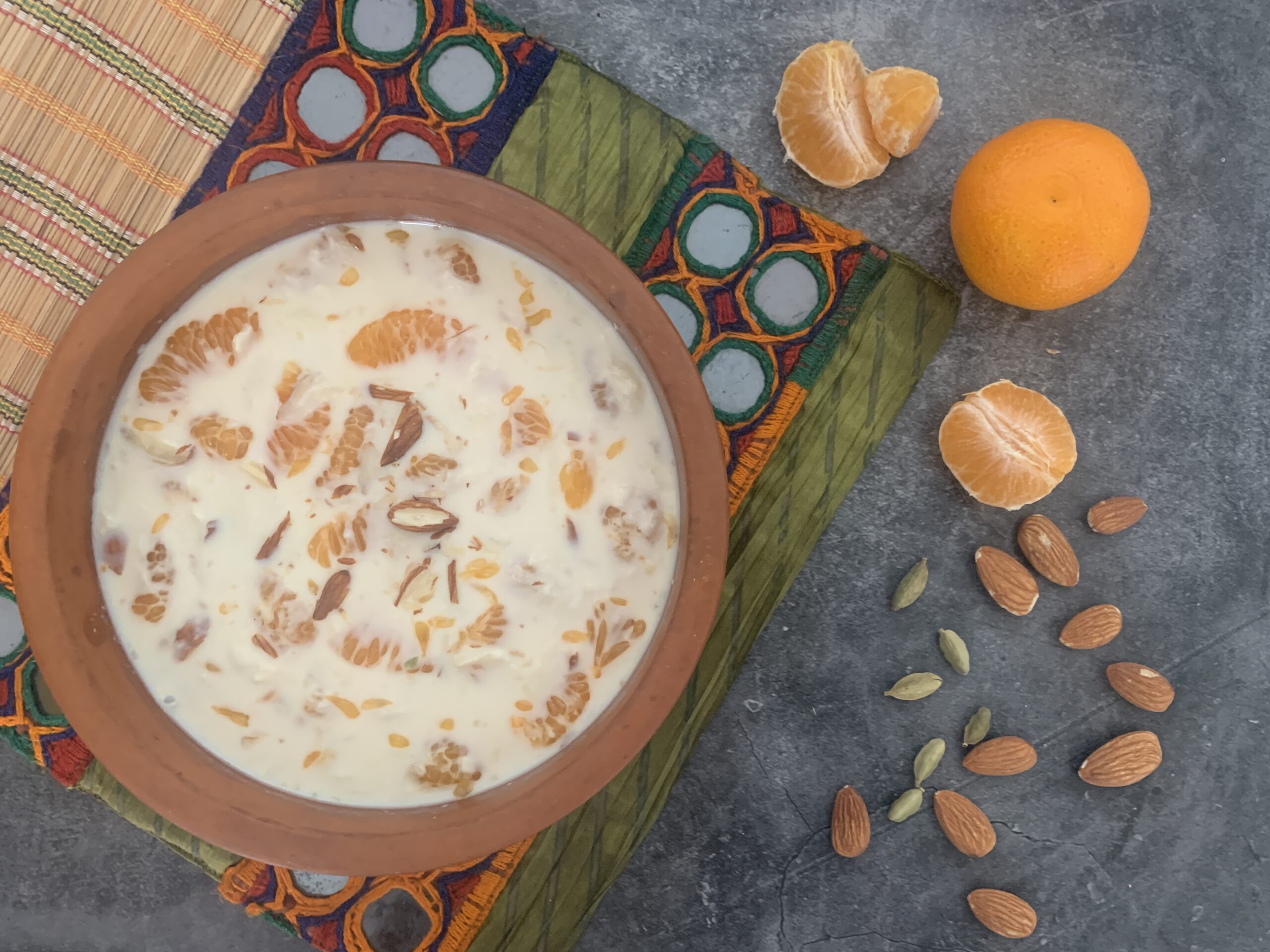 When the kheer gets cold, add the peeled orange segments and mix. Keep in the refrigerator for at least 2-3 hours to chill.
To serve, just garnish with chopped dry fruits and enjoy!