Milk Cake
India is home to a variety of sweets and puddings. Milk Cake is like a delicious milk fudge made from solidified and sweetened milk that just melts in the mouth. The ideal texture of an Indian milk cake is grainy, dense, moist, and melt in the mouth.
I often prepare milk cake on festivals or special celebrations as it is super easy and delicious dessert. I like to cook the milk cake the traditional way using 'Gondh' which is an edible gum derived from acacia plants. Lots of people use paneer and/or condensed milk while making milk cake but I prefer to use gondh due to its nutritional value and taste. Gondh is widely used in Ayurvedic preparations and is great for boosting immunity, stamina and health.
This sweet is delicious, easy to prepare and can be prepared with very few ingredients. Milk cake is undeniably one of the most interesting, sweet delights, which can be prepared at home by following a few simple steps. Here is how you go about preparing this milk-based dessert recipe.
Ingredients
1 litre full fat milk
1 cup edible gum (gondh)
1 cup sugar
½ cup chopped almonds
¼ cup chopped pistachios
edible silver leaf for garnishing (varak, vark)
Ghee for deep frying
Directions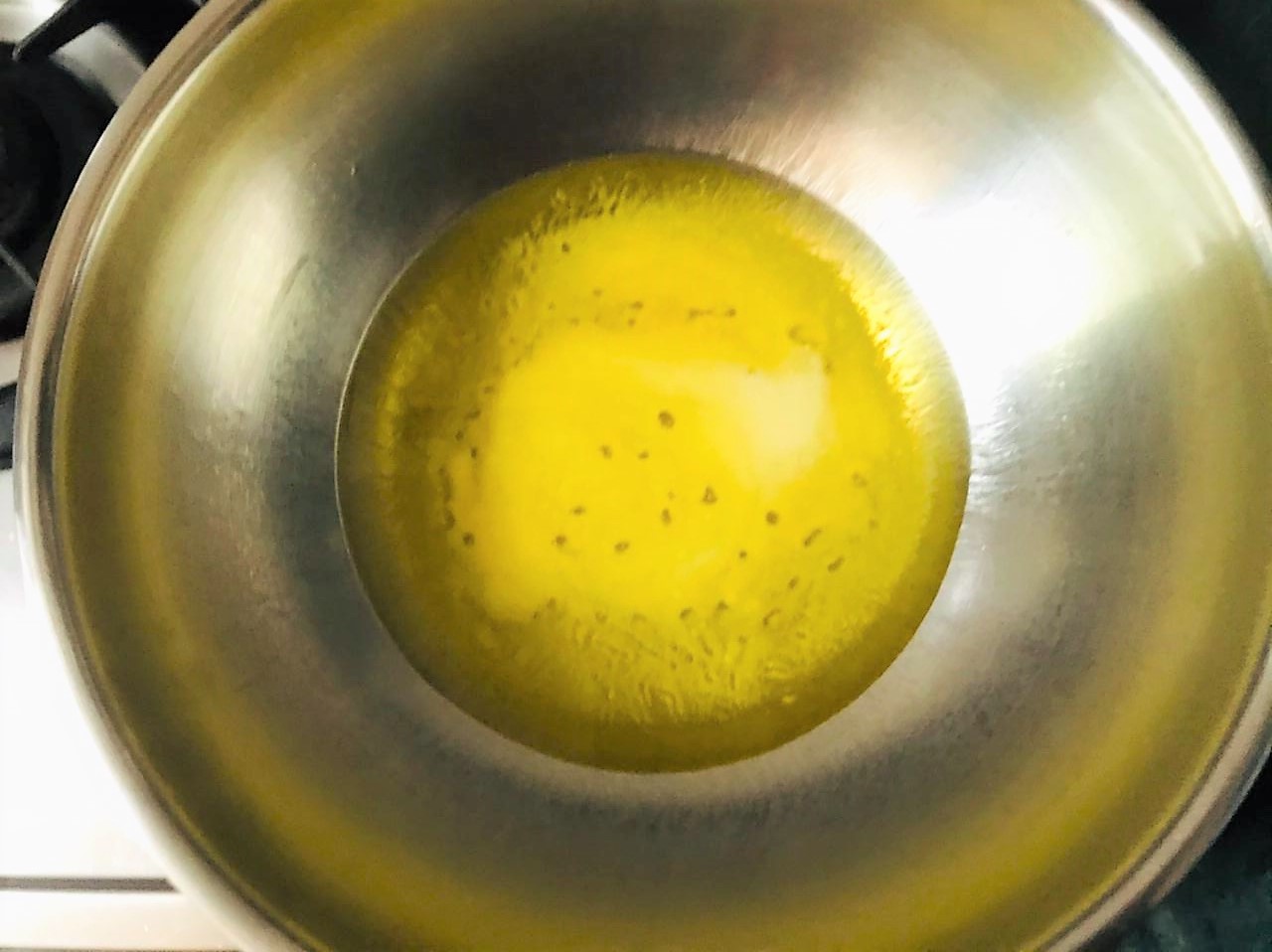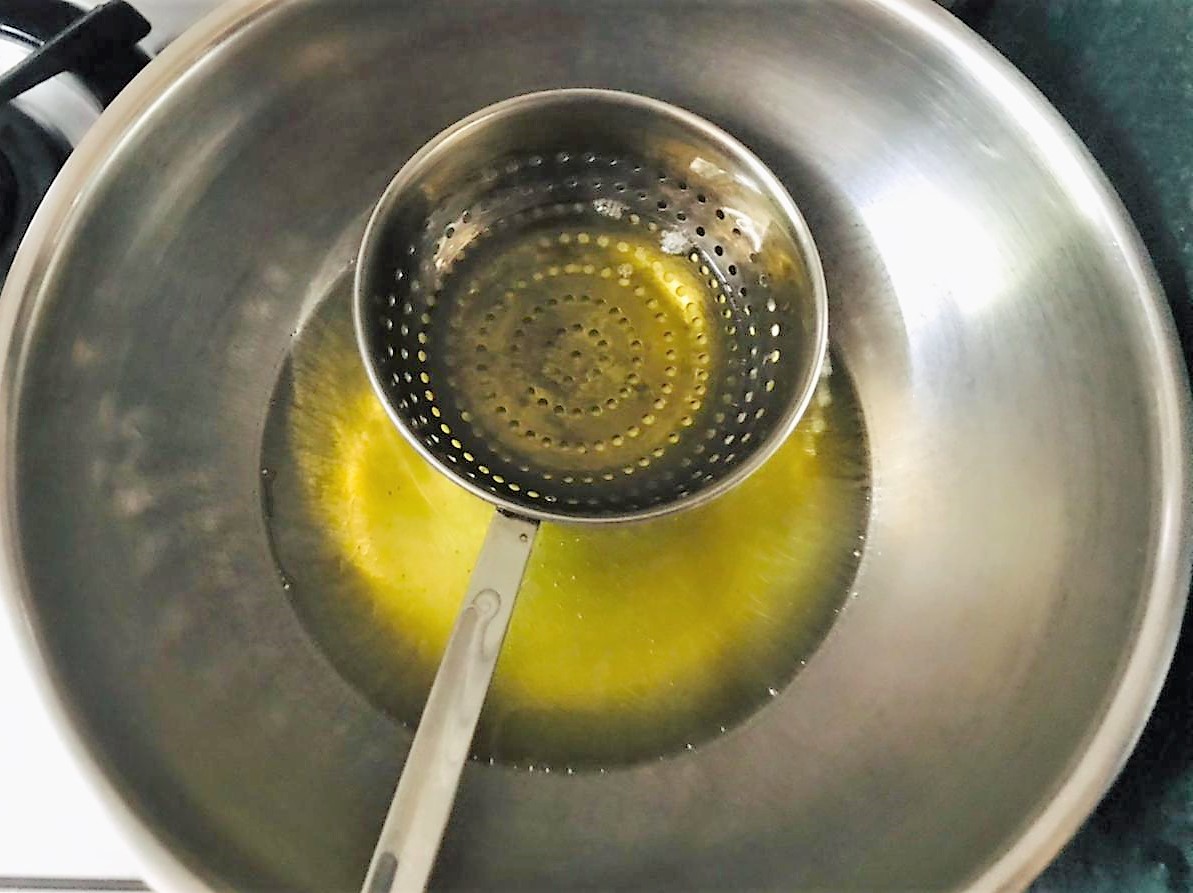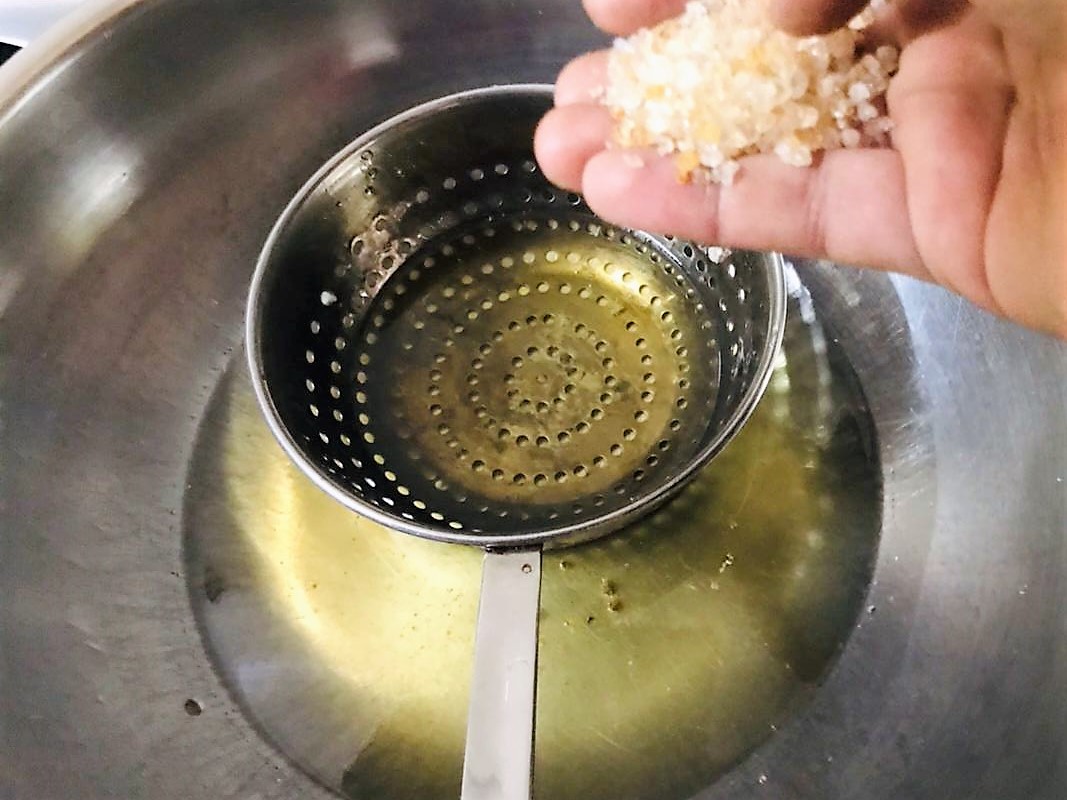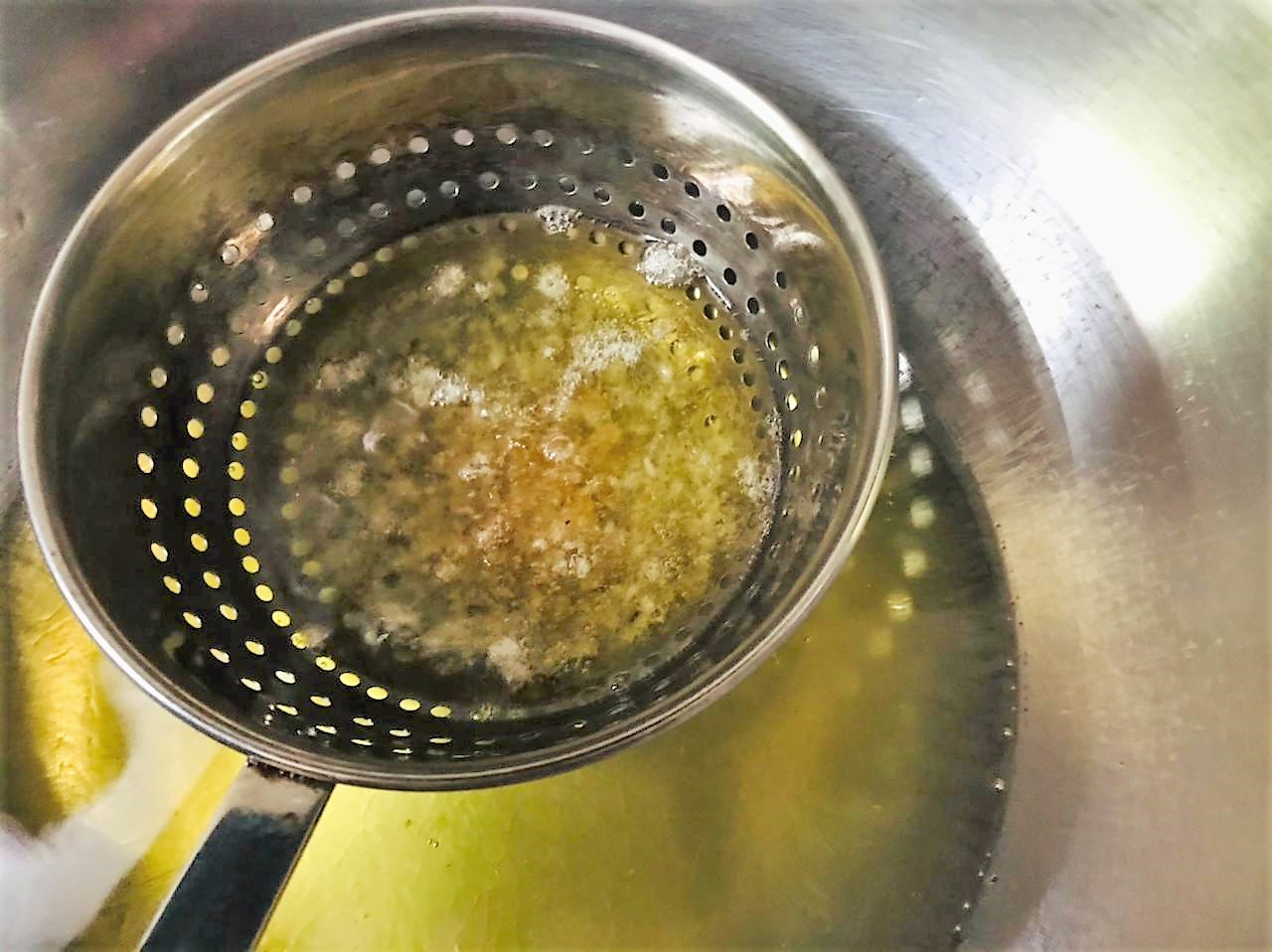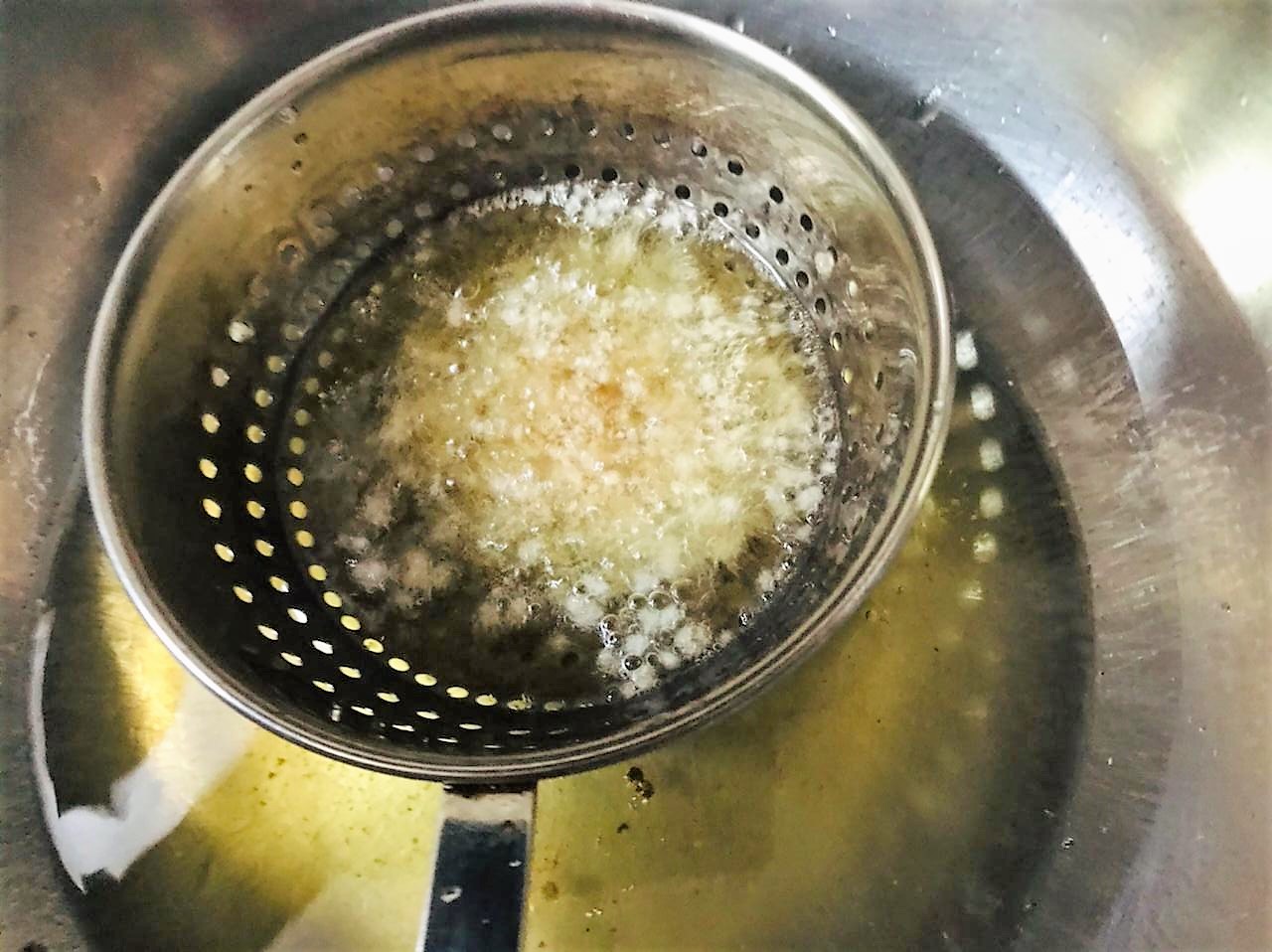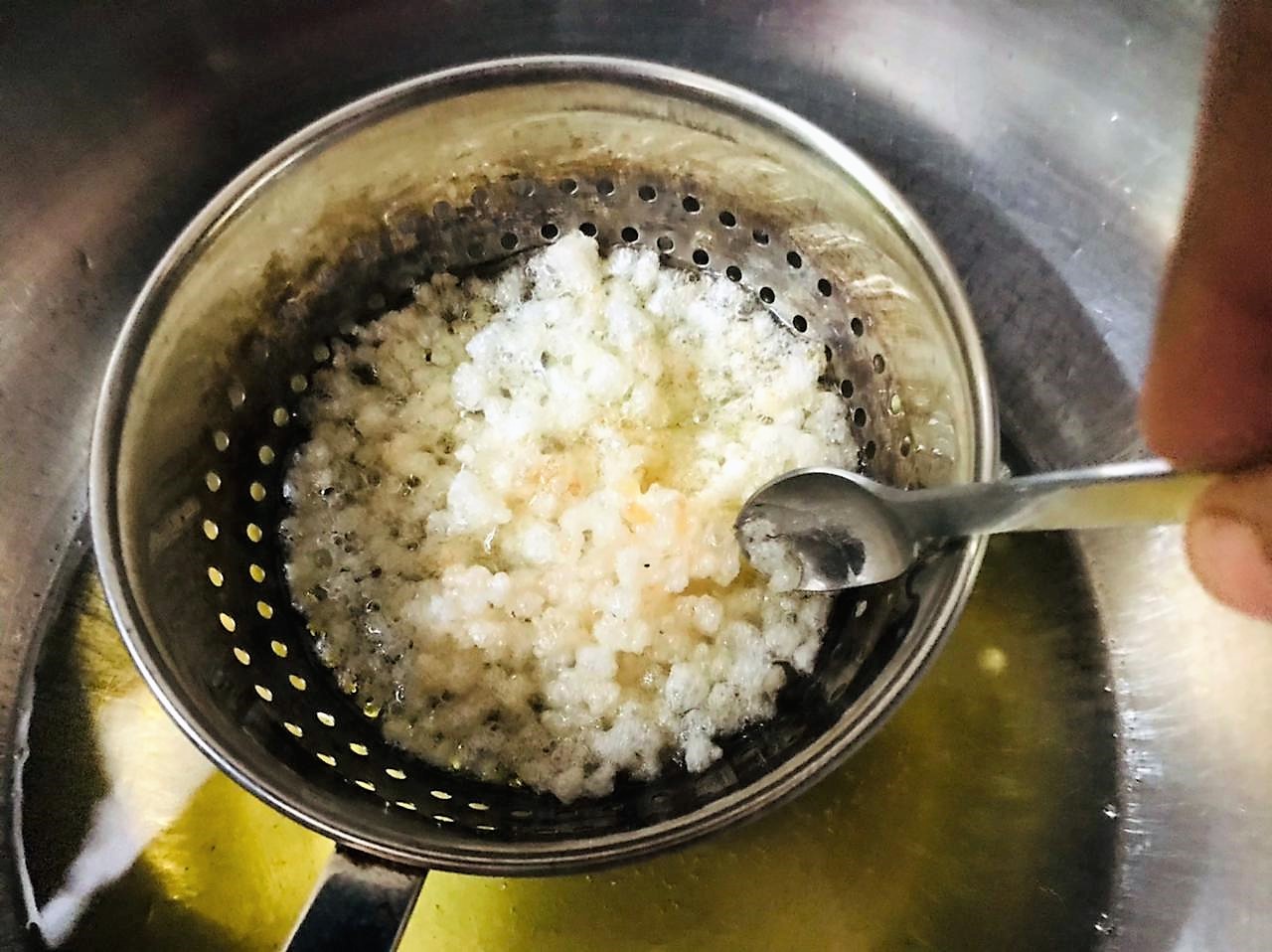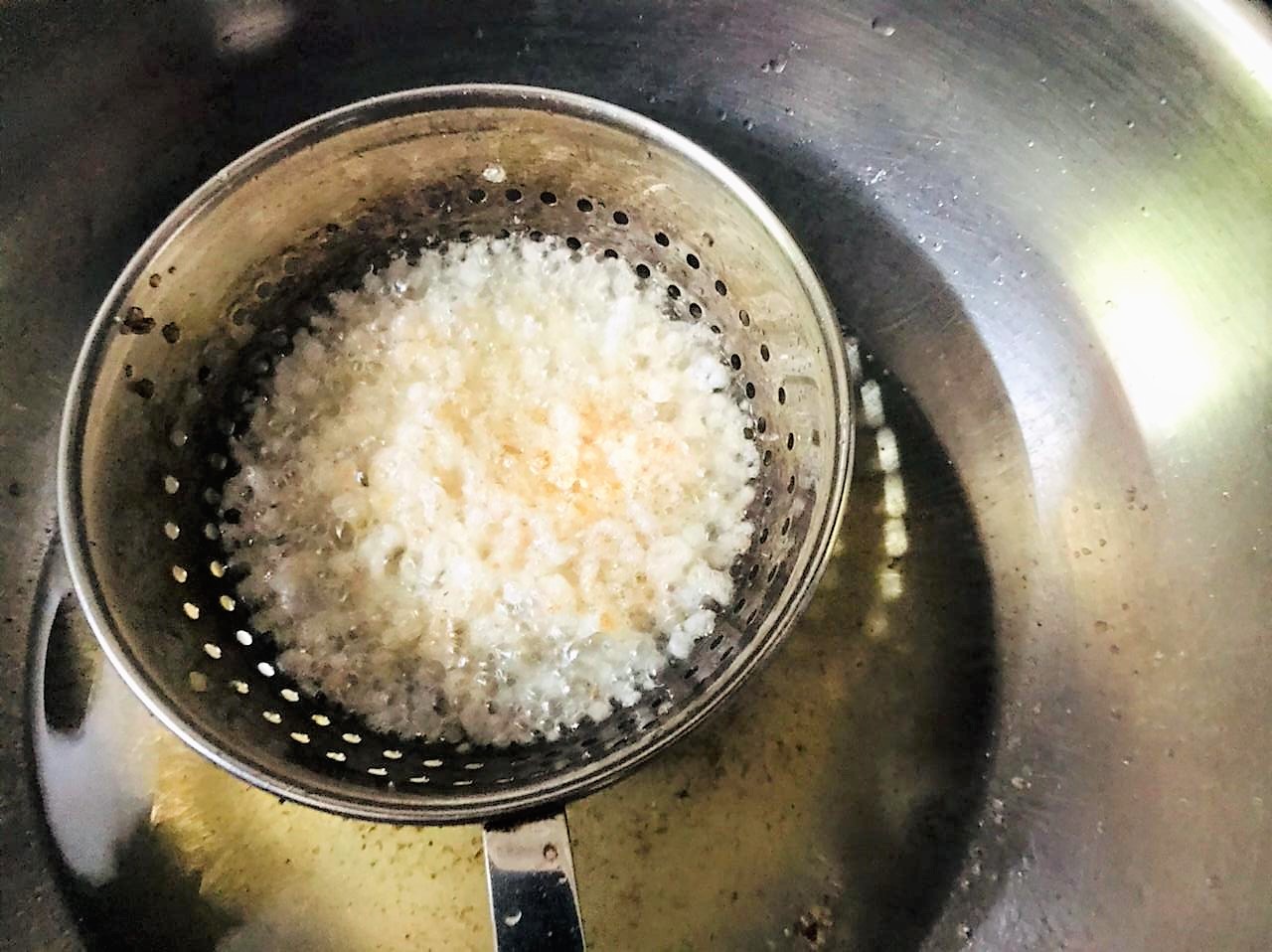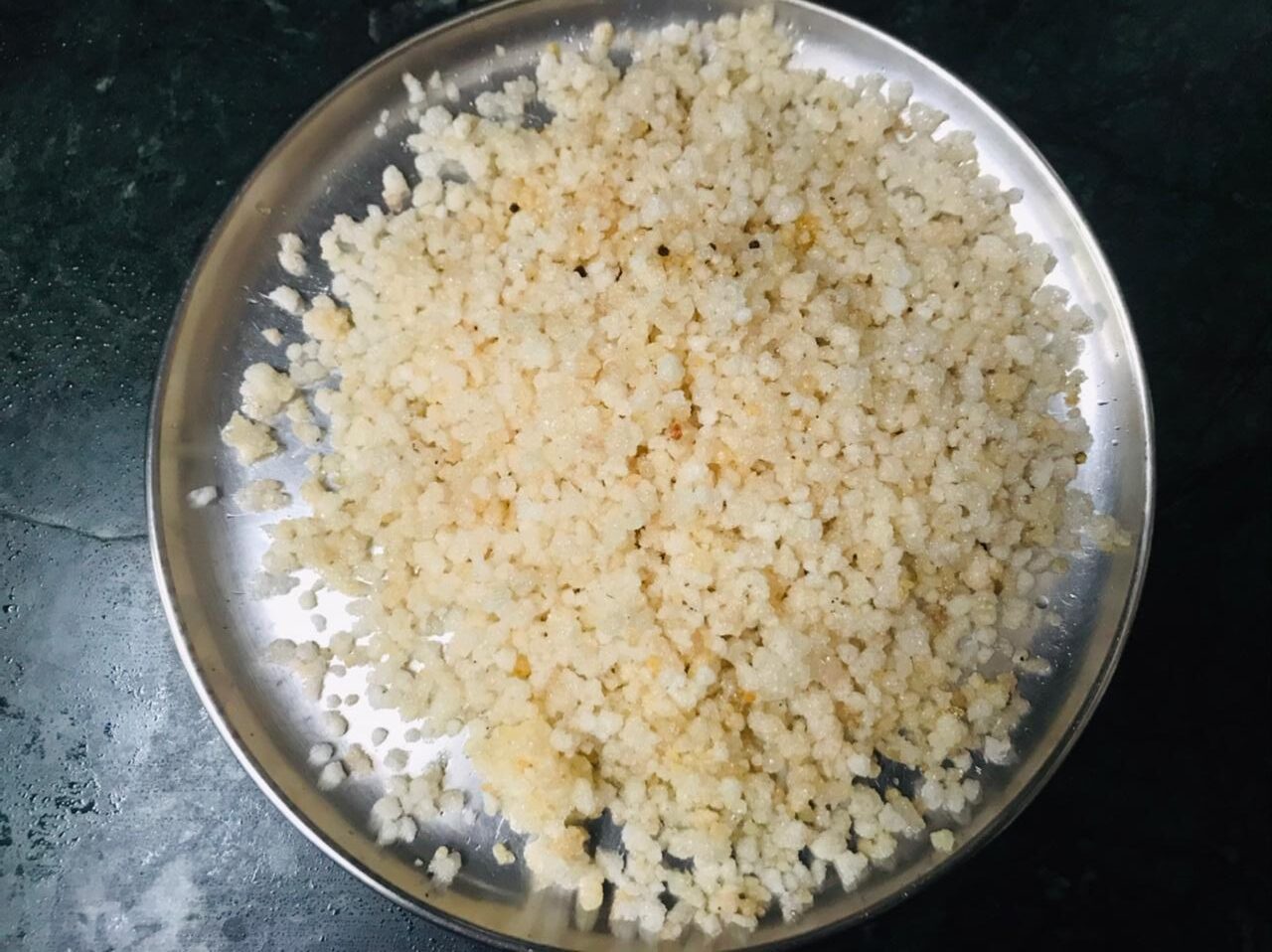 Heat ghee in a pan. Check if the ghee is hot enough for the gondh by adding a piece of gondh in the hot ghee. It should puff up immediately. Once hot, add the gondh and stir it with a spoon. It will take 30 seconds -1 minutes for it to puff up. Remove using a slotted spoon once they puff up and keep it aside to cool down.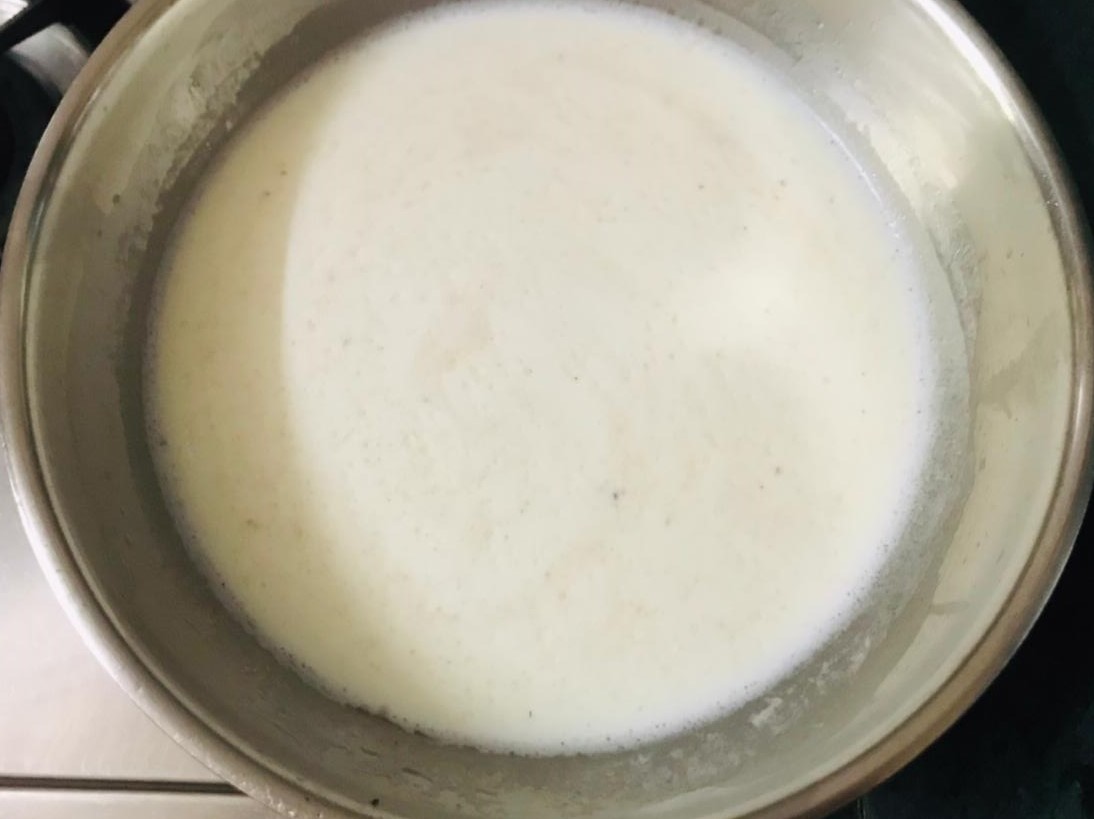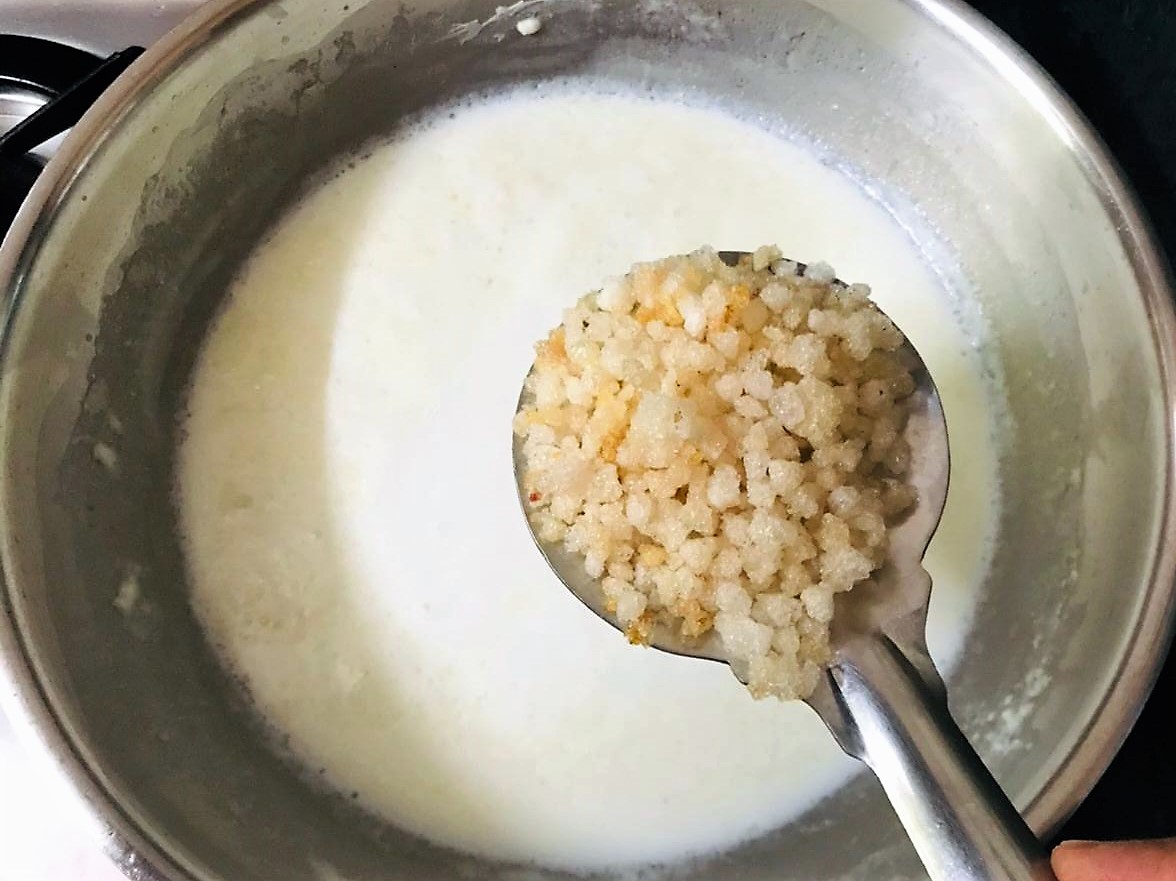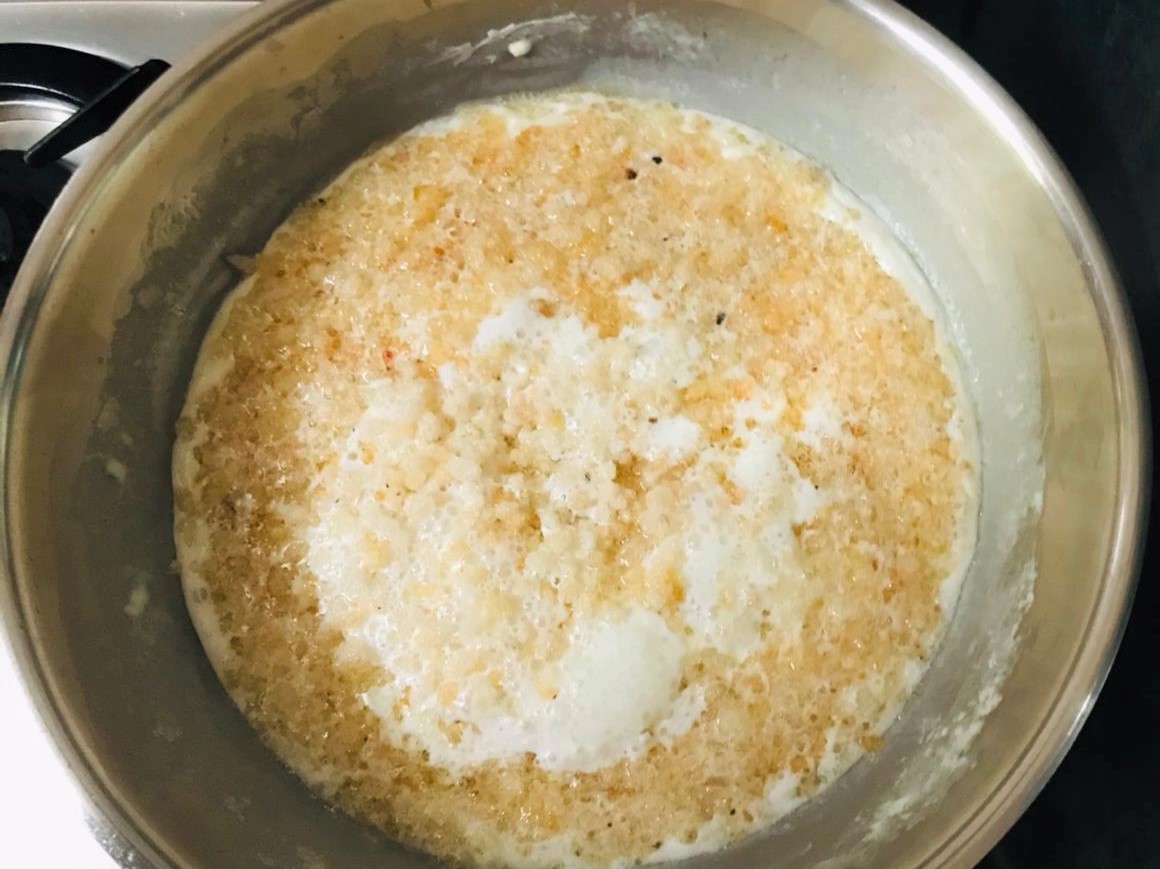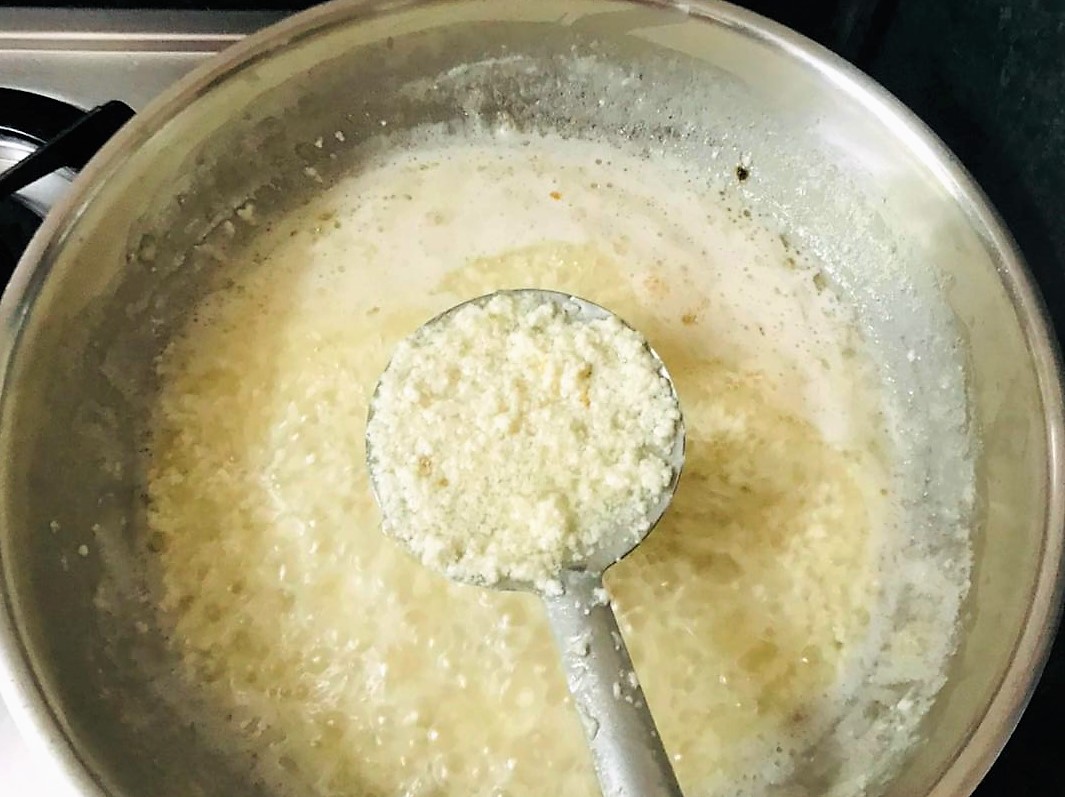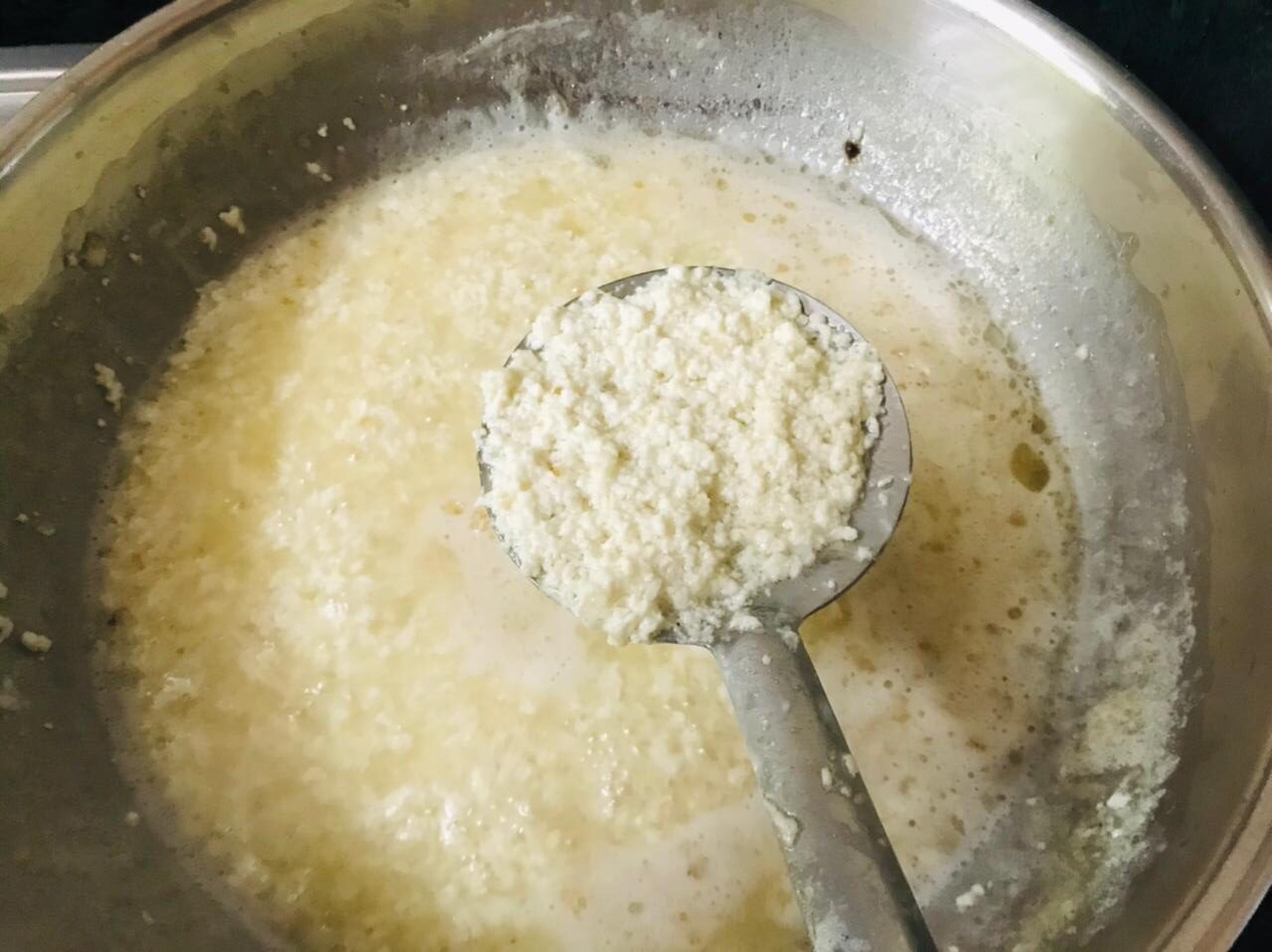 Take a deep saucepan and bring the milk to a boil over high heat, stirring the milk well in between as the milk might stick to the bottom. Add the fried gondh in the milk and that will help in curdling the milk. Stir the milk for a minute or two and you will notice that the milk begins to curdle separating the water.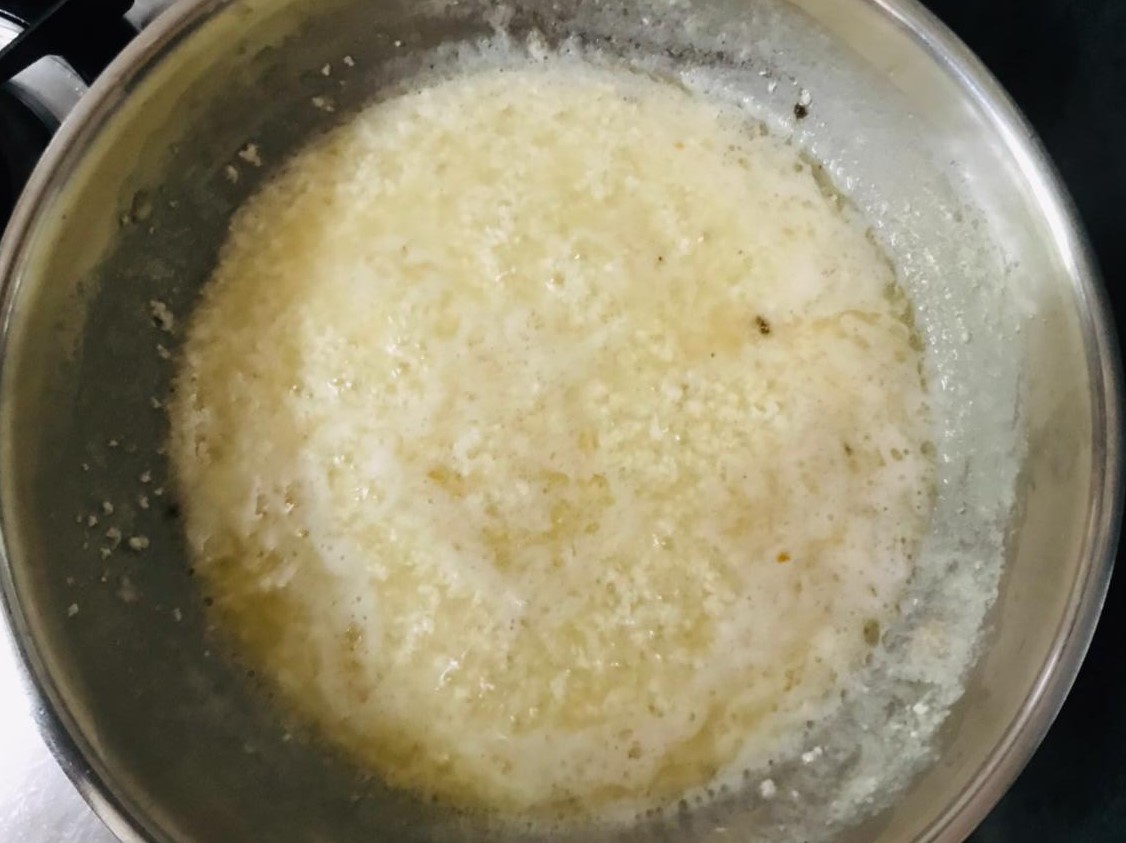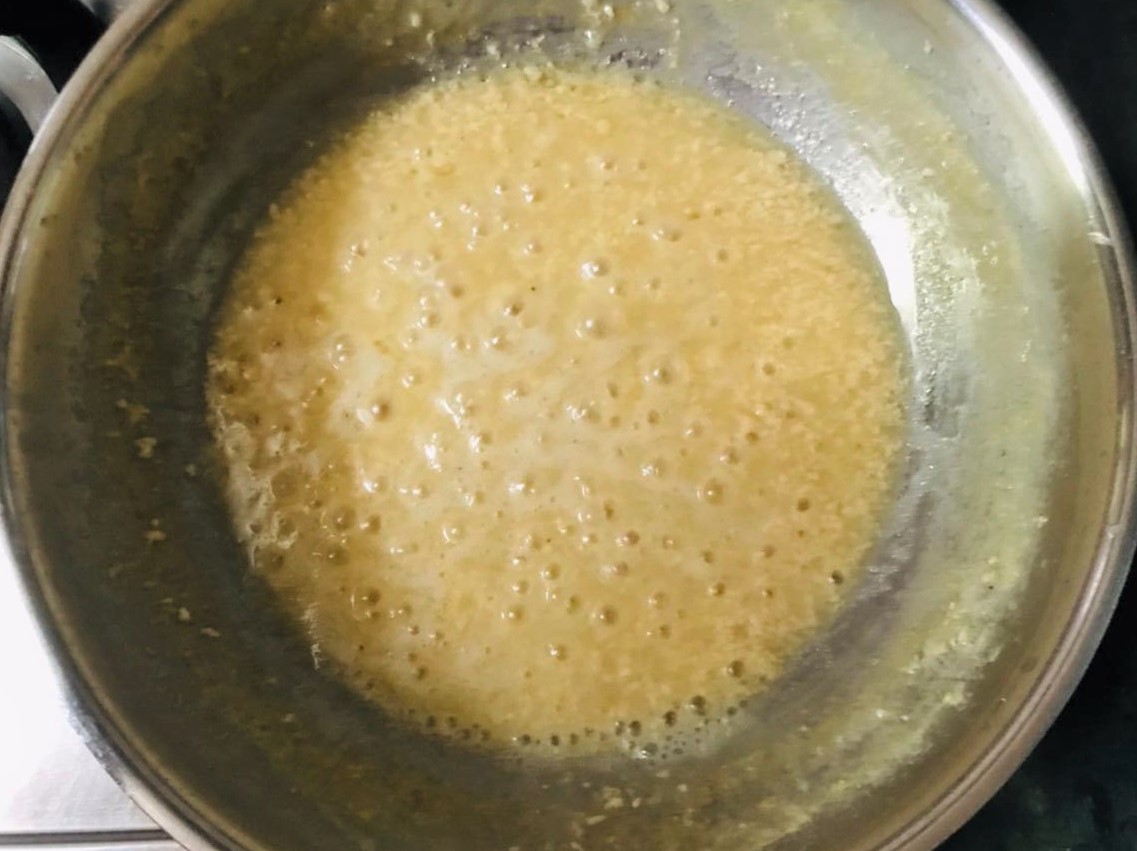 Continue cooking the curdled milk on medium-low heat to burn the excess water.  It should 10-15 minutes for the curdled milk to thicken. Remember to stir the curdled milk every 1-2 minutes to prevent sticking.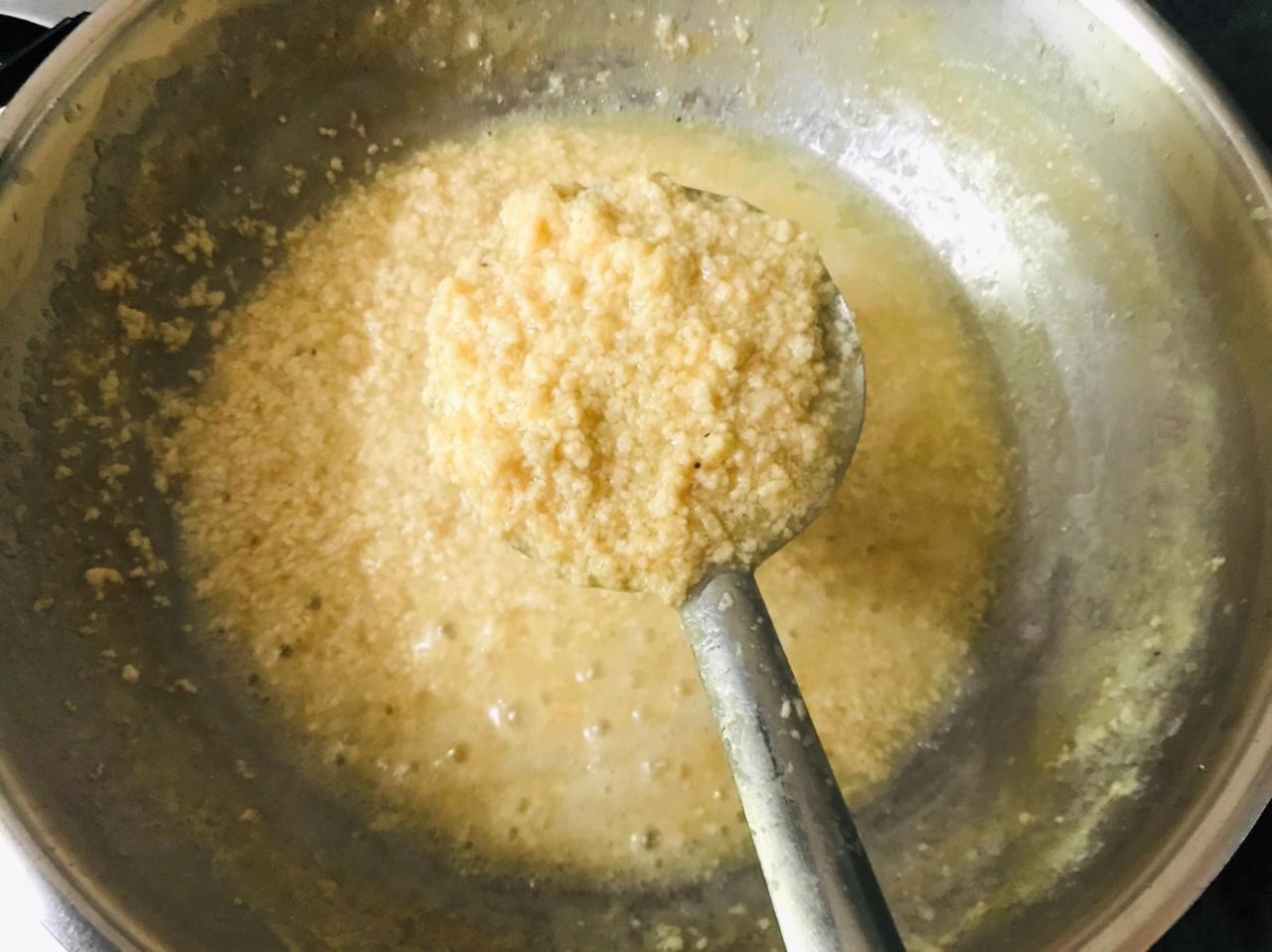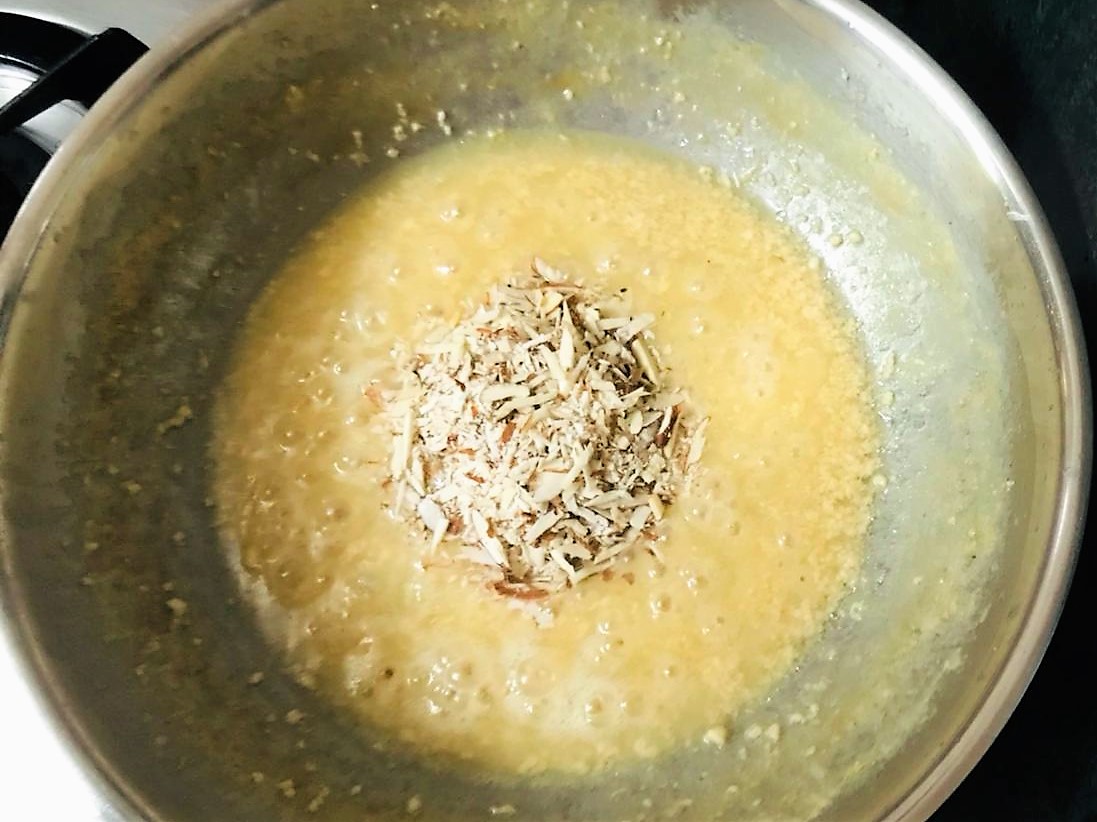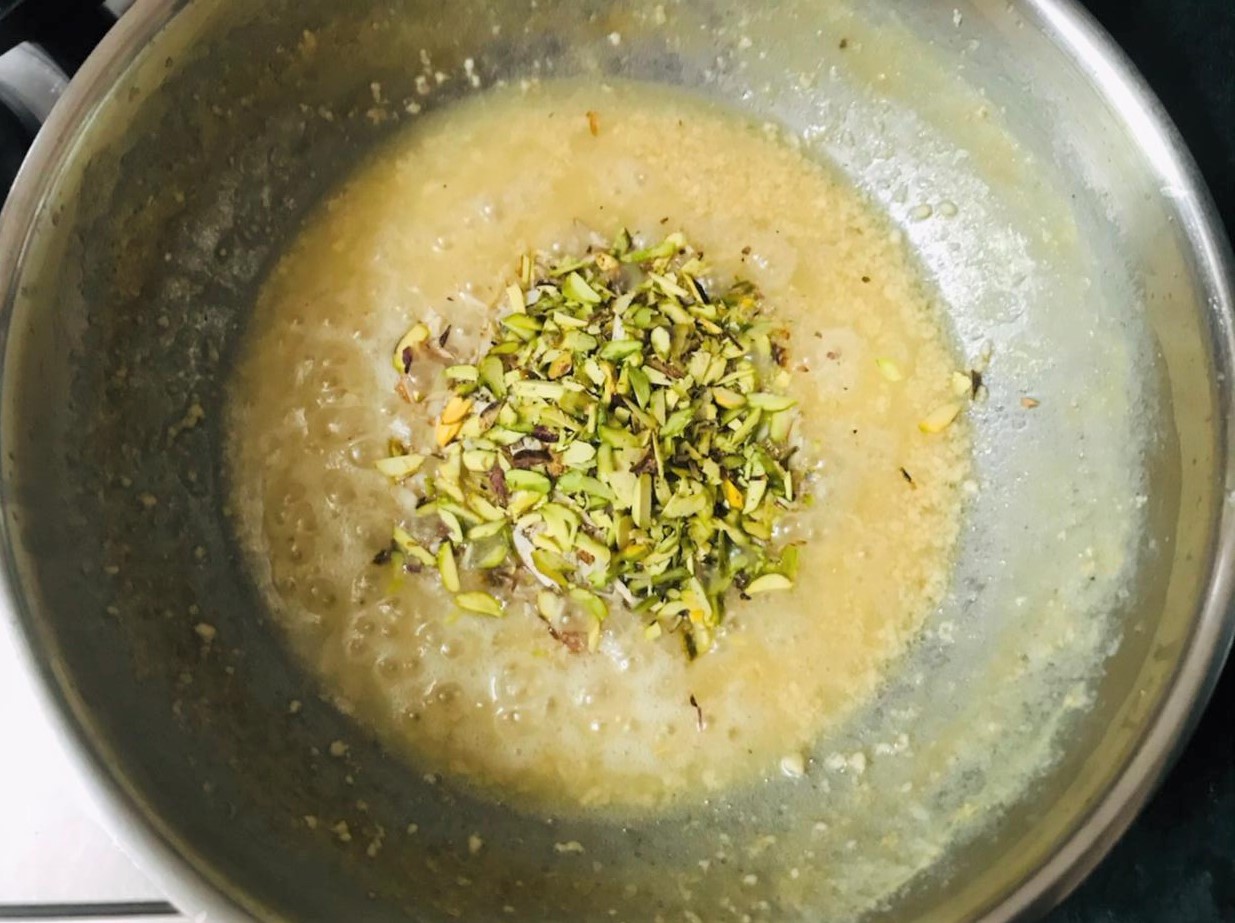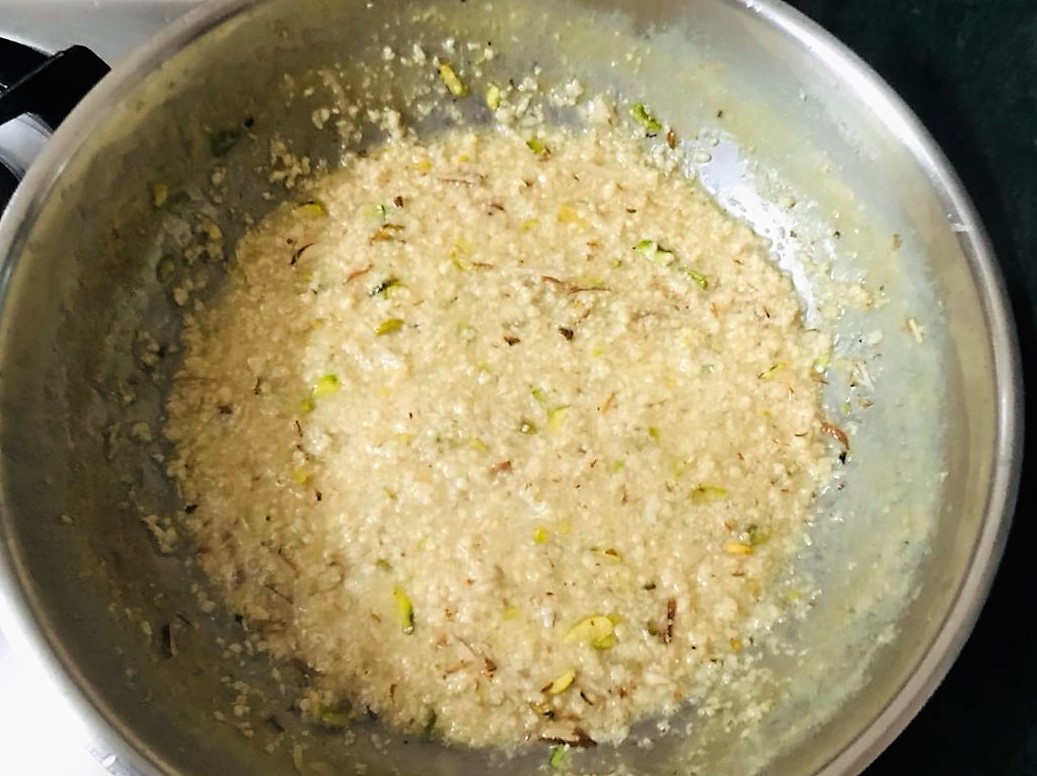 Once the curdled milk is thickened, add the chopped almonds and pistachios and mix on low heat.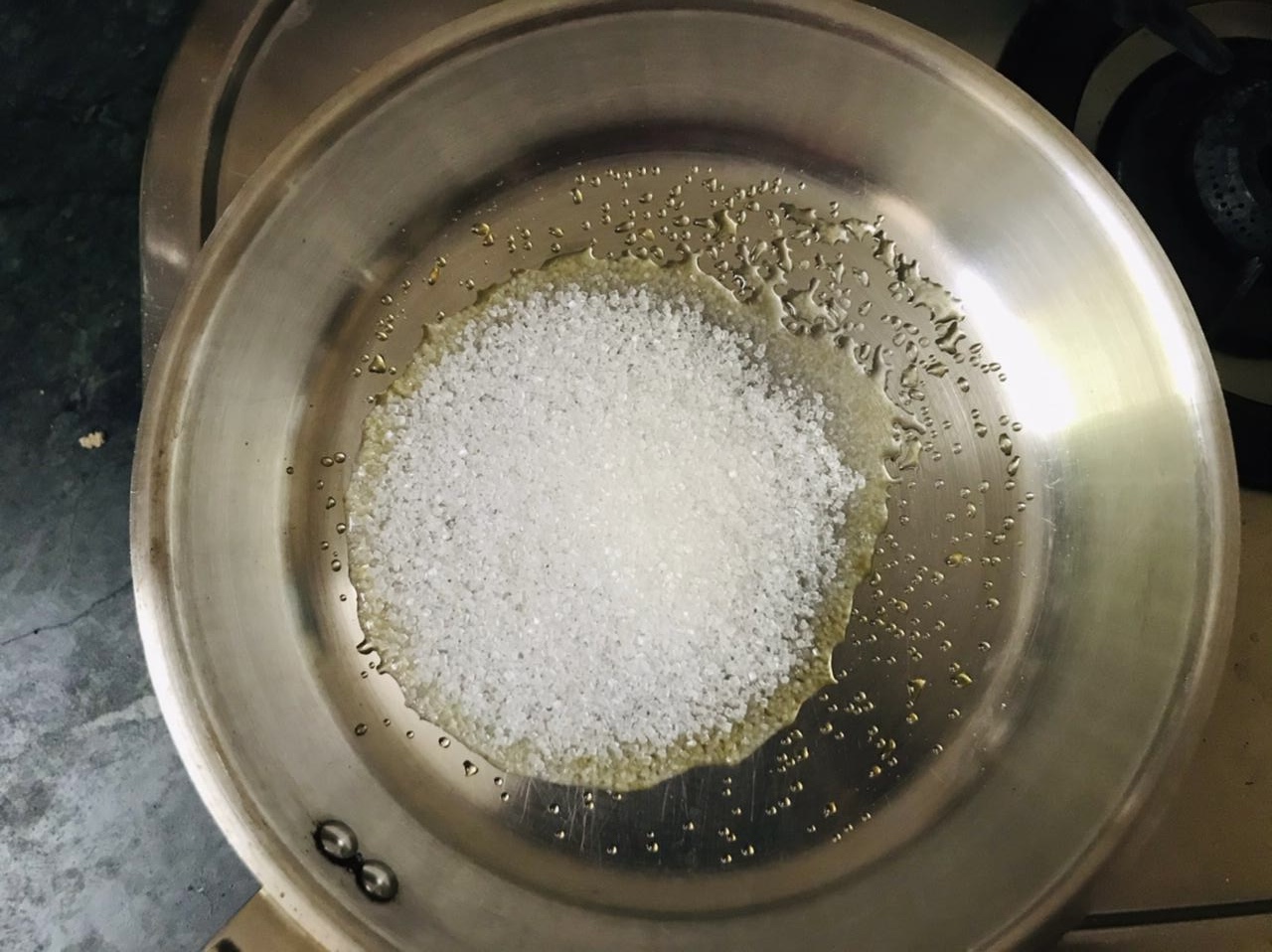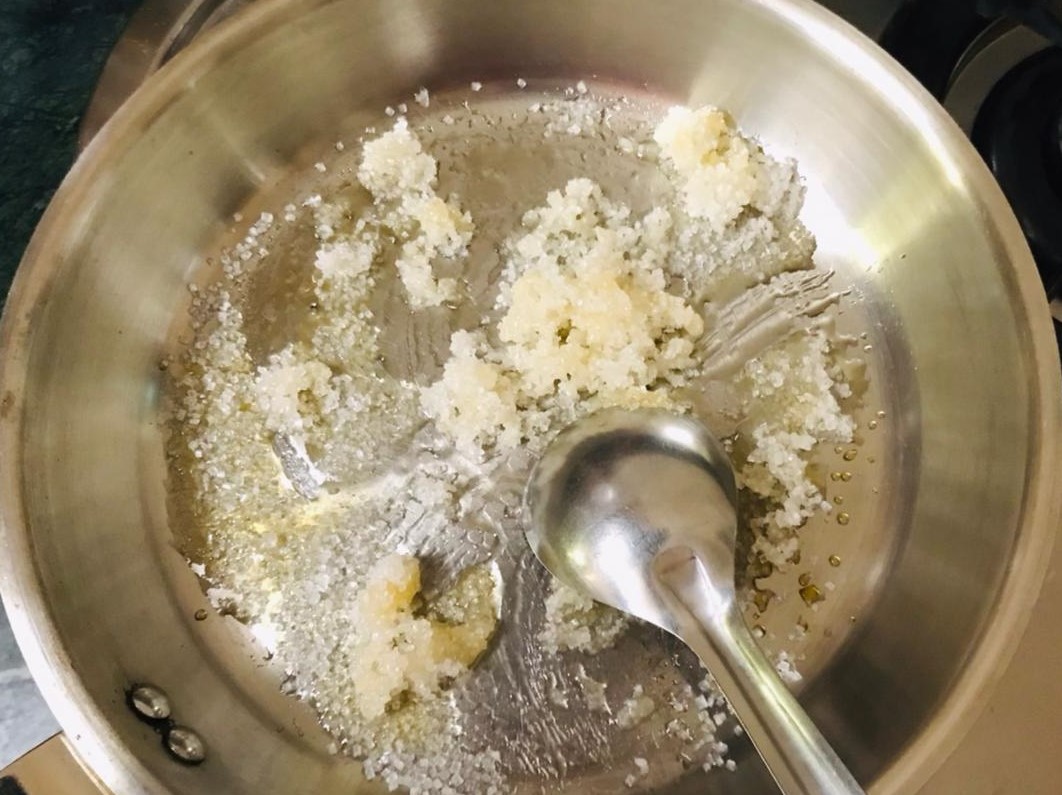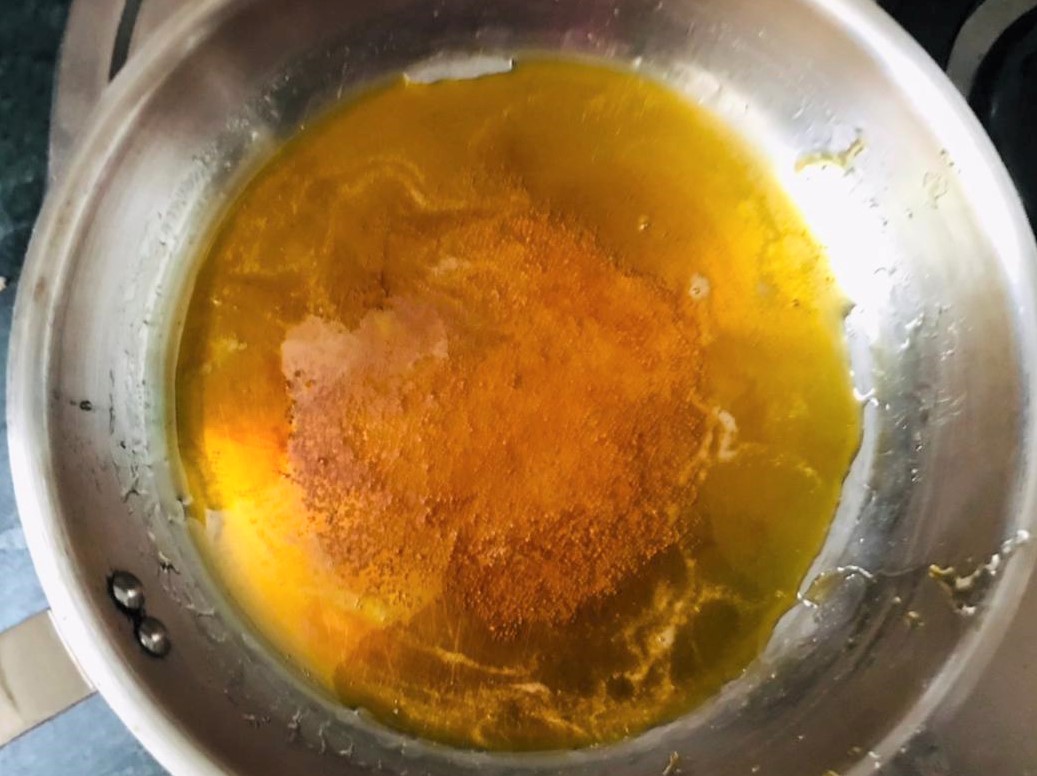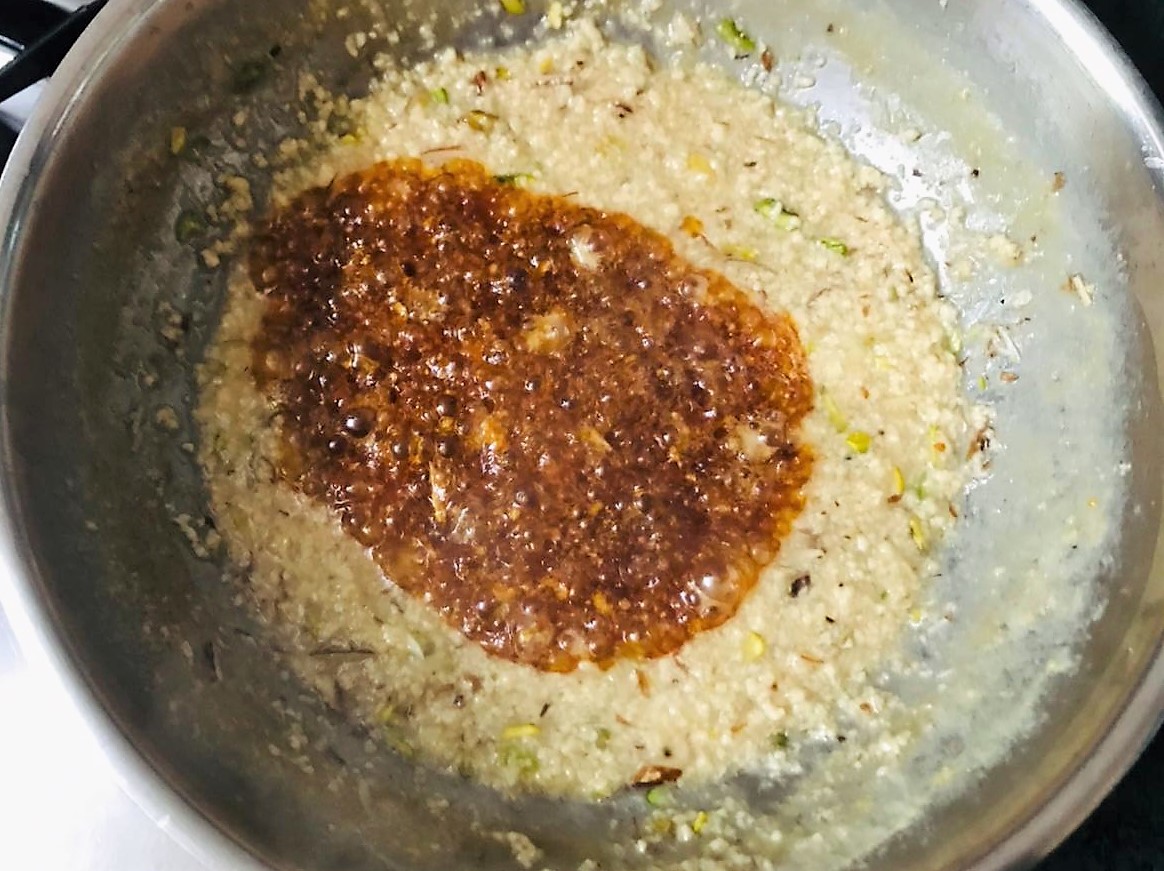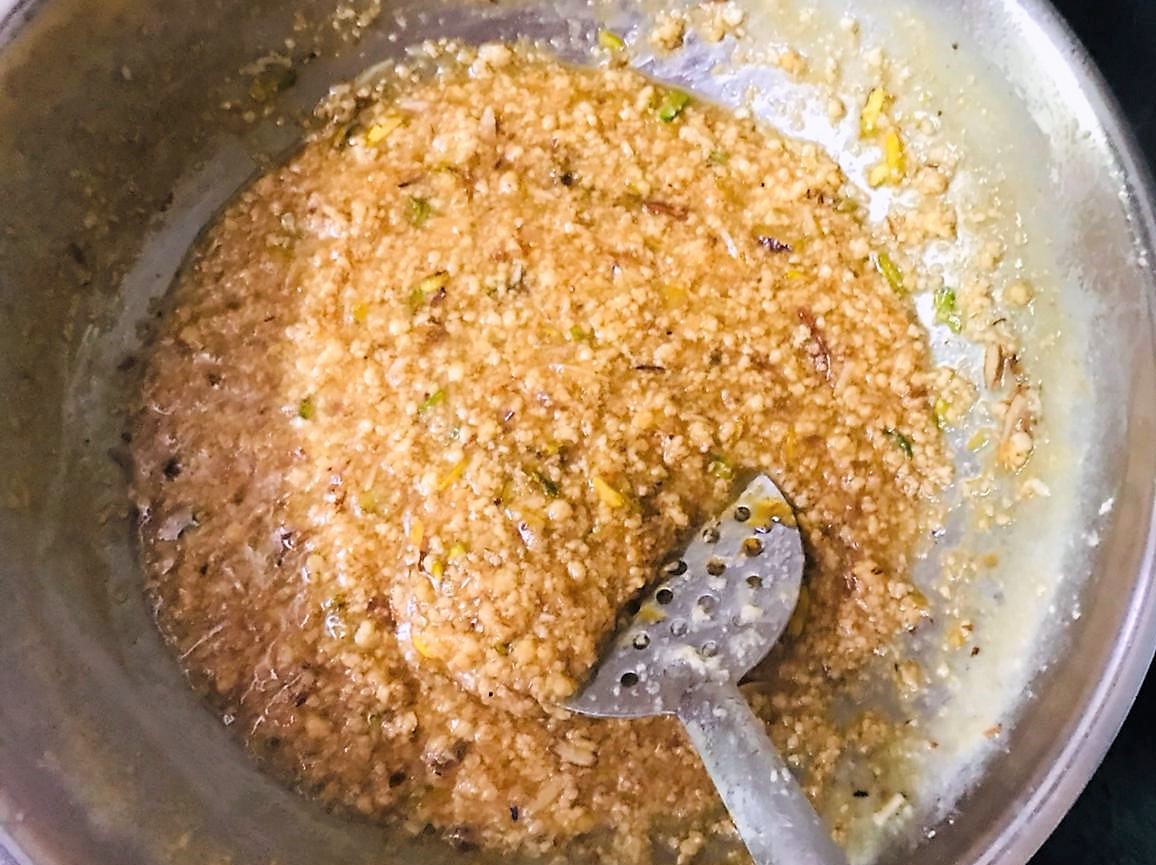 In another pan, add the sugar and caramelize it on medium-low heat. When the sugar is melted and golden in colour, add it to the thickened milk and mix it.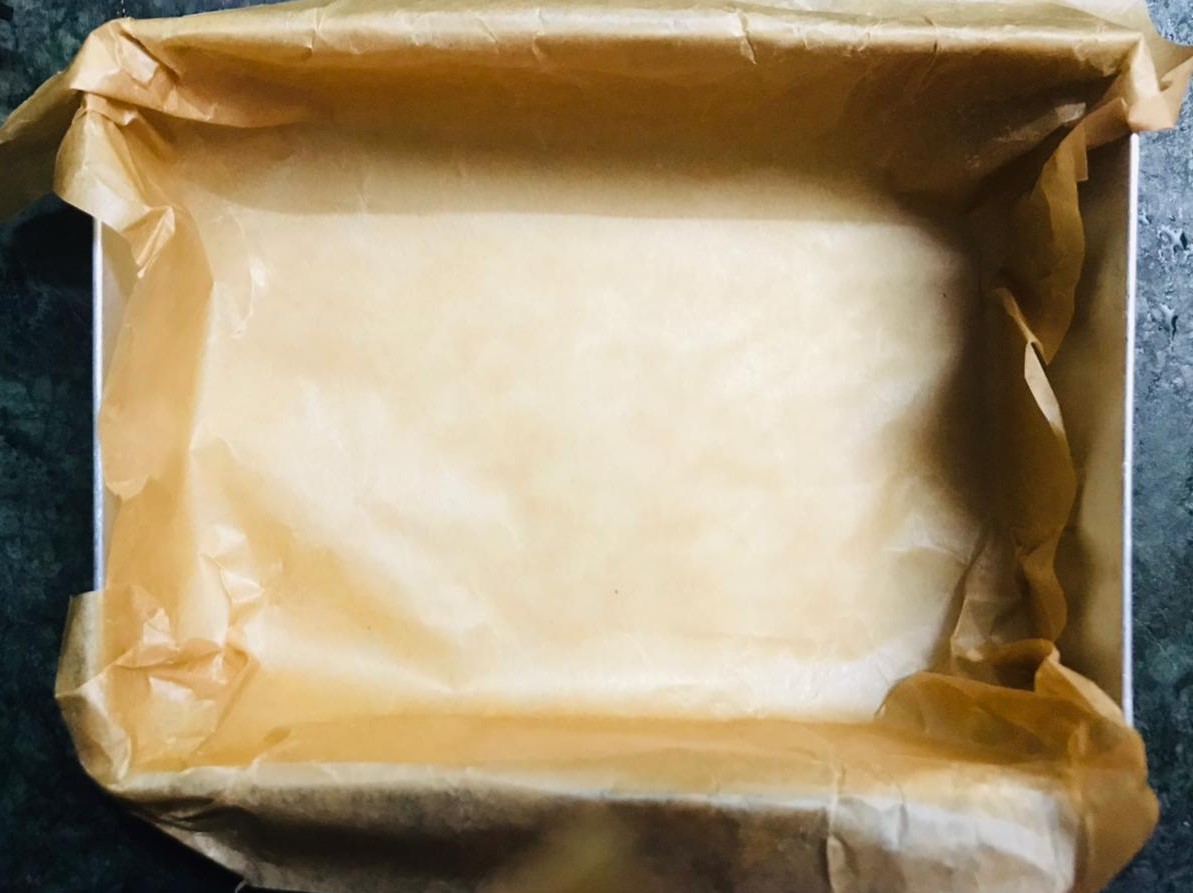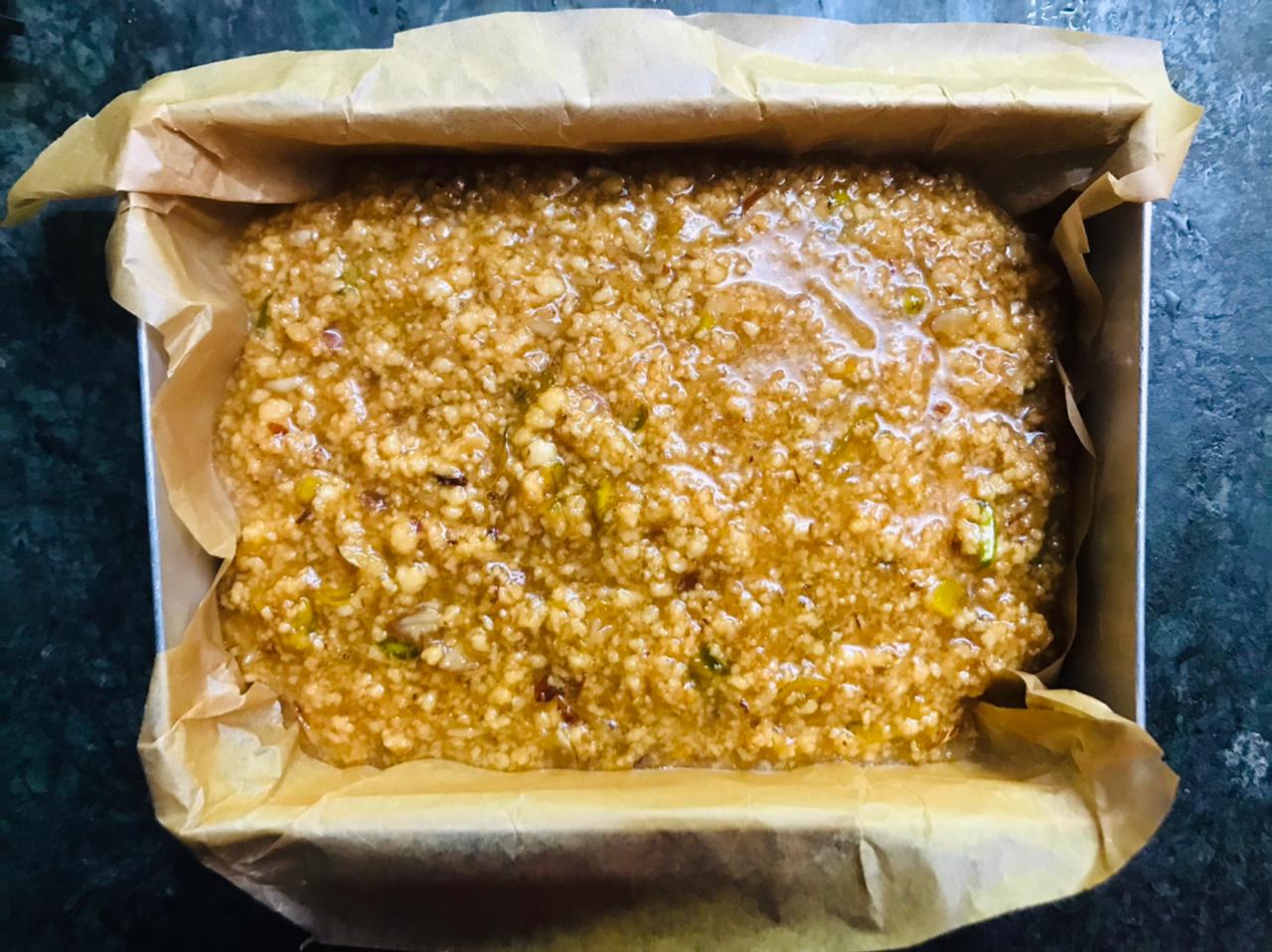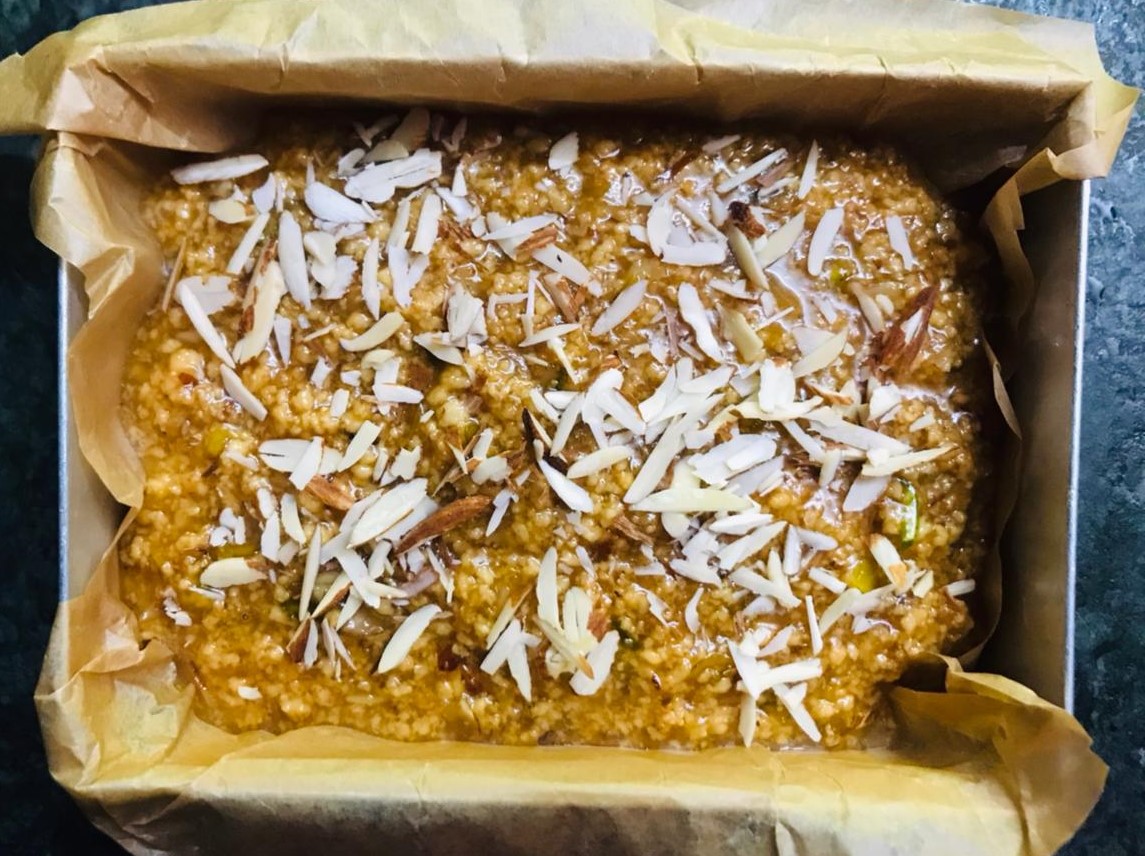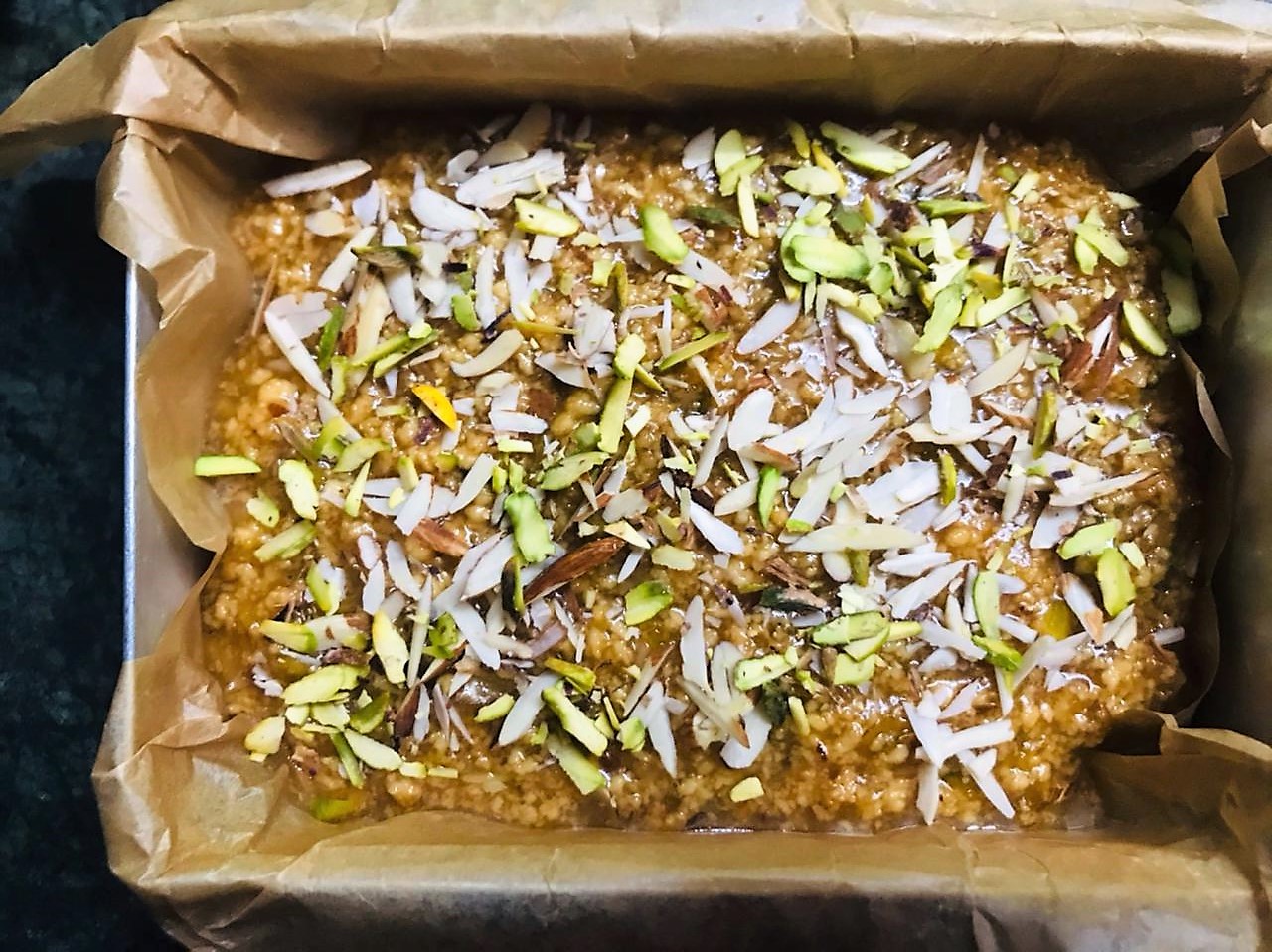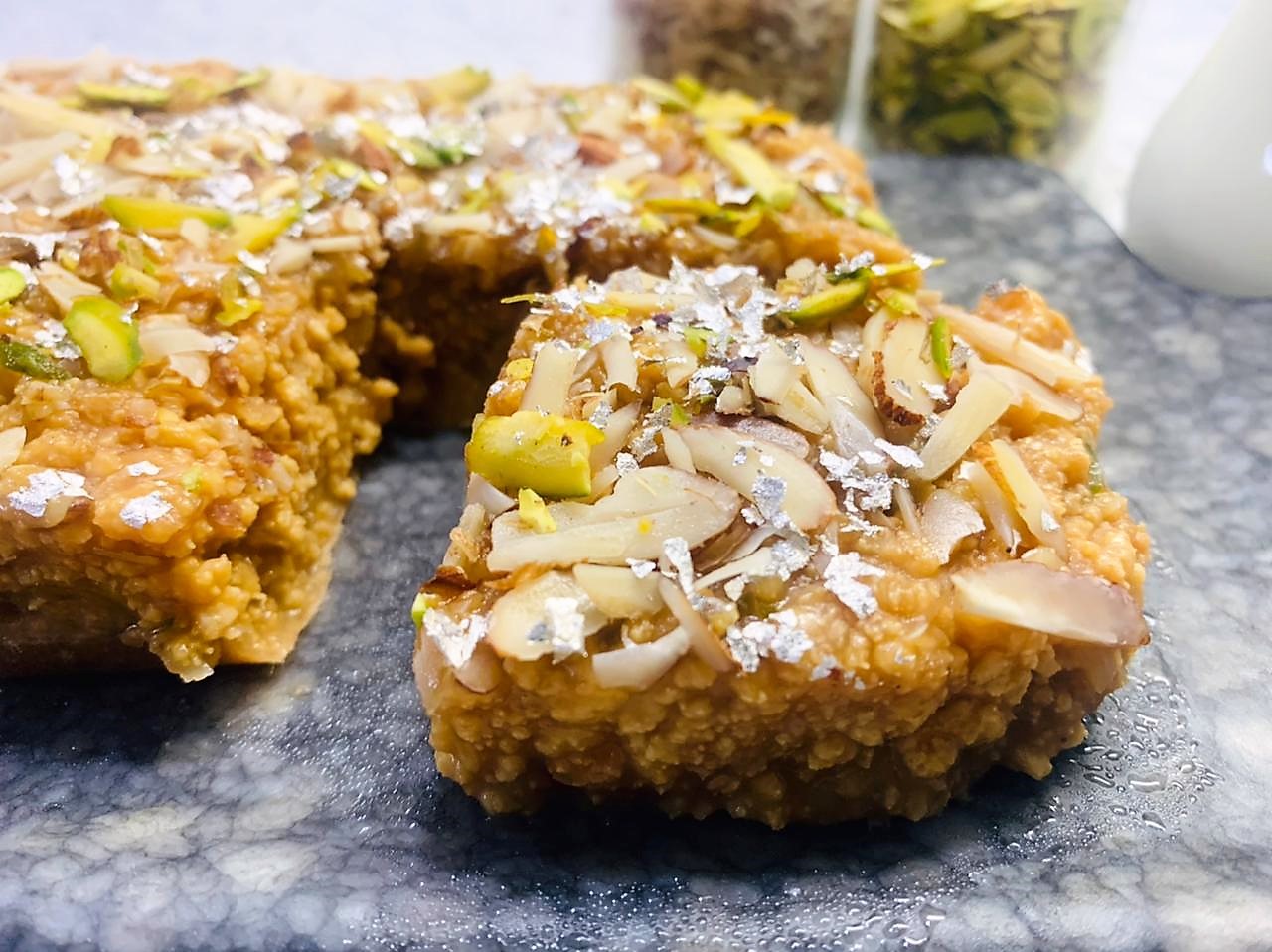 Layer a baking tray with baking parchment. Spread the mixture evenly in the tray and garnish it with chopped almonds, pistachios and edible silver. Let it sit for 4-5 hours to set.  Once it is set, use a knife to slice the portions.
Serve the delicious milk cake.