Thandai Mawa Cake (Eggless)
Thandai Mawa Cake is infused with flavours of thandai and is a rich cake which taste like Indian Mithai (Indian sweets). Thandai is a sought over milk drink at Holi. Holi is one of the most popular festivals of India and is also known as the festival of colours and usually celebrated around March.
Thandai is prepared with a mixture of almonds, fennel seeds, rose petals, melon seeds, cardamom, saffron, milk and sugar. Mawa is milk solids and it gives a luscious taste to this dish at the same time making it luxurious.
My children really enjoy the Thandai flavours, hence I thought of using the same flavours and turning it into a cake. This cake is delicious, soft, and buttery. Traditionally, eggs are used in most cakes, but this cake is egg less. It is a one pot cake, where everything is mixed in one pot and baked. In India, Thandai powder or Thandai syrup are quite easily available in shops. However, I prefer to make it at home as it is a simple recipe and once you have the mixture ready you can make fresh Thandai anytime of the year.
Simple, indulgent and delicious! This cake is simply scrumptious!
Ingredients
For Thandai Mixture
½ cup unsalted cashew nuts (kaju)
¼ cup unsalted pistachios (pista)
½ cup unsalted almonds (badam)
1 teaspoon poppy seeds (khus khus)
1 teaspoon fennel seeds (sauf)
1 teaspoon melon seeds
½ teaspoon black pepper (kali mirch)
7-8 saffron strands (kesar)
1 teaspoon dried rose petals (gulab ke patte)
For Cake Mix
100 gm butter
200 gm castor sugar (powdered sugar)
100 gm plain yogurt (curd)
200 gm plain flour(maida)
1 teaspoon baking powder
½ teaspoon baking soda (bicarbonate of soda)
1 teaspoon rose essence
50 ml warm milk
100 gm grated milk solids (mawa)
Juice of half lime
For Topping
½ cup unsalted finely chopped almonds
½ cup unsalted finely chopped pistachios
1 teaspoon dried rose petals
Directions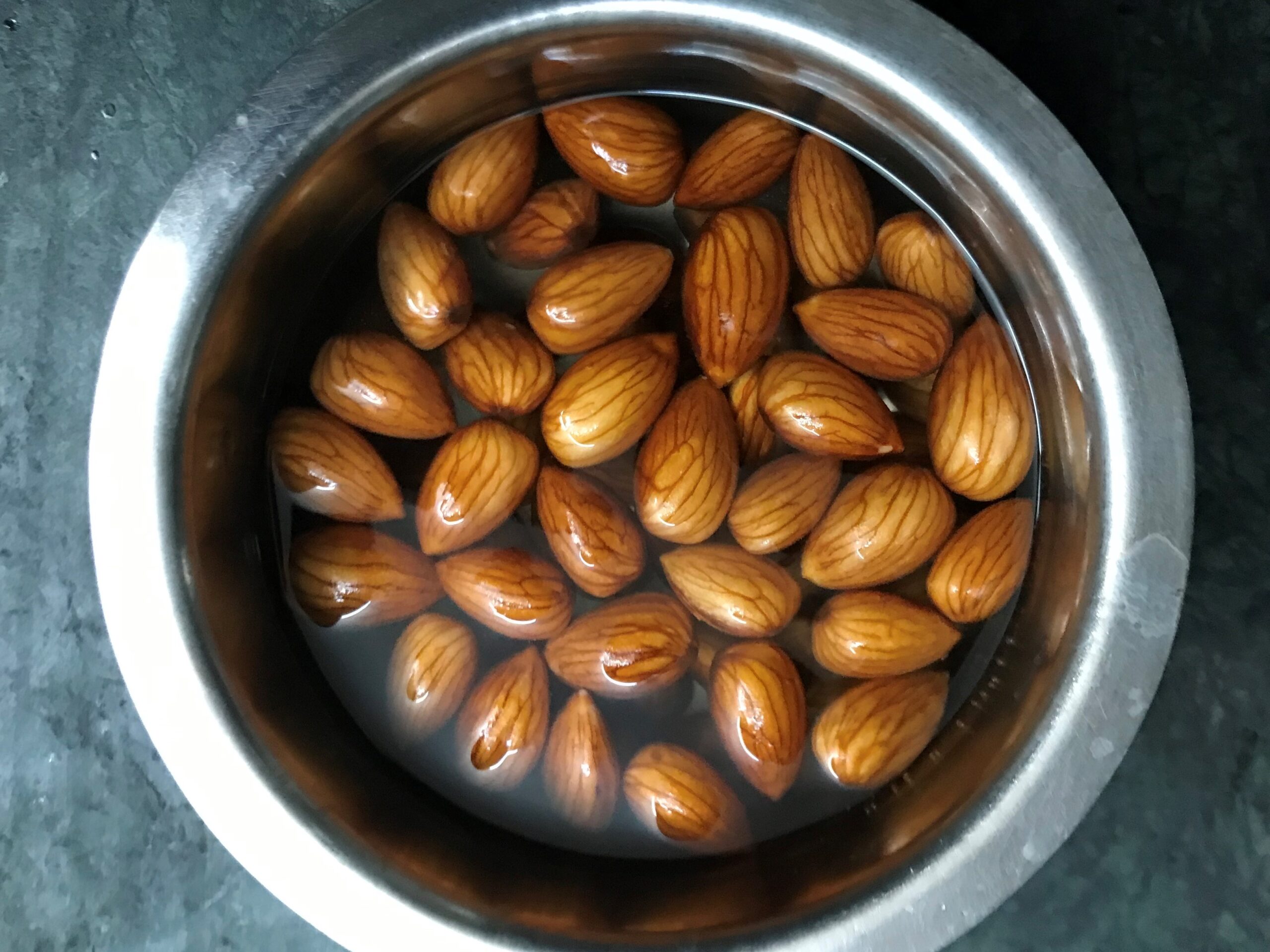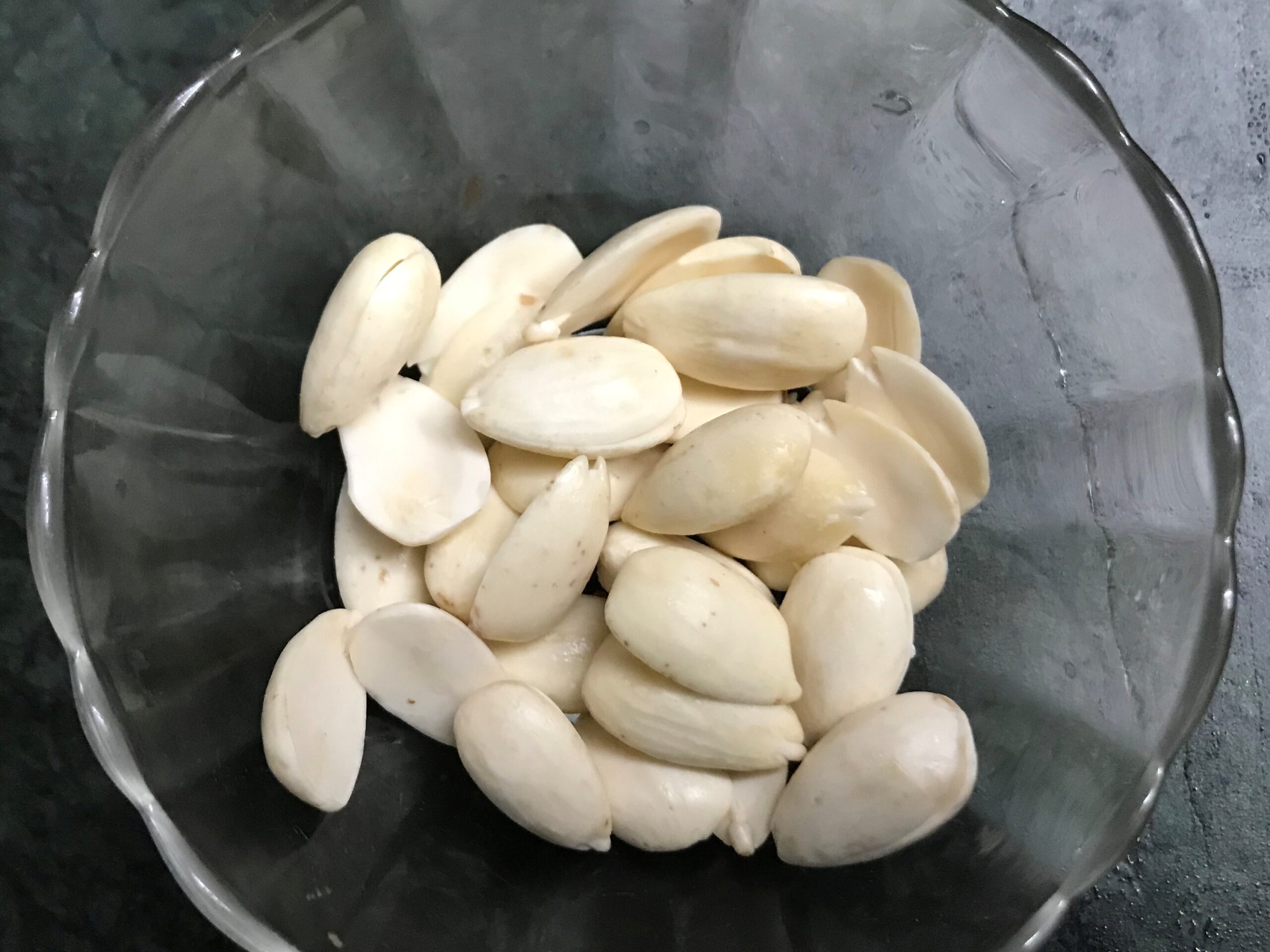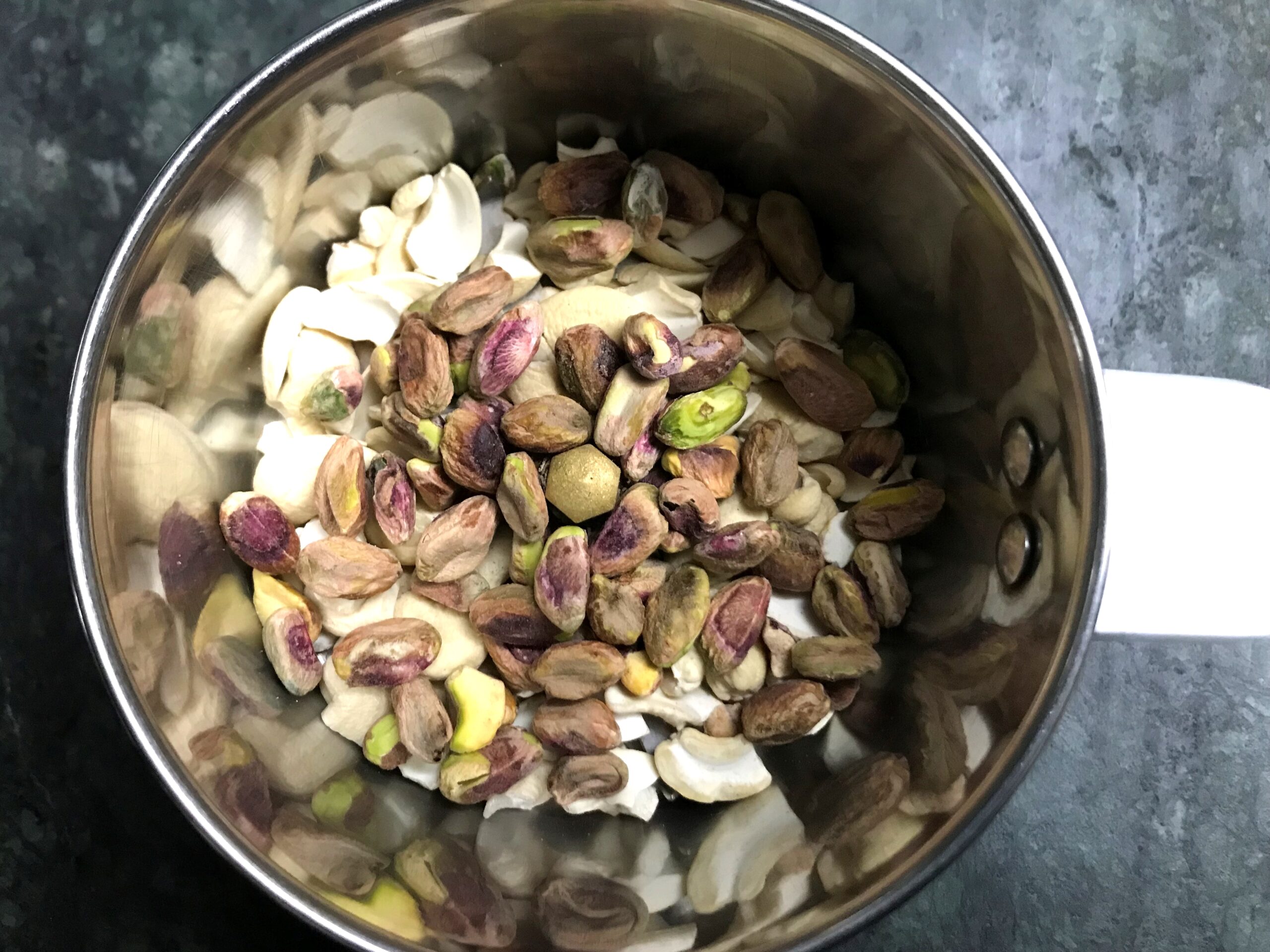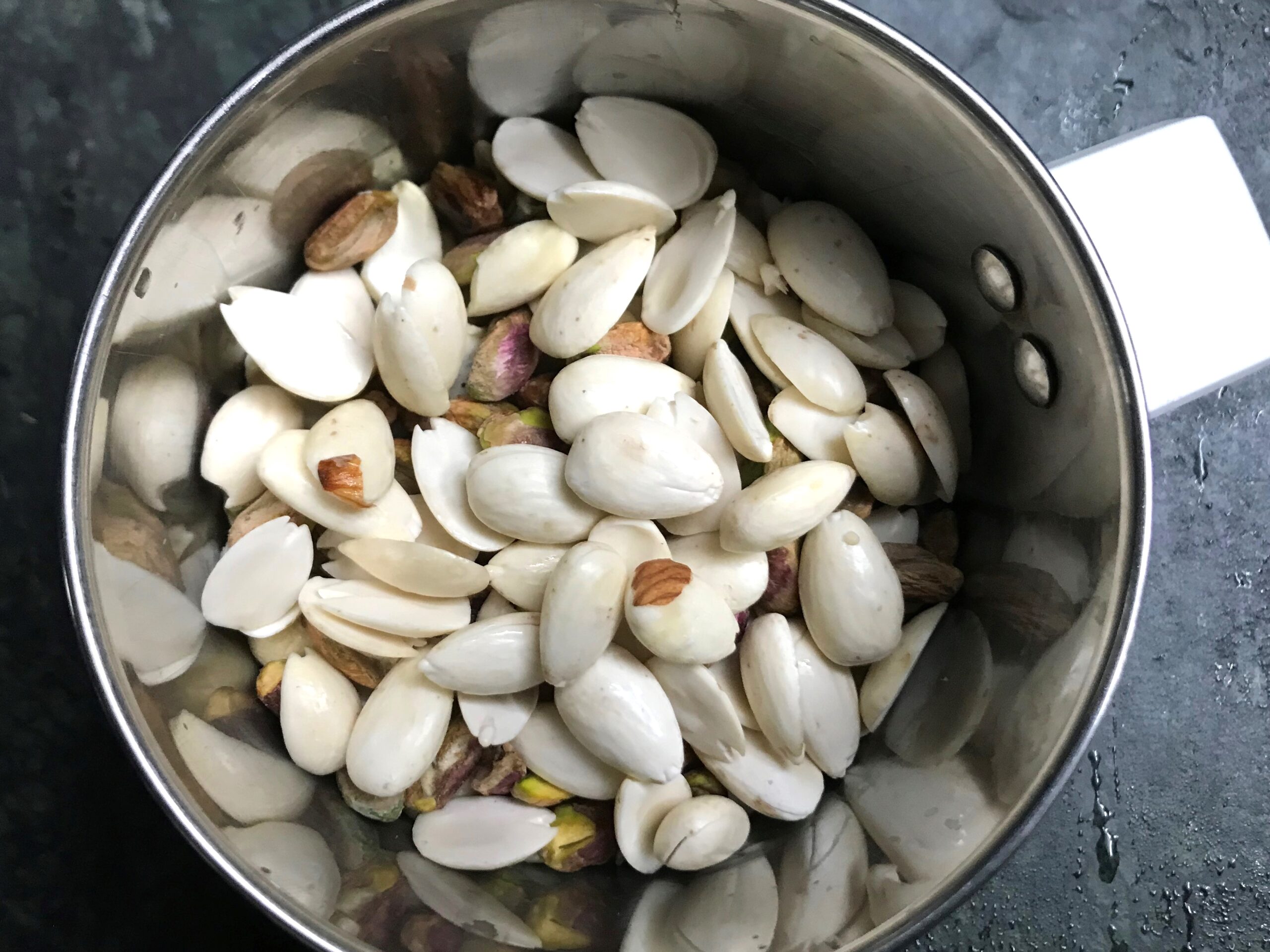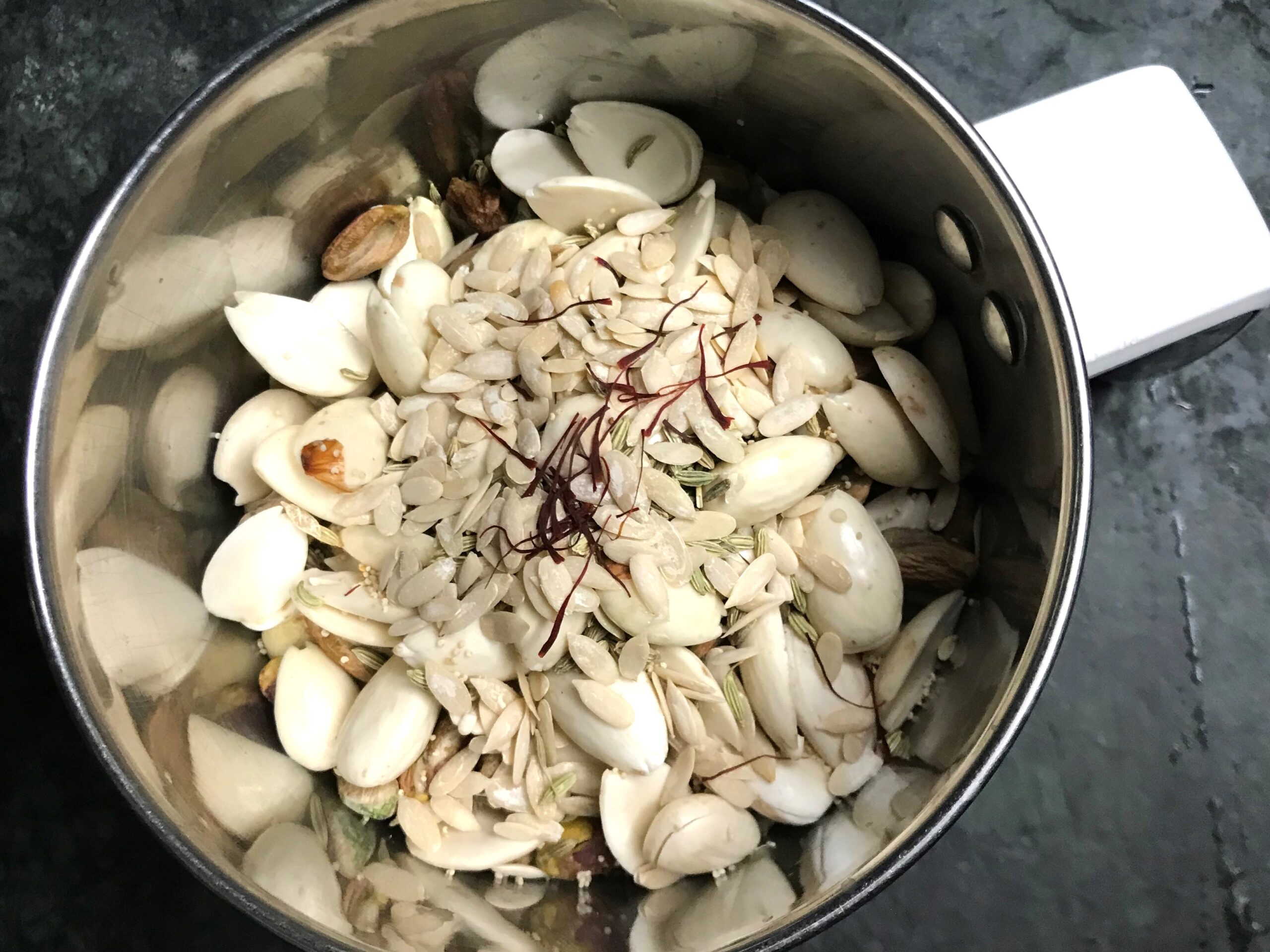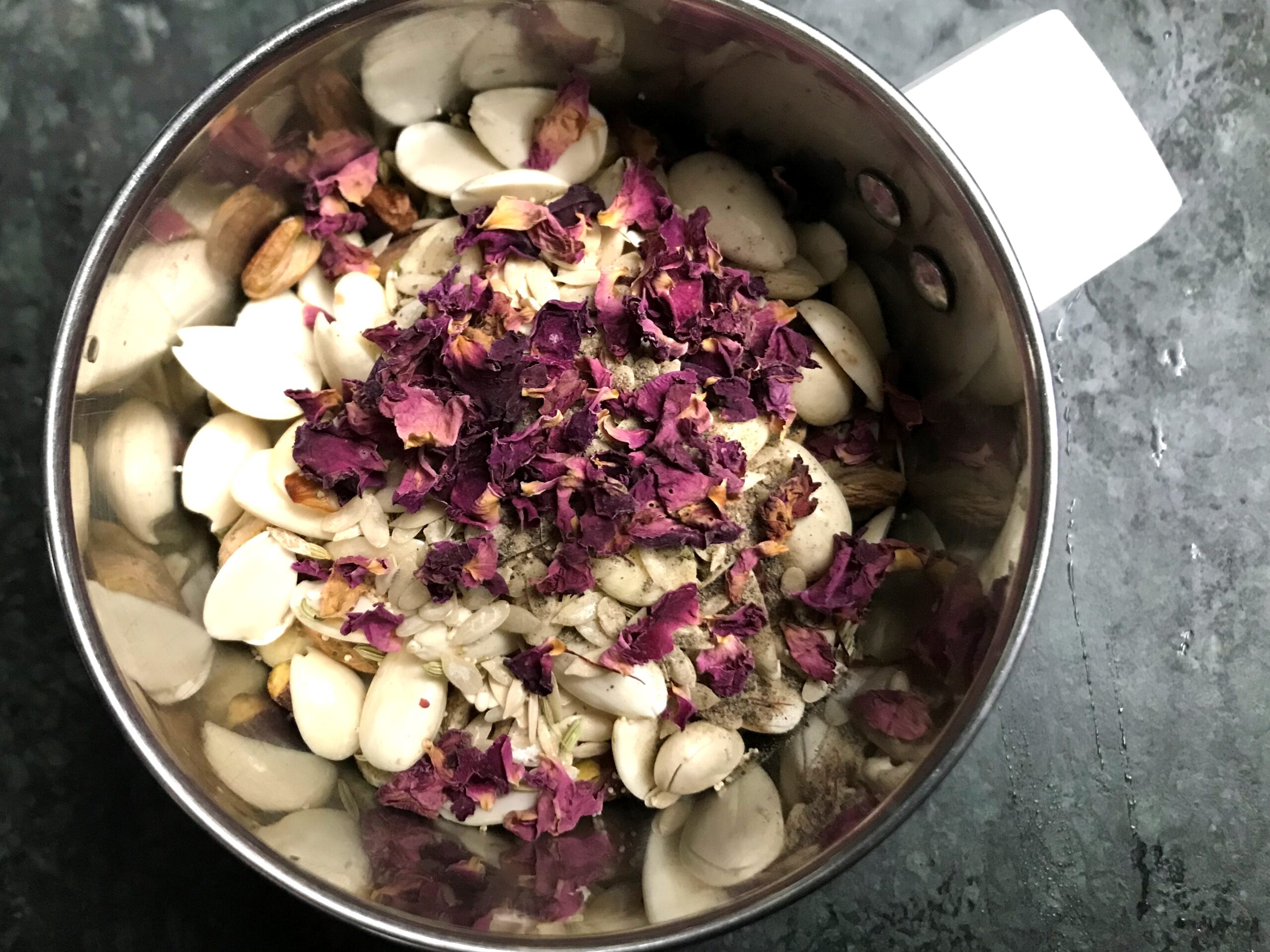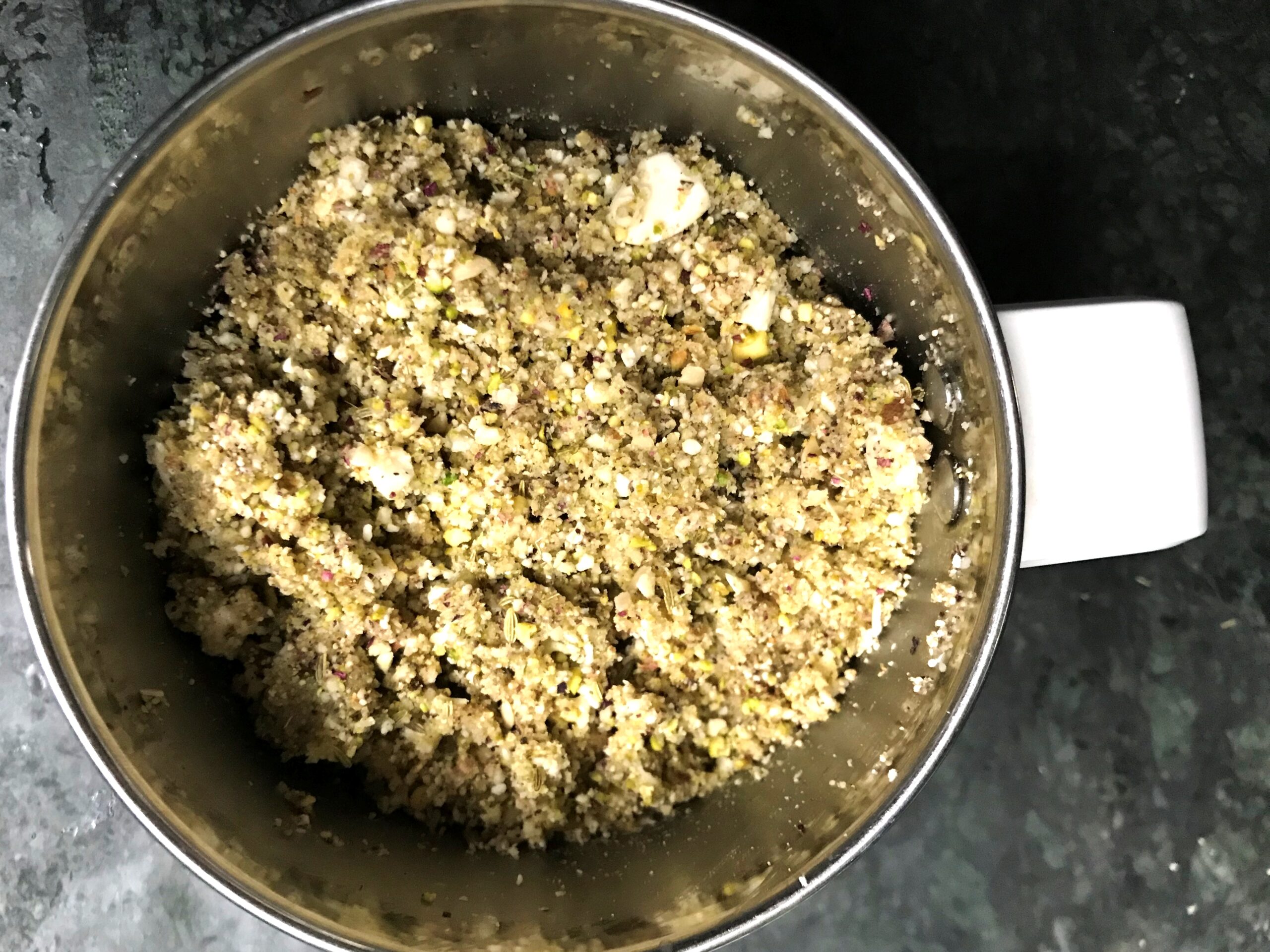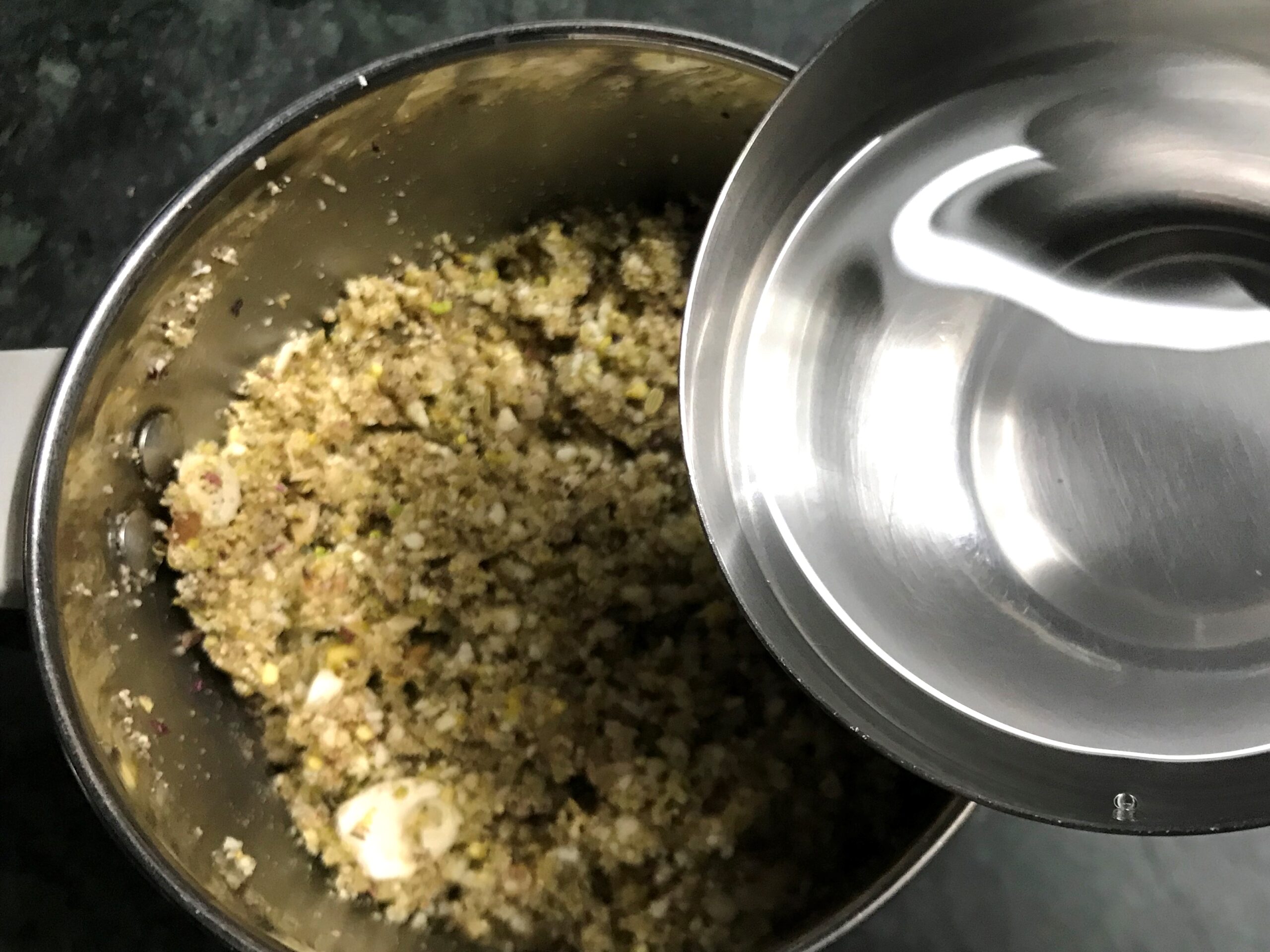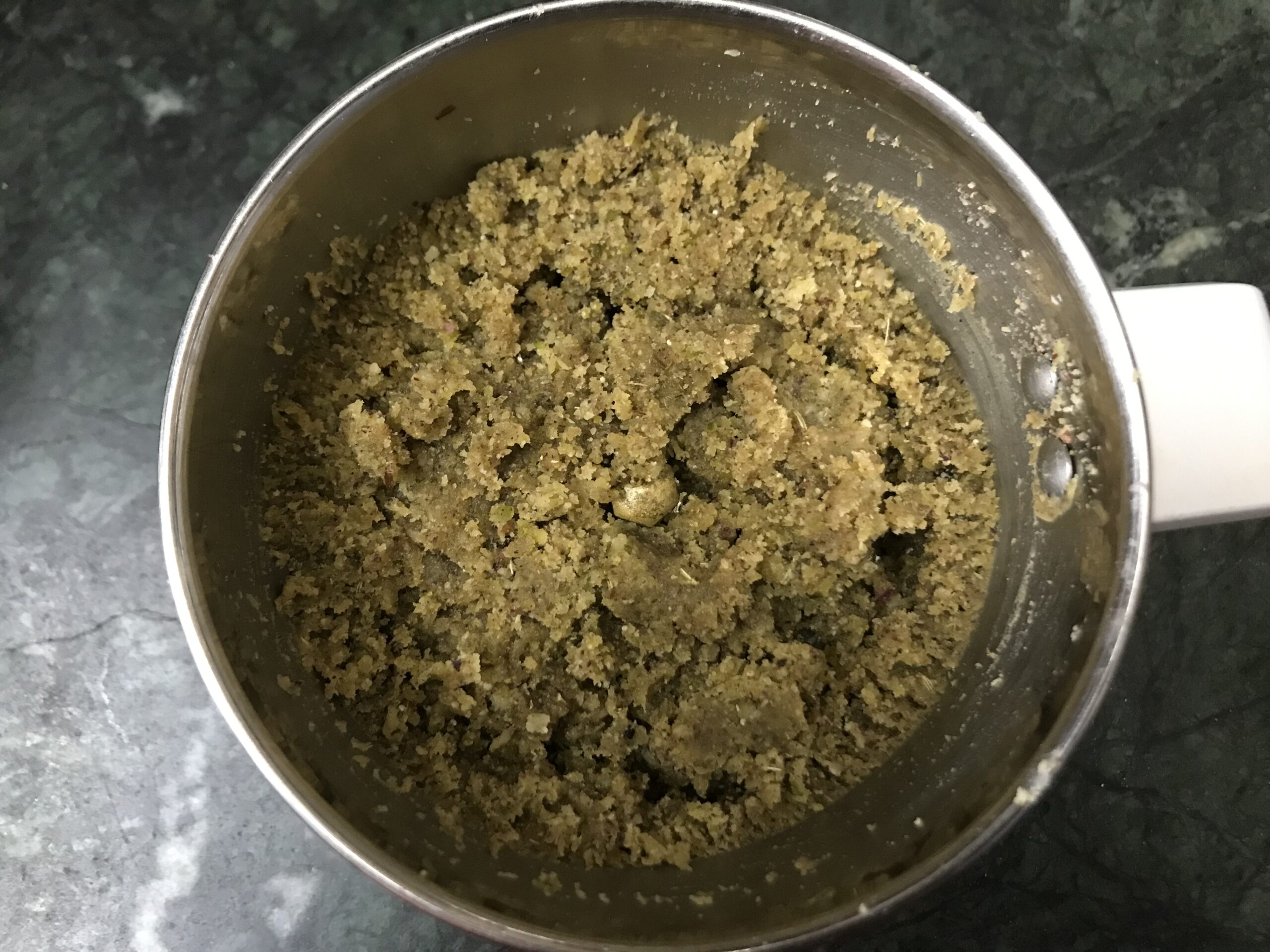 Thandai Mixture
Soak the almonds in hot water for 30 minutes and then peel the skin off.
Add the cashew nuts, pistachios, peeled almonds, poppy seeds, fennel seeds, melon seeds, black pepper, saffron and rose petals in a grinder. Grind all the ingredients to a coarse powder. You can add 2-3 tablespoons of water to help while grinding.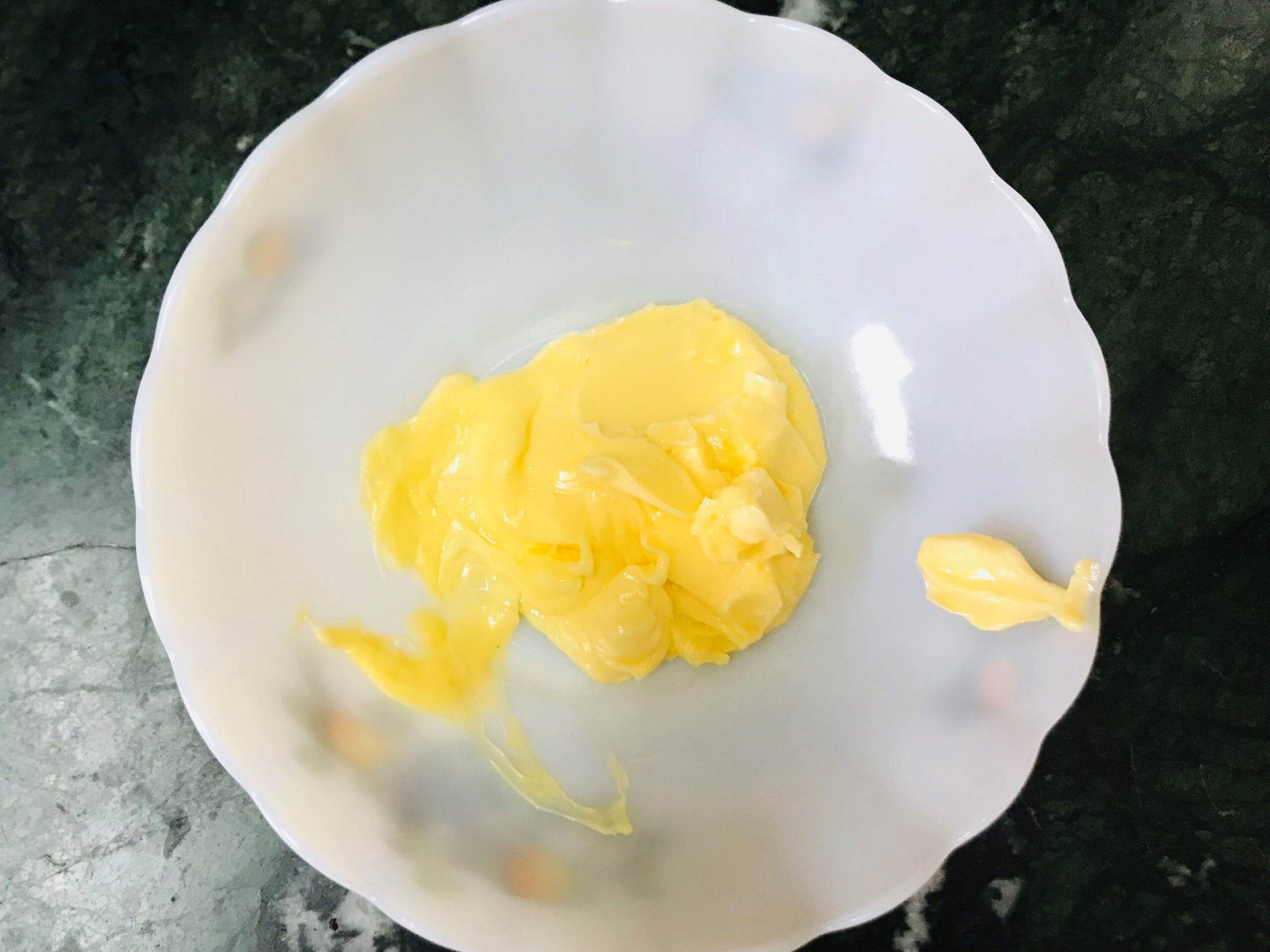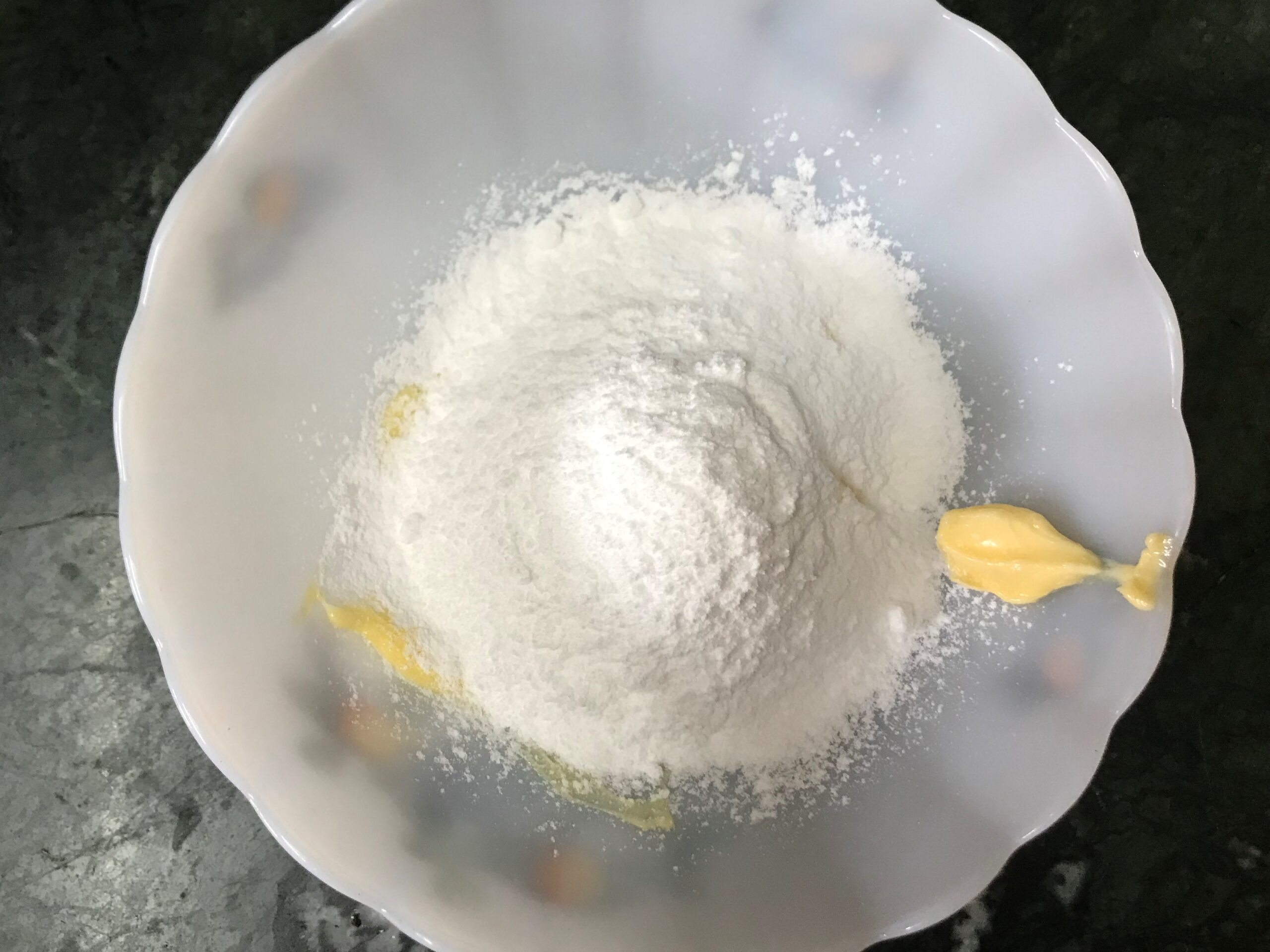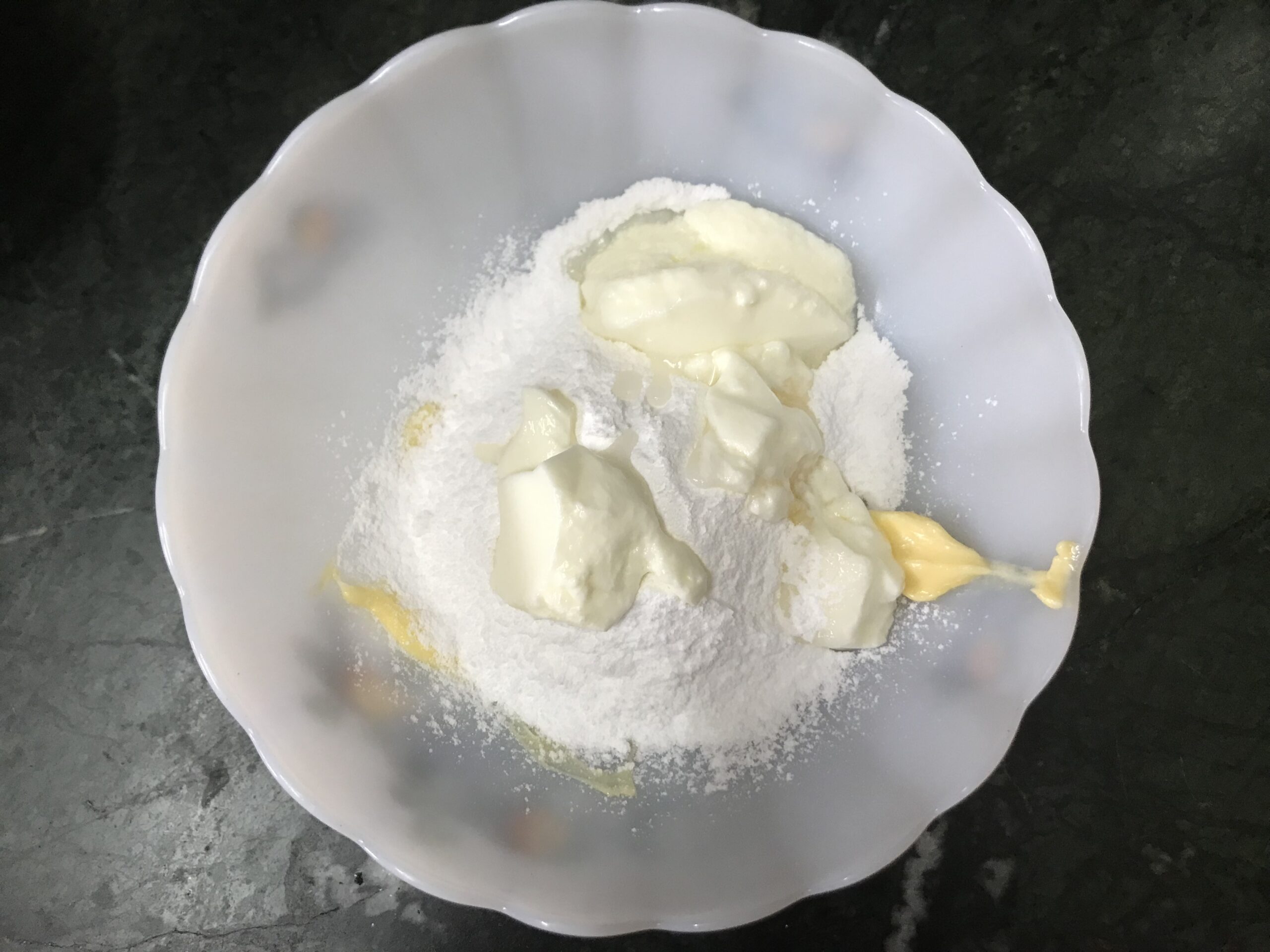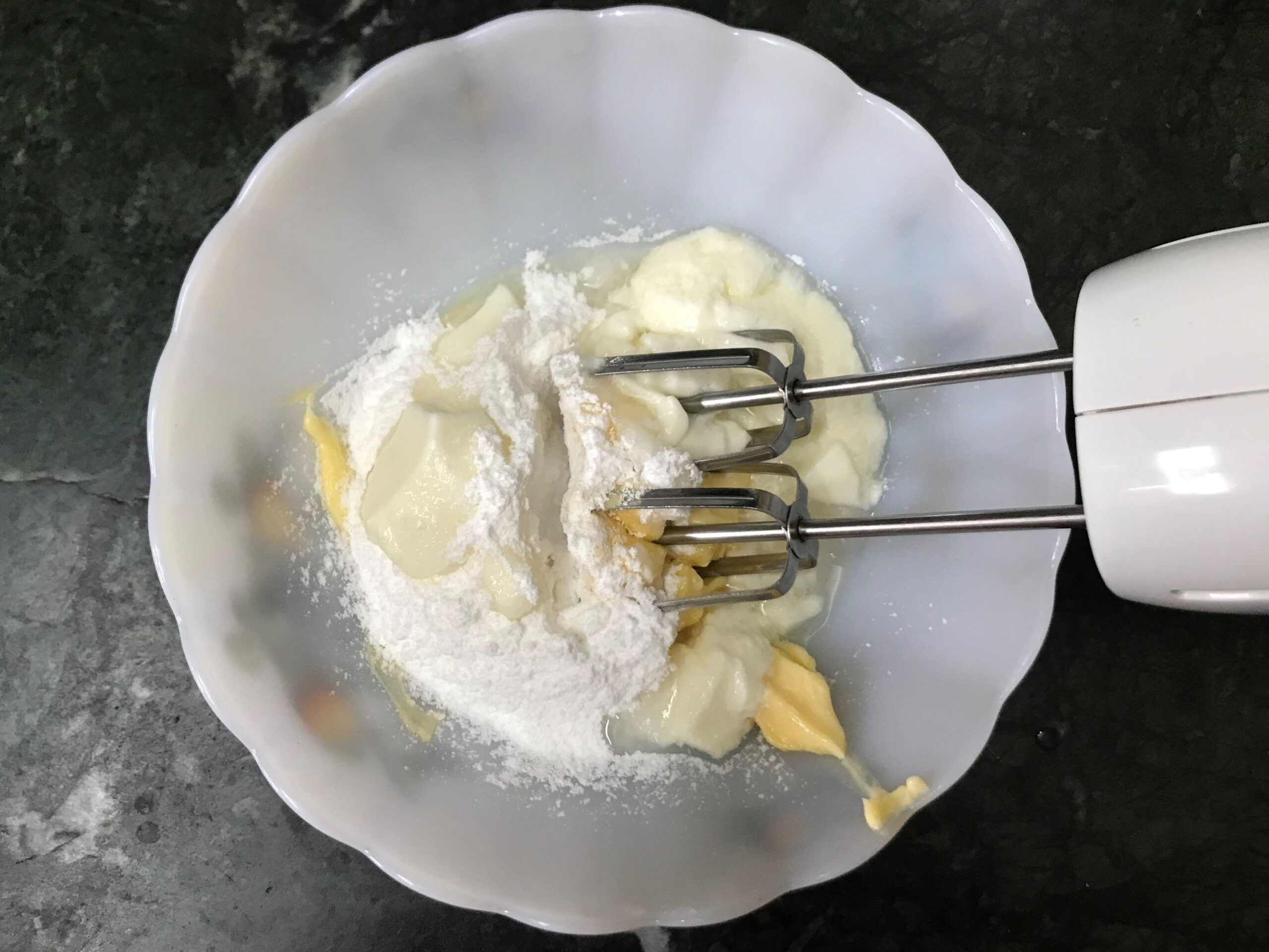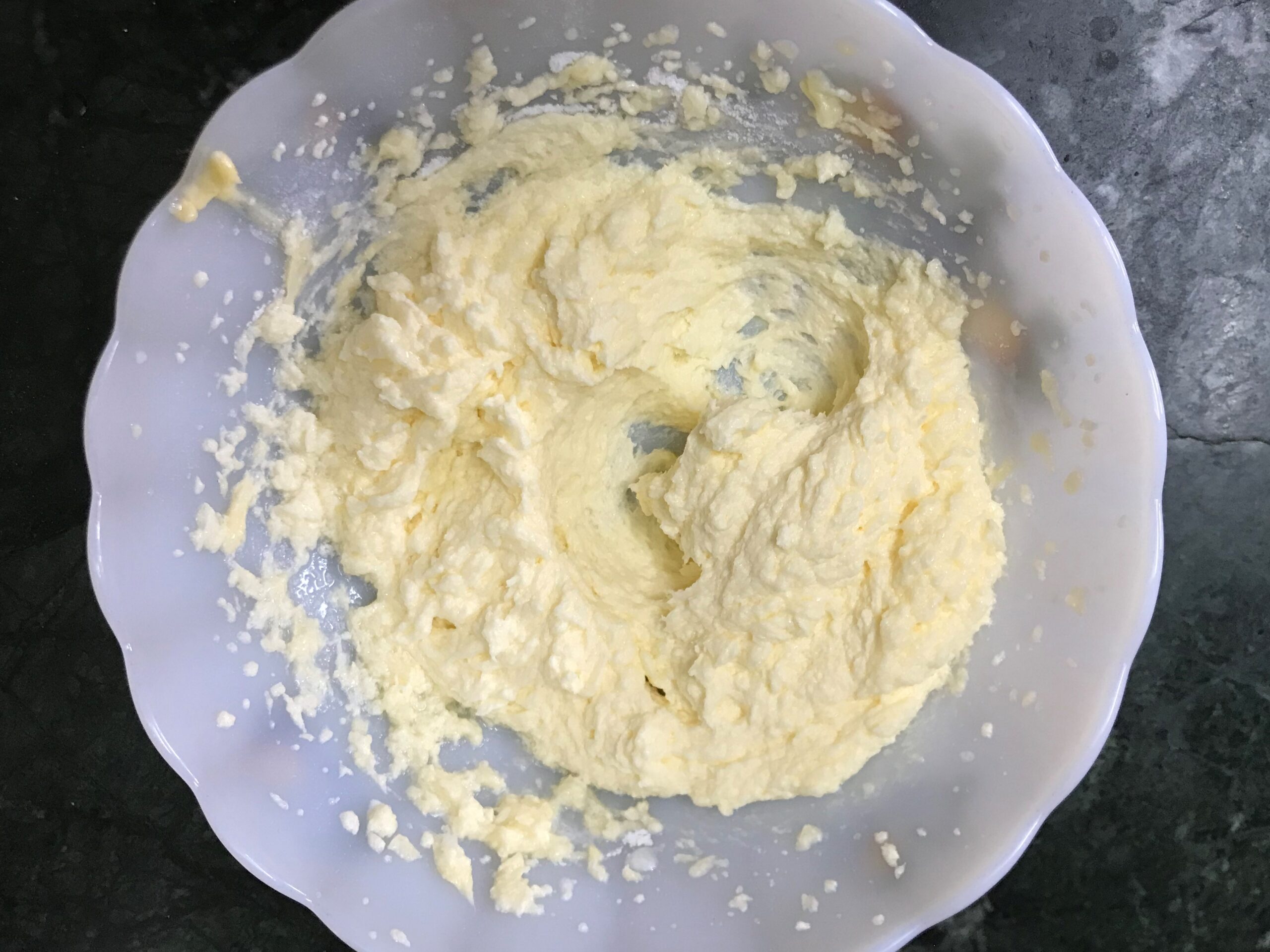 In a bowl mix the butter, sugar and yogurt. Whisk until well combined and light.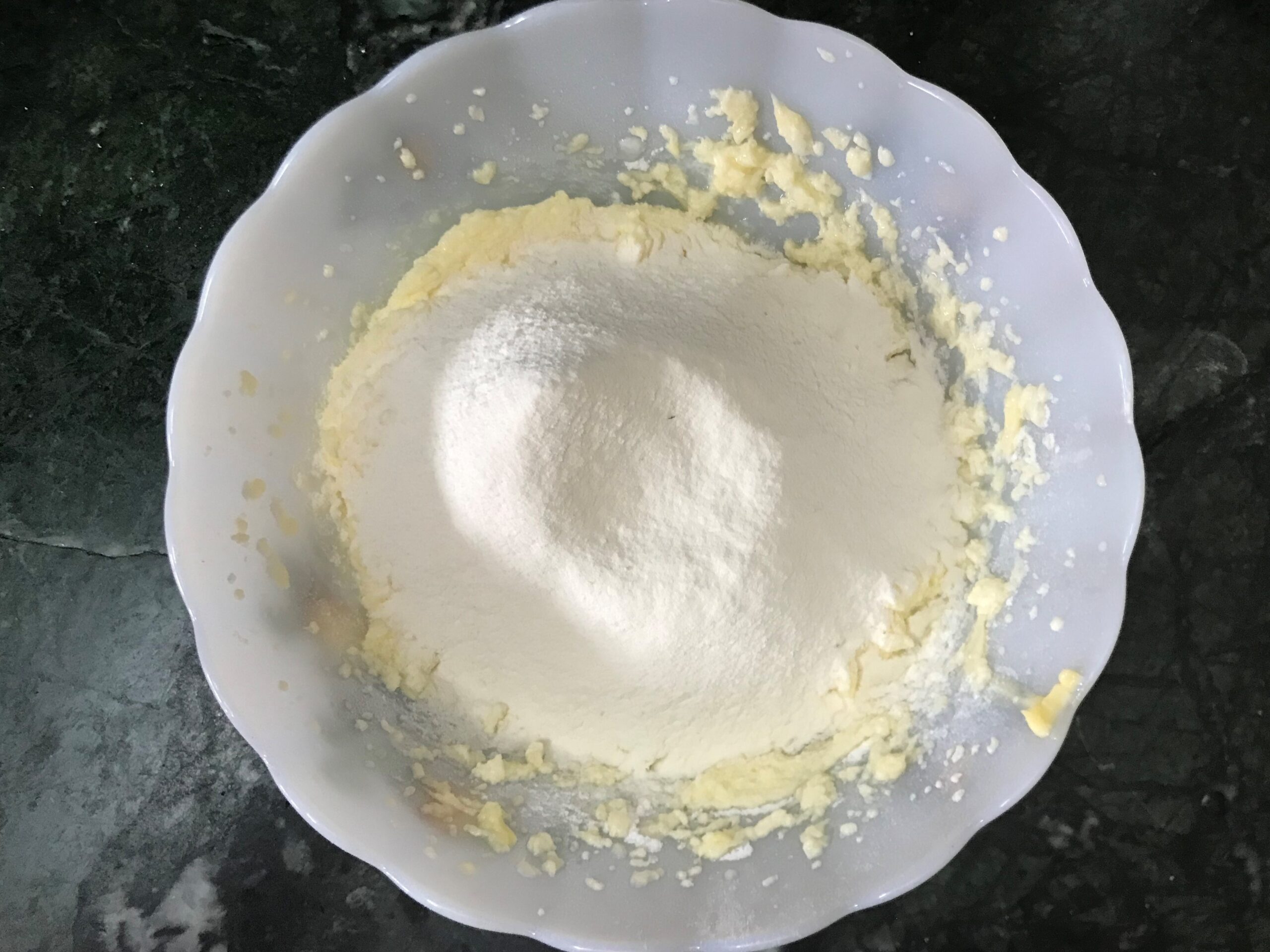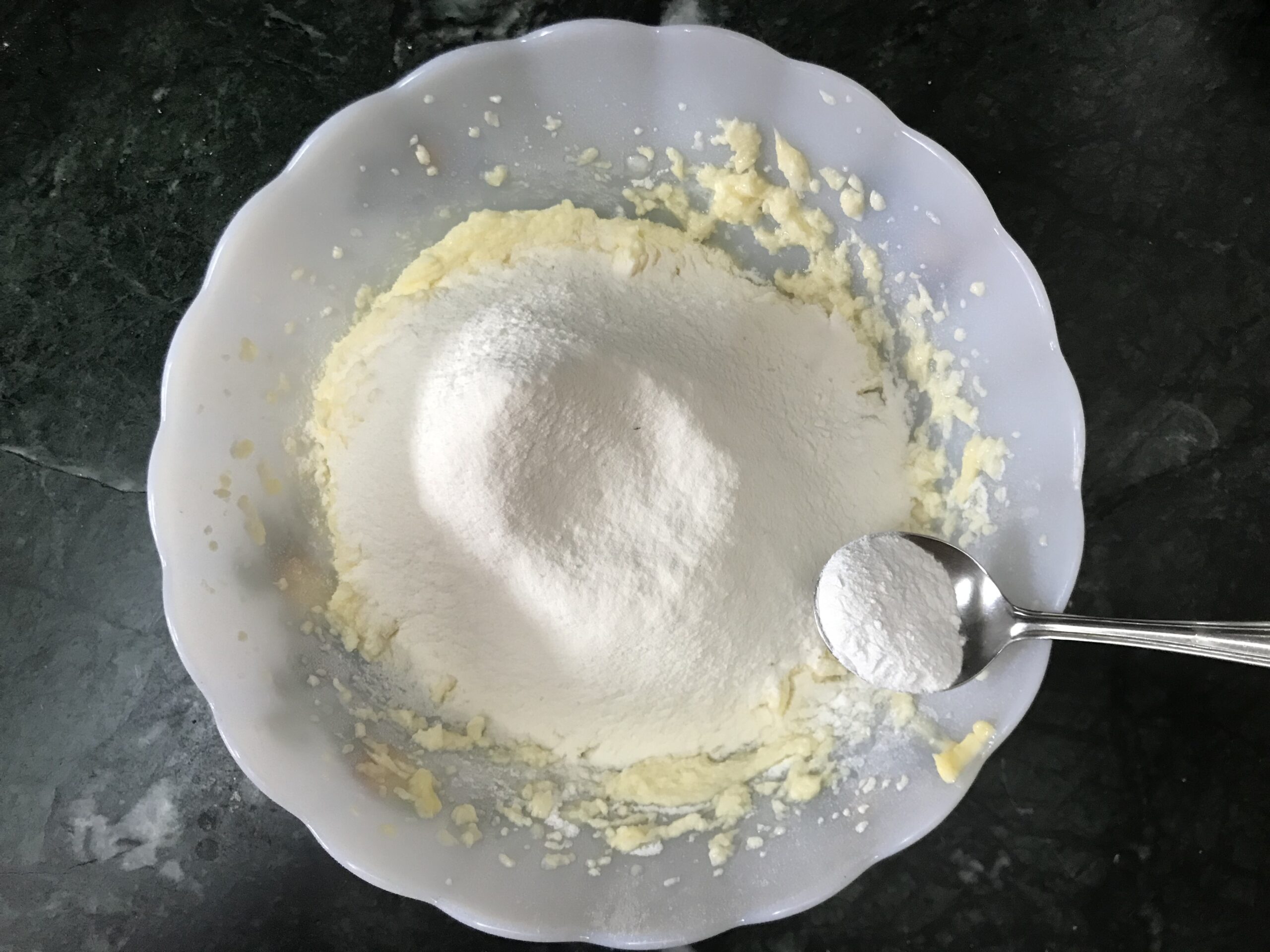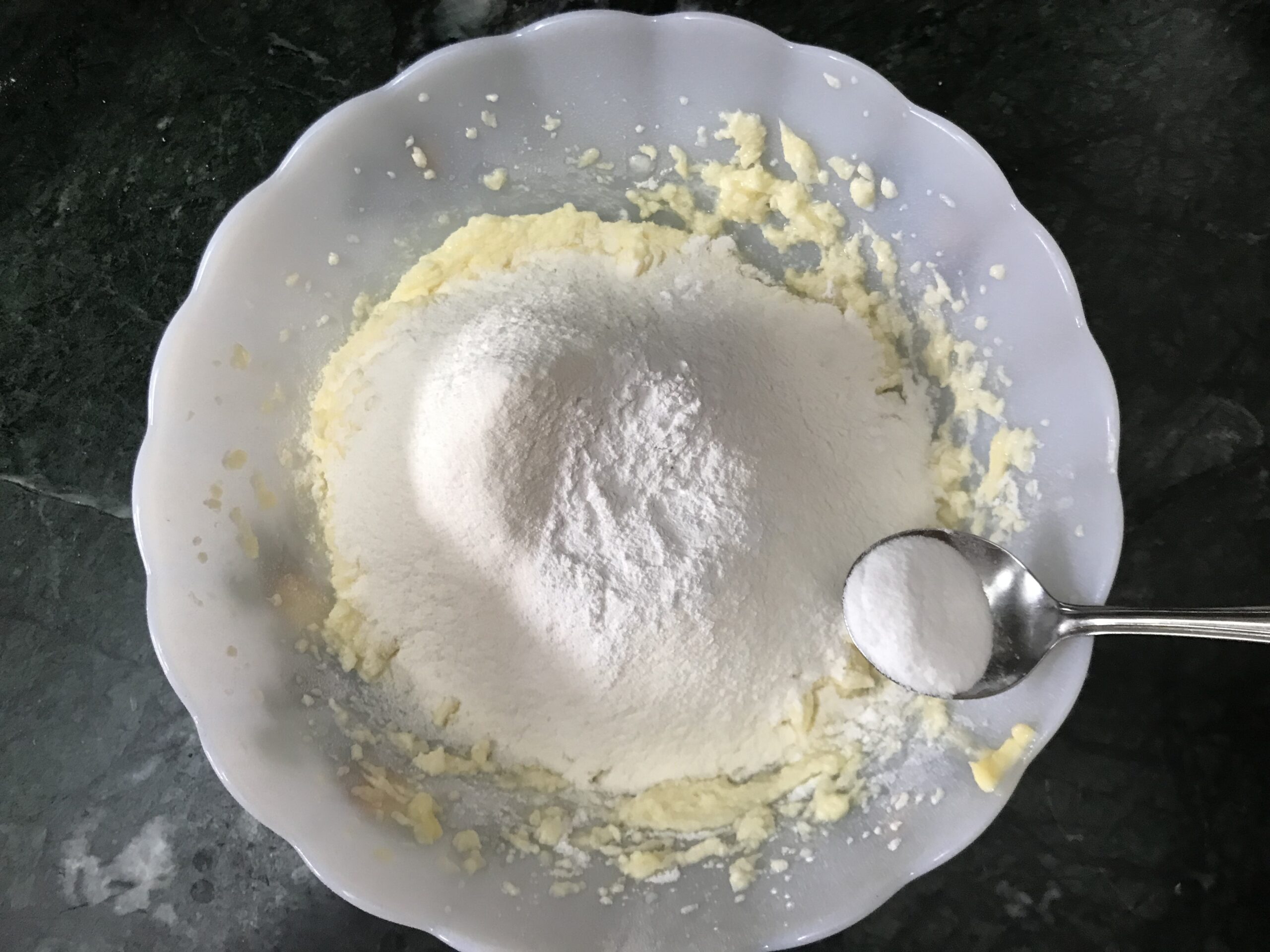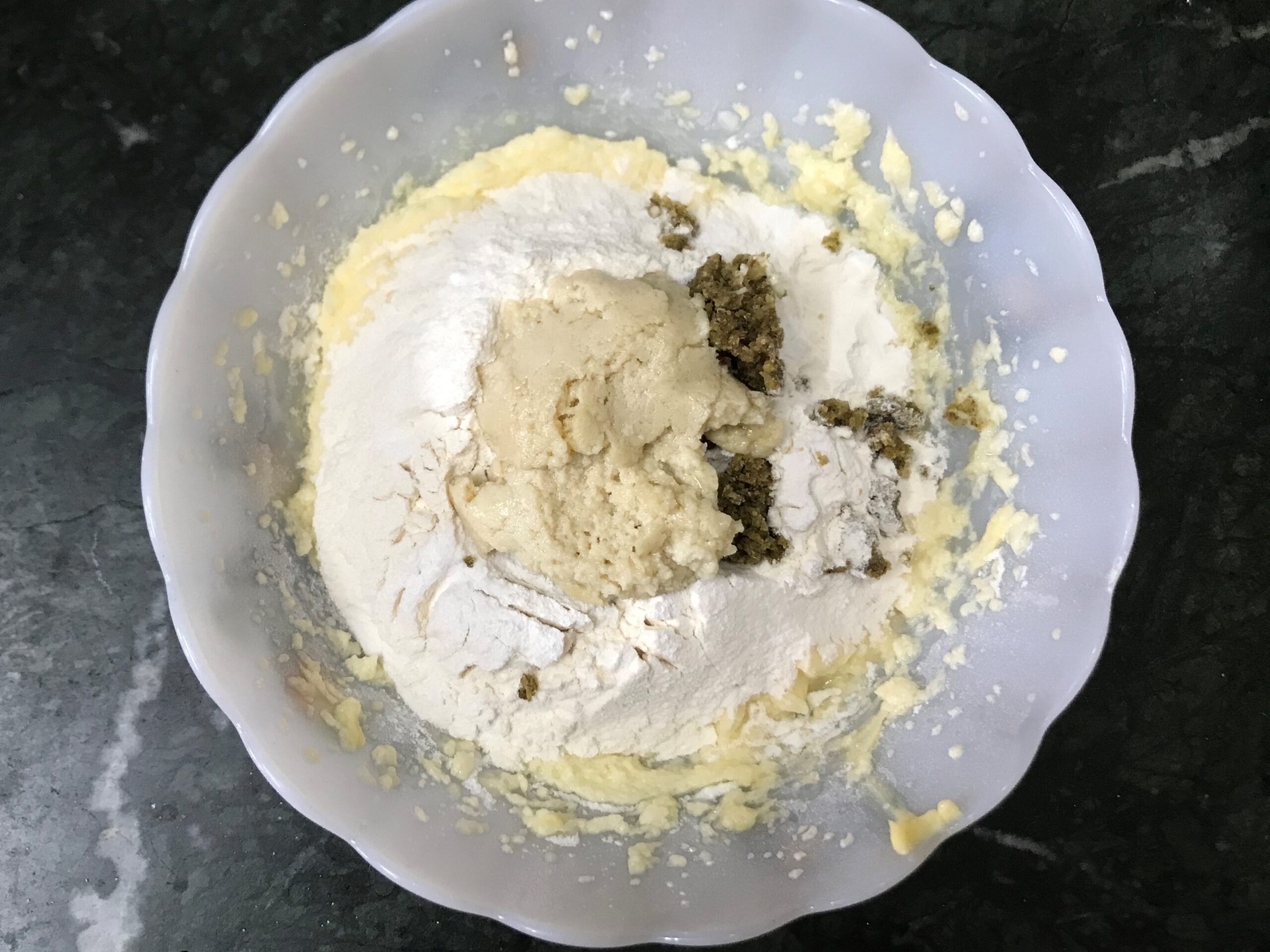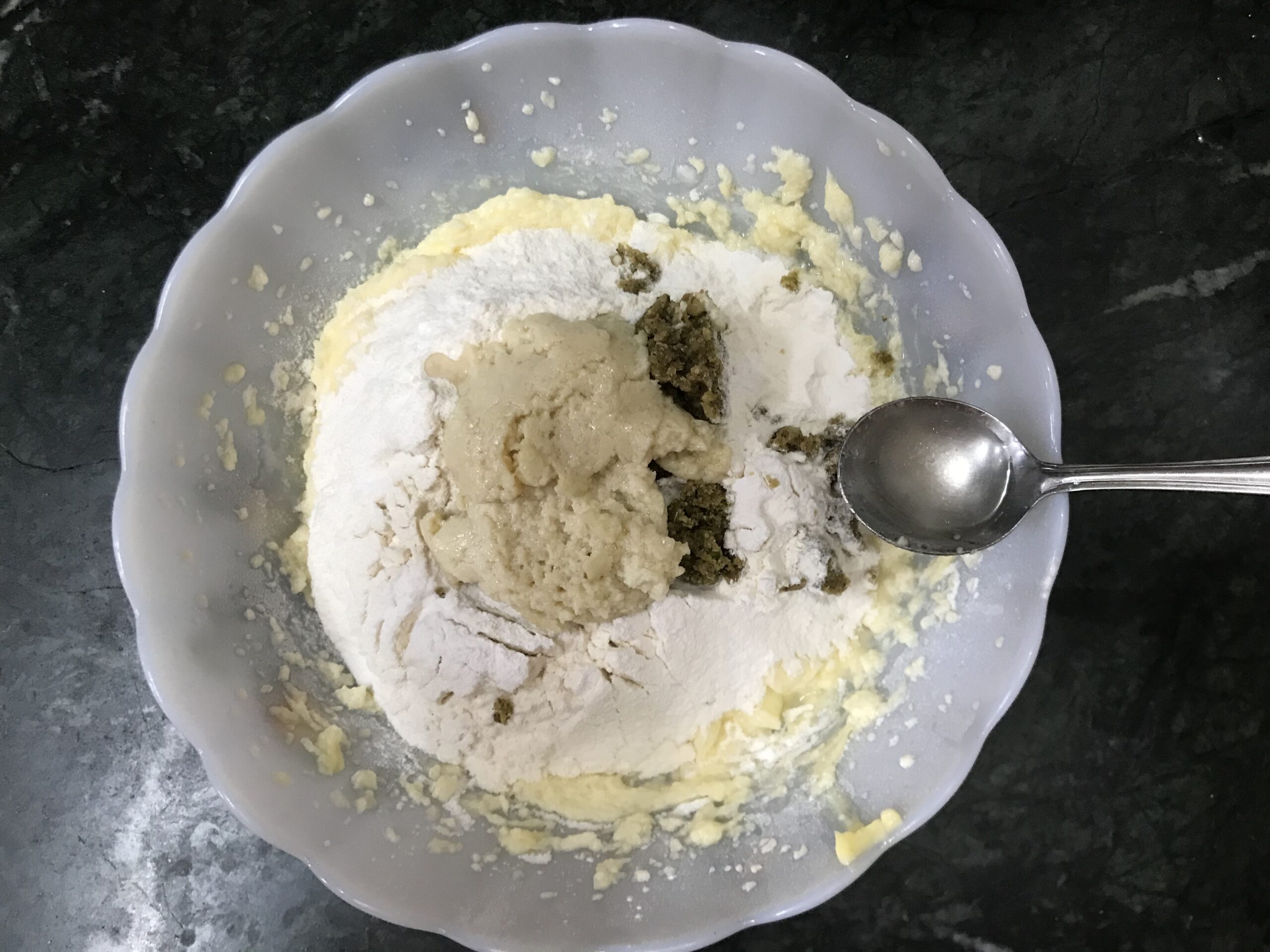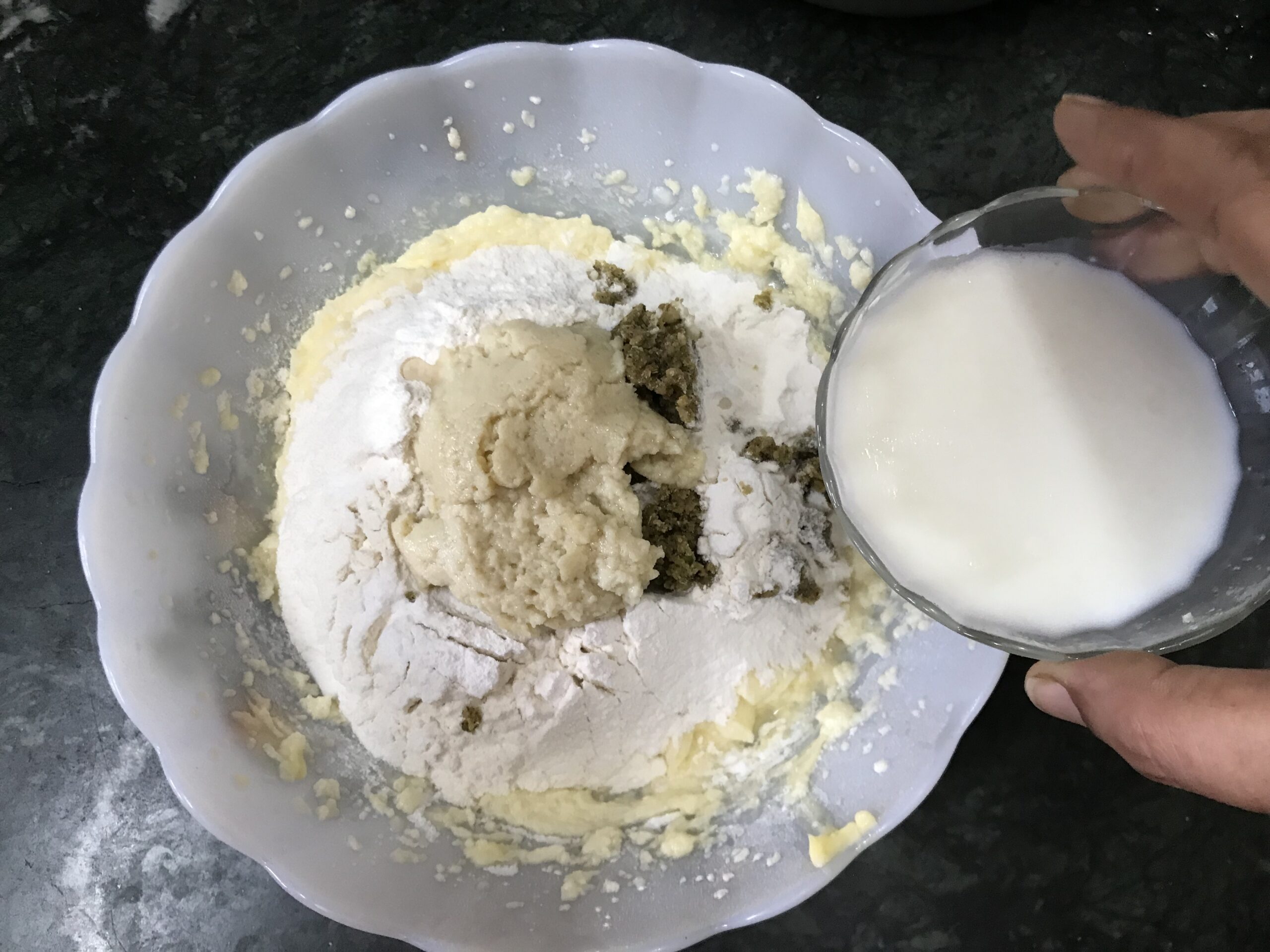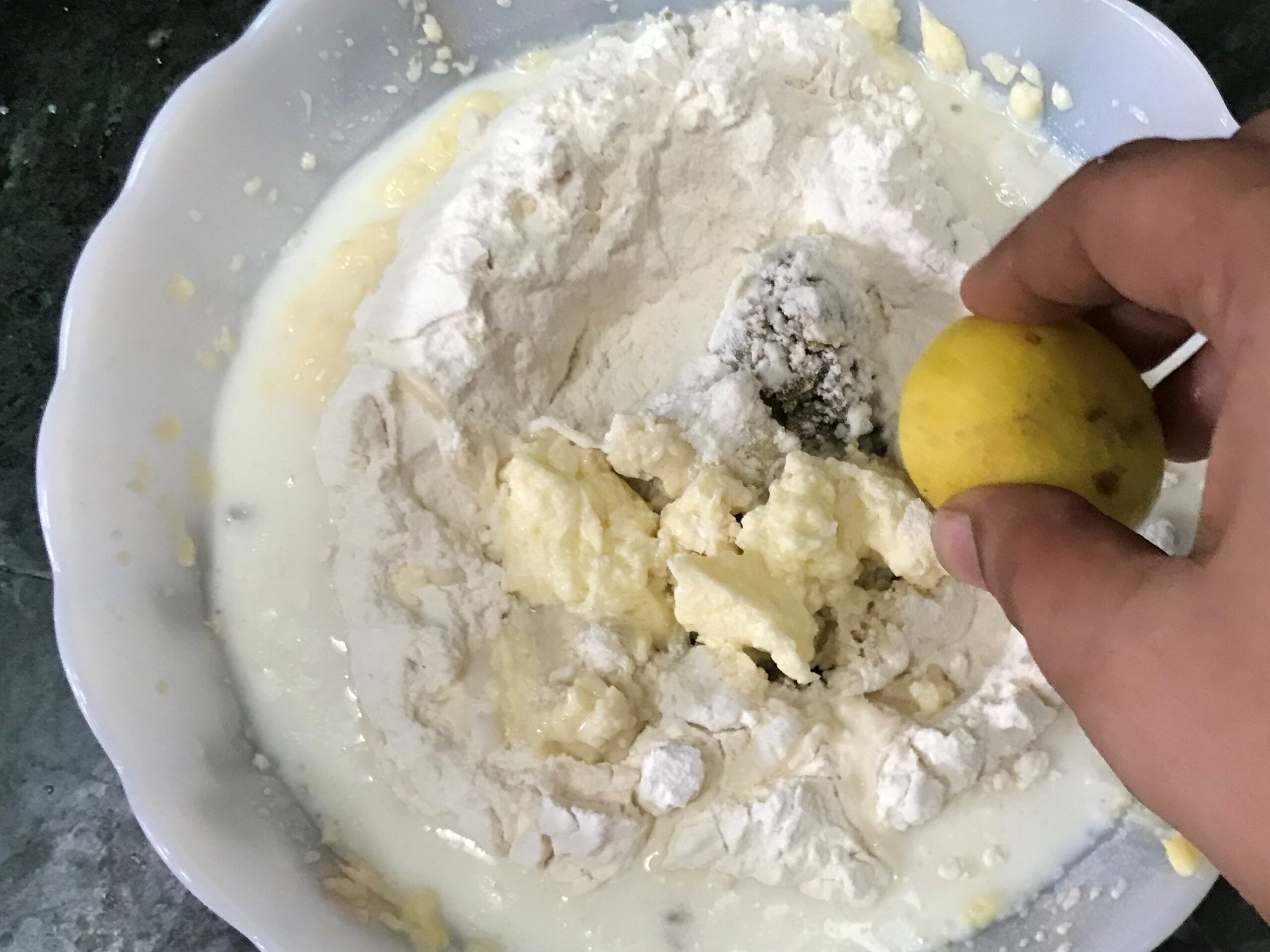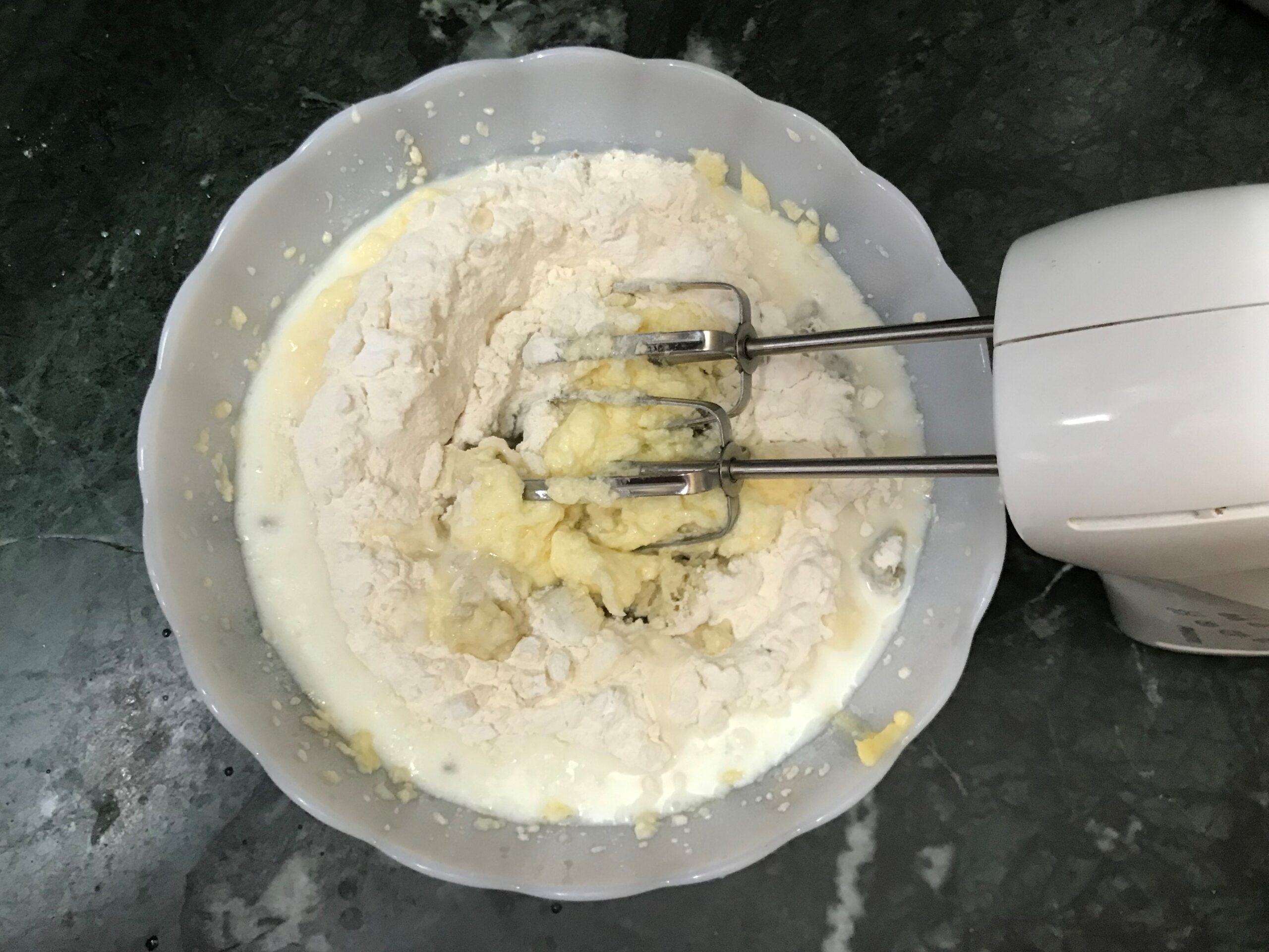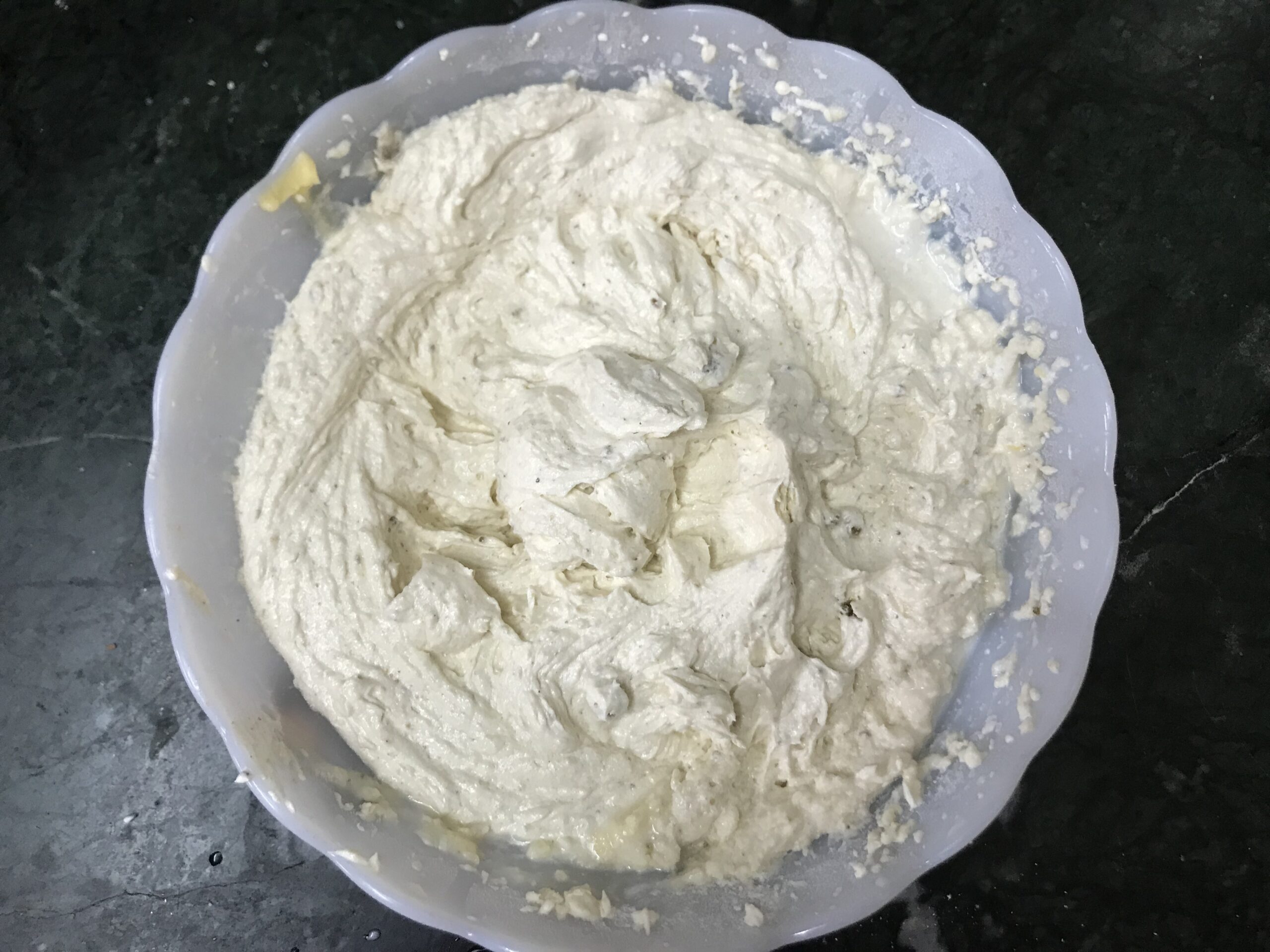 Add the plain flour, baking powder, baking soda, freshly prepared thandai mixture, mawa, rose essence, milk and lime juice. Whisk it for 2-3 minutes or until it forms a smooth and creamy batter.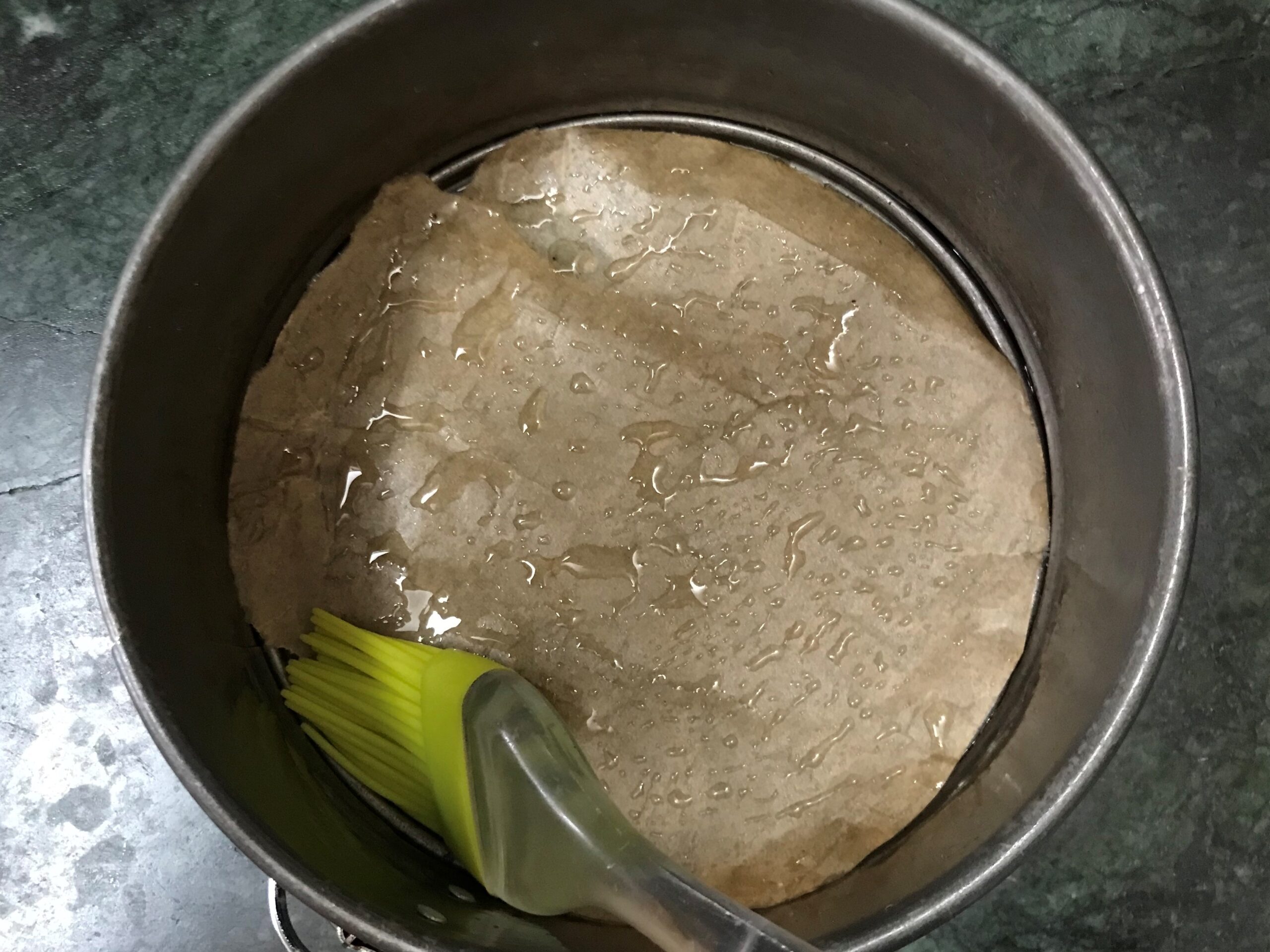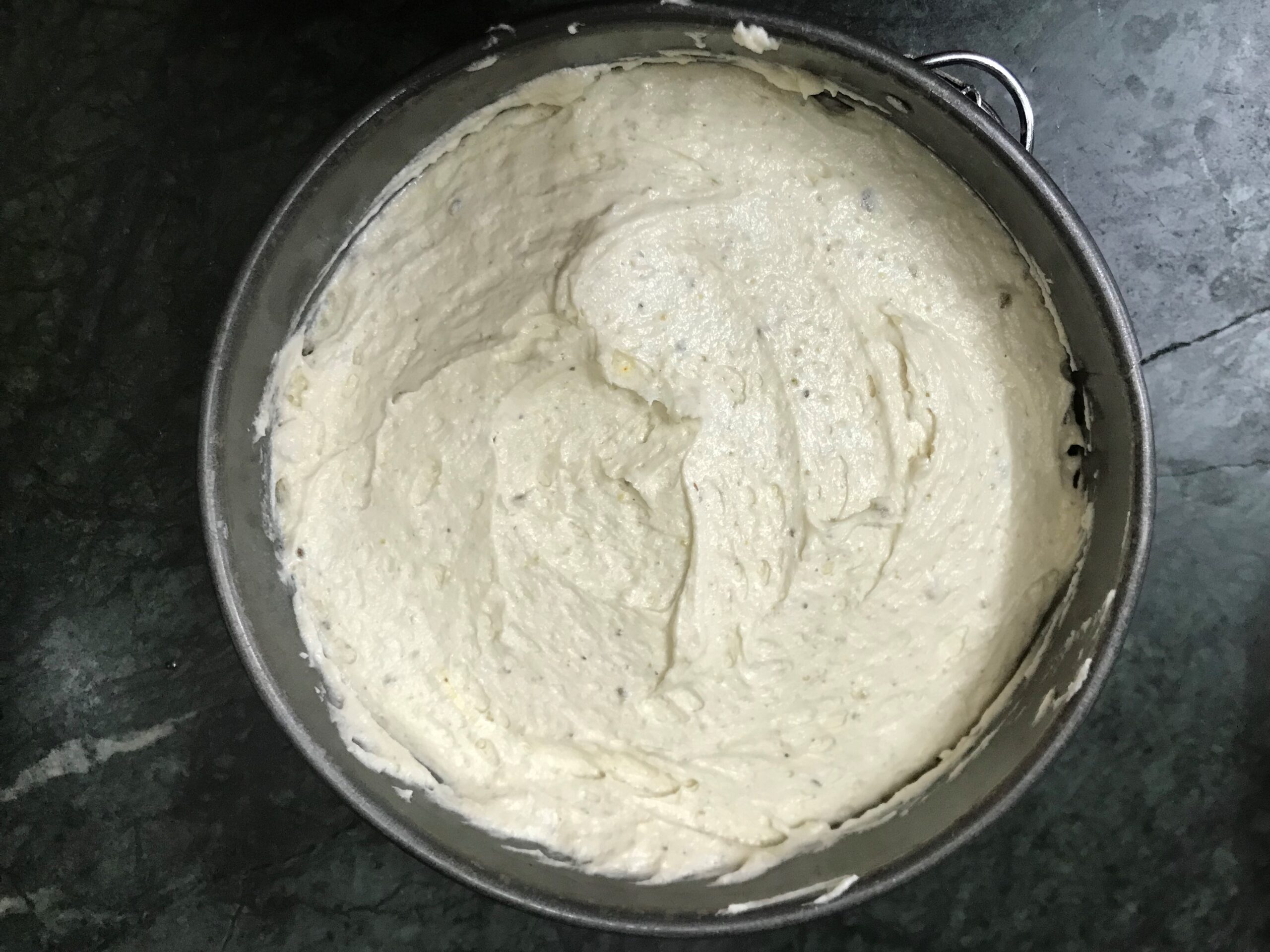 Preheat the oven to 180C/fan160C/gas 4.
Grease an 8-inch round cake tin lightly using butter or spray it with non-stick cooking spray. Line it with parchment paper. Grease the parchment paper again.
Pour the batter in the cake tin and smooth the top by gently tapping the tin.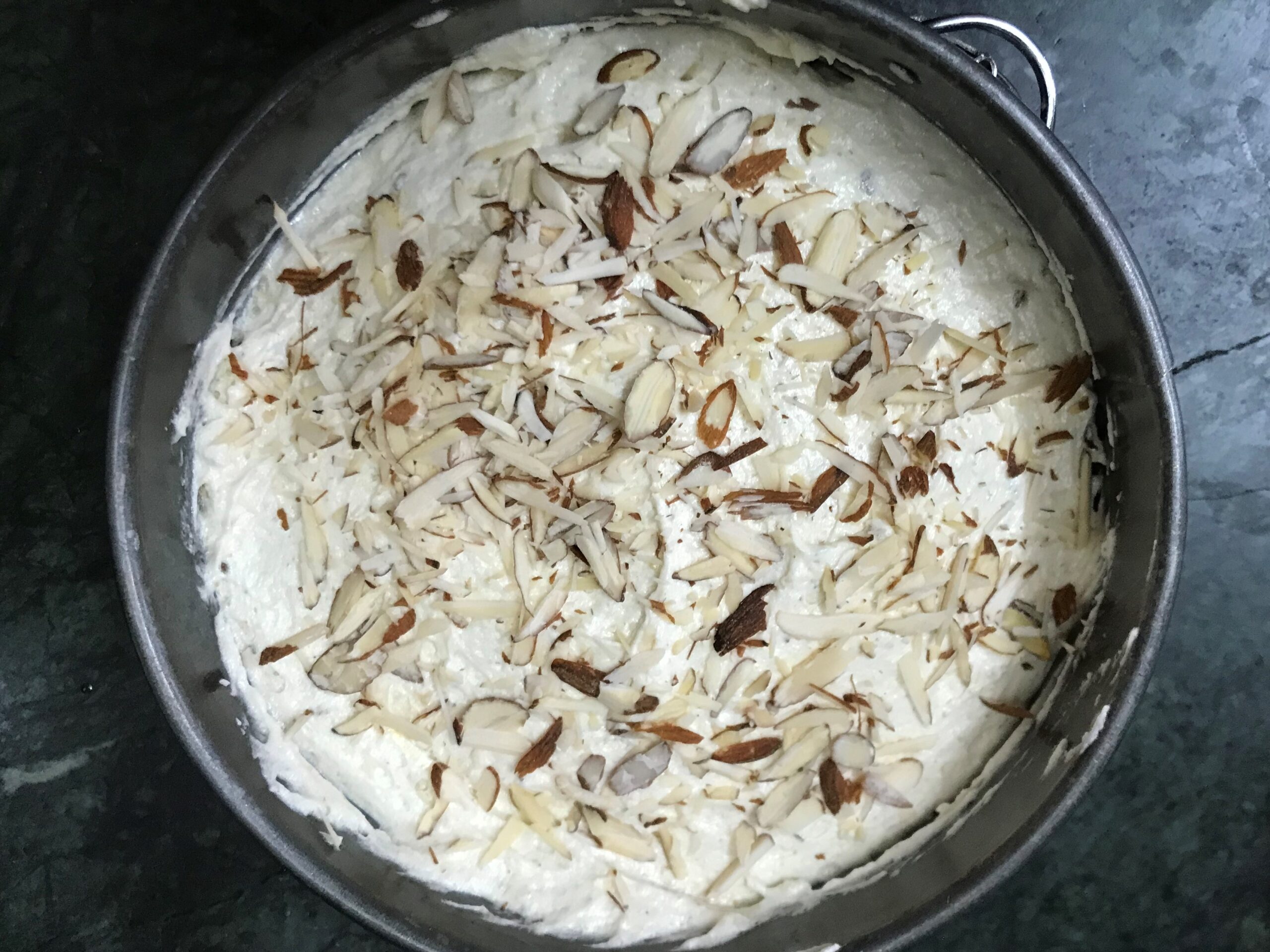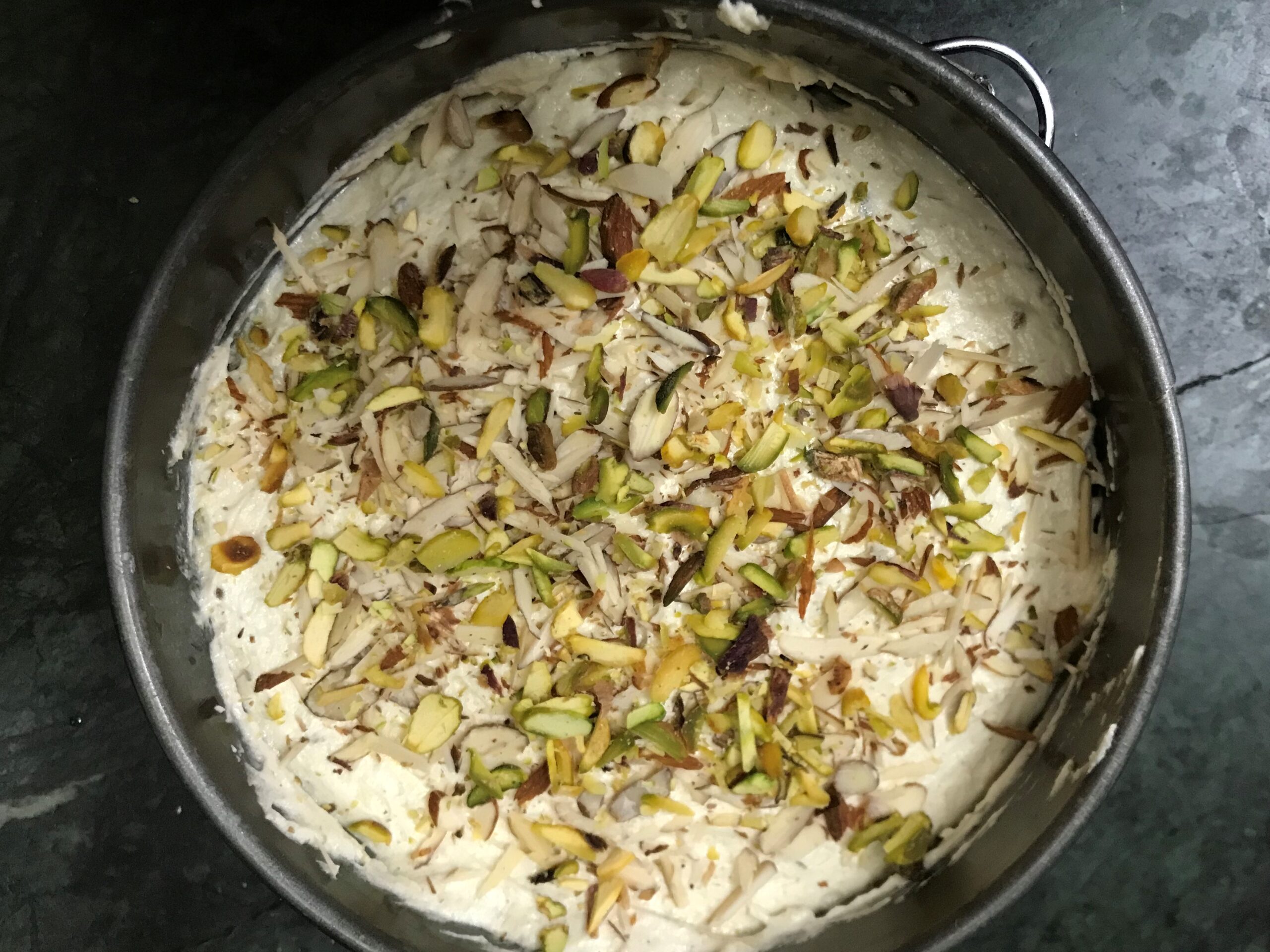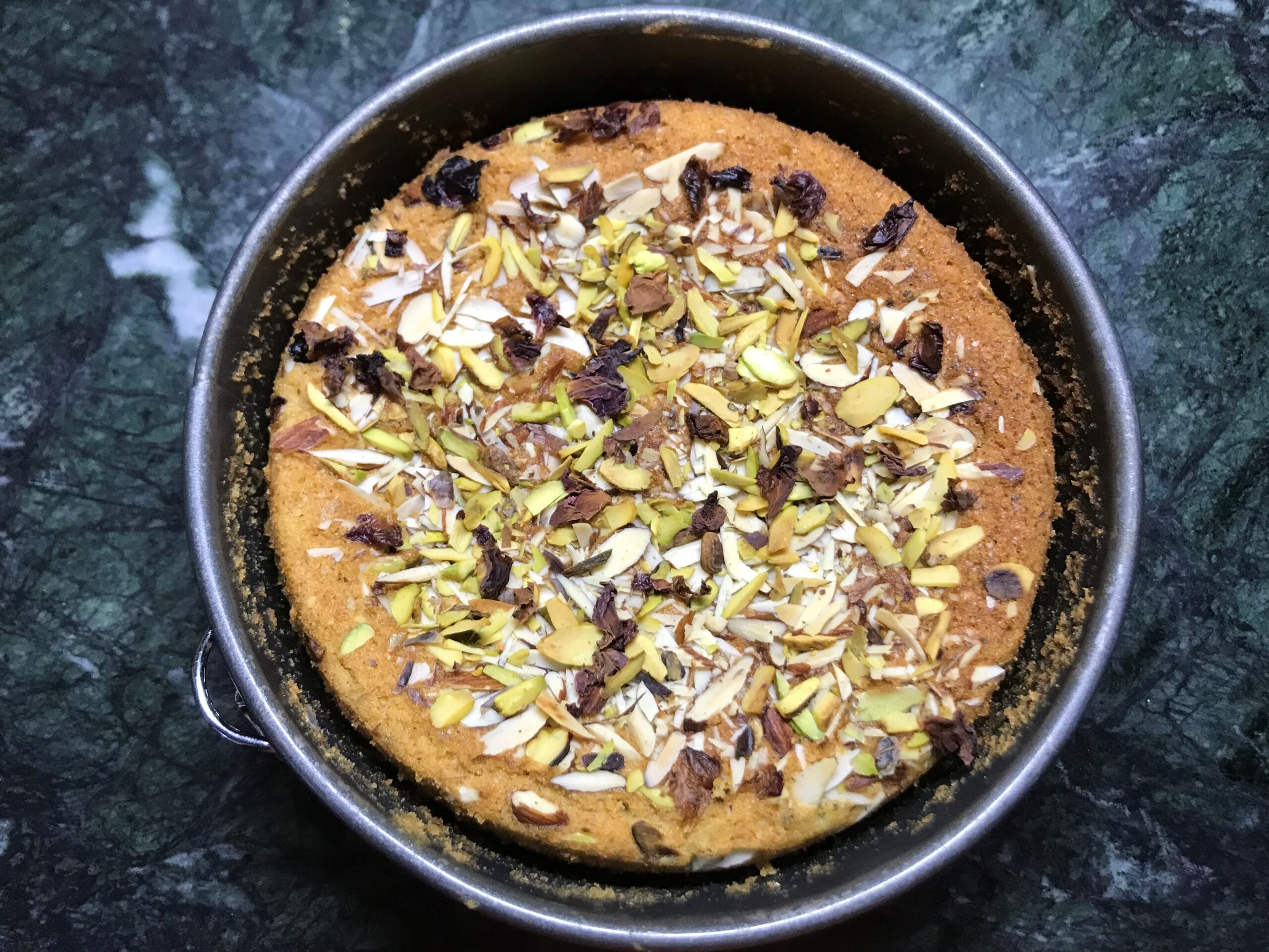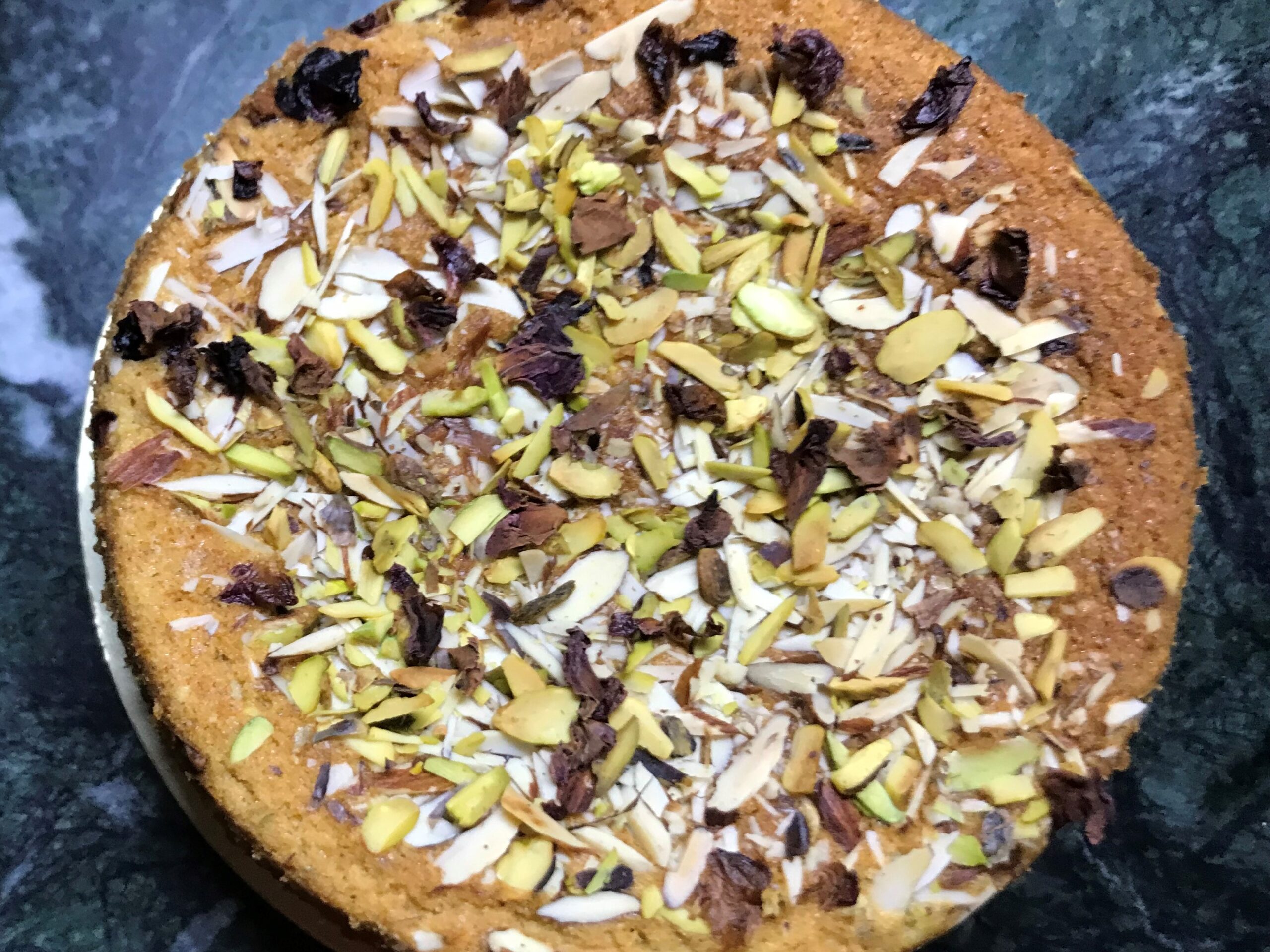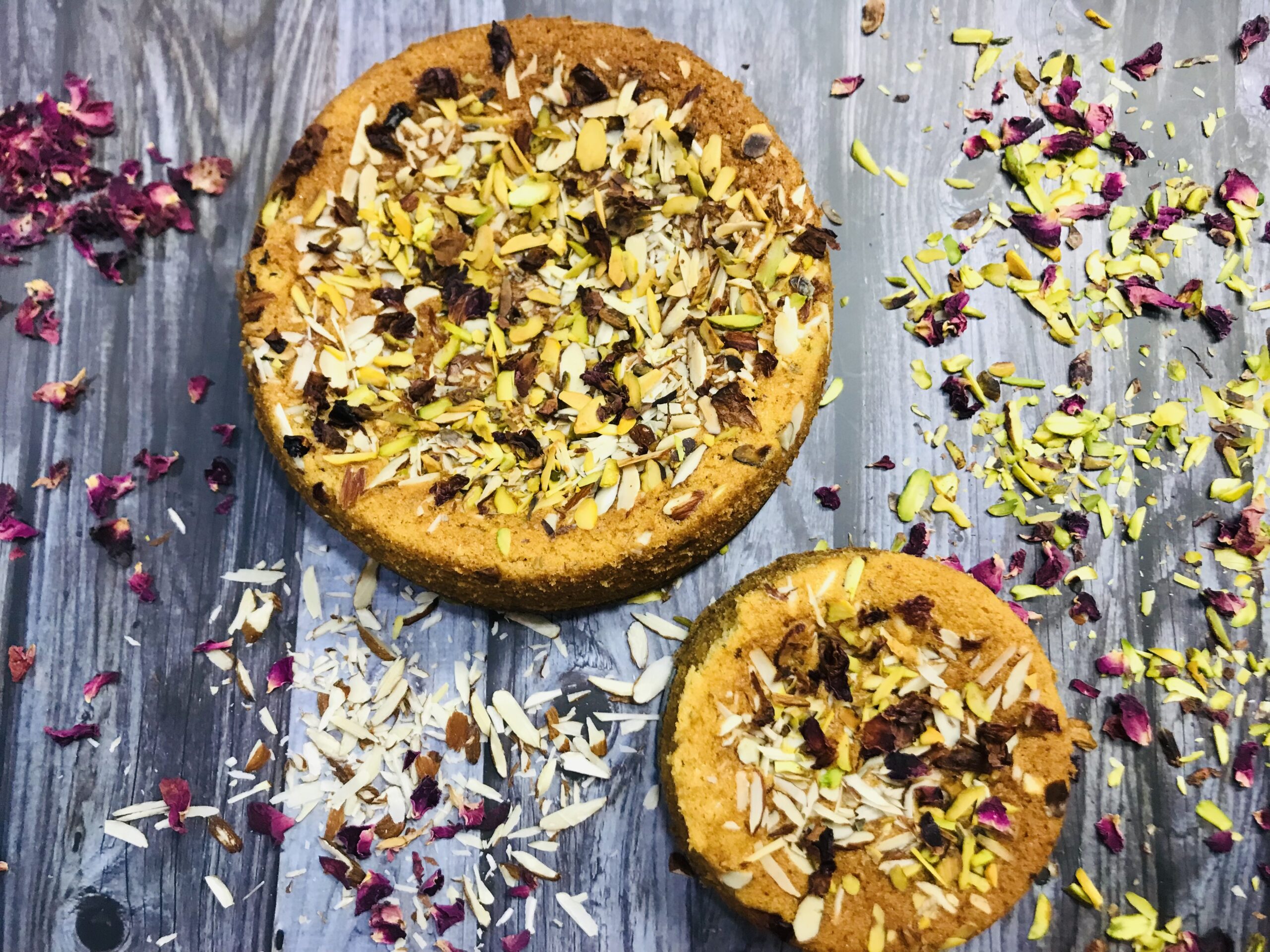 Sprinkle the chopped almonds, pistachios and dried rose petals on the cake. Bake the cake for about 30-35 minutes or until a toothpick inserted into the cake is slightly moist.
Once the cake is baked, remove the cake from  oven and let the cake cool completely in the pan on a cooling rack before cutting.
Cake is ready to be served!