Meethe Chawal
'Meethe Chawal' or 'Zarda Pulao' is one dish that commonly features during festivals in India and also South East Asia. Be it Karwa Chauth, Raksha Bandhan, Diwali, Sankranti or Janmashtami, this sweet treat is lovingly prepared, particularly in North Indian households and relished by all. Sweet rice loaded with nuts and spices is a favourite amongst all age groups and hard to resist.

The dish is also known as Zarda Pulao, as it is said to be of Persian origin. 'Zarda' in Persian means yellow, referring to the yellow colour of this rice. Zarda Rice/sweet rice/ meethe chawal is prepared by boiling rice and adding flavours using by saffron, sugar, cardamom and dry fruit. The rice while cooking releases an aroma that has a warm sweet fragrance that fills the whole house!
Rice based sweet dishes are very popular from ancient times, as rice was and is a staple grain, available in most households. My mother always made 'meethe chawal' at Karwa Chauth or even for birthdays and other celebrations at home.
This easy-to-make dish is also perfect for sudden hunger pangs. Not only is it delicious but immensely satisfying too.
Ingredients
1 cup basmati rice (long grain rice)
1 cup sugar
3 tablespoons ghee
1 tablespoon pine nuts
1 tablespoon chopped pistachios
2 tablespoons chopped almond
1 tablespoon chopped cashew nuts
Few saffron strands
3-4 green cardamom
1 teaspoon yellow food colour
Directions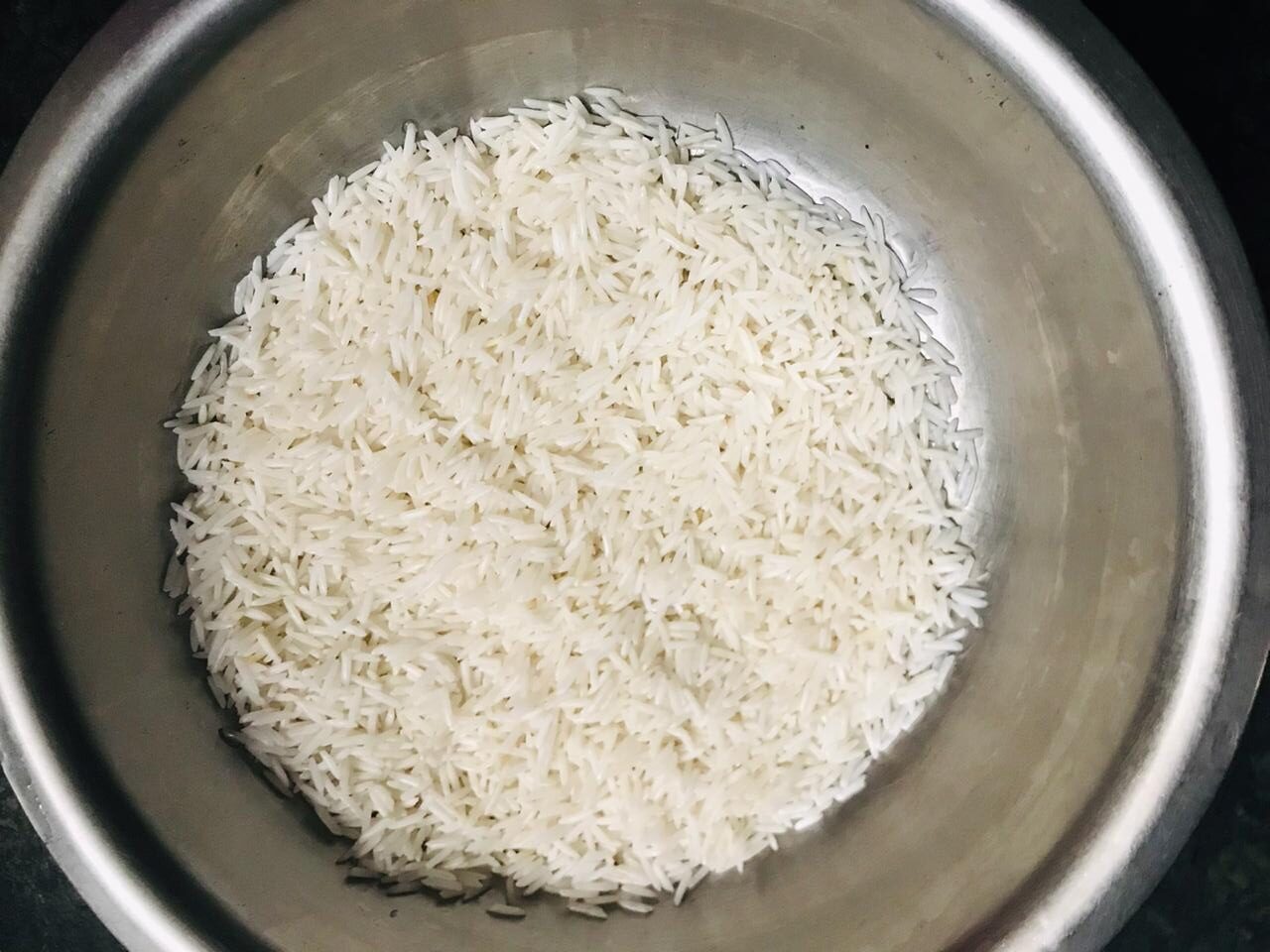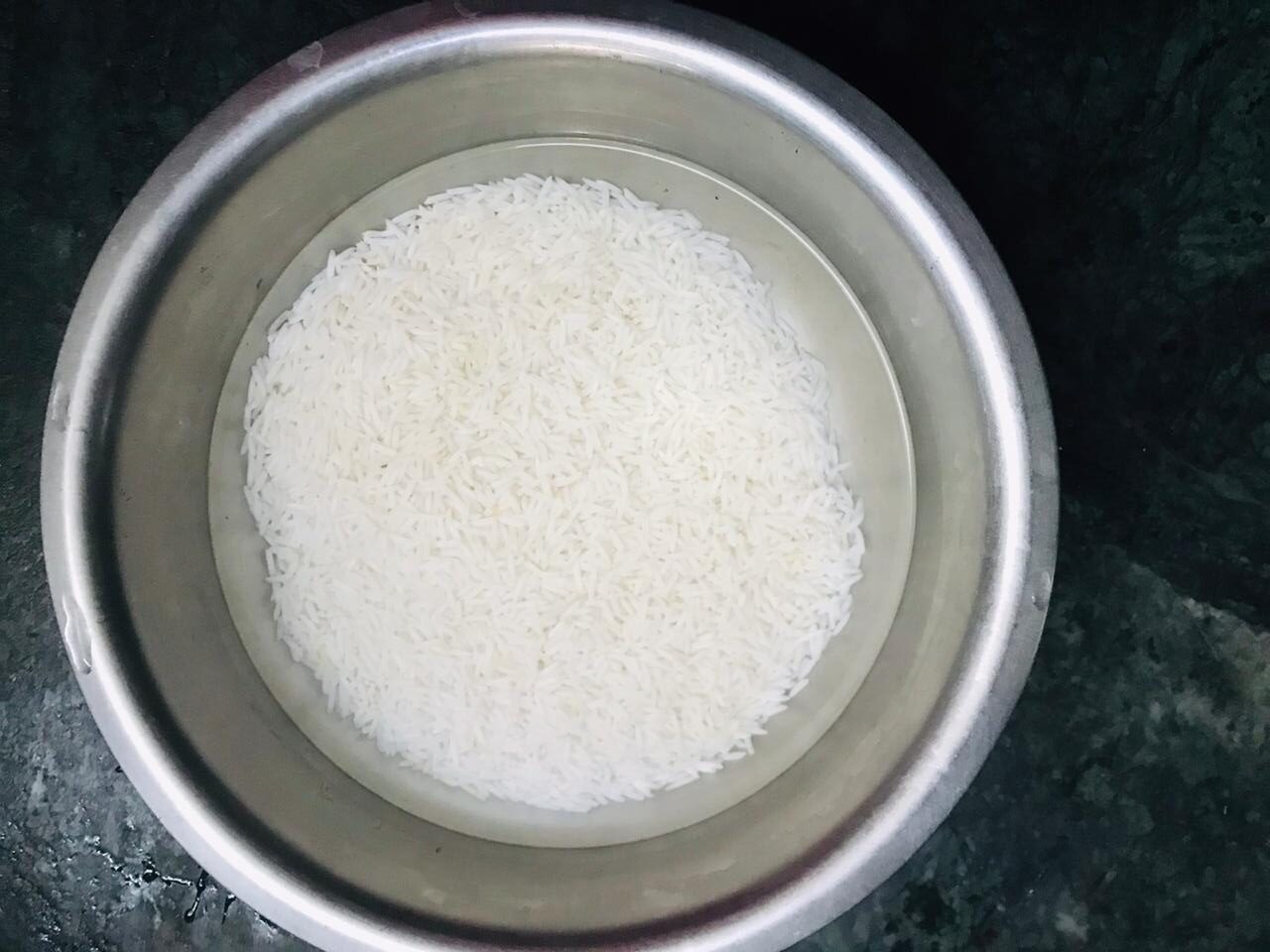 Wash the rice under running water and then soak the rice for about an hour.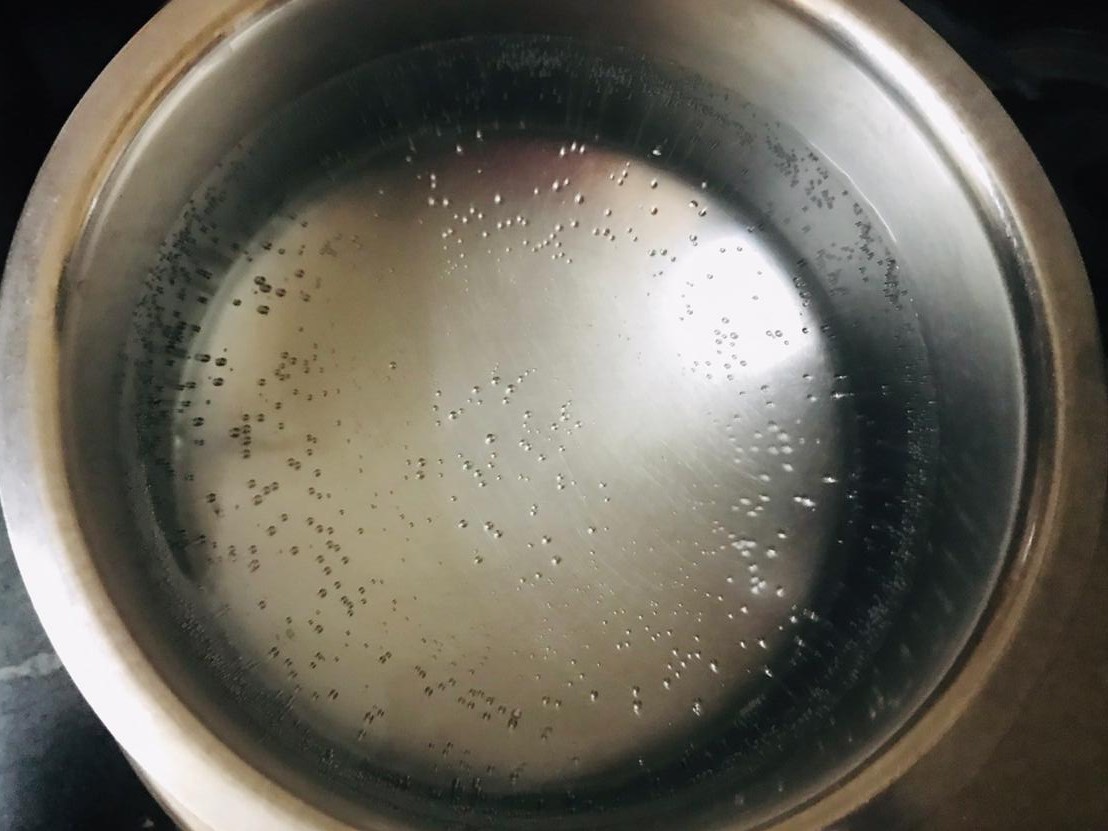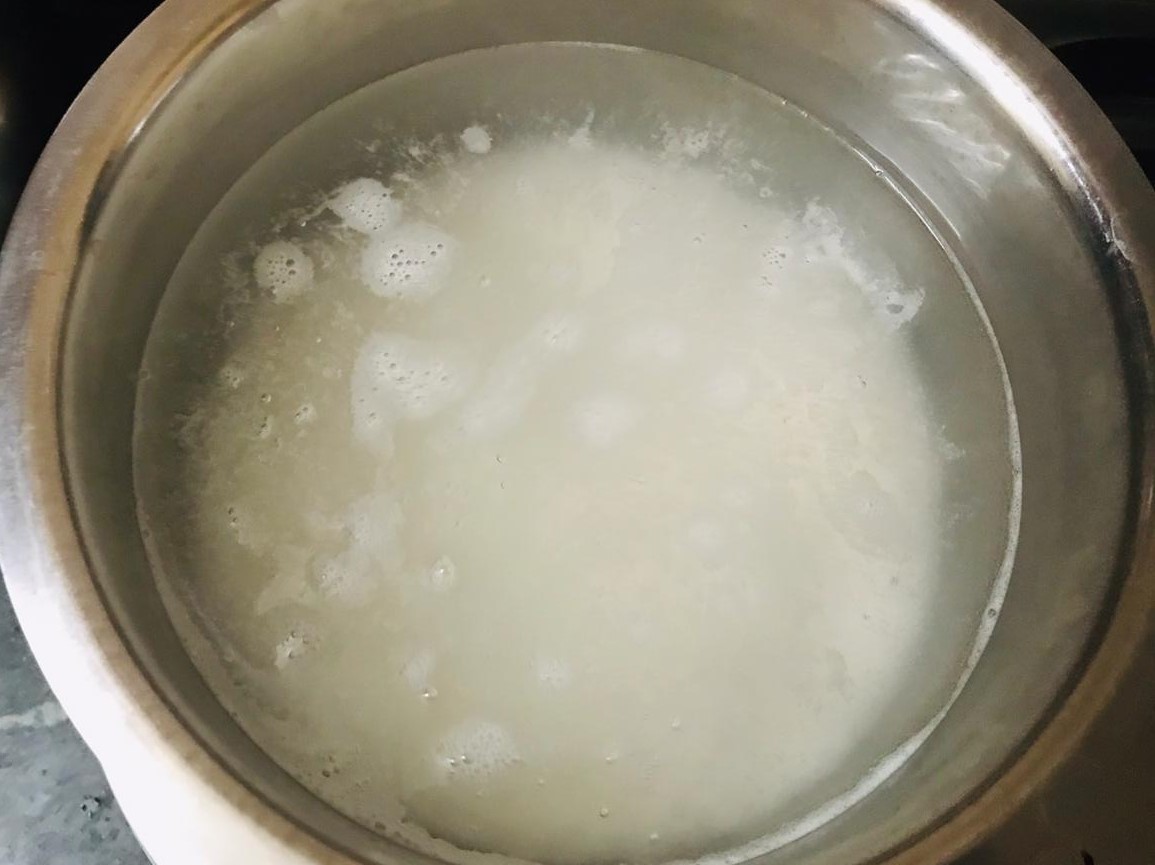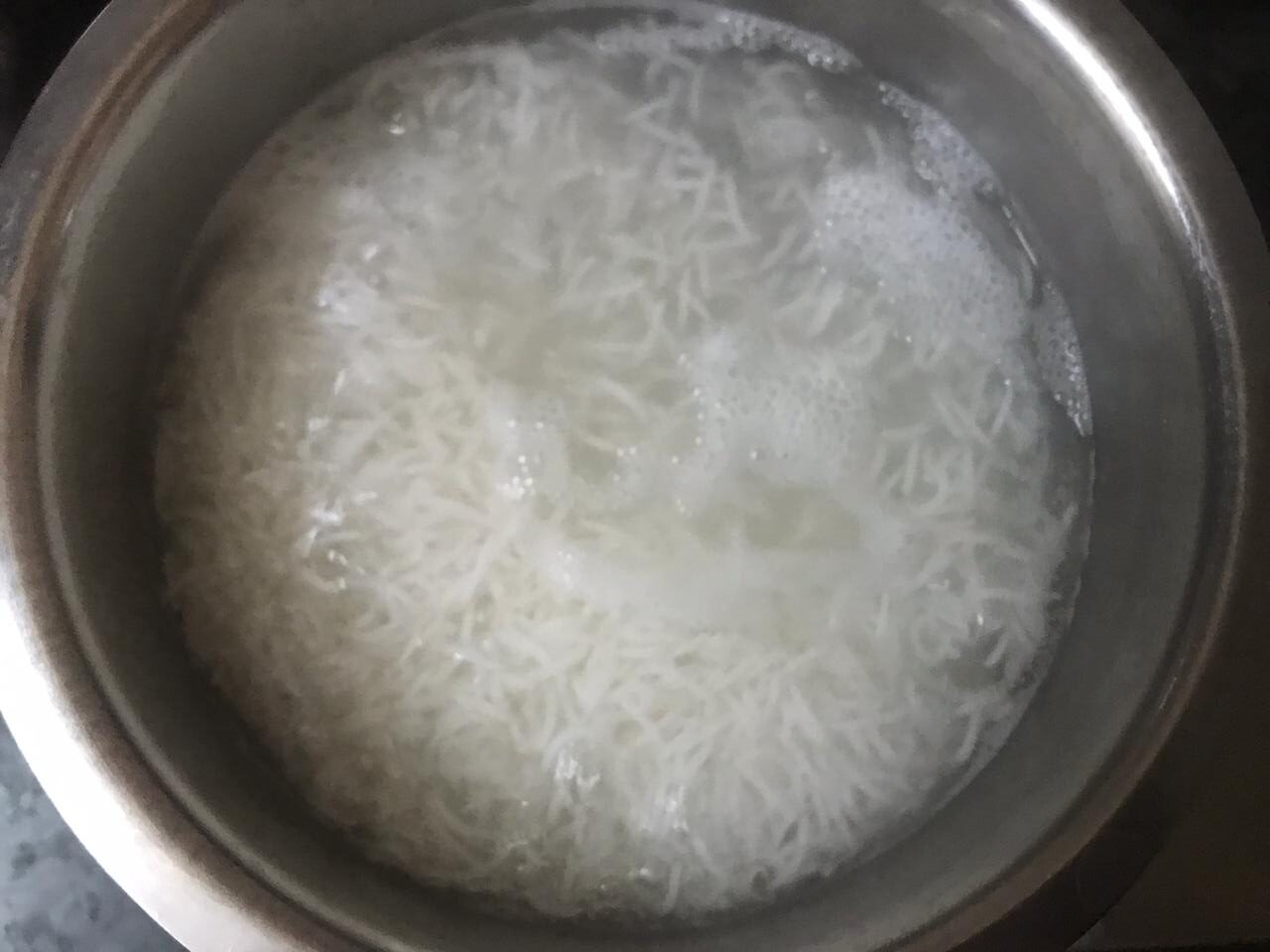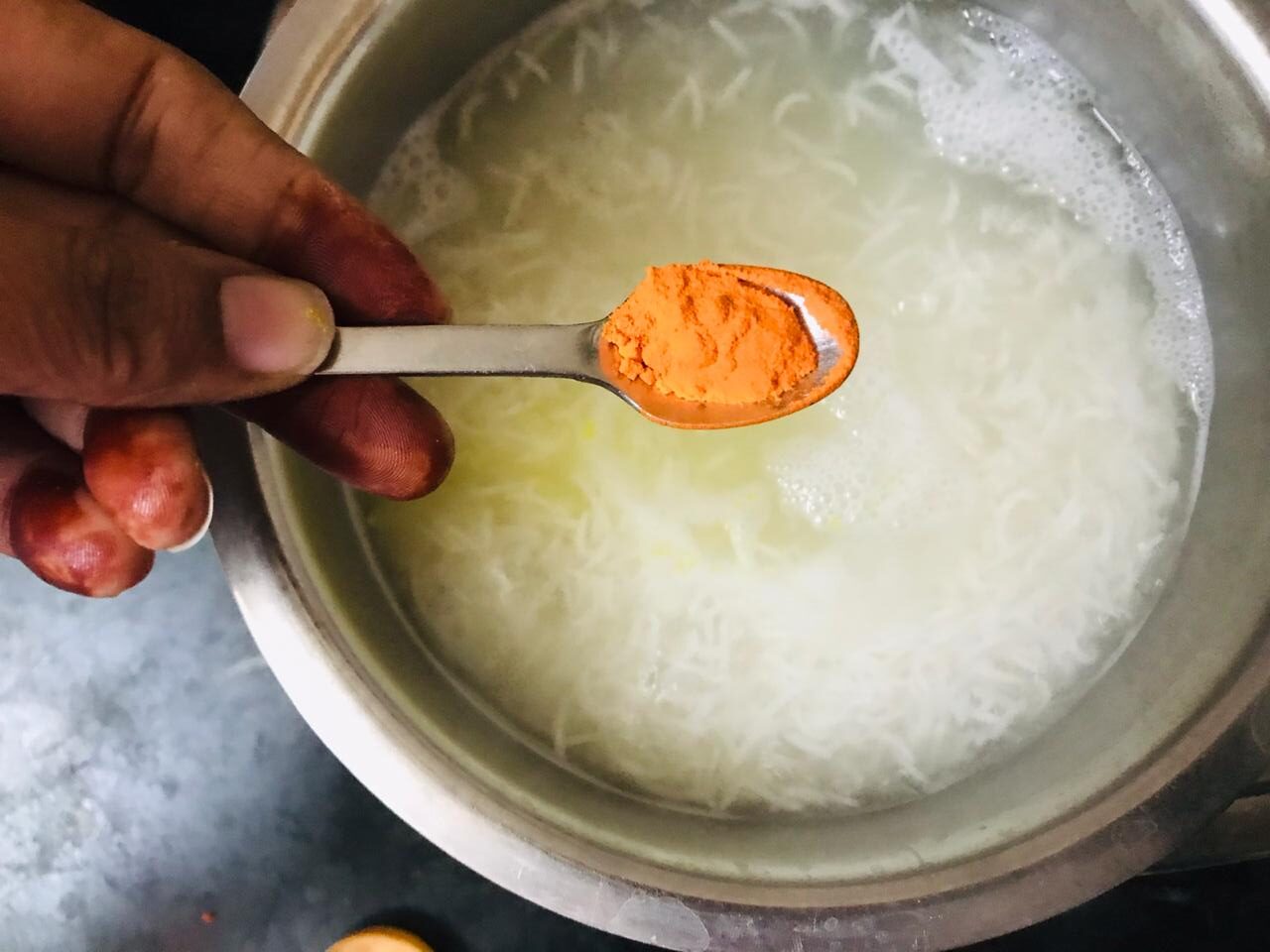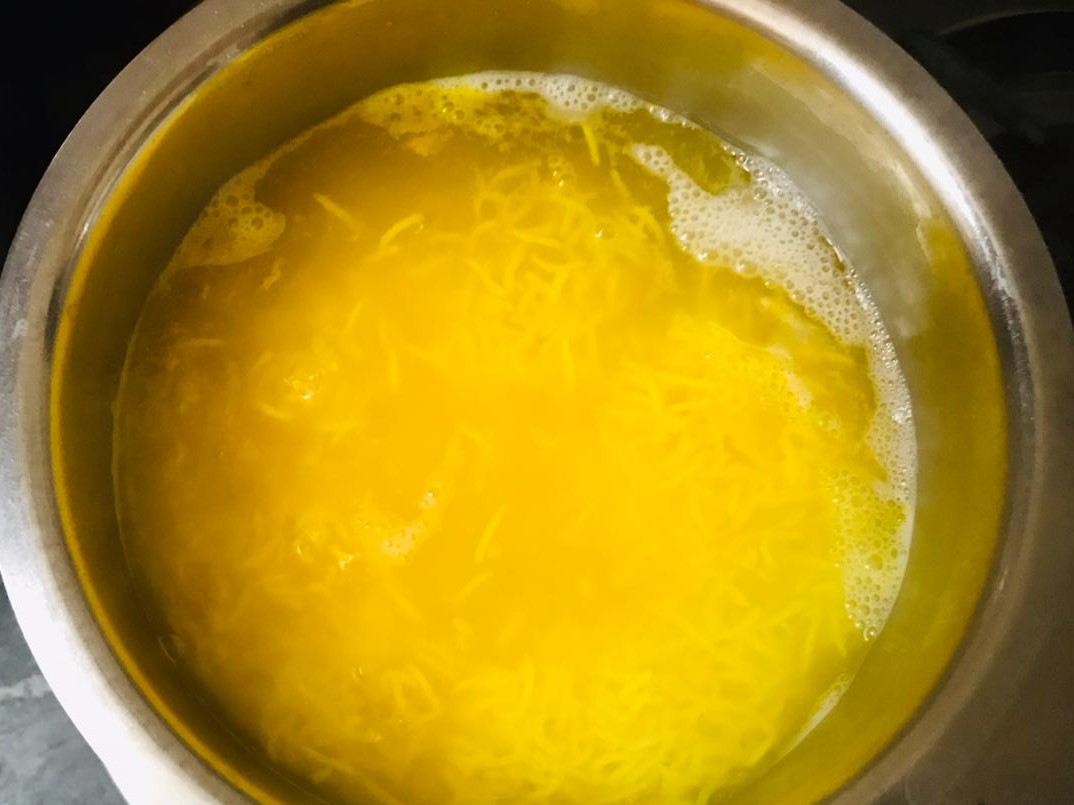 After the rice has soaked, drain the water using a colander.
Boil 3-4 cups of water. Add rice and yellow food colour to it. Cook it uncovered until it is 80-90% cooked. This takes around 8-9 minutes.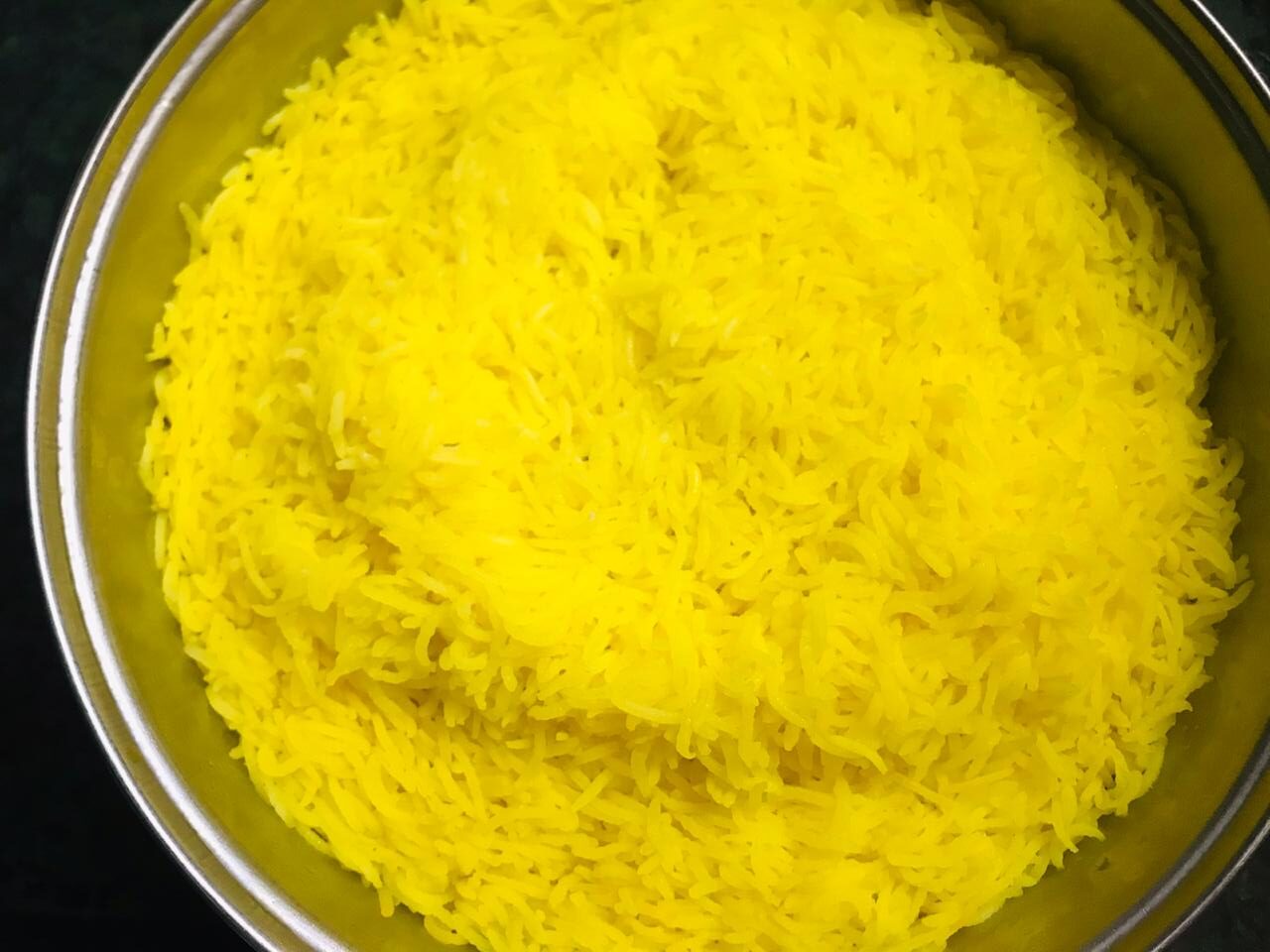 Drain the boiled rice in a colander. You can also rinse the rice gently with water so that the grains stop cooking. Spread it on a tray and keep the rice in the fridge to cool it.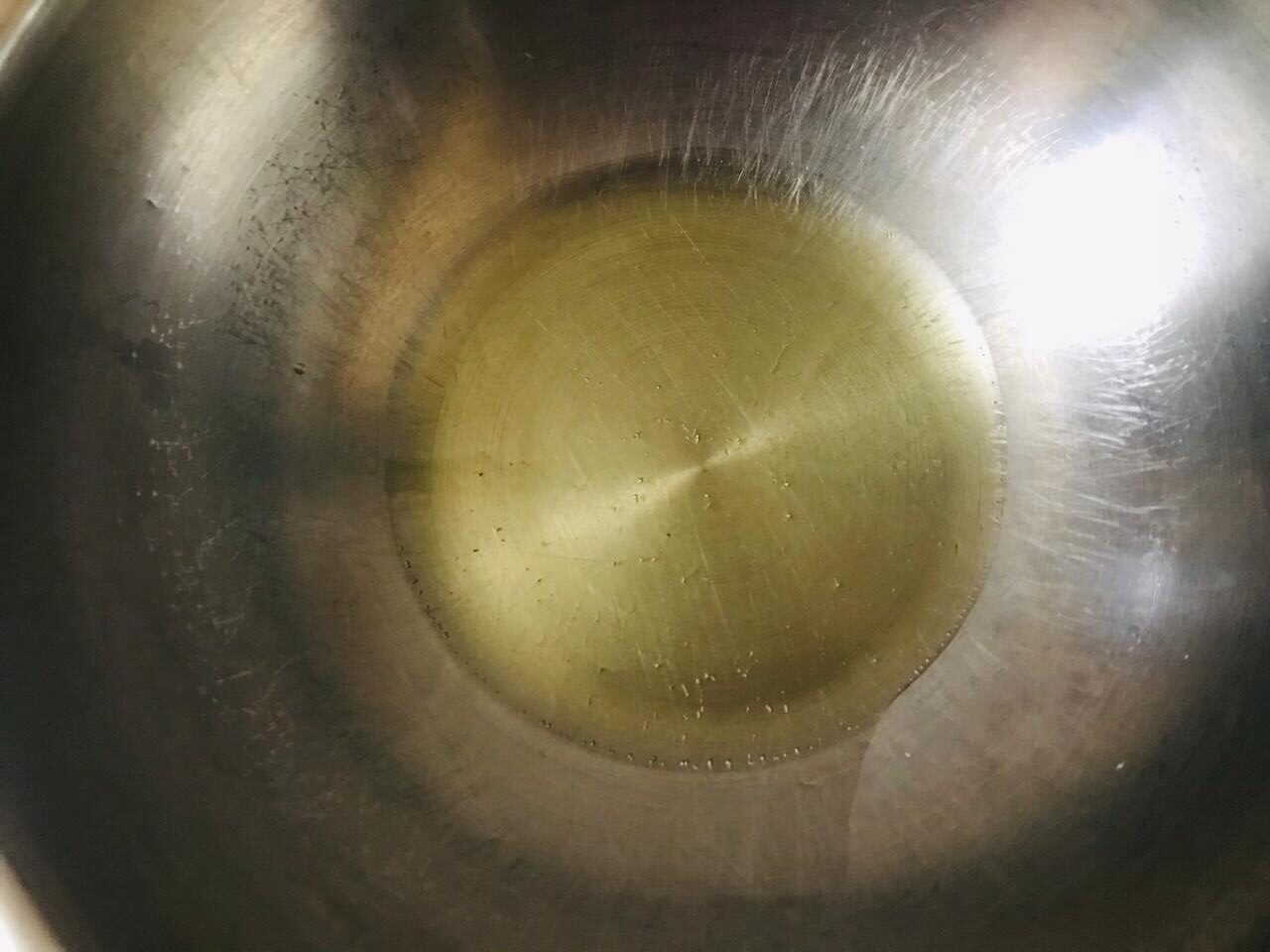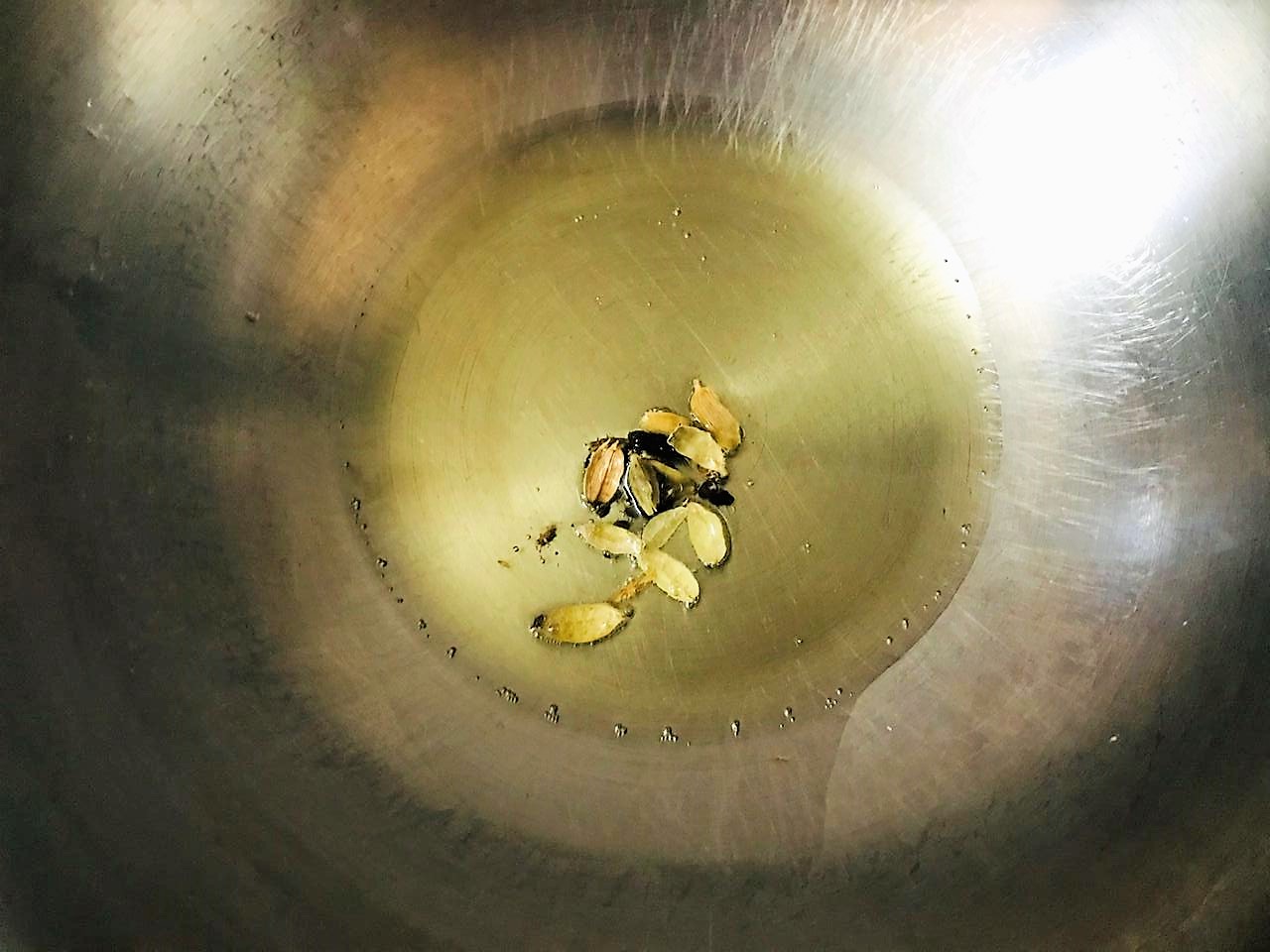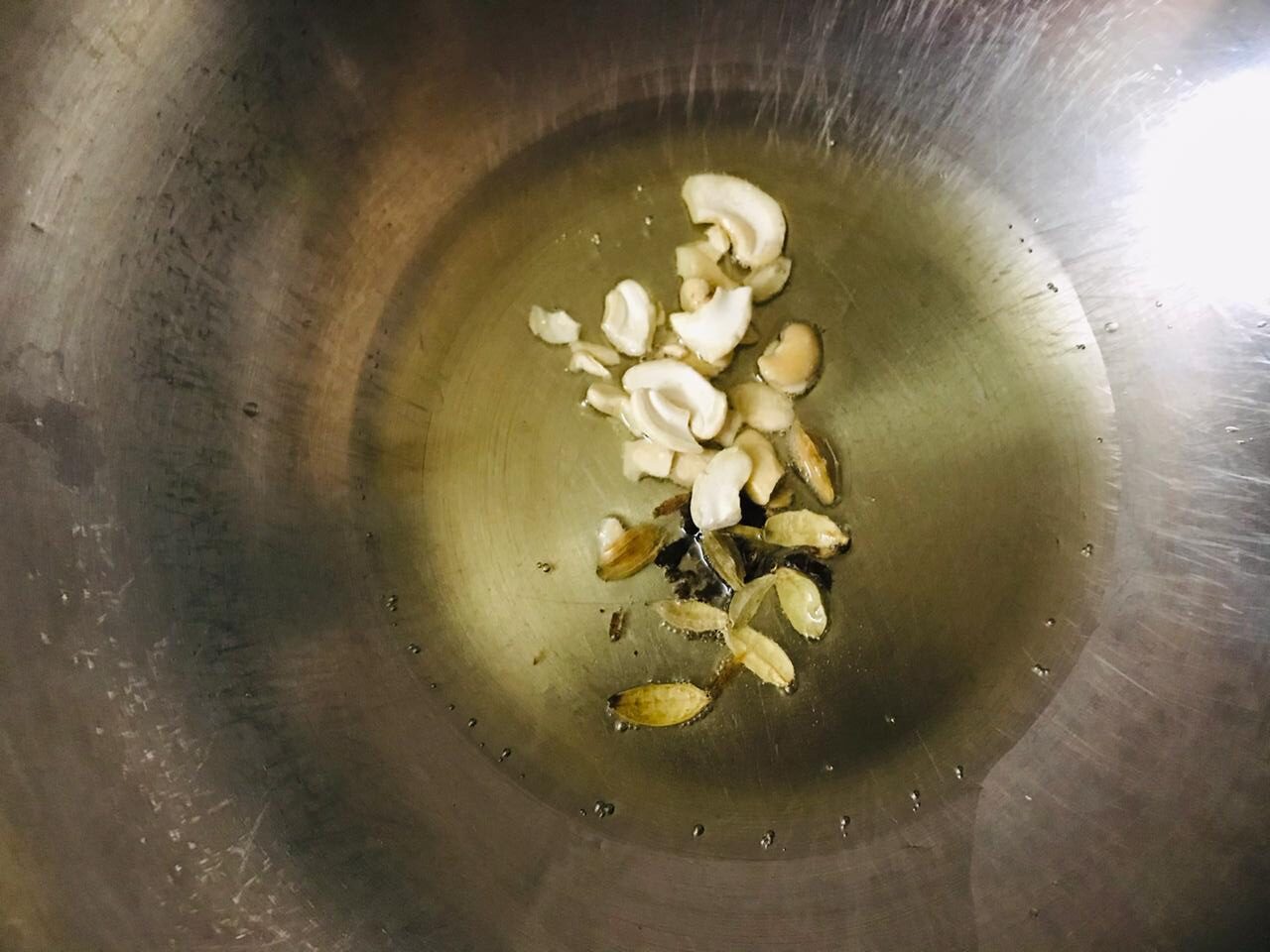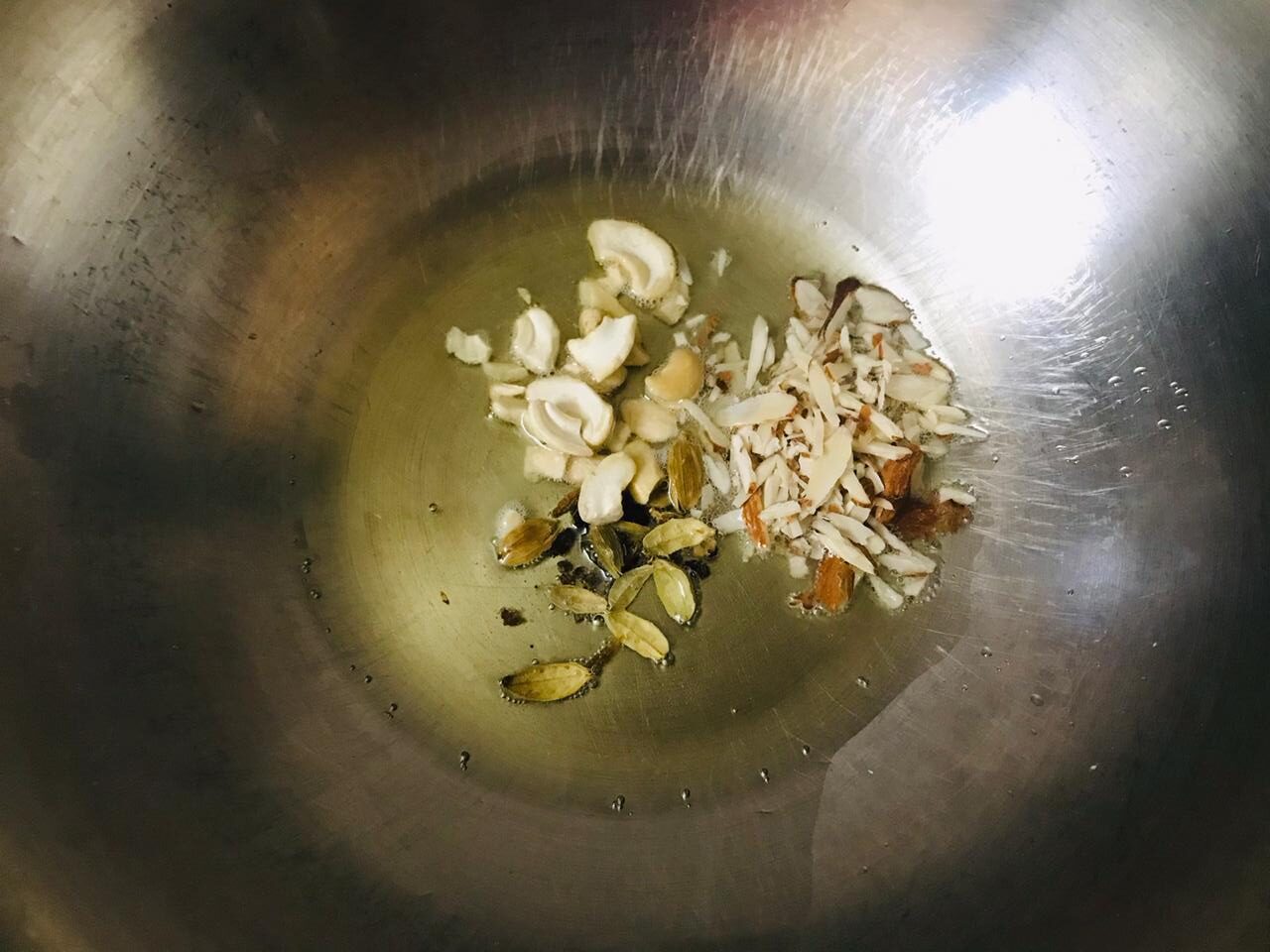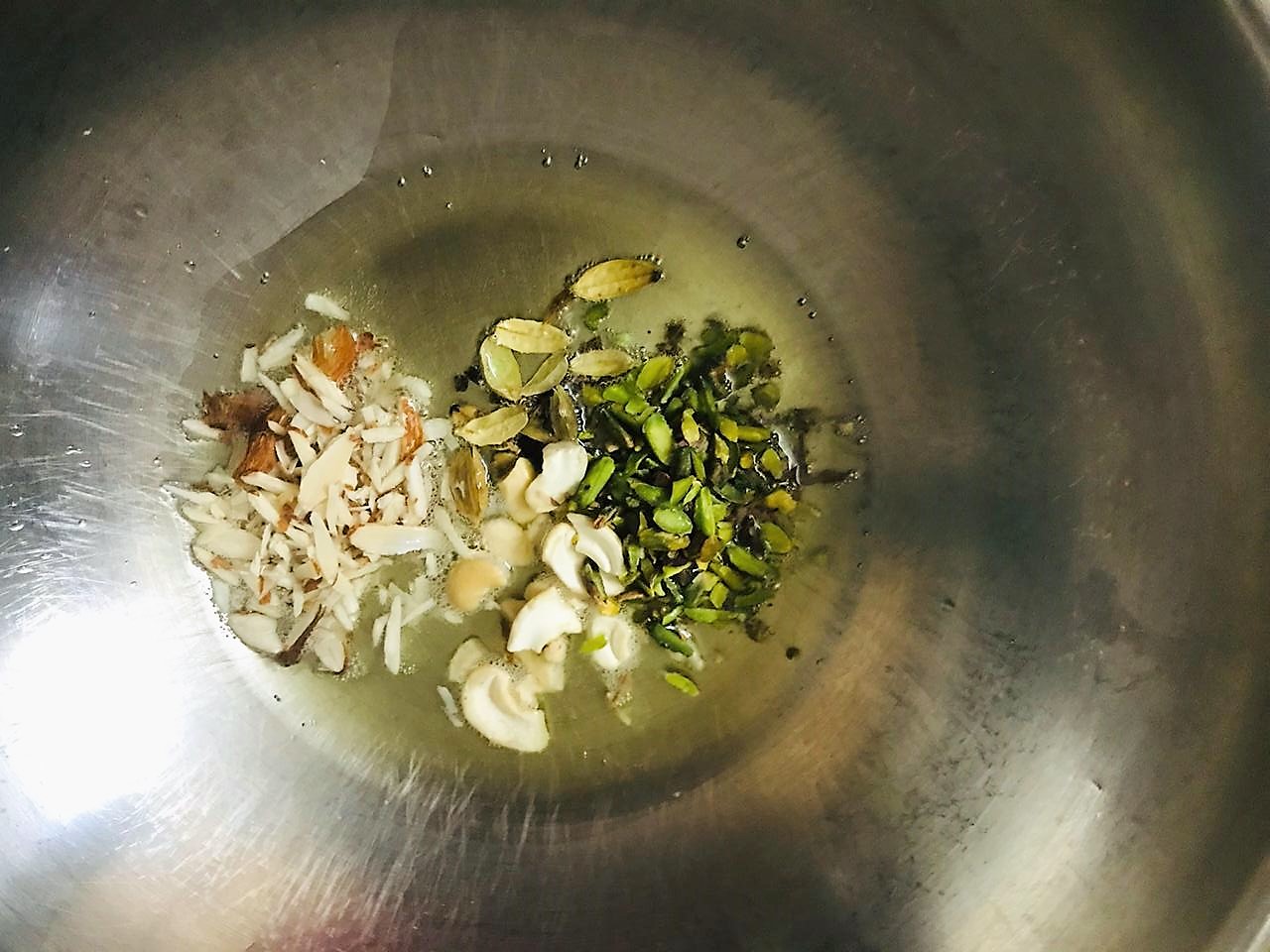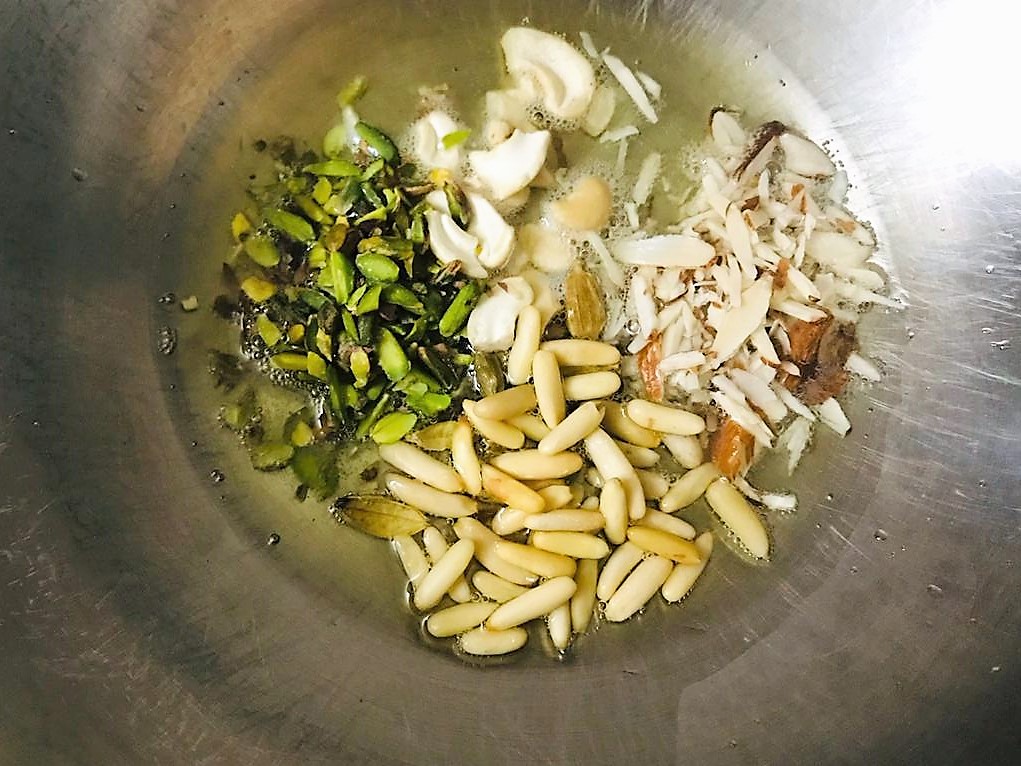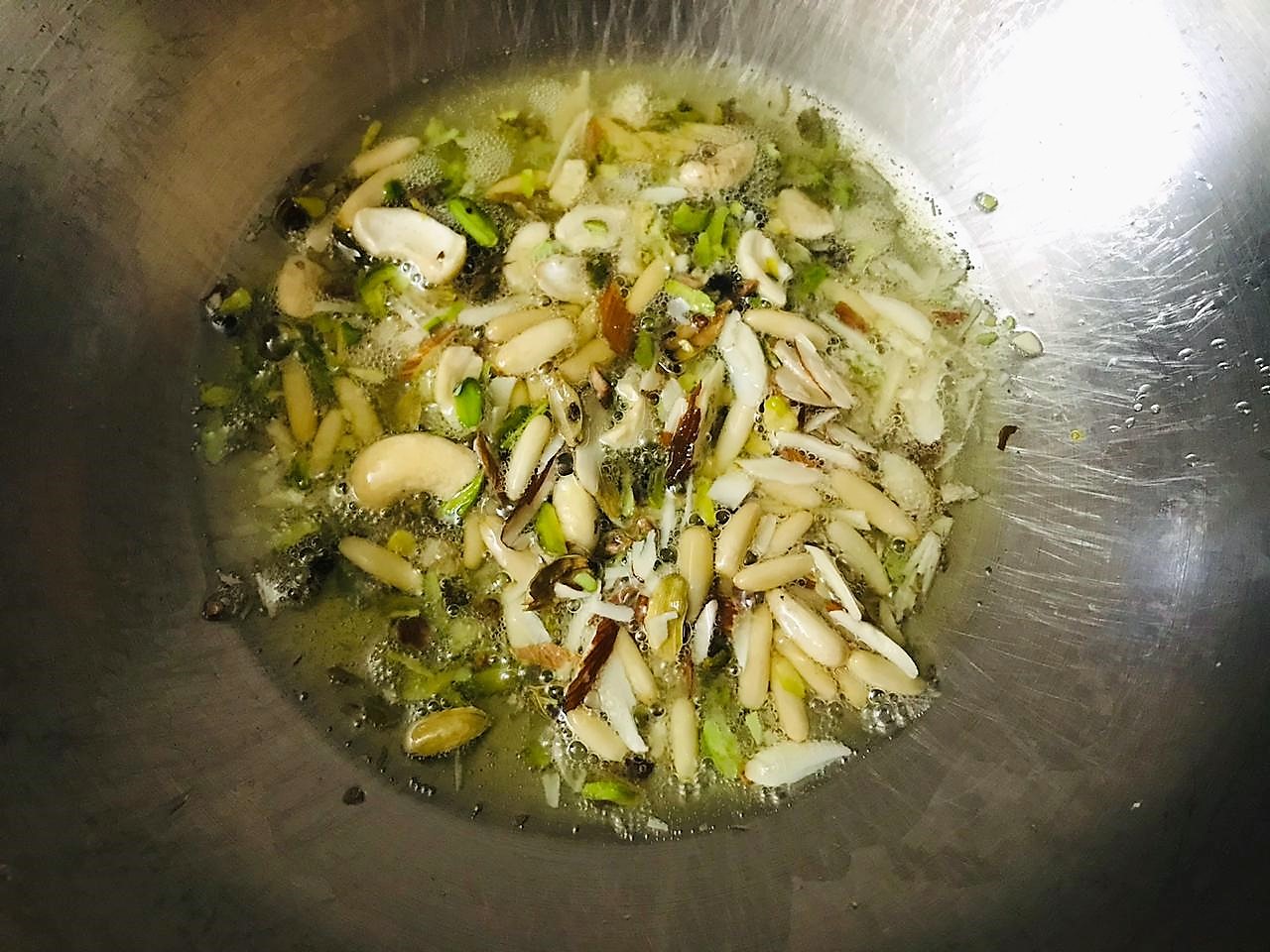 Heat ghee in a pan and sauté green cardamom, almonds, cashew nuts, pistachios and pine nuts for a minute.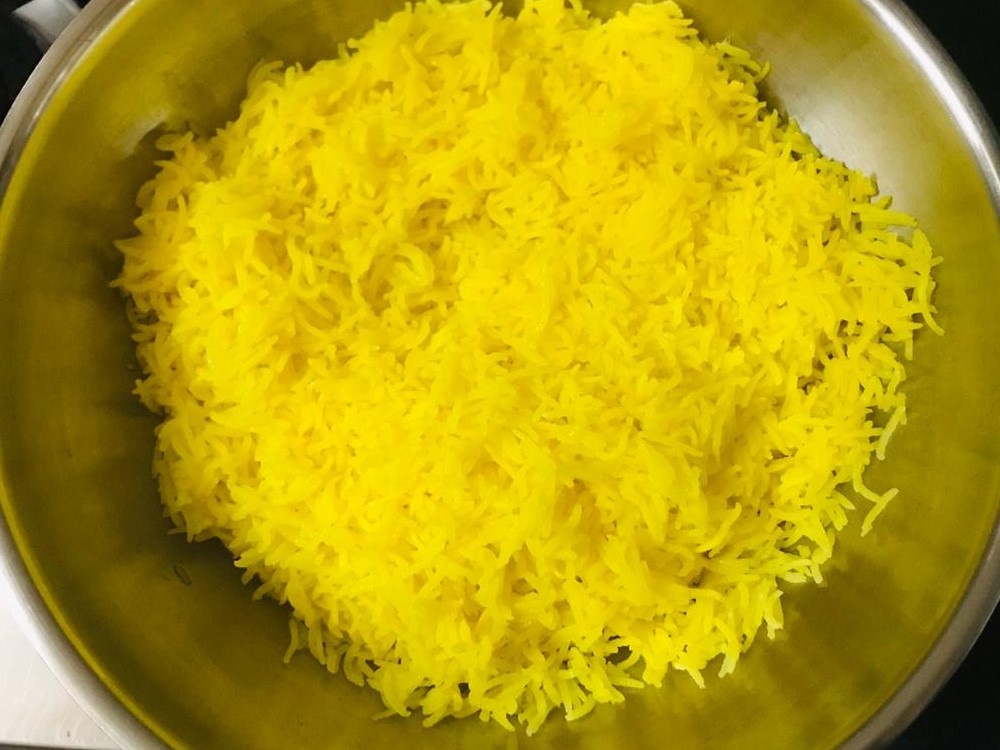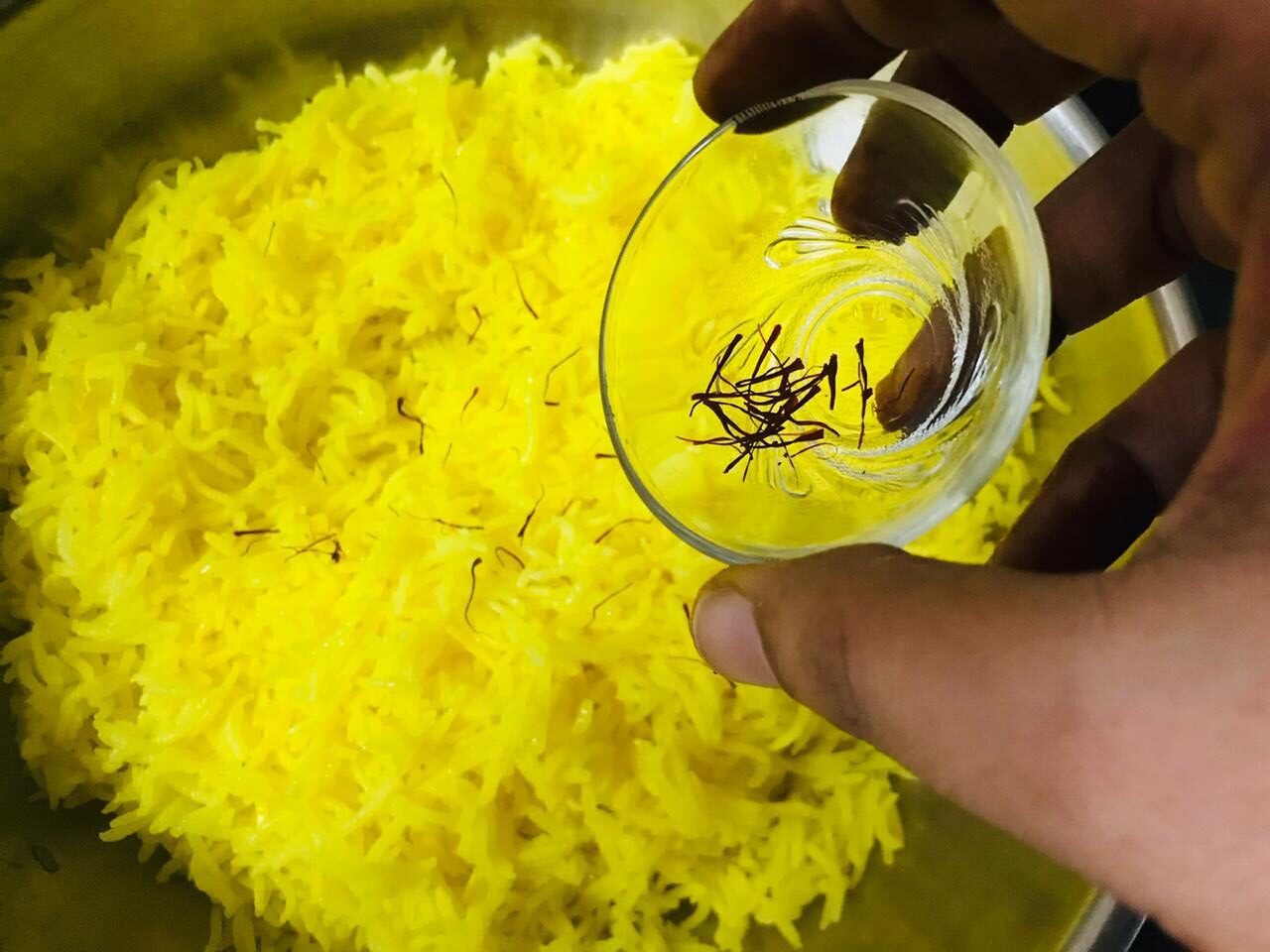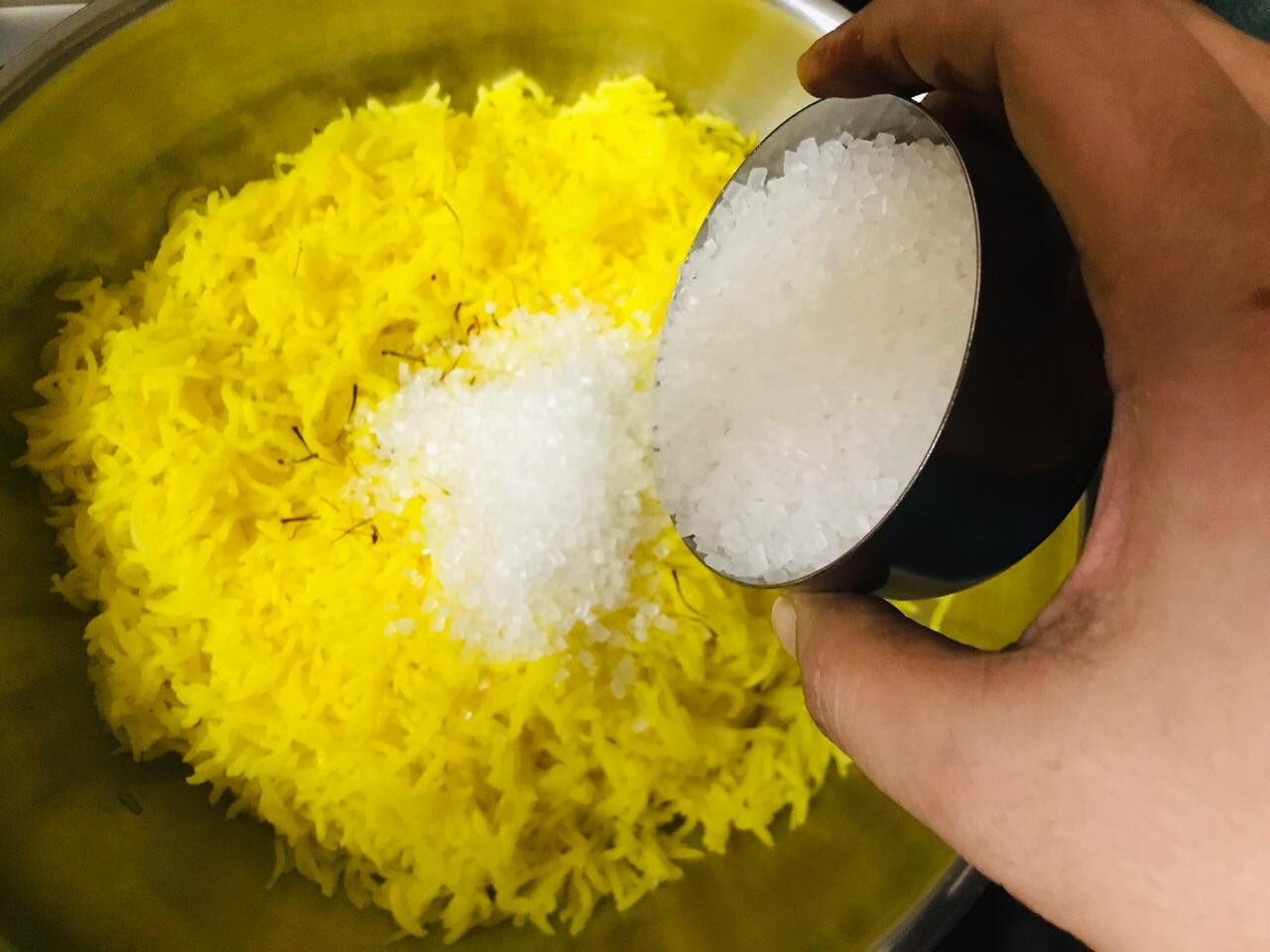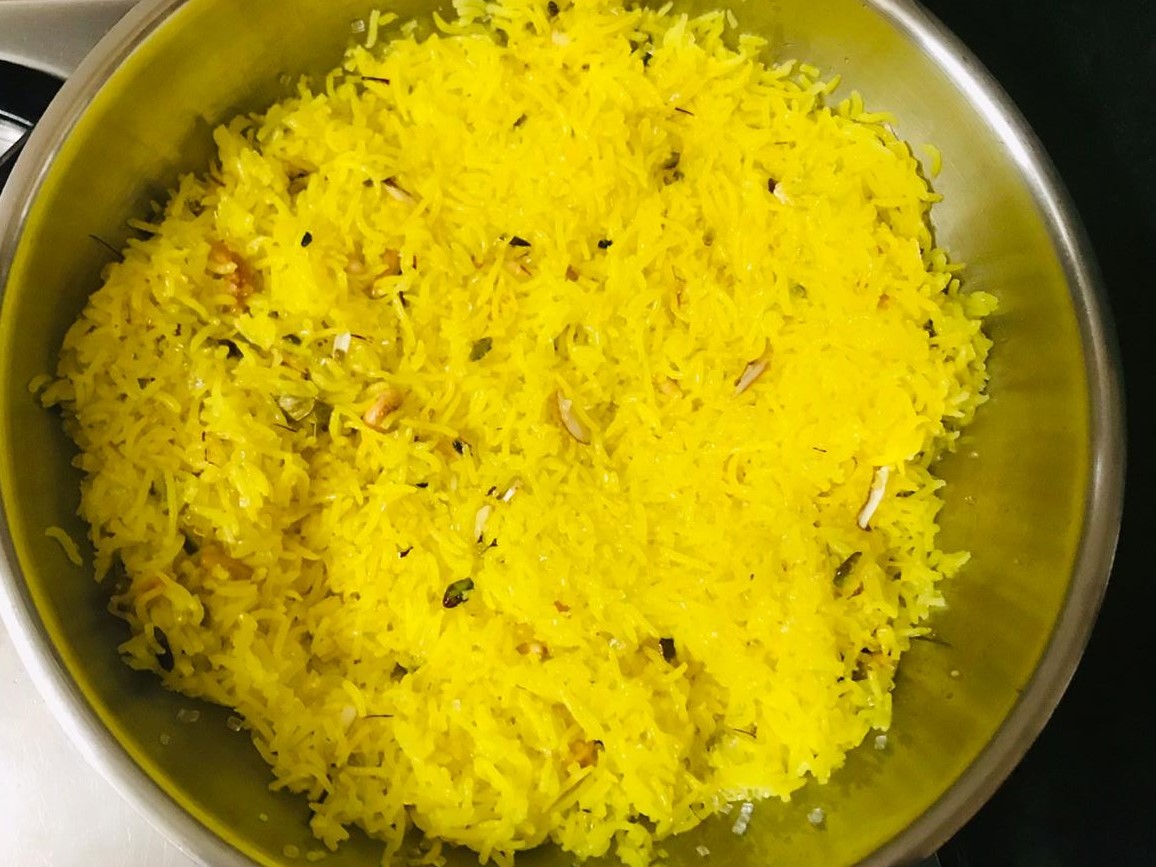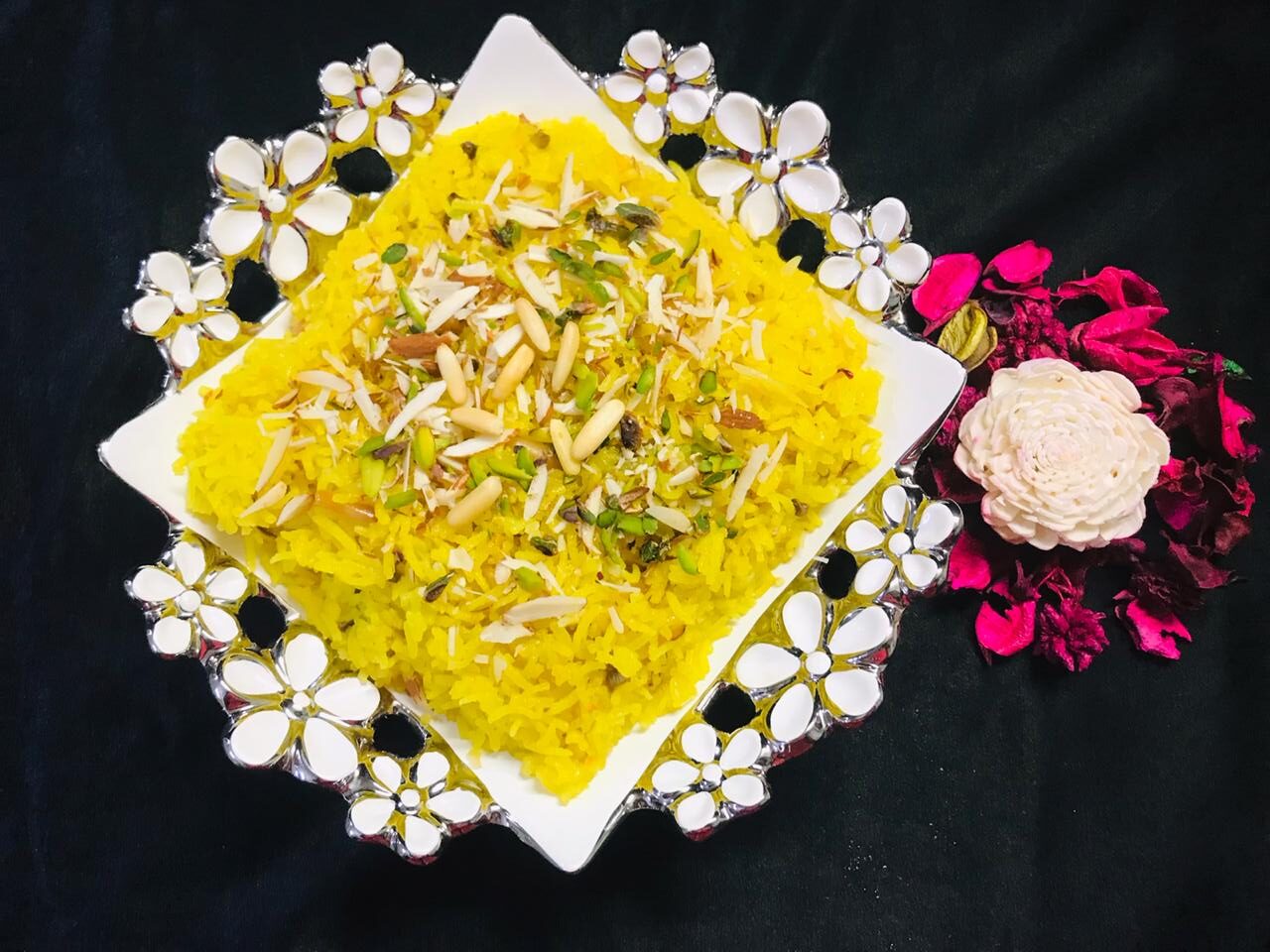 Next add the rice, sugar and saffron and mix gently until the sugar dissolves (approximately 2 minutes).
You can sprinkle some dry fruits on top if you wish.
Serve it hot!