Rava Kesari
Rava Kesari is a traditional Indian dessert from South India made from semolina, sugar, ghee, saffron and dry fruits. This melt in the mouth orange-coloured sweet is made during festivals as well as during poojas or auspicious events or celebrations in South India. Rava (semolina) is widely used in South India and forms the base for many dishes.
Rava Kesari is also known as Kesari bath, Kesariya Rava Halwa, Sooji Phirni, Kesari, amongst many other names. Rava kesari's North Indian counterpart is Suji ka Halwawhich is also equally popular. In simple terms, Rava Kesari is a semolina orange coloured pudding that is flavoured with saffron and dry fruits.
This simple recipe takes 10 minutes and is simply delicious. I tasted Rava Kesari at a South Indian brunch and since then it's been one of my favourite desserts. The aromatic smell and flavoursome smooth texture of Kesari is a heart stealer and a perfect dessert for any festival, celebration, or any pot-luck party. Definitely worth a try!
Ingredients
1 cup fine semolina (rava)
2 cups water
½ teaspoon edible orange colour
Few saffron strands
2 tablespoons cashew nuts (small pieces)
2 tablespoons sugar
Directions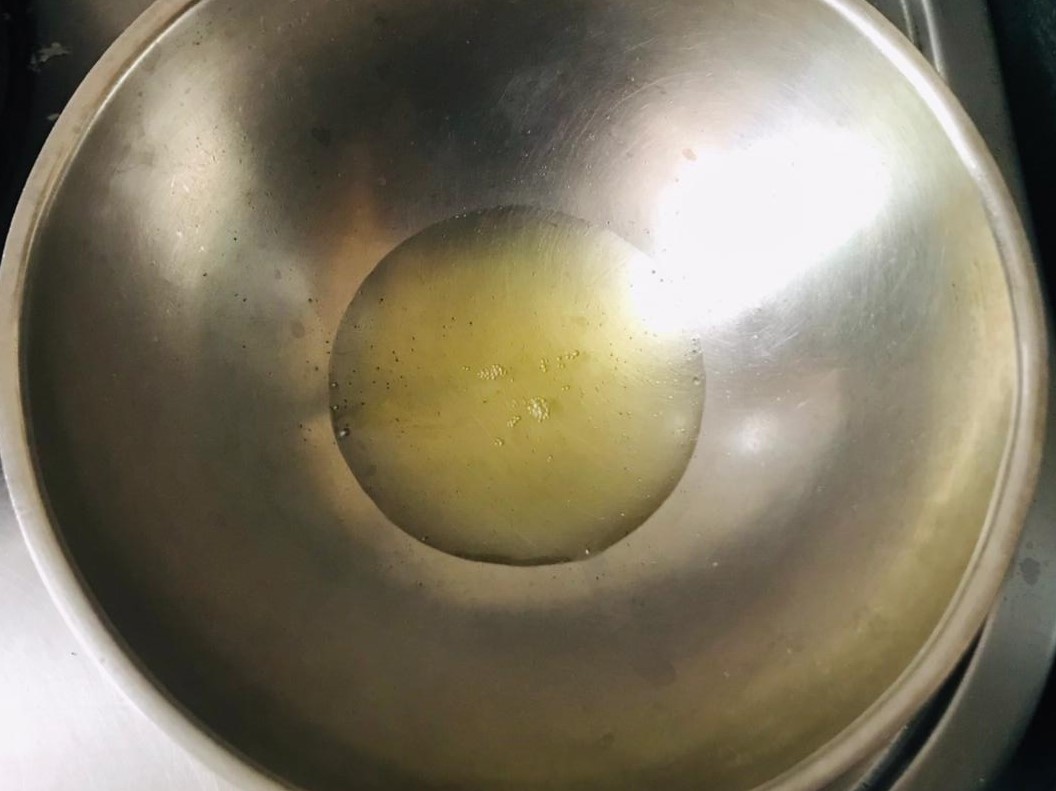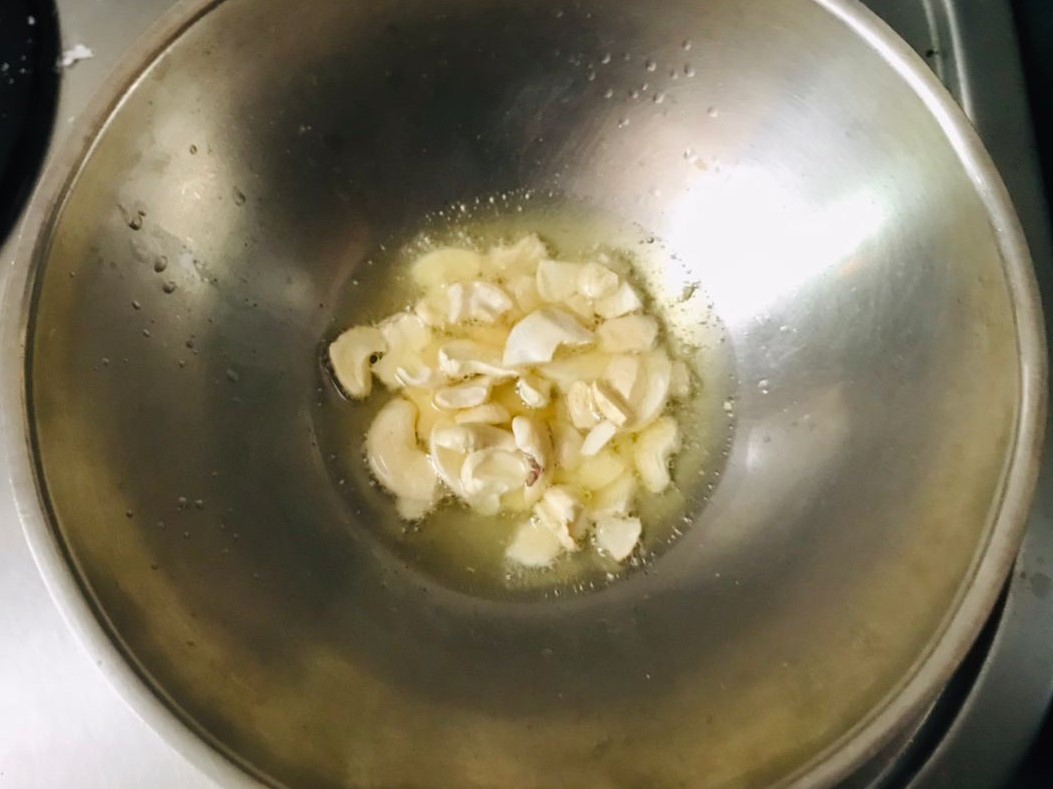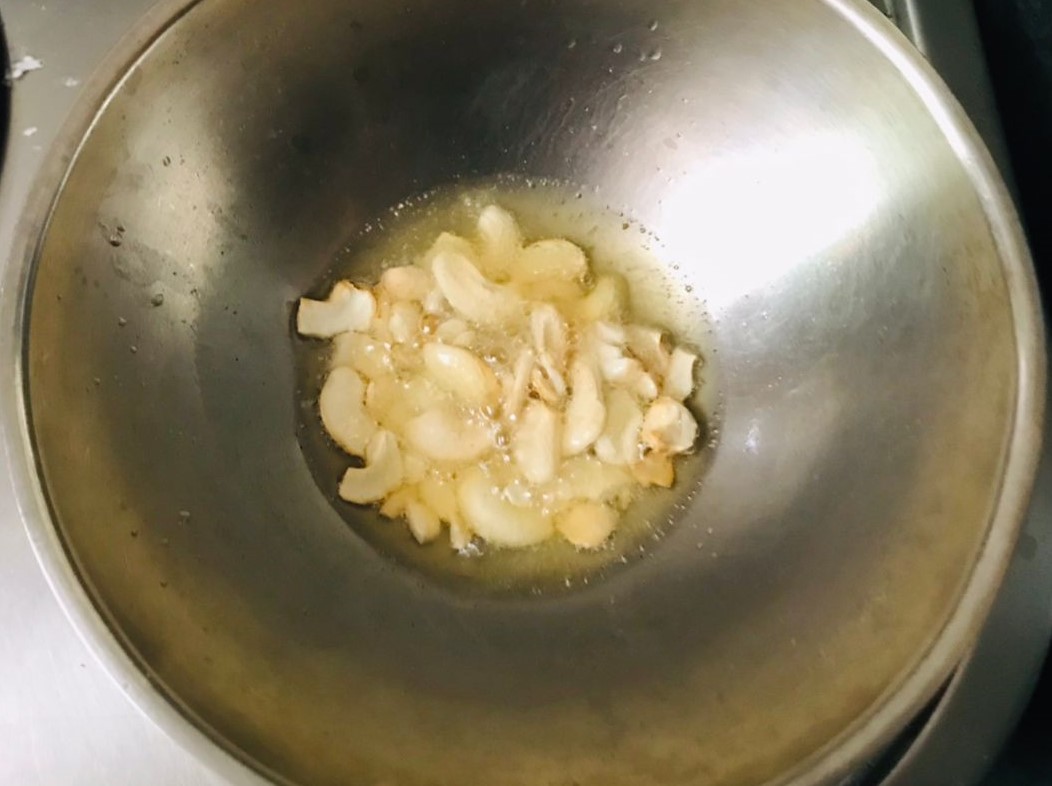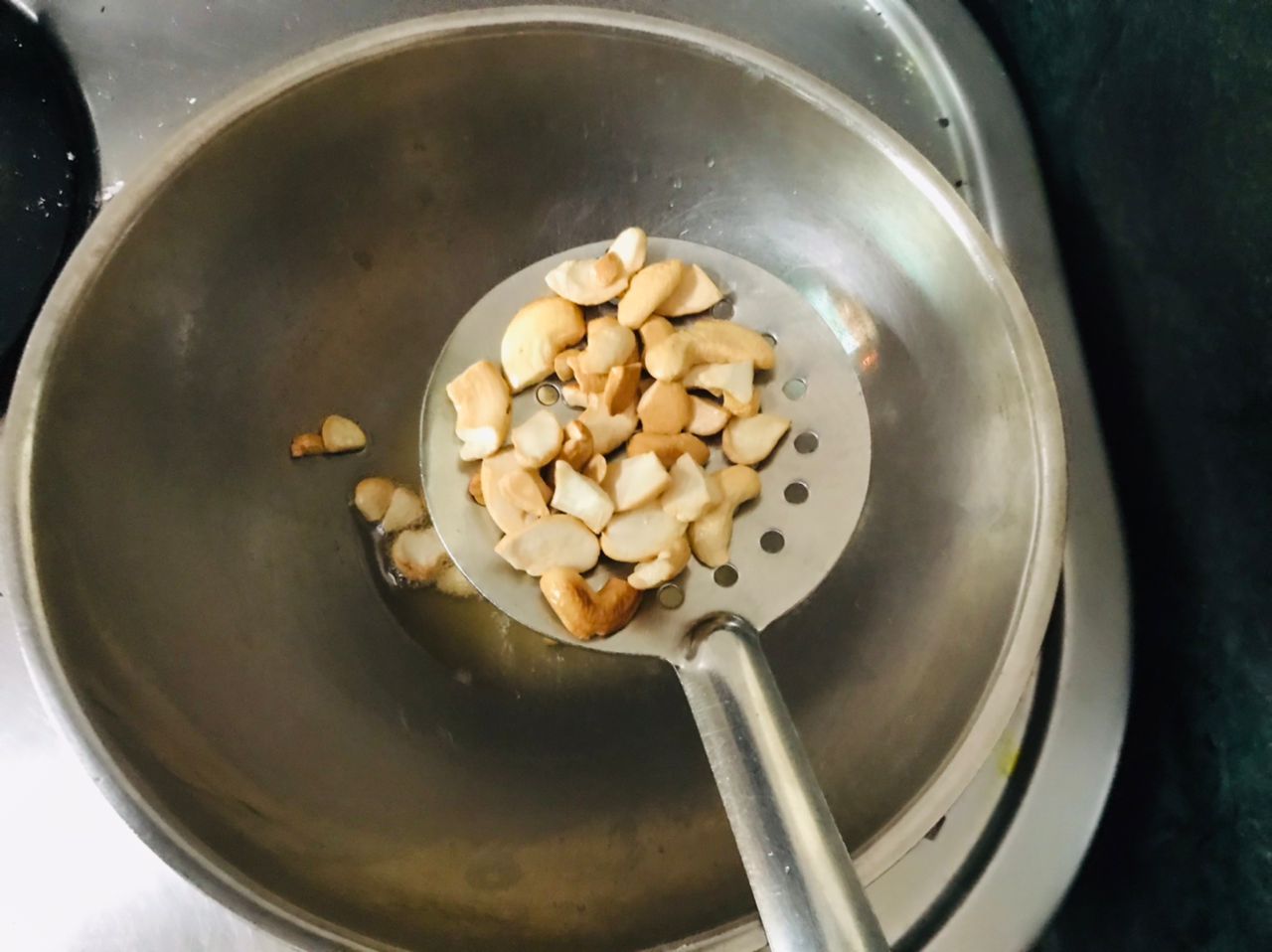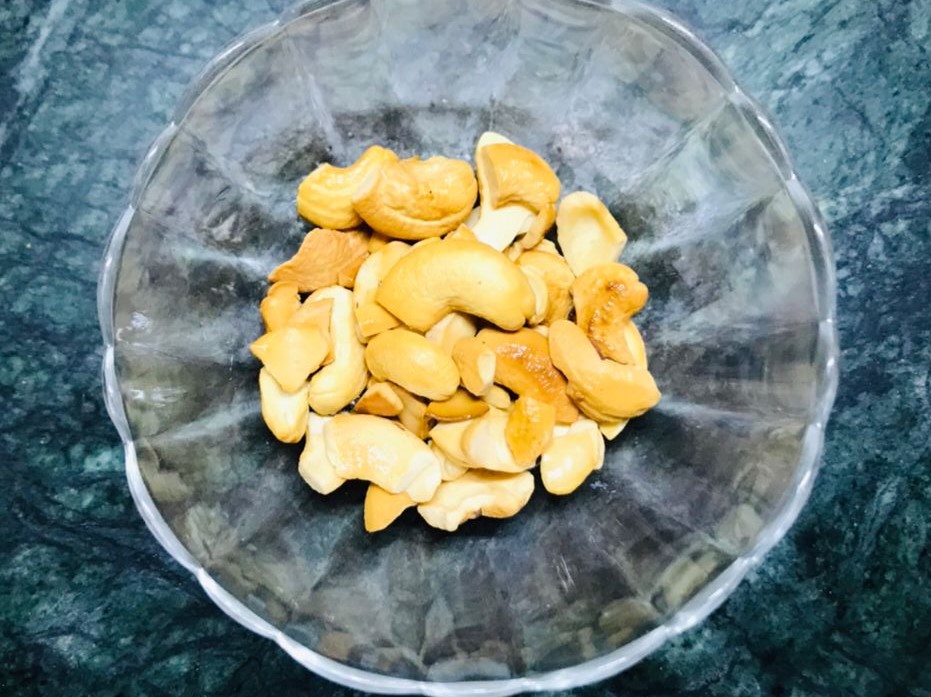 Heat 1 tablespoon ghee in a pan and roast the cashew nuts on low heat for 2-3 minutes or until they turn light golden in colour.
Remove the cashew nuts with a slotted spoon and keep them aside.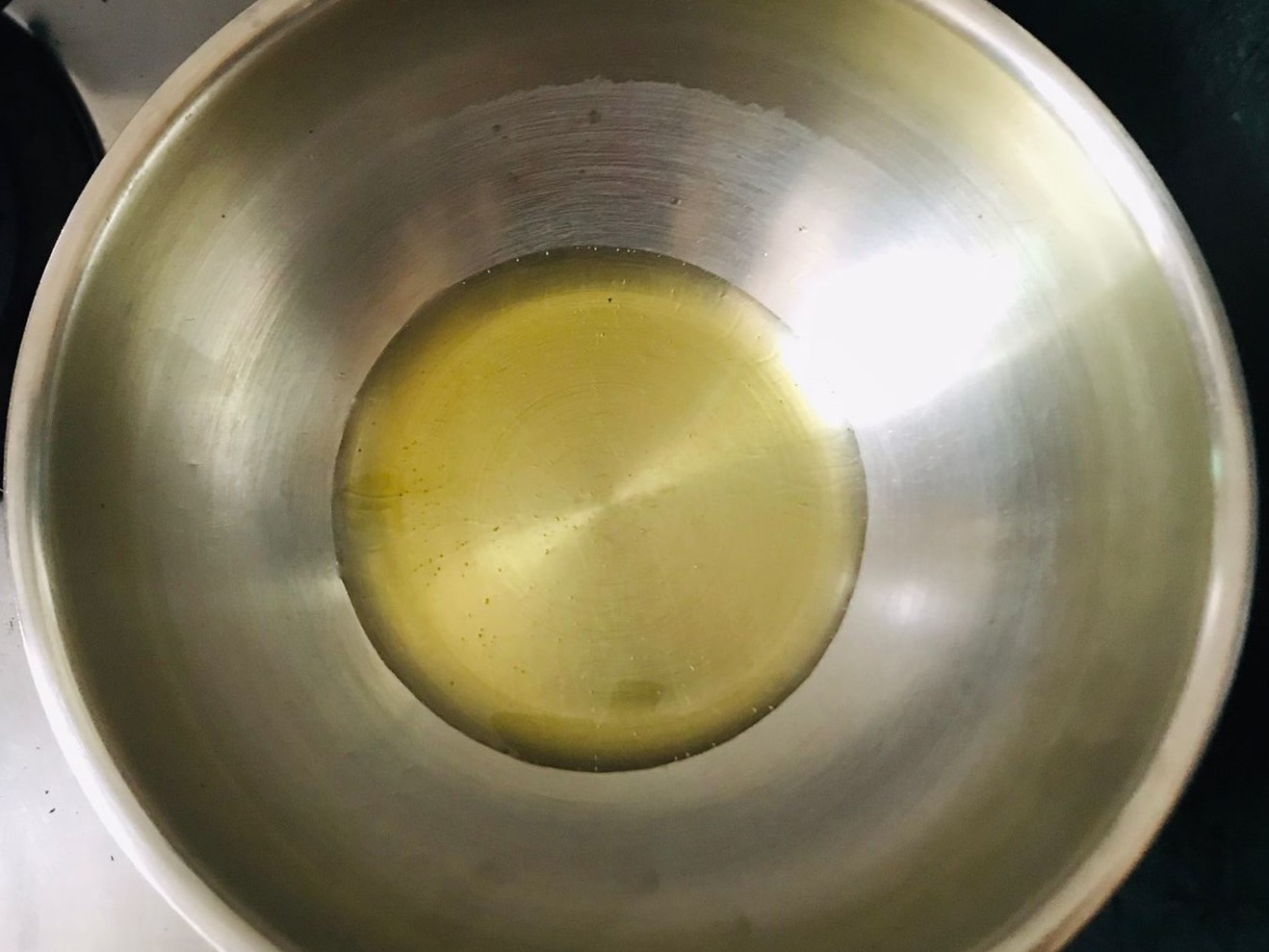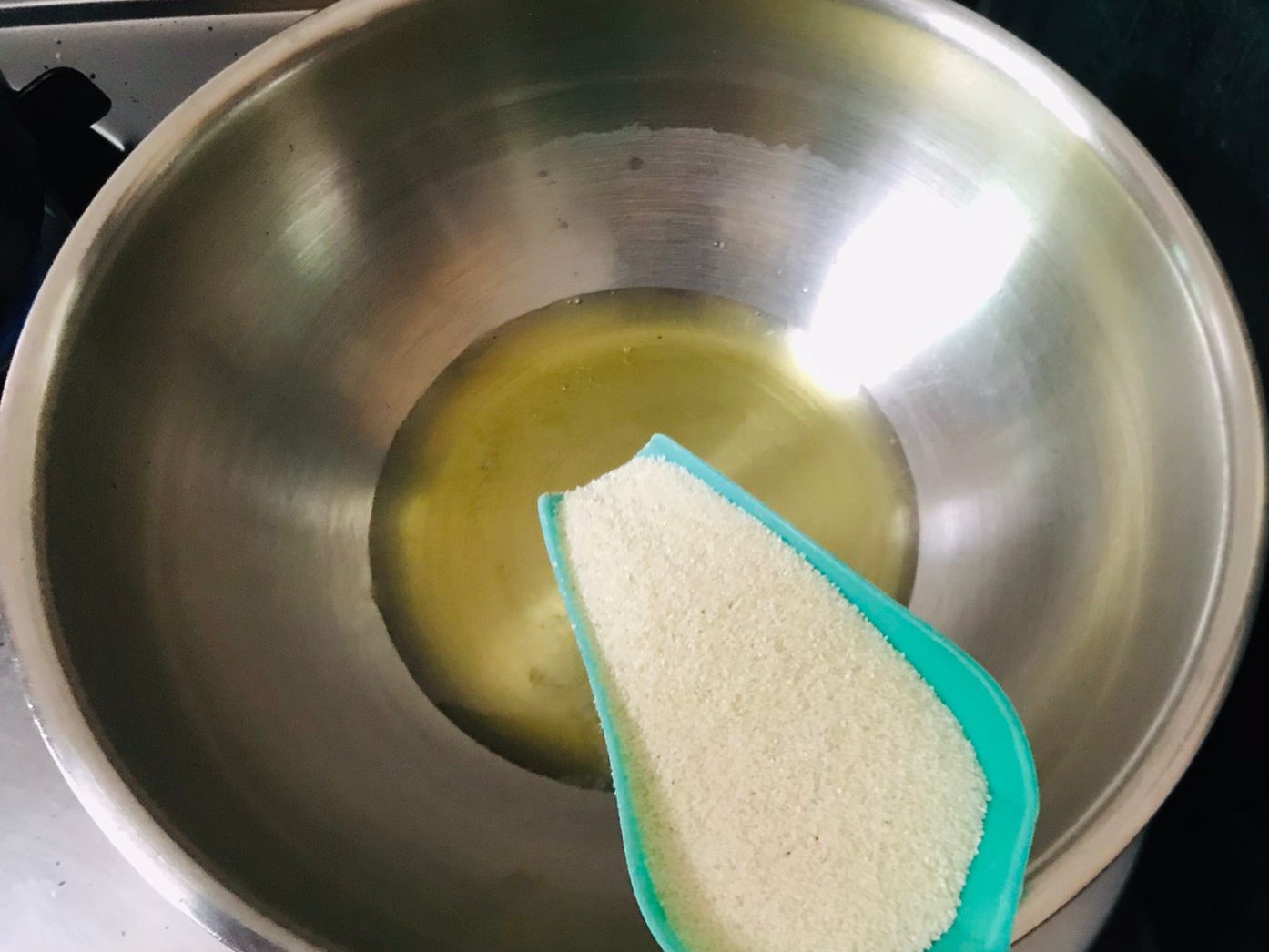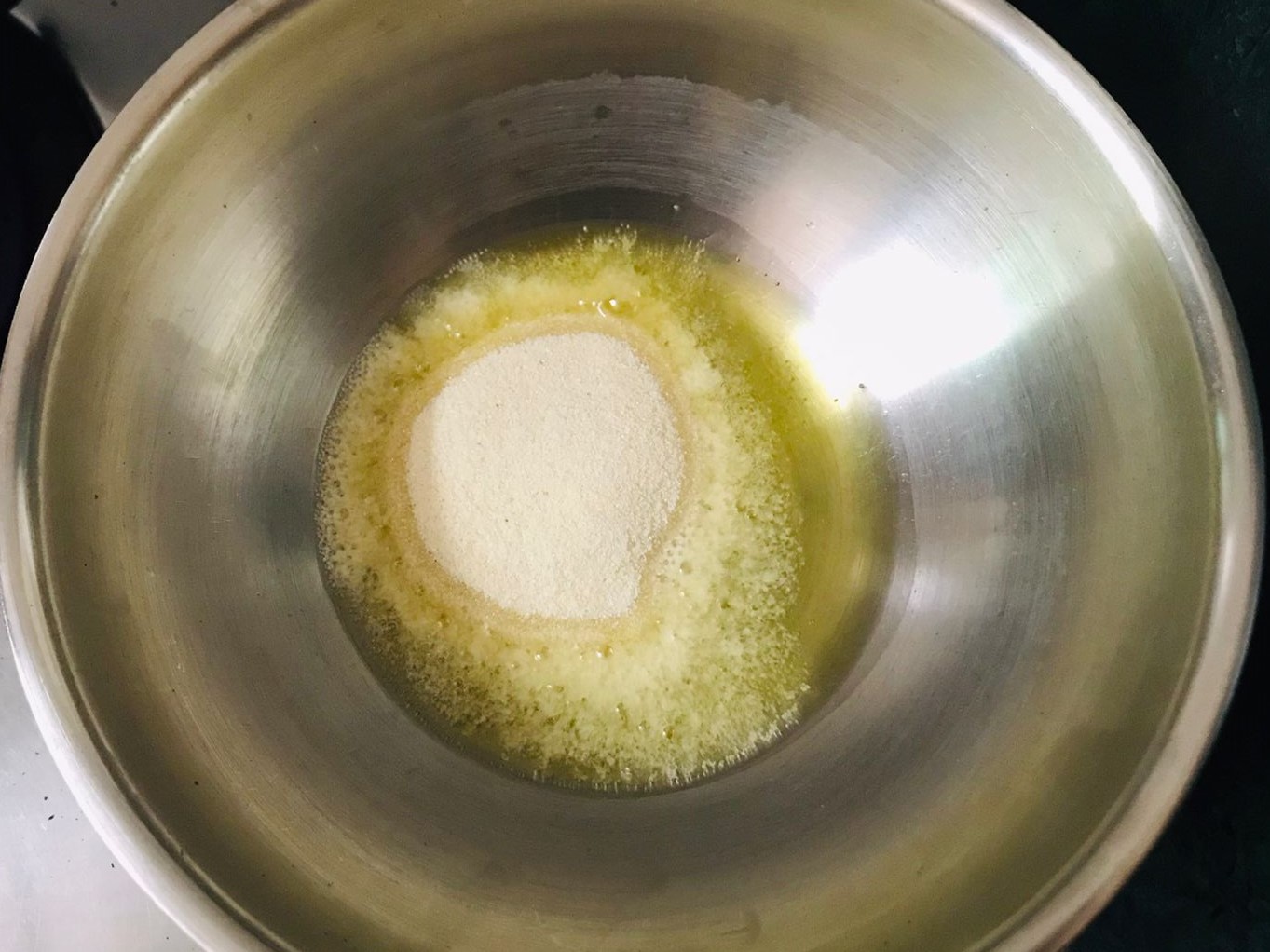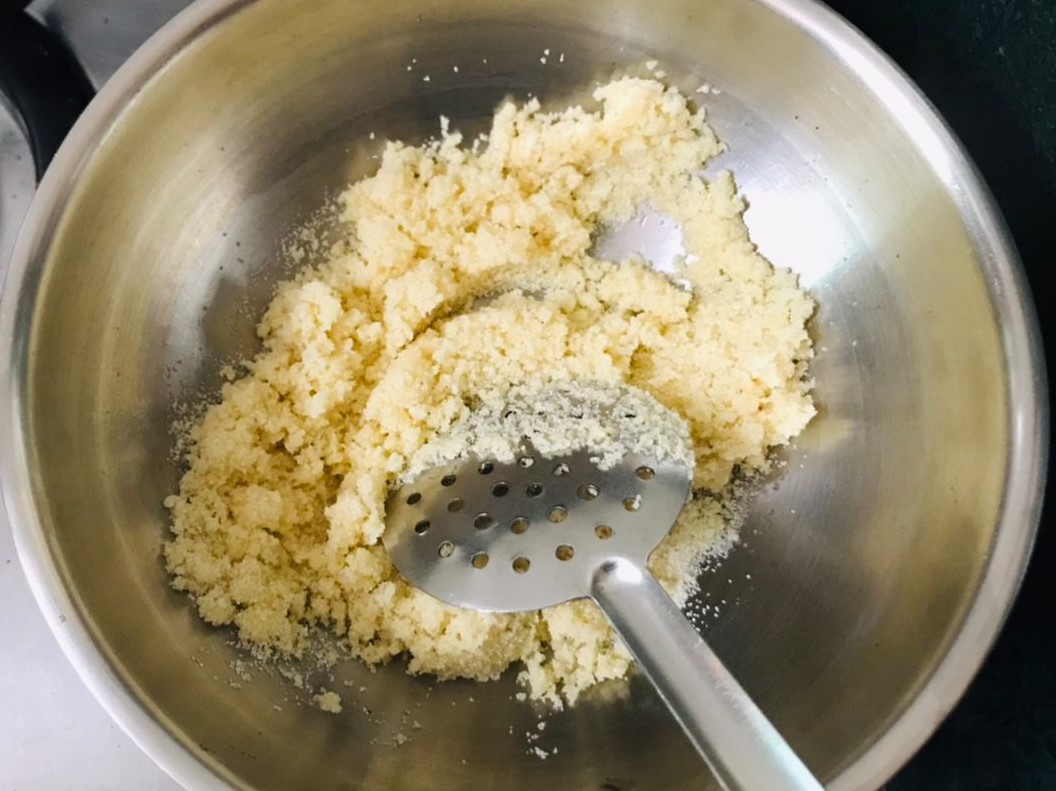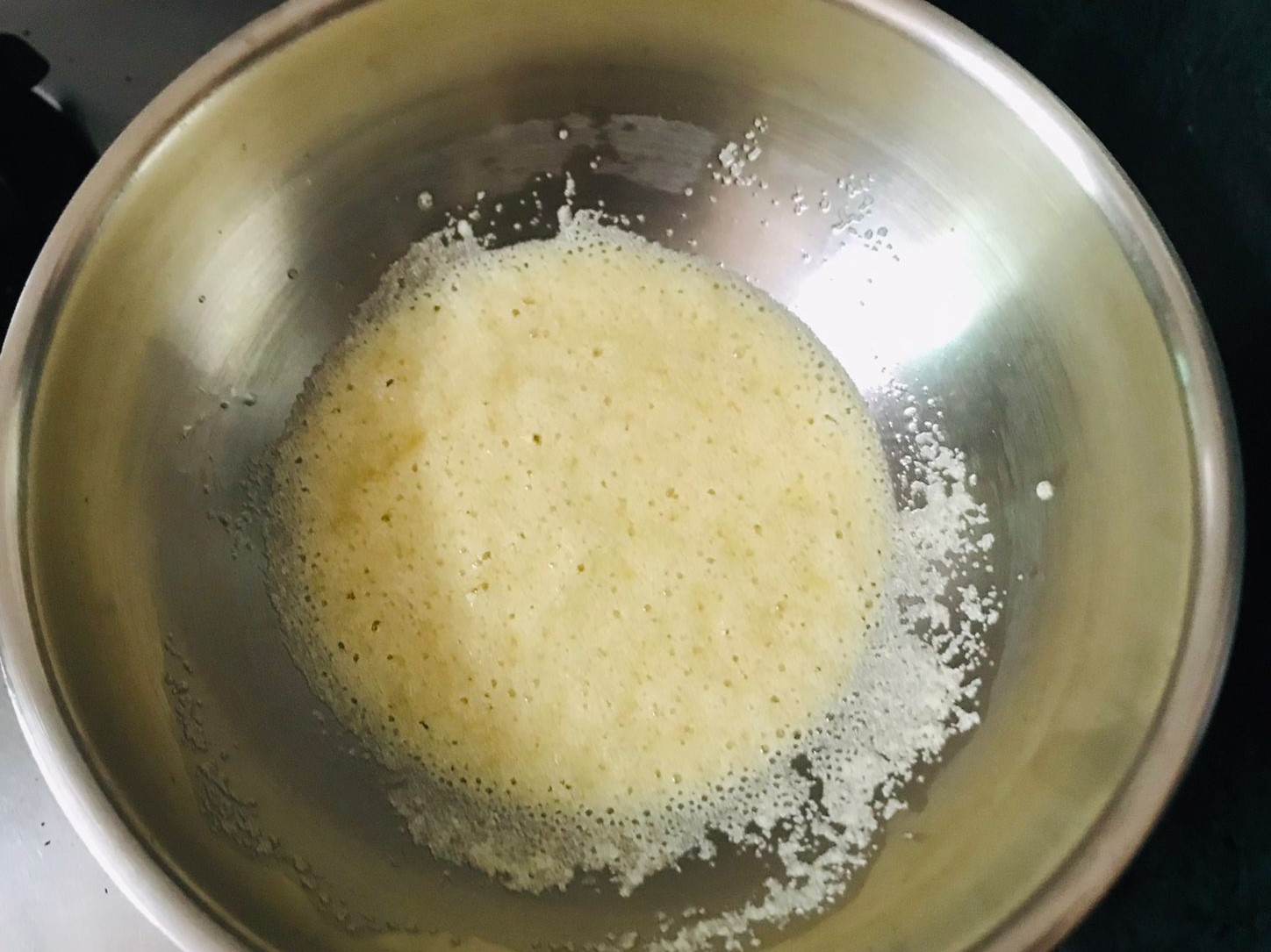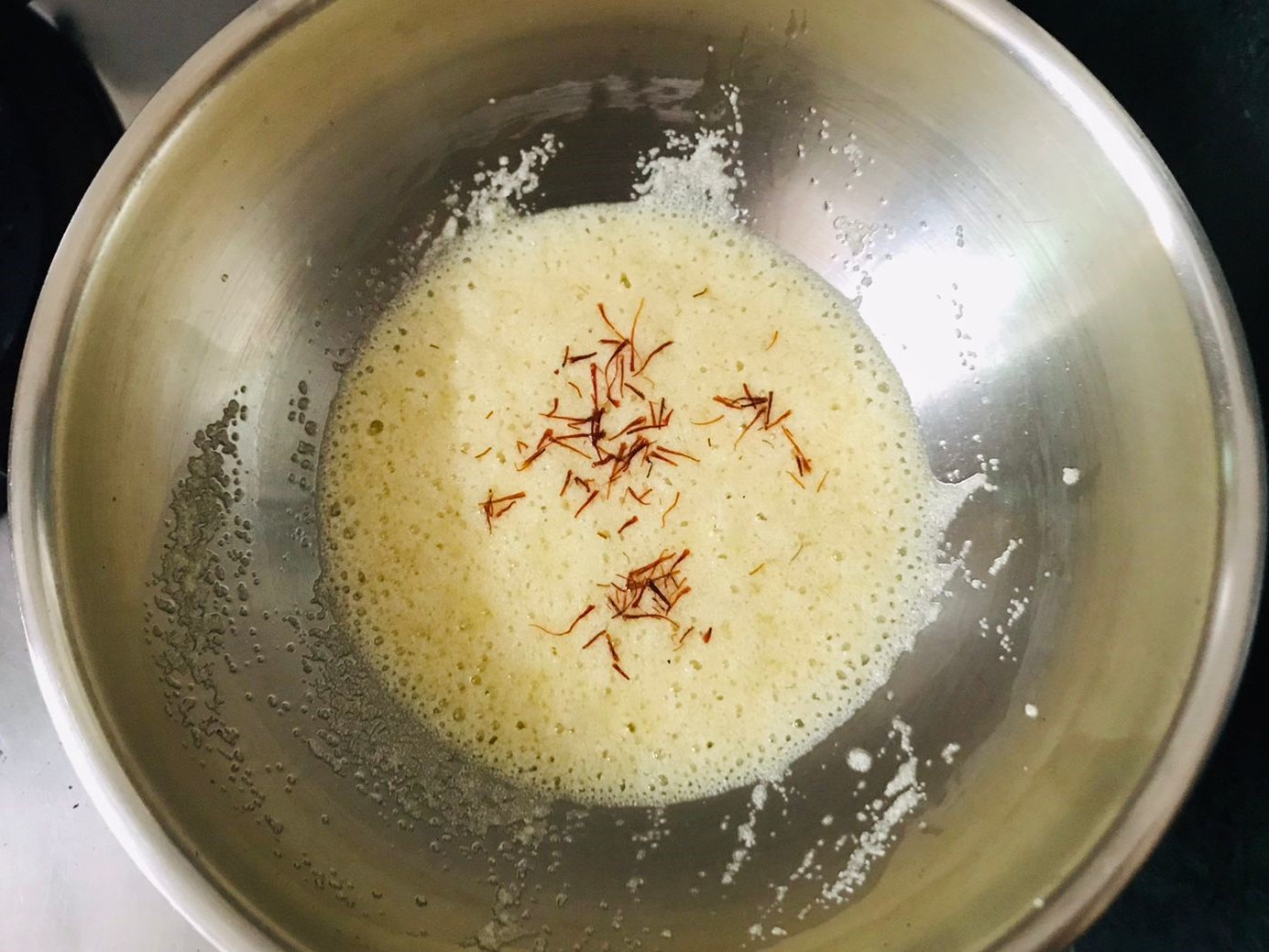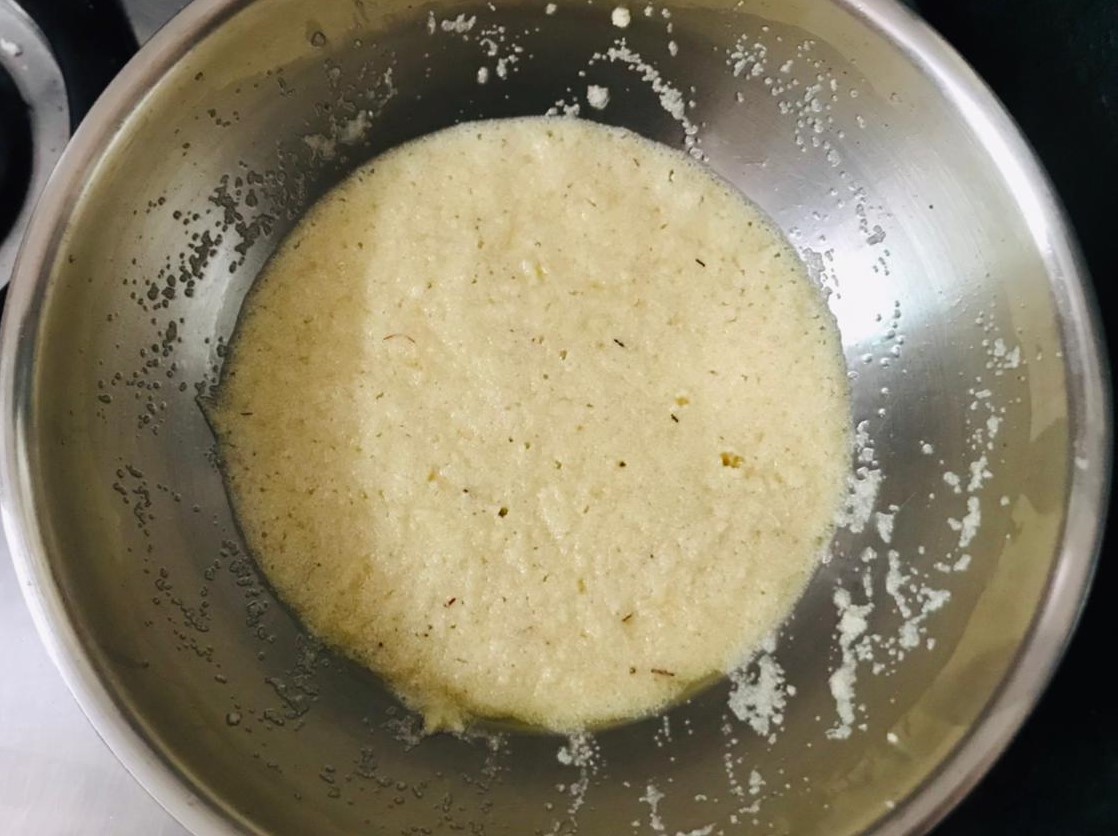 Heat ghee in a pan and add the semolina and roast it on low heat for 6-7 minutes. Remember to keep stirring the semolina to roasts evenly. It should take 6-7 minutes to roast the semolina on low heat for a slight golden colour (The timings are approximate as the time can vary depending on the variety of semolina, type of pan and the intensity of the heat). Make sure not to brown the semolina.
Next add the saffron strands and roast it for 1 minutes on low heat. A tip for roasting is that you might see the ghee separating, and the colour of semolina will change giving a nice aroma.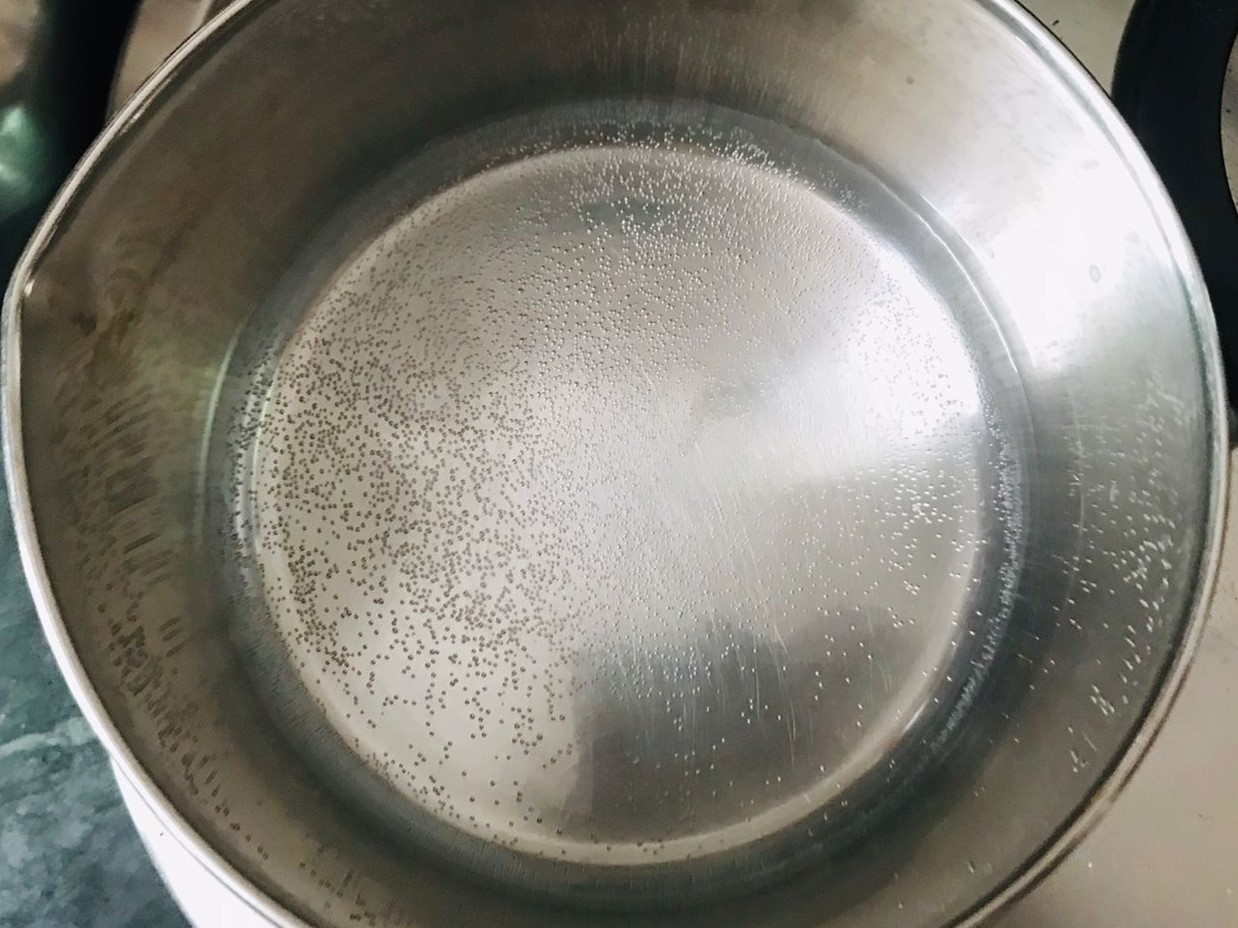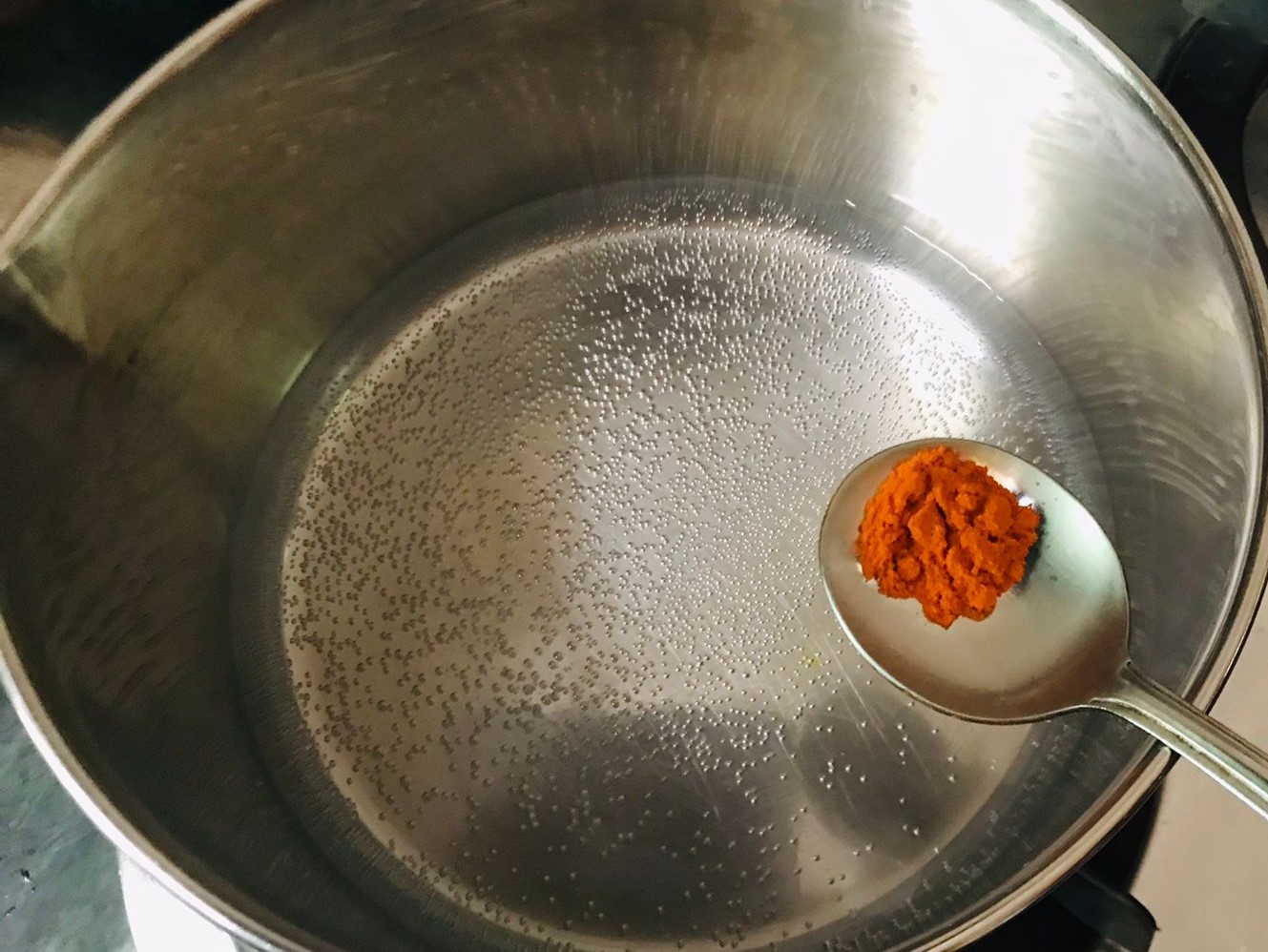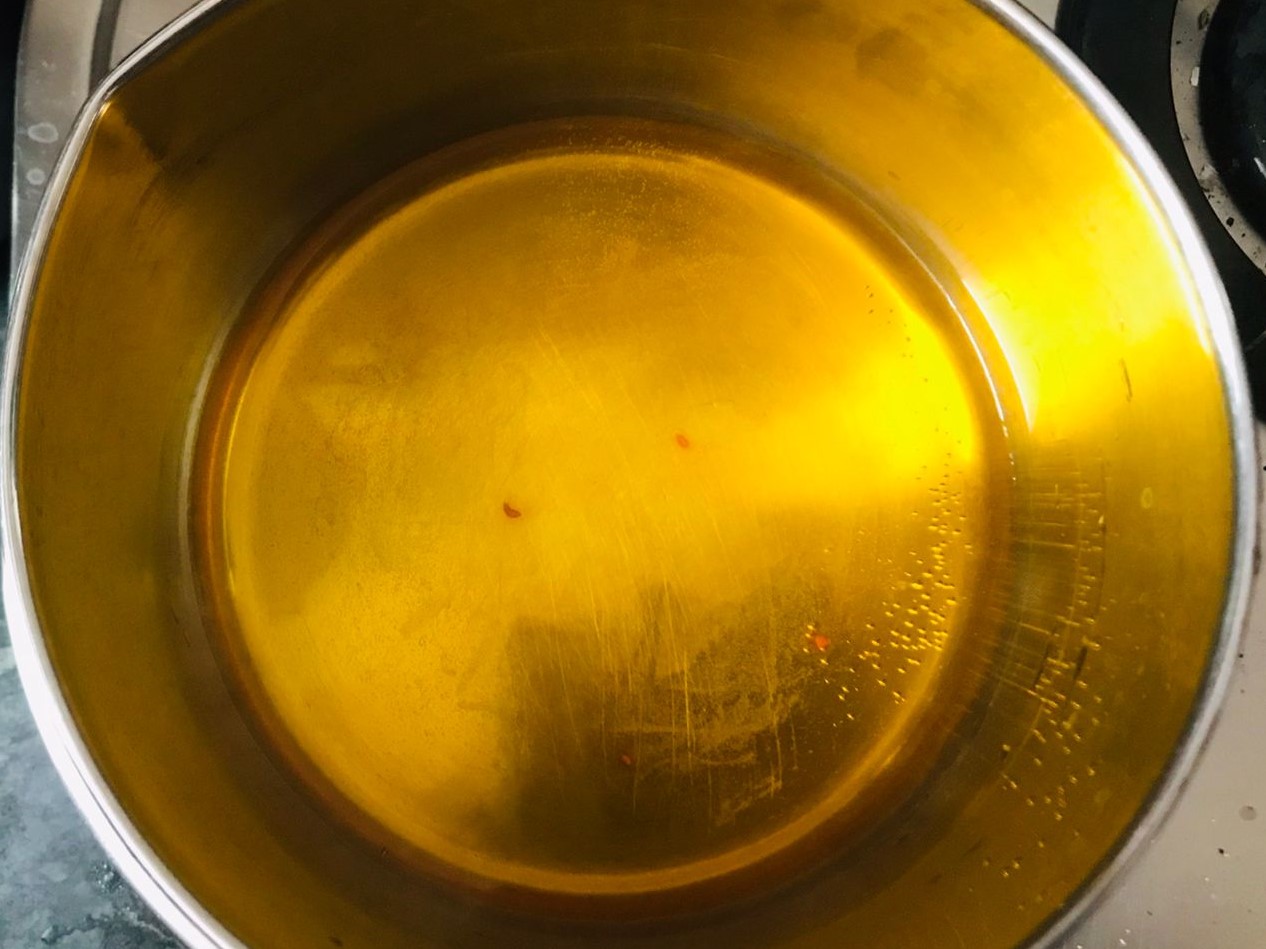 Heat water in a pan and add the edible orange colour and bring the water to a rolling boil. Once boiled turn off the heat.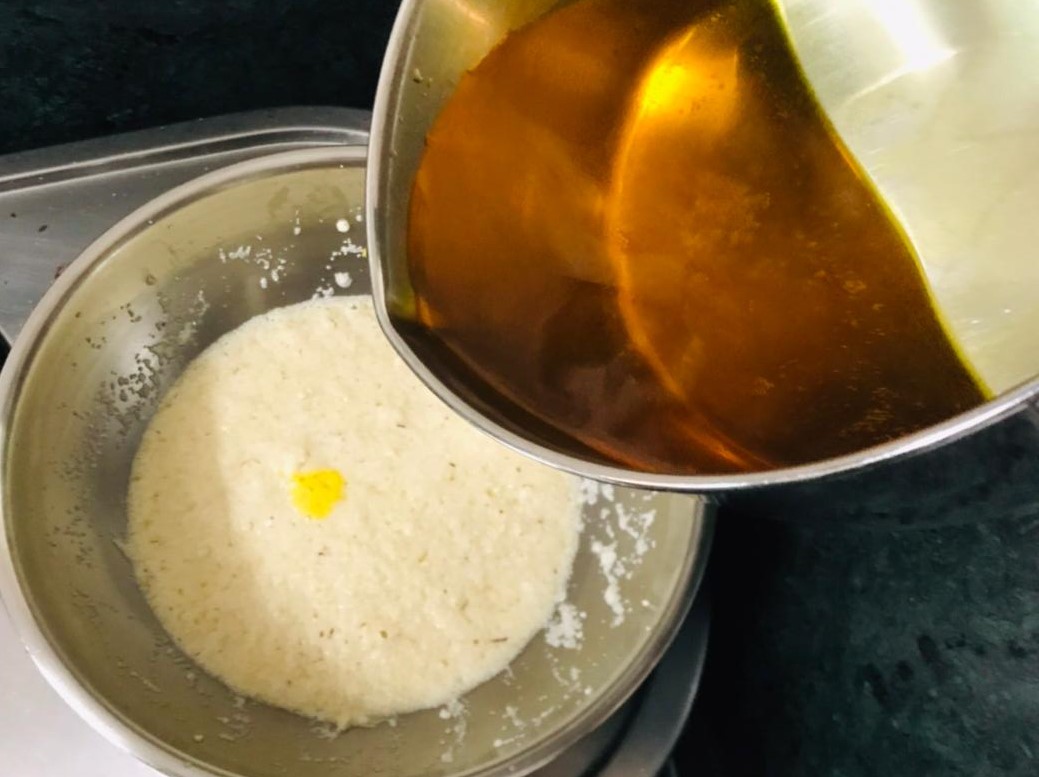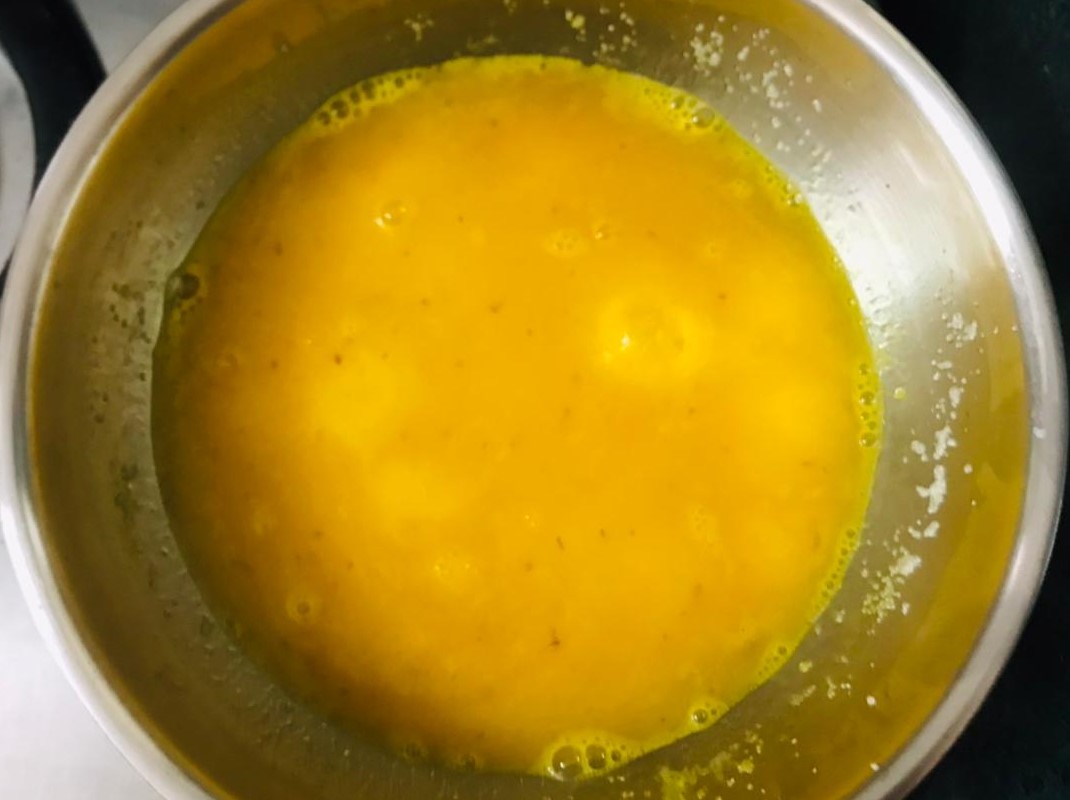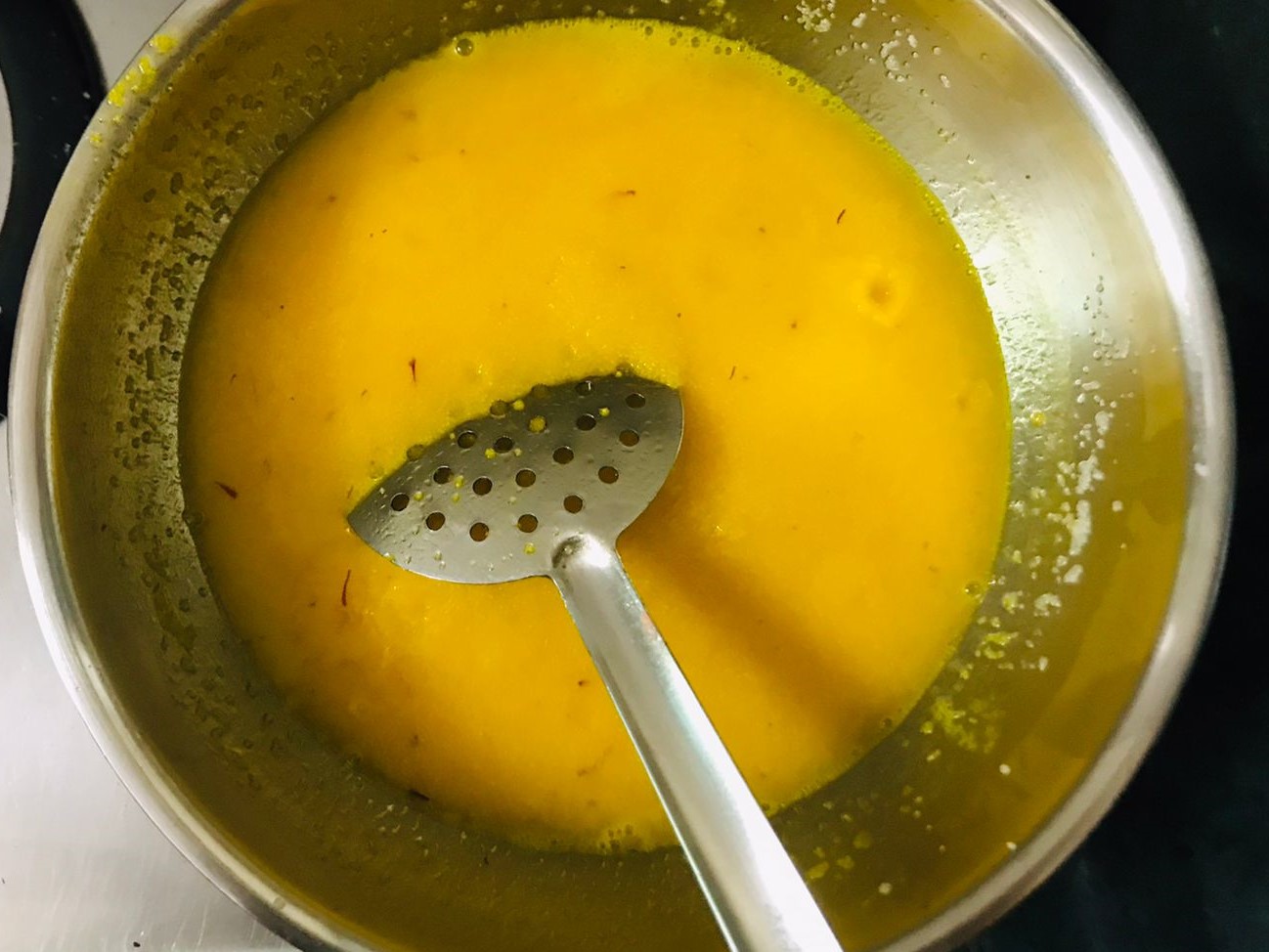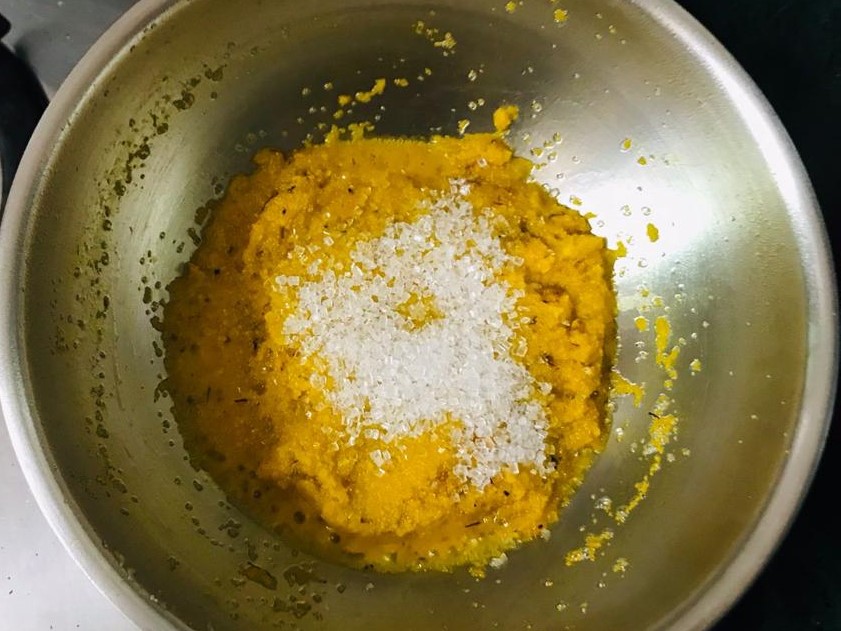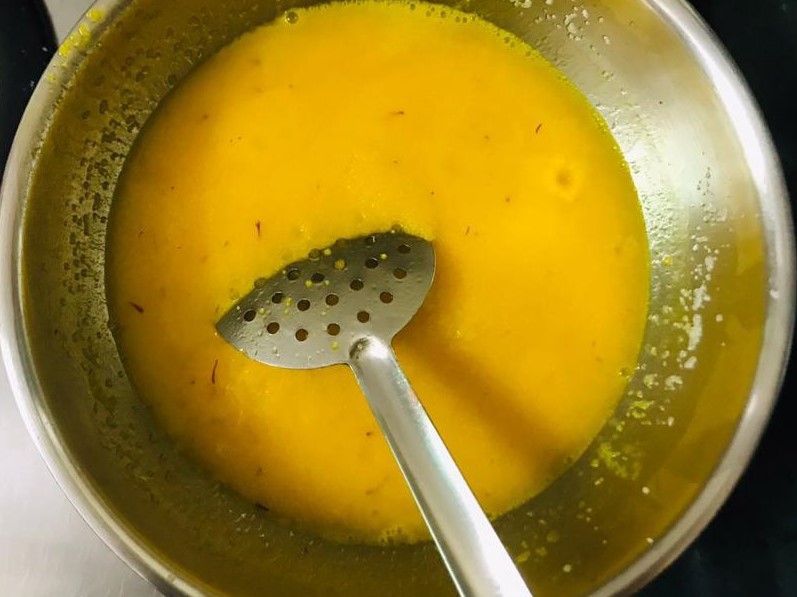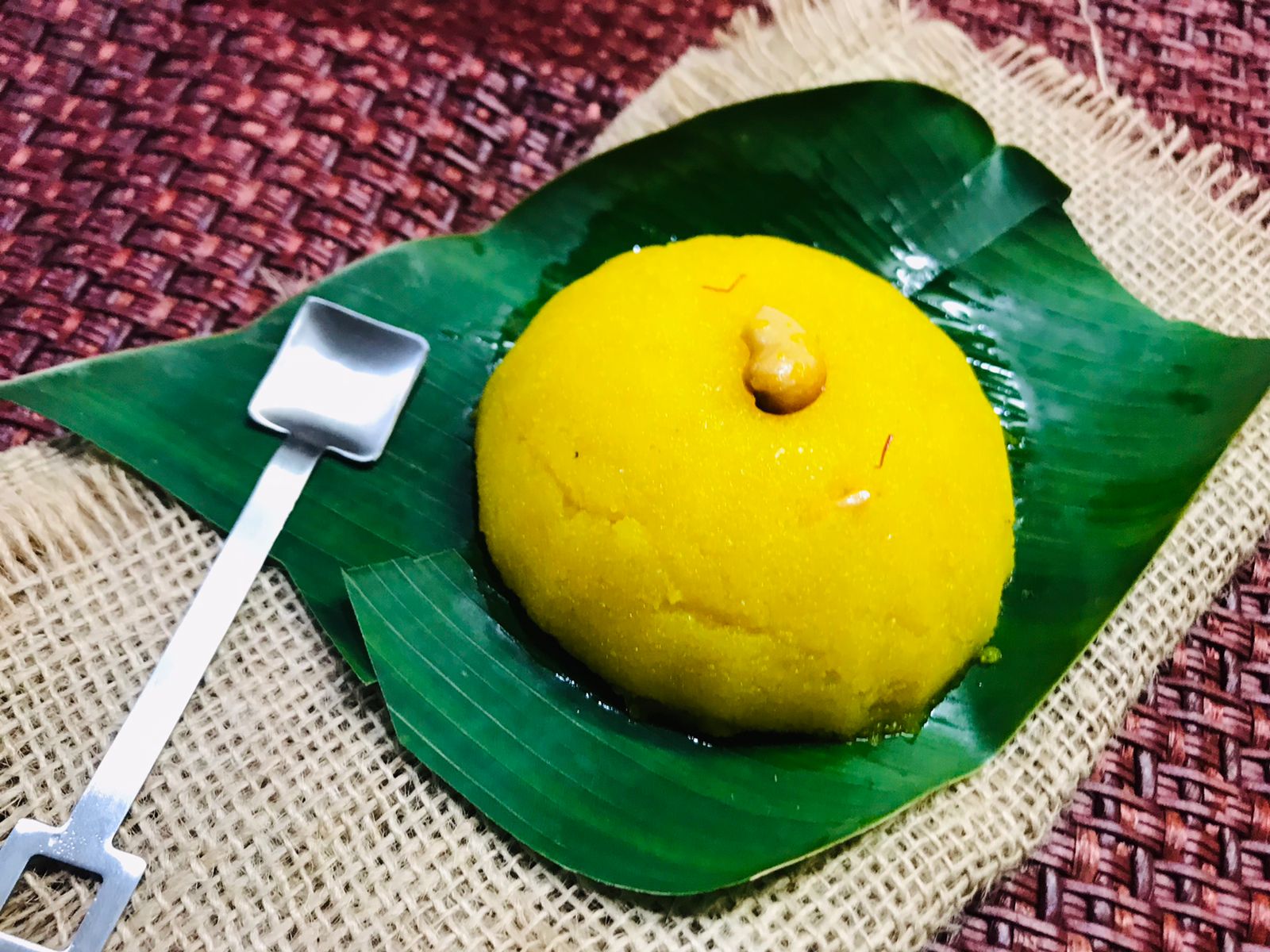 Once the semolina has roasted, add the boiled water and stir it continuously to avoid lumps (take care while pouring as the mixture splutters). In case if there are any lumps then just break them with the back of the spoon. Next add the sugar and roasted cashew nuts and stir for 2-3 minutes or until the sugar dissolves. The semolina will absorb the water and swell and the mixture will begin to thicken. The consistency with smooth and soft.
Stir until the mixture releases some ghee and the semolina has absorbed all the water and cooked well. When it begins to separate from the pan, turn off the heat.
Serve the Rava Kesari hot!