Chawal ki Kheer (Rice Kheer)
Kheer is an aromatic, flavourful Indian dessert prepared by cooking milk and rice on a low flame for a long time and flavoured with saffron, and various nuts.
Some of the alternative names of Kheer are – Doodhpak, Payasam, Payasa, Ksheeram, Phirni, Firni amongst many others. The thickness and texture may vary in different regions of the country.
It is one dessert that I grew up eating on a regular basis. Whenever there would be a celebration or a festival or just because we felt like eating a dessert, my mother usually made chawal ki kheer.
Kheer is associated with lots of celebrations in India especially during rice harvest, weddings, and as a 'prasad' during religious ceremonies and Sharad Purnima. It may be served lukewarm, at room temperature, or cold and cooked with lots of different ingredients like sevai, makhana, paneer, orange to name a few.
Chawal ki Kheer or Rice Kheer is the most common kheer and one of the most favourite Indian dessert. It can be made quickly and easily with just a few ingredients. Kheer is indeed the perfect dish to celebrate a festival or just prepare it as dessert at home after a hearty dinner.
Ingredients
1 litre whole fat milk
¼ cup basmati rice
½ cup sugar
1 teaspoon cardamom powder
Few saffron strands
¼ cup chopped almonds
¼ cup chopped pistachio
Directions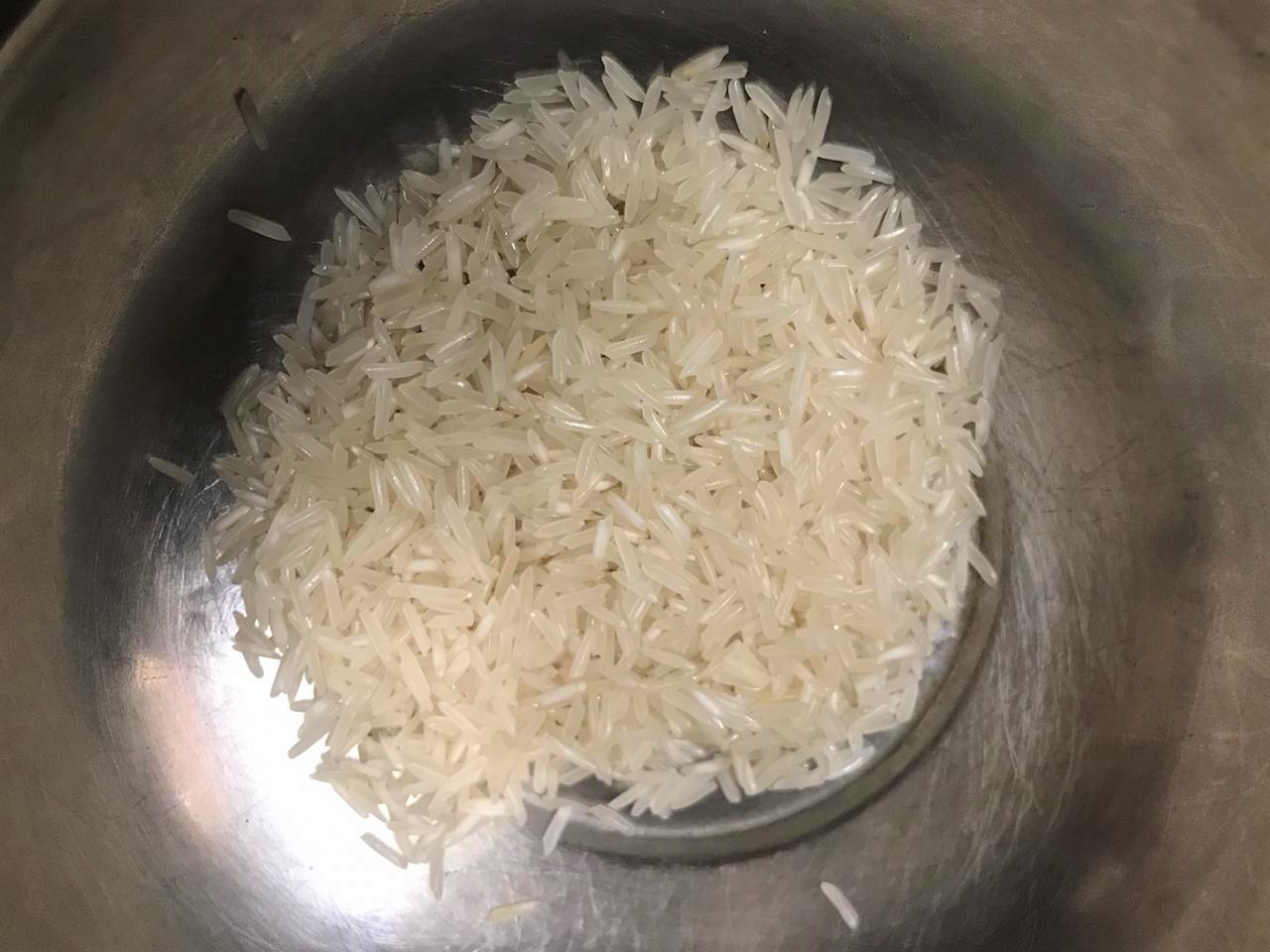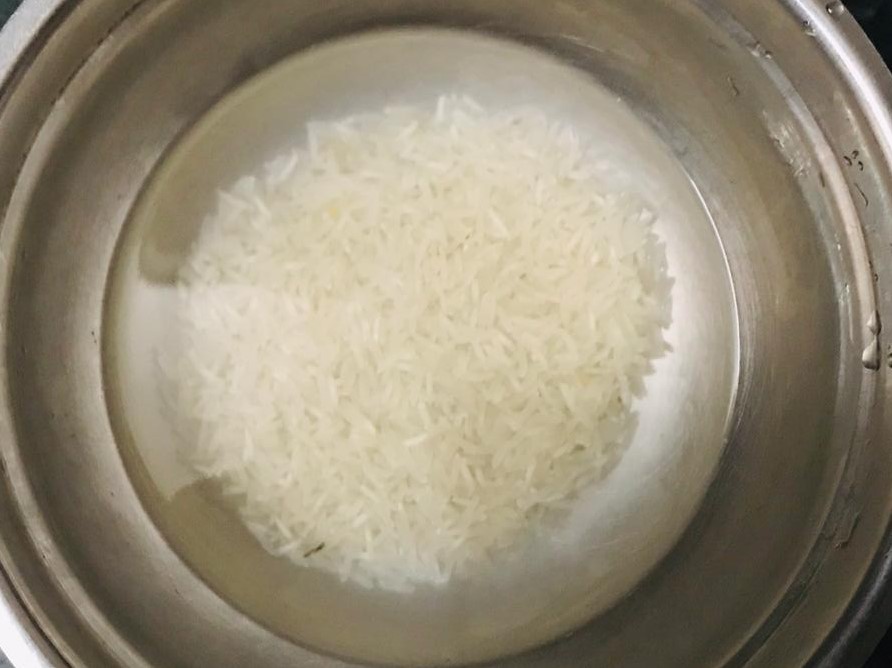 Wash and soak rice for about half an hour.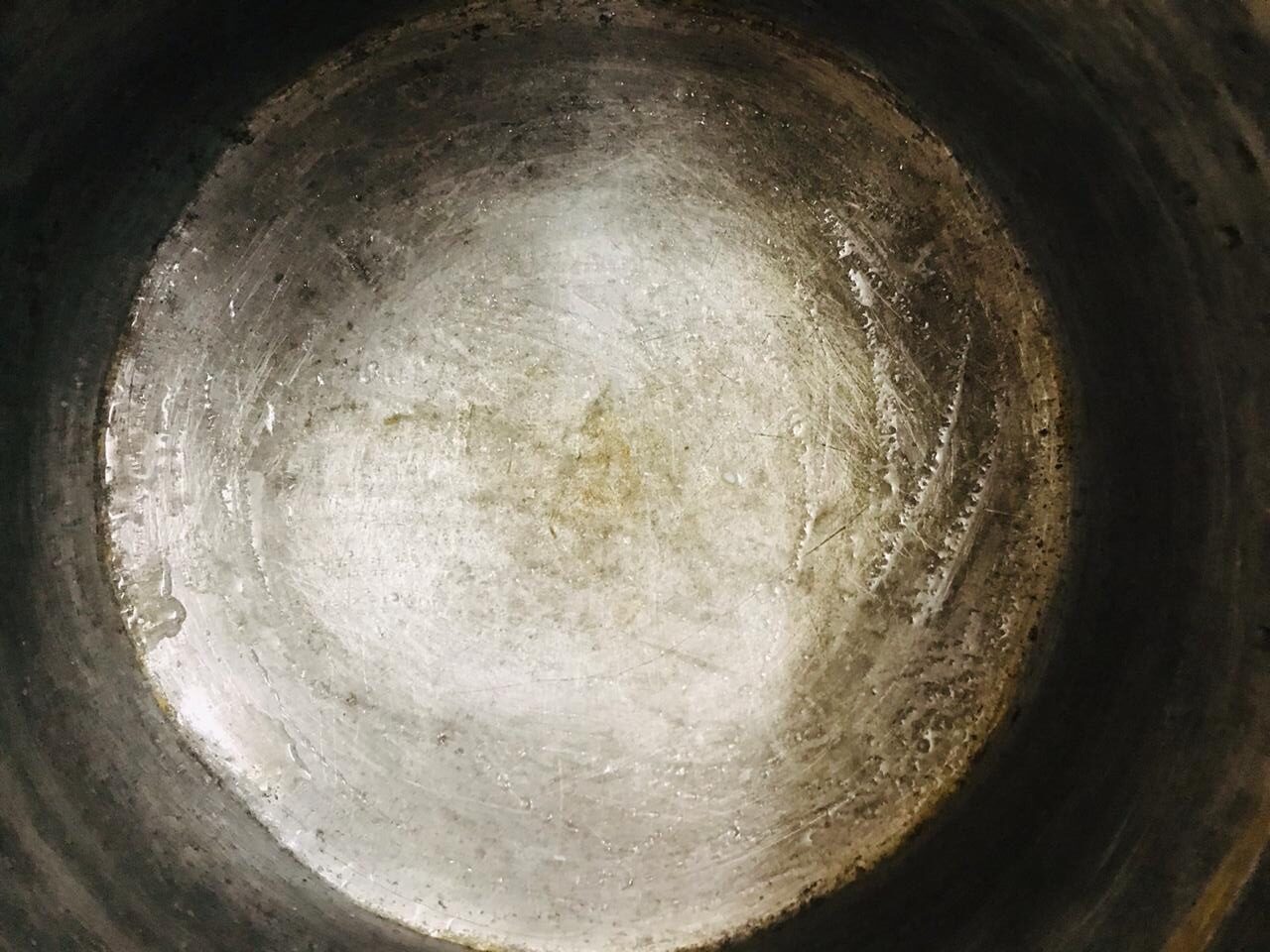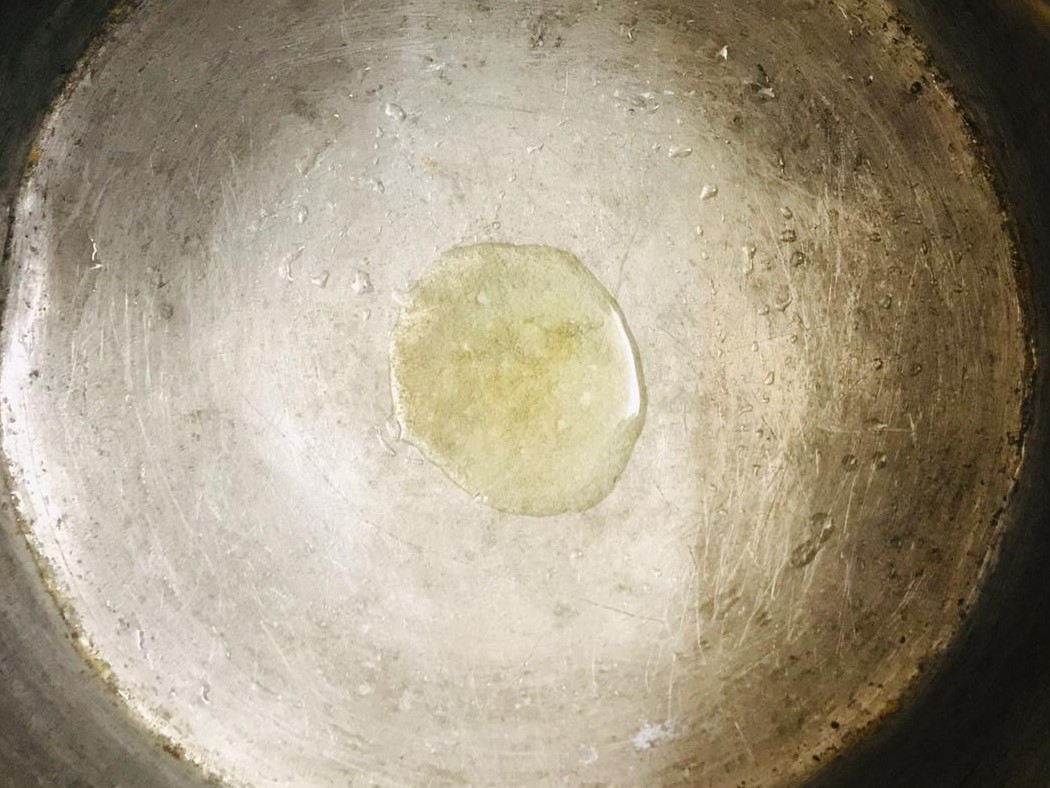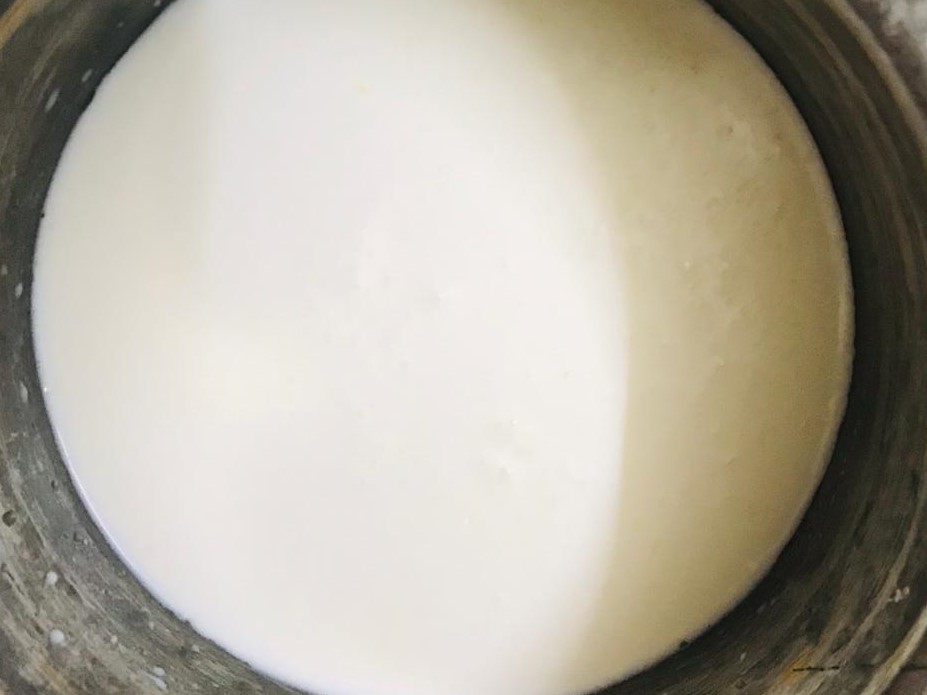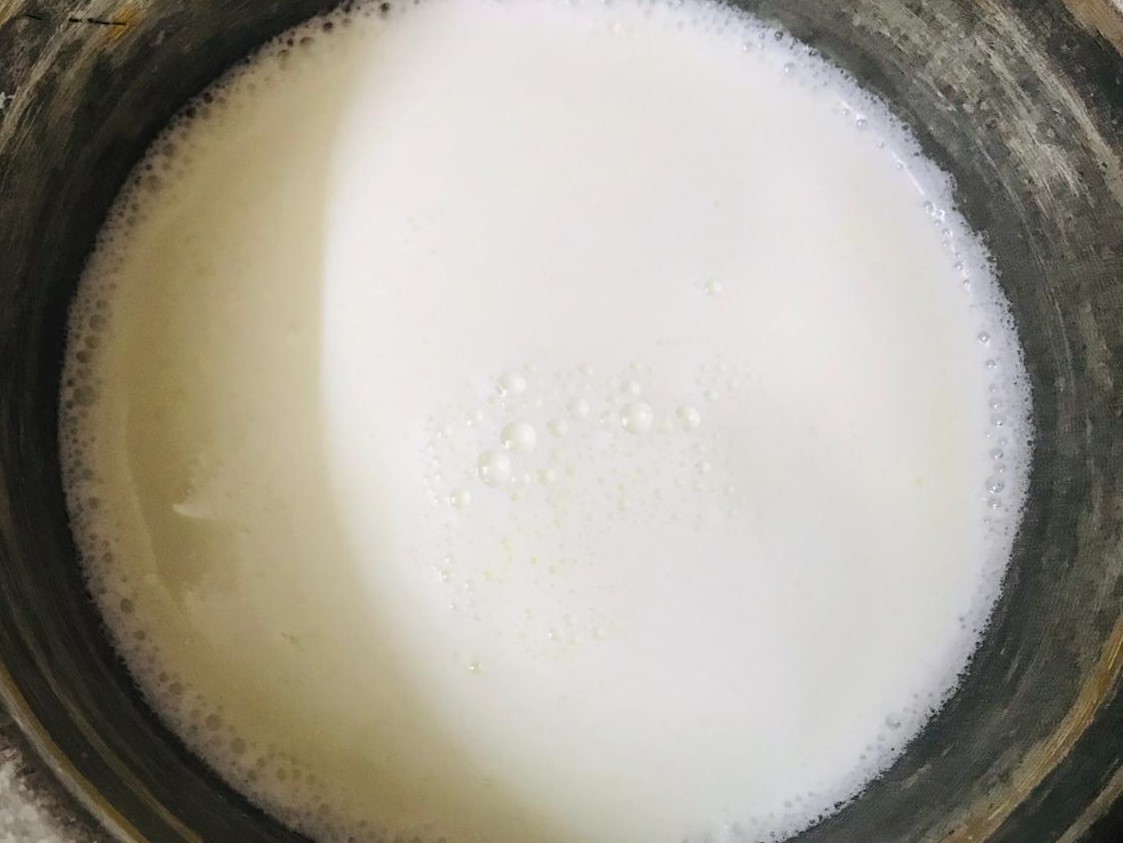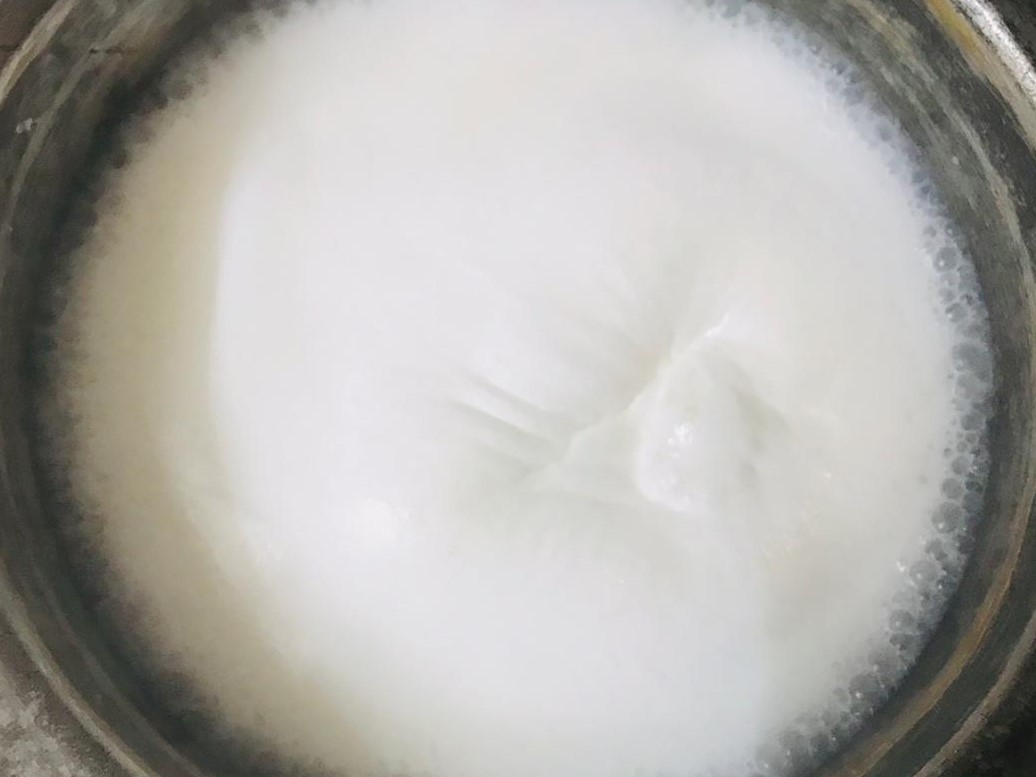 Grease a heavy bottom pan with ghee and add milk. Bring the milk to boil.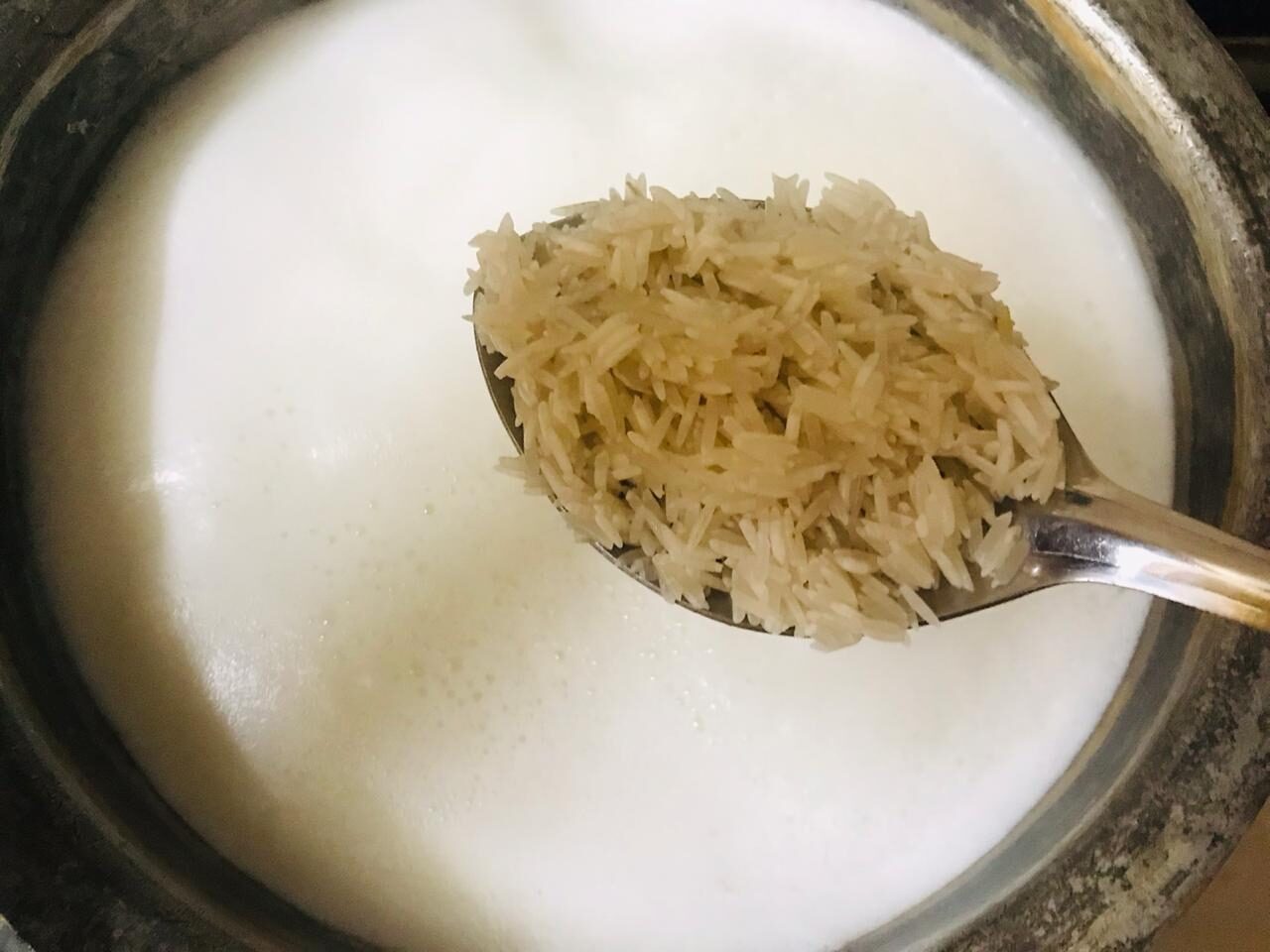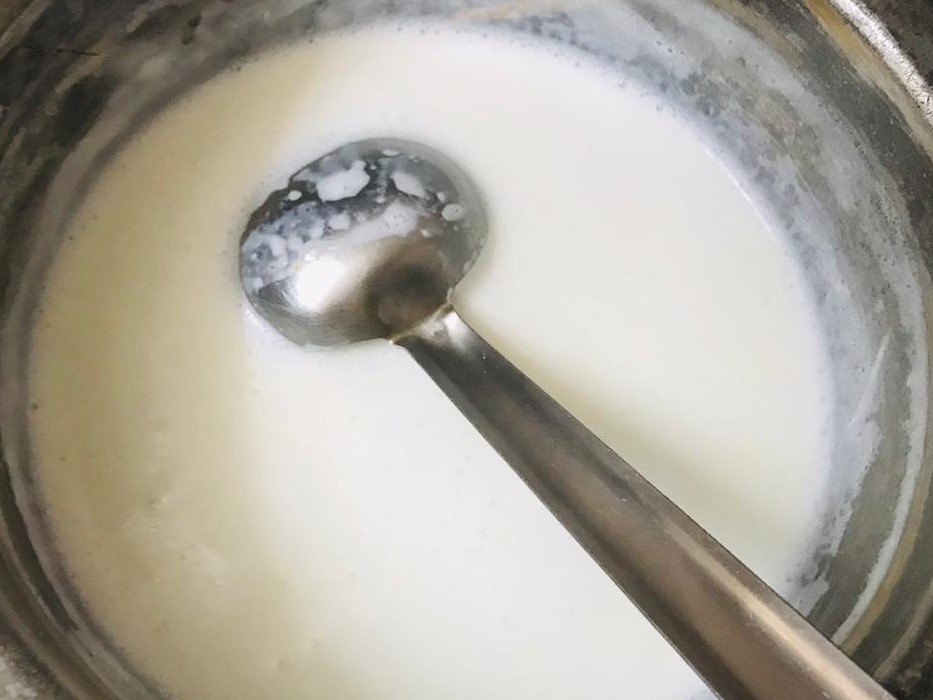 Drain the water from the soaked rice and add the rice to the milk and let it simmer on medium-low heat for 15-20 minutes. Stir the kheer every 2-3 minutes.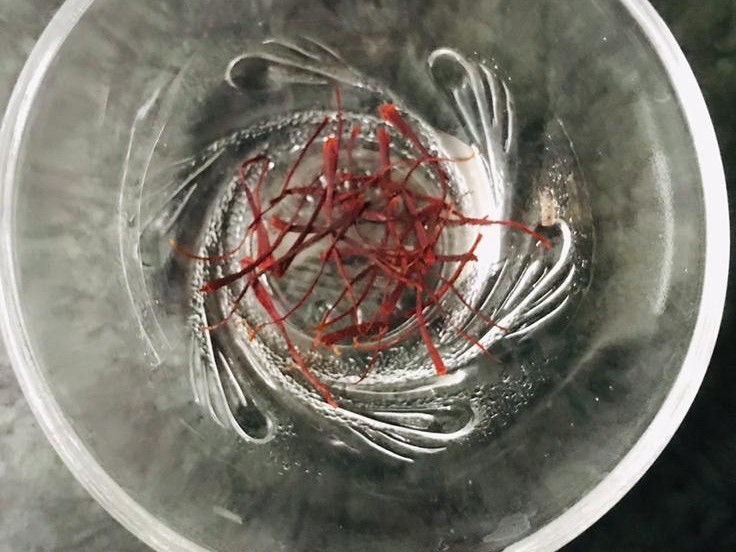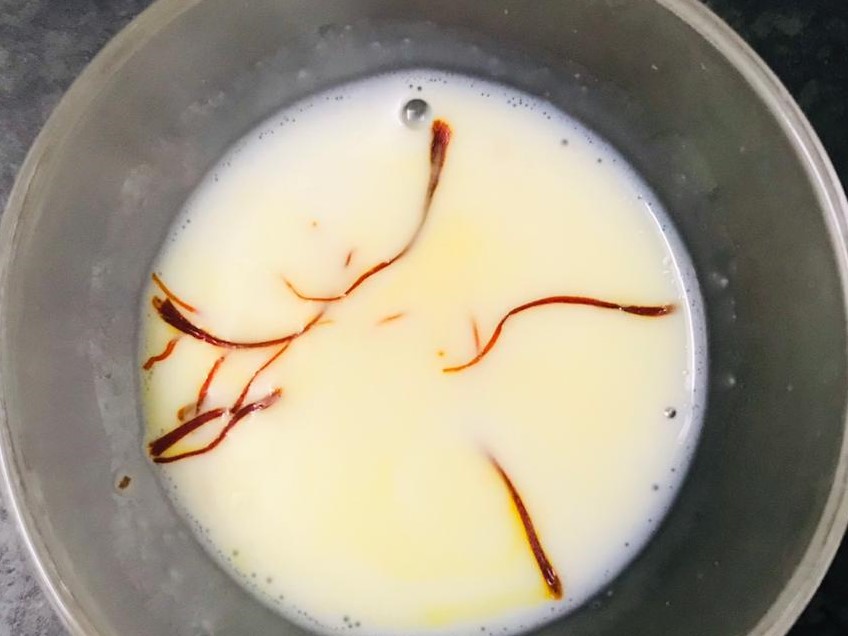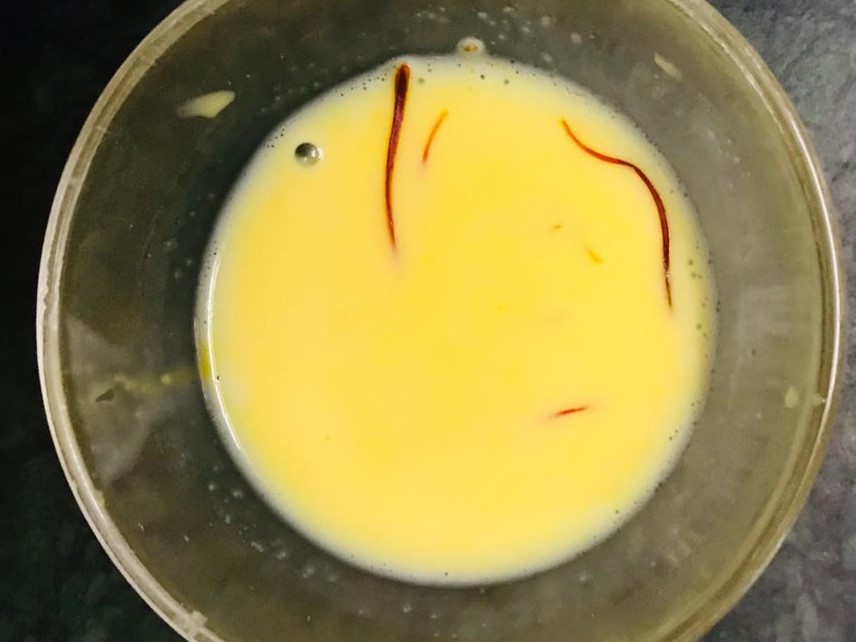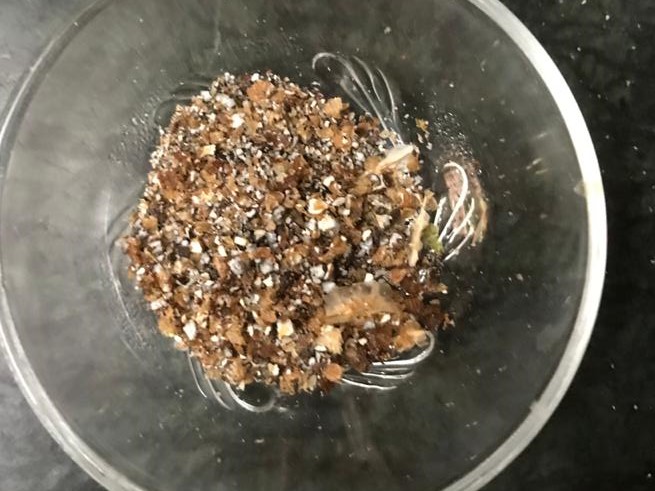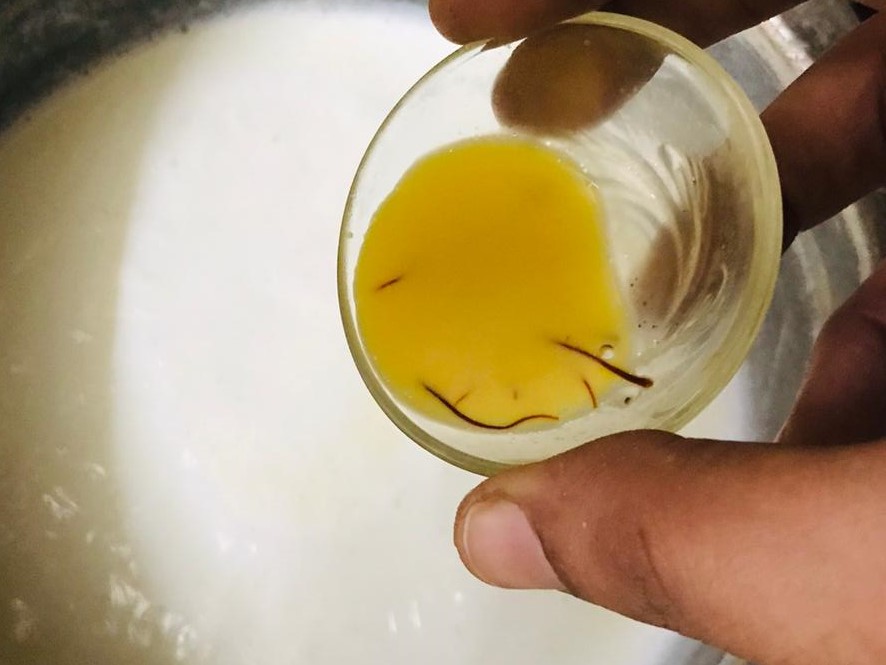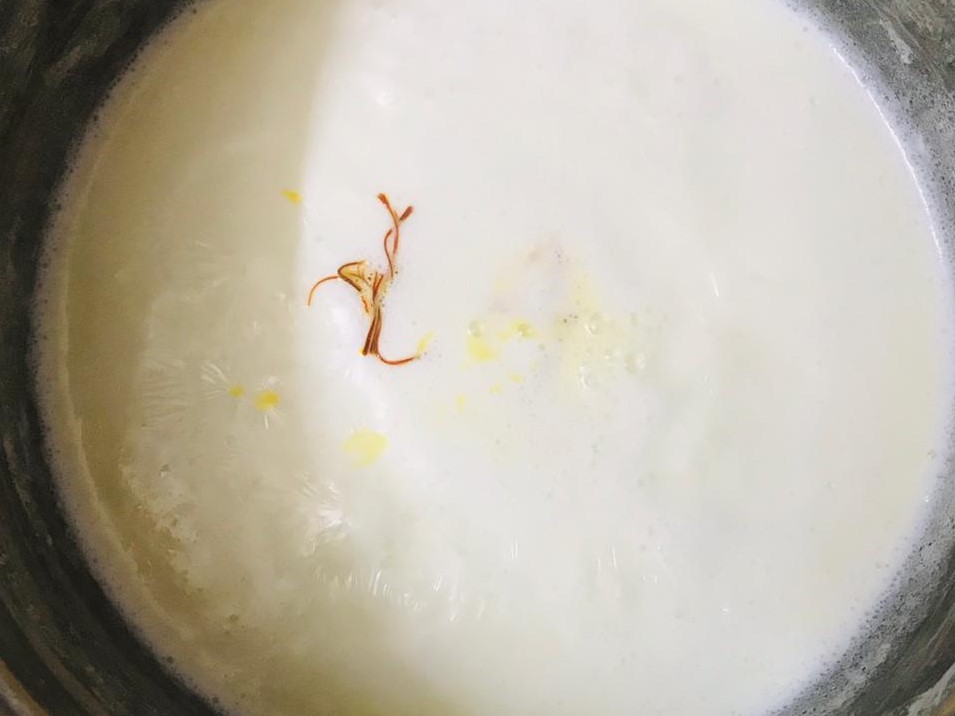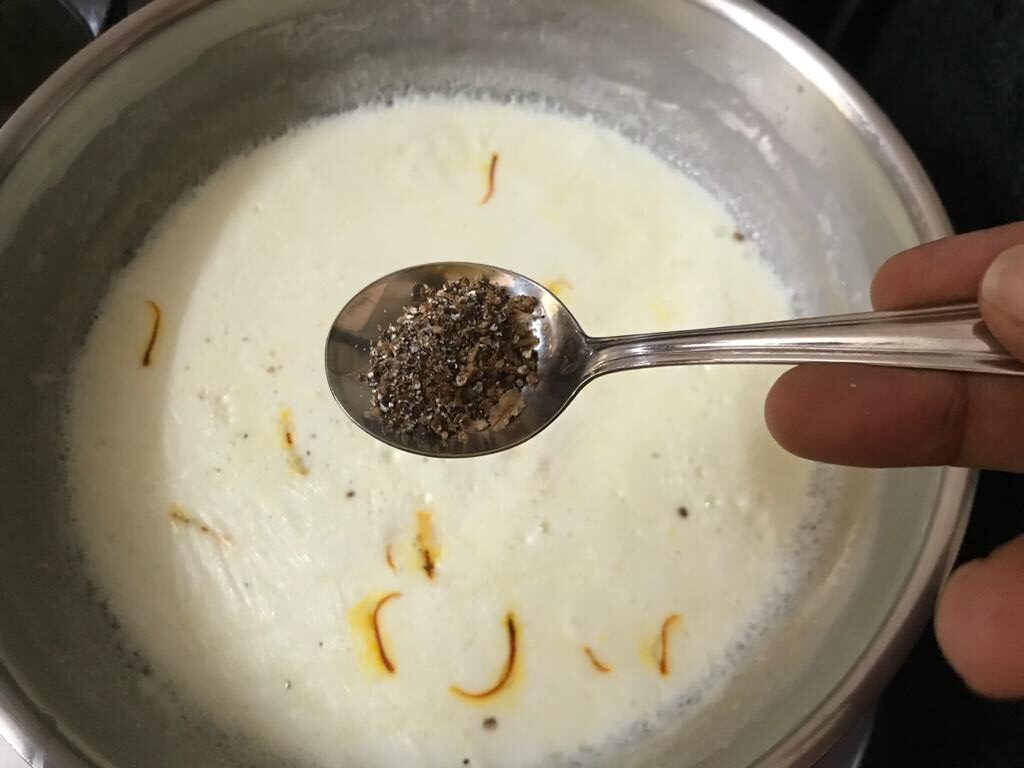 Dissolve saffron strands in 1 tablespoon warm milk.
Add the cardamom powder and saffron to the kheer and mix.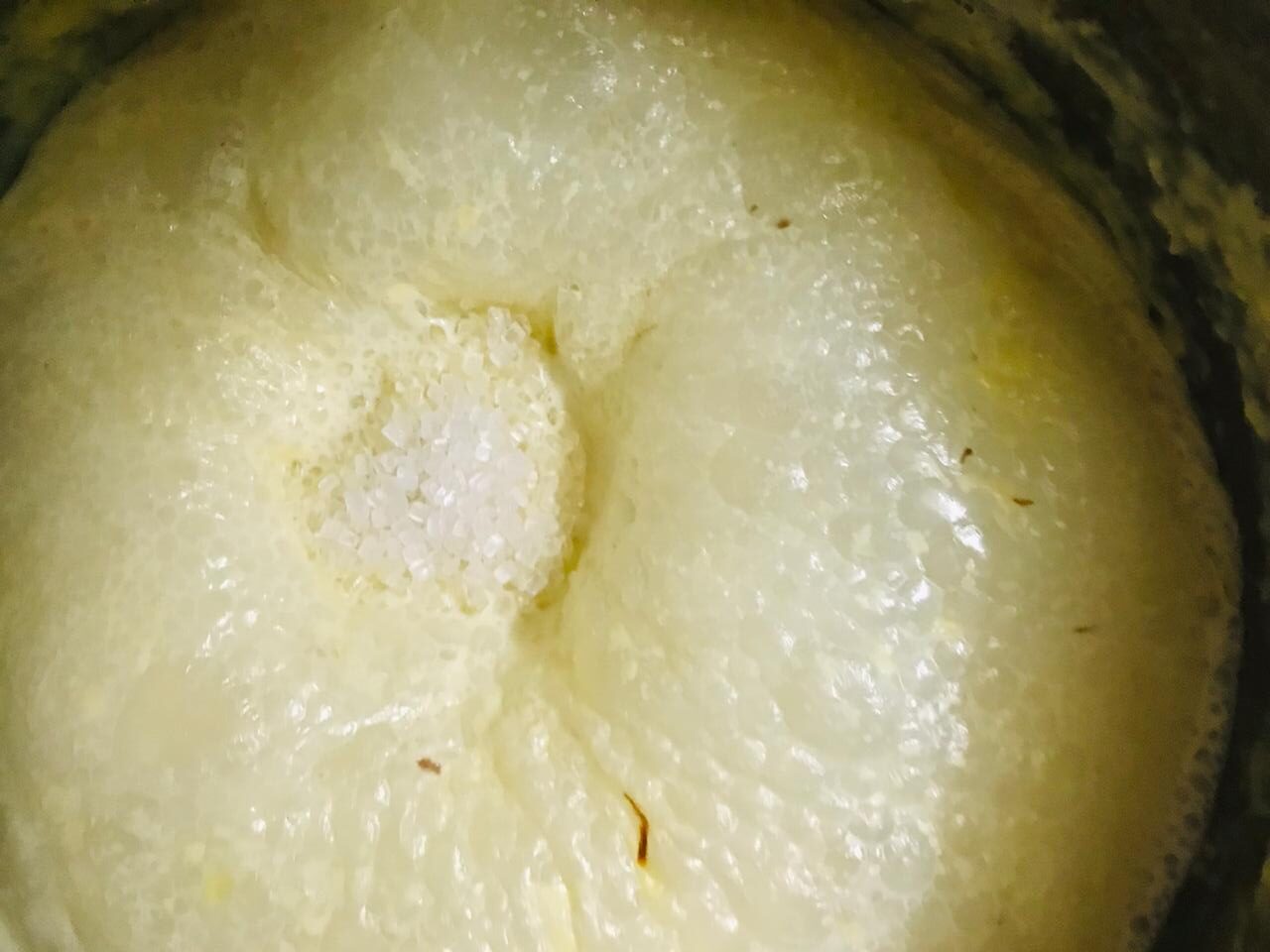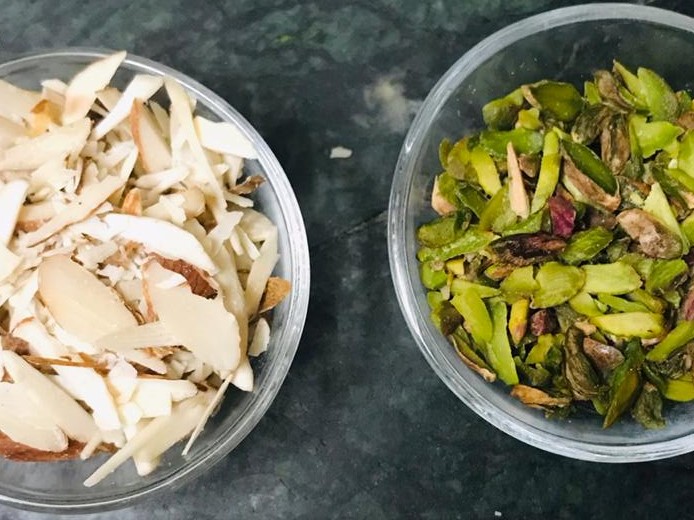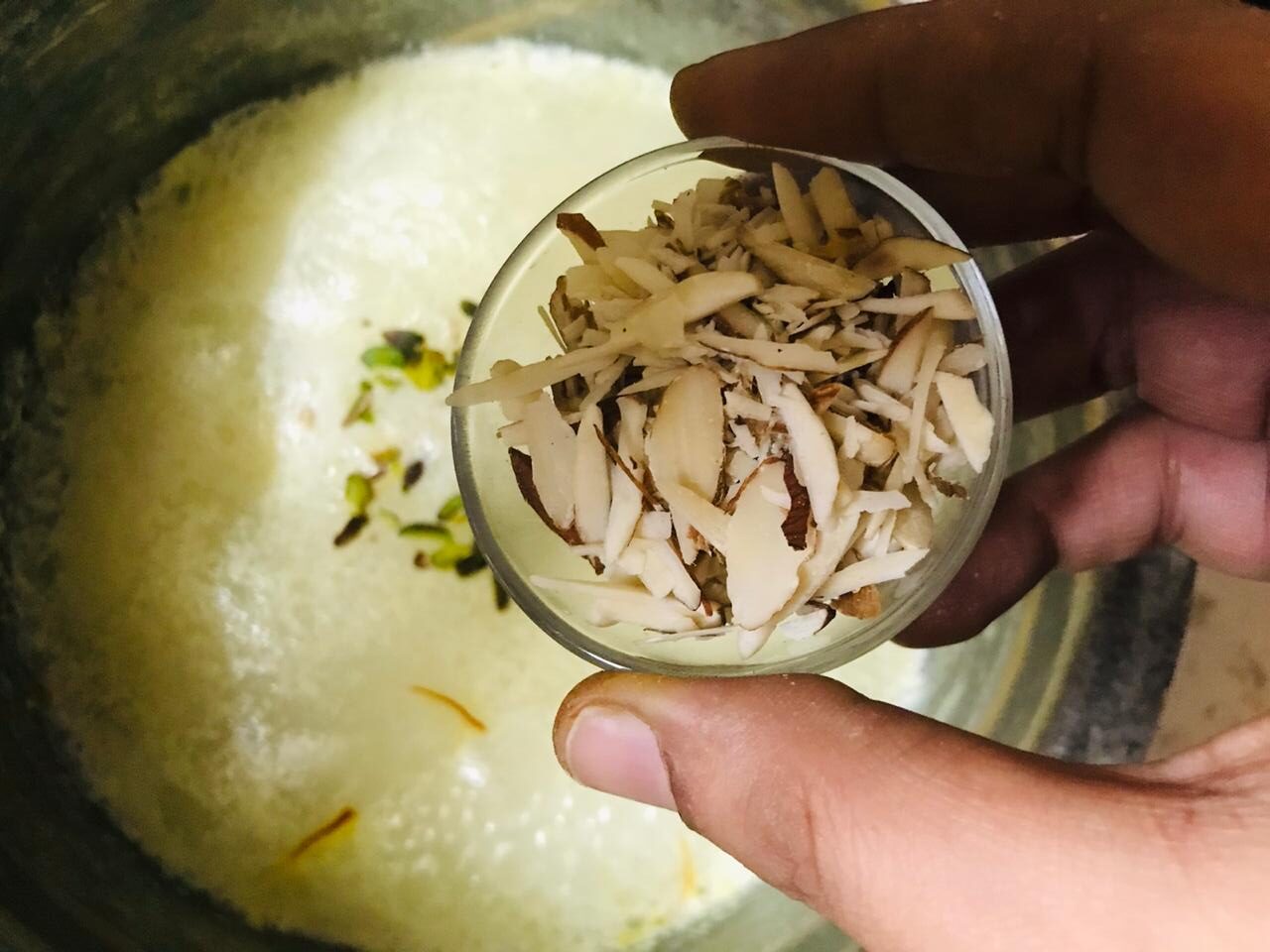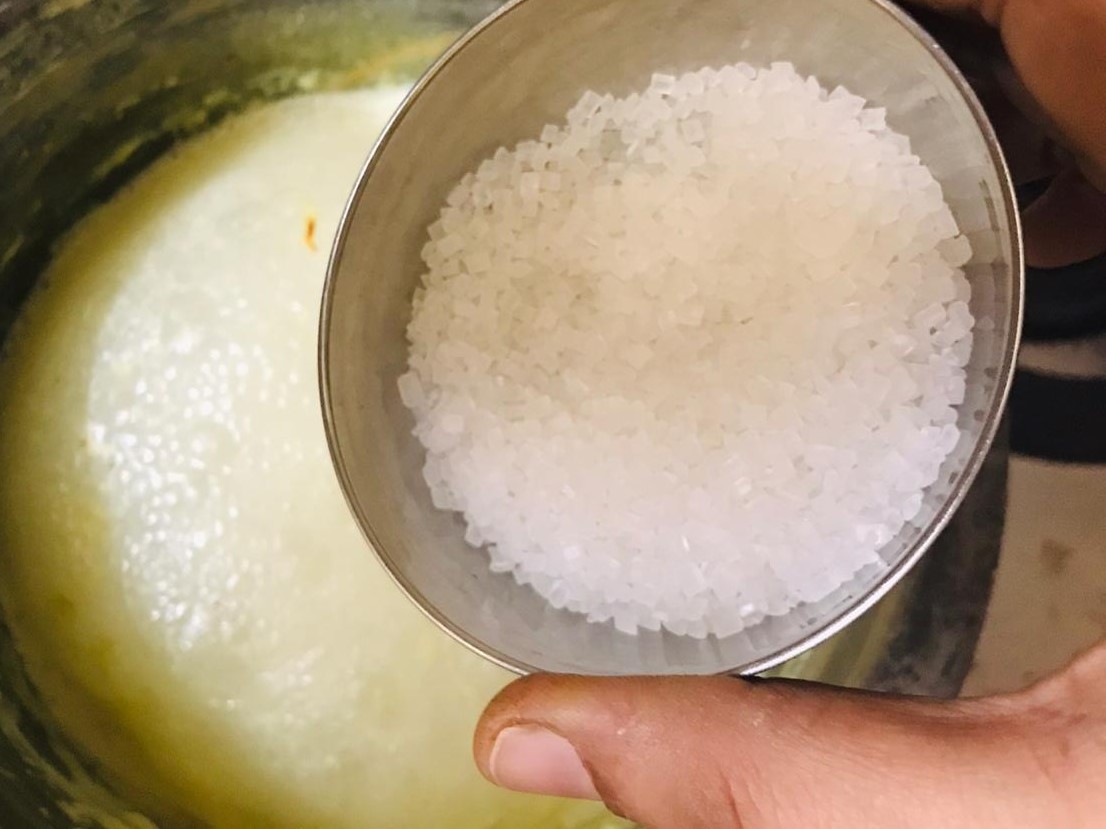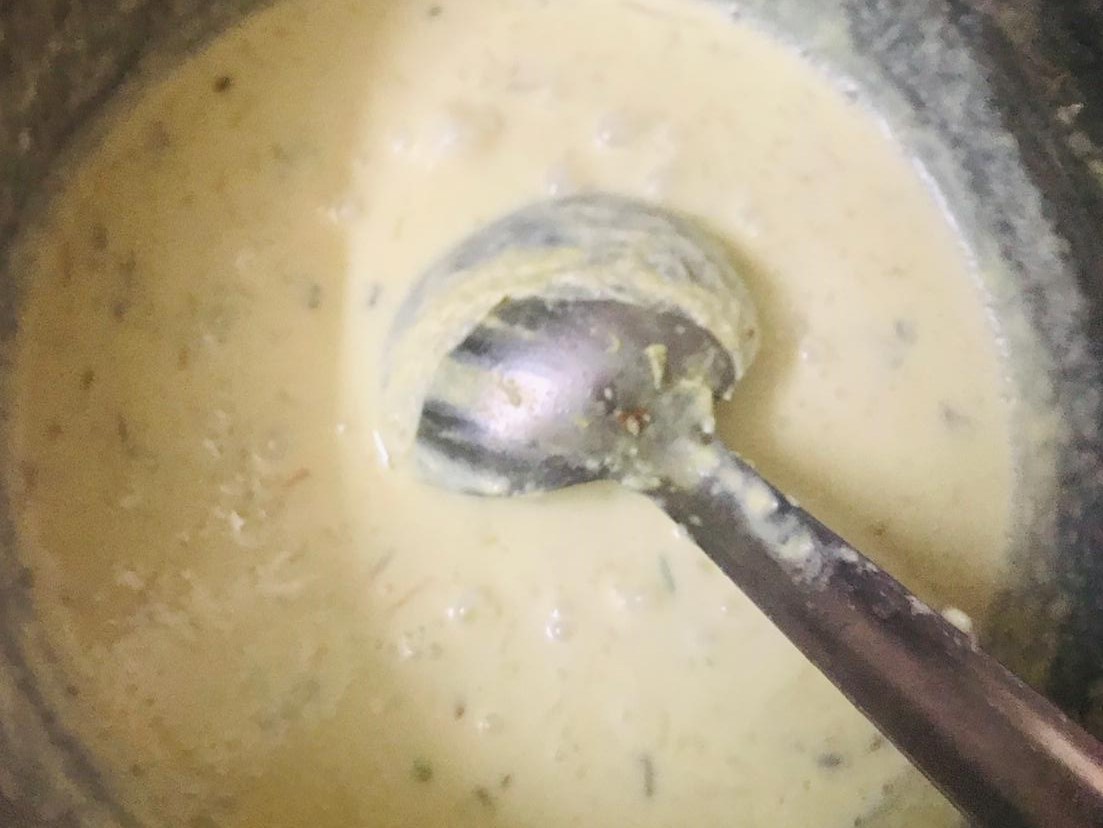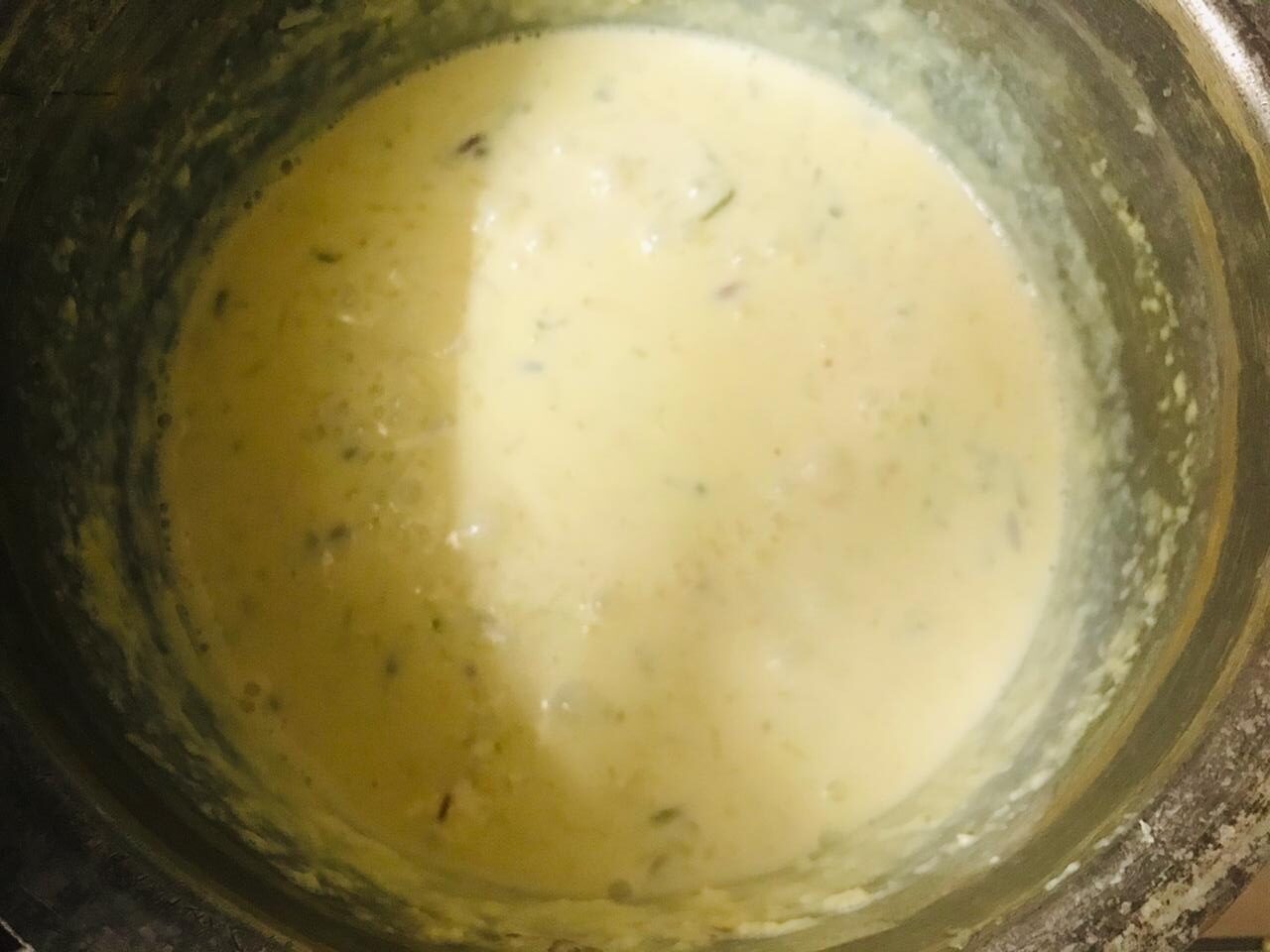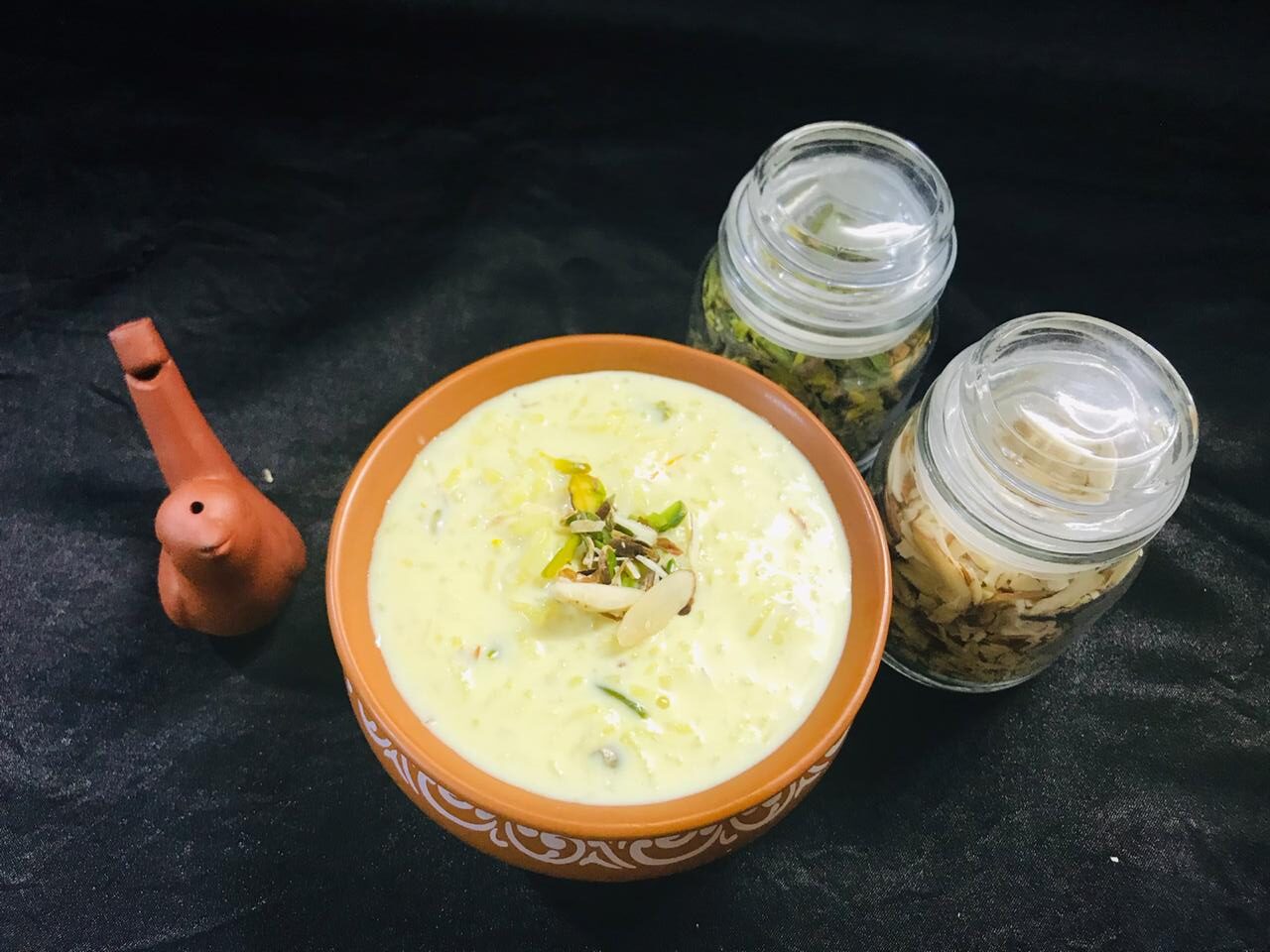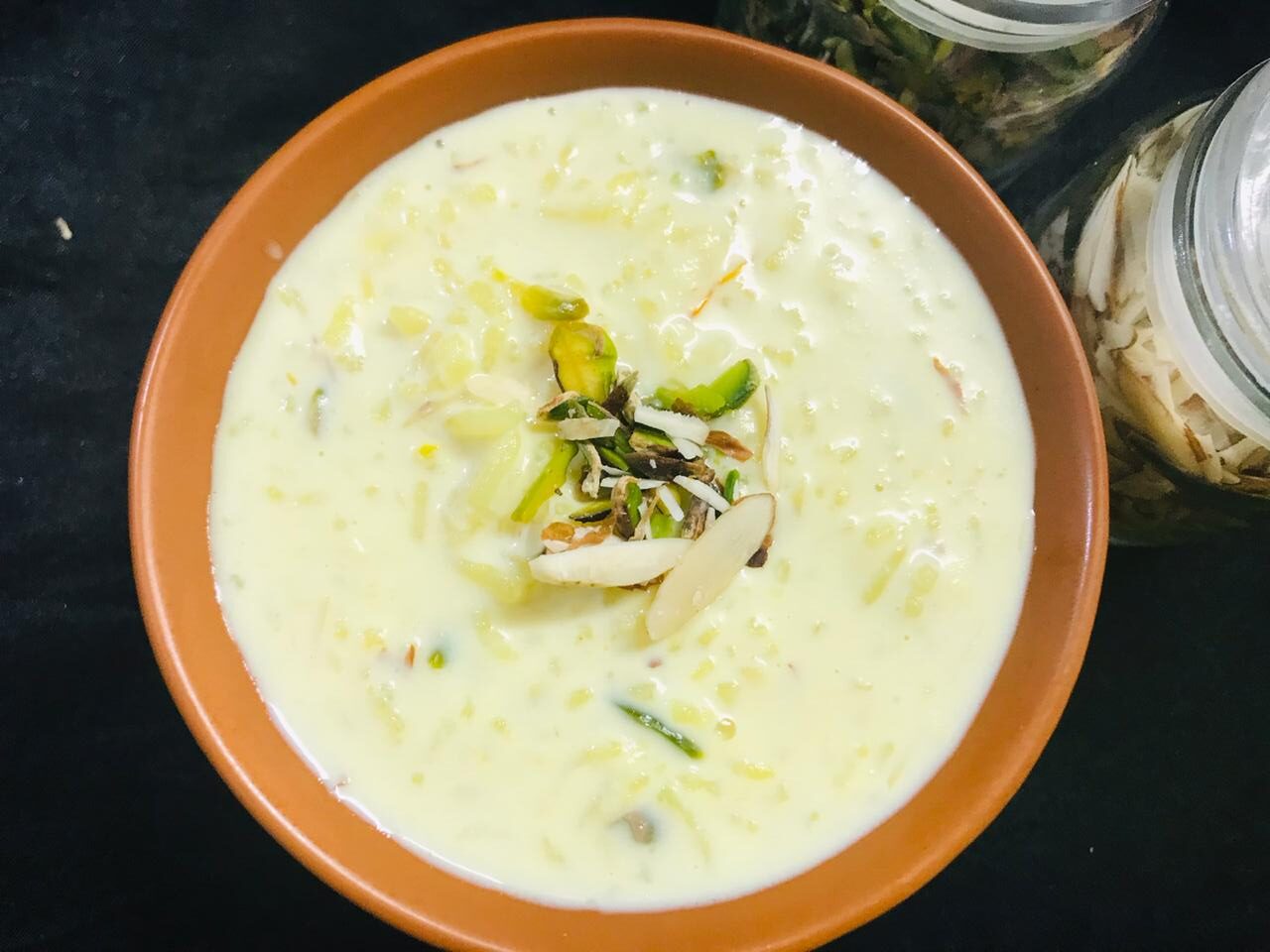 Cook the kheer until the rice becomes soft and the milk is reduced to half its quantity. If you want super thick kheer, cook for 10 more minutes at this point.
After that add the chopped almonds, pistachios, and sugar. Let it simmer on low heat for 2-3 minutes to dissolve the sugar.
Serve hot or cold!