Kalakand
Kalakand is an Indian traditional sweet made from sweetened milk with chopped nuts. It is a delectable, melt in the mouth dessert popular during festivals and celebrations in India. Kalakand is a flavourful milk cake/cheesecake that is moist, with nutty floral aroma from the dry fruits and has a delicate grainy texture.
Traditionally, Kalakand is made from coagulated full-fat milk and sugar. The milk is curdled to make paneer and then milk is cooked with the paneer and sugar till all the moisture evaporates and it attains a moist and grainy-crumbly consistency. Traditional recipe of Kalakand is quite labour intensive so there are many recipes with different variations using sweetened condensed milk, ricotta cheese and khoya to shorten the time of making this recipe at home.
When it comes to making Indian sweets at home, I am always in favour of desserts which are fool proof and not very labour intensive. Although I love cooking and find cooking very relaxing but long elaborate traditional sweets require too much time, and during festivals and celebrations I prefer quick delicious recipes so I can enjoy time with the family. The version I am sharing involves making kalakand from paneer and sweetened milk. I anyways, prefer to use fresh, homemade paneer for this recipe, as it makes the kalakand deliciously moist and juicy.
The homemade kalakand is delicious, quick and easy to make!
Ingredients
1 litre full fat milk
Juice of 1 lemon
2 tablespoons sugar
Finely chopped almond for garnishing
Finely chopped pistachios for garnishing
Directions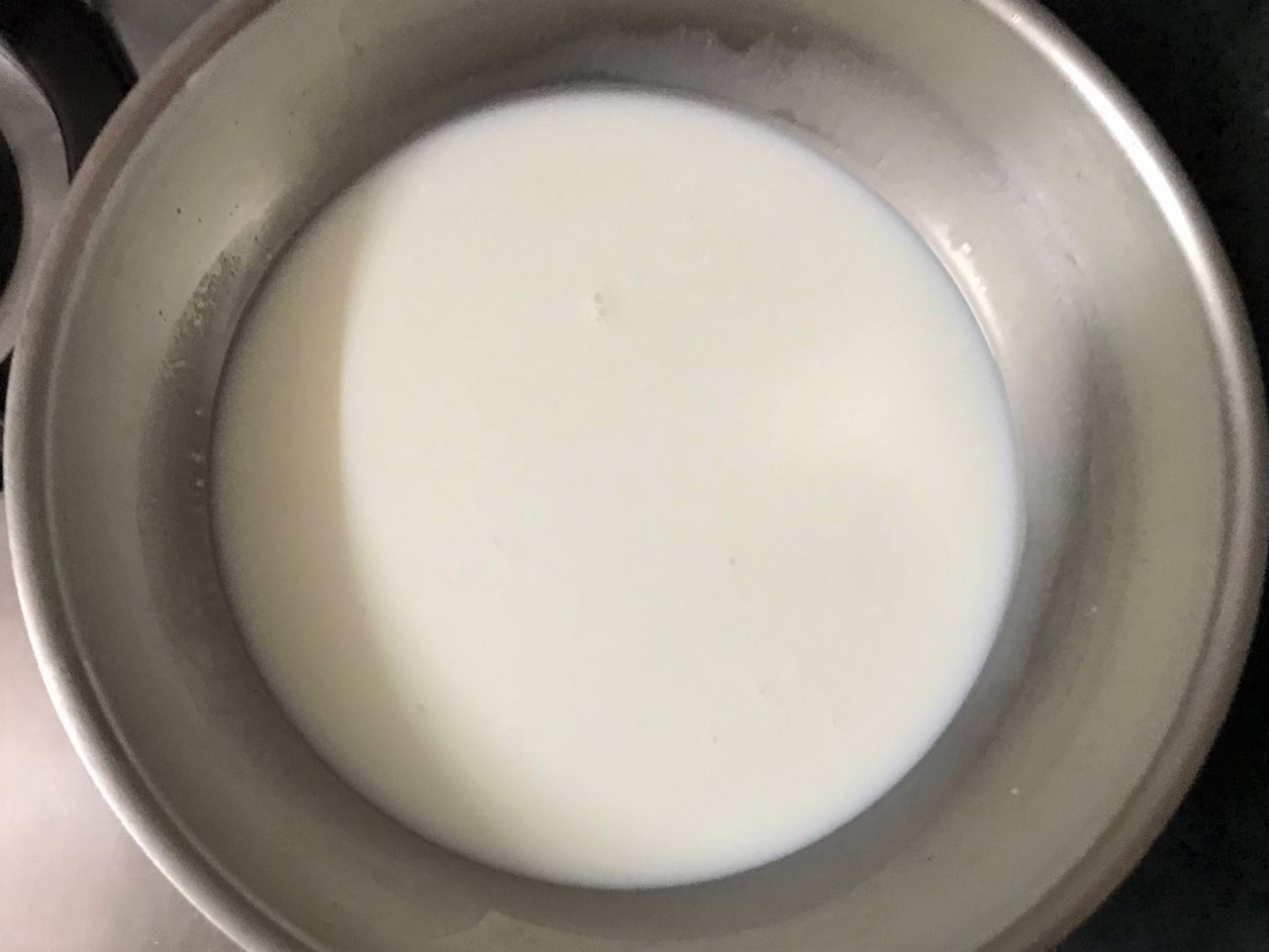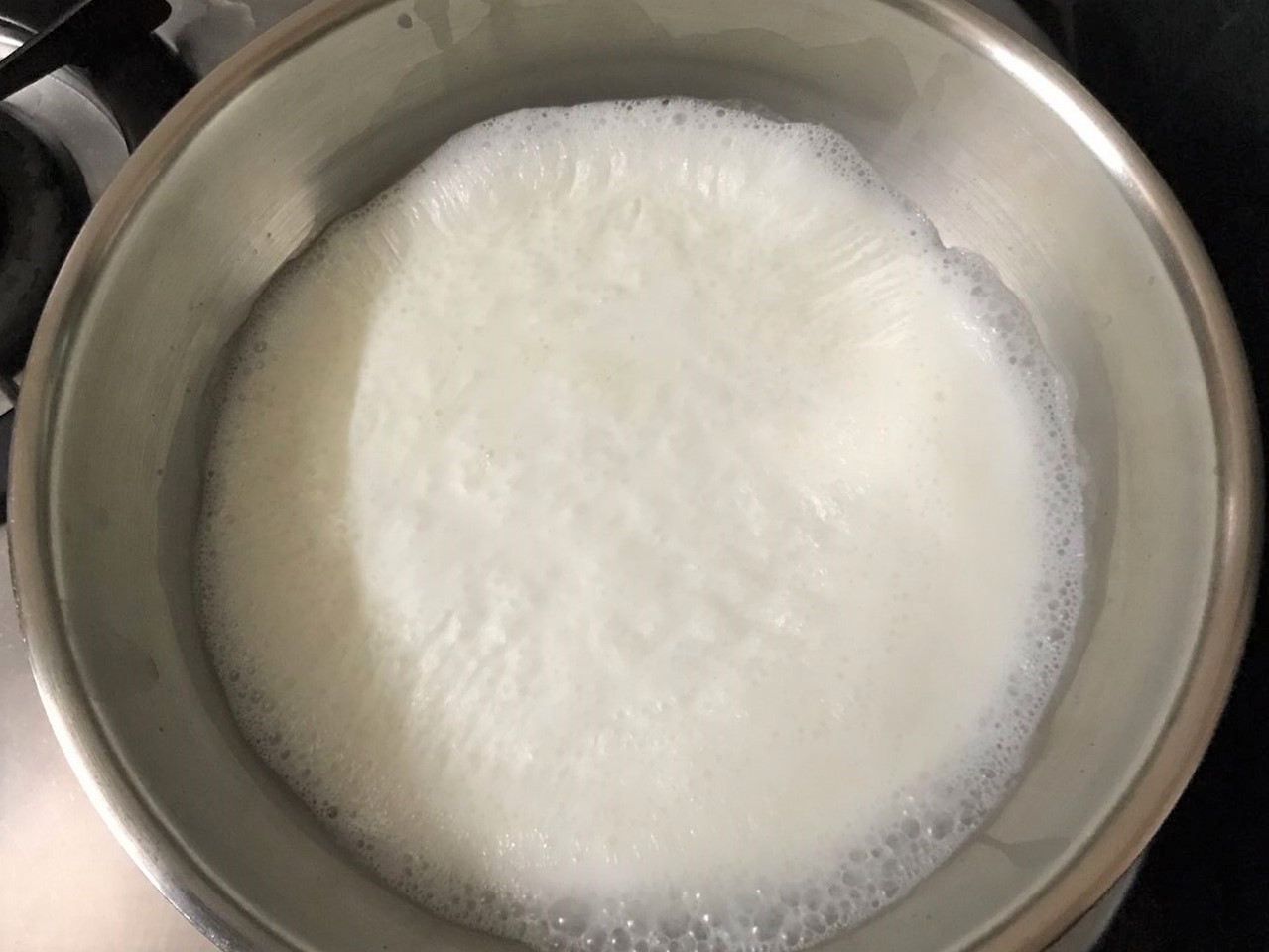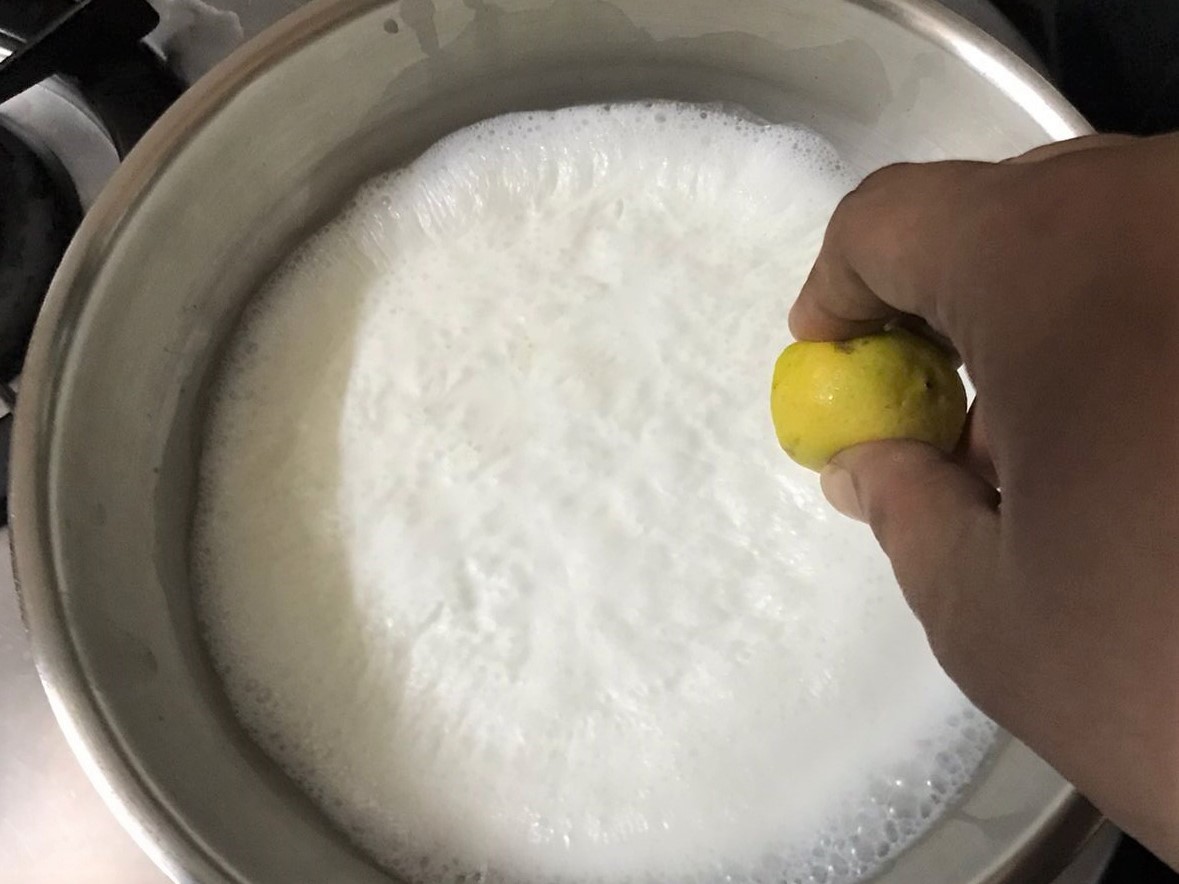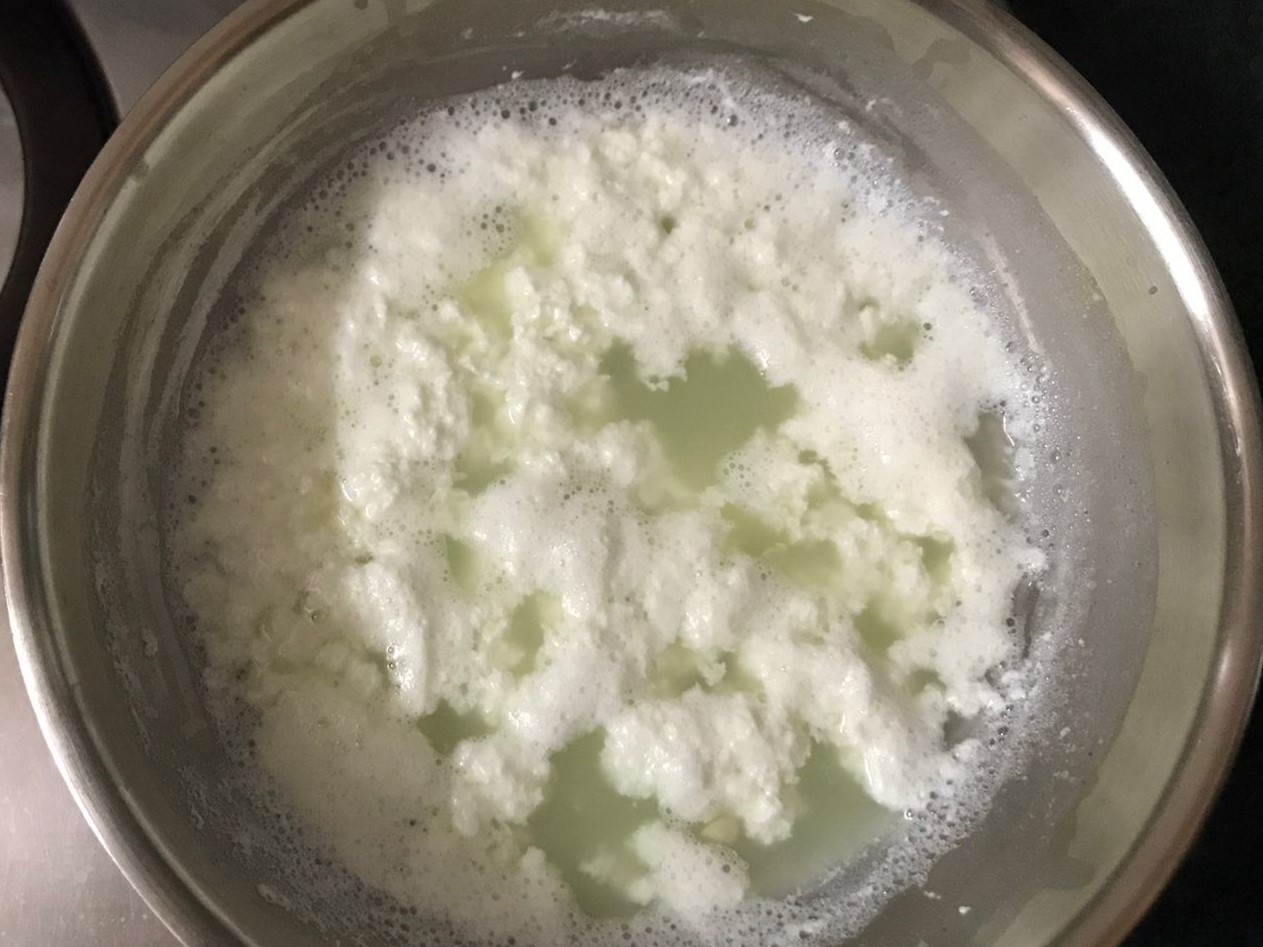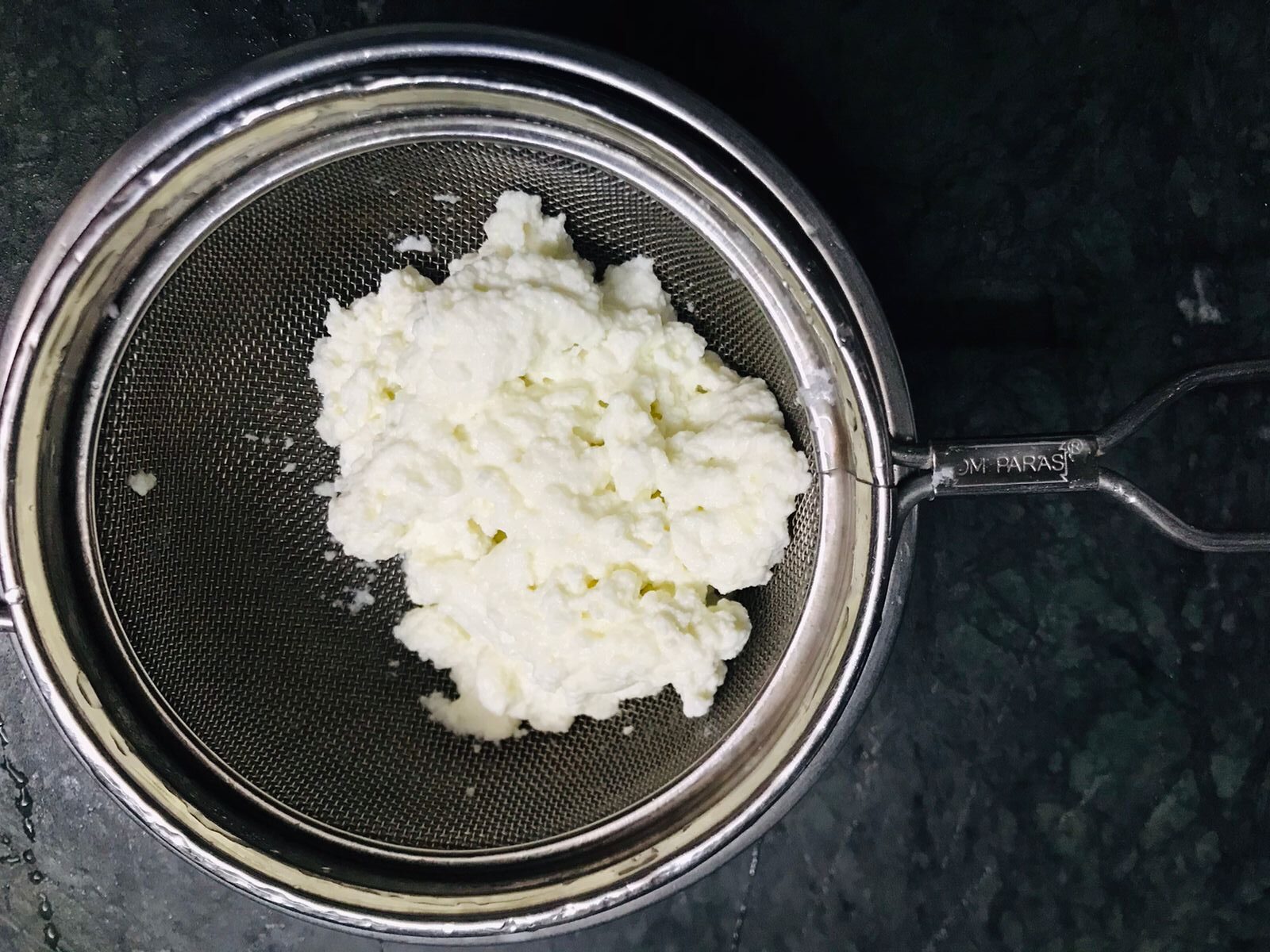 Pour half of the milk into a large pan and bring it to boil over medium heat. Once the milk has boiled, add the lemon juice. Give it a stir, and you should see the milk curdle immediately (if you do not, add 1 more tablespoon of lemon juice). Once curdled let the mix cool down for 5 to 10 minutes.
Strain the milk curds through a strainer. Rinse the milk curdle under cold water to wash out the lemon juice.
Squeeze off the excess water from the milk curdle/paneer. We need moist paneer so make sure there is no excess whey or water in the paneer.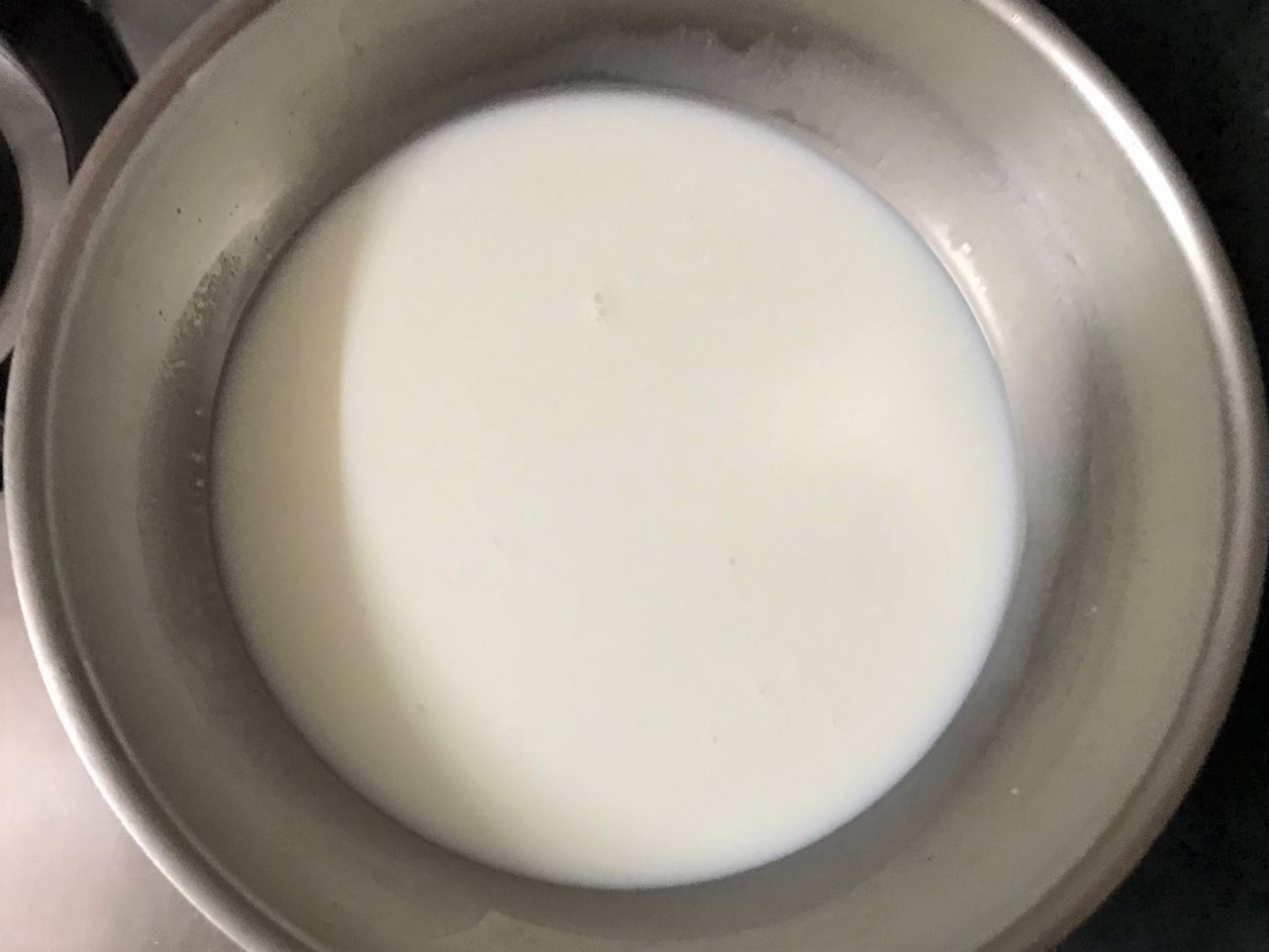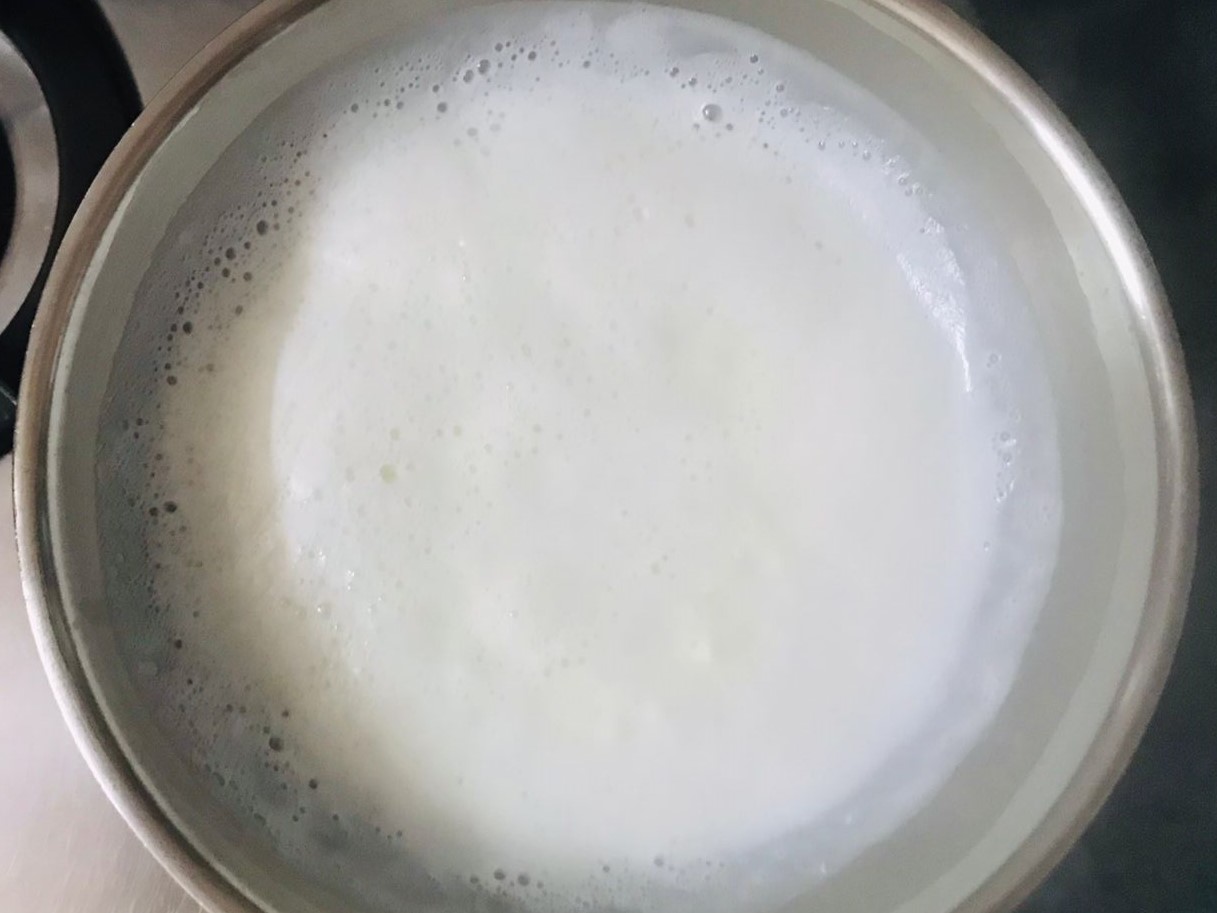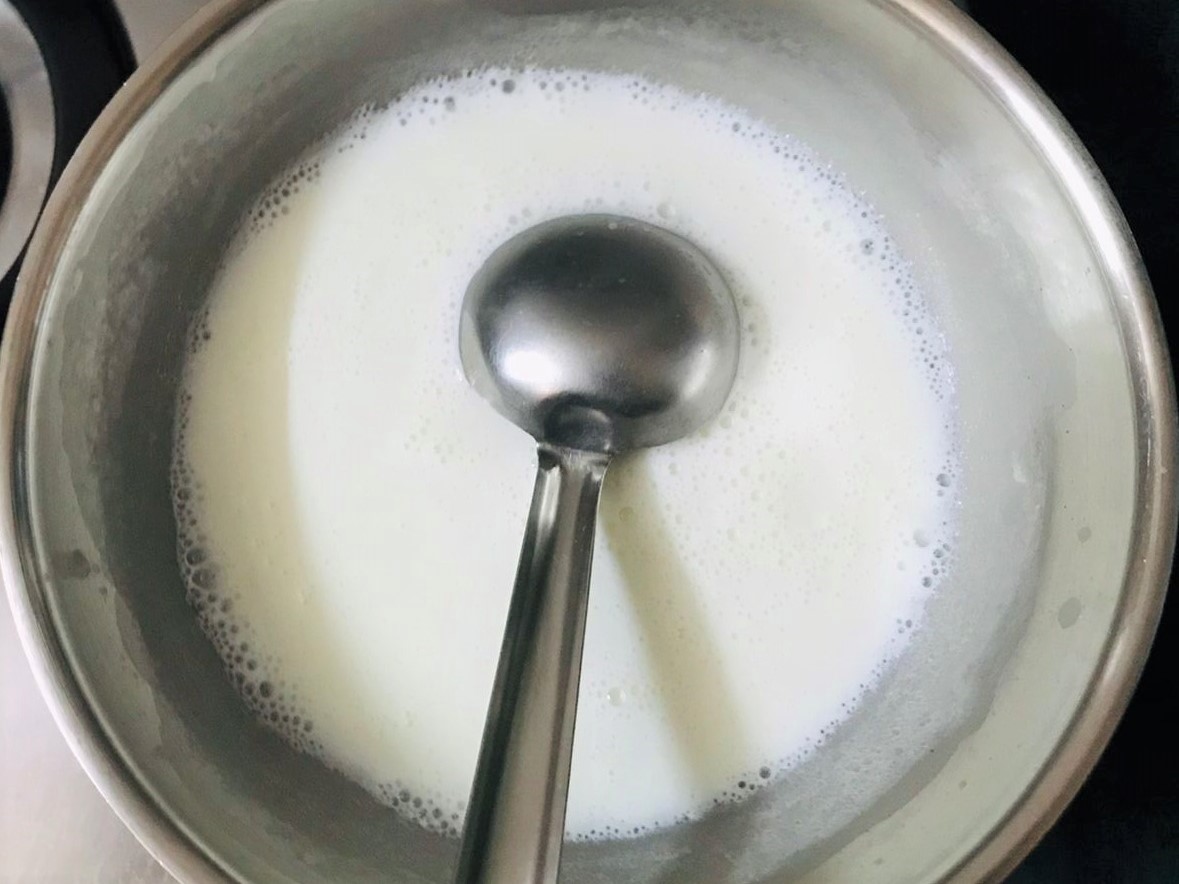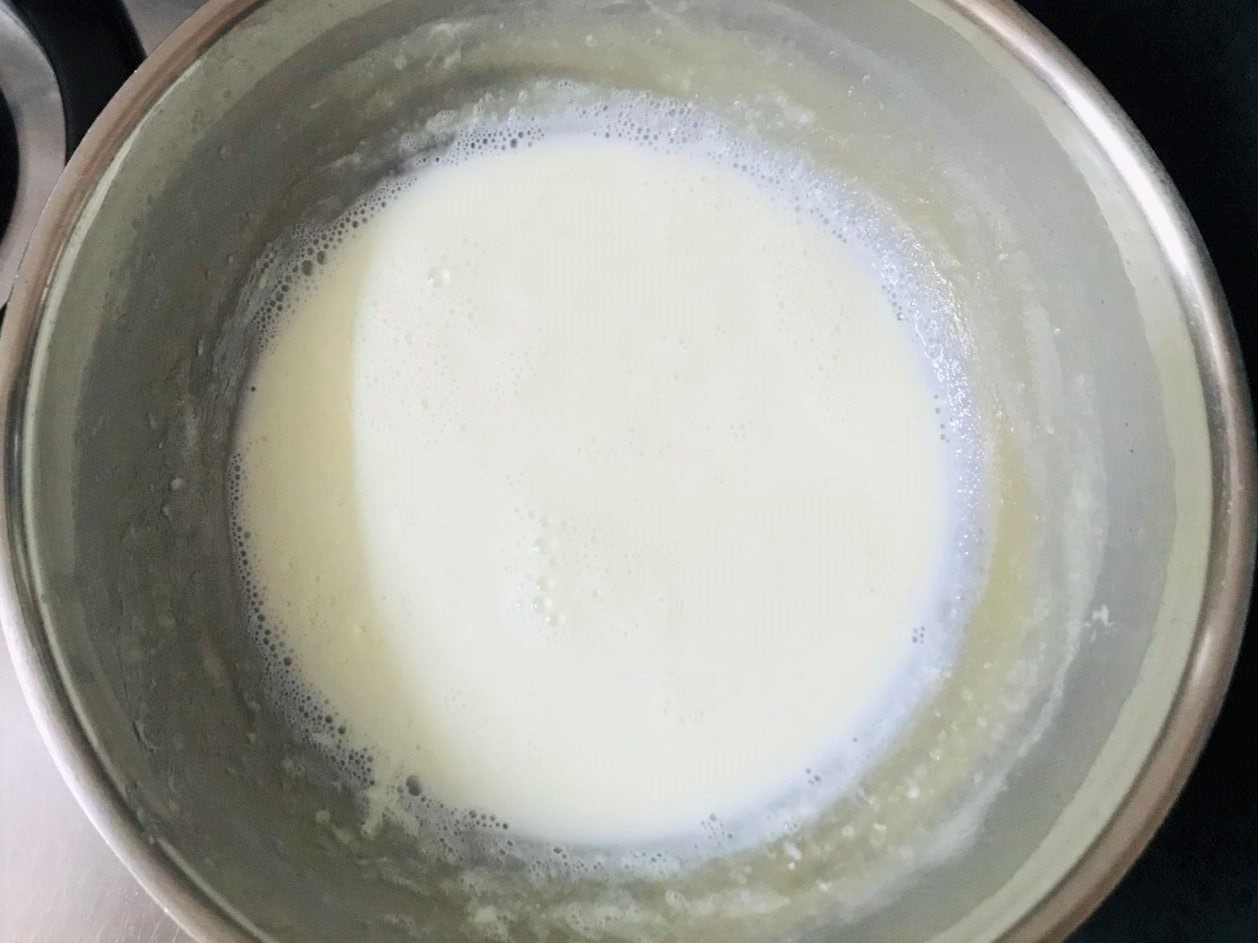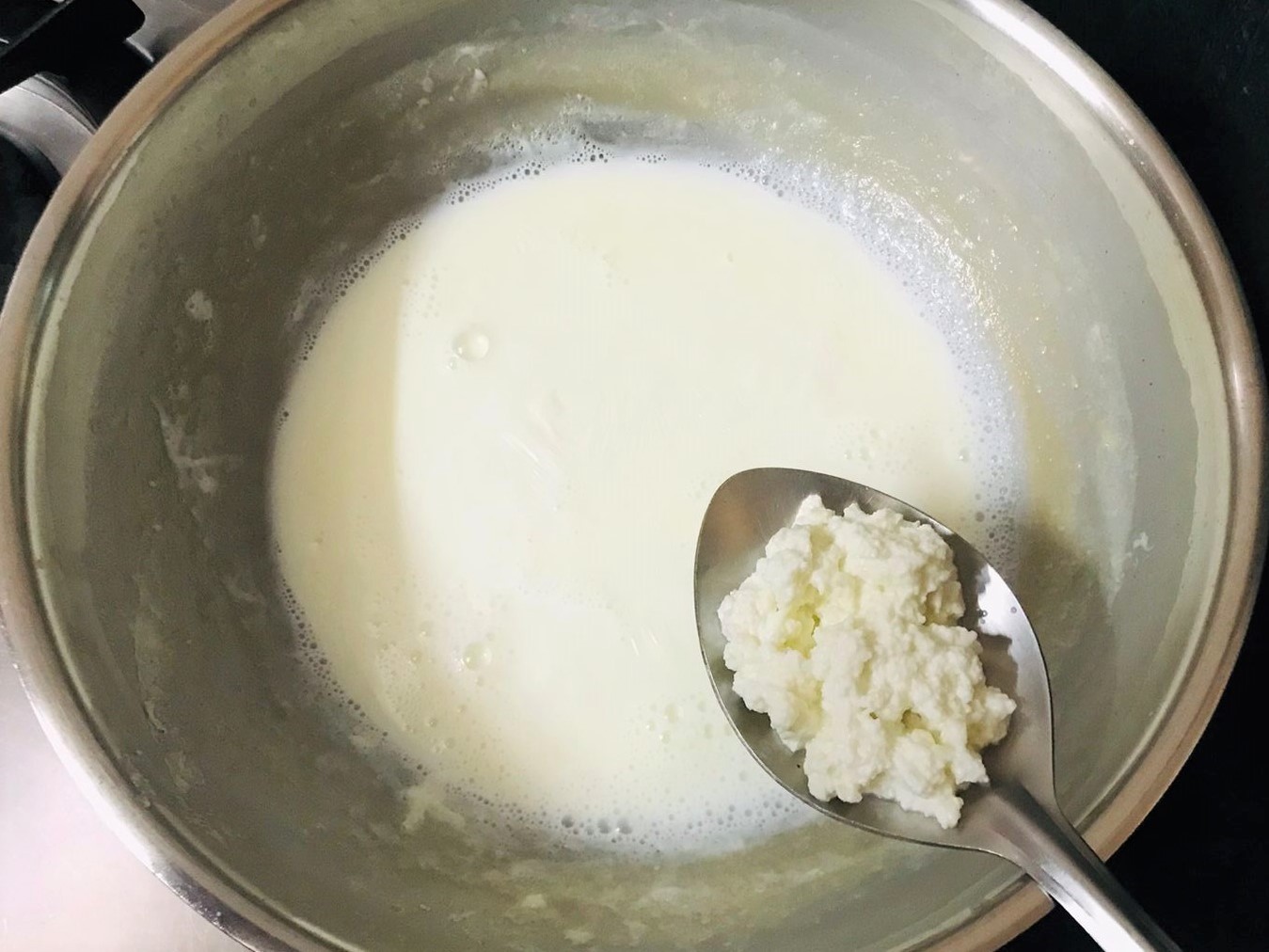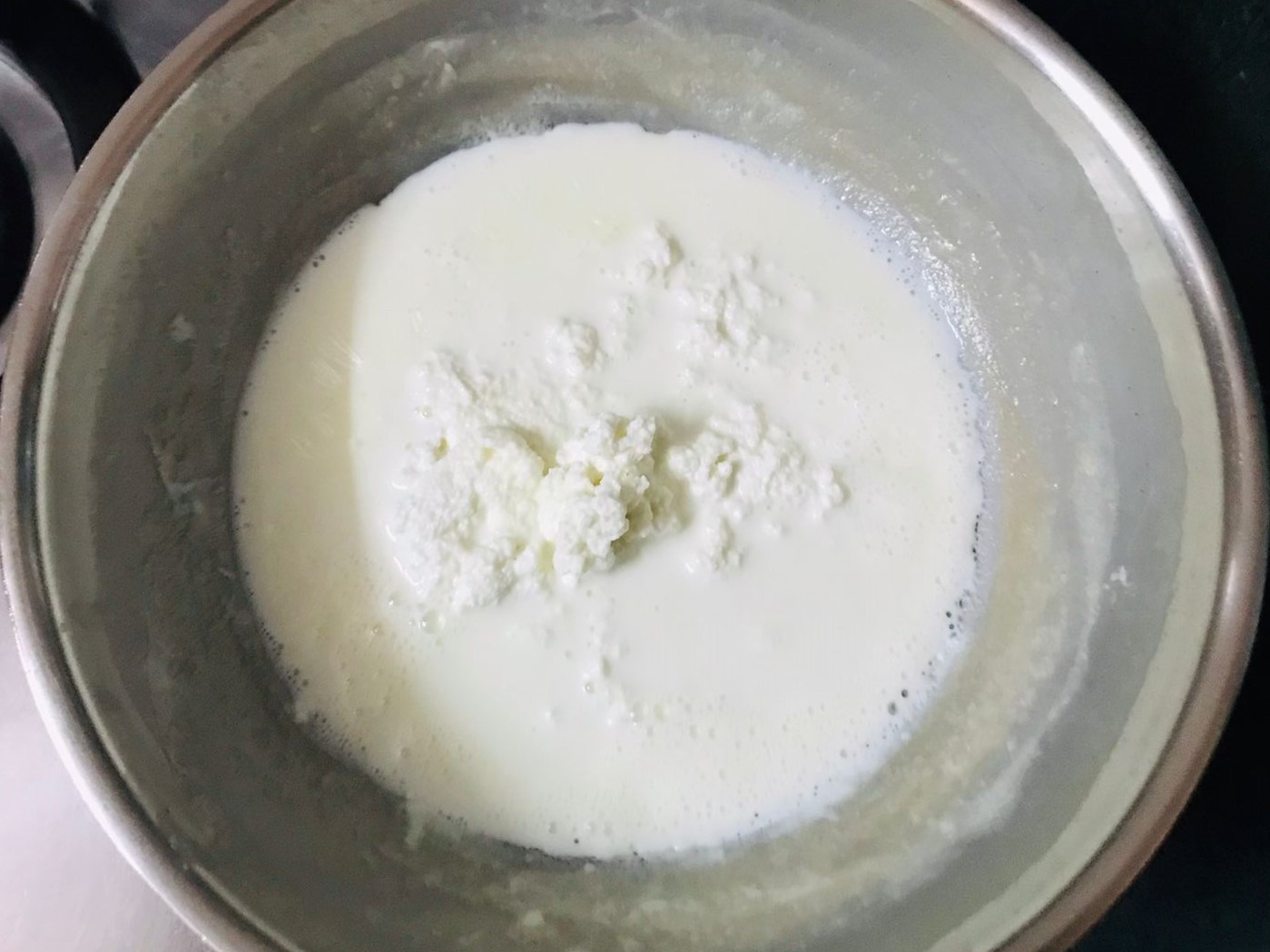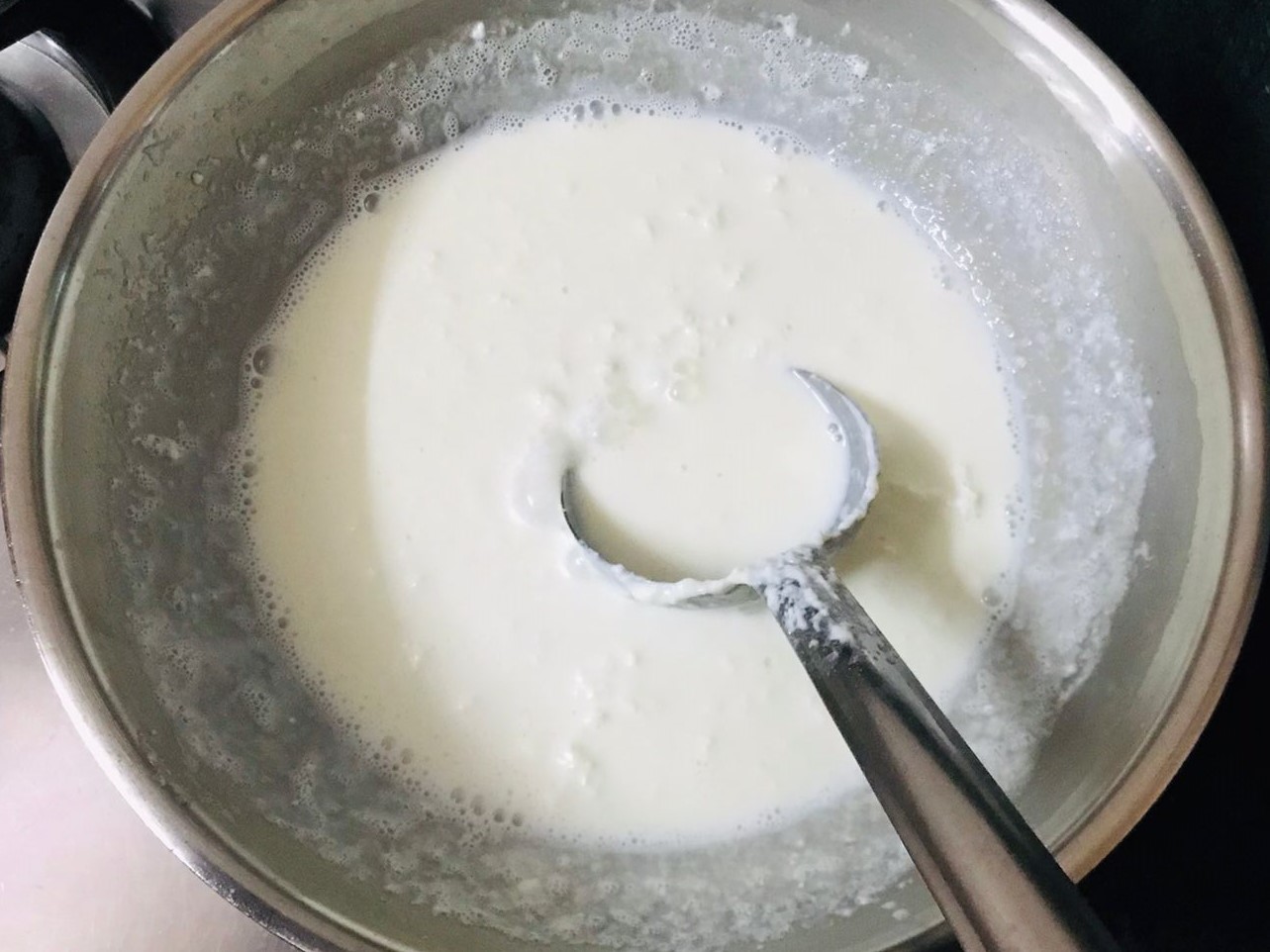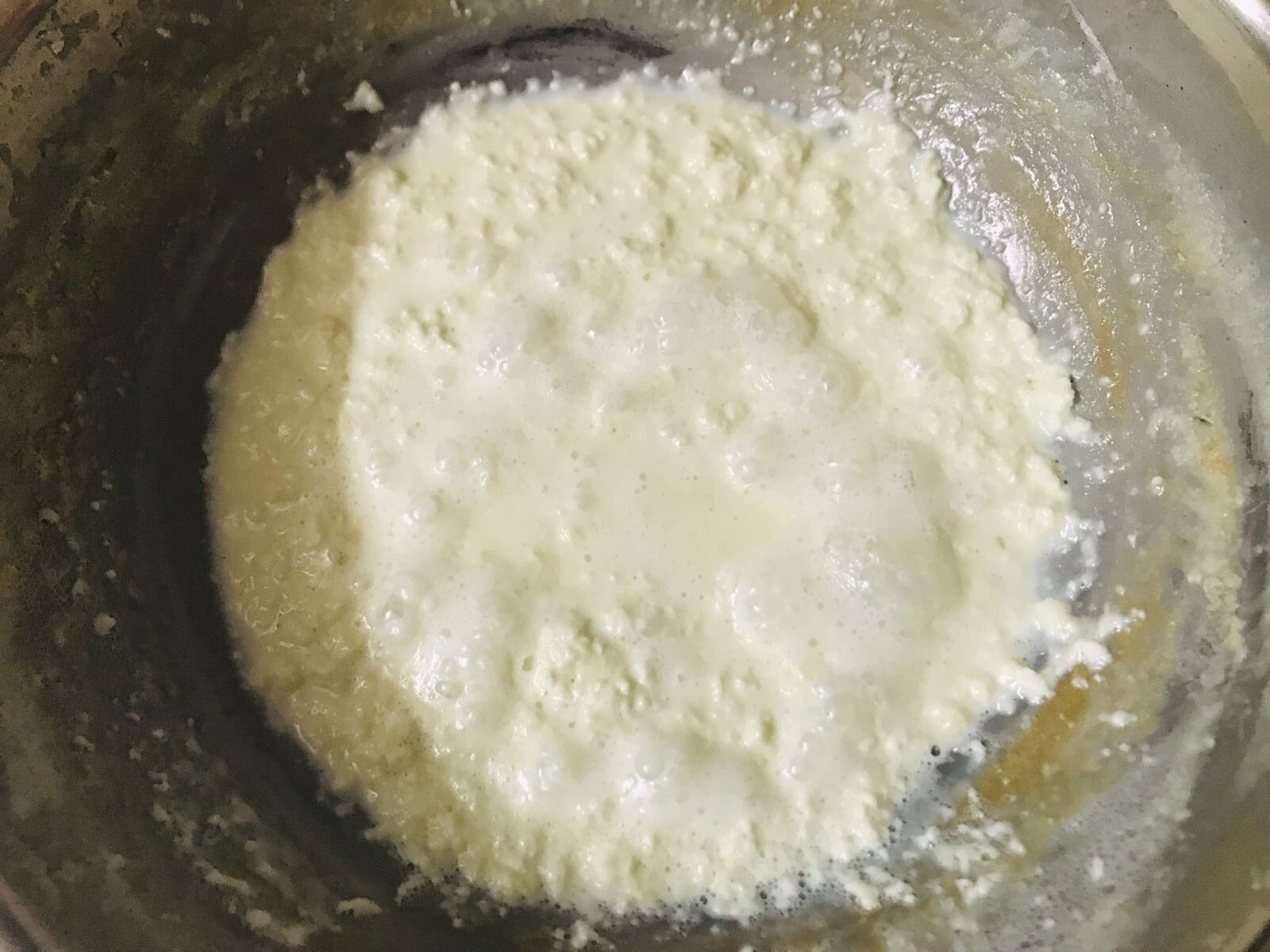 Pour the other half of the milk into another pan and bring it to a rolling boil. Let it simmer on medium heat for about 10 minutes or until the milk has reduced to half of its quantity.
Next add the squeezed paneer to the milk and stir it continuously to avoid lumps and to form a smooth consistency.
Lower the heat and cook for 7-8 minutes or until the milk turns thick in consistency.  Stir the mixture often so that it does not stick to the bottom of the pan. The kalakand mixture will begin to thicken as it simmers and begins to cook.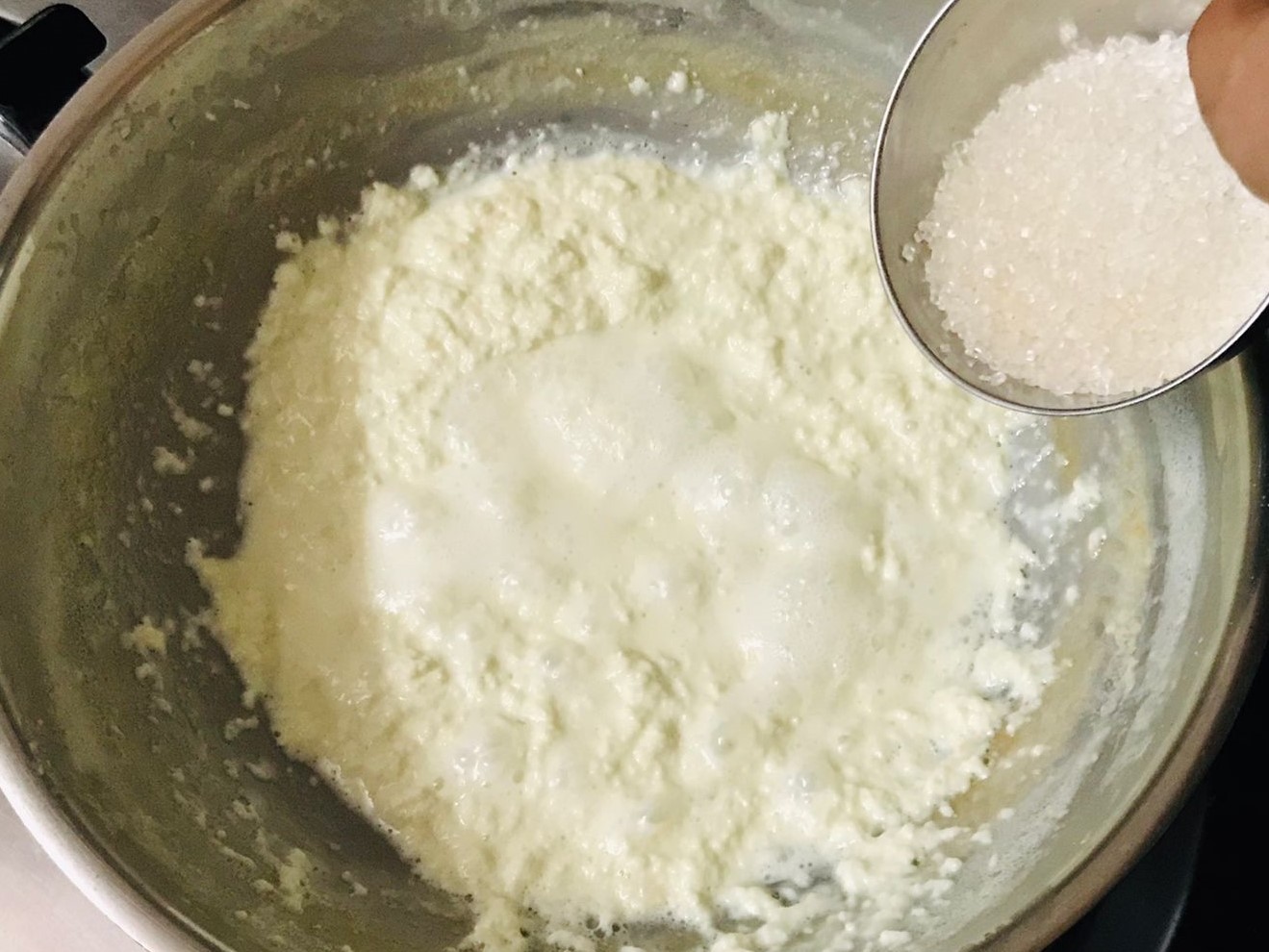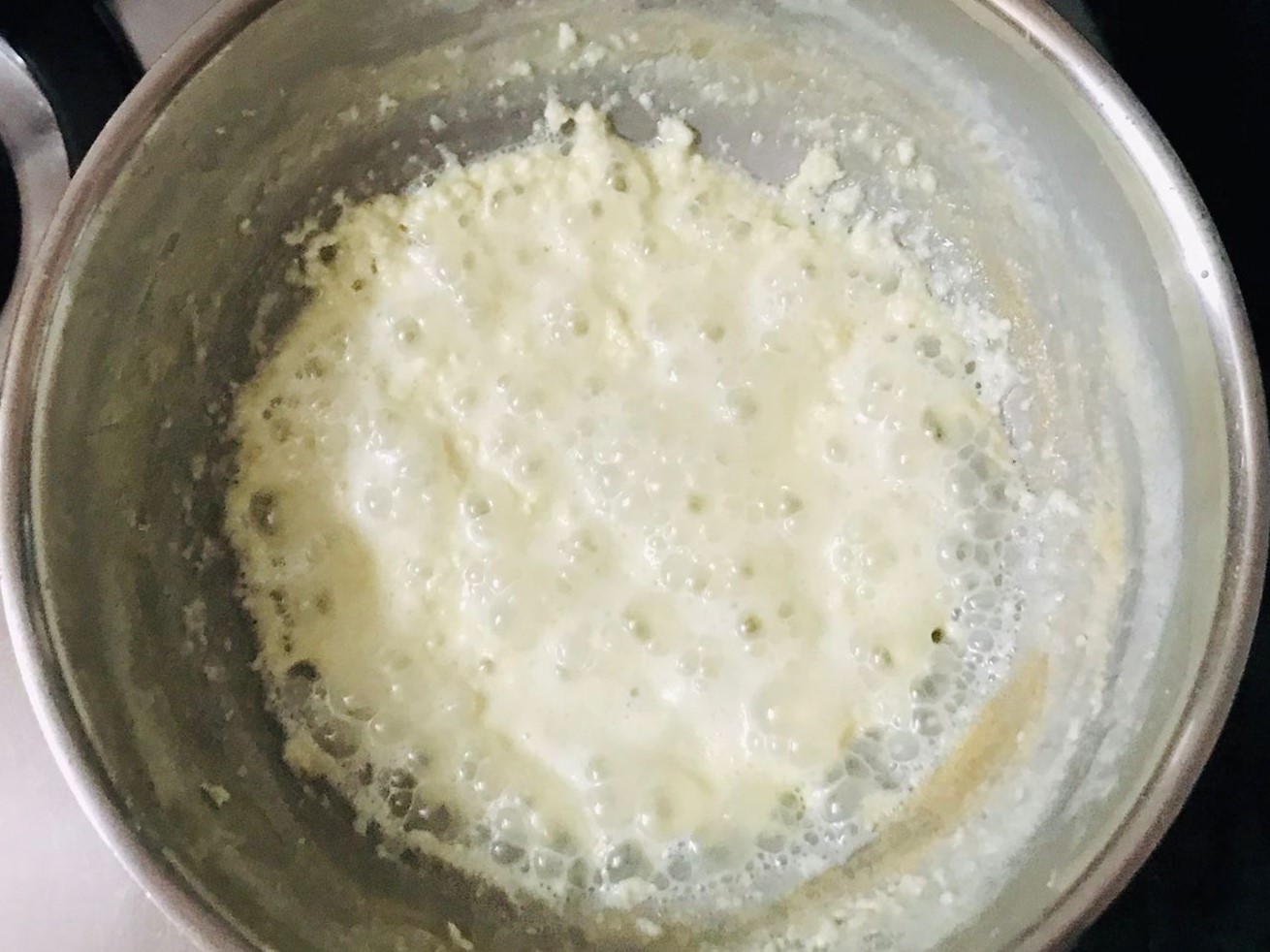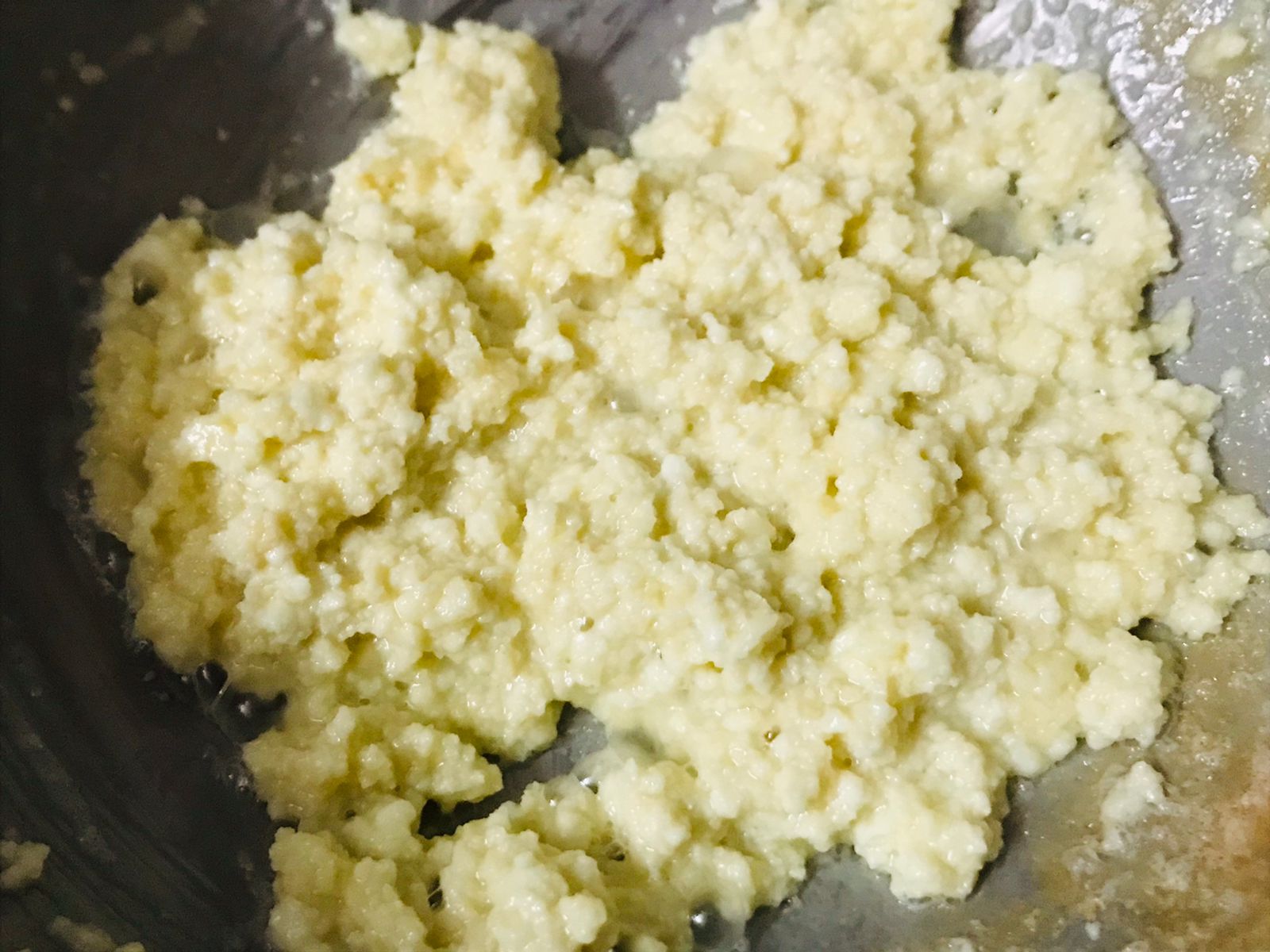 Once the milk has thickened add the sugar and cook on low heat until the sugar has dissolved and or until most of the moisture is gone, and the entire mixture is thick and homogeneous. Do not dry it out completely (if the mixture is dry, it will crumble once set).
When the mixture stops bubbling and begins to clump, switch off the heat.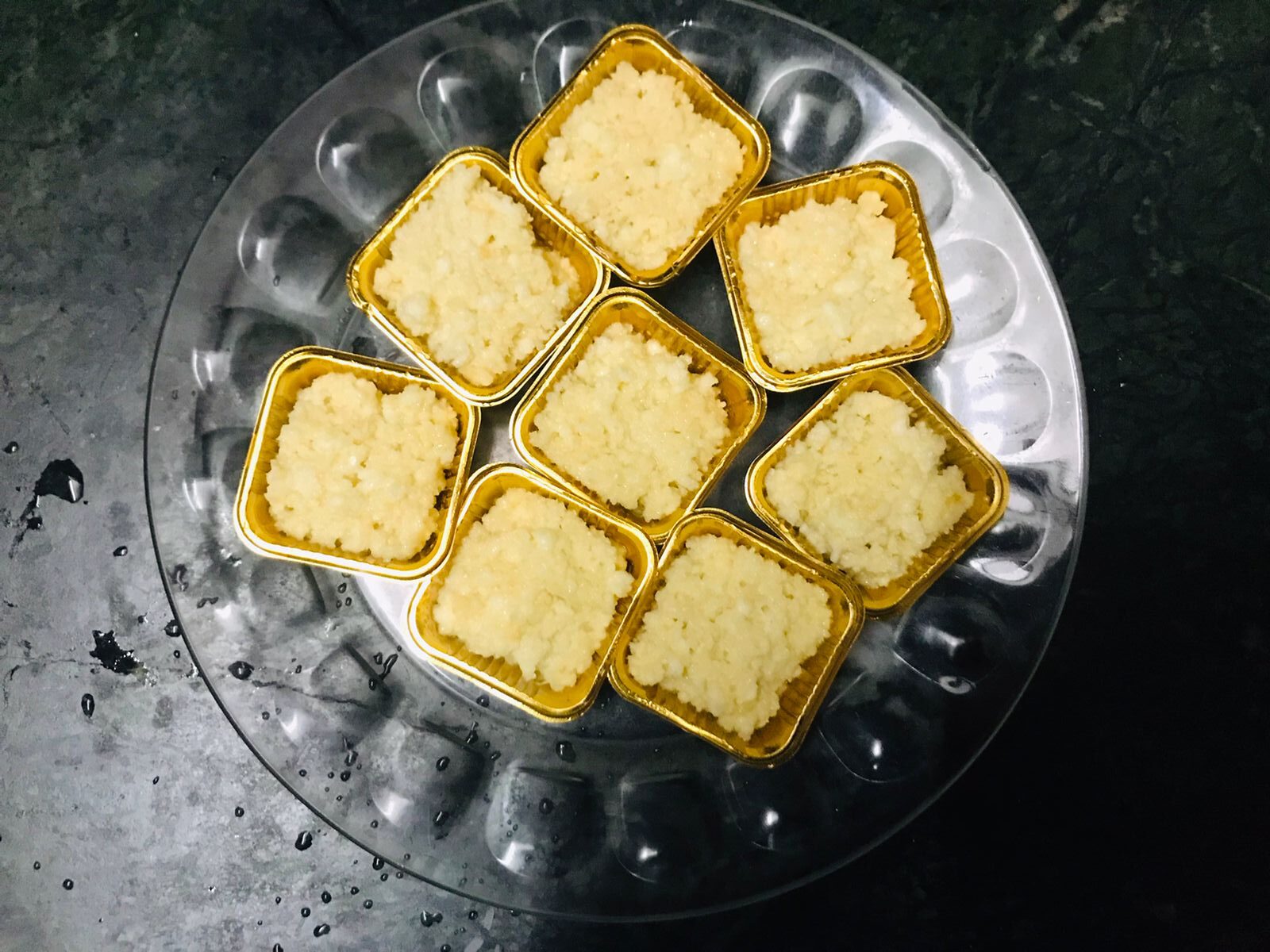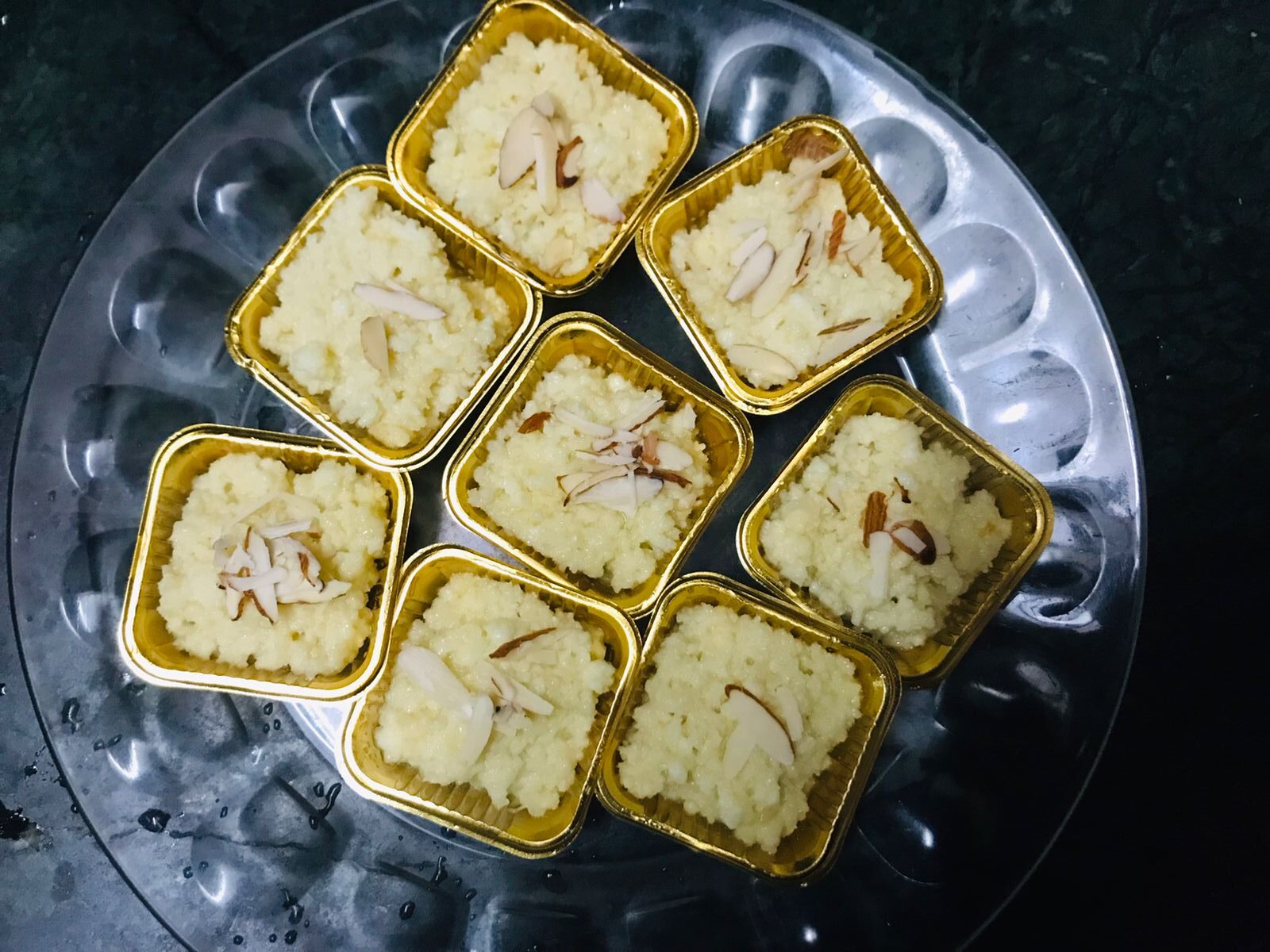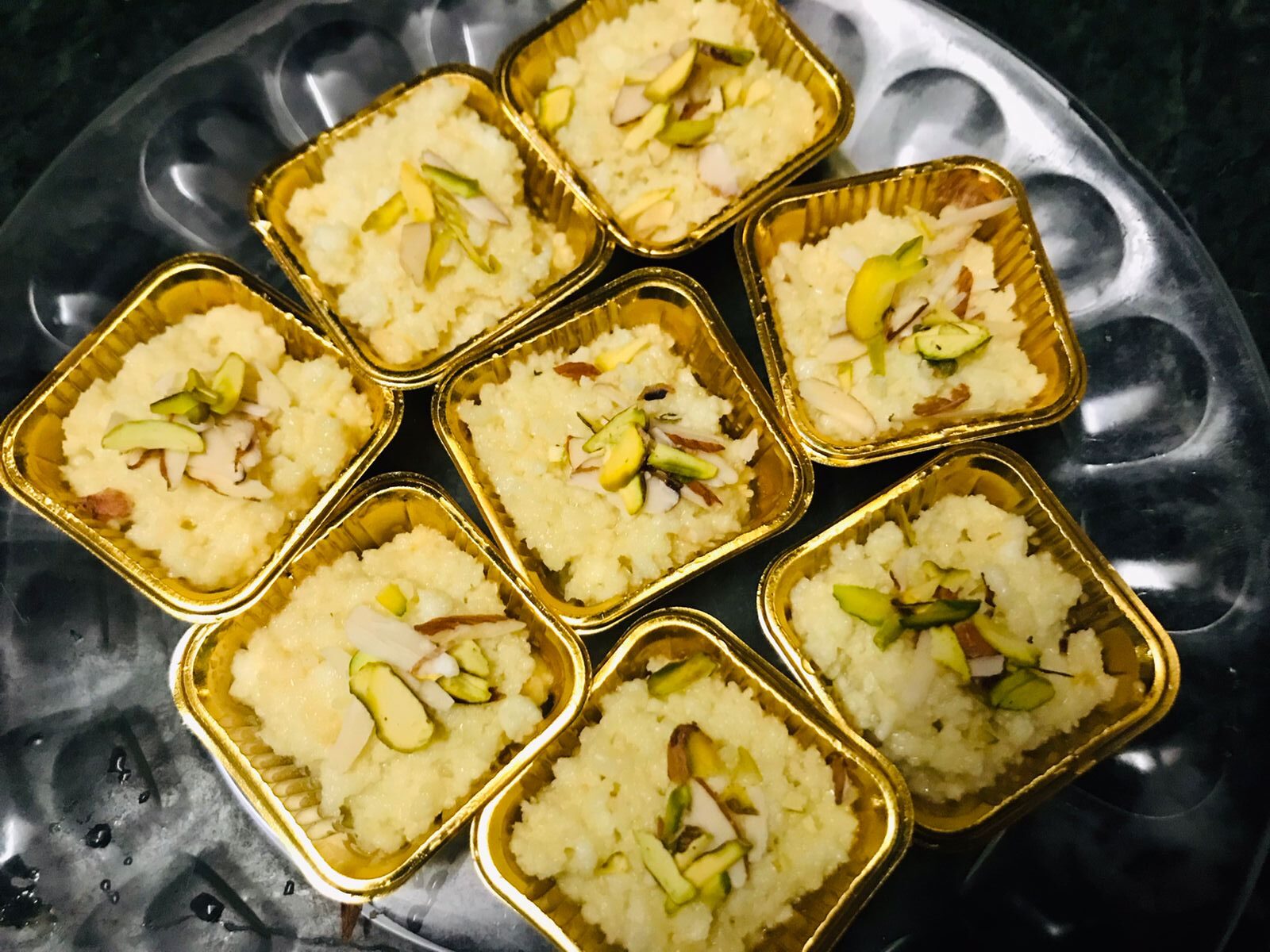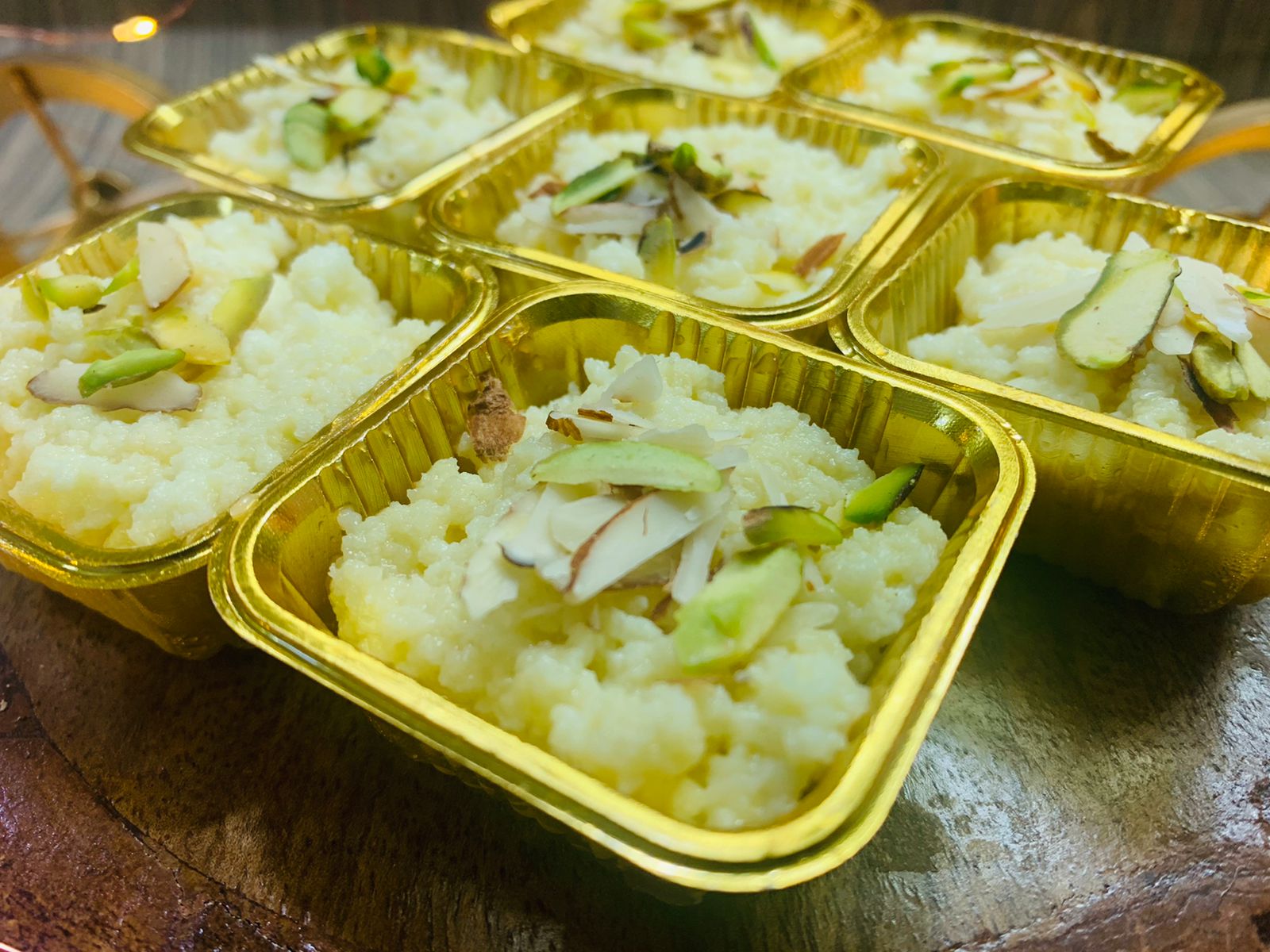 Empty in serving dish and garnish with almond and pistachios.
Keep it in the refrigerator for the kalakand to set and cool down.
Serve Kalakand!