Mushroom Bhurji
Mushroom Bhurji is a simple recipe of mushrooms sauteed with vegetables and Indian spices. It is a super quick and easy recipe which can be prepared for a healthy snack or enjoy with a bread roll for lunch or dinner.
Everyone in my family loves good Bhurji and I make quite a few different varieties like 'Paneer Bhurji' and 'Hard Boiled Egg Bhurji' to name a few for breakfast or snack times. The word 'Bhurji' in Hindi means scrambled so this dish is basically scrambled mushroom with spices. Onions, tomatoes, ginger, garlic, green chillies are all added to make this spicy, savoury mushroom recipe.
We all also love mushrooms at home and this super easy Bhurji is quite a popular one. It is a vegetarian-friendly, nutritious, and tasty, and are an excellent way to use up any leftover vegetables that you spot at the bottom of the fridge with mushrooms. It is quite versatile too so feel free to add some spinach, peas or even sweetcorn for some more flavours.
Mushrooms are a rich, low-calorie source of fiber, protein, and antioxidants. For instance, mushrooms raised with exposure to ultraviolet light are a good source of Vitamin D, an important component in bone and immune health. Mushrooms may also mitigate the risk of developing serious health conditions, such as Alzheimer's, heart disease, cancer, and diabetes.
Other mushroom recipes you might like to try are Cream Cheese Spinach Mushroom, Mushroom Fricassee with Fresh Herbs, Stuffed Mushroom, Mushroom Galette, Sriracha King Oyster Mushrooms, Lemon Garlic Mushroom Asparagus Pasta, Mushroom Risotto with Parmesan Crisp (Risotto ai Funghi) and Creamed Mushrooms and Spinach to name a few.
Ingredients
2 teaspoons oil
1 teaspoon cumin seeds
½ teaspoon asafoetida
2 teaspoons minced garlic cloves
1 teaspoon finely chopped ginger
1 teaspoon finely chopped green chillies
¼ cup finely chopped onions
2 tablespoons finely chopped tomatoes
2 tablespoons finely chopped green pepper
Salt to taste
1 teaspoon turmeric powder
1 teaspoon red chilli powder
1 teaspoon garam masala
1 cup chopped mushrooms
2 tablespoons finely chopped coriander leaves
Directions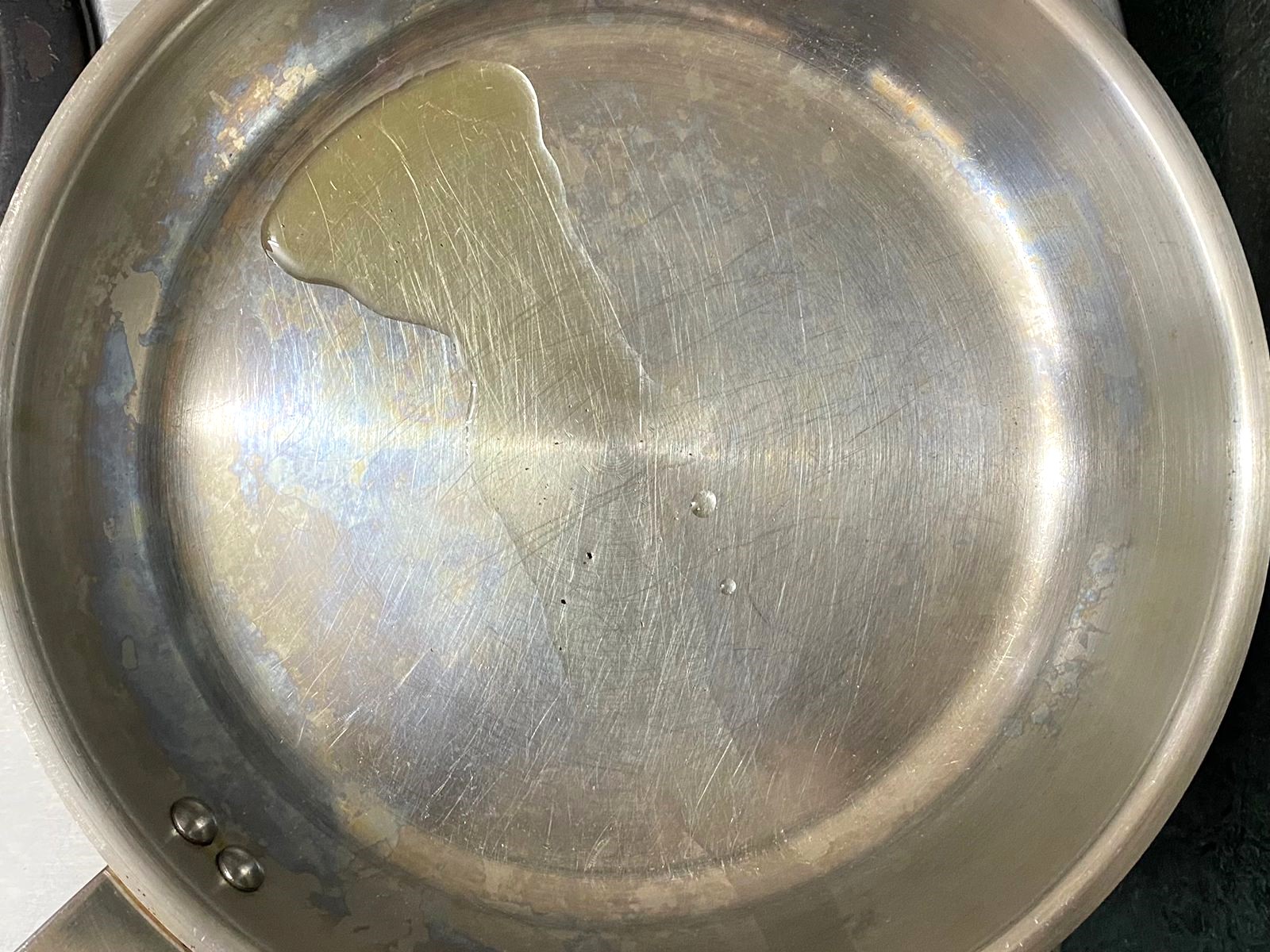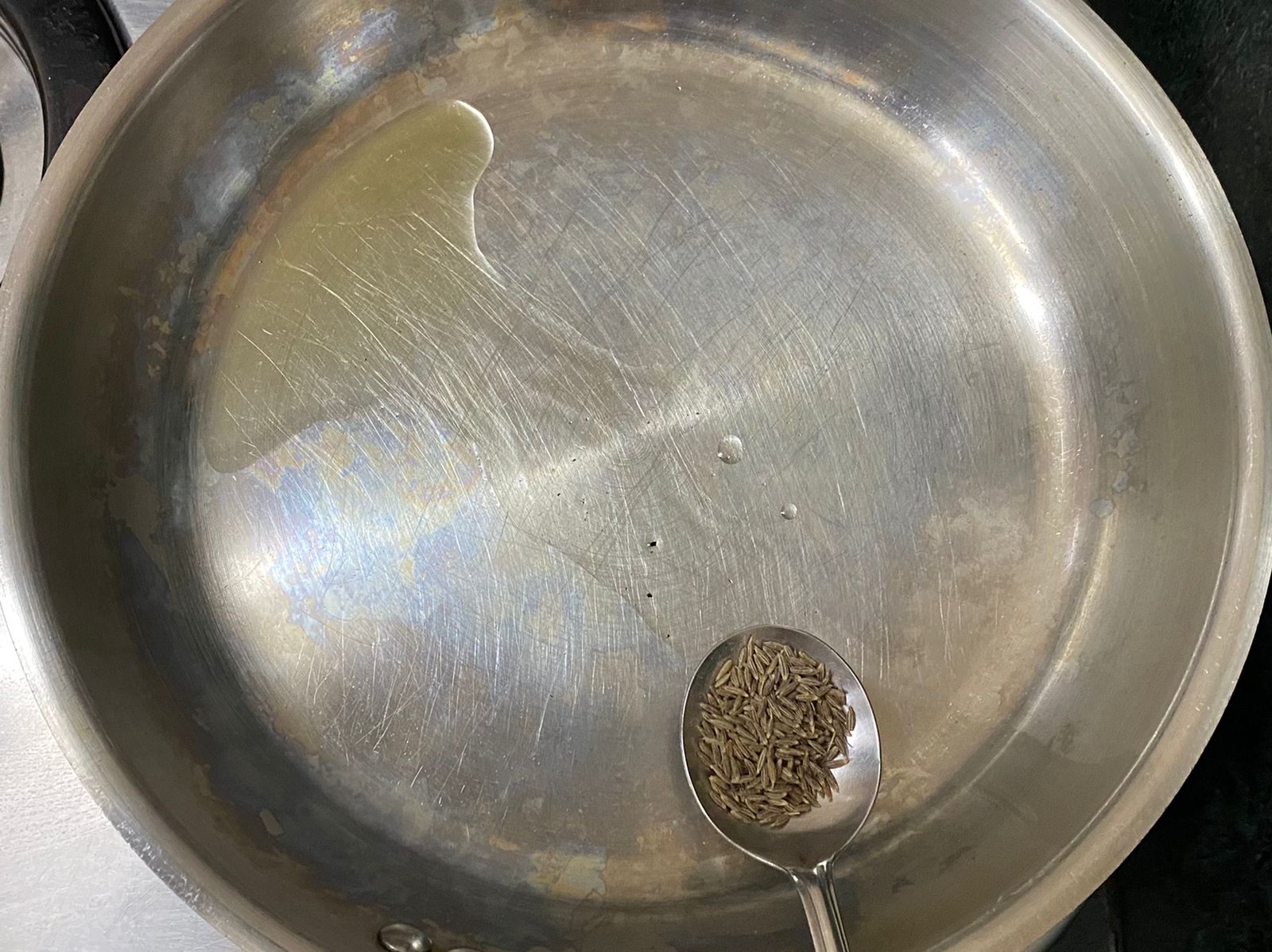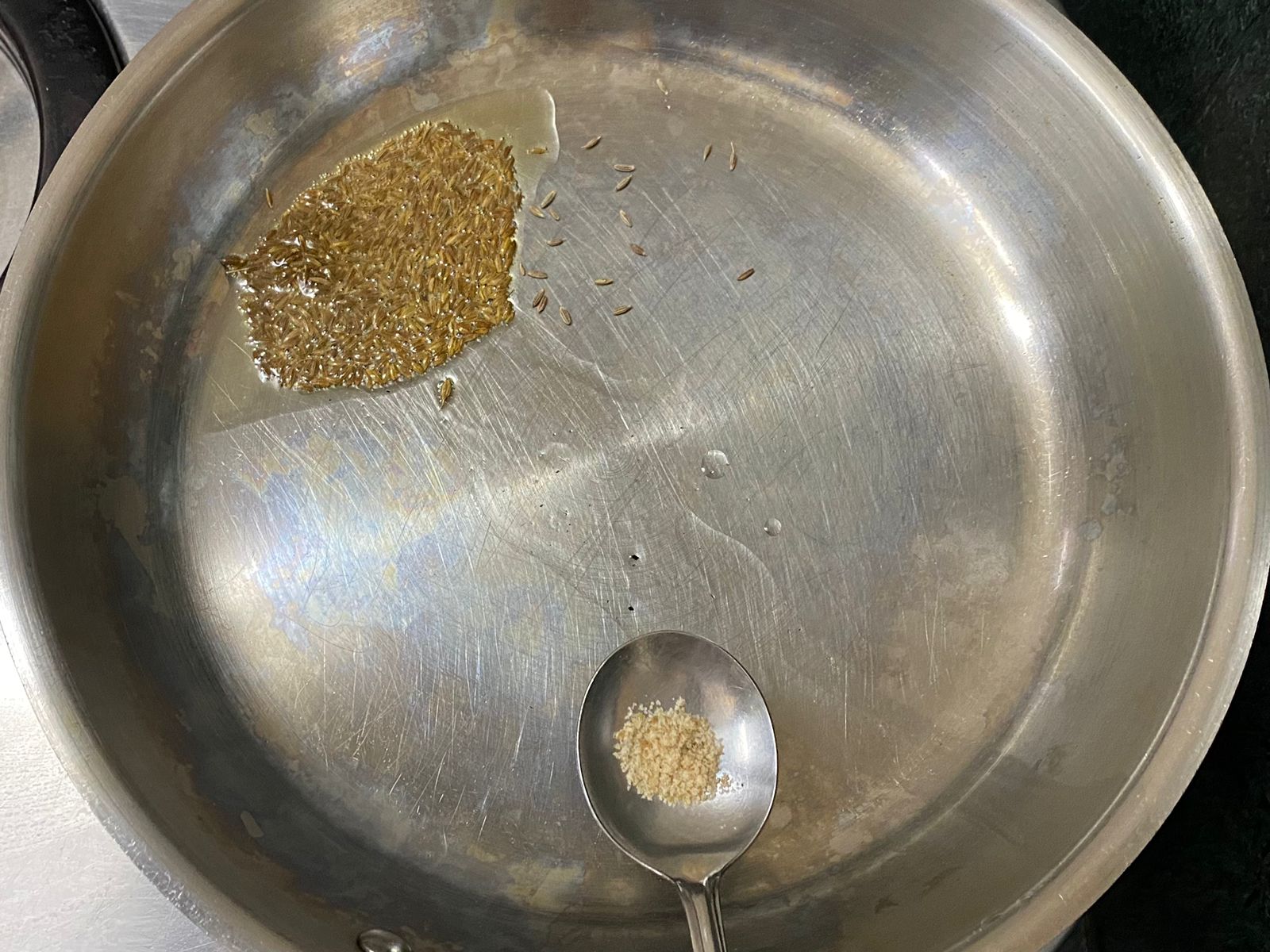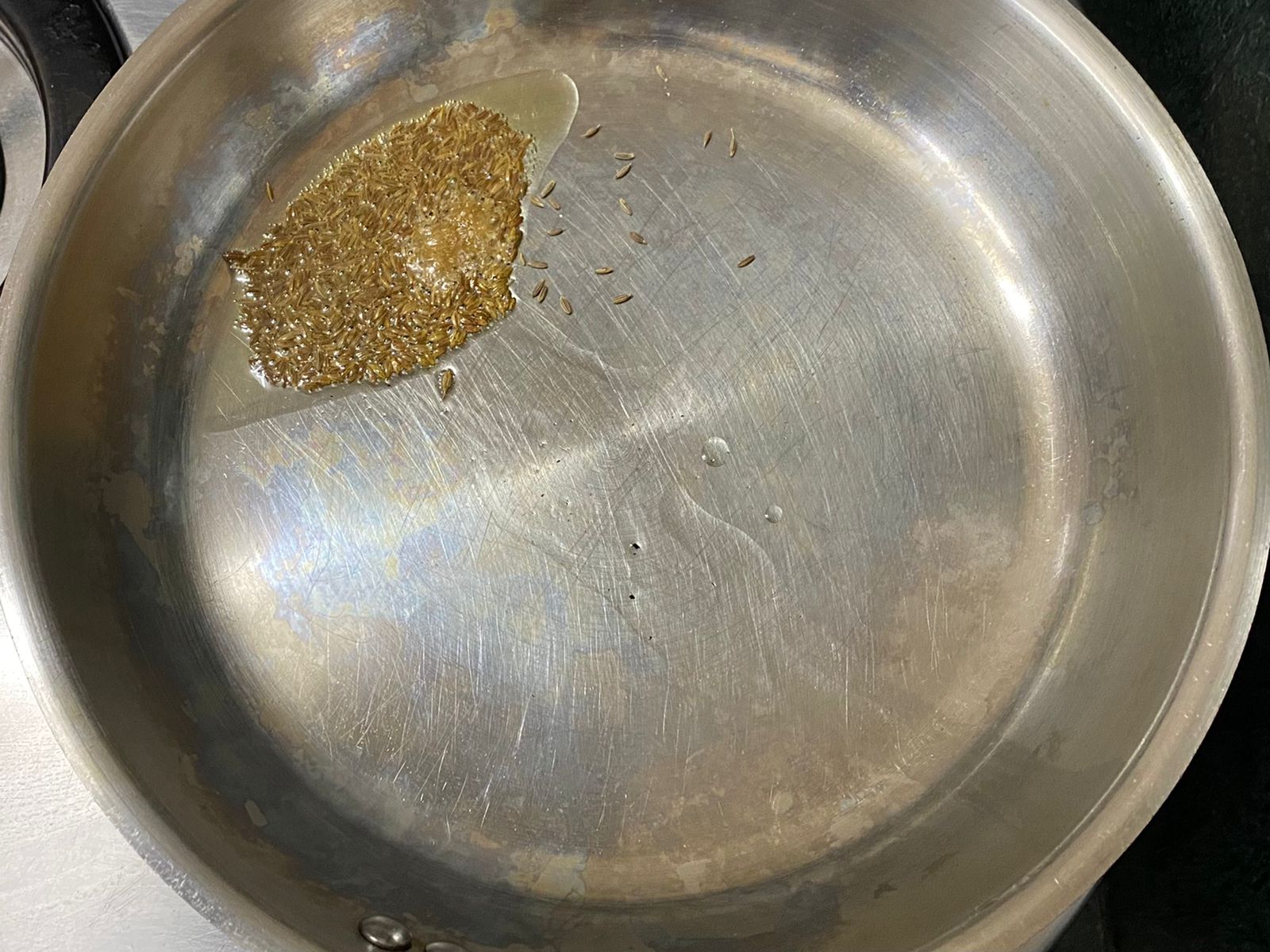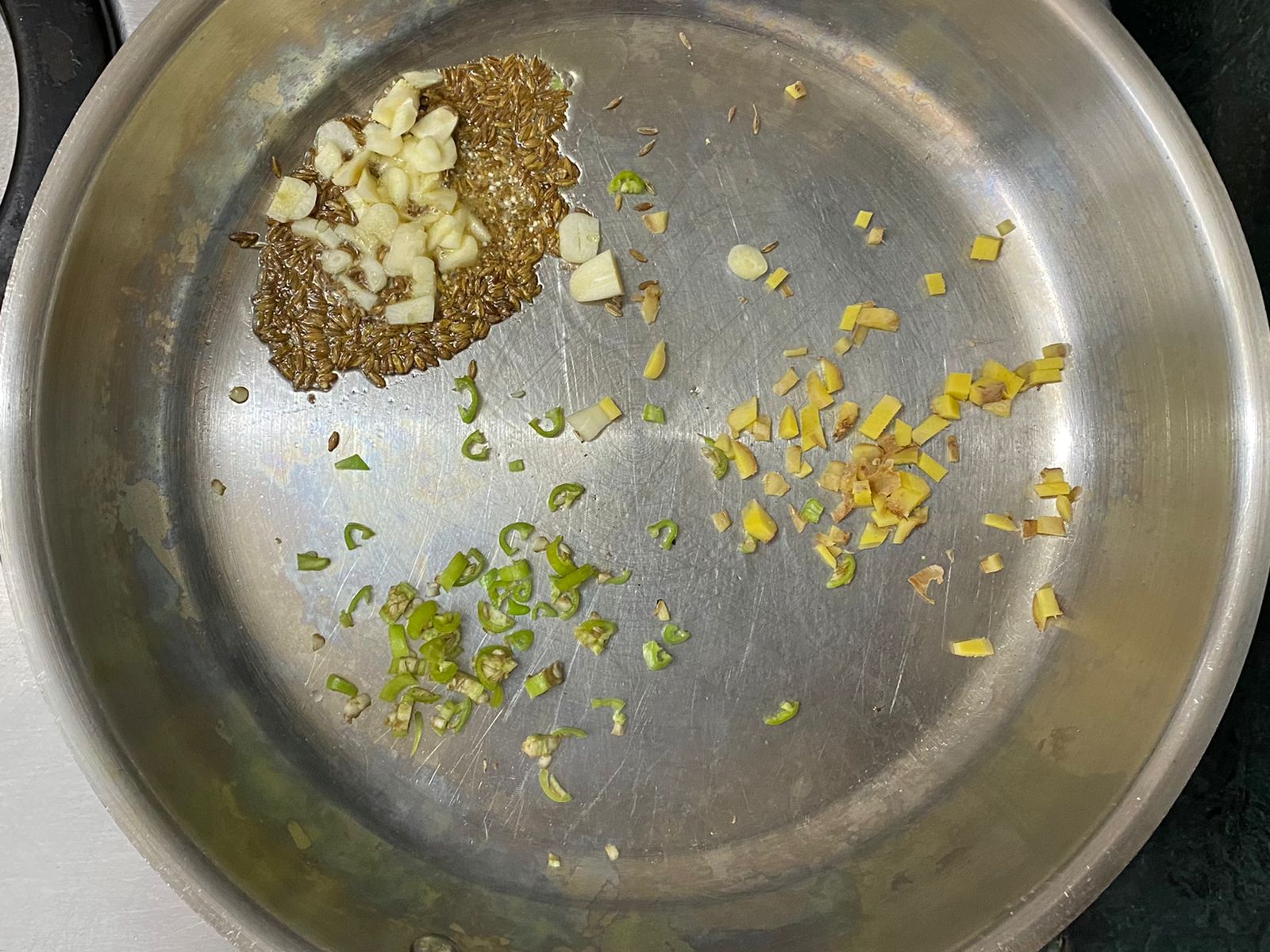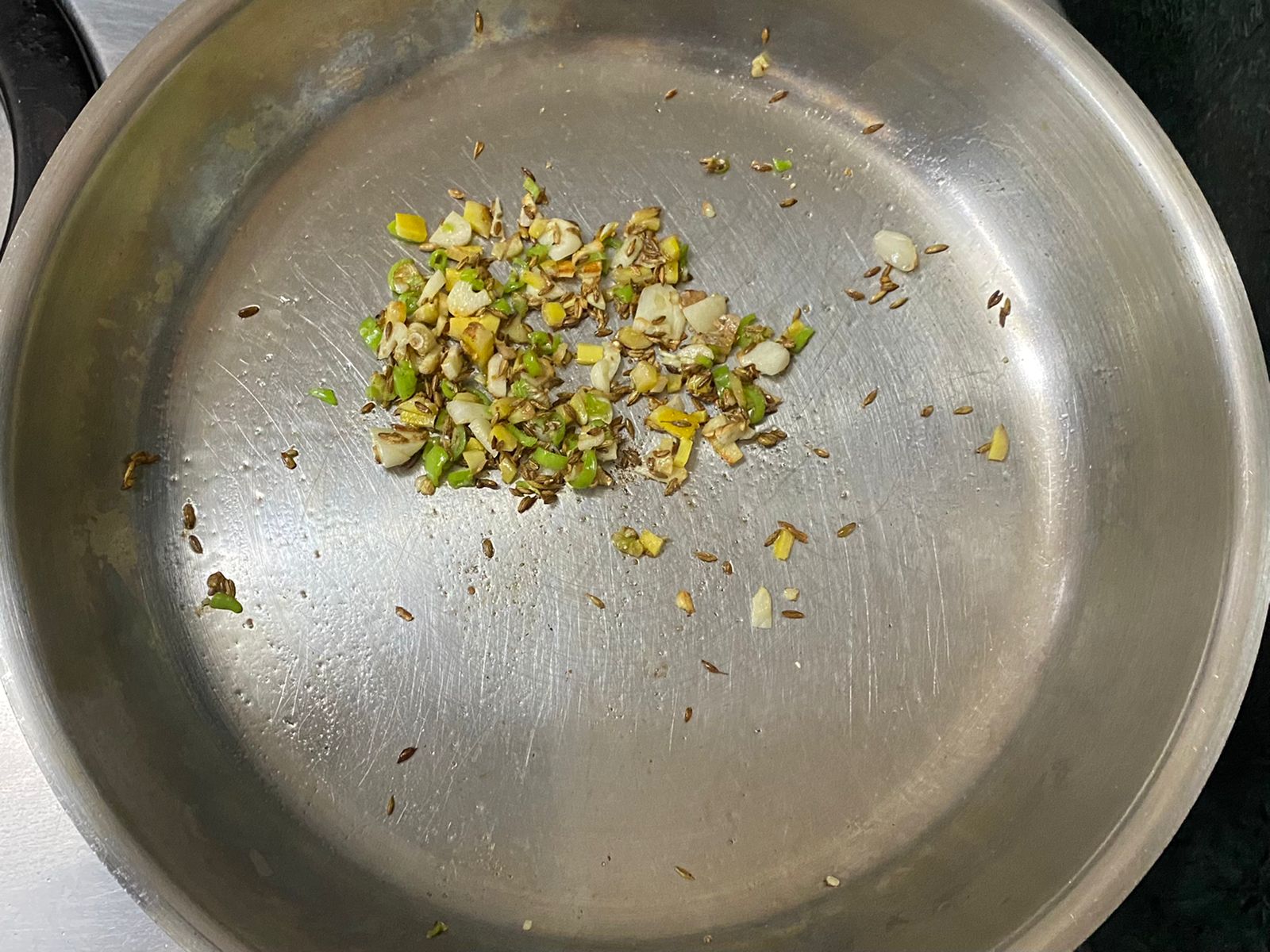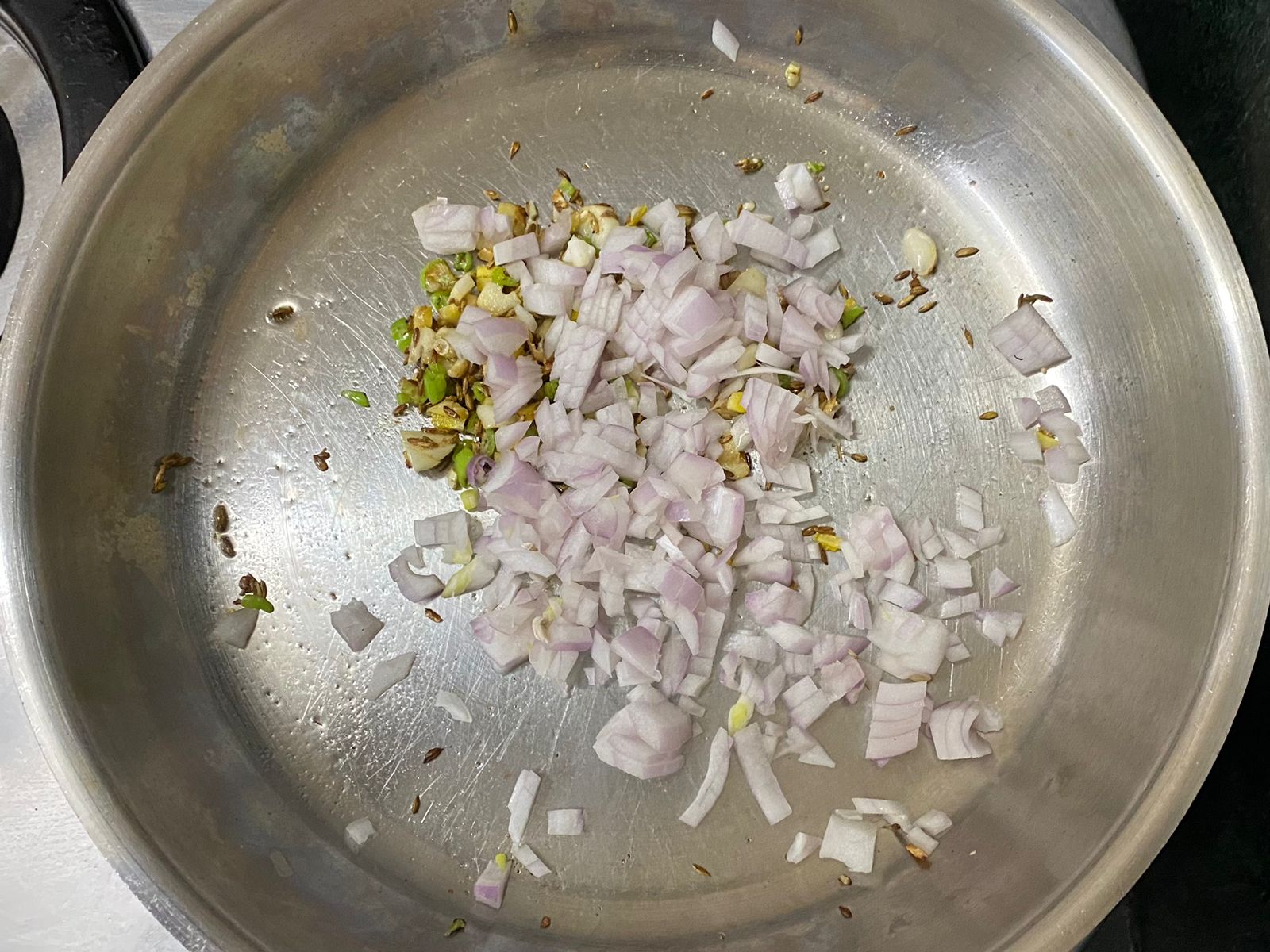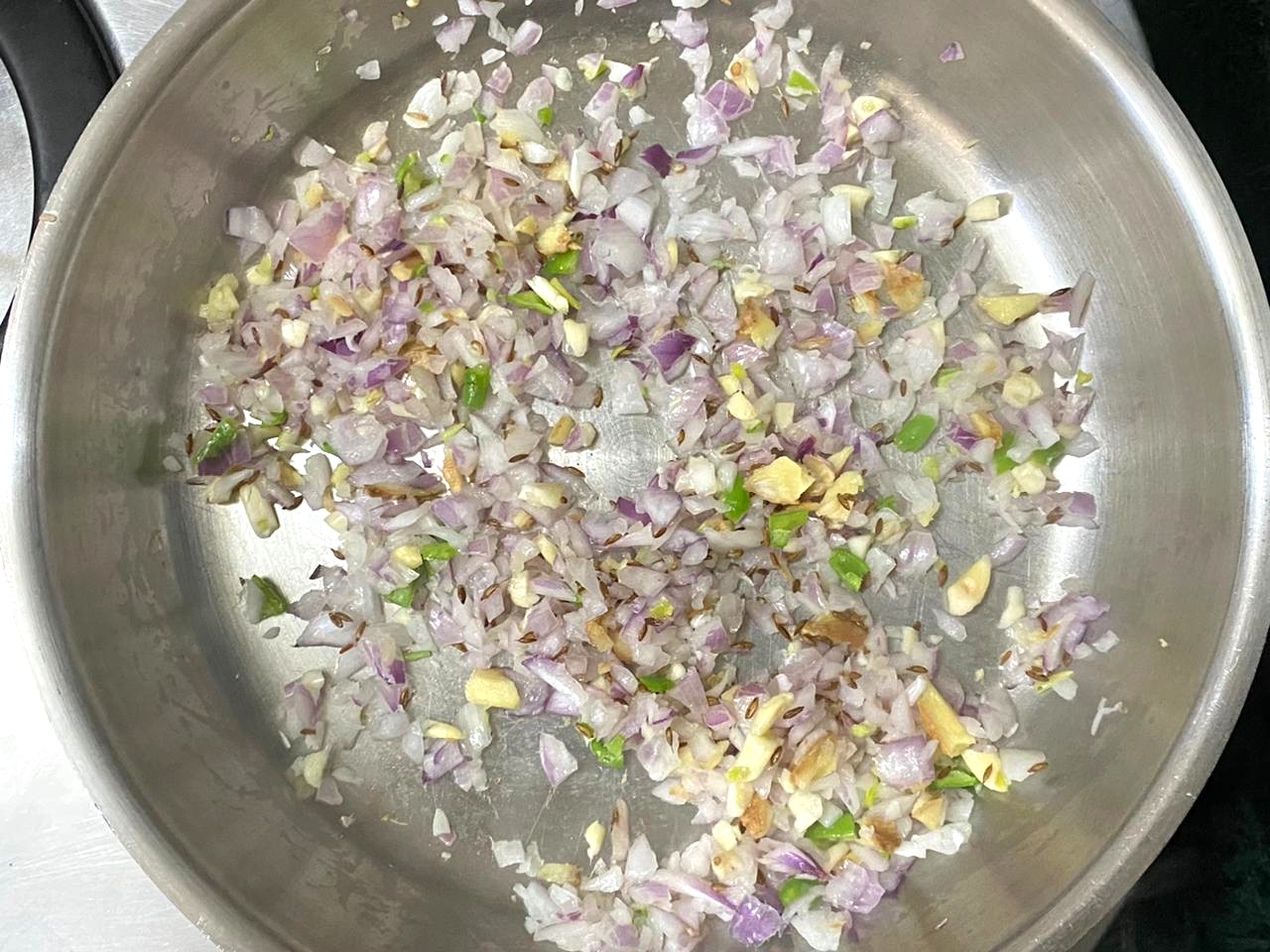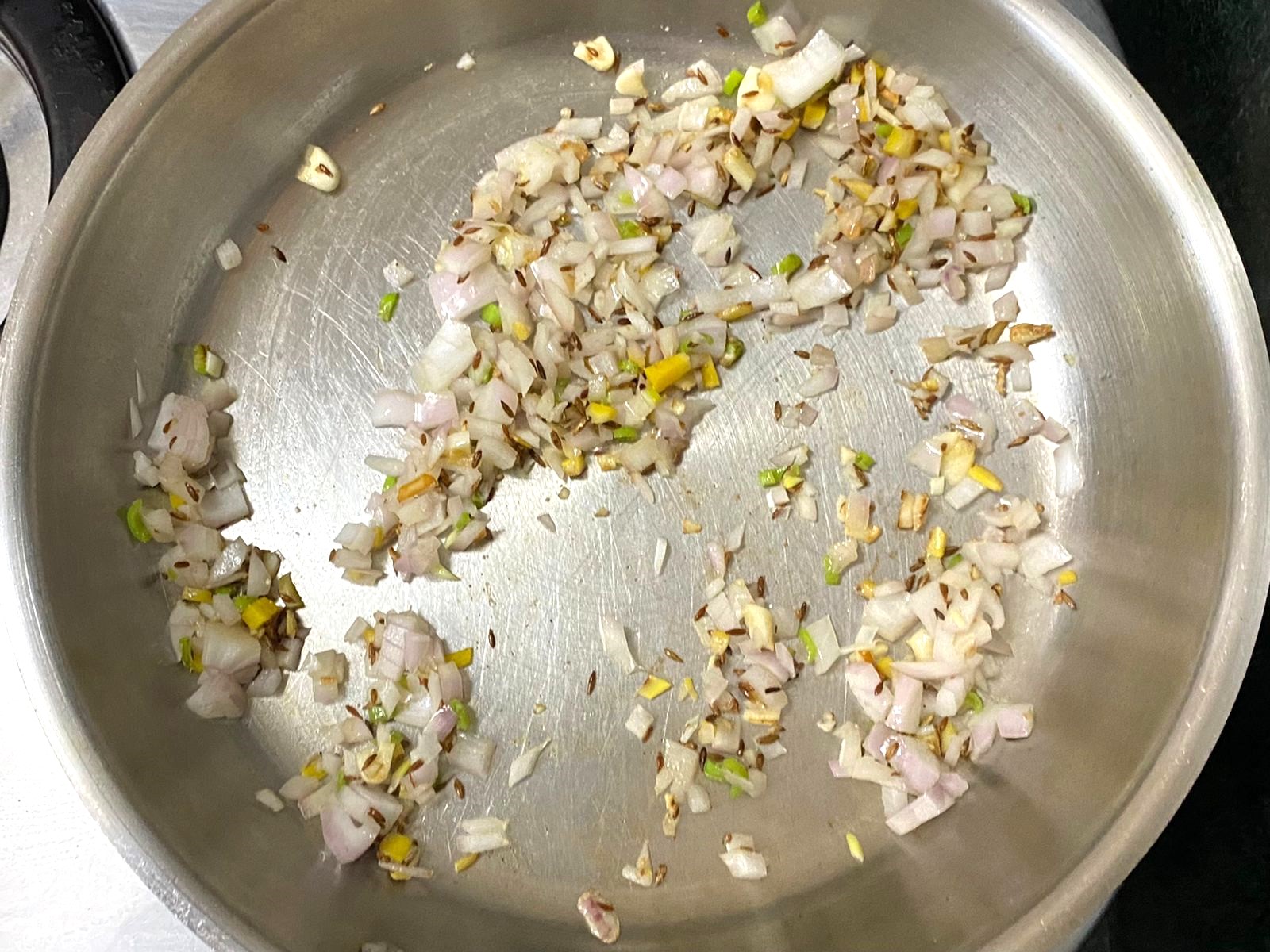 Heat oil in a pan and add the cumin seeds and asafoetida. Once the cumin seeds begin to brown and splutter add the garlic, green chillies and ginger and sauté on medium heat for 1 minute.  Next add the onions and sauté on medium heat for 3-4 minutes or until the onions begin to turn translucent.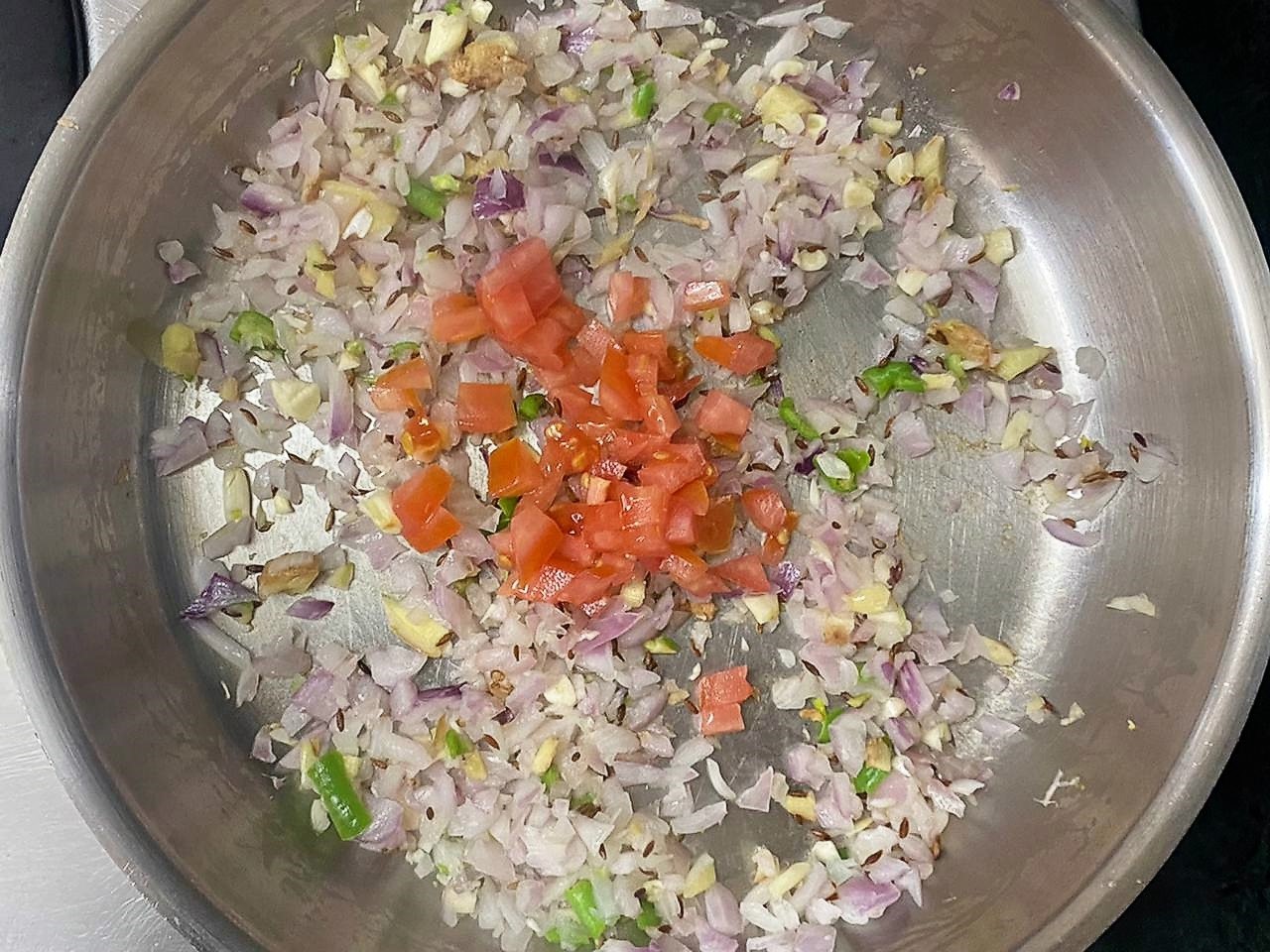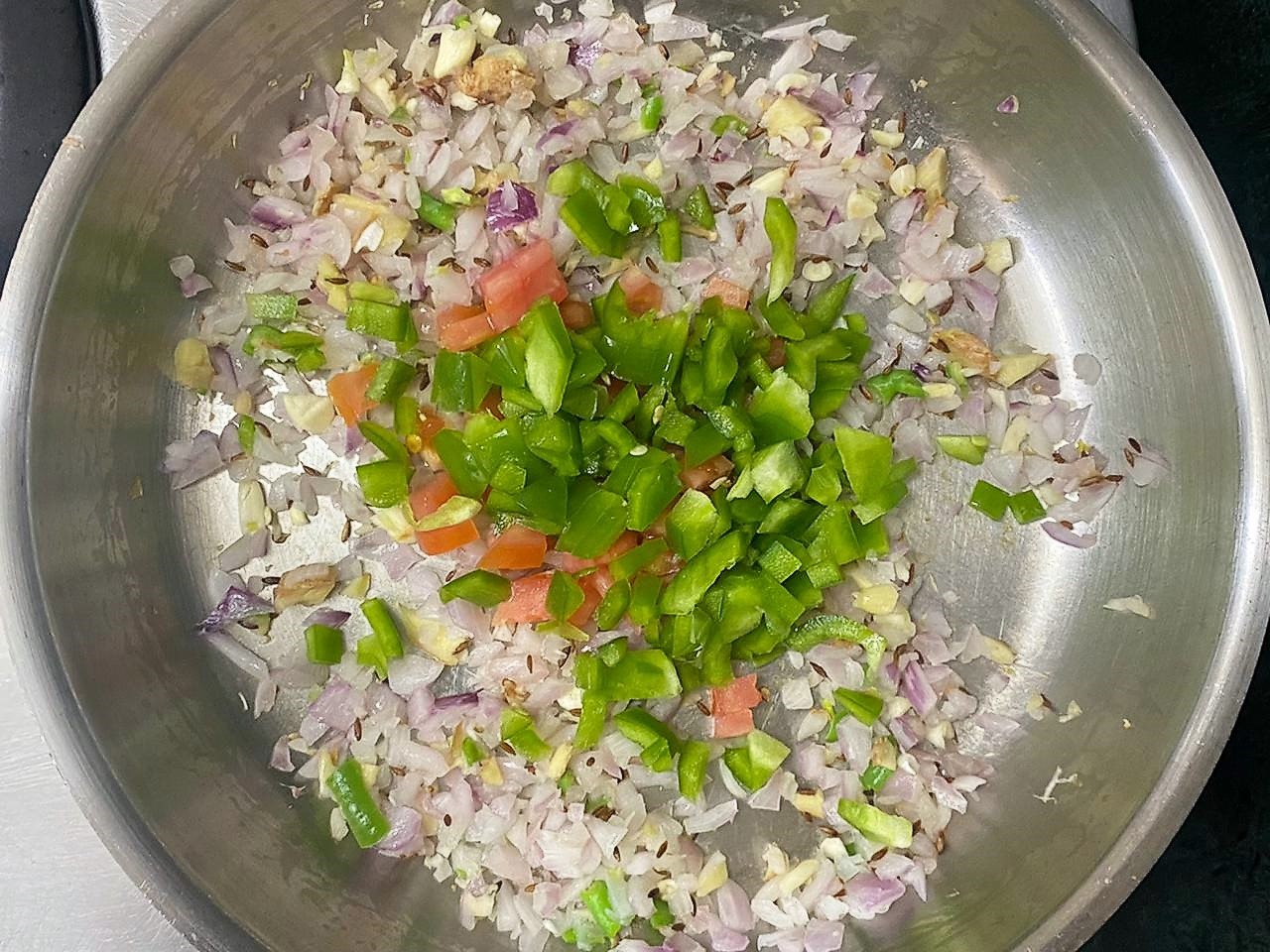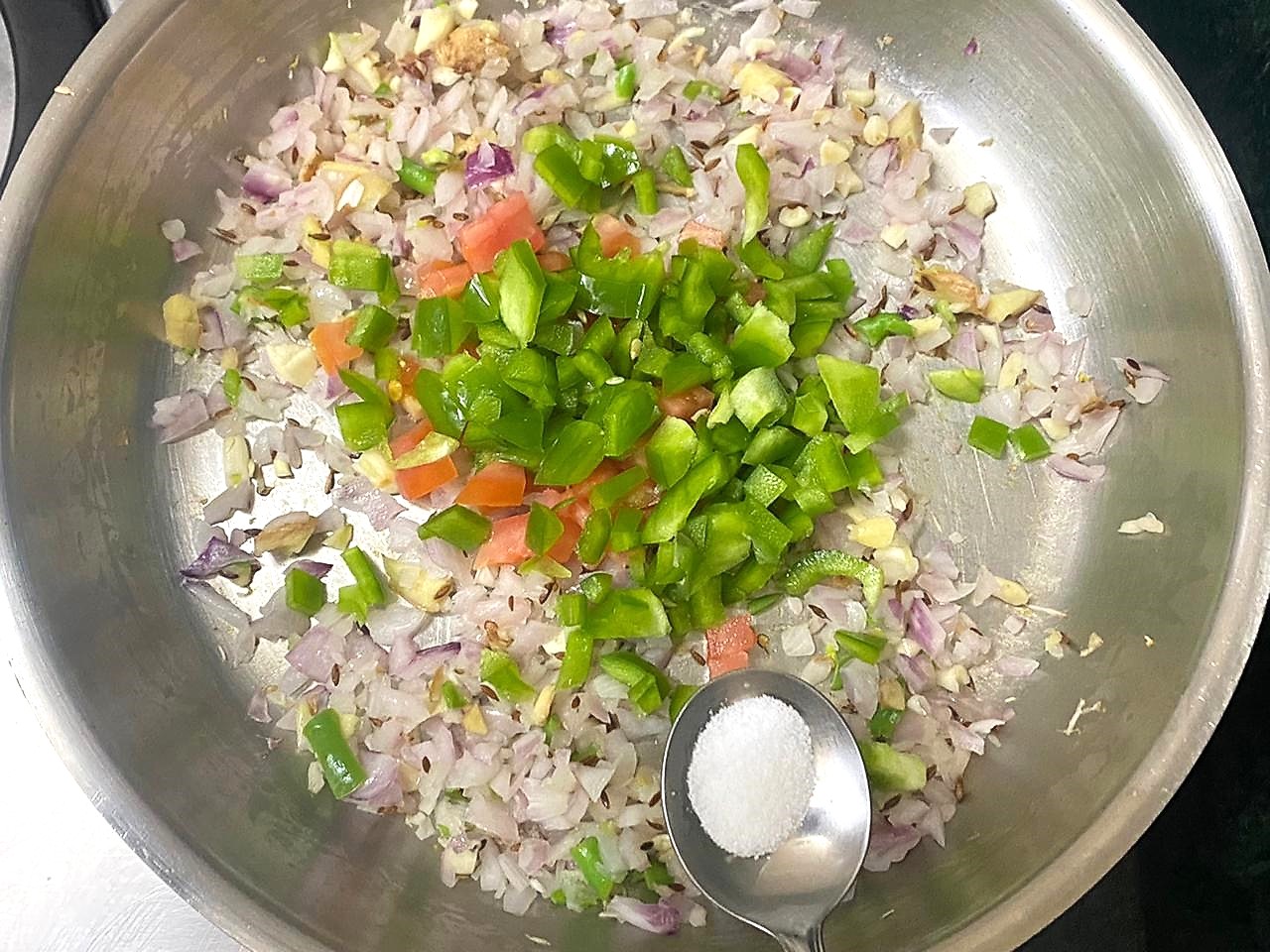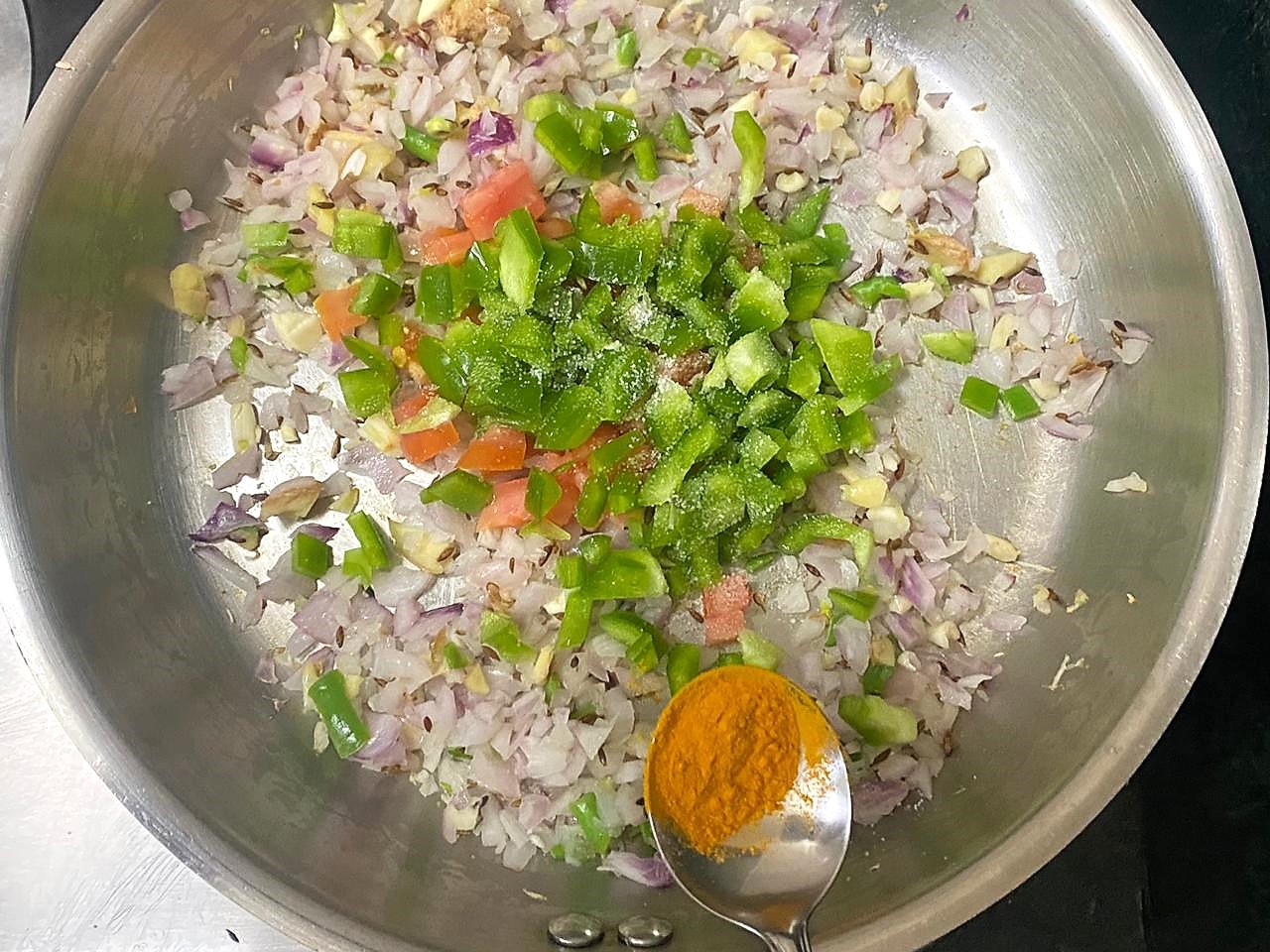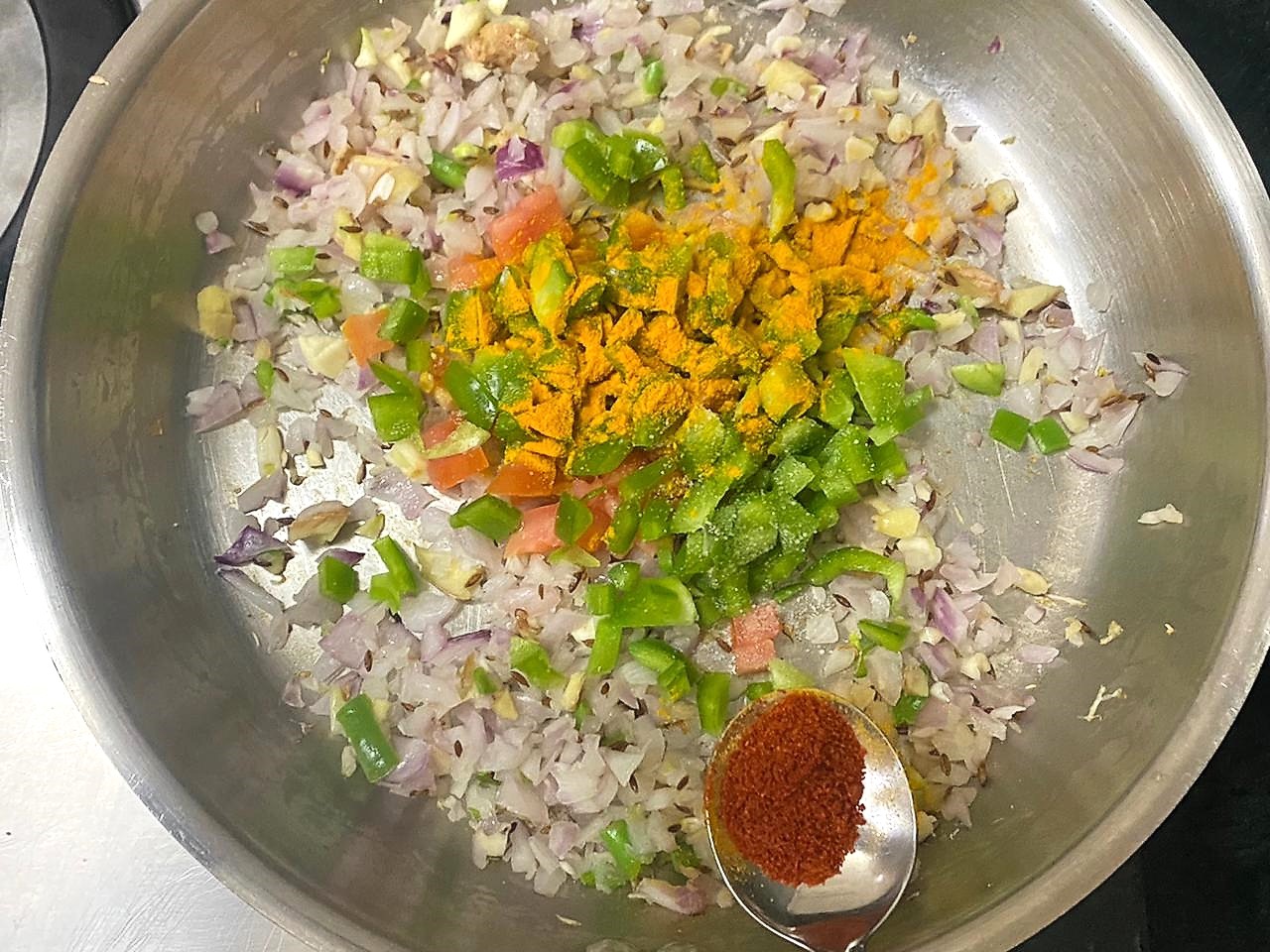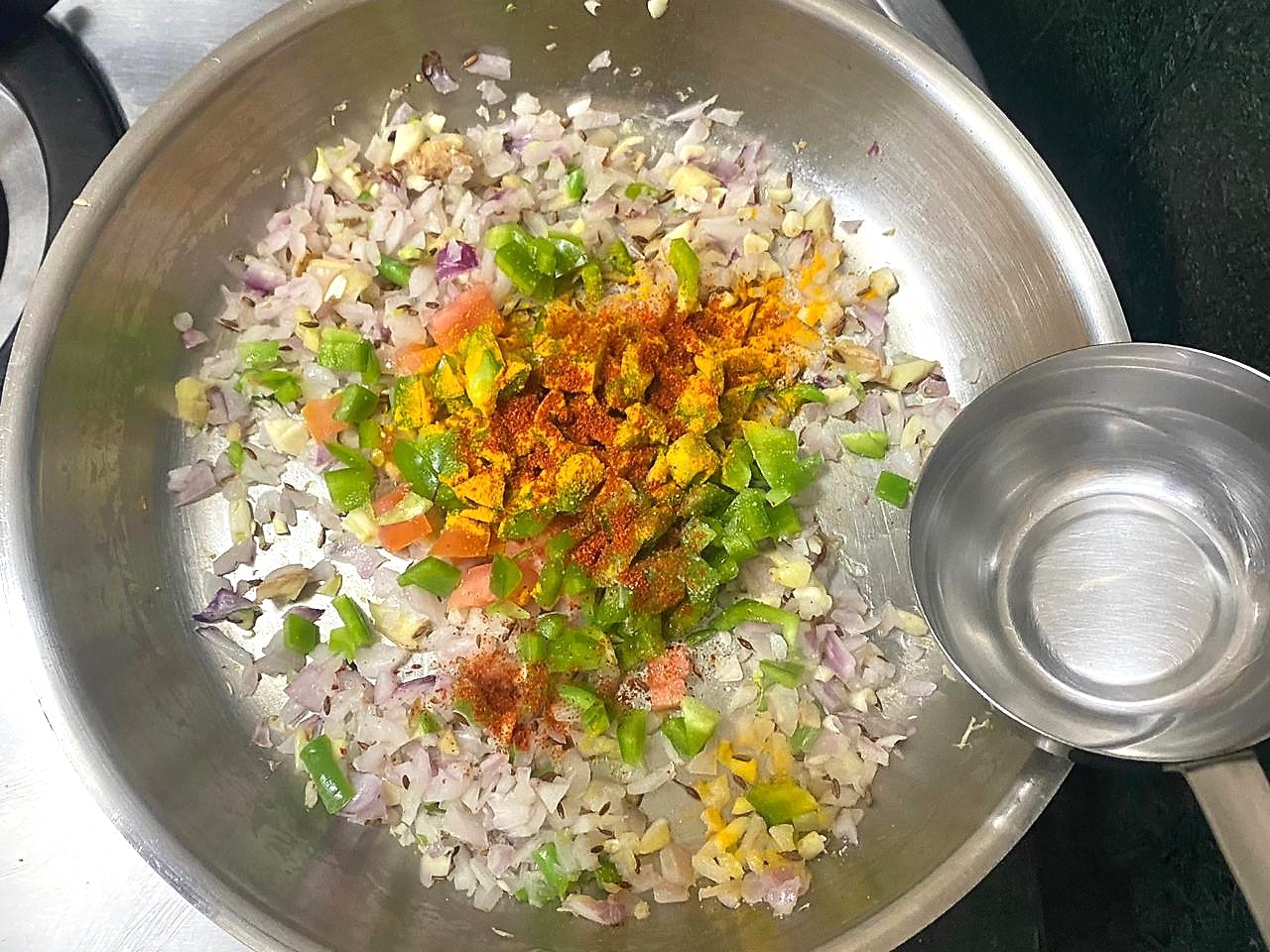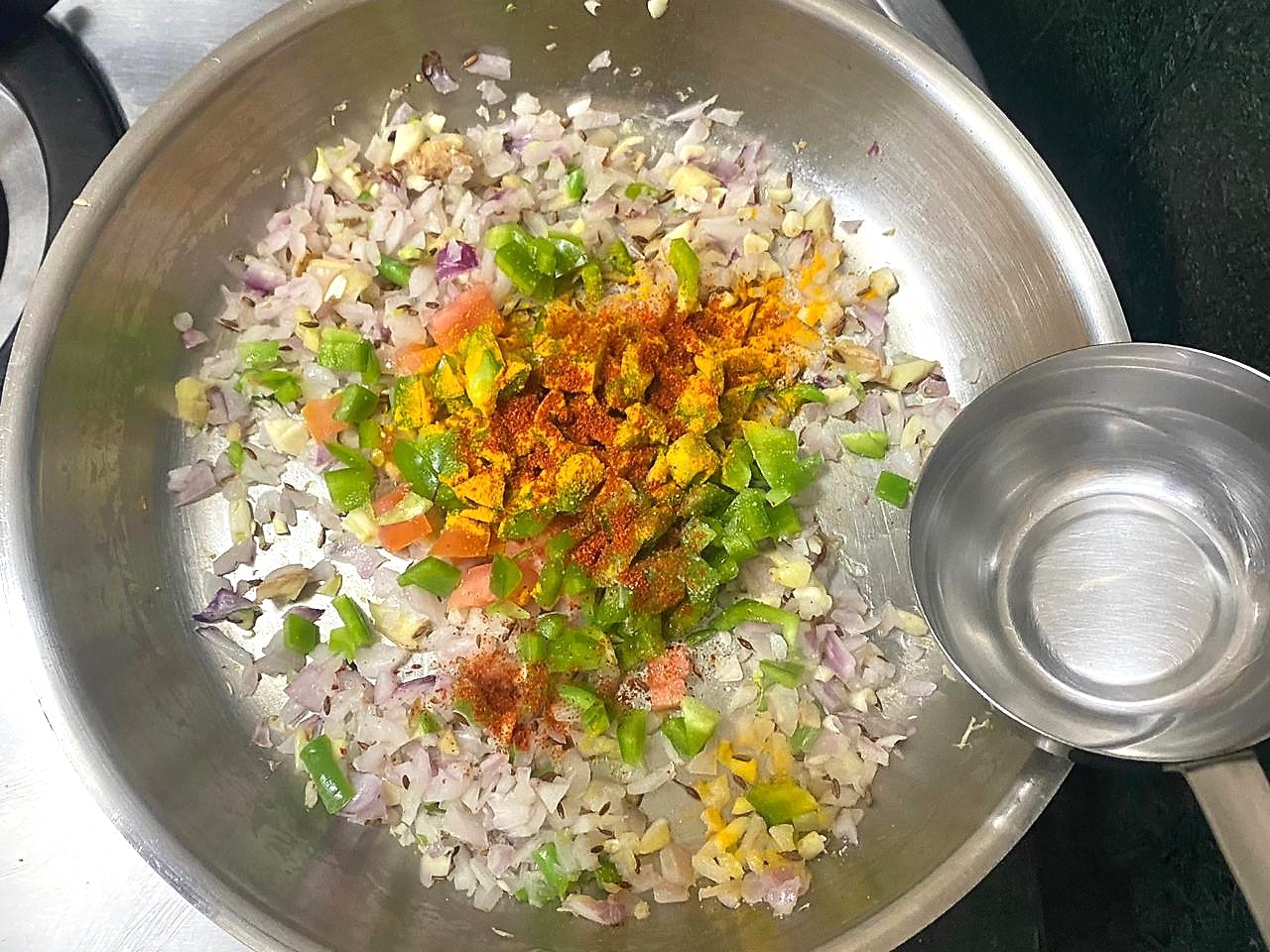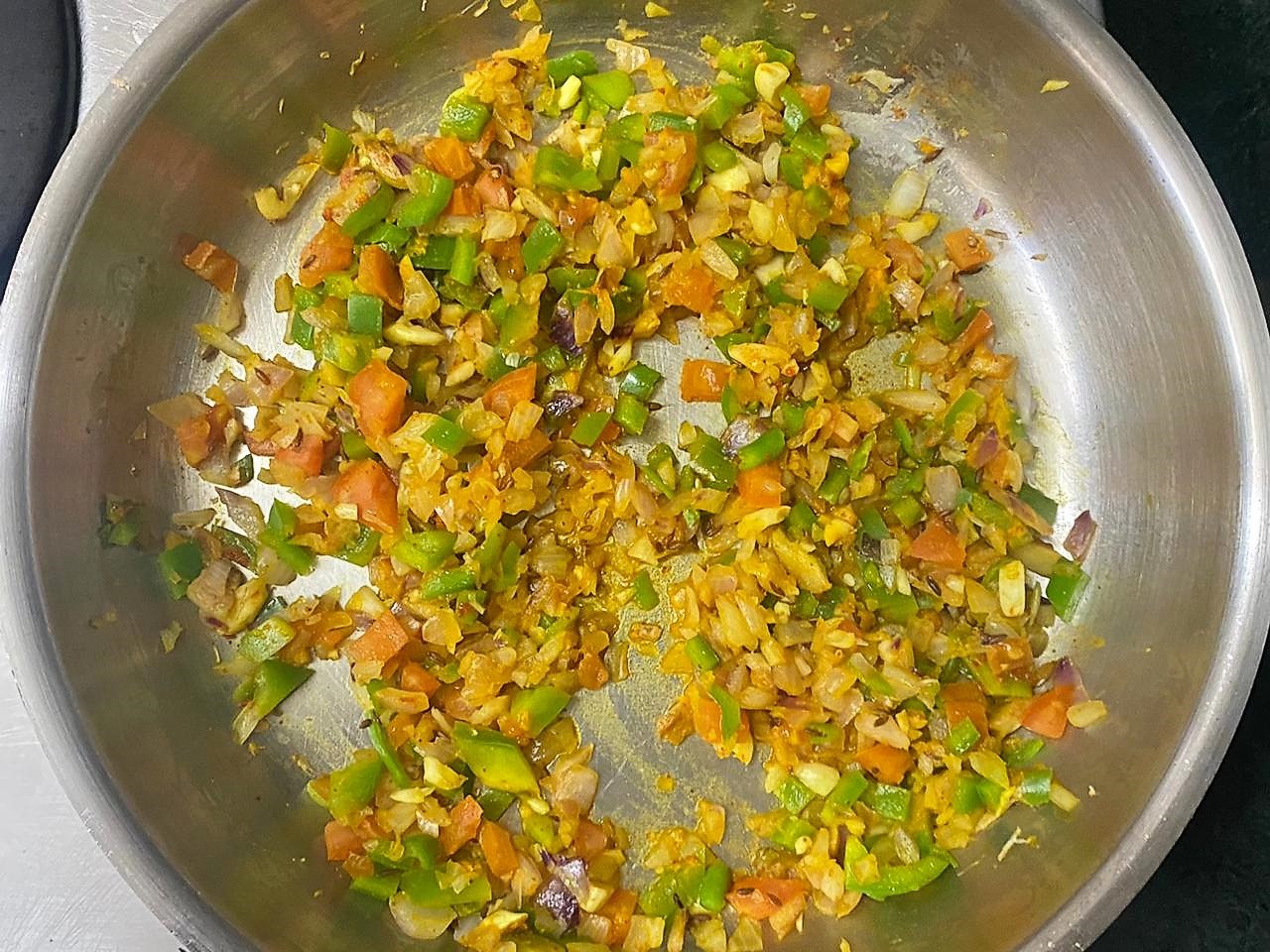 Next, add tomatoes, green pepper, salt, turmeric powder, red chilli powder and 2 tablespoons water and sauté on medium heat for 1-2 minutes to slightly soften the tomatoes.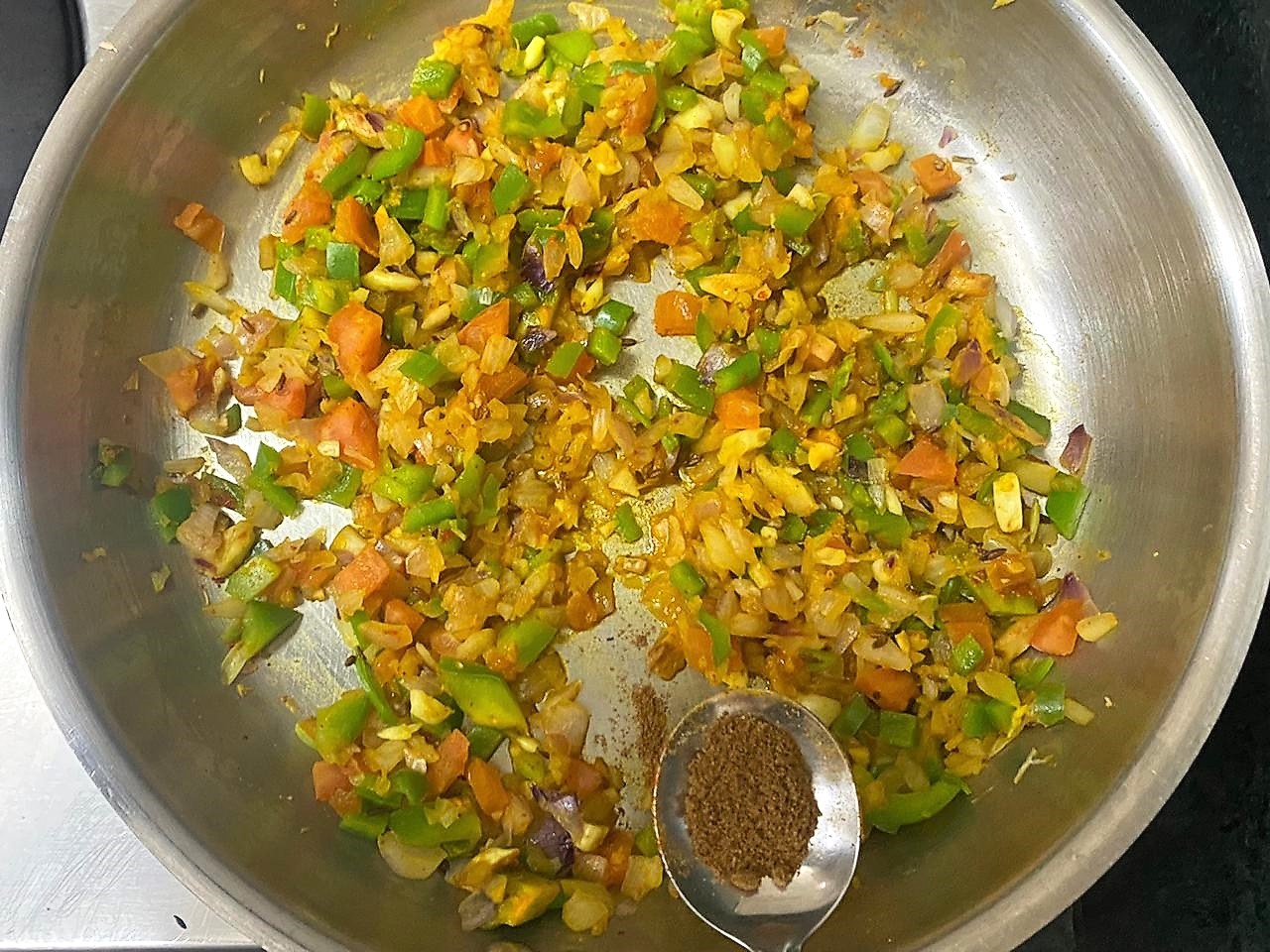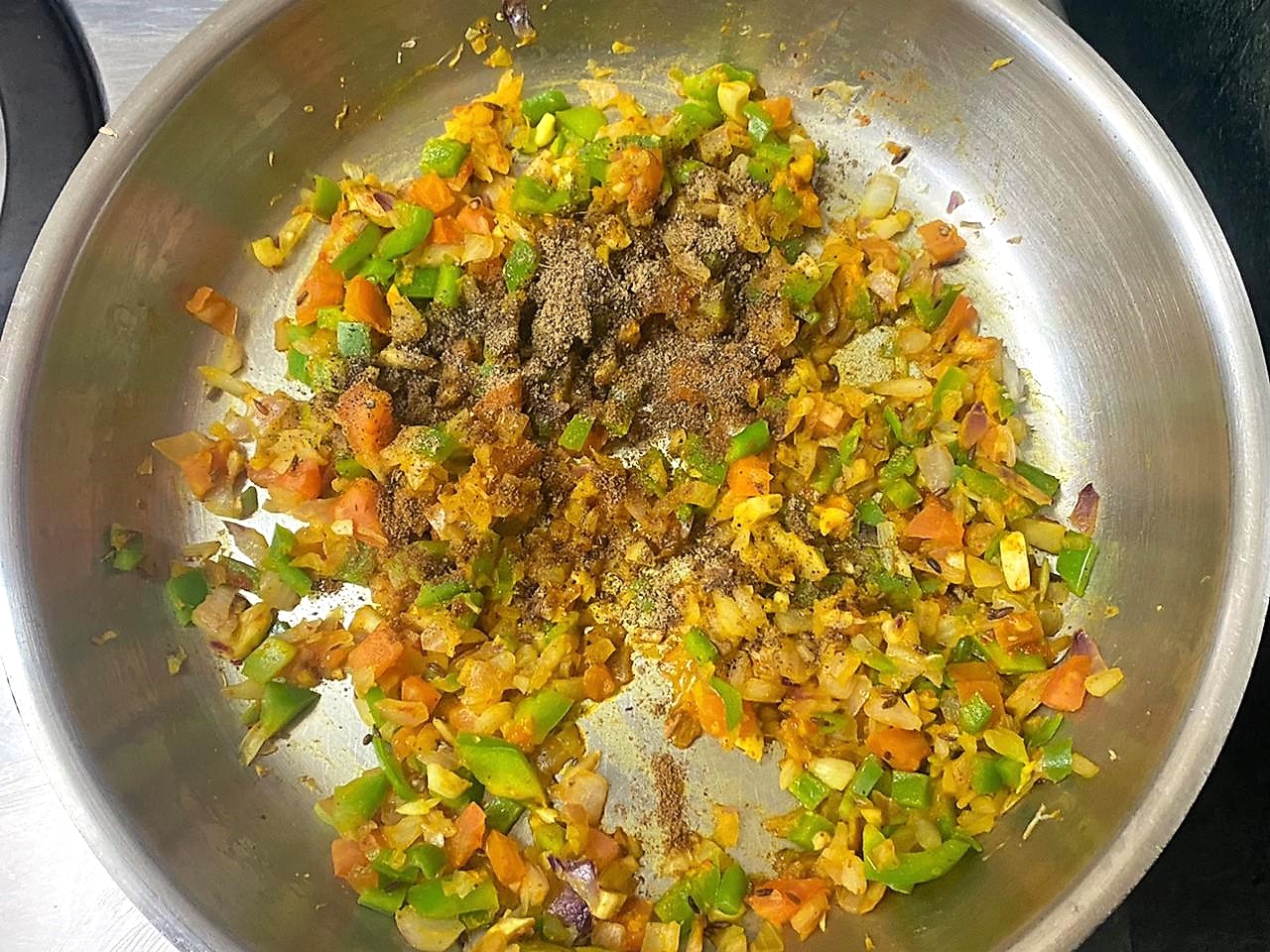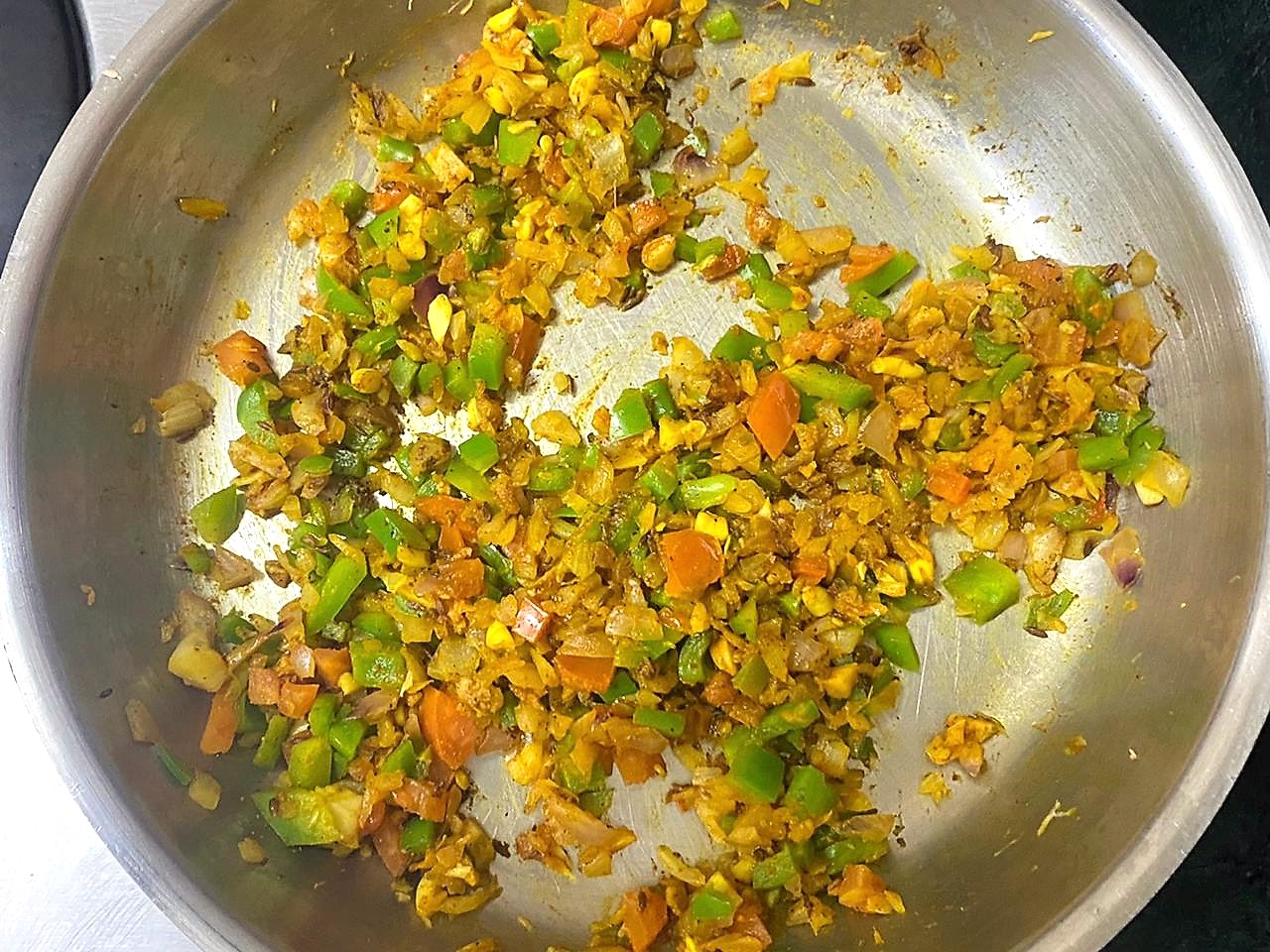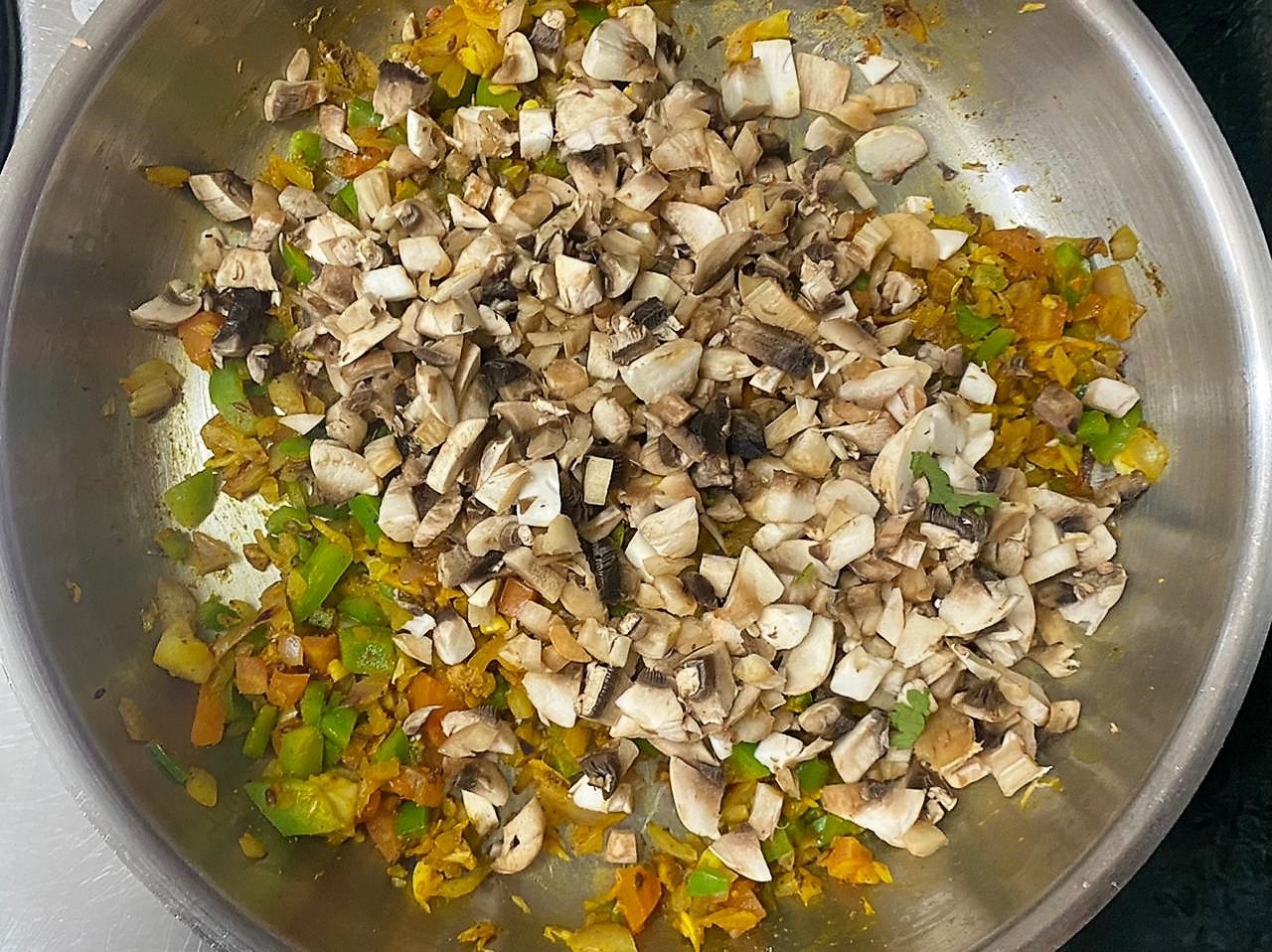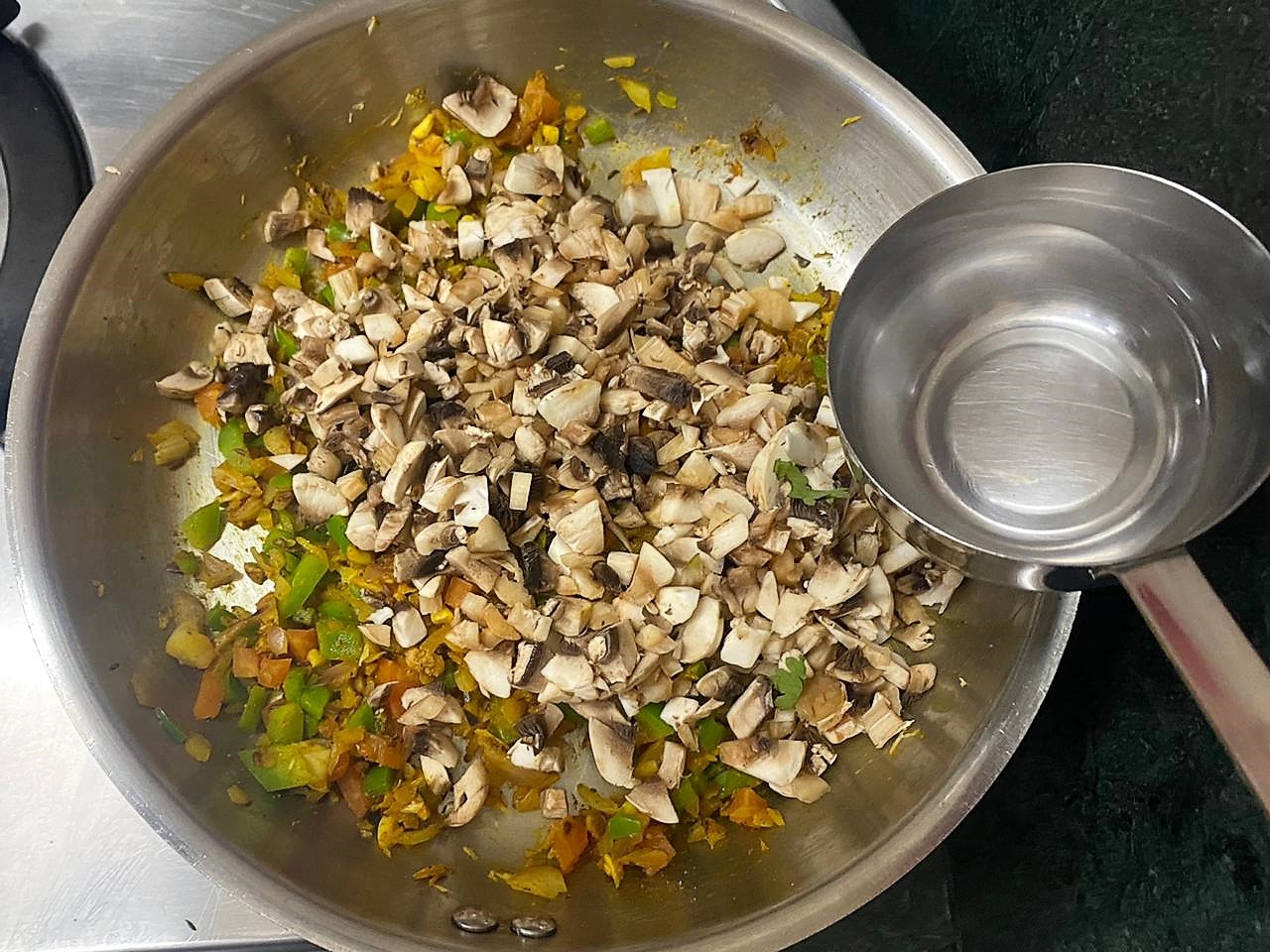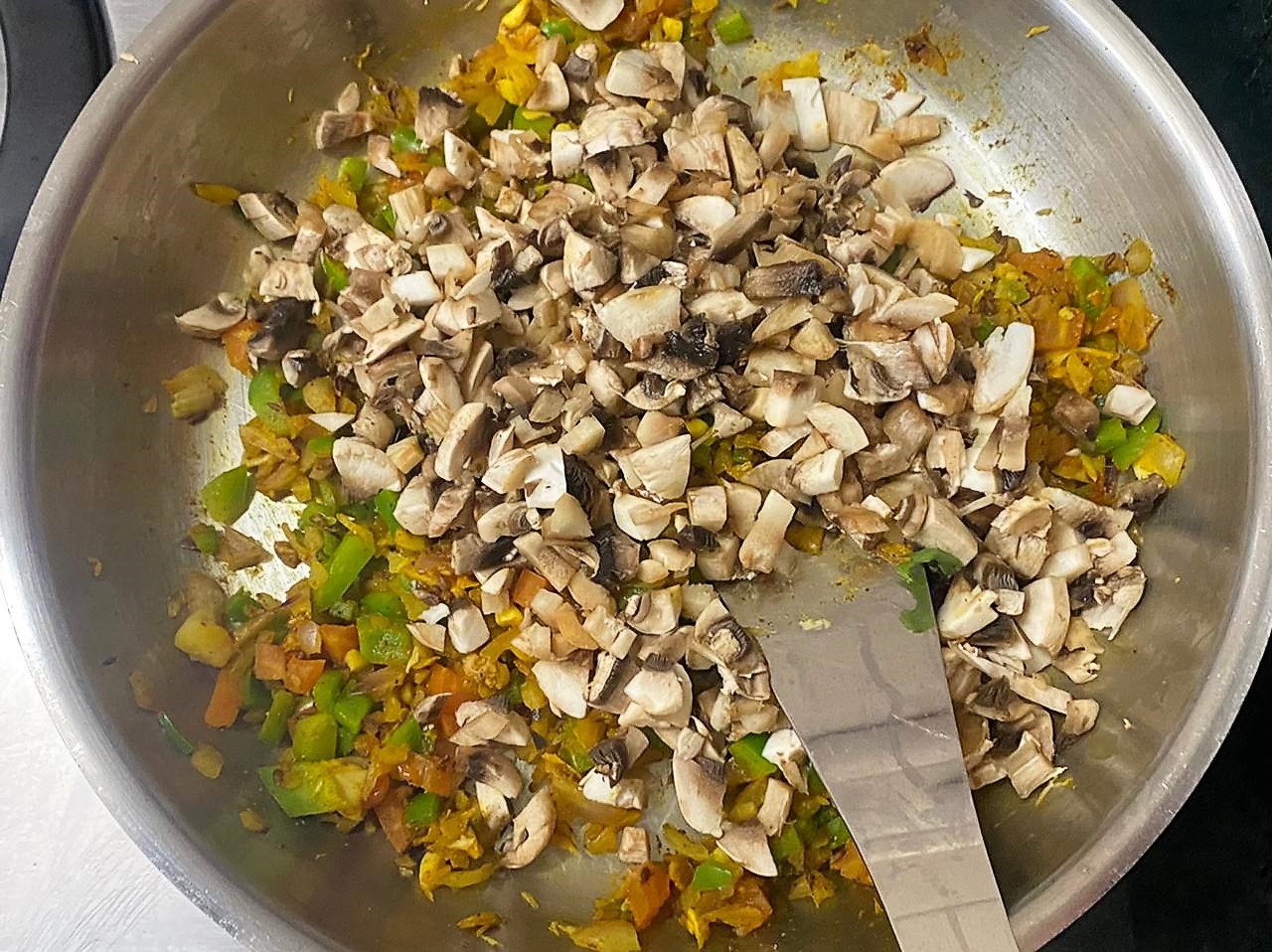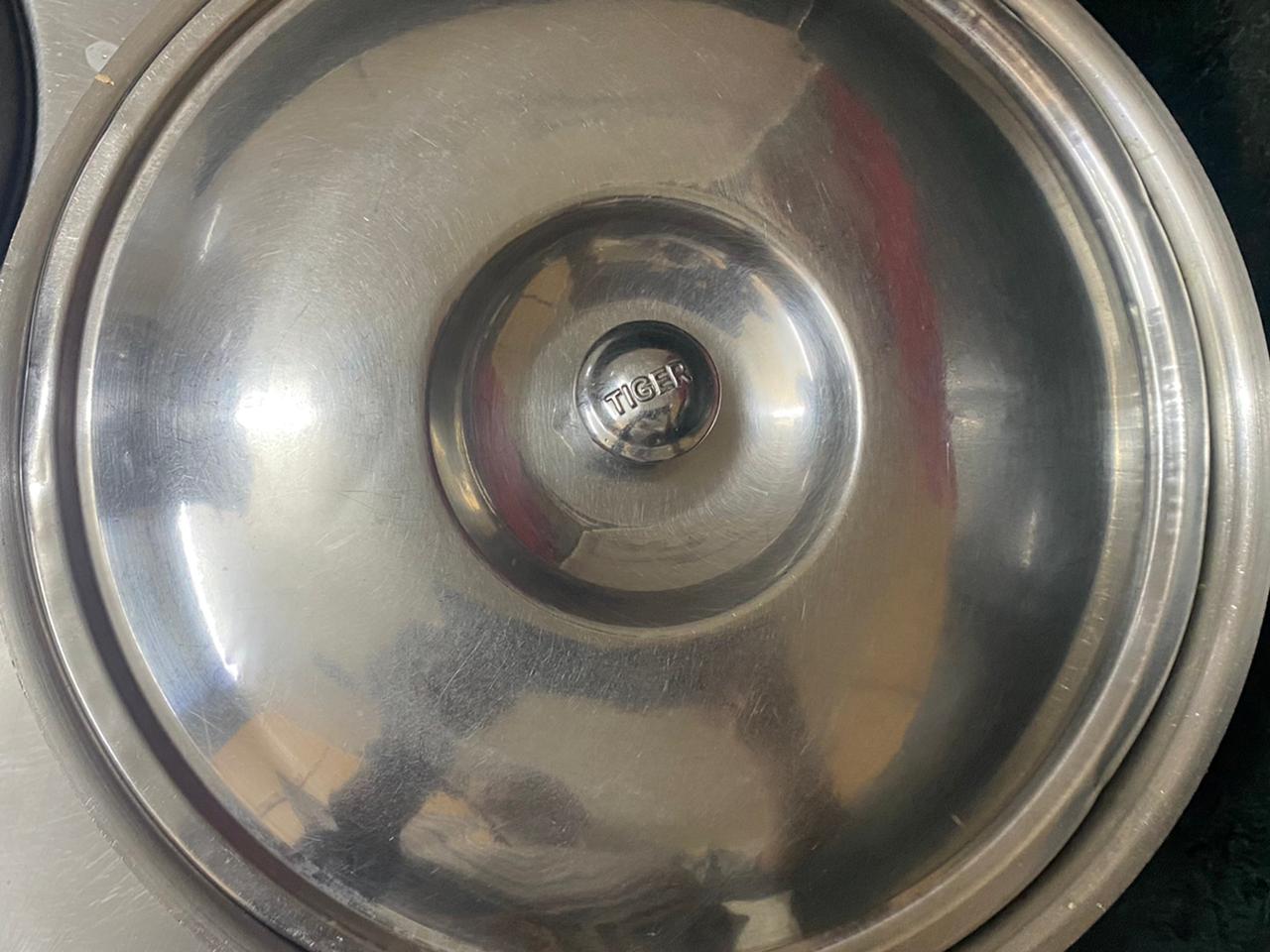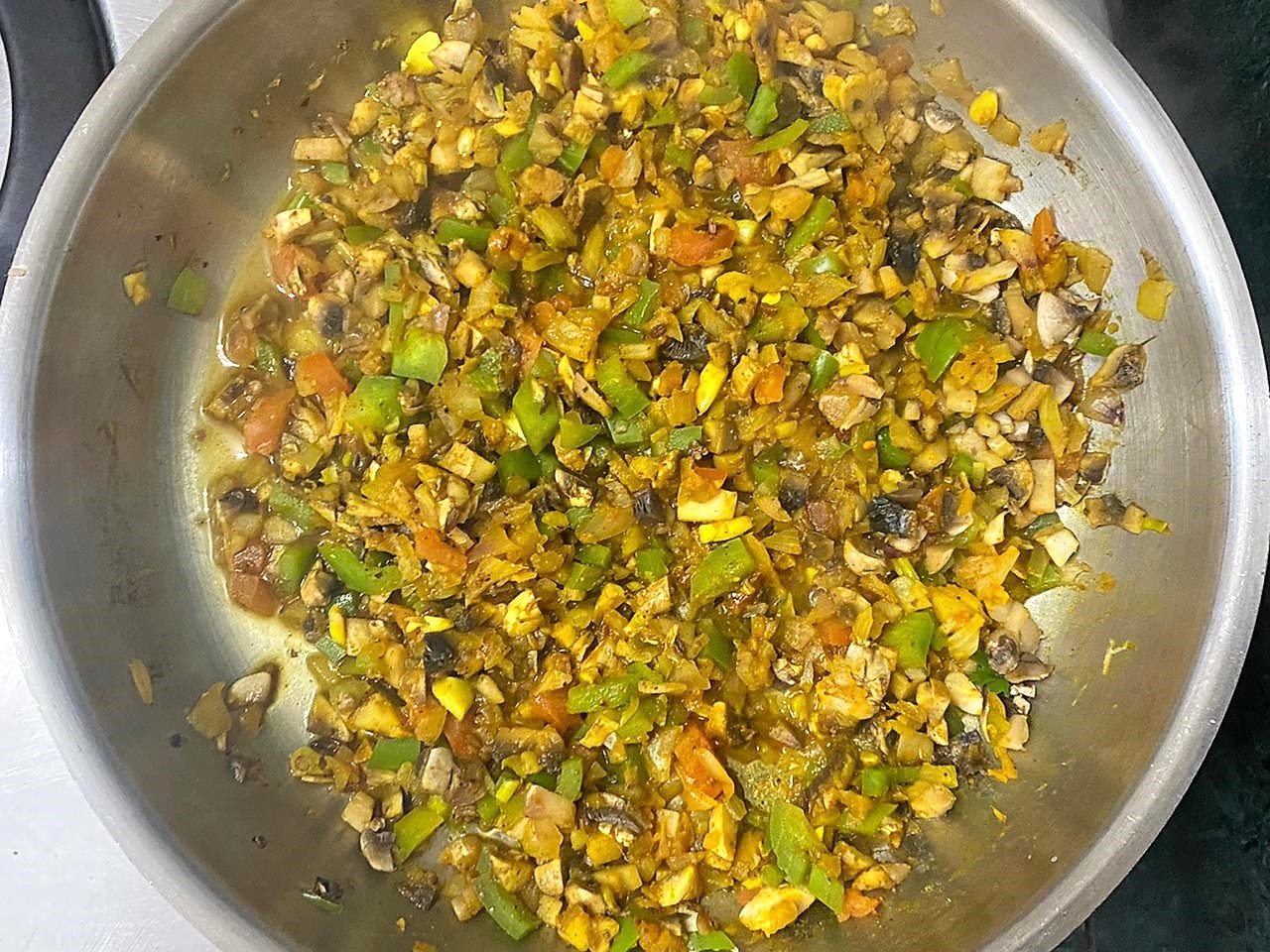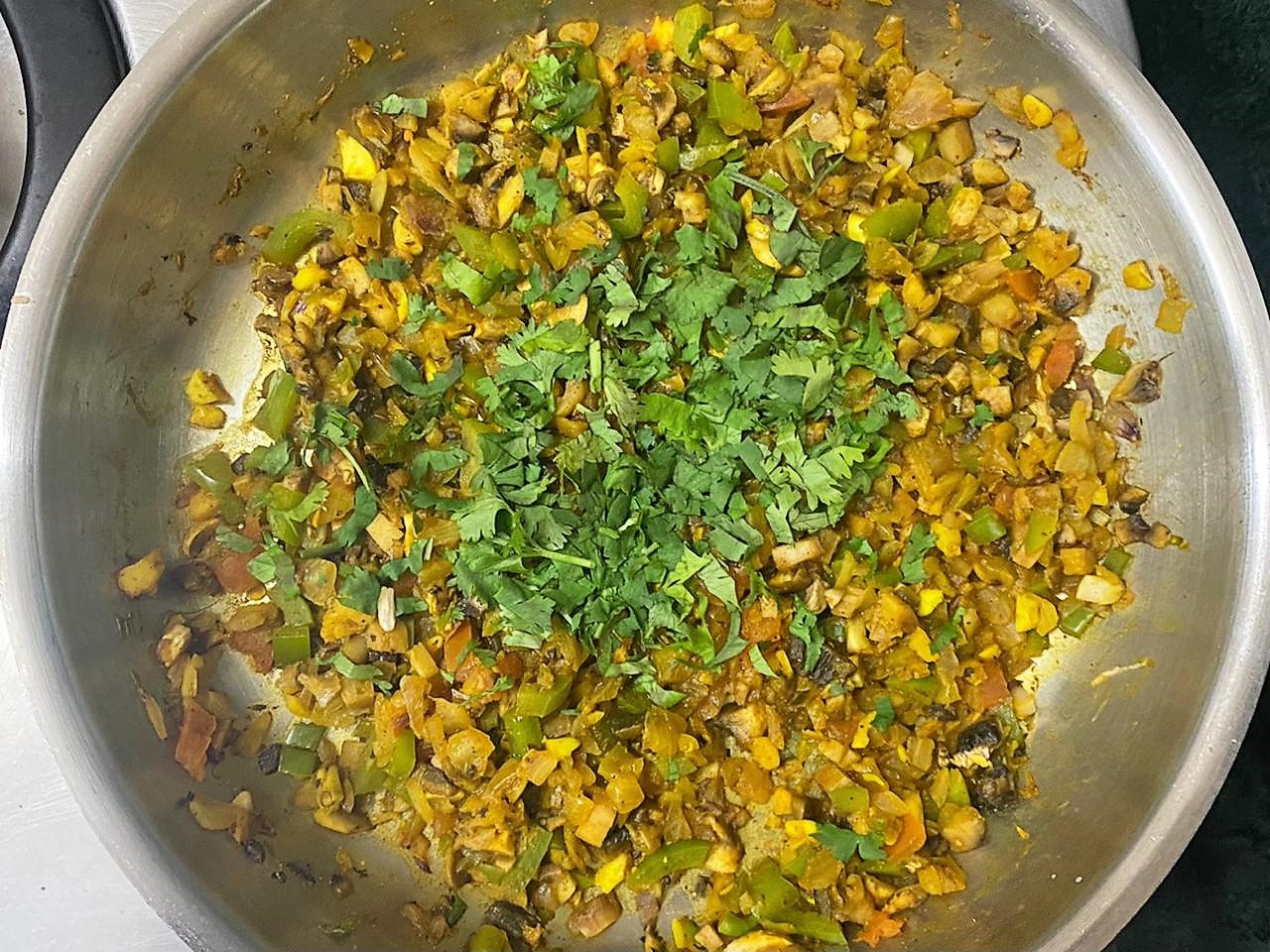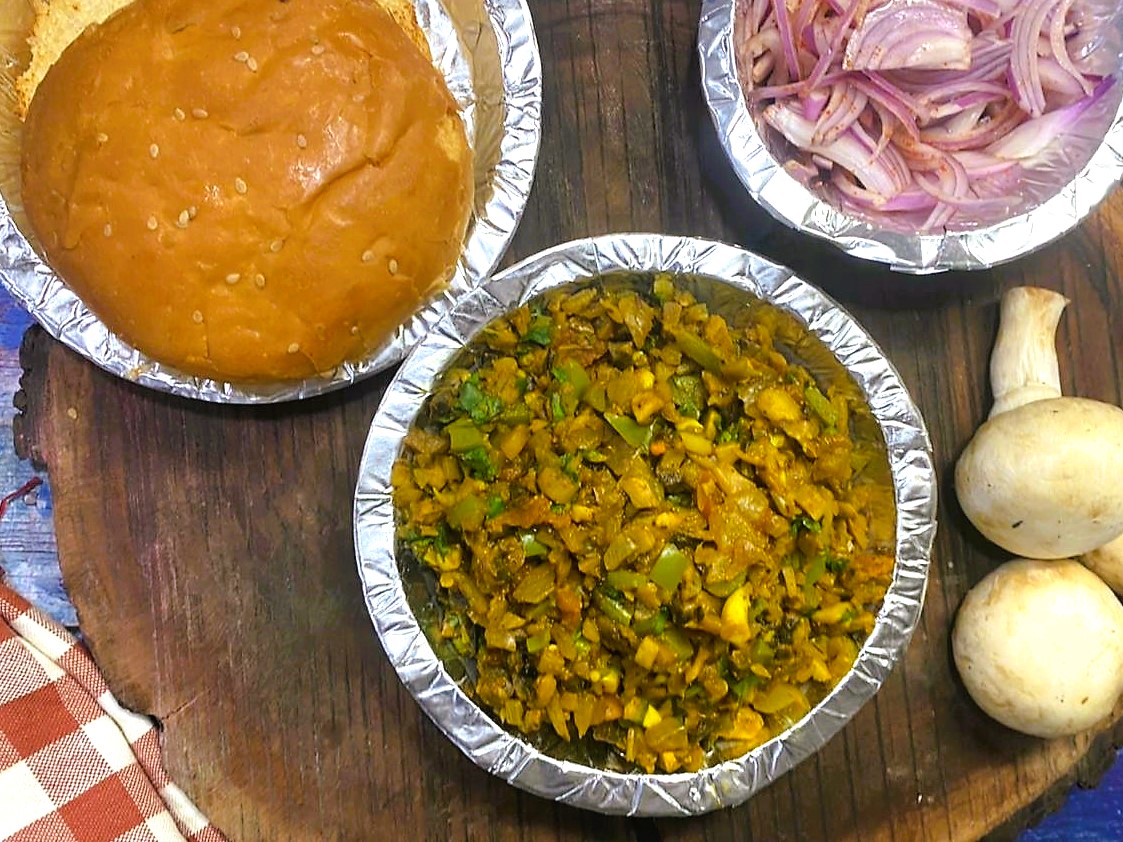 Once the tomatoes have softened slightly, add garam masala, mushrooms and 2 tablespoons water. Cover and cook for about 3-4 minutes or until the mushrooms are cooked.
Taste to adjust the seasoning, add the coriander leaves and serve hot as a side or with a bread slice or roll for a meal.