Hard Boiled Egg Bhurji
Hard Boiled Egg Bhurji is boiled eggs tossed in onions, tomatoes, and spices. This bhurji is spiced with basic spices and is quick, easy to make and takes just 15 minutes to put together.
'Bhurji' literally translates to 'scramble' and this bhurji is a take on very popular Indian scrambled eggs. As with anything Indian, the bhurji is anything but plain, yellow, mild, homogenised scrambled eggs you find on breakfast tables around the world but is a riotous mix of colours and spices that's laden with flavours.
My brother Mohit is an 'egg expert' and makes at least 20-30 different breakfast recipes using eggs. My husband loves his cooking and often looks forward to my brother cooking the egg varieties. However, living in different countries it is something that doesn't happen on regular basis. I prepared this recipe for my husband inspired by my brothers cooking. This Bhurji is a great dish to serve for breakfast, lunch, or dinner with bread, bread rolls, paratha, or roti.
Some more Indian recipes that you may like are Hasselback Egg Tadka, Punjabi Egg Curry, Paneer Bhurji and Sprouted Moong Beans Appe.
Ingredients
4 hardboiled eggs
1 teaspoon oil
½ teaspoon cumin seeds
½ teaspoon finely chopped garlic
½ teaspoon finely chopped ginger
½ teaspoon finely chopped chillies
3-4 tablespoons finely chopped onion
1 finely chopped tomato
Salt to taste
¼ teaspoon turmeric powder
½ teaspoon coriander powder
½ pav bhaji masala
½ teaspoon Kashmiri red chilli powder
¼ teaspoon dried mango powder
2 teaspoons finely chopped coriander leaves
Directions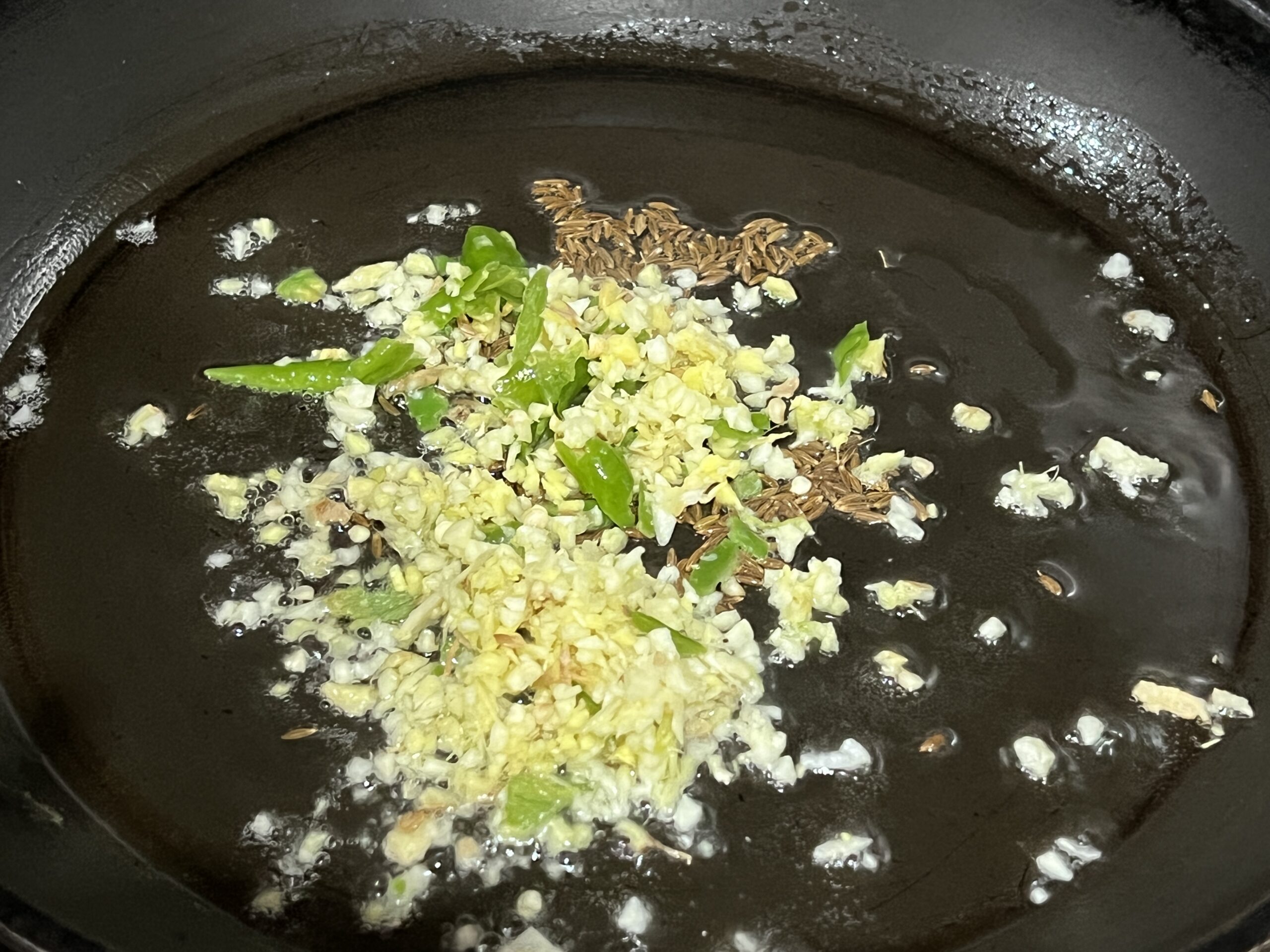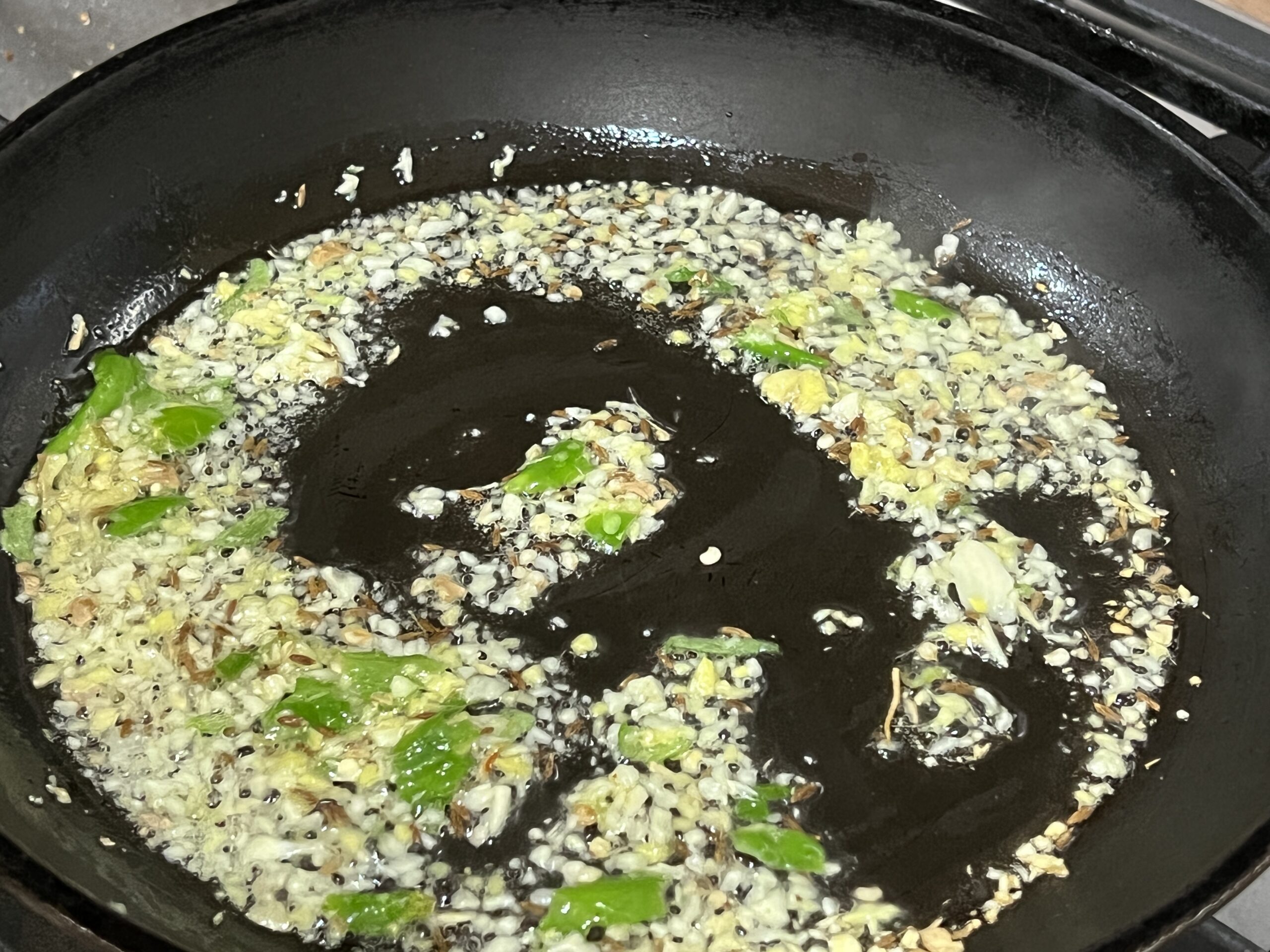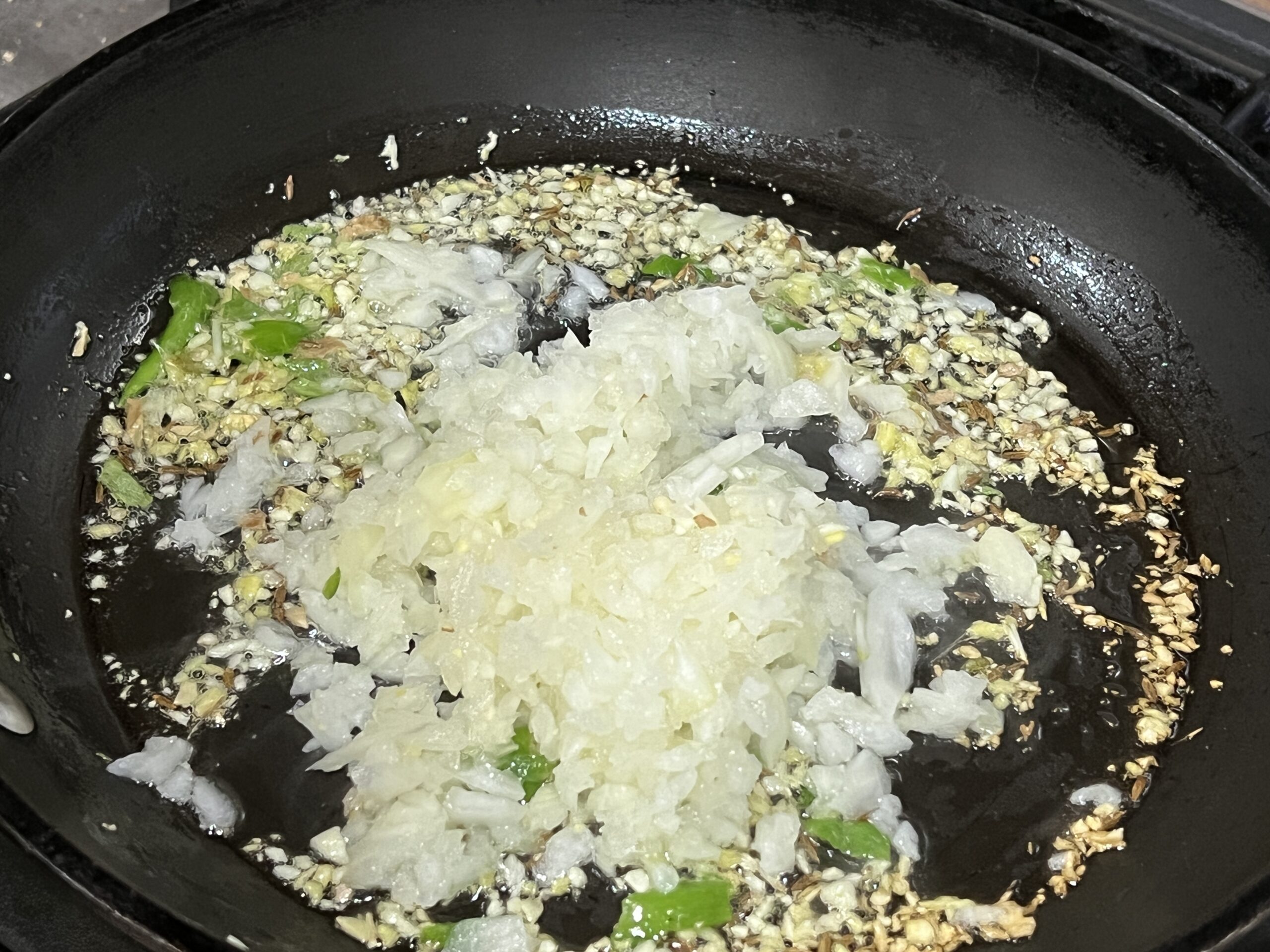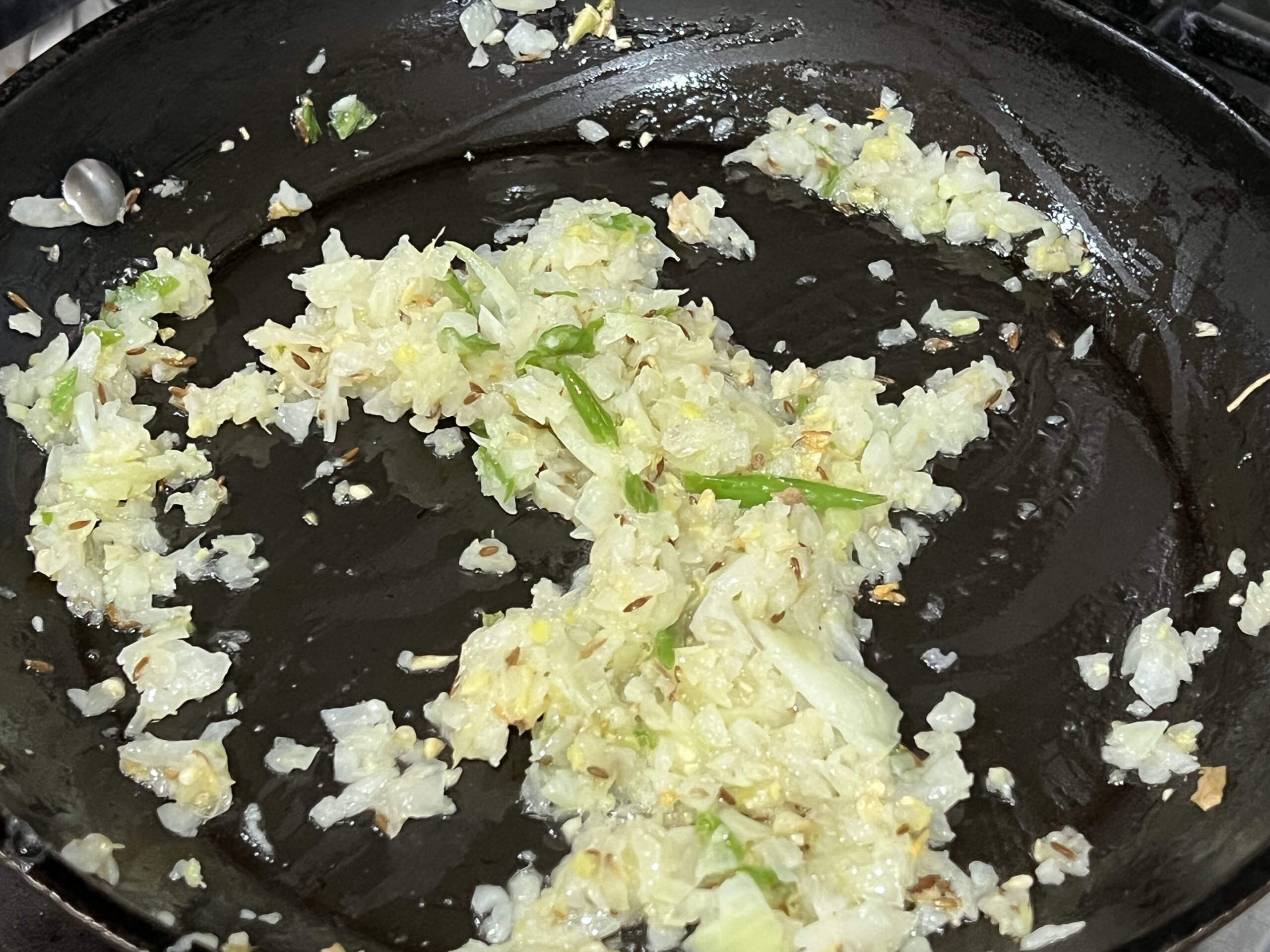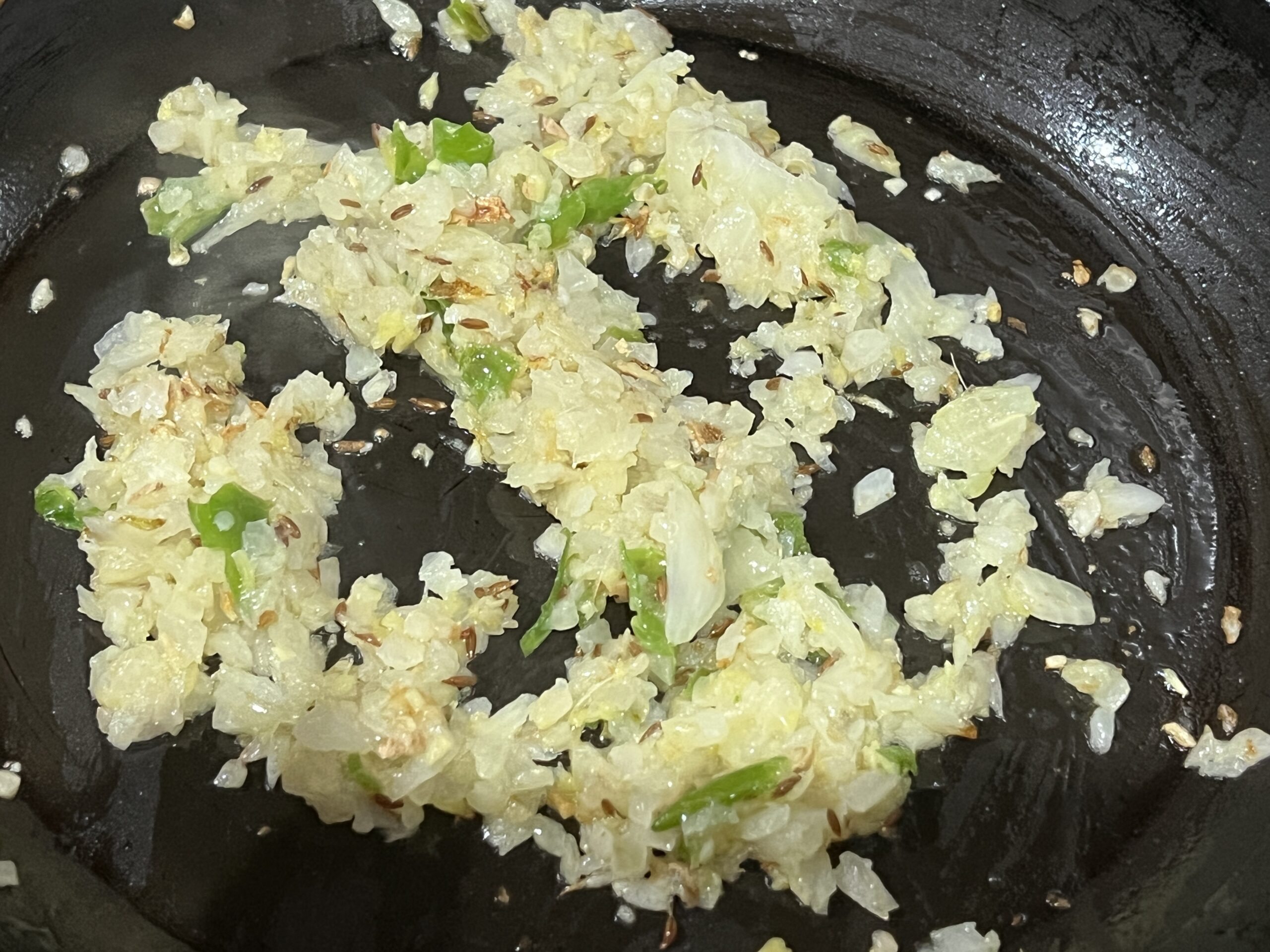 Heat oil in a pan and add the cumin, ginger, garlic and chillies. Sauté on medium heat for 1 minute and then add the onions. Sauté on medium heat for 3-4 minutes or until the onions are slightly golden.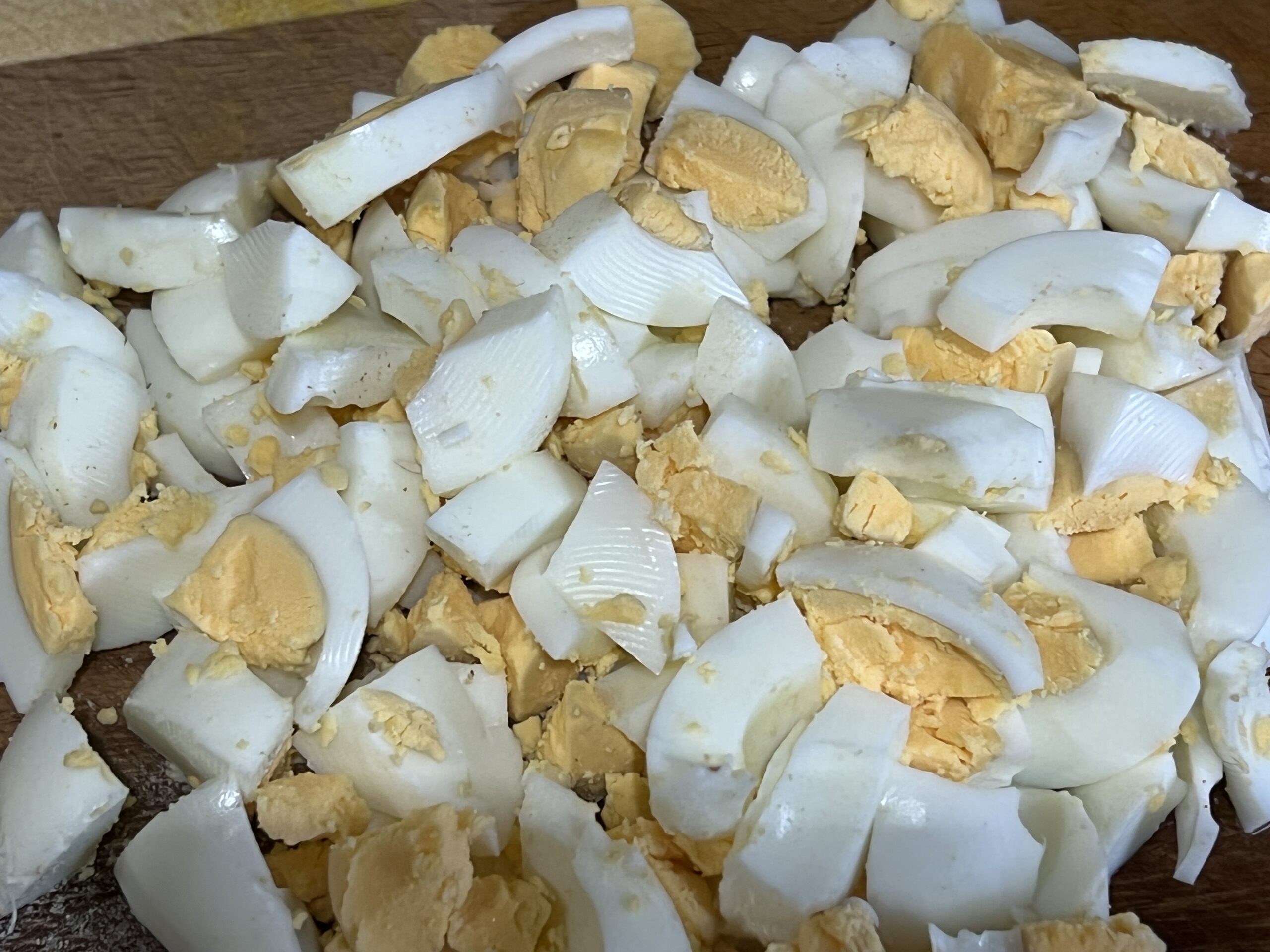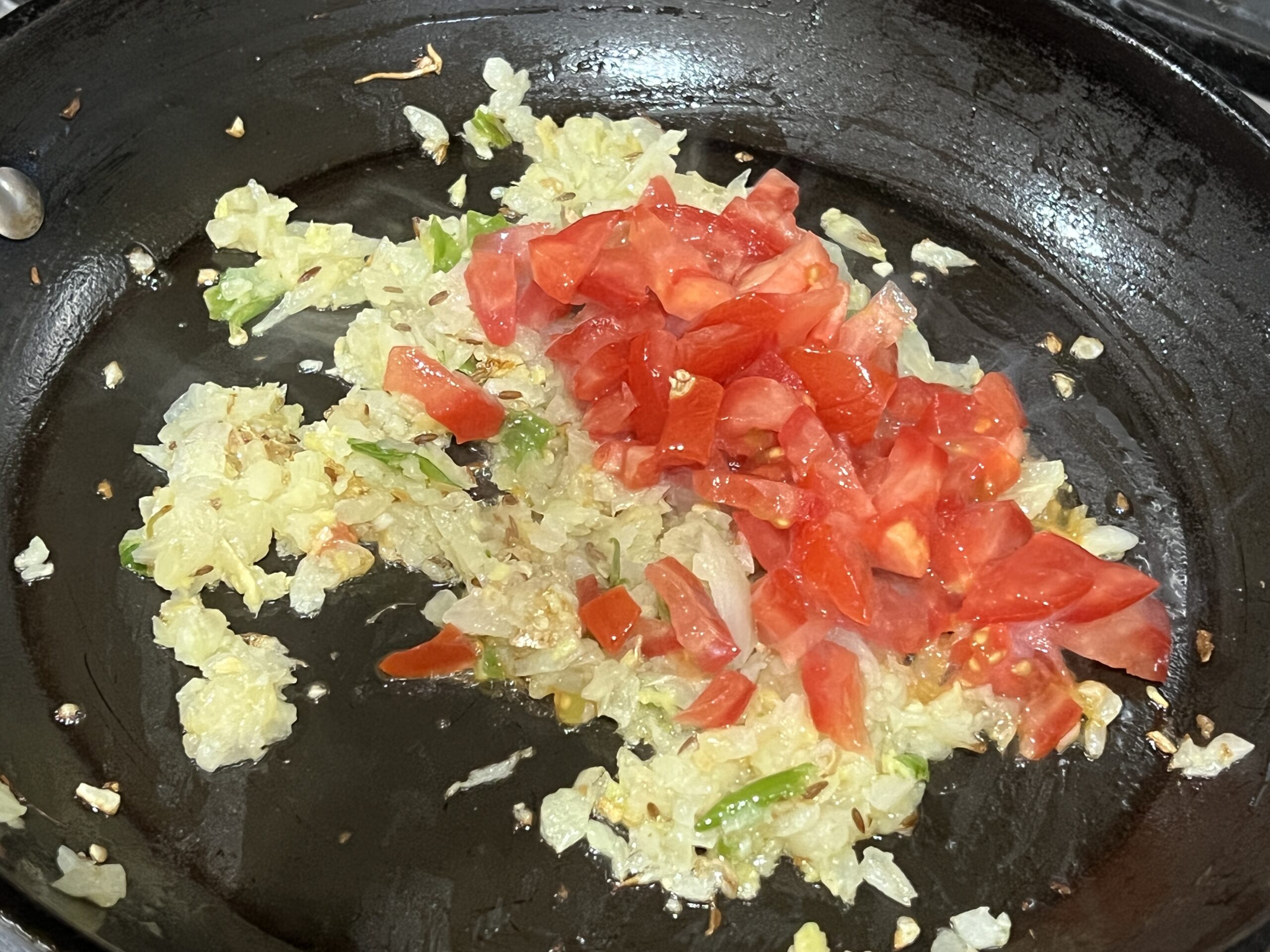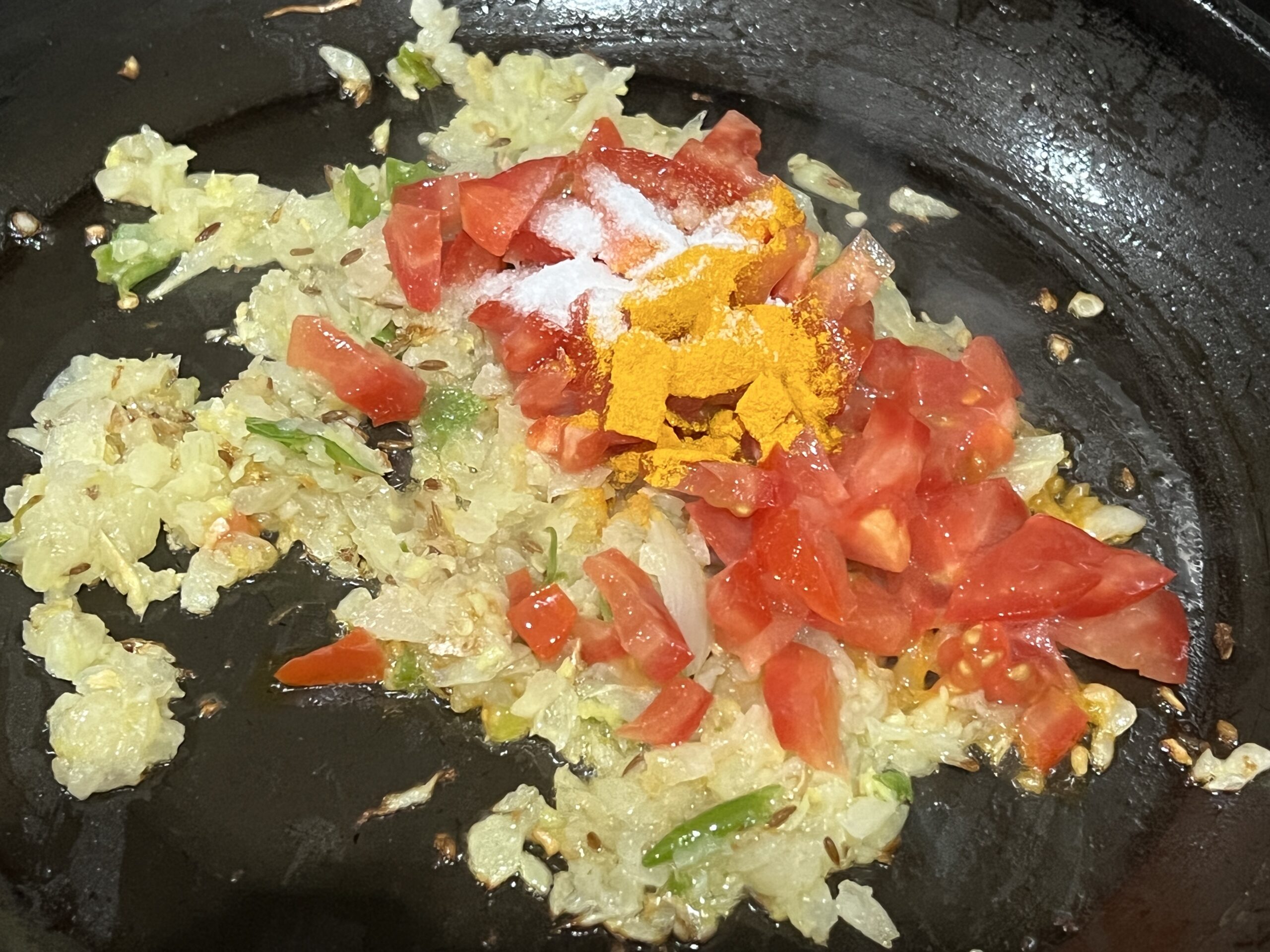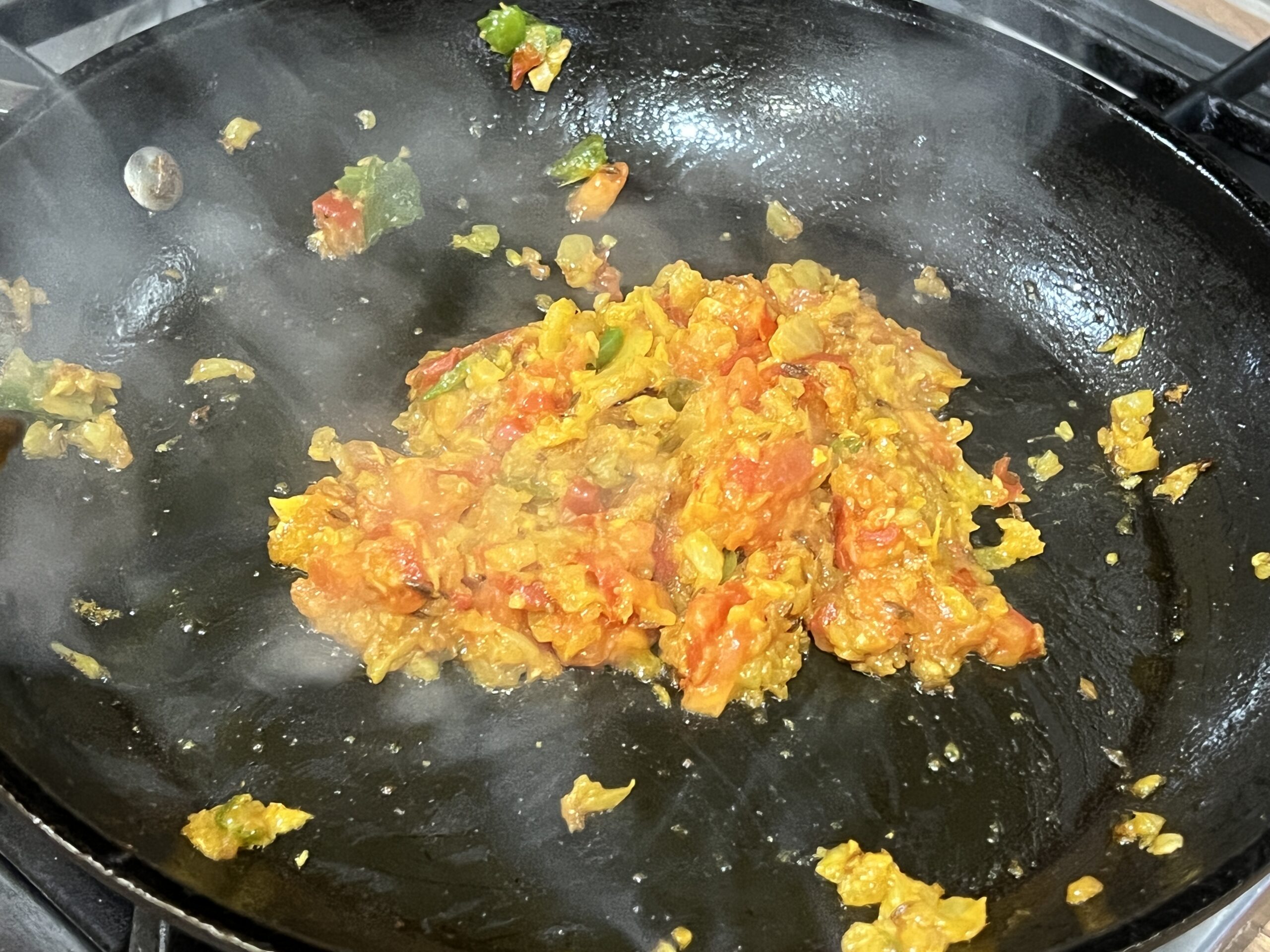 While the onions are cooking, chop the boiled eggs into small pieces and keep them aside.
Add the tomatoes, salt and turmeric powder and cook the tomatoes on medium heat for 1-2 minutes until they are mushy and soft.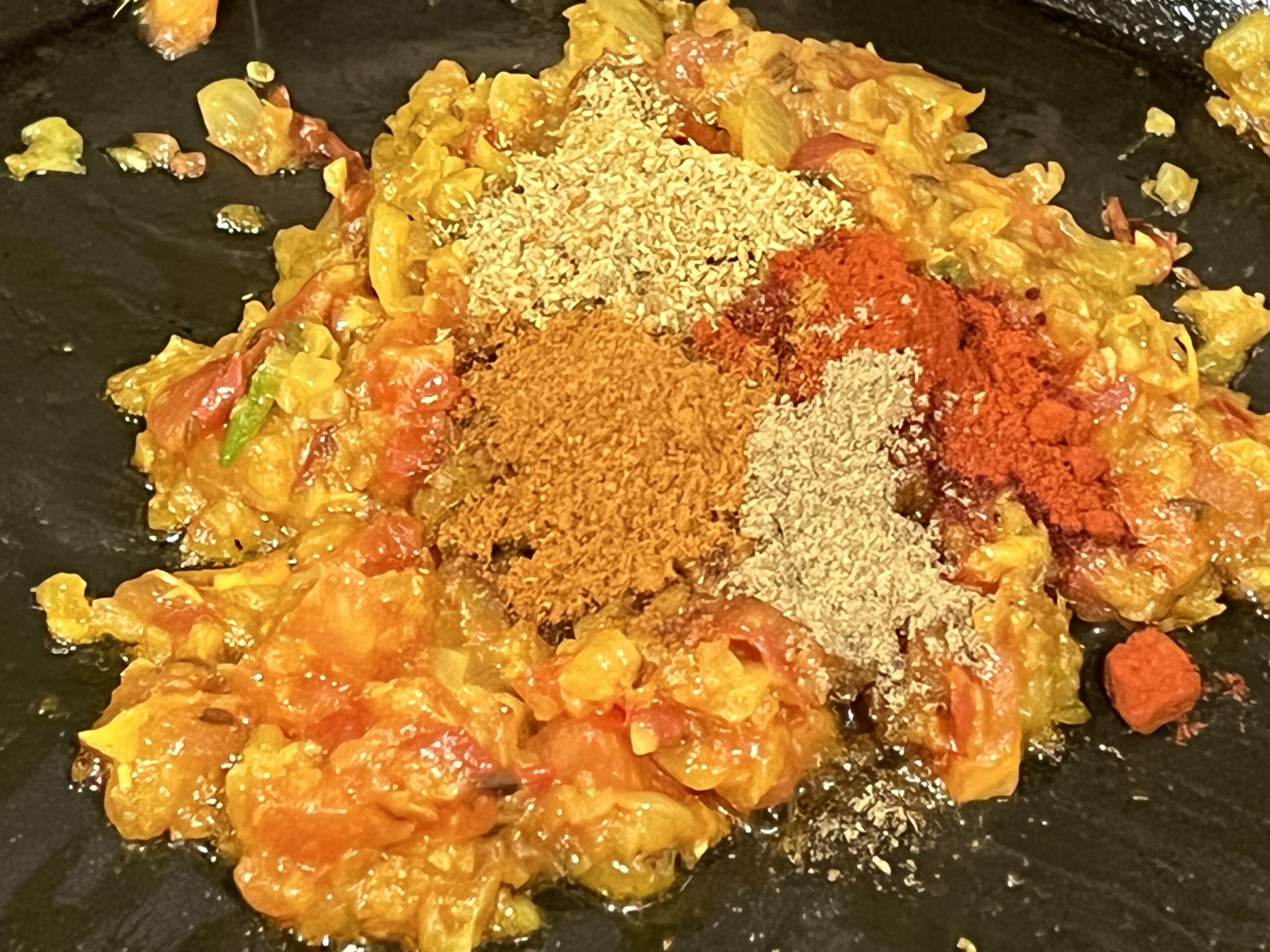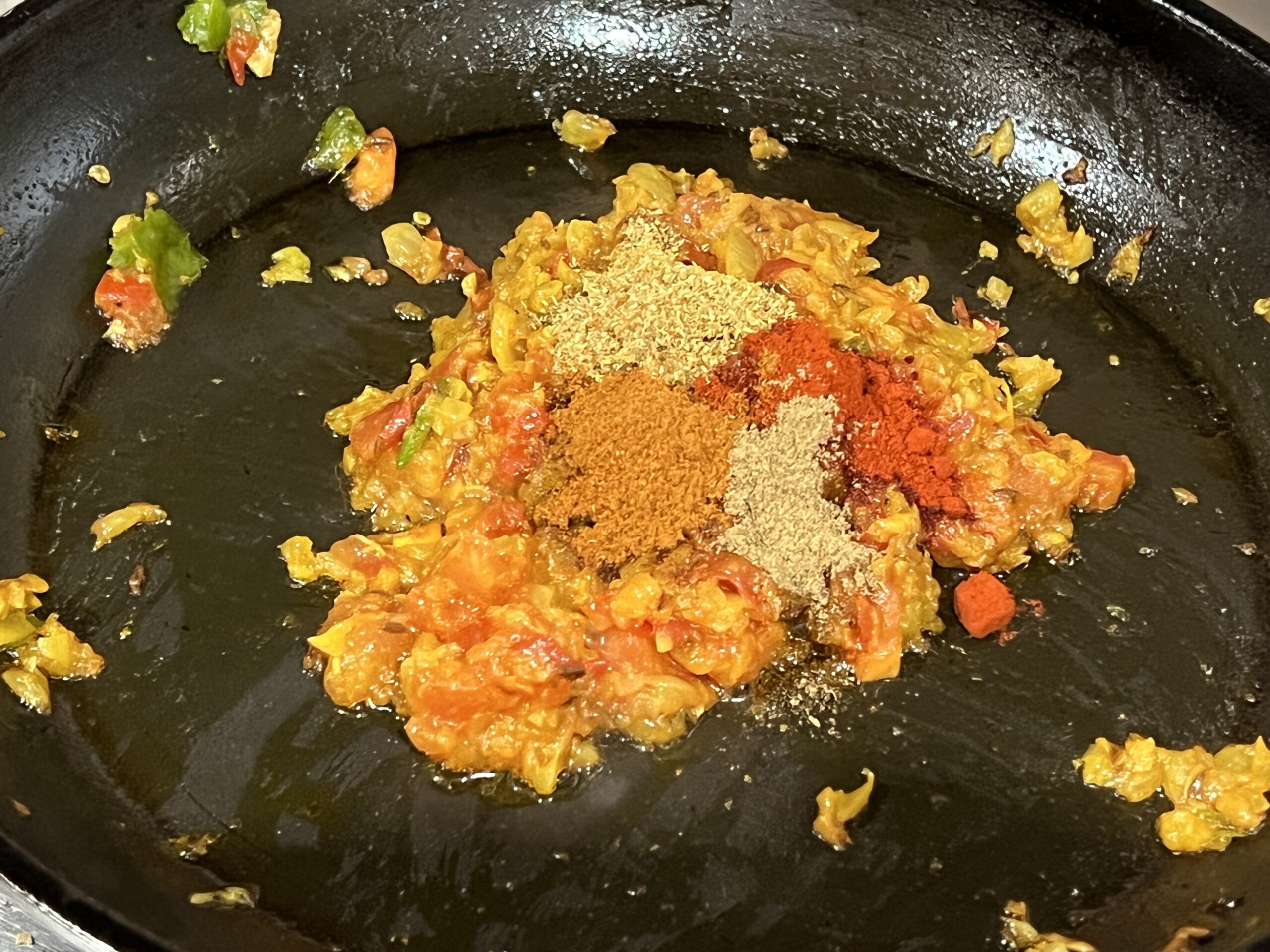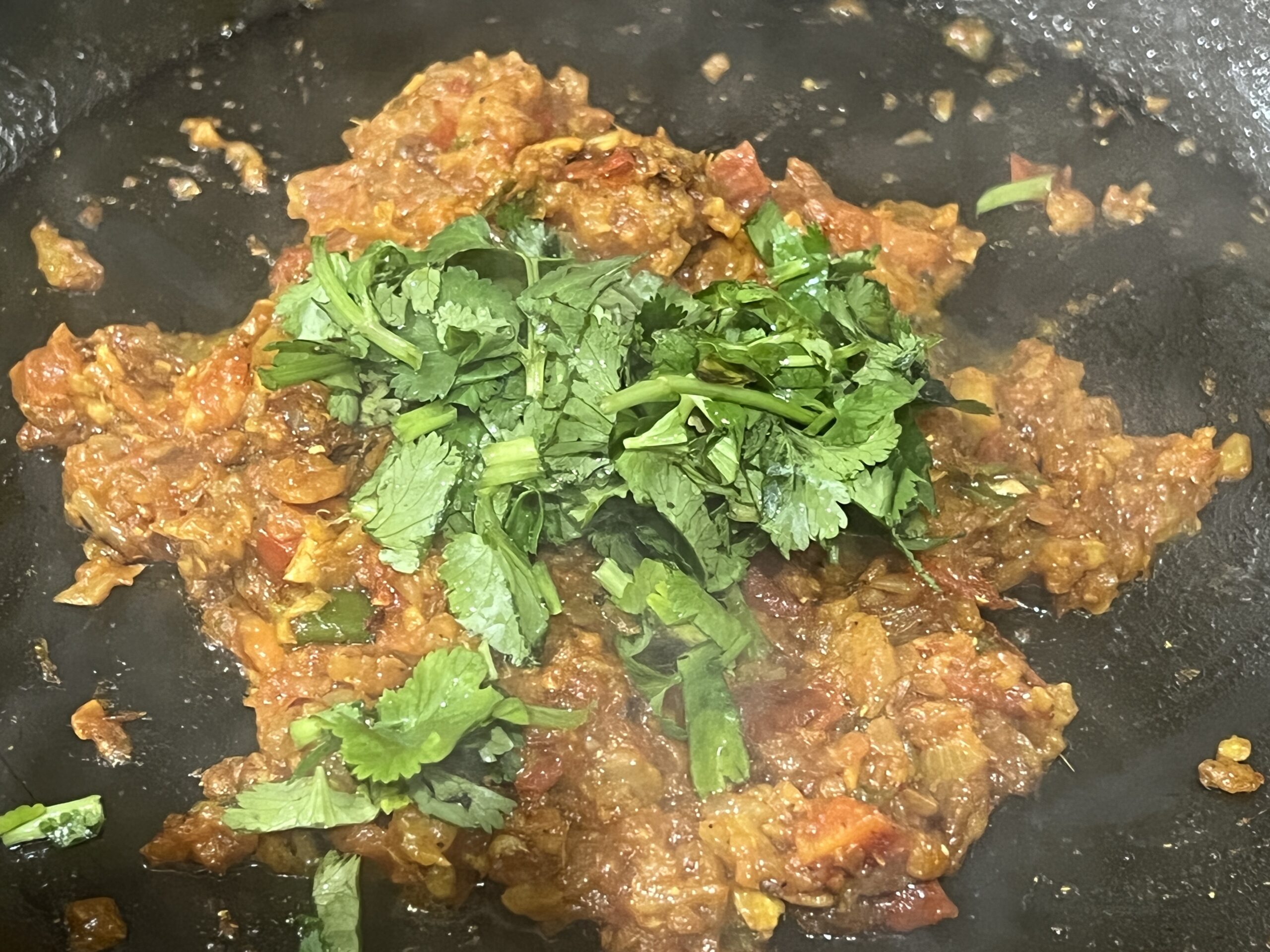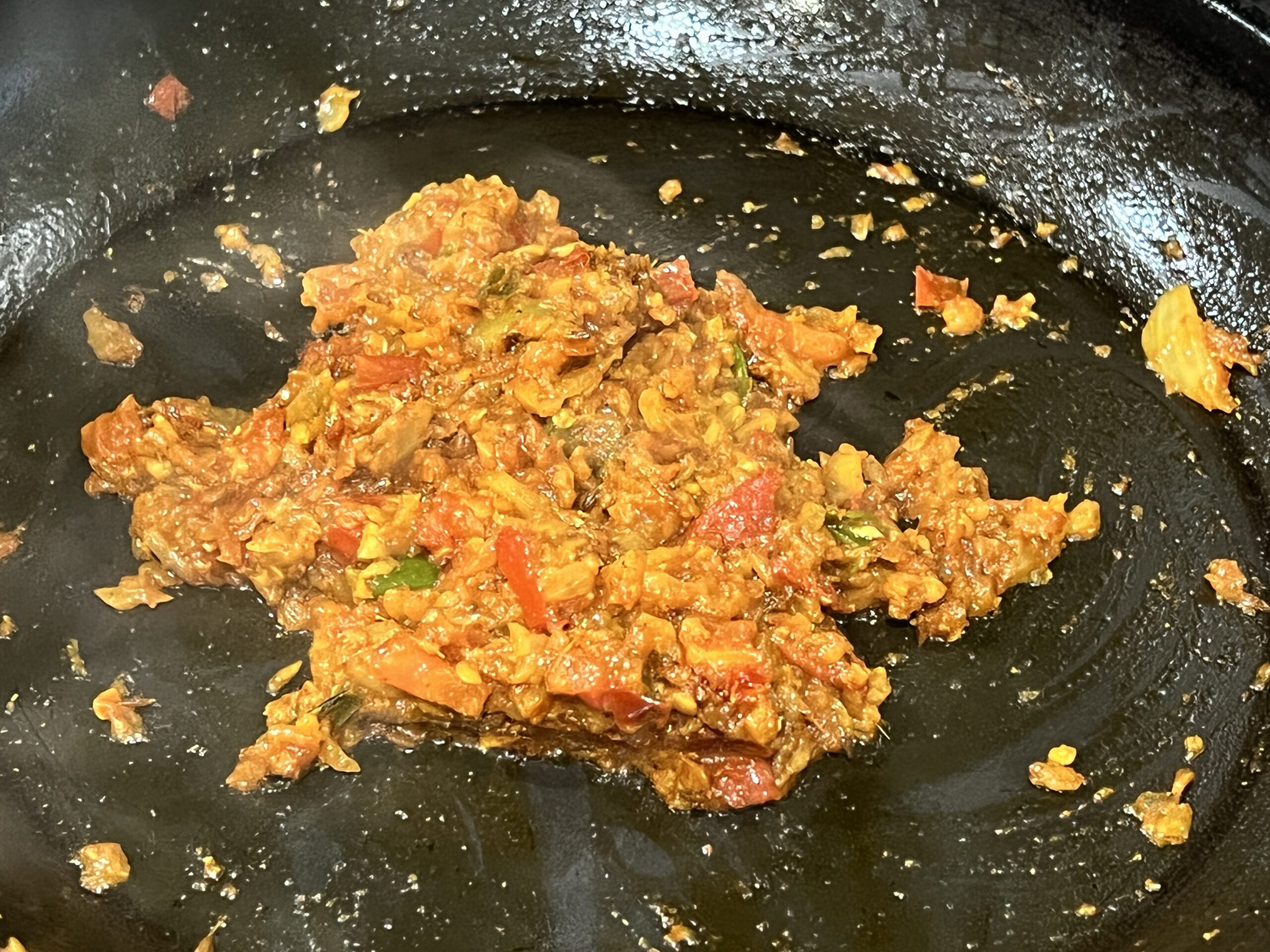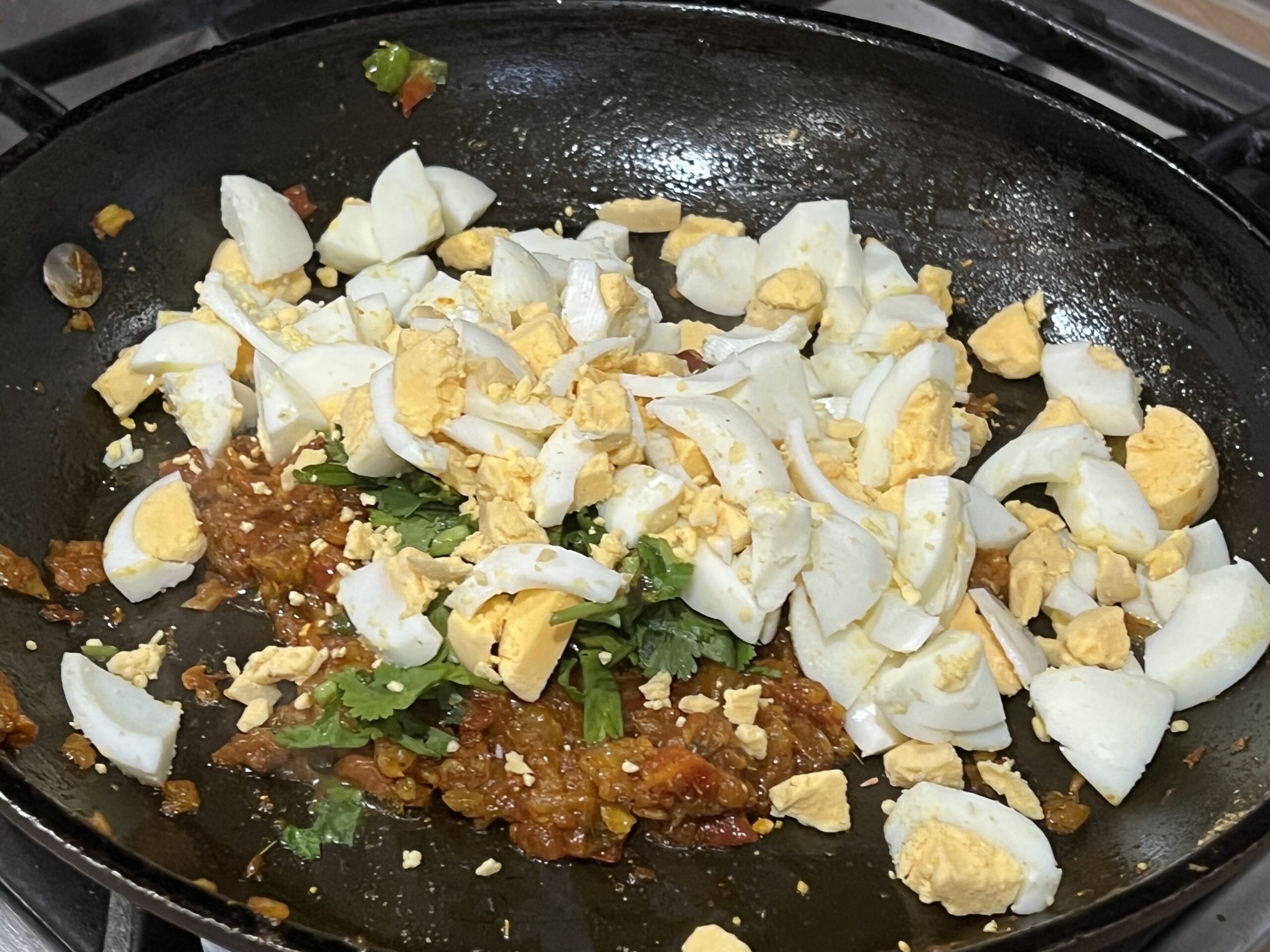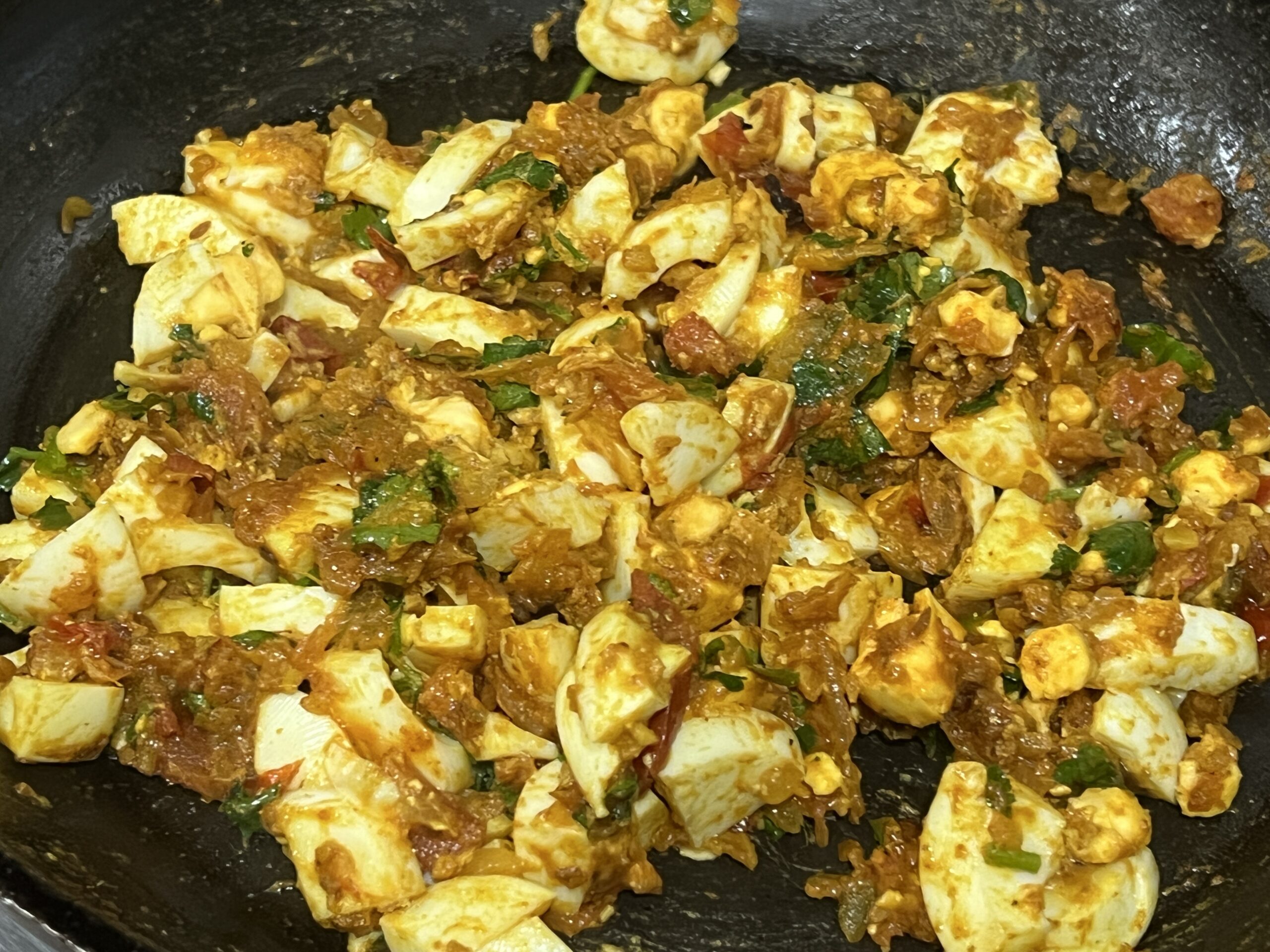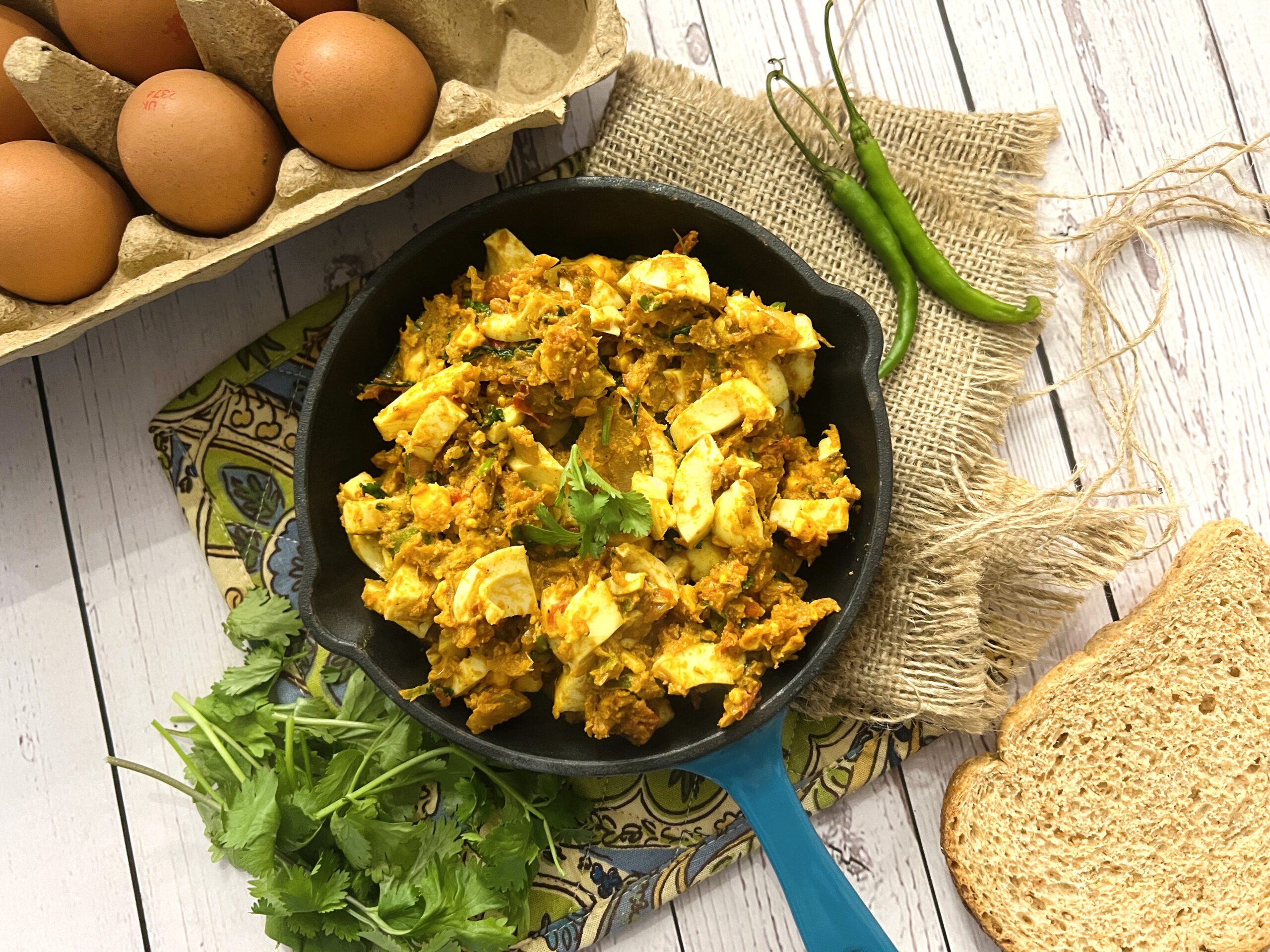 Now add coriander powder, pav bhaji masala, Kashmiri red chilli powder, mango powder and finely chopped coriander leaves. Mix the spices and then add the boiled chopped egg and mix gently to coat the egg with all the masalas.
Serve hot with bread or any flatbread.