Stuffed Mushroom
Stuffed mushroom is a delicious recipe of mushrooms stuffed with vegetables, cheese and herbs and baked to perfection. Simple, easy and irresistibly delicious!
I love easy and quick starters that can be prepared for those moments when one wants to just indulge in something comforting and satisfying without spending a lot of time in the kitchen. This recipe of stuffed mushrooms ticks all the boxes! Ready in under 20 minutes.
I cook mushrooms often at home (at least once a week) as they are a low-calorie food that packs a nutritional punch. Loaded with many health-boosting vitamins, minerals, and antioxidants, mushrooms have long been recognized as an important part of any diet. For instance, mushrooms raised with exposure to ultraviolet light are a good source of Vitamin D, an important component in bone and immune health. Mushrooms are a rich, low-calorie source of fiber, protein, and antioxidants. They may also mitigate the risk of developing serious health conditions, such as Alzheimer's, heart disease, cancer, and diabetes. Everyone in my family enjoys eating mushrooms too so I am always experimenting with new recipes to bring variety.
Stuffed Mushrooms is a quick recipe. I have used White button mushrooms for this recipe. I would recommend using White button or cremini (brown) mushrooms as they are a perfect size, and the cavity is ideal for adding the stuffed mushroom filling.
Other mushroom recipes you might like to try are Cream Cheese Spinach Mushroom, Mushroom Fricassee with Fresh Herbs, Mushroom Galette, Sriracha King Oyster Mushrooms, Lemon Garlic Mushroom Asparagus Pasta, Mushroom Risotto with Parmesan Crisp (Risotto ai Funghi), and Creamed Mushrooms and Spinach.
Ingredients
250 grams button mushrooms
2 teaspoons oil
2 teaspoons finely chopped garlic
½ cup finely chopped onions
¼ cup finely chopped green pepper
½ cup finely chopped mushroom stems
Salt to taste
1 teaspoon white pepper
1 teaspoon oregano
1 teaspoon chilli flakes
1 teaspoon parsley
½ cup cheddar cheese
2 tablespoons parmesan cheese
Butter for greasing
2 tablespoons cheddar cheese (topping)
Directions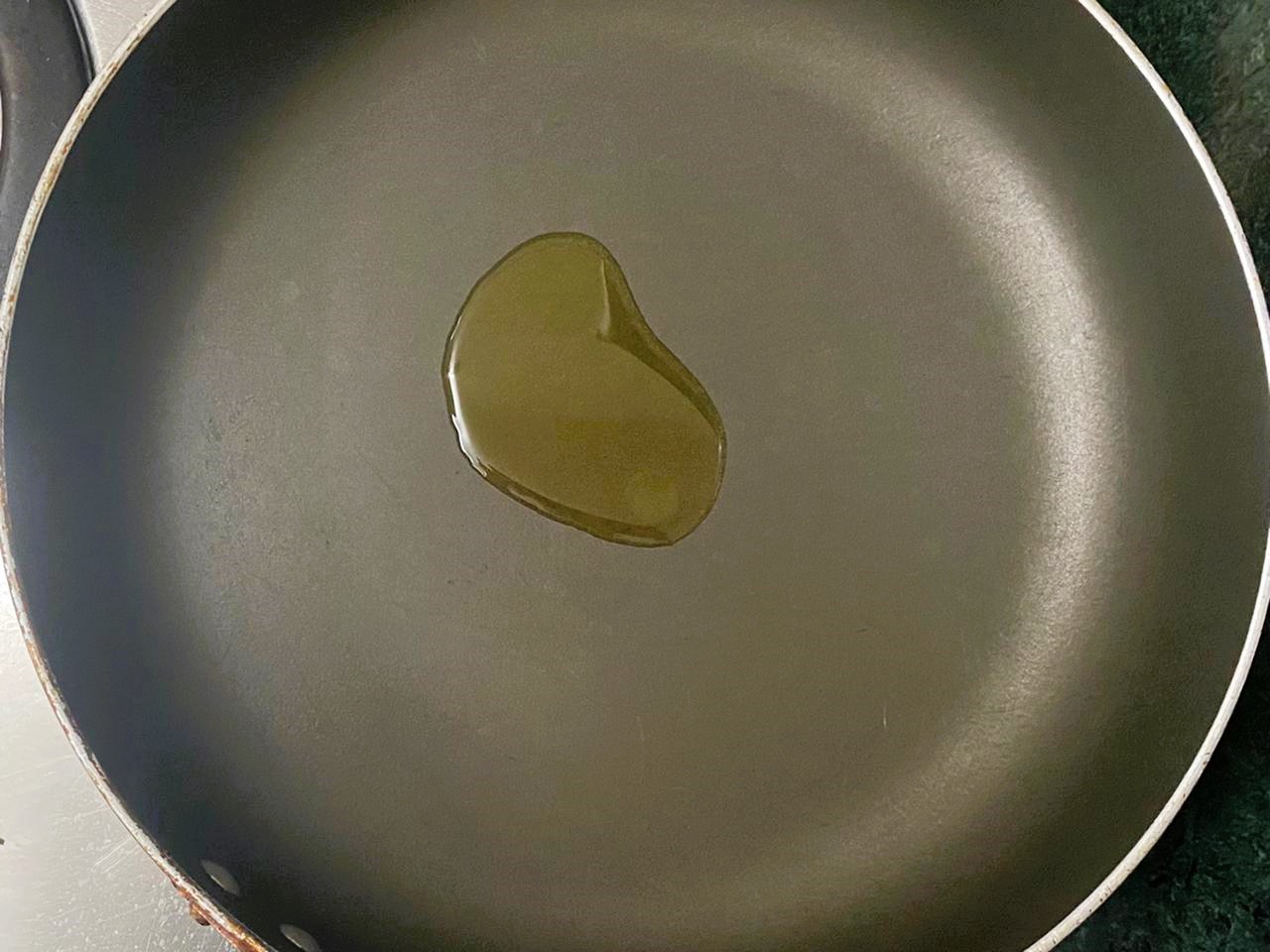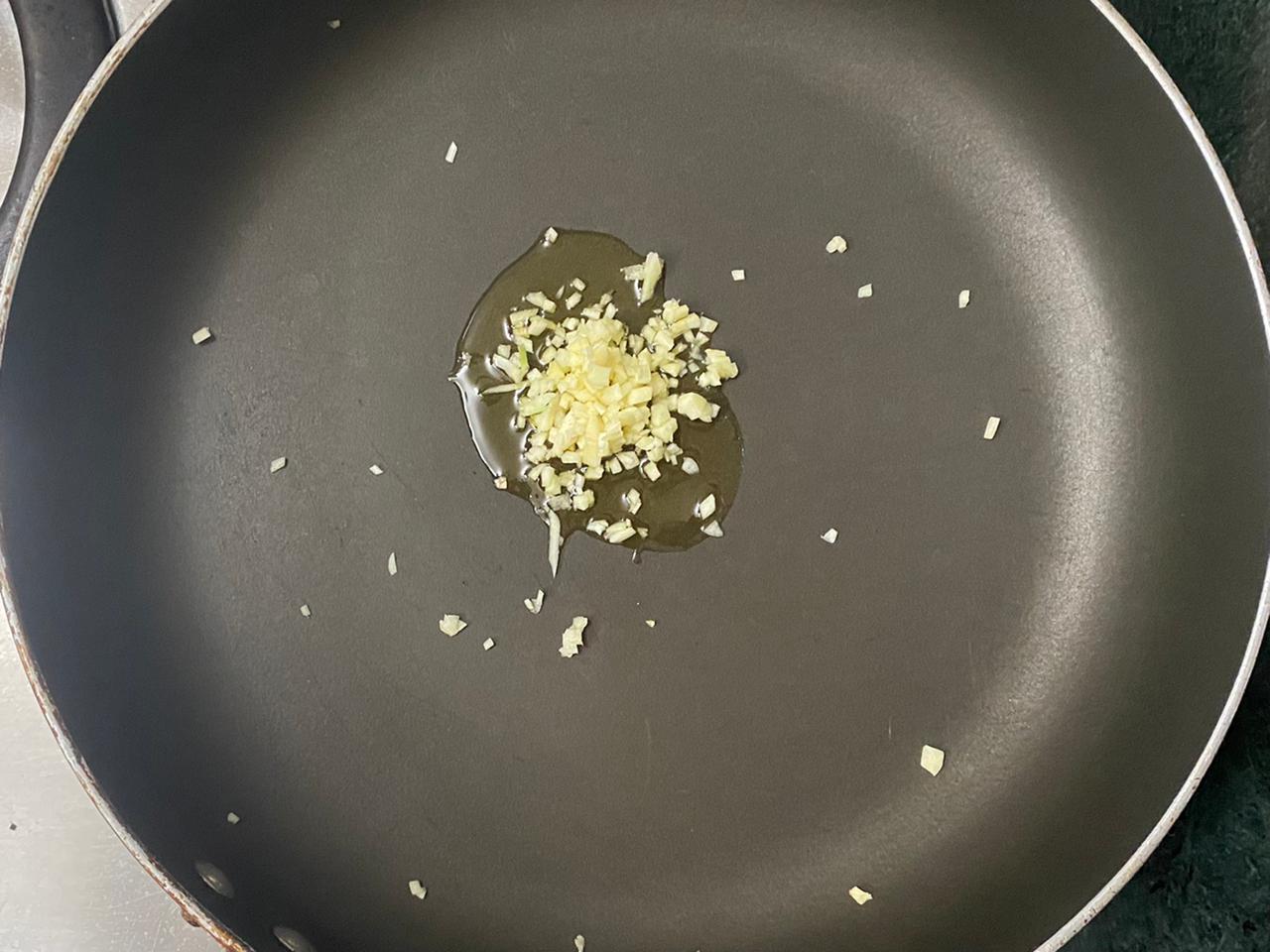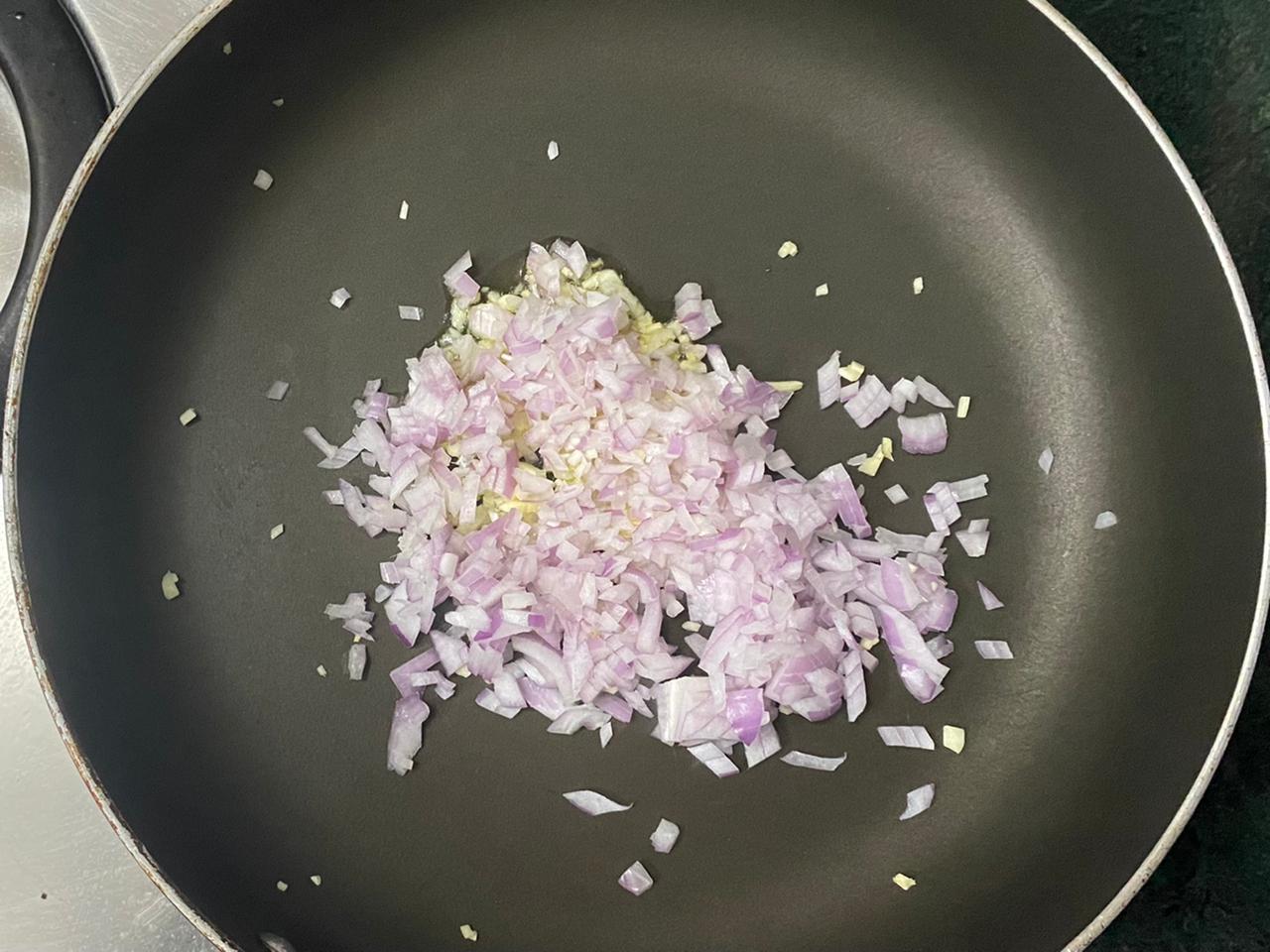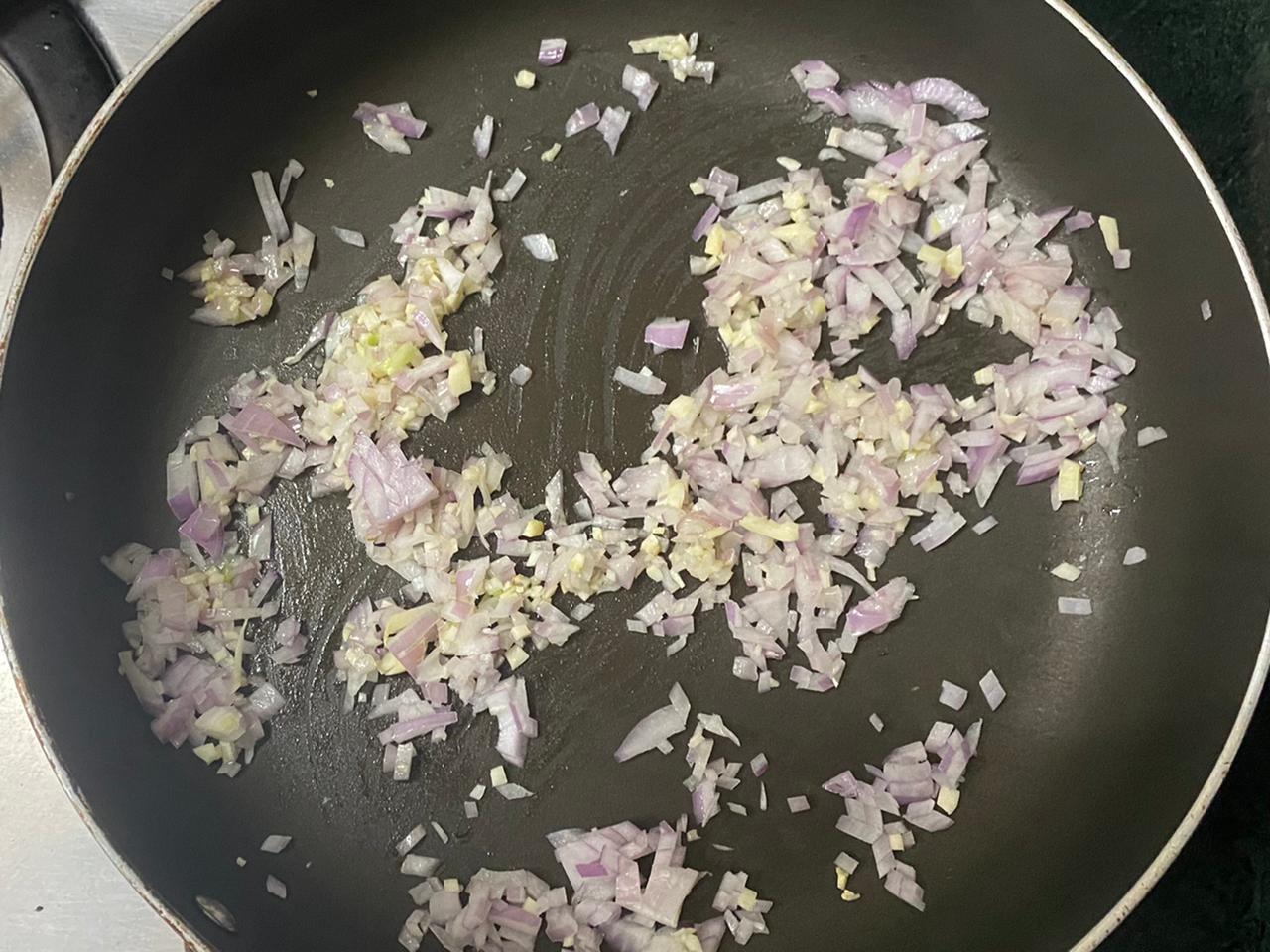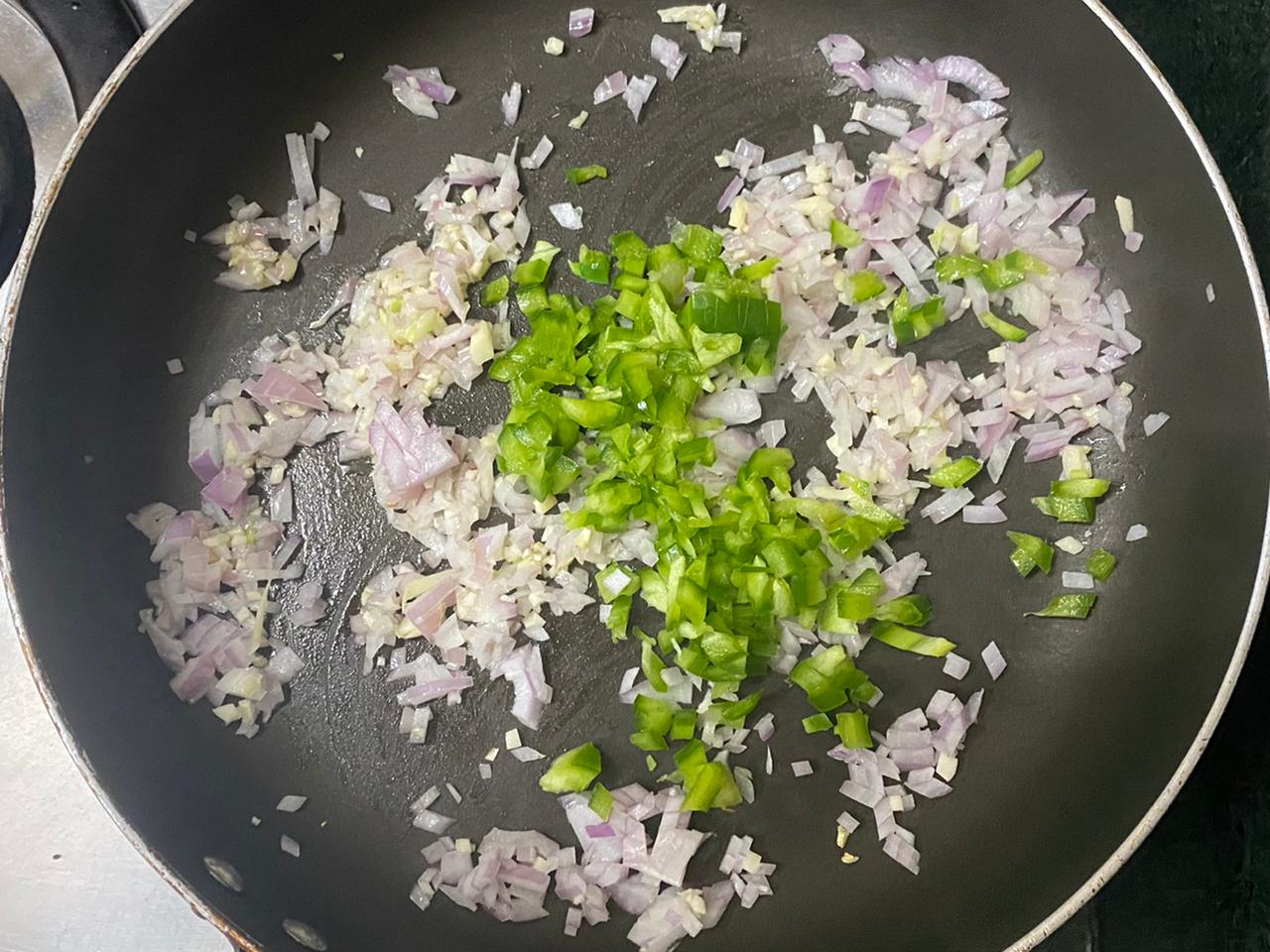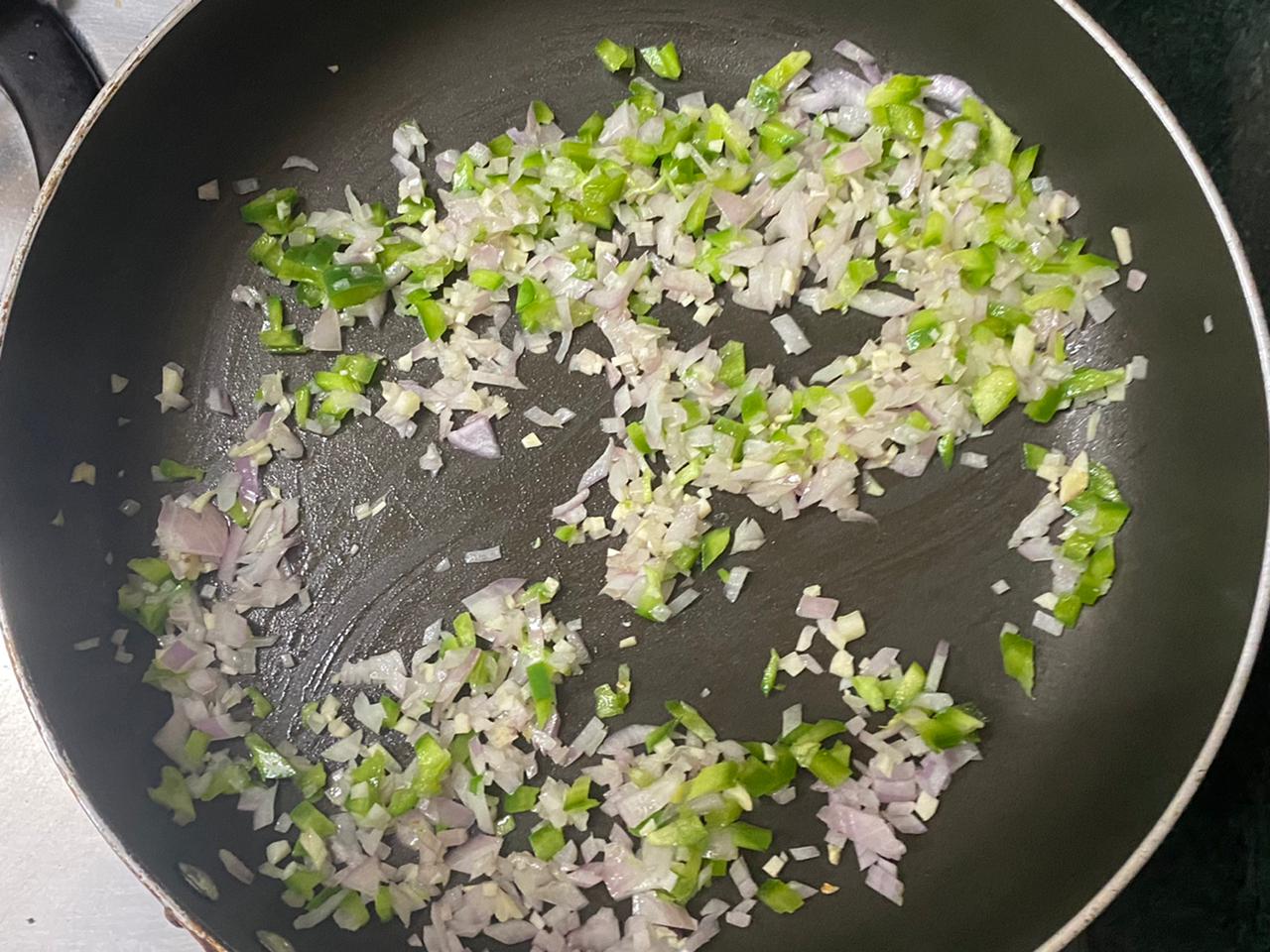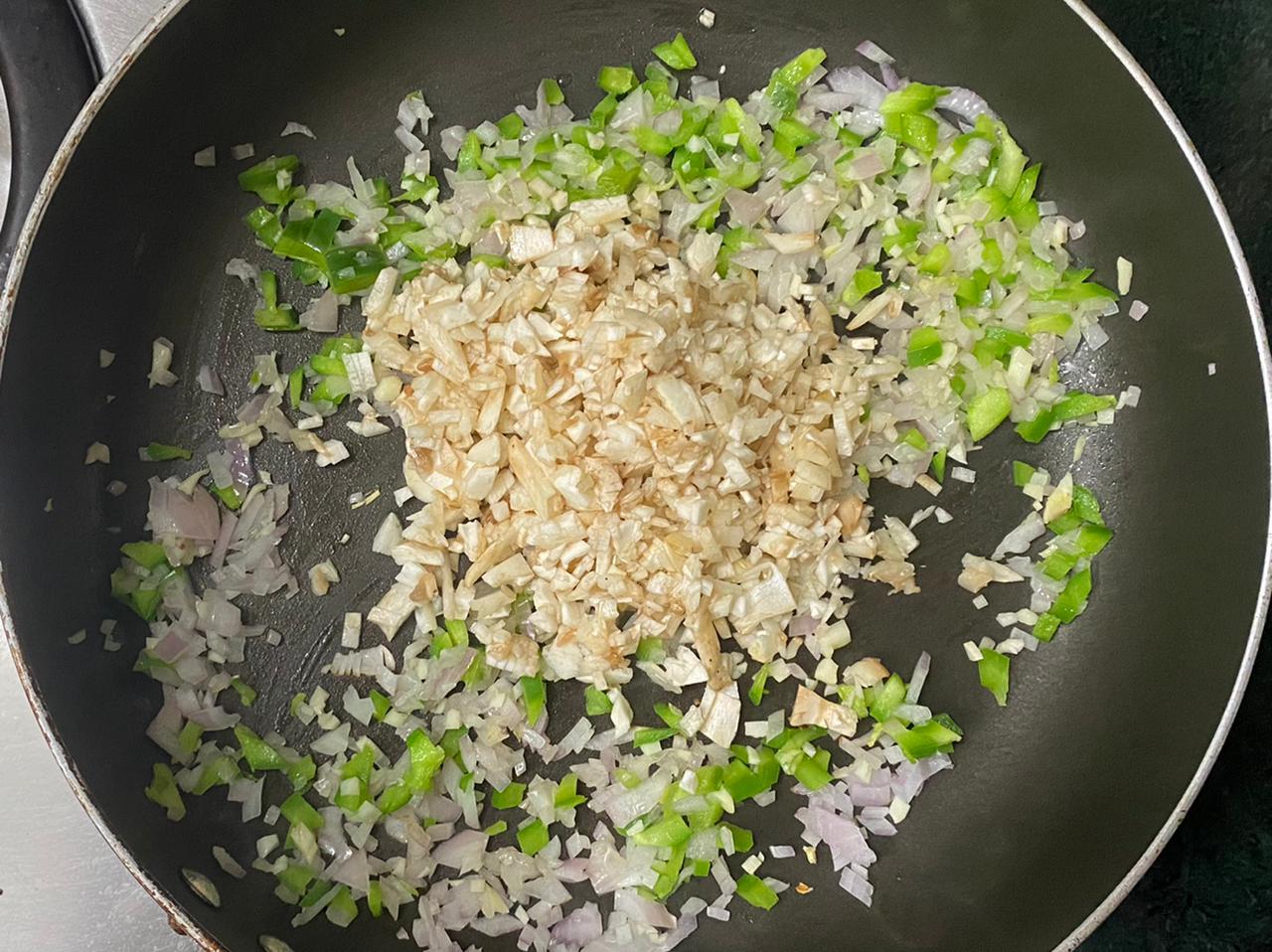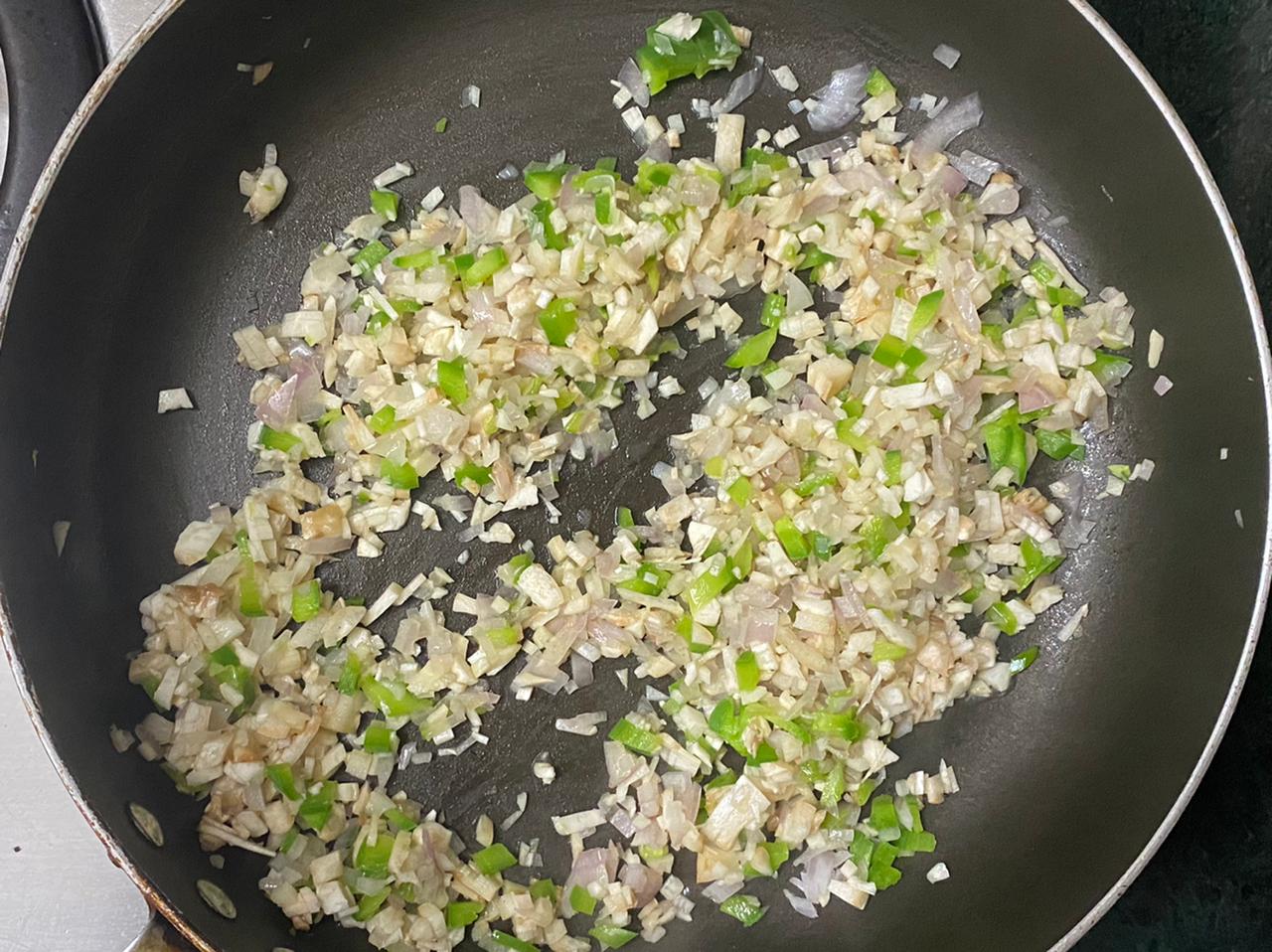 Remove the stem of the mushroom and finely chop them.
Heat oil in a pan and add garlic, onions and green pepper and sauté on medium heat for 2-3 minutes or until the onions turn translucent.
Next, add the chopped mushroom stems and sauté on medium to high heat for 2-3 minutes or until they turn slightly soft.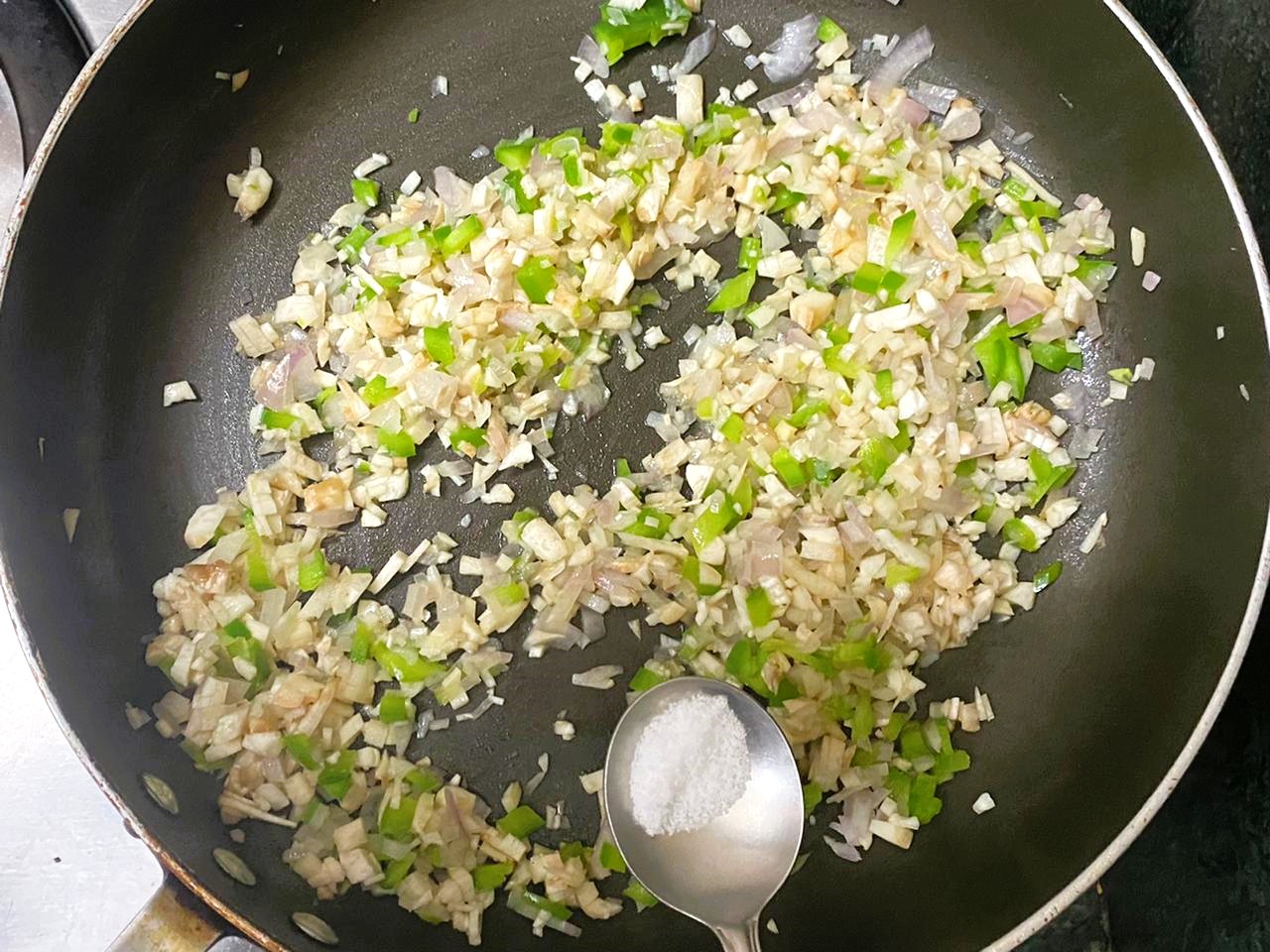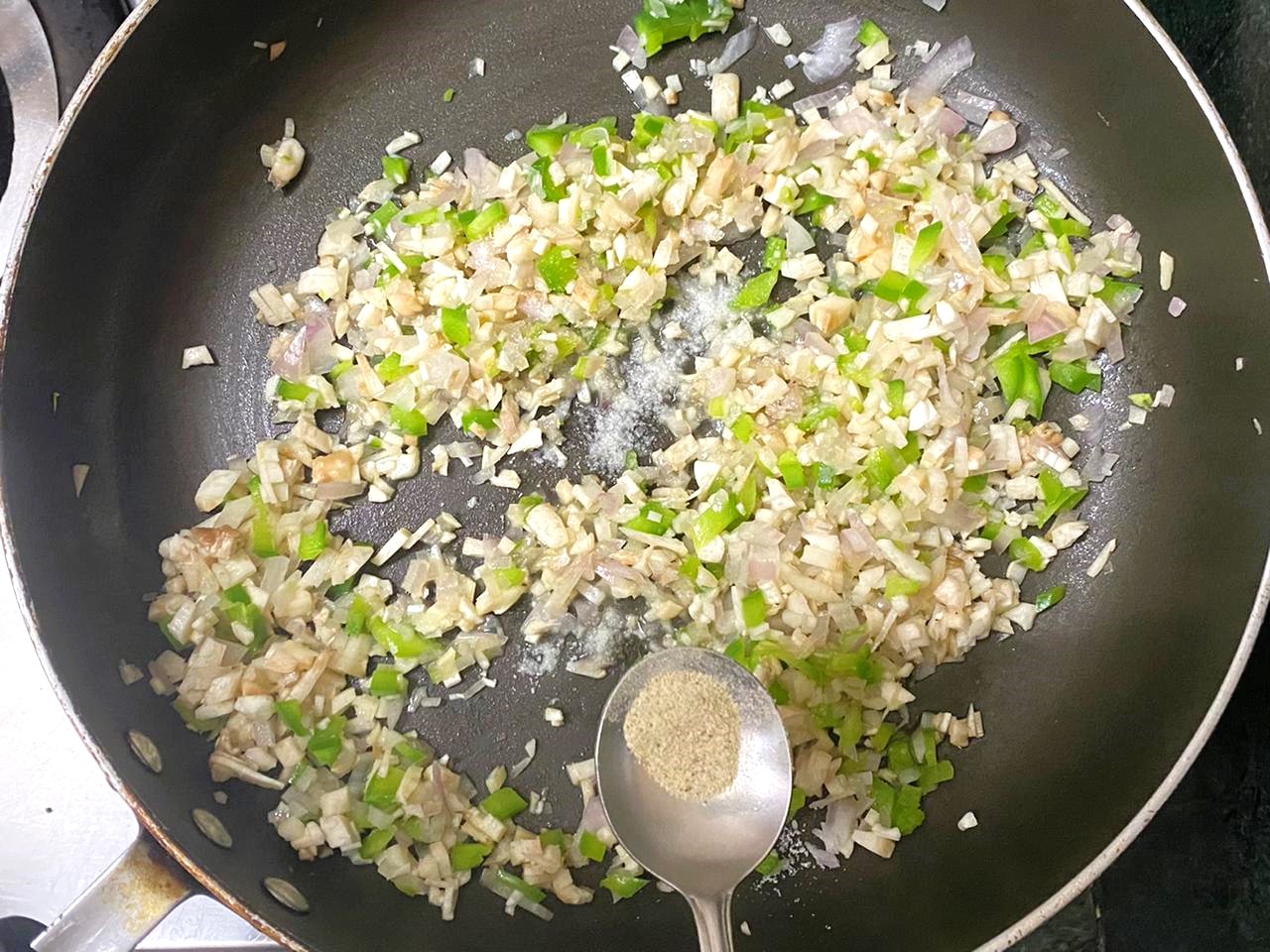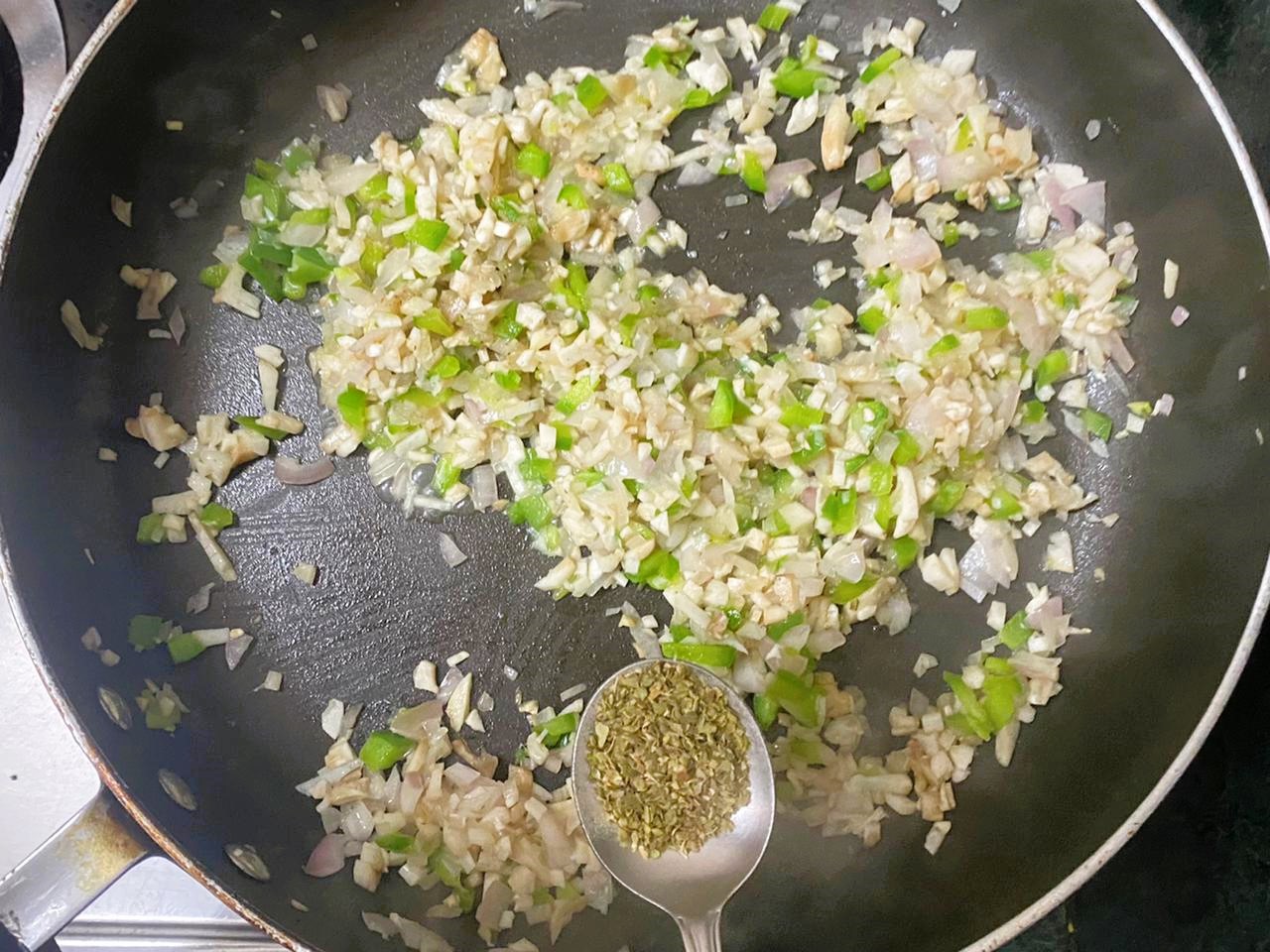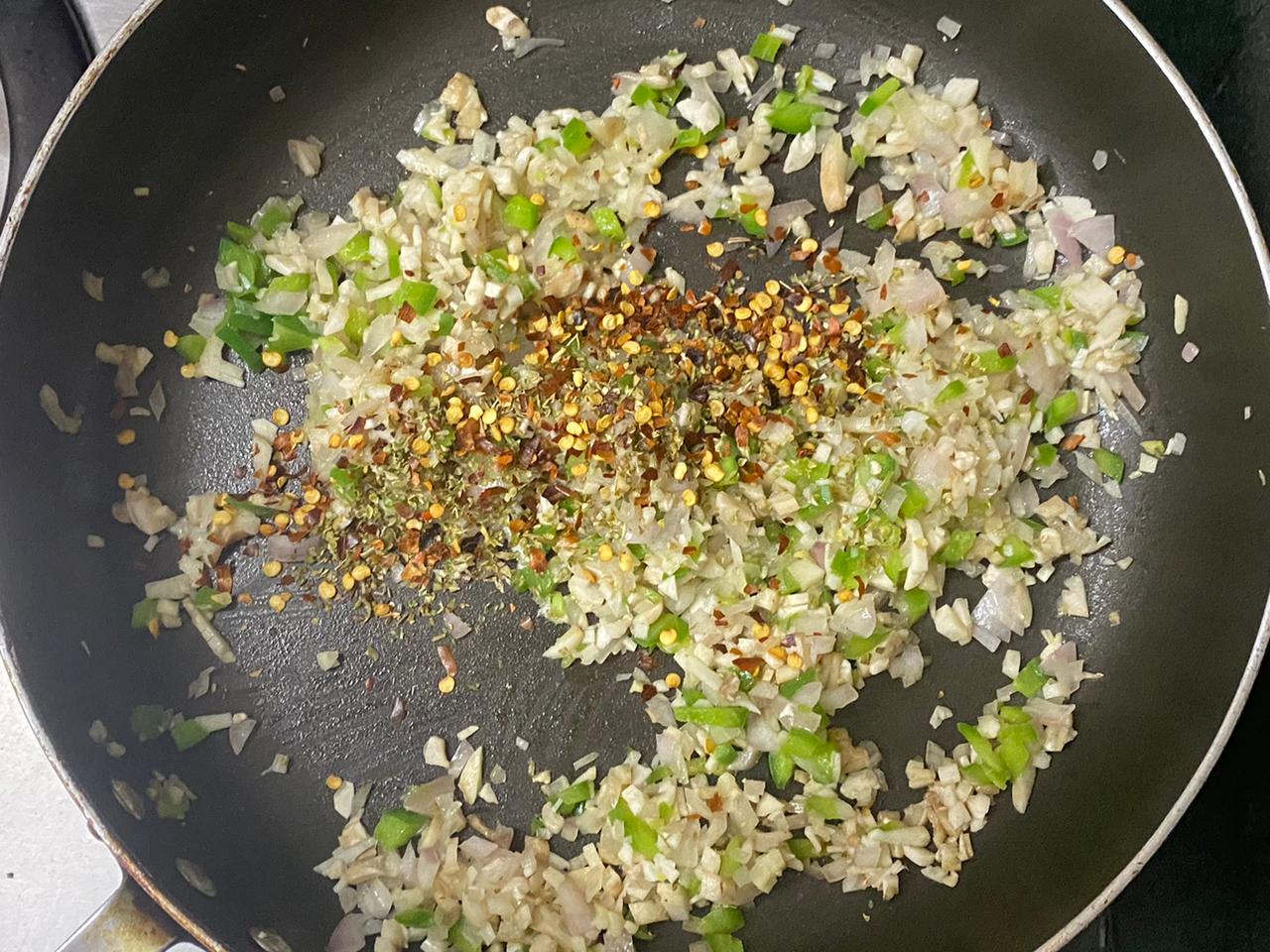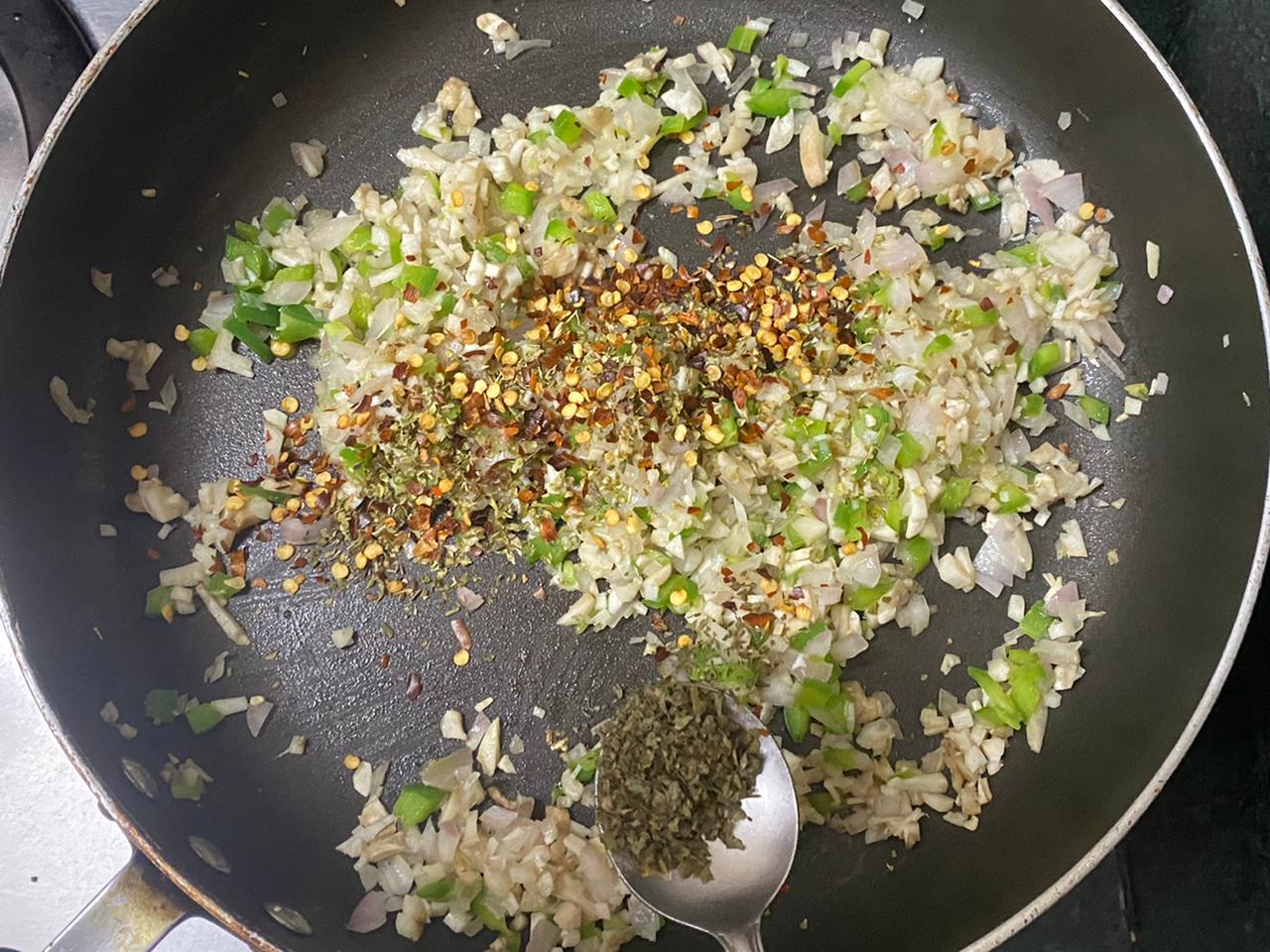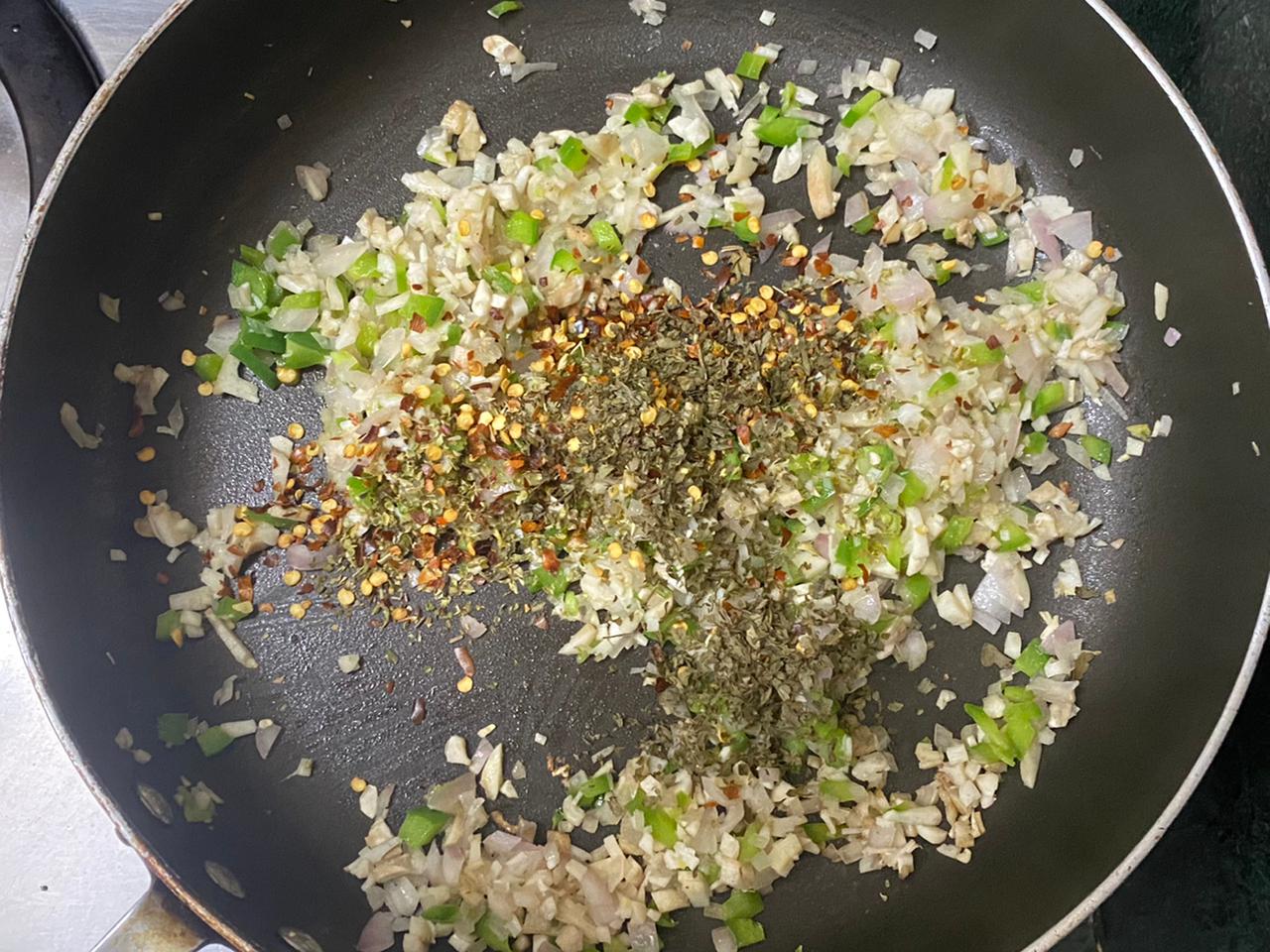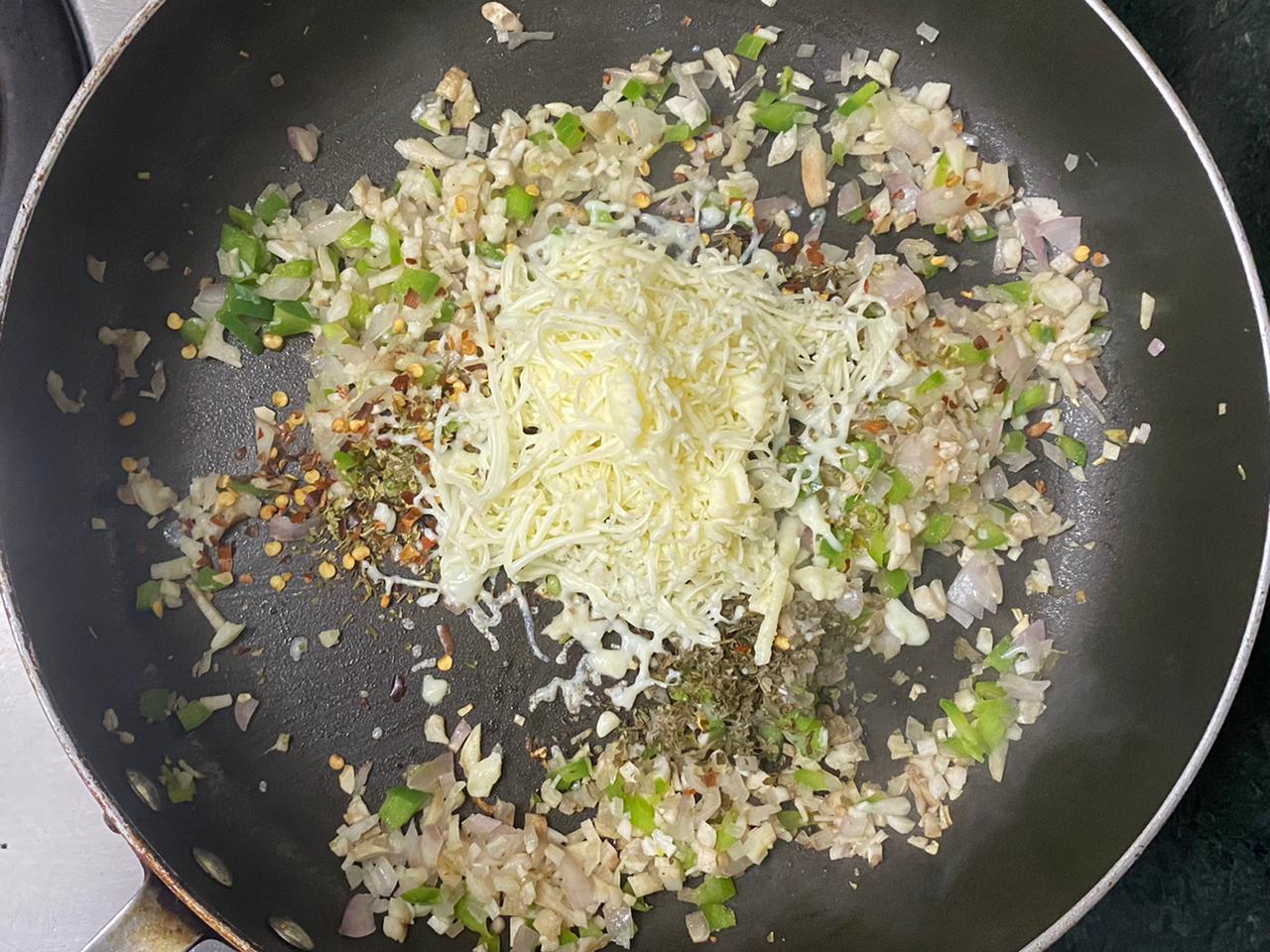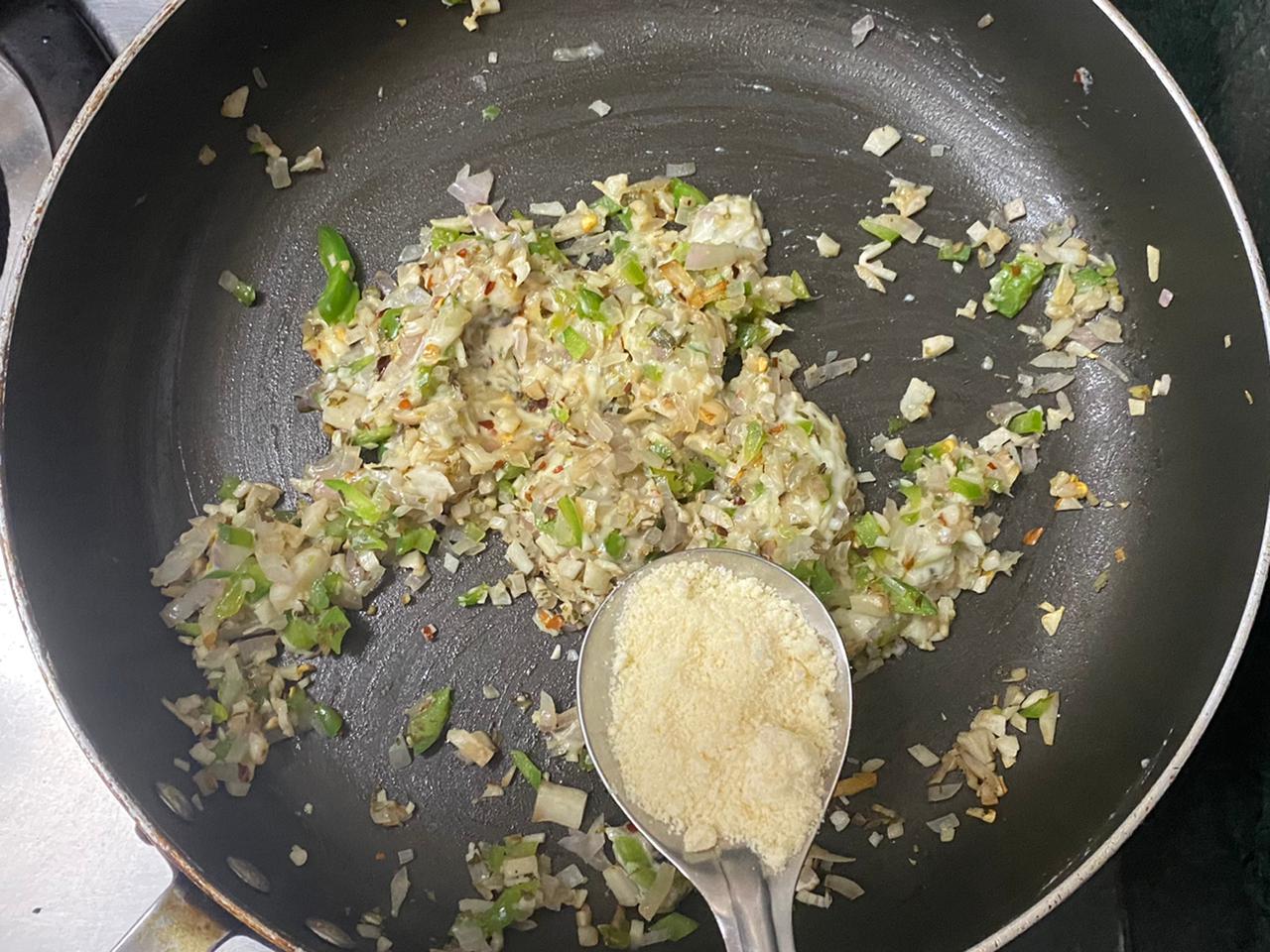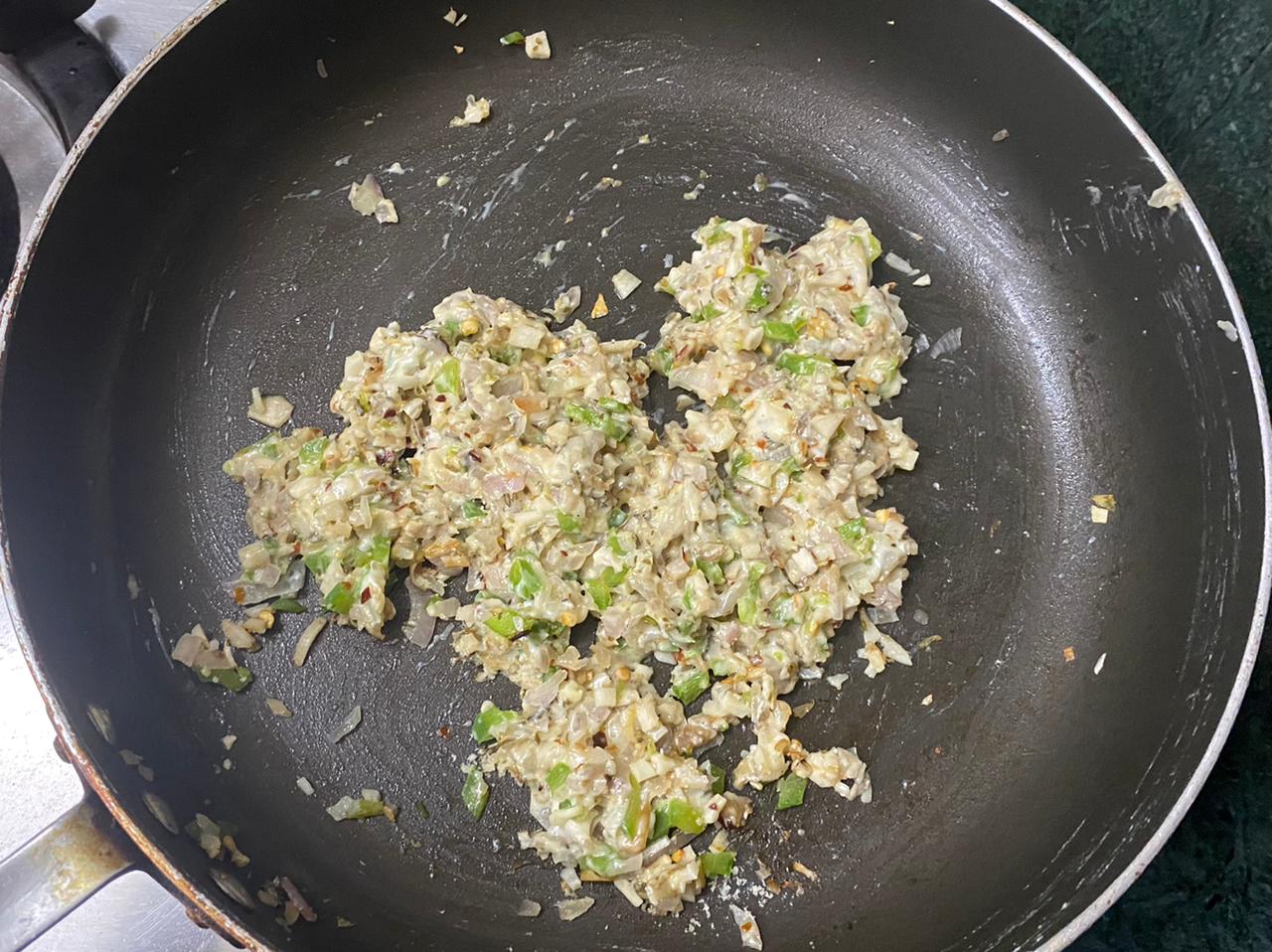 Preheat the oven to 190C/170C Fan/Gas 5.
Grease a baking tray with butter.
Next, add salt, white pepper, oregano, chilli flakes and parsley. Turn the heat off and add the cheddar cheese and parmesan cheese and mix.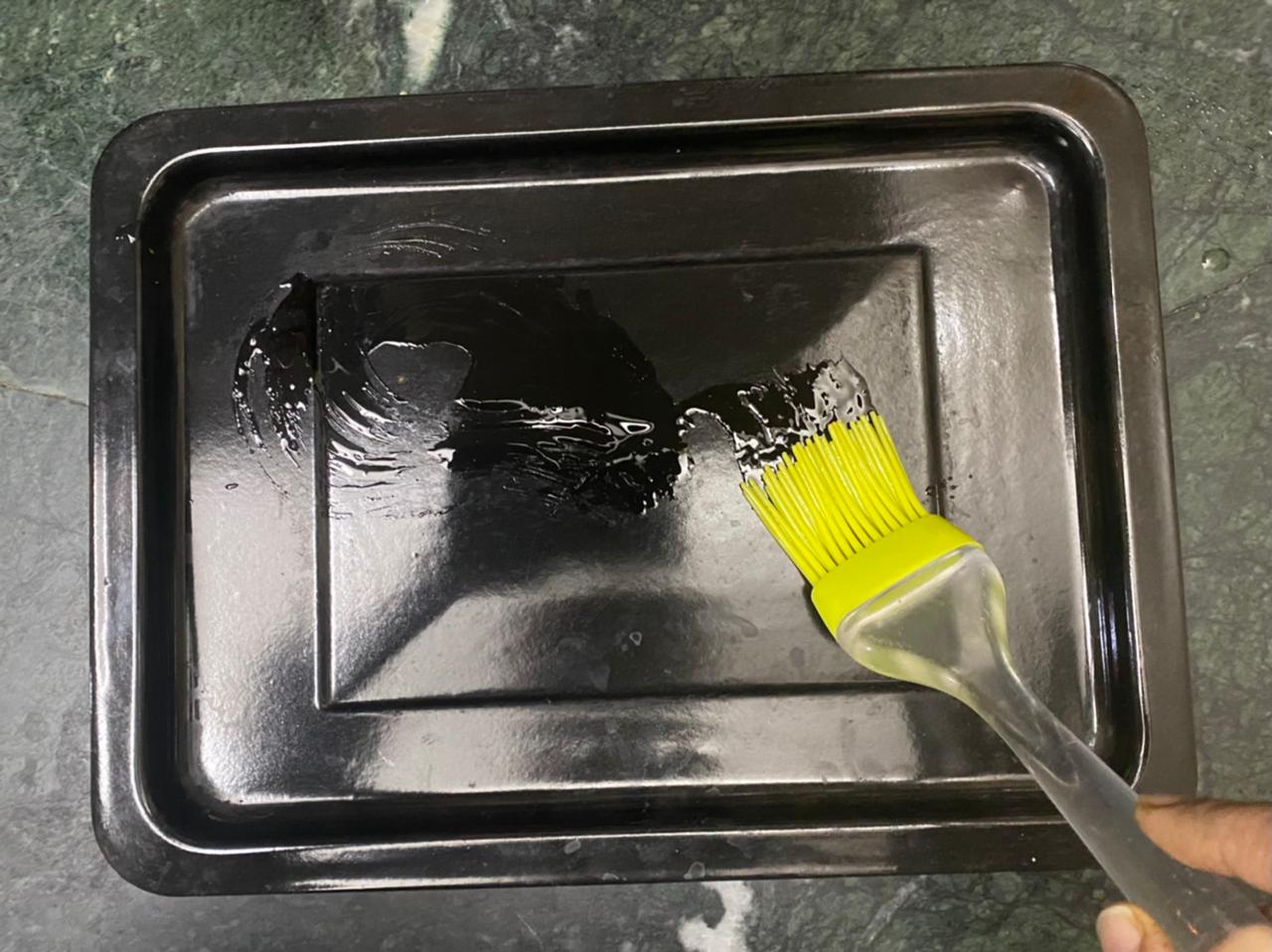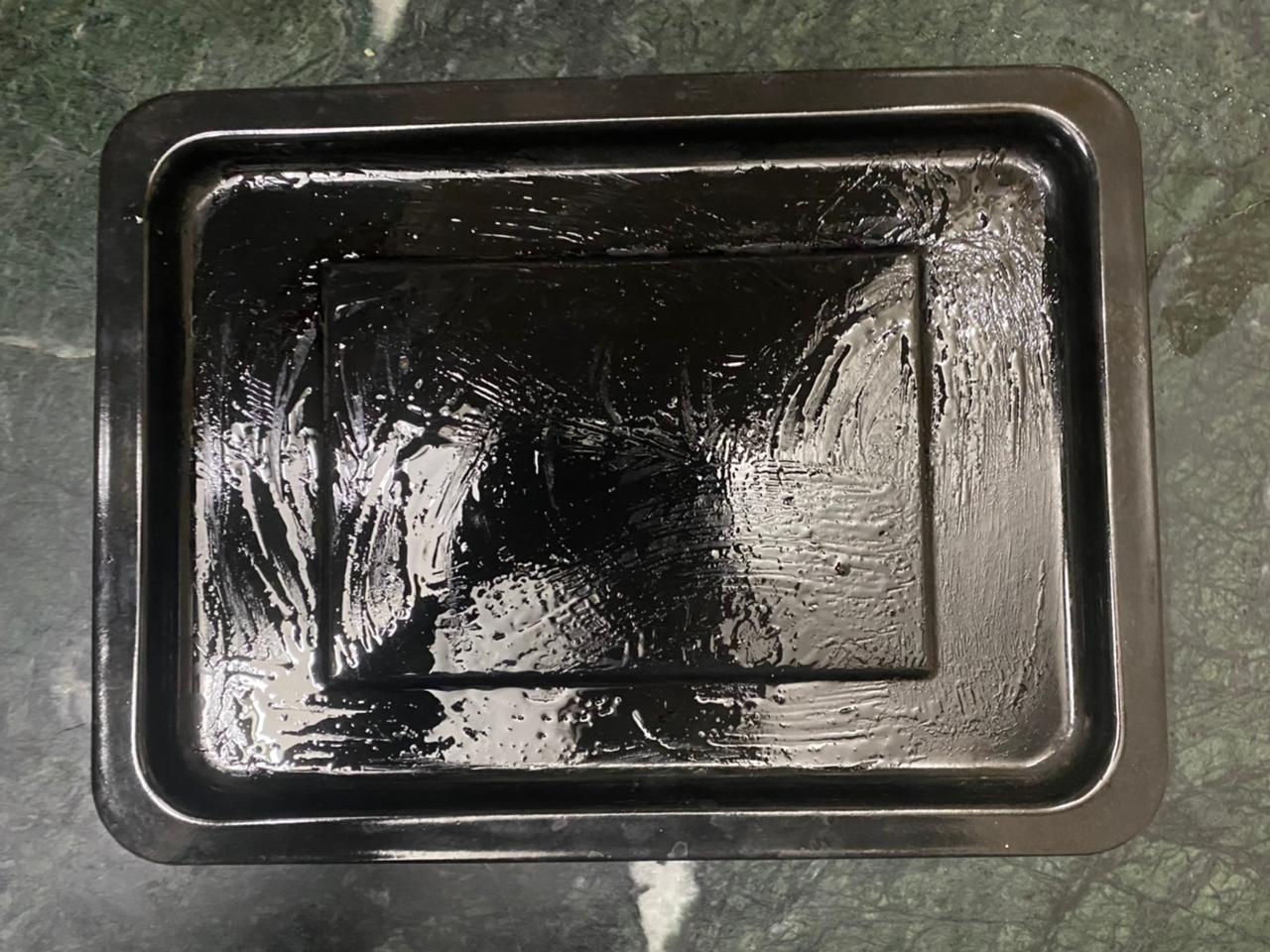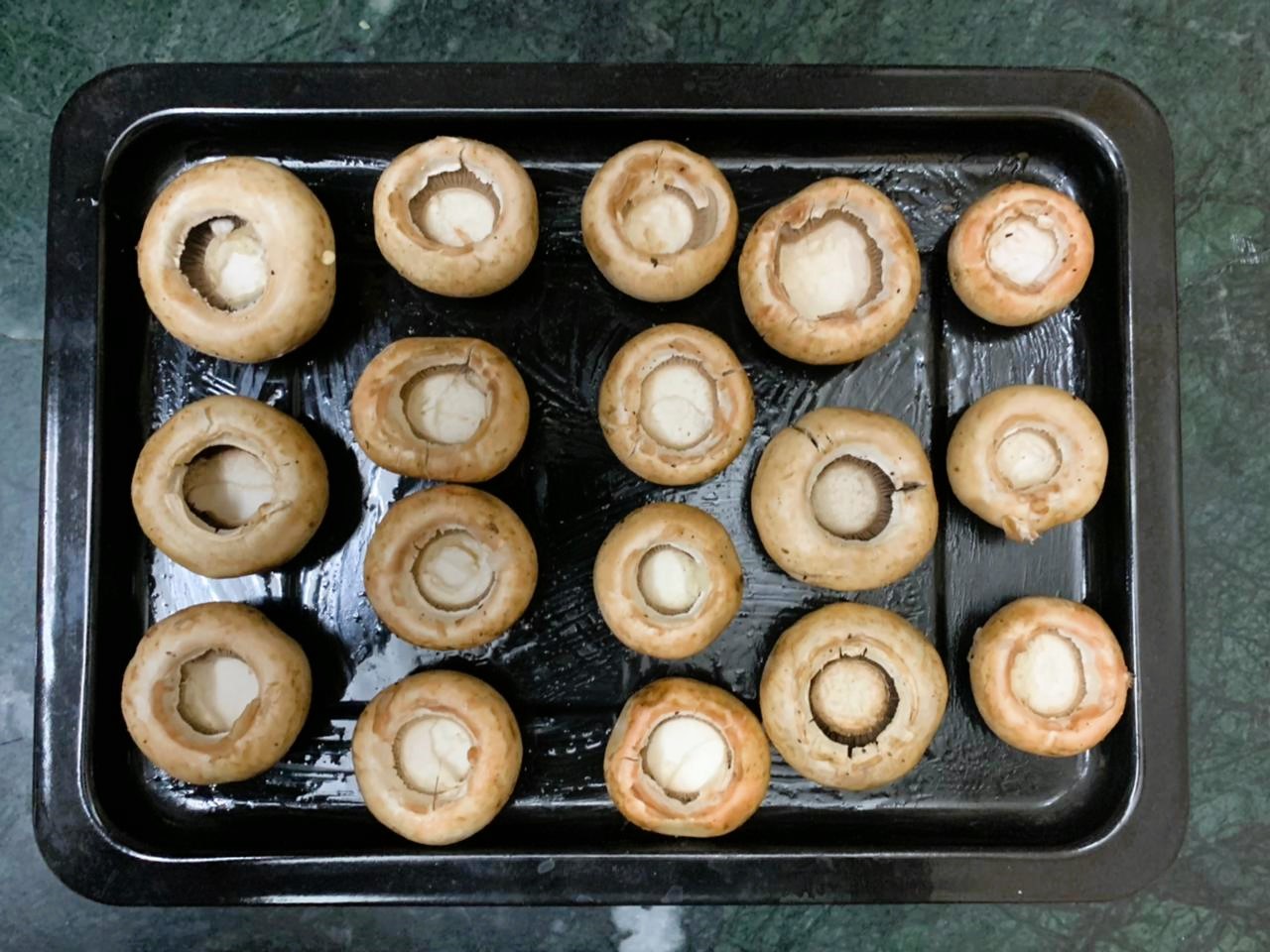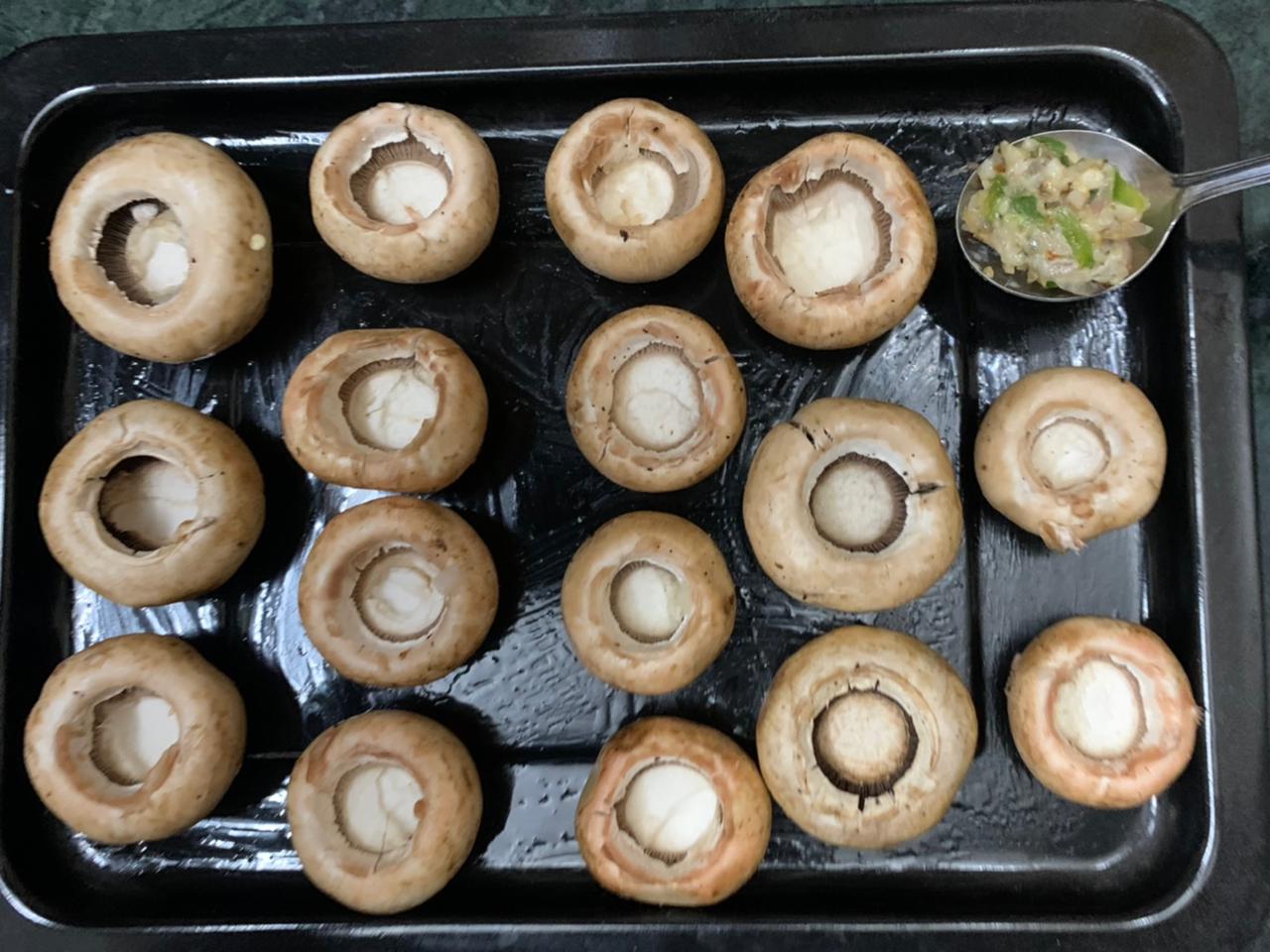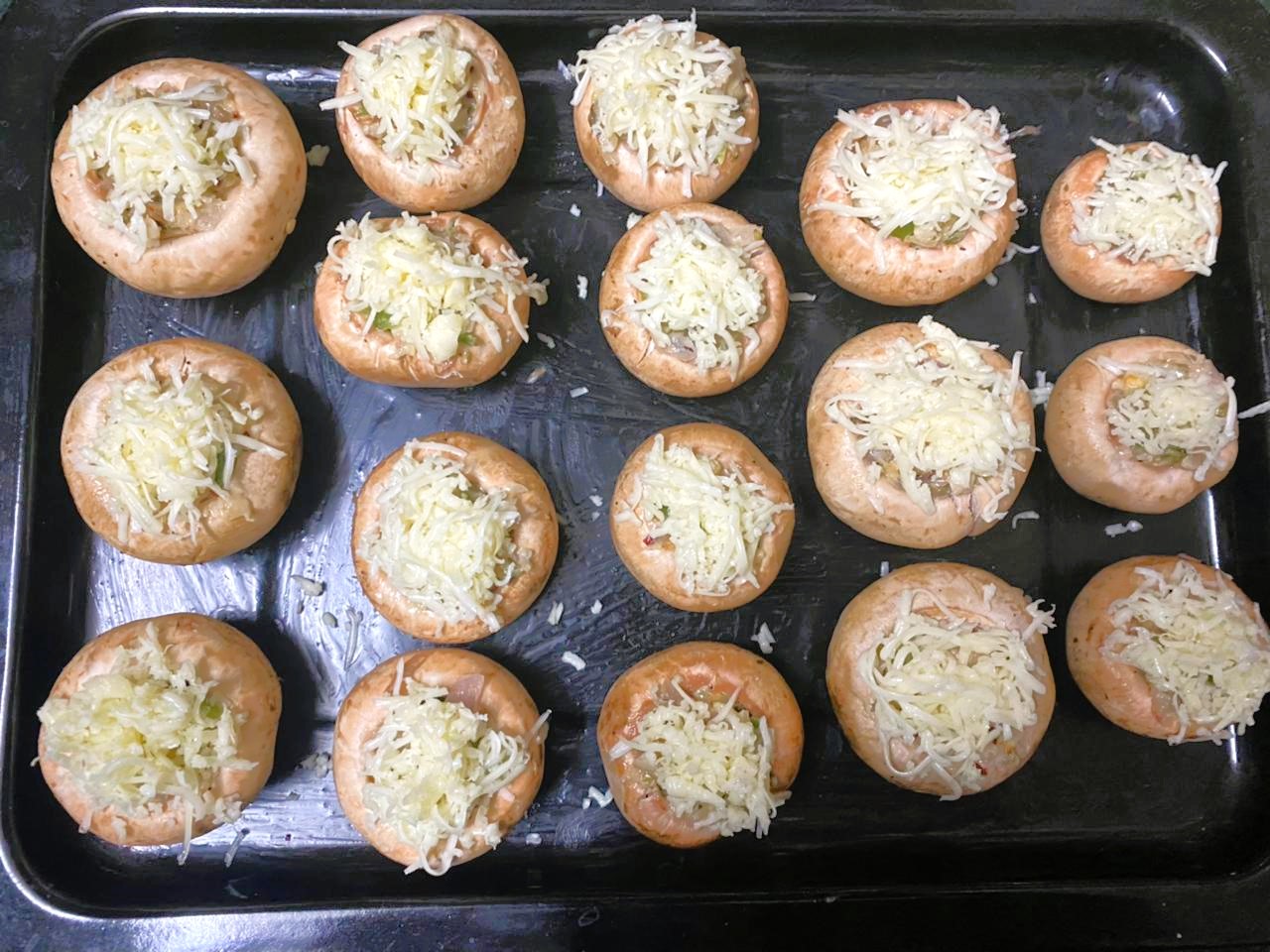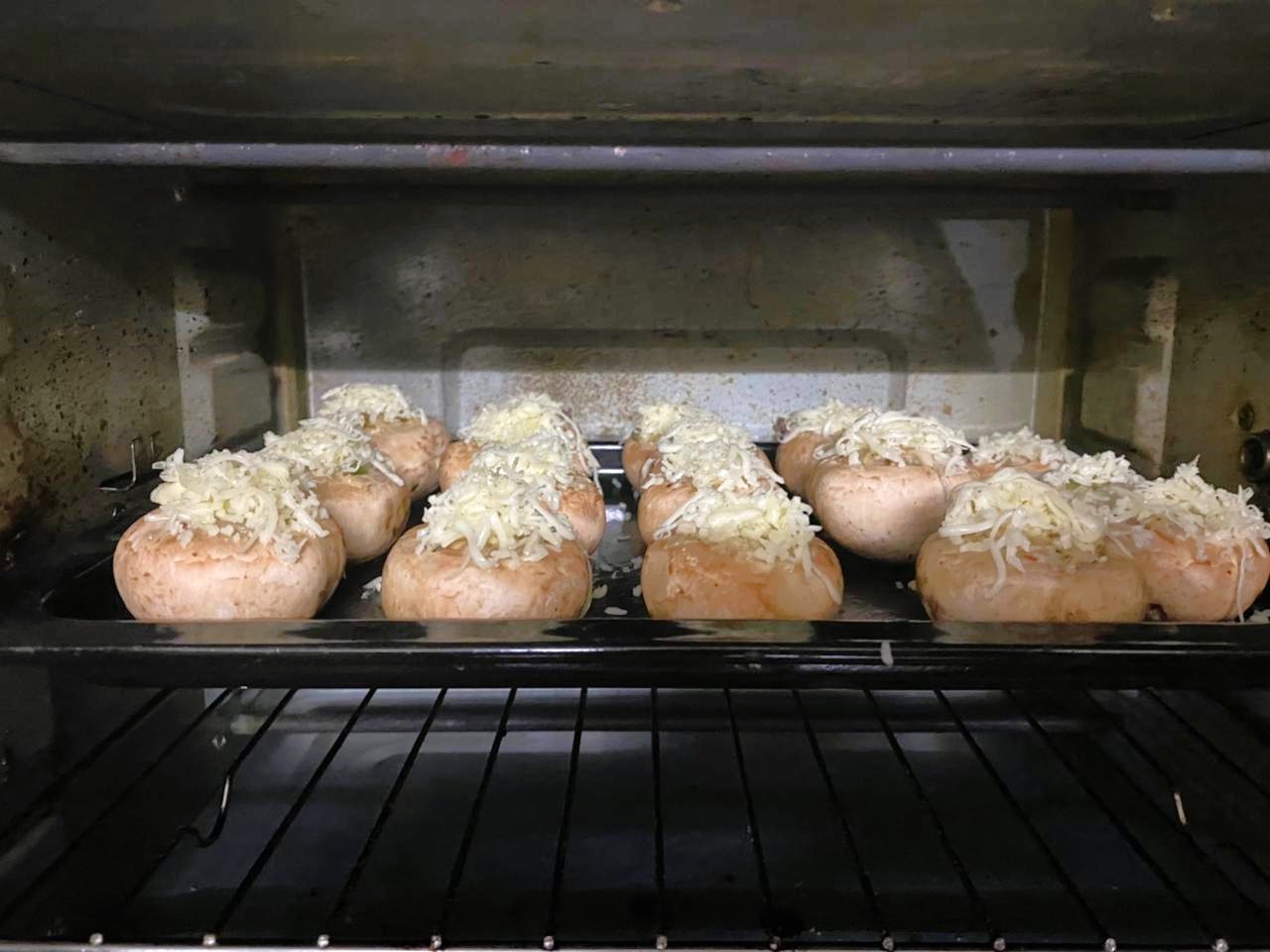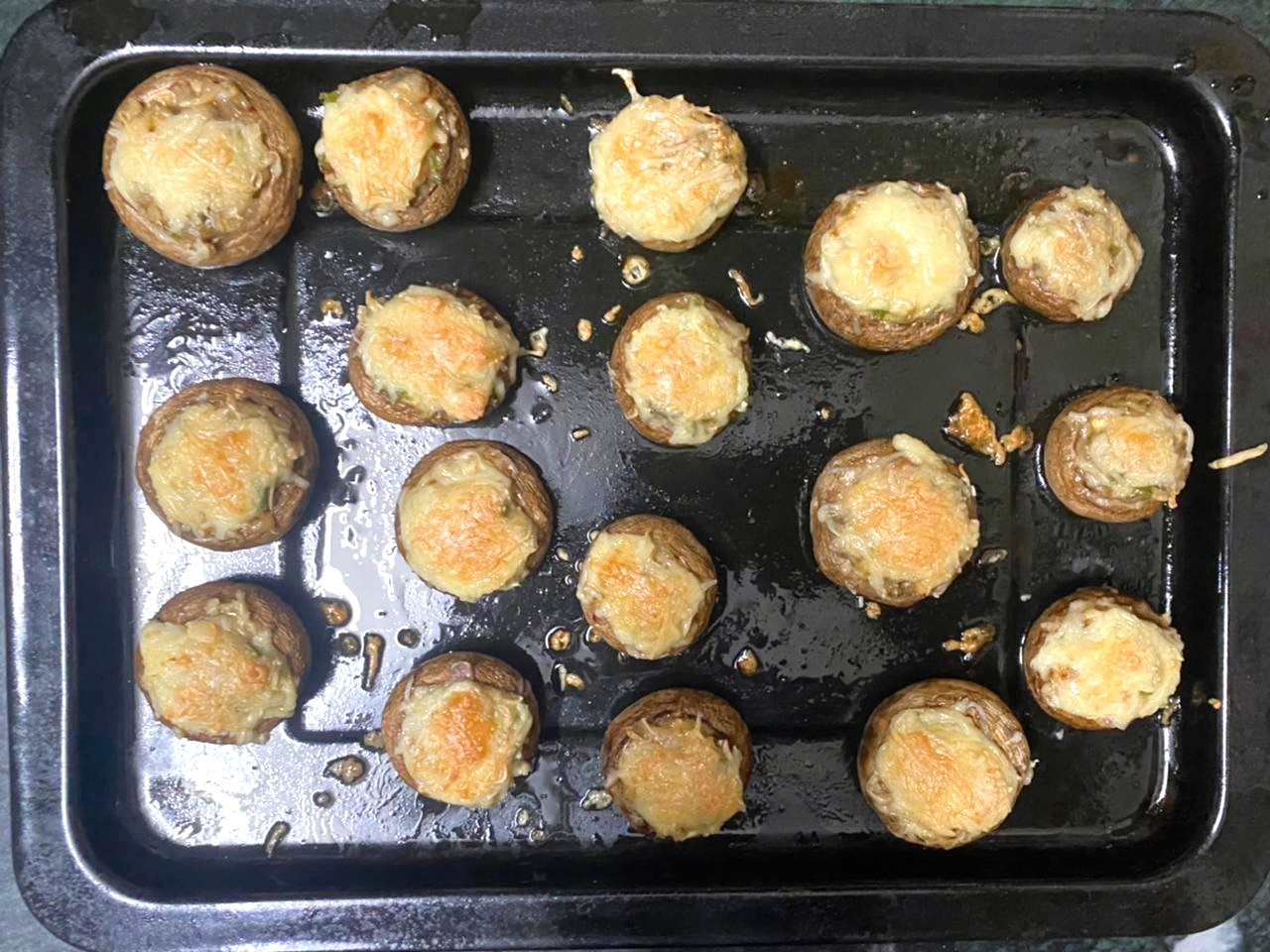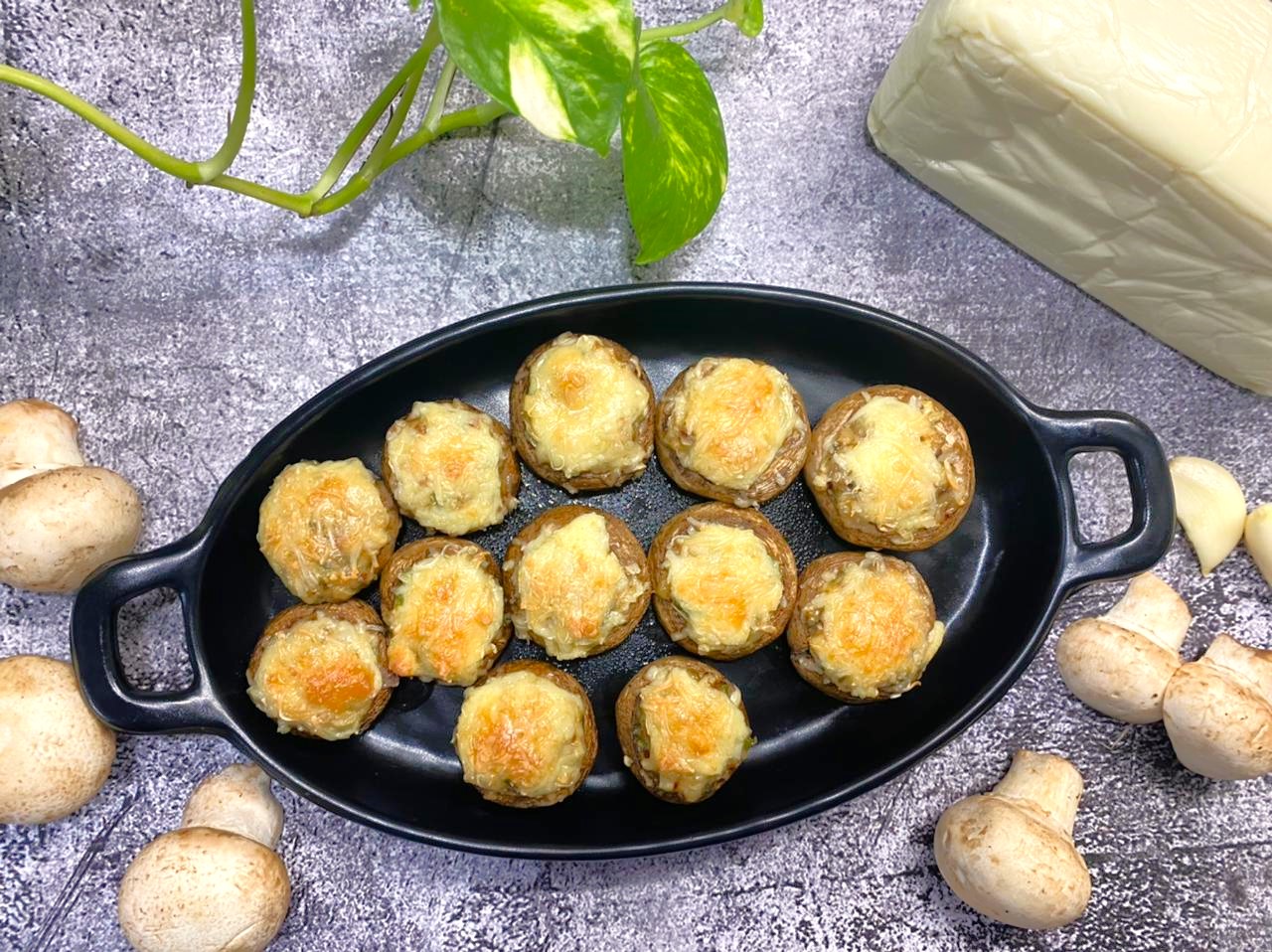 Fill the mushroom caps with the prepared filling and top with some cheddar.
Place the stuffed mushrooms on a baking tray and bake them for 10-12 minutes or until mushrooms are soft and the tops are golden.
Serve hot on its own or with your favourite dip.