Coleslaw Sandwich
Coleslaw is one of those versatile side dish/salad that can turn anything from simple to extraordinary. This creamy lightly spiced cabbage salad is a delicious topping on all kinds of sandwiches. This recipe is a simple, light and delicious.
Delightfully creamy and crunchy the coleslaw sandwiches are perfect to enjoy for a light breakfast, brunch, lunch or snack. They are uber easy to make and so versatile that one can customize the coleslaw with nearly any preferred vegetables or any leftover vegetables lurking in the fridge drawer. Here I use a mix of raw cabbage, carrots, green pepper and onions with light seasoning of salt and pepper.
My children are hard core fan of bread and love it in any form. I love to make the coleslaw sandwiches (good way to feed the fussy children some vegetables too) and make them in different variations. My children love the coleslaw sandwich as an evening snack after coming from school.
Creamy, crunchy and delicious. These sandwiches can be prepared under 10 minutes.
Ingredients
8 bread slices
½ cup mayonnaise
¼ cup shredded cabbage
¼ cup finely sliced carrot
¼ cup finely sliced onions
¼ cup finely sliced green pepper
Salt to taste
½ teaspoon white pepper
Directions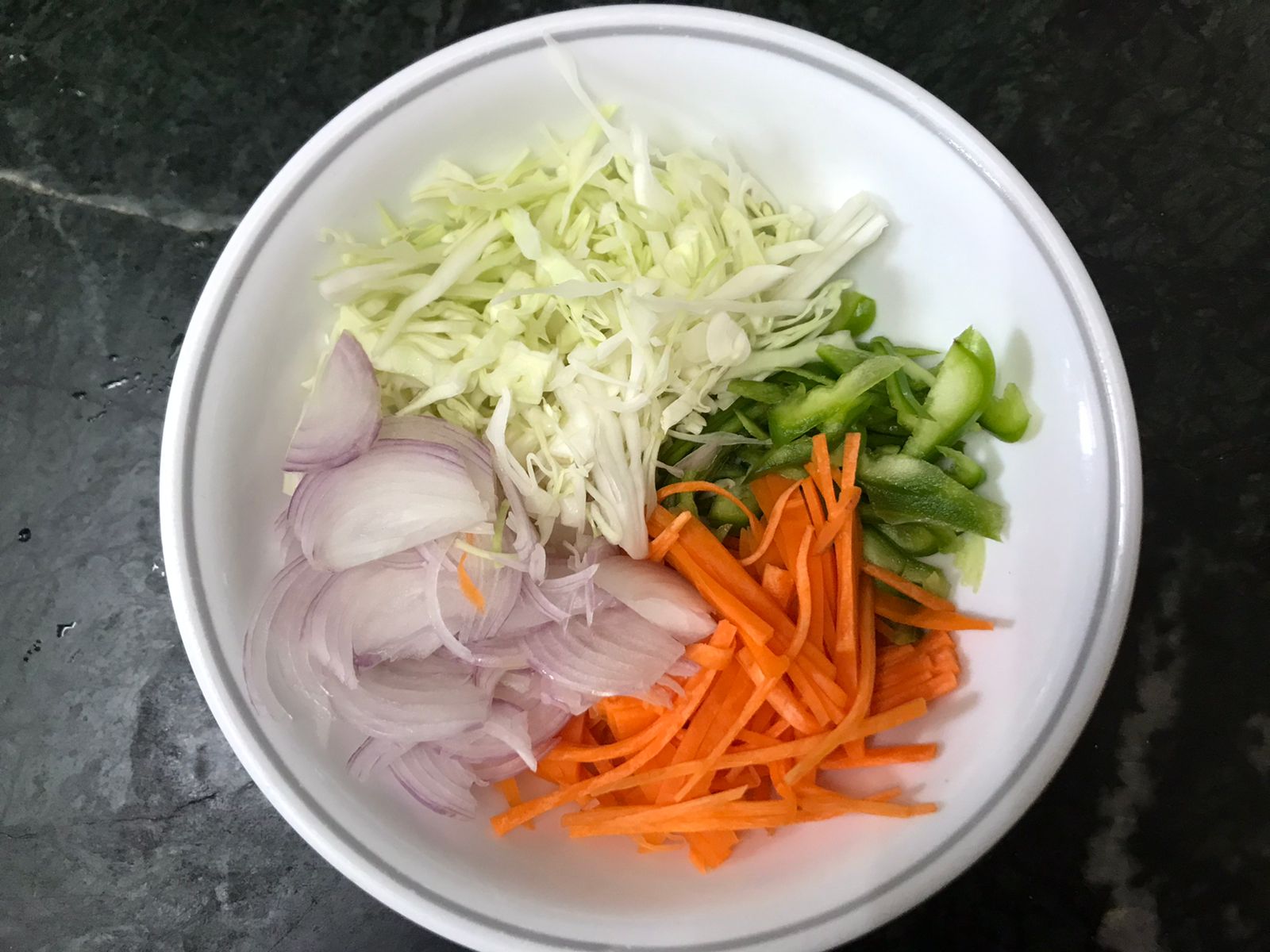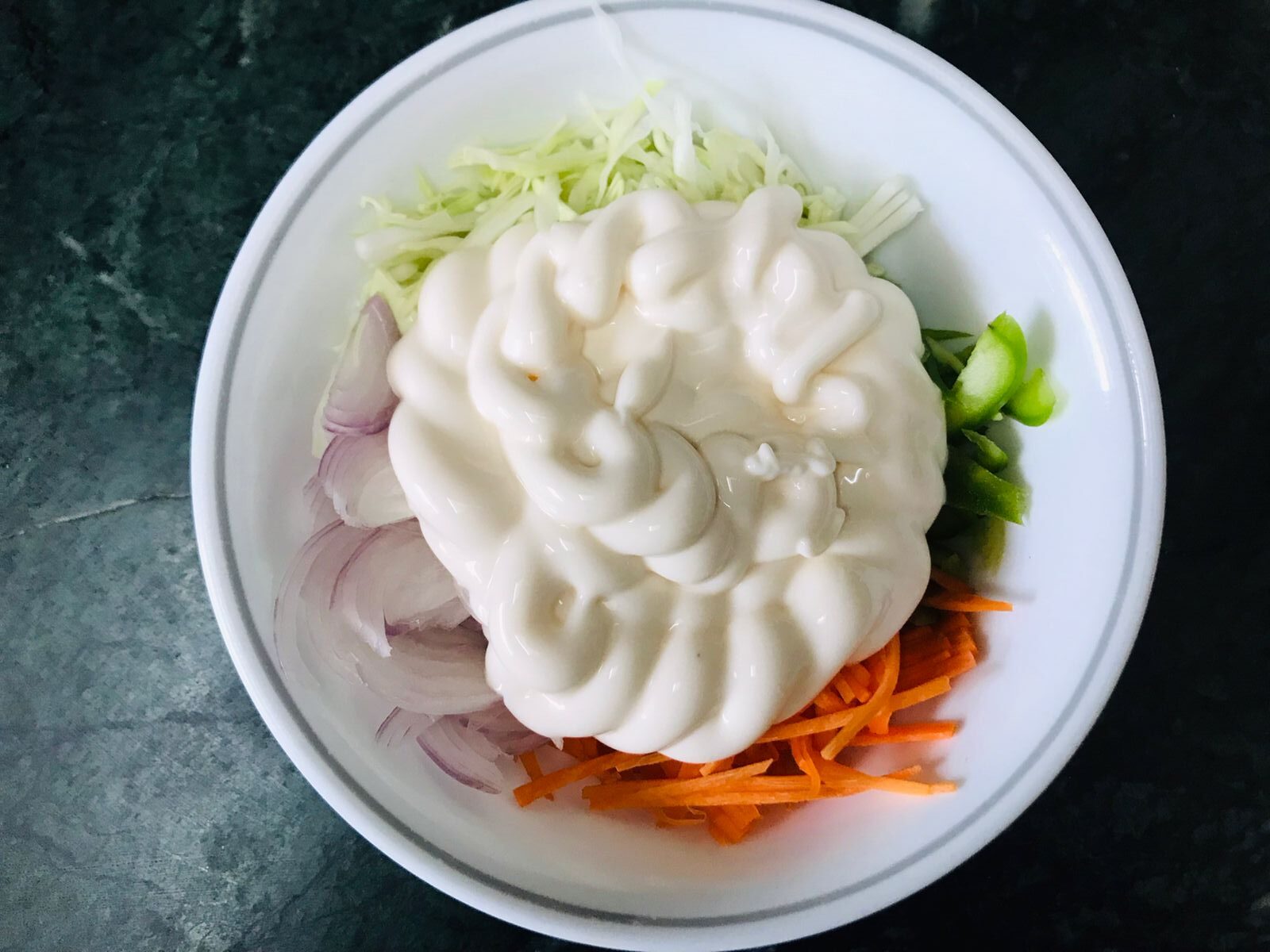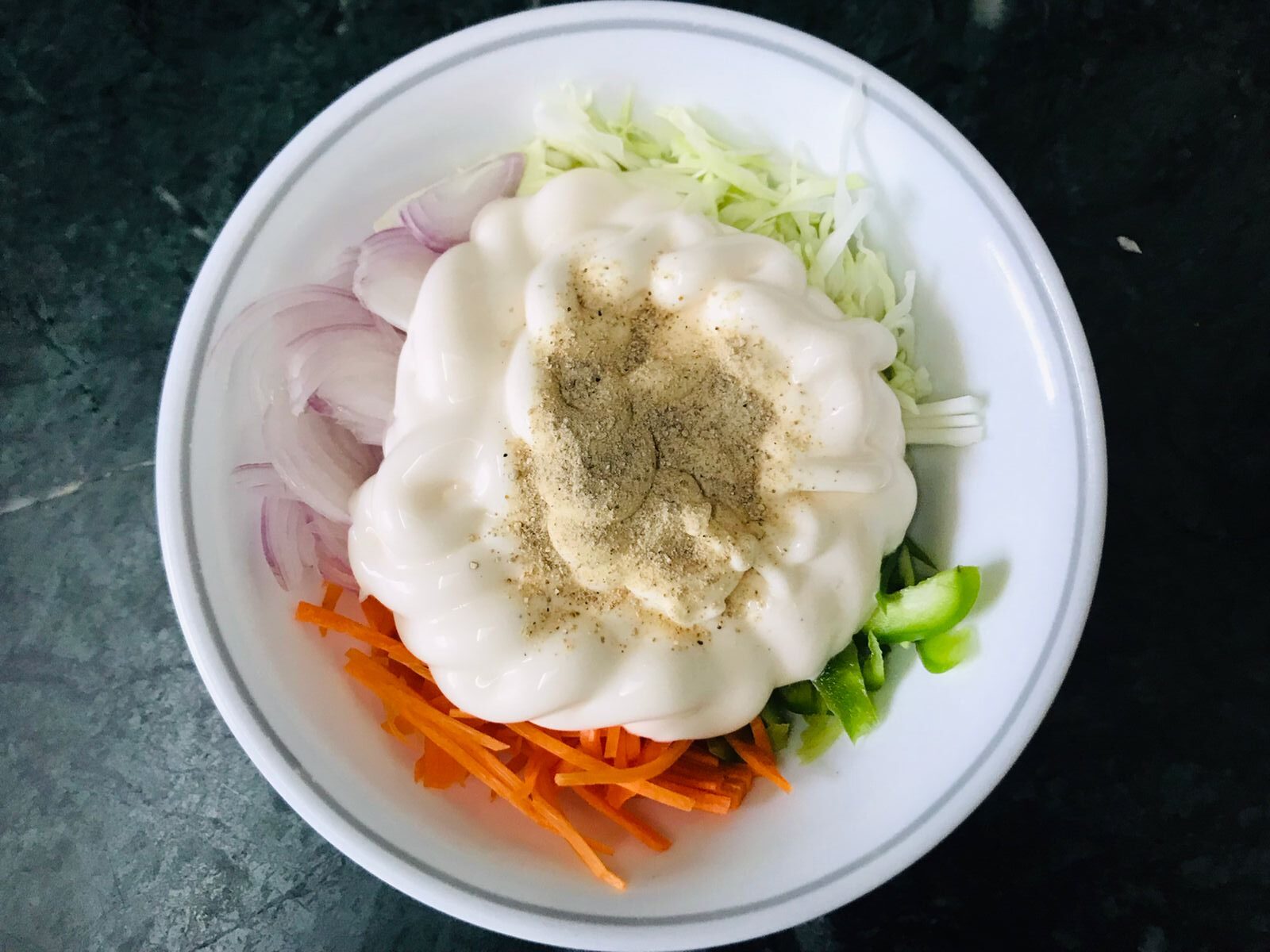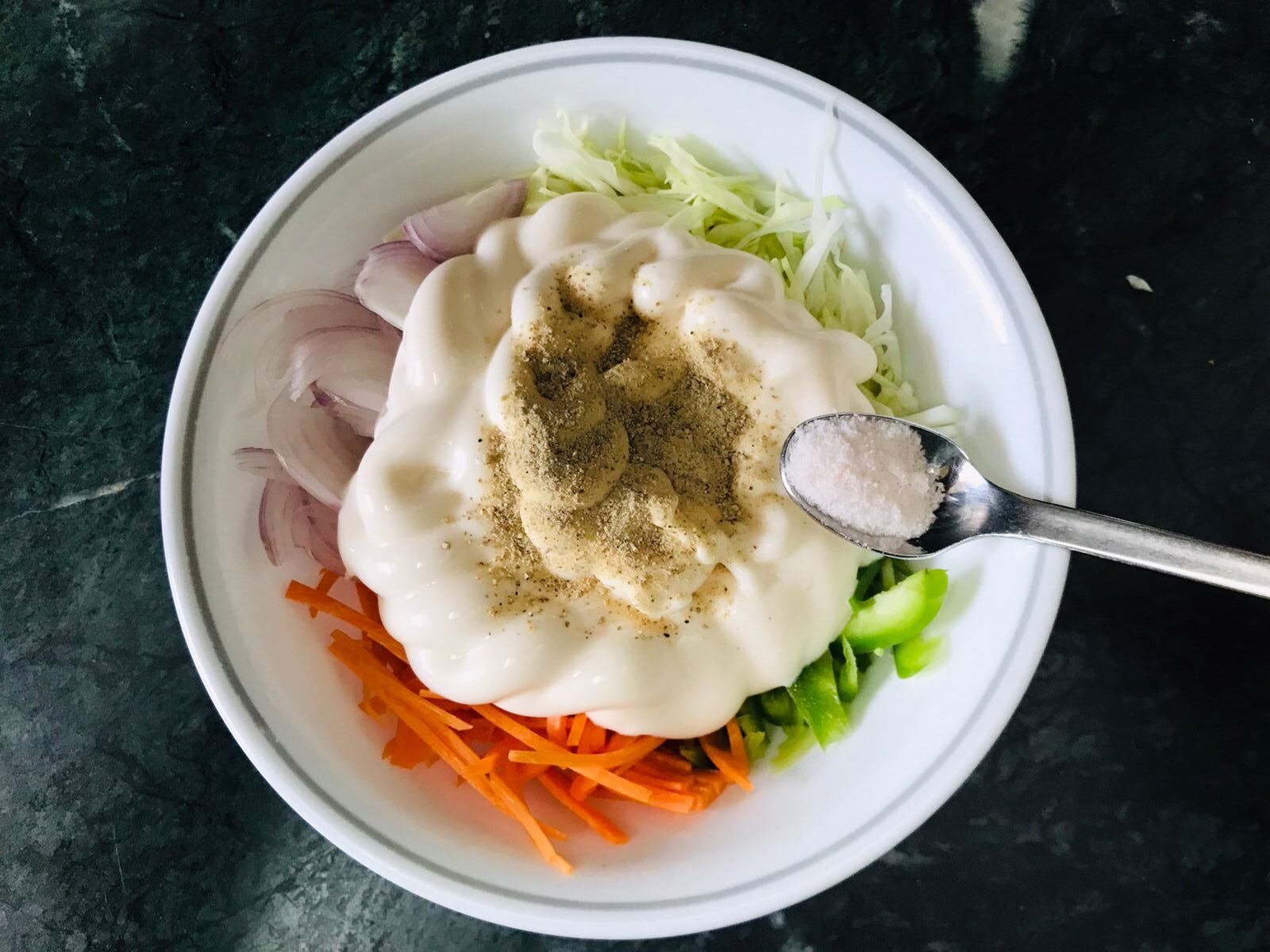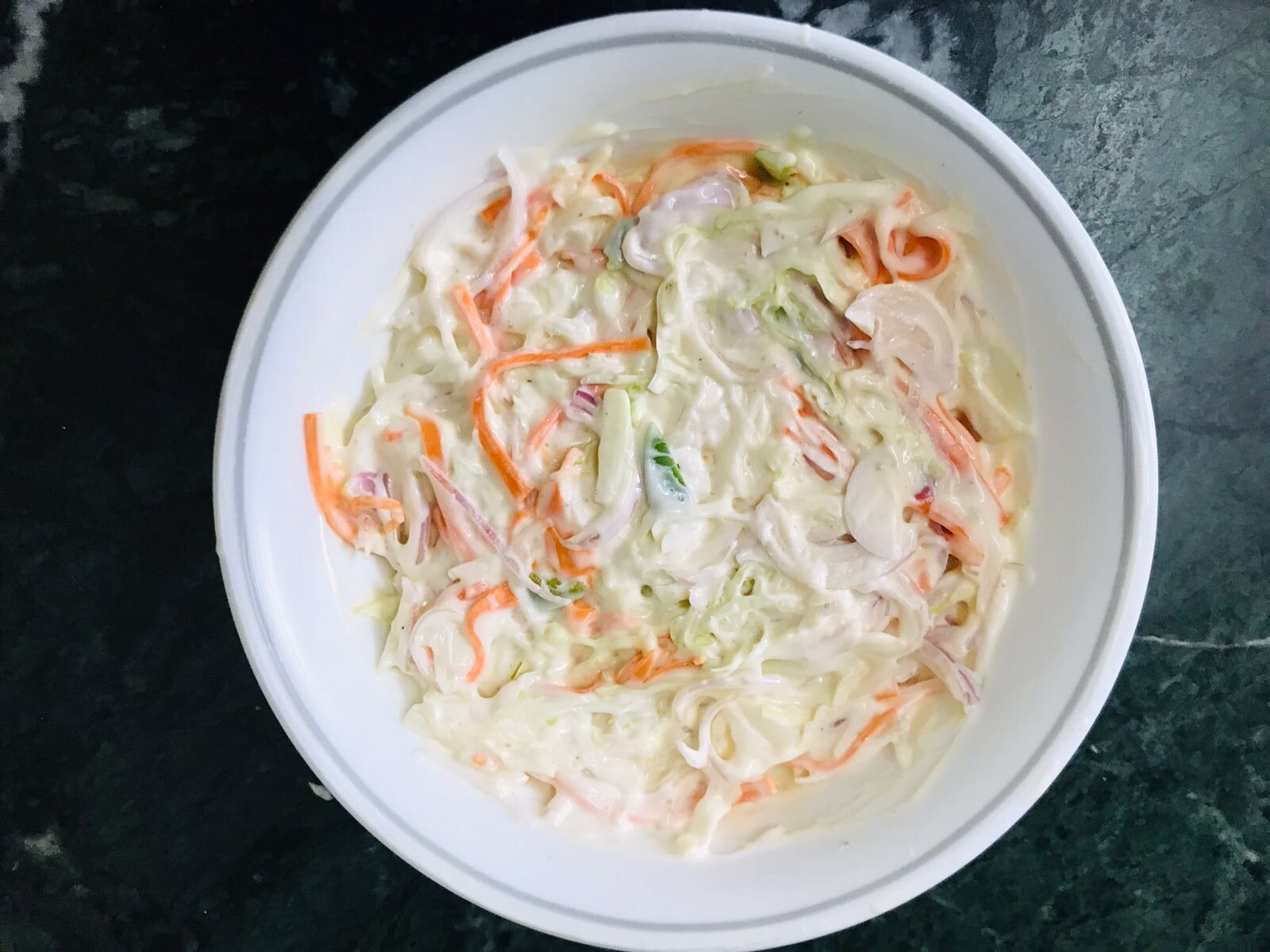 In a bowl mix together the cabbage, carrot, onions, green pepper, mayonnaise, white pepper and salt. Mix it to form a smooth consistency. Taste to adjust the seasoning.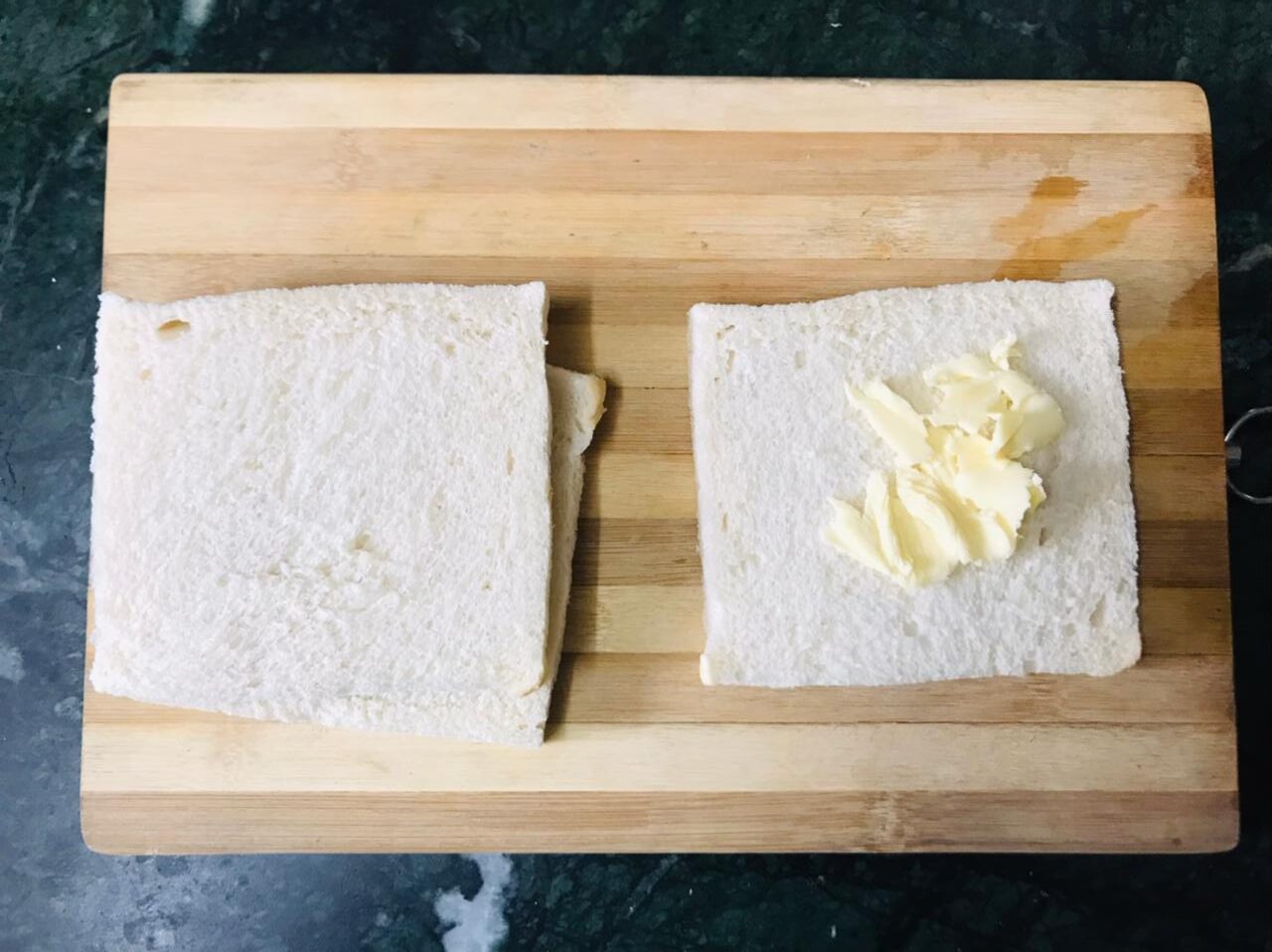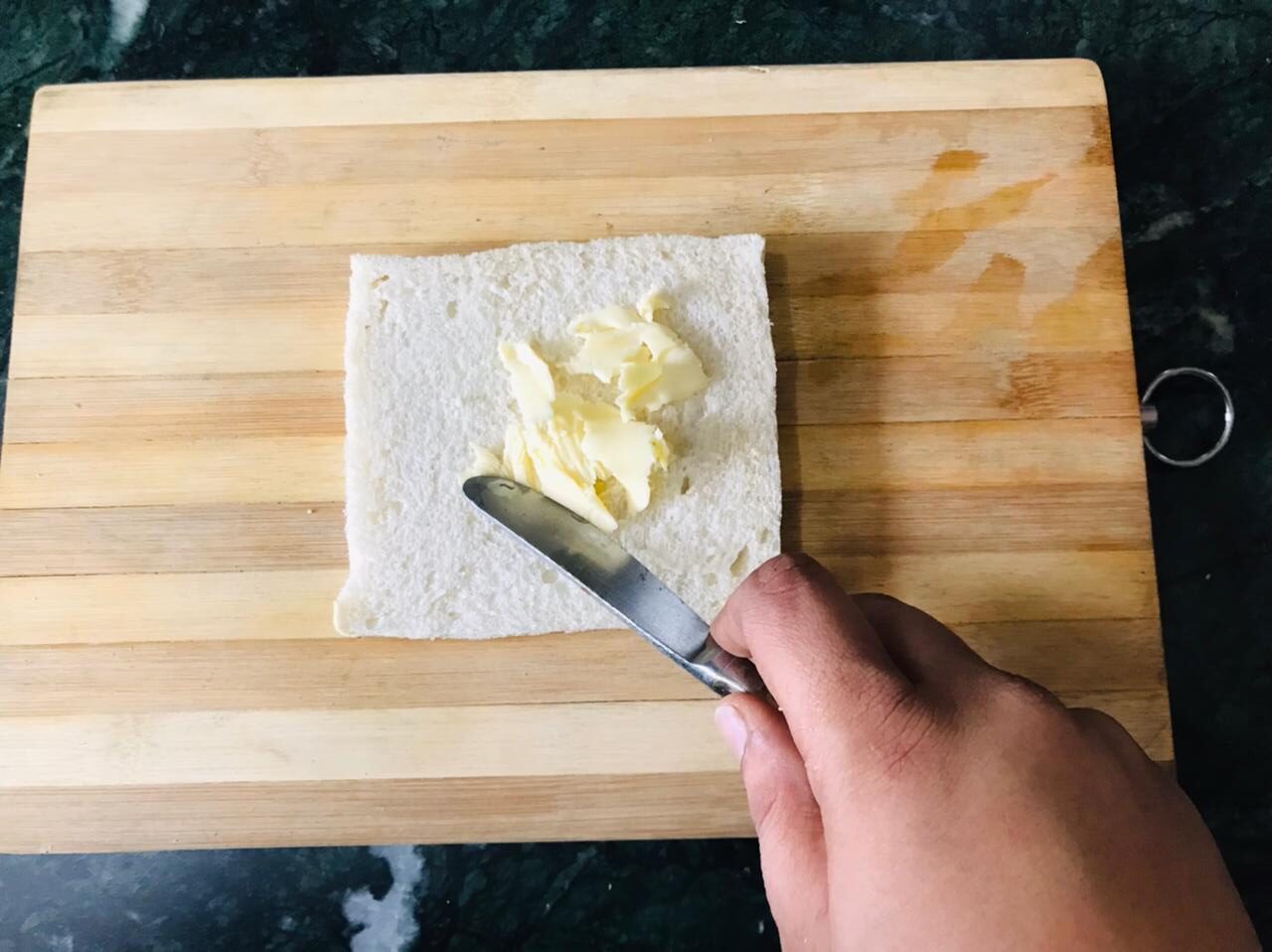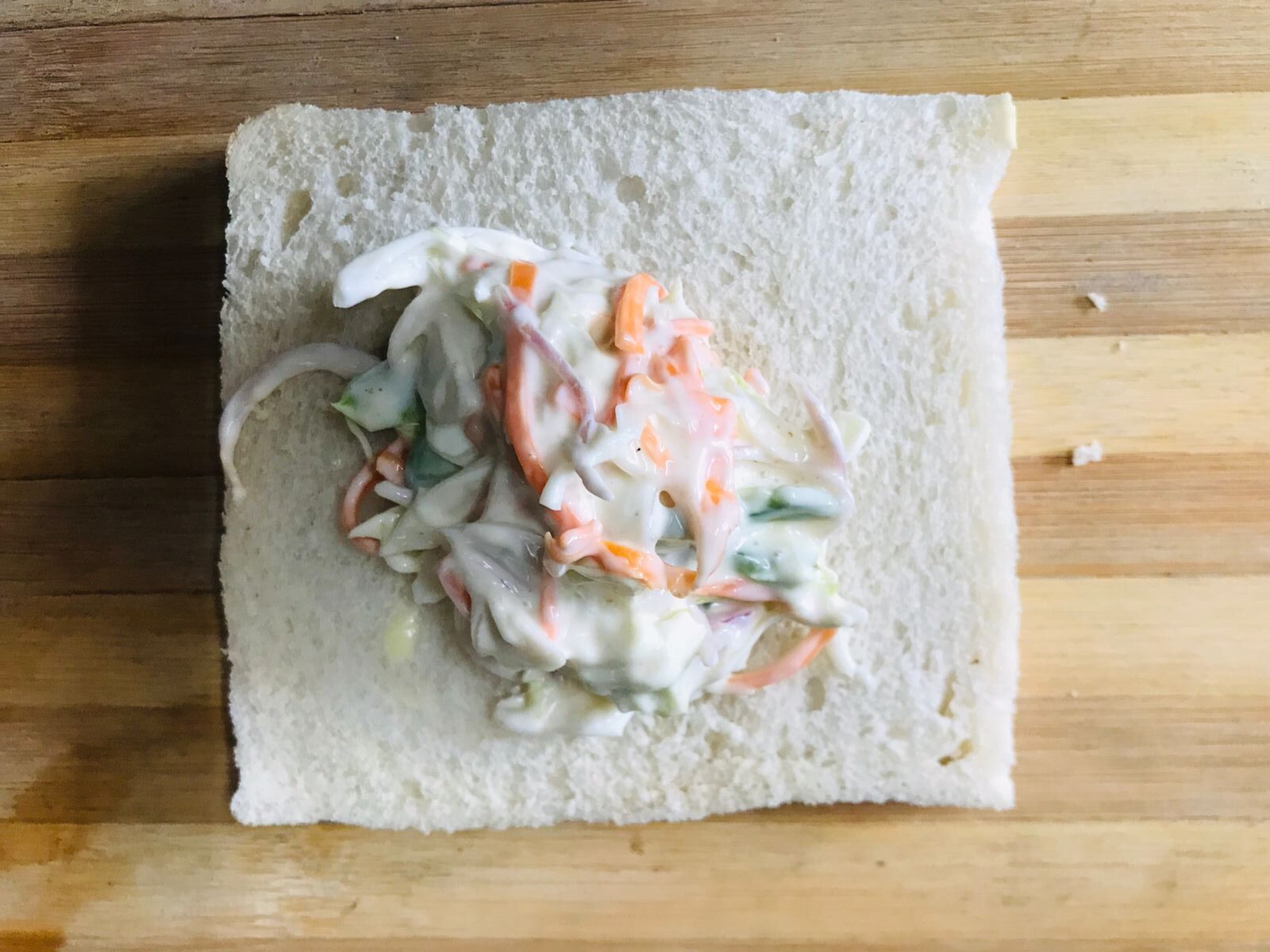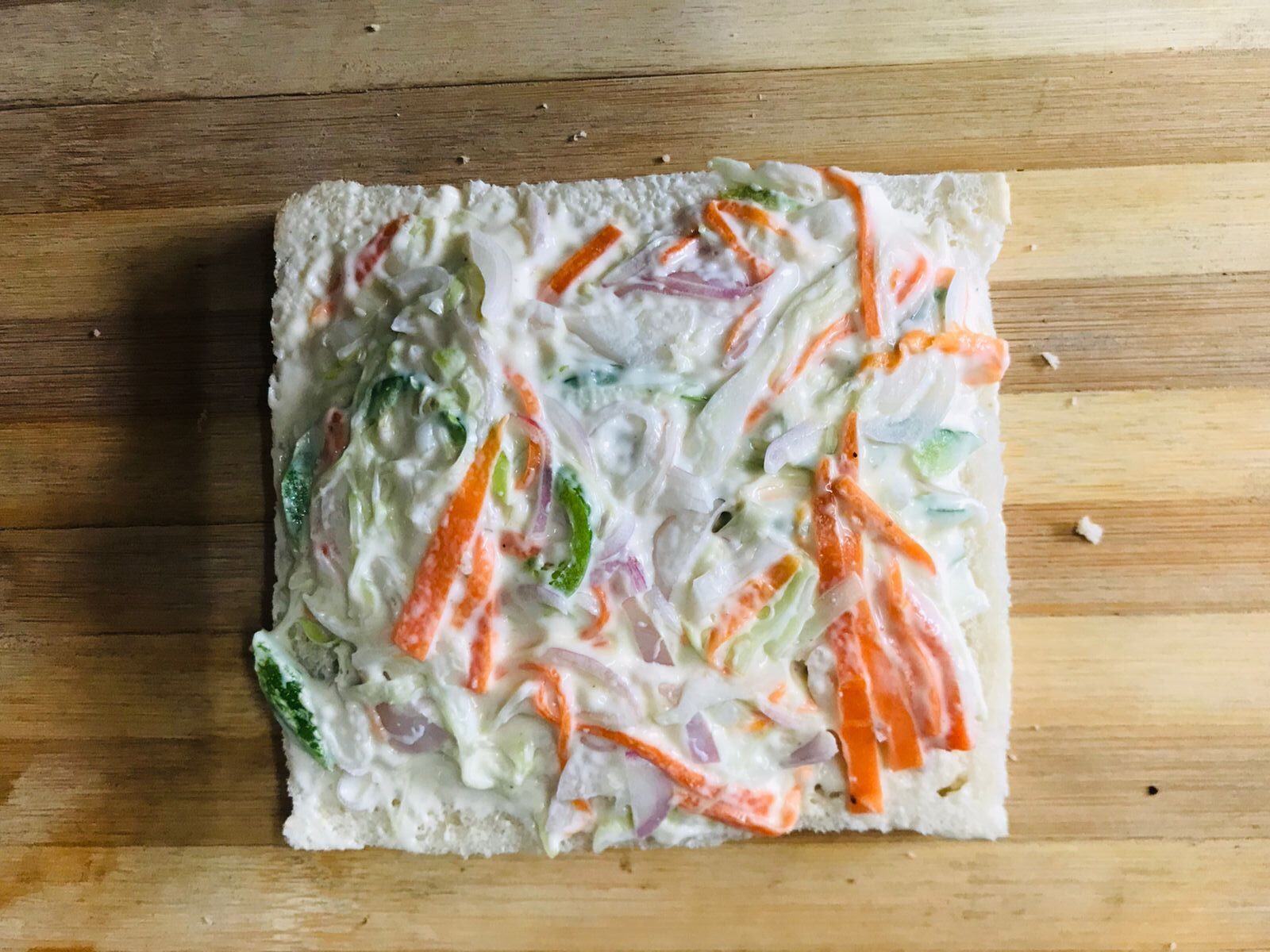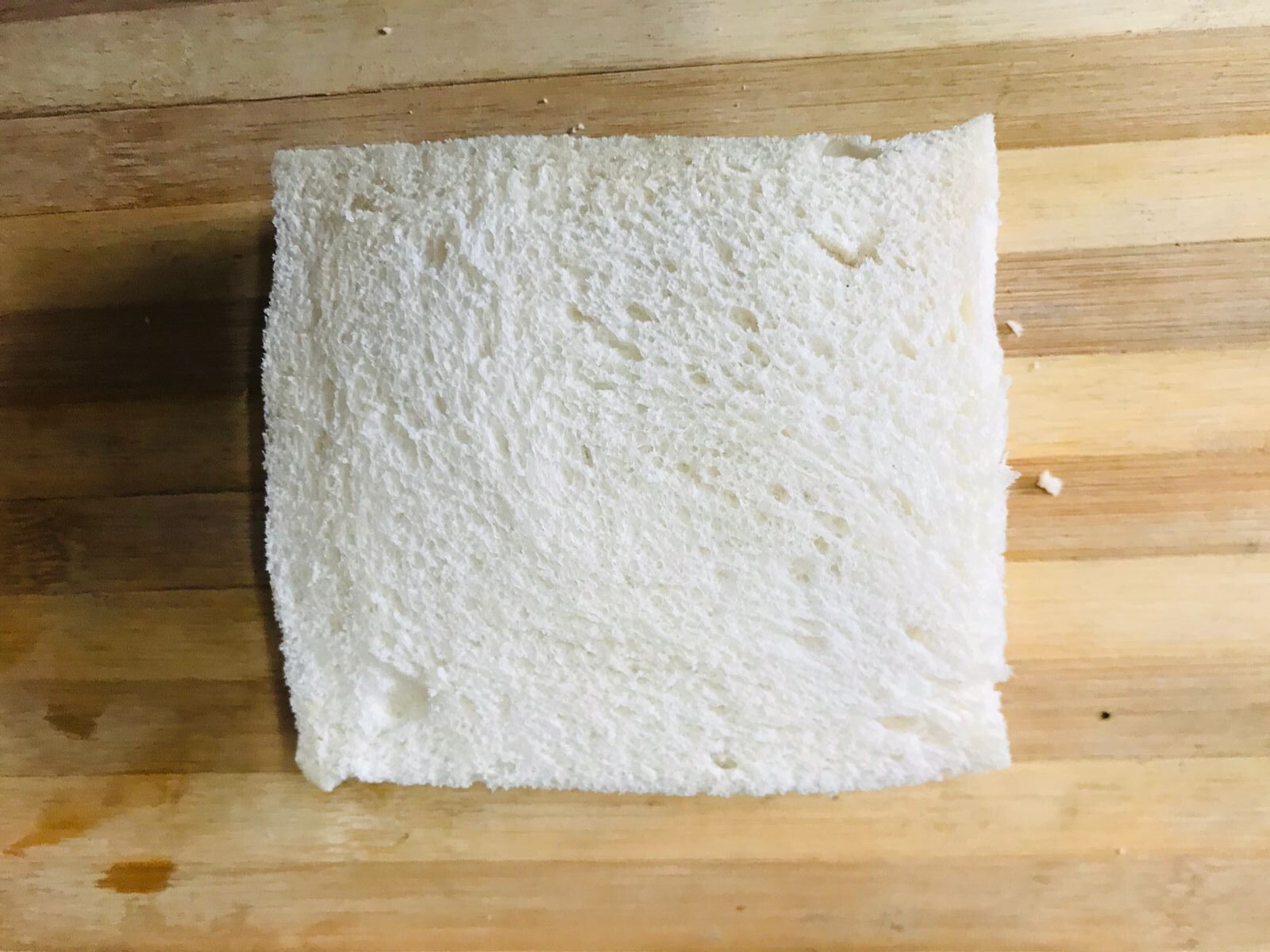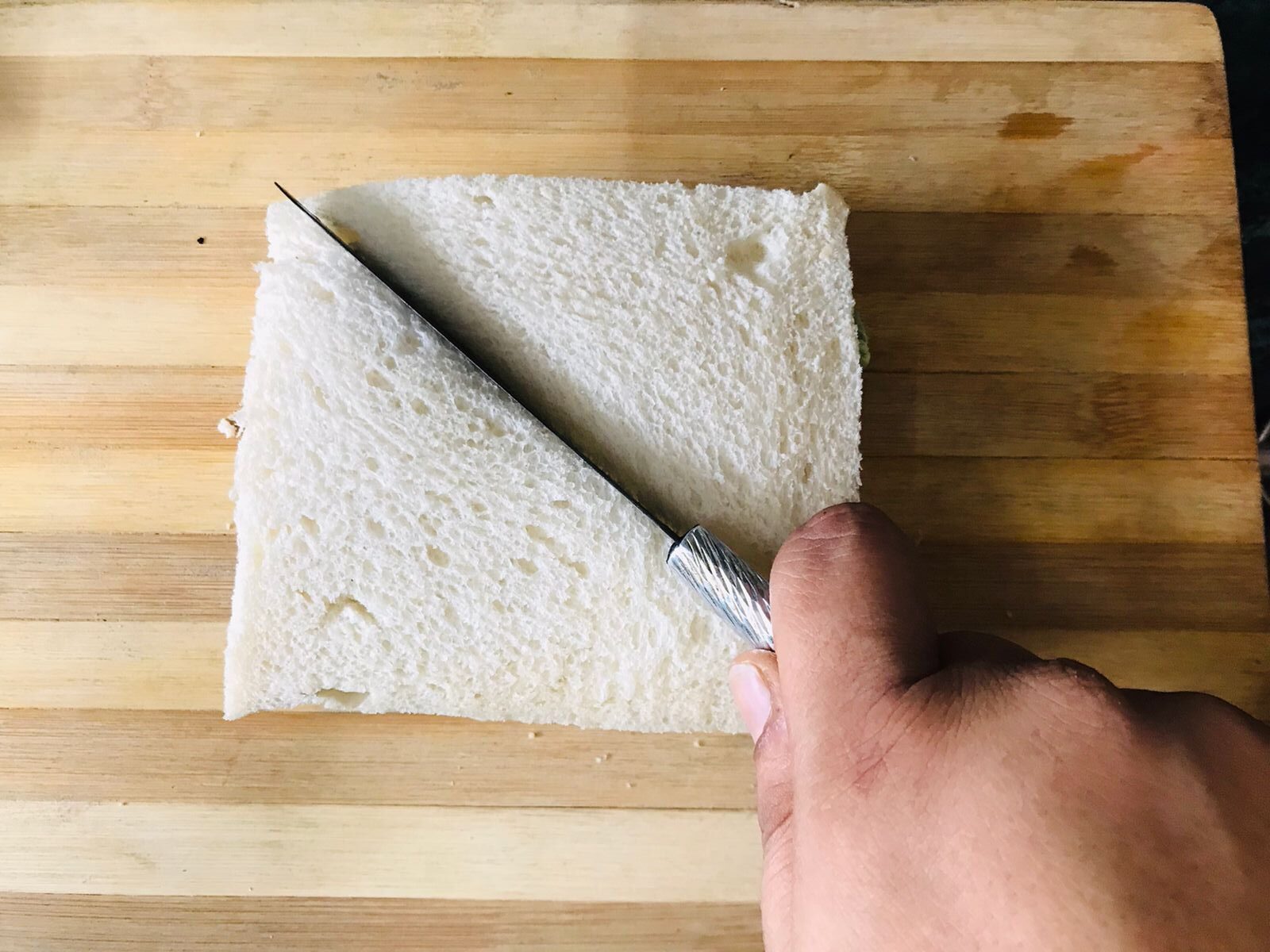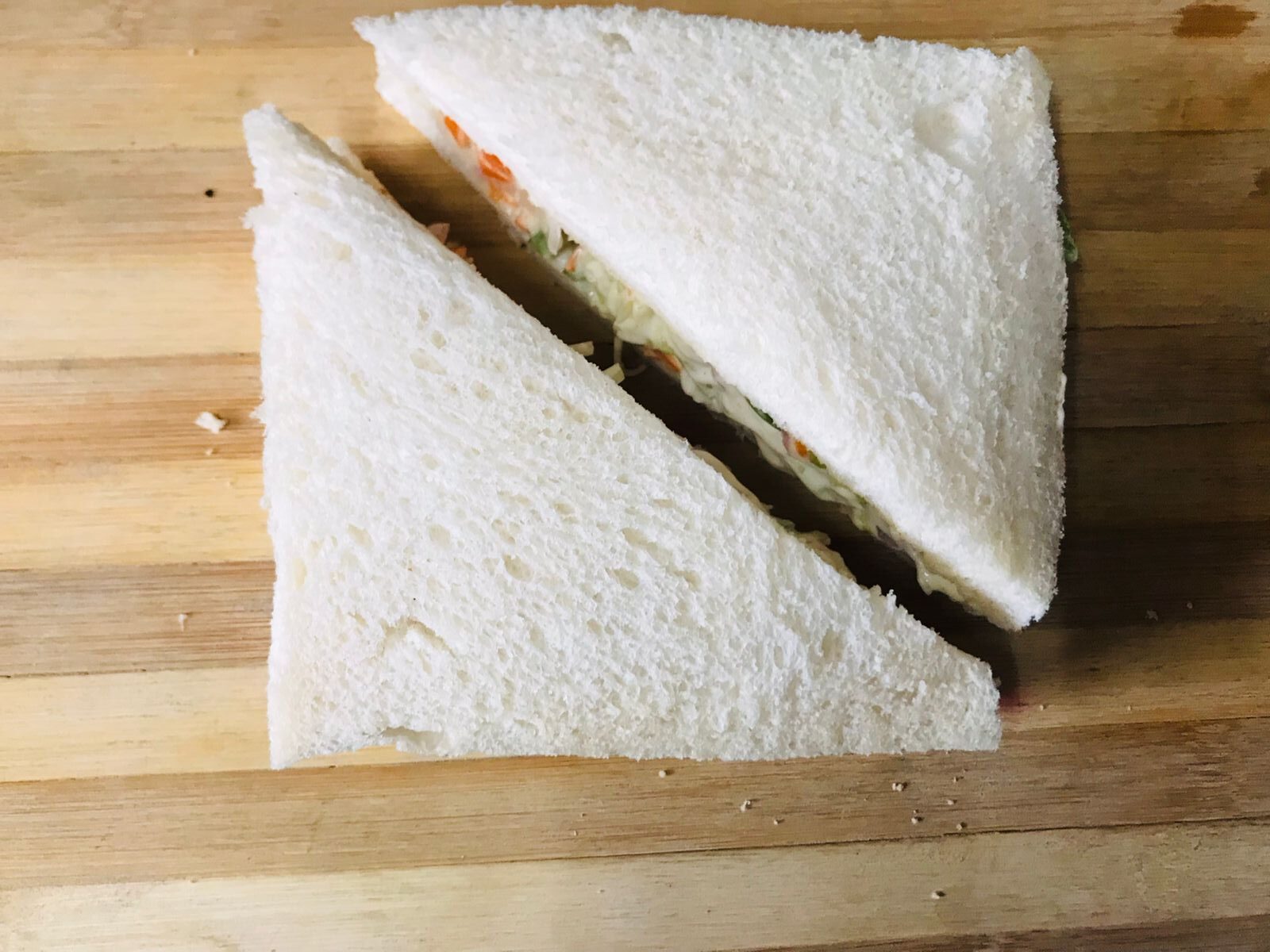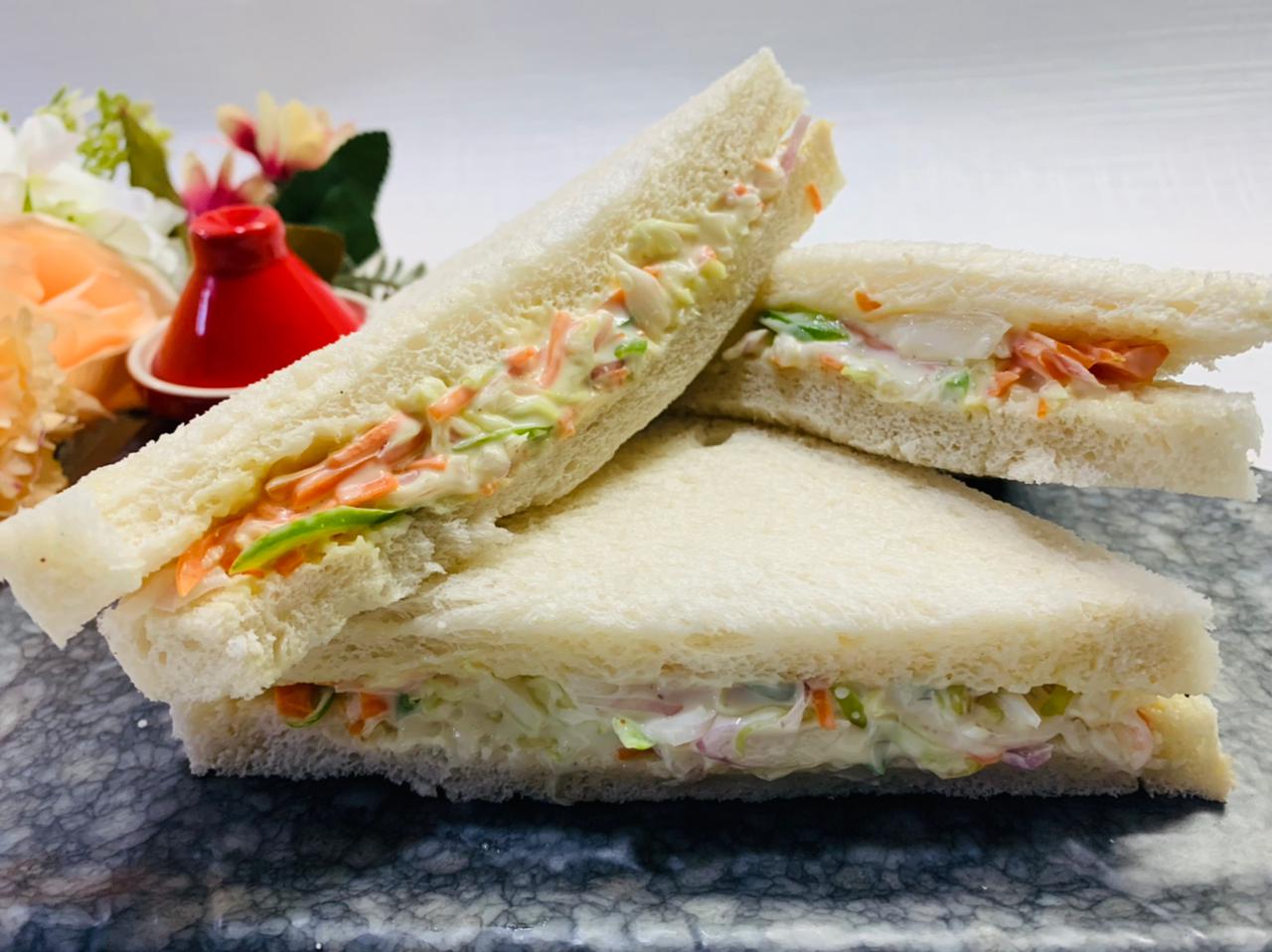 Butter on side of the bread slice. Spread generous helping of 2-3 tablespoons of the coleslaw on another slice of bread. Top with the buttered slice of bread, and slice the sandwiches into rectangles, triangles or small squares.
The coleslaw sandwich is ready to be enjoyed immediately or can be cooled in the fridge for couple of hours.