Creamed Mushrooms and Spinach
This creamy spinach and mushroom dish is a perfect cozy comfort food. It is creamy, indulgent and packed with mushrooms and spinach.
It is really tasty and satisfying, quick and easy to make, great for a tasty weeknight dinner. This dish comes together fairly quickly, as it is ready in about 30 minutes, it is perfect for an easy weeknight dinner or weekend brunch. I use button or chestnut mushrooms for this as they have more flavour, but you could add in some wild mushrooms too.
I am a huge spinach and mushroom fan. I really like the creamy, cheesy sauce that is smooth and garlicky and elevated with addition of spinach and mushrooms. My friend Nisha taught me this dish. And while you are cooking this tasty creamy mushroom and spinach dish – your entire house will smell like a top-notch Italian restaurant- all thanks to garlic and cheese. And don't you just love the smell of garlic being cooked?
At my home, we love this dish with either garlic bread or with rice. Try this recipe once and it will surely become your family favourite.
Ingredients
2 tablespoons extra virgin olive oil
2 tablespoons finely chopped garlic
½ cup finely chopped onion
1 cup finely chopped spinach
1 cup sliced mushrooms
2 tablespoons cornflour
1½ cup milk
1 teaspoon salt
1 teaspoon white pepper
1 teaspoon red chili flakes
1 teaspoon dried oregano
1 teaspoon dried basil
1 cup grated cheddar cheese
2 tablespoons cream
Directions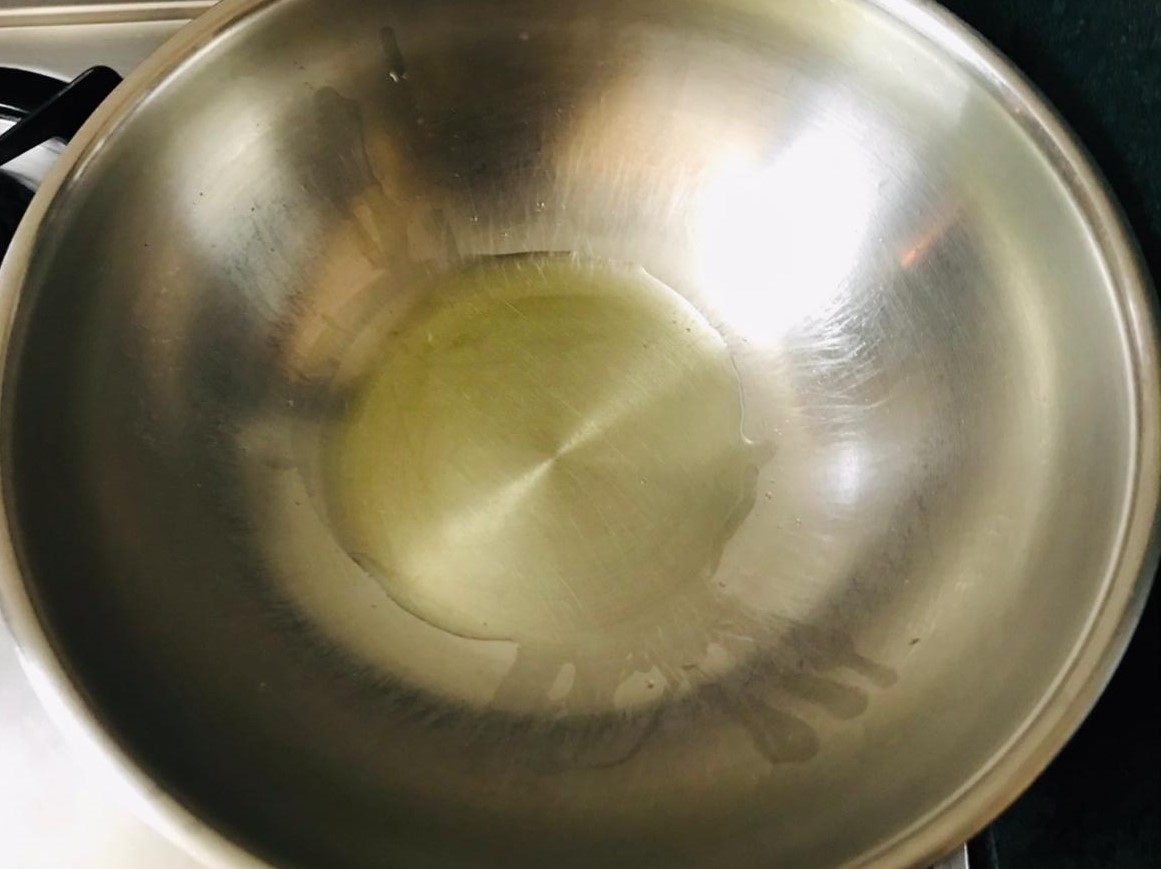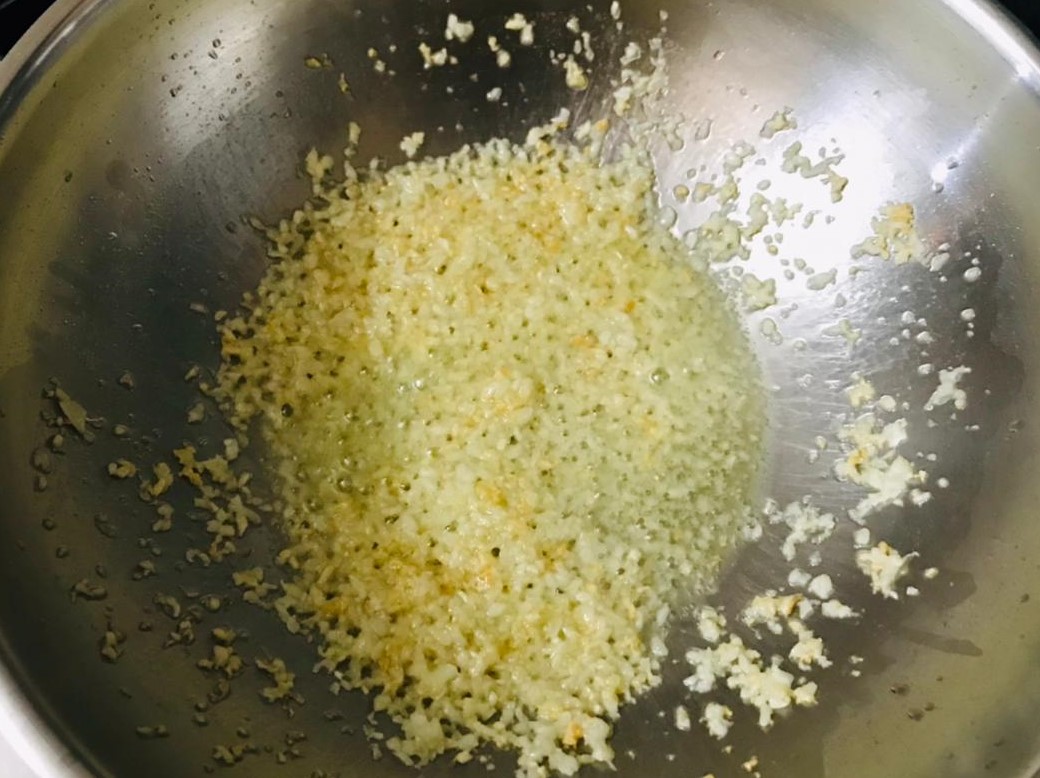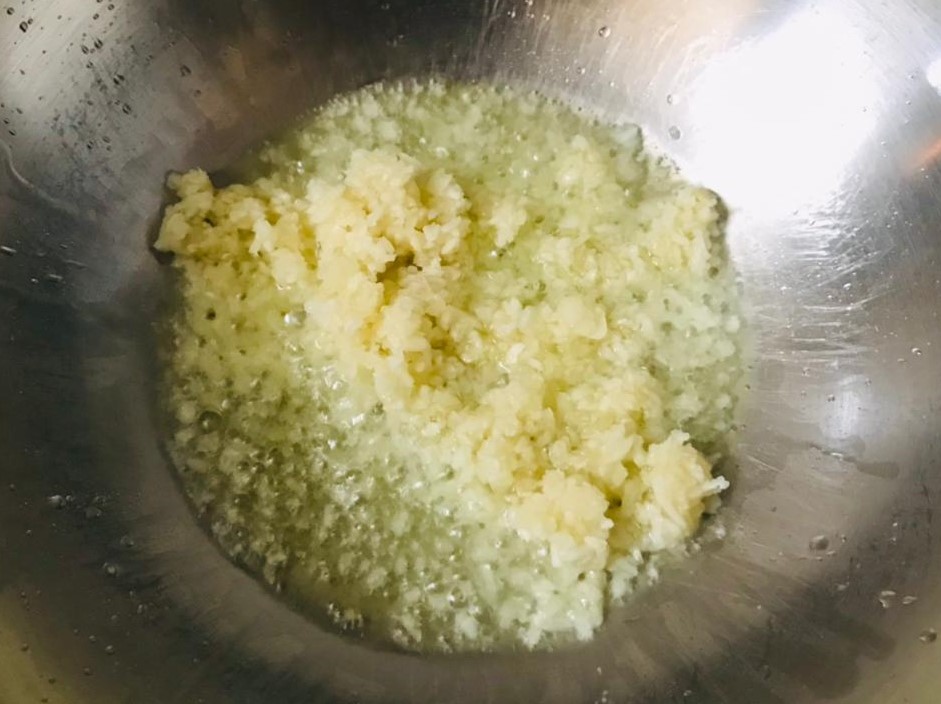 Heat the olive oil in a pan and sauté the garlic for a minute.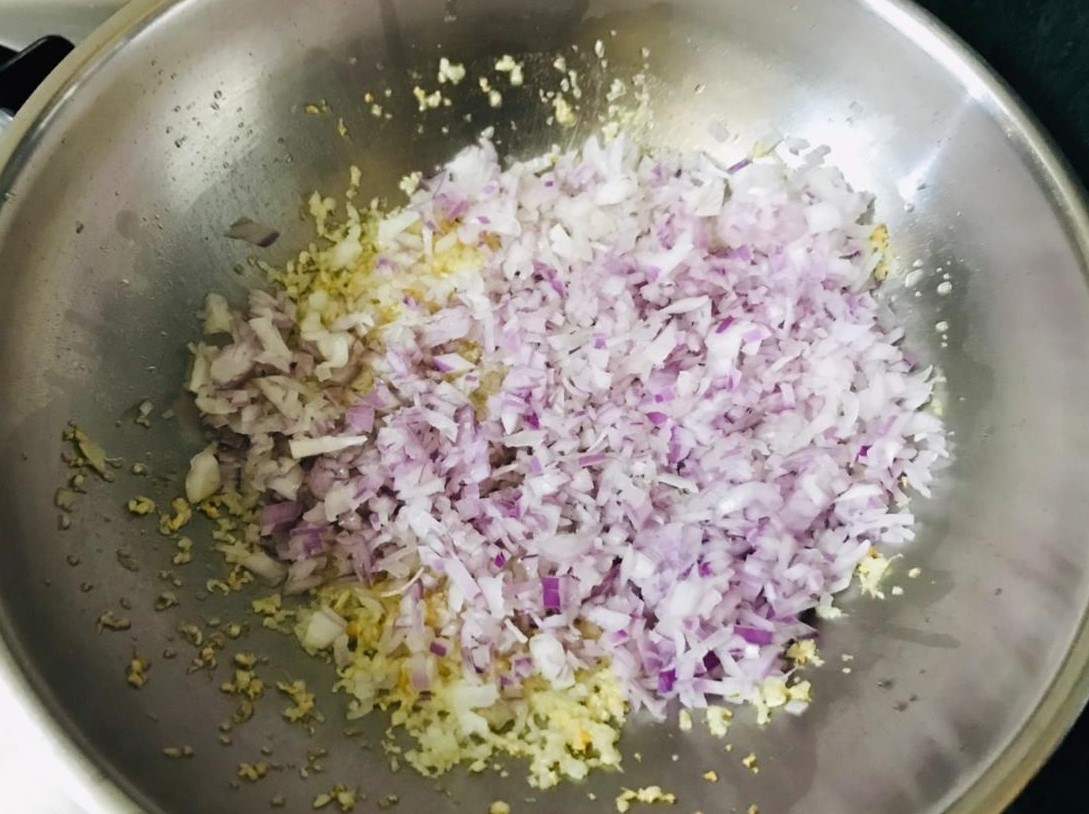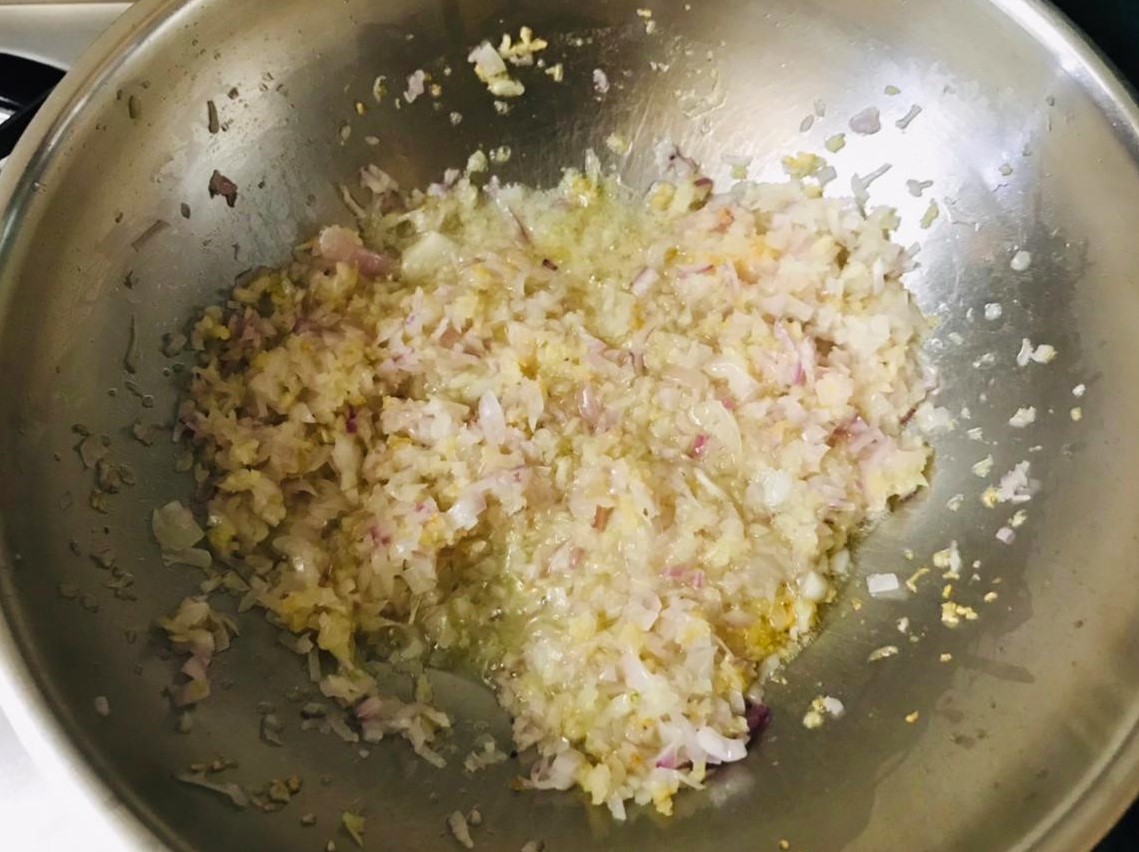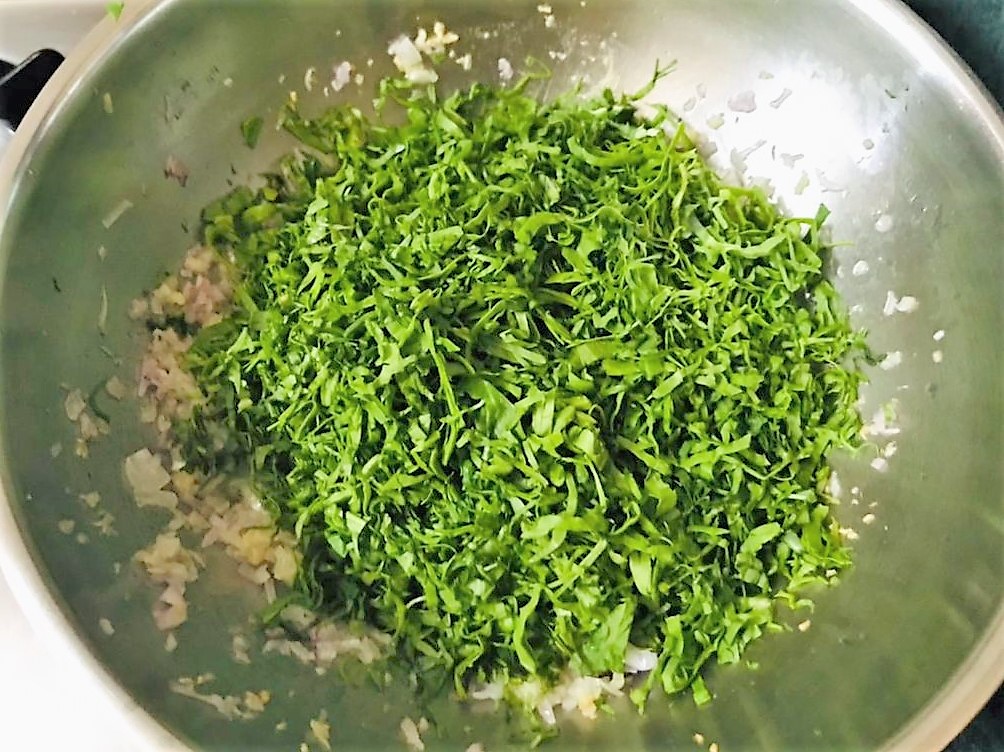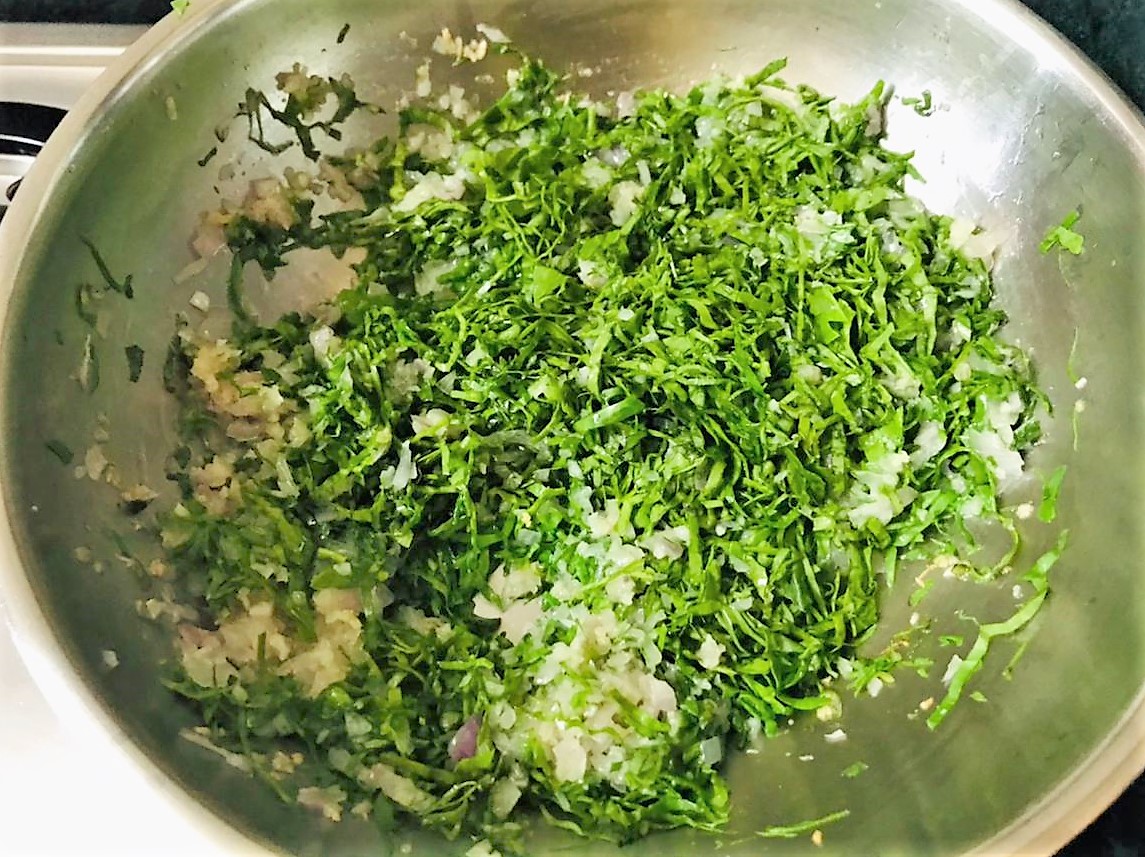 Next add the onions and sauté for 3-4 minutes on medium heat or until they turn translucent.
Add the spinach and sauté for a minute.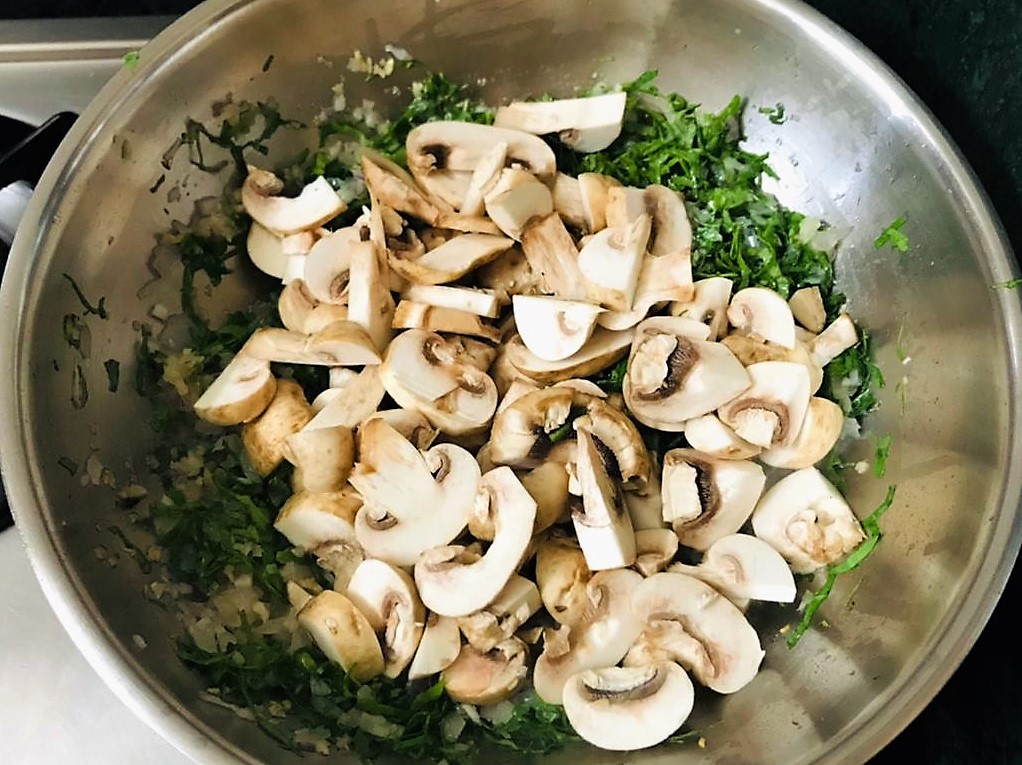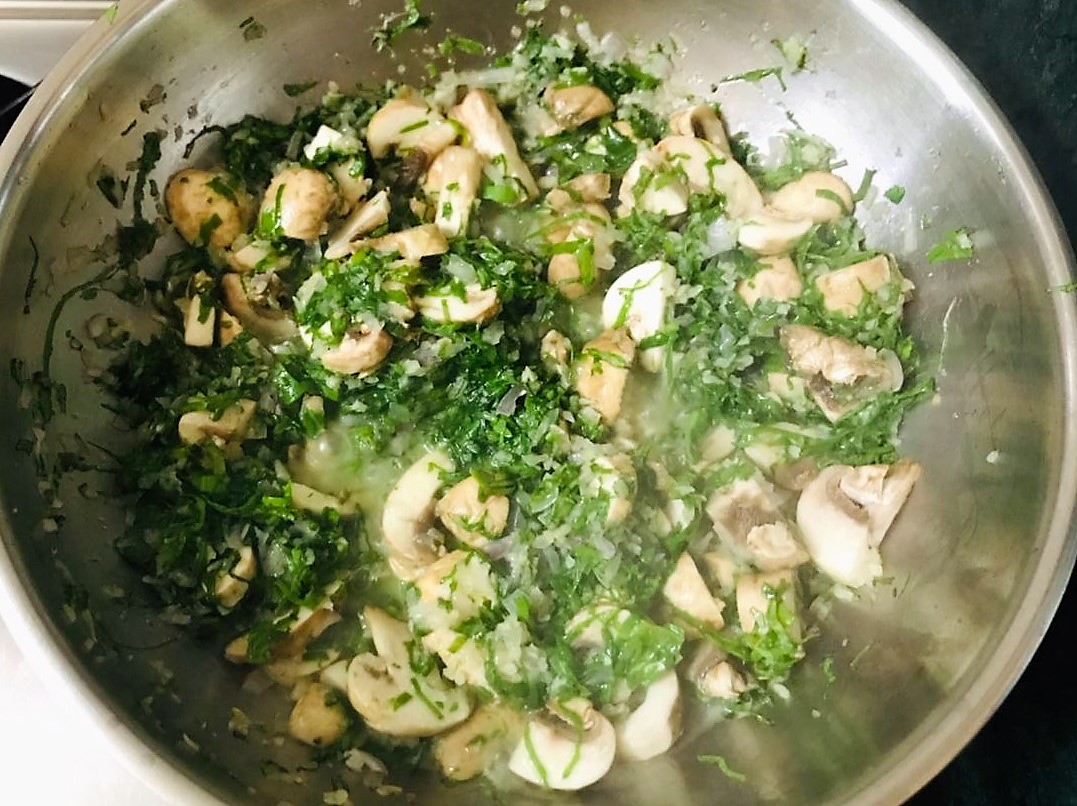 Once the spinach is sautéed add the mushroom and cook on medium heat for a minute.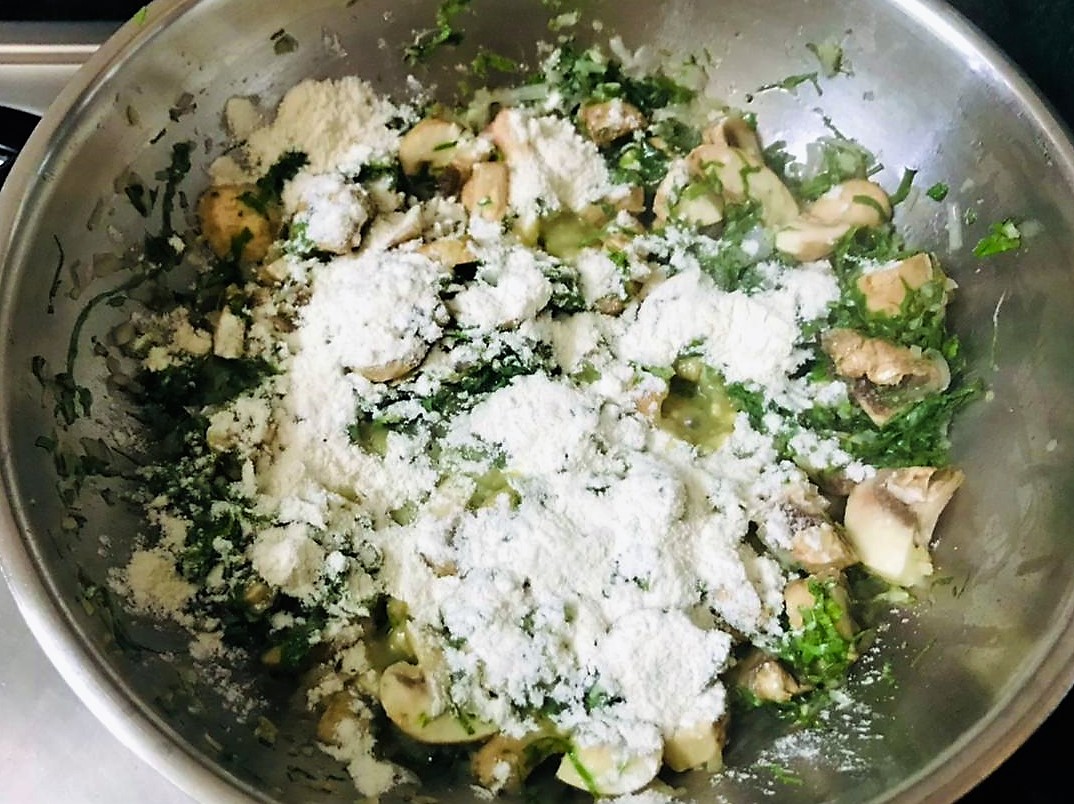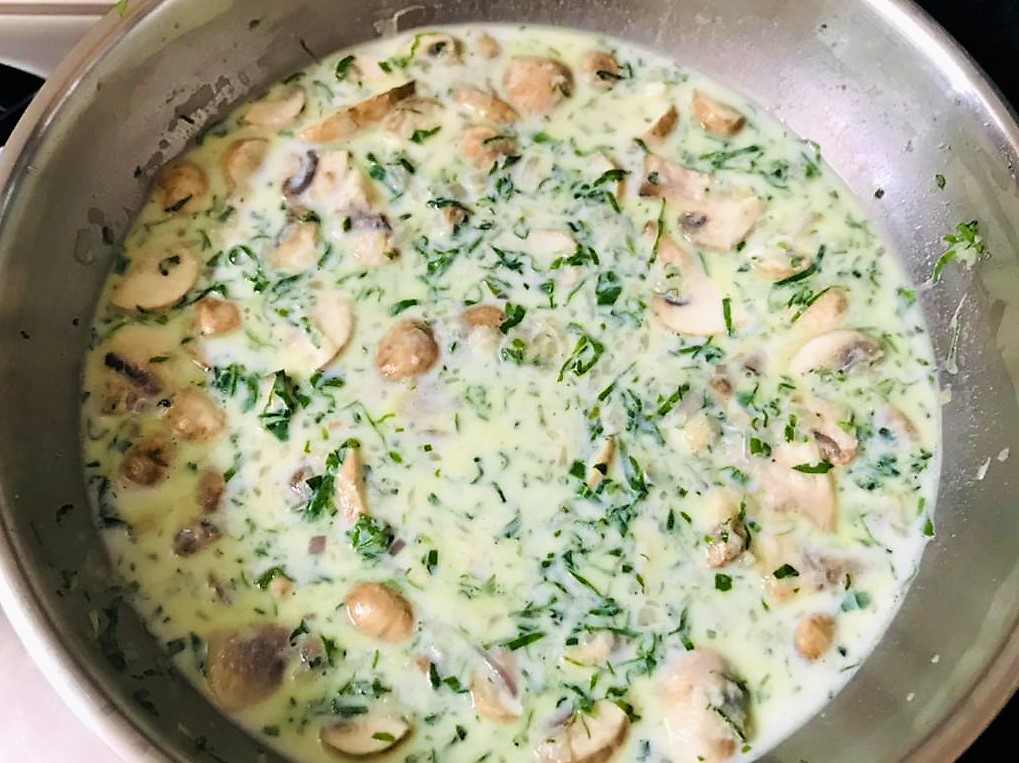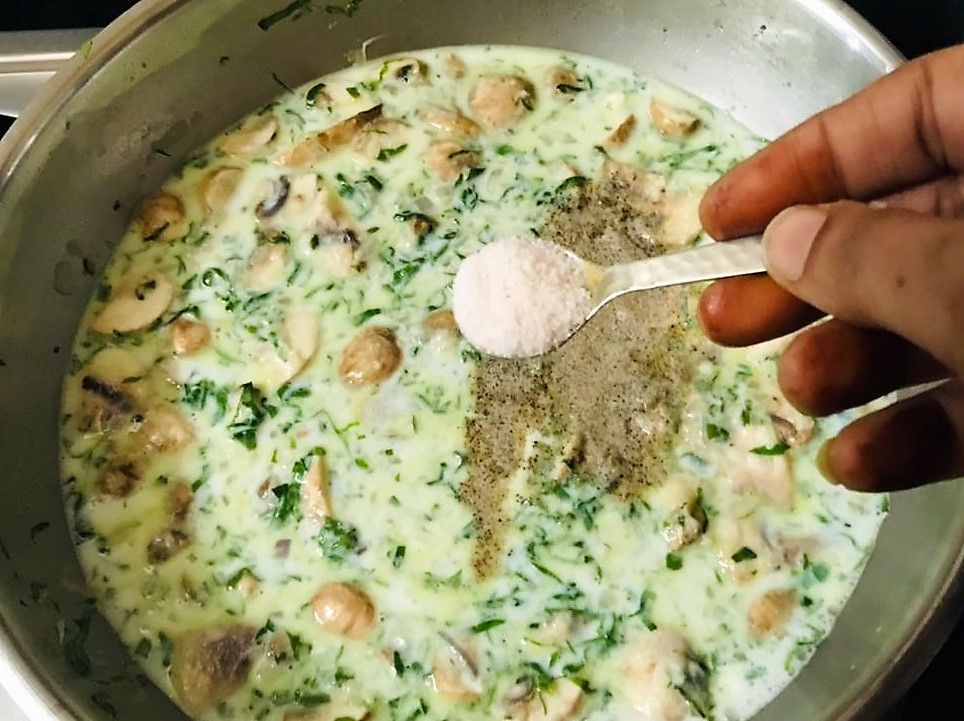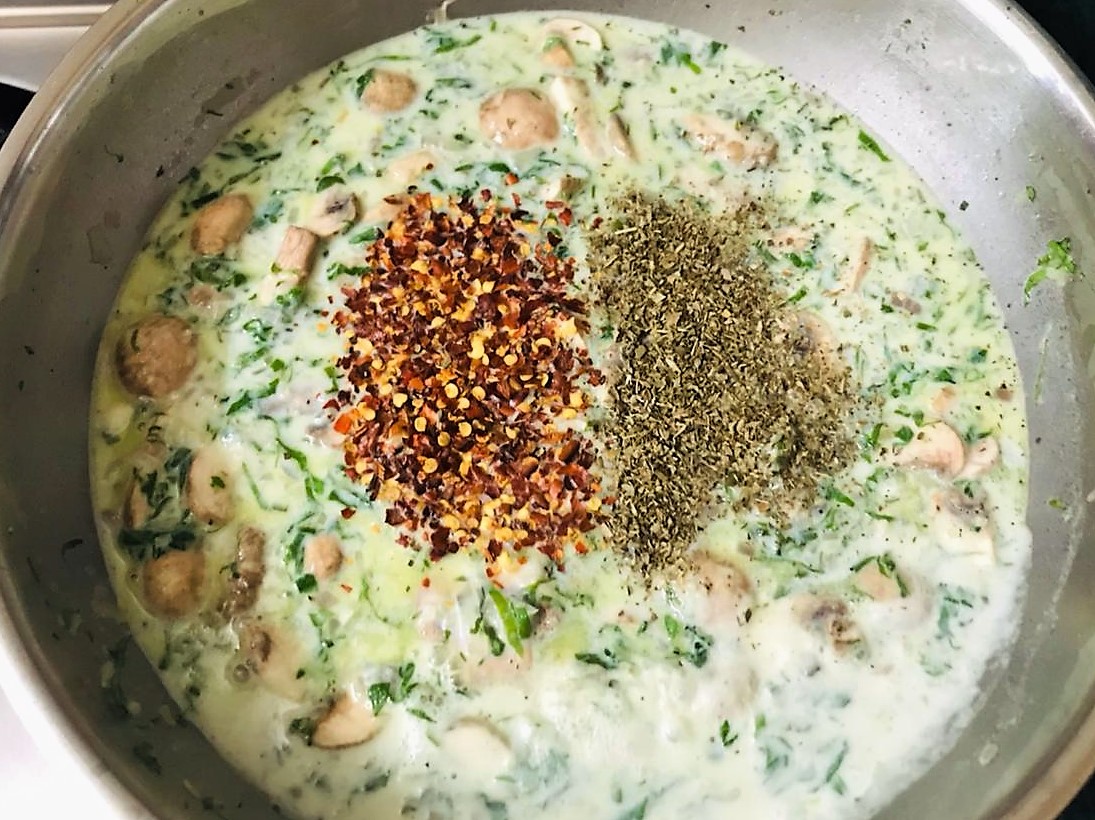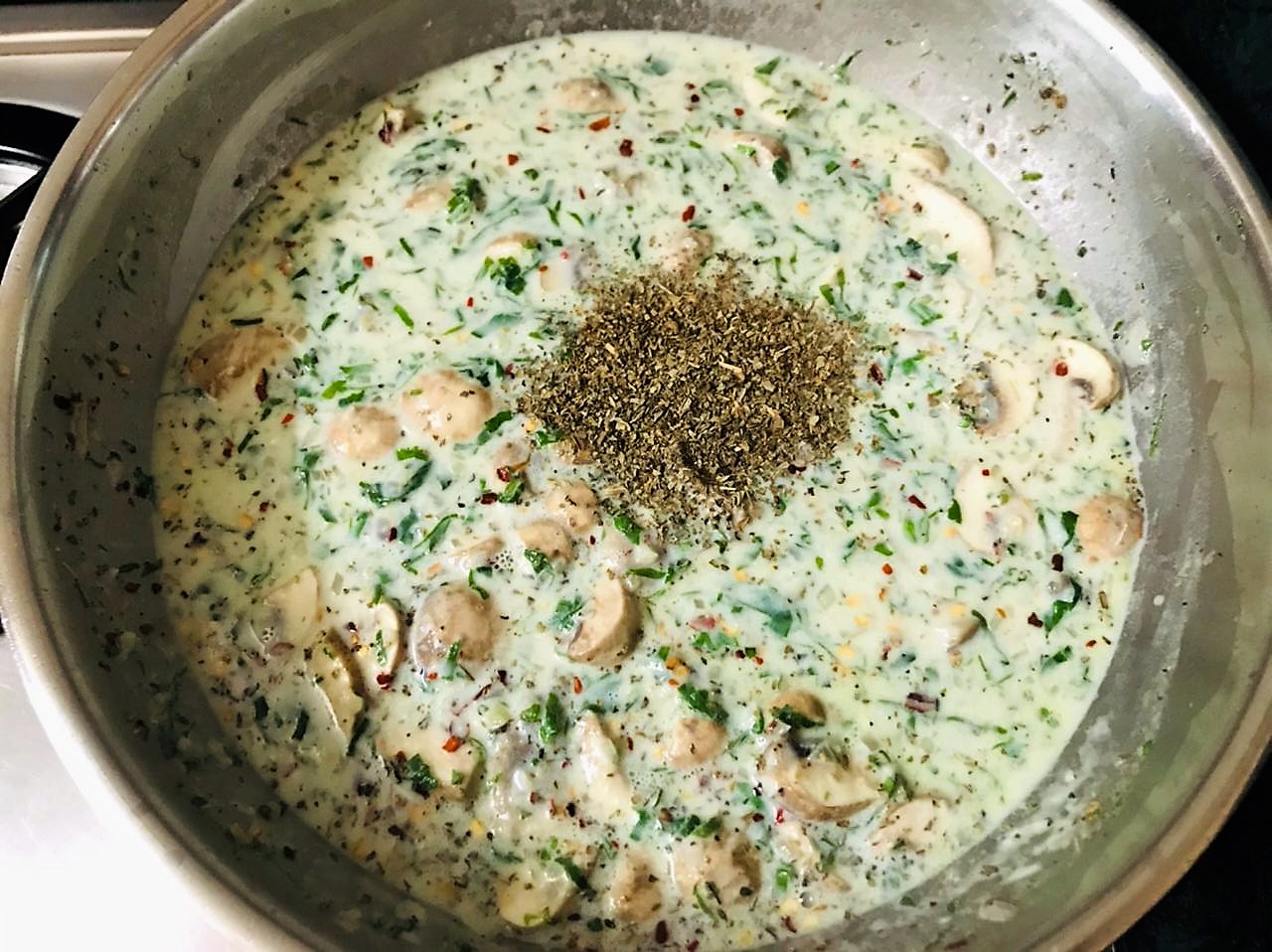 Add the cornflour and mix. Next whisk in the milk, salt, white pepper, oregano, red chili flakes and basil and stir until the milk begins to bubble up and mixture begins to thicken.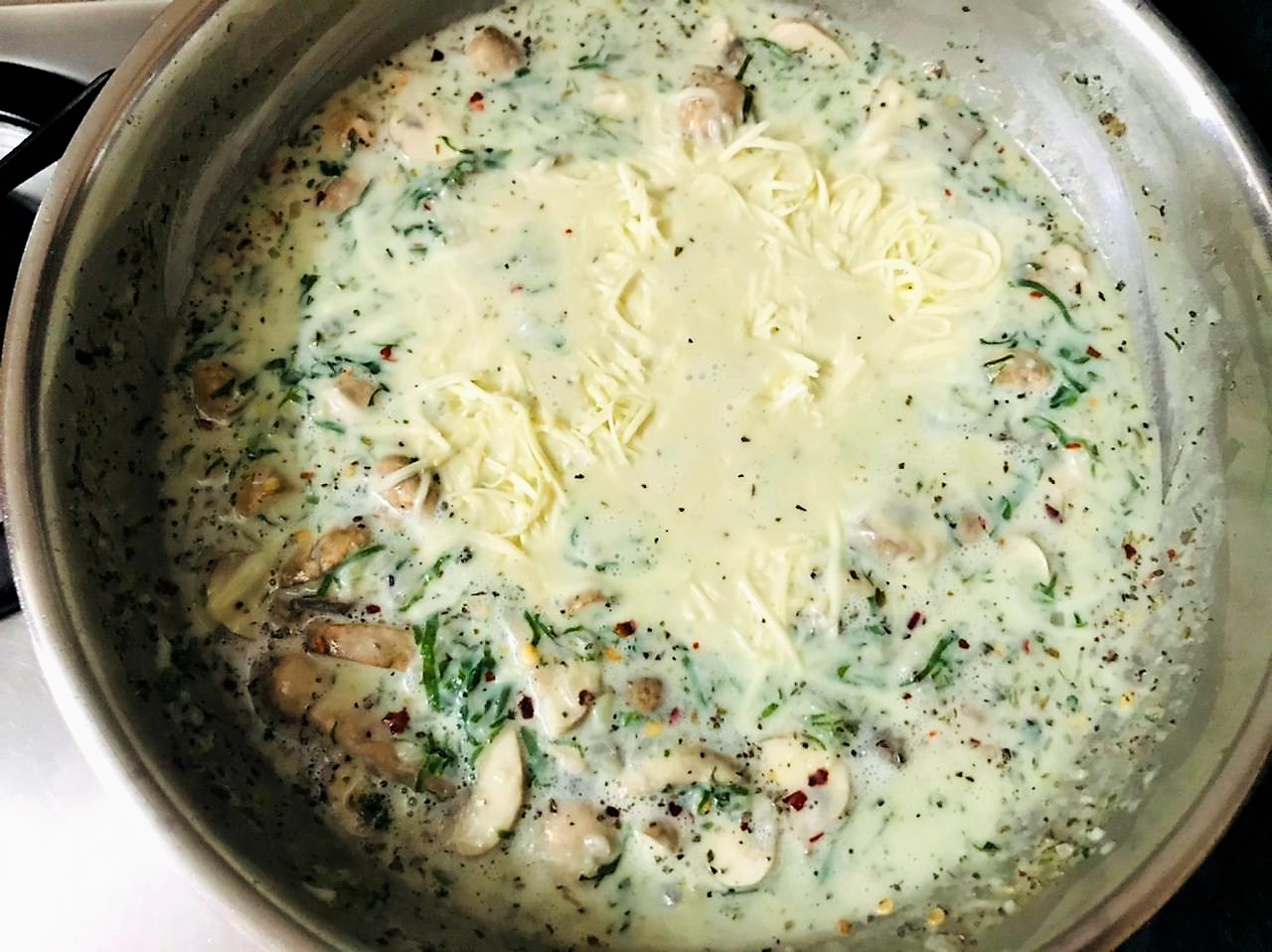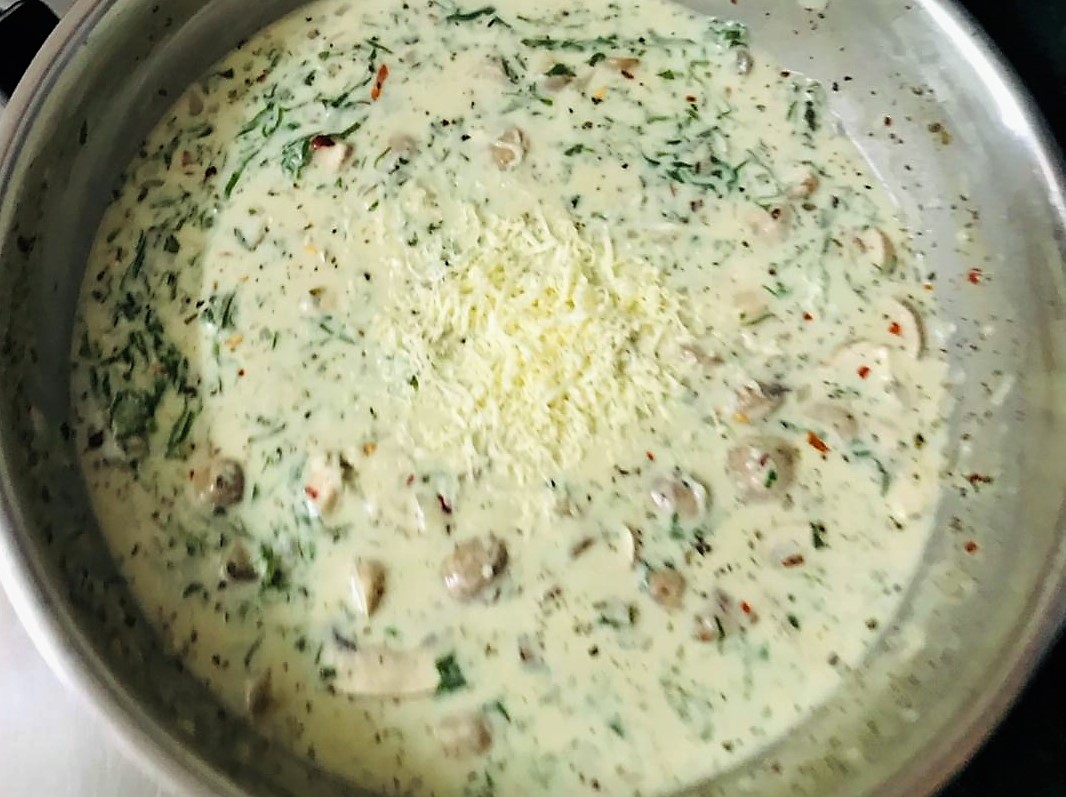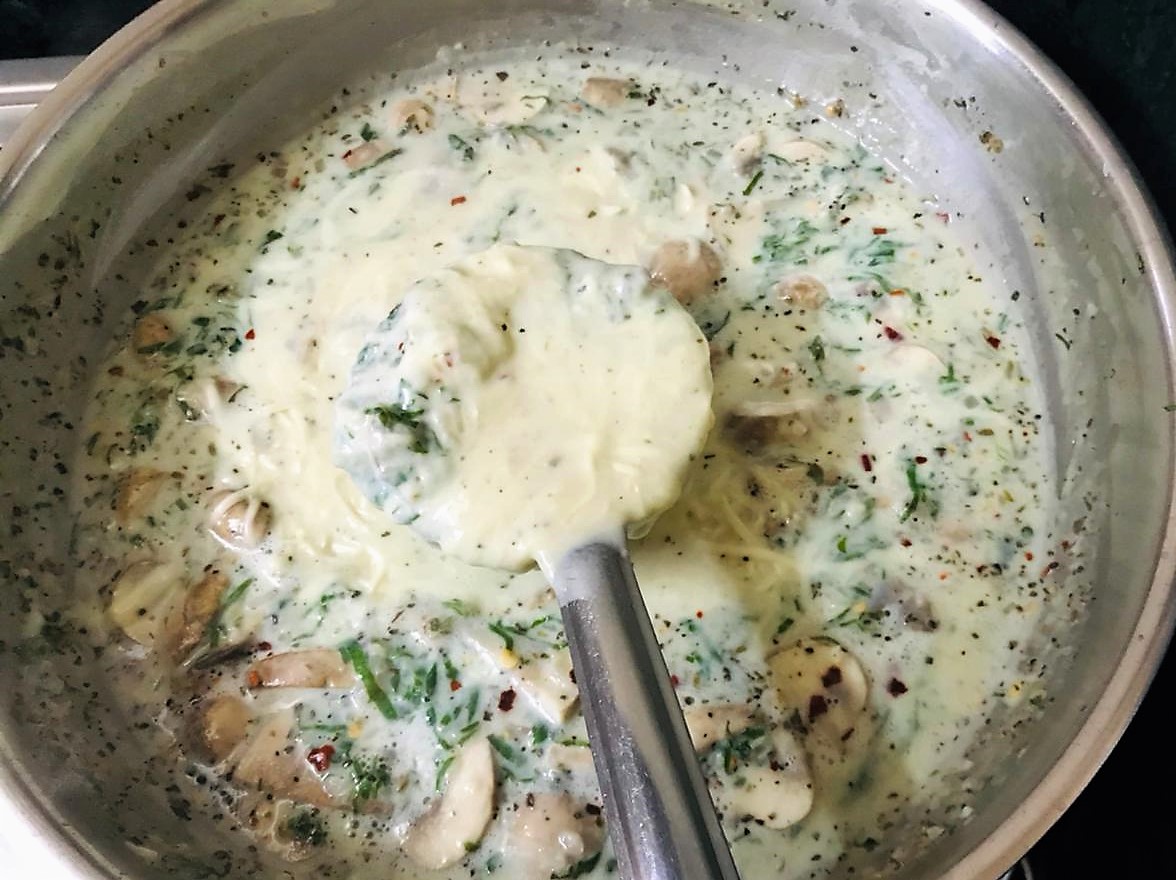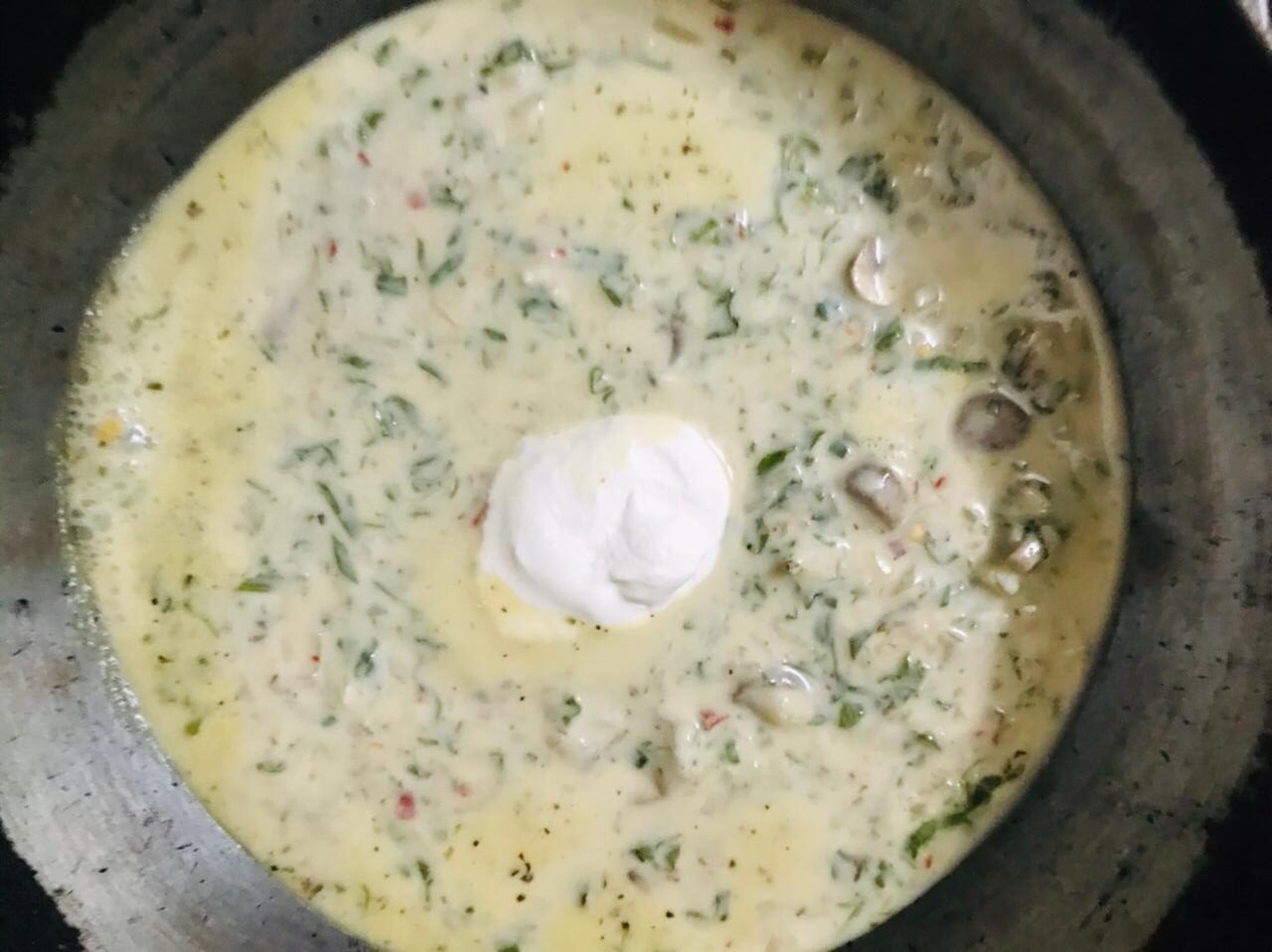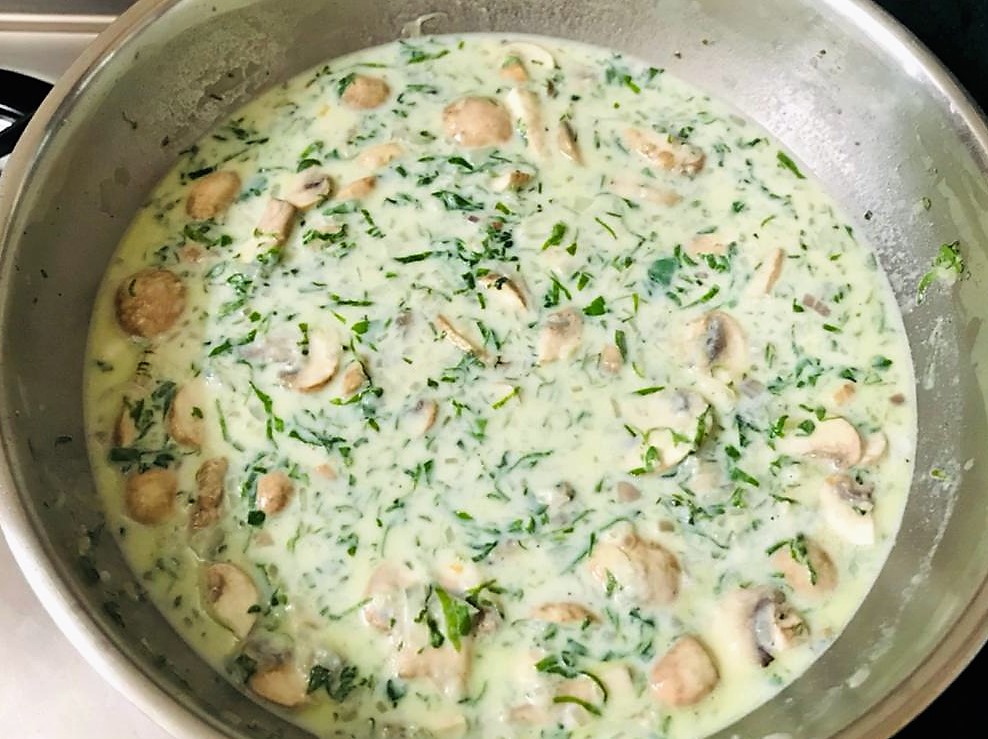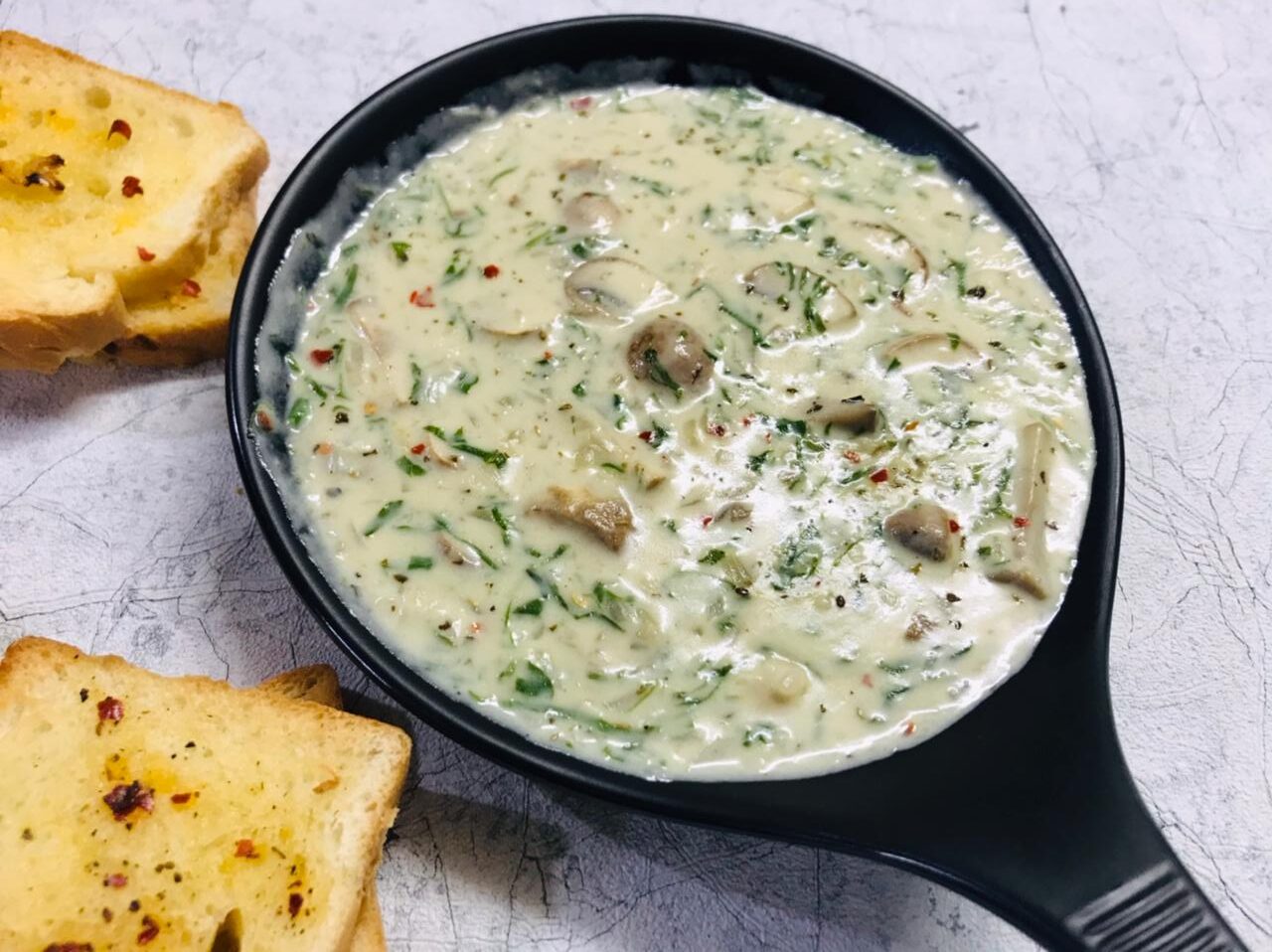 Add the cheese and cream and cook on medium heat for another minute.
Serve hot with either garlic bread or rice!