Spiced Beetroot Cutlet
Spiced Beetroot Cutlet is a light, healthy and delicious snack.
Vibrant red with the goodness of beetroot, carrot and kidney beans, these cutlets are a complete meal. A perfect vegan recipe for brunch, lunch, snack or even dinner.
Beetroot is known as a superfood due to its high nutritional value and excellent health benefits. Beetroot is an excellent source of vitamin A, C, calcium, iron and potassium, and antioxidants amongst other mineral and nutrients.
This simple recipe is made of beetroot, carrots, kidney beans and potatoes and is a complete meal with high nutritional value. This vegan recipe can easily be made gluten free by using gluten free breadcrumbs.
This easy and super healthy recipe is a perfect way to include beetroot in your meals.
Ingredients
1 cup grated raw beetroot
½ cup grated carrot
1 cup boiled kidney beans
1 cup grated boiled potatoes
½ cup breadcrumbs
2 tablespoons ginger green chili paste
1 cup chopped coriander
1 teaspoon salt
1 teaspoon black salt
1 teaspoon chaat masala
1 teaspoon garam masala
2 teaspoons red chili powder
1 teaspoon cumin powder
3-4 tablespoons oil
Directions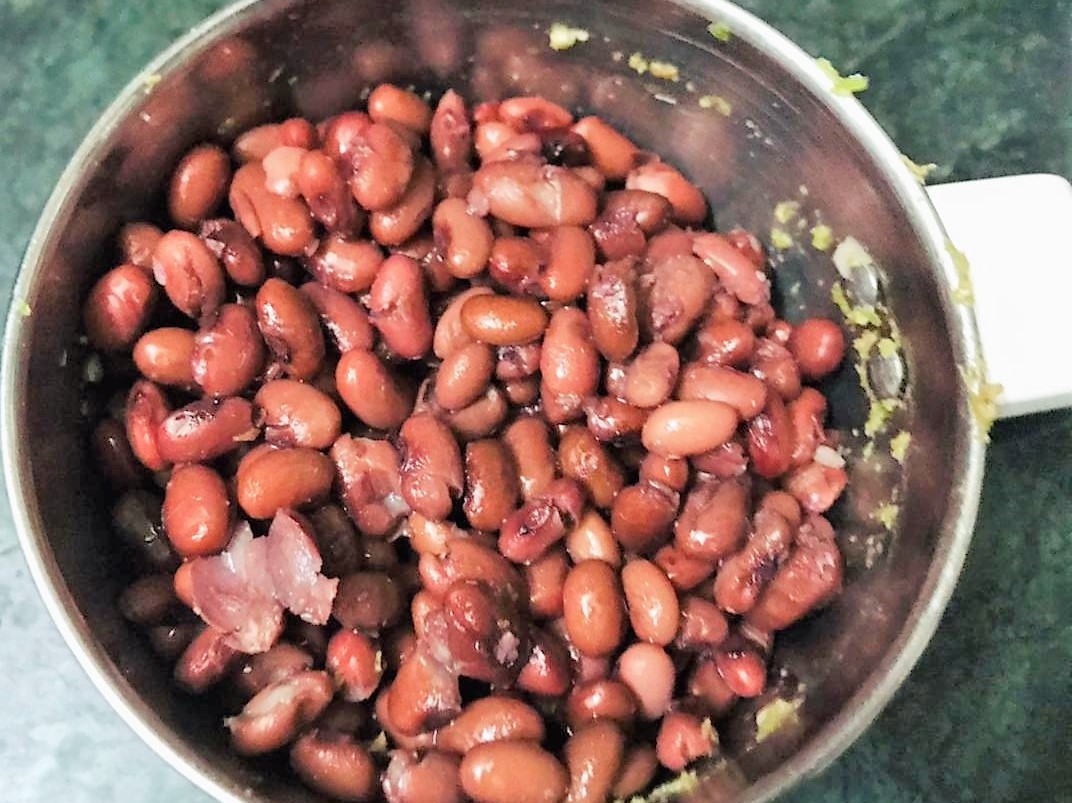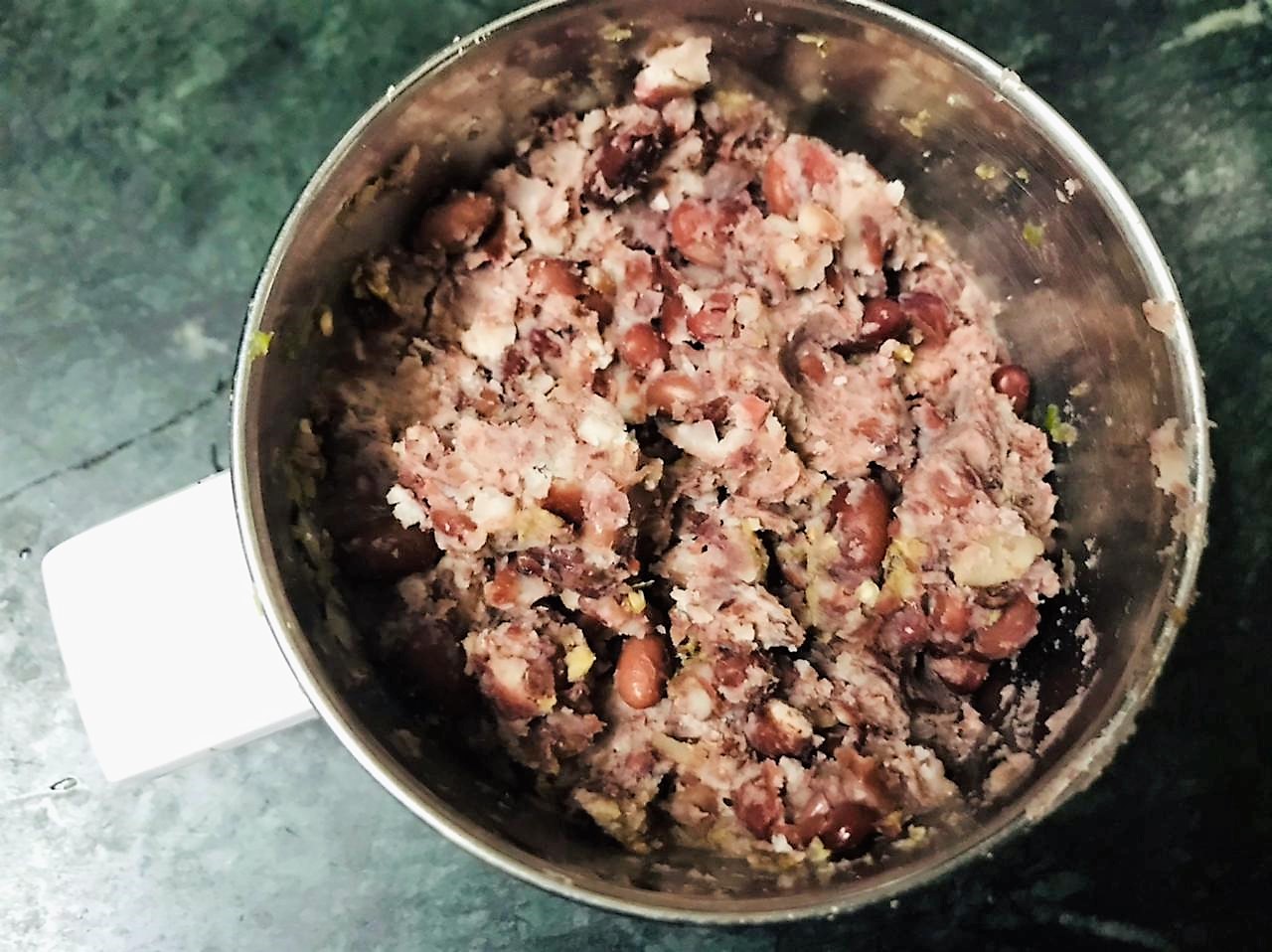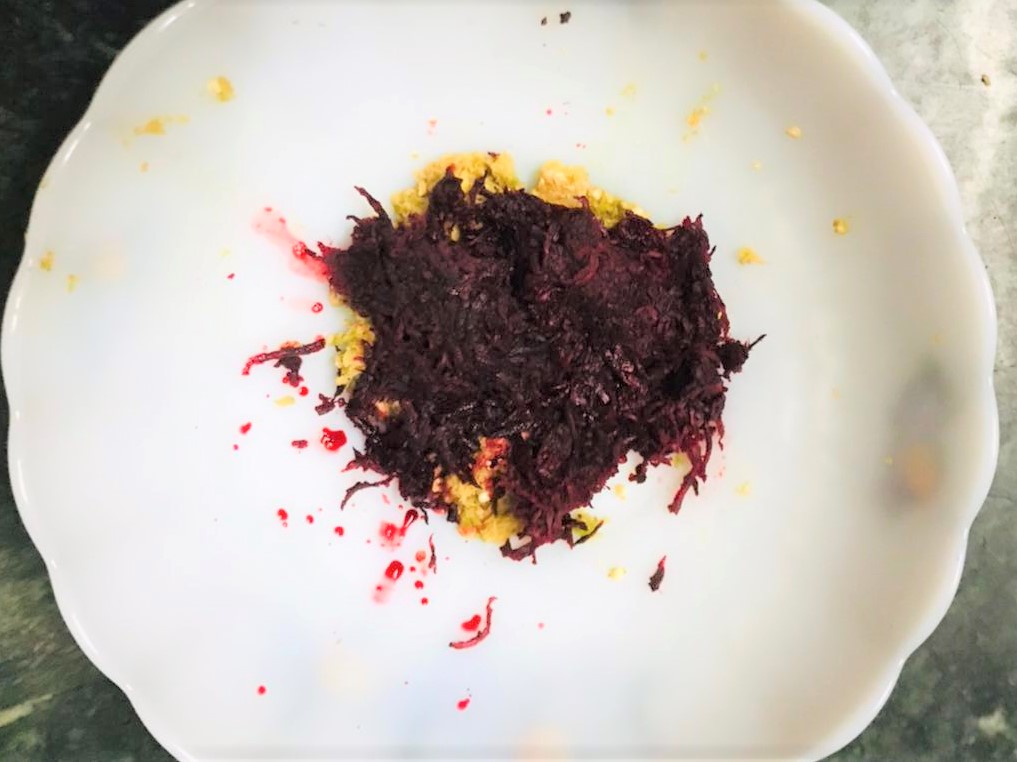 Grind the boiled kidney beans to a coarse paste.
Squeeze the water from the grated beetroot and carrot.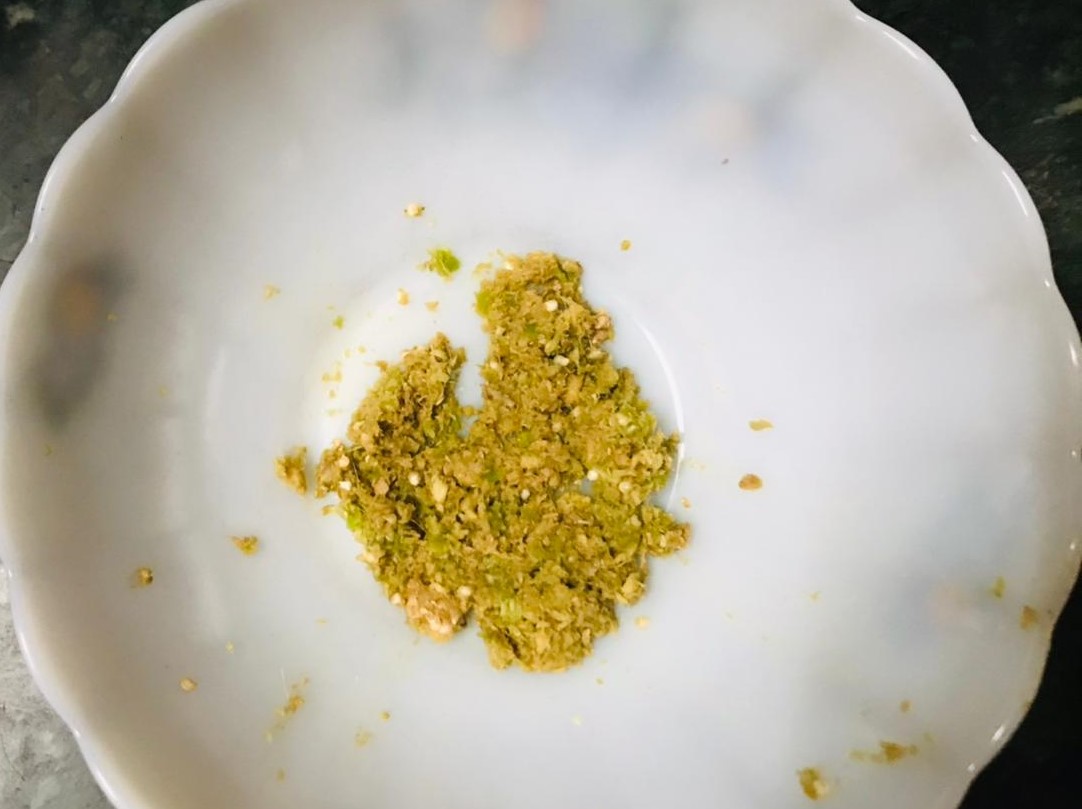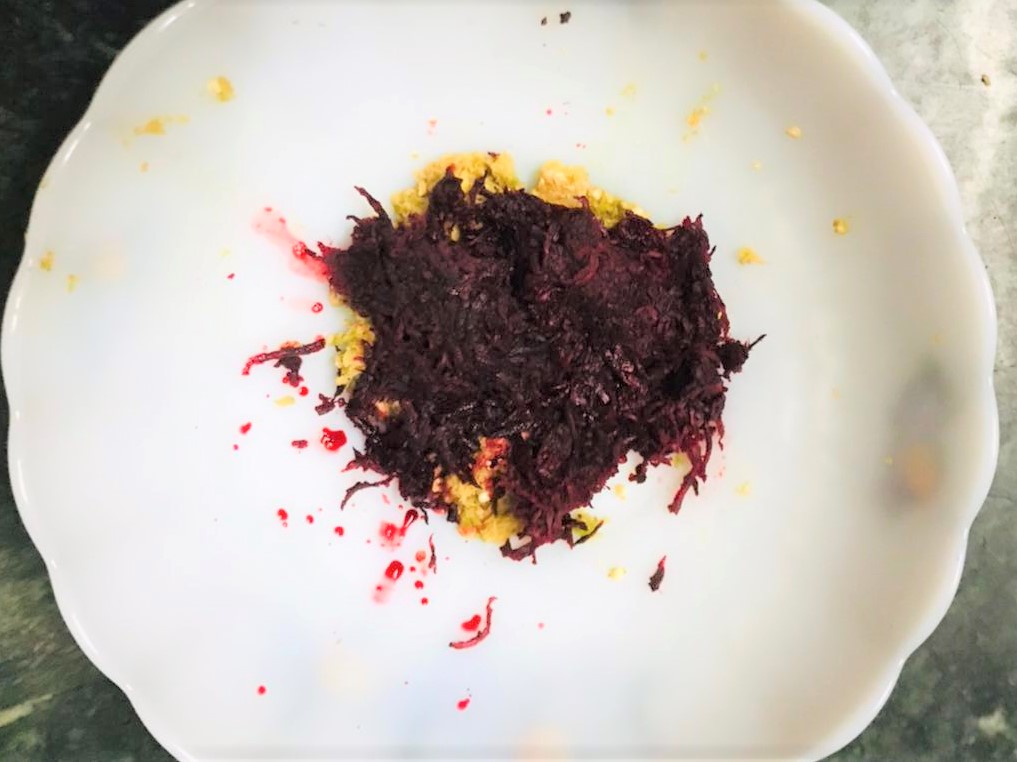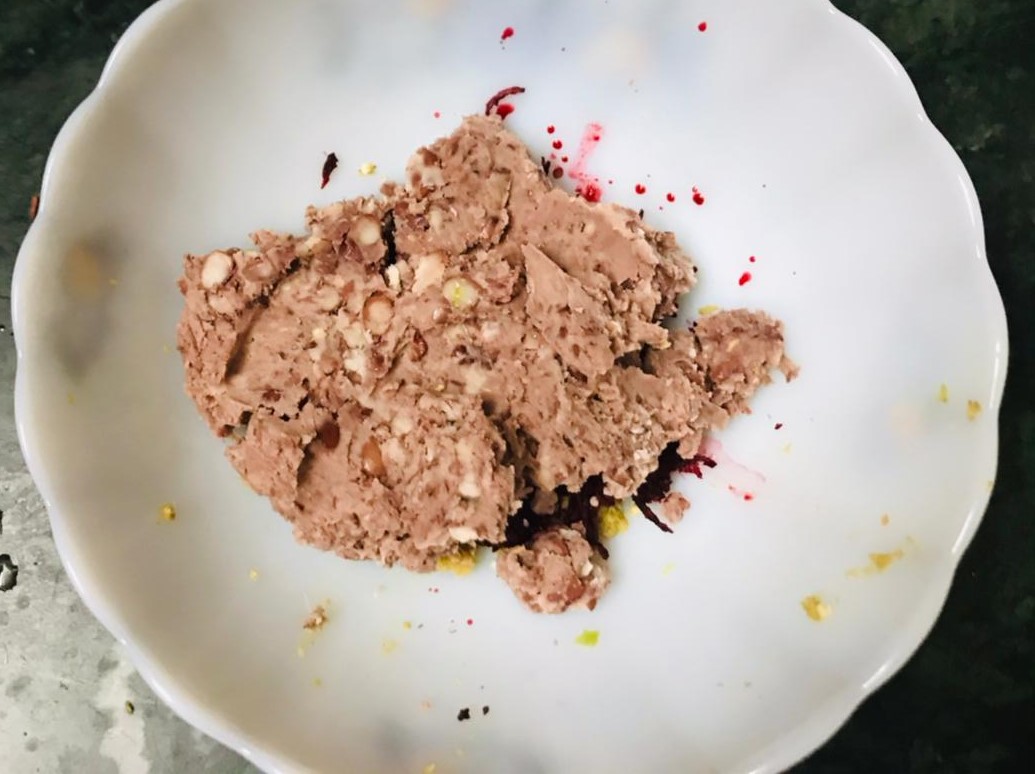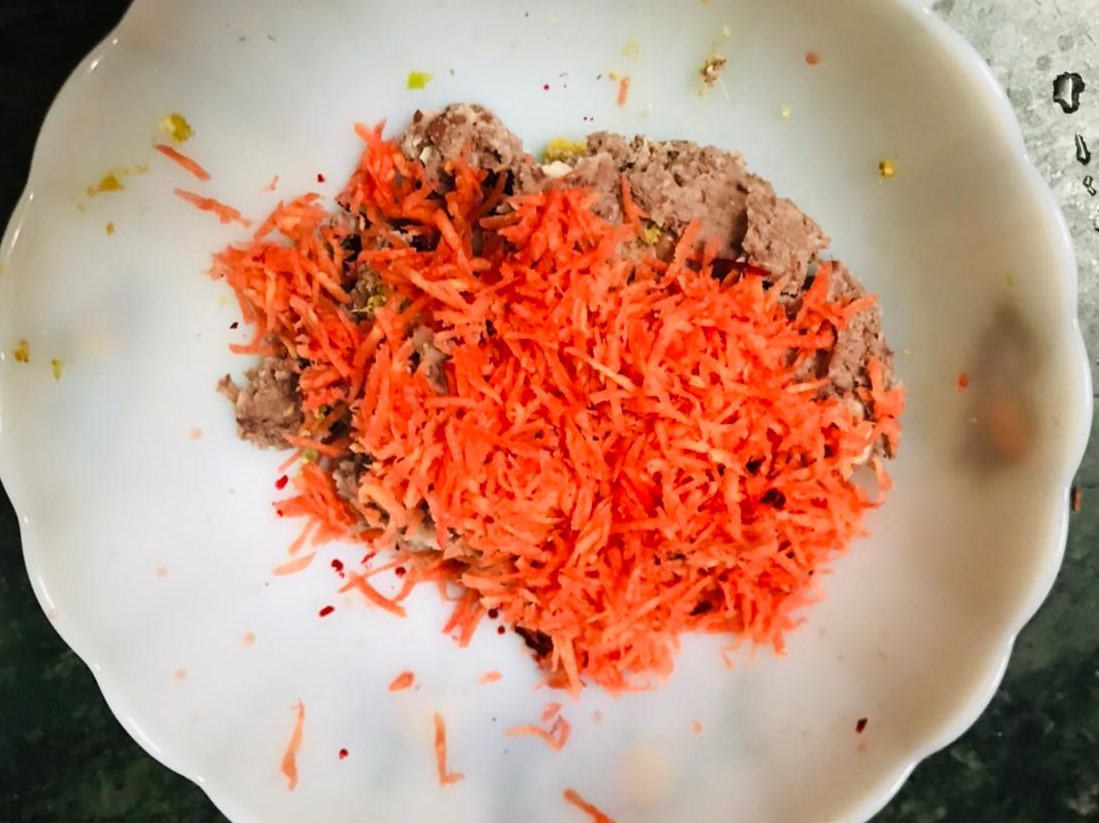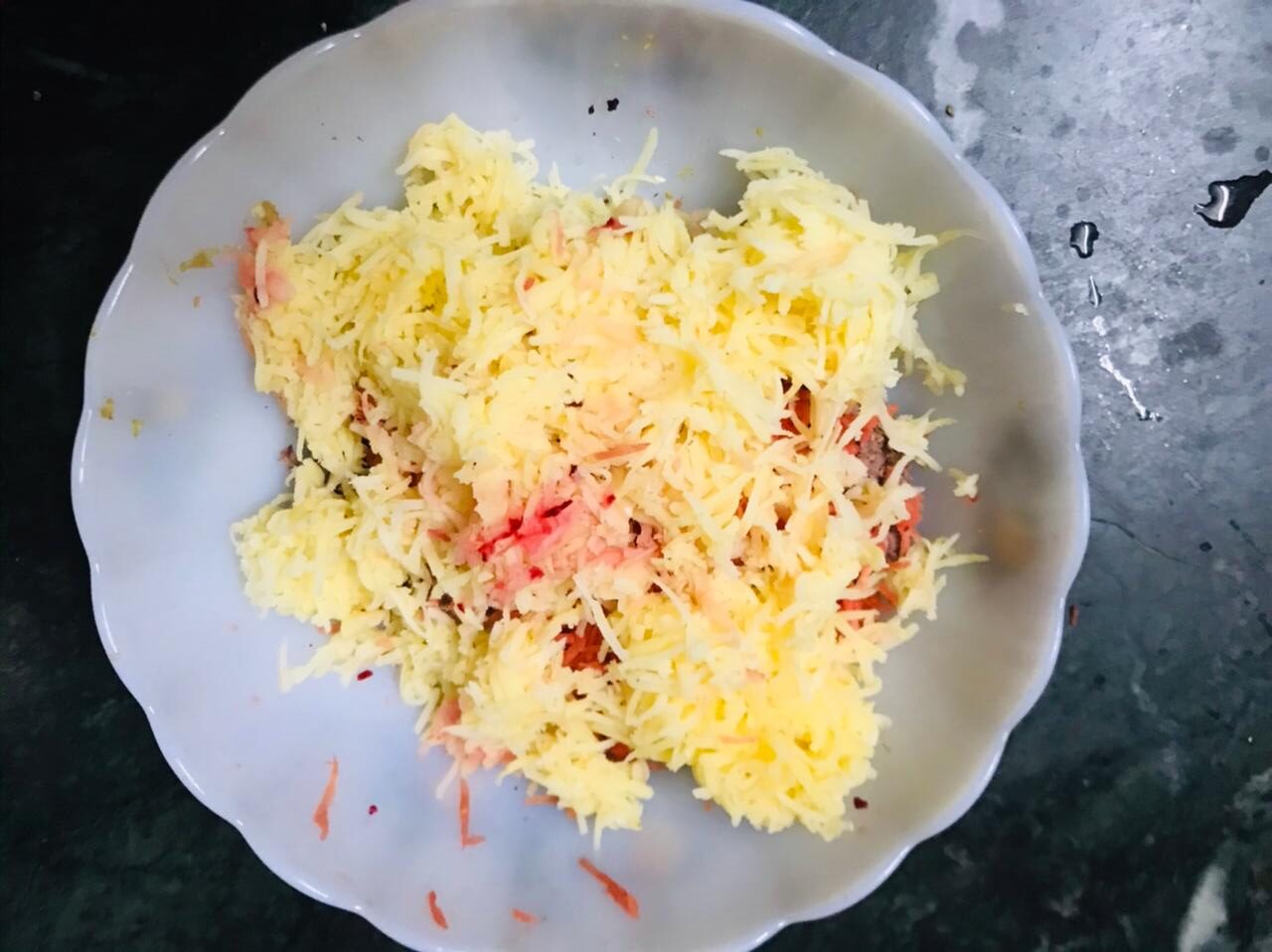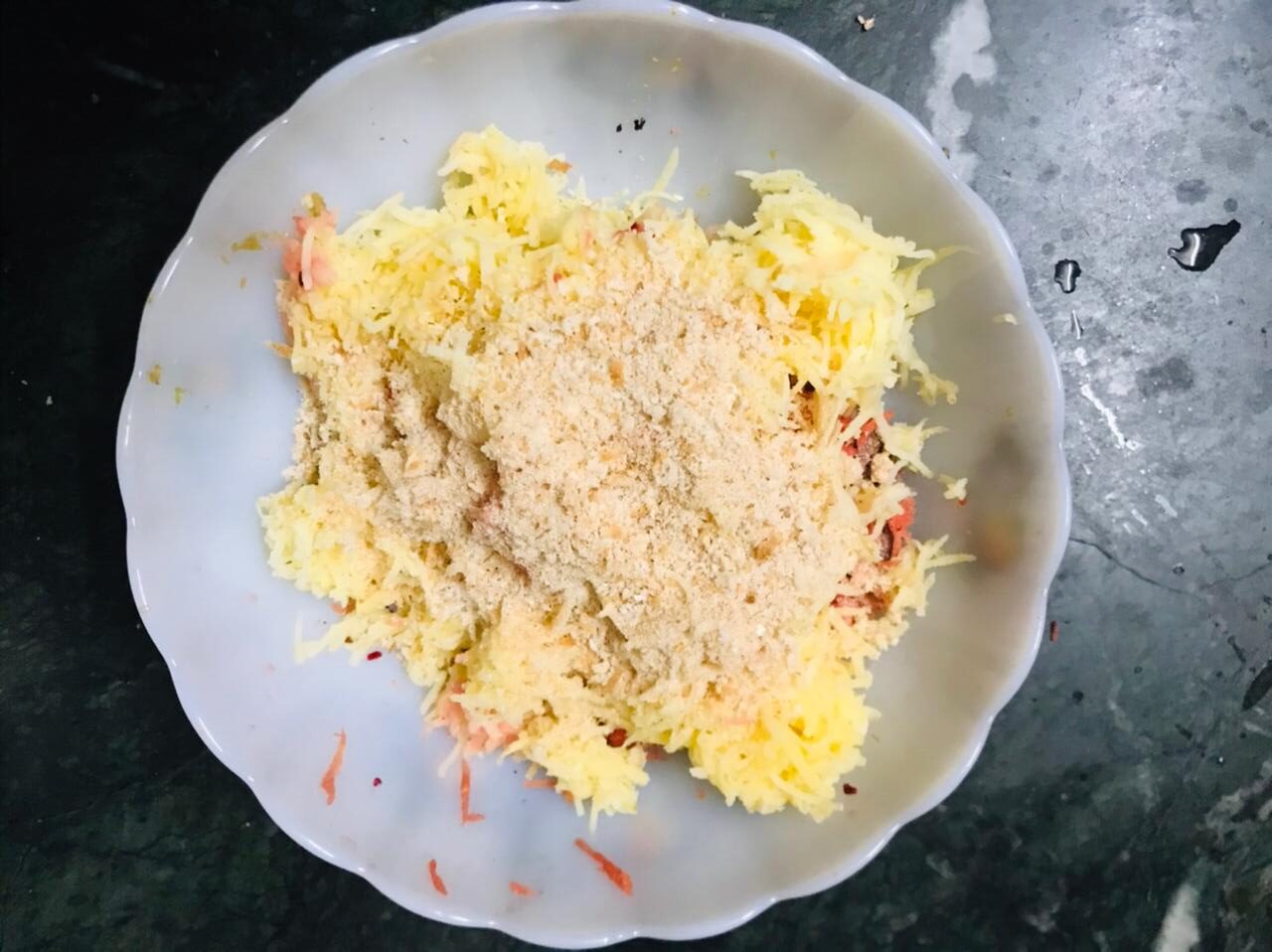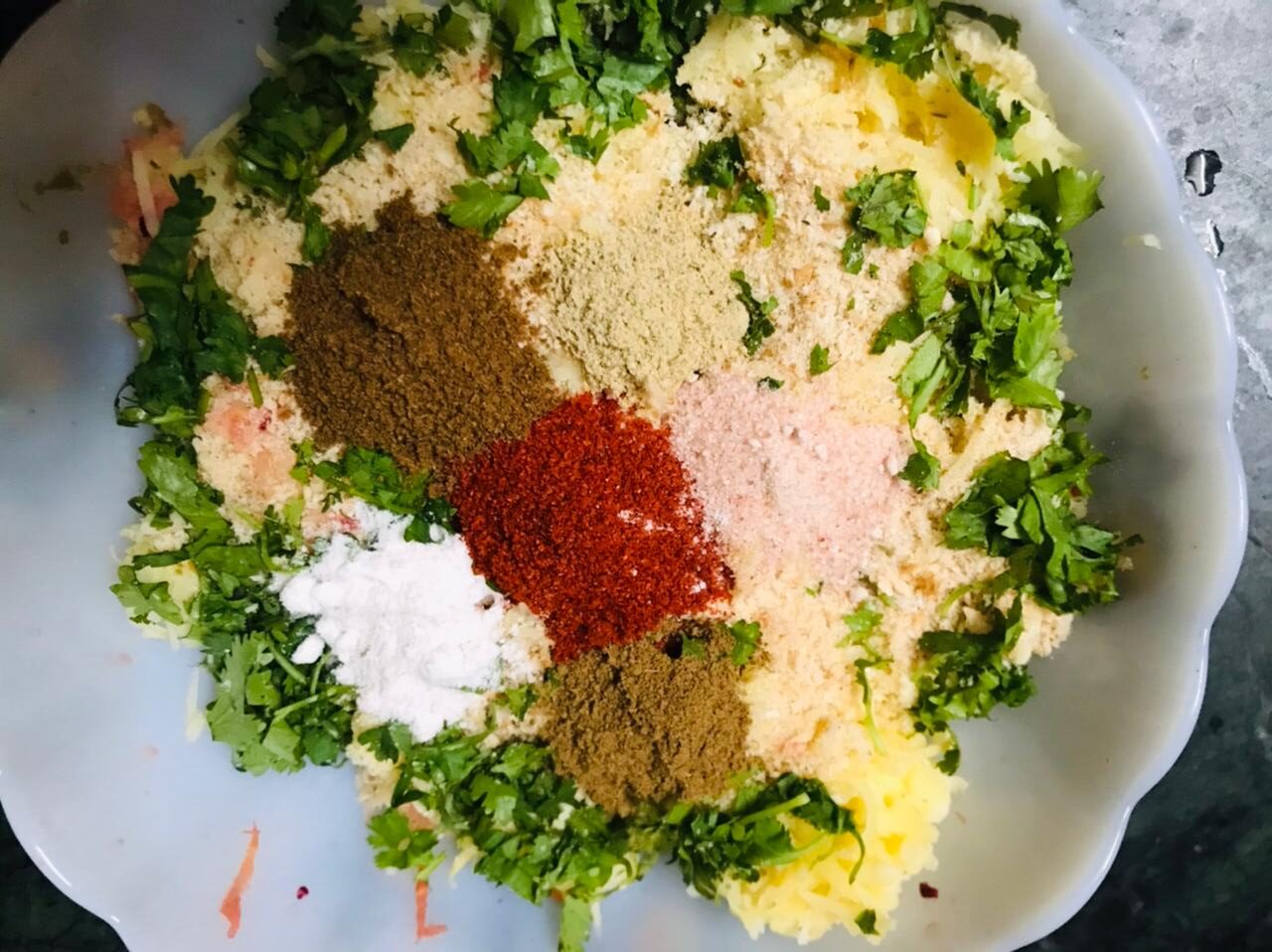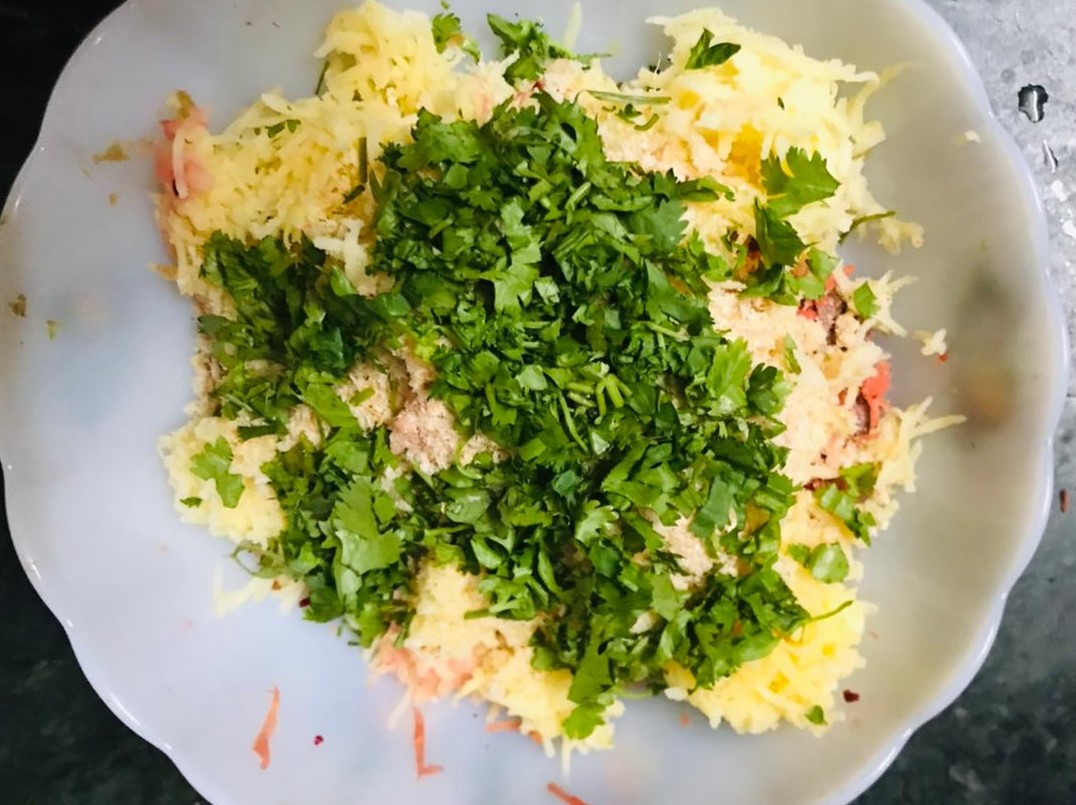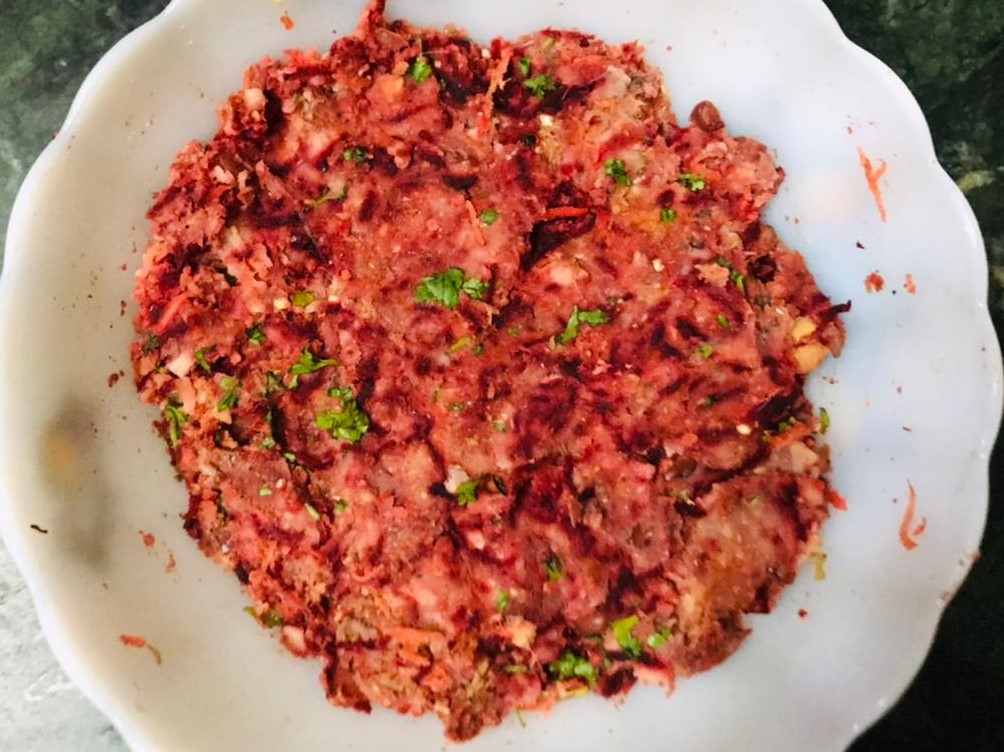 In a bowl mix together ginger green chili paste, beetroot, carrot, rajma paste, grated potato, chopped coriander, breadcrumbs, cumin powder, black salt, salt, chaat masala, garam masala and red chili powder.
Mix gently to bind all the ingredients together.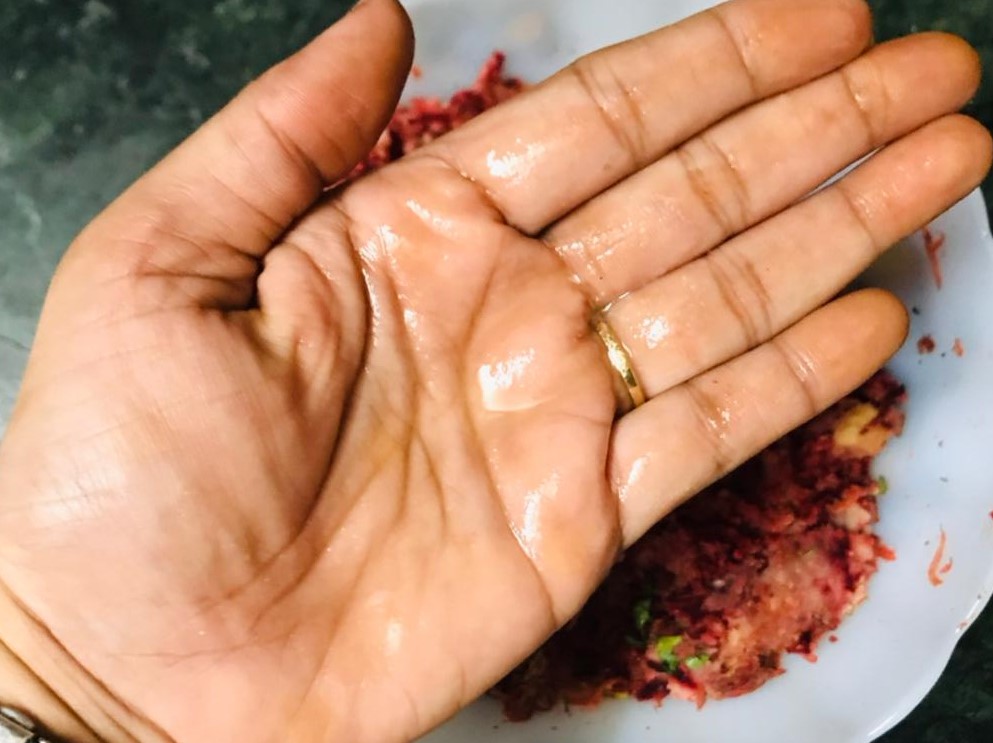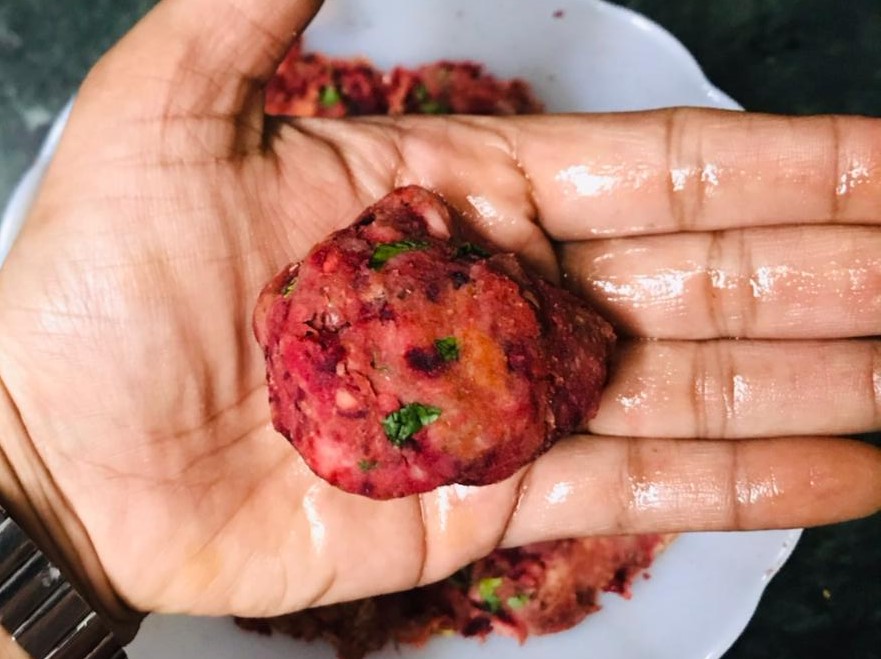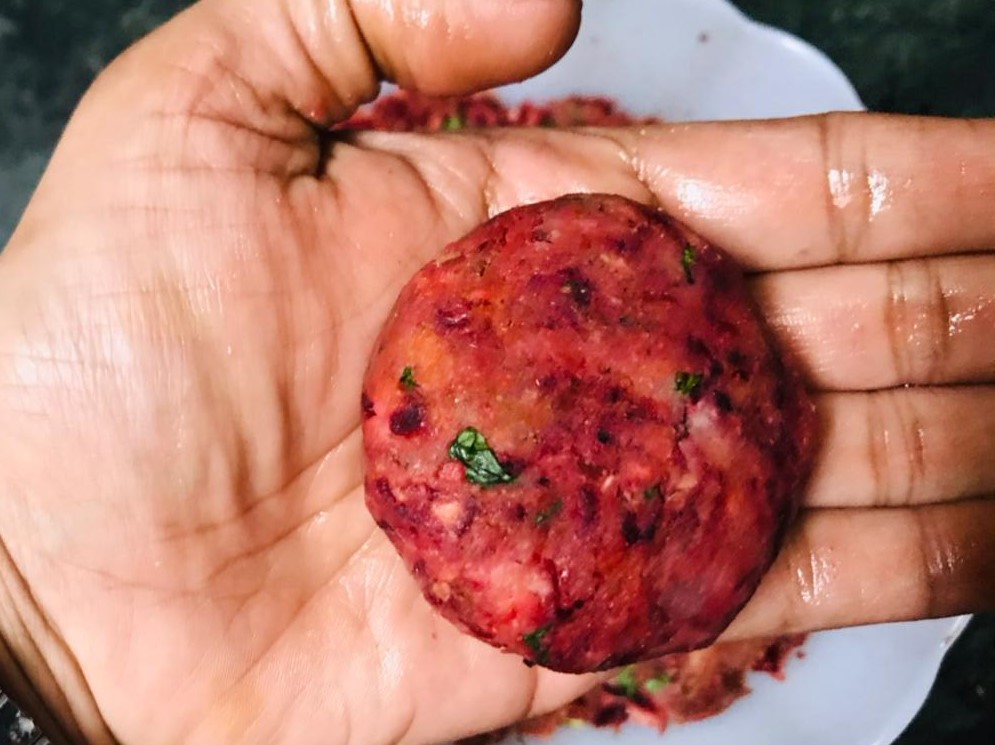 Make 10-12 balls out of the mixture. Grease your hands with some oil and gently flatten each ball to a 1 cm thickness.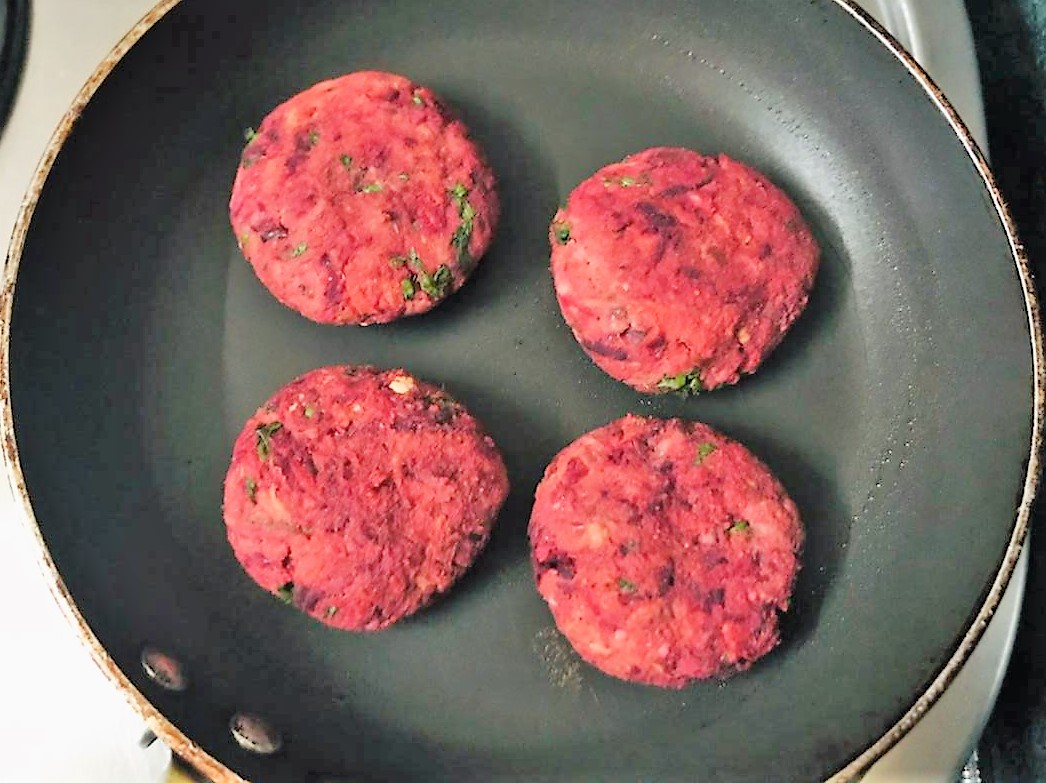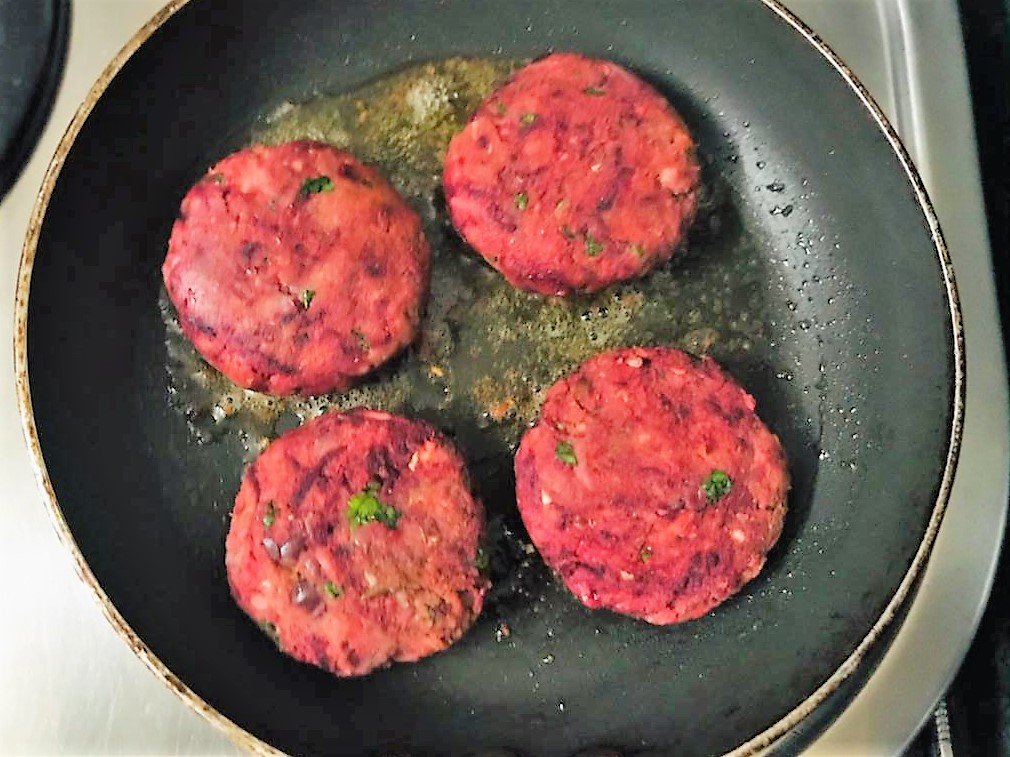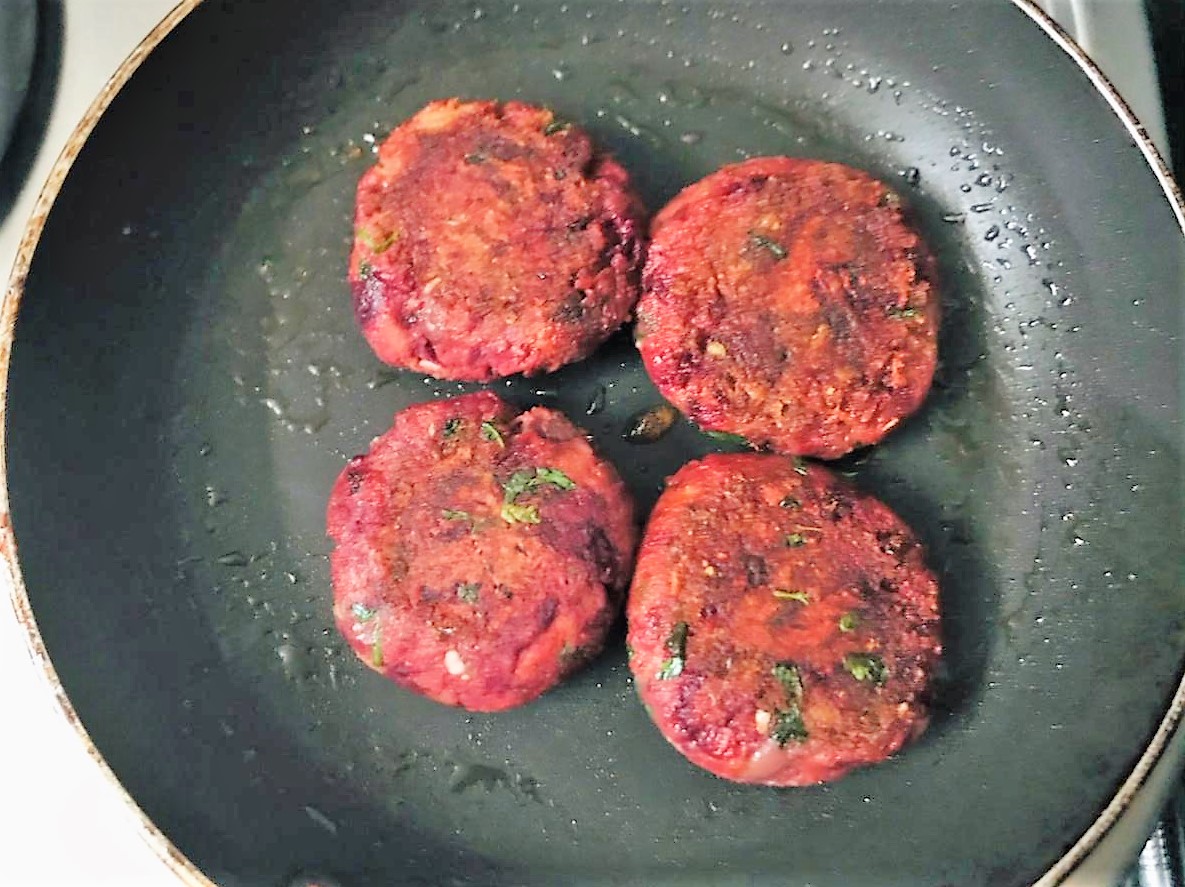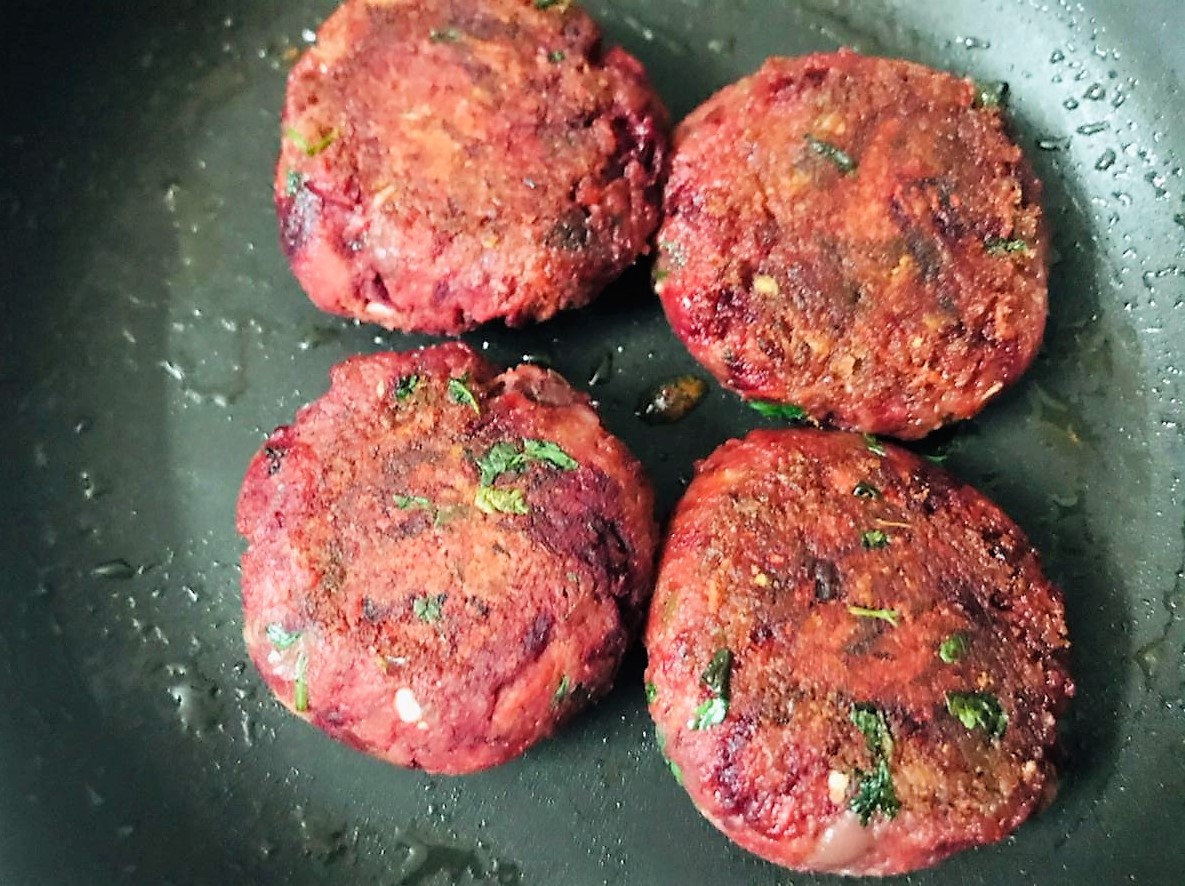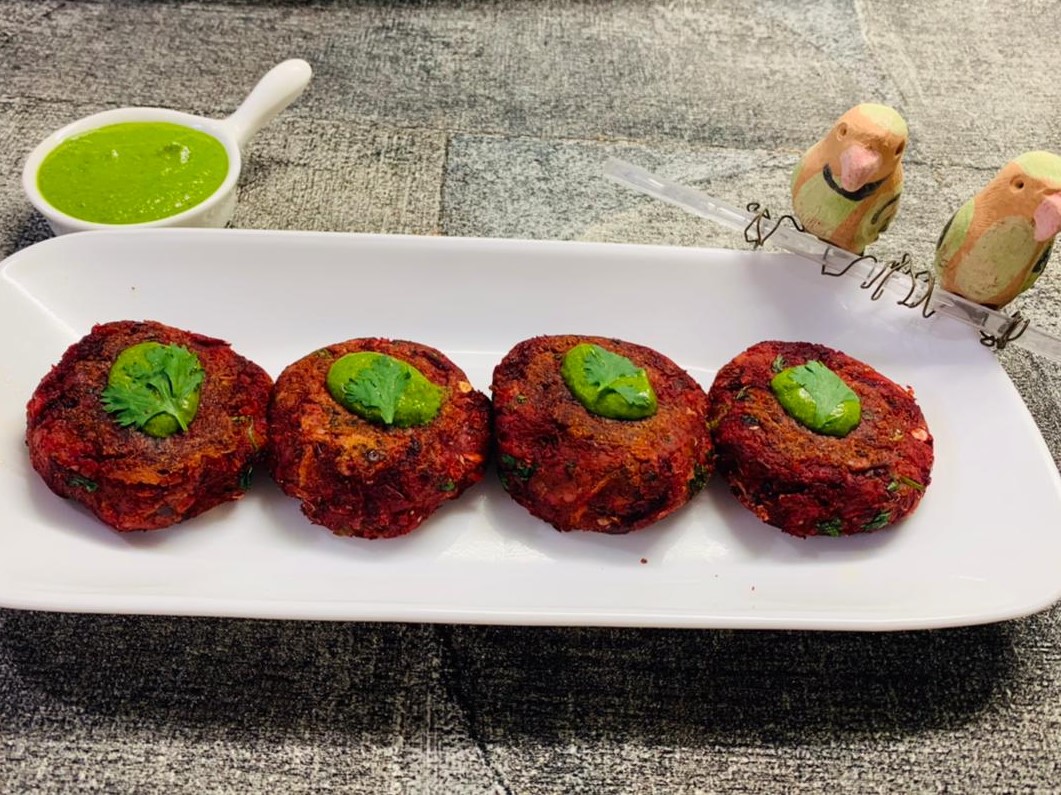 Heat oil in a pan and gently place the flattened cutlets in the pan. Shallow fry from both sides until they are crisp and golden brown in colour.
Serve hot with mint chutney!