Mushroom Galette
Mushroom galette is a French pastry similar to a tart, that does not require a pie dish since the shape is free form. It stems from the French word 'galet', which translates to a smooth, flat "pebble". And if you are curious how to pronounce galette, it's just 'guh-let'—easy enough, right?
Galette can be sweet or savoury. I like to think of the galette as rustic elegance. Unlike a tart or more traditional pie, galettes welcome imperfections and encourage adaptations and it is one of the reasons I enjoy baking galettes. My favourite galette is mushroom galette as the meaty mushrooms flavoured with herbs makes this dish super delicious.
Although not traditional but I prefer to blind bake the galette for the crisp crust and no soggy bottoms! Mushroom galette is a simple recipe that requires no special pie dish or tart pan. You simply fold the buttery galette crust edges over themselves to hold in all the flavourful mushroom filling resulting in a delicious rustic tart.
Try this simple yet delicious recipe at home and you will surely enjoy it for lunch, dinner or even snack.
Ingredients
For the Pastry
180 grams plain flour
110 grams cold butter
A pinch of salt
¼ cup cold water
For the Mushroom Filling
2 tablespoons extra virgin olive oil
1 tablespoon minced garlic
½ cup finely chopped onions
1 cup diced mushrooms
½ cup diced onions
1 teaspoon chilli flakes
1 teaspoon Italian seasoning
1 teaspoon dried thyme
1 teaspoon salt
1 teaspoon white pepper
1 teaspoon vinegar
½ cup grated Parmesan cheese
Directions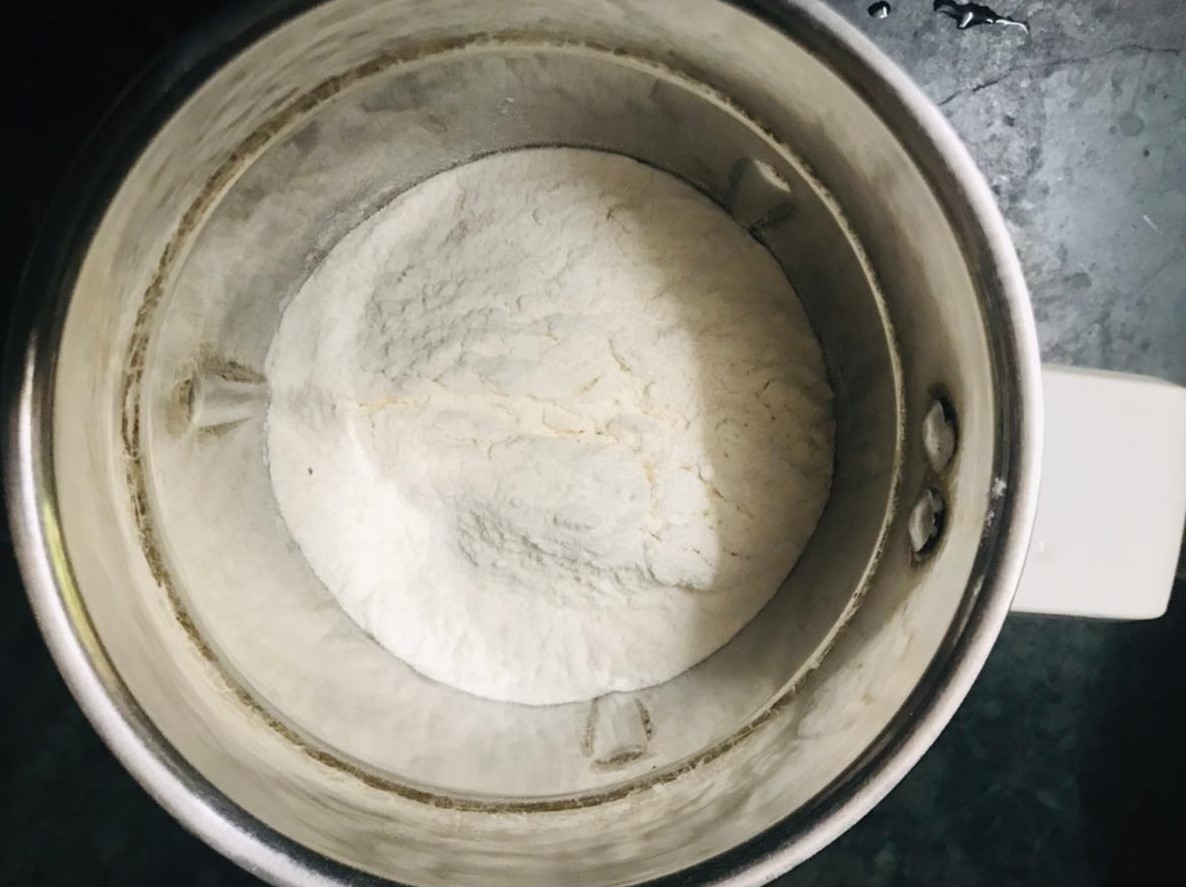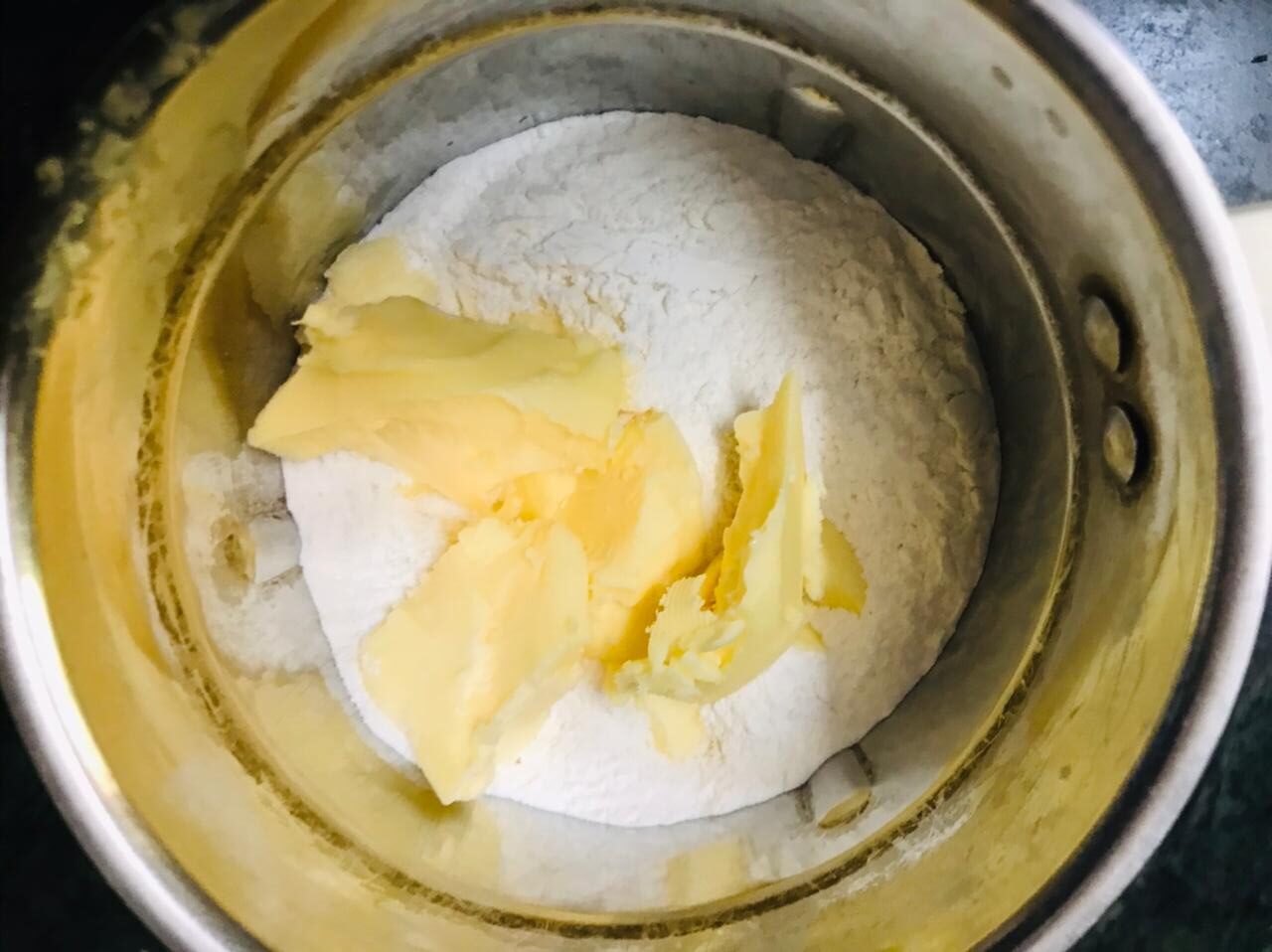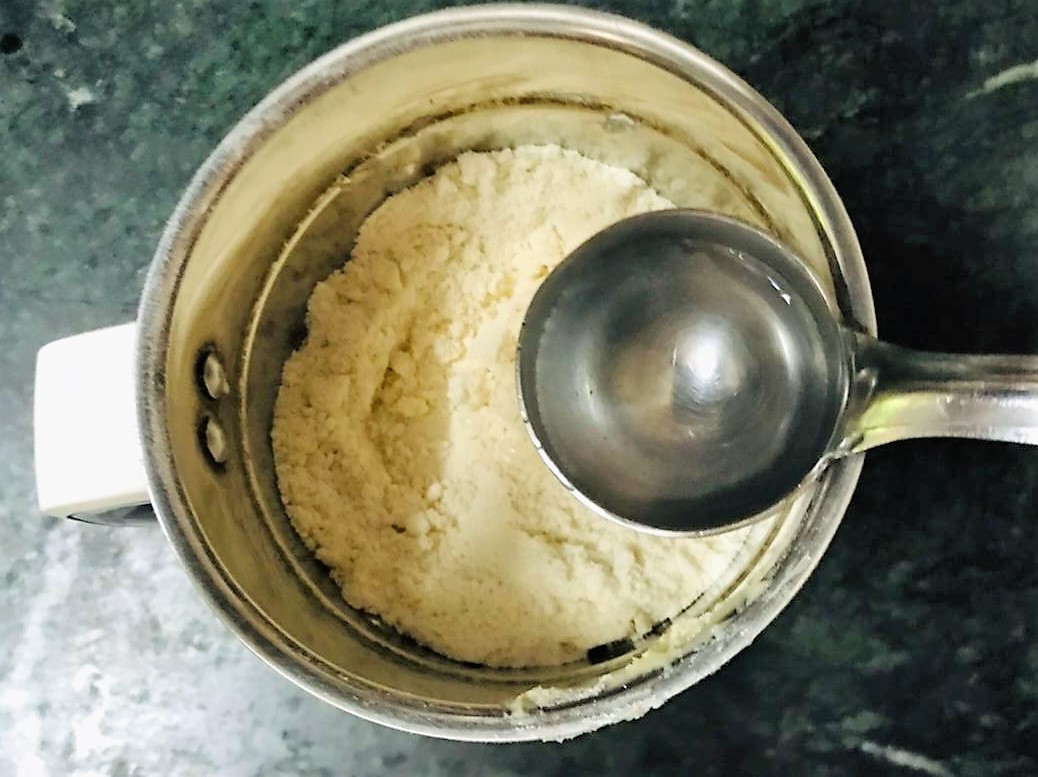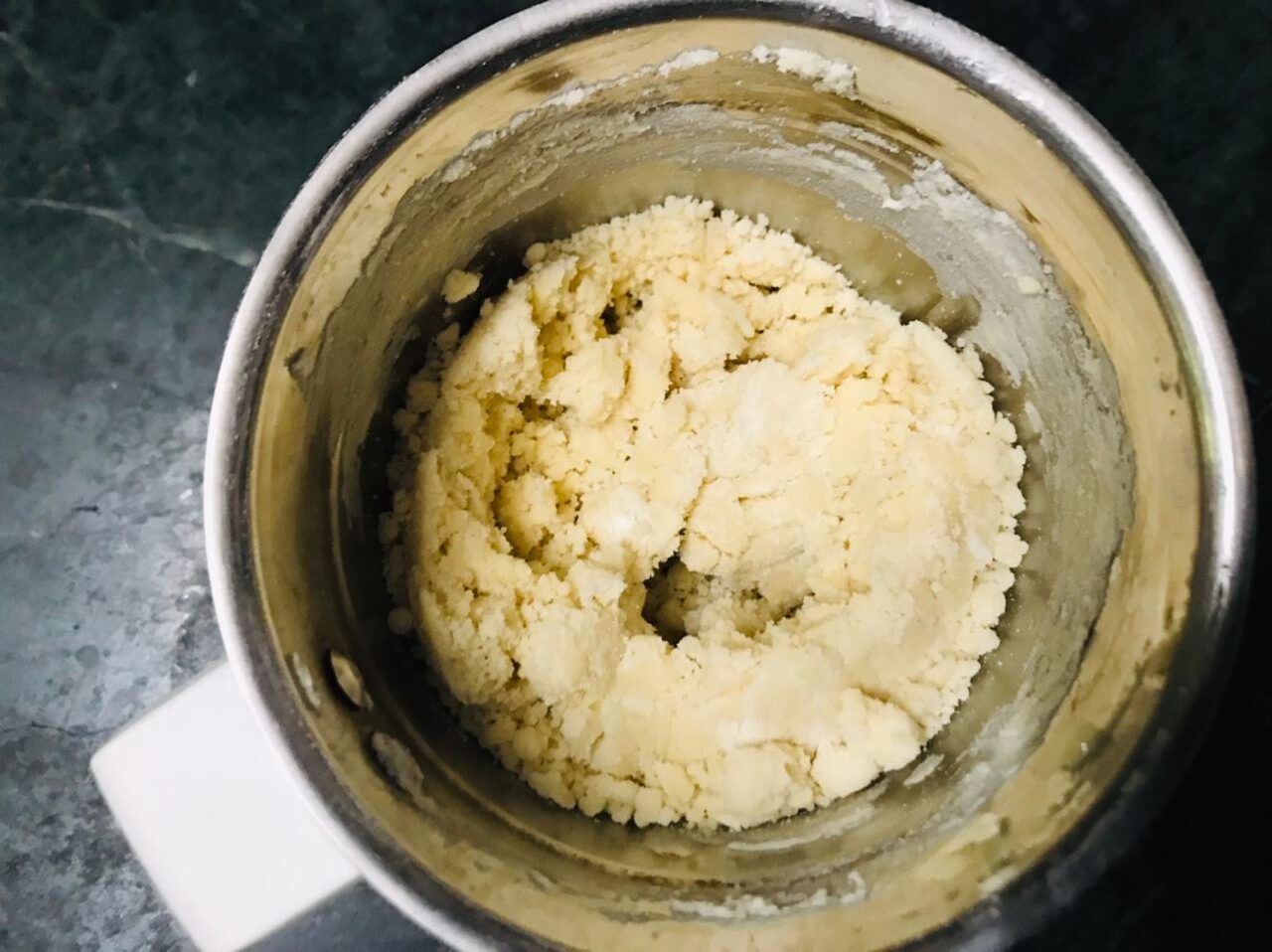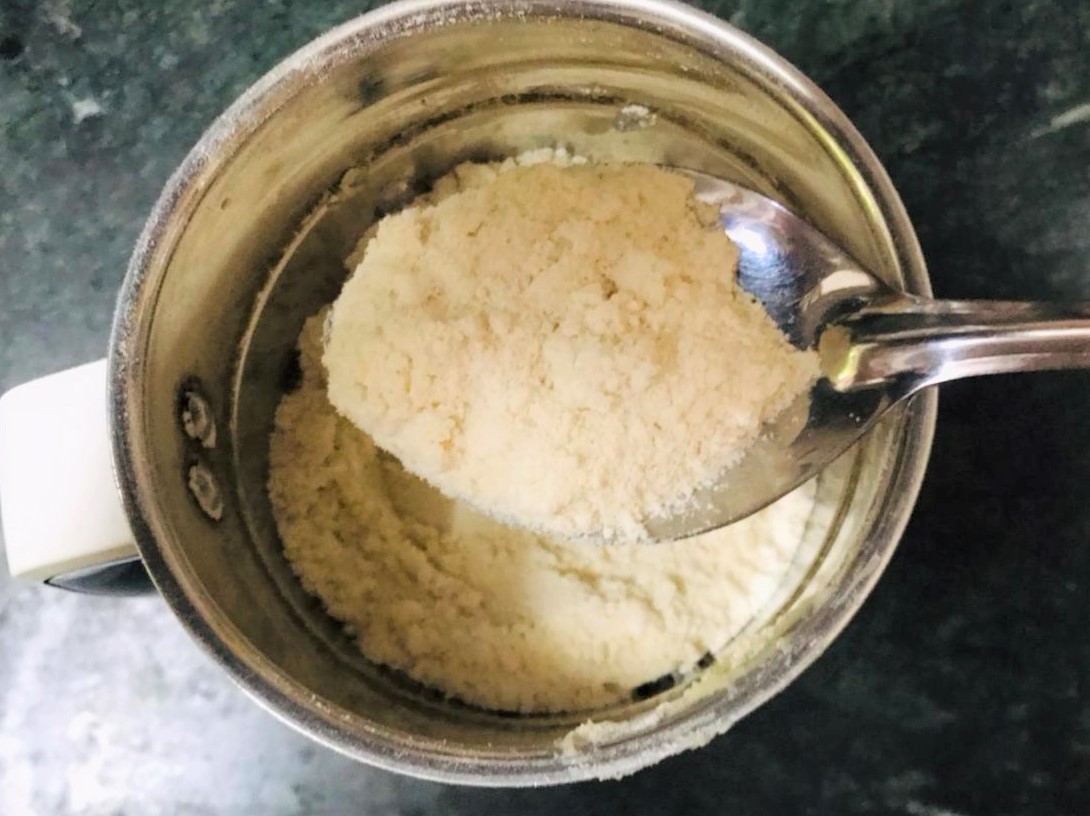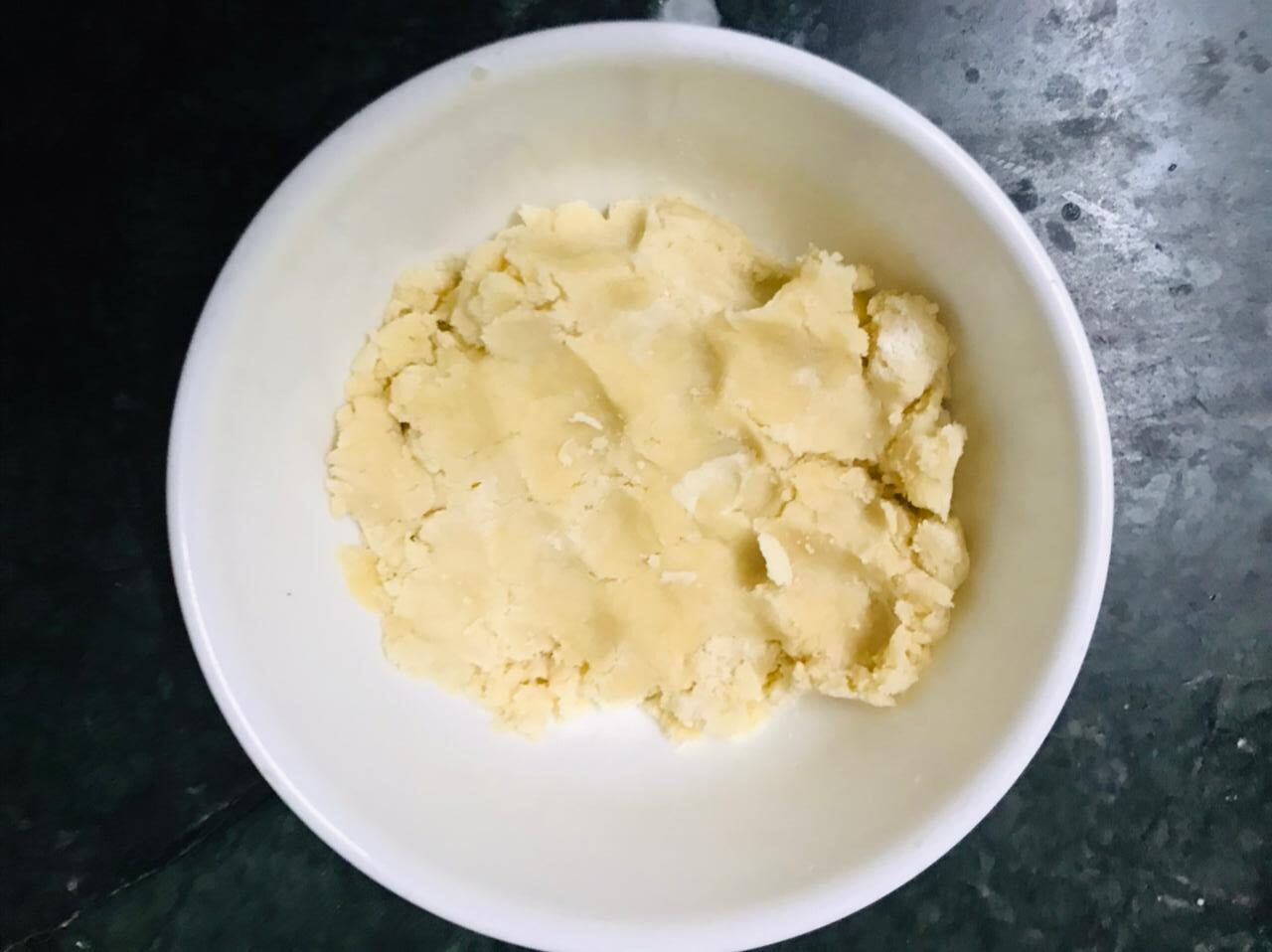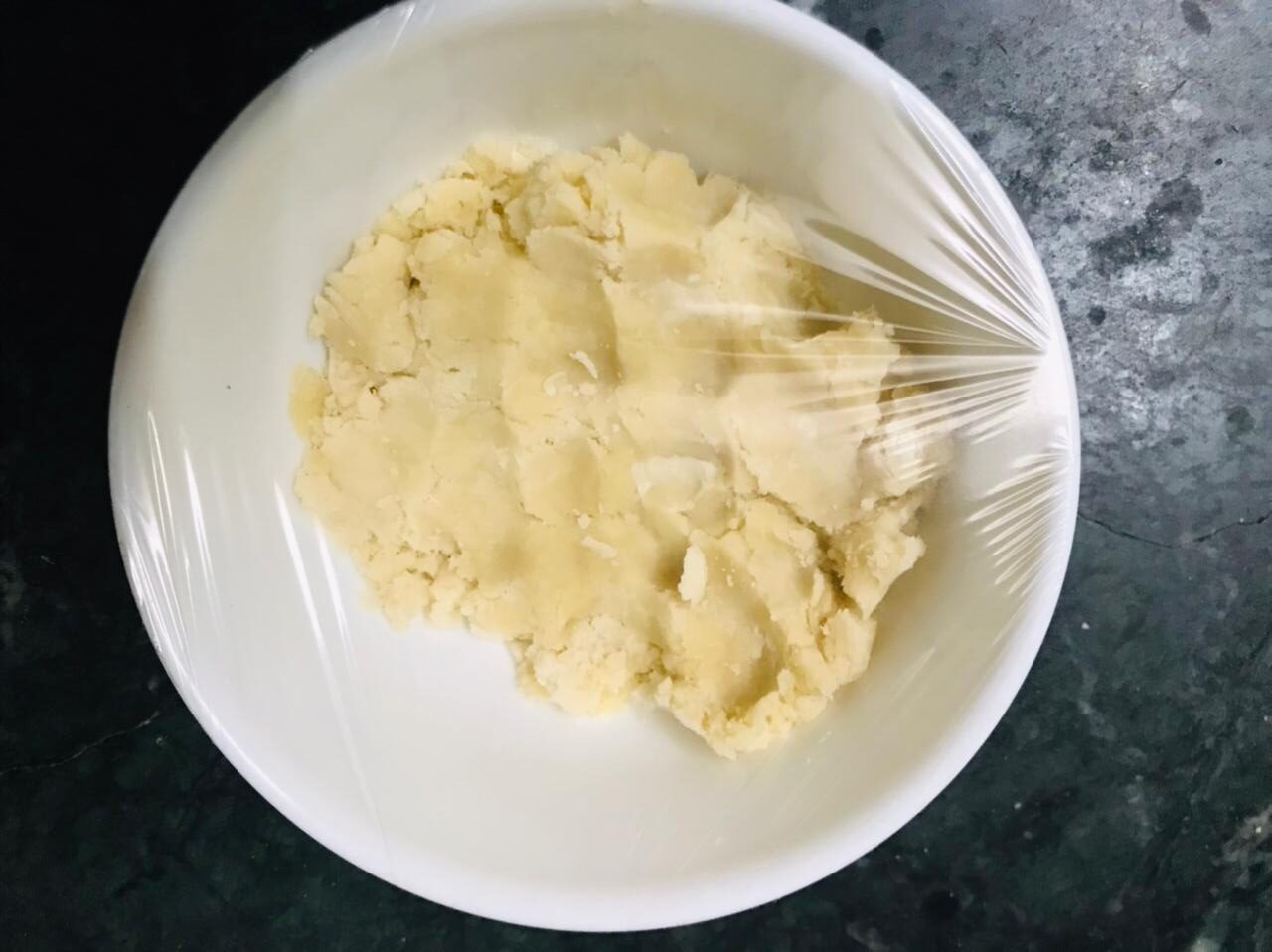 Make the dough in the food processor by mixing the flour, salt and butter to form crumbs. Add the water and pulse until comes together. Bring the pastry together in a ball. Cover and chill for at least 15-20 minutes or until needed (you can make it a little ahead).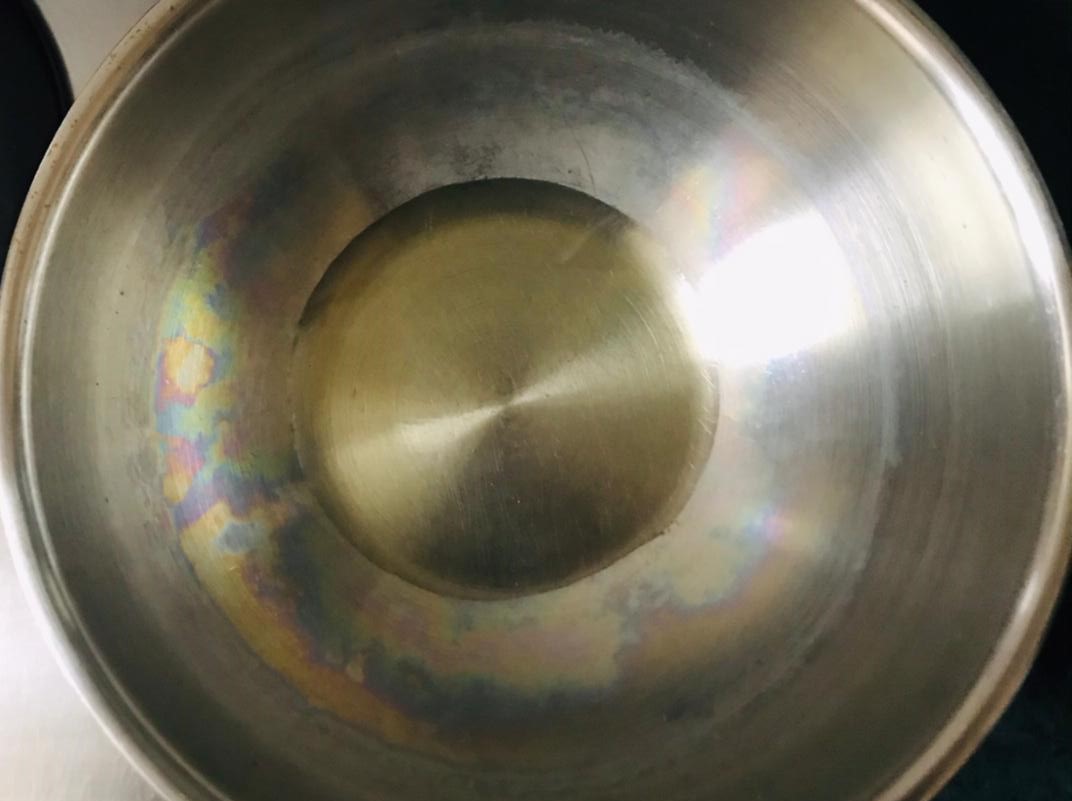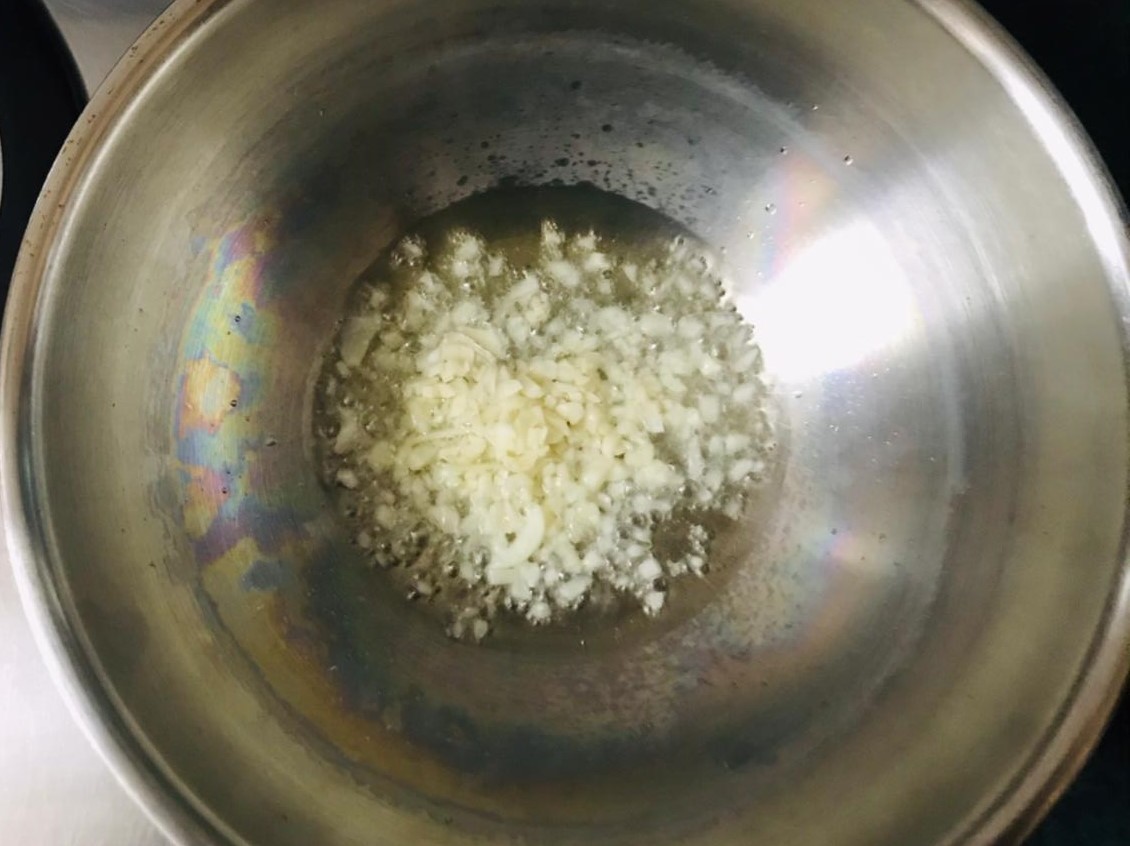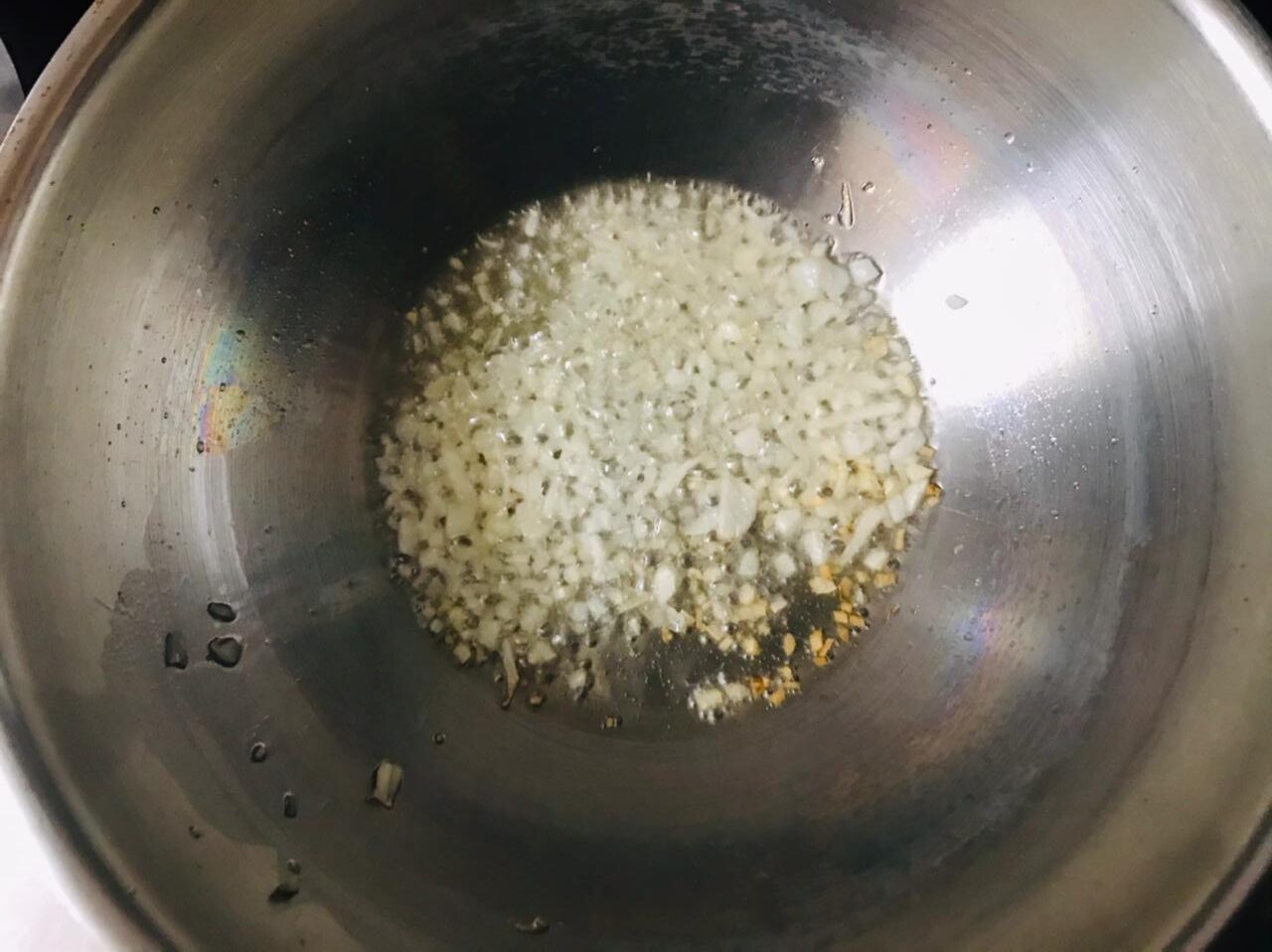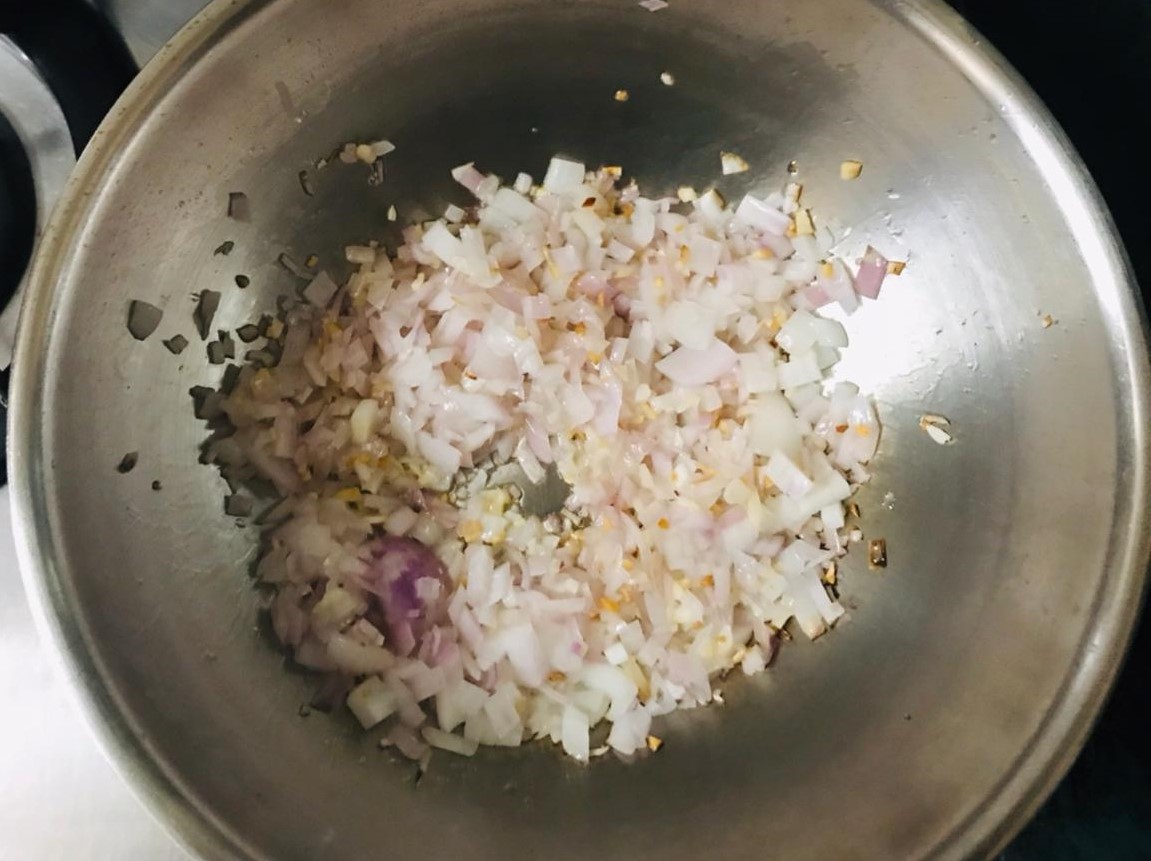 Heat oil in a pan and add the garlic and sauté for 30 seconds to infuse the oil. Next add the onions and cook for around 5-6 minutes until softened and just beginning to caramelize.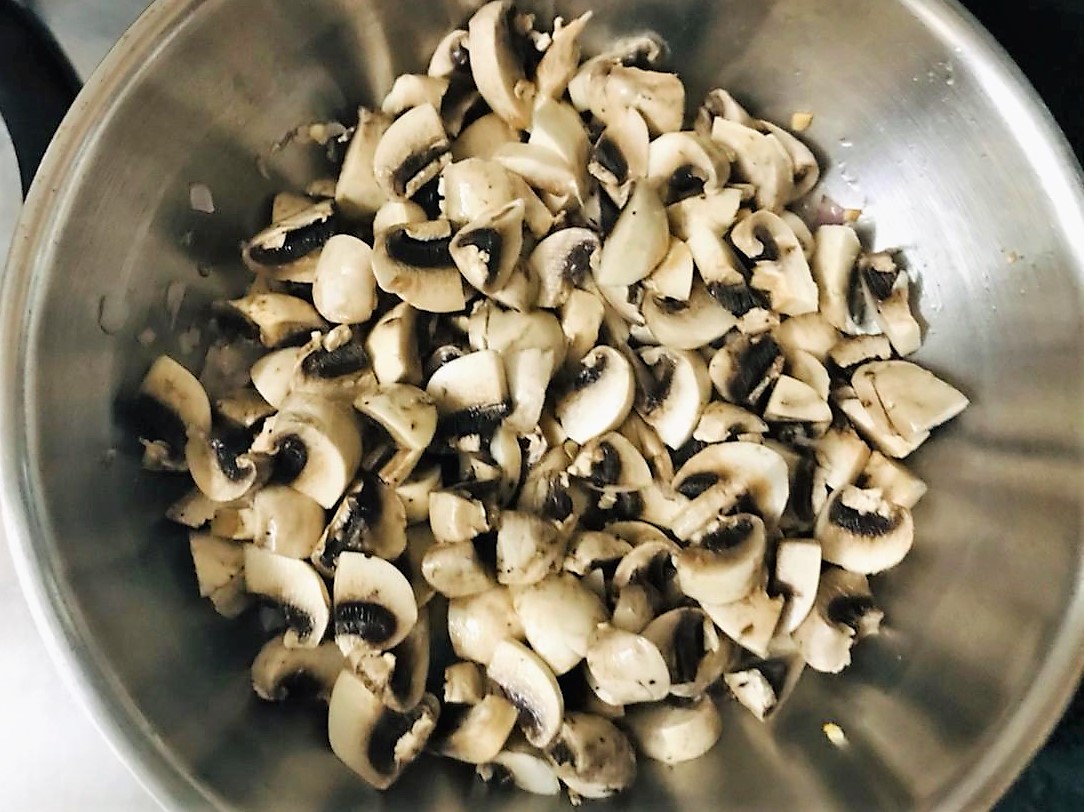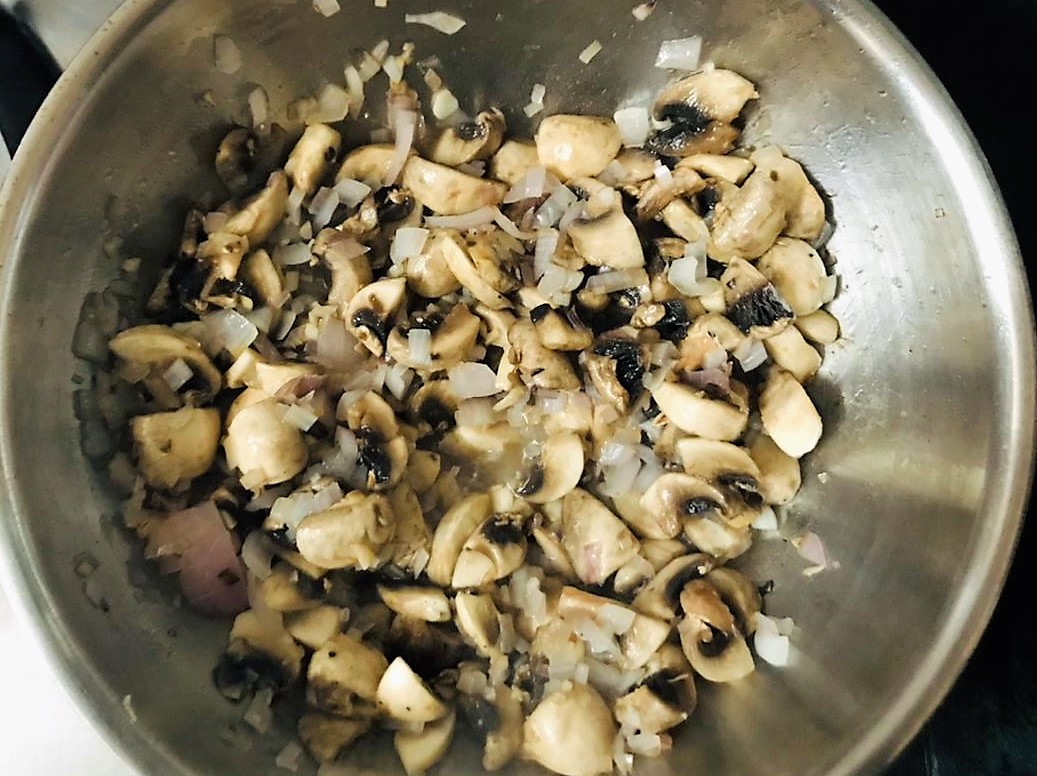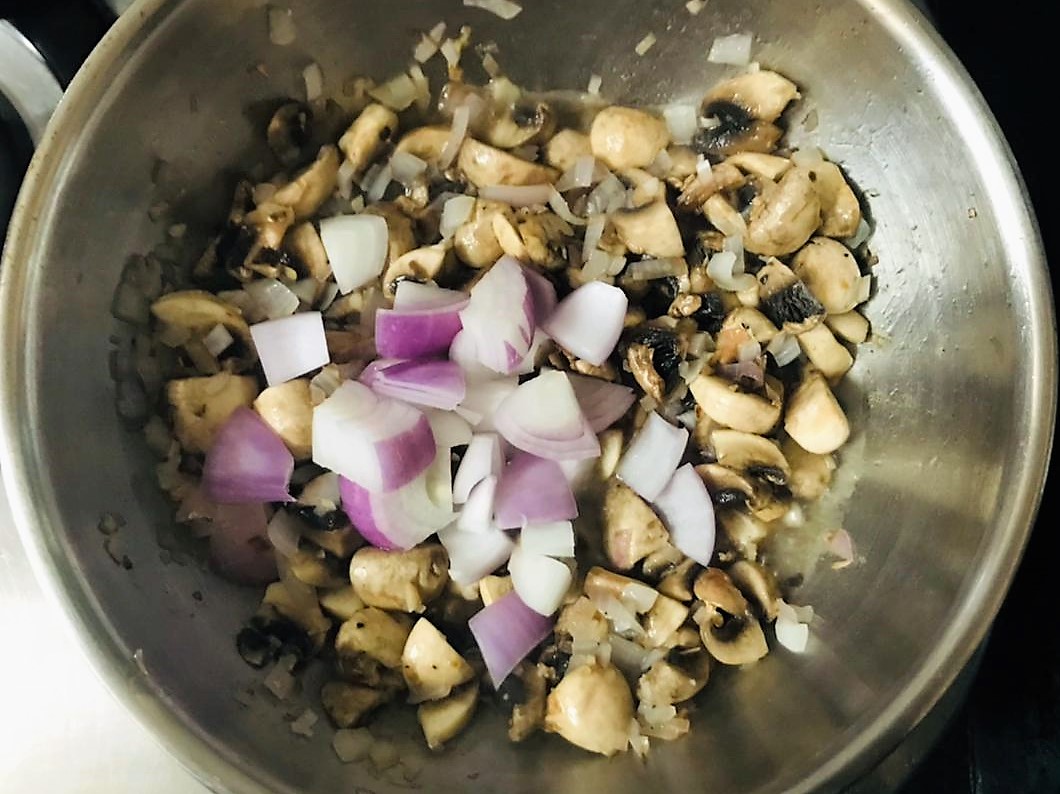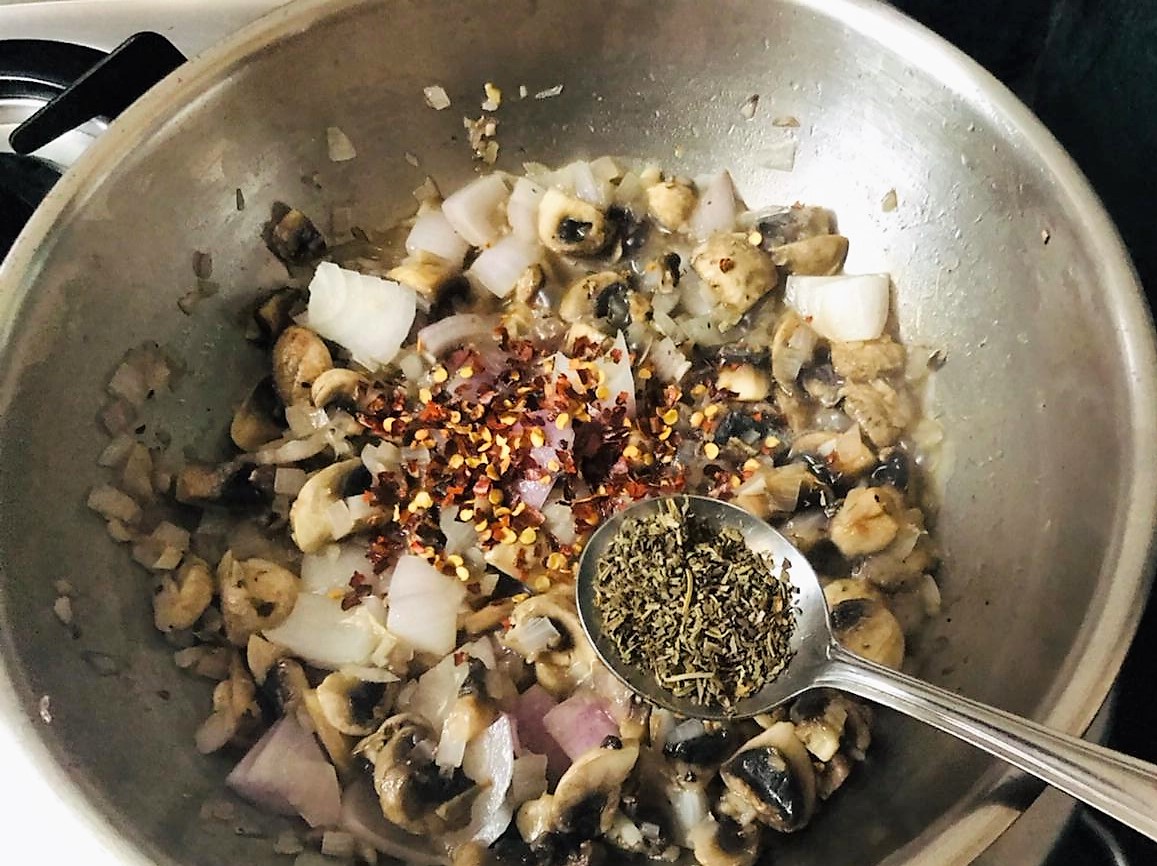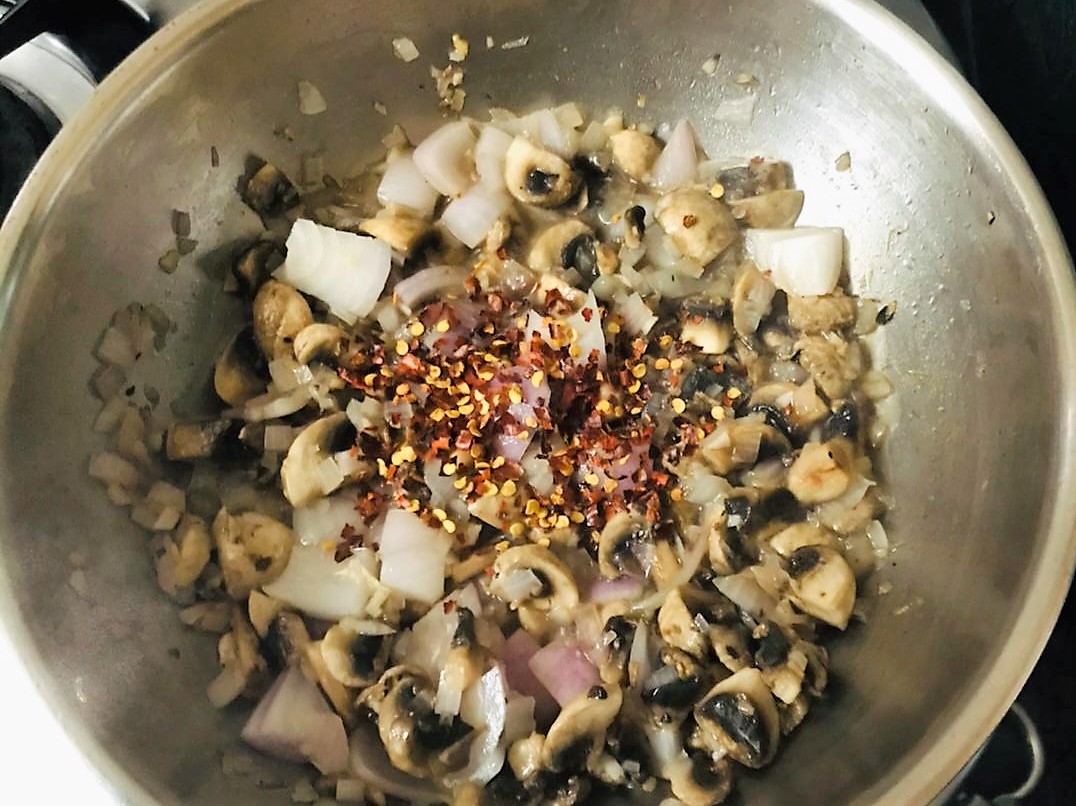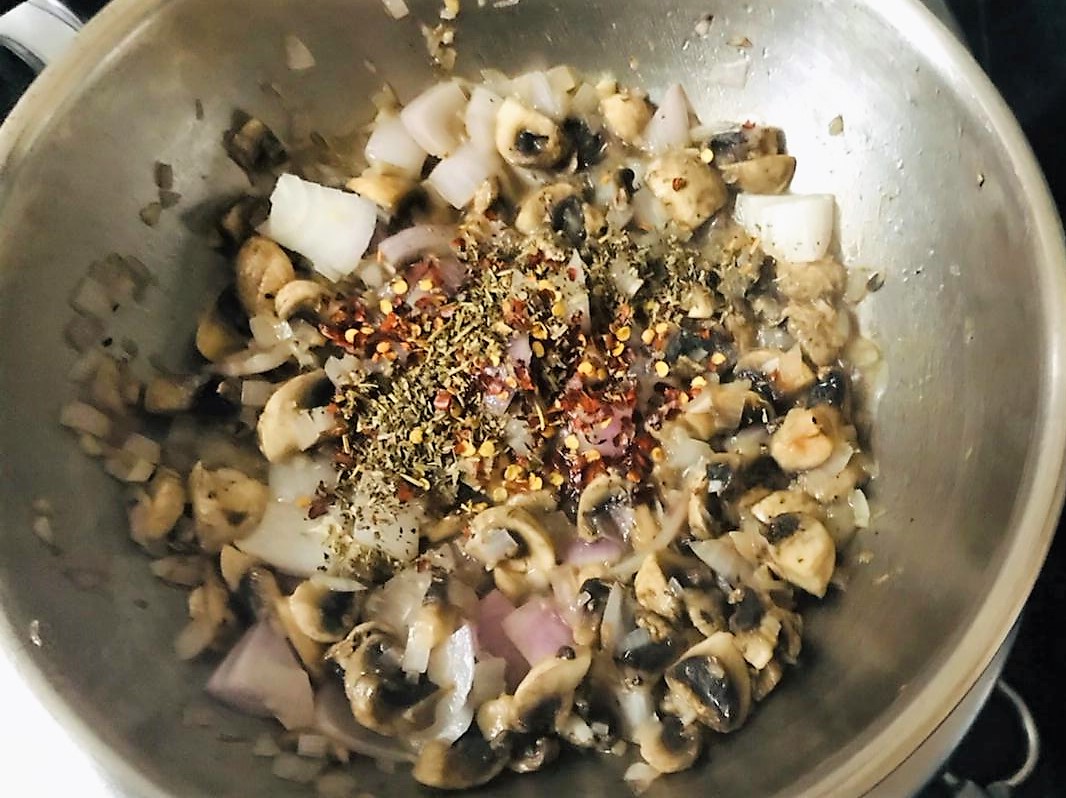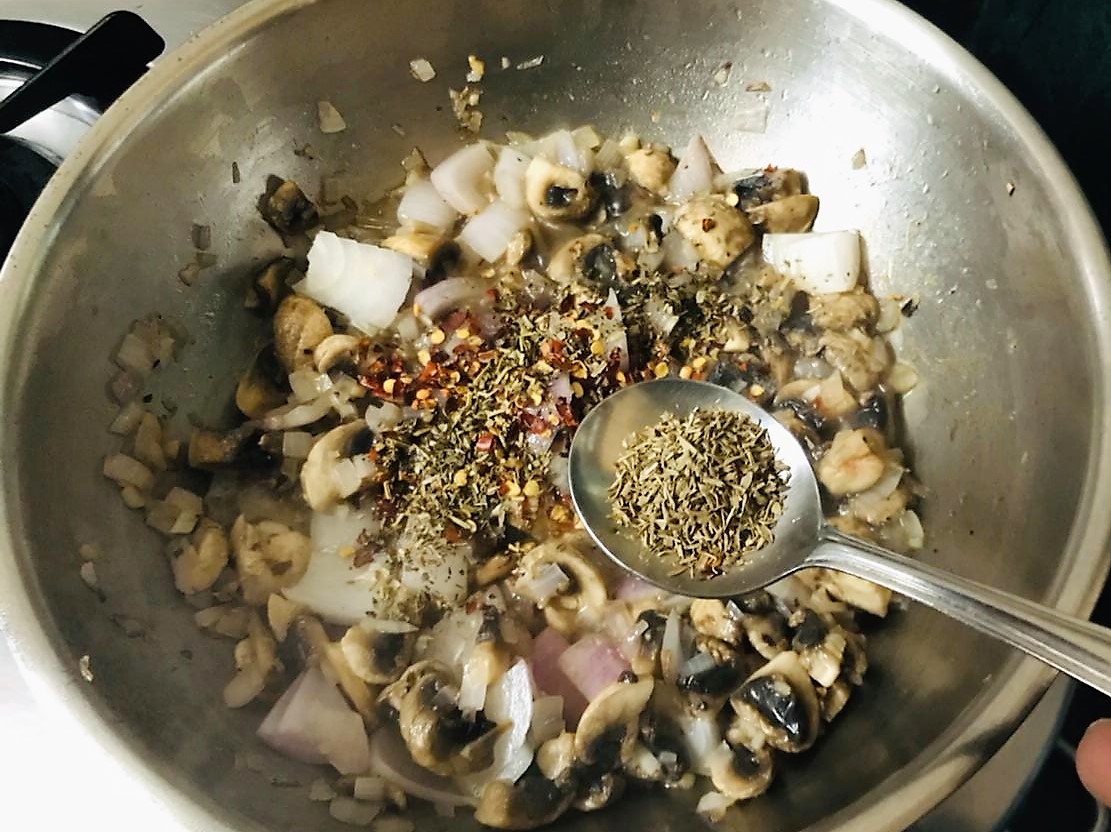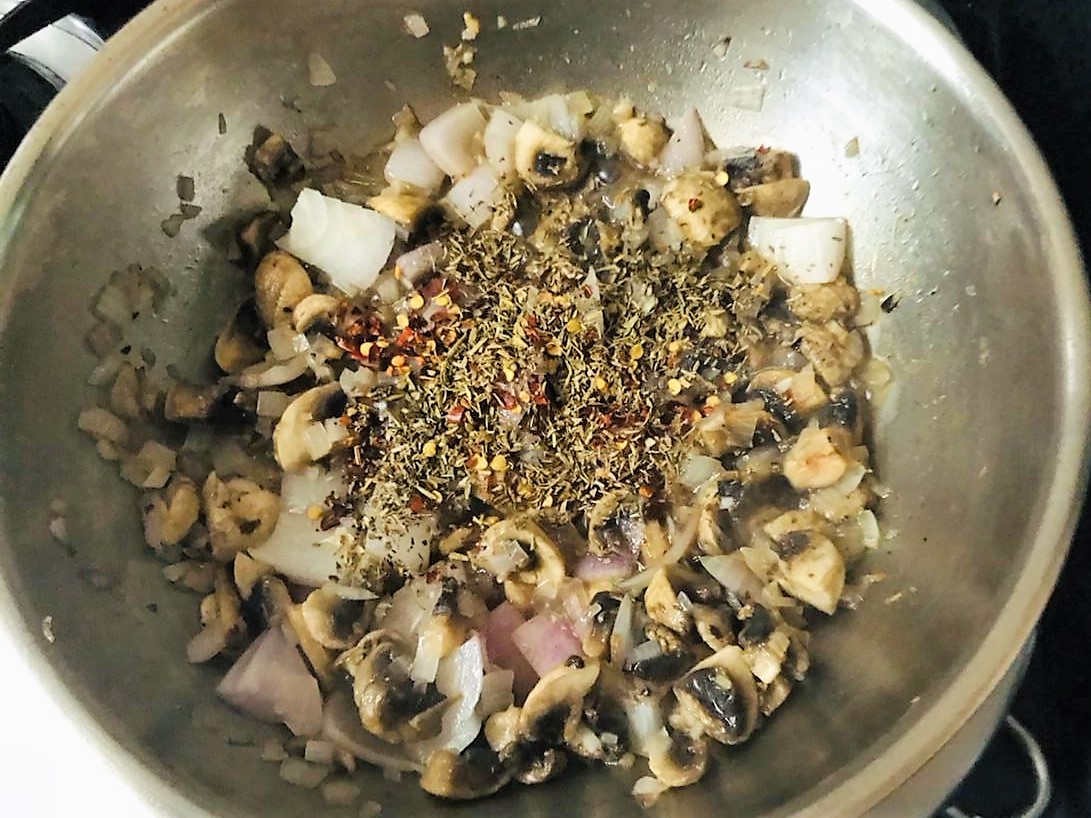 Add the mushrooms and diced onions. Soften and cook the mushrooms for 3-4 minutes or until the liquid has largely evaporated, stirring regularly.
Next add the chilli flakes, Italian seasoning, thyme, salt, white pepper, vinegar and parmesan cheese and mix. Turn off the heat and keep it aside to let it cool.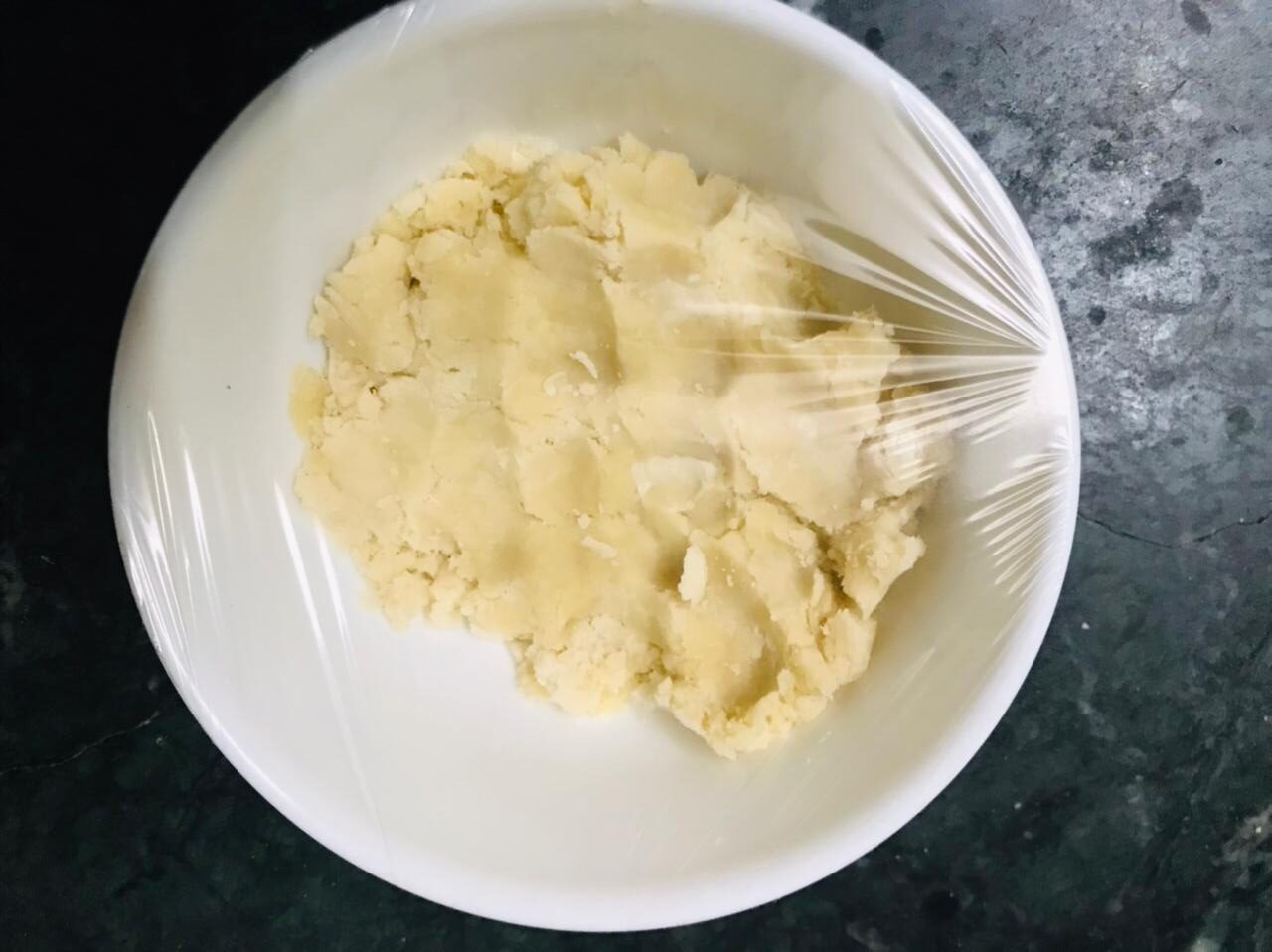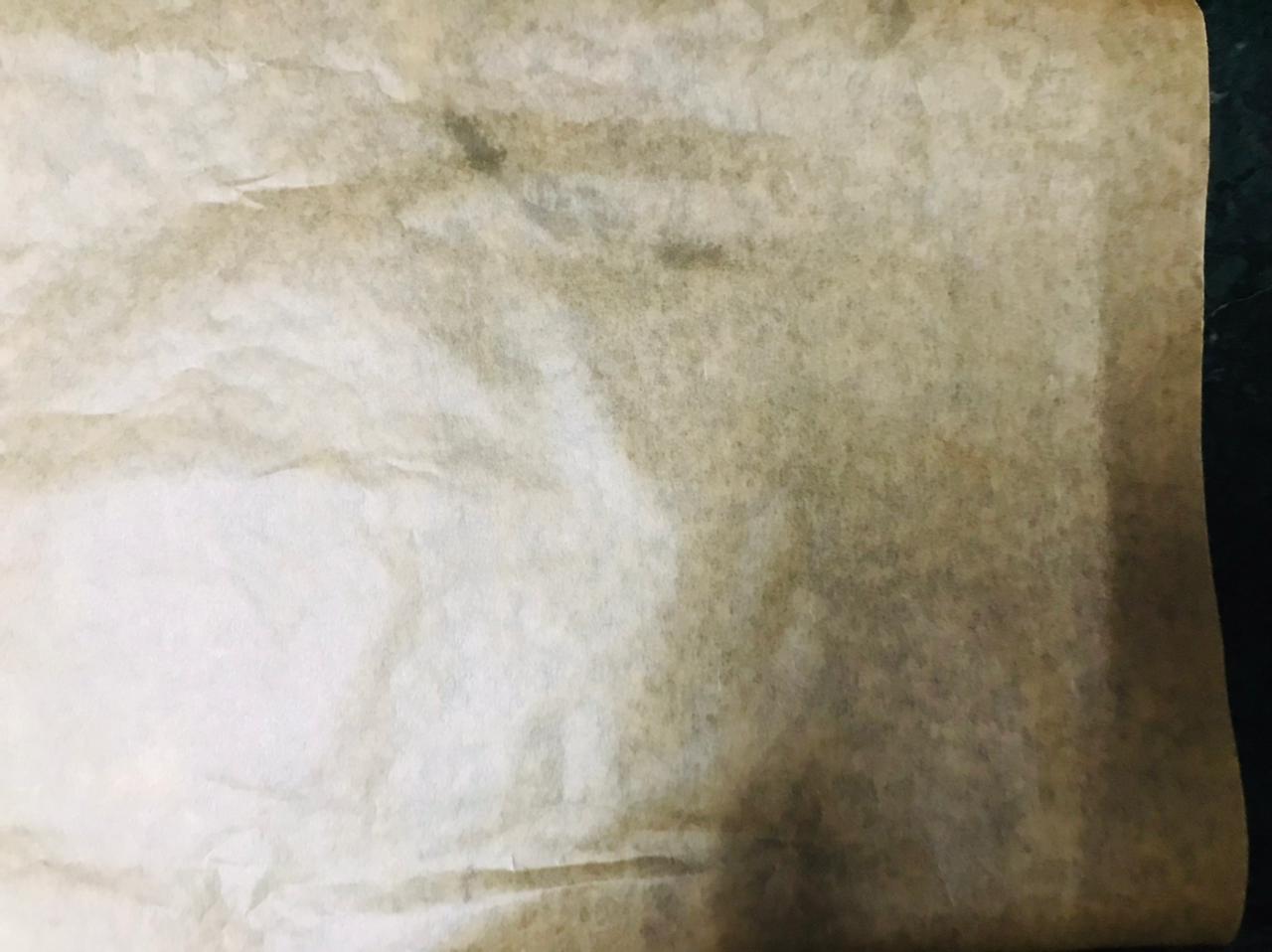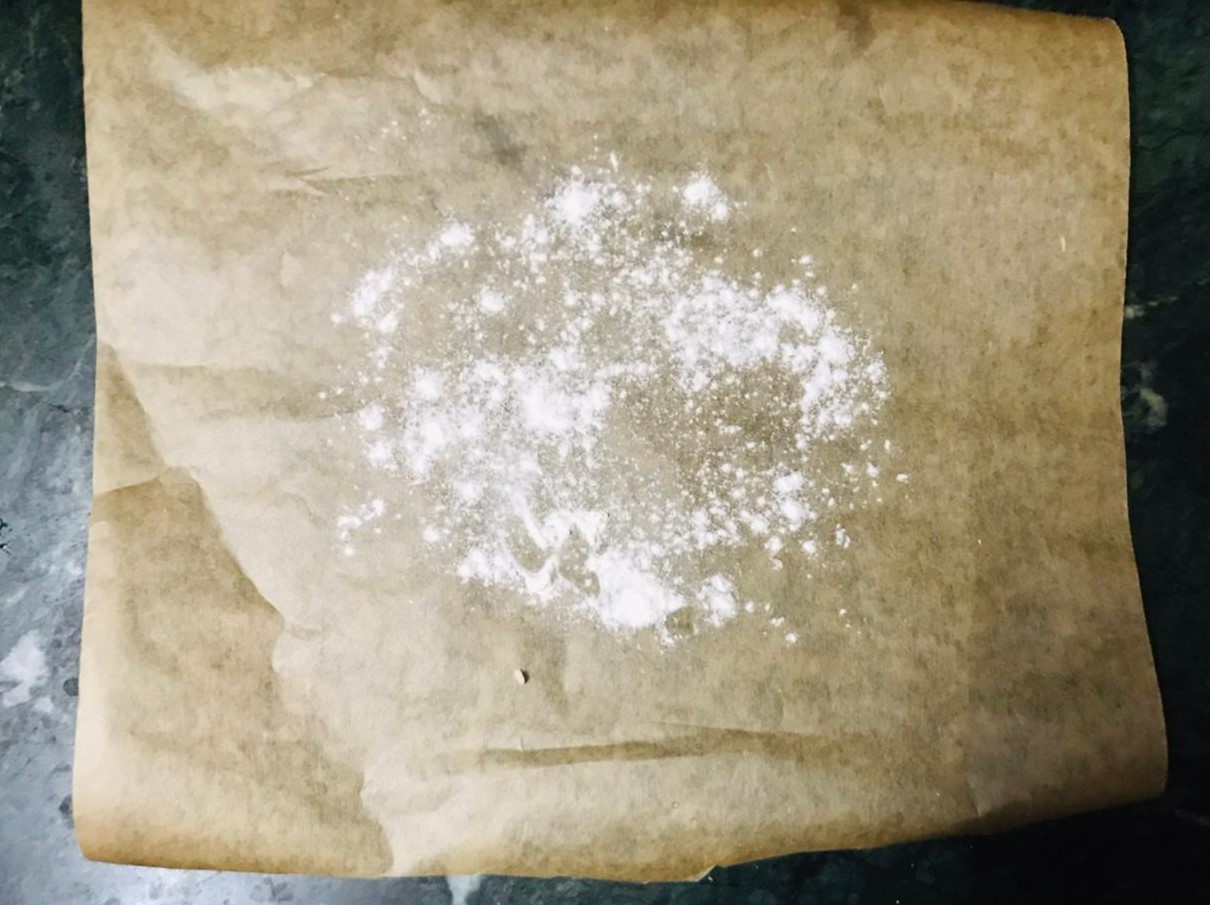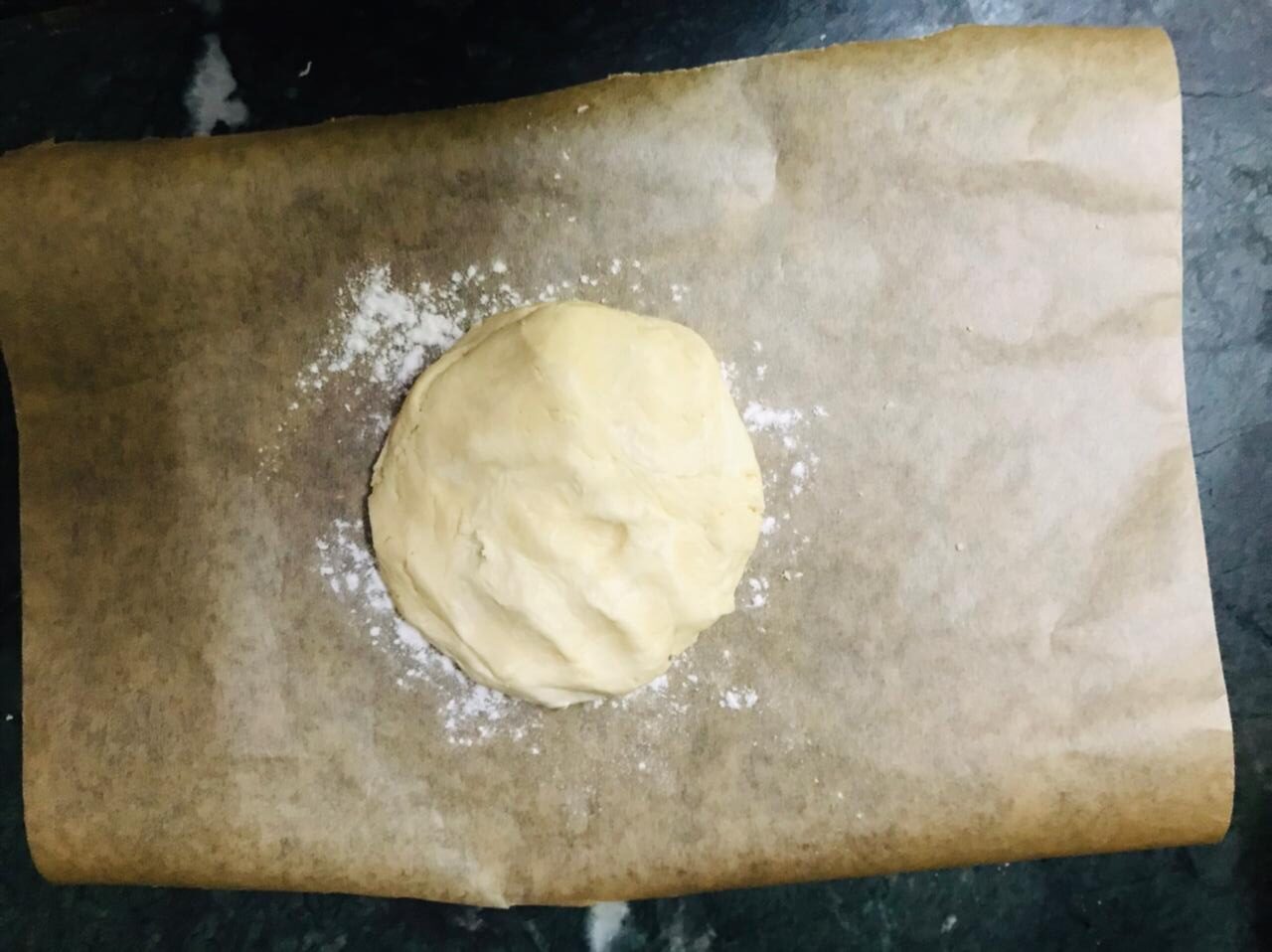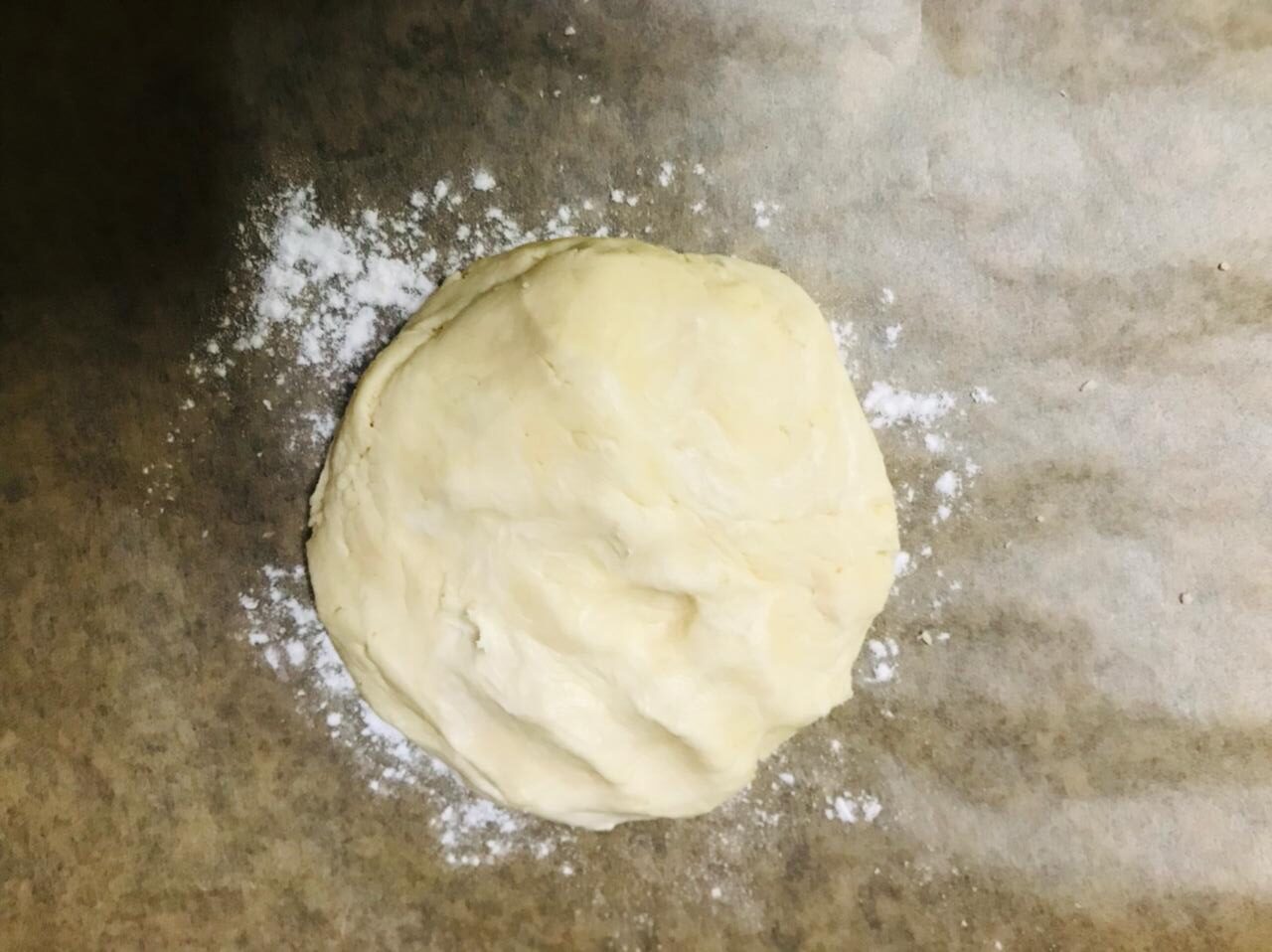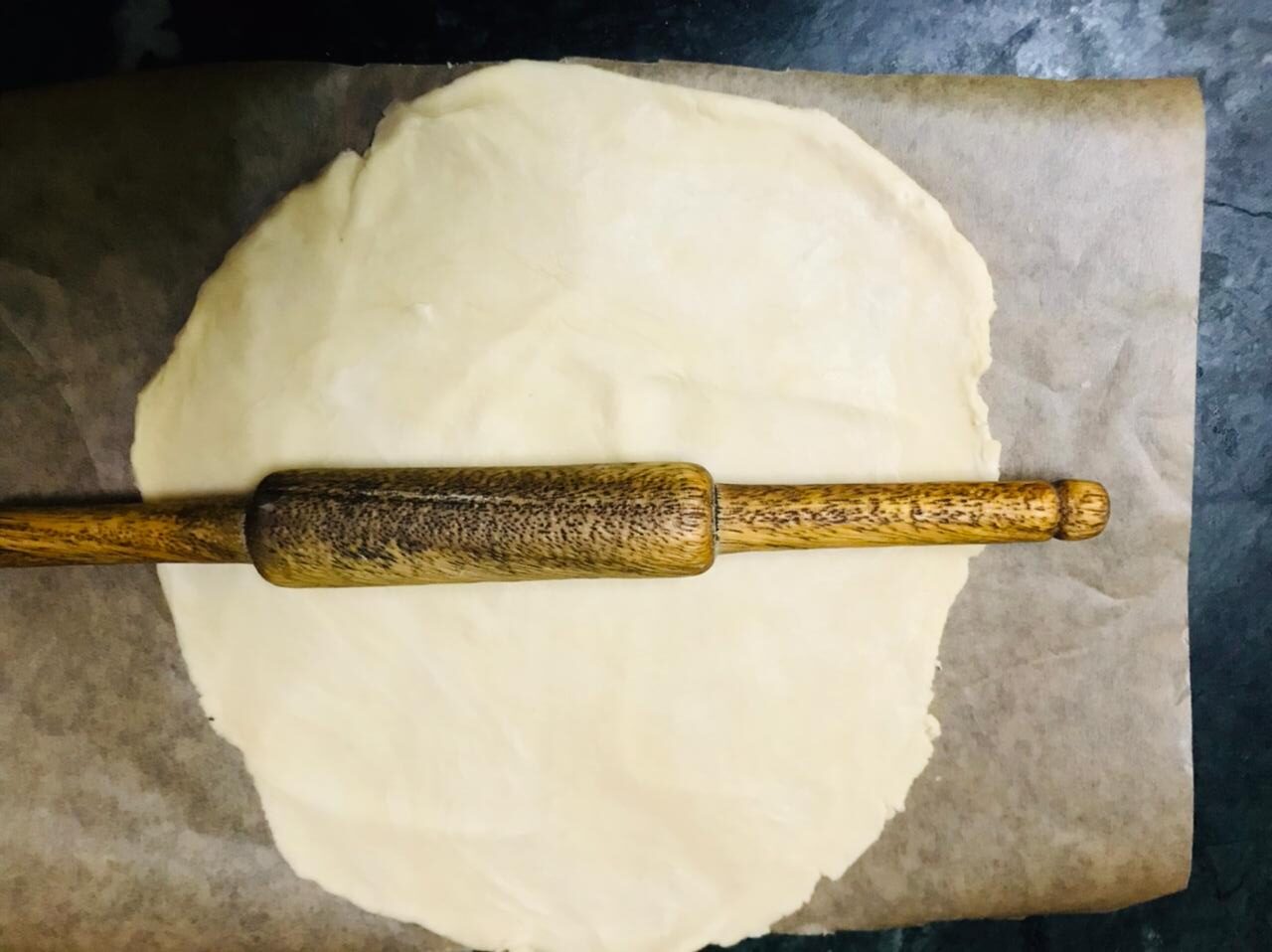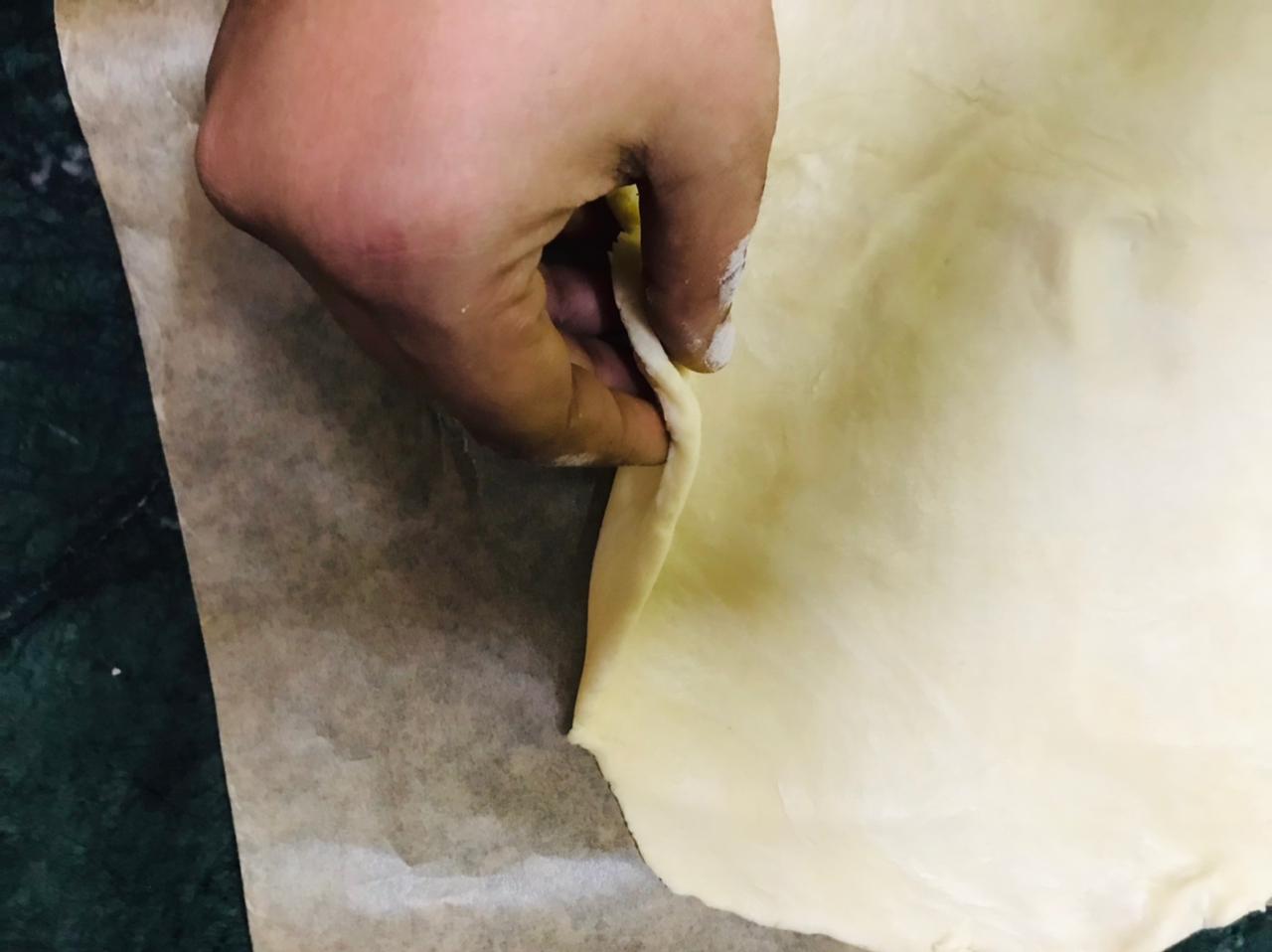 Preheat the oven to 200C/180C fan/gas 6
Remove the pastry dough from the fridge and lightly dust with flour. If it is too cold, allow it to sit at room temperature for 5 to 10 minutes before proceeding. On a floured baking parchment/ baking tray roll the pastry into a 12-inch round and around 2mm thick. (If the dough warms too quickly or becomes sticky, chill in the refrigerator for 10 to 15 minutes before proceeding).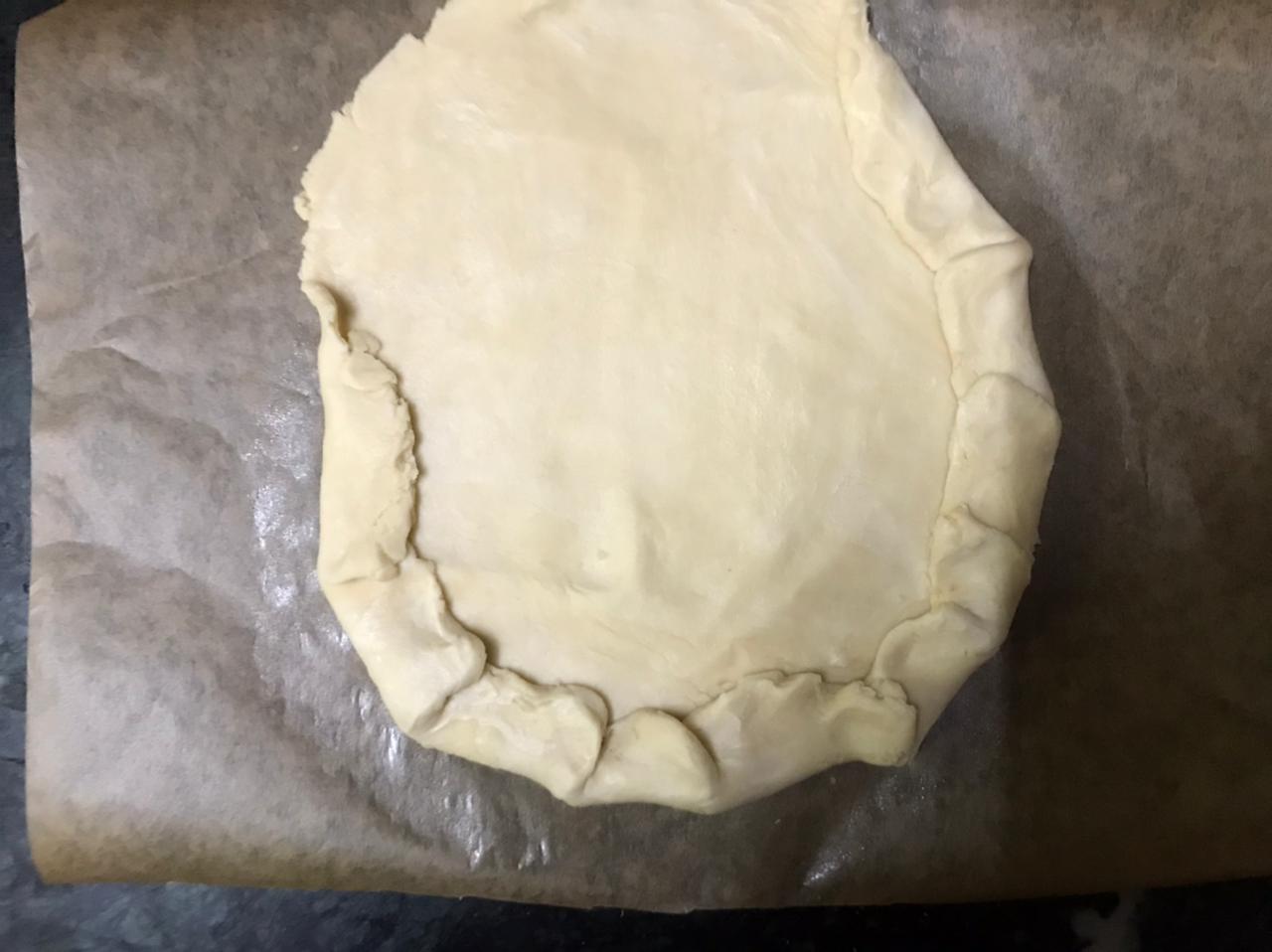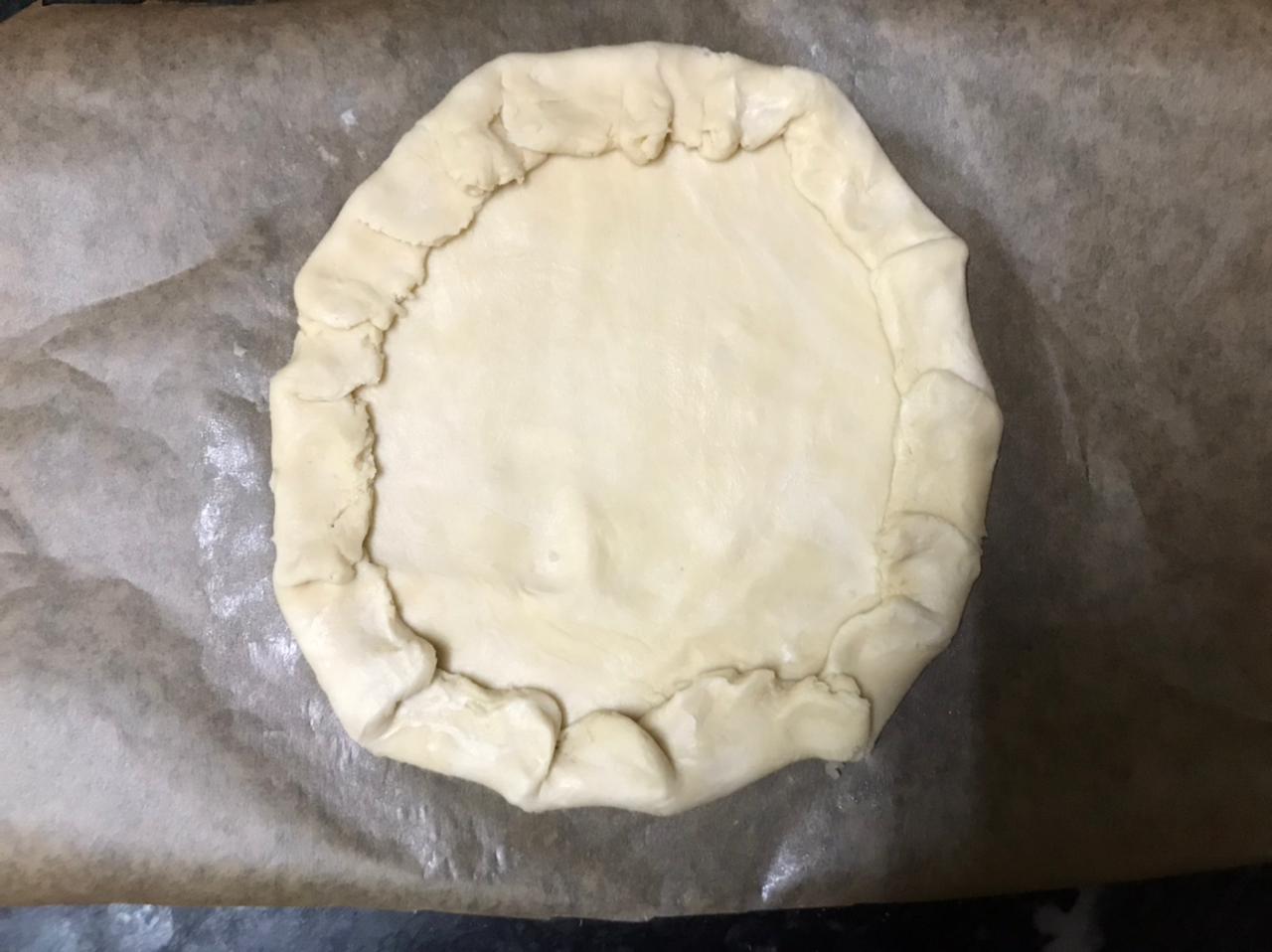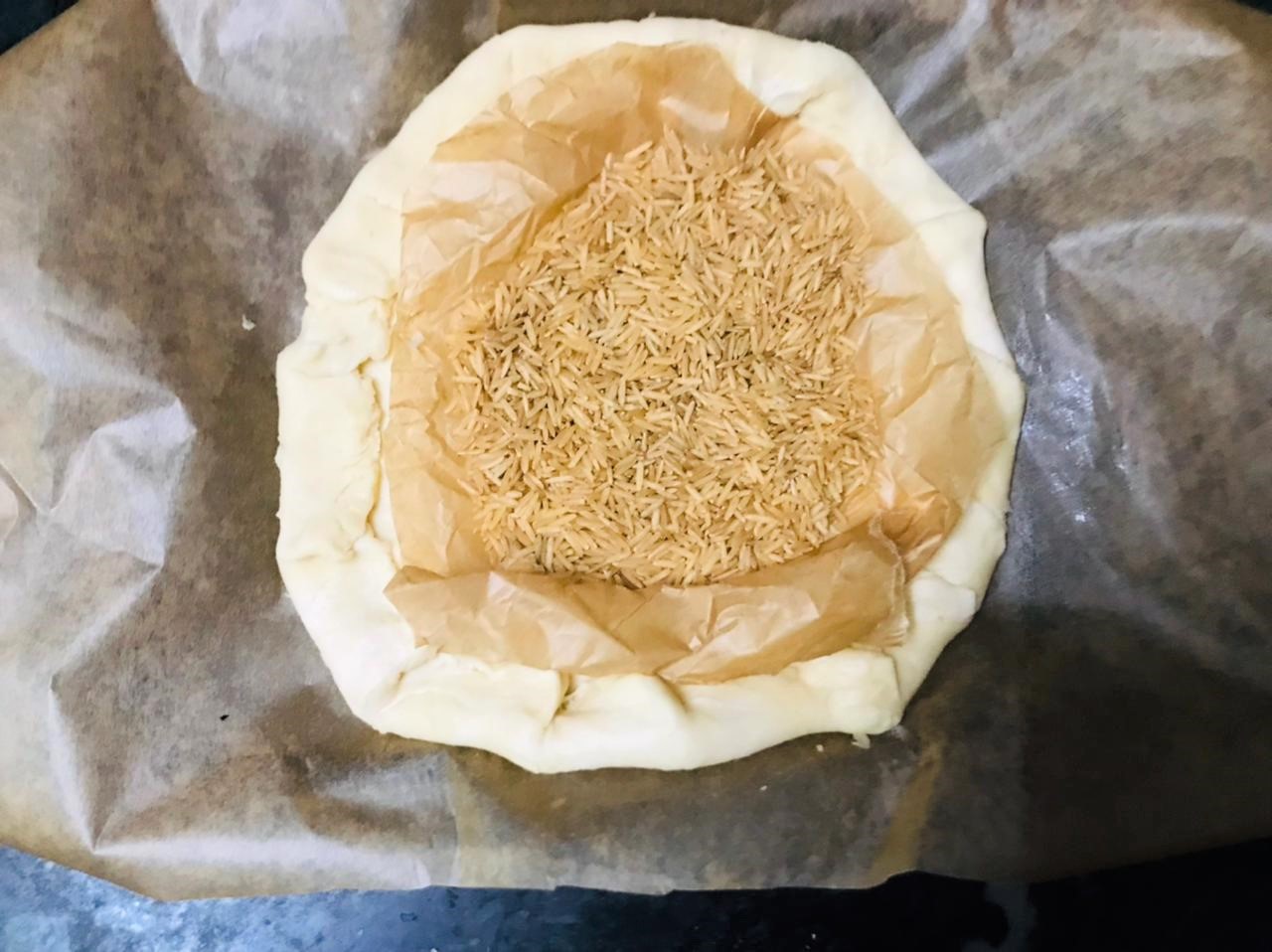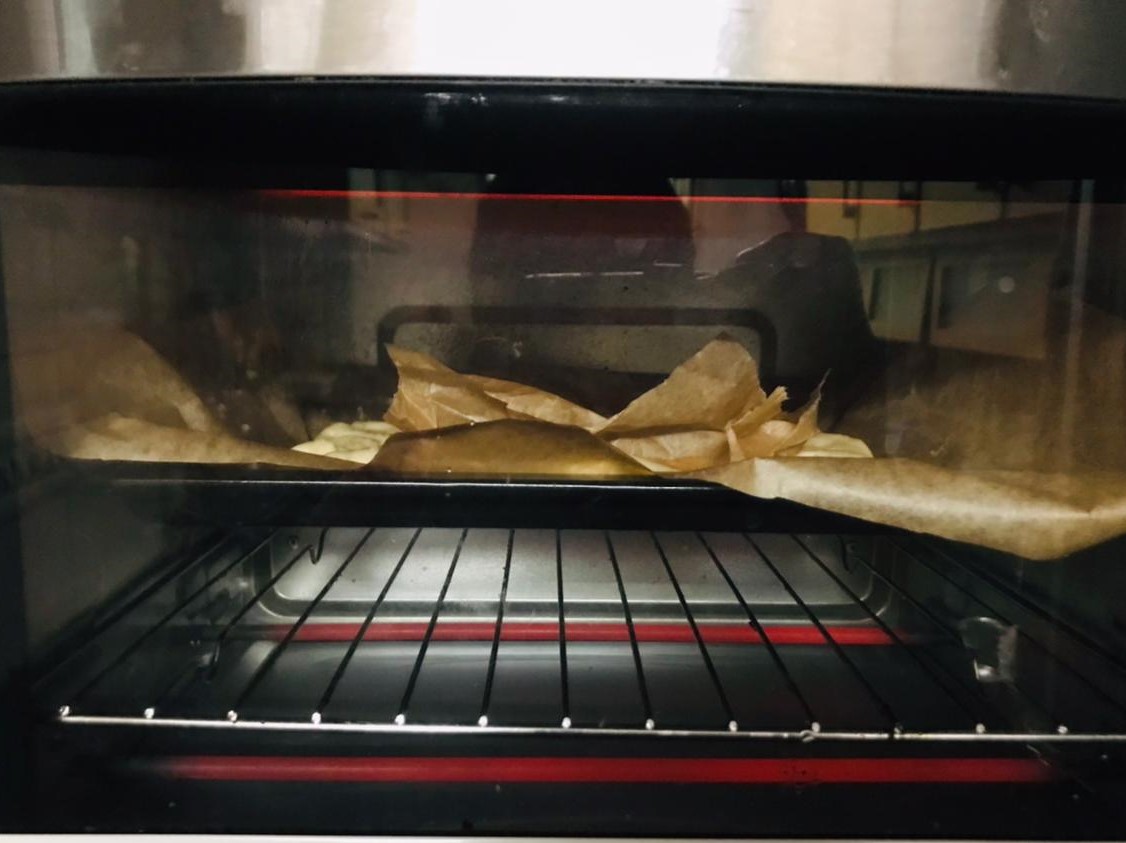 Fold and pleat the edges of the dough border – leaving the center exposed.
Prick the base of the galette using a fork. Line the base of the pastry with non-stick baking paper. Fill with rice or dried beans or metal or ceramic baking weights. (This stops the pastry base rising during cooking.)
Bake it in a preheated oven for about 8-10 minutes or until the pastry is just starting to turn brown.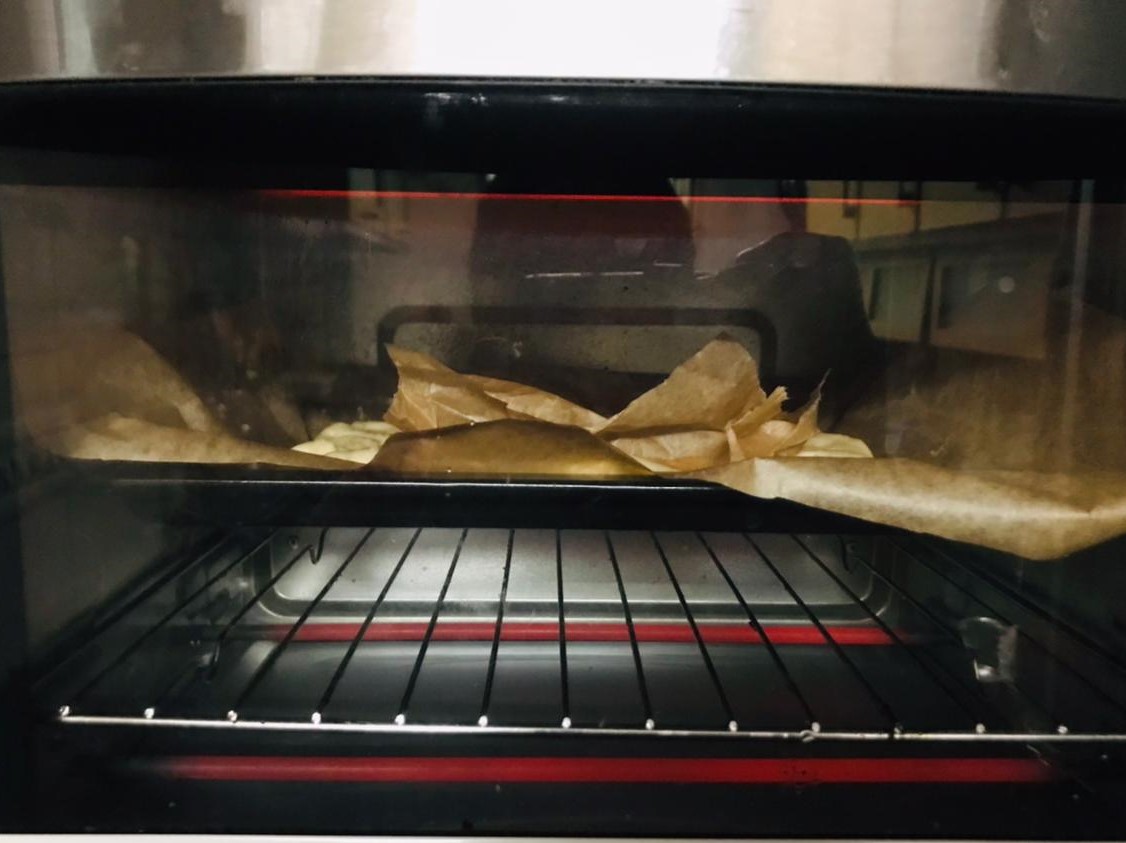 Remove the pastry from the oven and remove the baking paper and rice/ dried beans or baking weights. Bake for a further 8-10 minutes or until light golden.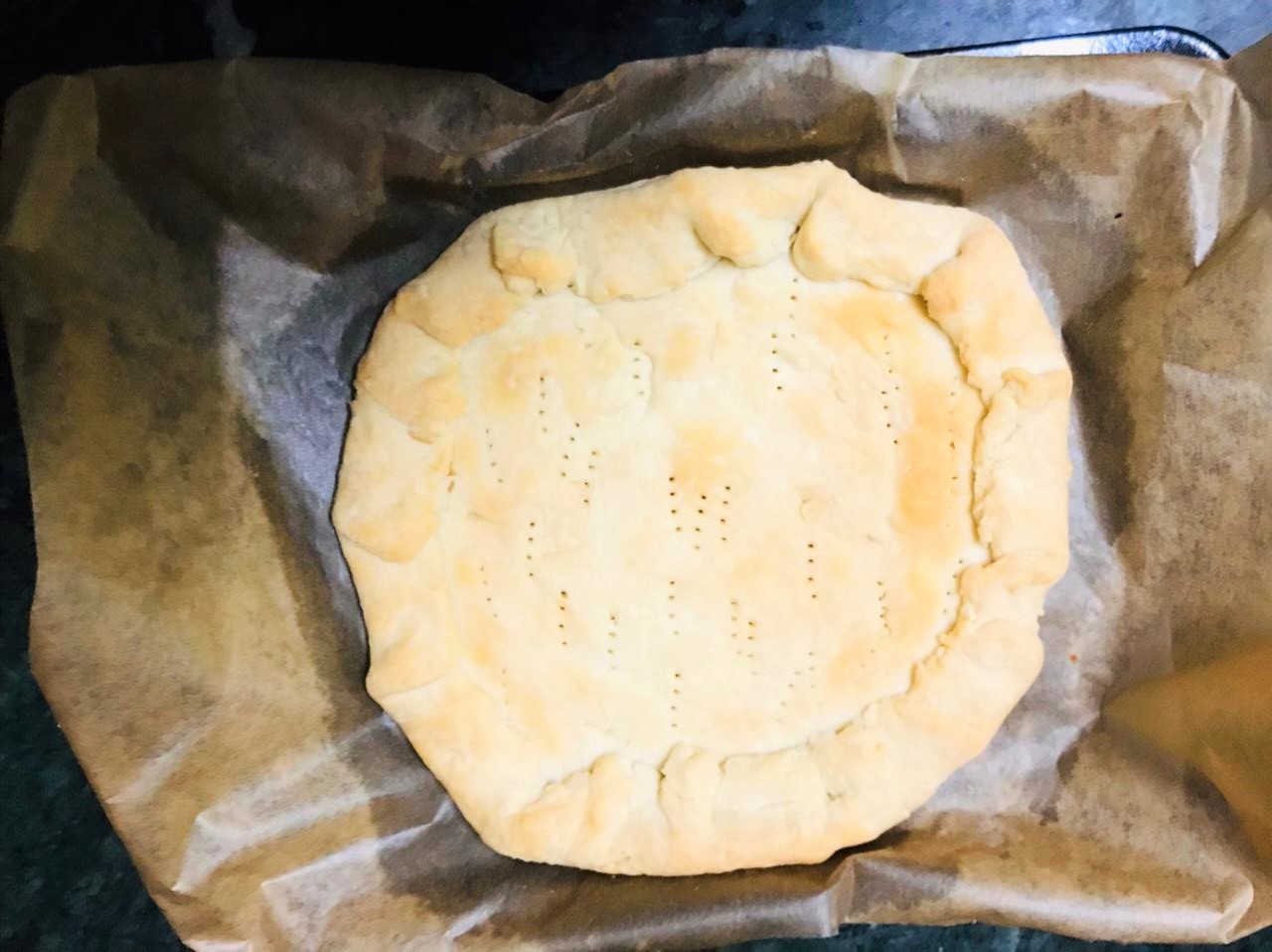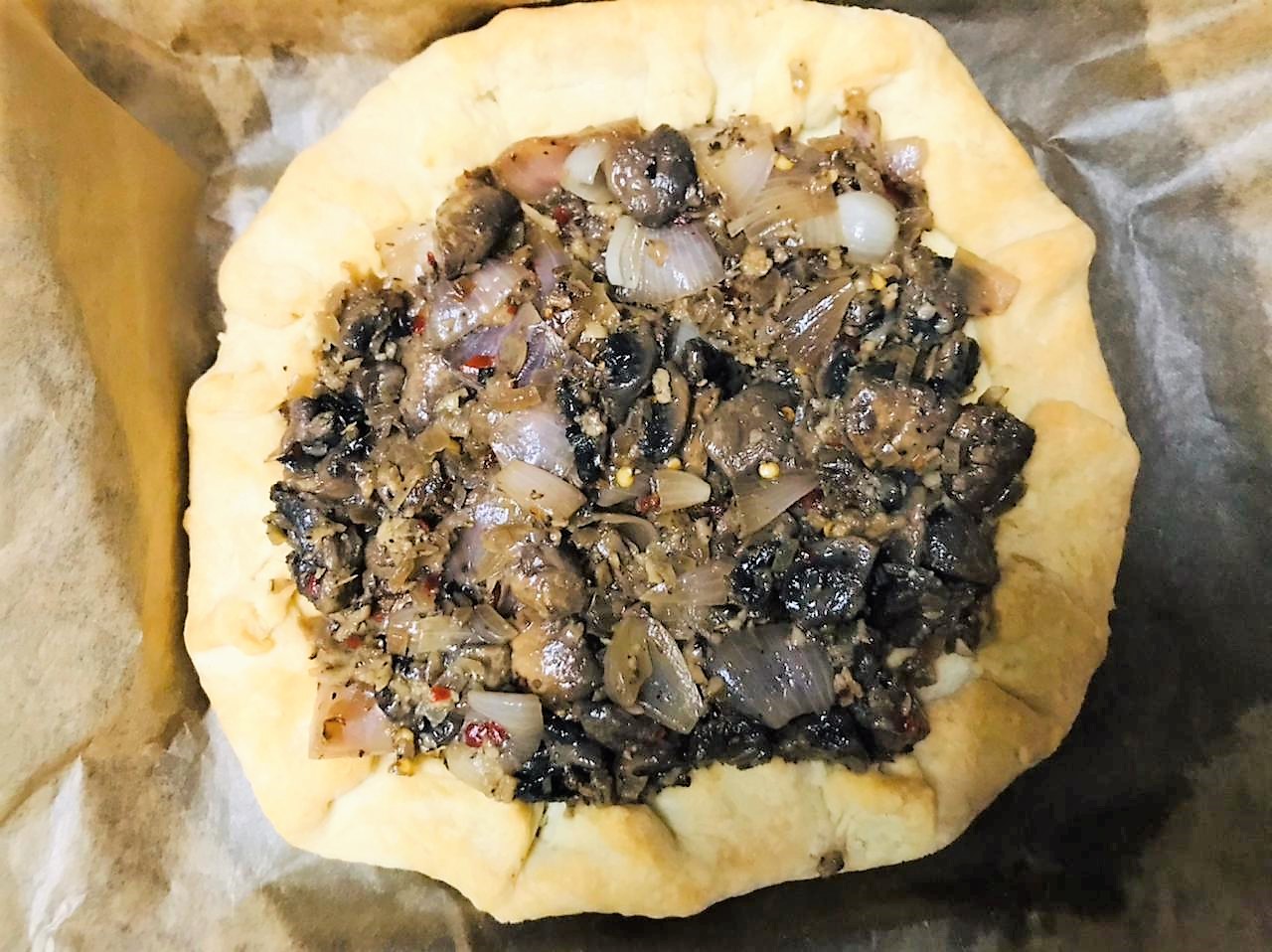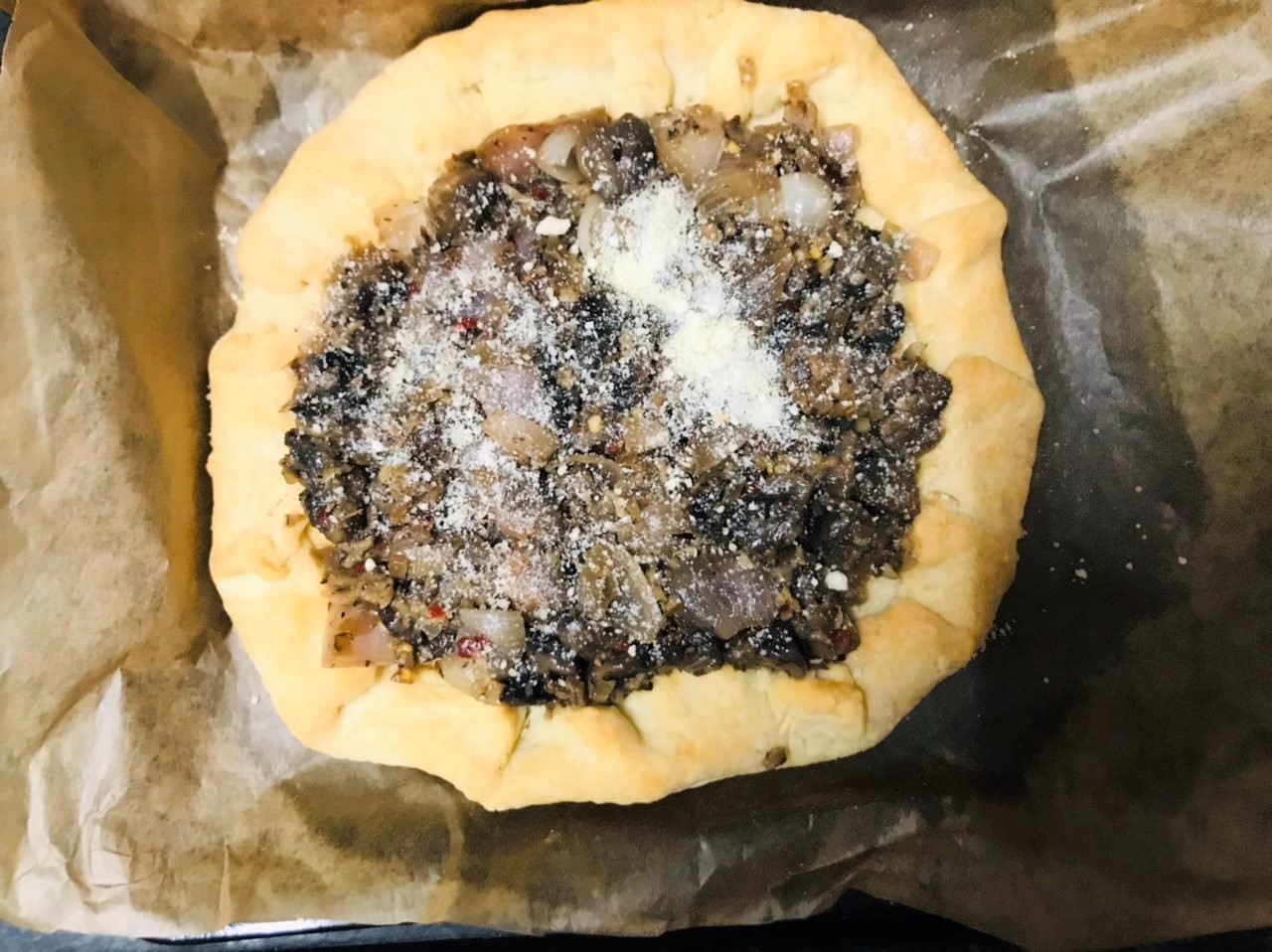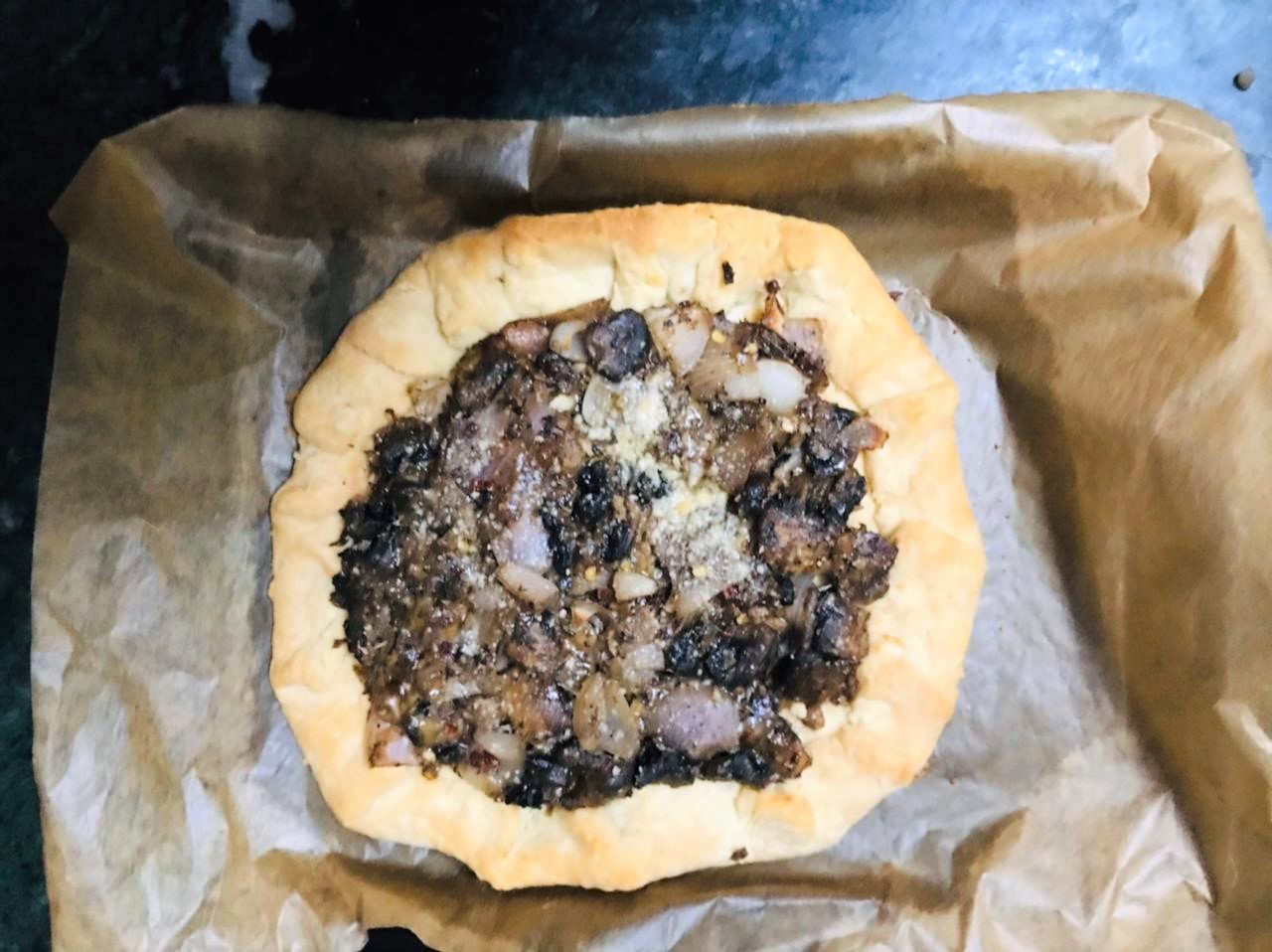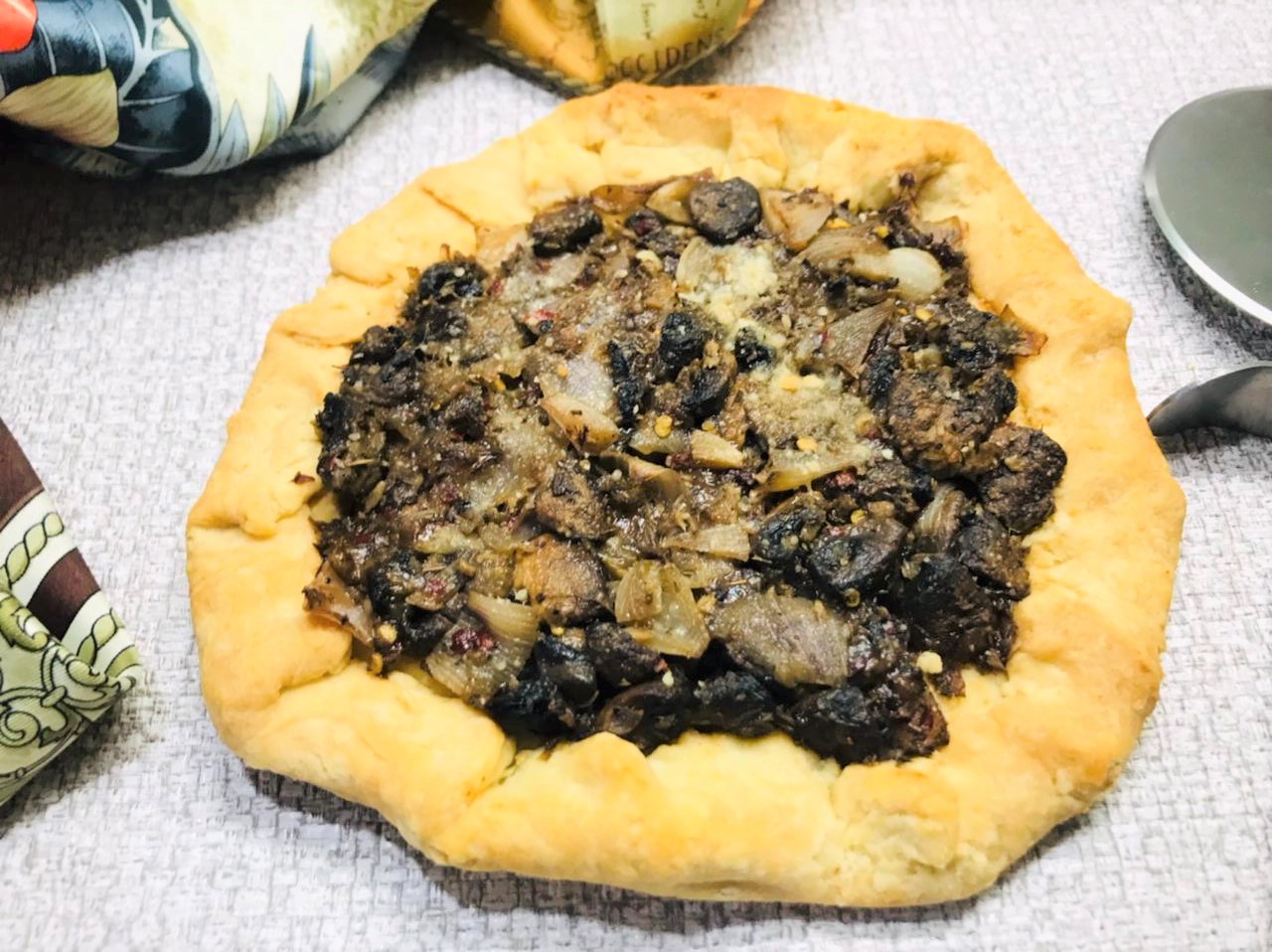 Spread the mushroom mixture into the center of the baked pastry, spreading it in a thick even layer.  Sprinkle parmesan cheese over the filling. Loosely cover the pastry with aluminum foil and bake for 7-8 minutes or until the crust is golden brown in colour. Place on cooling rack and allow to cool for 5 to 10 minutes before slicing and serving.
Garnish with freshly grated parmesan. Serve hot, warm, or at room temperature.