Sriracha King Oyster Mushrooms
Sriracha King Oyster Mushrooms is crispy fried oyster mushrooms in a delicious smoky sriracha spice.
King oyster mushrooms is also called king trumpet mushrooms or French horn mushrooms or eryngii and is the largest of the oyster mushrooms. They grow individually, instead of clusters like the pearl oyster and are most commonly used in Asian cuisines such as Chinese, Japanese and Korean. King oyster mushrooms have an earthy, aromatic, and intense umami flavour and meaty texture. They are almost tough and woody with undertones of anise flavour in the background. The texture of the king oyster mushrooms is similar to abalone or scallops, which makes them an interesting option for vegetarians and are often billed as mushroom steaks or vegan scallops. They are loaded with fiber, vitamins, minerals, and other important nutrients. They're also low in carbohydrates.
In this recipe mushrooms are thinly sliced and fried until crispy in a tempura batter, generously sprinkled with sriracha and served with sweet-sour sauce. This is a very simple recipe with a handful of simple ingredients and takes less than 30 minutes to prepare. Battered and fried king oyster are quite delicious making them soft, juicy and slightly chewy, very similar to scallops and calamari. It is crispy on the outside and chewy on the inside.
Serve the mushrooms with lime wedges and choice of your dipping sauce like ketchup, mayonnaise or Thai sweet chilli sauce. Sriracha flavoured King Oyster Mushrooms is light, crispy and super delicious! A perfect vegan recipe!
Ingredients
2-3 king oyster mushrooms
2 tablespoons plain all-purpose flour
1 tablespoons corn flour
¼ teaspoon black pepper powder
Salt to taste
1 teaspoon minced garlic
1 teaspoon minced ginger
½ cup ice cold water
Oil for frying
1-2 teaspoons Sriracha spice
1 teaspoon roasted sesame seeds
1-2 teaspoons finely chopped spring onions
Lime wedges
Directions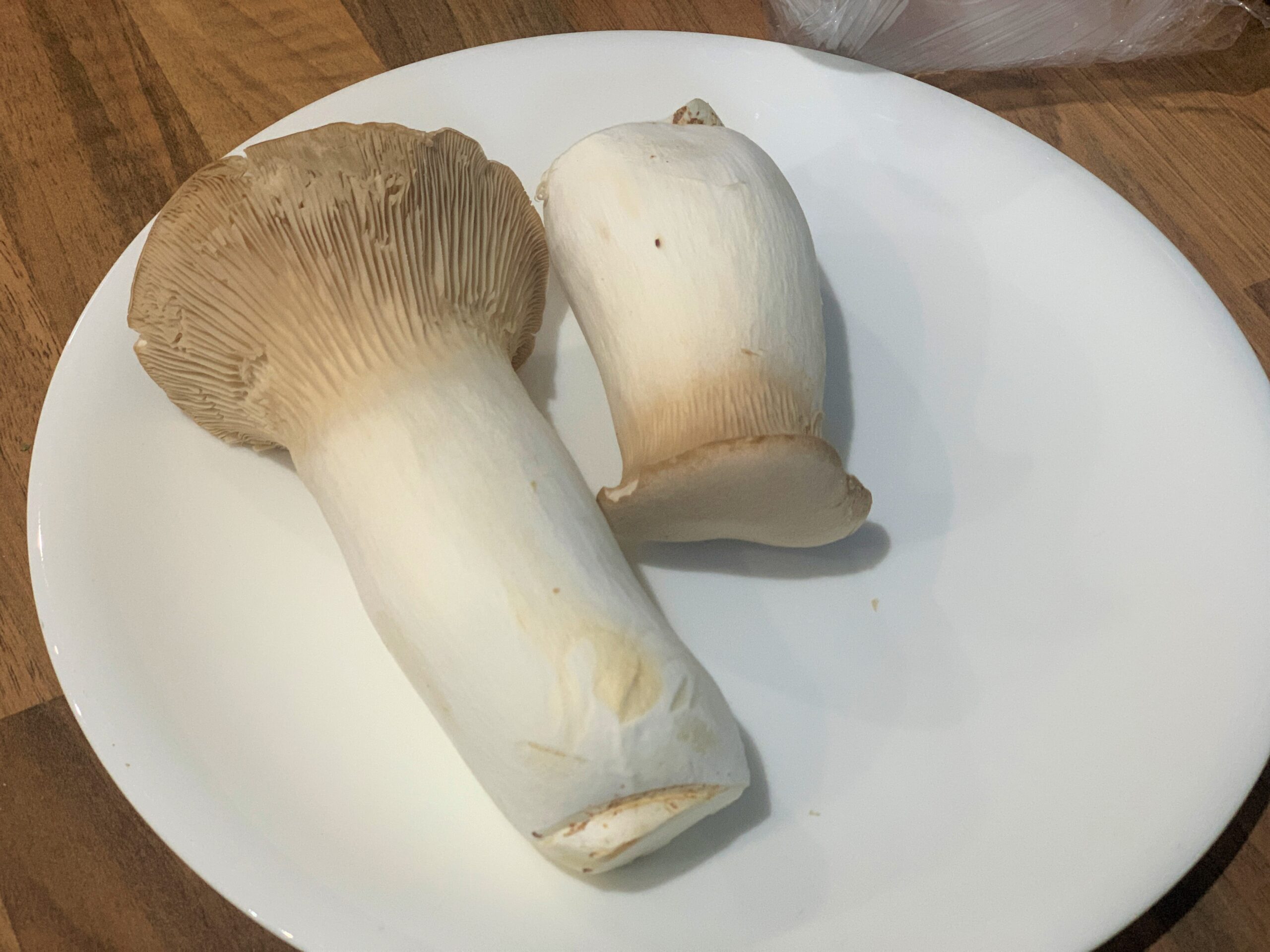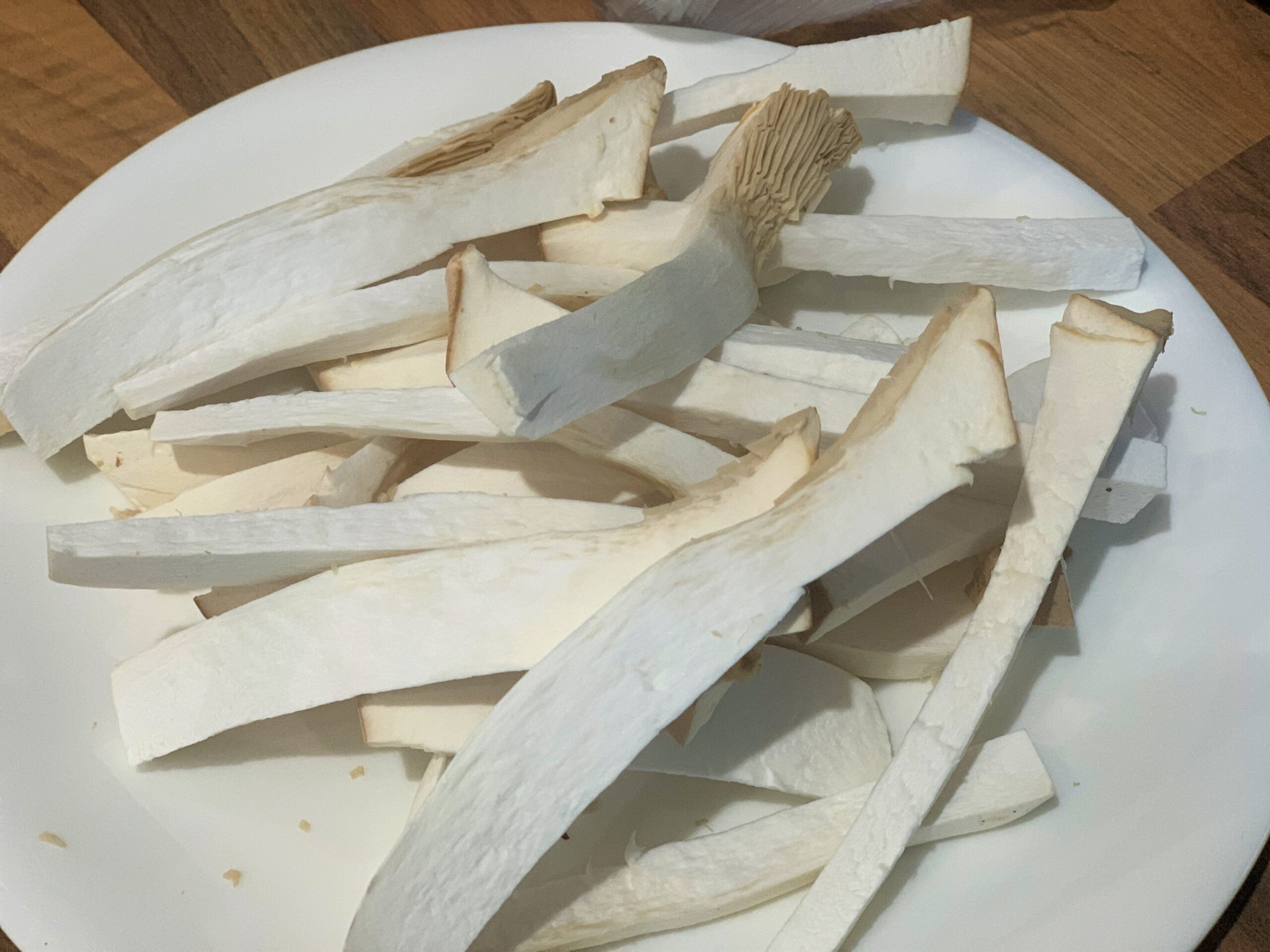 Slice the mushroom stems lengthwise into 2- 3 inch long and 0.5 cm thick strips.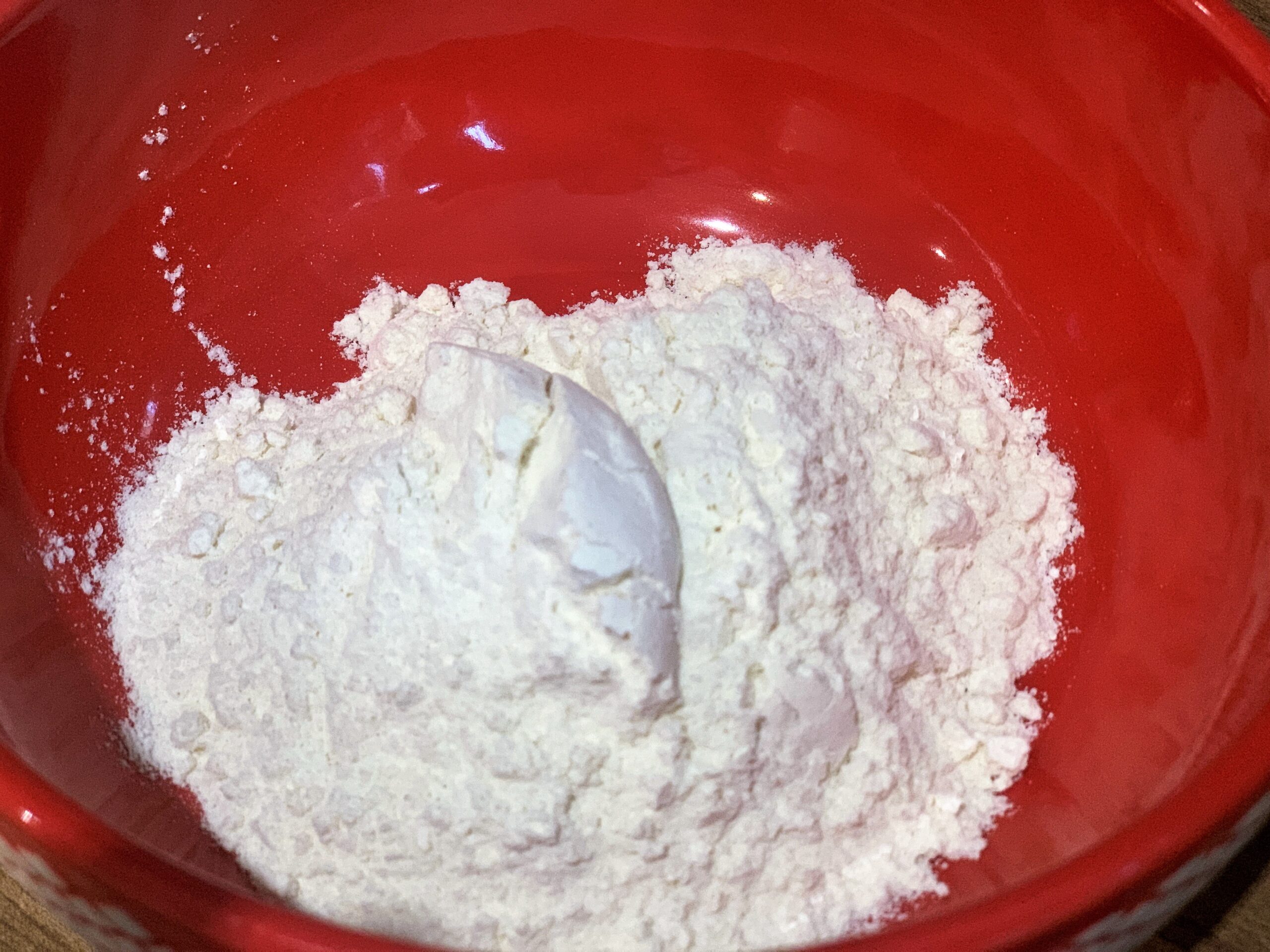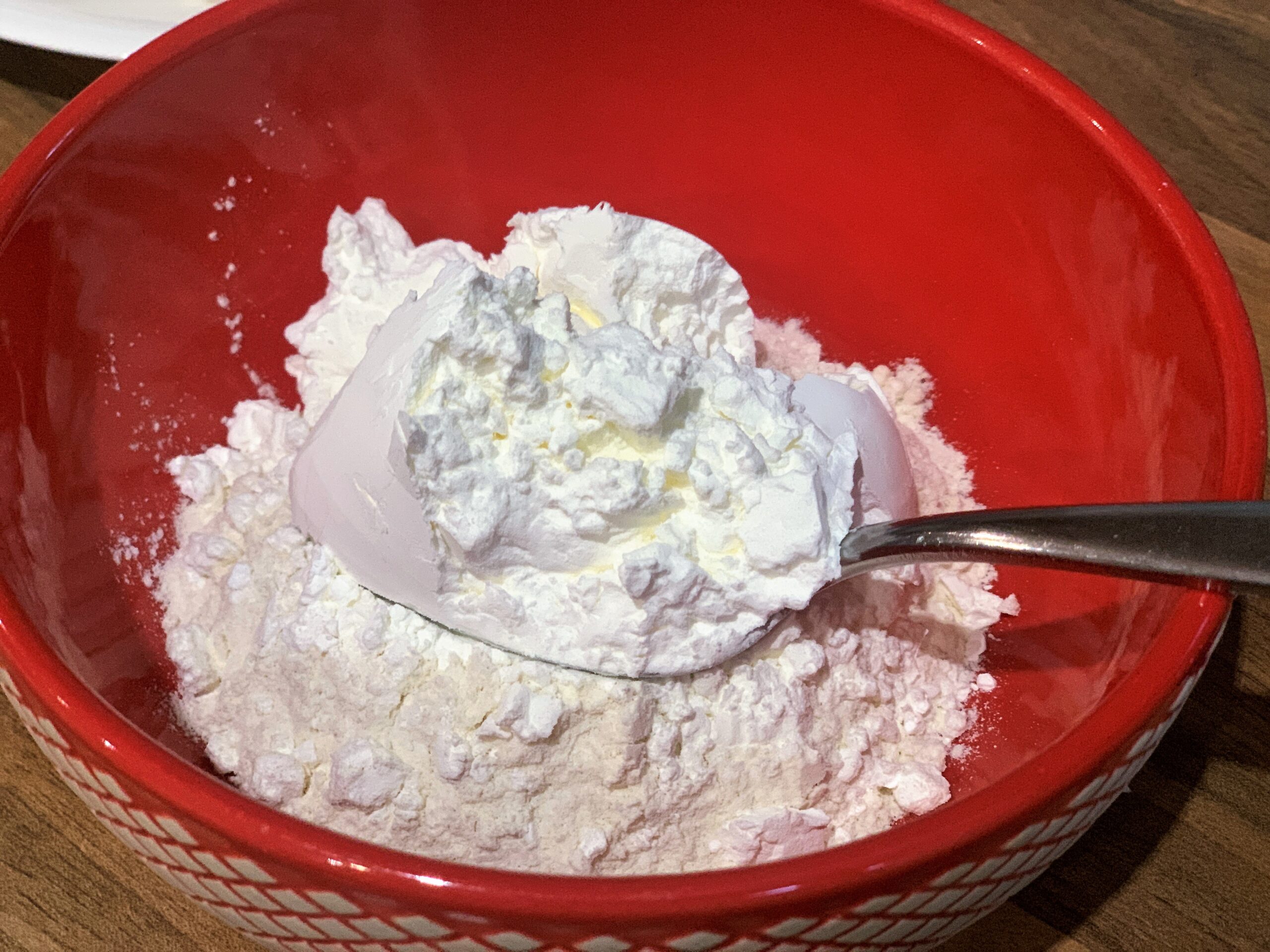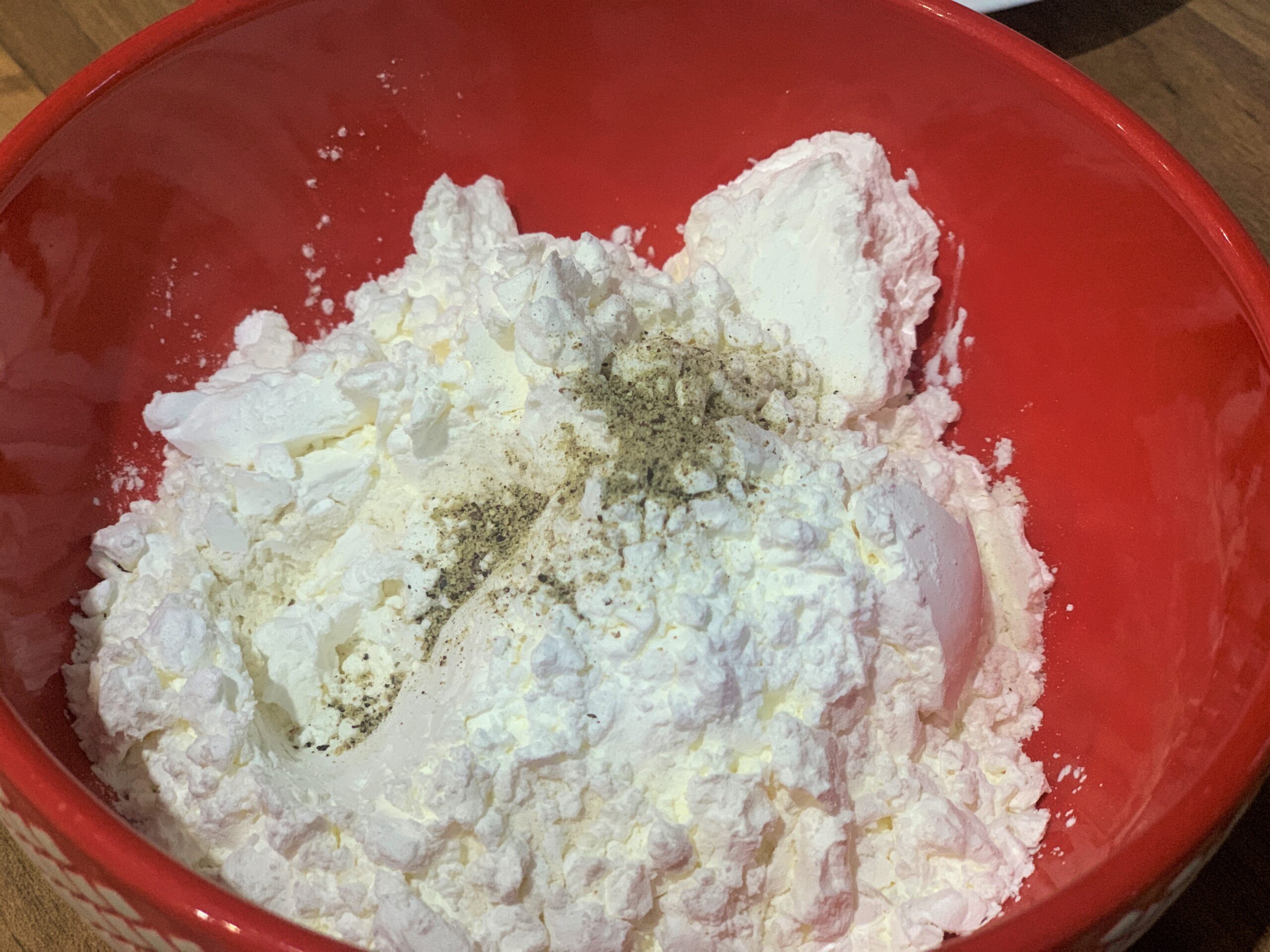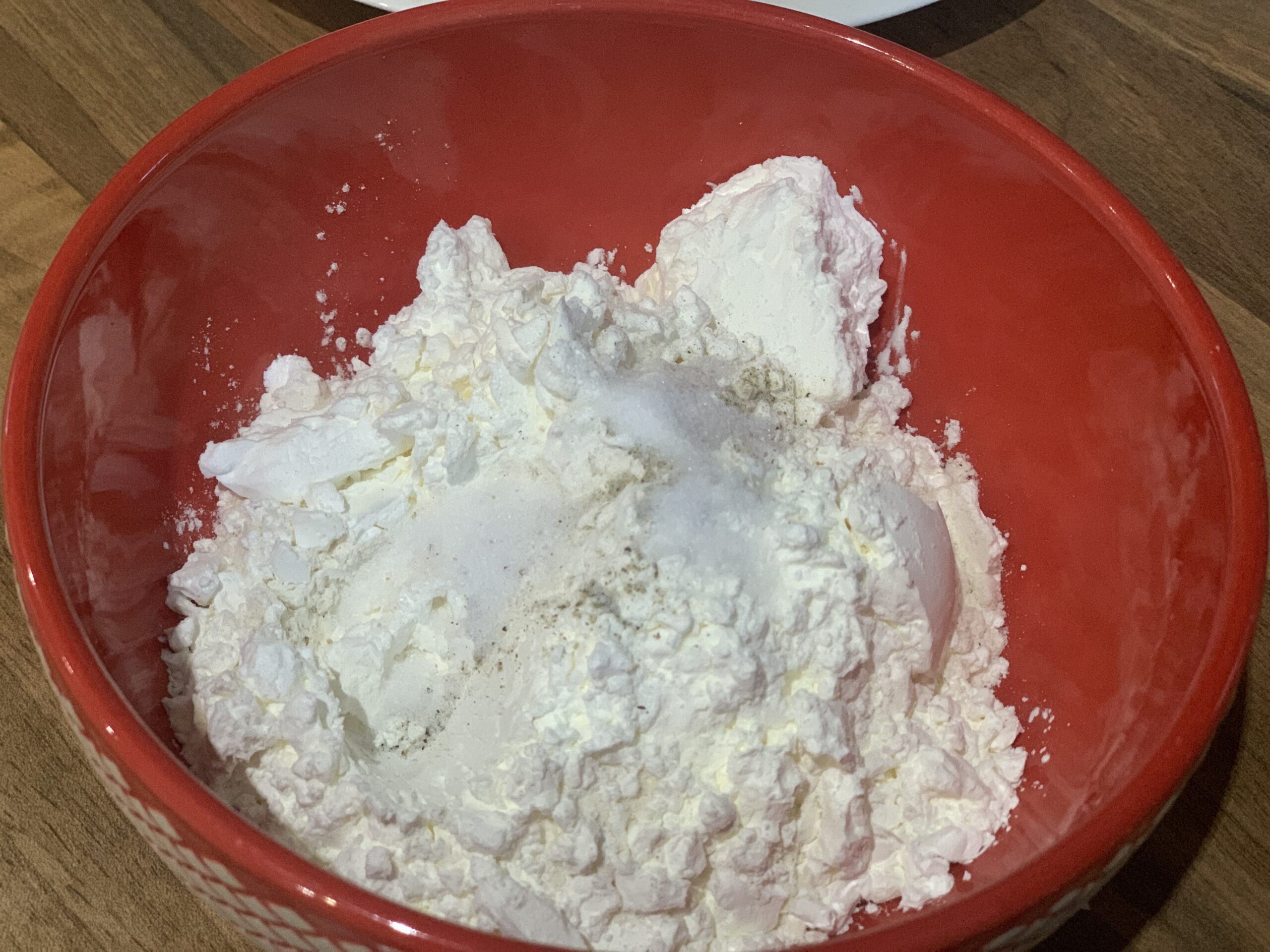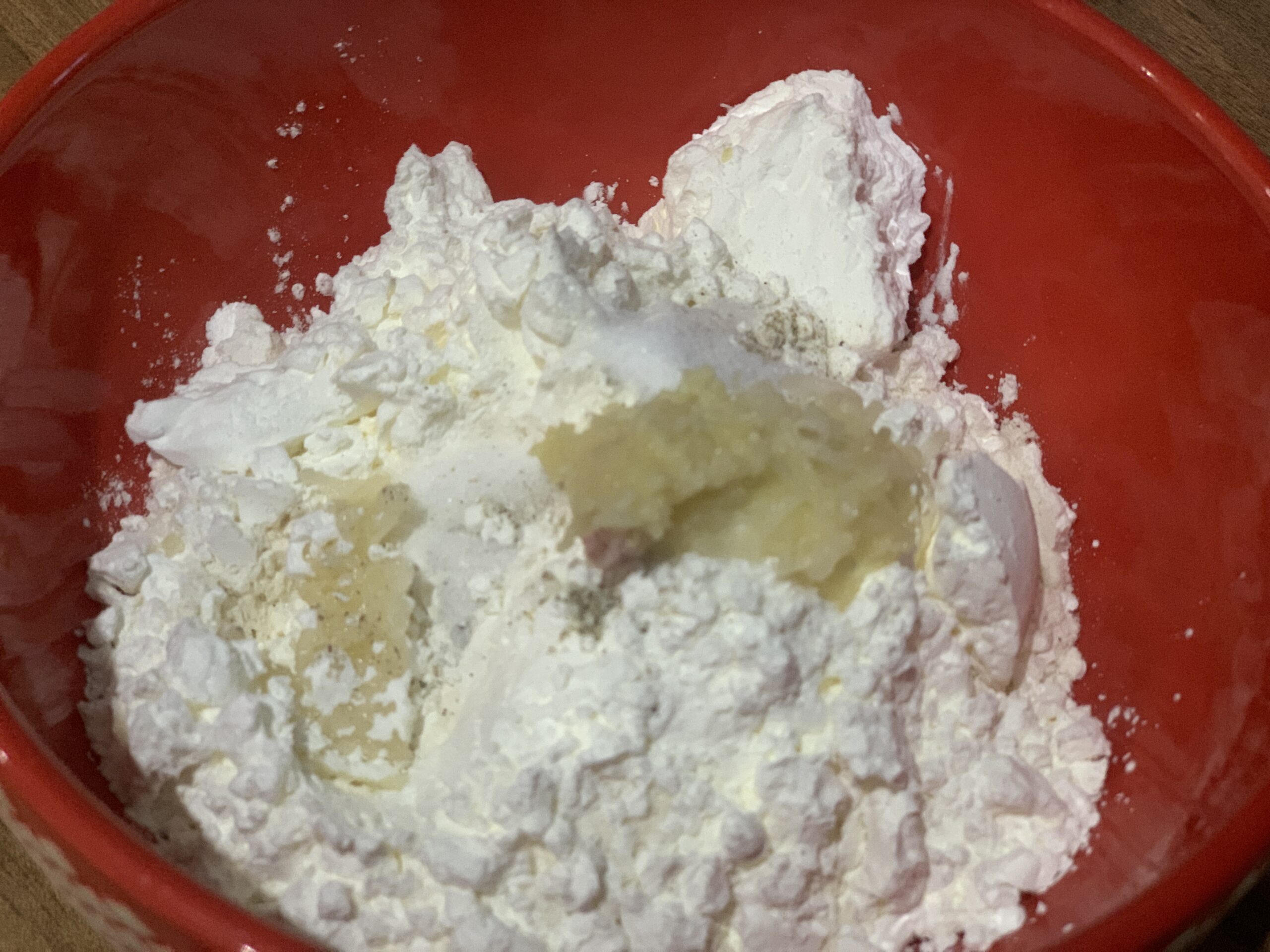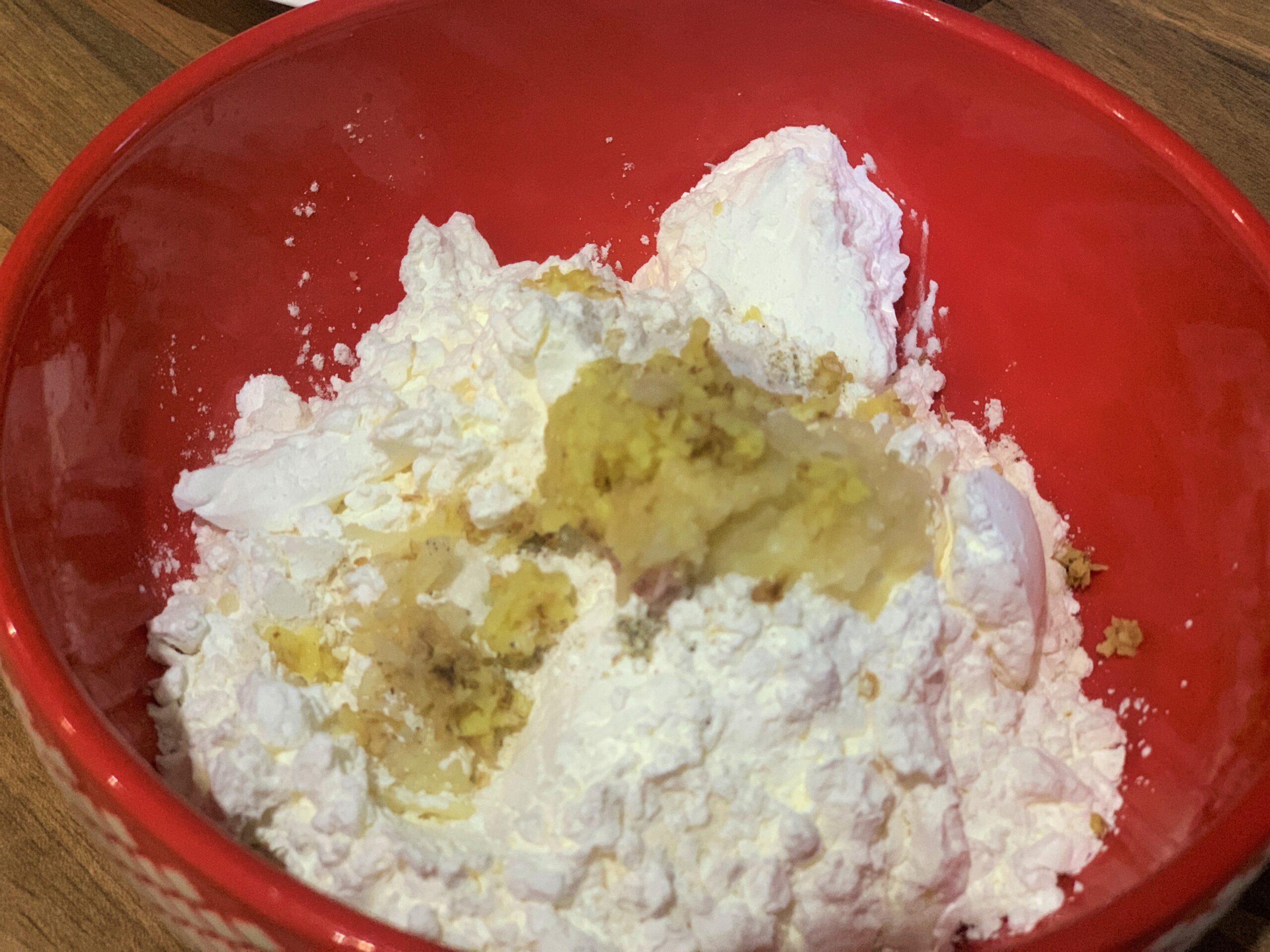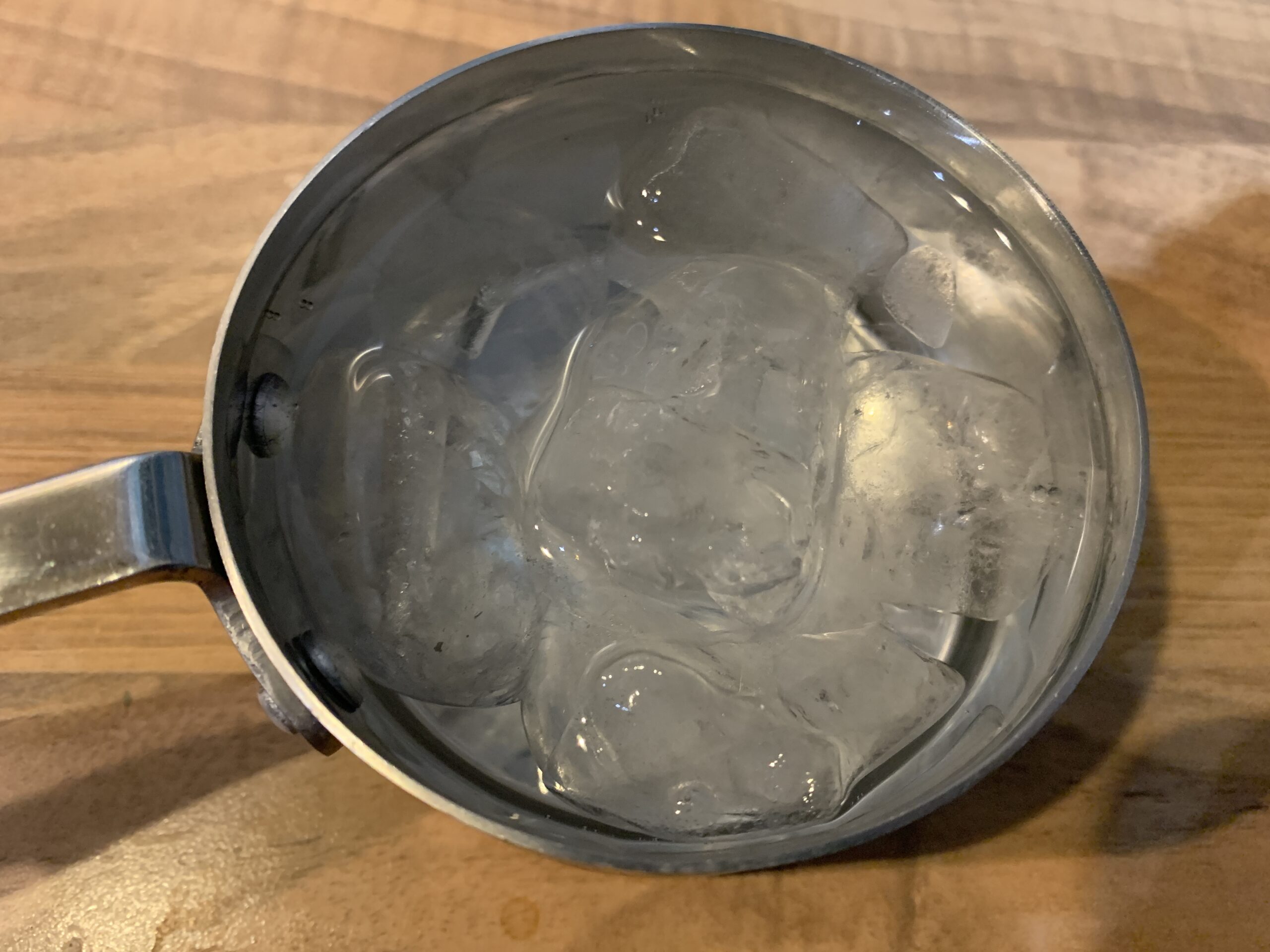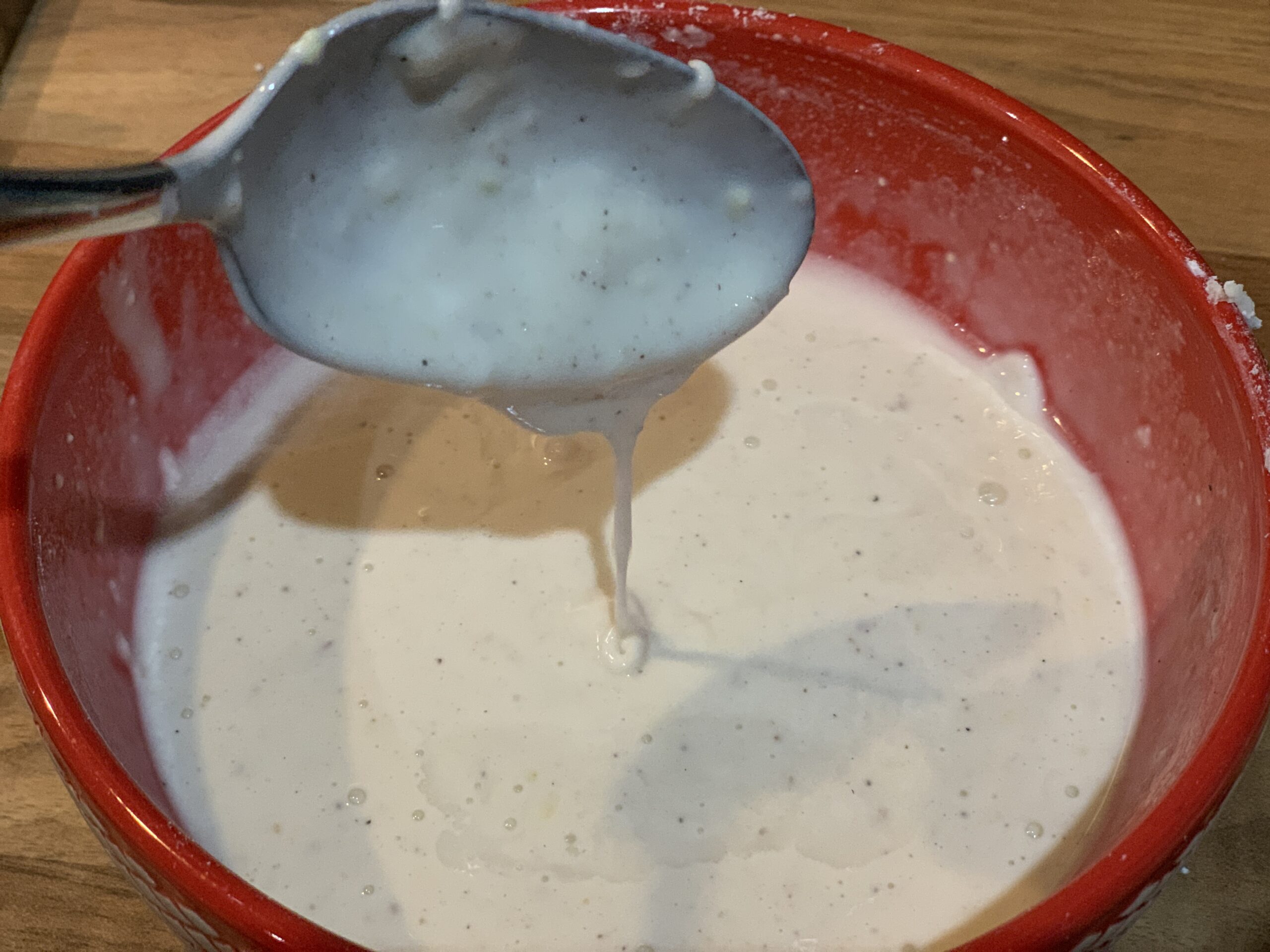 To make the batter mix together flour, corn flour, salt, pepper, garlic, ginger.  Slowly add the ice cold while whisking until you get a pancake-like batter. You might not use the entire ½ cup of water to achieve this consistency. It should of a thick flowing consistency. The batter should stick well to the mushroom pieces and not drip off too much.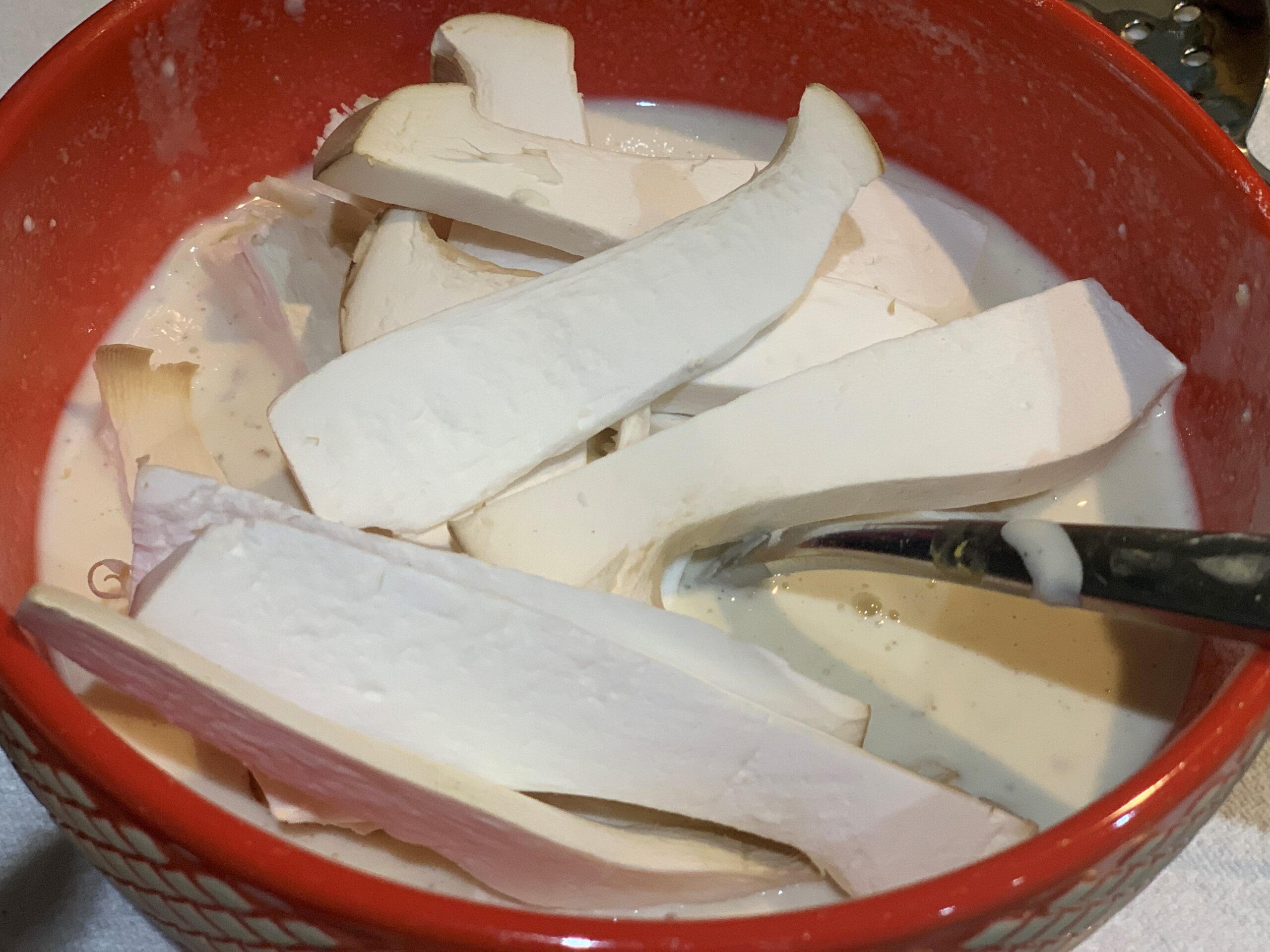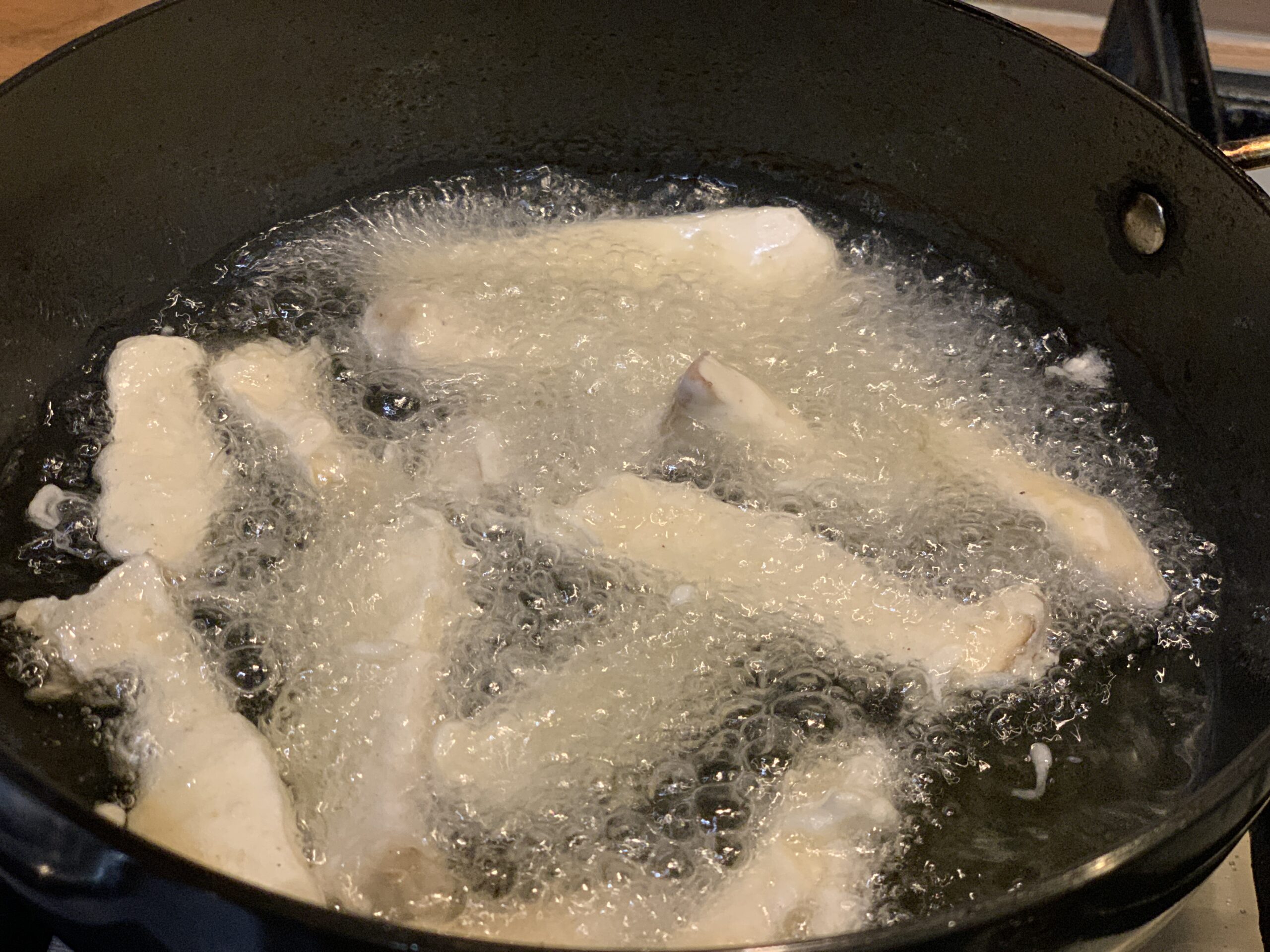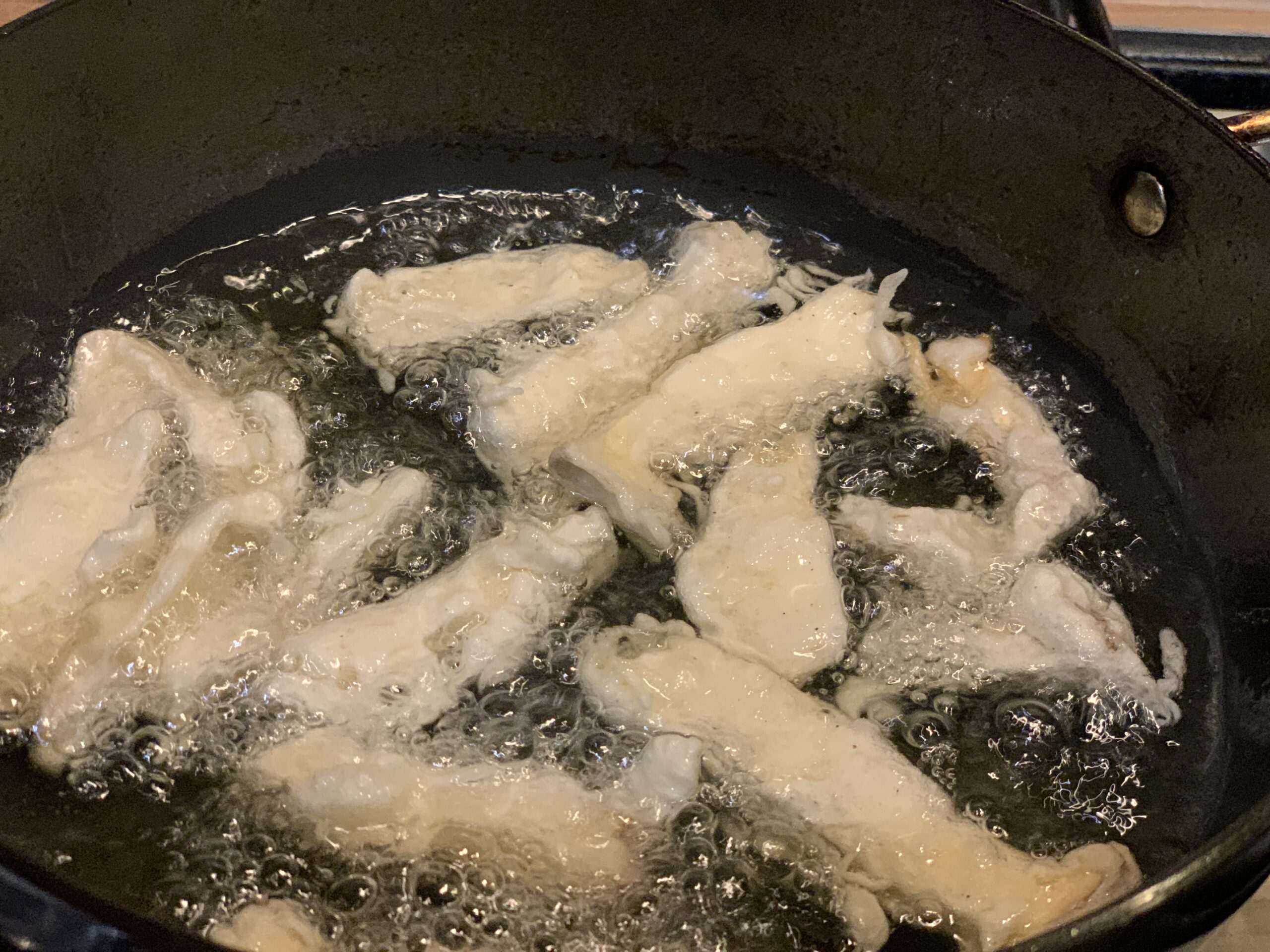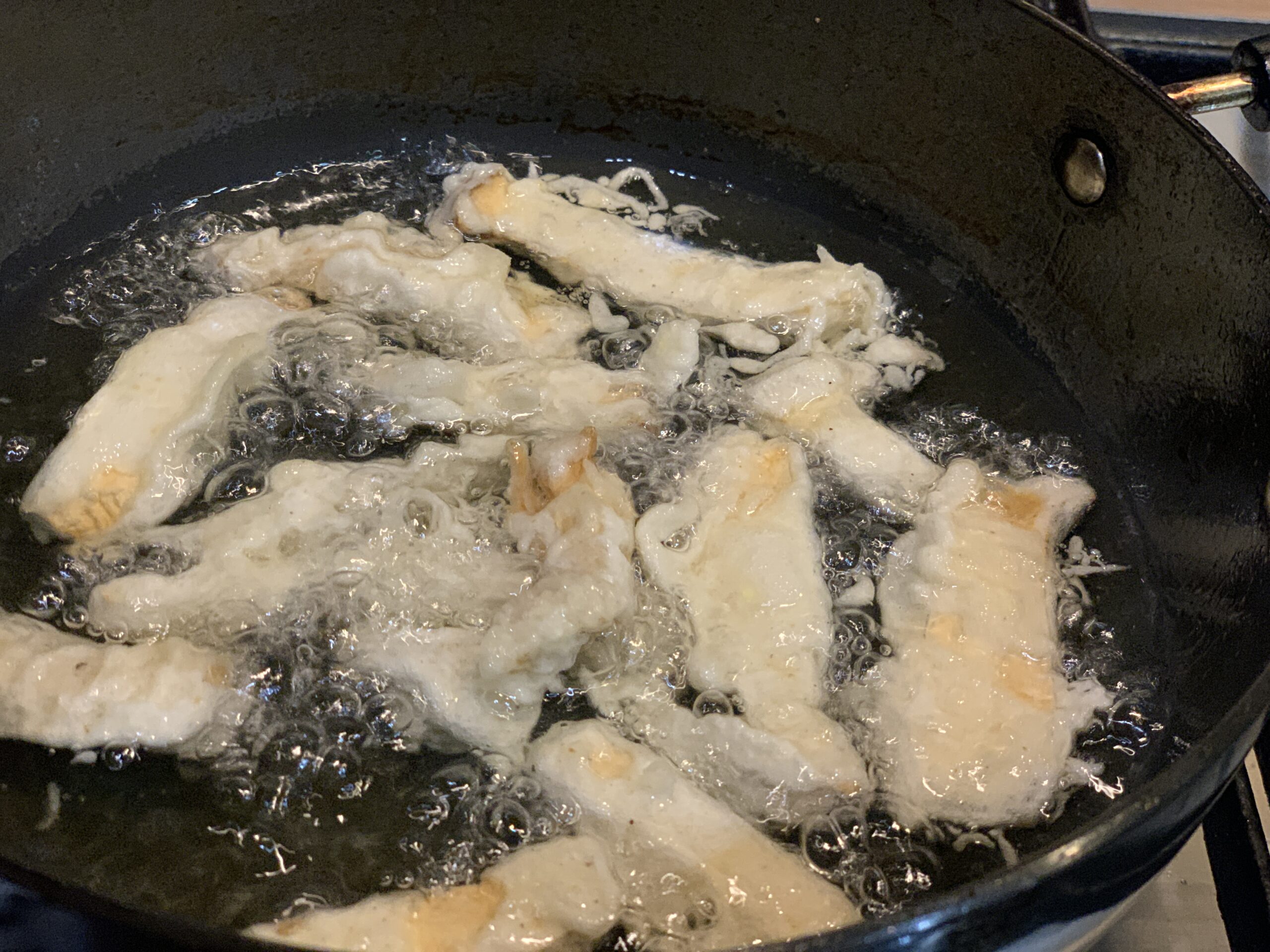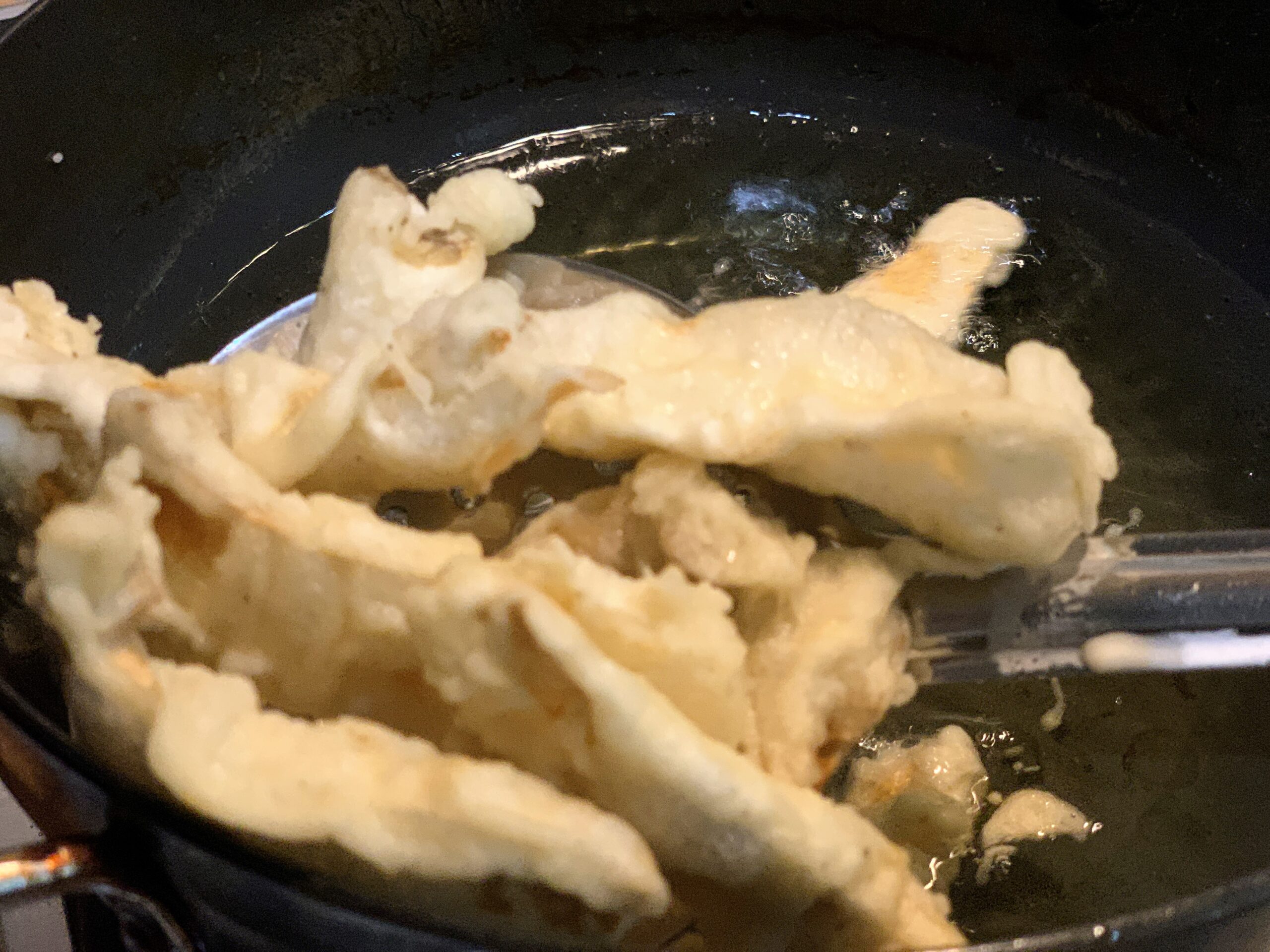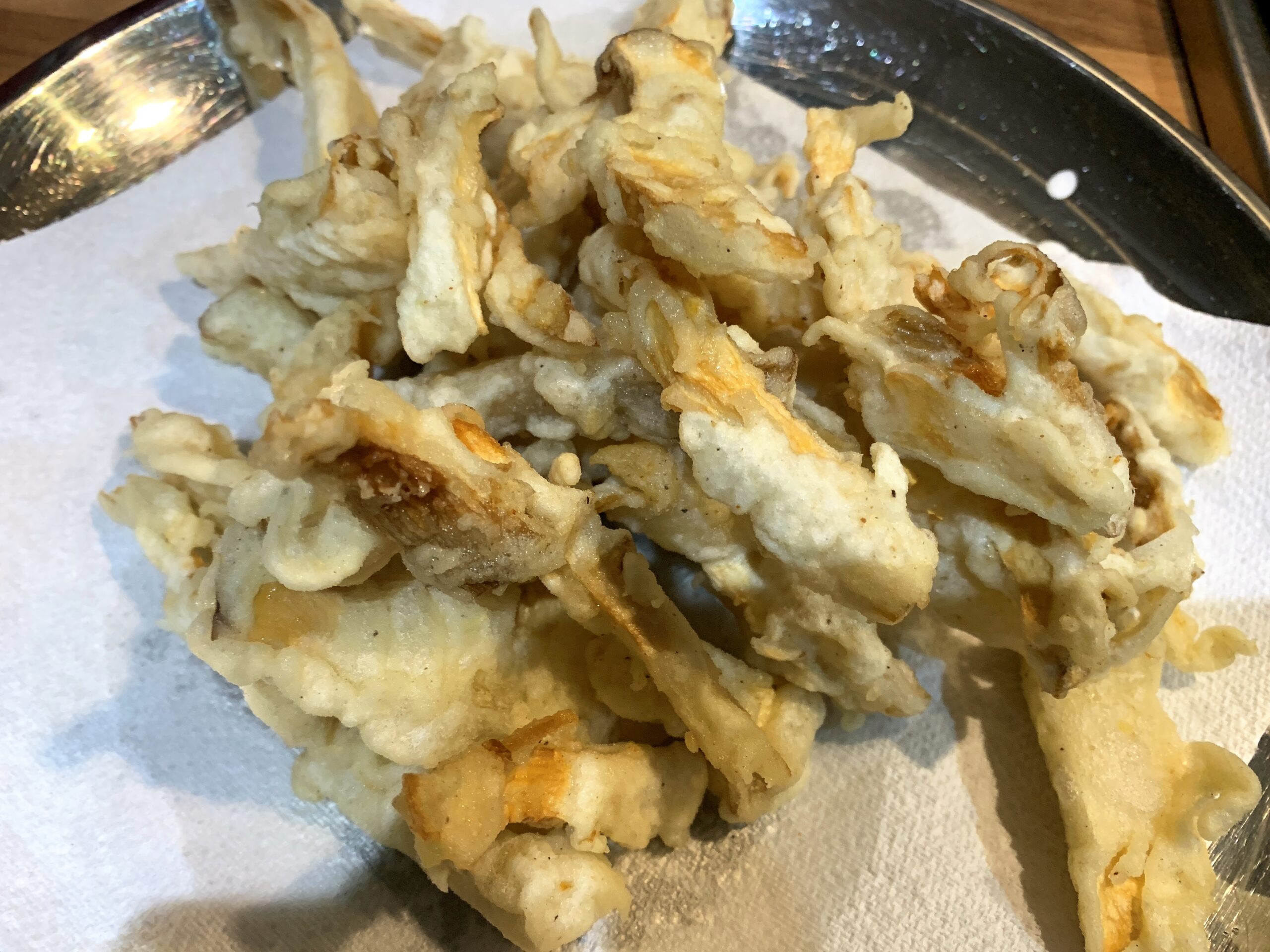 Heat oil in a pan for frying. To check if the oil is hot enough to start frying, add a drop of batter to the oil and if it bubbles up immediately then you know the oil is ready for frying.
Add half the mushroom pieces to the batter and toss to evenly coat with your hands. Tap off the excess and gently add a couple pieces at a time to the frying oil. Fry only 7-8 pieces at the same time. Don't over crowd the oil while frying or the mushrooms will stick together.
If needed use a wooden spoon to separate the mushroom pieces, while frying.
Fry the mushrooms for 3-4 minutes or until they reach a light golden colour. Remove the fried mushrooms with a slotted spoon onto a paper towel lined plate. Repeat until all remaining mushroom pieces are fried.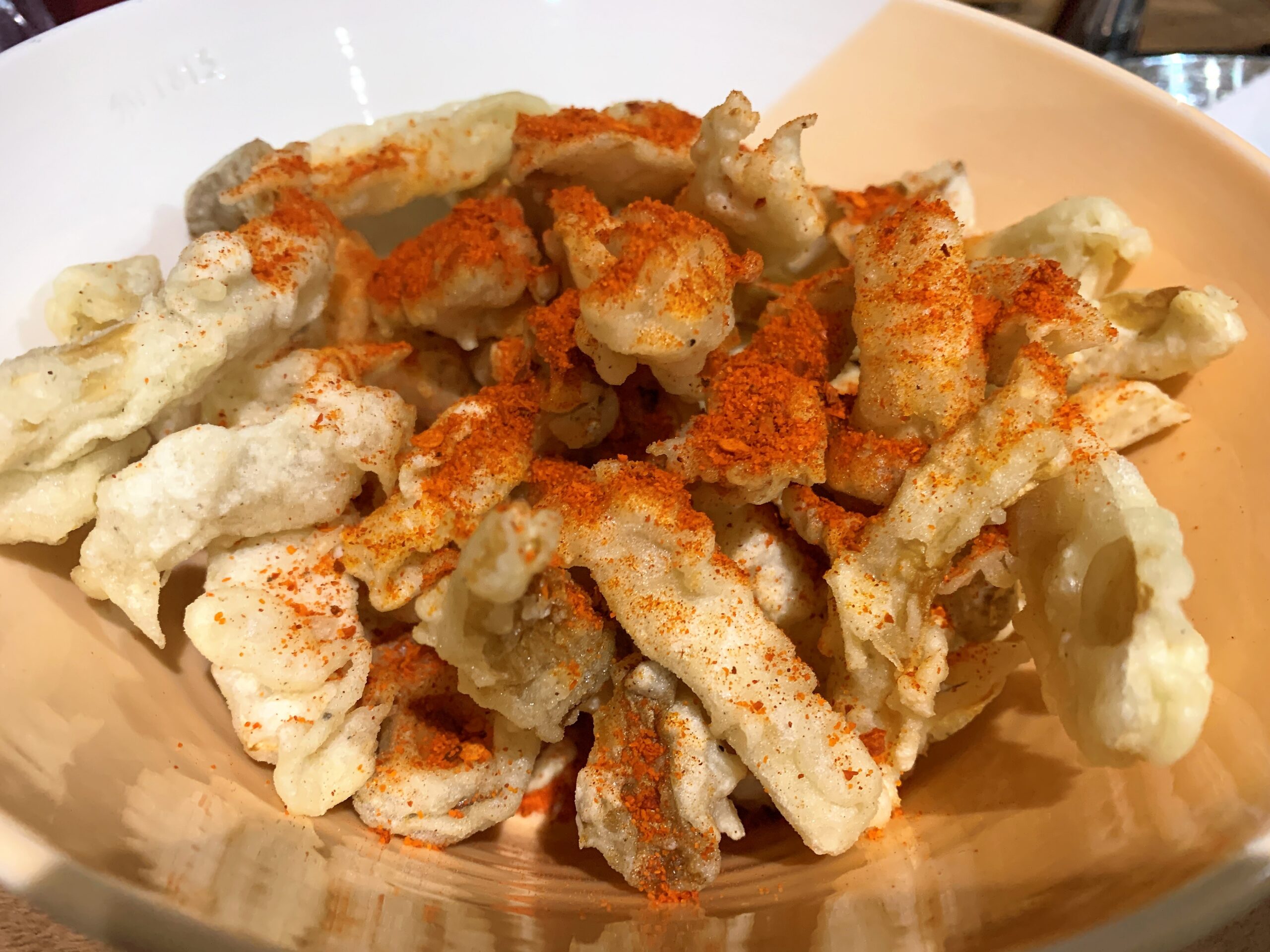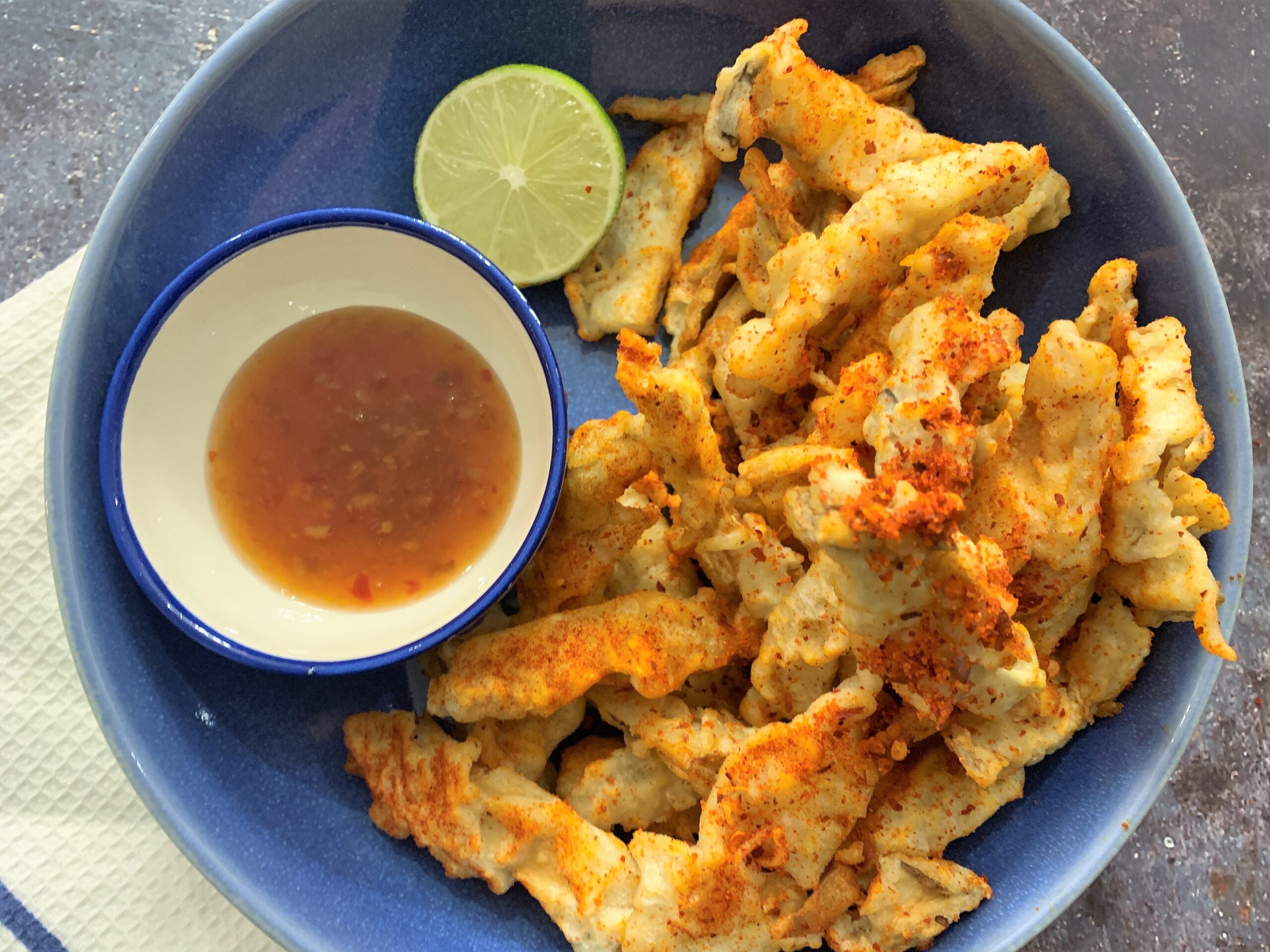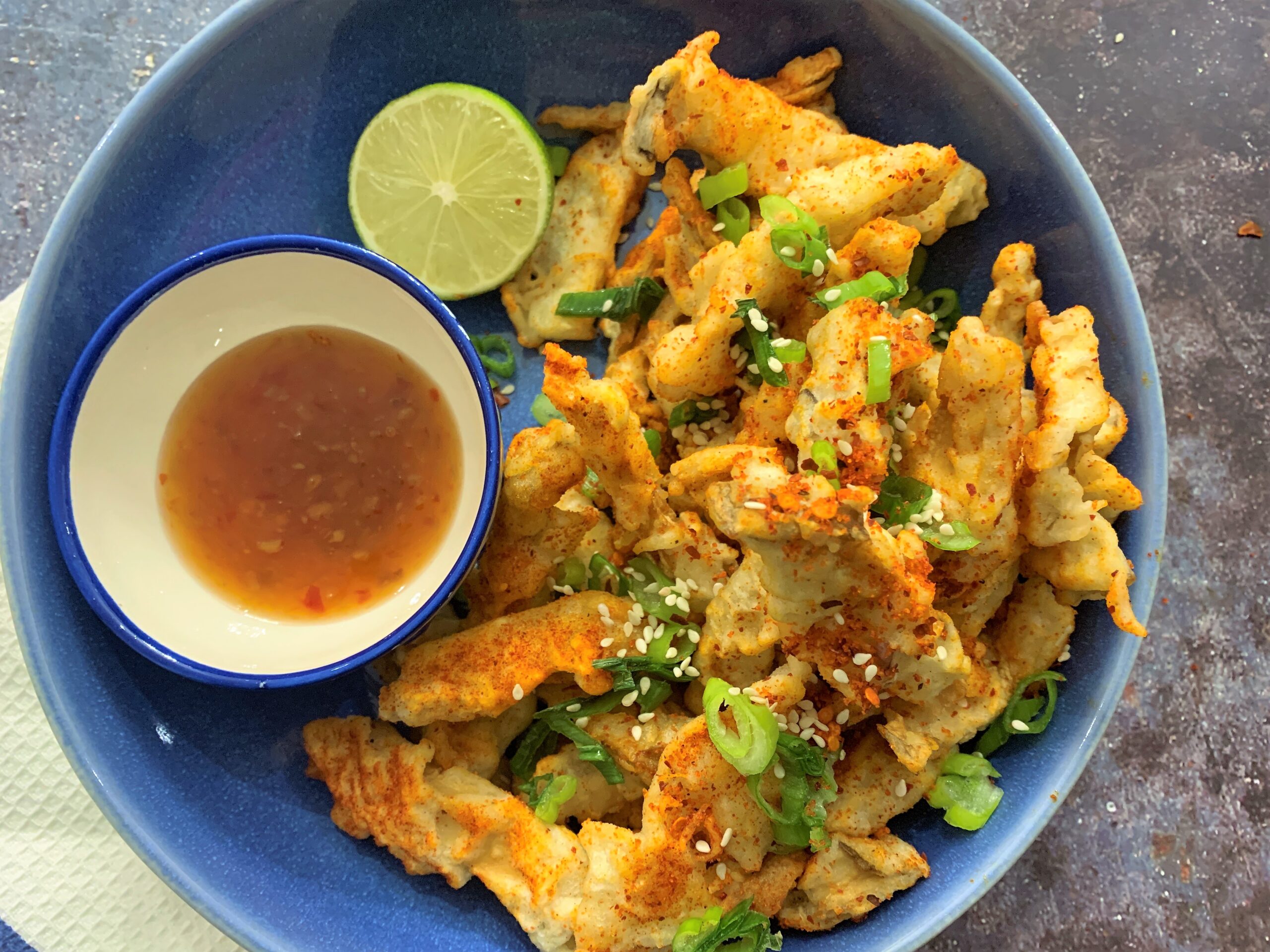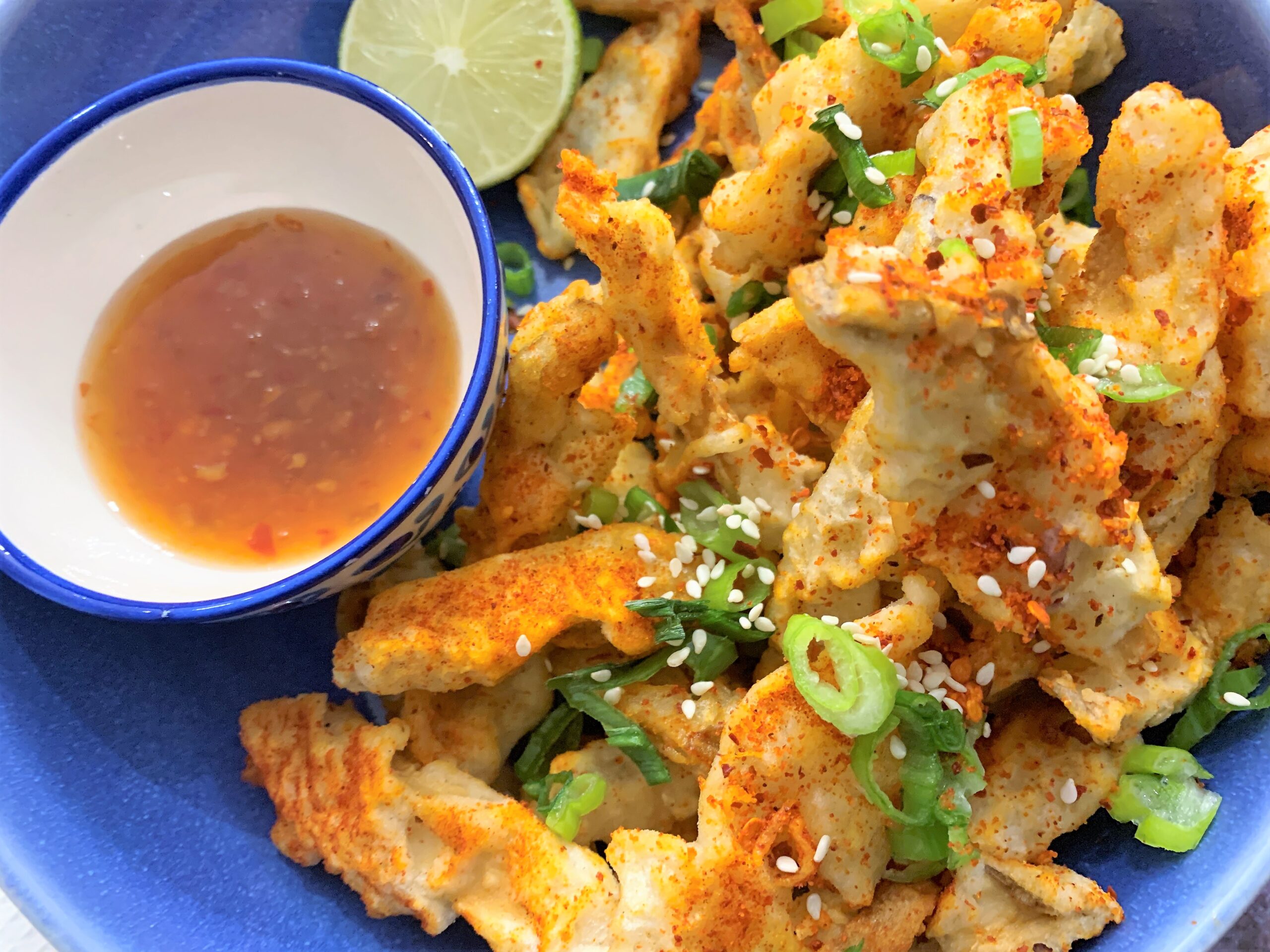 Once all the mushrooms are fried transfer them to a big bowl and sprinkle the sriracha spice and toss to evenly coat the mushrooms.
Sprinkle the sesame seeds and spring onions. Serve hot with lime wedge and choice of your sauce.