Medu Vada
Medu vada is a popular South Indian dish. Crispy, fluffy, and spiced lentil fritters served with sambar and/or coconut chutney. Medu is a Kannada word that translates to 'soft' and Vada to 'fritter' which means a soft fritter. It is popular as 'vada' in most menus across Indian and world over. Medu Vada is also known as Garelu, uzhunnu vada, Medhu vada, urad vada and medhu vadai.
These delicious fritters are made with split black gram, loaded with onions, chilies and coconut pieces, and deep fried for a crisp crunchy texture.
My husband is a big lover of South-Indian cuisine, and his top favourite has to be medu vada. Or weekend brunch is usually South Indian food and Medu Vada is invariably always on the menu. Medu Vada is super delicious and healthy as it consists of black lentils, which are the richest source of protein and vitamin B. It is full of iron, folic acid, calcium, magnesium and potassium.
This soul satisfying crispy vada dipped in piping hot sambar with coconut chutney makes it an irresistible dish.
Ingredients
1 cup urad dal (split black gram)
1 cup finely chopped onion
1 tablespoon finely chopped curry leaves
2 tablespoons finely chopped coriander leaves
2 teaspoons finely chopped green chilies
2 tablespoons finely chopped coconut pieces
2 teaspoons salt
1 teaspoon black pepper powder
2 tablespoons rice flour (optional)
Oil for deep frying
Directions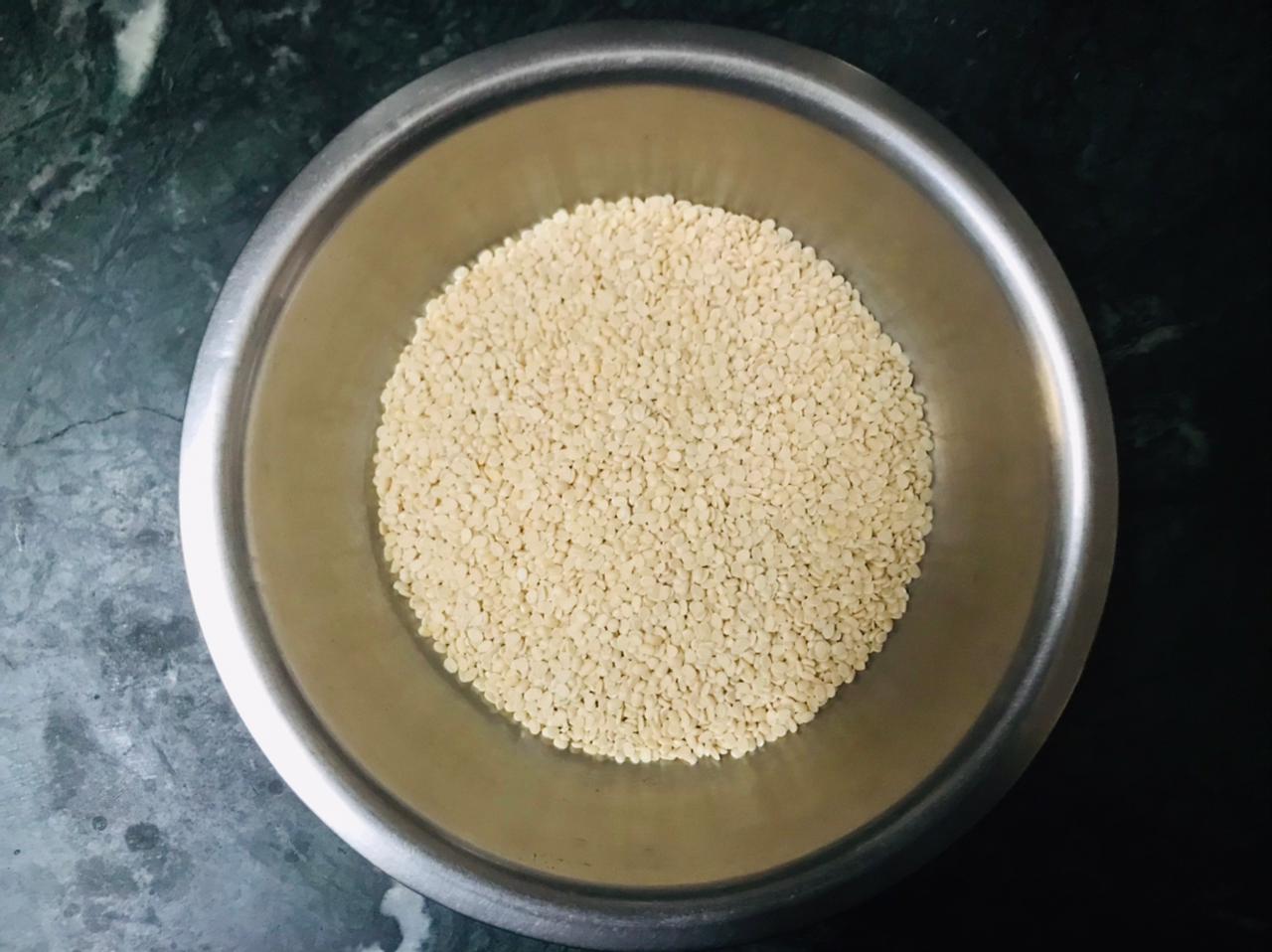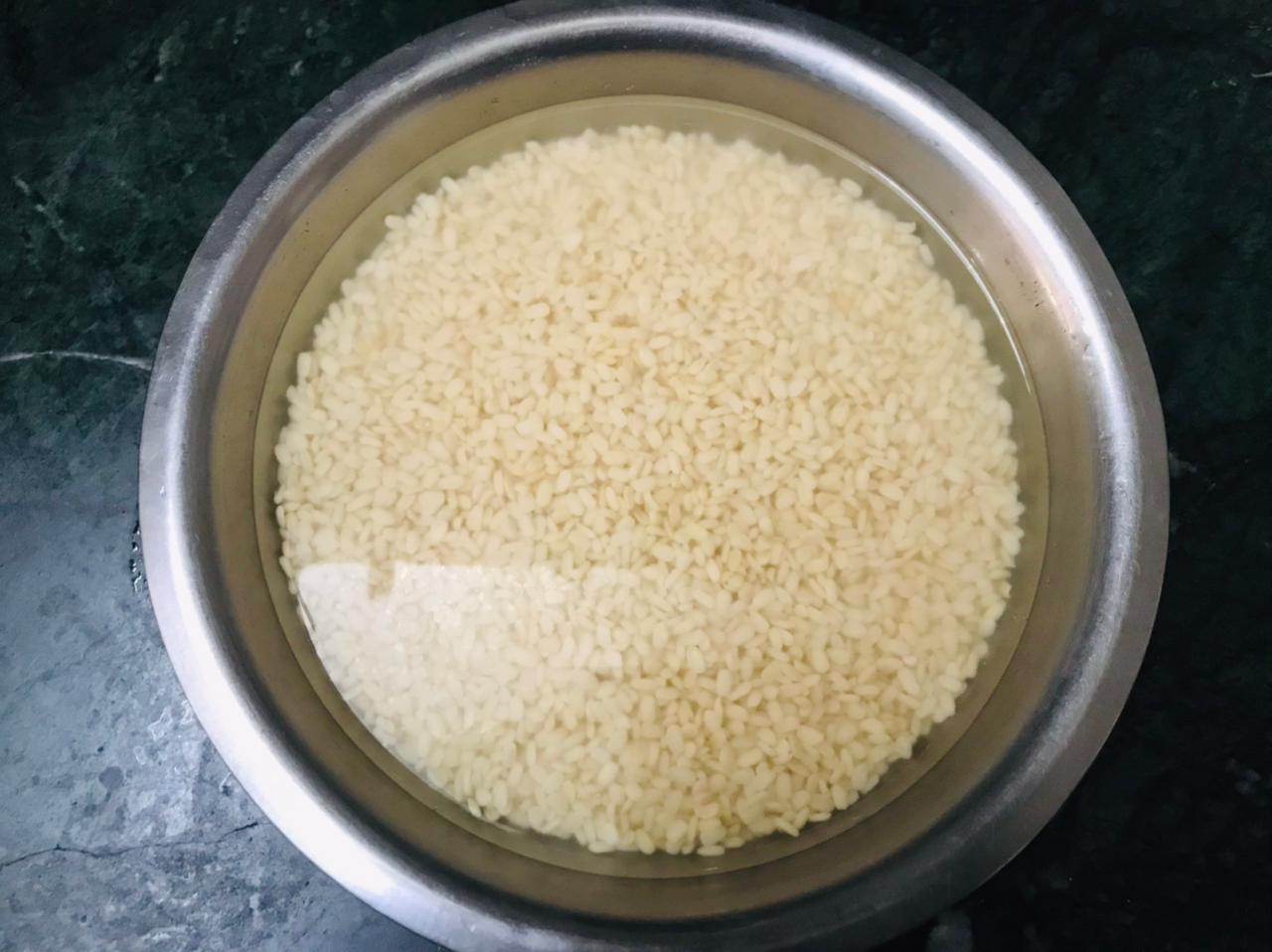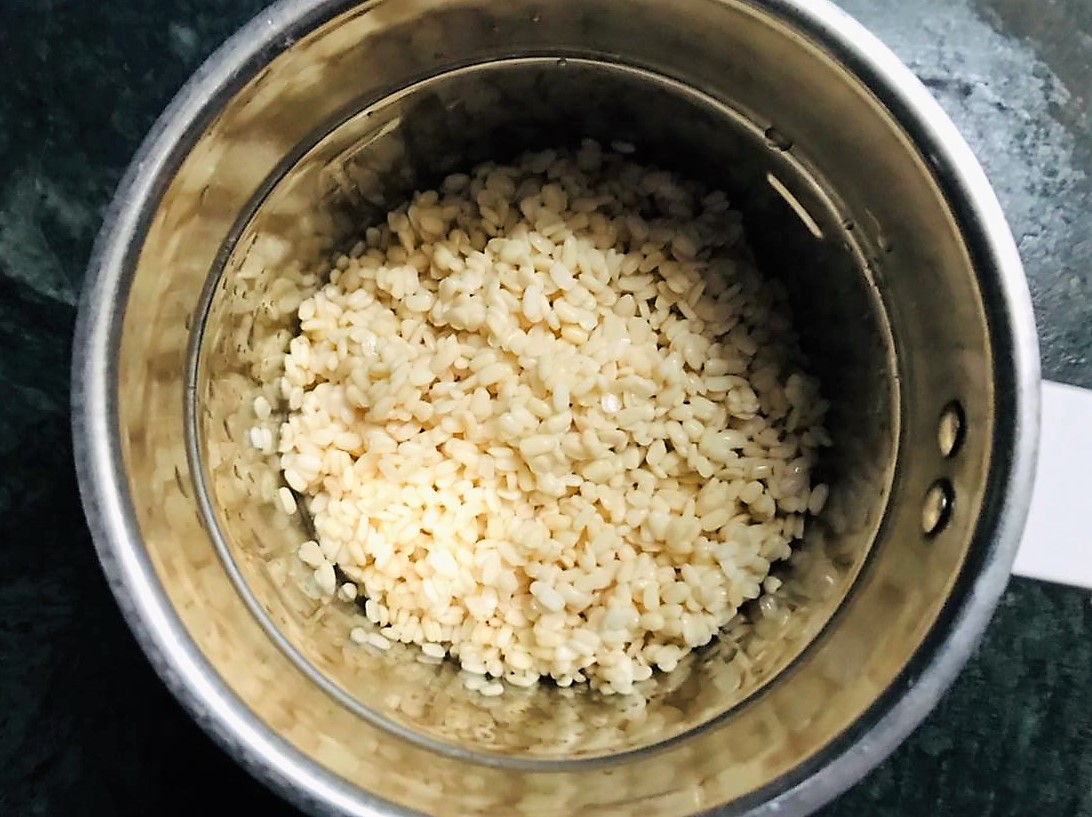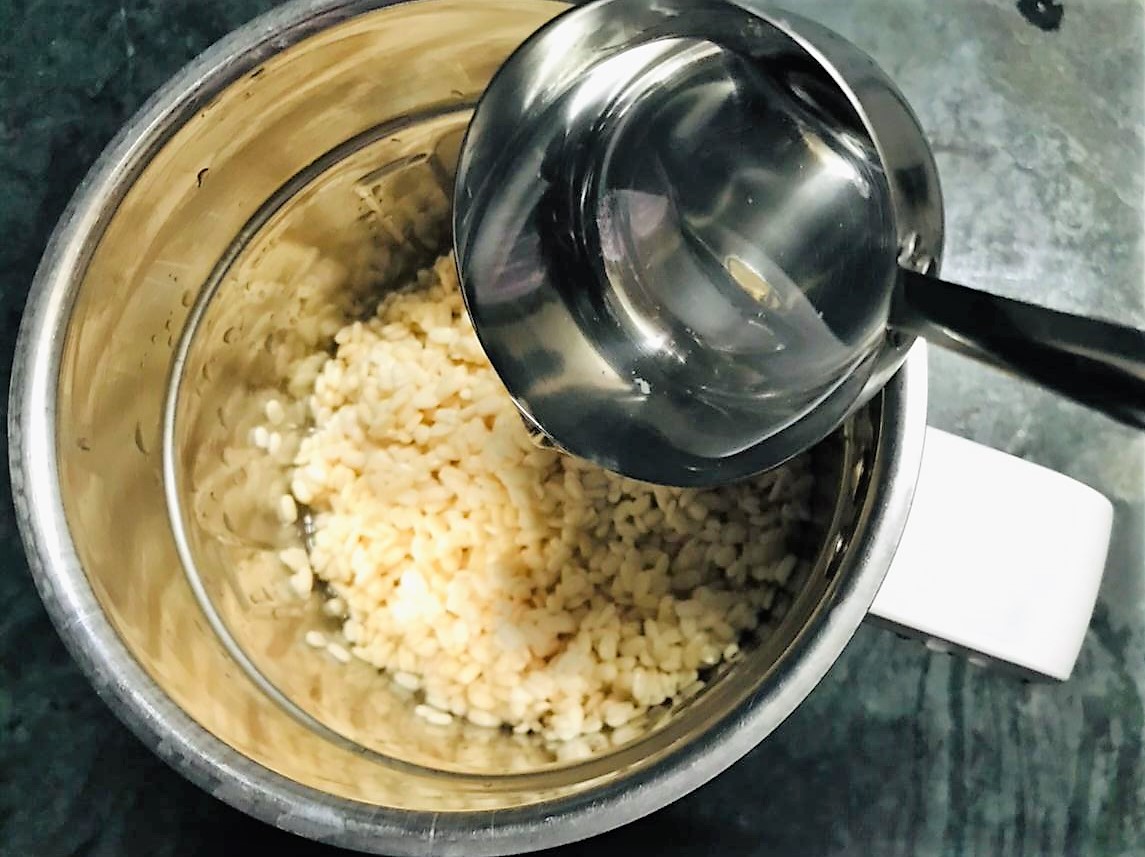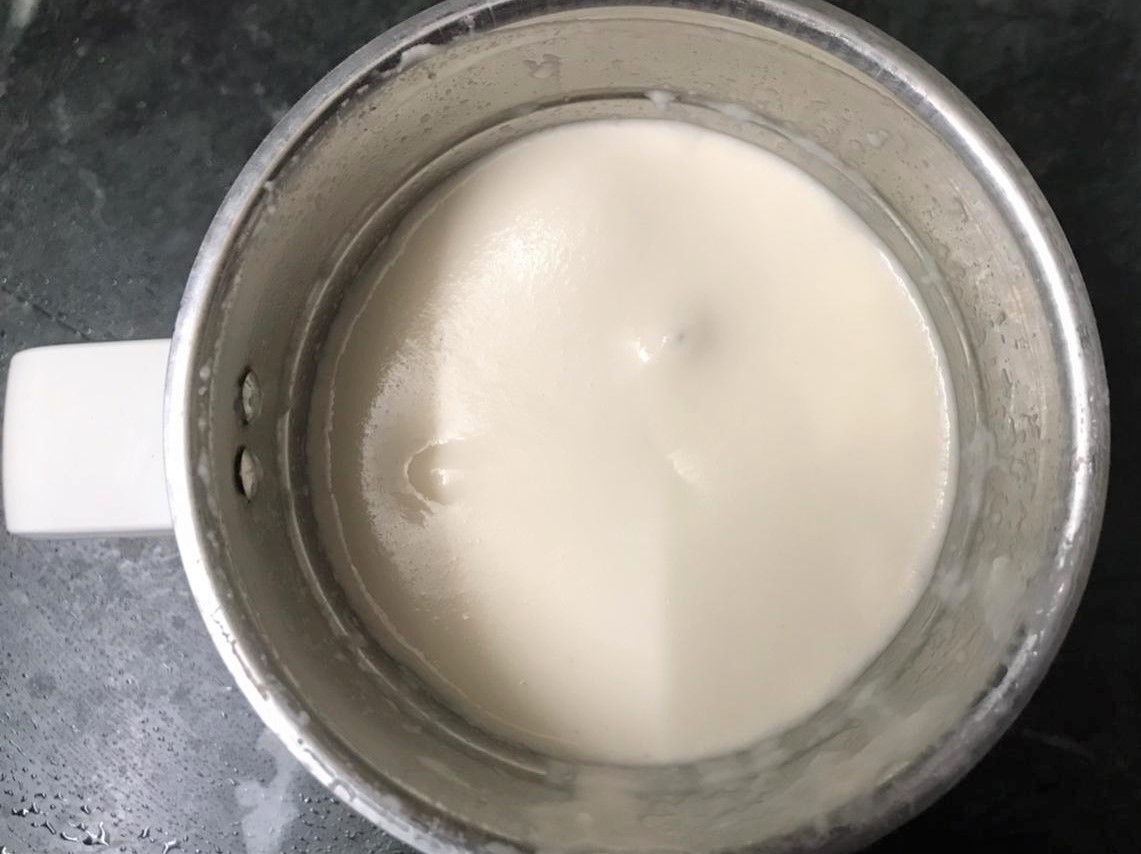 Wash the urad dal in running water until clean and soak it in water for about 5-6 hours or overnight.
After 5-6 hours of soaking, drain out the excess water. Grind the soaked dal to a smooth consistency. You can add a couple of tablespoons of cold water if needed while grinding.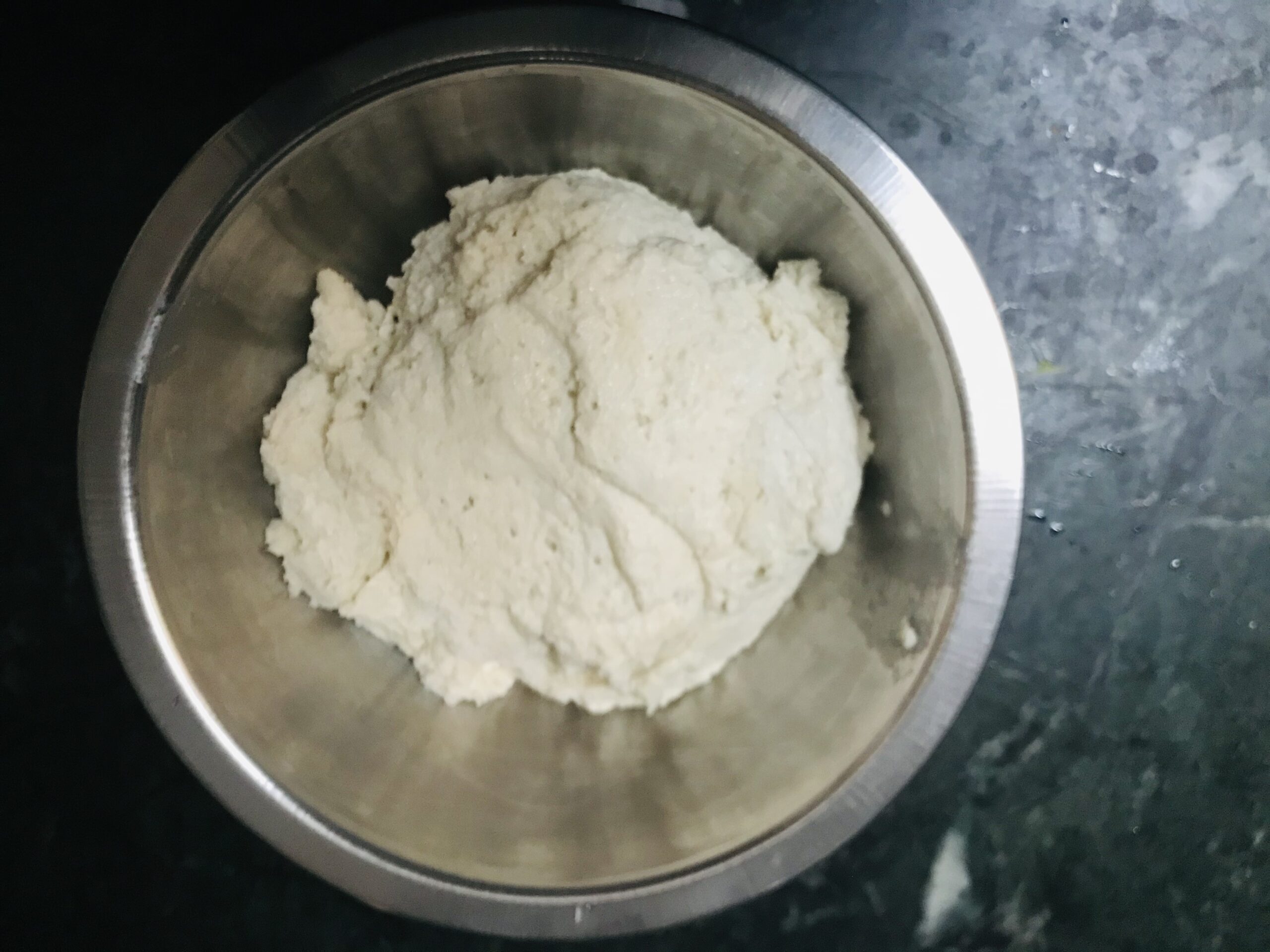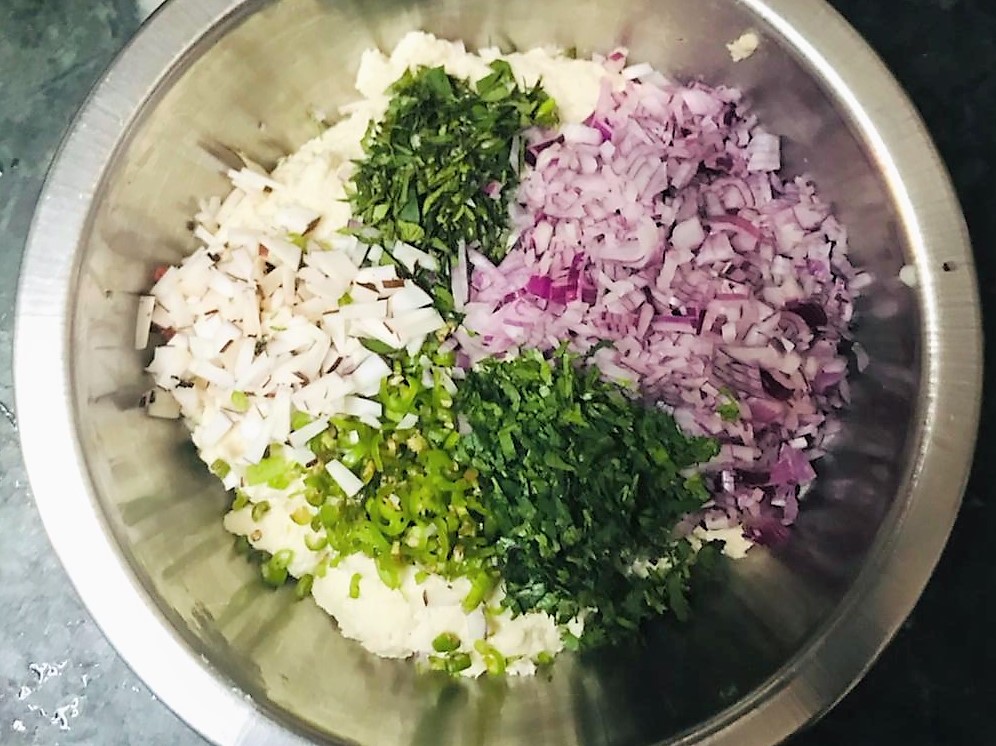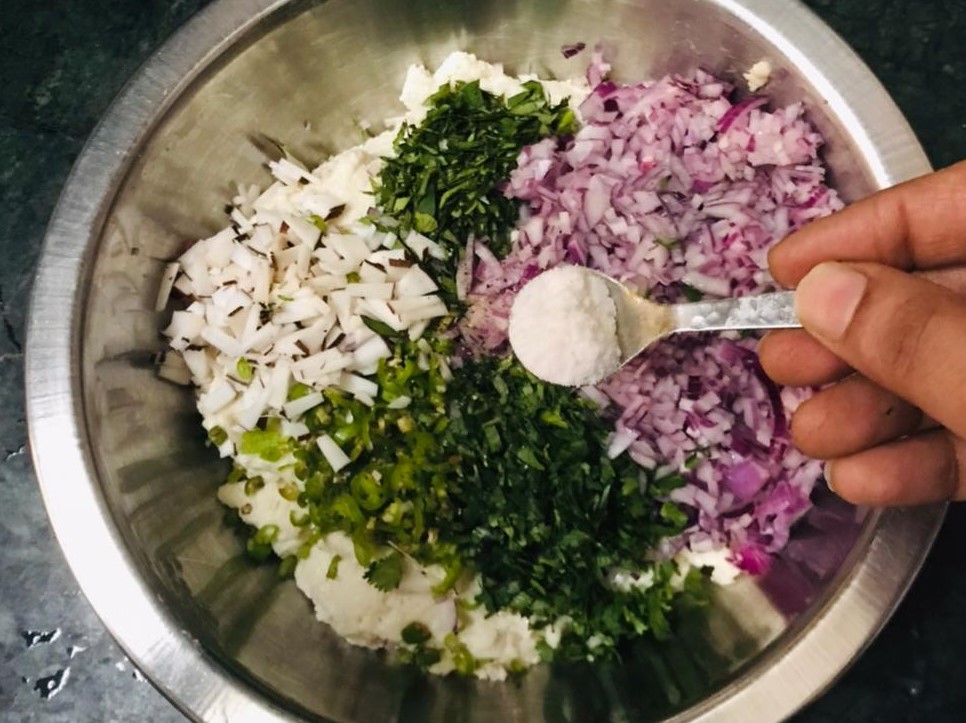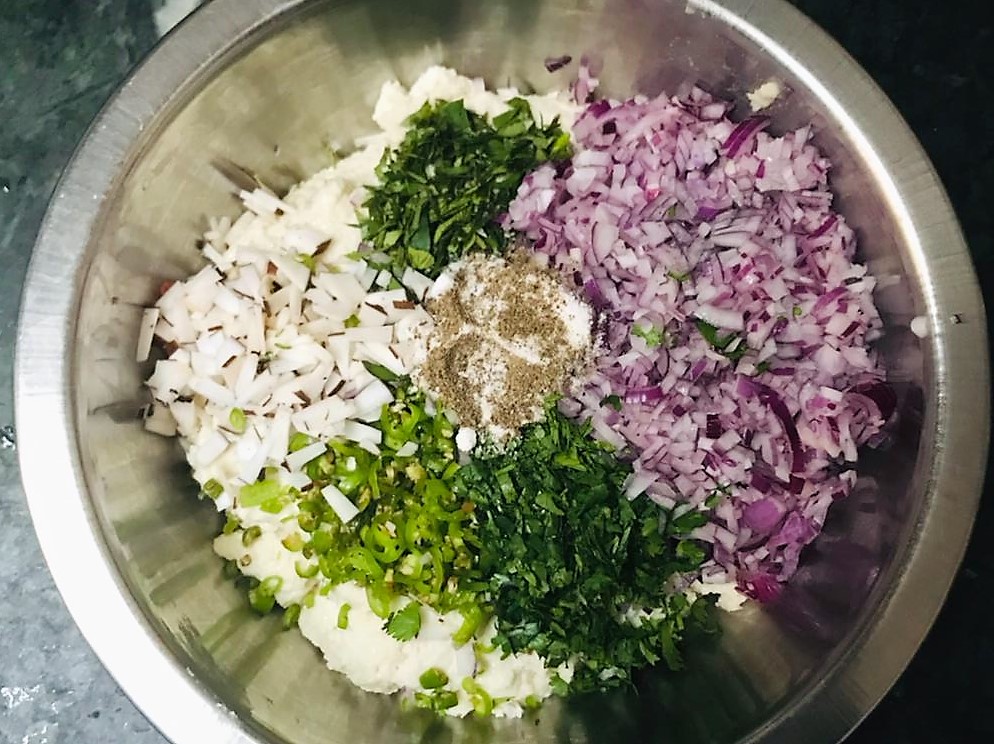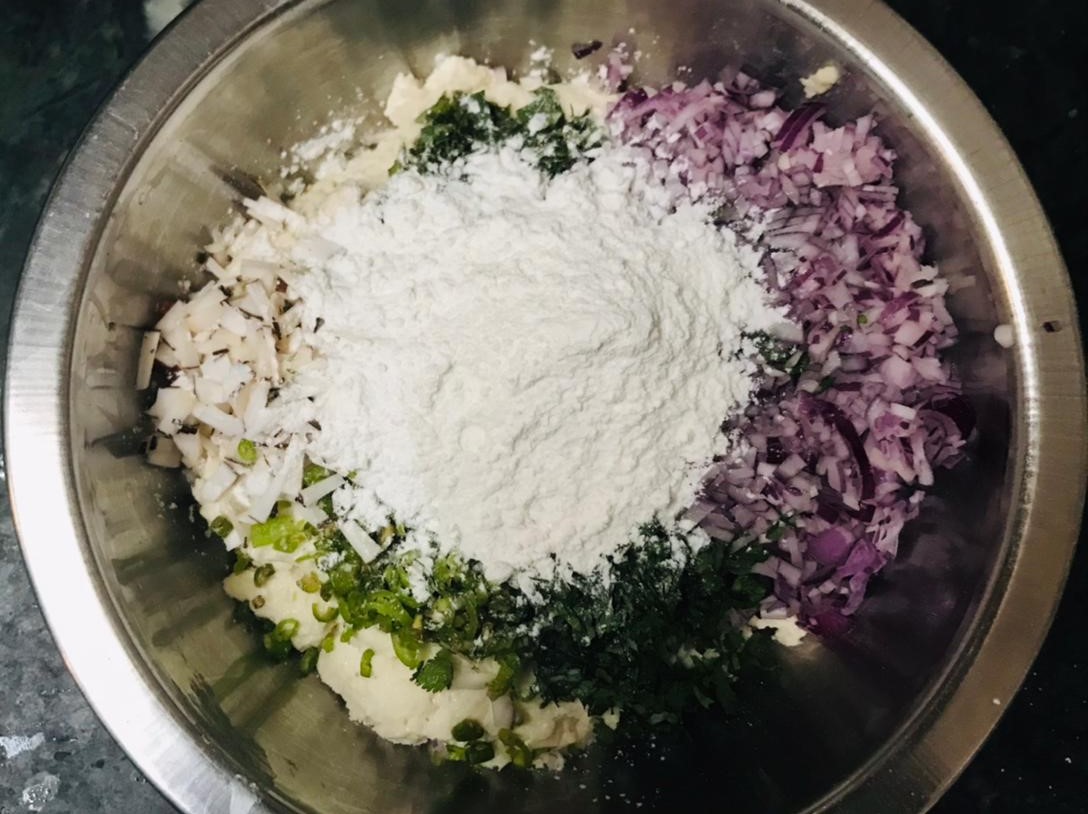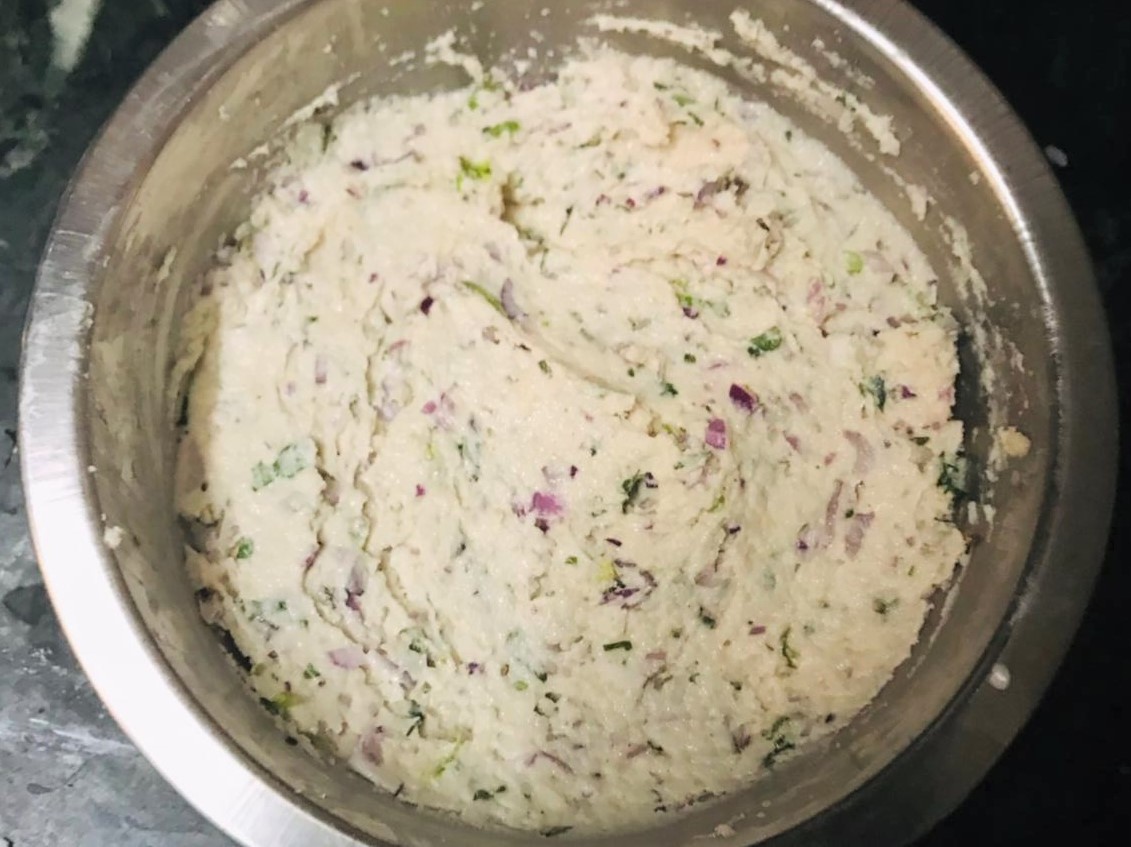 Transfer the dal batter to a mixing bowl. Add the onions, curry leaves, green chilies, coriander, coconut pieces, salt, black pepper and rice flour and mix.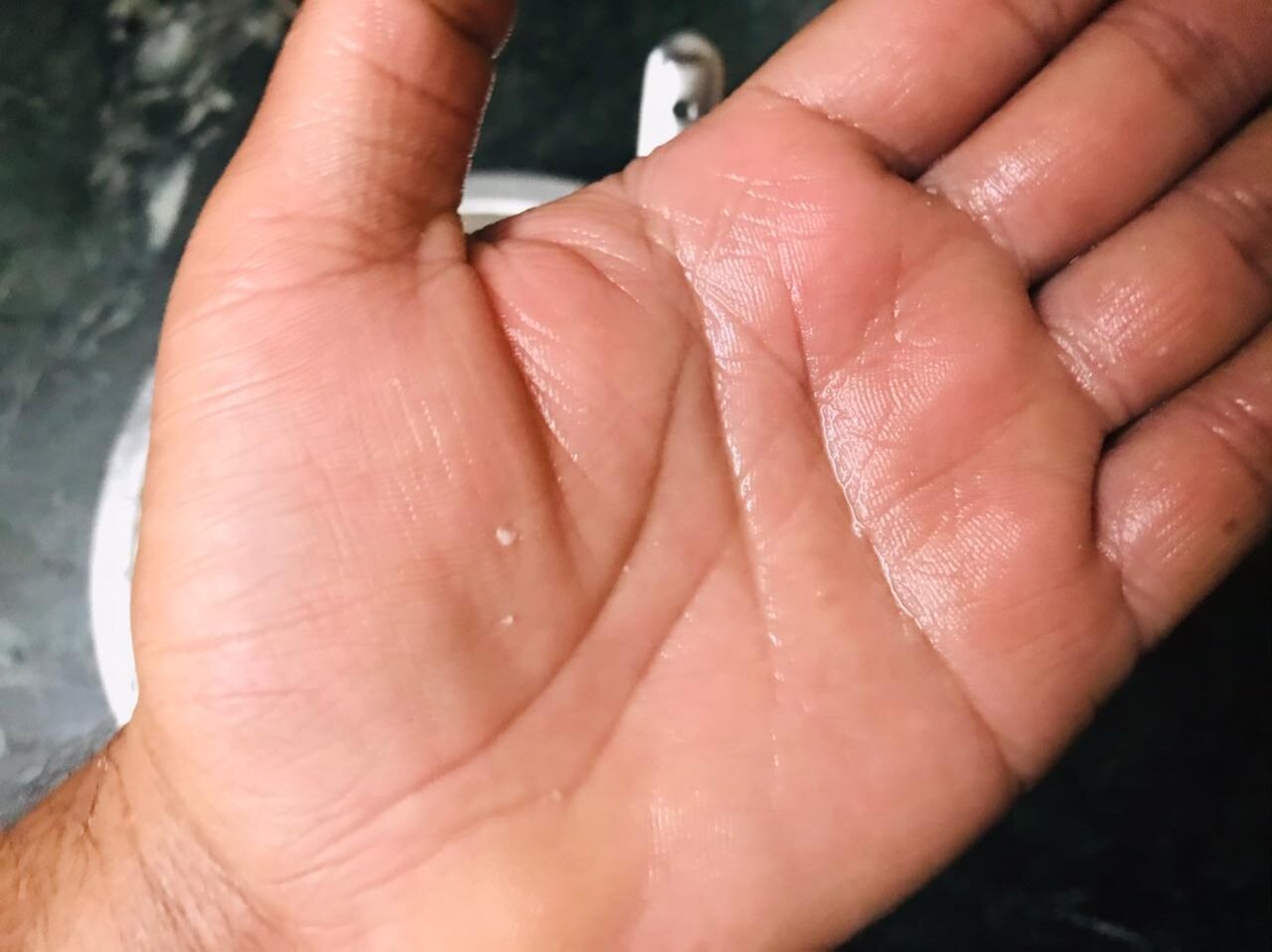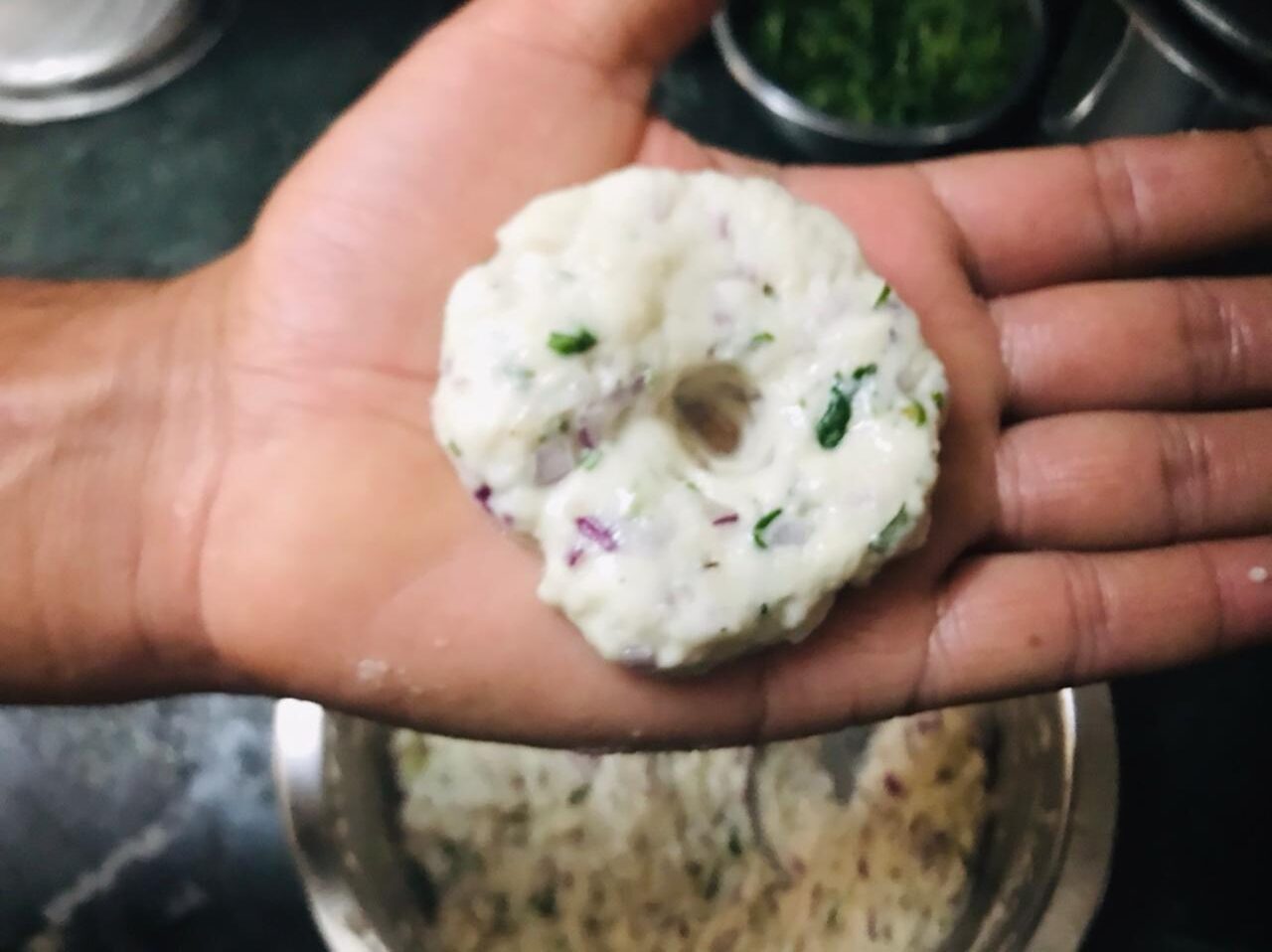 Heat oil in a pan for frying. To check if the oil is hot enough to start frying, add a pinch of the batter to the oil and if it bubbles up immediately then you know the oil is ready for frying.
Grease your palm with few drops of oil and take one tablespoon of the batter in your hands and give it a round shape. Gently flatten it and make a hole with the thumb in the center to give a doughnut shape.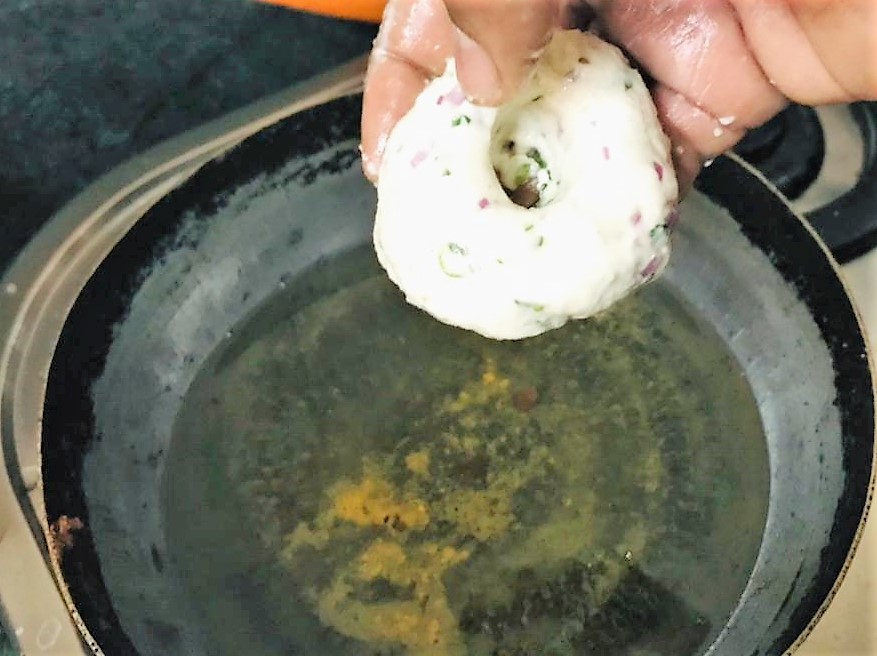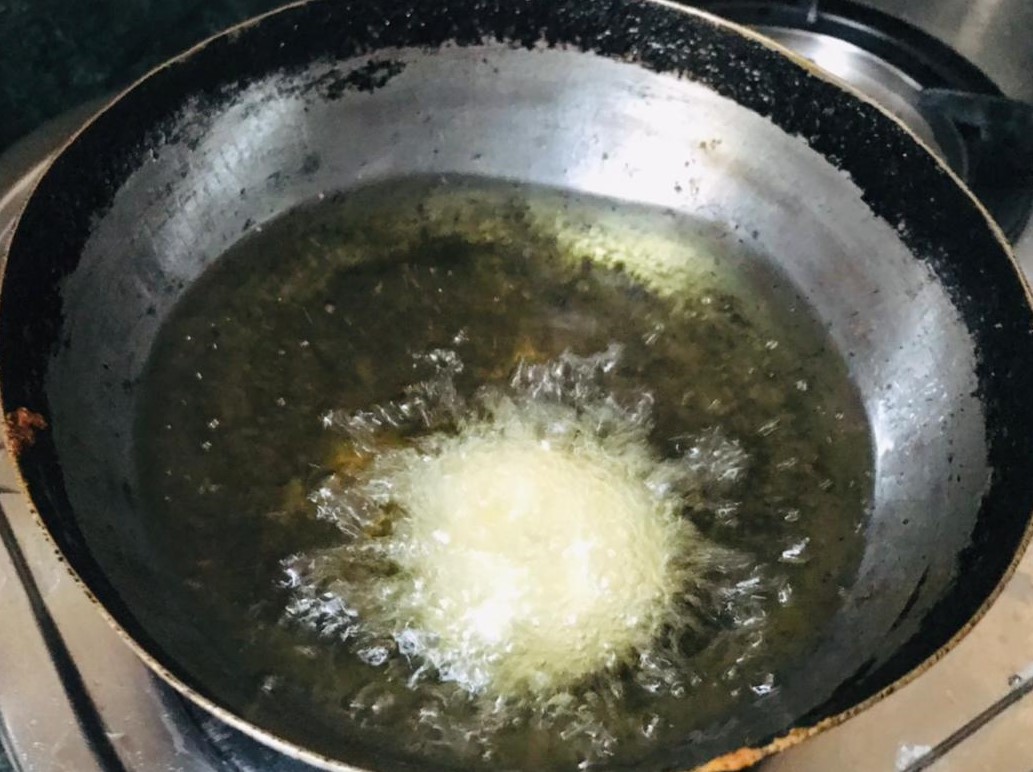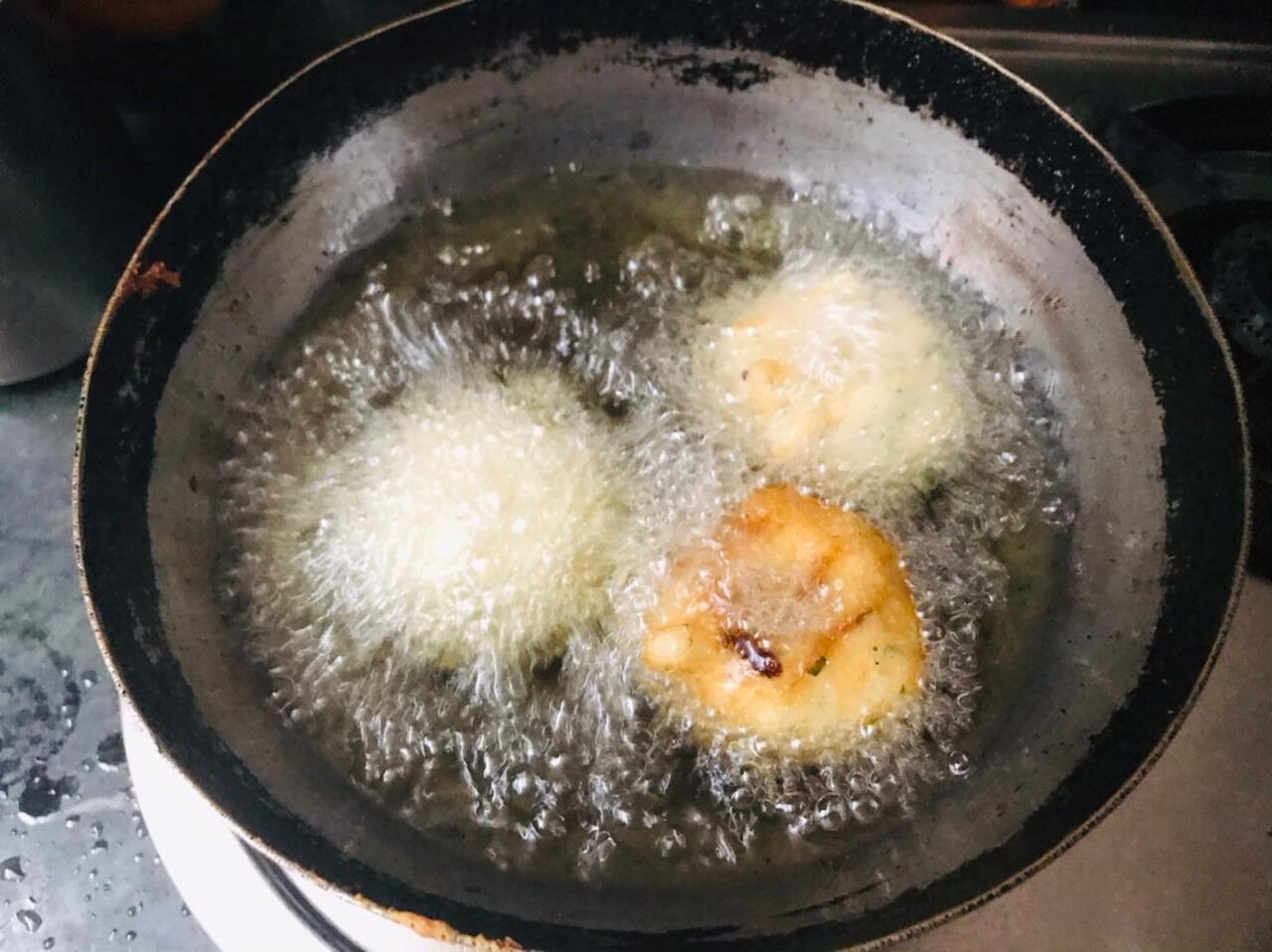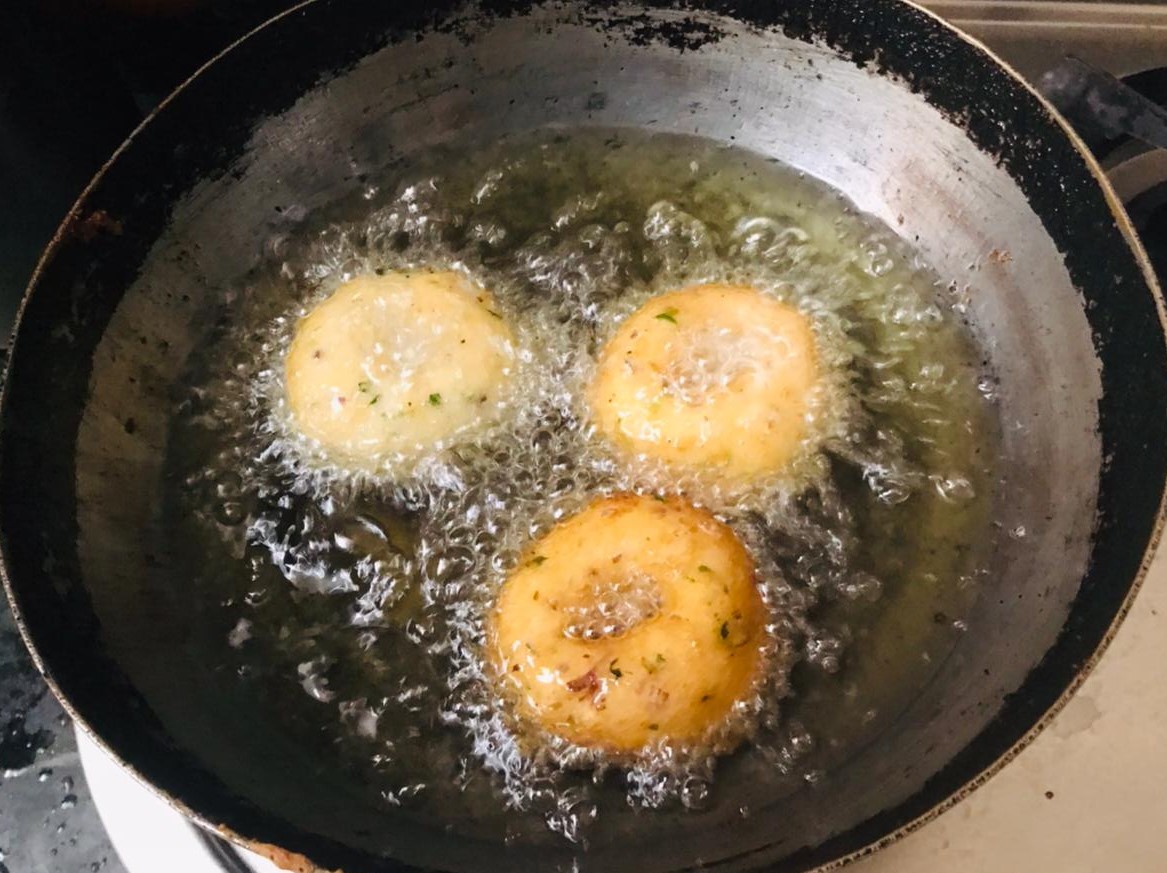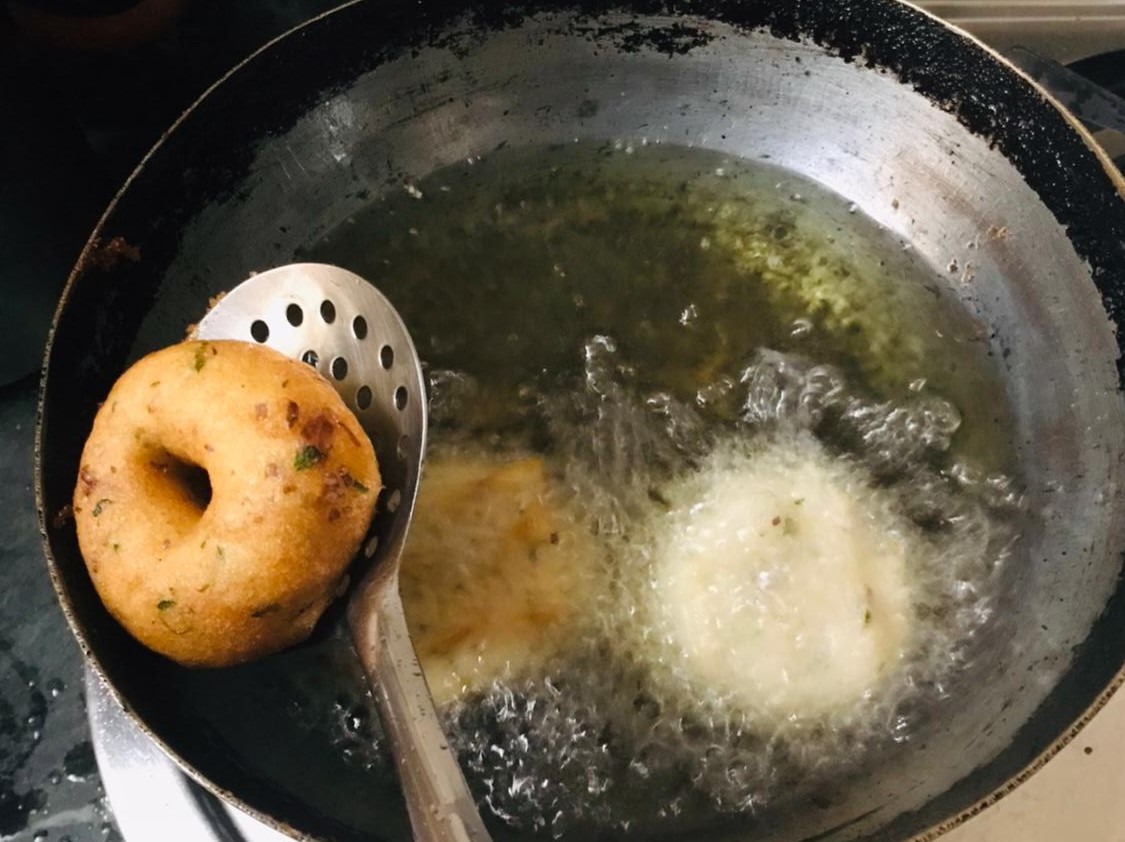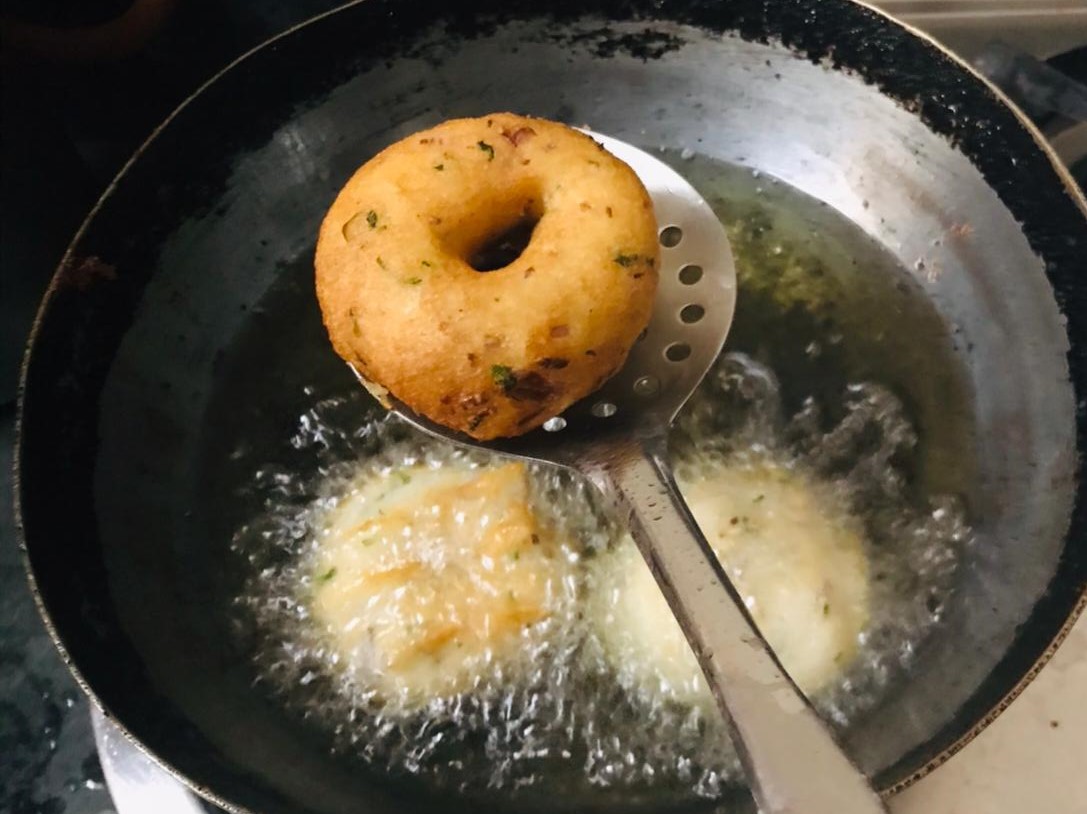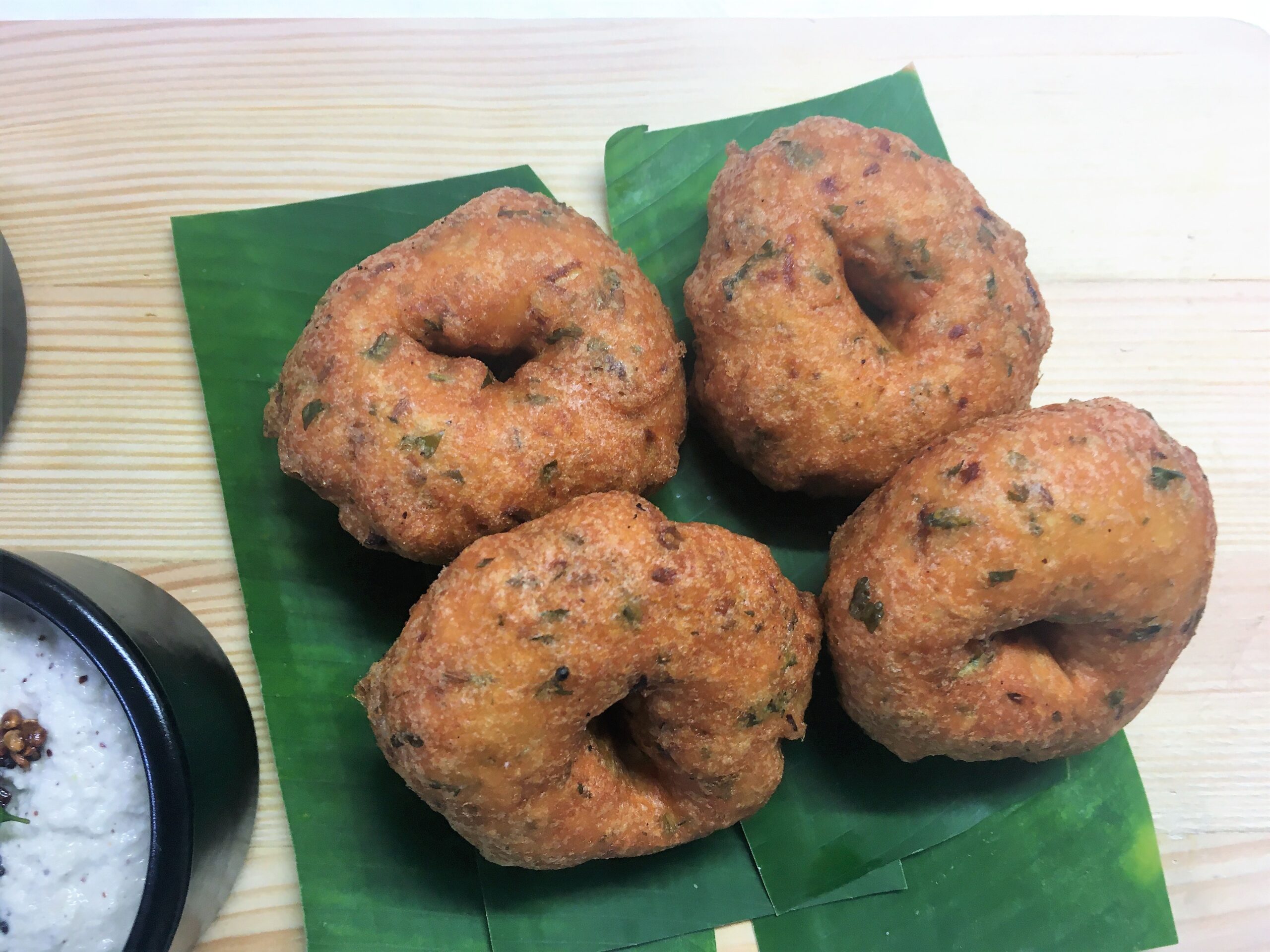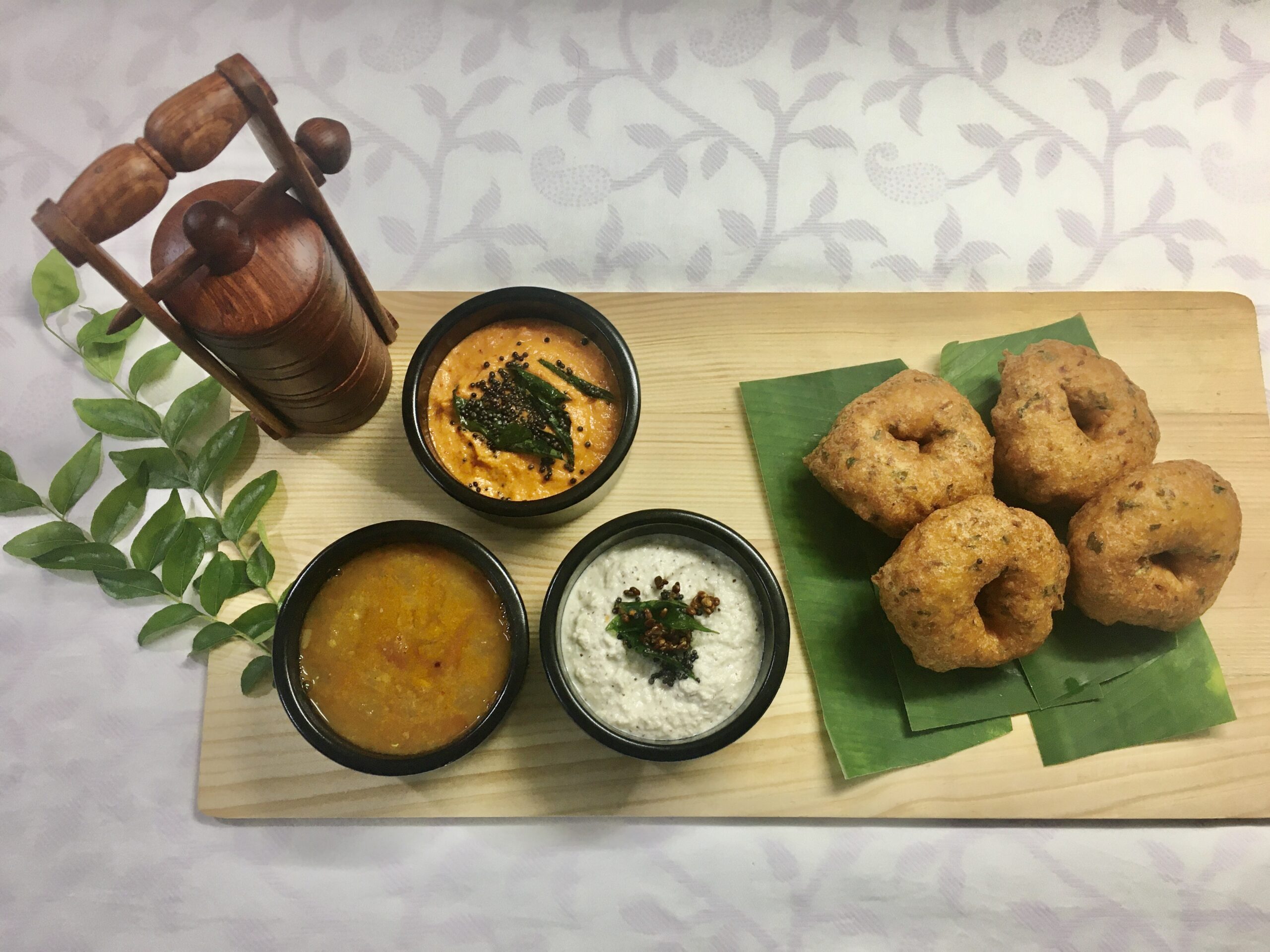 Gently slide the vada in the oil. Flip them once and turn the heat to medium. Fry them until they turn crisp and golden in colour.
Use a slotted spoon to remove them from the oil. Drain them on a kitchen roll/absorbent paper to soak excess oil.
Serve hot with sambar and/or coconut chutney.