Dubki Wale Aloo /Potato Curry/Kachori Wale Sabji
'Aloo' in English means 'Potato'. Potato is such a versatile vegetable that it is cooked and loved by everyone in the world. The dish gets its name 'Dubki wale aloo' as this curry is made quite thin and watery and it is said you need to dive ("dubki means to dip/dive in hindi) around in the curry to be able to find a single potato . Hence the name "Dubki Wale Aloo".
In India there are hundreds of versions of potato curry, every state, region, family has a special style of making them. My husband absolutely loves potato (he will not agree to it though). Whenever I make anything of potato, he devours the whole dish with pleasure. This spicy and watery dish is the specialty of Mathura and Vrindavan. My husband has lots of childhood memories of visiting Mathura and Vrindavan. While Mathura is associated with the birth of Lord Krishna. In Vrindavan, Lord Krishna spent his childhood.
Khasta kachoris served with this aloo curry and hot jalebis are the favourite breakfast of the people in Mathura and Vrindavan. Early in the morning you will find people queuing outside snack shops to enjoy 'dubki wale aloo' with kachori while keeping a mindful eye on the street monkeys around. Vrindavan has loads of street monkeys! Every time we visit India, we always plan a day trip to Vrindavan, and no trip is complete without eating this delicious aloo with kachori.
The dish is made without tomatoes and in an iron pan. The dish was originated as an inexpensive accompaniment to kachoris, and therefore no street hawker would use expensive ingredients such as tomatoes (especially as people ask for extra aloo all the time!). Dubki wale aloo are slightly watery with a dark green/black colour. The dark colour in the curry is because of the iron pan it is cooked in.
Dubki wale Aloo is one of my favourite potato curries as I just love the simplicity of this dish.
Ingredients
5 boiled potatoes (around 500-600gm)
1 tablespoon oil
1 tablespoon ghee
1 teaspoon coriander seeds
1 teaspoon cumin seeds
Pinch of asafoetida
2 whole red chillies
1-2 bayleaf
1 teaspoon finely chopped ginger
1 teaspoon finely chopped green chillies
1 teaspoon red chilli powder
2 teaspoons coriander powder
1 teaspoon turmeric powder
1 teaspoon mango powder (amchur)
½ teaspoon garam masala
Salt to taste
3-4 tablespoons finely chopped coriander
4 cups water
To grind together
3 green cardamom
1 black cardamom
10-12 peppercorns
1/4 inch cinnamon
6-8 cloves
Directions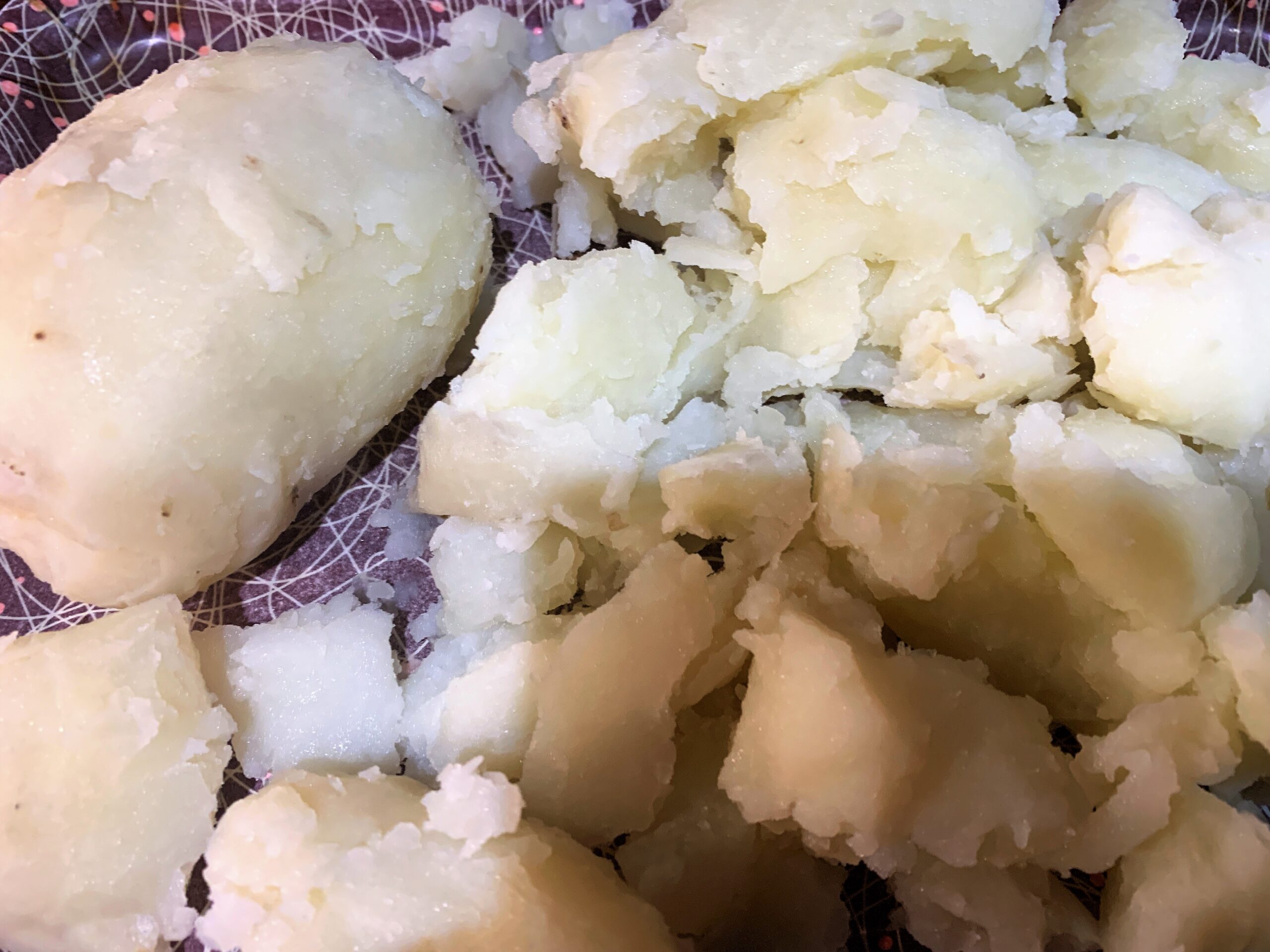 Peel the potatoes and mash them roughly with hands.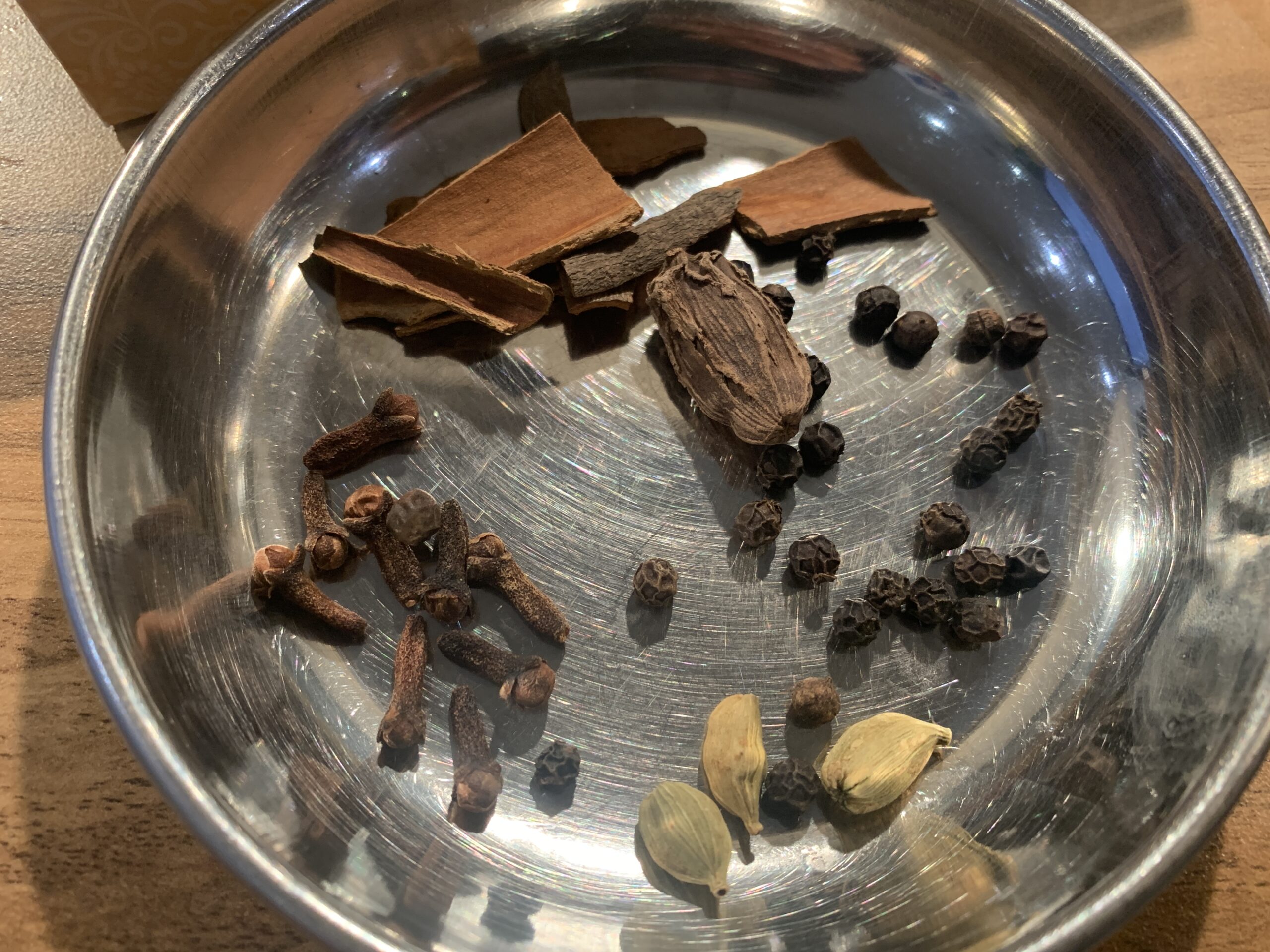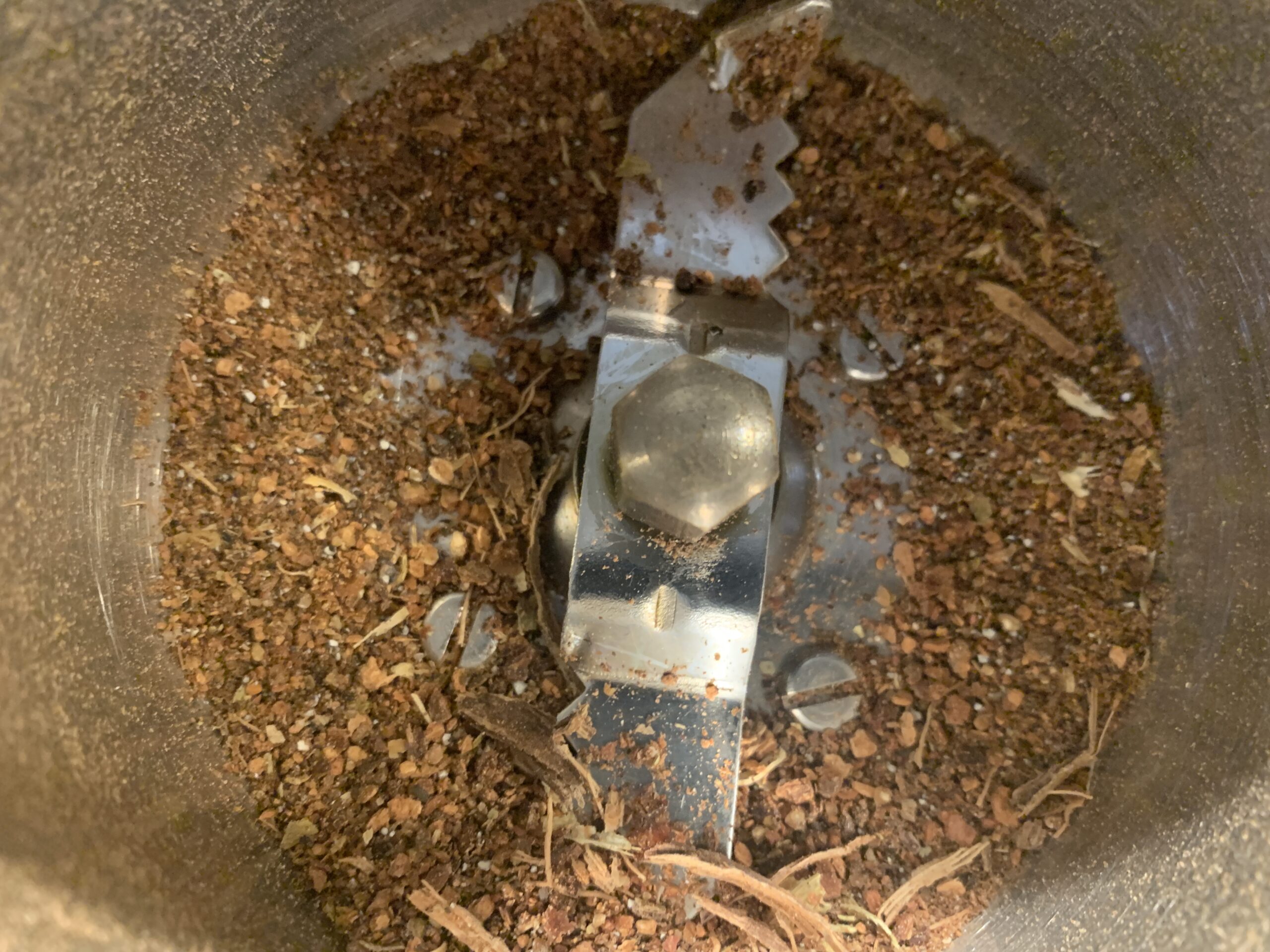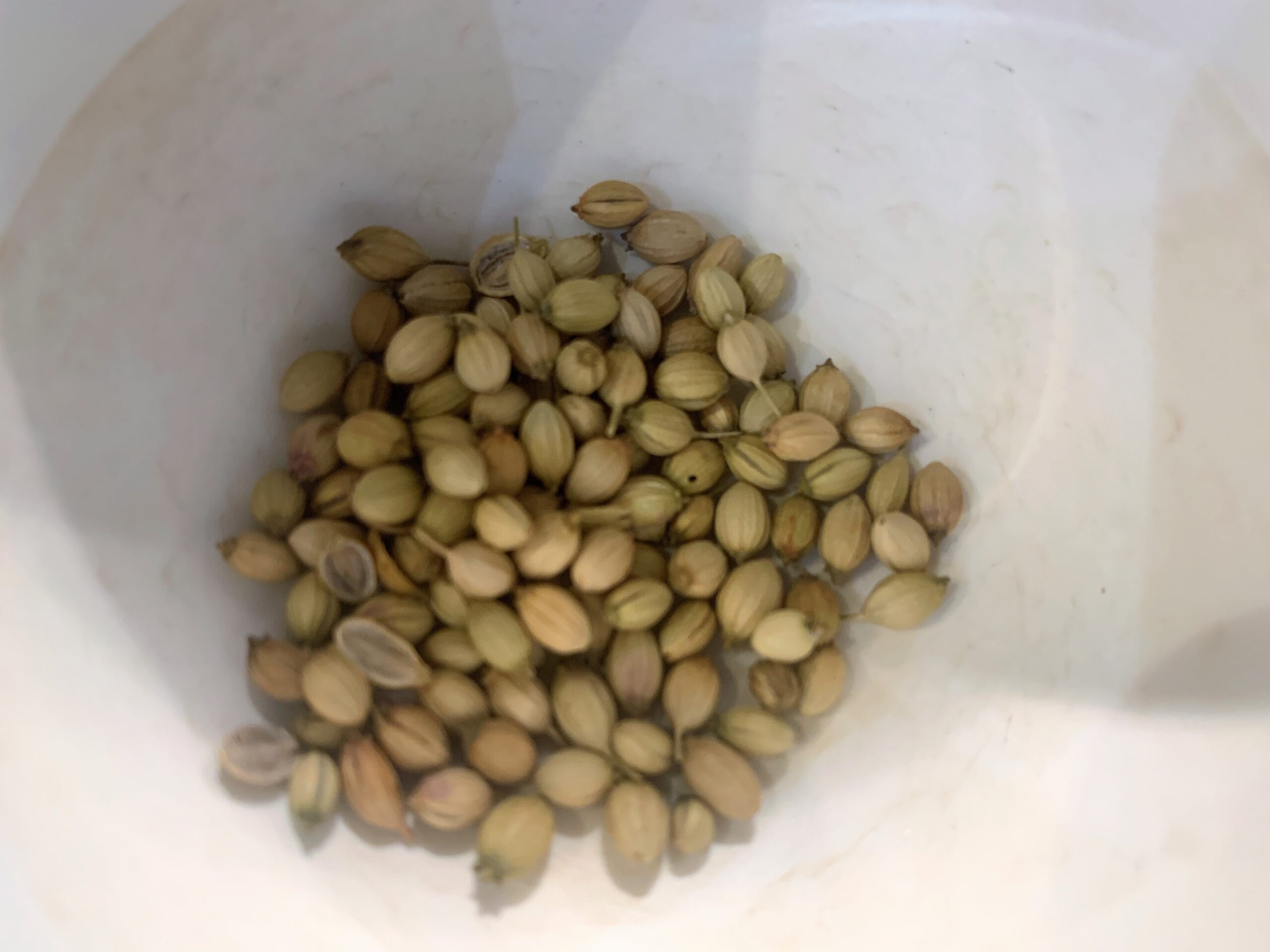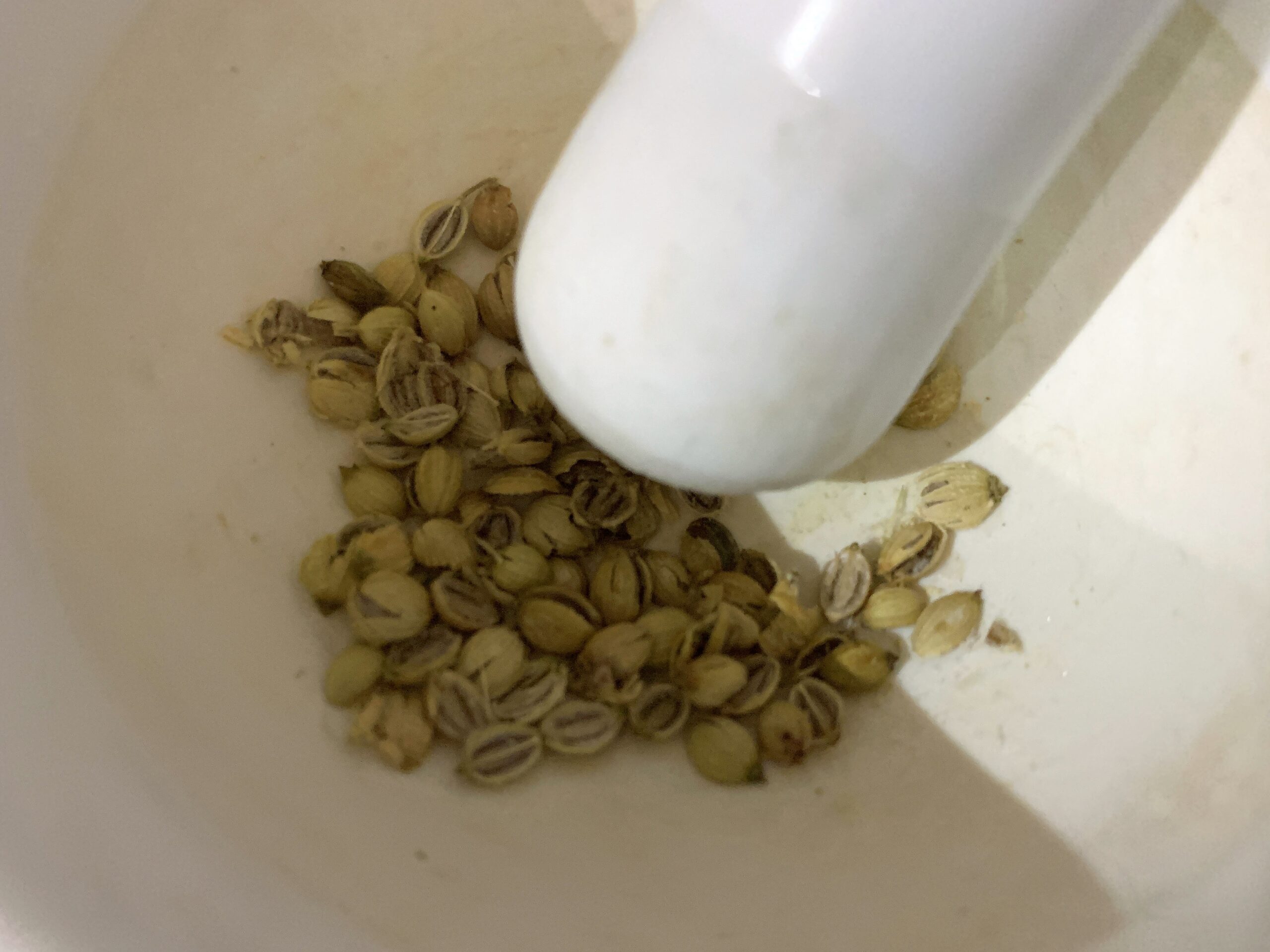 Grind all the whole spices into a fine powder.
Crush coriander seeds in pestle and mortar.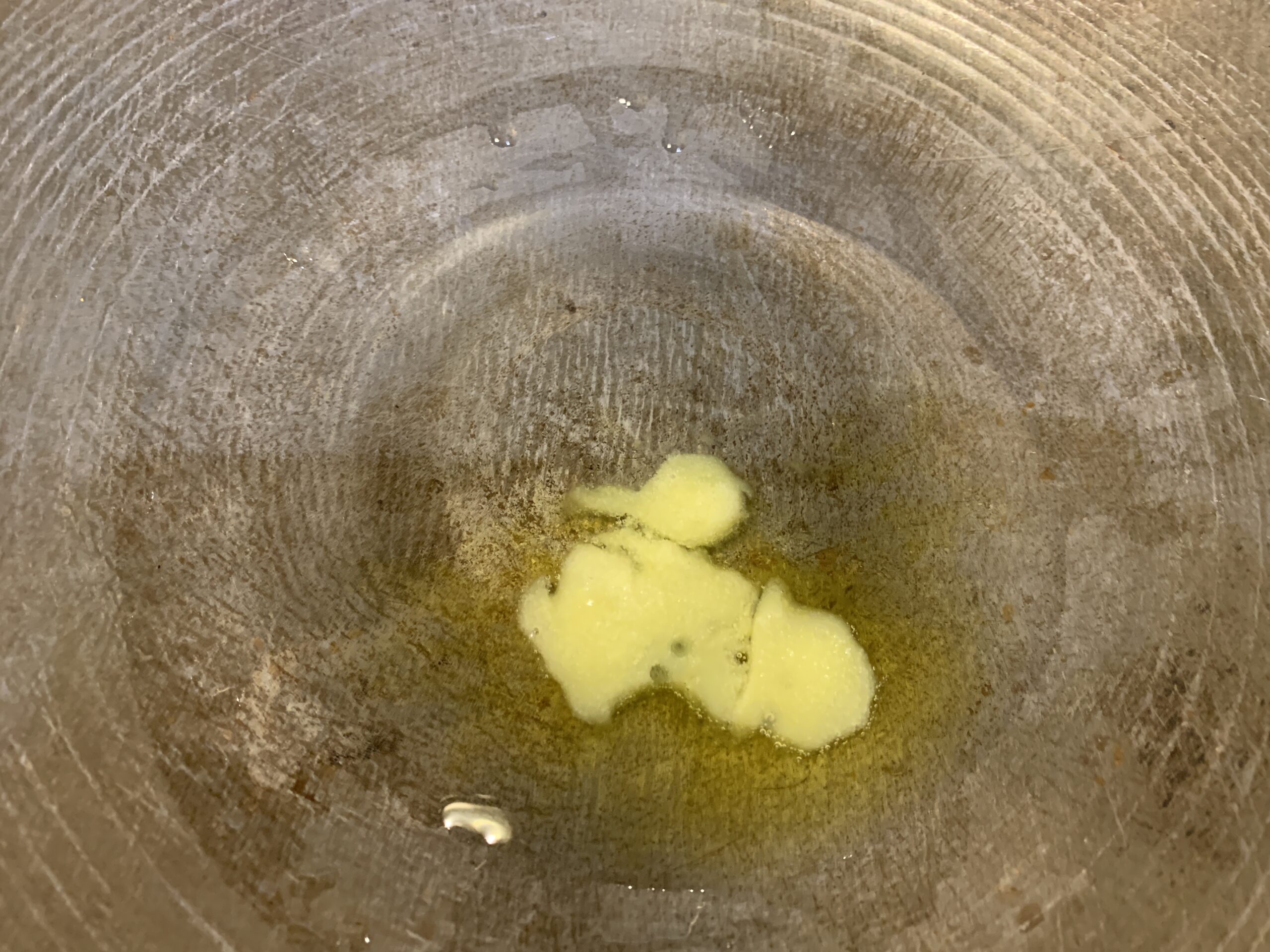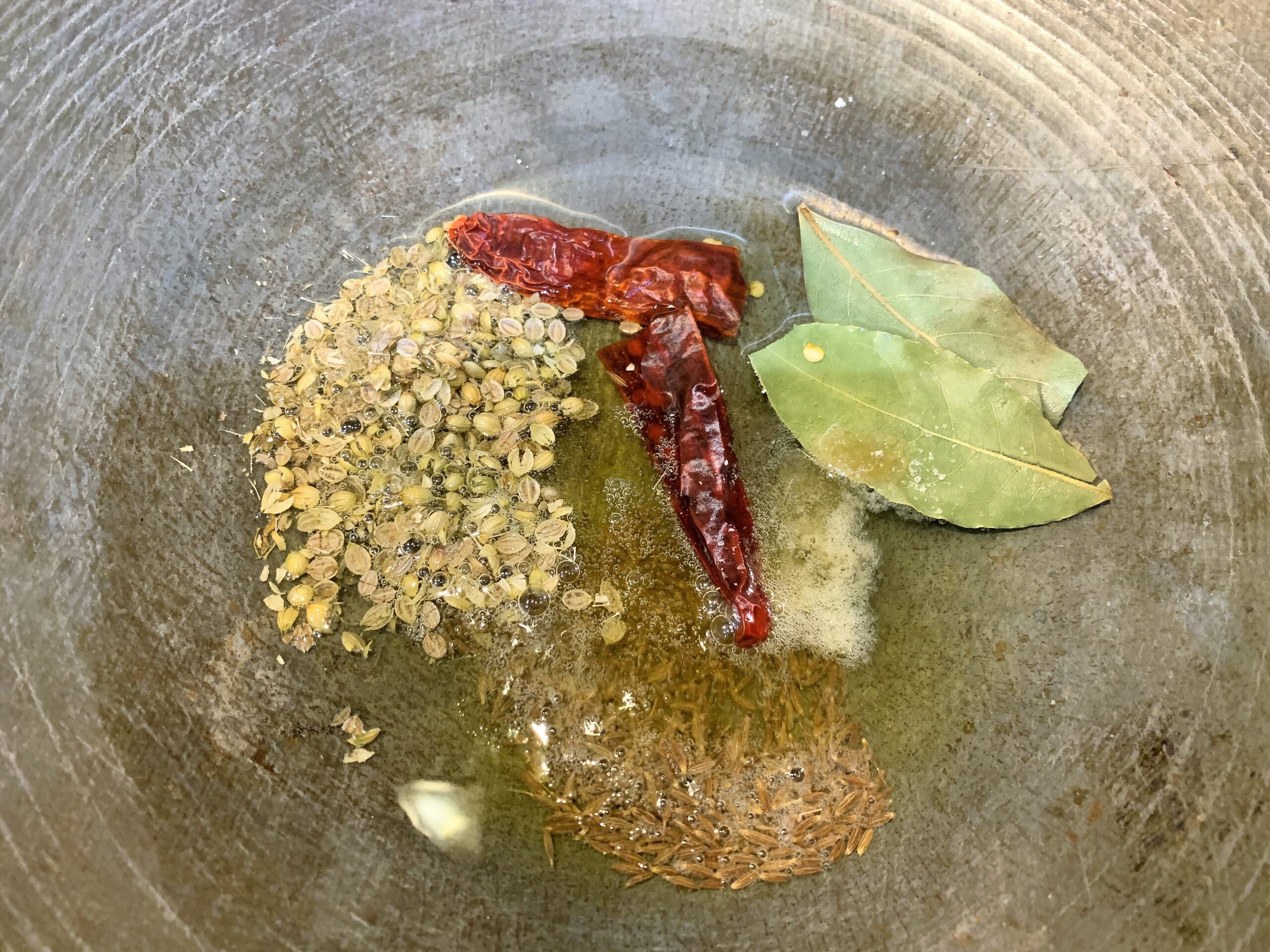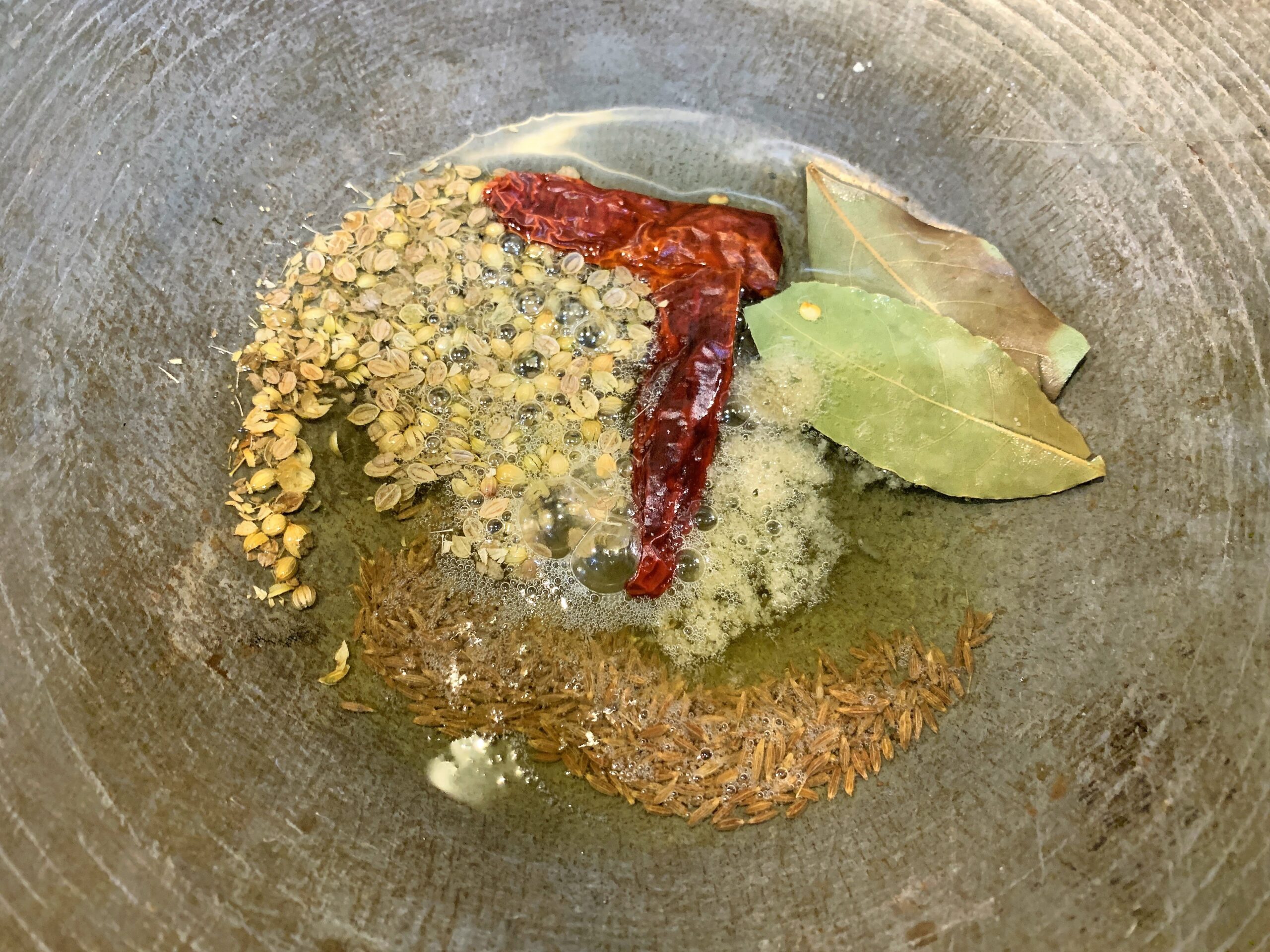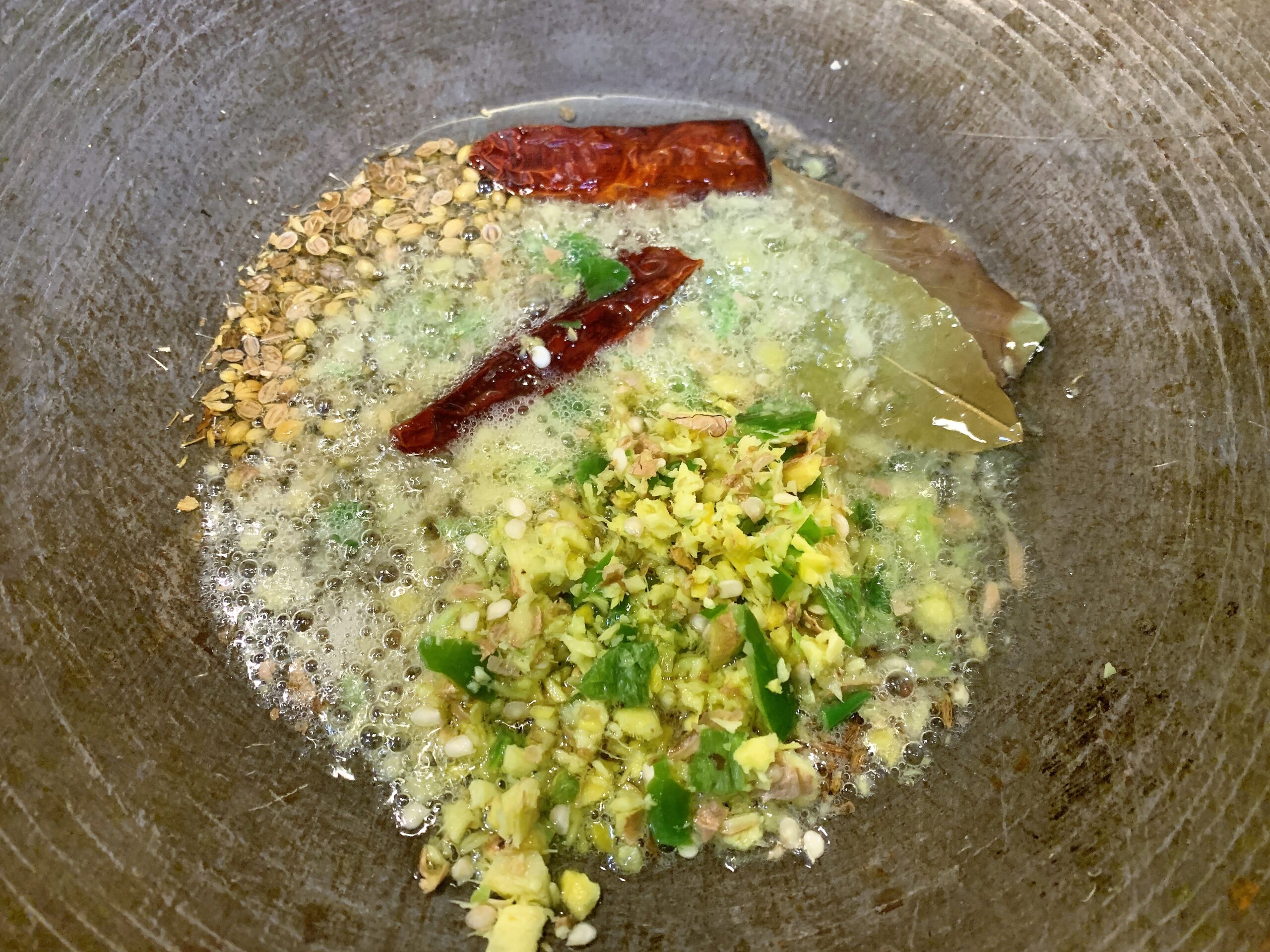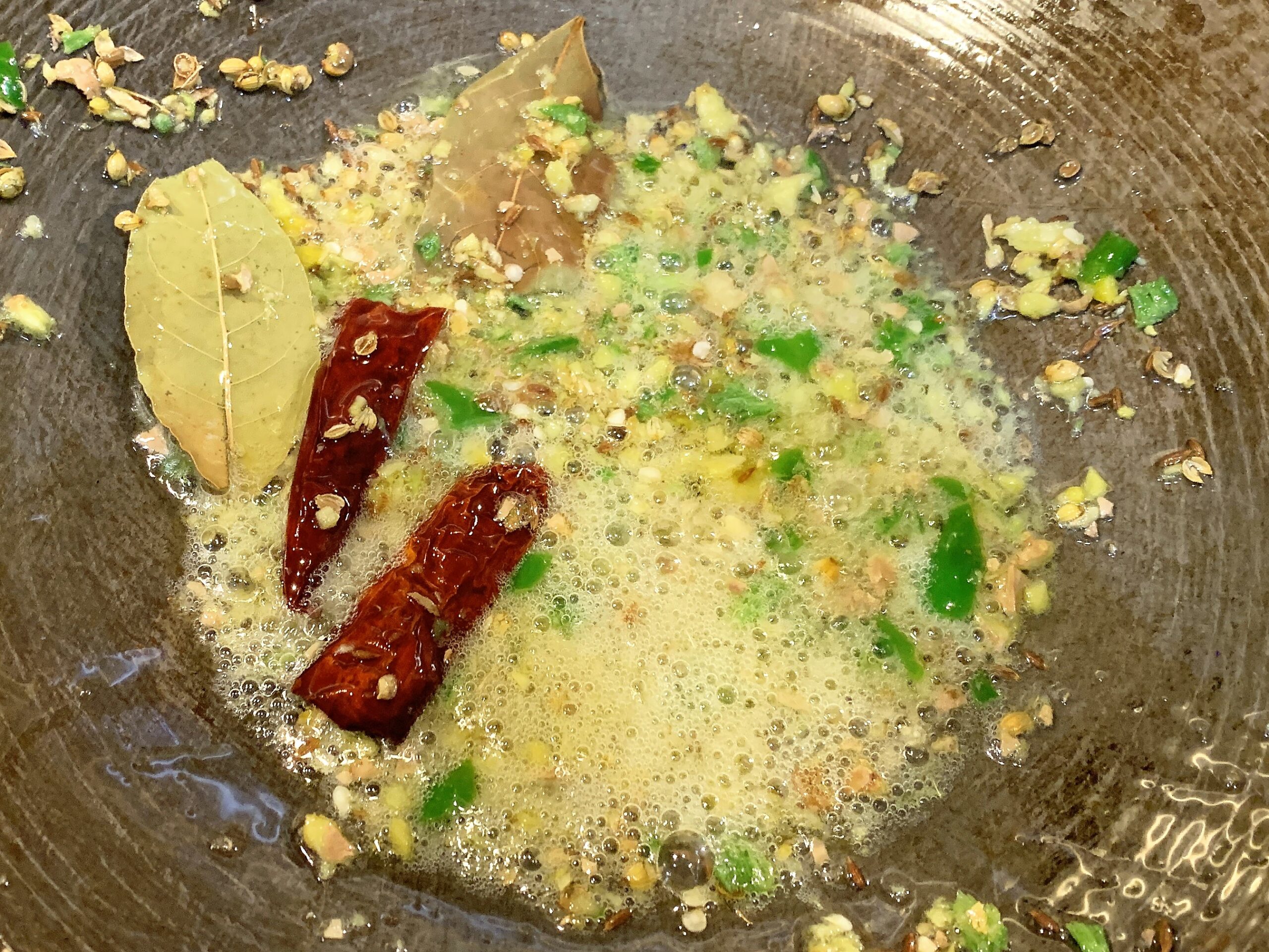 Heat oil and ghee in a pan (ideally iron pan for the dark colour) and add cumin seeds, crushed coriander seeds, bayleaf, asafoetida and whole red chillies. Once the whole spices begin to splutter add the chopped ginger and chillies and sauté for a minute.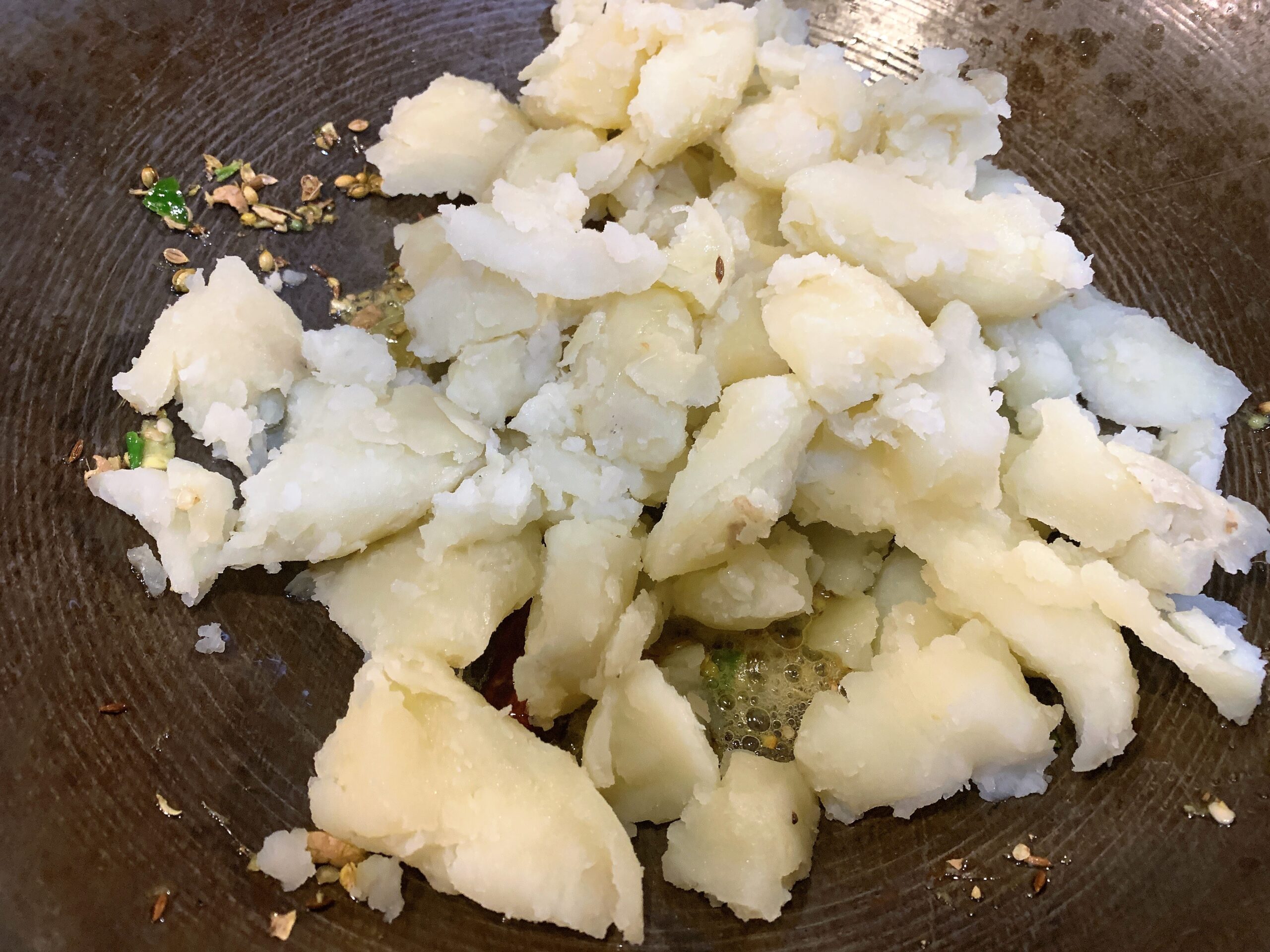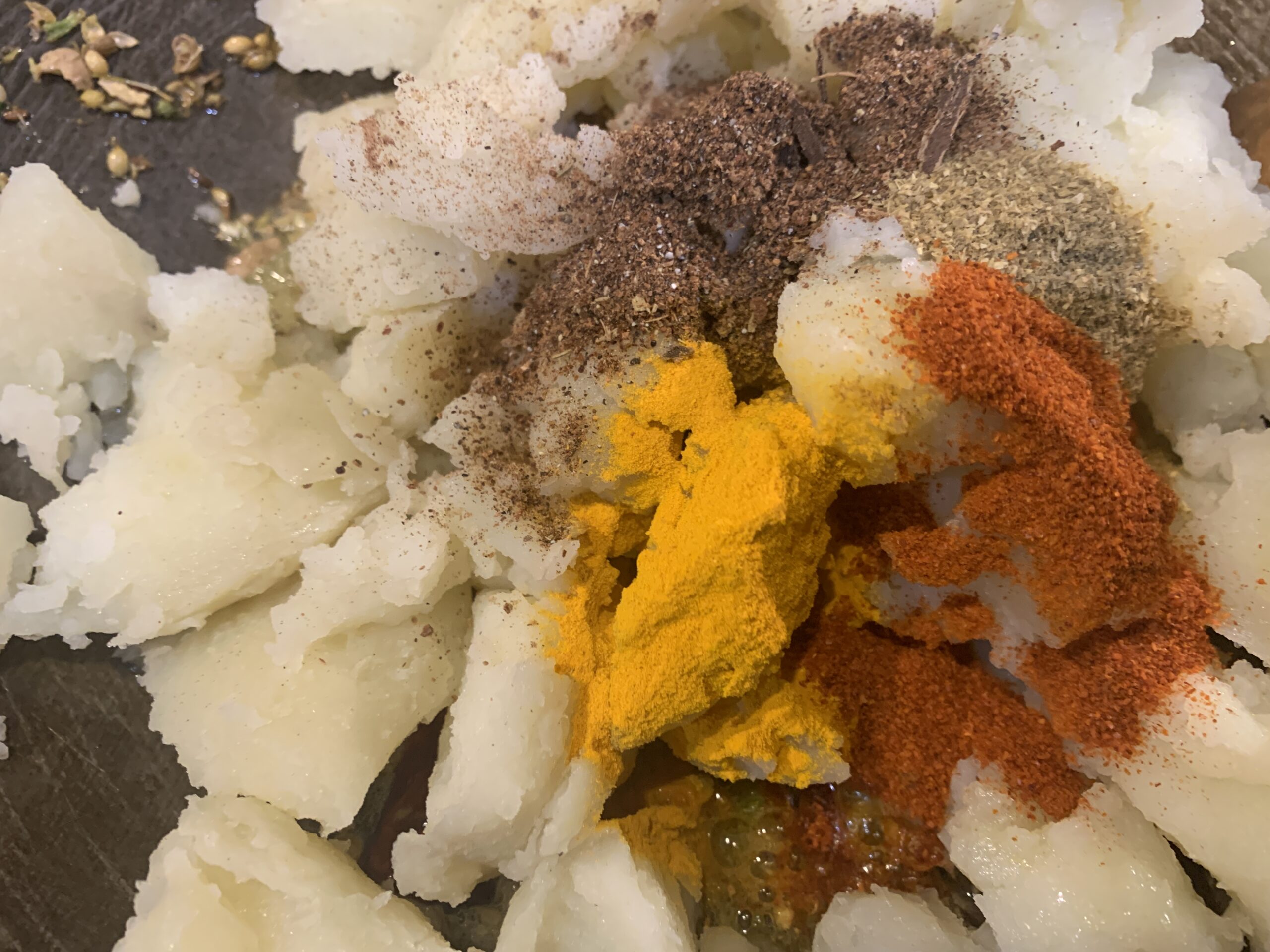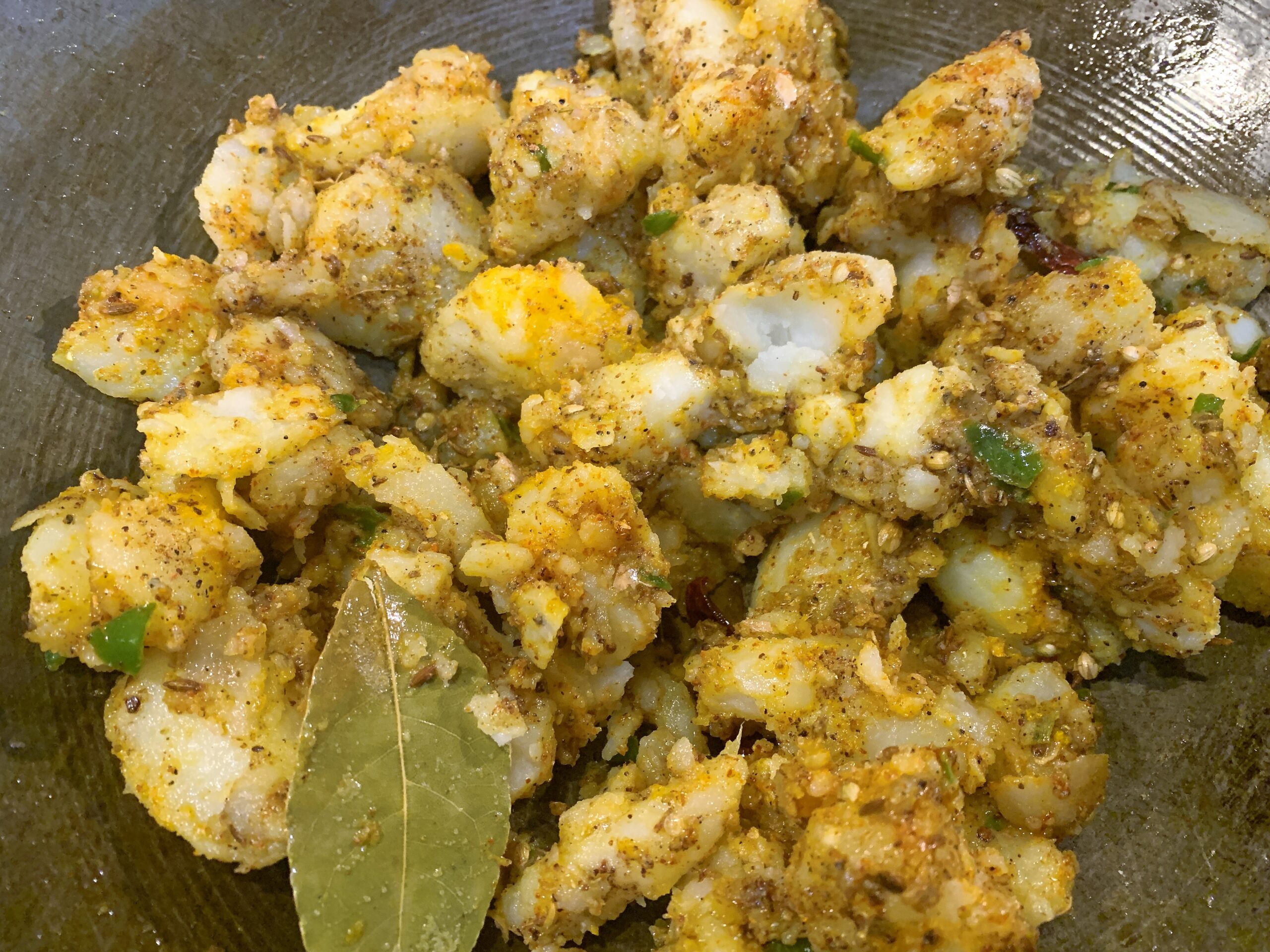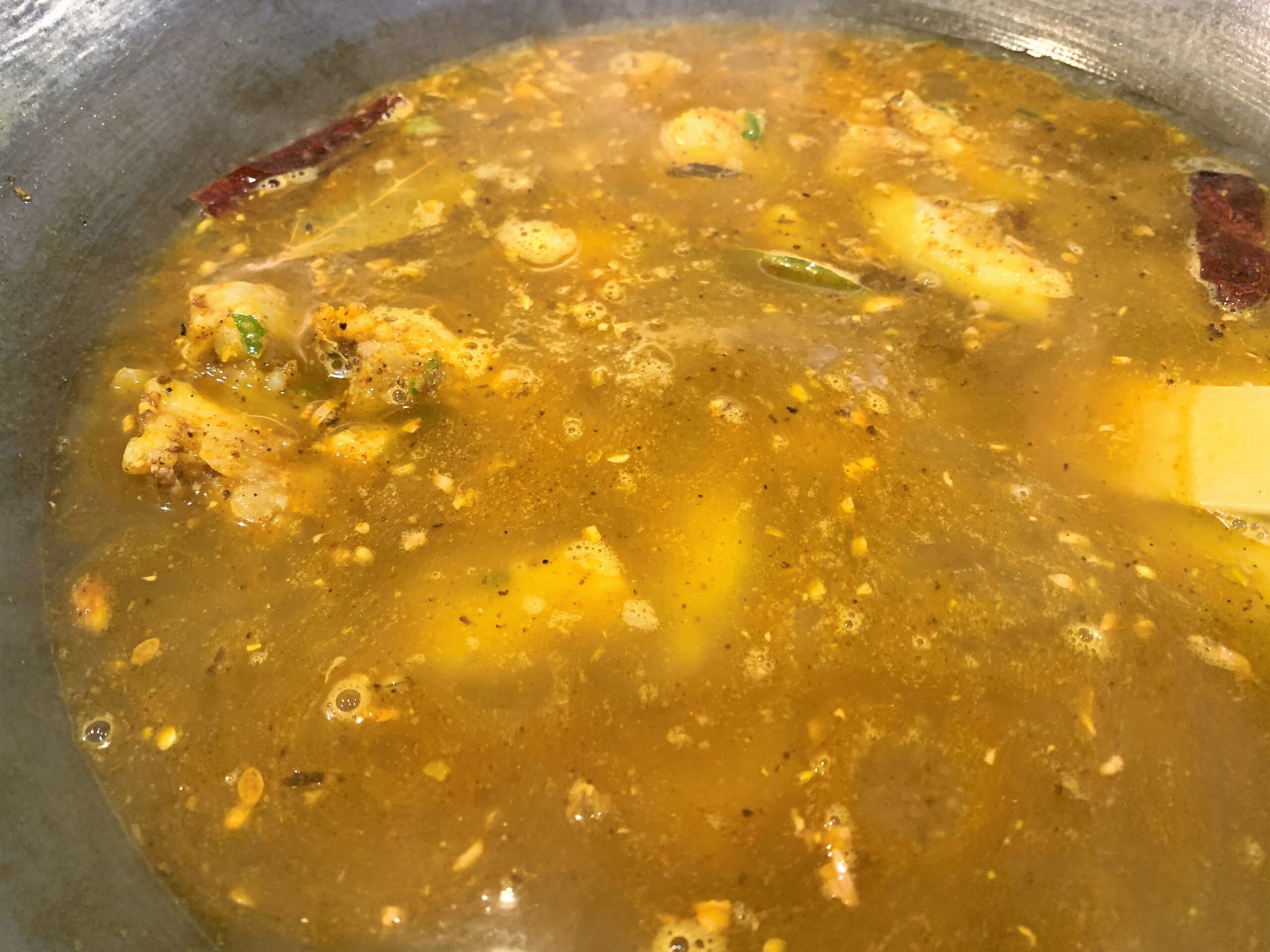 Add the mashed potato, ground whole spices powder, red chilli powder, turmeric powder, salt, coriander powder and mix. Next add the water and let the curry come to boil.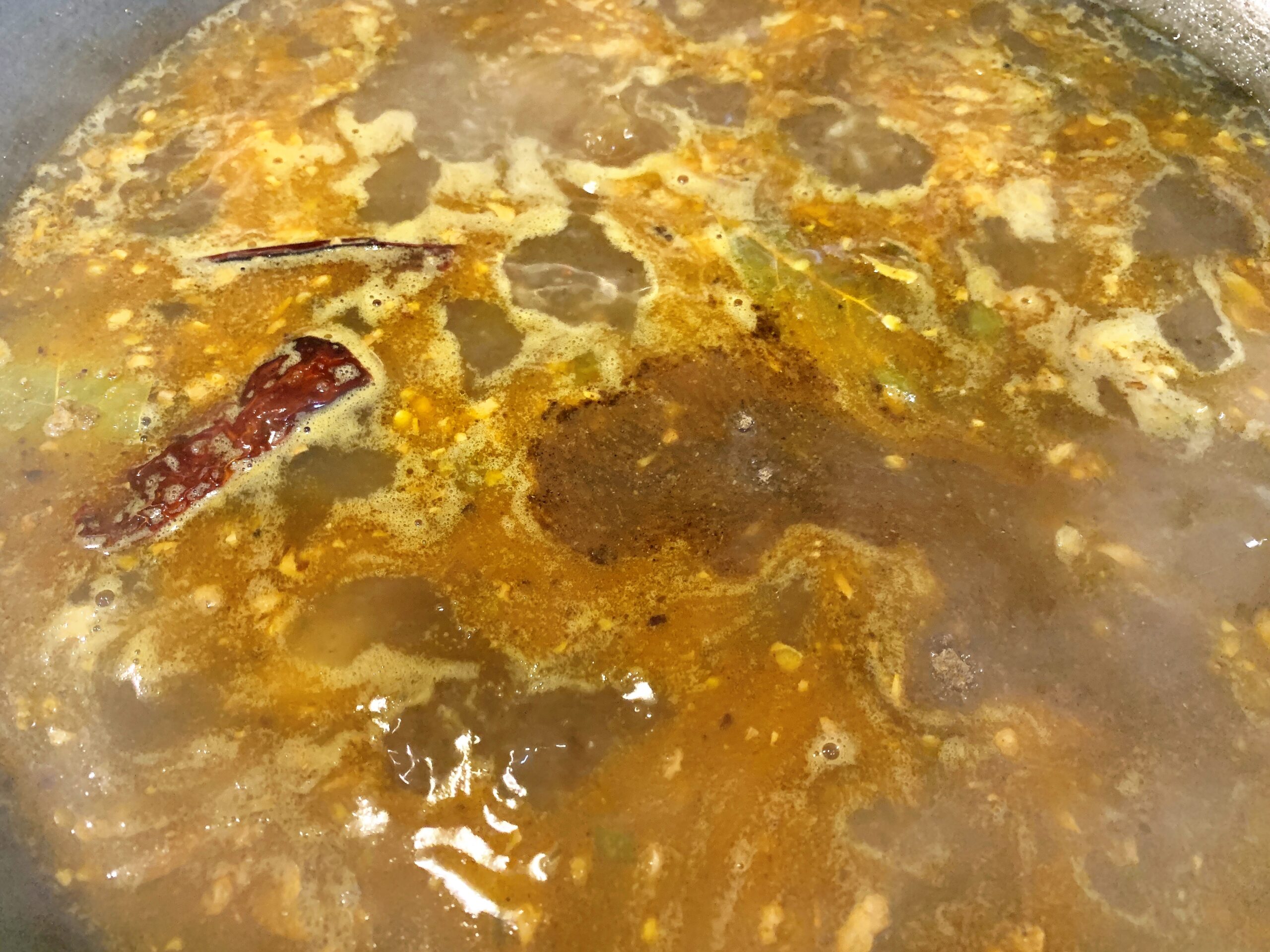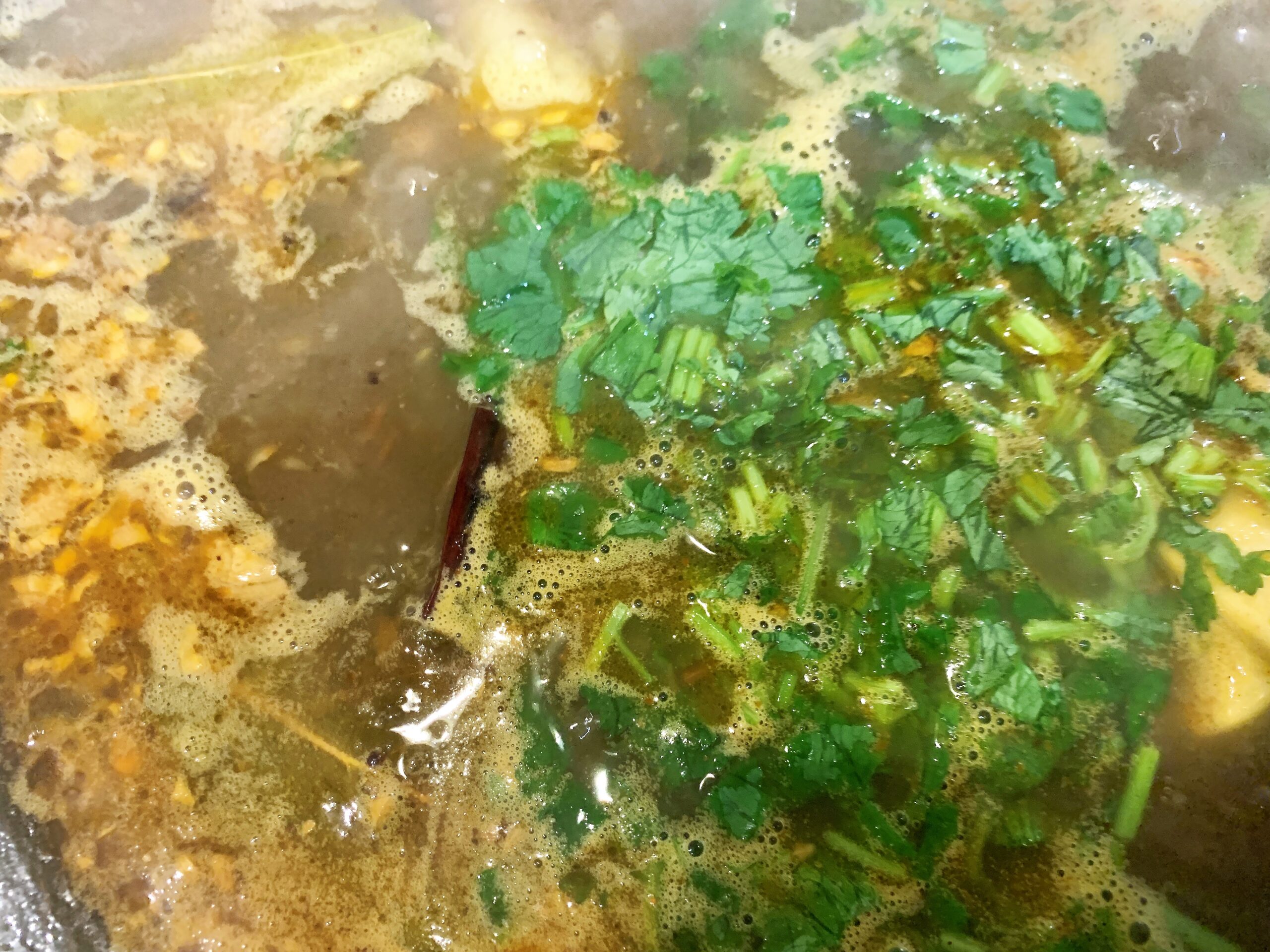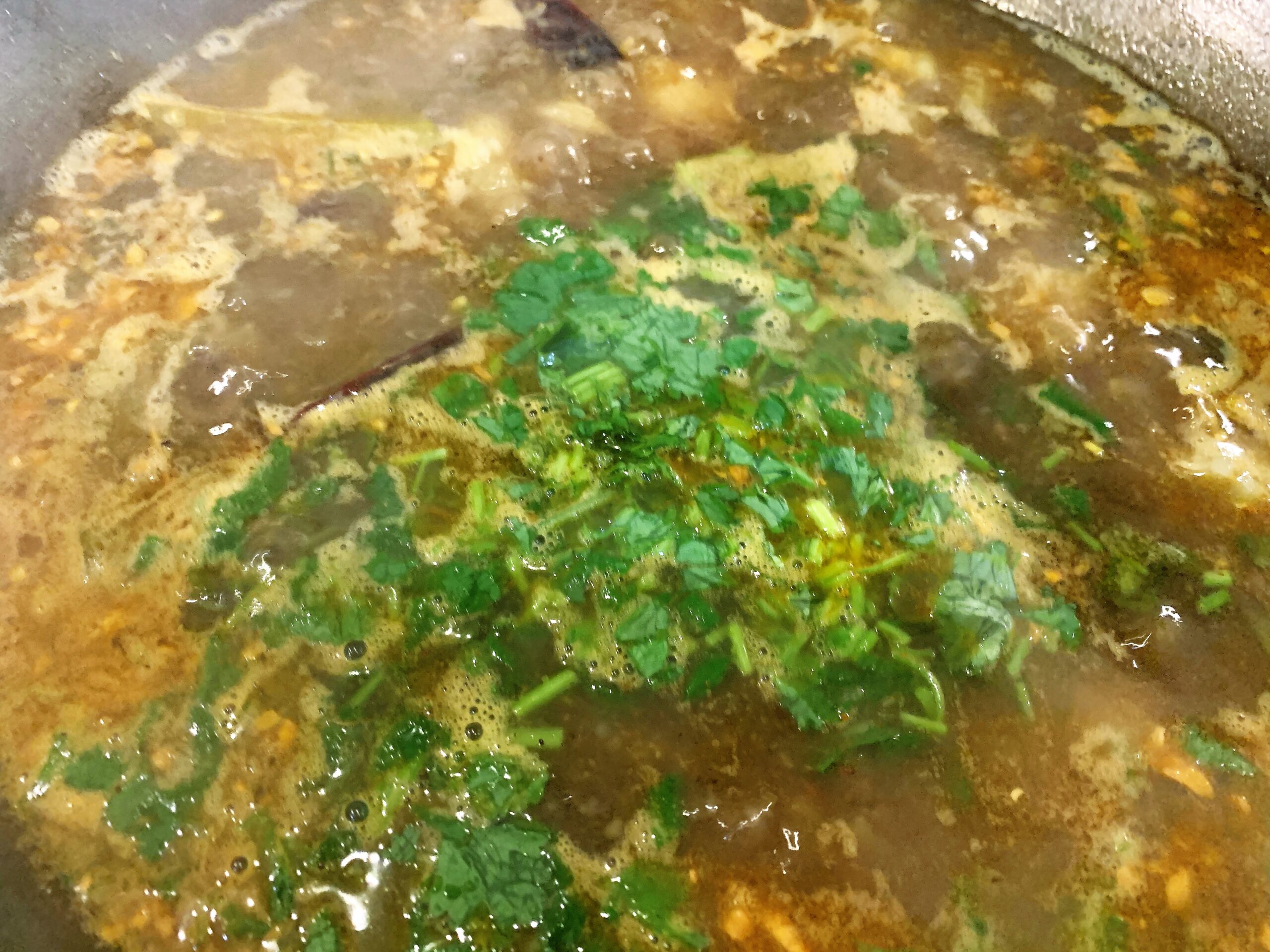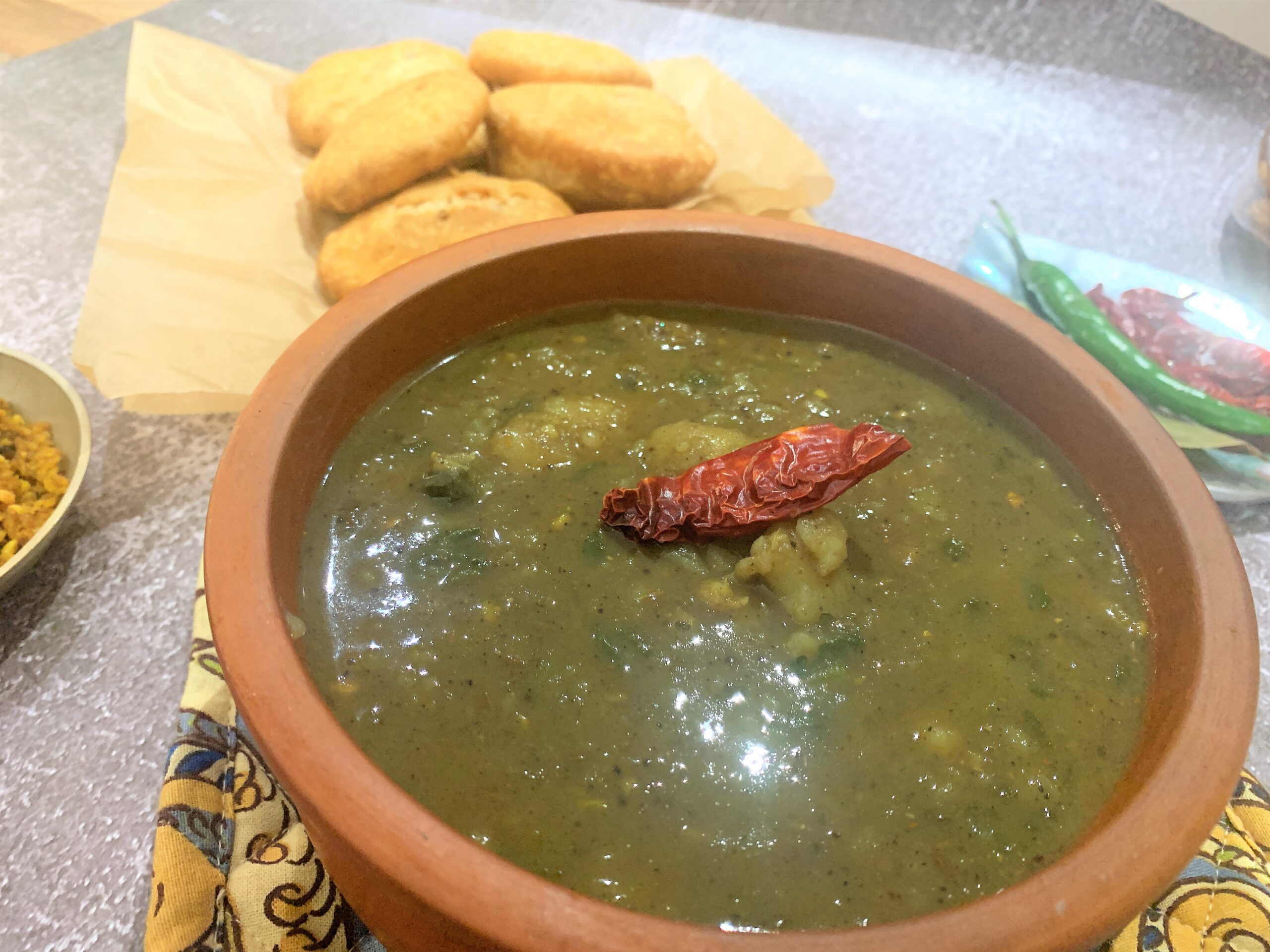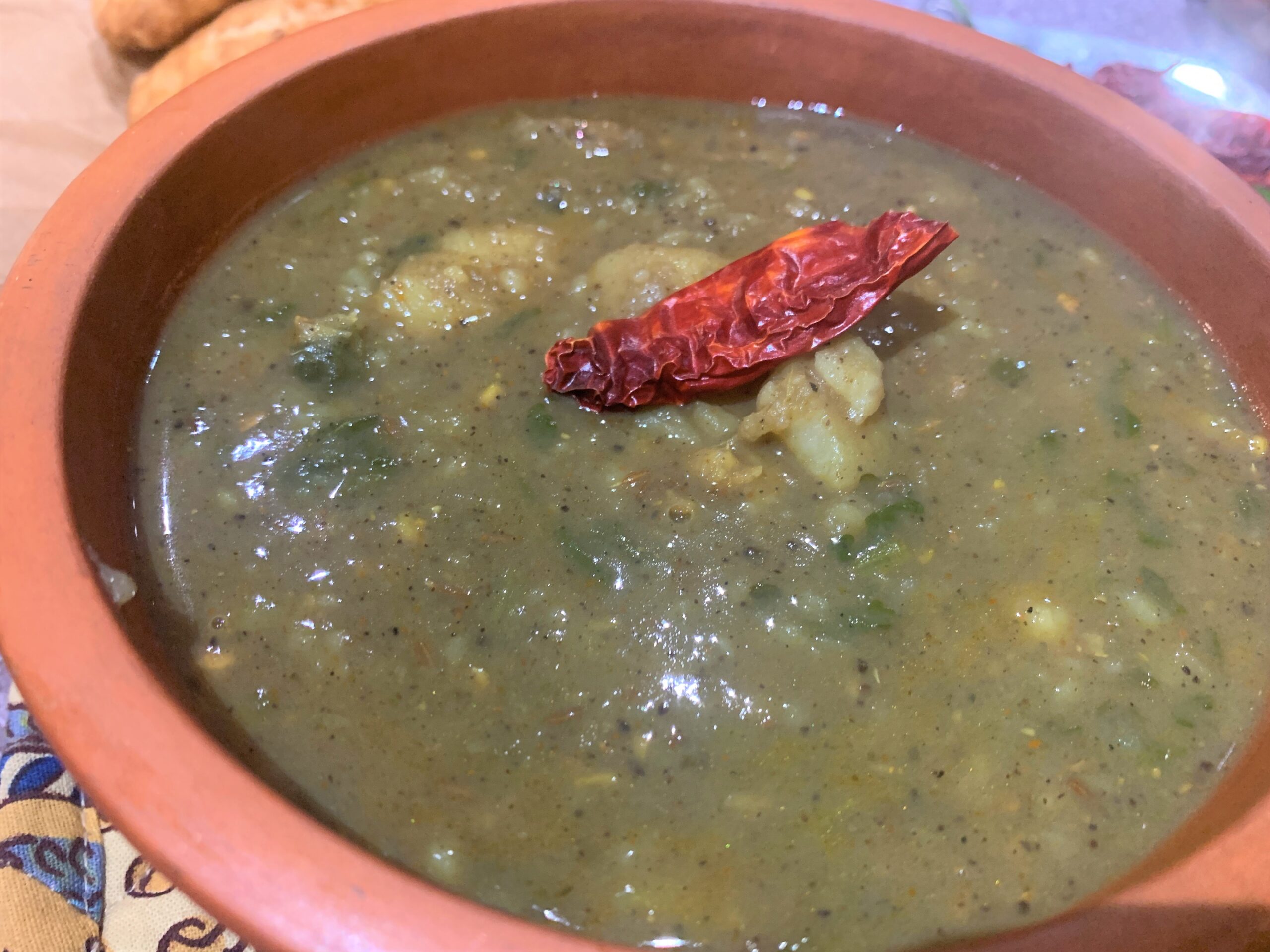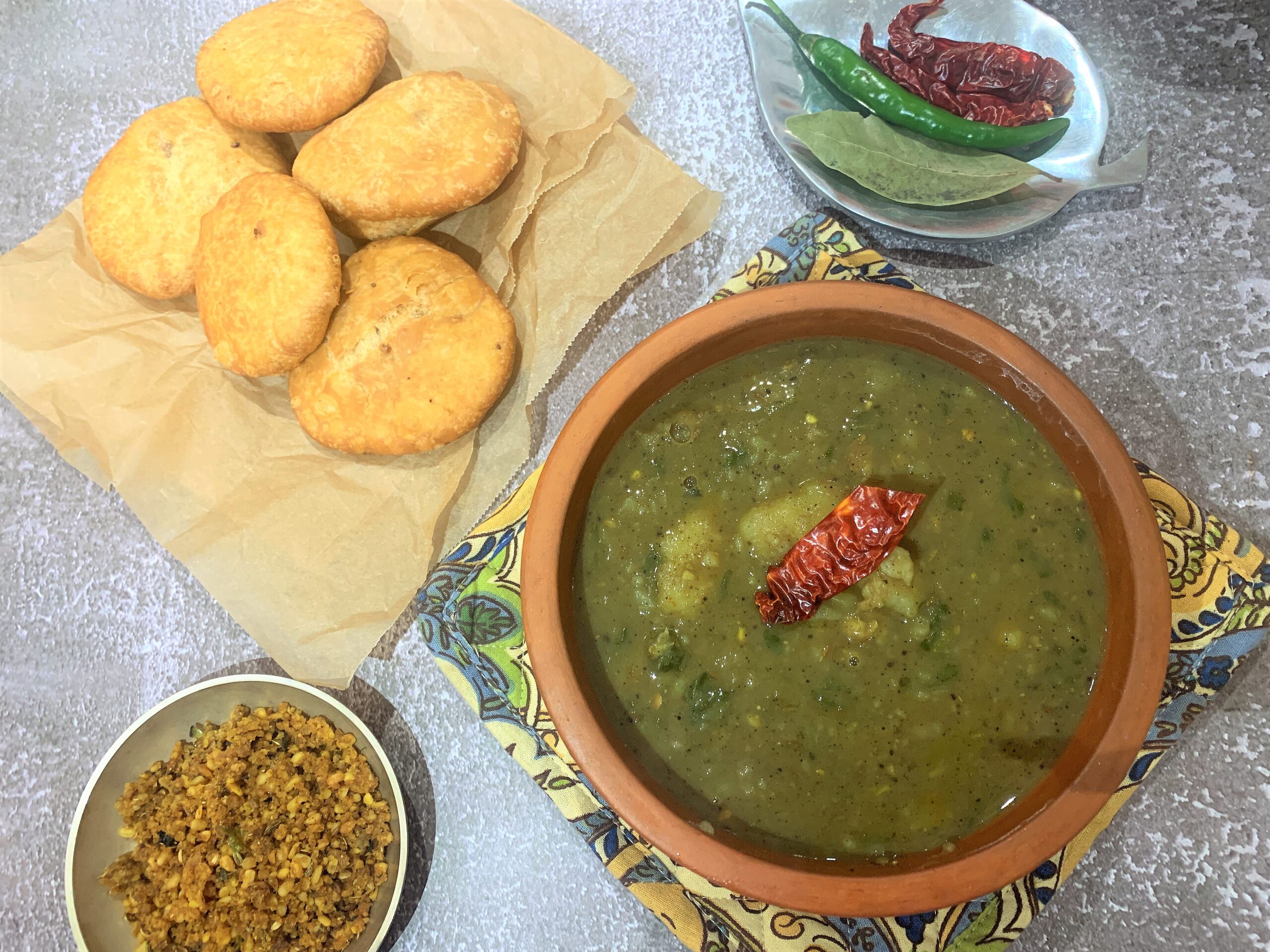 Add chopped coriander, mango powder and garam masala. Let the curry cook for about 15-20 minutes on medium heat. Make sure to keep stirring in between so potatoes do not stick at the bottom of the pan. Adjust the water if needed.
Serve hot with poori or kachori!