Khasta Moong Dal Kachori
Indian street food is a perfect blend of colours and flavours. The best way to define this is through the wide range of chaats, kachoris, and tikkas we are blessed with. Khasta Kachori is a famous Indian street food and snack. 'Khasta' in Hindi means flaky. The kachoris have flaky and crispy texture and is loaded with a filling.
Kachori is a famous Indian street food that is made with plain flour (maida) and has a rich filling made of a large variety of ingredients ranging between urad daal, moong dal, mawa, onion and Indian spices. Served with spicy aloo curry or different types of chutneys, this deep-fried snack has redefined itself with time and is now an integral part of breakfast menu in different parts of the country too.
My husband loves kachori with 'Dubki wale Aloo'. Although Kachori is supposed to have originated in Uttar Pradesh, India, it is famous all over India with each state/city popular for their own unique stuffing. Khasta kachoris served with aloo is a favourite breakfast of the people in Mathura and Vrindavan. Early in the morning you will find people queuing outside snack shops to enjoy 'dubki wale aloo' with kachori.
As you walk through the colourful bazaars in Mathura and Vrindavan, one of the sights that you might encounter is a huge pile of piping hot kachori's in most snack shops. A 'halwai' would be seen frying these little delicious snacks in huge oil filled kadhai.
Reminiscing those lovely days of visiting the bazaars and eating the delicious kachori with Dubki wale aloo, I often make kachori at home. The good thing about this dish is that Kachori's can be made and stored for a couple of days.
Ingredients
For Dough
2 cups plain flour (maida)
4 tablespoons ghee
½ teaspoon carom seeds (ajwain)
Salt to taste
1/2 cup cold water
For Stuffing
1 cup moong dal (split and skinless)
2 tablespoons oil
1 teaspoon crushed fennel seeds
1 teaspoon cumin seeds
1 teaspoon crushed coriander seeds
Pinch of asafoetida
1 teaspoon finely chopped ginger
1 teaspoon finely chopped green chilli
3 teaspoons gram flour
¼ teaspoon turmeric powder
1 teaspoon red chilli powder
1 teaspoon coriander powder
1 teaspoon dry mango powder
1 teaspoon garam masala
salt to taste
1 teaspoon kasuri methi
1 tablespoon finely chopped coriander
Directions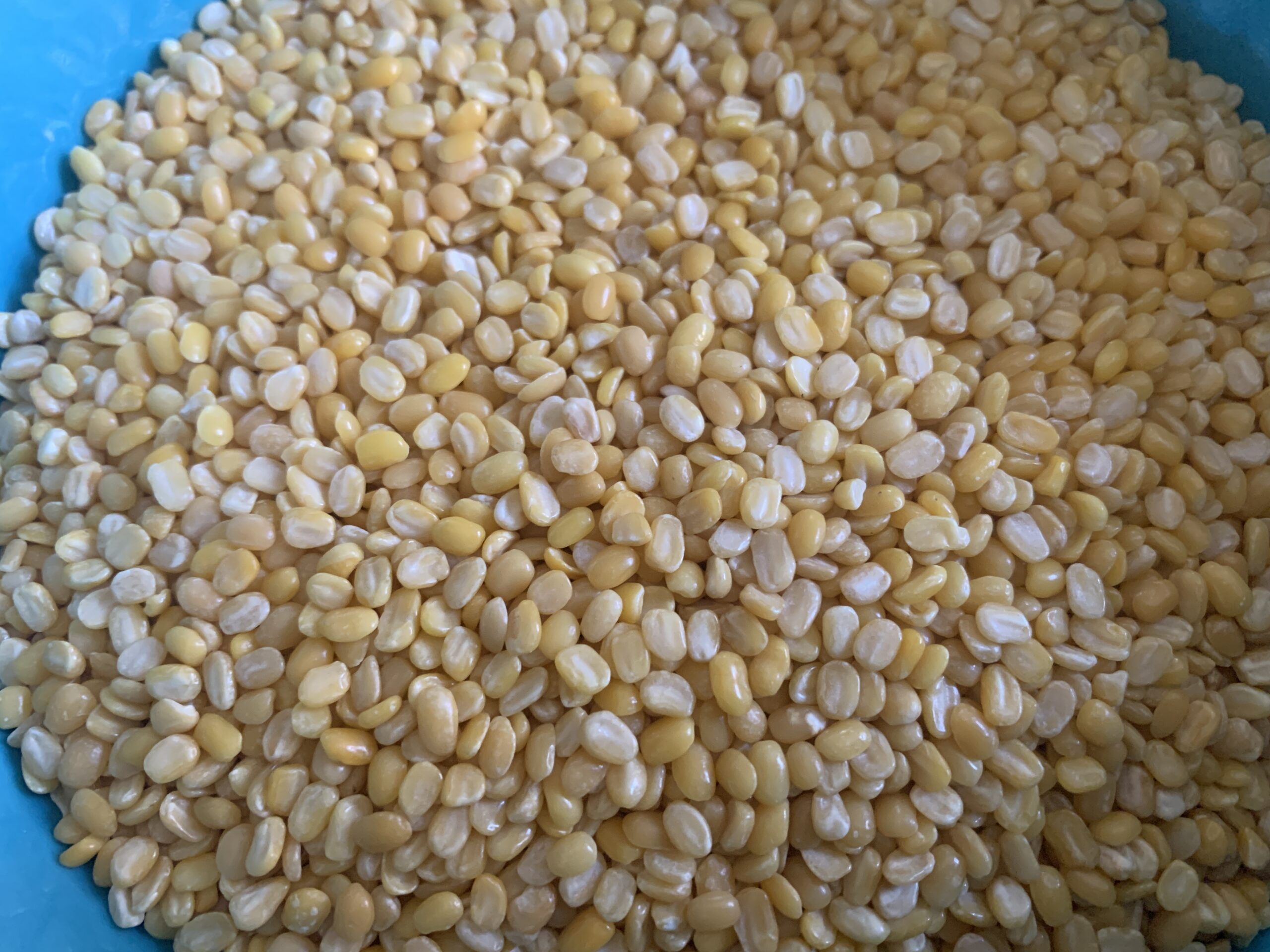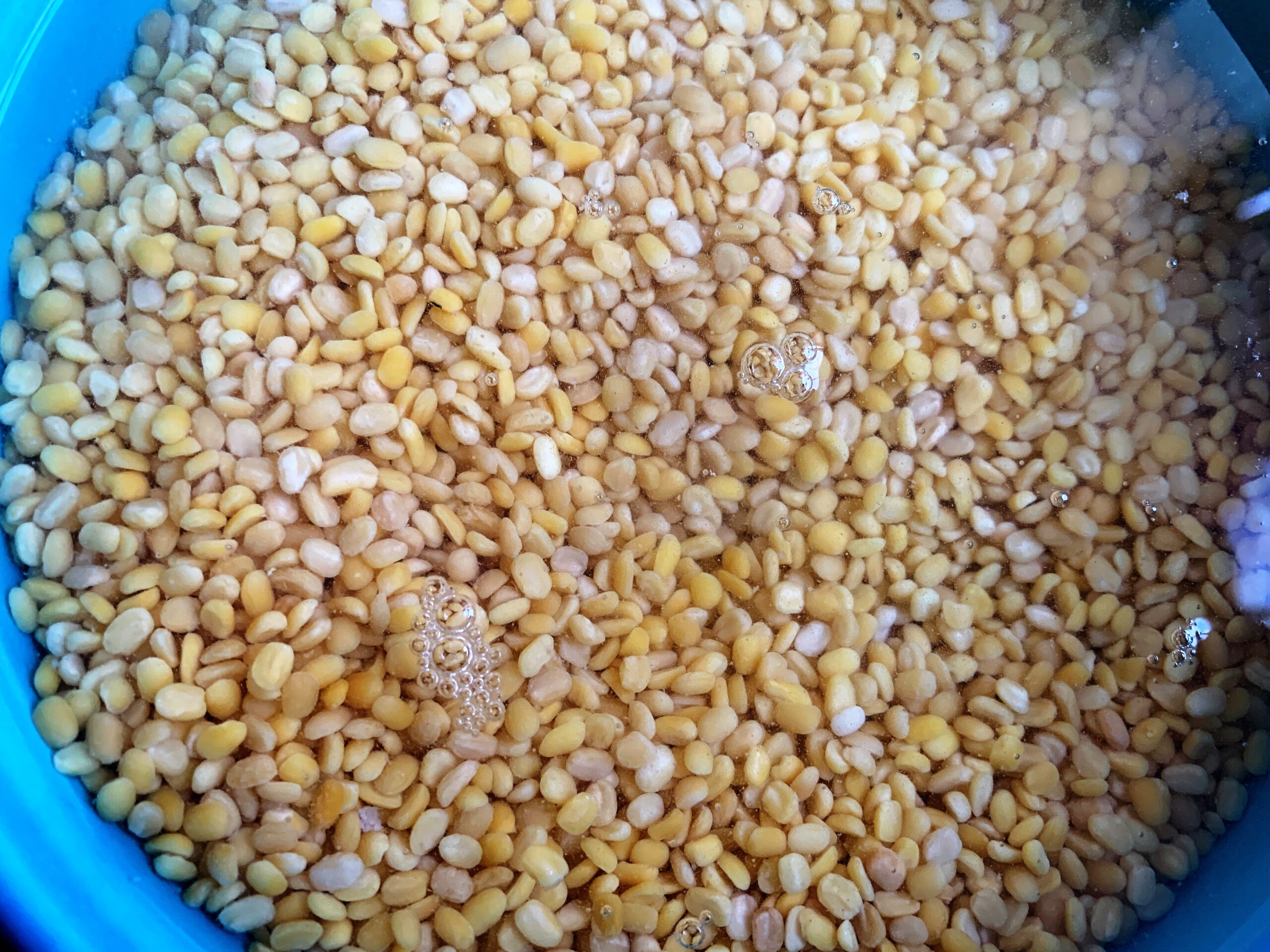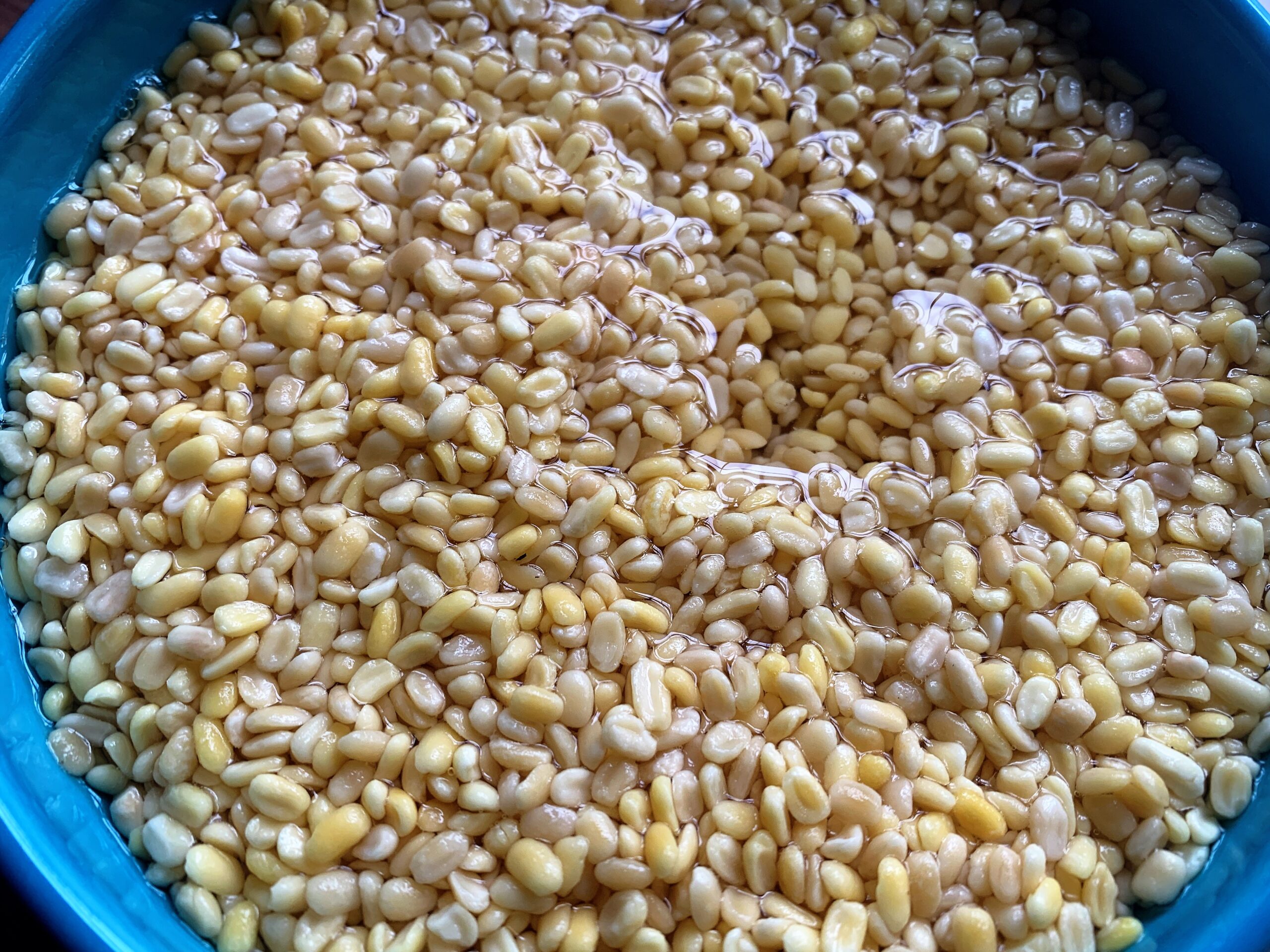 Rinse the moong dal in a bowl under fresh water for few minutes. Soak moong dal in 3 cups water for 2 hours.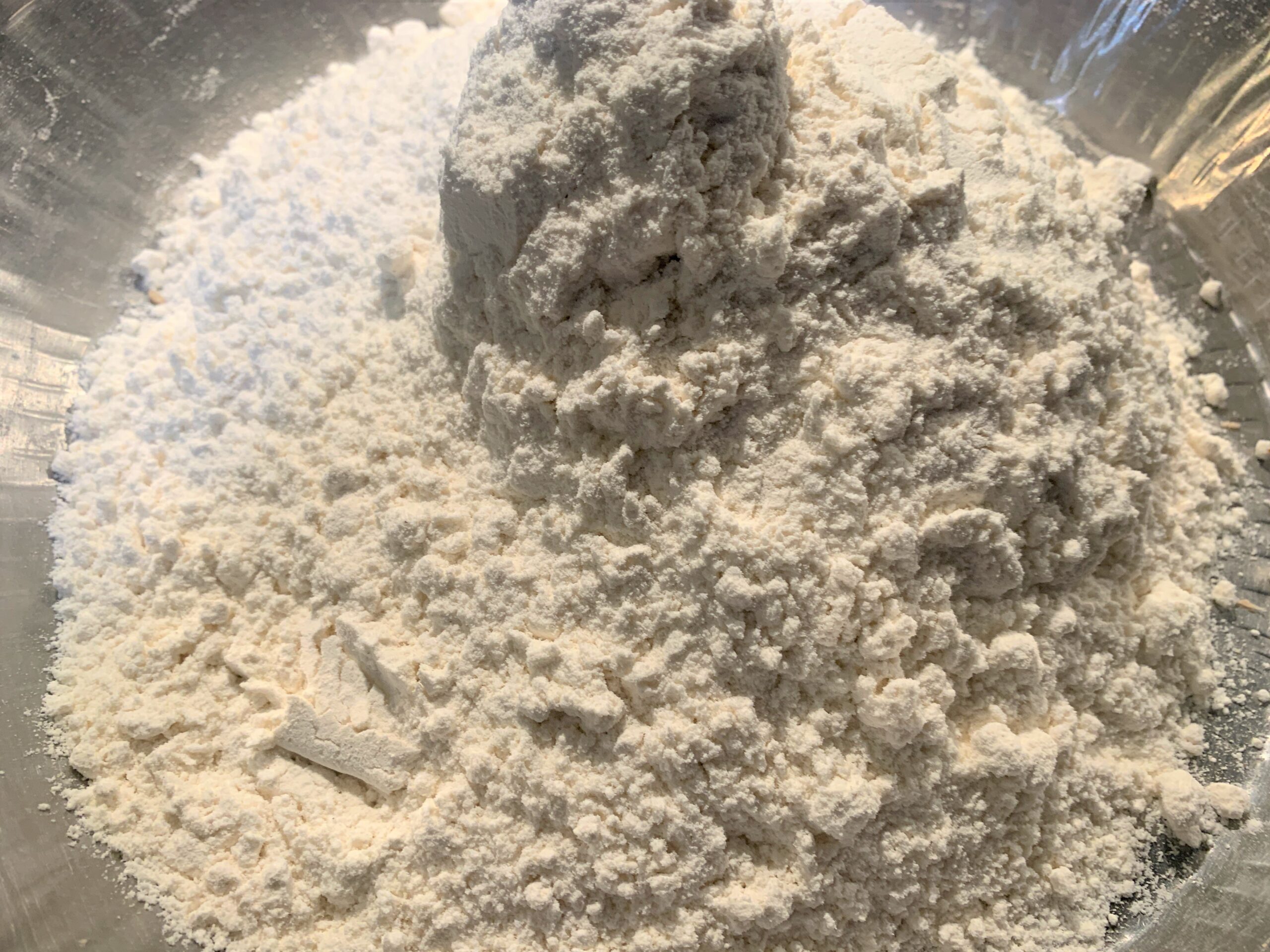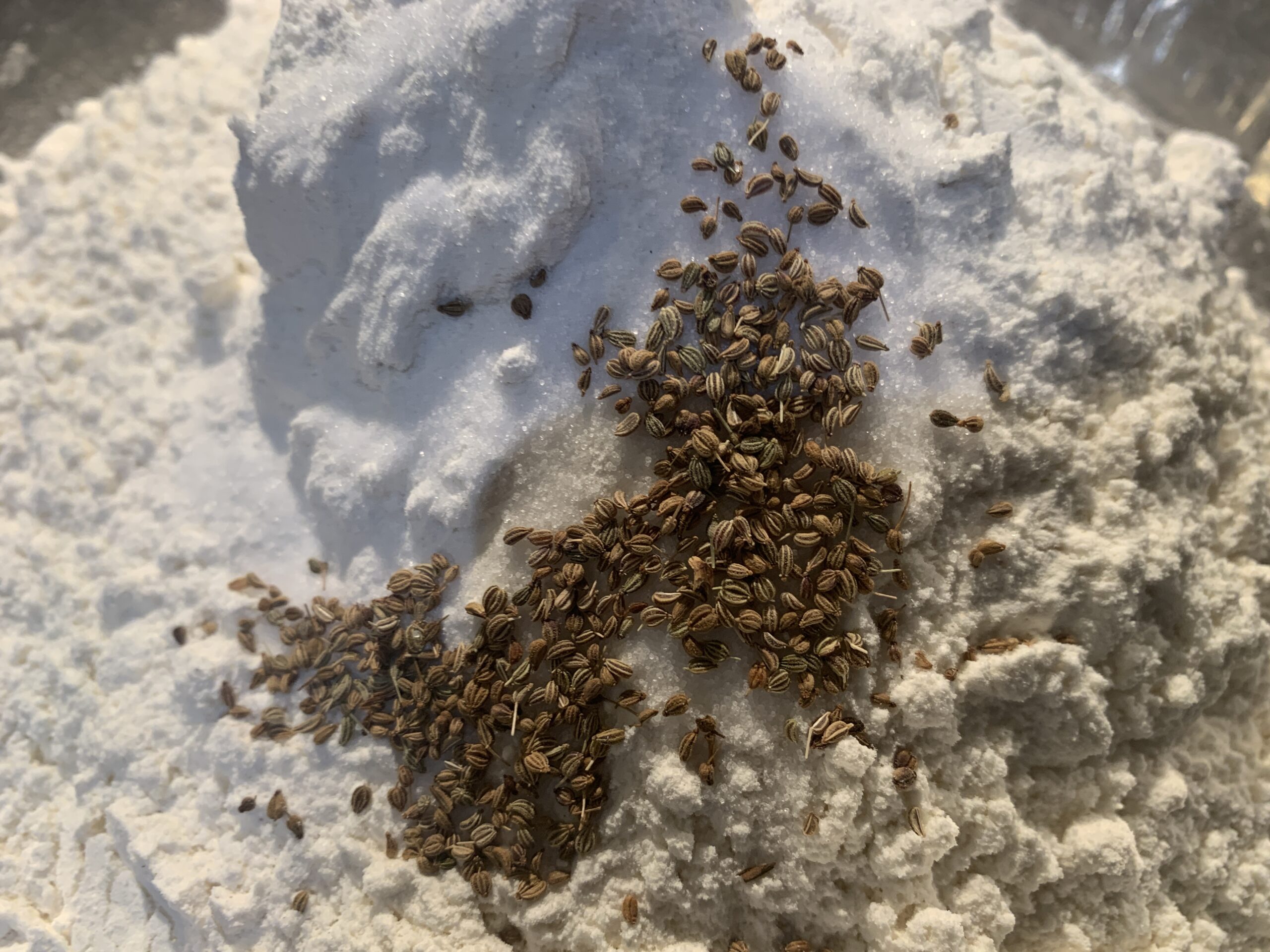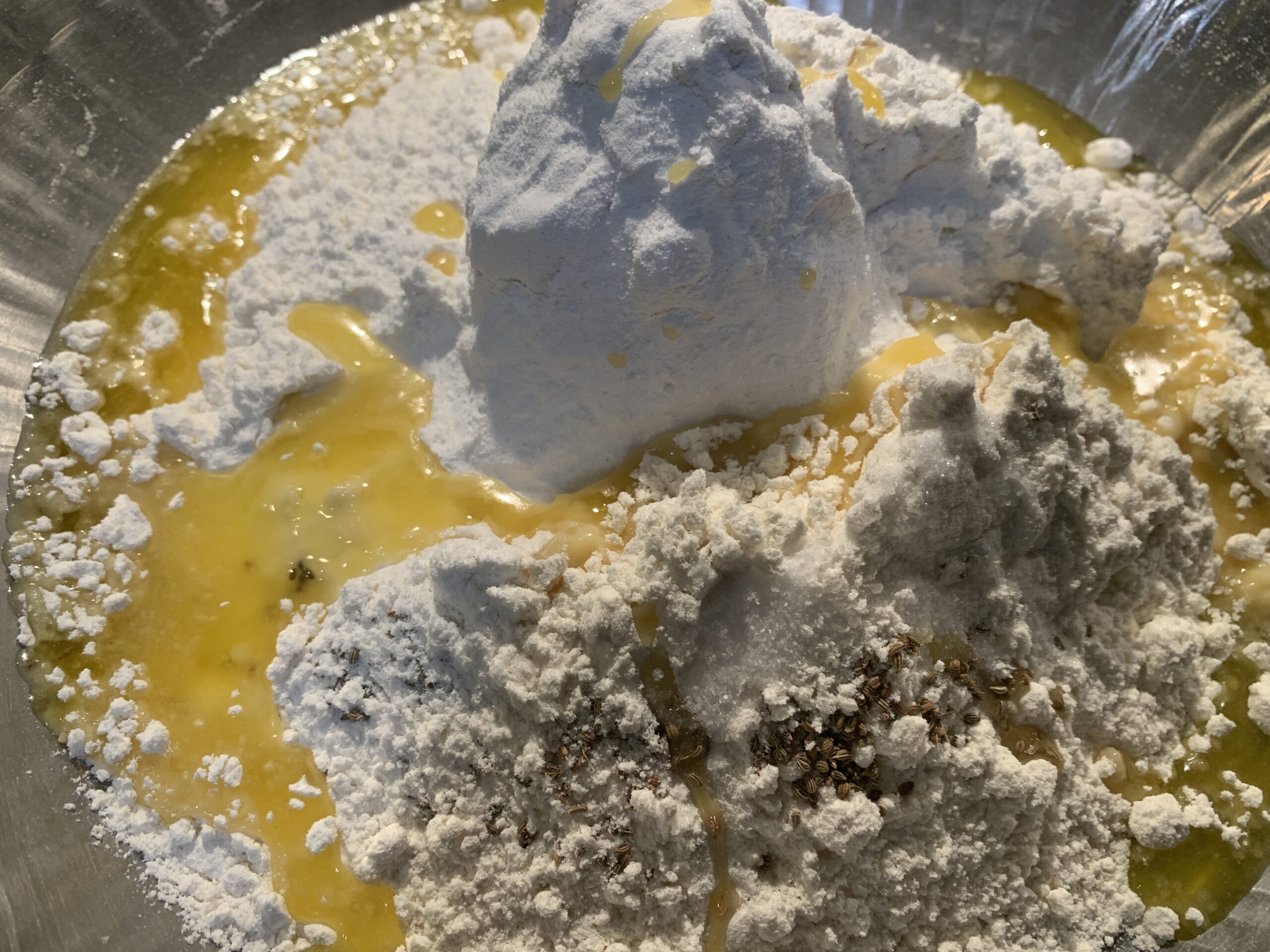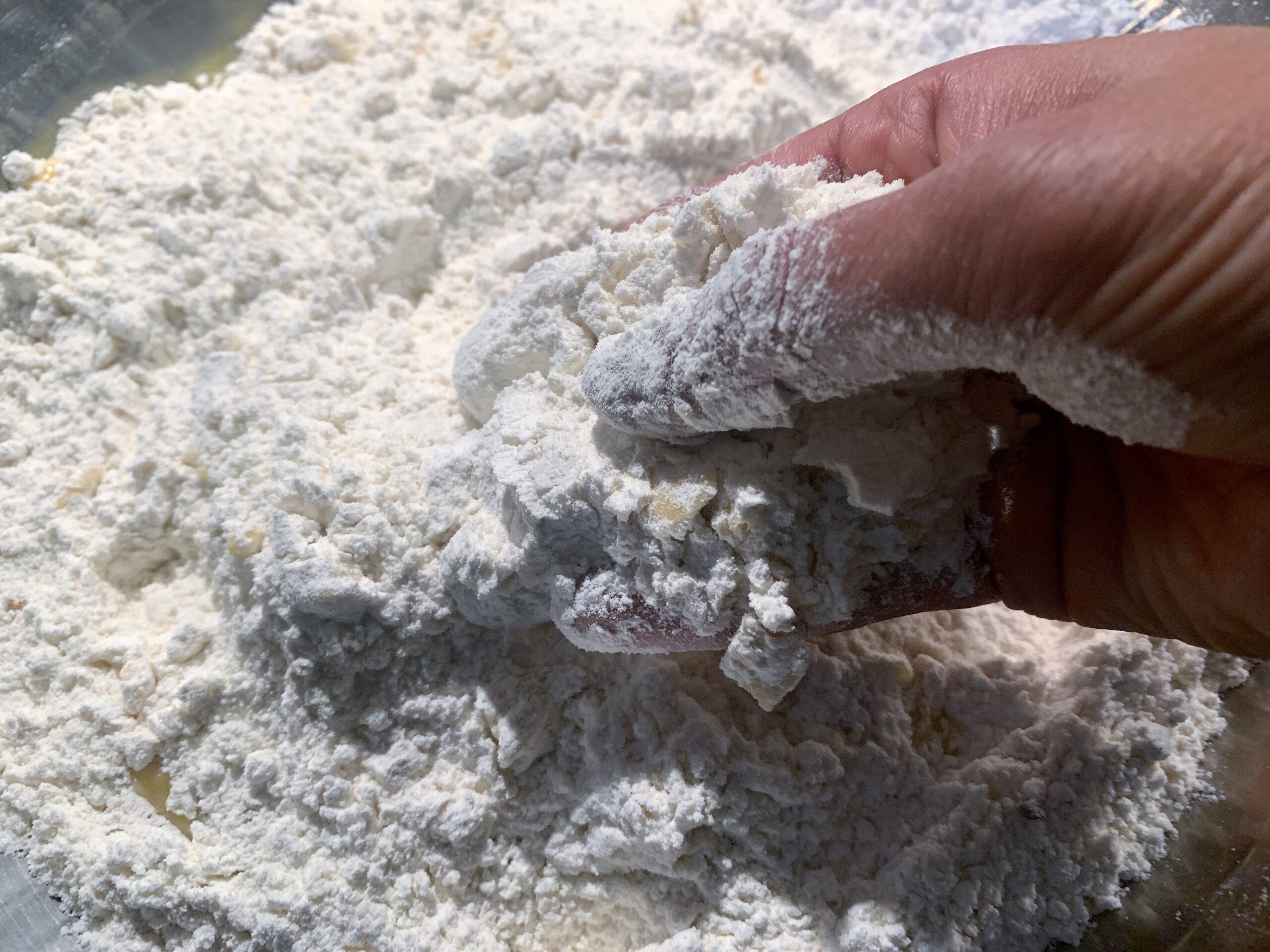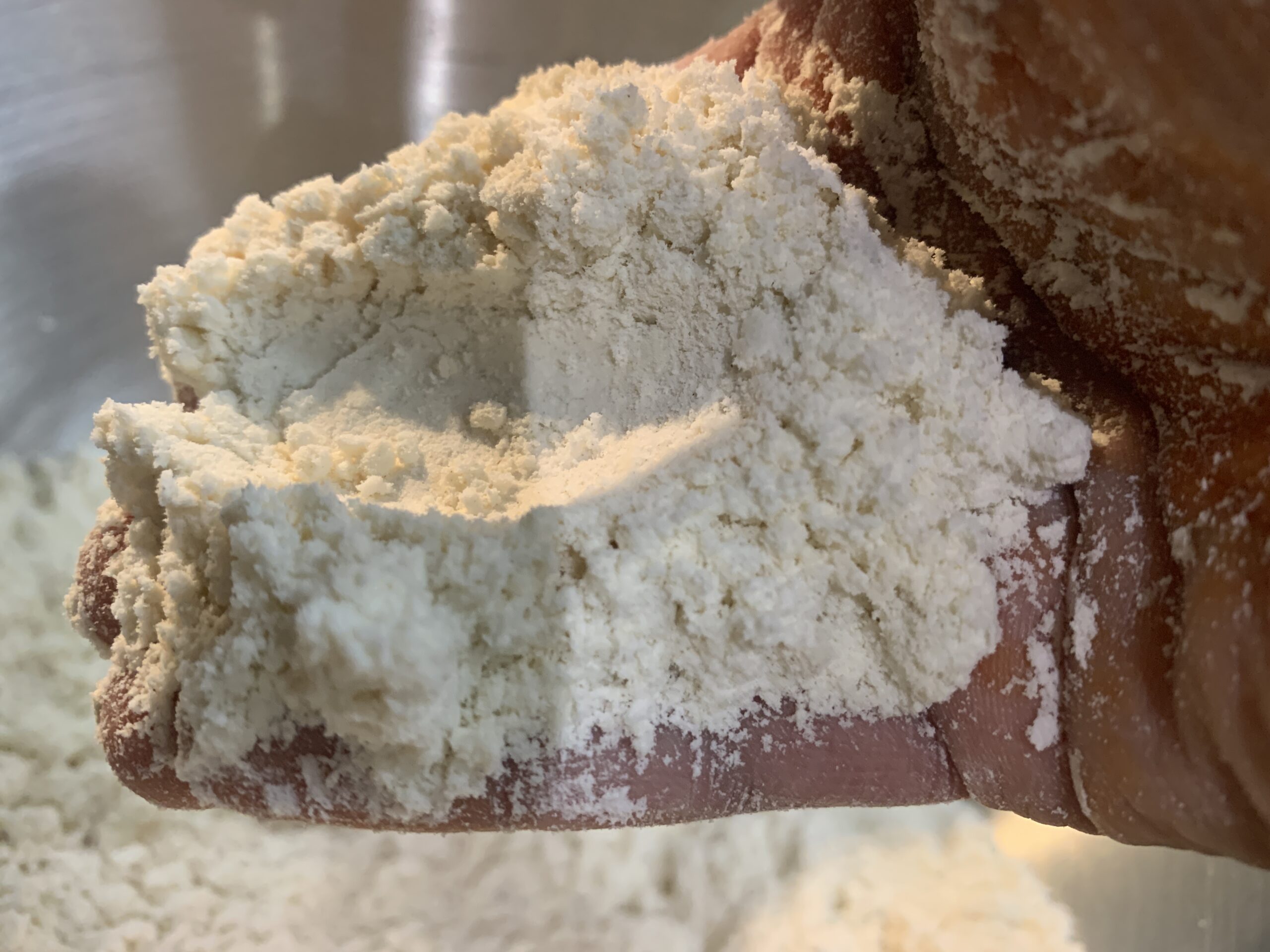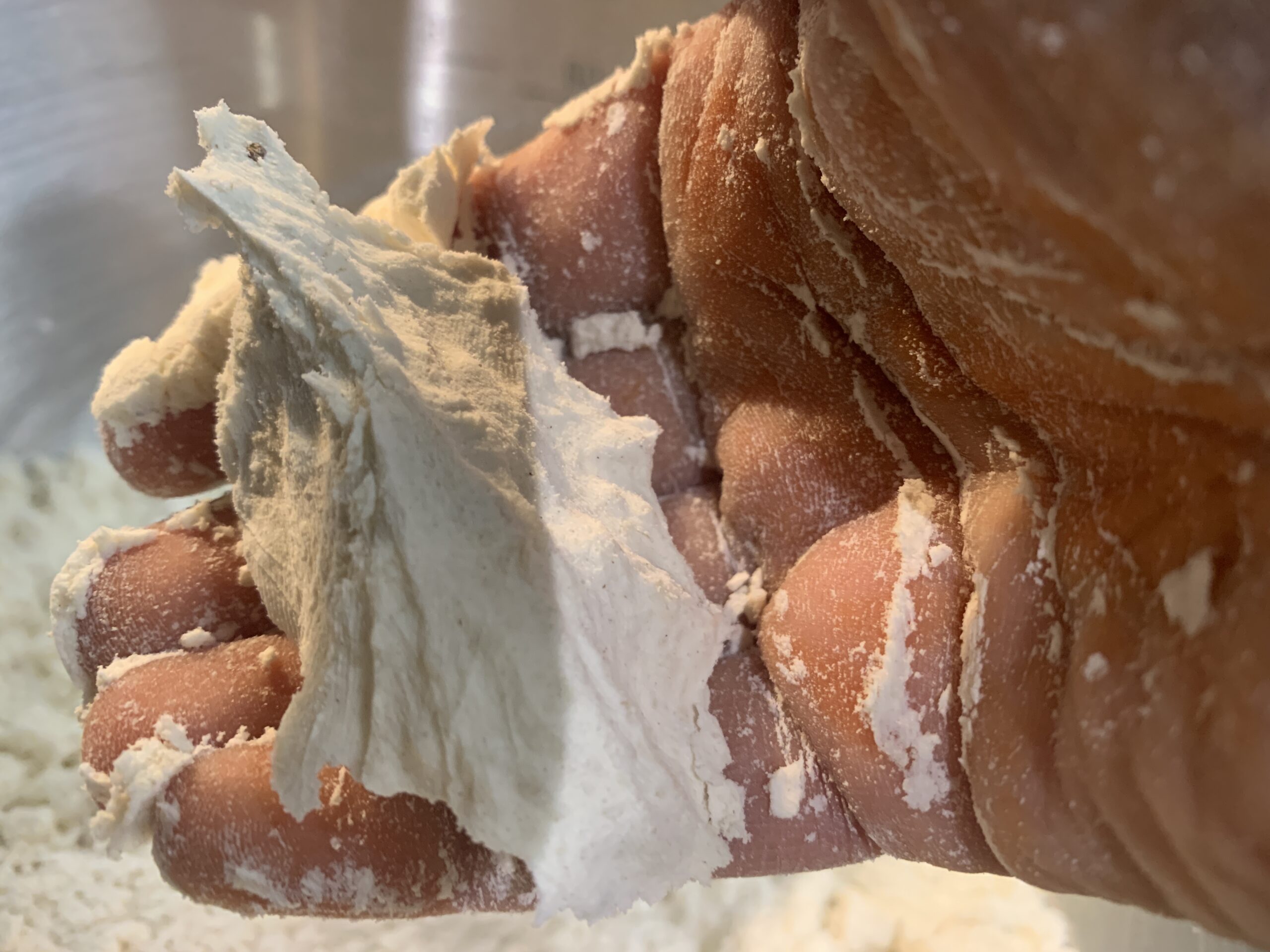 Mix flour, salt, and carom seeds in a bowl. Next add ghee and with your fingertips mix the oil/ghee with the flour for a few minutes until you get a breadcrumb like texture. You should be able to make a ball of the flour after mixing oil/ghee. Adjust the ghee at this stage if needed and few more of ghee if you are not able to make a ball.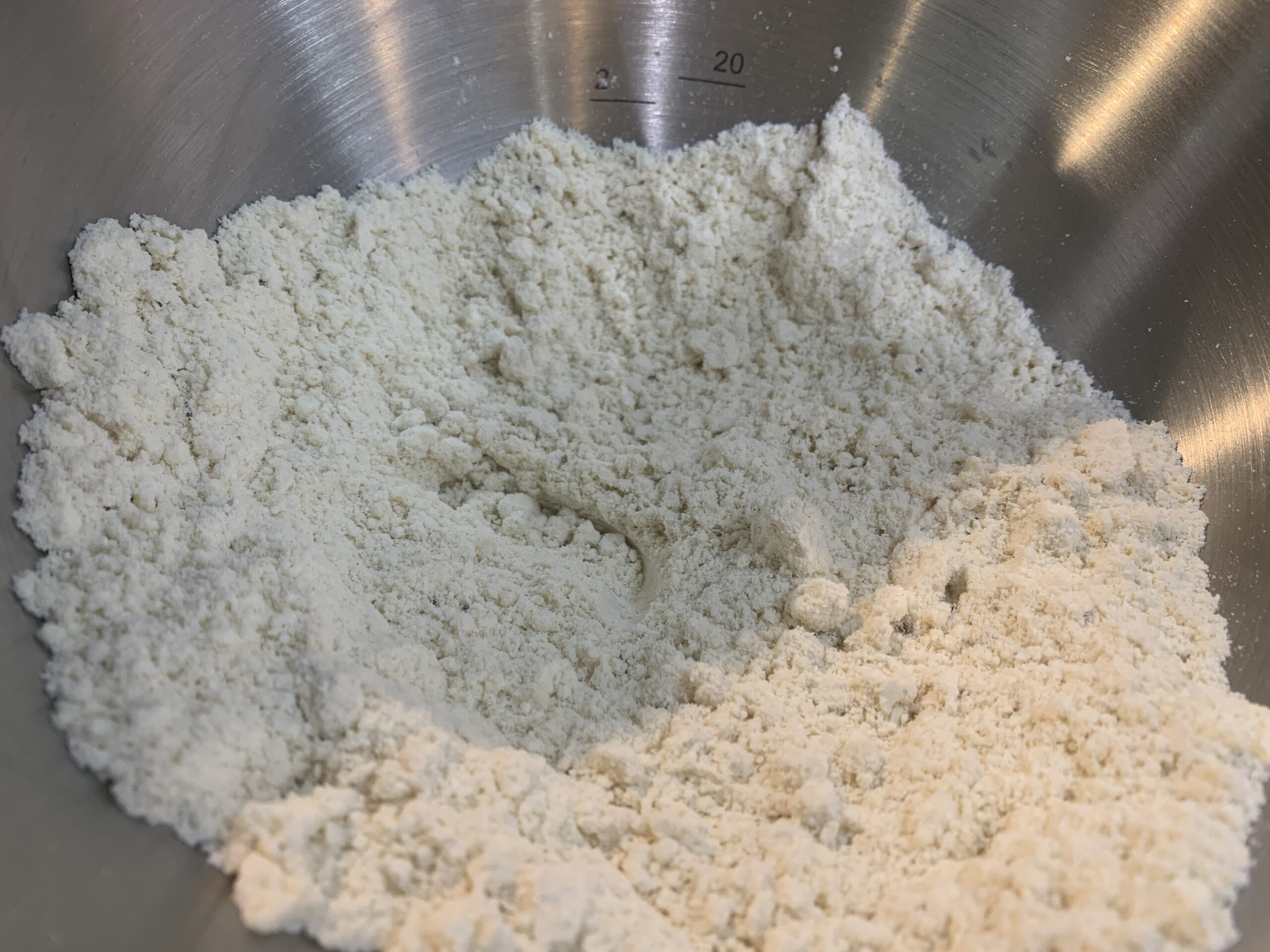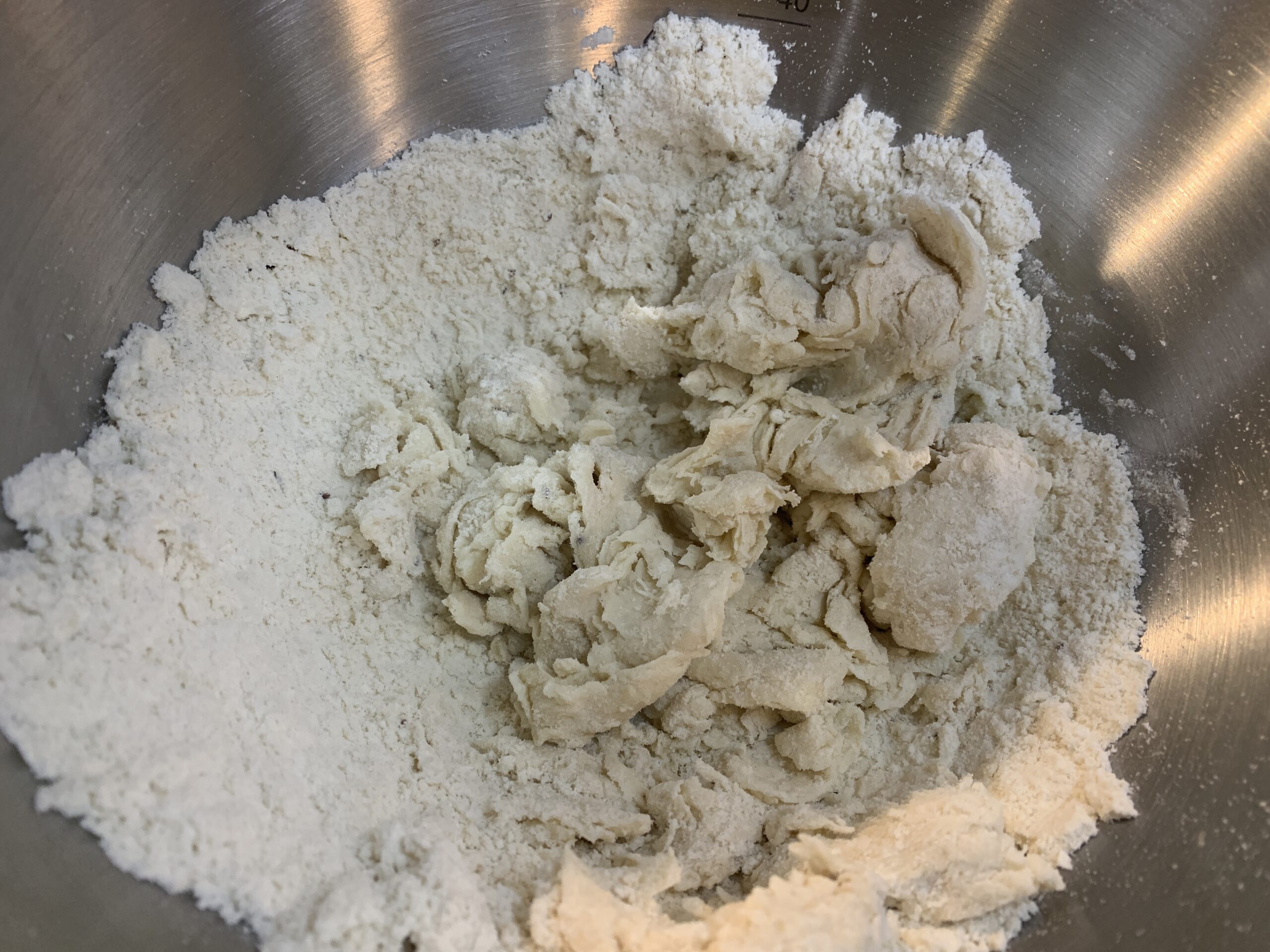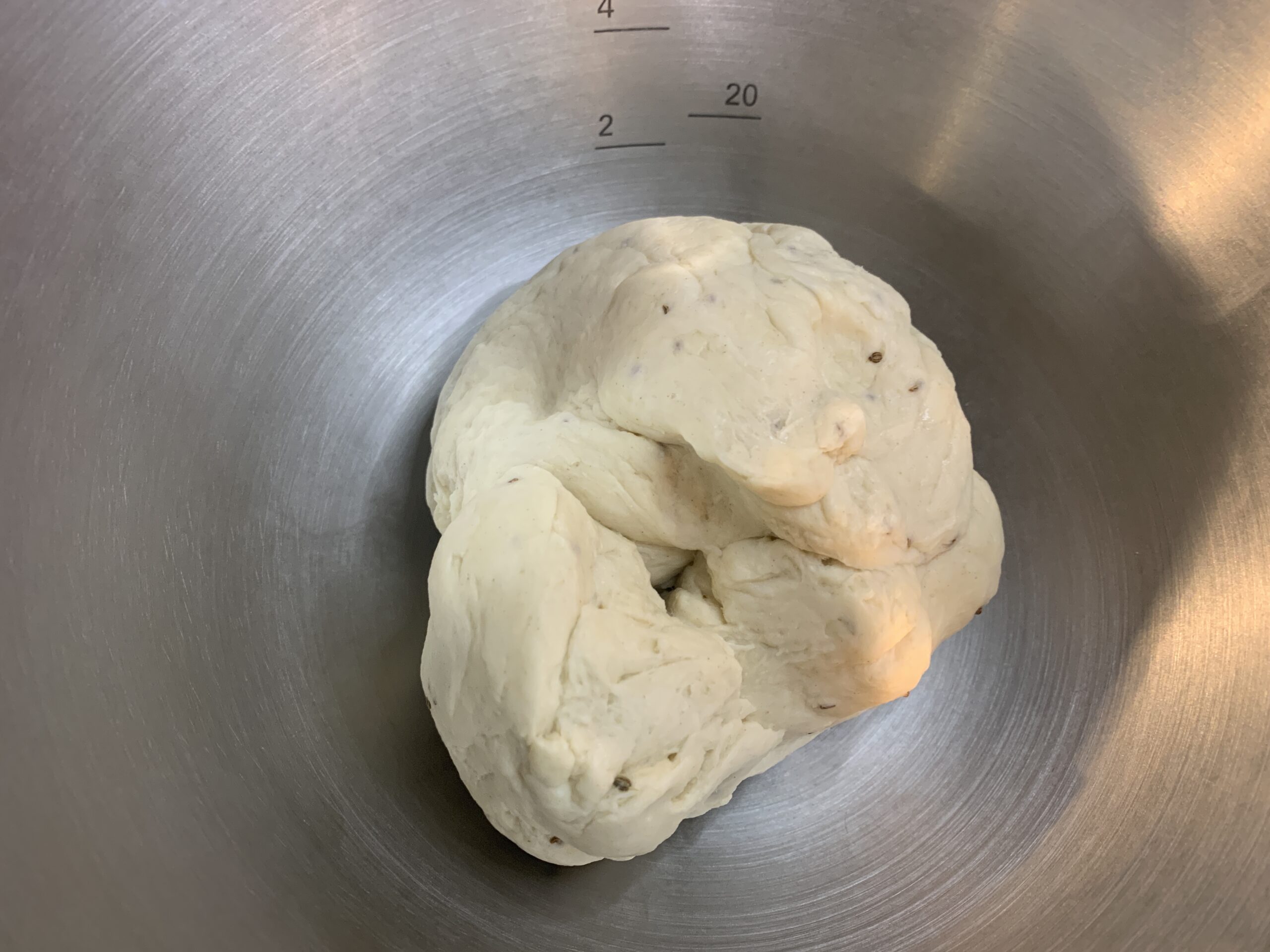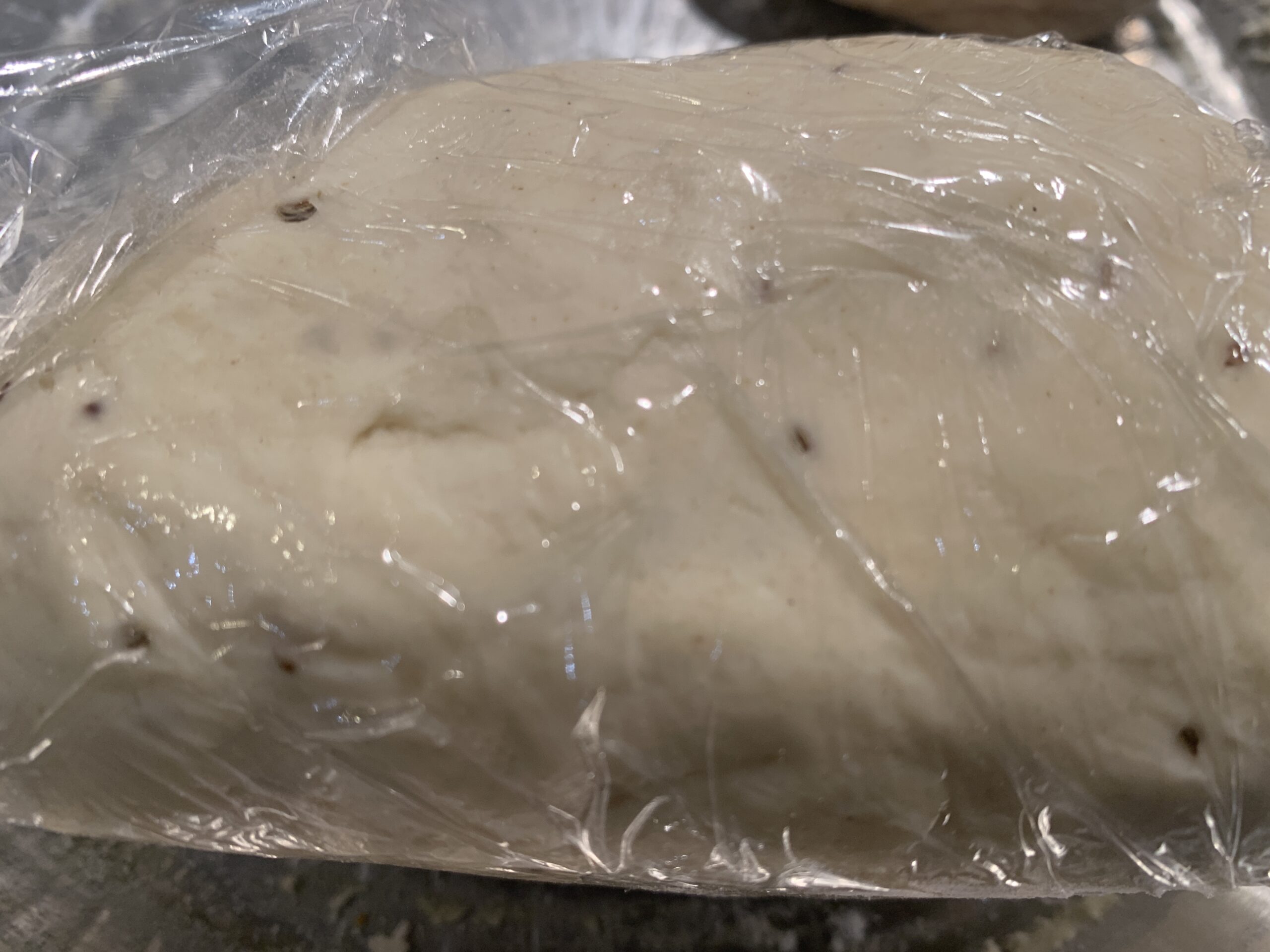 Add water in parts and knead the dough till soft. You can add more water if need to make a soft dough. Cover the dough and let it rest for 30 minutes.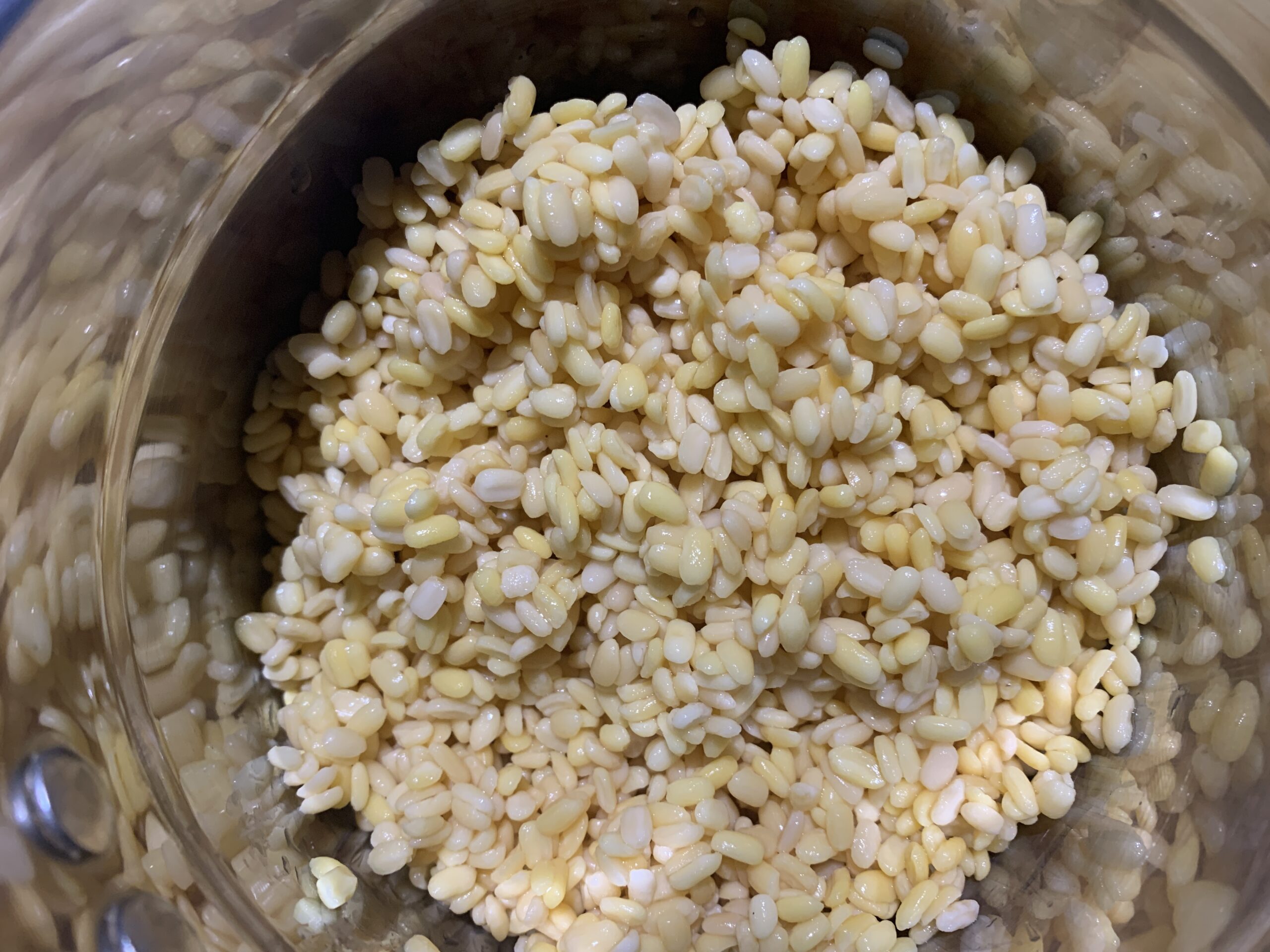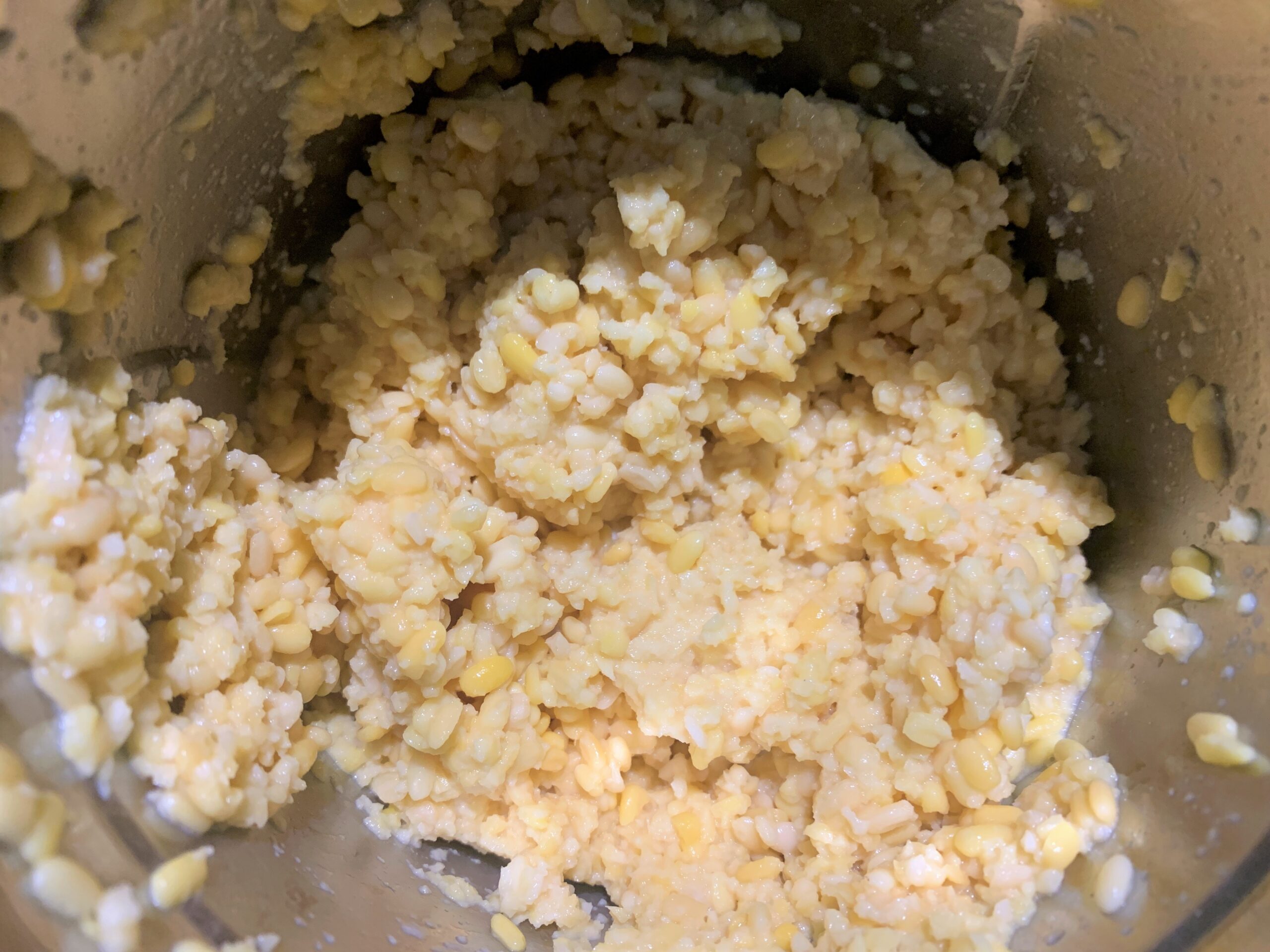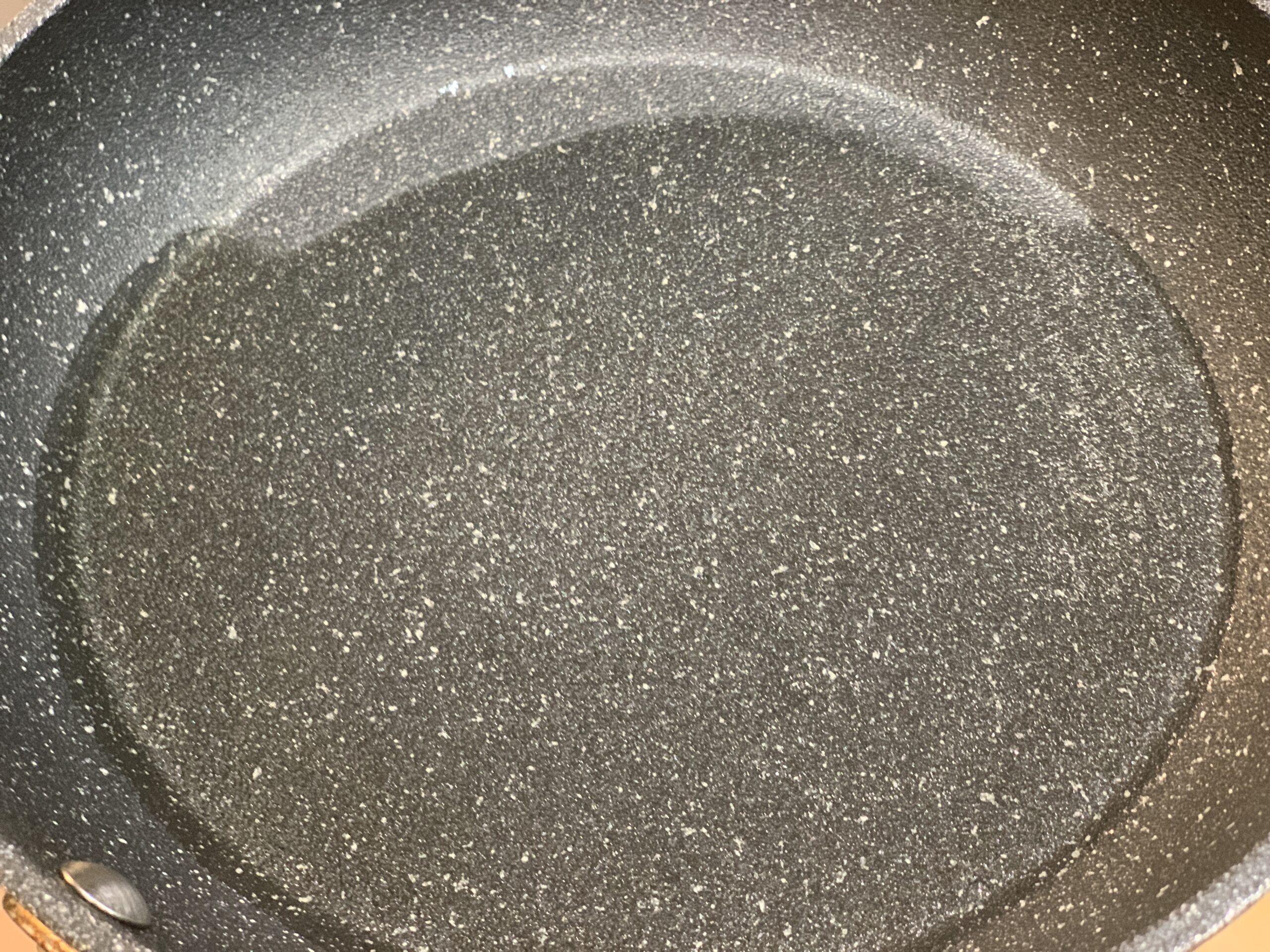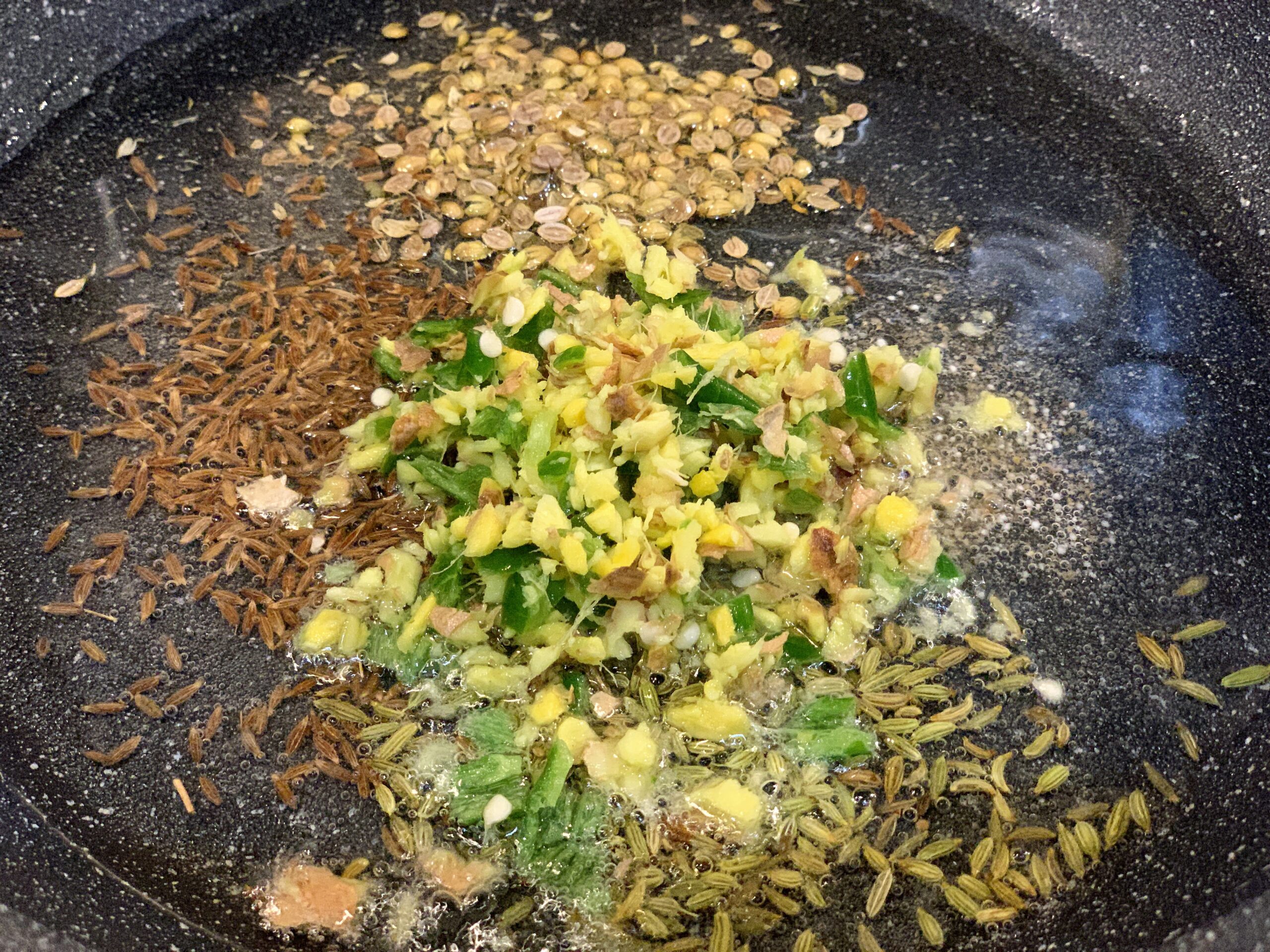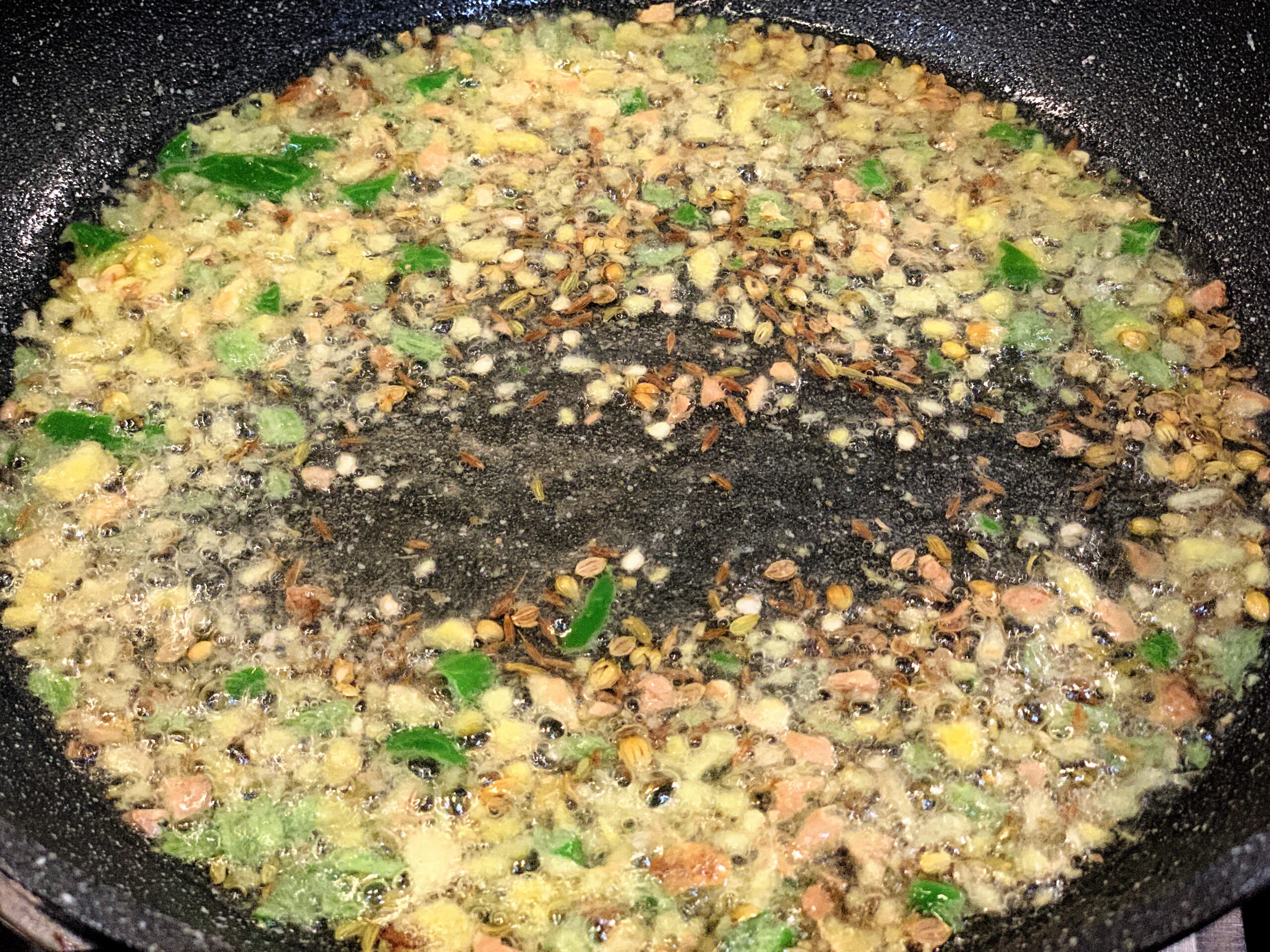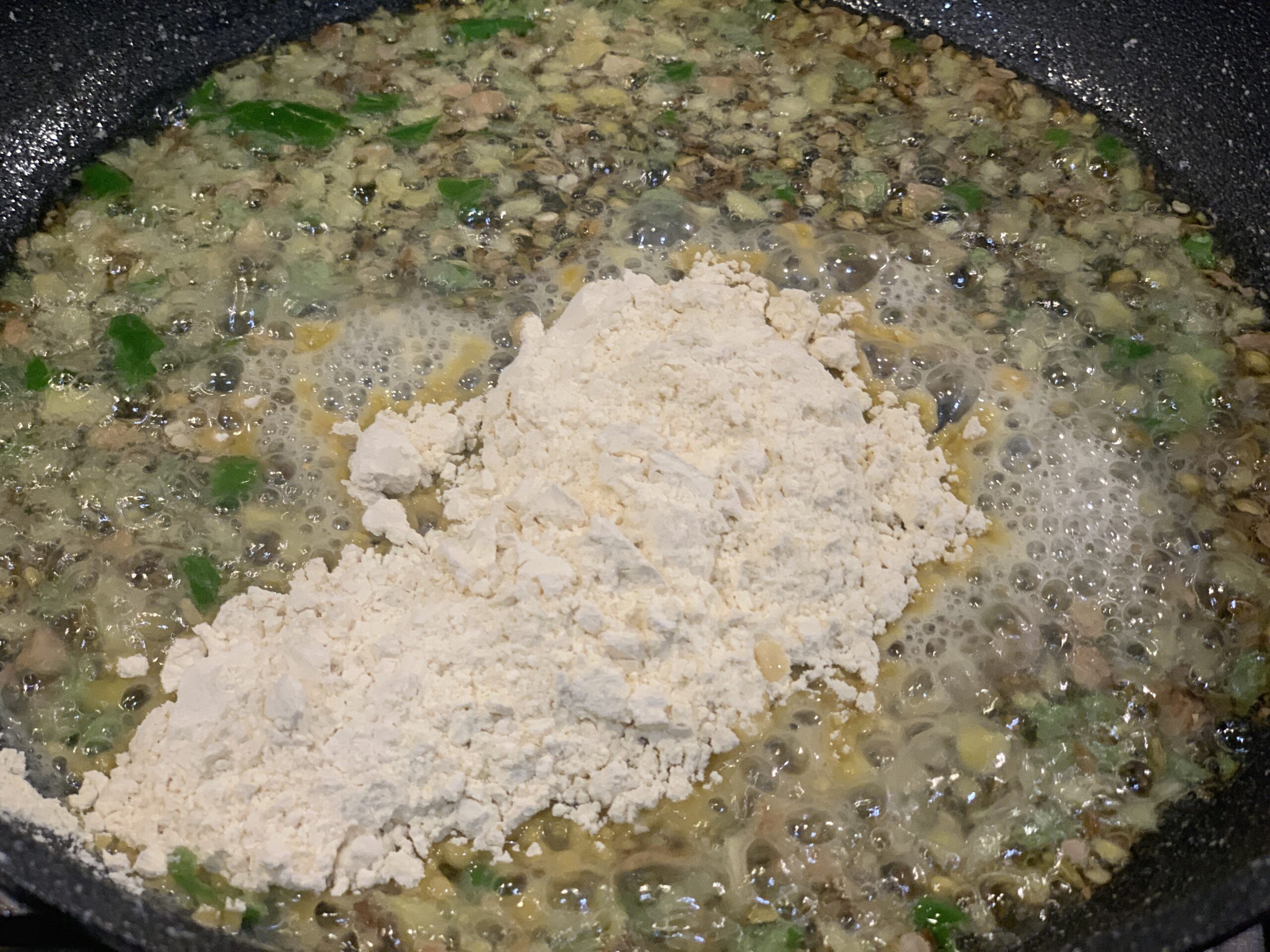 Drain all the water from the soaked dal and grind it to a coarse mixture.
Heat oil in a pan. Add cumin seeds, fennel seeds, crushed coriander seeds and asafoetida. Let them crackle and then add the chopped ginger, green chillies, and gram flour and cook on low heat for couple of minutes.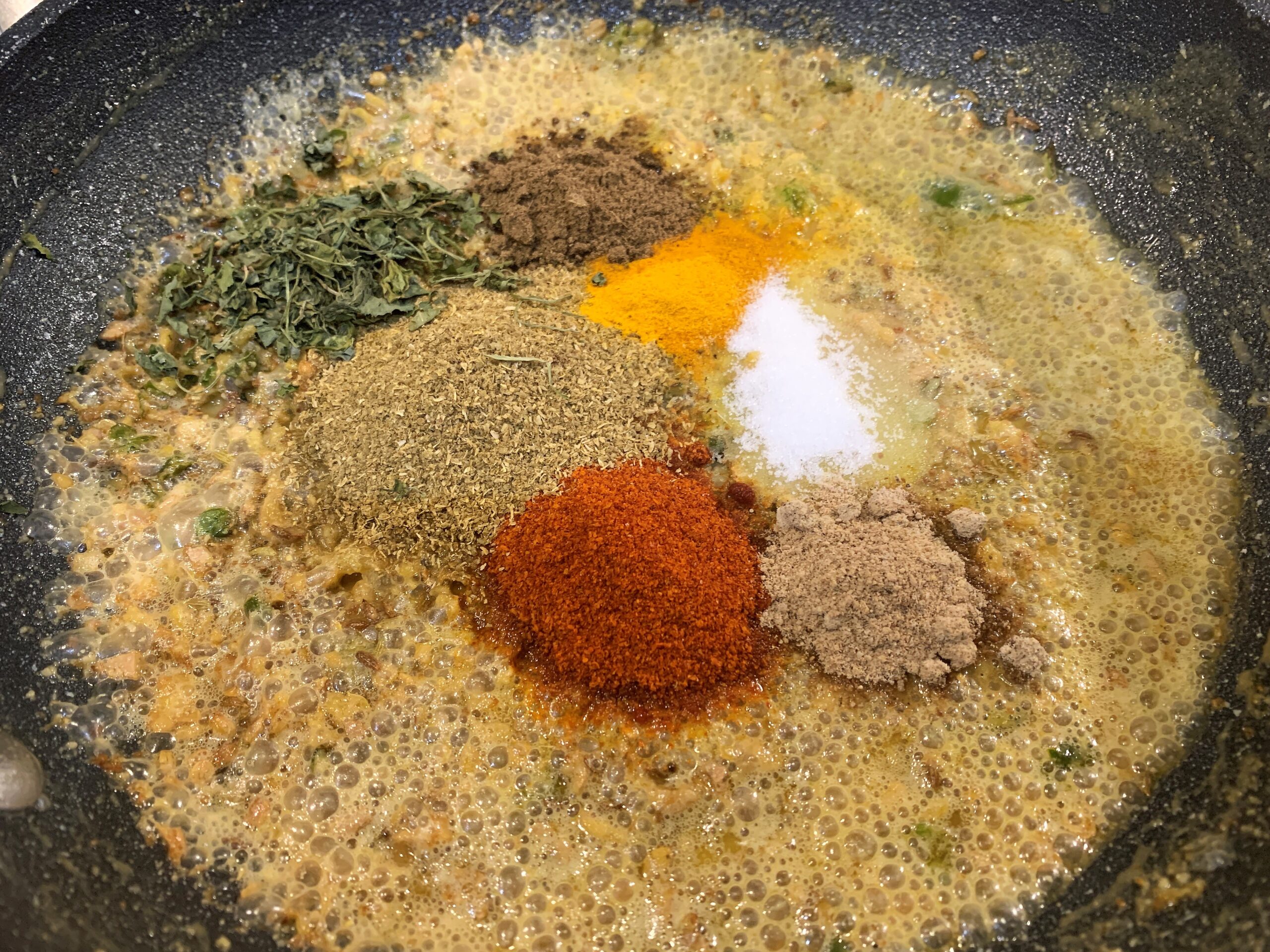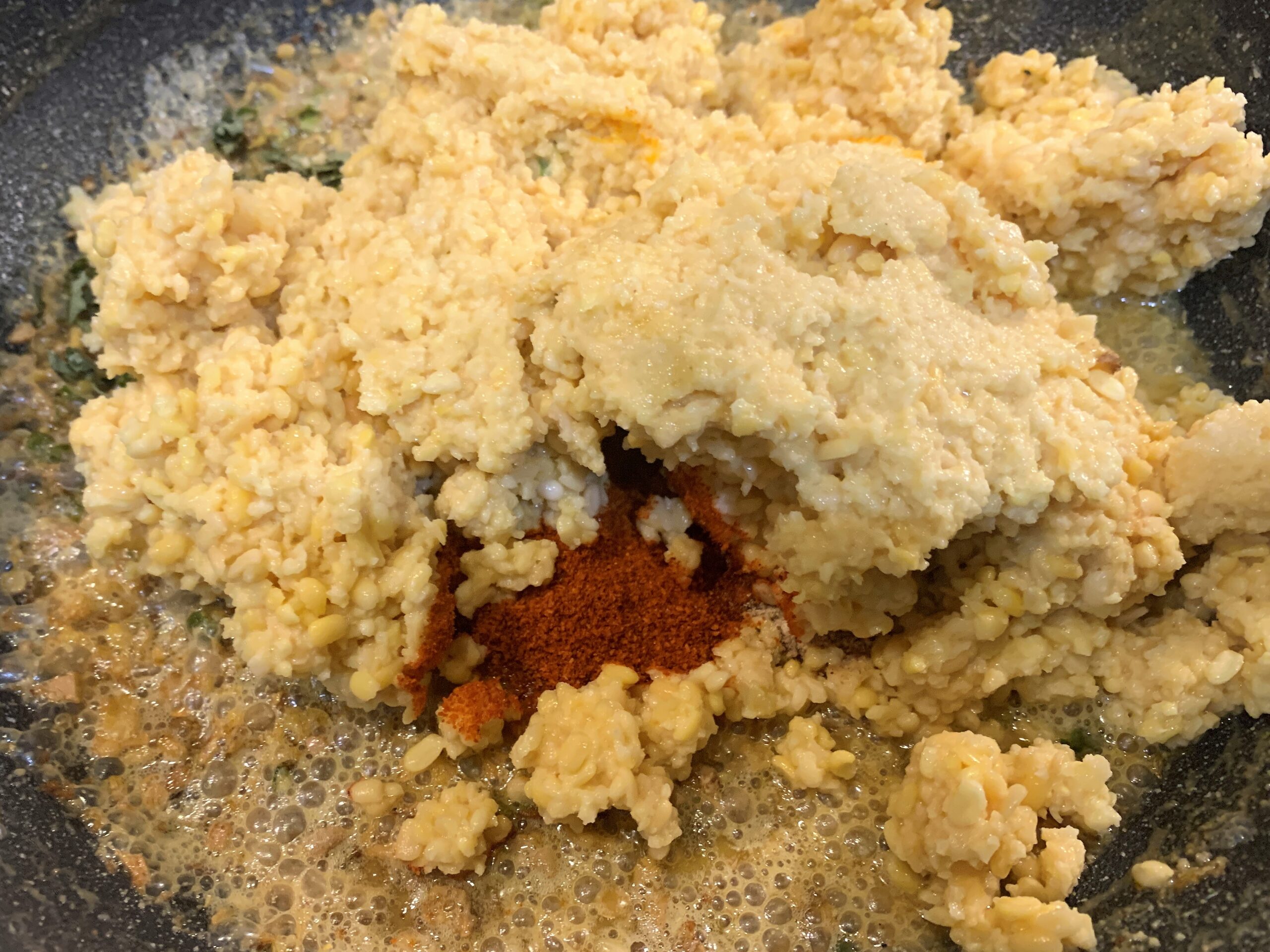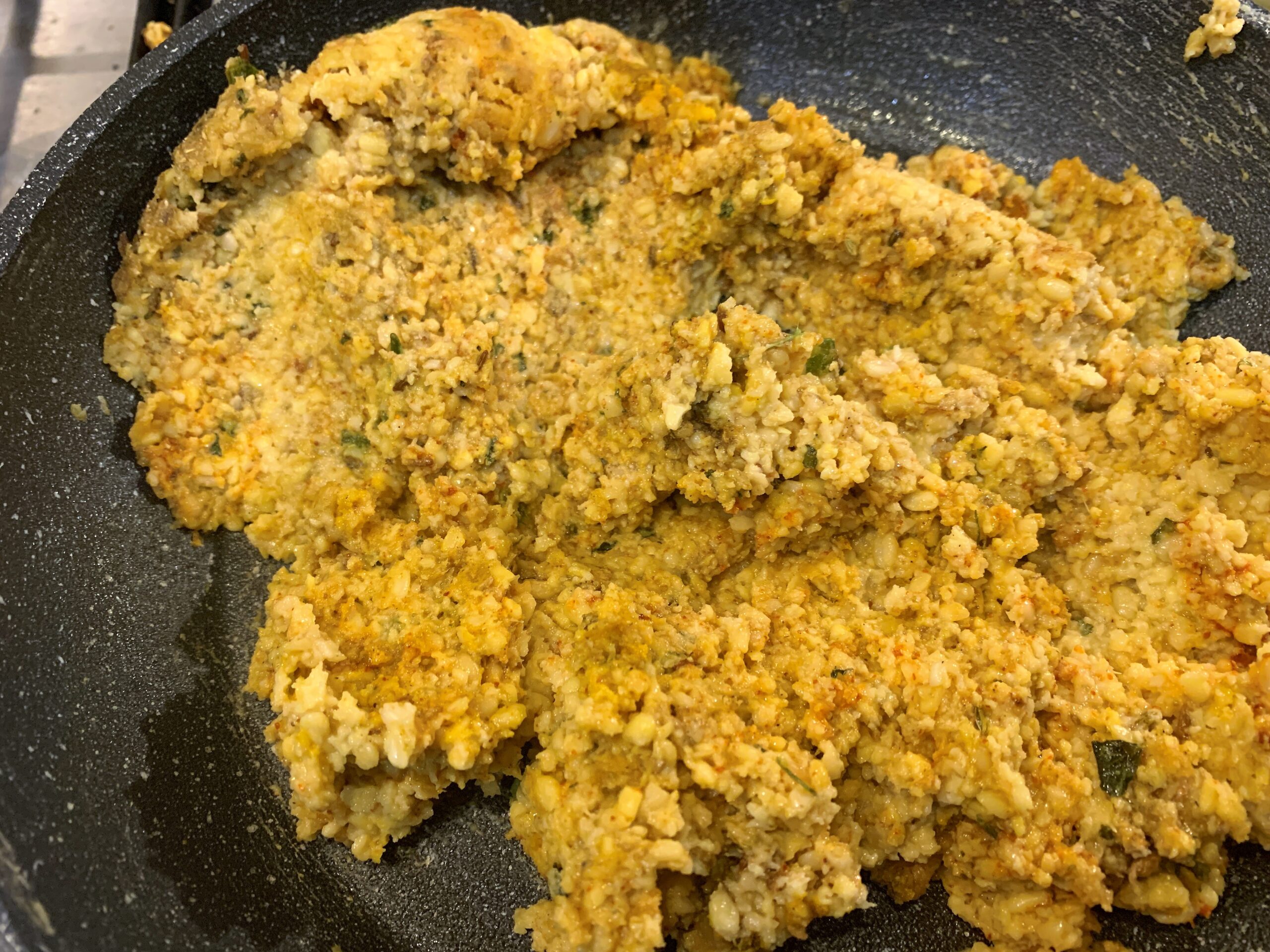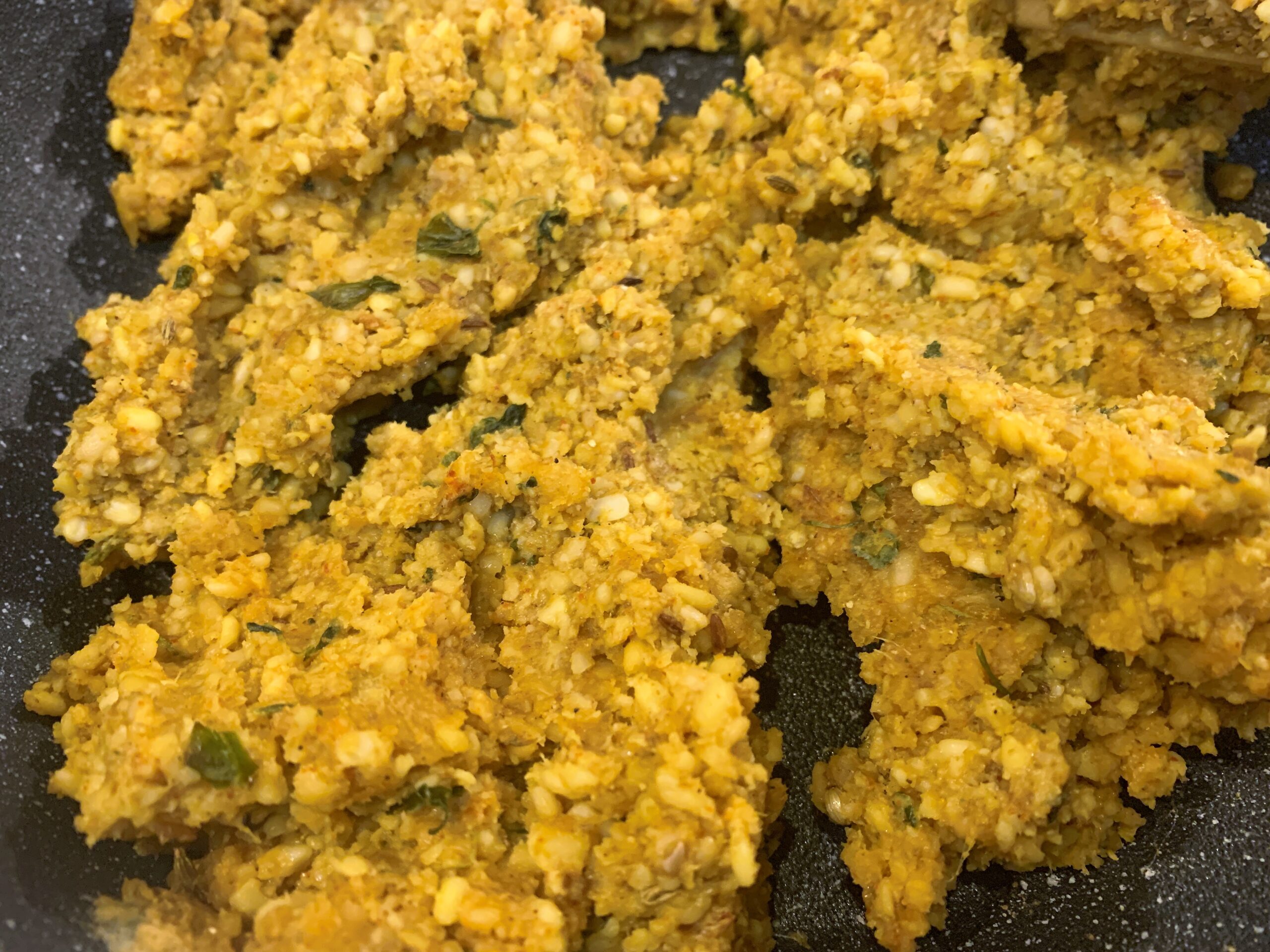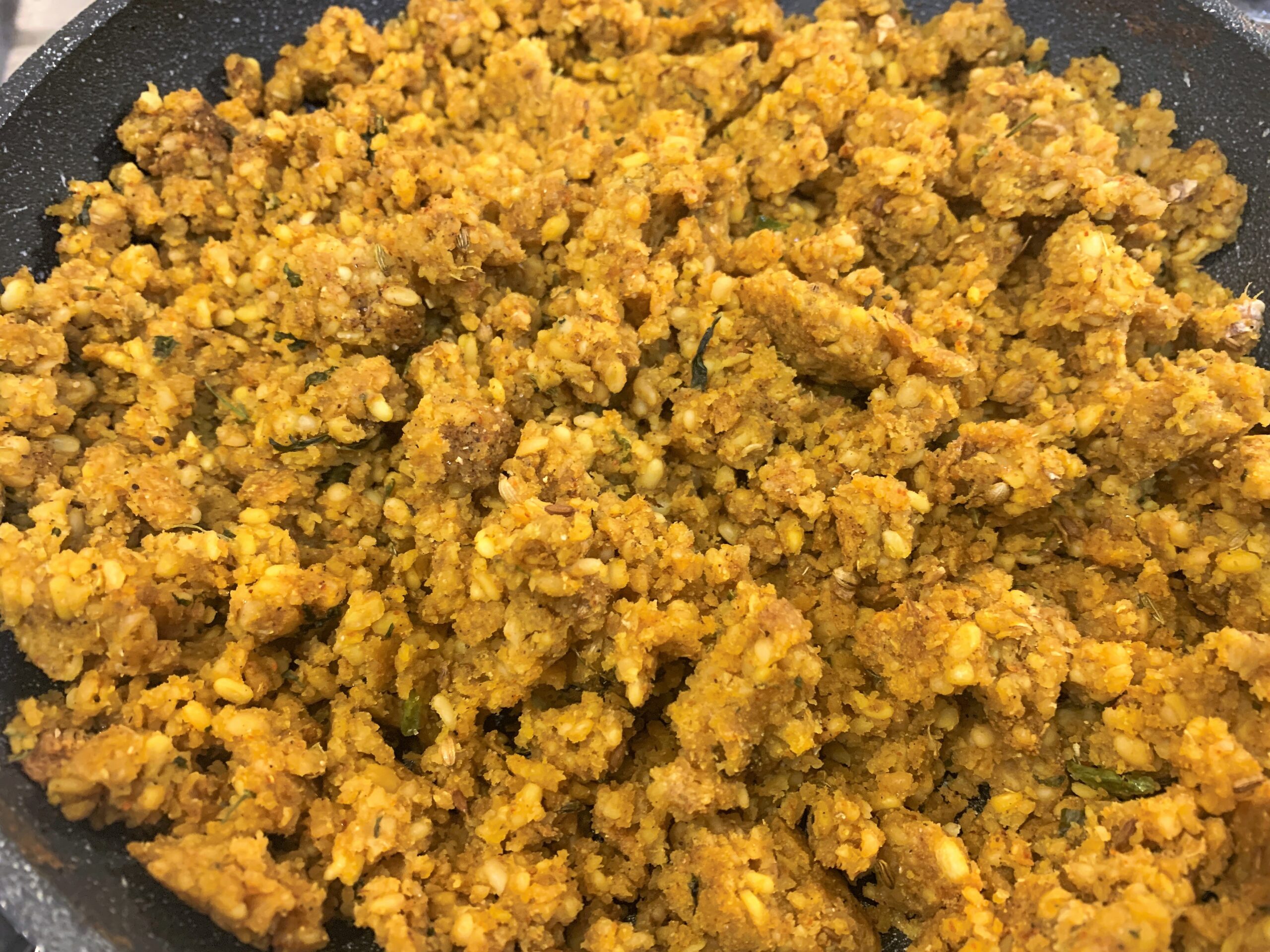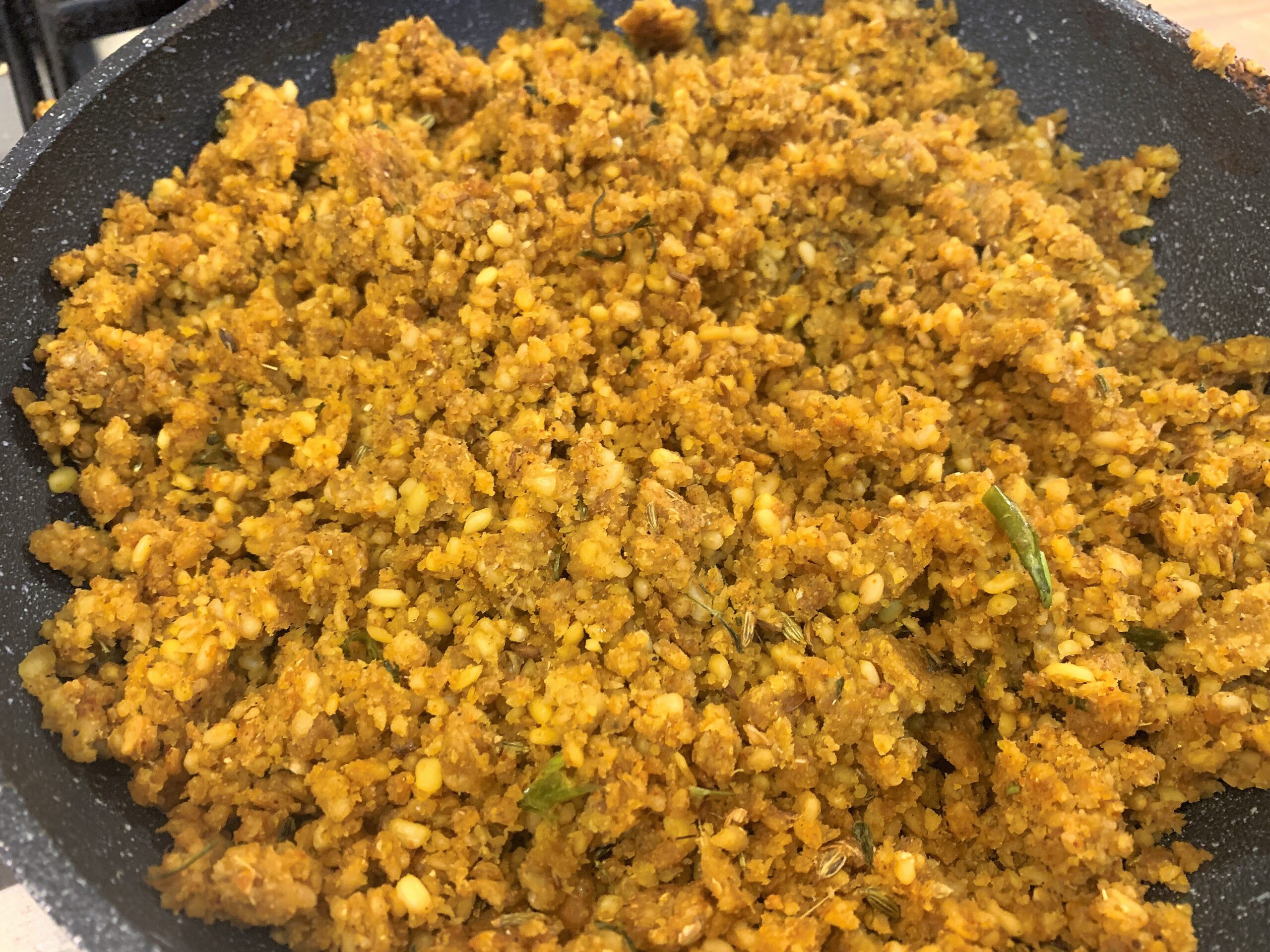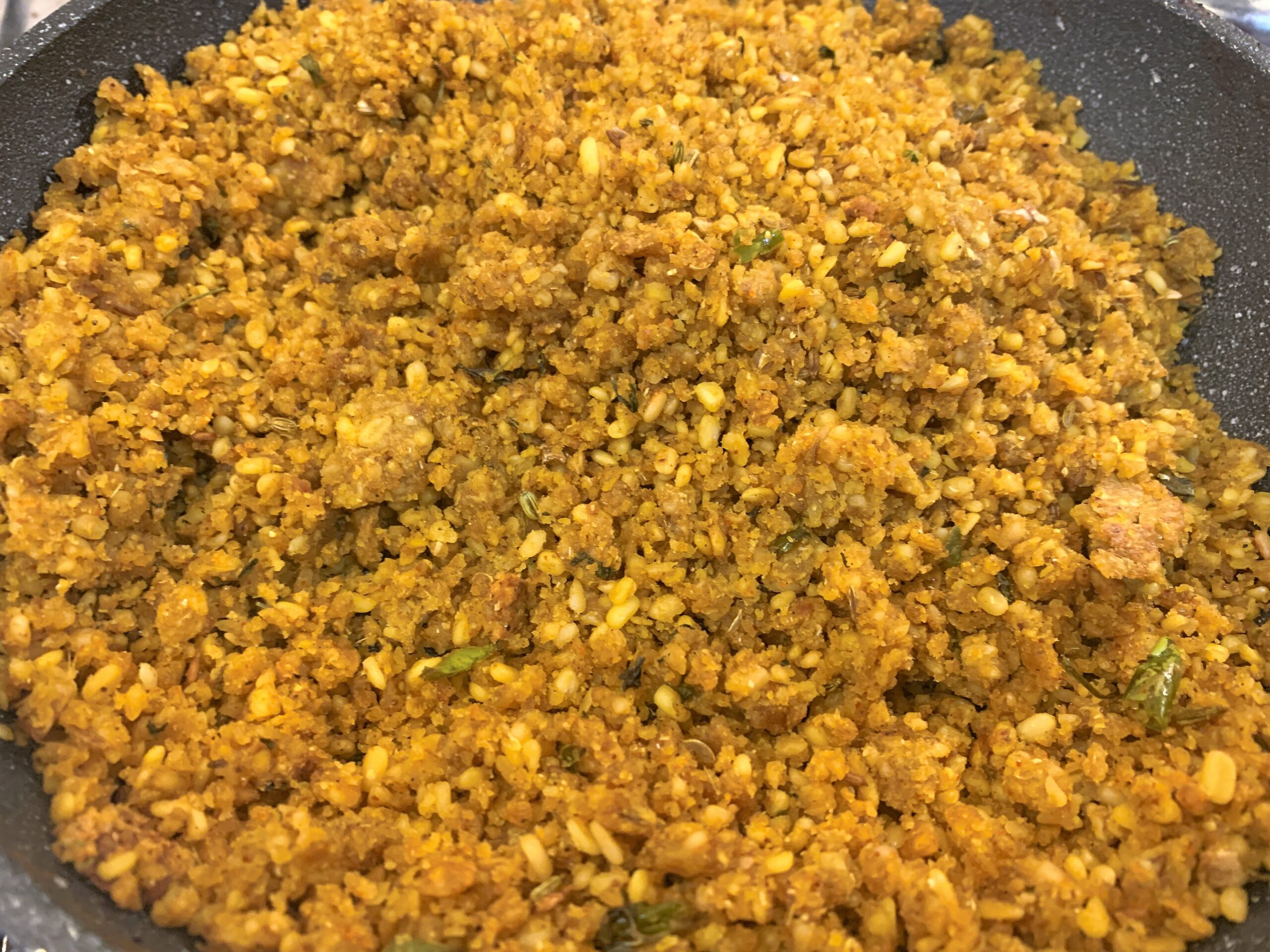 Add the coarsely ground moong dal, salt, red chilli powder, turmeric powder, coriander powder, garam masala, dry mango powder, kasuri methi and coriander leaves.
Sauté on a low heat while mixing it continuously for 4-5 minutes. The dal should start to get a bit dry. Check the spices at this stage and adjust it according to your taste. The stuffing should be slightly spicy. Cool the stuffing.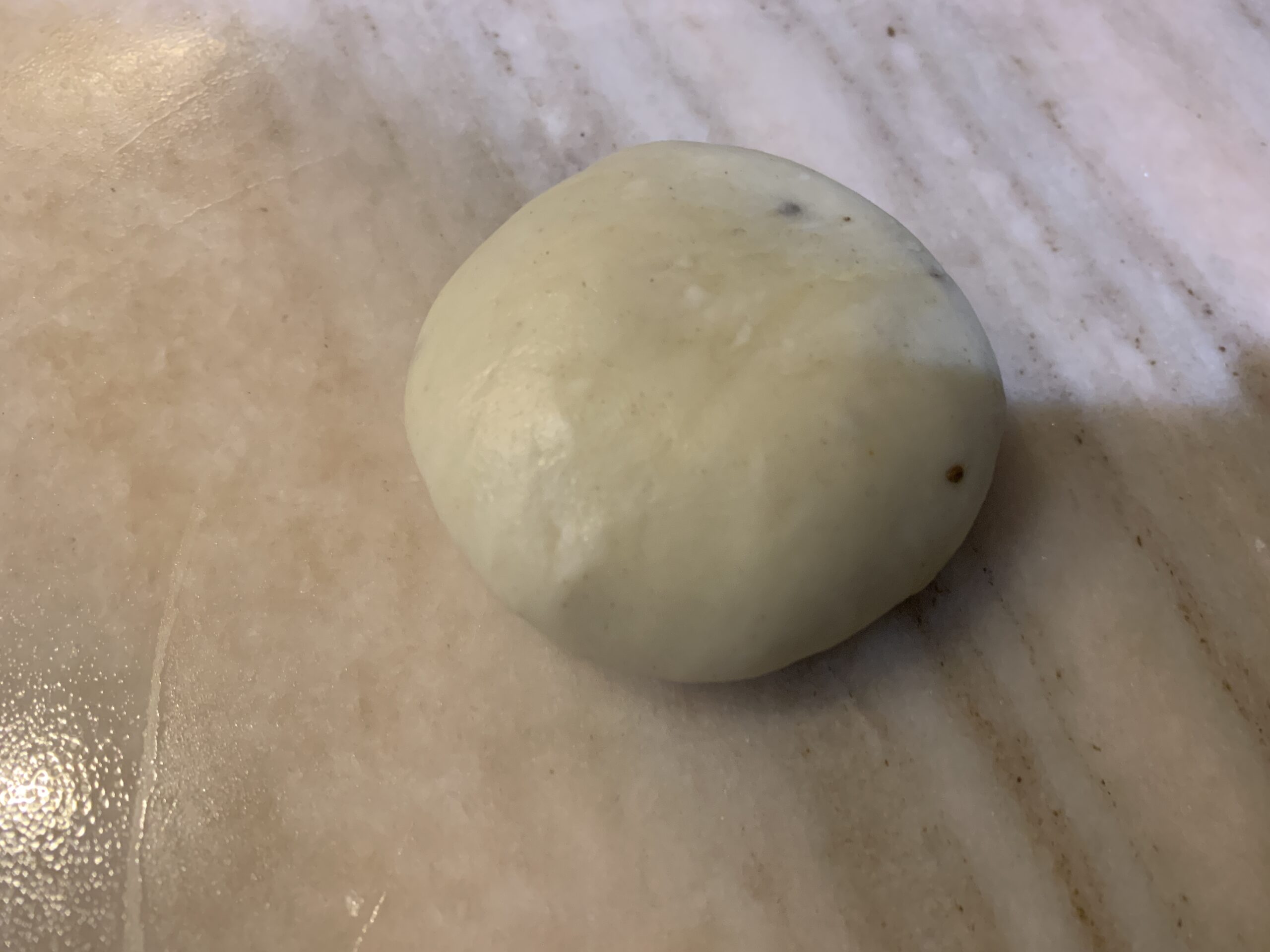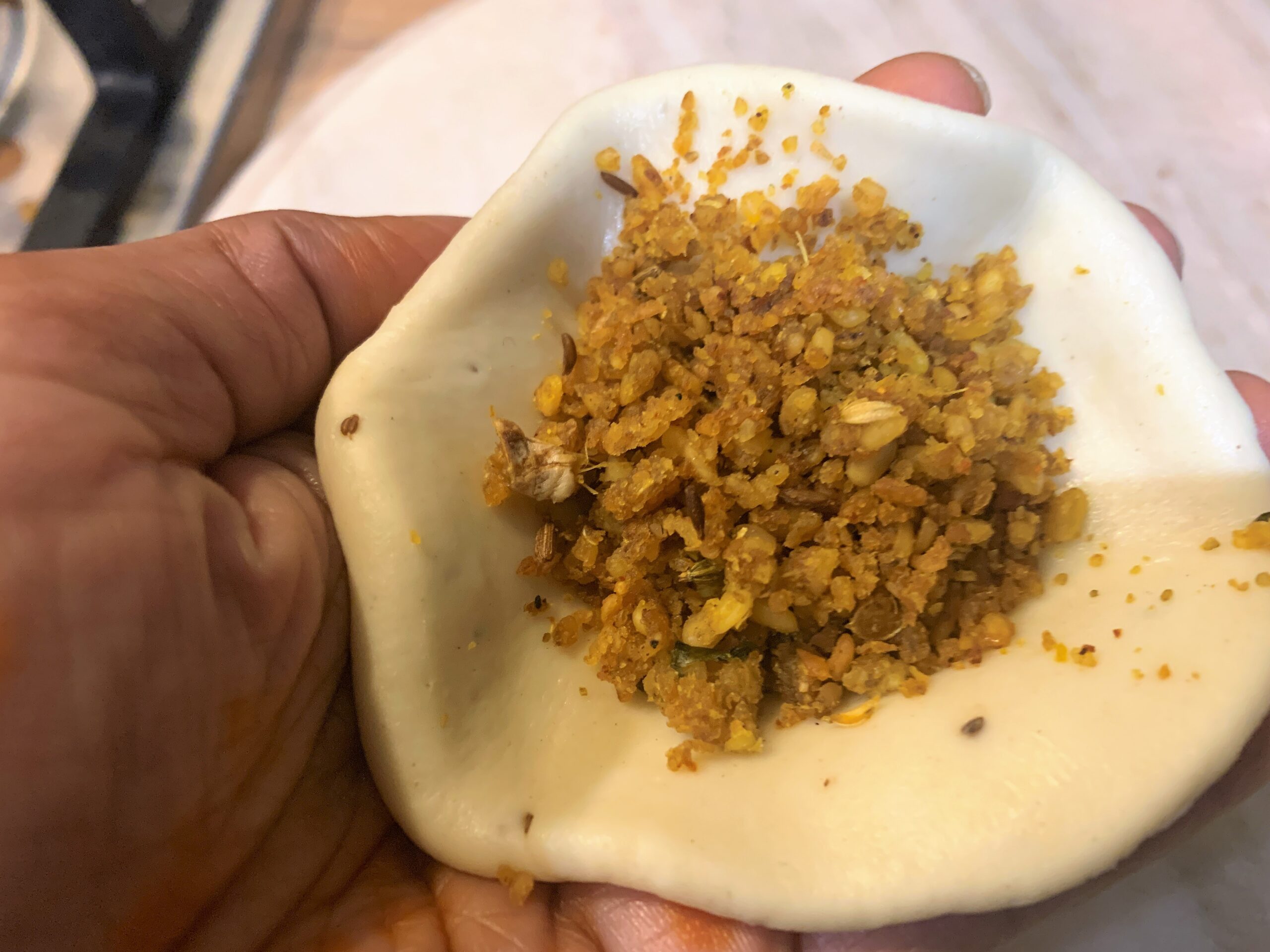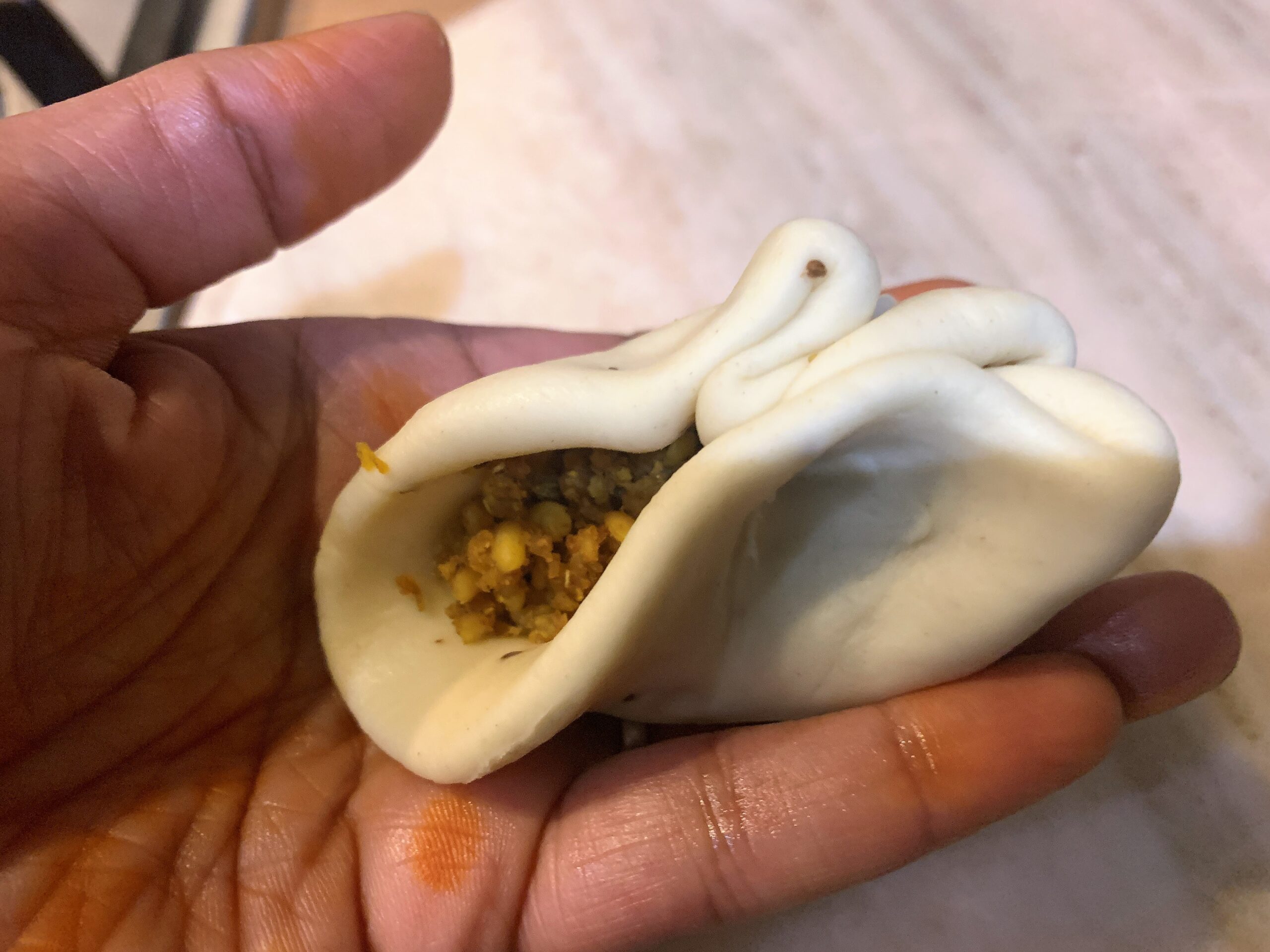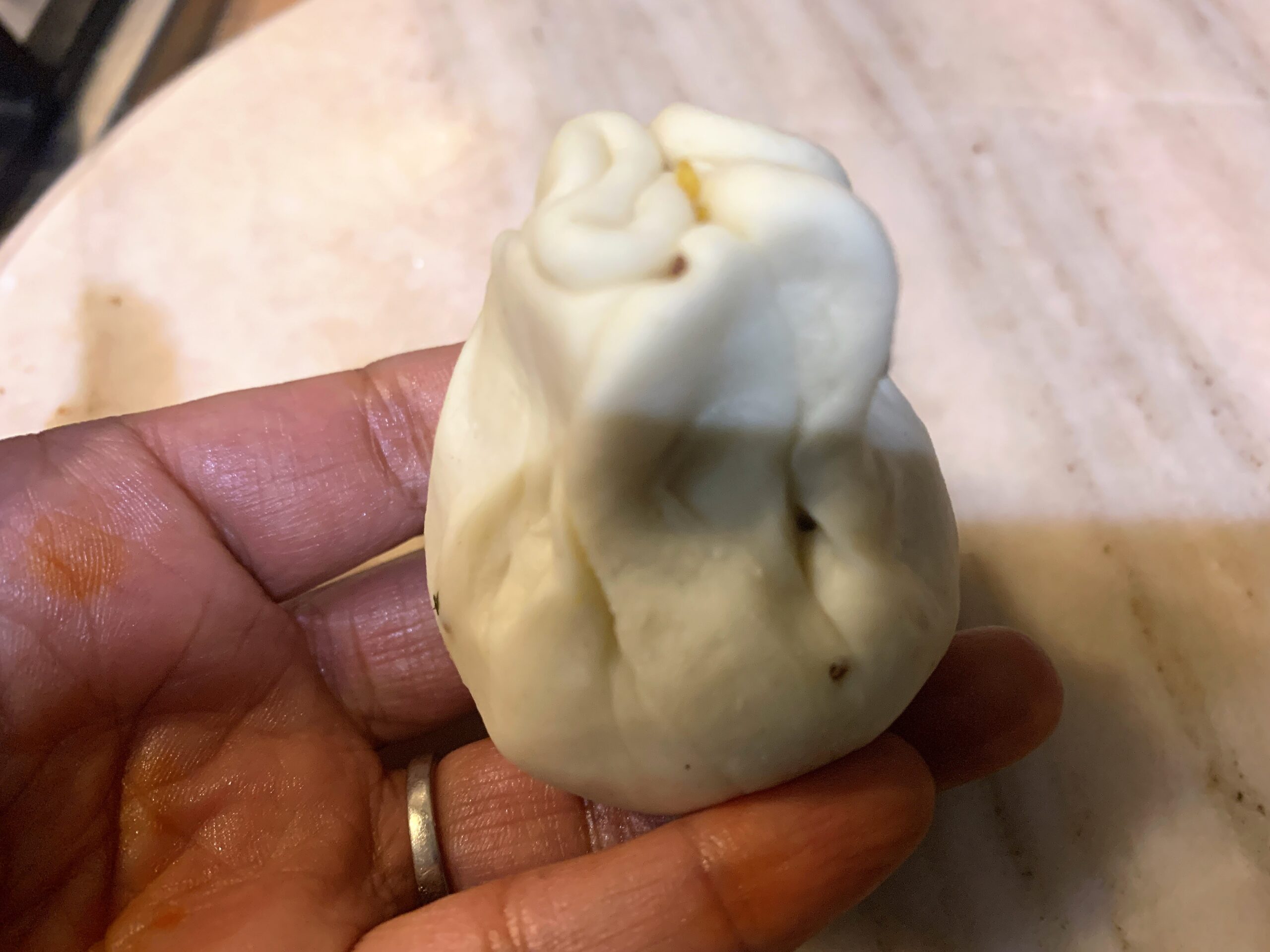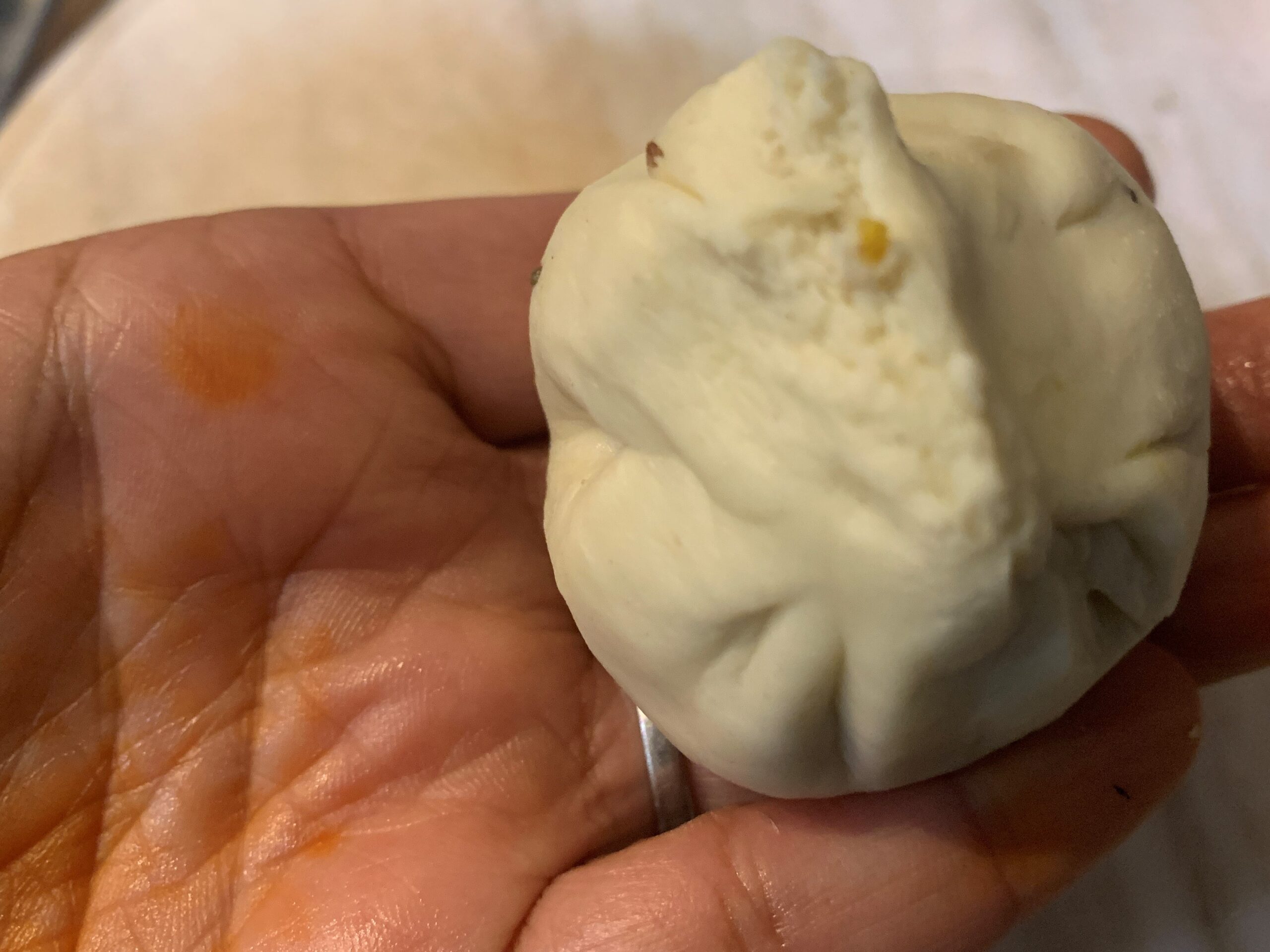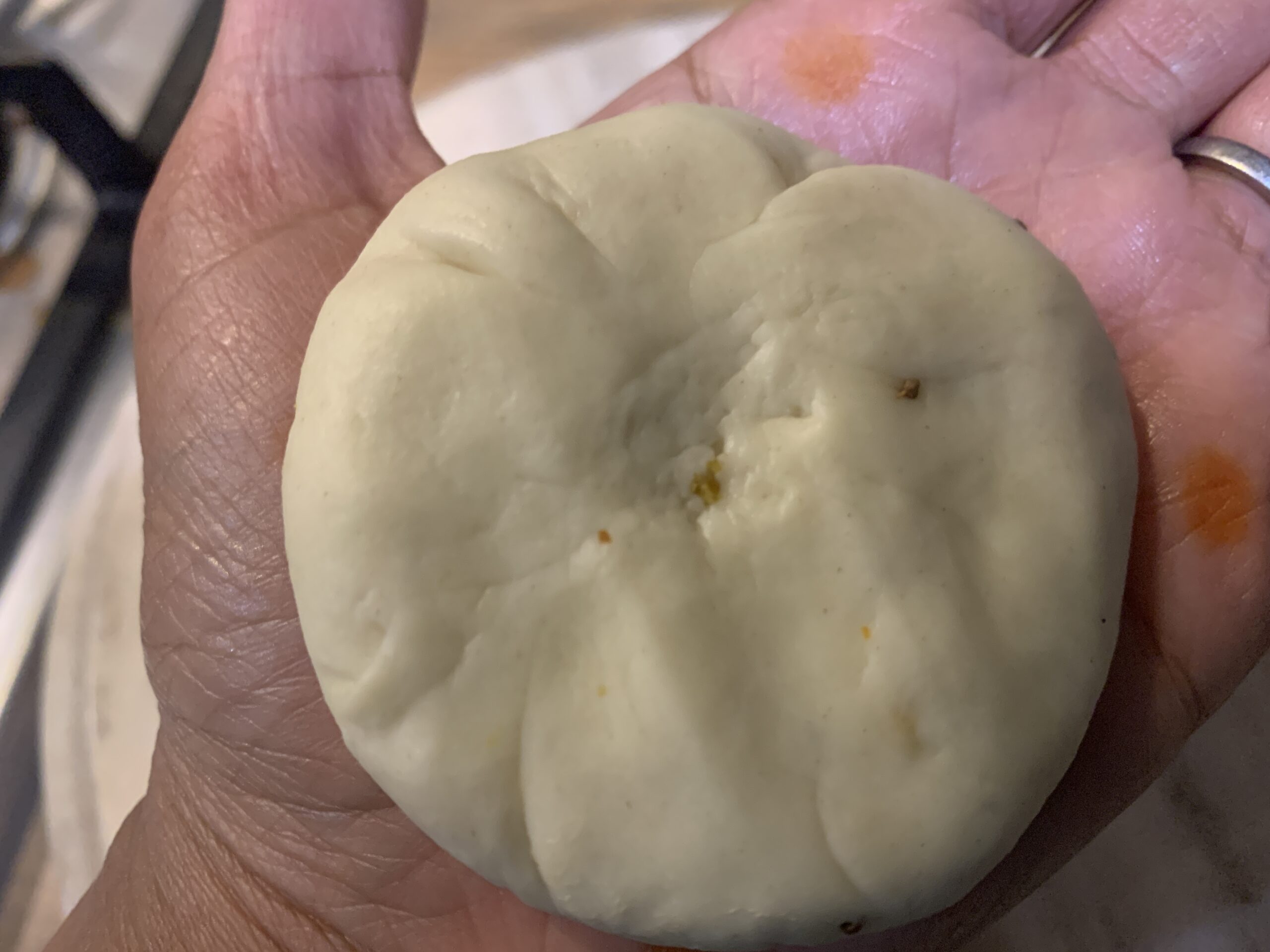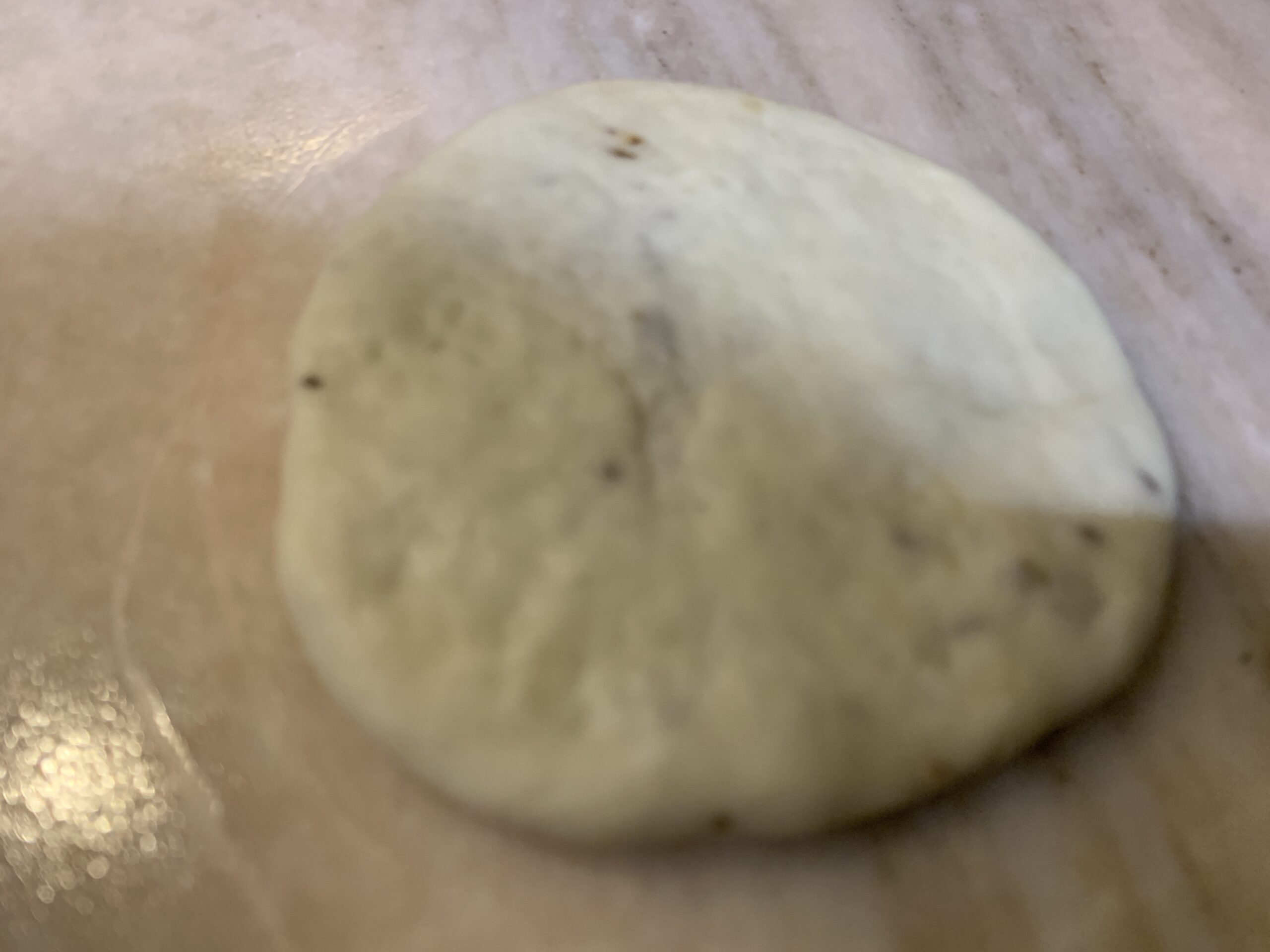 Knead the dough again just for a min and divide into 10-12 equal sized balls. Flatten the dough using a rolling pin and make a bowl shape. Stuff 1 teaspoon of prepared stuffing in the bowl-shaped dough.
Gather the edges and cover the stuffing. Seal properly. Excess dough can be pinched off and removed.
Slightly roll it again using your fingers or rolling pin. The rolled kachori should be around 3 inch in diameter.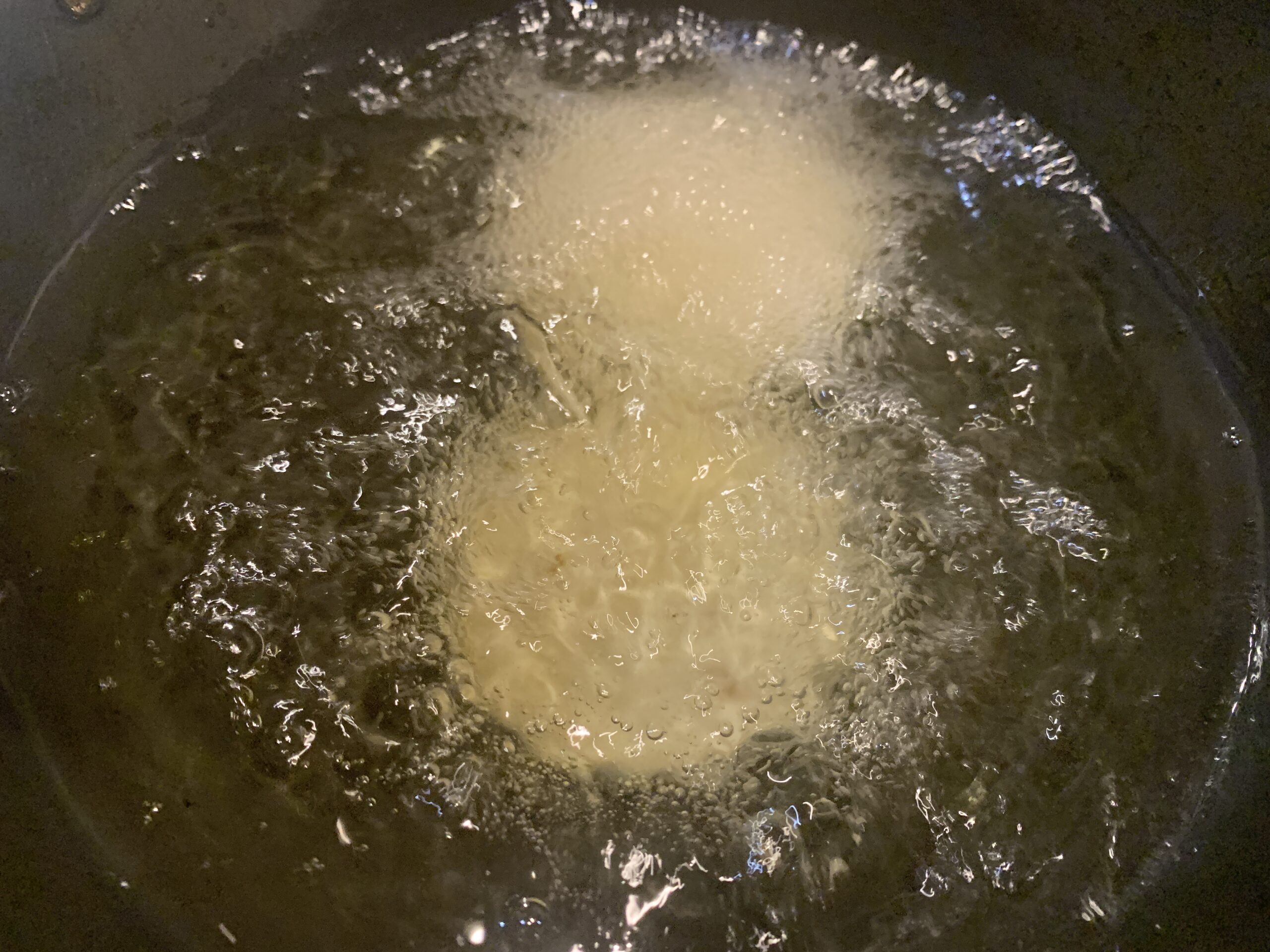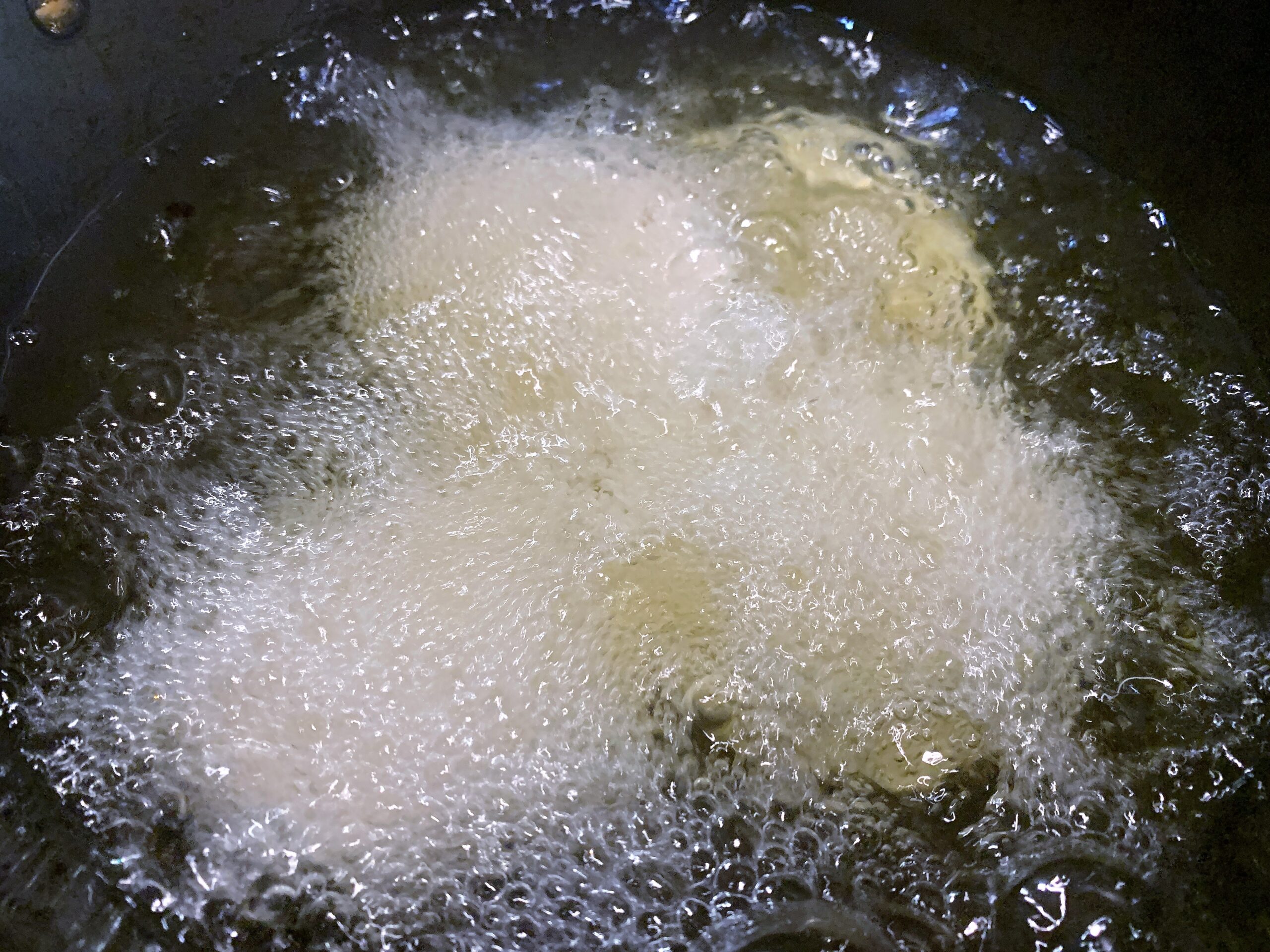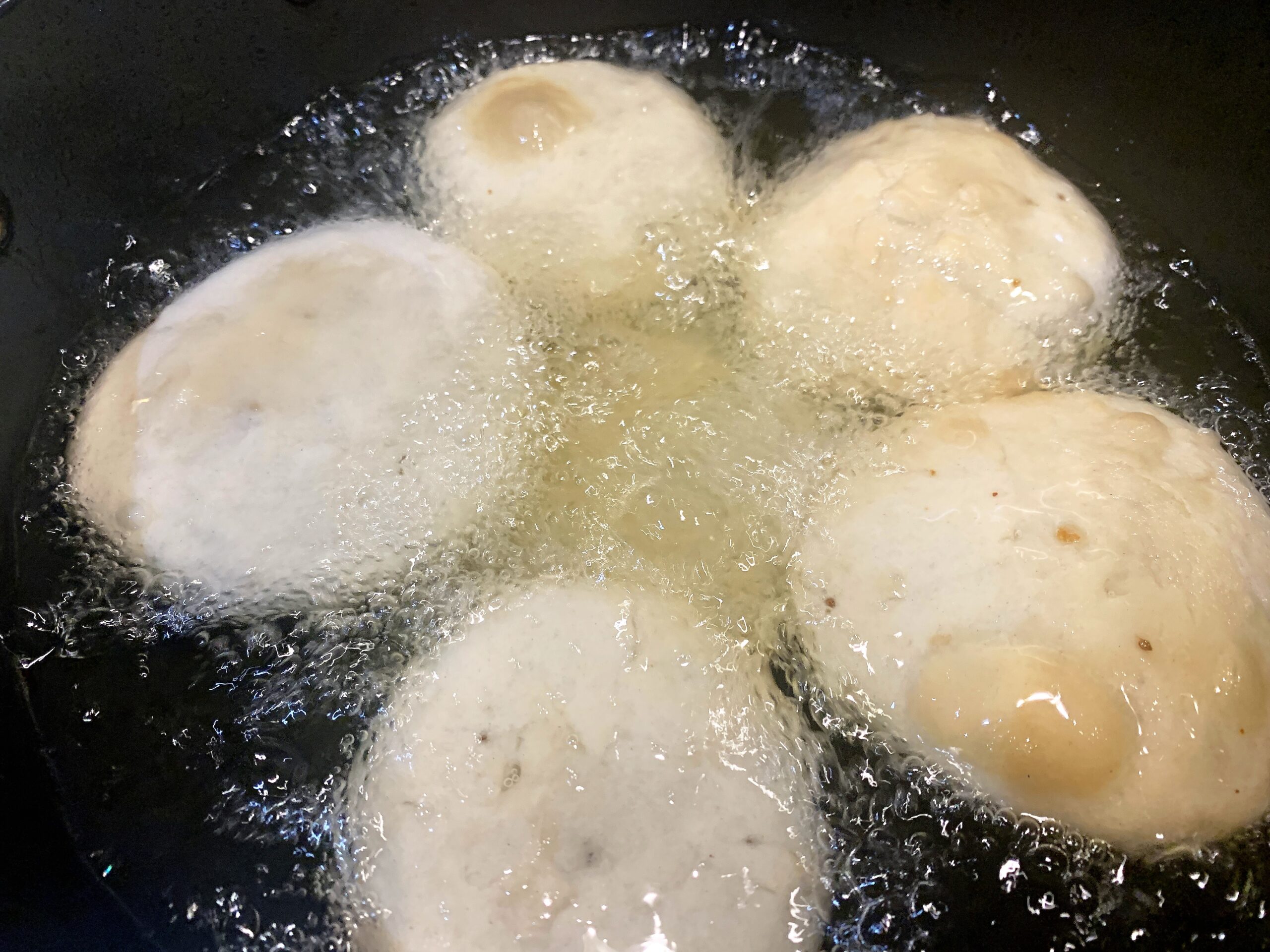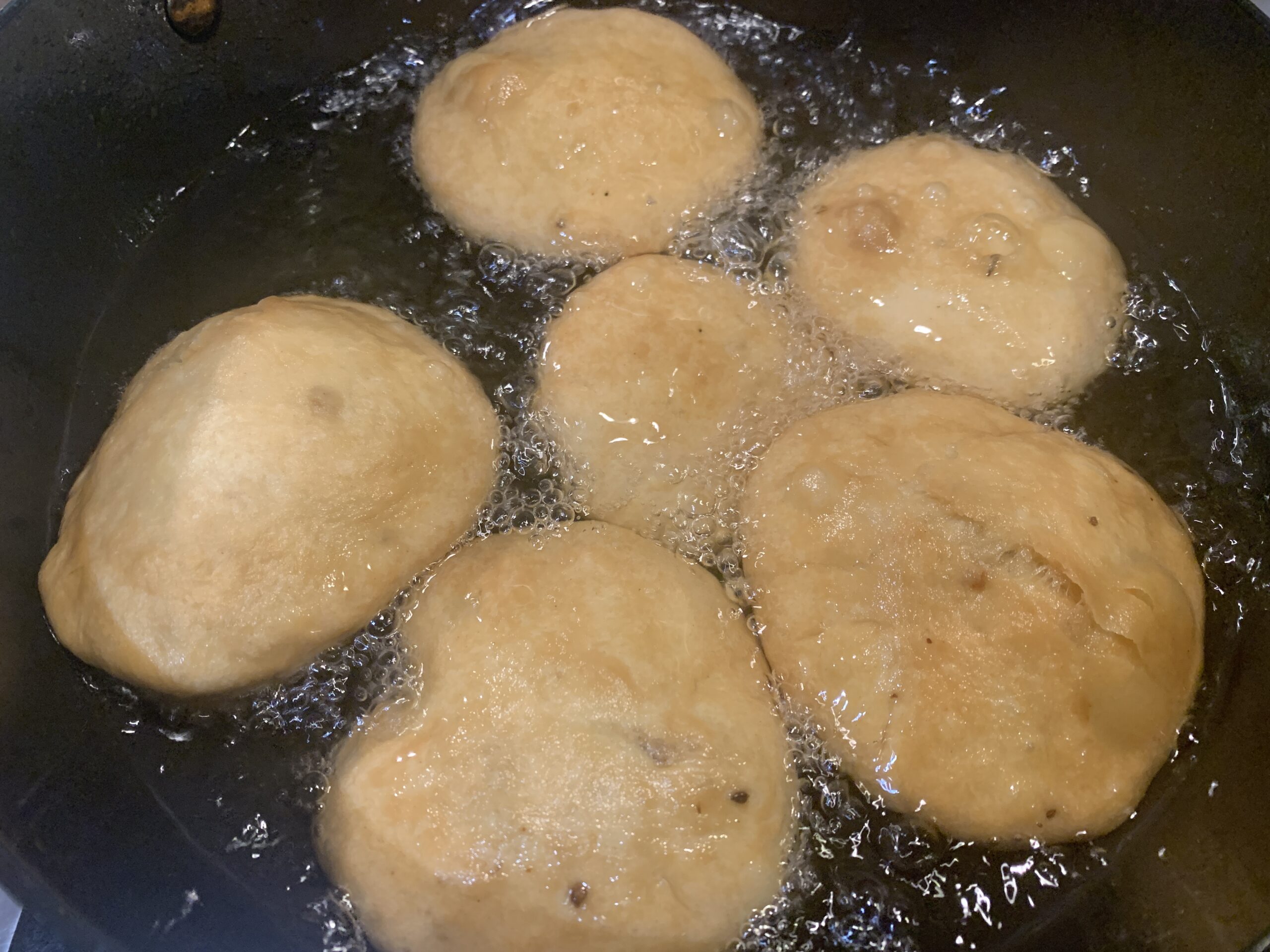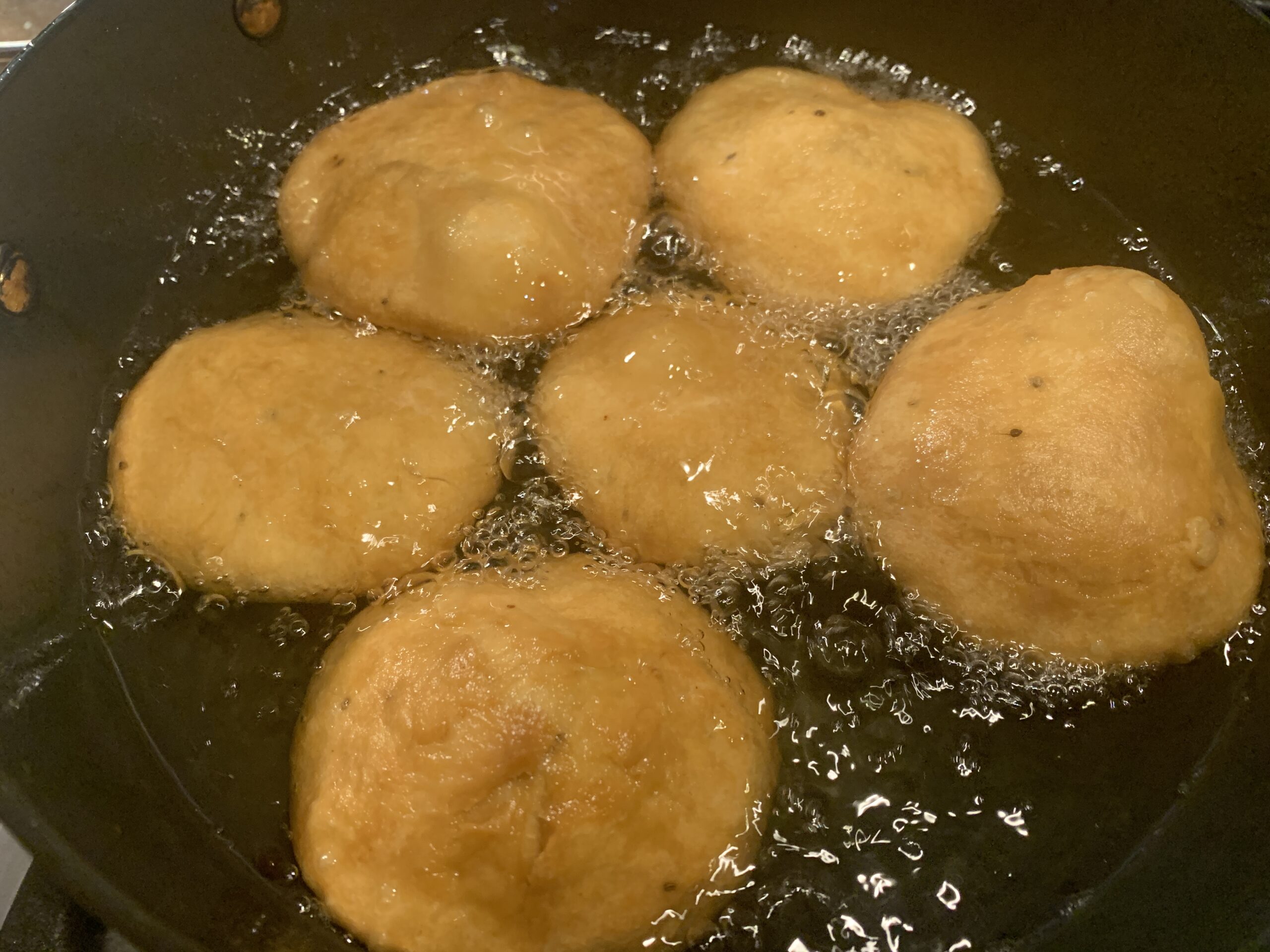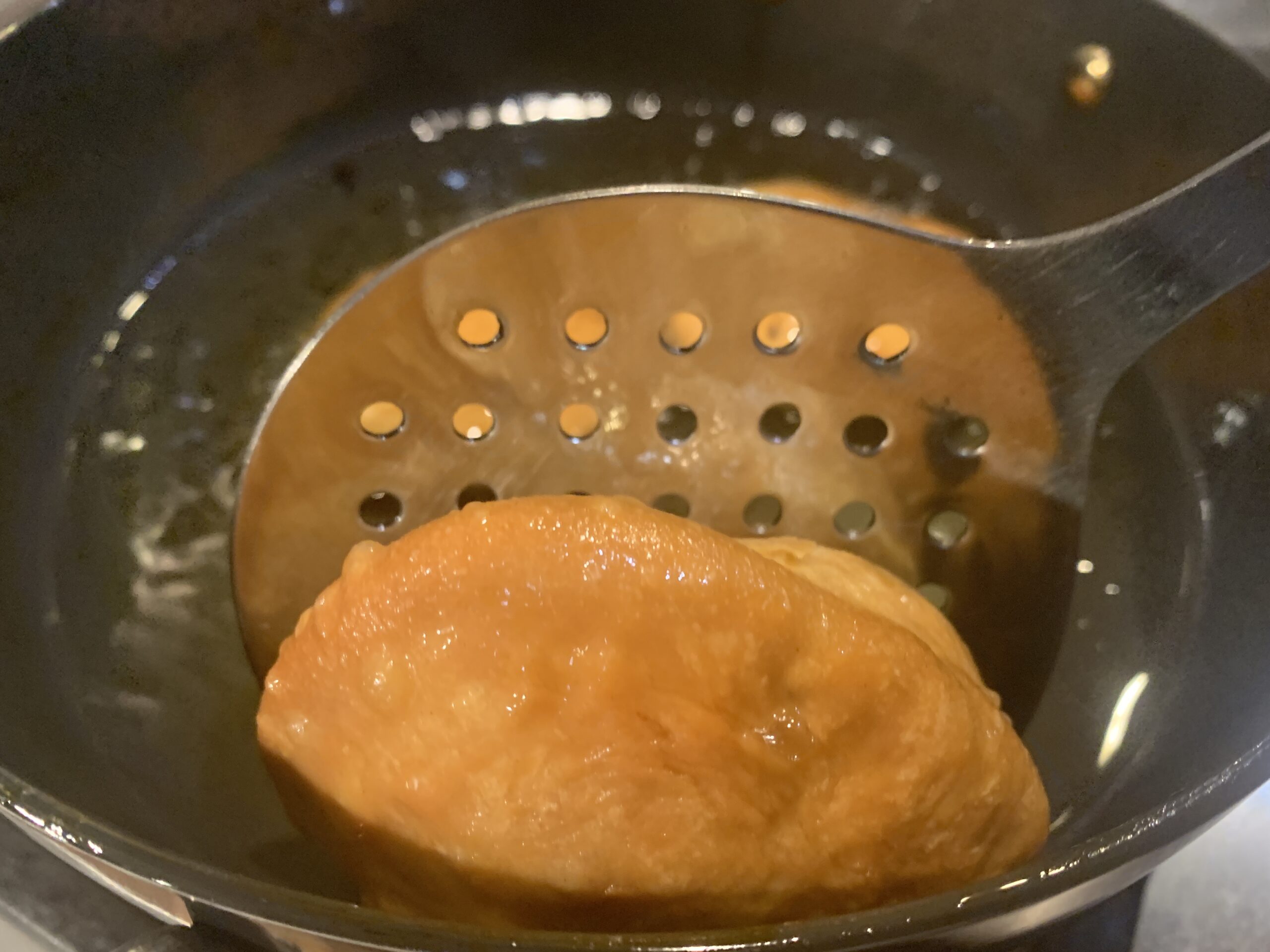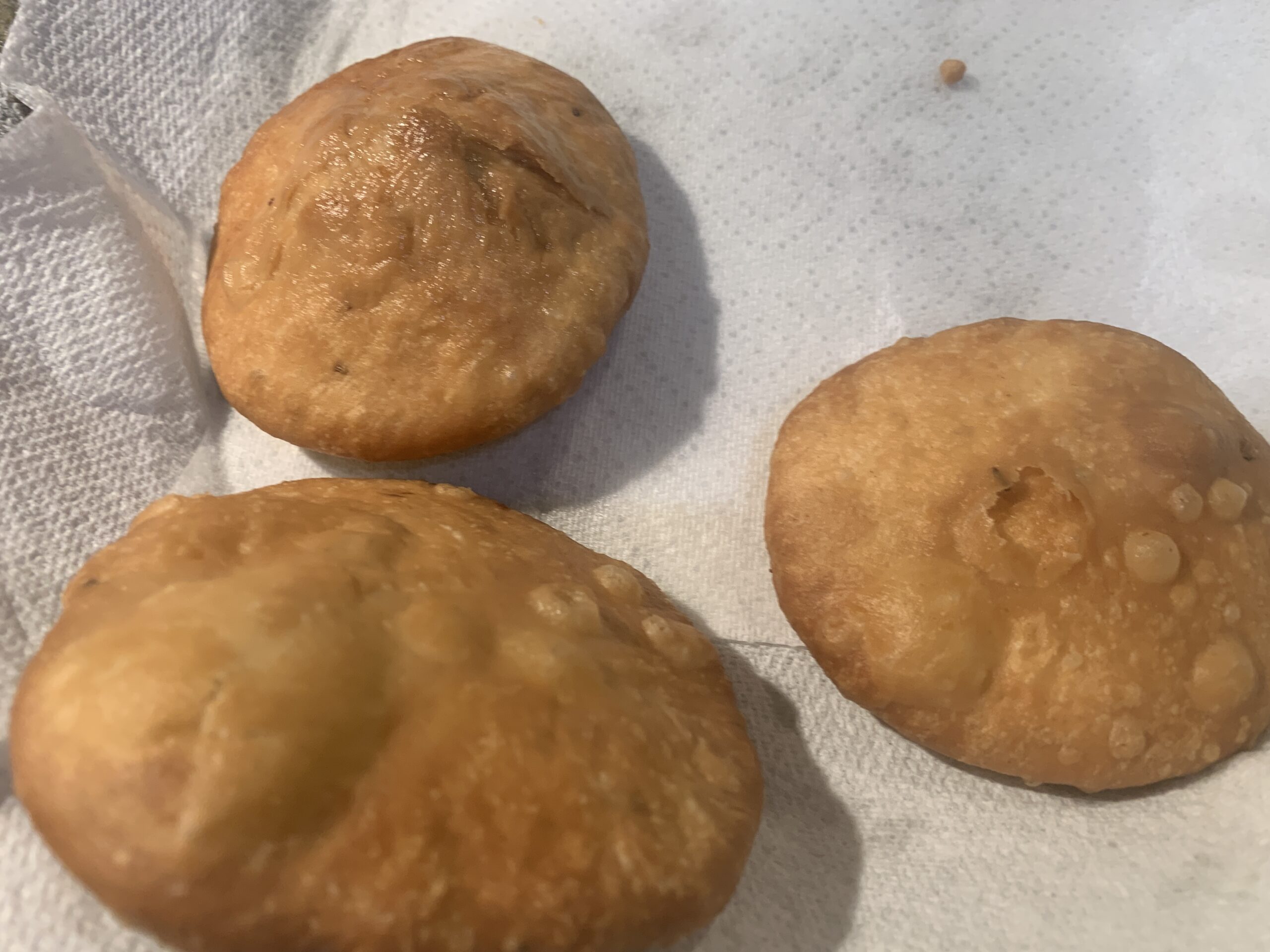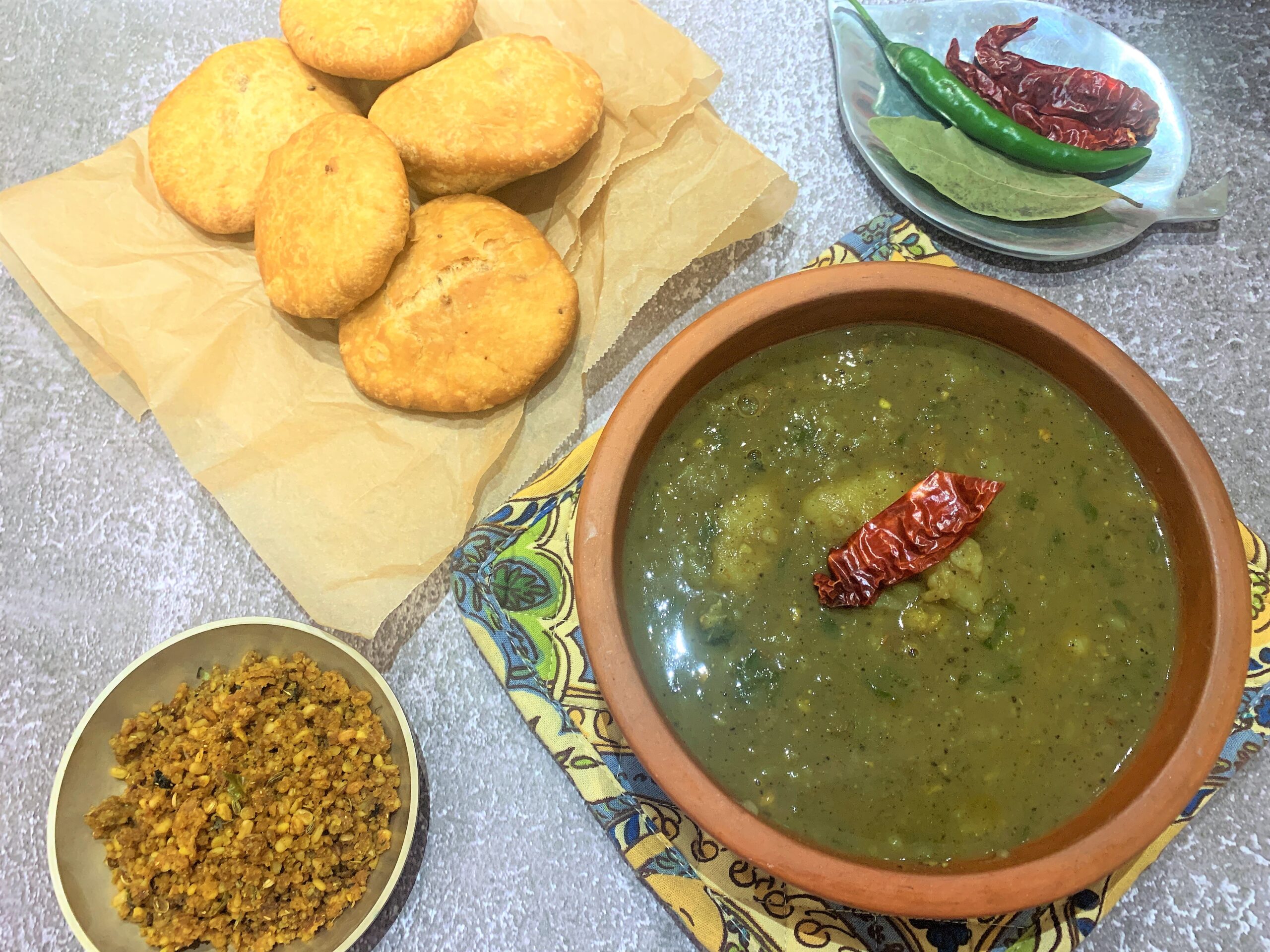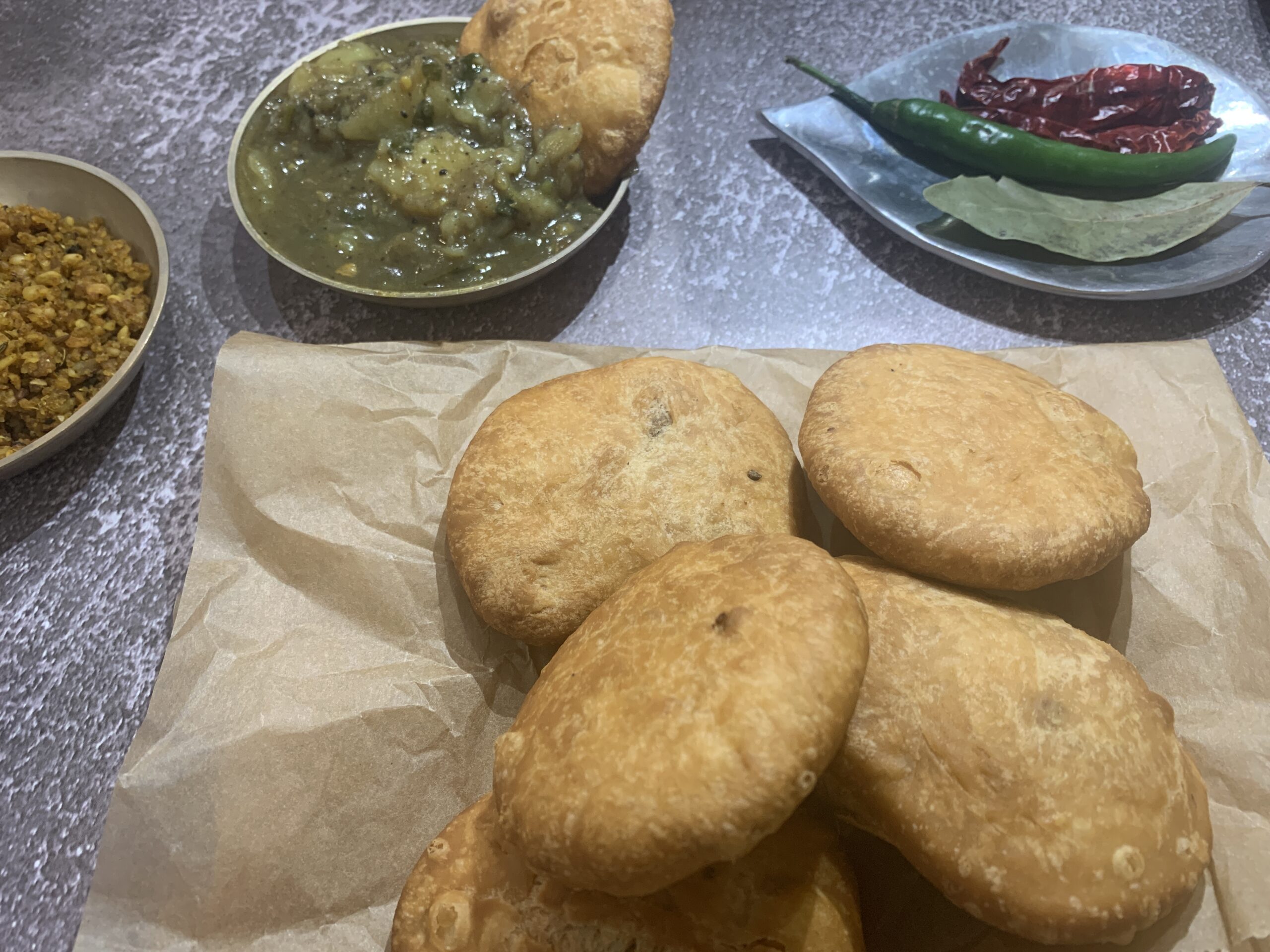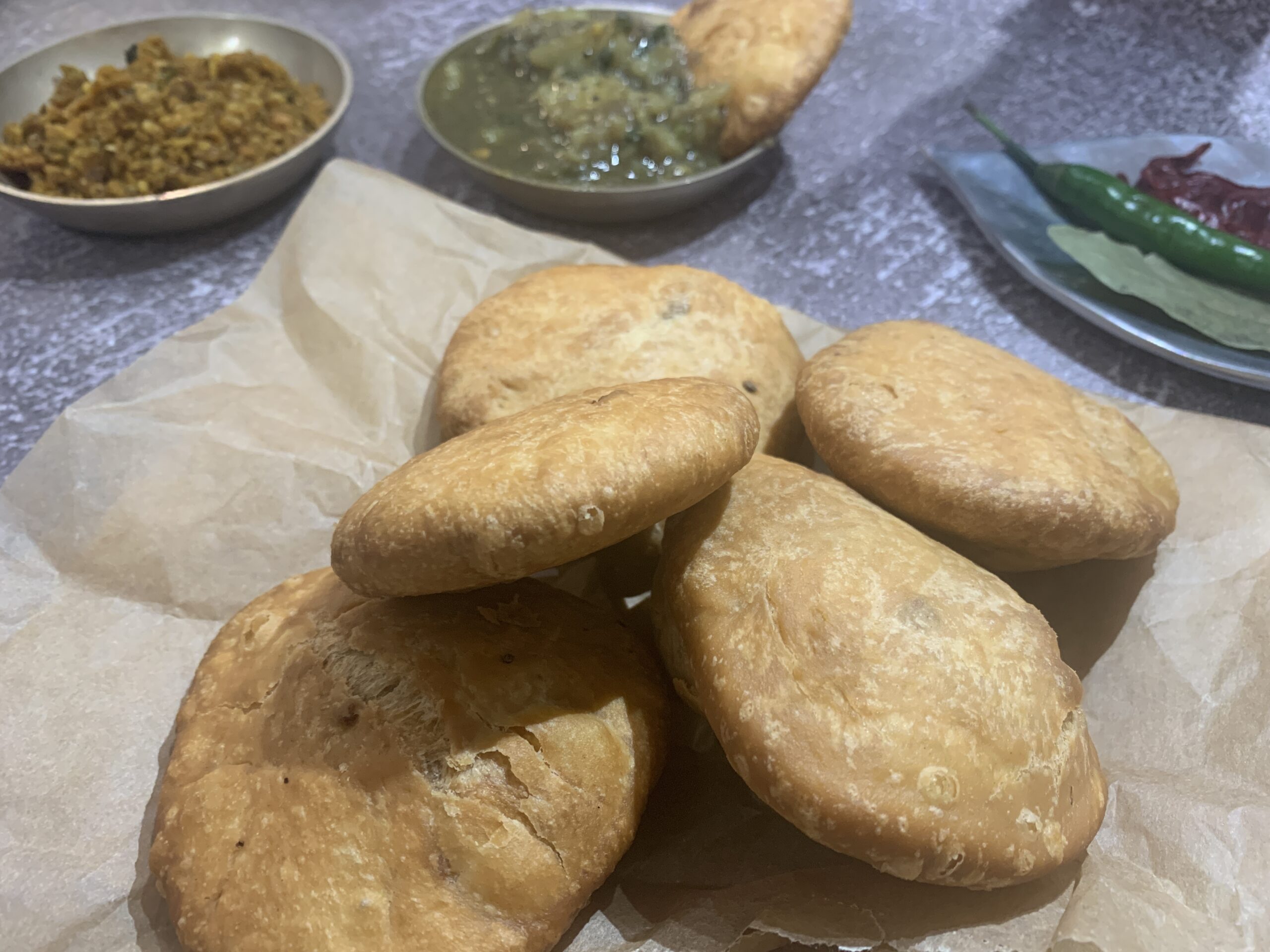 Heat oil for deep frying. Deep fry the rolled kachori on exceptionally low heat. Usually takes 3-4 minutes to fry from one side before you turn them over. Fry the kachori till they become golden and nicely crisp from outside.
Place khasta kachori on kitchen paper towels so that excess oil is absorbed.
Kachori's are ready! Serve it with 'Dubki wale Aloo' or green chutney.