Idli (Rice Rava)
Idli or idly are a type of savoury rice cake, popular as breakfast foods in India. The cakes are made by steaming a batter consisting of fermented black lentils (de-husked) and rice/rava.
The texture of the idli is what makes it sublime. Idli's are soft, pillowy, fluffy steamed rice cakes. Idli is one of the topmost comfort food for lots of Indians. This recipe is a simple recipe using only four ingredients namely- urad dal, idli rava, poha and salt. Although the ingredients are simple, Idli requires lots of techniques to get them soft and pillowy.
Idli and dosa is a breakfast I have grown up with. On every weekend, my mum would soak the rice and lentils, to prepare idli and dosas. My all-time favourite has to be soft spongy idli. I can eat plates of these soft white cotton balls! Give me a big plate of Idli with sambar and chutney and I am in heaven! In South India and lots of cafes, idli is only served with coconut chutney or podi powder however I like all the trimmings with my idli! It is still a favourite in my family, and I make it atleast once every two weeks.
This recipe is handed down in my family and works every time! Just make sure you follow the steps carefully and use the right proportion of ingredients.
Ingredients
1 cup urad dal (whole dehusked)
2 cups rice rava
1 teaspoon salt
½ cup poha
Directions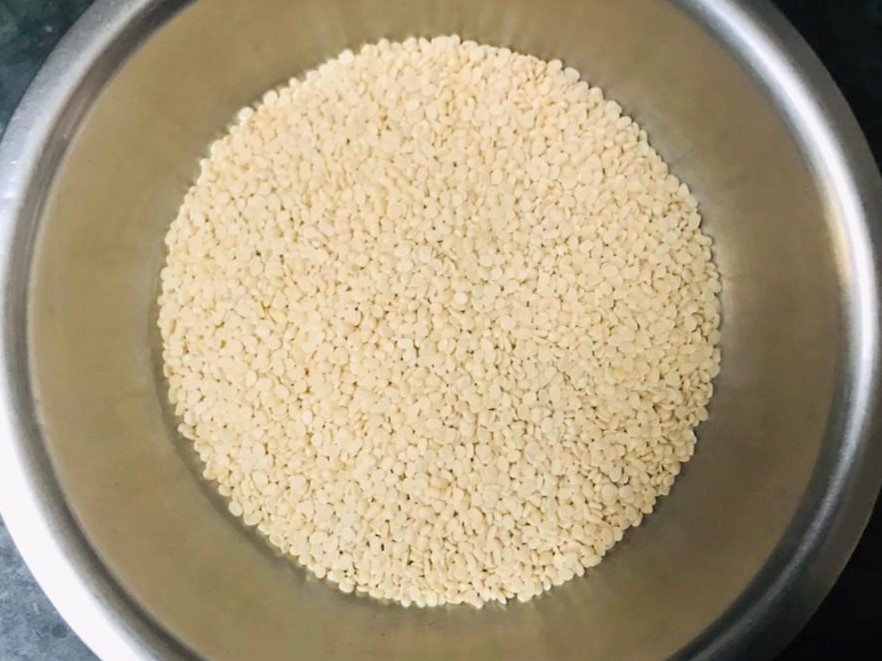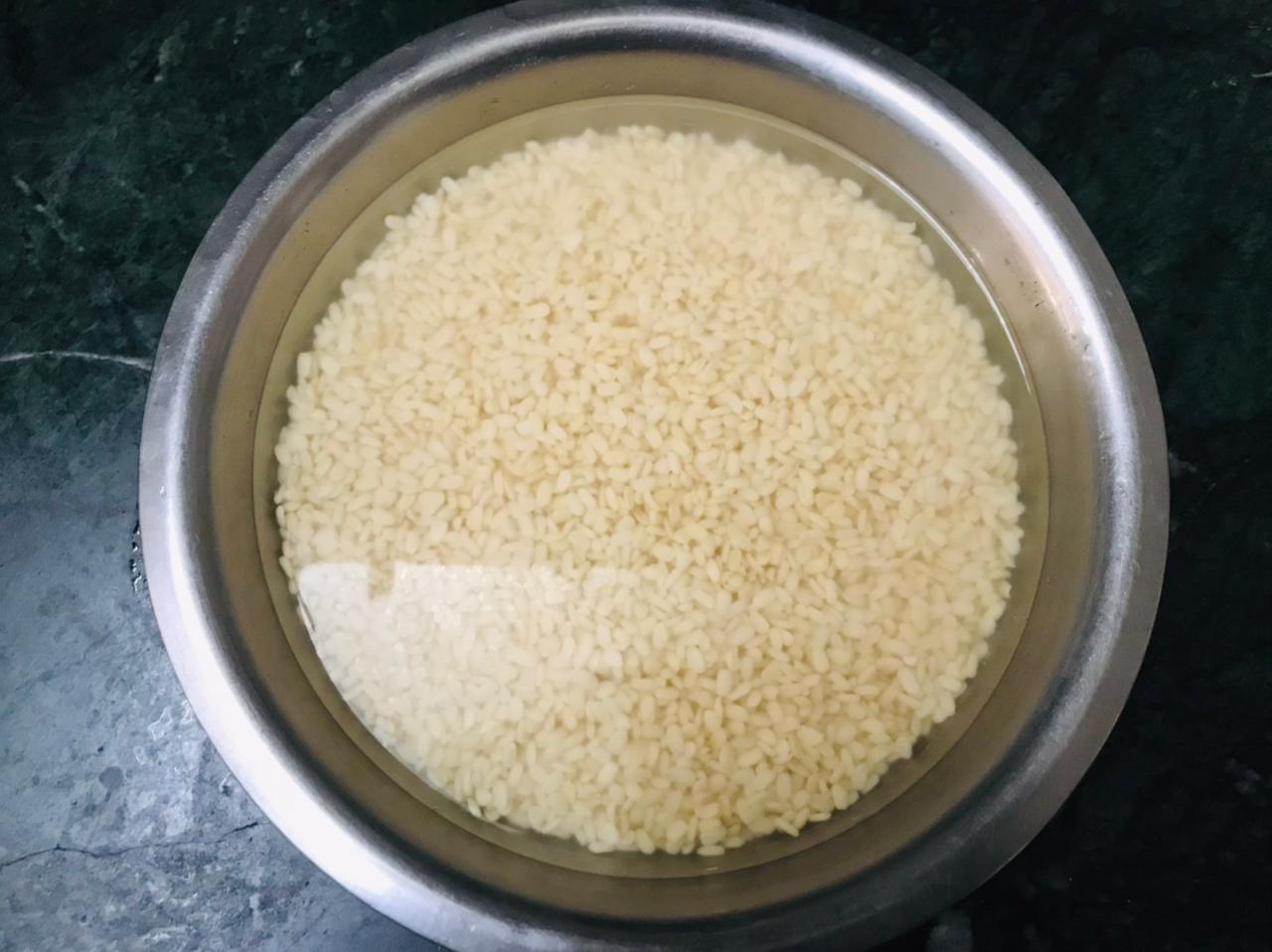 Wash the urad dal in water and soak it for 5-6 hours.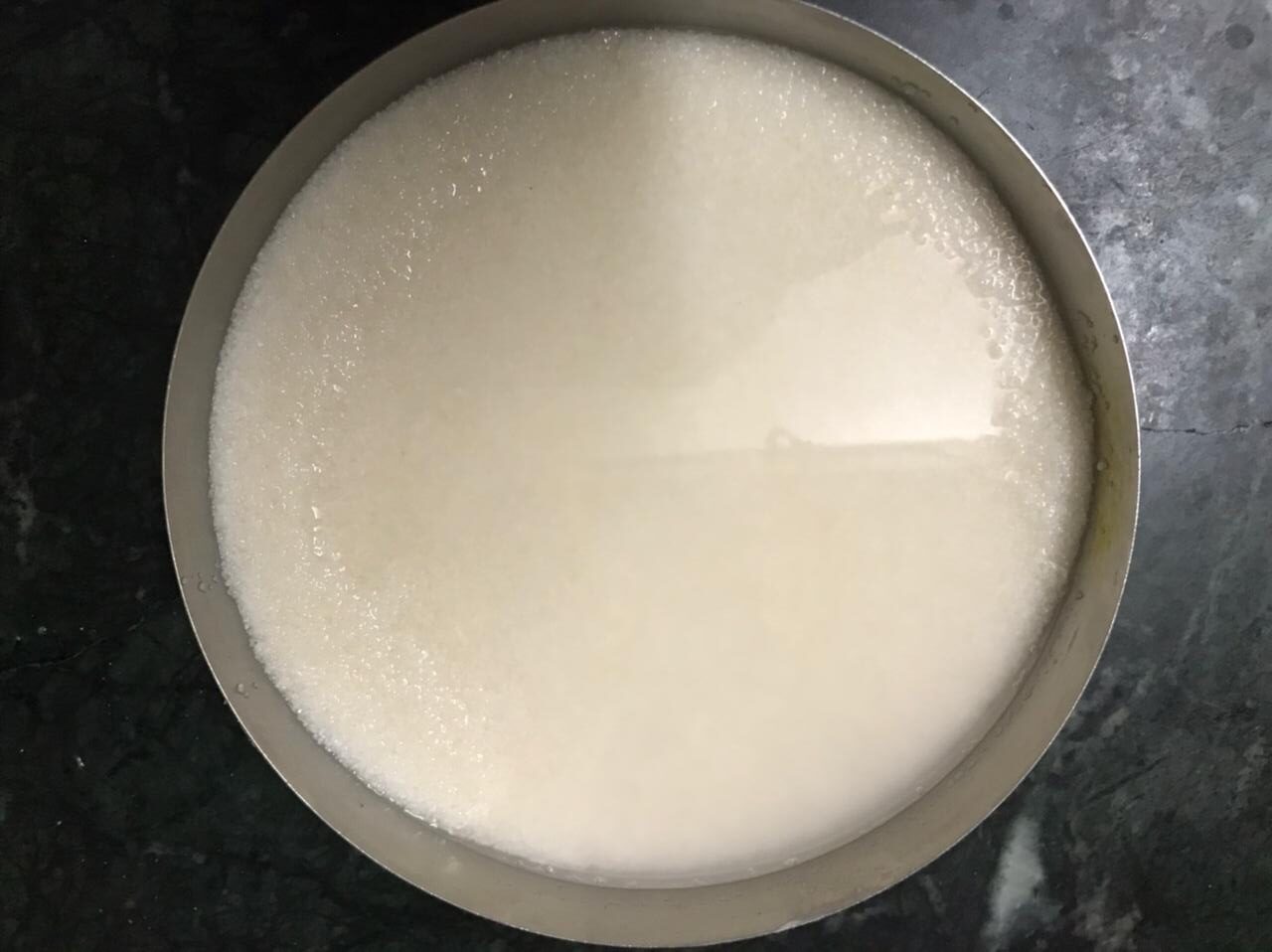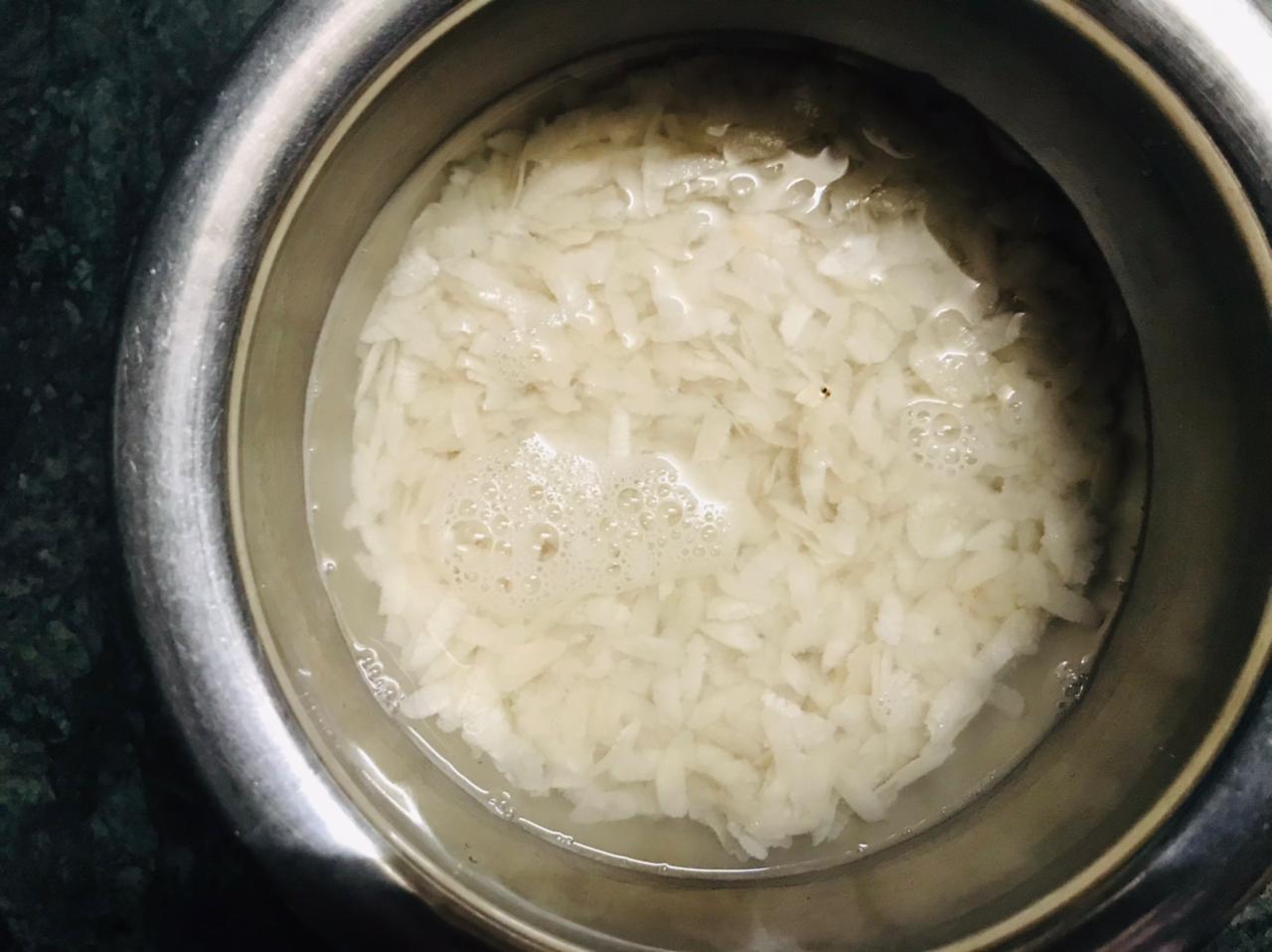 Wash the rice rava couple of times and soak it in 1 cup water for 15-20 minutes.
Soak the poha in ¼ cup water.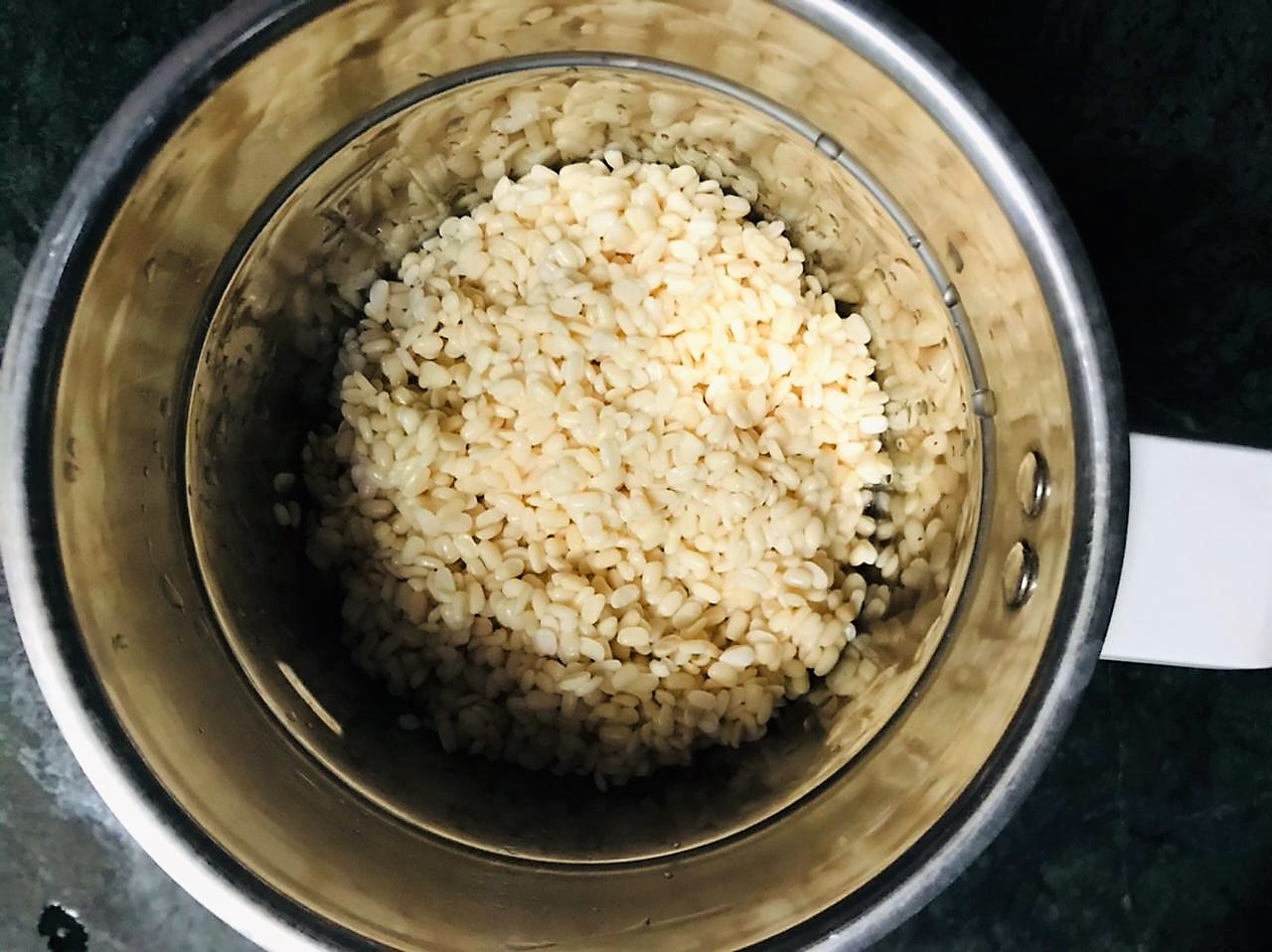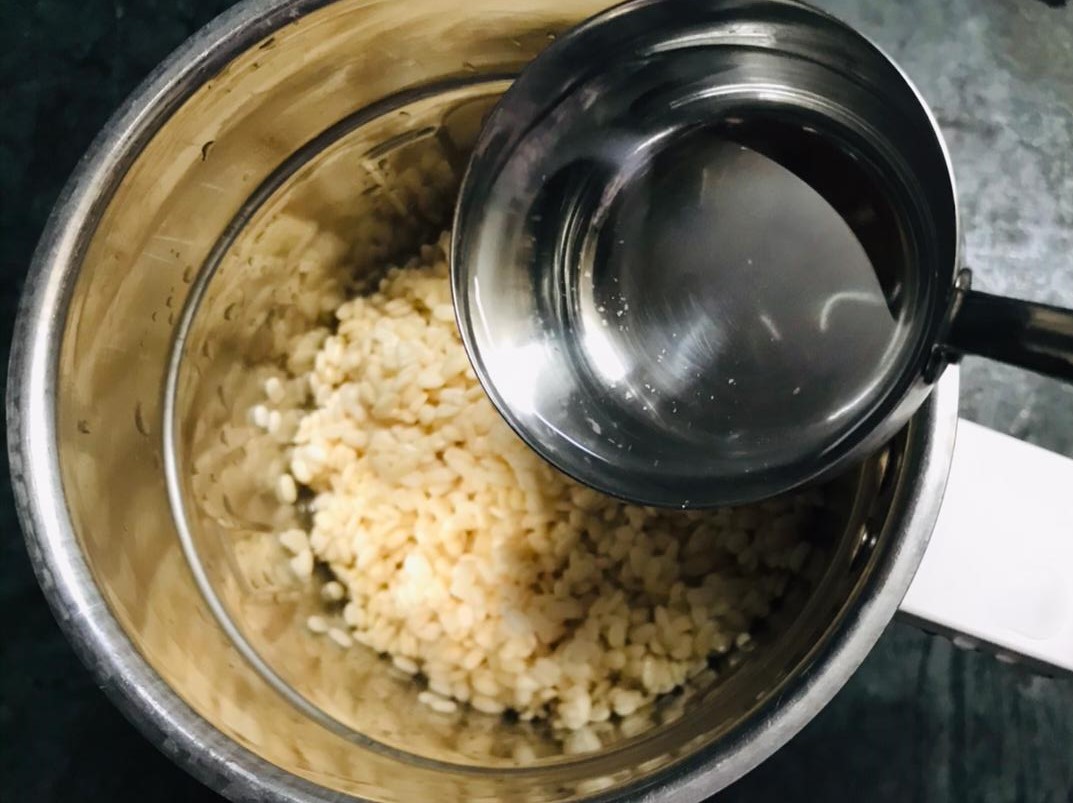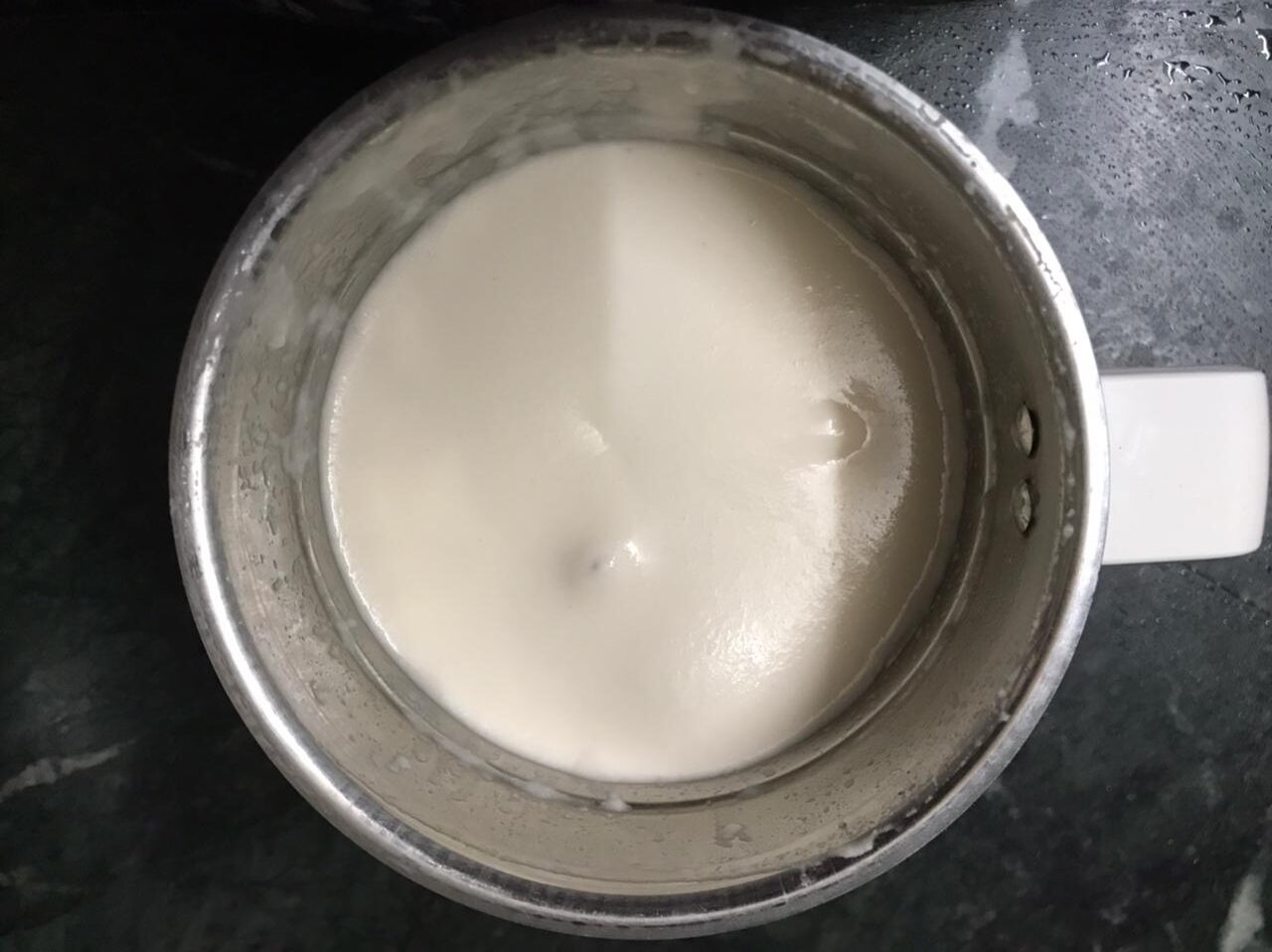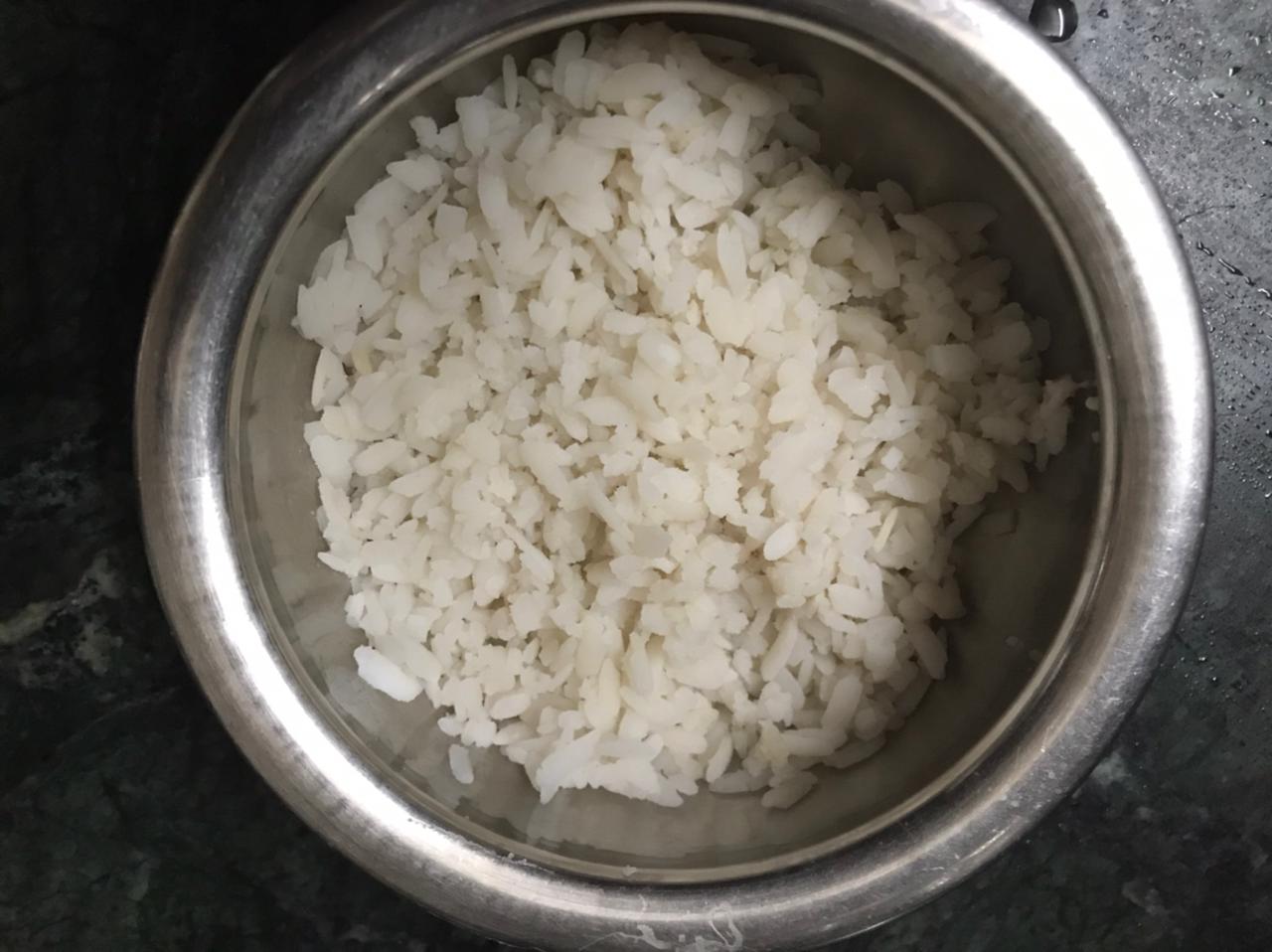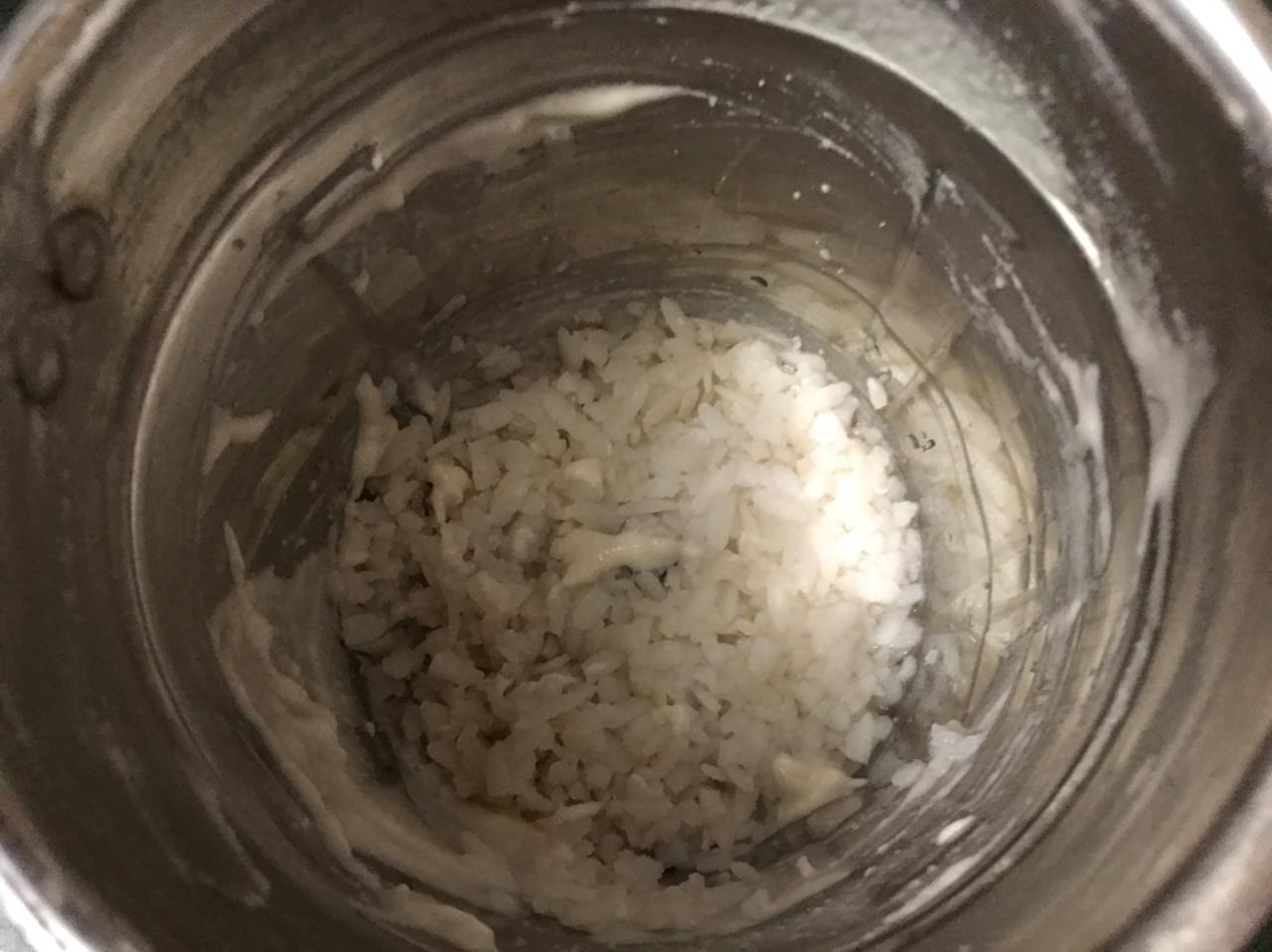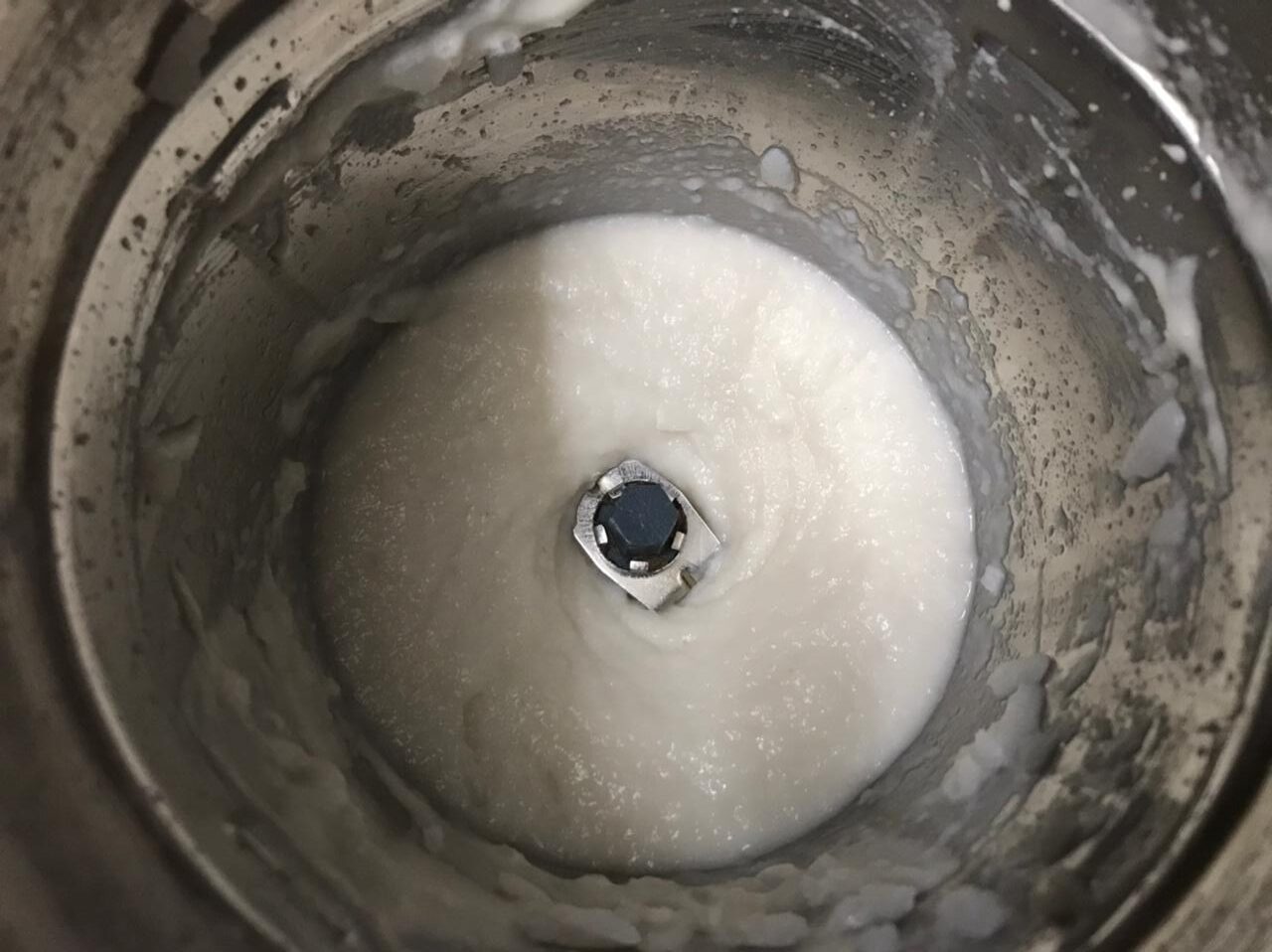 Grind the soaked urad dal and poha separately into smooth fine paste.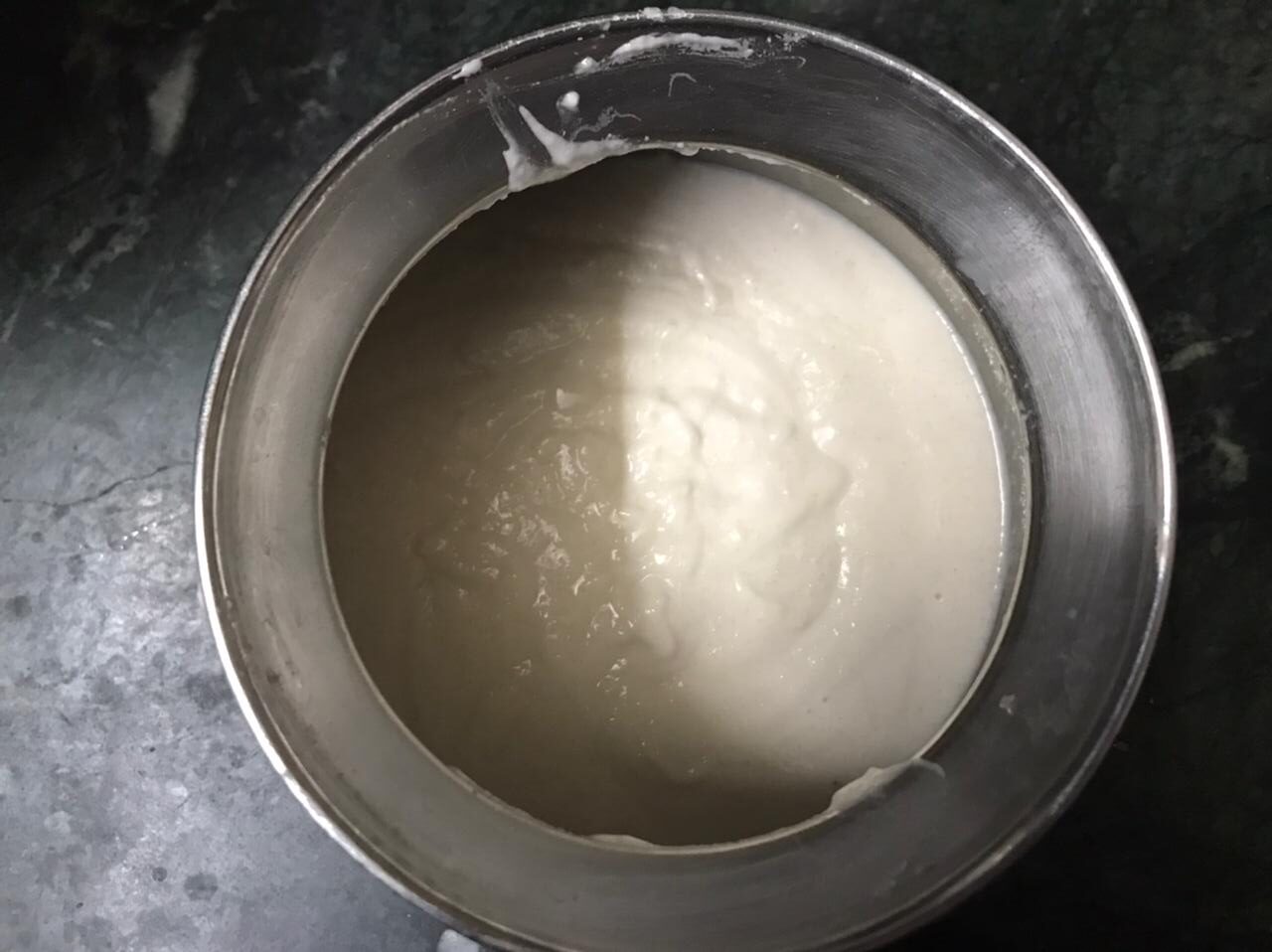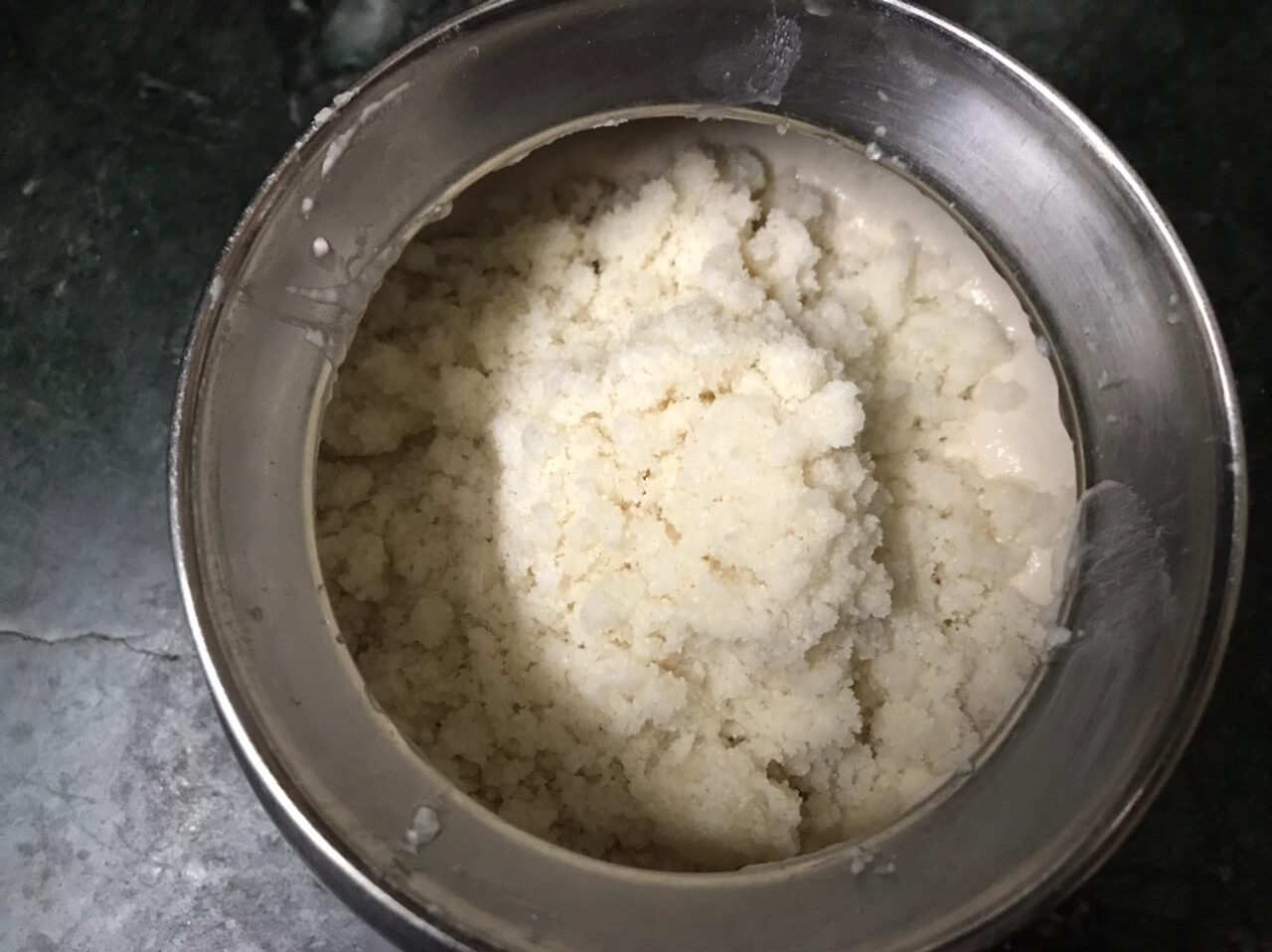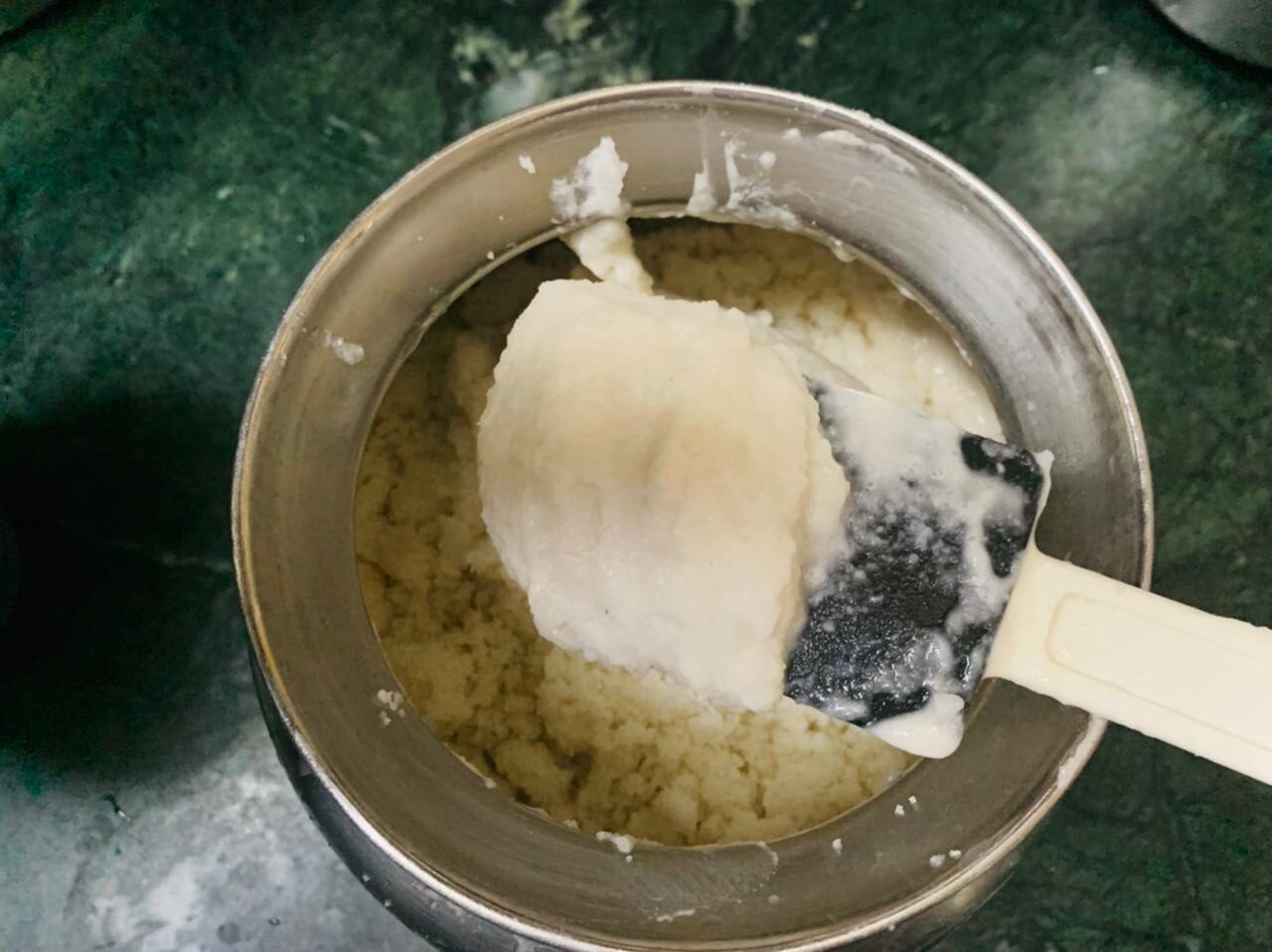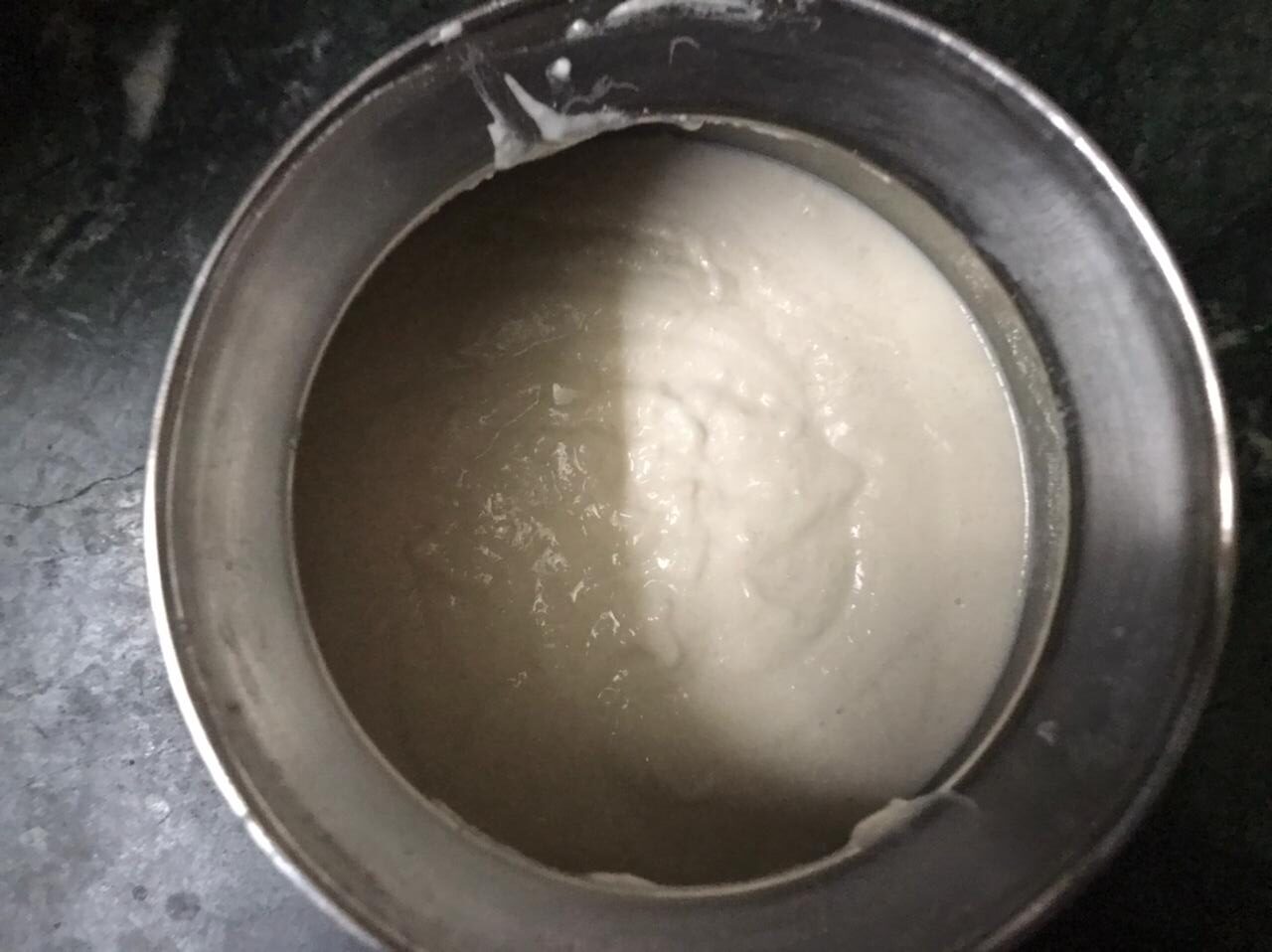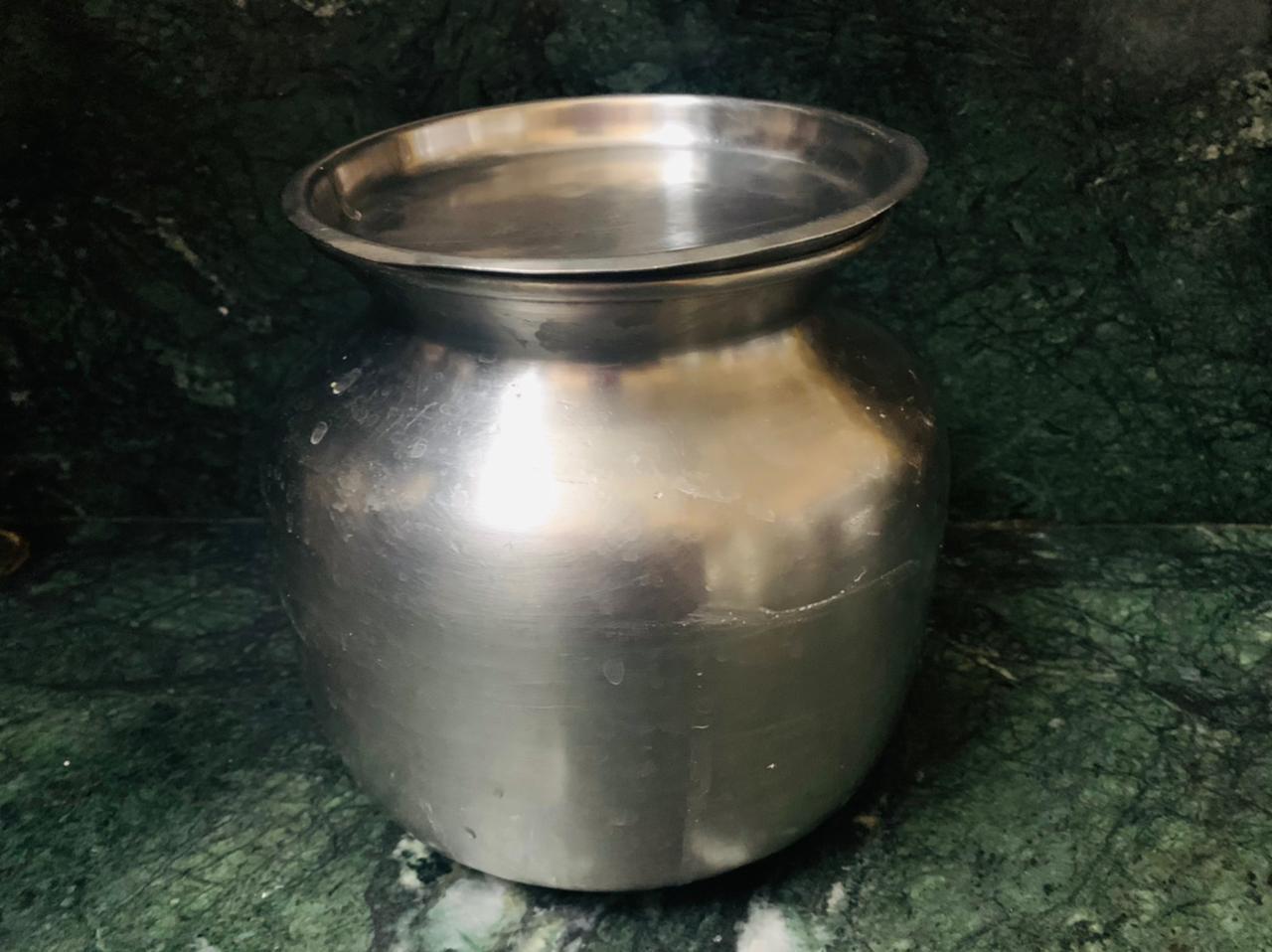 Mix the ground dal, poha, and the soaked rava. The batter should be thick pouring consistency. The consistency that resembles a thick pancake batter. When the ladle from the batter is lifted and the idli batter falls from the ladle, it should form a slight ribbon which slowly becomes flat on the surface. If it is too thick or the ribbon takes longer time to dissolve, add a little water to the batter.
Set the bowl in a warm place for 8-10 hours to ferment. The batter should increase in volume to almost double after fermenting.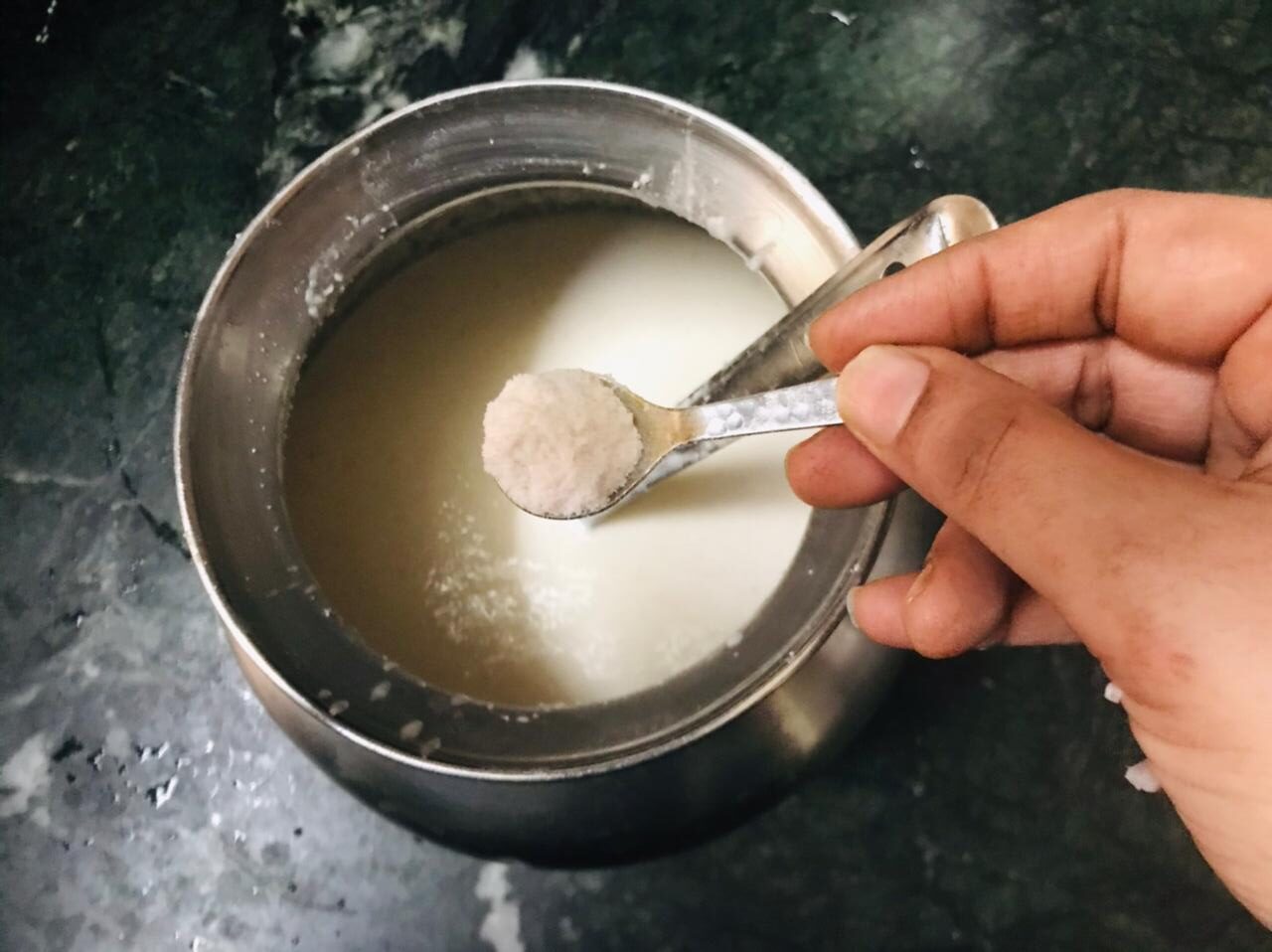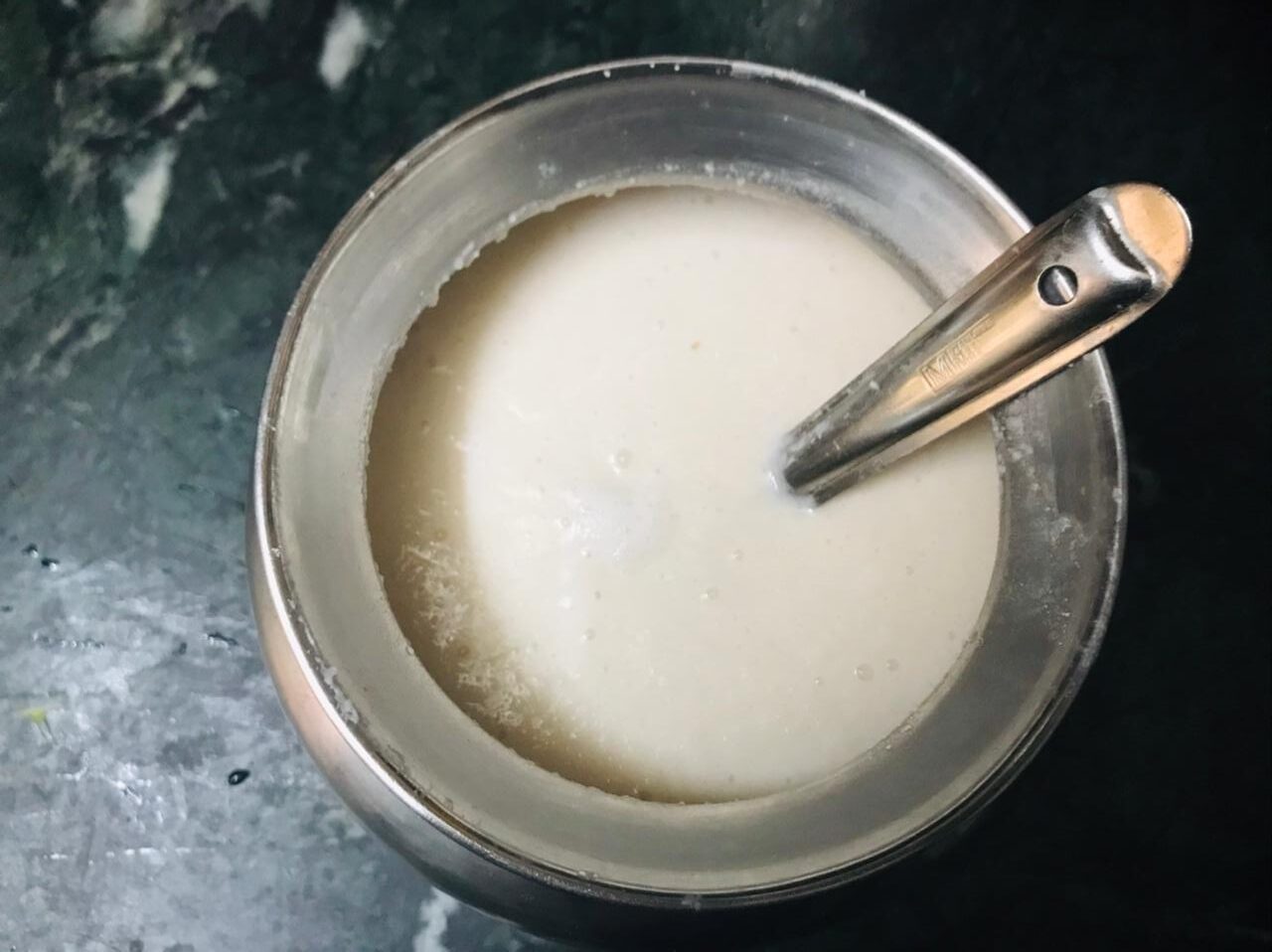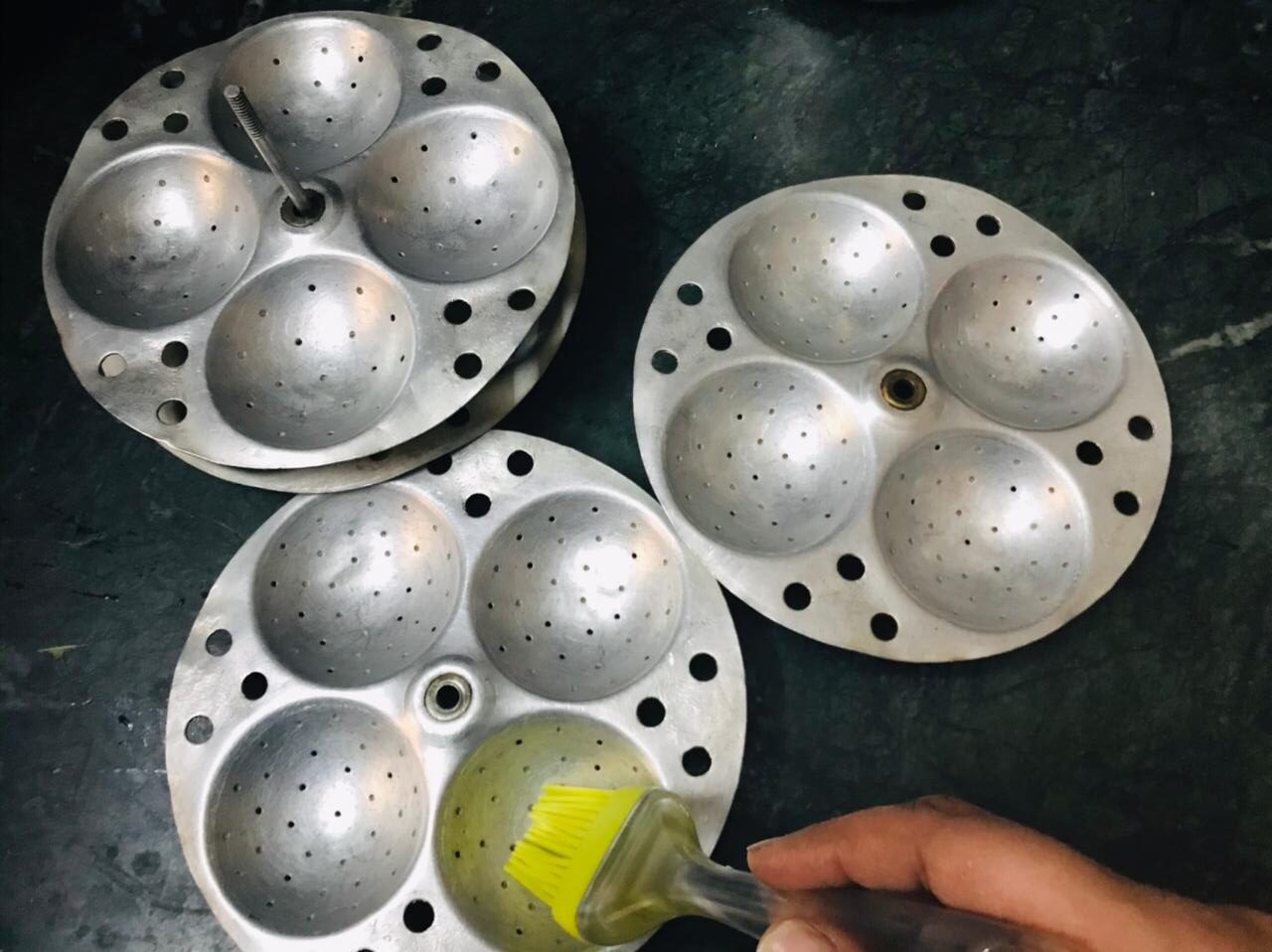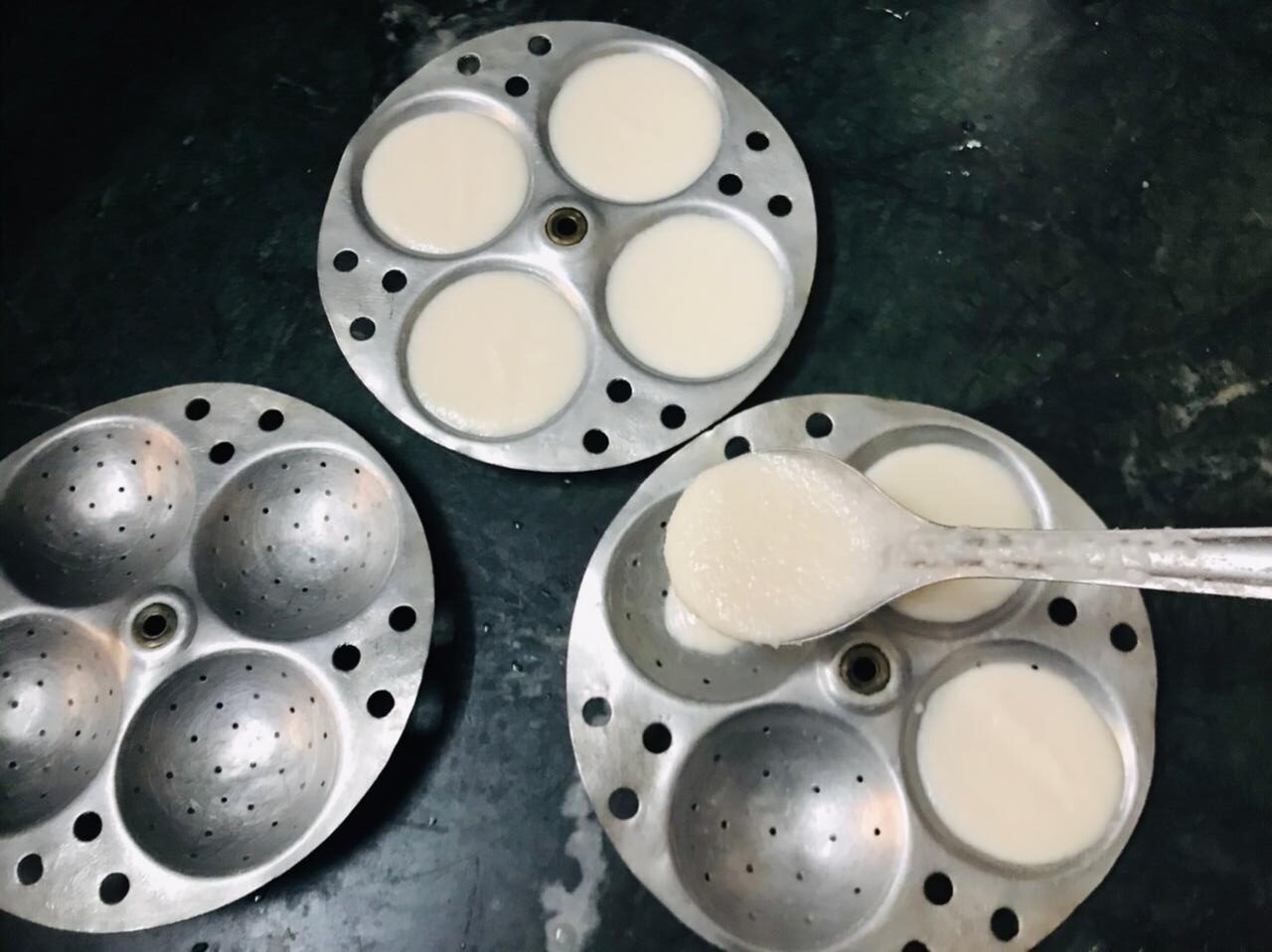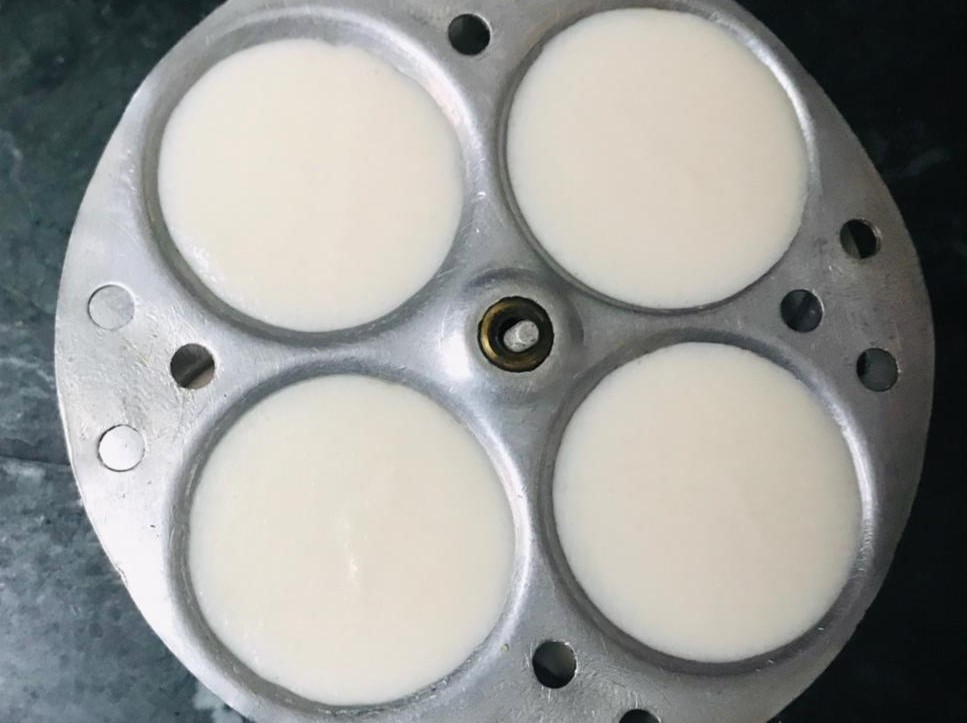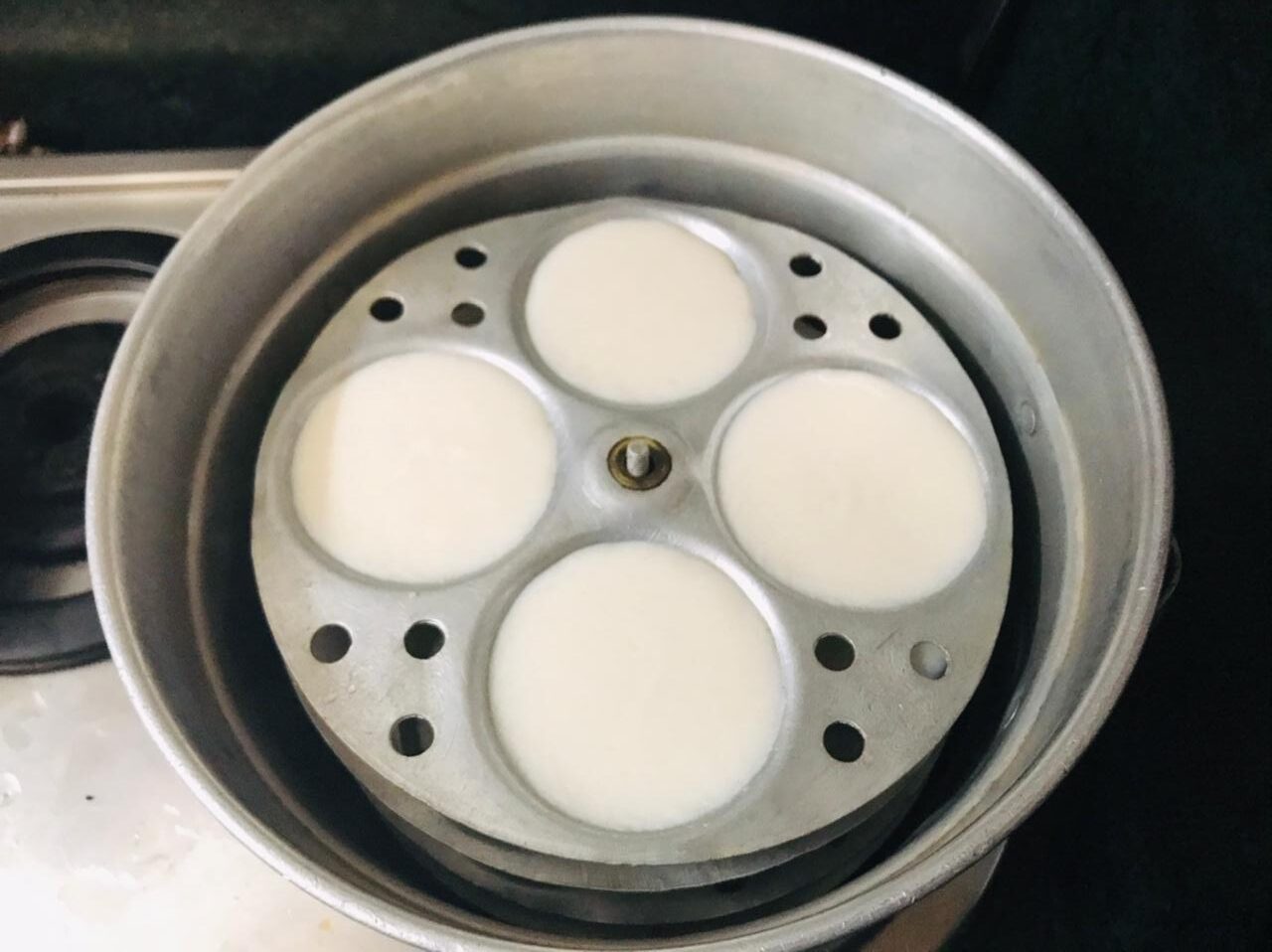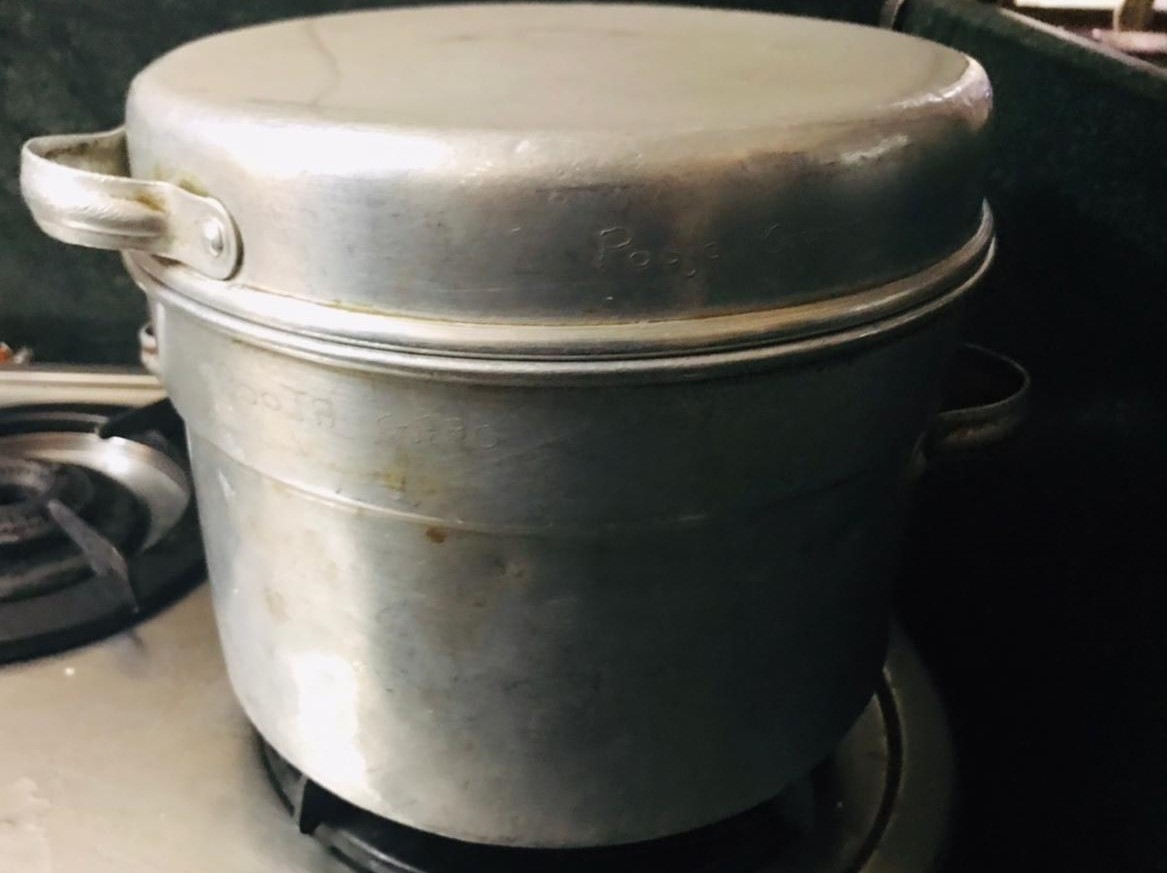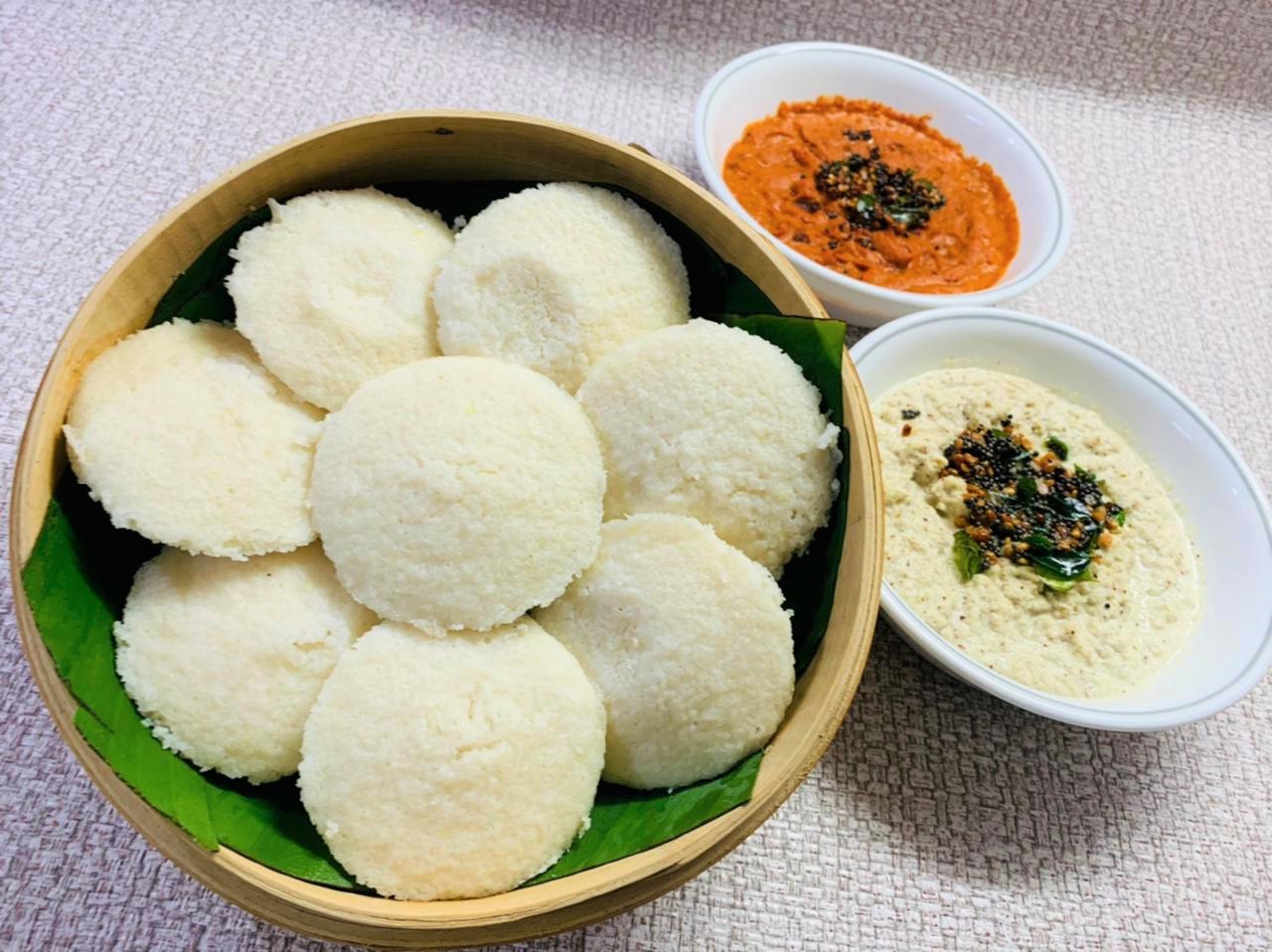 Add the salt and whisk the batter for 5 minutes.
Put some water in an Idli vessel and put it on medium heat.  Oil the Idli plate and gently fill the rounds with the batter. Put it inside the Idli vessel and let it steam for 6-7 minutes.
Serve hot with your favourite chutney and sambar.