Instant Bhature
Chole Bhature is one of the tempting and flavourful dishes from Punjabi Cuisine. The combination of 'Chickpea curry' and 'Fried Flatbreads' is known as 'Chole Bhature'. 'Chole Bhature' is a Hindi phrase, and in that 'Chole' is a spicy and tangy chickpea curry and the fried flatbreads are called bhature/bhatura. The combination of both is known as 'Chole Bhature'.
This dish is one of the most eaten breakfast/brunch in the Northern part of India. Every single thought about this dish makes me nostalgic and takes me through the memory lane. Whenever I go to India, the first dish I eat is Chole Bhature. There are lots of famous places you can eat Chole Bhatura in Delhi.
Chole Bhatura evokes lots of amazing memories in my mind. My college was near Bengali Market and my friends, Rasneet and Vasu and I would often (at least twice a week) walk to Bengali Market to eat Chole Bhature at Nathu's. In those days there was no air conditioning at Nathu's and still we would sit under the fans, in 40C eating Chole Bhature in a full service restaurant sweating like mad. Many a times we had to queue in the heat but it was definitely worth the wait. The bhature were crisp on the outside, soft inside and have a satisfying doughy taste. And when you break off a piece of bhatura and scoop up the chole with it … that's when the real magic happens! Some onion and pickle with it and you are in heaven!
Now that I live in the UK, my friend Ruchika (yes we have the same name) often has a chola Bhatura party. I am the official 'Bhatura' person as she makes the chola and I make the Bhatura. There is something really nostalgic about coming together and cooking. The dish Chola Bhatura is synonymous to friends for me. It just revokes lots of memories of the past, present and I am sure we will continue to make special memories in the future too!
My recipe of instant bhature is extremely easy and fool proof. This recipe is for those days when I really want to eat chole bhature with minimum effort but no compromise on flavour! For the instant bhature, I use self-raising flour in my recipe.
Other popular Indian Breads worth trying at home are Plain Naan, Mint and Sesame Lachha Paratha, Vegetable Mughlai Paratha, Aloo Paratha, Moong Dal Paratha to name few.
Ingredients
2 cups self-rising flour
1/4 teaspoon salt
2 teaspoon plain yogurt
1 cup lukewarm water
5 tablespoons fine semolina
Oil for deep frying
Directions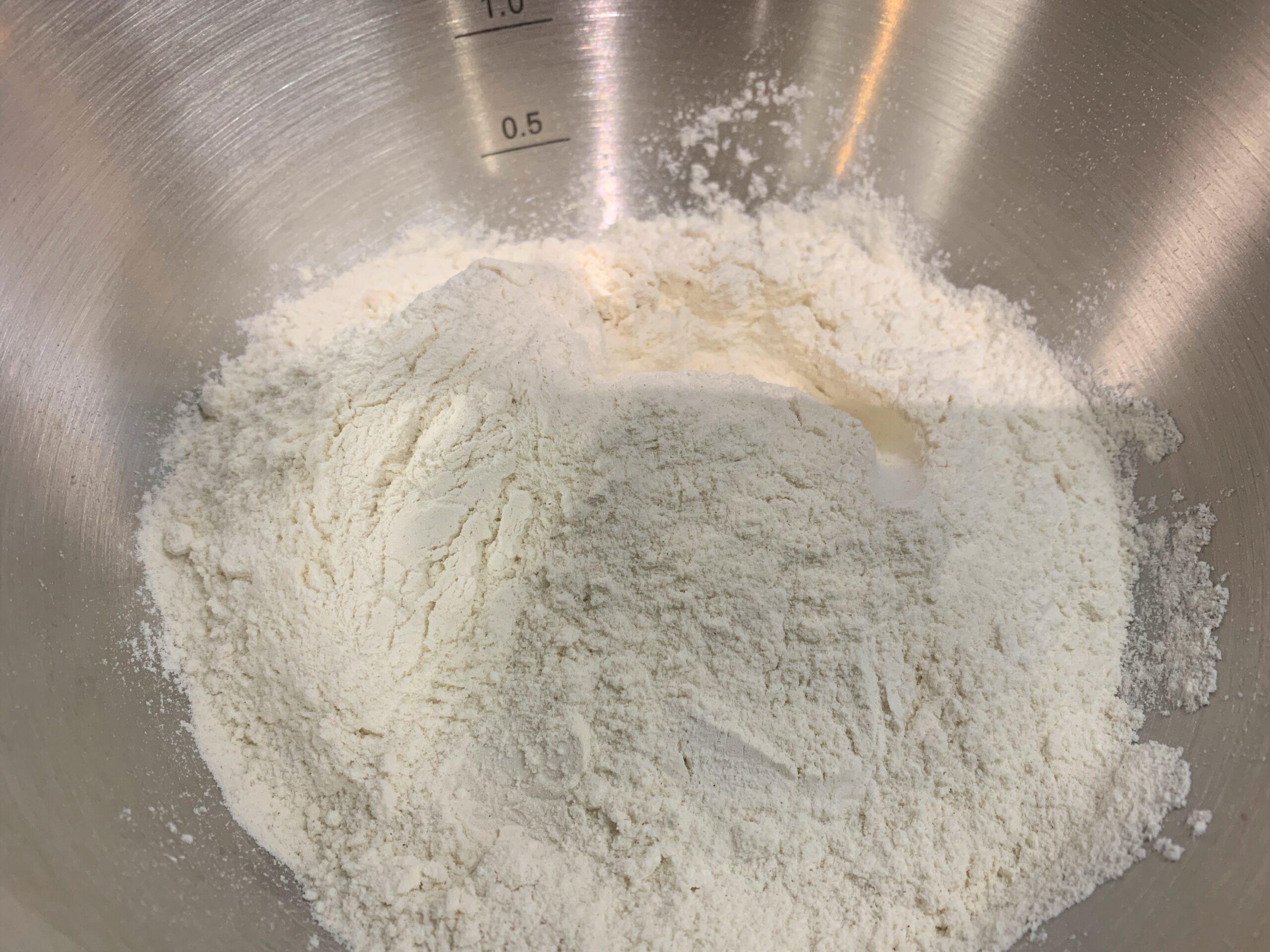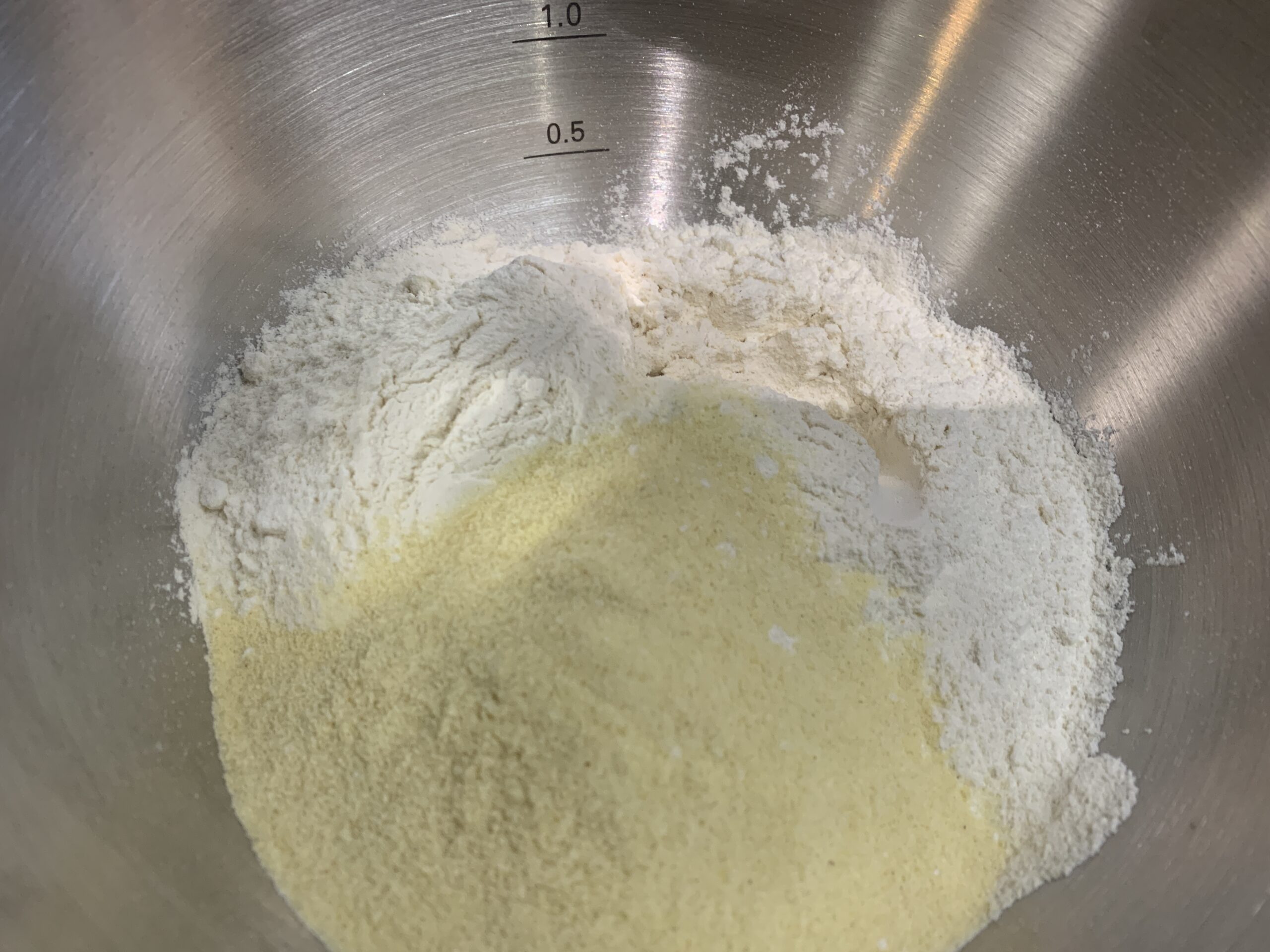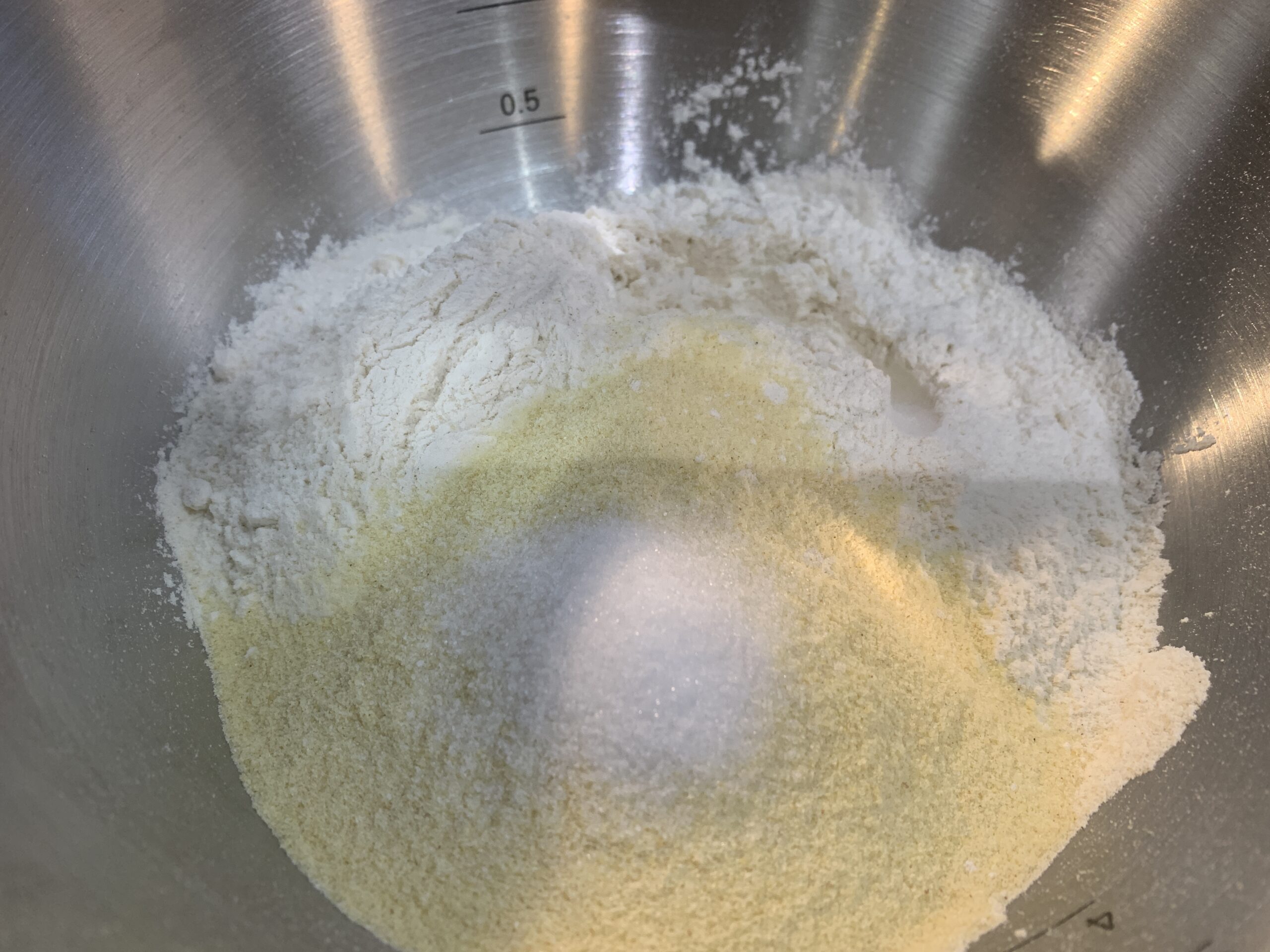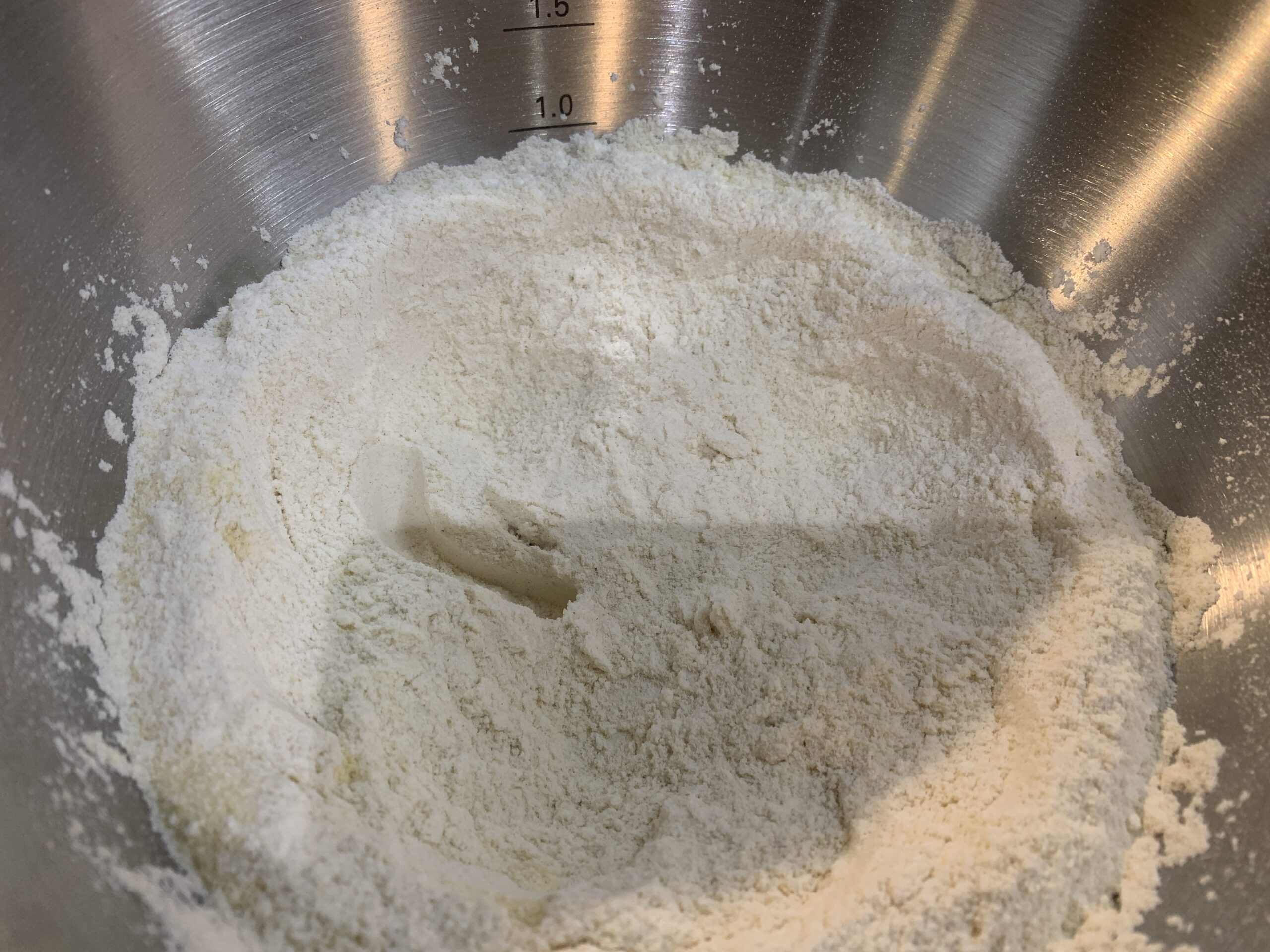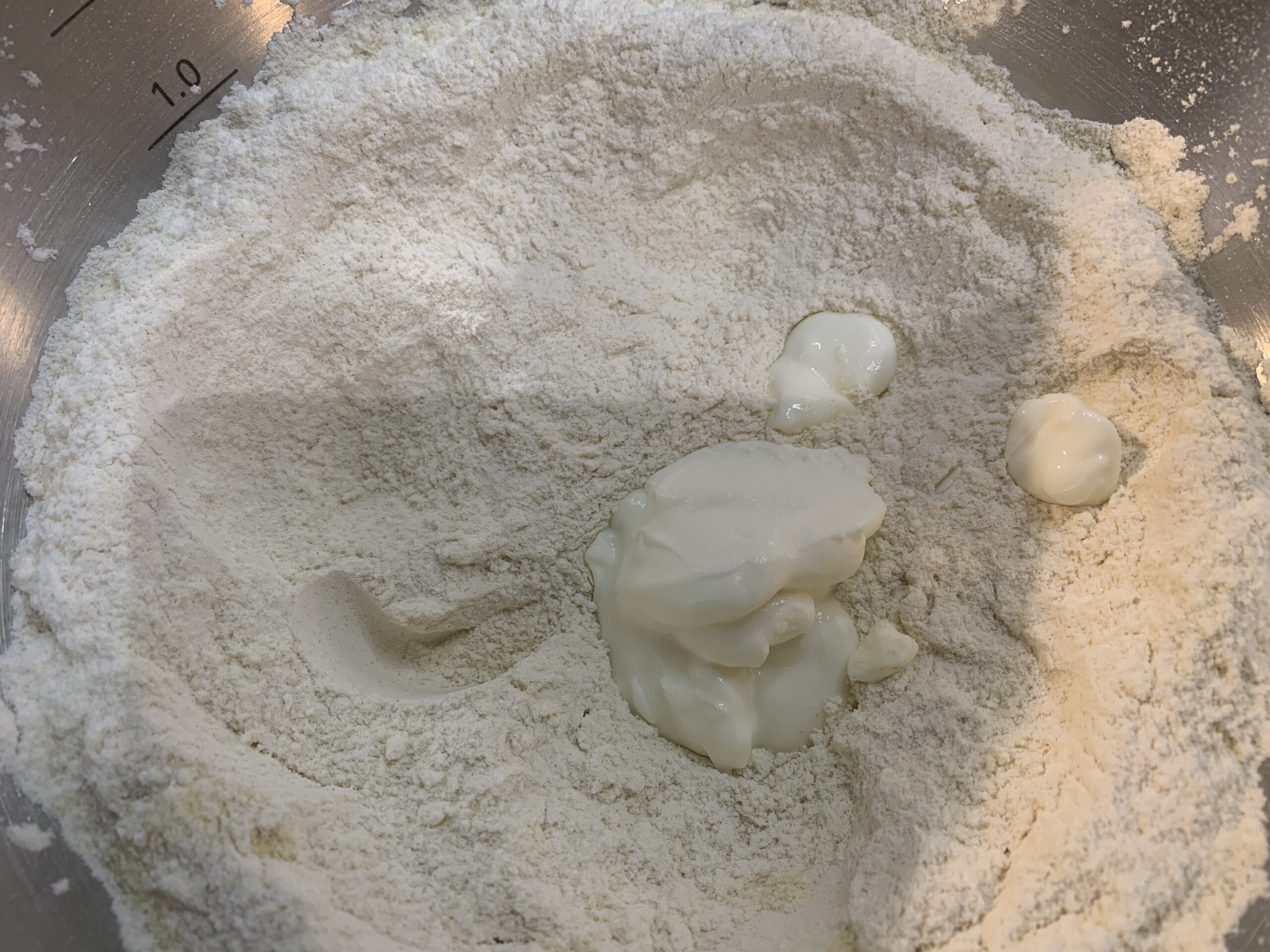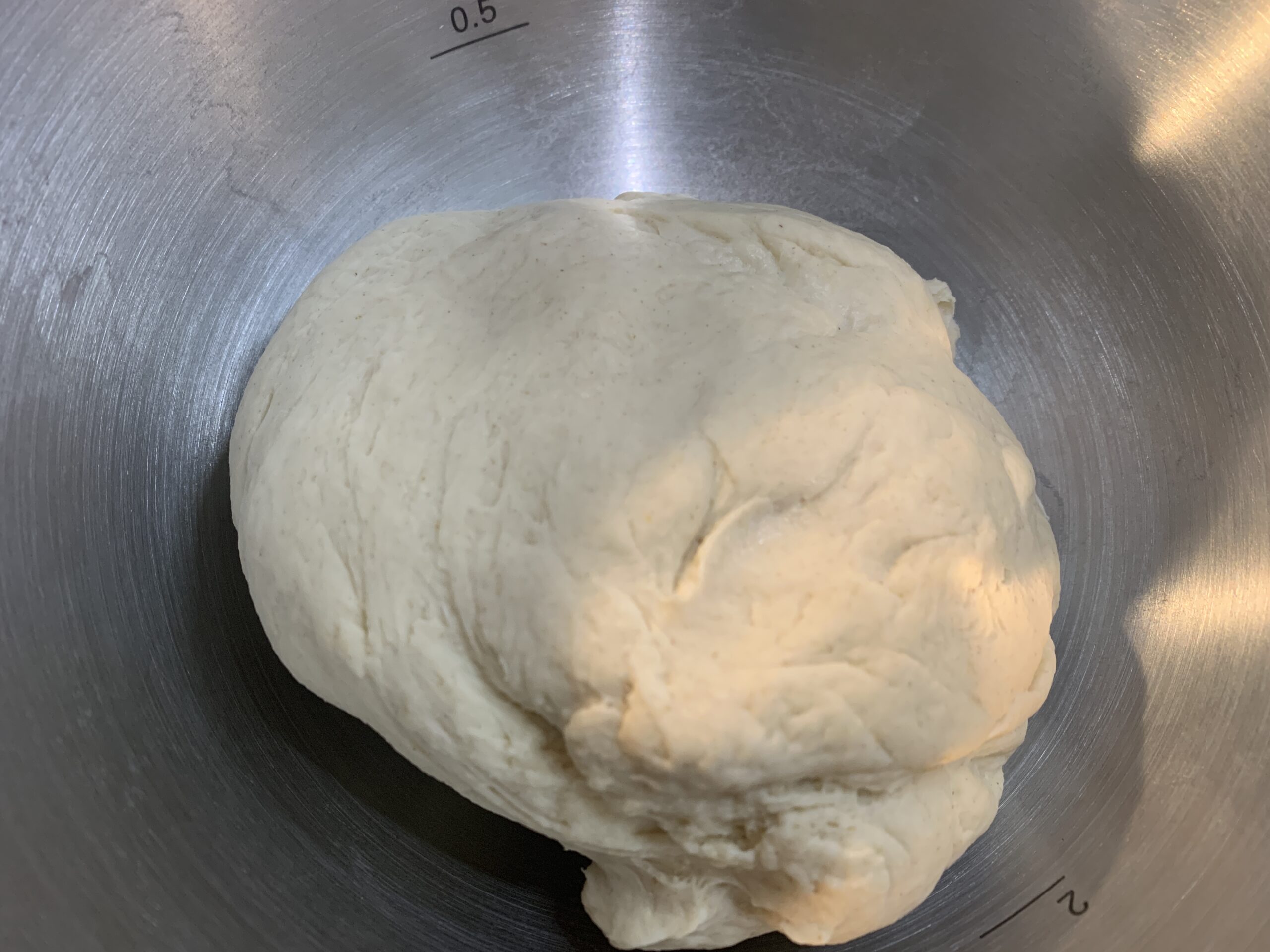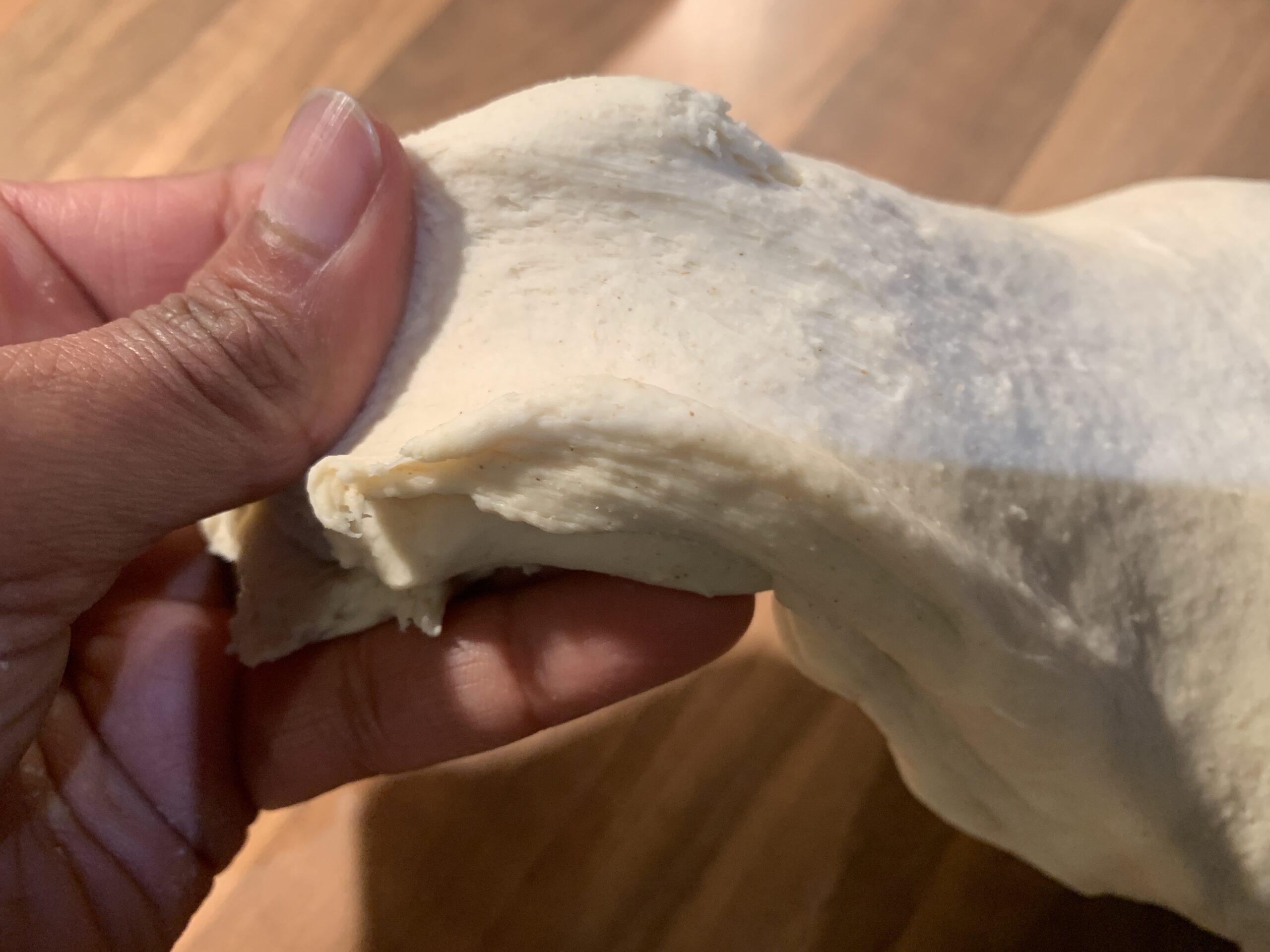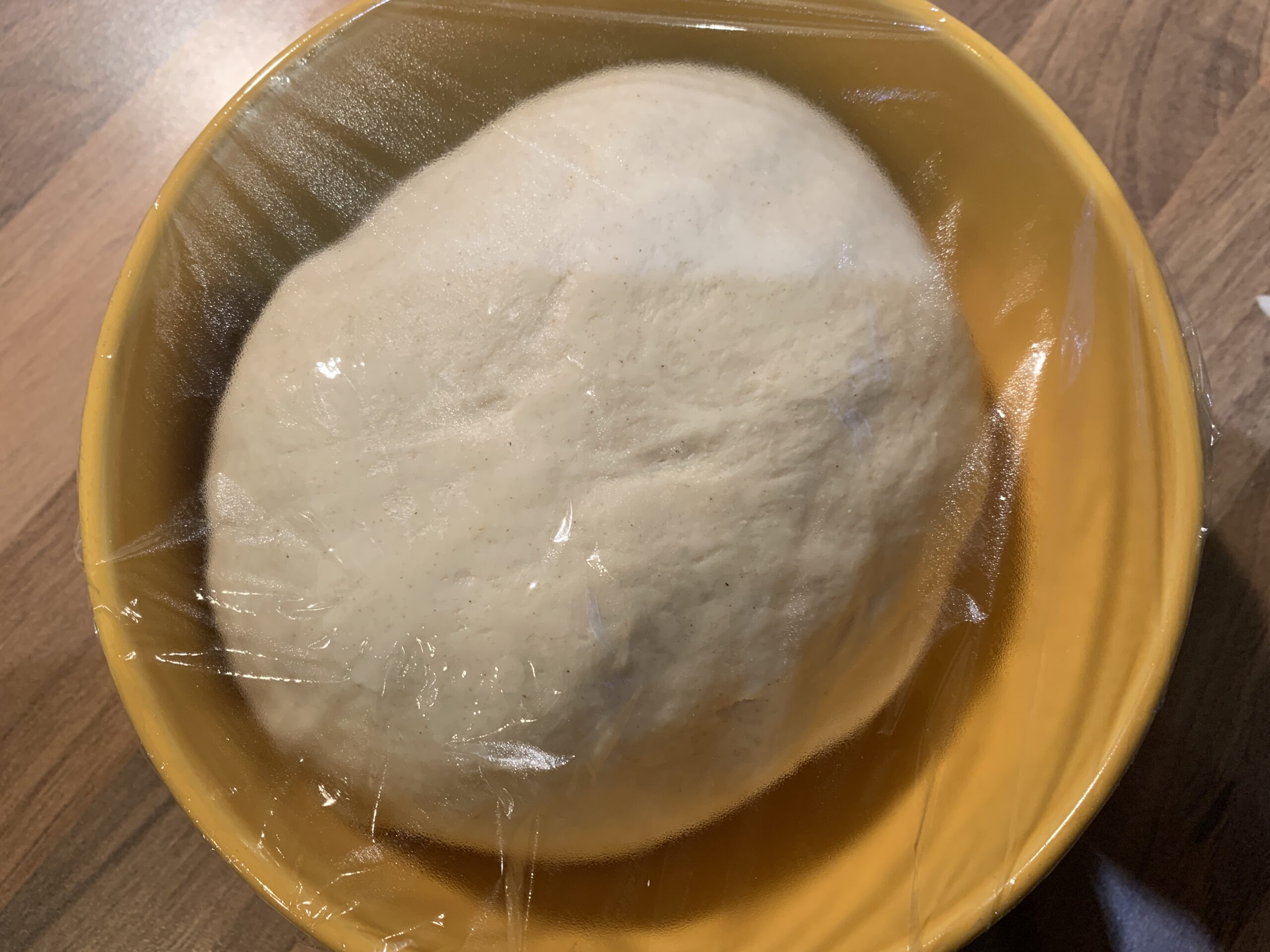 Take flour, semolina, and salt in a bowl and mix. Add yogurt and using lukewarm water knead to a pliable dough. Adjust the amount of water while kneading the dough as needed. The best way check that it is the right consistency is when you break it apart and the dough is slightly stringy.  (You can do this in a stand mixer or by hand).
Cover the dough with a clean and damp tea towel or cling film and leave to rest for 30 minutes for it to develop gluten.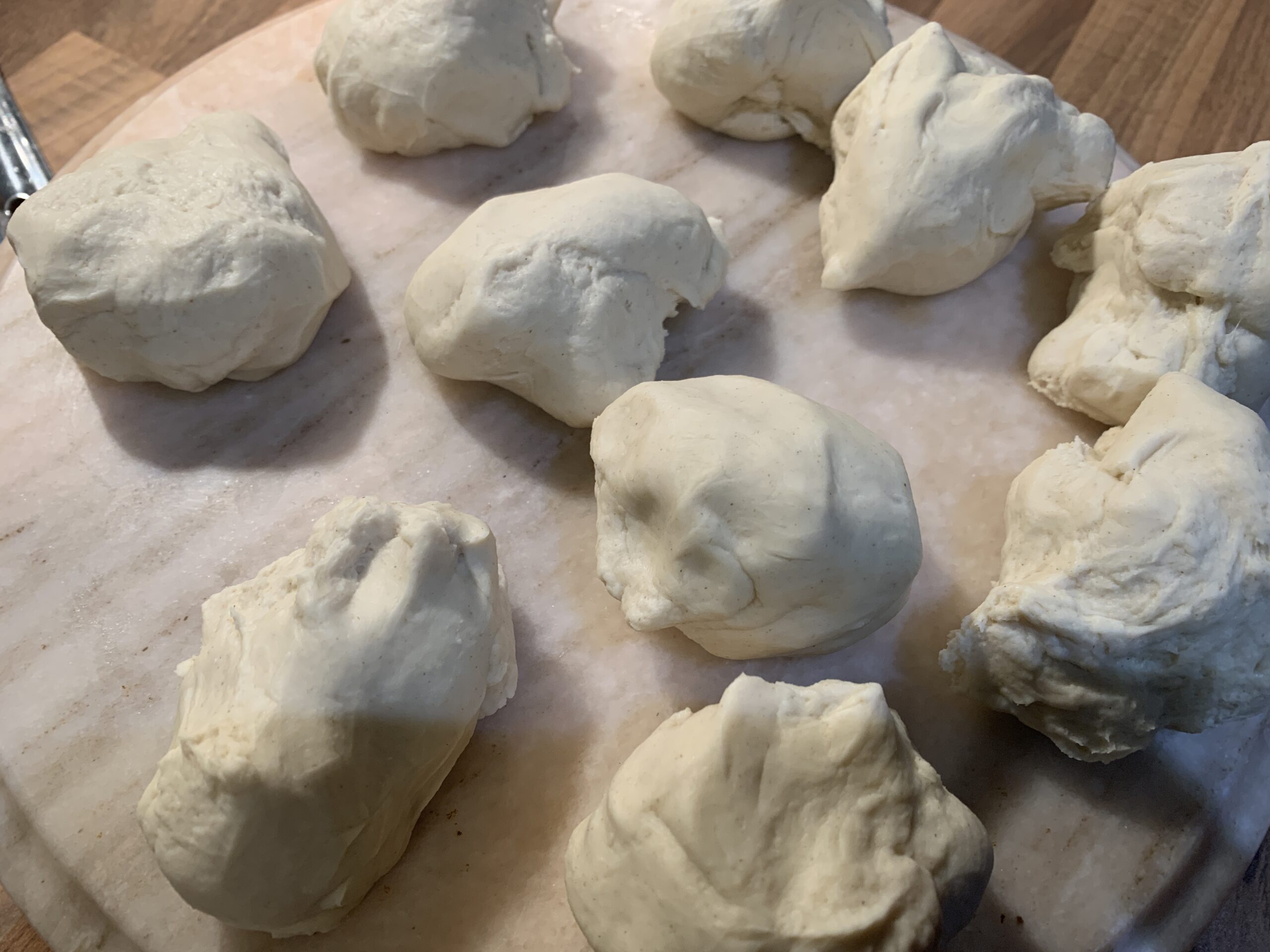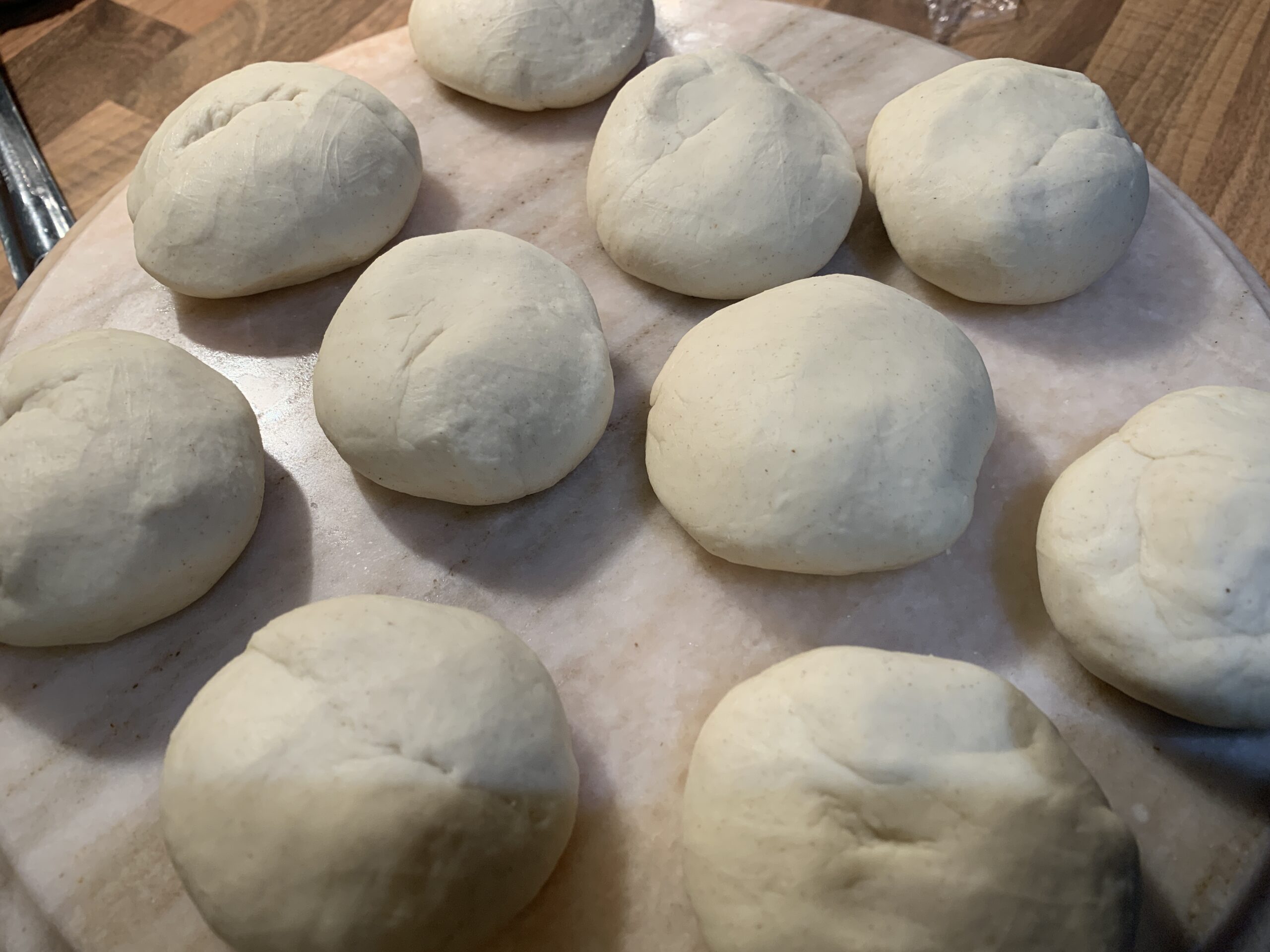 After resting knead the dough again for a couple of minutes. You will find that the dough is more pliable now. Divide into equal 12-14 pieces and make balls out of the dough.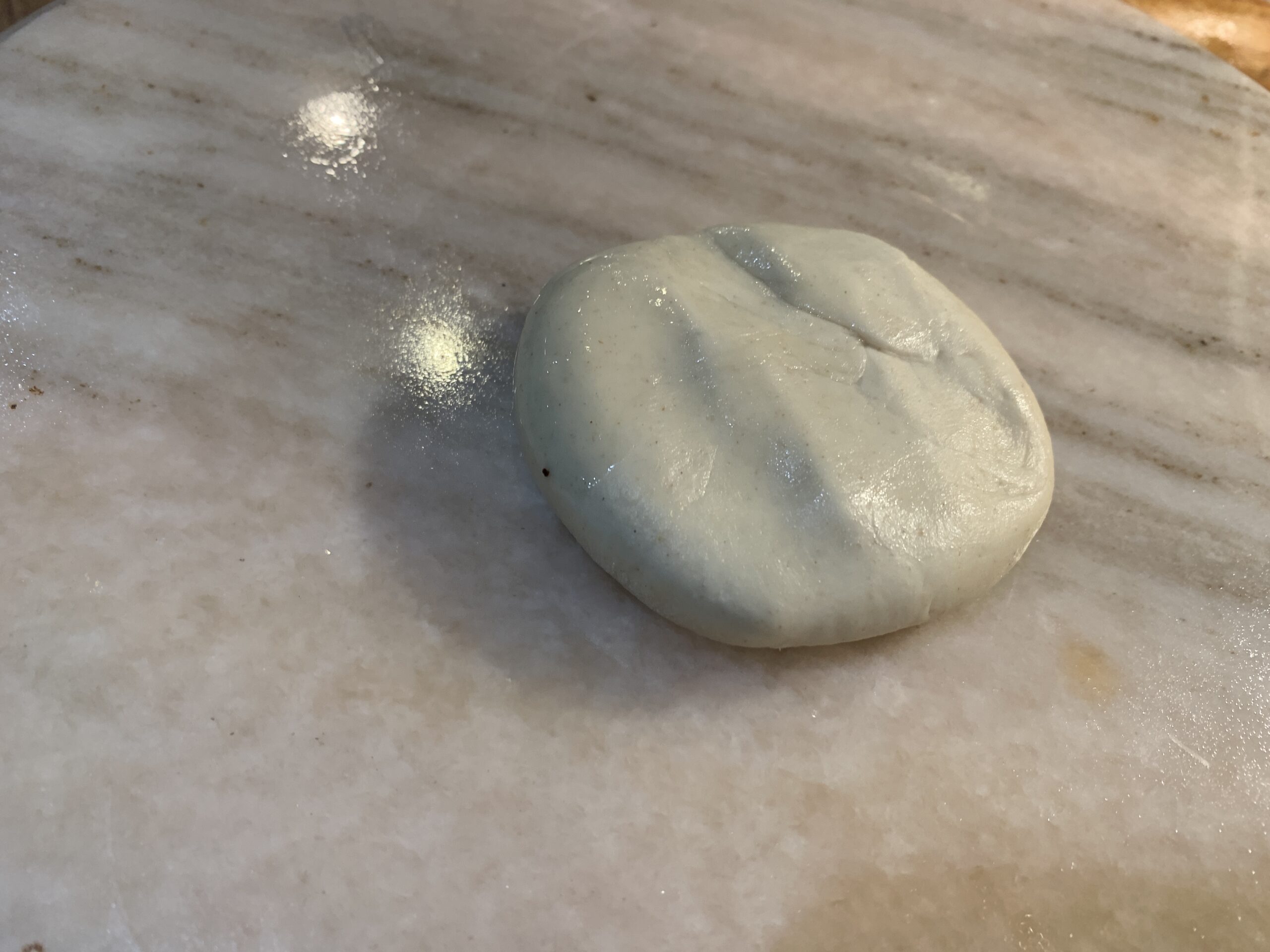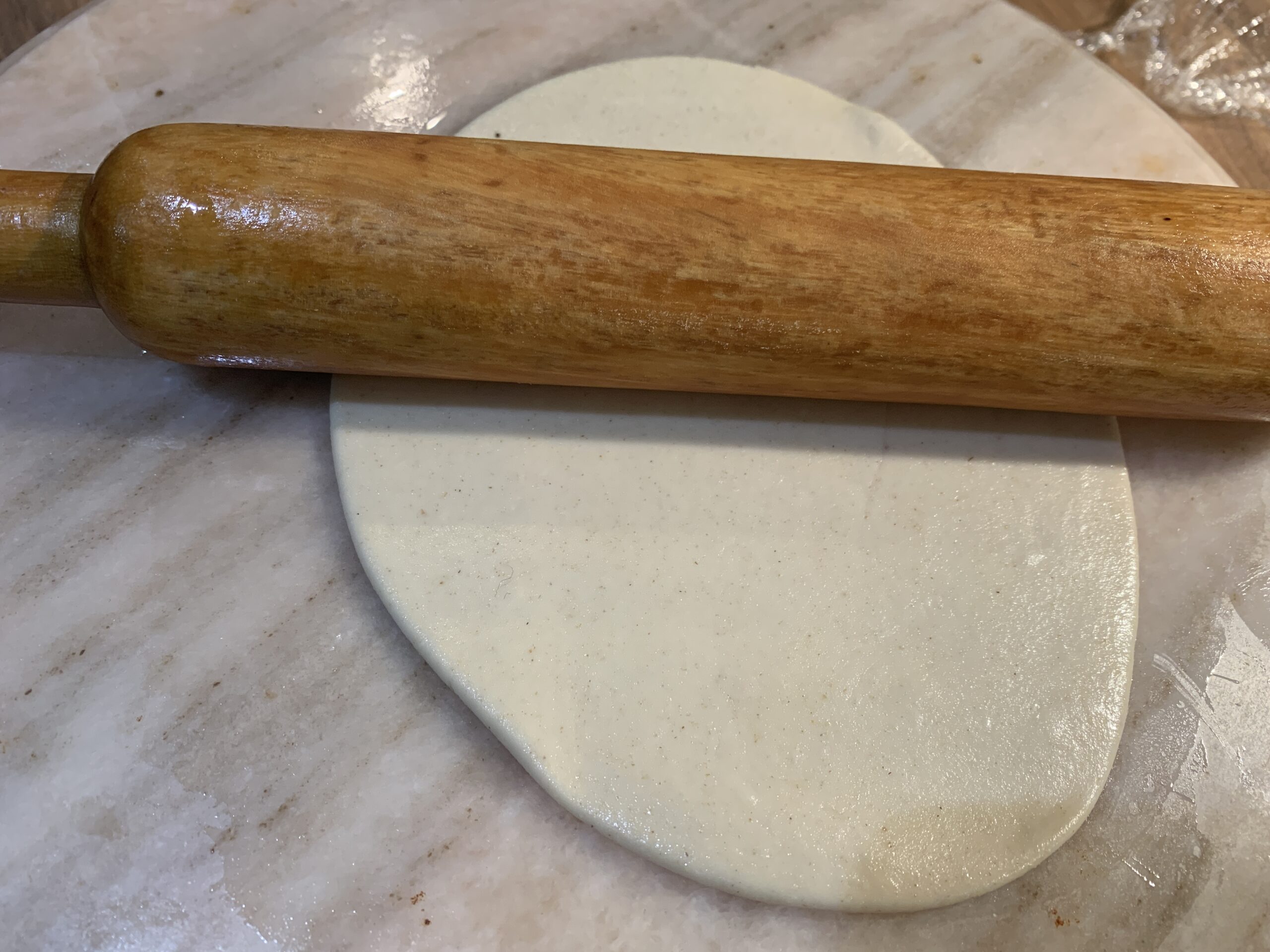 Roll out the balls into oblong shape with a rolling pin approximately 2-3mm thick.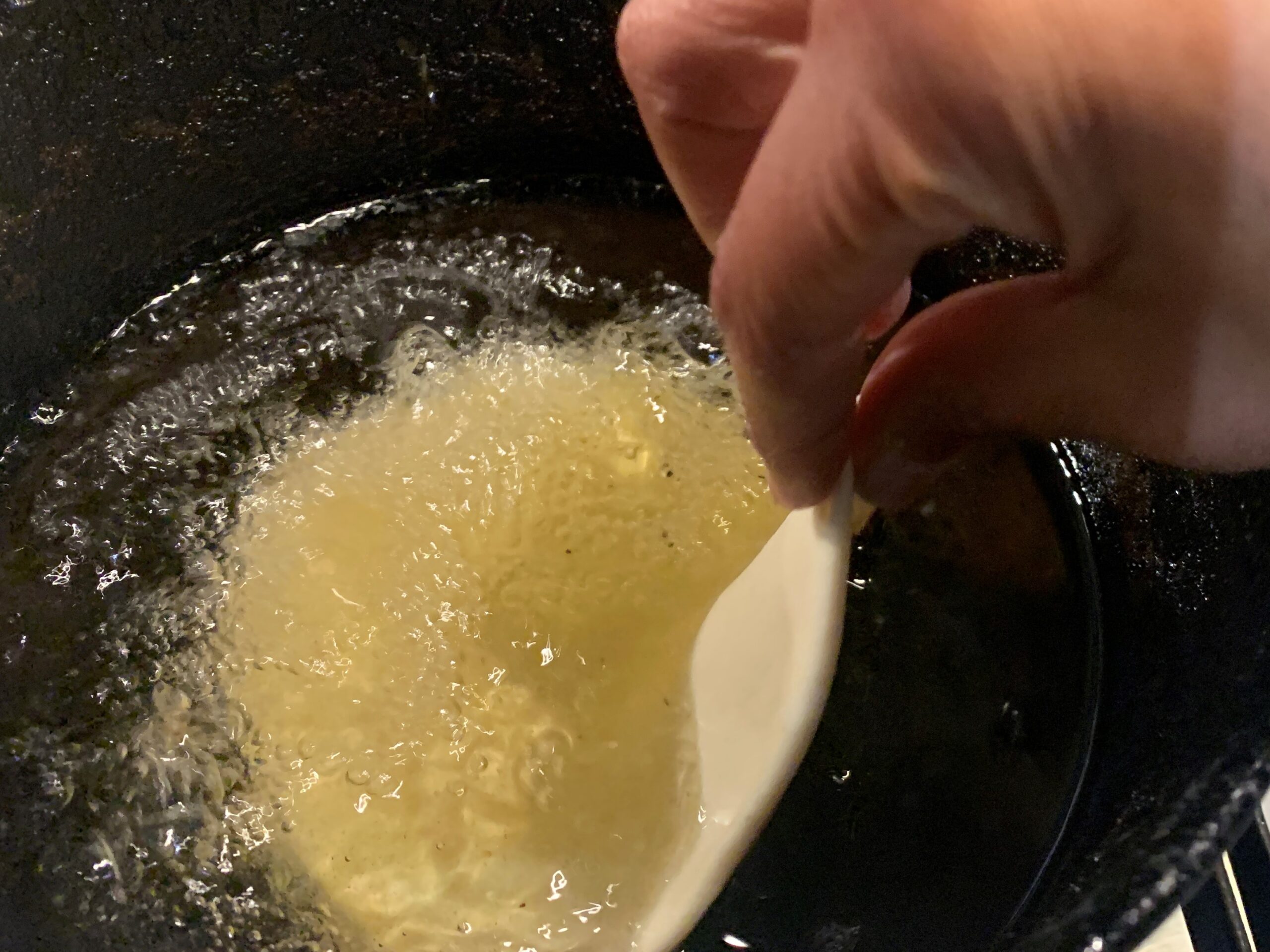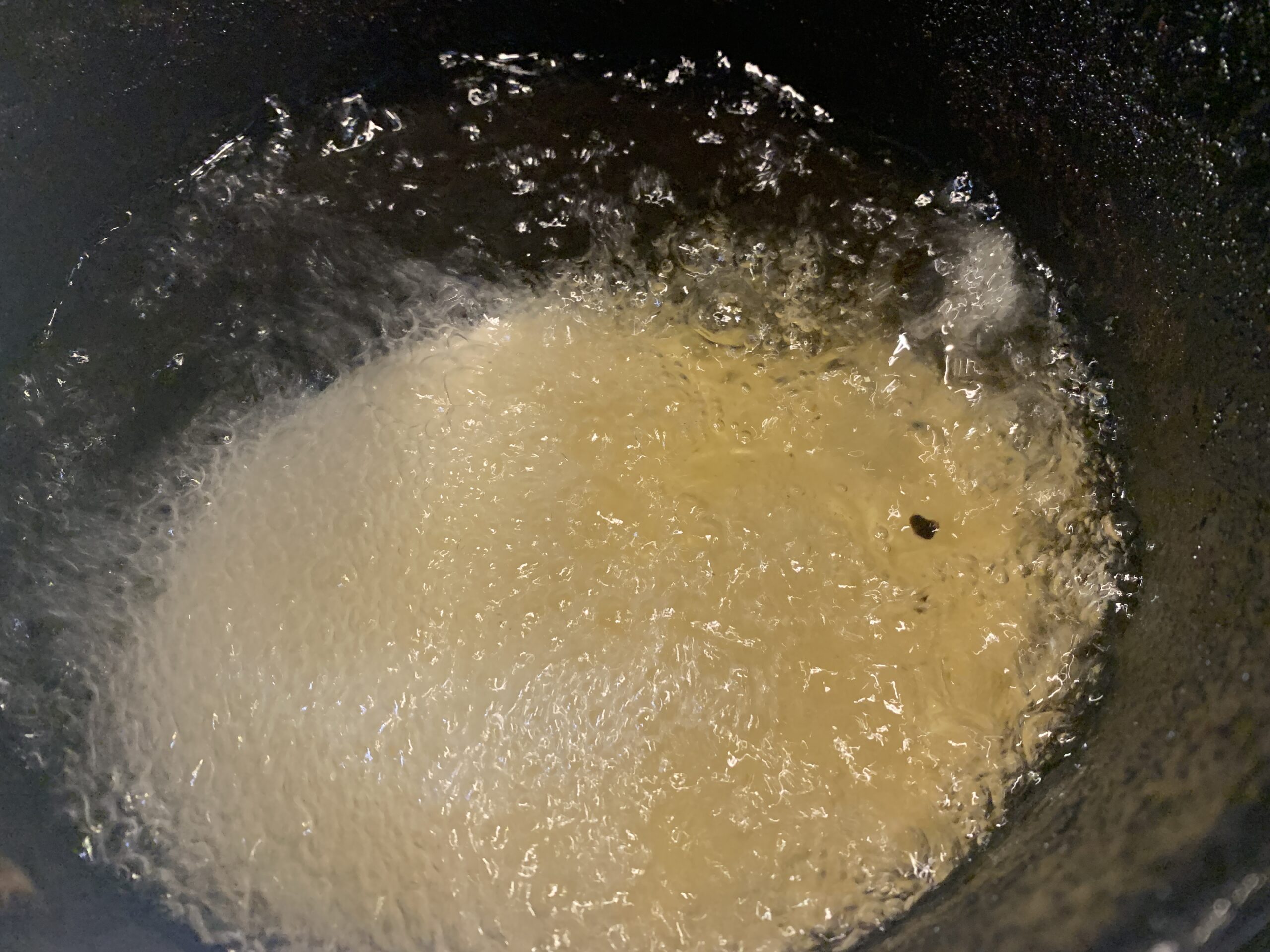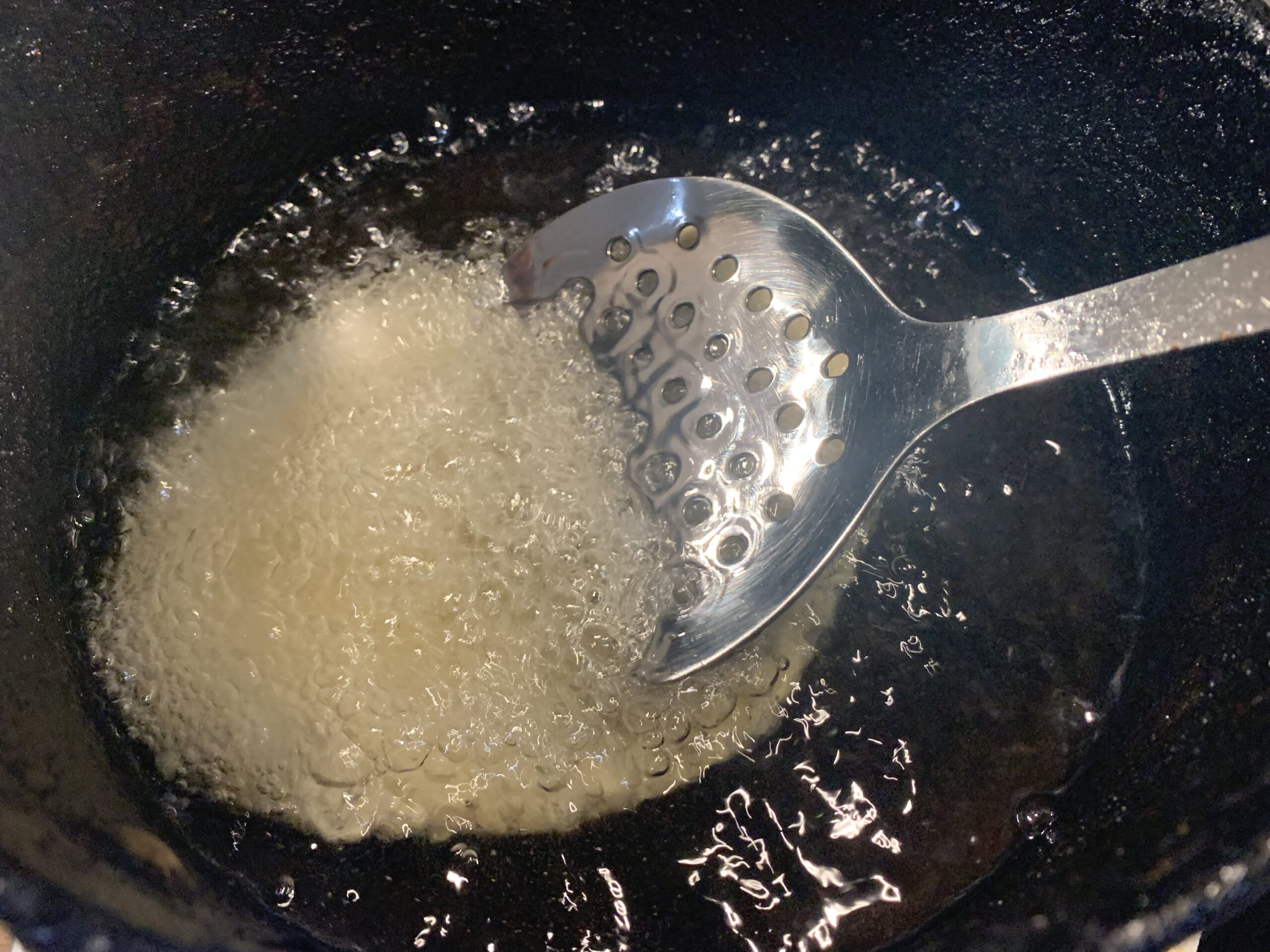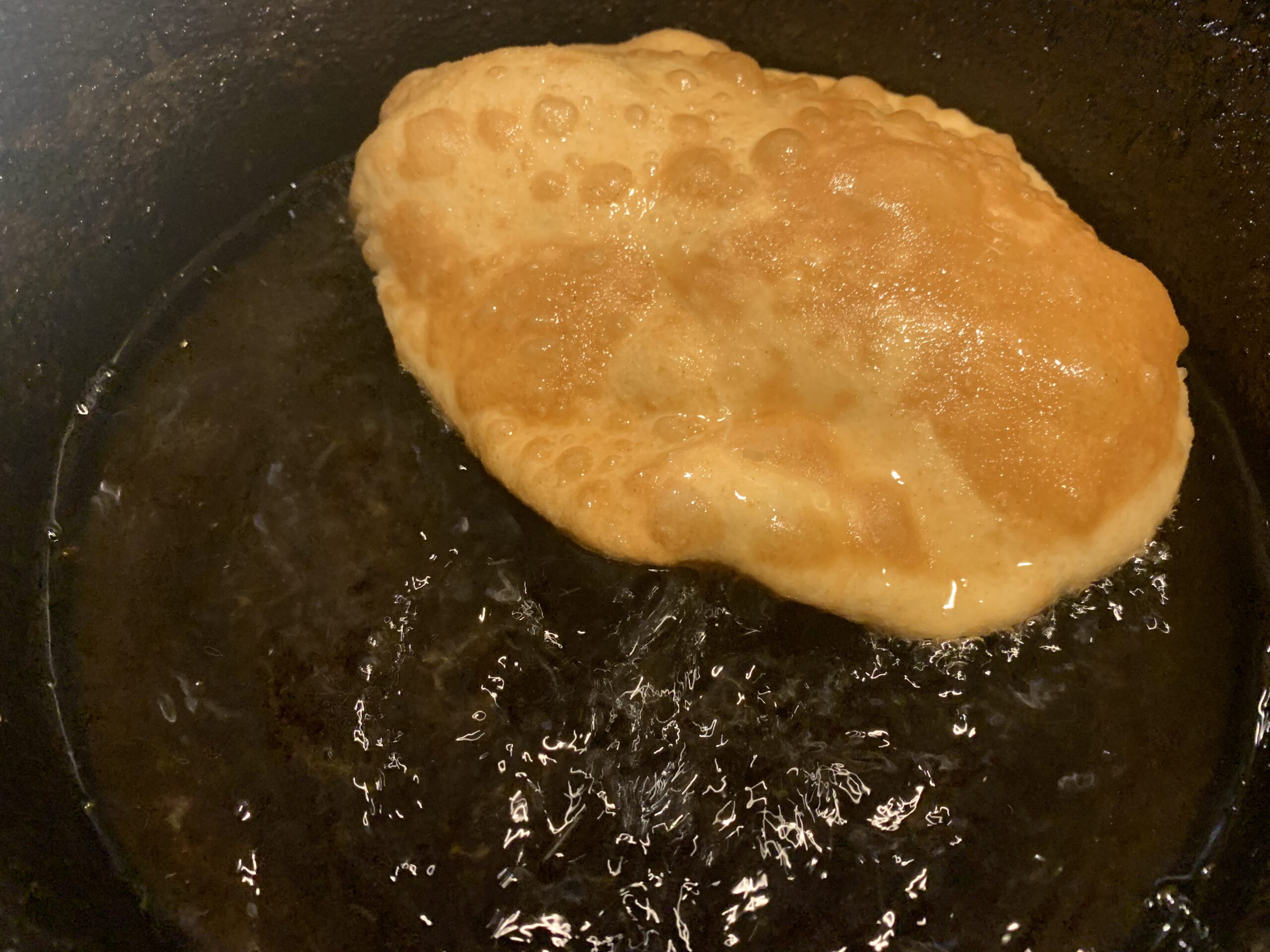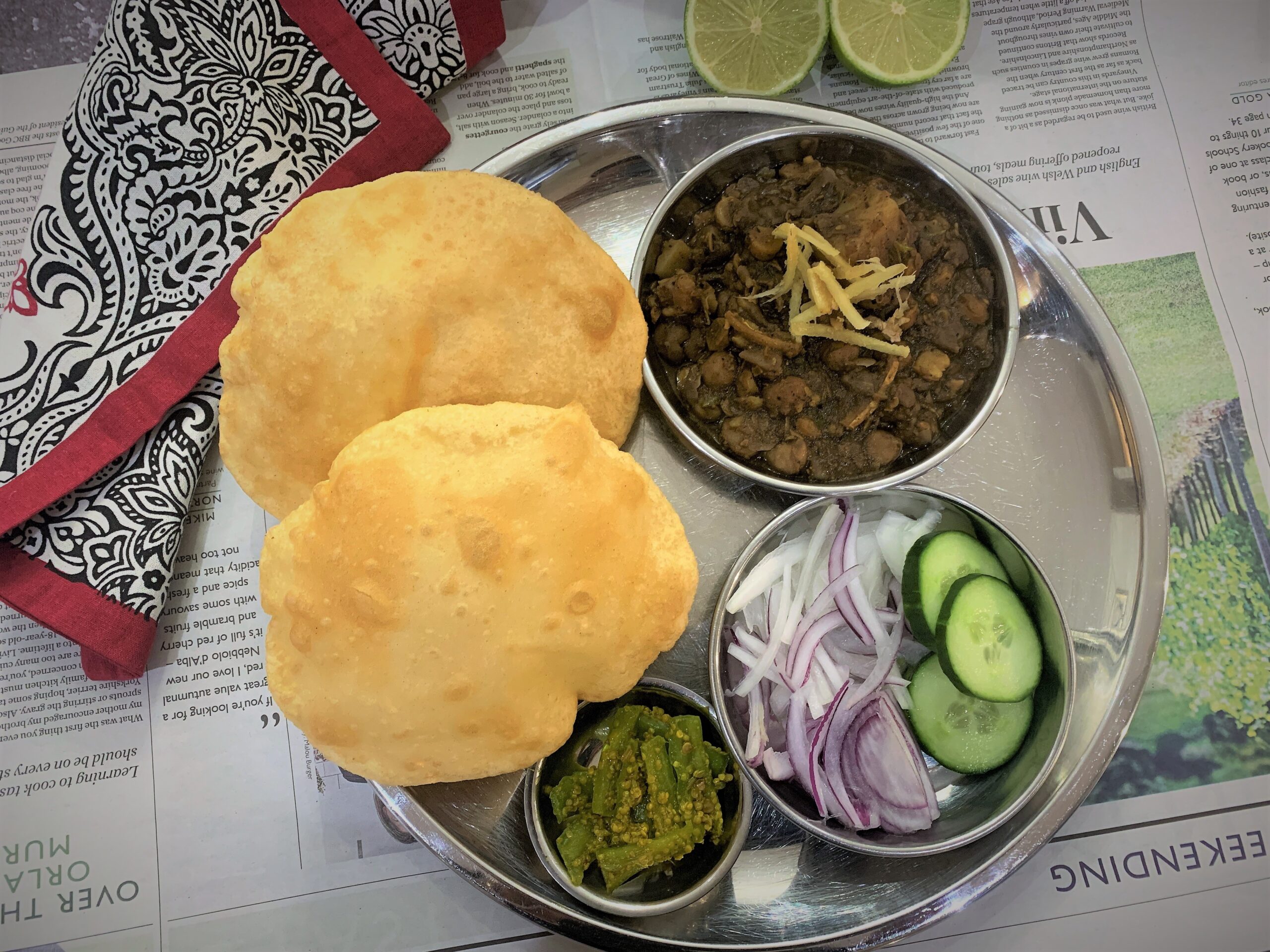 Heat oil for frying. To test the temperature of the oil, drop a small piece of dough in the oil. If the dough rises to the surfaces within 2-3 seconds that means that the oil is ready for frying.
Slide a rolled bhatura gently into the oil and wait a couple of seconds. Then, press on it with the back of a slotted spoon. The bhatura will puff up. Turnover and let it fry for a few seconds before removing it from the oil onto some absorbent kitchen paper.
Serve hot with Chole!