Maharashtrian Kothimbir Vadi
Kothimbir Vadi is a popular snack from Maharashtra prepared with coriander, gram flour, sesame seeds and spices. These savoury coriander fritters are steamed first, sliced and then shallow fried into oil. Kothimbir Vadi are herby, moreish, vegan and gluten free snack.
In Marathi language 'kothimbir' or 'kothmir' stands for coriander leaves and the word 'vadi' means pieces/cubes. So, Kothimbir Vadi is steamed coriander and gram flour pieces.
Kothimbir Vadi recipe is very easy and comprises of 3 main steps – making the batter, steaming and frying the steamed vadis deep/shallow/pan fried/air-fried to make them crispy). I usually prefer shallow frying them after steaming as I enjoy the crispy texture.
Other recipes you might like to try are Maharashtrian Misal Pav, Pav Bhaji, Maharashtrian Dum Aloo, Sabudana Vada, Usal Pav, Tawa Pulao, Mumbai Vada Pav, Maharashtrian Kanda Poha and Maharashtrian Khekada Bhajia/ Onion Bhajia.
Ingredients
7-8 garlic cloves
2 green chillies
1 inch ginger piece
1 cup finely chopped coriander leaves
1 cup gram flour
Salt to taste
2 teaspoons red chilli powder
1 teaspoon turmeric powder
2 teaspoons coriander powder
1 teaspoon cumin powder
2 tablespoons sesame seeds
Oil for greasing
Other Ingredients
3 teaspoons sesame seeds
2 tablespoons oil (for tempering)
Directions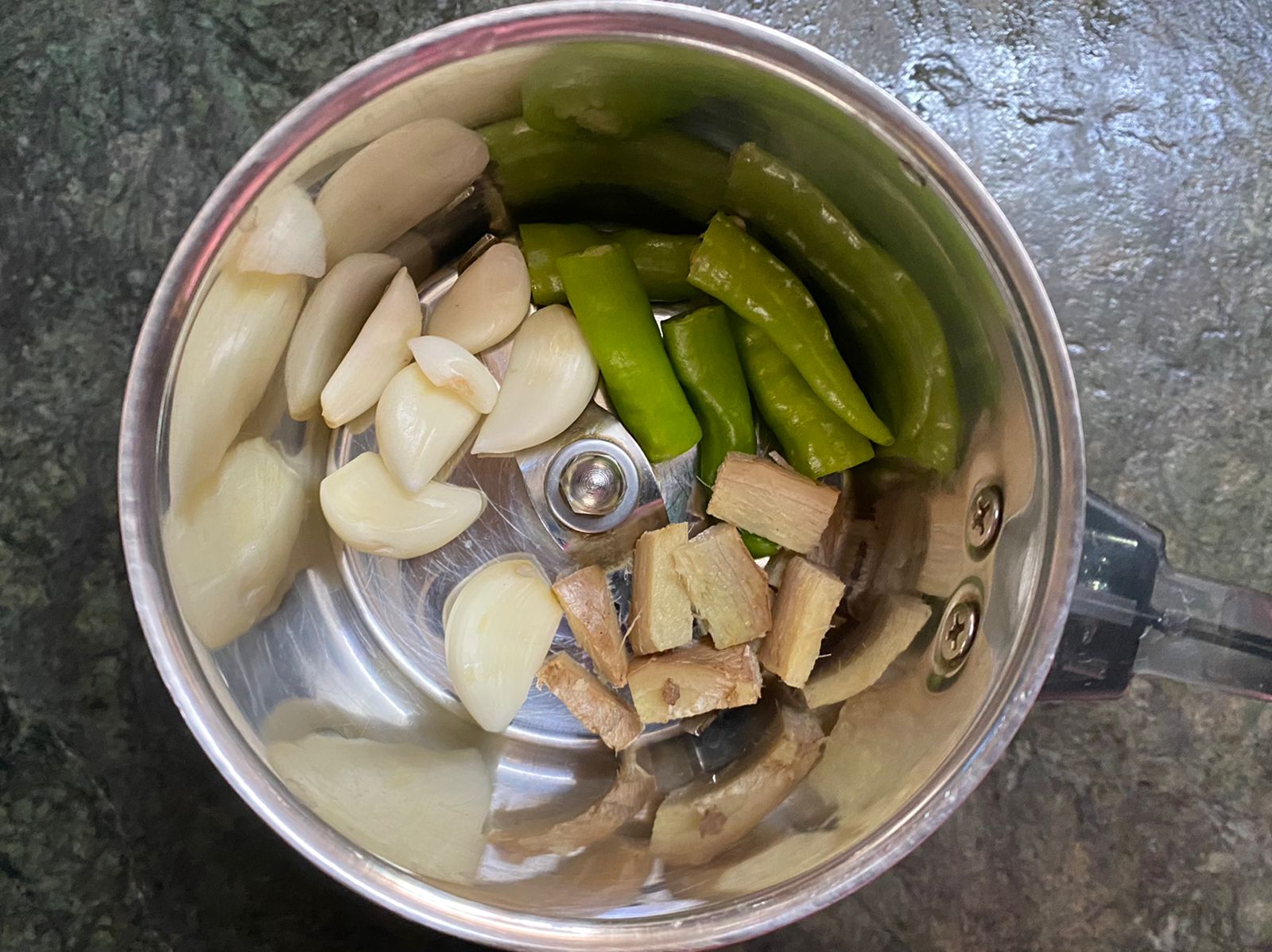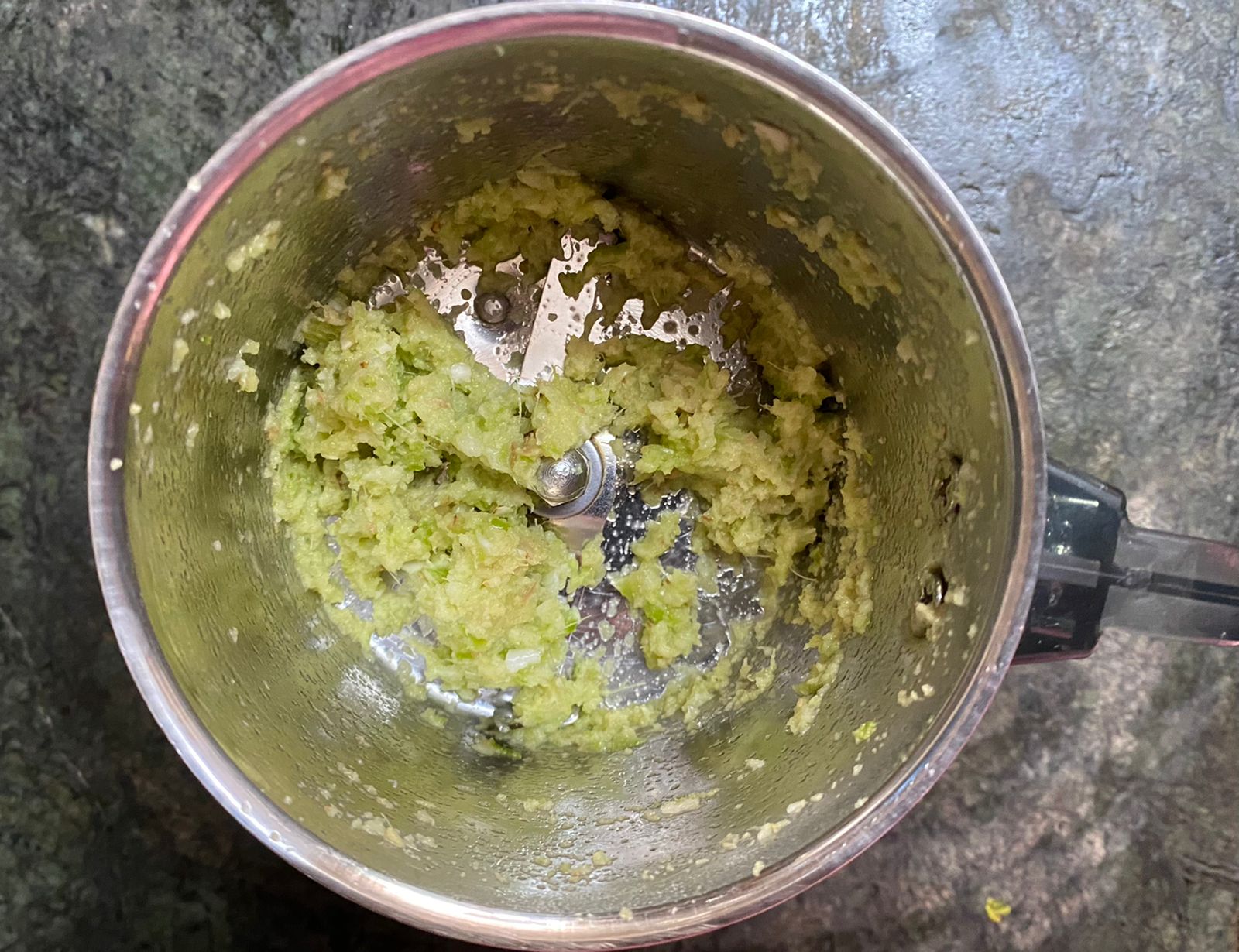 Grind the garlic, green chillies and ginger into a coarse paste.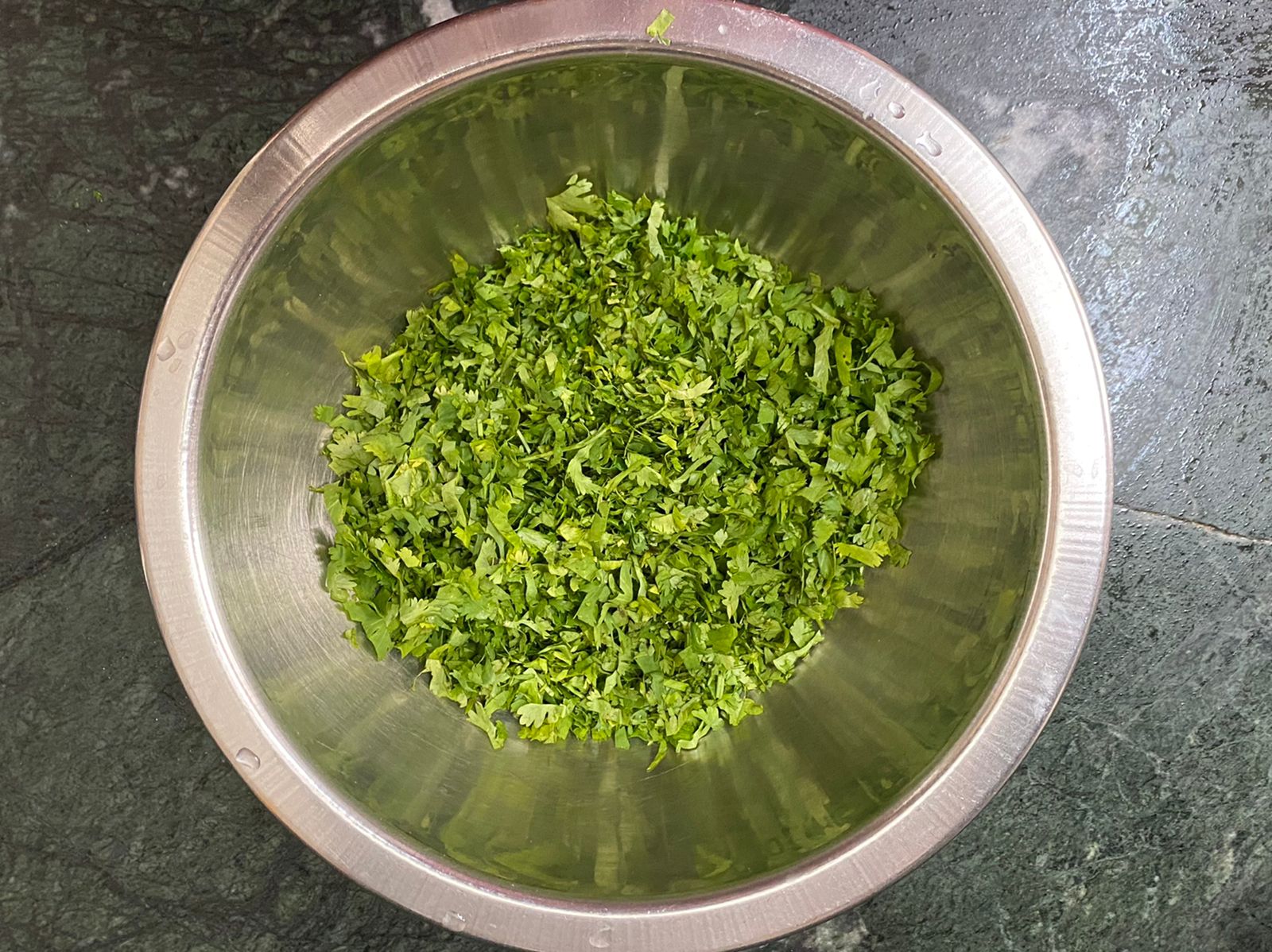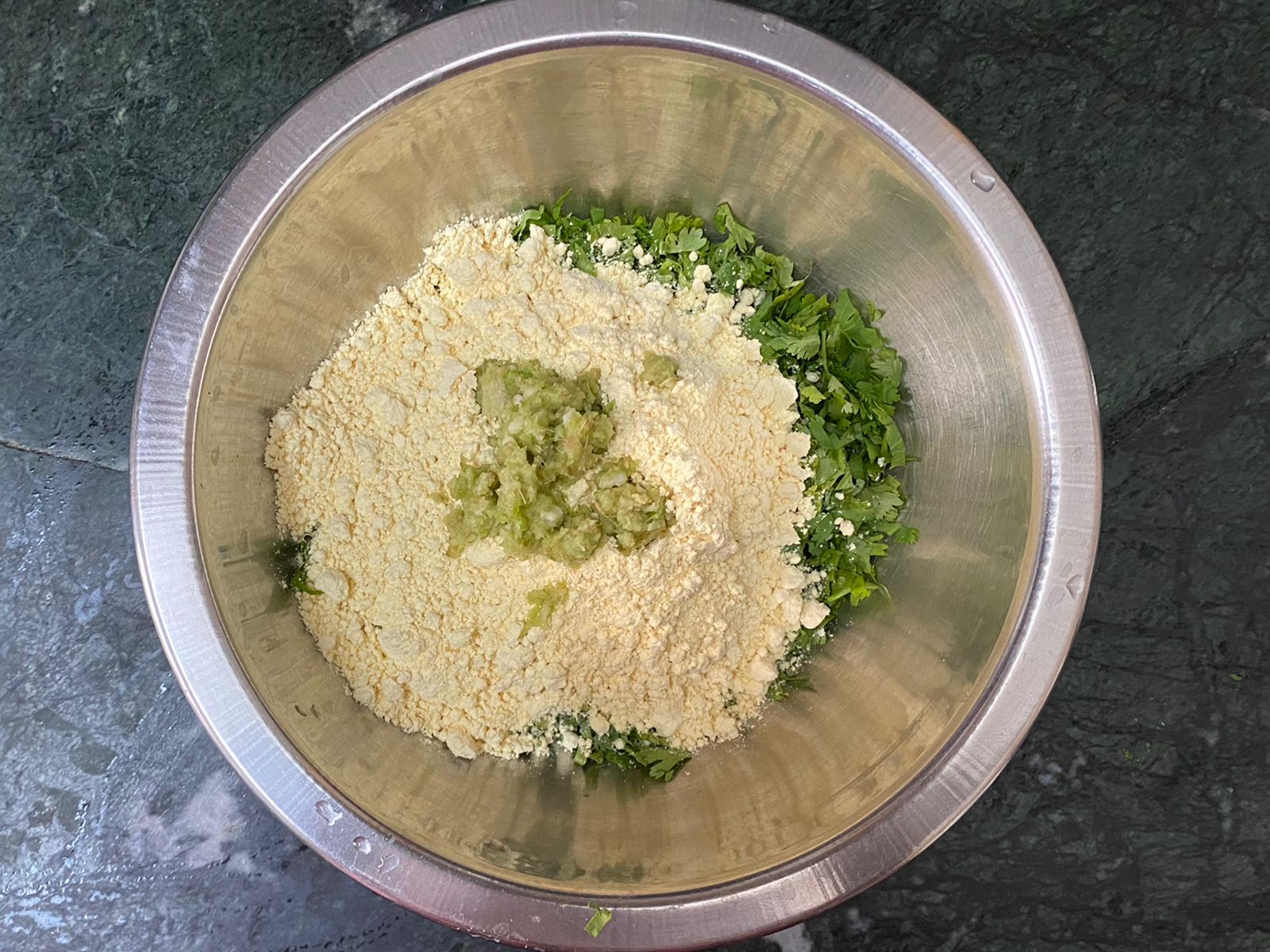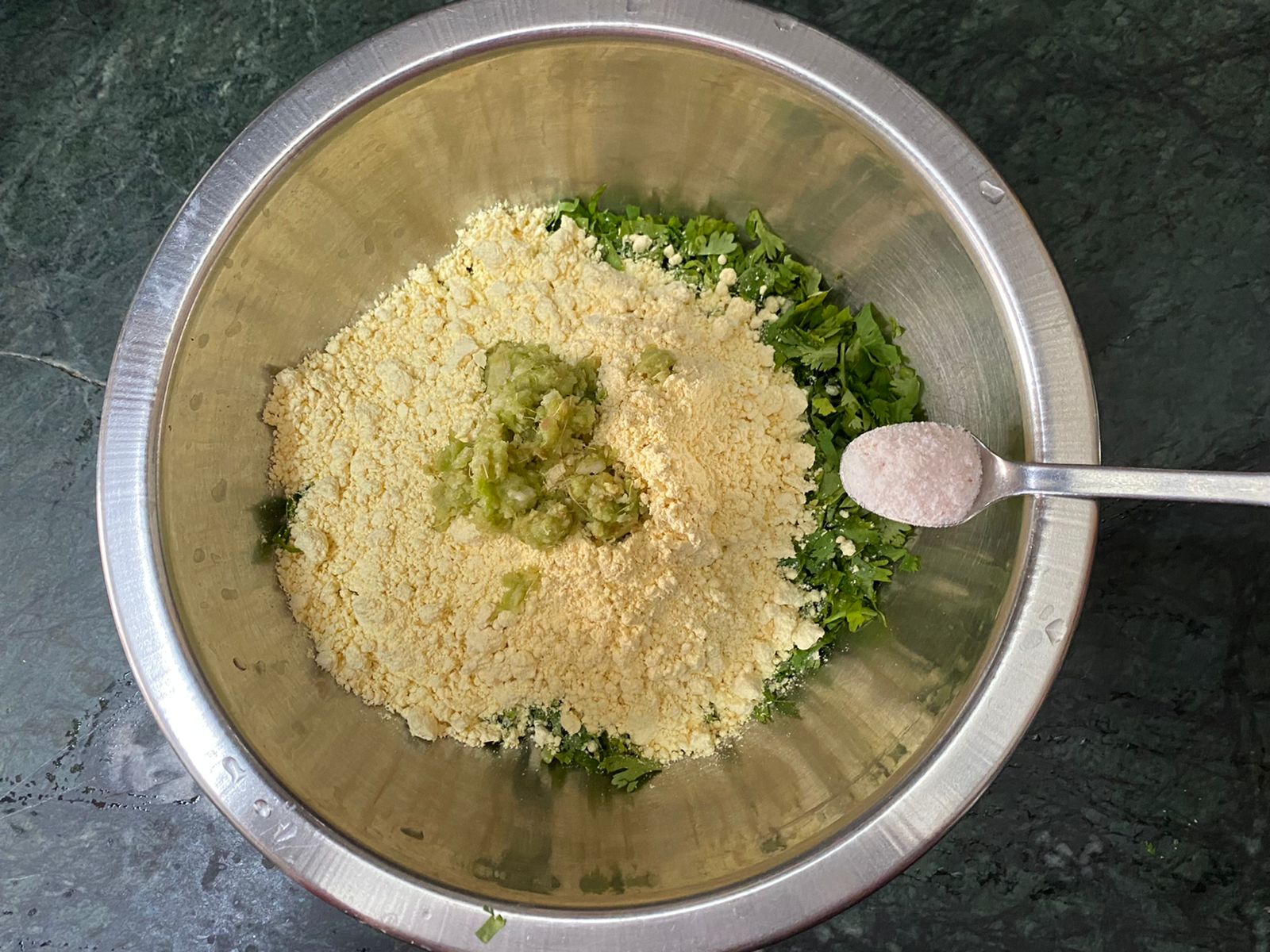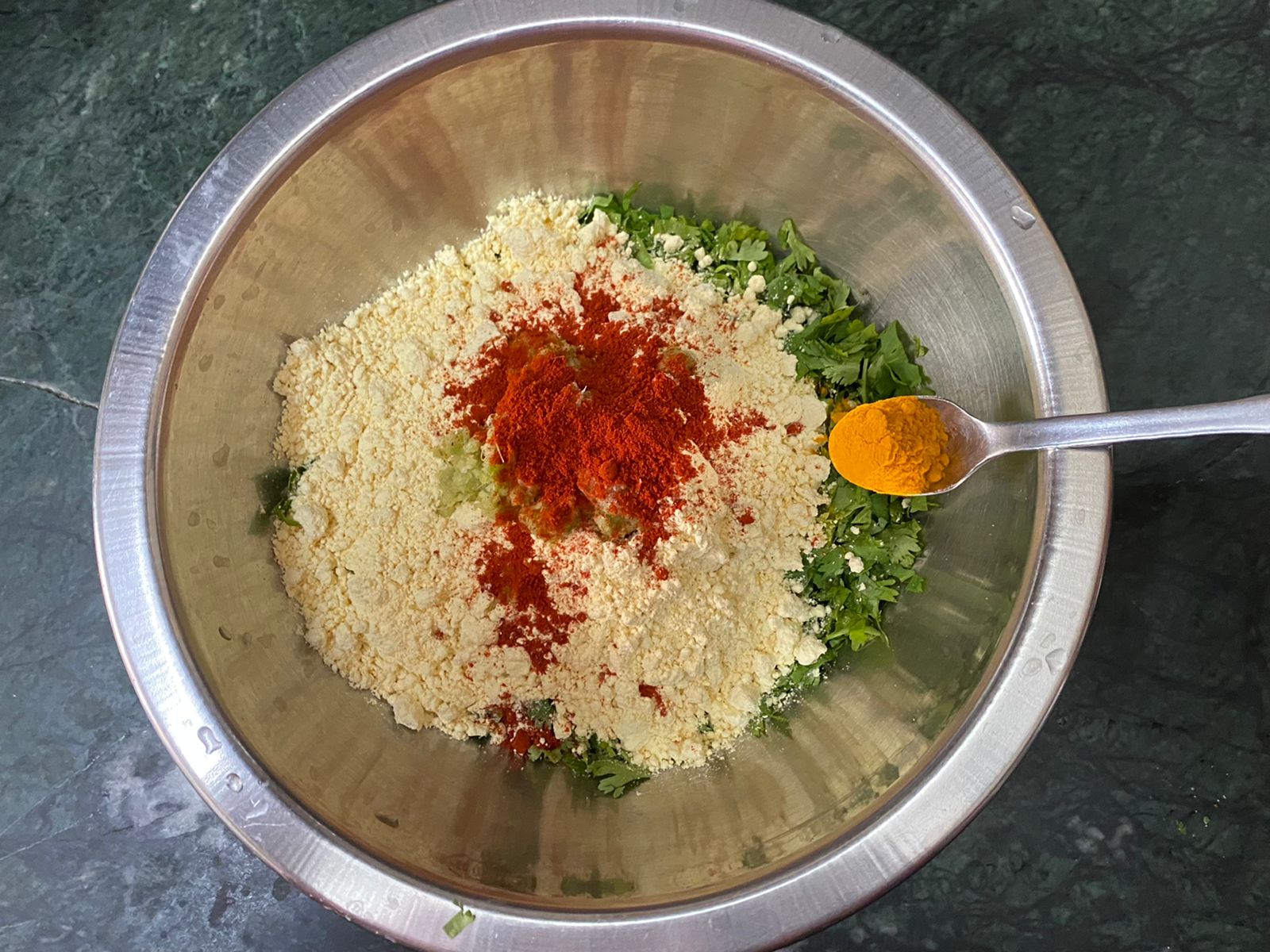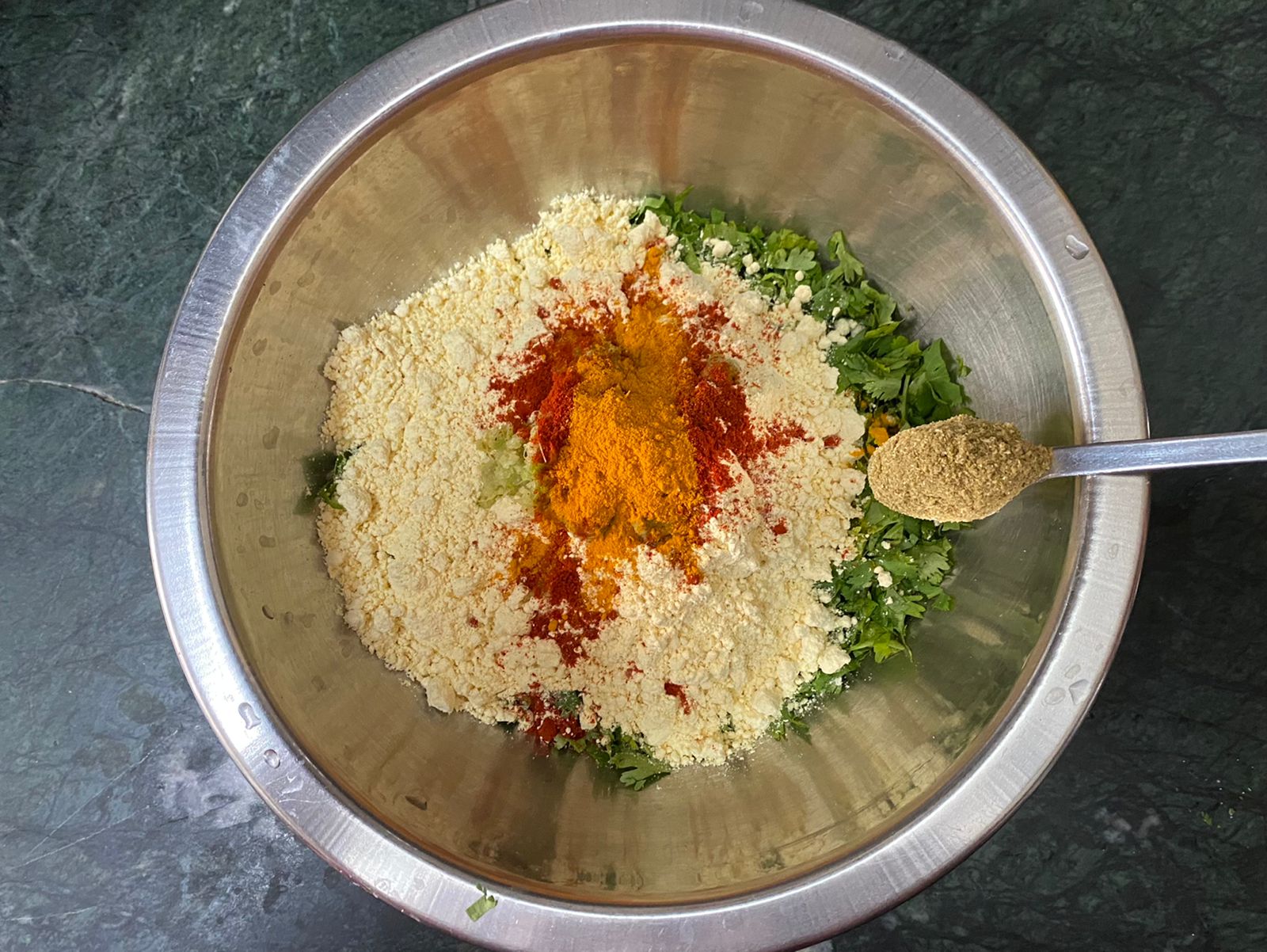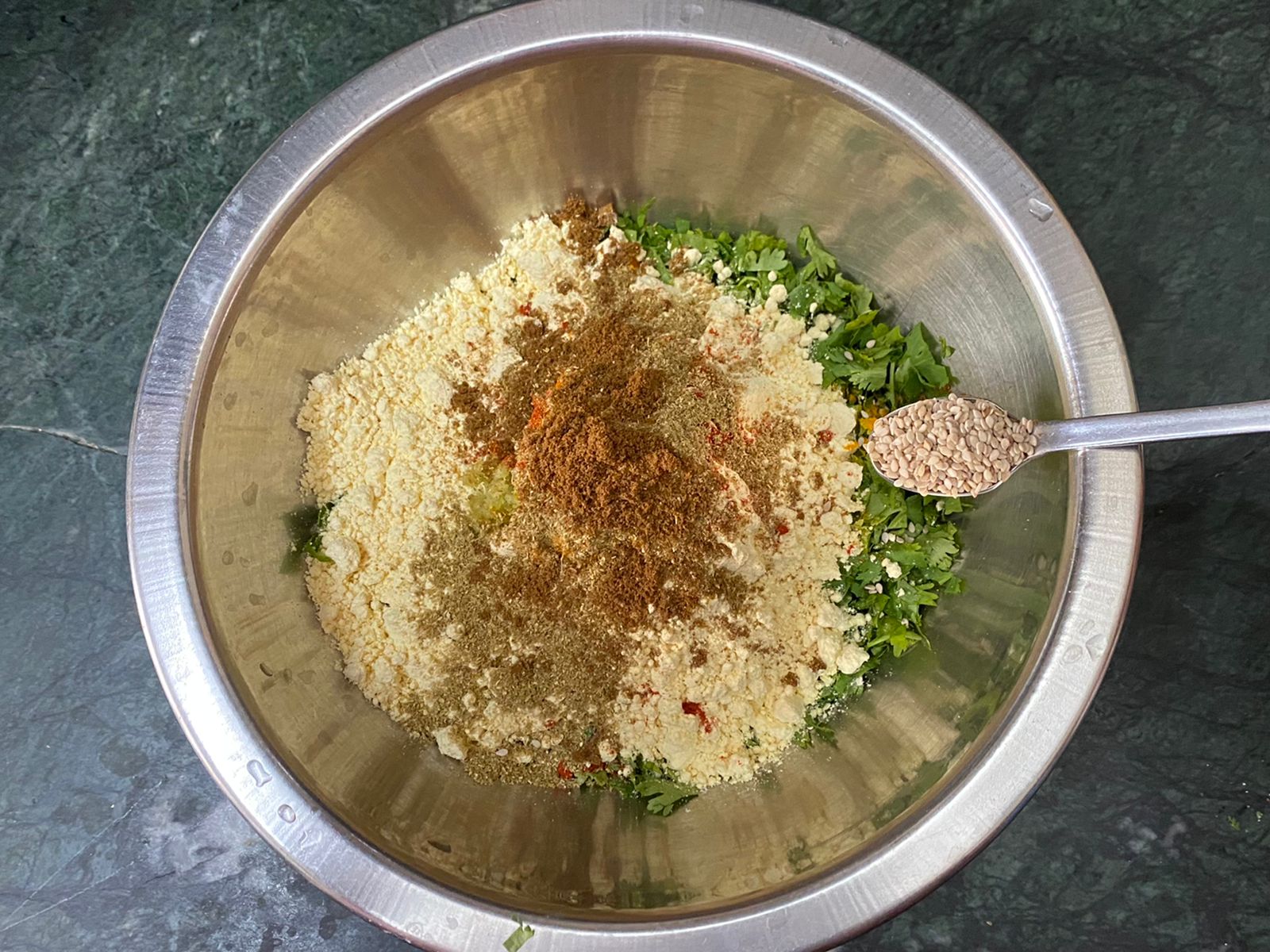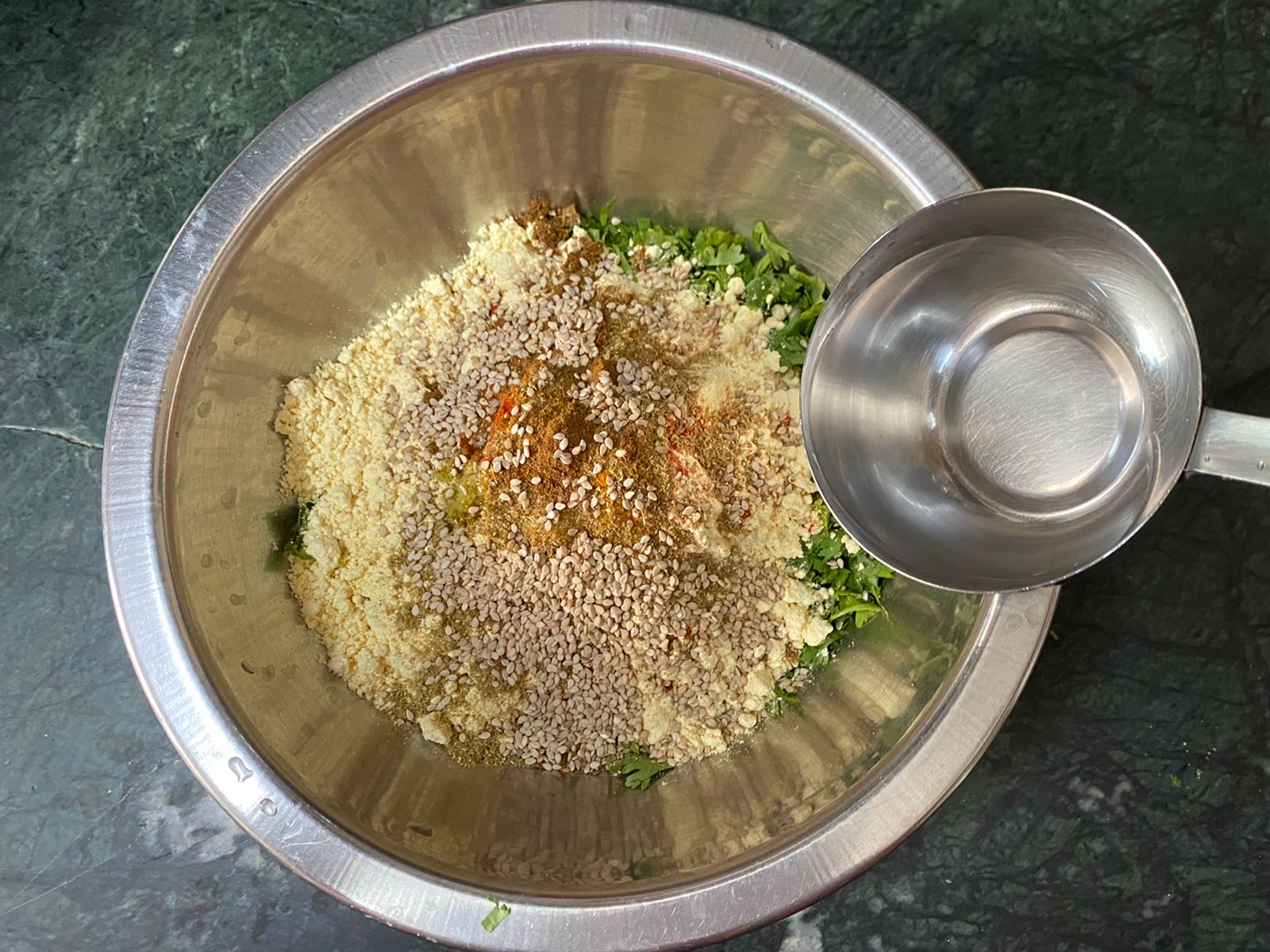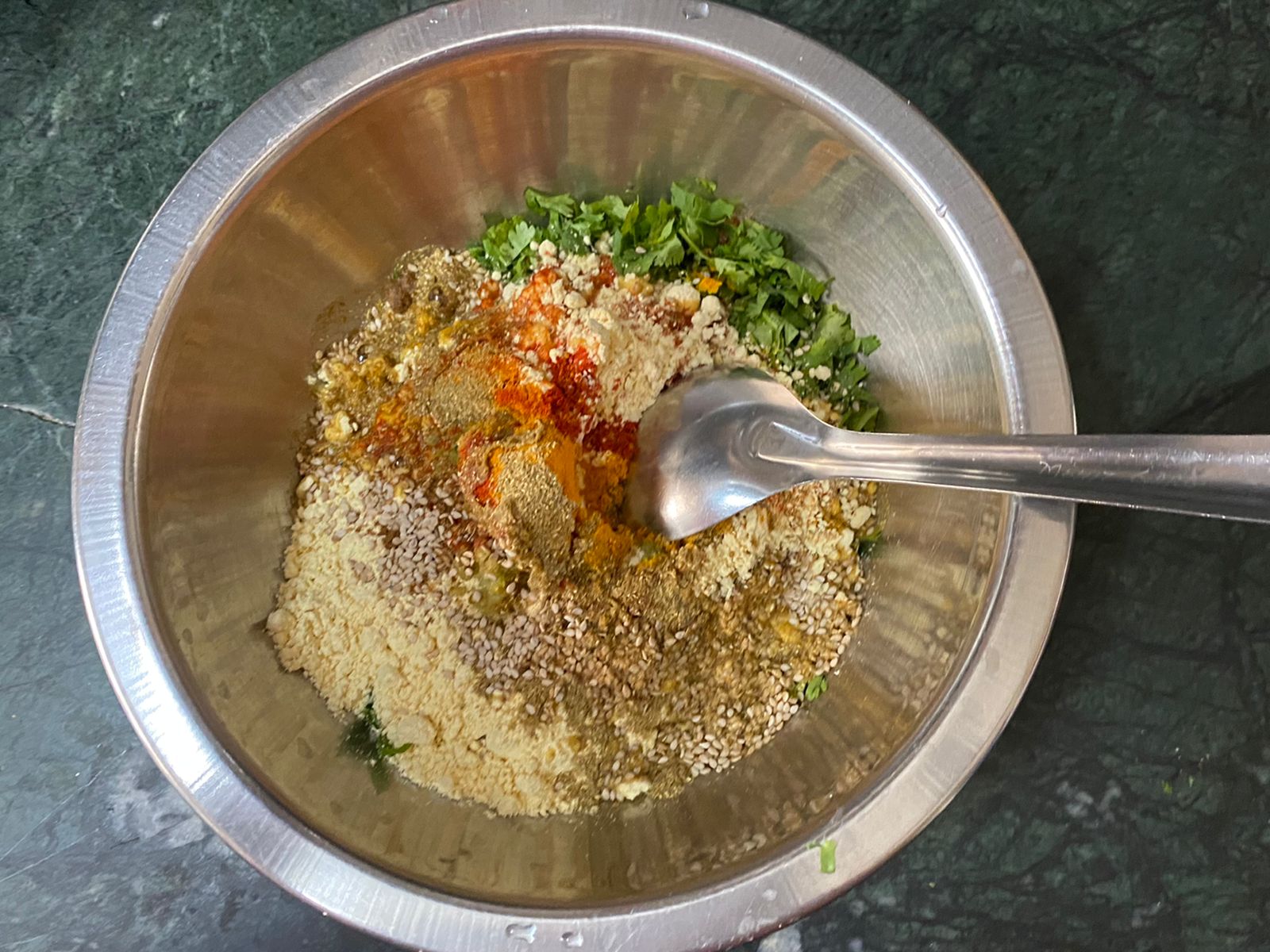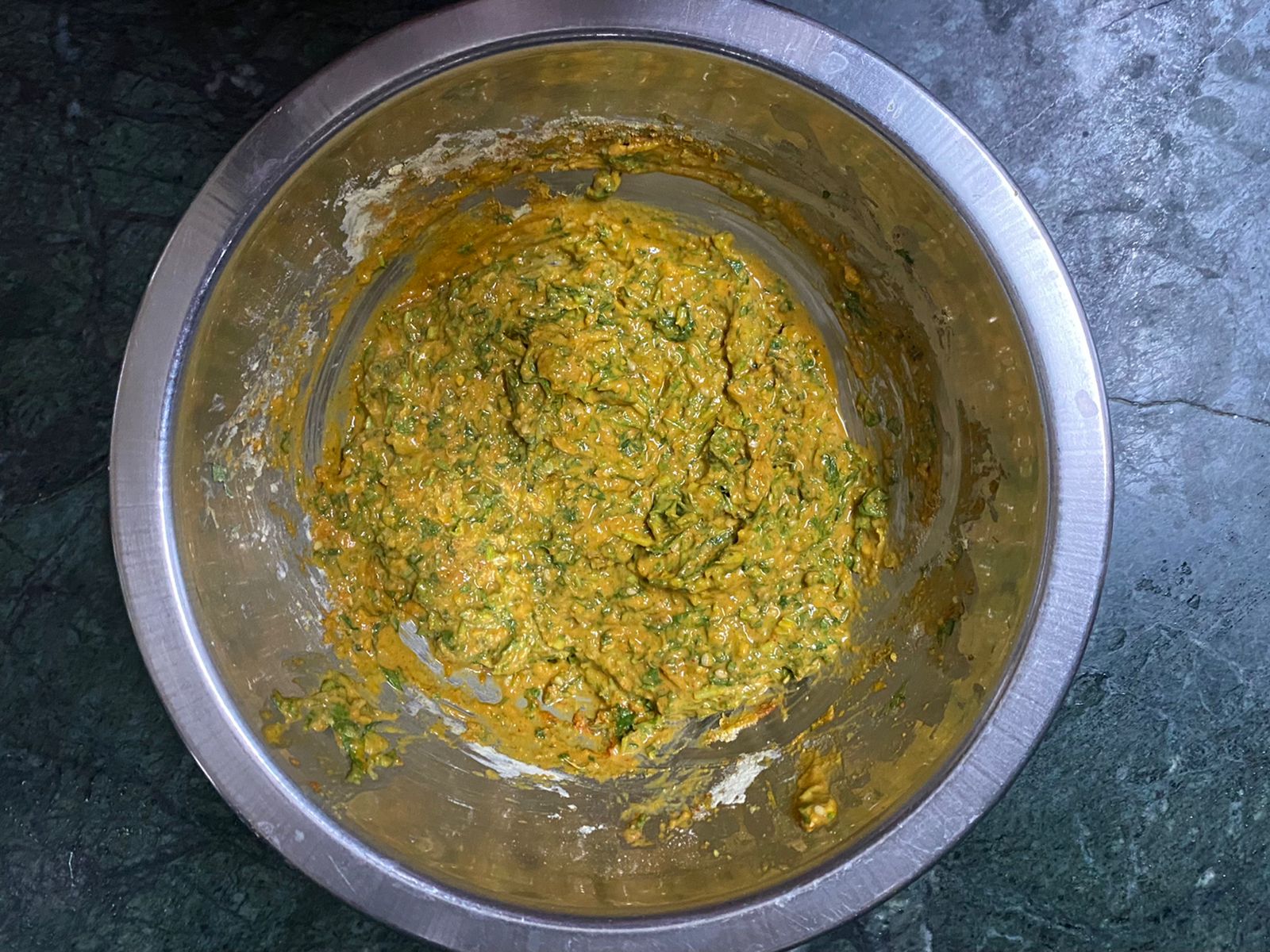 In a bowl mix together coriander leaves, gram flour, garlic green chilli, ginger paste, salt, red chilli powder, turmeric powder, coriander powder, cumin powder, 2 teaspoons sesame seeds and 3 tablespoons water to form a smooth batter. The batter should be of a thick flowing consistency. Adjust water if needed.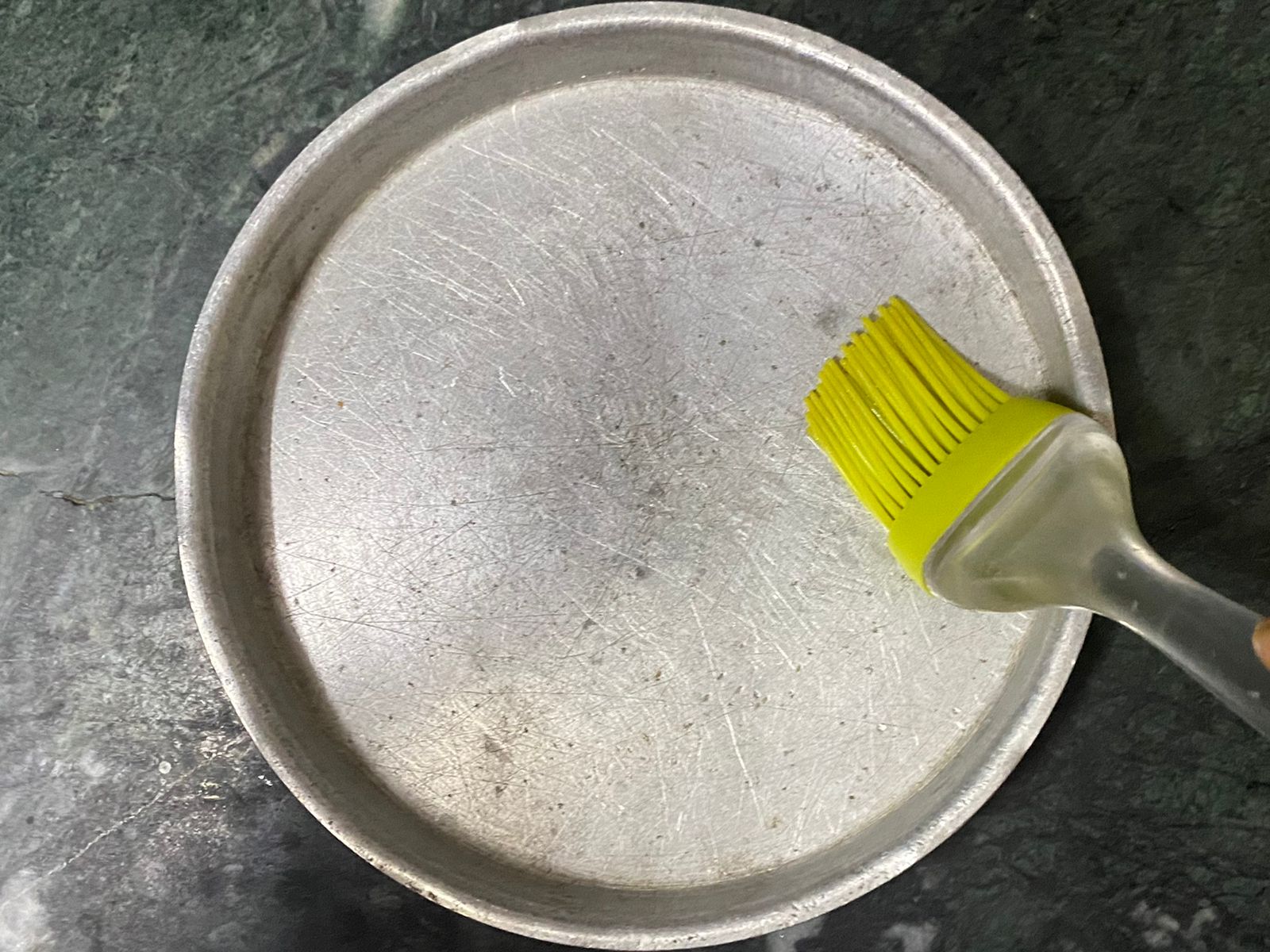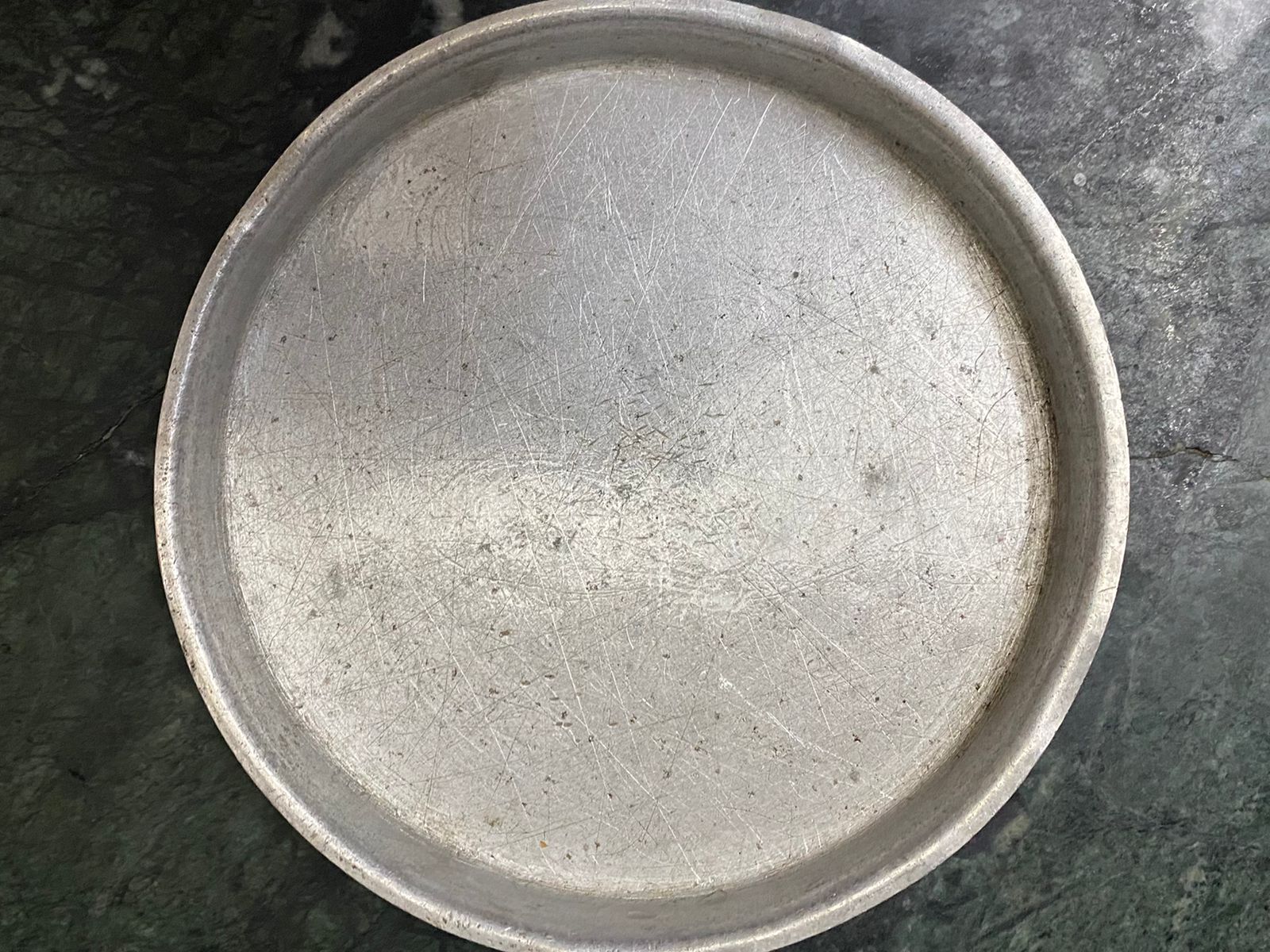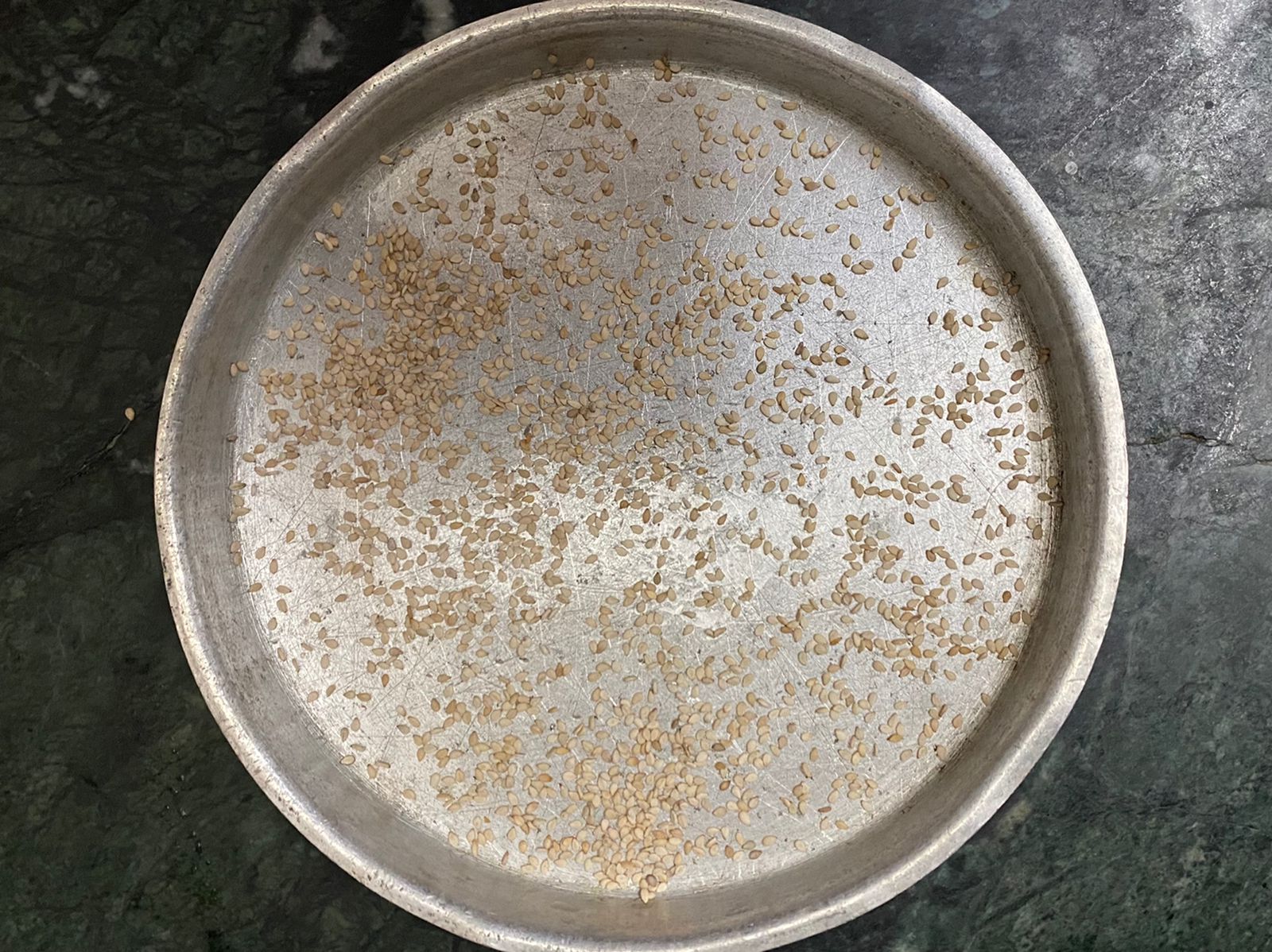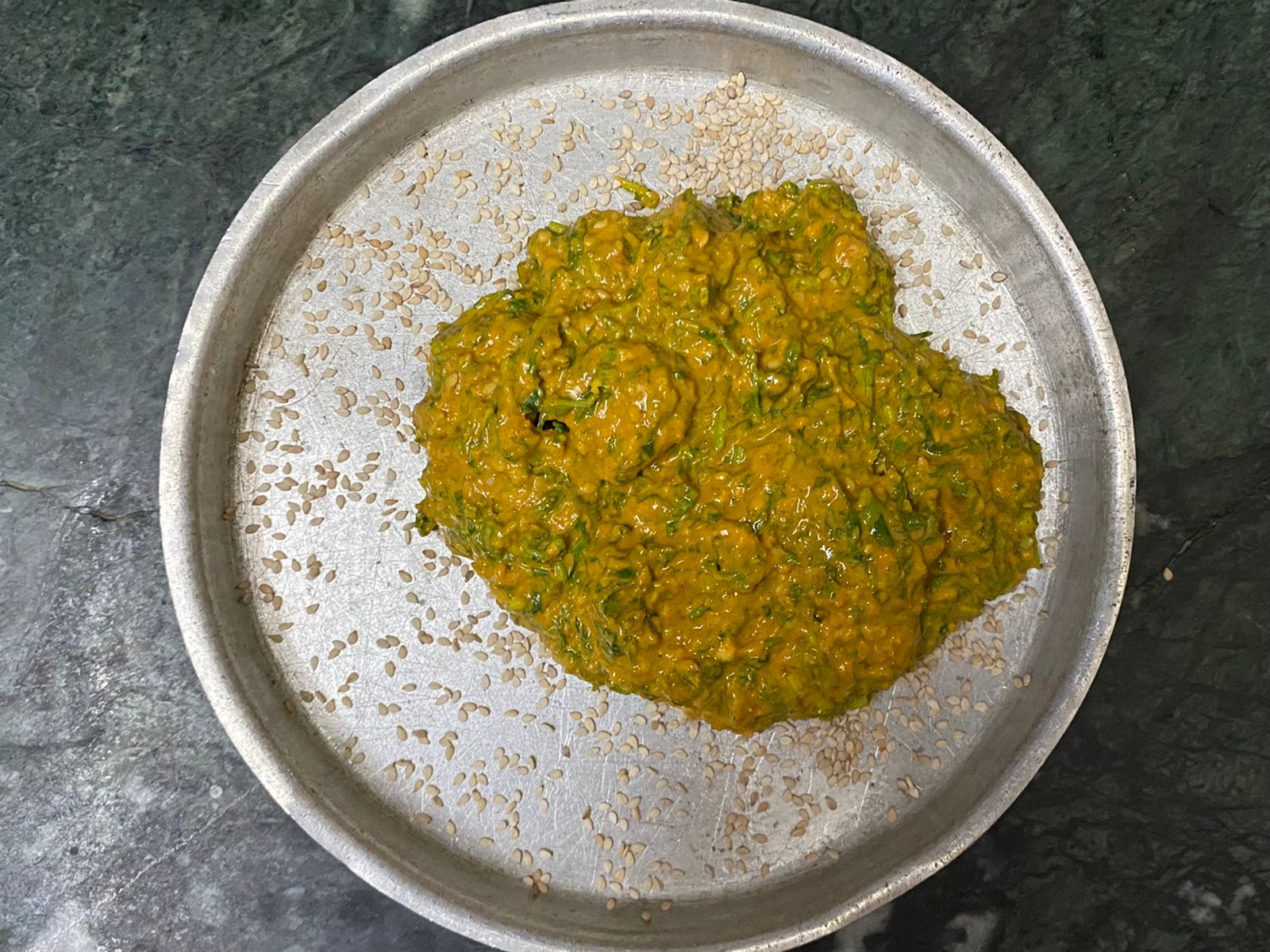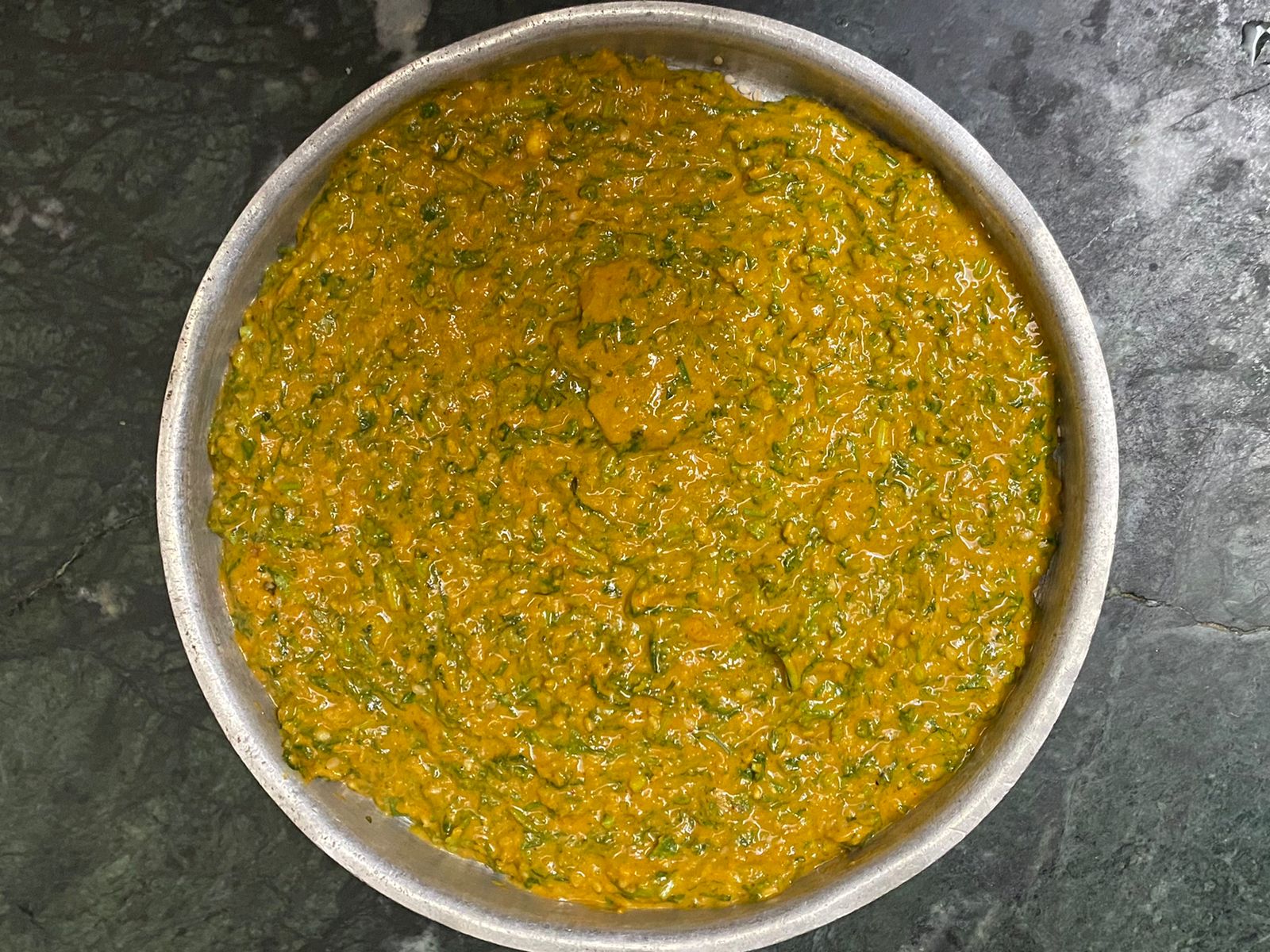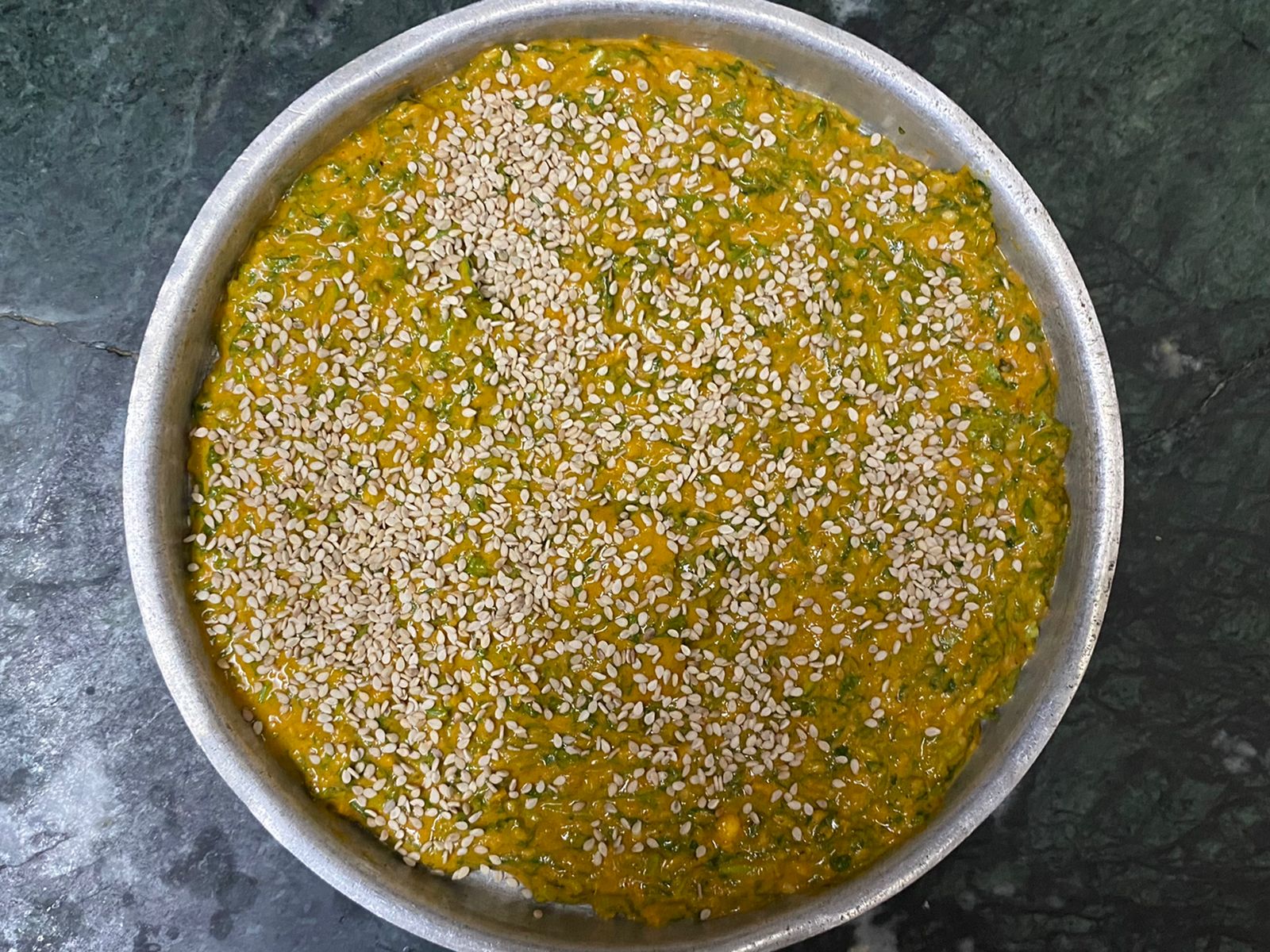 Grease a dhokla plate or a round 8-inch baking pan with oil. Sprinkle 1 teaspoon sesame seeds and pour the batter into the greased pan.
Sprinkle the rest of the sesame seeds over the batter.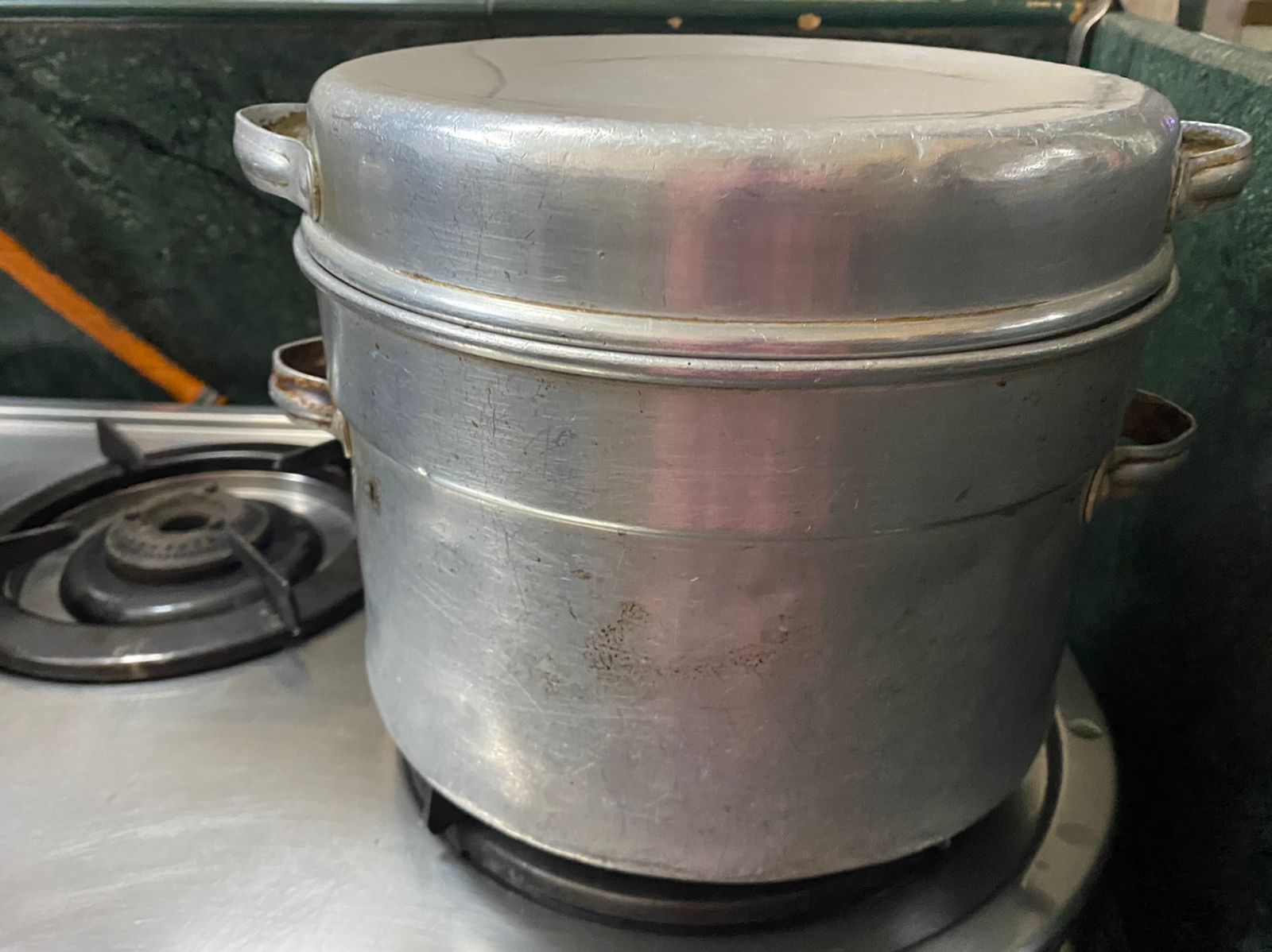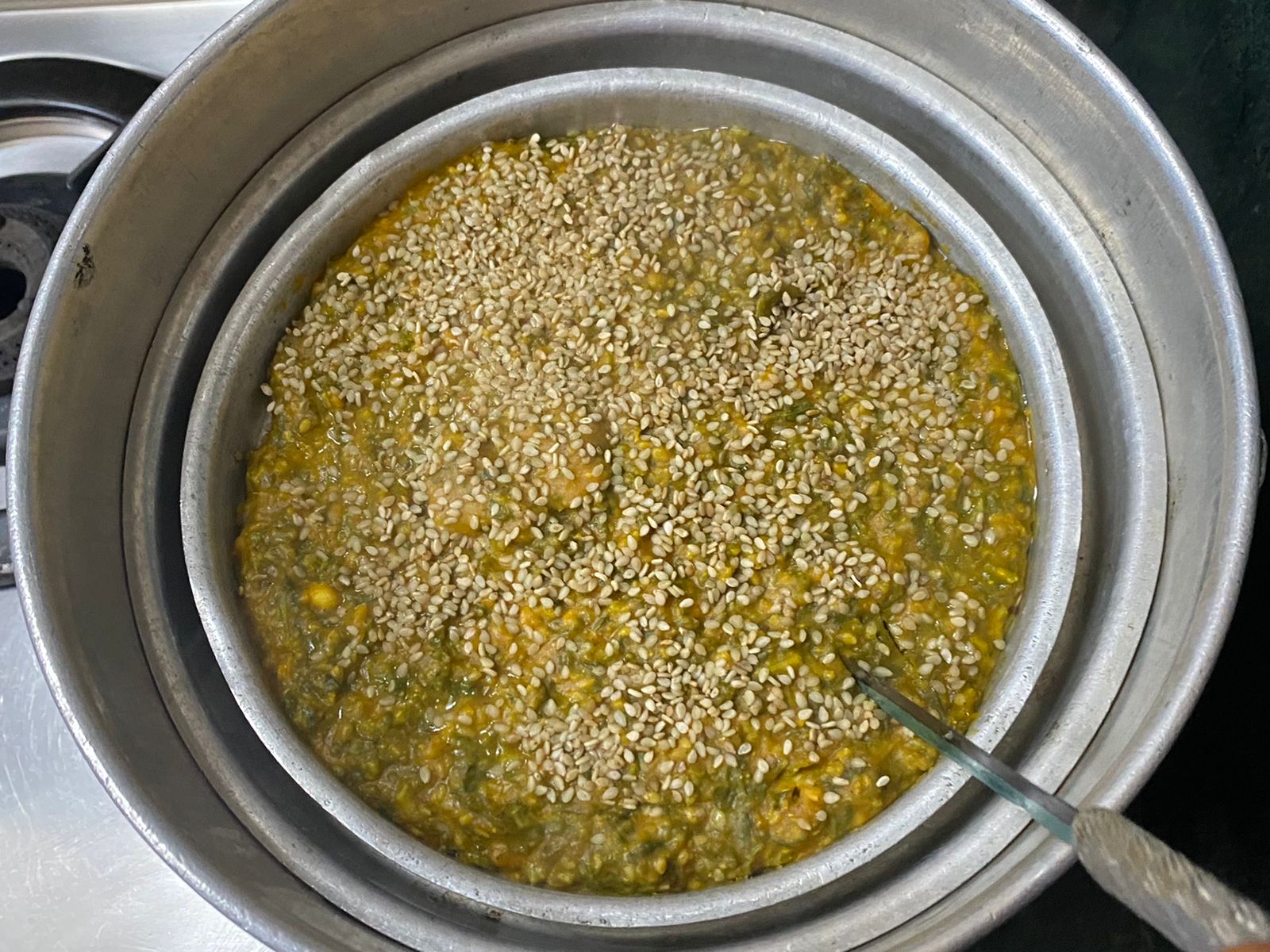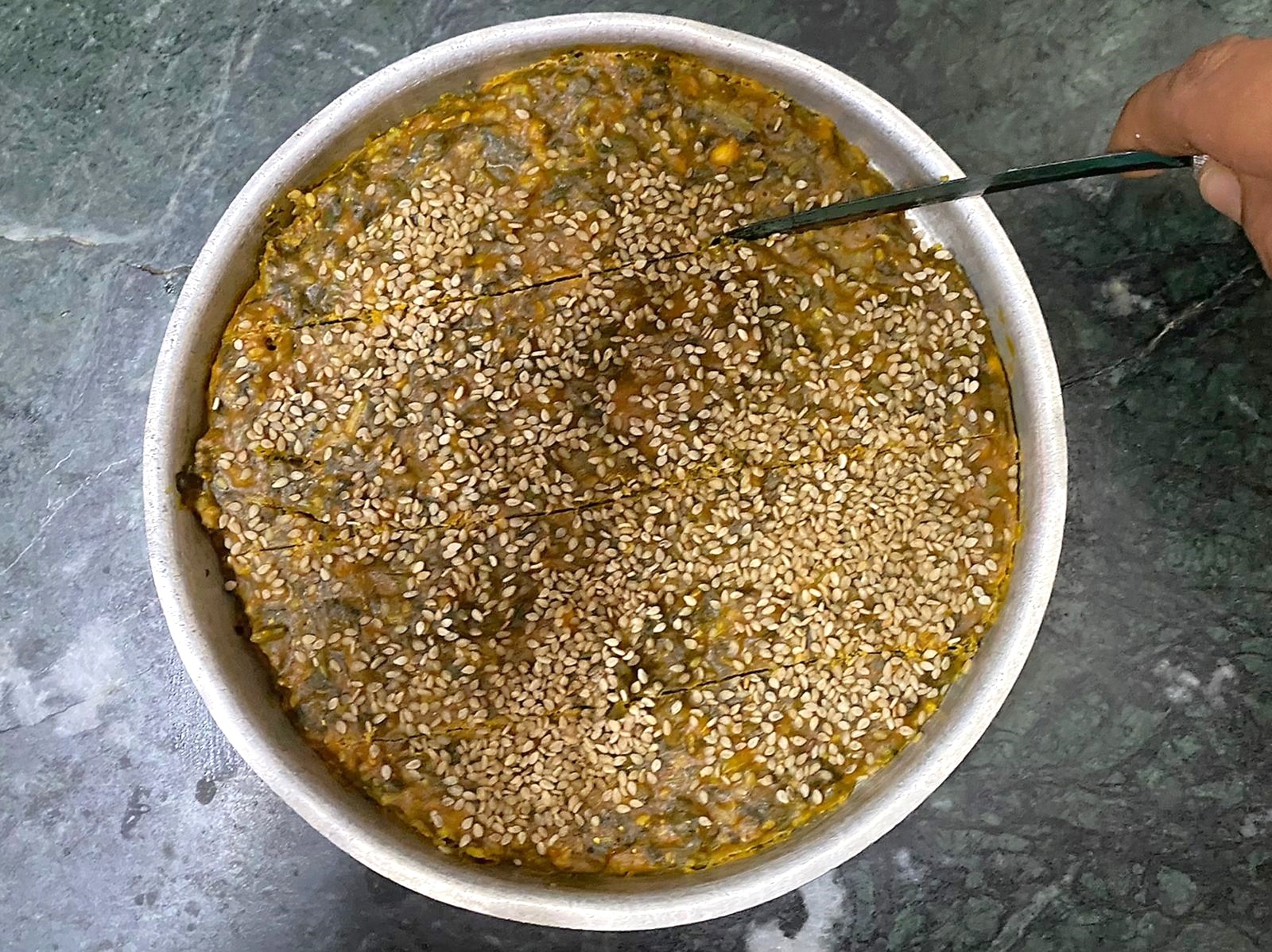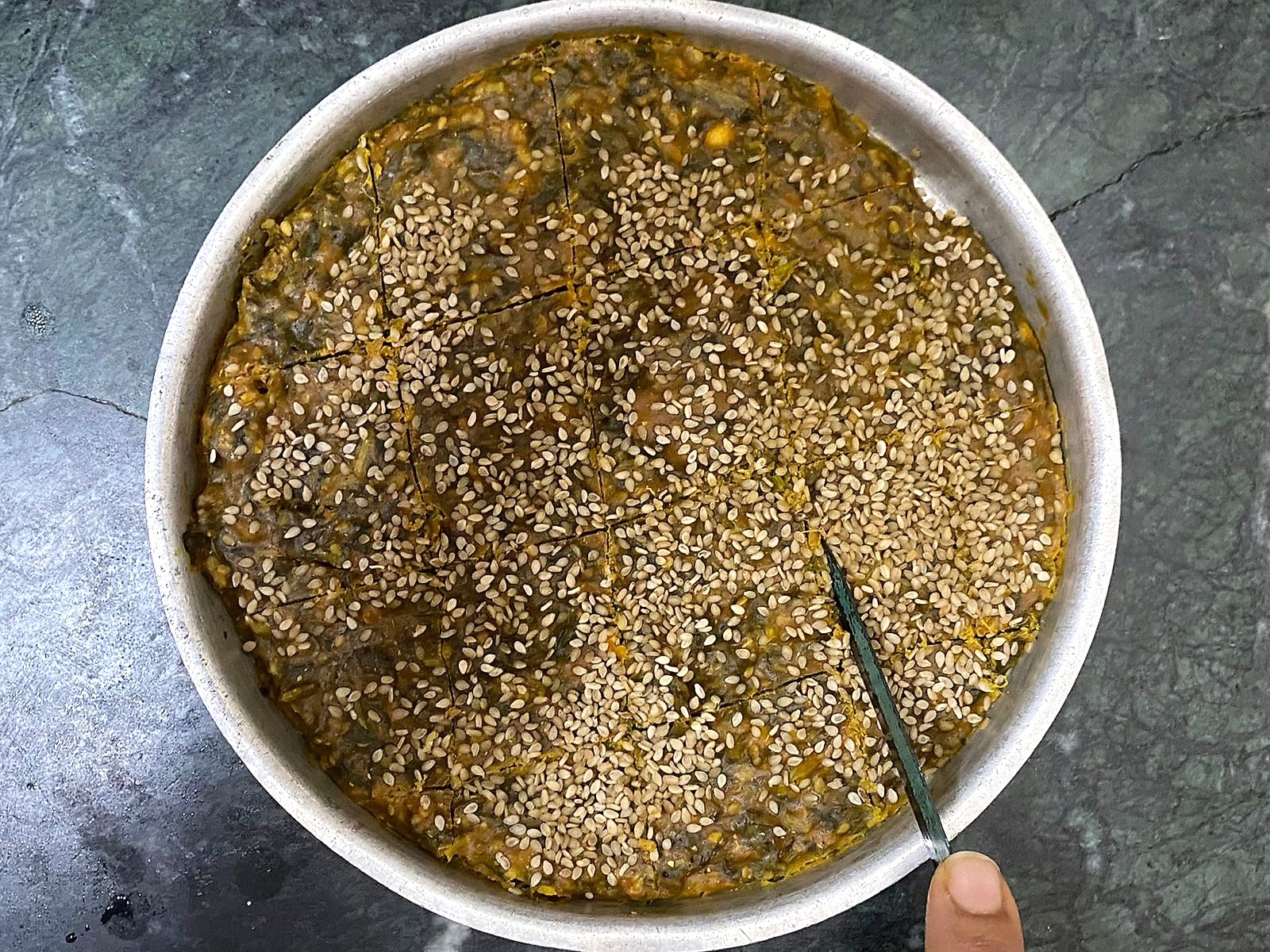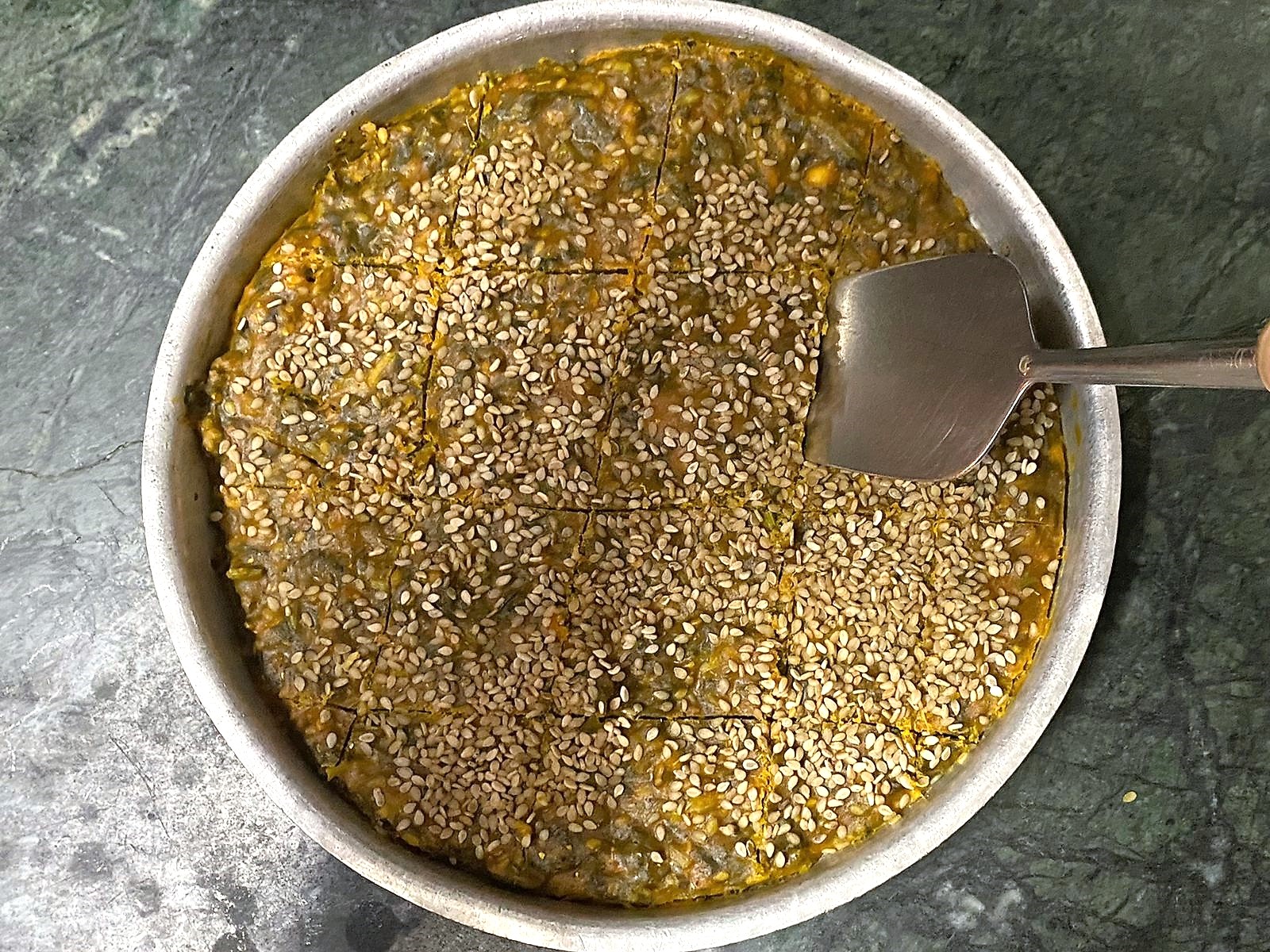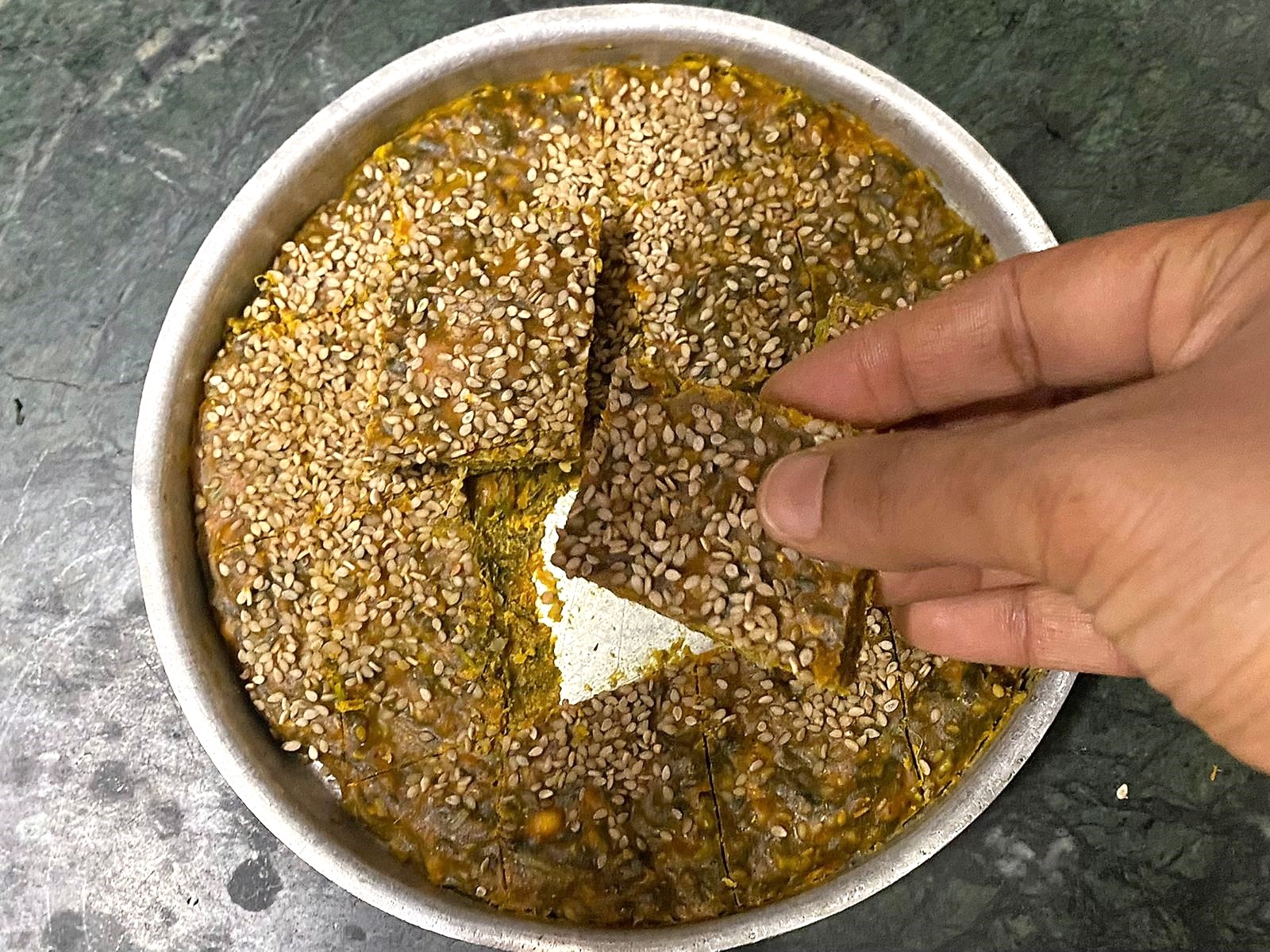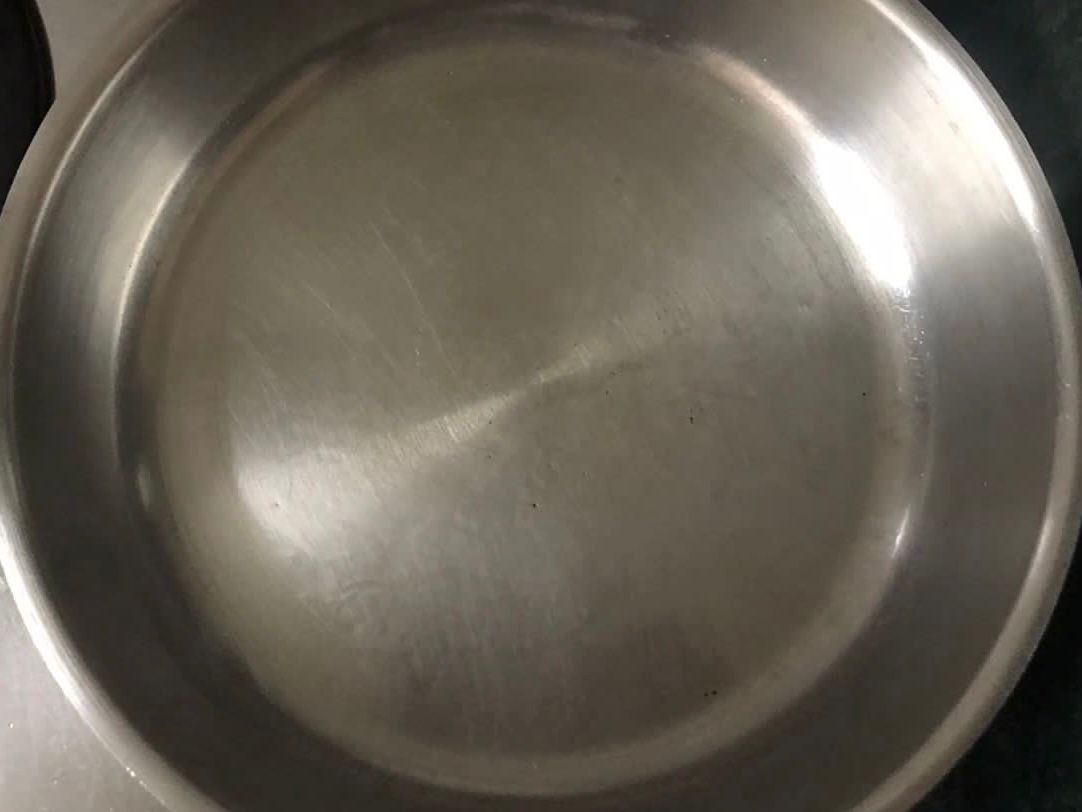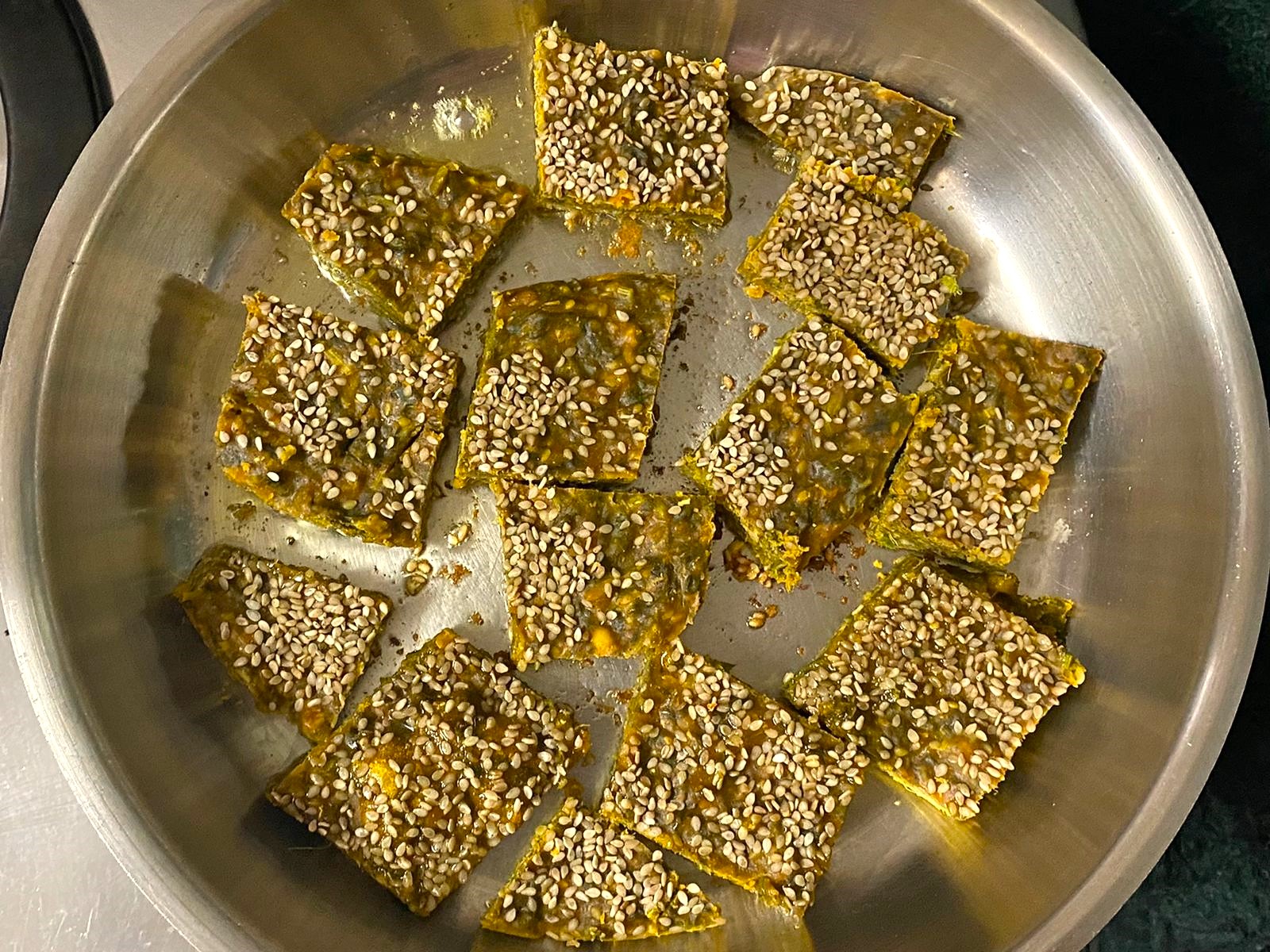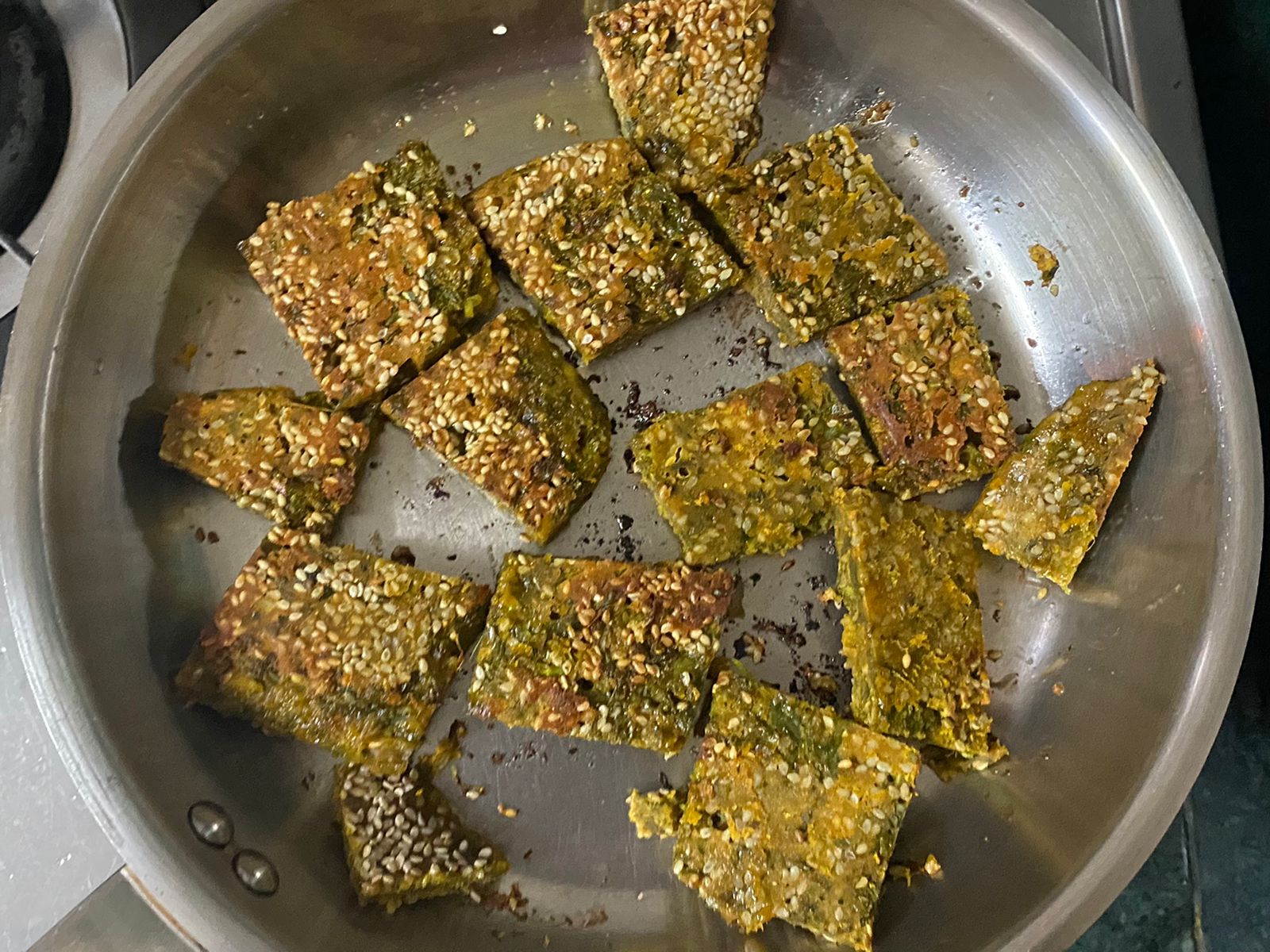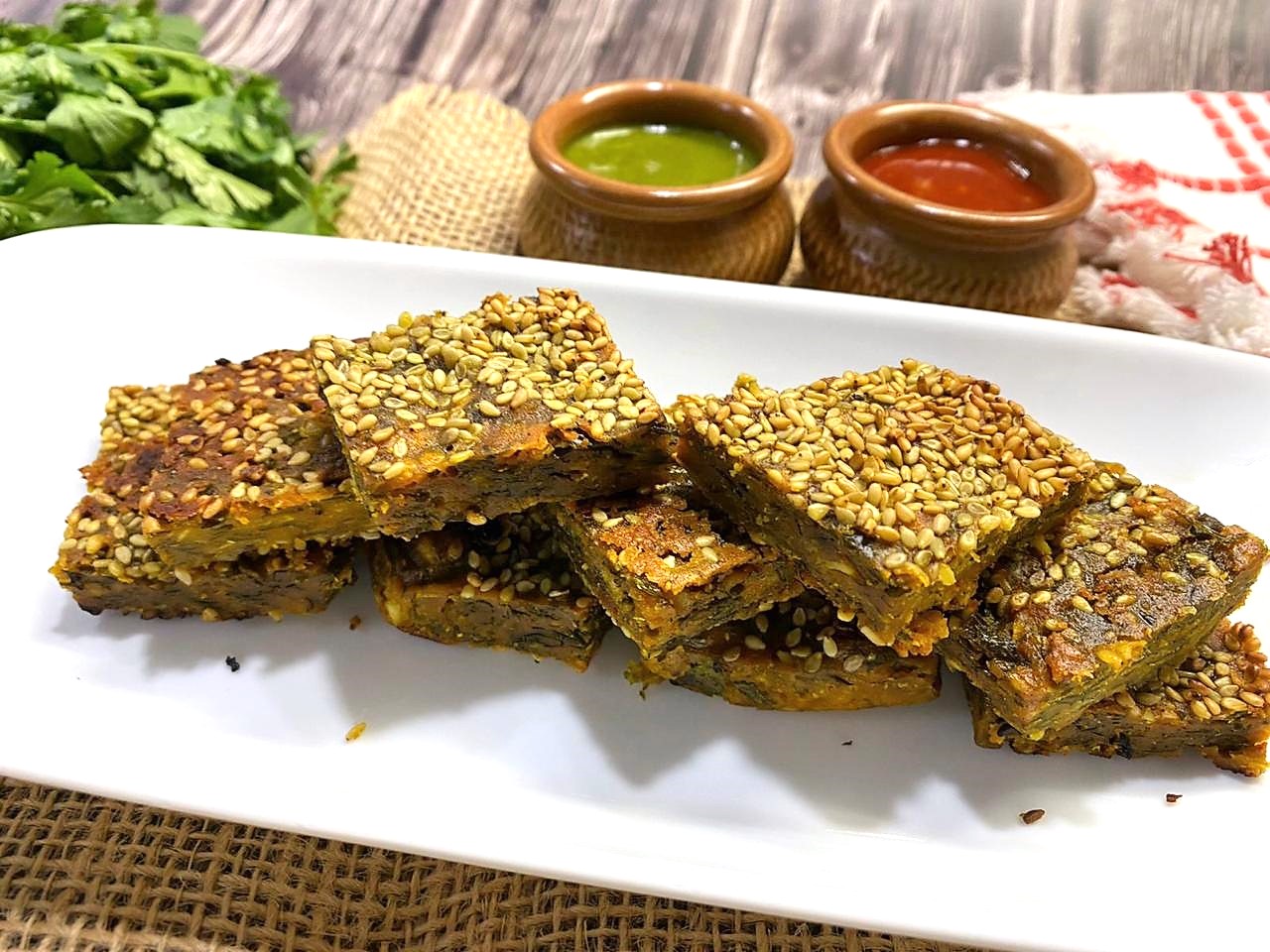 Fill a large pan with water and place a trivet at the base. Set this container over the trivet. Cover it with a lid and steam for about 15-20 minutes.
To check if the vadi is cooked- Insert a toothpick and if vadi is cooked the toothpick will come out clean. If not, then allow to cook for another 5 minutes. Once cooked allow it to cool for 2-3 minutes.
Once cooled, cut the cooked vadi into 1-inch pieces.
Heat oil in a pan and add the steamed Kothimbir Vadi and fry them on medium heat for 3-4 minutes or until they are crisp and golden from both sides.
Enjoy it hot with green chutney.