Beer Battered Onion Rings
Beer Battered Onion Rings is a delicious simple recipe of onions rings fried in beer flavoured batter. These homemade onion rings are tender, sweet, lightly coated, crispy, and flavourful. The carbonation in the beer creates tiny air bubbles in the batter, which in turn leads to the lightest, crispiest coating, while a touch of turmeric provides a deep golden hue.
I am not sure if I know a single person that doesn't like Beer Battered Onion Rings (same goes for French fries/chips/wedges). Light, fluffy, crispy, salty, and slightly sweet- what's not to like? Beer Battered Onion Rings are a perfect indulgent treat! I absolutely love them and can have buckets loads. Personally, I prefer the battered onion rings over breaded as they are crispier and just less messy to make. My husband and daughter love onion! Red, white, raw, cooked, it doesn't matter, they will have it with almost any meal.
This recipe is super simple and results in the best tasting, most crispy coated onion rings! The best thing about this recipe is that they stay crispy and crunchy for a while, so you don't have to worry about the rings being soggy by the time you're finished frying. The secret behind the extra crispy coating is the blend of plain flour and cornflour. The corn flour prevents the glutens in flour from developing, resulting in a crispier coating as well.
These rings are the perfect appetizer to be served alongside brushetta, batata harra or paired with a main dish of burger or pizza.
Ingredients
1 large onion
1 cup plain flour
3 teaspoons corn flour
Salt to taste
Pinch of turmeric powder
¼ teaspoon black pepper powder
200 ml cold beer
¼ teaspoon baking powder
Oil for deep frying
For Dusting
1-2 tablespoons plain flour
Salt to taste
Pinch of black pepper powder
Directions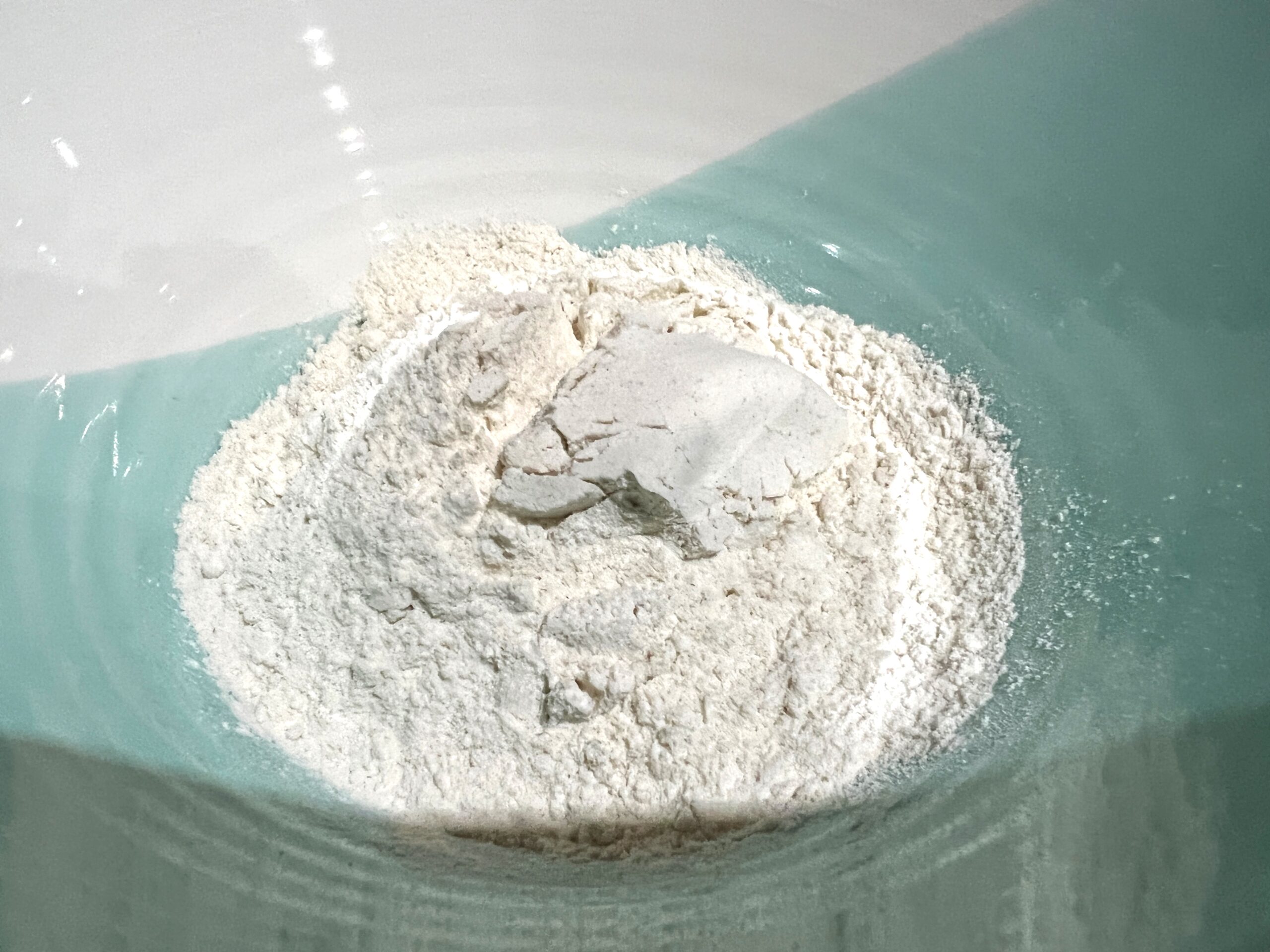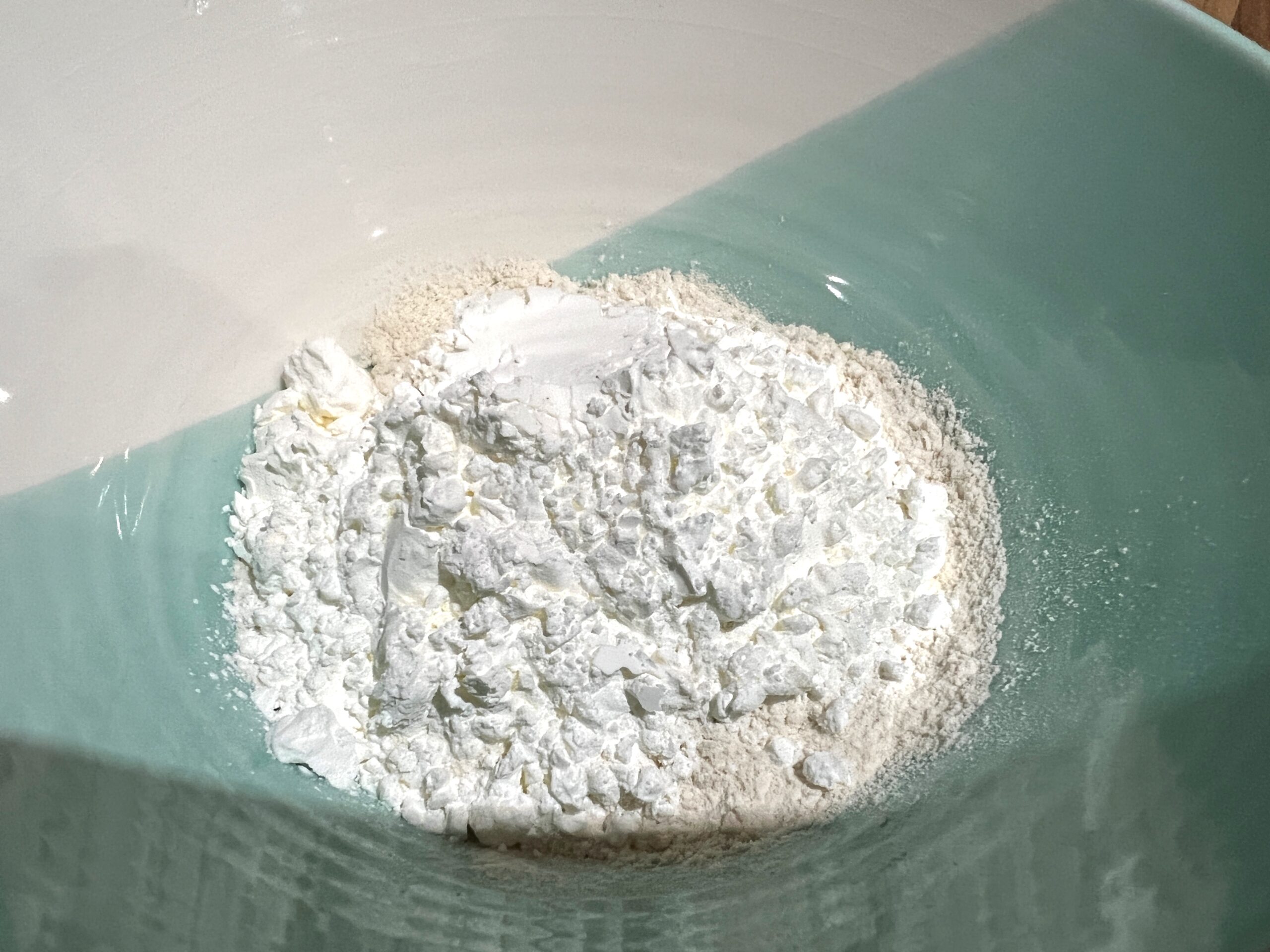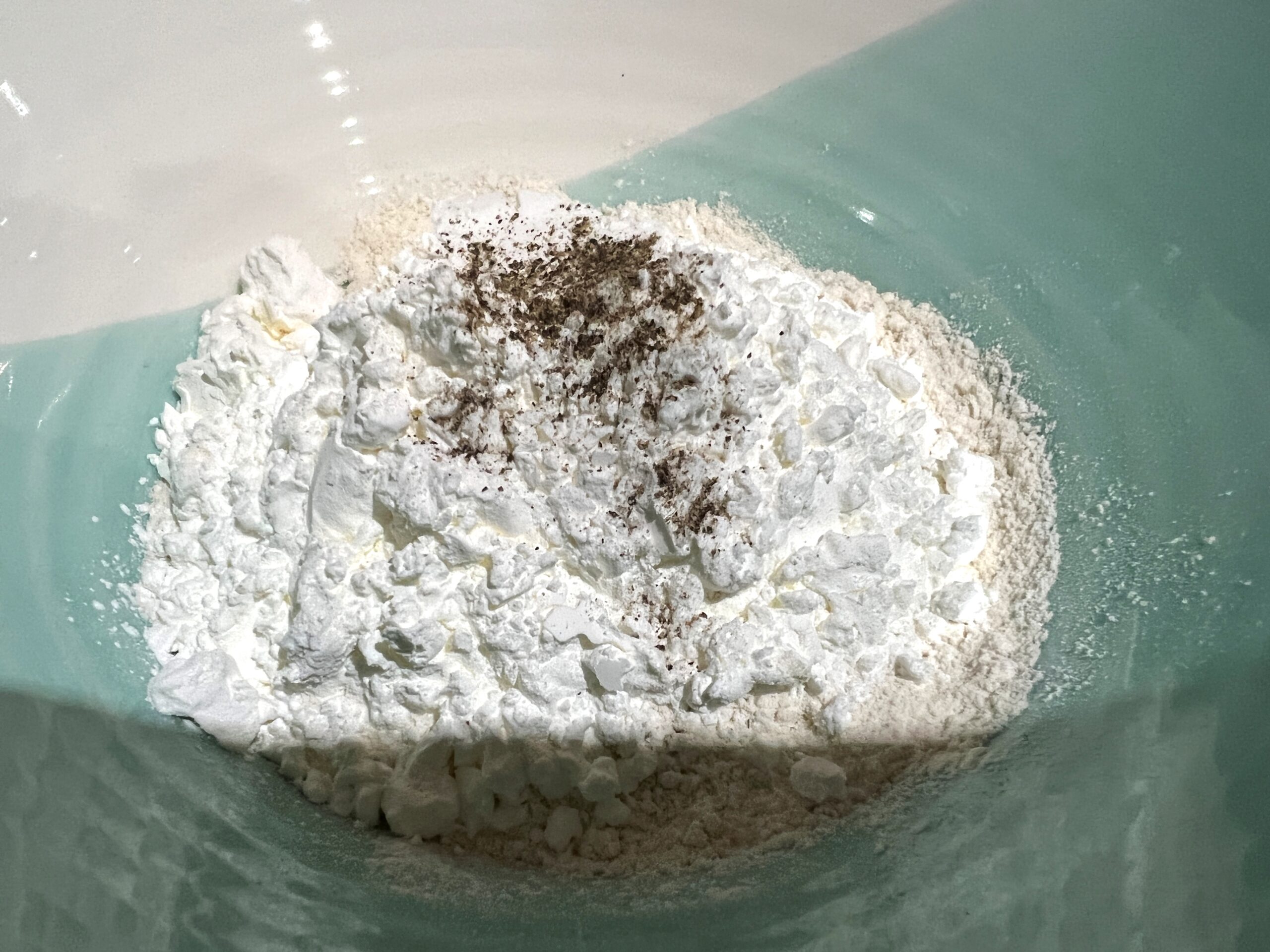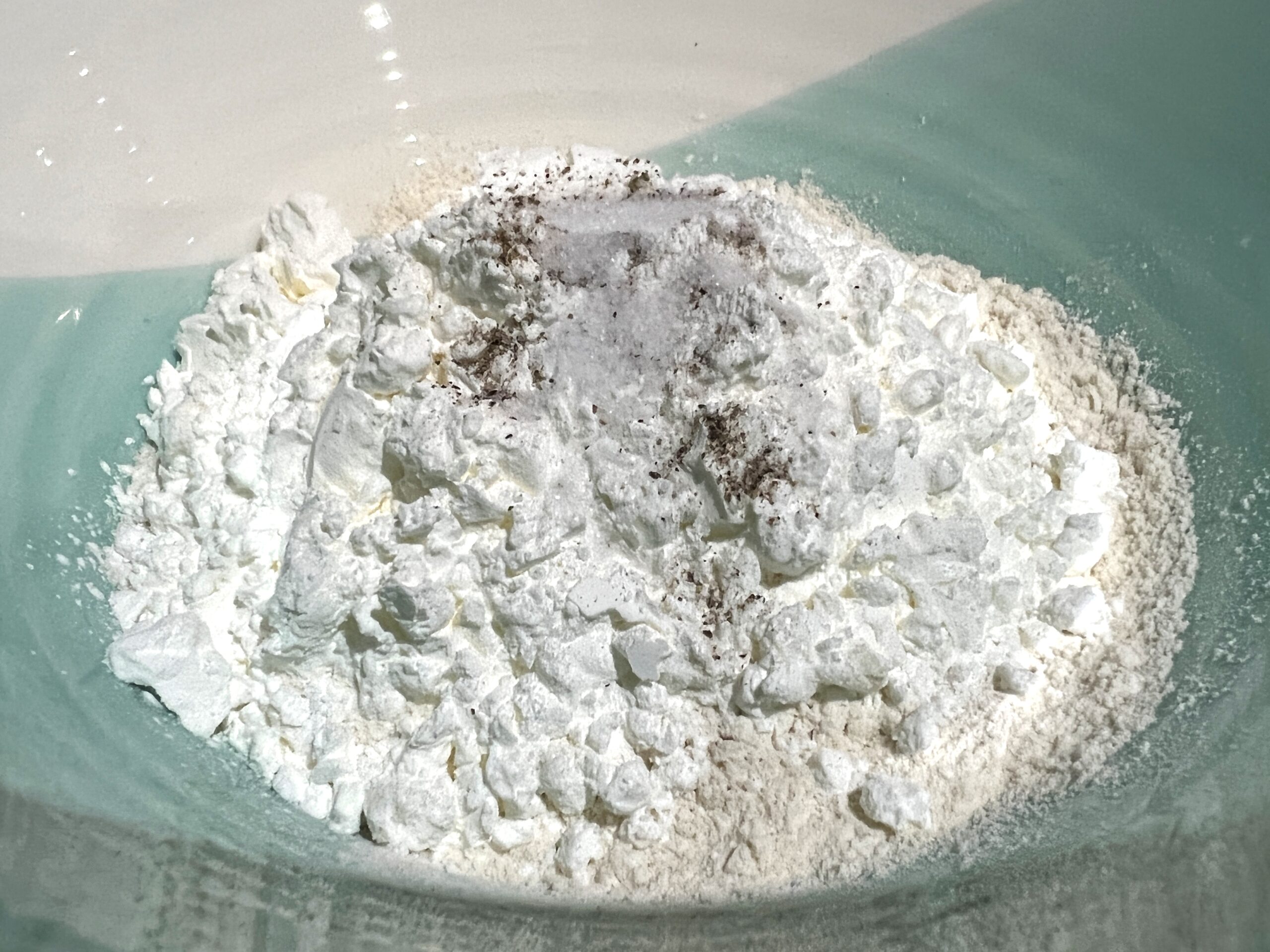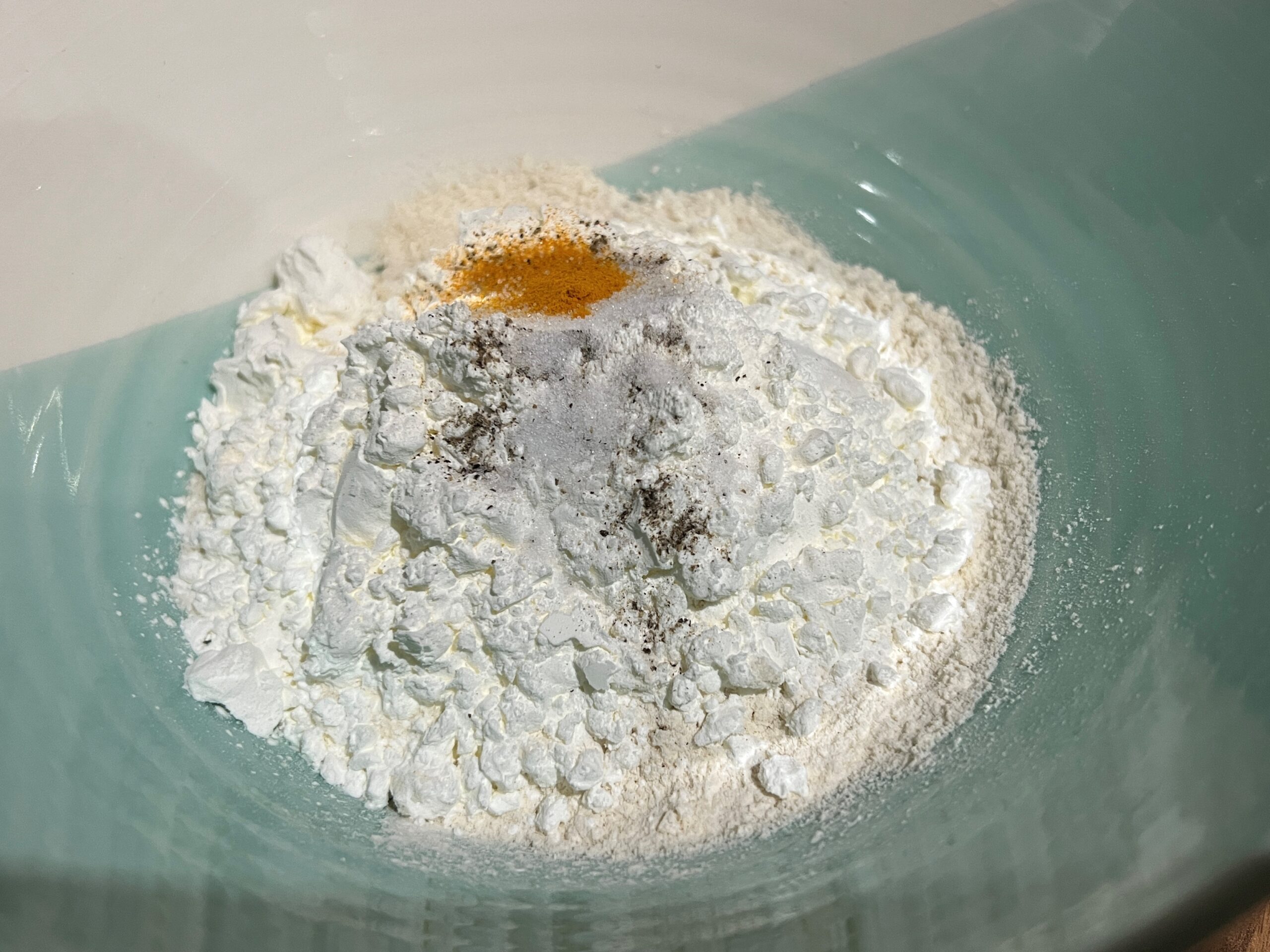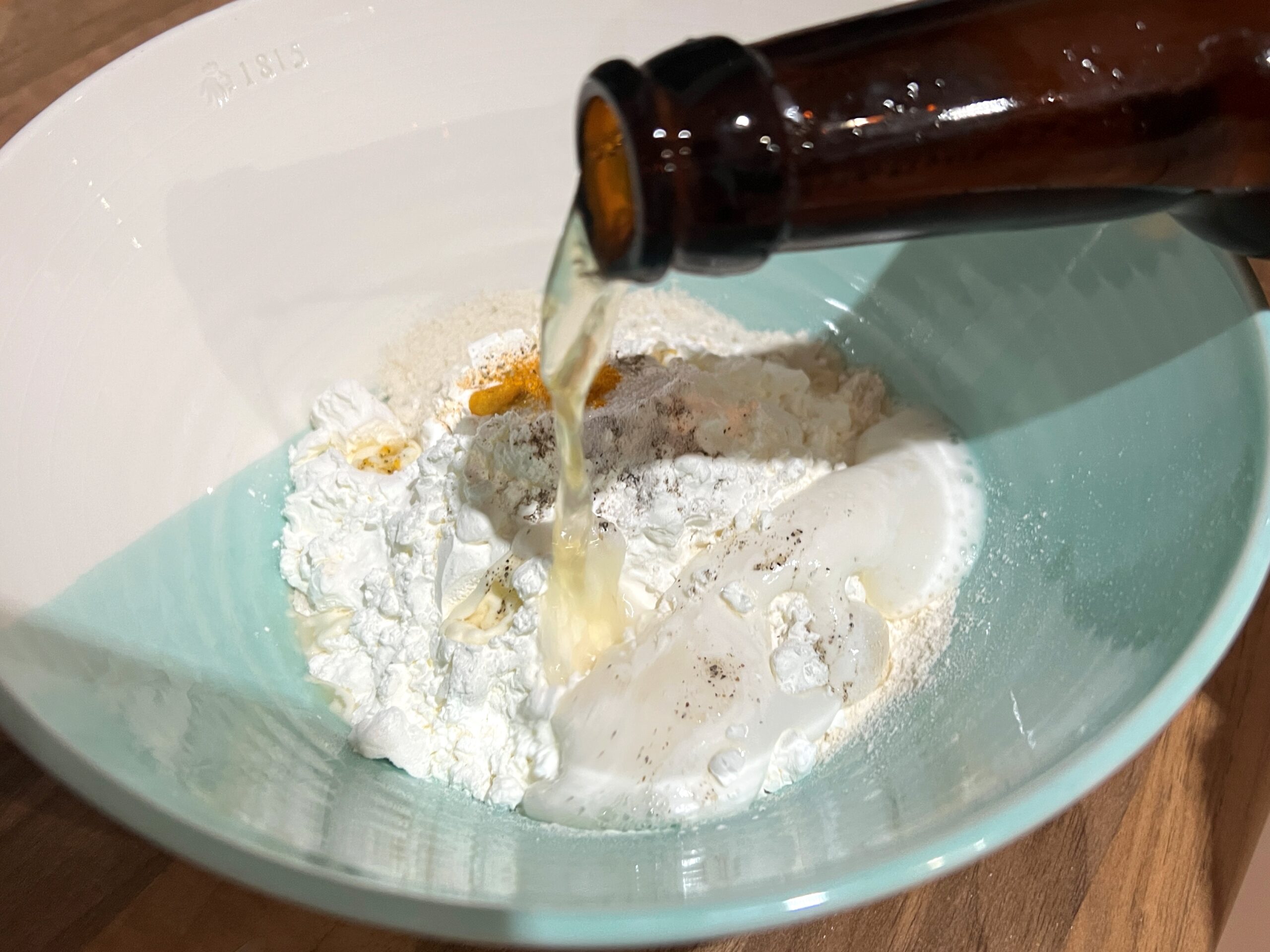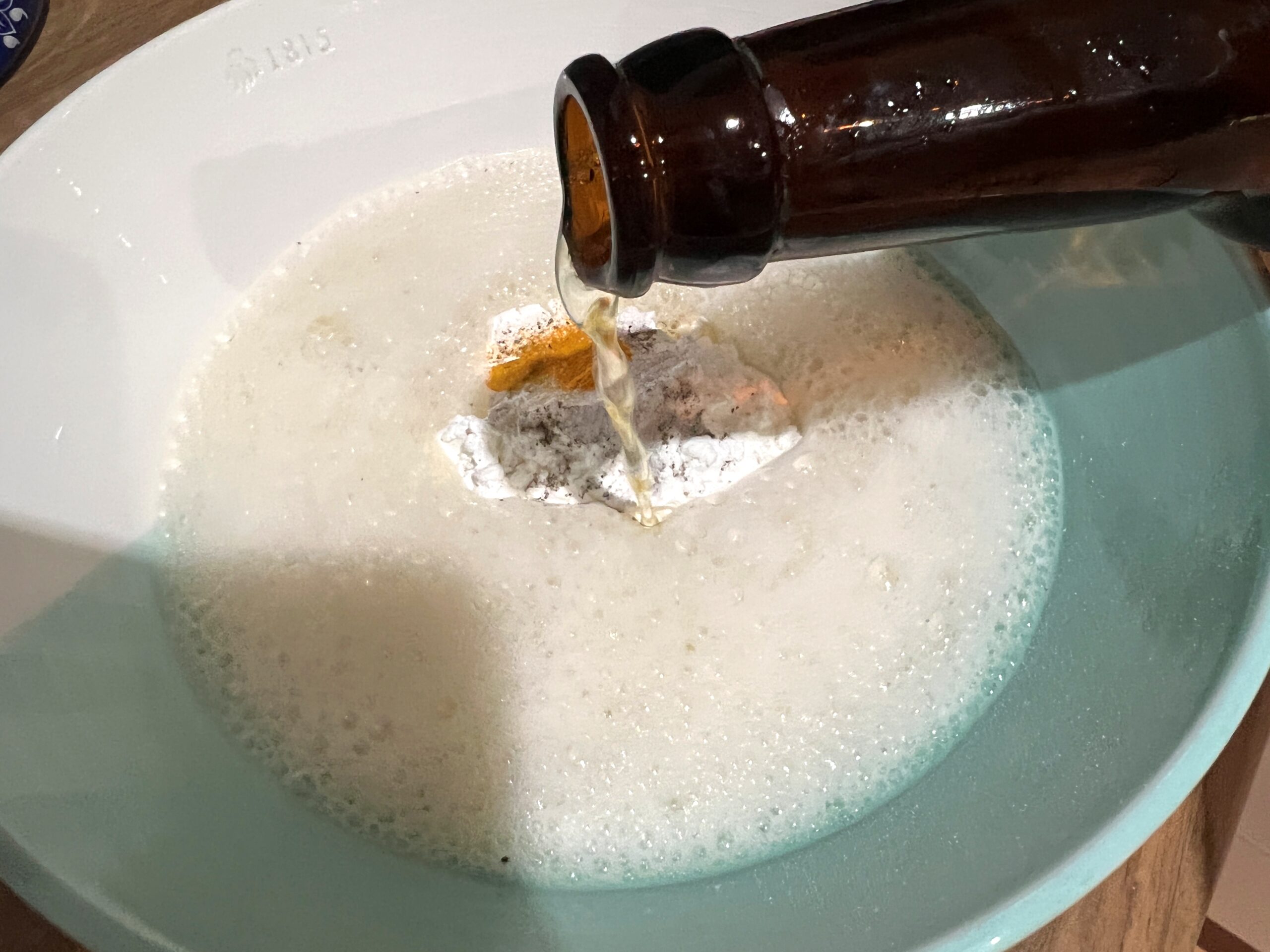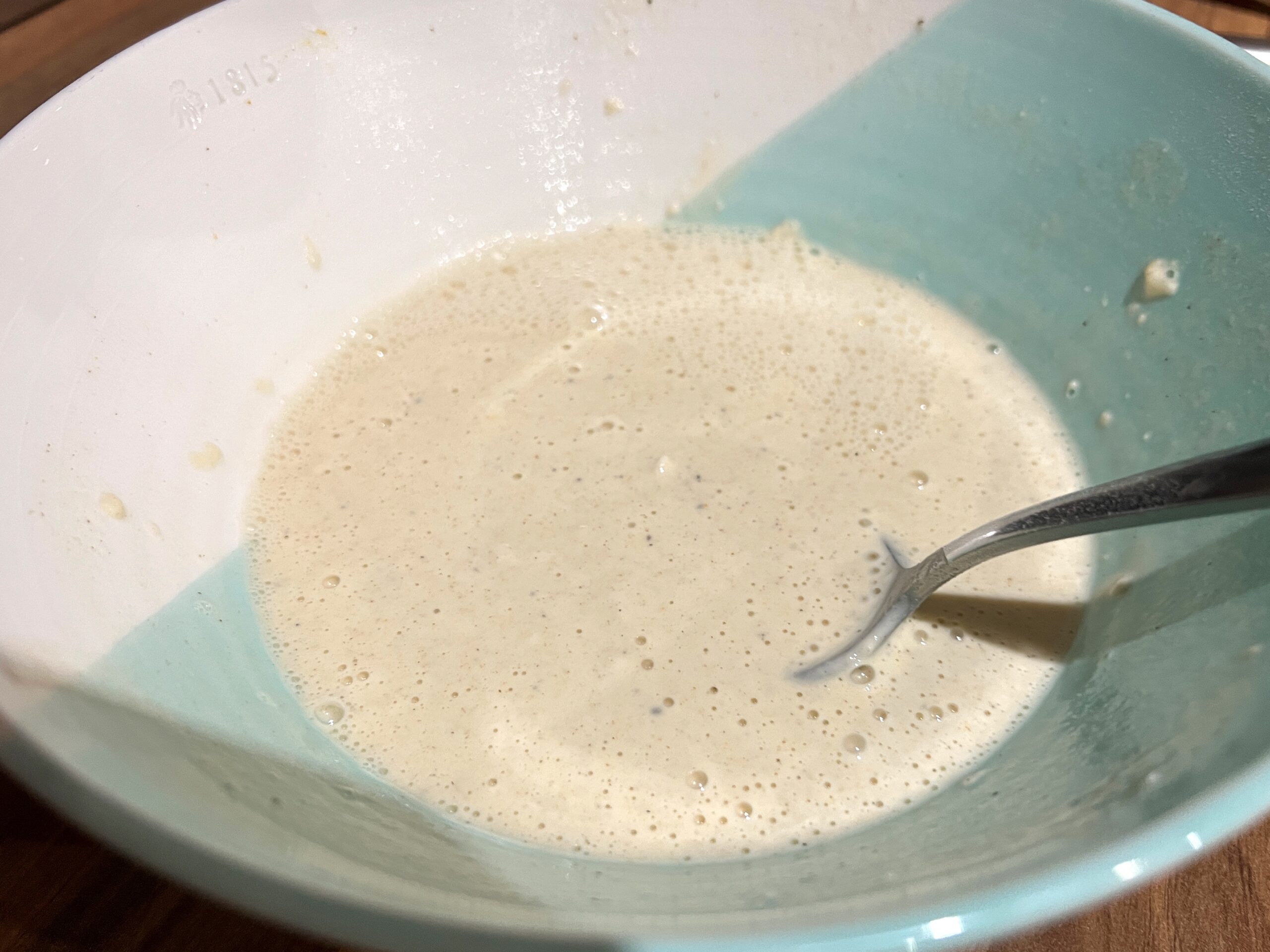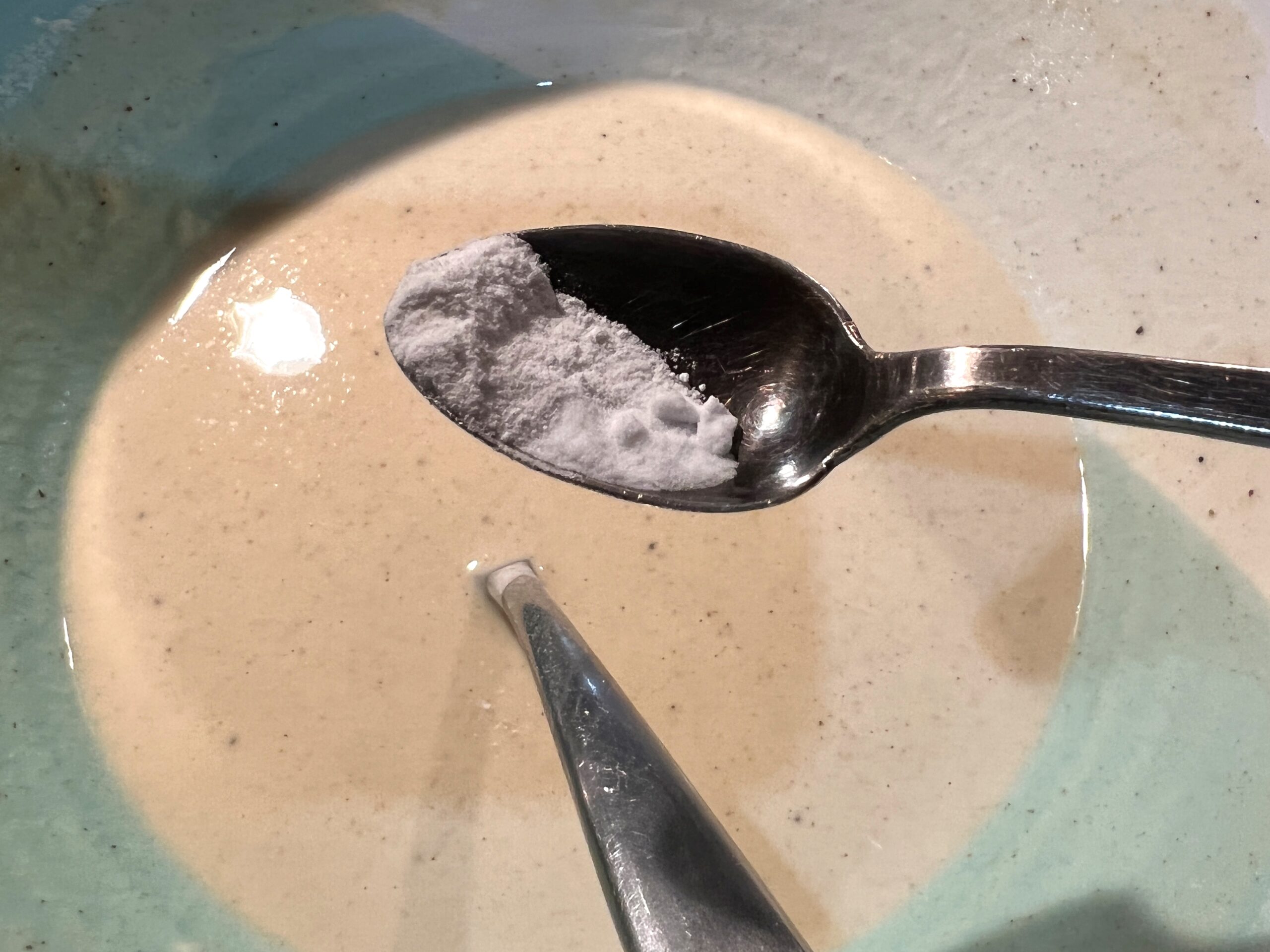 Combine the flour, cornflour, salt, pepper, turmeric powder. Whisk in beer slowly to make a smooth paste, then continue adding beer, gradually, until the batter is smooth and creamy (pancake batter consistency- Don't beat the batter too vigorously or the bubbles from the beer will burst. Whisk until just combined). Add the baking powder (just before frying) and mix.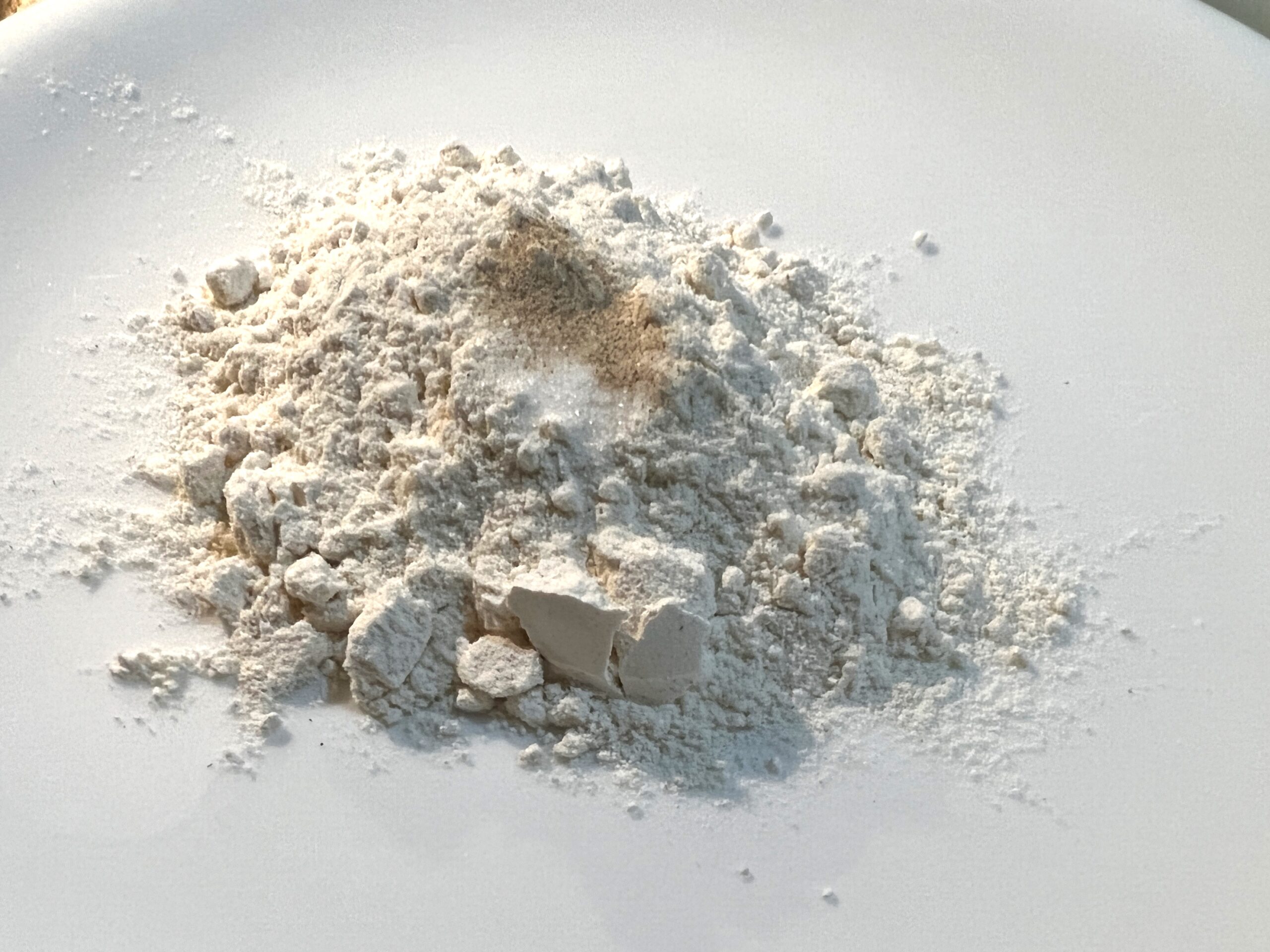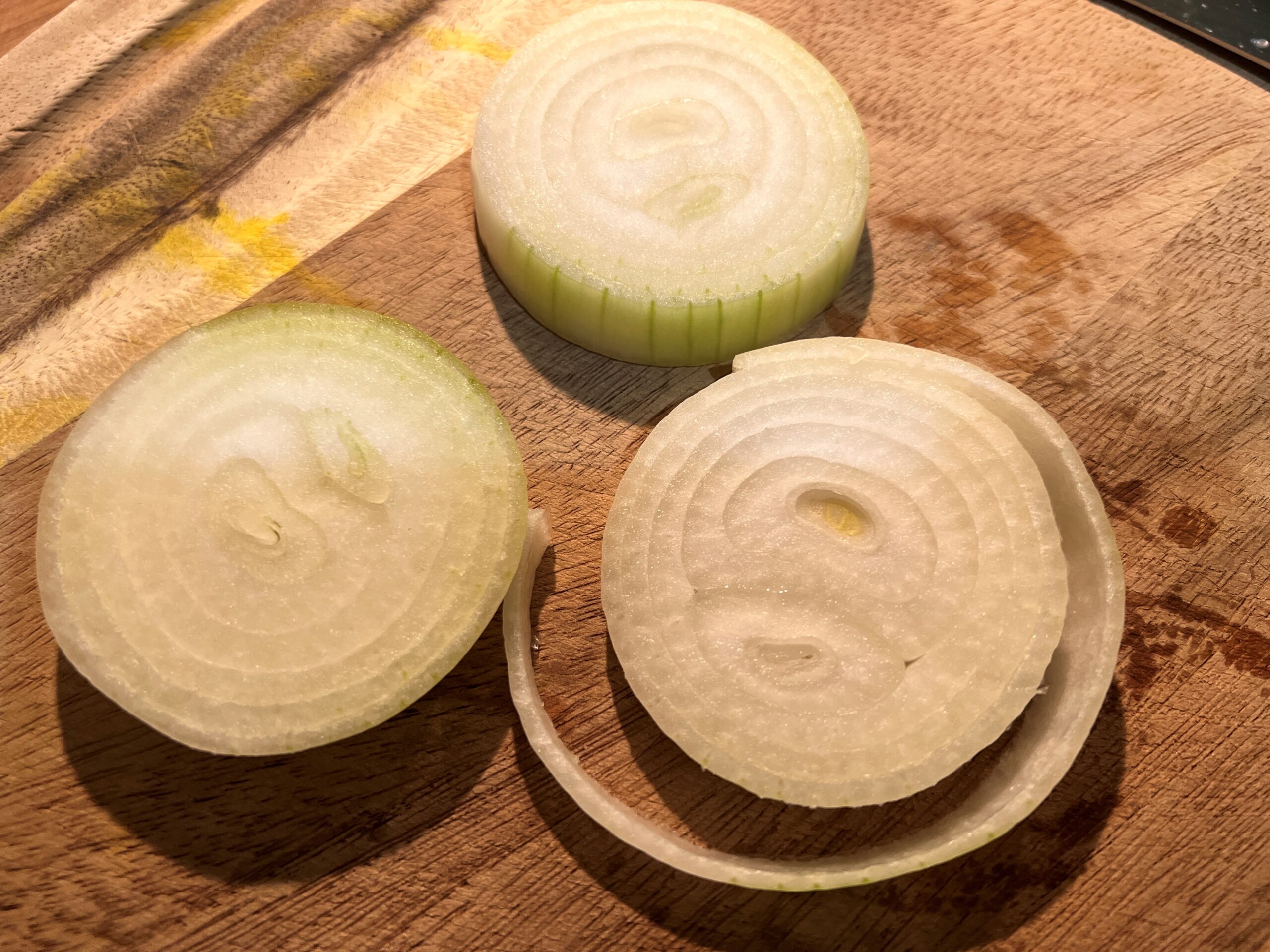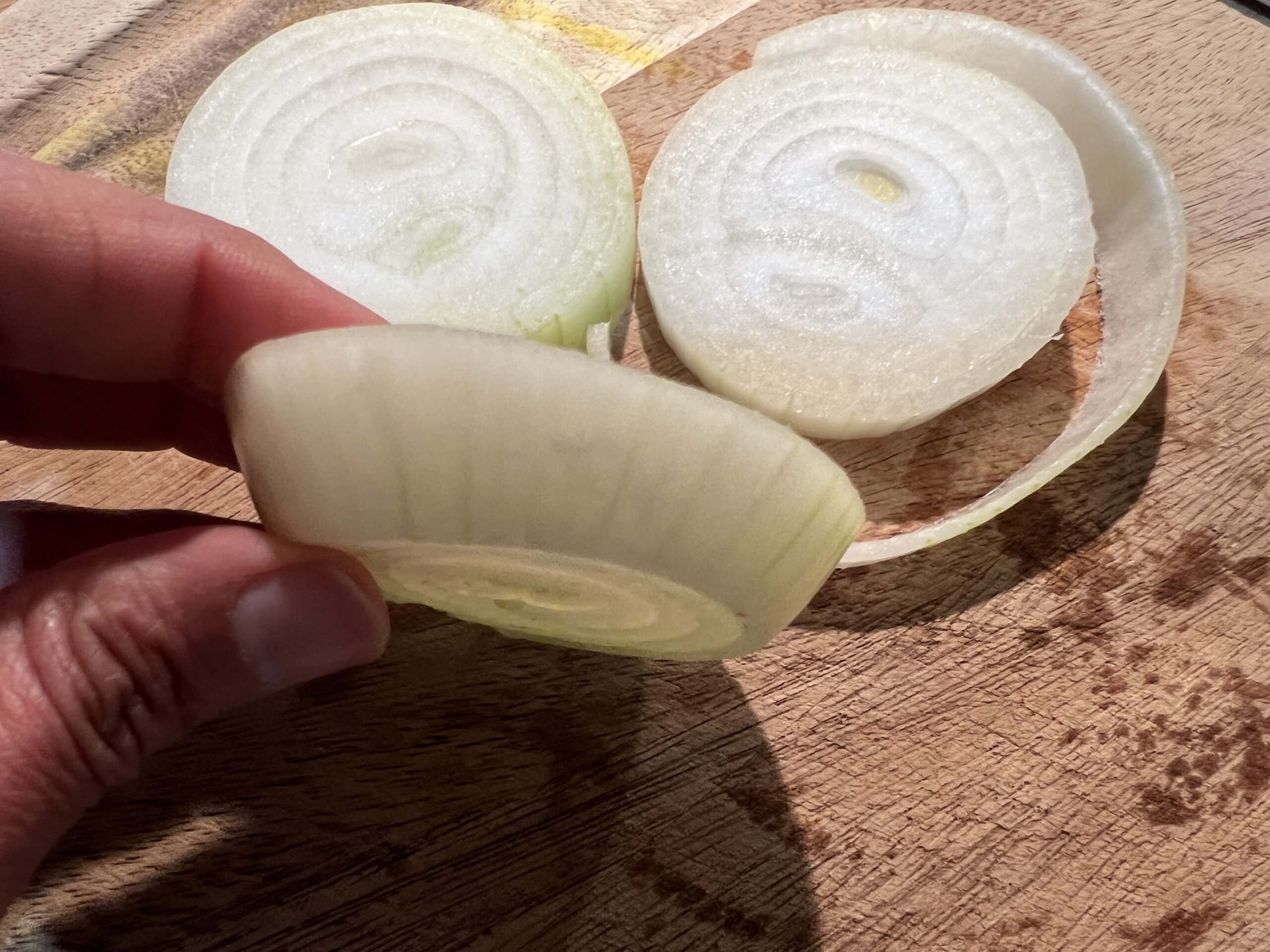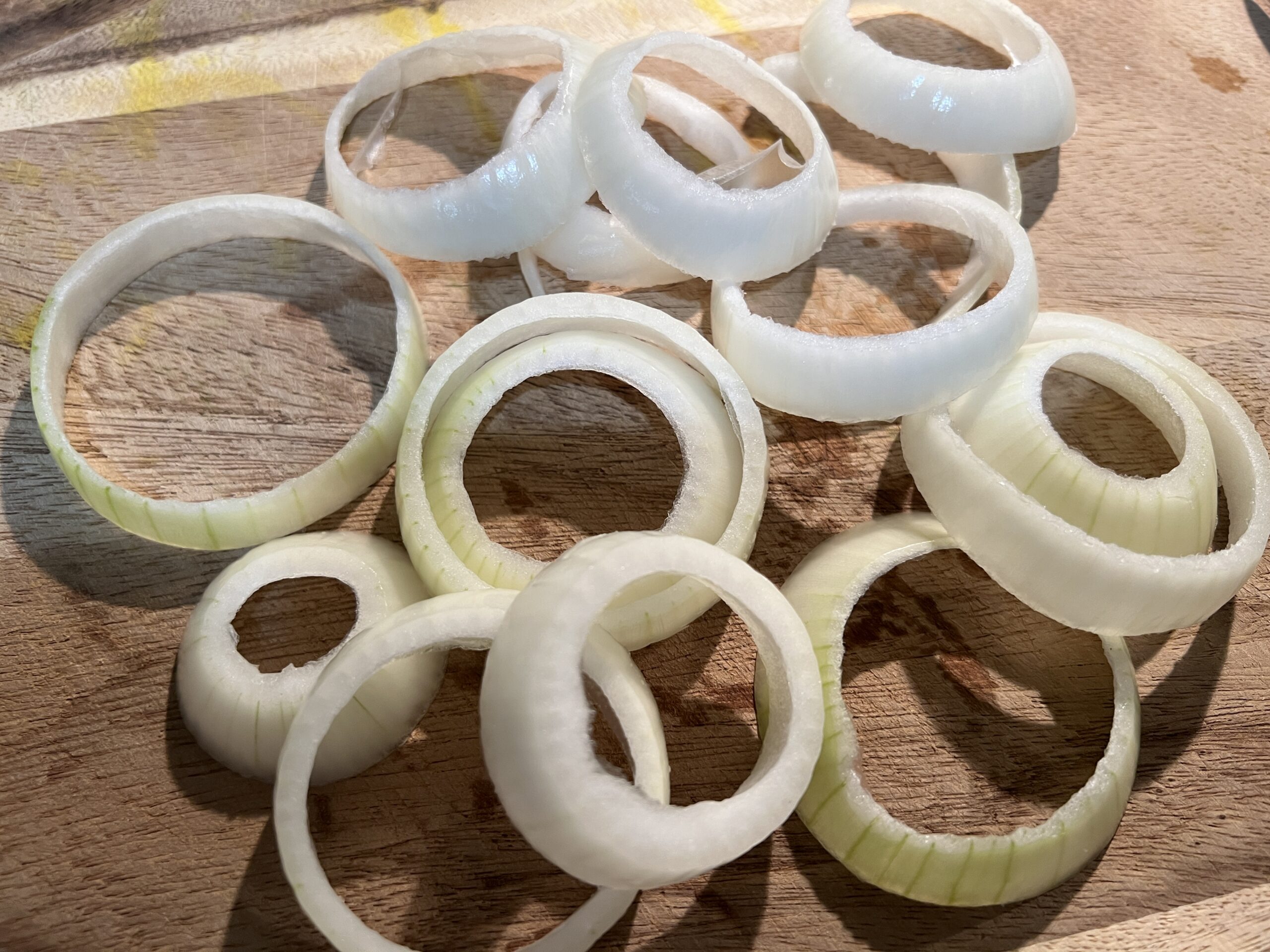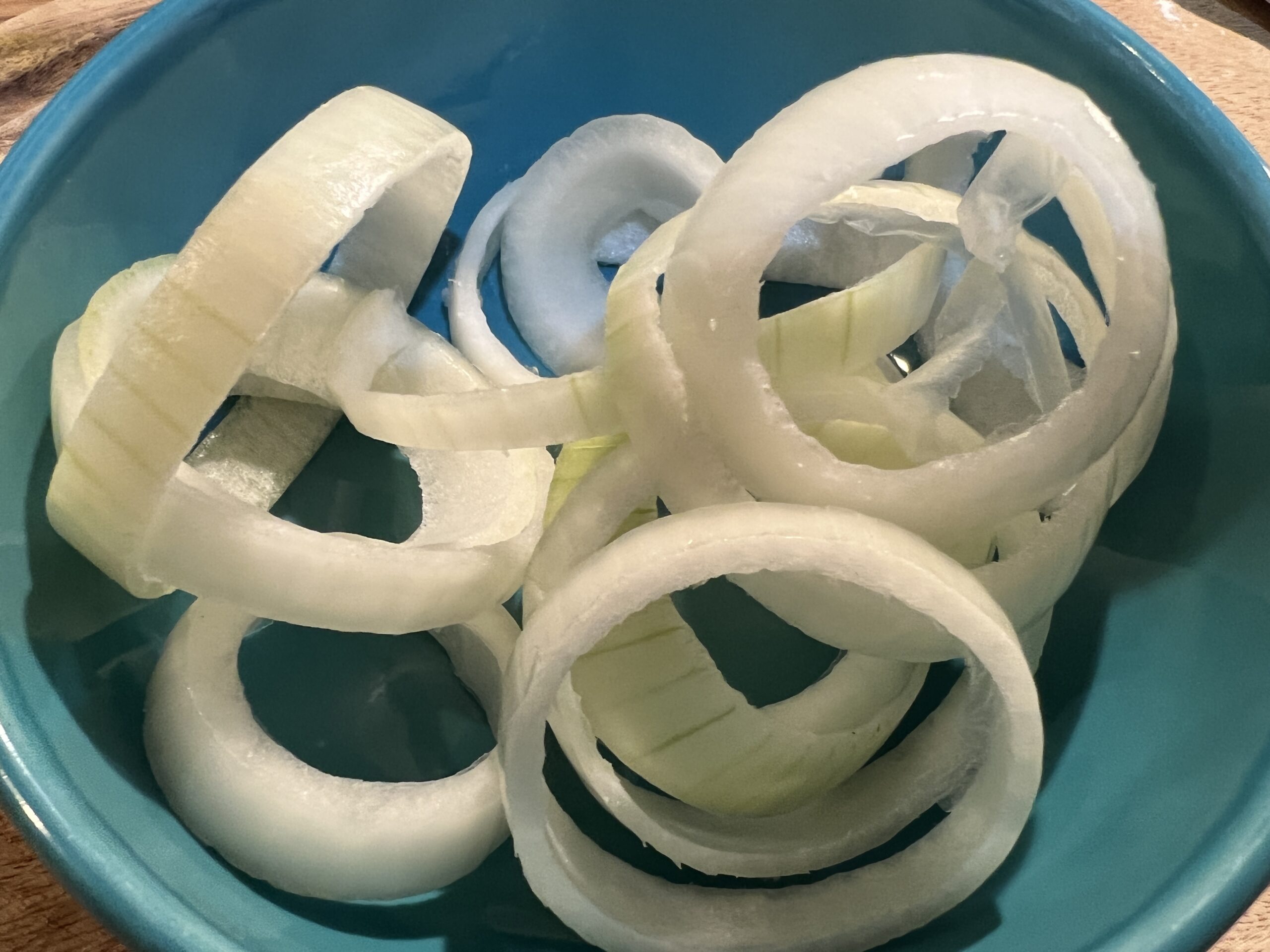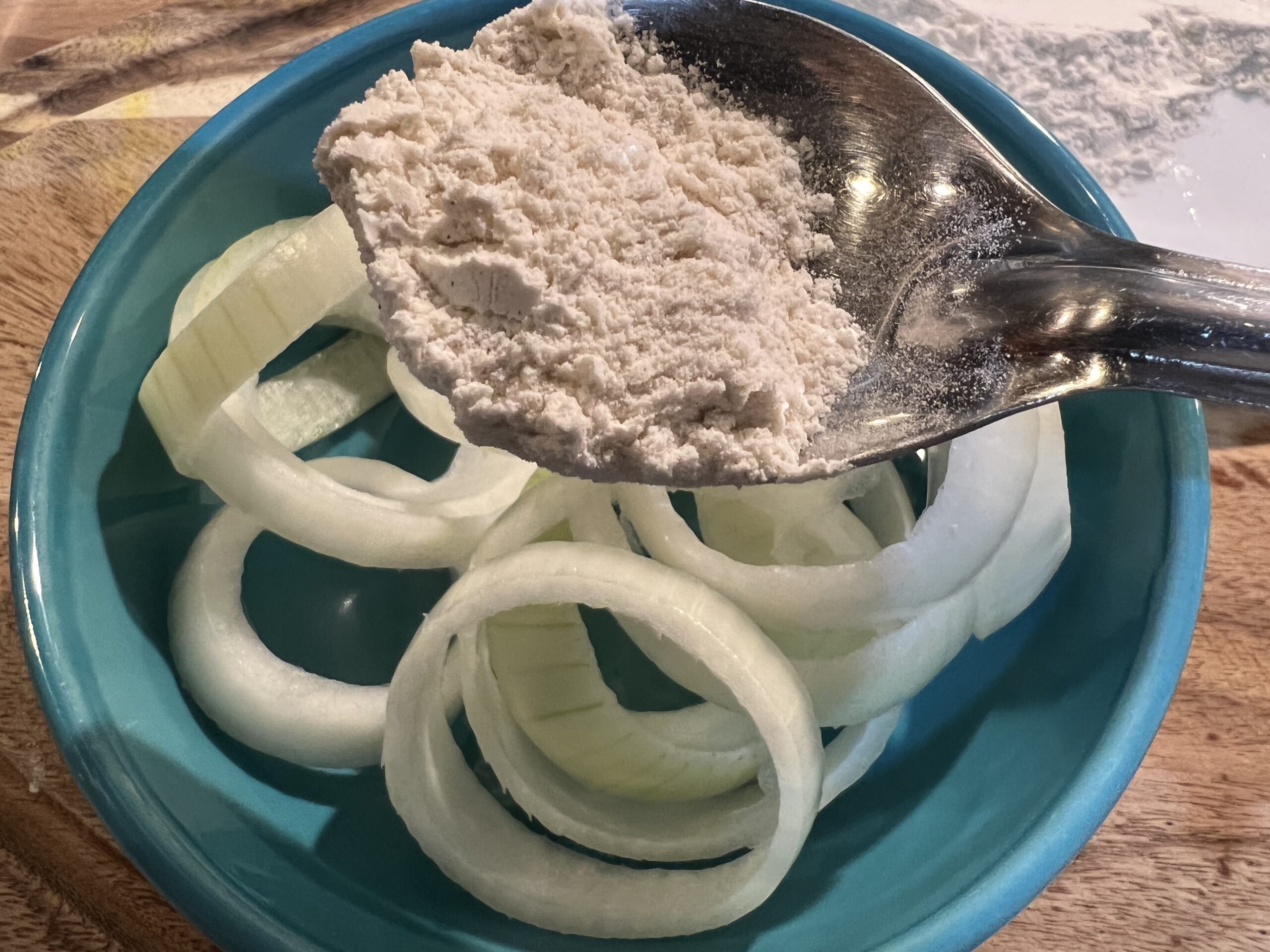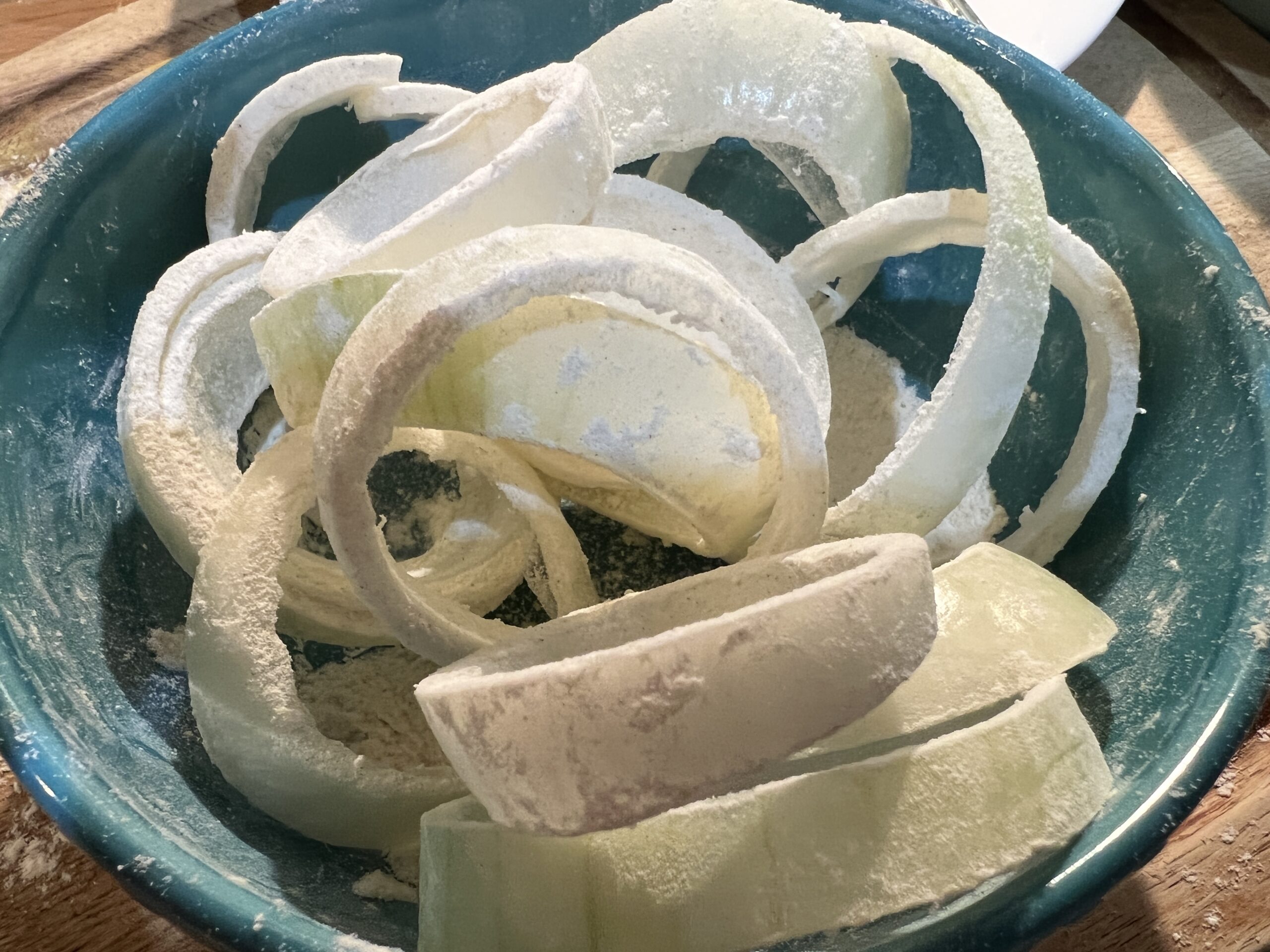 Mix the flour, salt and pepper for dusting.
Peel the onion and slice it to make 1 cm disc. Pop out the rings. I usually discard the very small onion rings but its fine to use them.
Toss the onions rings in the prepared dusting mix until each onion ring has a light dusting of flour.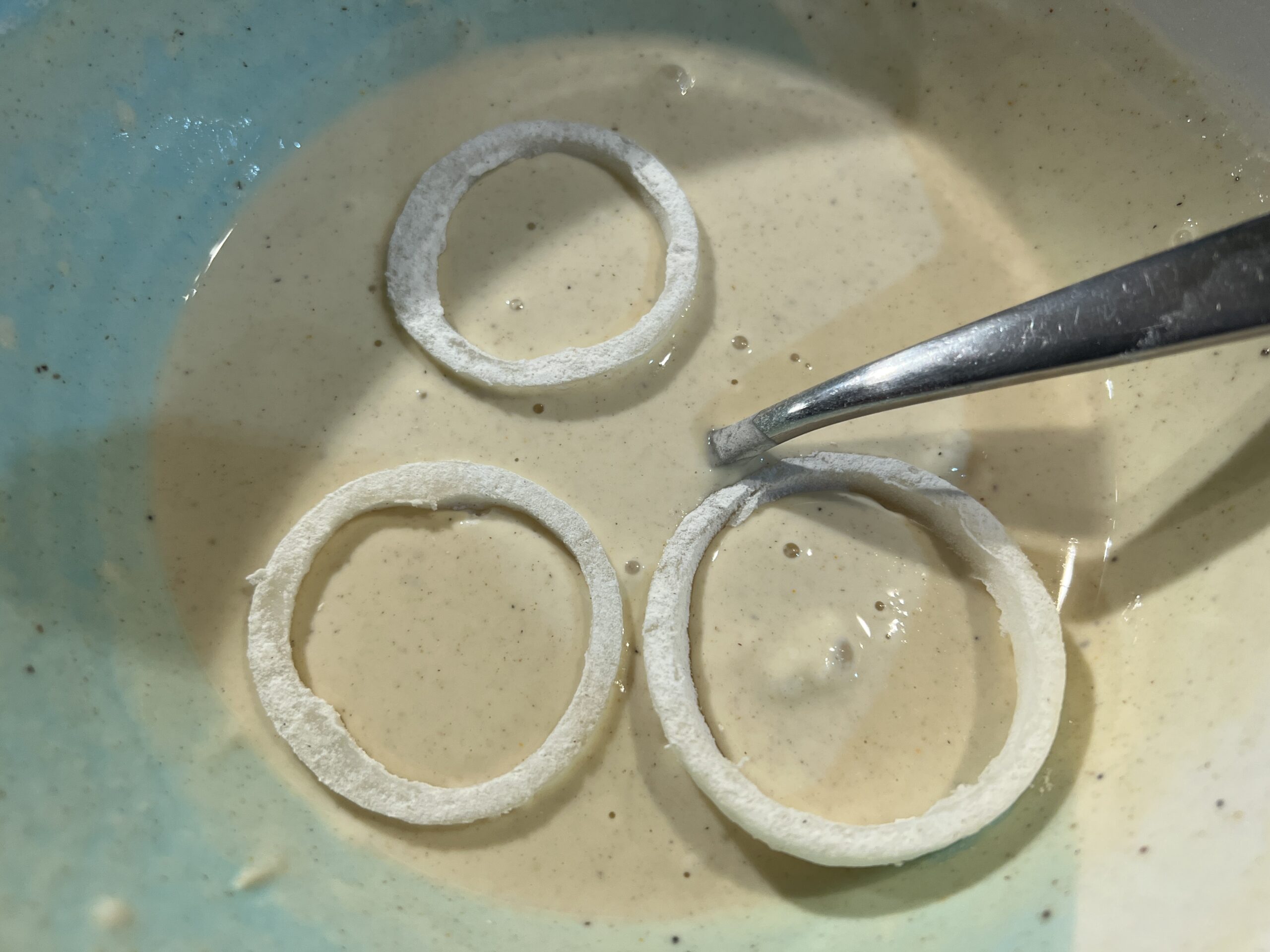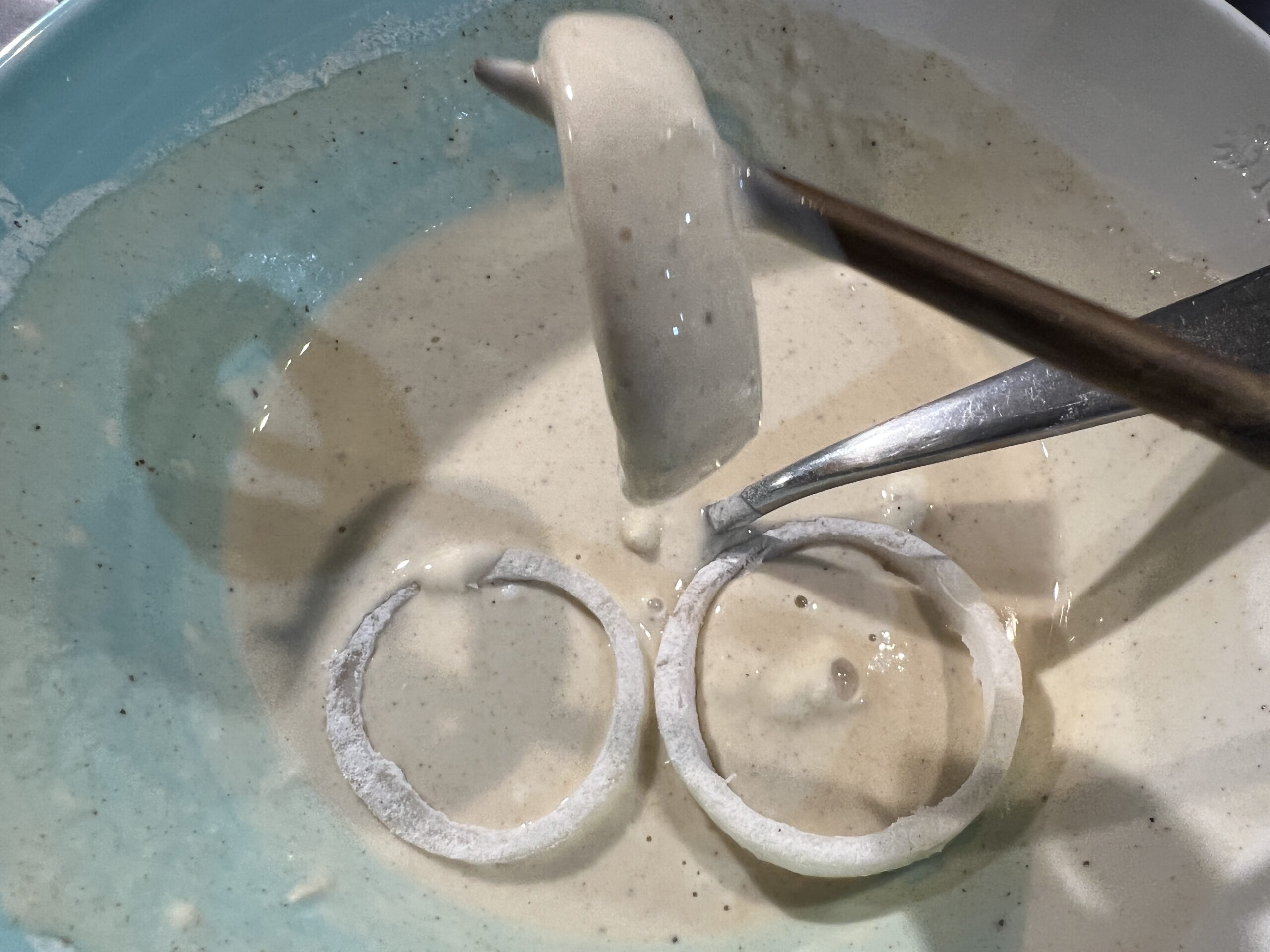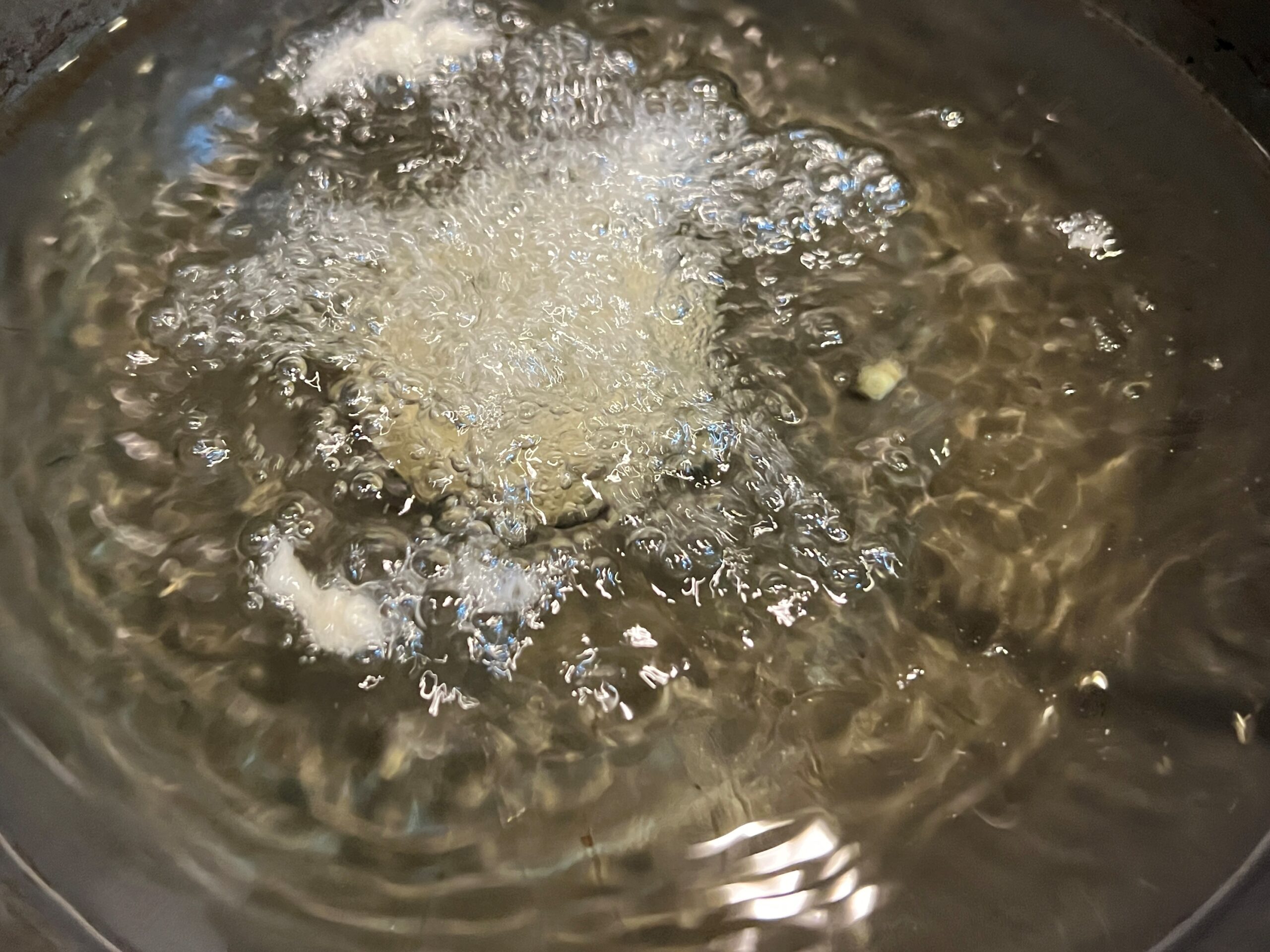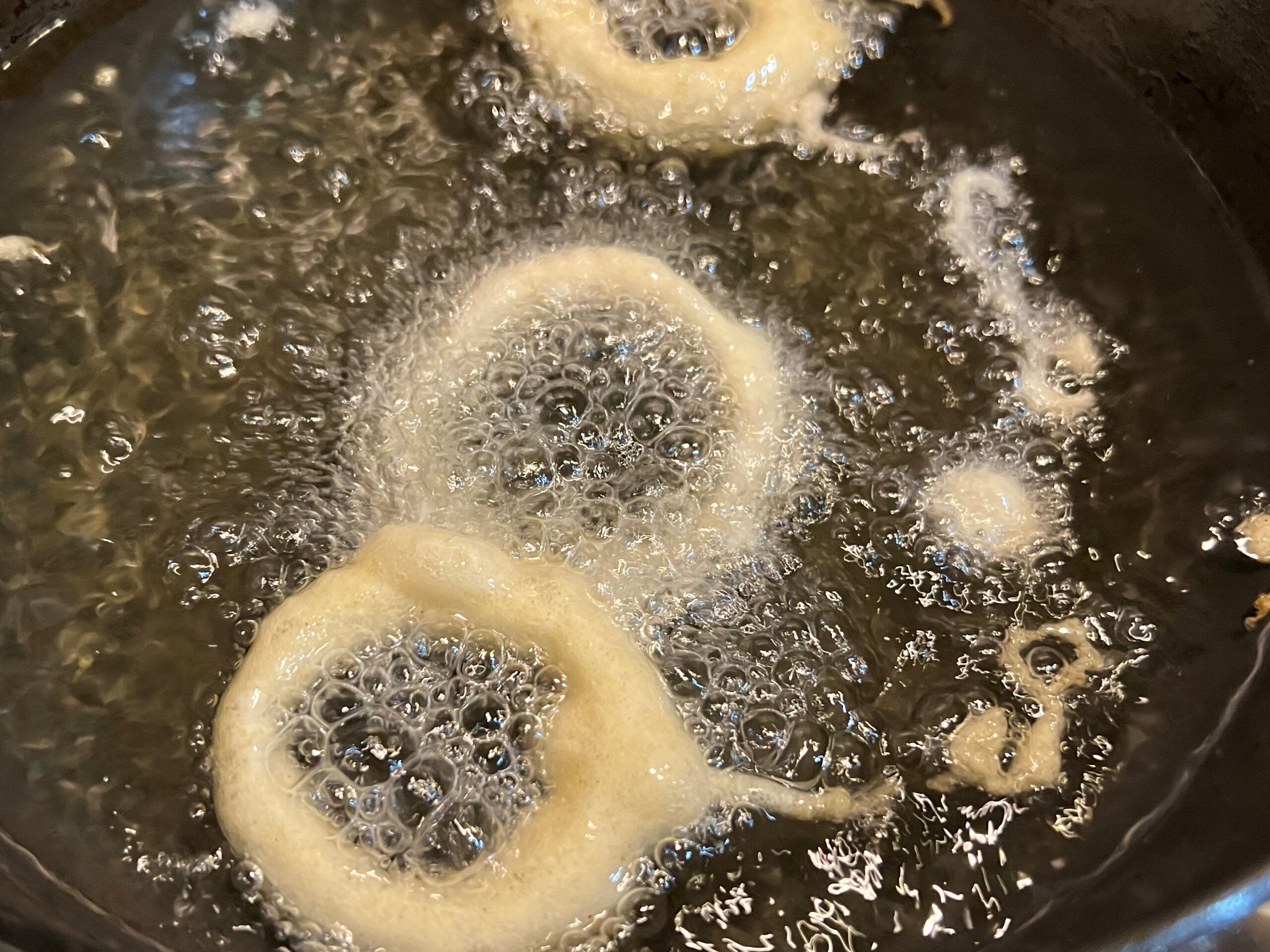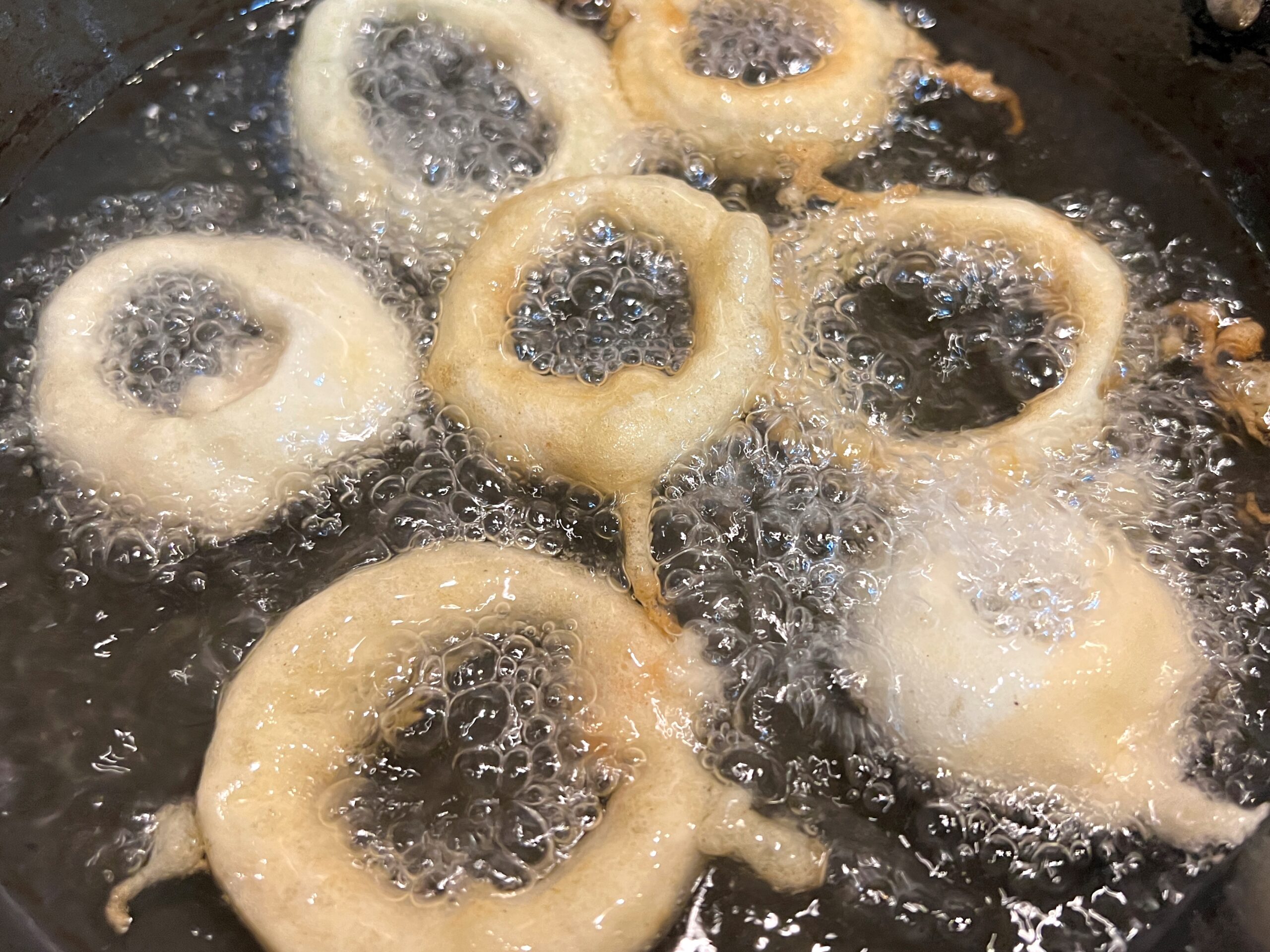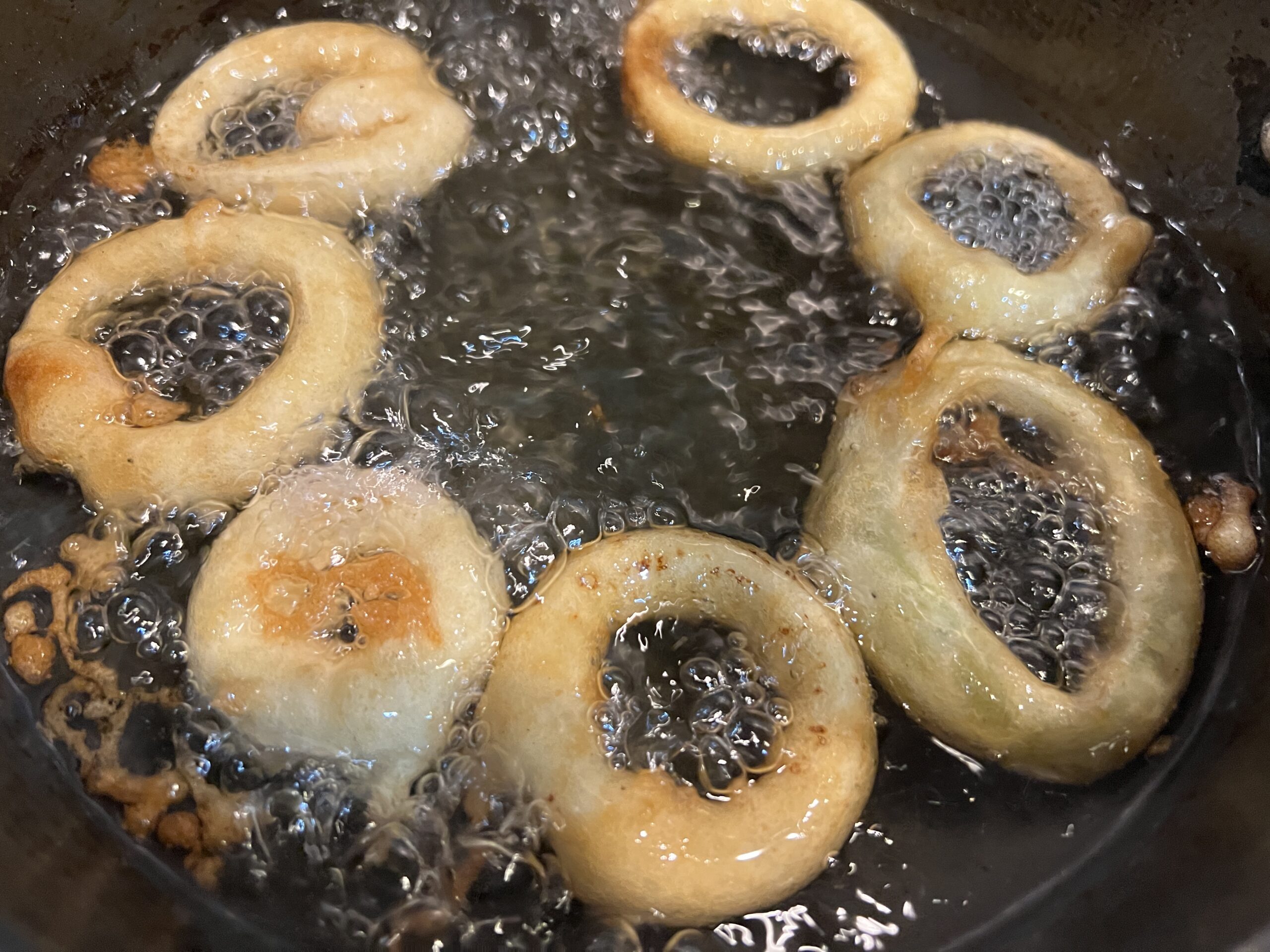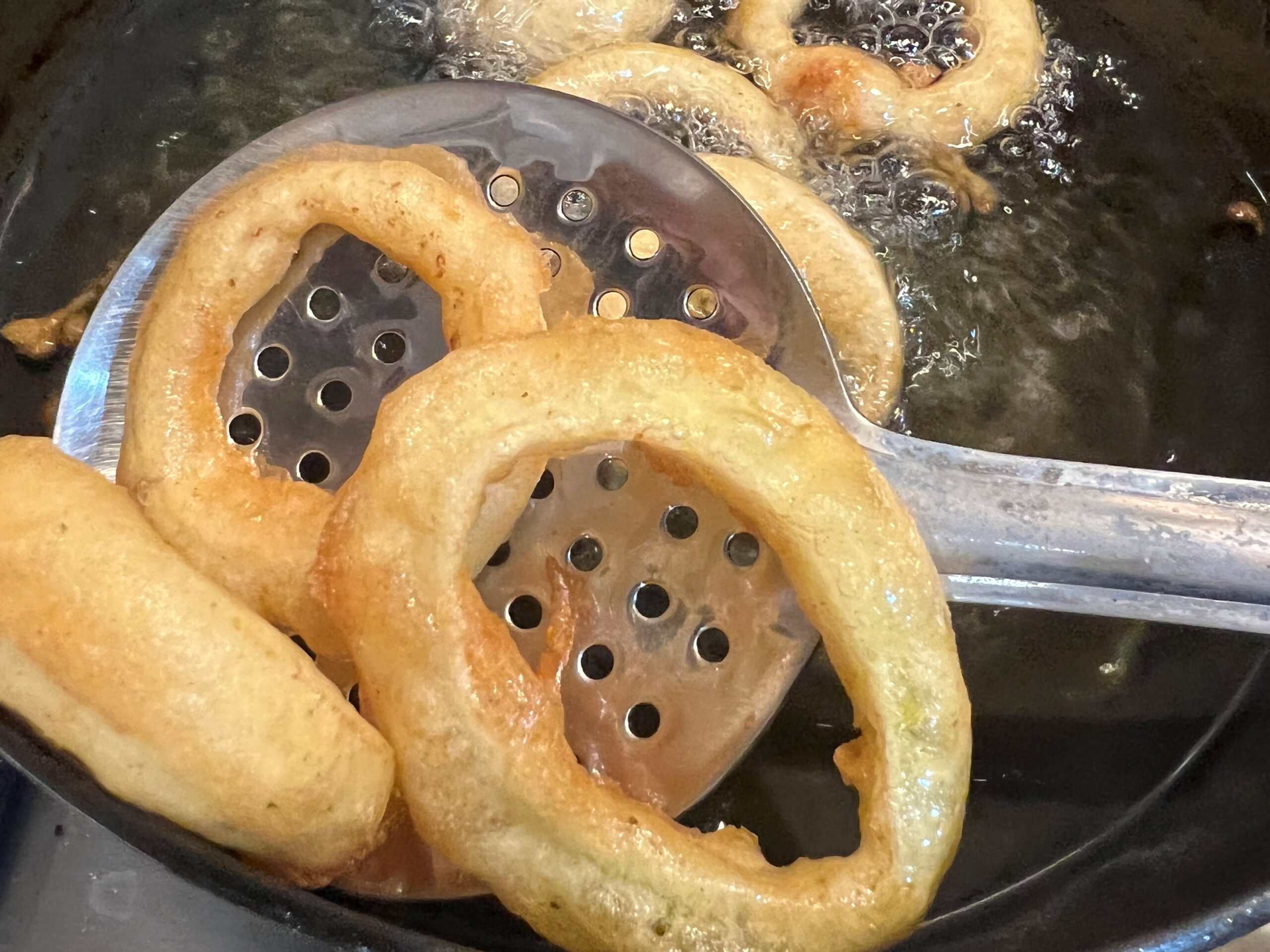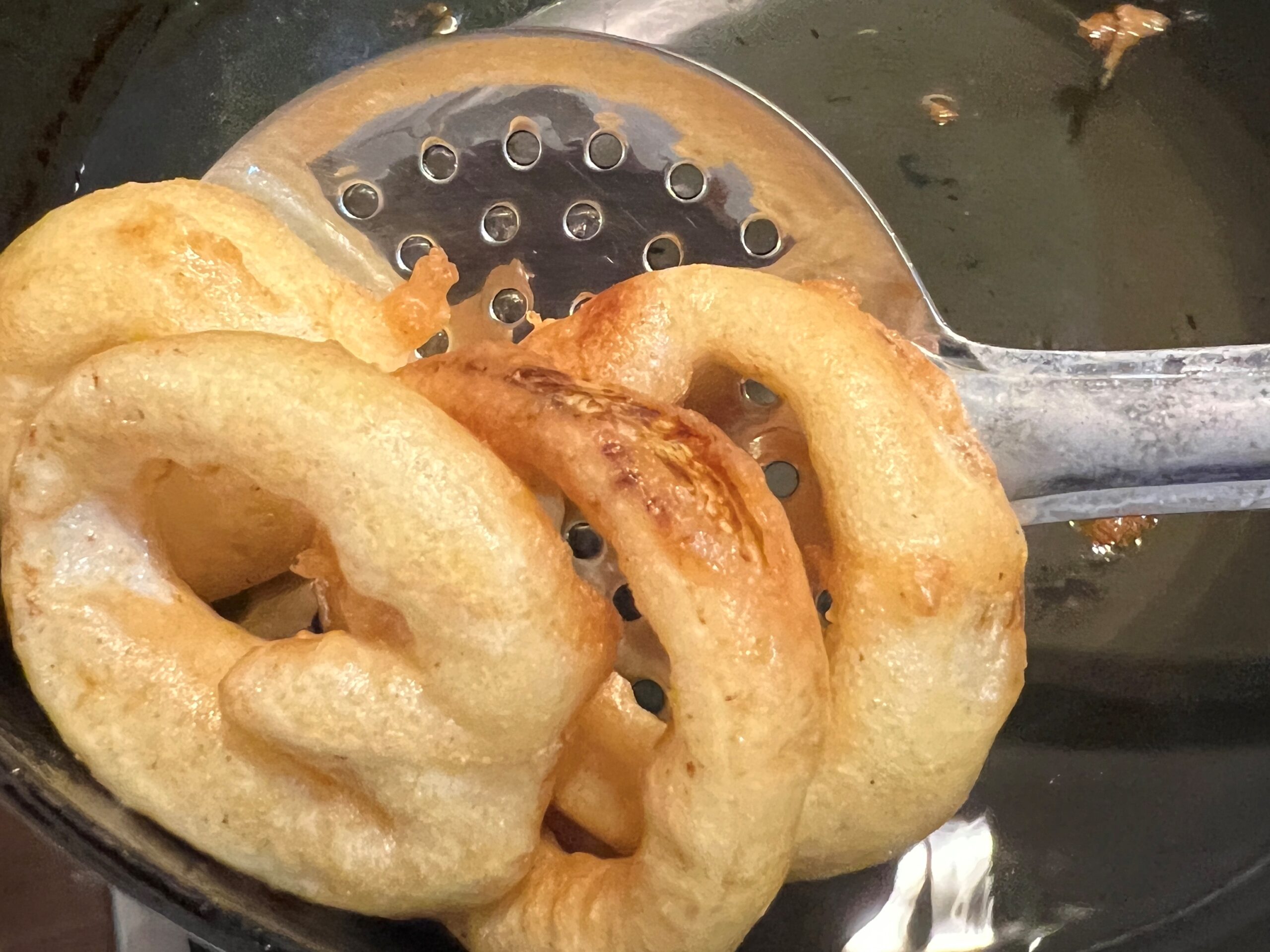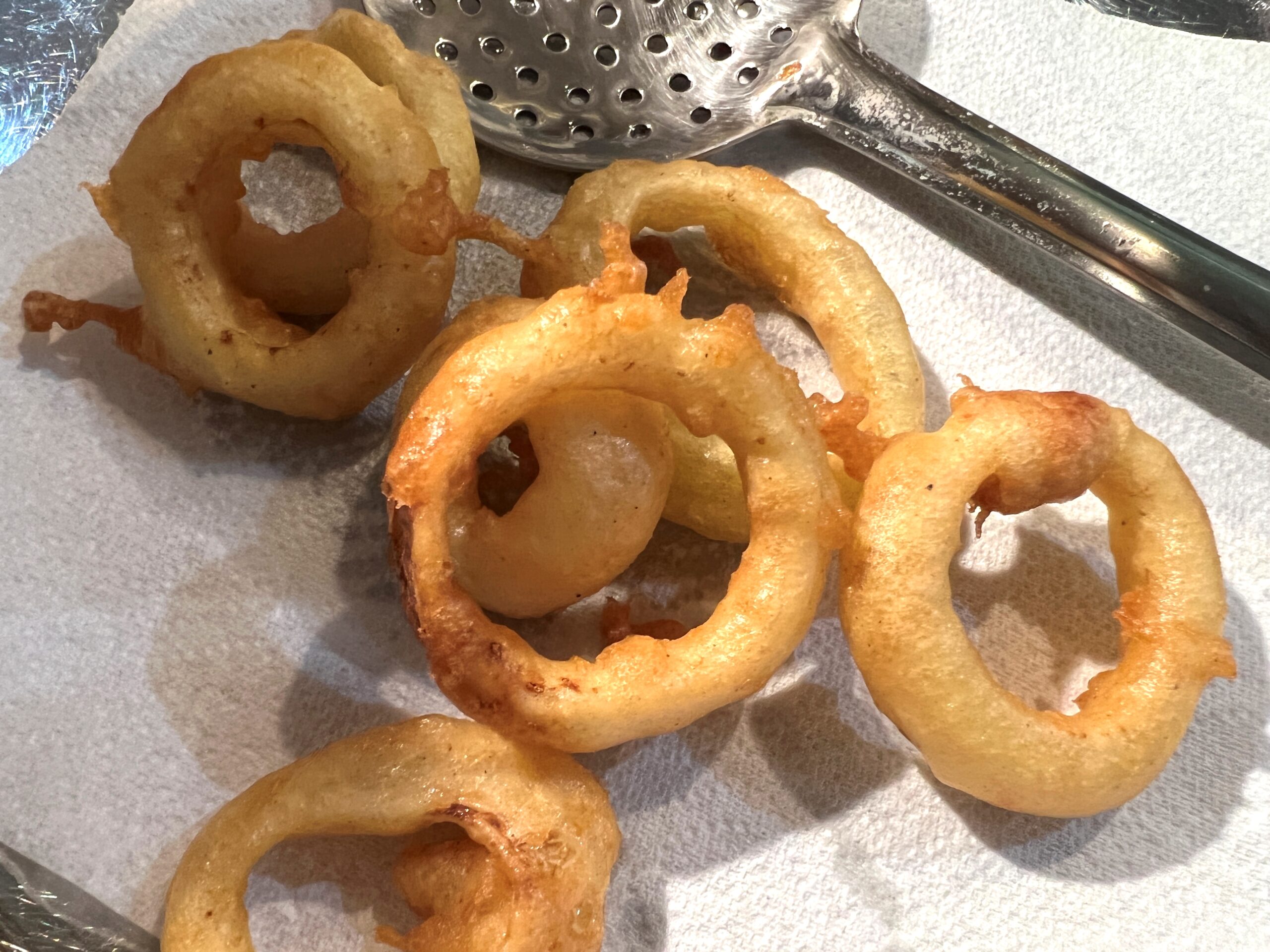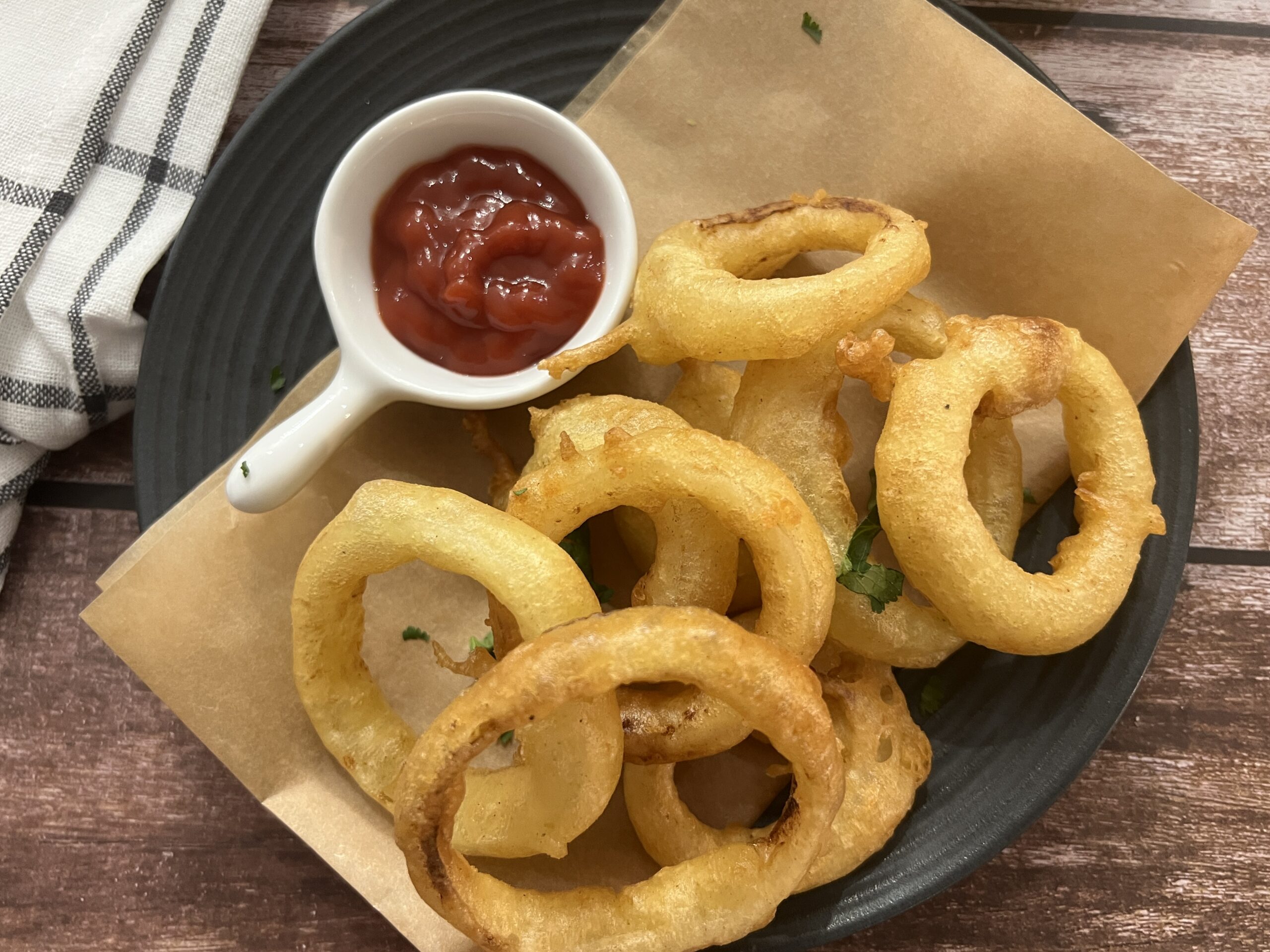 Heat oil for frying. To test the temperature of the oil, drop a small piece of onion or couple of drops of batter in the oil and if it rises to the top quickly then the oil is ready.
Using a chopstick dip the dusted onion rings in the batter until fully coated. Lift onion rings from the batter, shaking off any excess. Drop the battered rings into the oil and fry for 2-3 minutes on medium heat (do not overcrowd the pan) and separate if they instantly stick. Remove from oil and drain on a kitchen towel or a cooling wire rack.
Serve immediately.