Maharashtrian Kanda Poha
Kanda Poha is a traditional Maharashtrian recipe prepared with poha (Flattened rice) and tempered with kanda (onions), peanuts and spices. It is a popular breakfast or teatime recipe.
In Marathi language, the word 'Kanda' means 'onions.' Poha is known by many different names in different languages and dialects like flattened rice, rice flakes and beaten rice in English; avalakki in Karnataka; atukulu in Telugu; aval in Tamil & Malayalam; phov in Konkani; chira in Bengali; paunva in Gujarati and as pauwa in Hindi. It is made from parboiled rice that is flattened by pressing it and depending on the pressure applied the thickness of the poha can be thick or thin. These are like dry, crisp, flakes that can be crumbled or broken easily. Recipes prepared with poha requires very little time and soaks up any liquid, flavours it is soaked in and soften.
Poha is used extensively in India due to its taste, simple recipes and also its nutrition. It is rich in fiber and advances the slow release of sugar into the bloodstream hence often recommended for people with diabetics. It is easily digestible, good source of healthy carbohydrates, rich in iron (as the parboiled rice is passed through iron rollers and poha retains some of the iron), low in calories and other ingredients like curry leaves, cumin seeds, peanuts, turmeric, lime juice all adds to its nutritional value making it a super healthy breakfast or snack.
I have used thicker poha for this recipe as it holds the shape better. This is a super easy and healthy recipe, and you will be surprised by the simplicity and yet powerful flavours that explode on your palate with each bite! There are many variations of 'Kanda Poha' and every household has its own way of making it. Saying that, each variation is healthy, boasting of nutrition and delicious.
Other recipes you might like are Vegetable Sevai, Besan Chilla, Dahi Toast/yoghurt Bread, Vegetable Rosti, Maharashtrian Misal Pav, Vada Pav, Sabudana Vada and Usal Pav.
Ingredients
1 cup poha
2 teaspoons oil
1 teaspoon mustard seeds
1 teaspoon cumin seeds
6-7 curry leaves
1 cup finely chopped onions
3-4 slit green chillies
Salt to taste
1 teaspoon turmeric powder
1 teaspoon sugar
Juice of ½ lemon
2 tablespoons roasted peanuts
2 tablespoons finely chopped coriander leaves
Directions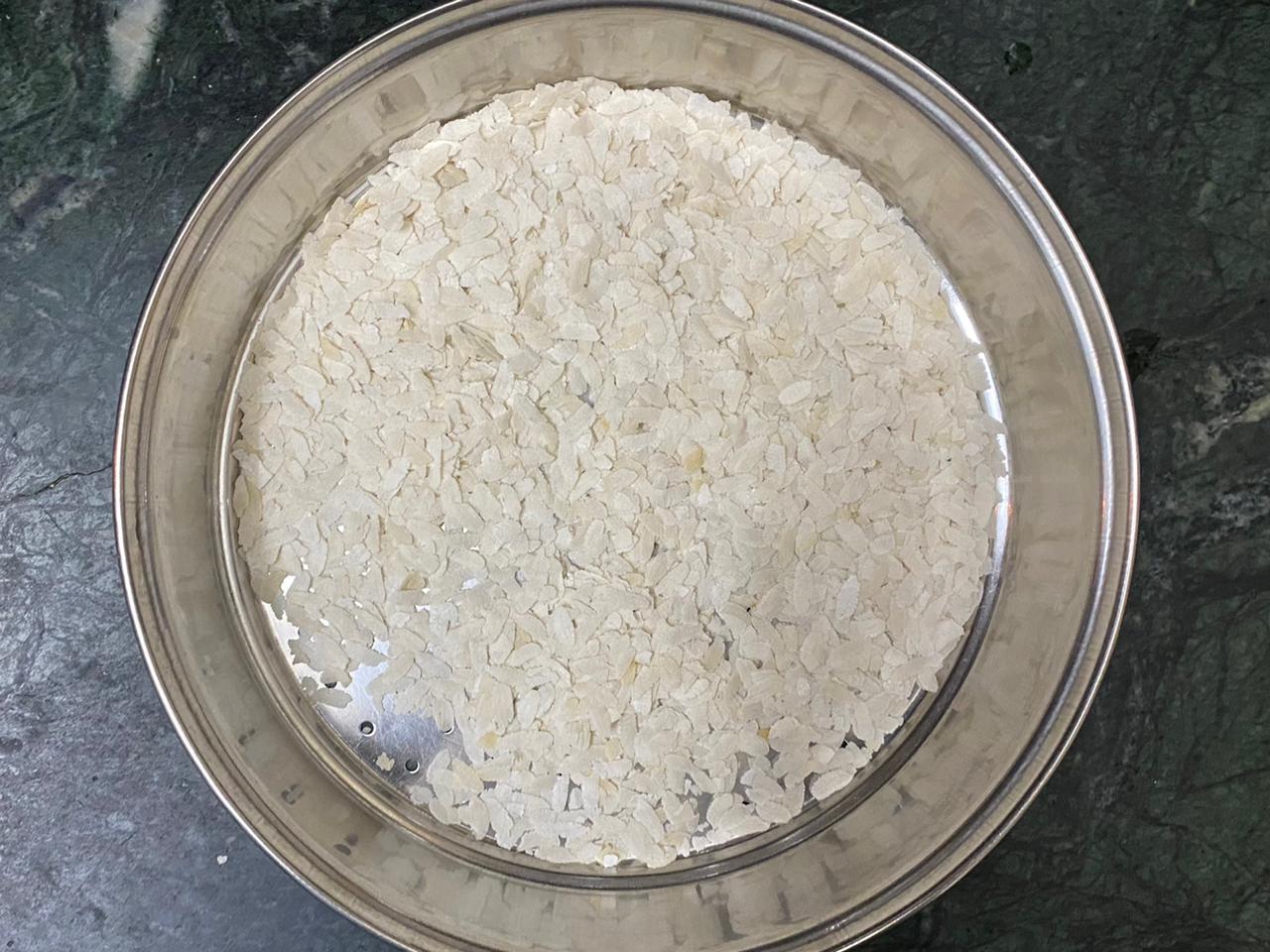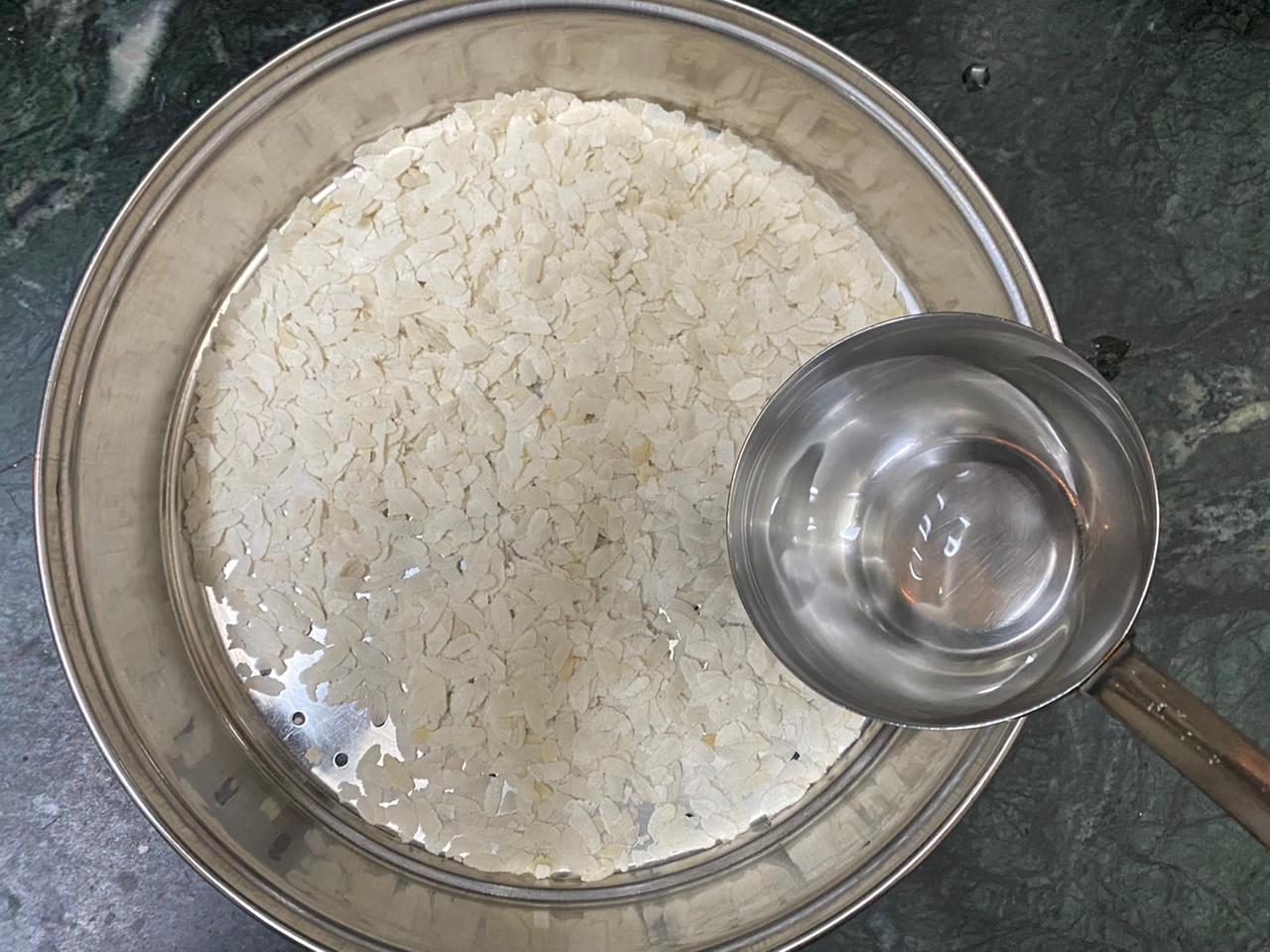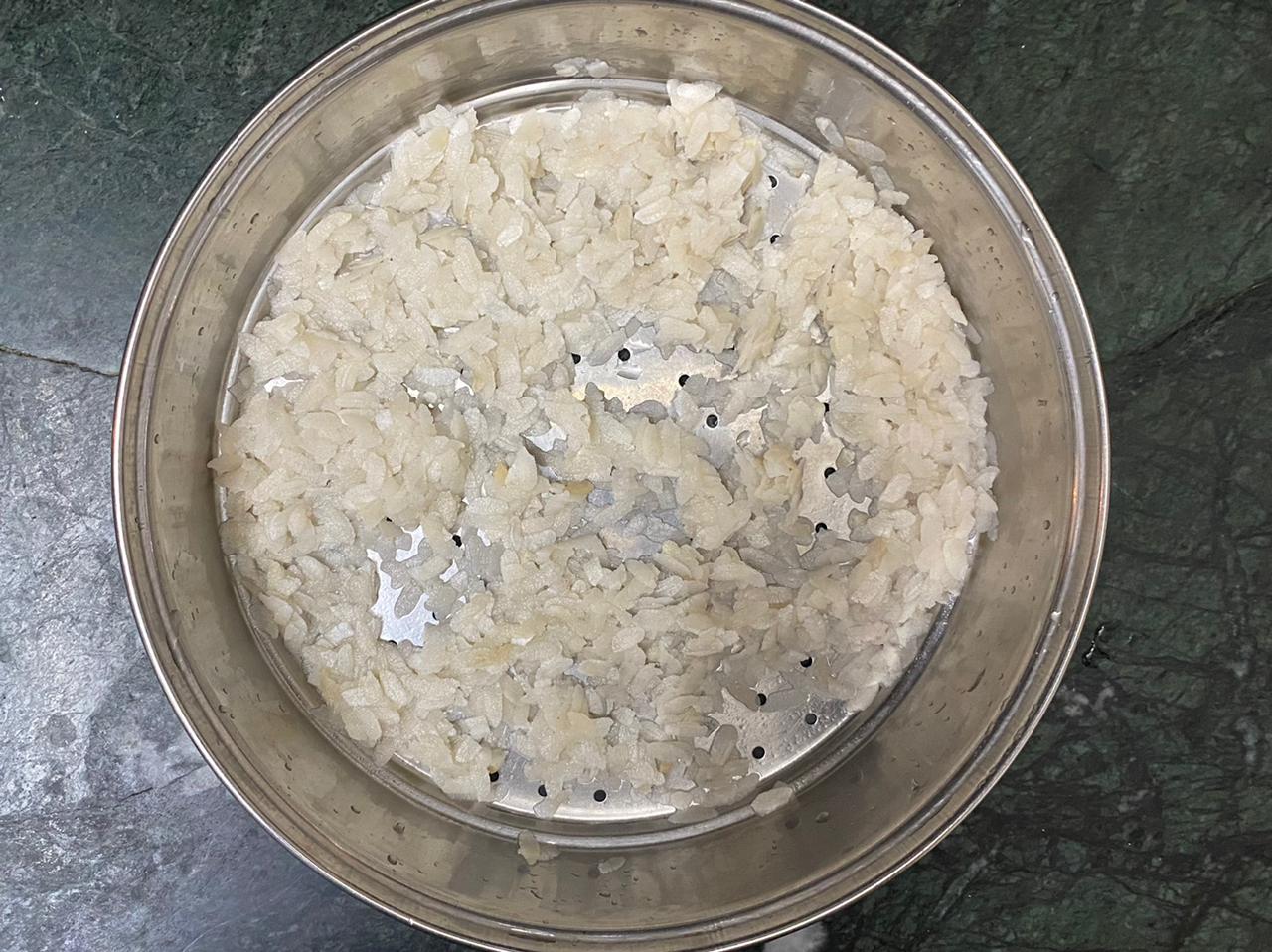 Take poha in a strainer/colander and rinse it under running water quickly. I rinse mine twice. Drain all the water and leave it aside to soften.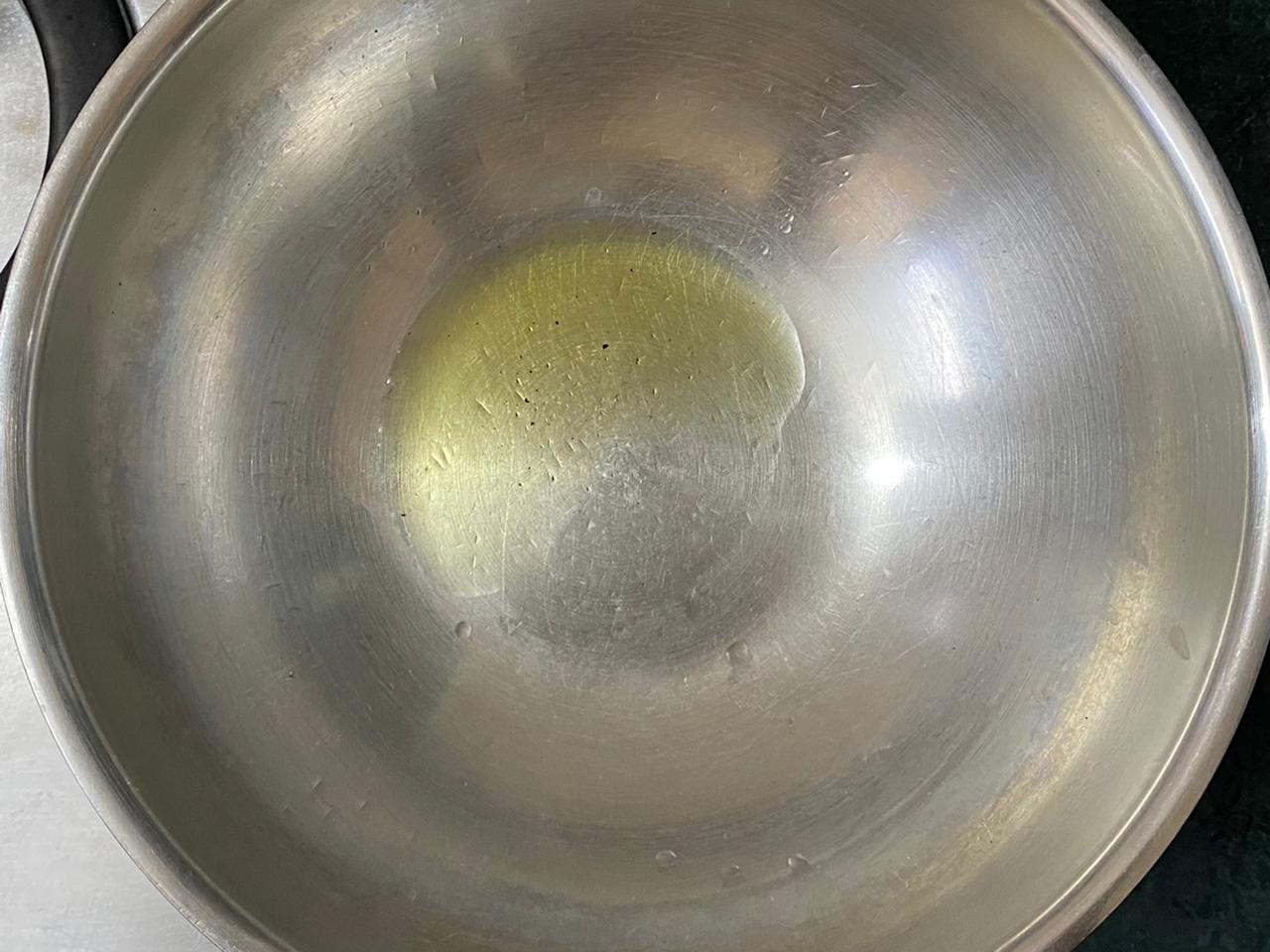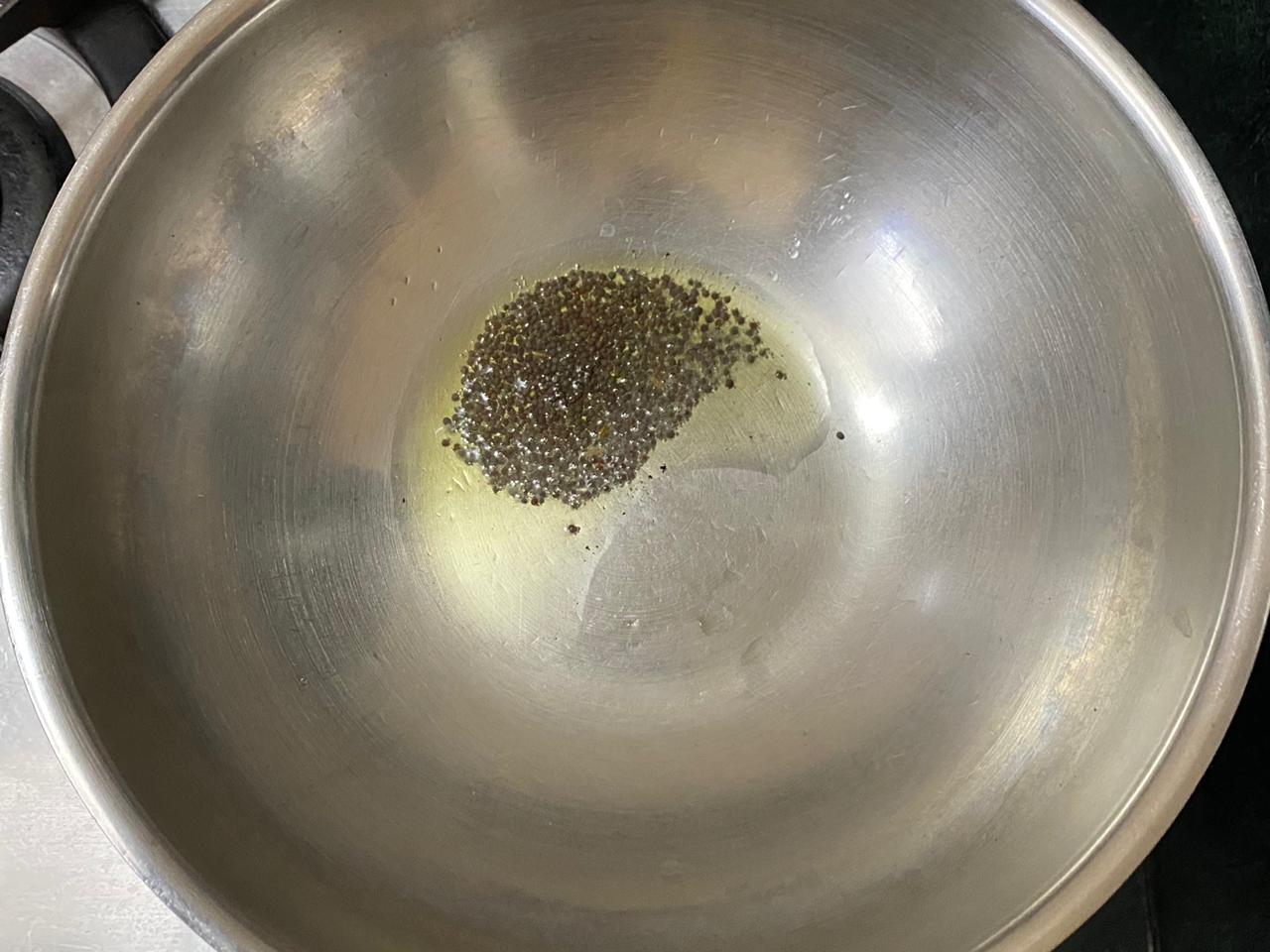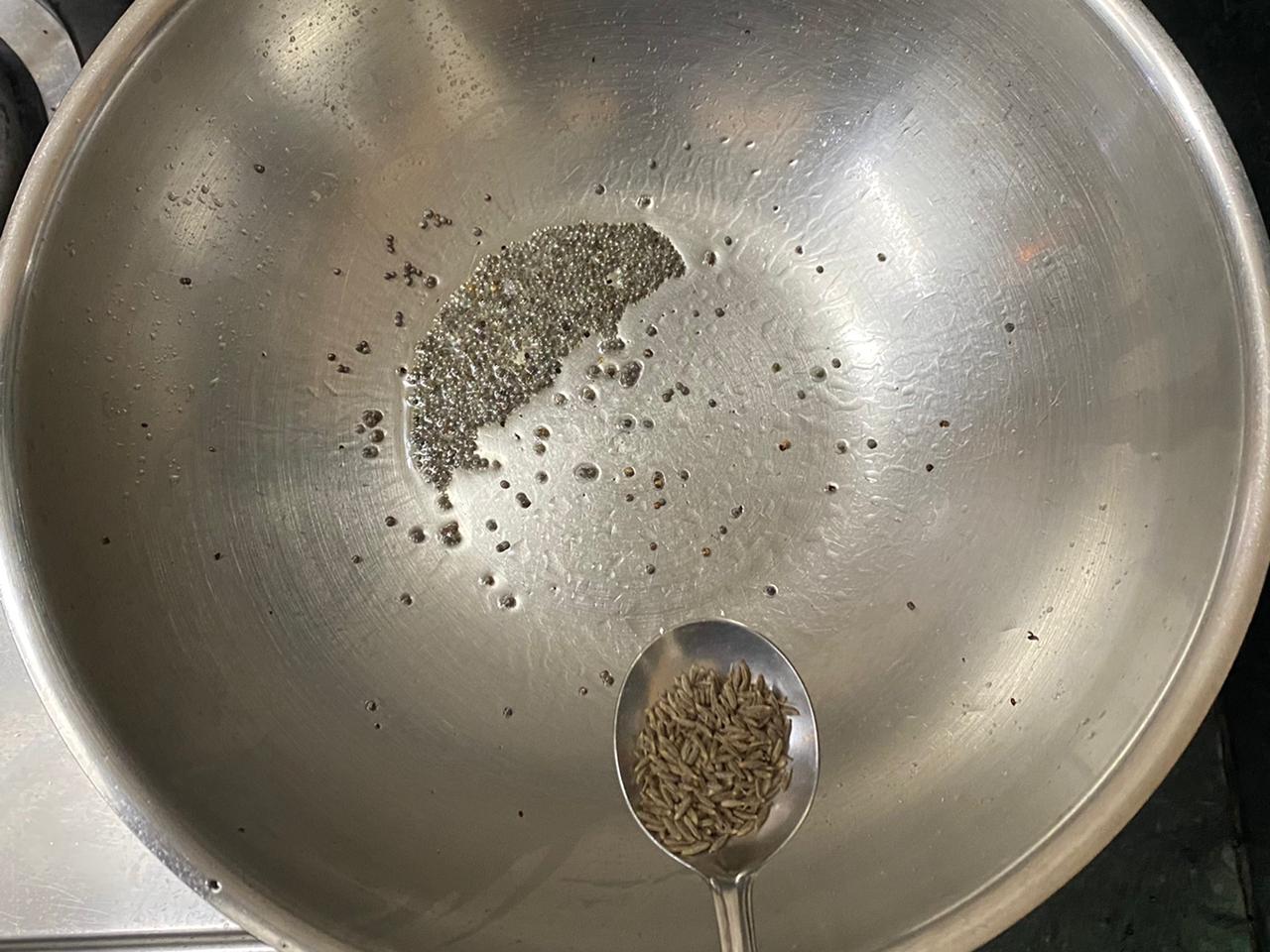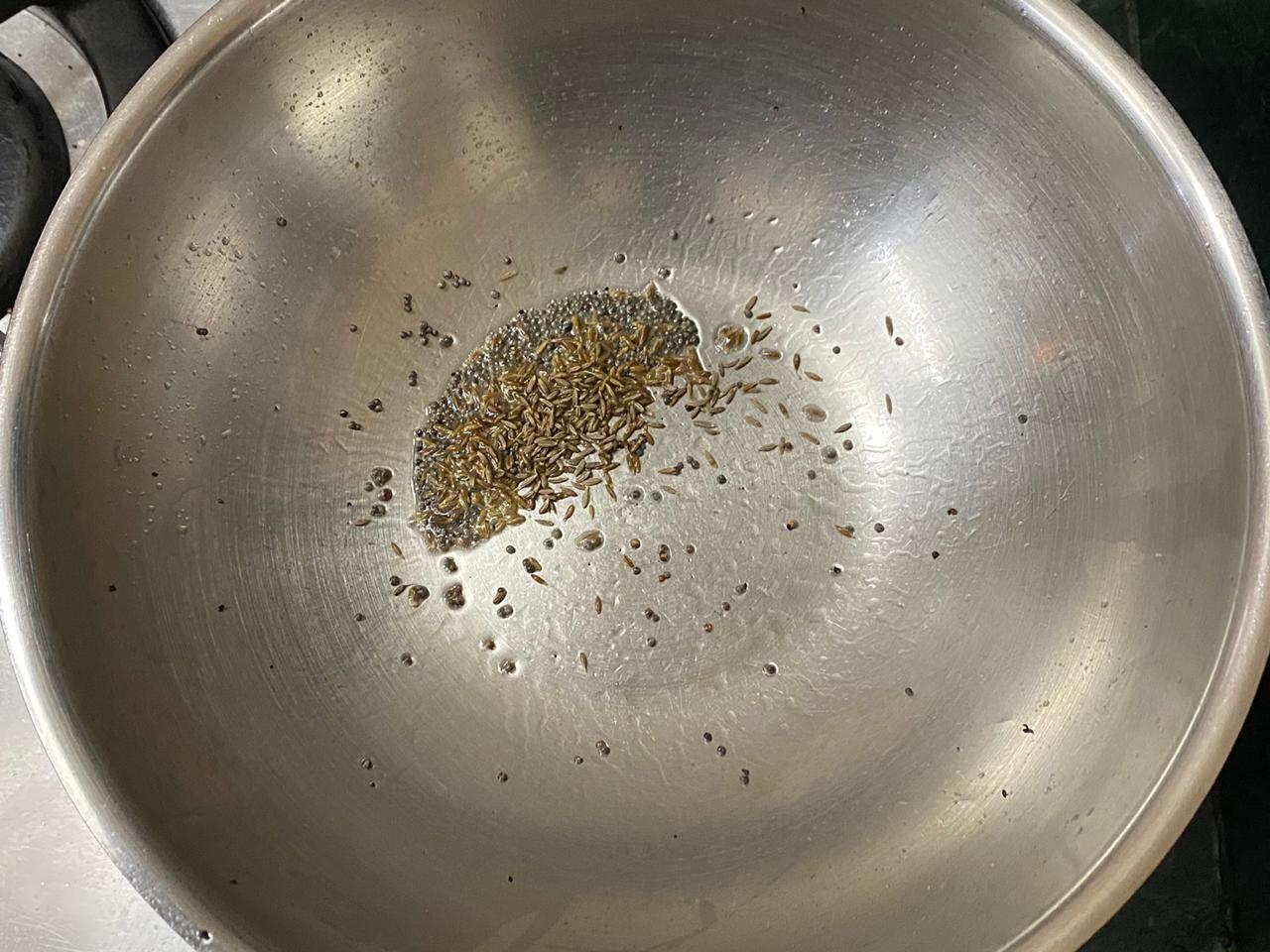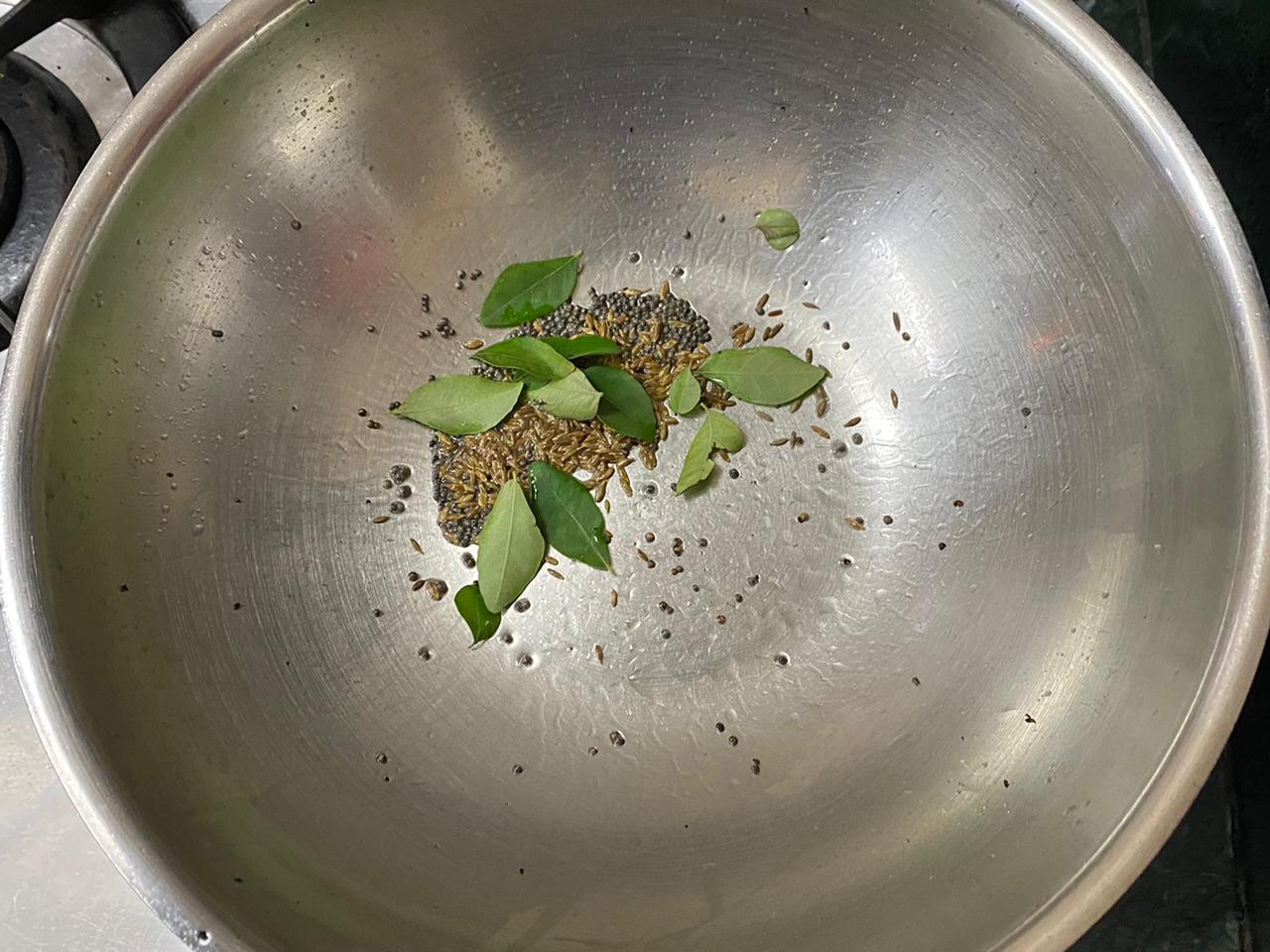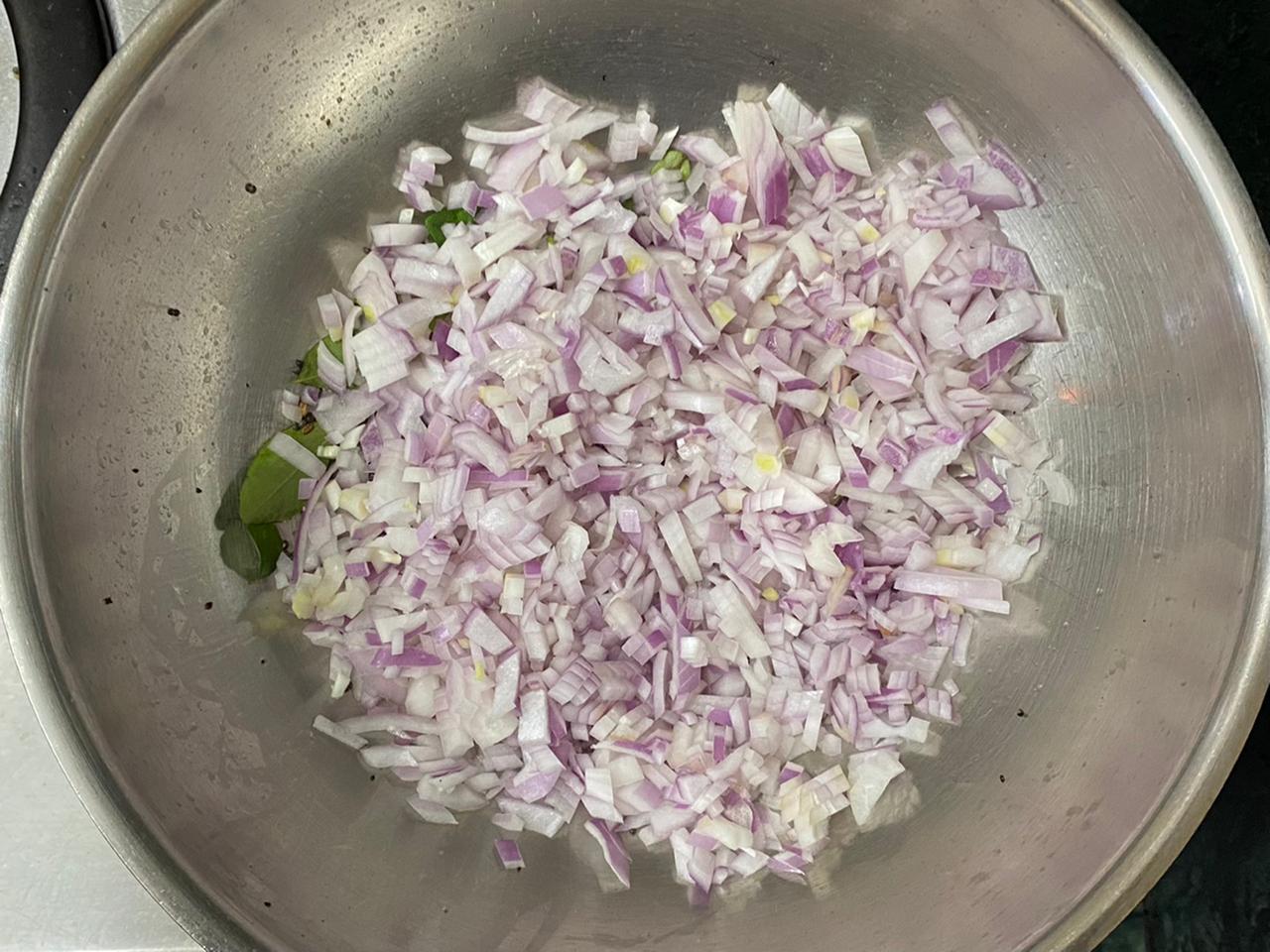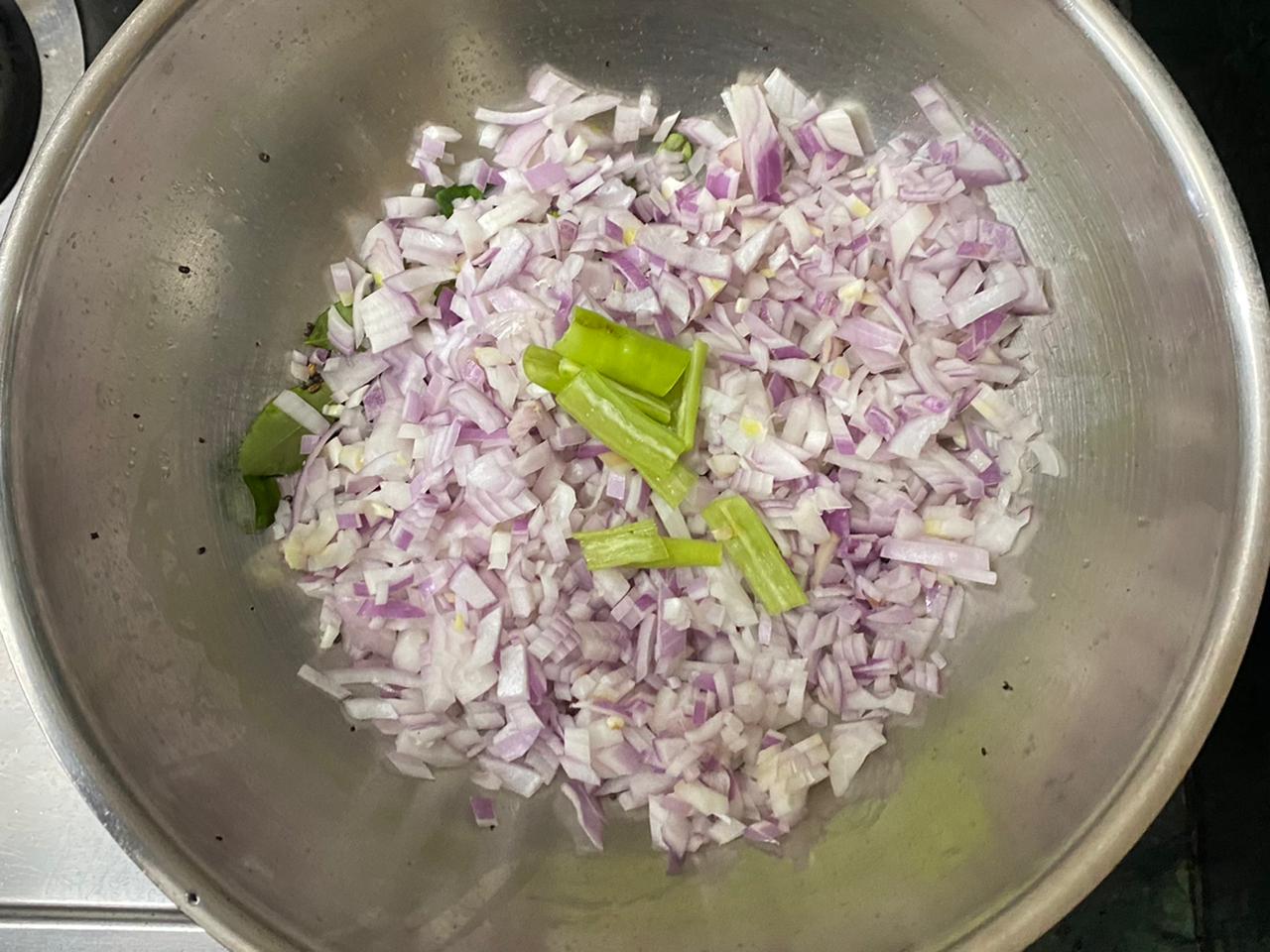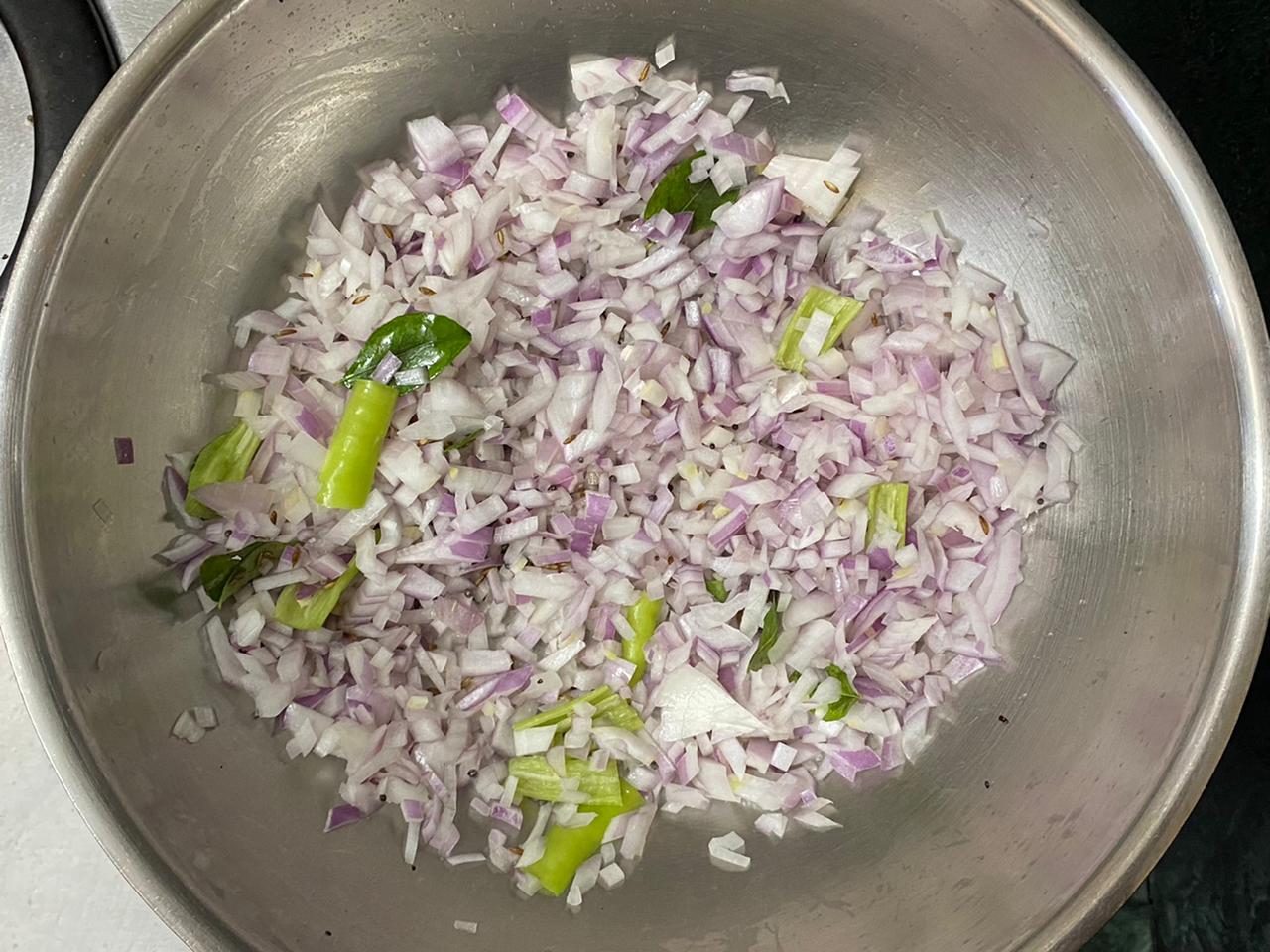 Heat oil in a pan and add mustard seeds, cumin seeds and curry leaves. When the seeds begin to splatter add onions and green chillies and sauté for 4-5 minutes on medium heat or until the onions turn translucent.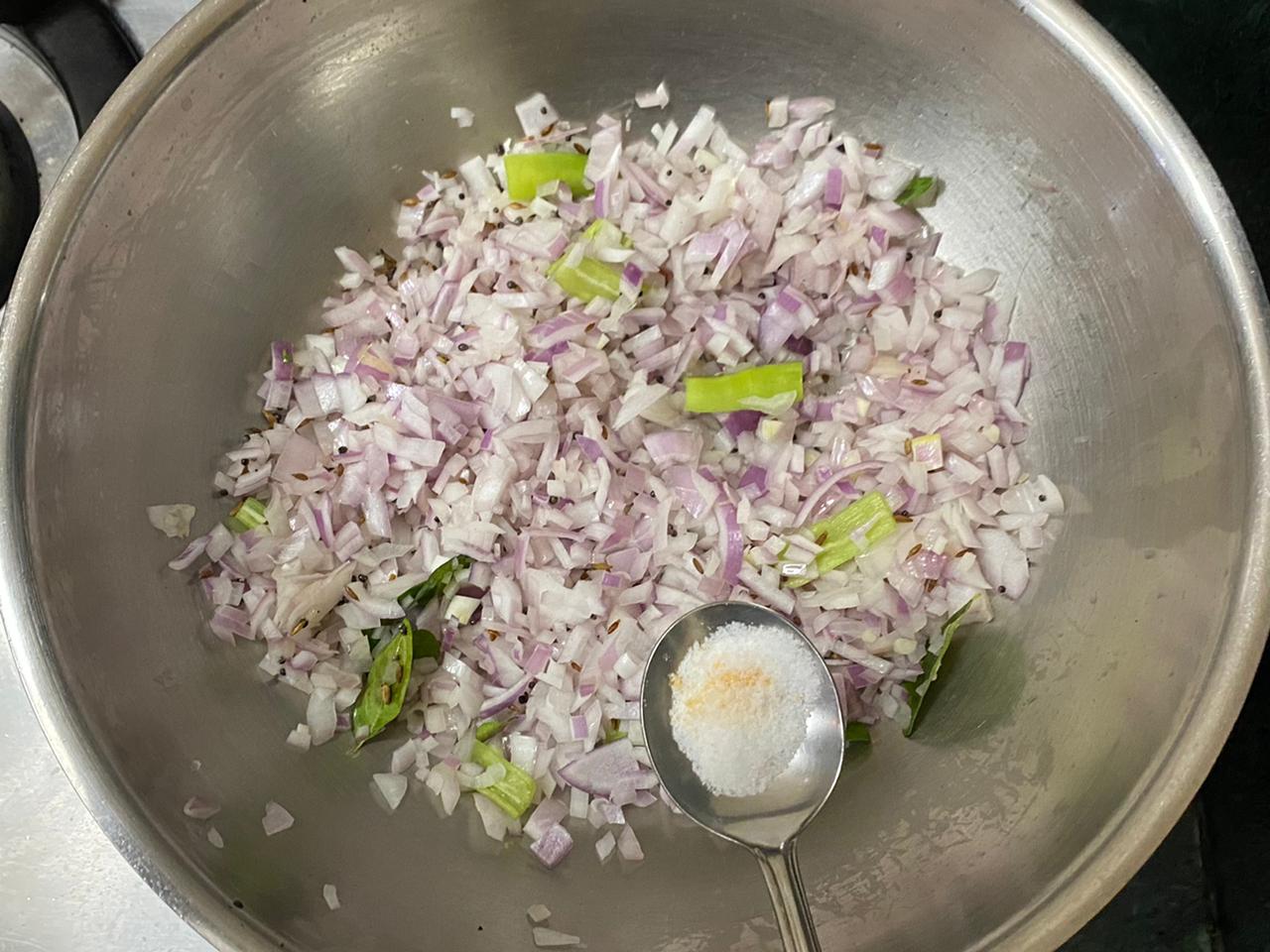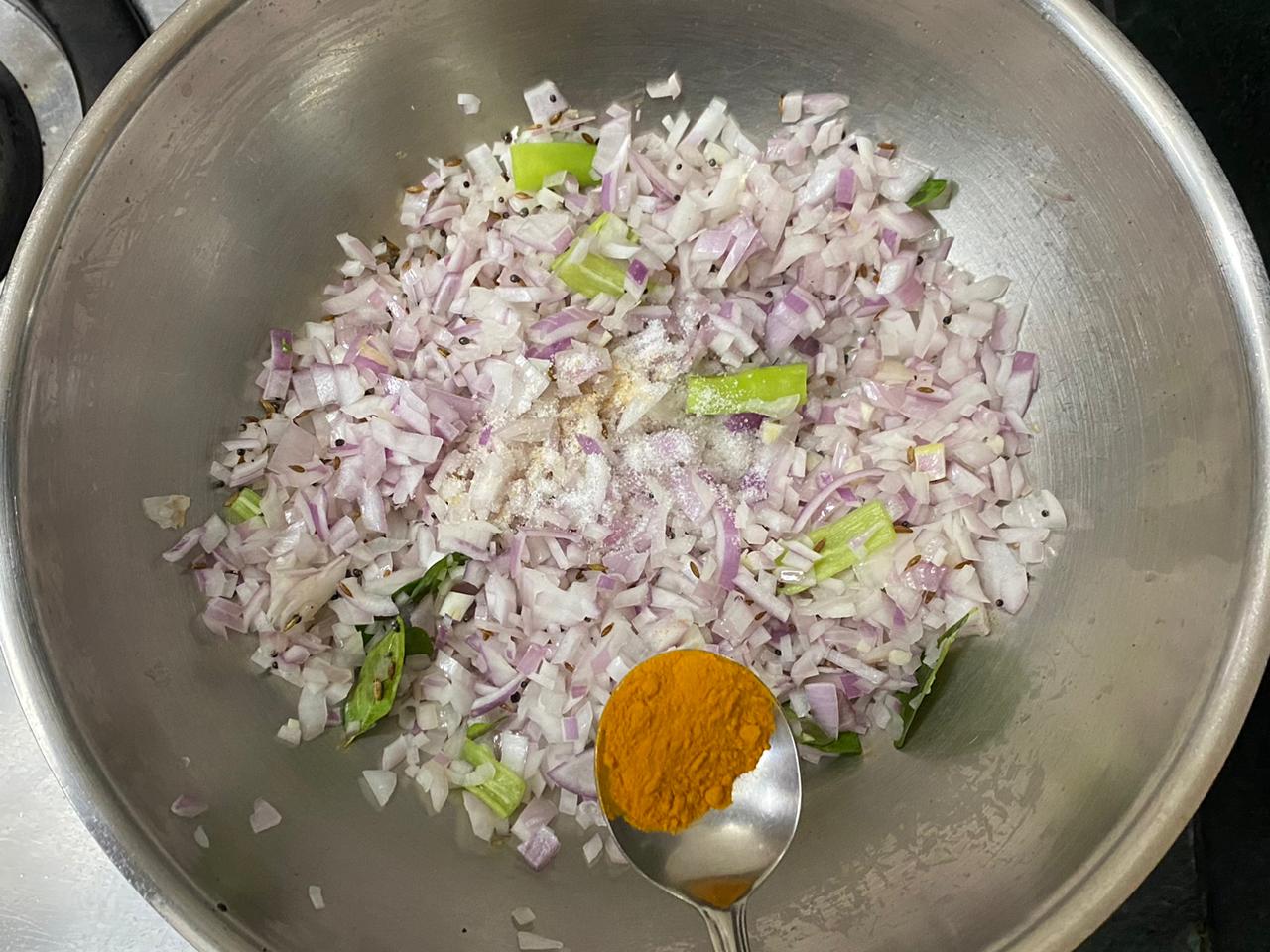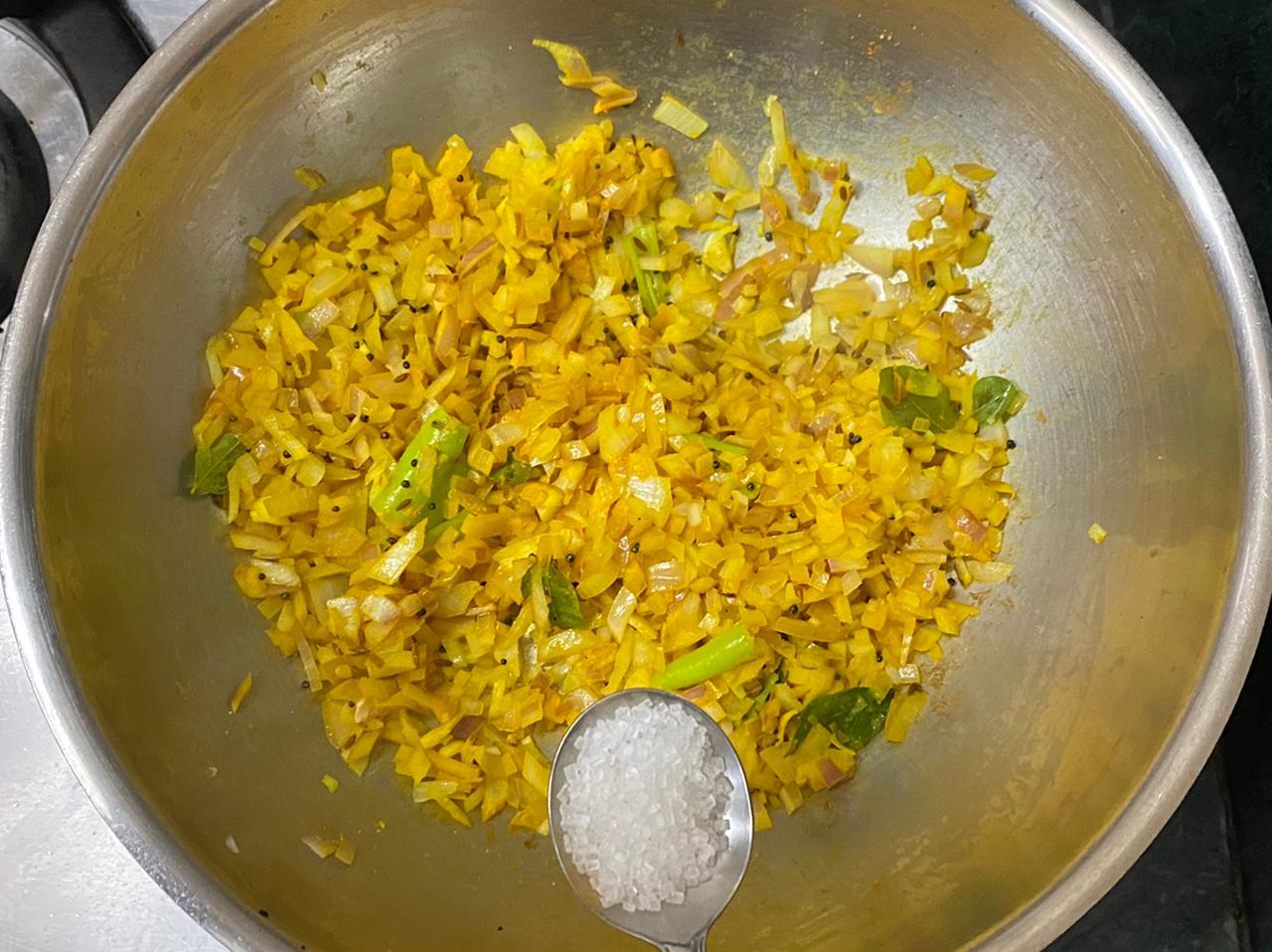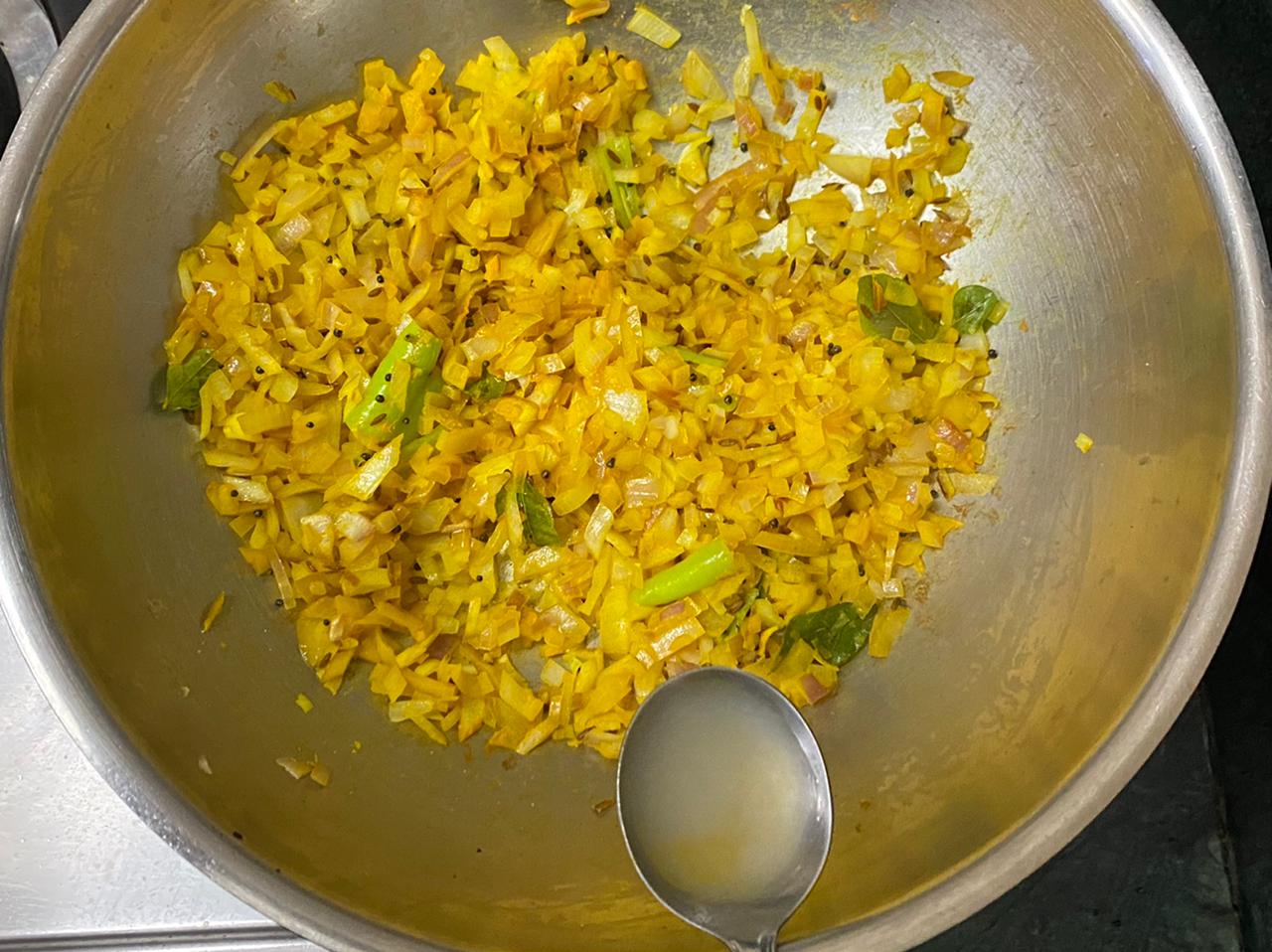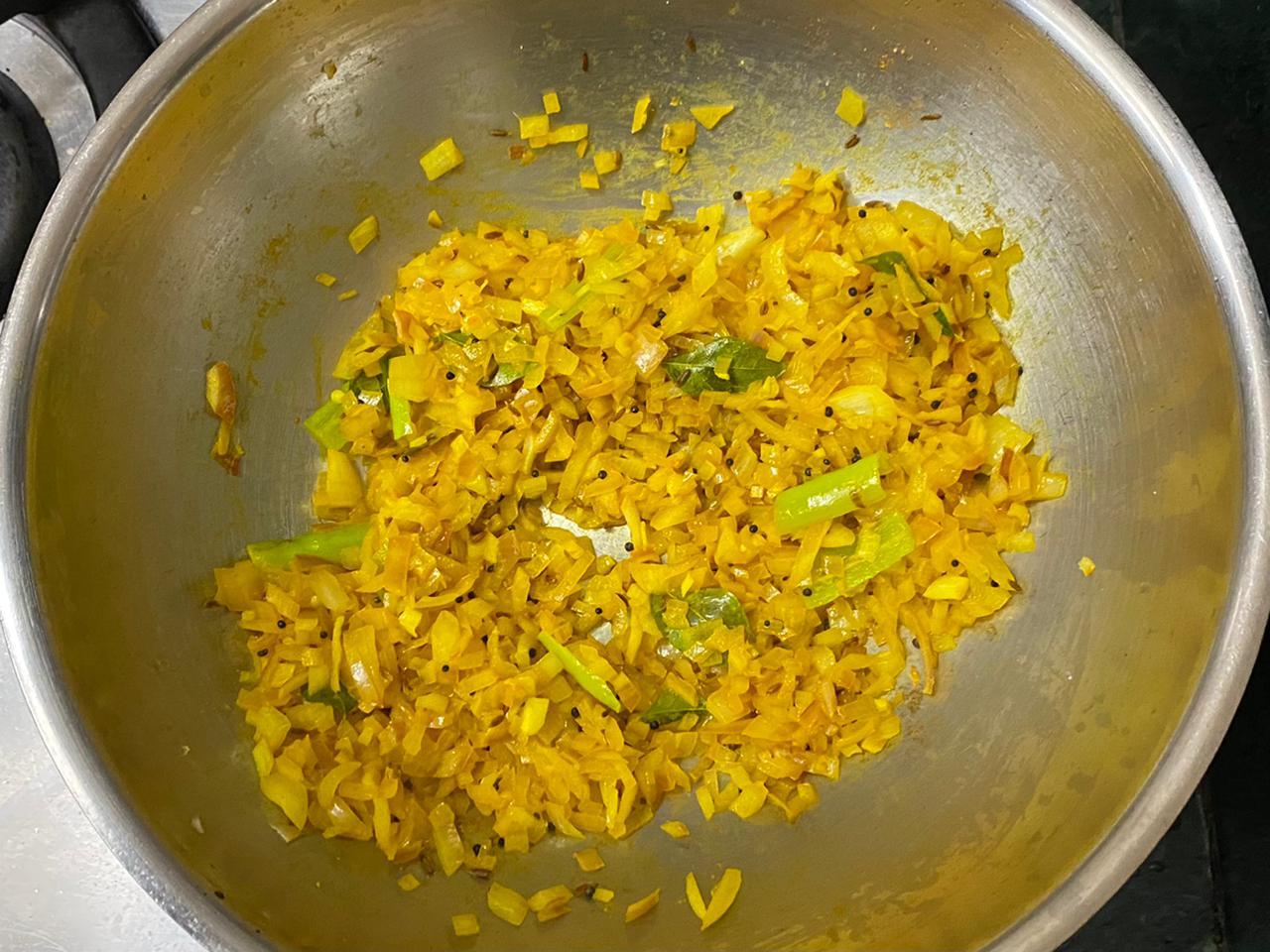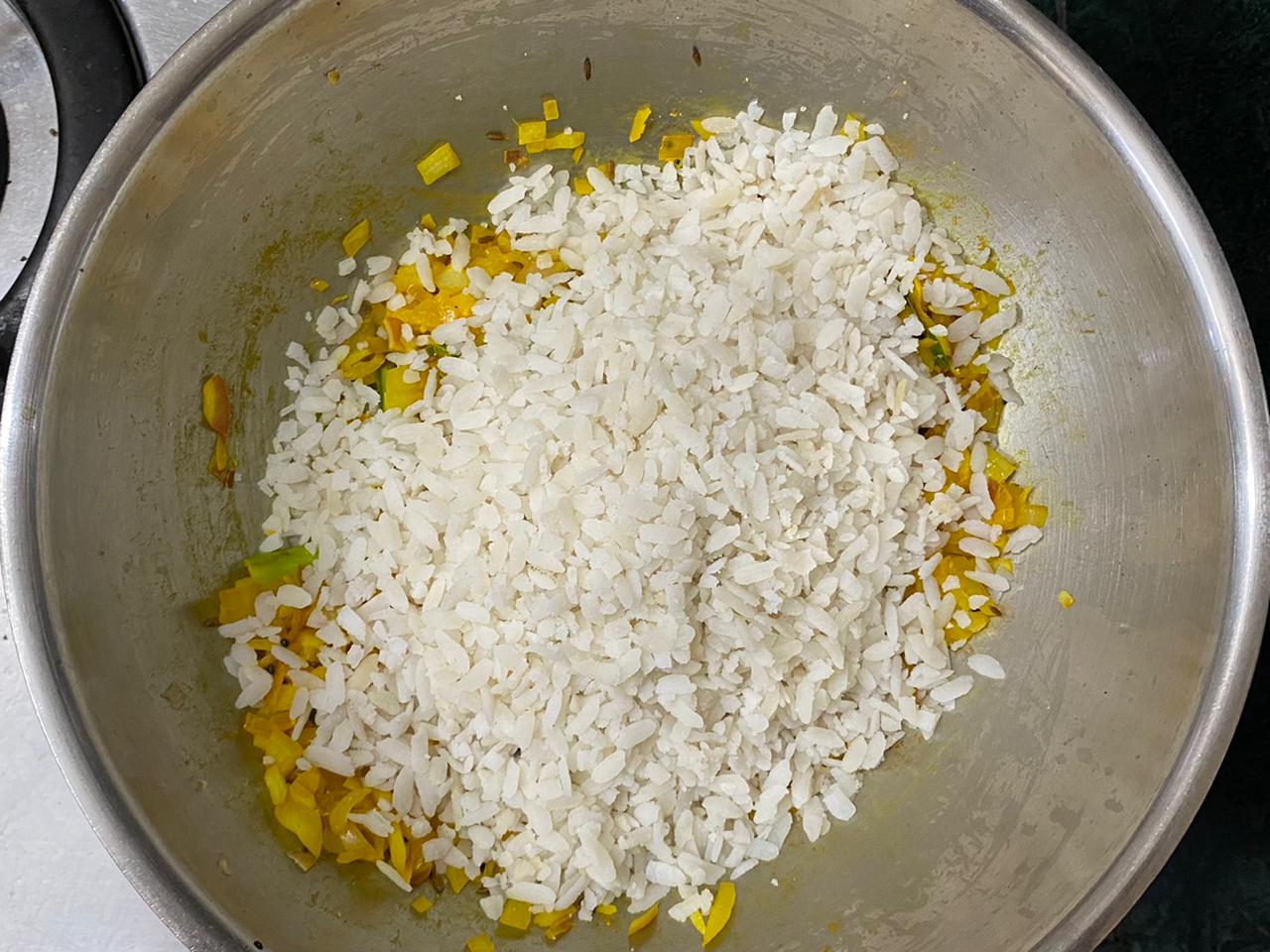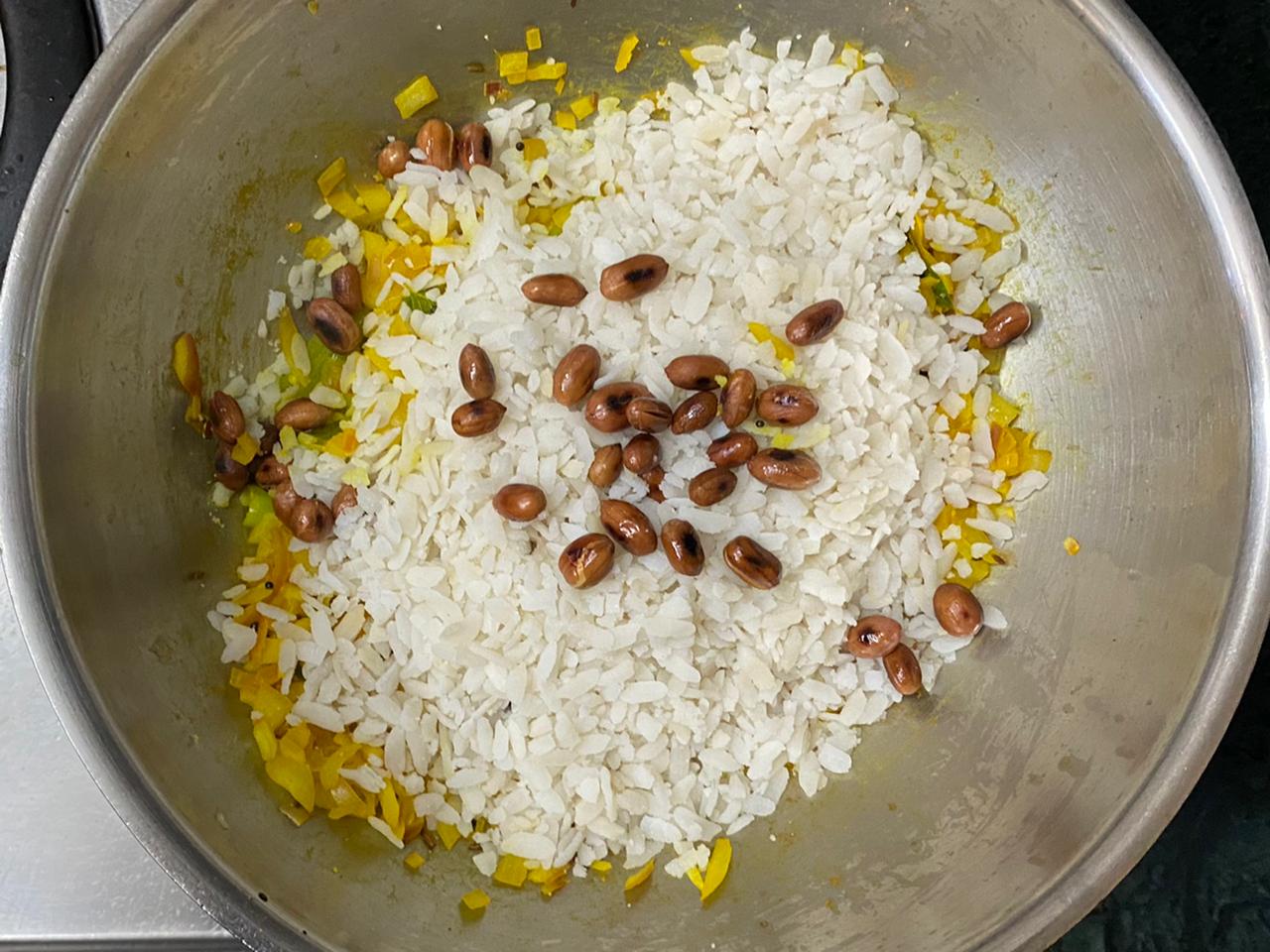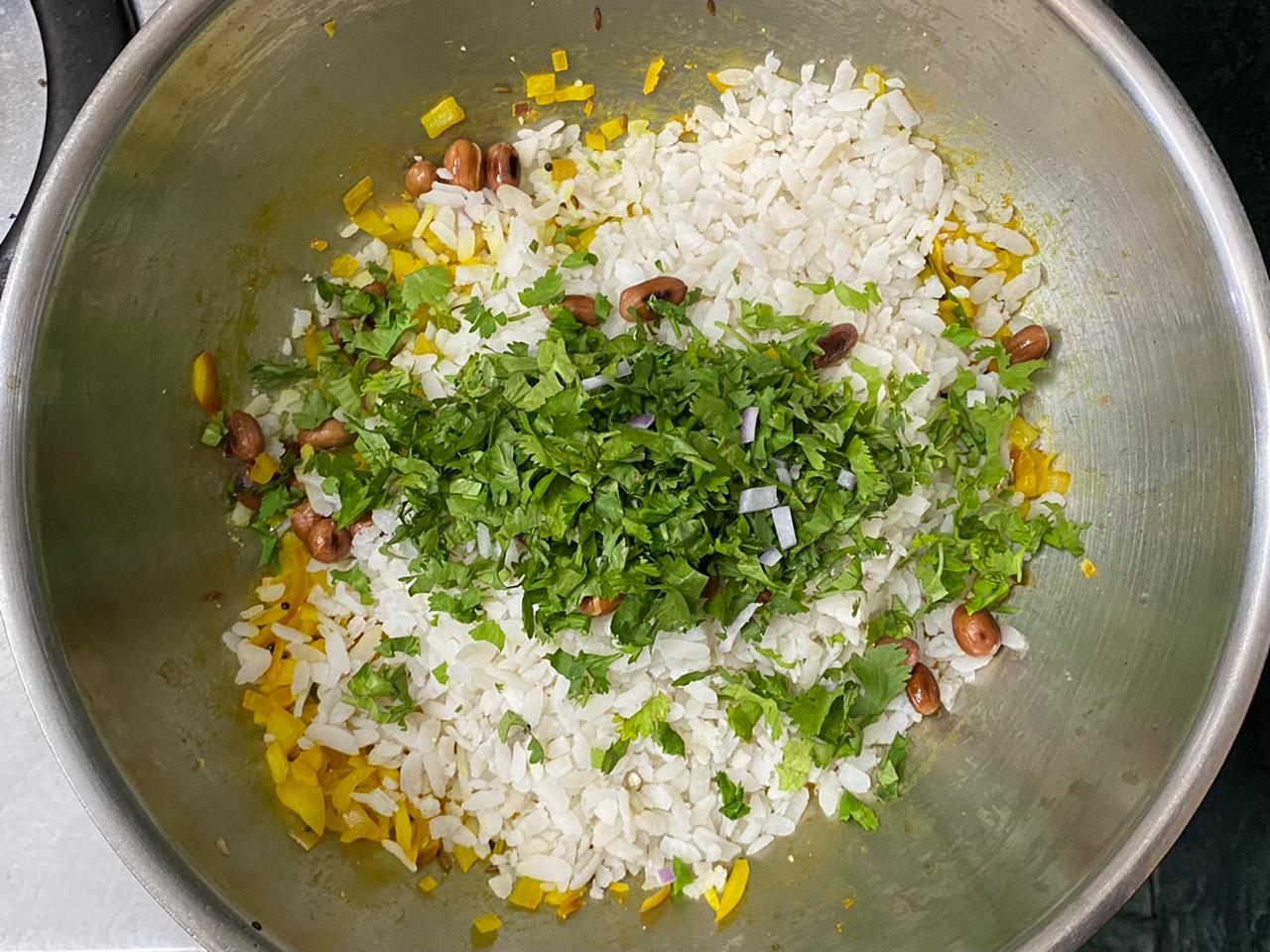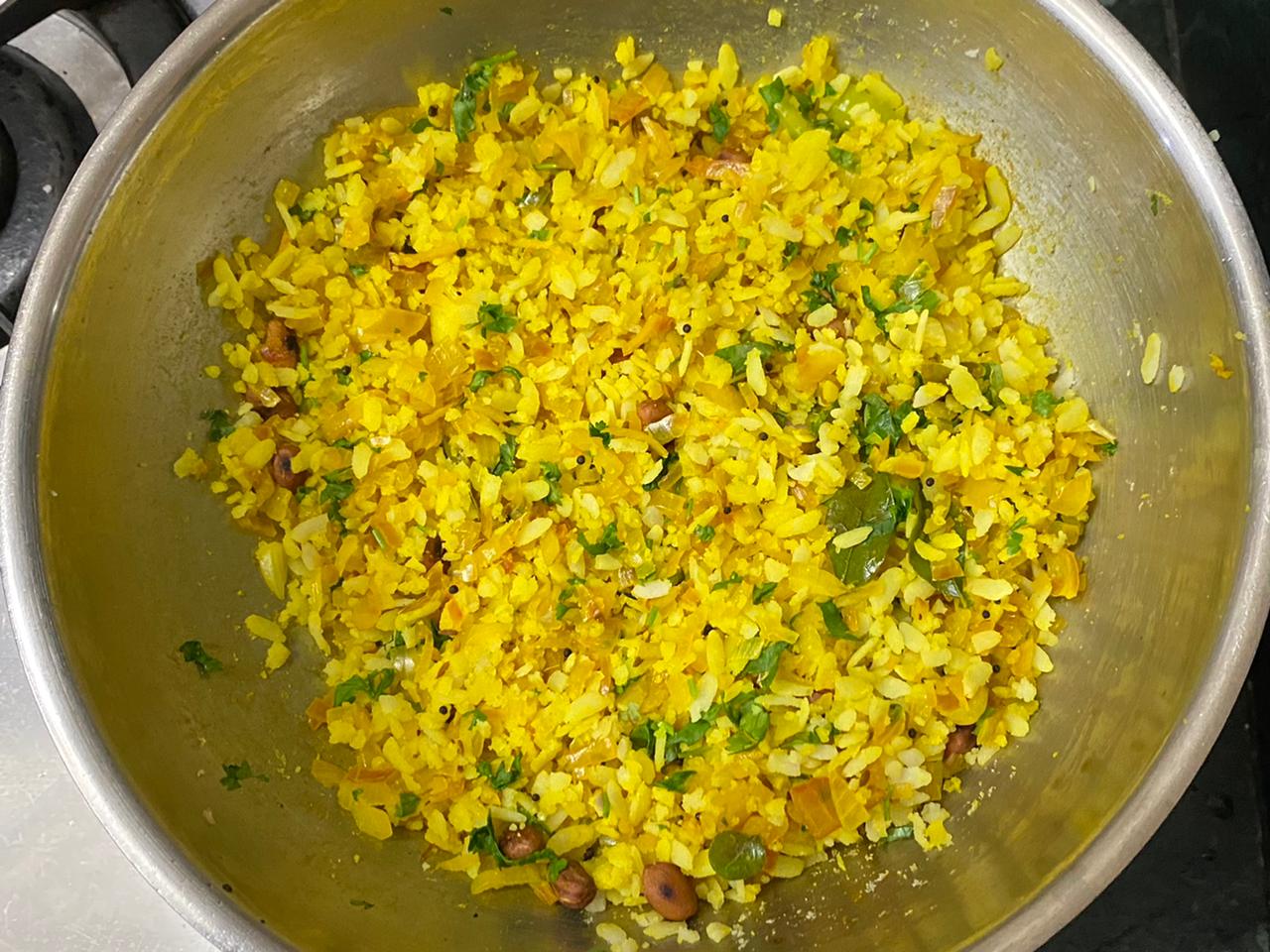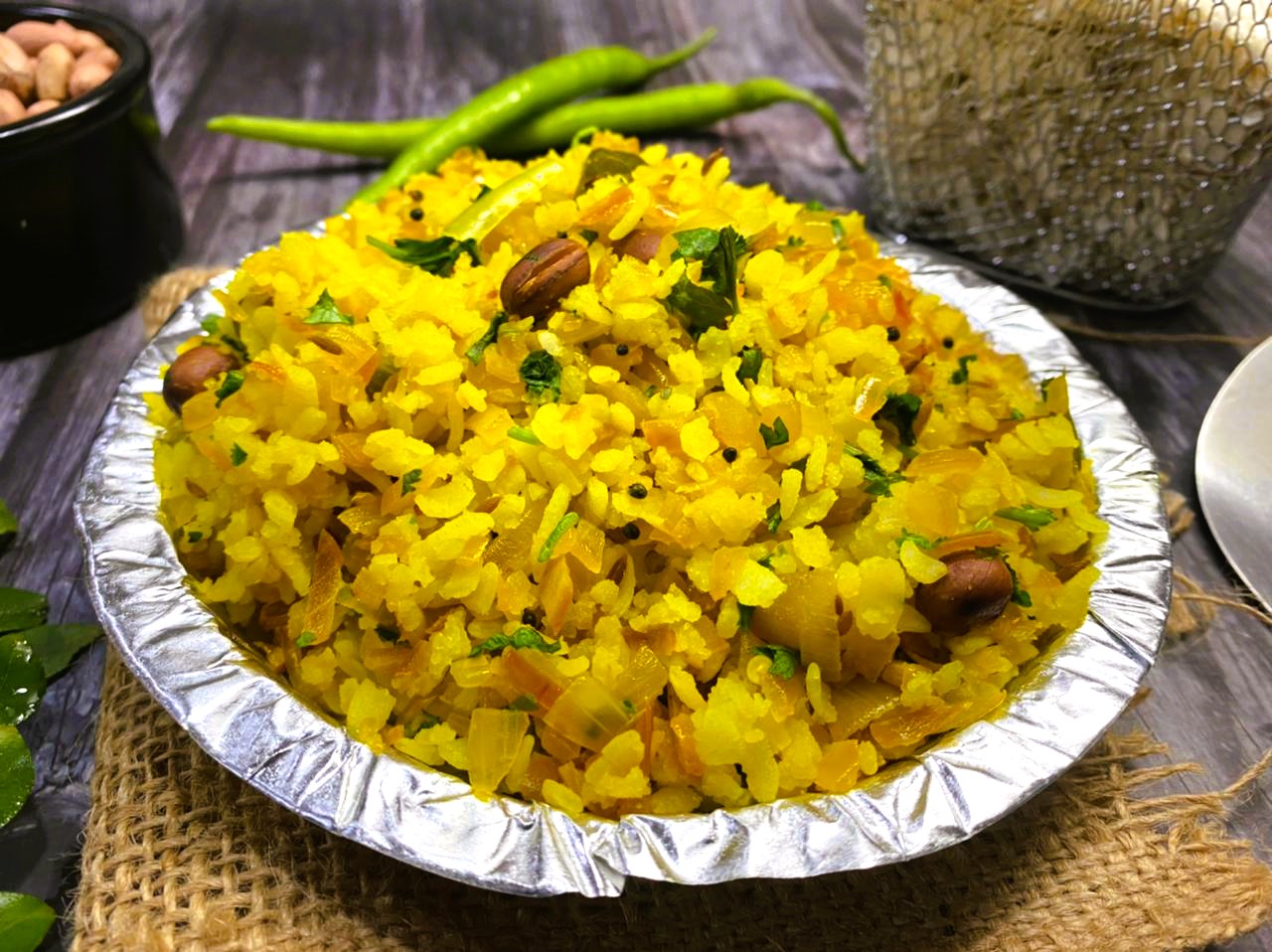 Once the onions are cooked and translucent, add salt, turmeric powder, sugar and lemon juice and mix. Finally add poha, peanuts and coriander leaves. Gently mix for 1-2 minutes.
Enjoy with a cup of chai!