Boiled Chana Dal Chaat
Chana Dal Chaat is easy, simple and healthy recipe of boiled chana dal tossed with onion, tomato and spices. This chaat recipe is full of flavours and different textures in each bite as the fresh ingredients and spices builds layers of flavours.
Chana dal also called split Bengal gram are immature chickpeas that have been split in half and polished and are rounded on one side and flat on the other. The taste of chana dal is mild and slightly sweet, making it a good neutral canvas for spices.
Chaat is a generic term used in India for streetside food that is spicy and tangy at the same time. This recipe can be called 'Boiled Chana Dal Salad' too but since I love chaat and I have added some chaat masala to make it spicy and tangy, I ended up calling it chaat.
My mother used to make quite a few dishes with chana dal and somehow over time I have realized that it is not a lentil I cook often although it is nutritionally extremely healthy. Chana dal contains a high amount of both insoluble and soluble fibers, as well as resistant and slowly digestible starches. Rich in protein, chana dal contains eight of the nine essential amino acids. Chana dal contains no cholesterol, and virtually no saturated fat or sodium. It is also a good source of zinc, and particularly rich in phosphorous and magnesium. Well, time to add it to my repertoire once again for not only its nutritional value but also its taste.
This easy recipe makes a great snack or lunch! This recipe is also oil-free, sugar-free, vegan and gluten-free. Can't get better than that!
Ingredients
1 cup chana dal (Bengal gram spilt and skinned)
½ cup finely chopped onions
½ cup finely chopped tomatoes
1 tablespoon finely chopped green chilies
1 teaspoon finely chopped ginger
½ cup finely chopped coriander leaves
2 tablespoons finely chopped raw mango
1 teaspoon salt
1 teaspoon turmeric powder
1 teaspoon black salt
1 teaspoon chaat masala
1 teaspoon cumin powder
1 teaspoon red chili powder
Juice of 1 lime
Directions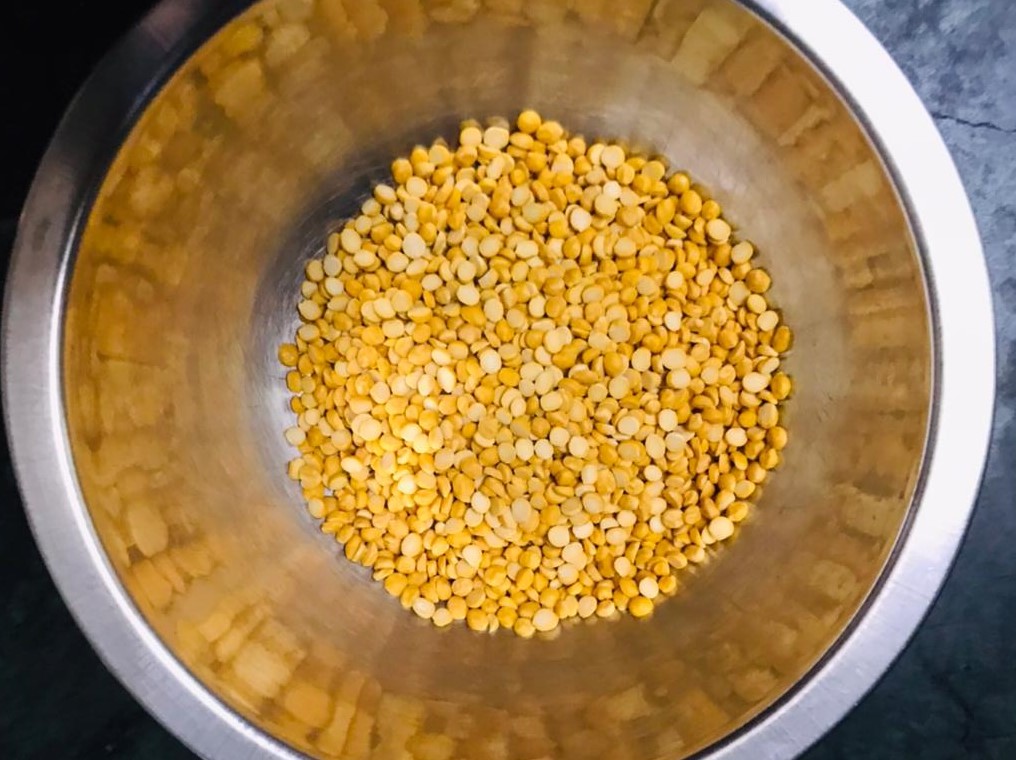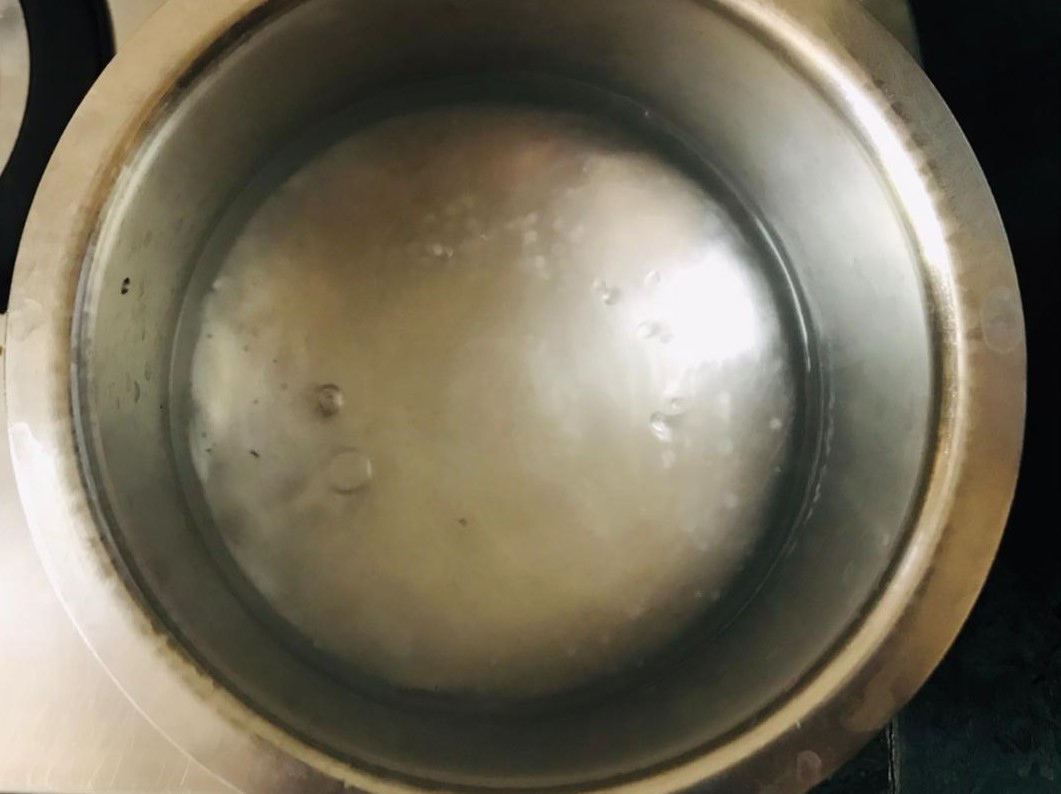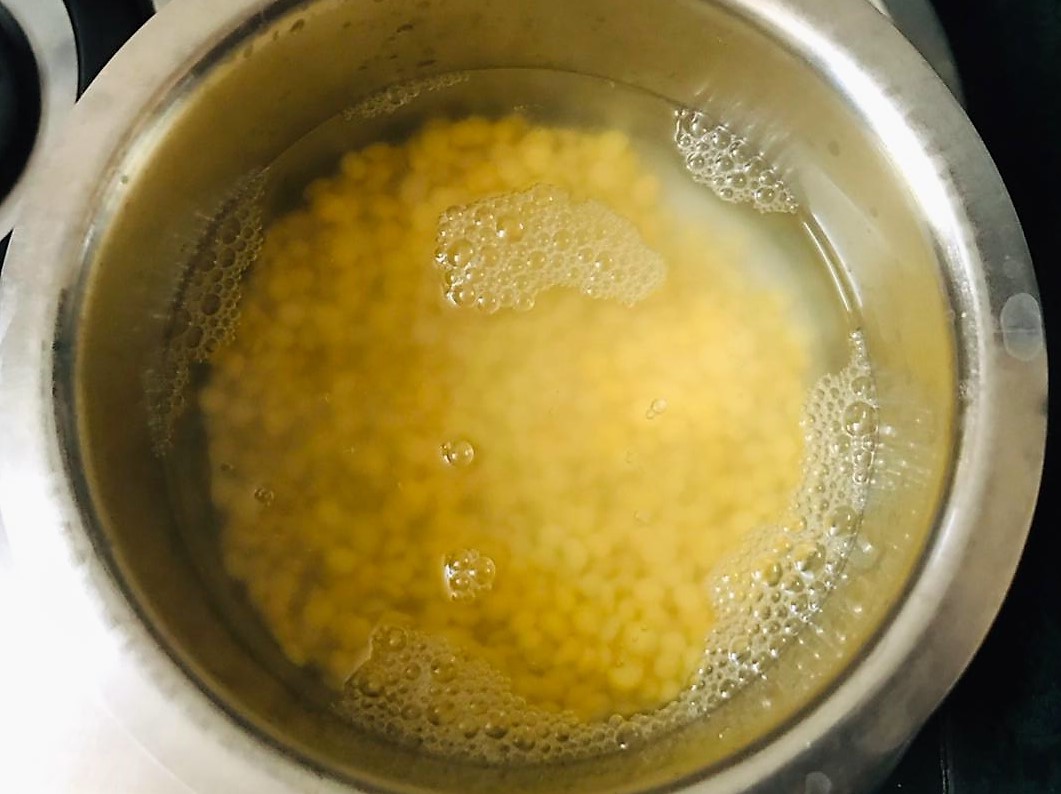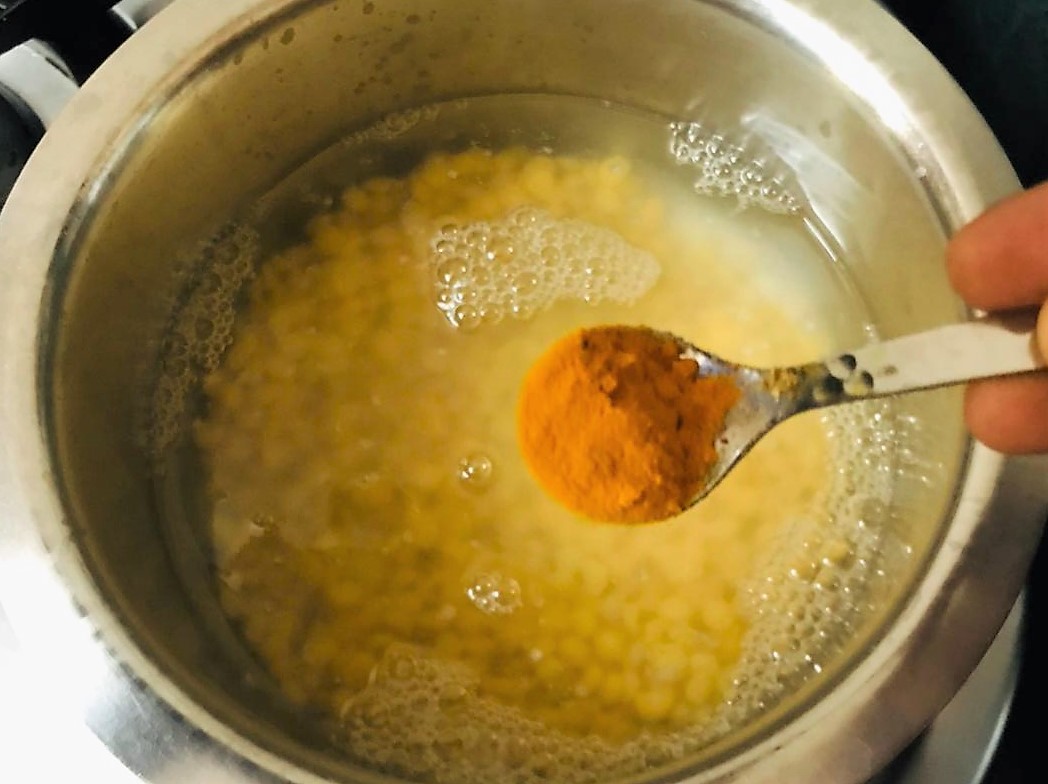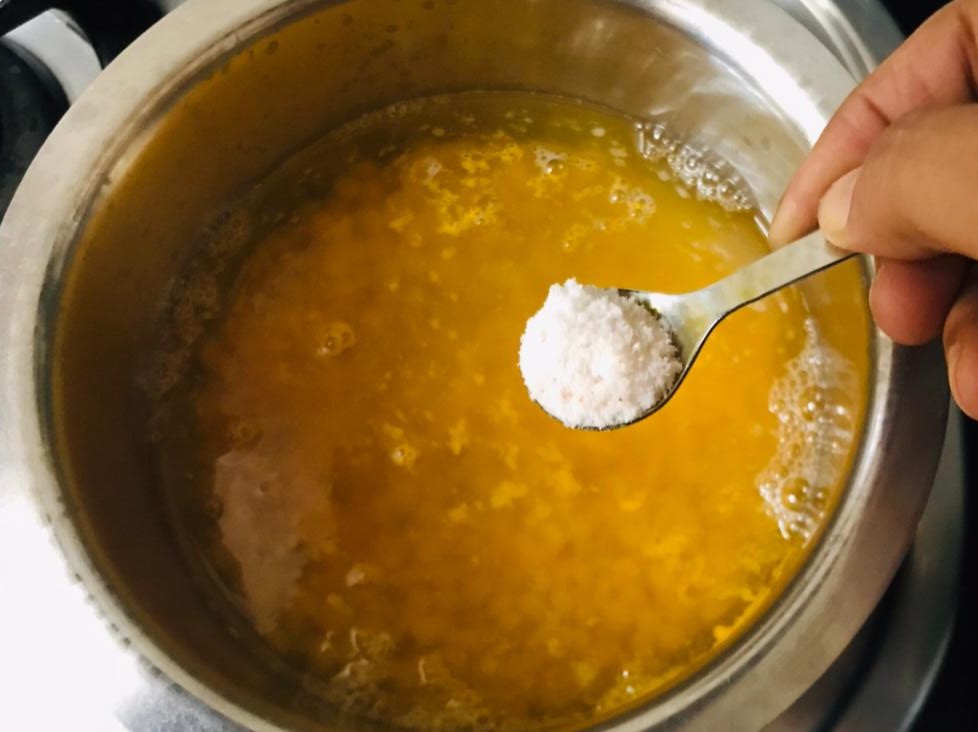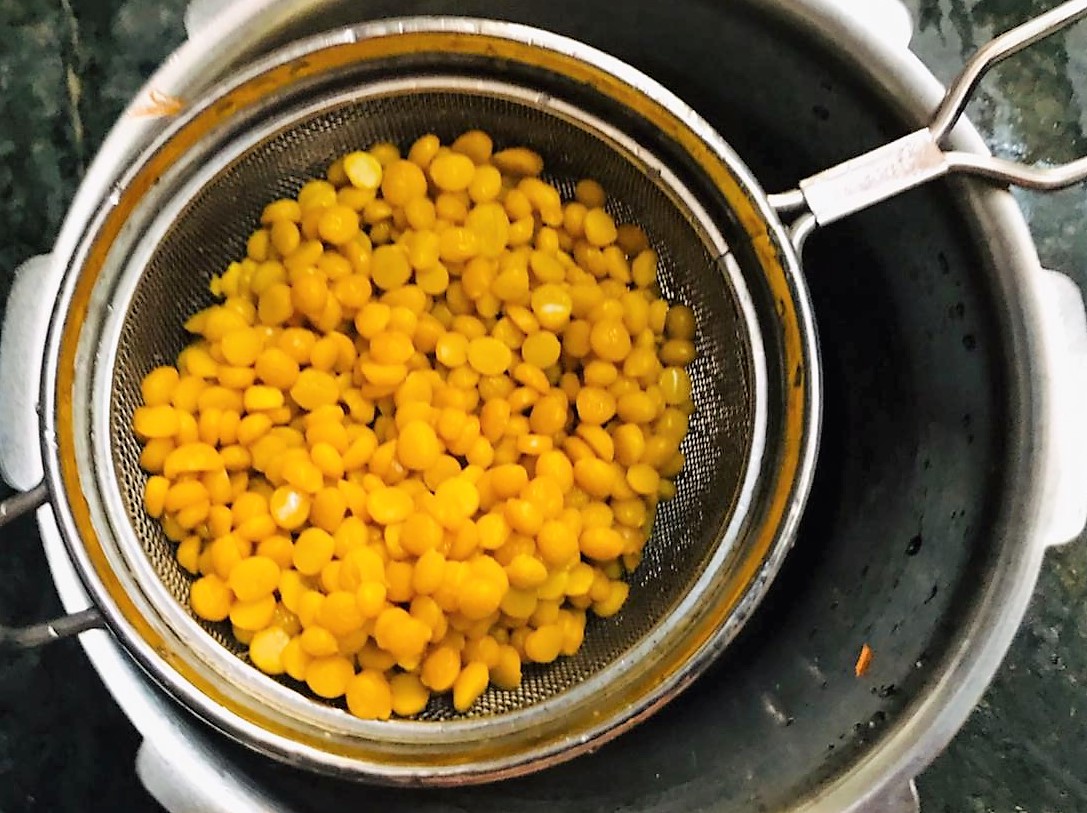 Wash the dal under running water and soak the dal in 3-4 cups of water for 2-3 hours.
Boil 4 cups of water in a pan and add the soaked dal, turmeric powder and salt and boil for 10-12 minutes on medium to low heat or until the dal has cooked. Chana Dal only needs to be cooked until it can be easily squashed between two fingers. Unlike other lentils, chana dal is cooked until it is just cooked through and does not lose its shape. Once the dal has boiled, drain the water and keep it aside.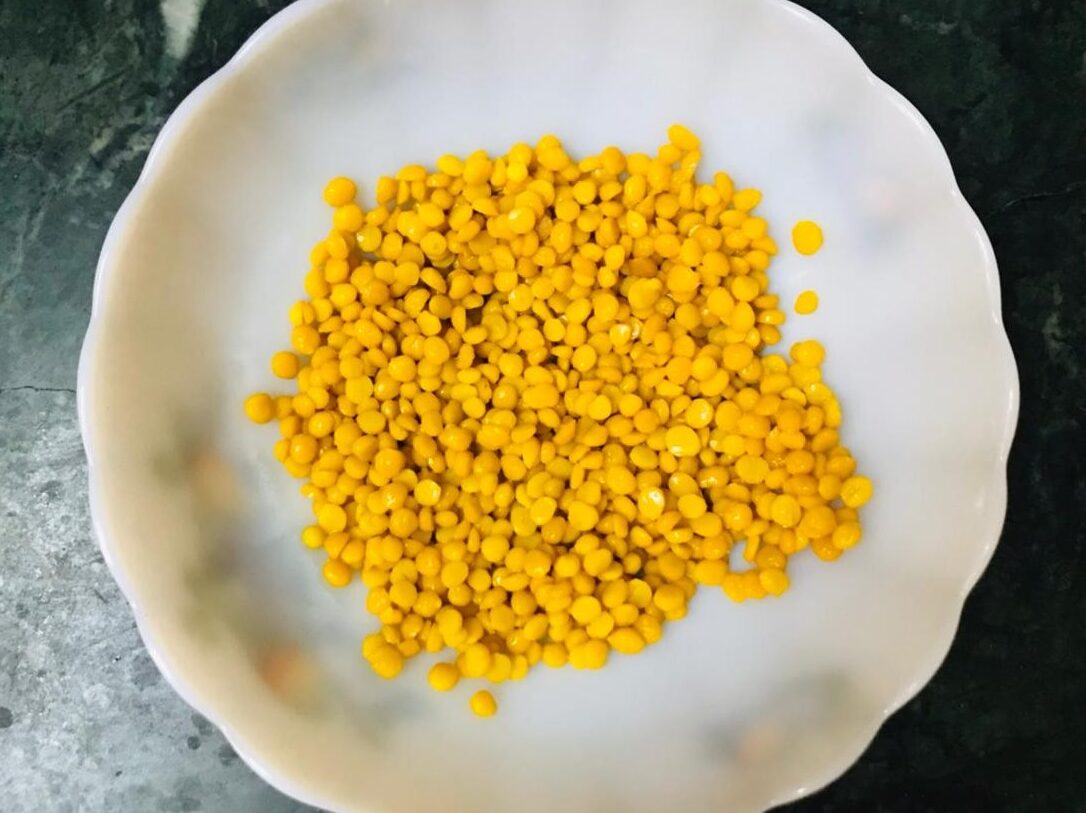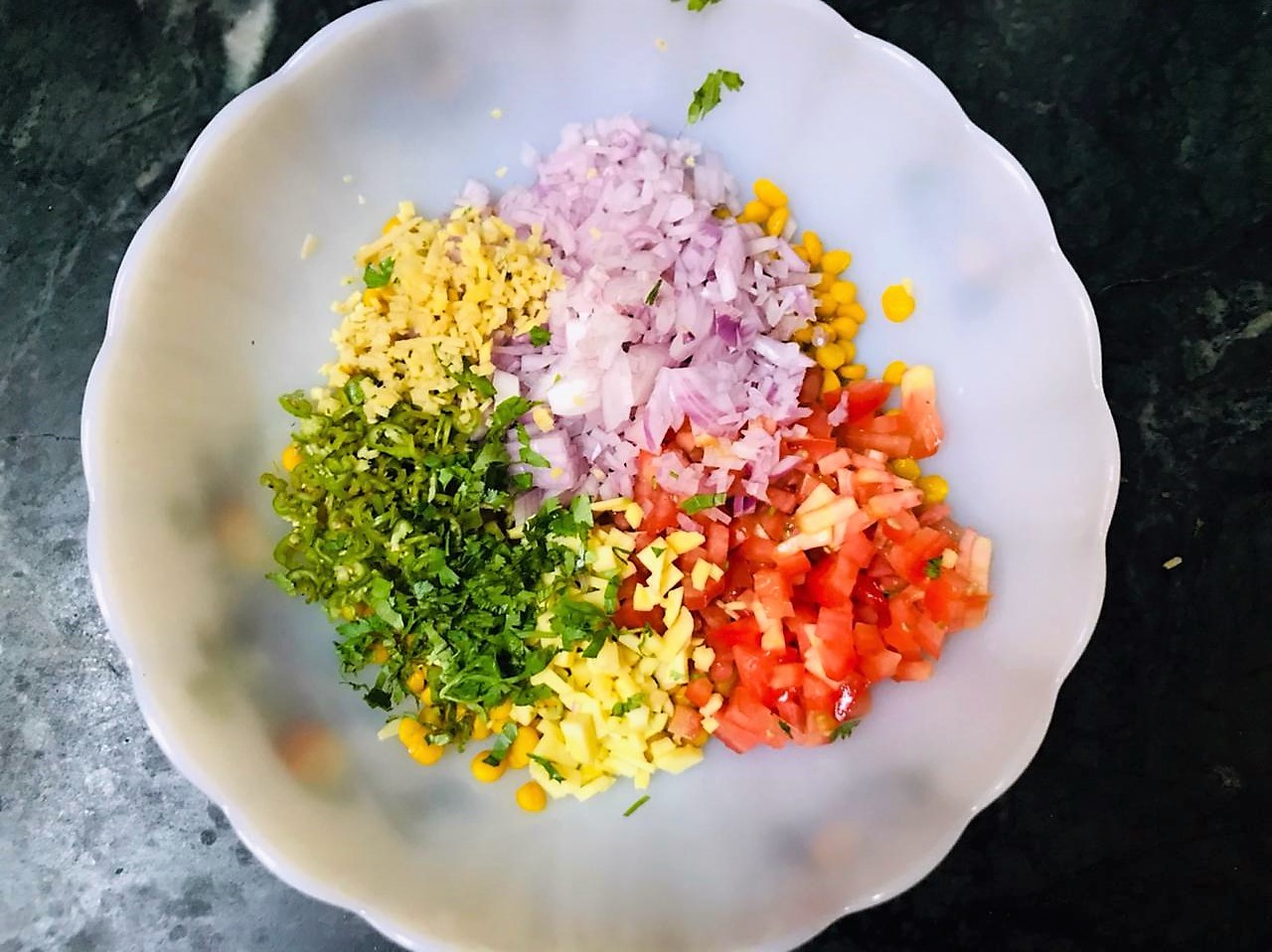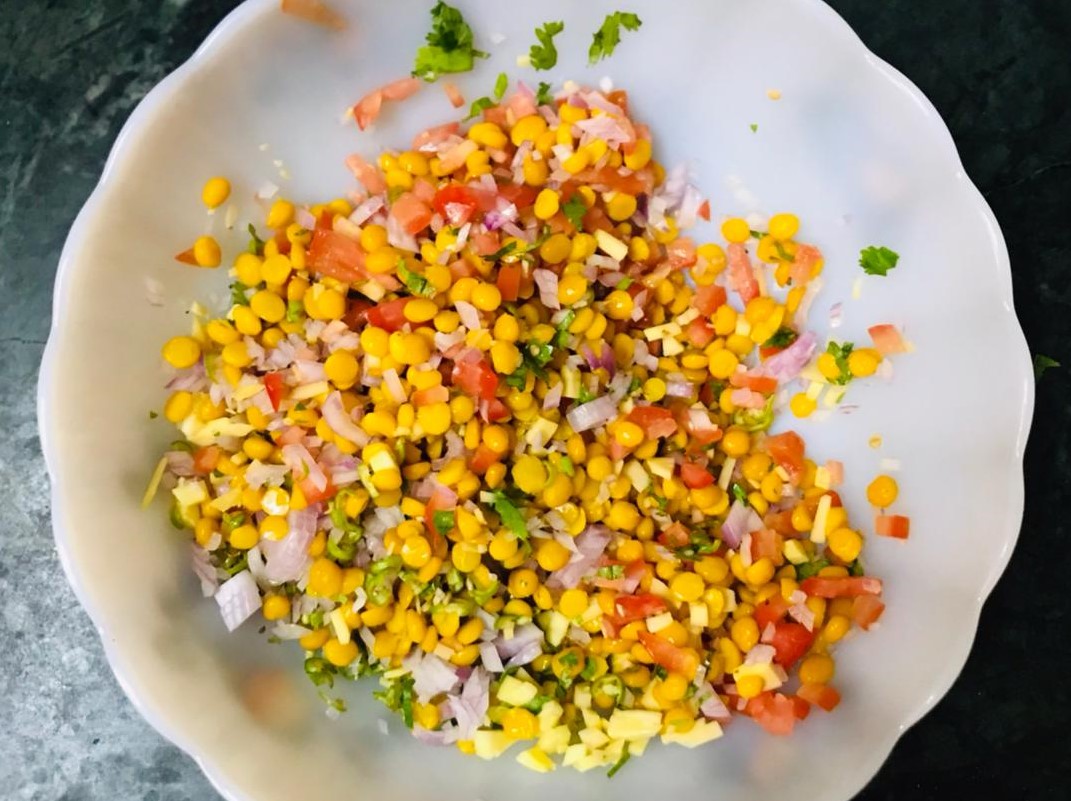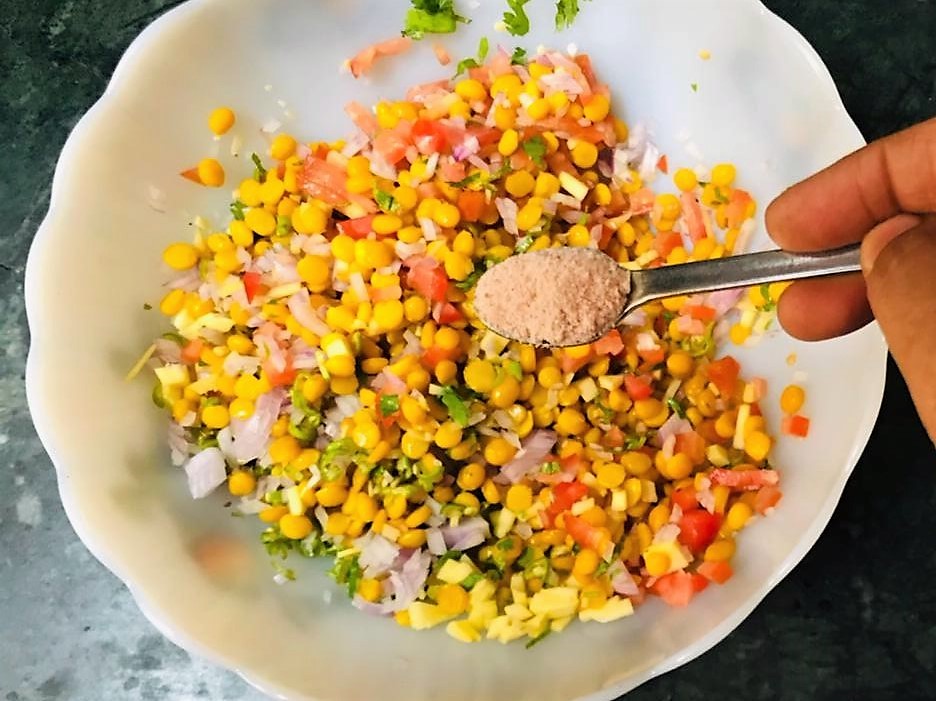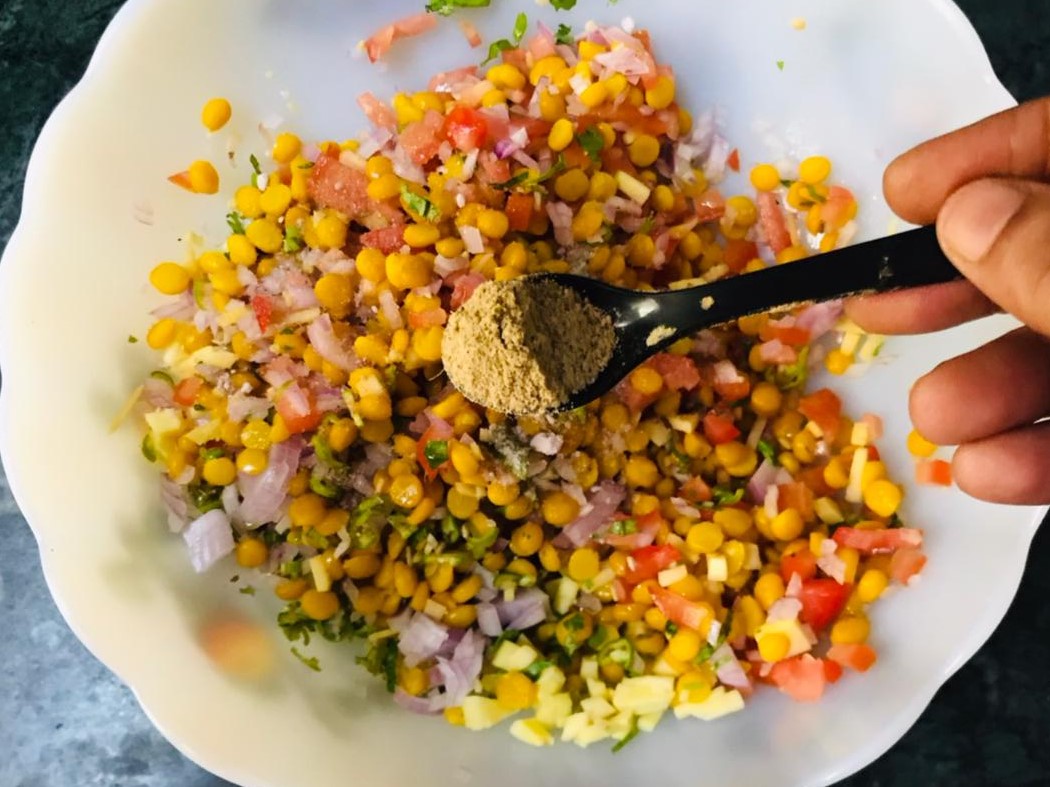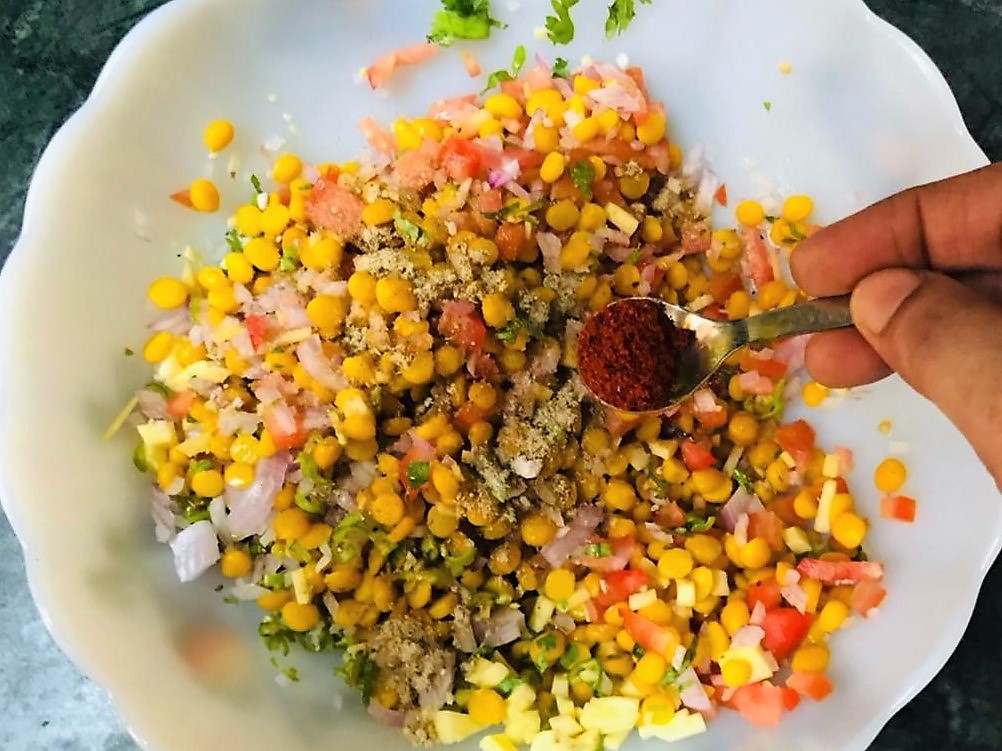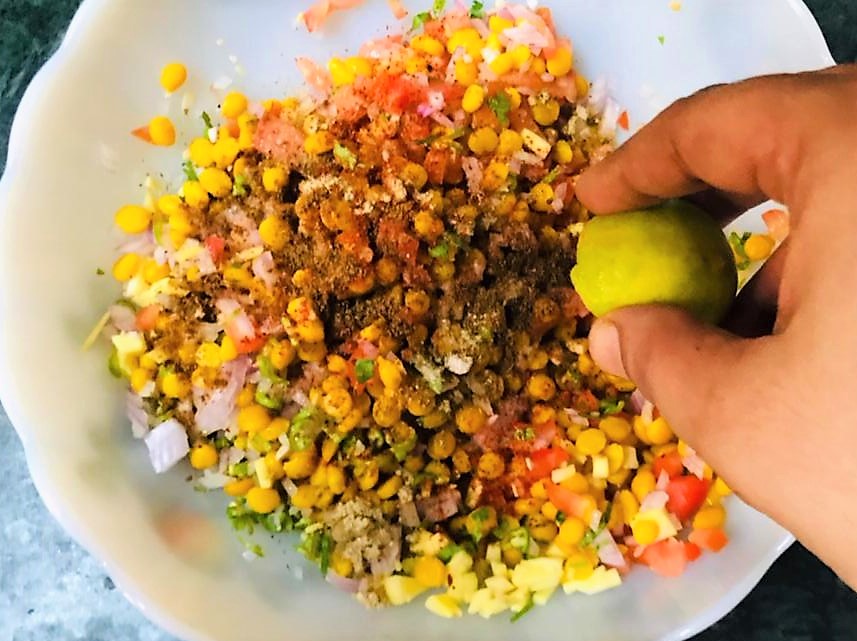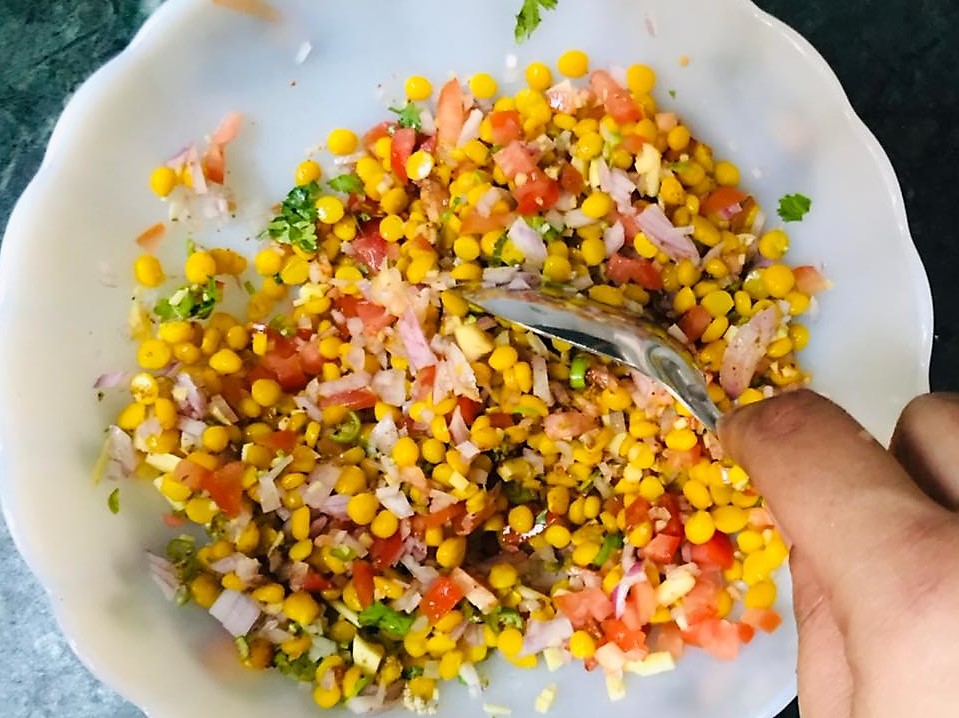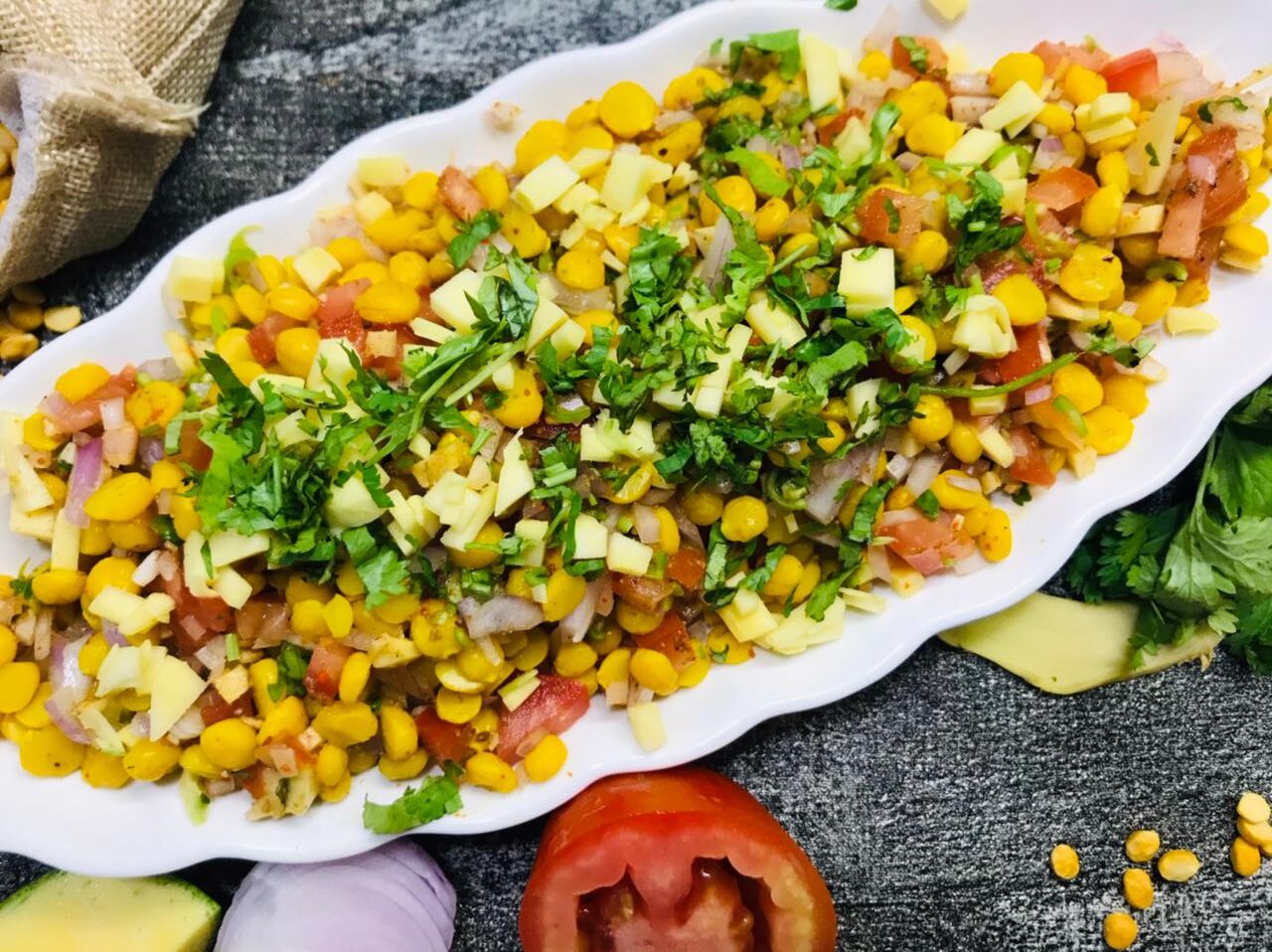 In a bowl mix together the boiled dal, onions, tomatoes, green chilies, ginger, raw mango, coriander leaves, black salt, red chili powder, cumin powder, chaat masala and lime juice.  Taste to adjust the seasoning according to your taste.
Serve the chana chat garnished with coriander leaves.