Chicken 65
Chicken 65 is a classic, delicious, spicy South Indian recipe. Crispy fried chicken tossed in curry leaves and green chillies.
Chicken 65 was first introduced in Chennai, India. There are several theories as to why the delicious, deep-fried dish has this name. Some theories make sense – like the one that suggests it was the 65th item on a menu. In reality, the history of Chicken 65 dates back to the year 1965, when Mr. Buhari, owner of the Buhari Hotel chain in Chennai invented this legendary starter hence the name. Since then, the popularity of this legendary dish has not only surged in India but across the world.
There are many versions of Chicken 65 in South India. In the Karnataka version the final dish is garnished with freshly grated coconut, the Andhra Pradesh version of the dish is extremely spicy, dry and the chicken is sautéed instead of being fried. Whereas the Tamil Nadu and Kerela versions are quite similar and often called 'Kori Sukka.'
For this chicken 65 recipe, the chicken pieces are marinated and deep fried before being sautéed in a garlic, chilli and curry leaves resulting in a crispy, soft and succulent chicken. This interesting chicken recipe is a perfect amalgamation of spices, tangy yoghurt and juicy chicken. This is one of my husband's favourite dishes and he often orders it when we dine out.
Chicken 65 is definitely a dish for spice lovers as it is meant to have a spicy kick- this is the sort of dish that can set your mouth on fire with flavours. The taste of chicken 65 is quite dependent on the marinade. I prefer to marinade it for at least 2-3 hours to tenderize and flavour the chicken. The important thing about chicken 65 is that the longer the chicken marinates, and the tastier it will be.
If you are looking forward to enjoying India's varied food recipes, the Chicken 65 reigns as one of the top dishes to make you drool from anywhere in the world! This spicy and dry chicken snack is best loved as starters.
Other South Indian Recipes you might want to try are Onion Rava Dosa, Paneer 65, Chettinad Prawn Chukka, Baby Corn Pepper Fry, Murukku, Prawns Pepper Fry, Rava Kesari, Malgapodi Powder, Appe, South Indian Vegetable Korma to name a few.
Ingredients
For the Marinade
2 chicken thighs (cut into small bite sized pieces)
½ teaspoon grated/minced ginger
½ teaspoon grated/minced garlic
1 teaspoon lime juice
Salt to taste
1½ teaspoons Kashmiri red chilli
½ teaspoon black pepper powder
¼ teaspoon garam masala (optional)
1 tablespoon plain yogurt
For Tempering
1 teaspoon oil
1 tablespoon finely chopped garlic
2 sprigs of curry leaves
4-5 green chillies halved
Other Ingredients
1½ tablespoons cornflour
1 tablespoon rice flour
Oil for deep frying
Directions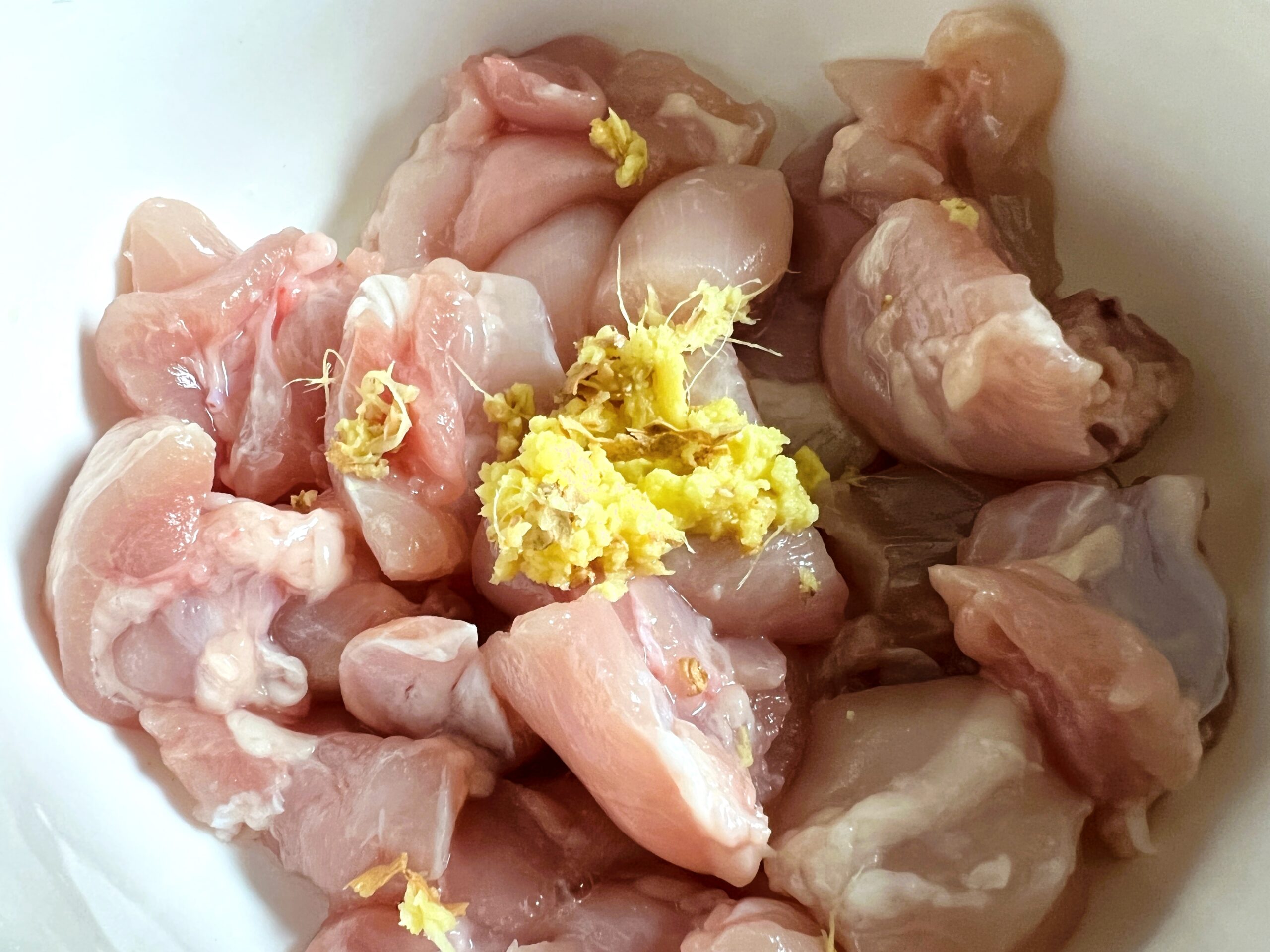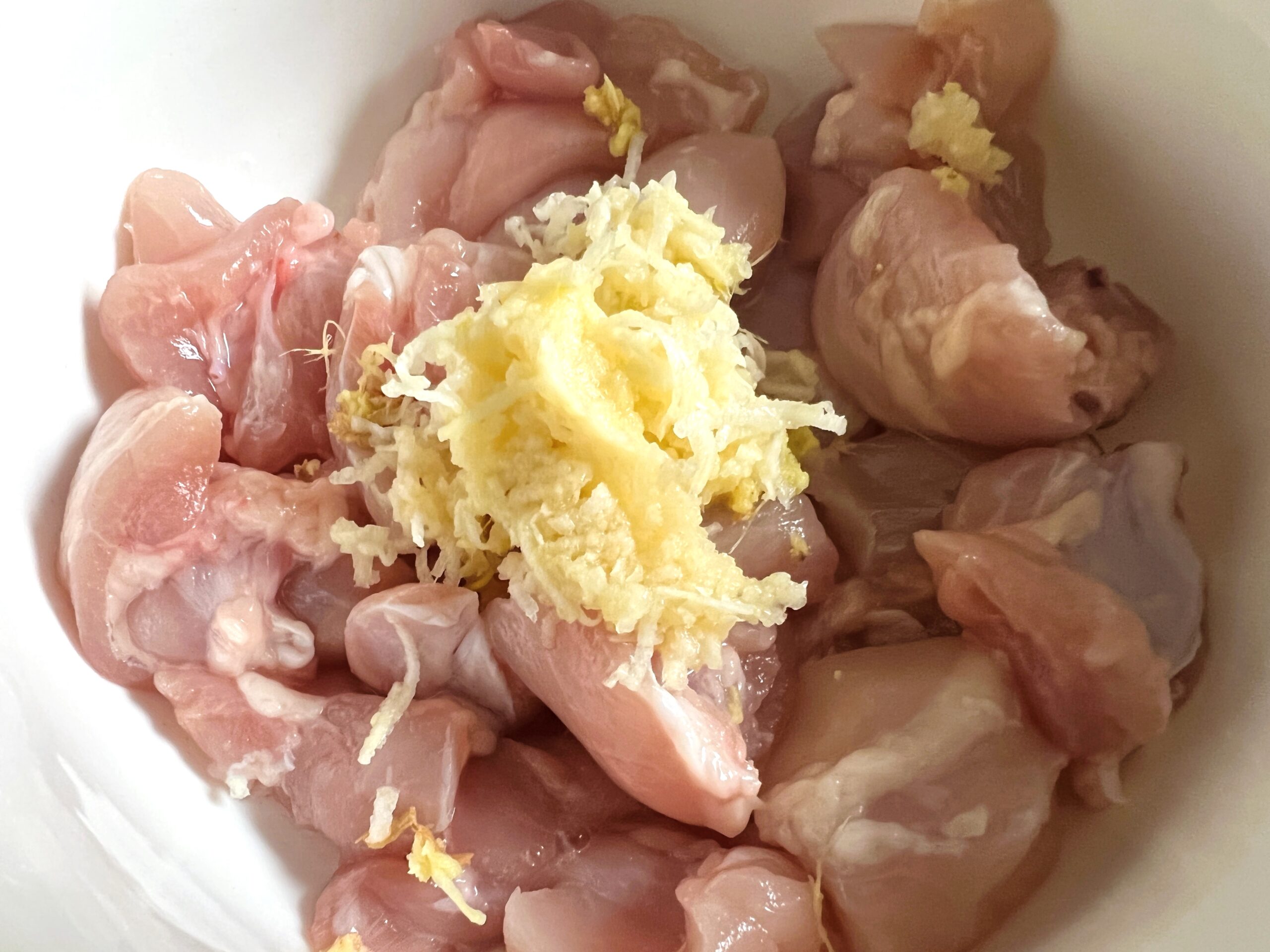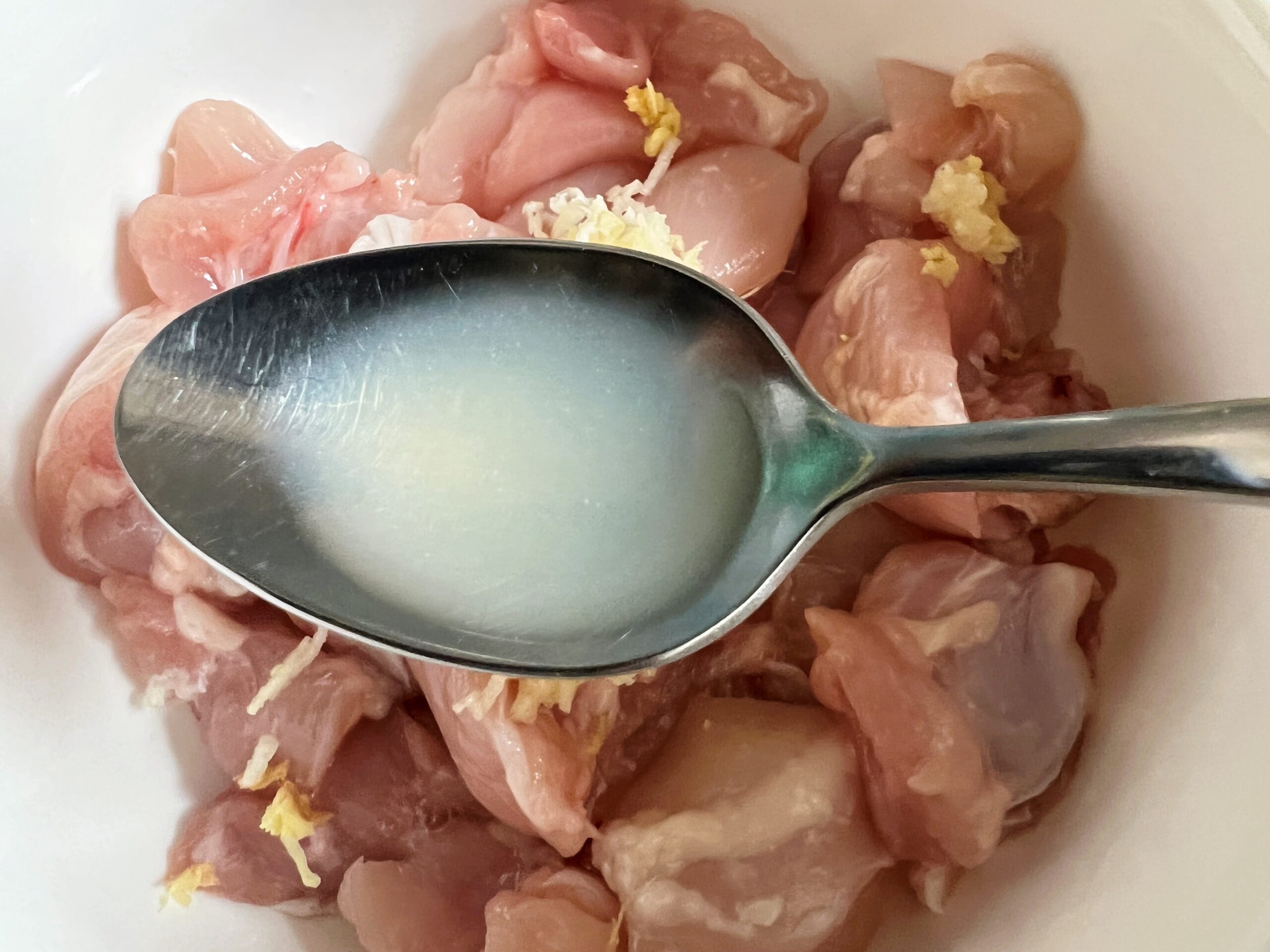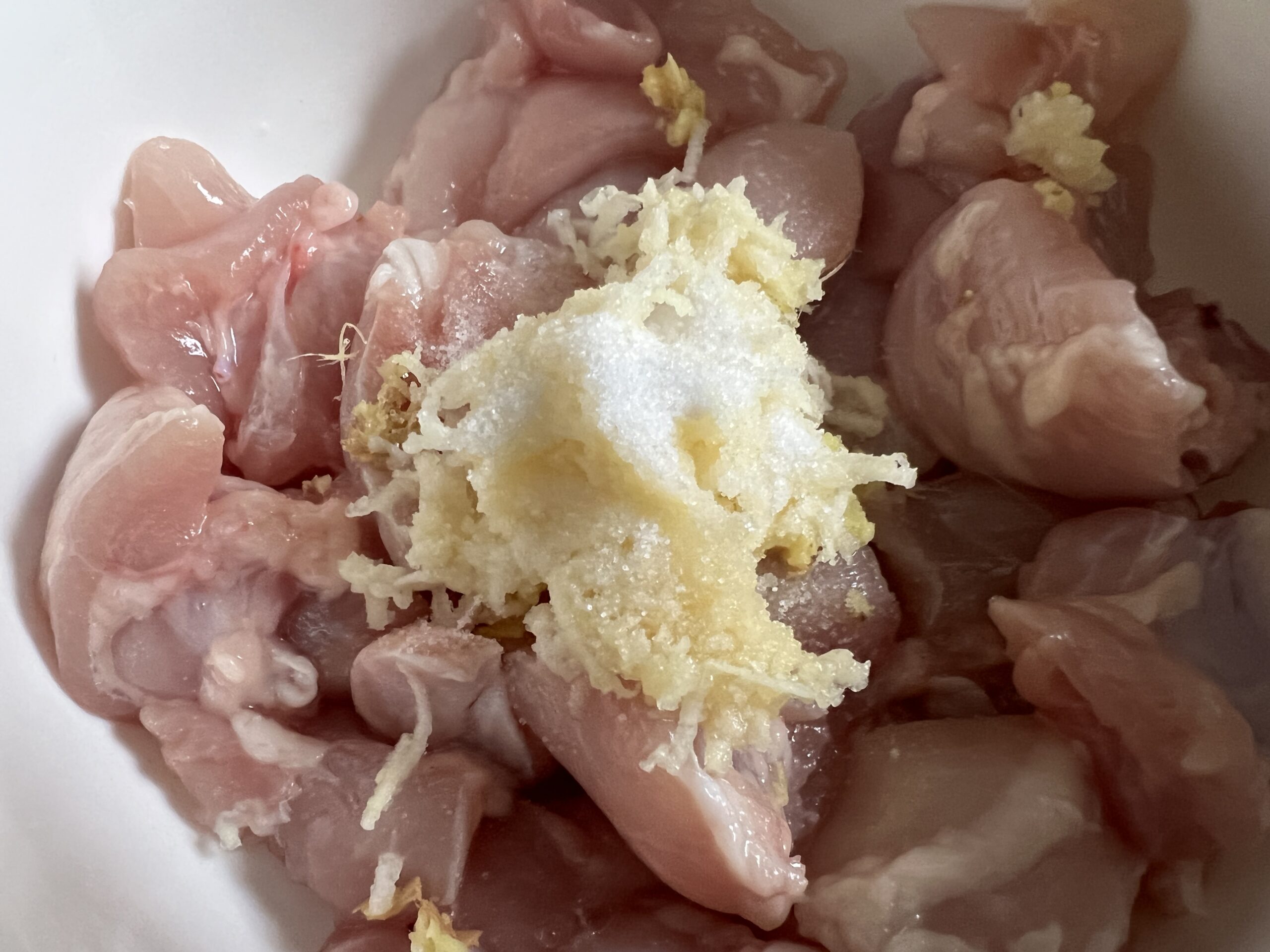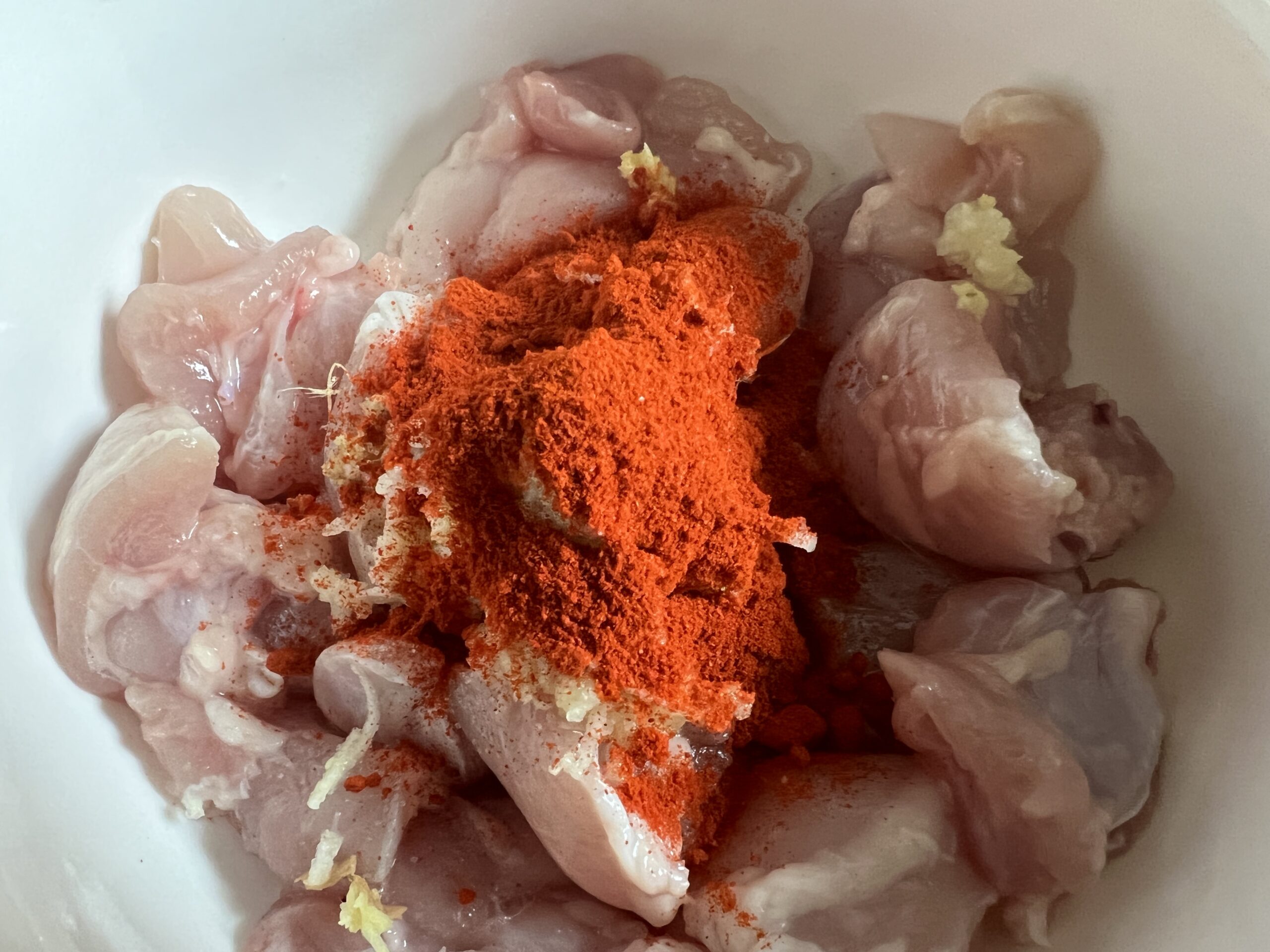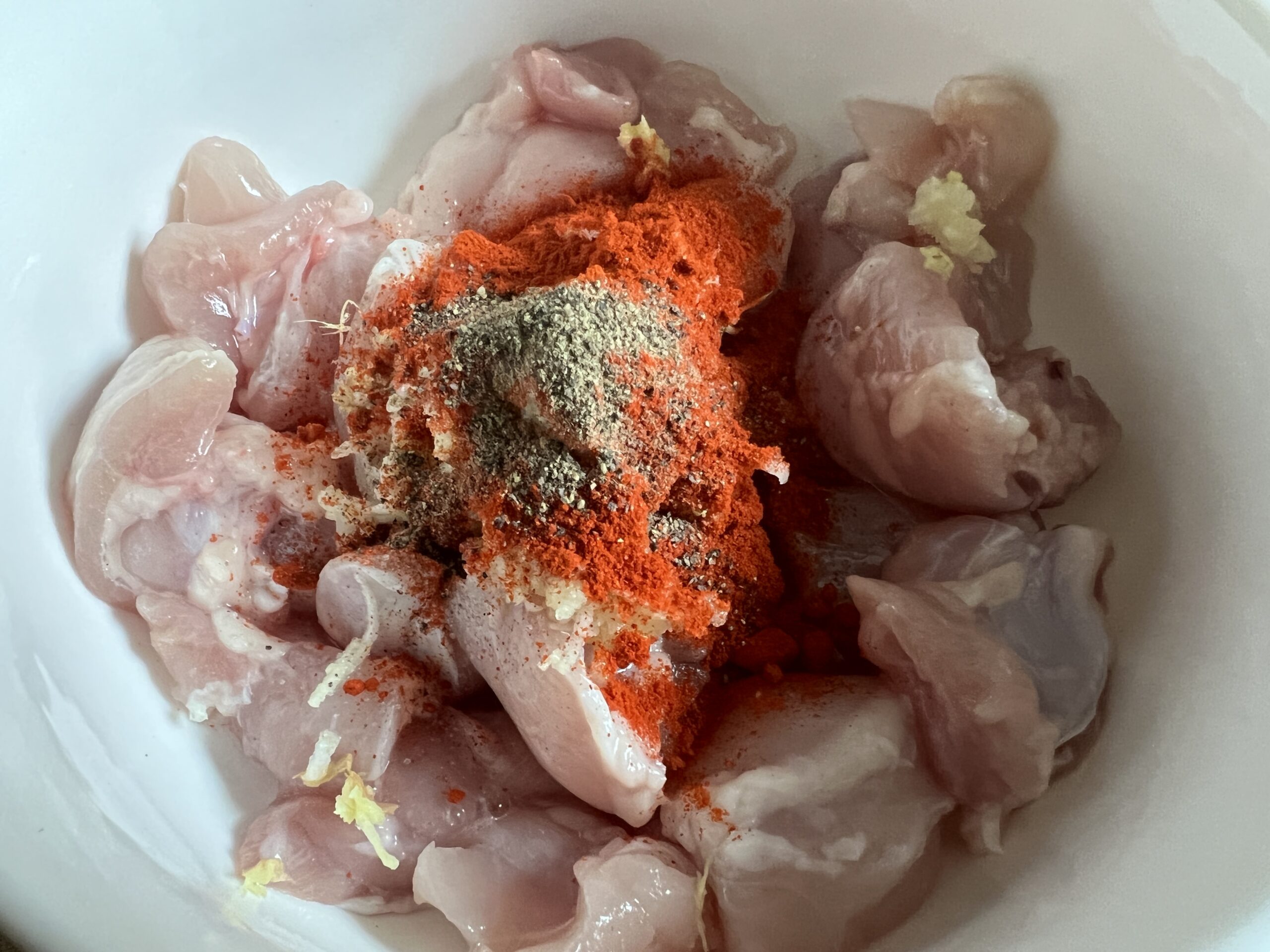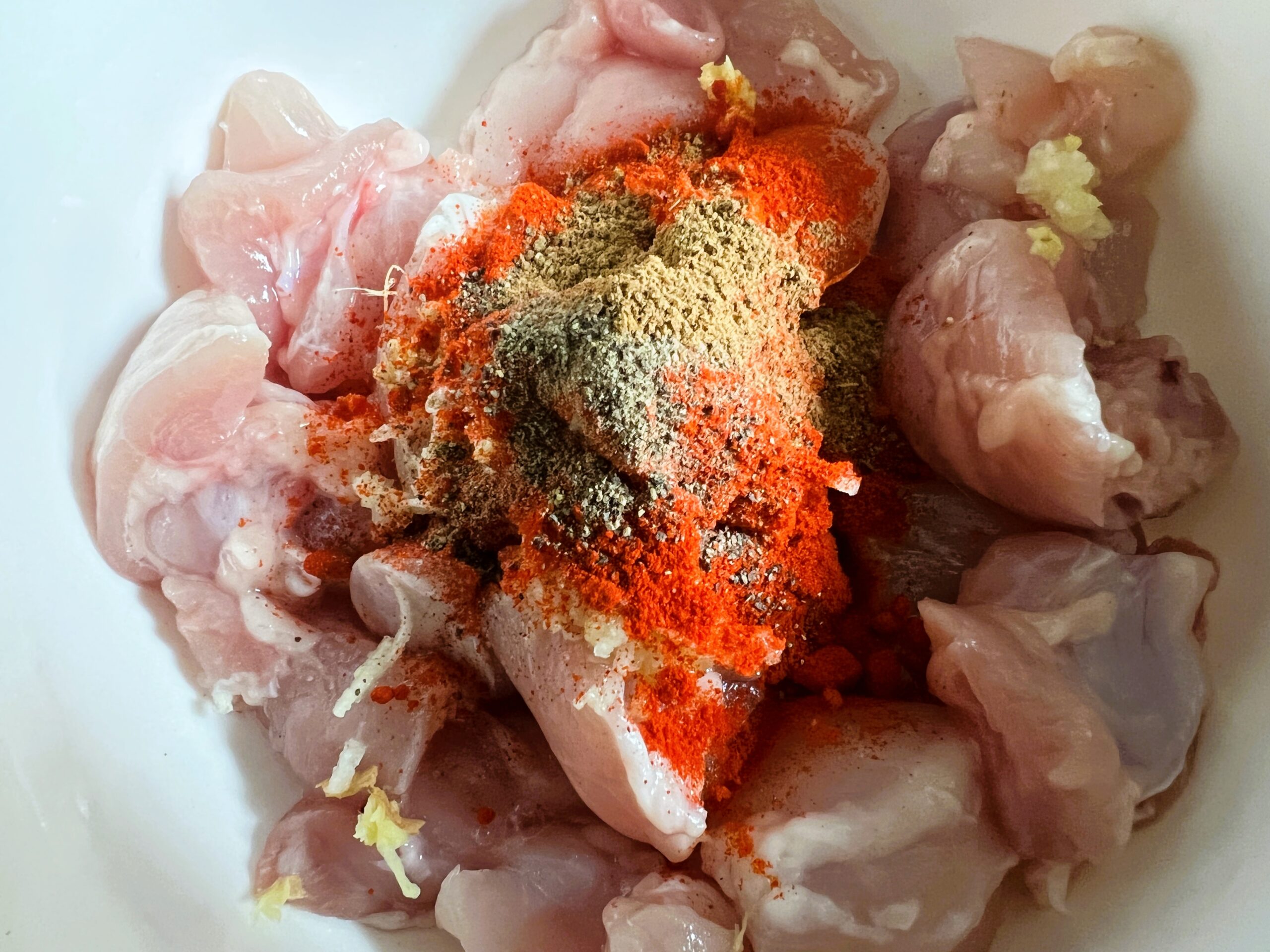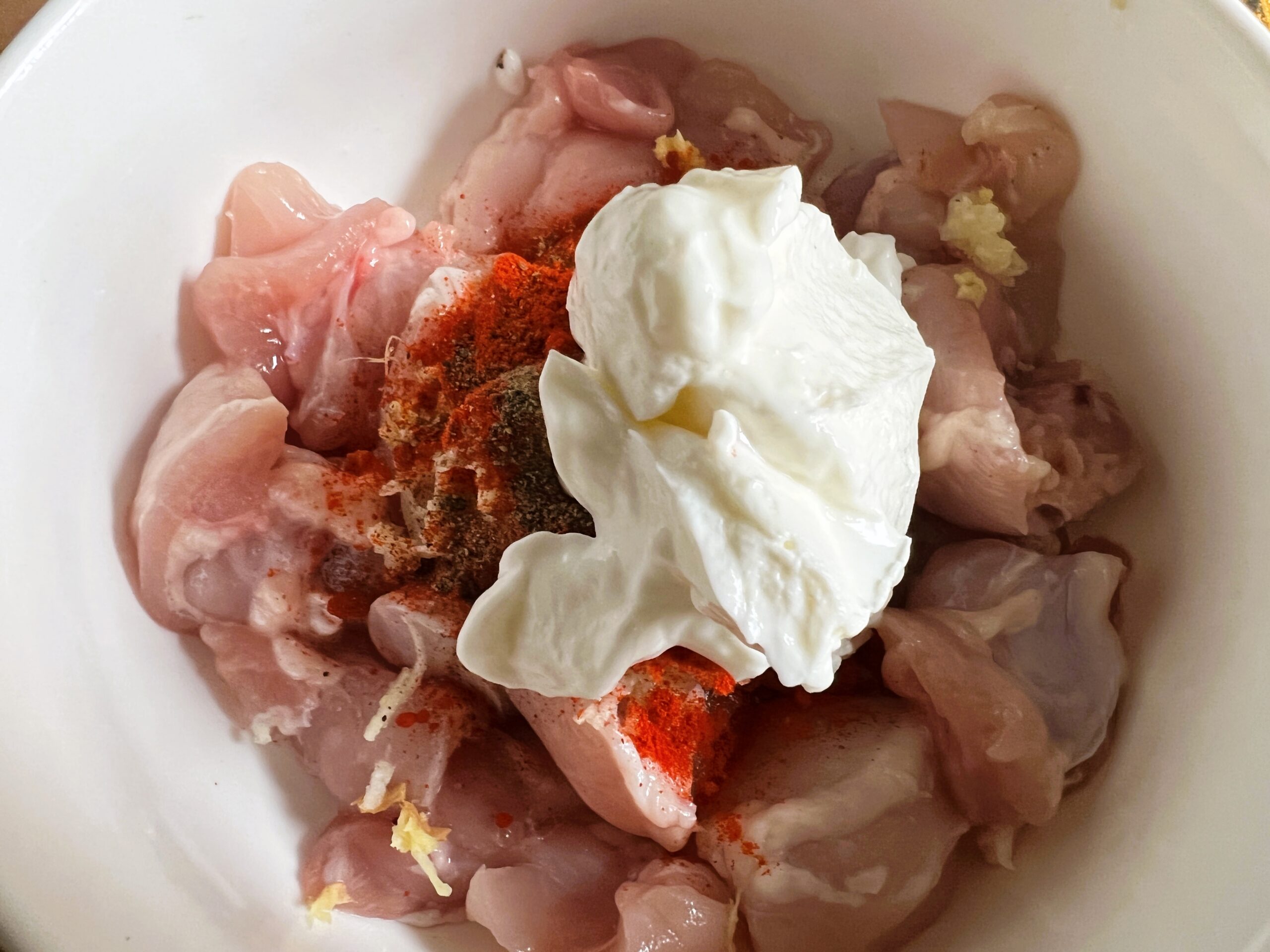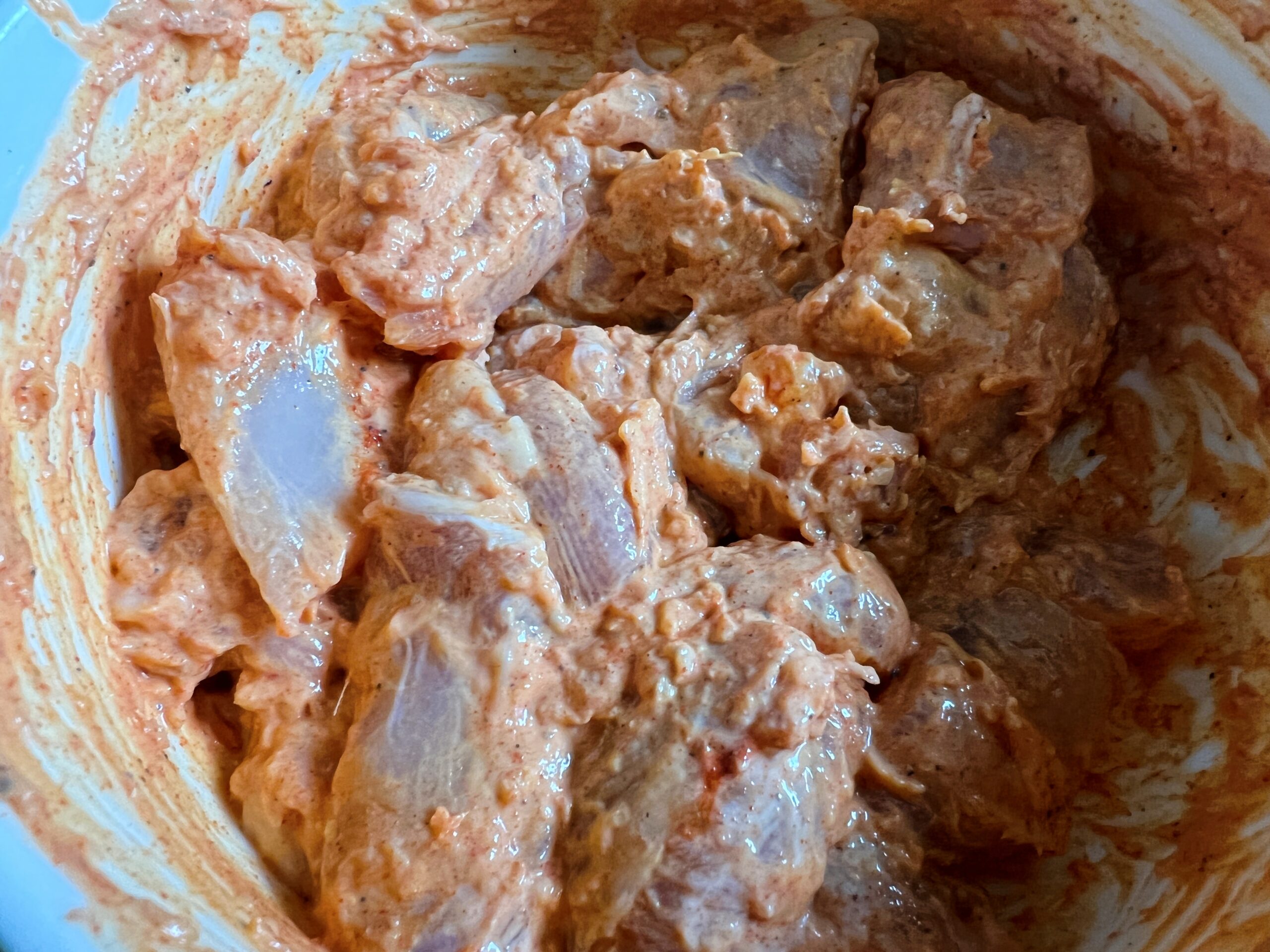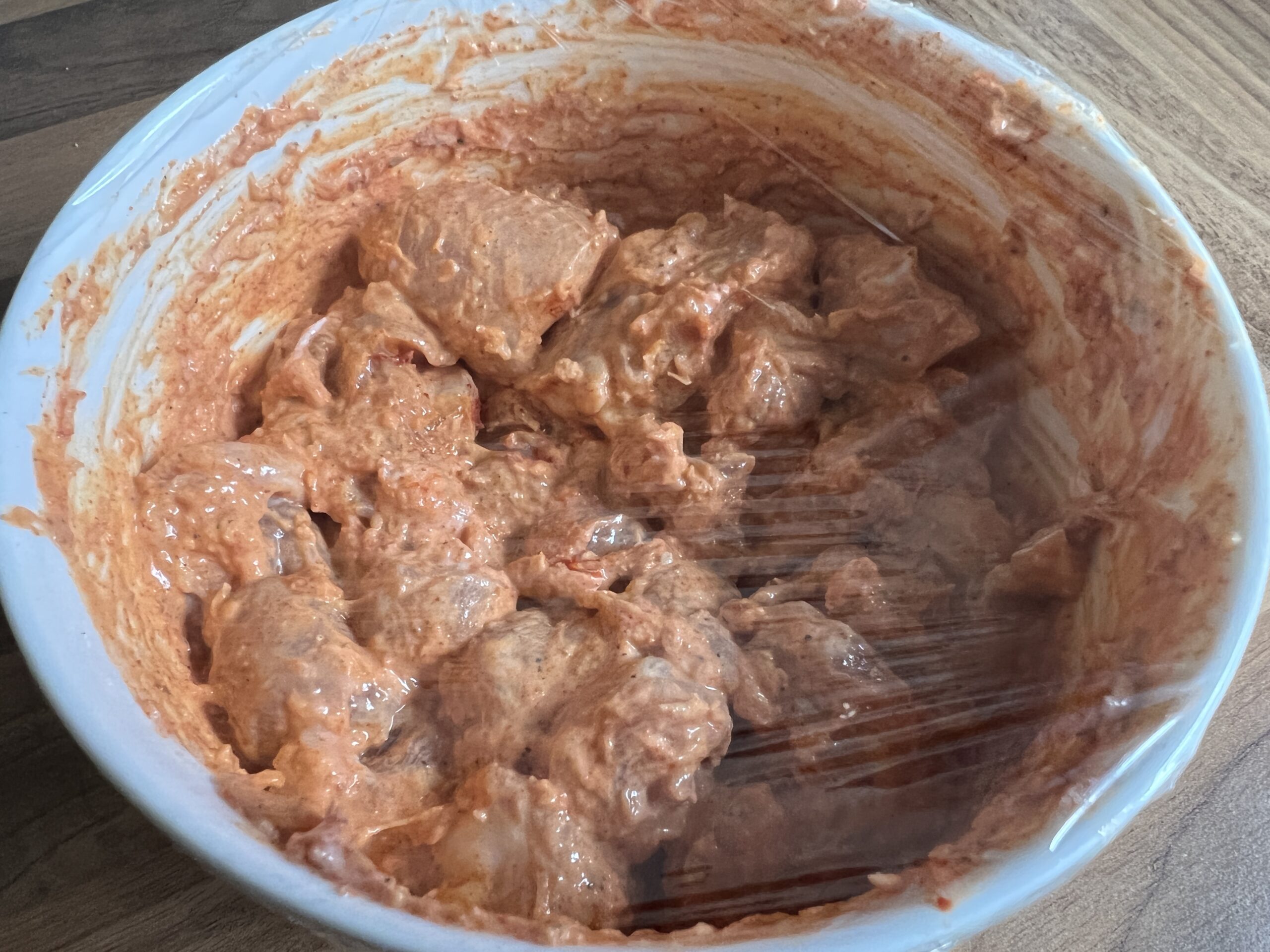 Add the chicken pieces to a bowl. Add the ginger, garlic, lime juice, salt, Kashmiri red chilli, black pepper, garam masala and yogurt to the chicken and mix well to coat evenly. Cover and let the chicken marinate for 2-3 hours in the fridge.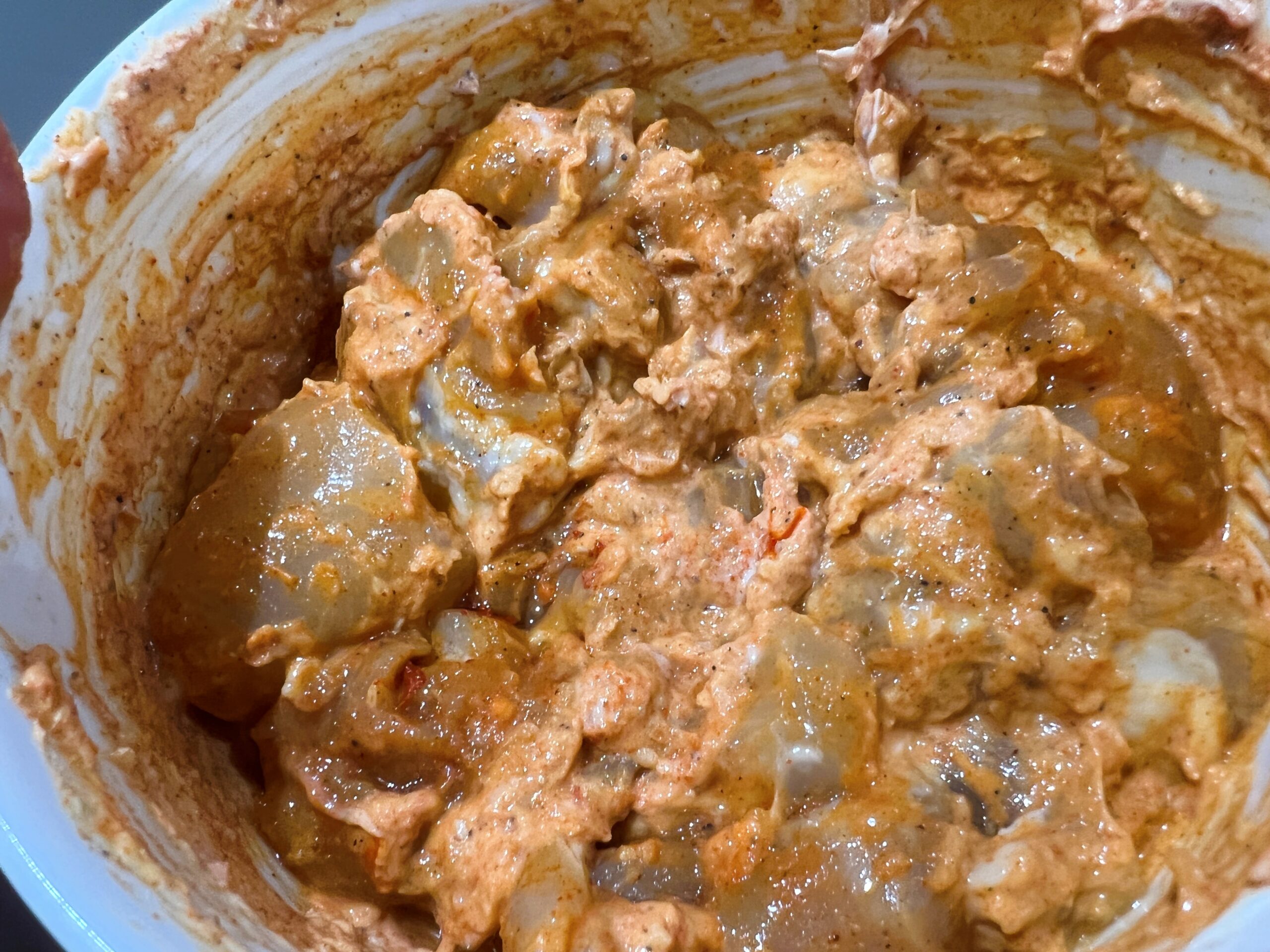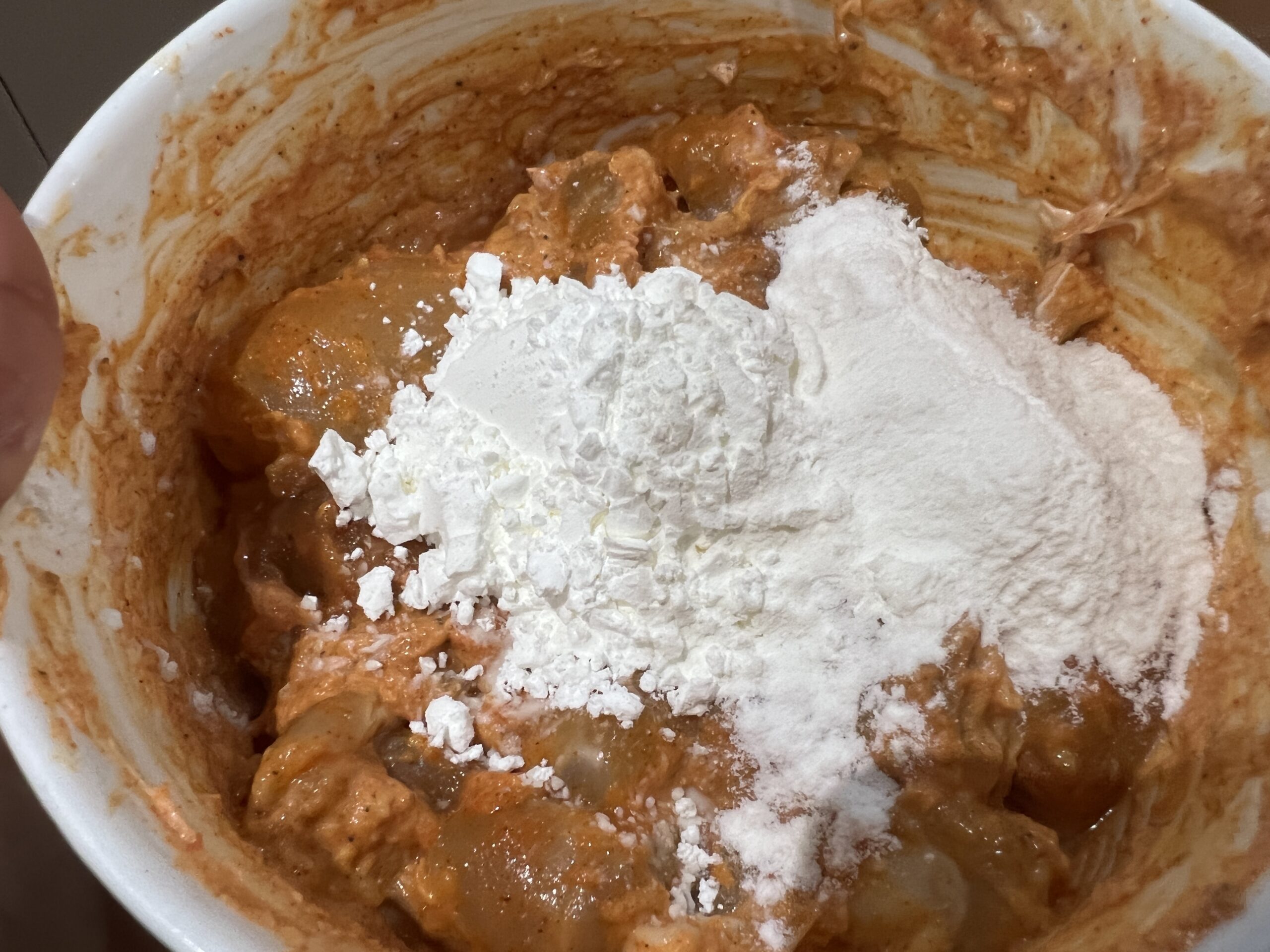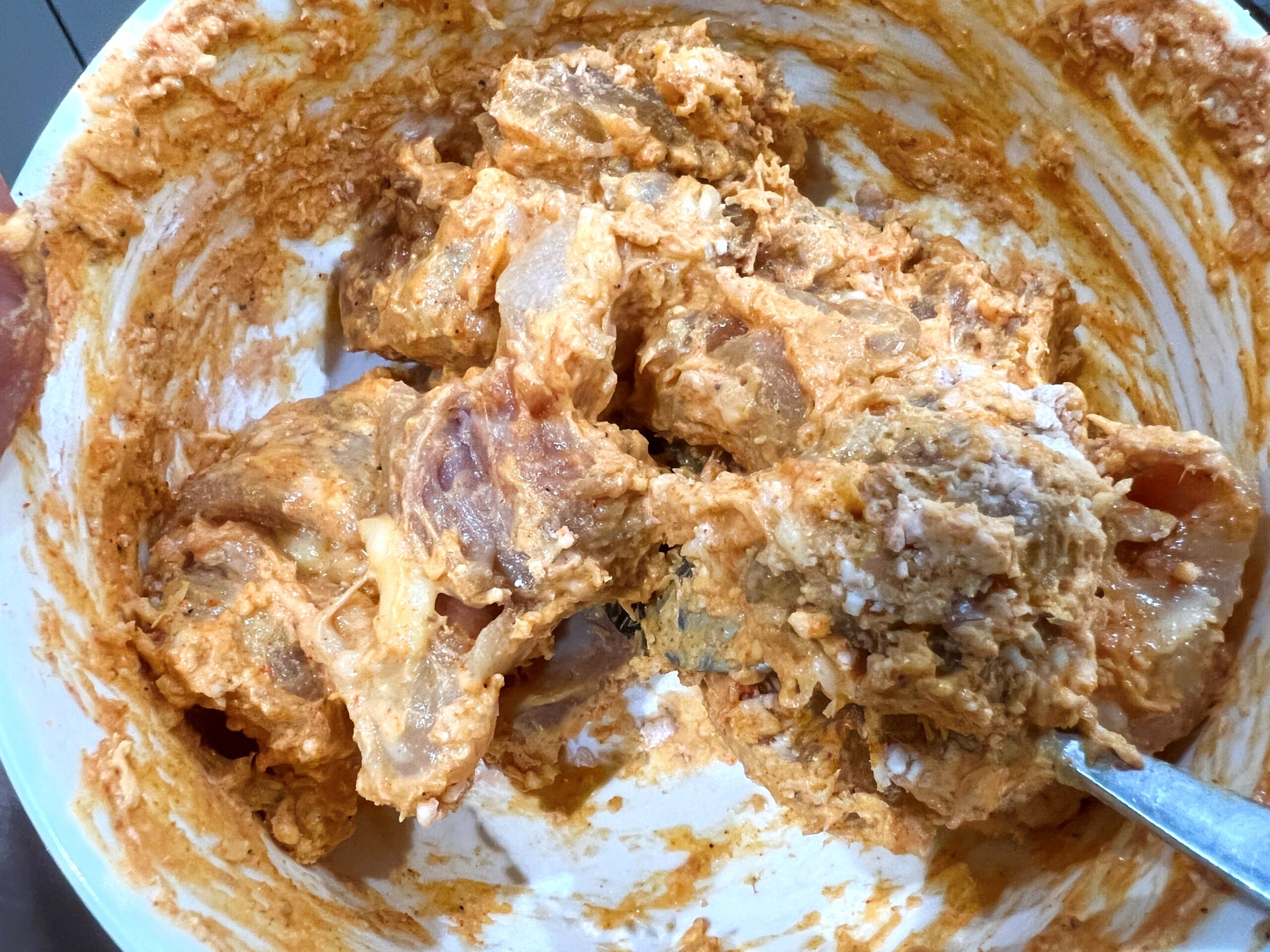 Remove the marinated chicken from the refrigerator 20 minutes prior to frying to bring it slightly to room temperature and add the corn flour and rice flour. Mix well to coat the chicken pieces. I did not add water but if the batter is too dry then you can add 1-2 teaspoons of cold water.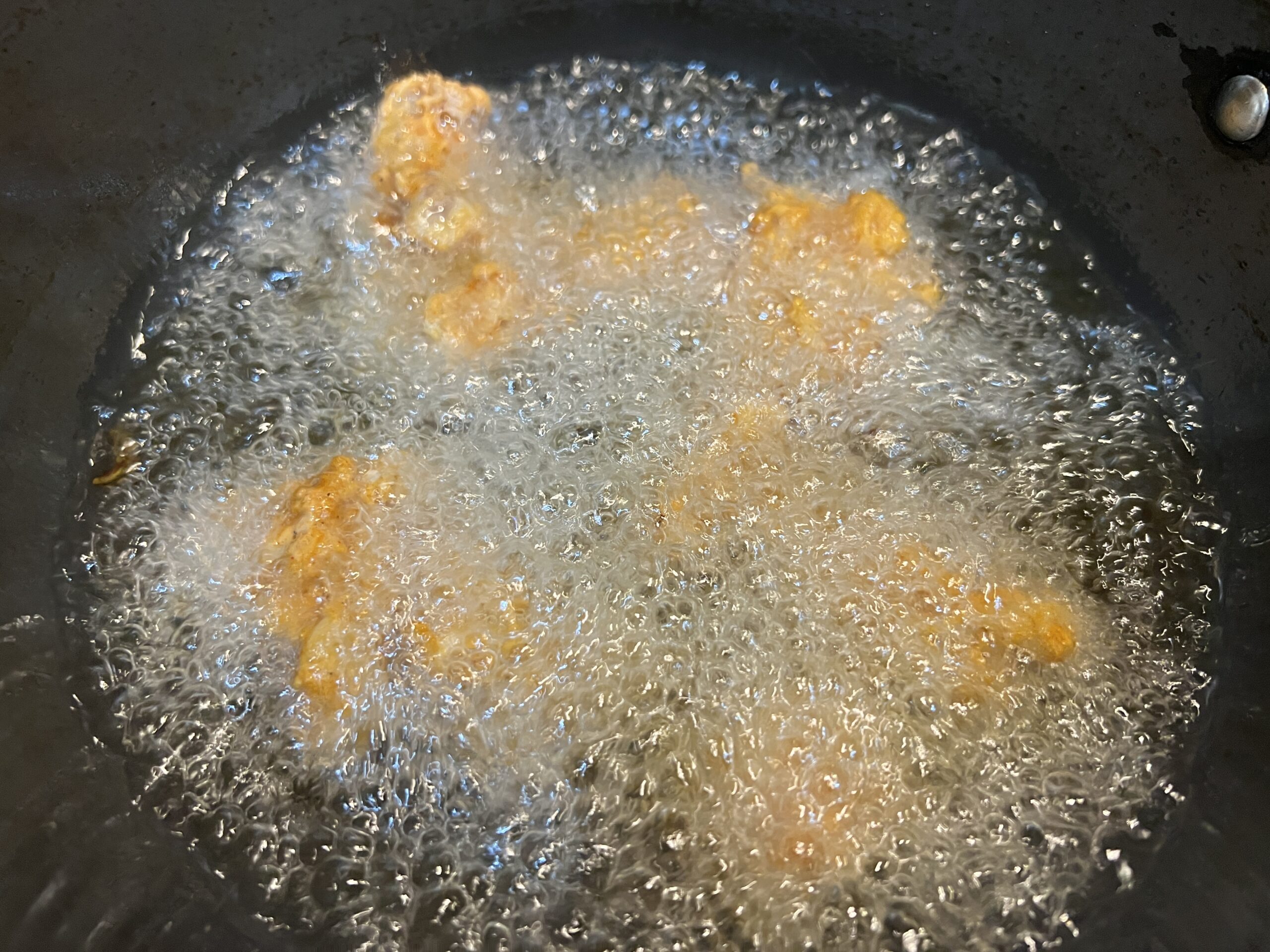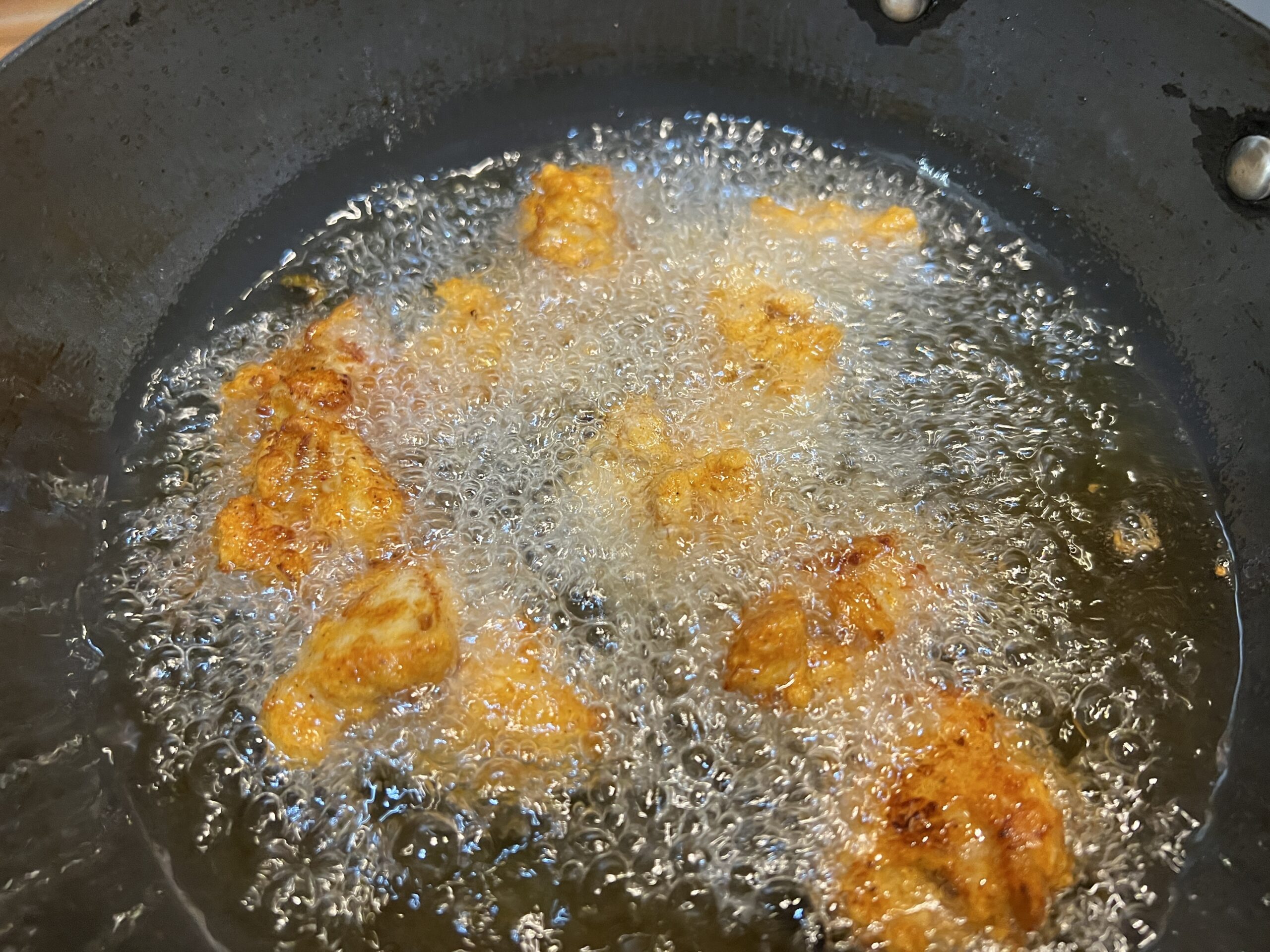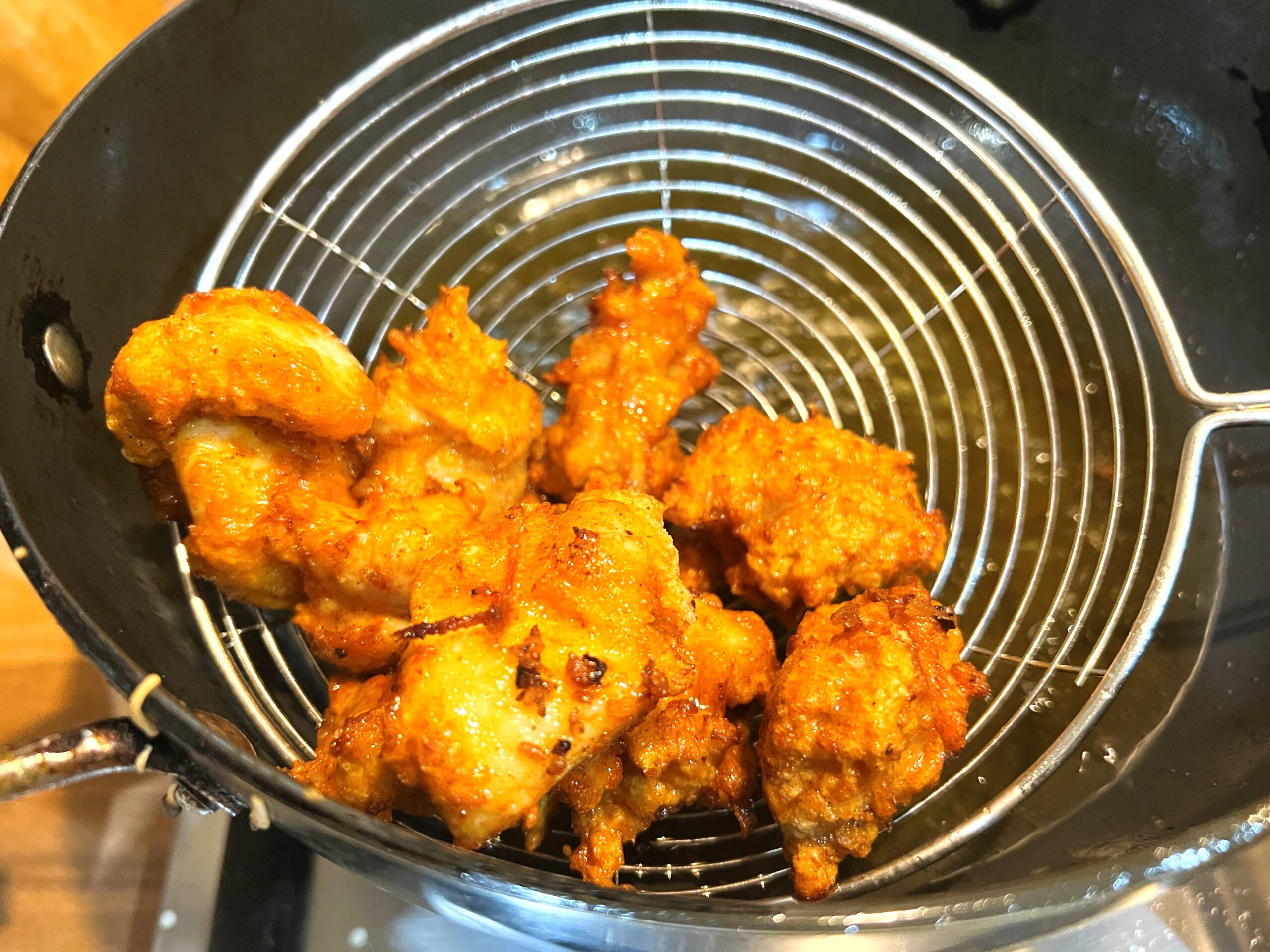 Heat oil for deep frying. To check if the oil is ready for frying, drop some batter in the oil and if it bubbles up immediately the oil is ready for frying.
Carefully drop the marinated chicken pieces in the hot oil. Deep fry on medium heat for 2 – 3 minutes or until the chicken pieces are golden and crispy. Remove from oil and drain on a kitchen towel.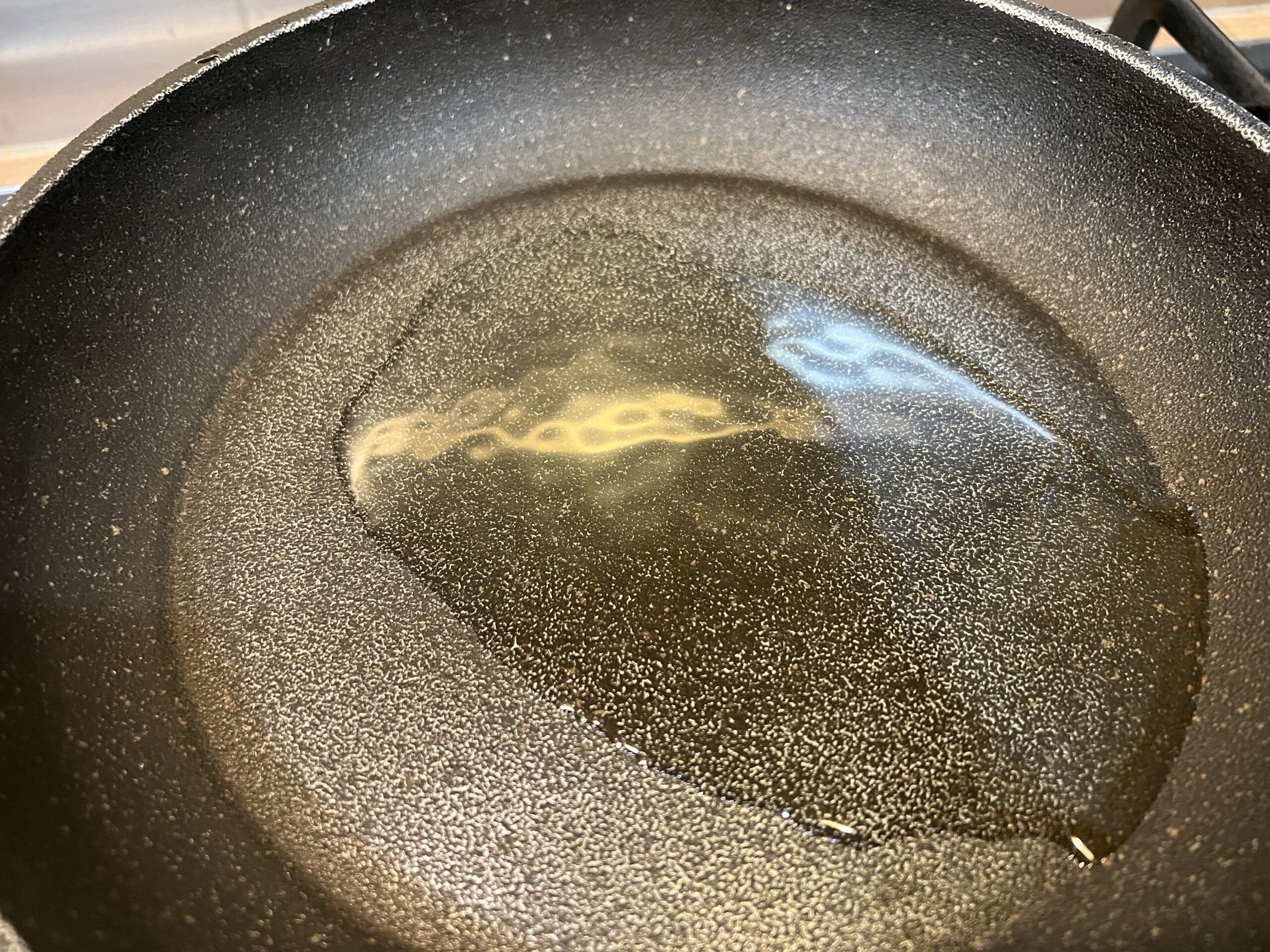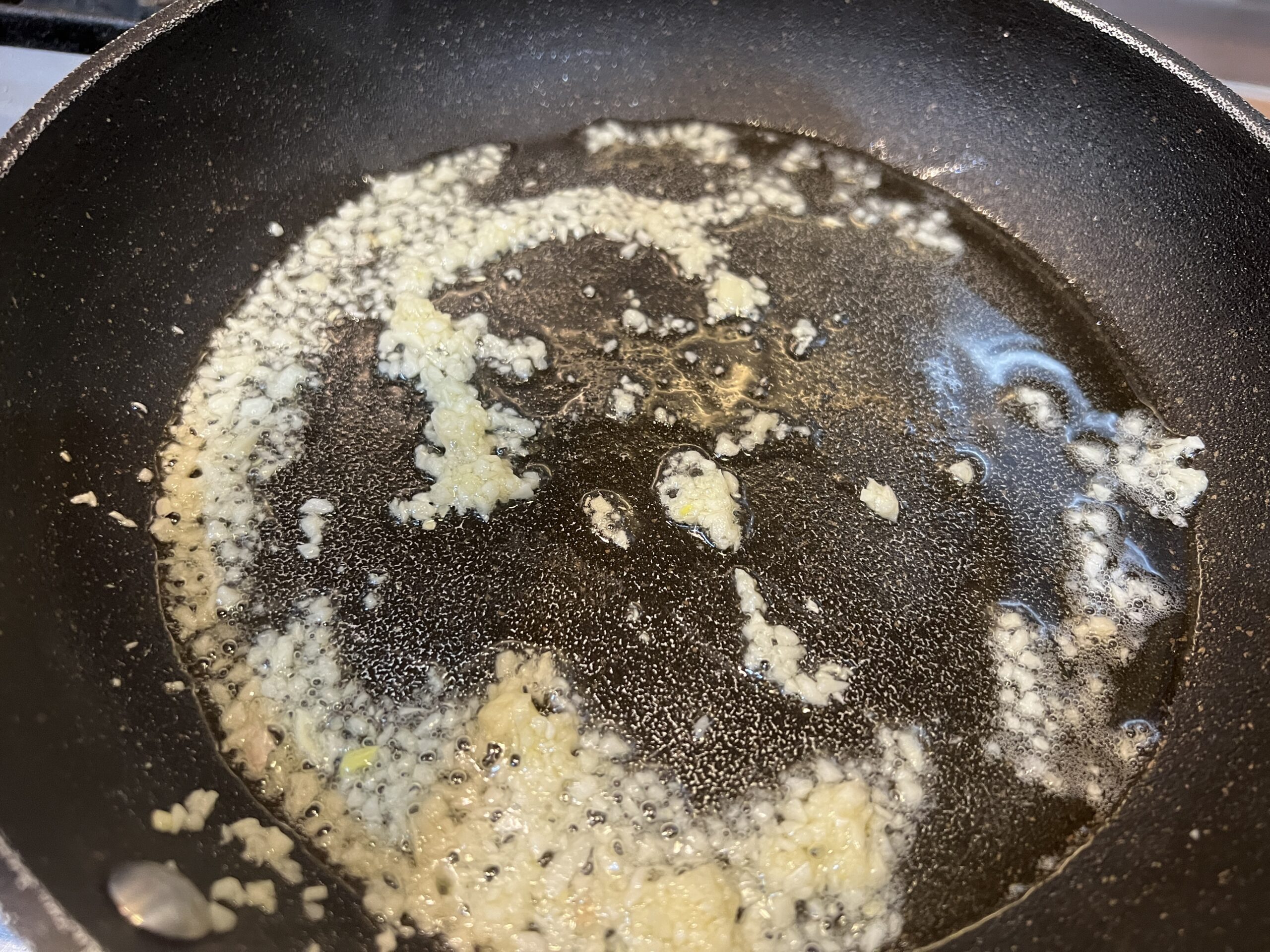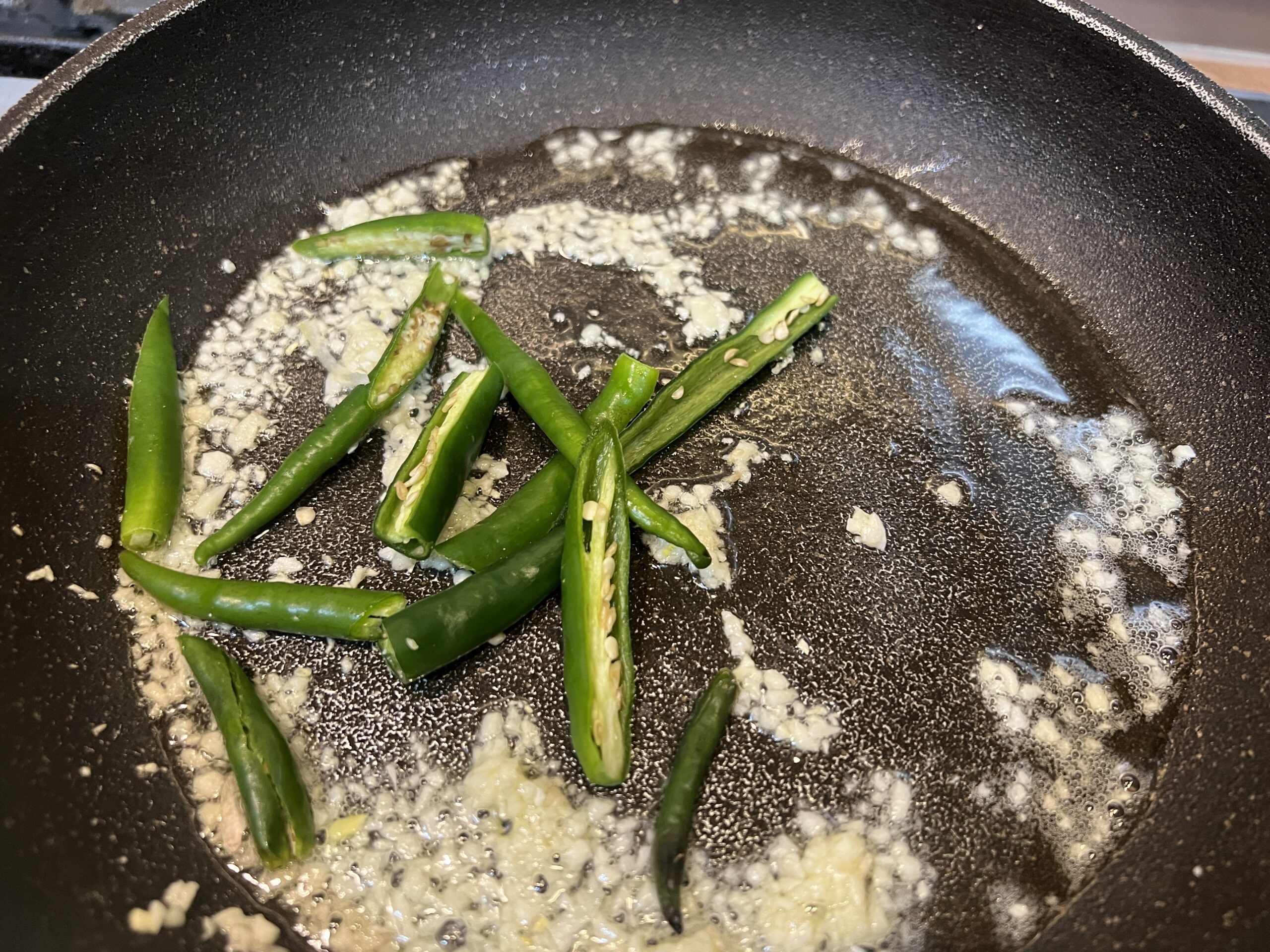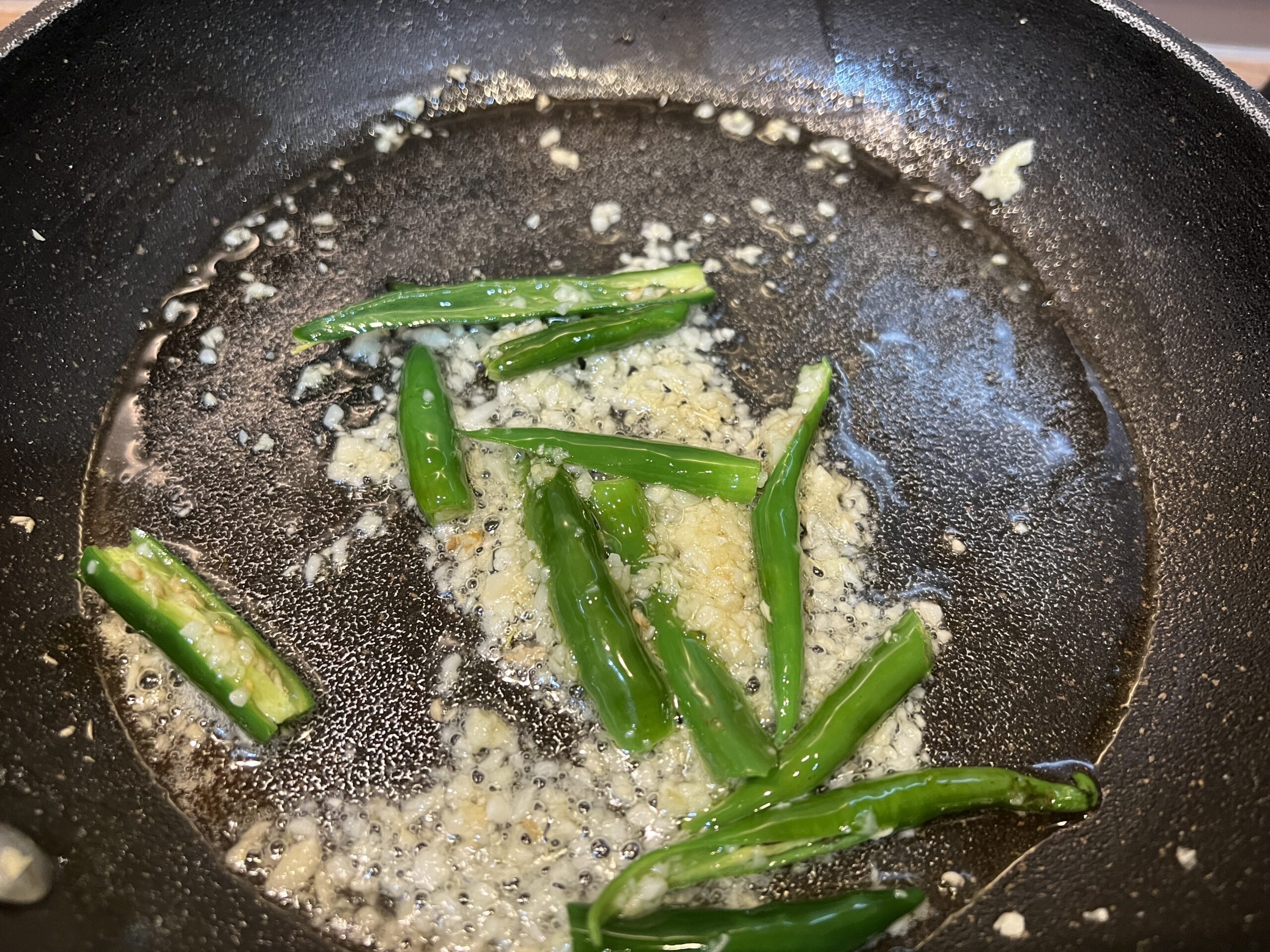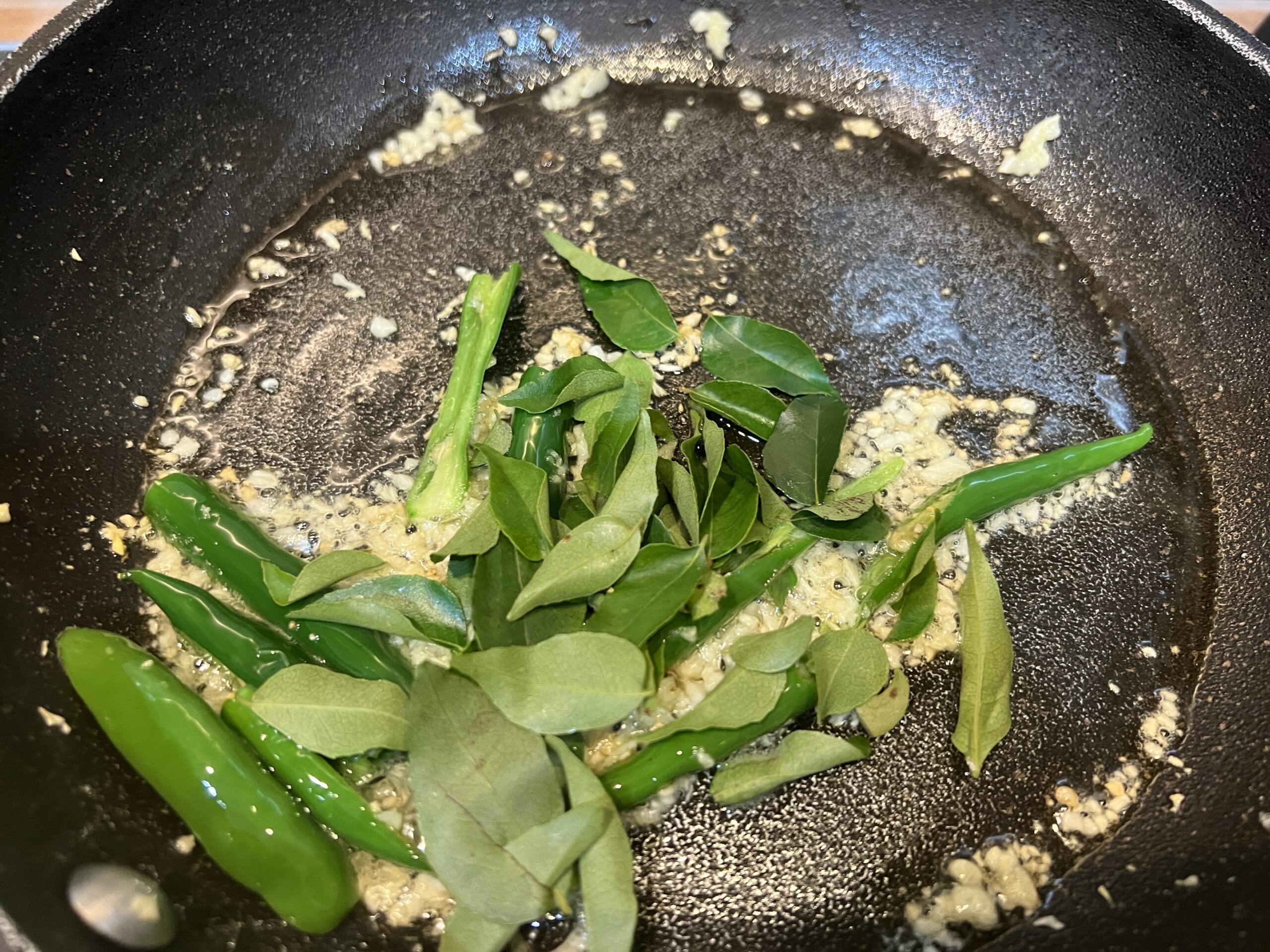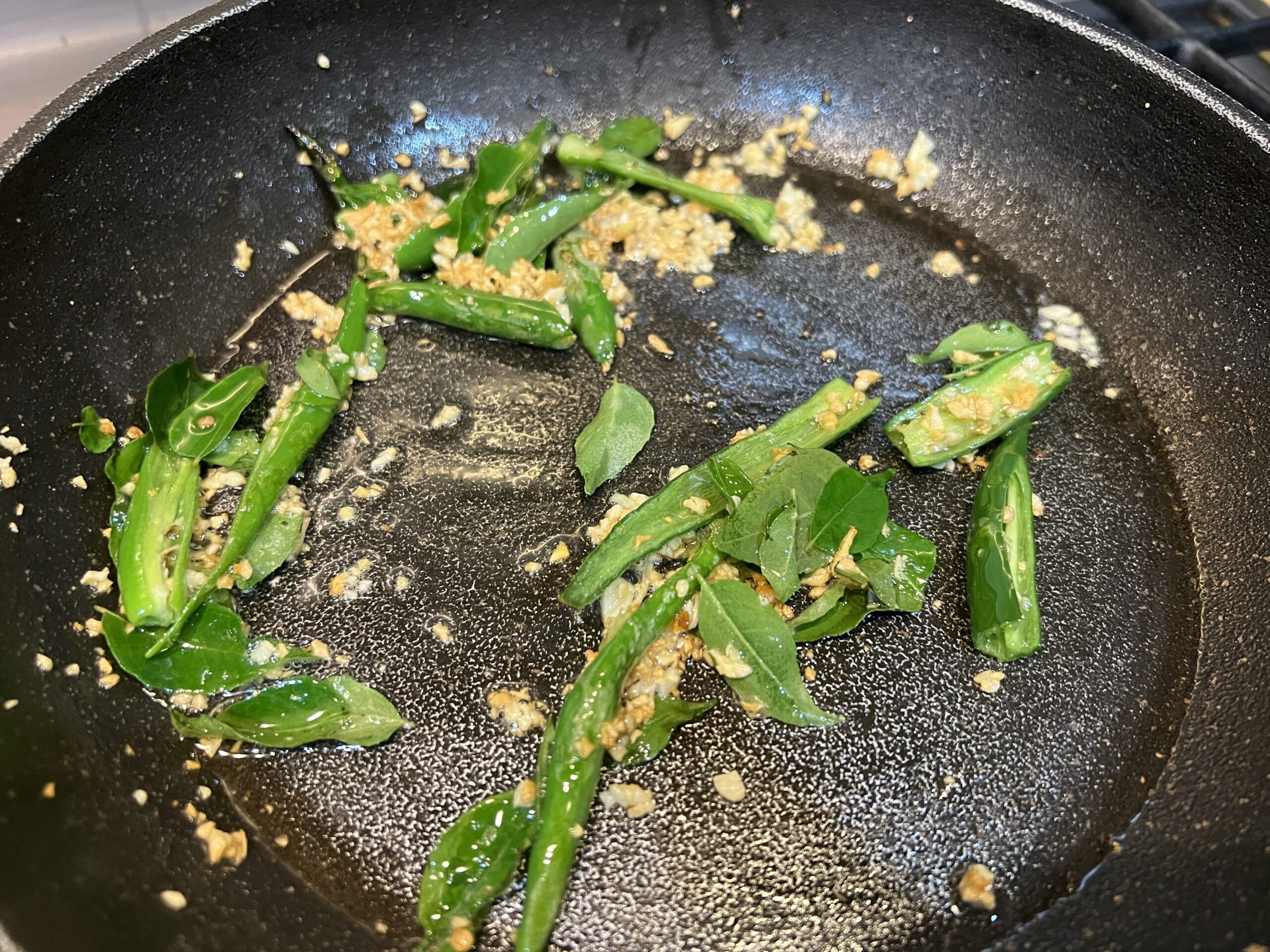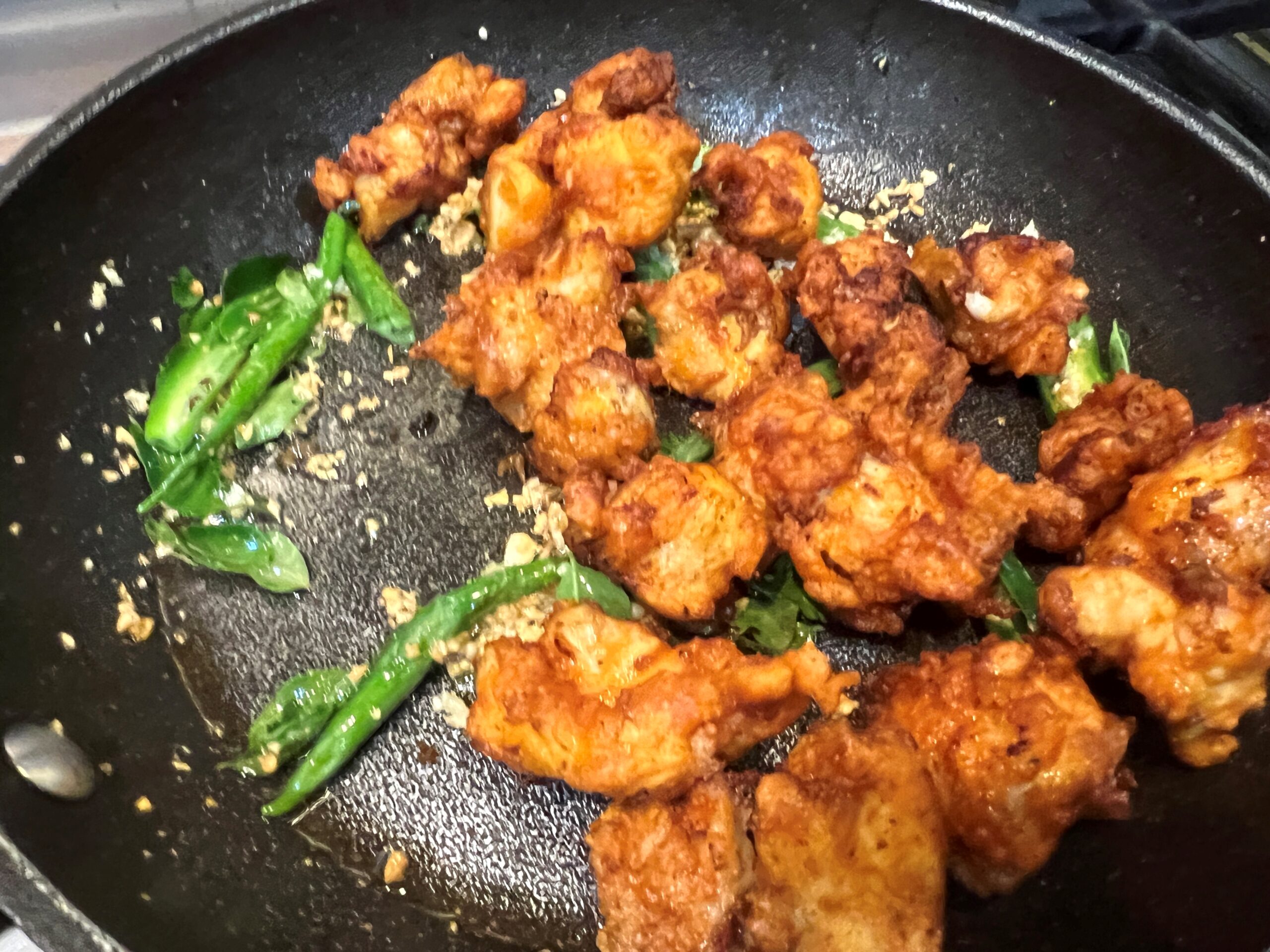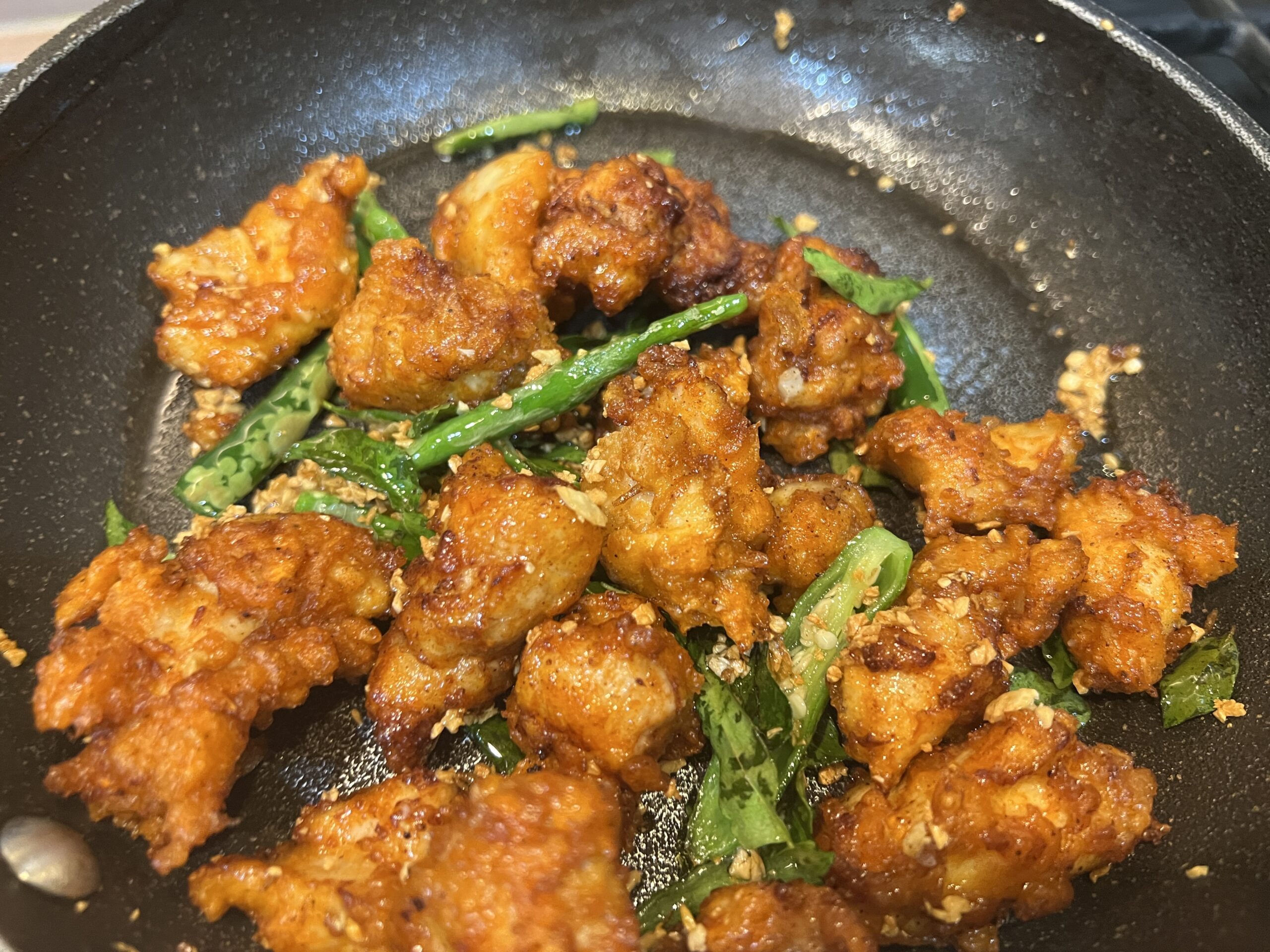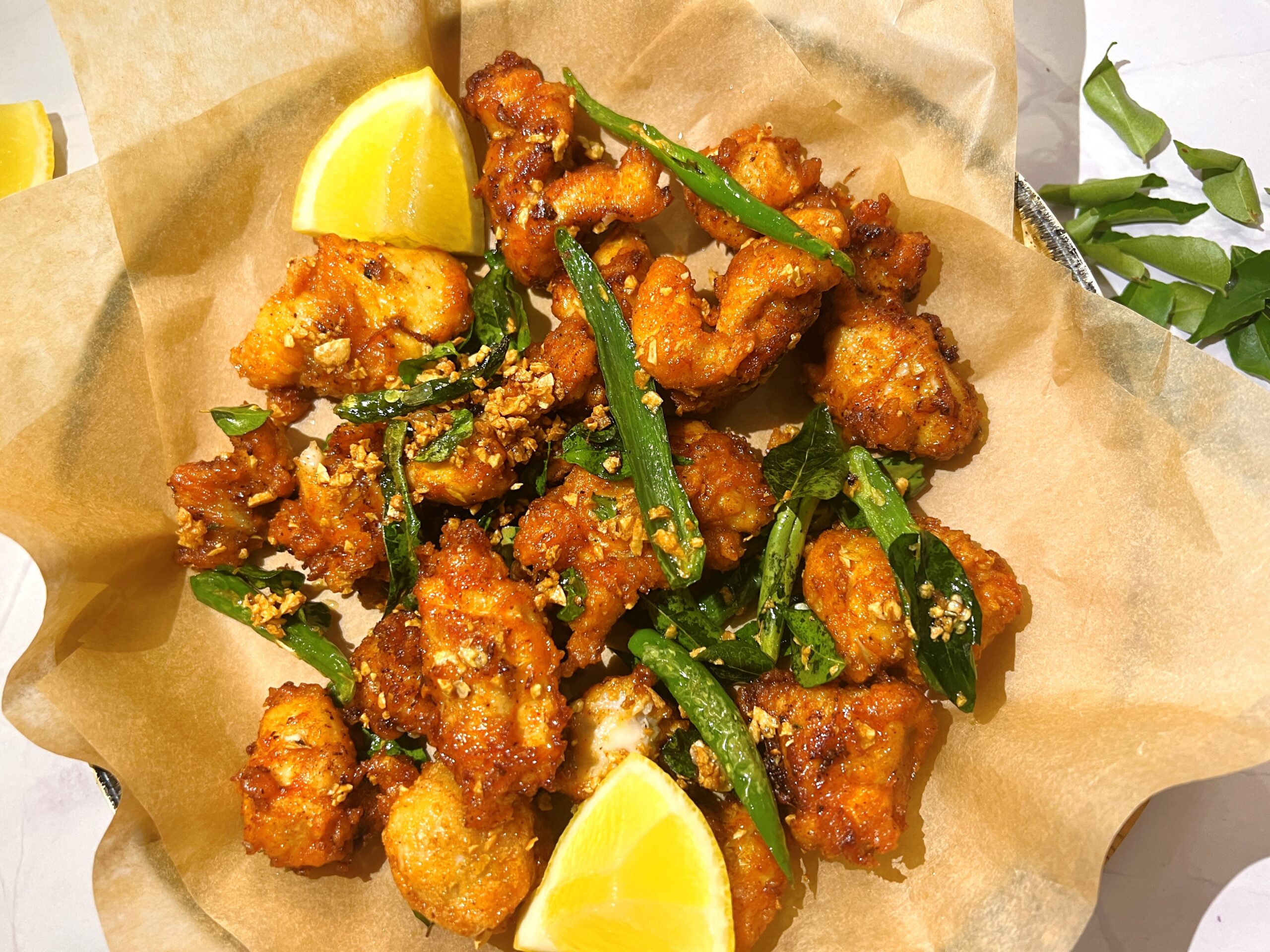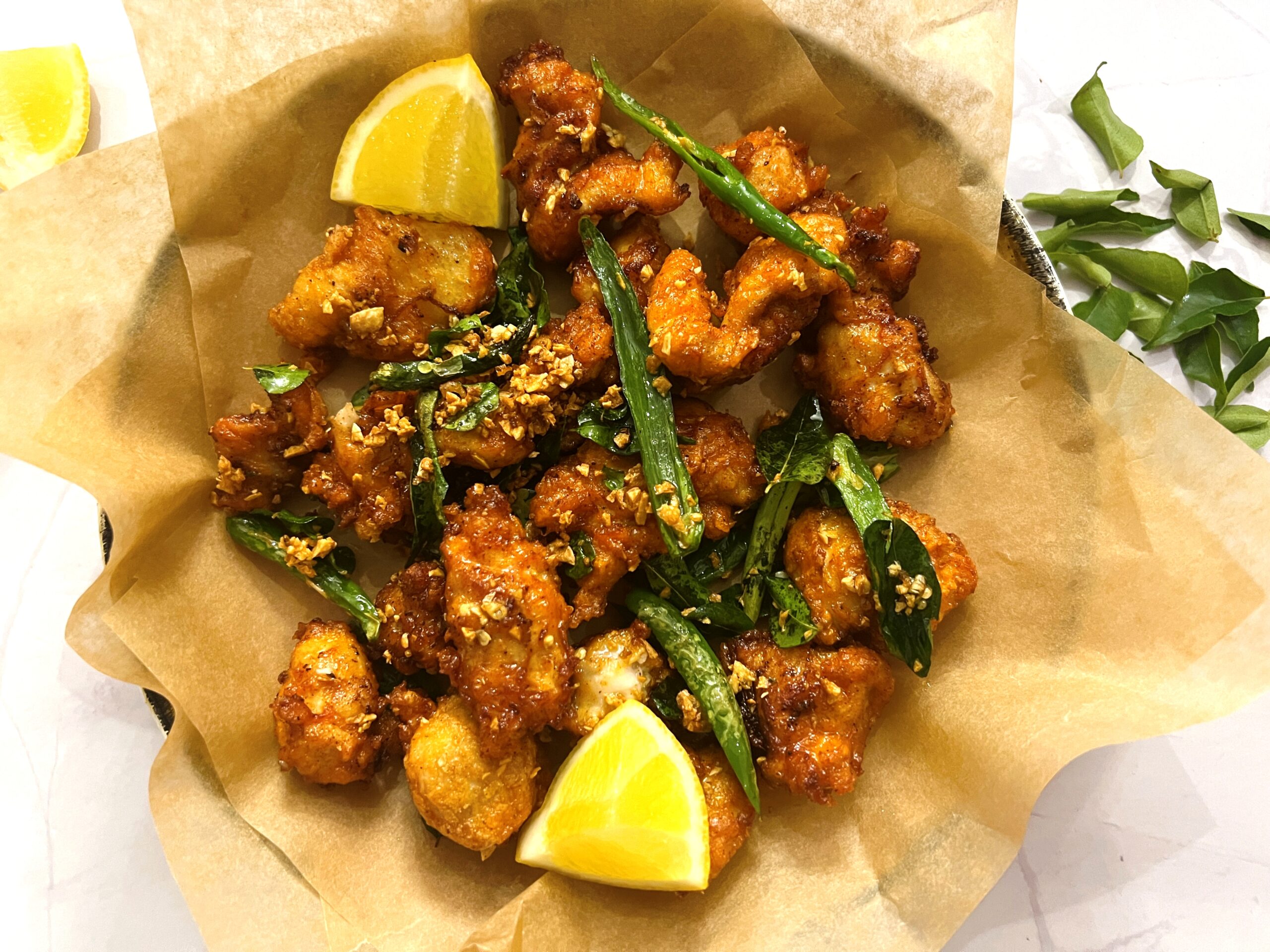 Heat oil for tempering in a pan and add the garlic. Sauté for 1 minute and add the green chillies and curry leaves. Sauté for 1-2 minutes on low heat to infuse the oil and then add the fried chicken pieces and stir fry for 1 minutes.
Serve hot!