Mumbai Vada Pav
Vada pav is a popular street food originating from Mumbai, India. Vada pav is synonymous with the city of Mumbai, with almost every Mumbai resident, forthright in declaring their love for it. You would rarely meet a Mumbaikar who does not love a Vada Pav.
This vegan street food classic from the streets of Mumbai is a yummy teatime snack with a hot cup of chai (tea). There is something inspiring about spiced mashed potato dipped in a batter and deep-fried until crisp, before being placed inside a pav/bread roll spread with different chutneys.
I have vivid memories of eating vada pav on the roadside while it rained in Mumbai. Whenever I eat a vada pav and my teeth sank into the soft pav and the crispy vada, it is almost as if I was biting into the original taste of Mumbai. It is a perfect contrast of tastes and textures especially with the the chewy blandness of the pav acting as a foil to the spicy, crispy and garlicy vada. Even to my palate, shaped by years of spicy food, the first mouthful always brings a comforting, fiery hit with the chutneys. My mouth is watering while I am writing this thought. A must try to quench sudden hunger or just to give yourself a comforting hug!
Ingredients
For Batata Vada Stuffing
2 cups boiled, peeled and mashed potatoes
2 teaspoons oil
1 teaspoon mustard seeds
2 tablespoons finely chopped garlic
1 tablespoon finely chopped ginger
1 tablespoon finely chopped green chilli
1 tablespoon finely chopped curry leaves
1 teaspoon turmeric powder
2 teaspoons salt
1 tablespoon chopped coriander leaves
For Batata Vada Batter
1 cup gram flour (besan)
1 teaspoon salt
1 teaspoon turmeric powder
1 teaspoon red chilli powder
¼ teaspoon baking soda
Oil for deep frying
For Fried Green Chilli
7-8 green chilies
oil for deep frying
1/4 teaspoon salt
For Dry Garlic Chutney
6 tablespoons desiccated coconut powder
6 tablespoons dry peanuts
6 dry Kashmiri red chilli
15 garlic cloves
1 teaspoon salt
1 teaspoon red chilli powder
For Assembling Vada Pav
6-8 batata vada
6-8 pav/ bread rolls
2 -3 tablespoons dry garlic chutney
½ cup green coriander chutney
Directions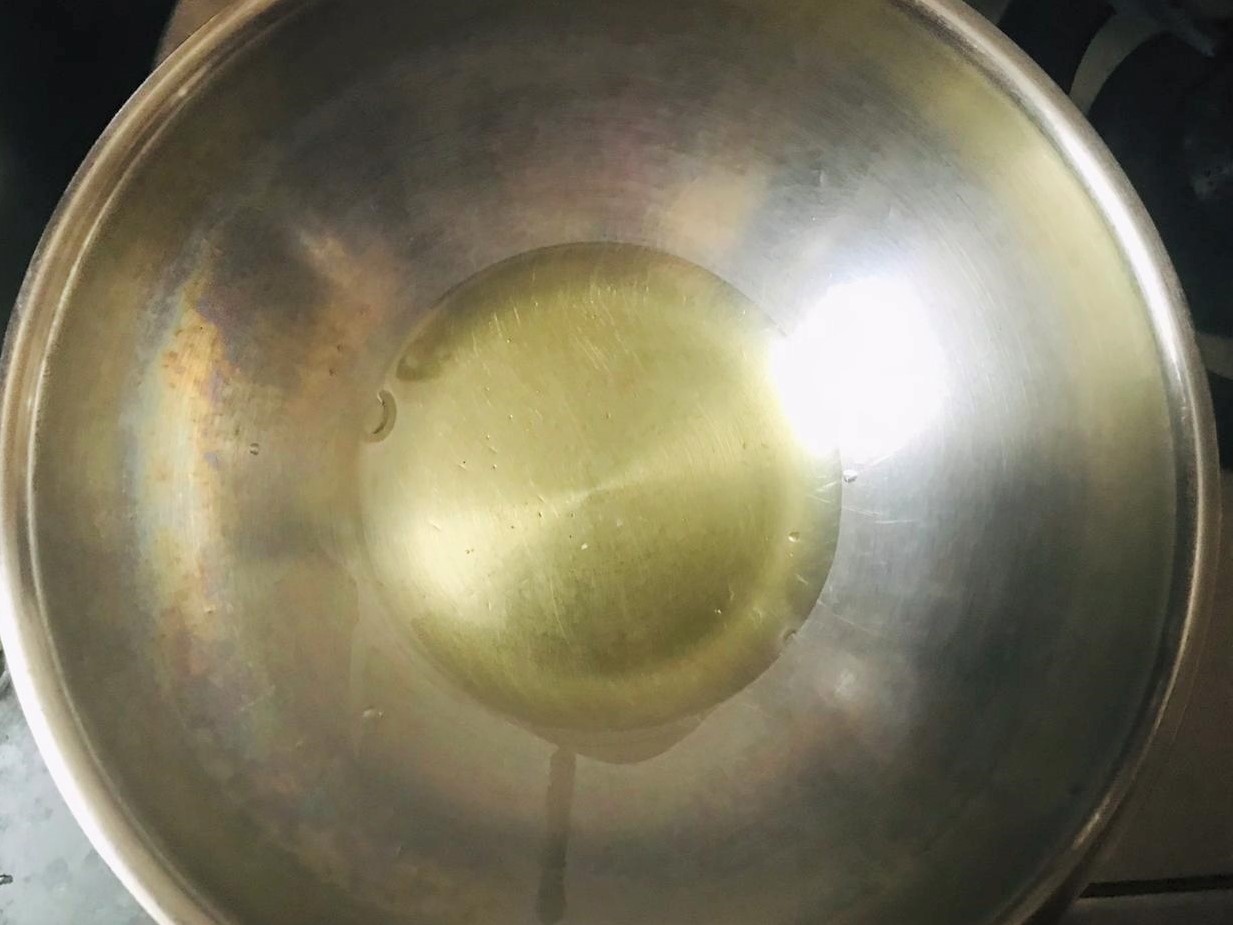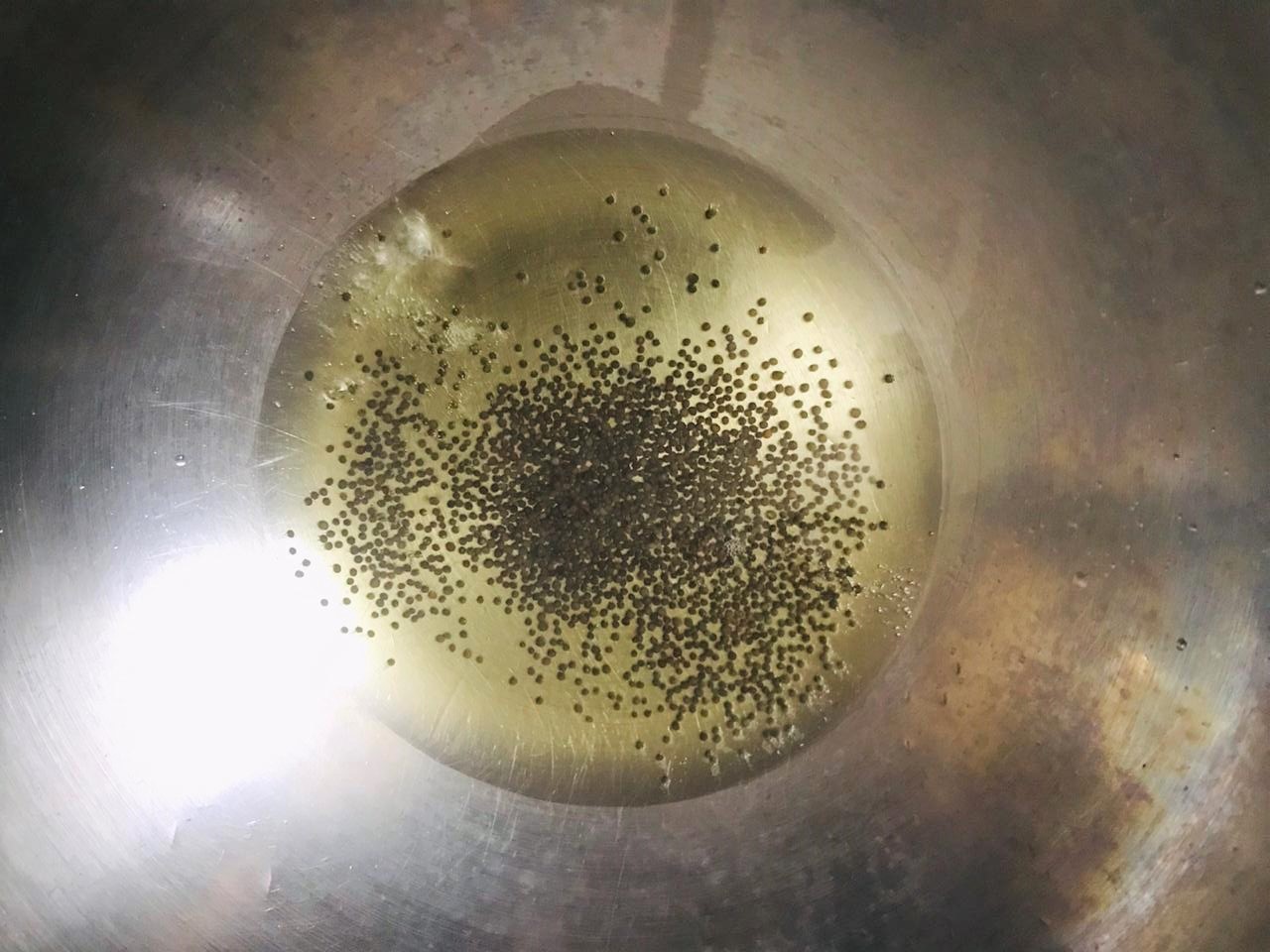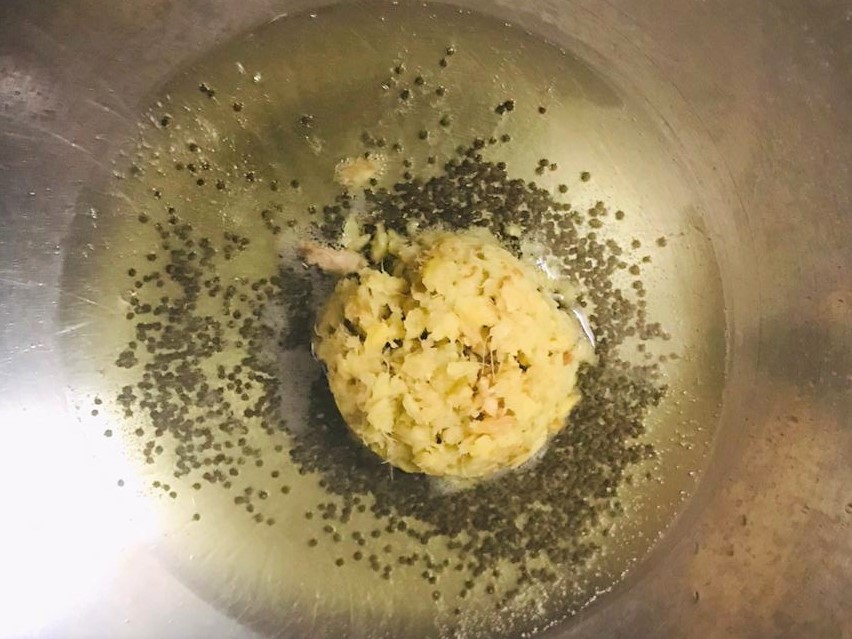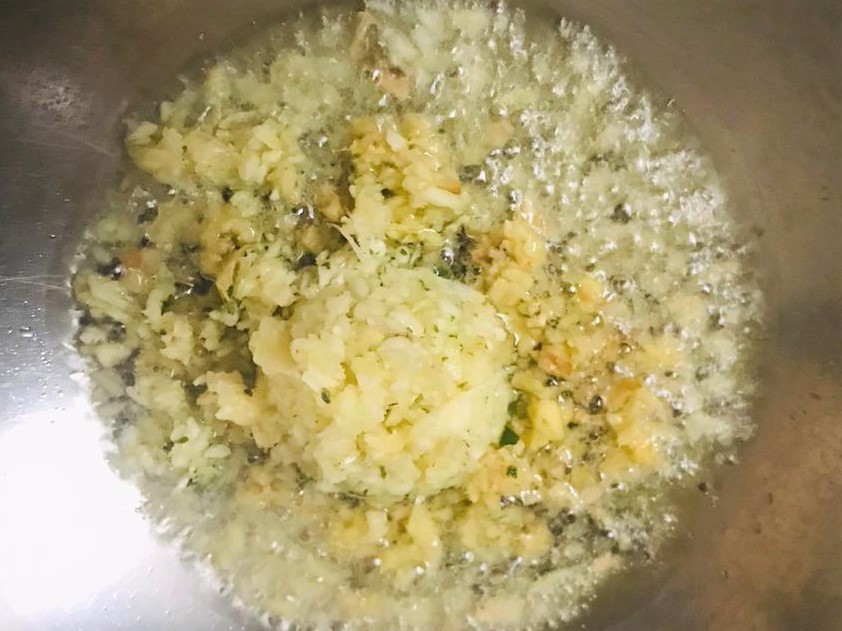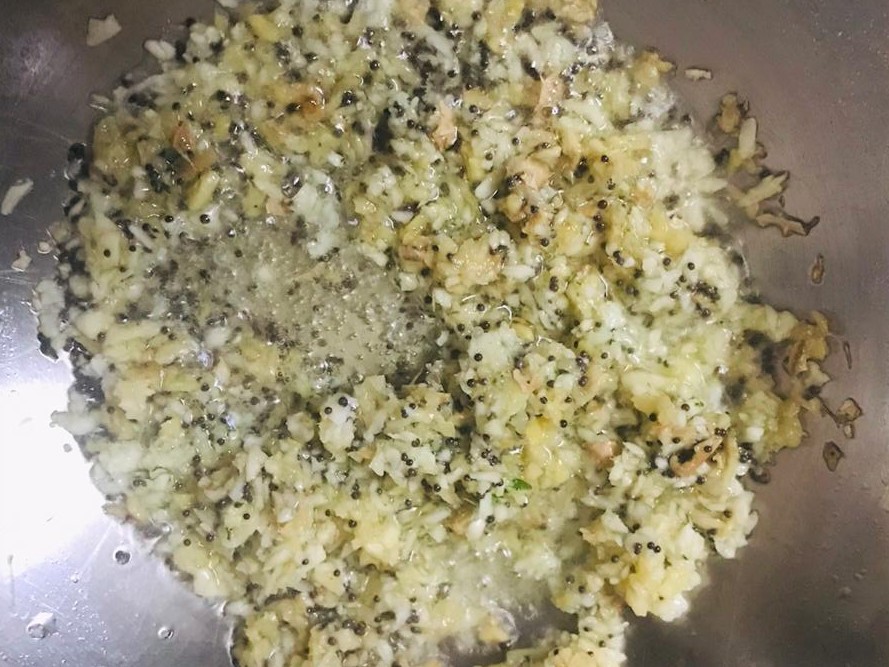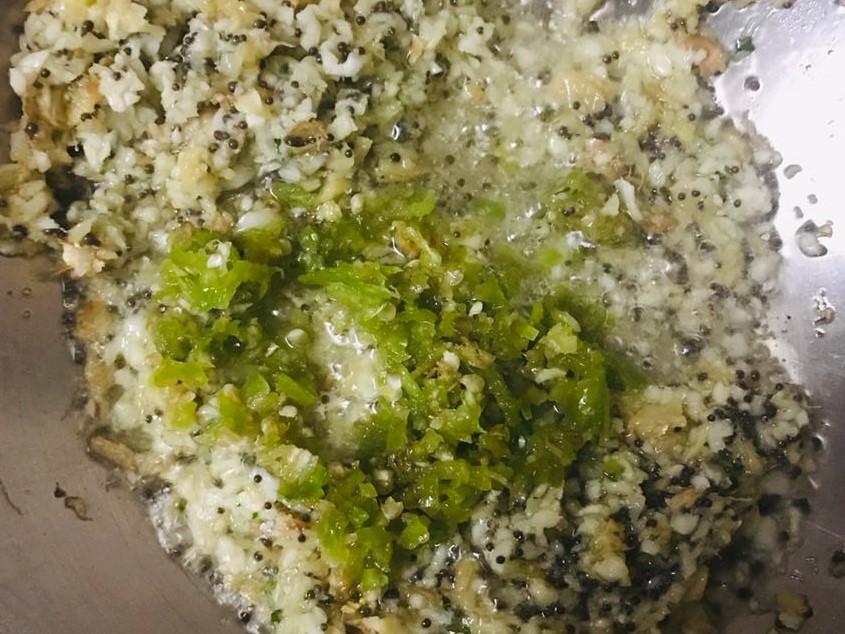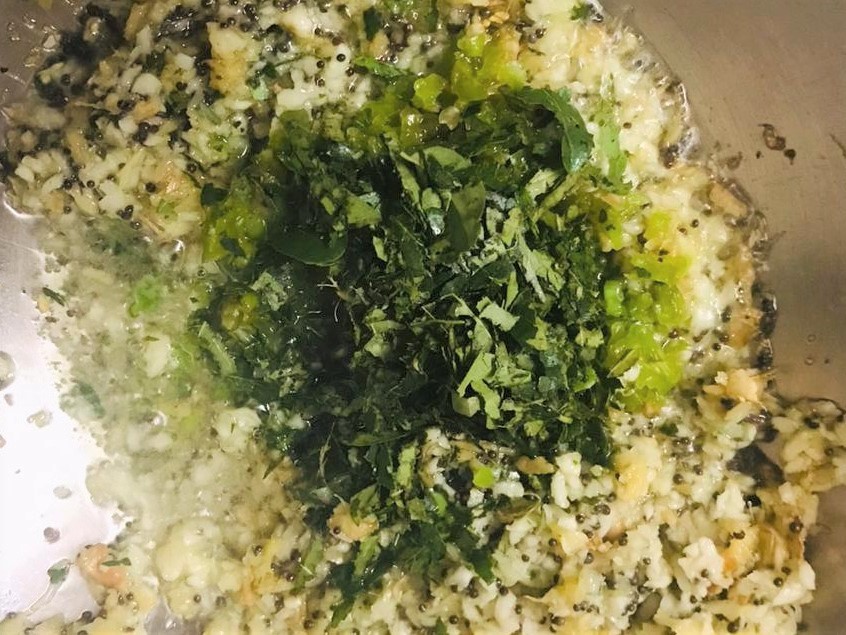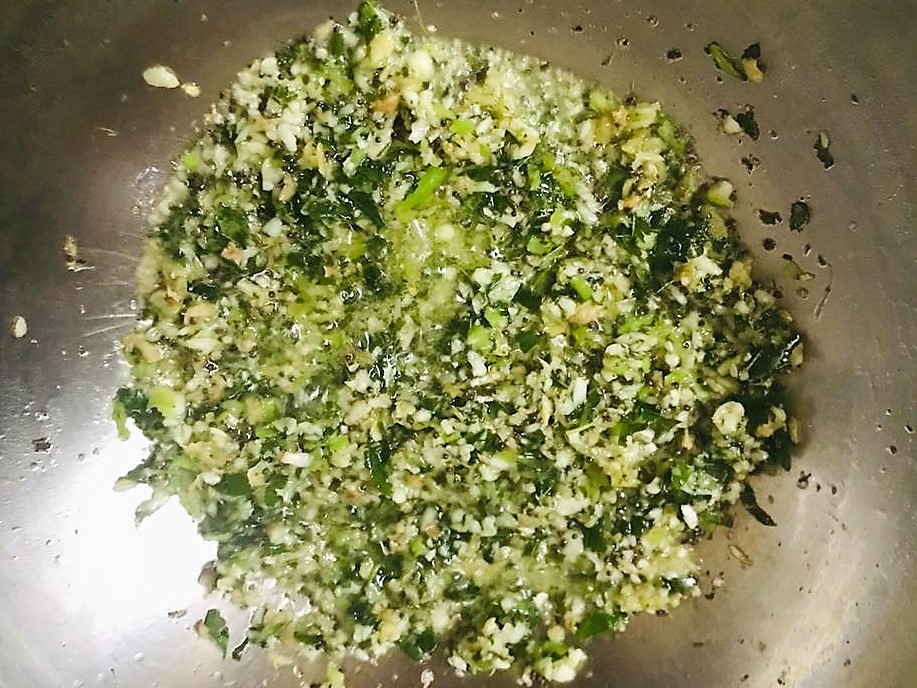 Heat oil in a pan over medium heat and once hot, add in mustard seeds and let them splutter for a few seconds. Then add ginger, garlic, green chilies and curry leaves and sauté for a minute.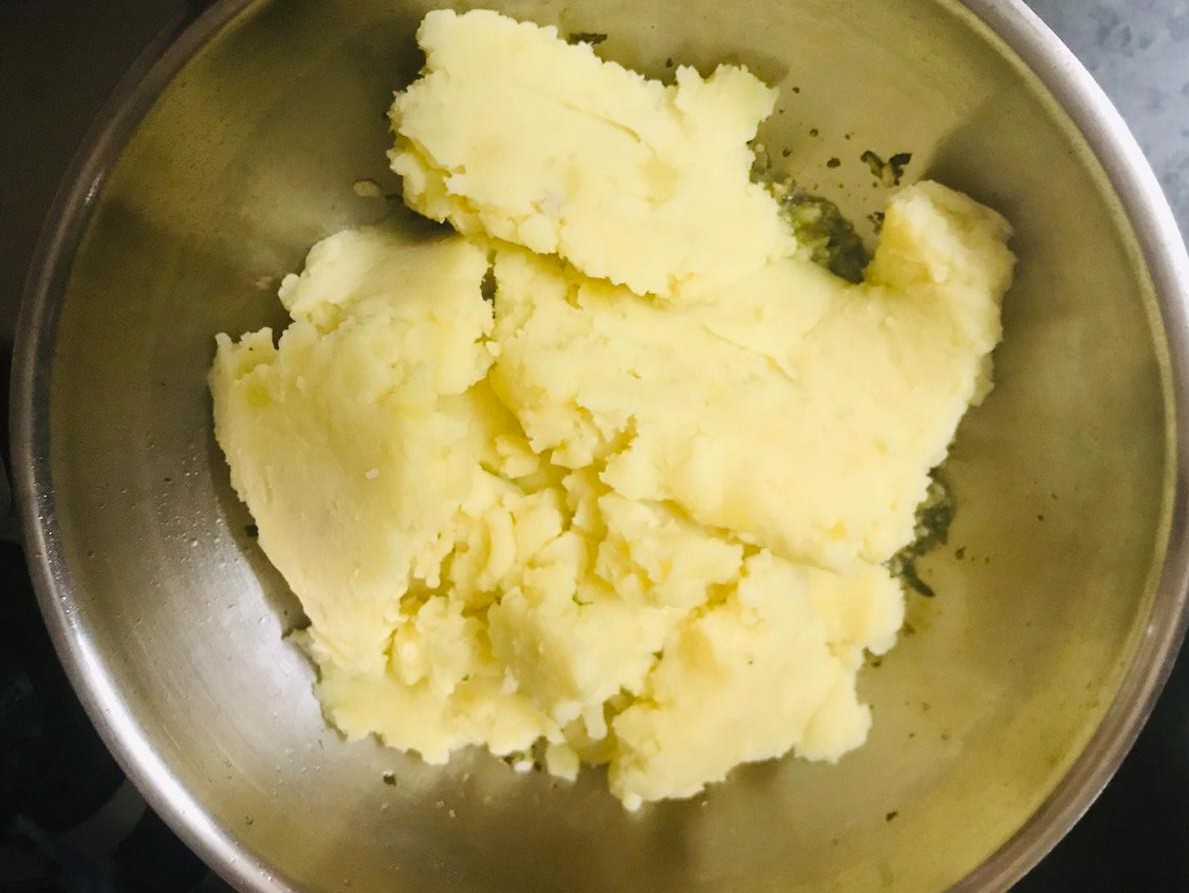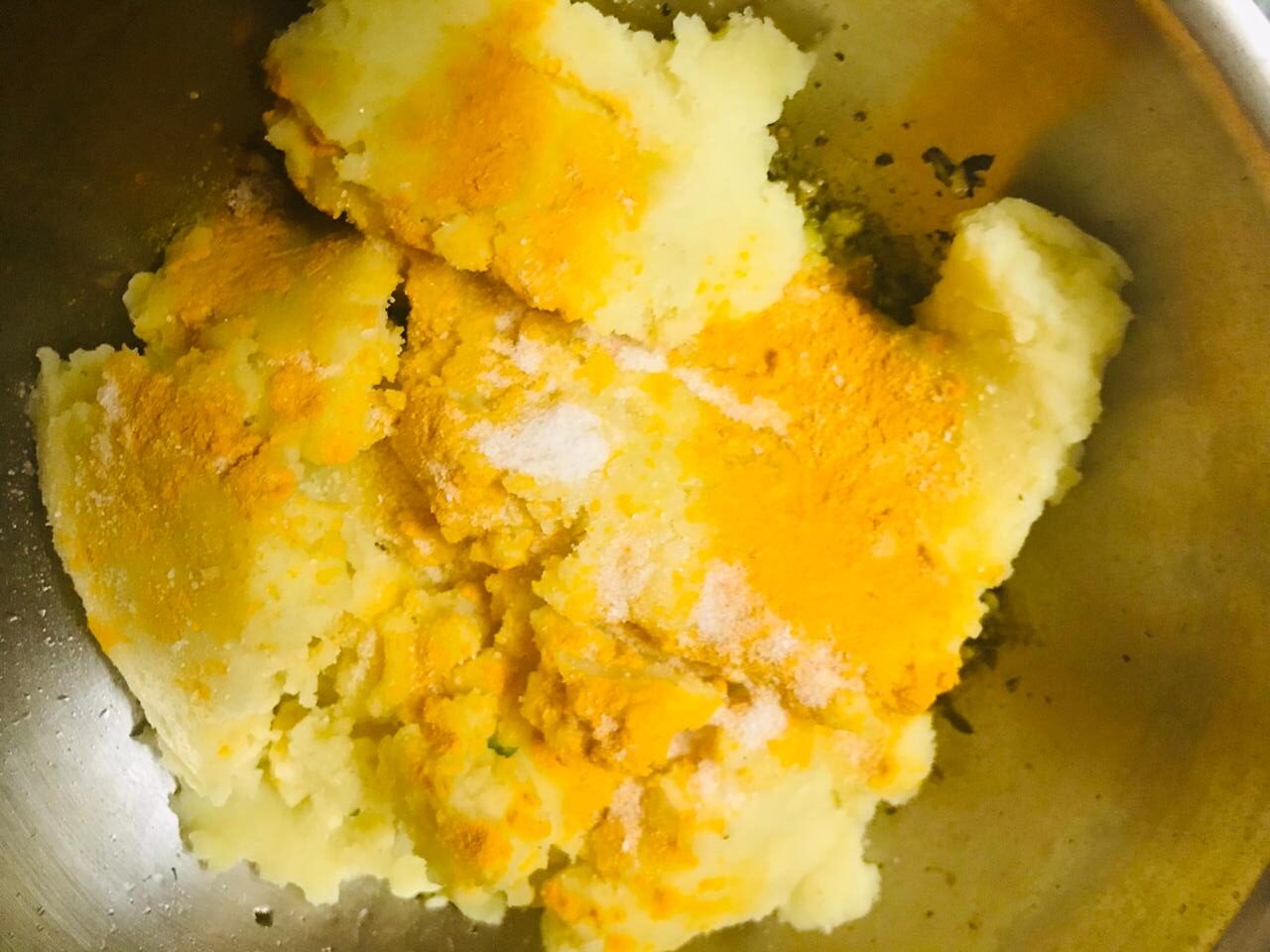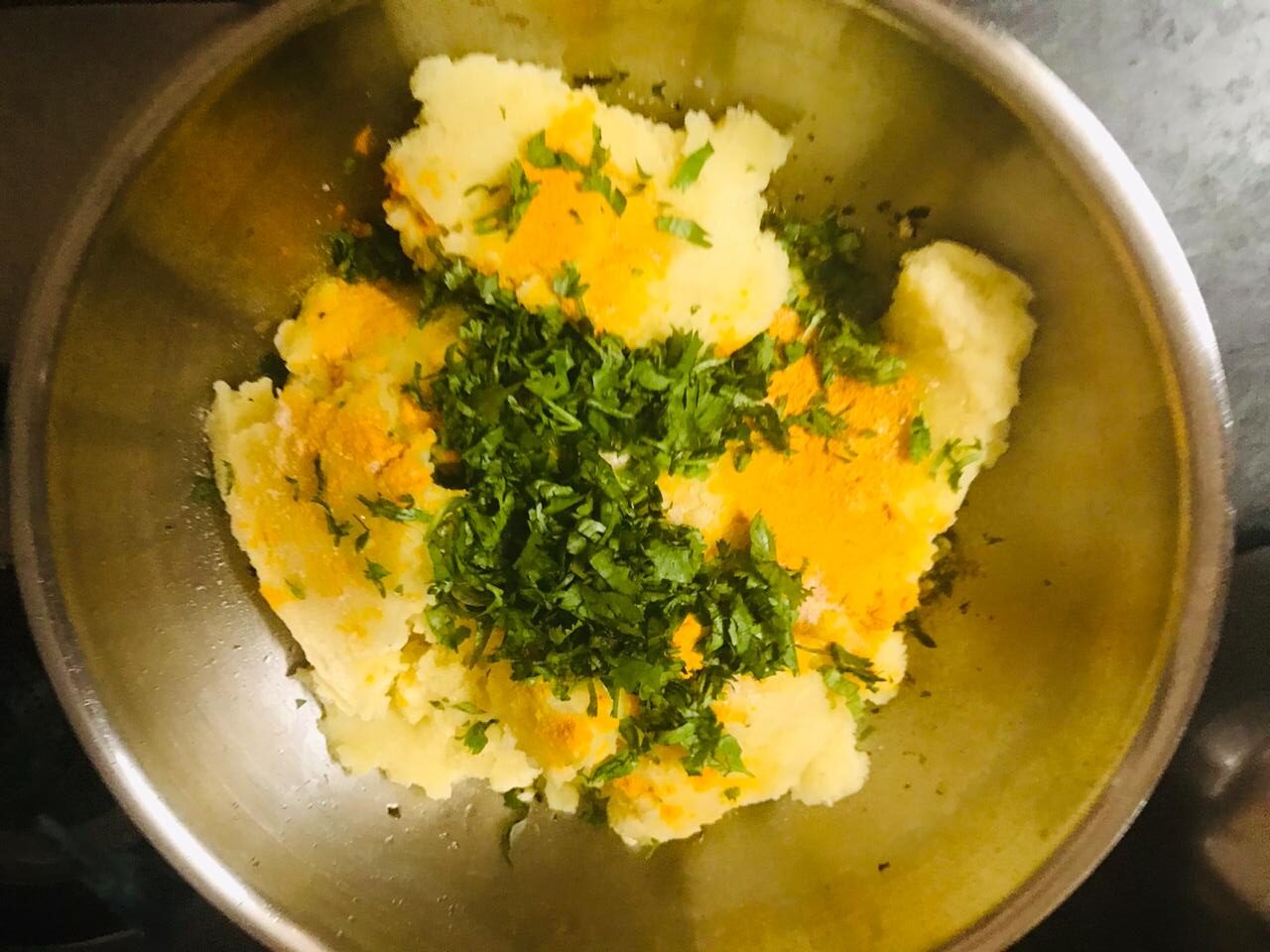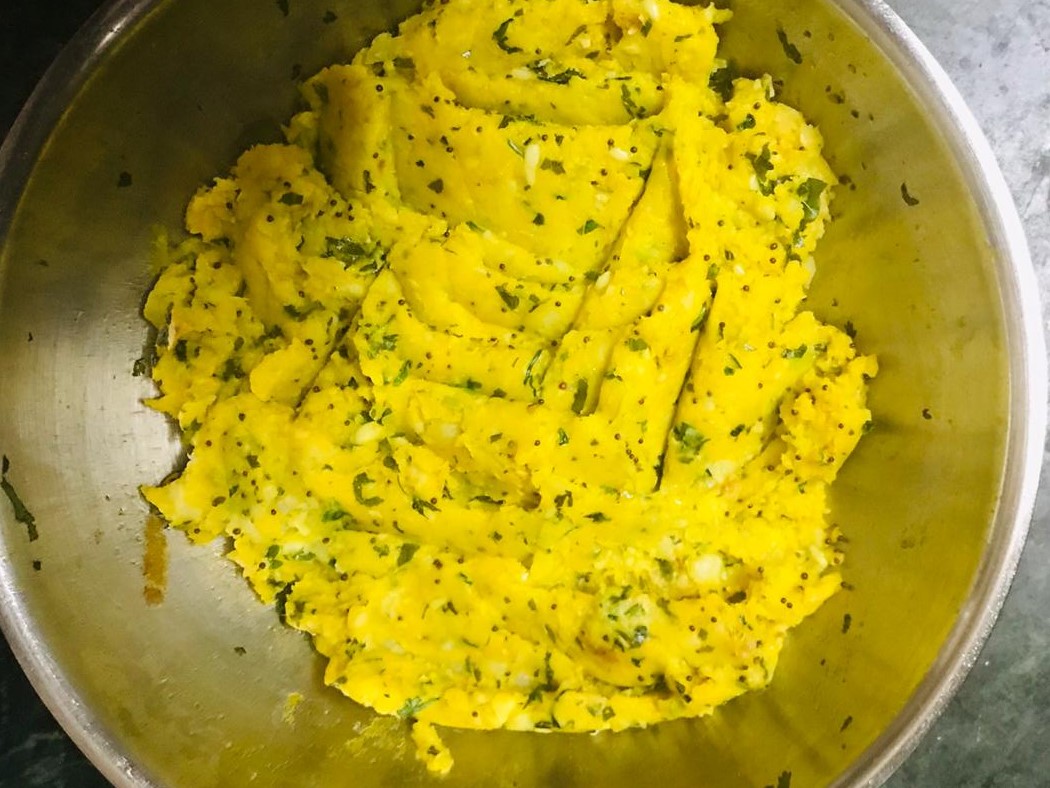 Next add the mashed potatoes, salt, turmeric and coriander leaves and mix well. Cook for 2-3 minutes on medium heat. Remove from heat and let the potato mixture cool completely.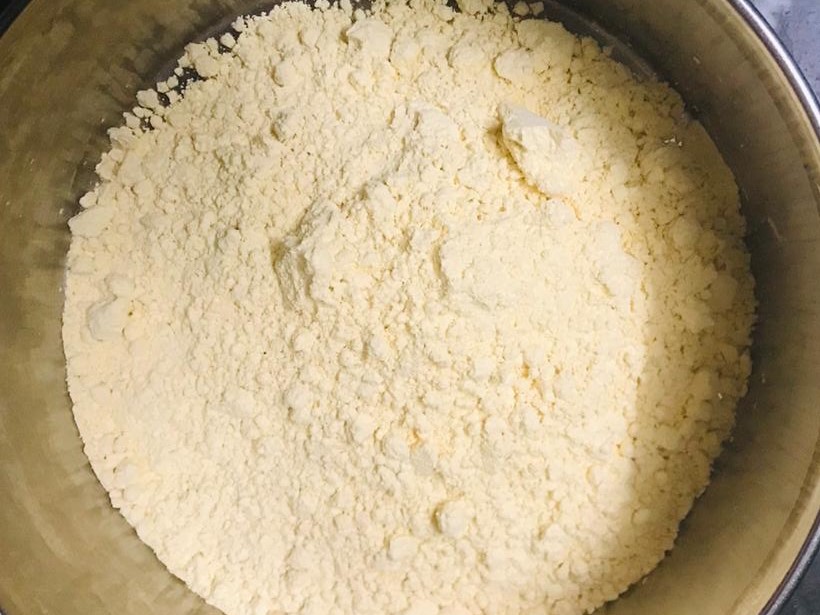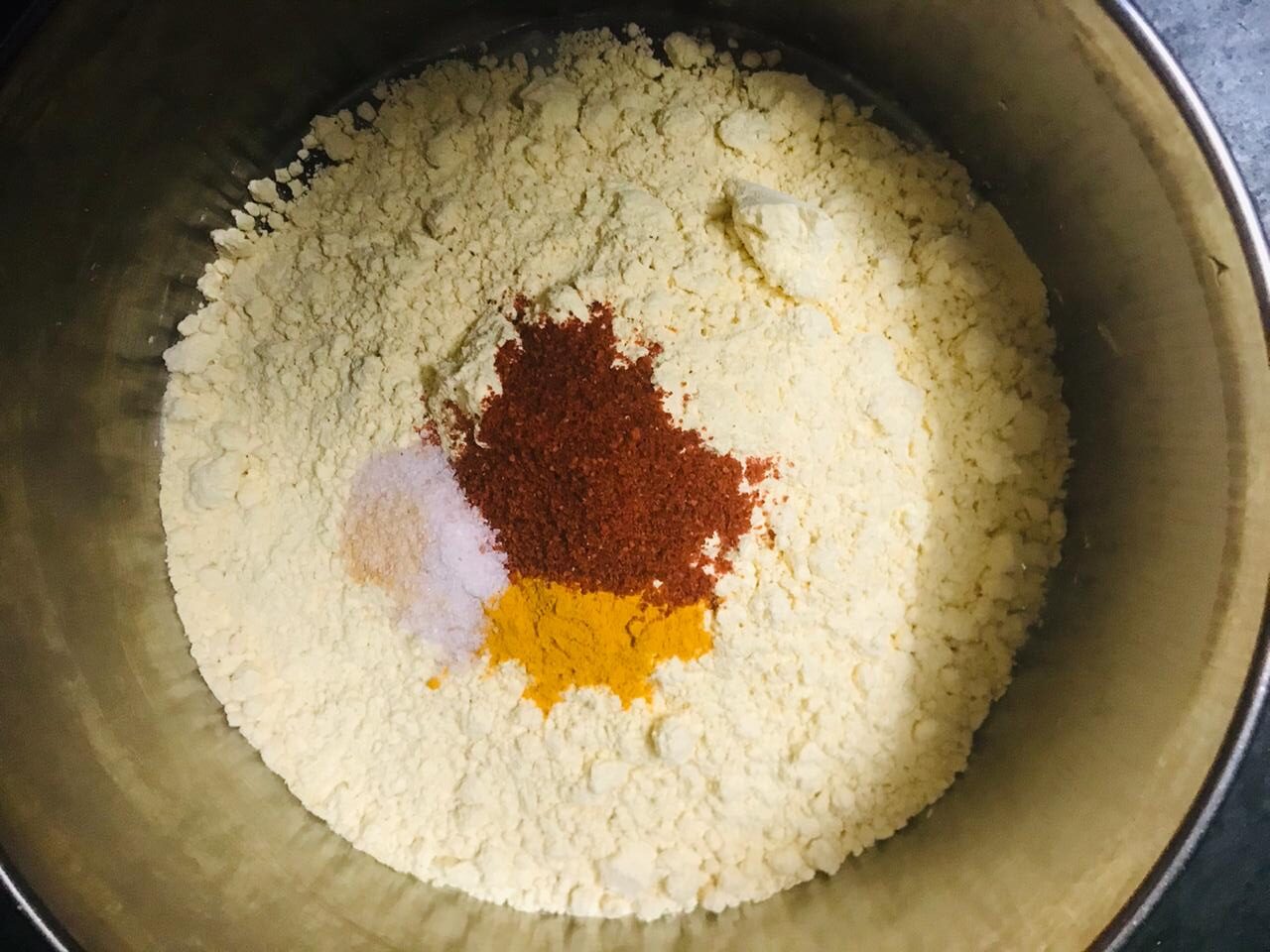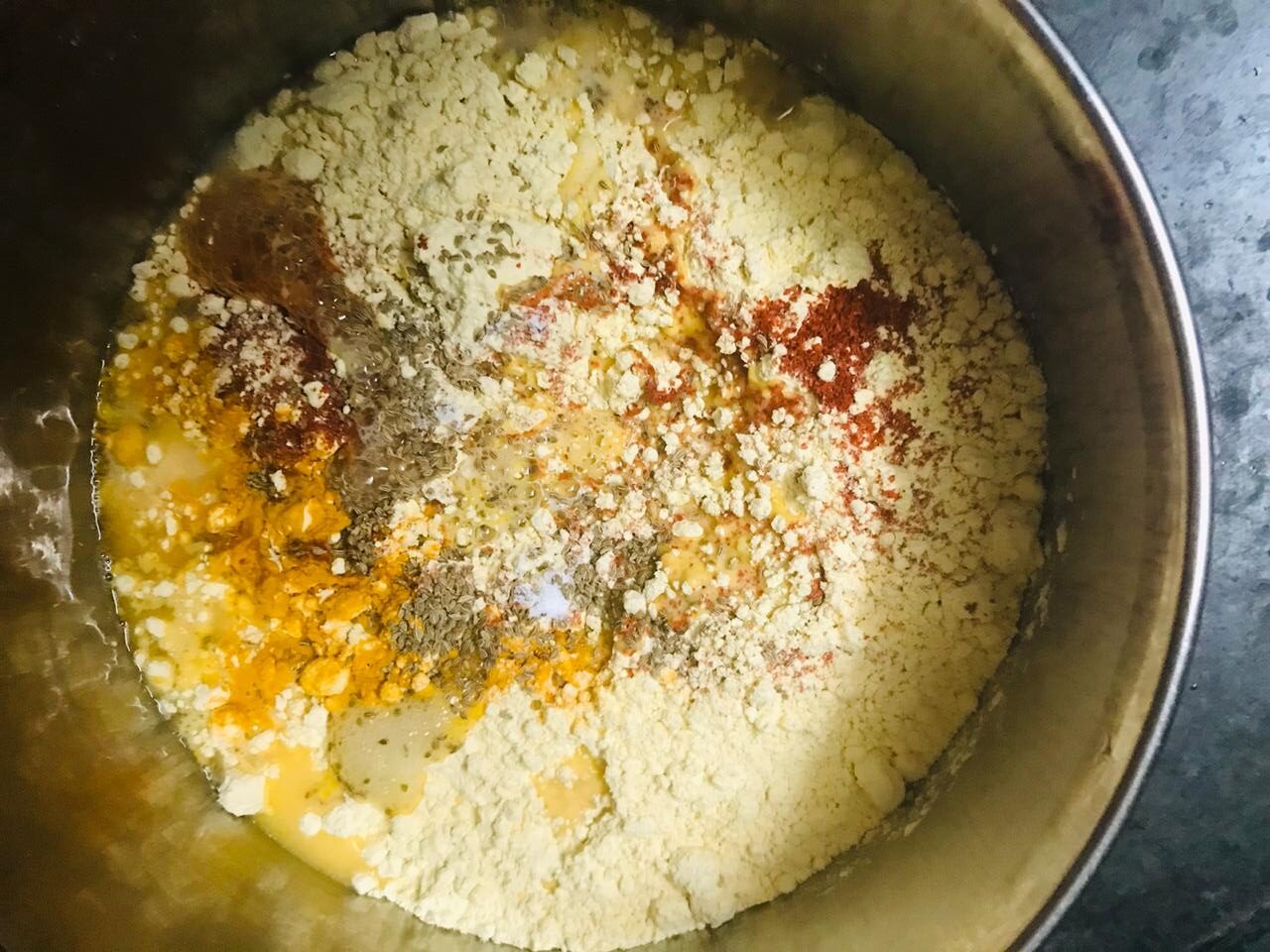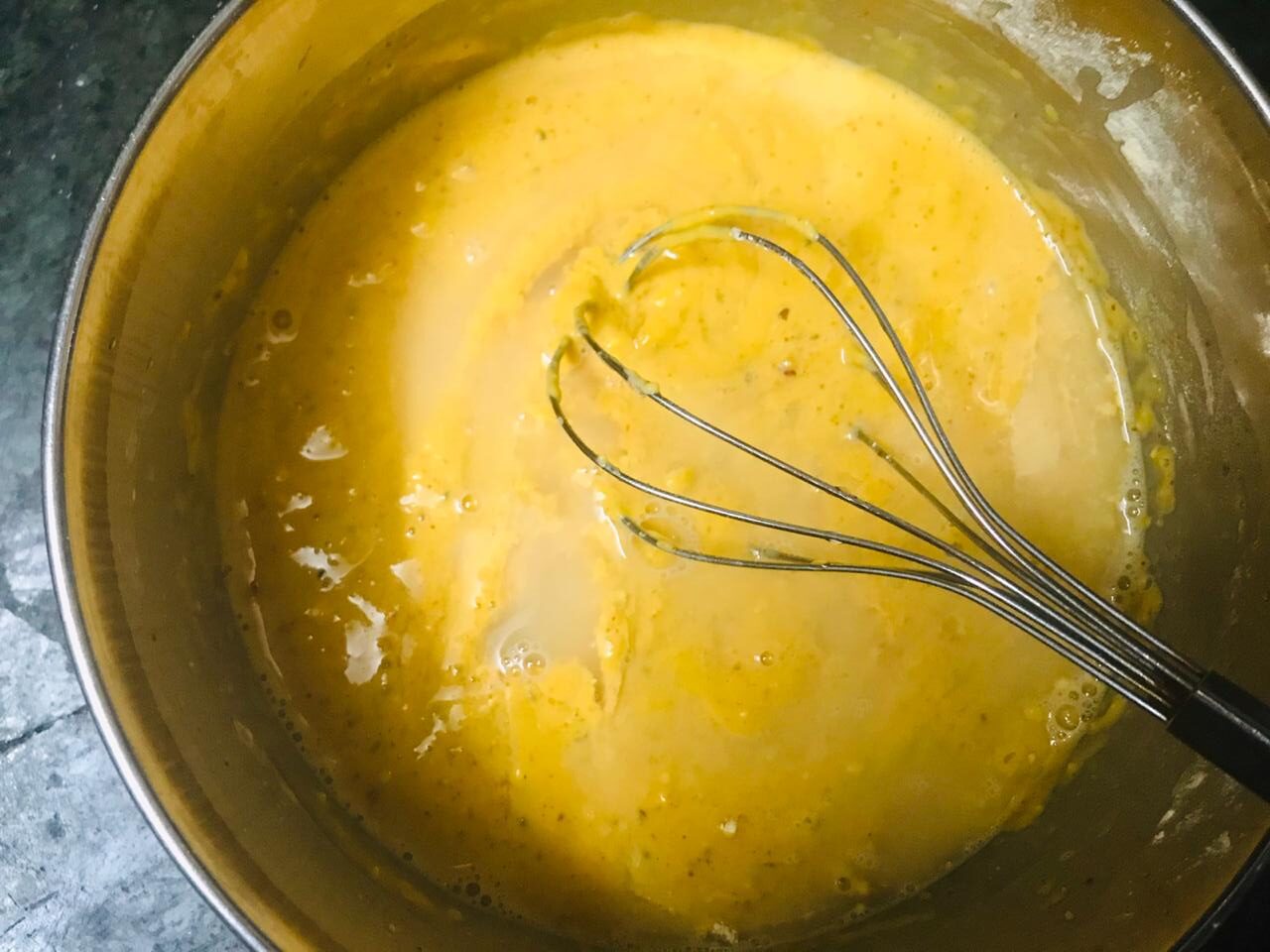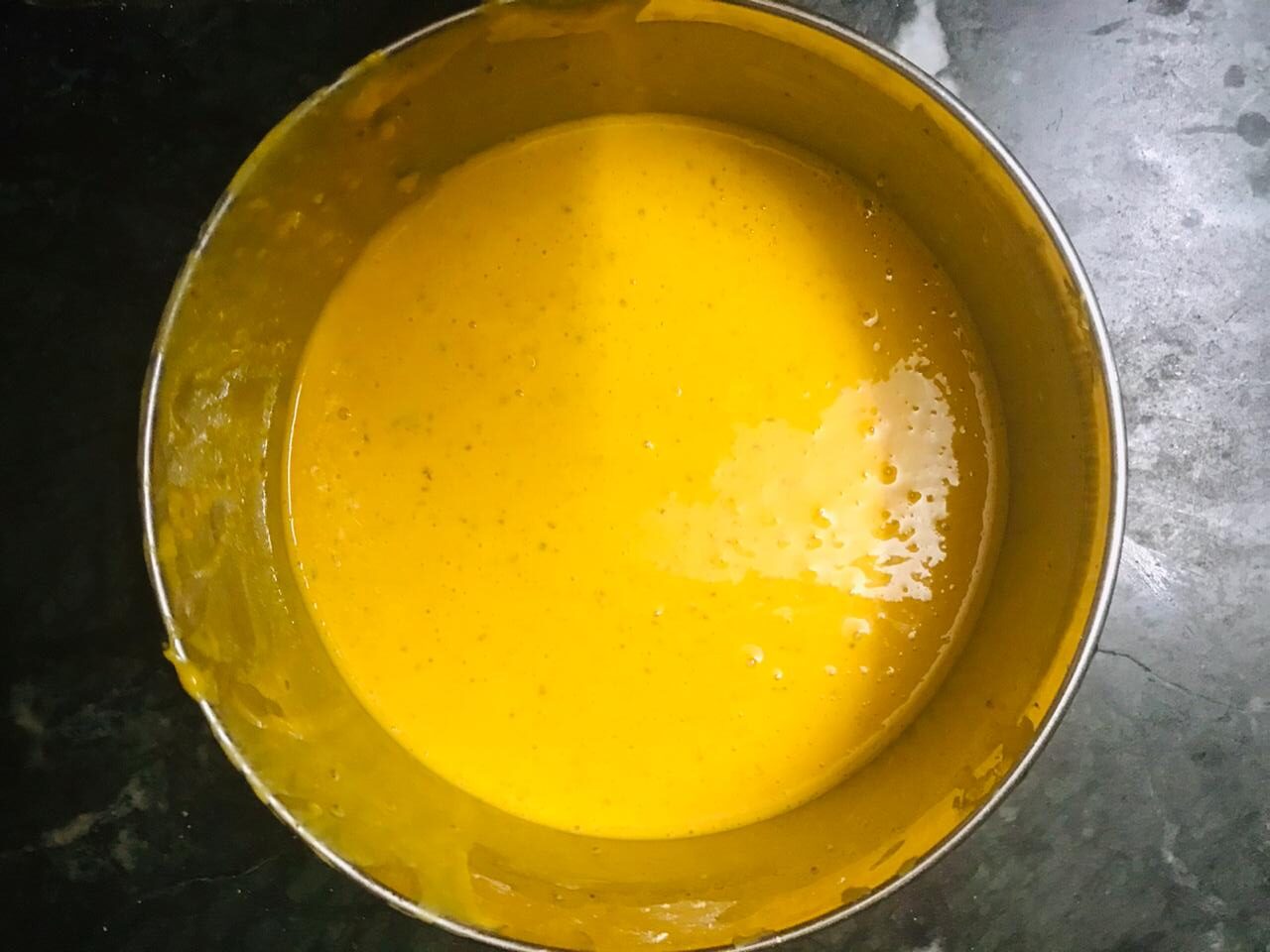 Mix gram flour, salt, turmeric powder, red chilli powder and baking soda in a bowl. Add ¼ cup water and whisk until you get a lump-free batter. Batter should have consistency of double cream and should coat back of a spoon.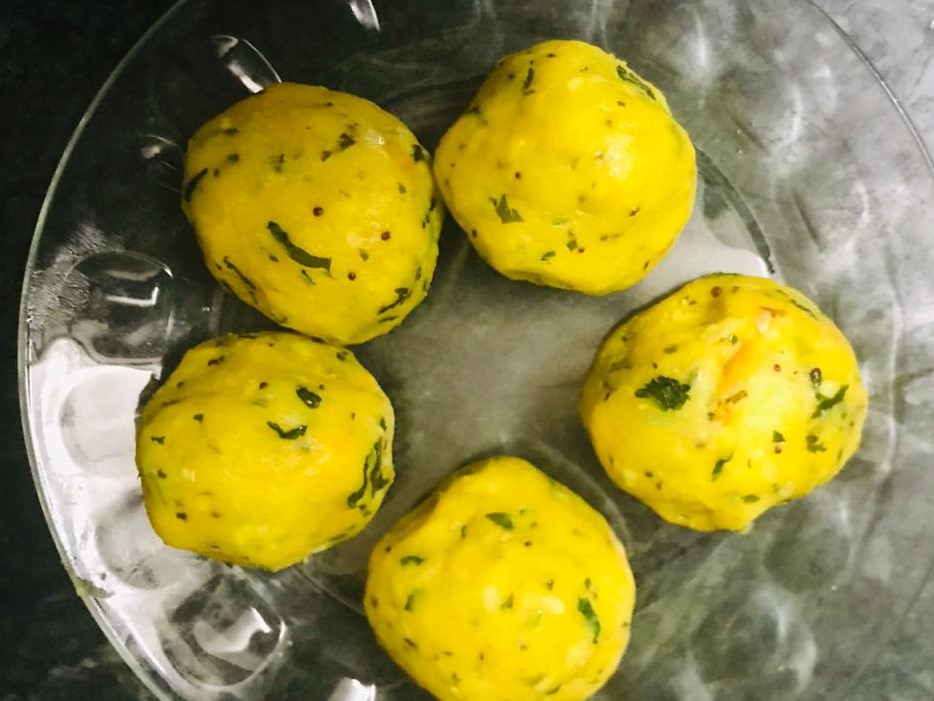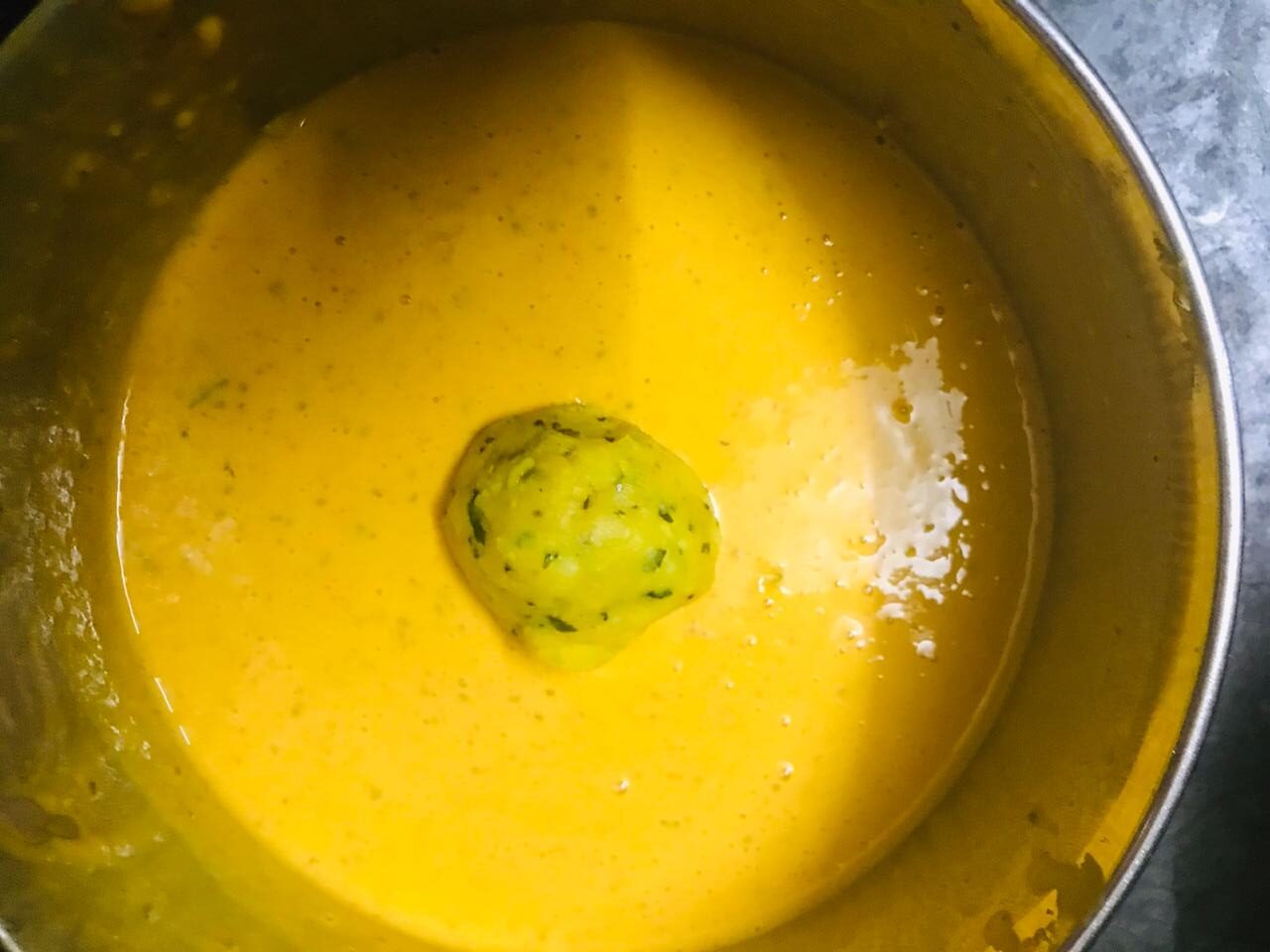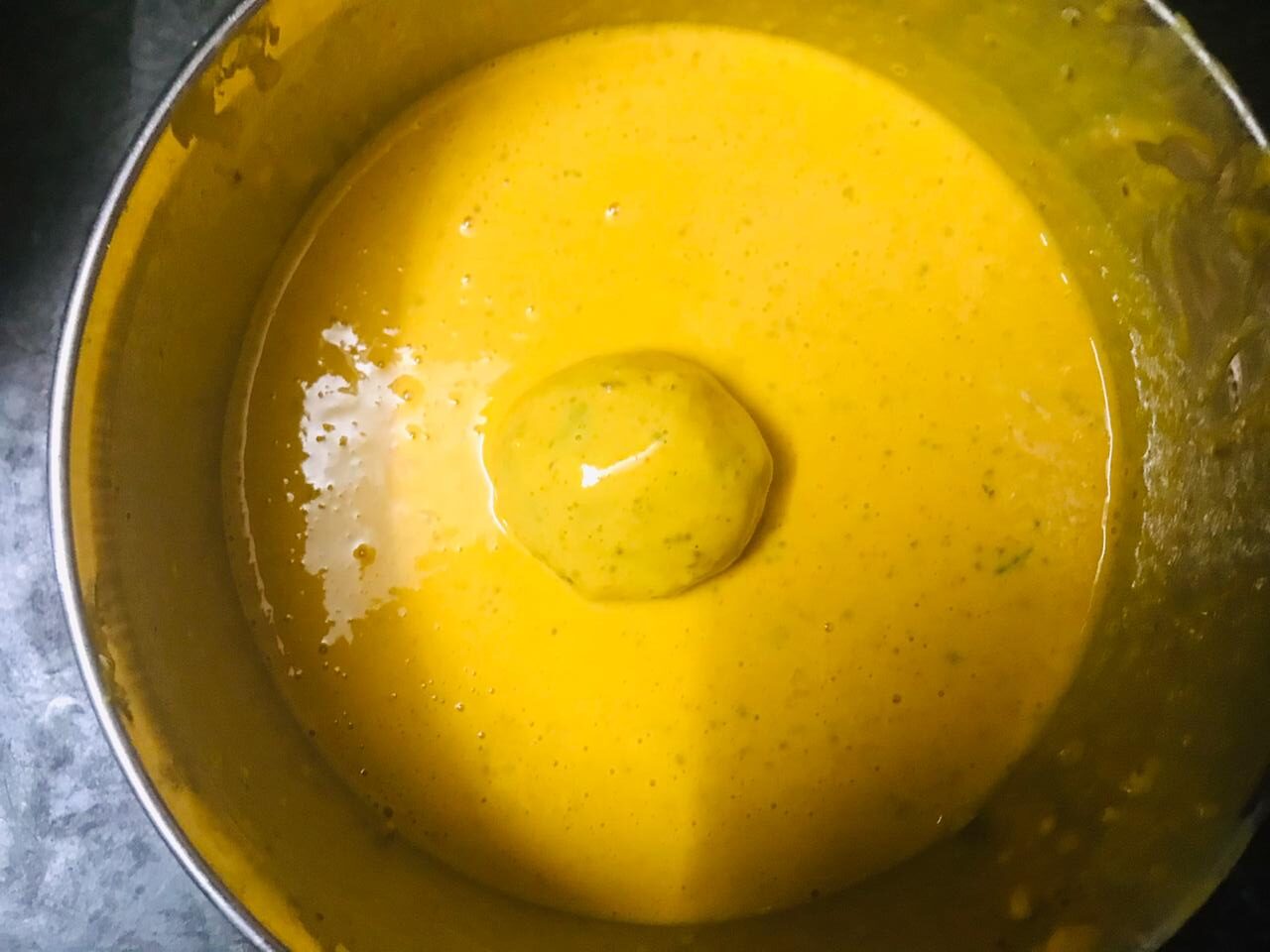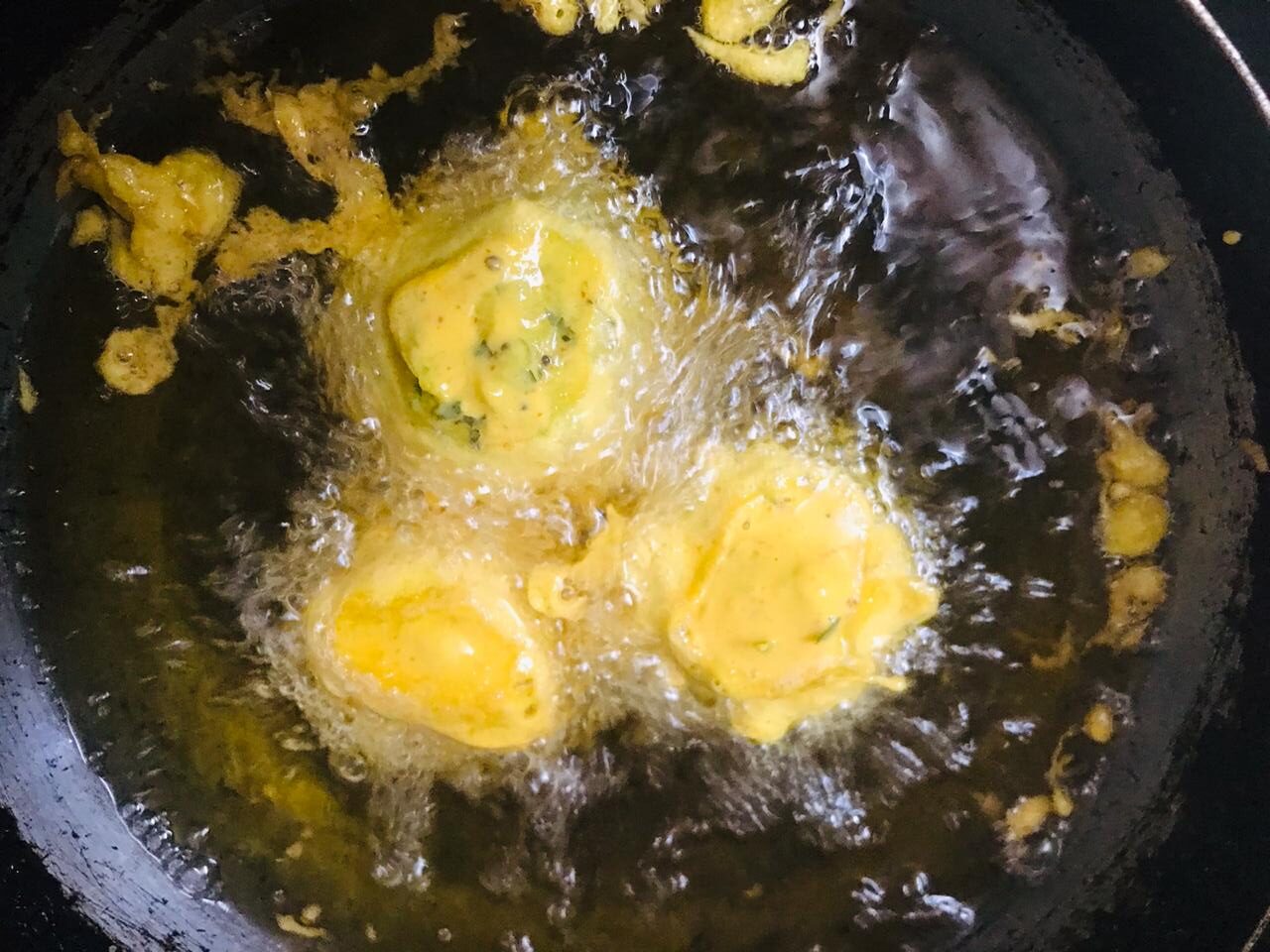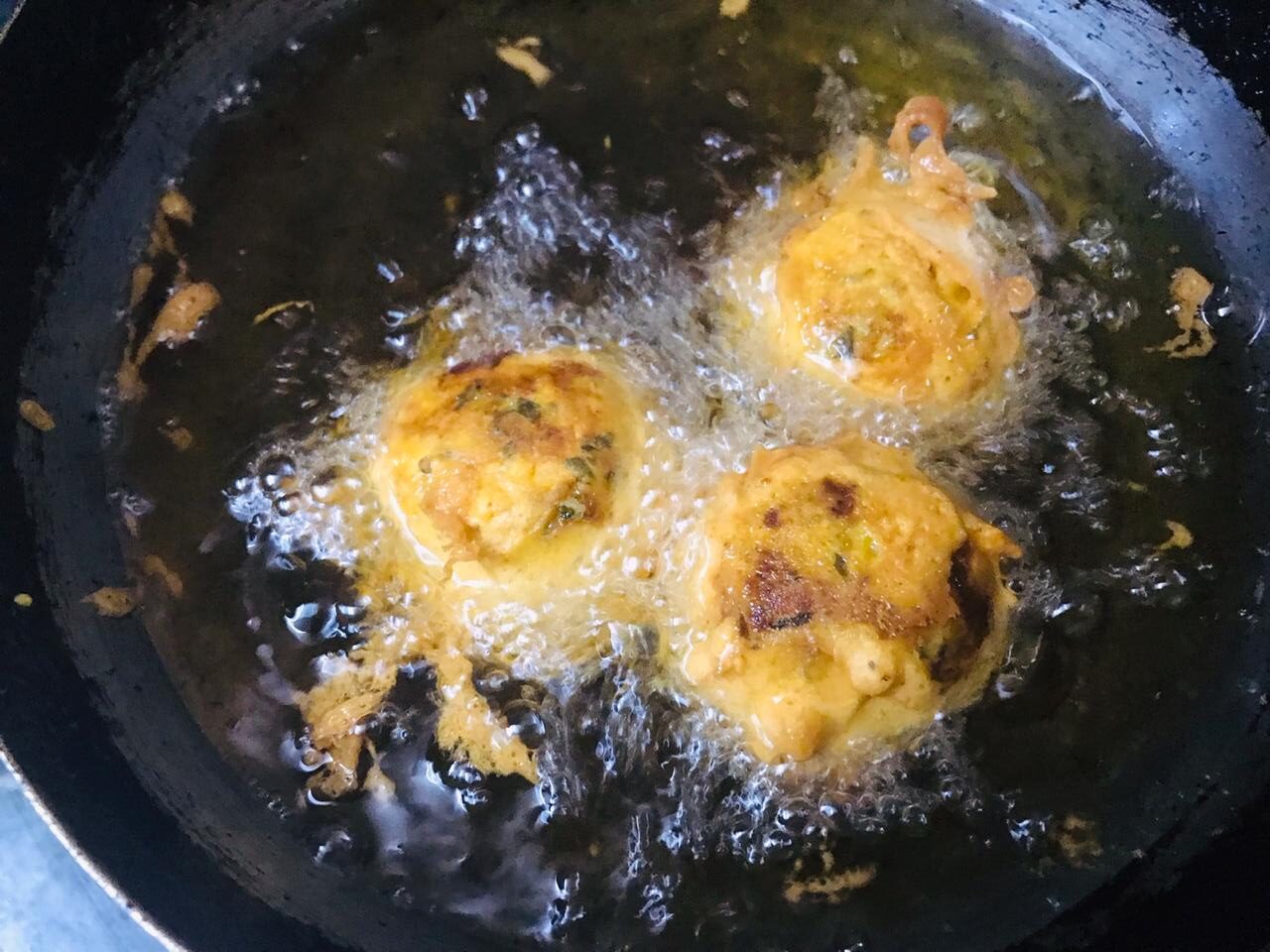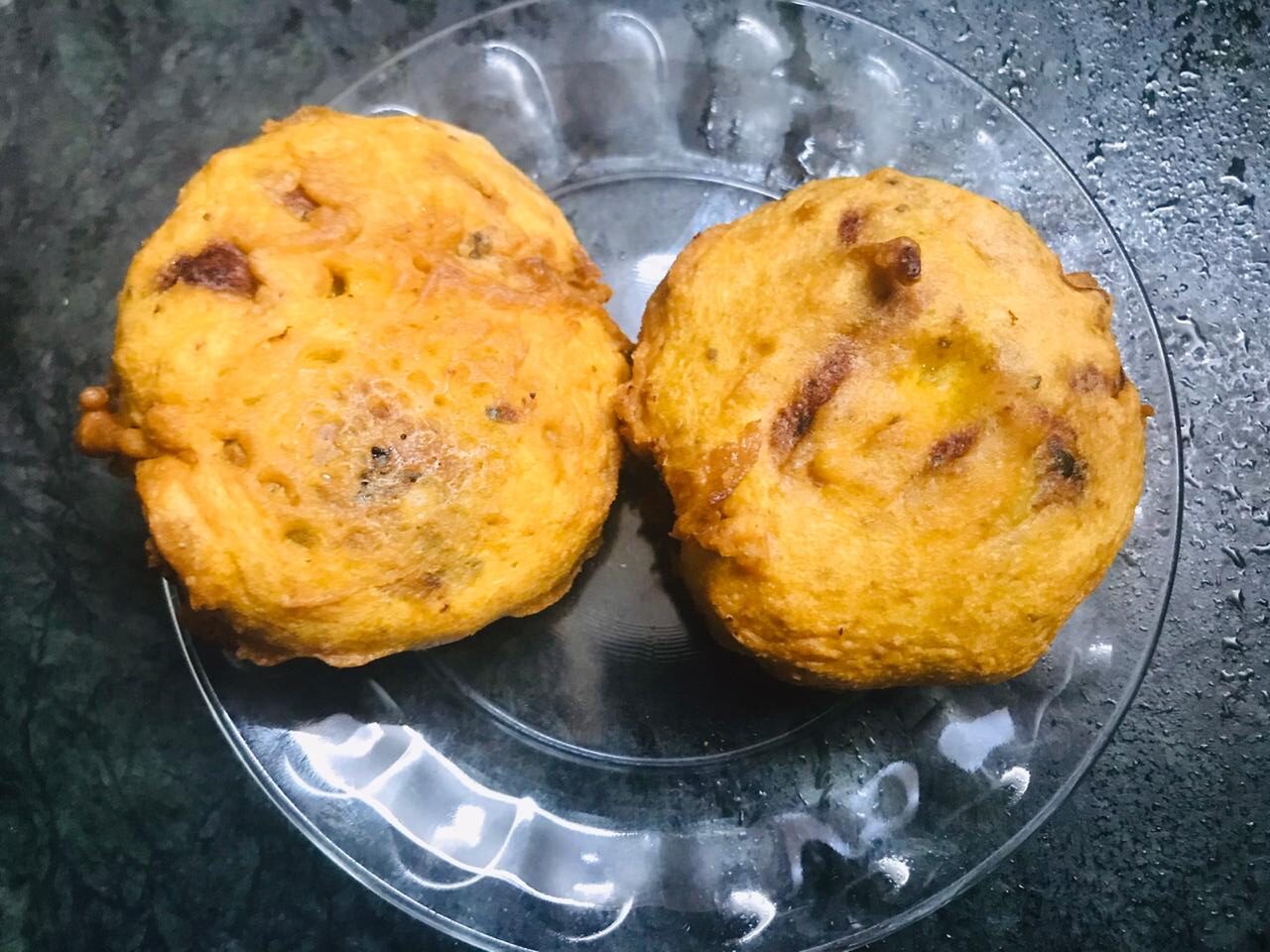 Divide the potato mixture into 8-9 balls (golf size balls).
Heat oil for deep frying. To check if the oil is hot enough for frying, add a drop of batter to the oil and if it bubbles up immediately then the oil is ready for frying.
Dip the potato ball in the gram flour batter to coat them evenly and then slide them gently in the hot oil. Deep fry batter-coated vadas in hot oil over medium heat until golden brown. Drain on an absorbent paper and keep aside.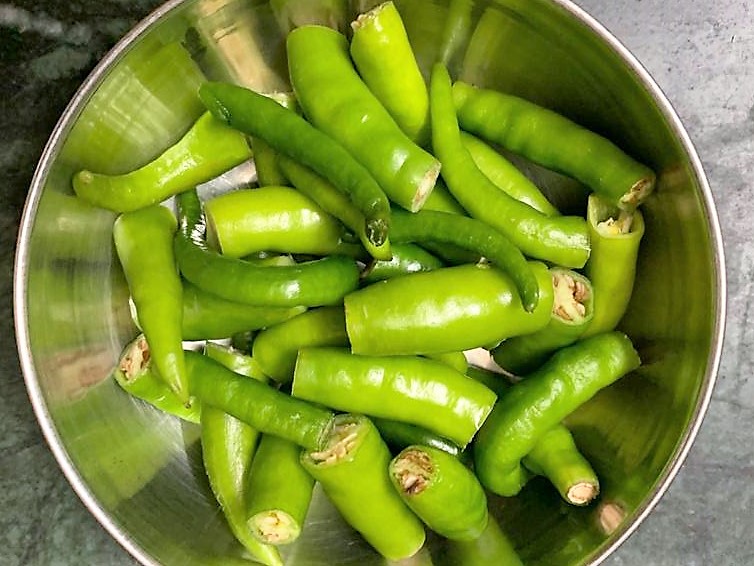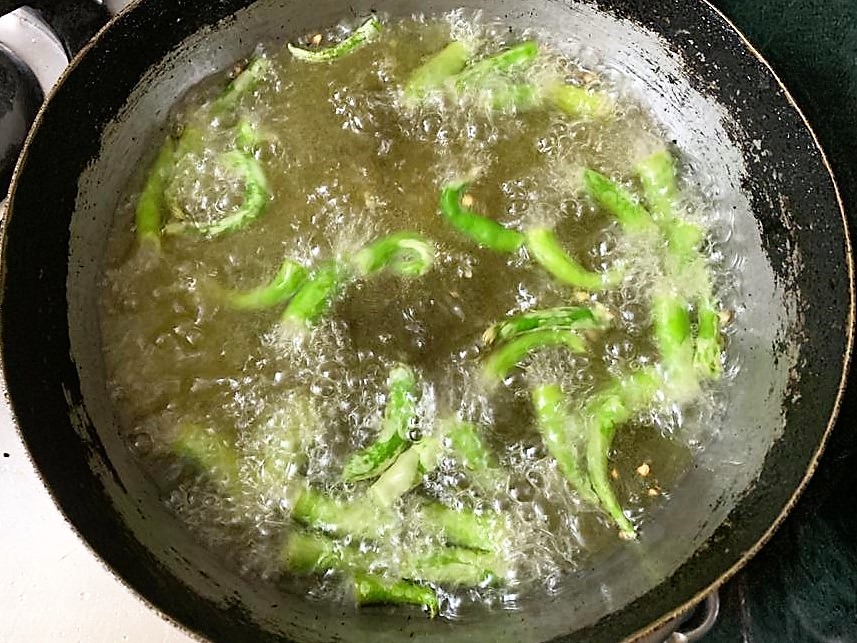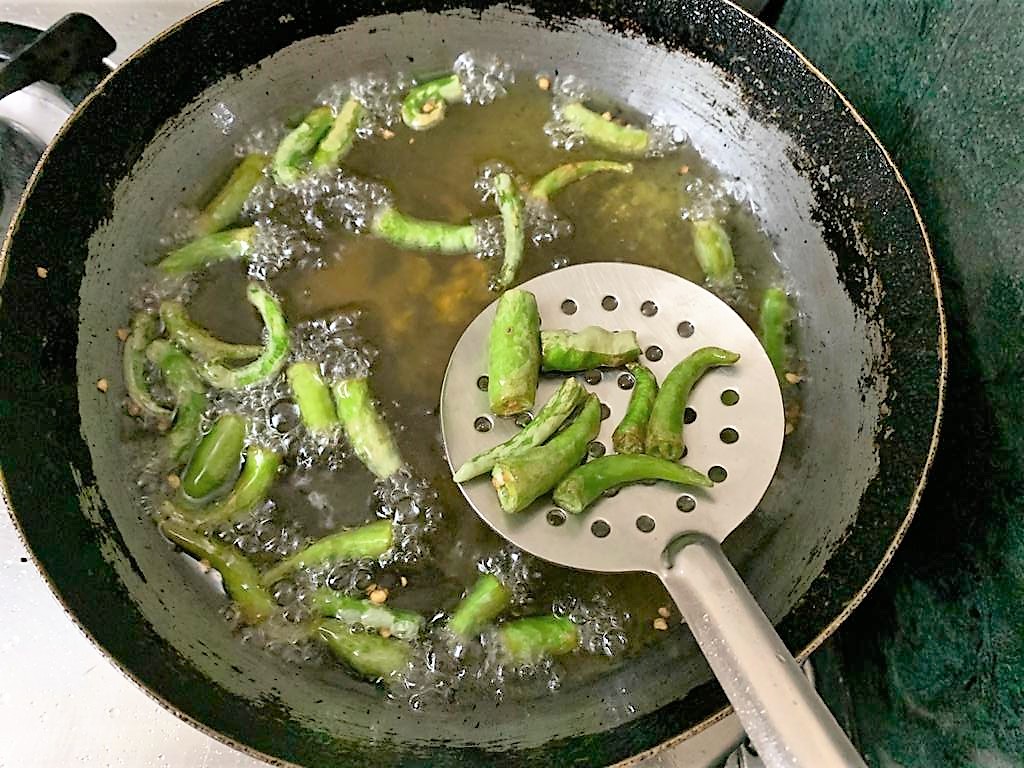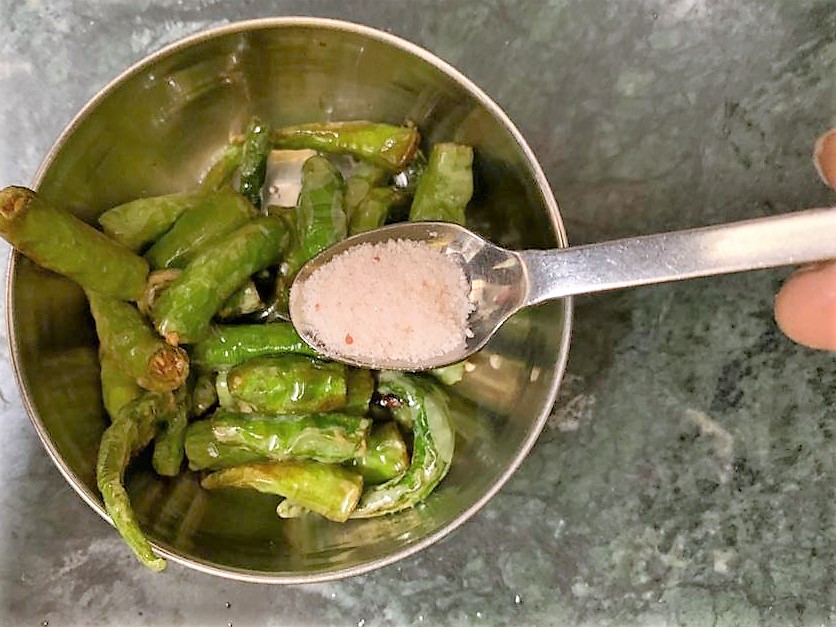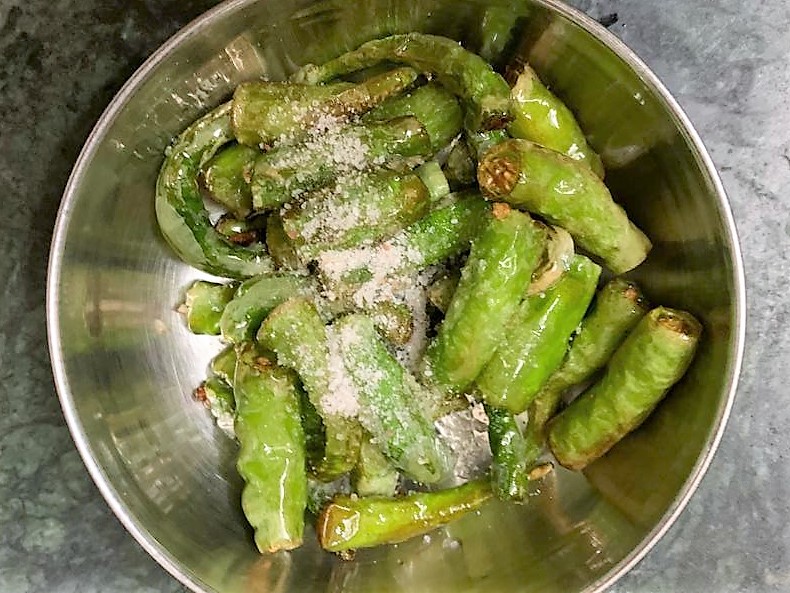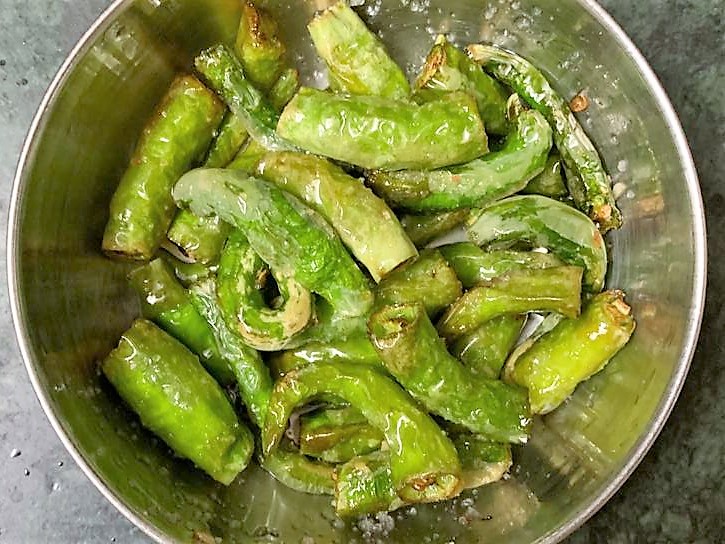 Fried Chilli
Cut the green chillies in half. Heat oil and add the green chilies and fry them. Be careful, as green chilies tend to splutter a little. Drain on an absorbent paper and sprinkle some salt and keep aside.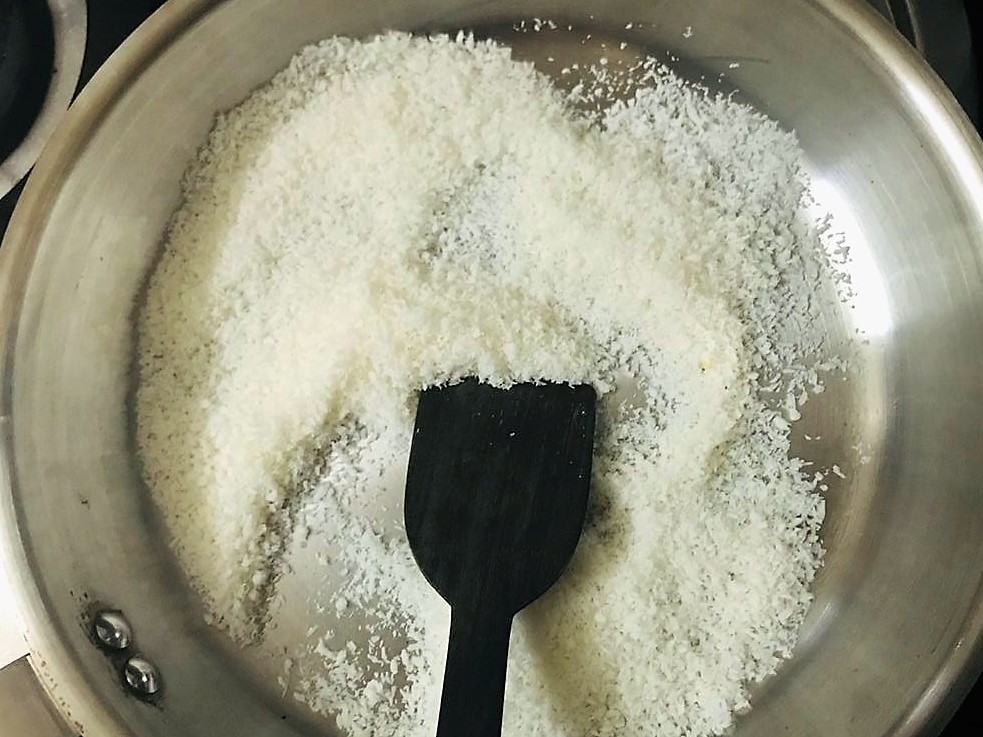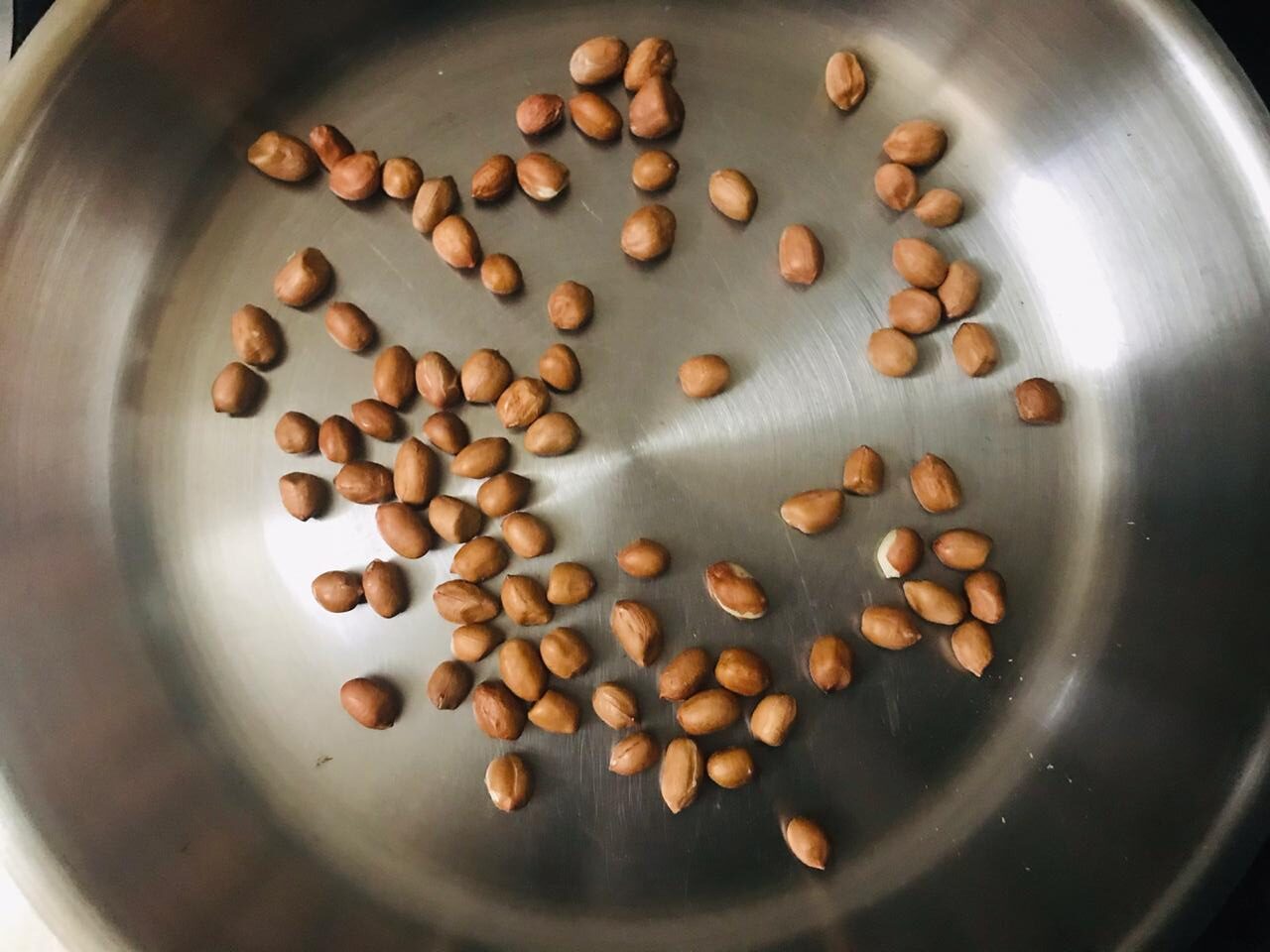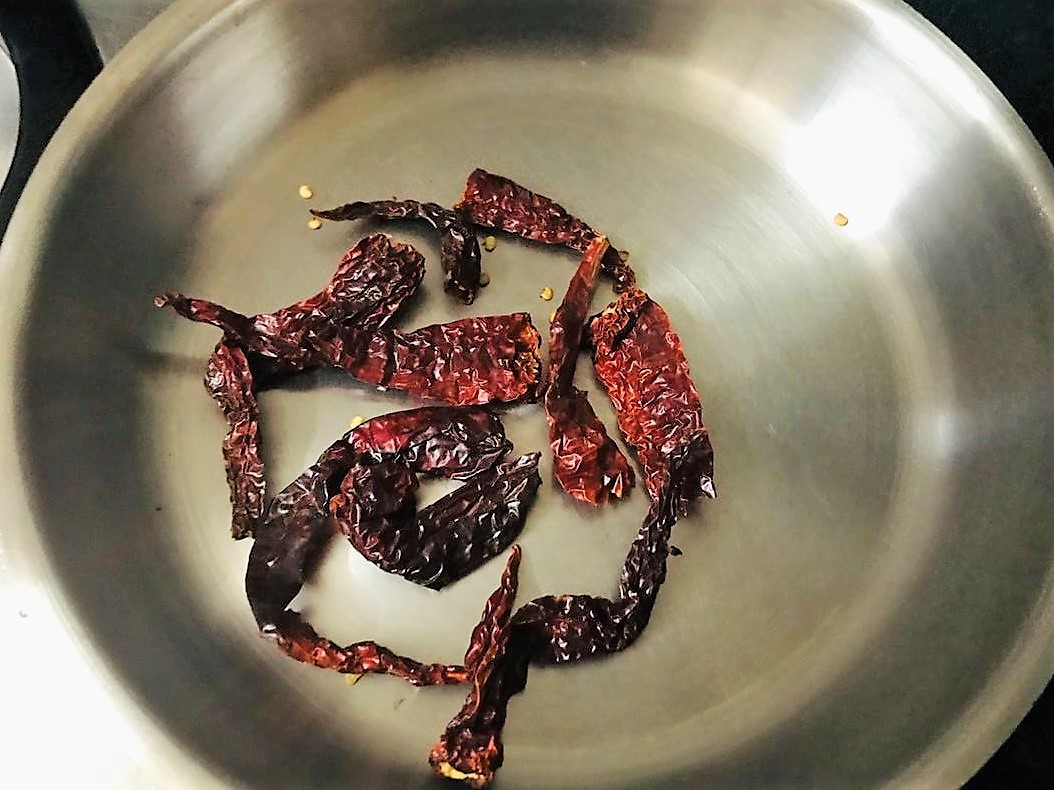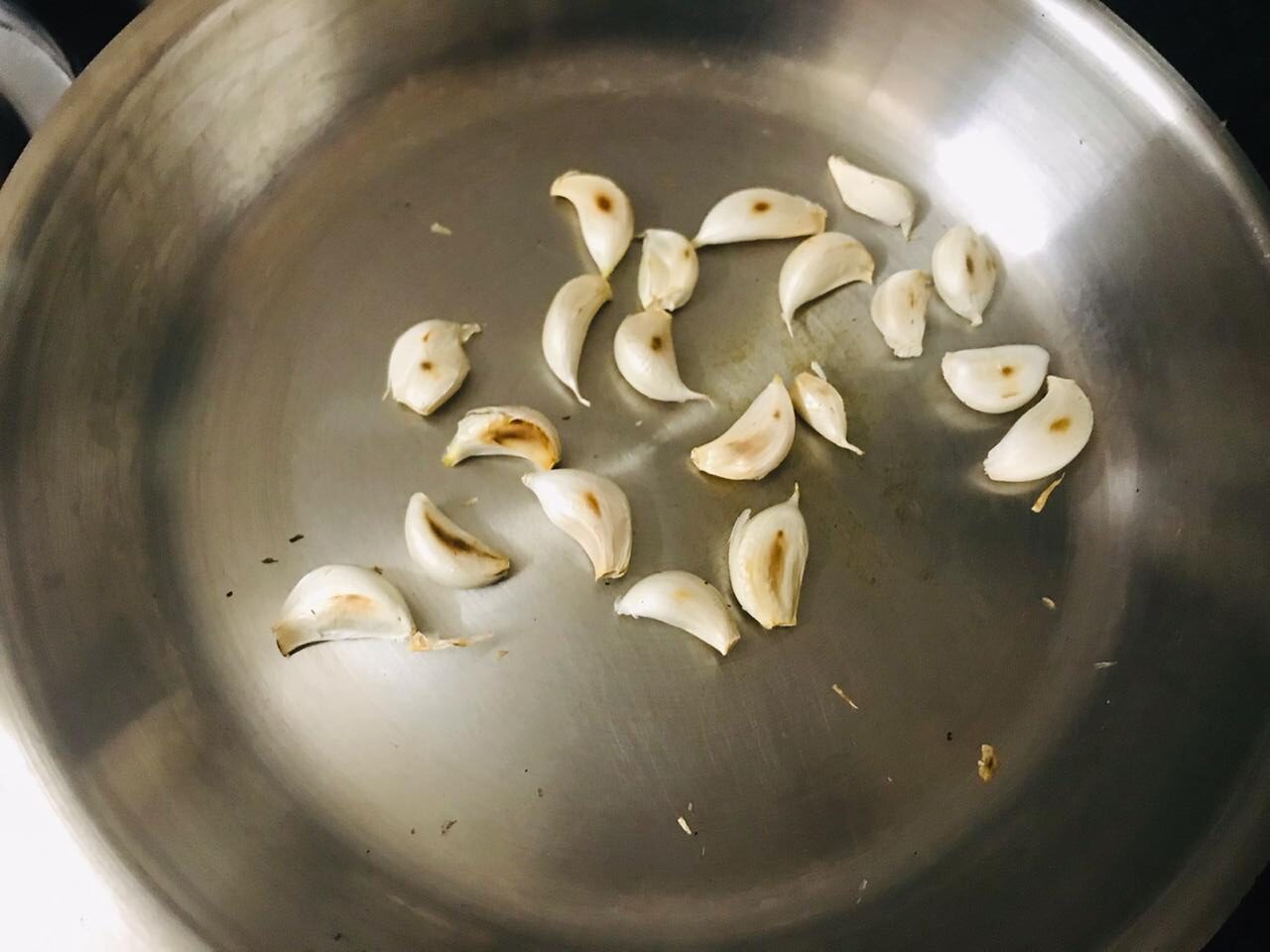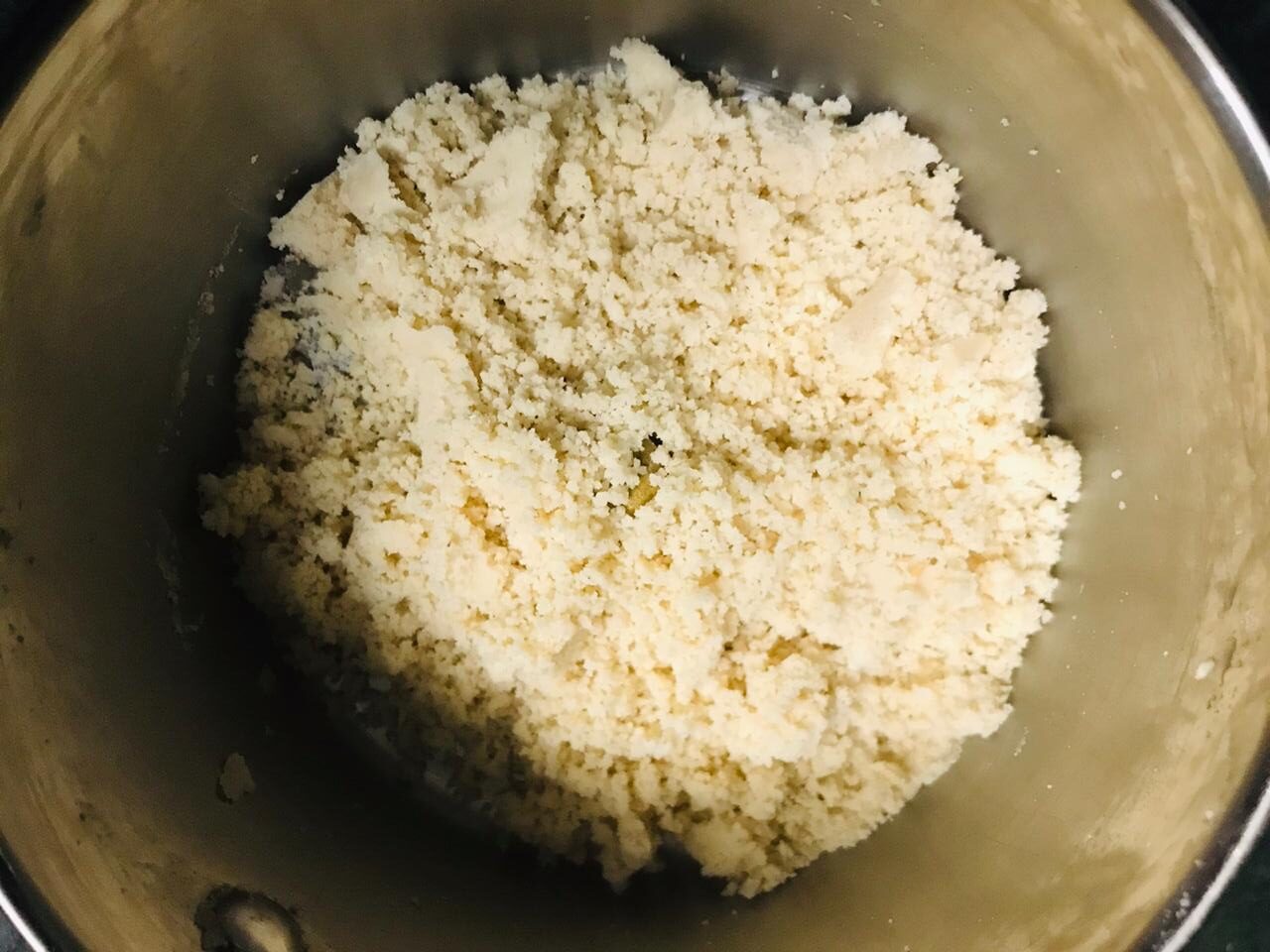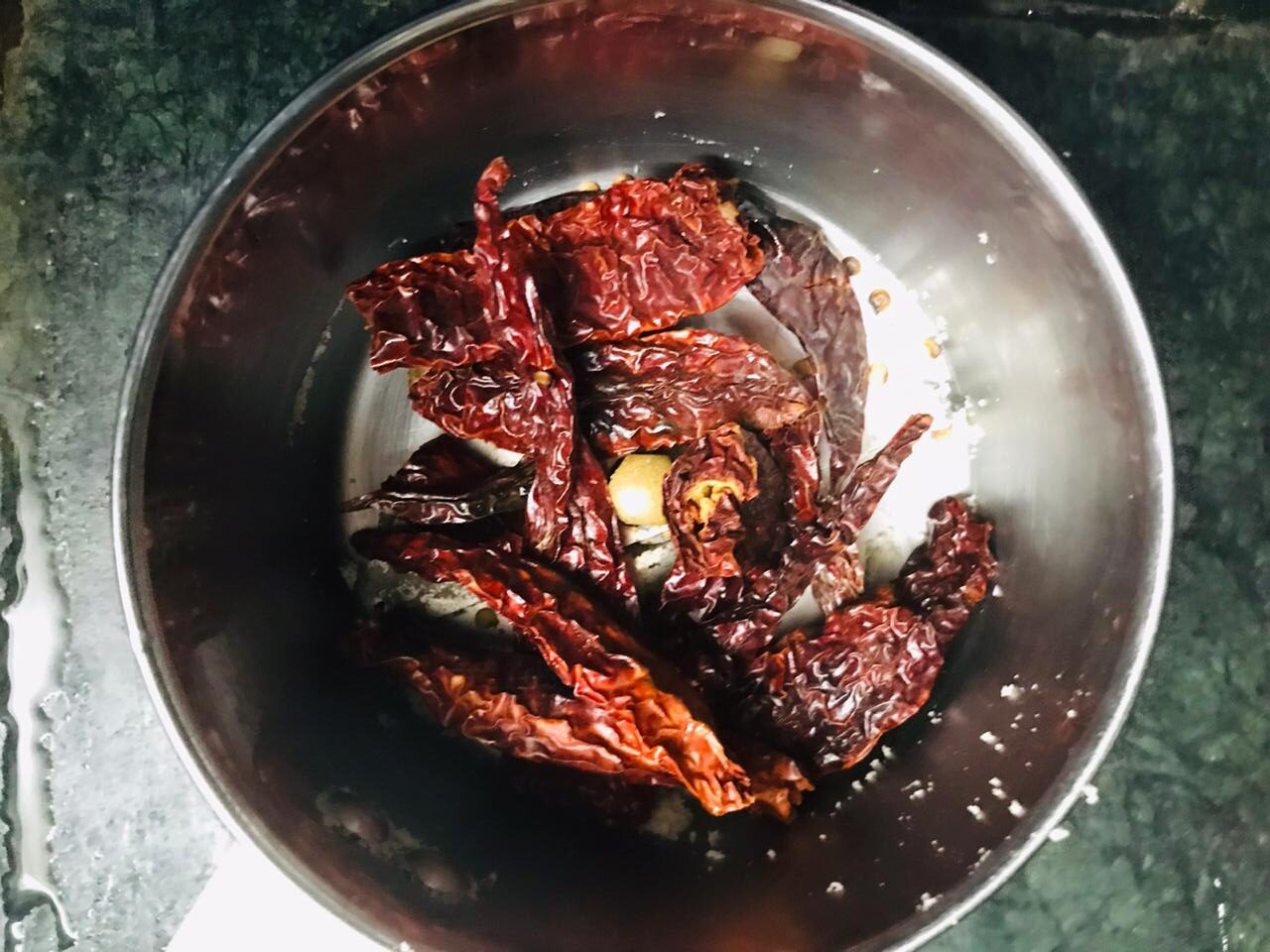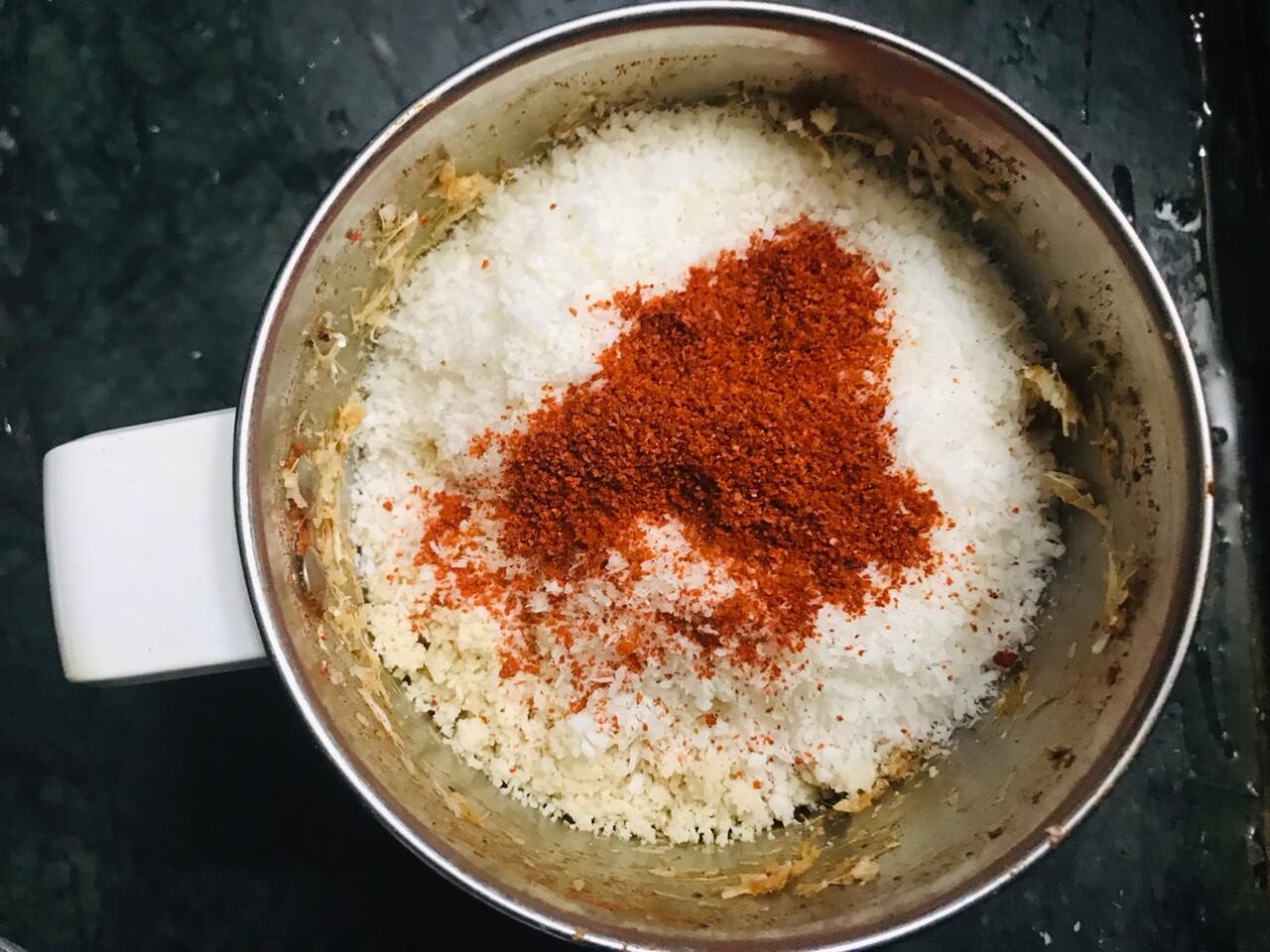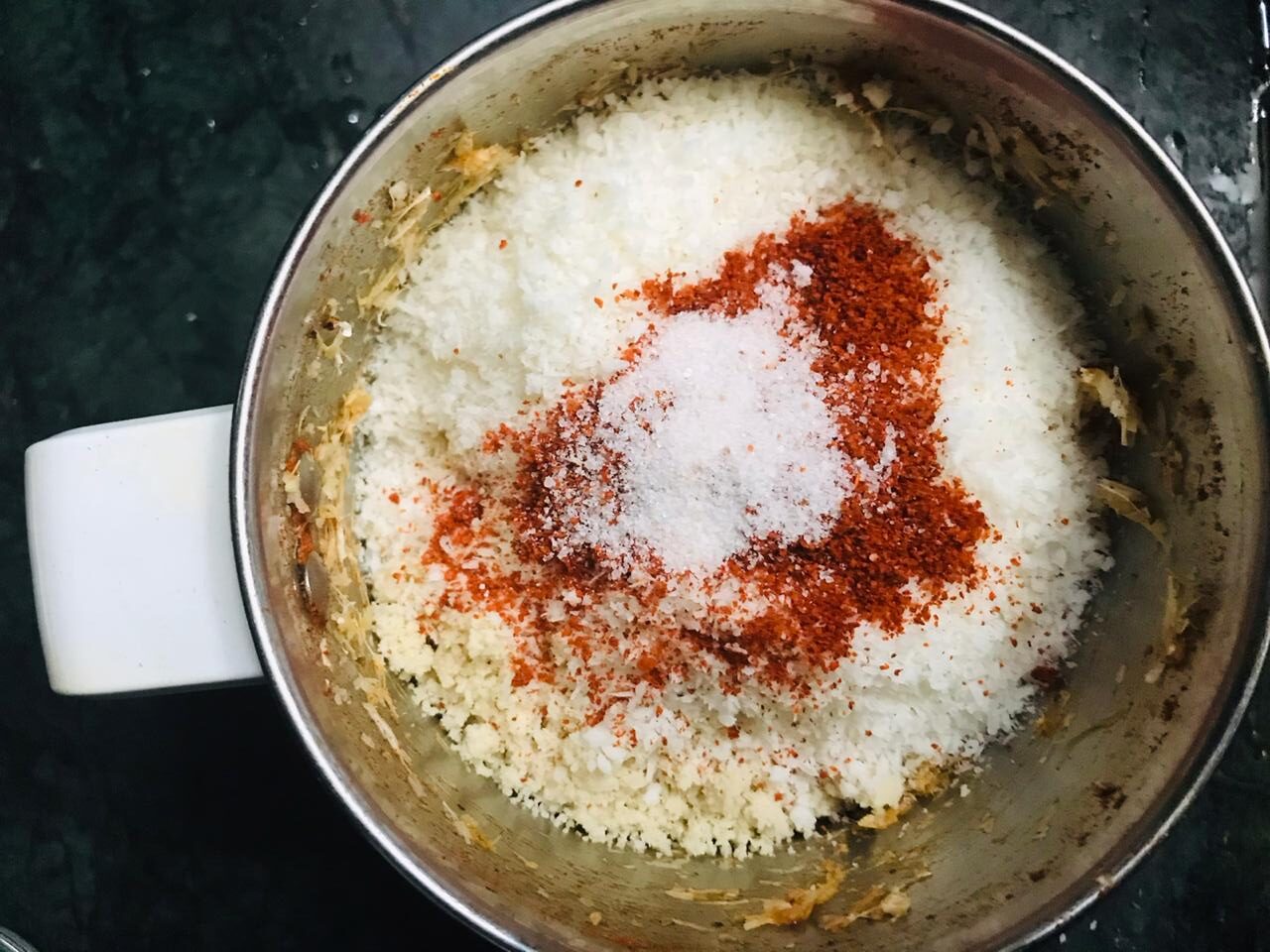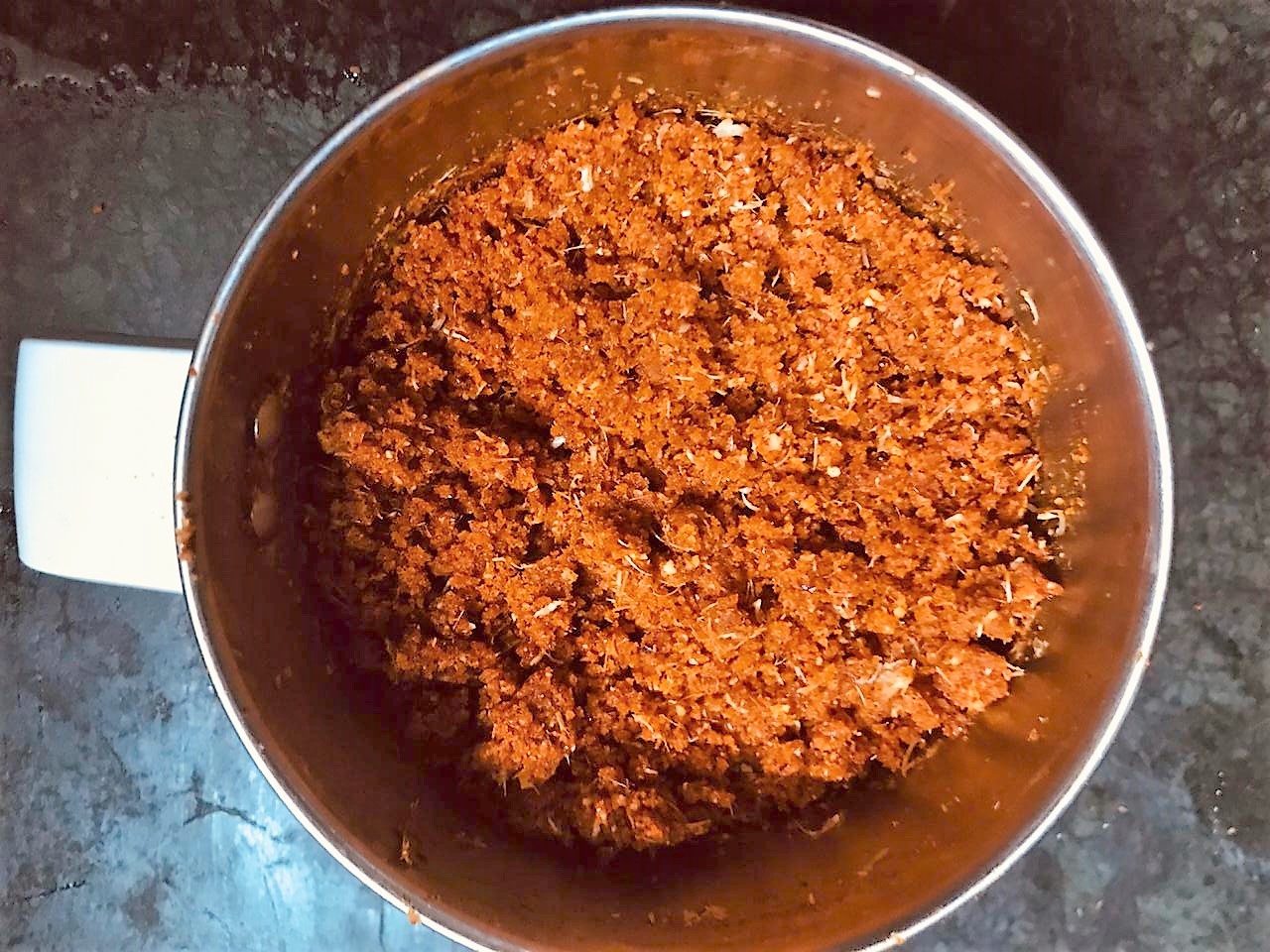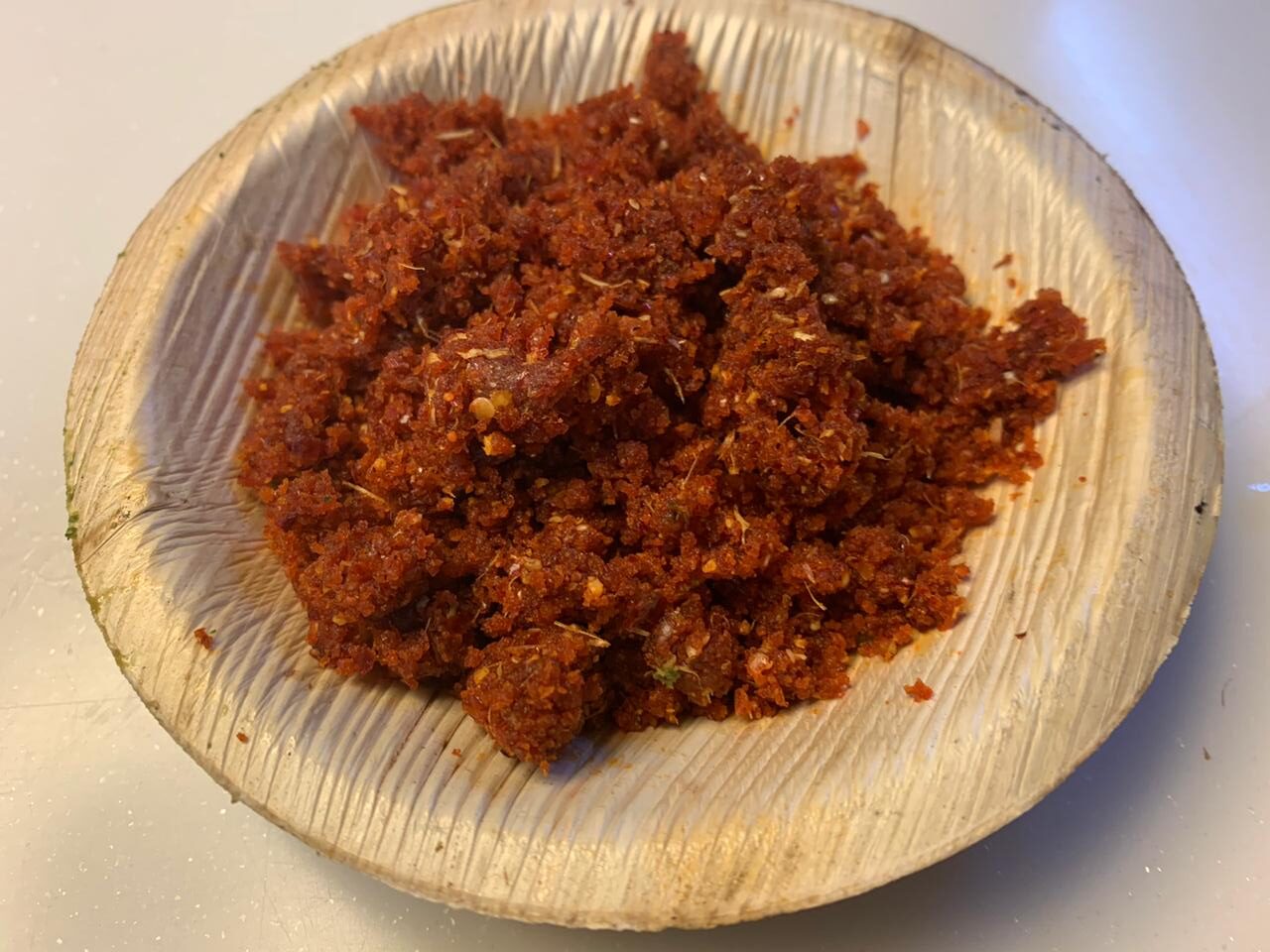 Dry garlic Chutney 
Dry roast all the ingredients separately. Add salt and red chilli powder and grind all the ingredients together to a fine powder.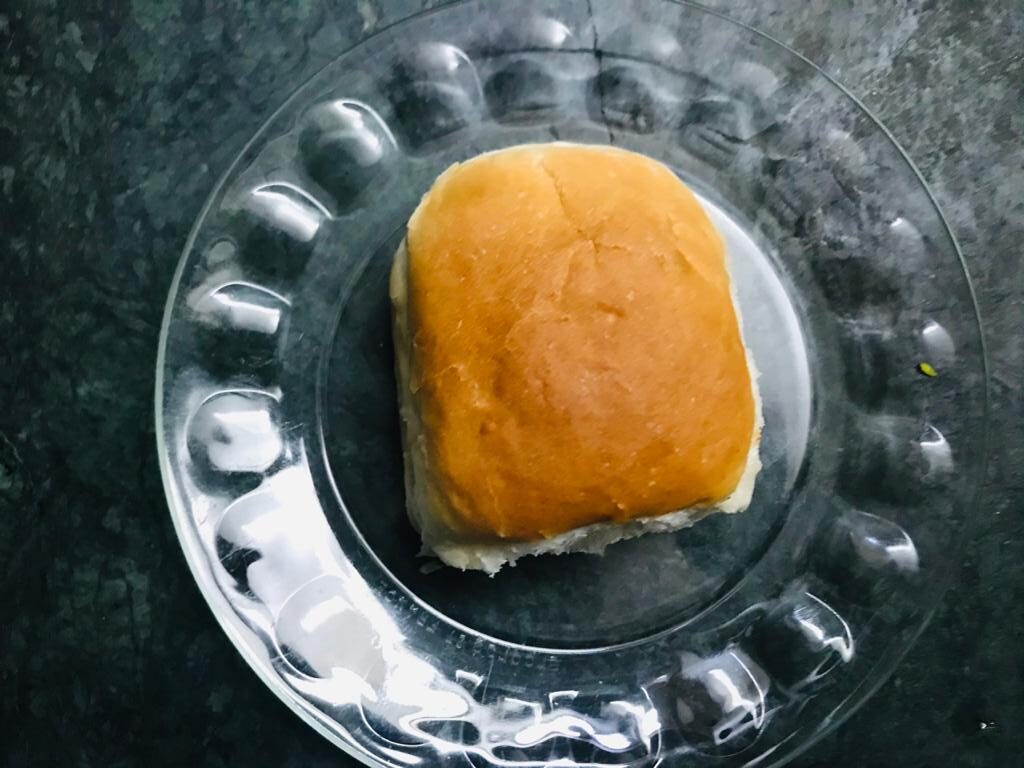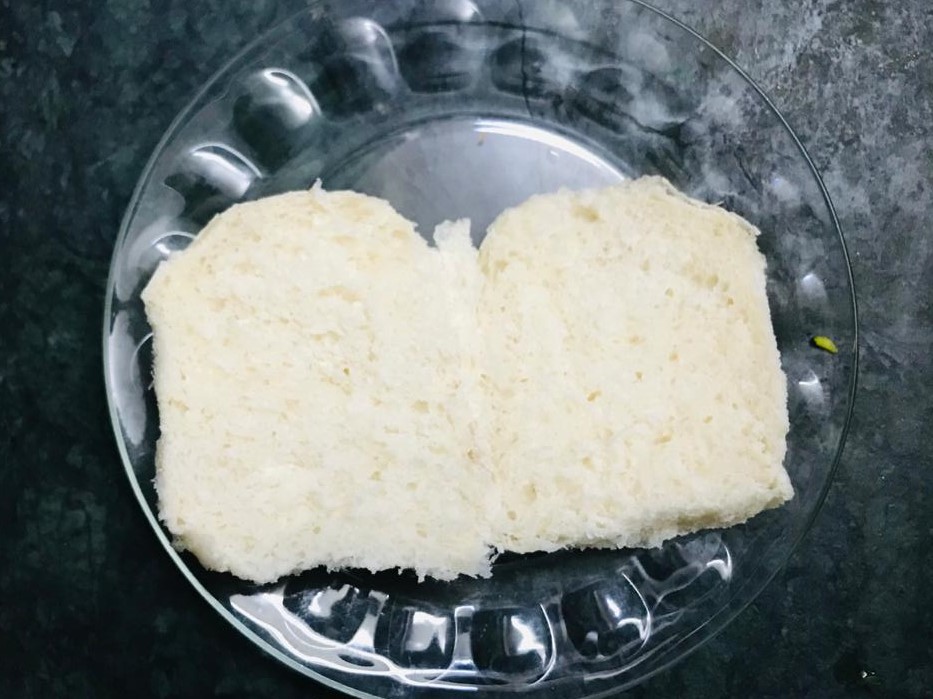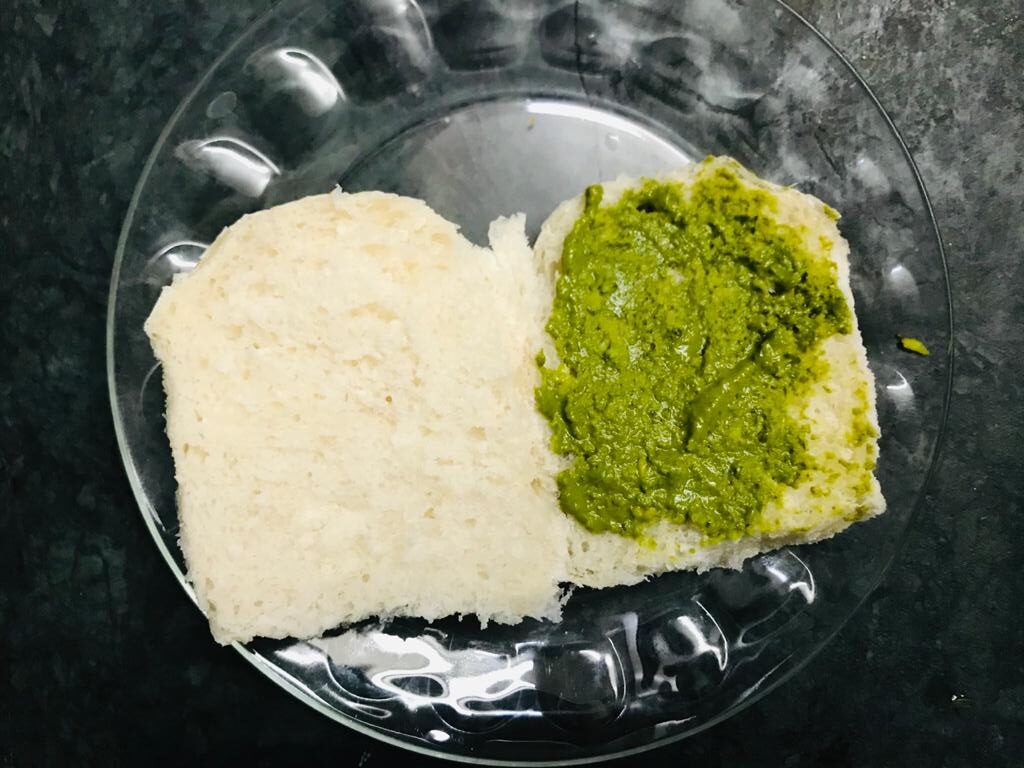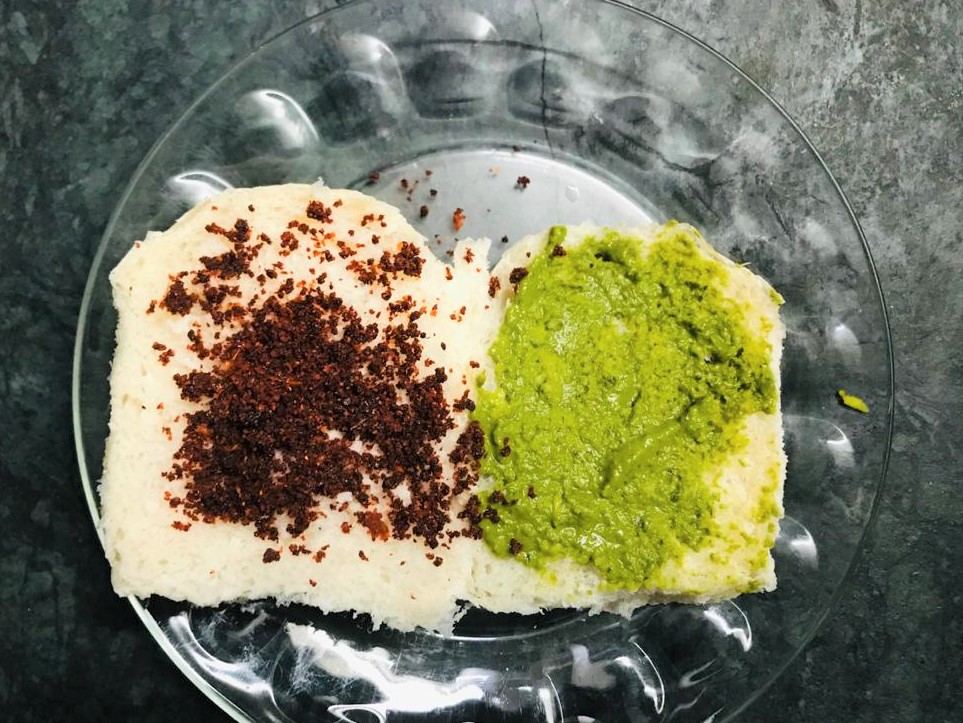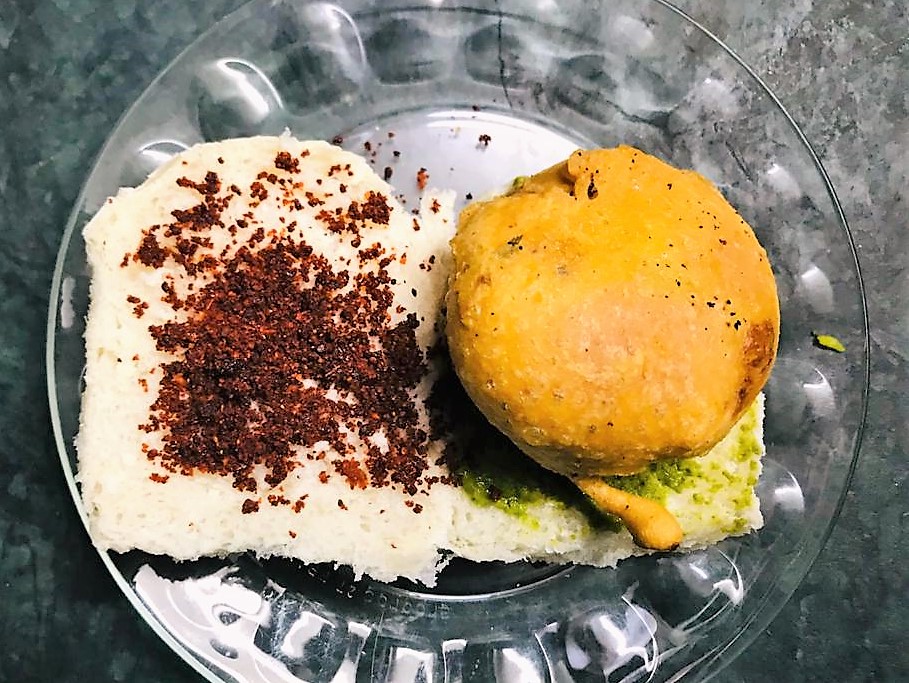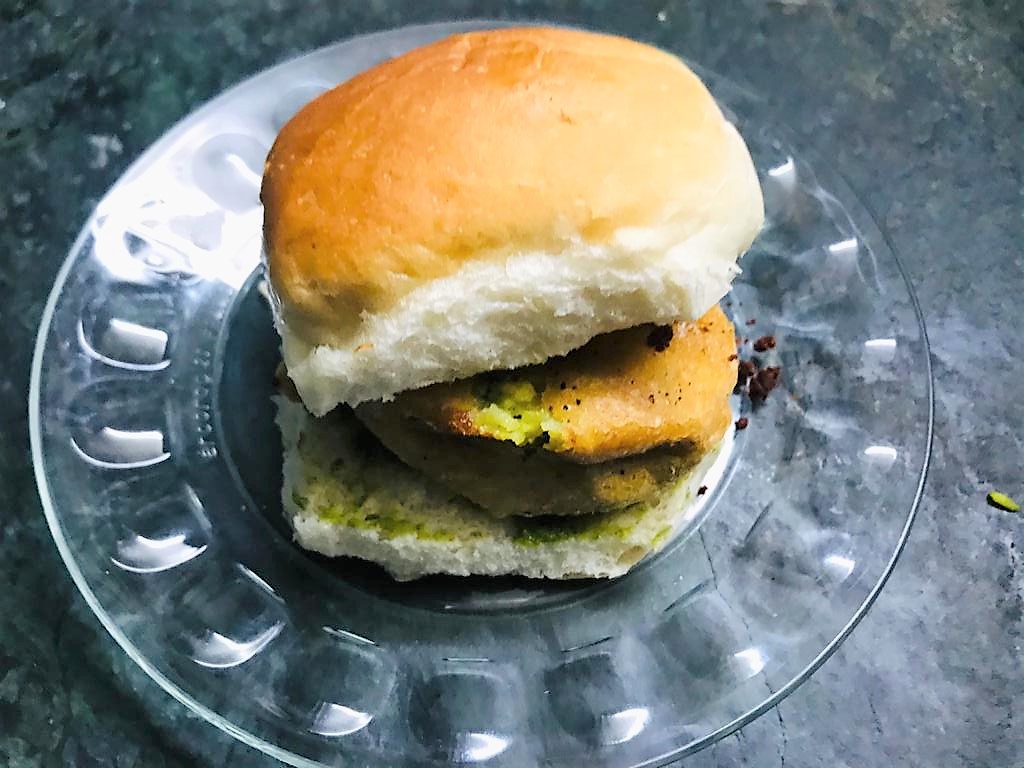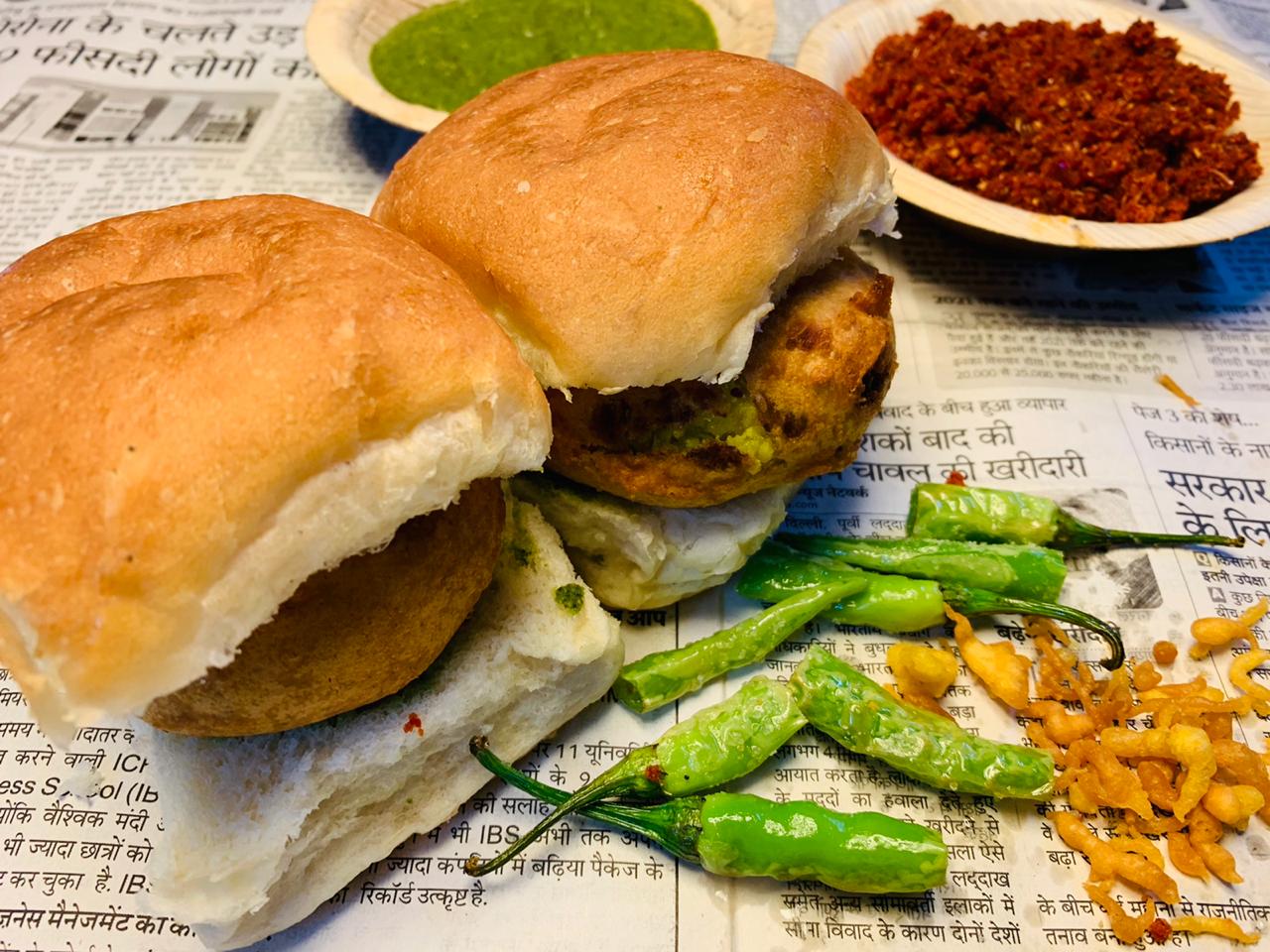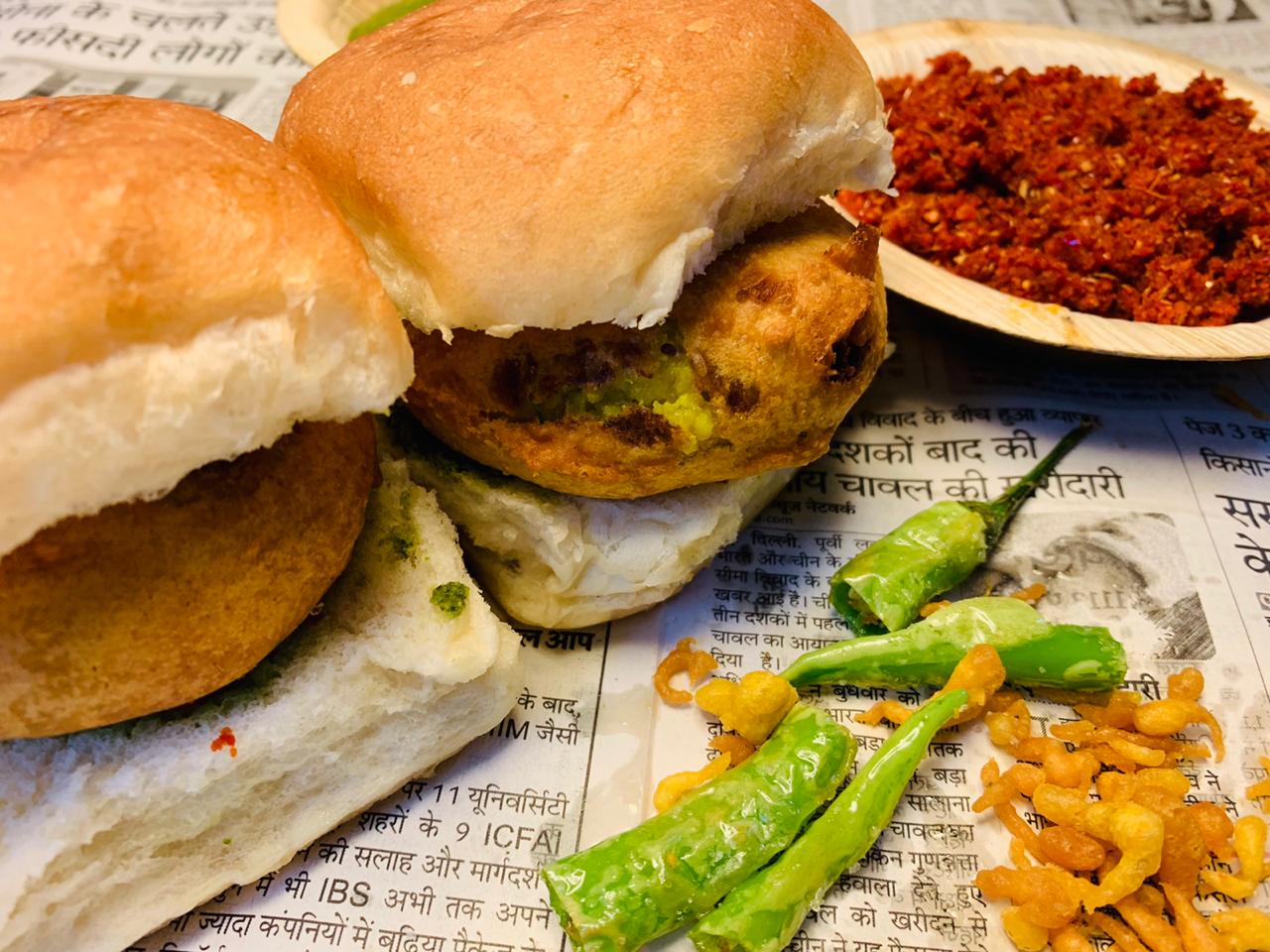 Assembly
Slice each pav into the half. Slather on some green chutney on one side of the sliced pav. Sprinkle some dry garlic chutney on the other side of the pav. Place one hot vada on one slice of pav, cover with the other half. Press down.
Serve with green fried chilli!