Maharashtrian Dum Aloo
Maharashtrian Dum Aloo also called alu dum, is a popular dish from Maharashtra. In this recipe, fried baby potatoes are simmered in onion tomato gravy with the aromatic flavours of spices.
Dum Aloo is one of the dishes which has numerous variations in India. It is prepared differently in each corner of India, according to taste, spices and cooking styles of the region for example Kashmiri Dum Aloo, Punjabi Dum Aloo and Bengali Dum Aloo (Niramish Alur Dum) to name a few. The deep-fried baby potatoes are slow cooked on a low heat which allows them to absorb the amazing flavour of aromatic spice blend. The cooking technique used is Dum where 'Dum' means to 'pressure'.
Cooking Dum Aloo is an art and needs a little bit of patience as the potatoes need to be fried taking care the potatoes have cooked very well, and then kept on 'dum' for the right amount of time for the spices to blend and flavour the potatoes. I have divided the recipe in steps to make it simple and easy to prepare at home. In the Maharashtrian version of Dum Aloo, peanuts and sesame seeds are added with adds a delicious earthy flavour to the gravy. I learnt this recipe from my aunt- Ritu Mami who often prepares this Dum Aloo whenever we visit her.
Other Potato/Aloo recipes you may like are Achaari Aloo, Dhaba Style Aloo Palak, Rajasthani Dahi Aloo, Nepali Aloo Sadeko, Tandoori Aloo Paratha, Aloo Raita, Aloo Baigan to name a few.
Ingredients
250 grams peeled baby potatoes
Oil for deep frying
For The Paste
1 cup sliced onions
7-8 garlic cloves
1 inch ginger piece
1 slit green chilli
1 cup sliced tomatoes
1 tablespoon peanuts
2 teaspoons sesame seeds
3-4 dry red chillies
For The Gravy
2 teaspoons oil
1 teaspoon cumin seeds
1-2 bay leaf
1-2 green cardamom
2-3 cloves
Salt to taste
2 teaspoons Kashmiri red chilli powder
2 teaspoons coriander powder
1 teaspoon turmeric powder
1 teaspoon kasuri methi
1 teaspoon garam masala
For The Tempering
2 teaspoons oil
1 teaspoon cumin seeds
1 roughly chopped tomato
1 teaspoon red chilli powder
Directions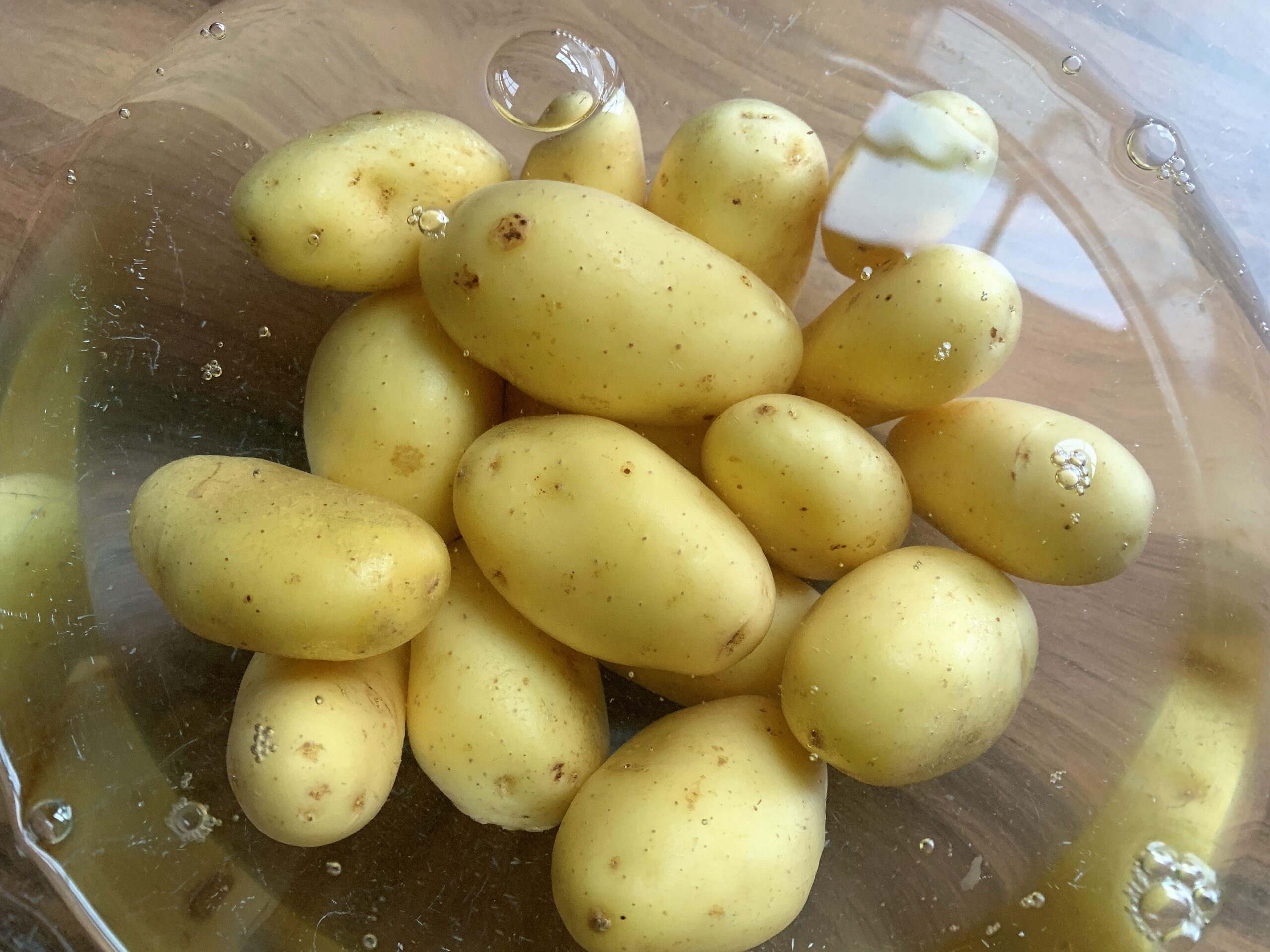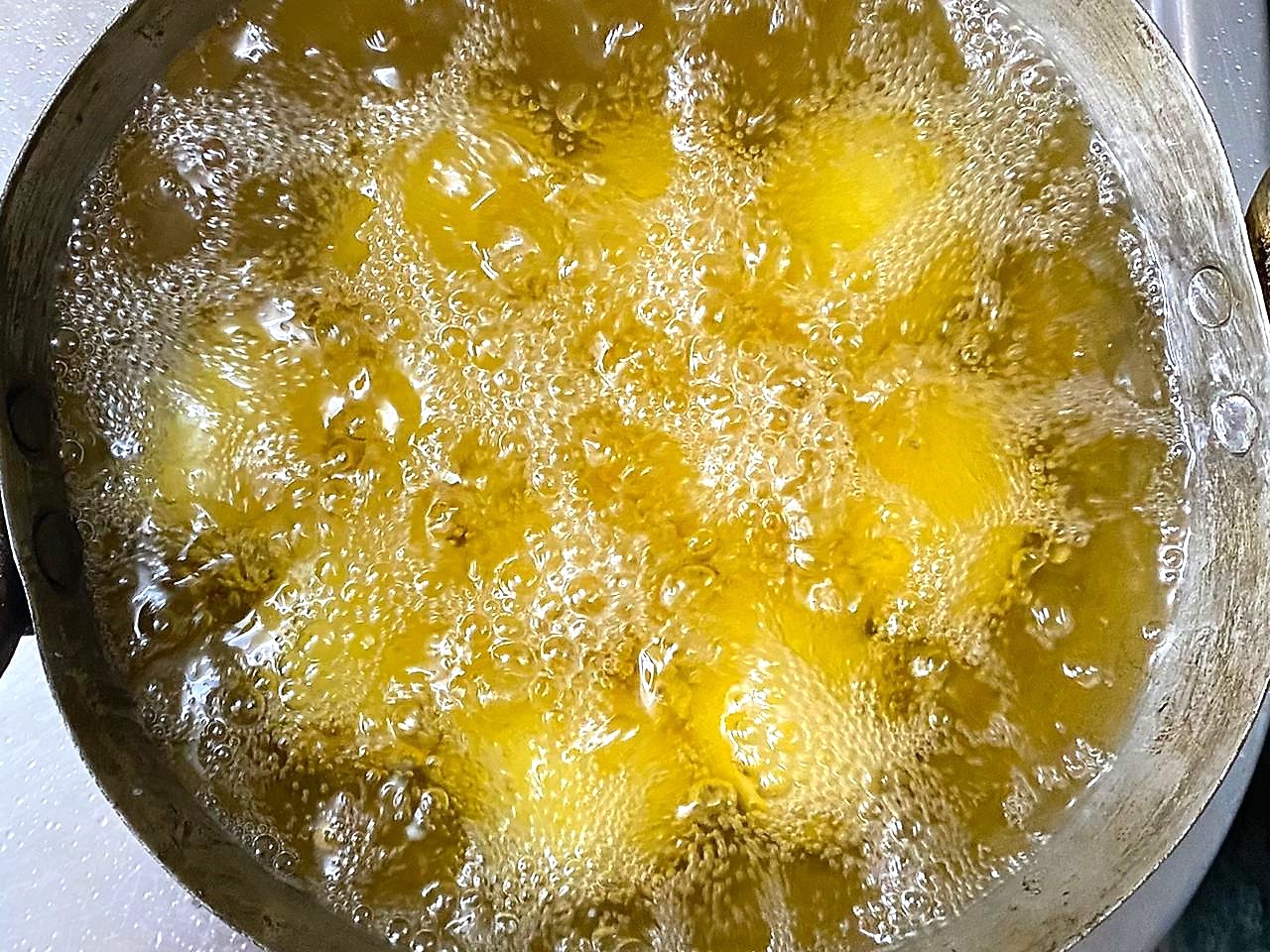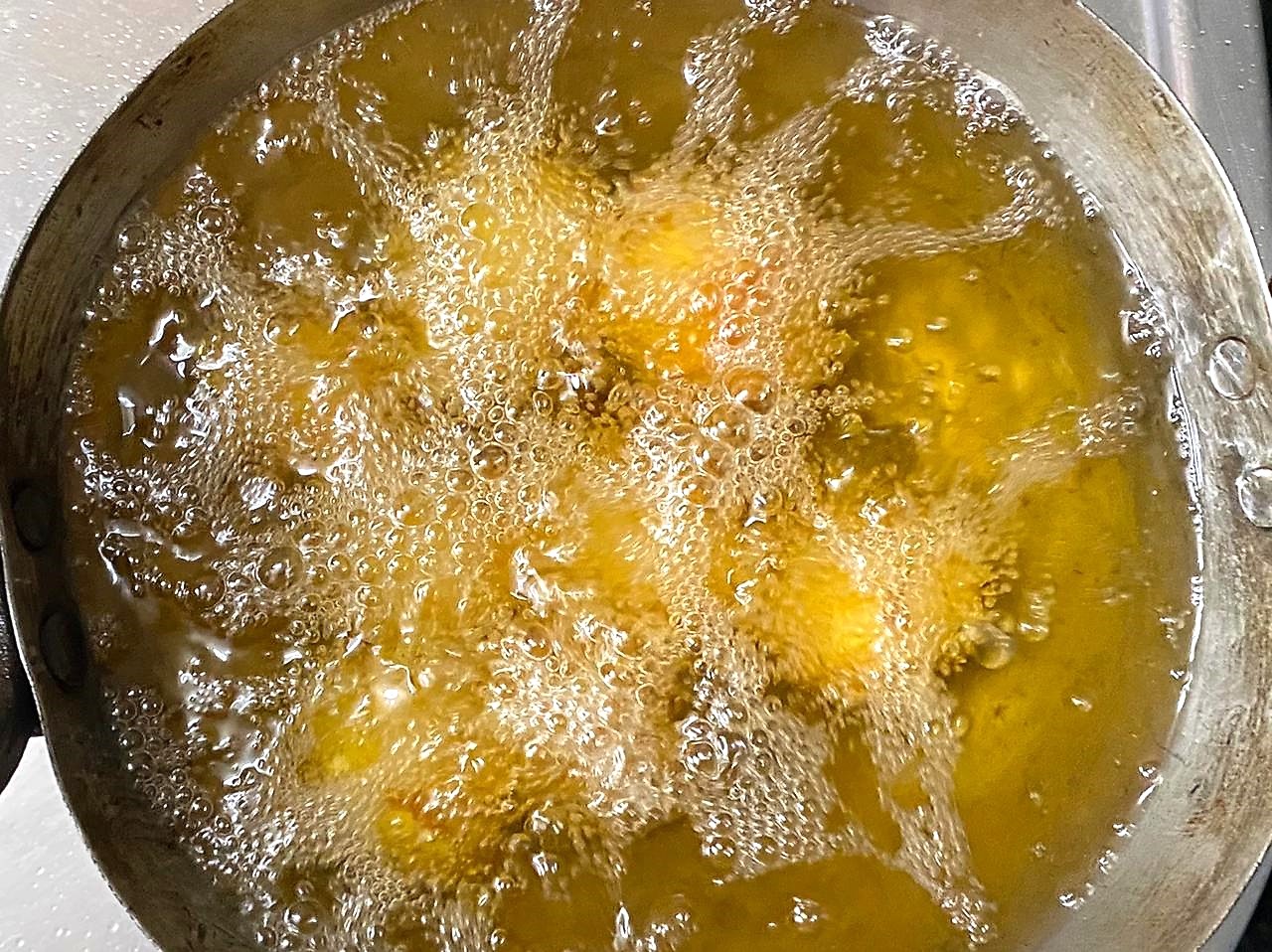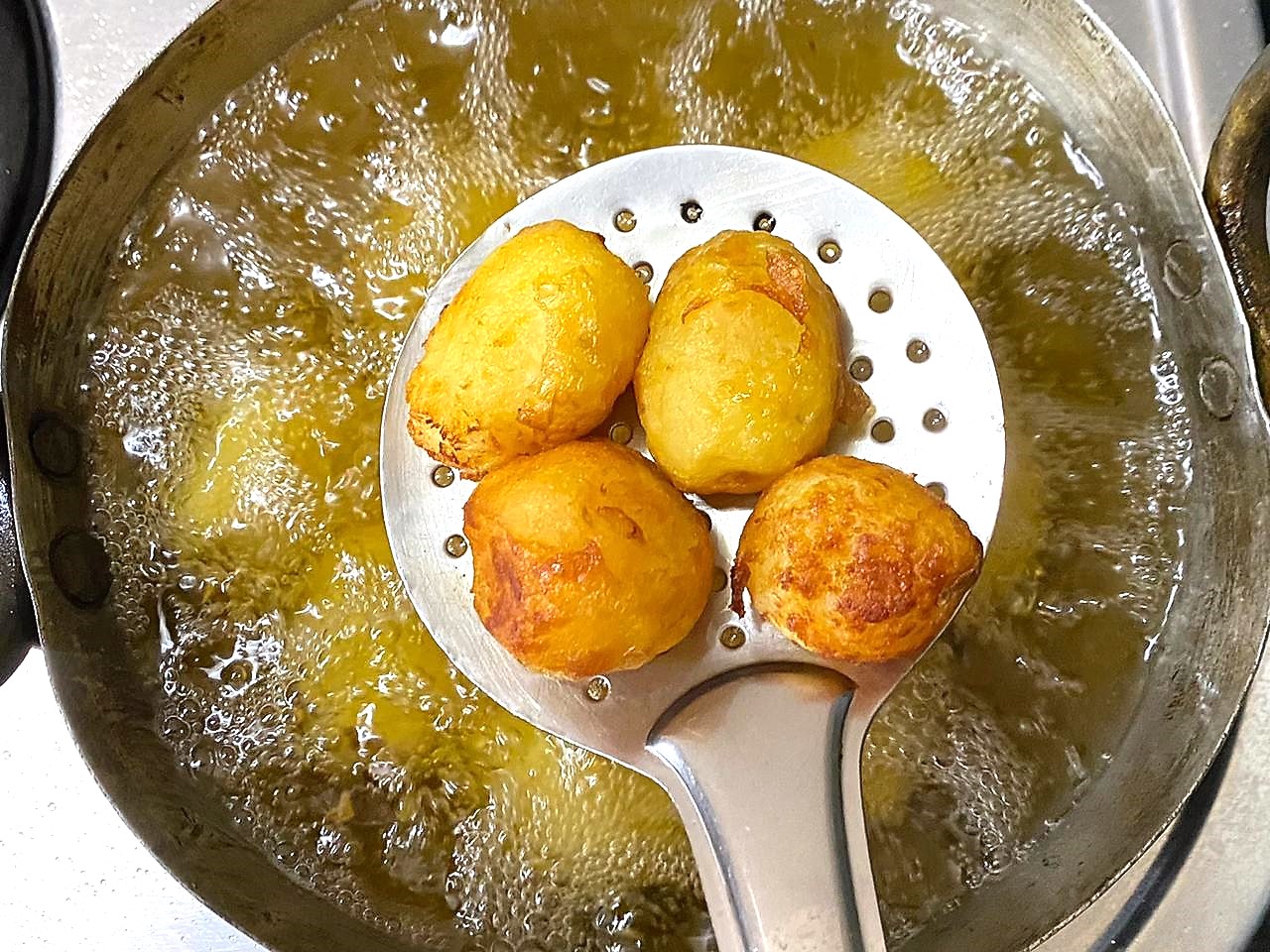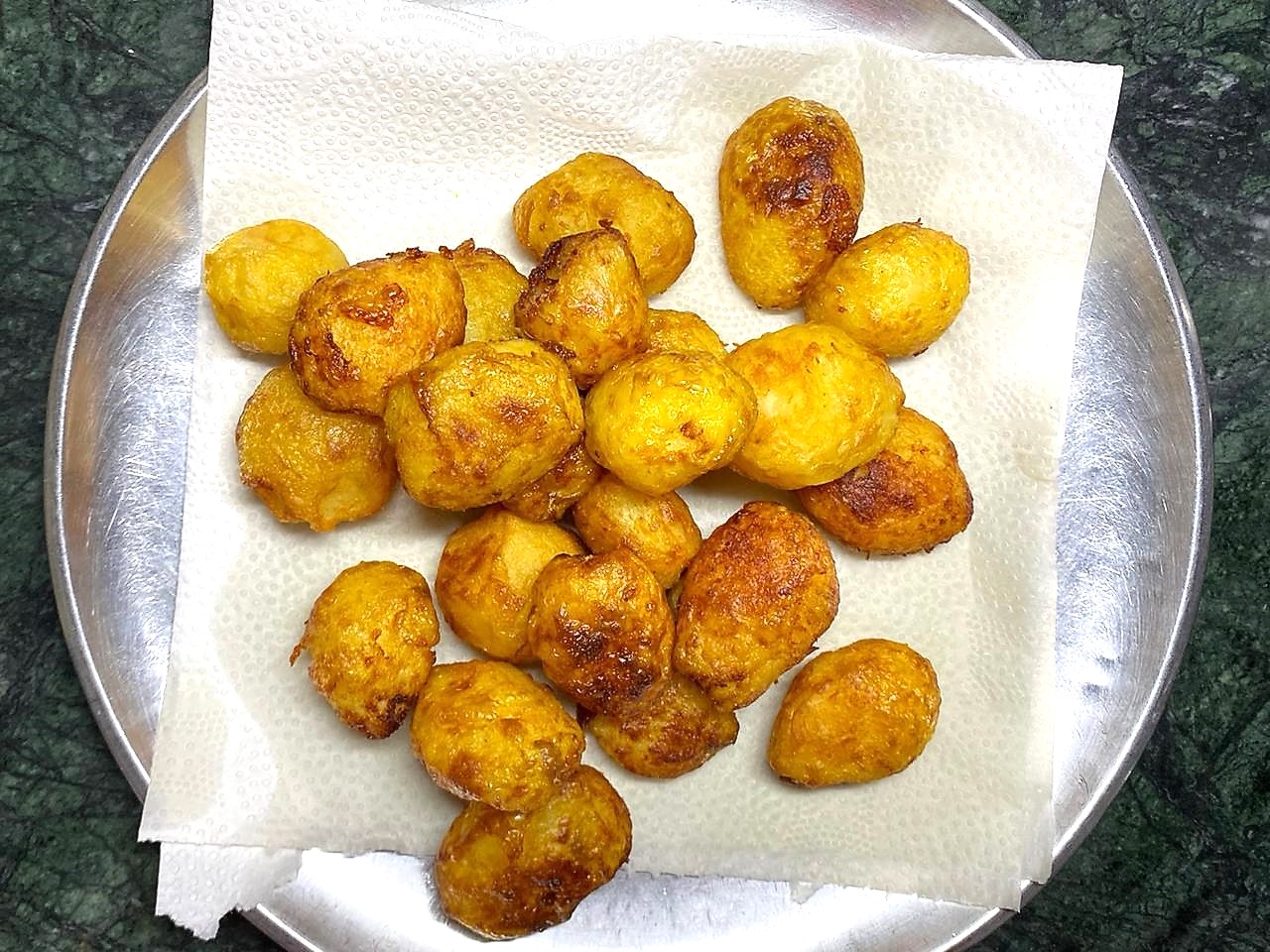 Heat oil in a pan and fry the baby potatoes on medium heat for 8-10 minutes or until golden and crisp. Drain and transfer to a plate.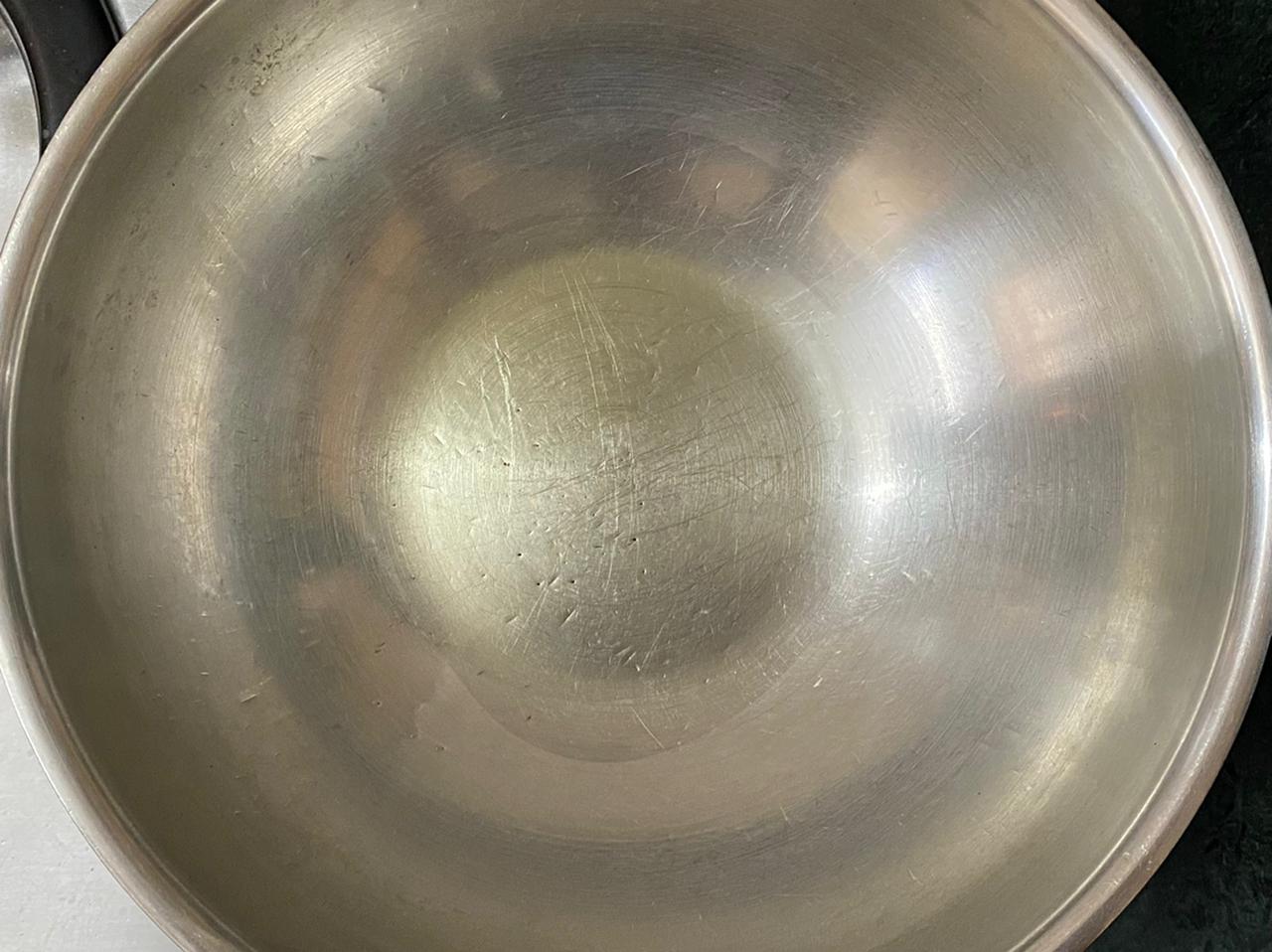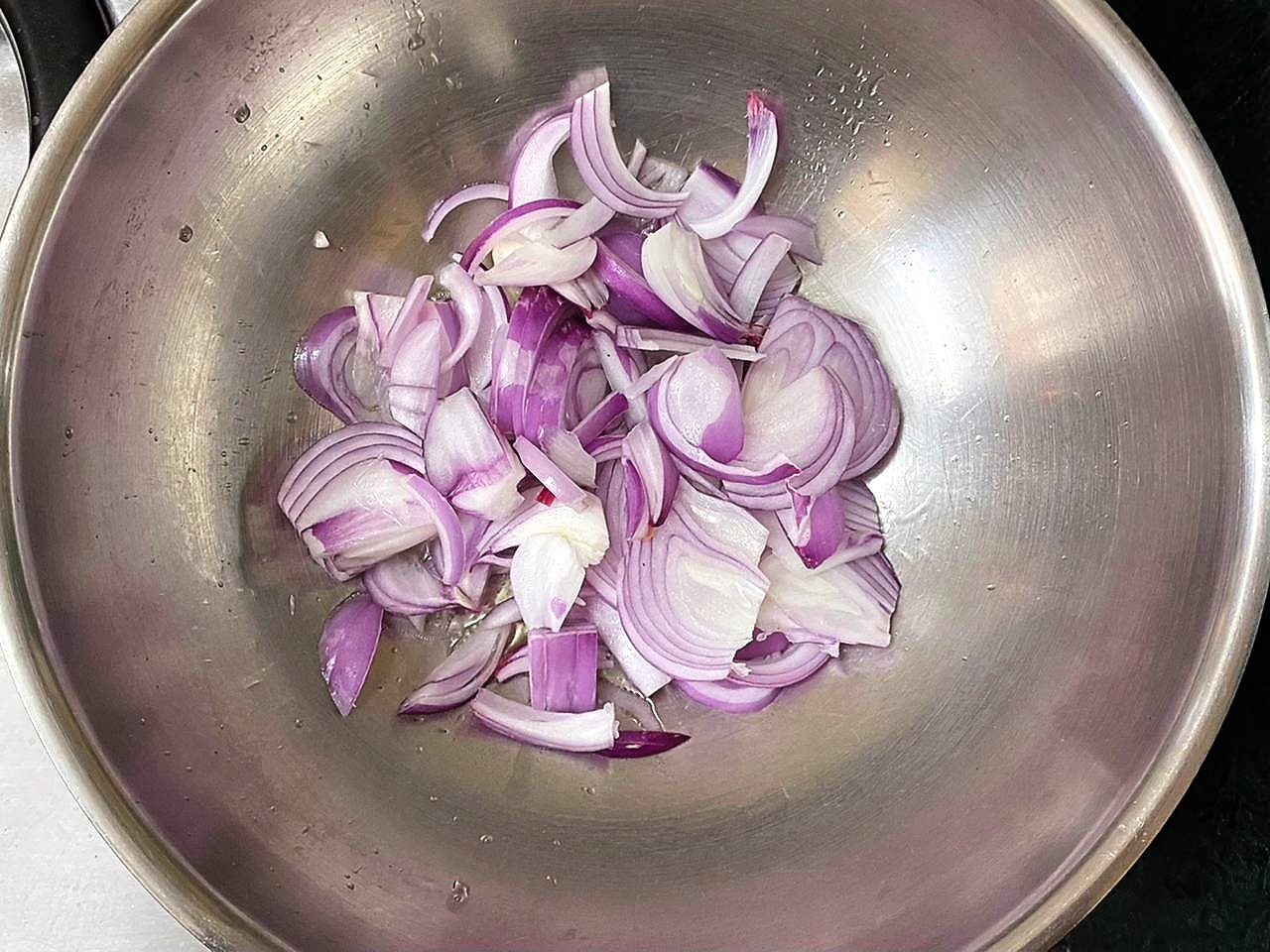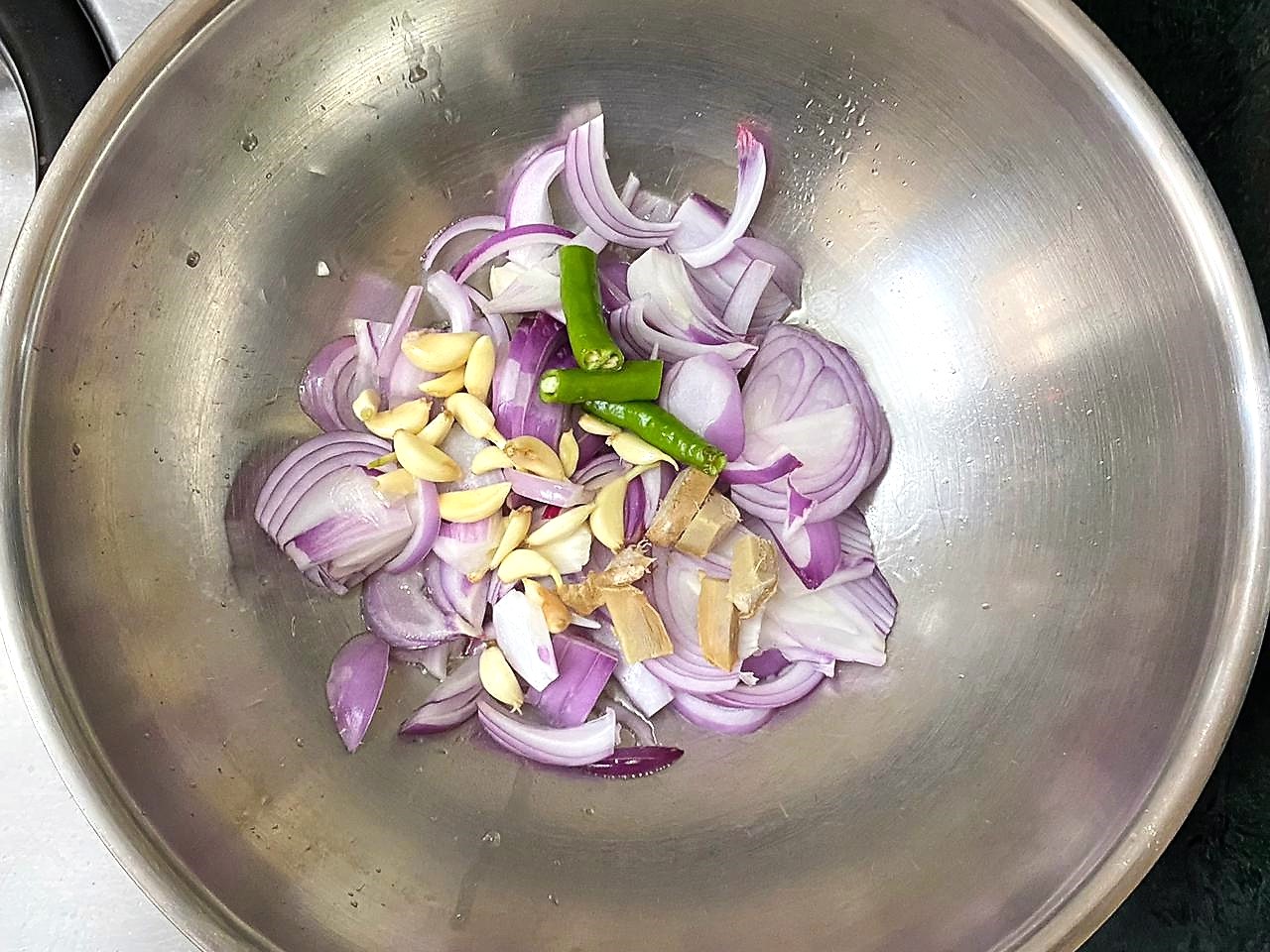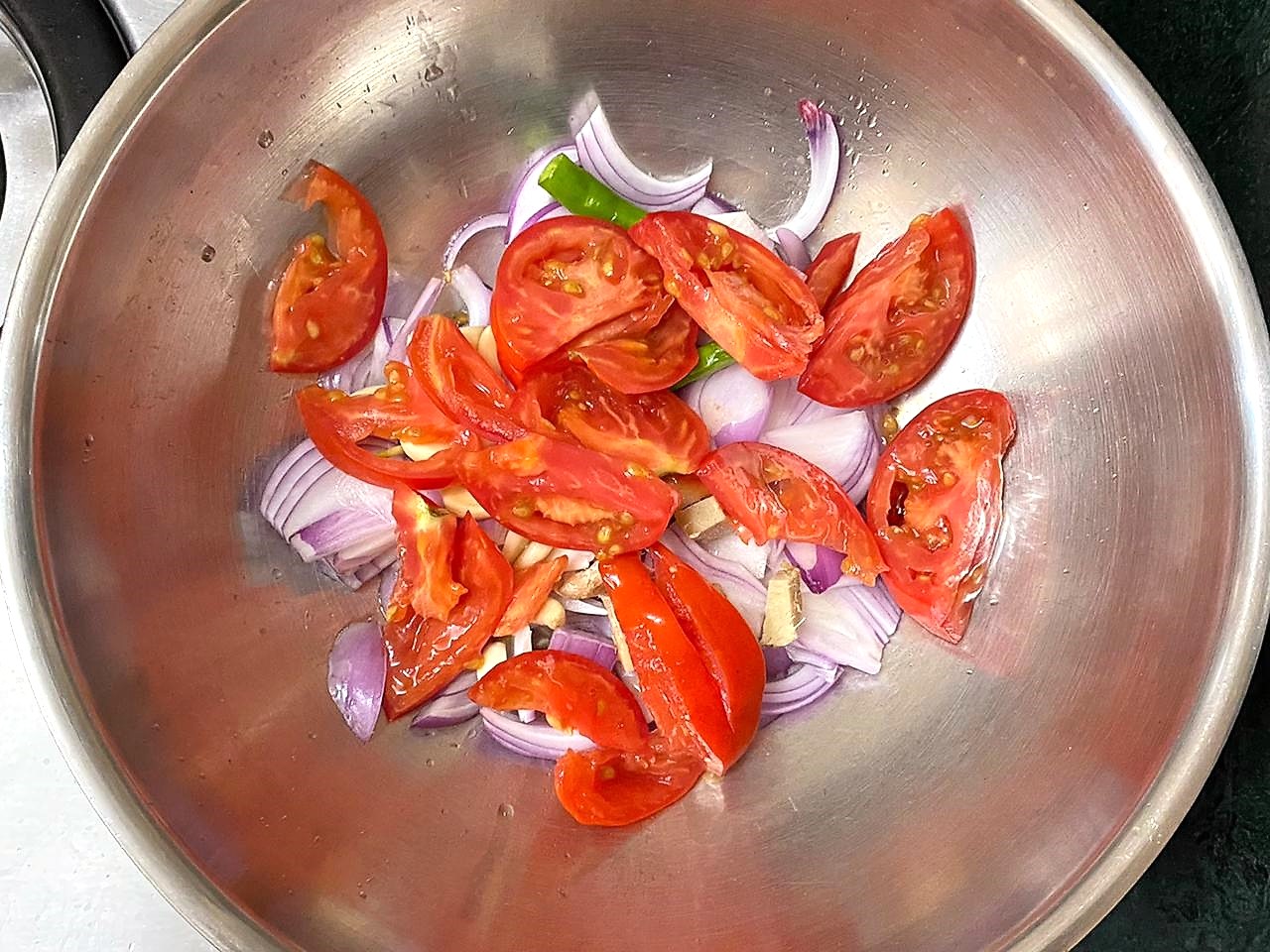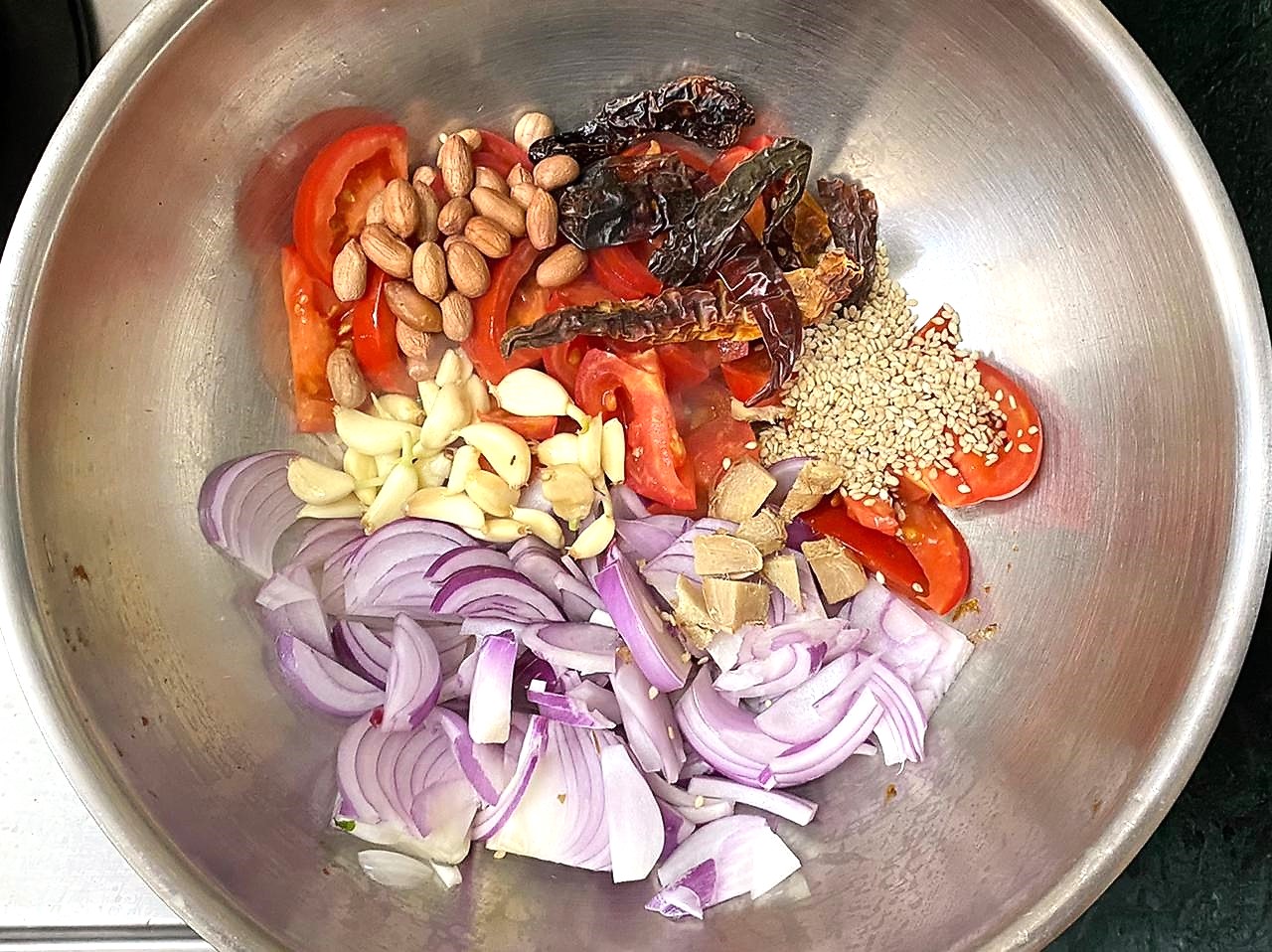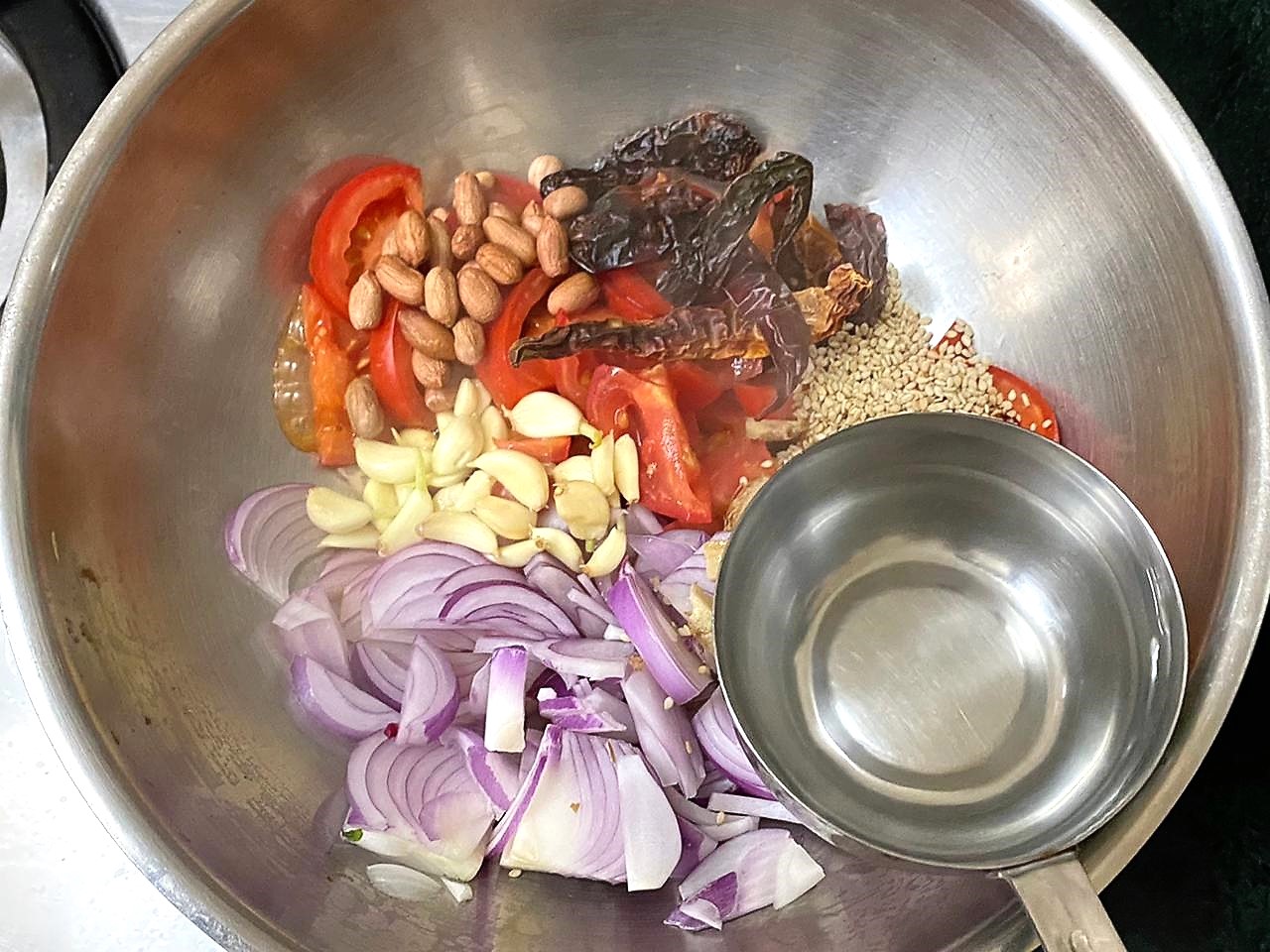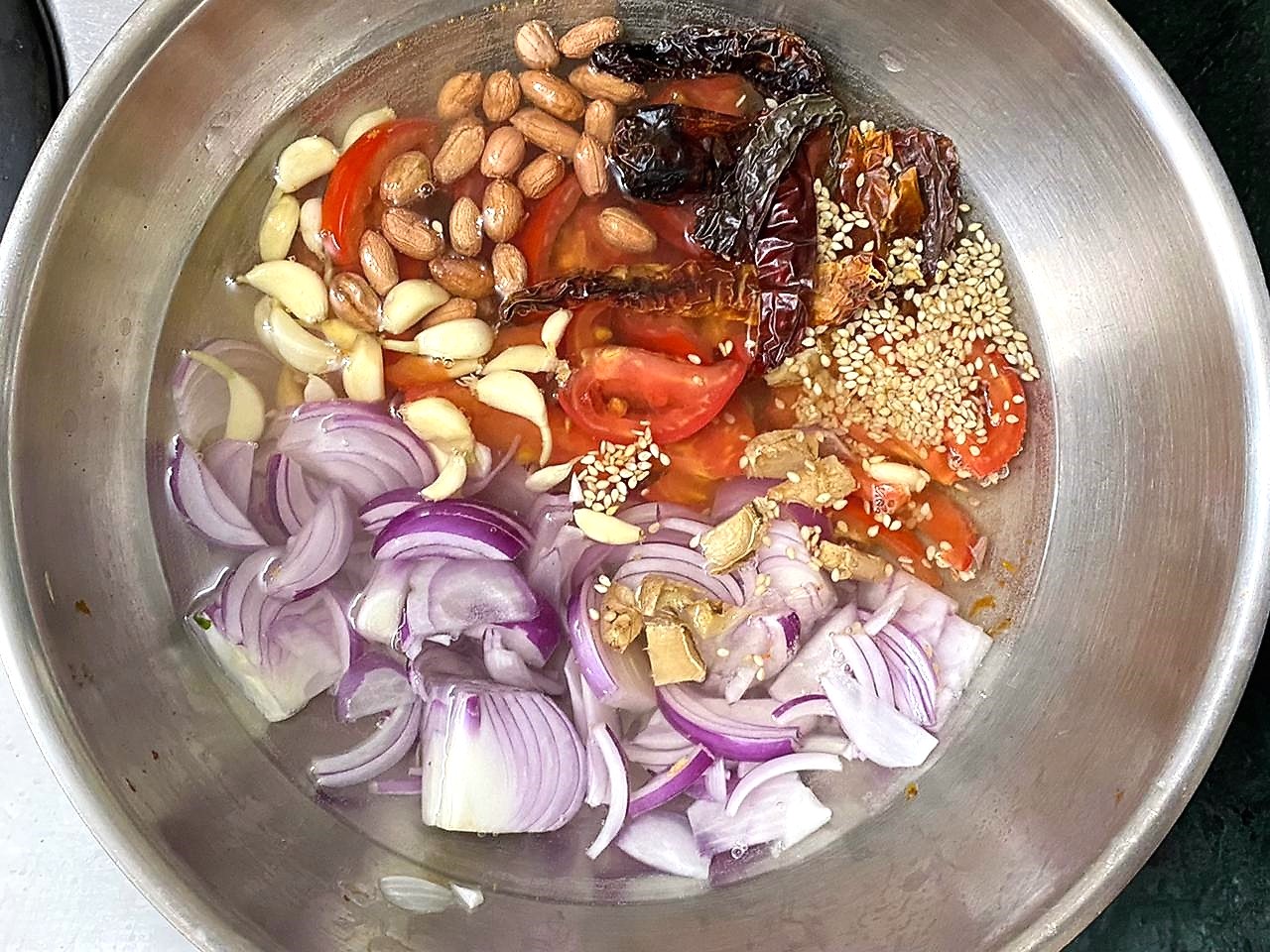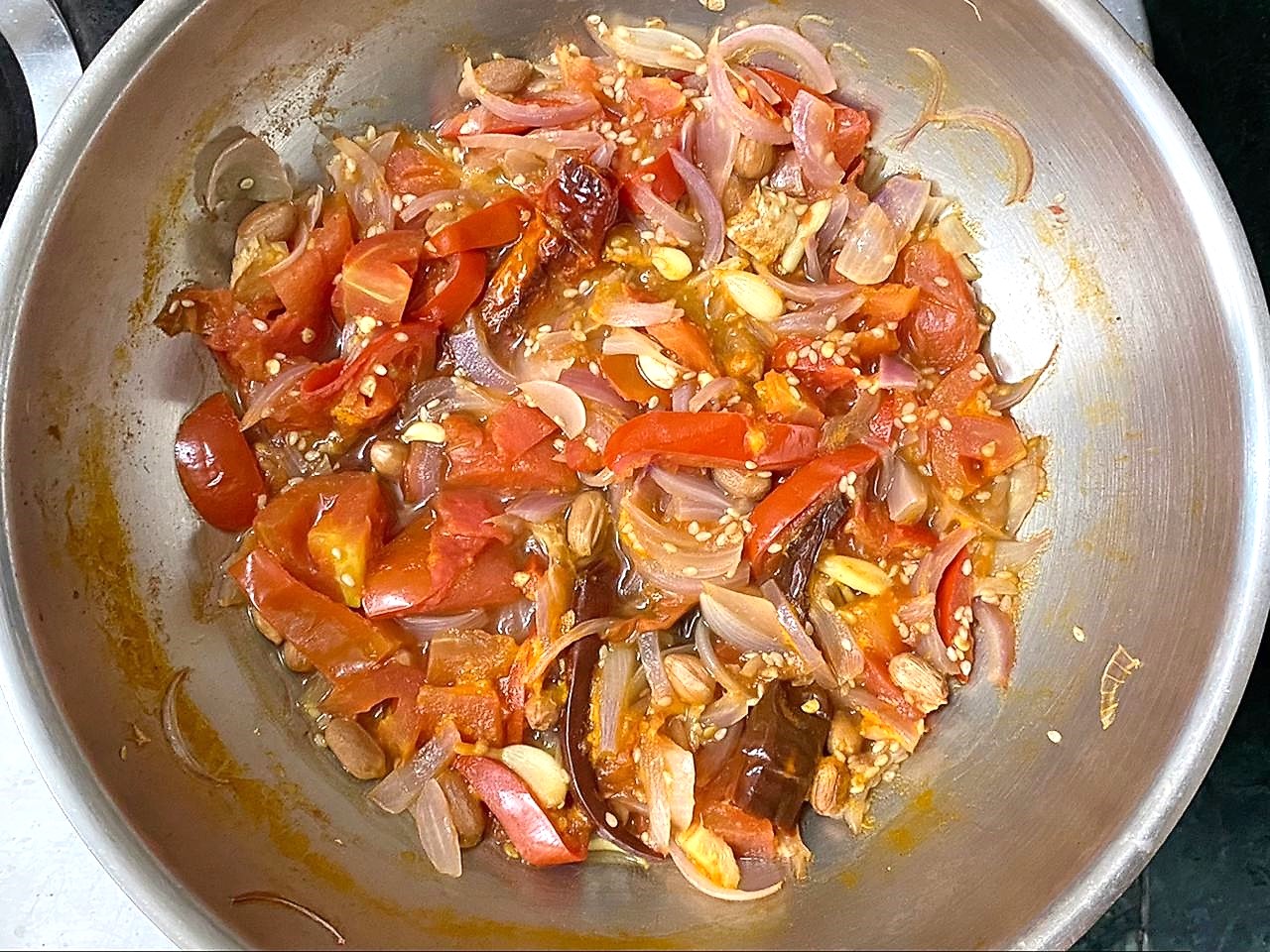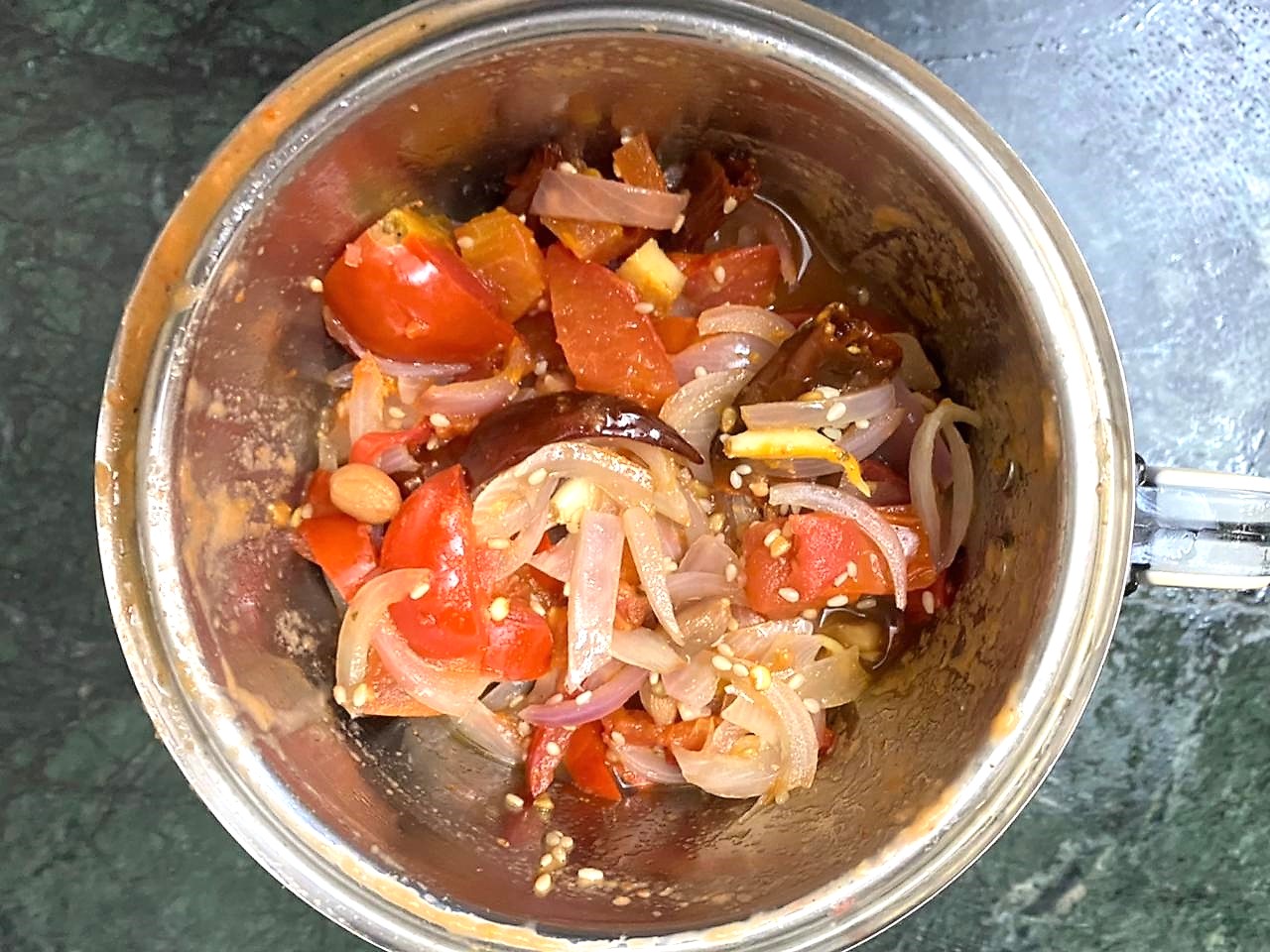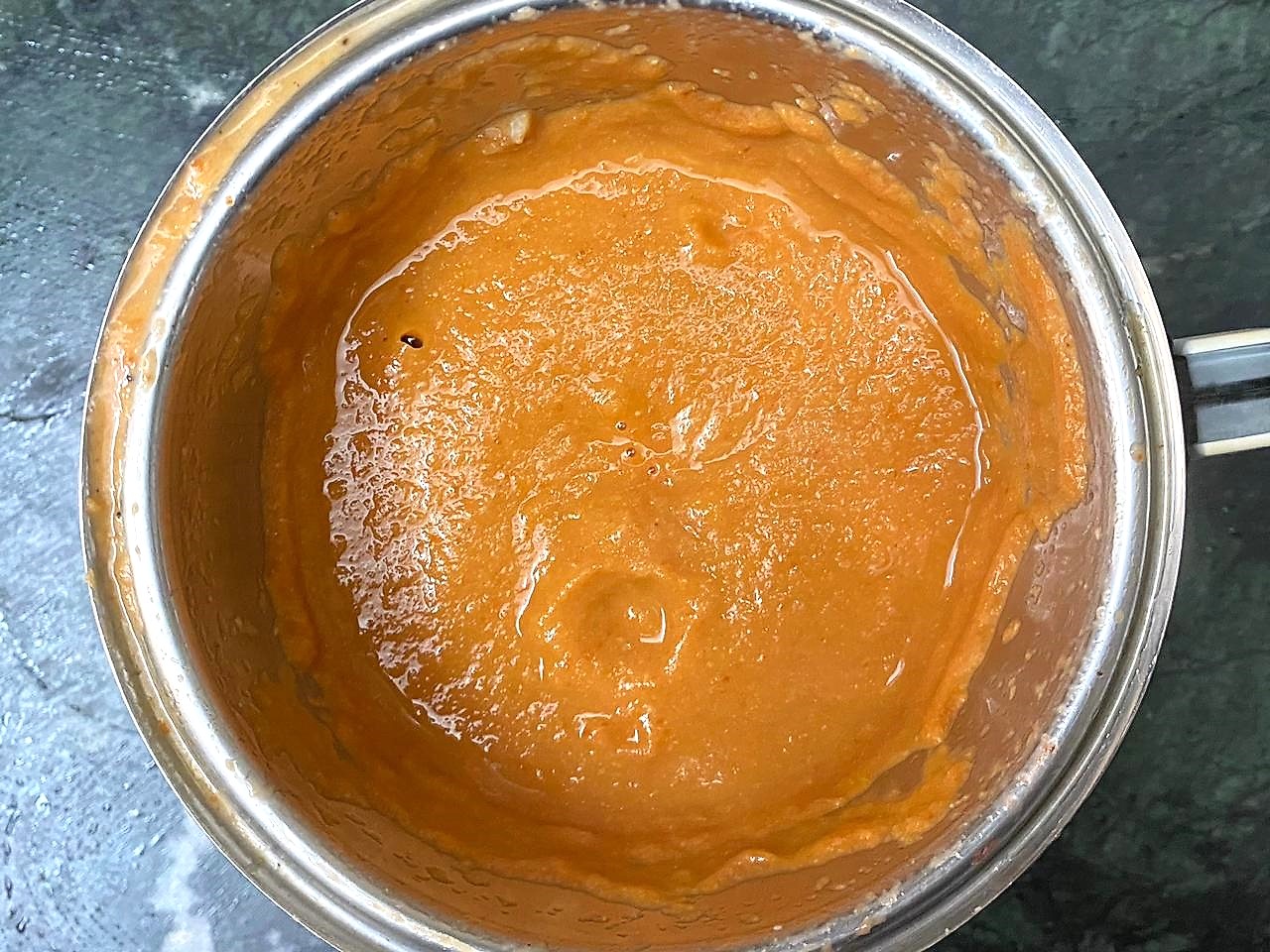 In a pan, add the onions, garlic, ginger, green chillies, tomatoes, peanuts, sesame seeds, dry red chillies and 2 cups of water. Cook on medium heat for 7-8 minutes or until the tomatoes are soft and mushy. Turn off the heat and keep it aside to cool.
Once cooled, blitz to form a smooth puree.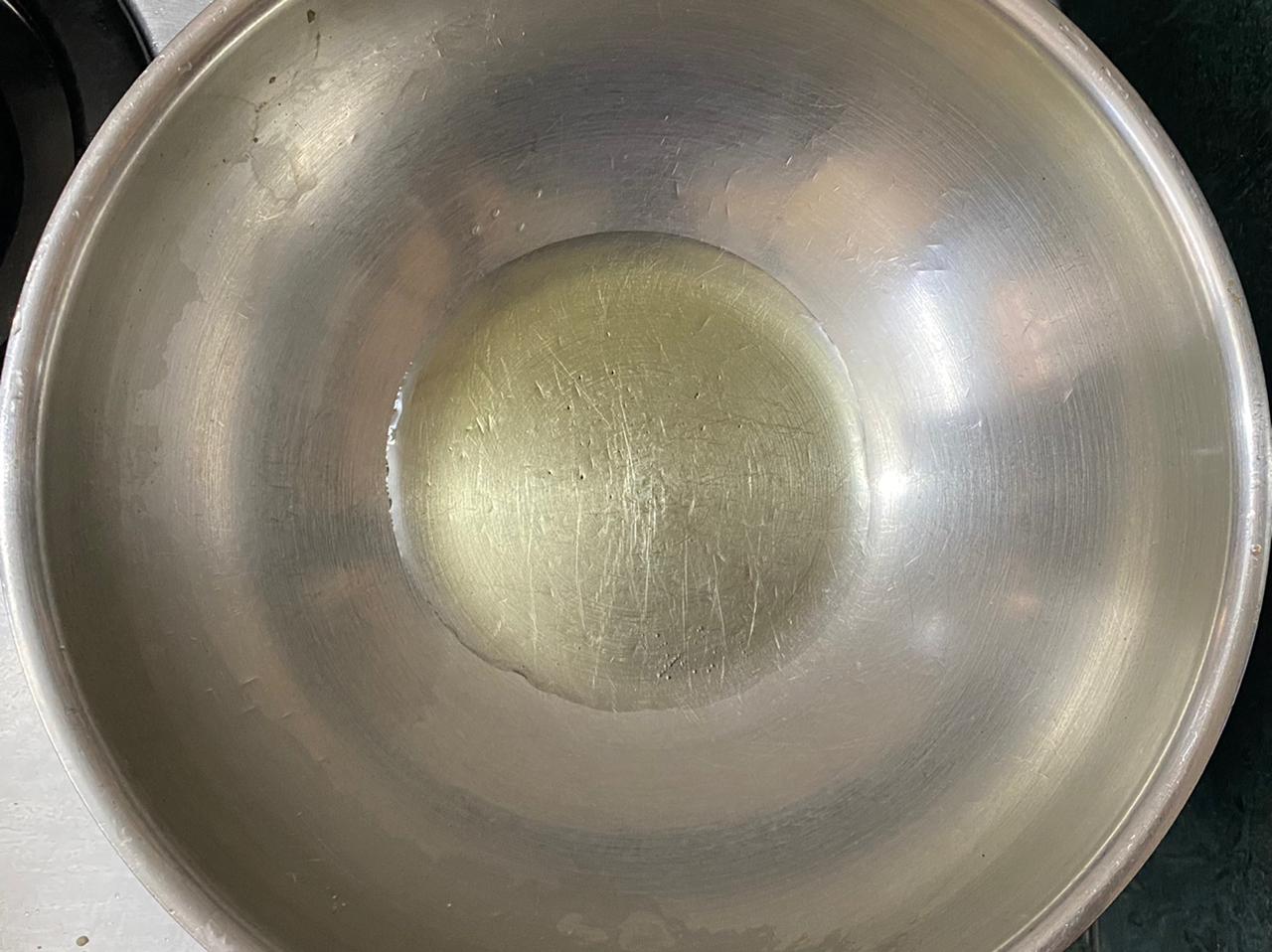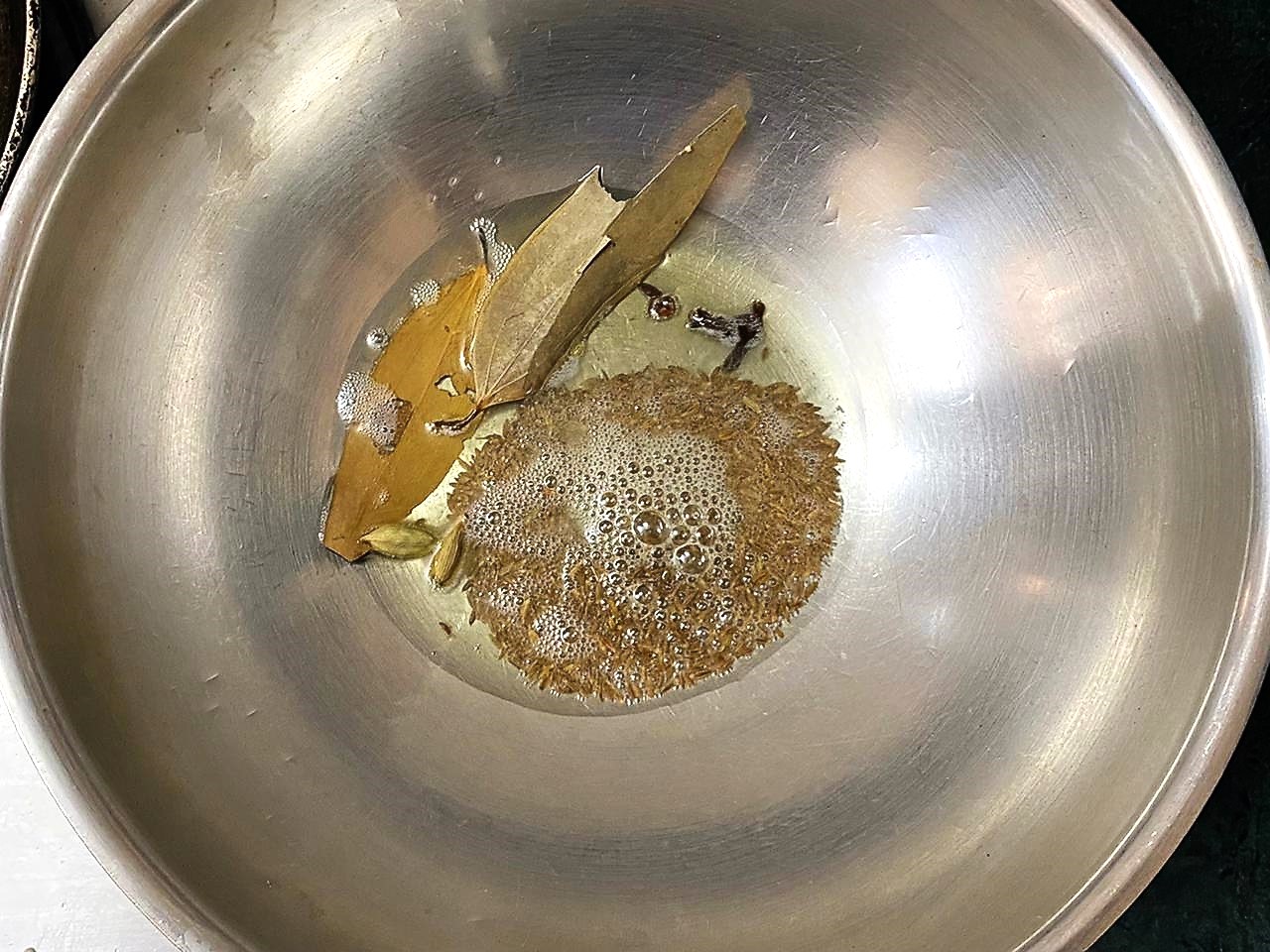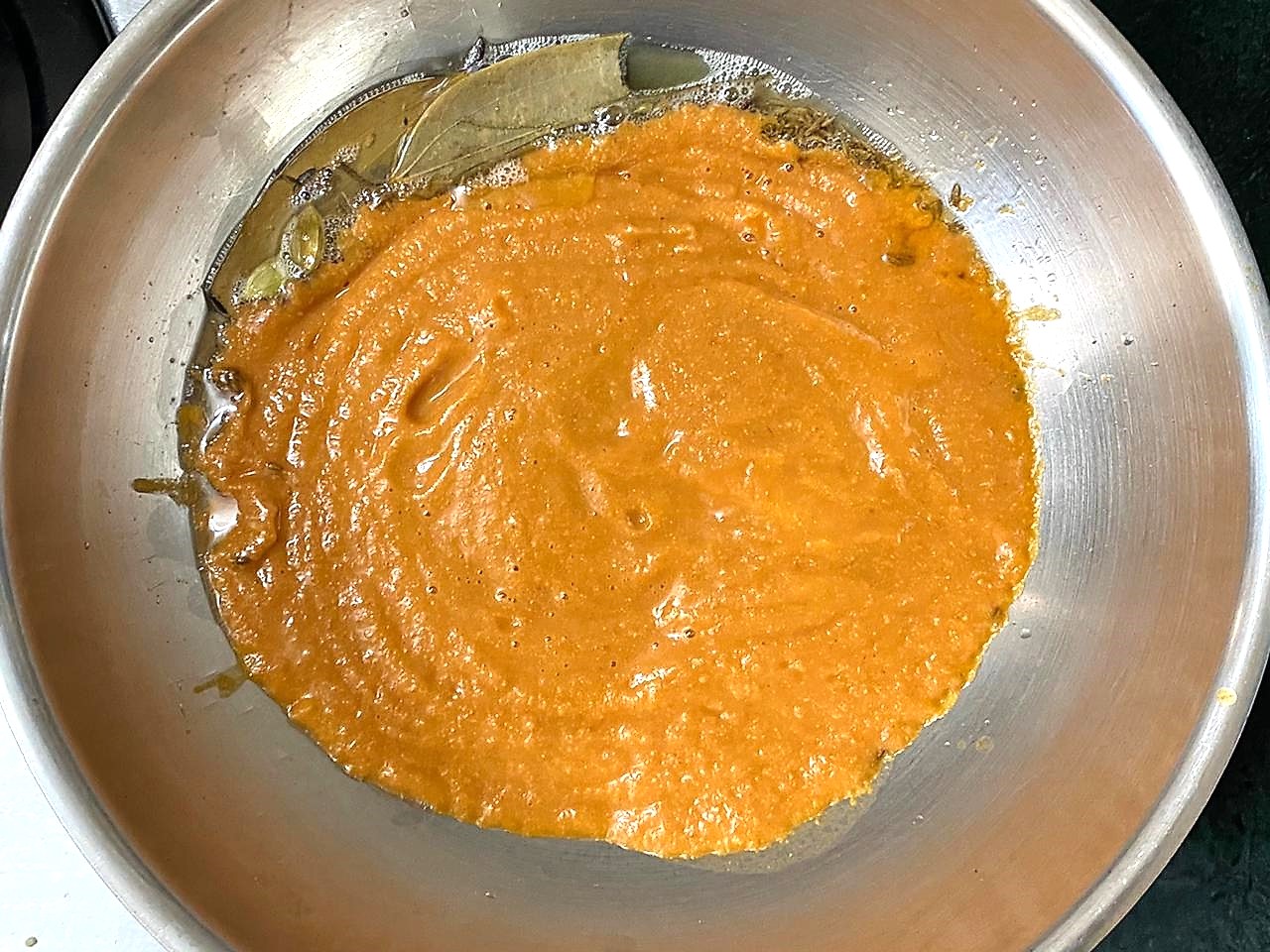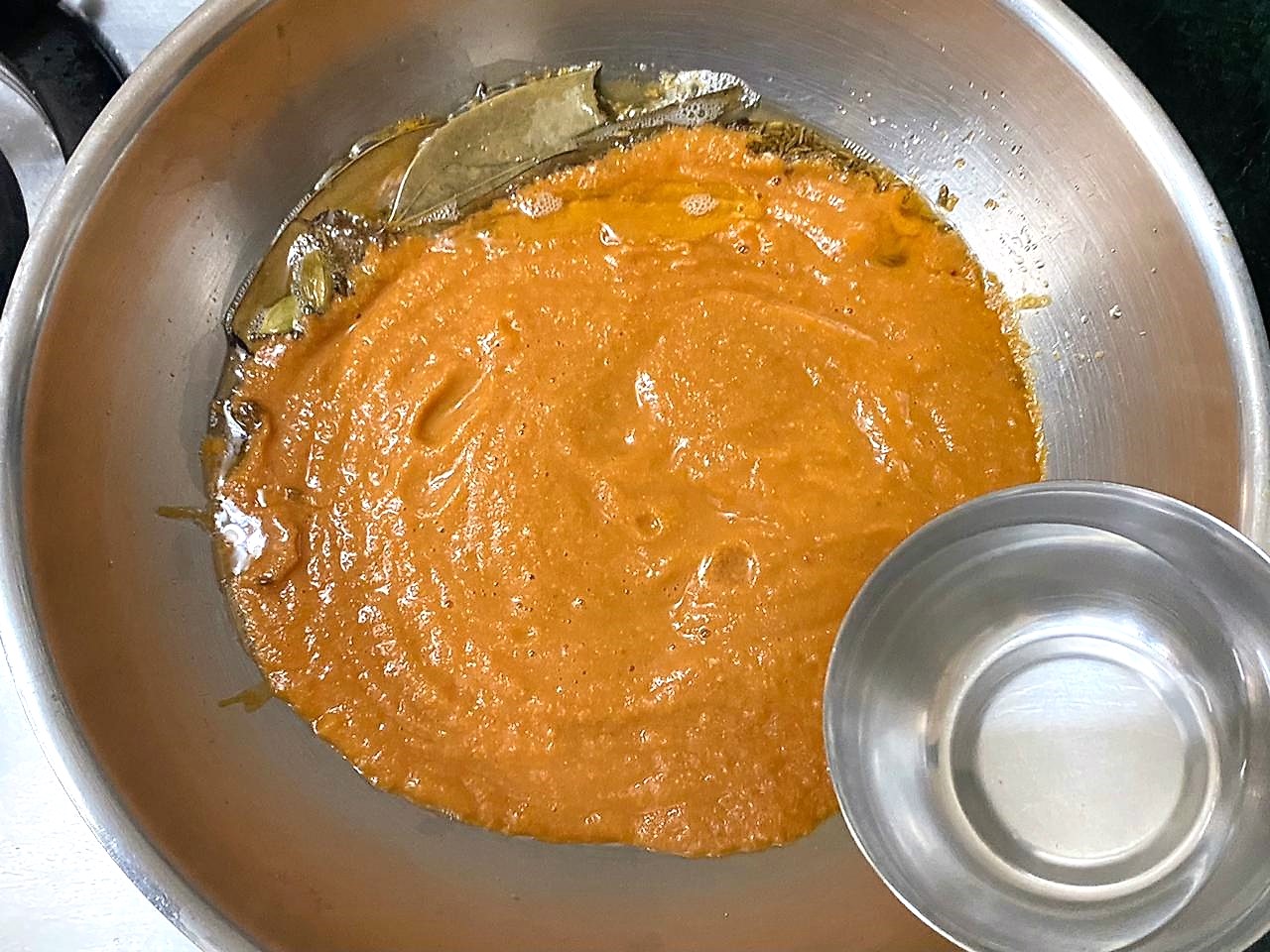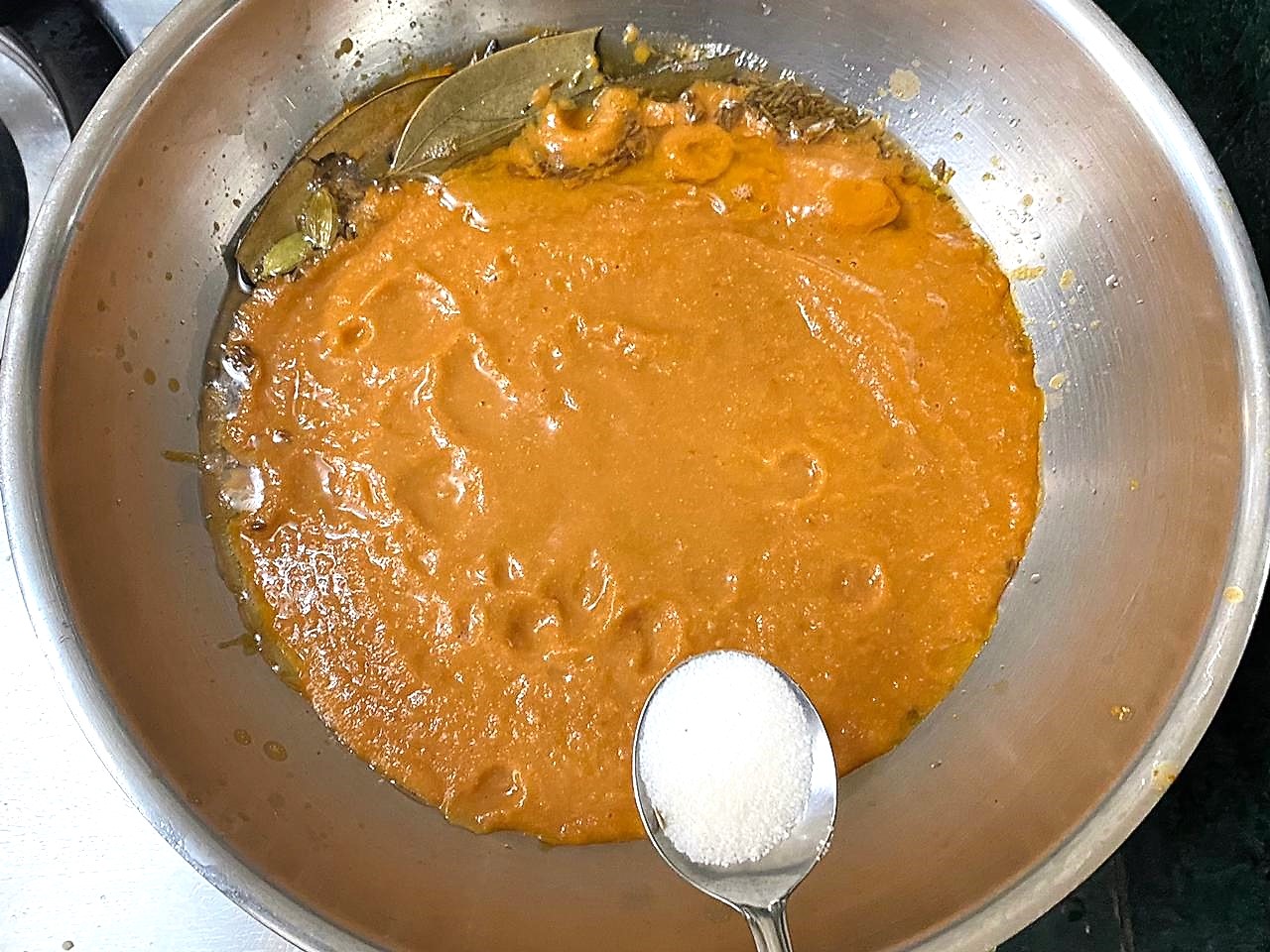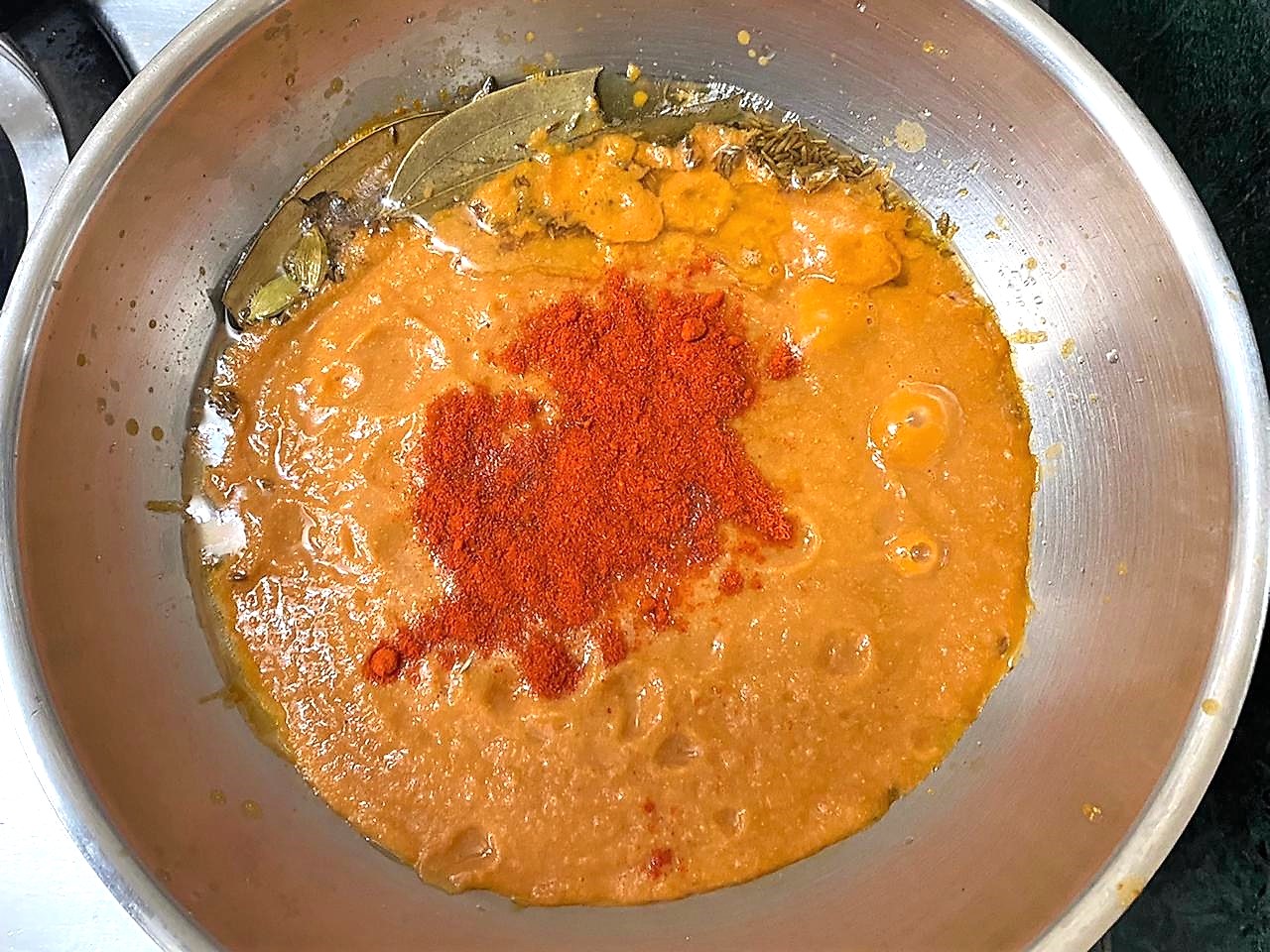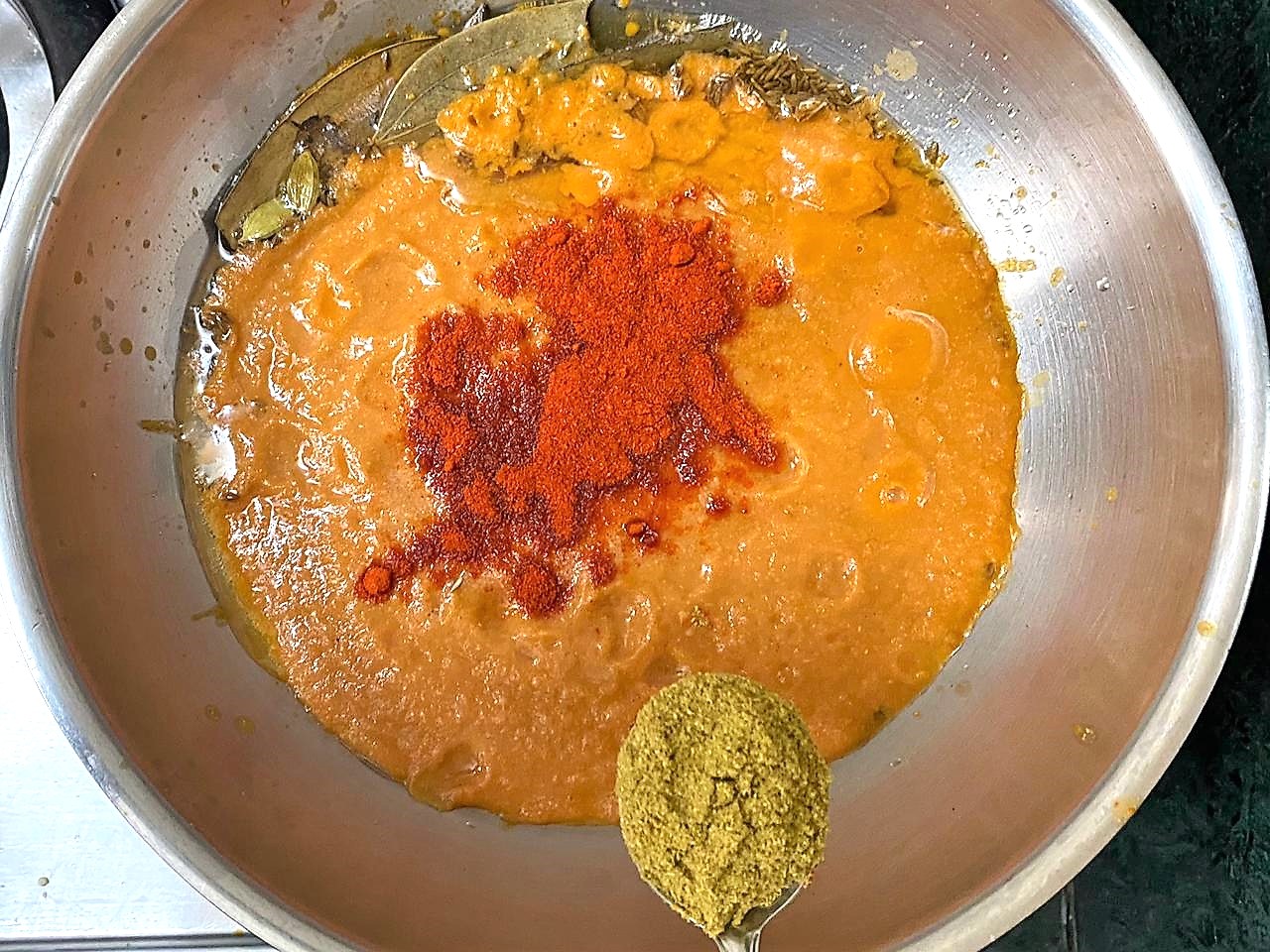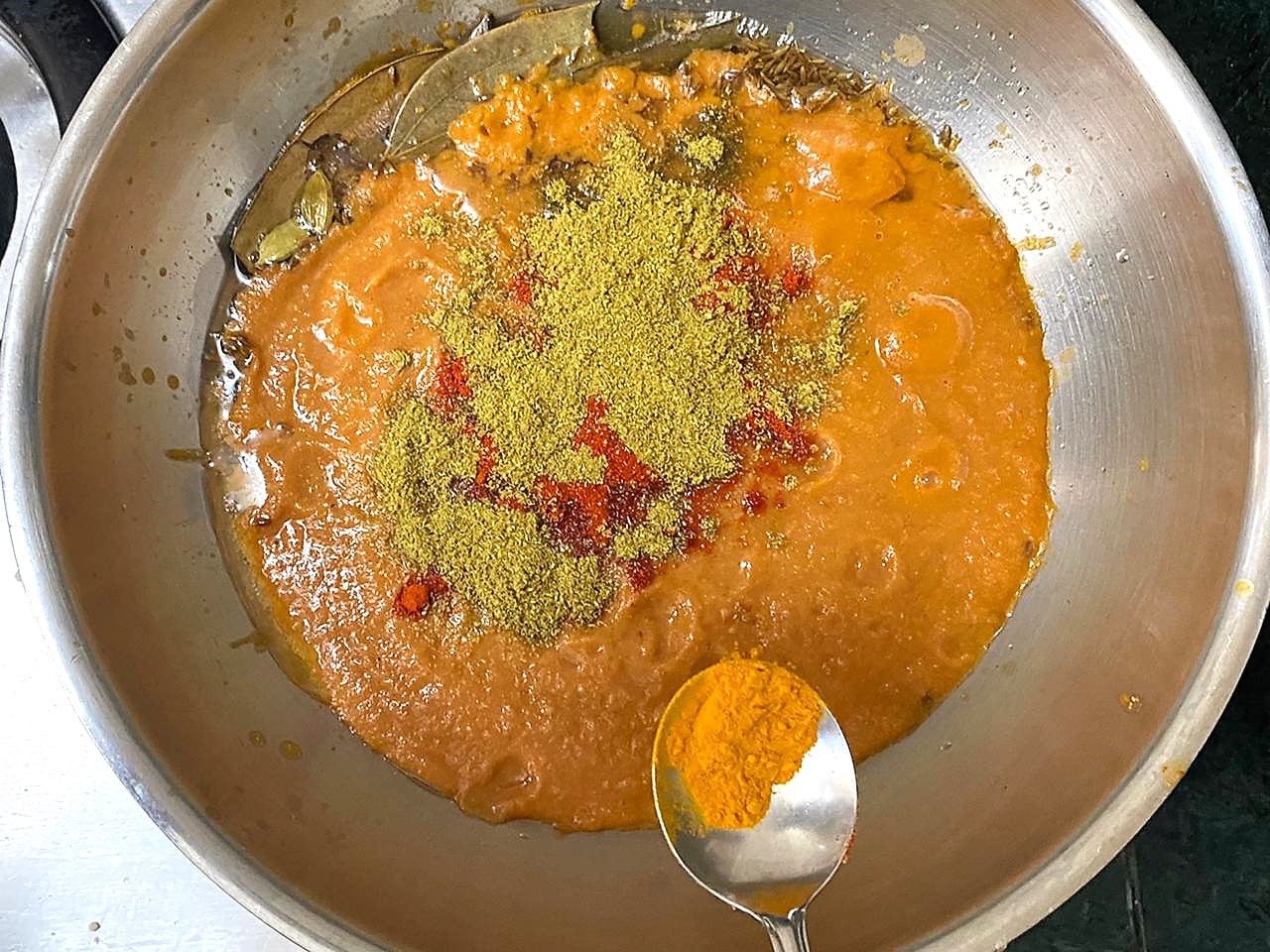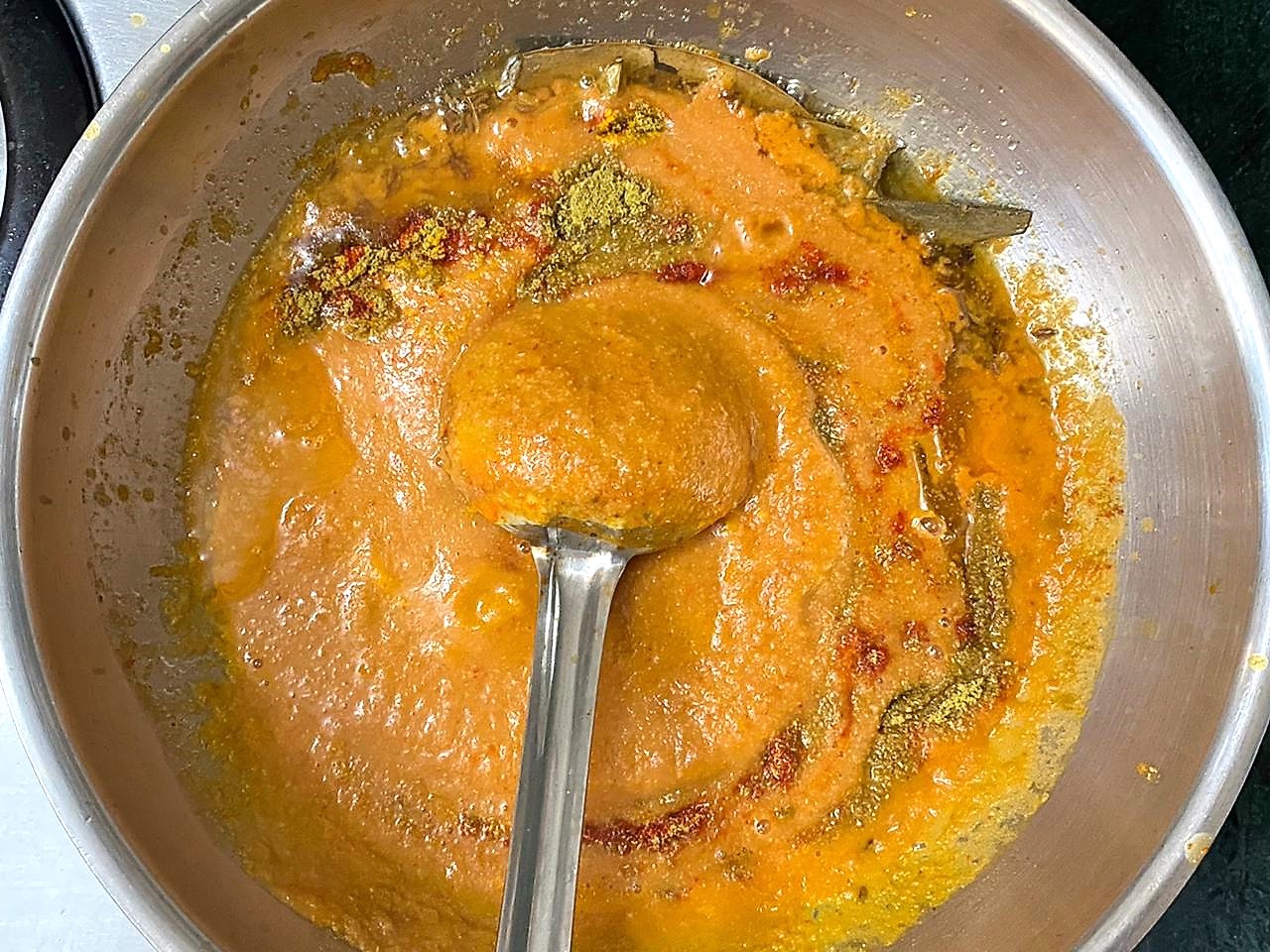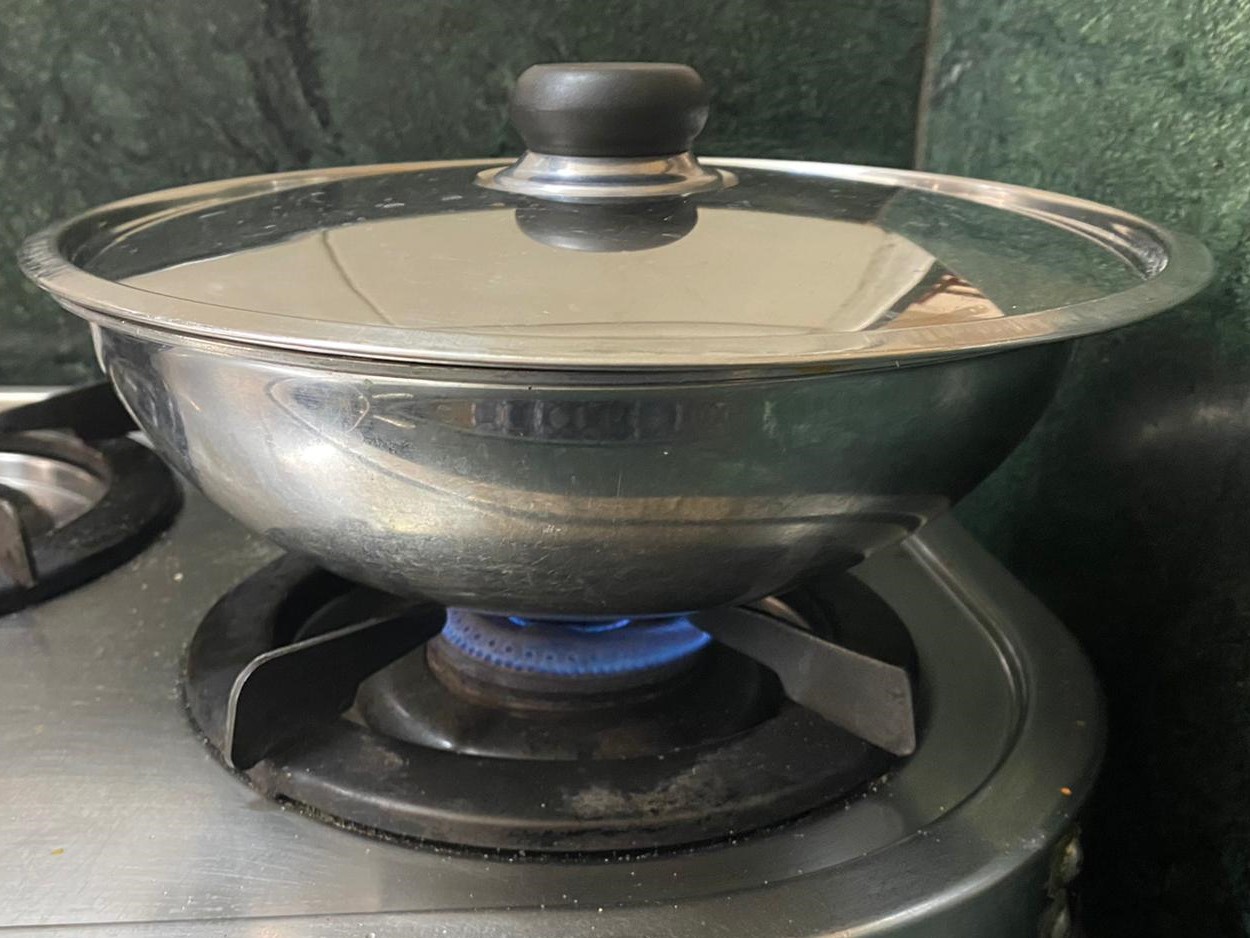 Heat oil in a pan and add the cumin seeds, bay leaf, green cardamom and cloves. Once the seeds begin to splutter add the prepared puree, salt, red chilli powder, coriander powder, turmeric powder and 1 cup water. Cover and cook the gravy for about 7-8 minutes on medium heat.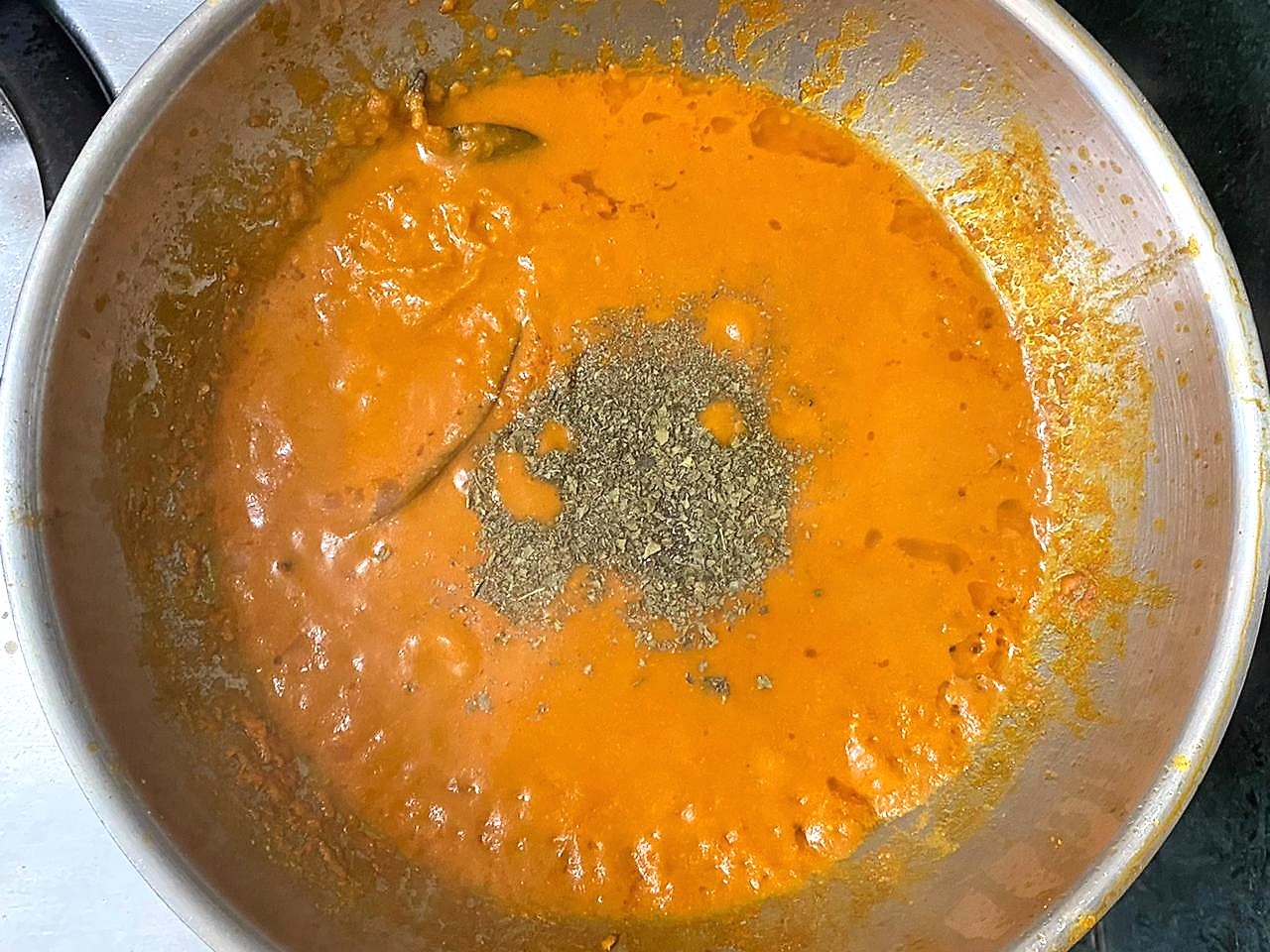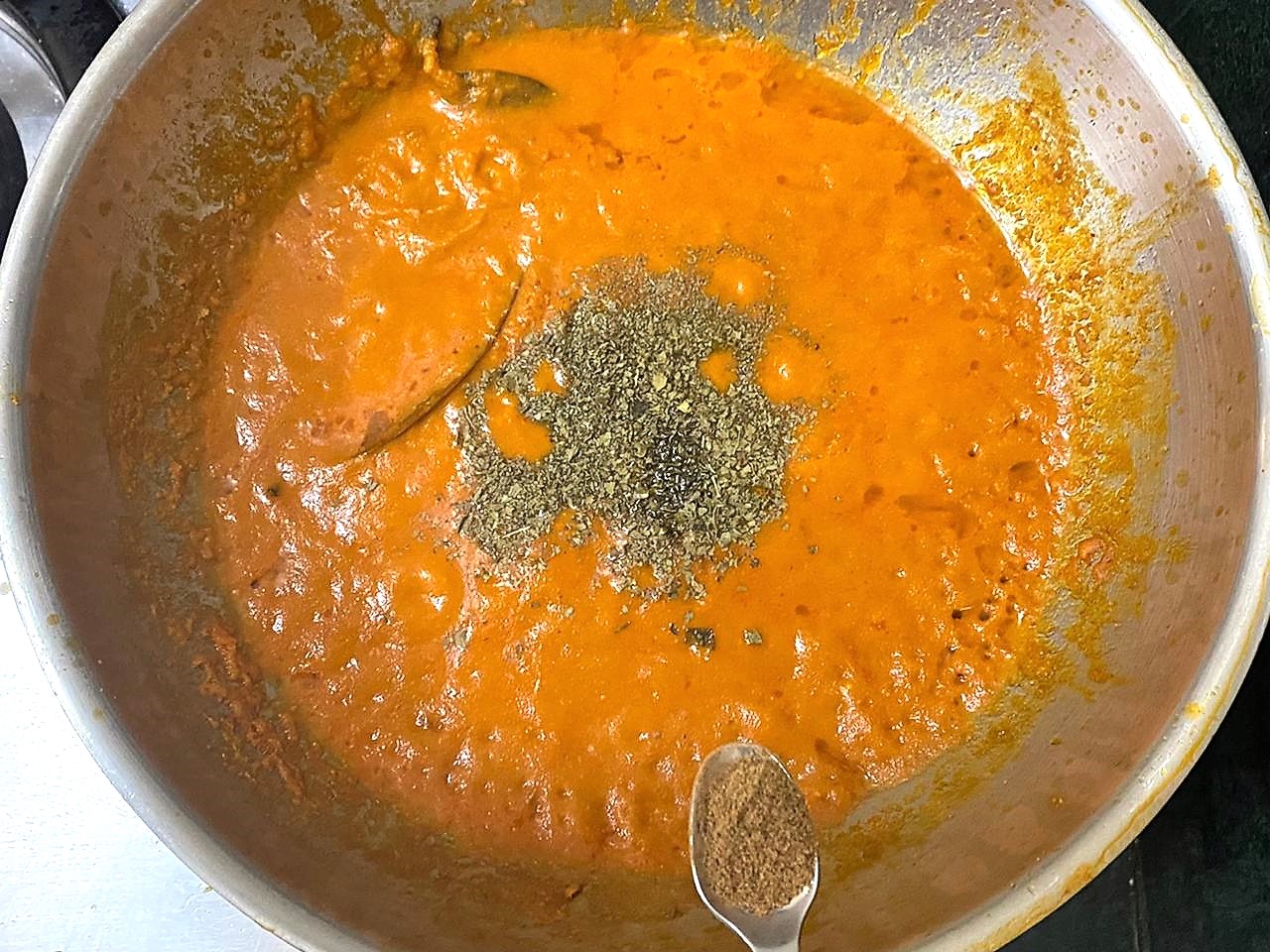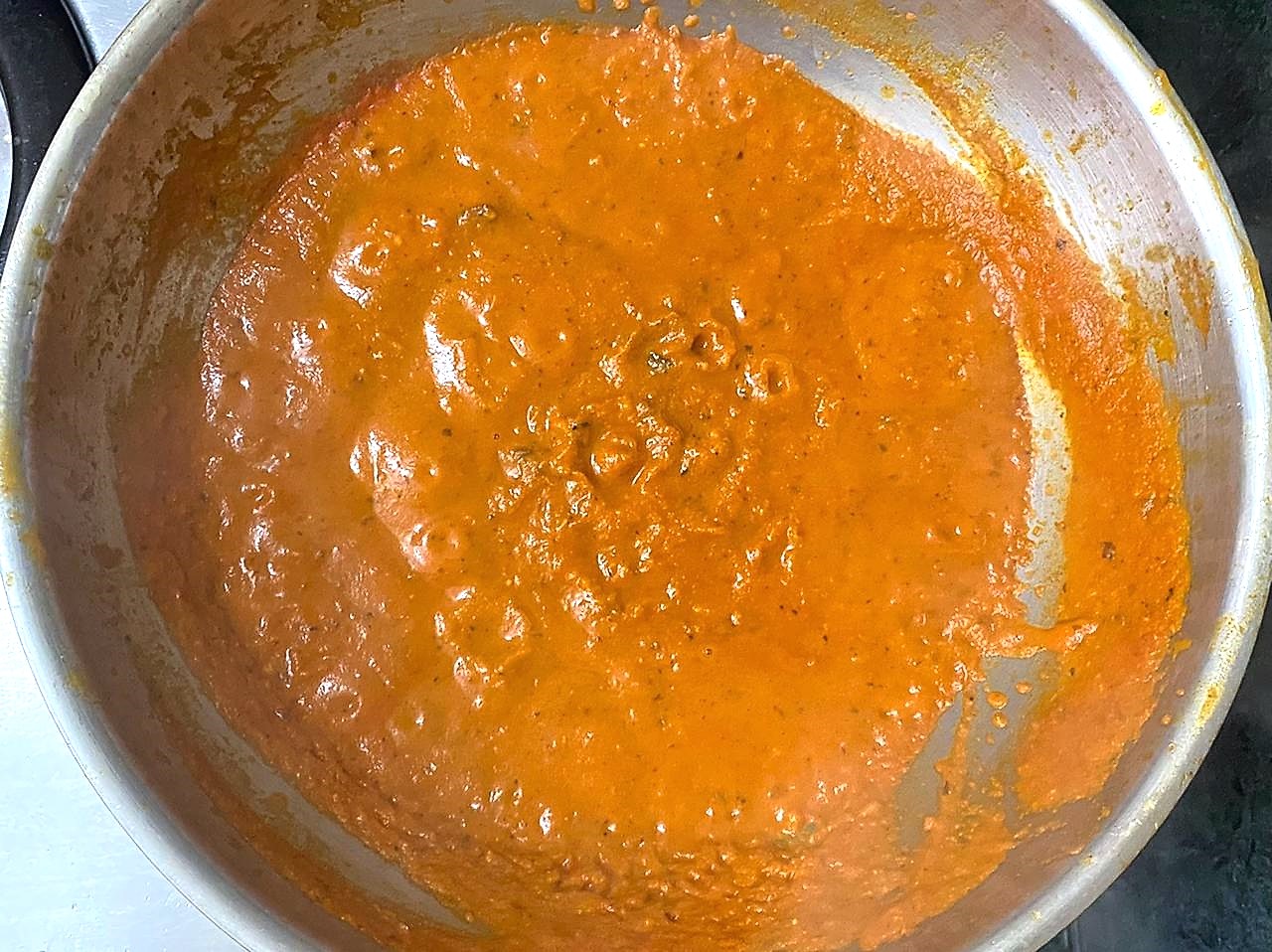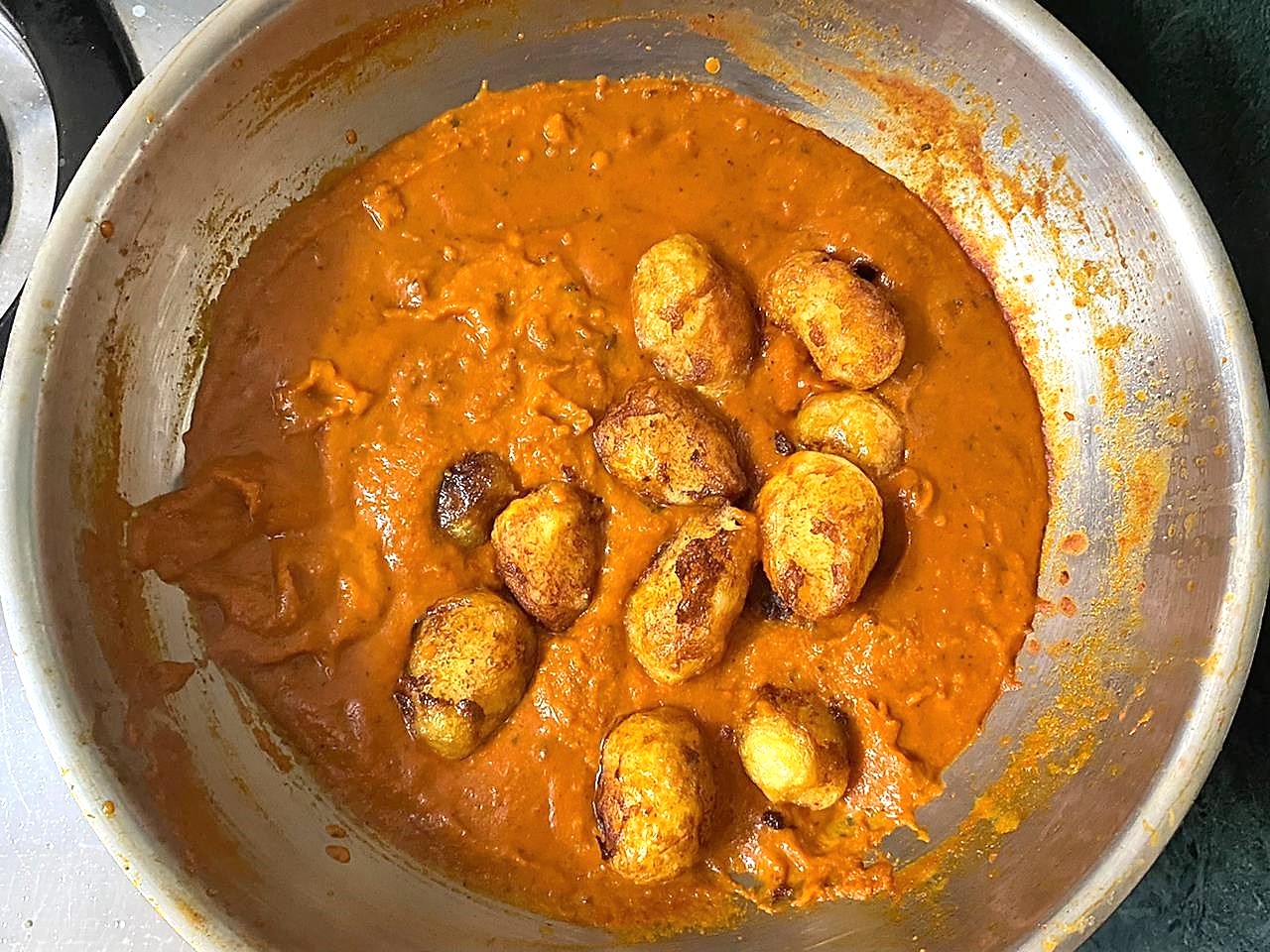 Once the gravy has cooked for 7-8 minutes, add kasuri methi, garam masala and fried potatoes and cook on low heat for 4-5 minutes to infuse the potatoes with the gravy flavours. You can adjust the consistency of the gravy for your taste by adding water if needed.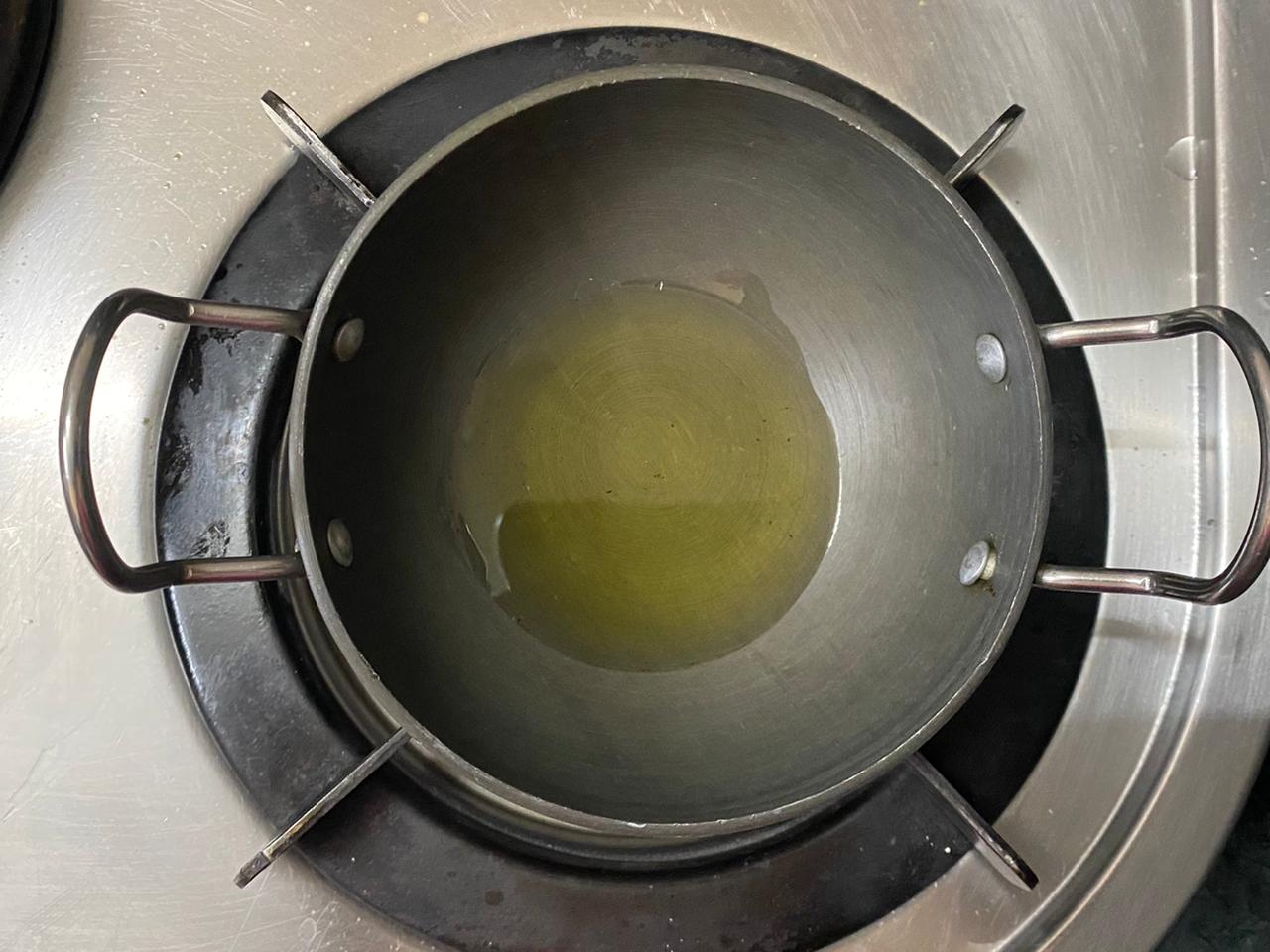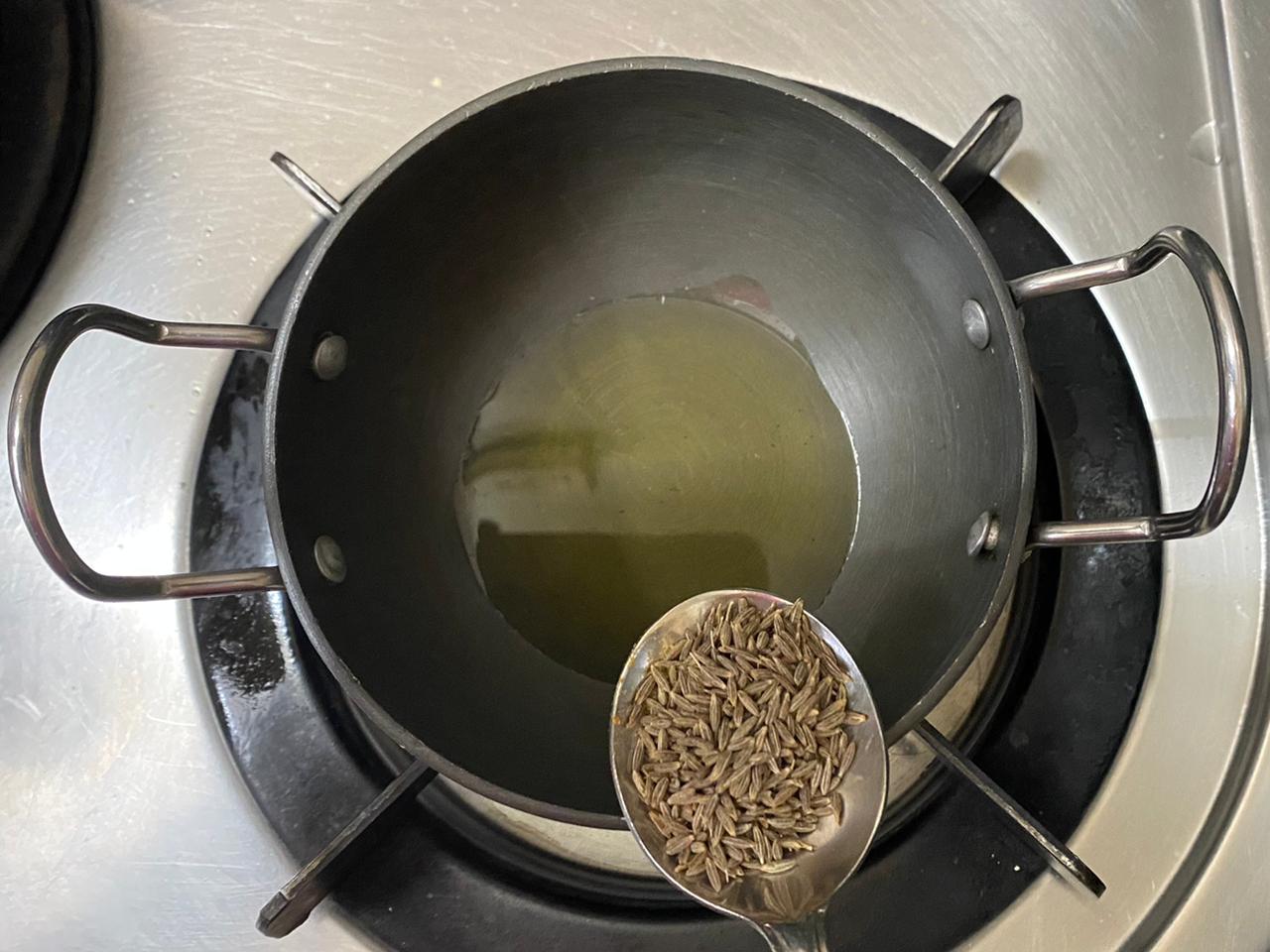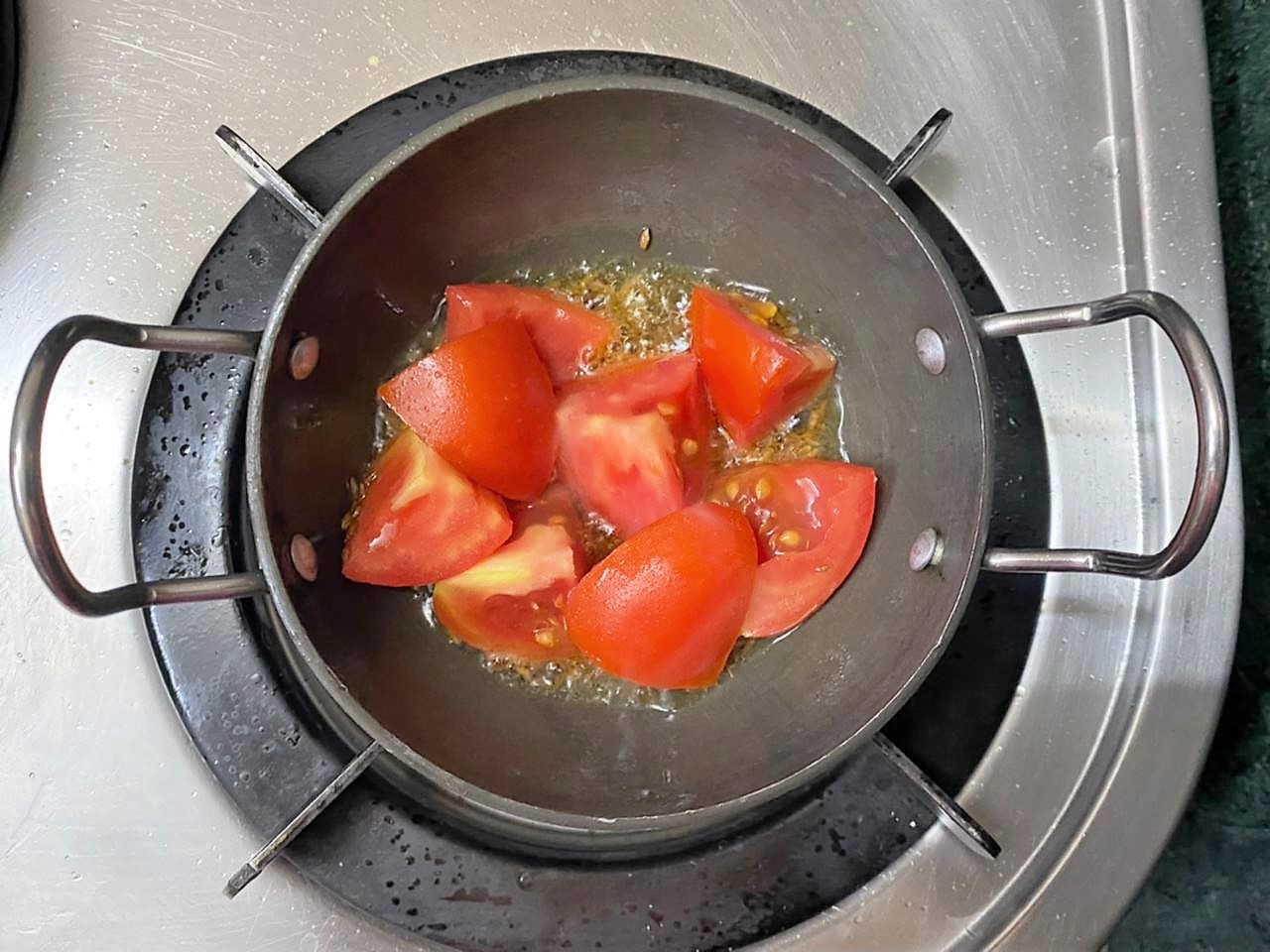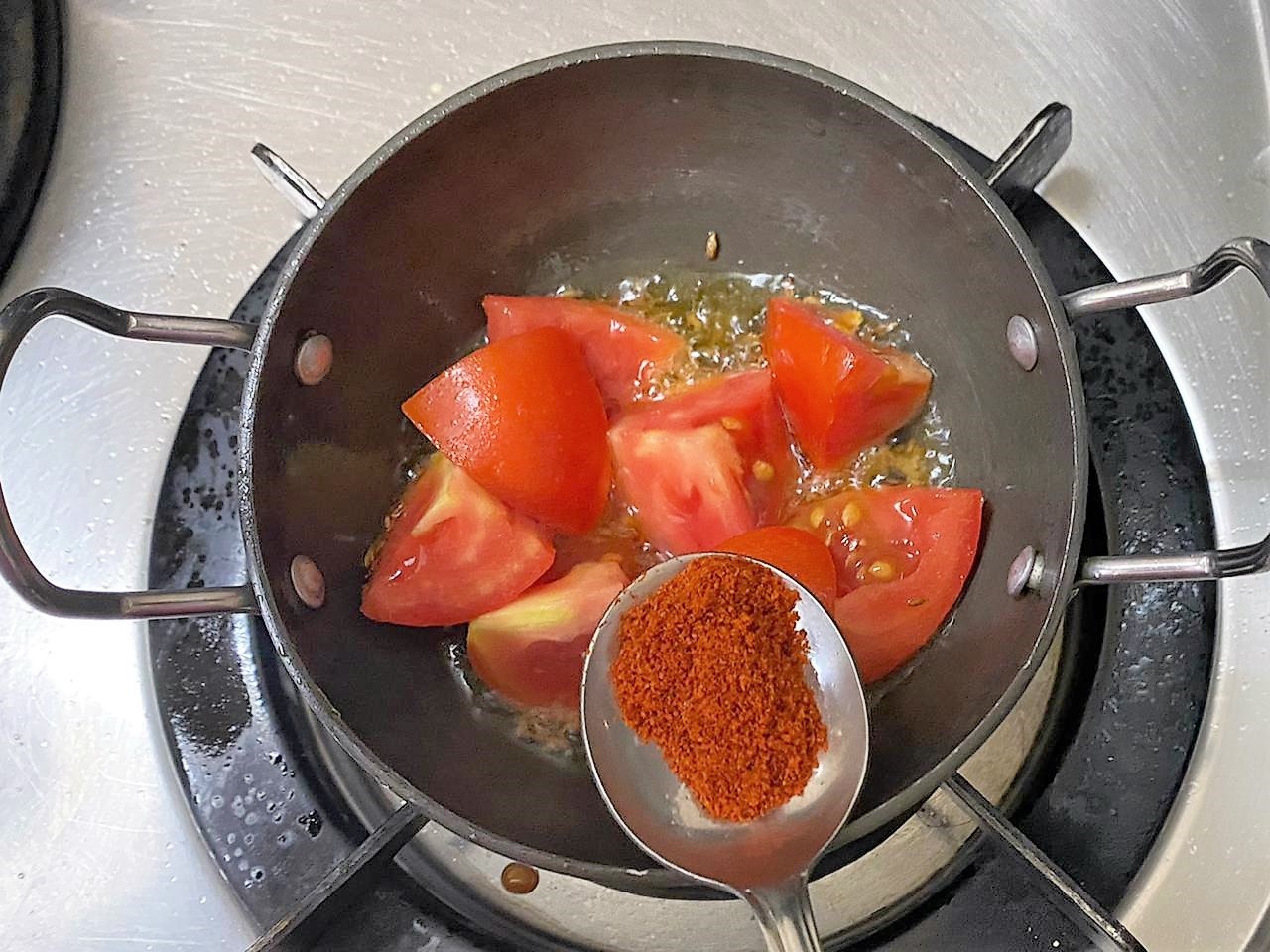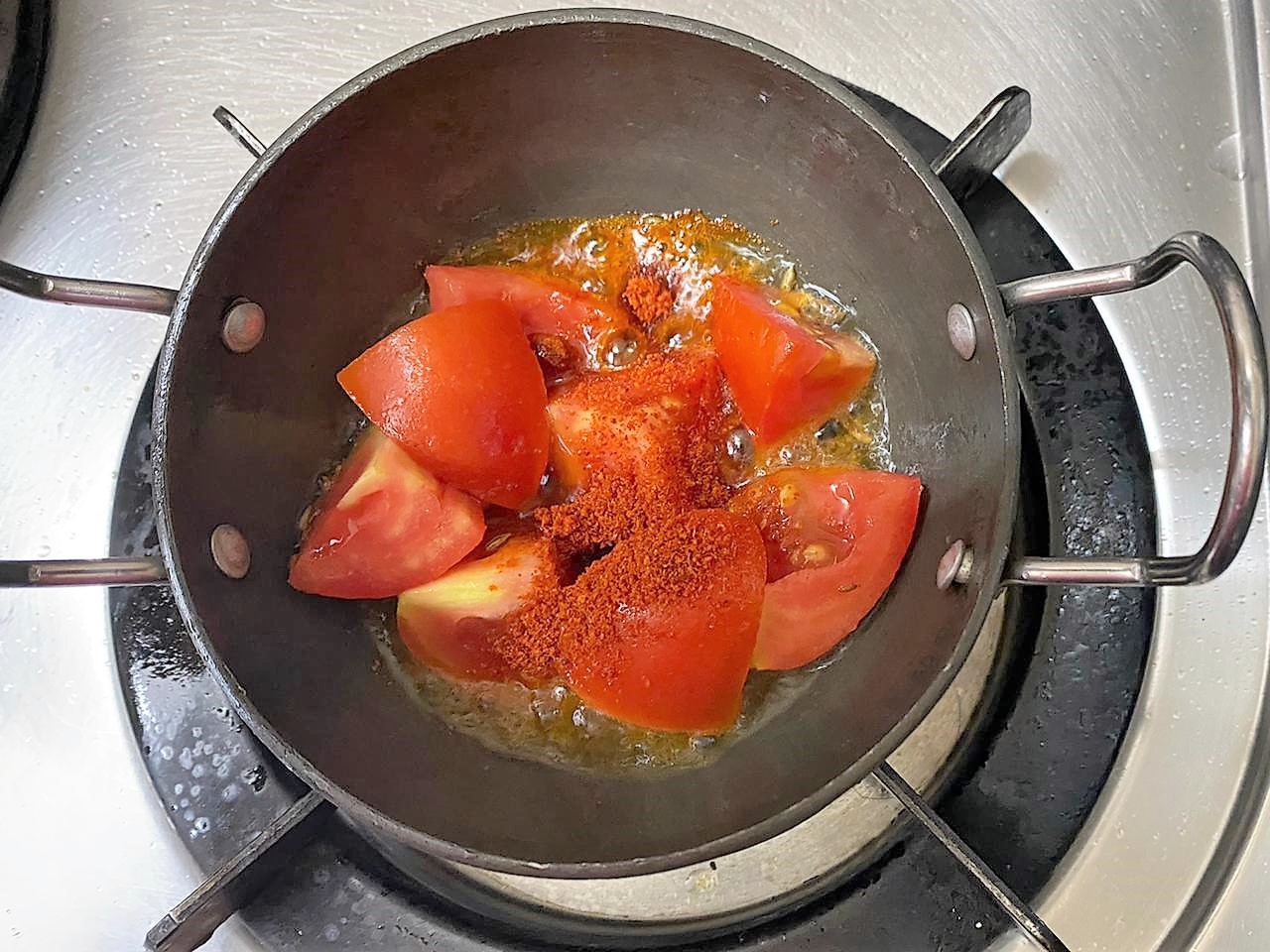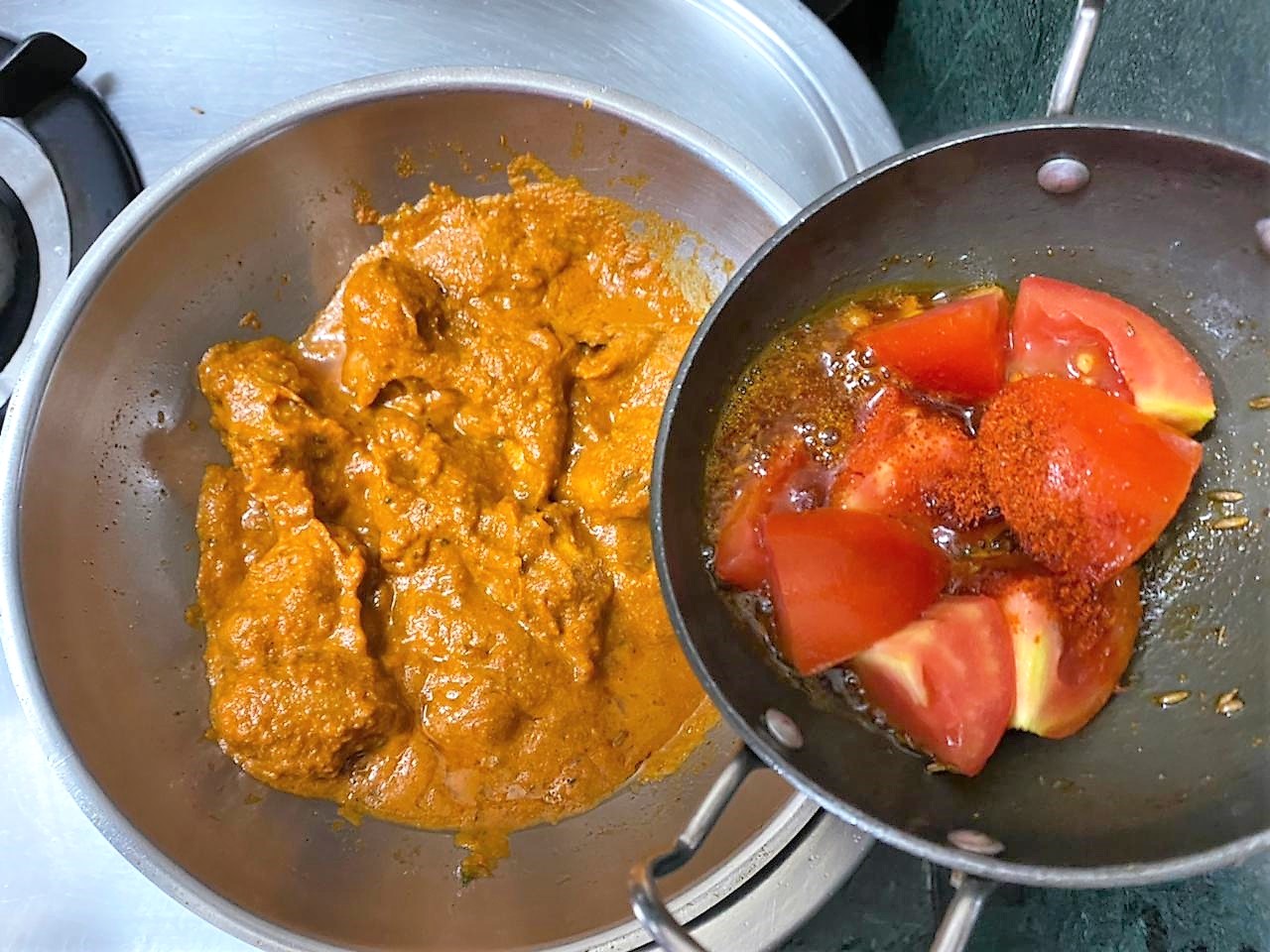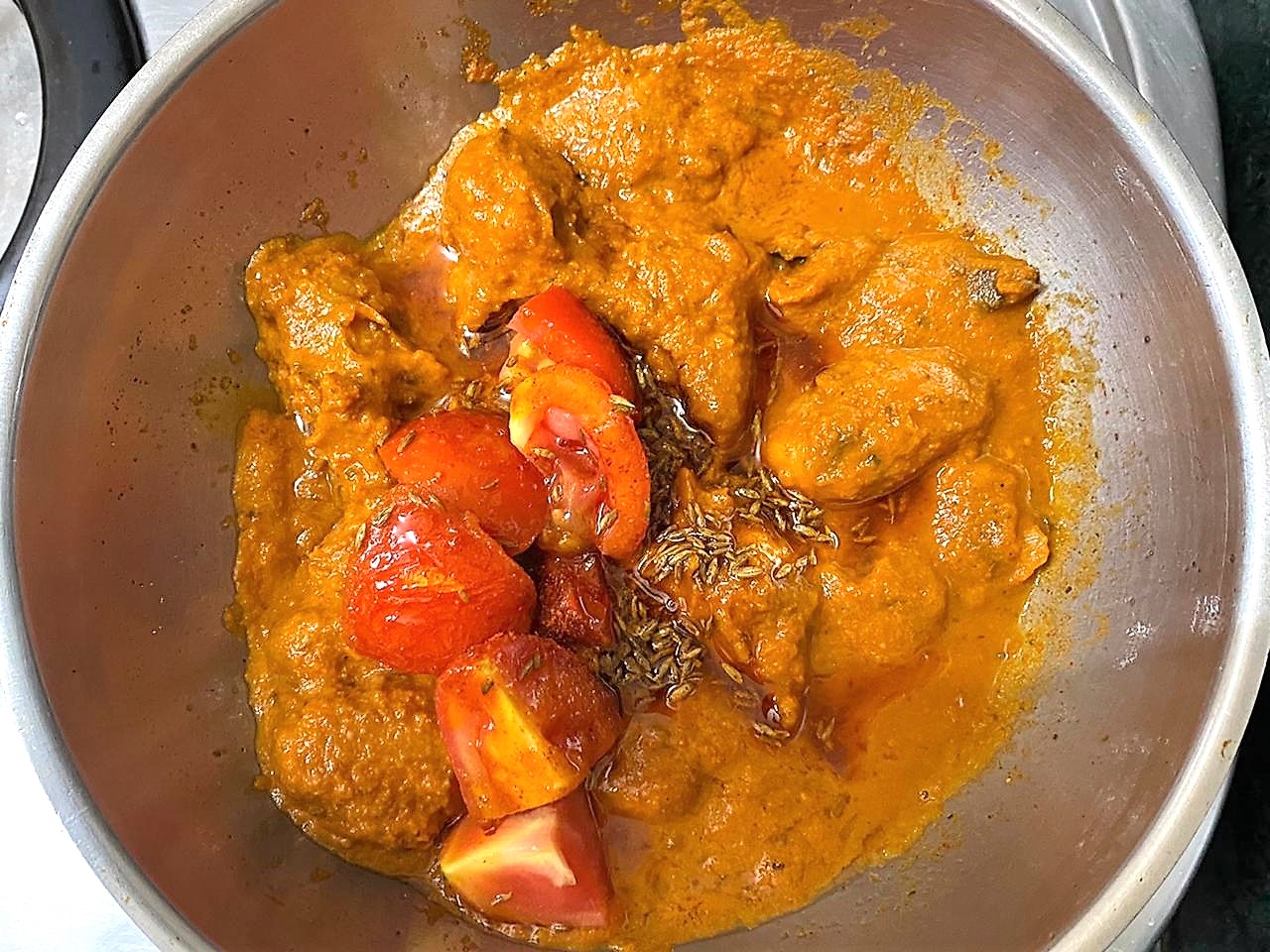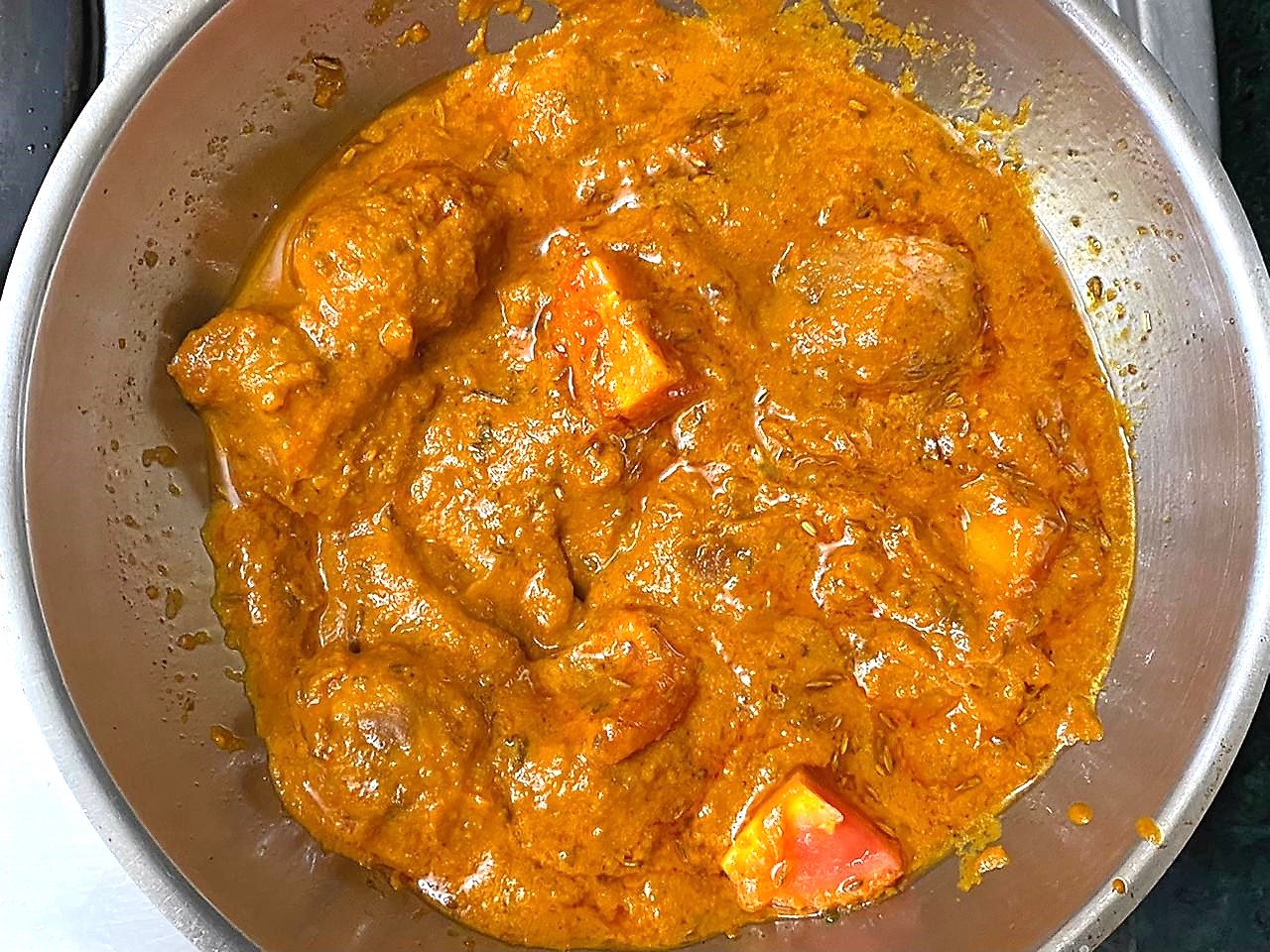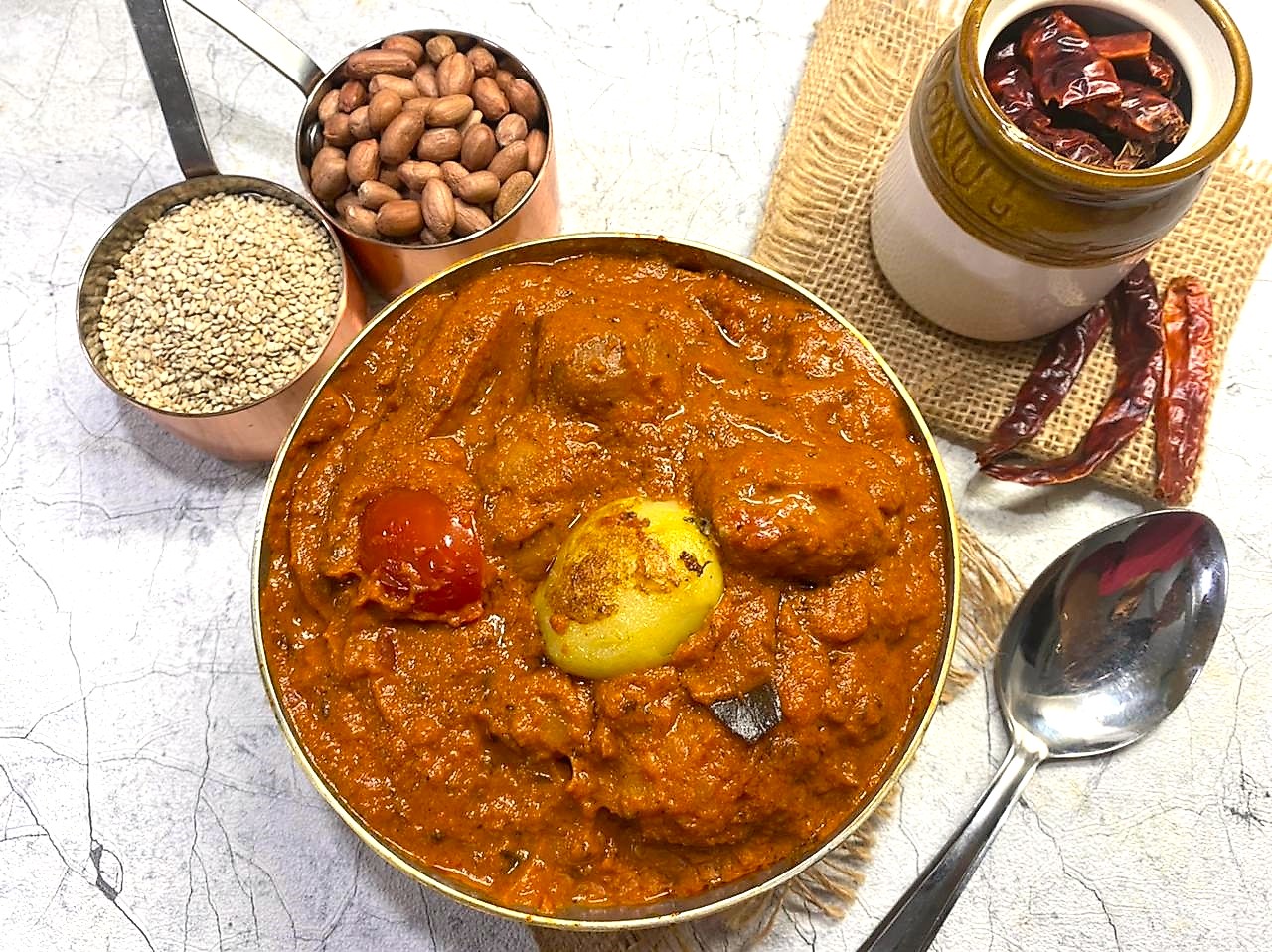 While the potatoes are cooking in the gravy, heat a small pan for tempering. Add cumin seeds and once they begin to splutter add the tomatoes and red chilli powder.
Add this tempering to the dum aloo and mix.
Cook for 2-3 minutes and serve hot with rice, tandoori lachha paratha or naan.