Rajasthani Gulab Churma
Rajasthani Gulab Churma is a Rajasthani/Marwari dessert traditionally eaten along with the combination of dal and baati. The trio of dal baati churma is synonymous to Rajasthani food.
If there is one dish that defines the food culture of Rajasthan, it has to be the classic trio. The trio is enjoyed by everyone from the royals to the commoners and is cooked on special festivities and occasions as well as being part of everyday meal.
Churma is fried or roasted dough dumplings sweetened with sugar and flavoured with cardamom, saffron and nuts. Gulab means rose in Hindi and this churma is flavoured with dried rose petals and rose water elevating it to another flavour sensation.
My nephew's wife (my daughter-in-law) makes the most amazing Rajasthani food. Couple of years ago Nidhi invited us for lunch. It was an elaborate Marwari home cooked lunch, complete with the Rajasthani specialty – the Dal Baati Churma, transporting me to a different dining experience that no award-winning fine dining or the most popular street food can replicate – the warmth of ghar ka khana or a home cooked meal is totally irreplaceable. I especially enjoyed the gulab churma which was delicately flavoured with rose. I was drooling over the food and it was the first time I had eaten gulab churma and I fell in love!
Nidhi shares the same passion for food and keeping the traditional recipes alive as I do. So, she has shared her gulab churma recipe with me and I am sharing it with all of you on her behalf.
Ingredients
1 cup whole wheat flour
6 tablespoons melted ghee
½ cup water
½ cup powdered sugar
½ -1 teaspoon rose water
1½ teaspoons dried rose leaves
¼ teaspoon cardamom powder
few strands saffron
3-4 finely chopped almonds
Directions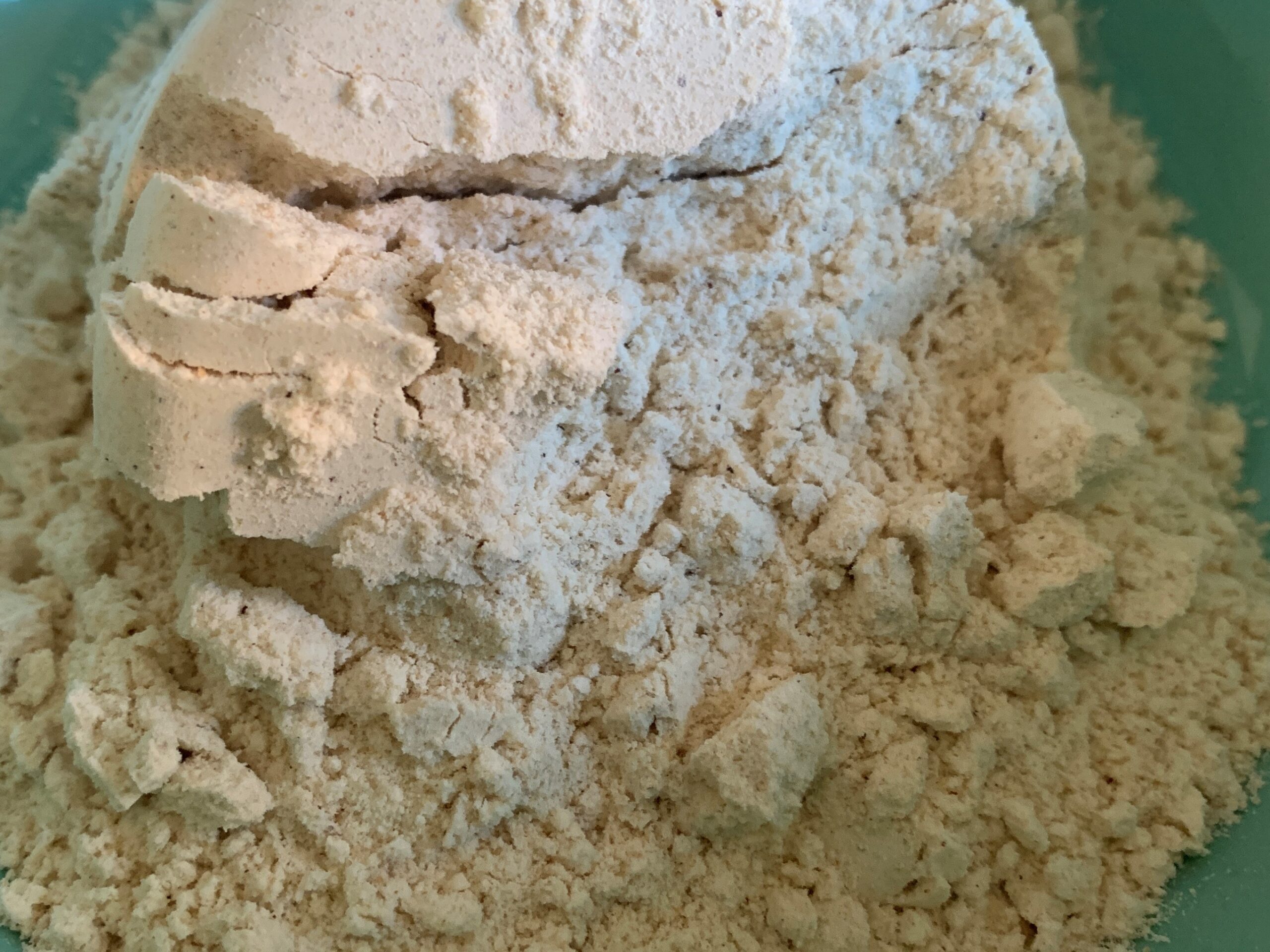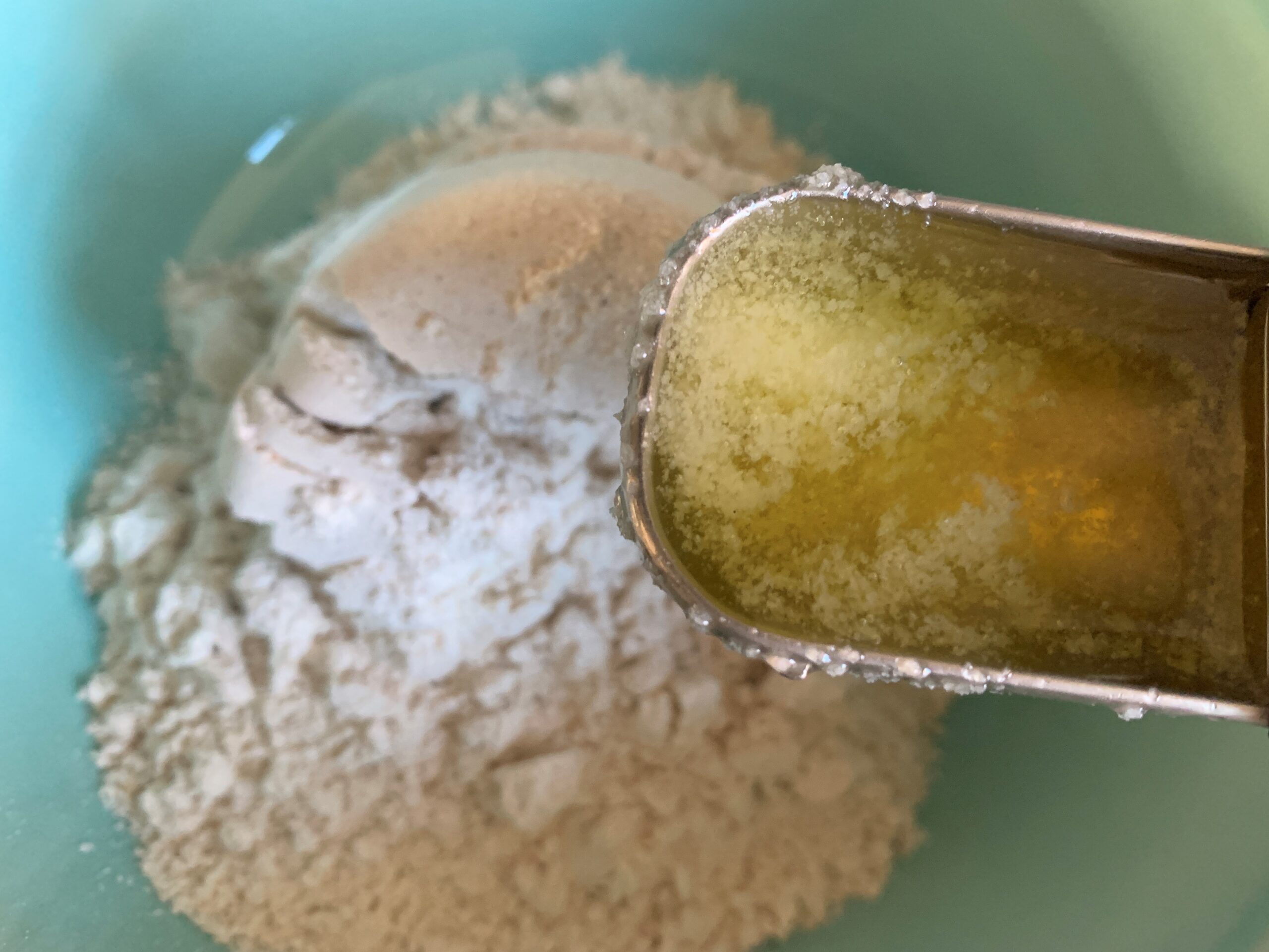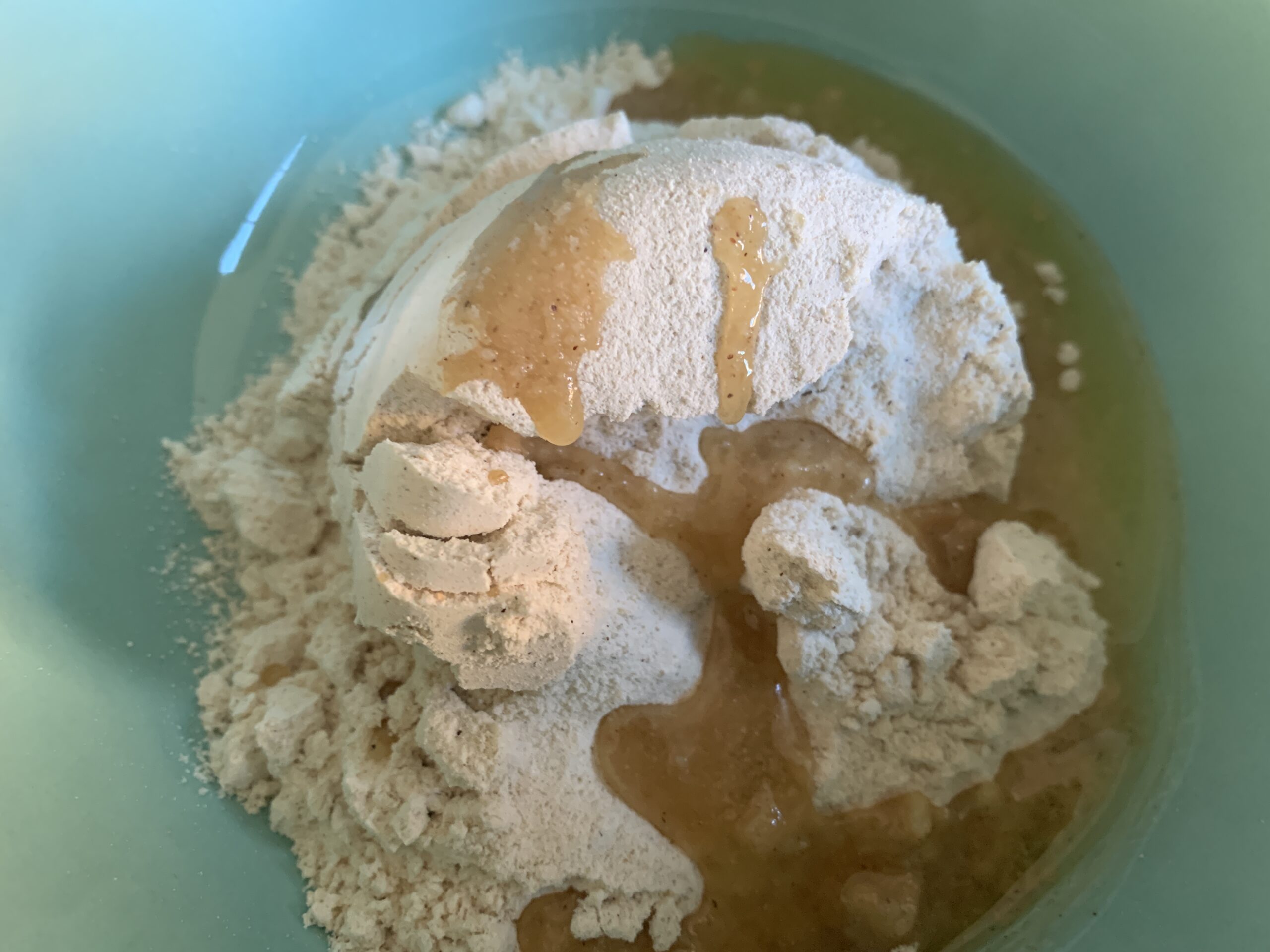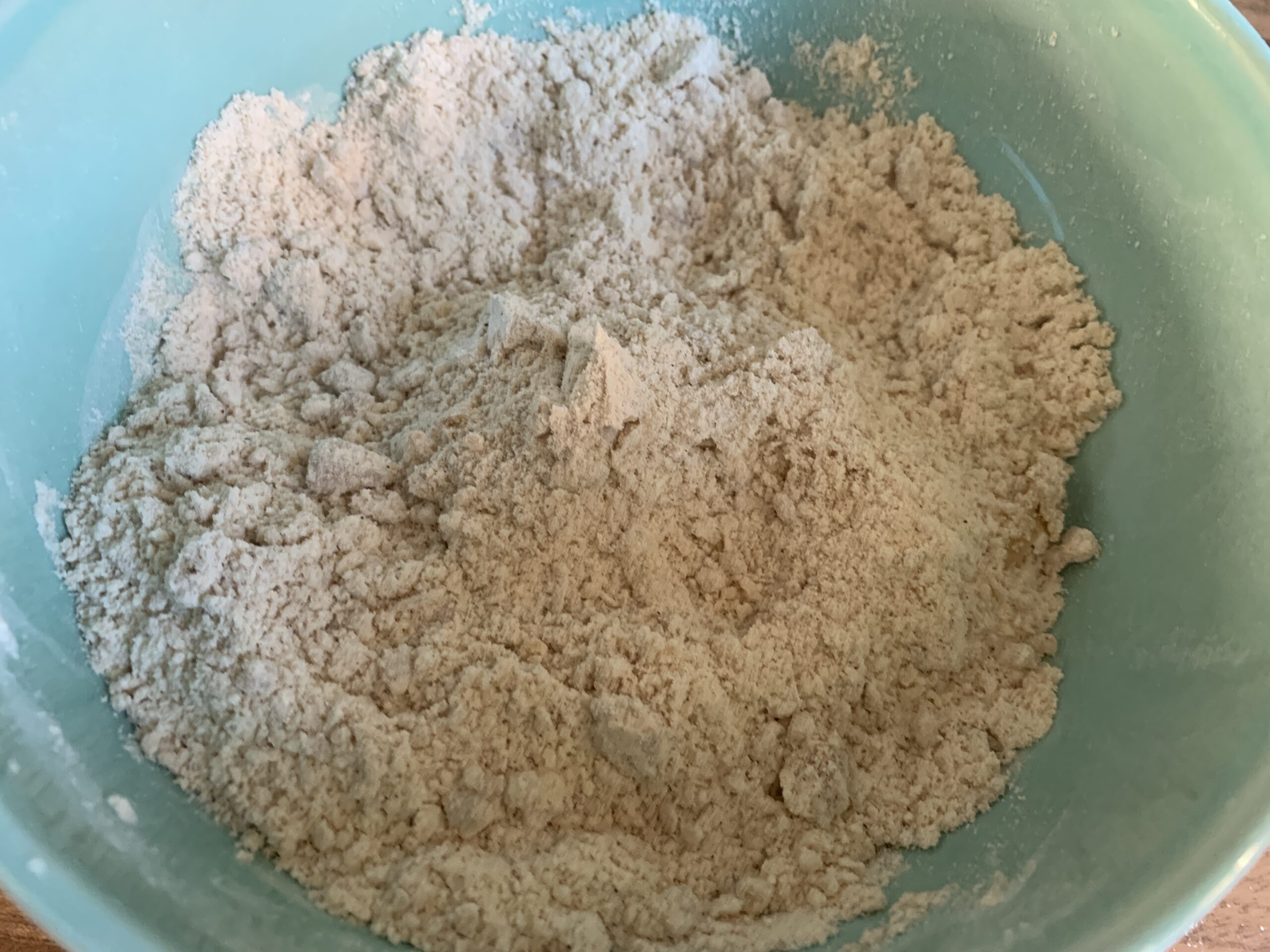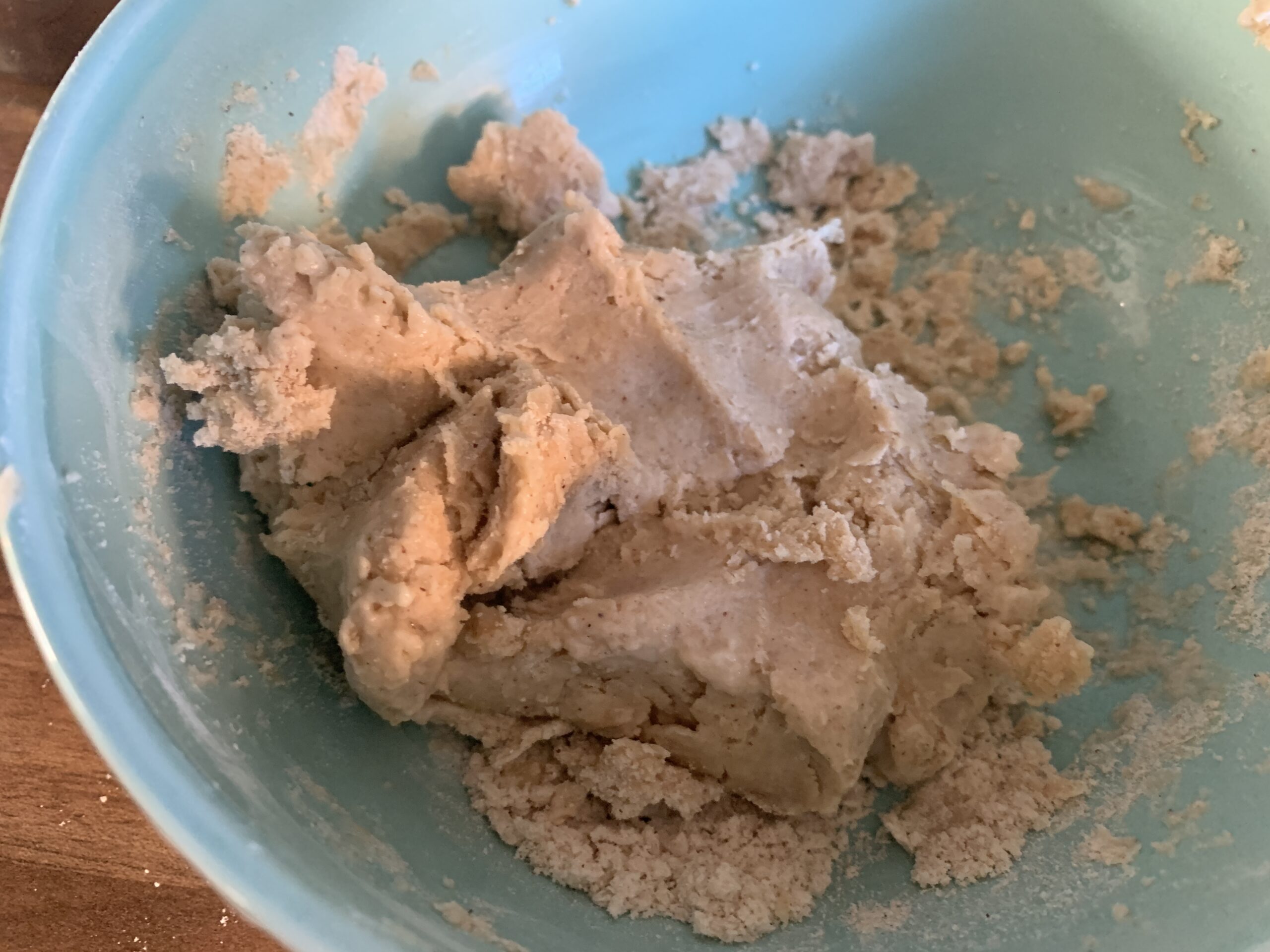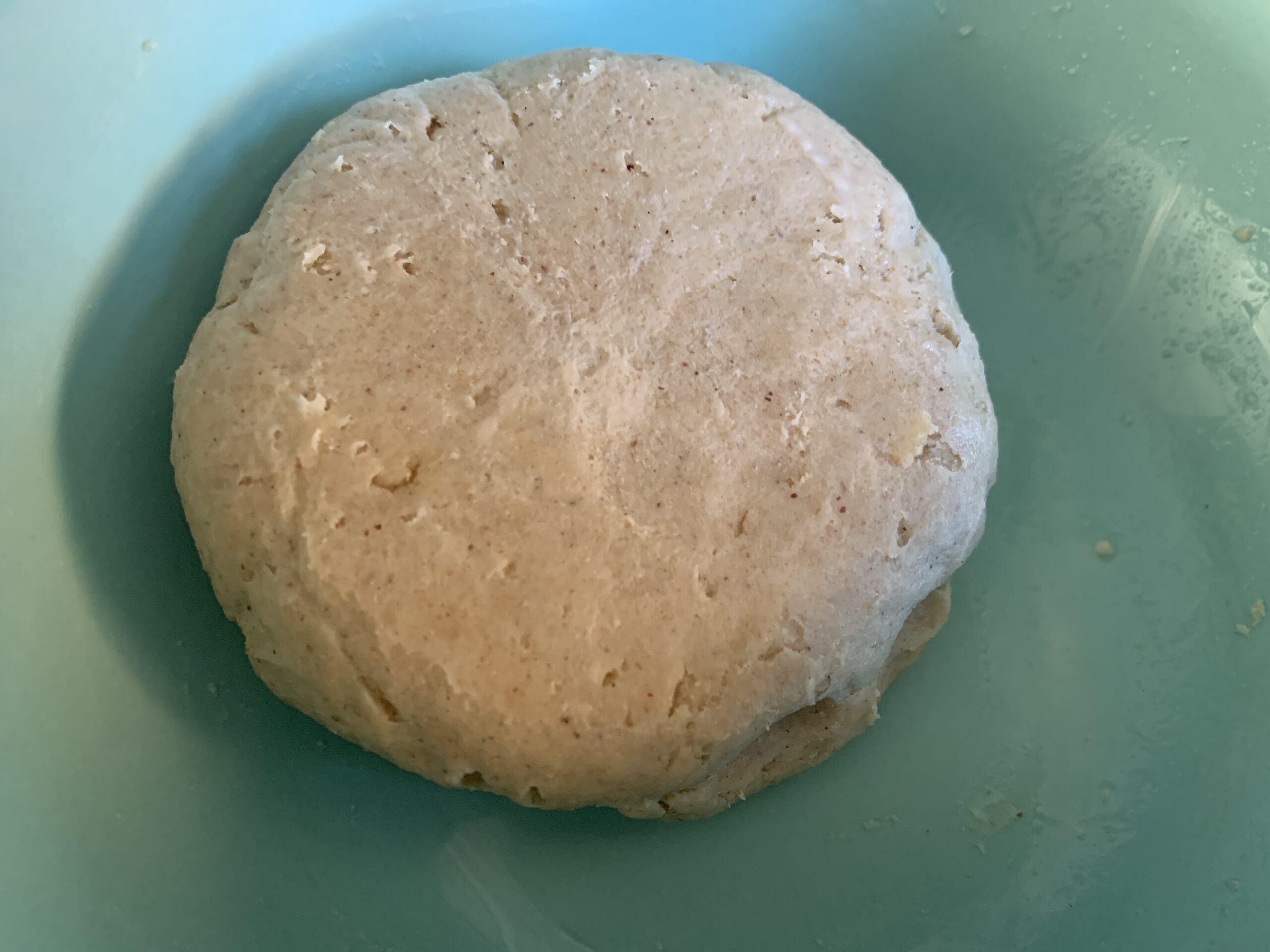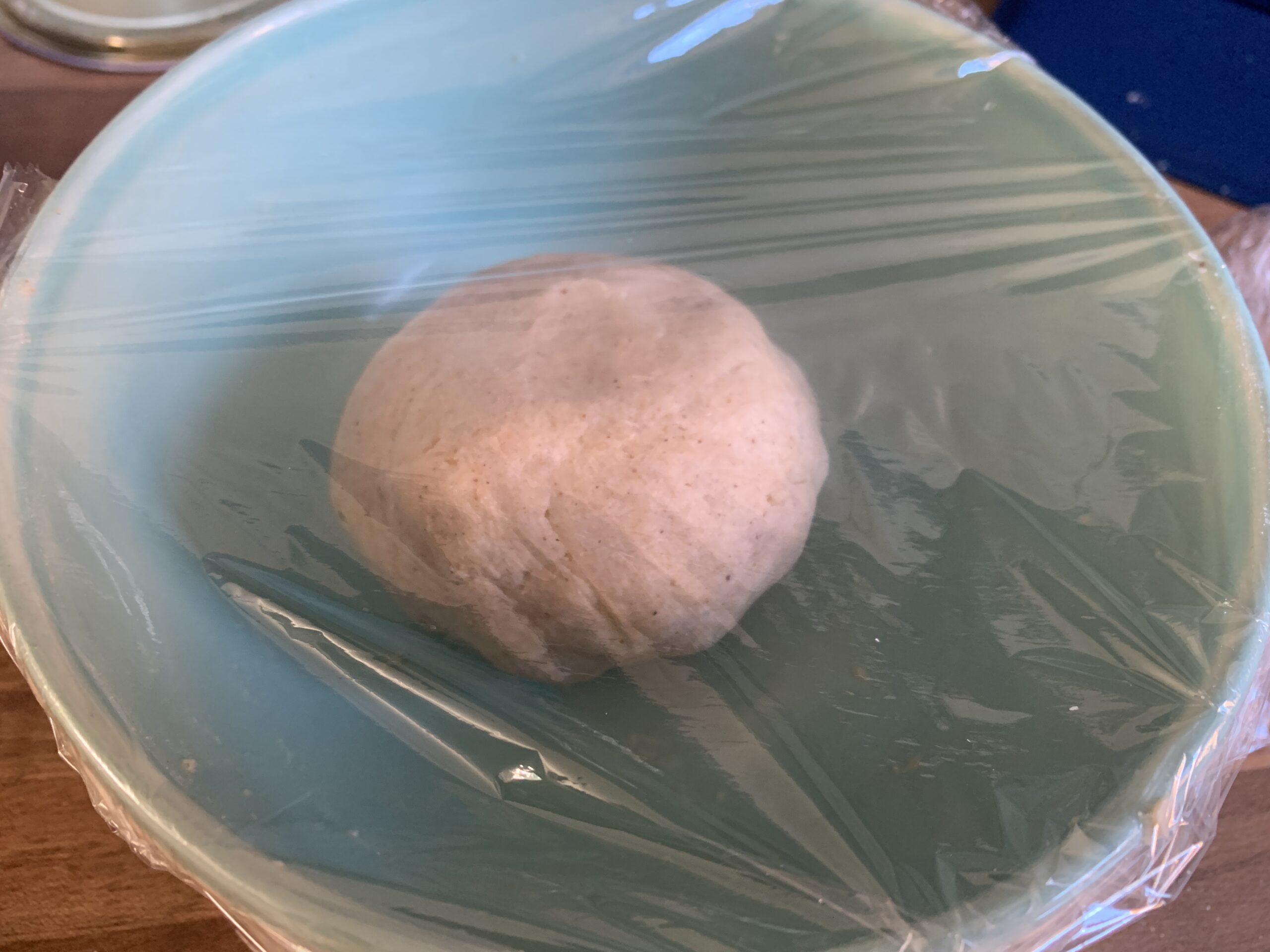 Mix the wheat flour and 3 tablespoons of ghee and knead into a soft dough with water. Cover and keep aside for 15-20 minutes.
Preheat the oven to 200C/ 400F/Gas 6.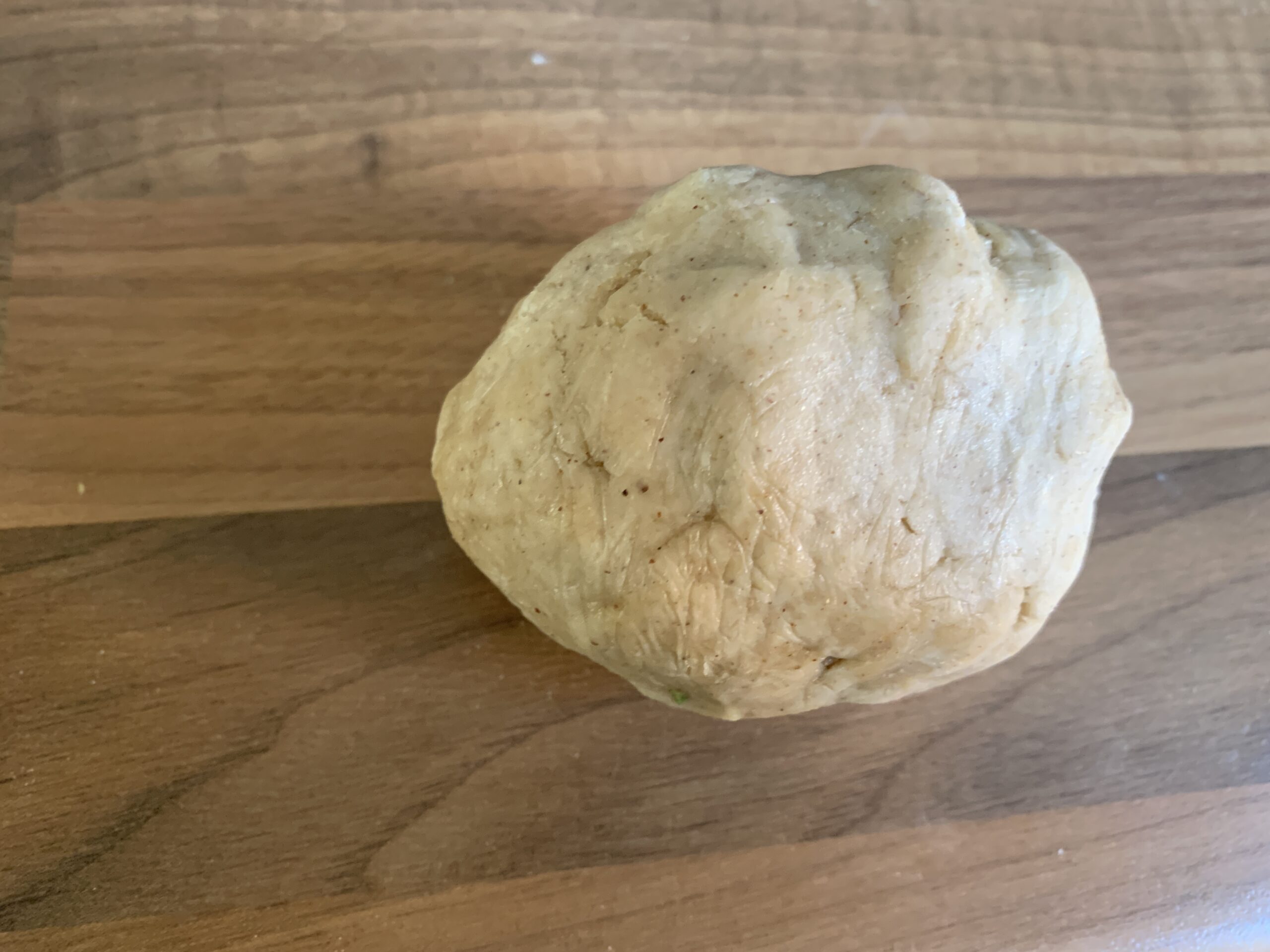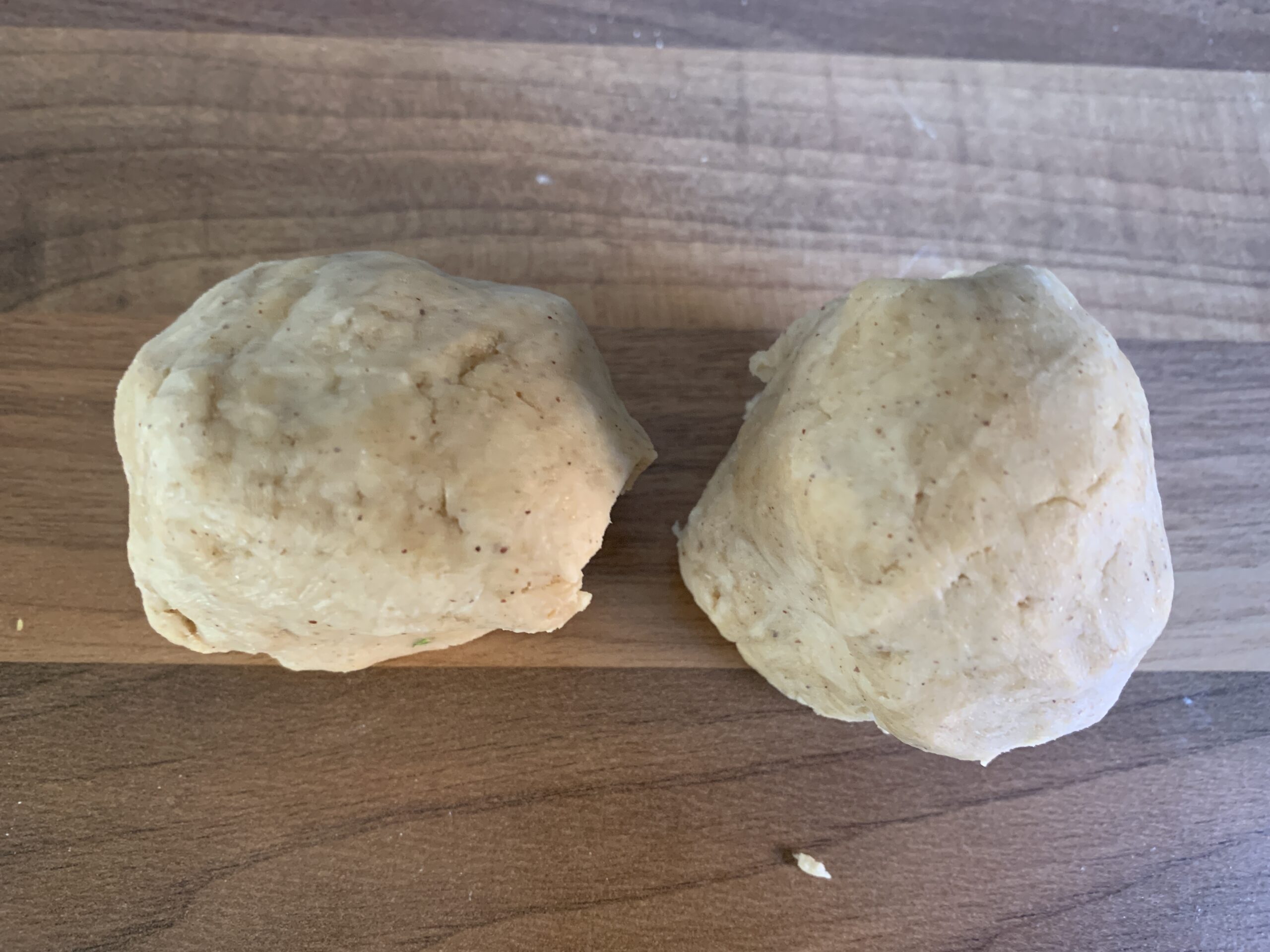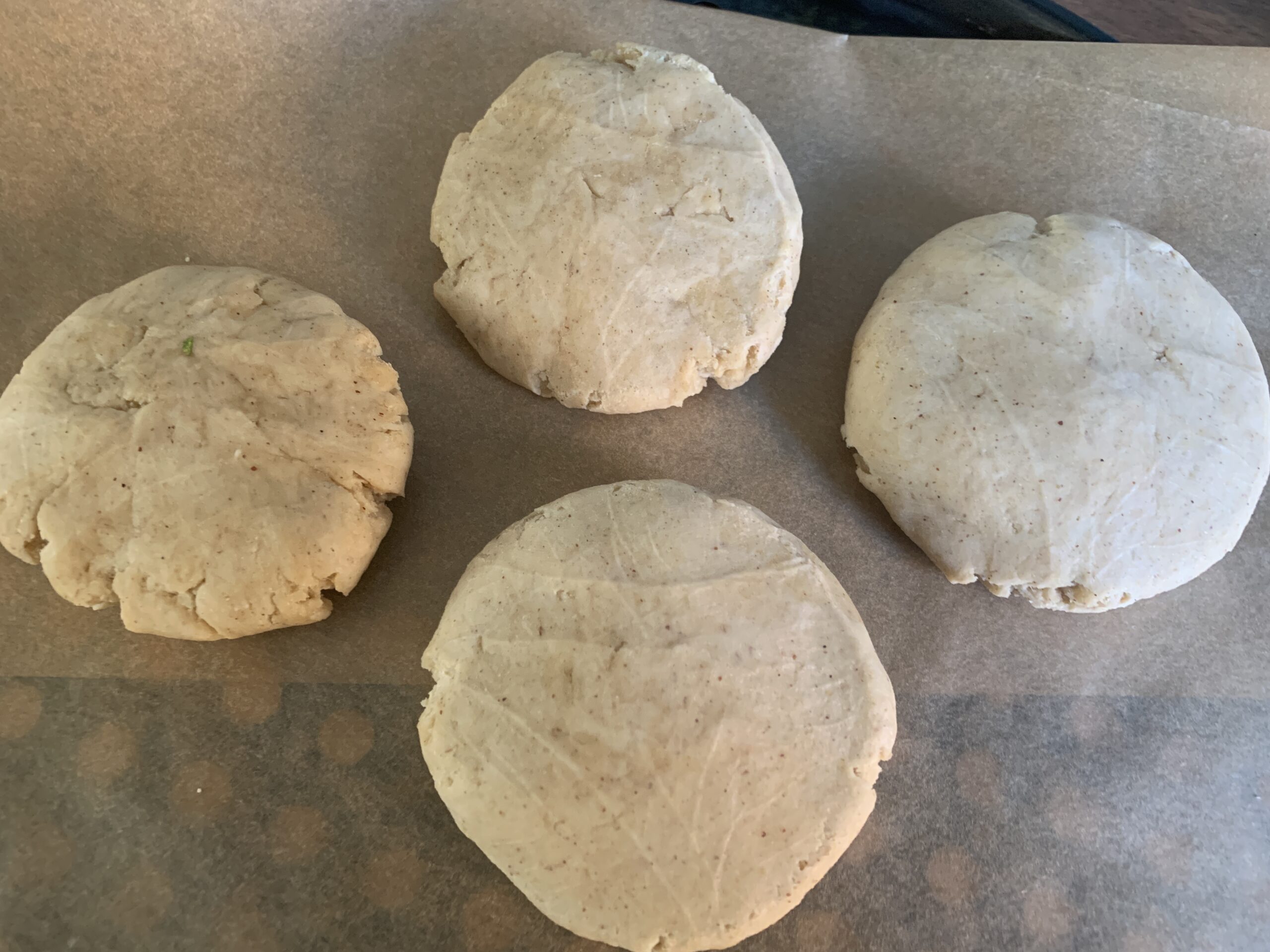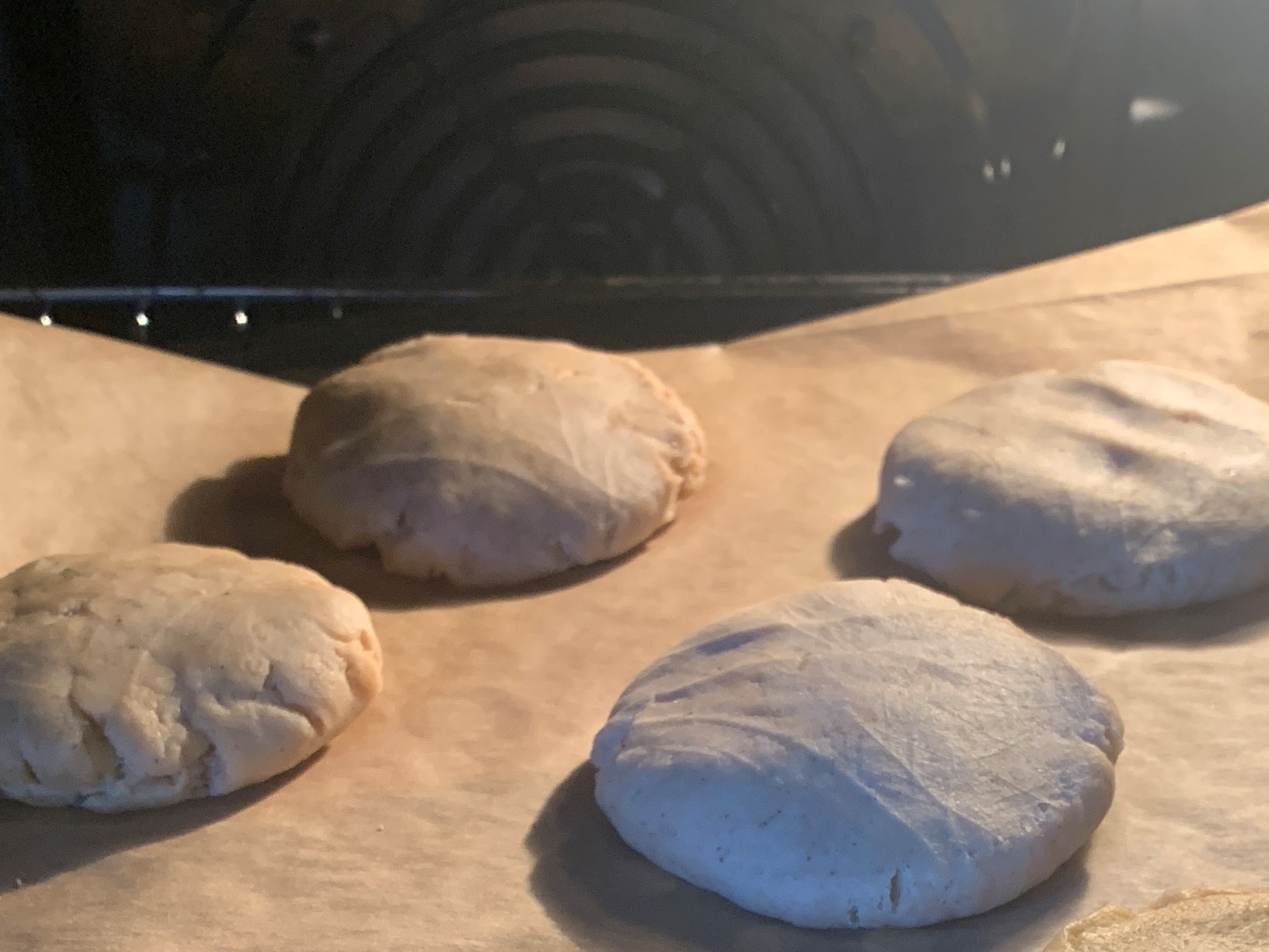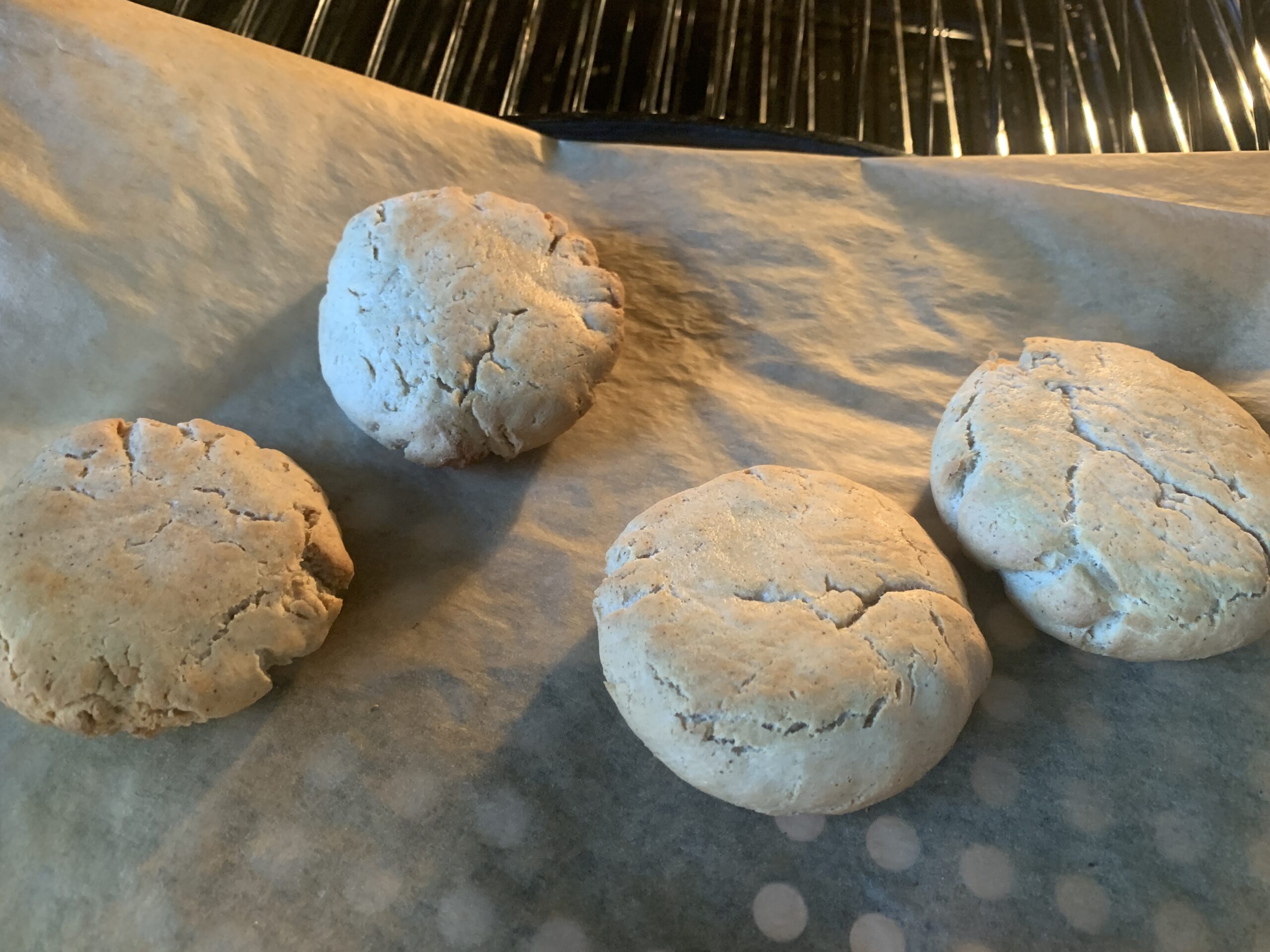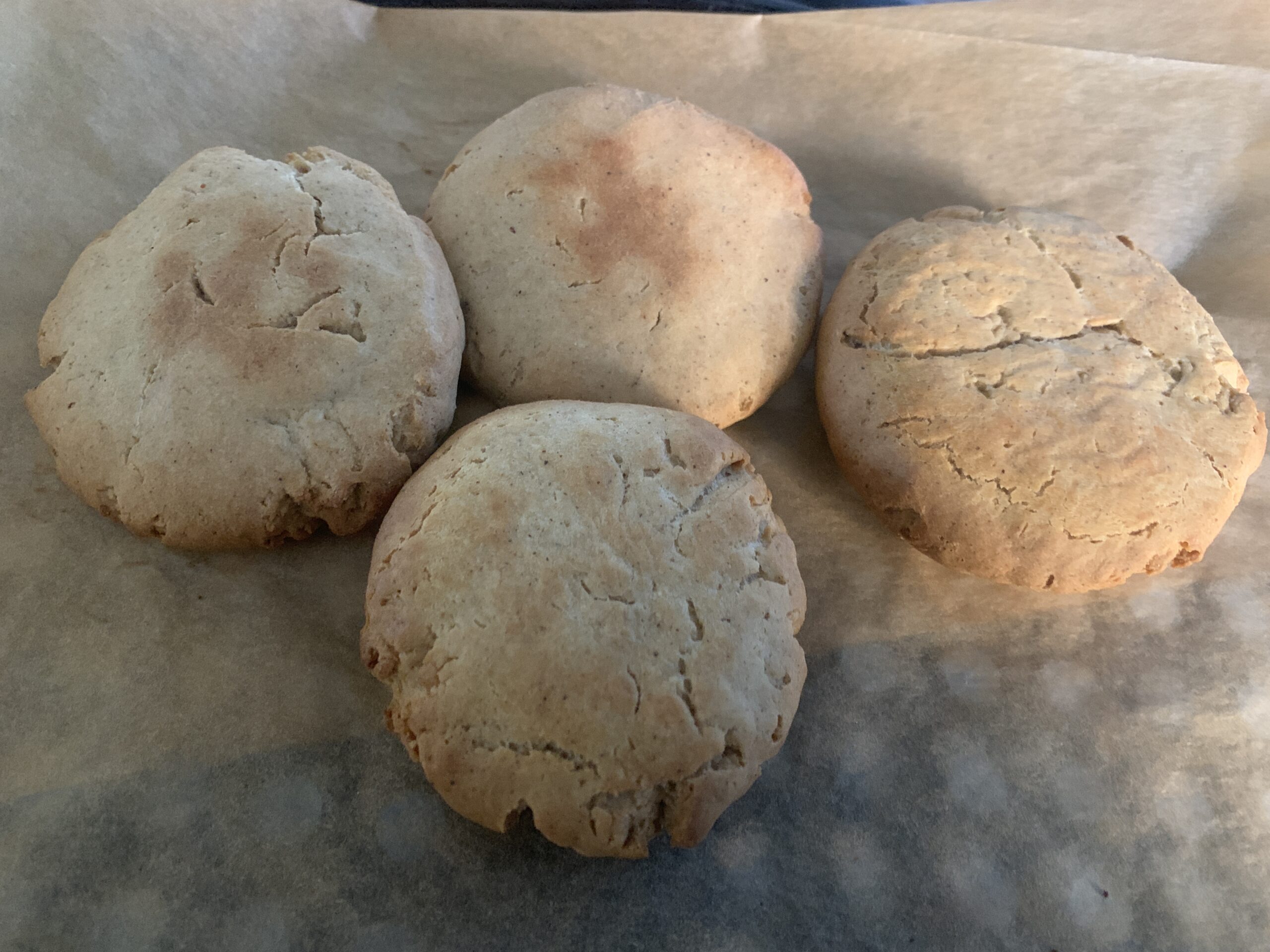 Divide the dough and make 3 – 4 equal flat round balls.
Bake in a preheated oven for 20-25 minutes or until they are golden brown. Remember to flip them over halfway for even baking.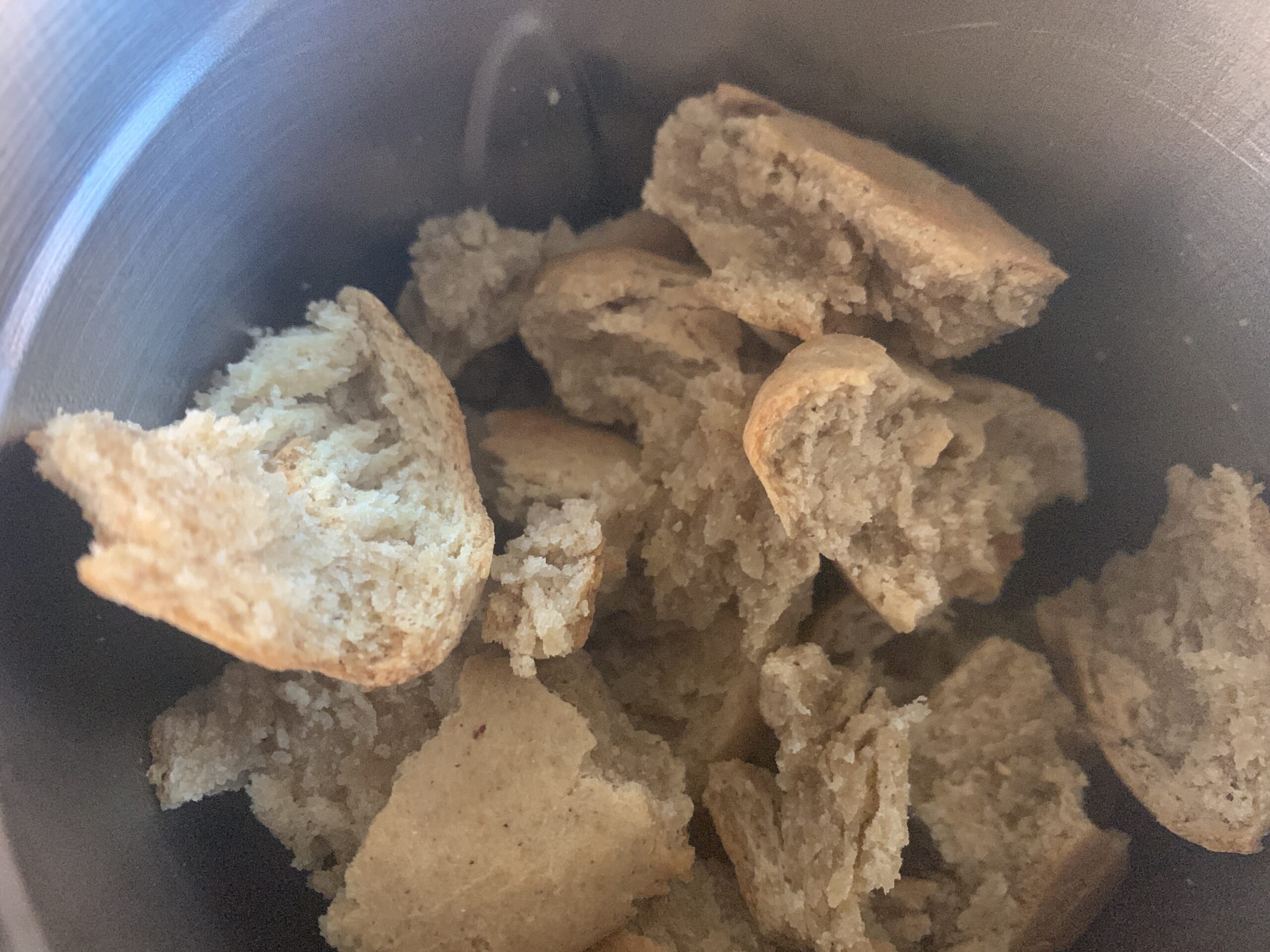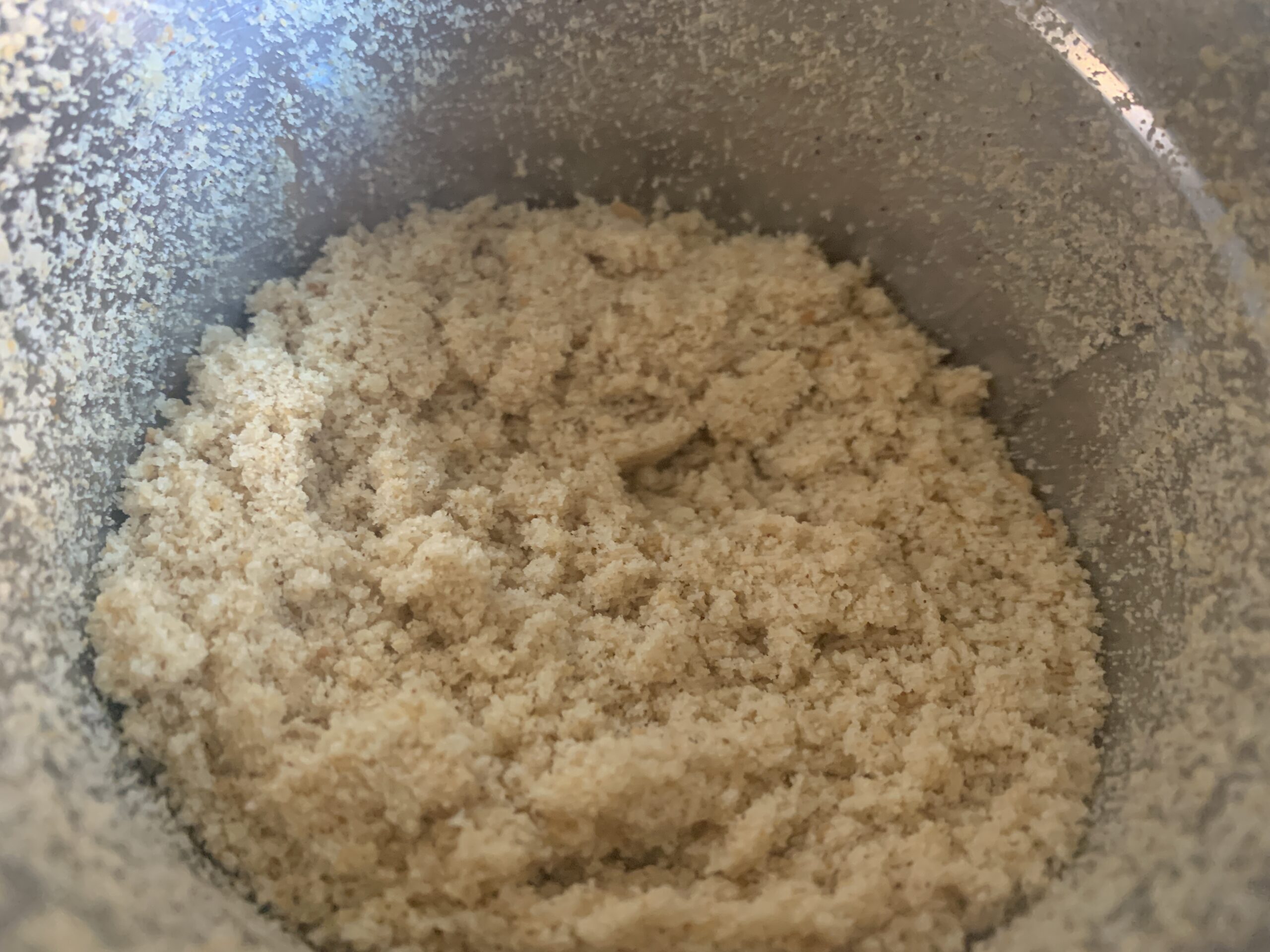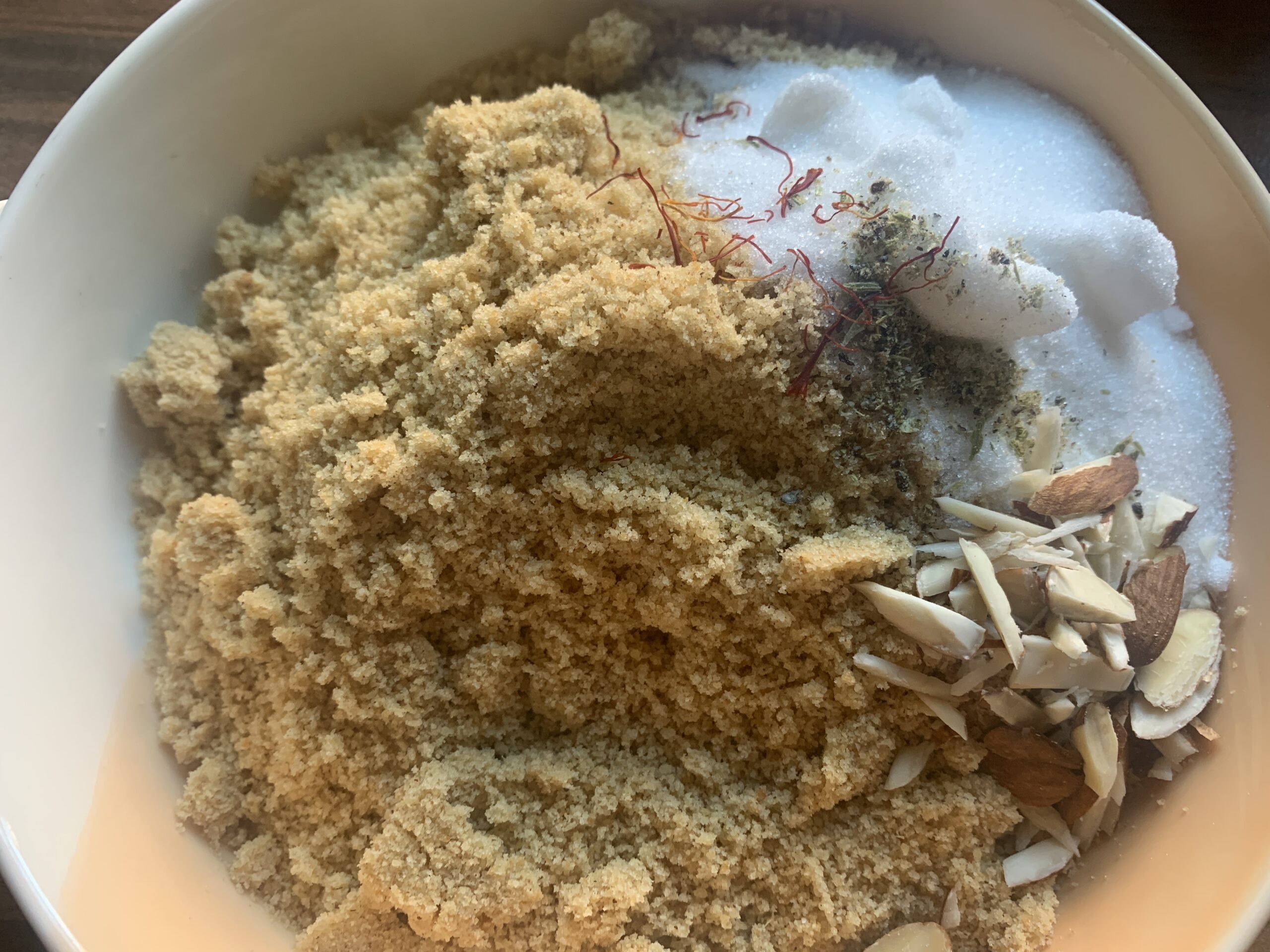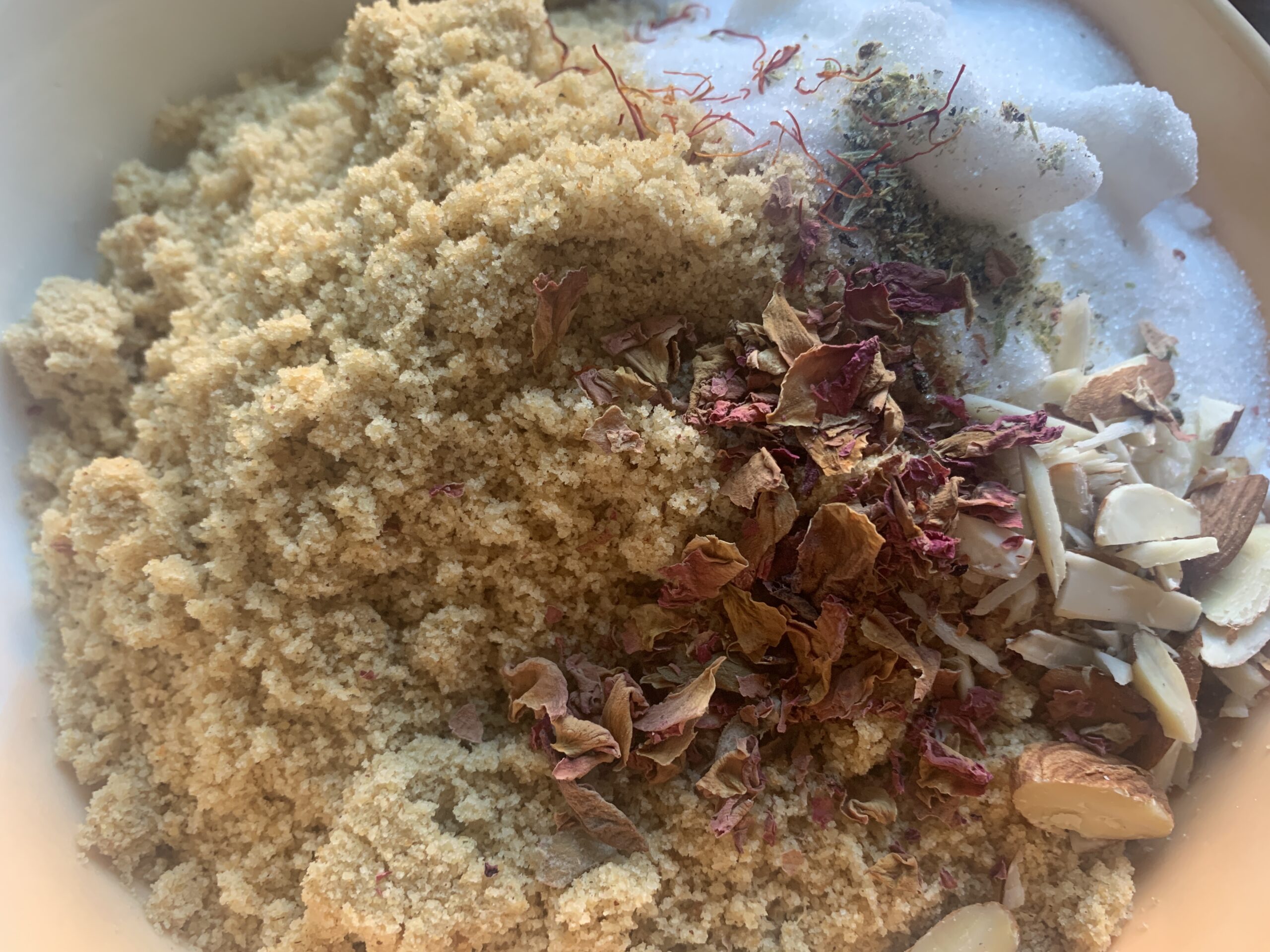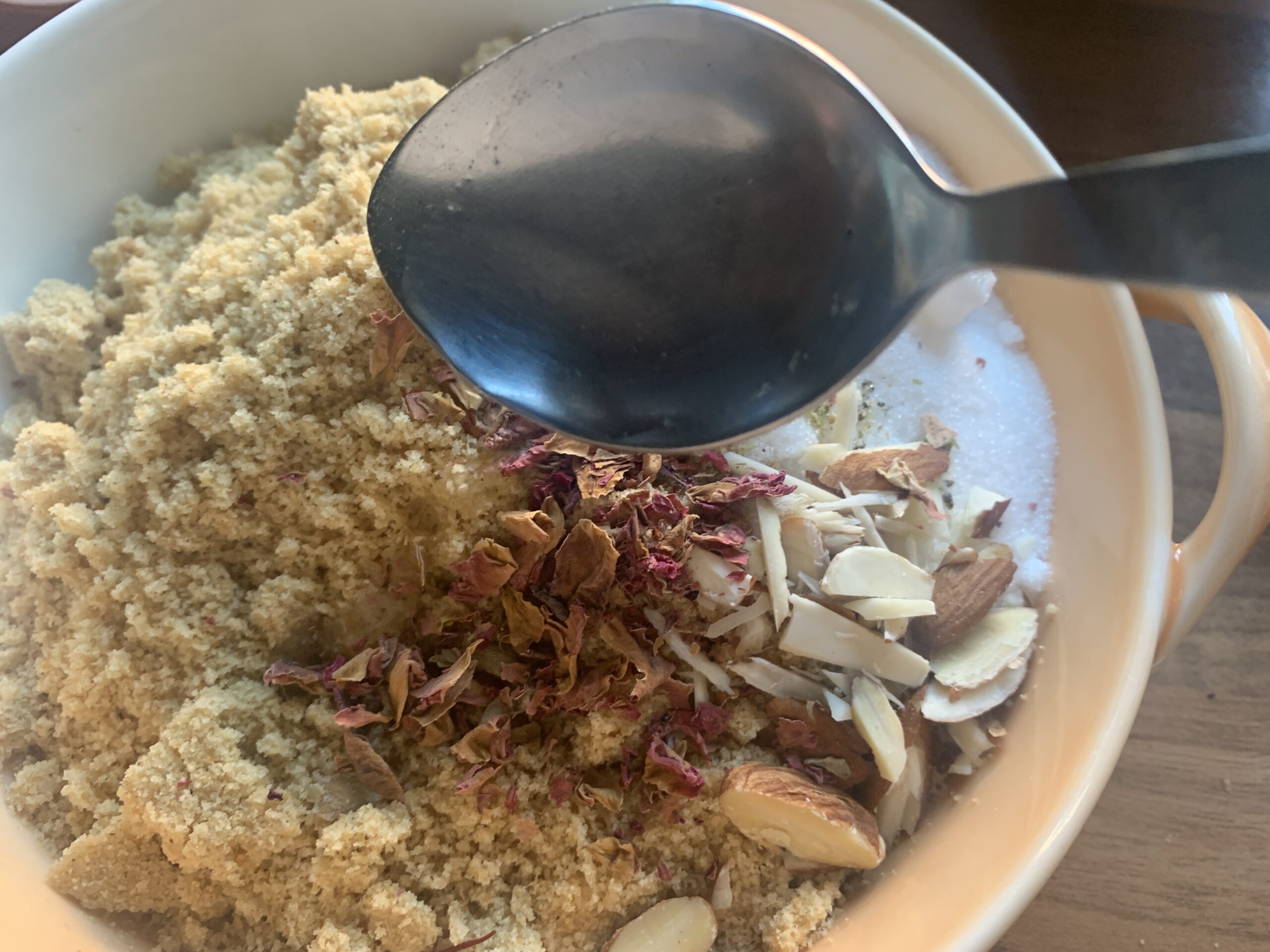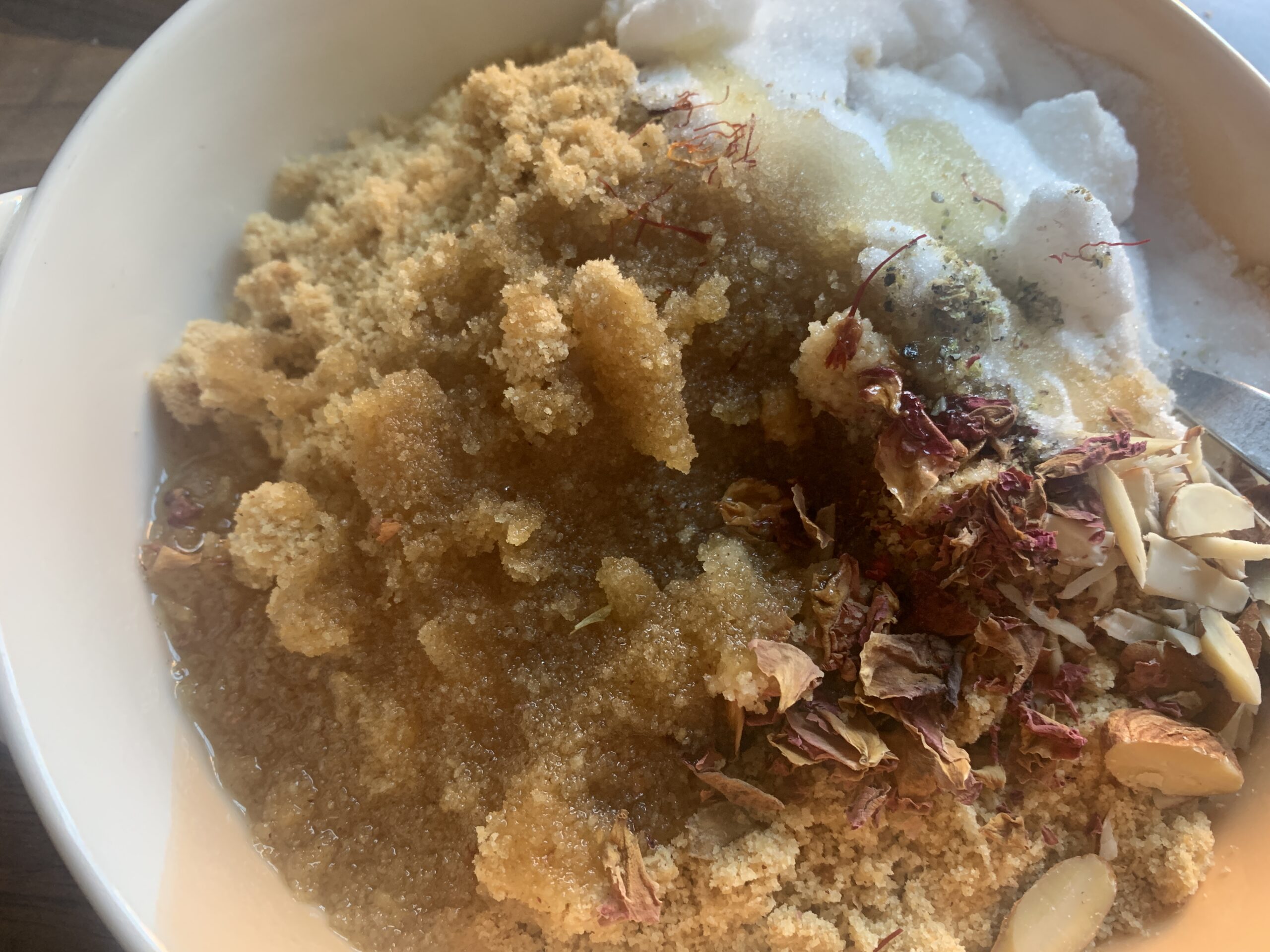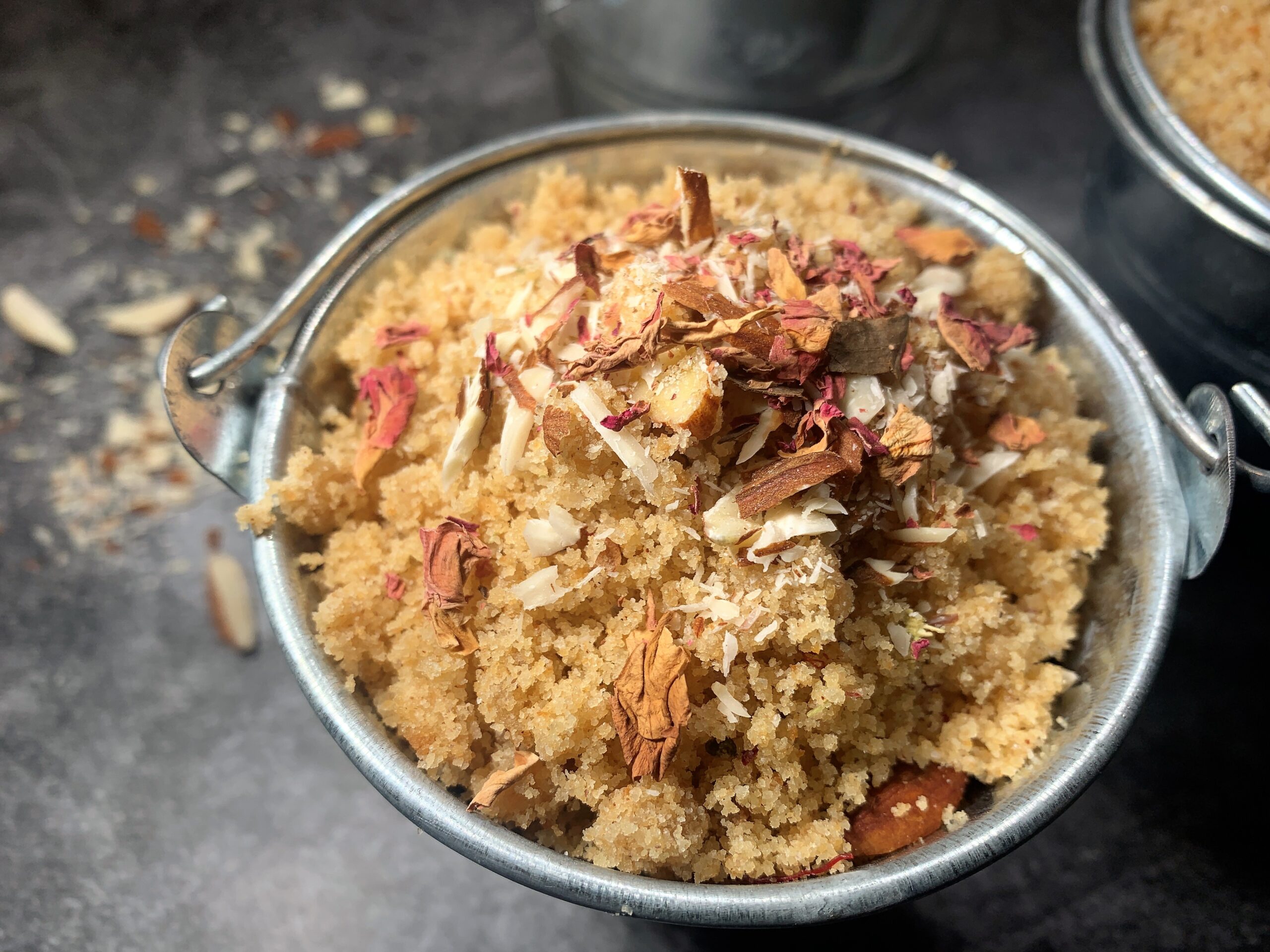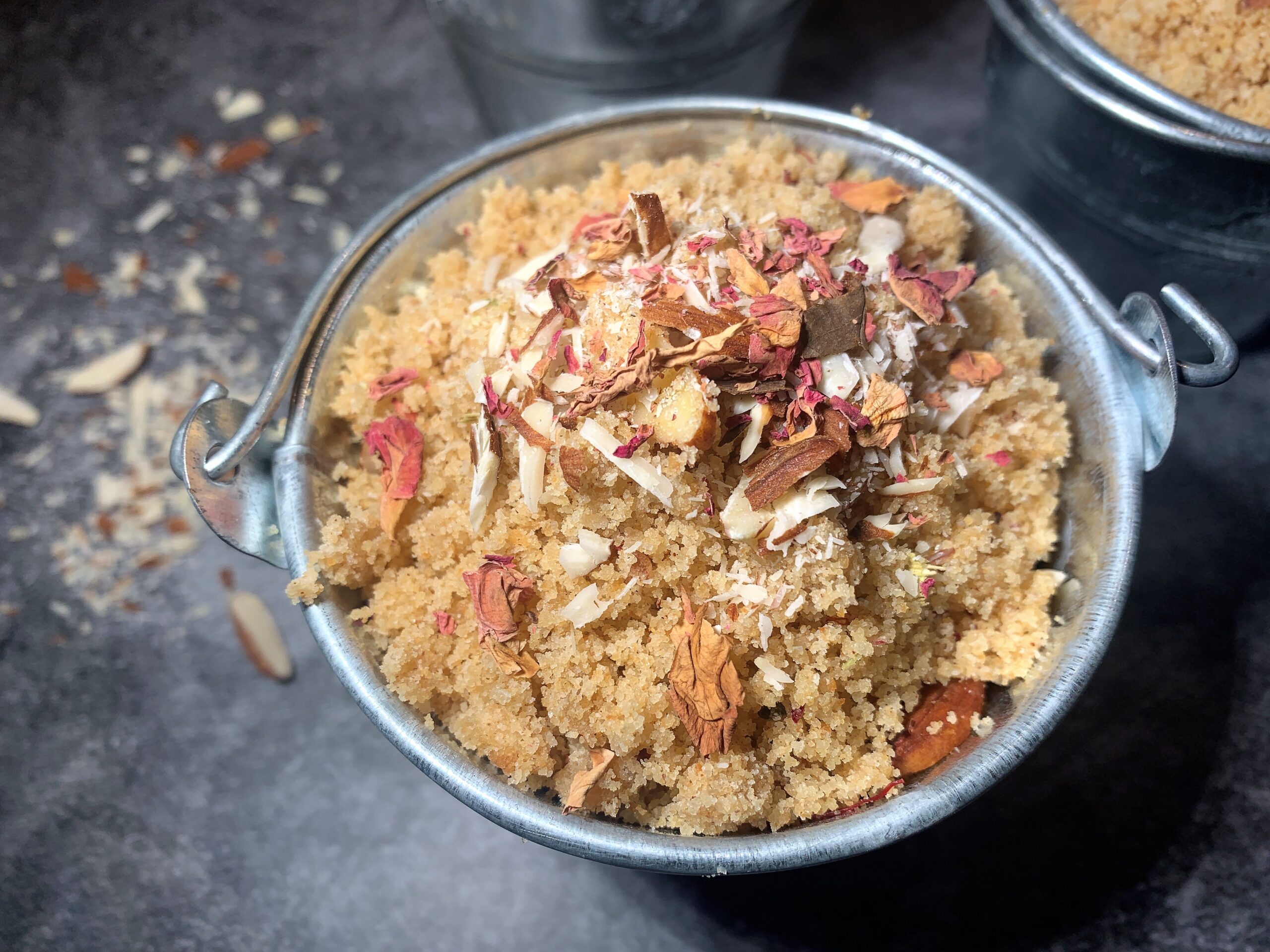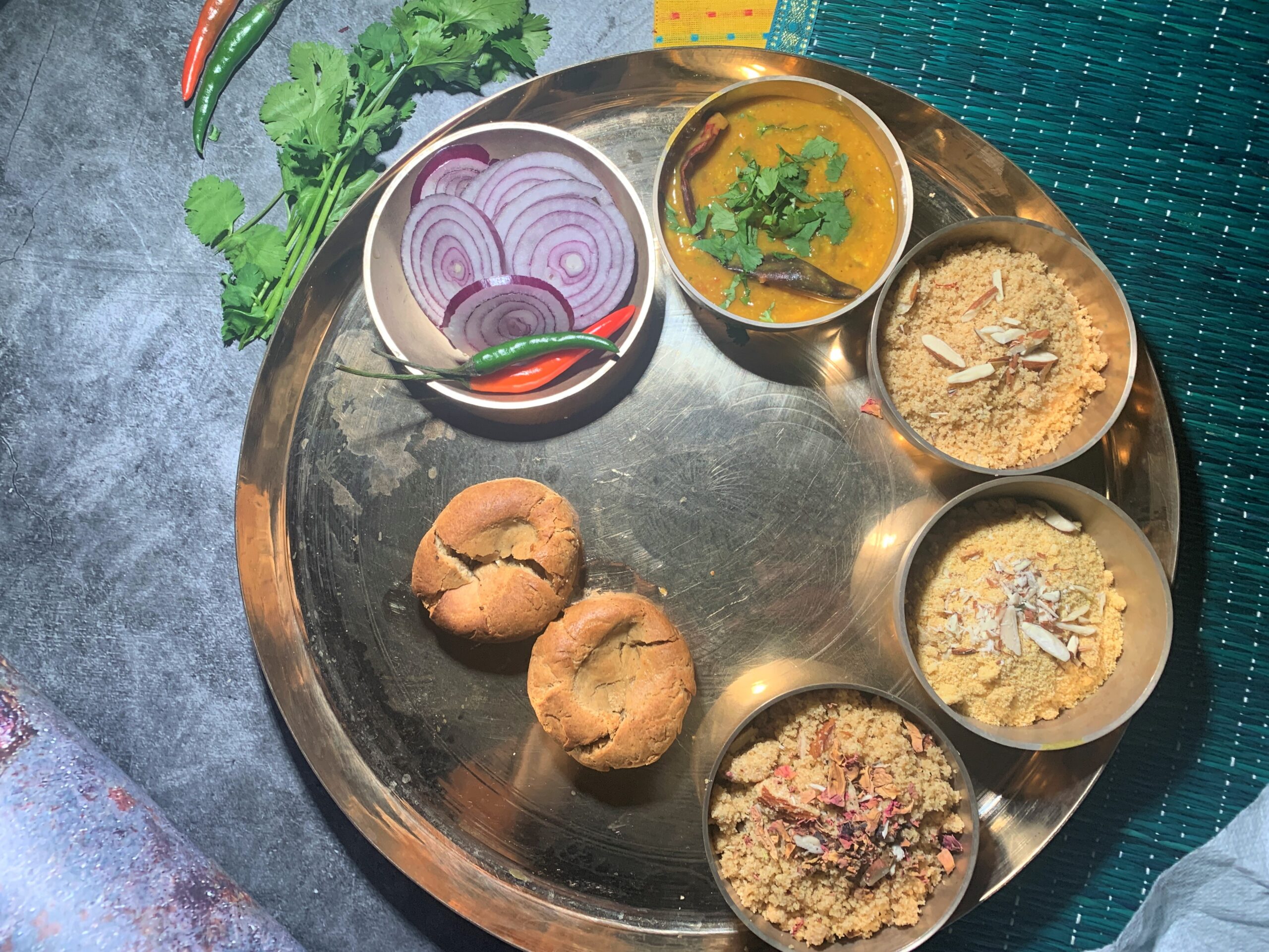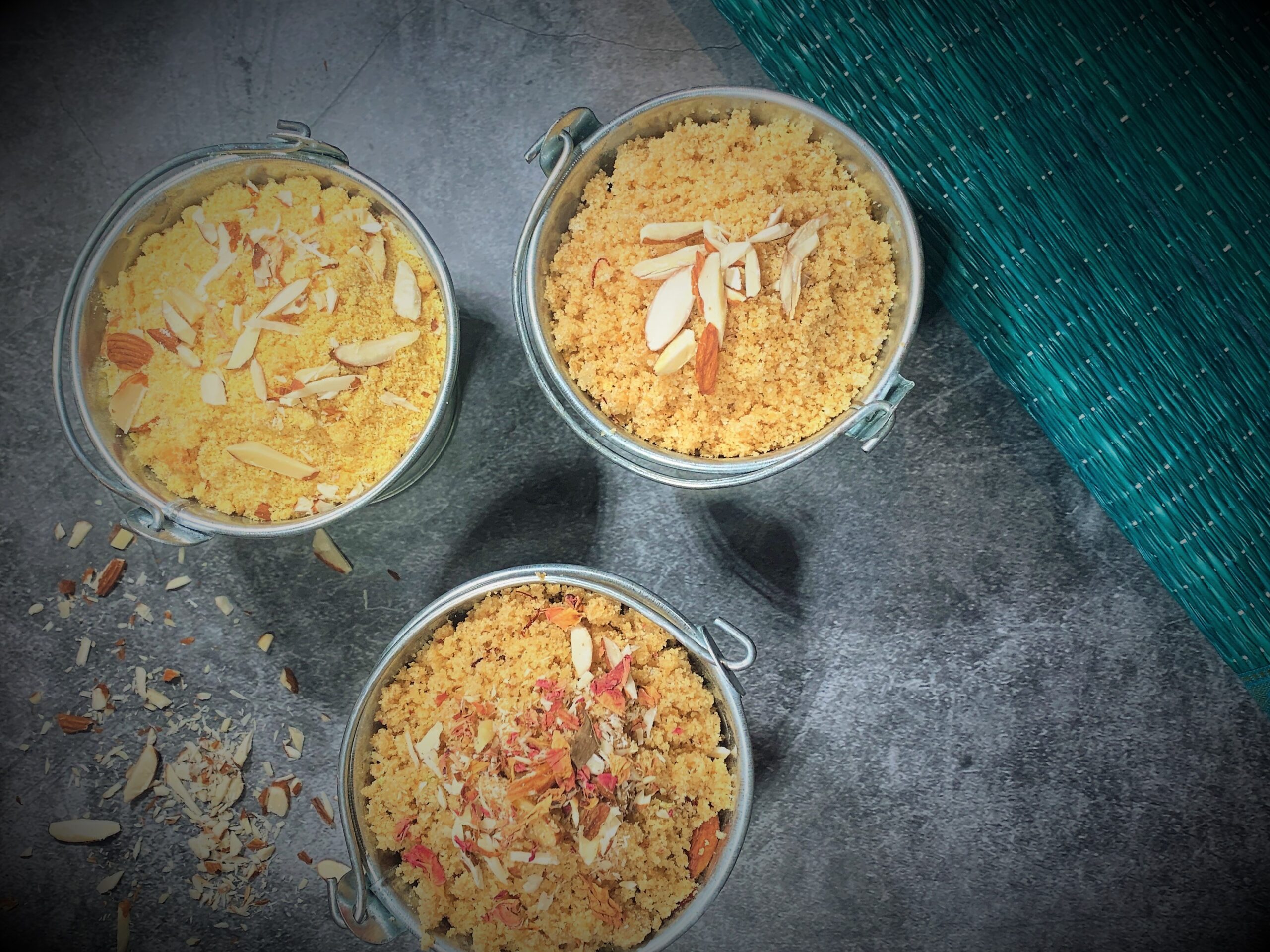 Break the baked dough balls into rough pieces and grind them in a blender into a fine powder.
Add the remaining melted ghee, cardamom powder, powdered sugar, rose water, rose leaves, saffron, chopped almonds and mix well.
Garnish with chopped almonds and rose leaves and serve with Dal and Baati!