Delhi Wale Aloo Chaat
Aloo Chaat is a popular street food from Delhi, India. Aloo Chaat is made by deep-frying parboiled potatoes and adding different spices to spike the flavours.
Aloo Chaat is an addictive dish with crispy potatoes and spicy and sour flavourings. If you visit Delhi markets, you will invariably come across aloo/ potatoes being fried on a big tawa/griddle and then being tossed in spices and various chutneys according to taste/preference.
My husband loves aloo chaat and it is always on his 'to eat list' whenever we travel to India. Aloo Chaat is like 'triple cooked chips with masala' – Crispy and crunchy on the outside and soft inside. The fried potatoes are tossed in spices while still hot, so the spices stick to the potatoes for maximum flavour.
I would highly recommend making some extra as everyone will be reaching out to have a few more! 😊
Ingredients
4-5 parboiled potatoes
Oil for frying
½ teaspoon black salt
½ teaspoon salt
½ teaspoon cumin powder
½ teaspoon red chilli powder
½ teaspoon chaat masala
2-3 teaspoons lime juice
1-2 teaspoons coriander mint chutney
1 teaspoon tamarind chutney (optional)
½ teaspoon ginger juliennes (optional)
1 teaspoon finely chopped coriander (optional)
Directions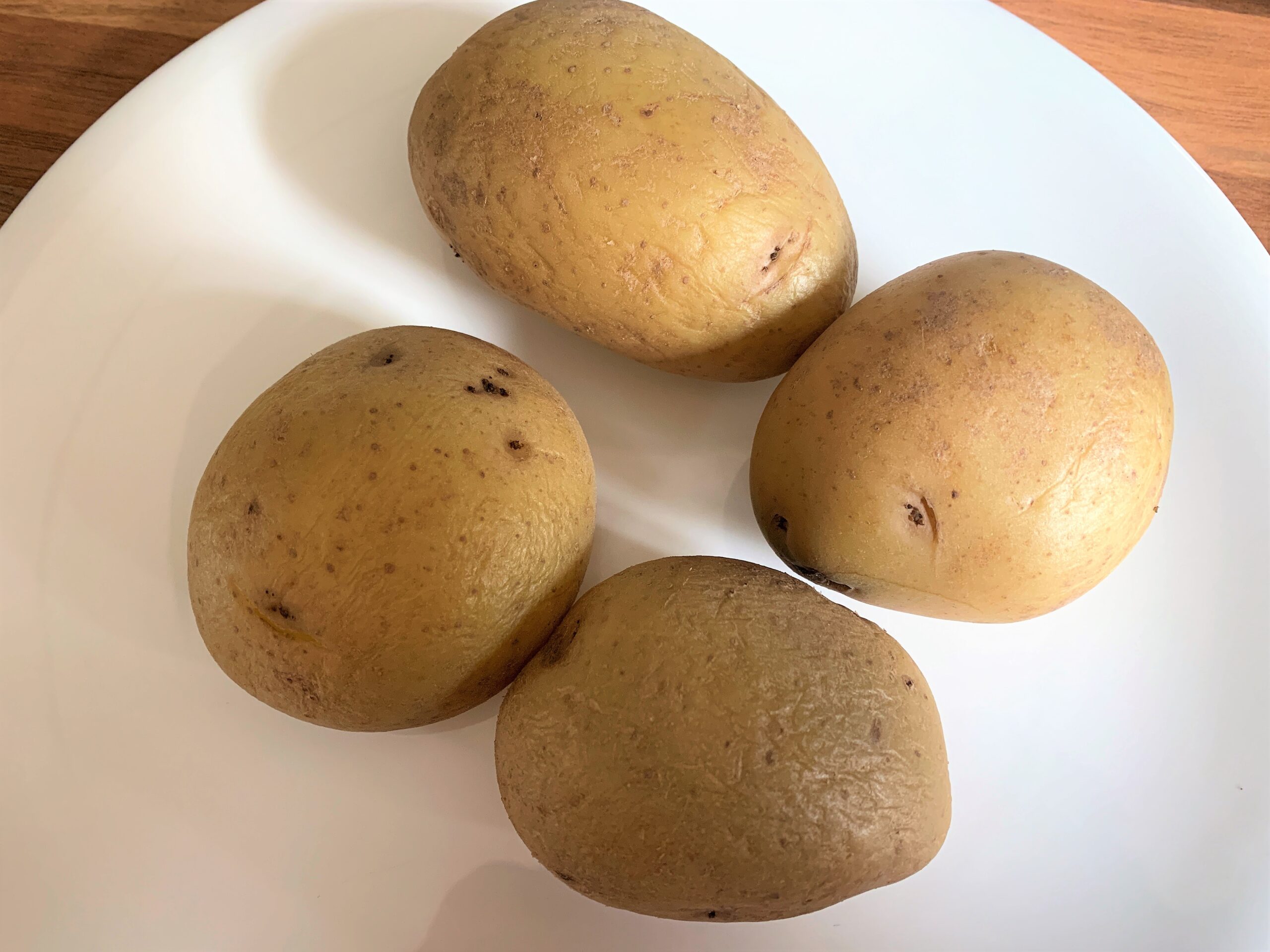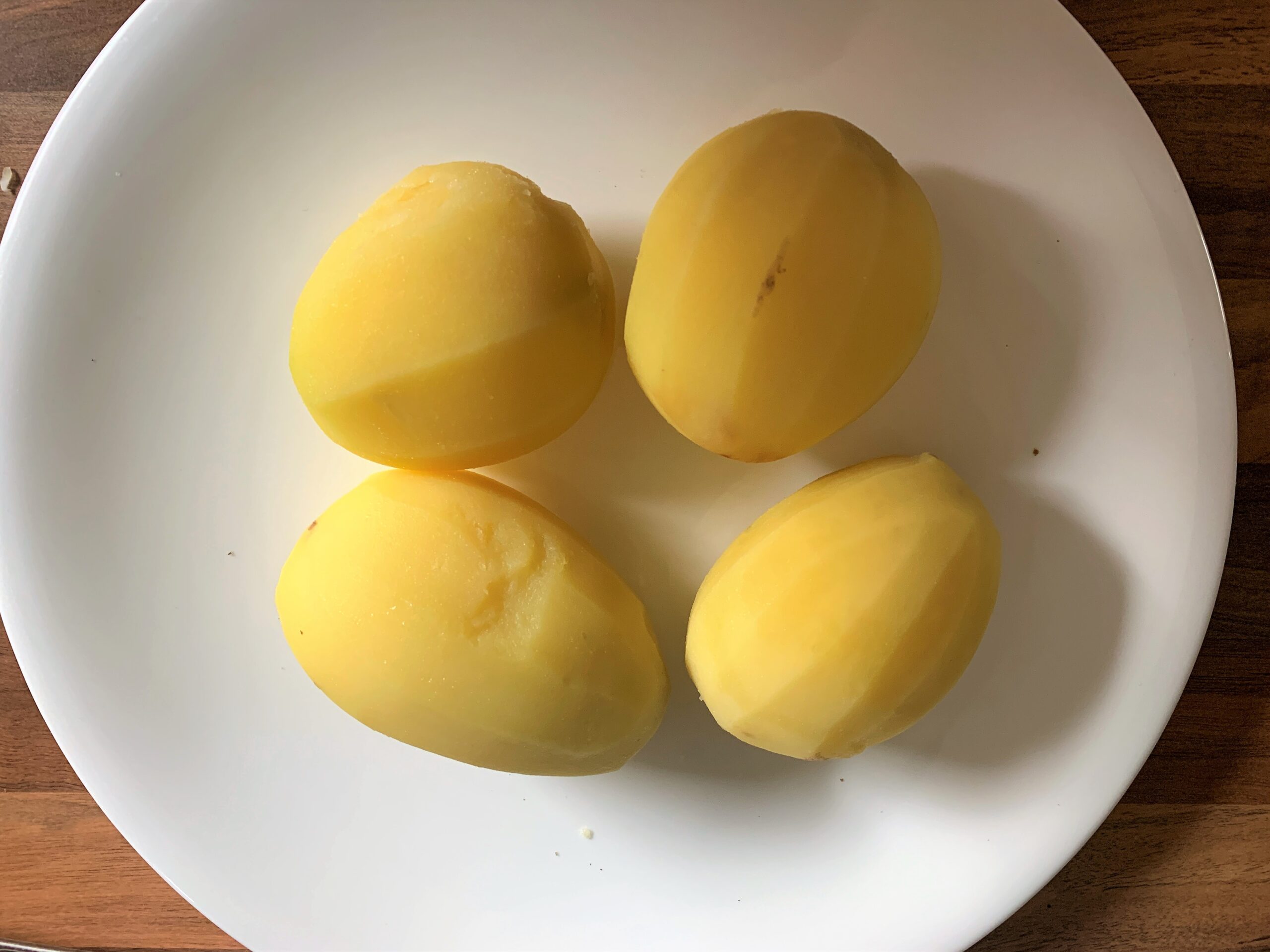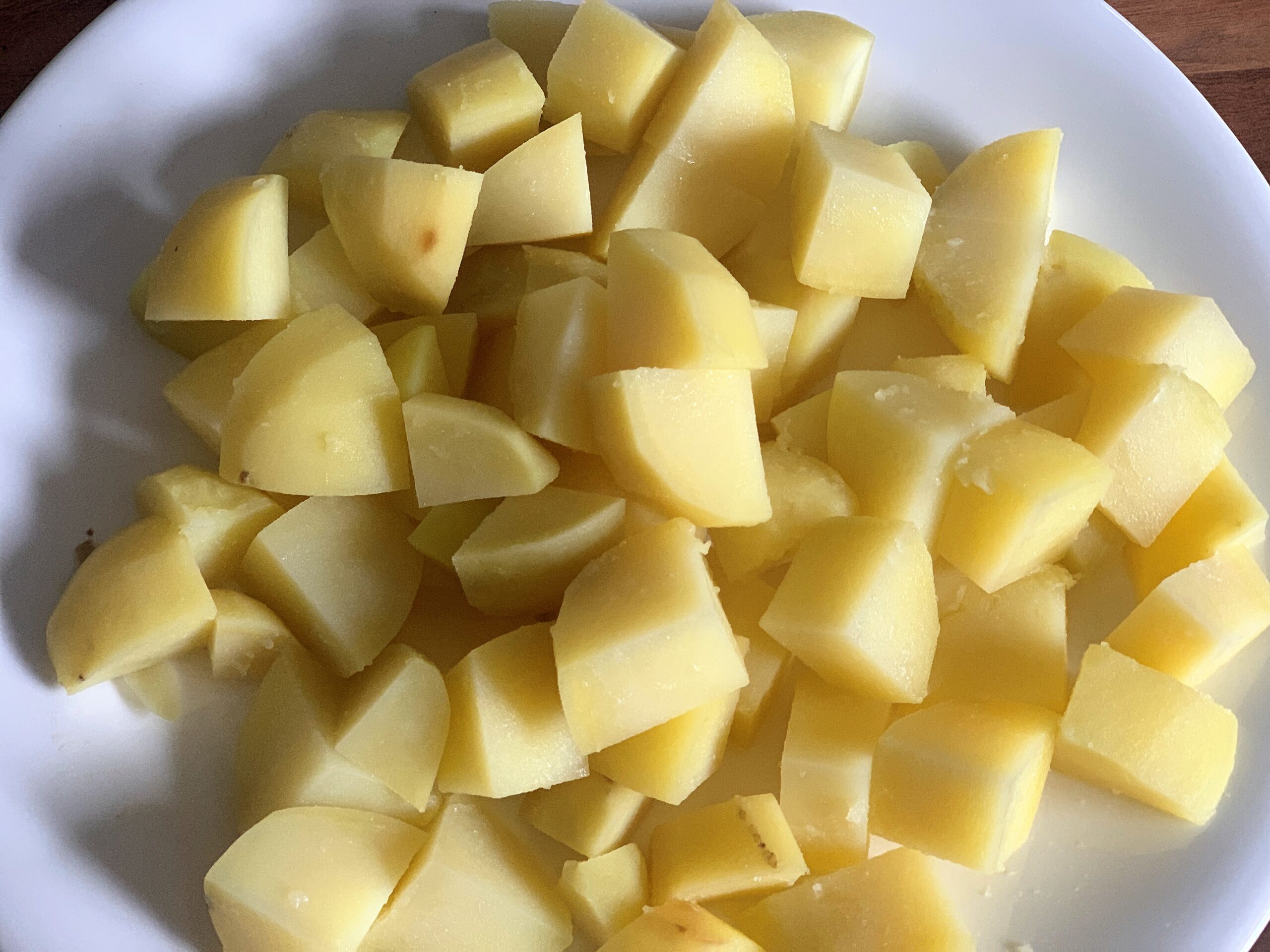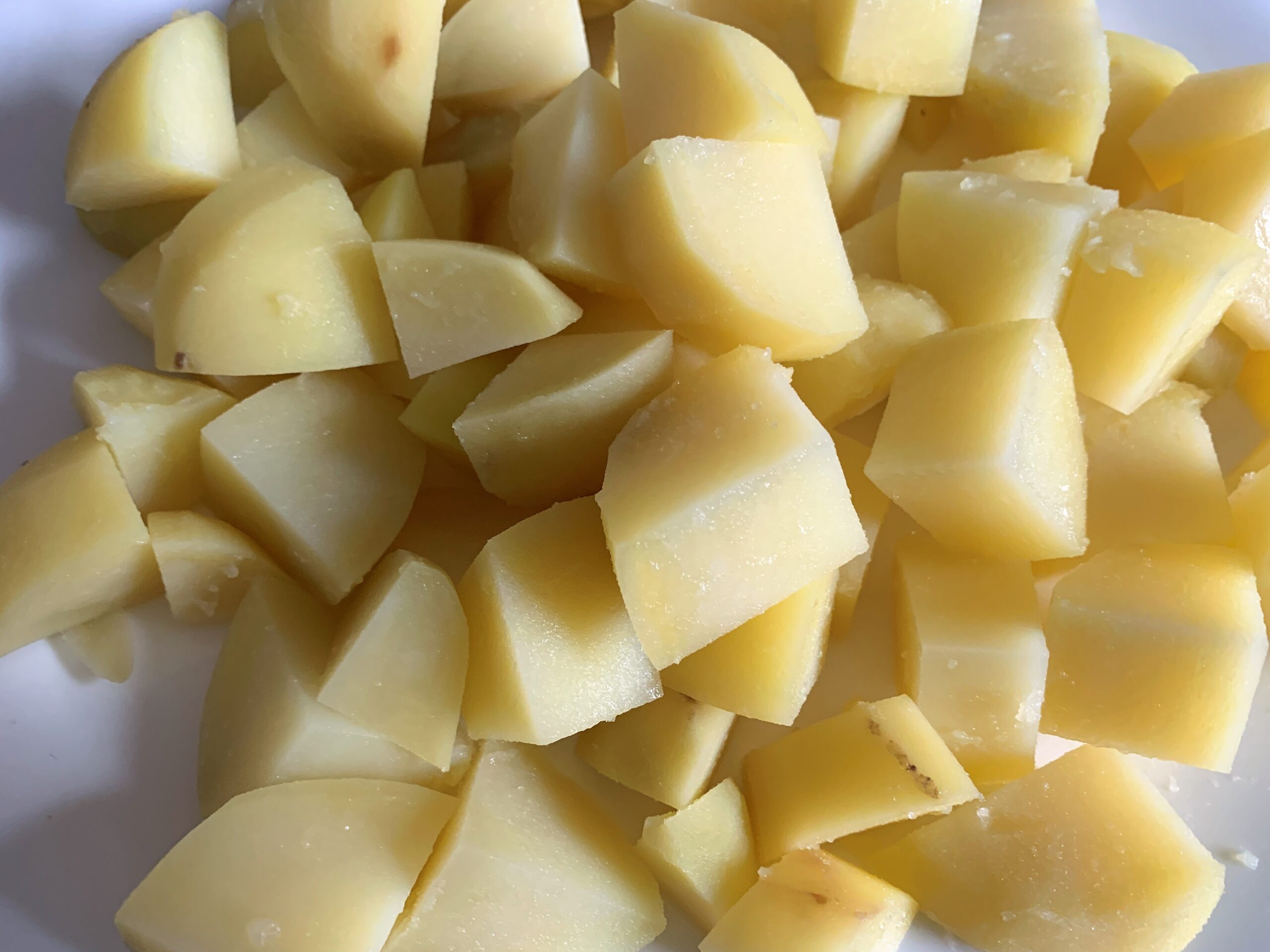 Boil the potatoes until 75% boiled. Peel and dice them into bite size pieces. (I always boil the potatoes and leave them to cool down in fridge for few hours before using for a crispier and fluffier taste).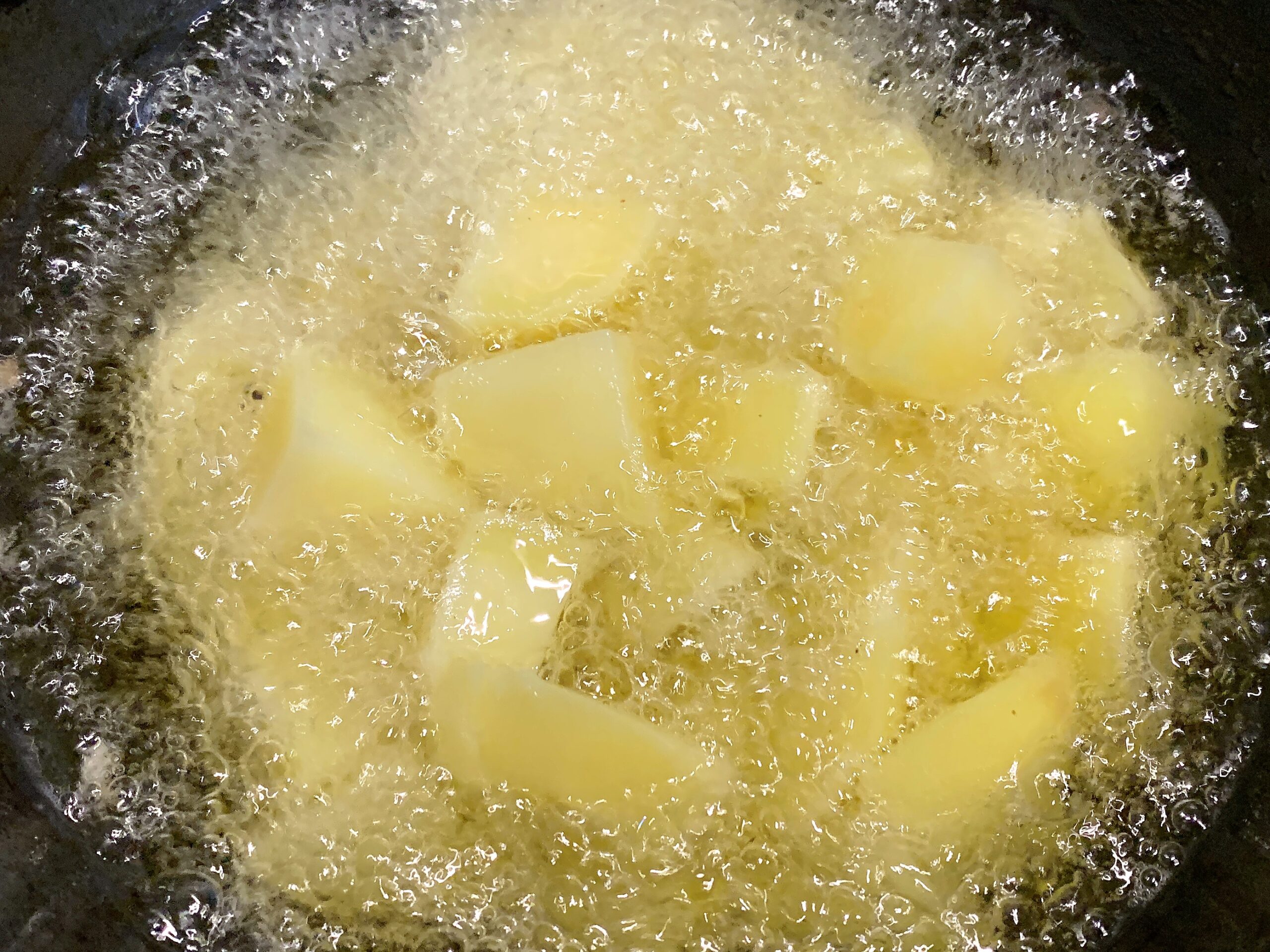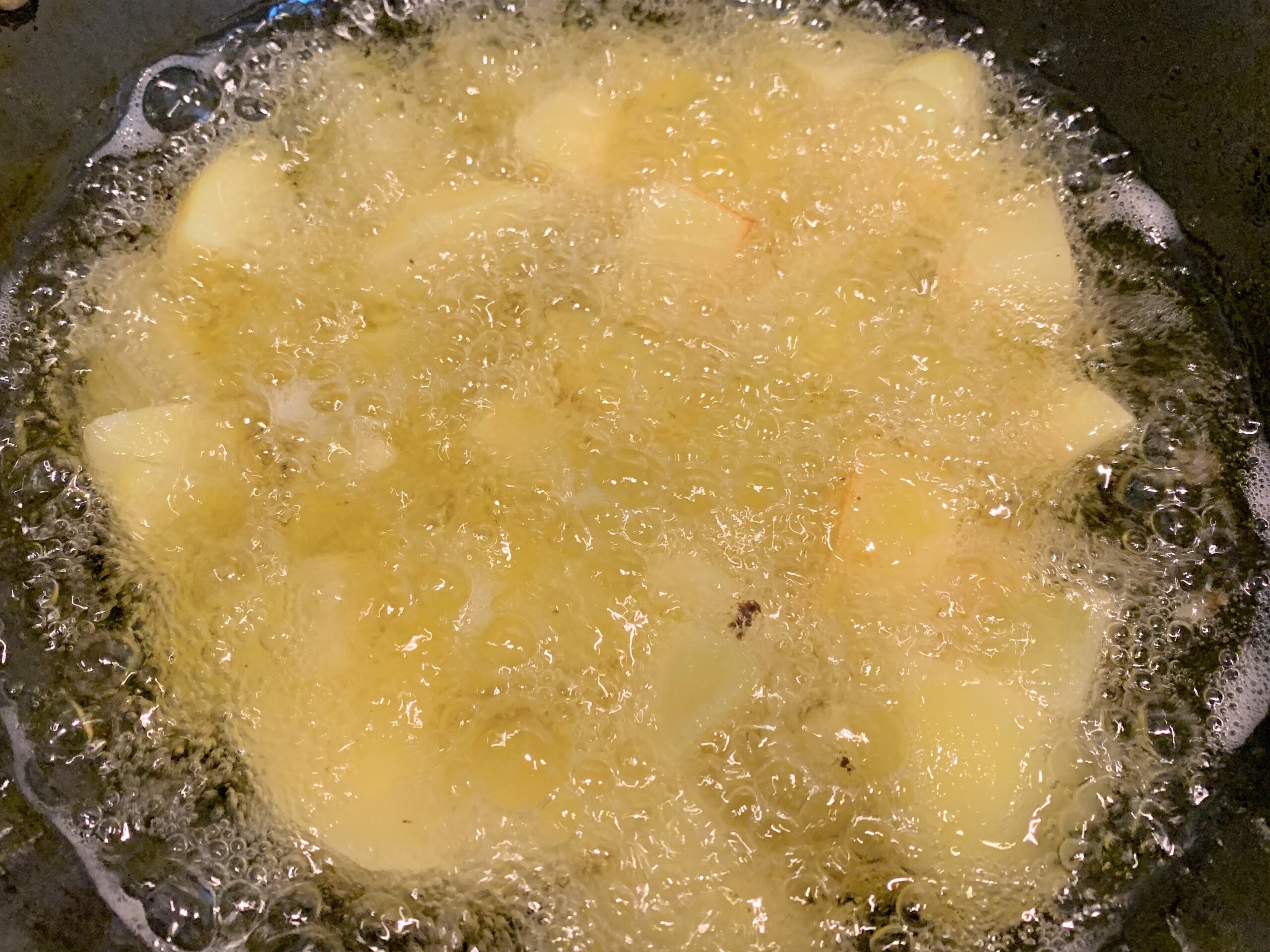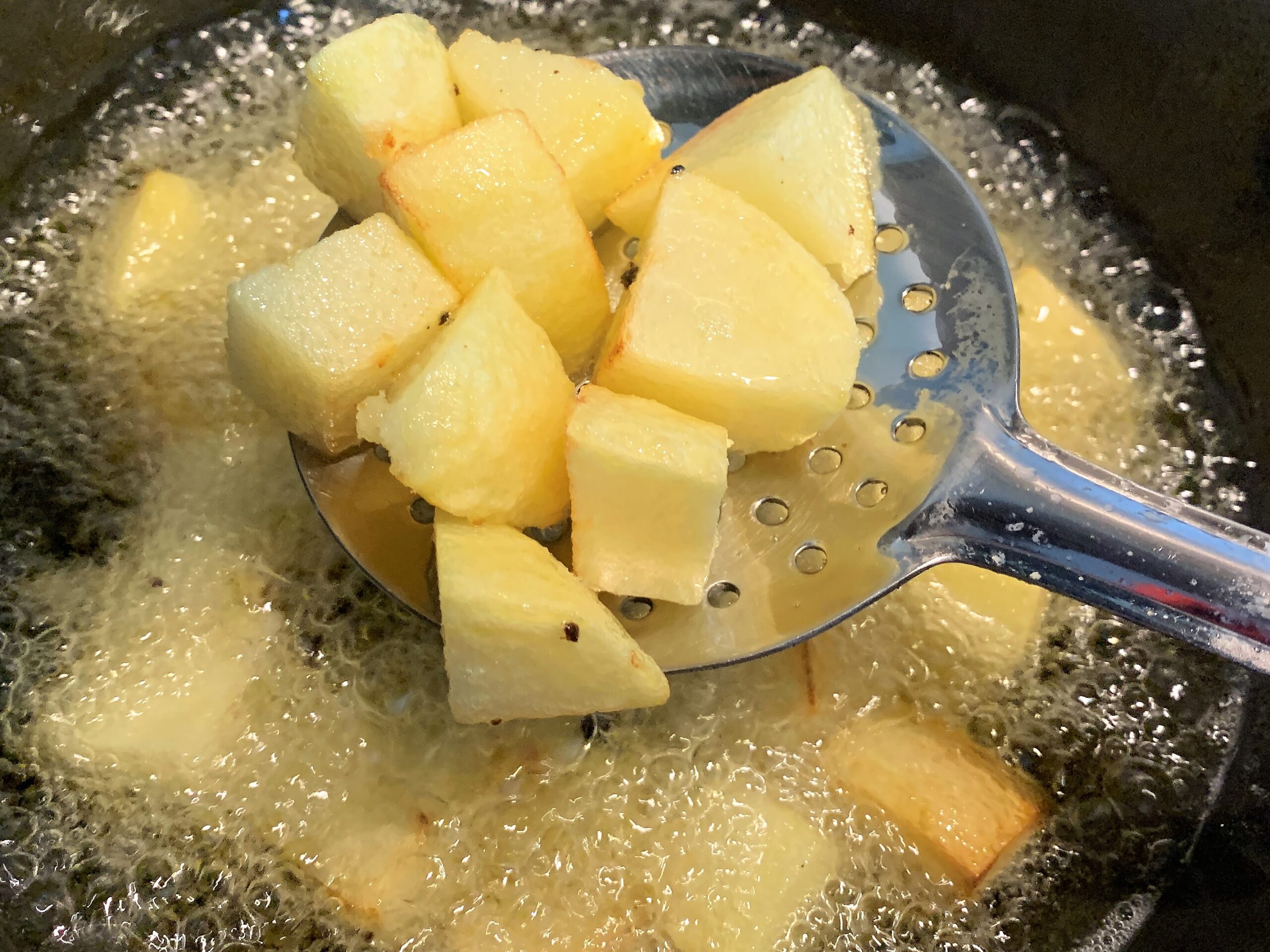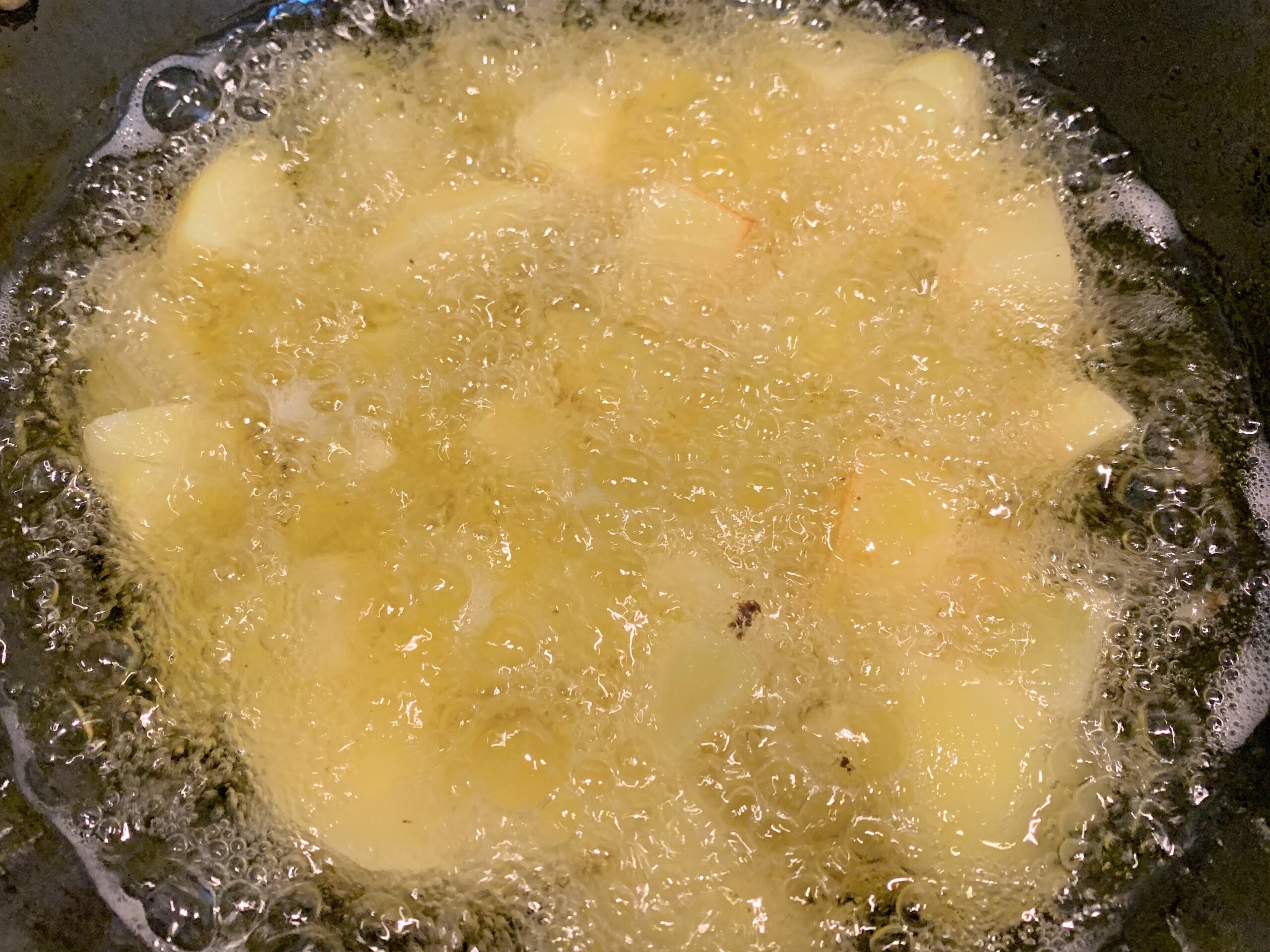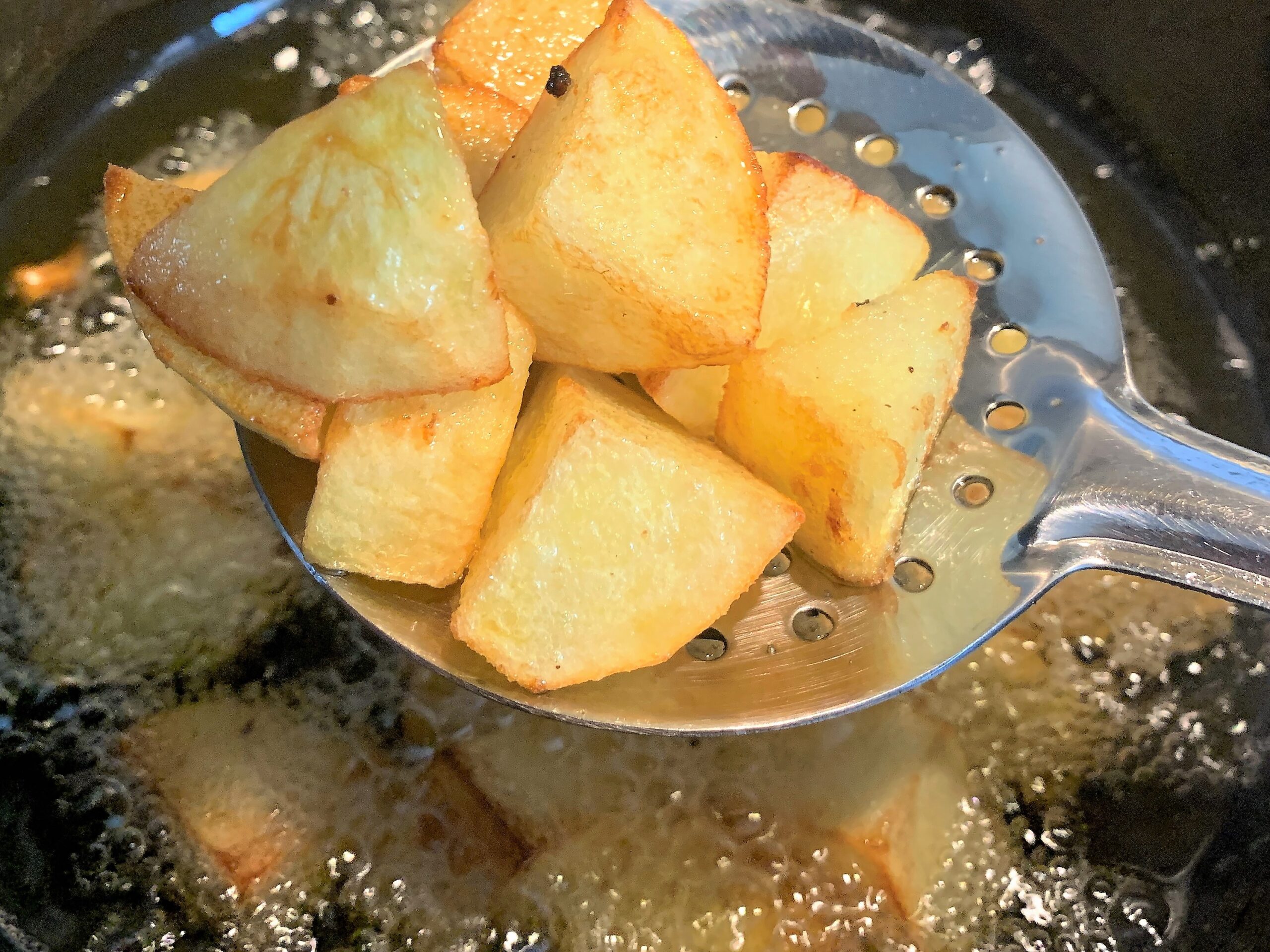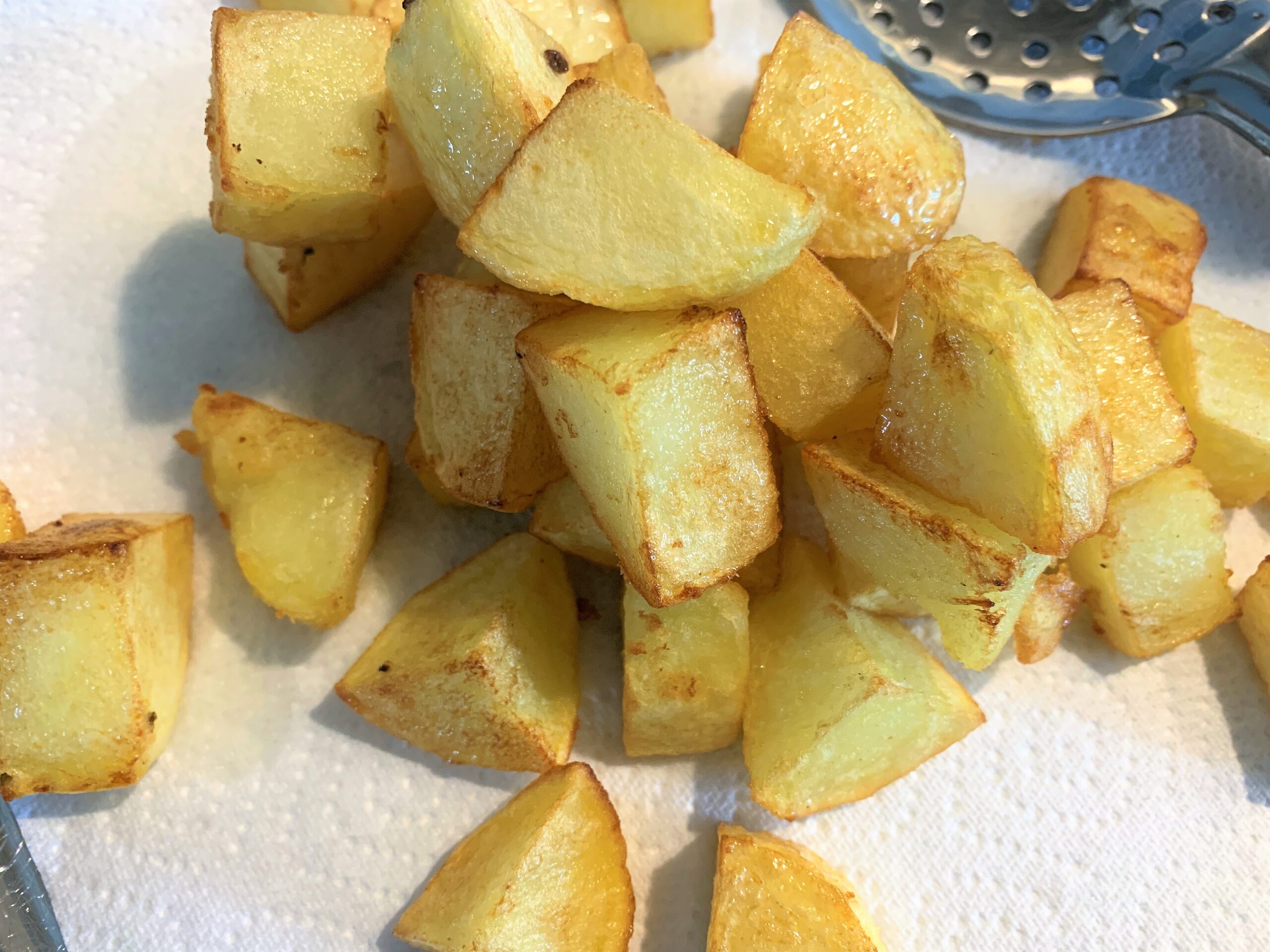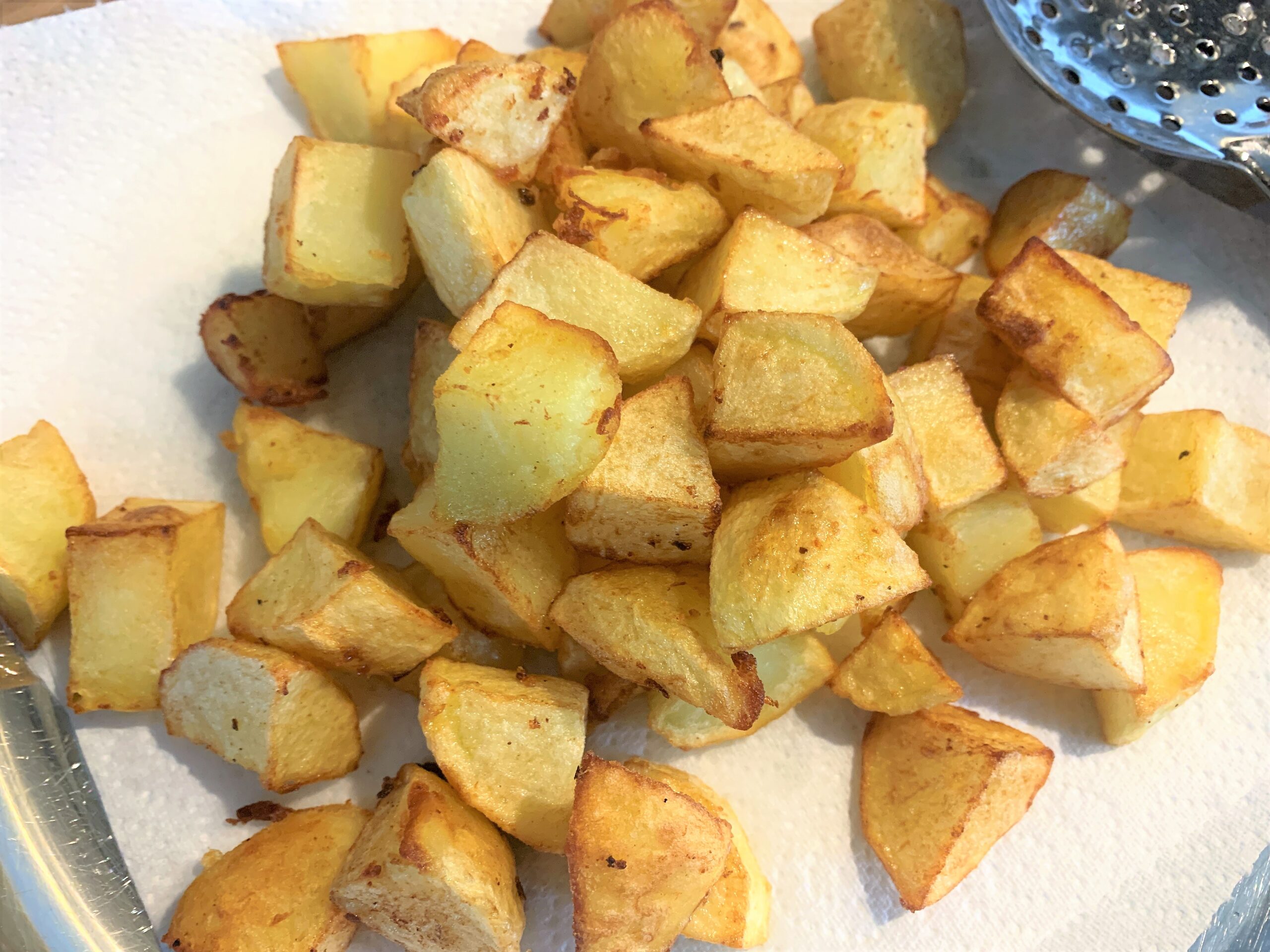 Heat oil for frying and deep fry the diced potatoes on medium heat for 5-6 minutes until slightly light brown.
Drain on an absorbent paper and leave for few minutes to cool down.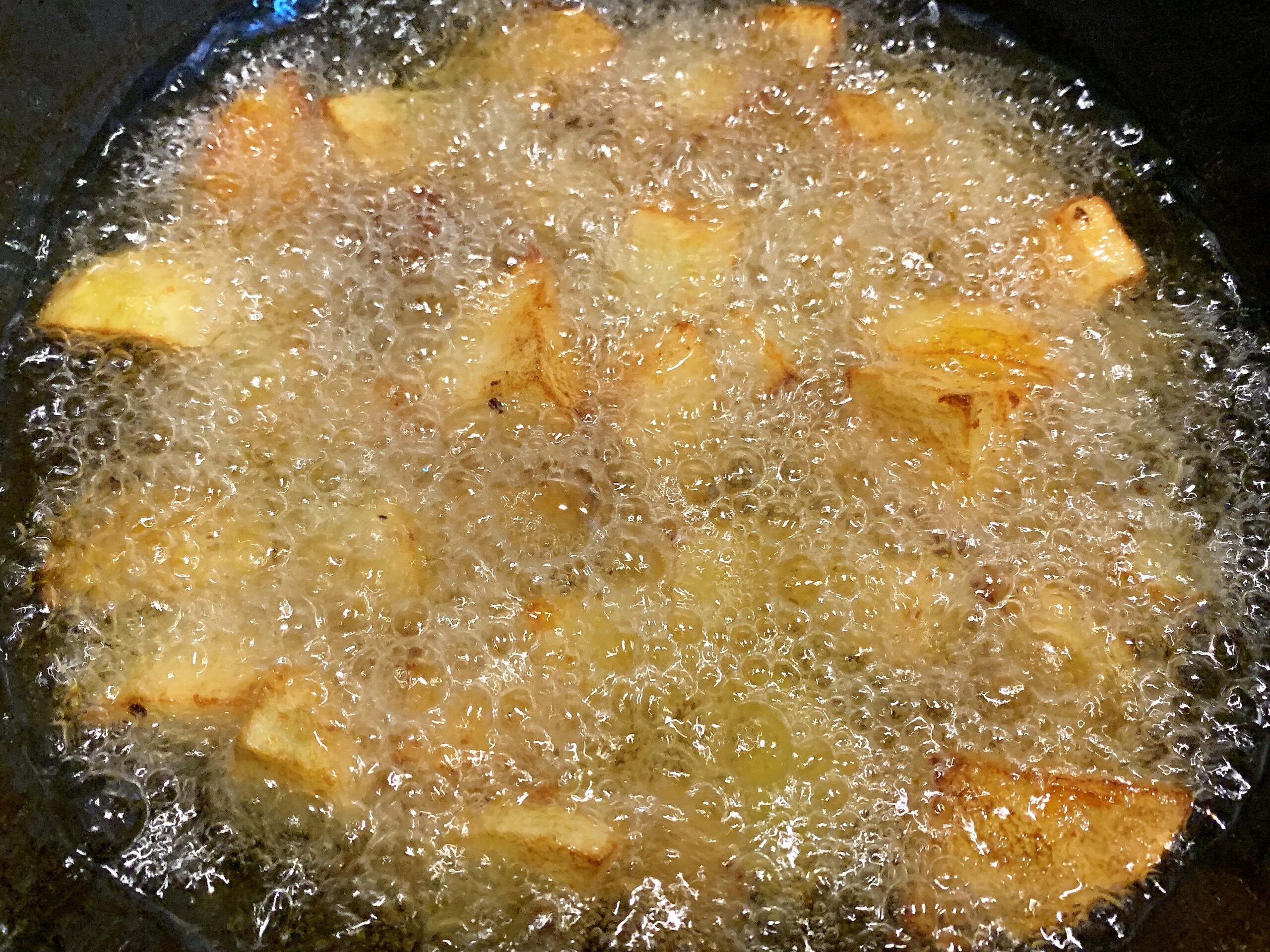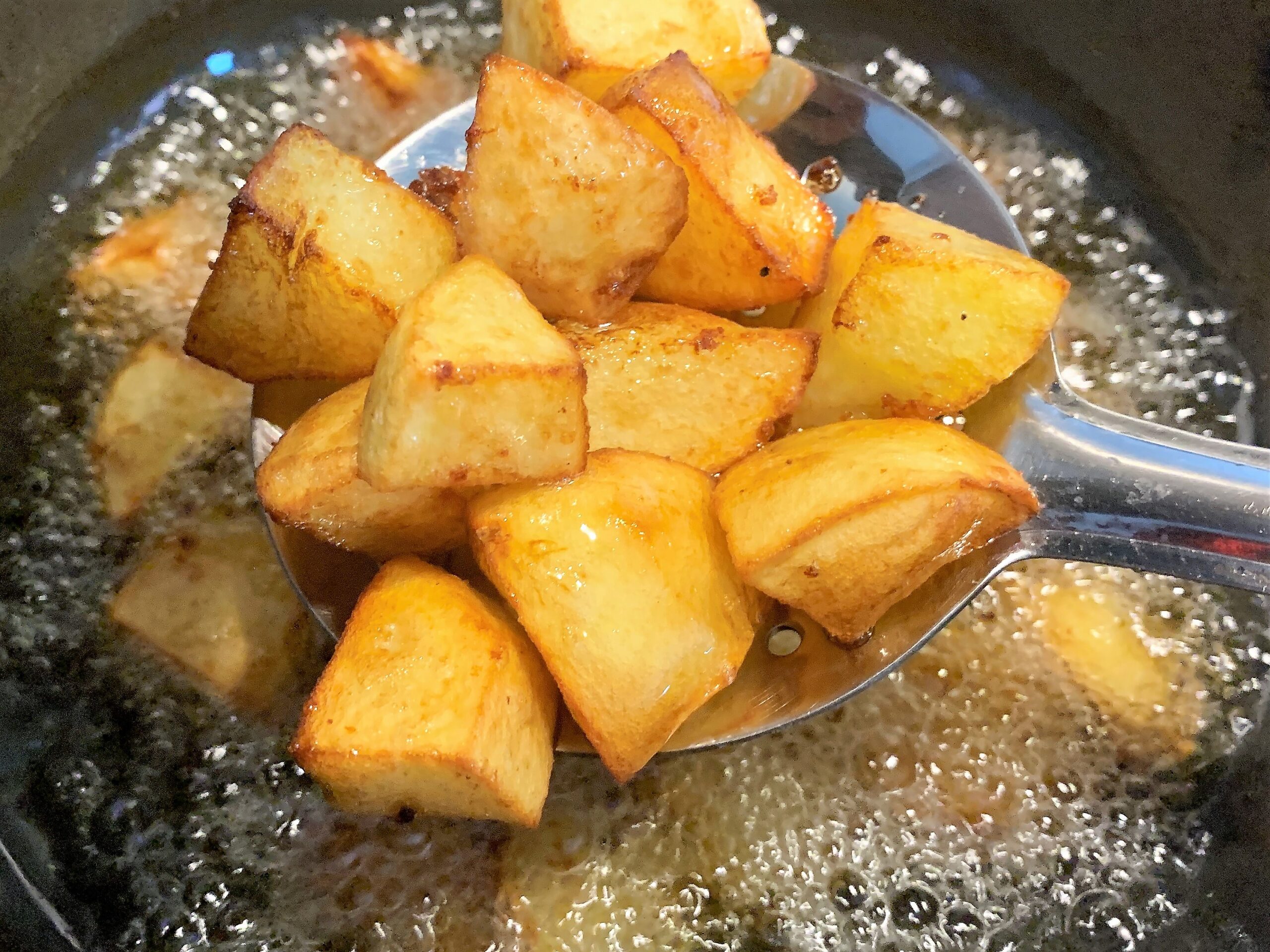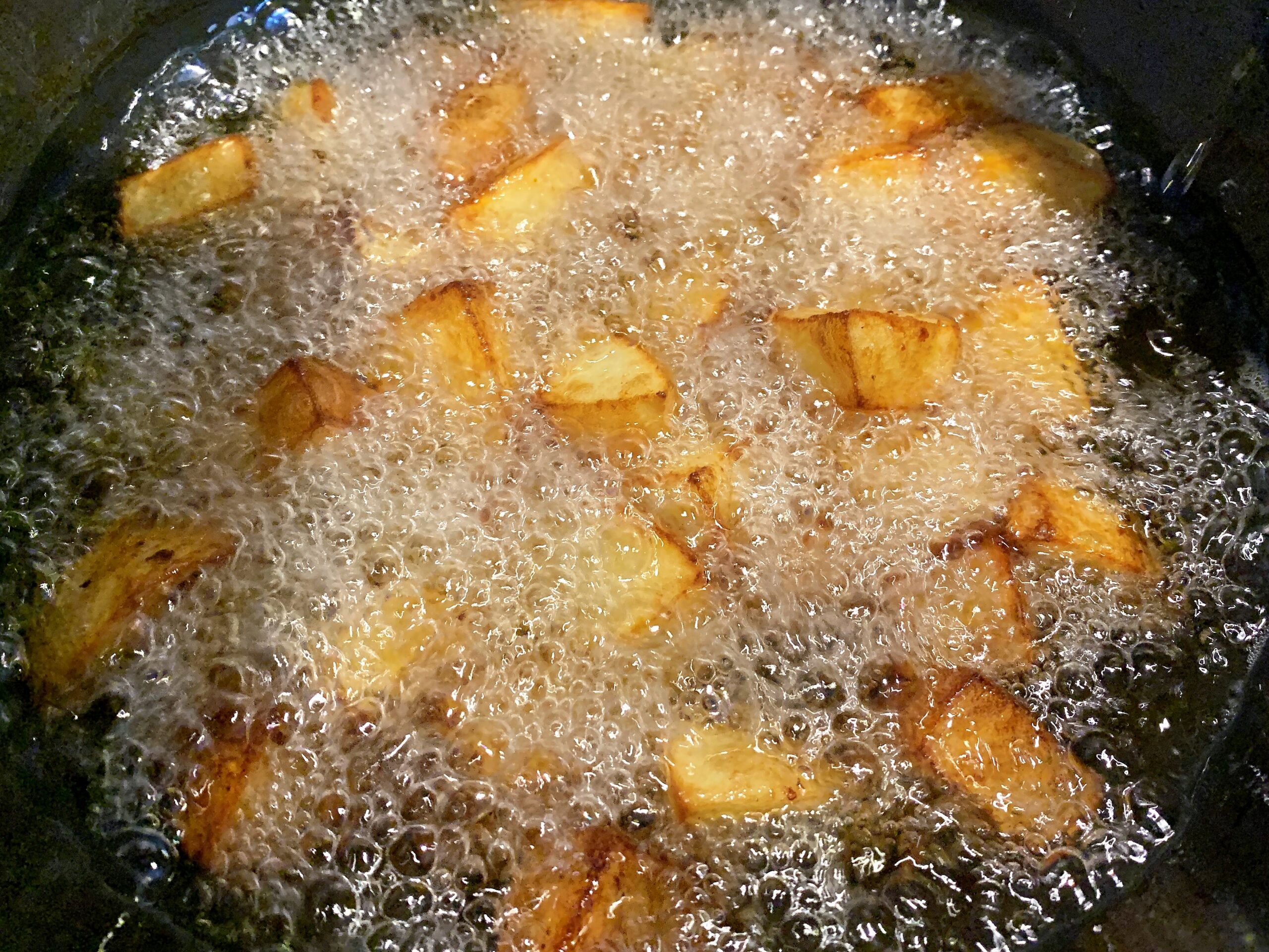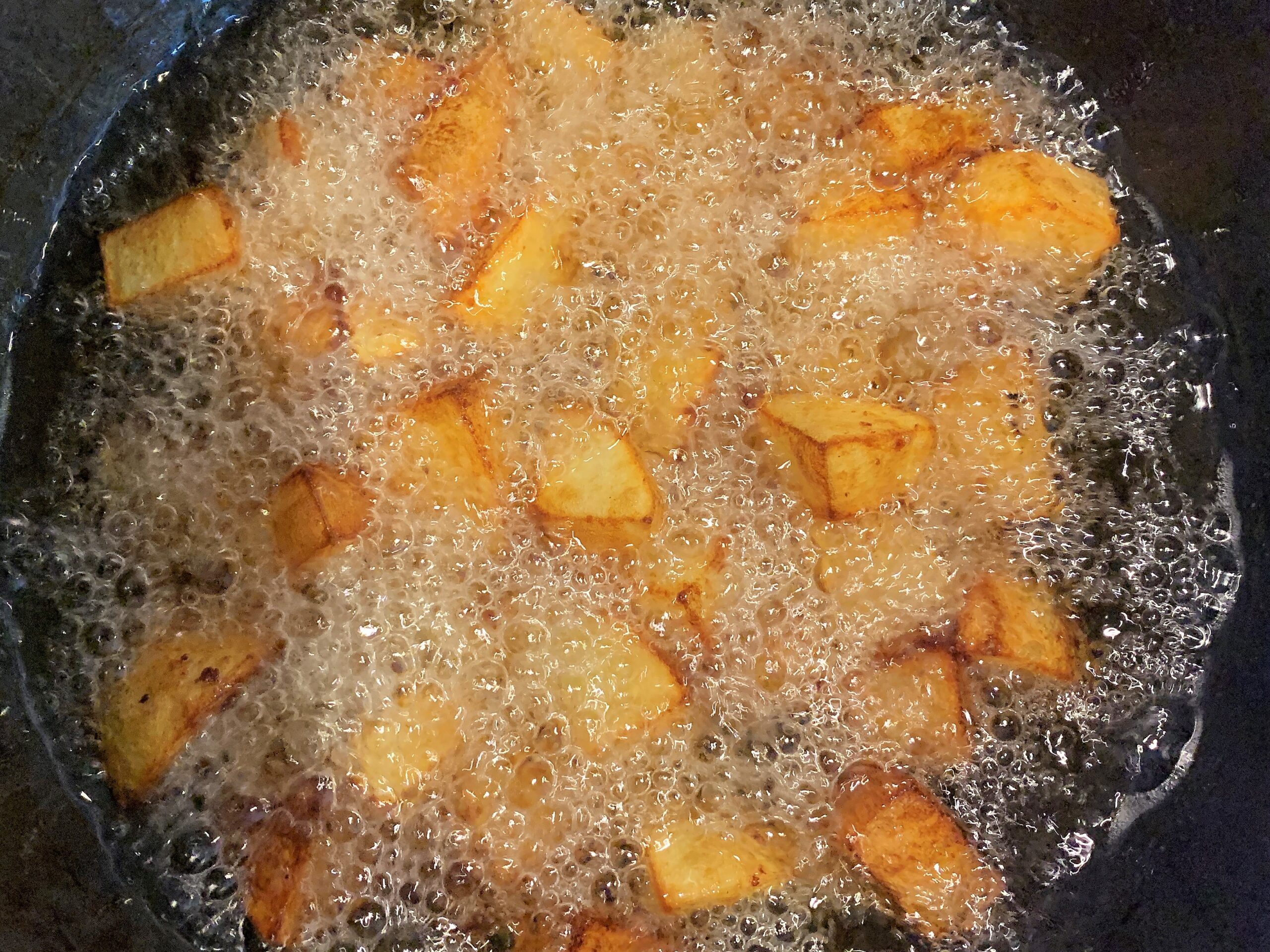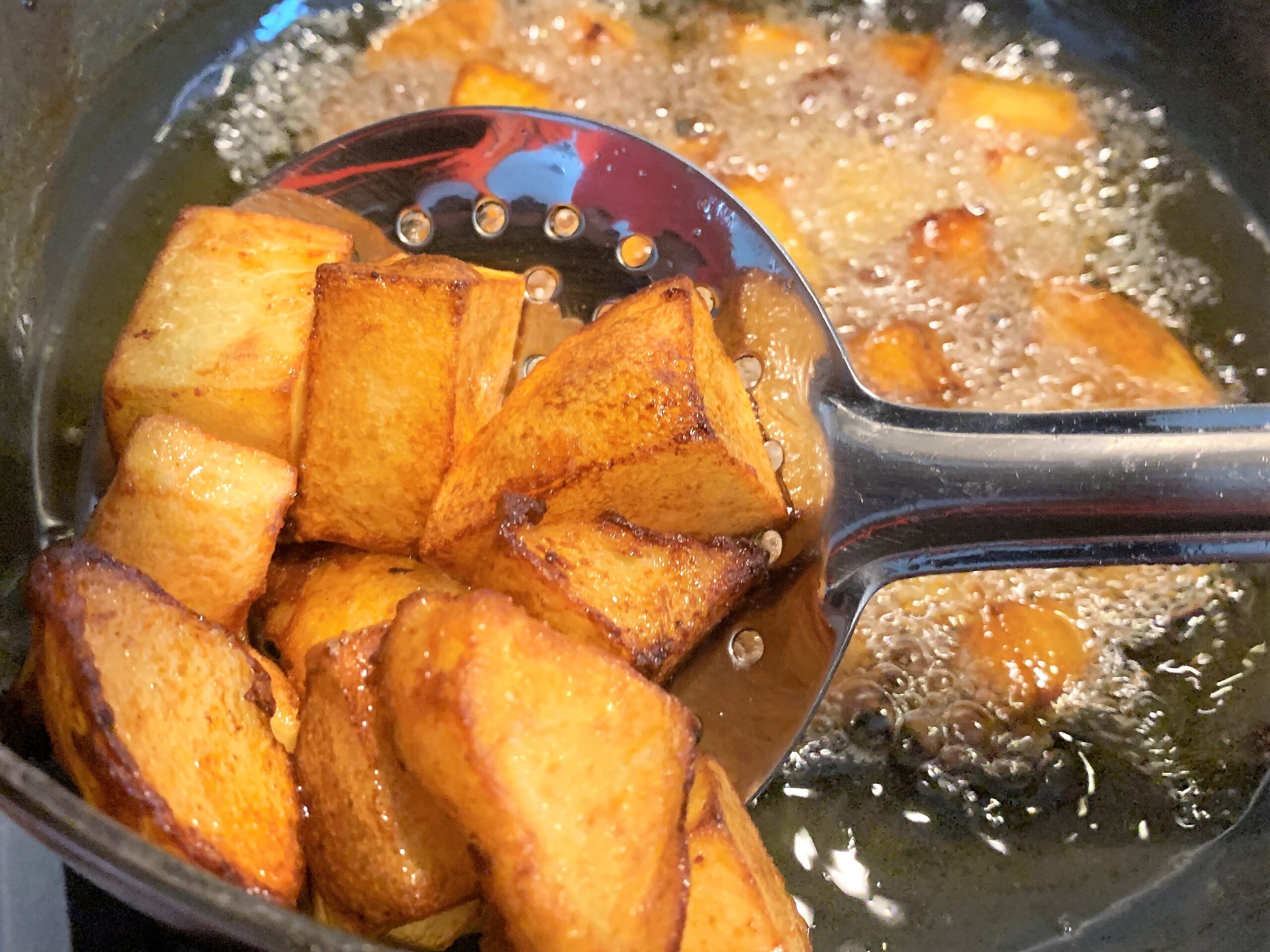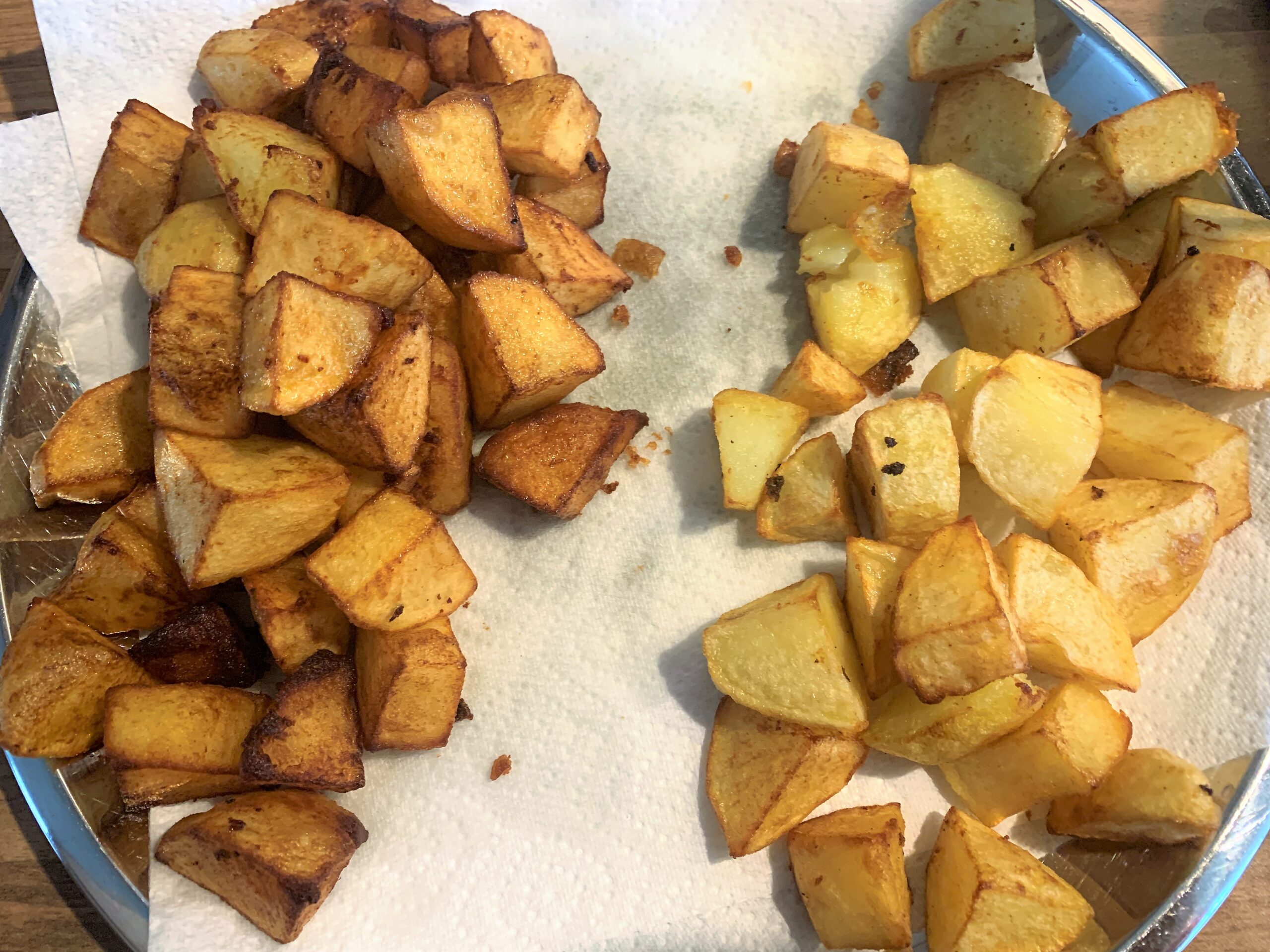 Once slightly cooled, deep fry the once fried potatoes on high heat to give a nice brown colour. Once fried drain on an absorbent paper.  (the last picture shows the difference in colour of once fried and twice fried potatoes. )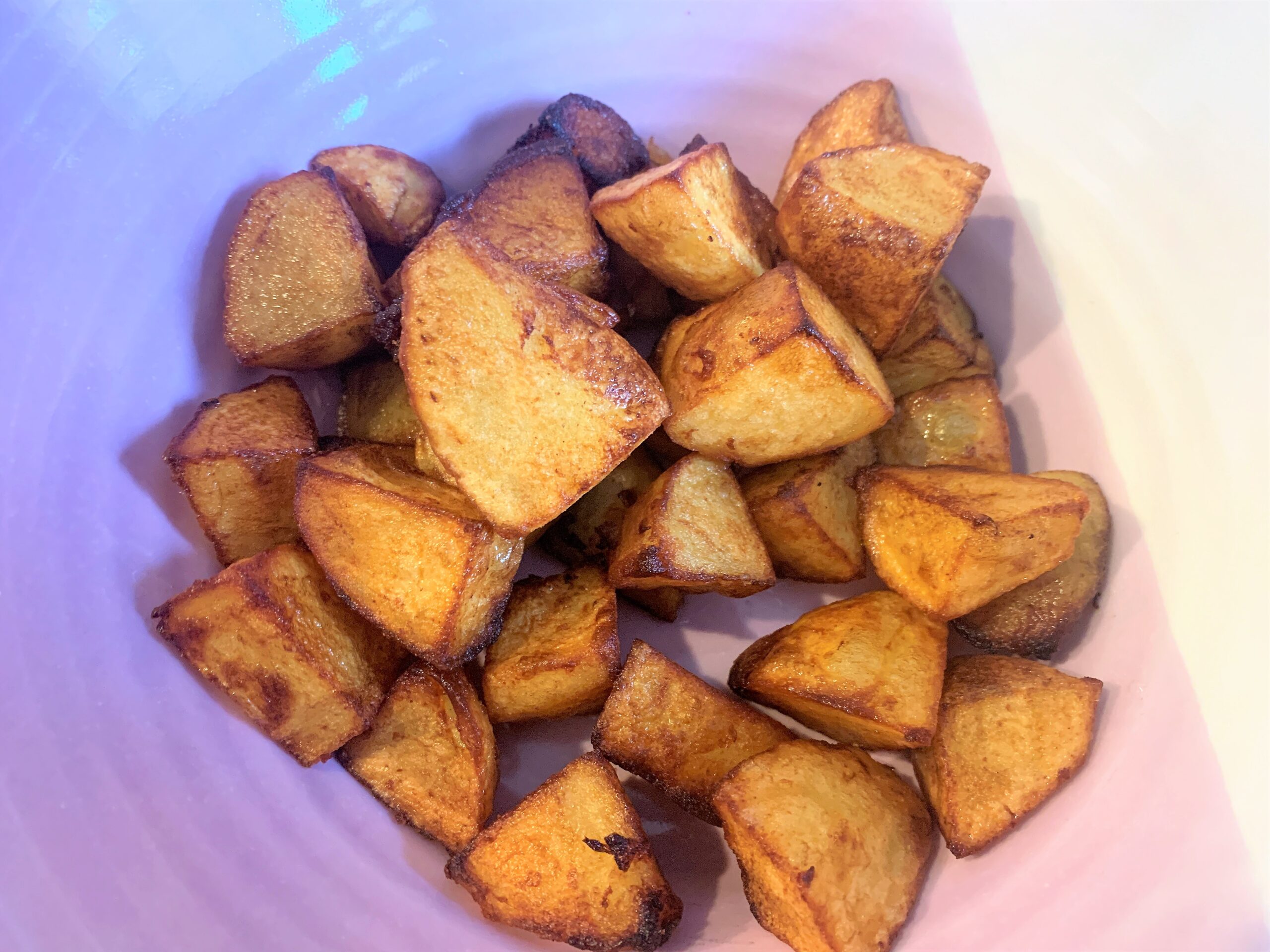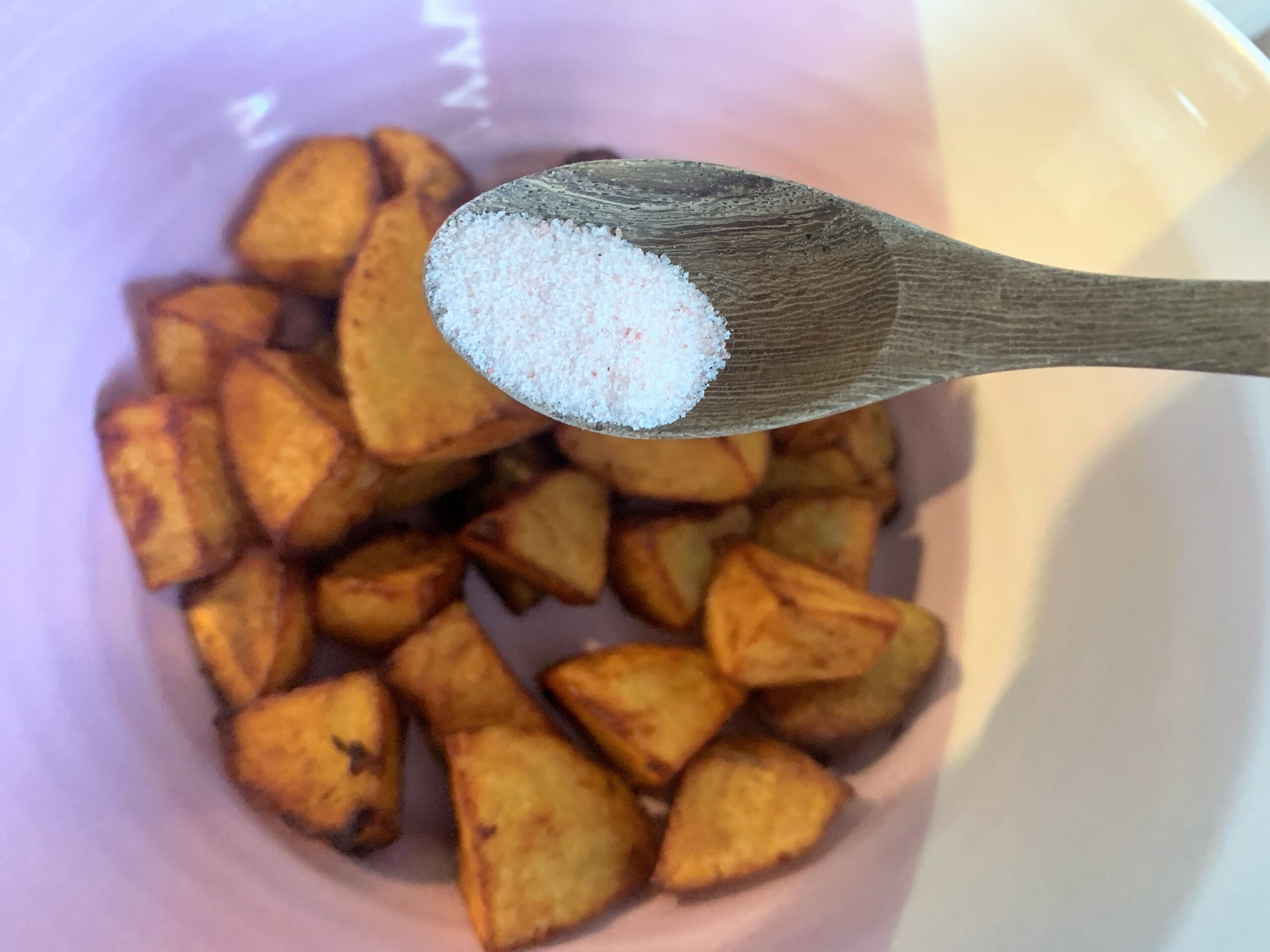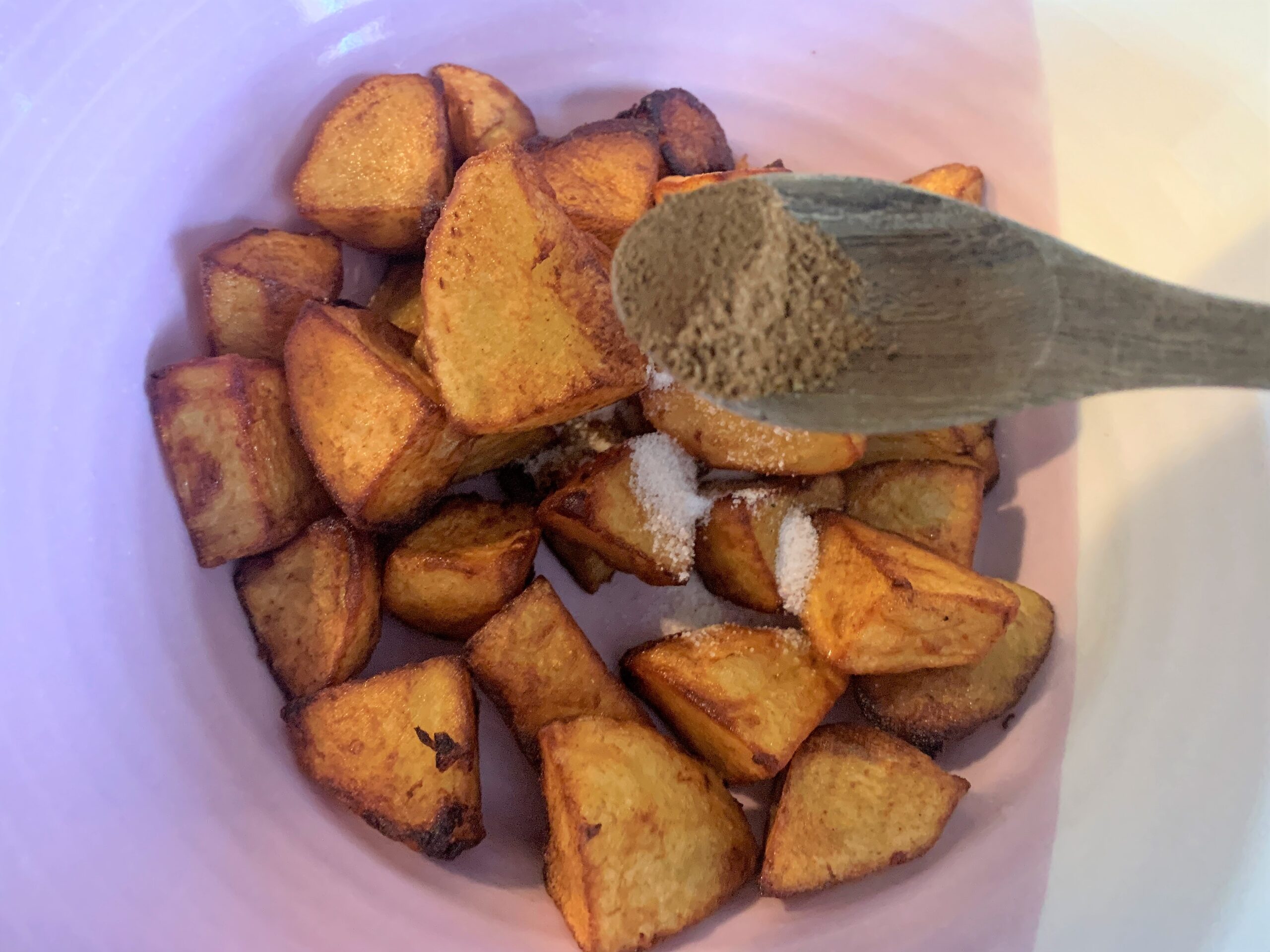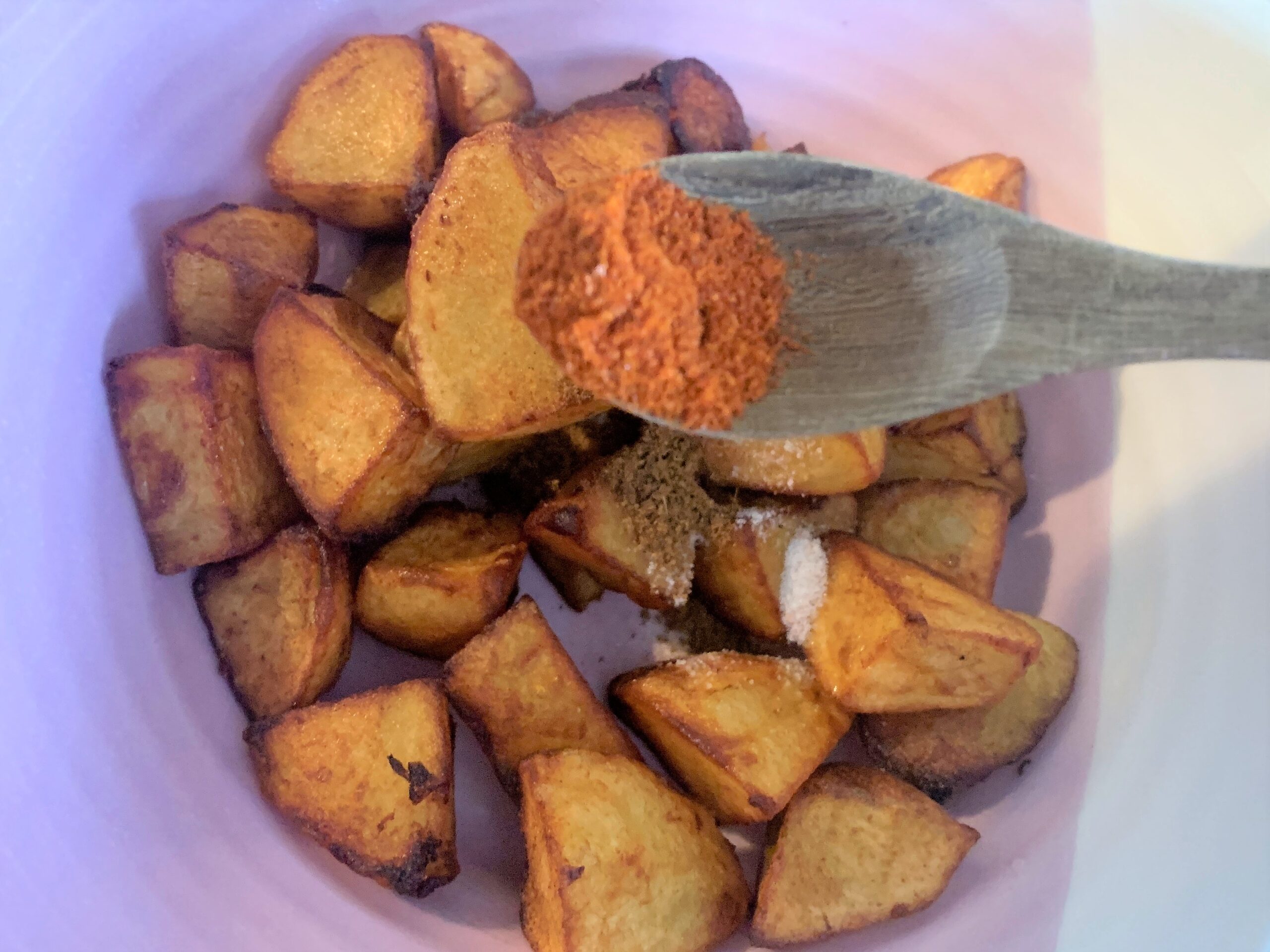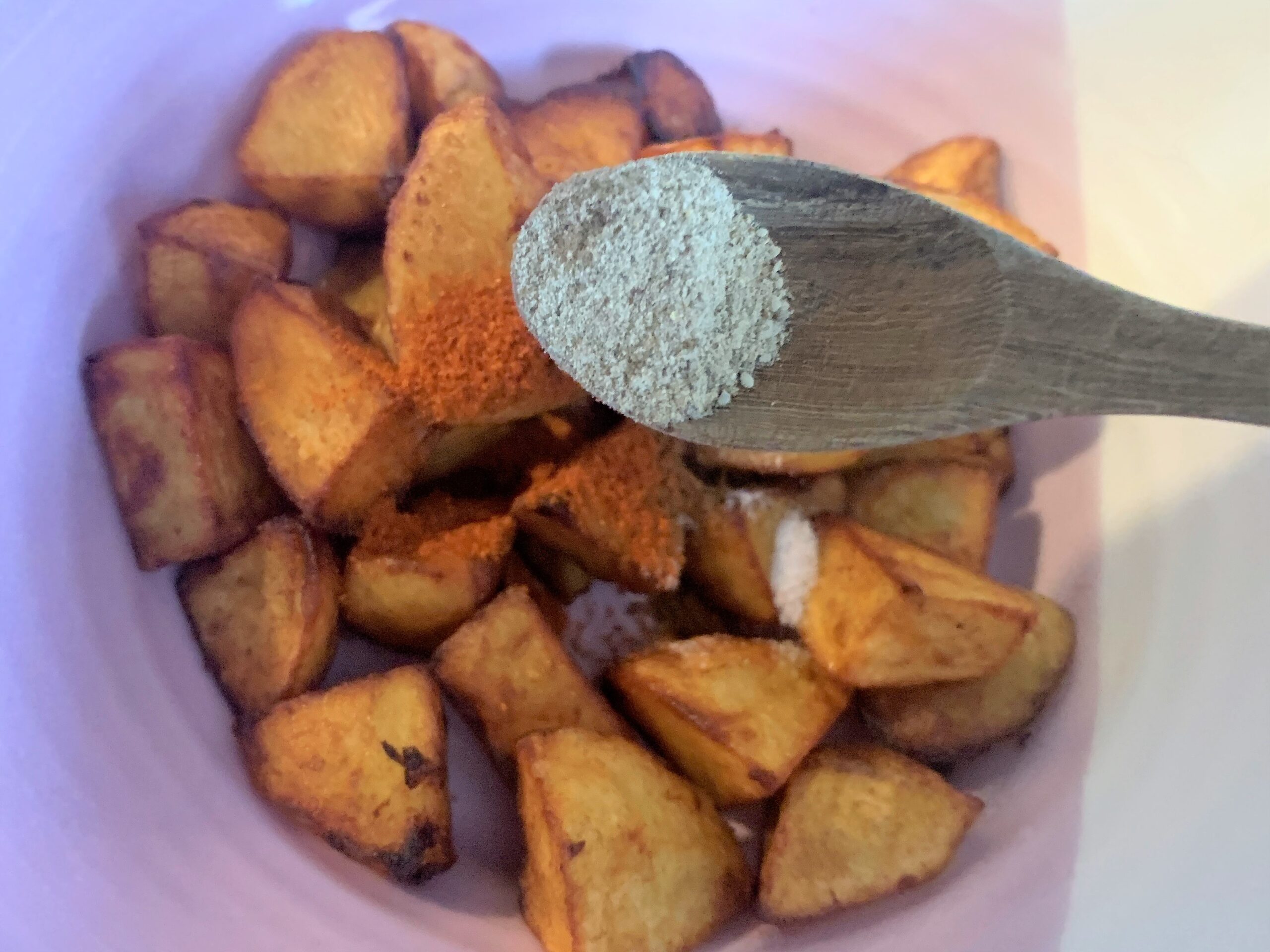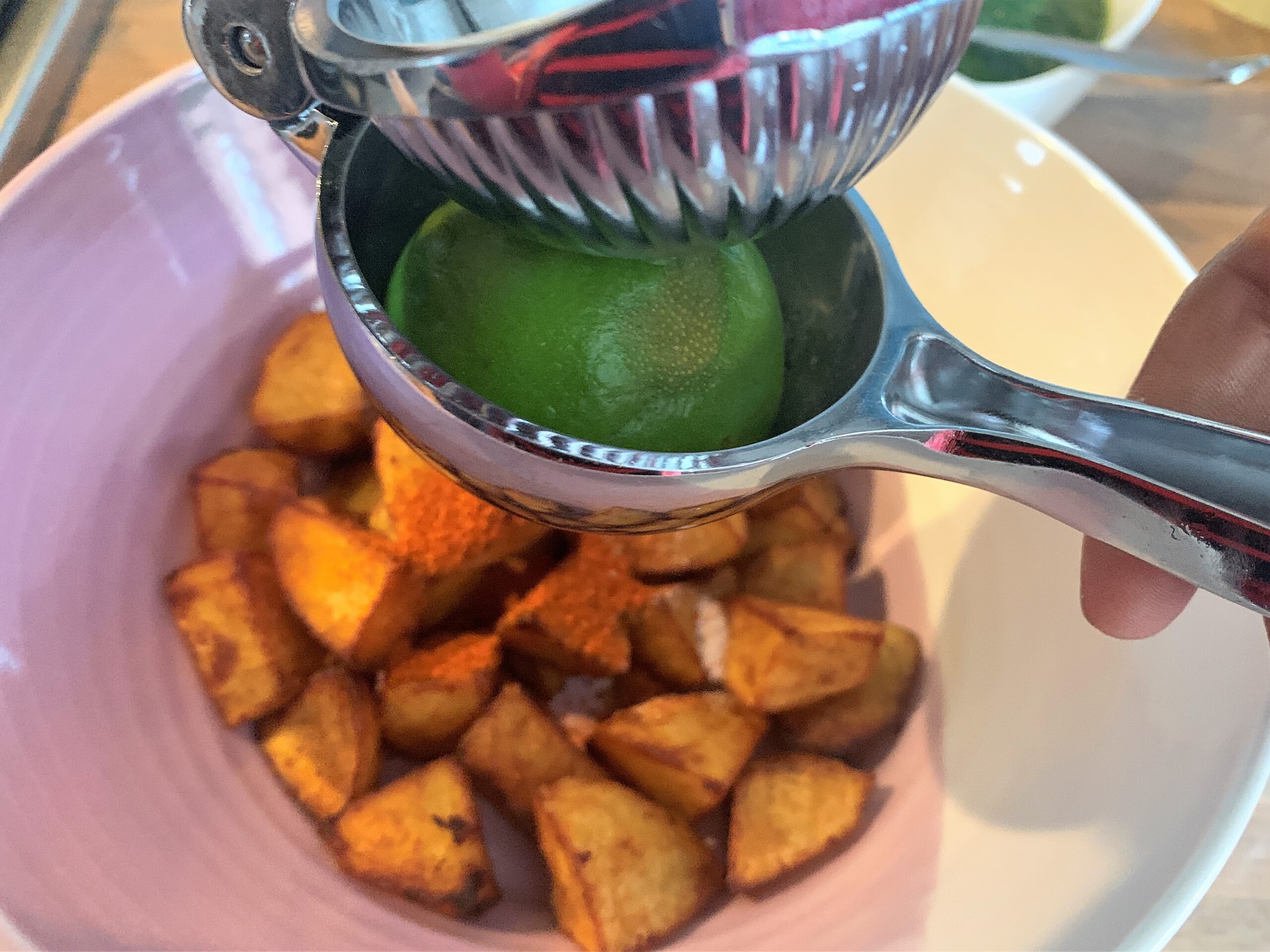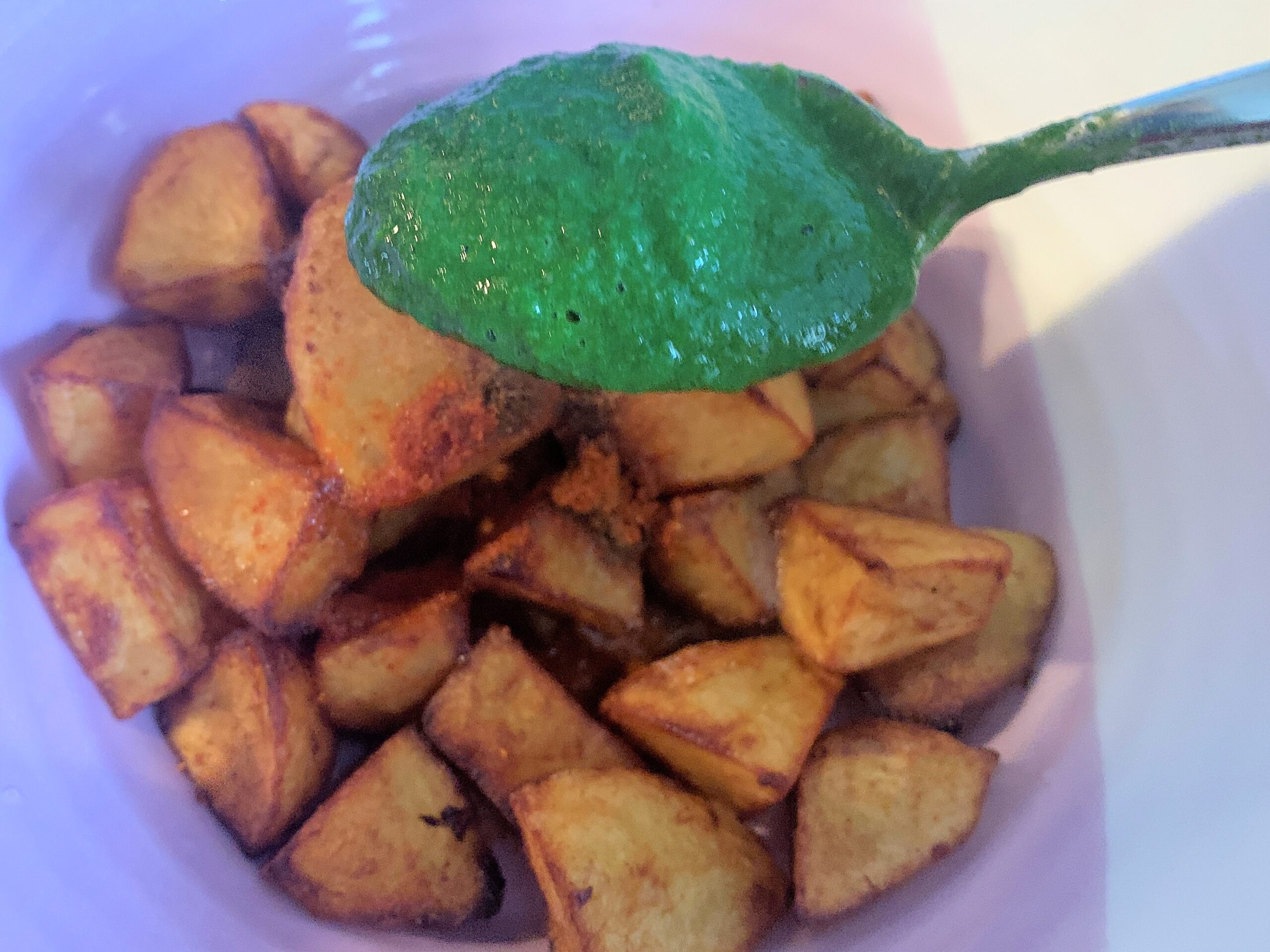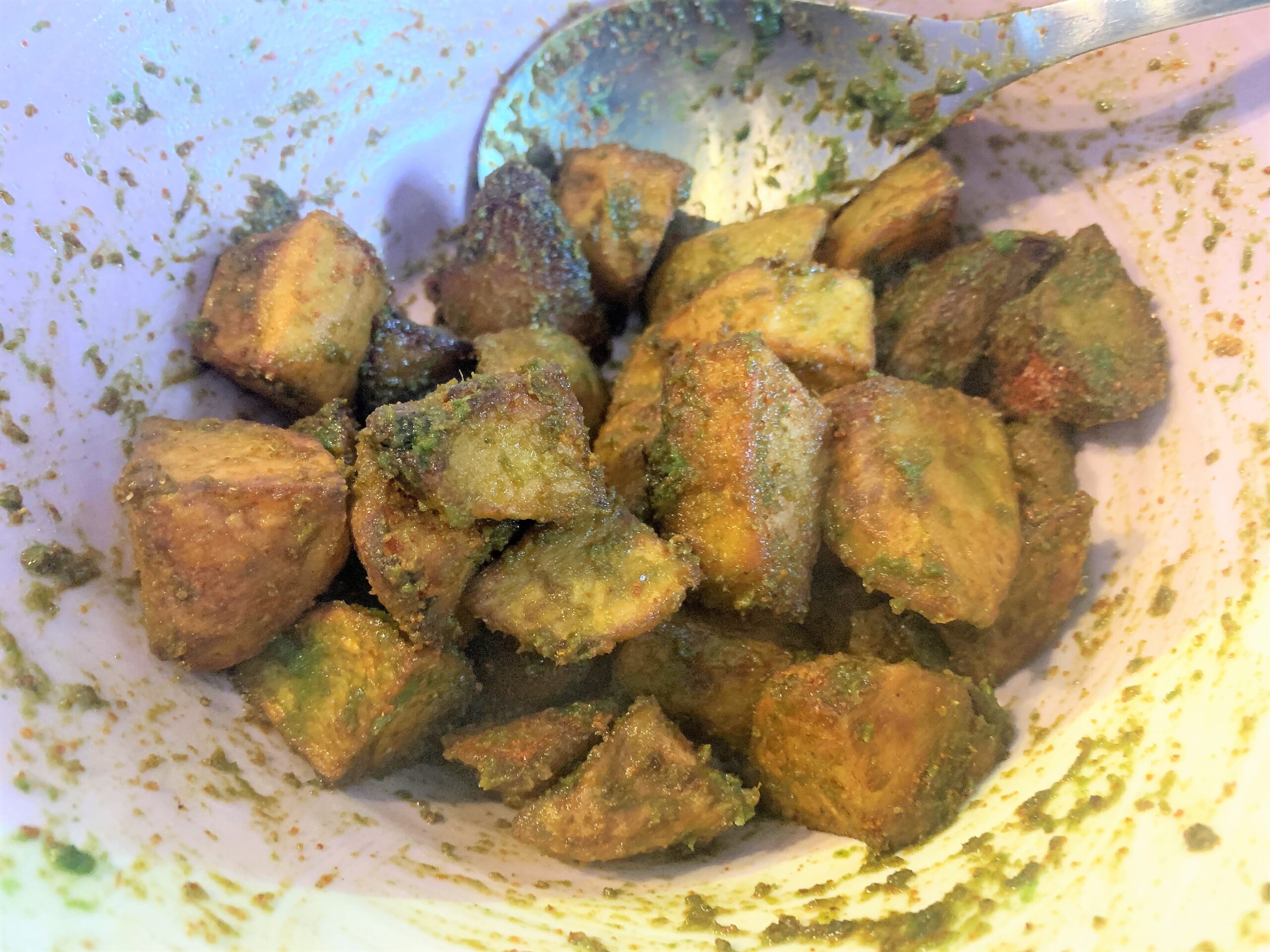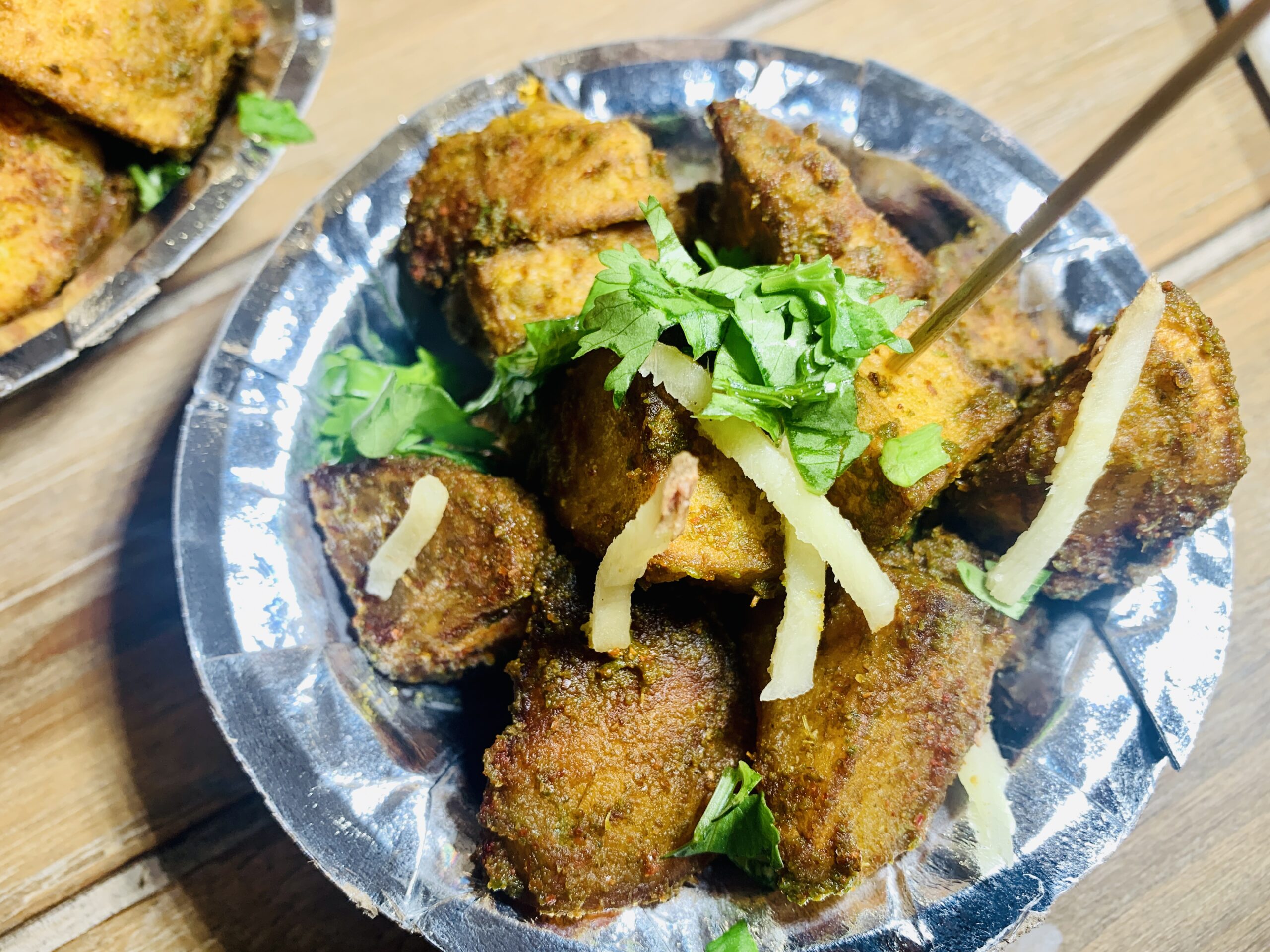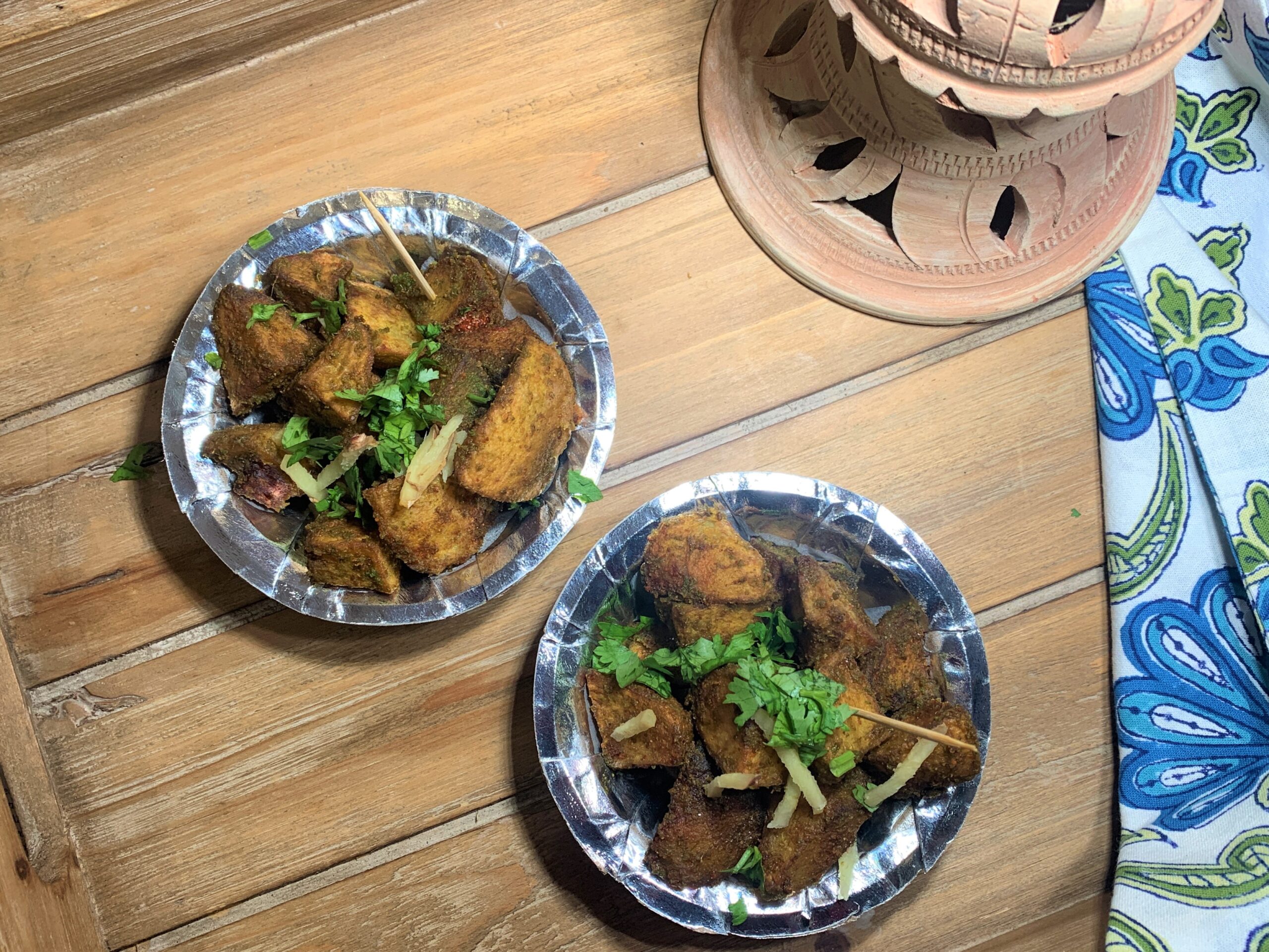 Take the fried potatoes in a bowl and add salt, black salt, cumin powder, red chilli powder, chaat masala, lime juice, and coriander mint chutney. Toss to coat the hot fried potatoes. Taste the spices and adjust according to taste. If you like slight sweetness you can add the sweet tamarind chutney too.
Garnish with ginger and coriander and serve hot!