Kashmiri Dum Aloo
Kashmiri Dum Aloo is one of the iconic dishes of the Kashmiri cuisine. Dum Aloo is one of the dishes which has numerous variations in India. It is prepared differently in each corner of India, according to taste, spices and cooking styles of the region. Kashmiri Dum Aloo is a superb example of rich cuisine of Kashmir. The deep-fried baby potatoes are slow cooked on a low heat which allows them to absorb the amazing flavour of aromatic spice blend. The cooking technique used is Dum where 'Dum' means to 'pressure'.
Kahsmiri food hasn't yet received the accolades it deserves! Kashmiri food has more emphasis on meats but there are a few vegetarian dishes that are worth mentioning like Dum Aloo called Dum Olav in Kashmir, Modur Pulao – a delicious saffron flavoured rice, Lyader Tschaman – Kashmiri cottage cheese cooked in a thick creamy gravy, Sheermal roti – a saffron flavoured flatbread, Nadir Monji – a lotus stem delicacy, Kashmiri dahi baingan and Kashmiri style rajma to name a few. Dum Aloo is one of the most well-known recipes of Kashmiri vegetarian cuisine.
I had an opportunity to eat authentic homecooked Dum Aloo at my friend Rasneet's house where her lovely, elegant mum had prepared delicious Kashmiri food for us. Aunty had prepared so many vegetarian Kashmiri dishes that I still have memories of the scrumptious meal at her house. And the second time I had the honour to eat it, was at my husband's colleague house where his mum had dished out authentic Dum Aloo and lovingly shared the recipe with me. Sadly, I didn't write the recipe at that time and was relying on my memory- I wish I had known with age memory also fades! I dedicate this recipe to two 'aunties' who introduced me to Kashmiri food and of course my very dear friend Rasneet who taught me a lot about Kashmir and I have seen Kashmir from her eyes.
I have experimented a lot with this recipe for the authentic taste and flavour and this is the closest I have come to the traditional Kashmiri Dum Aloo. There are two types of Dum Aloo – Kashmiri and Punjabi. If you see tomatoes, garlic and onions in the dish, that surely is Punjabi Dum Aloo! In Kashmiri Dum Aloo yoghurt forms a very important part and the most common spices used are asafoetida, Kashmiri red chillies, ginger powder, and fennel.
Kashmiri Dum Aloo needs lots of patience and skill to cook. Potatoes need to be fried taking care the potatoes have cooked very well, and then kept on 'dum' for the right amount of time for the spices to blend and flavour the potatoes. I have divided the recipe in steps to make it simple and easy to prepare at home.
Try this recipe for an authentic taste of Kashmiri Dum Aloo!
Ingredients
500 gm baby potatoes
oil for deep frying
½ cup plain yogurt (room temperature)
2-3 teaspoons Kashmiri chilli powder
½ teaspoon ginger powder
Salt to taste
½ teaspoon garam masala (optional)
For Roasting
2-3 green cardamoms
1 black cardamom
1 inch cinnamon stick
1 teaspoon whole coriander seeds
1 teaspoon fennel
3-4 cloves
1 teaspoon cumin seeds
4-5 whole black pepper (optional)
For Tempering
2-3 teaspoons mustard oil/vegetable oil
½ teaspoon cumin seeds
1-2 bay leaf
¼ teaspoon asafoetida powder
Directions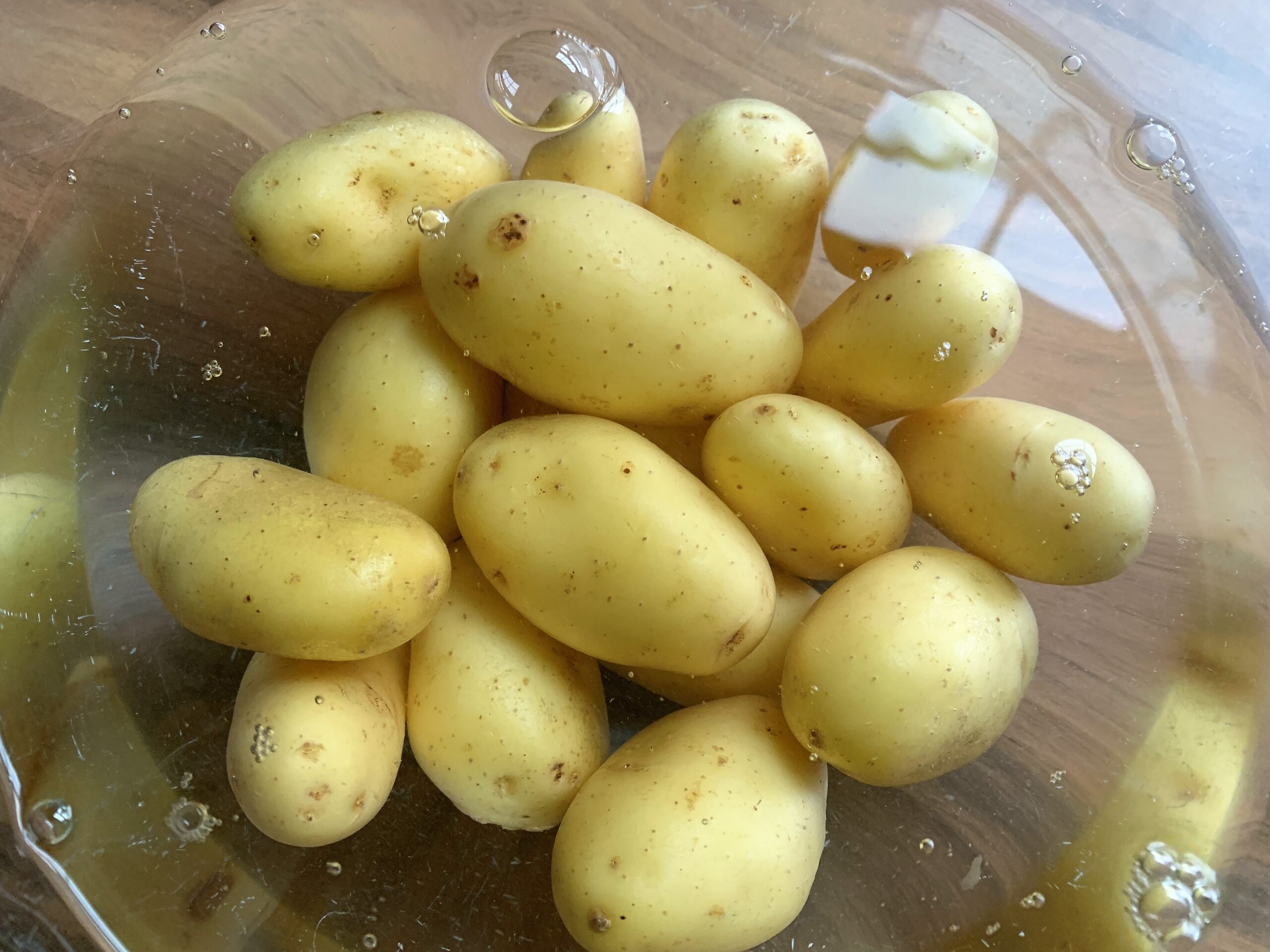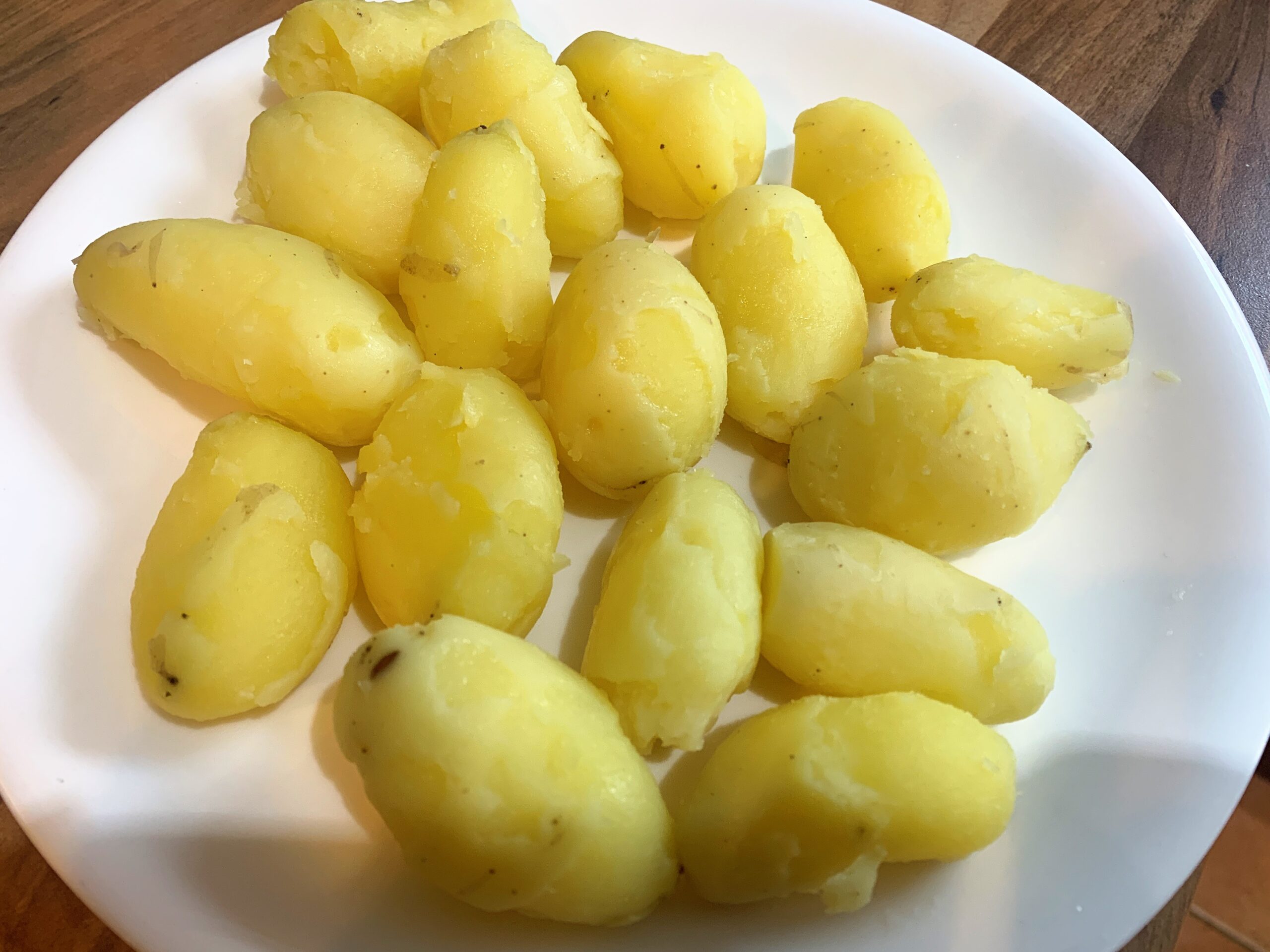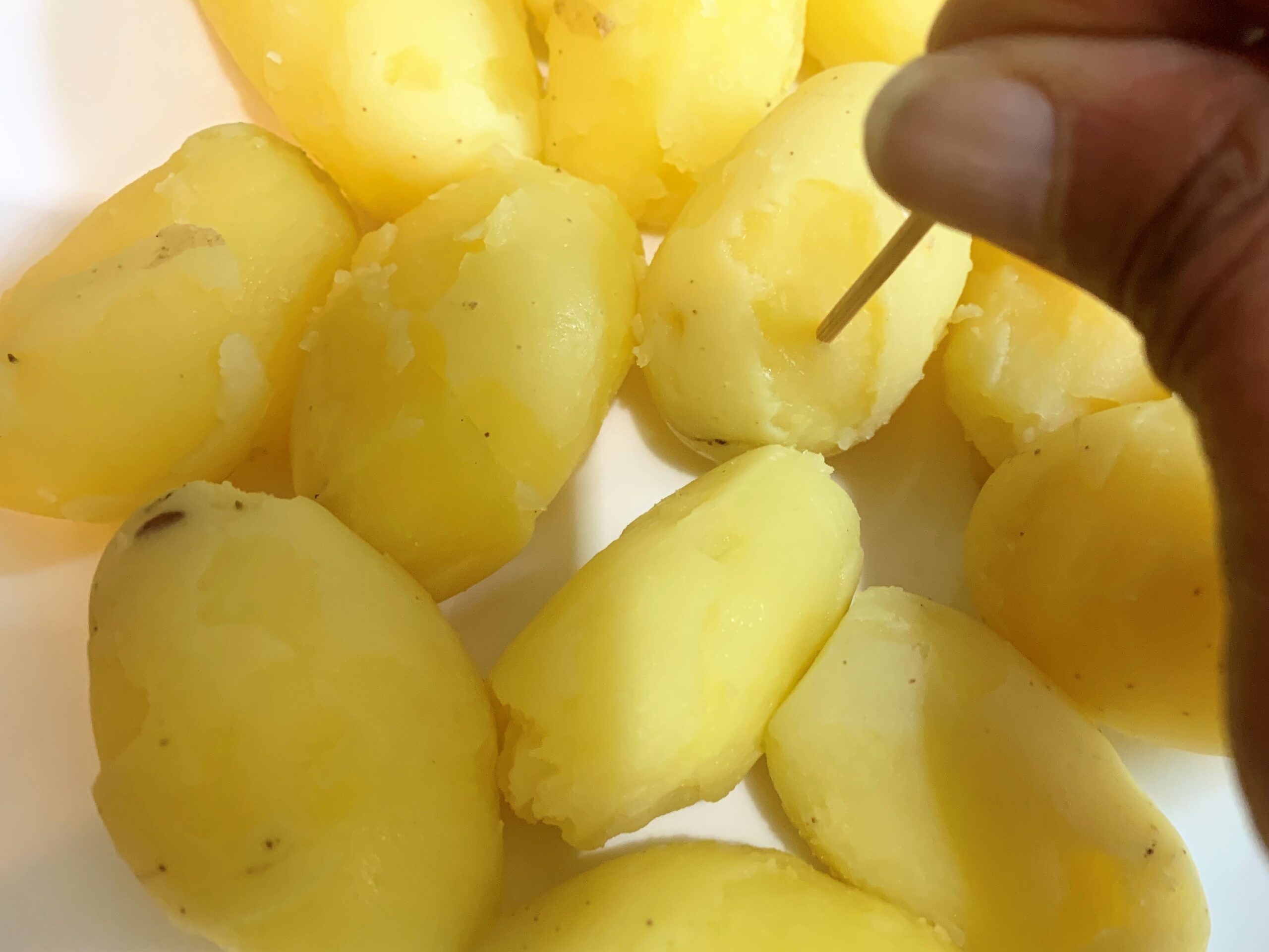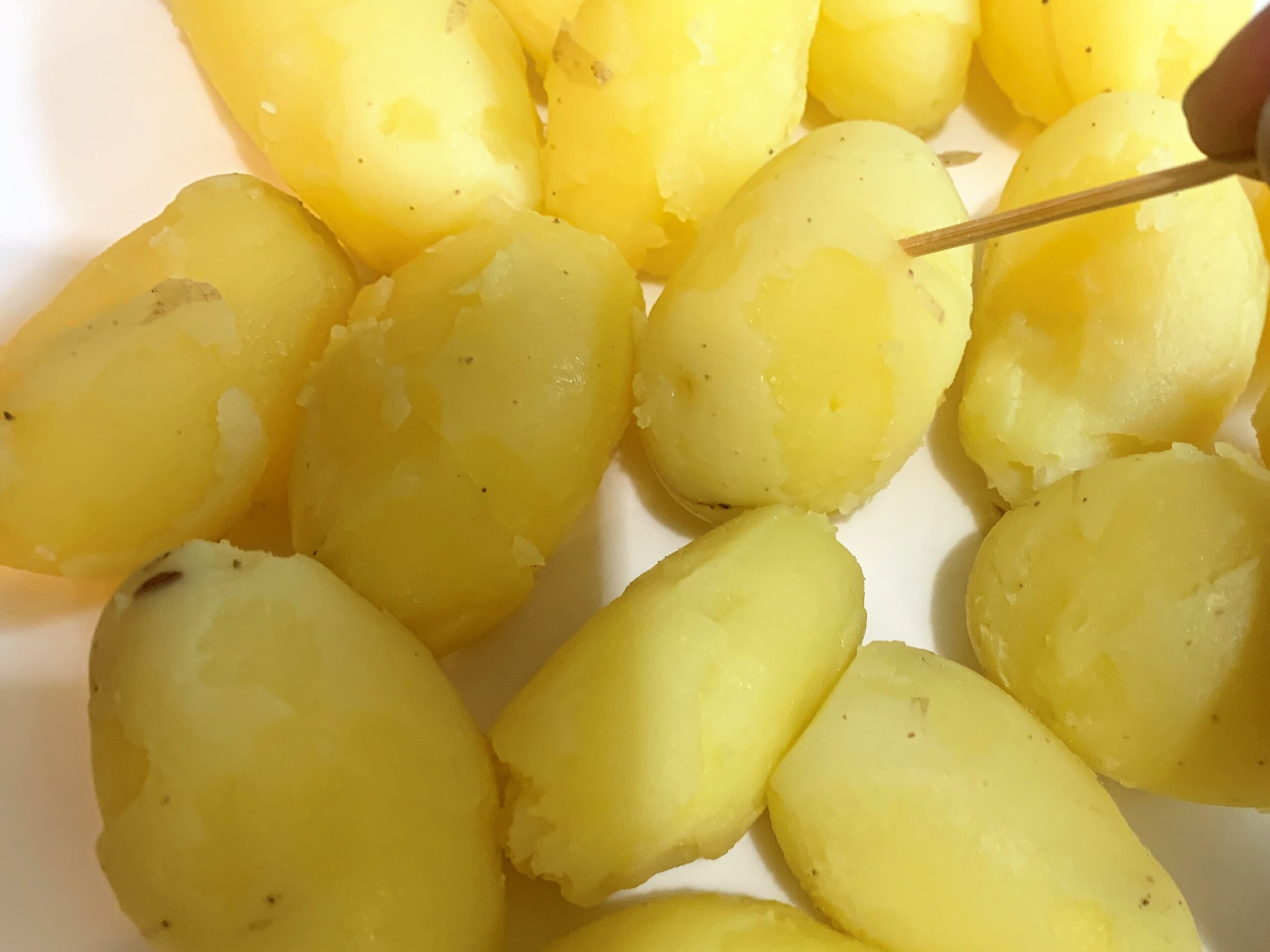 Boil 2-3 cups of water and boil the potatoes for 10-12 minutes until they are 80% cooked. I have boiled them in microwave, but they can be boiled in a pan or pressure cooker. Make sure not to overcook. You want a partially boiled potato without it being mushy.
Once boiled, cool the potatoes and peel the skin off the potatoes. Using a toothpick pierce the potatoes all over.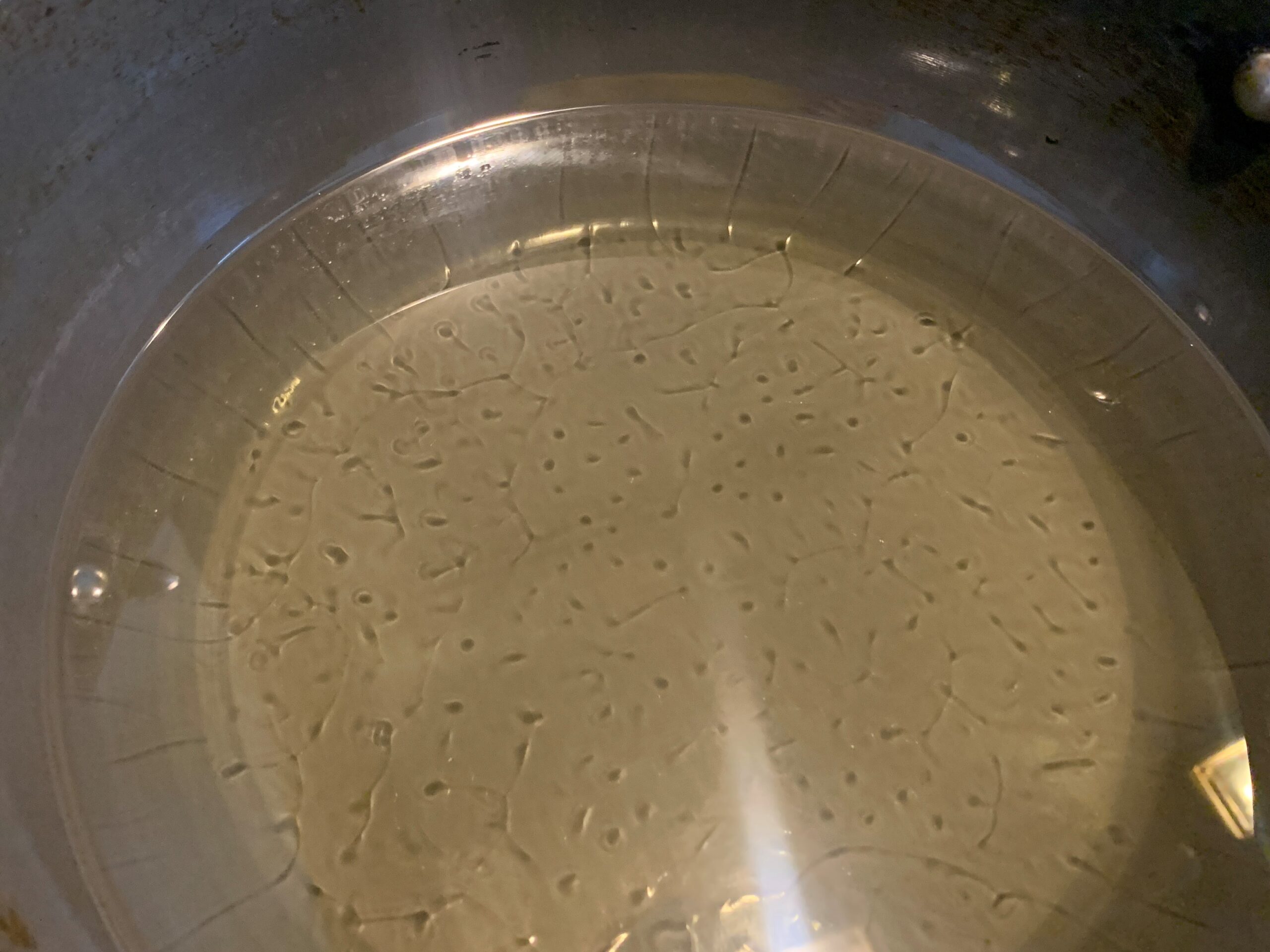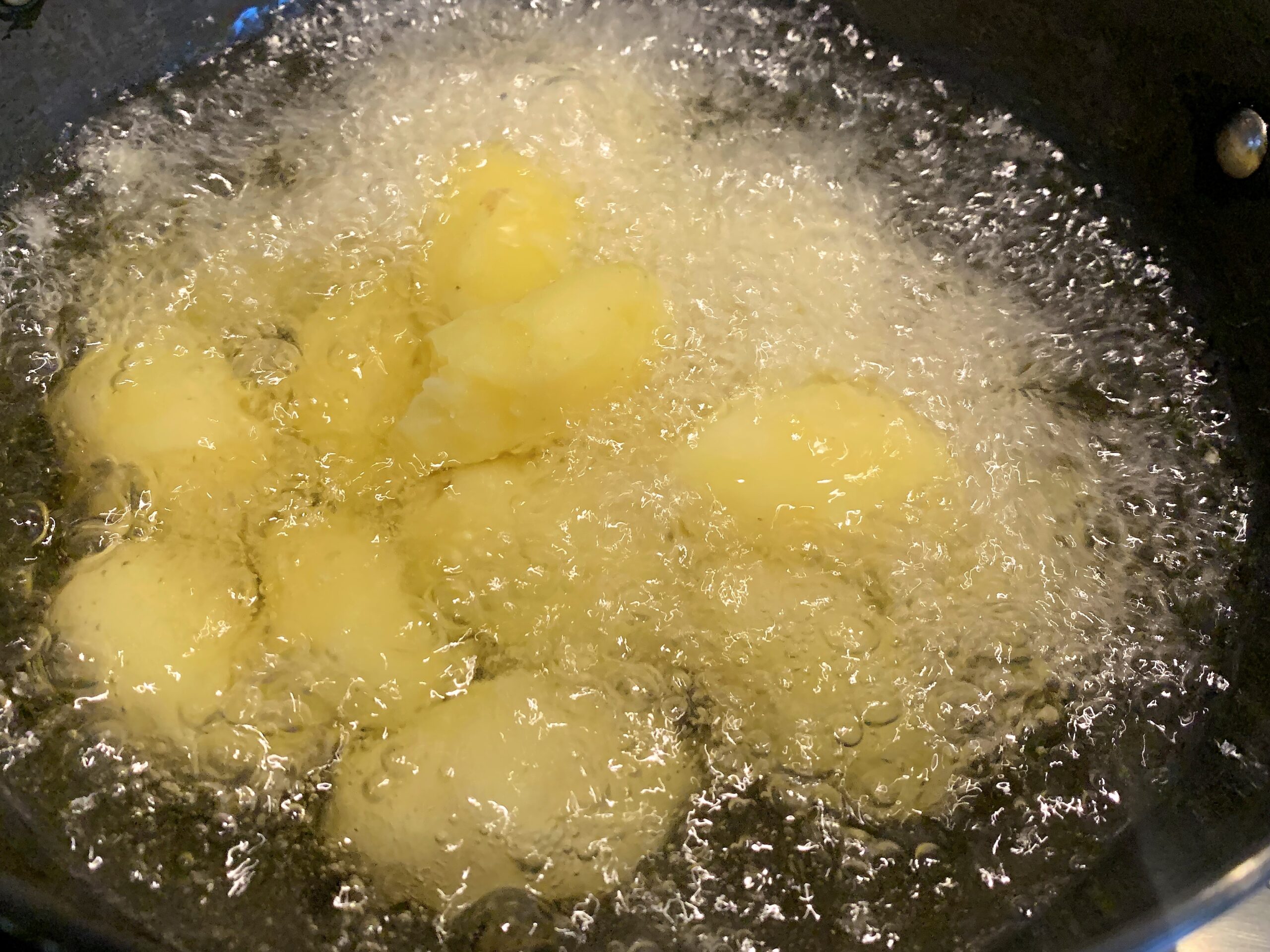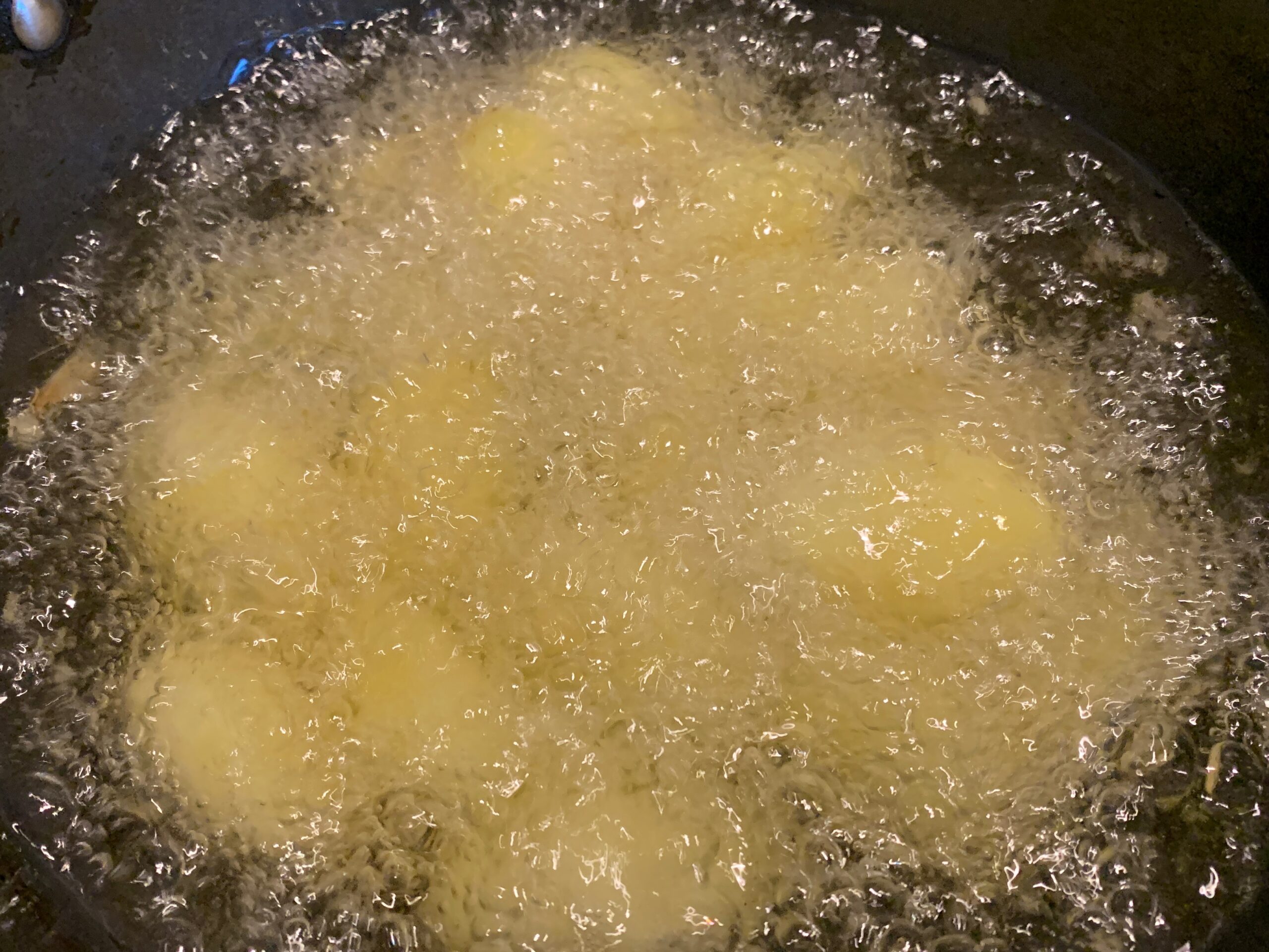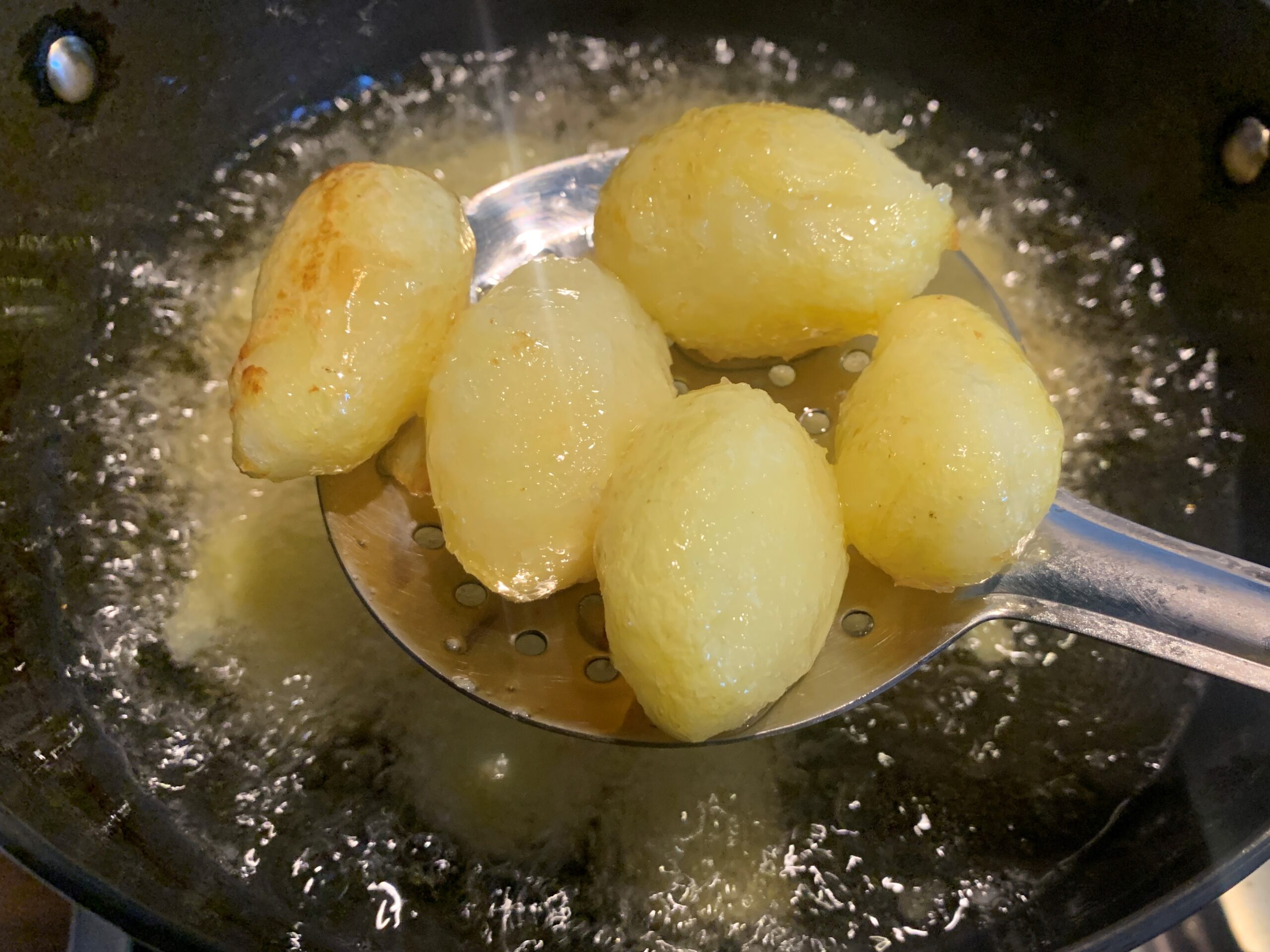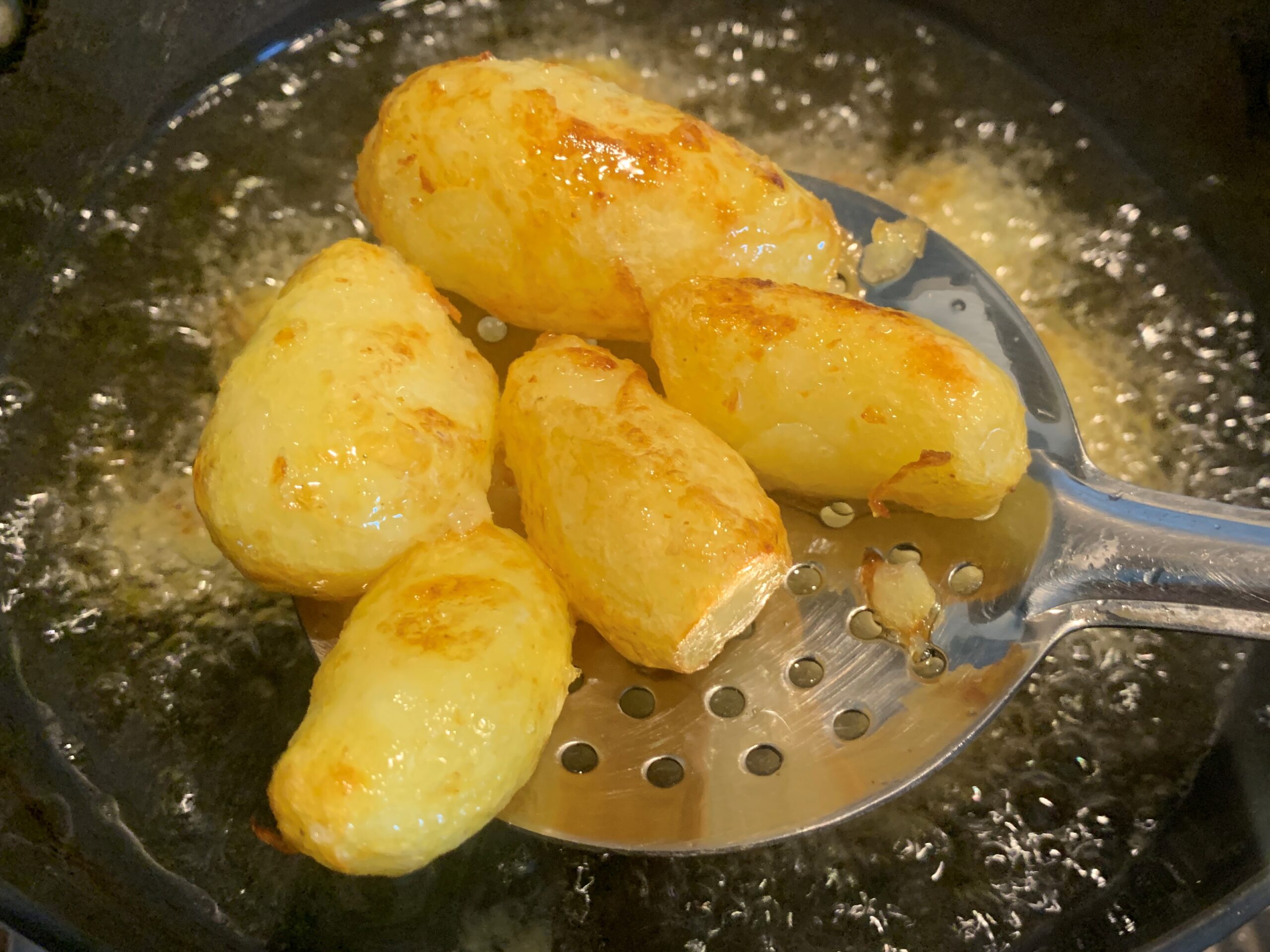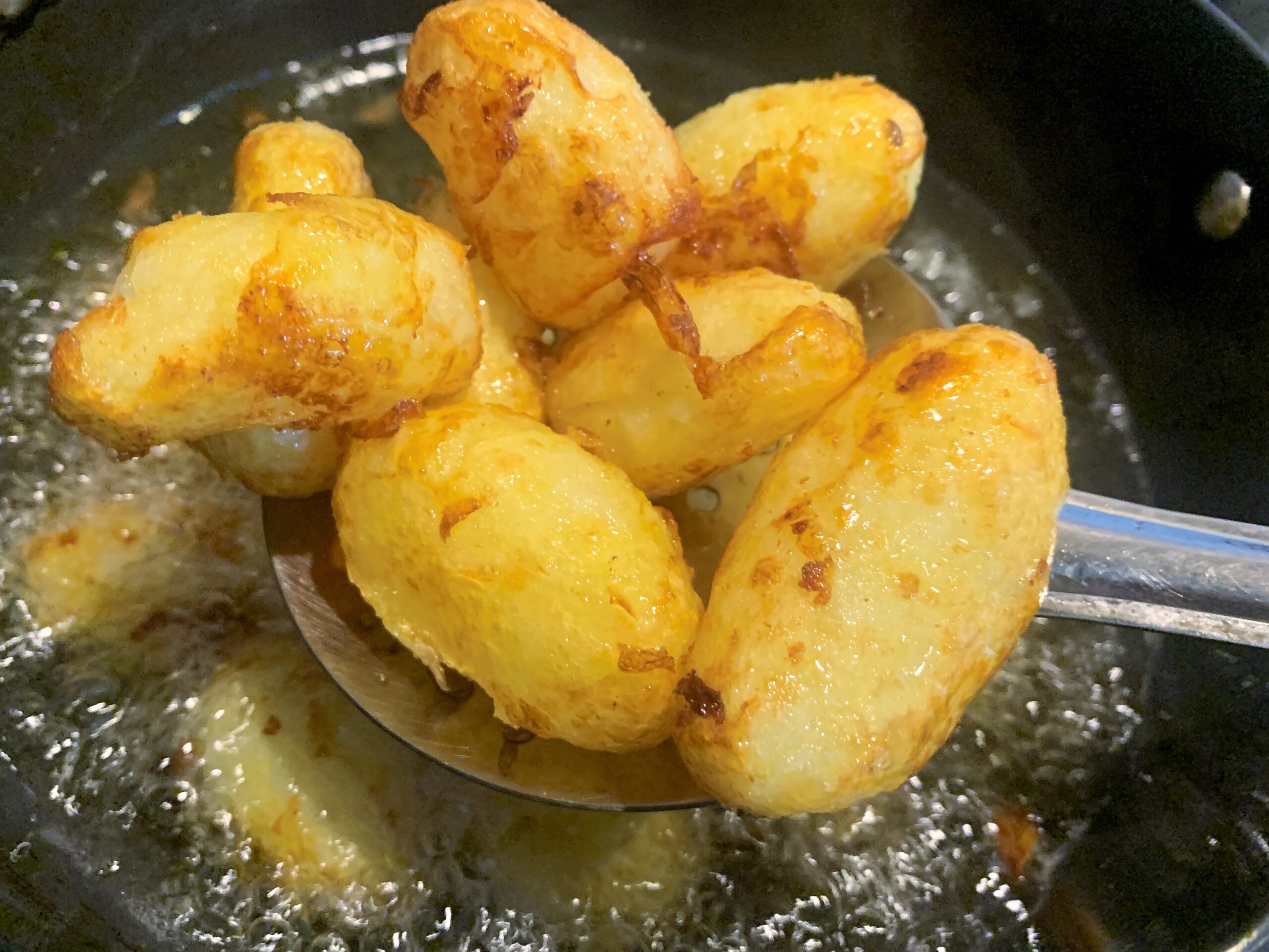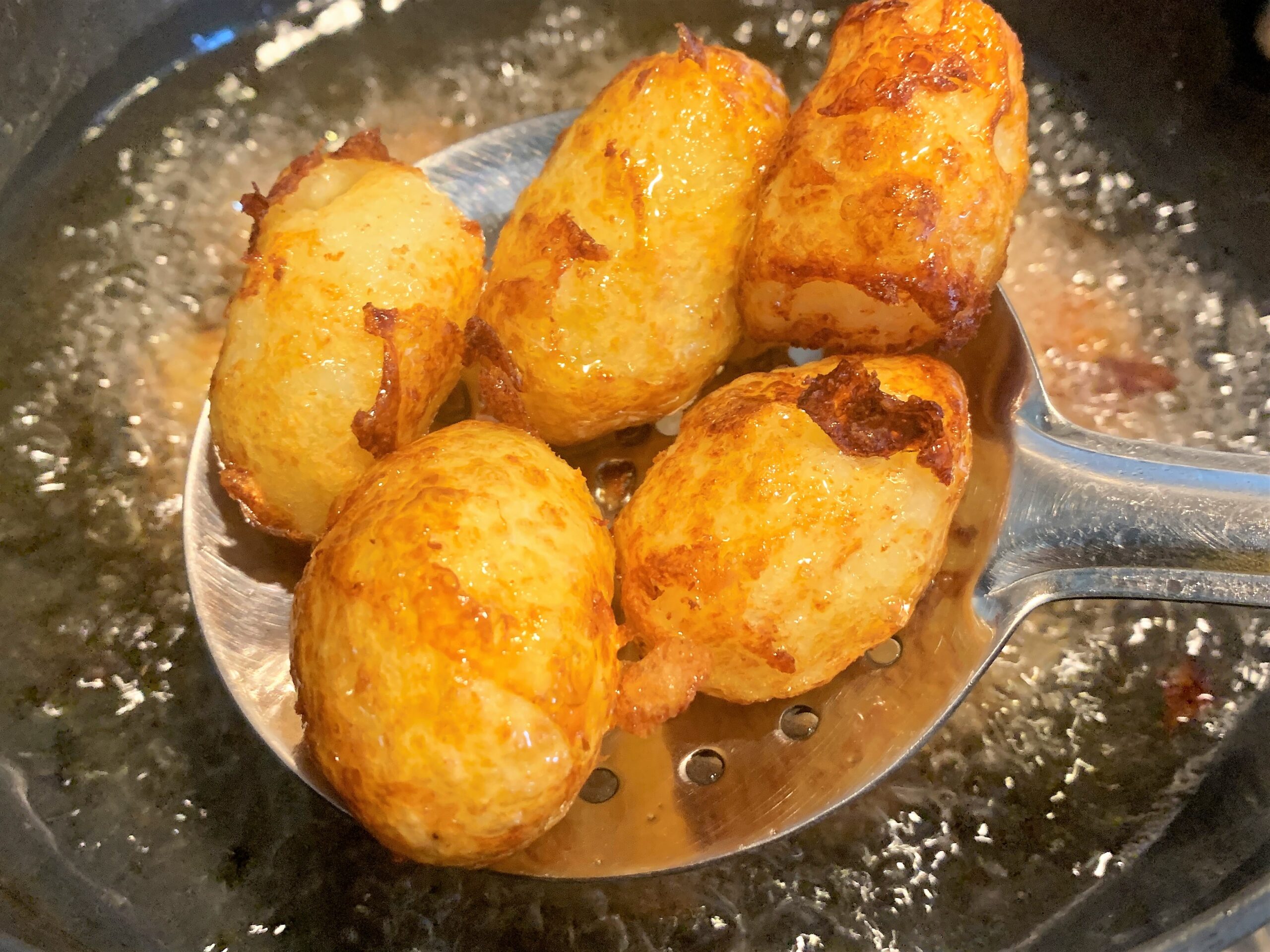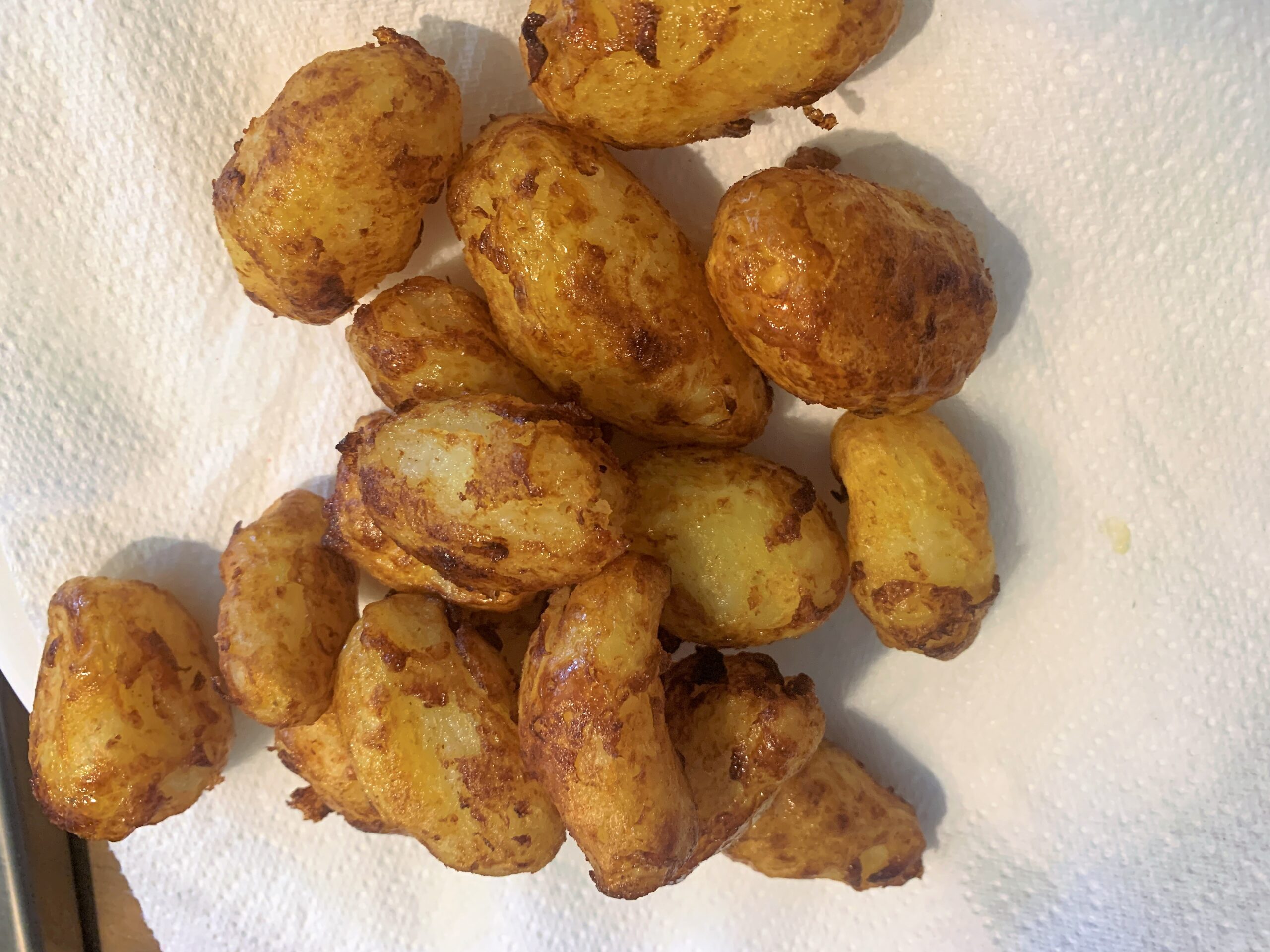 Heat oil for deep frying. Once the oil is hot, deep fry the potatoes on medium heat until they are golden brown and crisp. Remove from heat and leave them aside.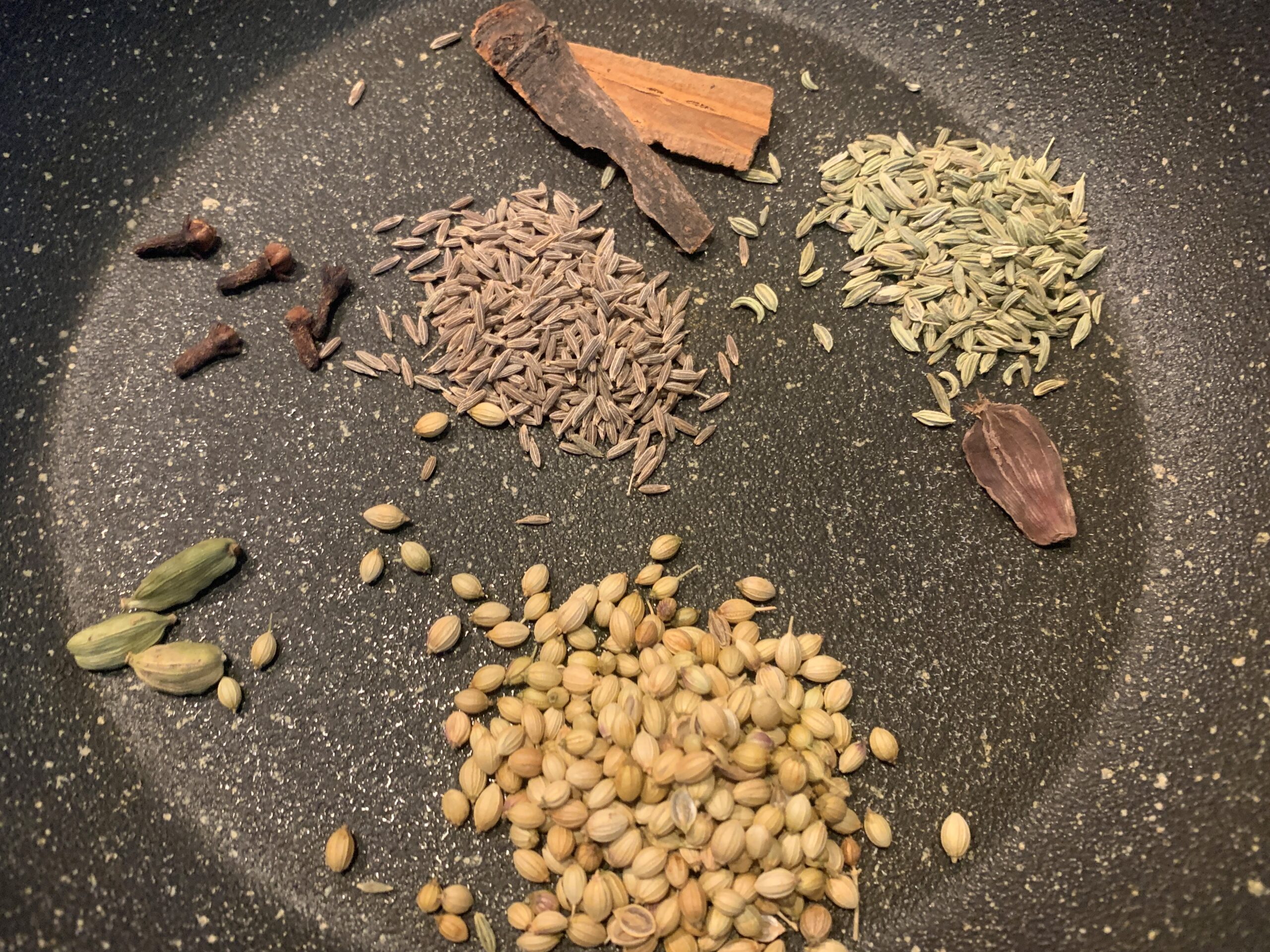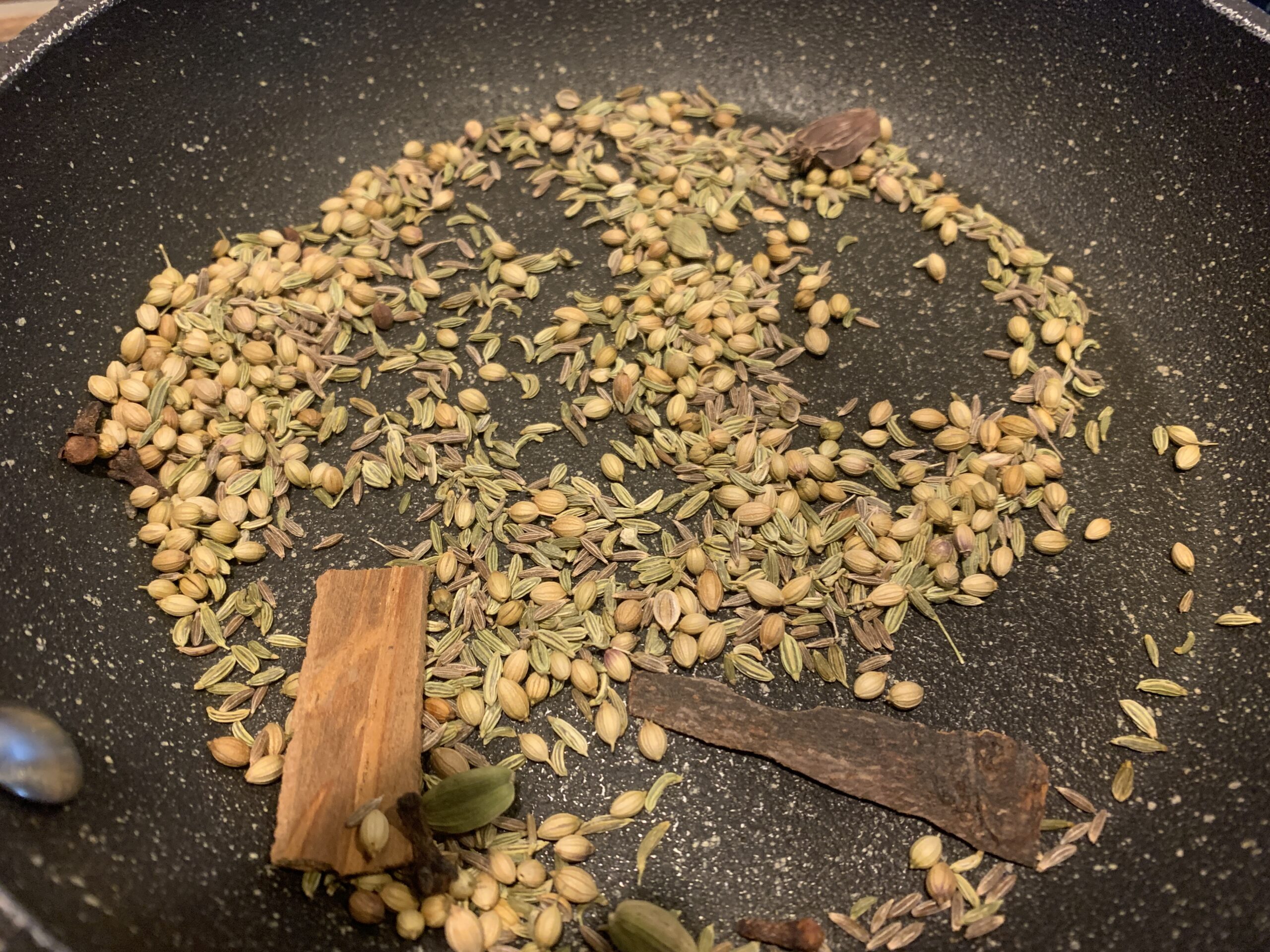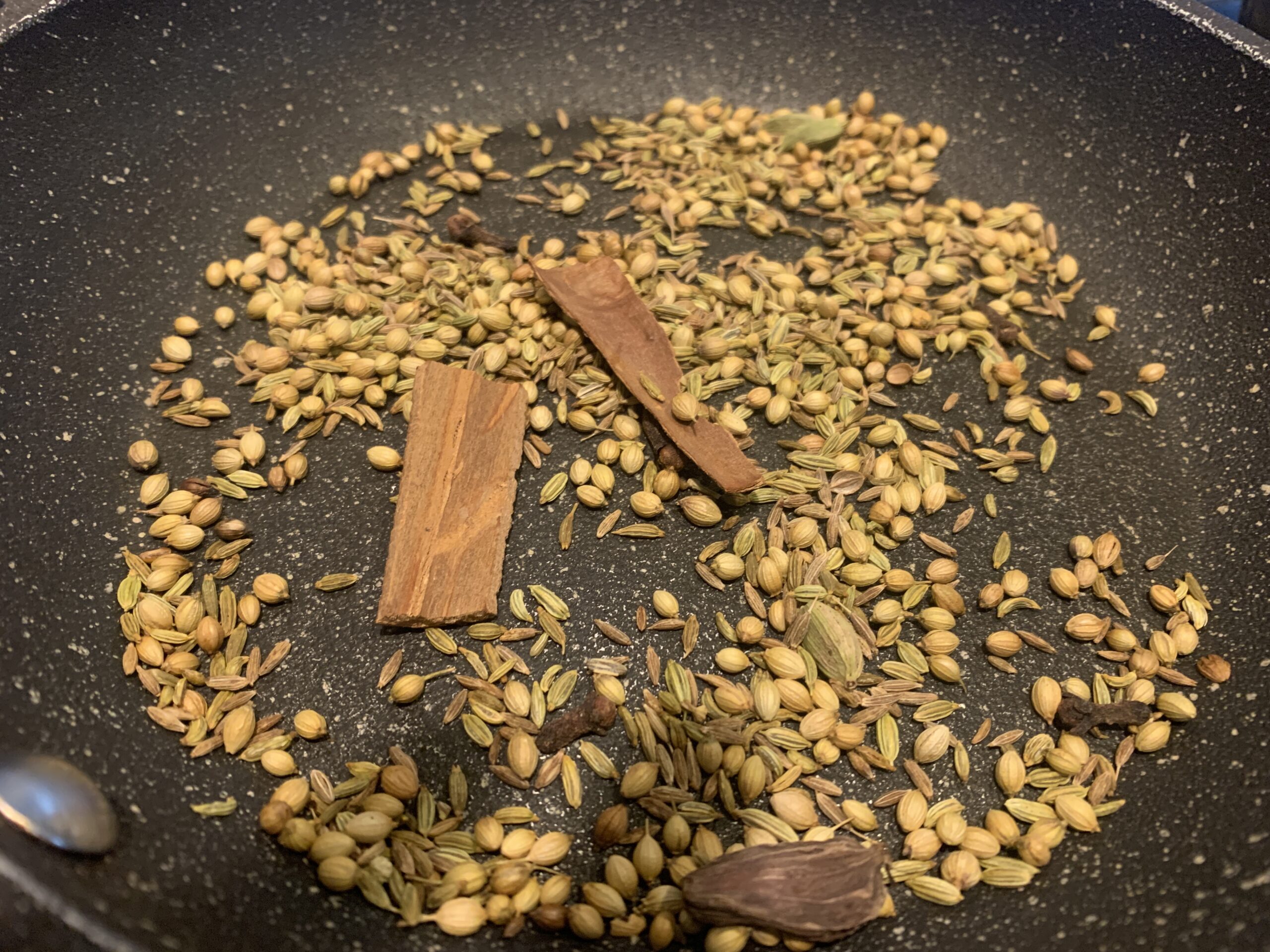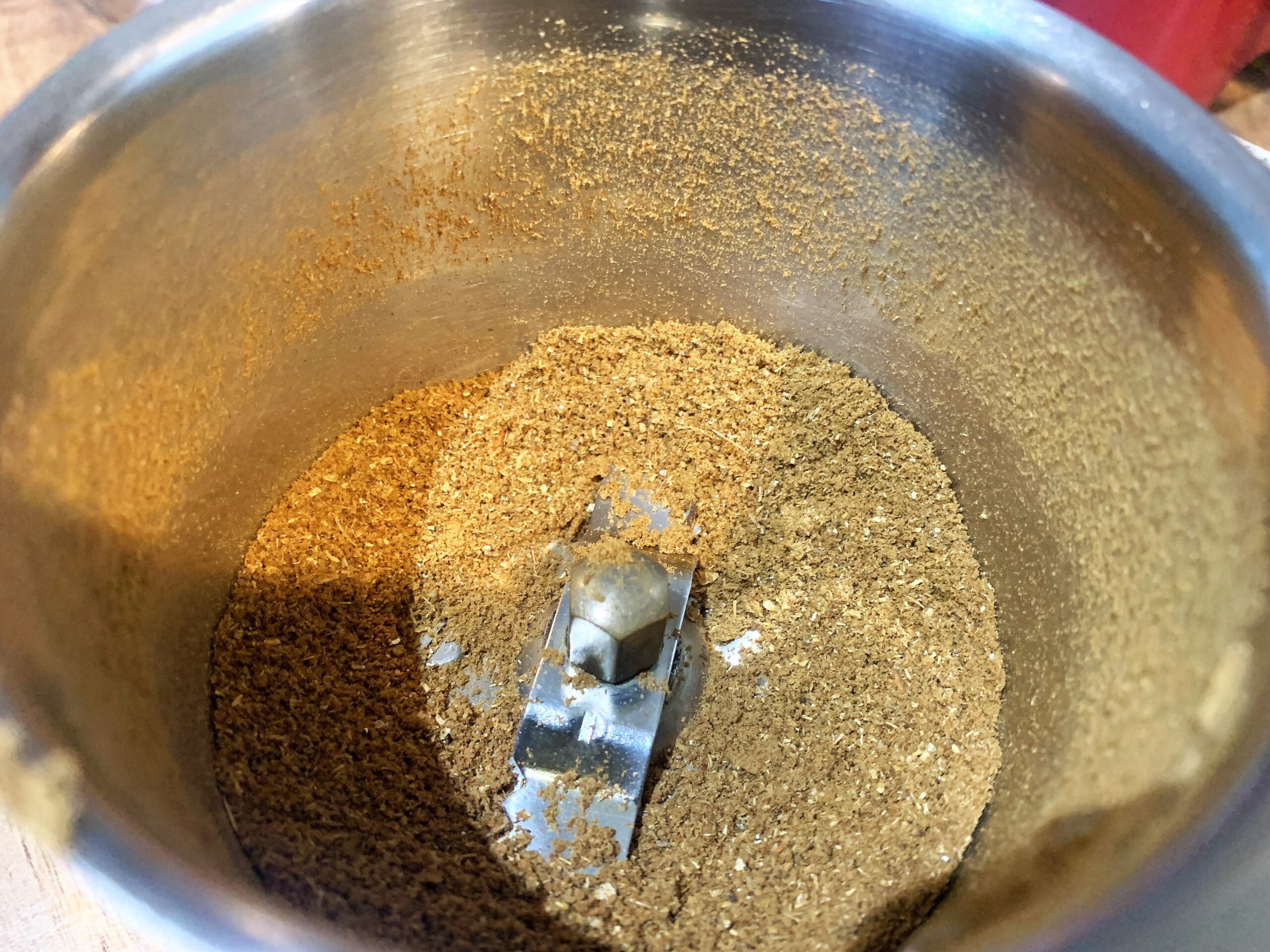 Dry roast the green cardamom, black cardamom, coriander seeds, fennel seeds, cumin seeds, cloves, cinnamon sick, and whole black pepper (optional) on low heat for 2-3 minutes until slightly brown. Cool and grind to a fine powder.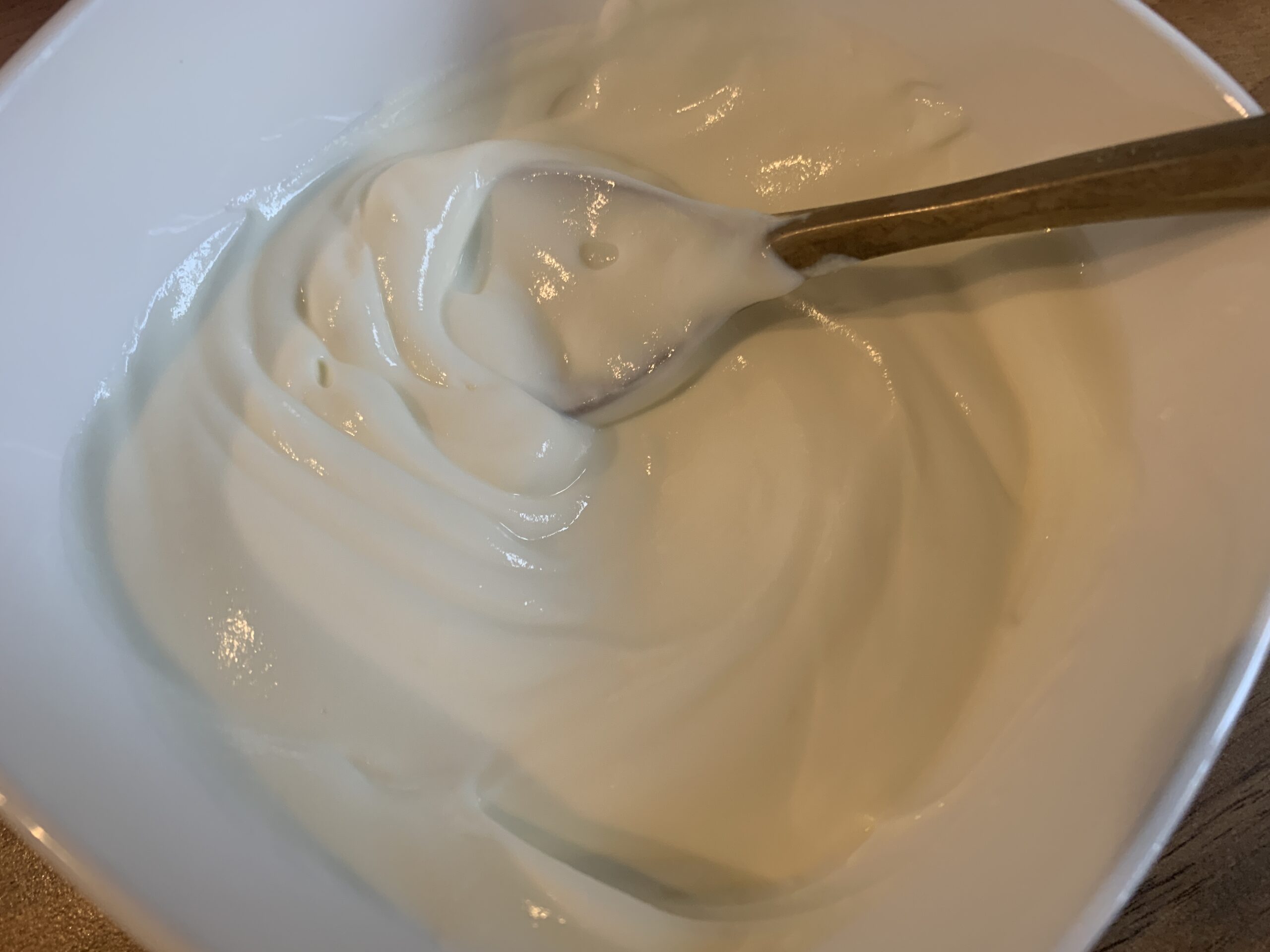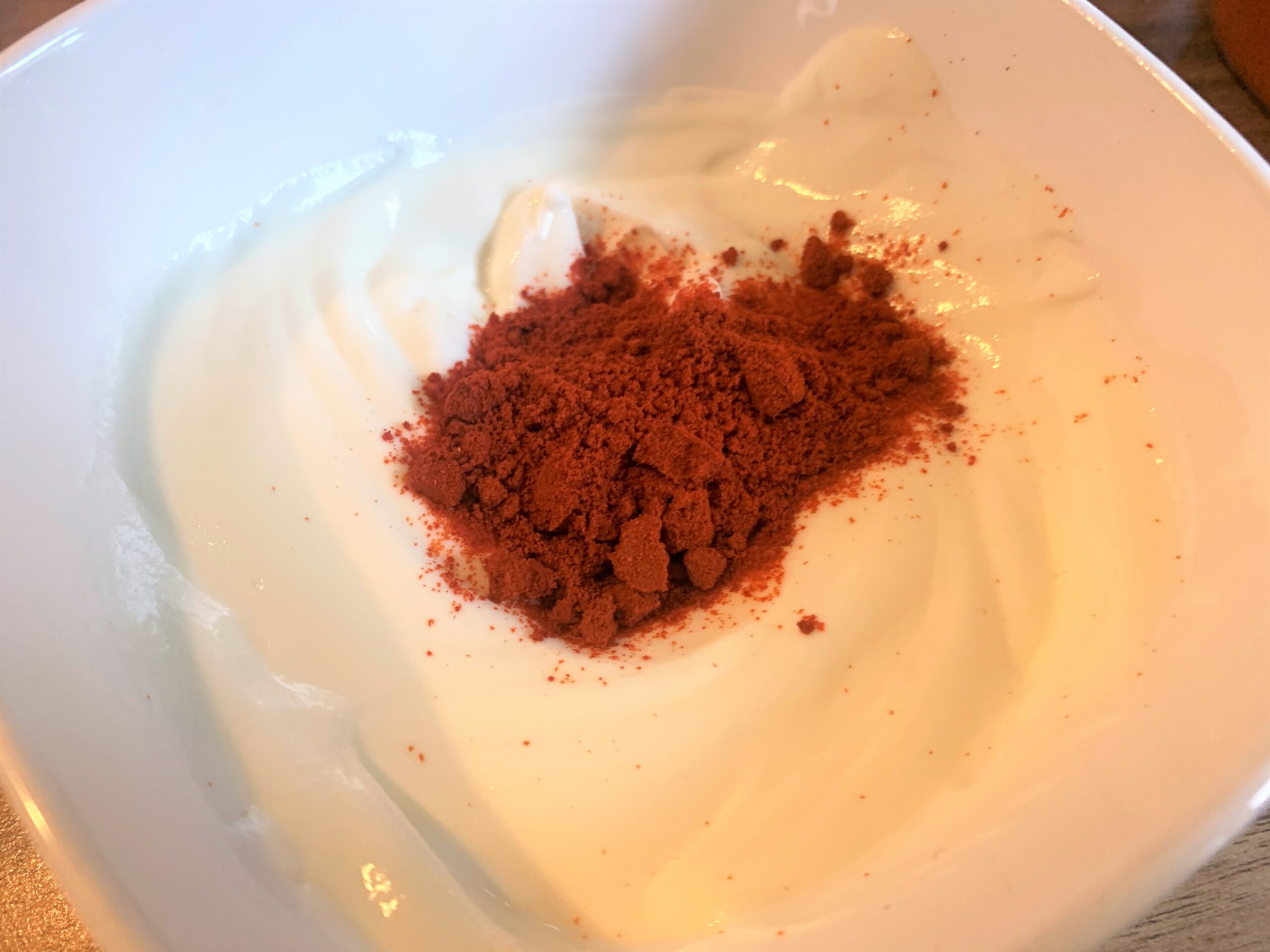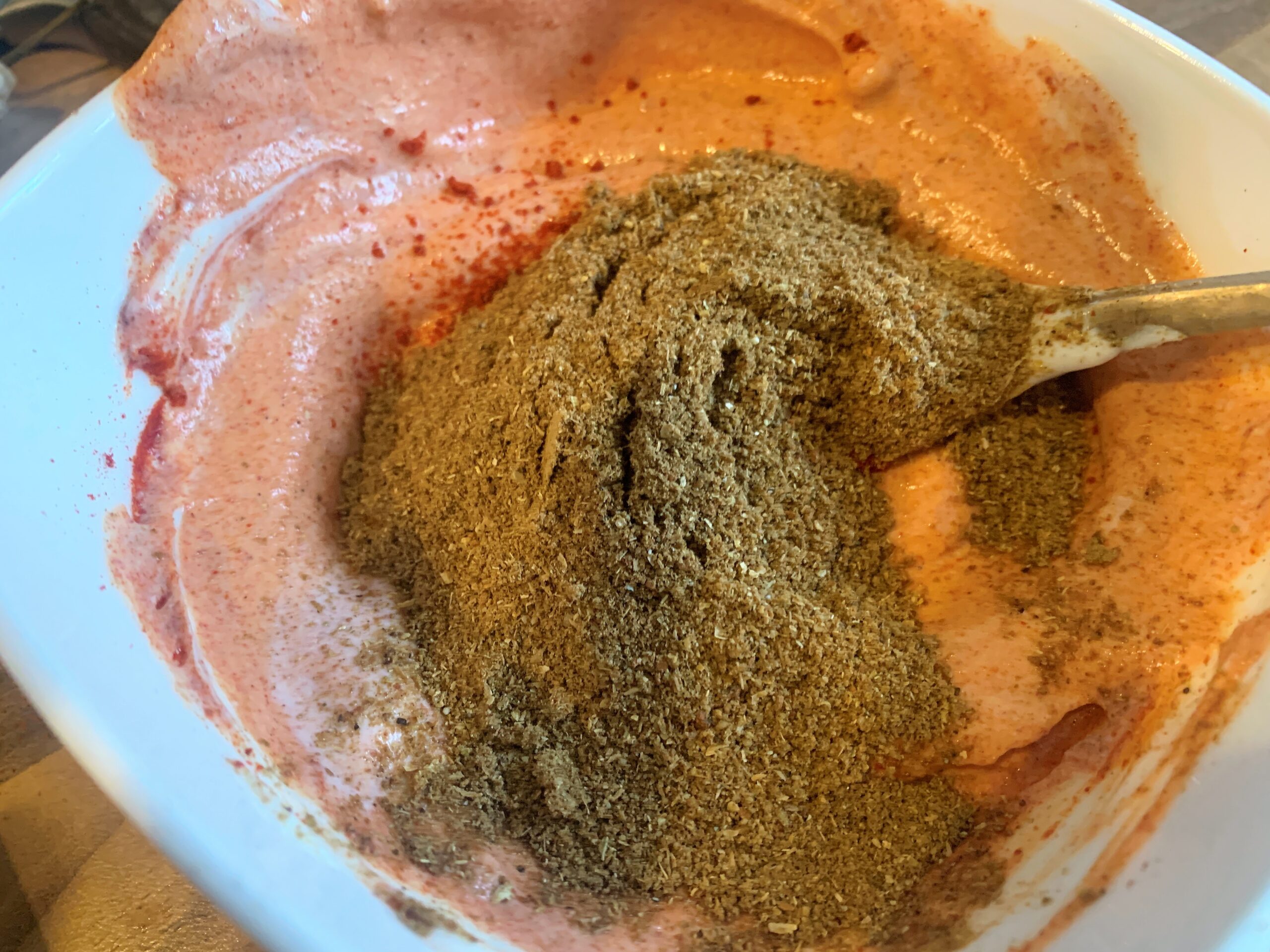 Add the Kashmiri red chilli and the freshly grinded spice to the yogurt and mix.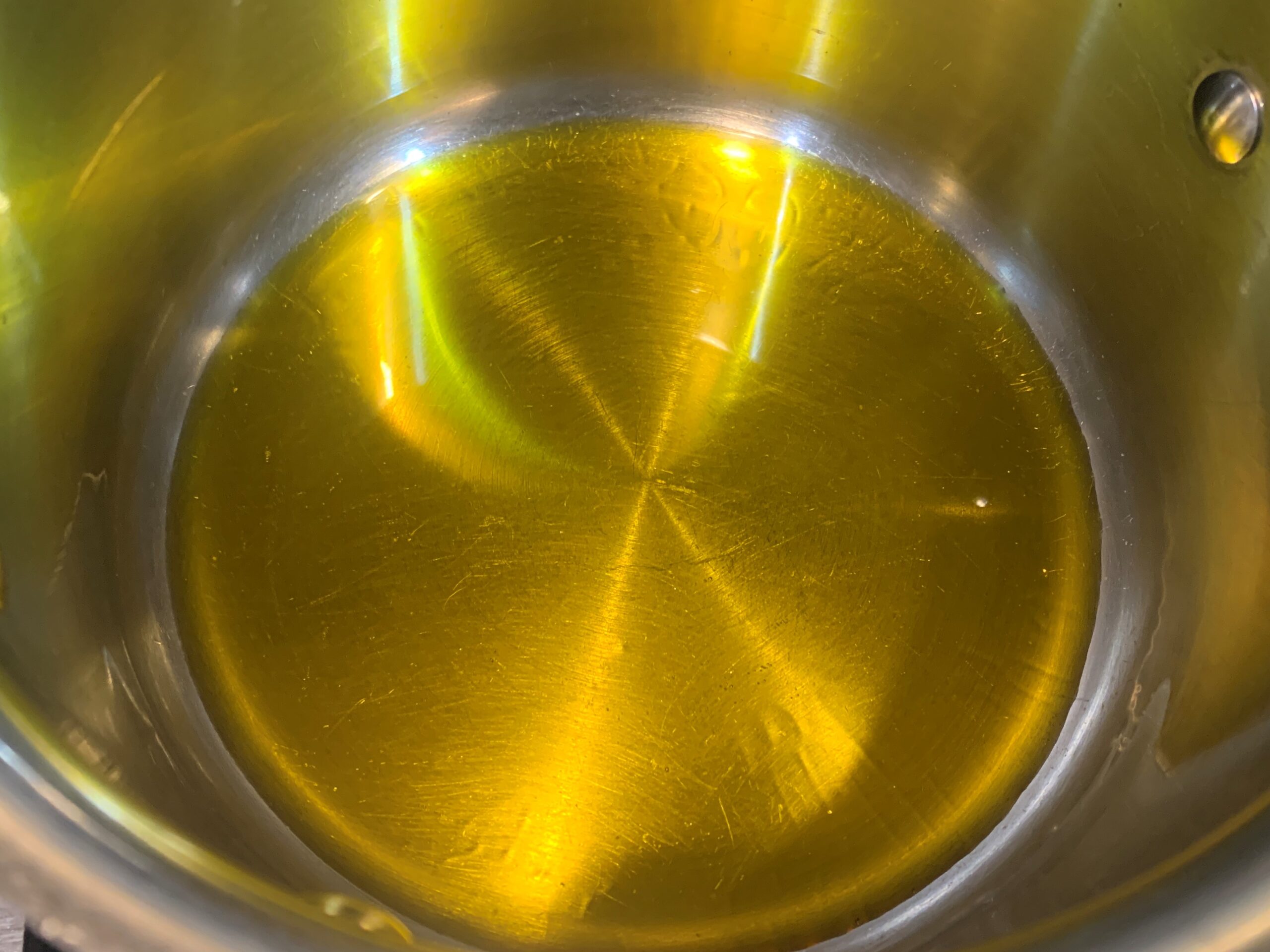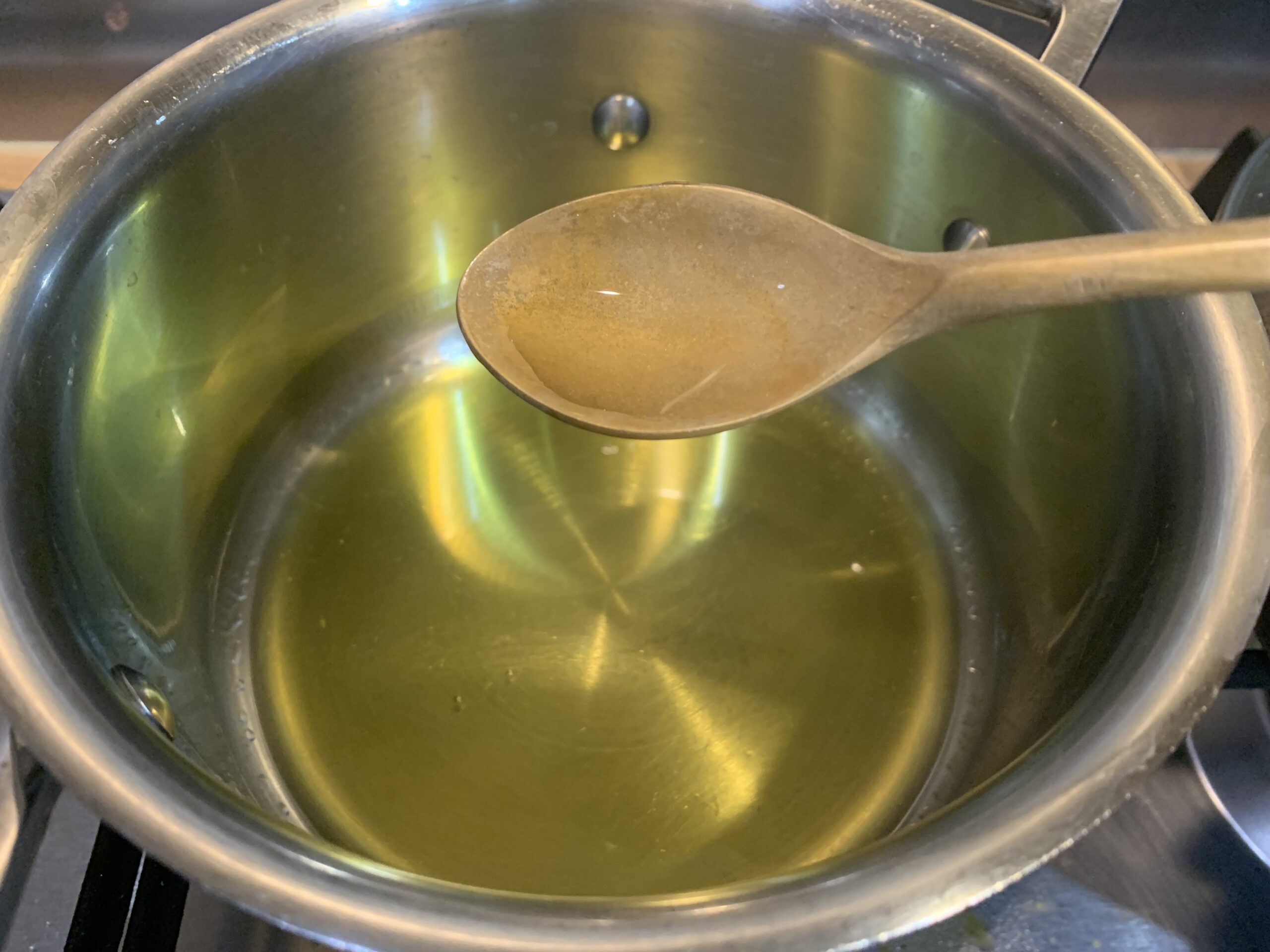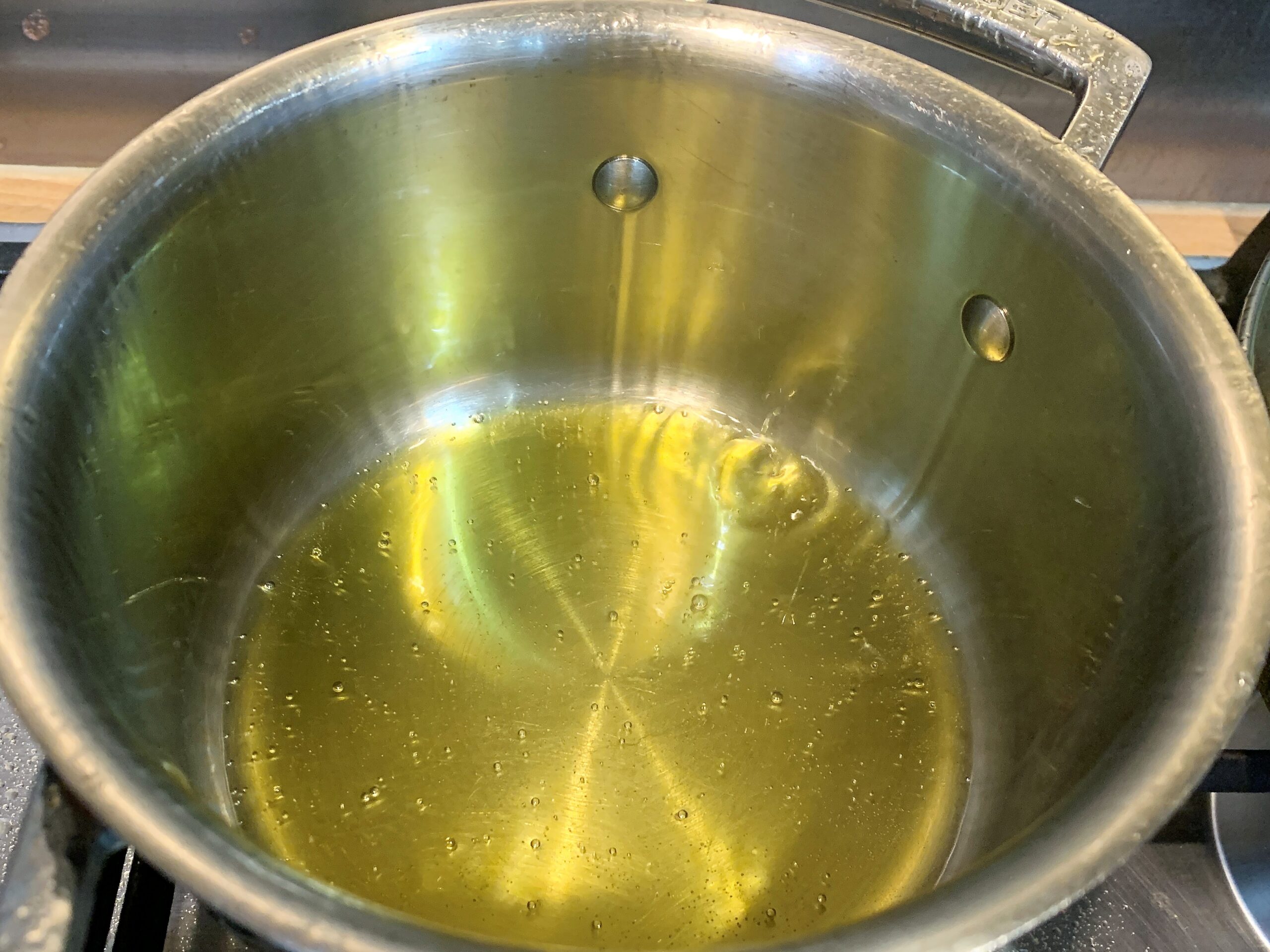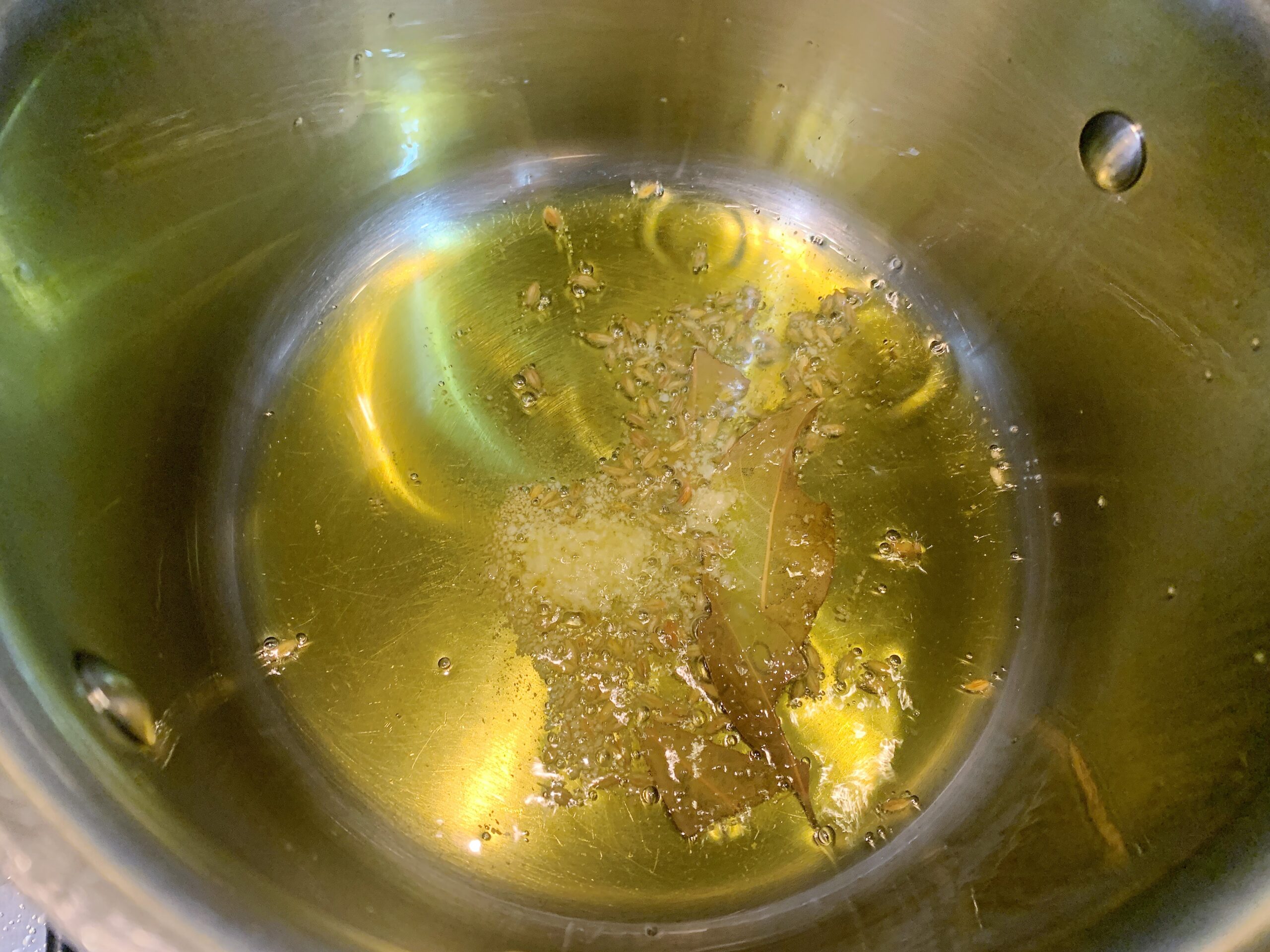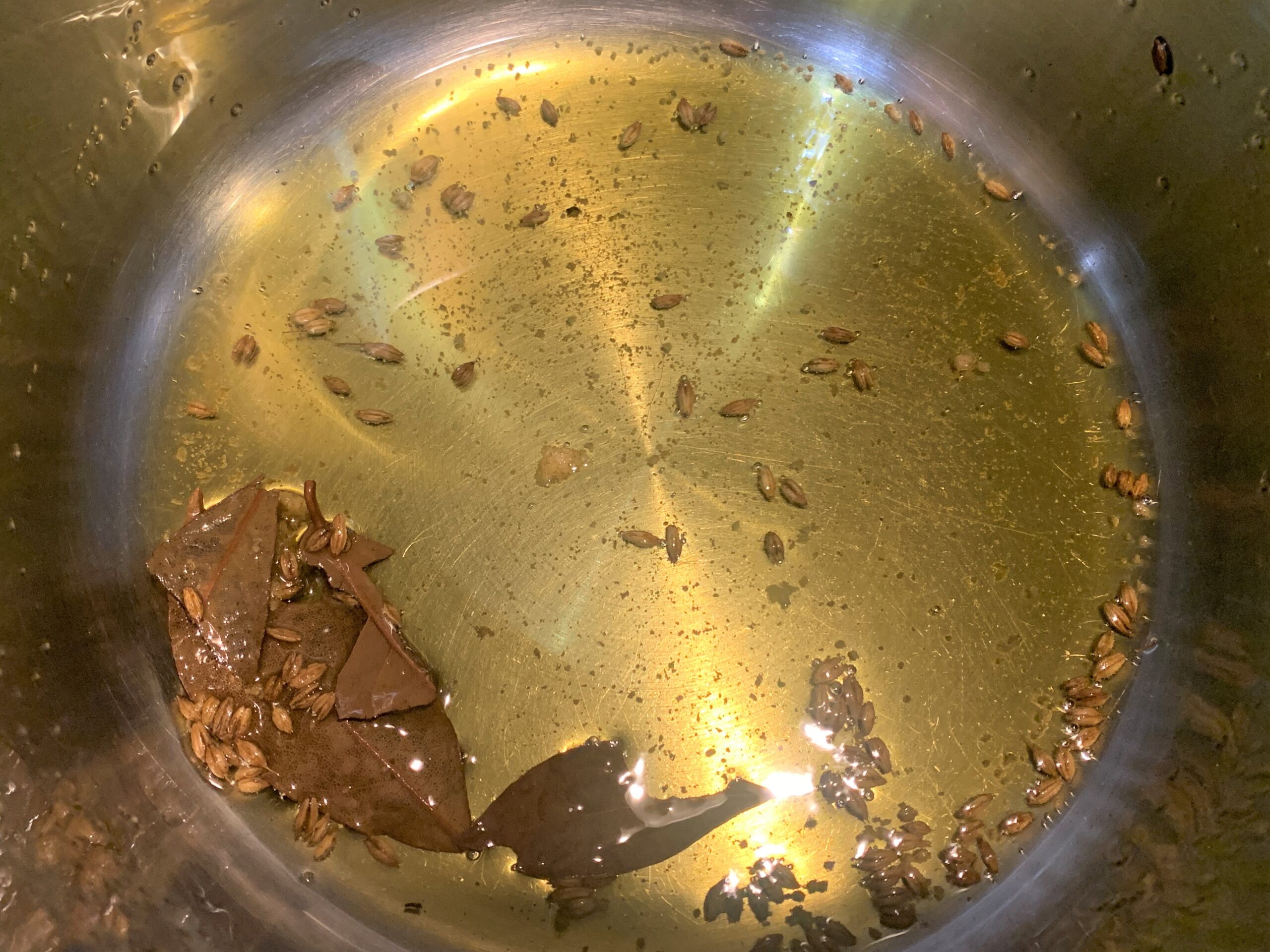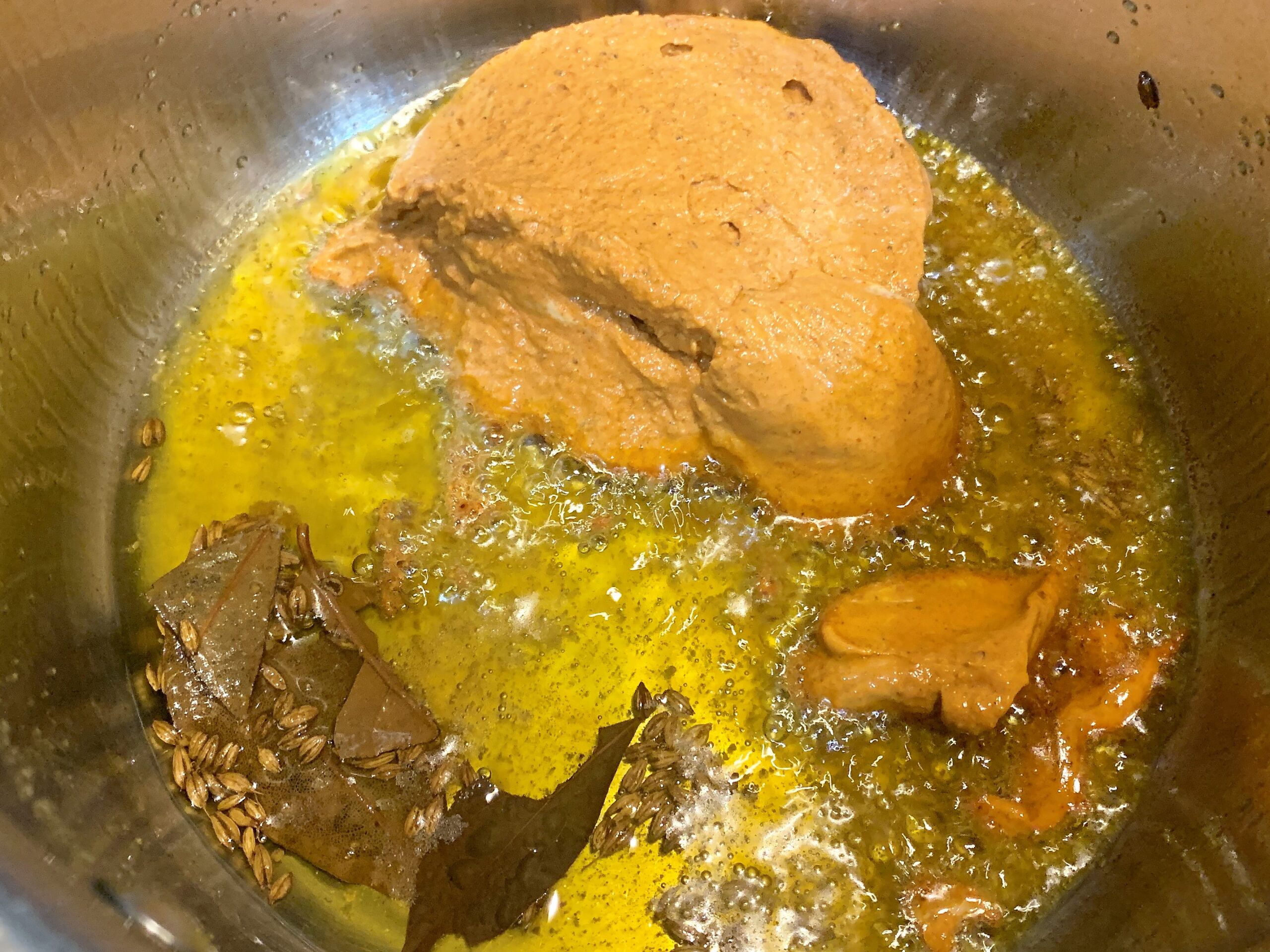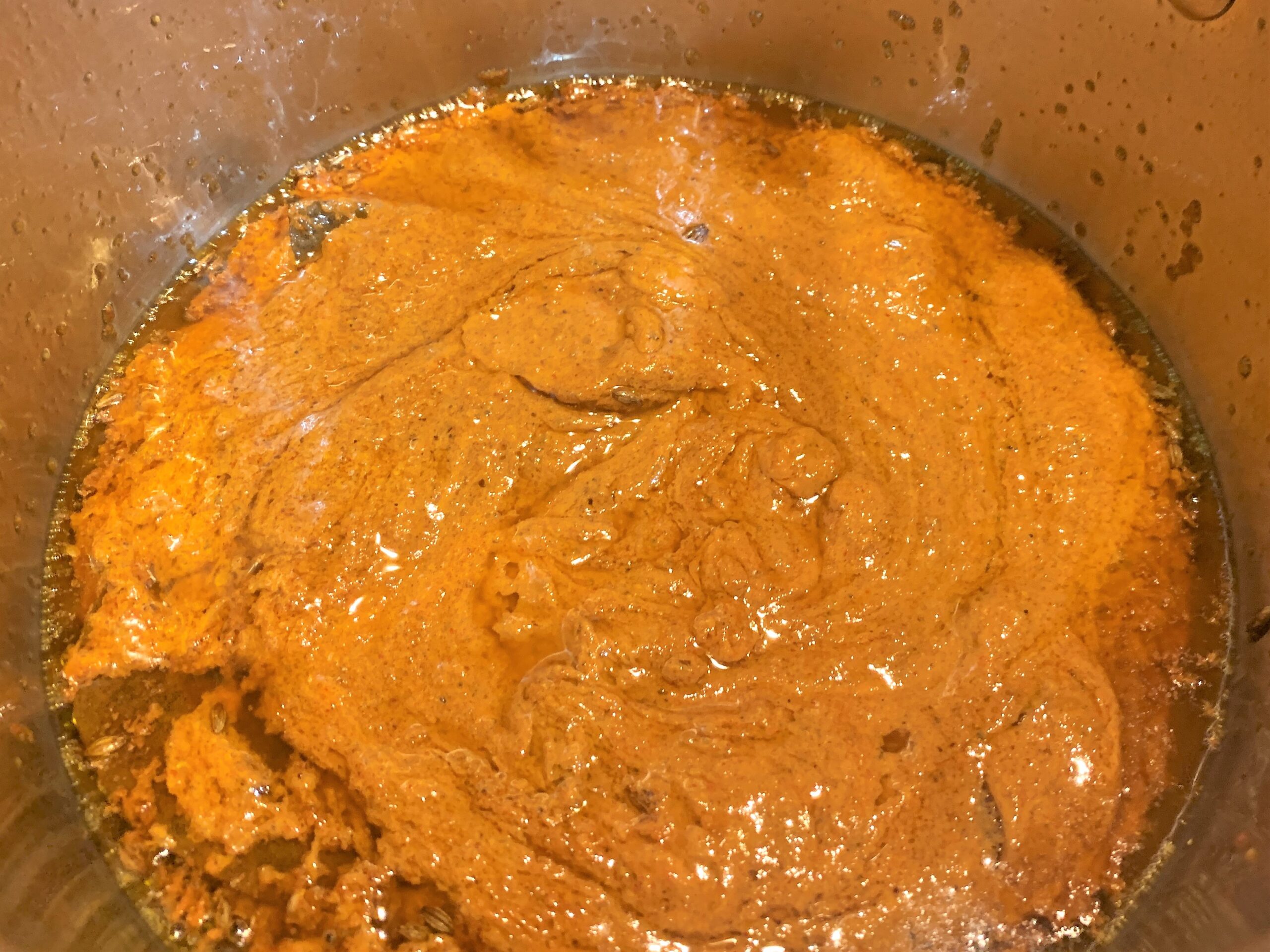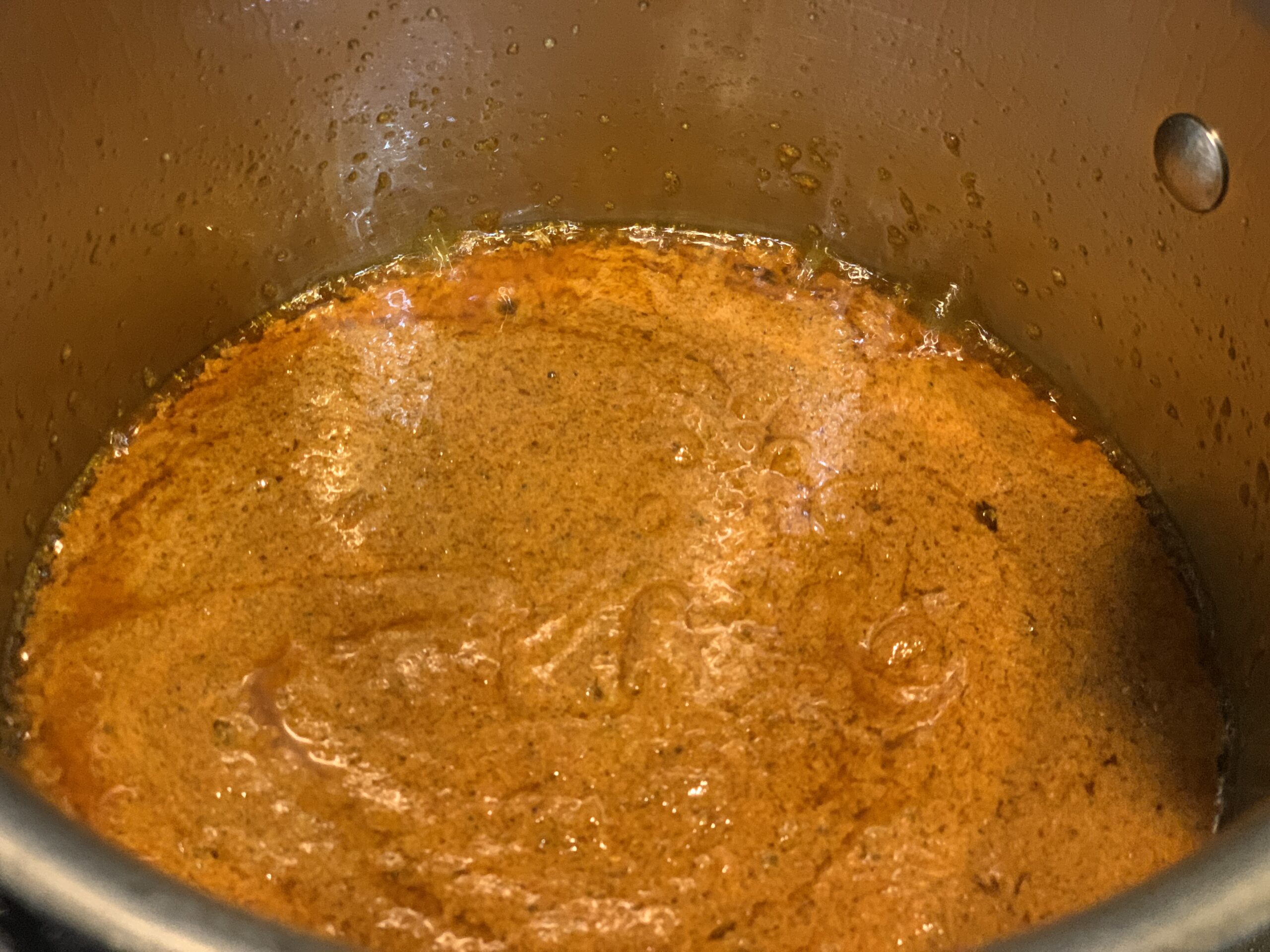 Heat the mustard oil in a pan. Mustard oil is quite pungent, so it needs to be tempered before cooking in it. There are two ways to temper it either add a drop of water (be careful as it will splatter) or heat it to smoking point and turn the heat off to cool it down.
Once the oil is tempered add the asafoetida, bay leaf and cumin seeds. Once they begin to splutter add the spiced yogurt and cook it on low heat for 3-4 minutes or until it releases oil and floats on the top. Make sure to stir continuously, so that the yogurt does not split.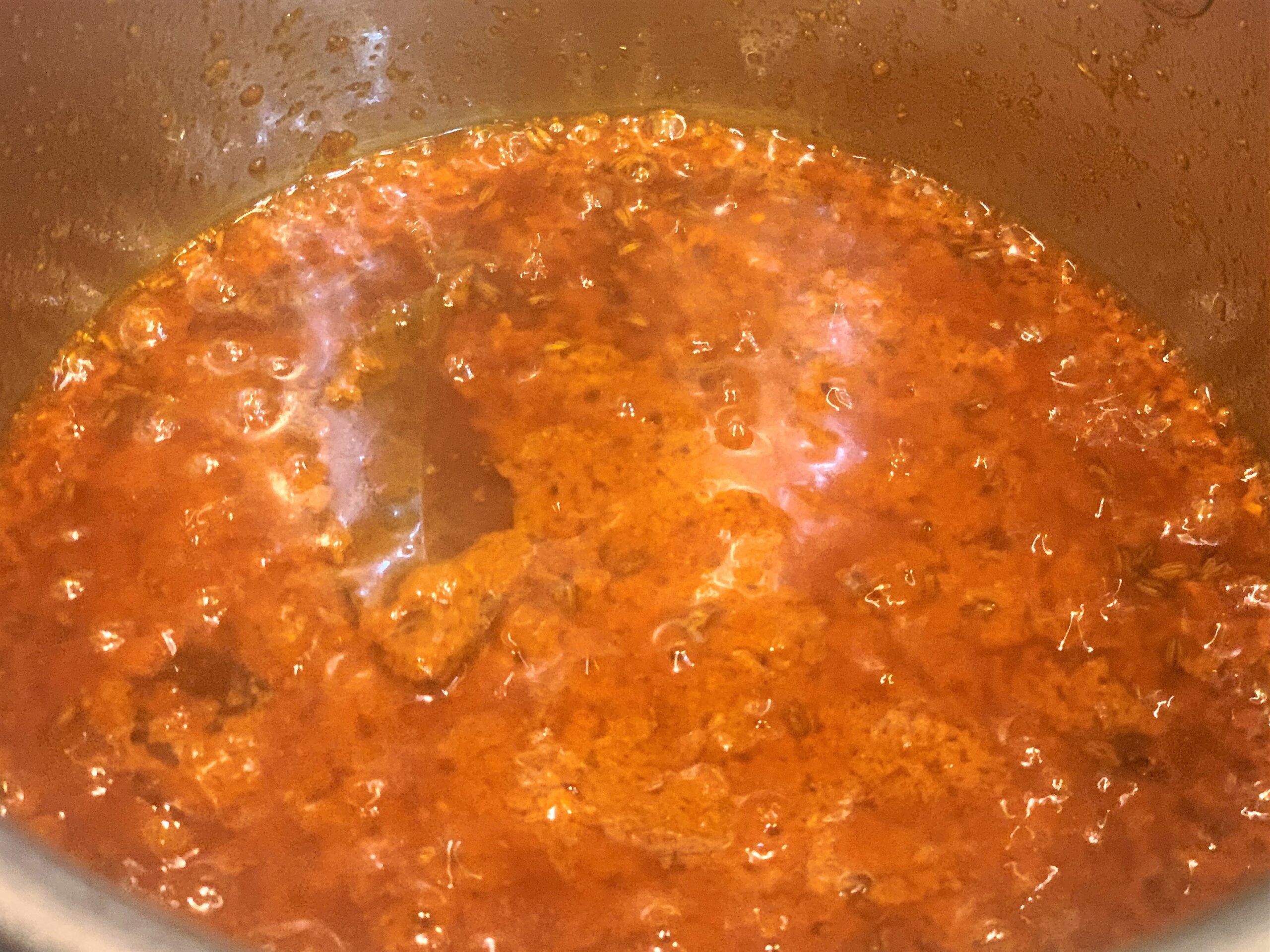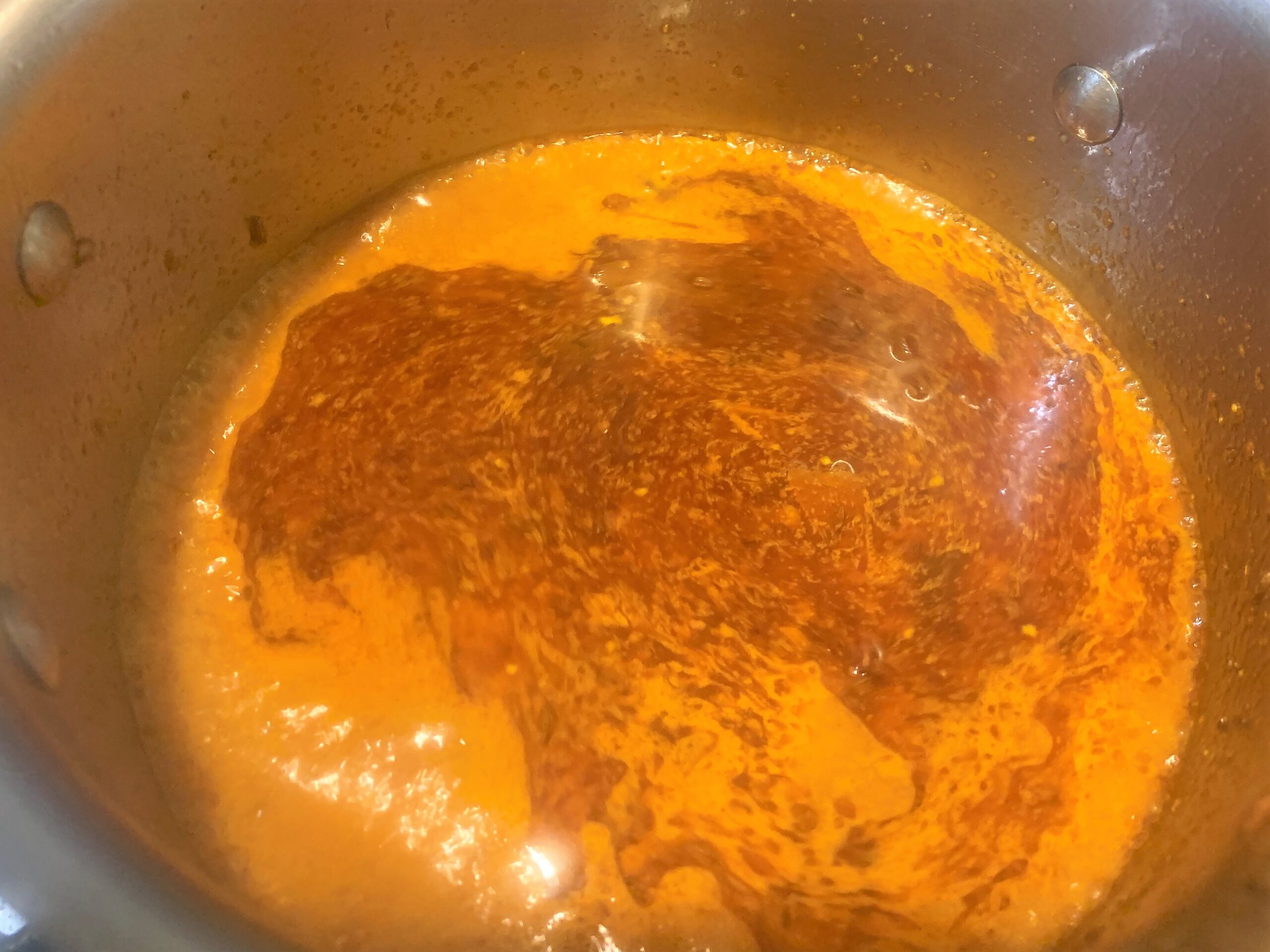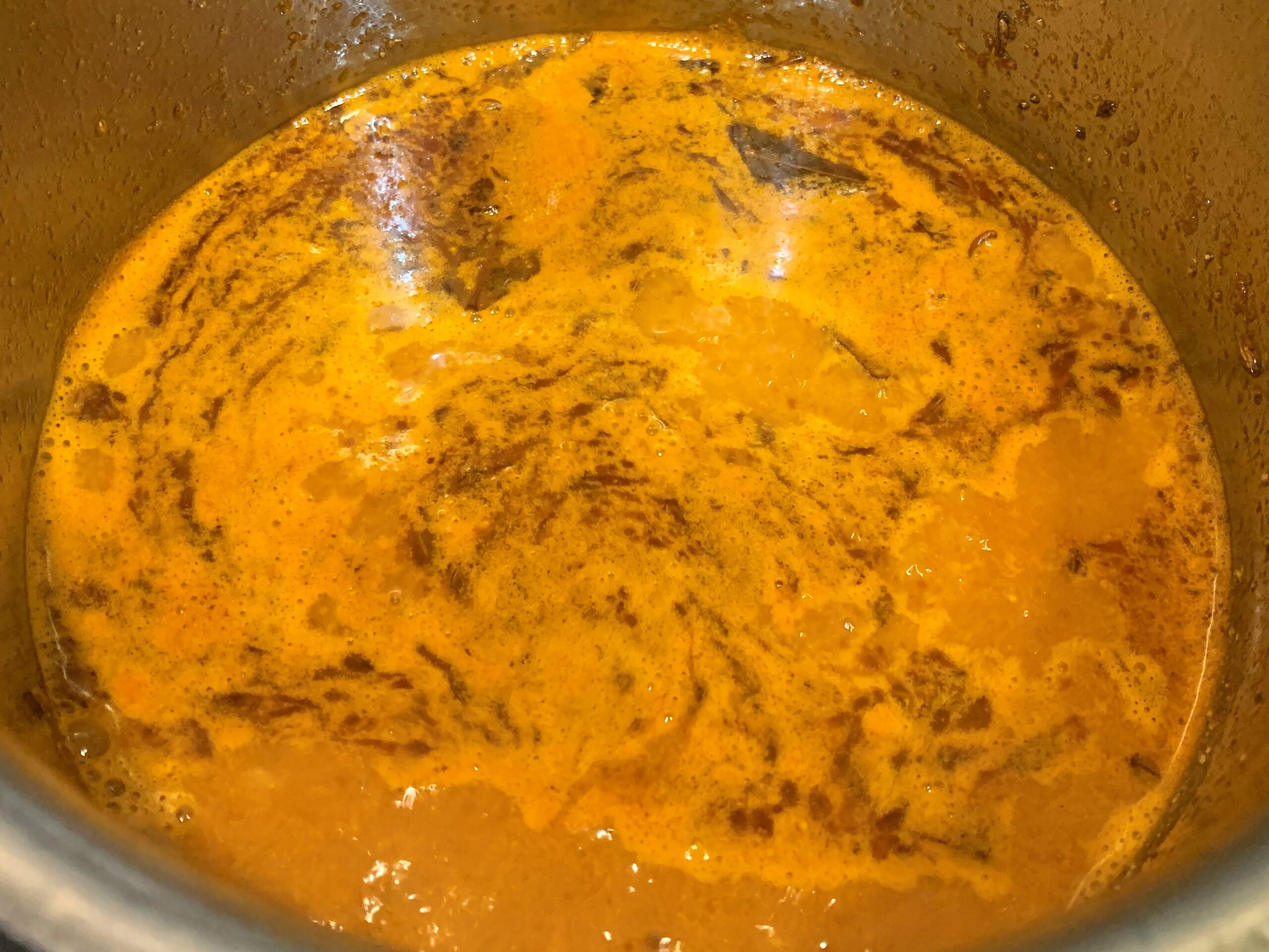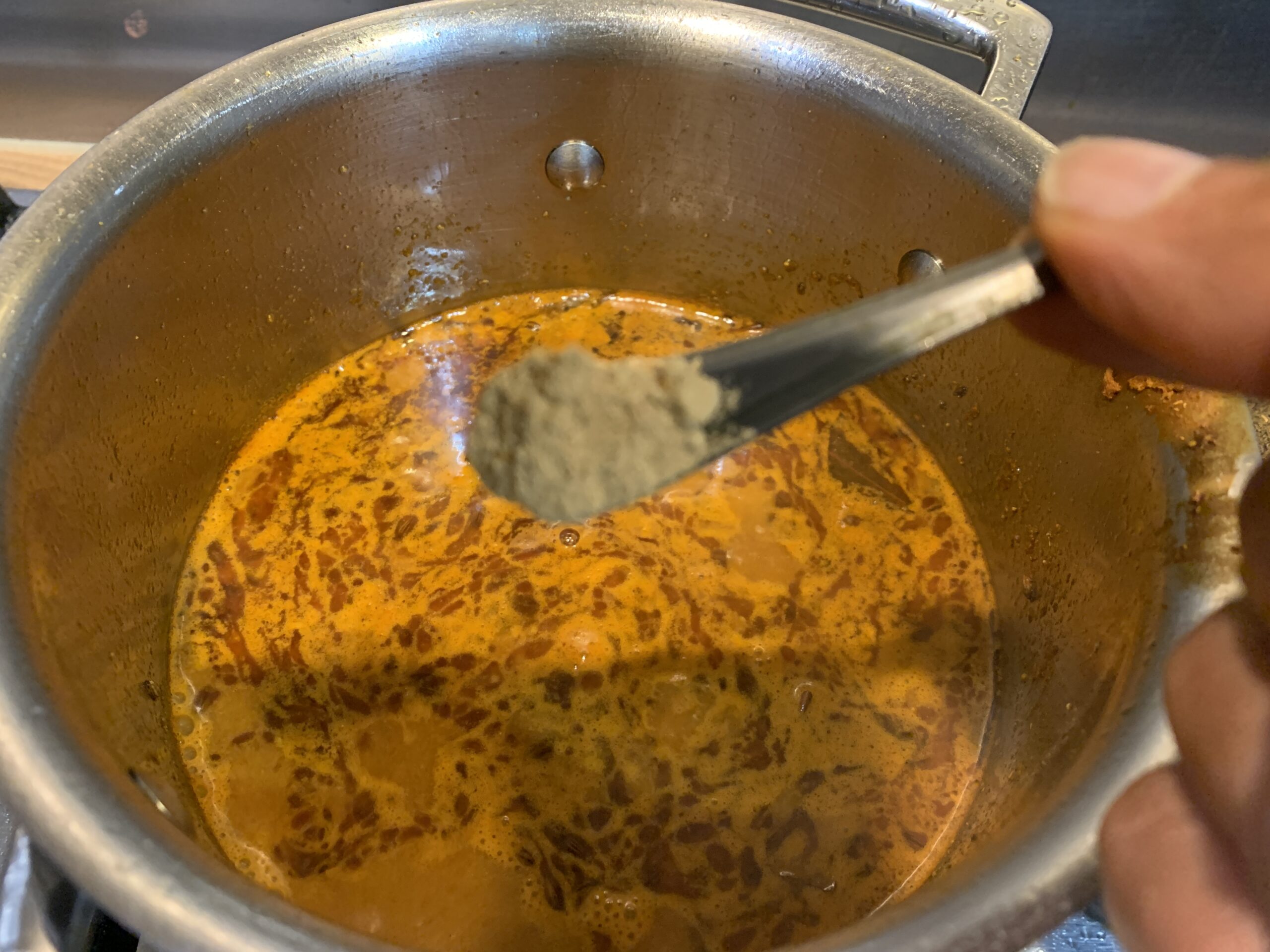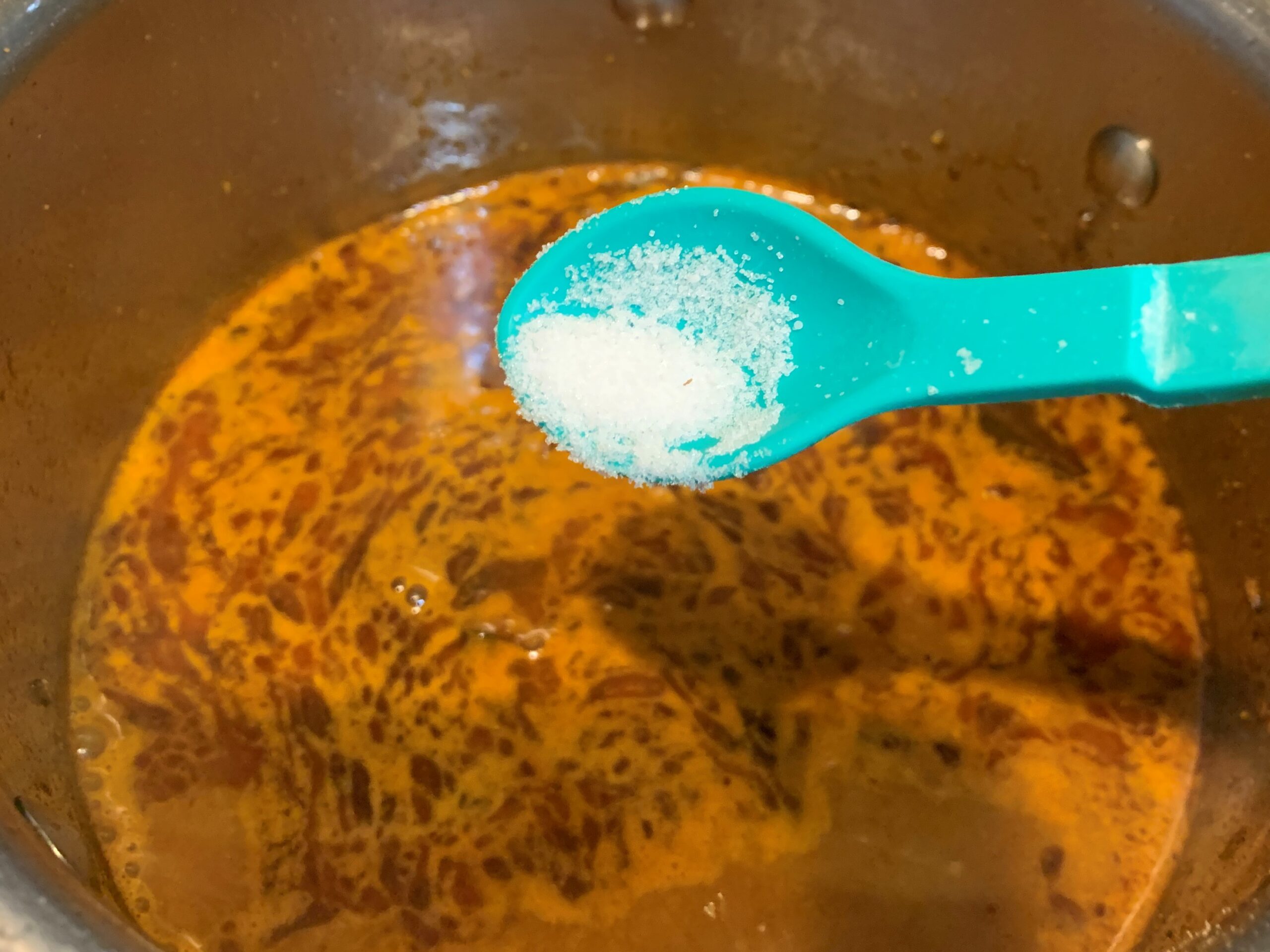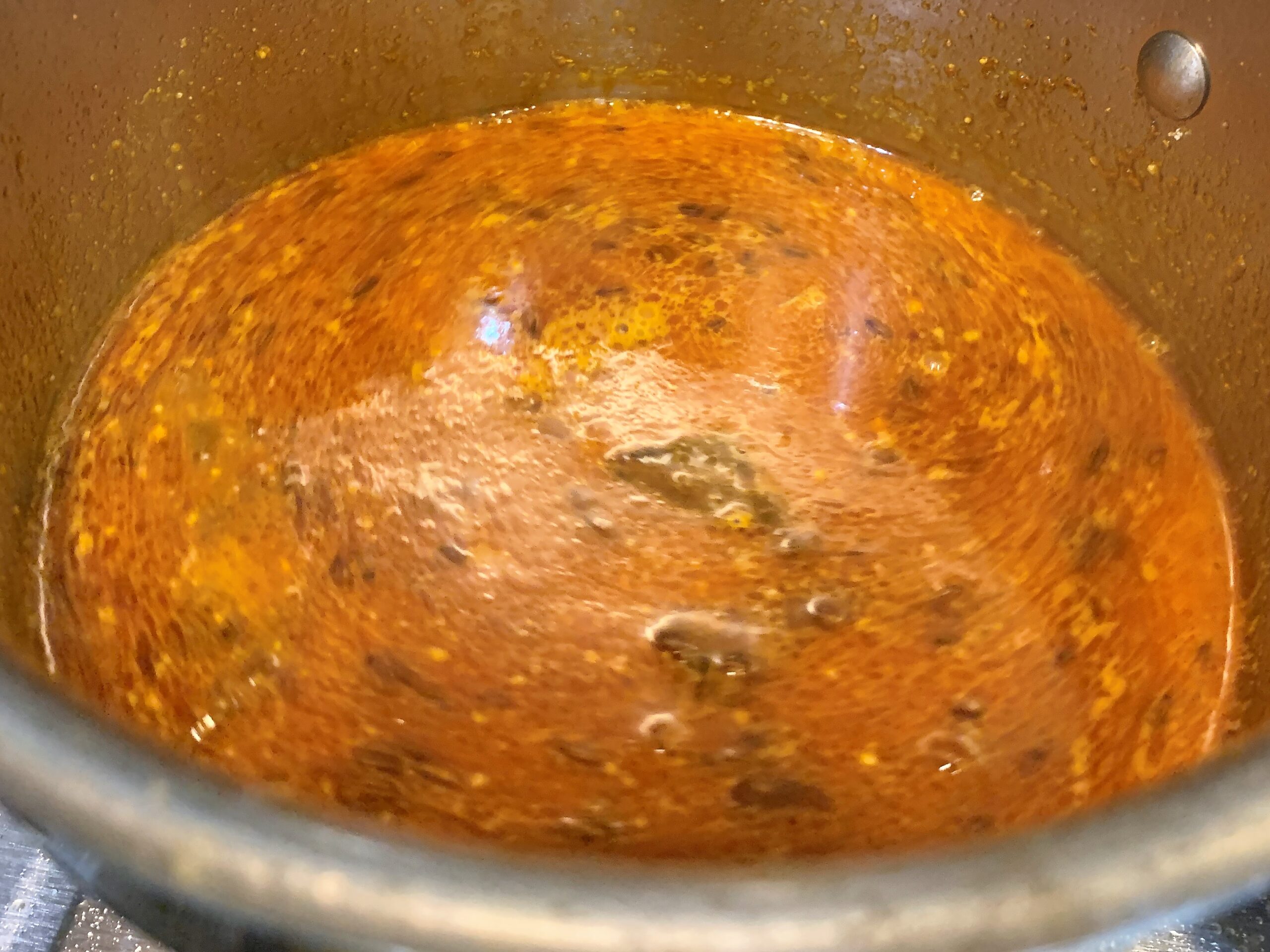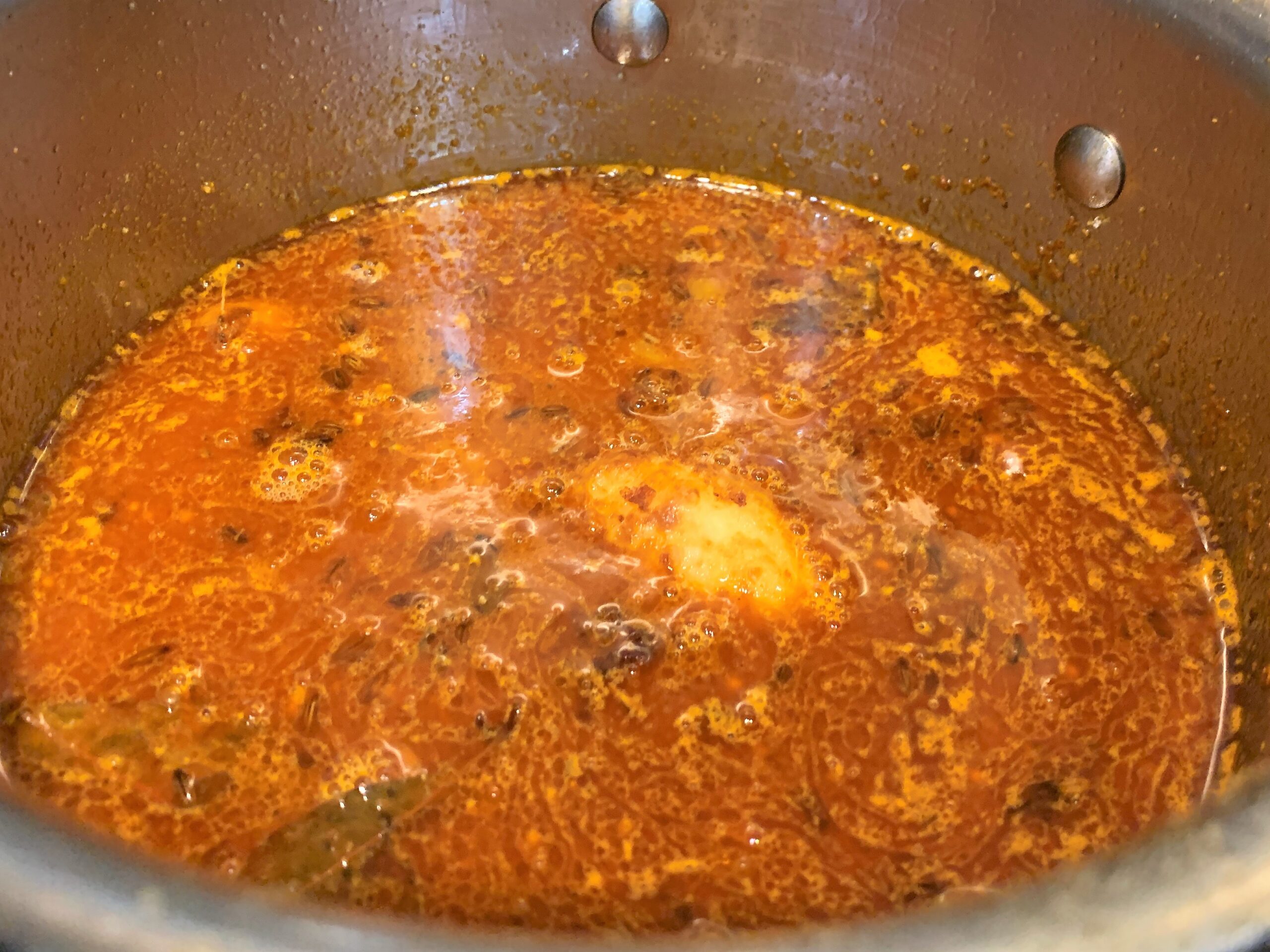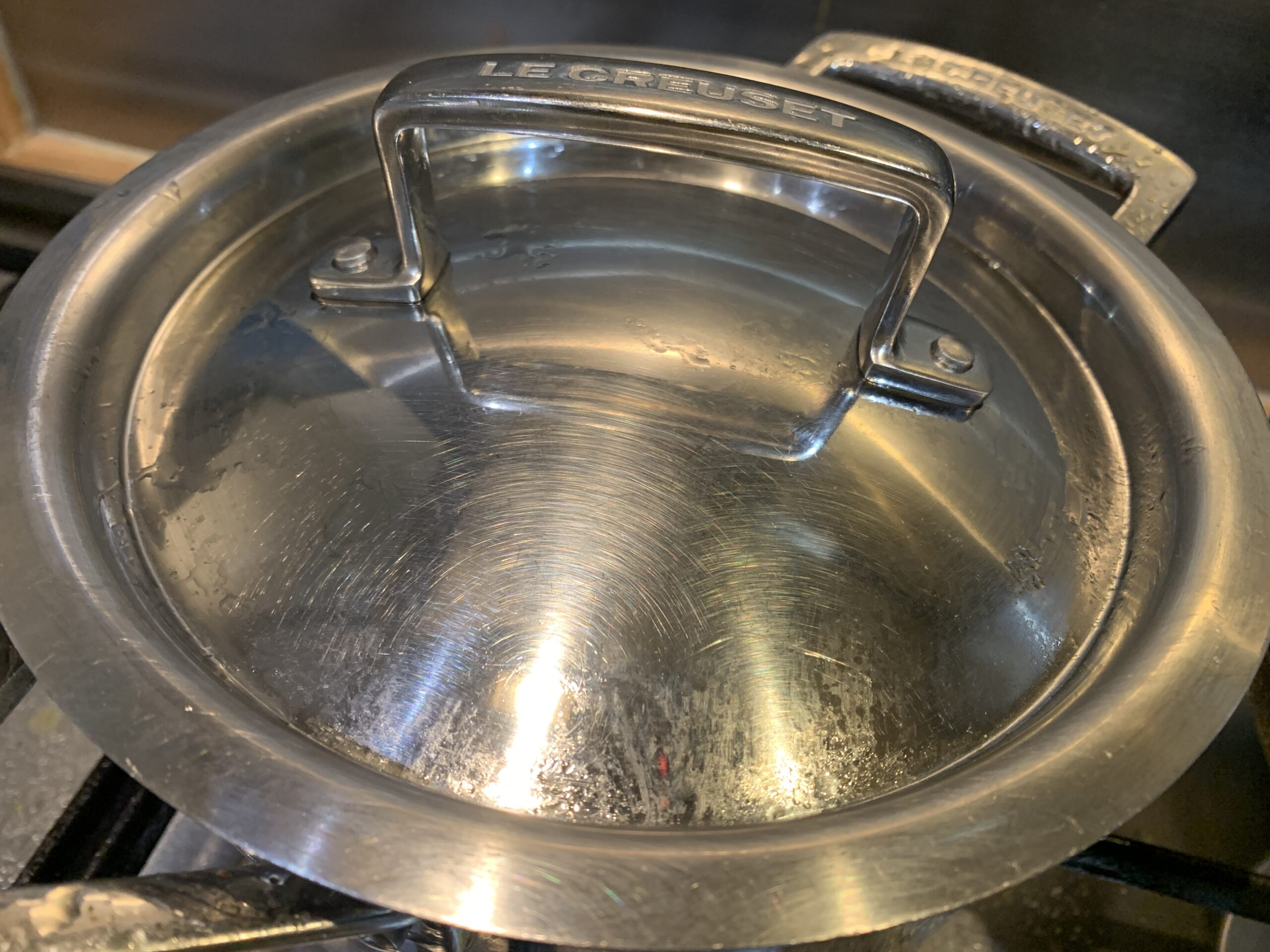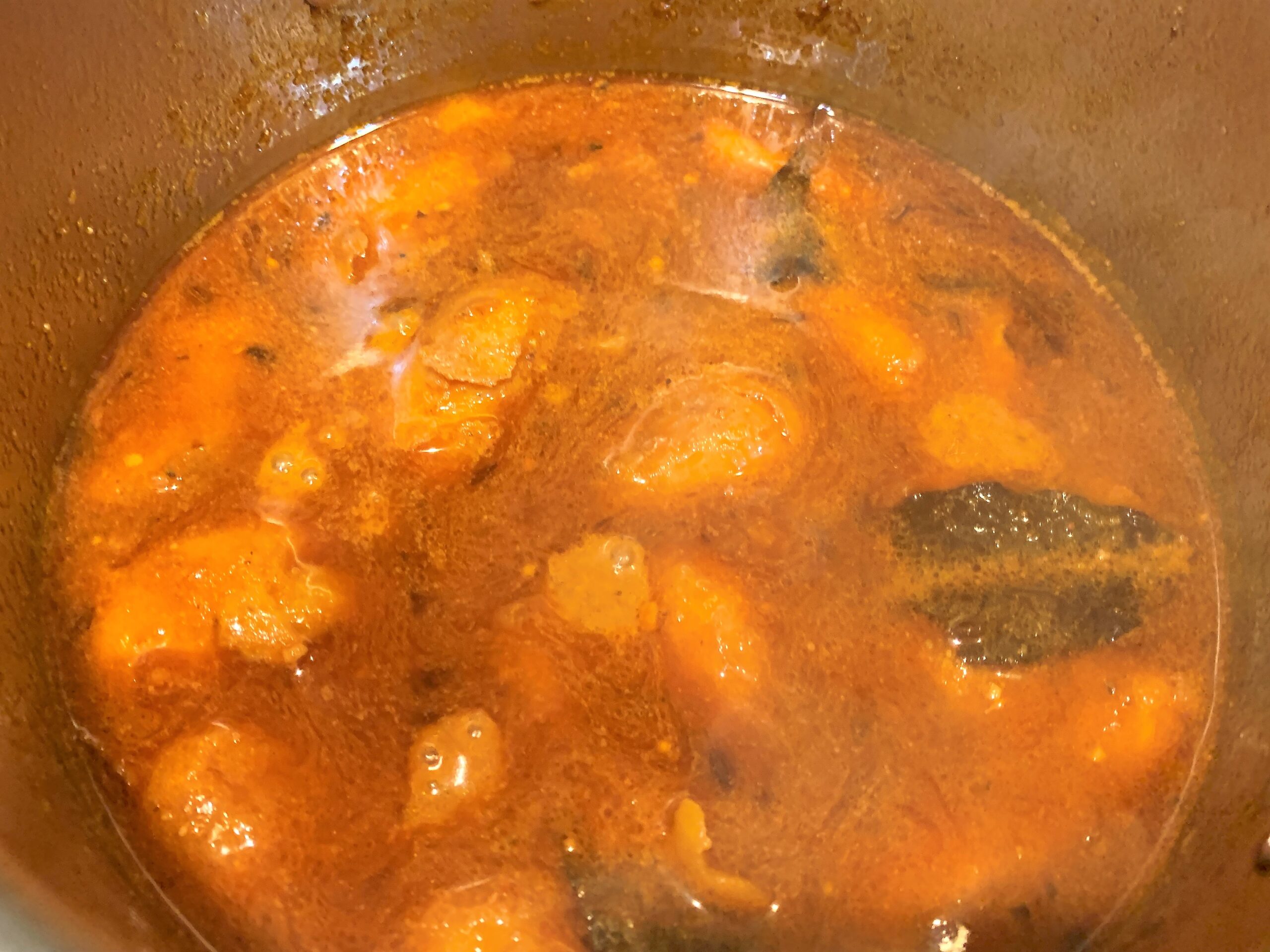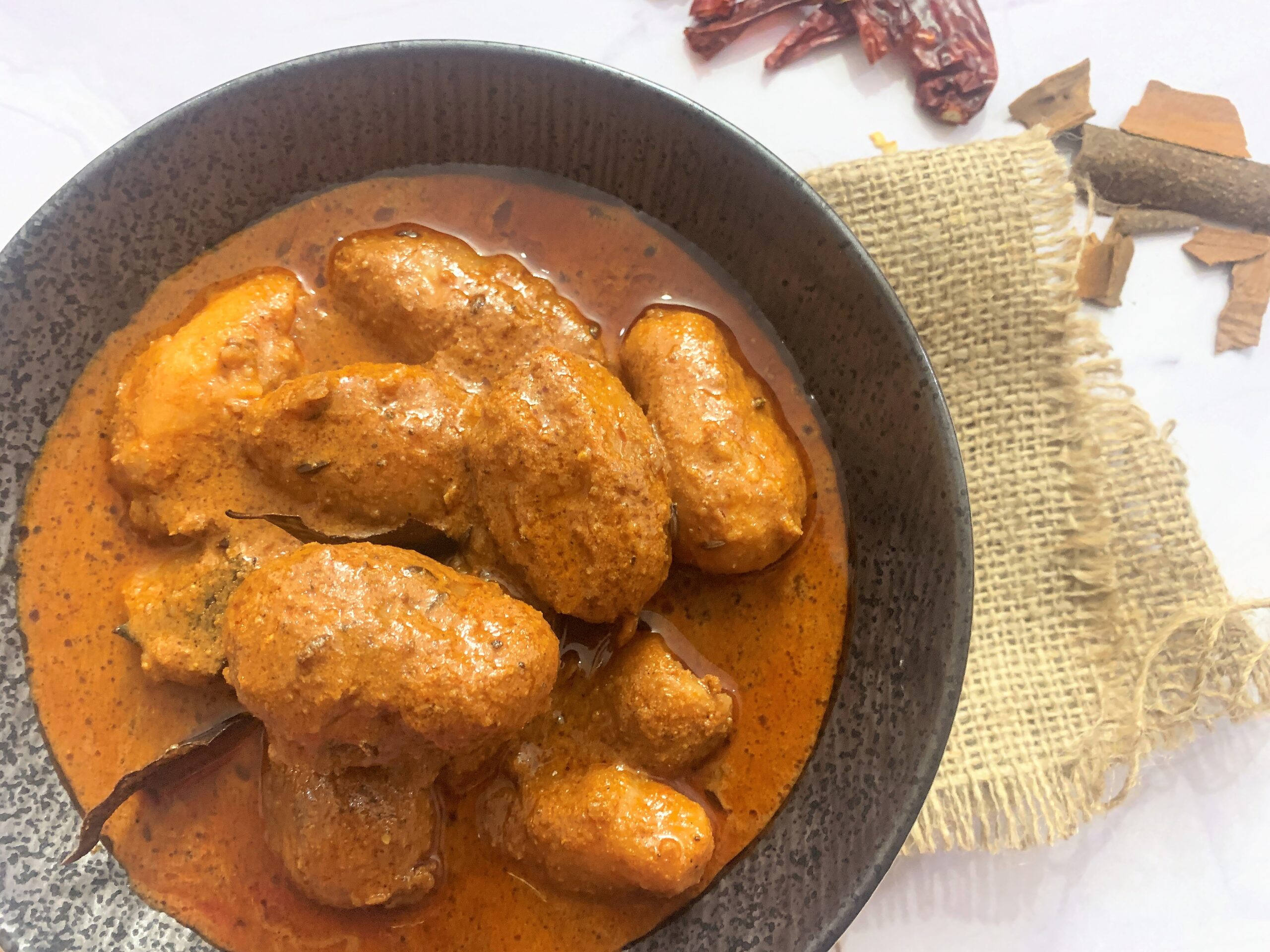 Add 1½ of water and let it come to a rolling boil. Add the ginger powder, garam masala, salt and potatoes. The potatoes should be just about submerged in water. Cover and cook for 10-12 minutes on medium heat or until the gravy thickens.
Serve hot with rice, naan or roti.