Paneer Tikka Masala
Paneer Tikka Masala is a popular dish from North India. Delicious, marinated paneer is grilled or sauteed and added to a creamy, spicy gravy.
Paneer Tikka Masala is one of the most popular recipes on any Indian menus around the world. When dining out my husband would order Chicken Tikka Masala and I would order its vegetarian counterpart Paneer Tikka Masala. Chicken Tikka Masala and Paneer Tikka Masala are two dishes which are synonyms with Indian food around the world.
Although it is an Indian dish, the recipe originated in the UK. From what I have read and heard from people is that a chef (inspired by Butter Chicken) used the chicken tikka pieces and combined it with creamy tomato gravy to make it mild to suite the local taste buds.
This recipe might sound a bit complicated but is extremely easy to make at home. Paneer Tikka Masala has three components to it- marinating the paneer and vegetables, grilling or sautéing the paneer, and finally the delicious gravy. Paneer Tikka Masala requires some planning and some time as the paneer needs to be marinated for 3-4 hours but rest of the recipe is quite easy.
Traditionally or in restaurants the paneer is grilled in the oven for a smoky flavour but I either sauté it in the pan or grill it depending on time in hand.
Other Paneer recipes you might to try are Paneer Do Pyaza, Paneer Butter Masala, Paneer Lababdar, Paneer Bhuna Masala, Paneer Makhani, Paneer Hara Pyaaz, Kadai Paneer, Methi Lasuni Paneer, Paneer Jalfrezi and Schezwan Paneer.
Ingredients
For The Marinade
1 cup hung yogurt
2 tablespoons gram flour
1 teaspoon red chilli powder
2 teaspoons coriander powder
1 teaspoon turmeric powder
Salt to taste
½ teaspoon black pepper
1 teaspoon garam masala
1 teaspoon cumin powder
1 teaspoon chaat masala
2 teaspoons ginger green chilli paste
1 tablespoon mustard oil
2 teaspoons lemon juice
2 teaspoons paneer tikka masala
Other Ingredients
1 cup paneer cubes
½ cup diced onions
½ cup diced green pepper
½ cup diced tomatoes (No seeds)
1 teaspoon Kasuri methi
2 teaspoons oil
For The Gravy
2 teaspoons oil
1 teaspoon cumin seeds
1-2 bay leaf
1 cinnamon stick
3-4 whole black peppers
2 teaspoons ginger green chilli paste
1 cup finely chopped onions
1 teaspoon minced garlic cloves
1 teaspoon turmeric powder
2 teaspoons red chilli powder
2 teaspoons coriander powder
Salt to taste
1 cup tomato puree
1 teaspoon Kasuri methi
2 tablespoons cream
1 teaspoon garam masala
1 tablespoon finely chopped coriander leaves
Directions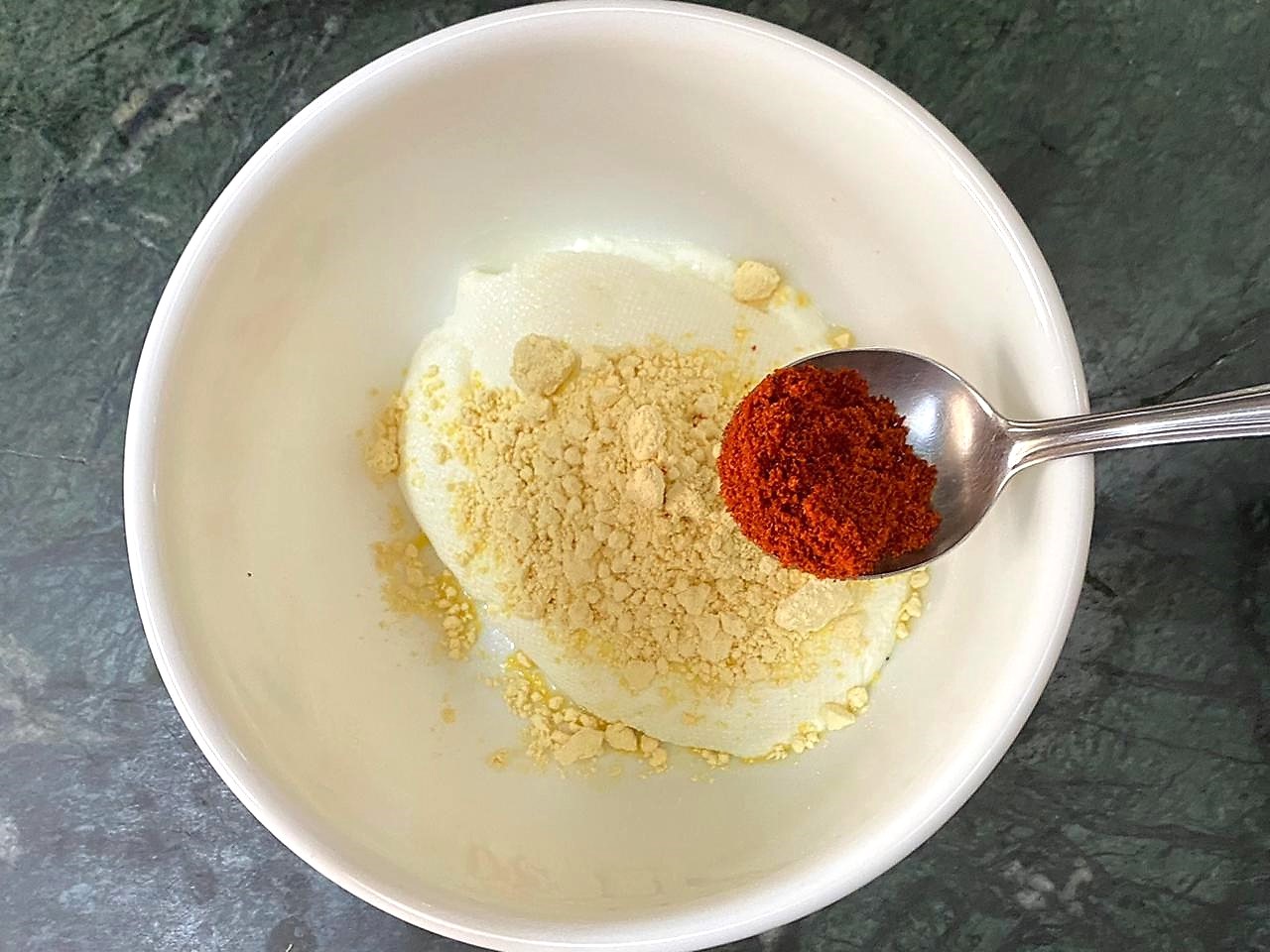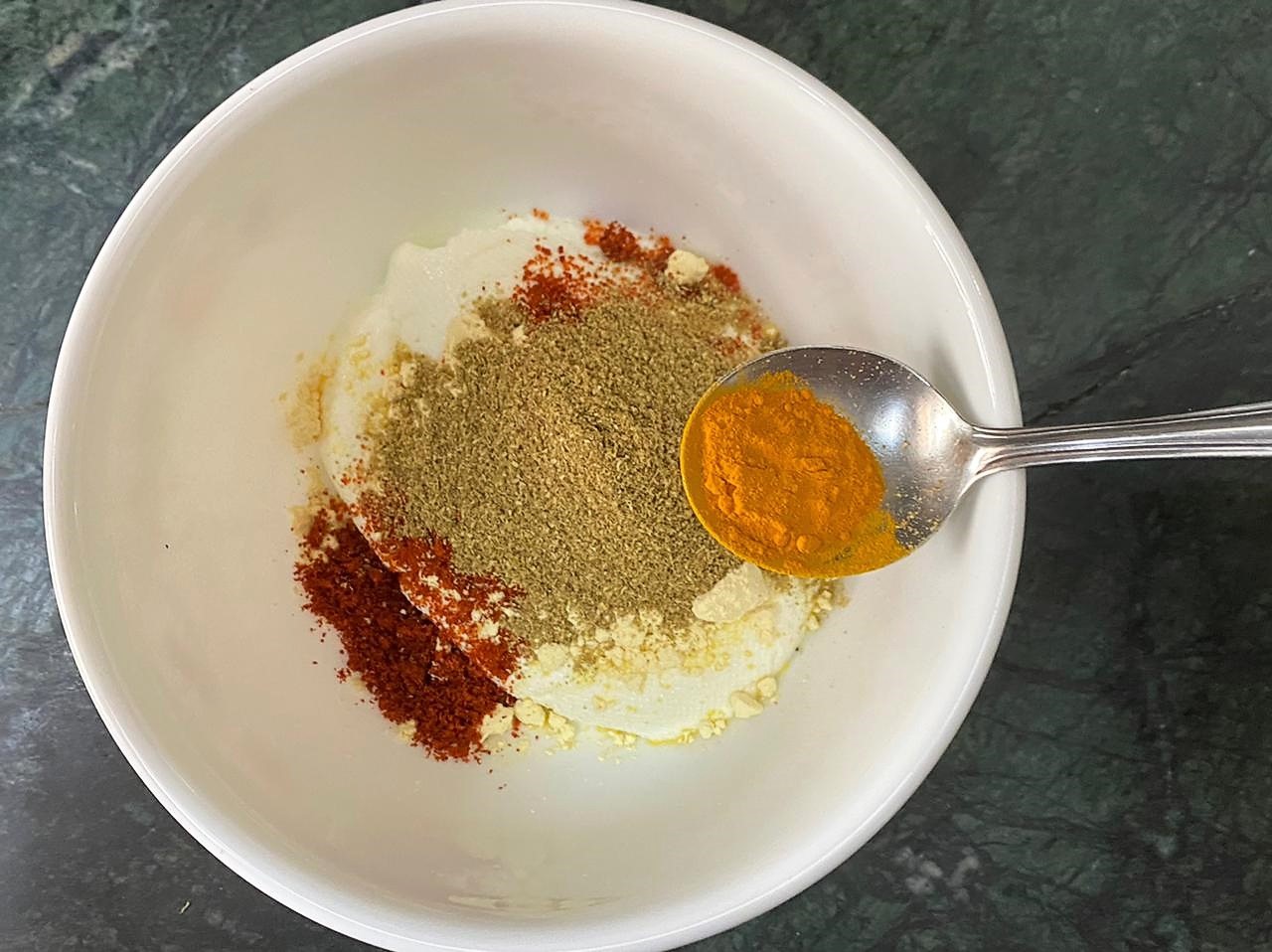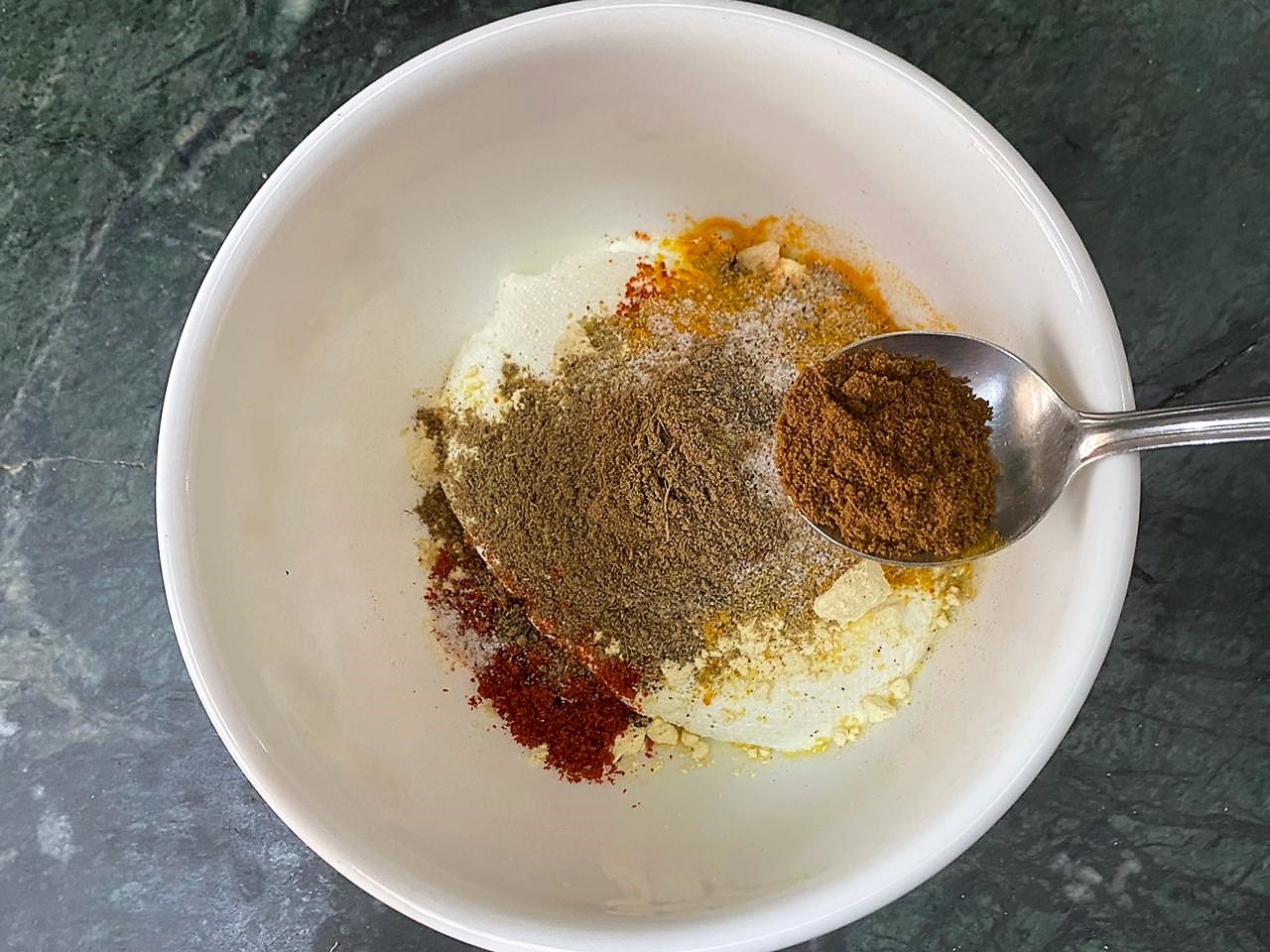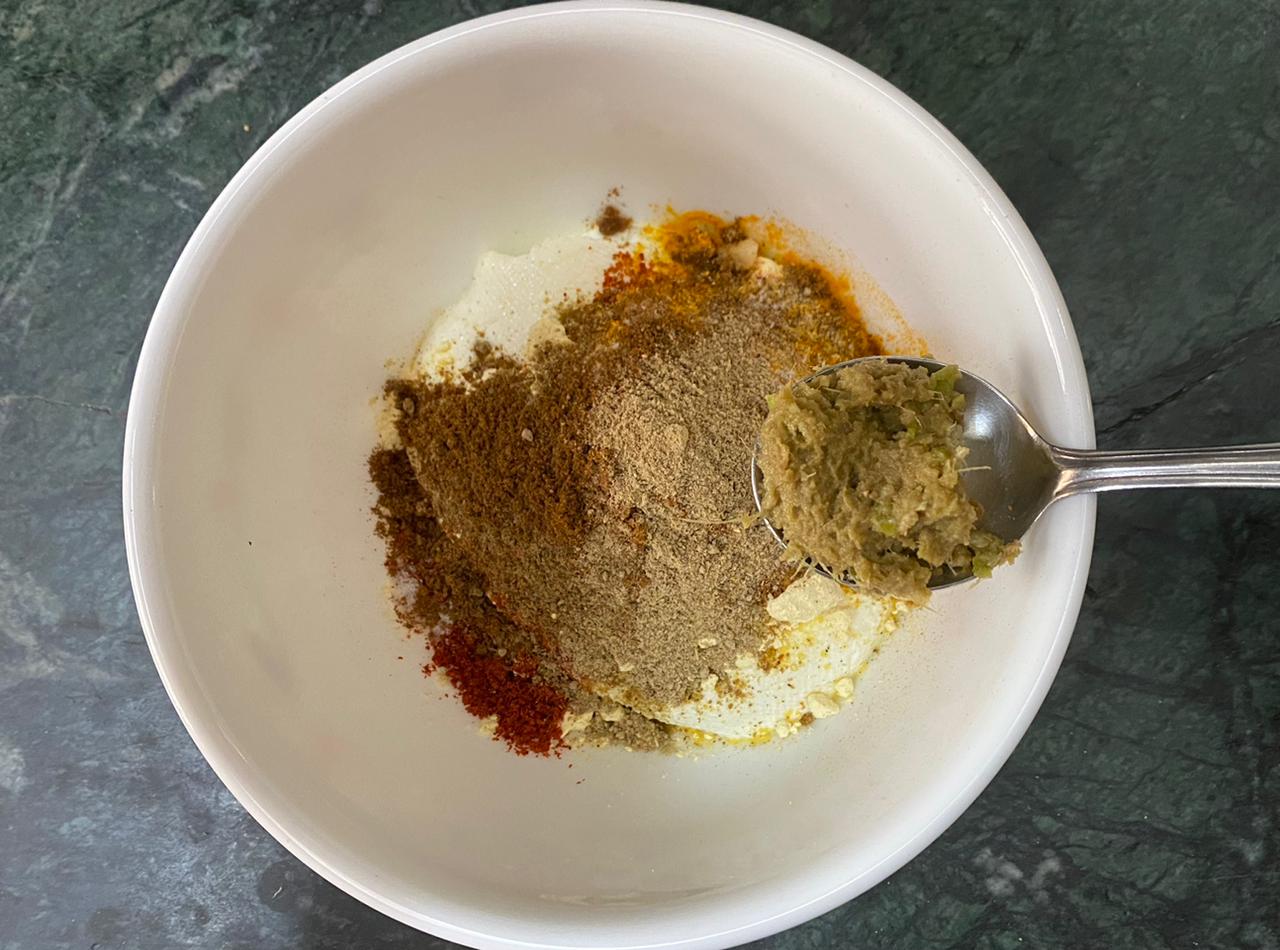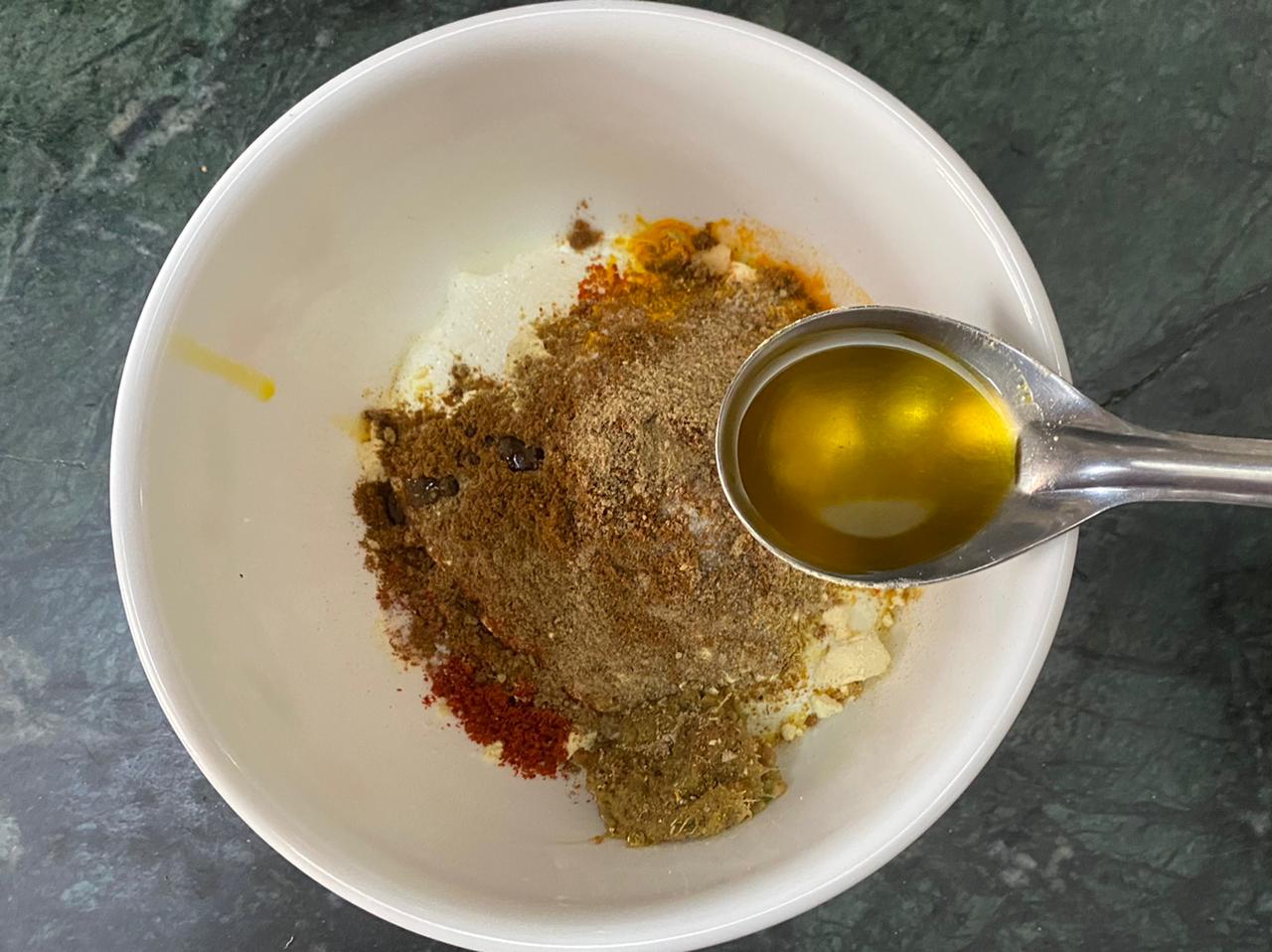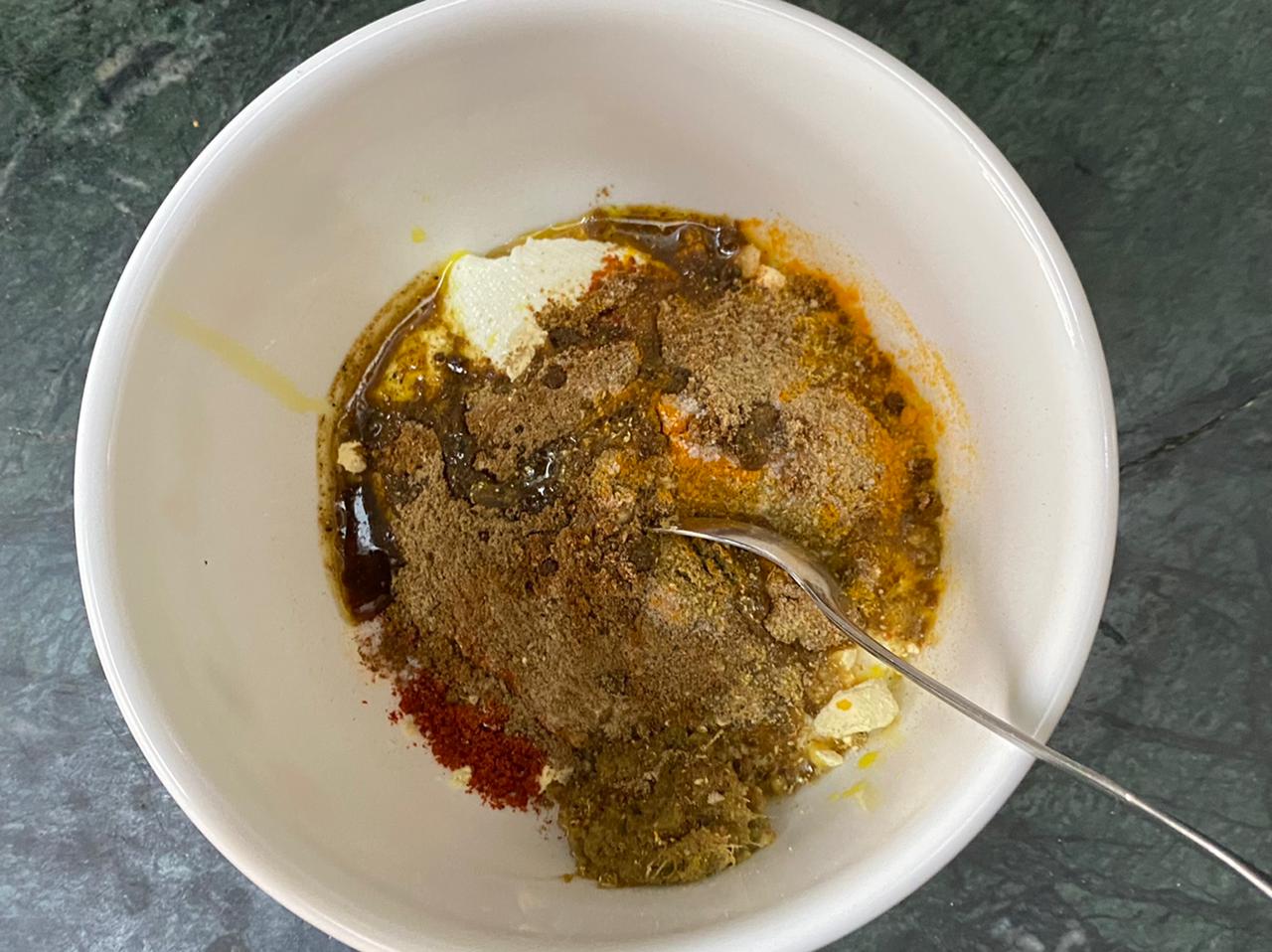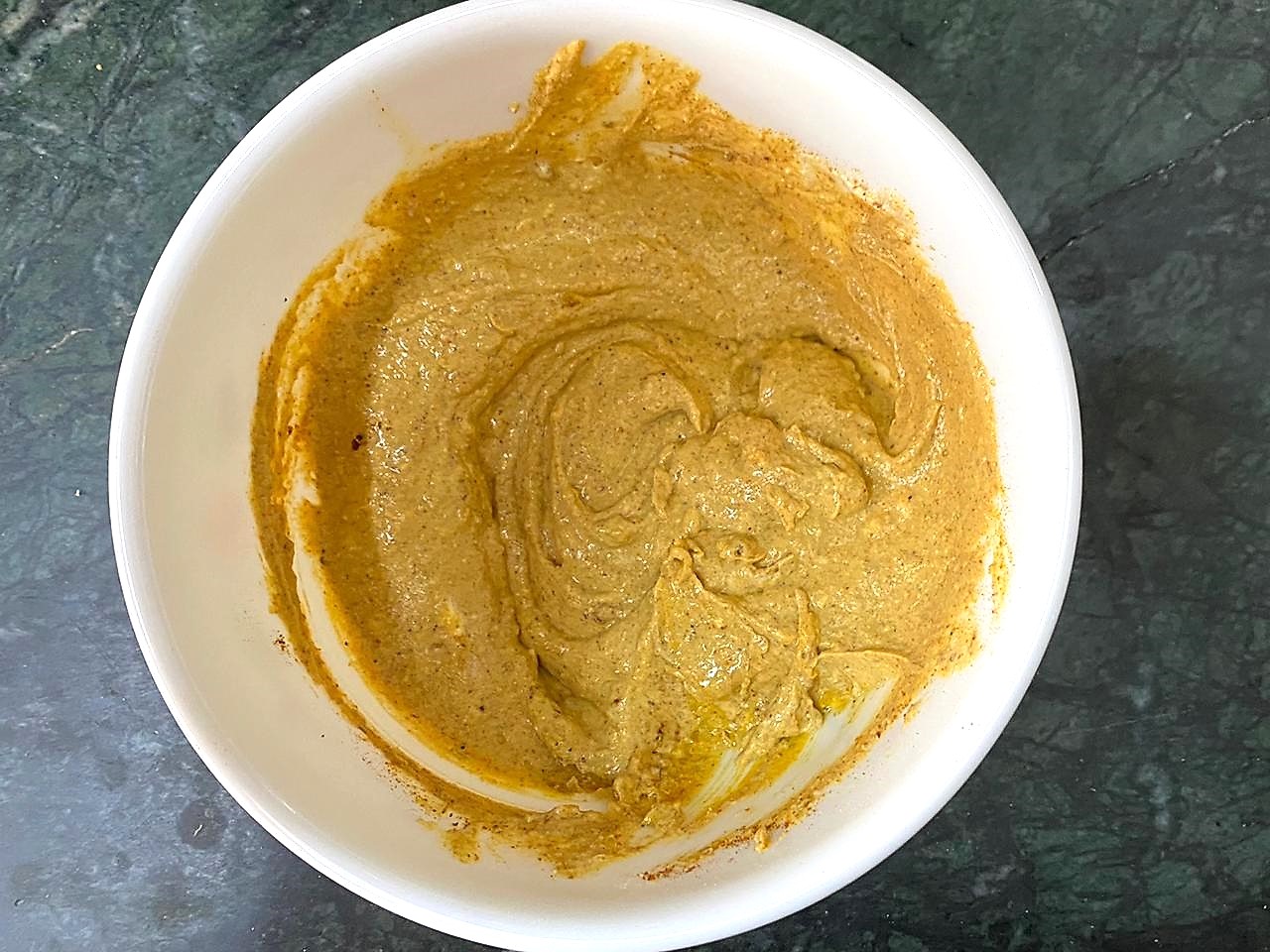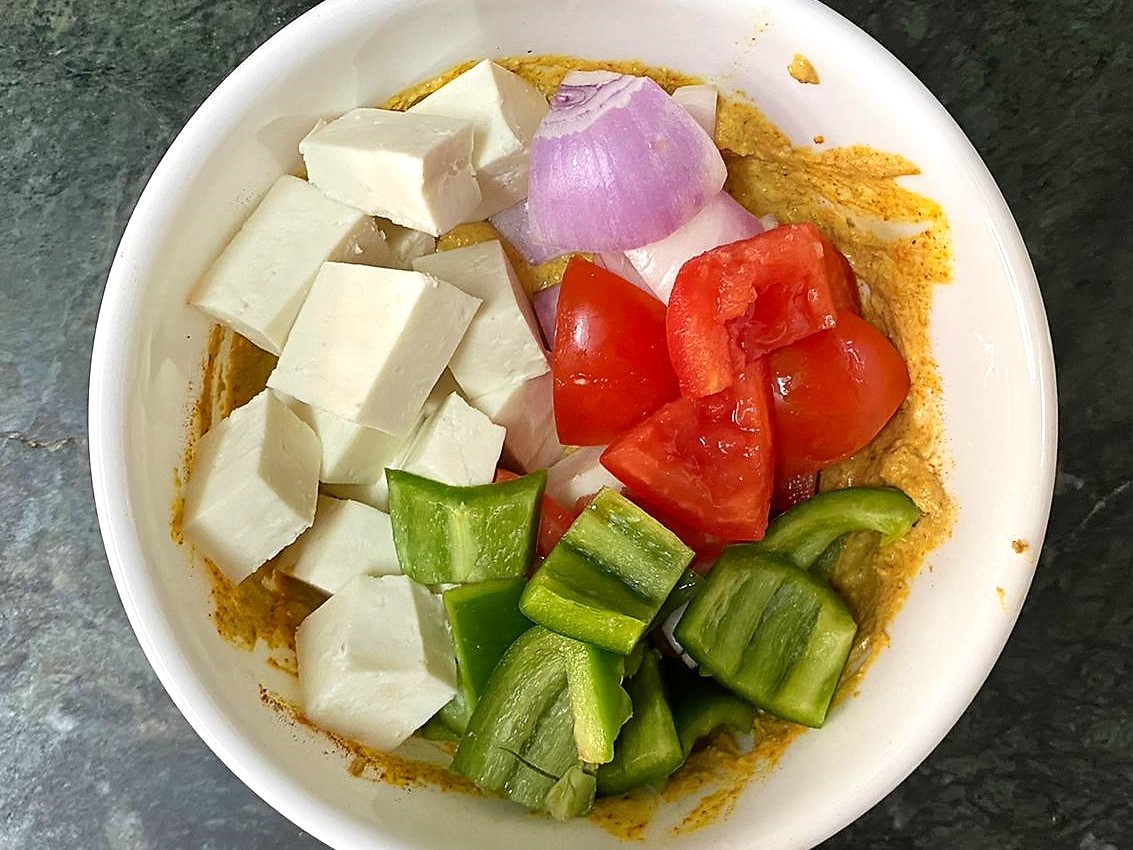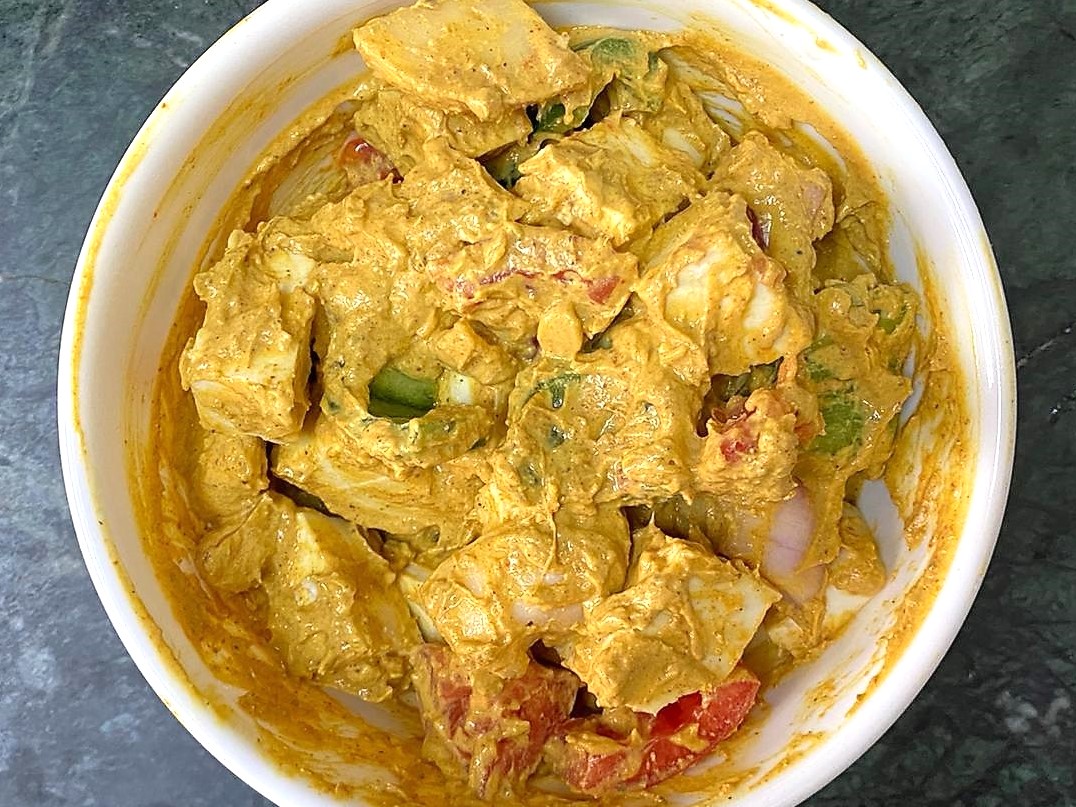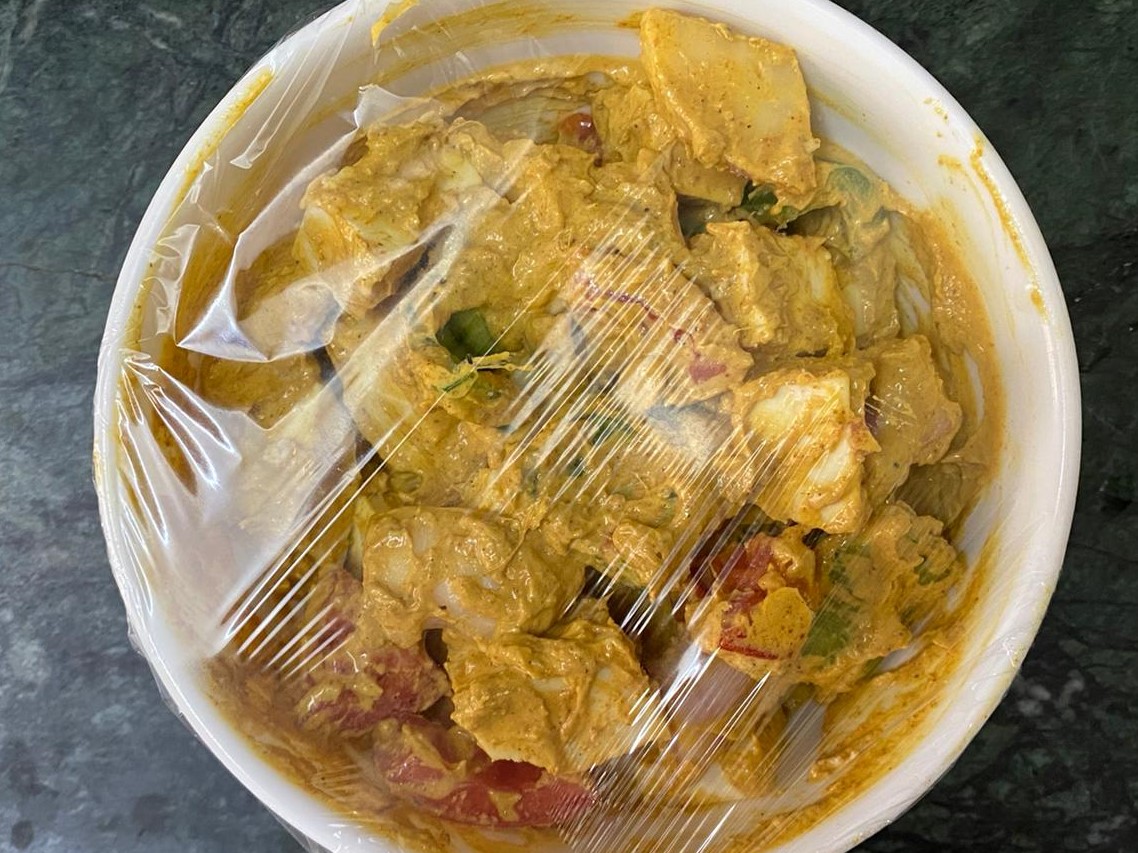 Mix all the ingredients under marinade with the hung yogurt.
Add paneer, onions, tomatoes and peppers to the marinade and mix to coat the paneer and vegetables. Add Kasuri methi and mix. Cover and set aside for at least 3-4 hours to marinate the paneer and vegetables.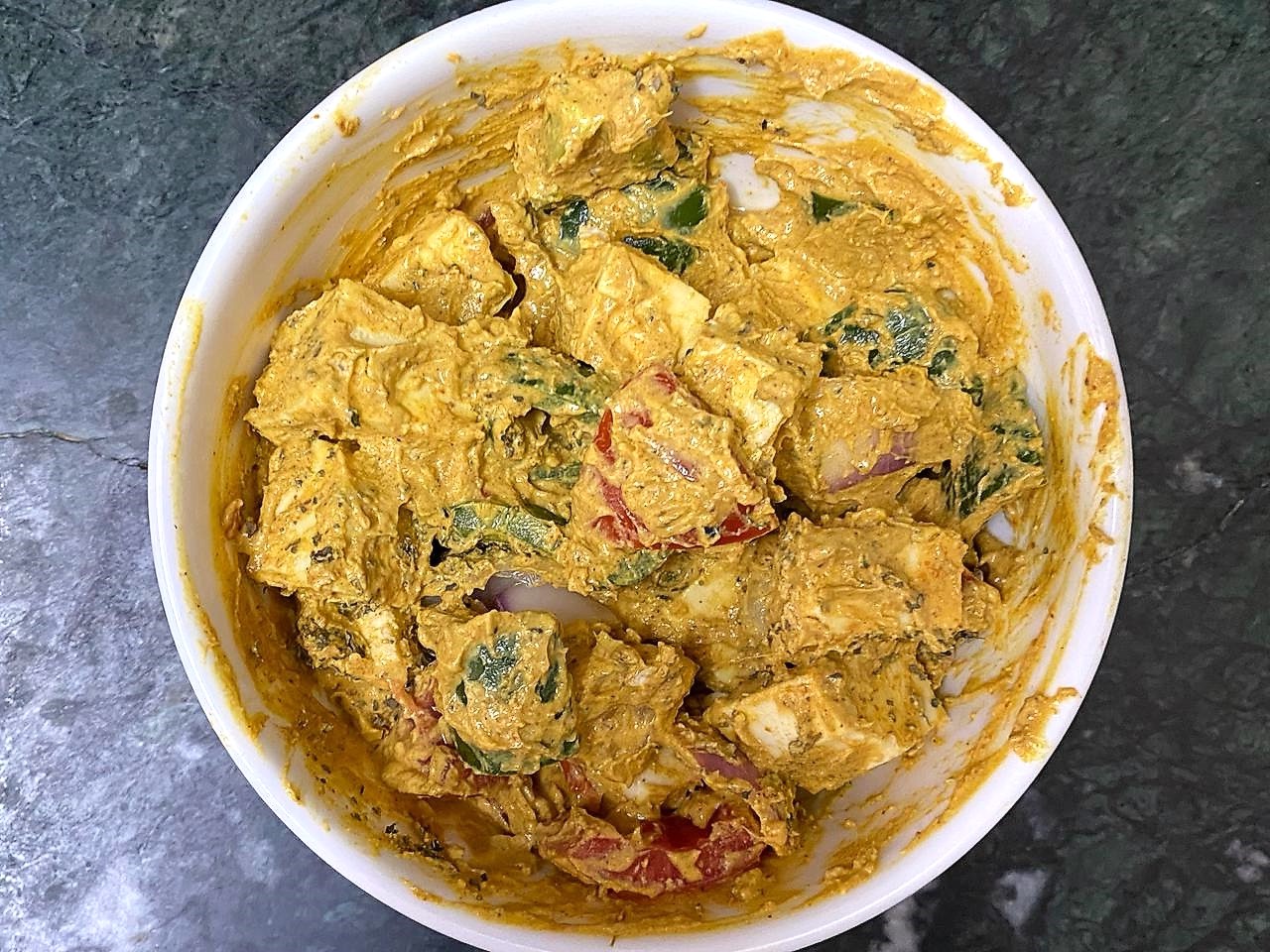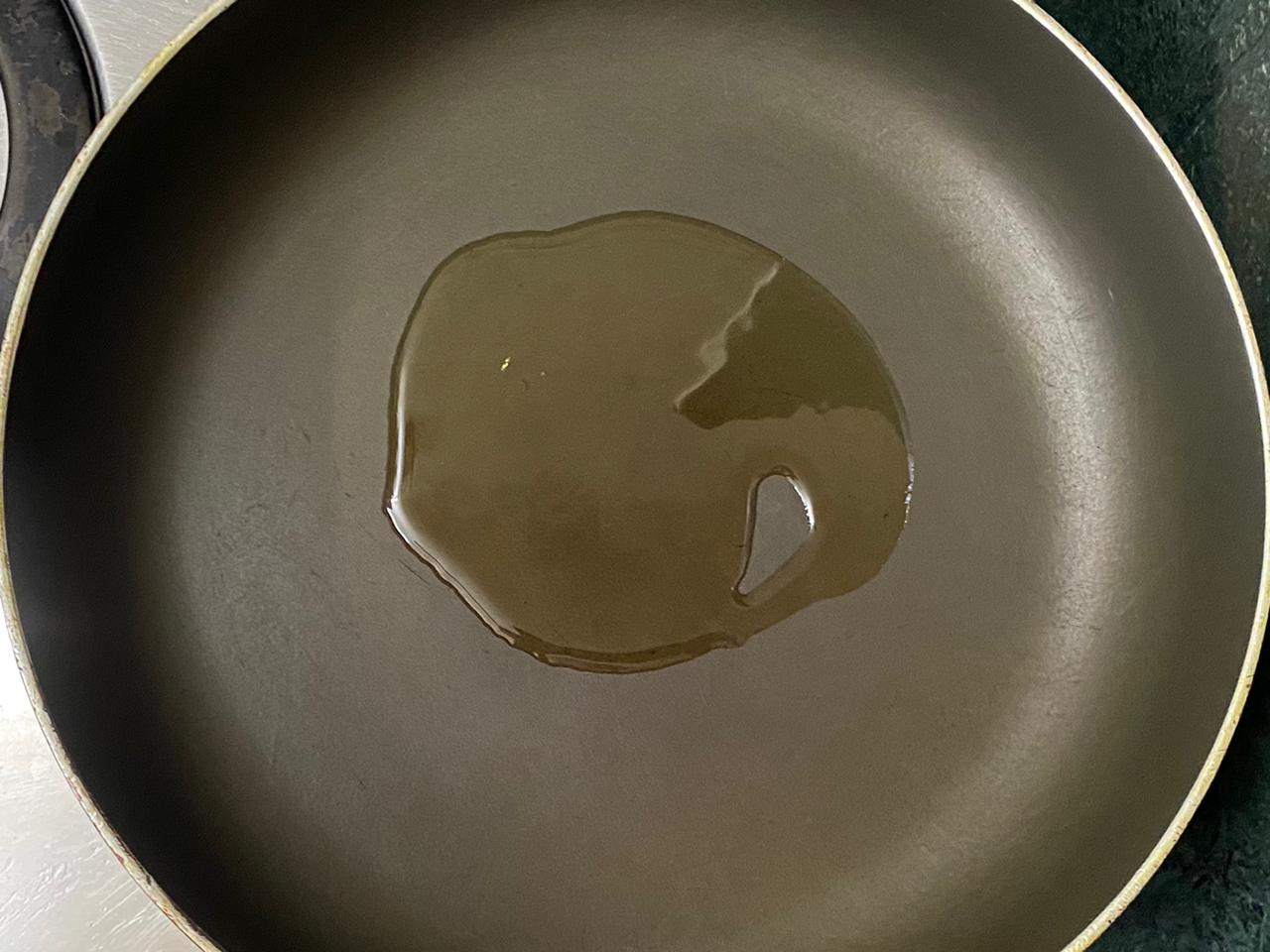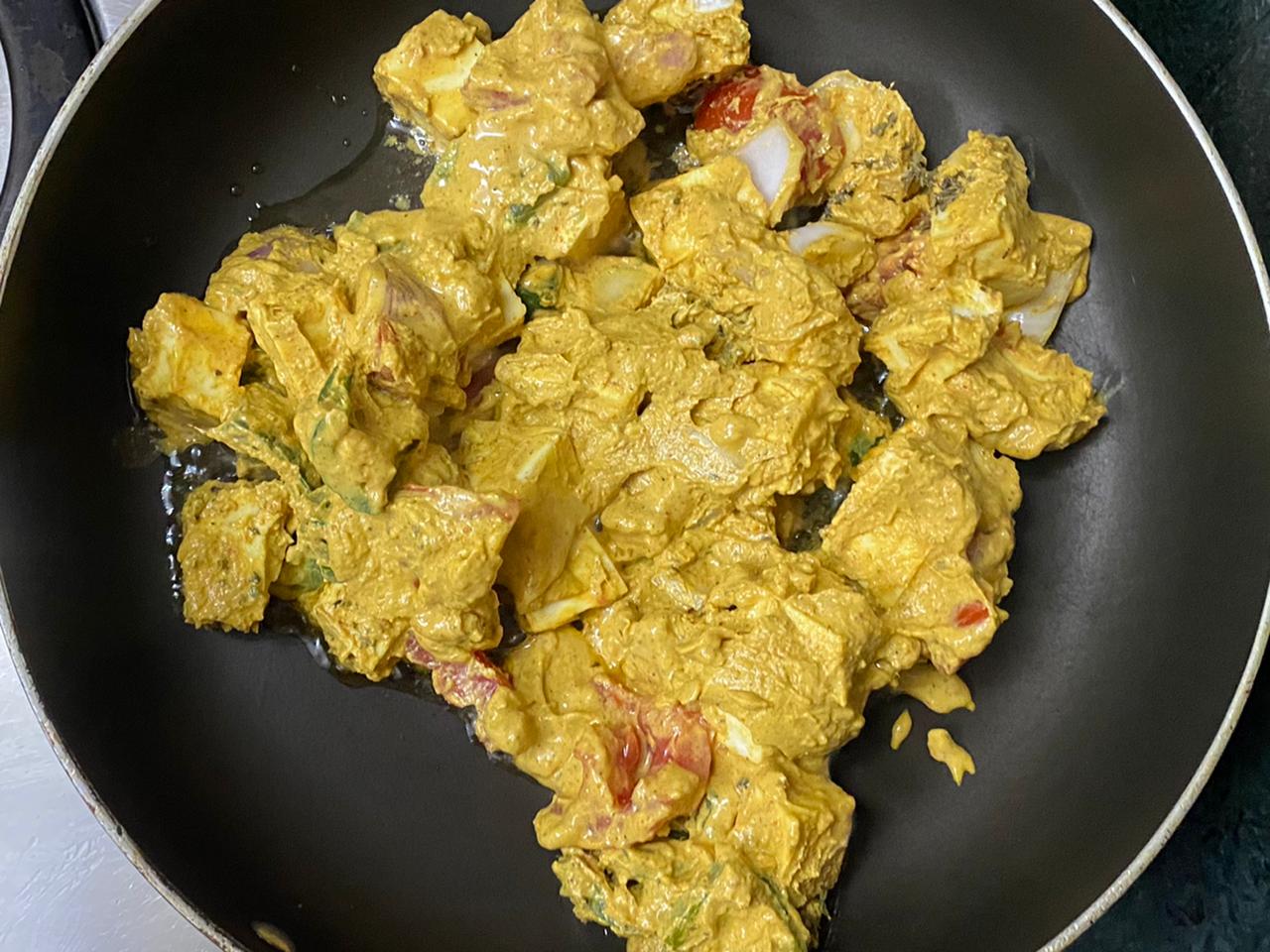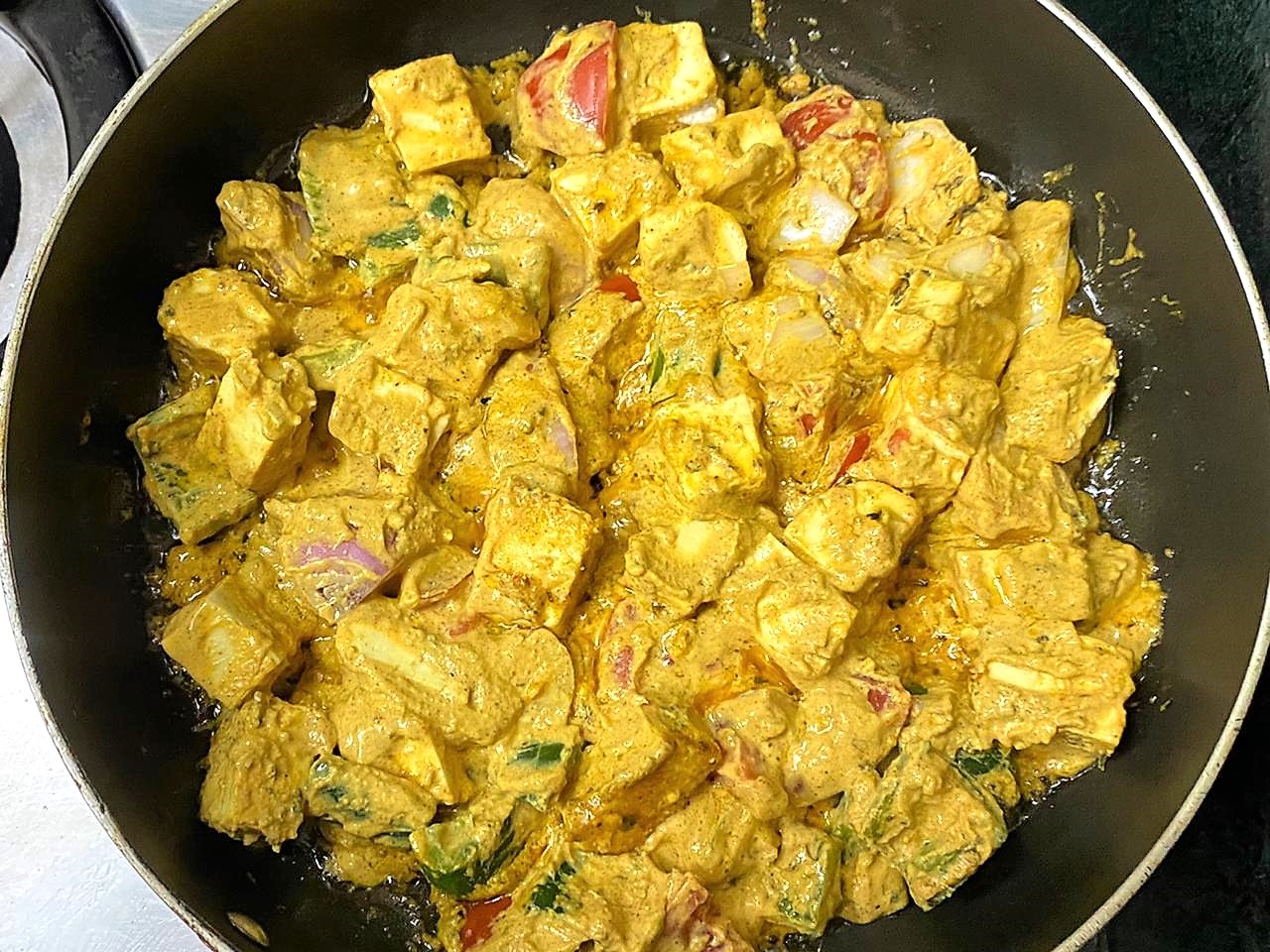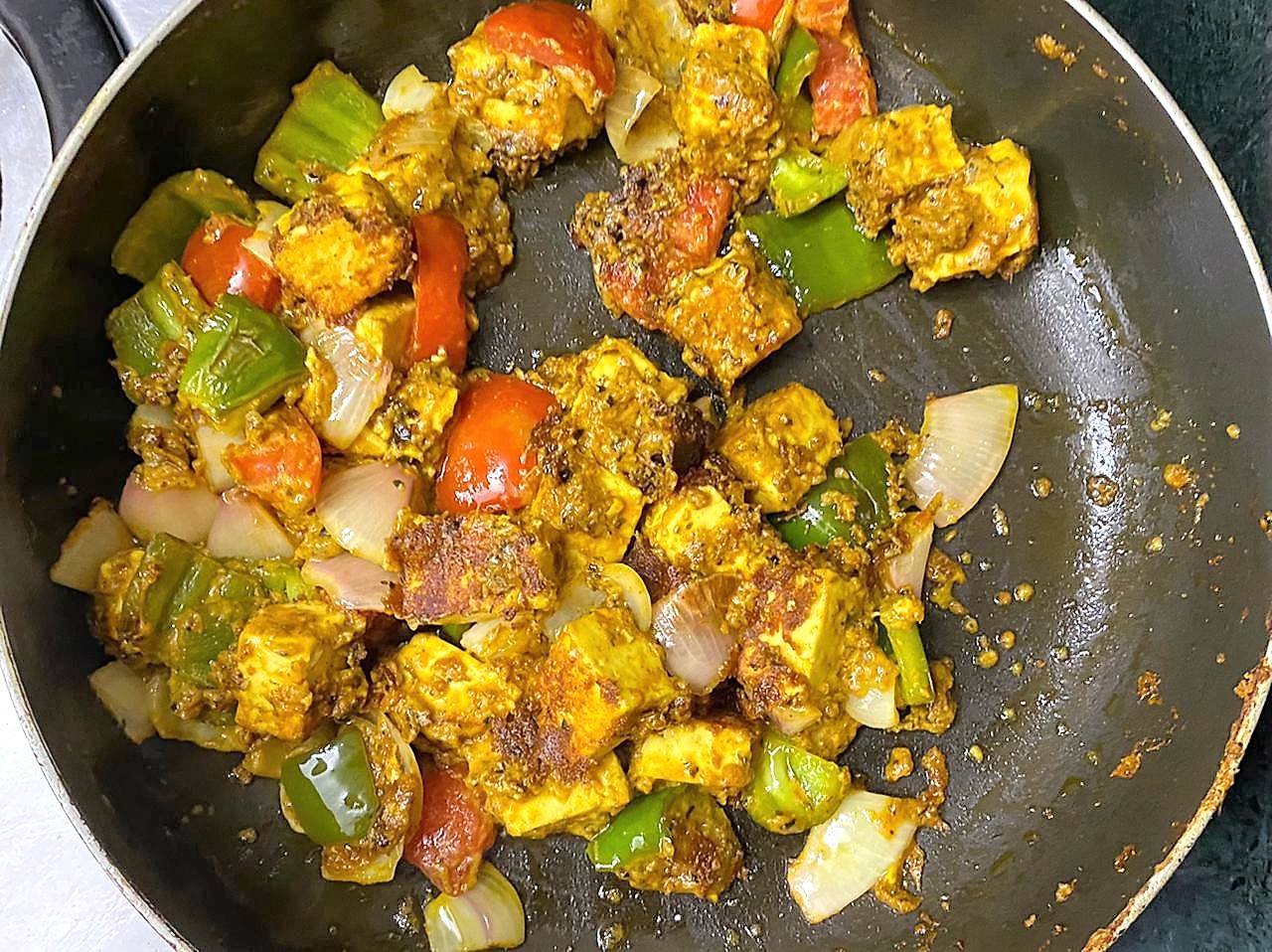 Once the paneer and vegetables have marinated for 3-4 hours, heat oil in a pan. Add the marinated paneer and vegetables and cook on medium heat for 5-6 minutes until golden.
Turn off the heat and keep it aside.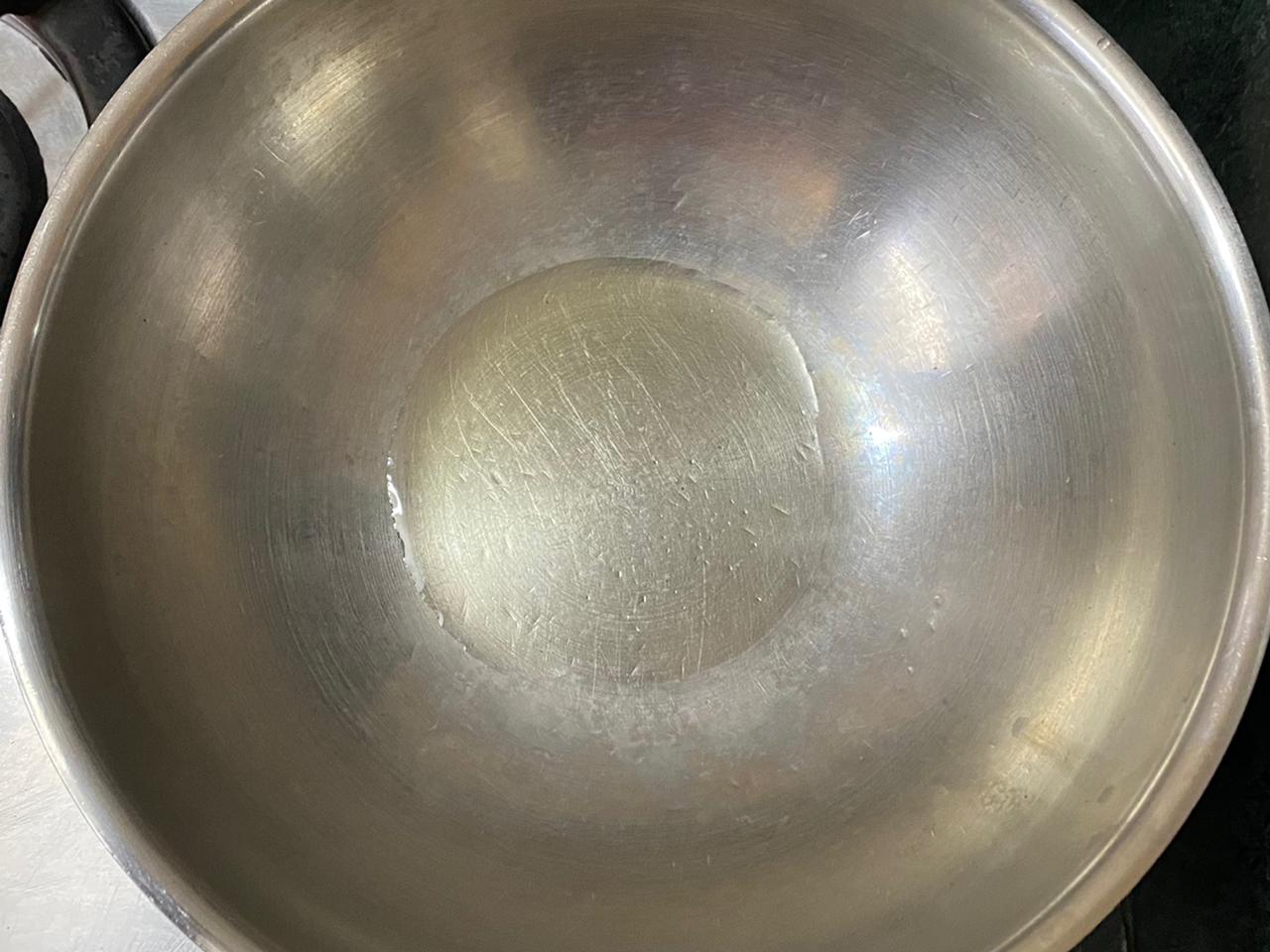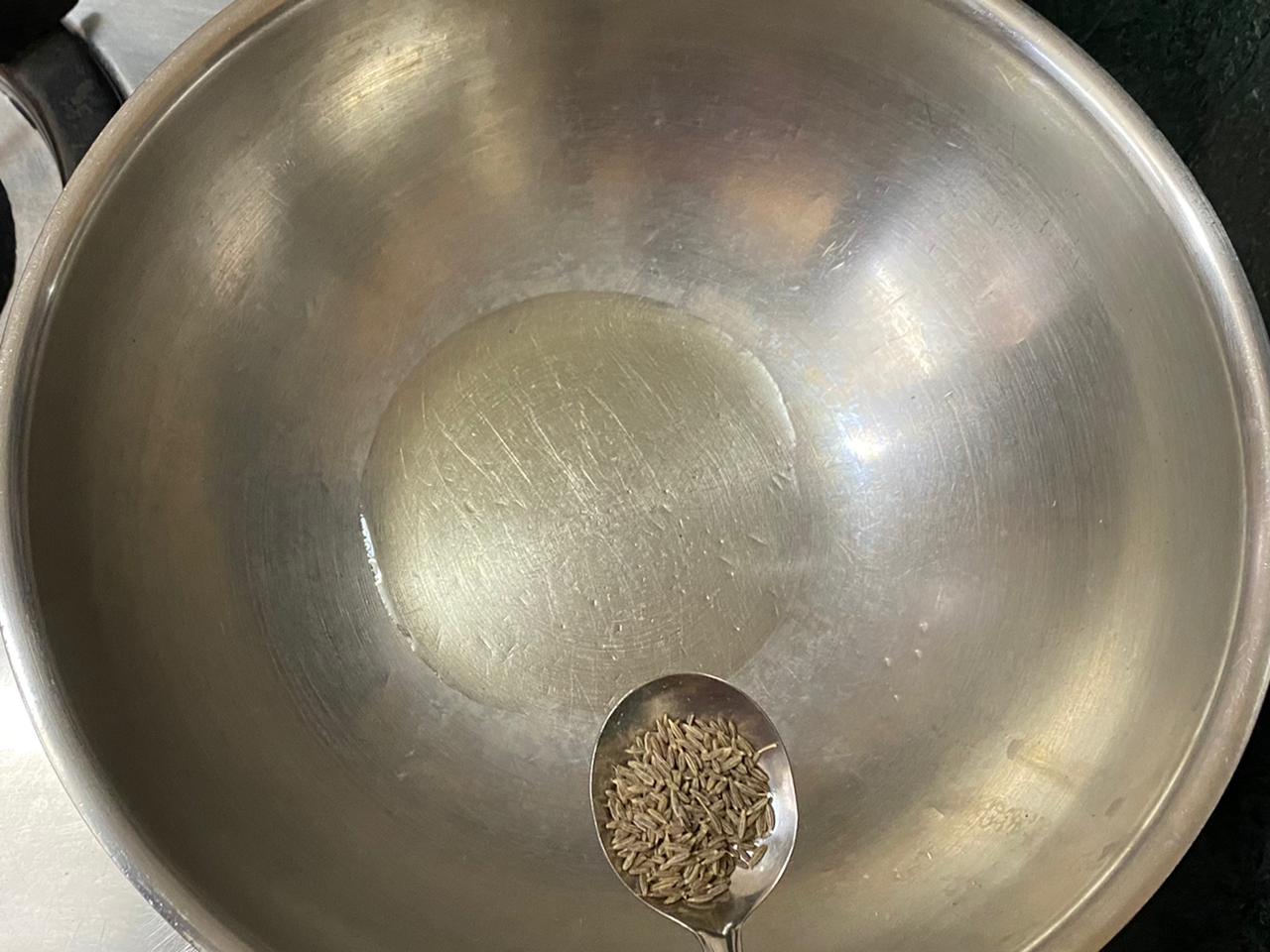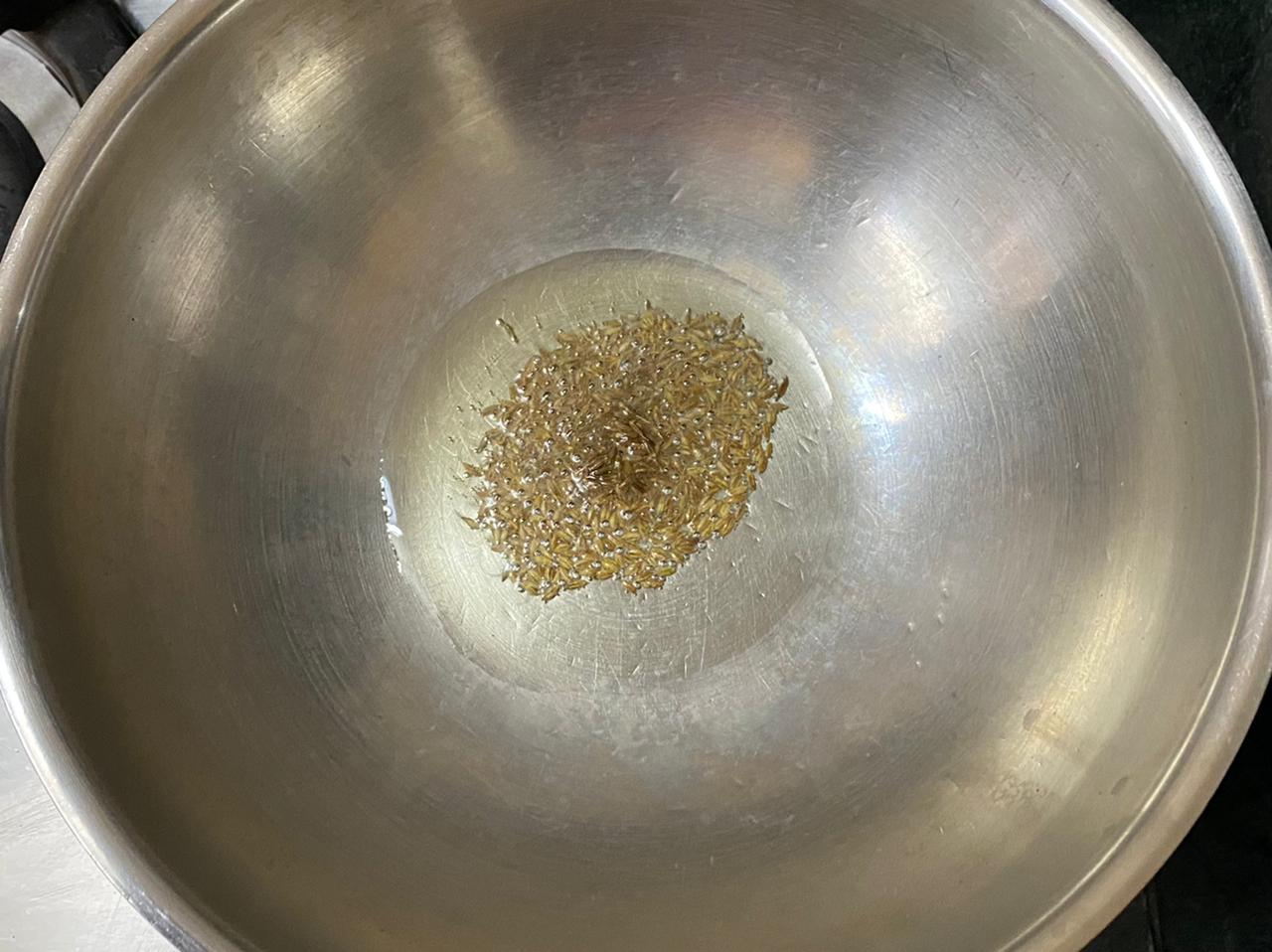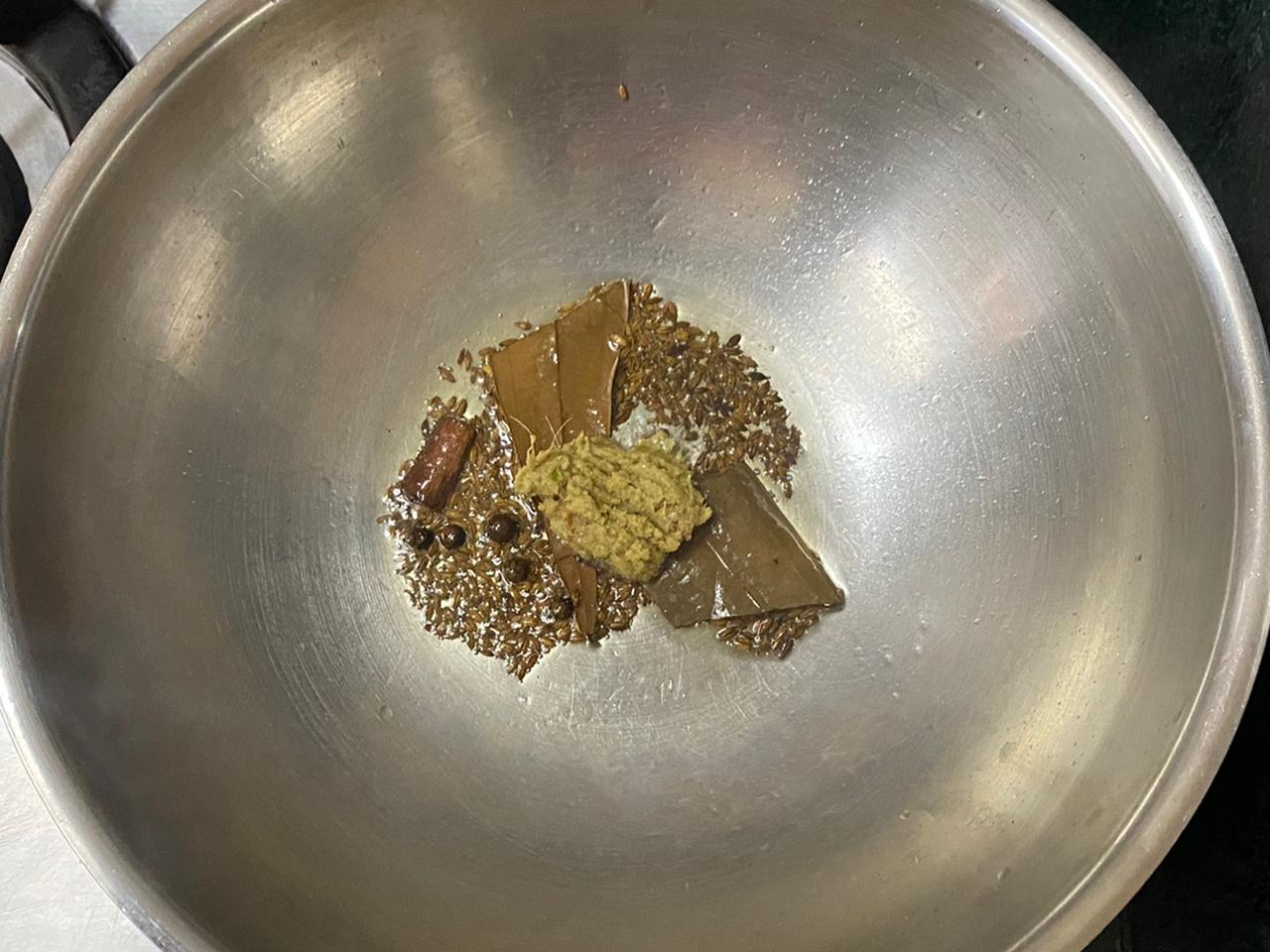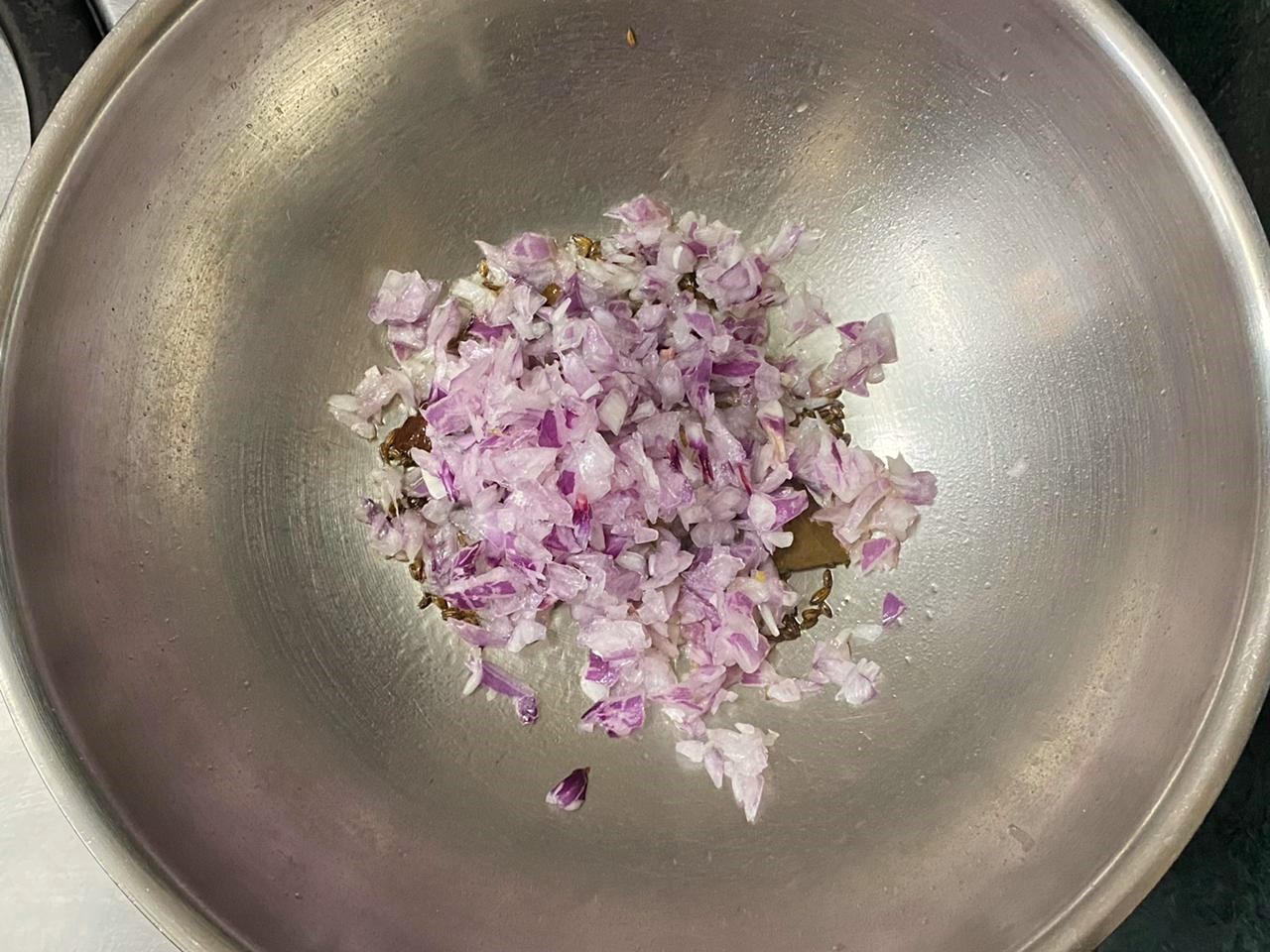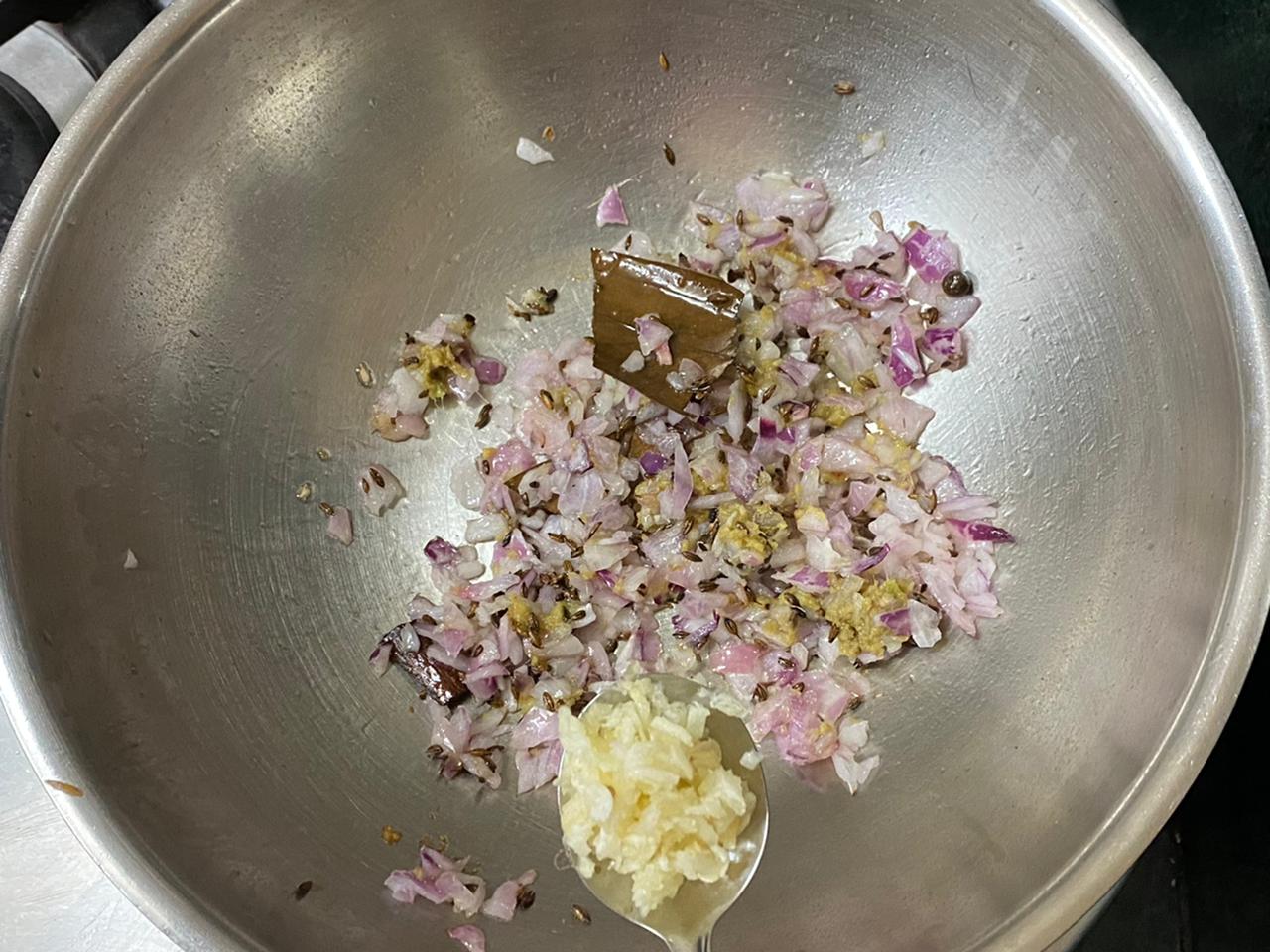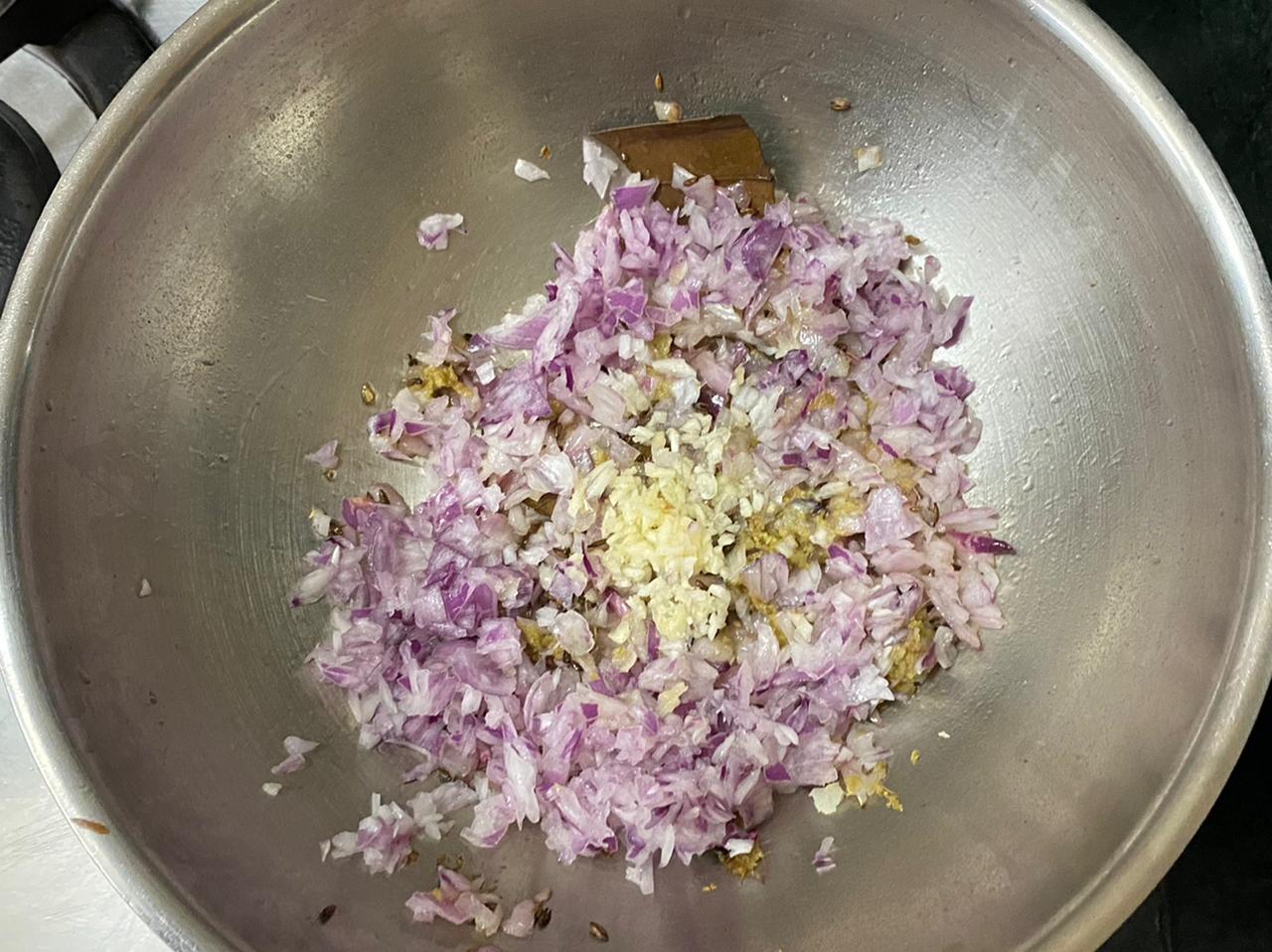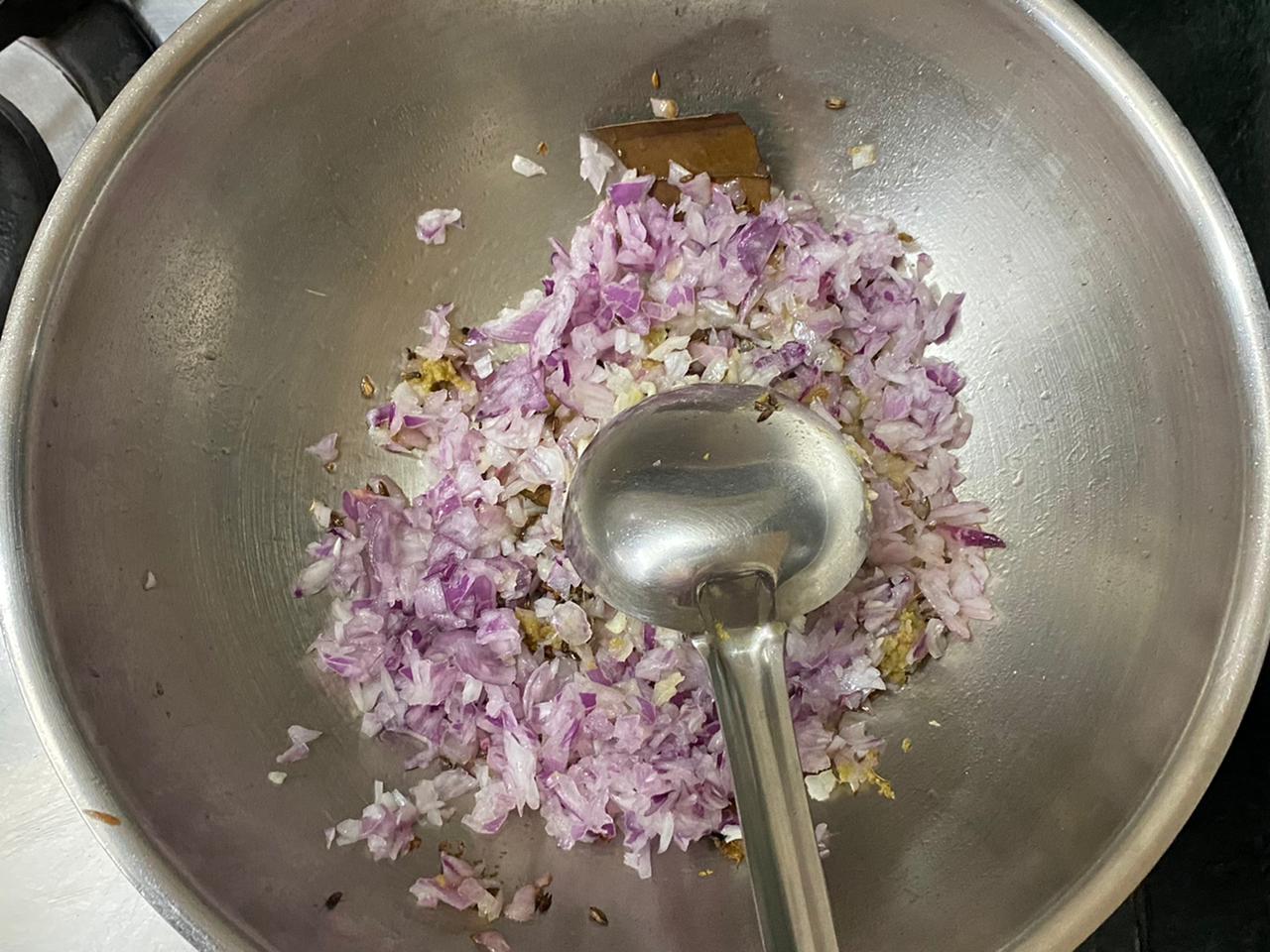 For the gravy, heat oil in a pan and add cumin seeds, bay leaf, cinnamon stick and black pepper. When the cumin seeds begin to splutter add ginger green chilli paste, onions and garlic. Sauté on medium heat for 4-5 minutes or until the onions turn translucent.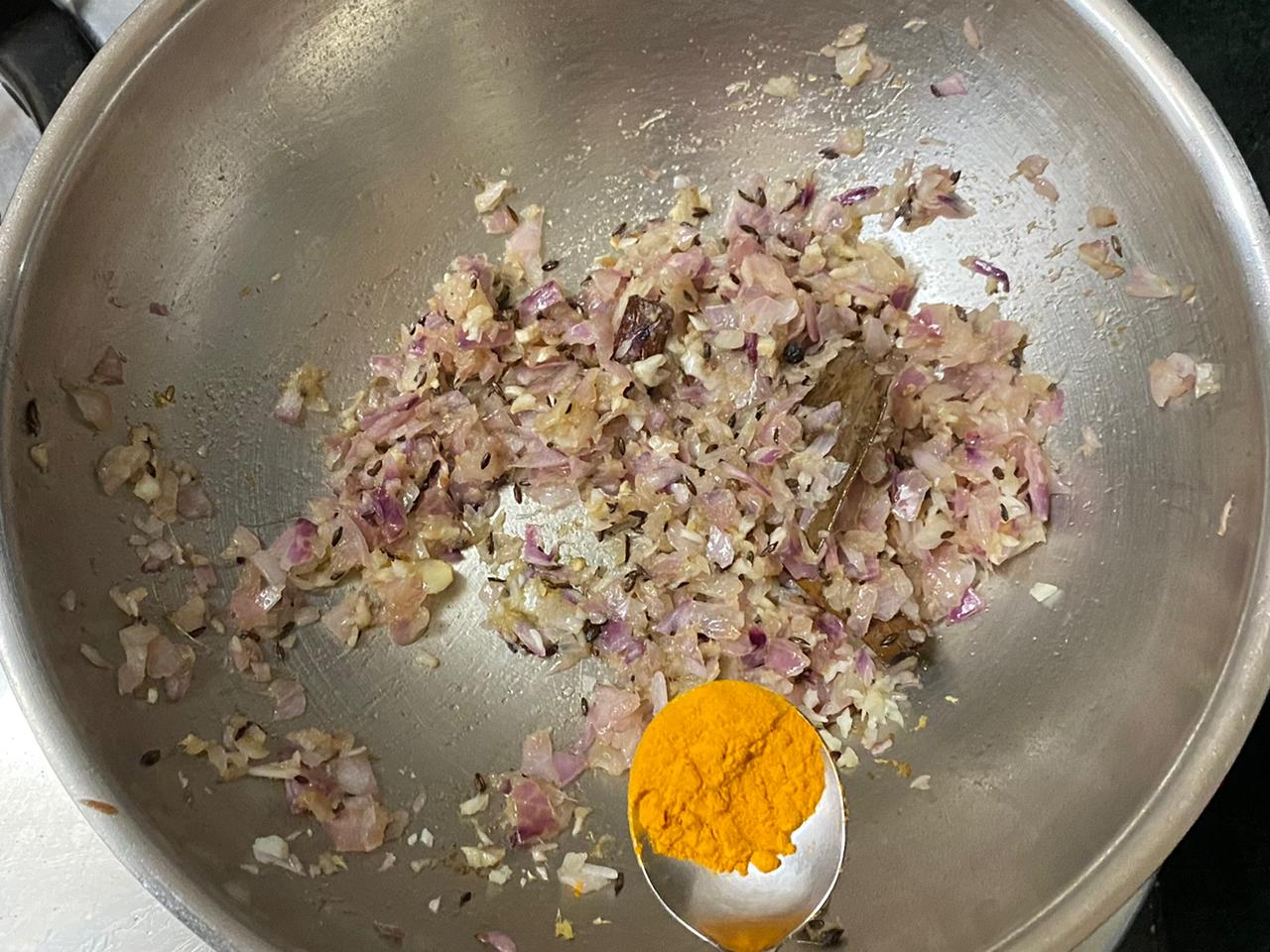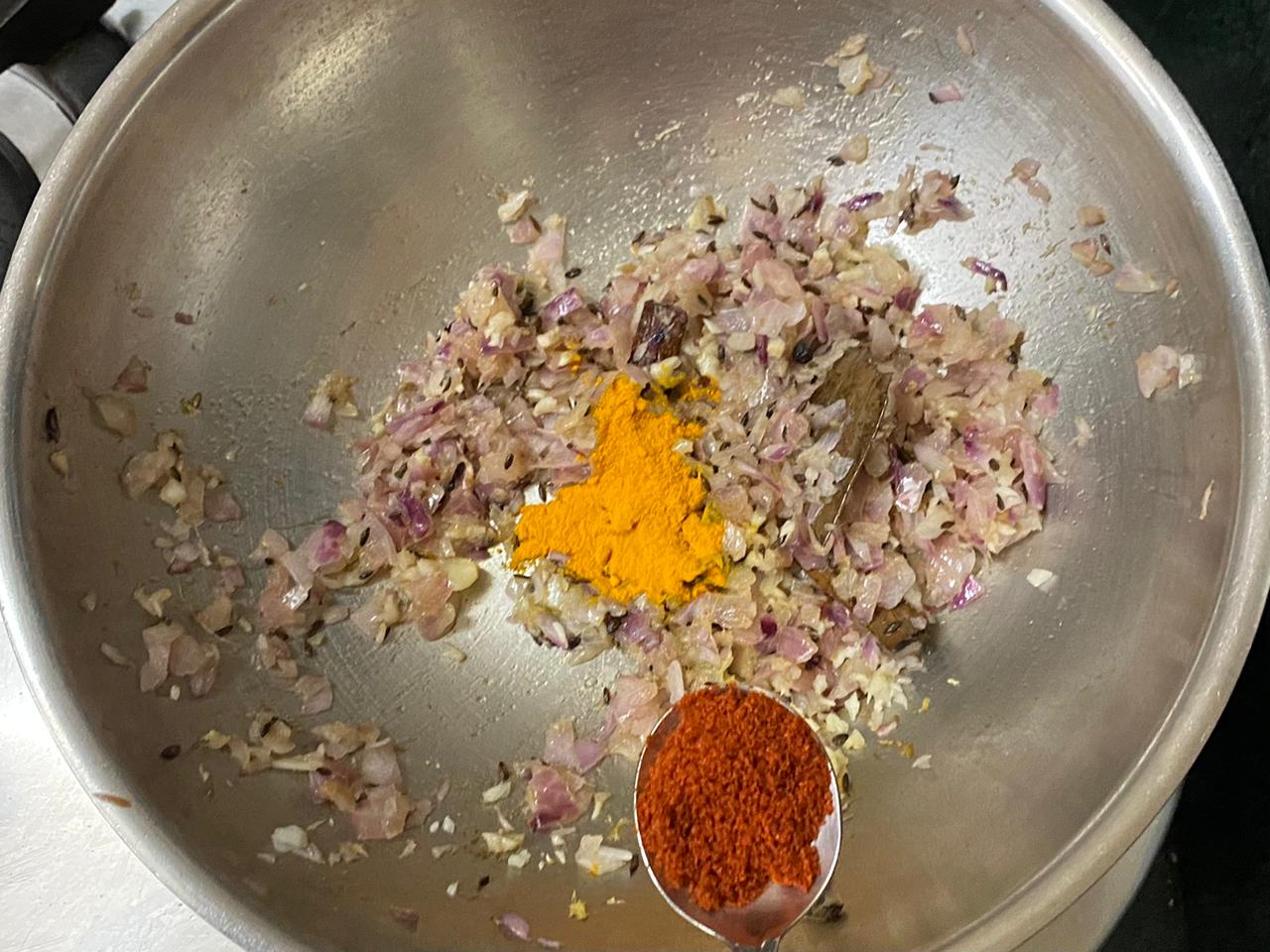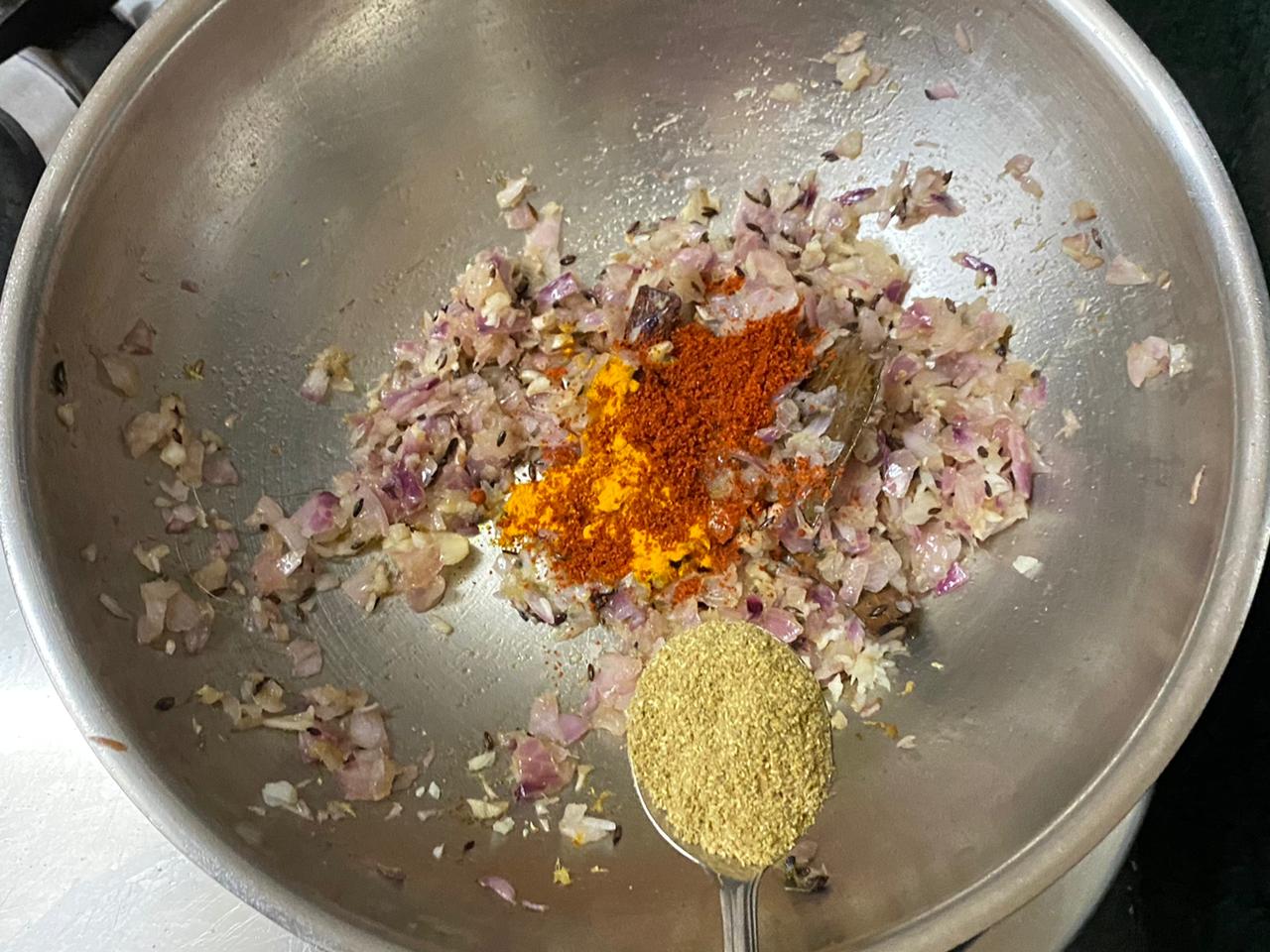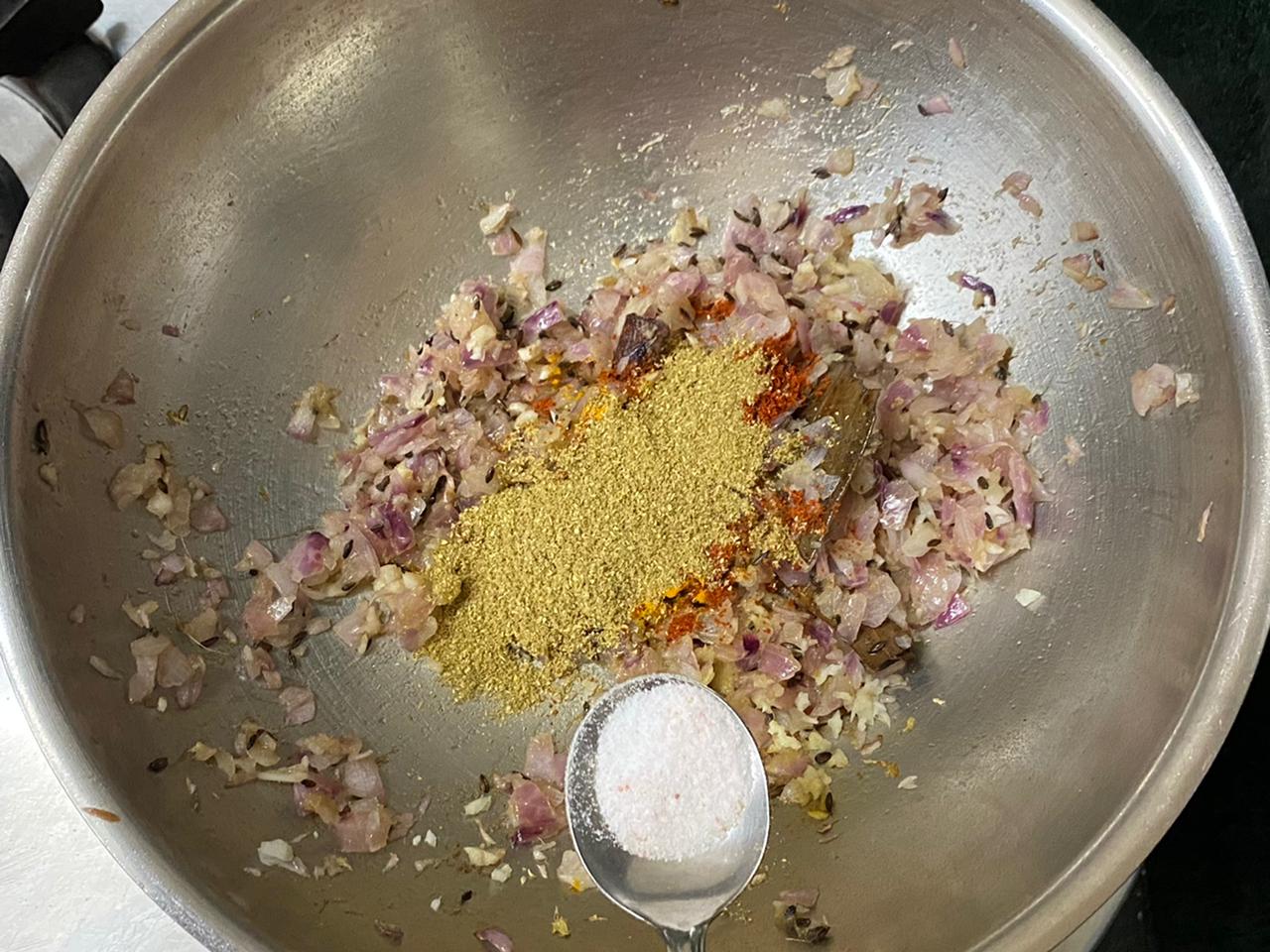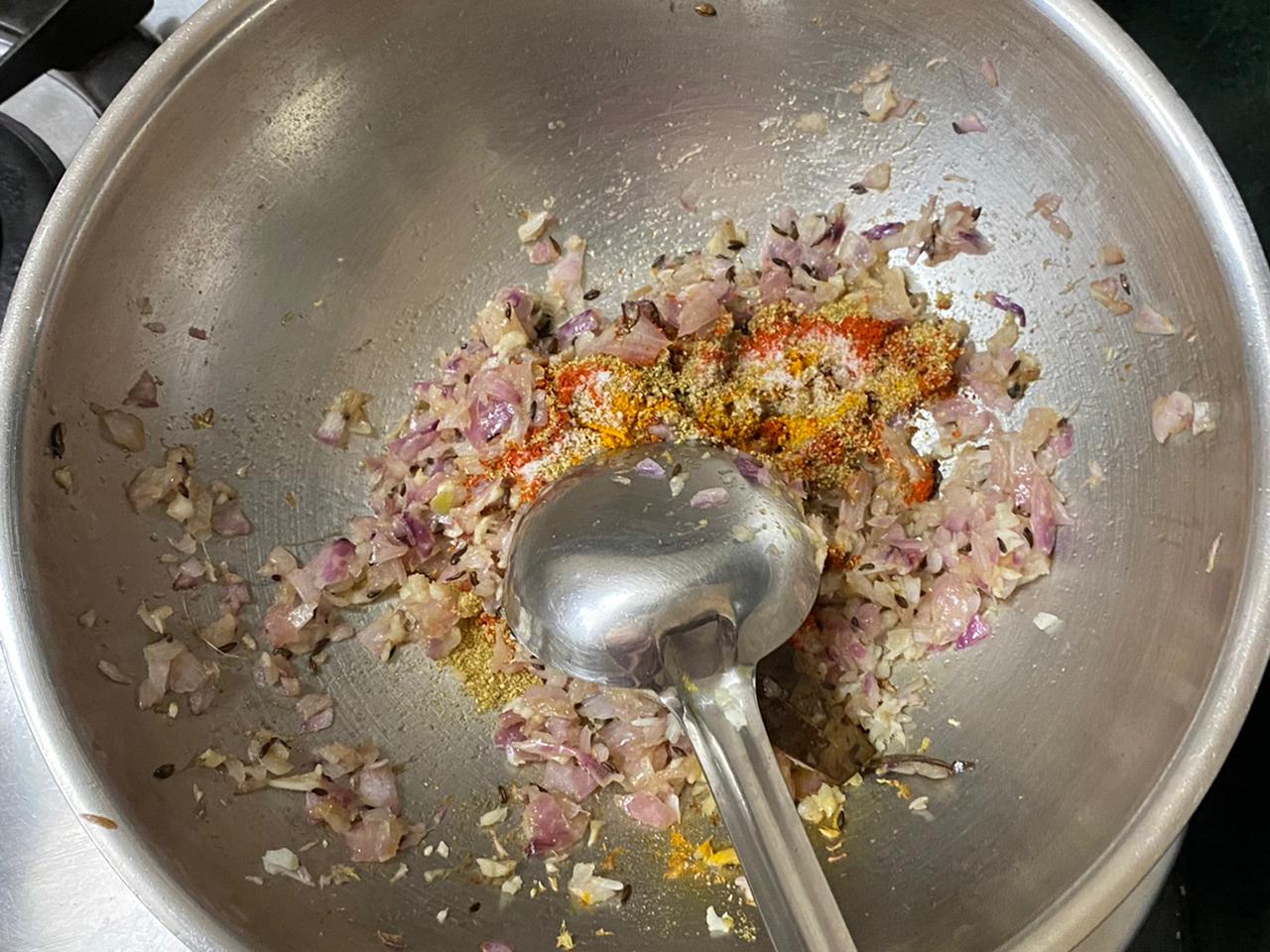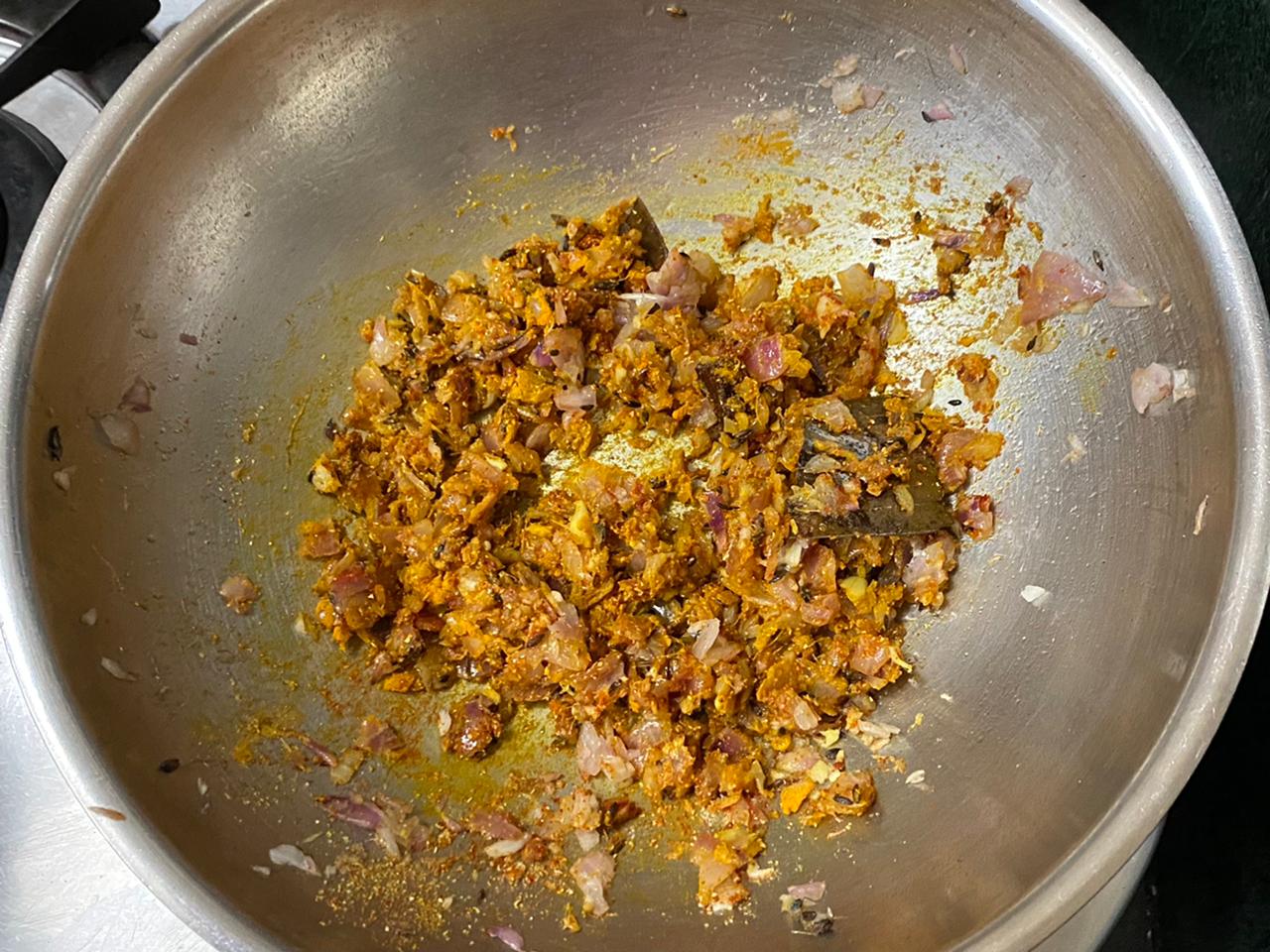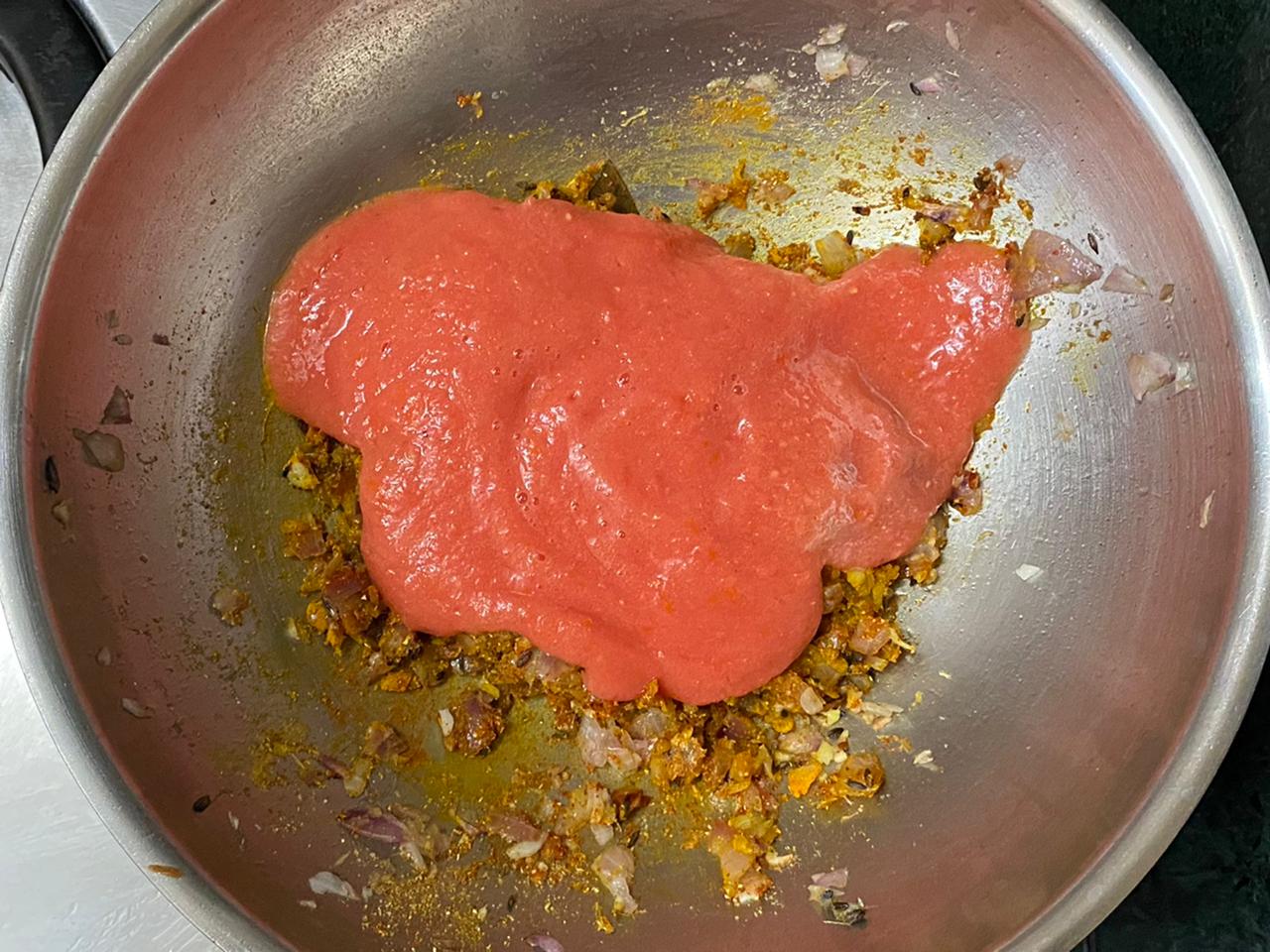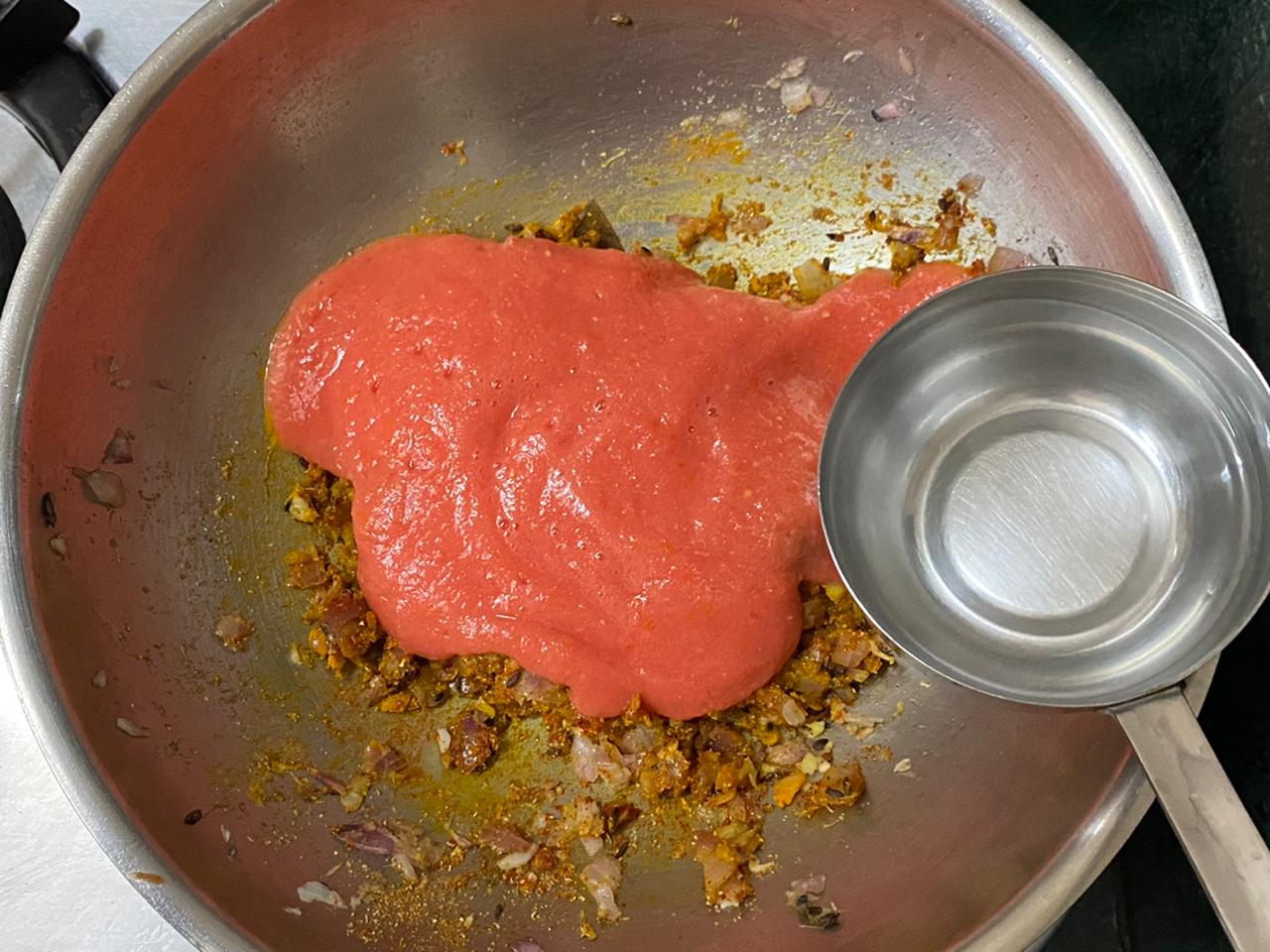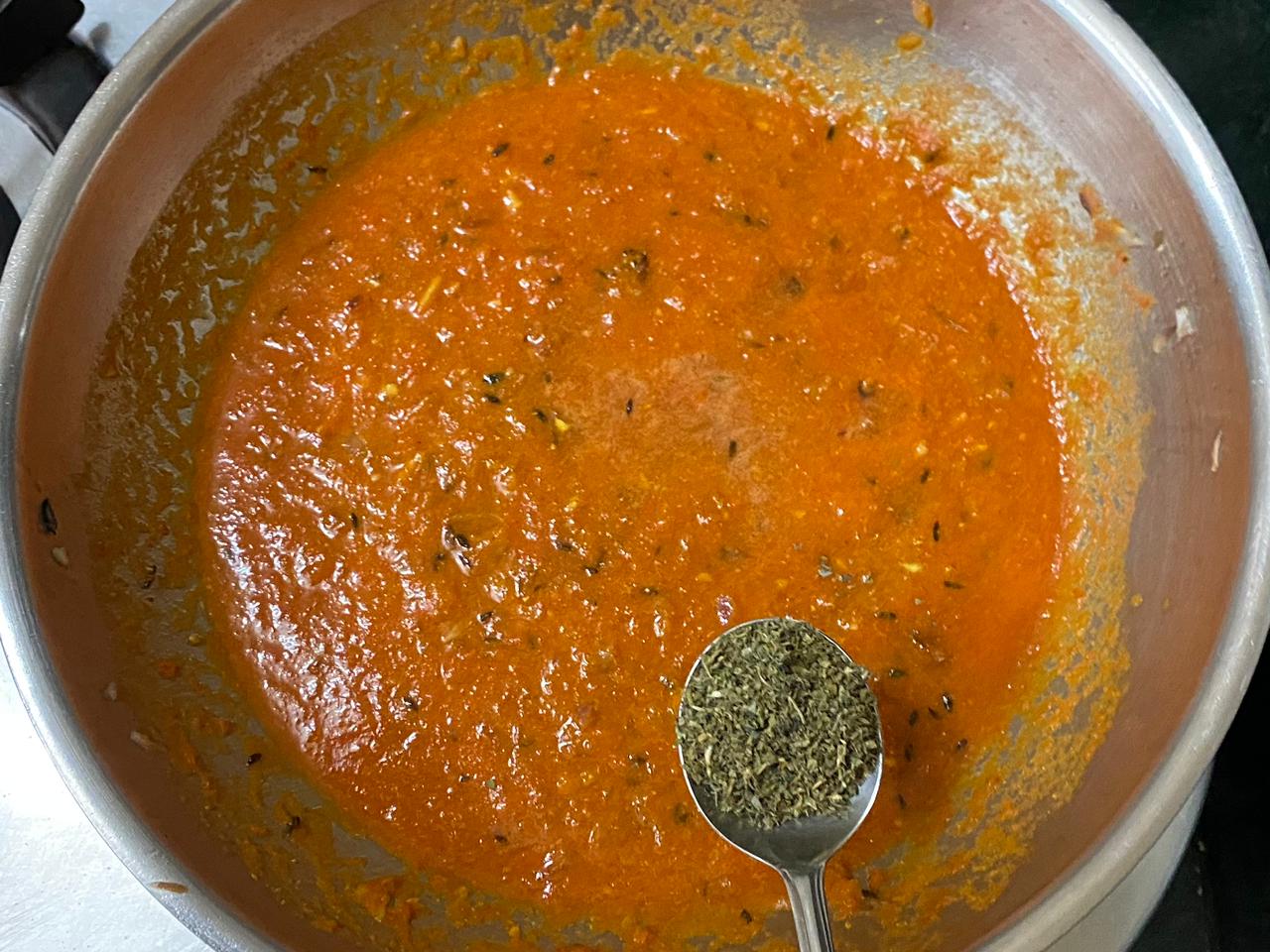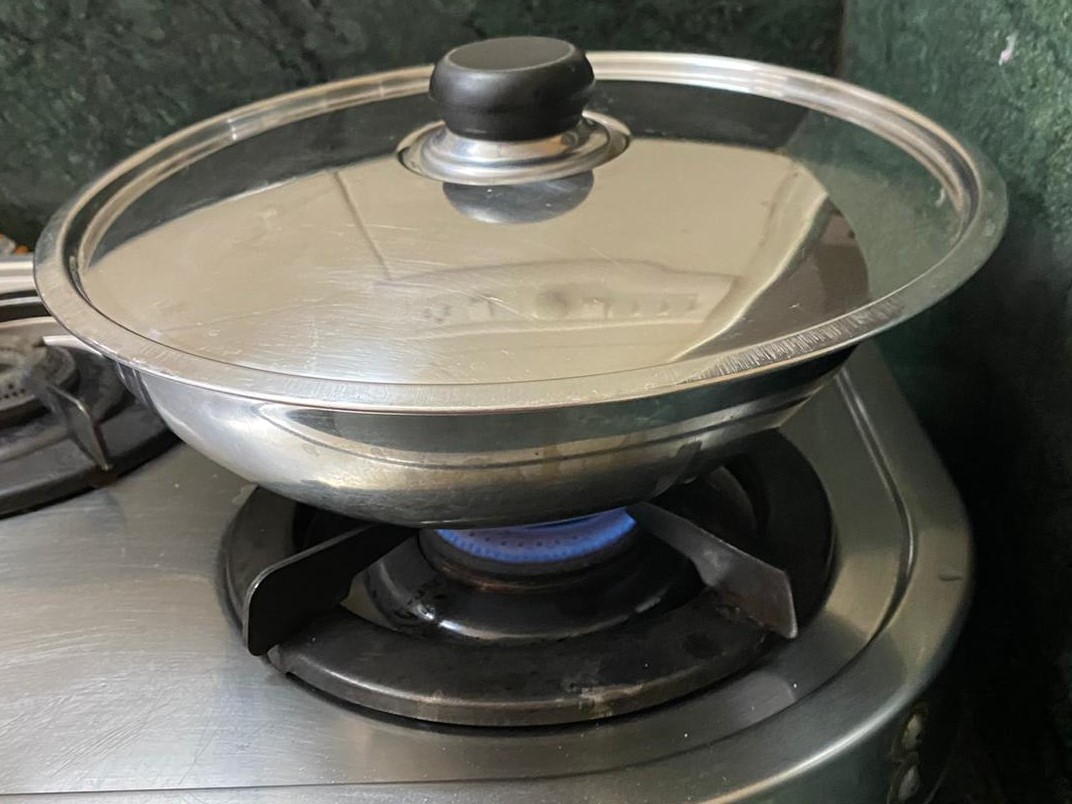 After that, add turmeric powder, red chilli powder, coriander powder, salt, tomato puree,1 cup of water and kasuri methi. Cover and cook the gravy on medium heat for about 7-8 minutes.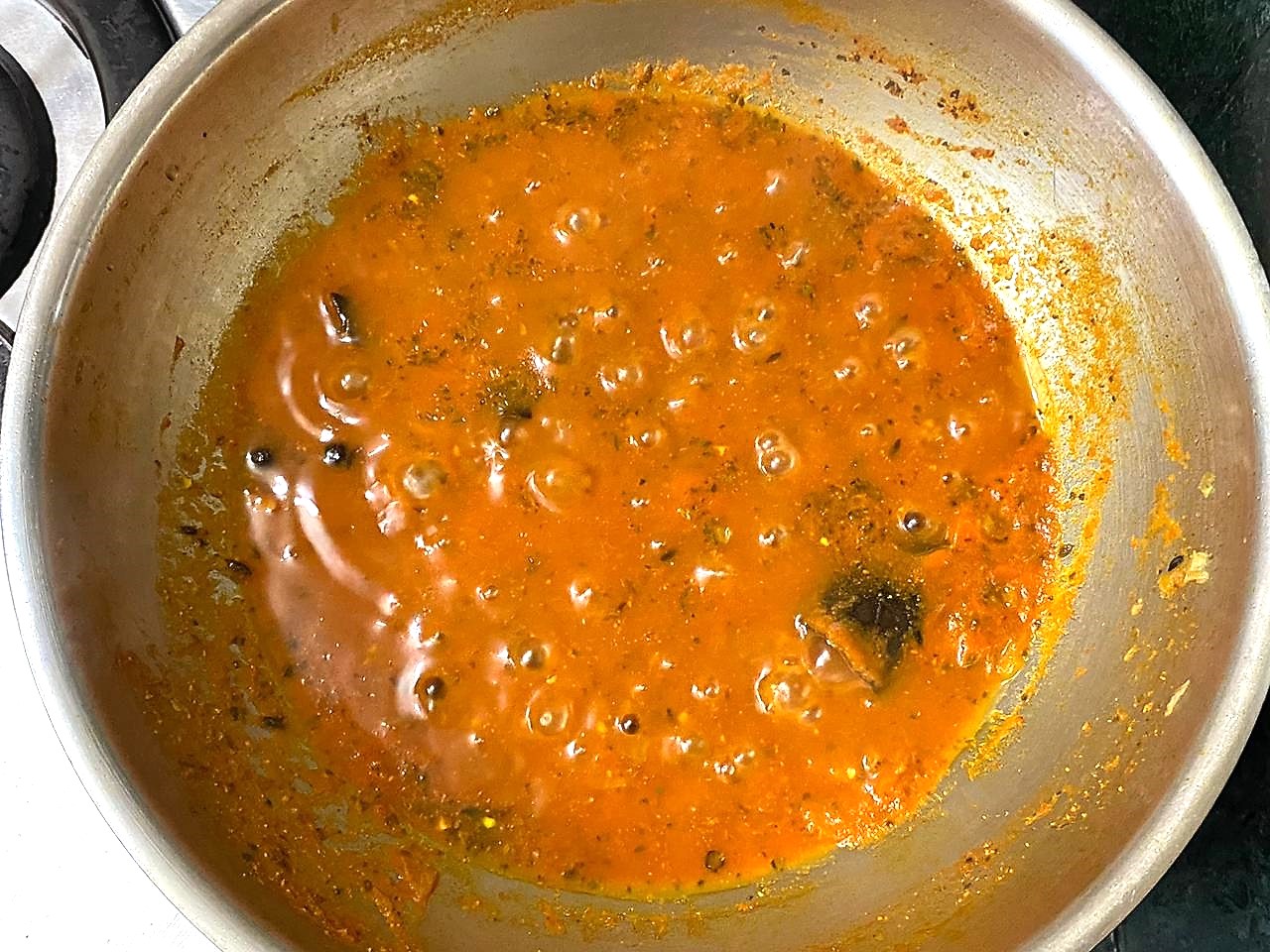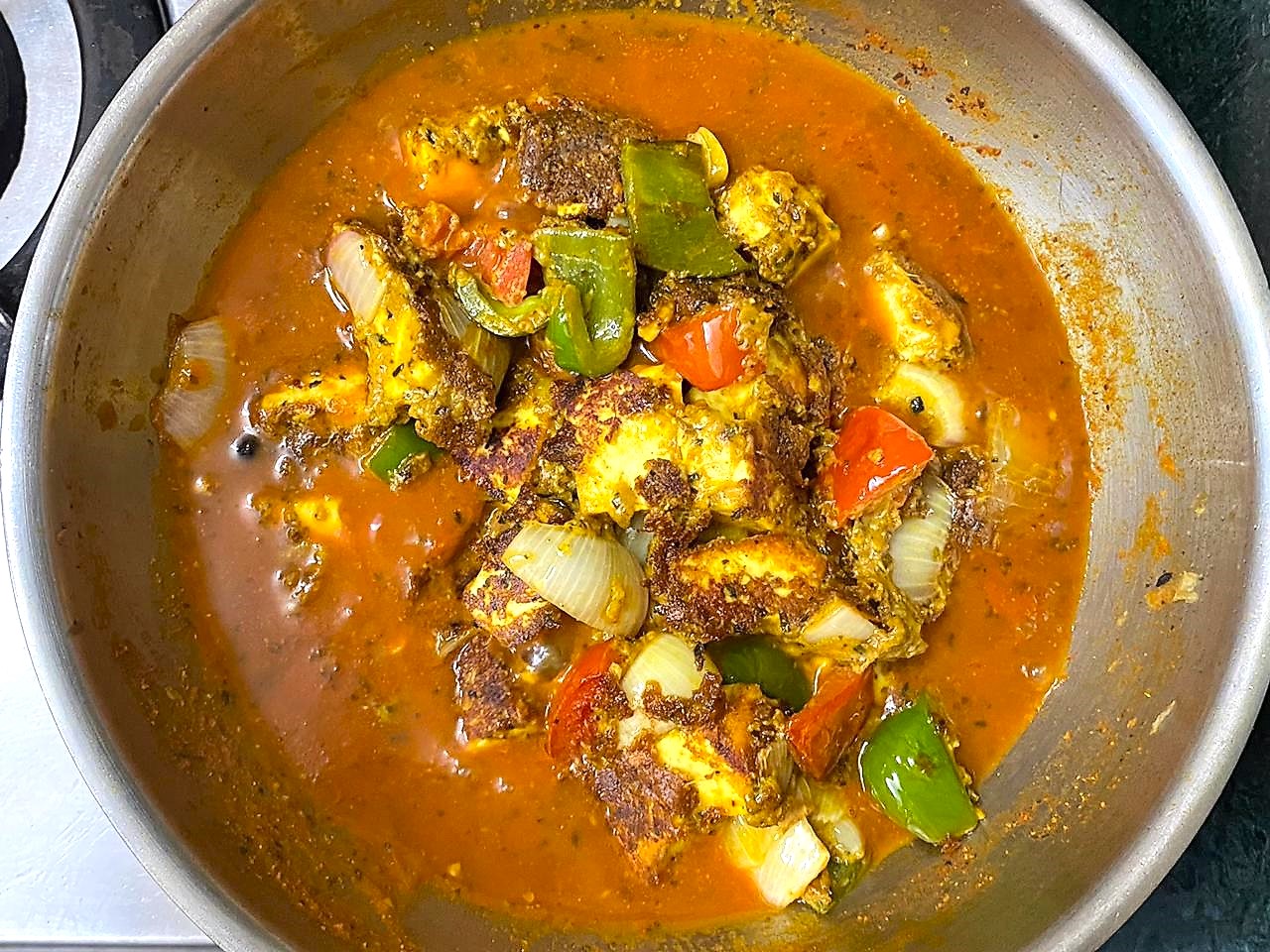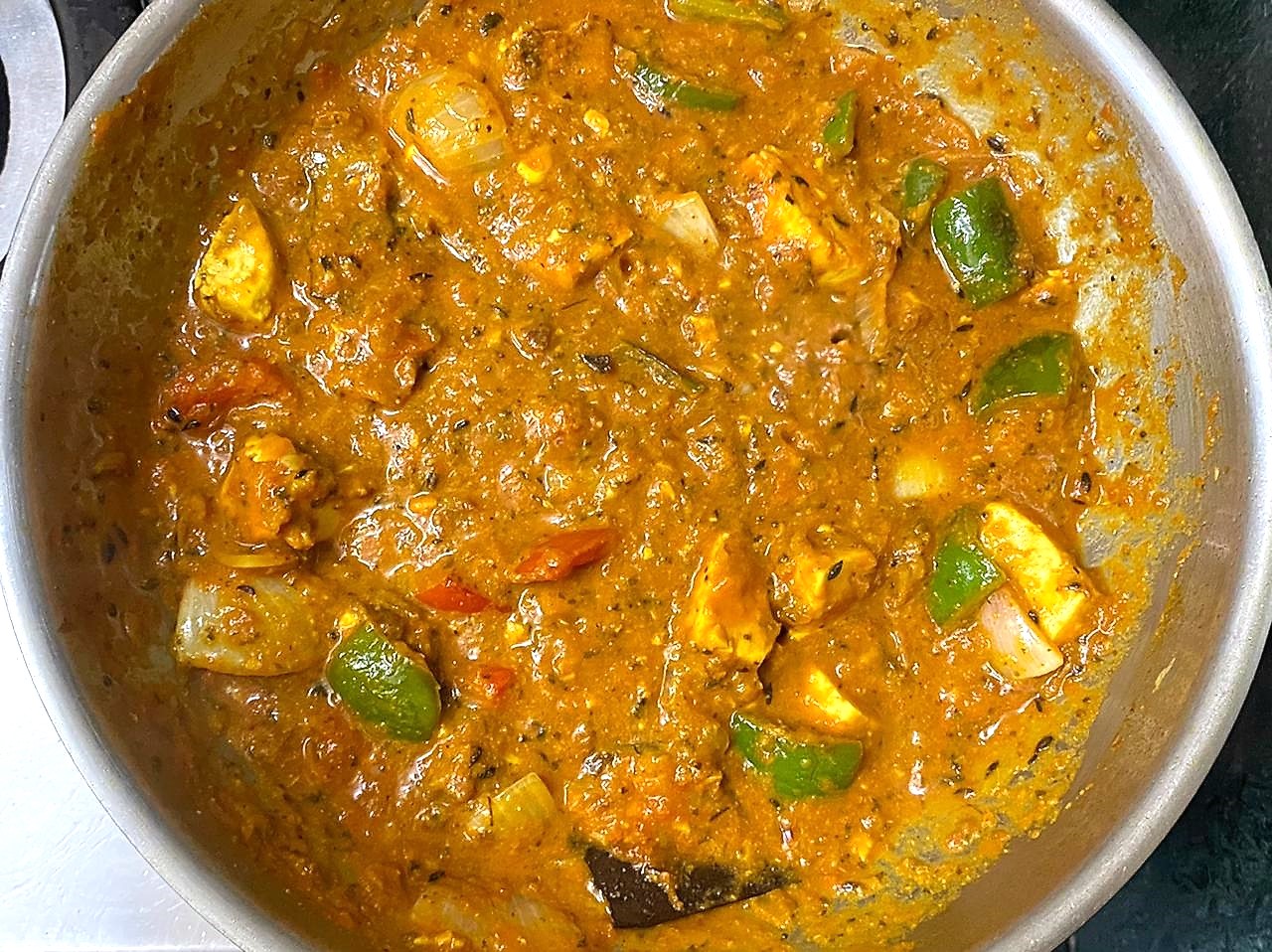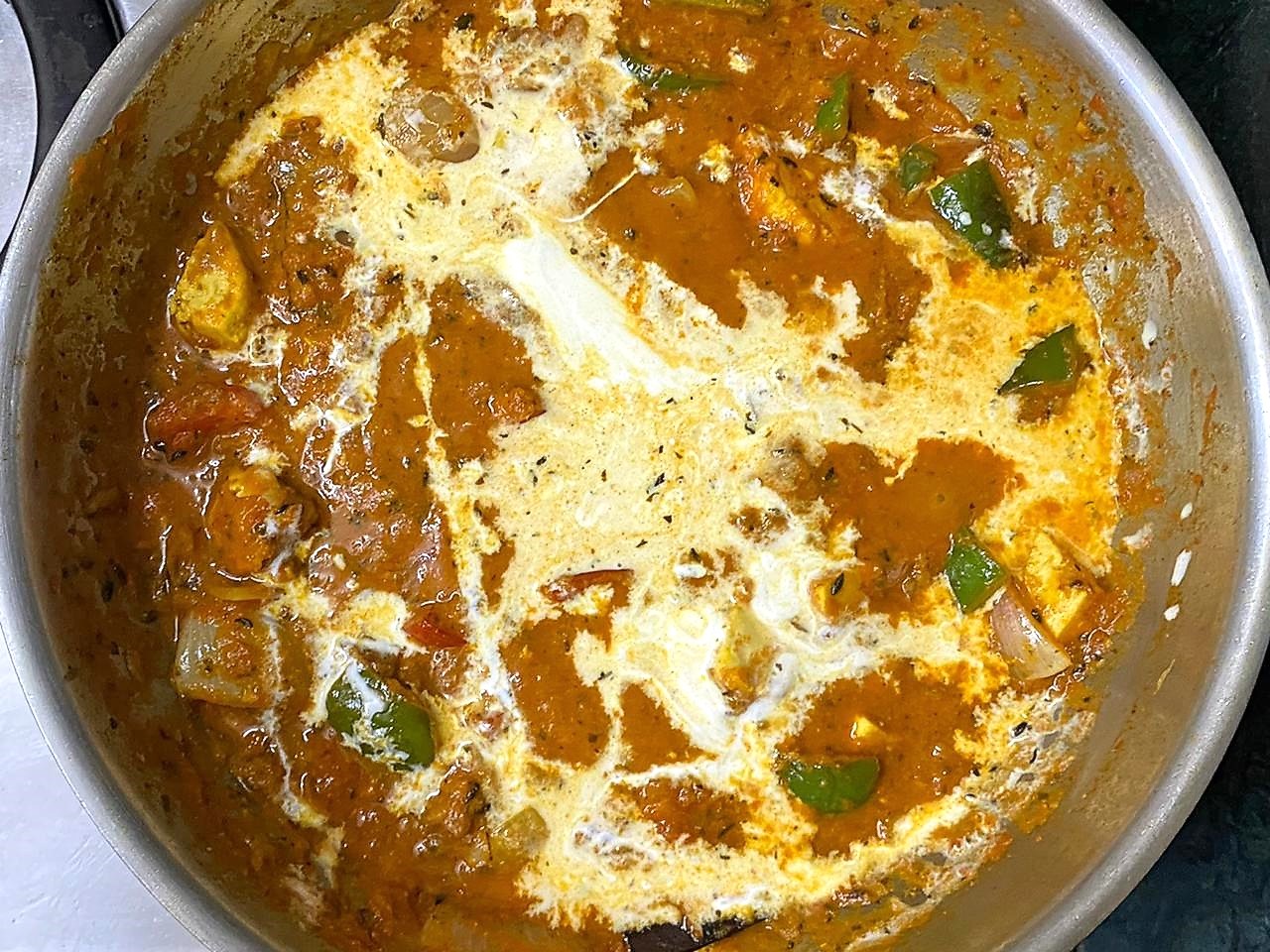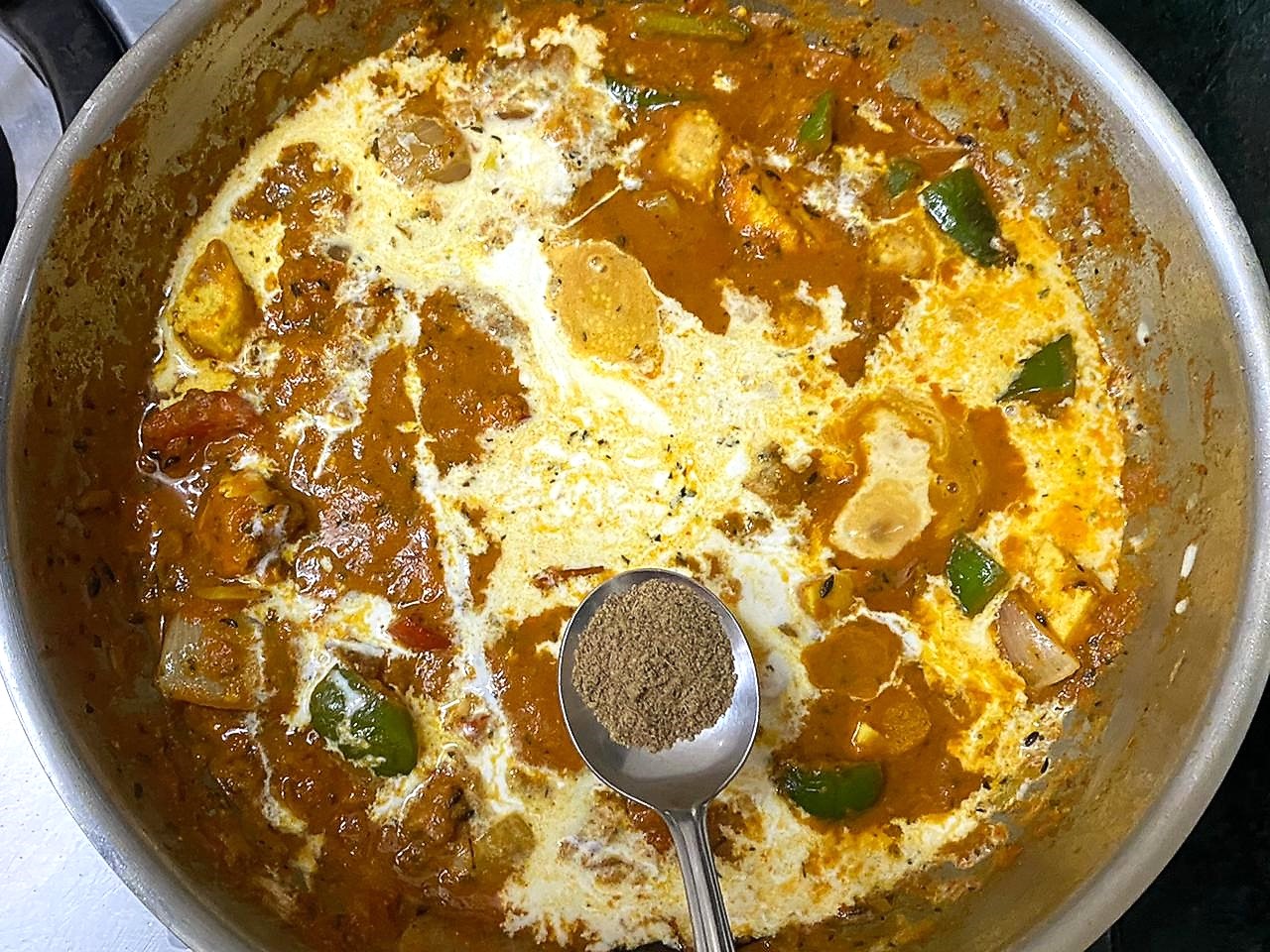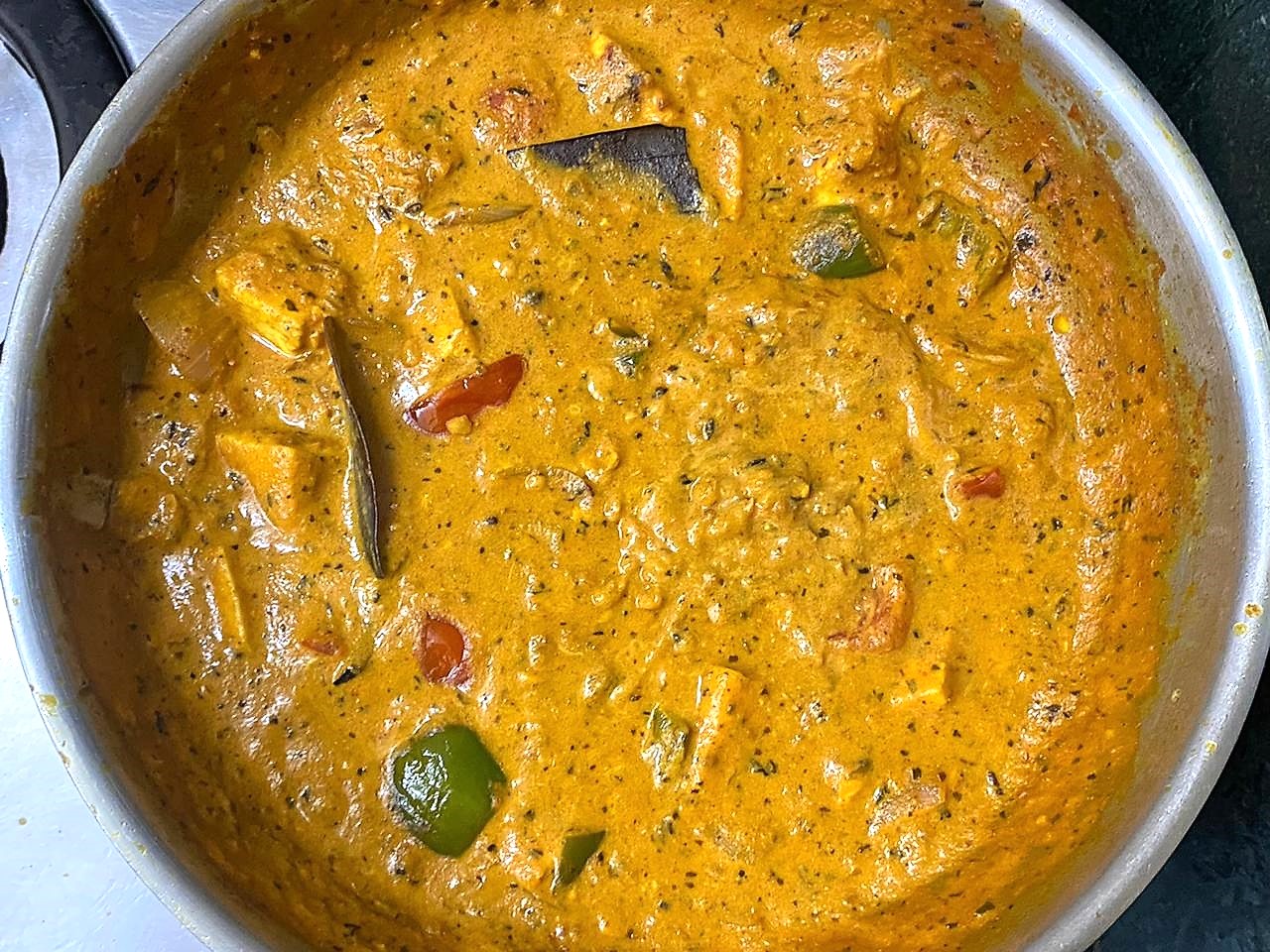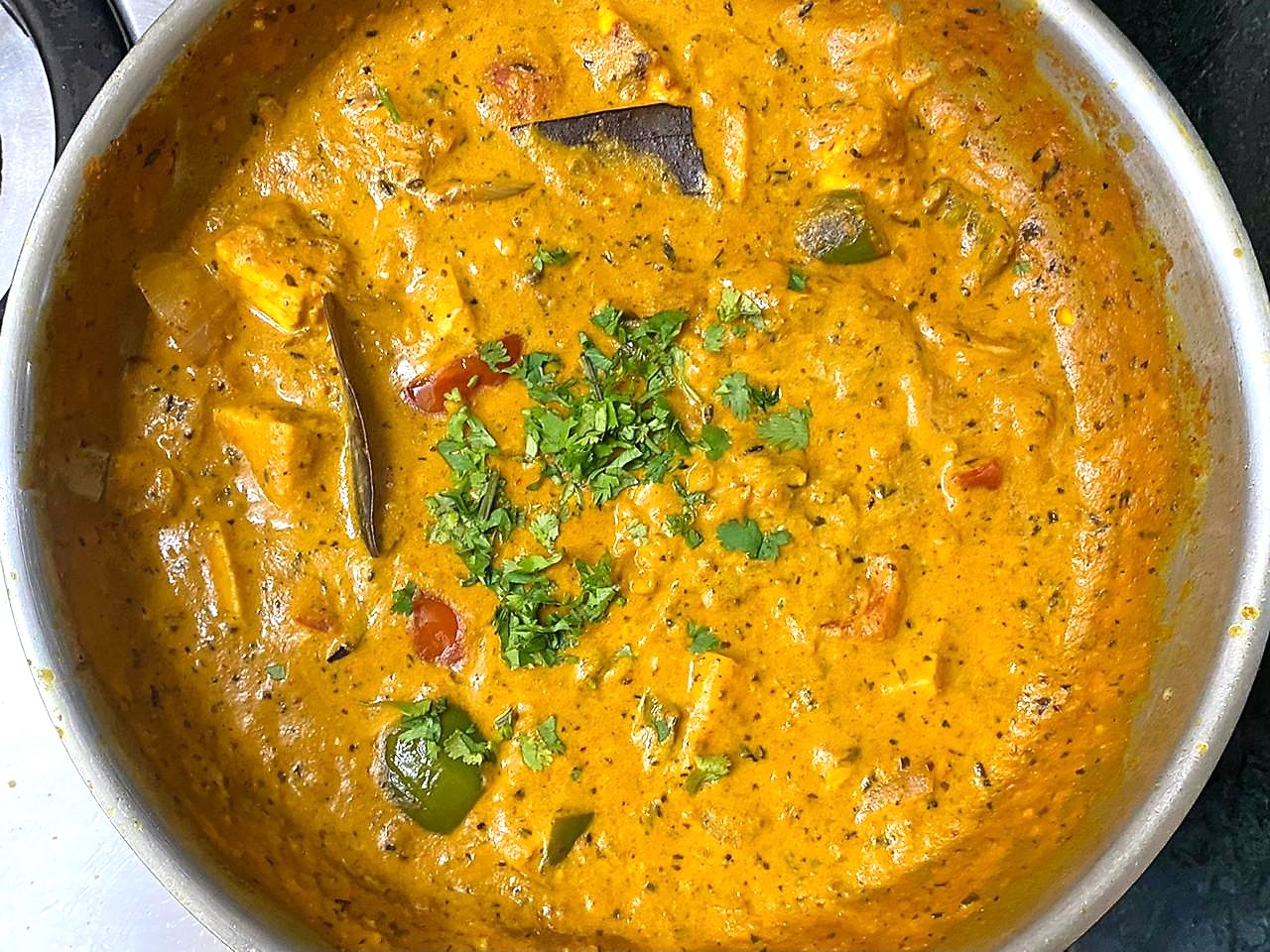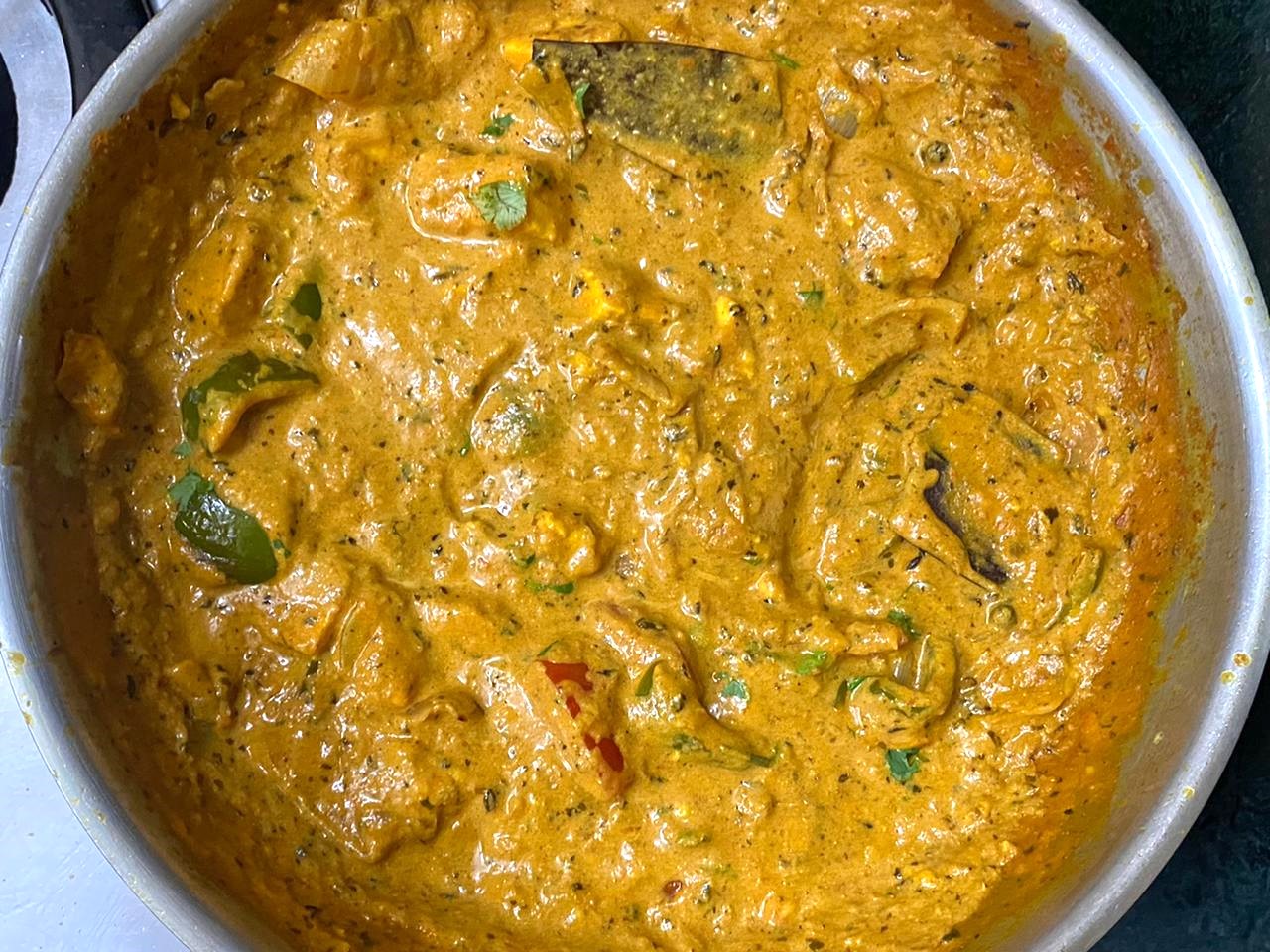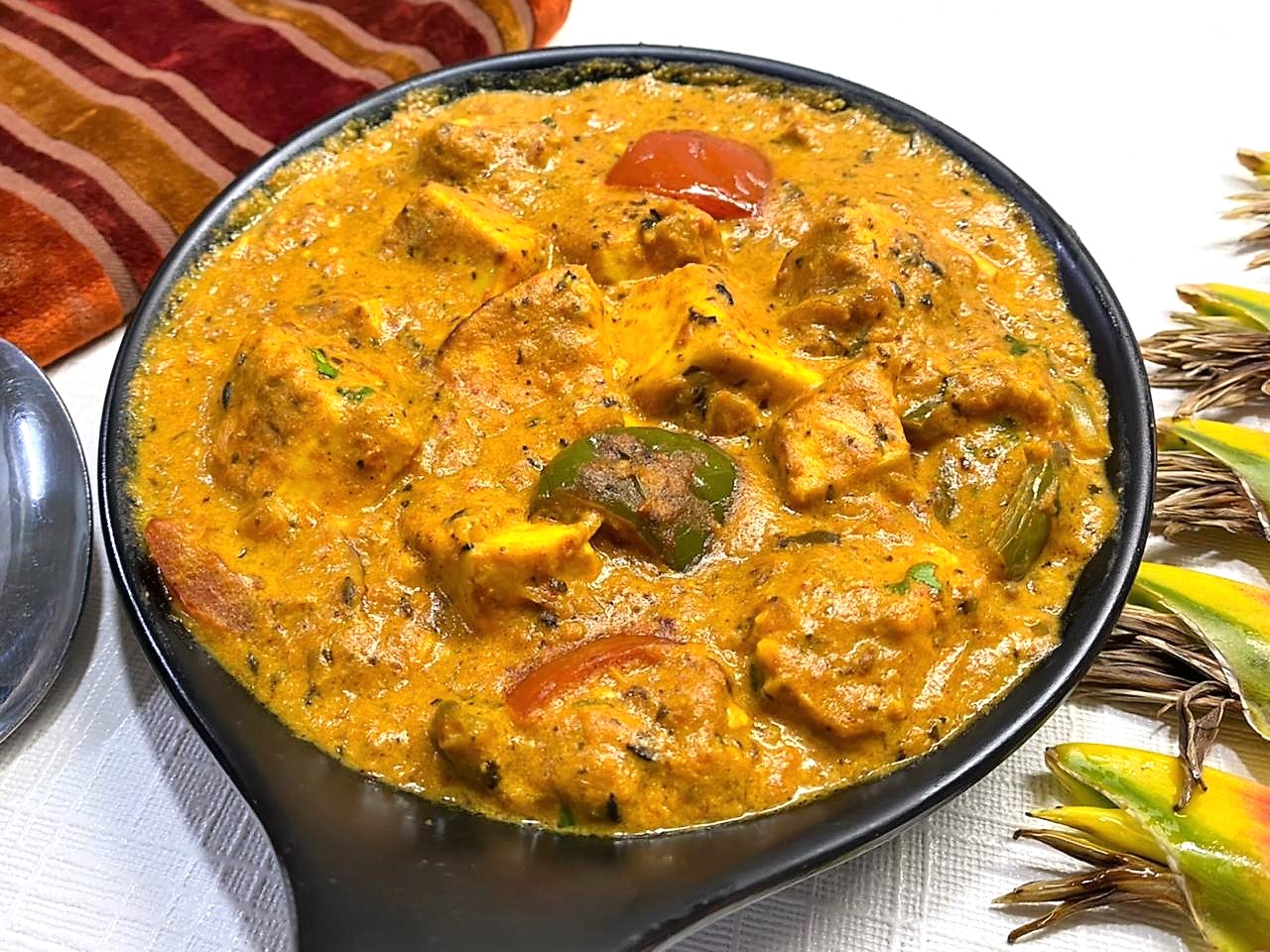 Once the gravy has cooked for 7-8 minutes, add the sauteed paneer and vegetables, cream and garam masala and cook on medium heat for 3-4 minutes.
Finally, add the coriander leaves and mix.
Serve hot with Plain Naan, Tandoori Lachha Paratha or boiled rice.