Schezwan Paneer
Schezwan paneer is a popular Indo-Chinese recipe of paneer sautéed in Schezwan Sauce. It is a close variation to Chilli Paneer.
Indo-Chinese food is quite popular at my home, and I always have a big tub of homemade Schezwan sauce in my fridge. It is one of those versatile sauces that can be used in most Indo-Chinese dishes to enhance the flavours.
This schezwan paneer is simple, easy and quick to prepare. Schezwan Paneer can be prepared in a gravy to serve with Vegetable fried rice, Vegetable Hakka noodles or dry version (this recipe) that can served as a starter. Schezwan Sauce is a spicy sauce, so this recipe is slightly on the spicier side. For this recipe, I haven't used the ready Schezwan Sauce but made fresh one while cooking as although this recipe is meant to be spicy, I prefer it medium hot, and I can control the heat level using fresh ingredients. You can always add smaller quantity of red and green chillies to make a less spicy version.
If you are planning to make Indo-Chinese at home then I would recommend including Vegetable Manchurian in gravy, Taro Nest and Hakka Noodles as a main dish alongside the Schezwan paneer for starters. This fiery paneer recipe is literally firecrackers in the mouth bursting with a lot of flavours, crunch and texture.
Ingredients
For Frying Paneer
500 grams paneer (cut in long strips)
½ cup plain flour
2 tablespoons corn flour
1 tablespoon minced garlic
Salt to taste
1 teaspoon black pepper
Oil for deep frying
For The Schezwan Gravy
10-12 Kashmiri red chilies
2 tablespoons sesame oil
¼ cup minced garlic
½ cup finely chopped onions
1 tablespoon grated ginger
1 tablespoon finely chopped celery
2 teaspoons red chilli sauce
2 teaspoons vinegar
2 tablespoons tomato ketchup
2 teaspoons soy sauce
2 tablespoons corn flour
Salt to taste
1 teaspoon white pepper
¼ cup diced onions
¼ cup diced green pepper
¼ cup diced yellow pepper
¼ cup diced red pepper
1 tablespoon finely chopped spring onions
Directions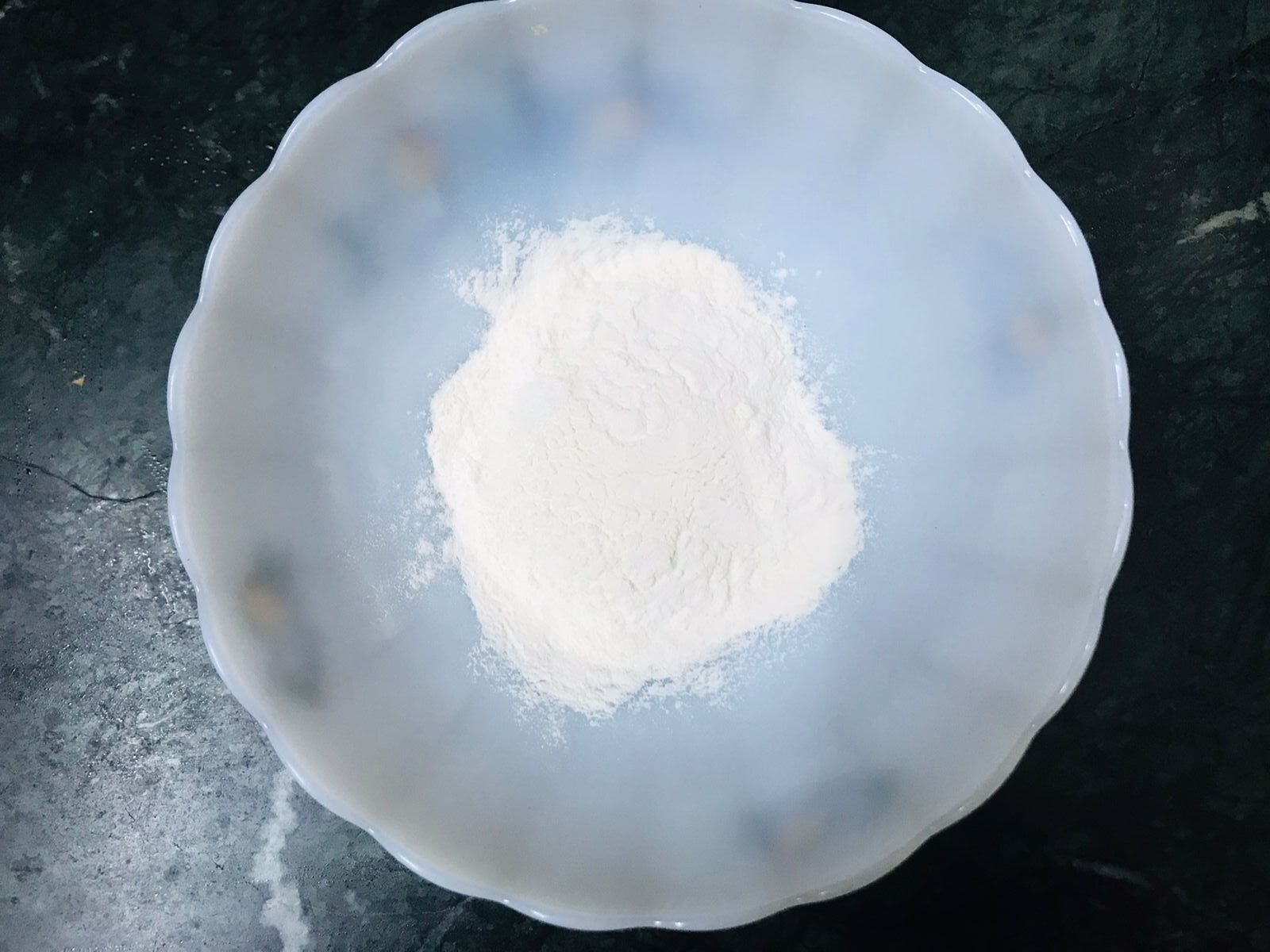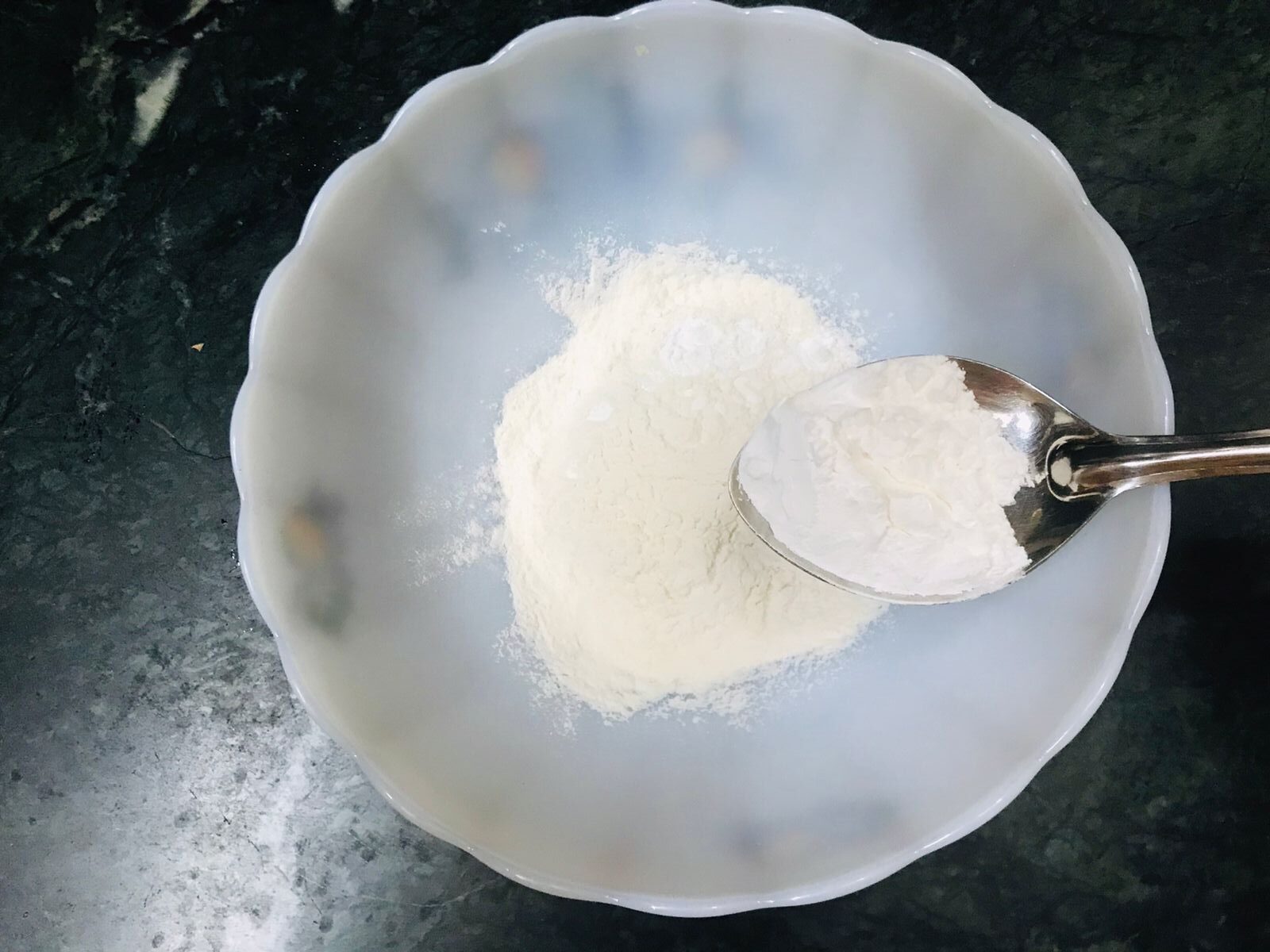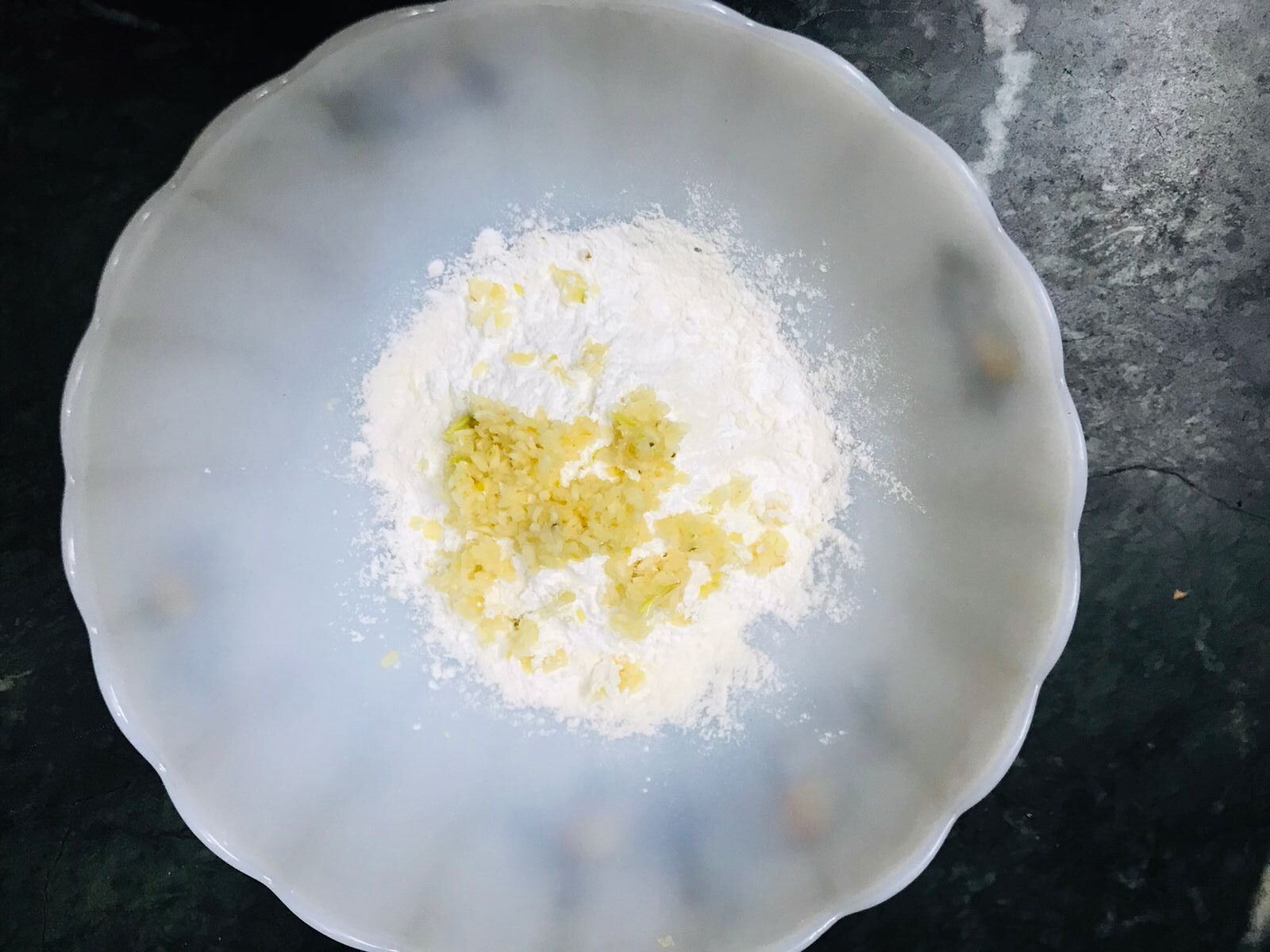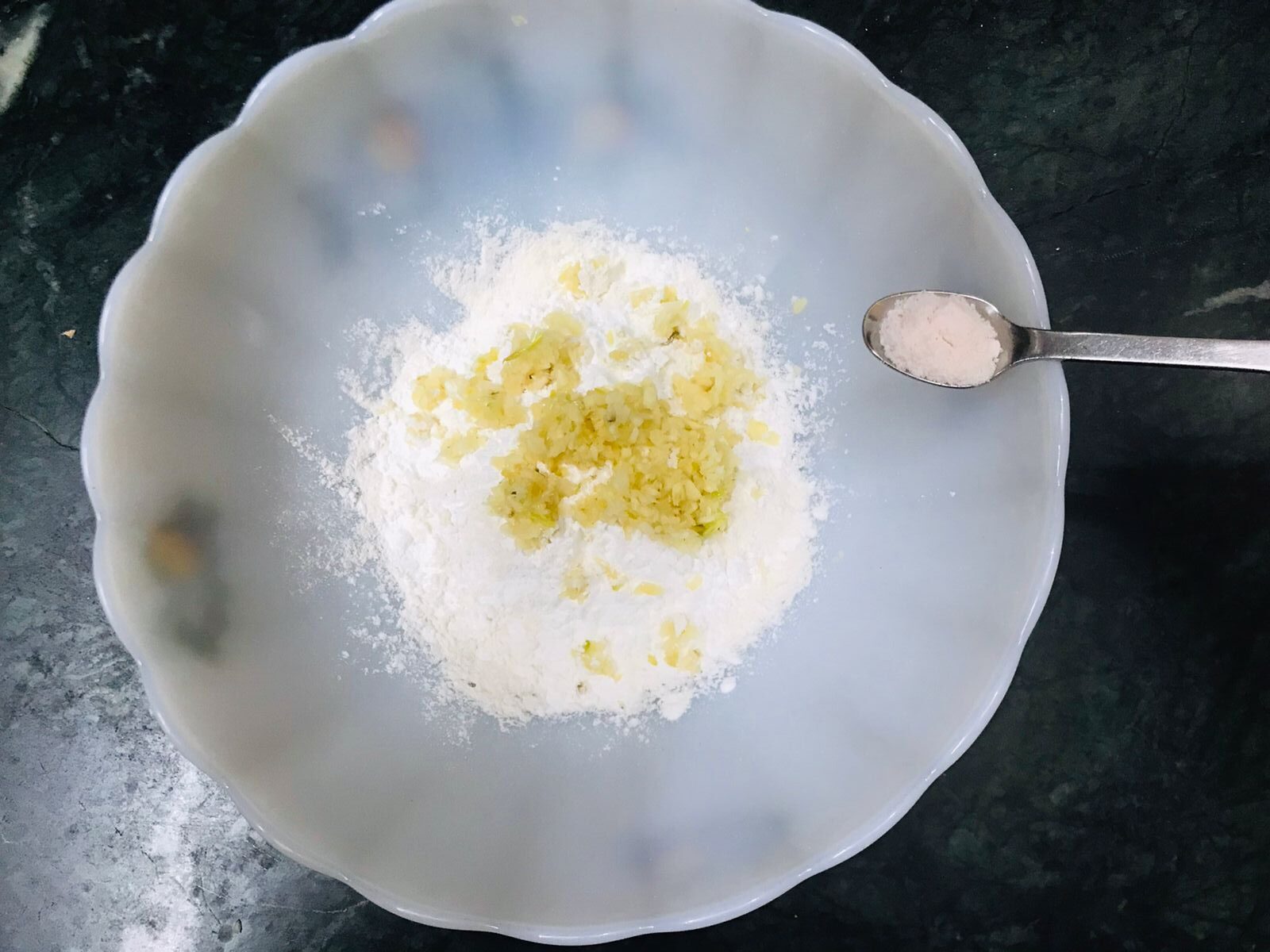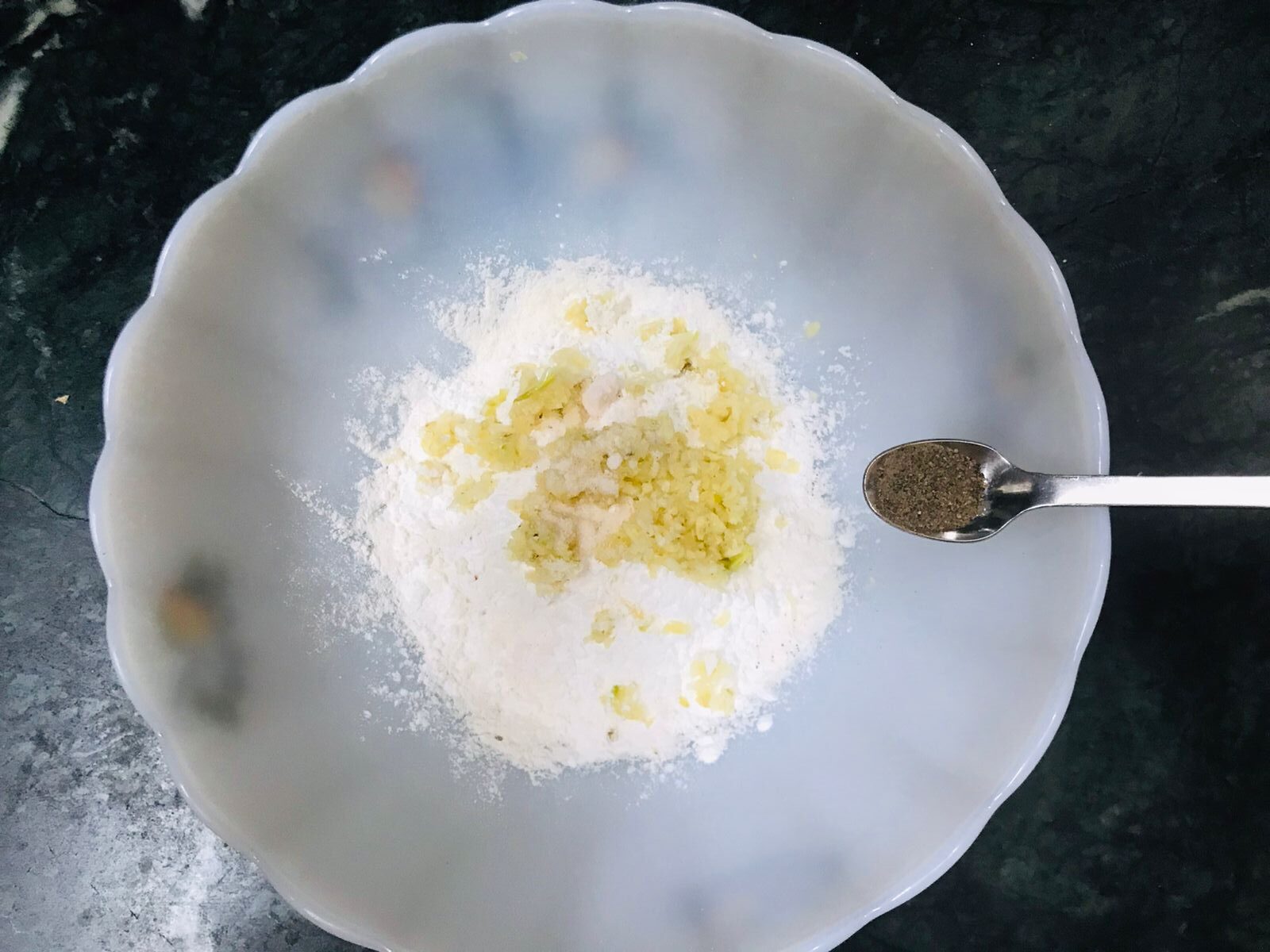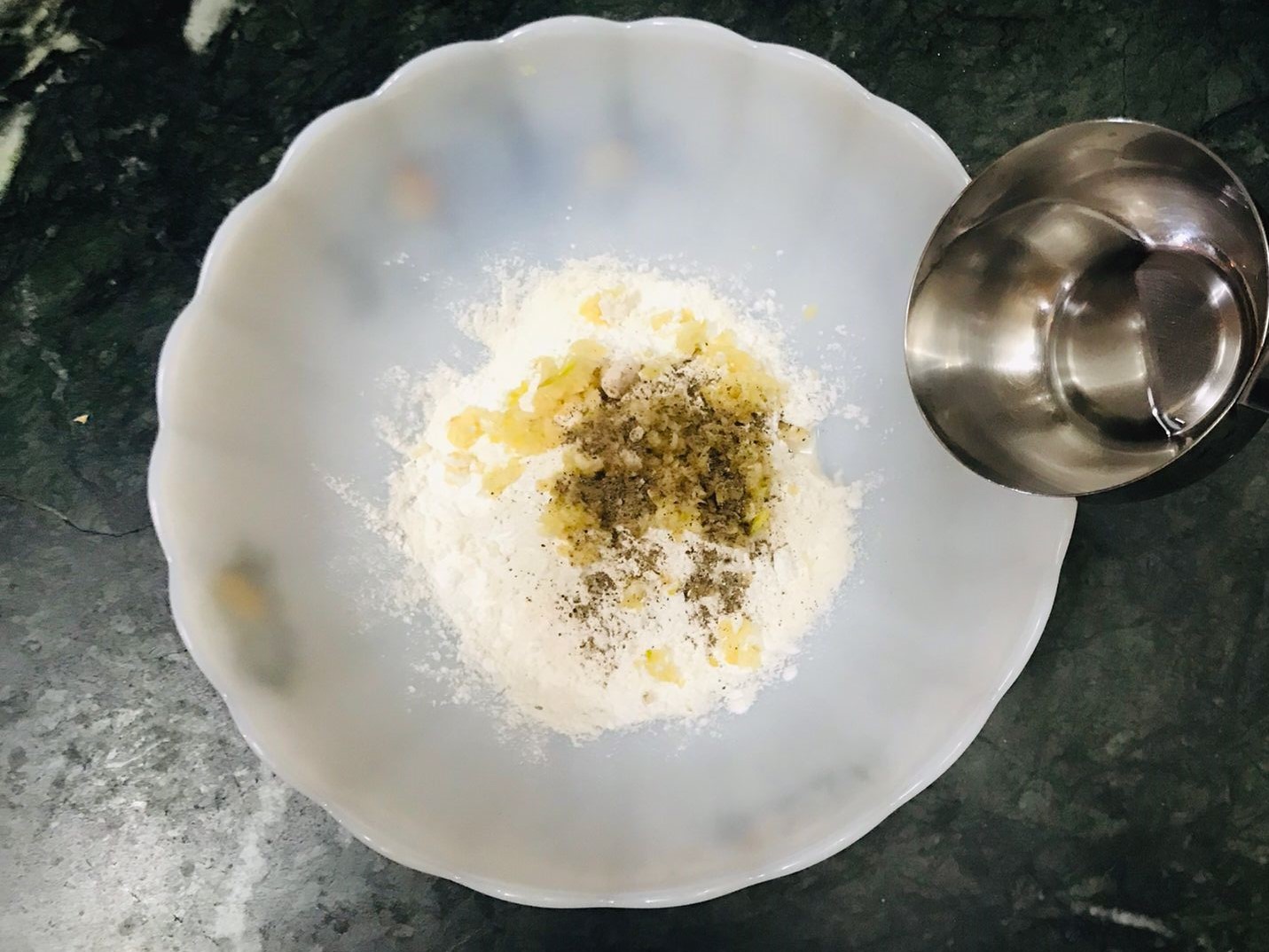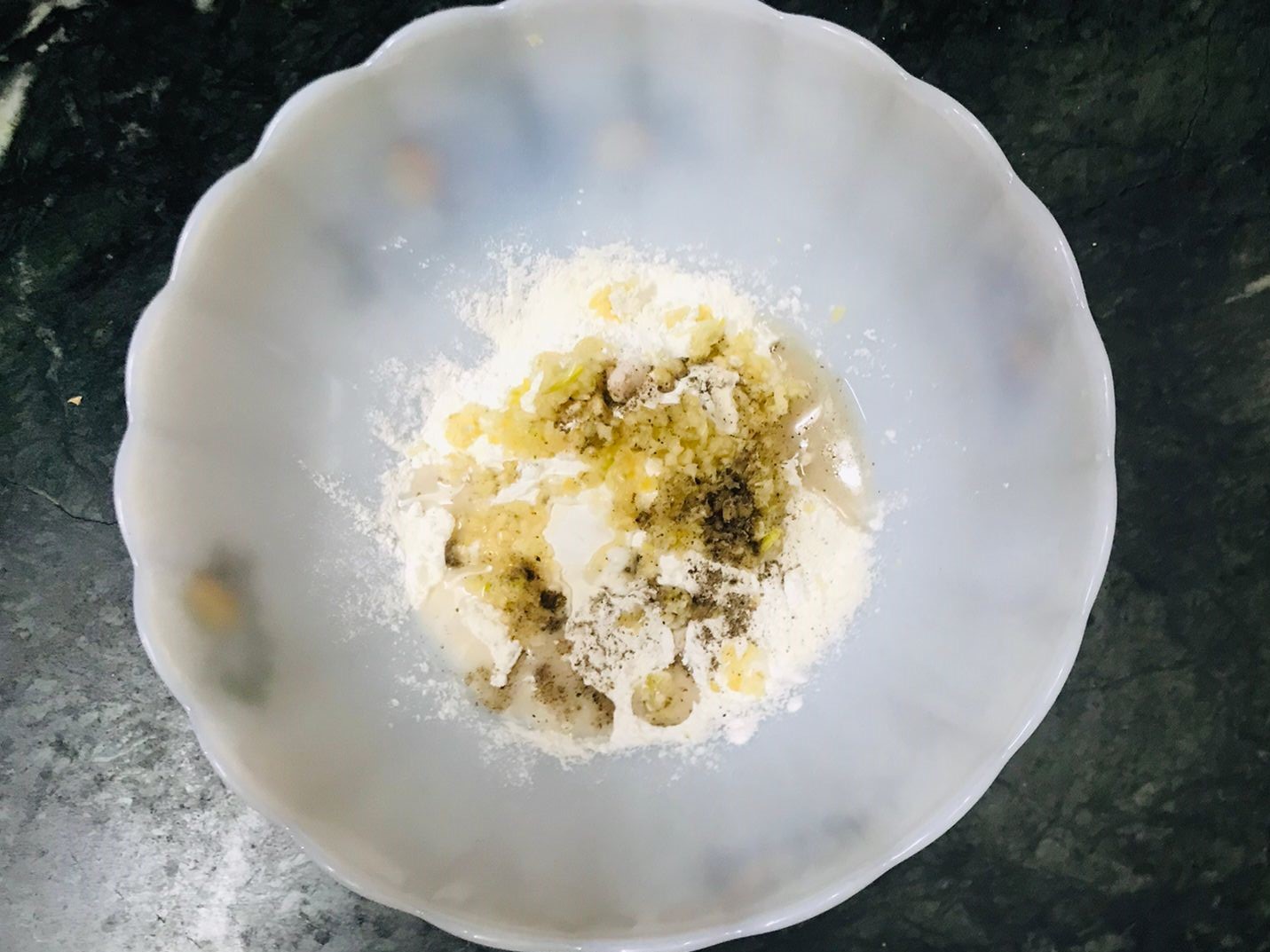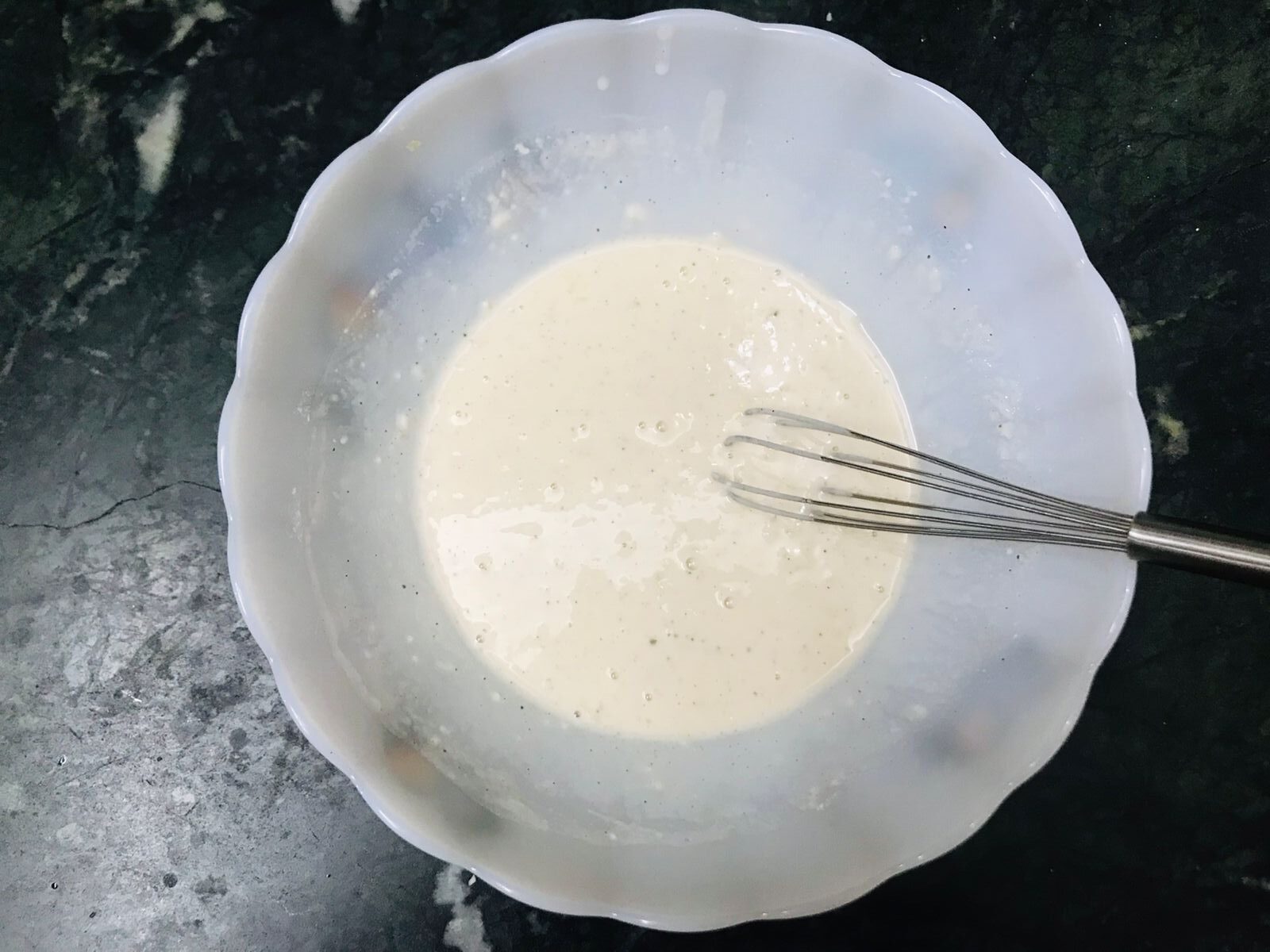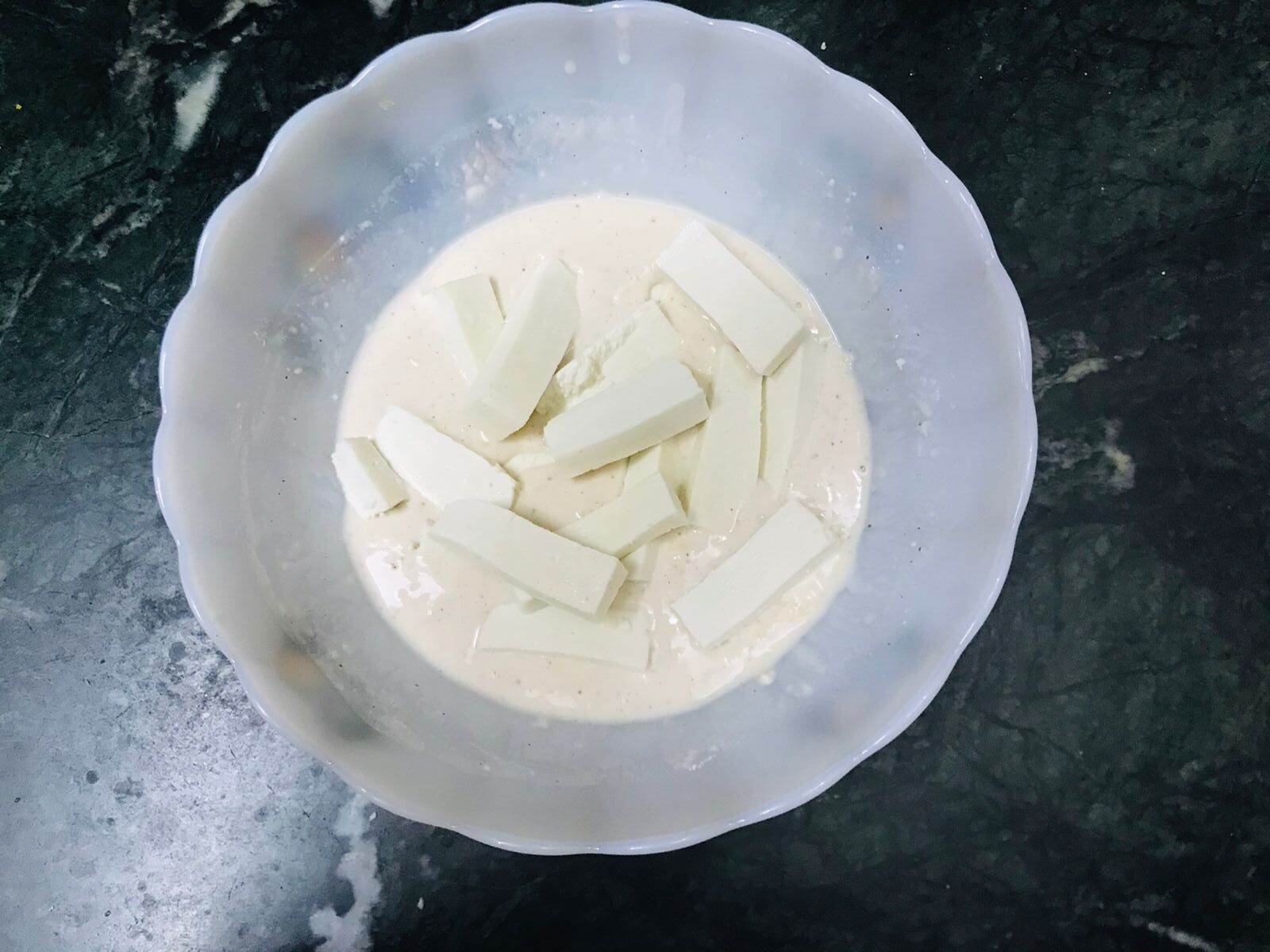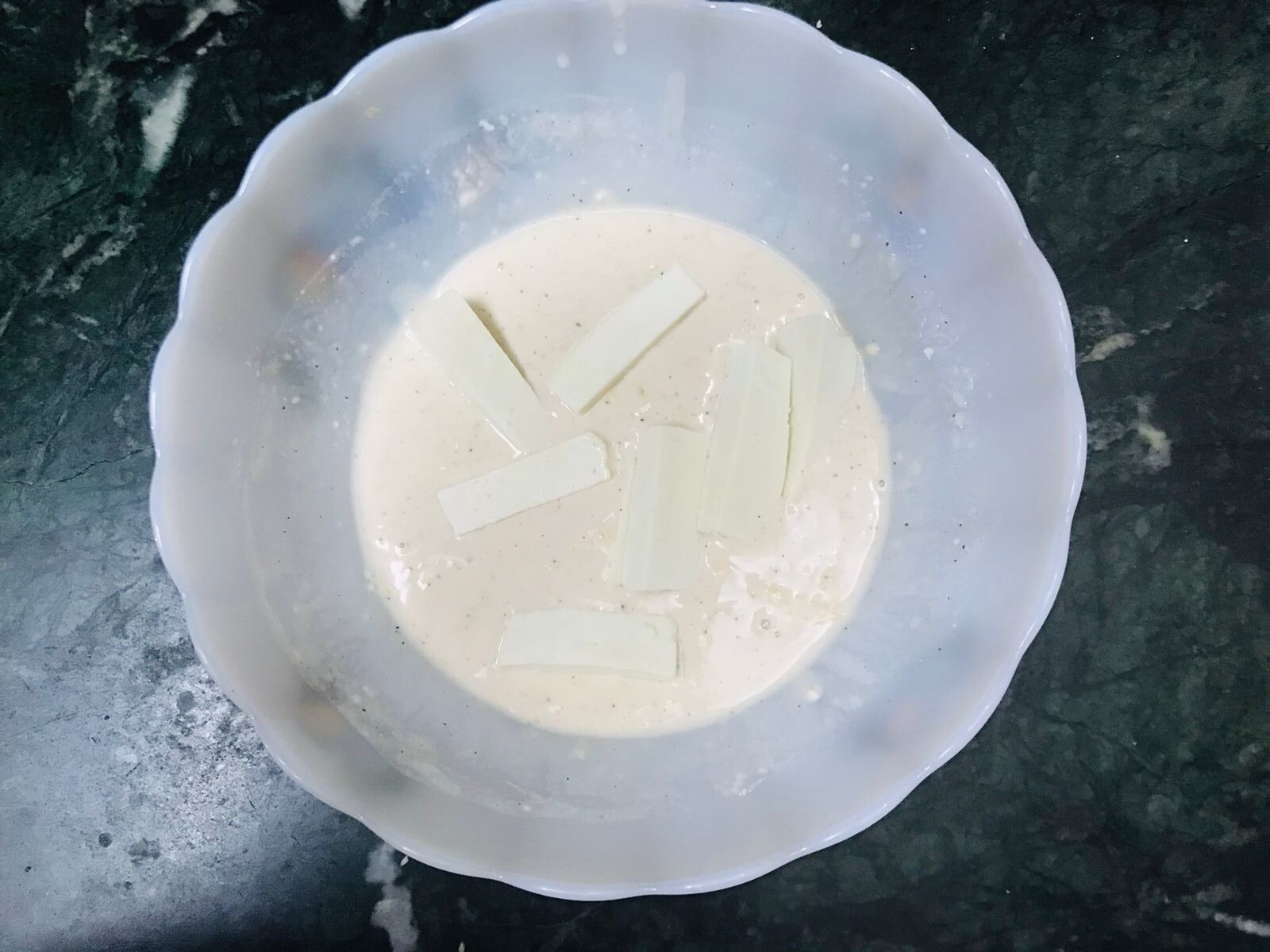 In a bowl, mix plain flour, corn flour, garlic, salt, black pepper and 2 tablespoons water to form a smooth paste. Add the paneer and gently mix to coat the paneer pieces.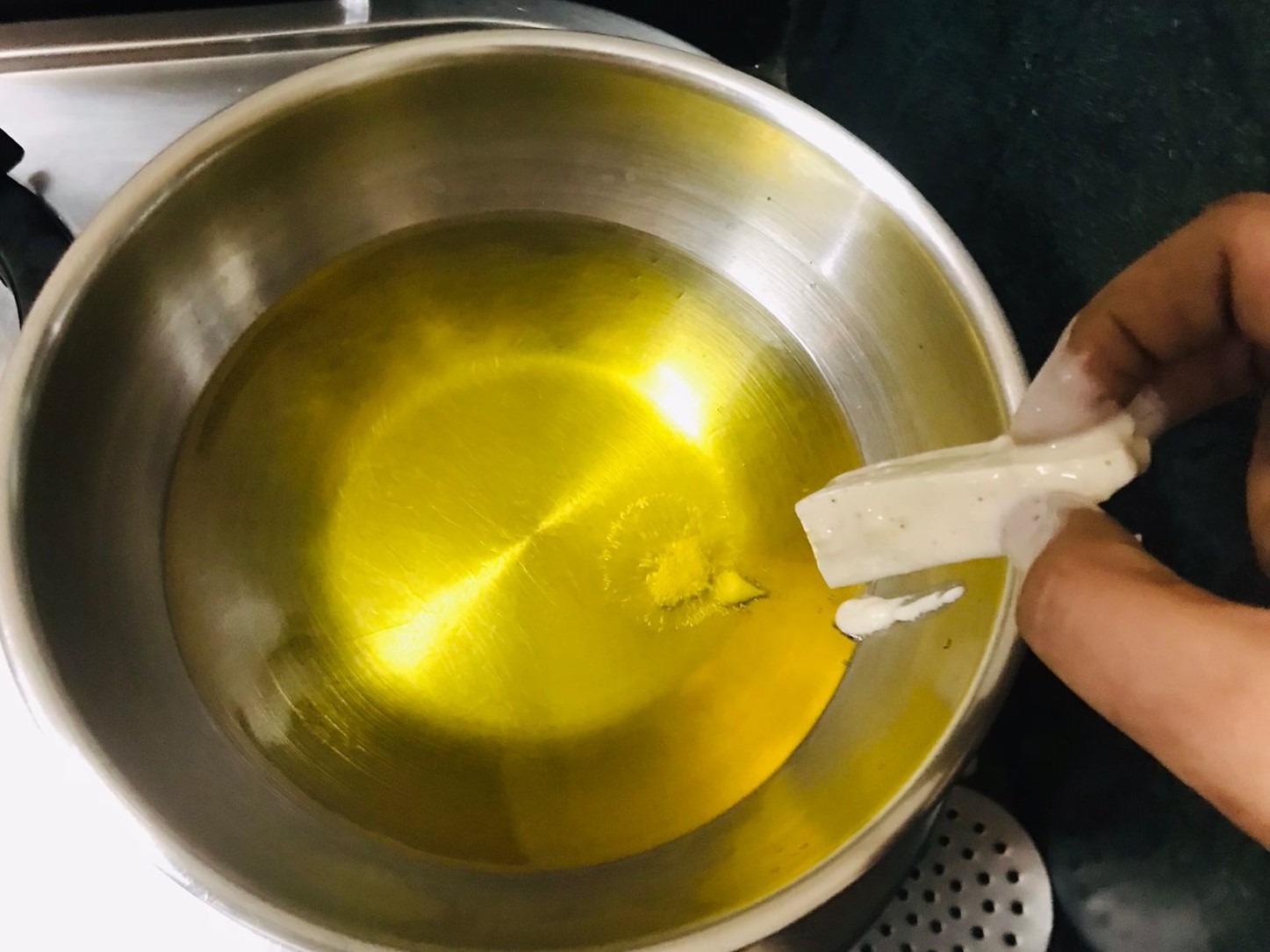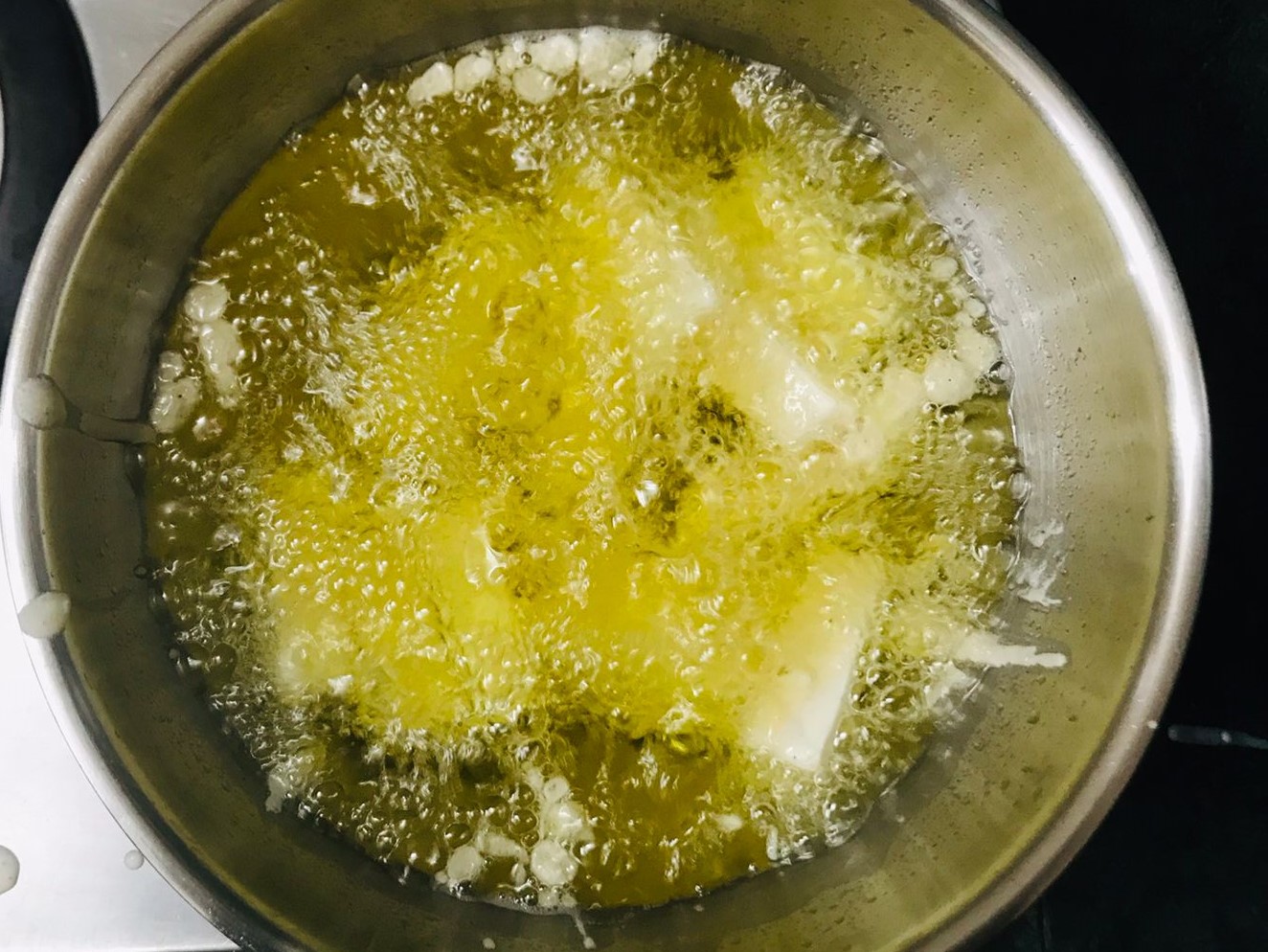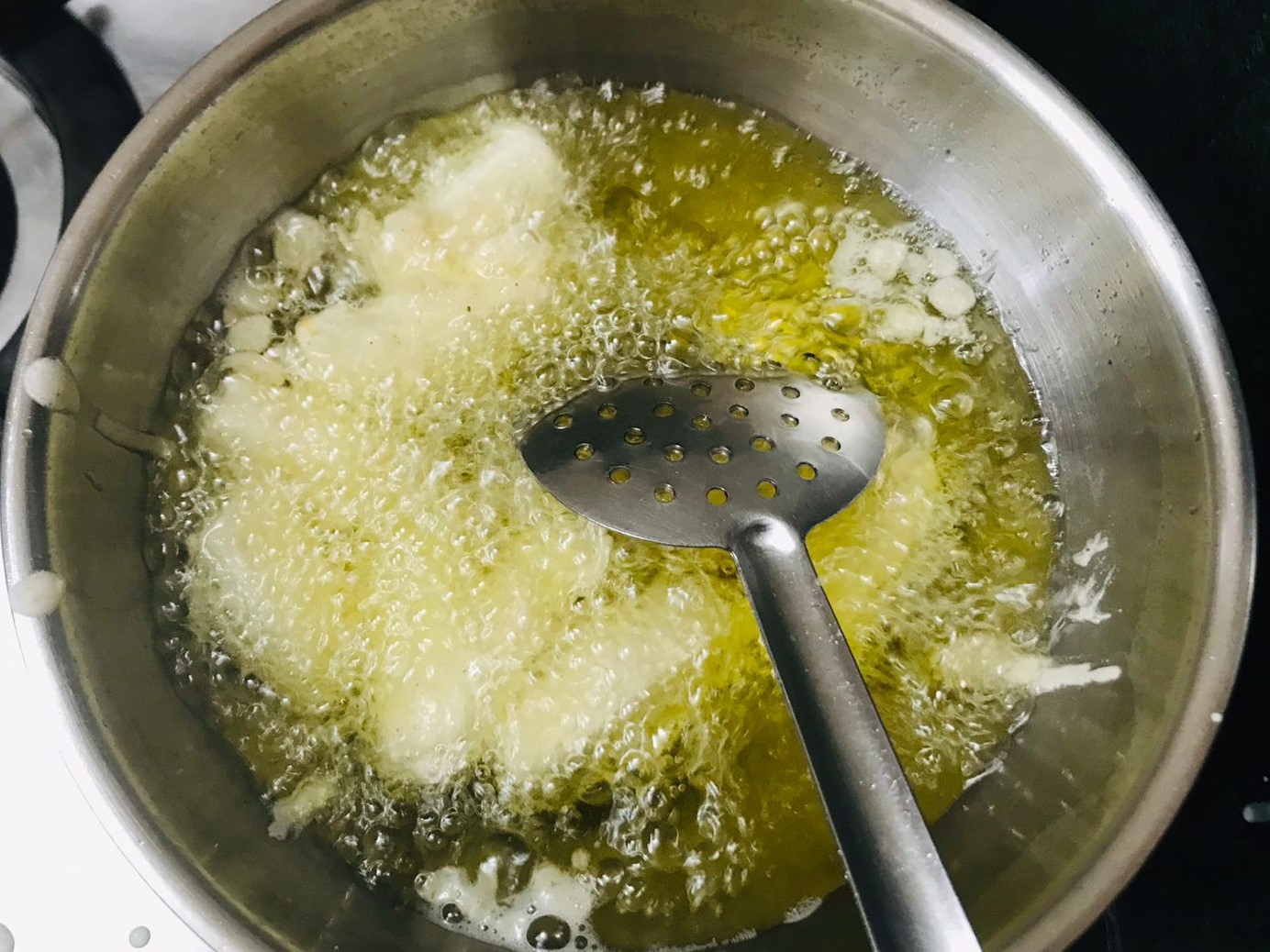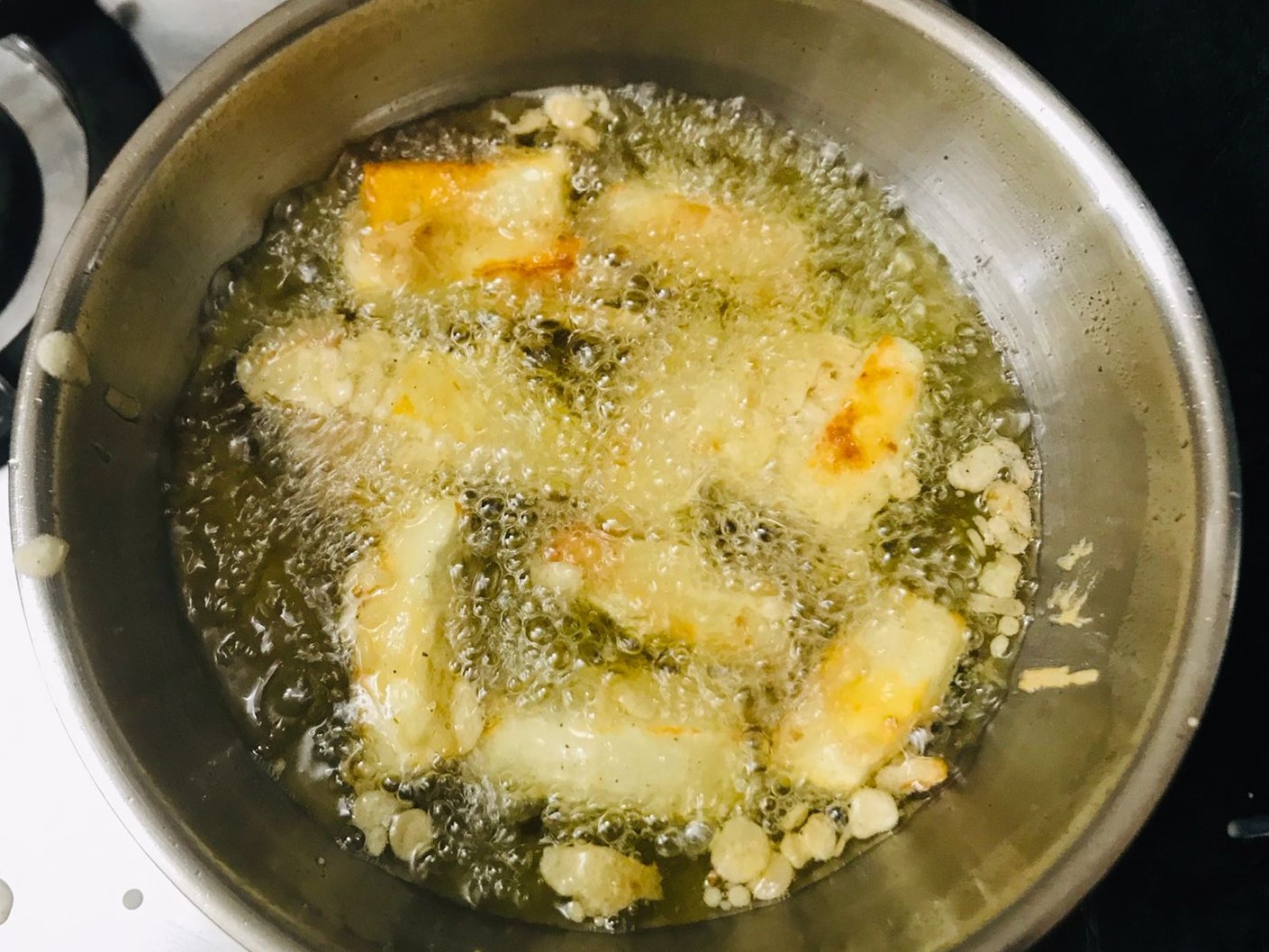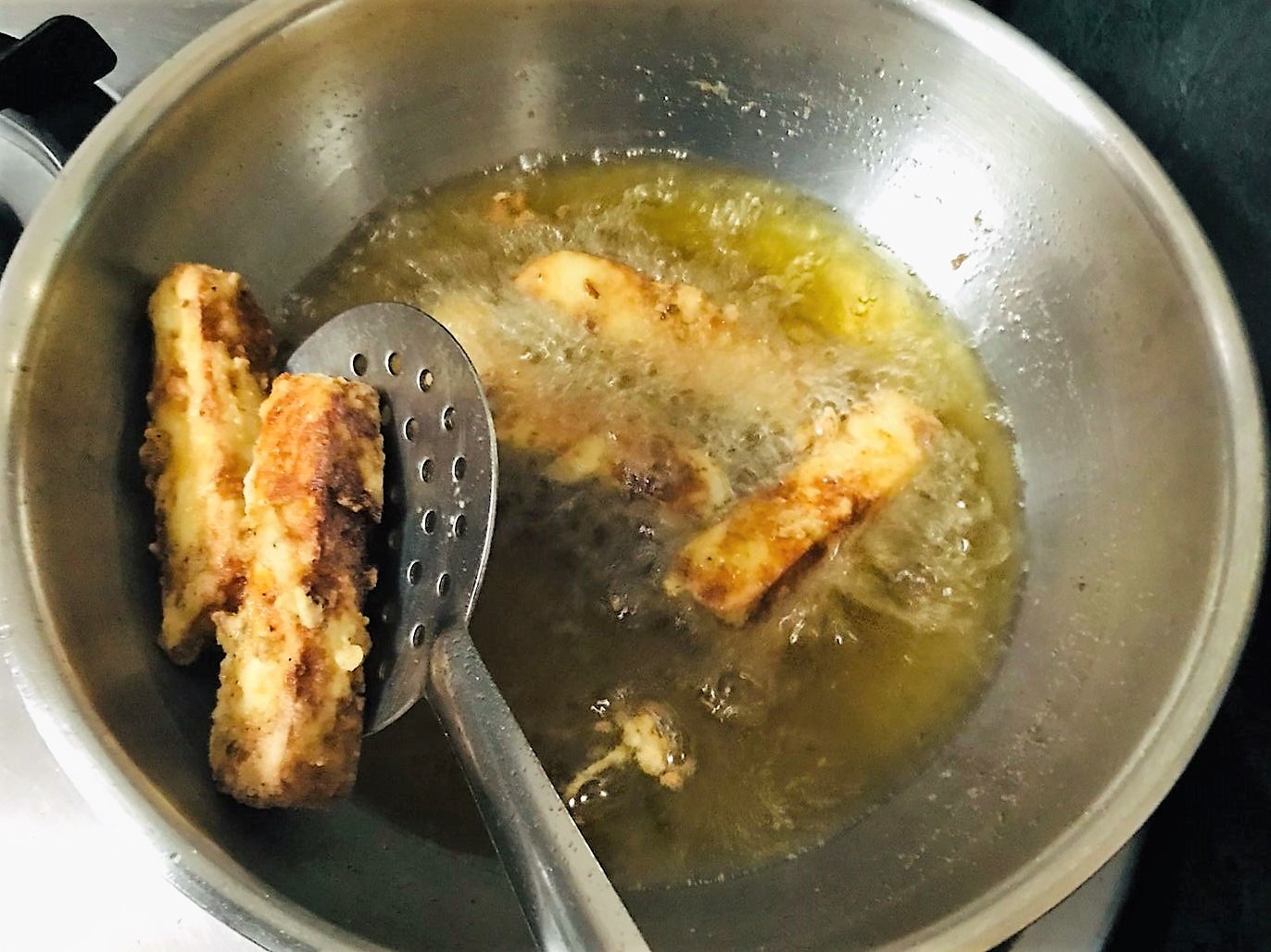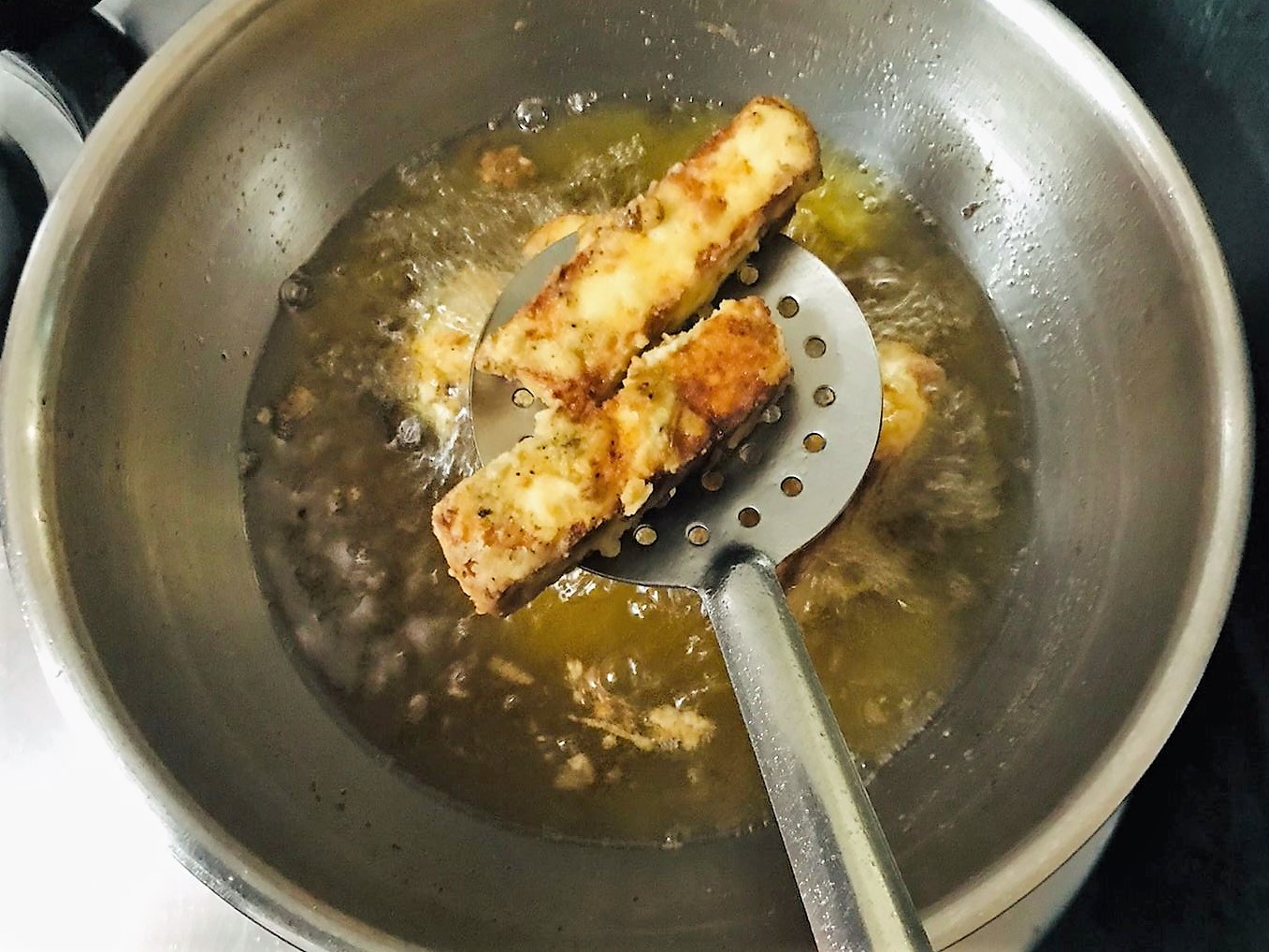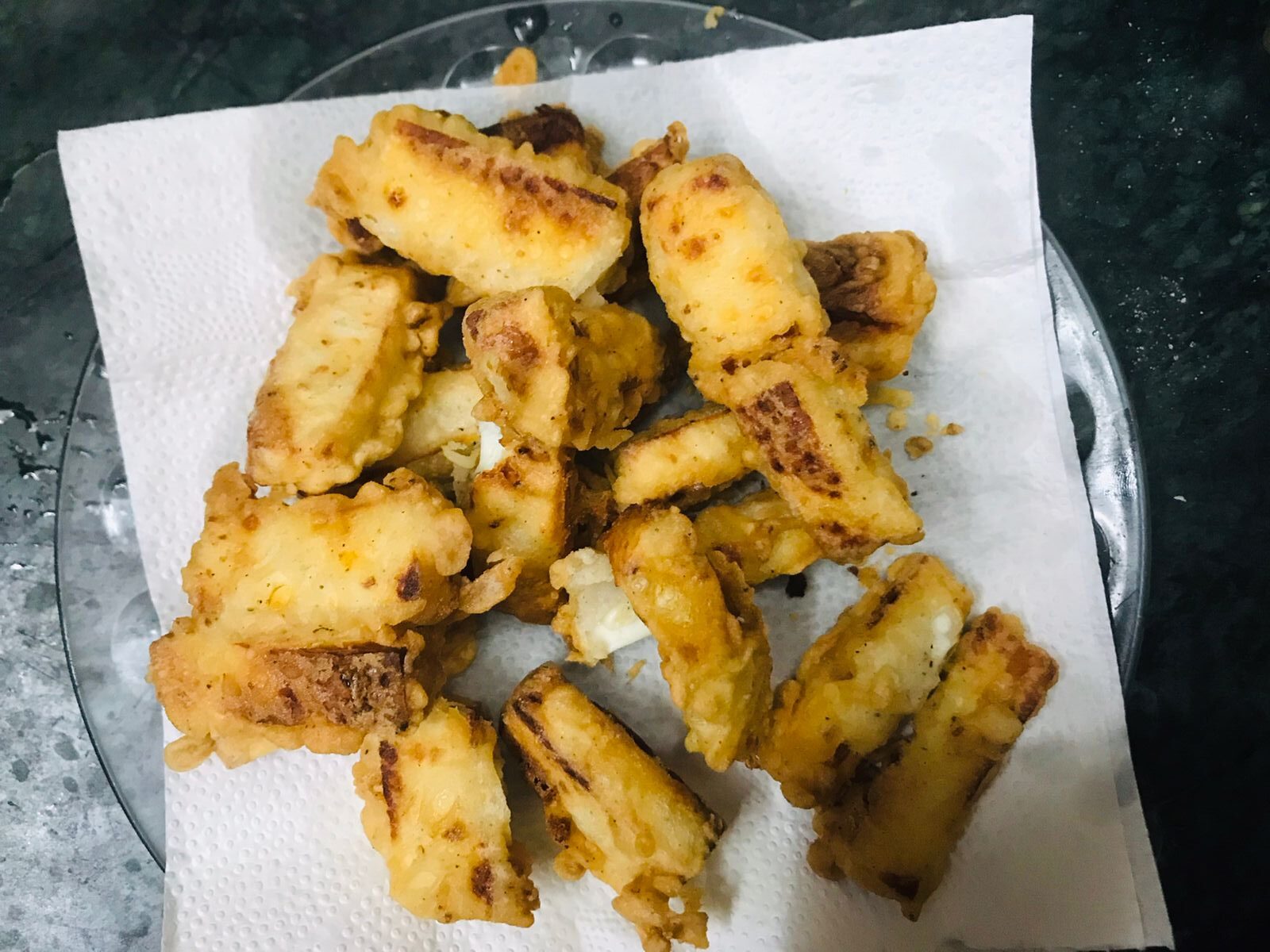 Heat oil in a pan for frying on medium heat.
Once hot gently slide the paneer in the oil and fry them on medium heat. Flip them once and fry them until they turn golden in colour. Use a slotted spoon to remove them from the oil. Drain them on a kitchen roll/absorbent paper to soak excess oil.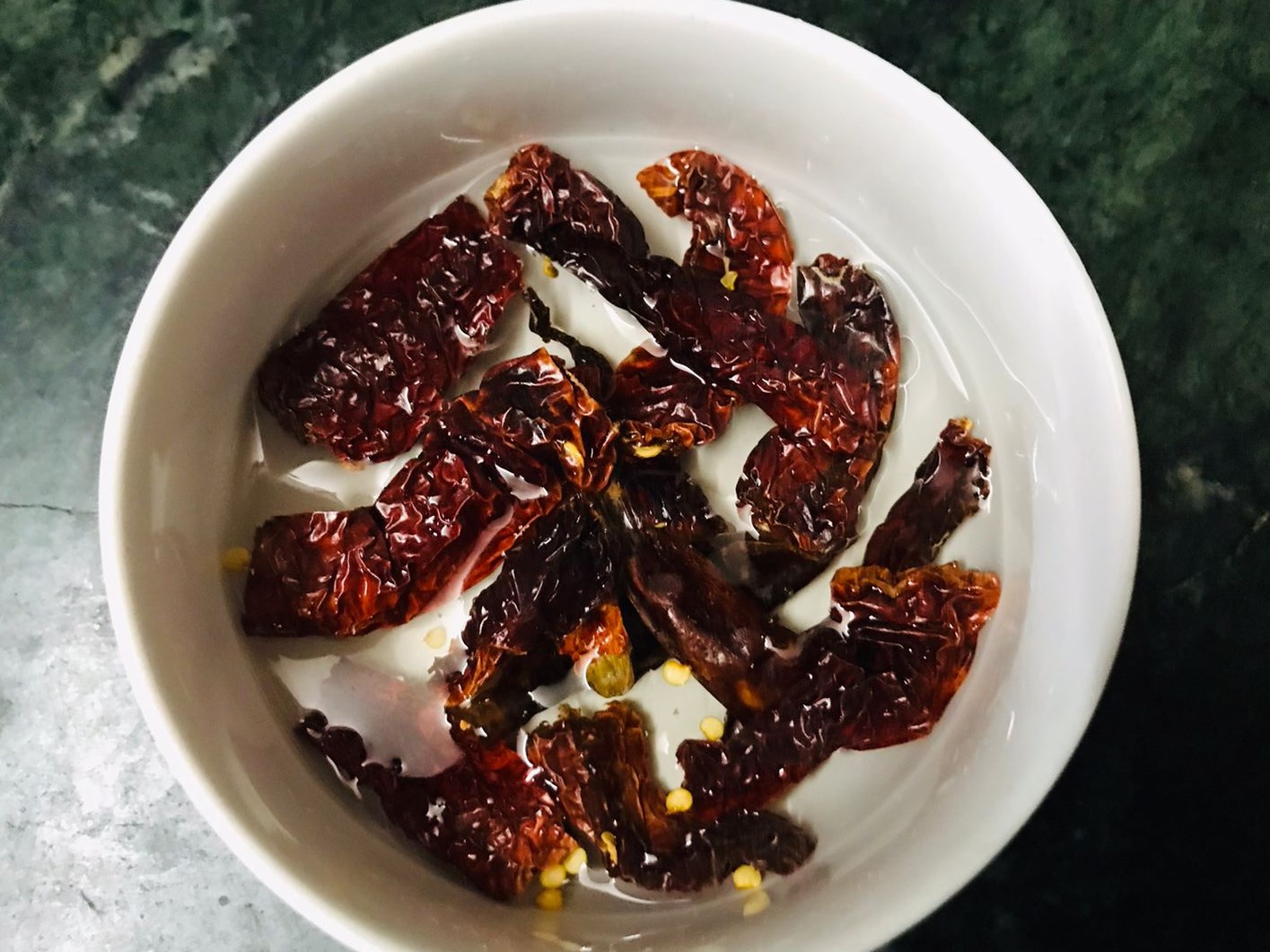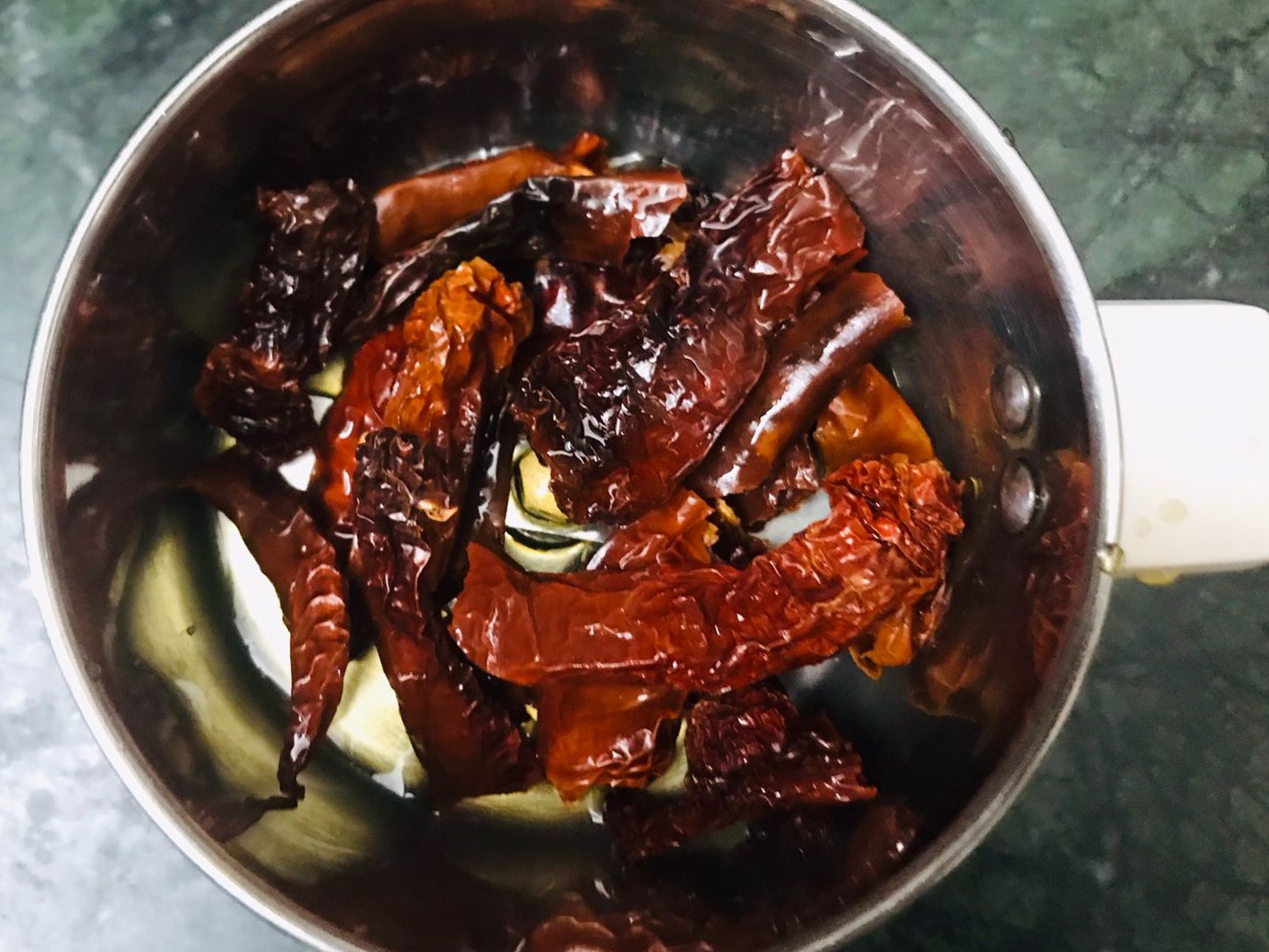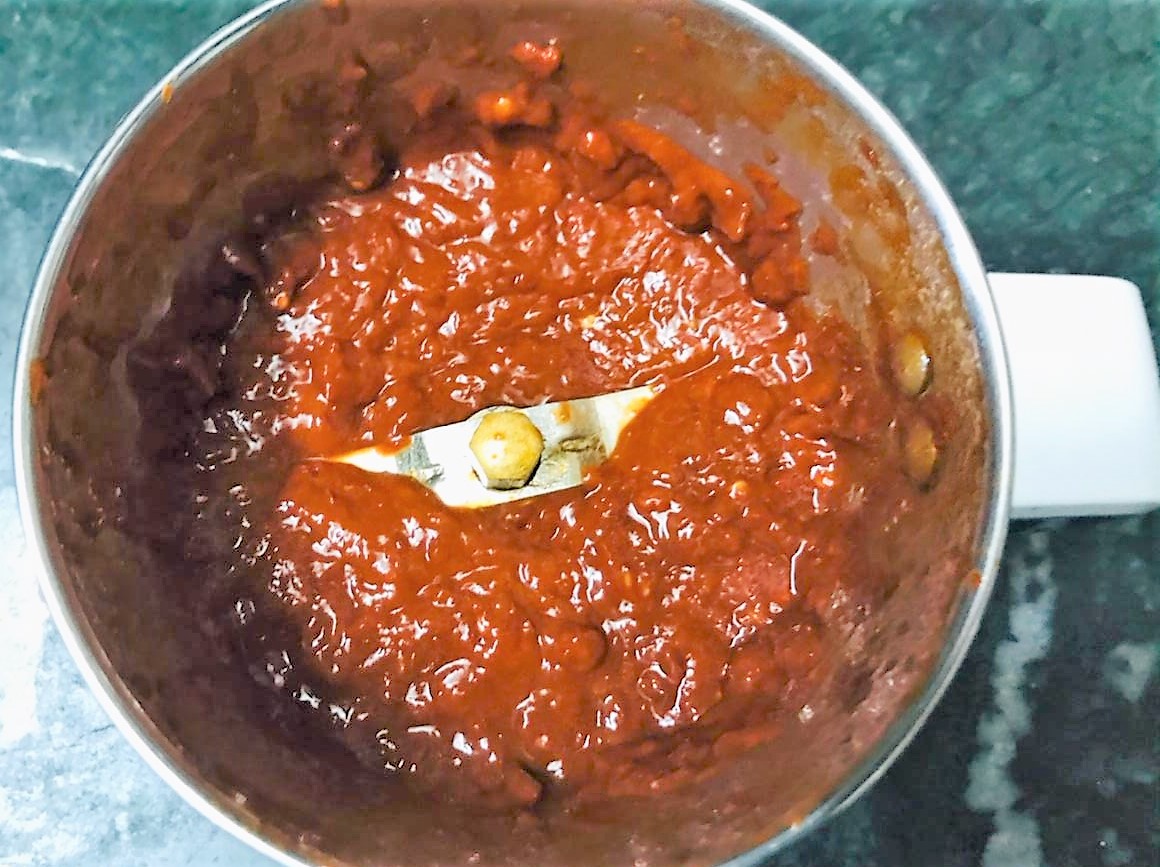 Soak the Kashmiri red chilies in warm water for about an hour. After an hour, squeeze the chillies and grind them to a fine paste.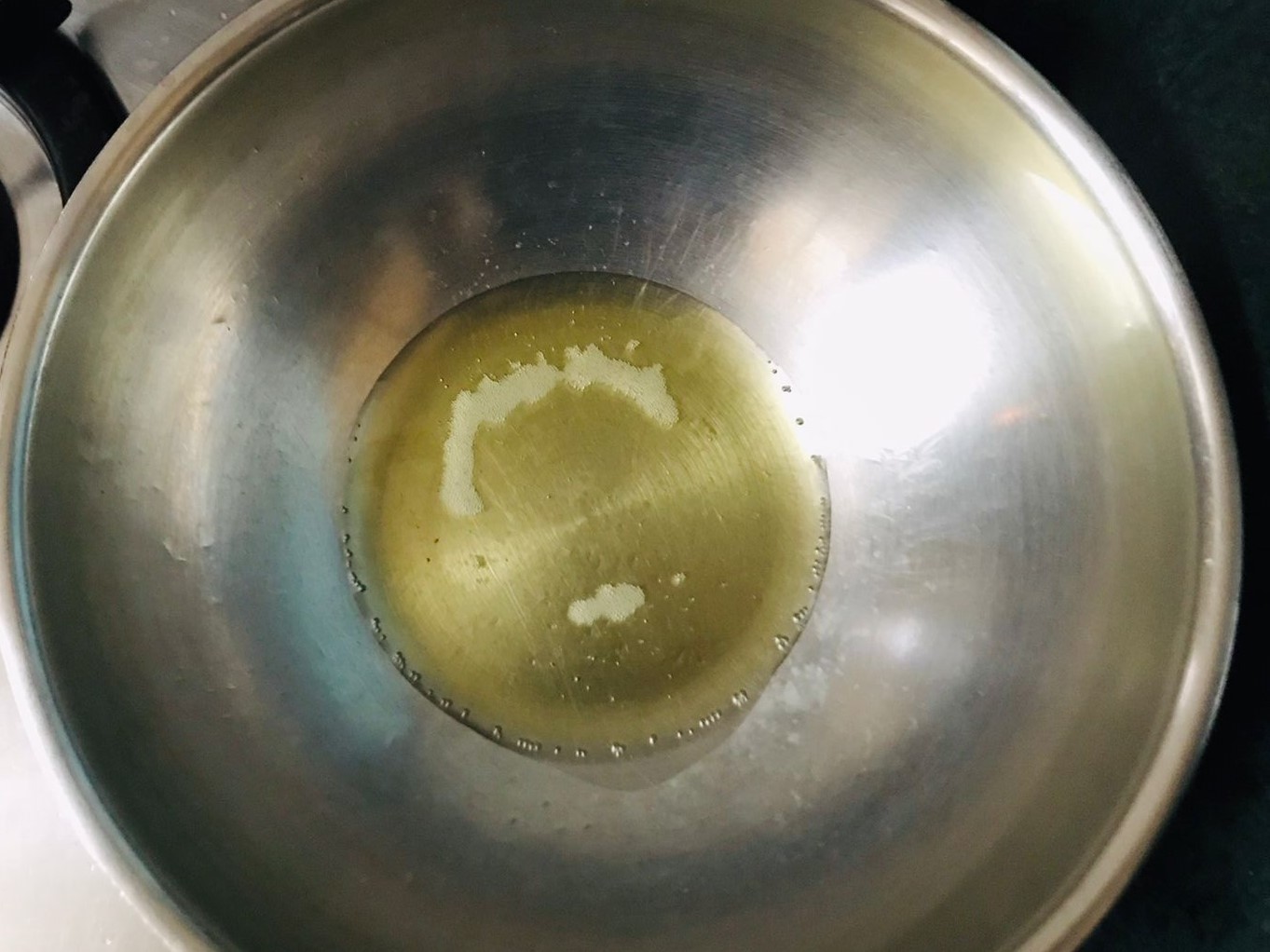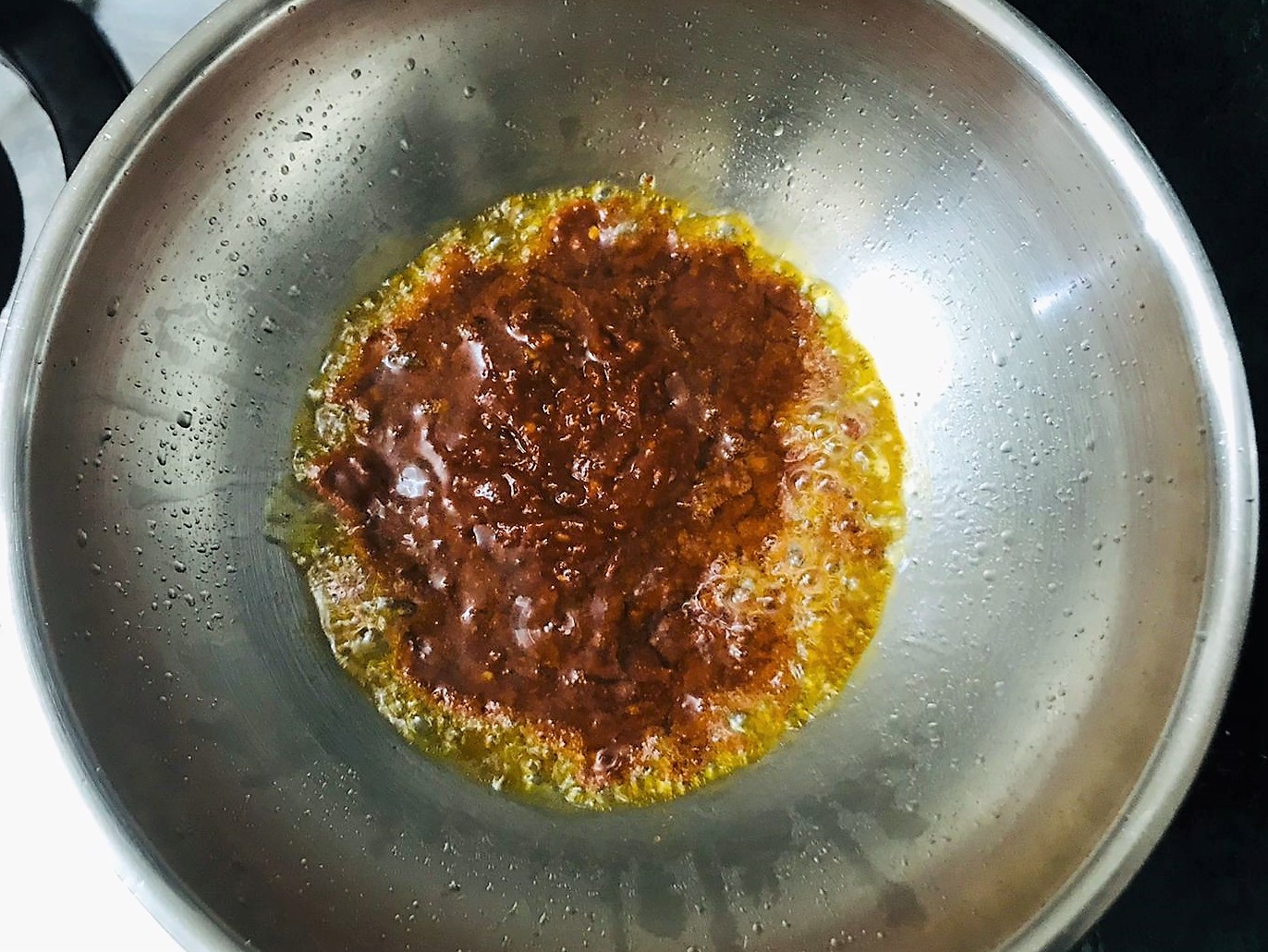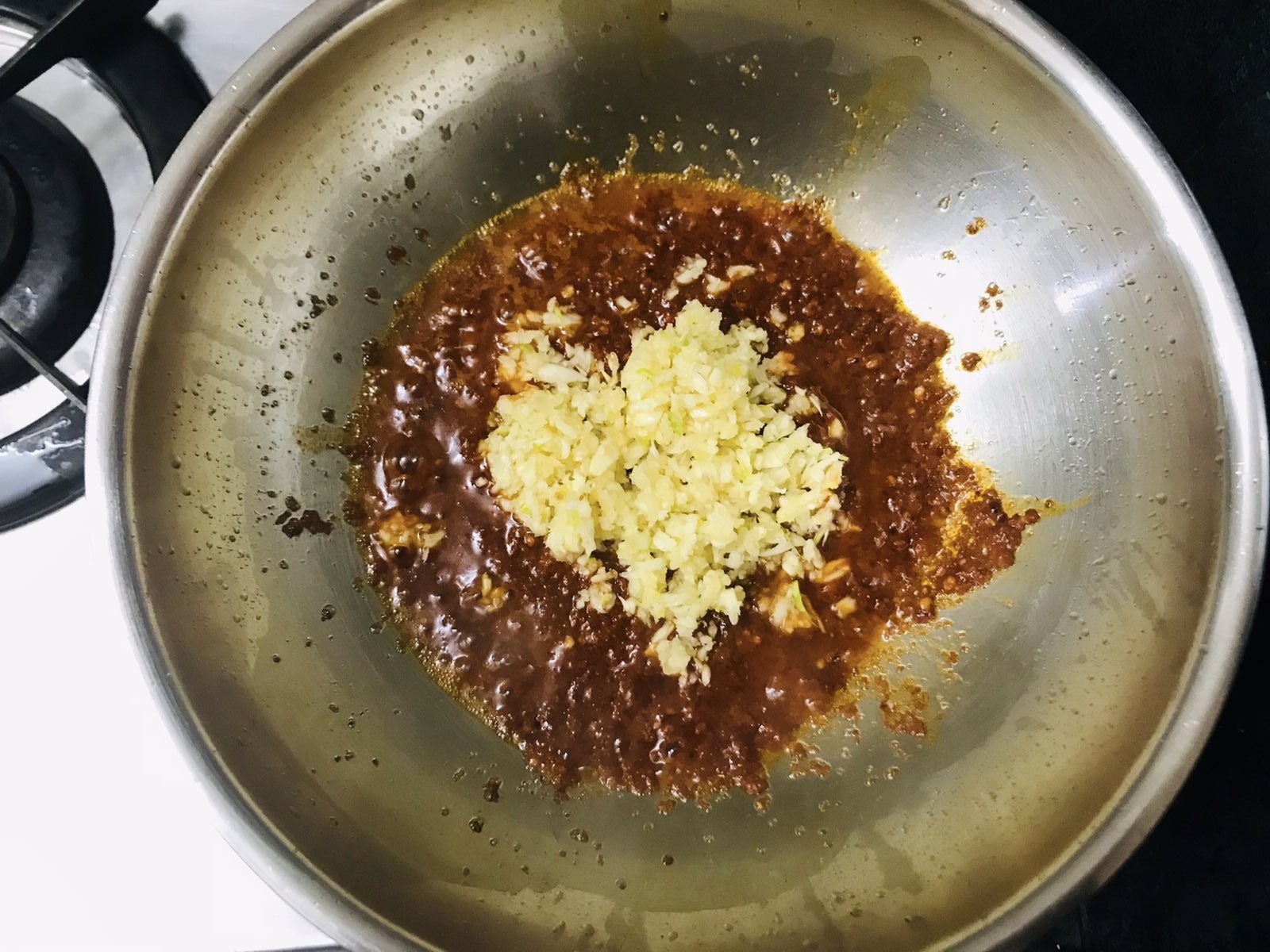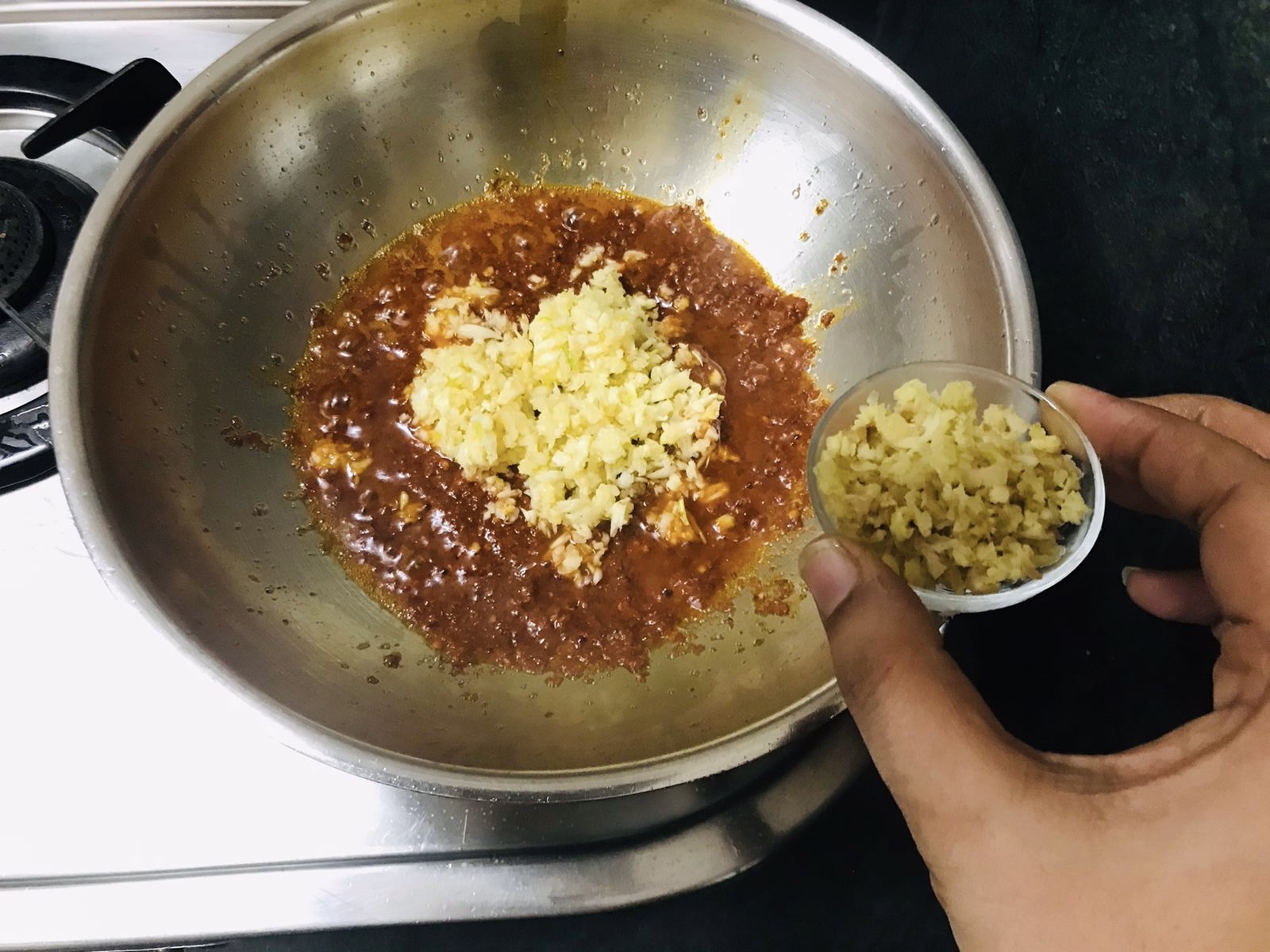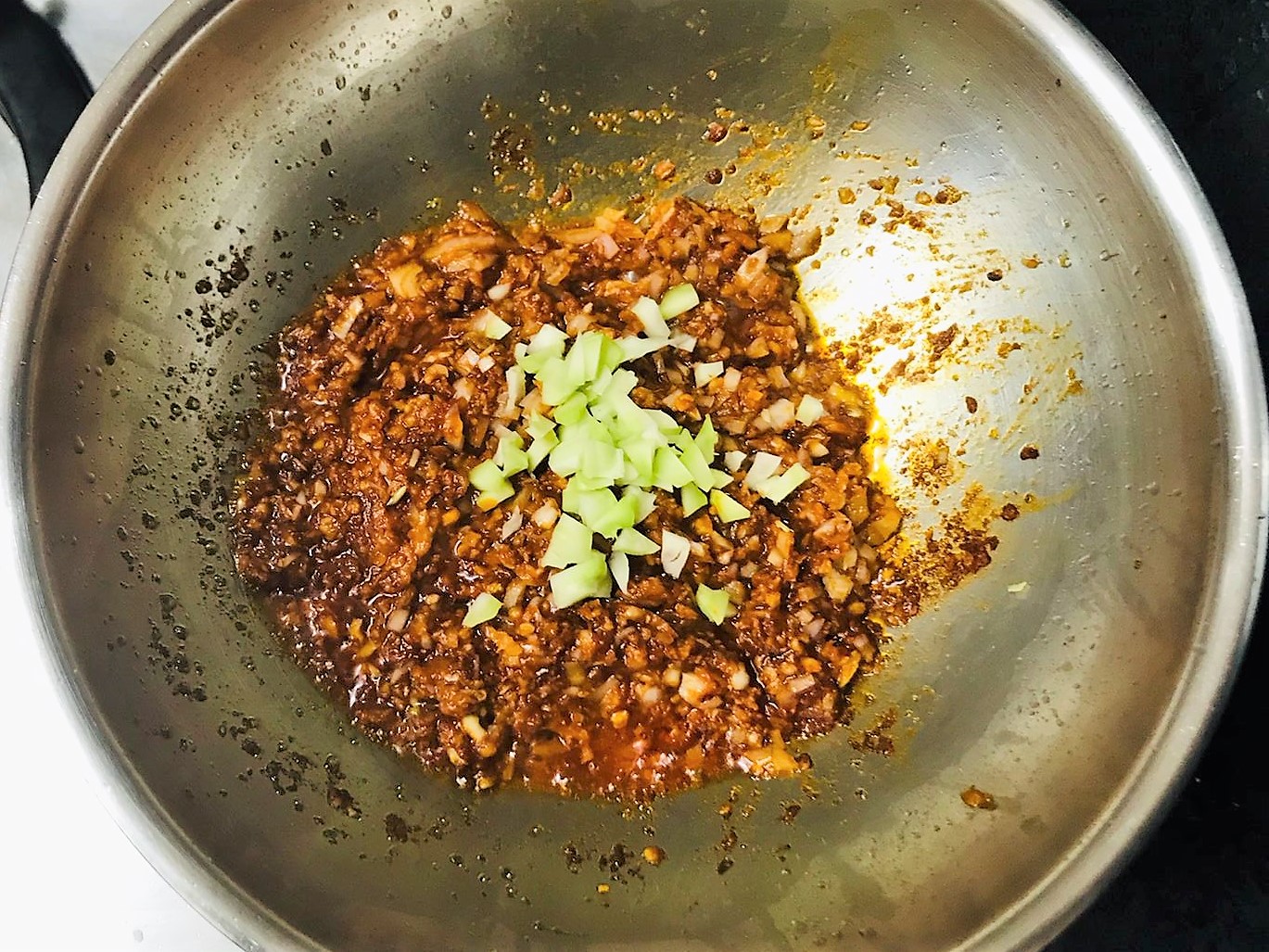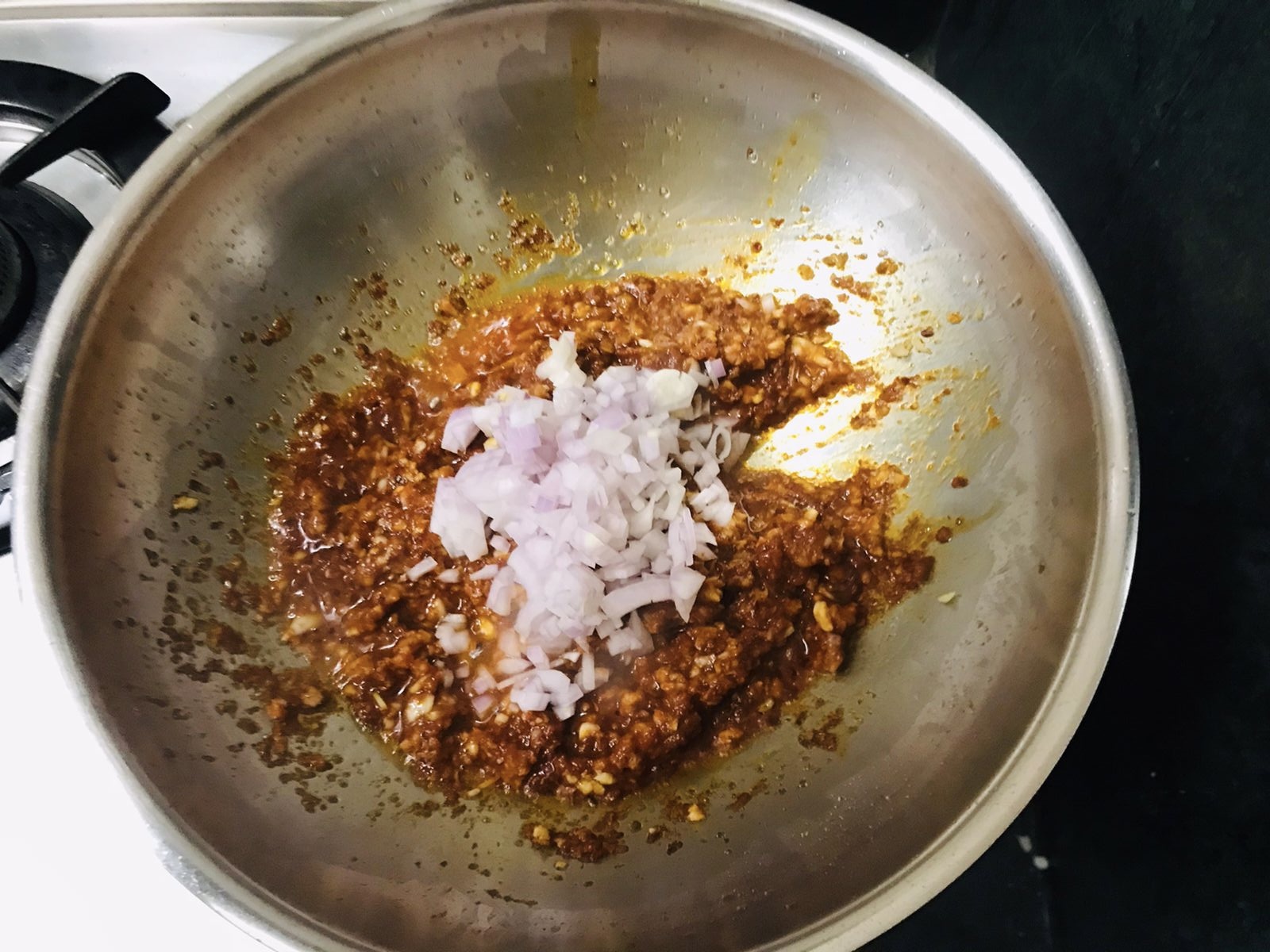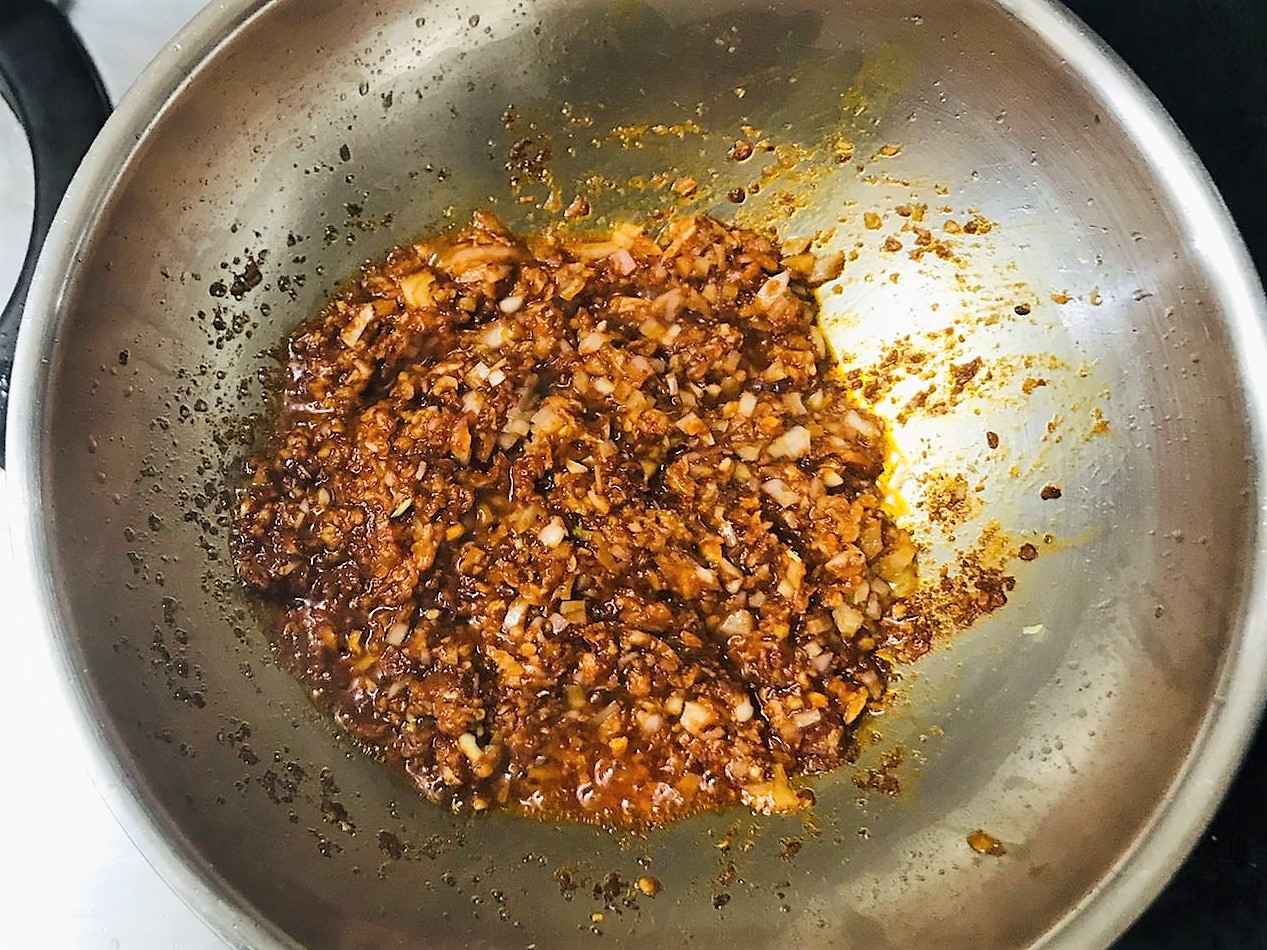 Heat oil in a pan and sauté the red chili paste for a minute. Next add the garlic, ginger, onions and celery and sauté for couple of minutes on medium heat.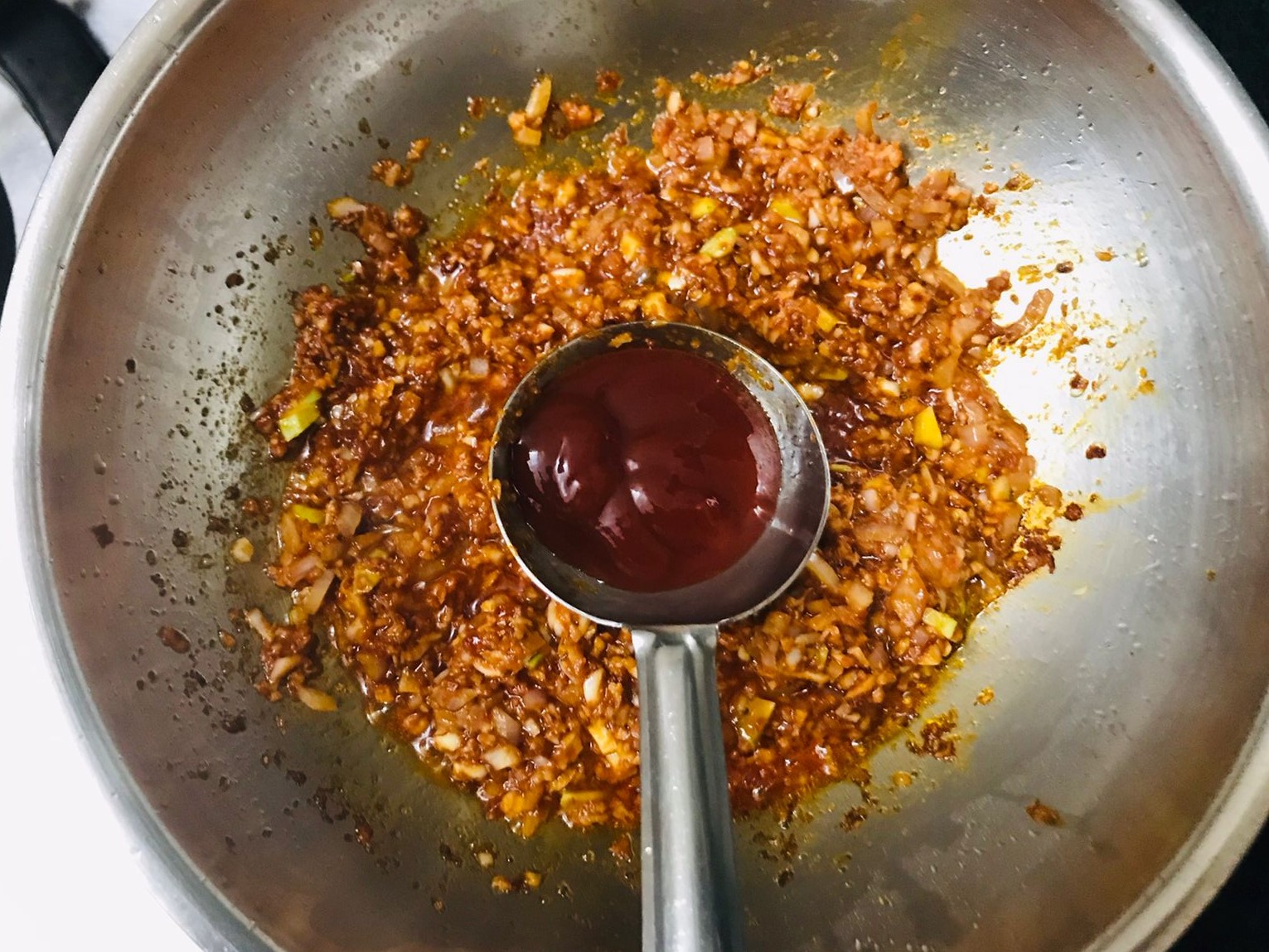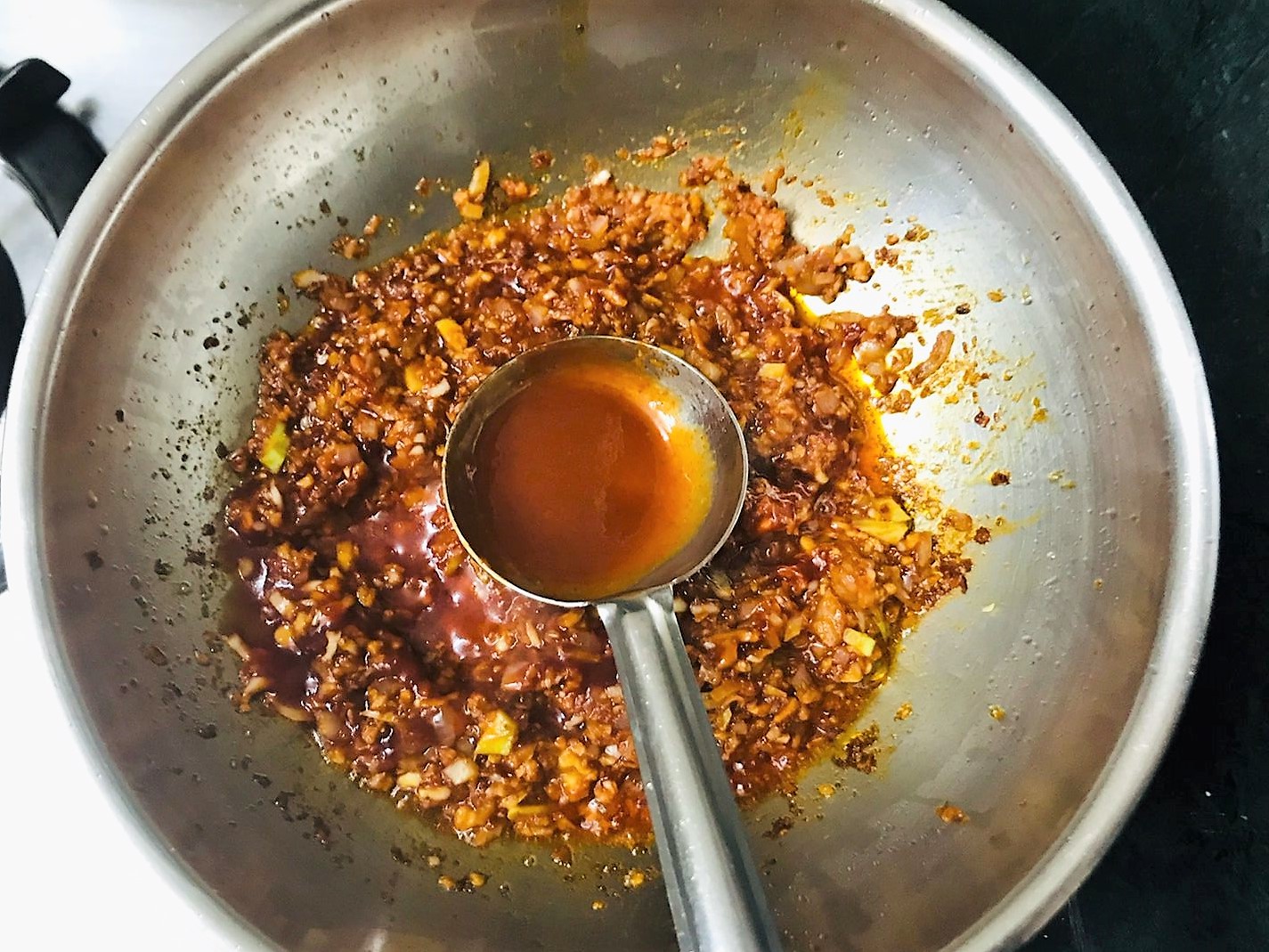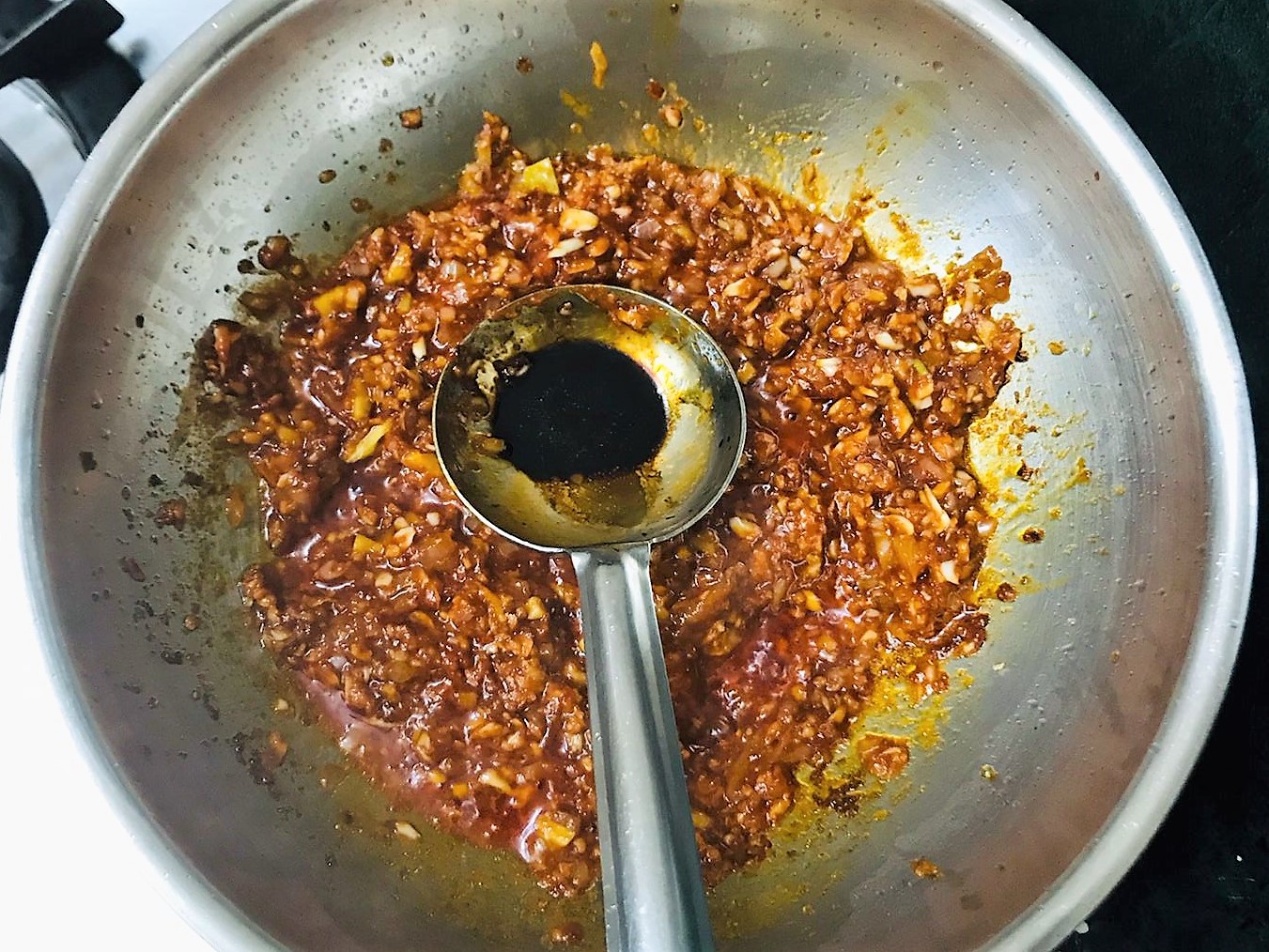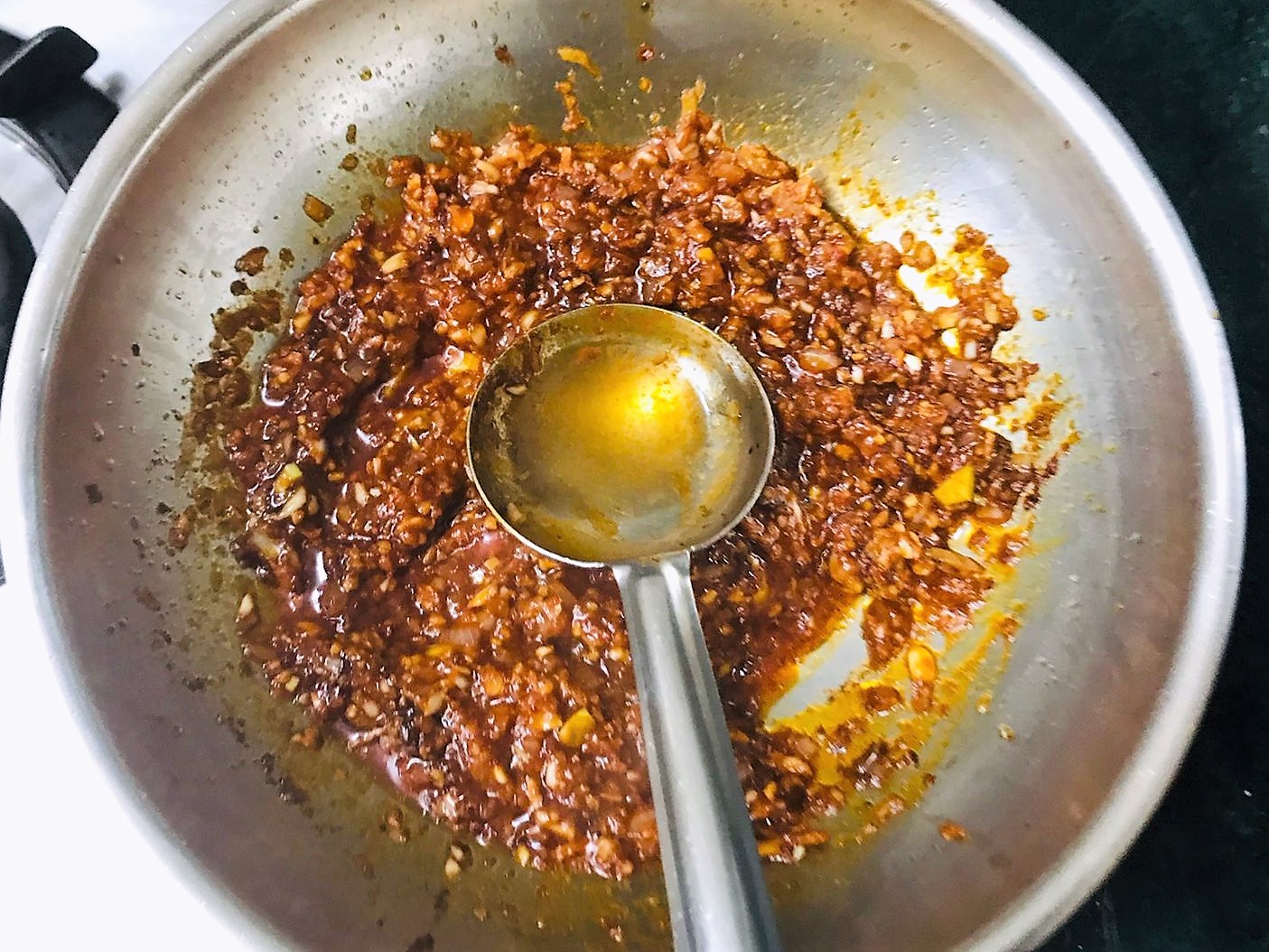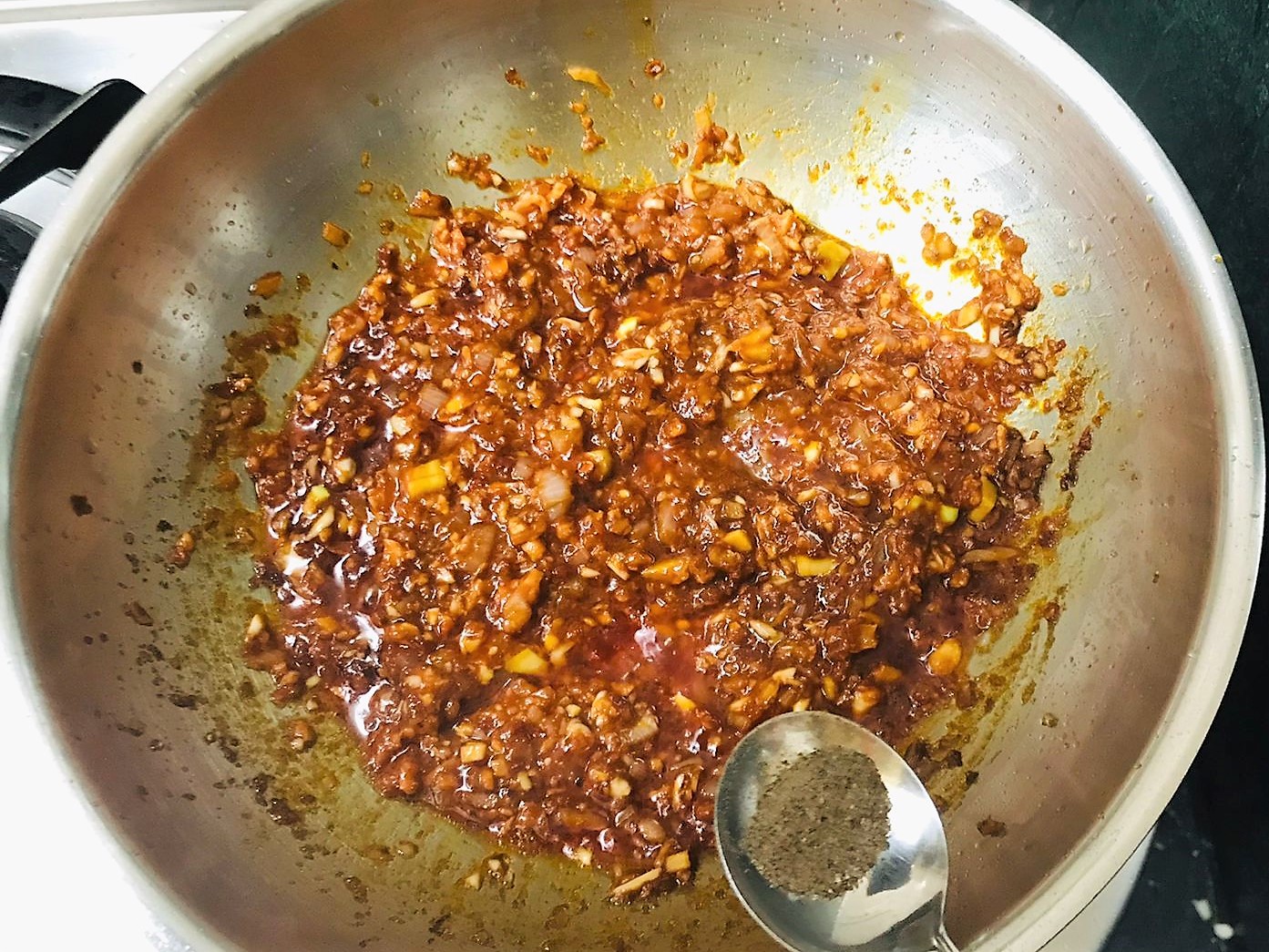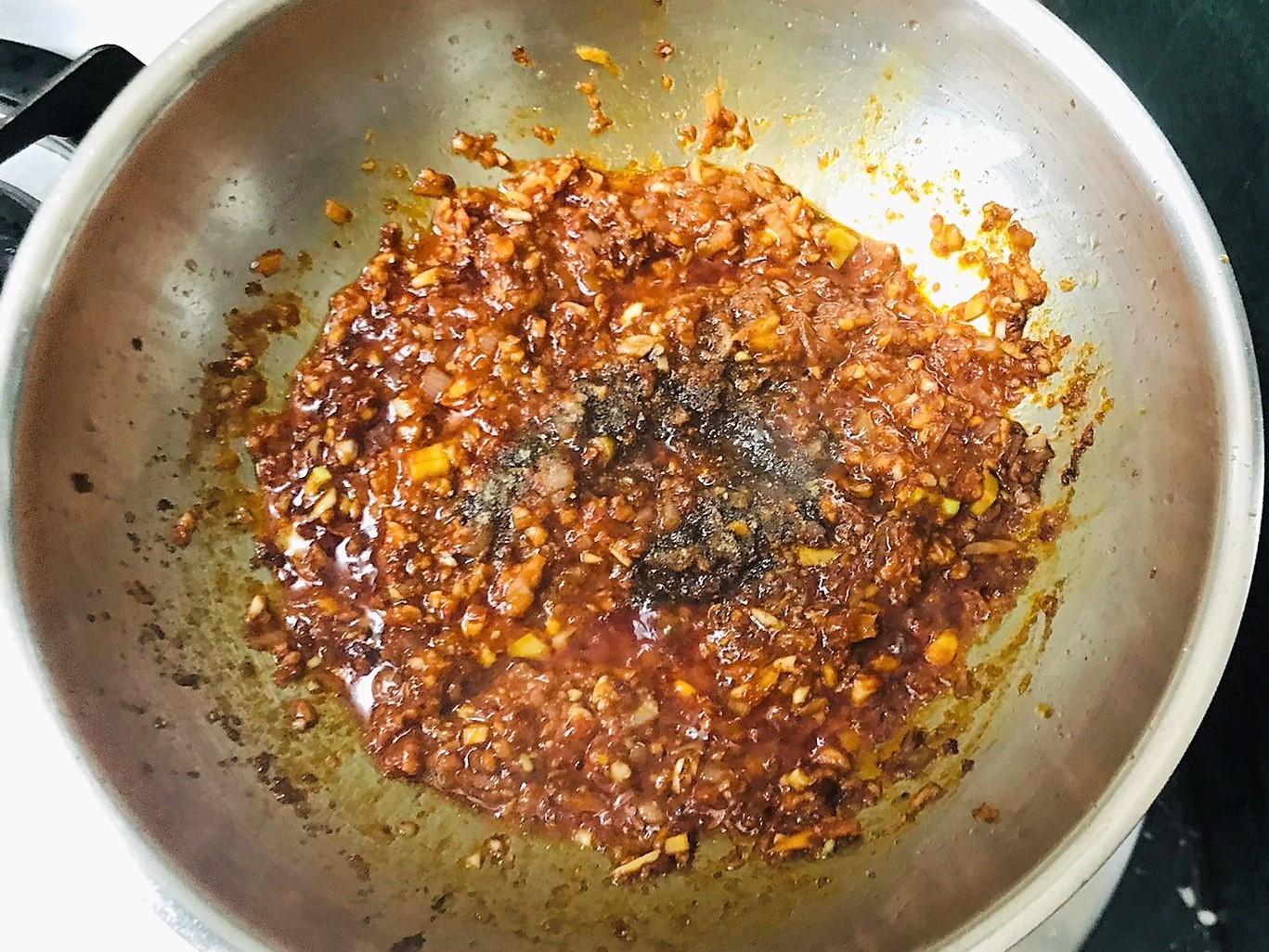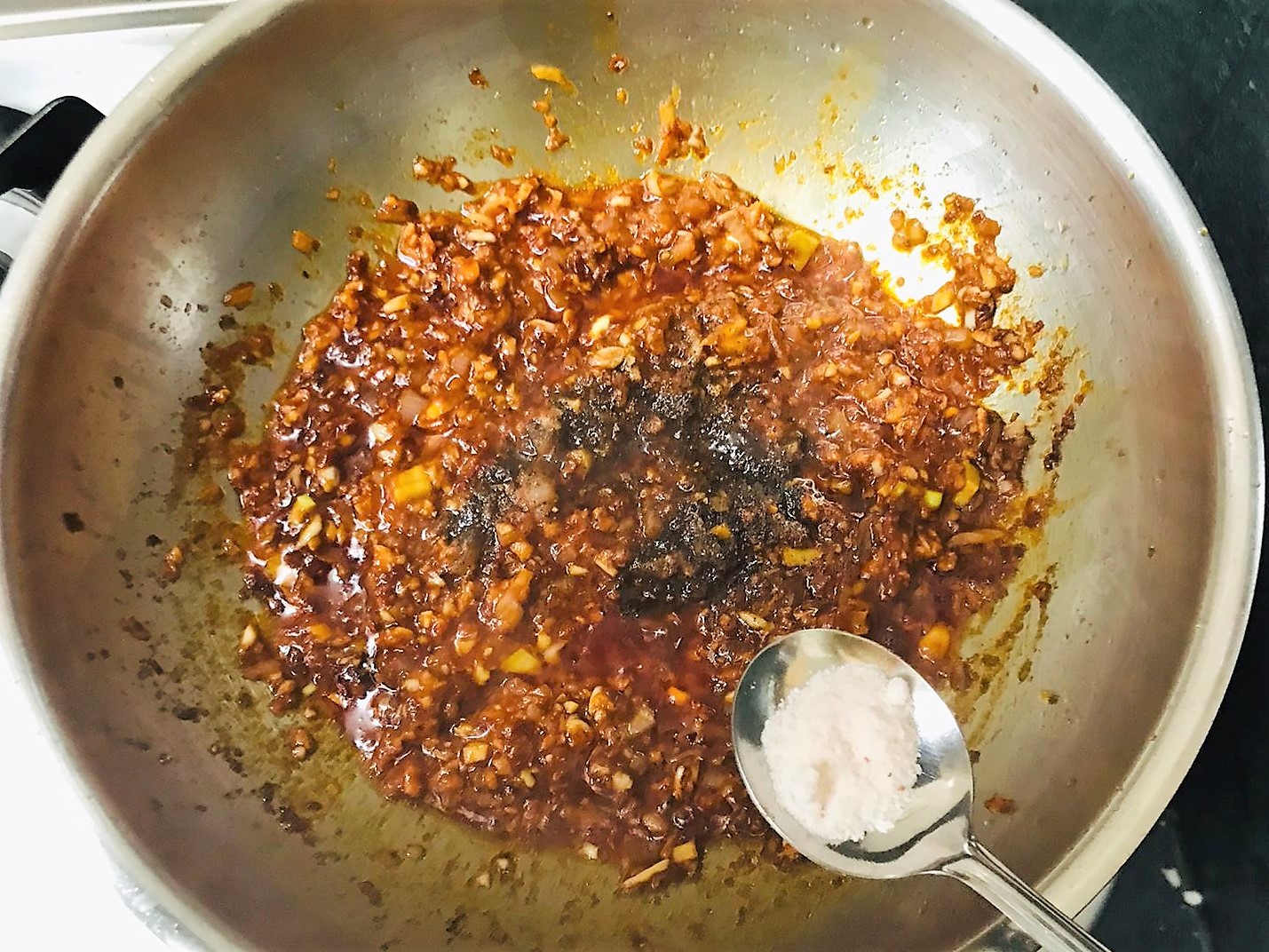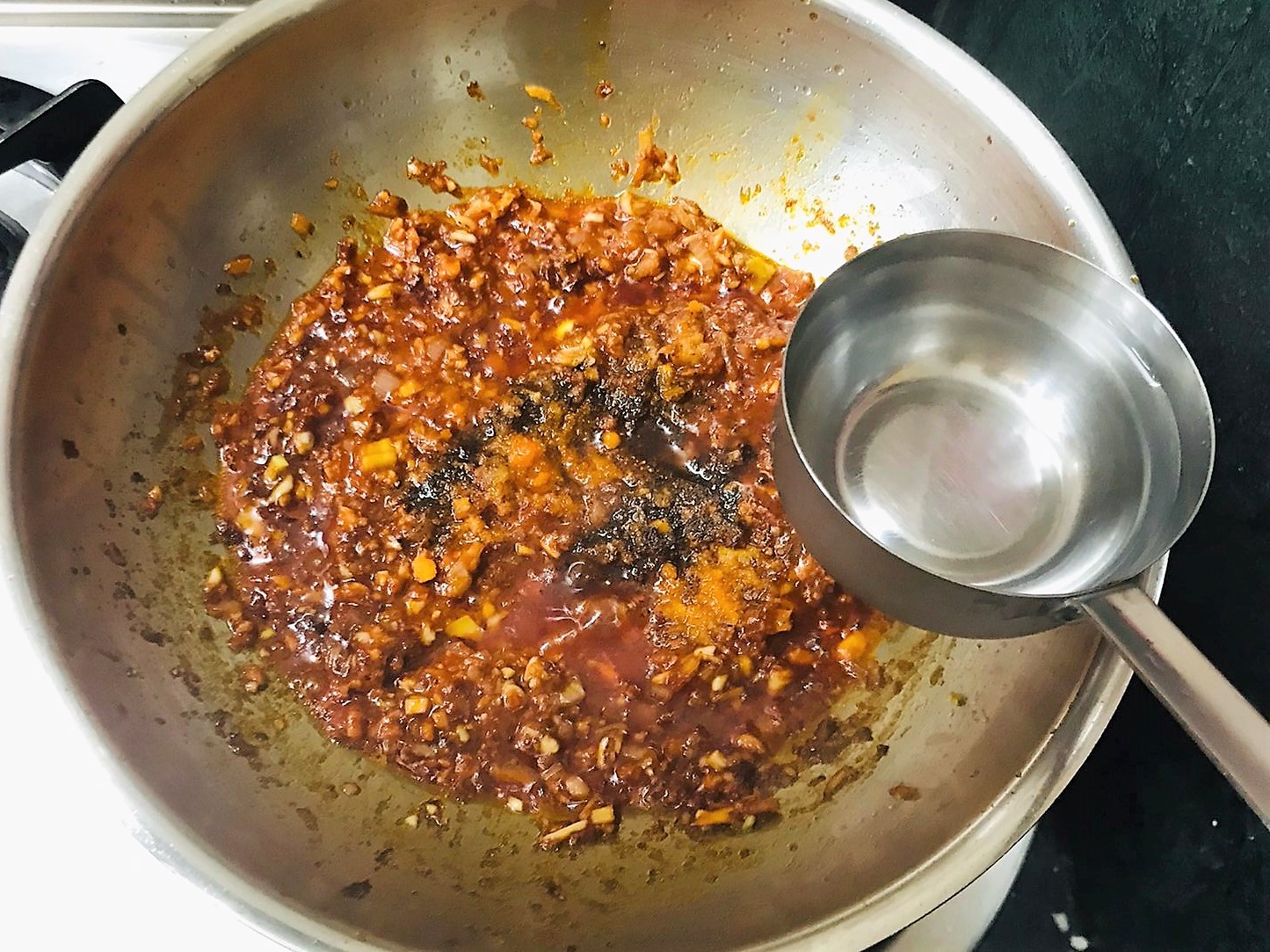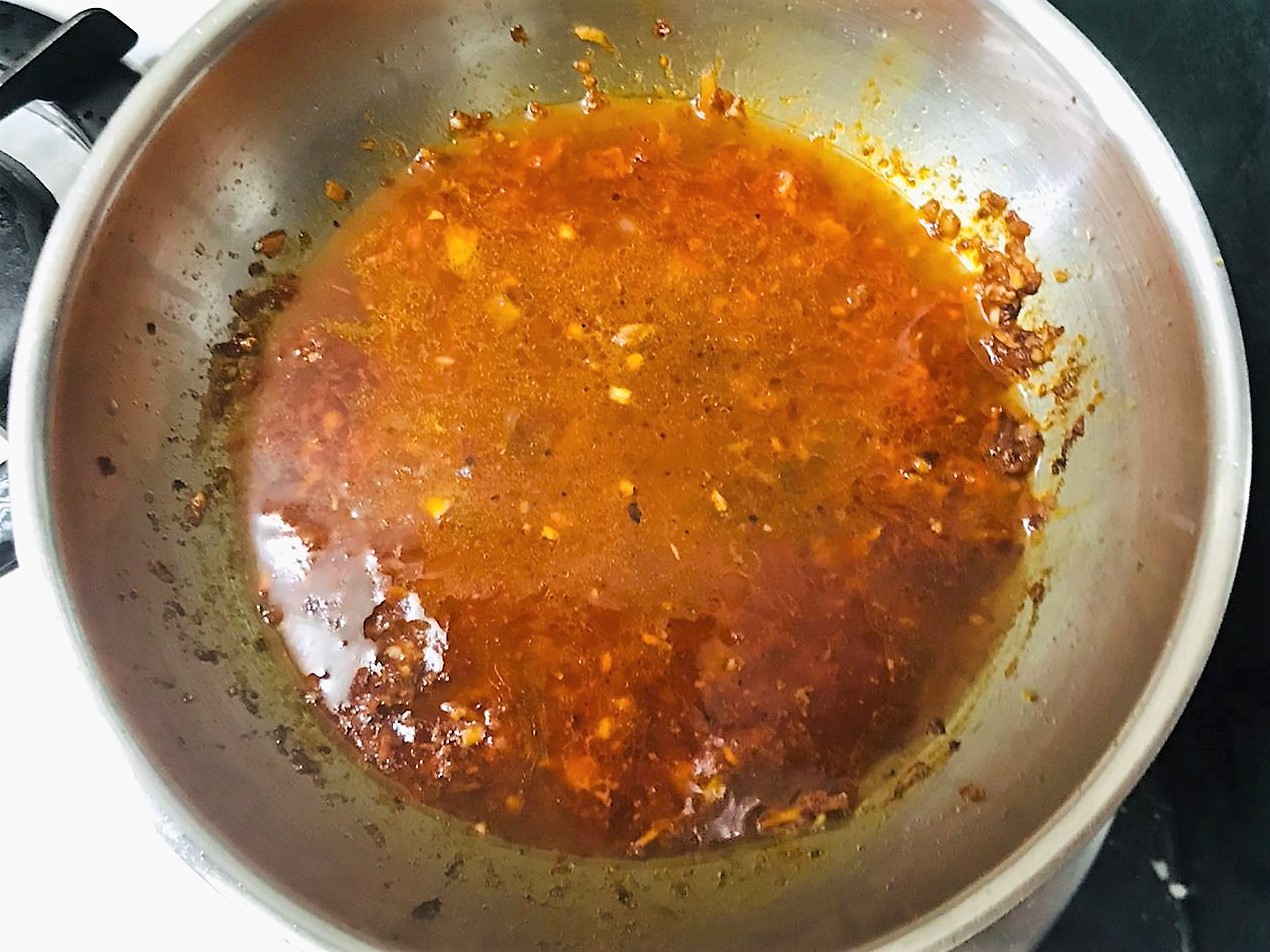 Add the red chili sauce, tomato ketchup, vinegar, soy sauce, salt, white pepper and cook on low heat for a minute and next add 1 cup of water. Let the sauce come to a boil.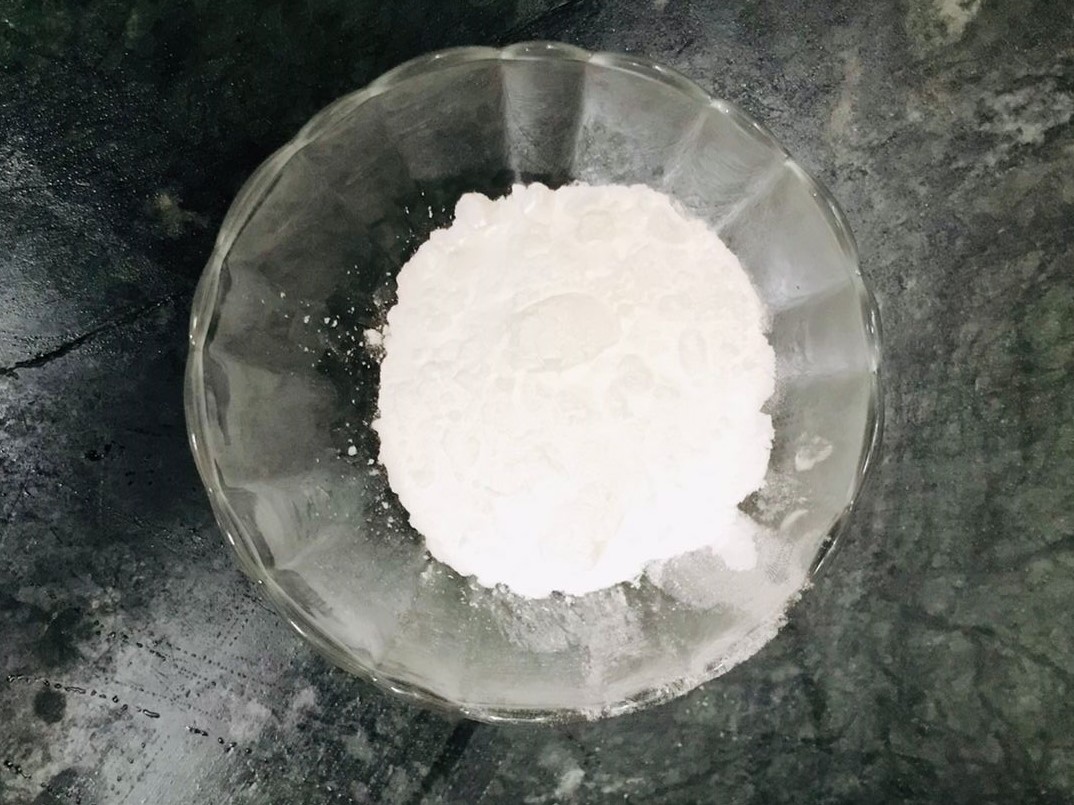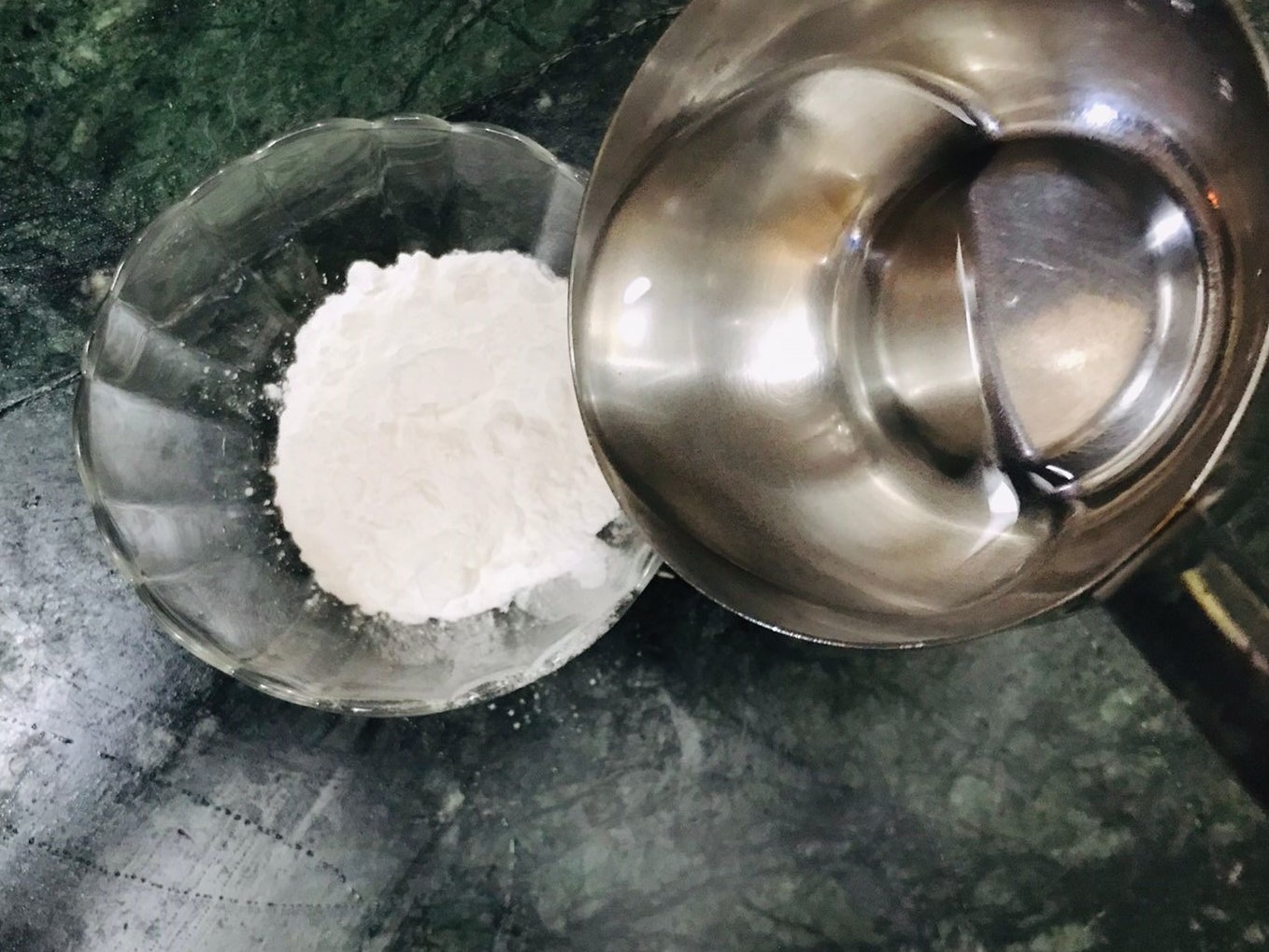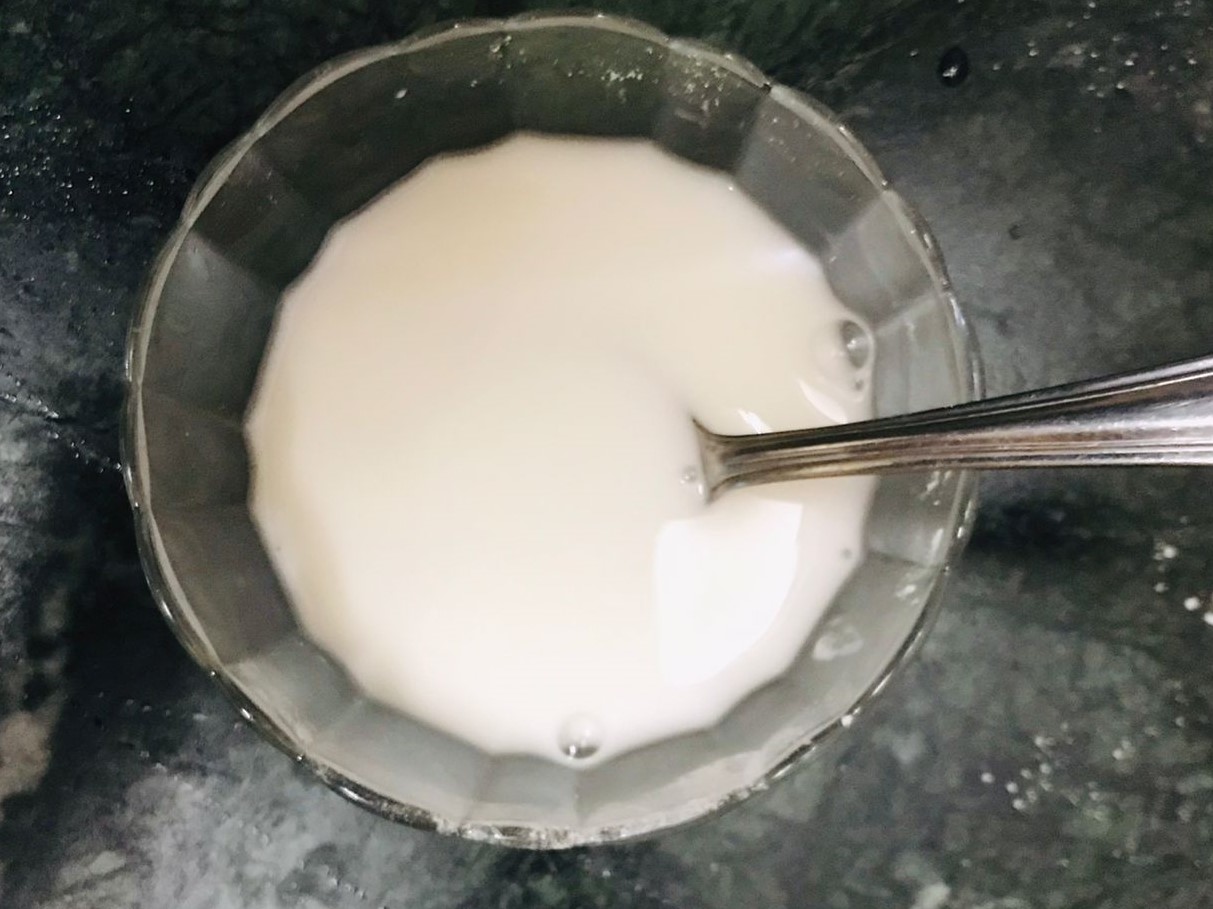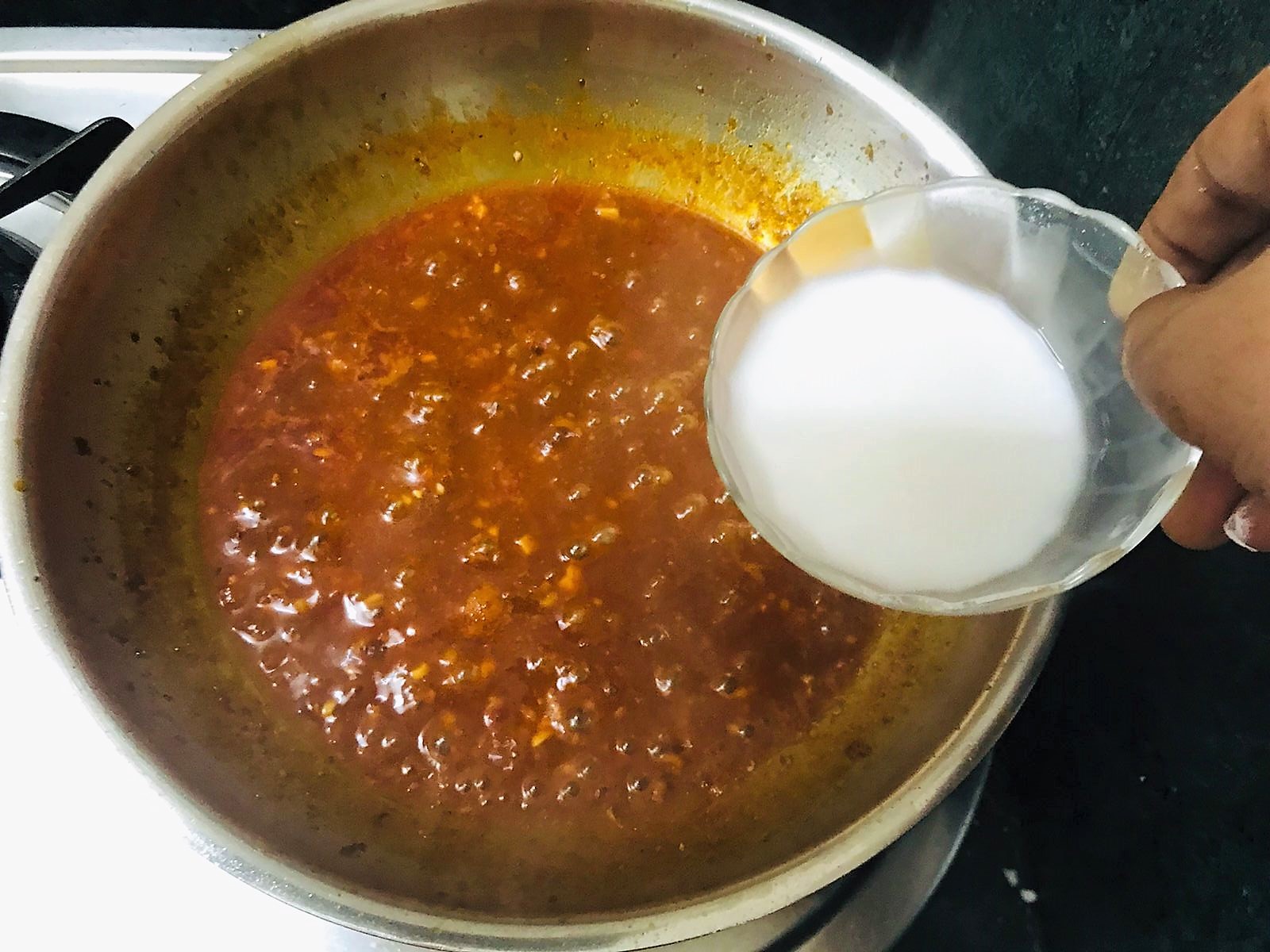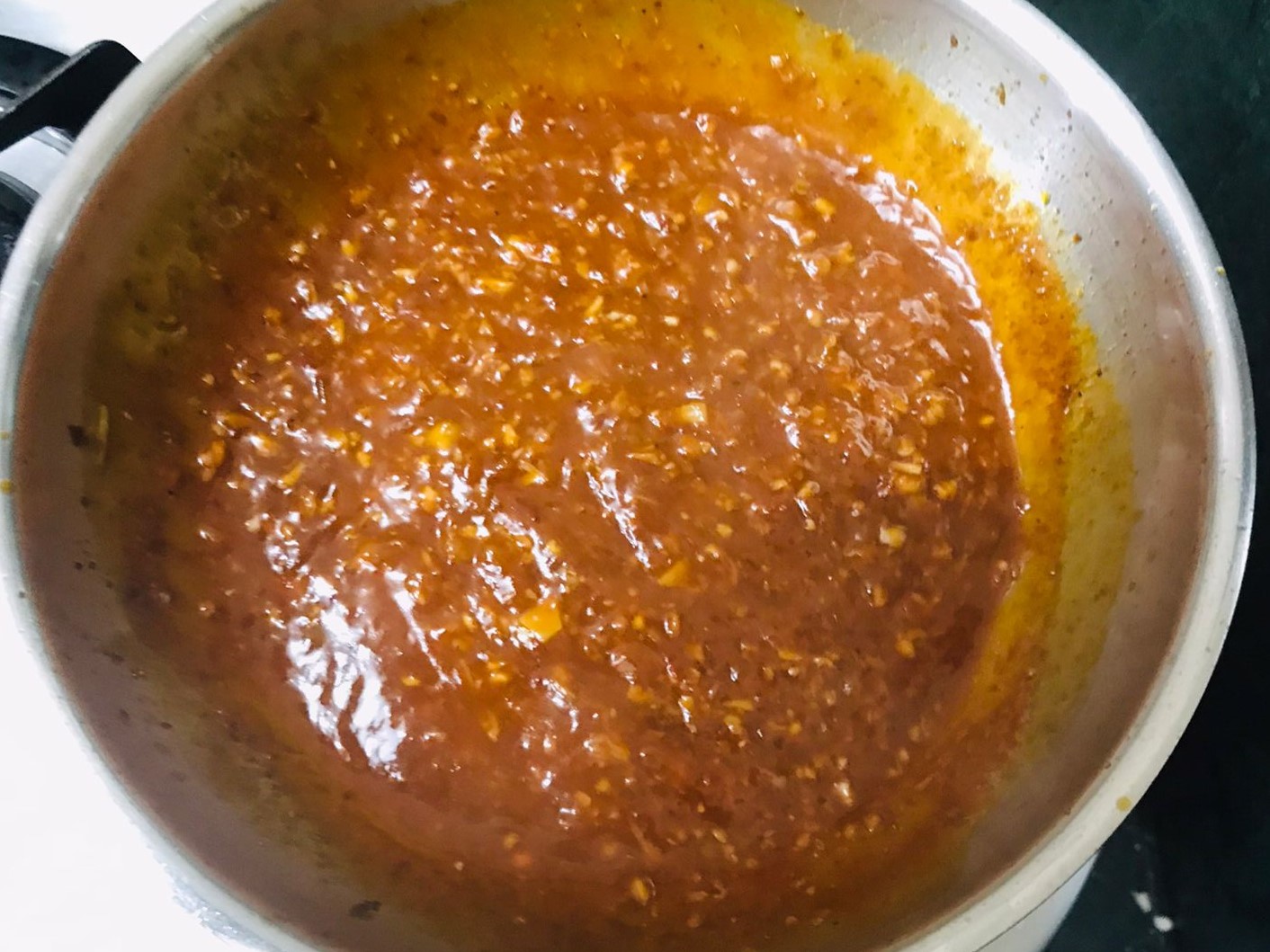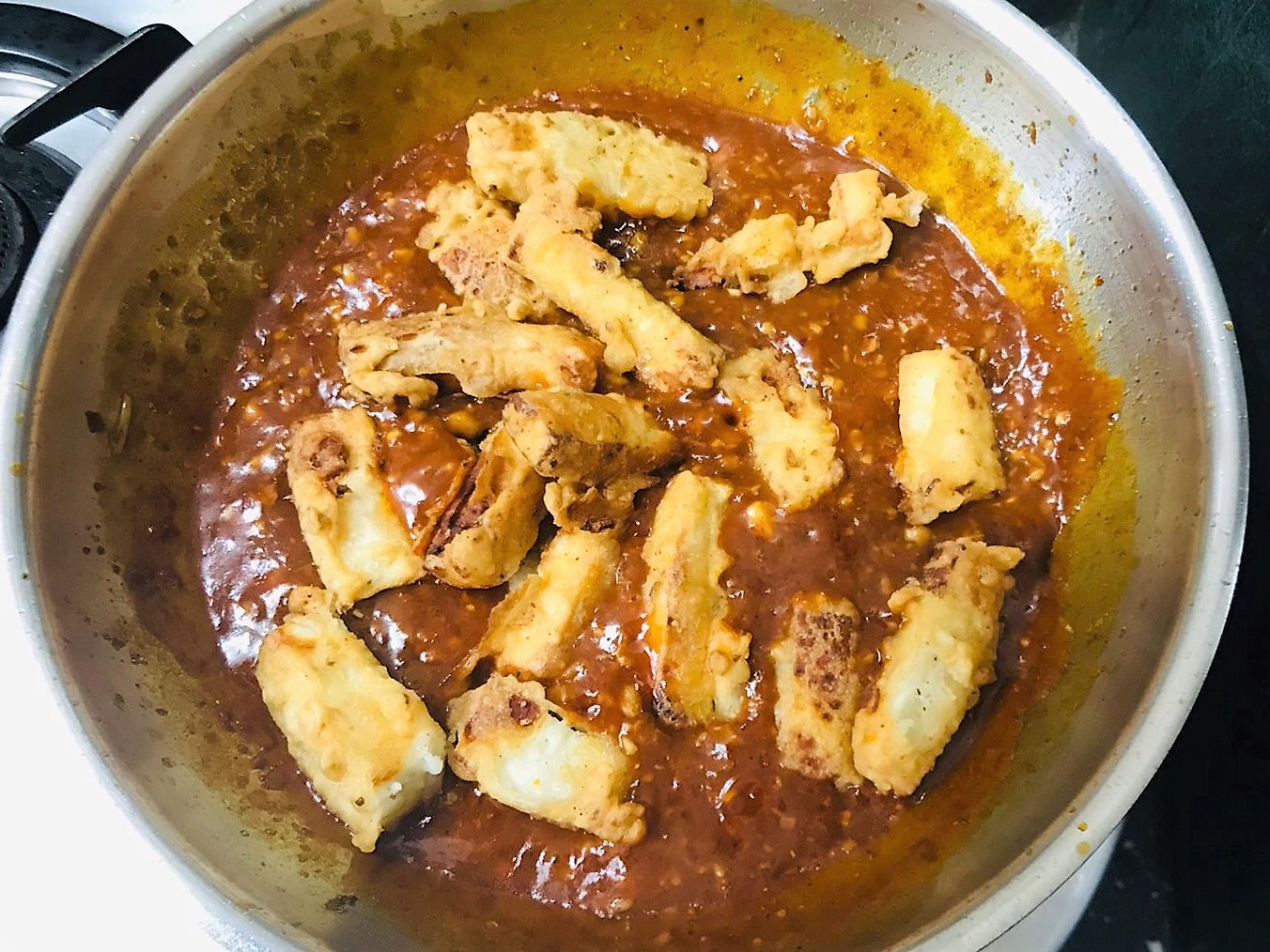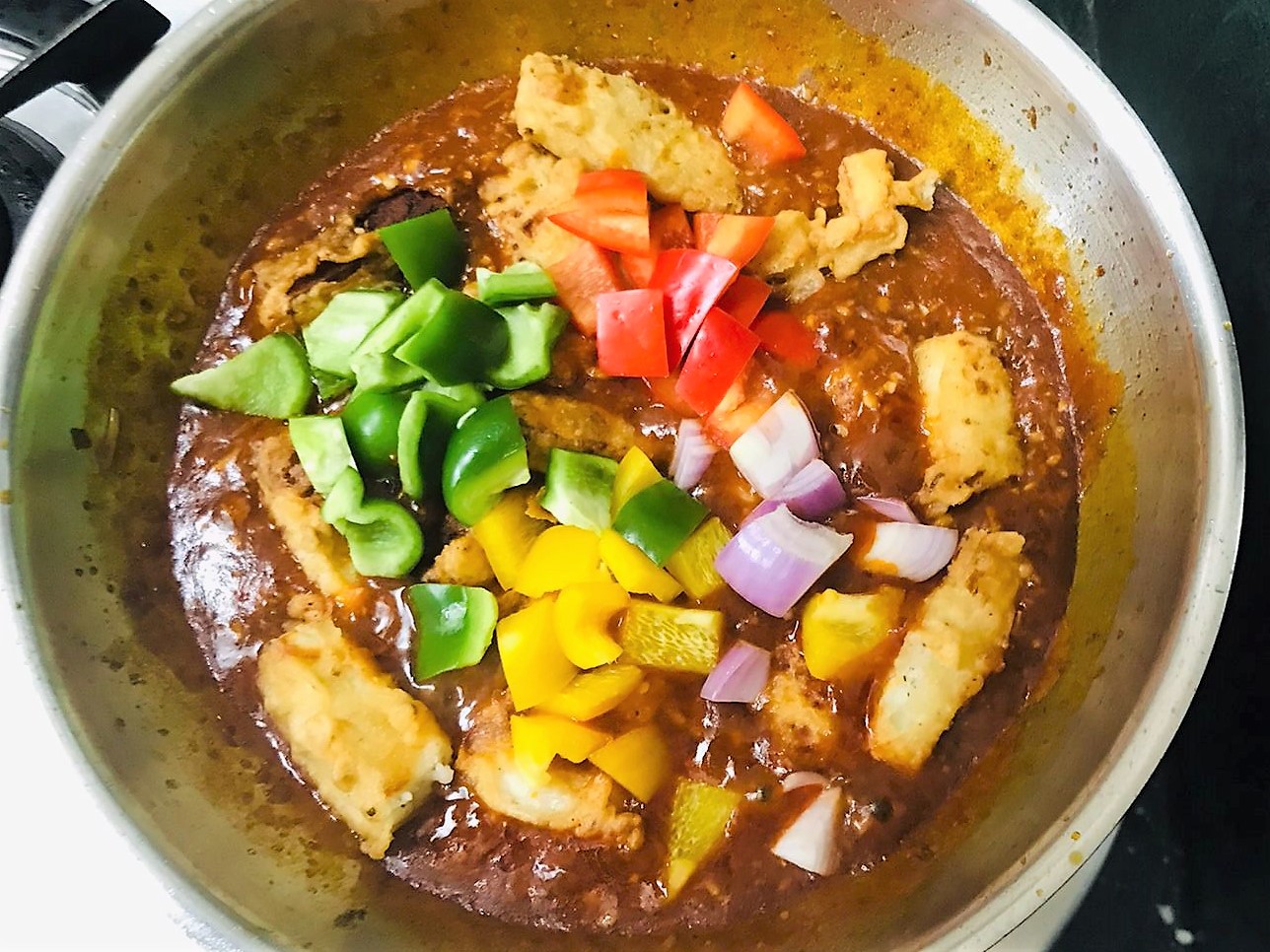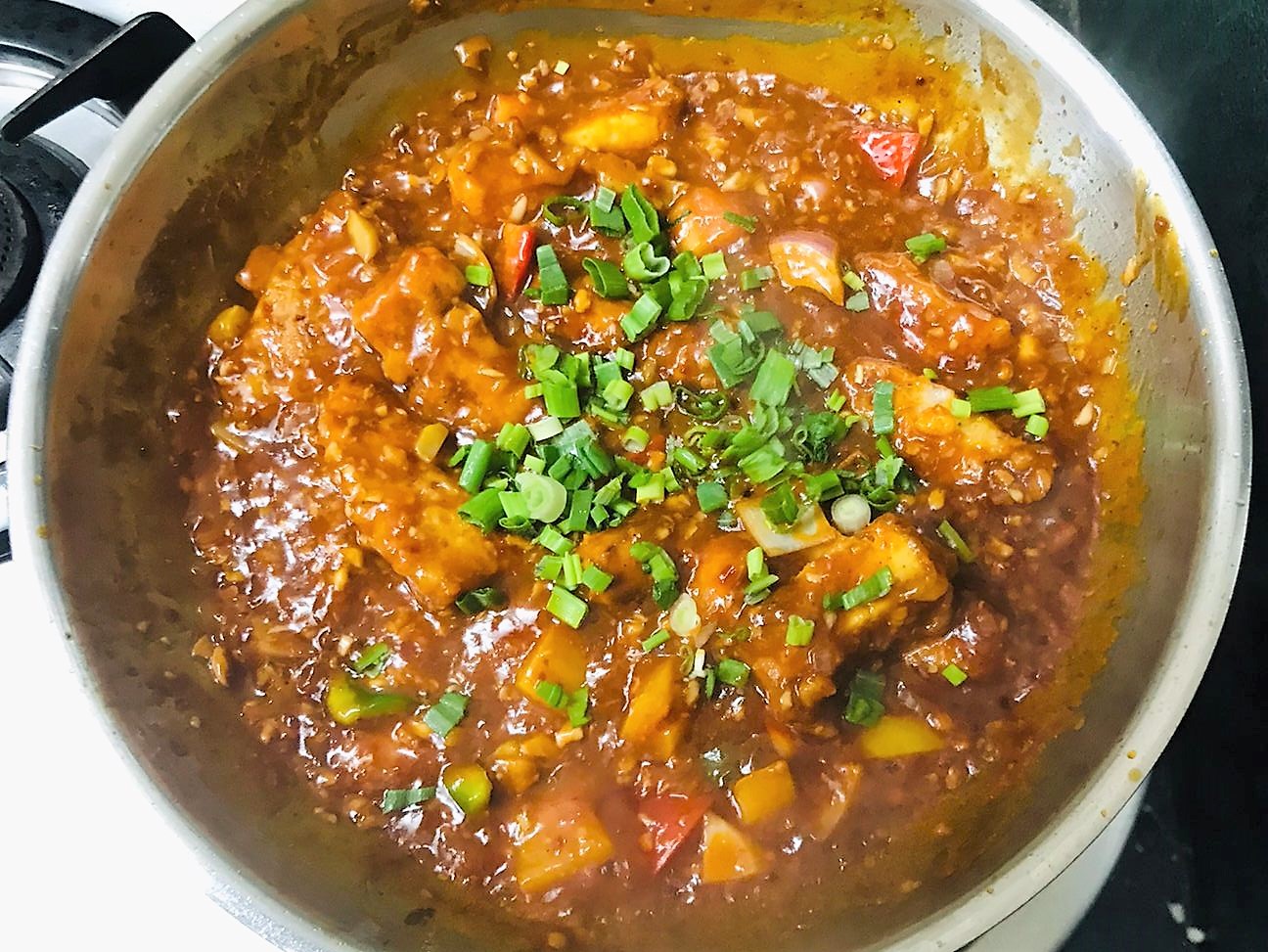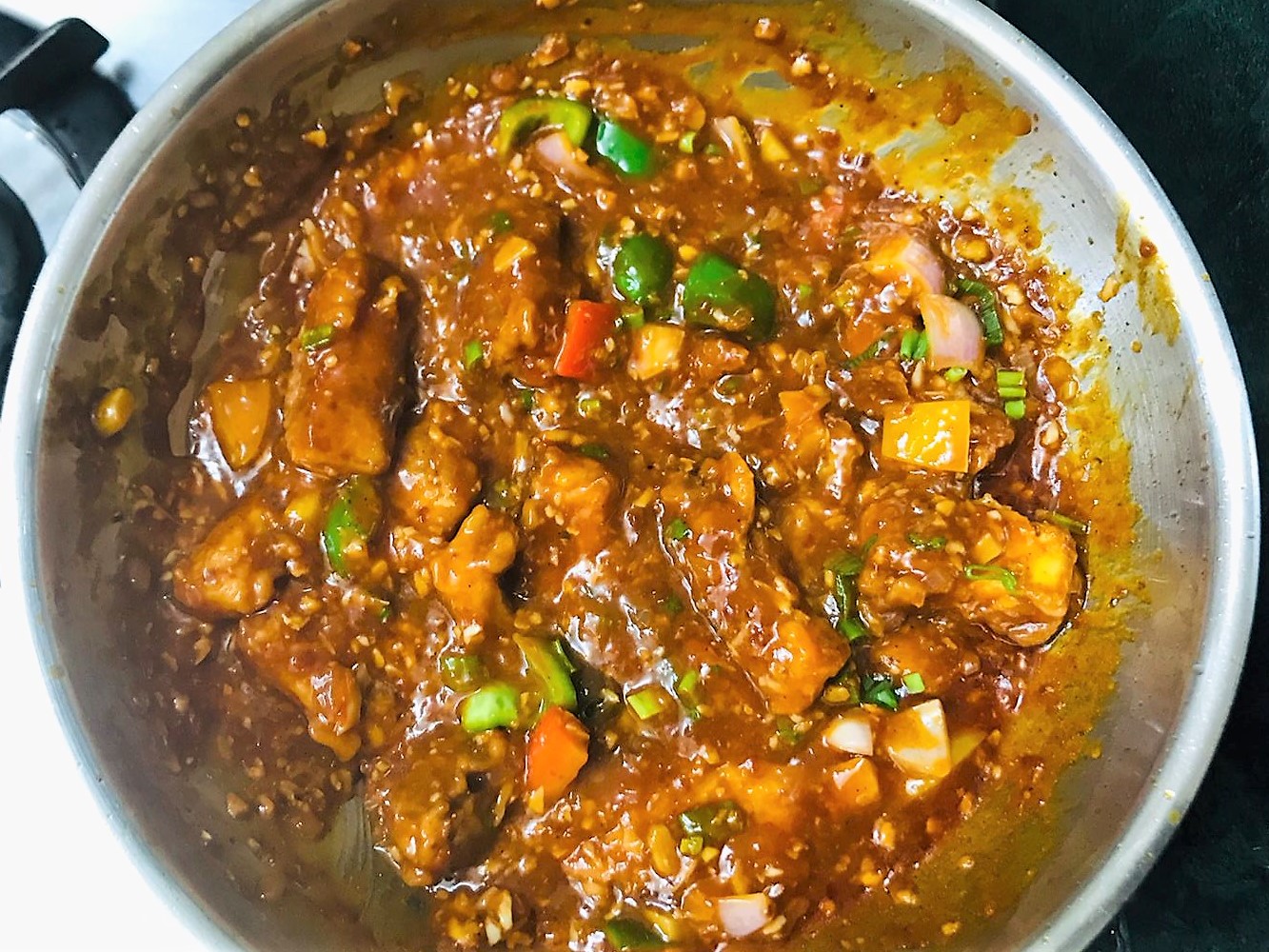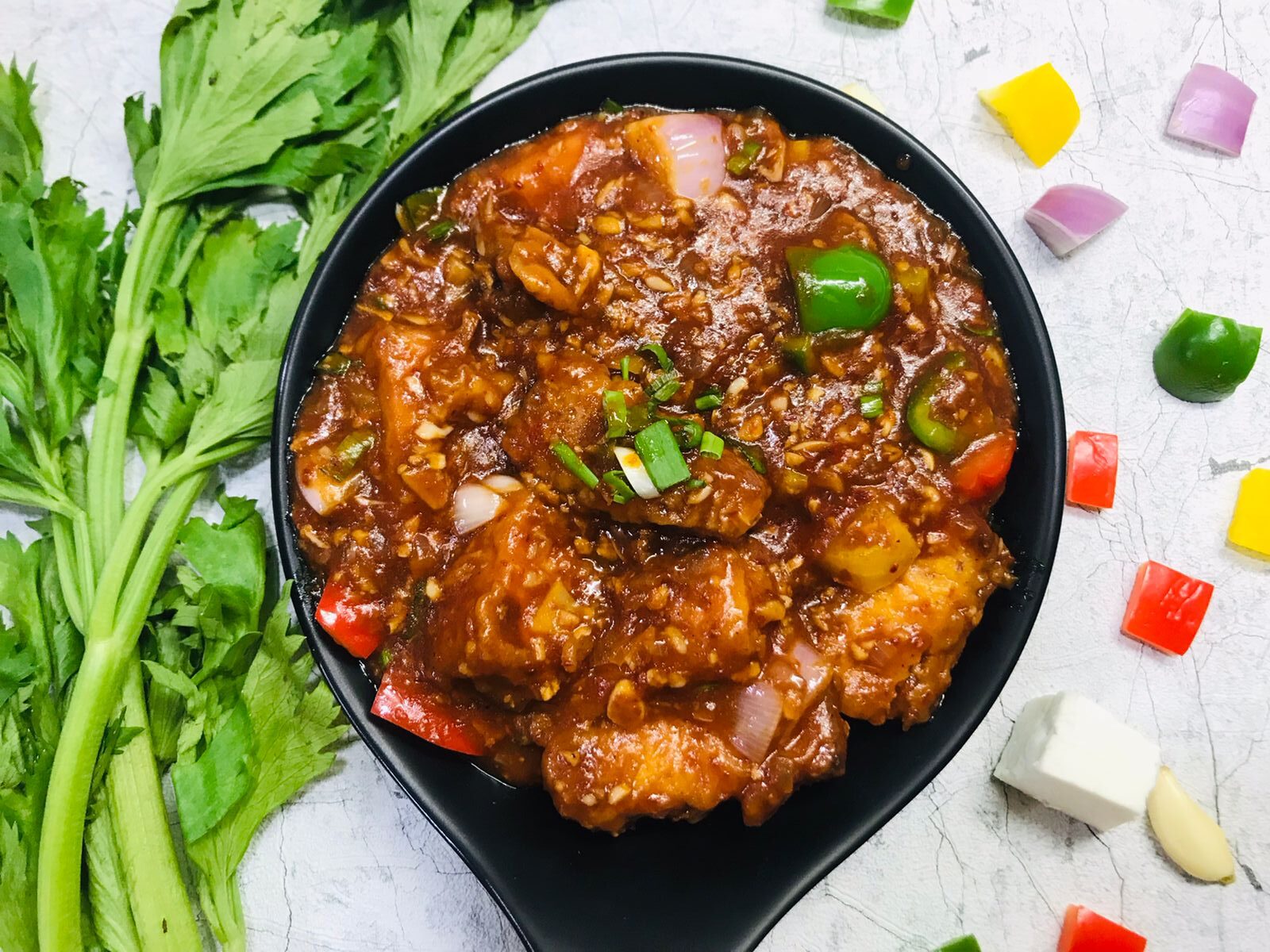 Mix the corn flour with 2 tablespoons of cold water to make corn flour slurry. Add this to the sauce and mix. You will notice that the sauce begins to thicken as soon as you add the corn flour slurry. Add the fried paneer, onions, red, green and yellow peppers and mix. Finally add the spring onions and mix. Cook for 2-3 minutes and then turn off the heat.
Serve hot with garnished spring onions!