Paneer Butter Masala
Paneer Butter Masala is one of the most popular paneer recipes of the Indian kitchen. Pick up the menu card in any Indian restaurant and the dish that that invariably features are Paneer Butter Masala. This delicious Paneer dish is mildly sweet, spicy, and creamy and so delicious that everyone is bound to fall in love with it every single time. It is a simple, classic and comforting Indian dish!
Paneer Butter Masala is known by various names such as Shahi Paneer or Paneer Makhani or Butter Paneer. Paneer Butter Masala is a simplified vegetarian version of India's cult classic Butter Chicken. Most Indian restaurants even use the same rich, creamy tomato-y sauce for both dishes (Paneer Butter Masala and Butter Chicken).
The base of the recipe is a 'Makhani Sauce' that is an insanely delicious velvety smooth sauce made with tomatoes, cashews, cream and spices. Paneer is simmered in the sauce that absorbs the flavours from the buttery rich sauce. The dish has a lovely tang from the tomatoes and is slightly sweet with a creamy and velvety feel to it. Growing up, whenever we went out to eat, my parents always ordered Paneer Butter Masala. The key to getting this recipe perfect is to – balance the tartness of the tomatoes with sweetness (taste the sauce and adjust the quantity of sugar as needed), adding an underlying hint of bitterness with dried fenugreek leaves.
This easy butter paneer recipe is seriously one of the best and truly a favourite in our home.
Ingredients
250 grams paneer cubes
½ teaspoon turmeric powder
For The Gravy Base
2 tablespoons butter
1 teaspoon oil
1 bay leaf
1 inch cinnamon stick
1 black cardamom
3 cloves
1 cup finely sliced onions
2-3 green chillies
1 inch ginger piece
4-5 garlic cloves
2 cups roughly chopped tomato
5-6 Kashmiri red chillies
2 tablespoons unsalted cashew nuts
1 cup water
Salt to taste
For The Gravy
2 tablespoons oil
1 tablespoon butter
1 teaspoon Kashmiri red chilli powder
¼ cup milk
1 teaspoon garam masala
1 tablespoon kasuri methi
½ teaspoon sugar
2 teaspoons cream
Directions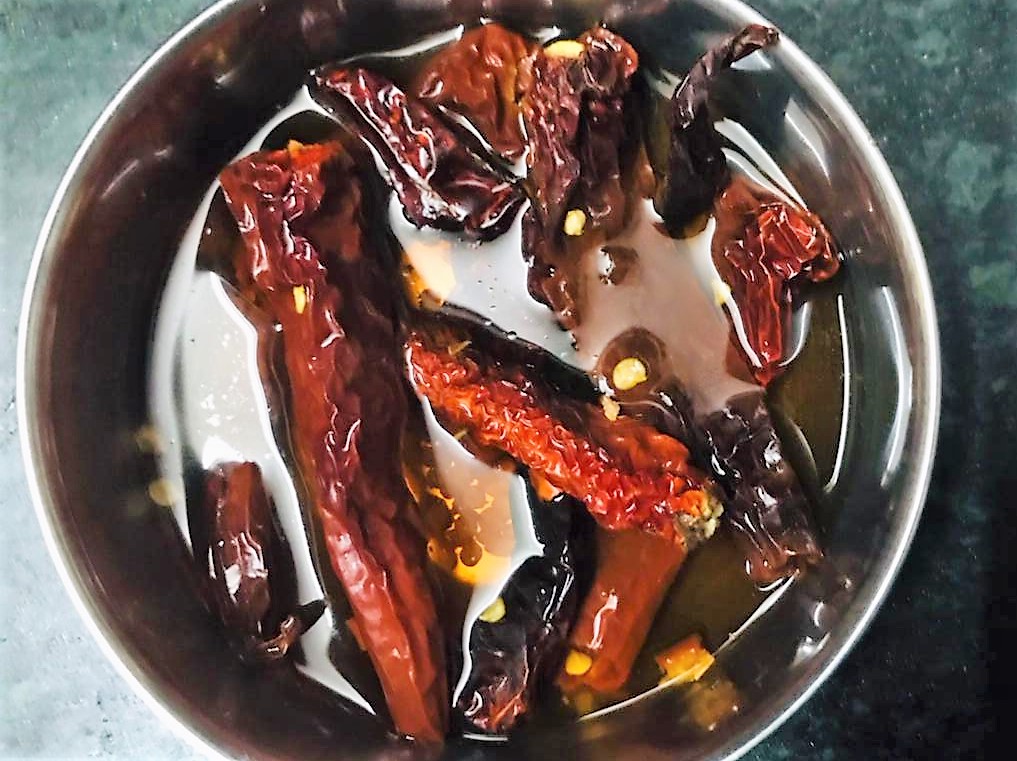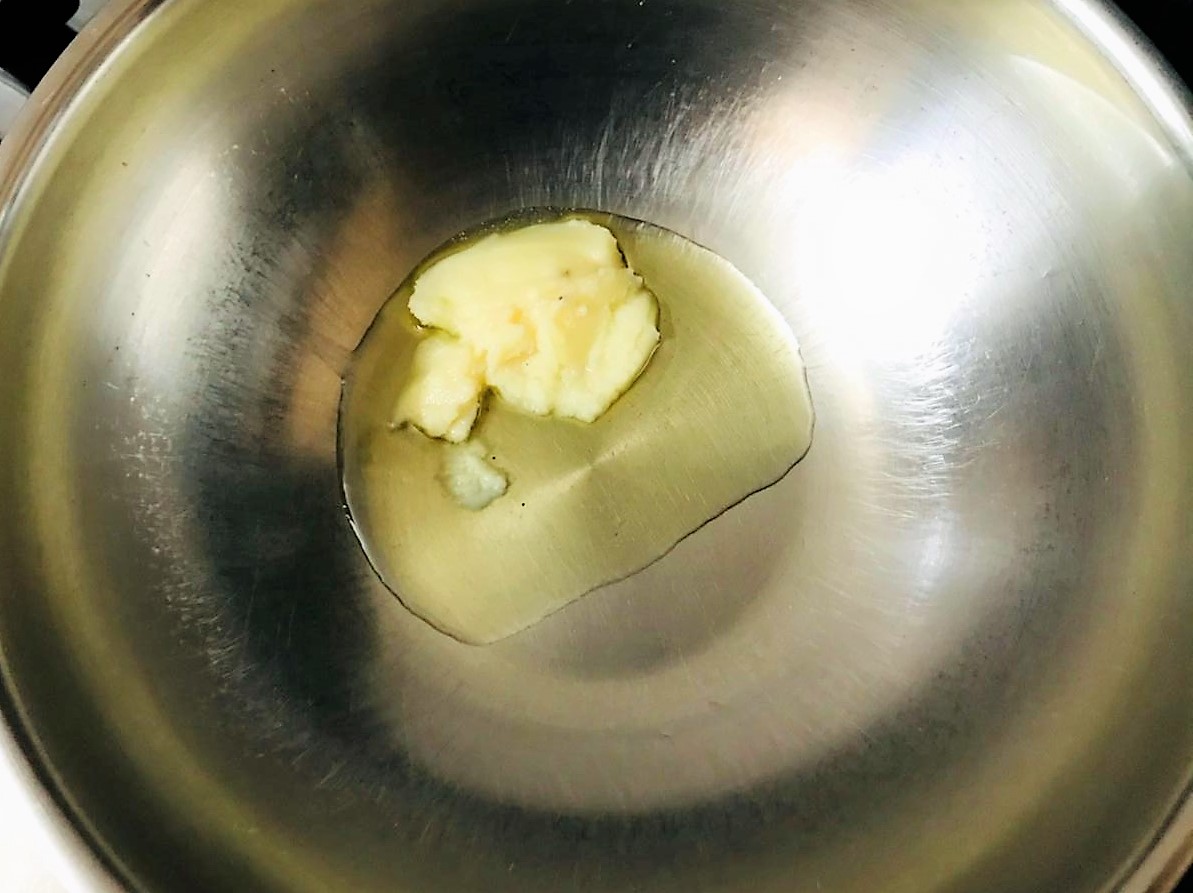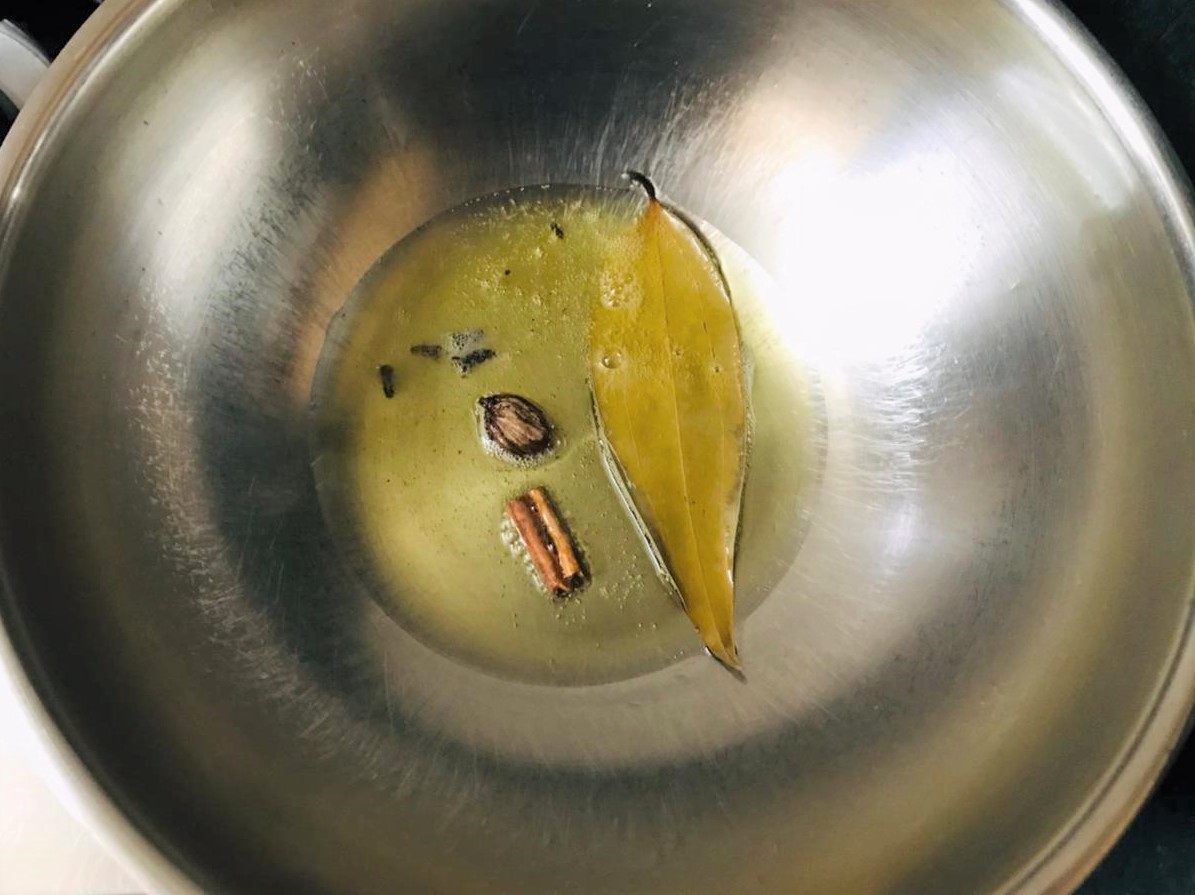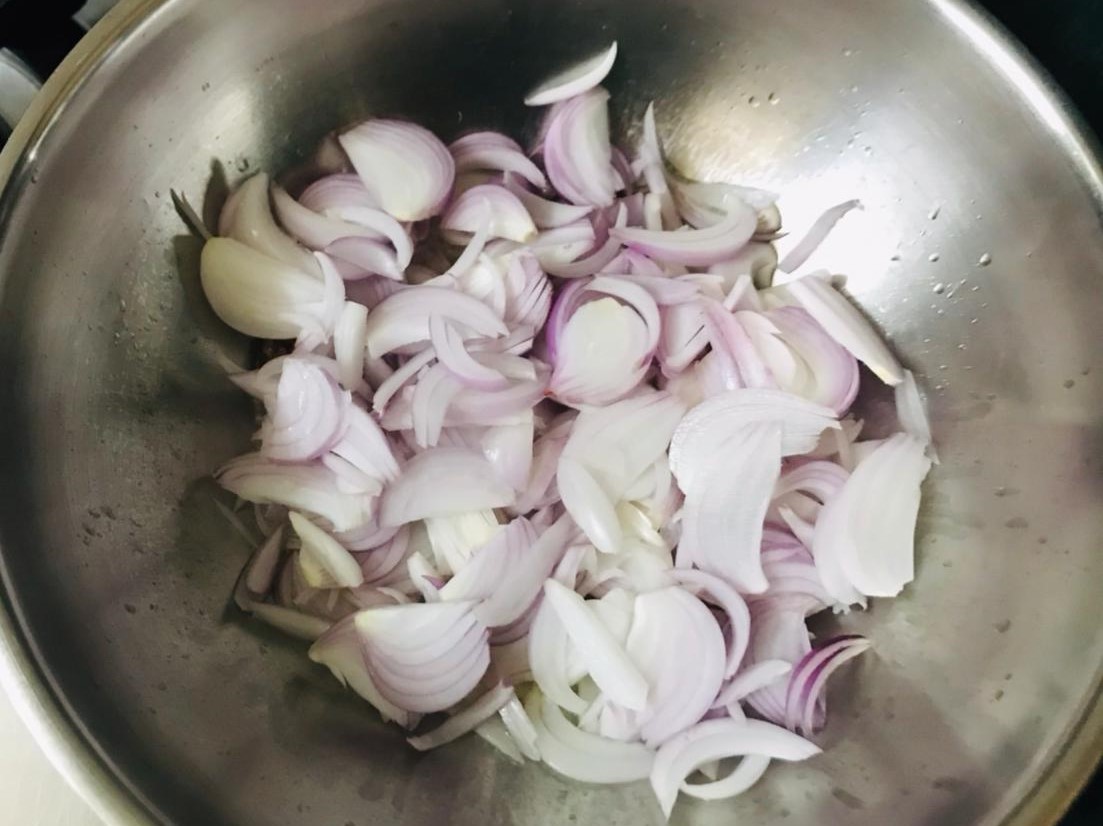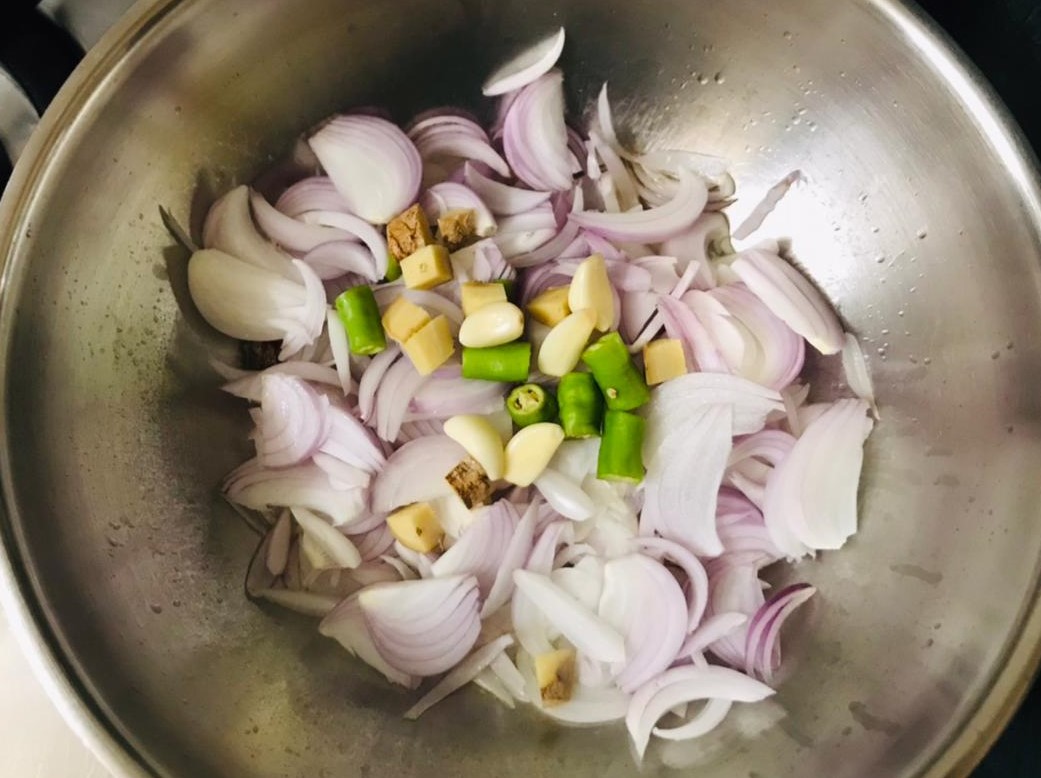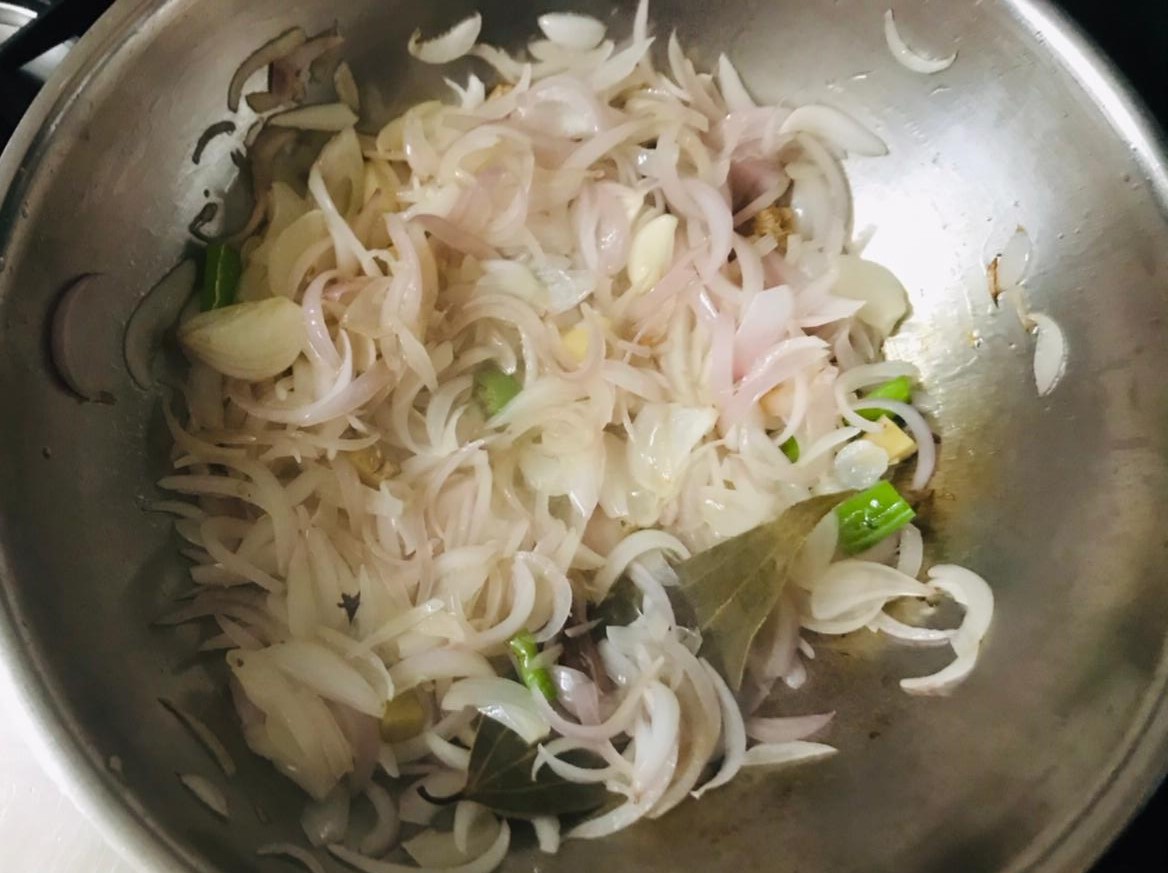 Soak the whole red chillies in warm water for 10 minutes.
Heat butter and oil in a pan and add the bay leaf, black cardamom, cinnamon and cloves and let them infuse the oil for 30 seconds.
Next add the onions, green chillies, ginger and garlic cloves and cook for 5-6 minutes or until the onions turn translucent.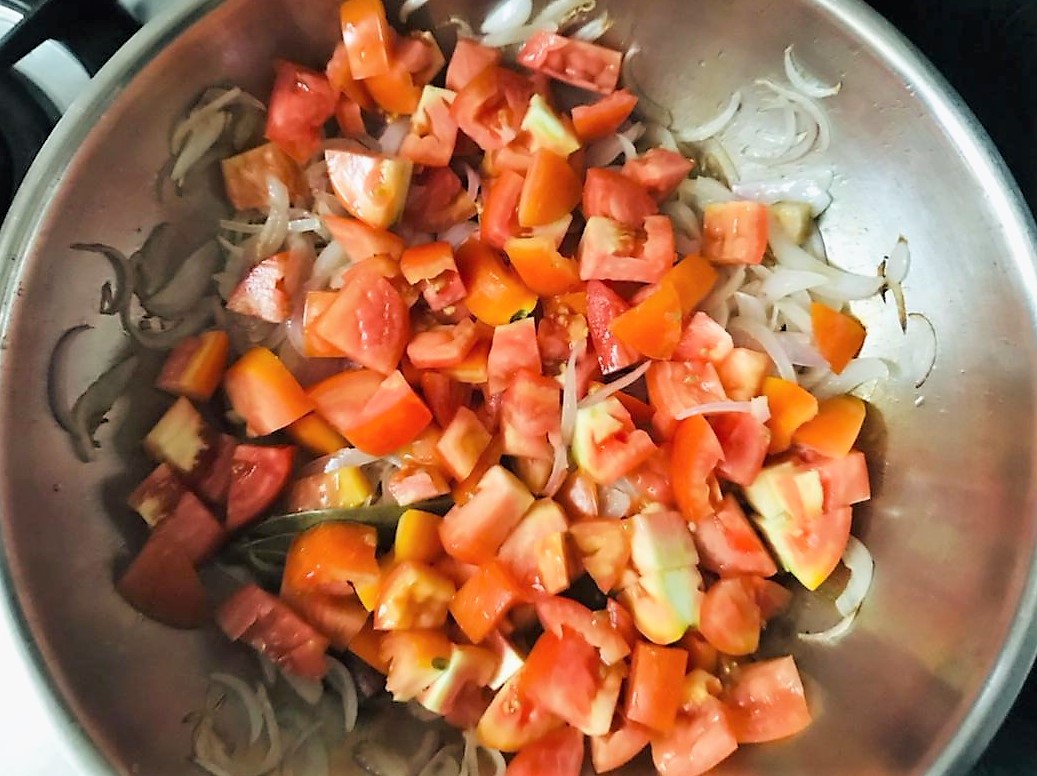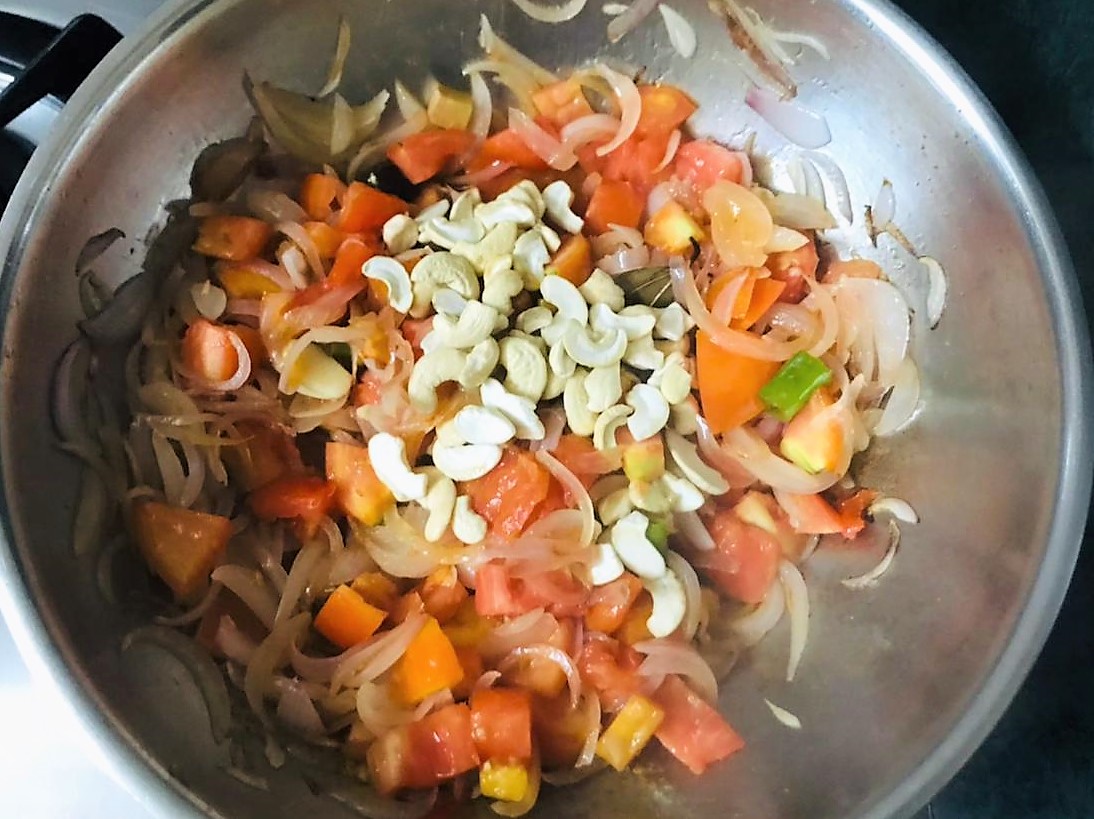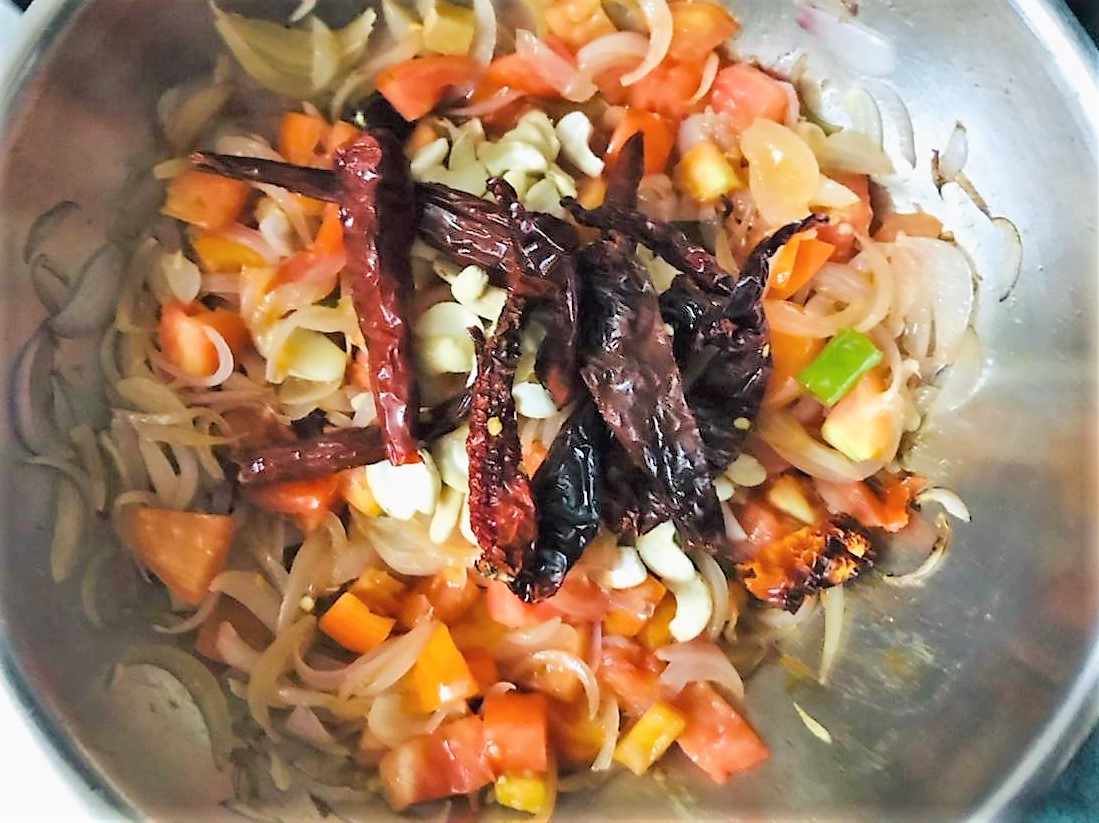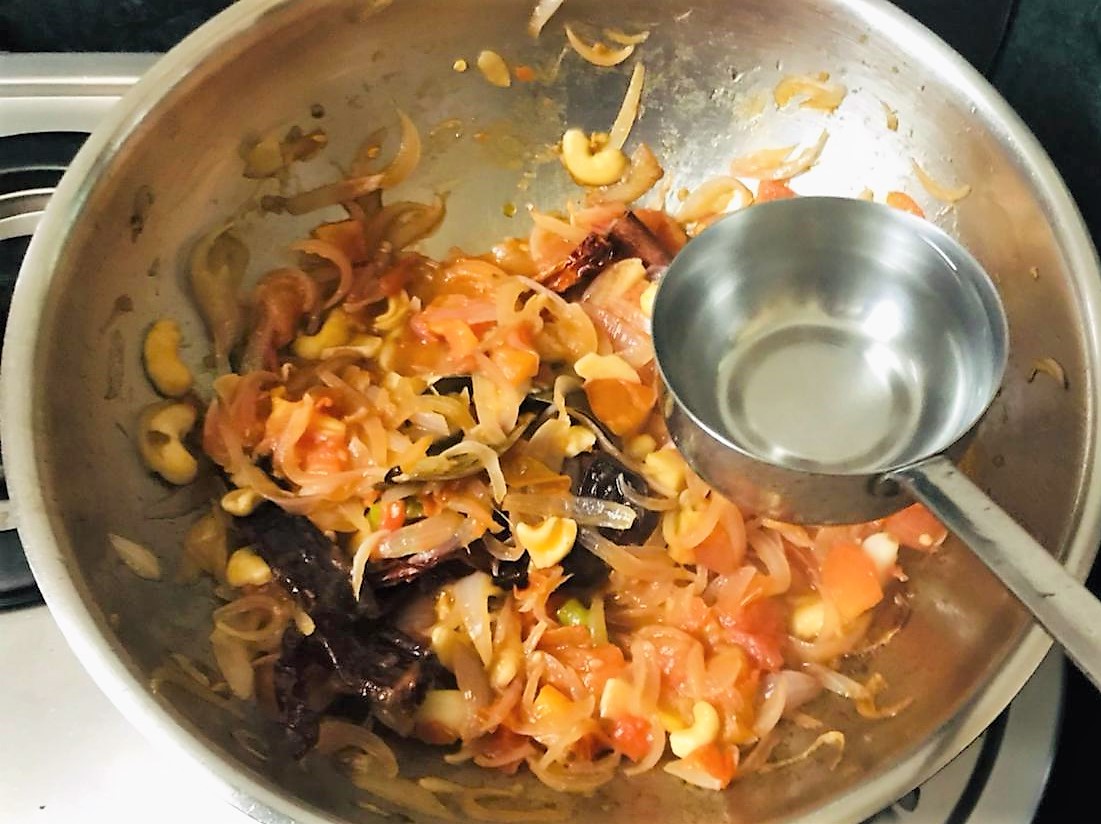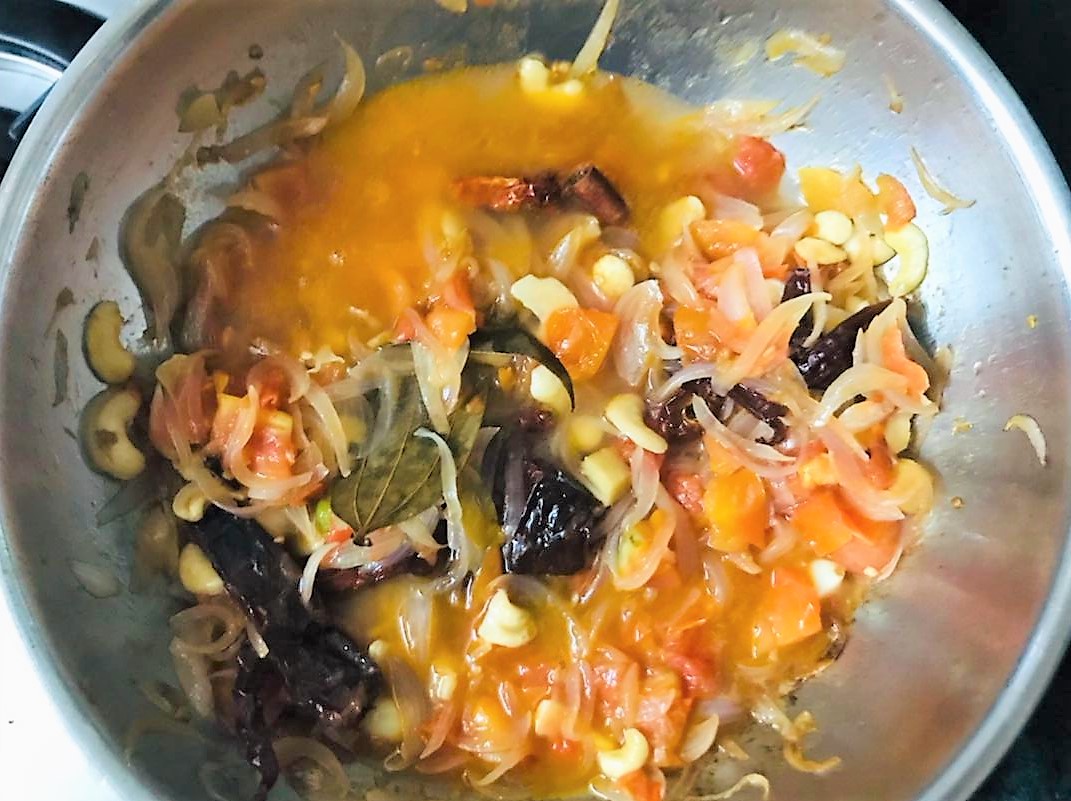 Next add tomatoes and salt and cook for 5-6 minutes or until the tomatoes turn mushy.
Add the cashew nuts, soaked red chillies and 1 cup water and let it come to a simmering boil. Turn the heat off and keep aside to cool.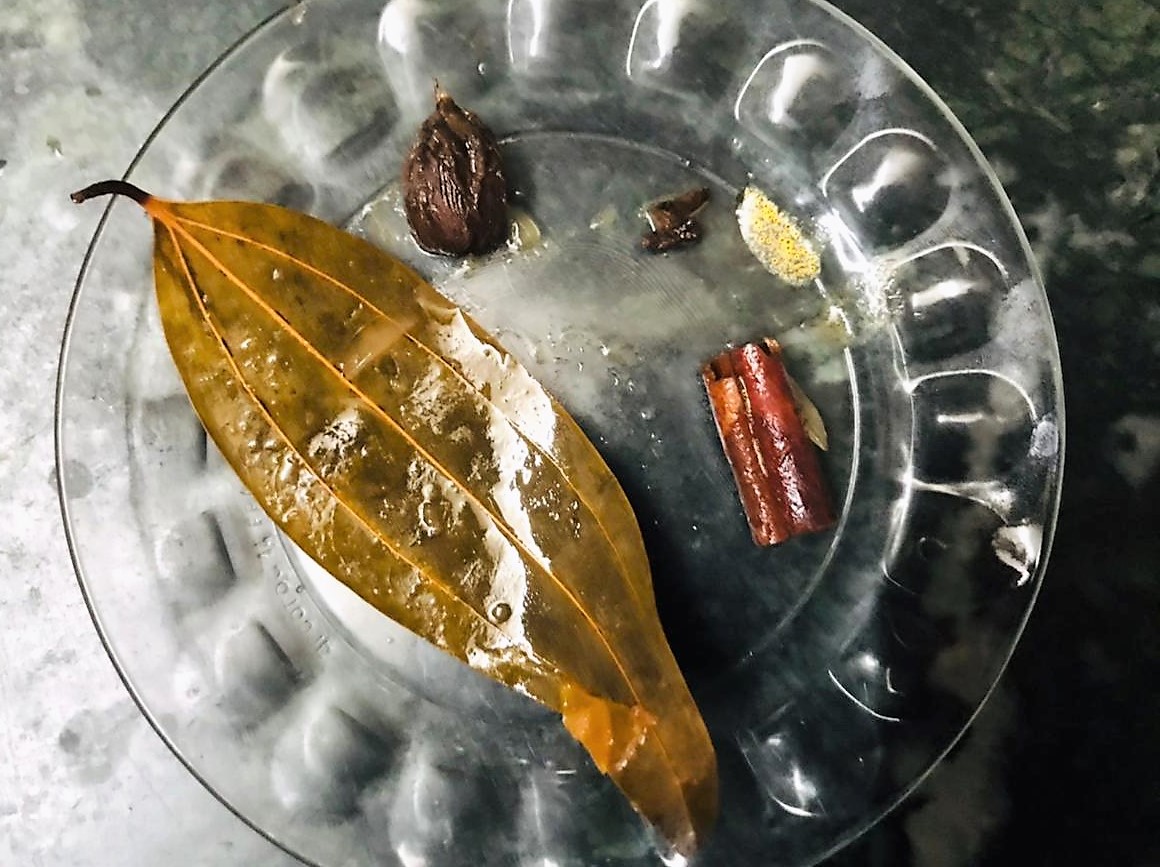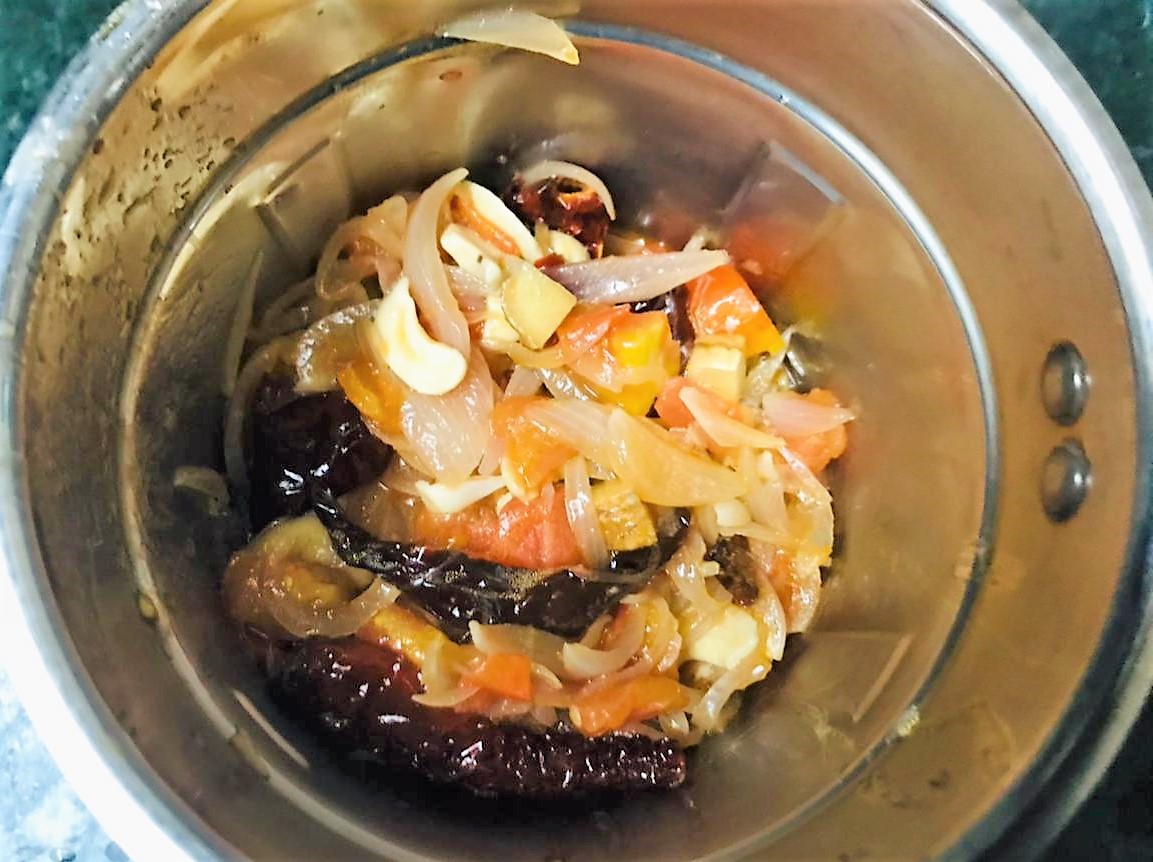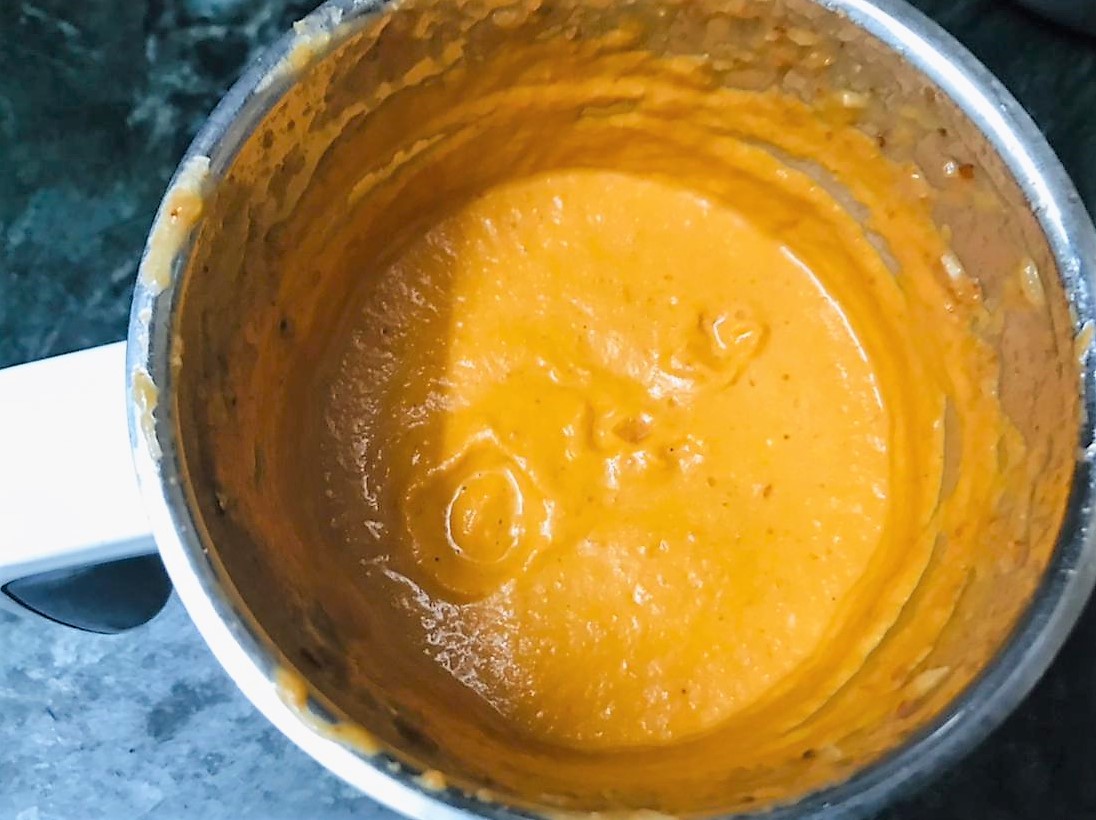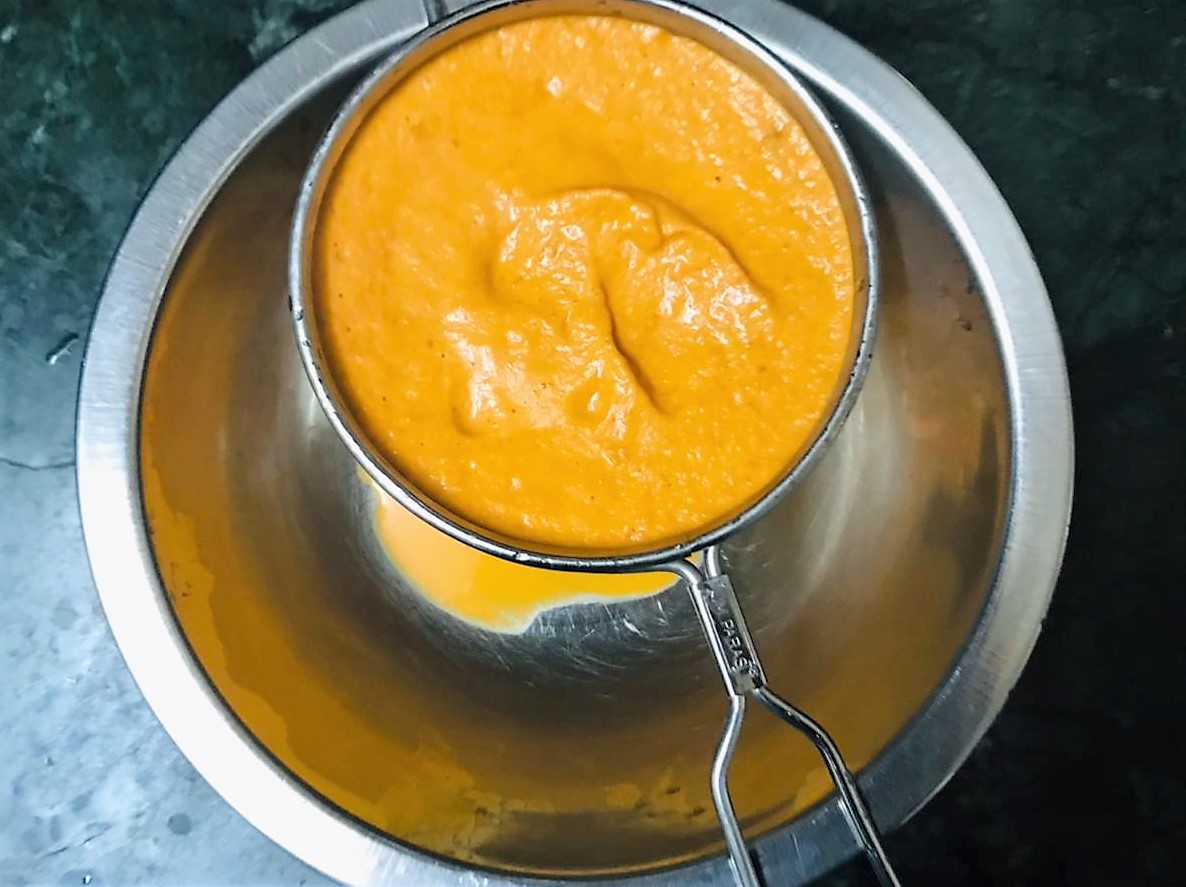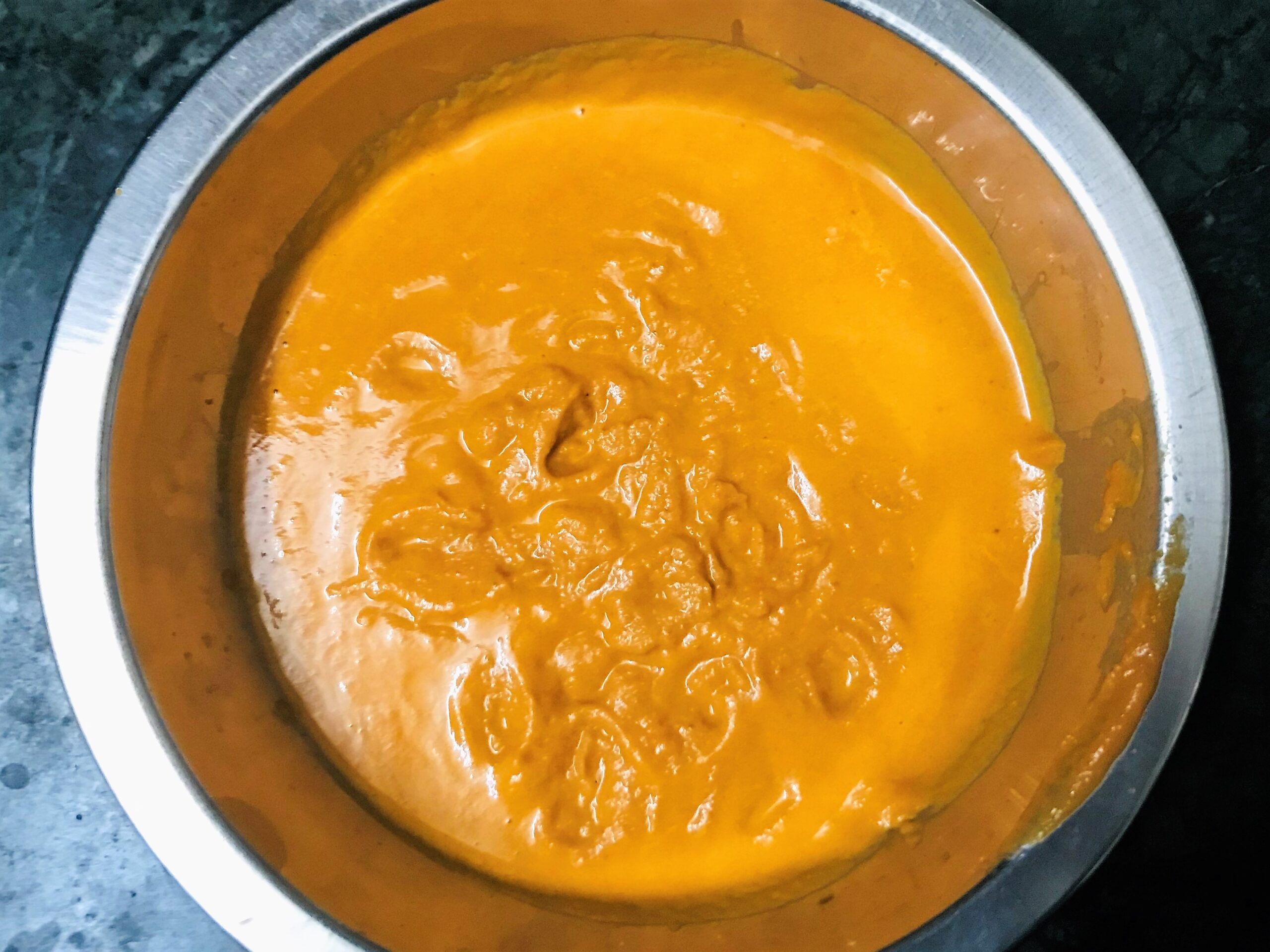 Once cooled remove the whole spices and blend the onion and tomatoes to a fine smooth puree. Strain the puree.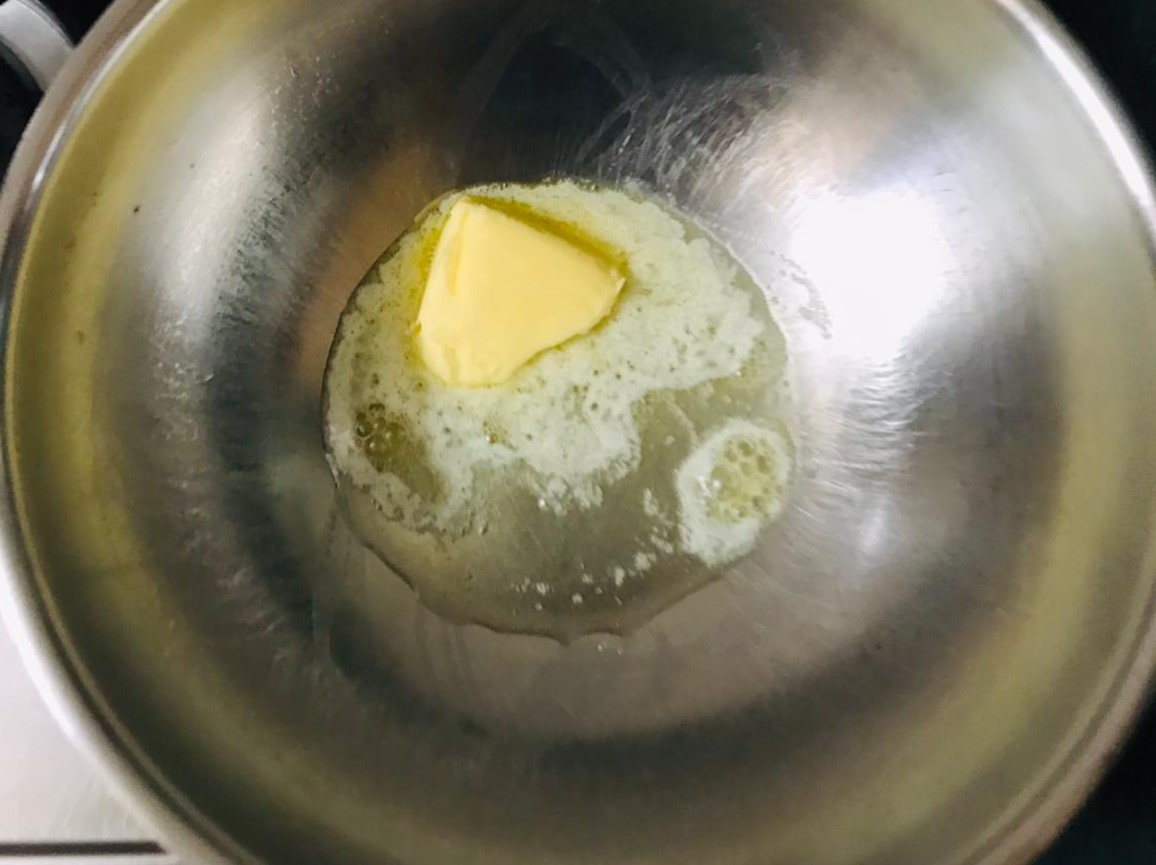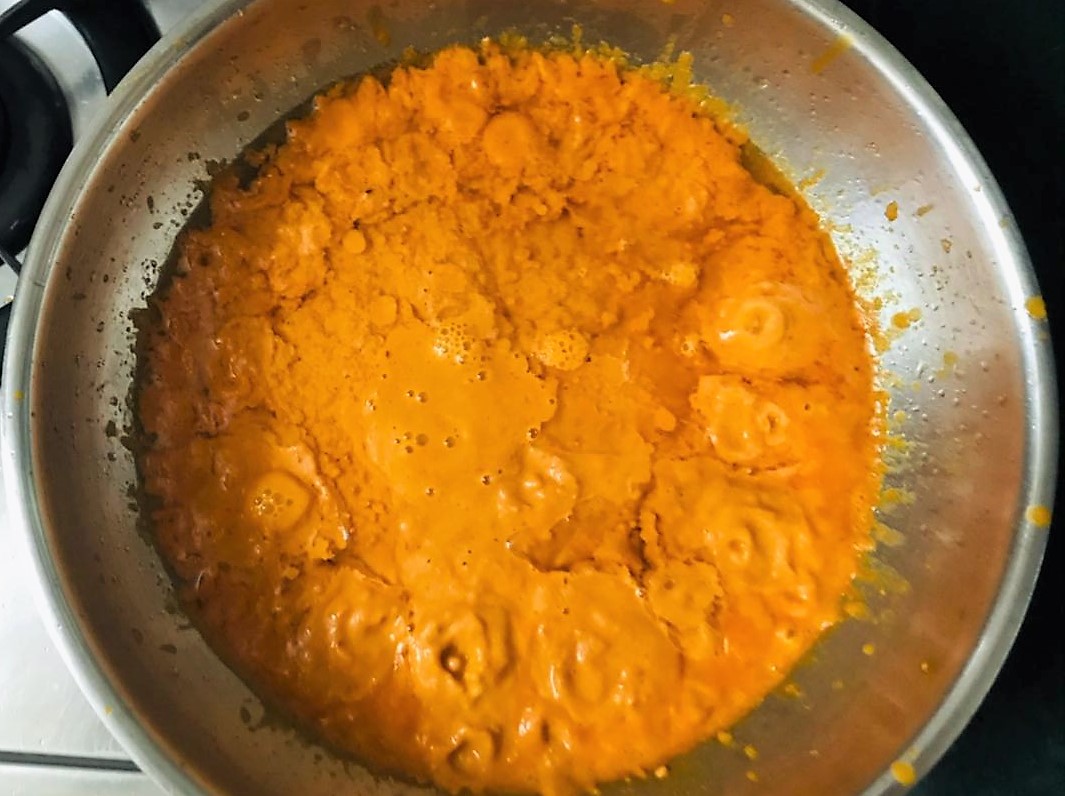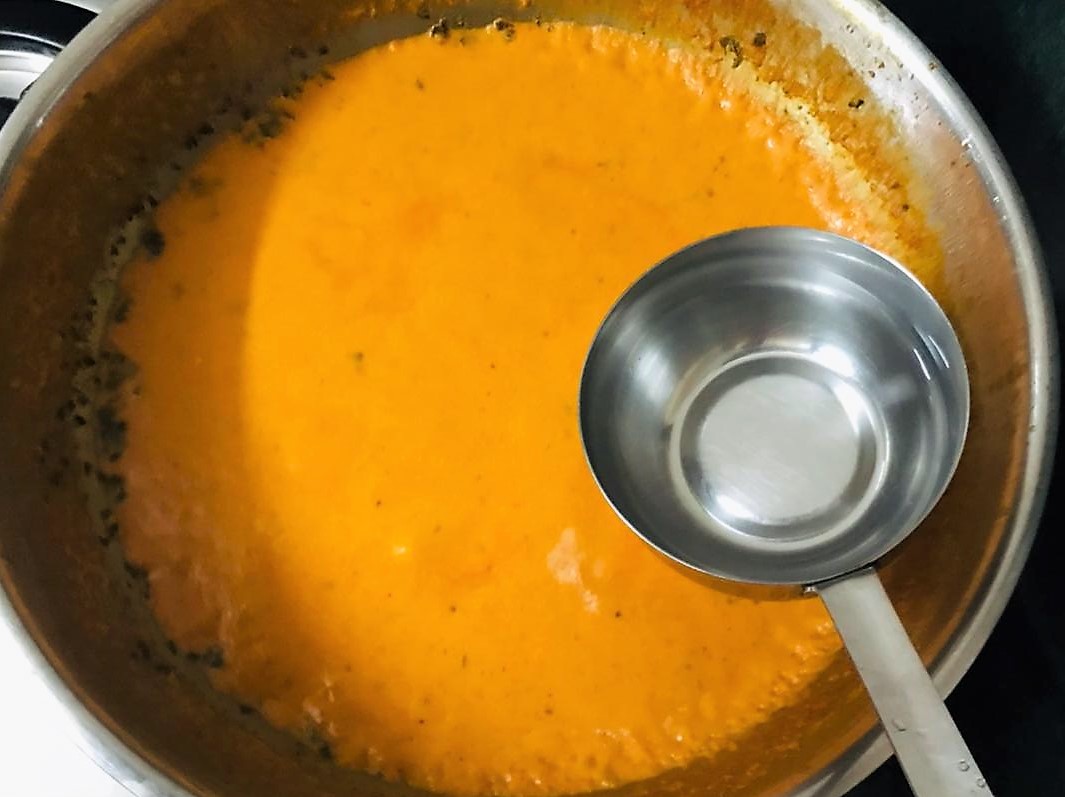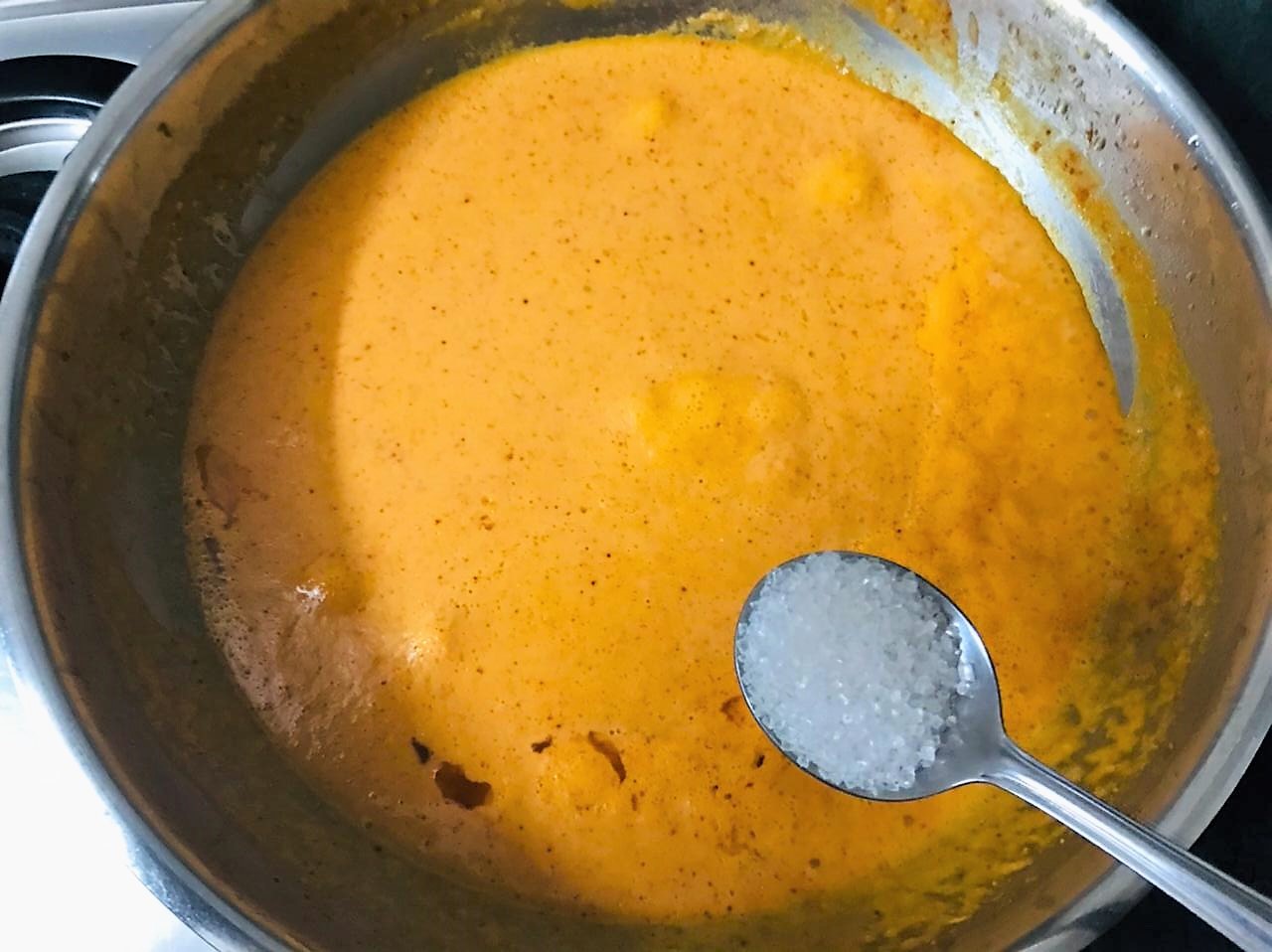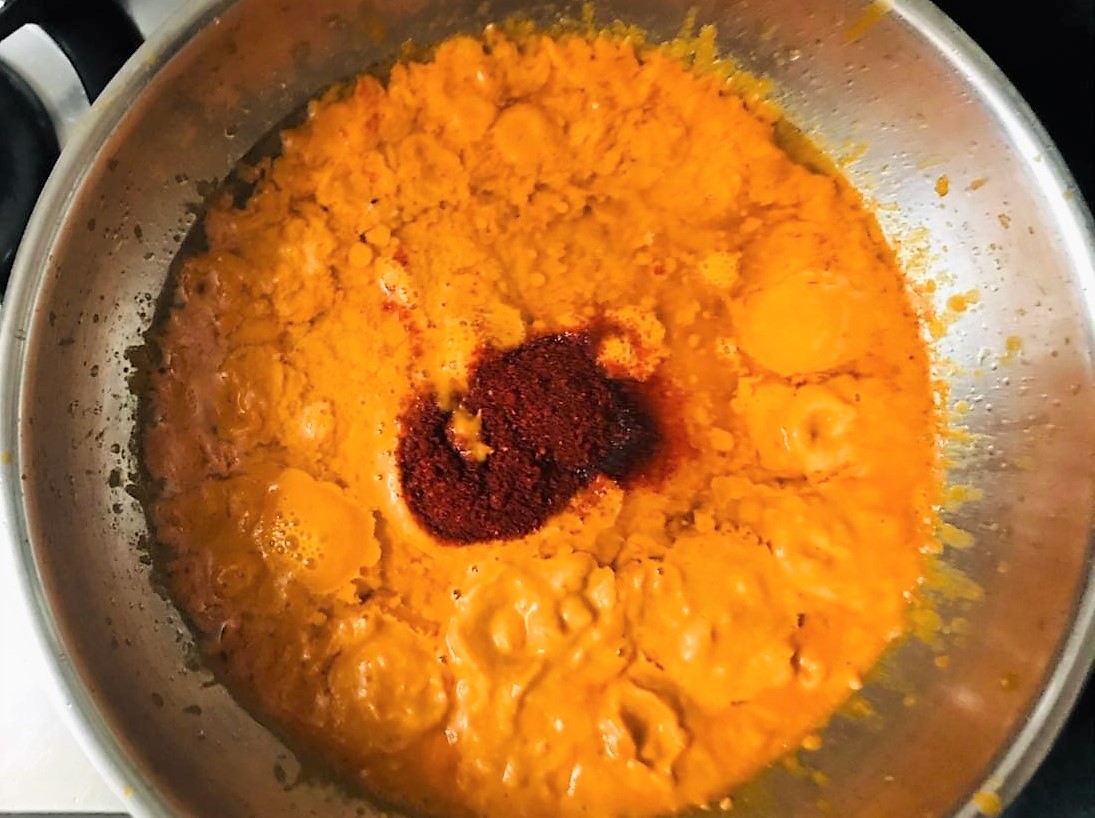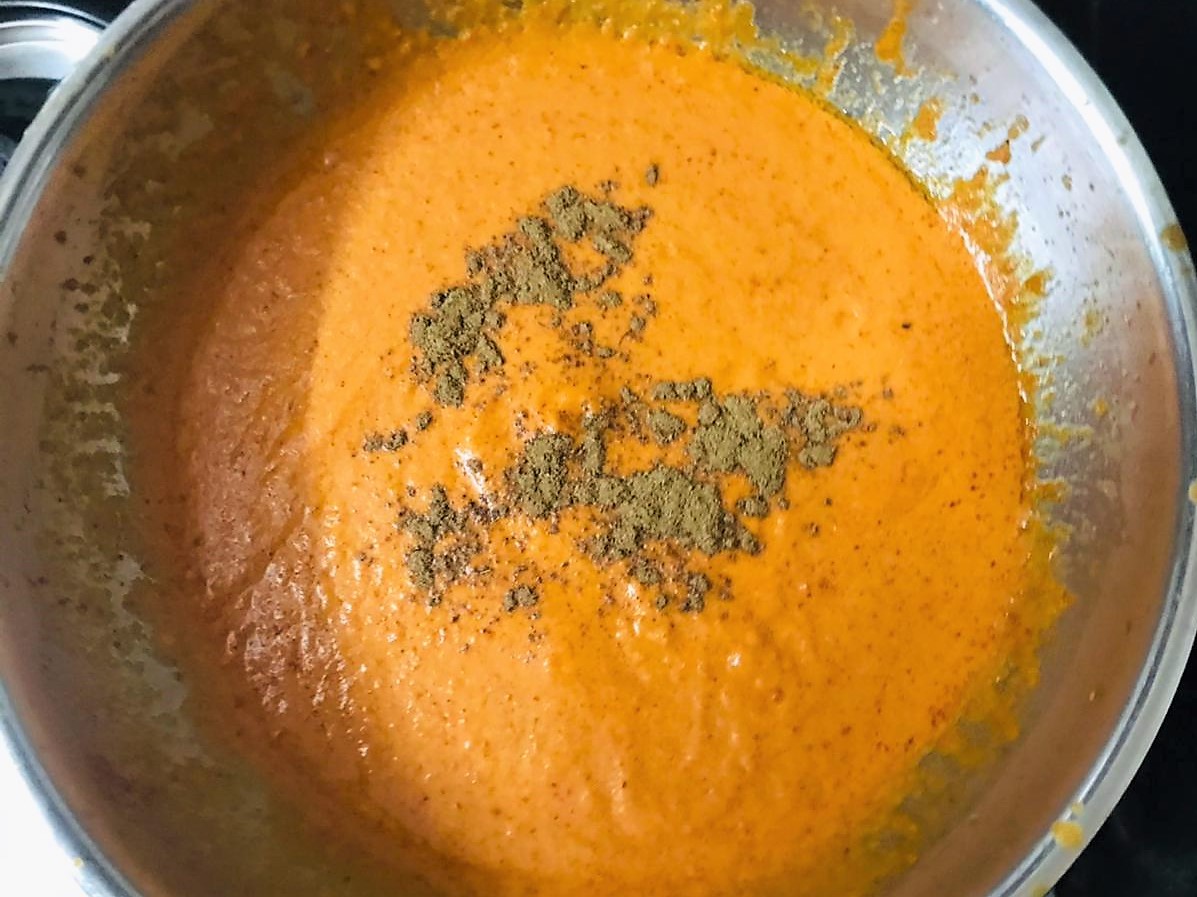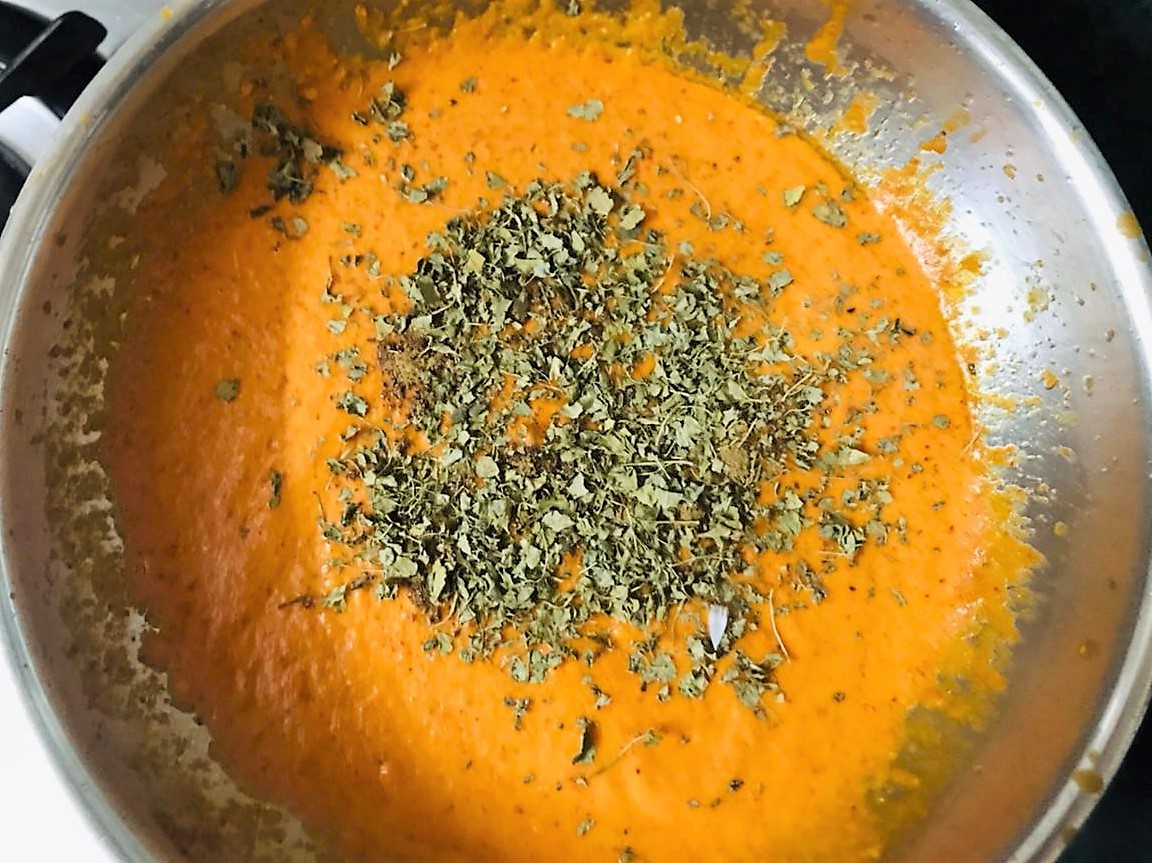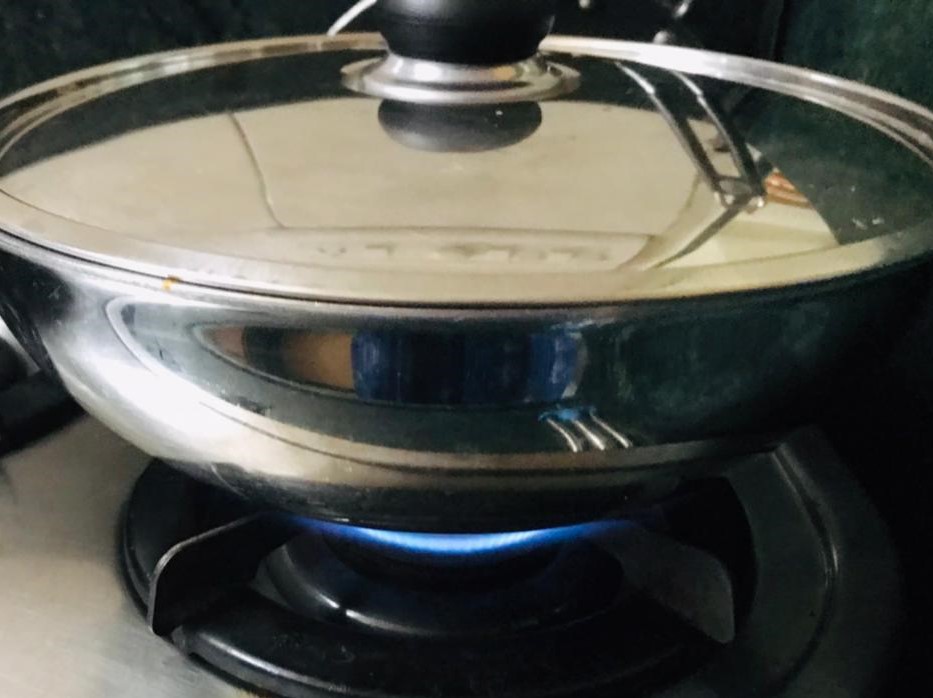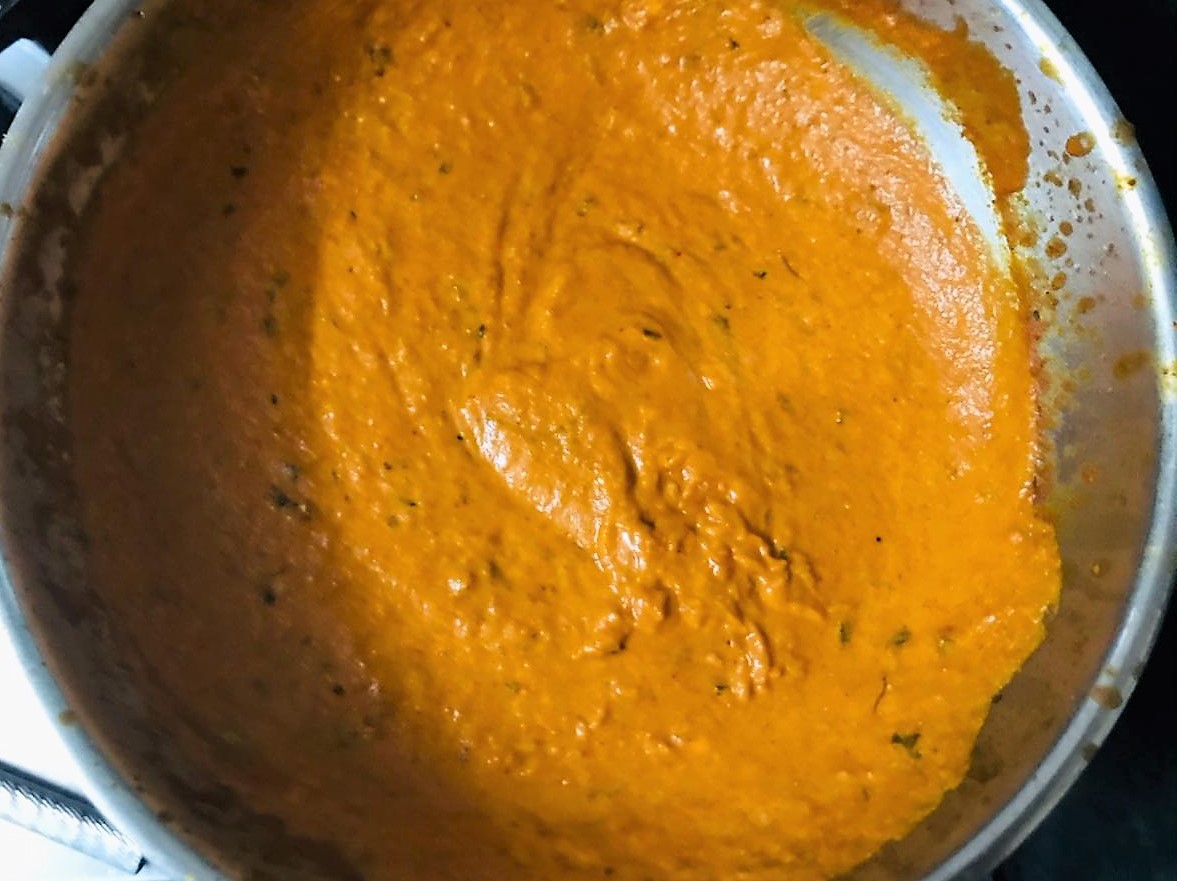 Heat butter and oil in a pan and add the tomato onion puree and cook for couple of minutes to heat it.
Next add the water, sugar, Kashmiri red chilli powder, garam masala and kasuri methi and cover and cook for 8-10 minutes.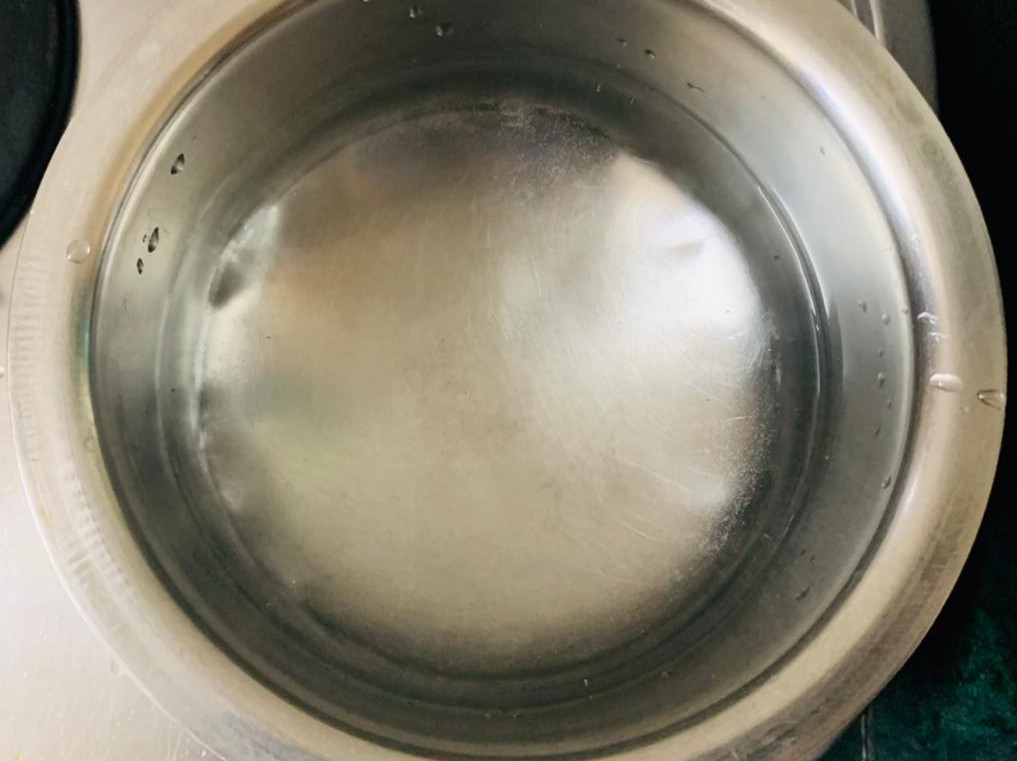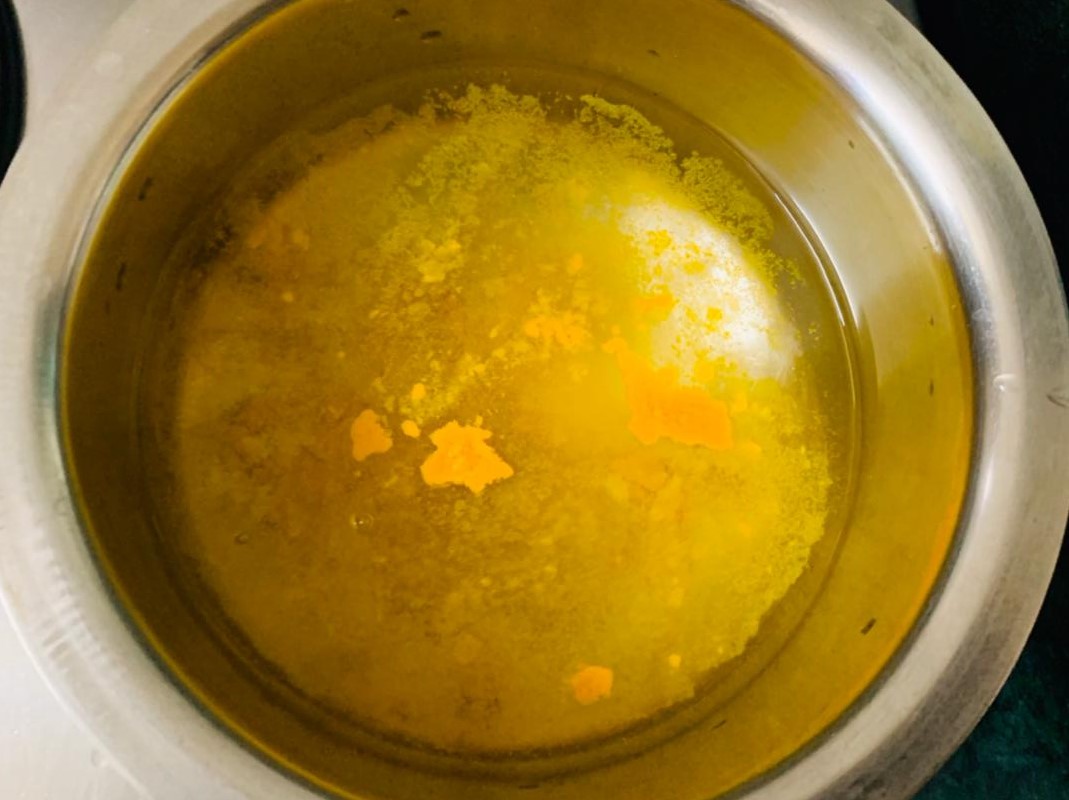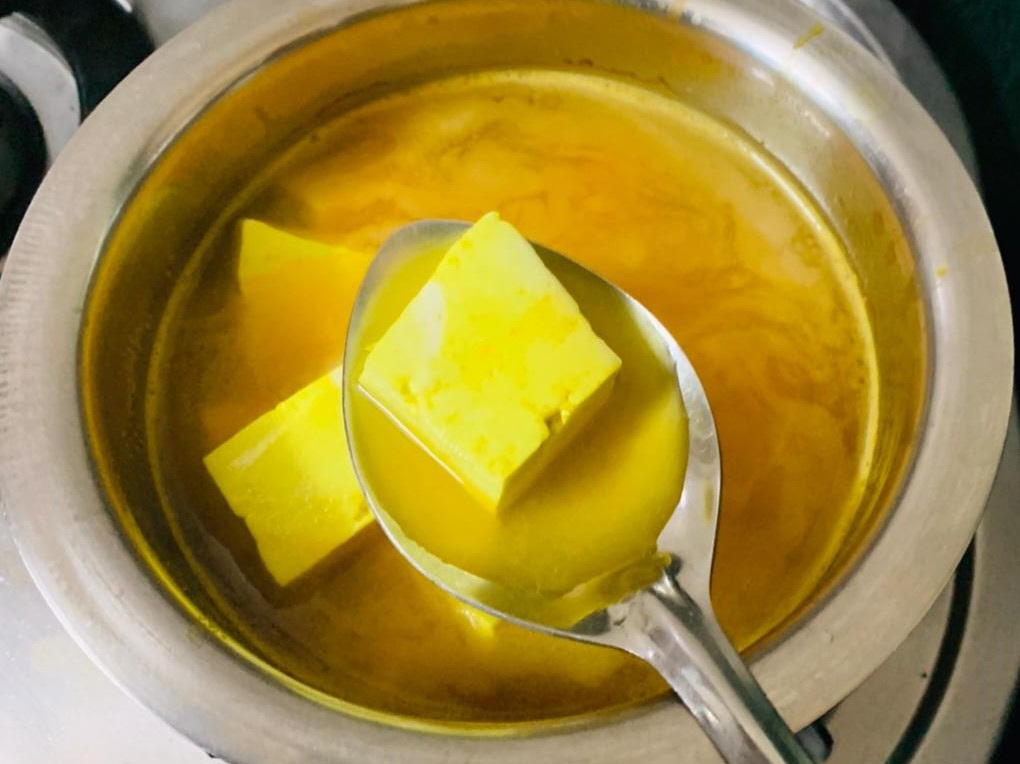 Heat water in a pan and add turmeric powder and paneer cubes. Boil for about 3-4 minutes. Turn off the heat and strain the paneer cubes using a colander.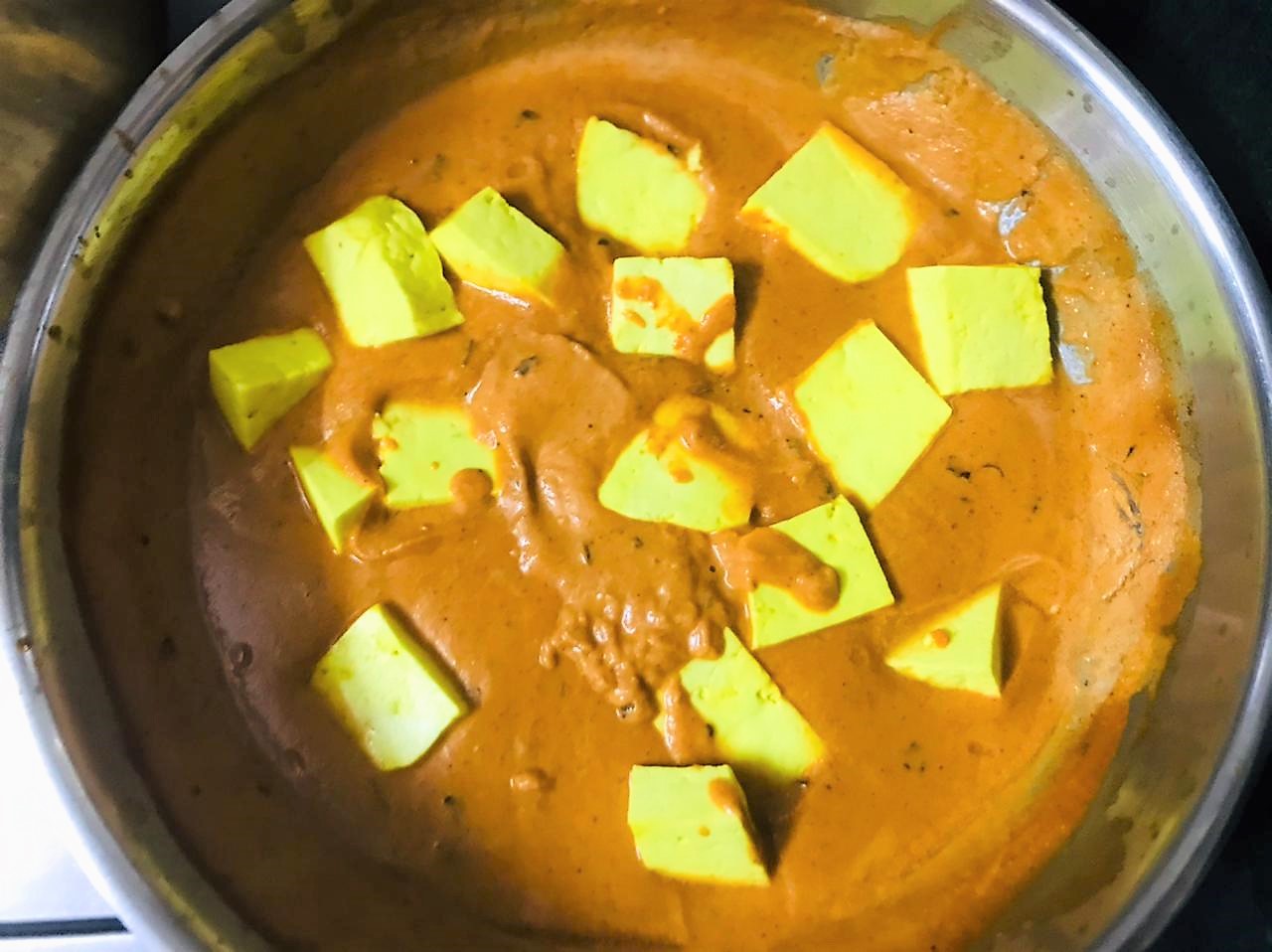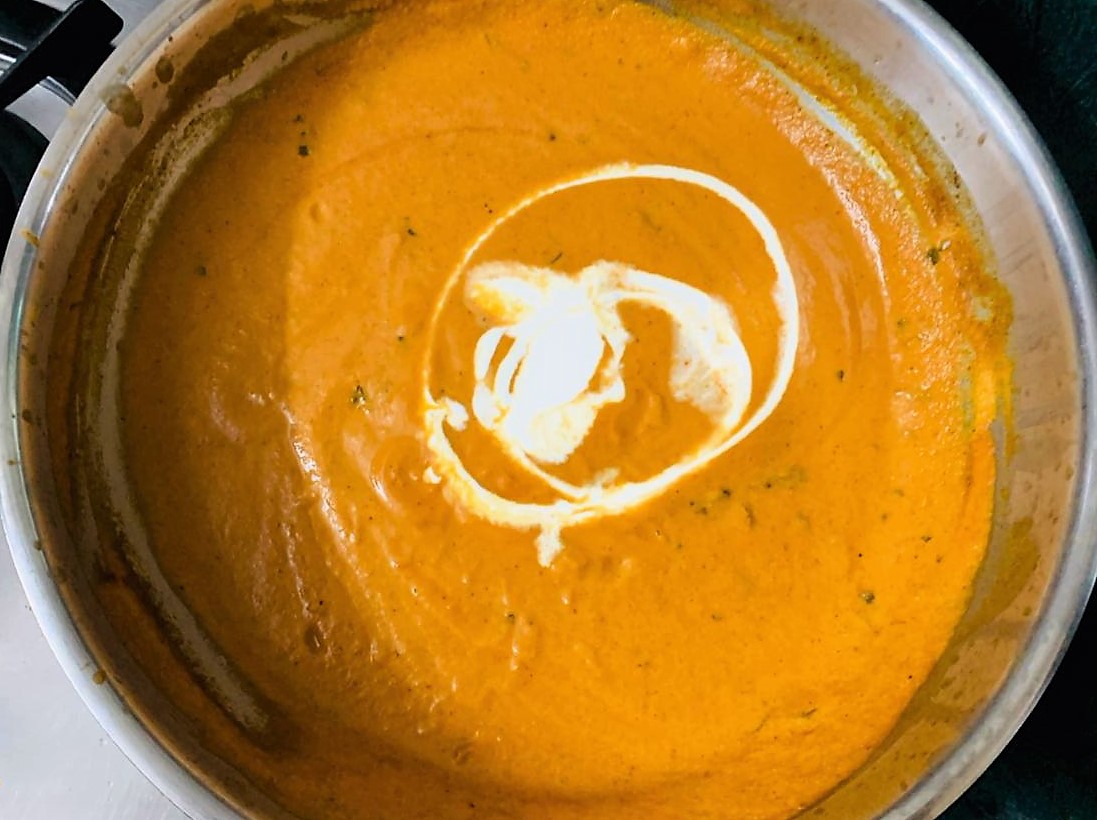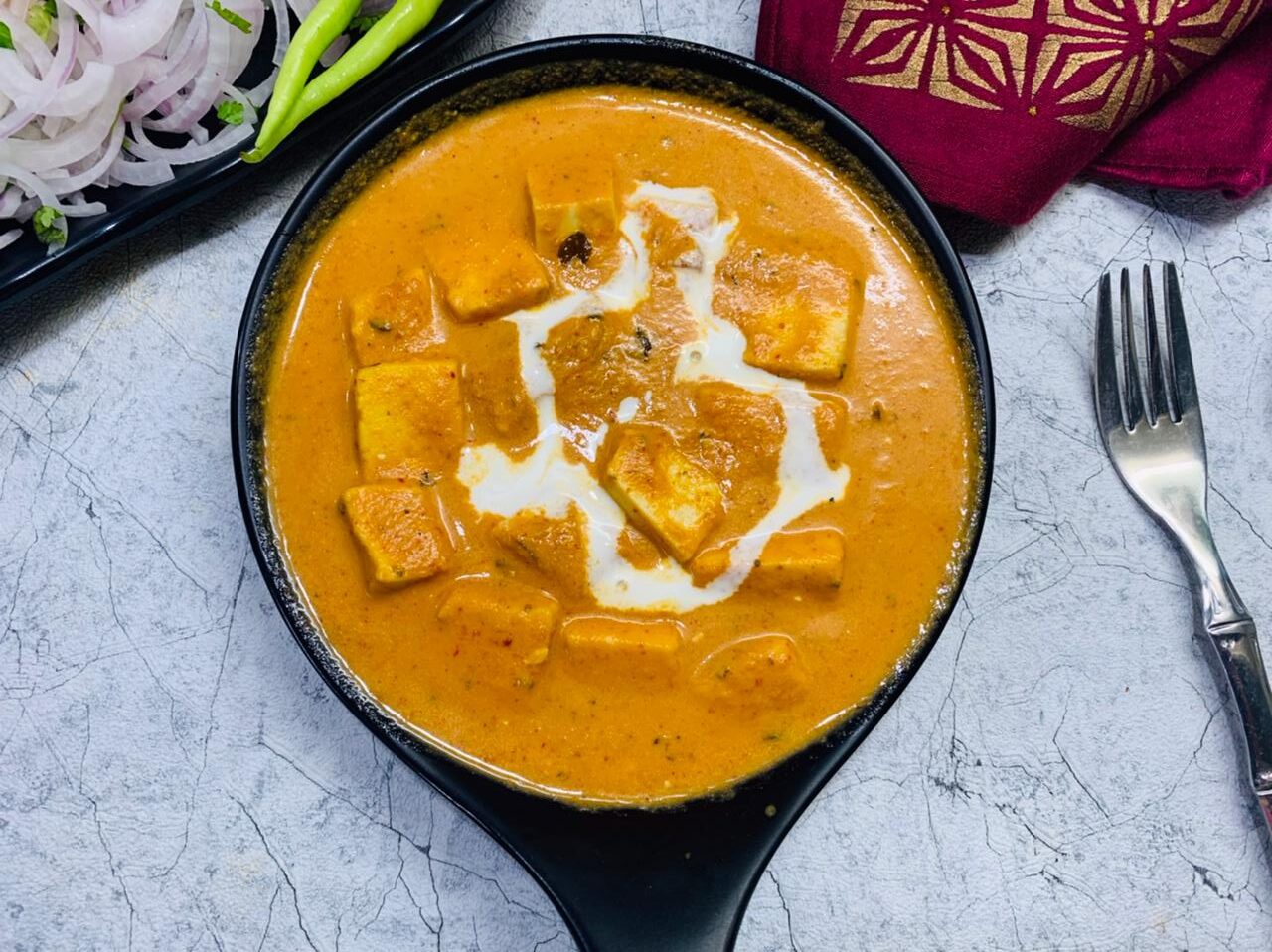 After 10 minutes, add the paneer and cream to the gravy and cook for couple of minutes.
Serve hot with rice or any Indian bread.