Masala Baby Corn
Masala Baby Corn is delicious and simple recipe of sauteed baby corns simmered in a onion tomato gravy with aromatic Indian spices.
Masala Baby Corn is a super quick and easy recipe that is perfect for a quick weekday dinner. It takes 15-20 minutes to prepare this dish and I love the simple flavours. Baby corn is quite a versatile recipe with its fresh, grassy earthy flavour and packed with nutrition too. With its less starch and calorie content, baby corn is considered as a preferred food for weight loss, along with high fiber content. Saying that, baby corn can cause allergic reactions at times hence should be eaten in small quantities.
My daughter loves baby corn, so I often cook Masala Baby corn for a quick lunch/dinner and enjoy it with Onion Coriander Tandoori Roti, Lachha Paratha or Mint and Sesame Lachha Paratha. In some baby corn recipes, baby corn is parboiled before adding to the gravy, but I feel boiling them loses lots of its flavour. I prefer to sauté them in a pan to lightly brown and cook them and the rest of the cooking is done in the gravy. In case you are using frozen baby corn, I would recommend thawing them completely before sautéing.
Other recipes you might like are Paneer Butter Masala, Paneer Do Pyaza, Paneer Bhuna Masala, Baby Corn Pepper Fry, Chilli Baby Corn, Salt and Pepper Baby Corn, Crispy Baby Corn and Vegetable Jalfrezi.
Ingredients
For Sauteing Baby corn
1 teaspoon oil
1 cup diagonally cut baby corn
Salt to taste
For The Gravy
2 teaspoons oil
1 teaspoon cumin seeds
1-2 bay leaf
1-2 green cardamom
1-2 cloves
1 cup finely chopped onion
2 teaspoons finely chopped garlic green chilli ginger
1 cup finely chopped tomatoes
Salt to taste
2 teaspoons red chilli powder
2 teaspoons coriander powder
1 teaspoon turmeric powder
1 cup tomato puree
1 cup plain whisked yoghurt
1 teaspoon garam masala
1 teaspoon kasuri methi
1 teaspoon finely chopped coriander leaves
Directions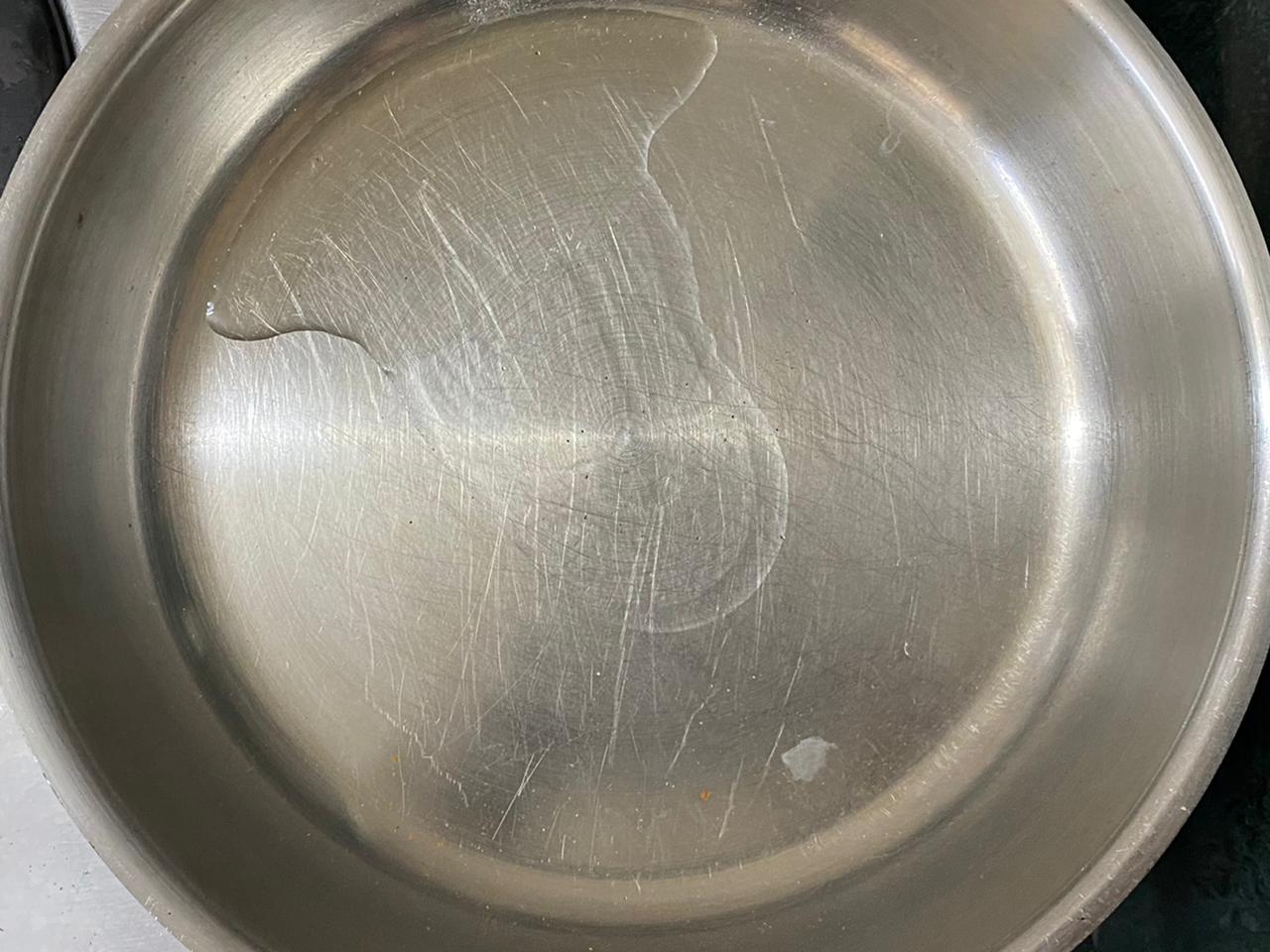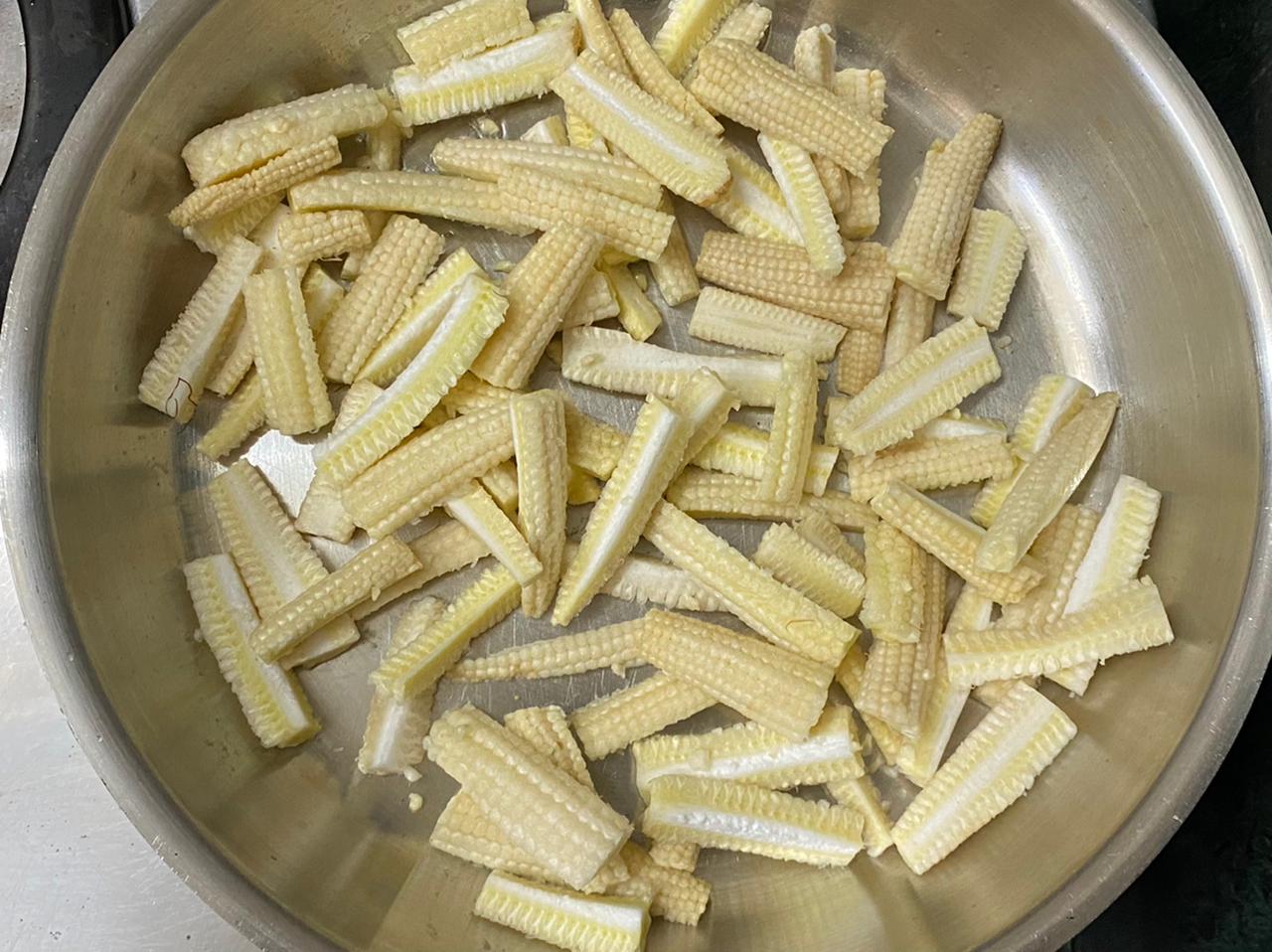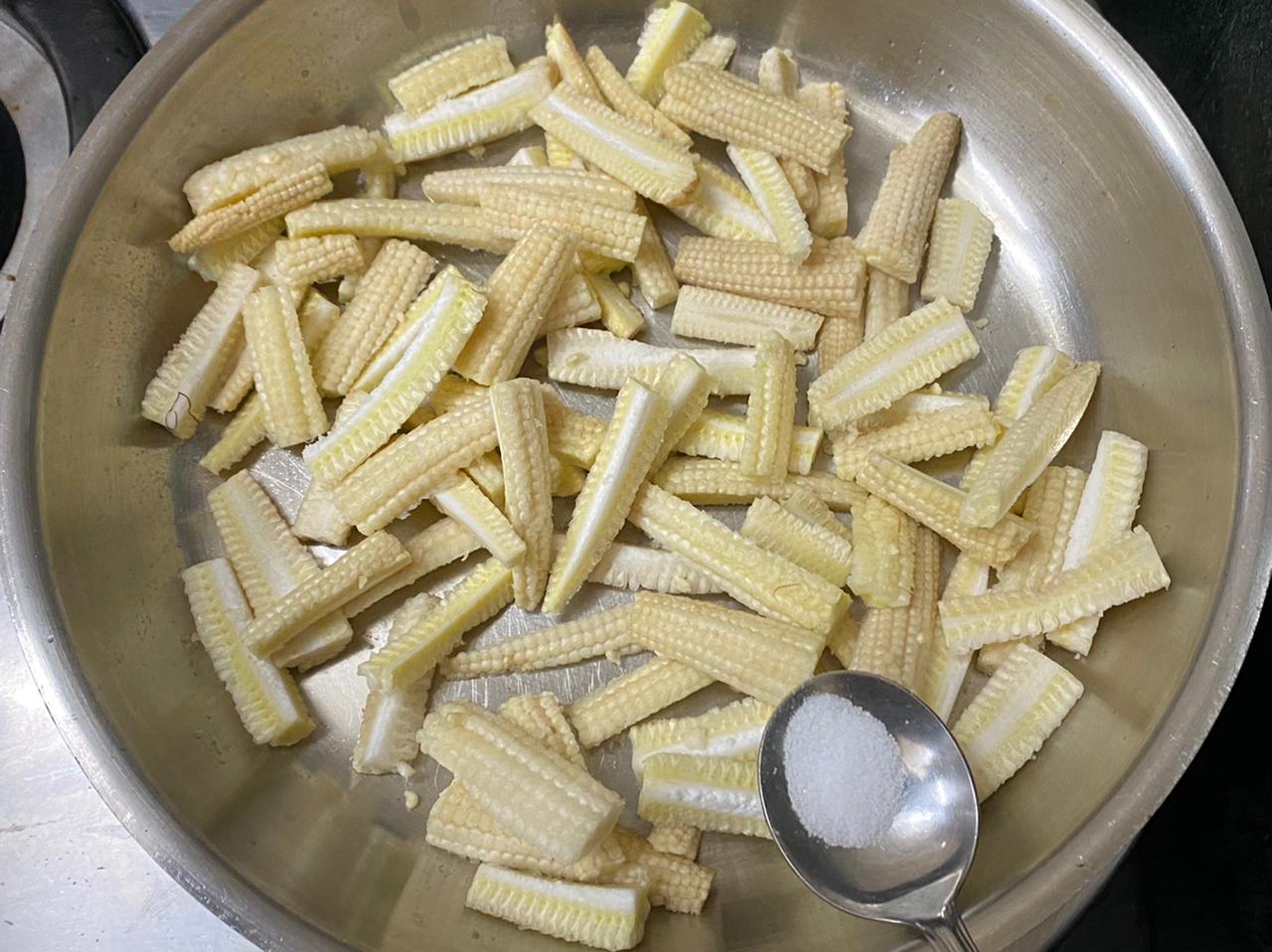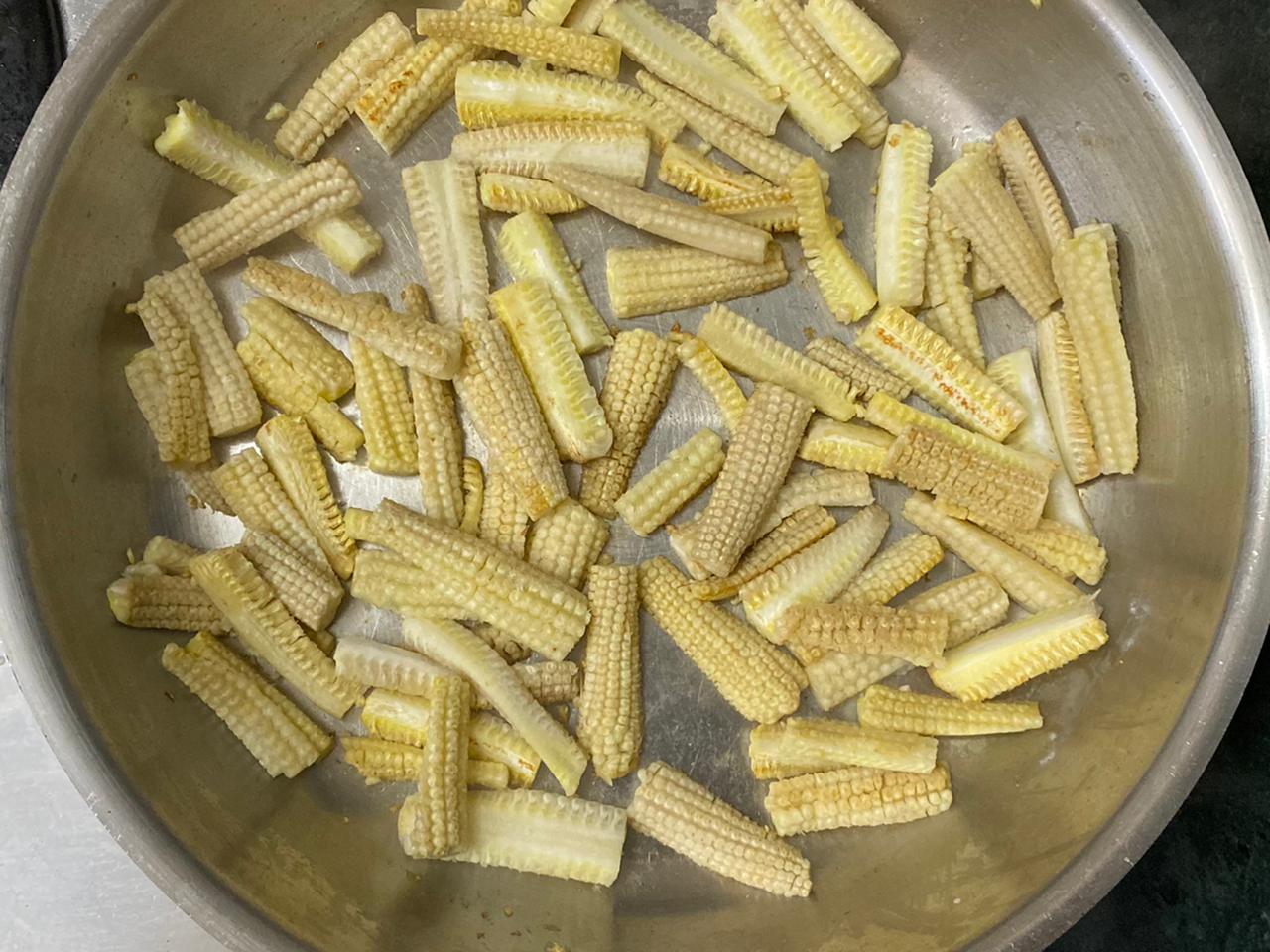 Heat oil in a pan and add baby corn and salt. Sauté on medium heat for 3-4 minutes or until the baby corn turn slightly golden. Turn off the heat and keep it aside.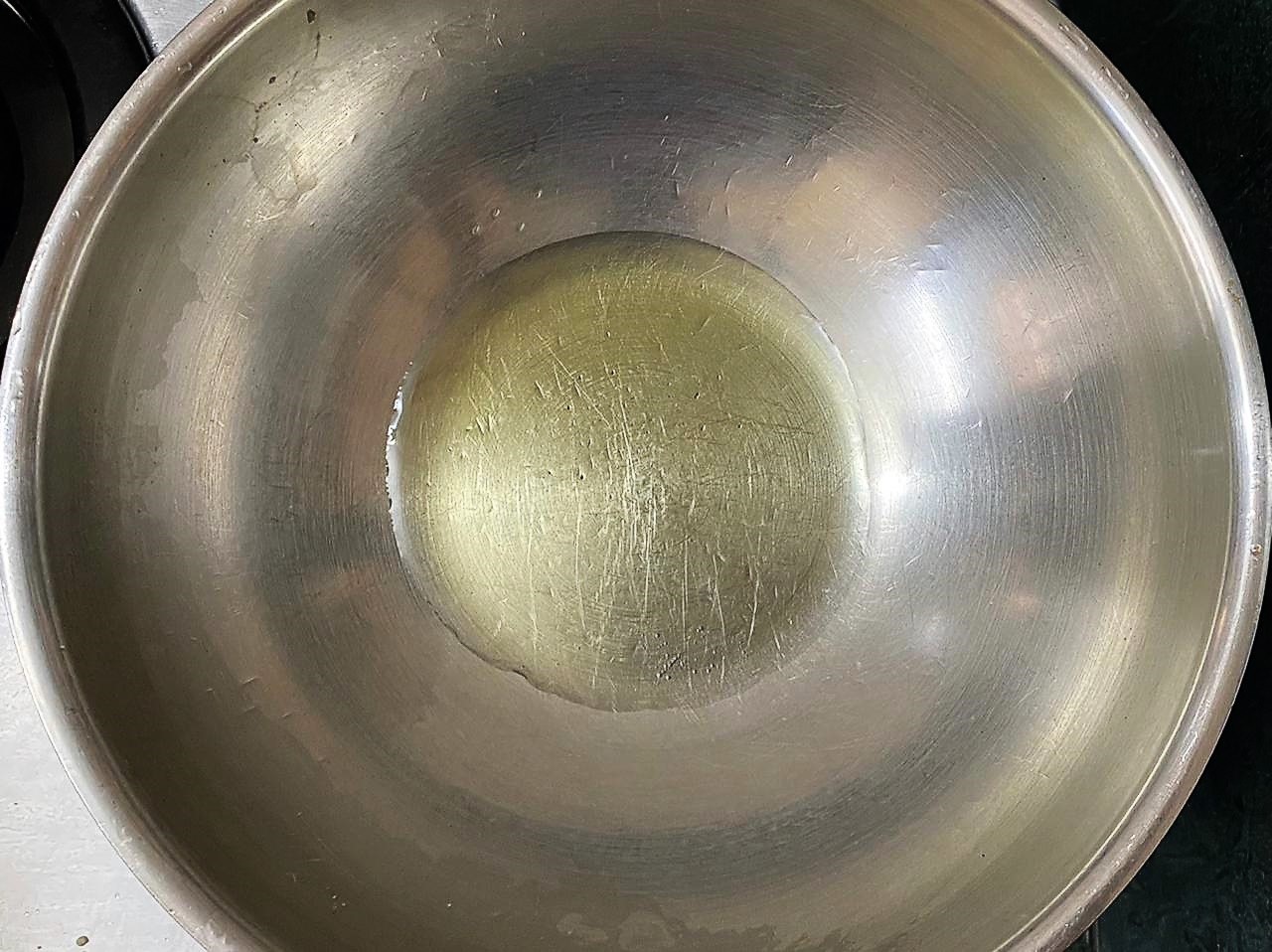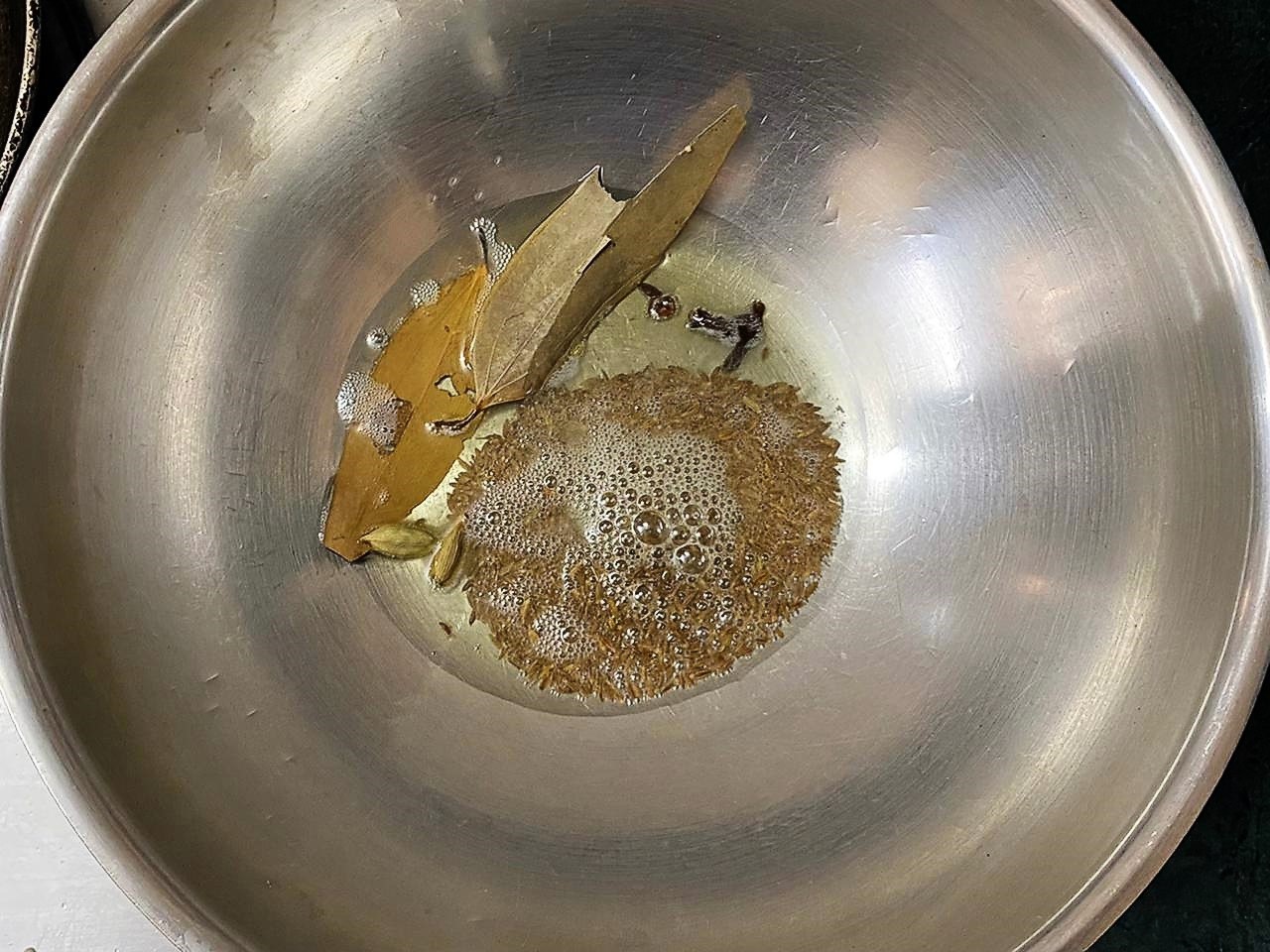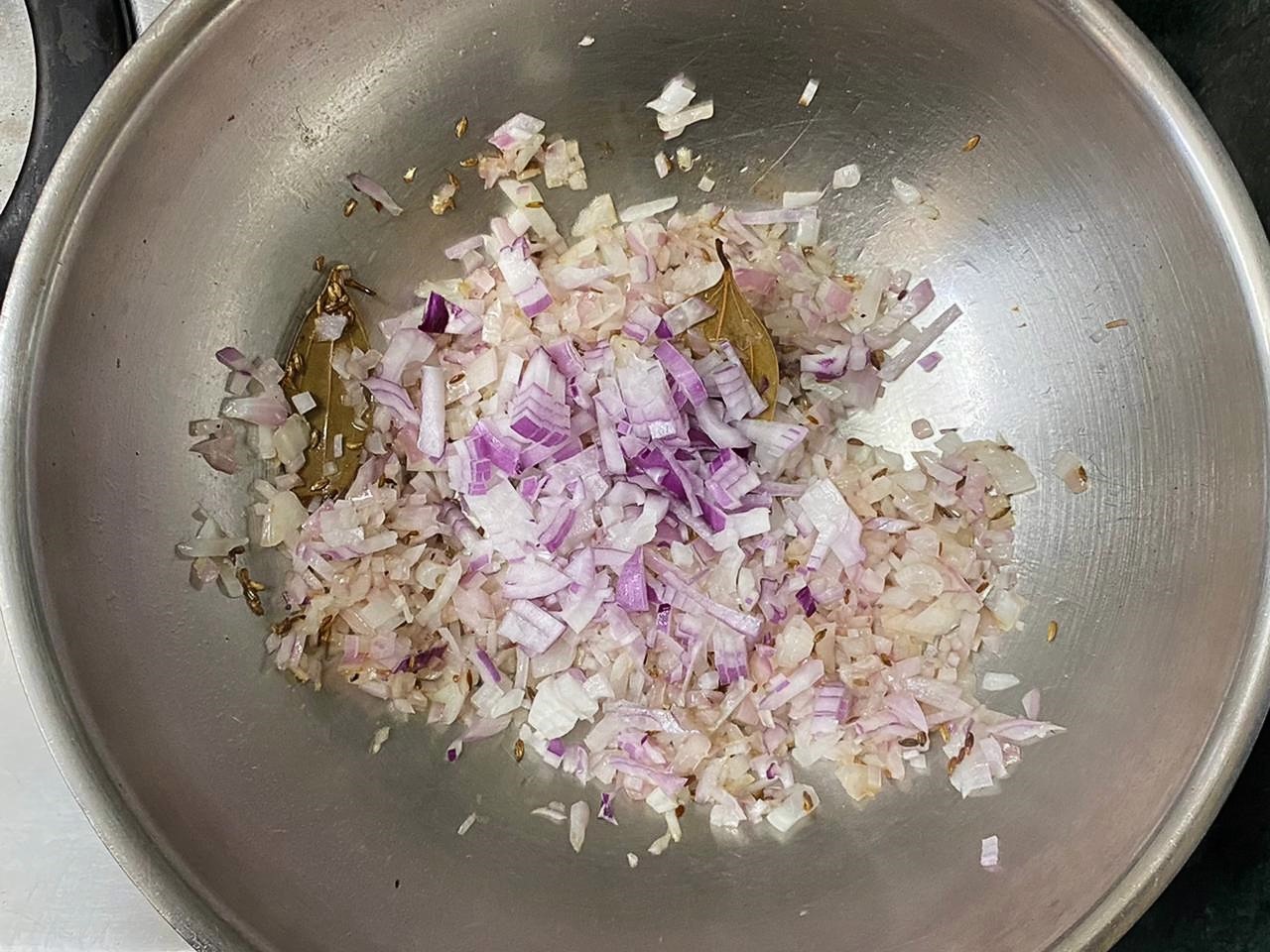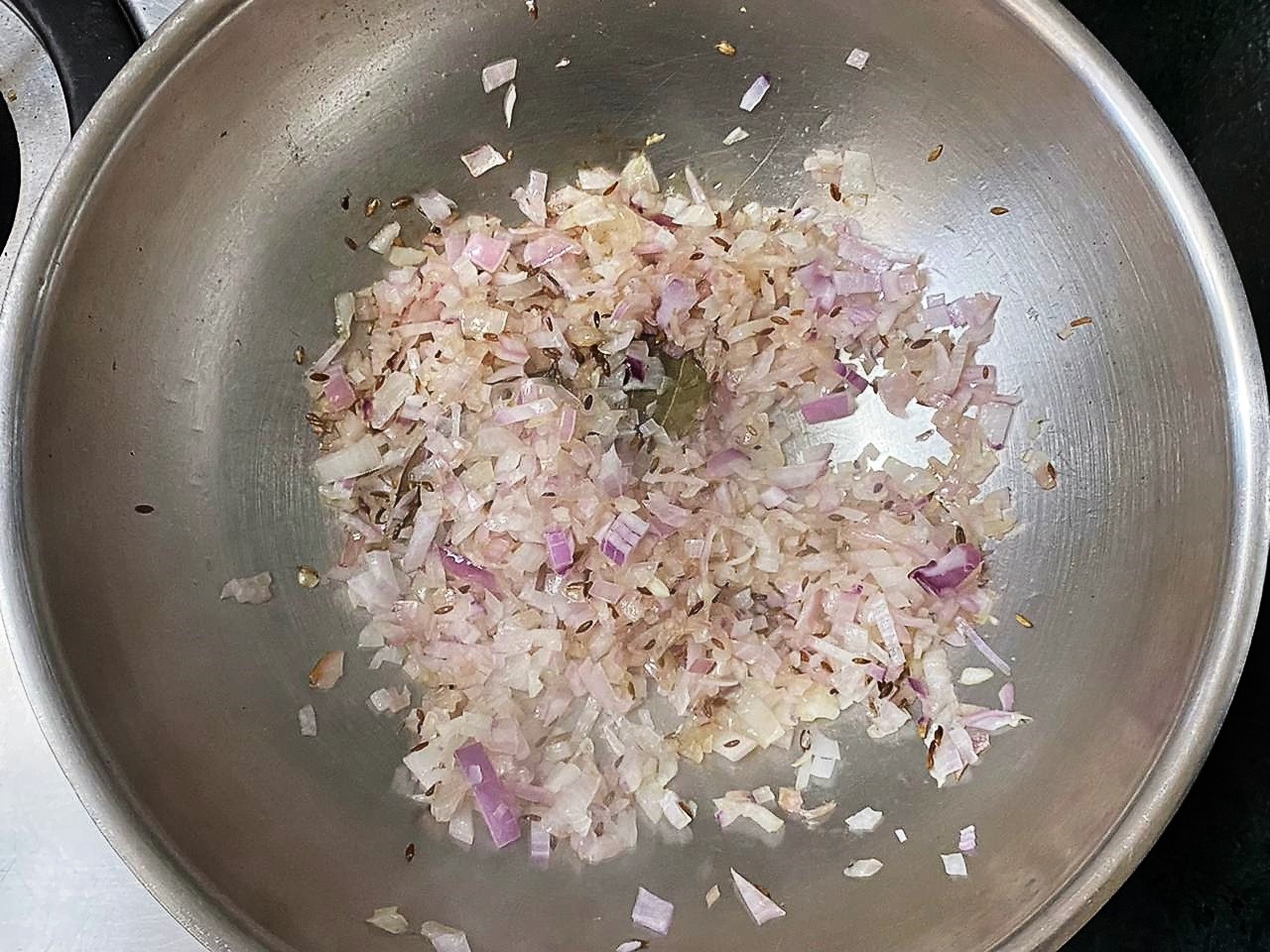 Heat oil in a pan and add cumin seeds, bay leaf, green cardamom and cloves. Once the seeds begin to splutter, add the onions and sauté on medium heat for 4-5 minutes or until the onions are translucent.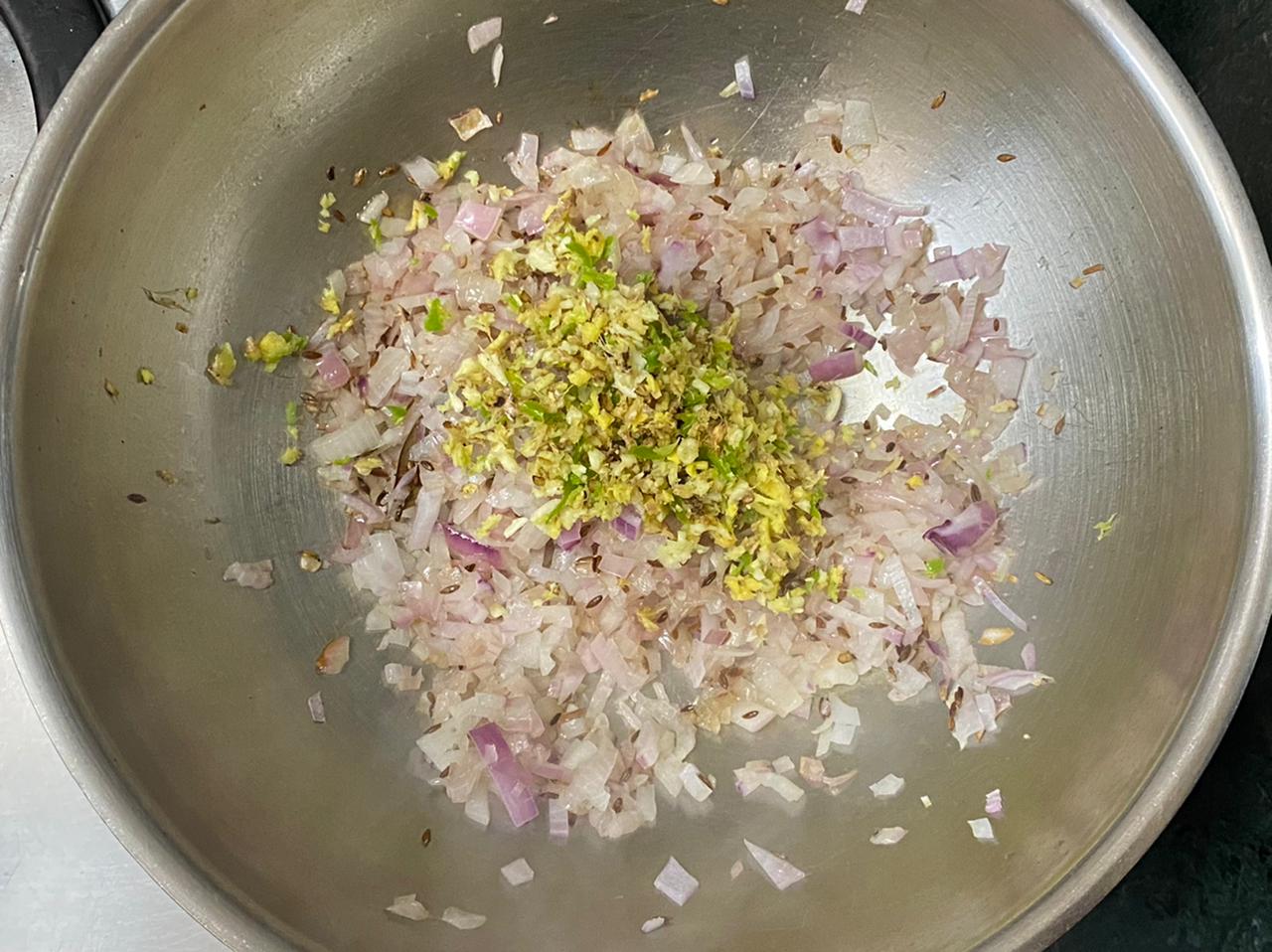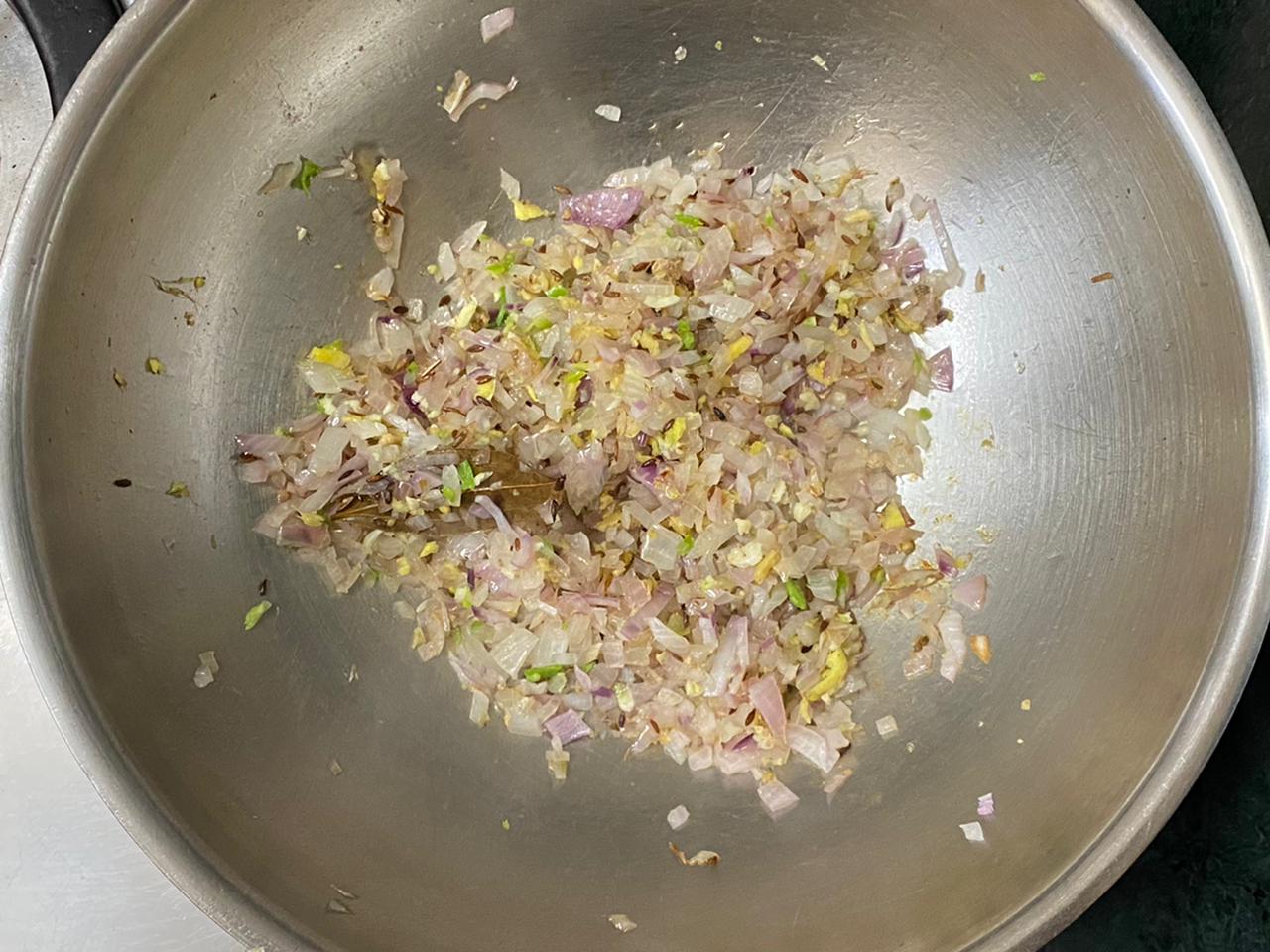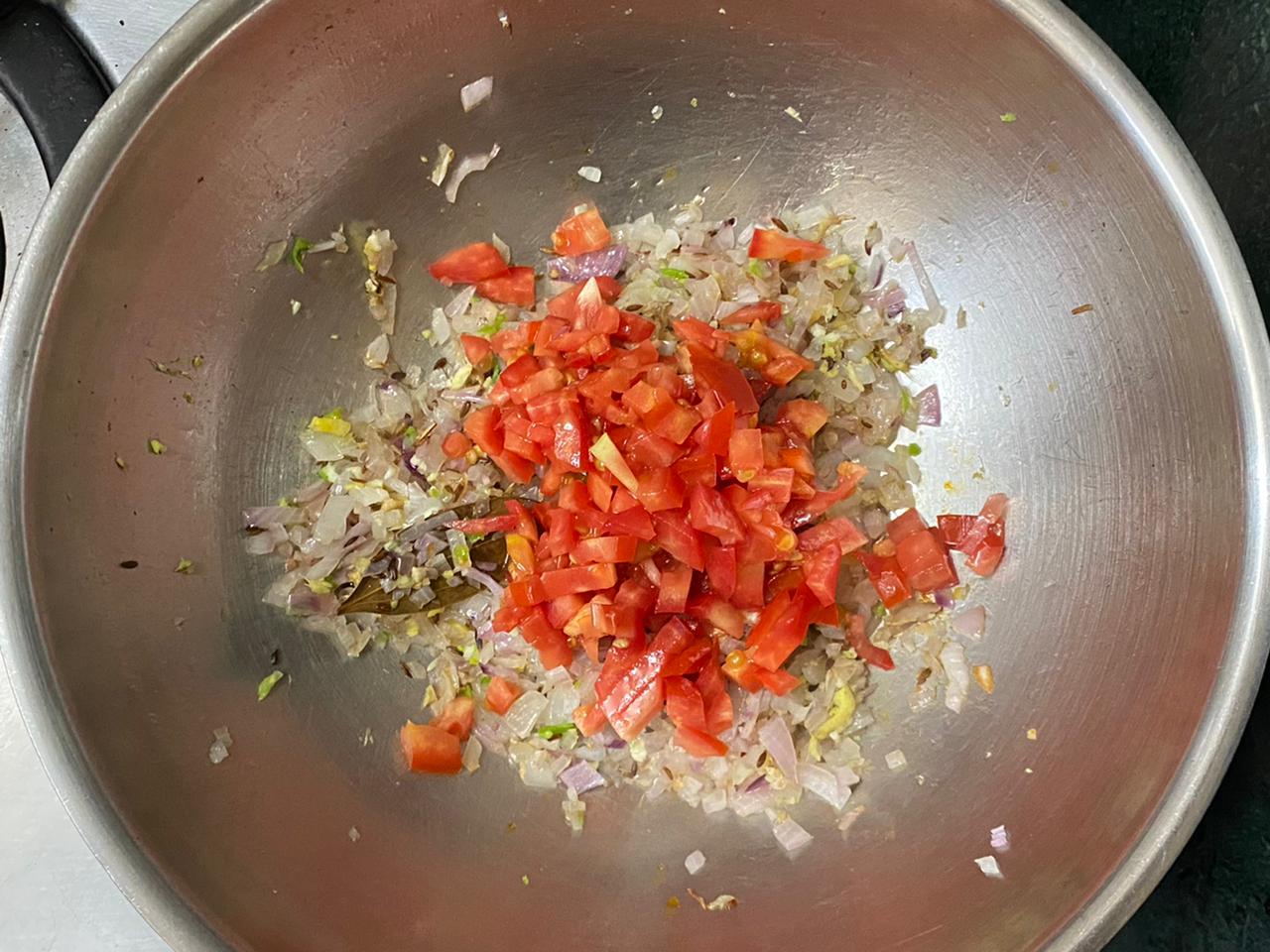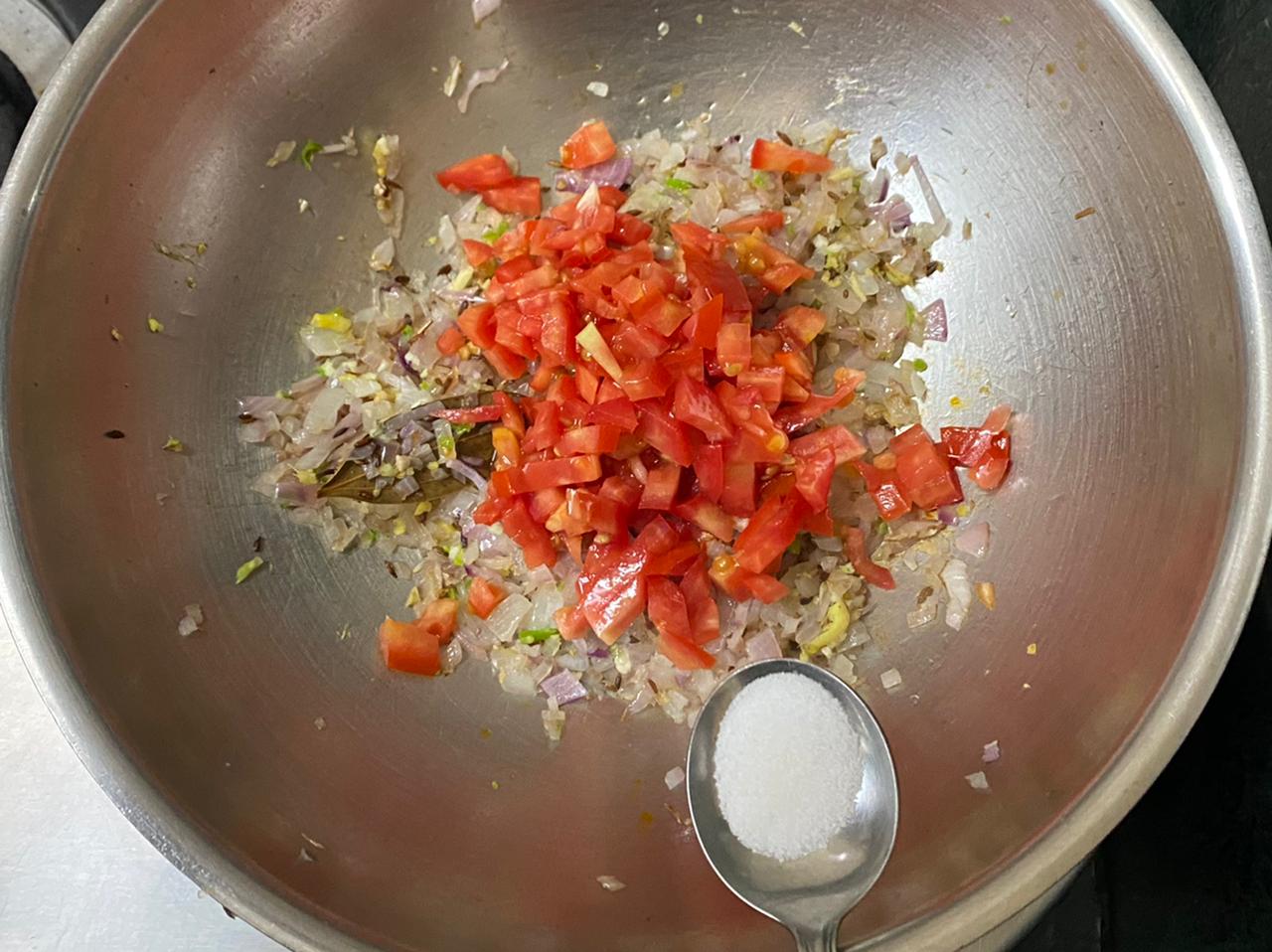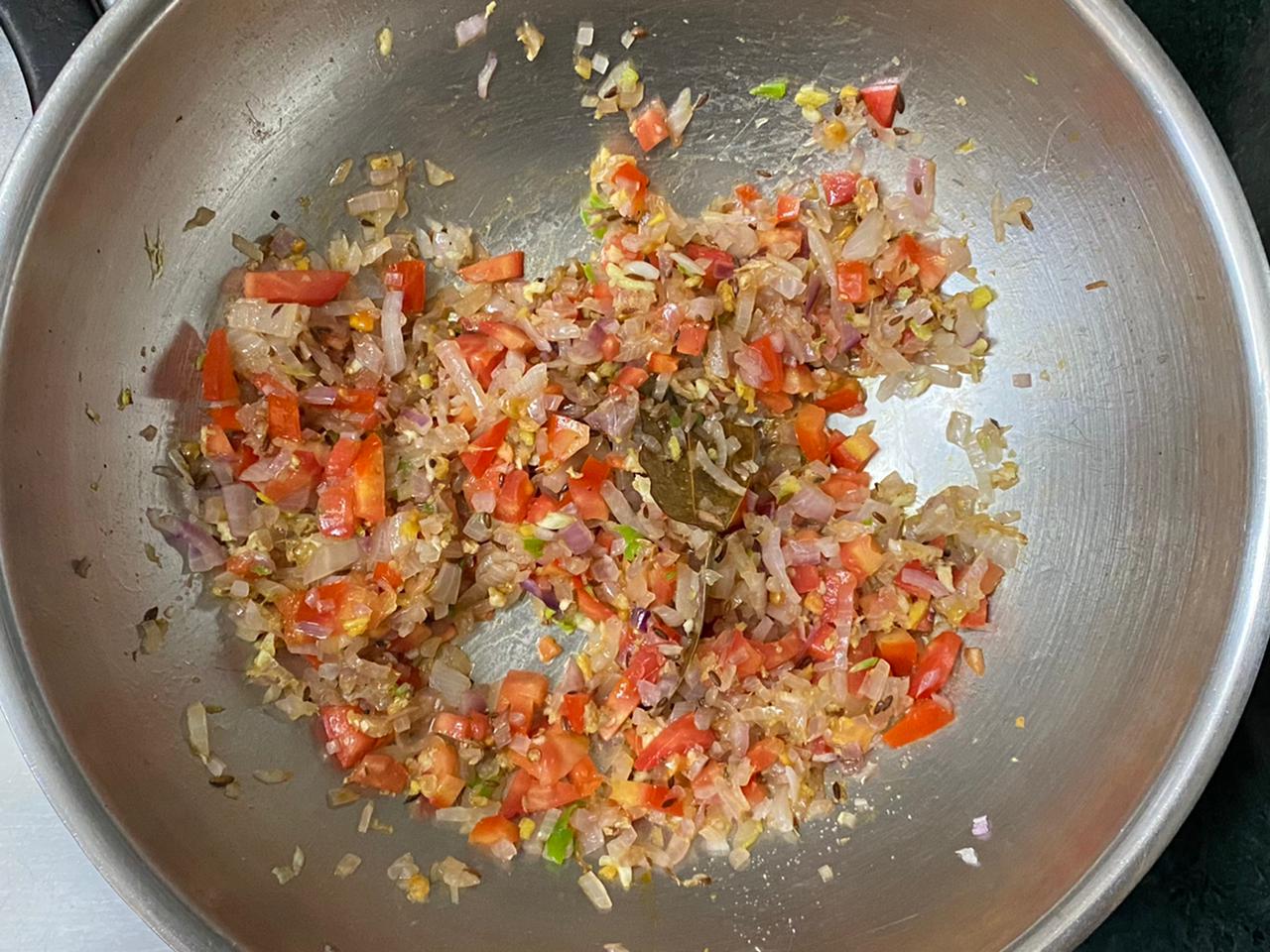 Next add the finely chopped green chilli, ginger and garlic and sauté on medium heat for 1-2 minutes. Next add the tomatoes and salt and cook on medium heat for 4-5 minutes or until the tomatoes turn slightly mushy.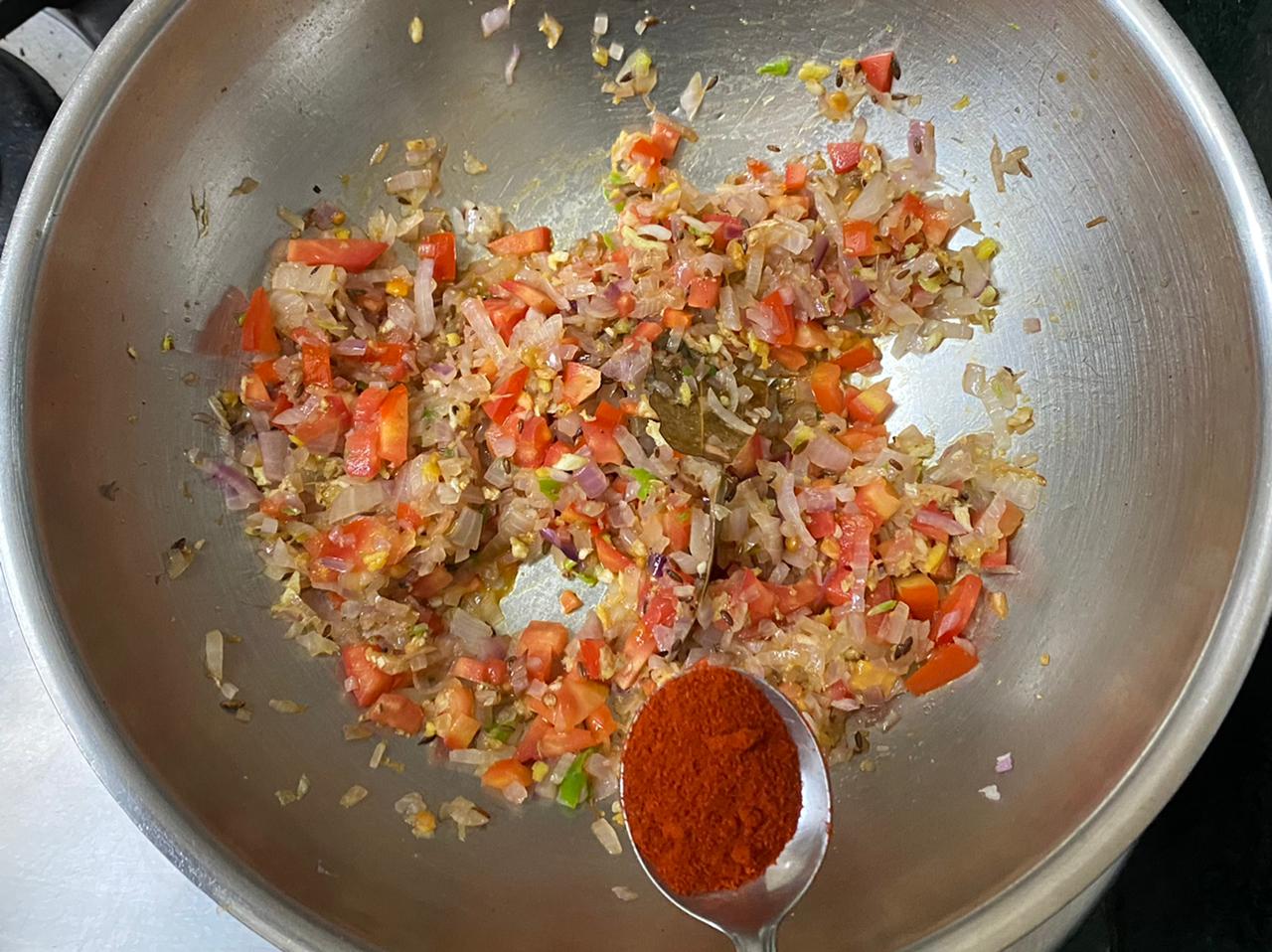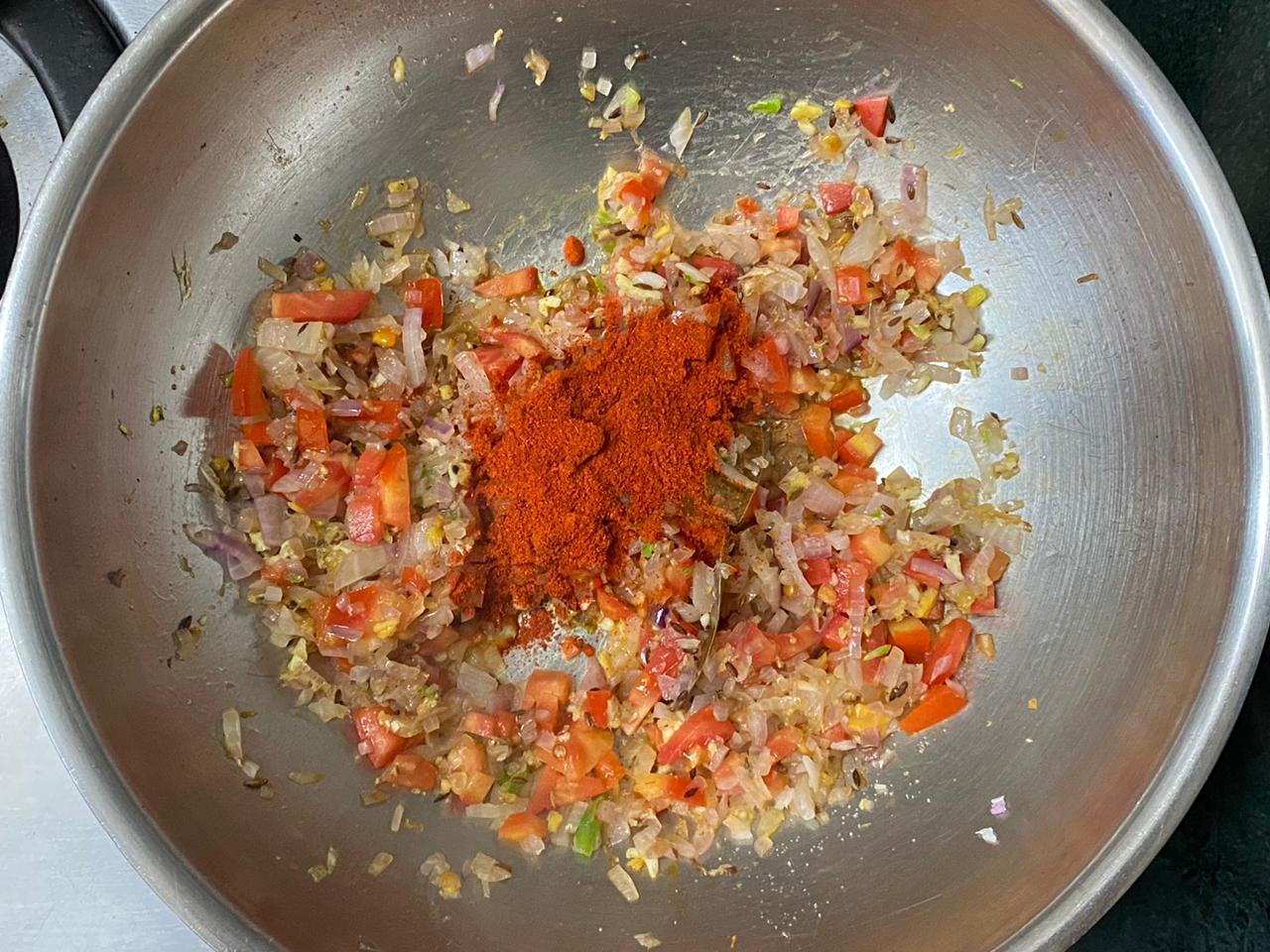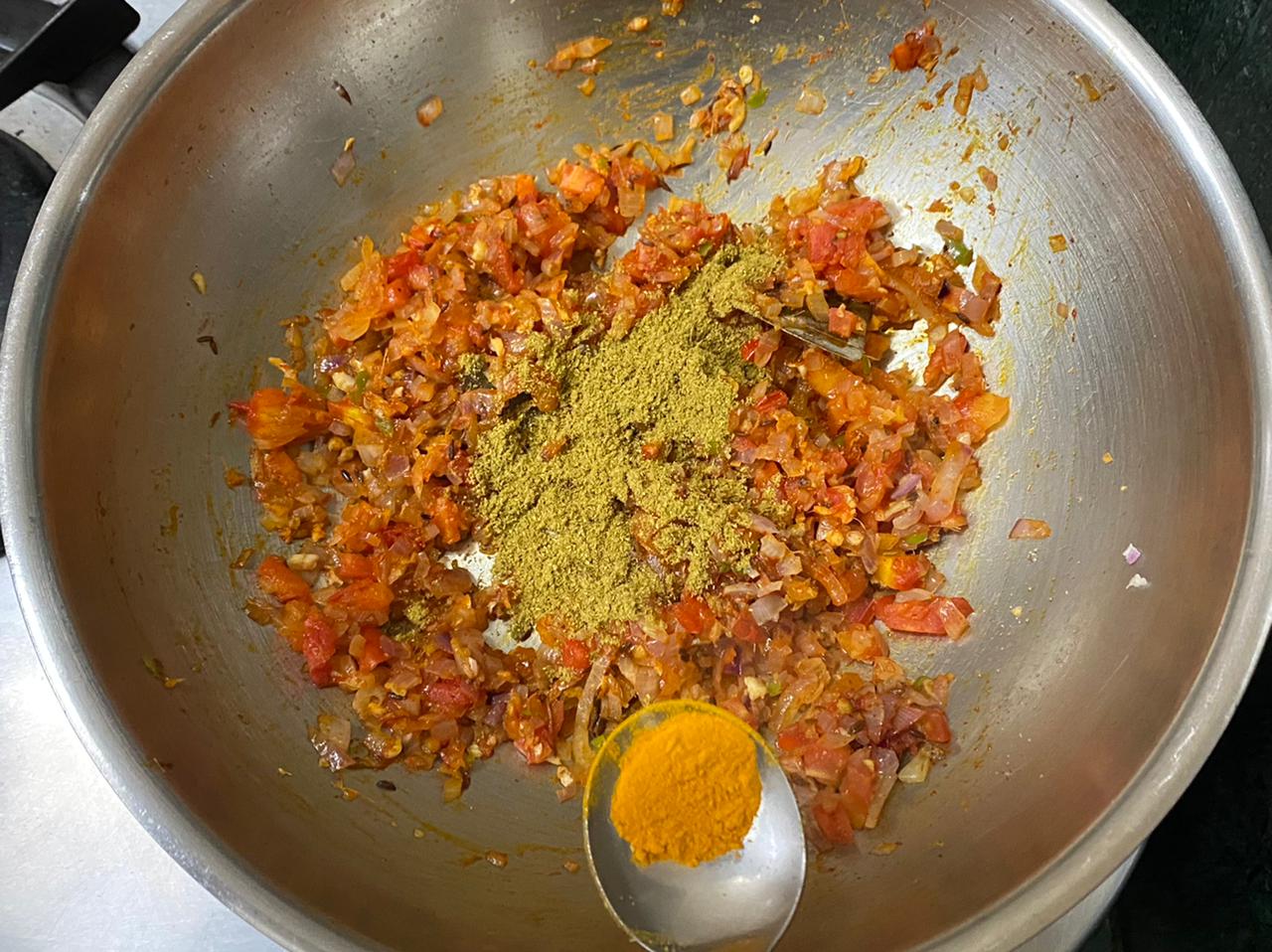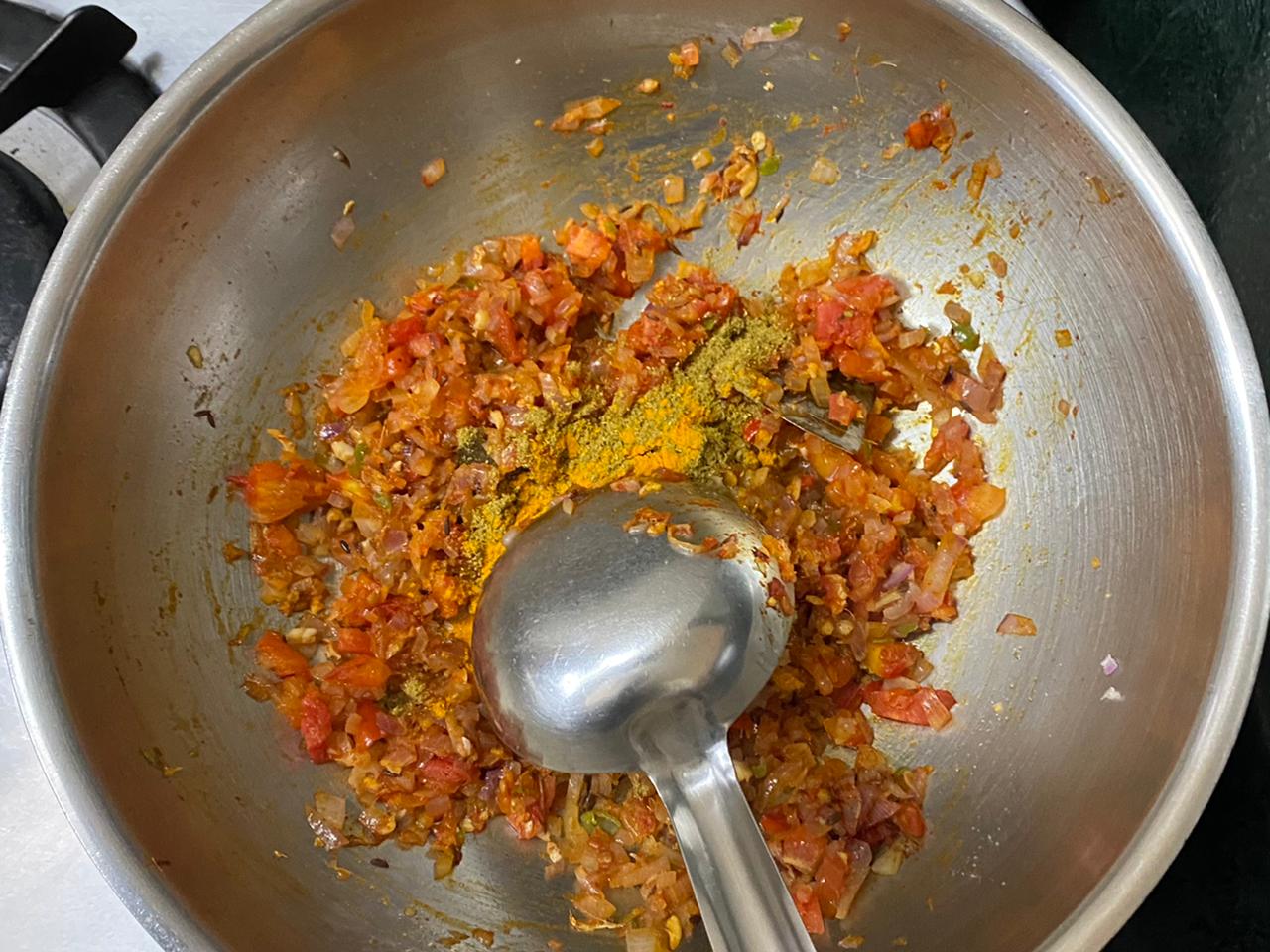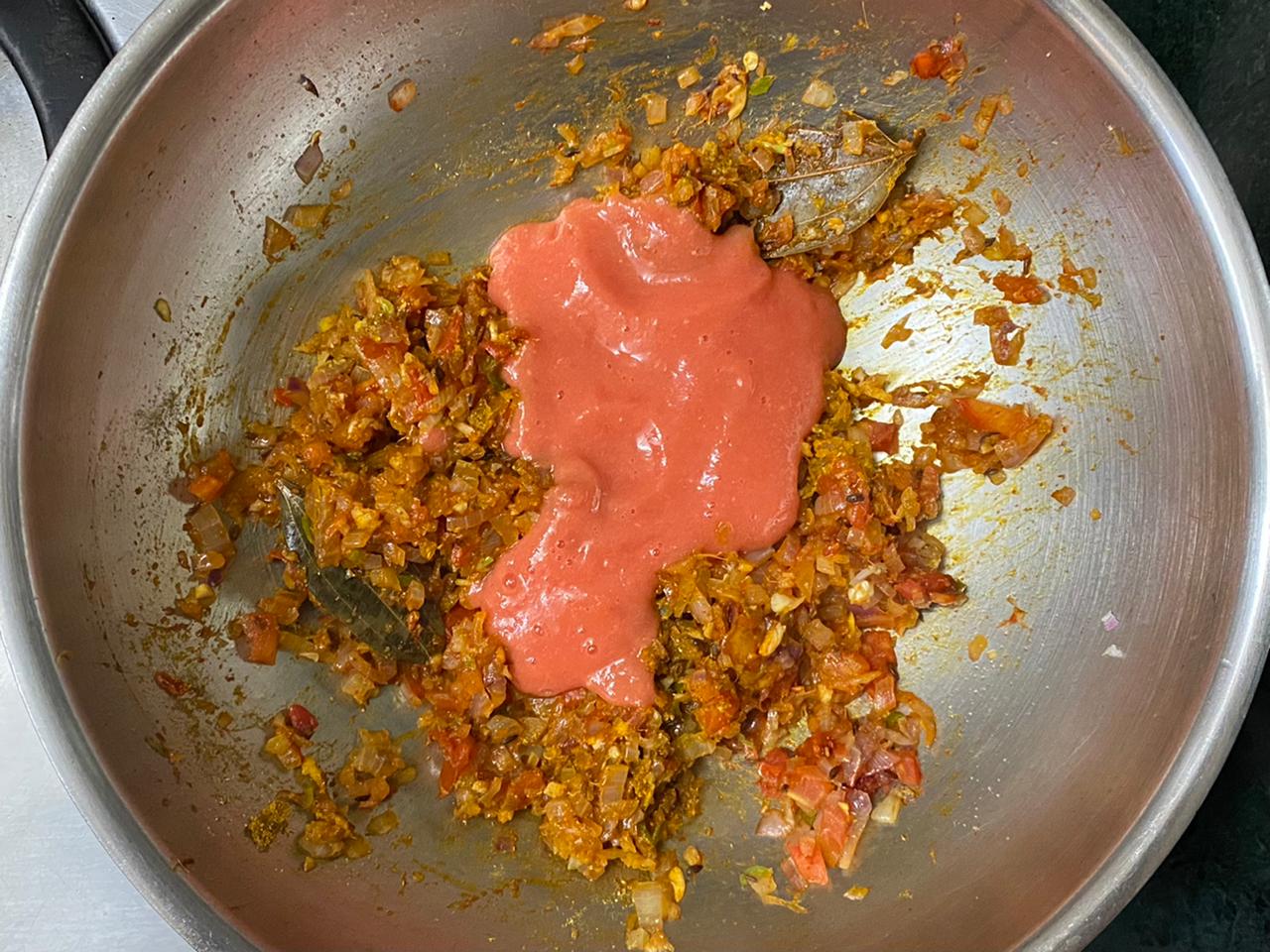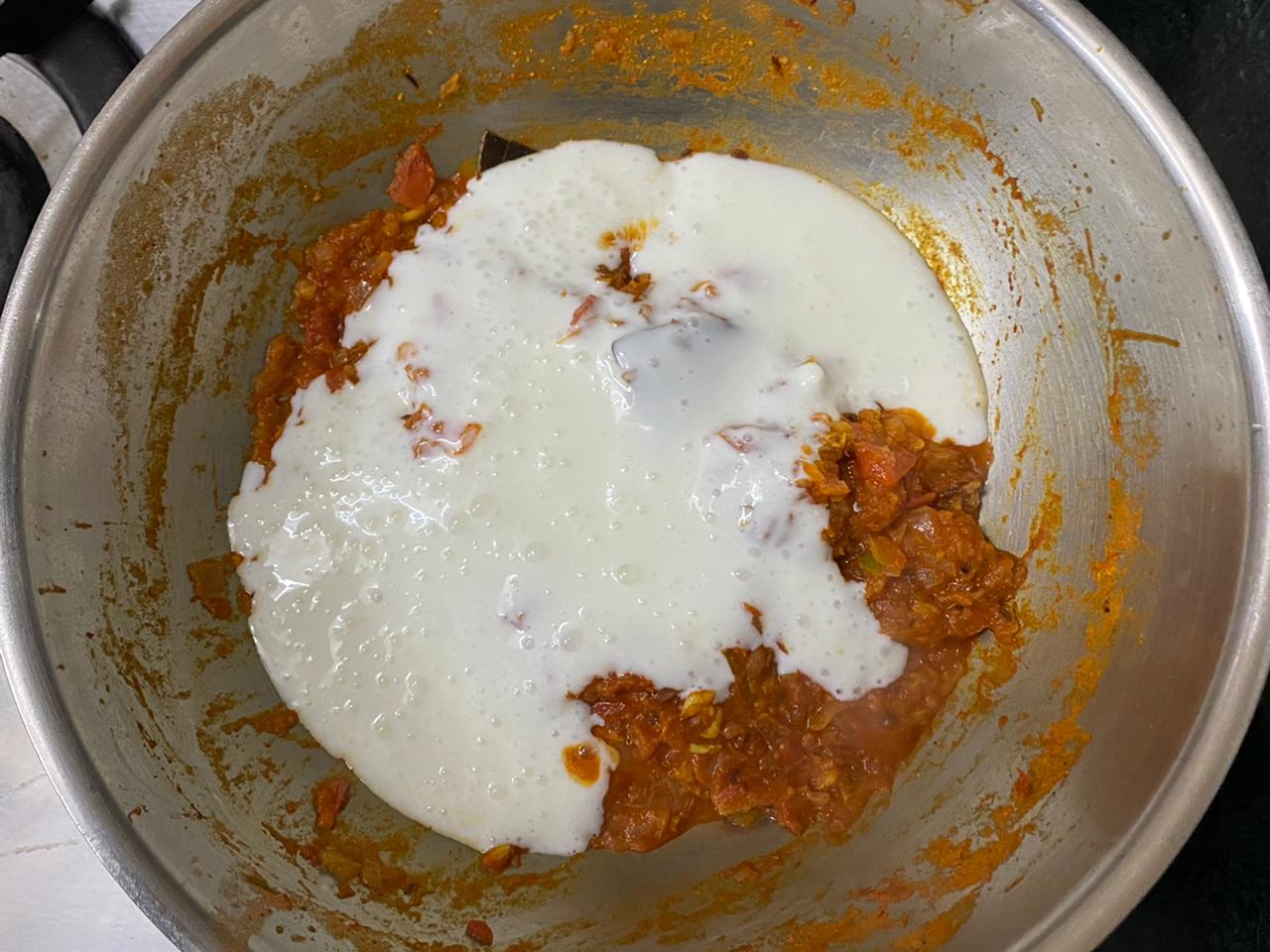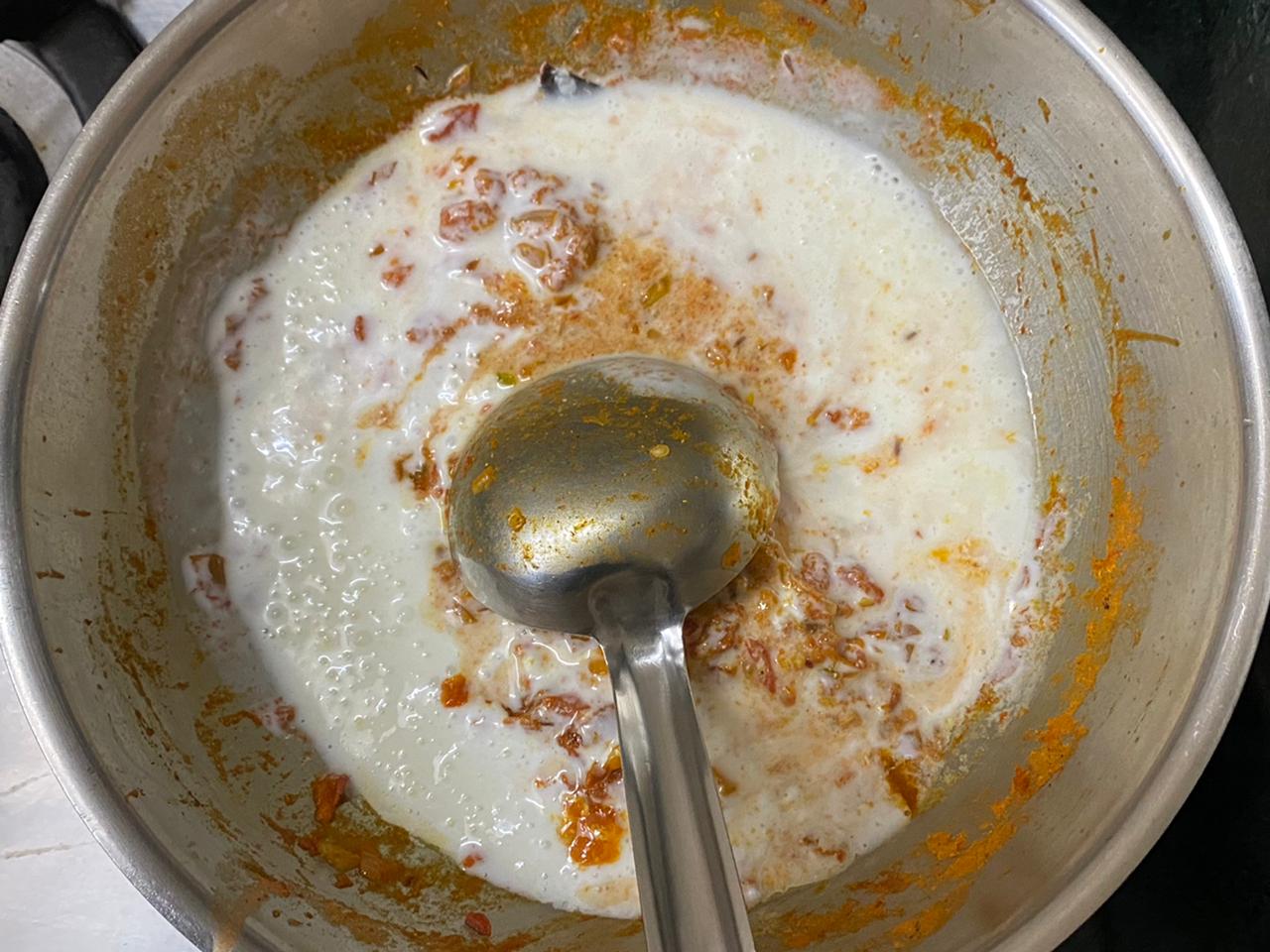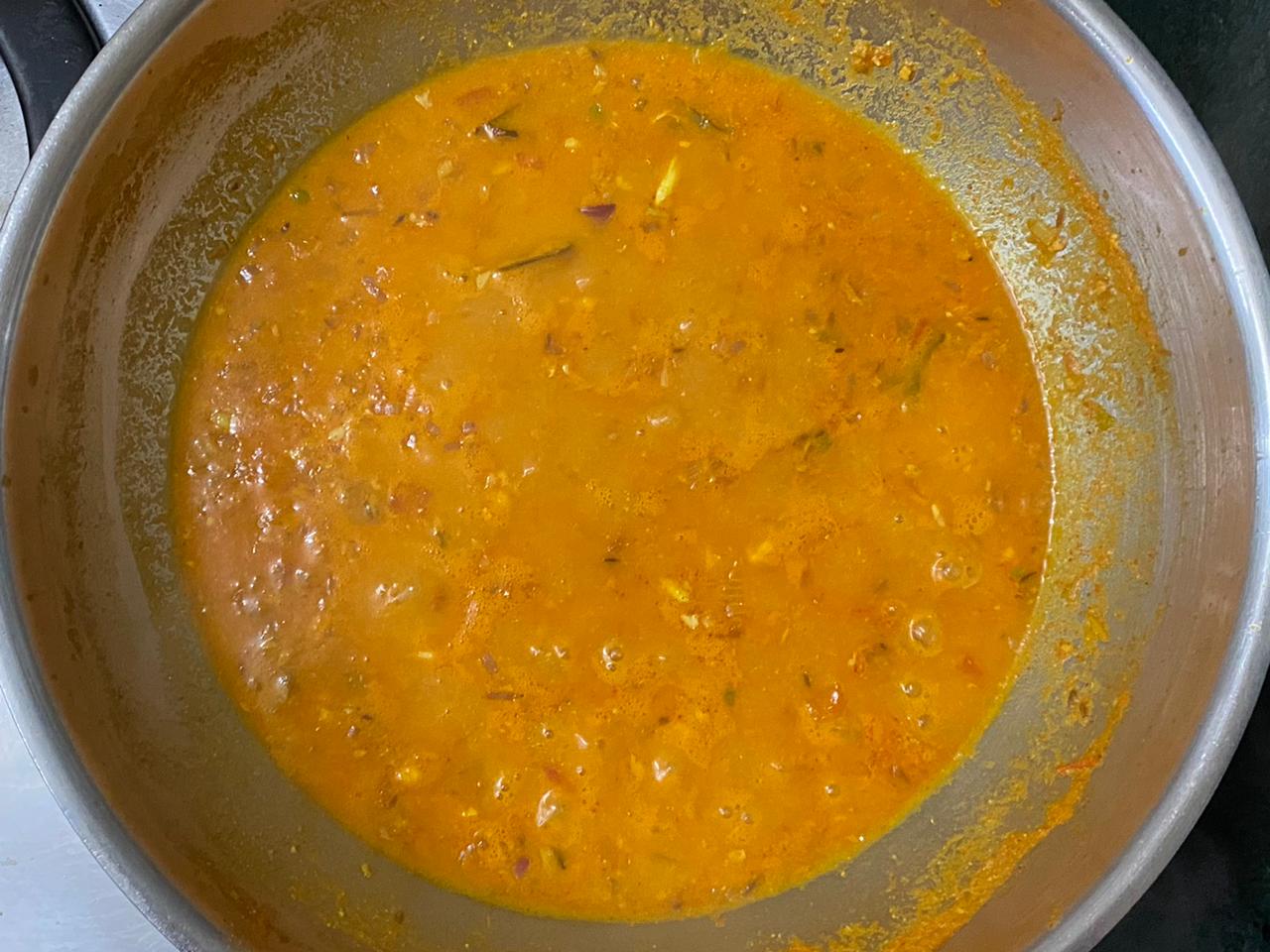 Once the tomatoes have cooked and turned slightly mushy, add red chilli powder, coriander powder, turmeric powder, tomato puree, yogurt and ¾  cup water. Cook the gravy stirring continuously on medium heat until the gravy comes to a rolling boil.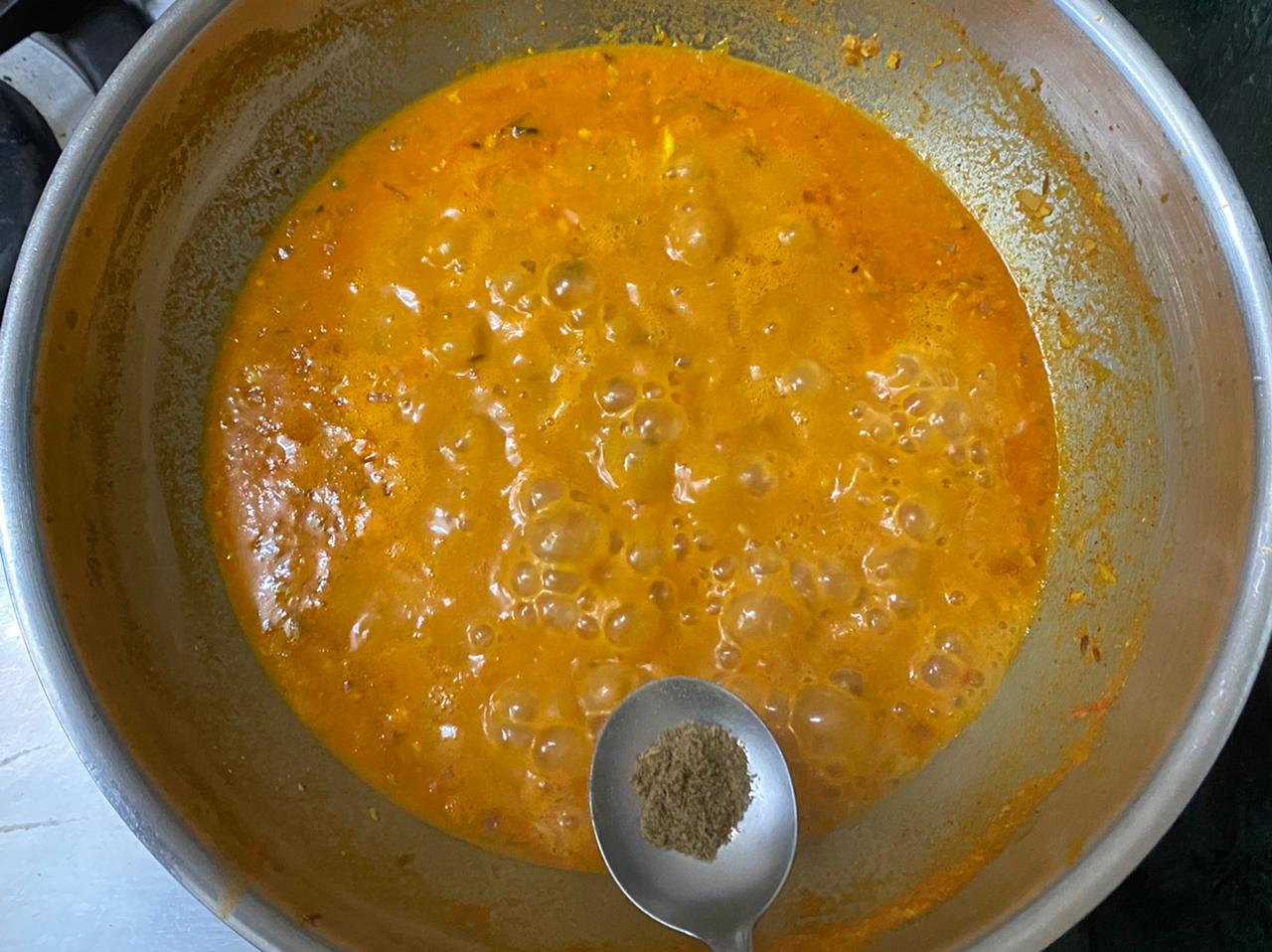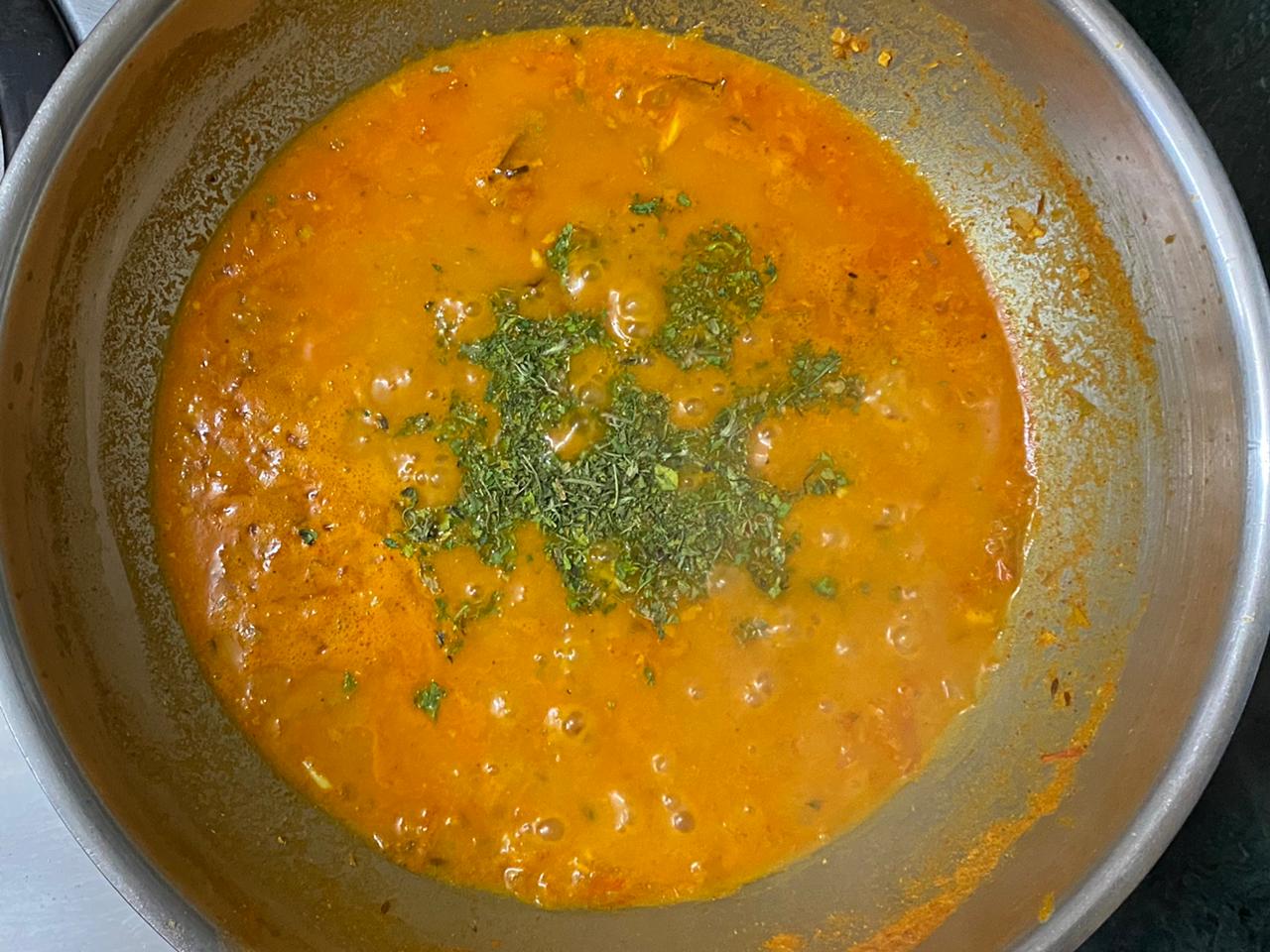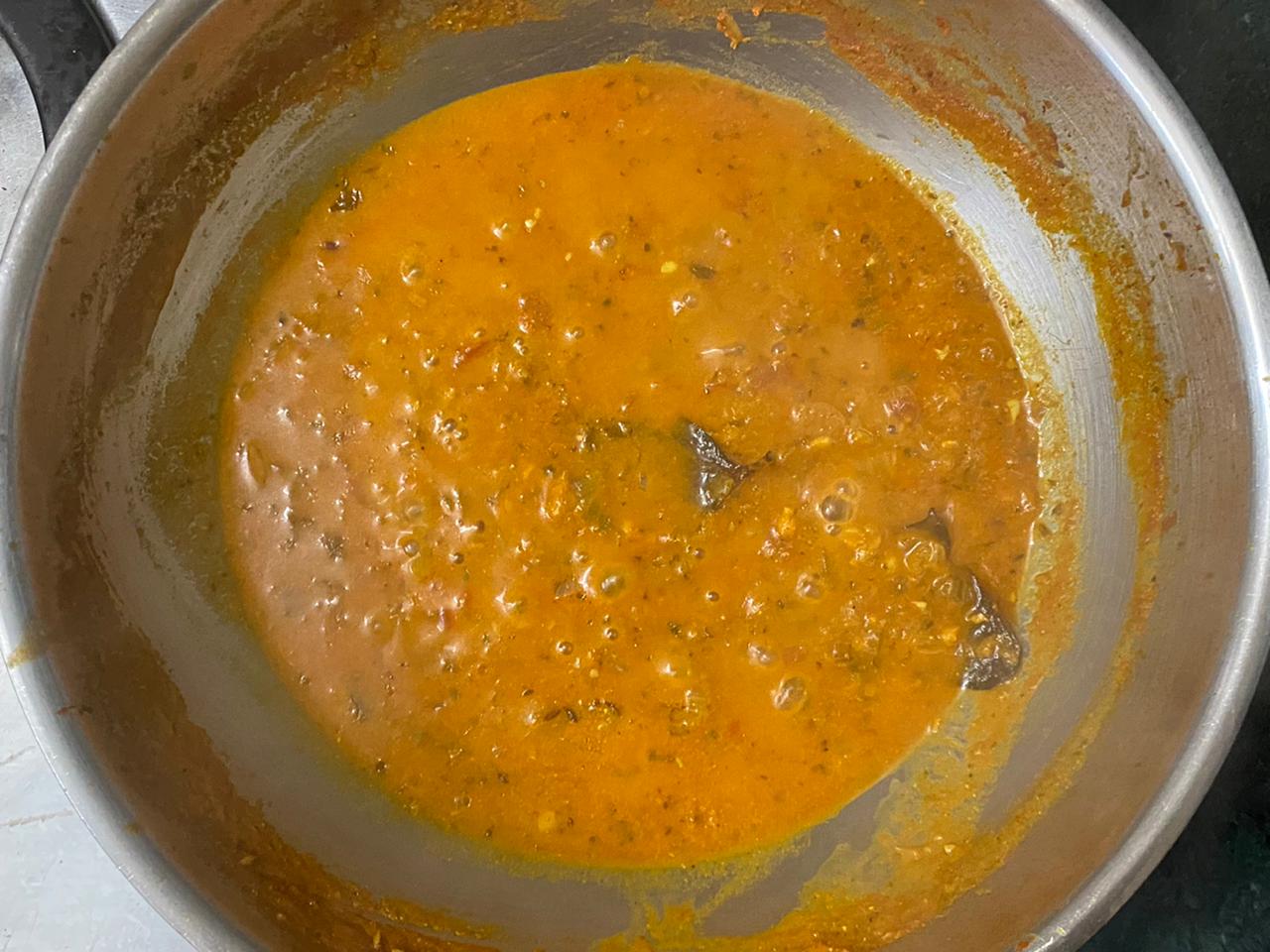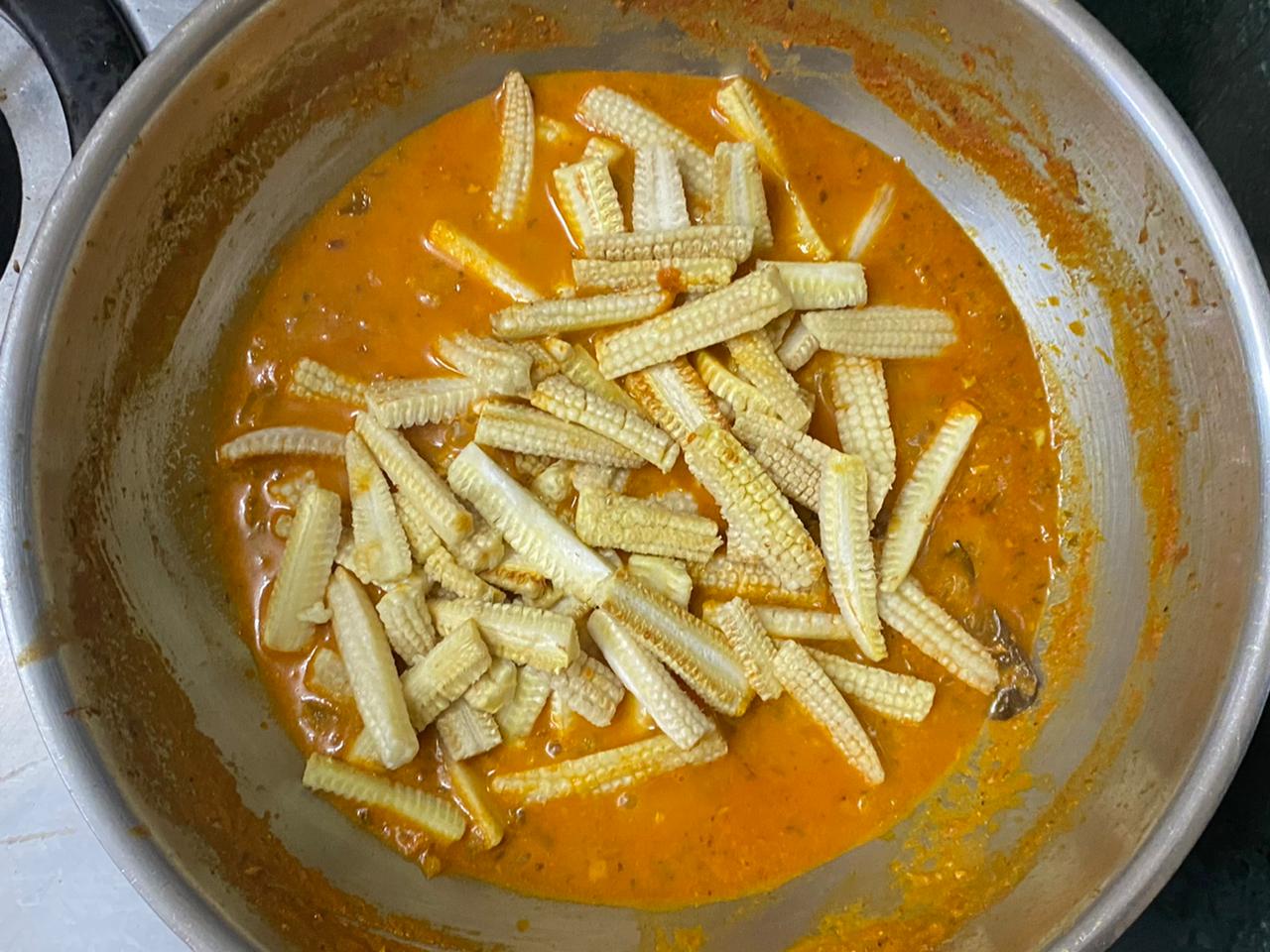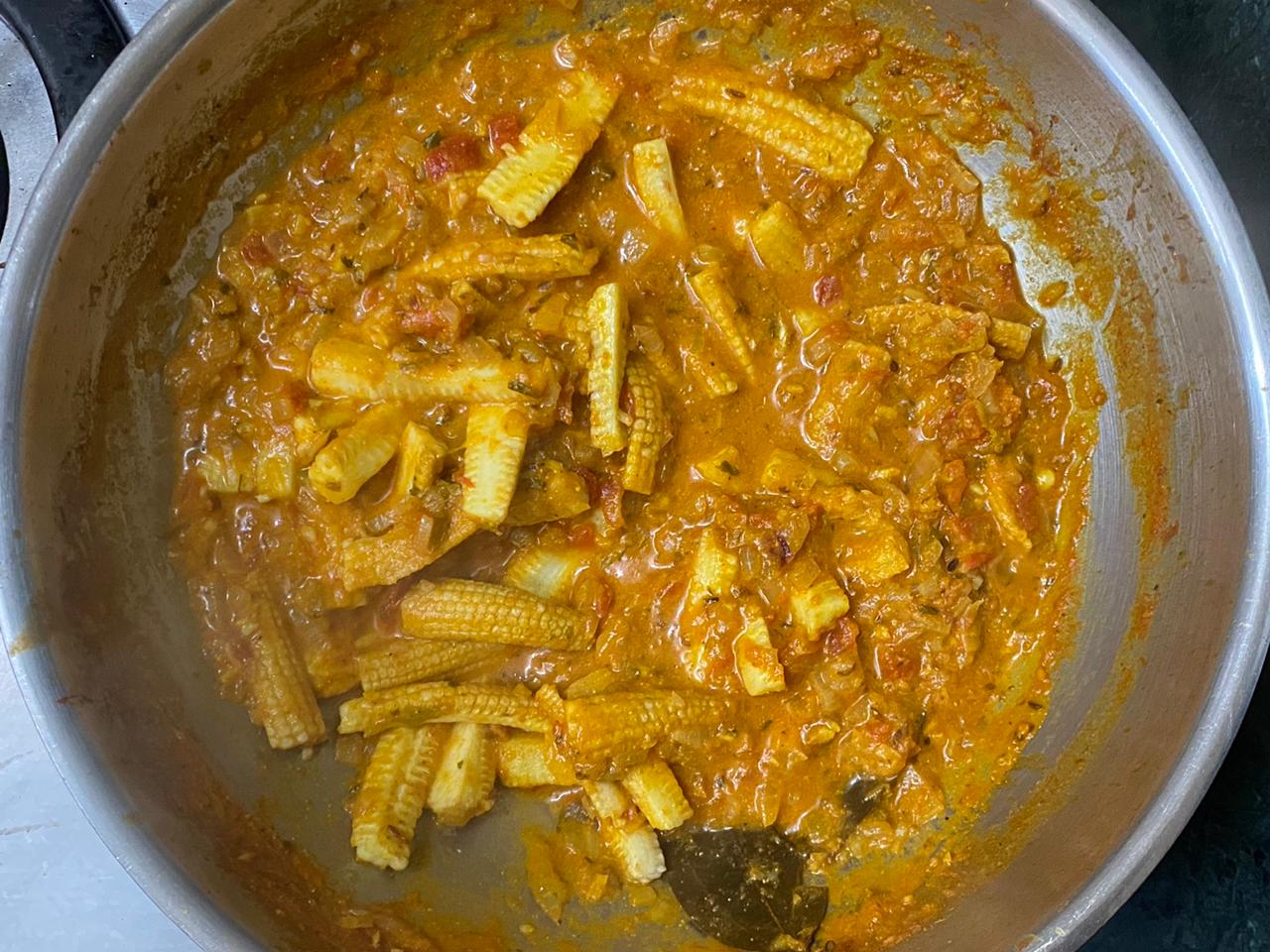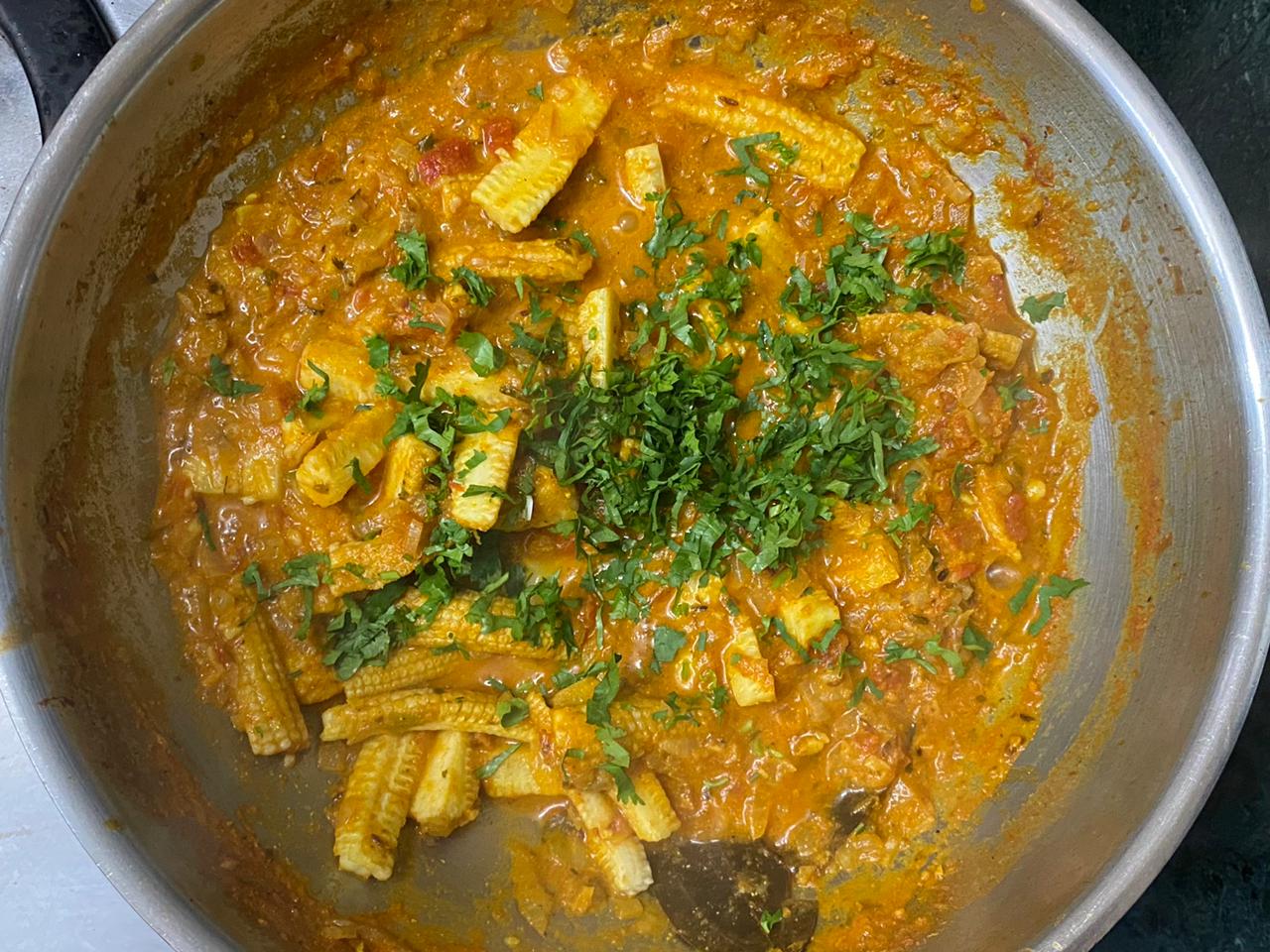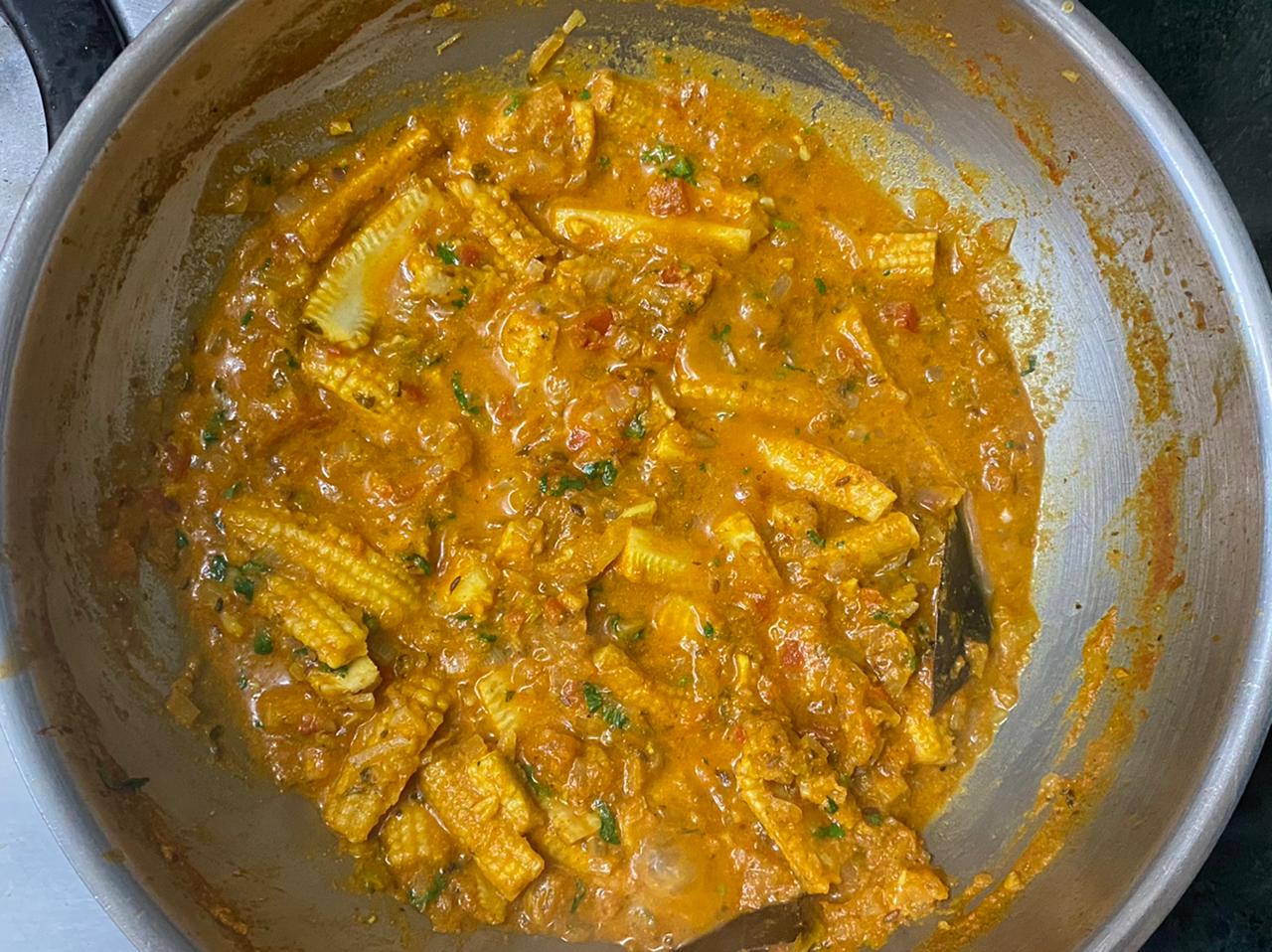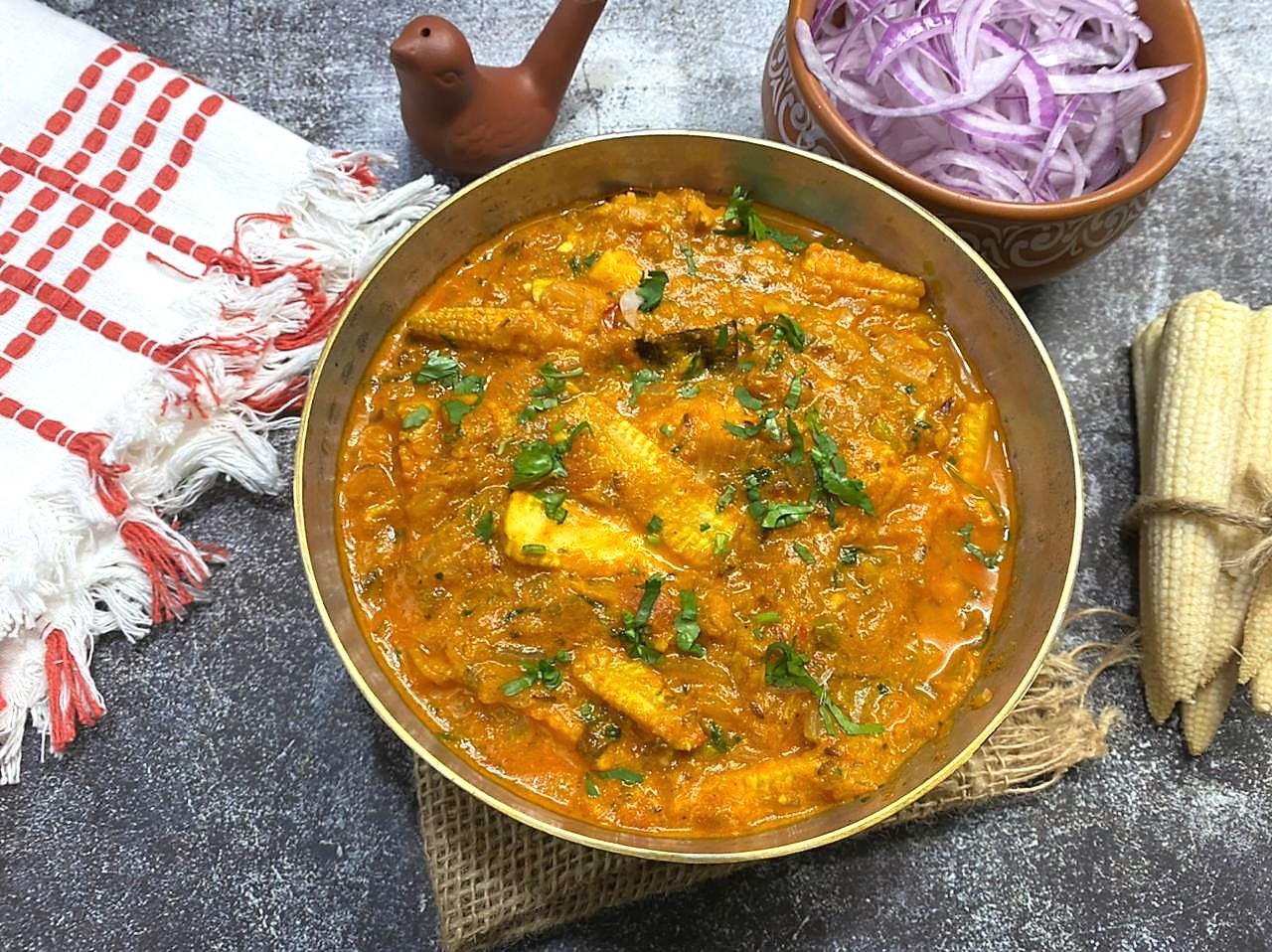 Next add garam masala and kasuri methi and cook for 1-2 minutes. Finally, add the sauteed baby corn and coriander and mix. Cook for 2-3 minutes to coat the baby corn in the gravy.
Serve hot with rice, poori, naan or any Indian bread.