Crispy Corn Nibbles
You know monsoon is here when your heart yearns for corn and corn dishes!
The 'chatpata' masalas and corn is a marriage made in heaven. Masala rubbed all over the corn with a slice of lime simply makes it irresistible. I have used the three main ingredients corn, masala and lime and given the corn a new unique twist. These corn nibbles are delicious, super easy to make and can be prepared in a jiffy!!
Corn has so many health benefits as it is rich in fibre, vitamins, minerals and antioxidants and hence I try and use corn in lots of dishes during the season.
When my children get home from school, it can sometimes be tricky to find healthy snacks that will keep them satisfied until dinner time. The corn nibbles meet the high-energy needs of my children who have worked hard all day in school (at least I hope they have).
Instead of giving them a big snack, my children are content to nibble on a wide variety of foods when they get home. My children love these corn nibbles.
Some other corn recipes you might want to try are Crispy Baby Corn, Thai Sweet Corn Fritters, Crispy Masala Corn, Crispy Chilli Corn, Corn Bhel and Corn Cheese Croquettes to name a few.
Ingredients
1 sweet corn cob
20-24 toothpicks
2 tablespoons corn flour
2 tablespoons rice flour
1 teaspoon garlic powder
1 teaspoon salt
1/2 teaspoon black pepper
2 teaspoons water
Juice of 1 lime
Oil for frying
For Spice Mix
1 teaspoon red chilli powder
1 teaspoon mango powder(amchur)
1 teaspoon garlic powder
1 teaspoon chaat masala
½ teaspoon black pepper
1 teaspoon salt
1 teaspoon roasted cumin powder(jeera)
Directions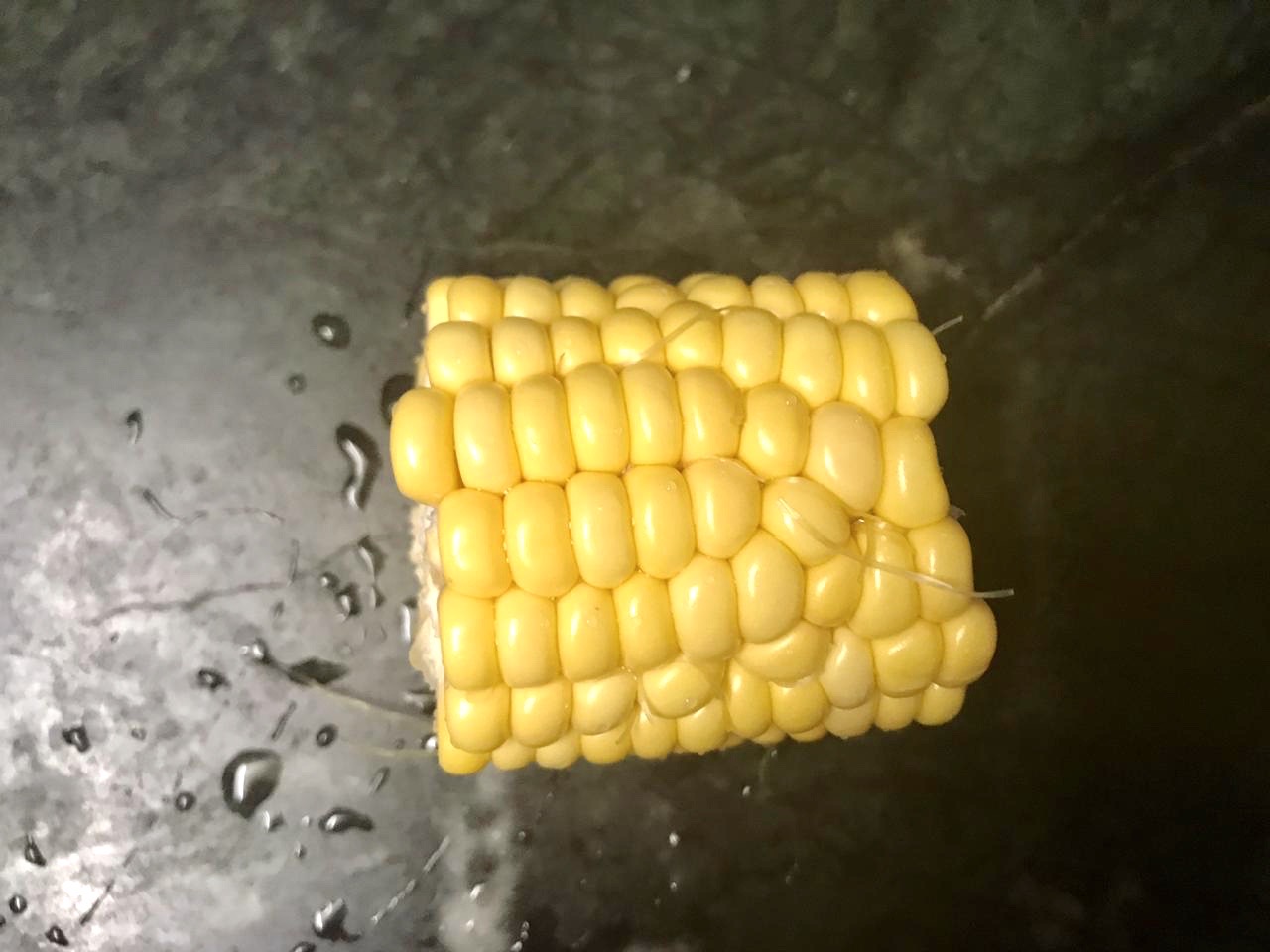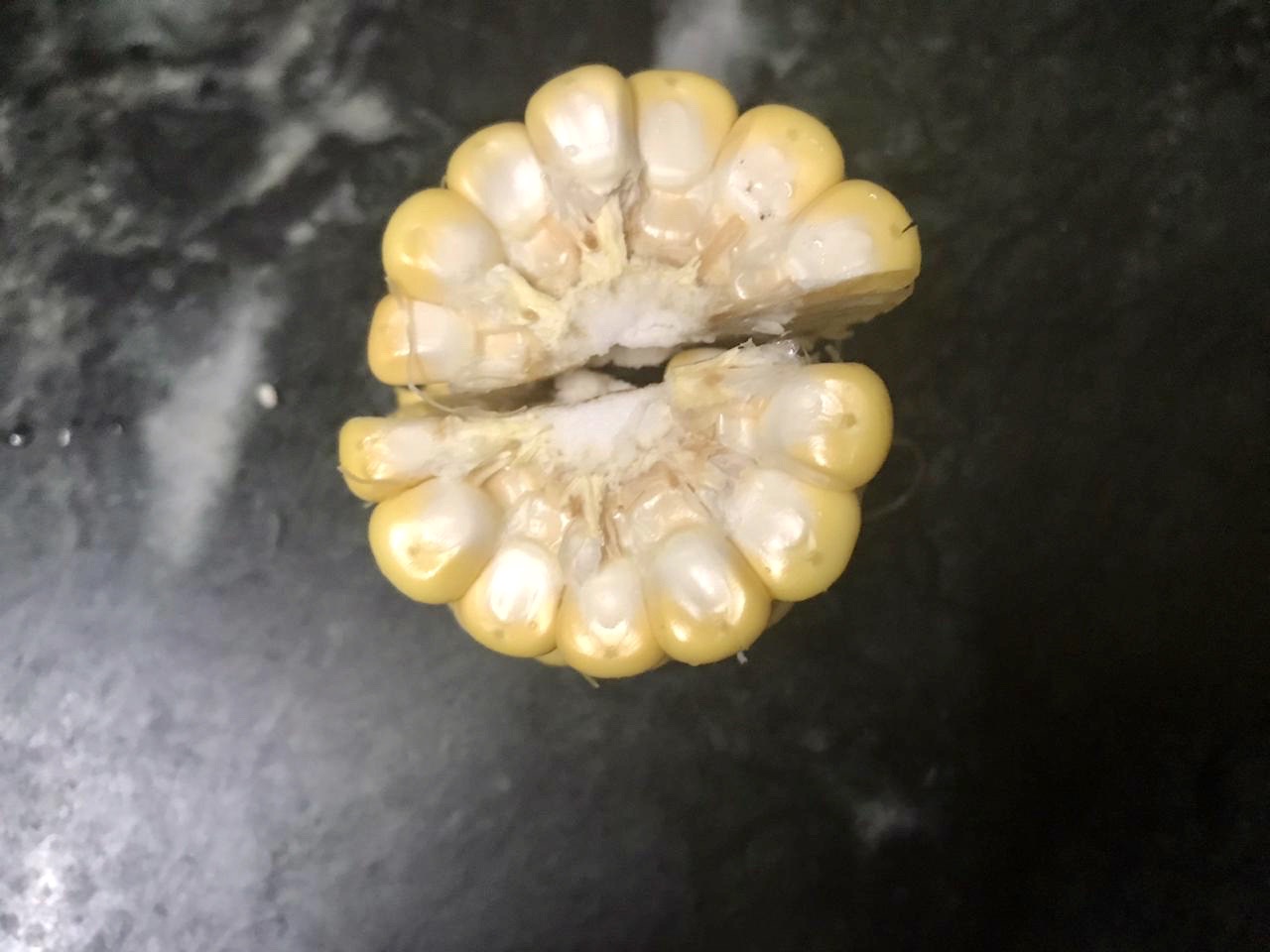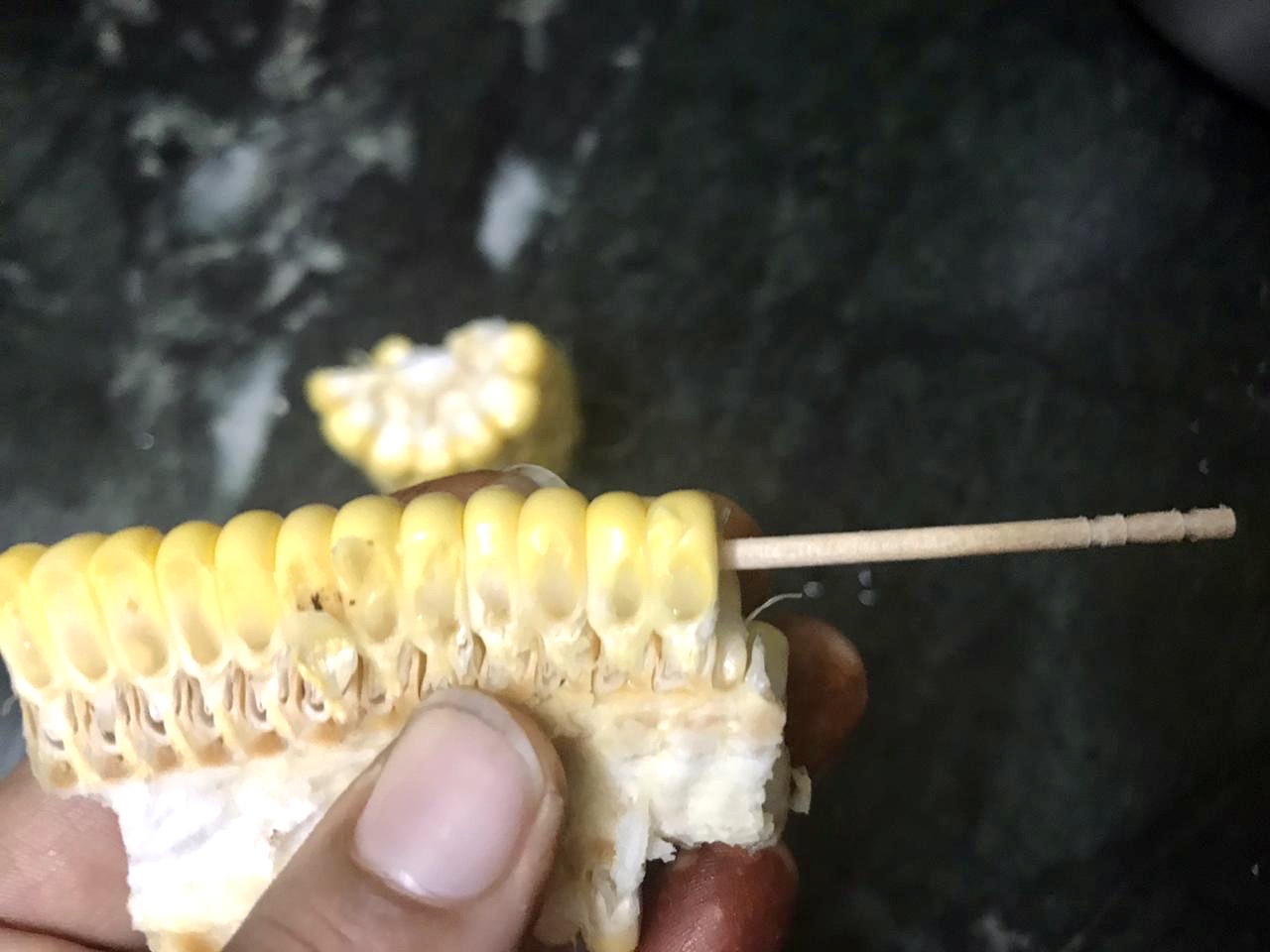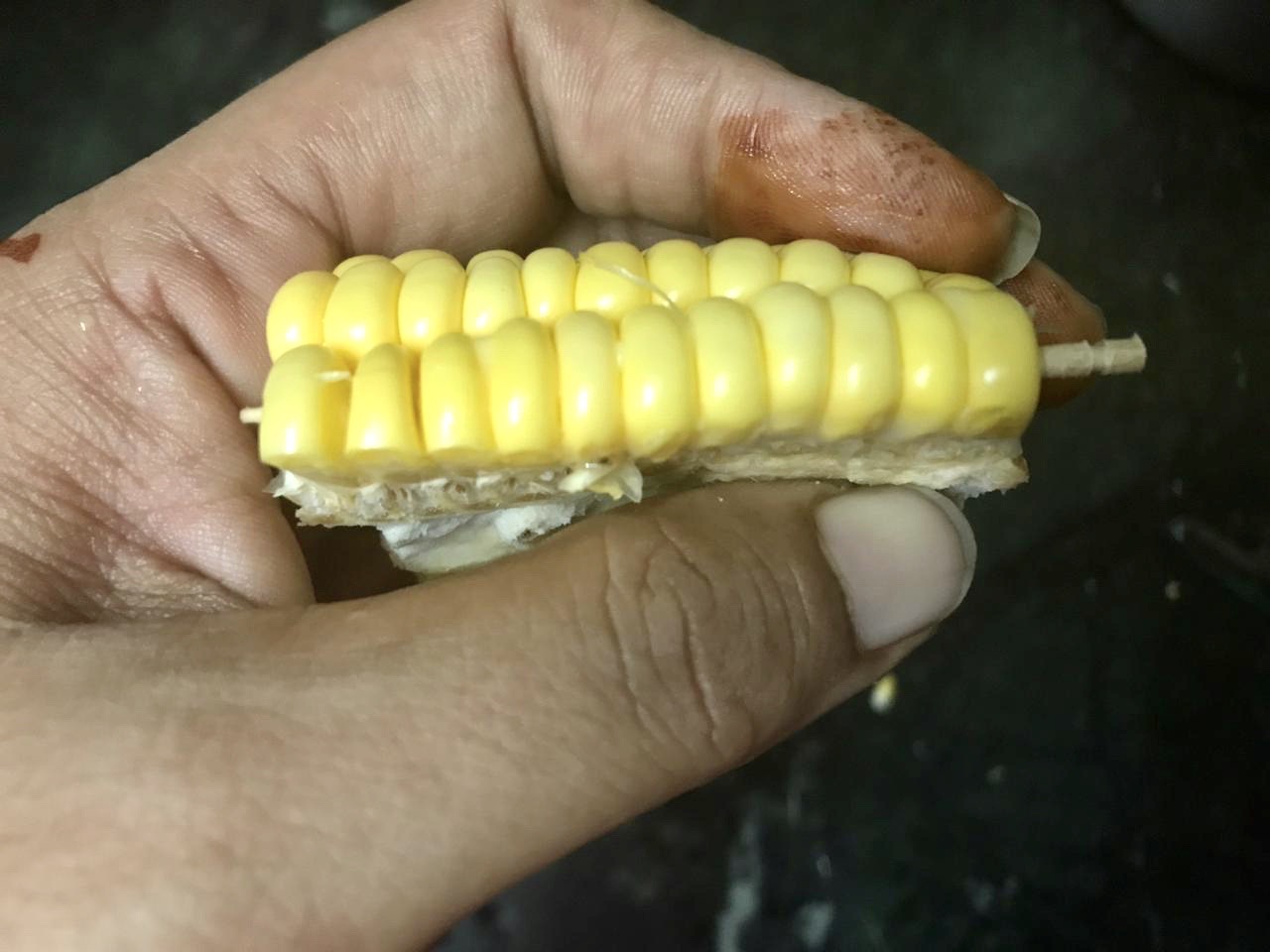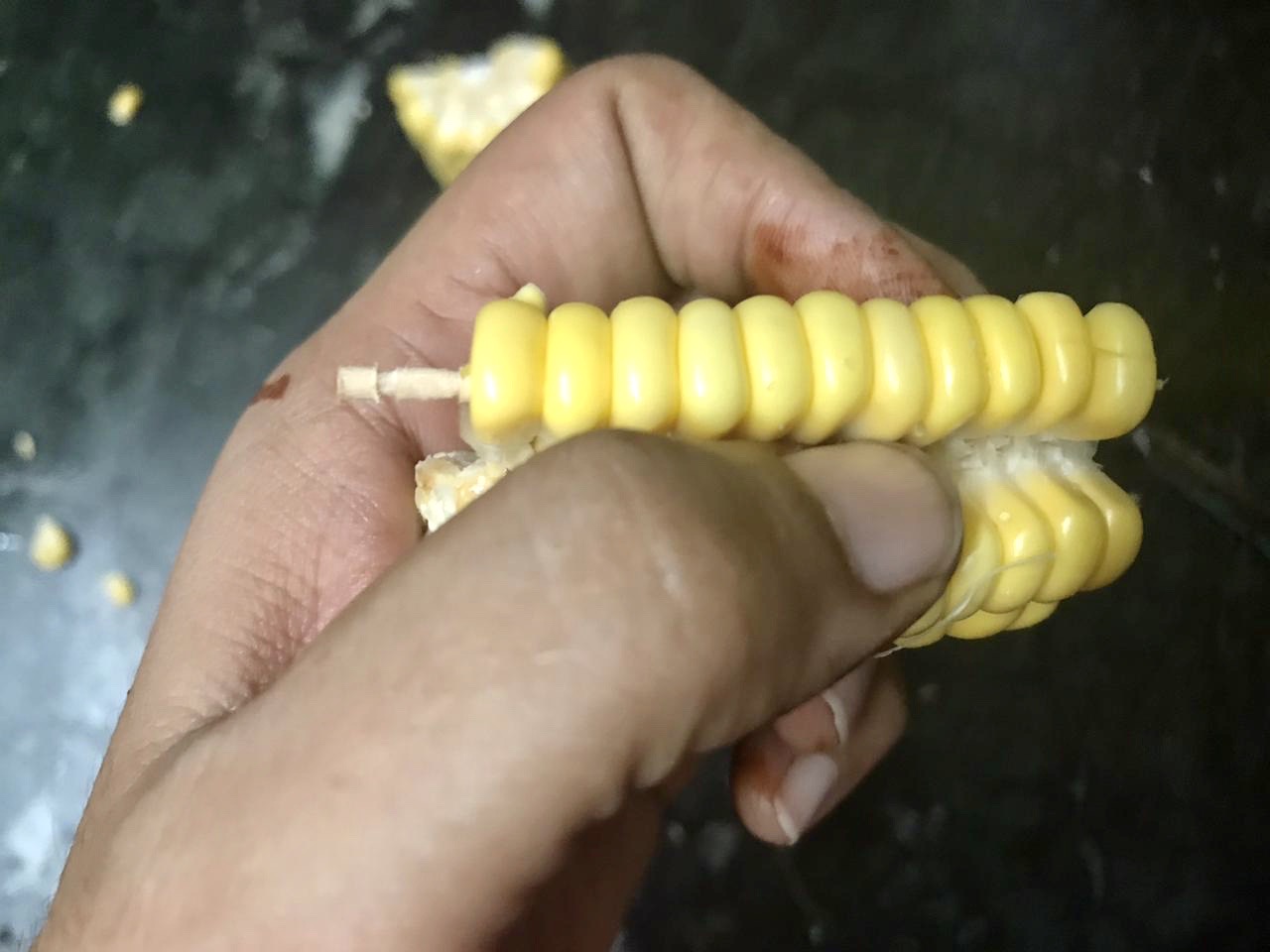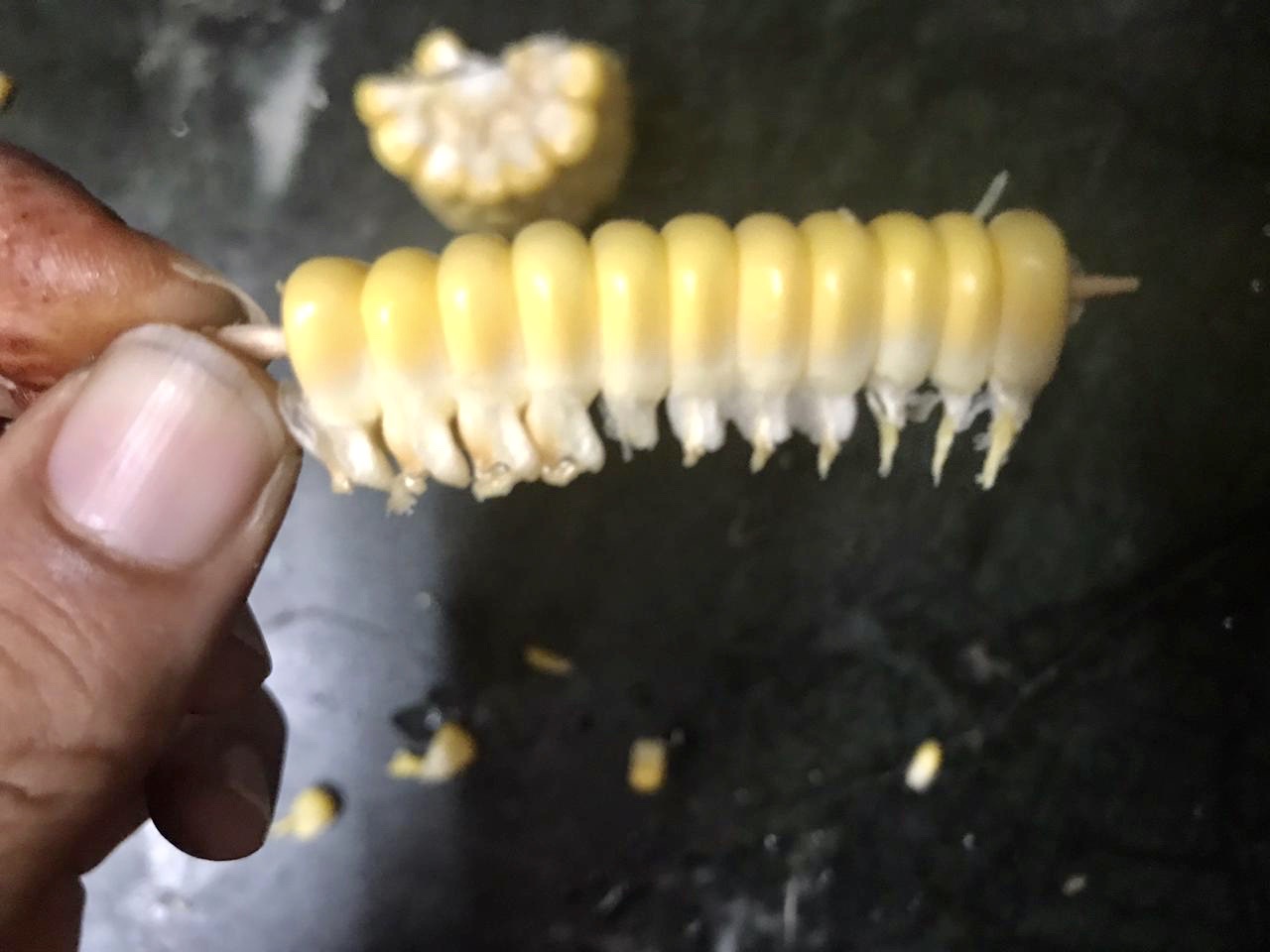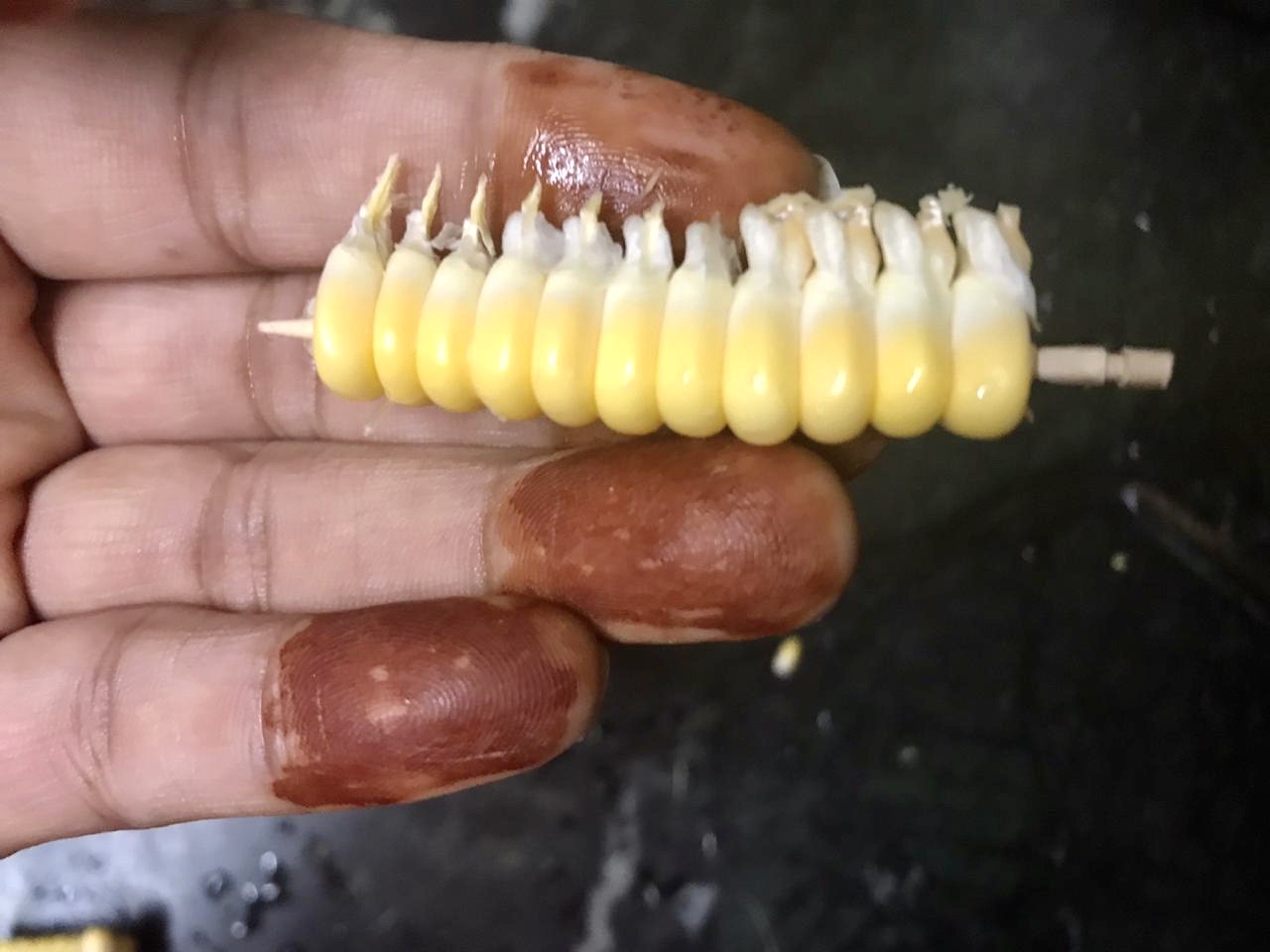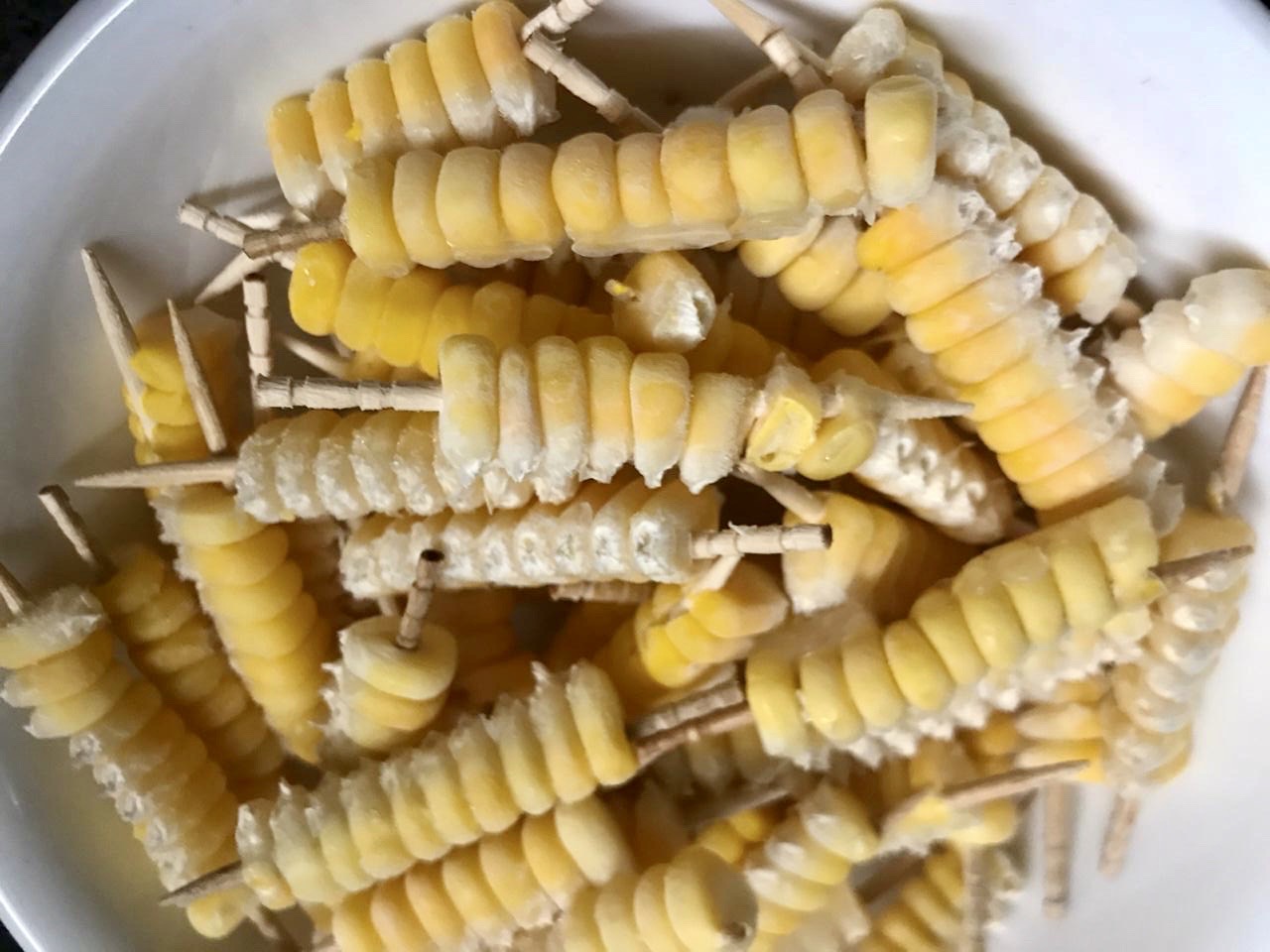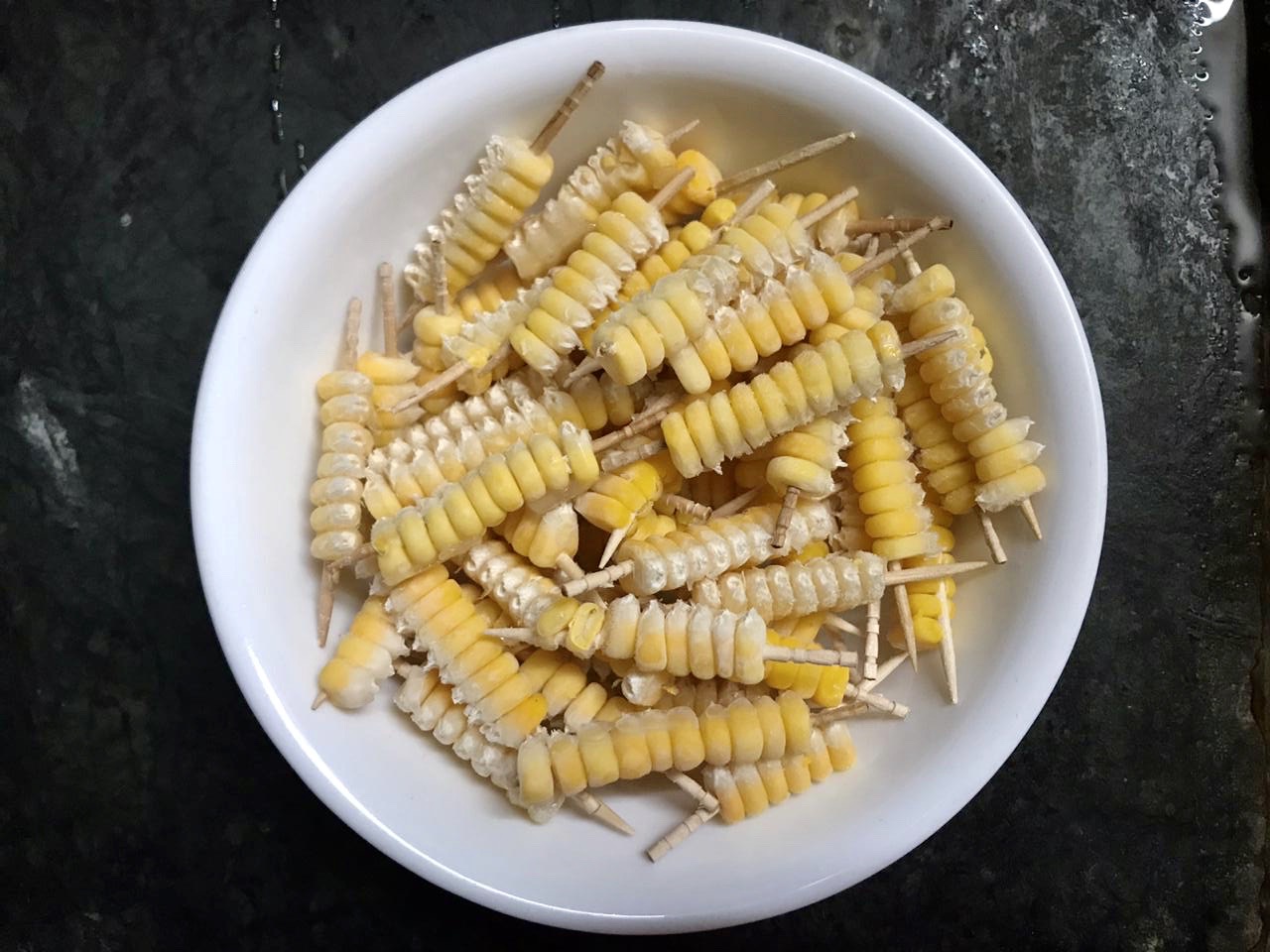 Peel the husk off the corn. Cut the corn in 3-inch small pieces (or the length of the toothpick).
Take one small piece of corn and halve it by cutting it through the middle of the corn. This will help in inserting the toothpicks.
Insert toothpick into the corn kernels as shown in the picture. Apply pressure sideways to remove the whole line of corn.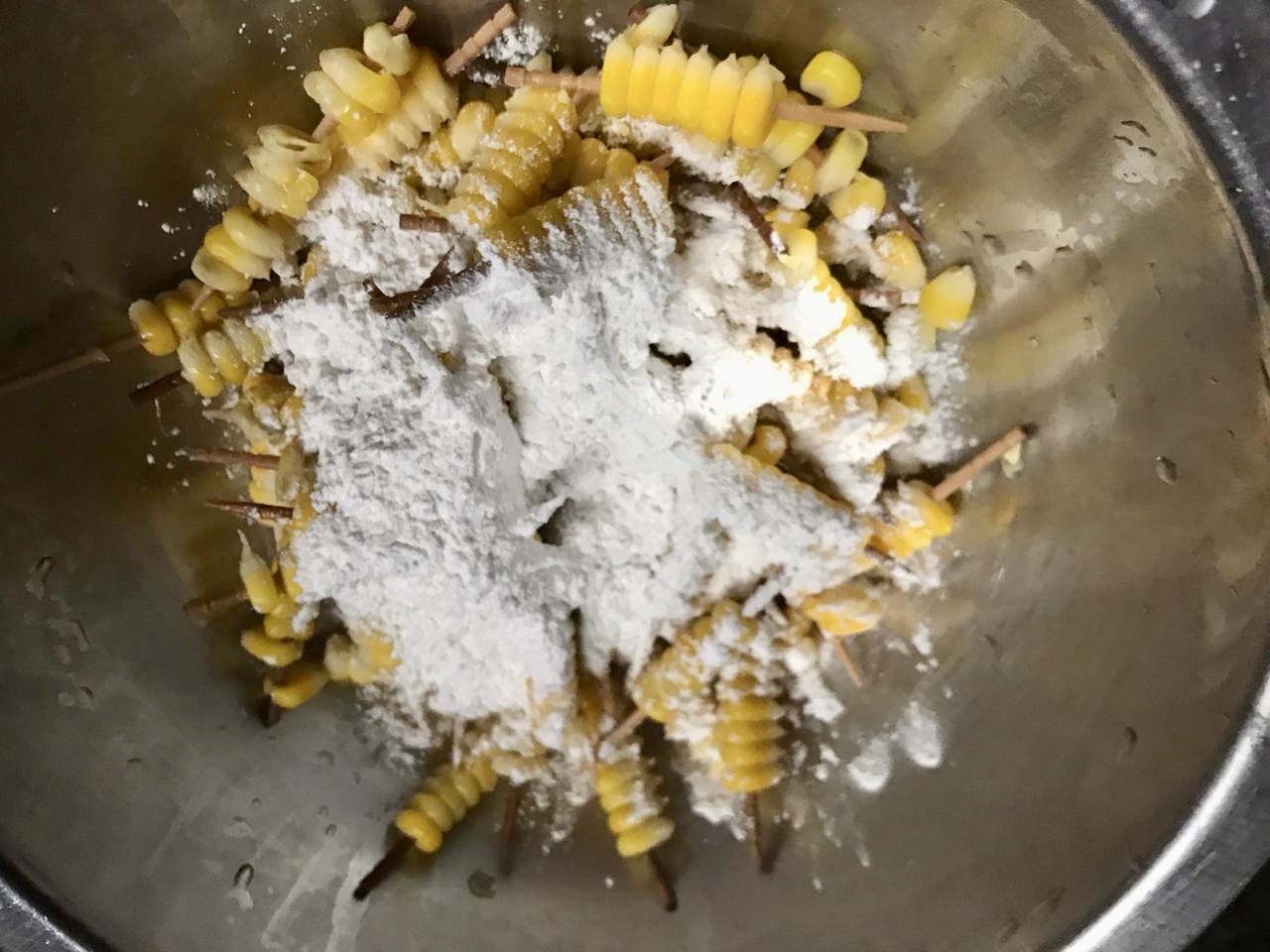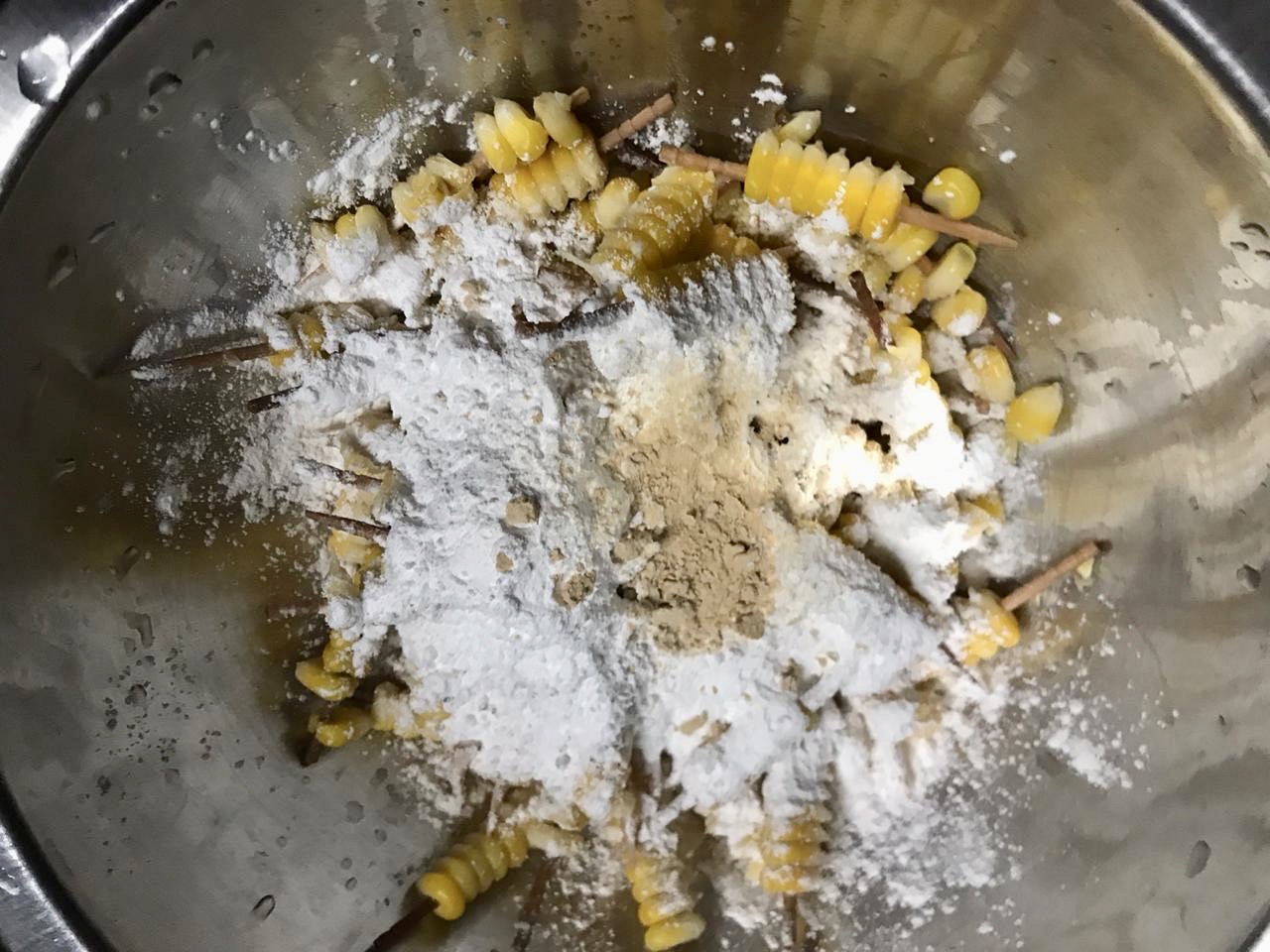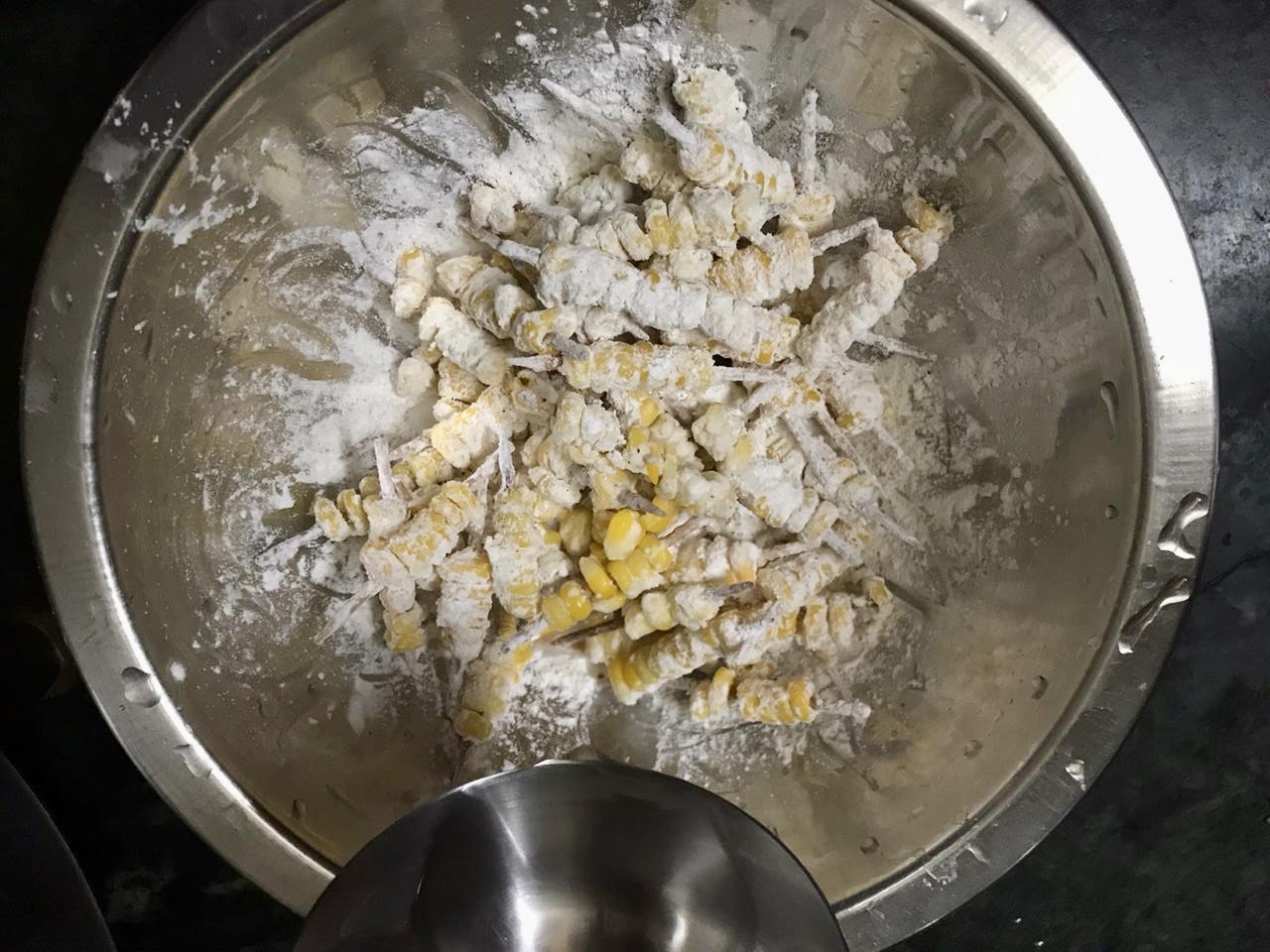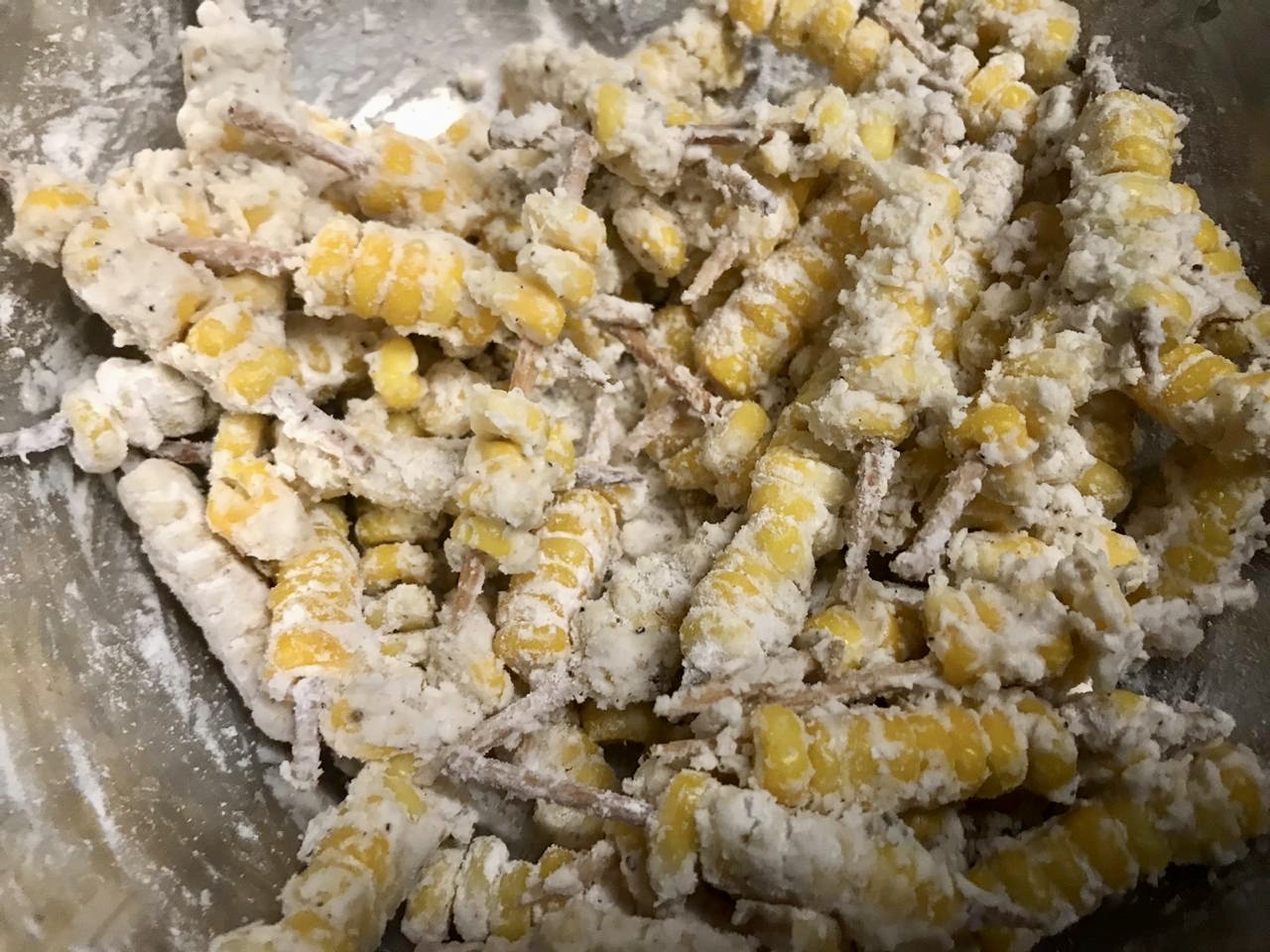 Add corn flour, rice flour, garlic powder, salt and black pepper to the corn and mix. Sprinkle little water and mix gently. Store them in the freezer for about 15-20 minutes.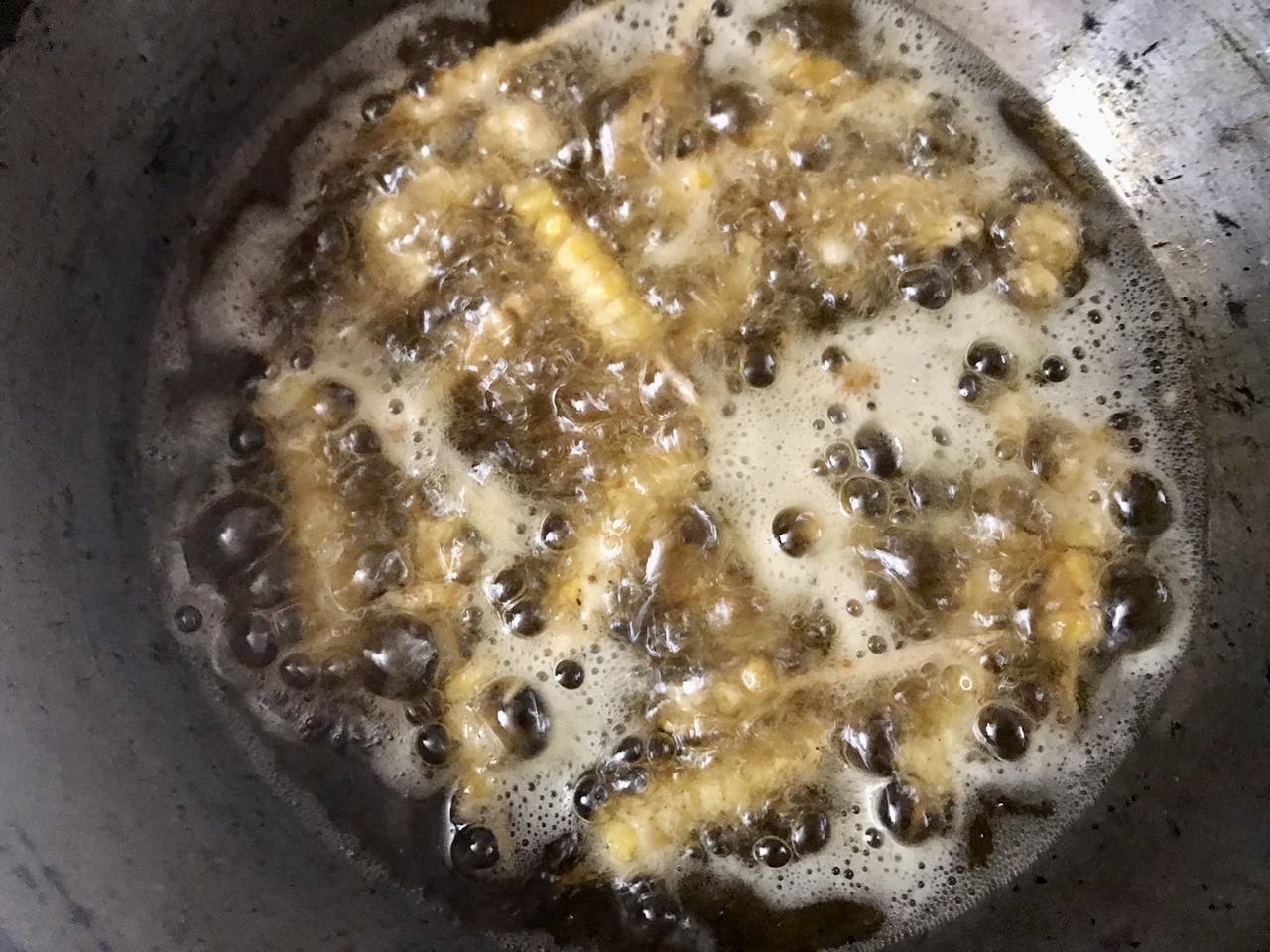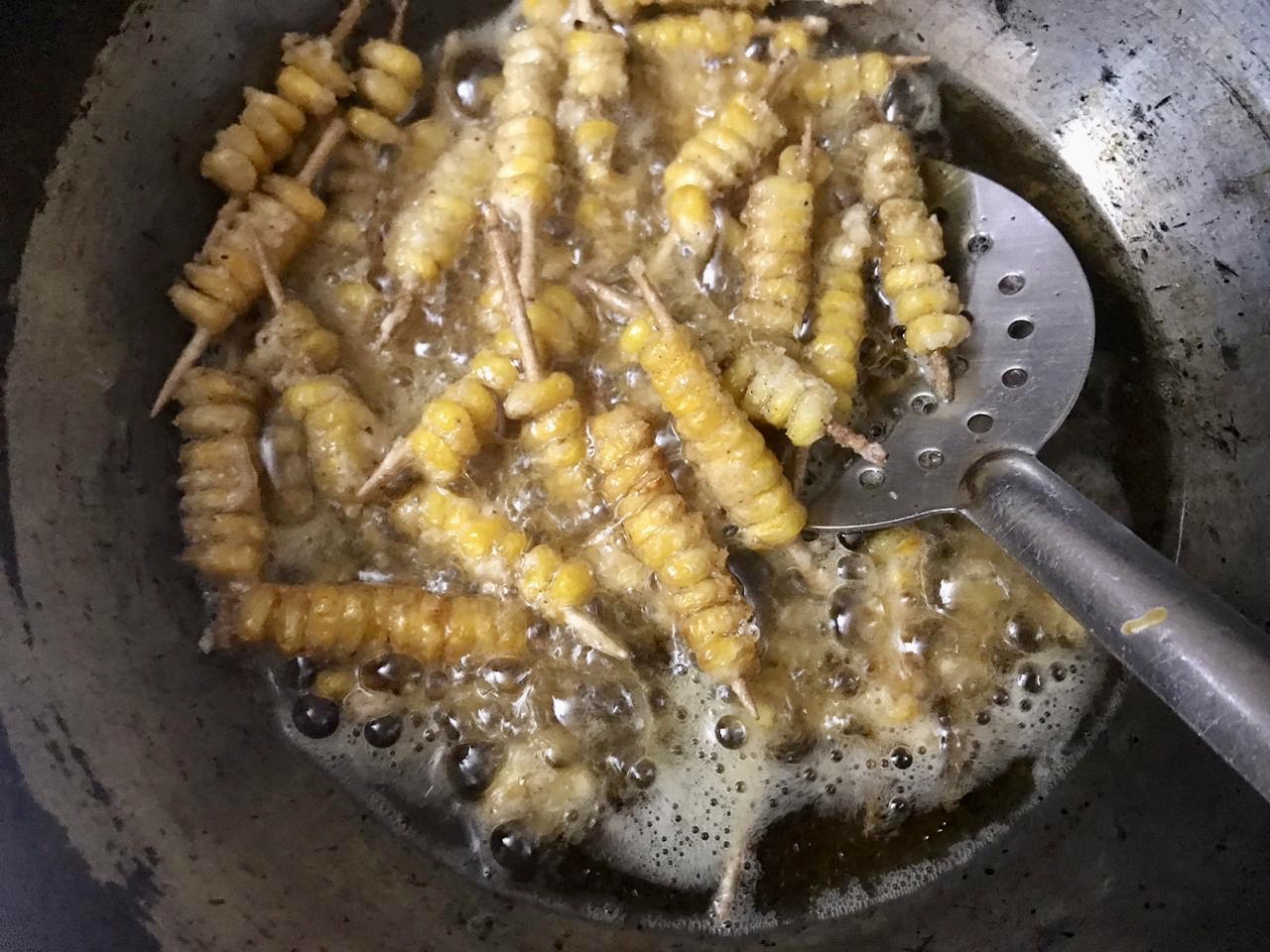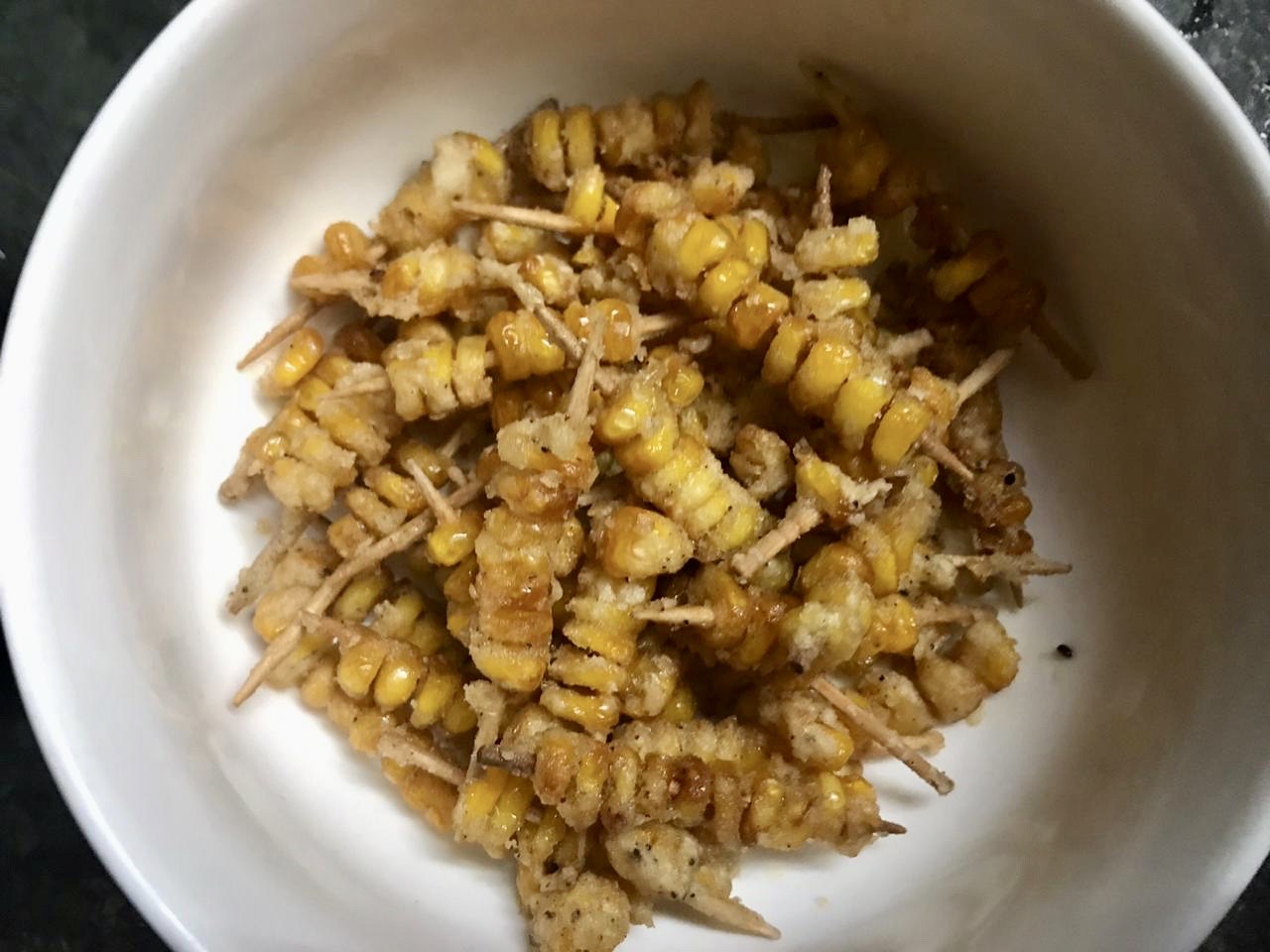 Heat oil for frying. To test the temperature of the oil, drop a small piece of corn in the oil and if it rises to the top quickly then the oil is ready.
Fry the corn on high heat until they turn crisp and golden brown. Remove them onto absorbent kitchen paper.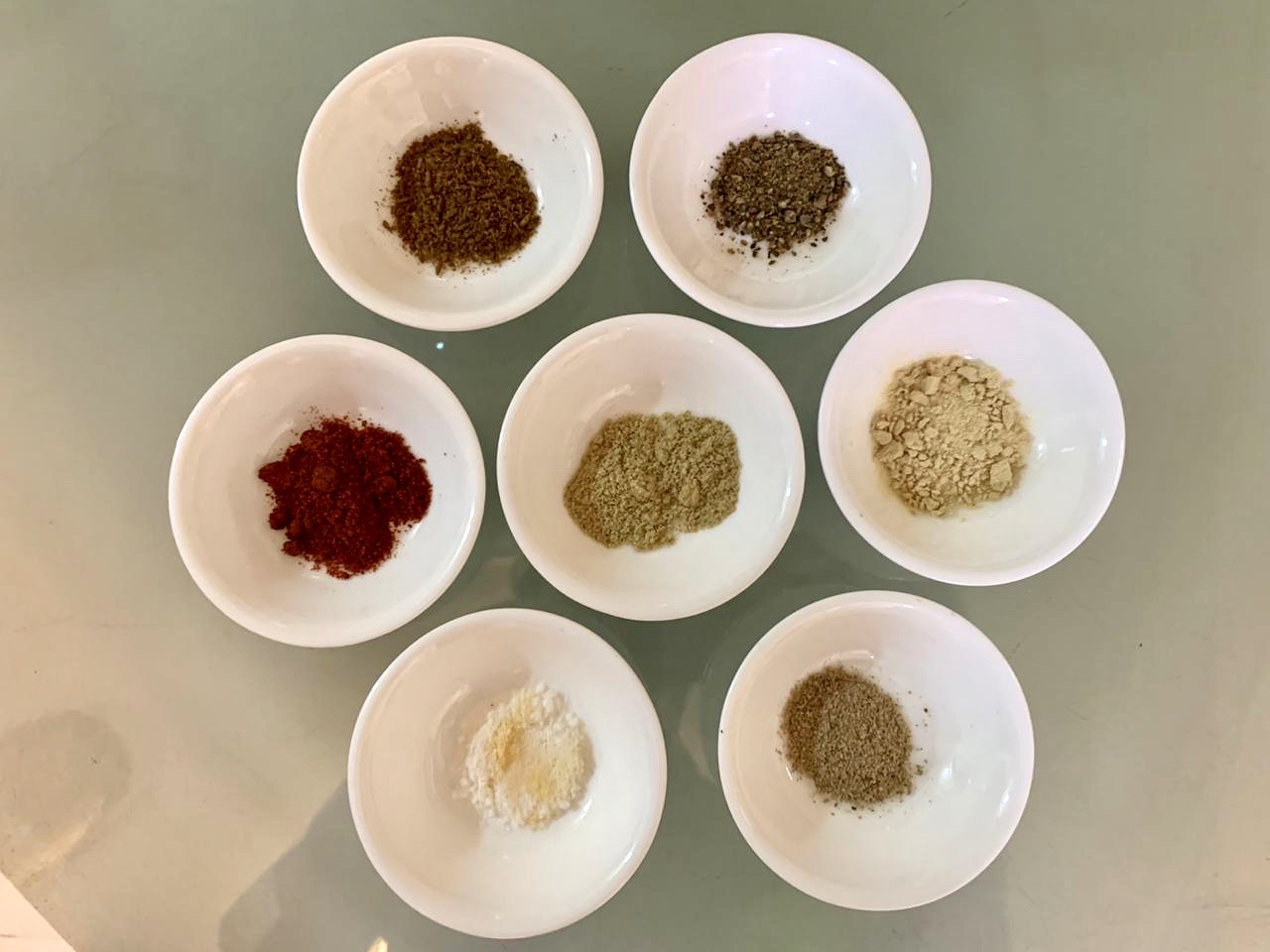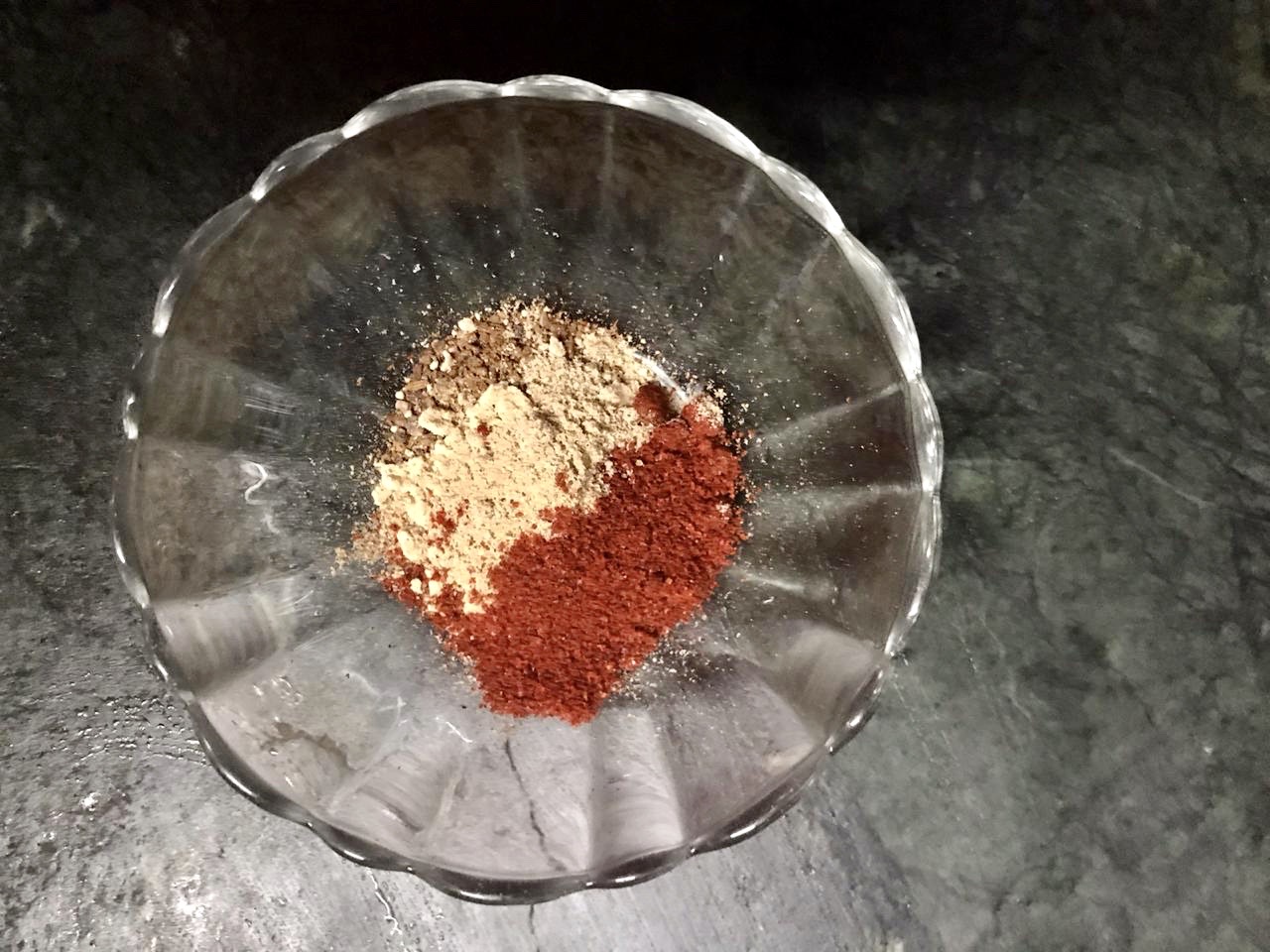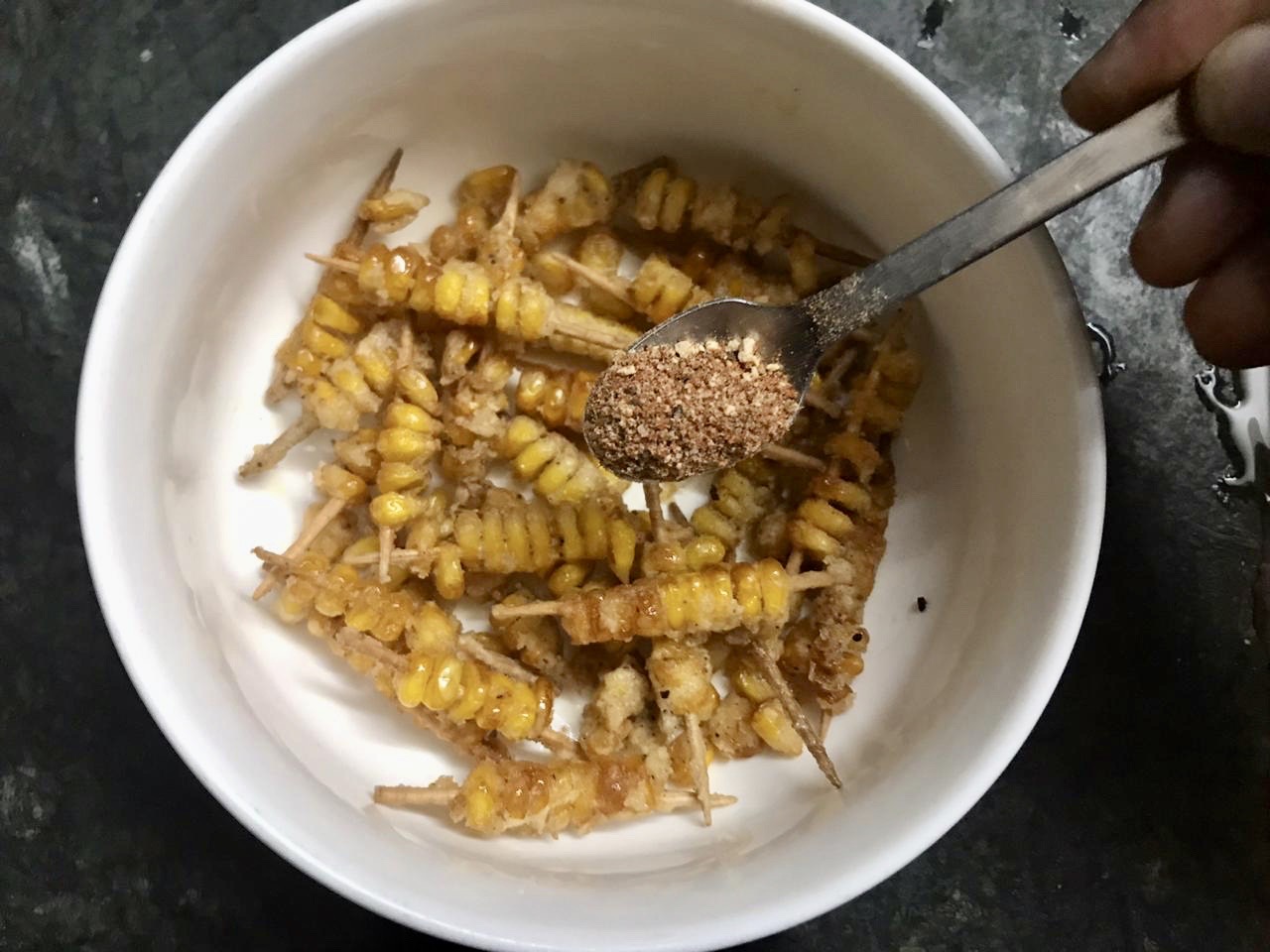 Mix all the spices to prepare the spice mix.
Add the spice mix and lime juice to the crispy fried corn.
Serve hot!!