Crispy Baby Corn
Crispy Baby Corn is a popular vegetarian Indo-Chinese dish which is popular all over India. Crispy Baby Corn is made from deep fried baby corn tossed in Chinese sauces with an Indian twist giving it a spicy, umami flavour.
Indo-Chinese cuisine is an adaptation of Chinese cooking techniques and sauces to Indian taste. It is a perfect fusion of Chinese spices with Indian background flavours of ginger, garlic and chillies. It has its own distinct flavours and textures and hugely popular in India and worldwide.
Indo- Chinese is one of the favourite cuisines at my home. Crispy Baby Corn is an all-time favourite for them. There is a reason that familiar staples are called comfort food, after all, and food connects us to not just others, but to our past, and especially to our childhoods. Tastes and smells can be a powerful thing, and some foods bring back memories of holidays with the family, of birthday celebrations, and hot summer days that seemed to last forever. Crispy Baby Corn evokes memories of time spent with cousins and holidays for my children and makes it a special comfort food for my children and they cannot have enough of this dish.
It is a must try recipe with the mélange of flavour and textures making this spicy, sour, crispy baby corn a family favourite.
Ingredients
200 grams vertically slit baby corn
Oil for frying
For the Batter
4 tablespoons plain flour
4 tablespoons corn flour
2 tablespoons rice flour
2 tablespoons ginger garlic paste
1 teaspoon salt
1 teaspoon white pepper
For the Sauce
1 tablespoon sesame oil
1 tablespoon finely chopped green chili
1 tablespoon finely chopped ginger
1 tablespoon finely chopped garlic
2 tablespoons finely chopped spring onion
1 tablespoon vinegar
1 tablespoon red chili sauce
2 tablespoons soy sauce
1 teaspoon salt
1 teaspoon white pepper
2 tablespoons corn flour
1 tablespoon water
Directions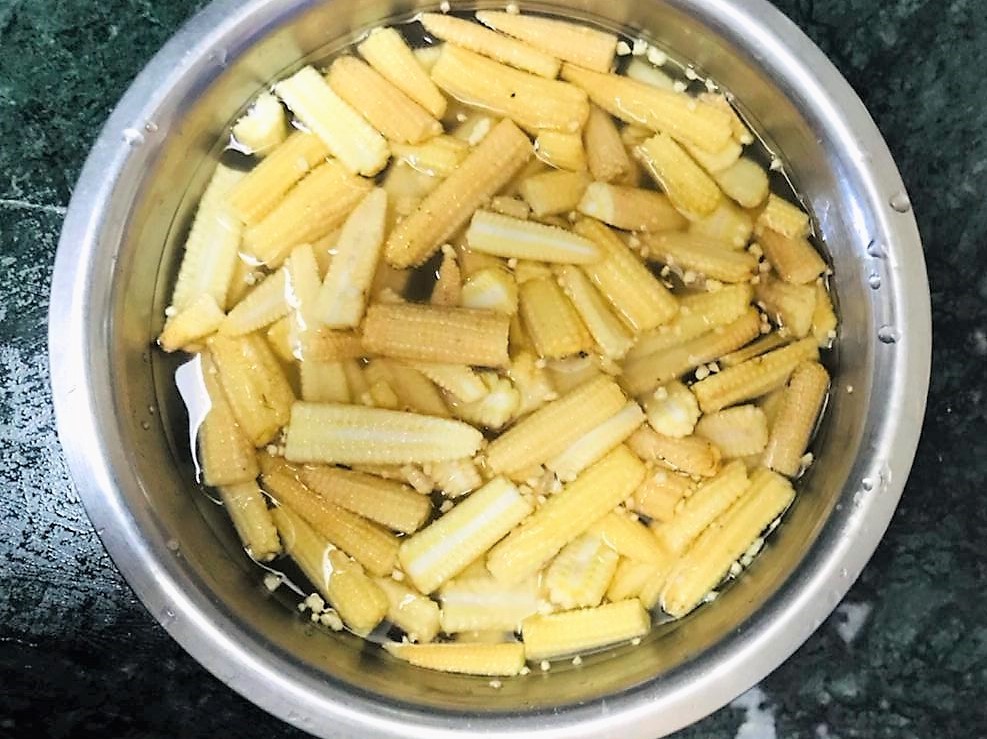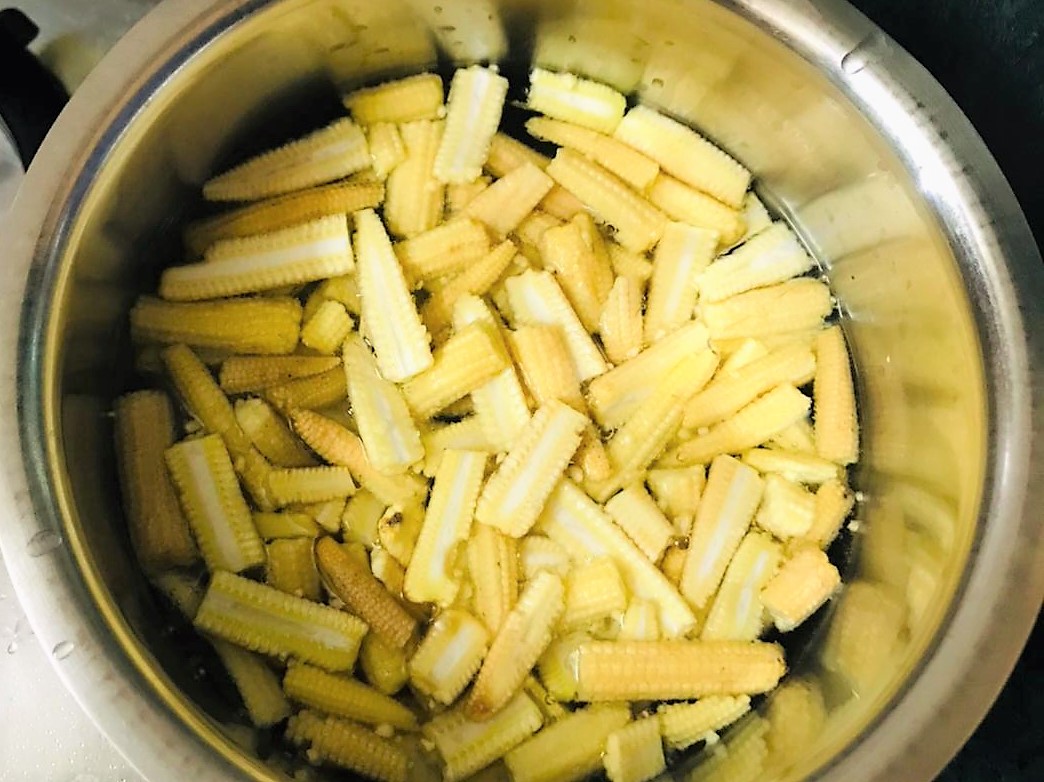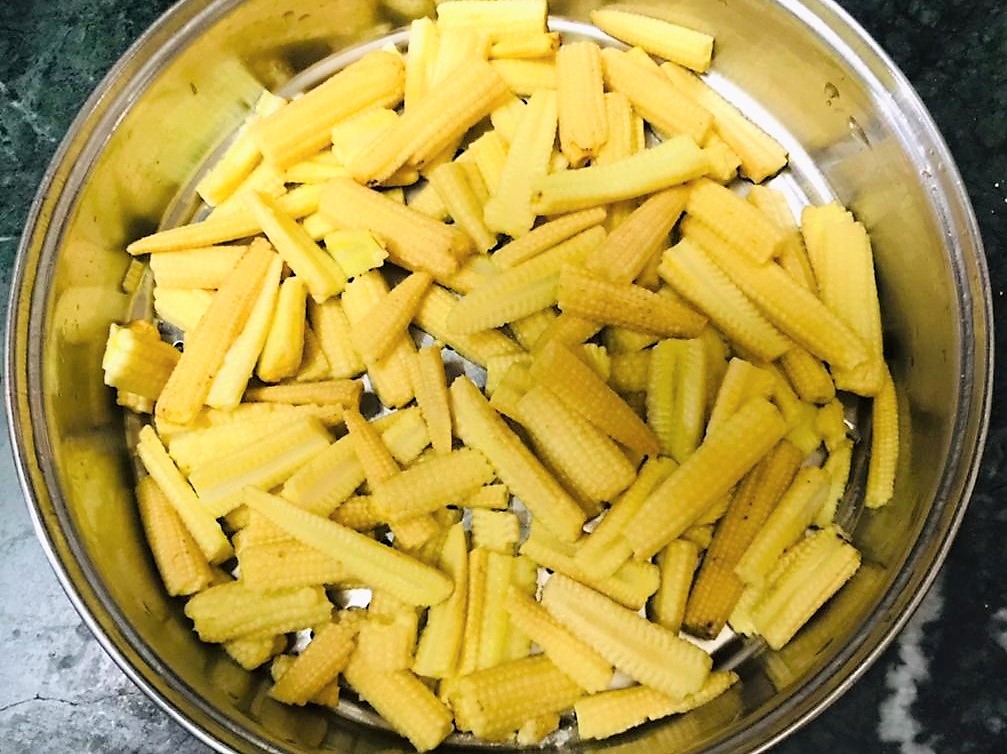 Boil the baby corn for 2-3 minutes. Drain the boiled baby corn and rinse in cold water.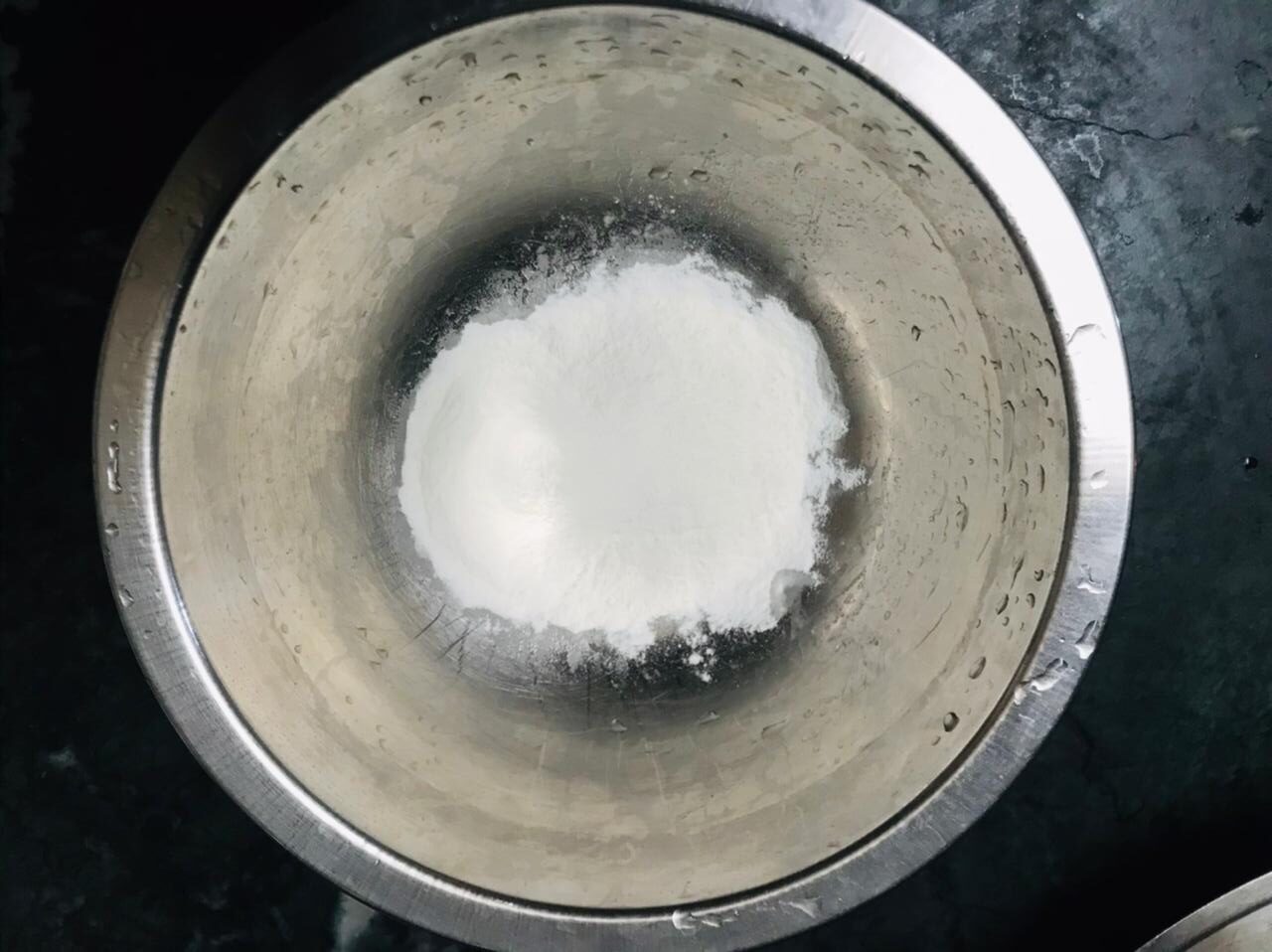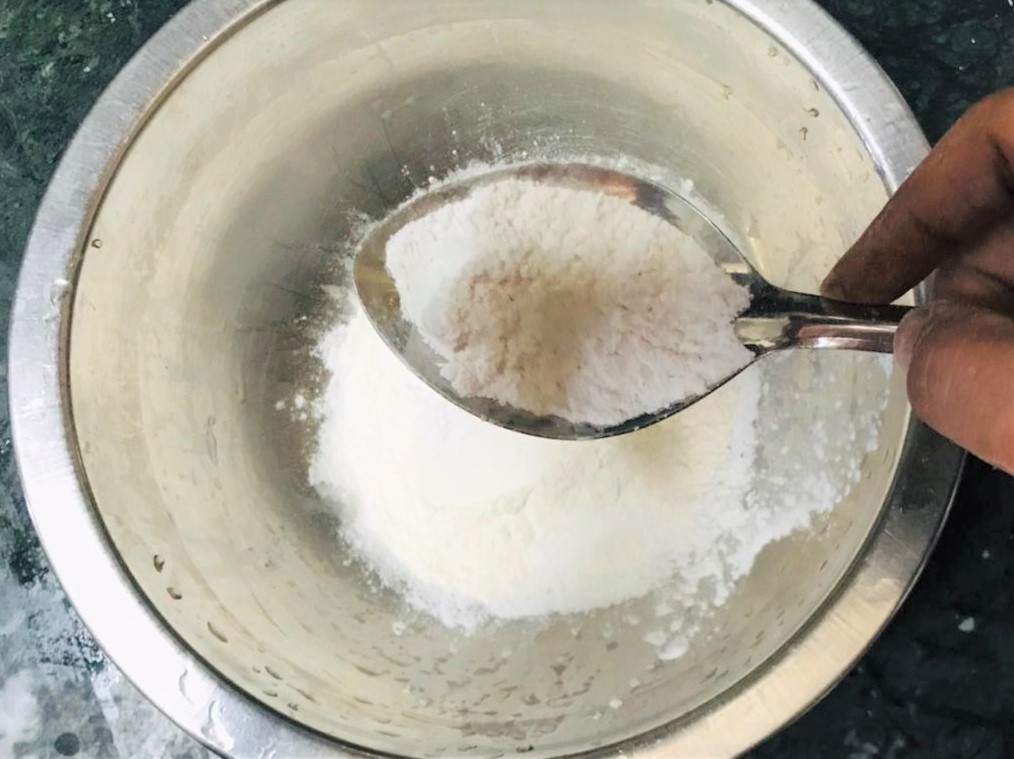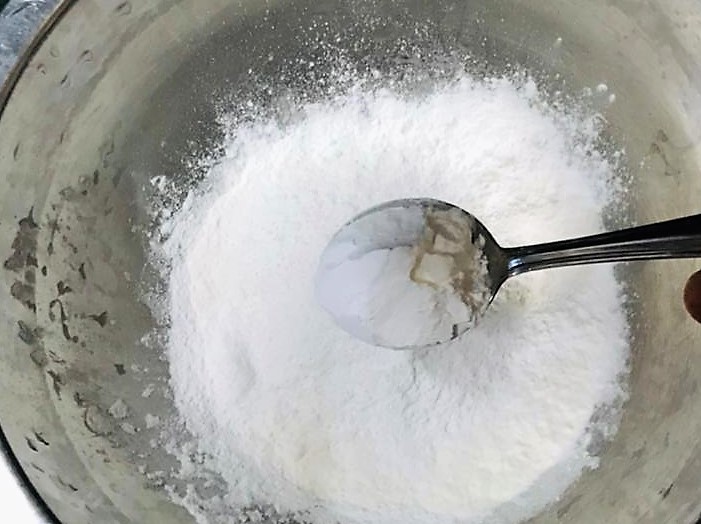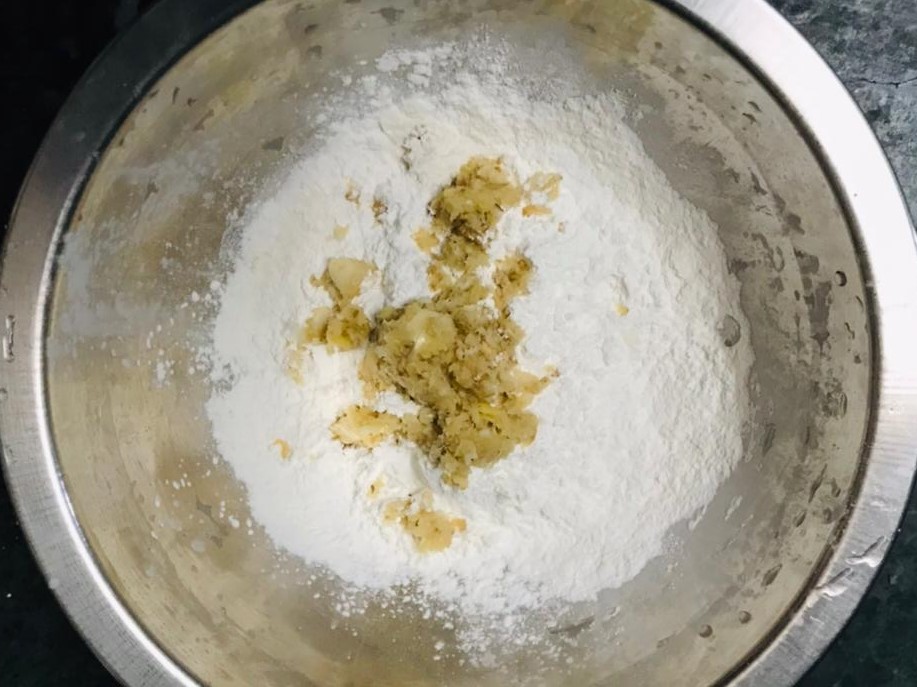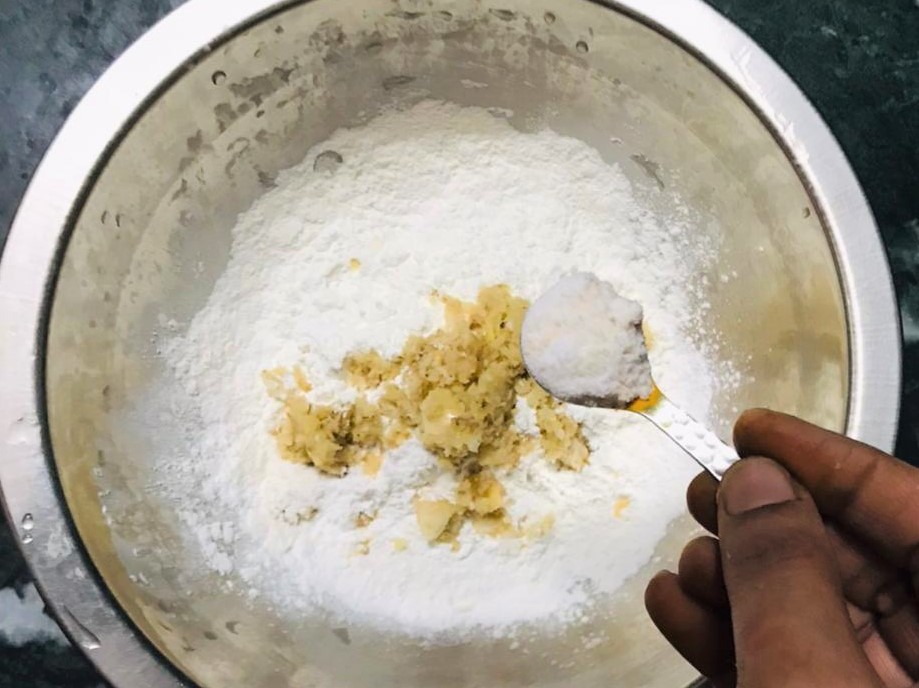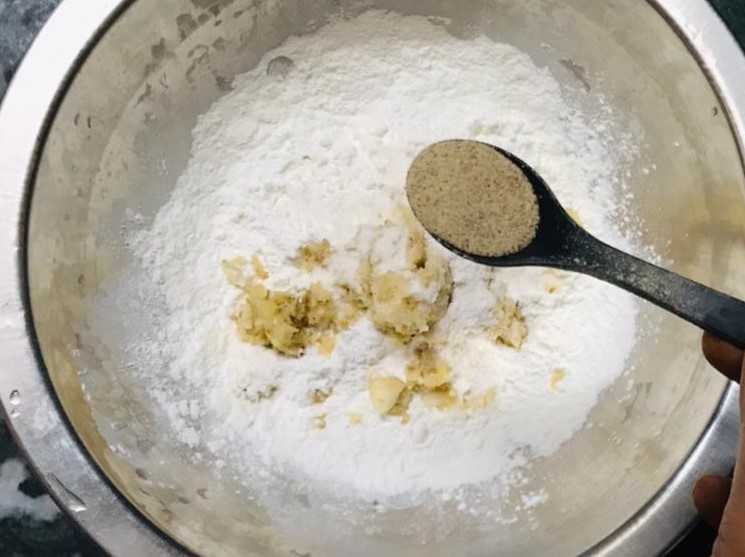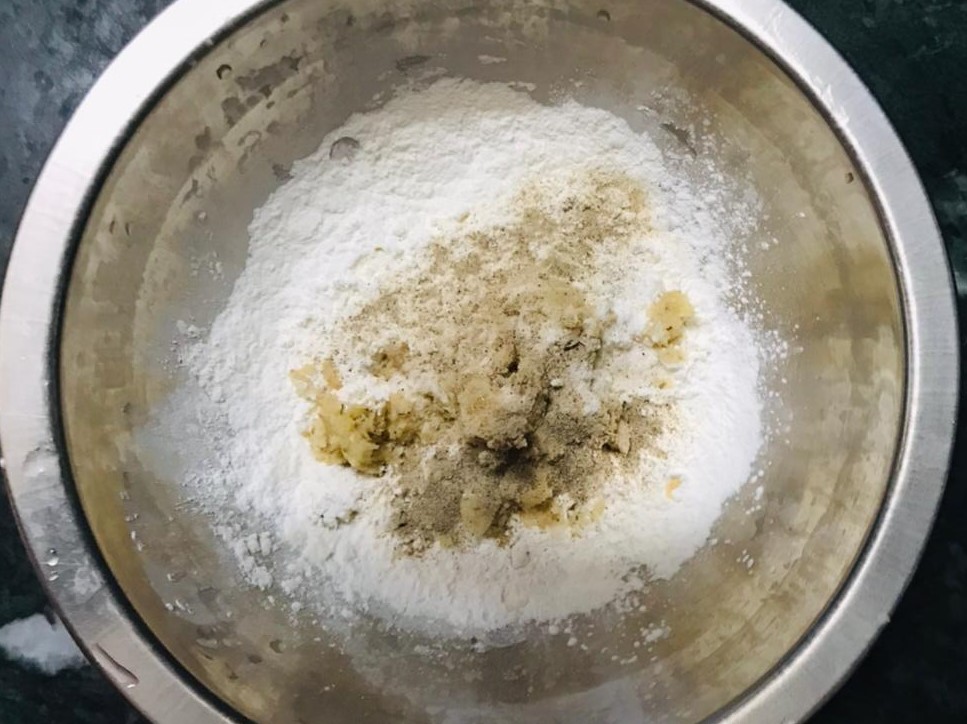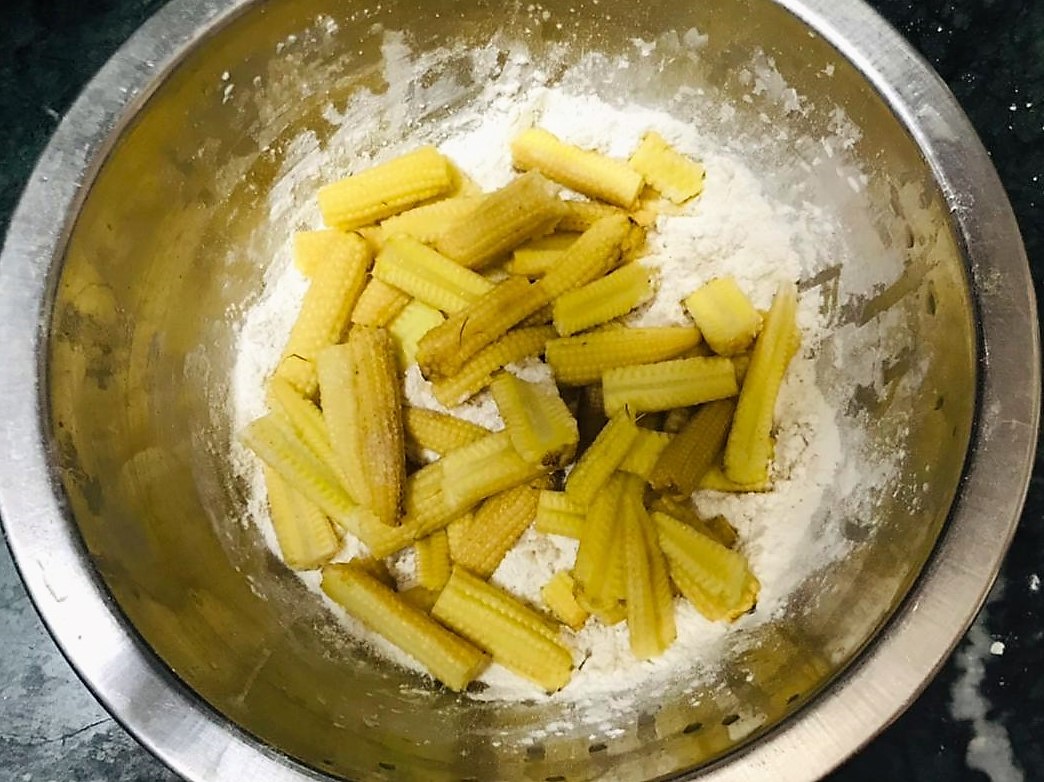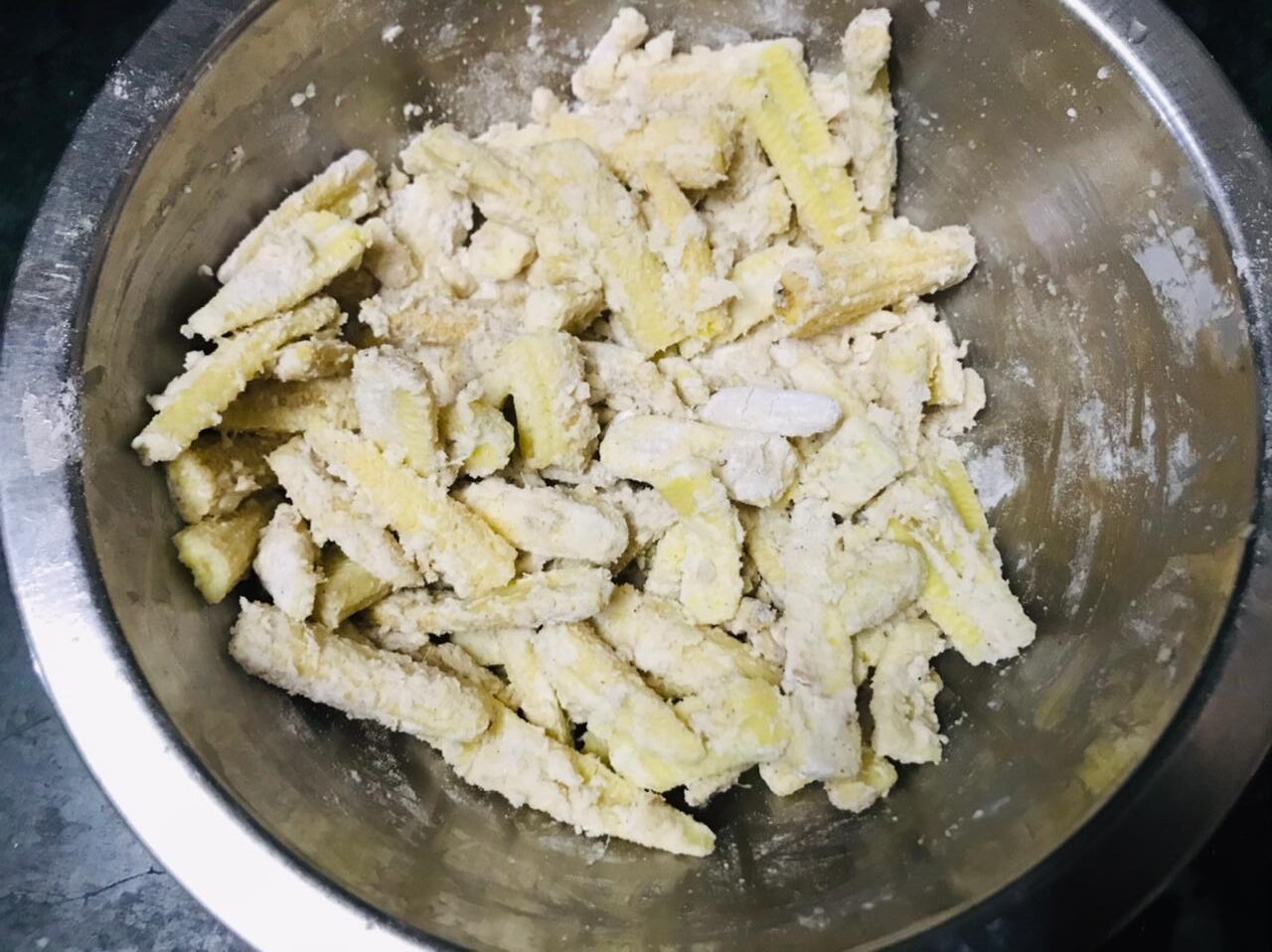 In a bowl add the plain flour, rice flour, corn flour, ginger garlic paste, salt and white pepper and mix to combine all the ingredients.
Add the baby corn and mix to evenly coat the baby corn with the batter.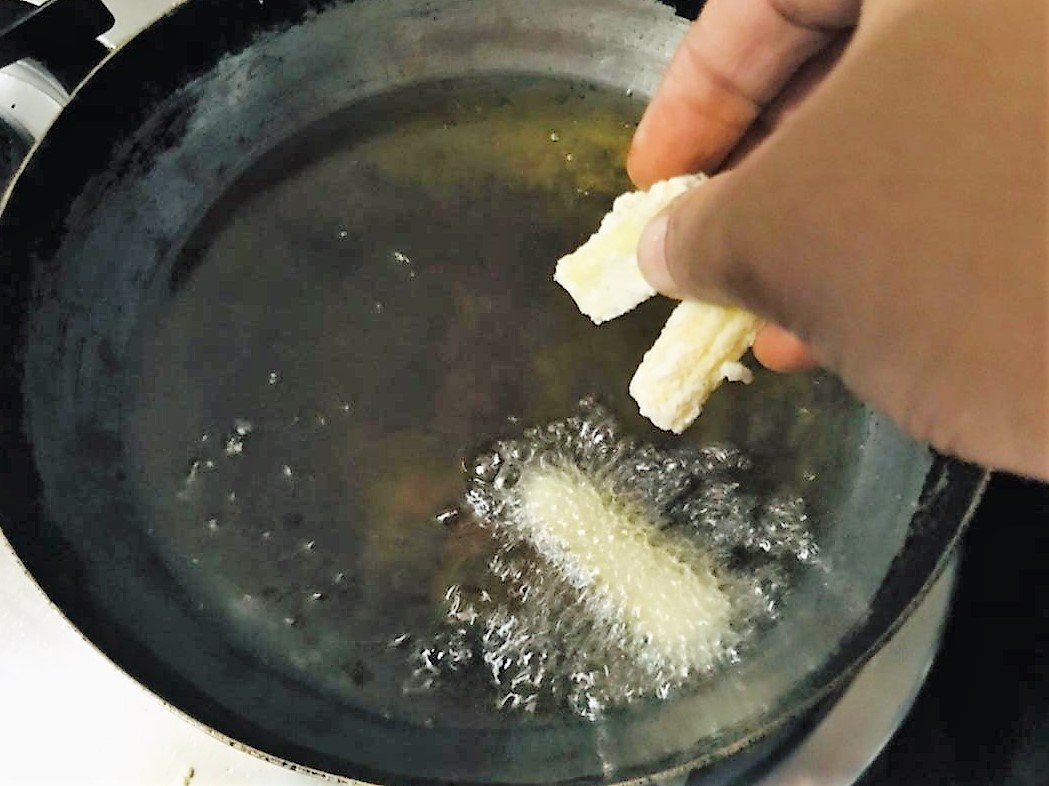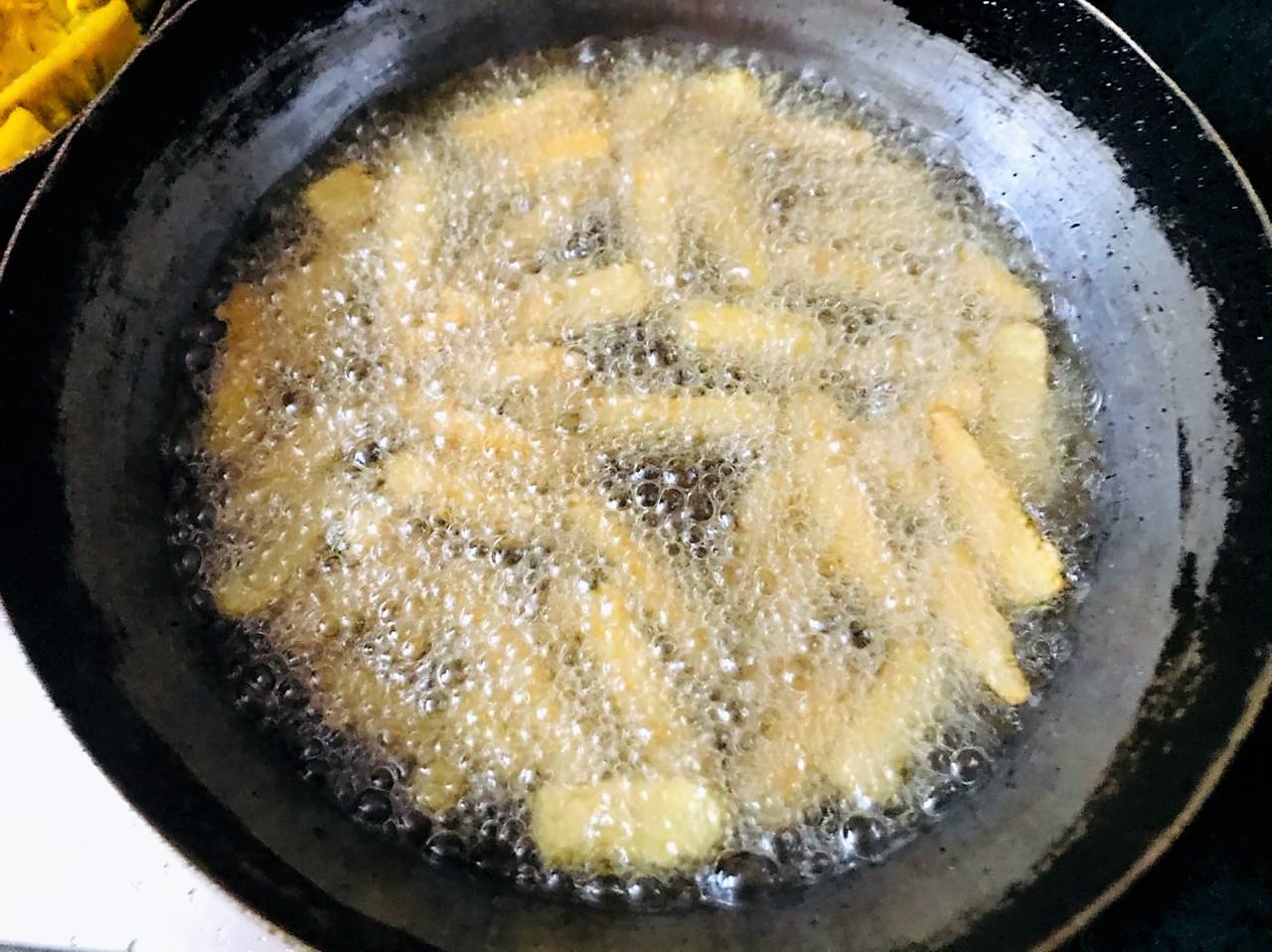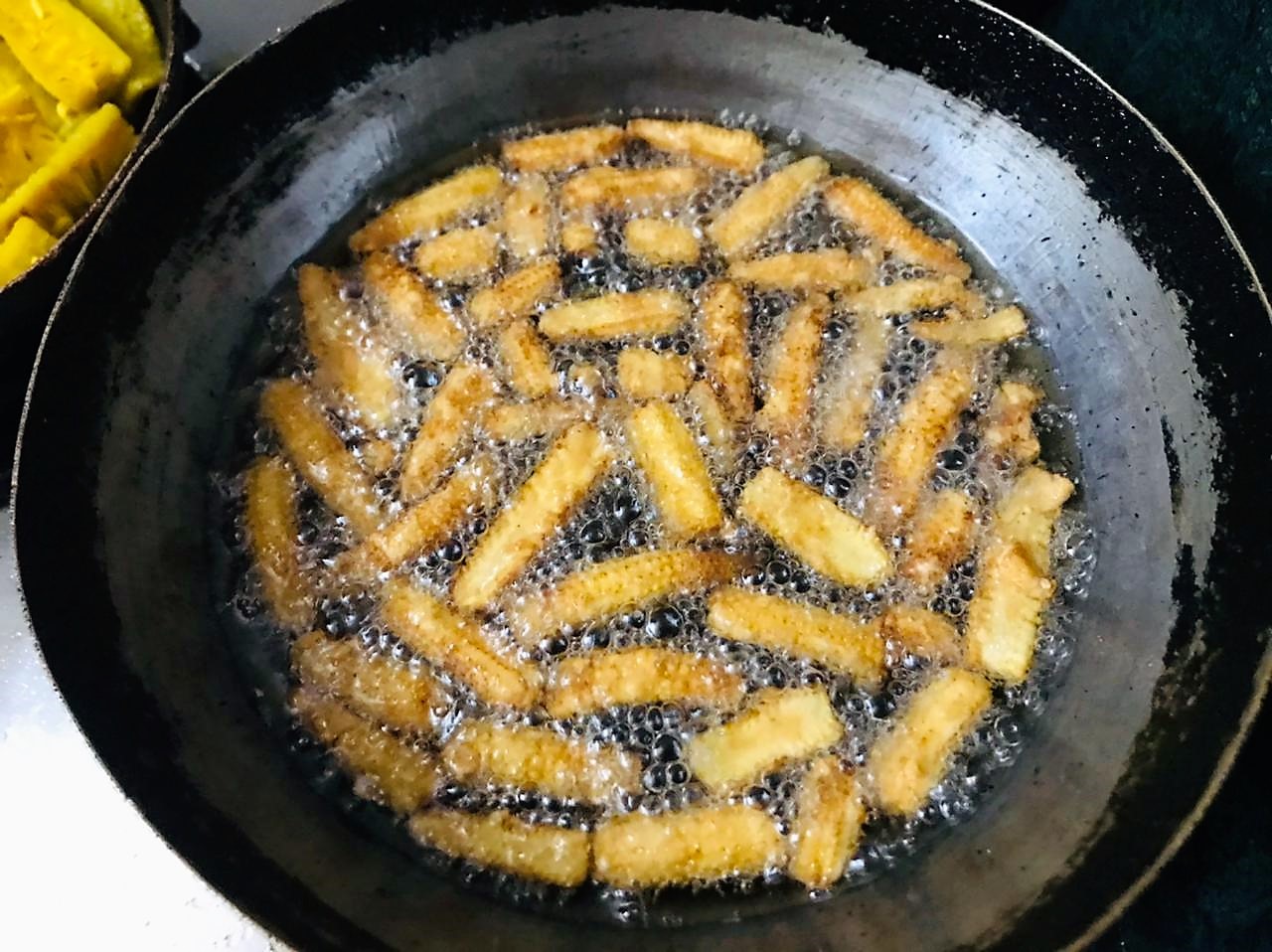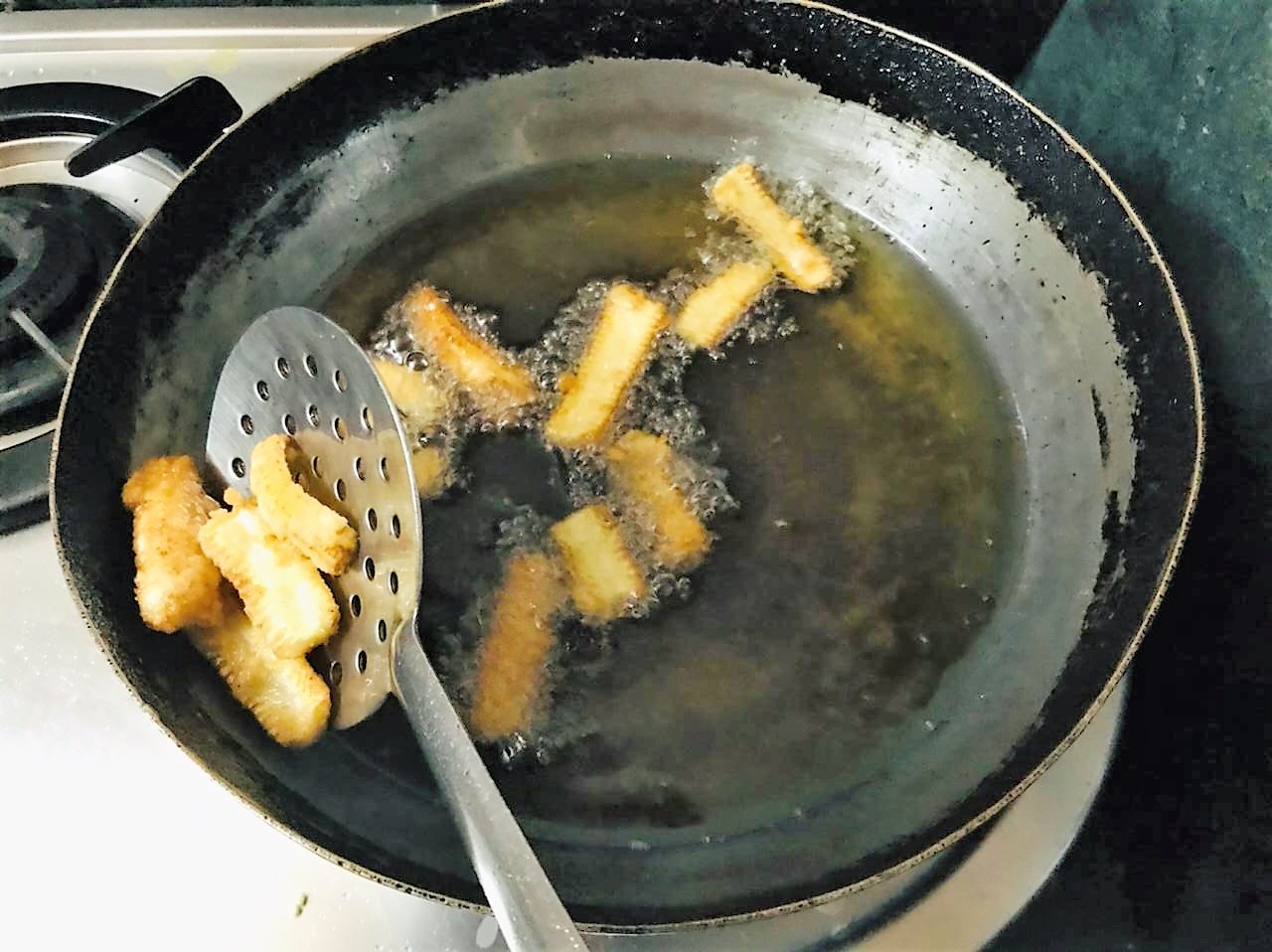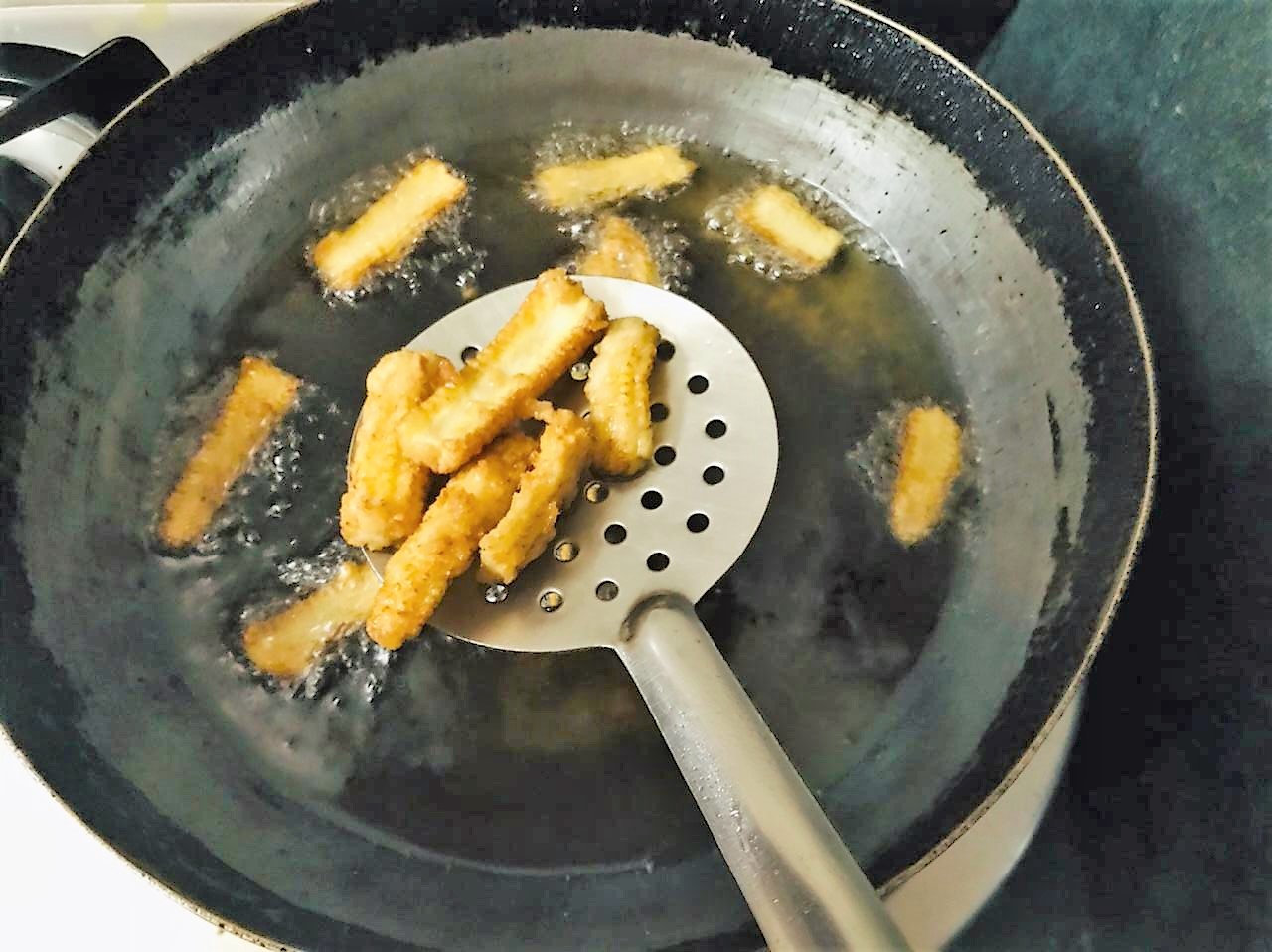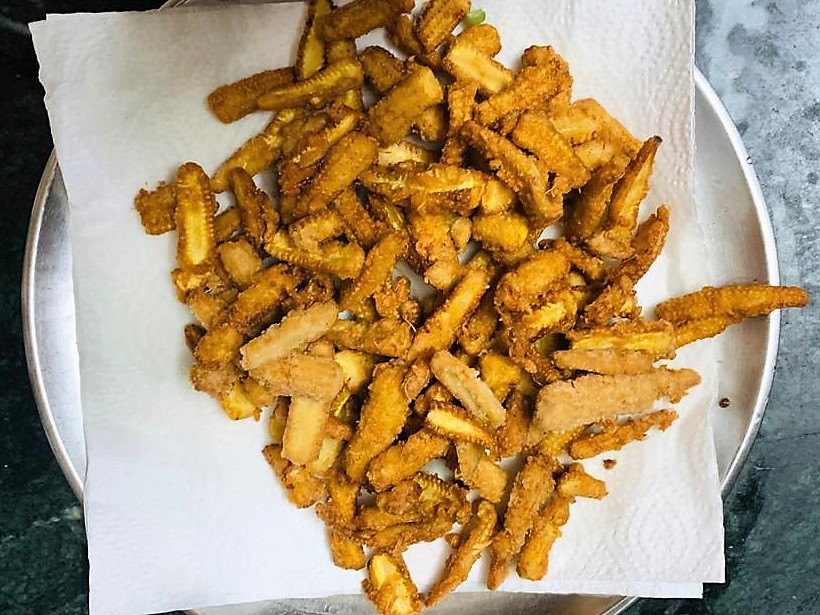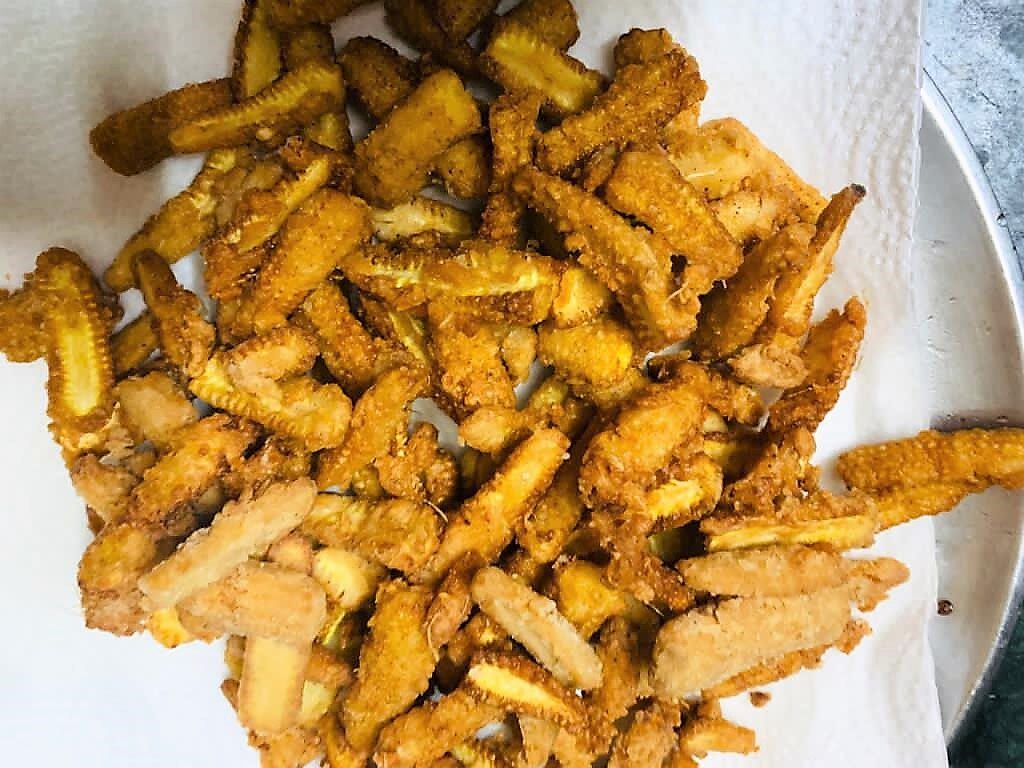 Heat oil for frying. To check if the oil is ready for frying add a small amount of batter in the oil. If it comes steadily and quickly on the surface, then that means the oil has the right temperature. Slide each baby corn in the hot oil and fry them on medium heat.
Fry the baby corns in batches until they turn golden and crisp on all sides.
Use a slotted spoon to fish them from the oil. Drain the baby corn on a kitchen roll/ absorbent paper to soak up excess oil.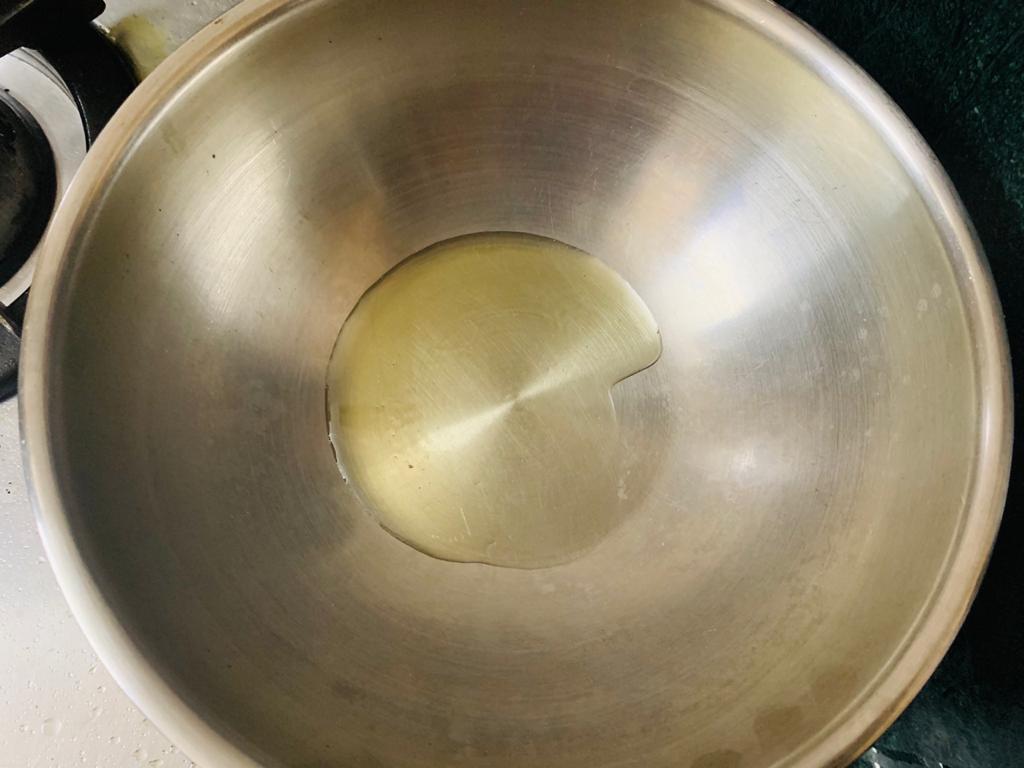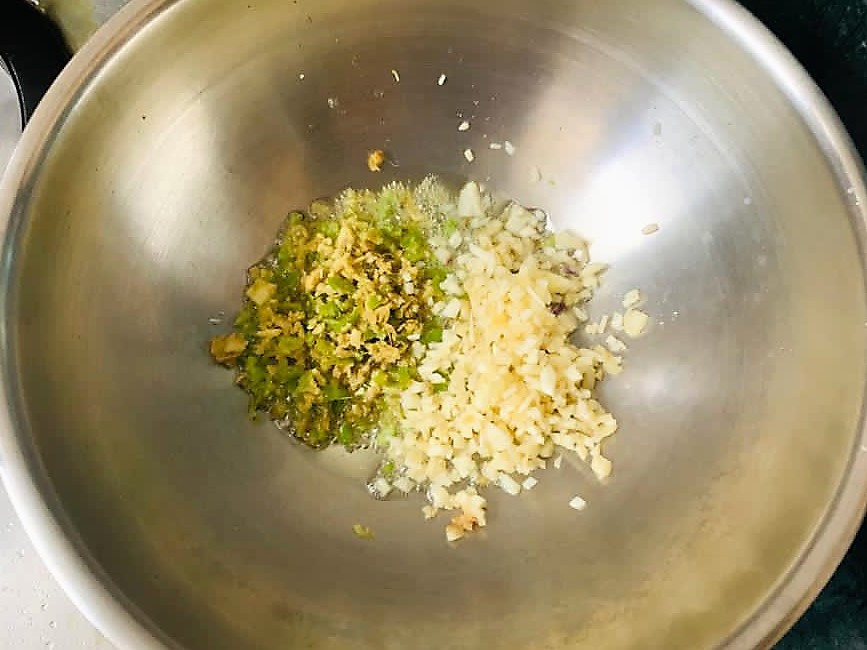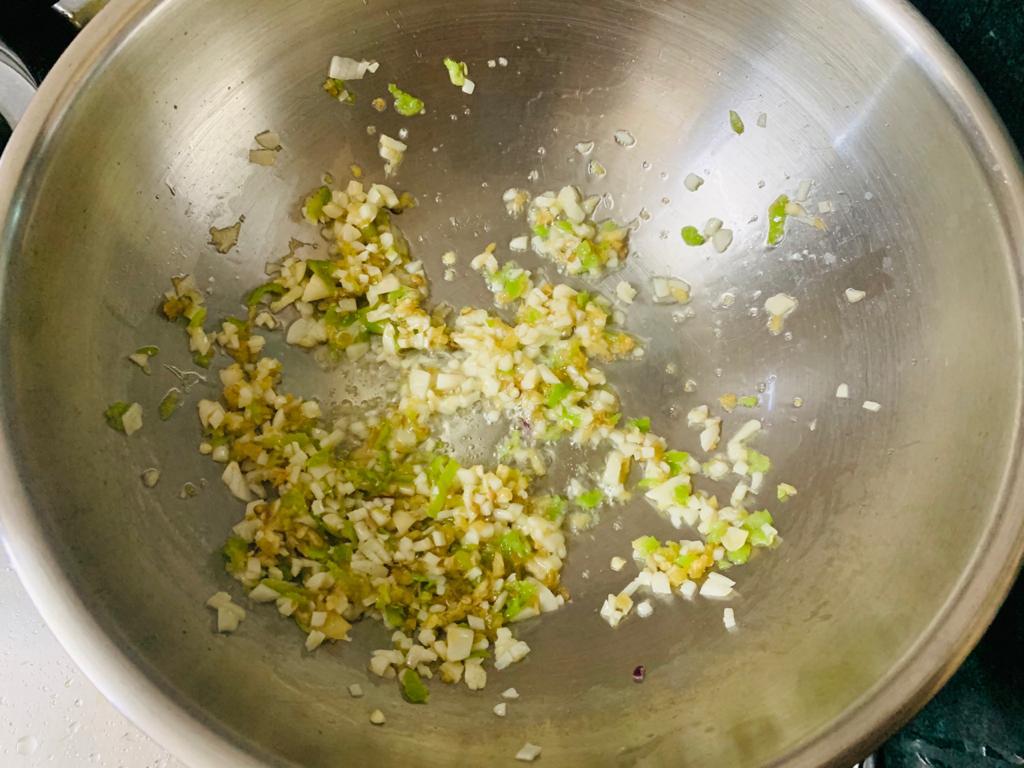 Heat oil in a pan and sauté the green chili, ginger and garlic for a minute.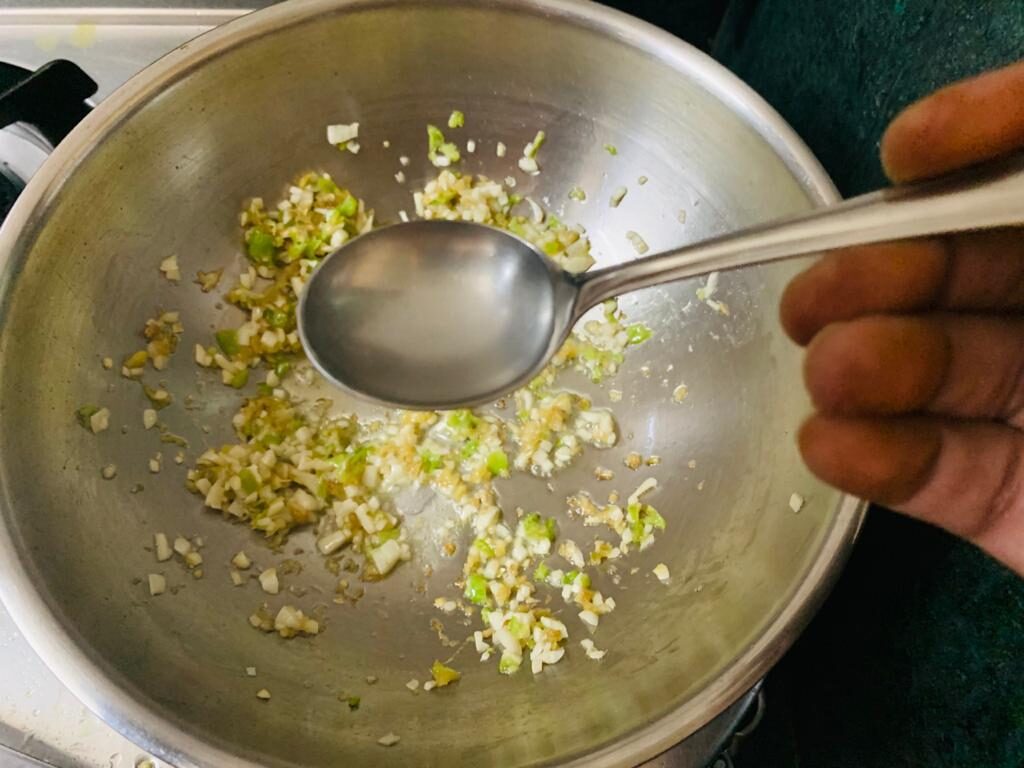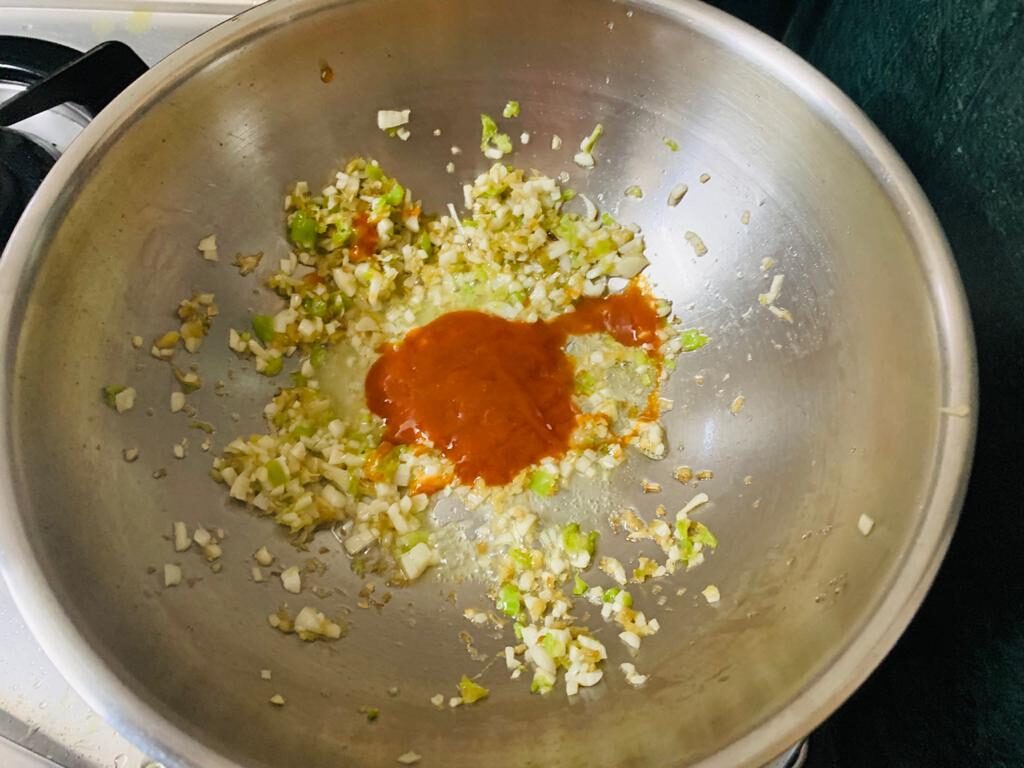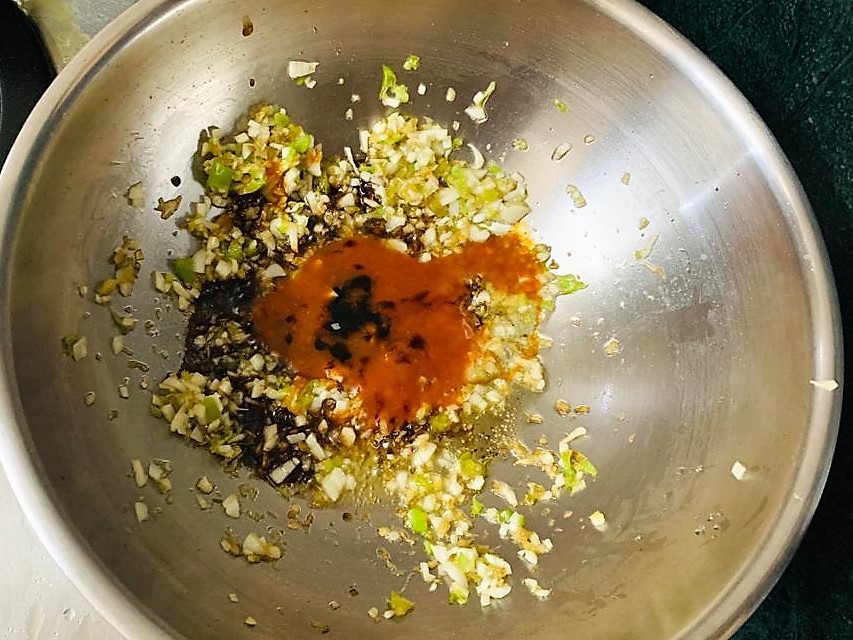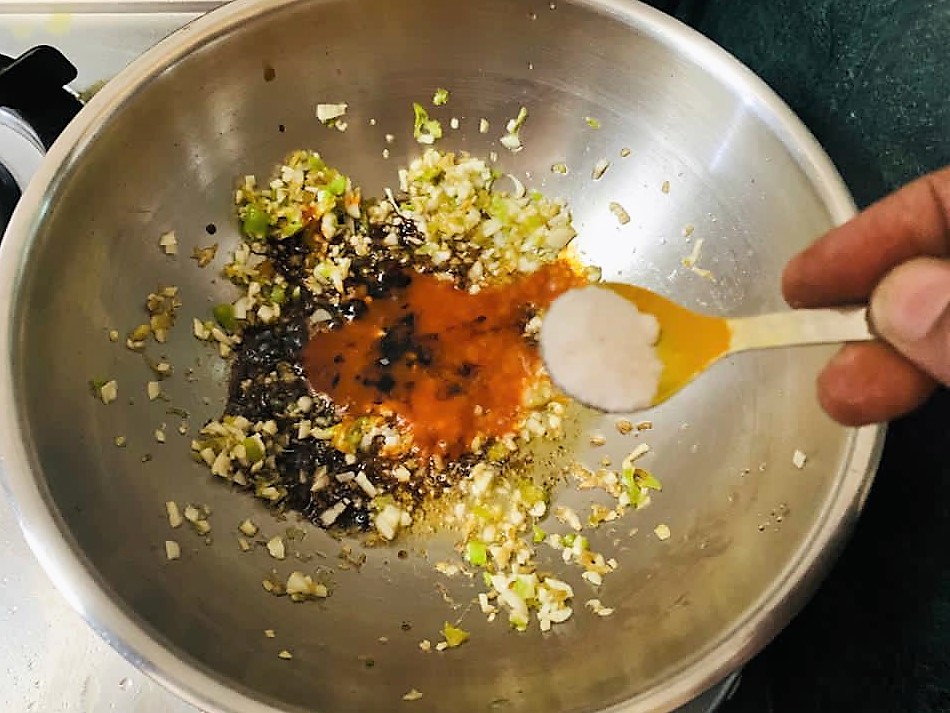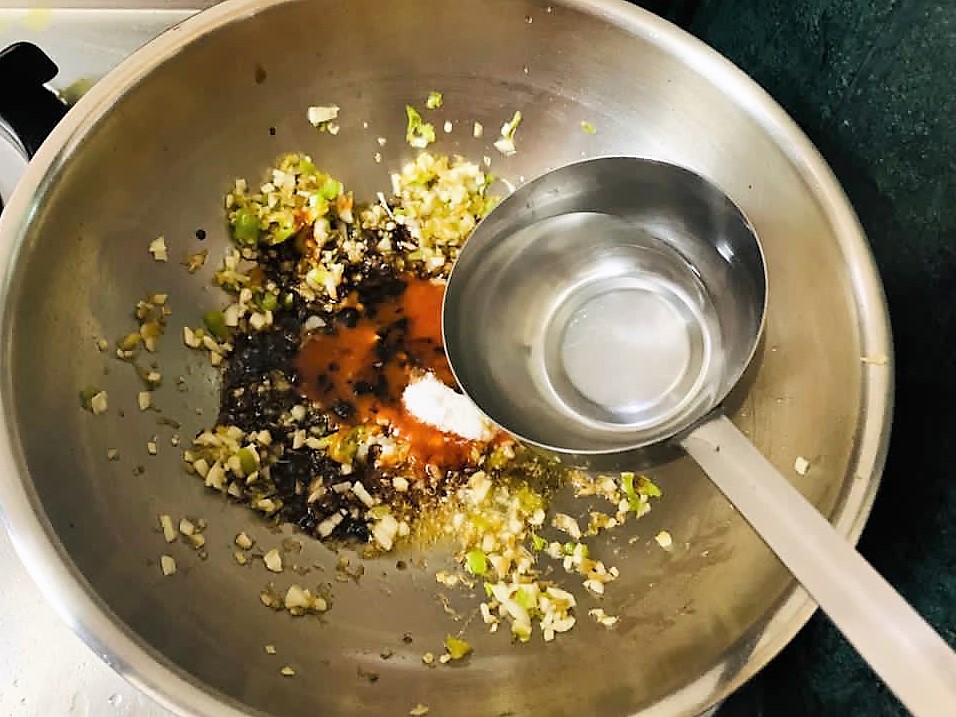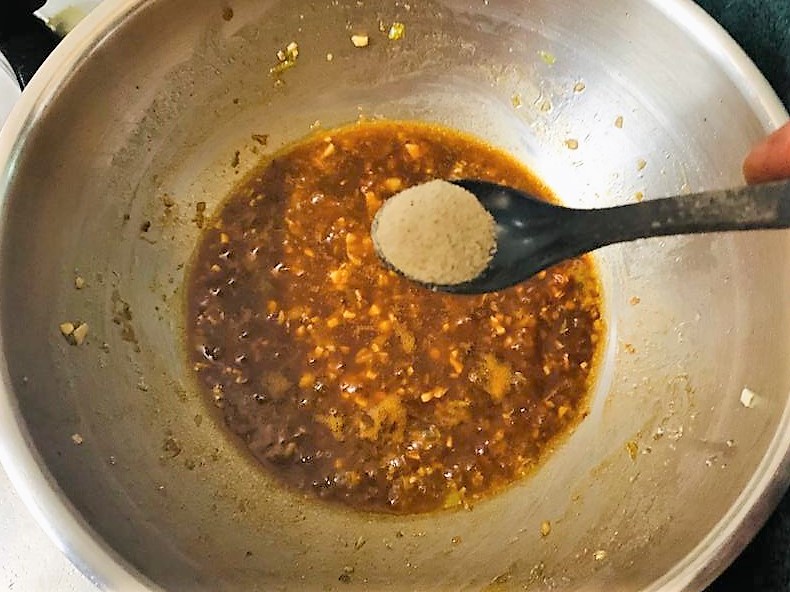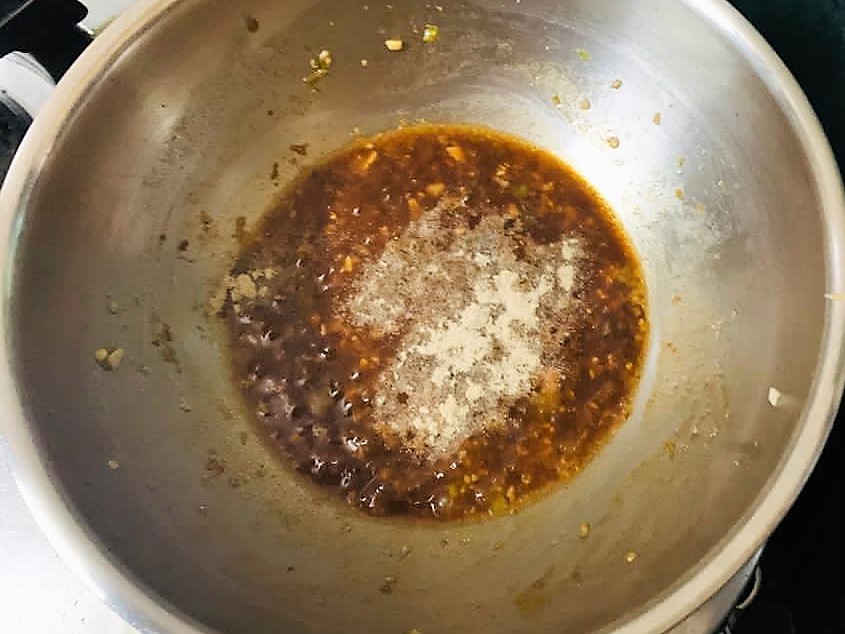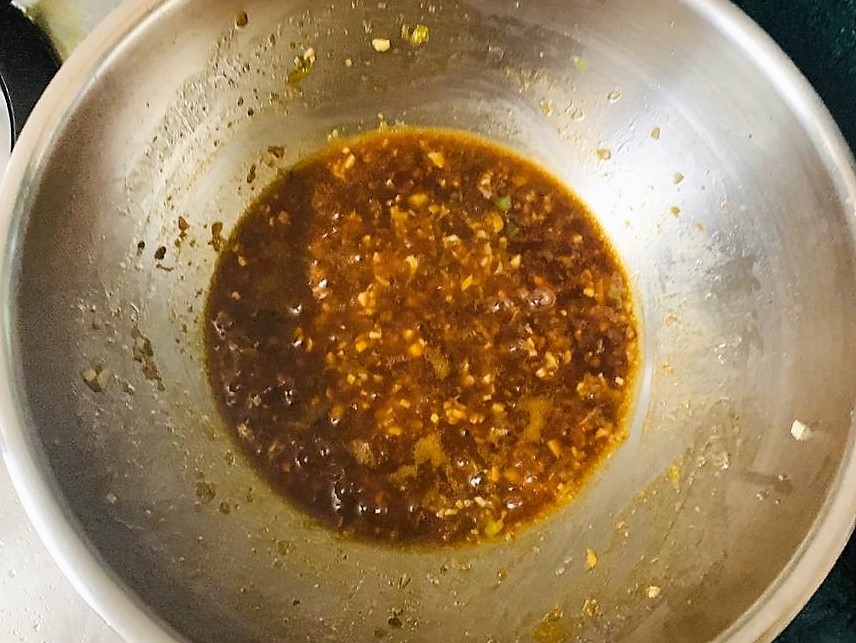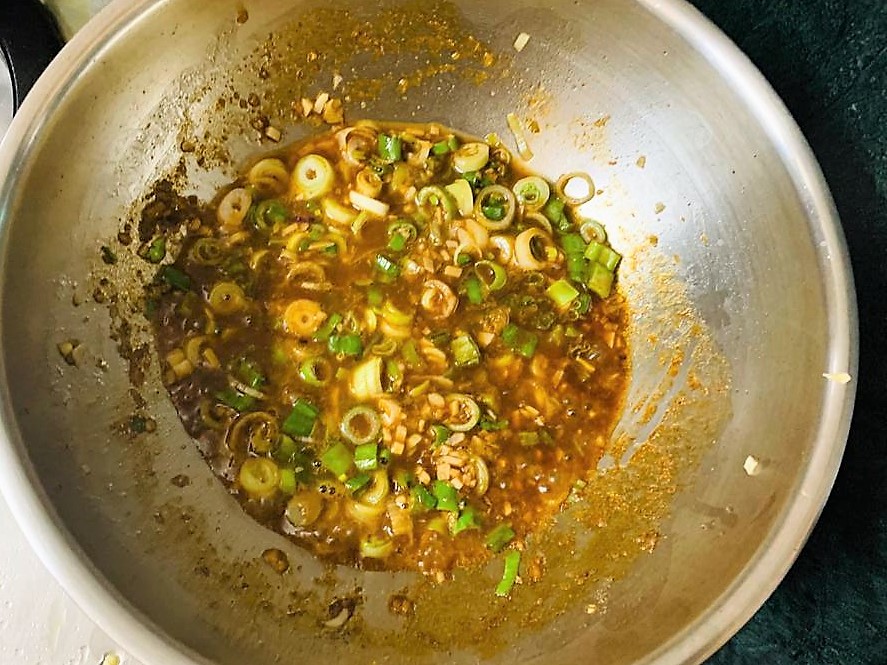 Next add the vinegar, red chili sauce, soy sauce, salt, white pepper, 2 tablespoons water and spring onions and let the sauce come to a boil.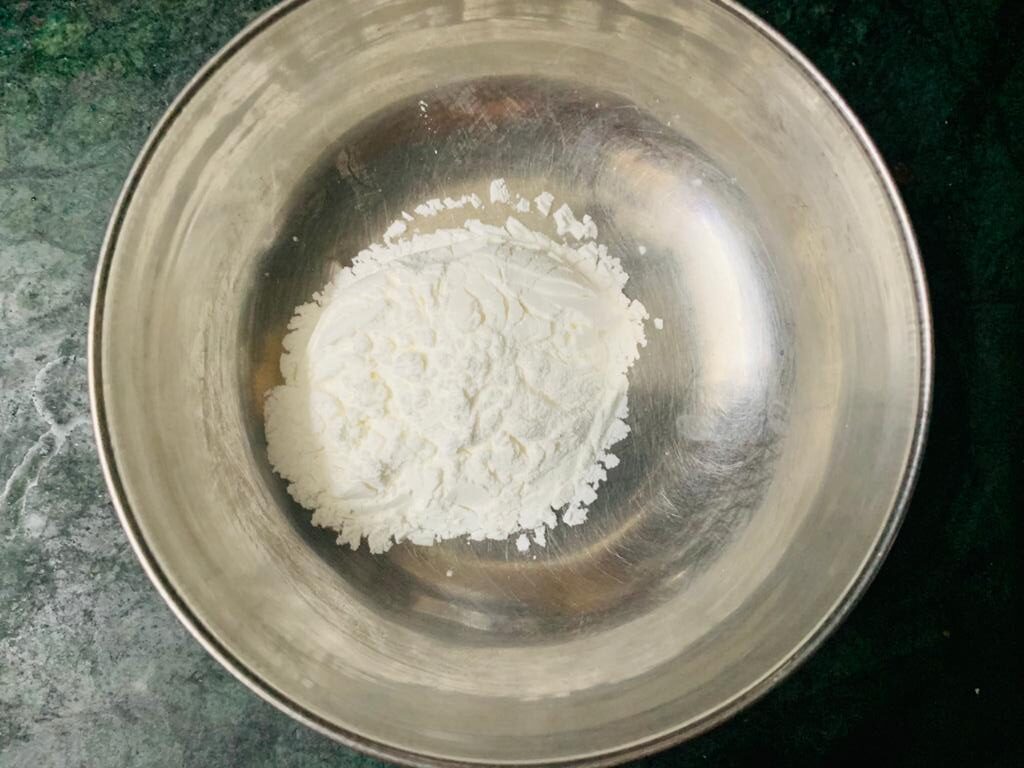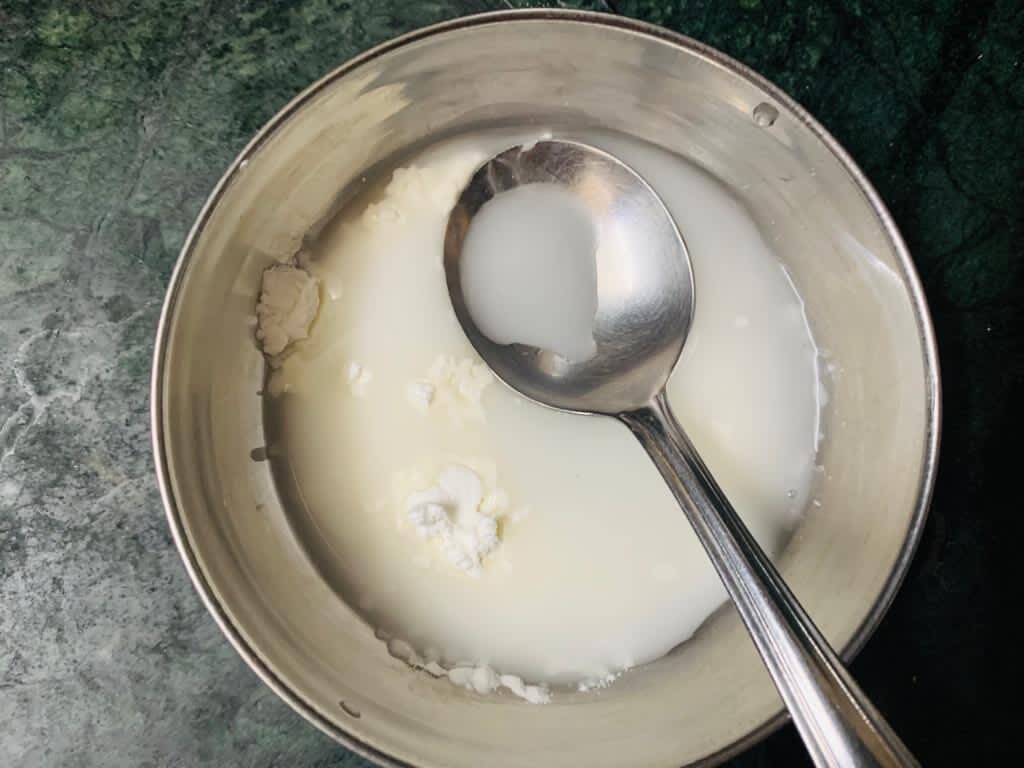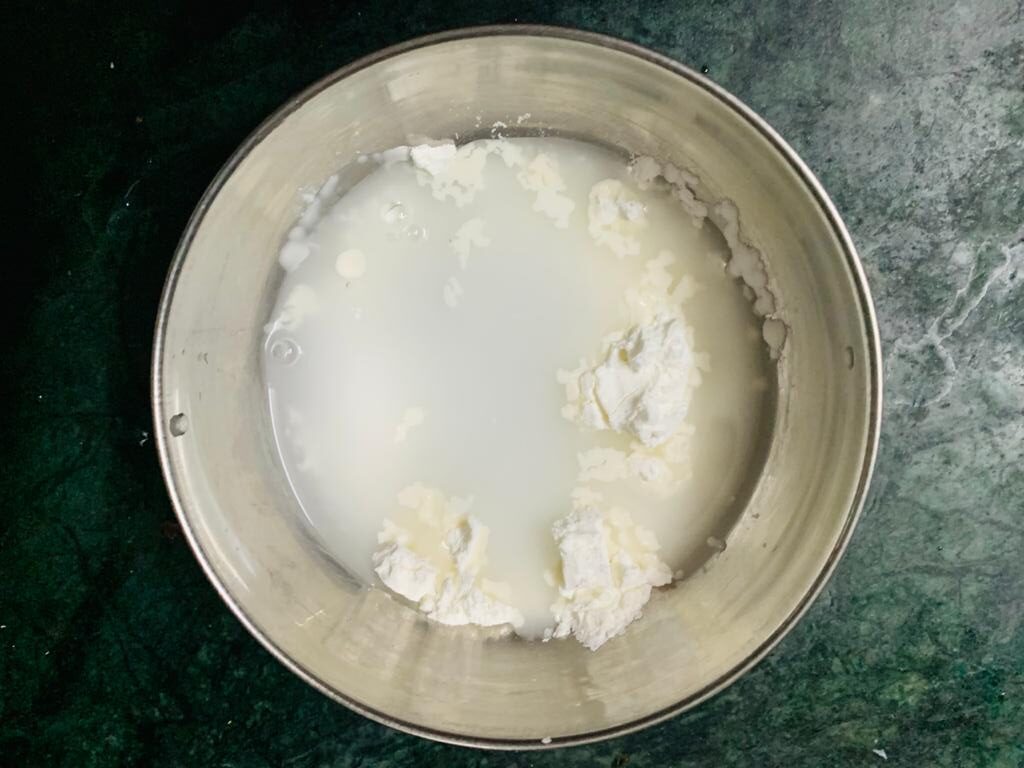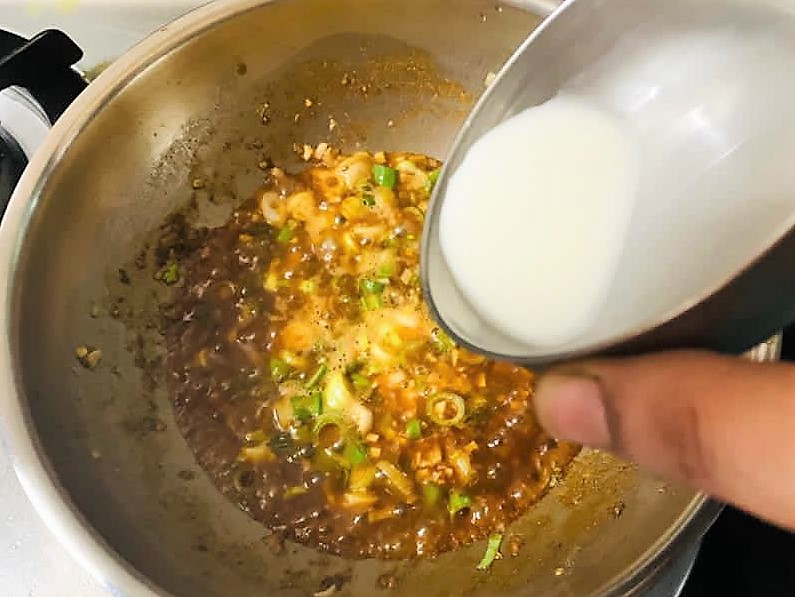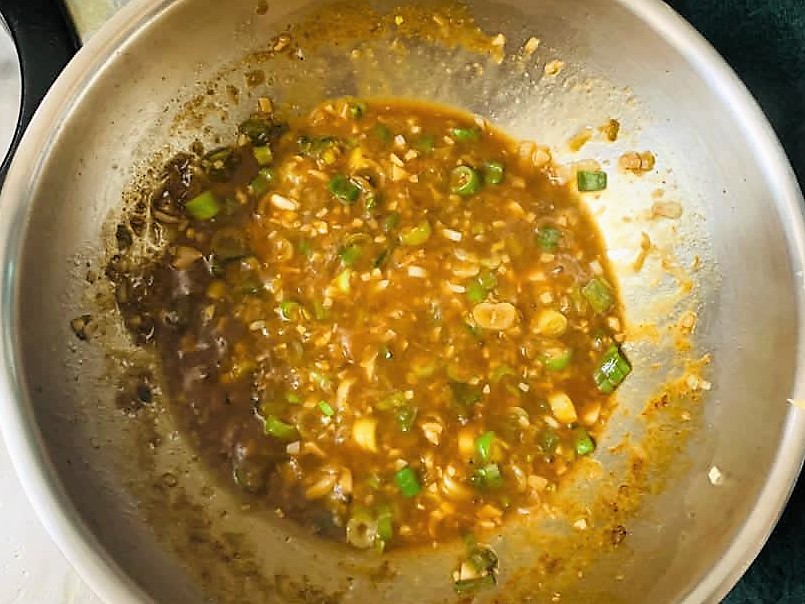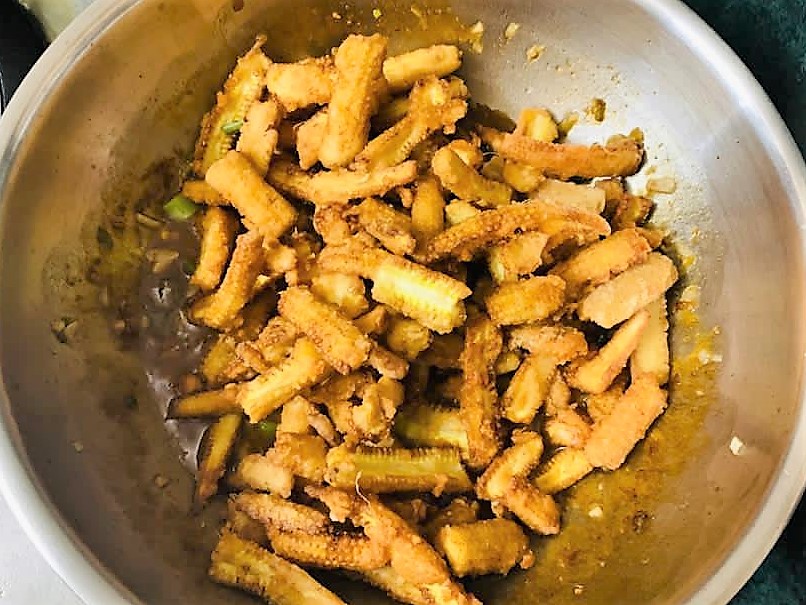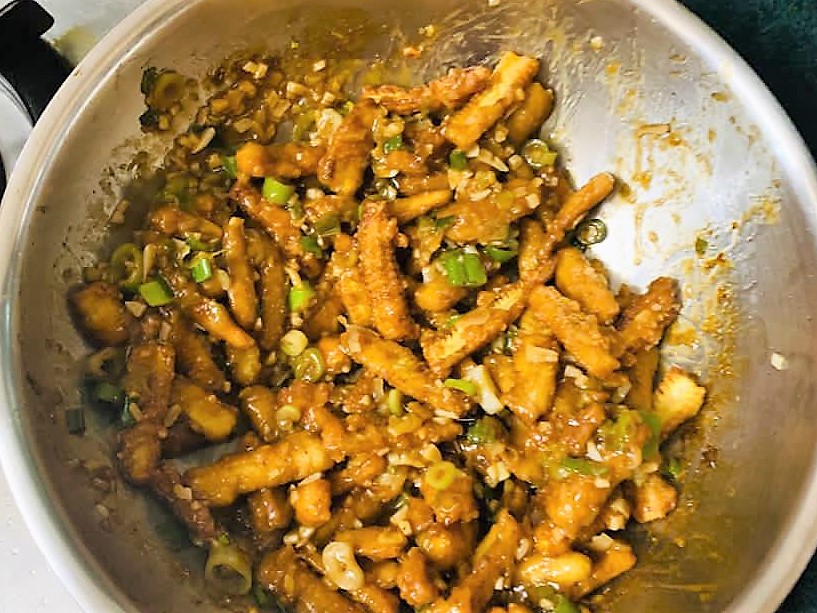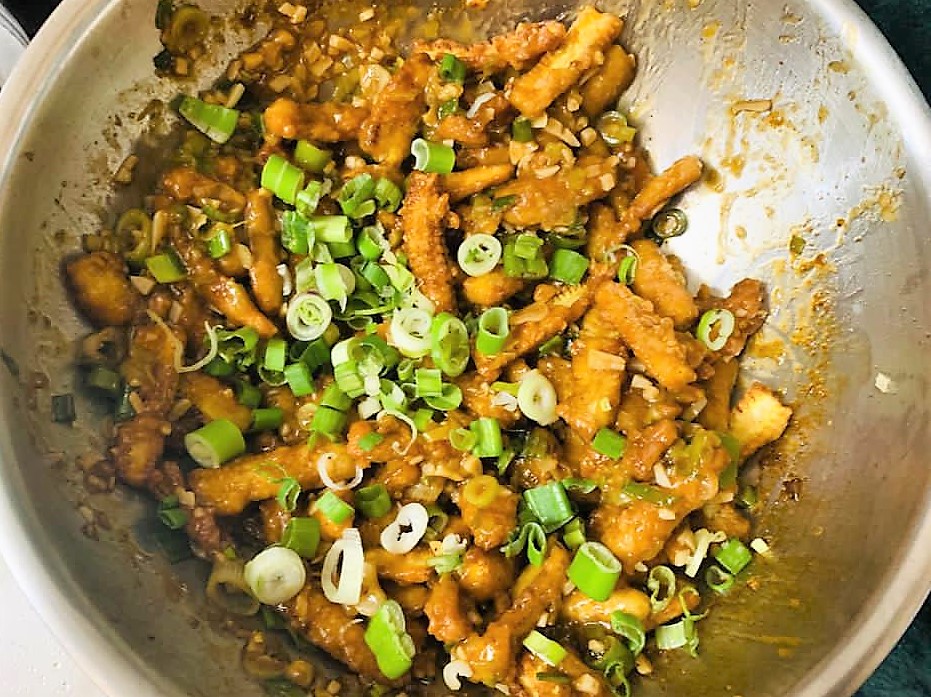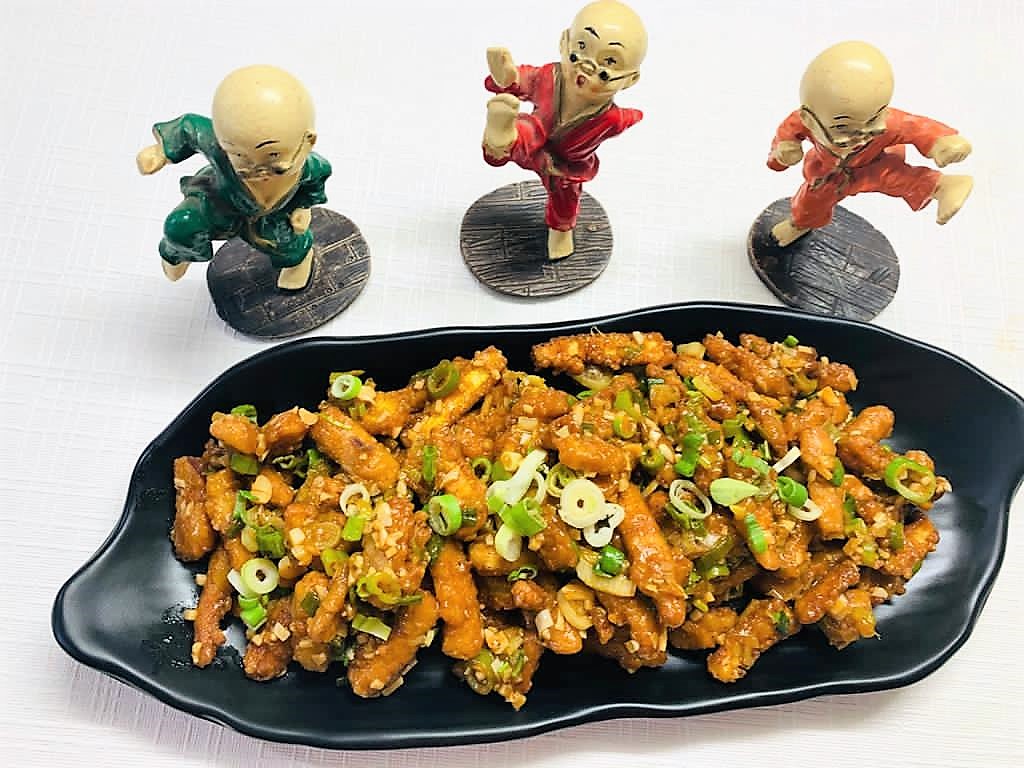 Mix corn flour in 1 tablespoon cold water to make a smooth corn flour slurry.
Add the corn flour slurry and the fried baby corns and mix them gently to coat the baby corn with the sauce.
Serve hot garnished with spring onions.