Nepali Aloo Sadeko
Nepali Aloo Sadeko or Potato Pickle is a popular Nepali recipe. Boiled potatoes are flavoured with onion, coriander, spices and tempered with hot mustard oil. Spicy, flavourful and just simply irresistible.
Aloo Sadeko is popular Newari food recipe. Newar or Newah are the indigenous people living in Kathmandu valley. The food served during Newari festivals and feasts have their own symbolic significance. Different sets of ritual dishes are placed in a circle around the staple rice flakes to represent and honour different sets of deities depending on the festival or life-cycle ceremony. Aloo Sadeko is always part of the celebrations and feast.
If you ask anyone about Newari or Nepali cuisine in general, they will surely mention momos and dal bhat. But Newari and Nepali food is much more than those recipes. Lentils, vegetables and rice form the base of some of the most iconic Nepalese recipes, and variety of herbs and meats are added for a mix of fresh and smoky flavours. Compared to Indian and Tibetan cuisine, Nepalese cuisine is fairly simple and satisfying. This dish will make you fetch for another glass of water, yet the taste is such that you cannot stop at one helping.
The first time I had this recipe was in a Nepalese restaurant in Delhi with my sister Pooja. My sister always indulges me whenever I am in India by taking me to some hidden foodie places which serve simple, delicious and authentic food. This Nepali restaurant served the most simple, delicious and satisfying food! It had my tastebuds on fire, but I just couldn't stop eating. Served as a part of a starter menu alongside other Nepalese delicacies like Wai Wai Sadeko, Tingmo and Kala Chana, I just fell in love with this dish. What I love most about this recipe is that it is so versatile and quick to make. Serve it as a part of the main course or as a starter with a chilled cold beer!
Ingredients
3-4 boiled peeled diced potatoes
2-3 dry red chillies
1 teaspoon Sichuan pepper
1-2 teaspoon sesame seeds
1 teaspoon cumin seeds
3-4 garlic cloves
1 inch ginger
1 sliced red onion
Salt to taste
2 teaspoons finely chopped coriander leaves
1 teaspoon finely chopped mint leaves
2-3 teaspoons lime juice
2-3 tablespoons mustard oil
1 teaspoon fenugreek seeds (optional)
½ teaspoon red chilli powder
Directions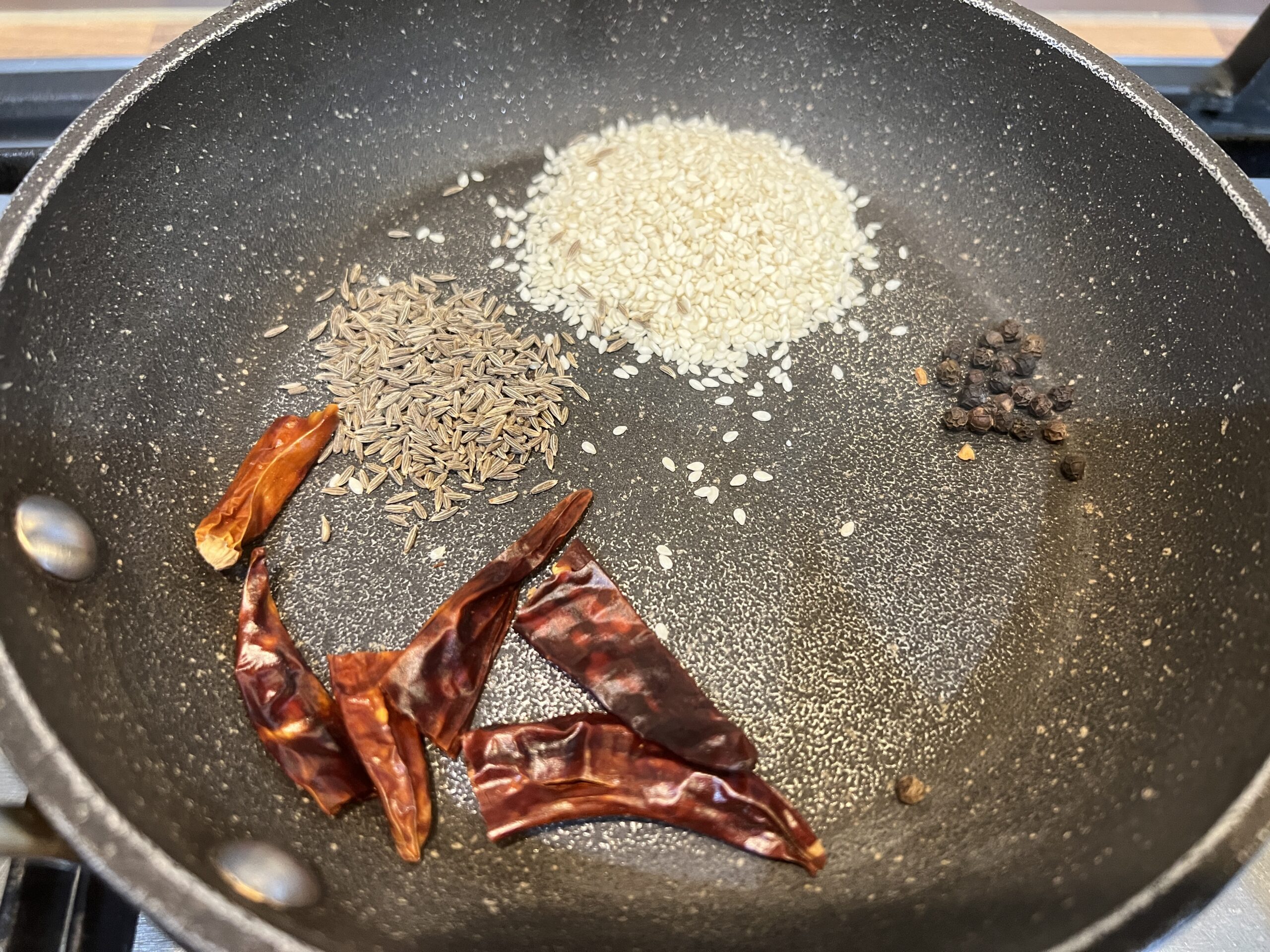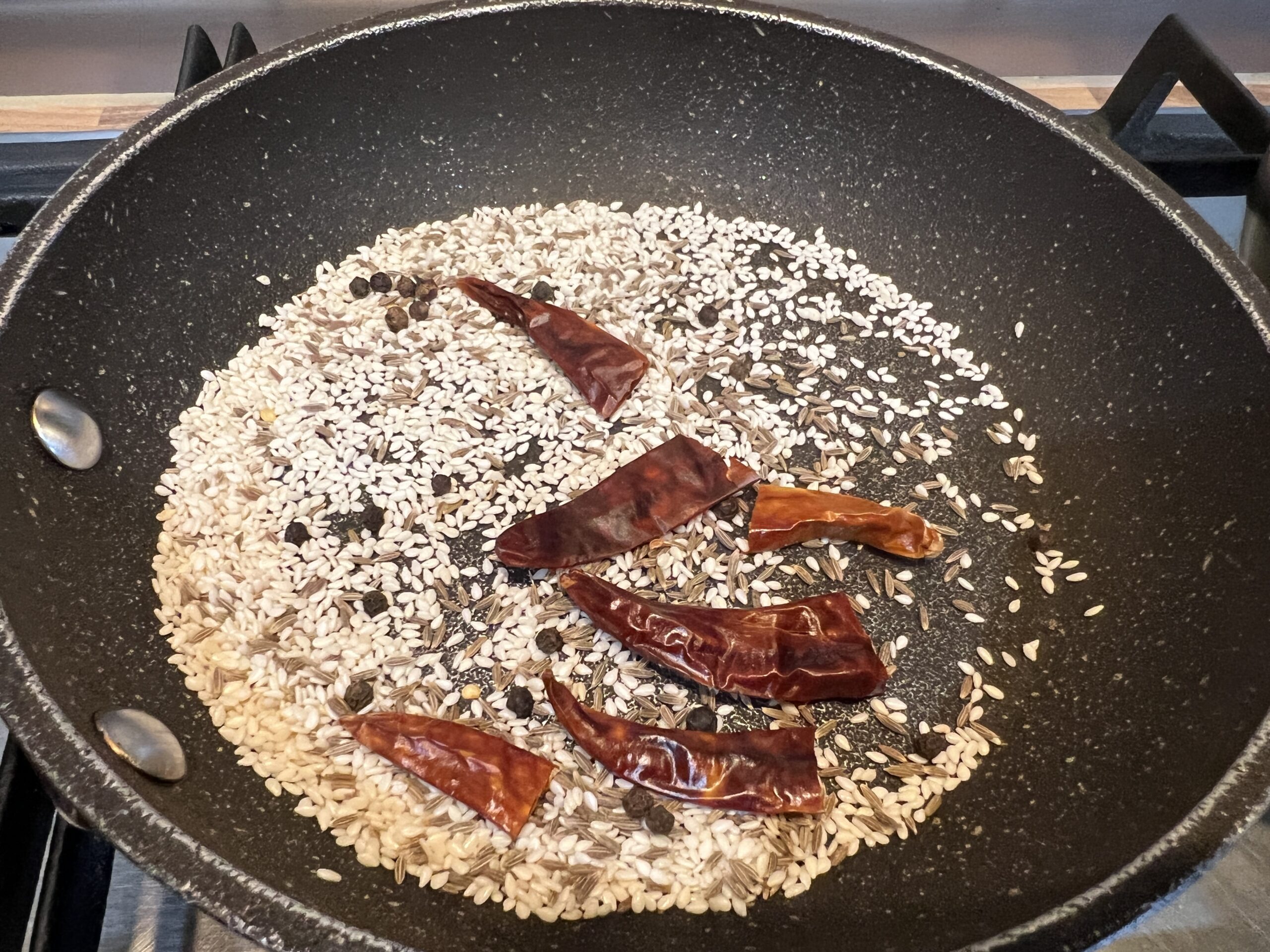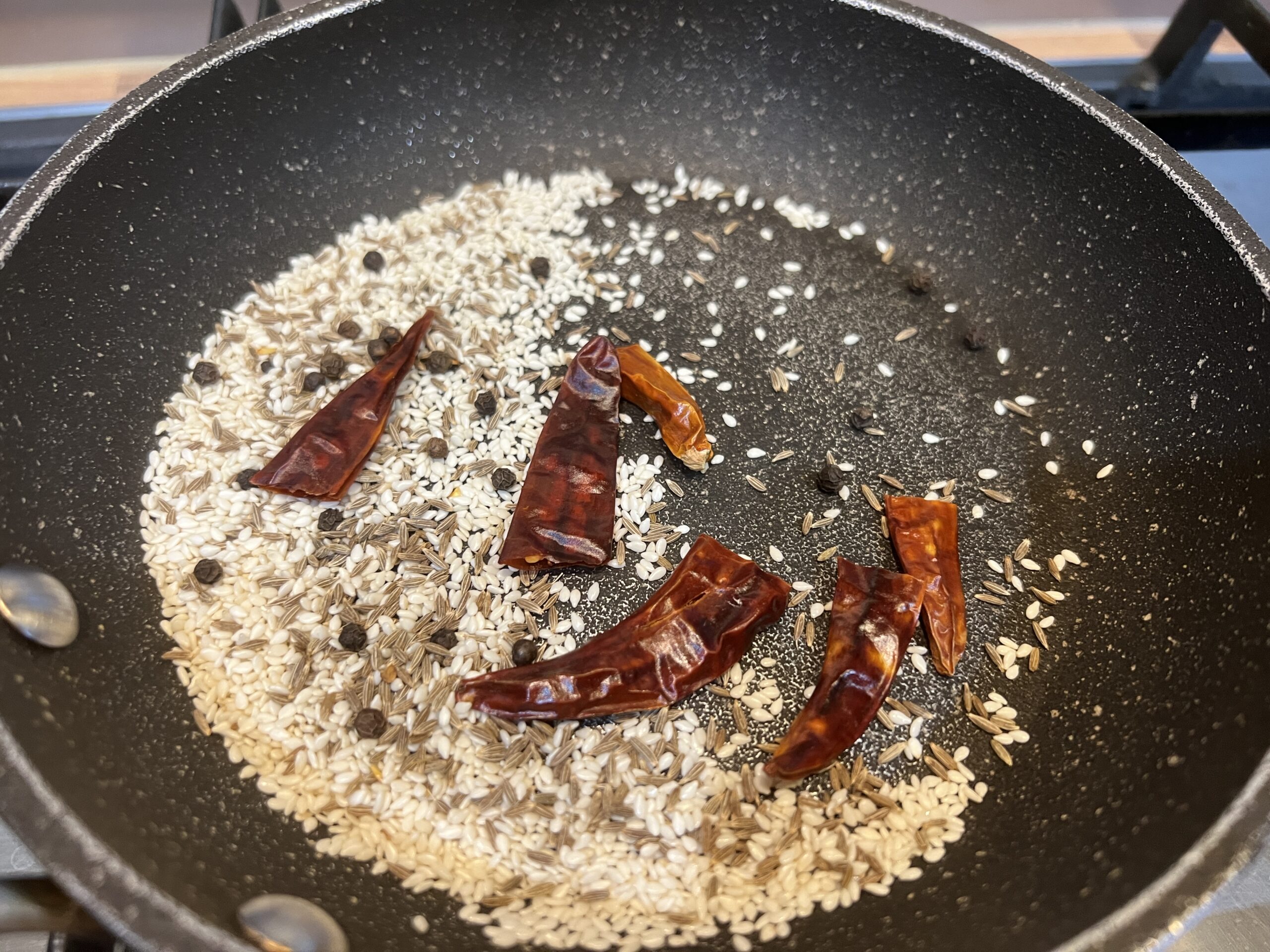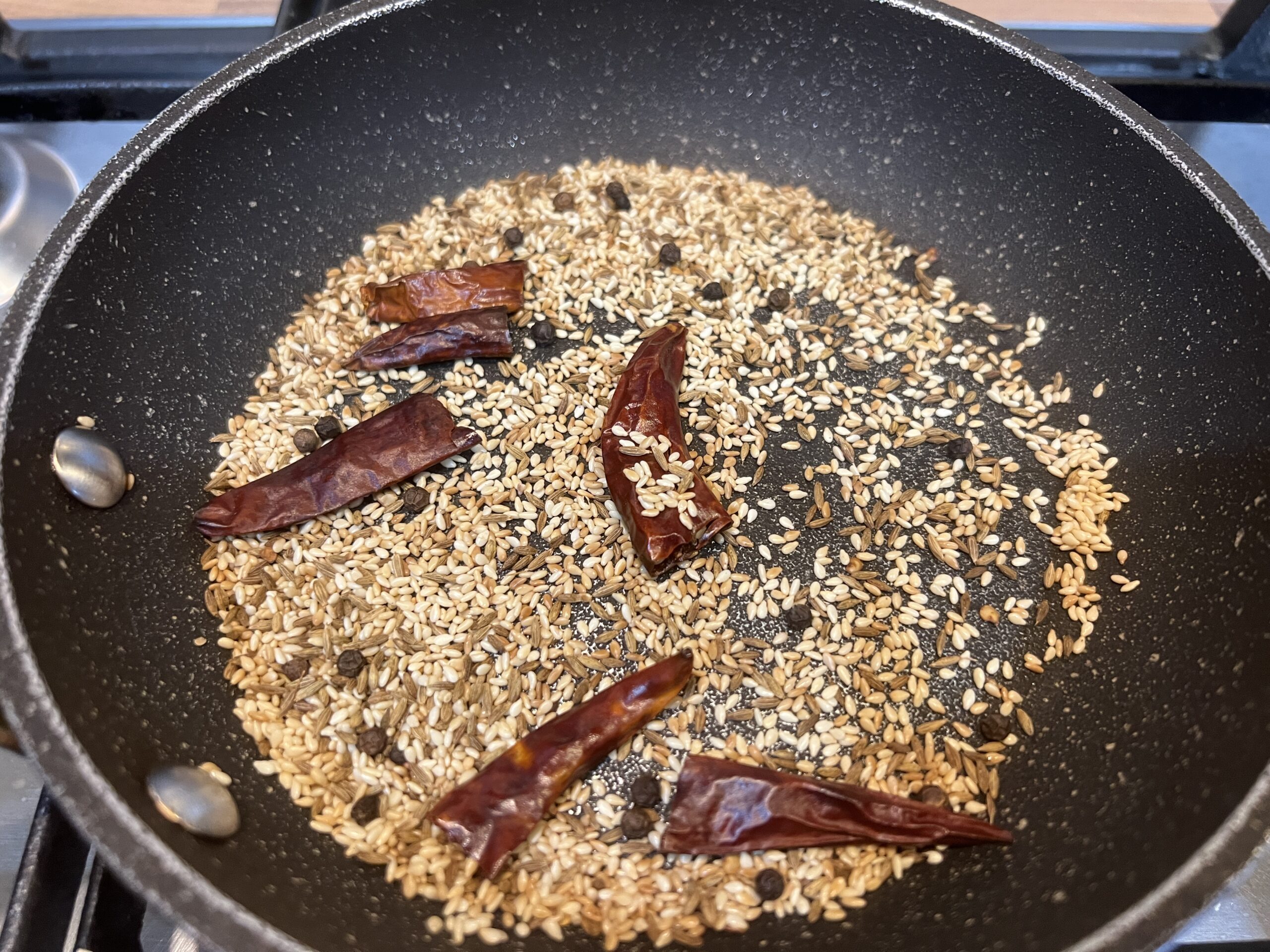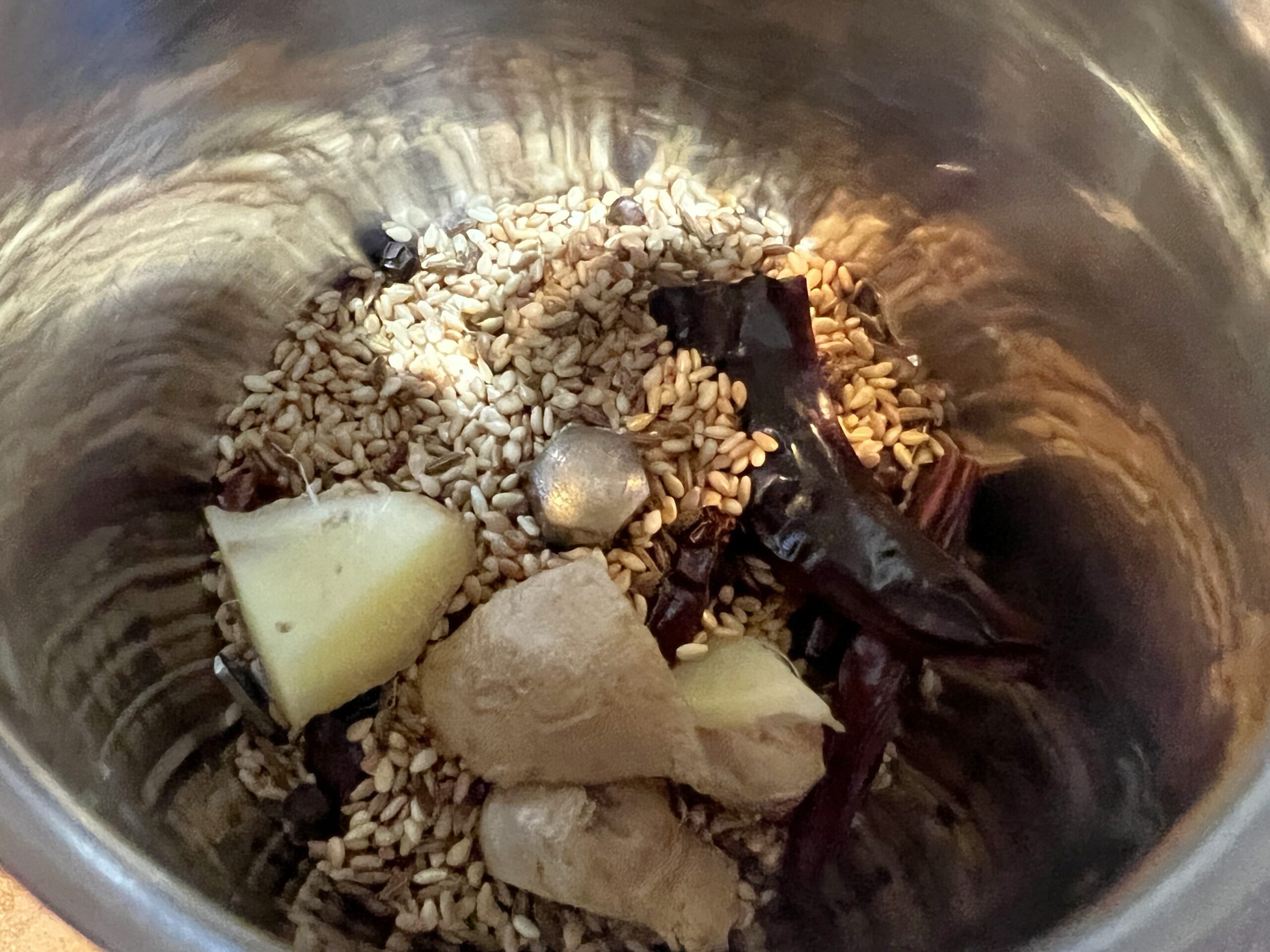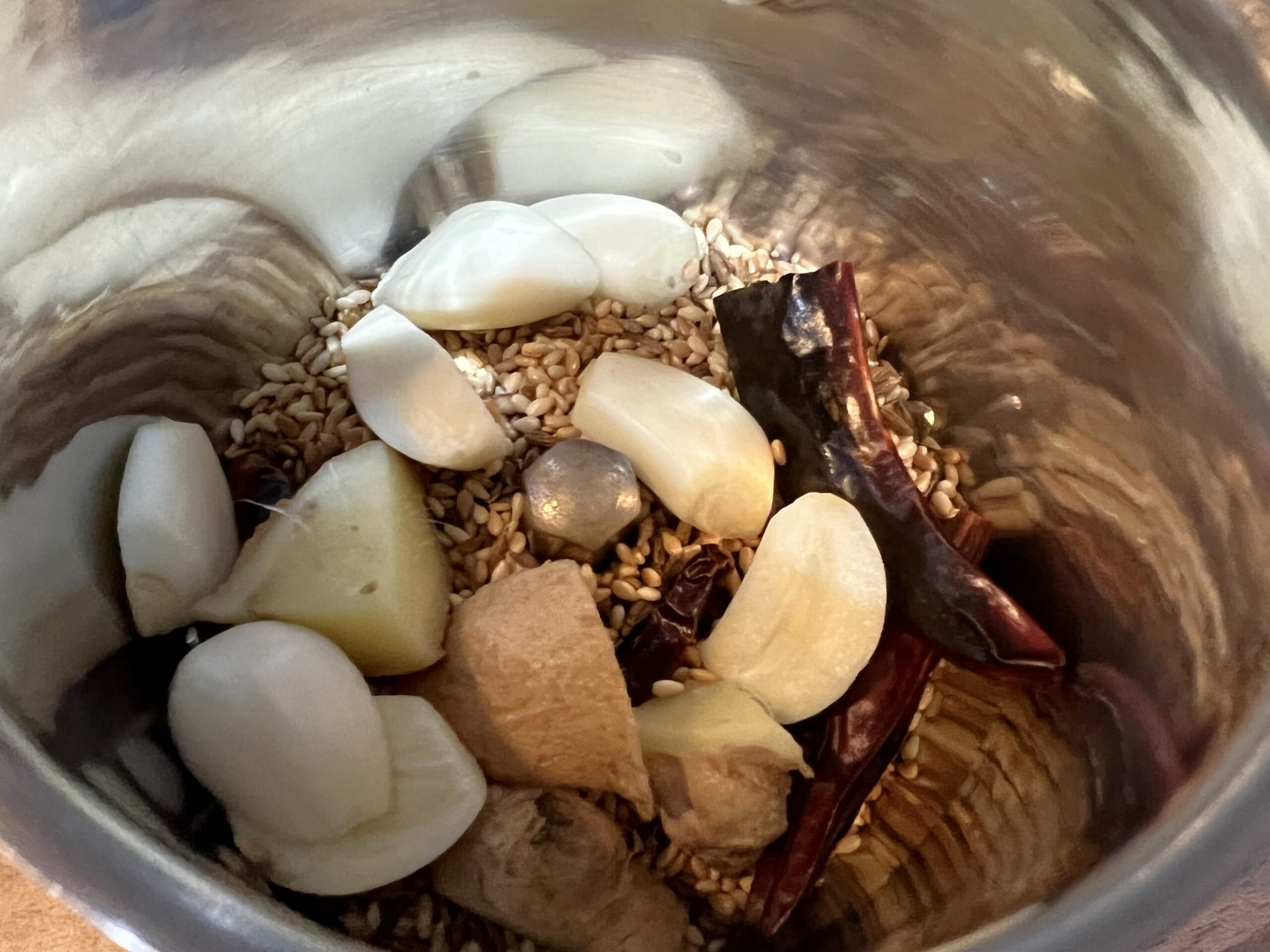 Roast the dry red chillies, Sichuan peppers, cumin seeds and sesame seeds for 2-3 minutes on low heat until they begin to golden brown and fragrant.
Grind the roasted spices, garlic and ginger to a coarse paste.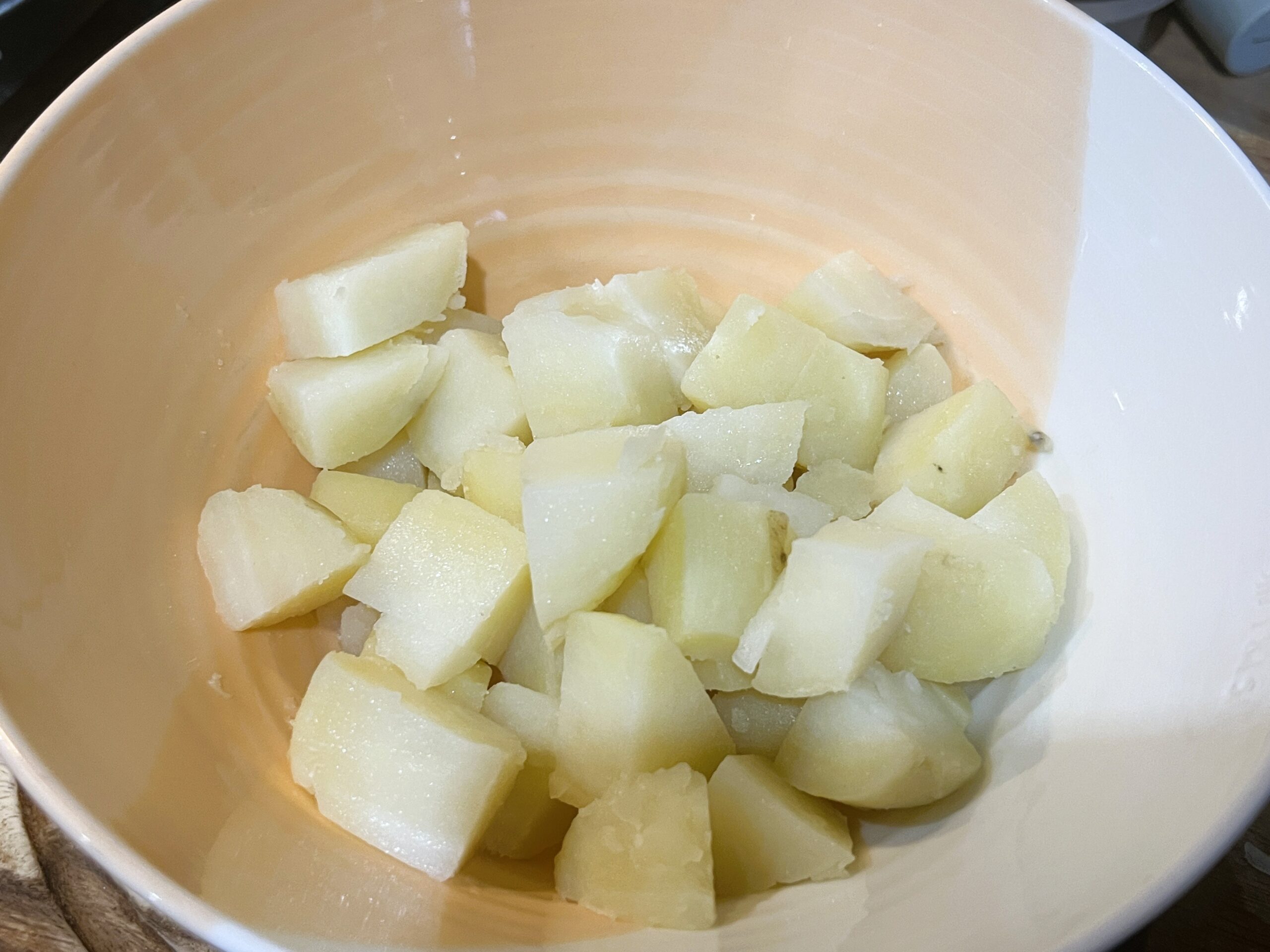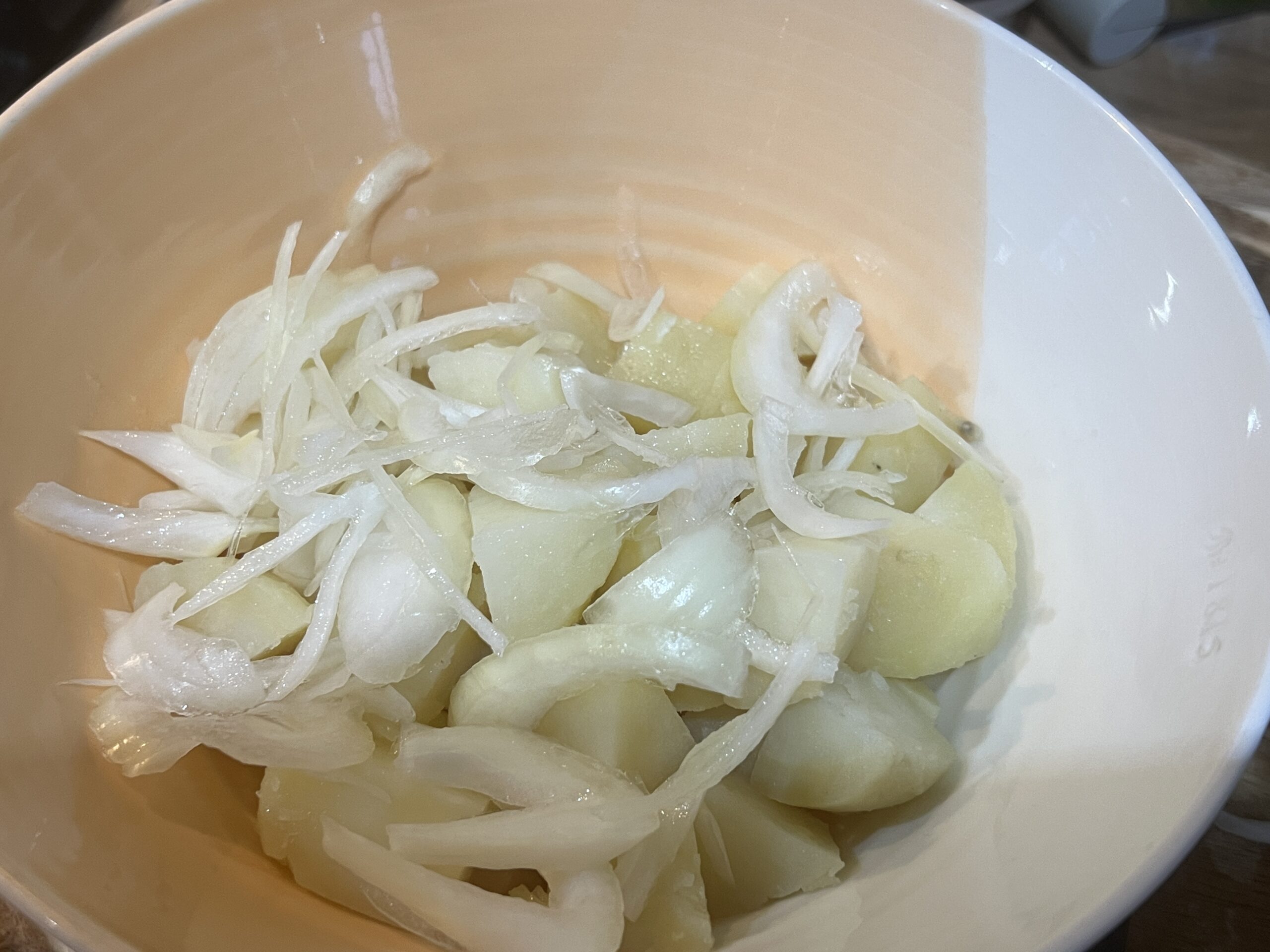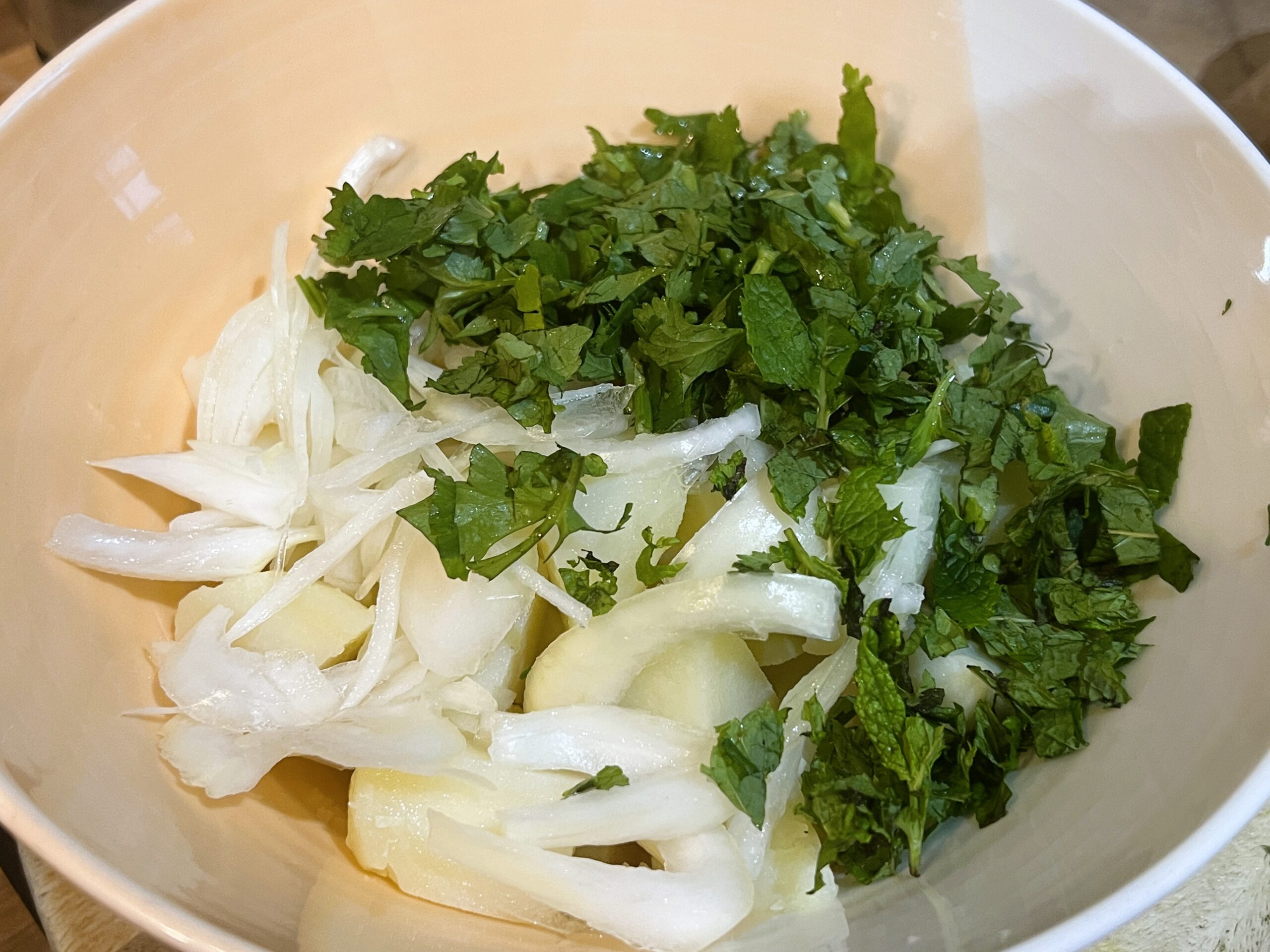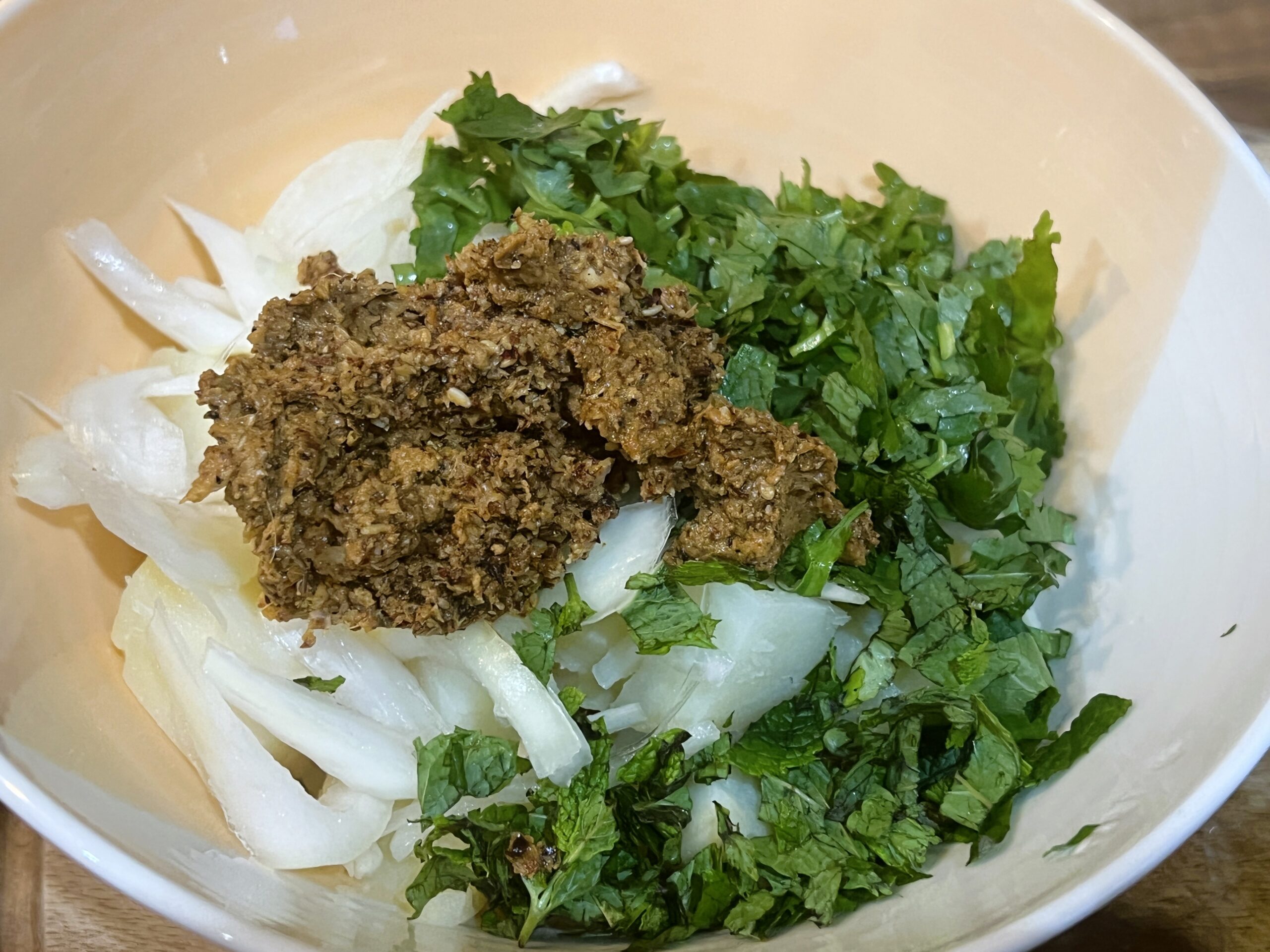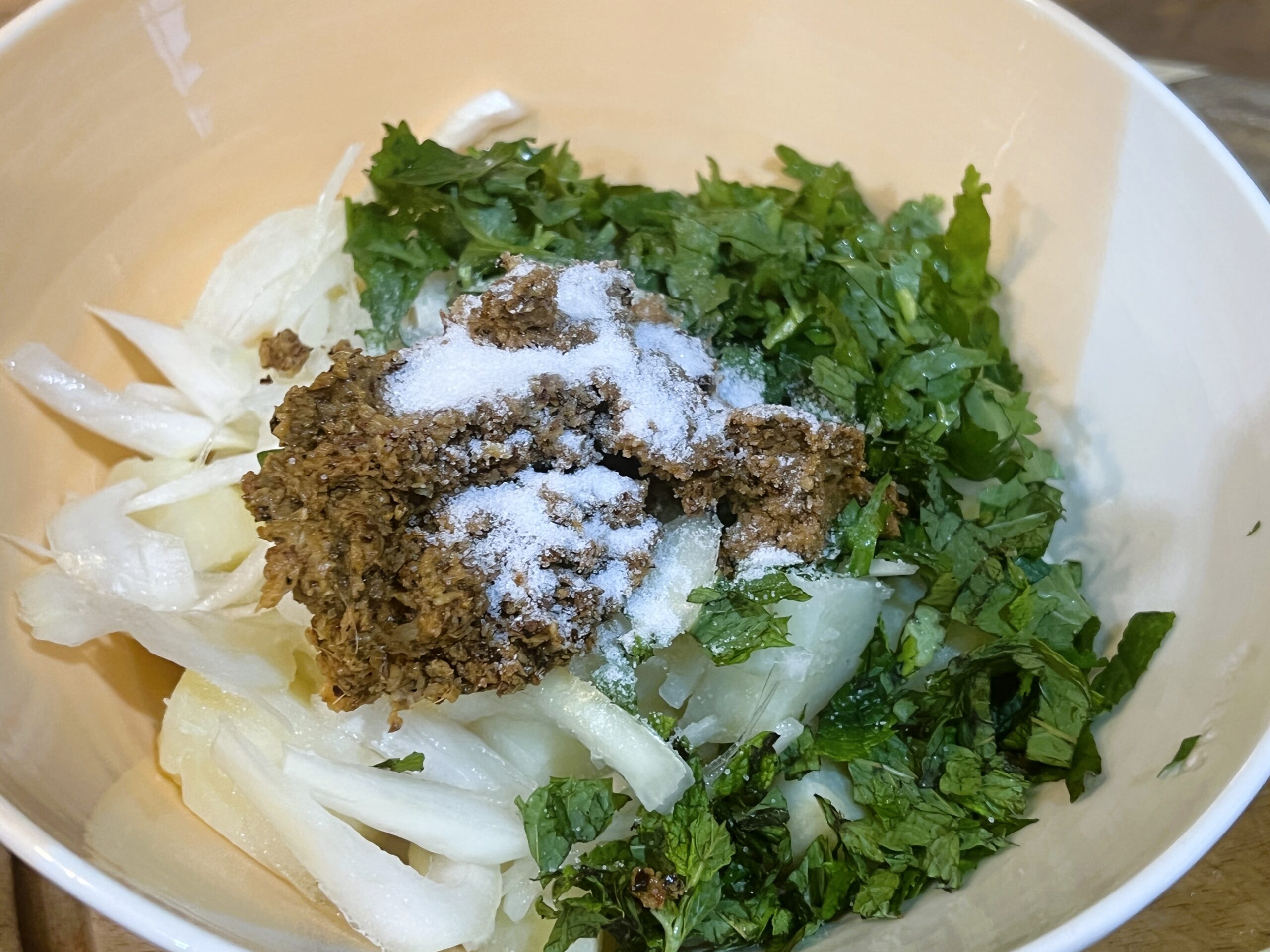 To the boiled potatoes add the onions, coriander, mint, sesame chilli powder, salt and lime juice.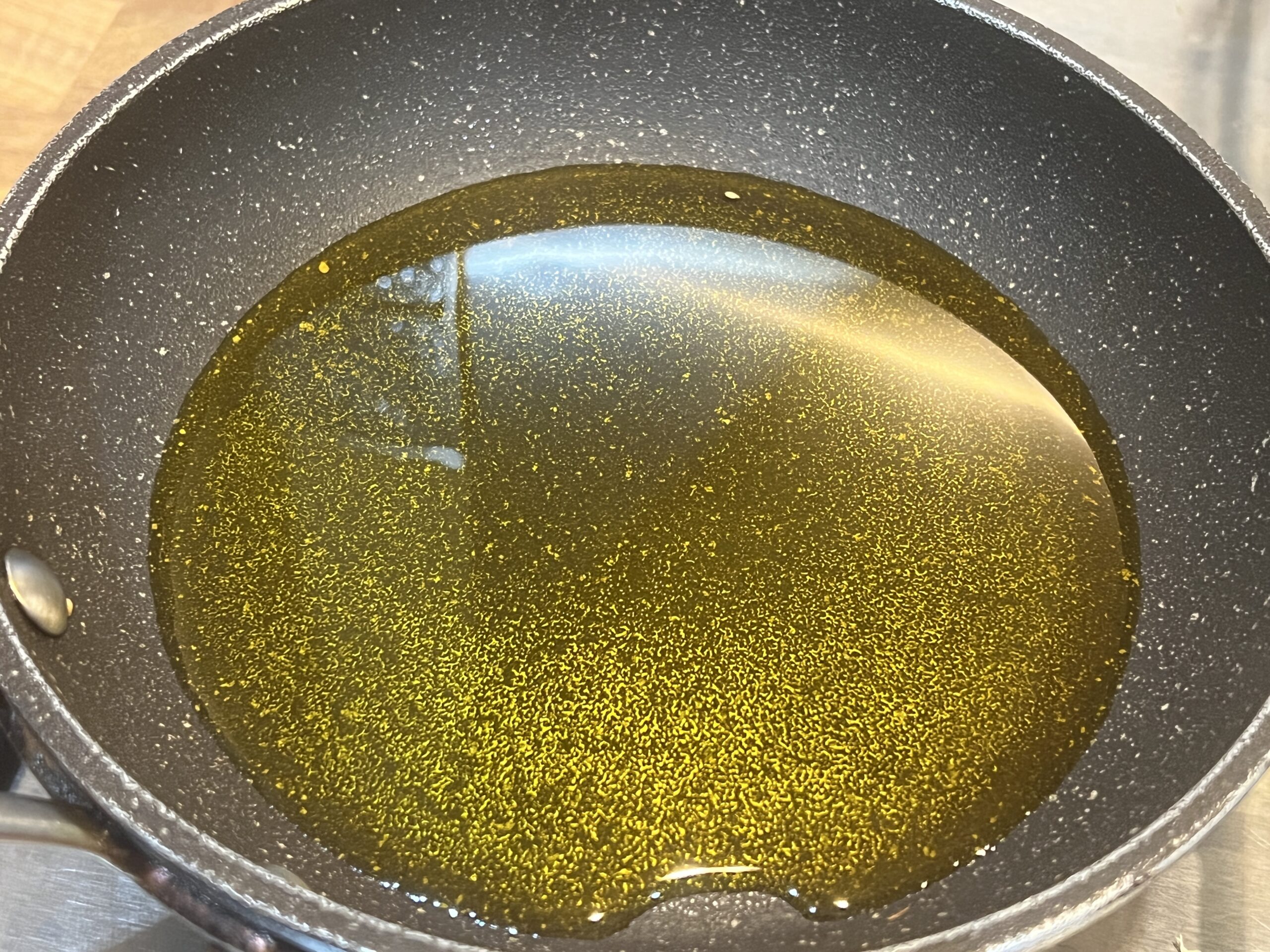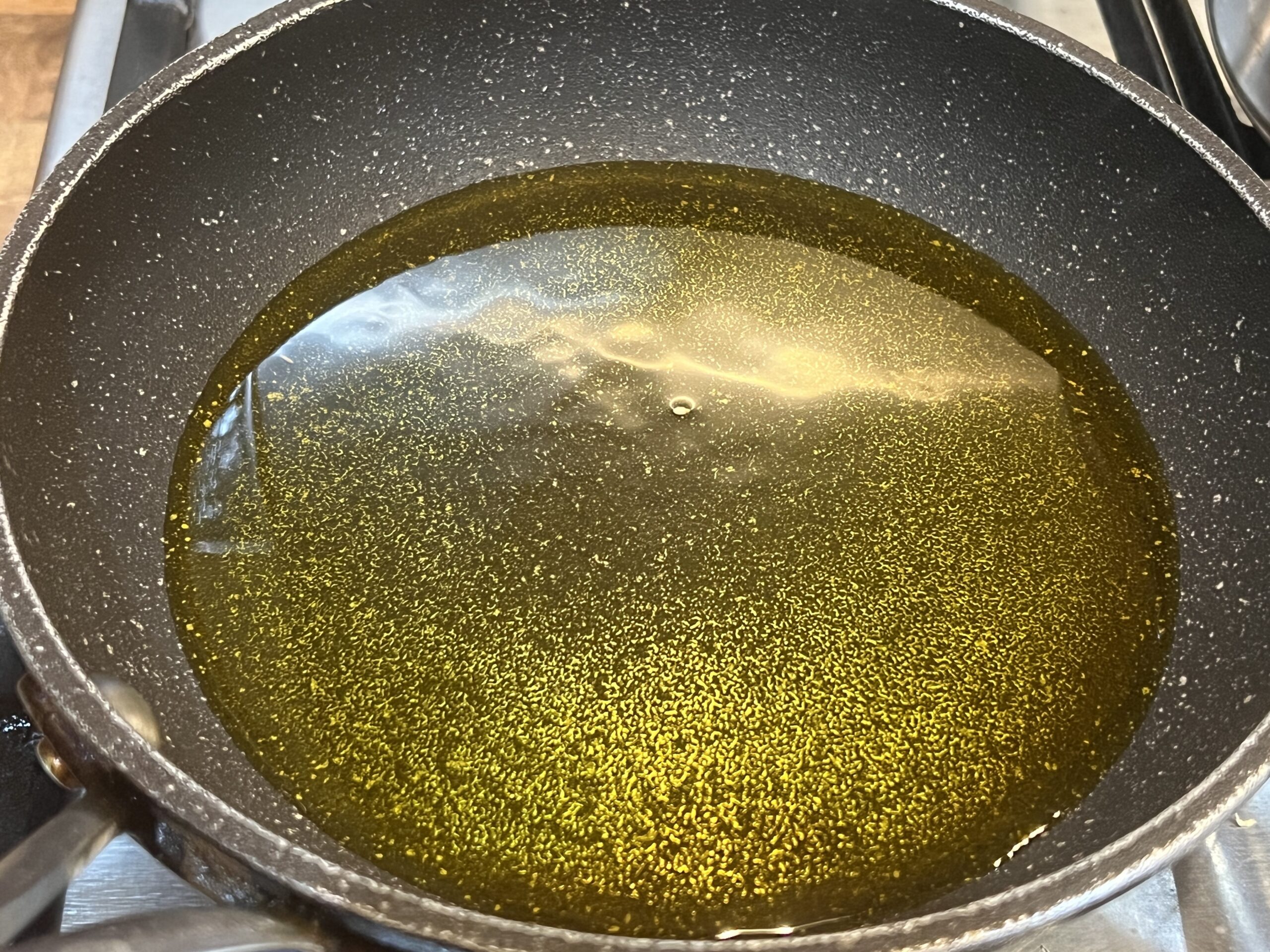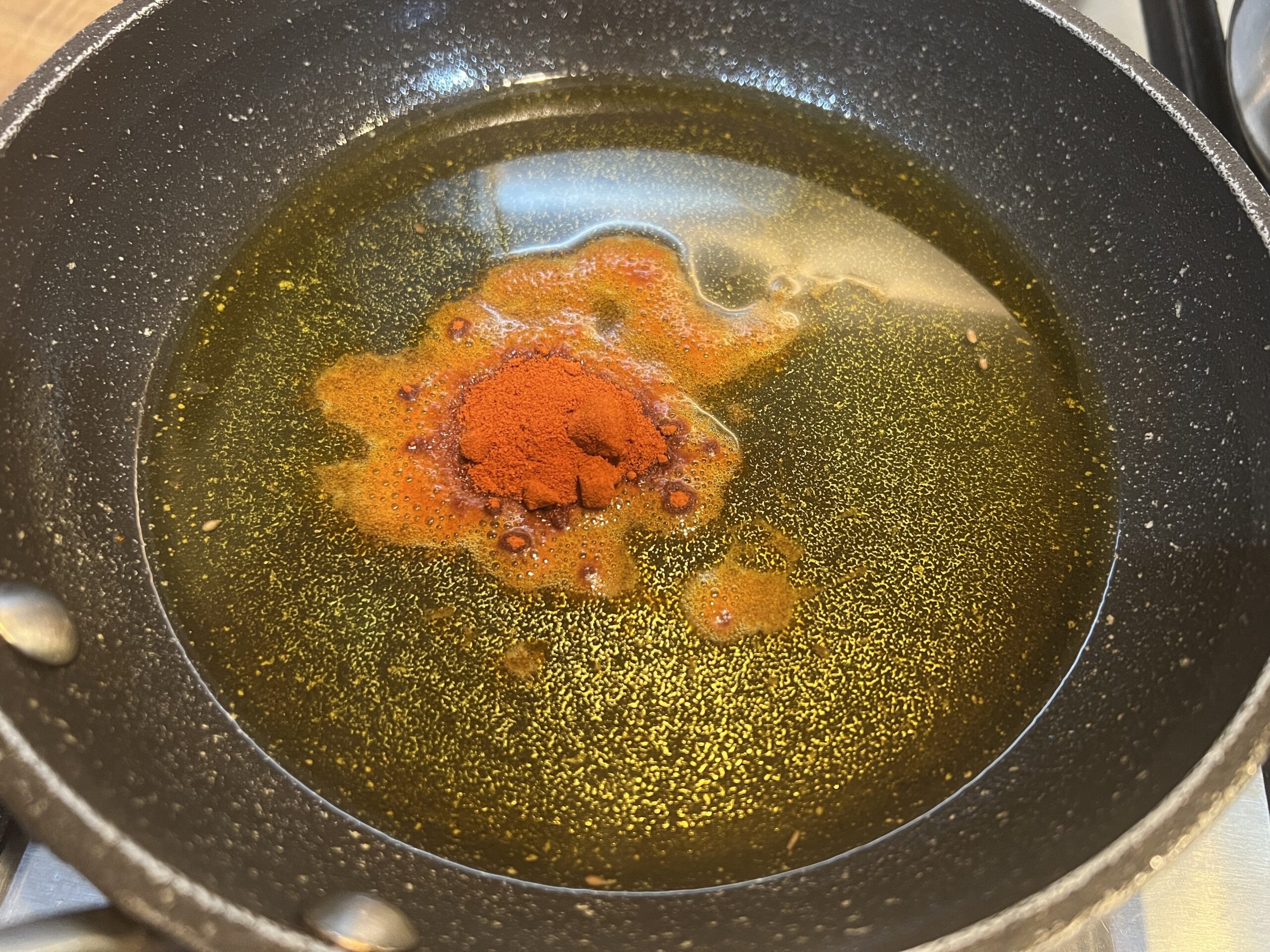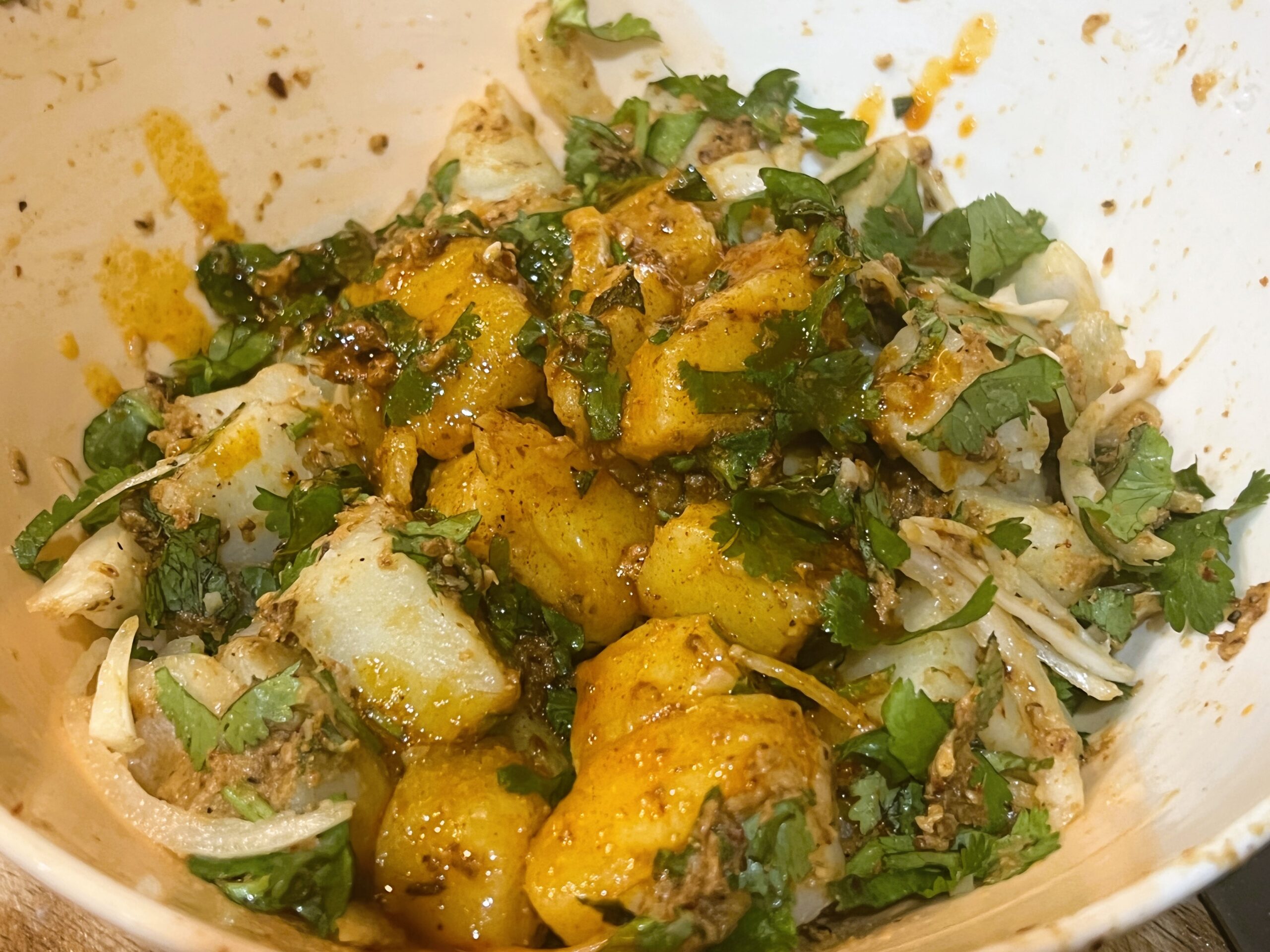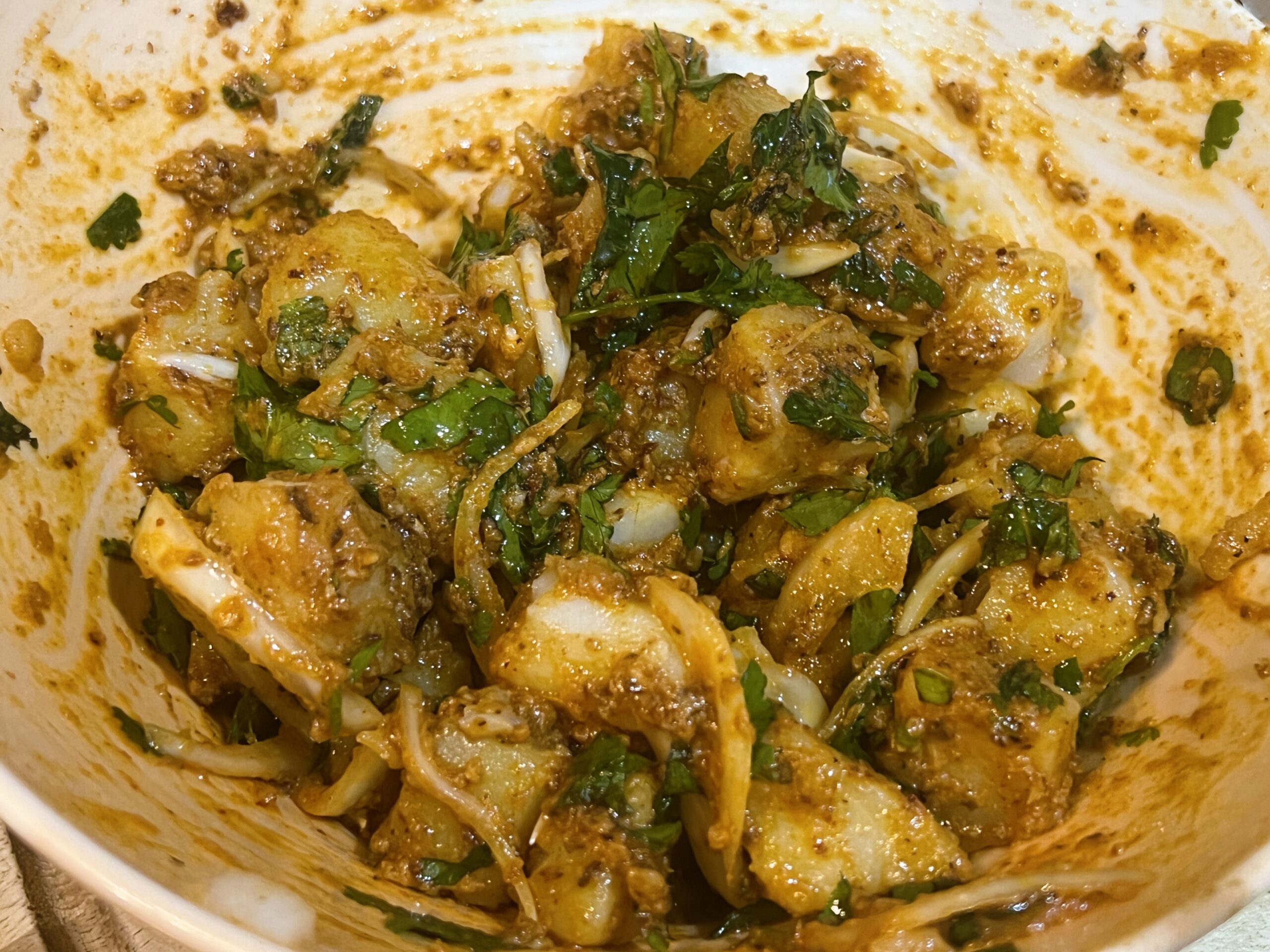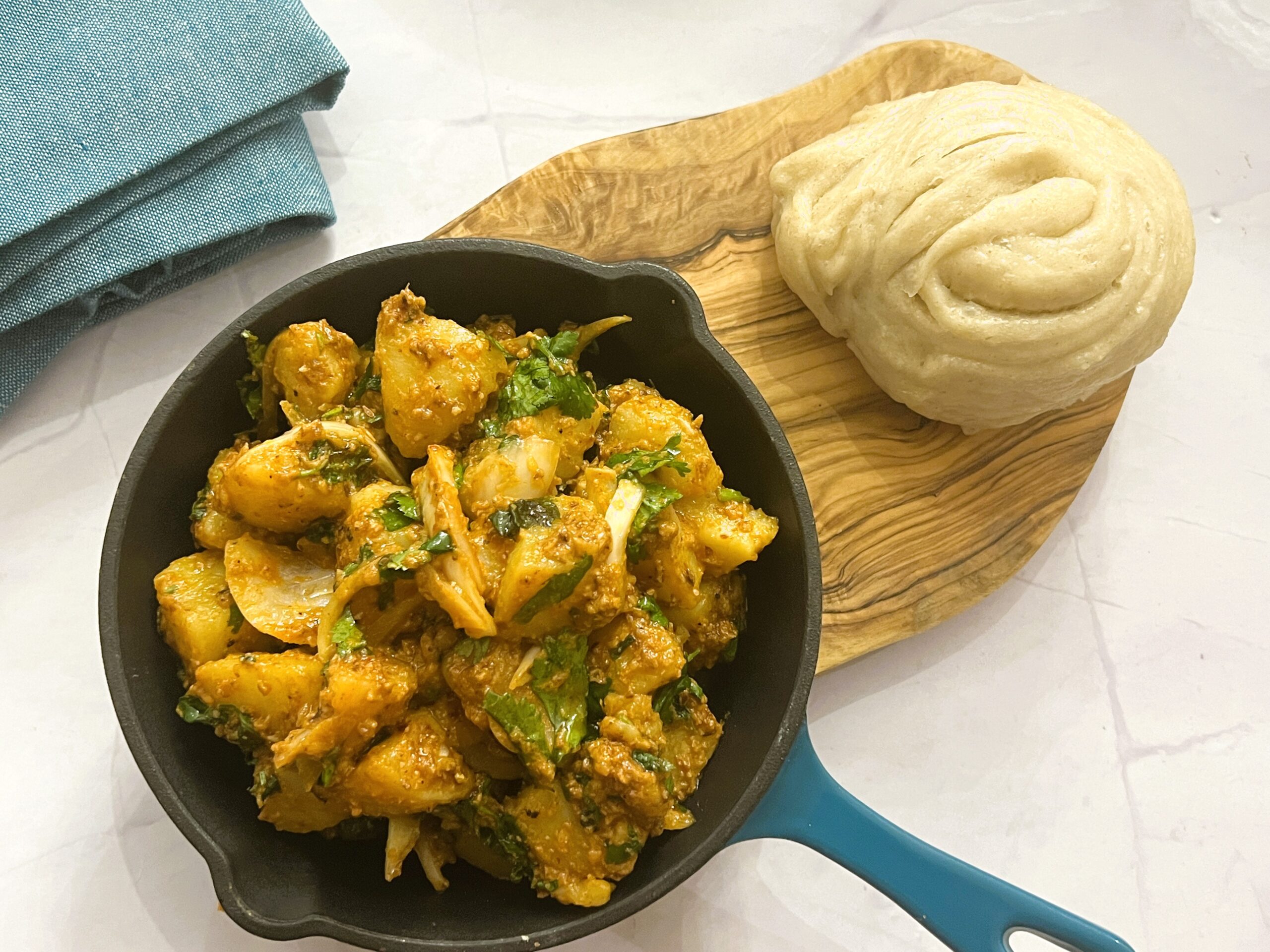 Heat the mustard oil in a pan and once it begins to smoke turn off the heat. Let it cool down for a minute. Add the chilli powder and fenugreek seeds (if using). (I add fenugreek seeds if I am not using mustard oil as it has a pungent strong taste and can make Sadeko taste very strong. If using any other oil fenugreek seeds imparts a delicious fragrant flavour).
Add the hot oil to the potatoes and mix until everything is well combined. Let it sit for 30 minutes before serving.