Achari Aloo/ Indian Spiced Potatoes
Achari Aloo is a Punjabi potato dish made using Indian pickling spices. Baby potatoes are marinated in pickling spices and cooked in a slightly tangy and spicy gravy which makes this dish very special and super delicious.
Potato is one of those vegetables that is so versatile, that it tastes good in almost every form. The reason I make Aloo or Potatoes so often is that my children love it. In my kitchen, potato is the 'go to vegetable'. I can think of at least 30-40 recipes that I can make using potatoes. And I mean just potatoes in Indian style. My husband, being a keen foodie is always keen in experimenting and cooking variations of different recipes or suggesting me some recipes. The other day, he was in the mood to have something tangy, spicy and lip smacking delicious. So, inspired by the Indian pickles that are known to have a perfect balance of tangy, spicy and slightly salty I prepared Achari Aloo (it is going to be a staple in my kitchen from now on). In my recipe I have marinated the potatoes in pickled masala before adding it to the gravy and I do feel it really elevates the flavours in this dish. If you are a pickle lover like me, you are going to love this dish.
Spices and cooking oil plays an important role on the Indian cooking scene and every dish taste better in a specific oil/ghee. Saying that this is the dish that taste best when prepared in mustard oil. Mustard oil has a pungent flavour and aroma and adds to the flavours of this recipe. When cooking with it, to temper its pungency, one should heat mustard oil to the smoking point and then cool it to the required temperature or splash few drops of water in it.
Achari Aloo can be enjoyed with any Indian breads like roti, paratha, naan and/or rice.
Ingredients
250 grams boiled baby potatoes
2 tablespoons mustard oil
For The Marinate
1 cup plain yoghurt
2 teaspoons achari masala(Indian Pickle Masala)
1 teaspoon red chili powder
½ teaspoon turmeric powder
½ teaspoon garam masala
Juice of 1 lime
1 teaspoon salt
For The Gravy Base
2 teaspoons oil
1 bayleaf
1 star anise
6-7 whole black peppers
1 black cardamom
1-inch cinnamon stick
8-10 Kashmiri red chilies
1 cup roughly sliced onion
1 cup roughly sliced tomato
3-4 garlic cloves
2 roughly chopped green chilies
1 inch roughly chopped ginger
2 tablespoons unsalted cashew nut pieces
1 teaspoon salt
Other Ingredients
2 teaspoons oil
½ cup milk
1 teaspoon garam masala
1 tablespoon kasuri methi
2 teaspoons cream
1 tablespoon Kashmiri red chili powder
Directions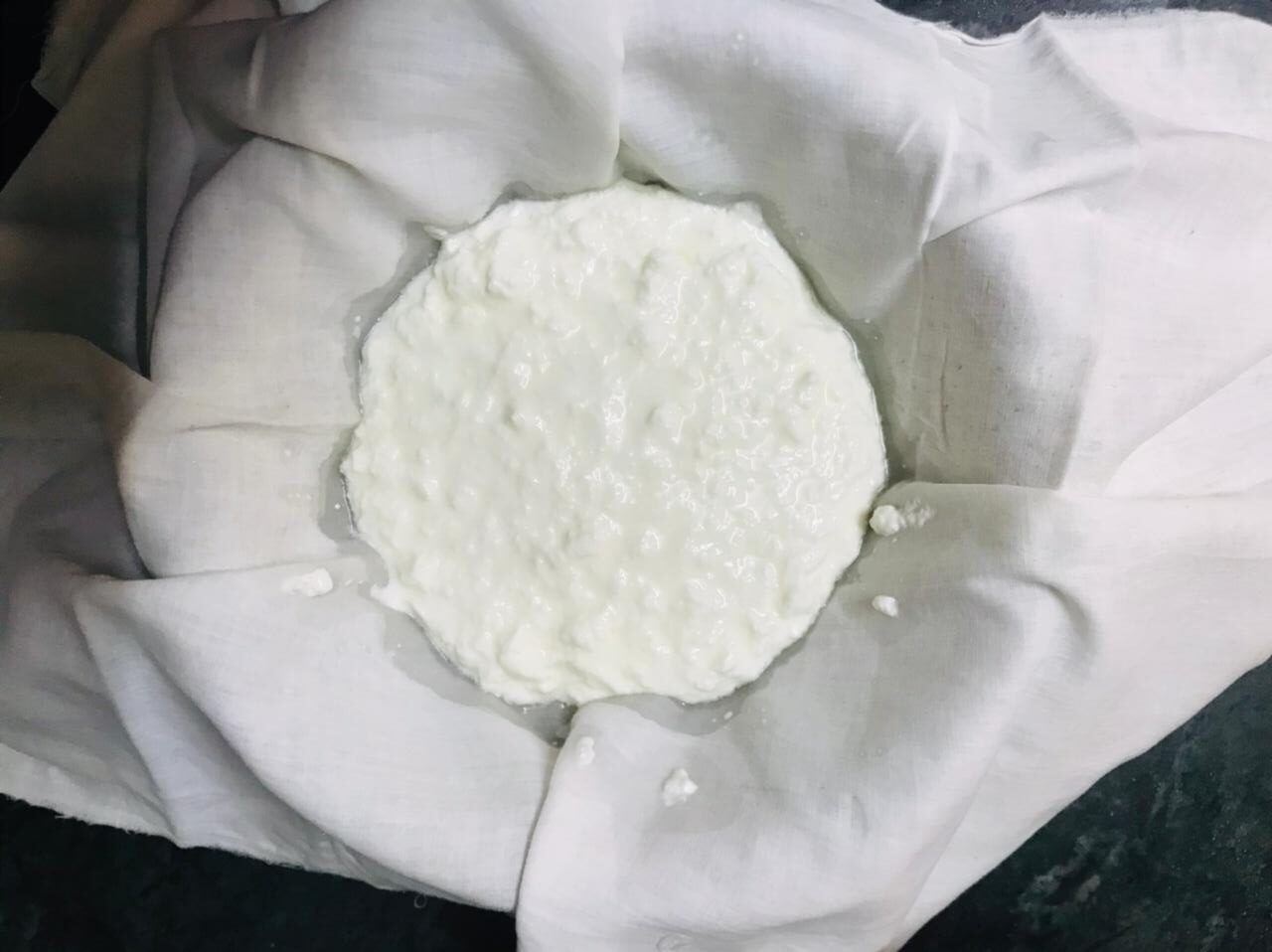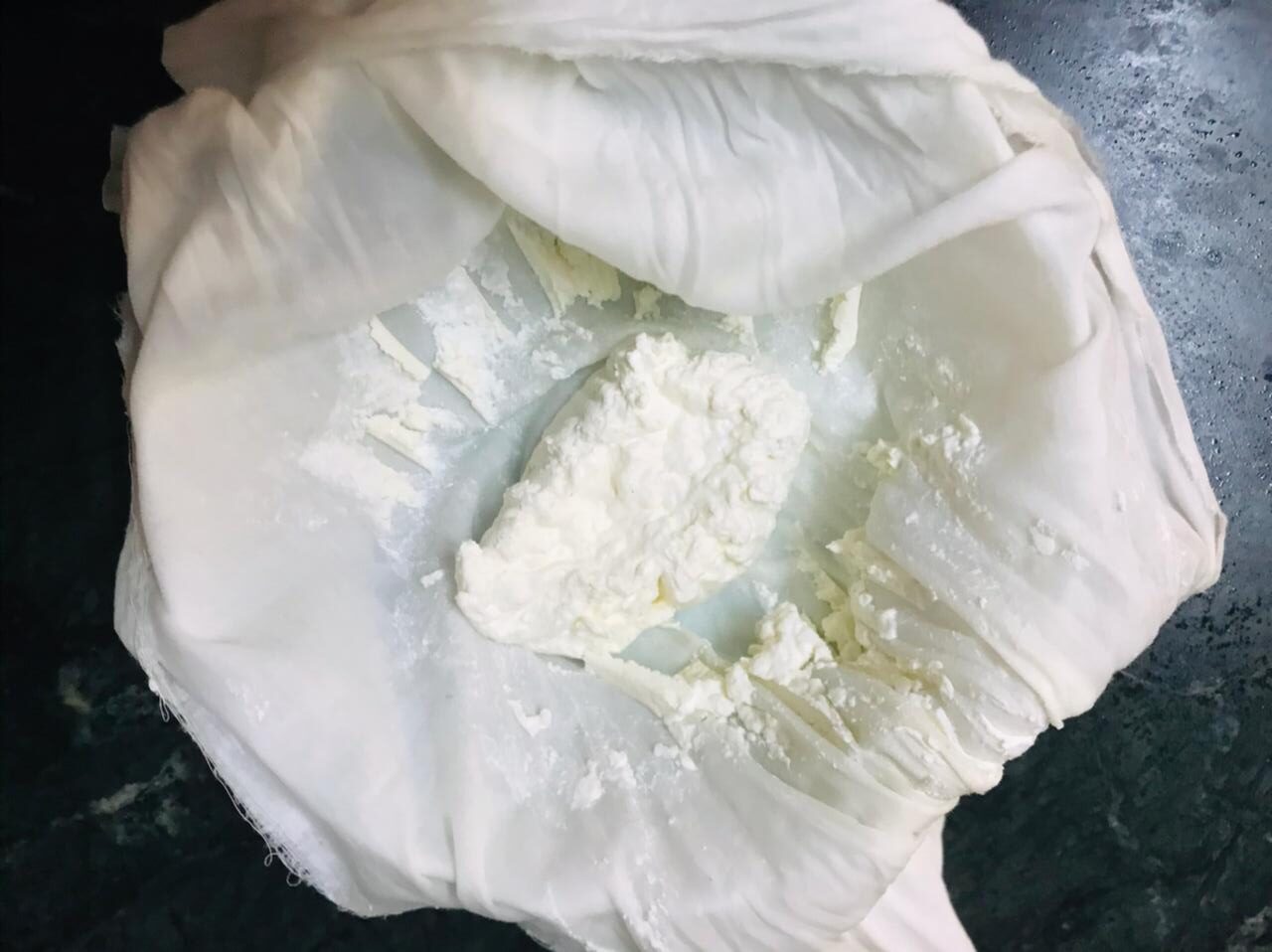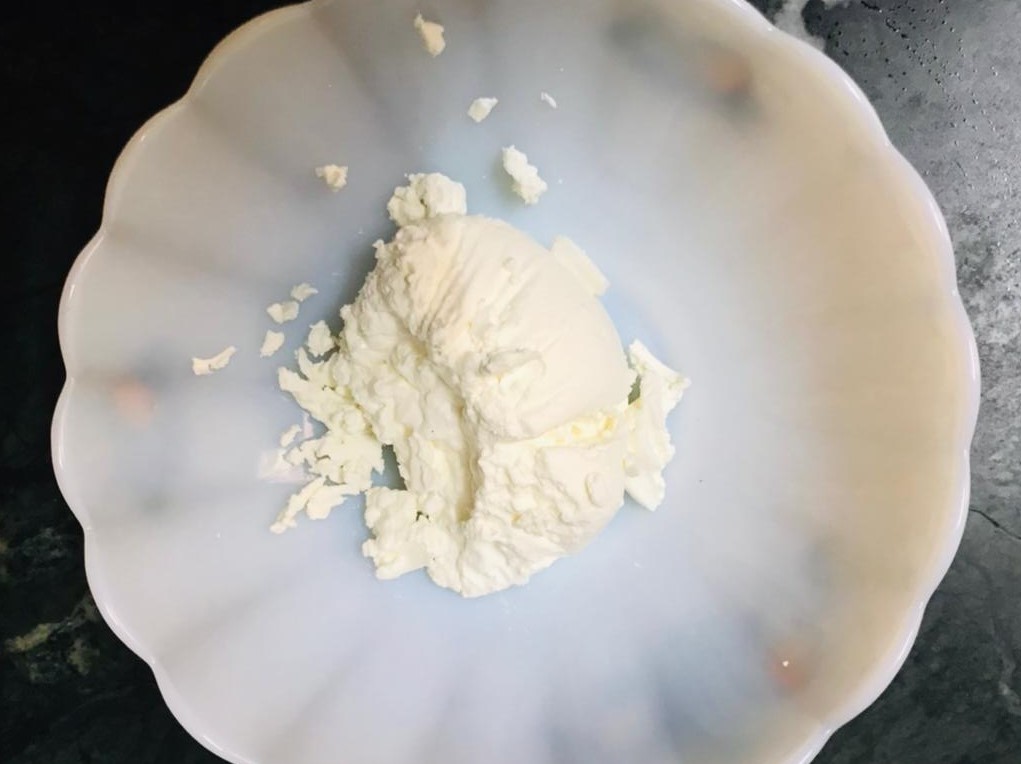 Line a strainer with a muslin cloth or a double layered kitchen towel. Place the strainer on a bowl and pour the yogurt into it.  Keep this in the fridge or a cool place for 1-2 hours and let all the water drain out. You will be left with thick, hung yogurt in the cloth. 1 cup of yogurt will give ½ cup of thick yogurt. Empty the thick hung yogurt in a bowl.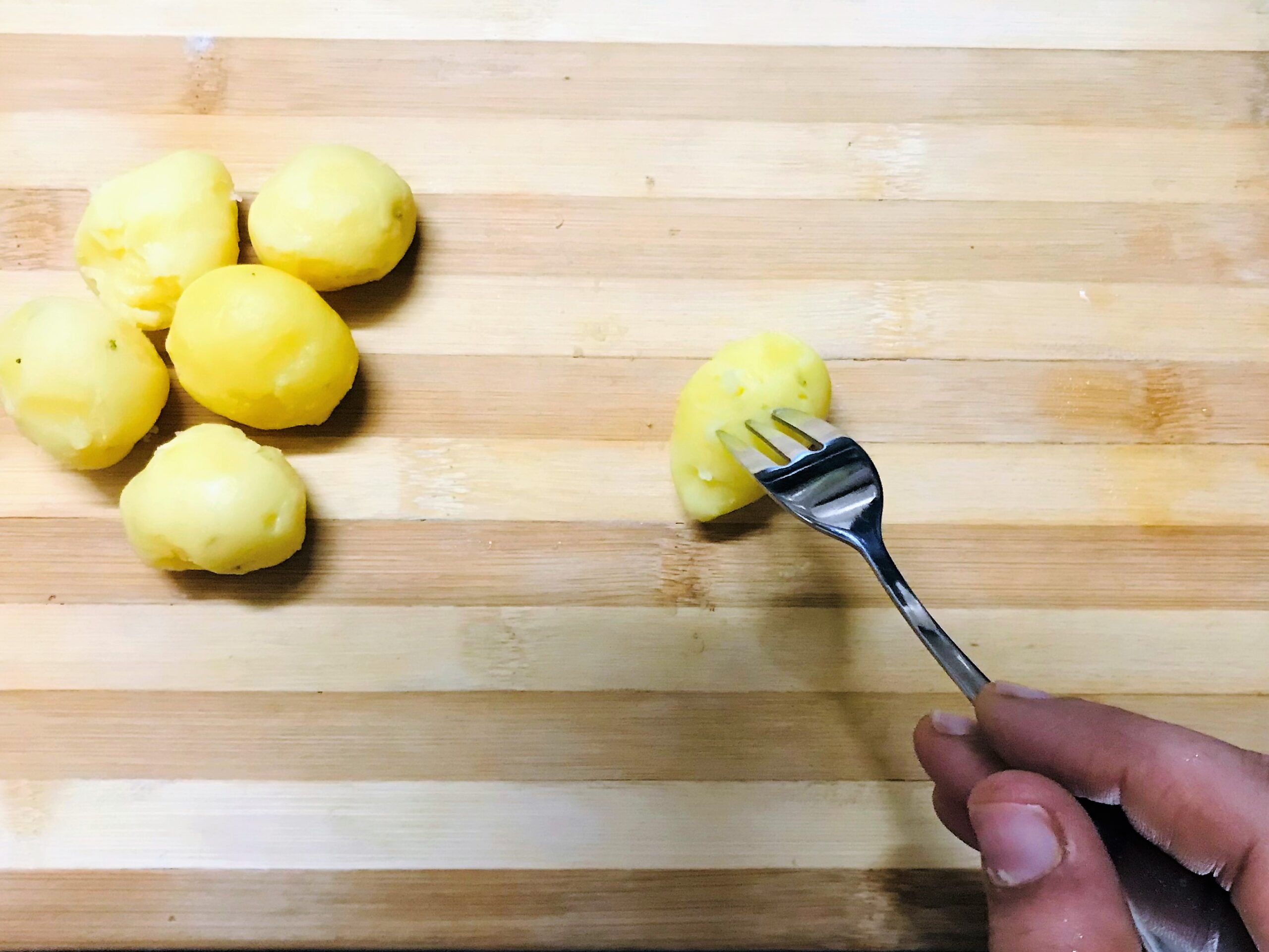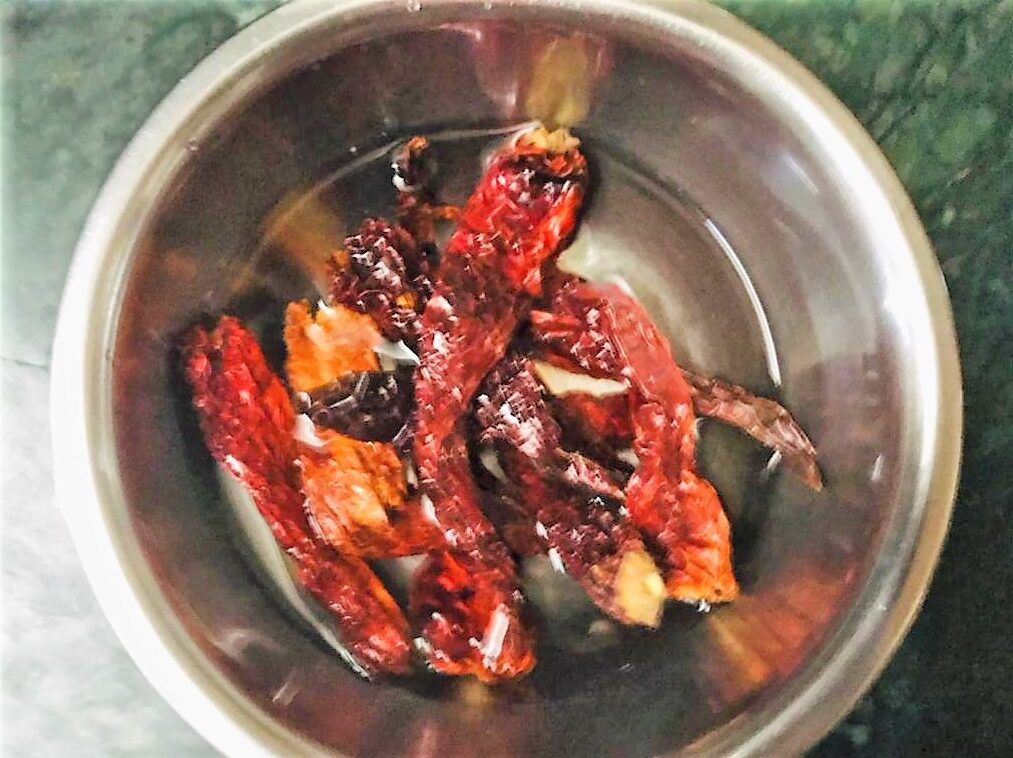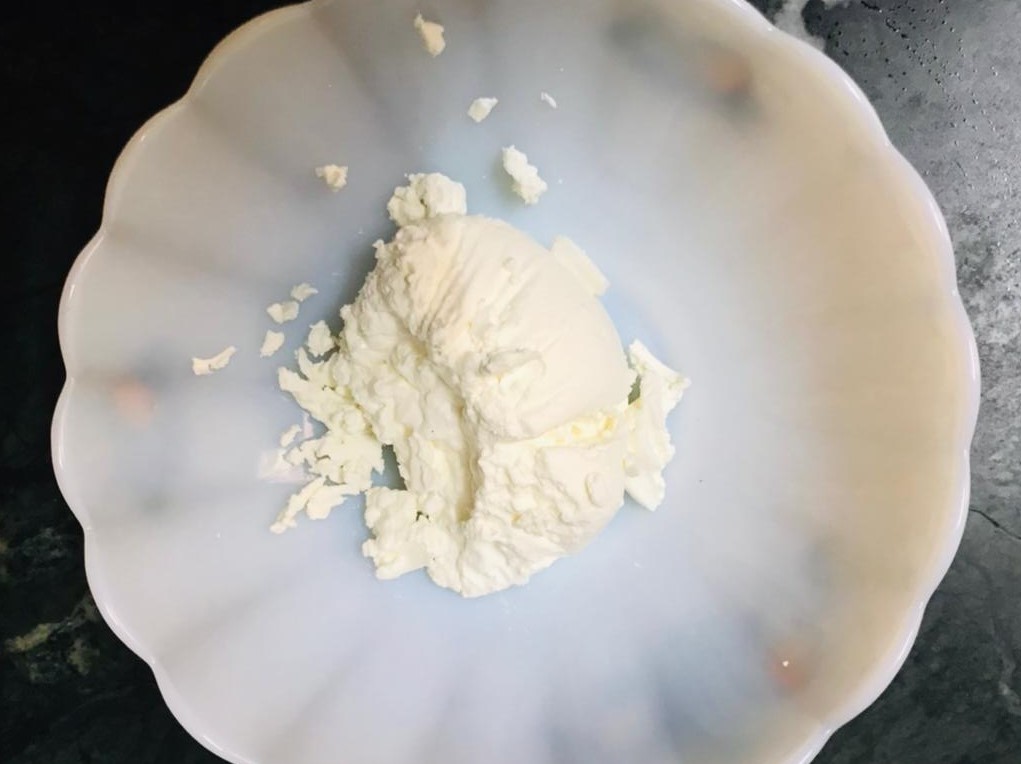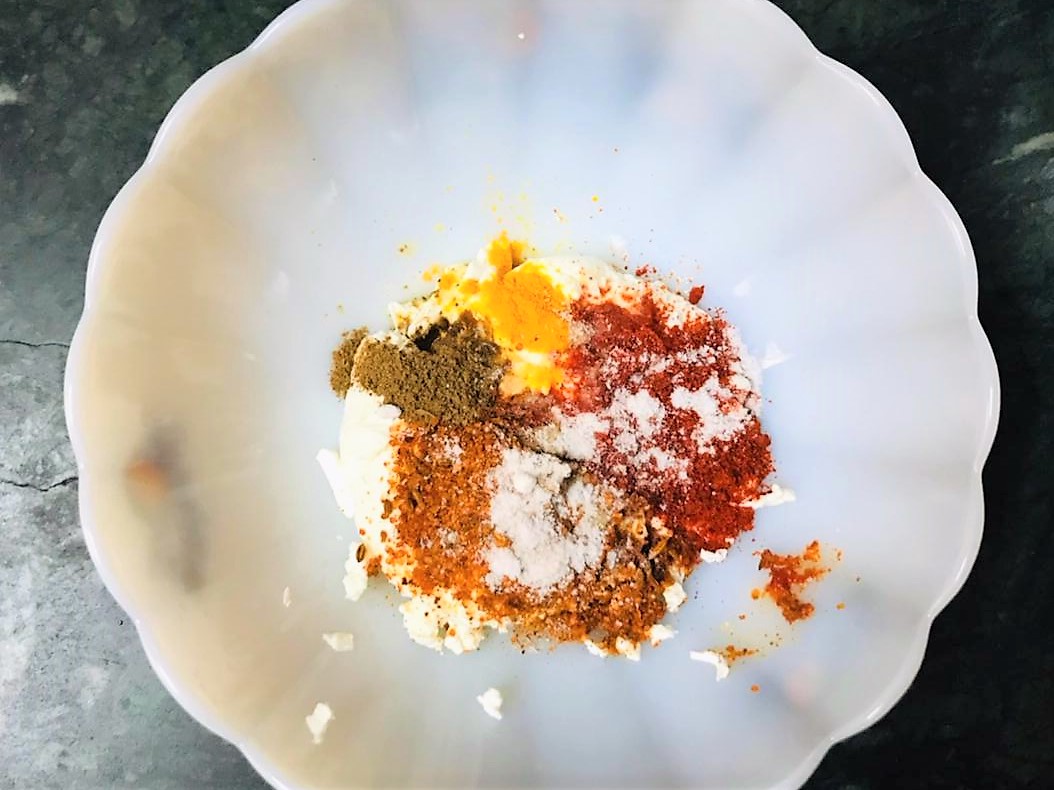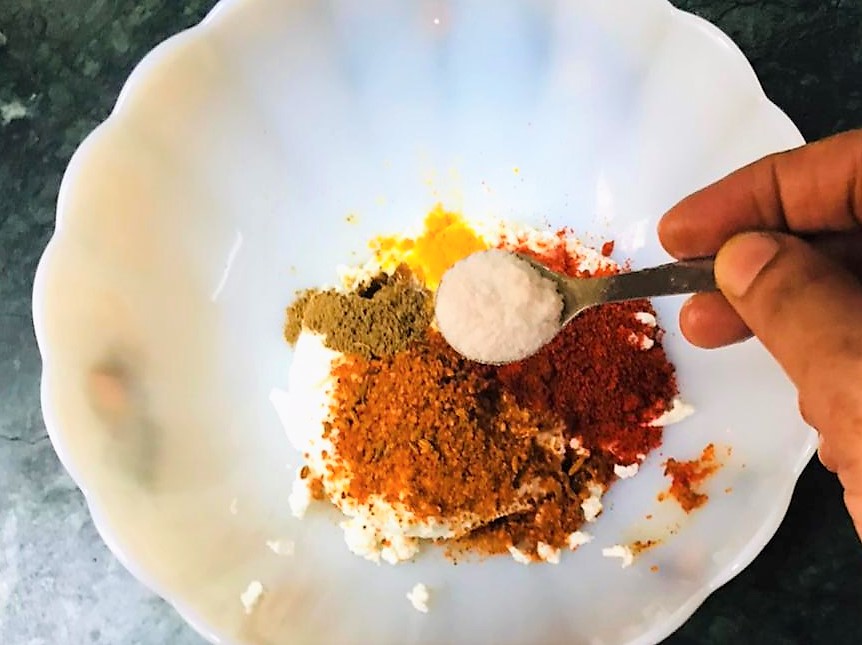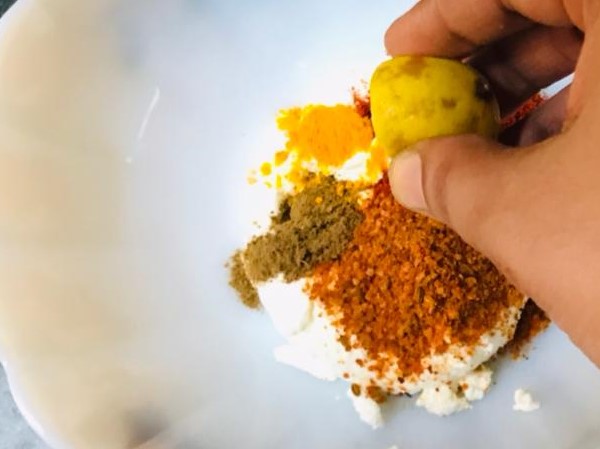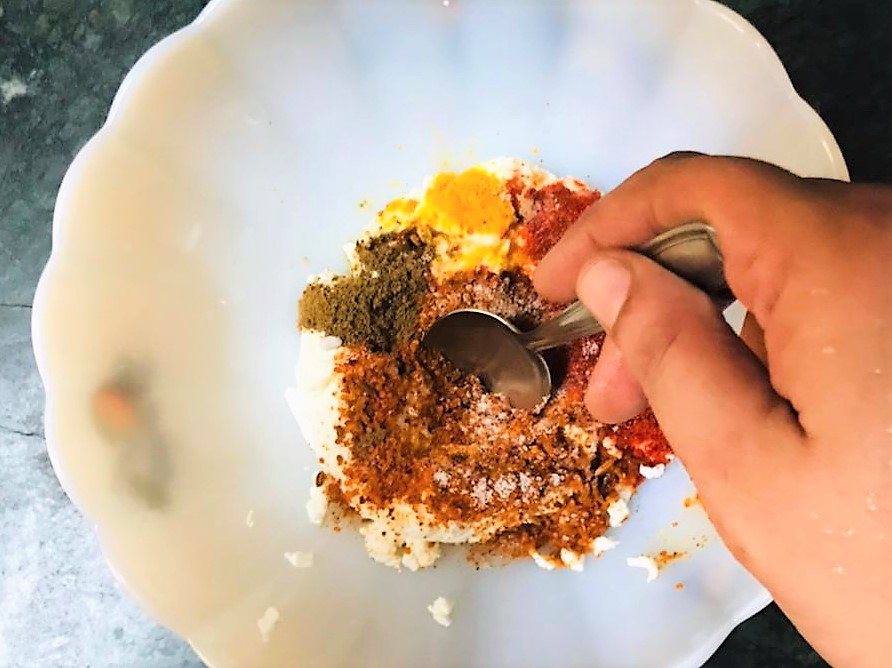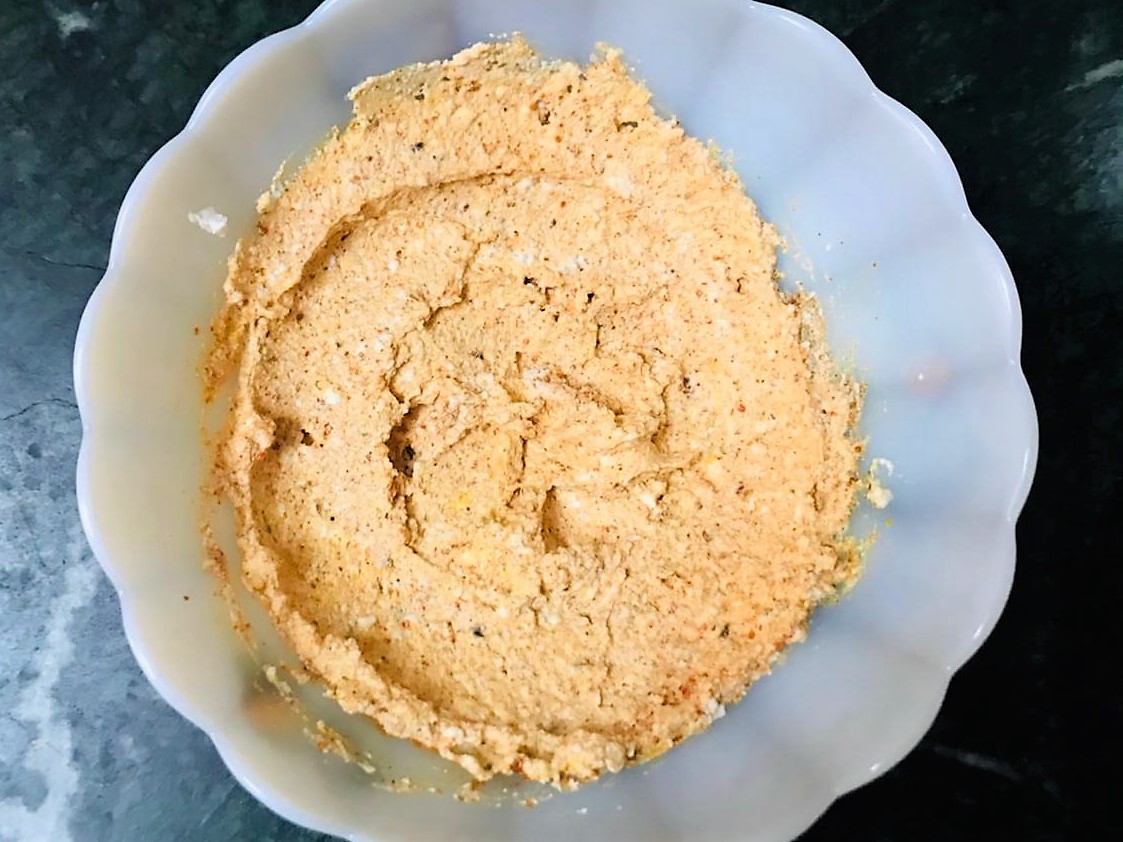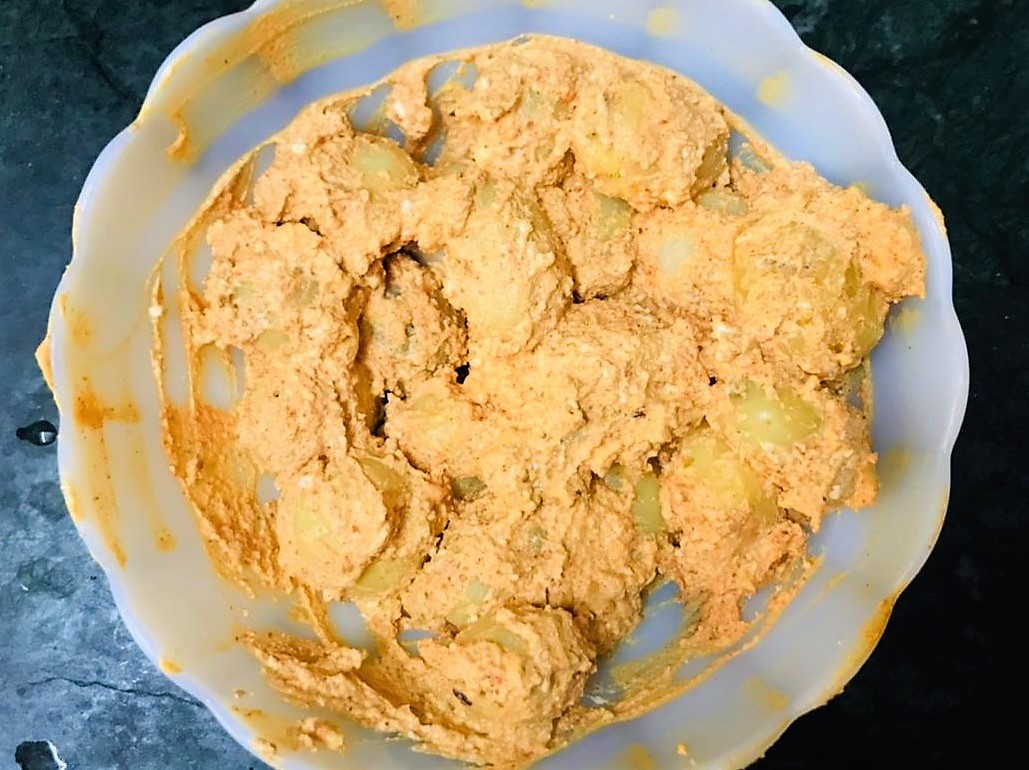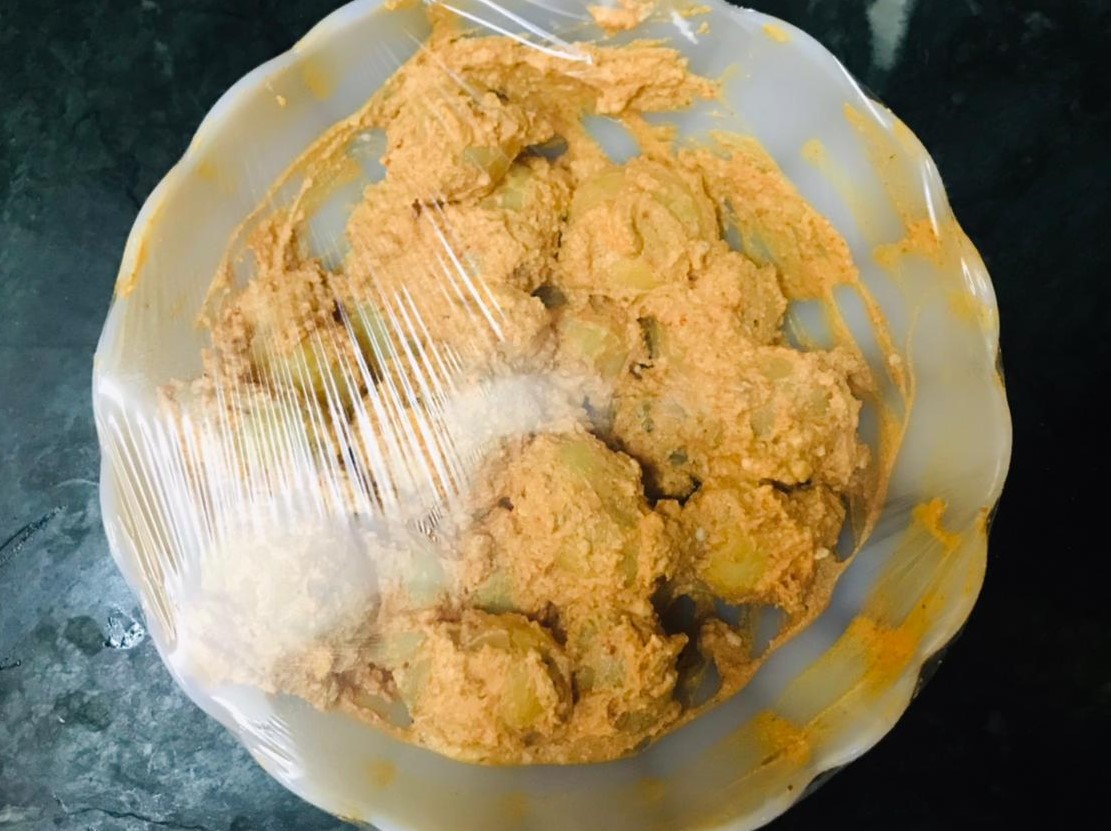 Pierce the boiled potatoes with a toothpick or fork.
Soak Kashmiri red chilies in warm water for about an hour.
Add salt, red chili powder, turmeric powder, garam masala, achari masala and lime juice to the strained hung yogurt and mix. Add the potatoes and mix to coat all the potatoes with the marinade. Cover with cling film and keep it aside for about an hour.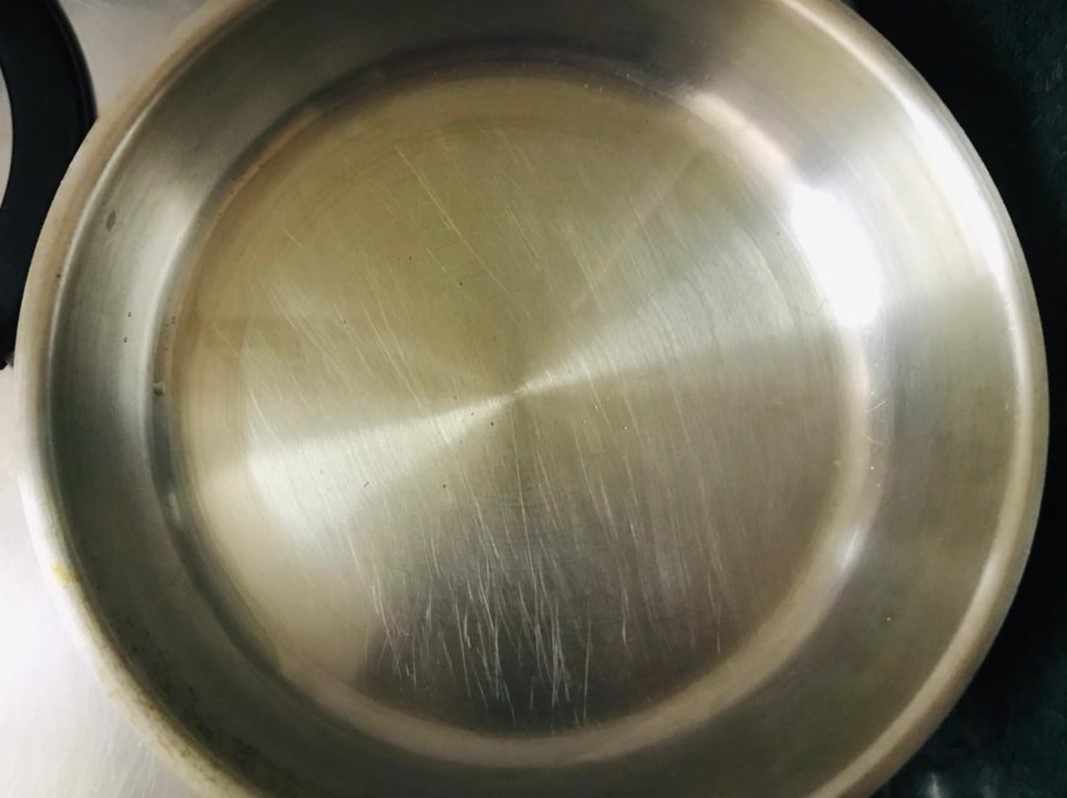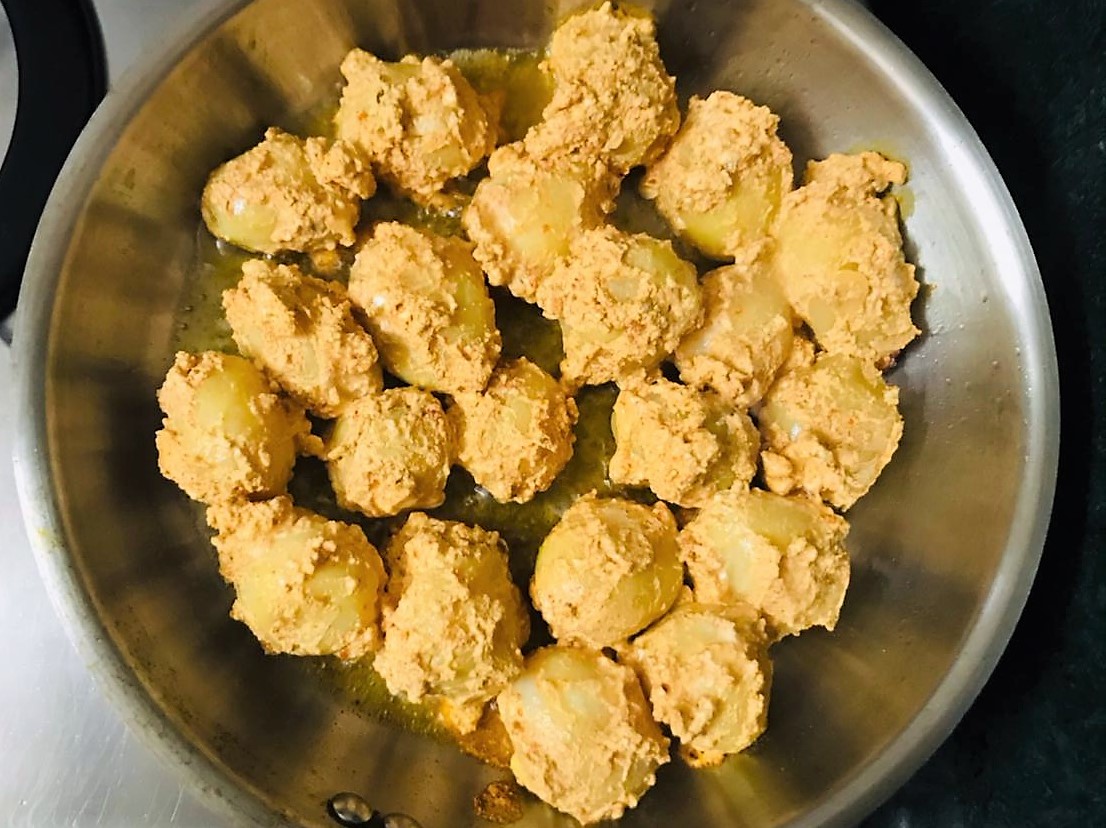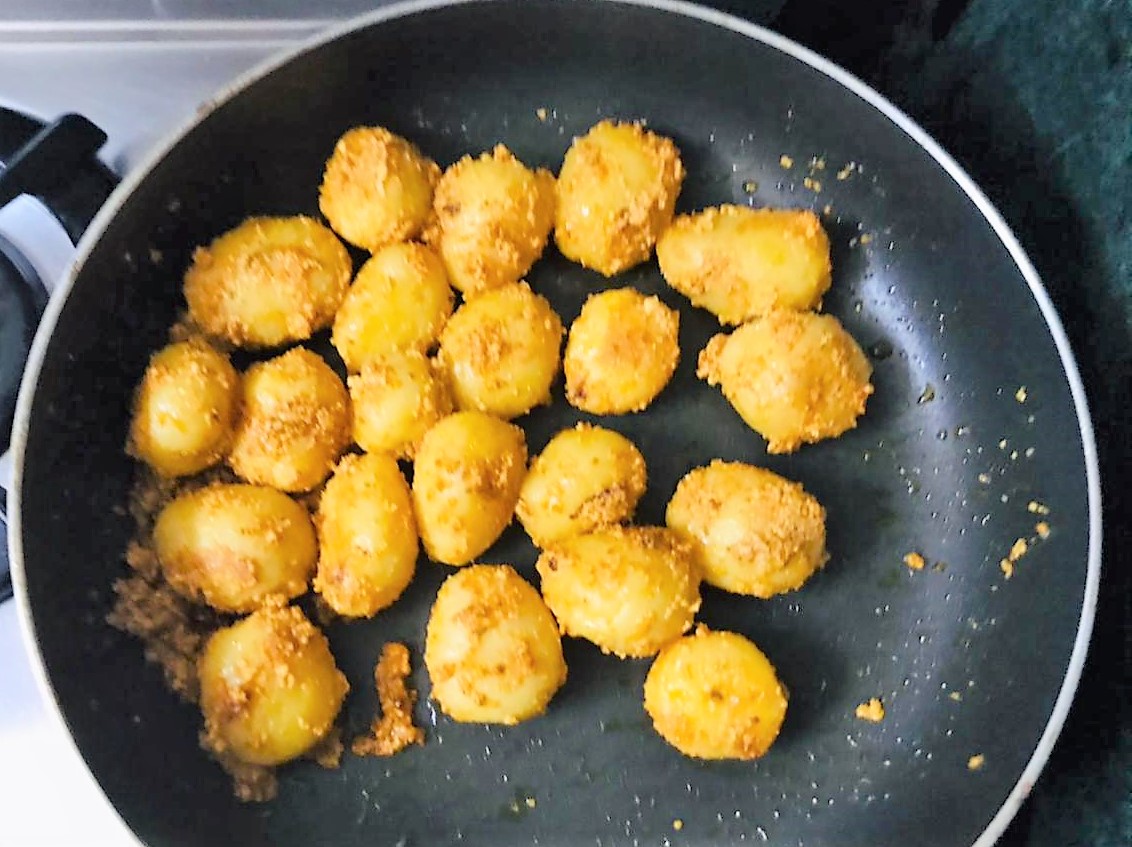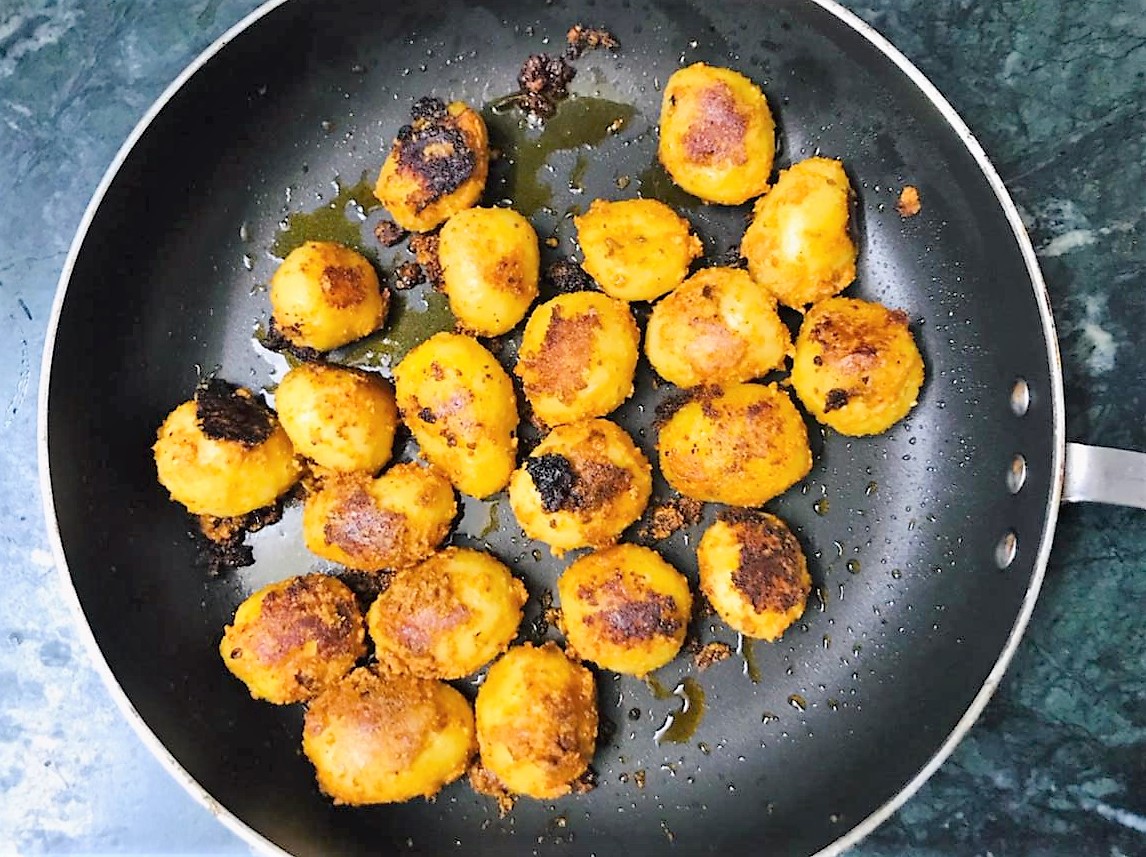 Once the potatoes are marinated for about an hour heat the mustard oil in a pan to a smoking point. Turn the heat off and let it cool down (to temper the mustard oil). Turn the heat back on and add the potatoes. Sauté the potatoes on medium heat for 7-8 minutes or until they are golden brown in colour. Turn off the heat and keep them aside.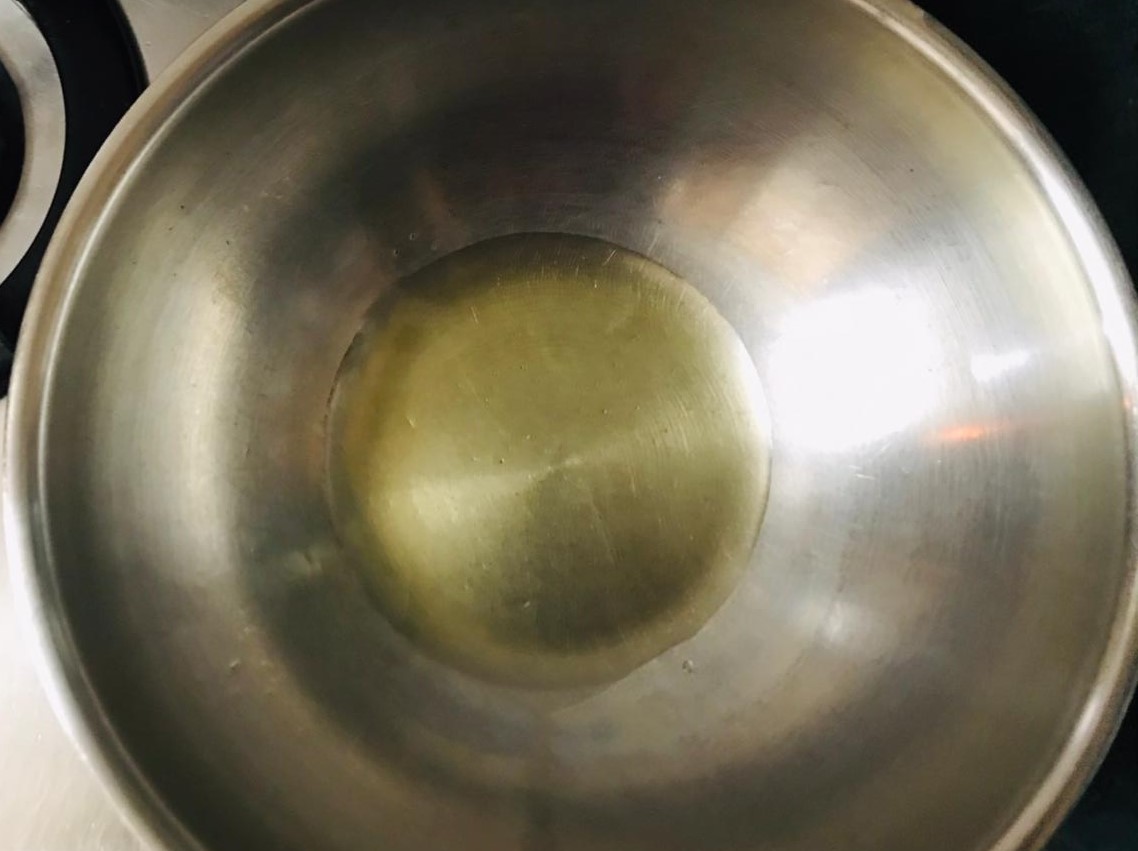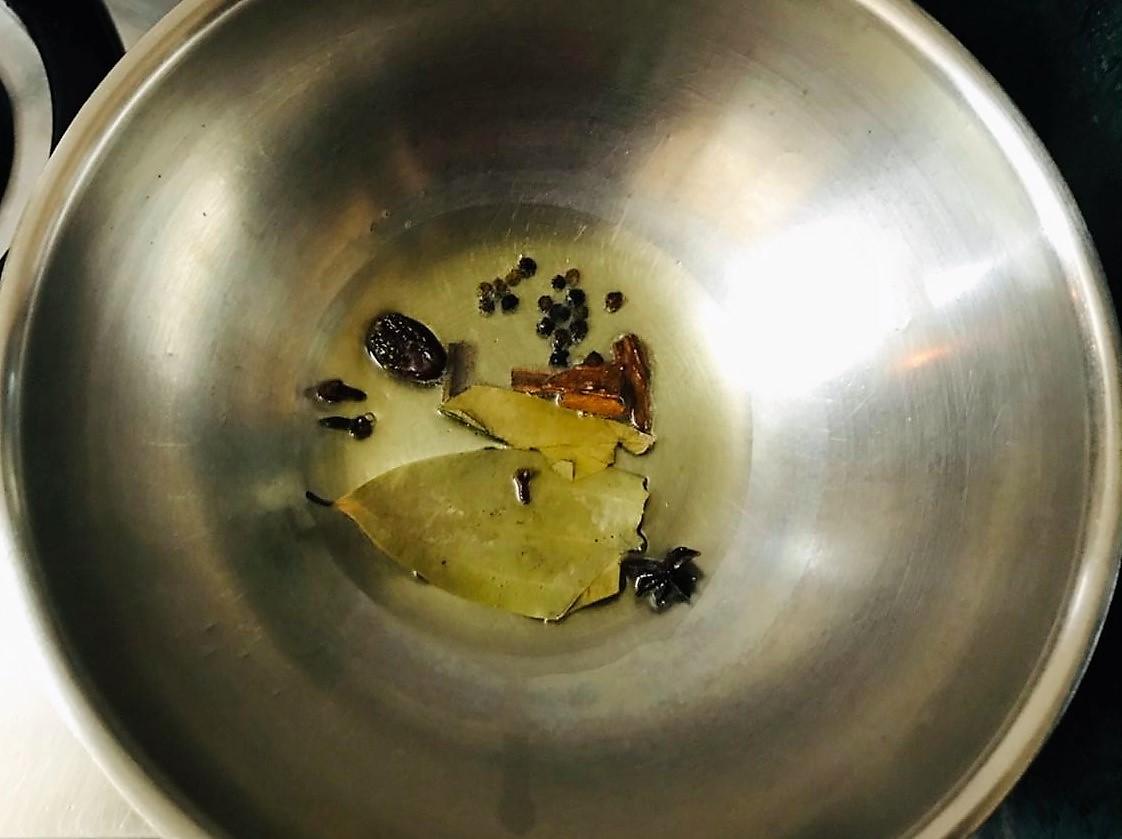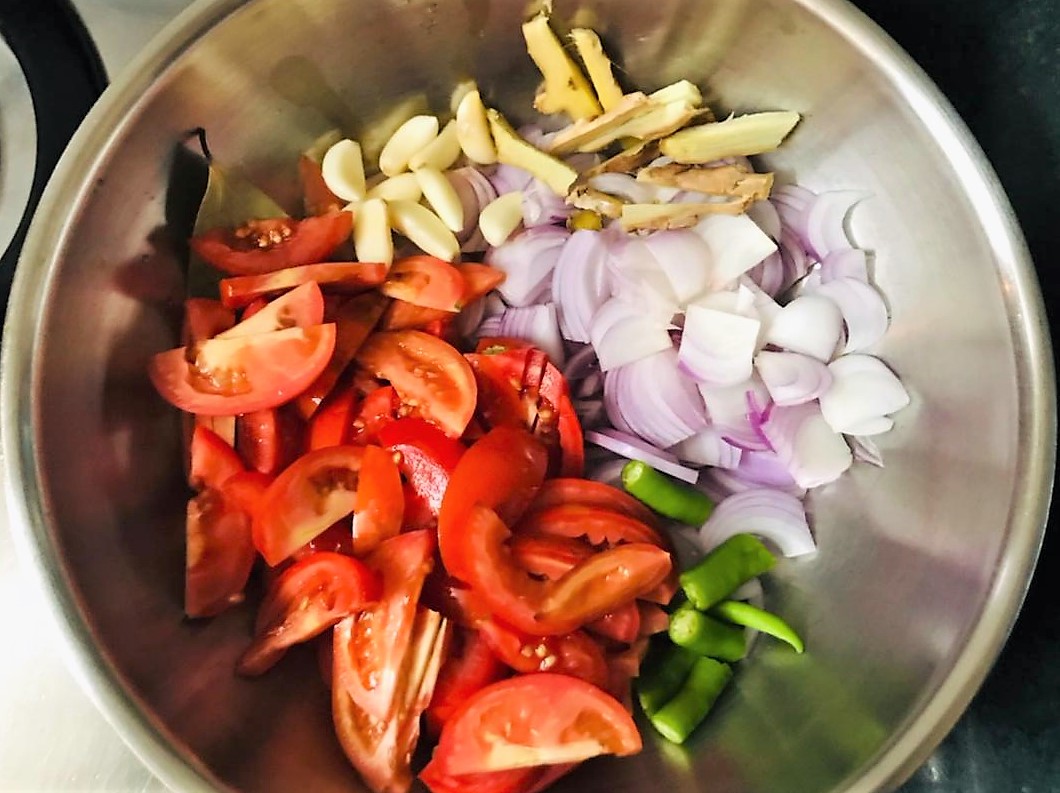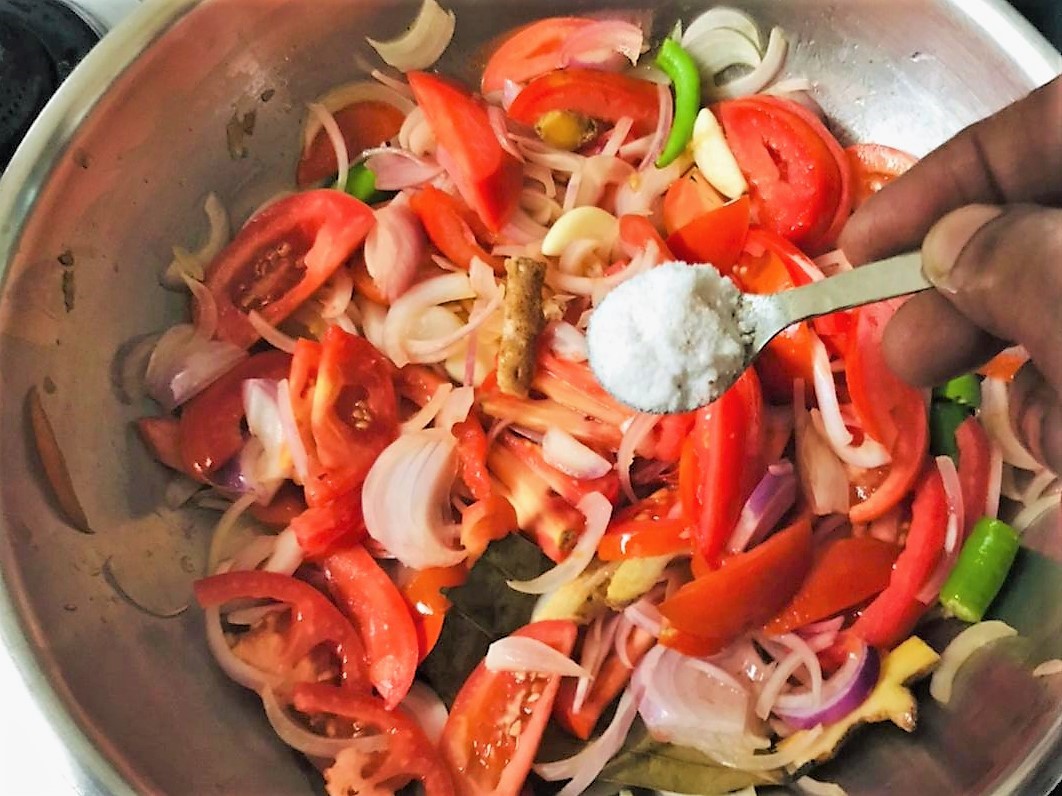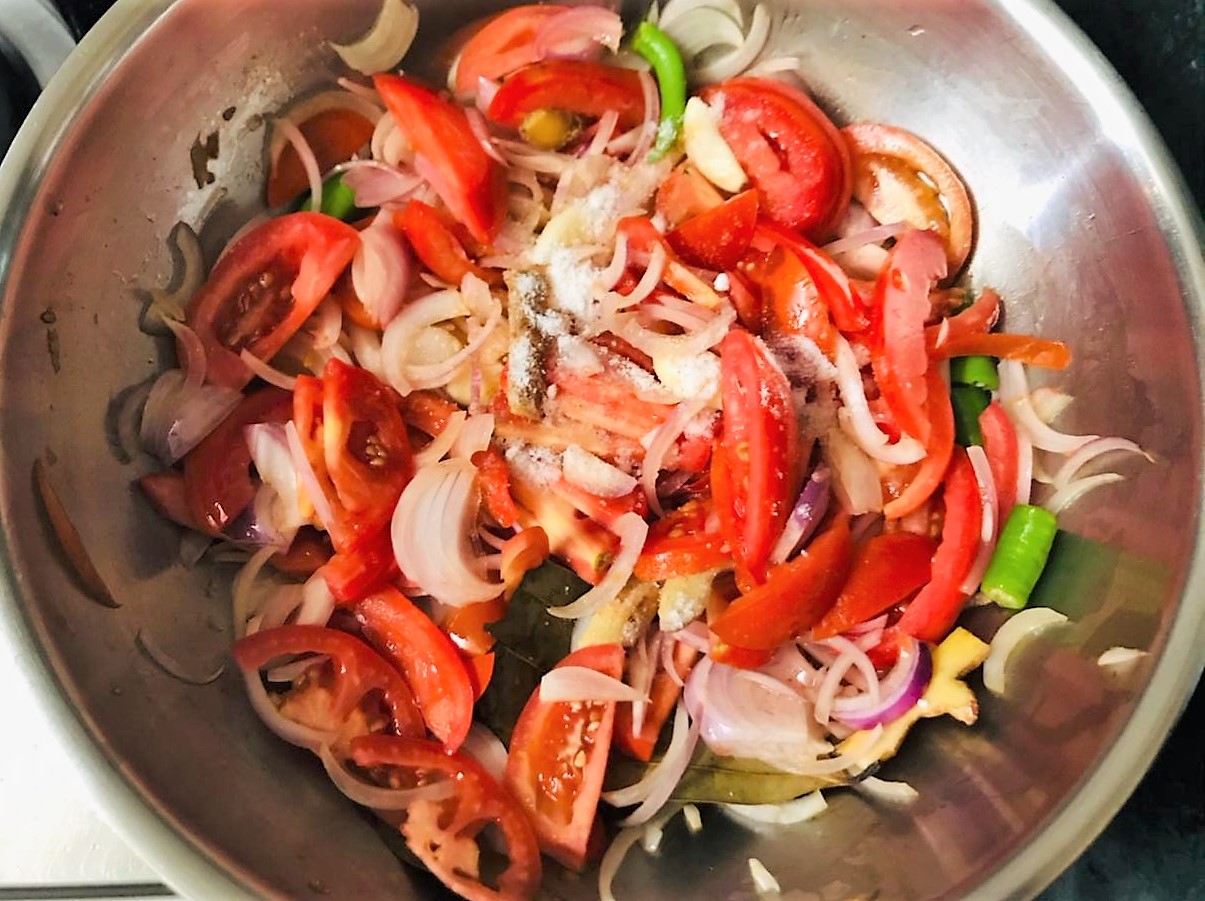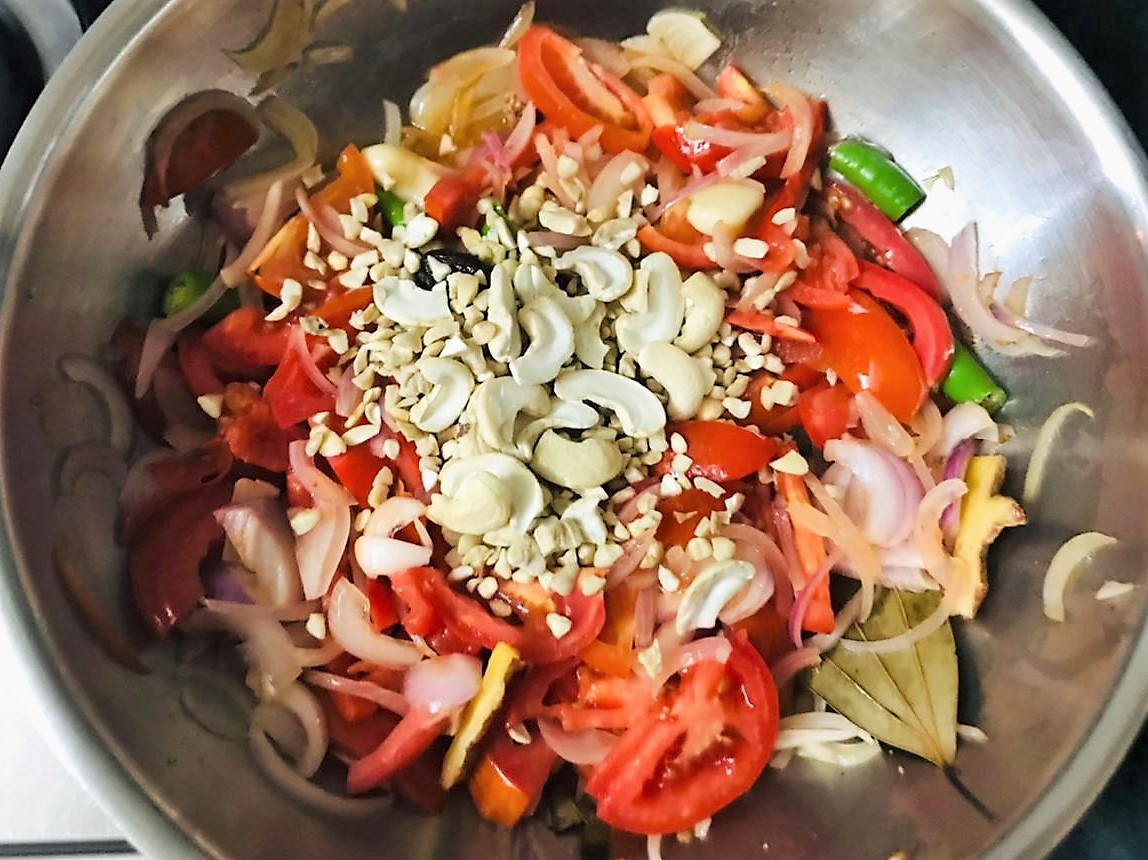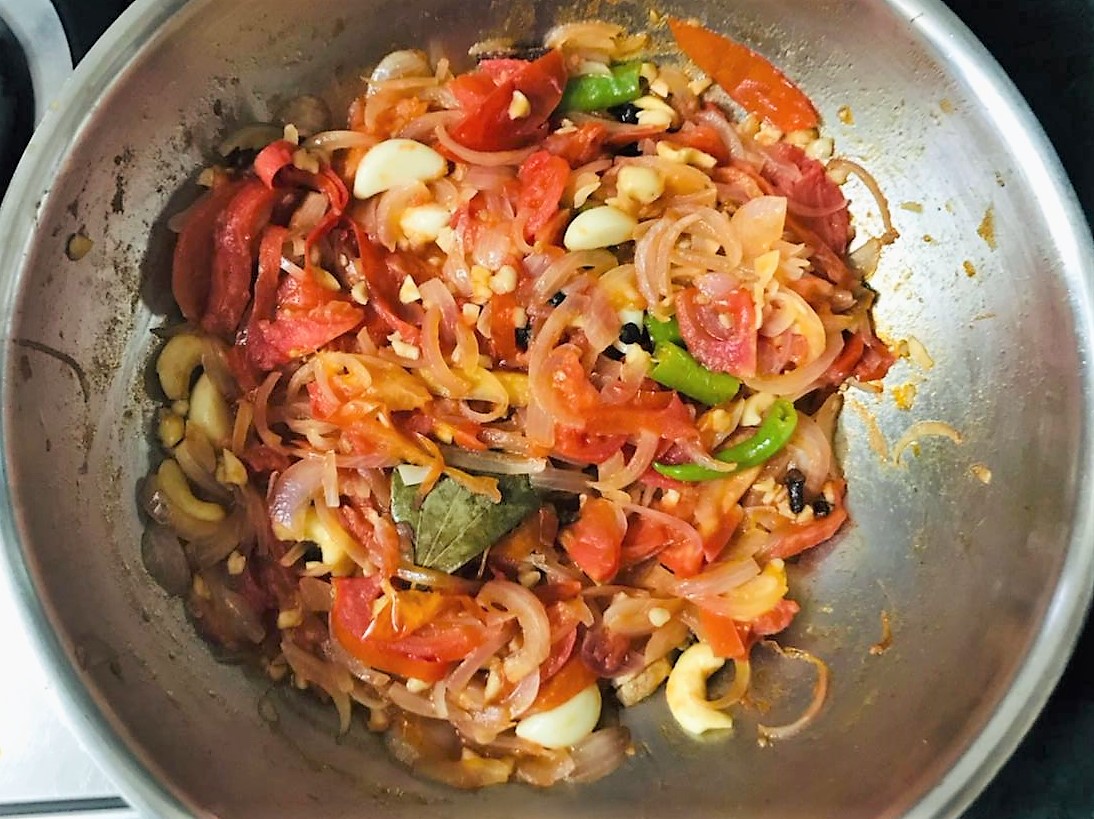 Heat oil in a pan and add cinnamon stick, star anise, clove, black cardamom, black peppers, bay leaf, onions, tomatoes, green chilies, ginger and garlic cloves. Sauté them for a minute and then add salt and cashew nuts and cook on medium heat for 8-10 minutes or until it turns soft and mushy.
Turn off the heat and keep it aside to cool.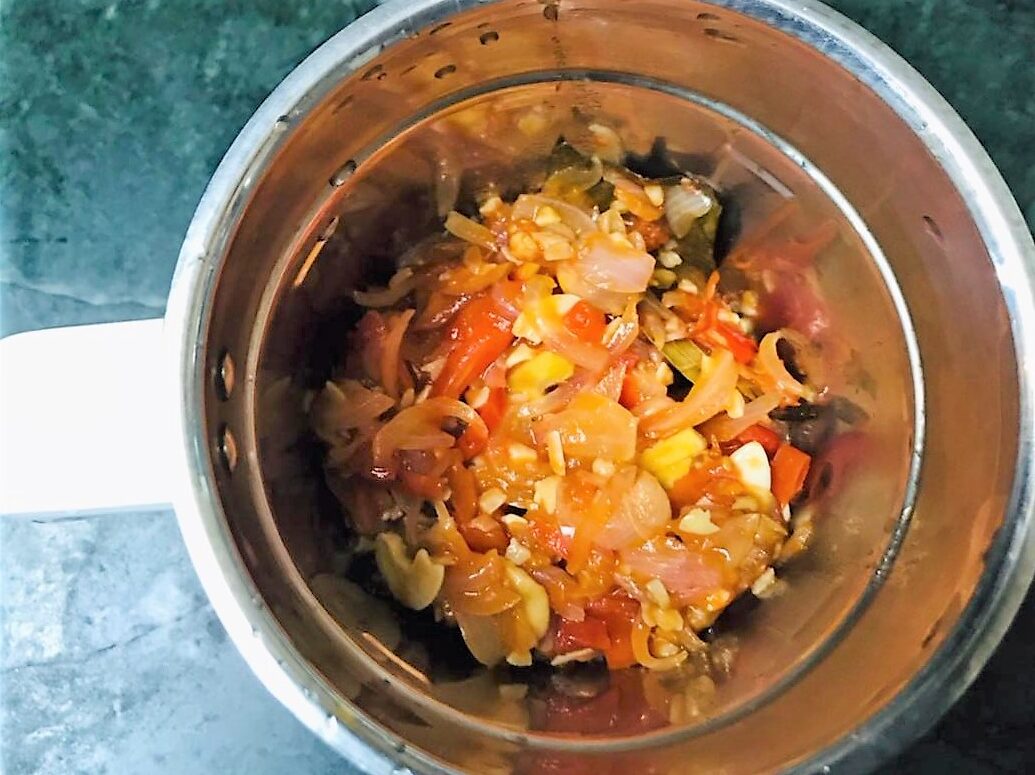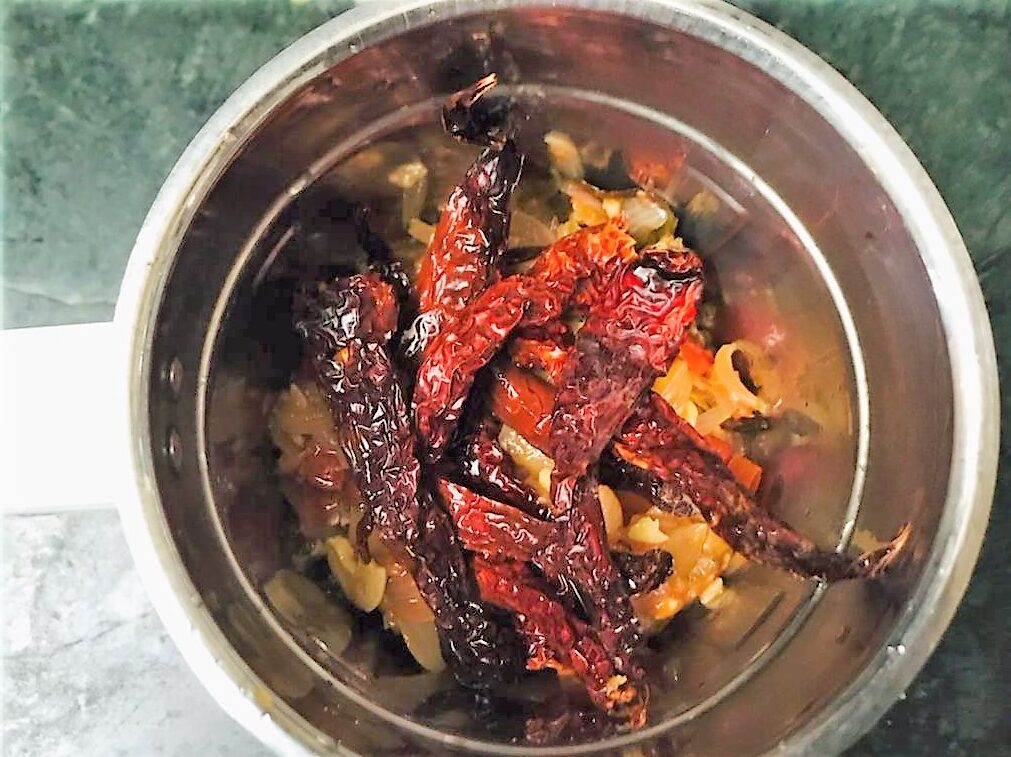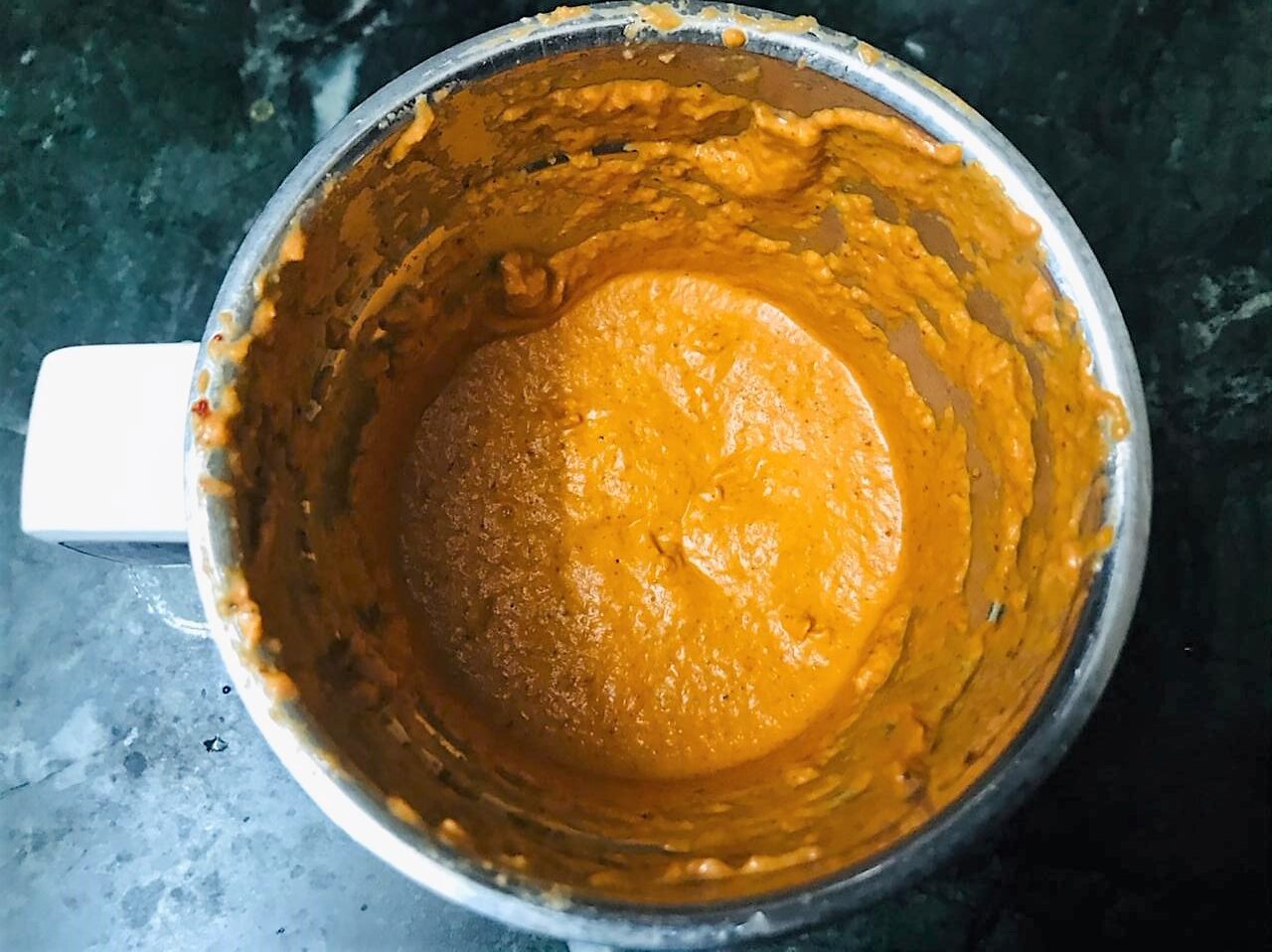 Once the tomato mixture has cooled down transfer it to a grinding jar. Squeeze the excess water from the soaked red chilies and add it to the jar. Grind everything together to a fine smooth puree.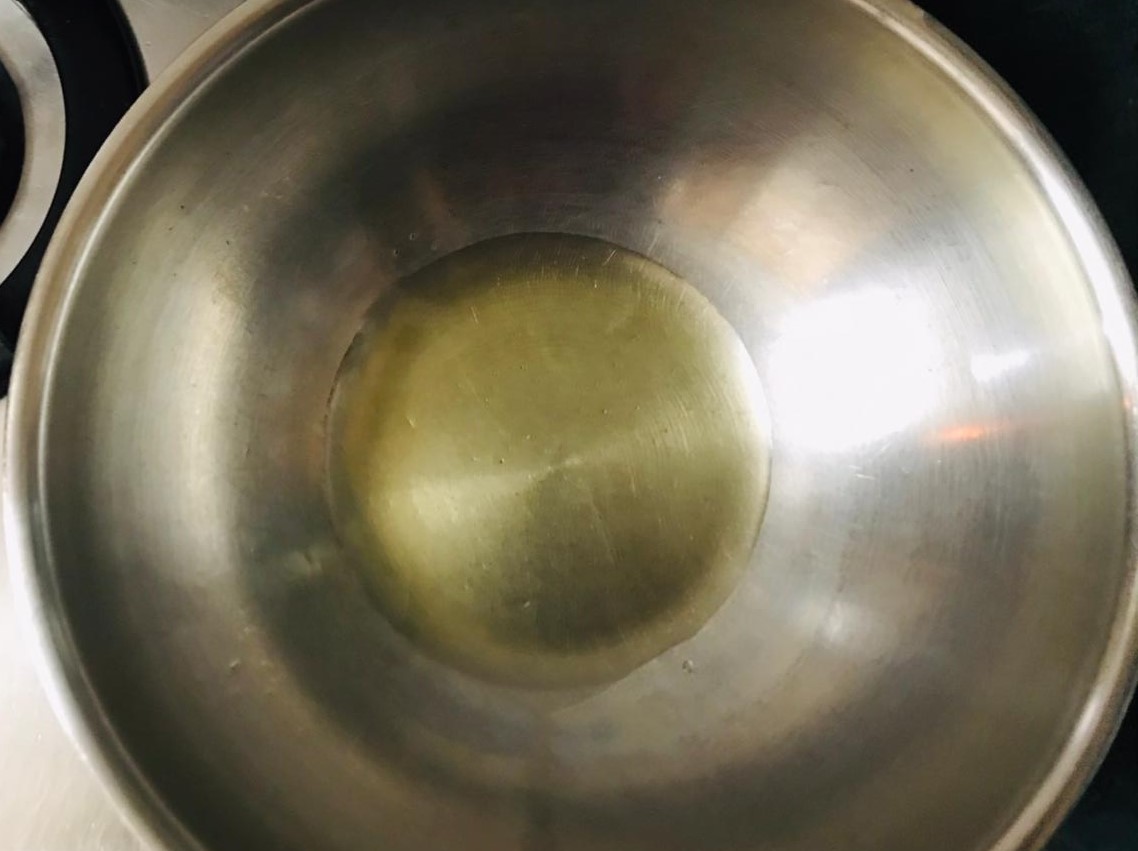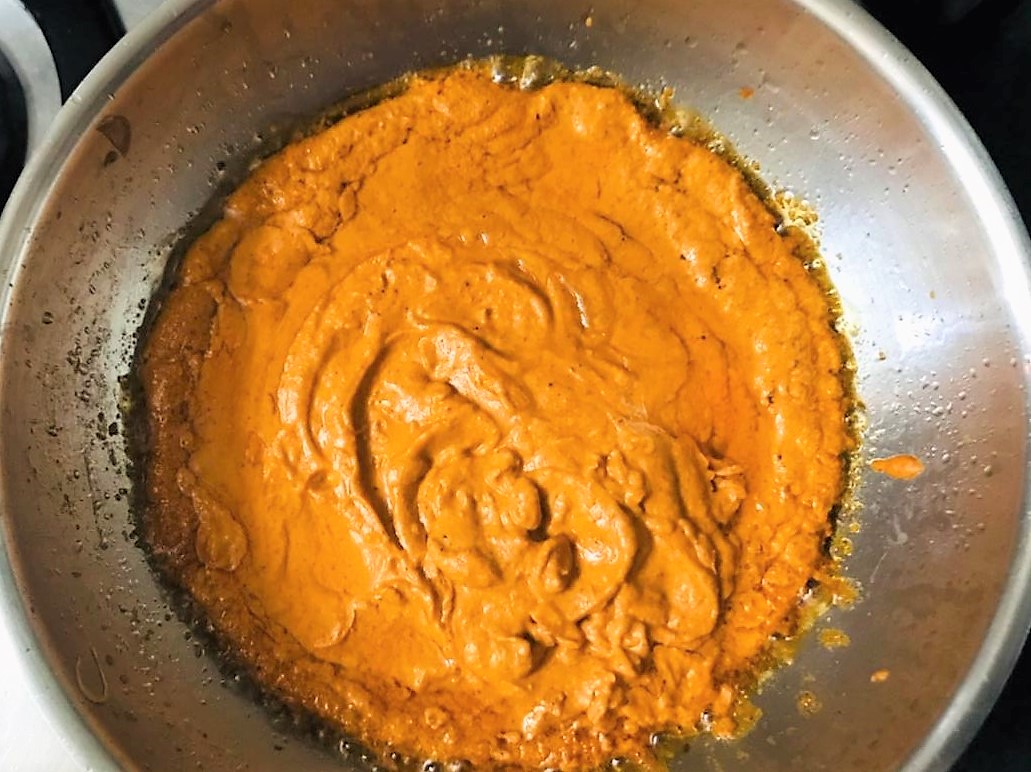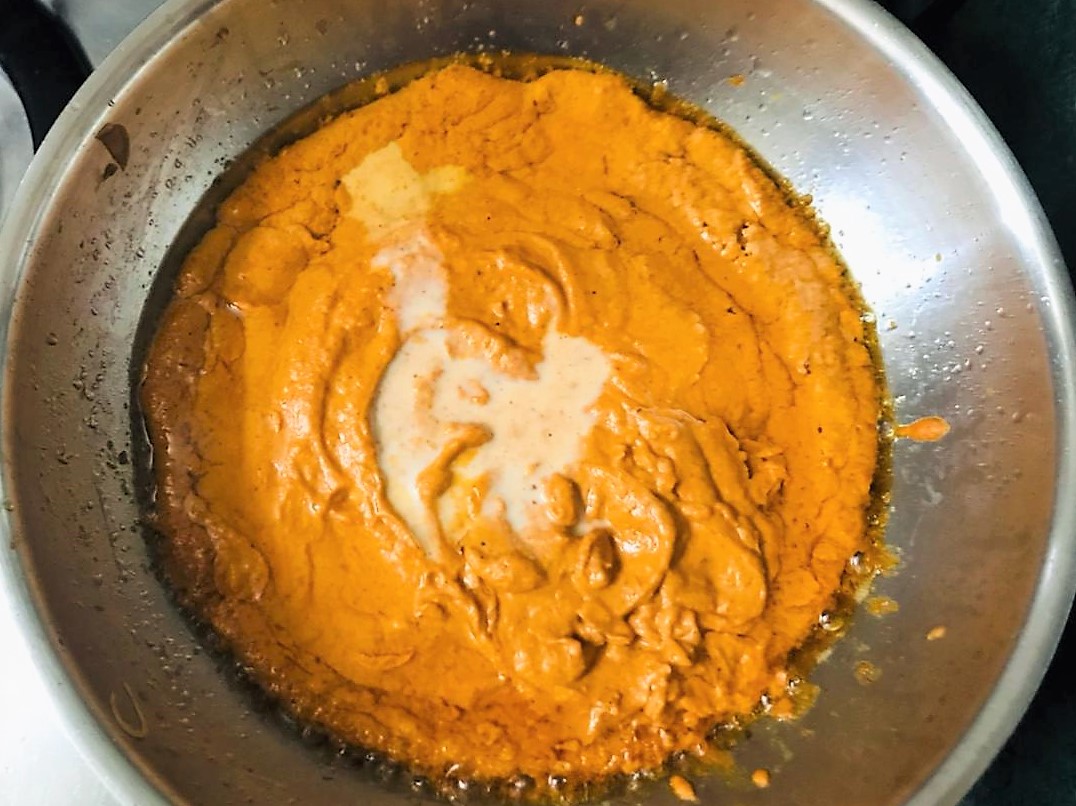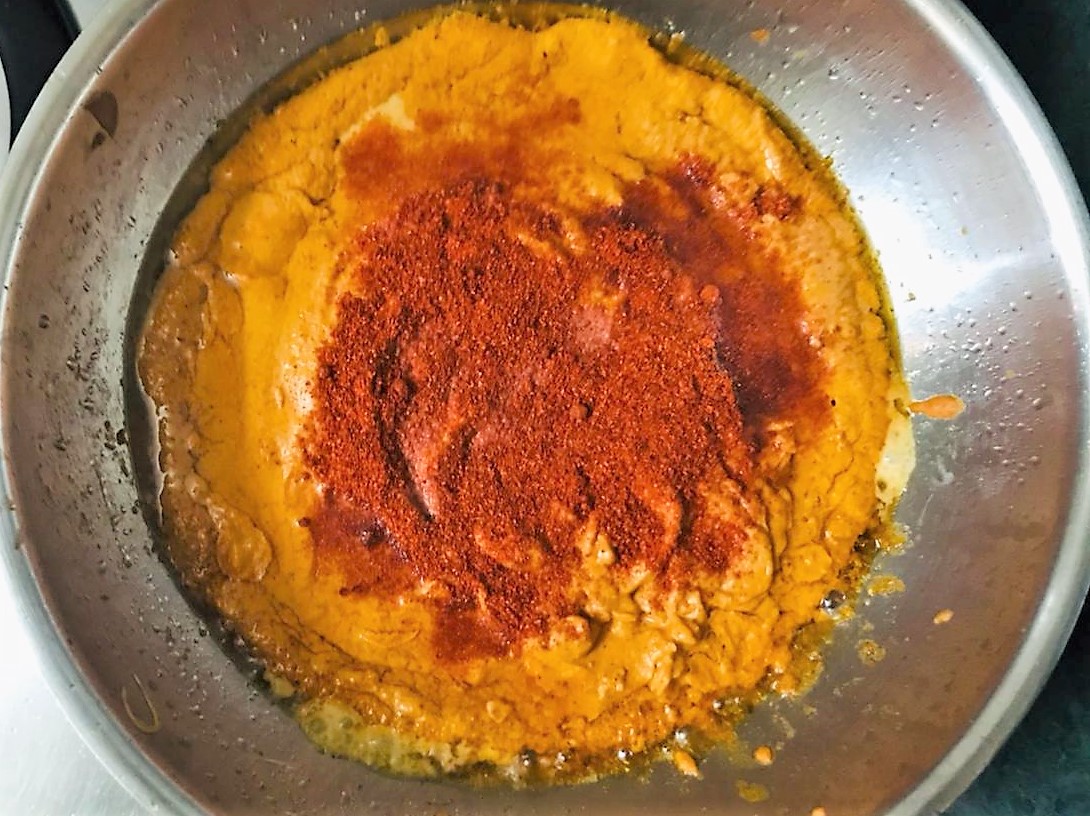 Heat oil in a pan and add the puree, milk and Kashmiri red chilli and cover it to cook for 10 minutes on low to medium heat. Remember to stir it every 3-4 minutes.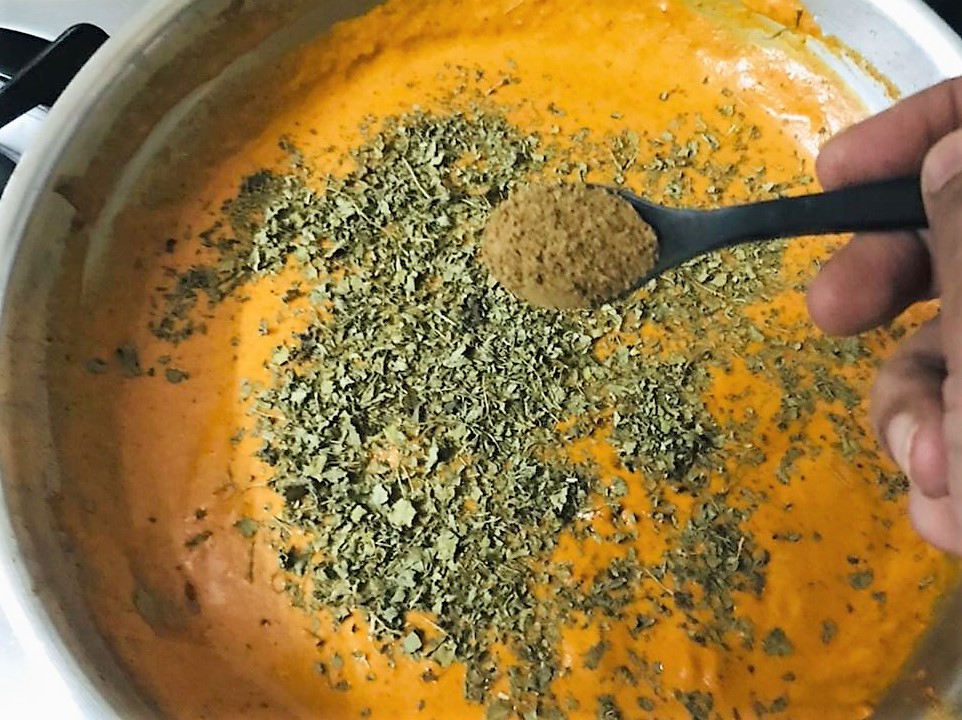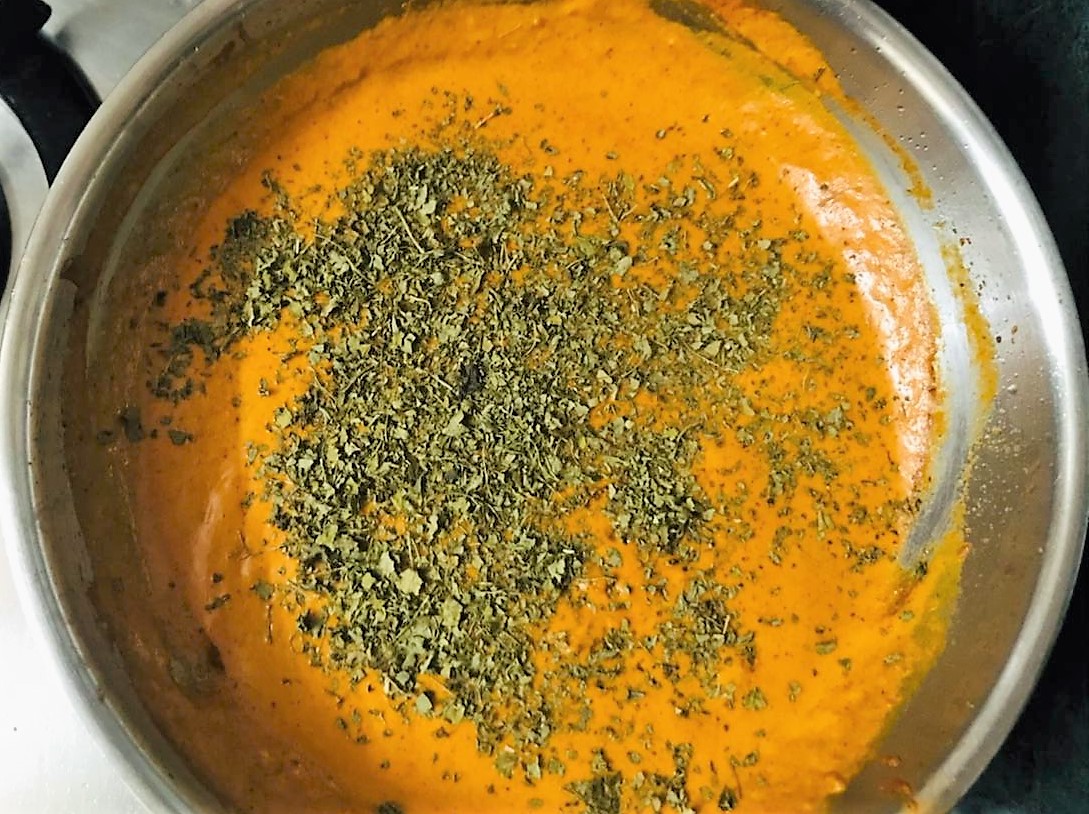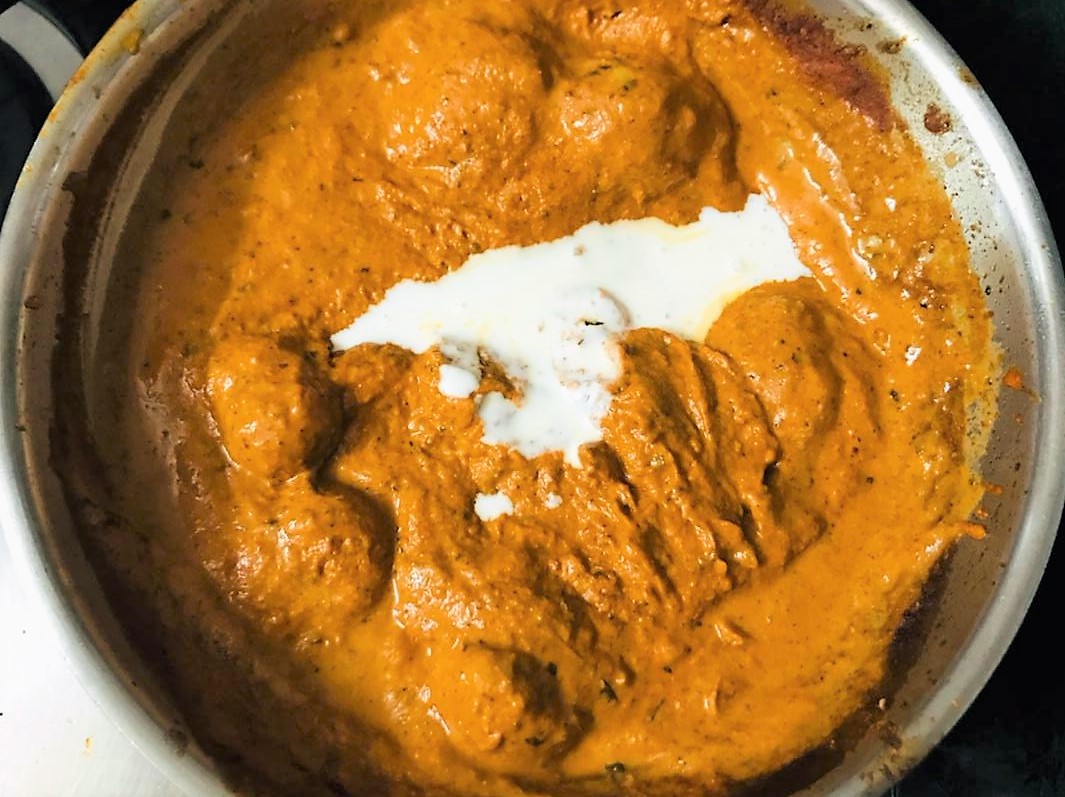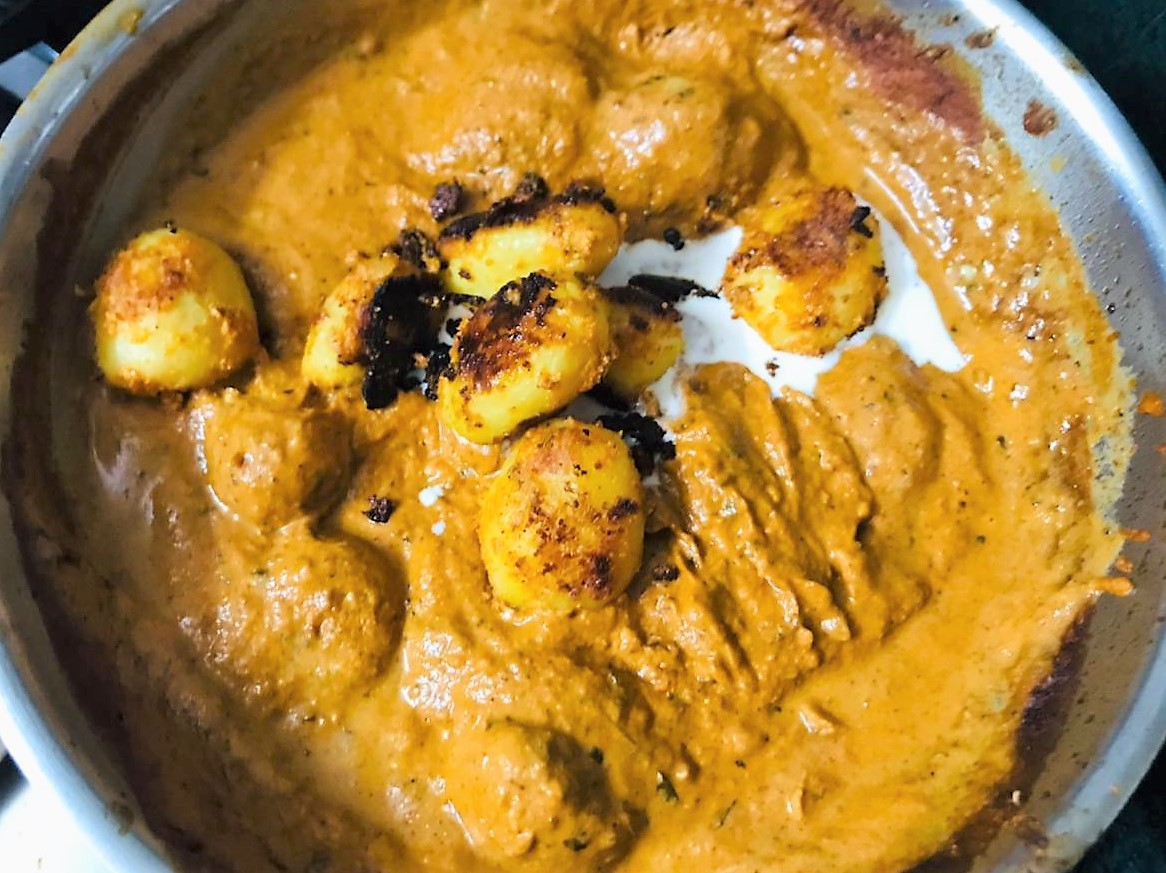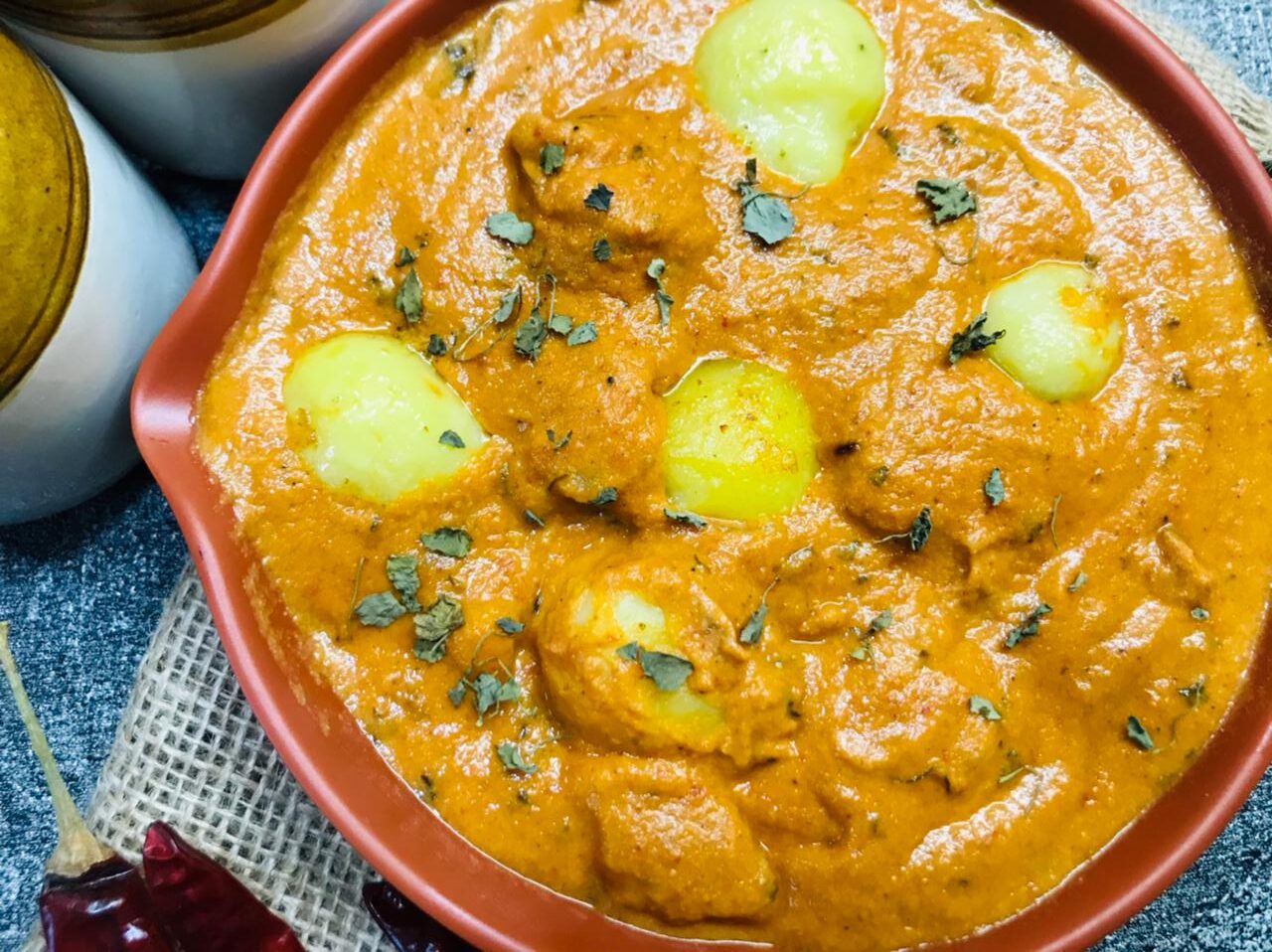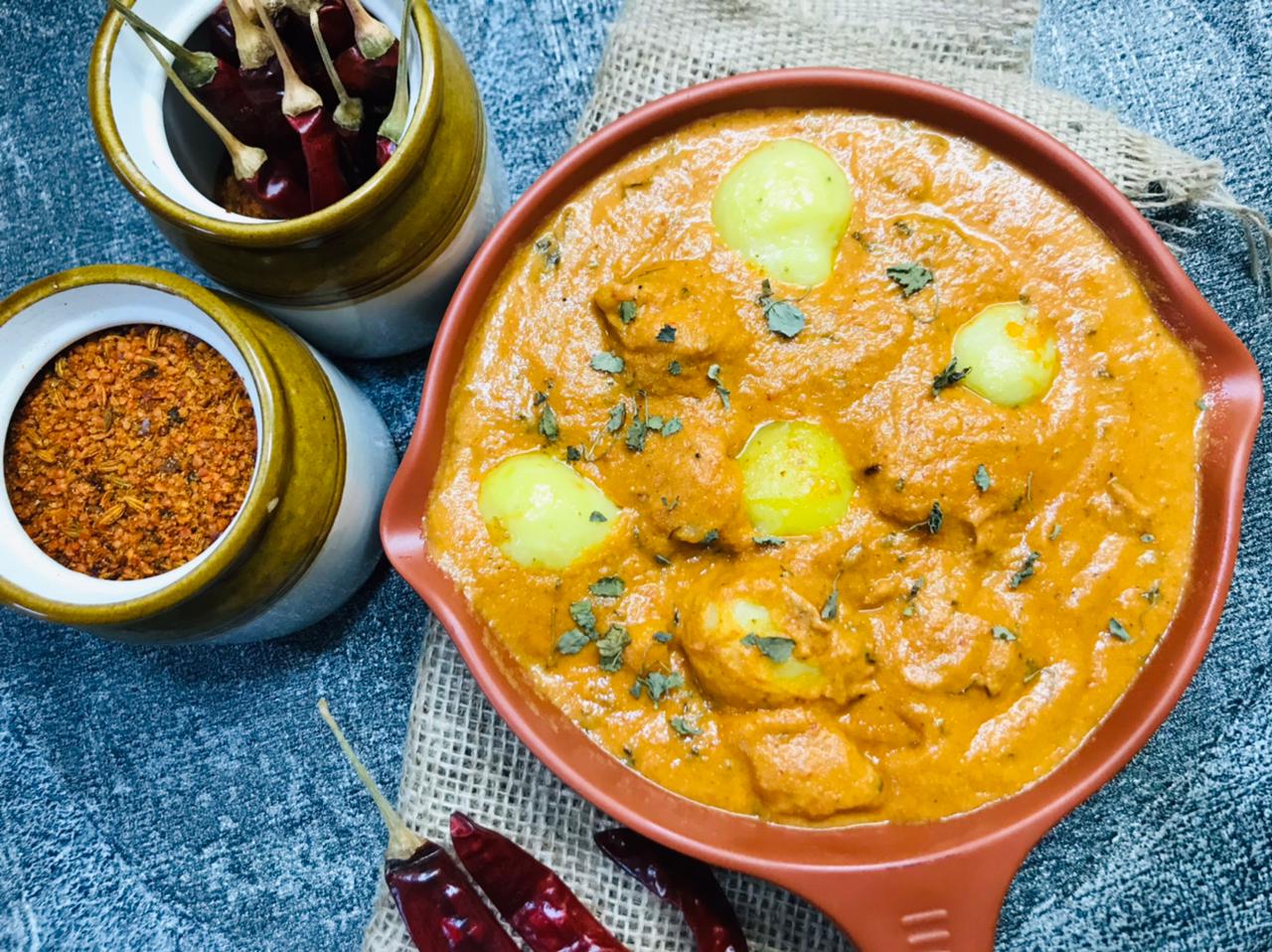 After 10 minutes, add garam masala and kasuri methi and cook for 1-2 minutes.
Add cream and potatoes and cook on medium heat for 4-5 minutes so the potatoes soak up the flavours from the gravy.
Serve hot with roti, paratha, naan and/or rice.