Crispy Potatoes in Pesto Mayo Sauce
Crispy Potatoes in Pesto Mayo Sauce make the perfect side dish for burgers, fish, chicken or just on its own with some nice cold drinks! These little pesto potatoes make for a hearty and flavourful side dish that packs in a ton of flavour from the pesto and mayo dressing. Made with fresh basil pesto, this salad has is a delicious version of a classic potato salad.
Potato salads are quite the darling of parties especially in summer for BBQ and in winters as a delicious accompaniment to food, you know you can't go wrong with bringing over a hearty potato salad at the next potluck. These potatoes are all about the pesto dressing, needless to say! Make a batch of fresh pesto with fresh basil leaves, and you will be in a real treat.
We all love a classic potato salad but if you're looking to switch it up this Crispy Potatoes in Pesto Mayo Sauce is for you! All the flavours of pesto with the added creaminess of mayonnaise and delicious nutty taste of almonds. It doesn't get better!
Crispy Potatoes in Pesto Mayo Sauce is creamy, lemony, herby, nutty and simply delicious and ready within 20-25 minutes.
Ingredients
250 grams boiled baby potatoes
1 tablespoon extra-virgin olive oil
½ cup pesto
½ cup mayonnaise
2 tablespoons lemon juice
1 teaspoon chilli flakes
1 teaspoon mixed Italian herb
2 teaspoons finely chopped almond
Directions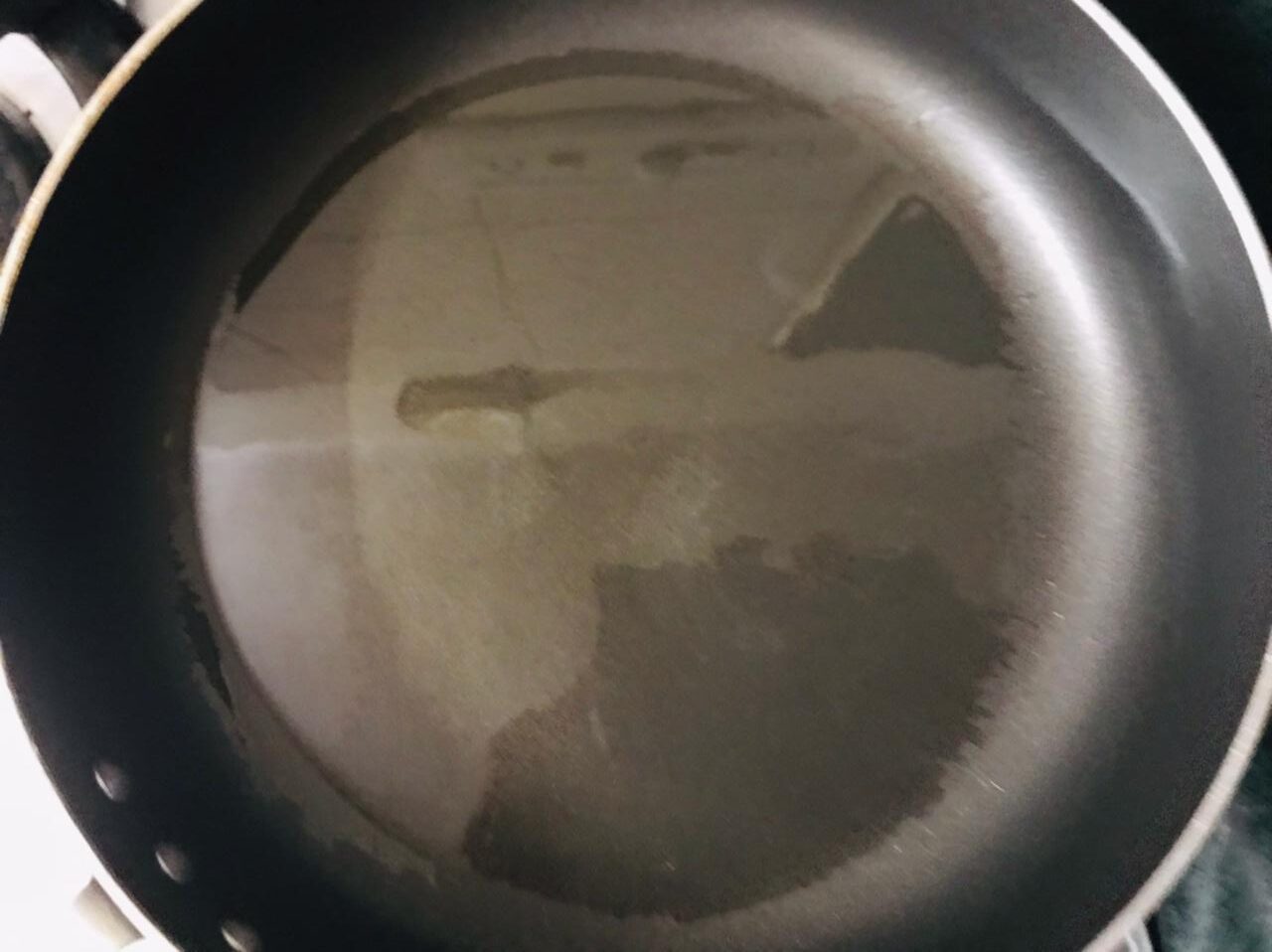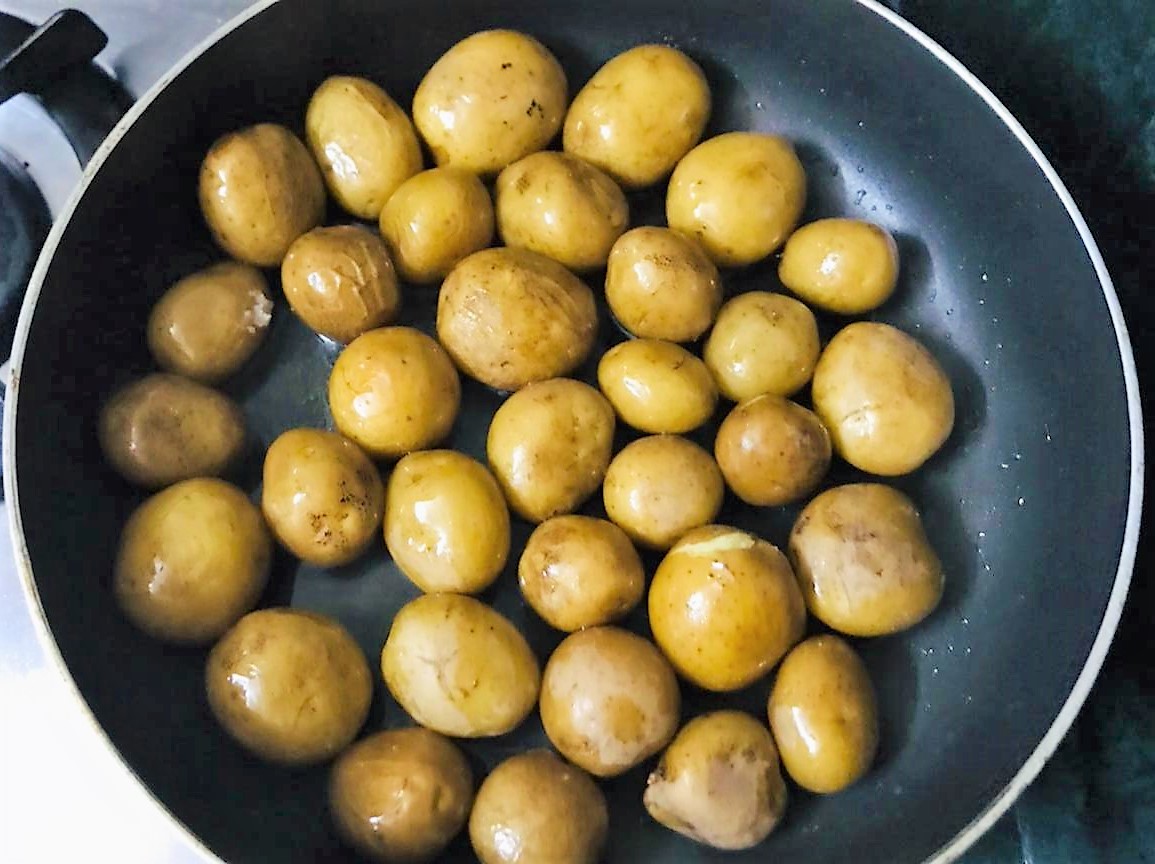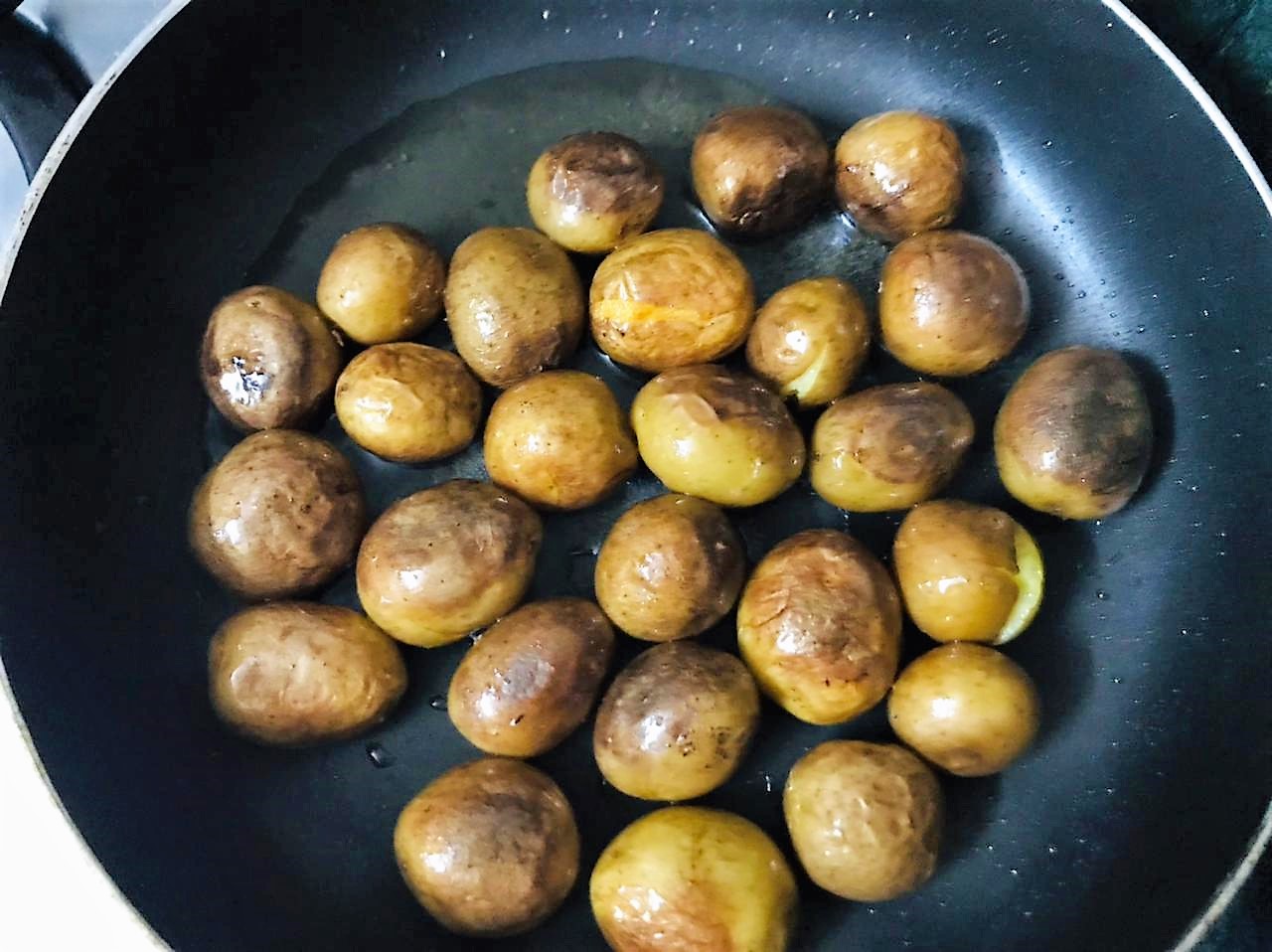 Heat the oil in a pan and add the boiled baby potatoes. Shallow fry the potatoes on medium heat for 8-9 minutes or until the potatoes turn golden brown and crisp.
Turn off the heat and keep them aside.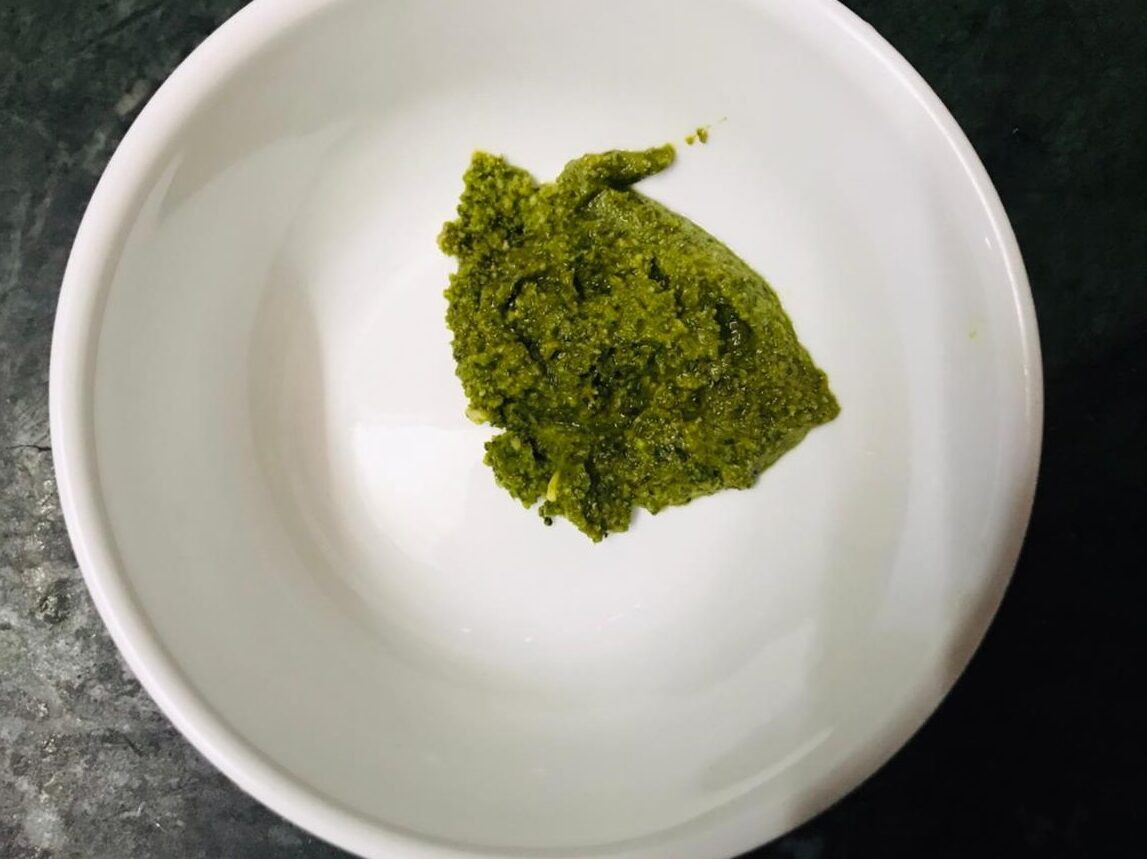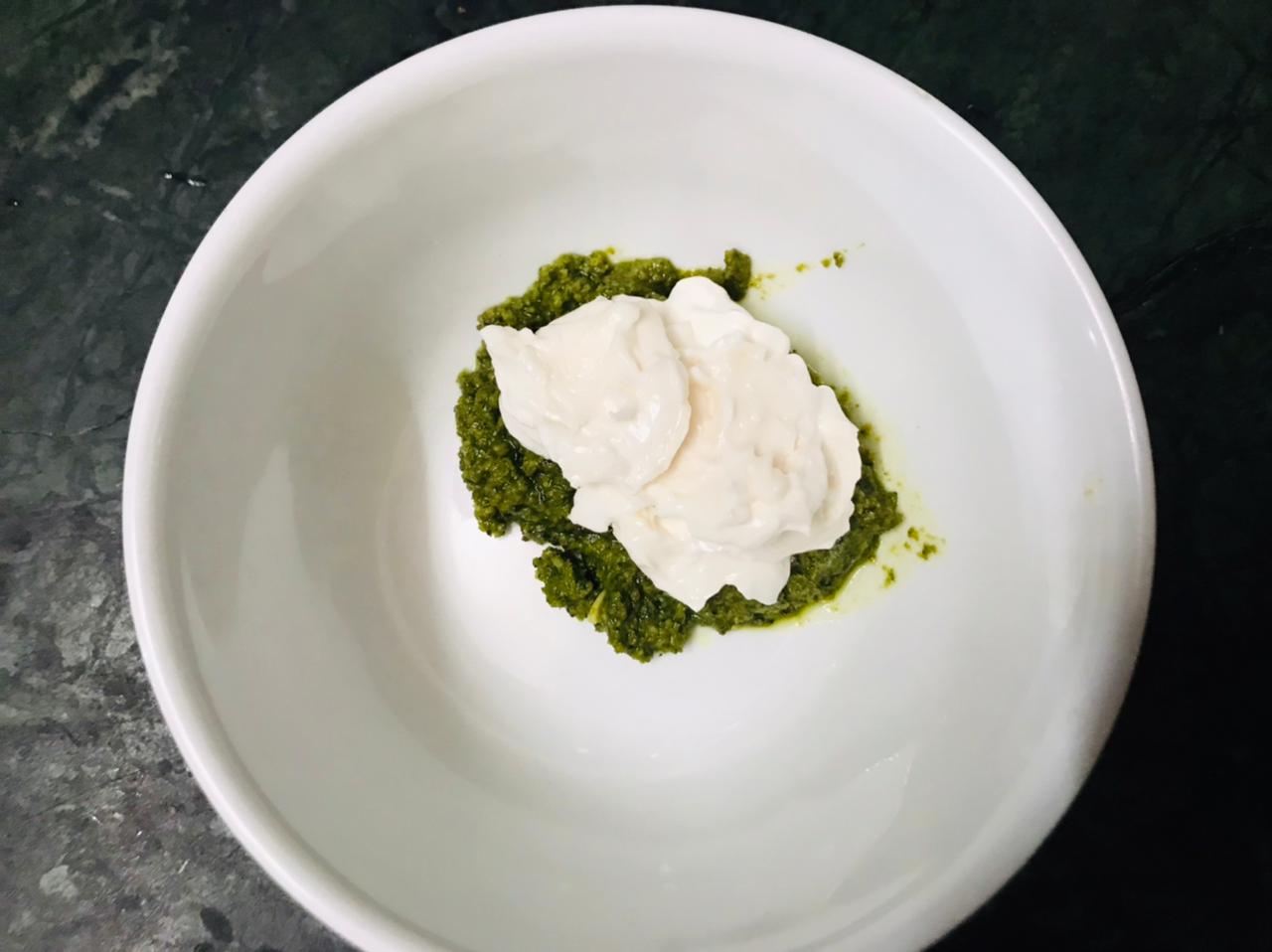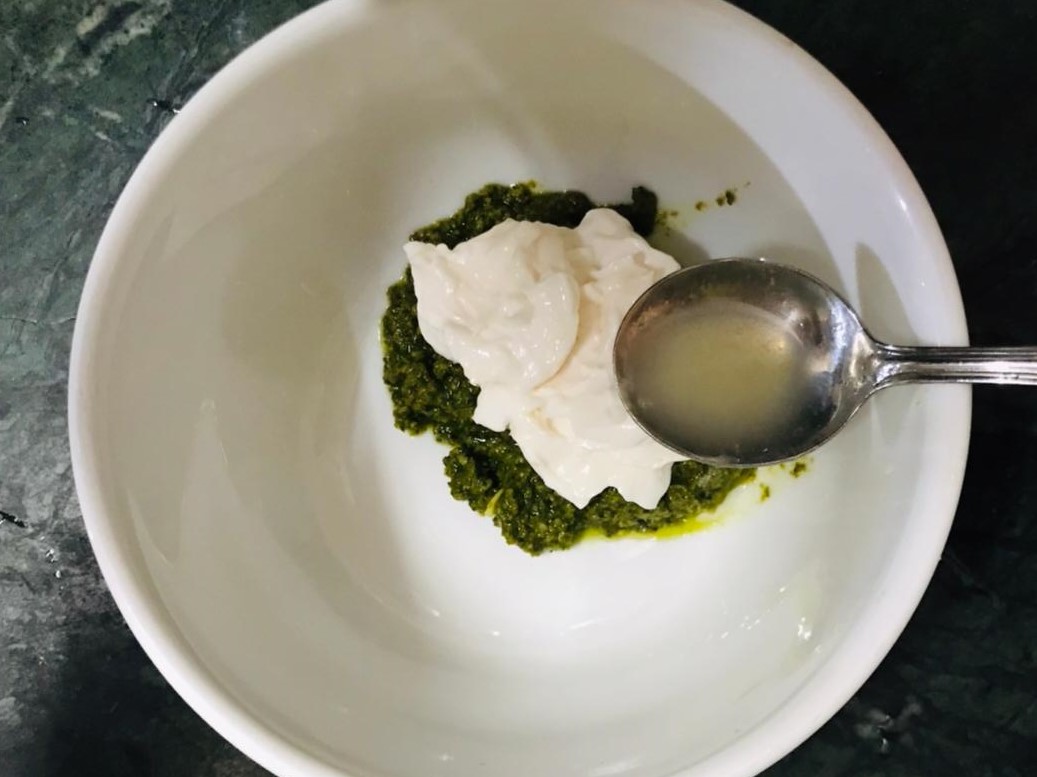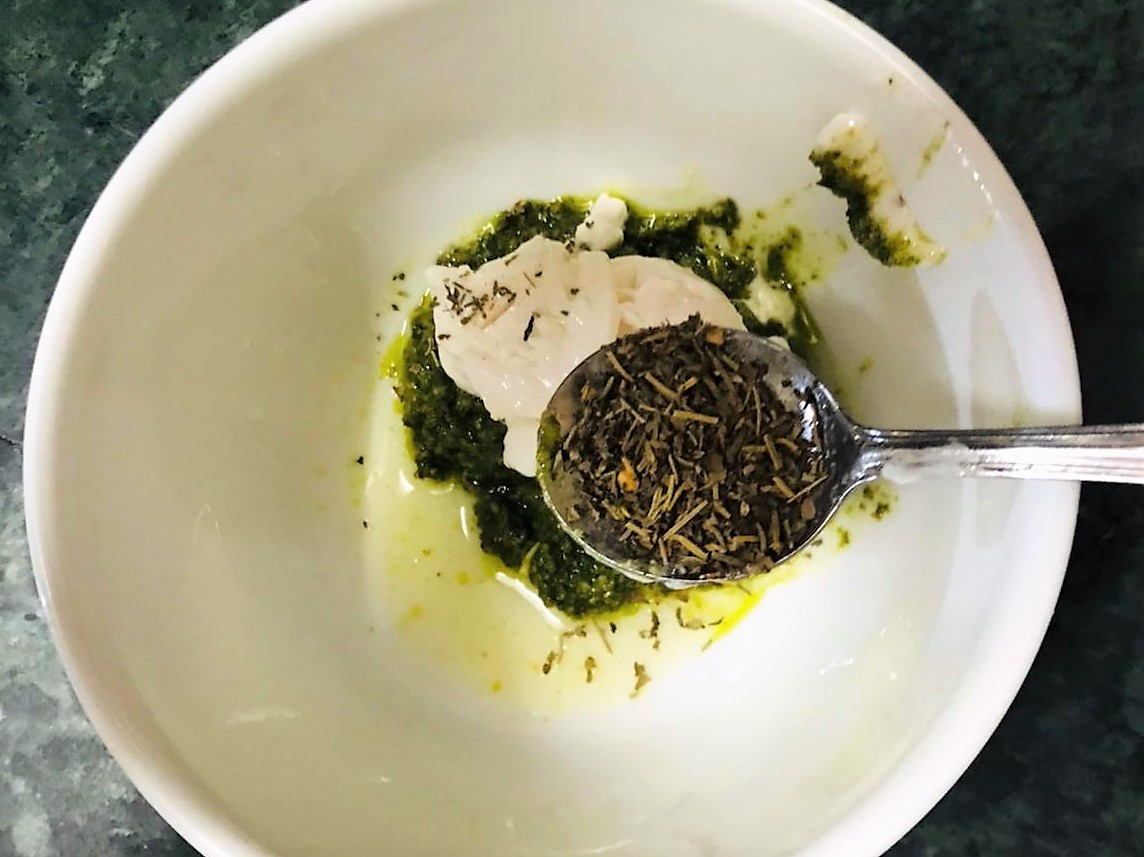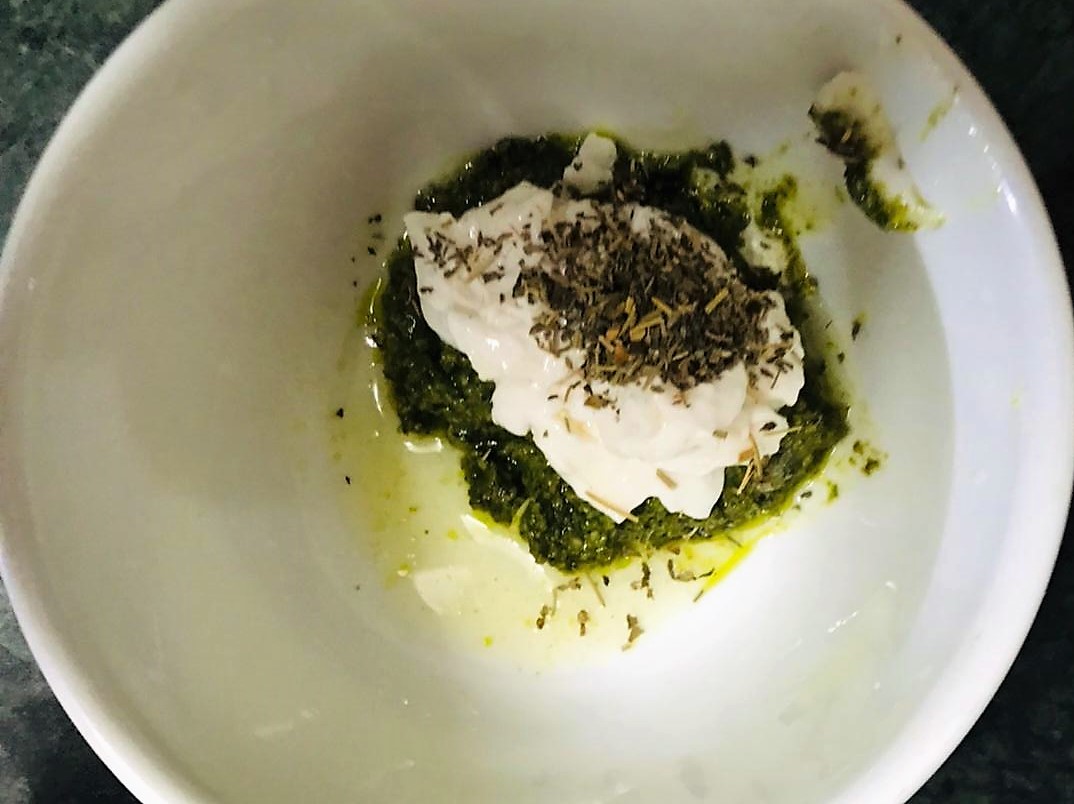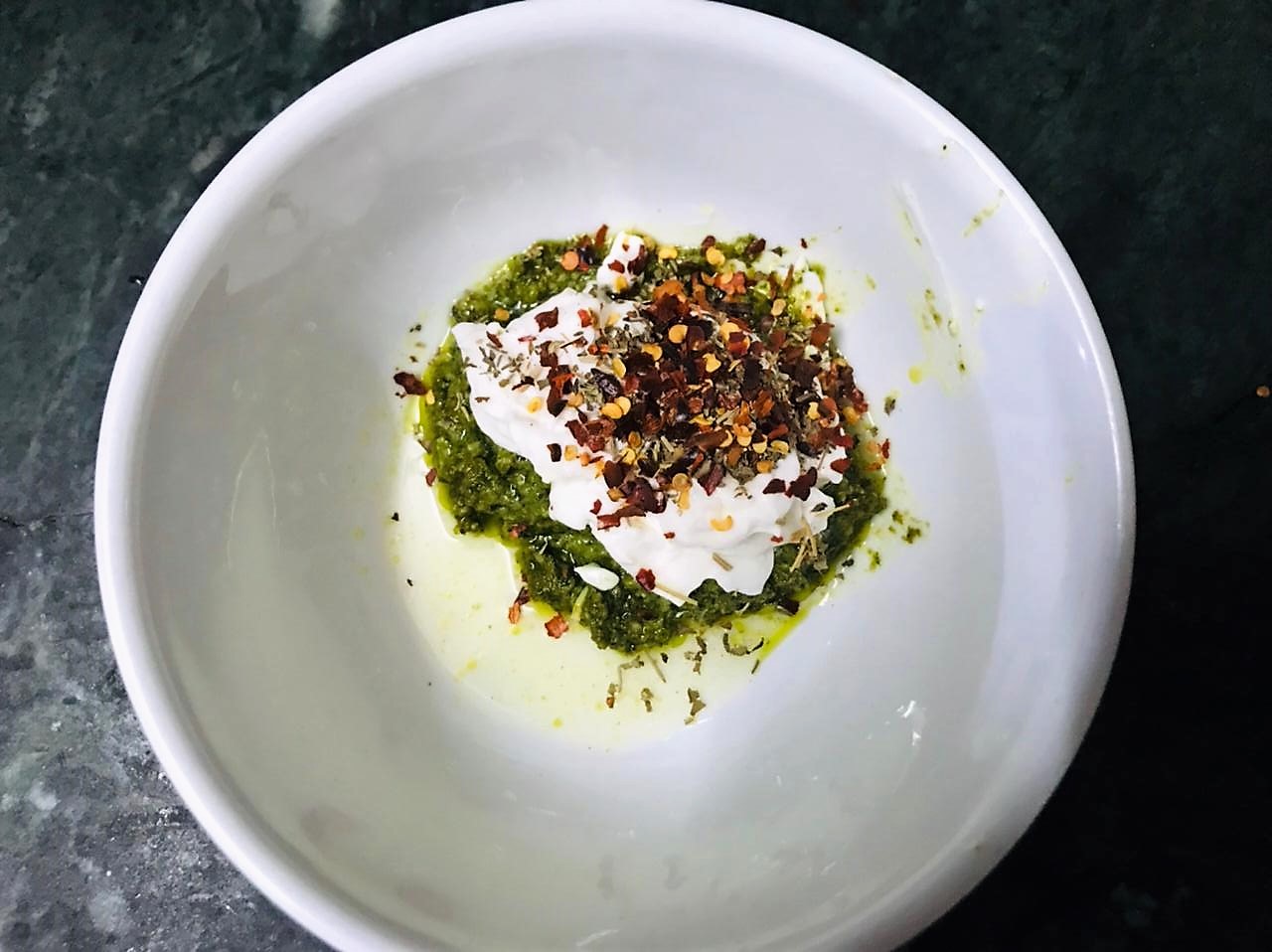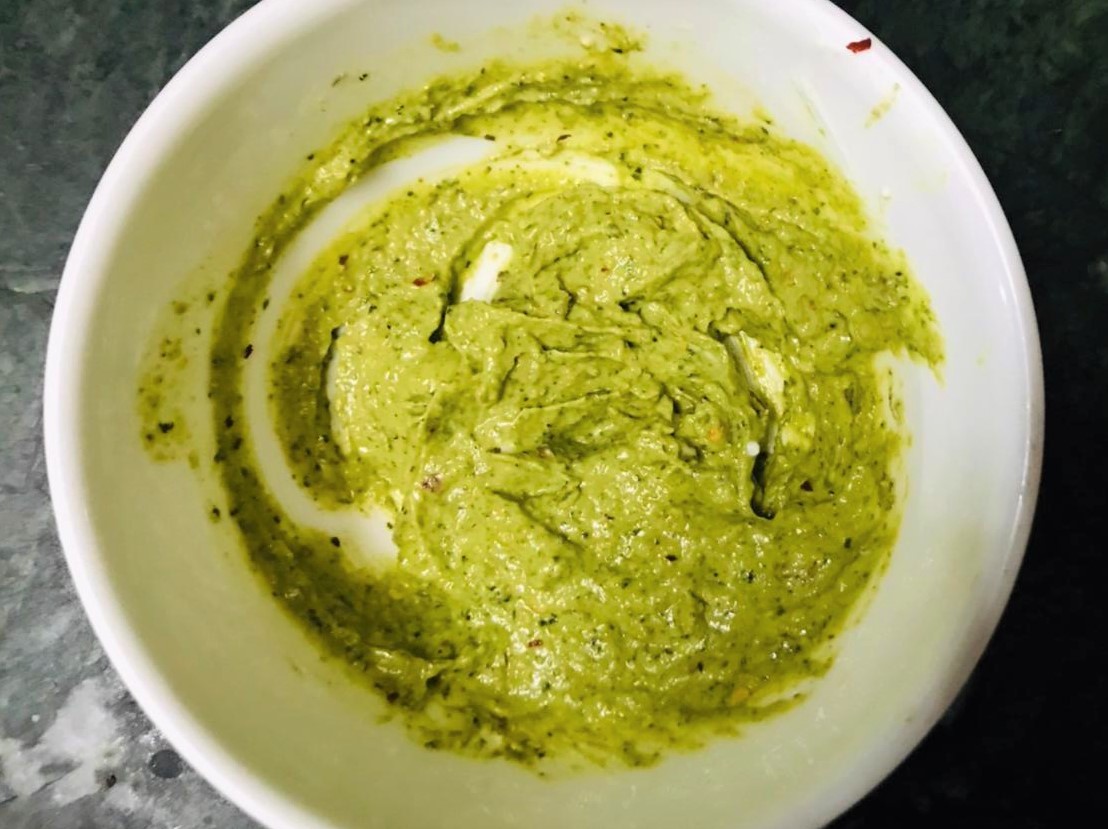 In a bowl mix together the pesto, mayonnaise, lemon juice, mixed herbs and chili flakes. Taste to adjust the seasoning according to your taste.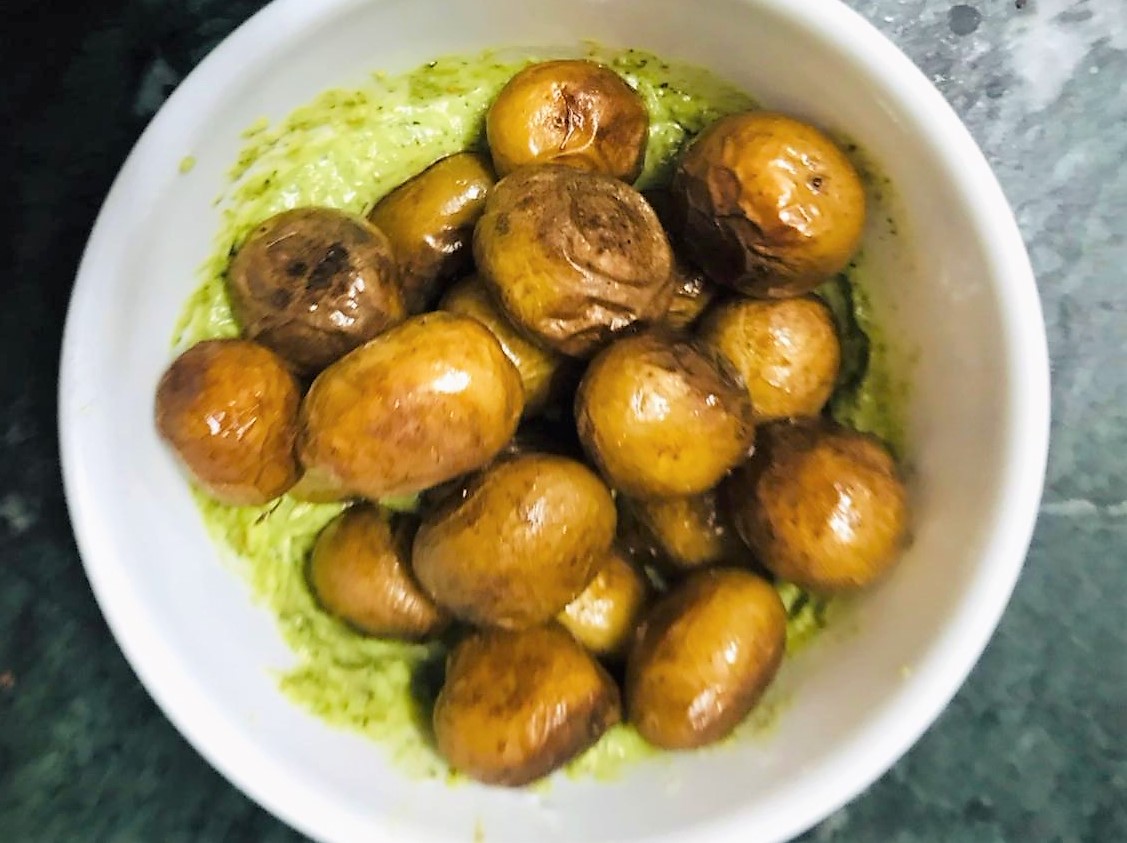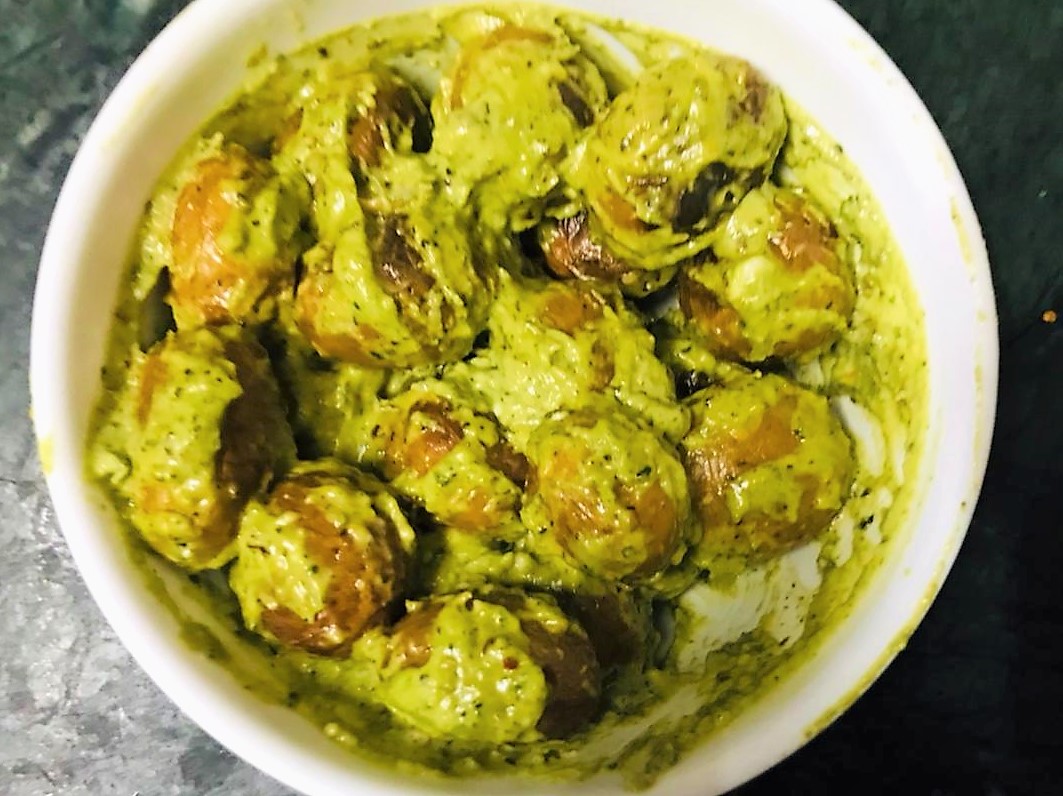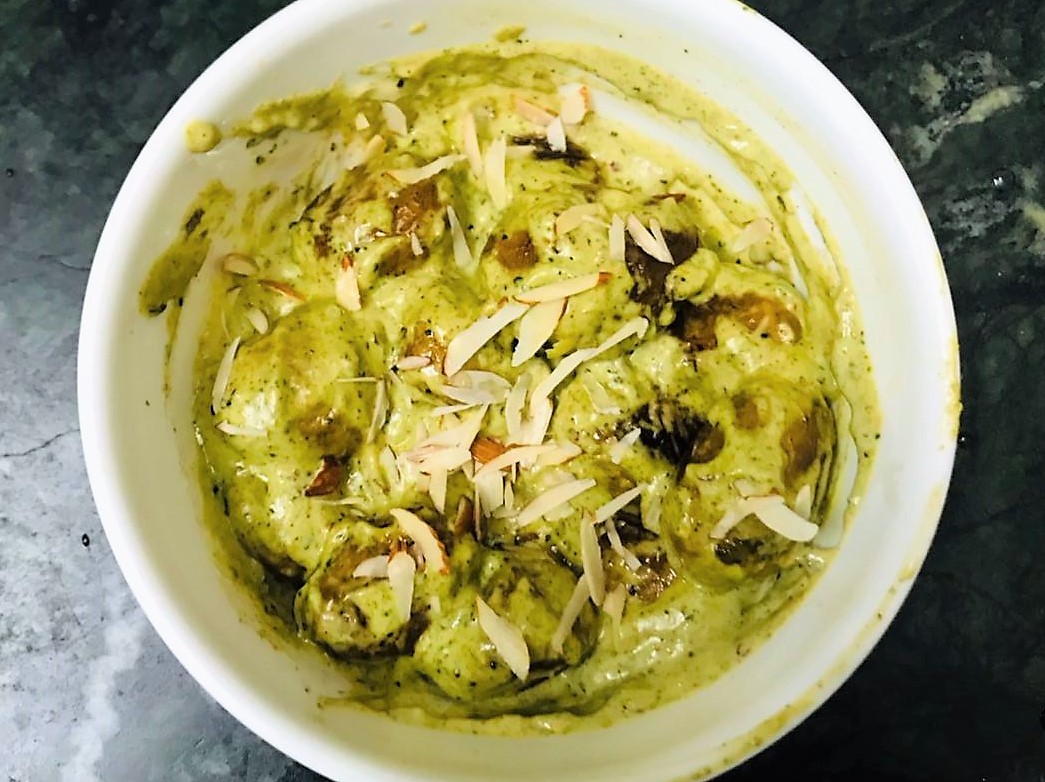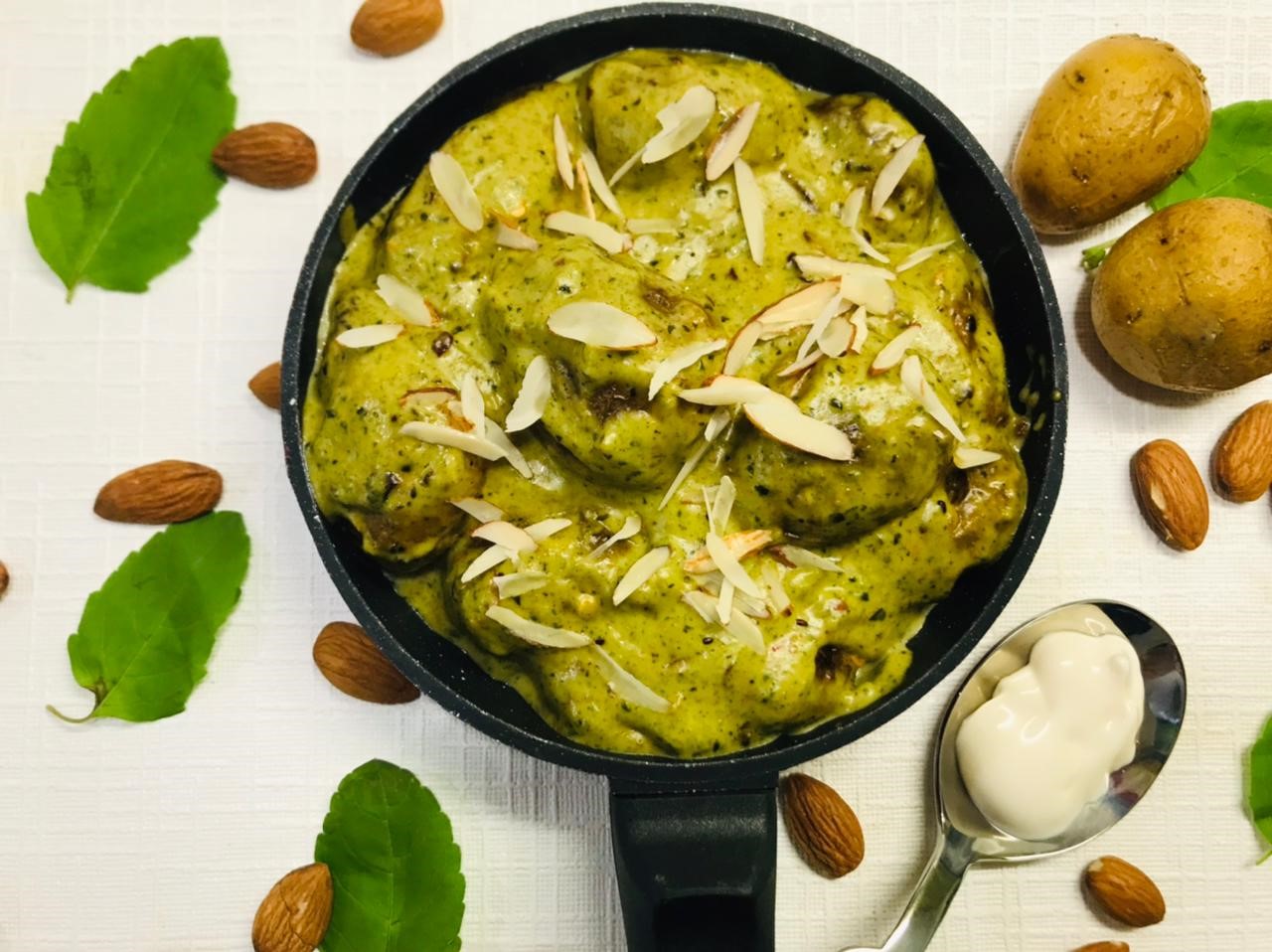 Add the crispy potatoes to the sauce and toss until the sauce coats the potatoes. Empty it in a bowl and top with almonds.
Serve as a starter or side.